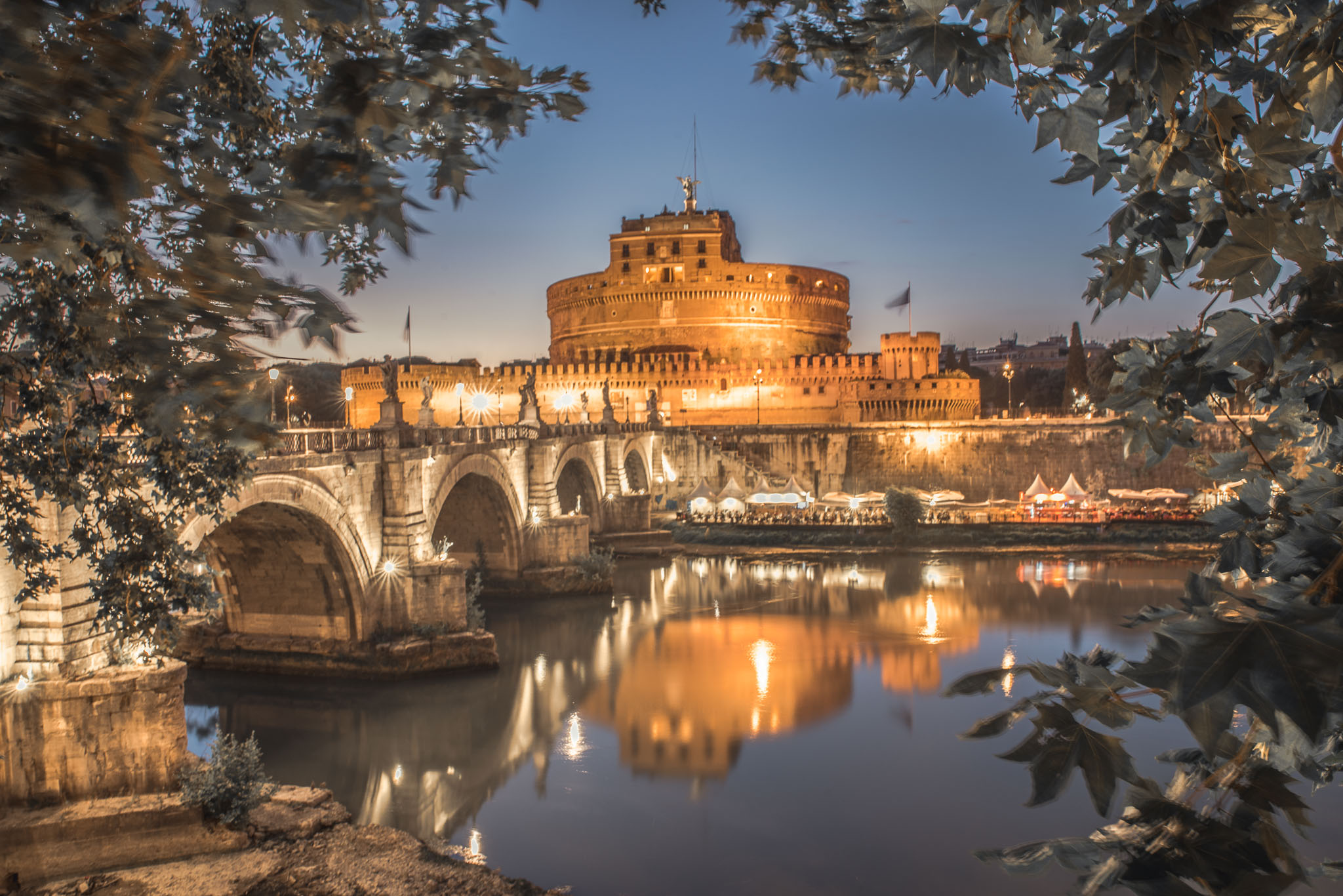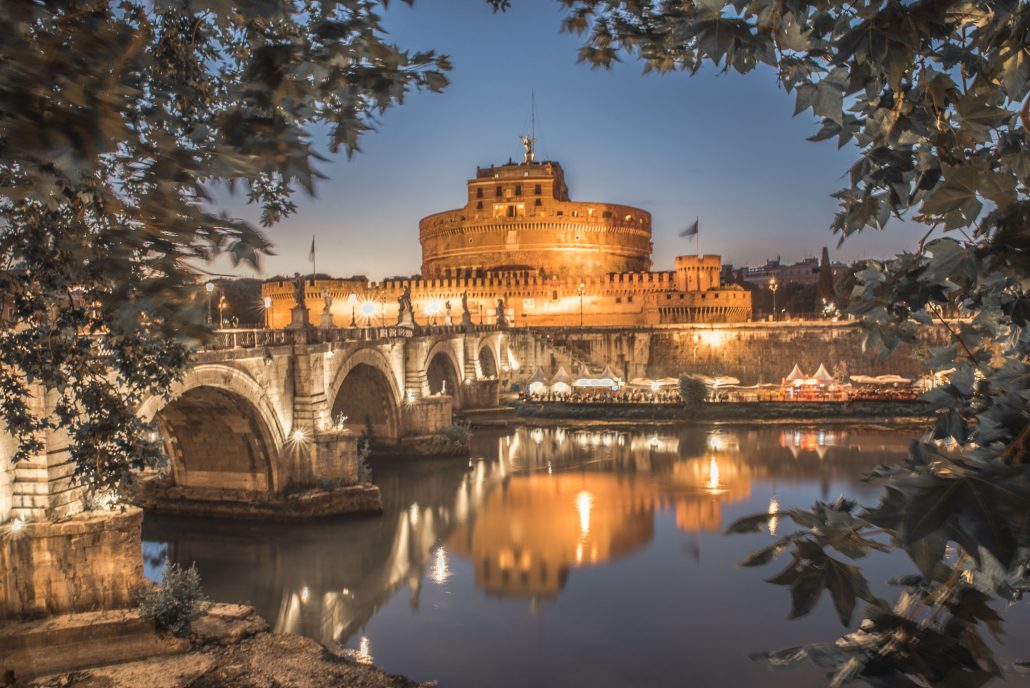 Rome is one of the most interesting cities in the entire world!  There's always something to do, a new place to visit, and a delicious restaurant to try.  The food, the language, and the city is completely beautiful.  Check out my list of these 10 awesome things to do in Rome!
1.  See All The Sights
Walking around Rome is basically like walking through a giant free museum.  Everywhere you turn there is a cathedral, monument, or something spectacular to see.  If you can, space out your time, and cross off these monuments off the list.
Vatican City
The Colosseum
Roman Forum
The Pantheon
The Trevi Fountain
The Spanish Steps
Villa Borghese
Piazza Popolo
Piazza Venezia
Campo di Fiori.
---
2.  Explore Trastevere
My personal favorite area of the city.  This area will give you a smaller city vibe, tucked into the madness that is Rome.  There's tons of amazing bars and restaurants and is really just a great area to experience.  Best way to explore Trastevere is to begin at Piazza Trilussa, and just begin to wonder.  Eat dinner, have some gelato, grab a beer, and walk around the area.
---
3.  Campo di Fiori Nightlife
I've definitely spent a lot of time in this massive and popular nightlife piazza.  There's tons of bars, and is a great place to start and end the night.  You'll meet tons of people, both tourists, Italians, and American study abroad students.  For those who like to party, the main two bars are The Drunken Ship and Sloppy Sams.  Both of these places have great drinks, beer pong tables, and get very busy.  If you are looking for a quieter area, just walk around the piazza and choose a different bar.
---
4.  Suppli & Arancini
I'll never forget my first Suppli; it truly was an amazing discovery.  Rice, Mozzarella, and Tomato Sauce all combined into an amazing 1 euro snack.  There's a few different varieties of Arancini as well.  I never go to Rome without getting at least 1 suppli per day.
---
5.  Testaccio Nightlife
Rome is not particularly known for the best clubs in Europe, but there definitely are some great places to check out in the neighborhood of Testaccio.  Choose between AKAB, Caruso, or Coyote.  Caruso is a really big Salsa type of club, but has a lot to offer.  The other two have different nights, but Coyote is always a good time.  Recommendation:  pre-game at On The Rox in Testaccio.  Great bar with great vibes.  It's also open until 5 A.M, so it's a great place to end the night.
---
6.  Gelato at Ciampini
Everyone who goes to Italy looks forward to trying the famous Italian Ice Cream, Gelato.  Trust me– this is the best place in Rome.  Originally my cousin showed me this place because she lived really close, and I've been taking people there ever since.  It really is the best gelato in the city.  My 3 Favorite Flavors:  Pistacchio, Banana, and Crema.
---
7.  Bottle of Wine at the Trevi Fountain
Now you're most likely to go to the Trevi Fountain during the day while sightseeing, but it's also an amazing place to relax at night.  There is no open container law in Italy, so feel free to grab a bottle of Italian wine, some cups, and hang out and people watch.  It's a great way to start the night, and what I like to call "monument drinking".
https://www.instagram.com/p/BSeRnELhv_R/
---
8.  Scholar's Lounge Irish Pub
Definitely one of the most popular places to grab a pint in Rome, Scholar's never disappoints.  There's always a lively atmosphere, and is a great place to meet people.  Drinks can get a little pricey, but it's definitely worth stopping by.  It's got two huge rooms, and there is Karaoke which is awesome.  Also– this is definitely one of the best spots to watch sporting events while in Rome.  They'll play pretty much all the major games going on every night.
---
9.  Speak Italian
Now Rome is definitely one of the most visited cities in the world, so you can visit without knowing any Italian, but it's such a fun language to try out.  Greet and say goodbye to people with CIAO.  Thank people by saying GRAZIE.  Learn a couple phrases, and try them out.  It's not that difficult, and it'll make your Italian experience much better.
---
10.  Bottomless Wine Miscellanea Dinner
Located right outside the Pantheon, this is one of my favorite spots to grab dinner in Rome.  You pay 15 euros, and you get a ton of amazing food, along with bottomless wine.  What else do I need to say?  There's a bunch of different courses, and it is served somewhat family style, but some courses each person gets their own plate.  Trust me, if you are looking for a good spot to eat in Rome, look no further.
https://www.instagram.com/p/BSbefIchQeU/
https://www.jonesaroundtheworld.com/wp-content/uploads/2017/07/DSC6580.jpg
1367
2048
Dave
https://www.jonesaroundtheworld.com/wp-content/uploads/2017/03/logotry-1-1-300x106.png
Dave
2014-07-02 19:51:08
2017-07-24 18:55:41
10 Awesome Things To Do In Rome