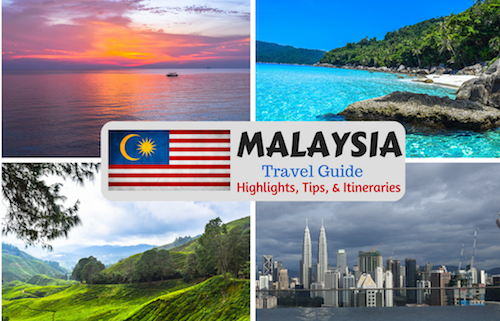 Welcome to Malaysia!
Malaysia is an amazing and diverse country that has something to offer everyone. If you're looking for amazing food, gorgeous islands, and beautiful landscapes — Malaysia is a destination you should highly consider for your next holiday. I have traveled pretty extensively through Peninsular Malaysia, and it has grown to become one of my favorite countries in entire world! I've compiled this Malaysia Travel Guide as a source for people planning trips to this amazing country.
This guide will go over trip highlights, how to get around Malaysia, Malaysia itineraries, and general travel advice!
Hope you enjoy reading my Malaysia Travel Guide and favorite photos from my travels!
Note: This Malaysia Travel Guide will focus entirely on Peninsular Malaysia. I have never traveled to Sabah or Sarawak, and am not too well informed about those areas of the country.
---
Traveling to Malaysia soon…? I'd definitely recommend purchasing the Malaysia Lonely Planet Travel Guide! I pretty much always travel with a LP guidebook, and it can definitely a huge asset on the road!
---
---
Malaysia Trip Highlights
---
Kuala Lumpur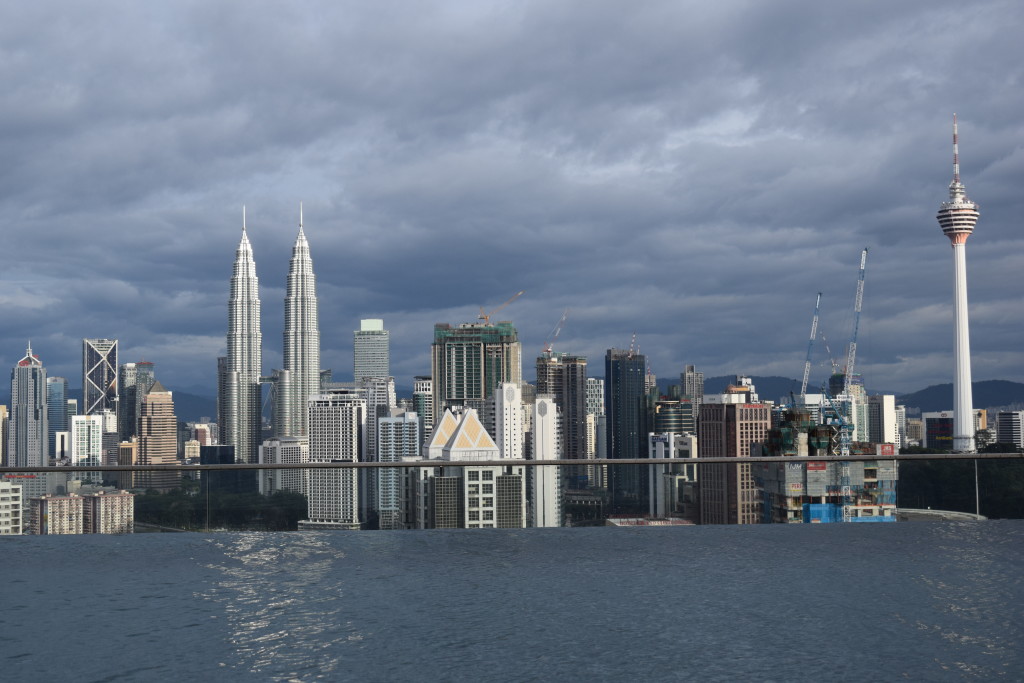 You'll most likely be starting your Malaysian holidays in the amazing capital city — Kuala Lumpur. This is truly a special place with friendly people, beautiful sights, and delicious food (just like the rest of Malaysia). During my travels in South-East Asia , I was lucky enough to call this city home for awhile. The first time I visited Kuala Lumpur I actually didn't enjoy the city too much, but after spending more time there I discovered how special the city really is.
Check out the following blog posts I've written:
TOP KUALA LUMPUR TIP
Sign up for AirBNB, and stay at the REGALIA CONDOMINIUM. I used to live there, and it's by far the best place to stay in Kuala Lumpur.
It's luxury complex that has all the amenities you'd want, perfectly located, and has the most amazing infinity pool. There is a mall right next door with a grocery store, movie theater, and tons of other shops. Also, if you sign up for AirBNB with this link, you'll get $38 off your first visit! Which is easily a free-nights accommodation at The Regalia! Trust me. You want to stay here!
---
Best Hostel in Kuala Lumpur
Perfect location, amazing rooms, and wildly crazy rooftop parties every night! If you're backpacking around Malaysia, than you have to stay at Reggae Mansion! This place does sell out, so check rates & availability!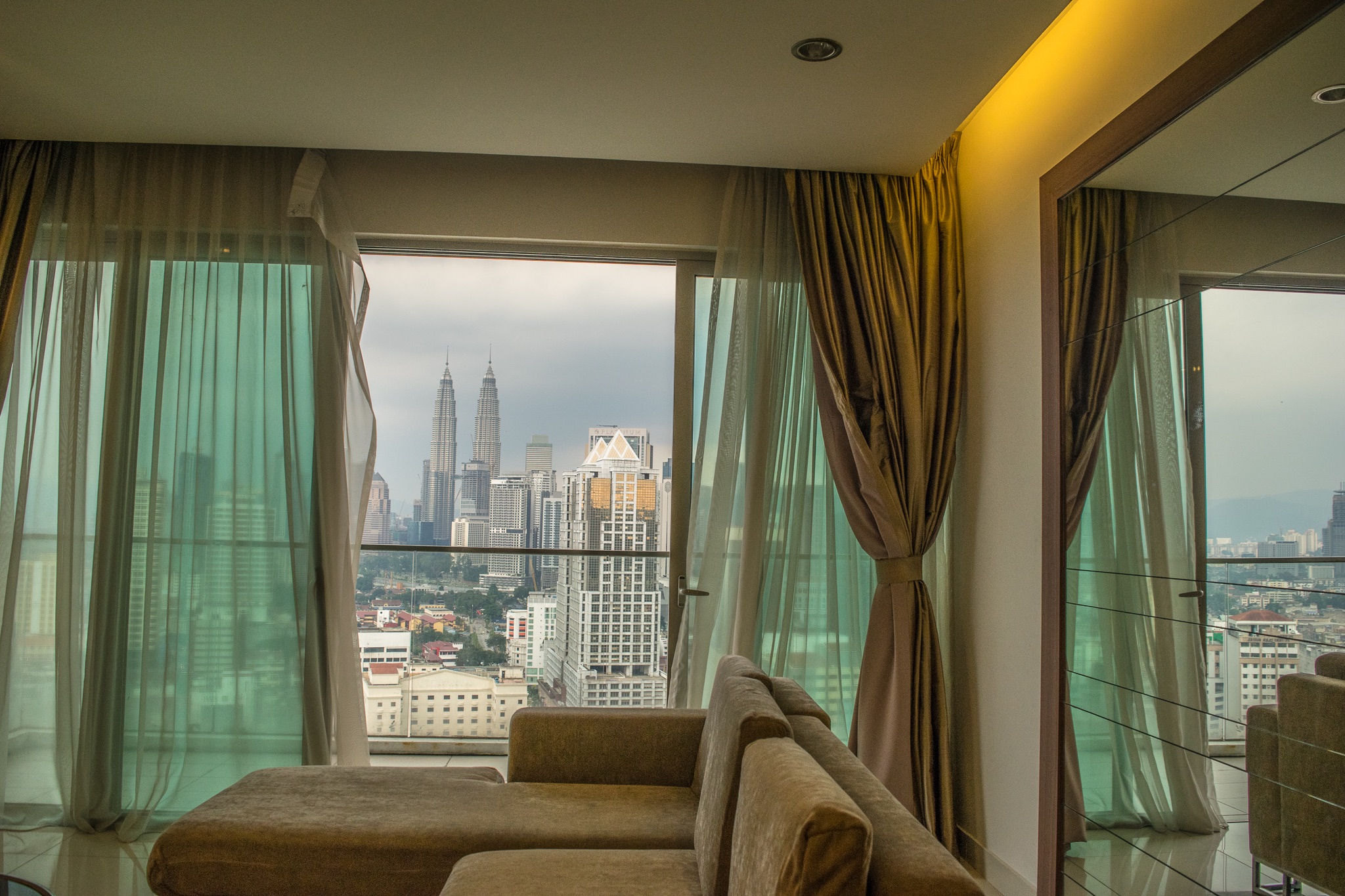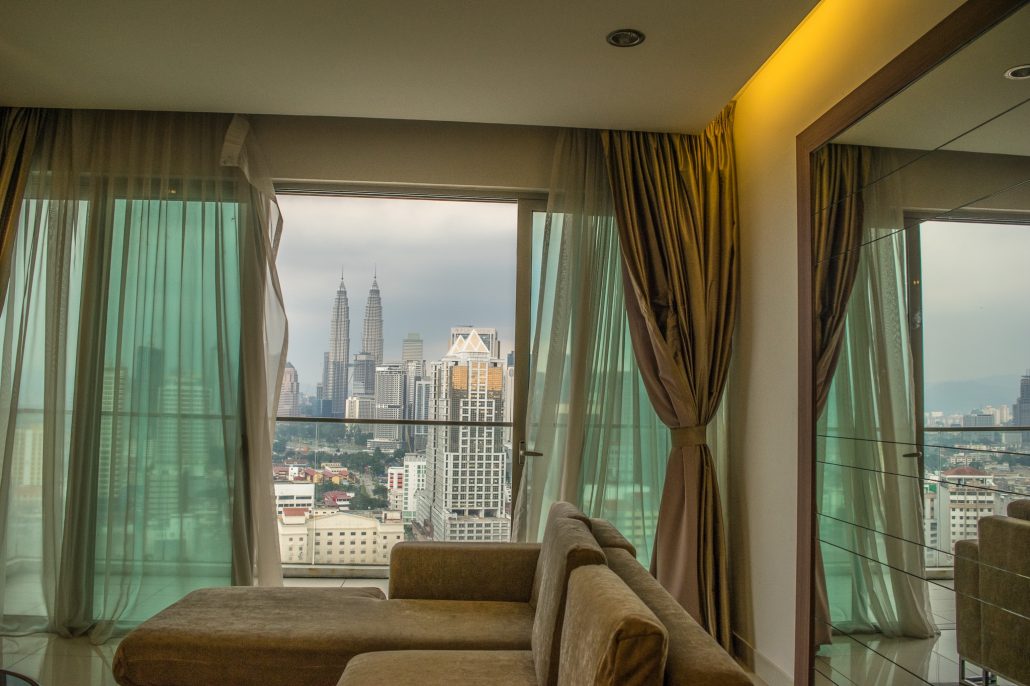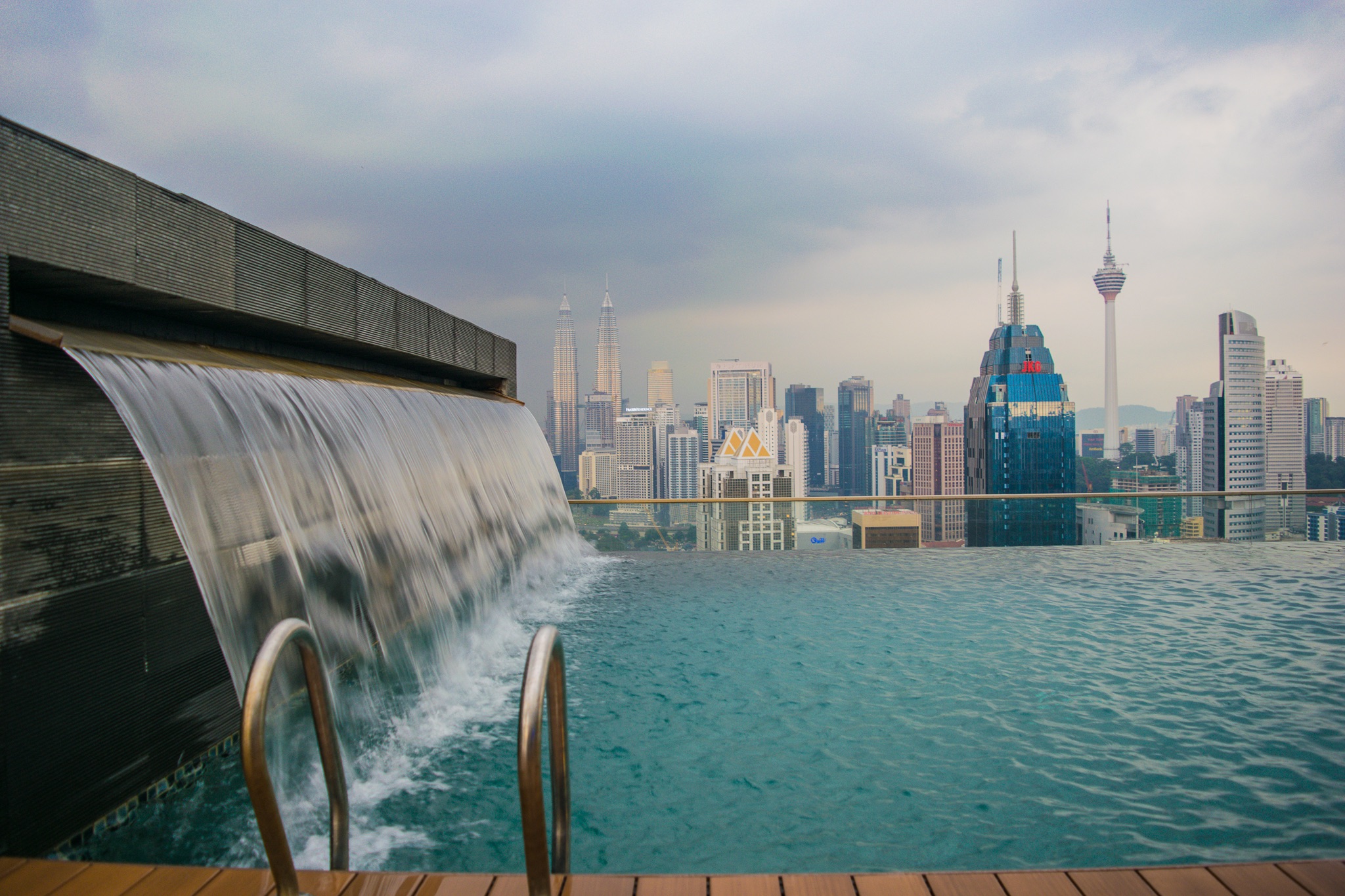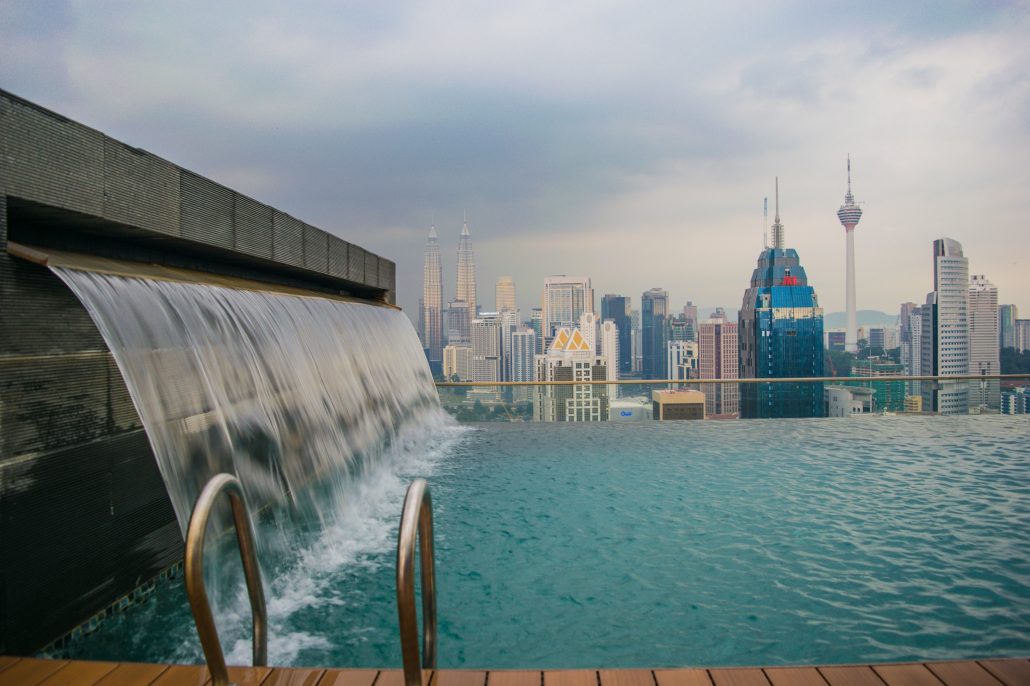 ---
Penang
Penang is the cultural hotspot in Malaysia! You'll fall in love with it's busy streets, beautiful artwork, and enchanting history. Oh, and the food is absolutely amazing. Most people come to Penang only planning a few day stay, but end up staying much longer than they expected. You can spend a day on Batu Ferringi beach, hike through the National Park, and take the journey up to Penang Hill for spectacular views of the entire city.
Best things to do in Penang:
Beach day and sunset on Batu Ferringi Beach
Spend some time hiking through the National Park
Take a visit to Penang Hill for spectacular views of the city
Stroll through Georgetown and check out all the artwork
Eat at Penang's famous hawker stalls
---
Best Hostel in Penang
Ryokan Muntri Boutique Hostel: This is a recently opened hostel in Penang,and has excellent affordable rooms, very well-located in George town, and a really cool Japanese theme. It's got terrific reviews by everyone, and you'll love your stay here! Check rates & availability.
---
Langkawi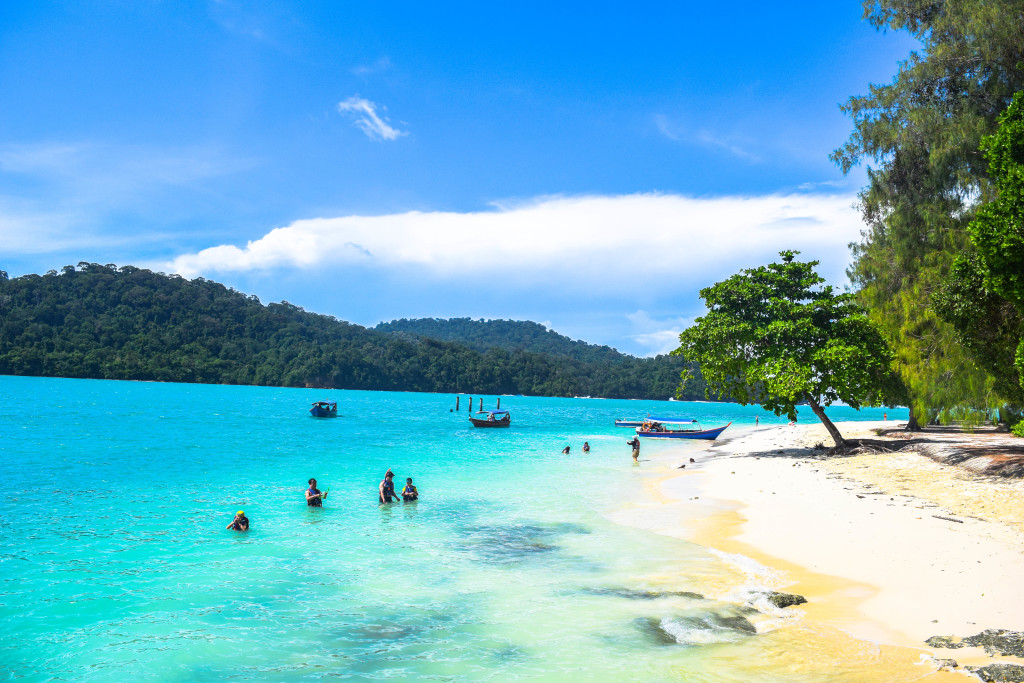 Officially known as Langkawi the Jewel of Kedah, Langkawi is an archipelago of 104 islands in the Andaman Sea, around 30 km off the mainland coast of northwestern Malaysia. It's right at the border of Thailand, and is a popular place to visit for traveller's going north/south between Malaysia and Thailand. It is truly an amazing island with amazing things to do, cheap accommodations, tax-free booze, and beautiful landscape.
Check out some of my blog posts on Langkawi:
---
Best Hostel in Langkawi
Just footsteps away from the beach, this perfectly located hostel had comfortable rooms, great prices, and an excellent atmosphere! Langkawi Dormitorio.
---
Cameron Highlands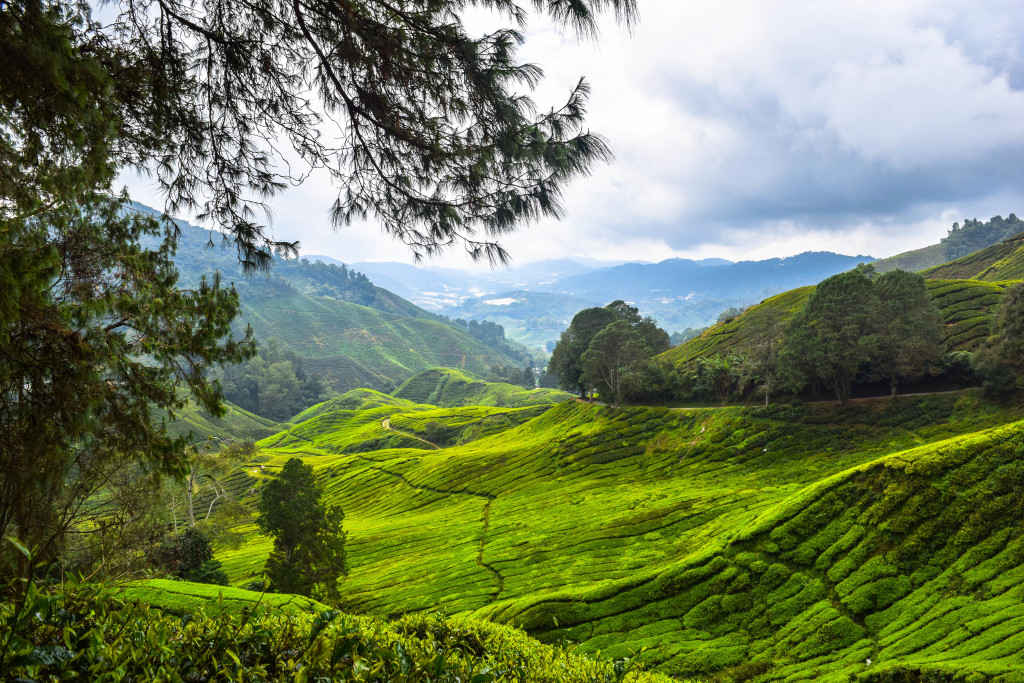 The Cameron Highlands is a stunning hill station in central peninsular Malaysia, and has become a popular destination for visitors in Malaysia. Roughly the size of Singapore, the Cameron Highlands covers a large stretch of land, and there's tons to see, do, and explore. You'll fall in love with the beautiful green tea plantations, and will leave you speechless when you visit the highest peak in the Cameron Highlands
For more information on the Cameron Highlands, check out the guide below!
---
Best Hostel in The Cameron Highlands:
A newly opened hostel in the center of Tanah Rata, and simply the best place to stay on a budget for traveler's visiting the Cameron Highlands! Check rates & availability.
---
Taman Negara
Teman Negara National Park is the perfect place for travelers who love wild life viewing, jungle trekking, hiking, rock climbing, fishing, camping and many more. It is well established as one of the most popular ecotourism in Malaysia. Popular activities include the canopy walk, jungle trekking, rapid shooting, cave exploration, and boat cruises.
Recommend days spent here: 1-2 days max
Check out the Teman Negara National Park website for more information
---
The Perhentian Islands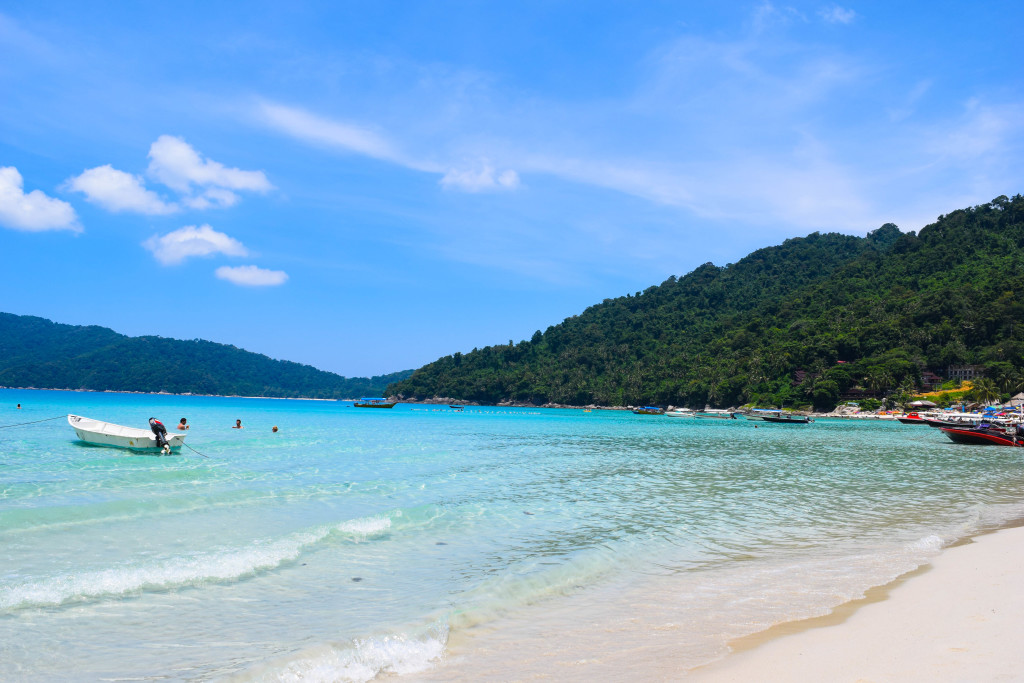 Welcome to paradise. The Perhentian Islands consist of both Perhentian Kecil & Perhentian Besar. They are both absolutely stunning, and the minute you step foot on of the two islands you'll never want to leave. I've visited Perhentian Kecil on two different occasions now, and I definitely would not mind going back for a third. The beaches are gorgeous, the atmosphere is relaxing, and the nightlife can get pretty crazy.
Perhentian Kecil is more for a younger crowd. It's much more lively at night and has an incredible fireshow. Perhentian Besar has a lot more resorts, and is a bit more family oriented.
If you're going to Malaysia — you'd be mistaken to skip the Perhentian Islands!
Check out my blog posts on this paradise island!
---
Pulau Kapas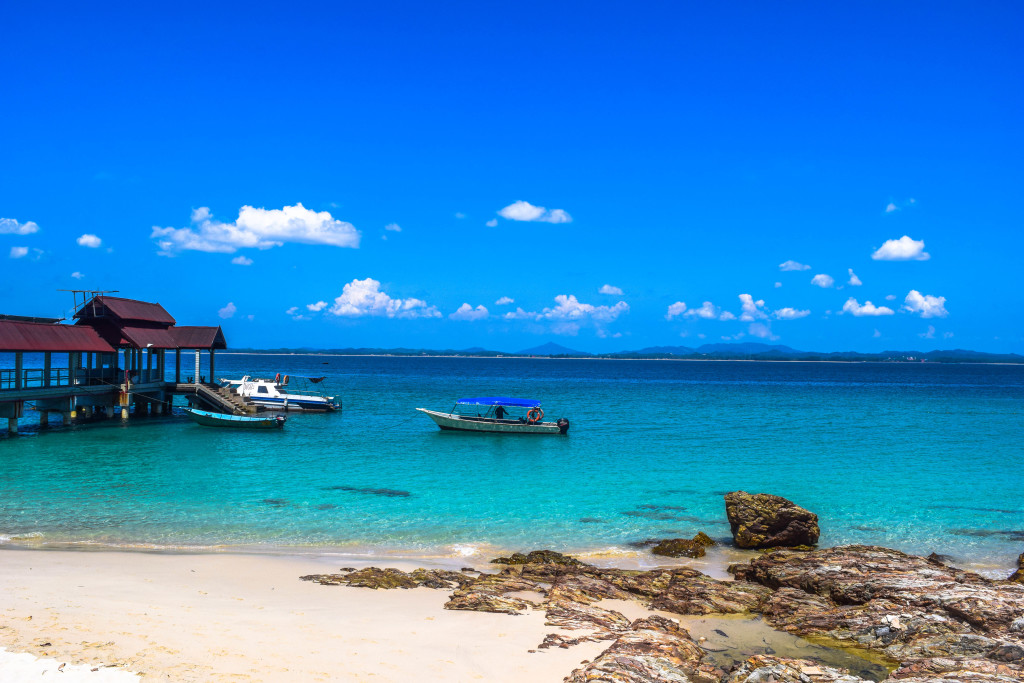 Pulau Kapas is an idyllic island escape for those looking for a bit more of a remote location. You won't find any big crazy resorts, fast wi-fi connection, or luxury restaurants. What you will be rewarded with is amazingly beautiful water, suburb underwater life, and an extremely laidback atmosphere. Pulau Kapas is truly a Malaysian gem, and I guarantee if you go for a couple days you won't regret it!
For more information about traveling to Pulau Kapas:
---
Tioman Island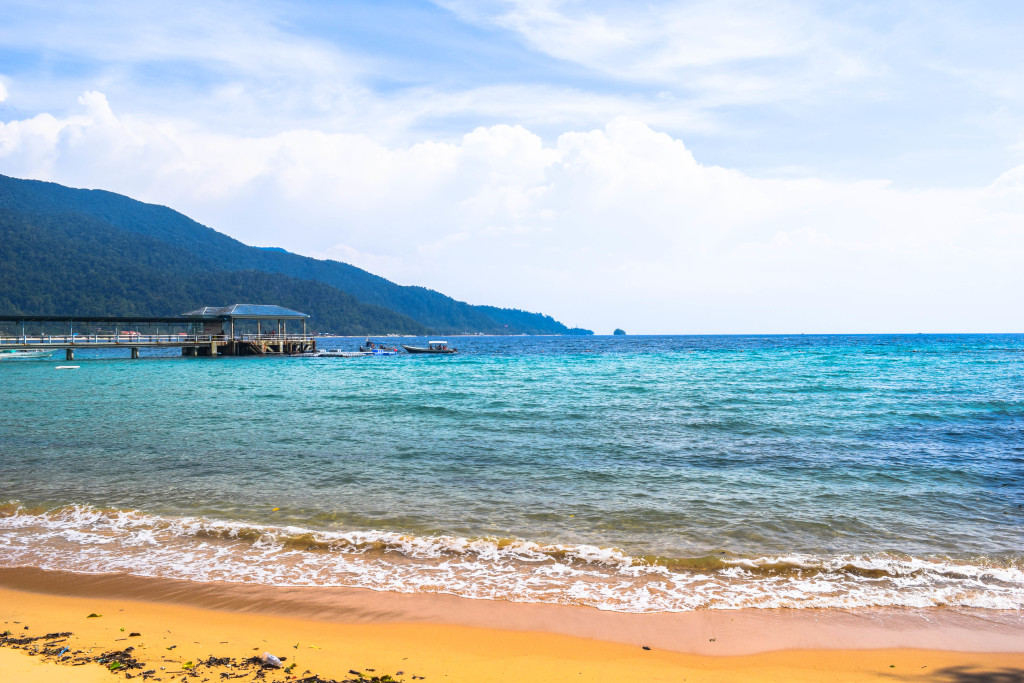 If you've looking for some more island action, than definitely make your way over to Tioman Island. It isn't as gorgeous as the Perhentians or Kapas, but it has some of the best scuba-diving sites in the whole country. The island is pretty massive, and is a 2-hour ferry ride from the mainland. It is a DUTY-FREE island, which makes drinking on this island pretty cheap! It's a popular destination for weekend trips from Singapore and Kuala Lumpur, so book in advance if you plan on being there on a Saturday & Sunday. If you do plan on going, I'd definitely recommend staying on ABC Beach.
When I was there, I happened to catch really bad weather, and had some transportation issues. I still had a great trip. Read about it below:
---
Melaka
Melaka is just a short bus ride away from Kuala Lumpur, and can be a great place to spend one night. It's small enough to walk around, explore, and try some delicious food. There's not a whole lot to see here, but it's definitely worth the visit.
To plan your visit, check out this post titled:
---
Getting Around Malaysia
The Malaysian transportation is some of the best I've found in all of South-East Asia. Prices are relatively low, there's tons of options, and they are all relatively comfortable.
Flights / Airfare
Malaysia is actually a really easy country to book extremely cheap domestic flights.
If you know your exact dates, you can actually get great flight deals. Malindo Air is really great and includes 1 20kh checked bag. These are particularly useful for flights to/from Kuala Lumpur.
---
Busses
Traveling around Malaysia on the bus transport is actually really easy, budget friendly, and comfortable. There are loads of different companies that offer a ton of different routes. None of the journeys take that long, and the busses can actually be really nice. For bus schedules, routes, and fares, check out the website below. I've booked online tickets with them, and made the process extremely easy. You can just show the email confirmation at the bus station, and receive your ticket.
---
Hitchhiking in Malaysia
Just like in any destination, you should be careful when hitching a ride alone. With that being said, Hitchhiking in Malaysia can be done, and it's actually not too difficult. I met these Spanish girls on Pulau Kapas who found a ride all the way from Teman Negara – Kuala Terranganu. It's not that it saves a ton of money, but it's a great way to meet some local people, and have a unique travel experience. For more information on Hitchhiking in Malaysia check the website below:
---
Trains in Malaysia
I've actually never taken a train in Malaysia, but I have heard that the system works out. I almost boarded a train from Penang – Kuala Lumpur, but ended up extending my stay in Penang, and finding a flight that was cheaper than the train! I honestly think that dealing with trains on other routes would just get complicated, so I'd just personally recommend Flights and Busses over taking trains in Malaysia.
---
Renting A Car
I've never rented a car and explored Malaysia on my own (mainly because I'm a solo budget traveler), but I have had some friends rent a van and go on weekend trips from Kuala Lumpur. It's definitely not the best option for everyone,
---
Malaysia Trip Itineraries
If you look at each of these locations on a map, you can see that it actually fits pretty well
One Week Malaysia Itinerary
If you are only in Malaysia for a brief visit, than you want to enjoy your holiday. My advice would be to enjoy 2-3 days in Kuala Lumpur, and fly to either Penang for 3-4 days. You don't want to rush around each destination, because you will want enough time to enjoy each place and do all the activities.
Two Week Malaysia Itinerary
Days 1-3 — Kuala Lumpur
Take a morning bus to Teman Negara
Days 4-5 — Teman Negara
Book the early bus ticket to the Cameron Highlands
Days 6-7 — Exploring the Cameron Highlands
Book the early departure bus to Penang
Days 8-10 — Penang
Catch the two hour ferry to Langkawi
Days 11-13 — Langkawi
Catch a domestic flight from Langkawi to Kuala Lumpur
Day 14 // End of Trip — Kuala Lumpur for your outgoing flight..
---
Three Week Malaysia Itinerary
Days 1-3 — Kuala Lumpur
Take a morning bus to Teman Negara
Days 4-5 — Teman Negara
Book the early bus ticket to the Cameron Highlands
Days 6-7 — Exploring the Cameron Highlands
Book transportation to Marang Jetty for access to Pulau Kapas (Close to Kuala Terranganu)
Days 8-10 — Pulau Kapas & Gem Island
Book early morning boat back to mainland, and get to main bus station. Book transport to Perhentian Islands
Days 11-15 — The Perhentians Islands
Book Domestic Flight from Kuala Terrananu Airport – Penang. Cheap fares available if booked in advanced.
Days 16-17 – Penang
Catch the two hour ferry to Langkawi
Days 18-20 — Langkawi
Catch a domestic flight from Langkawi to Kuala Lumpur
Day 21 // End of Trip — Kuala Lumpur for your outgoing flight..
One Month in Malaysia Itinerary
If you have a full month in Malaysia, I honestly would just recommend to follow the 3-week itinerary, but travel slower. This will also allow flexibility with the domestic flights, and also spending less time on travel. I would also recommend staying in Kuala Lumpur for an extra couple days, and doing a one-day trip to Melaka. If you want to see it all, you can switch up this itinerary to add Pulau Tioman, but I would honestly skip it. I found it to be really touristy, difficult to get to, and there are much better islands and beaches in Malaysia.
If you have even more time in Malaysia, look out for cheap domestic flights over to Borneo. You could scuba-dive off the coasts of the world famous Sipadan island, or hike the highest peak in Malaysia — Mt. Kinabalu!
---
General Malaysia Travel Advice
Eat as much as you possibly can! The food in Malaysia is absolutely incredible. When you get to Kuala Lumpur, check out a Nasi Kandar and try the various curries, Roti Canai, and Nasi Lemak!
Interact with the locals! Malaysian people are extremely friendly, and generally speak really great English! They are very open and welcome to tourism, and can be a great experience.
Understand you are in a Muslim country! Be respectful with your clothing!
Get a local SIM card! Malaysia has a wide variety of phone plans, and it will come in handy to have 3G / 4G internet when your traveling. I'd recommend Tune Talk. There are great prices and deals, and it's good coverage.
Download my Free E-Book — 77 Amazing, Helpful, Money-Saving Tips for Backpacking South-East Asia. This goes over a ton of valuable information for Malaysia!
---
If you haven't figured it out by reading this post, I have traveled pretty extensively throughout Malaysia. I think it's an amazing country, and am always thinking about going soon and exploring different parts. I'm actually dying to get over to Borneo, but I'm sure that time will come eventually.
If you're ever planning a trip to Malaysia, feel free to Contact Me with any questions!
Thanks for reading!
Share the Malaysian Love!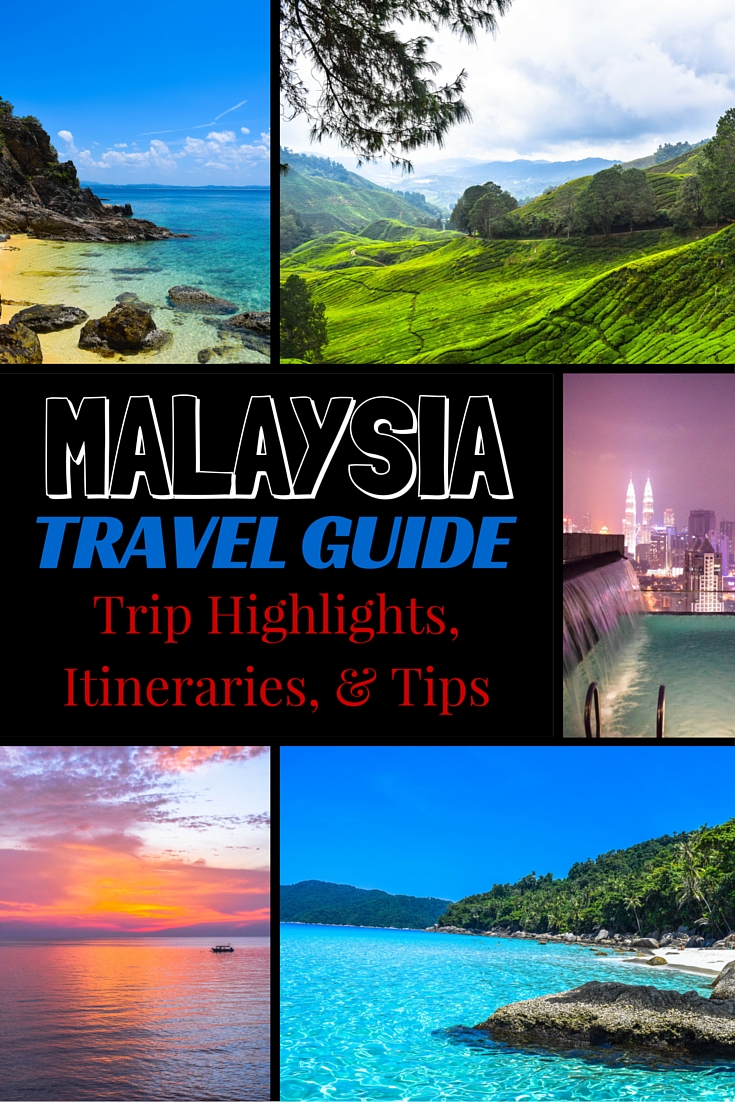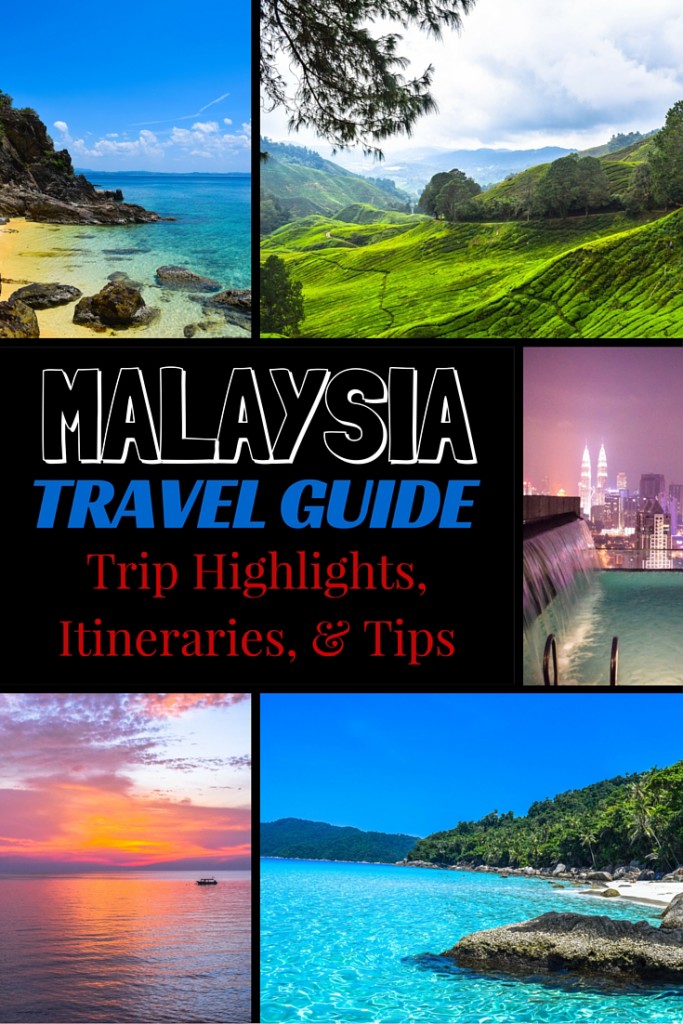 https://www.jonesaroundtheworld.com/wp-content/uploads/2015/10/MALAYSIA-1024x768-1.png
375
500
Dave
https://www.jonesaroundtheworld.com/wp-content/uploads/2017/03/logotry-1-1-300x106.png
Dave
2015-10-30 06:49:37
2020-02-07 09:52:09
MALAYSIA Travel Guide: Trip Highlights, Itineraries, & Tips