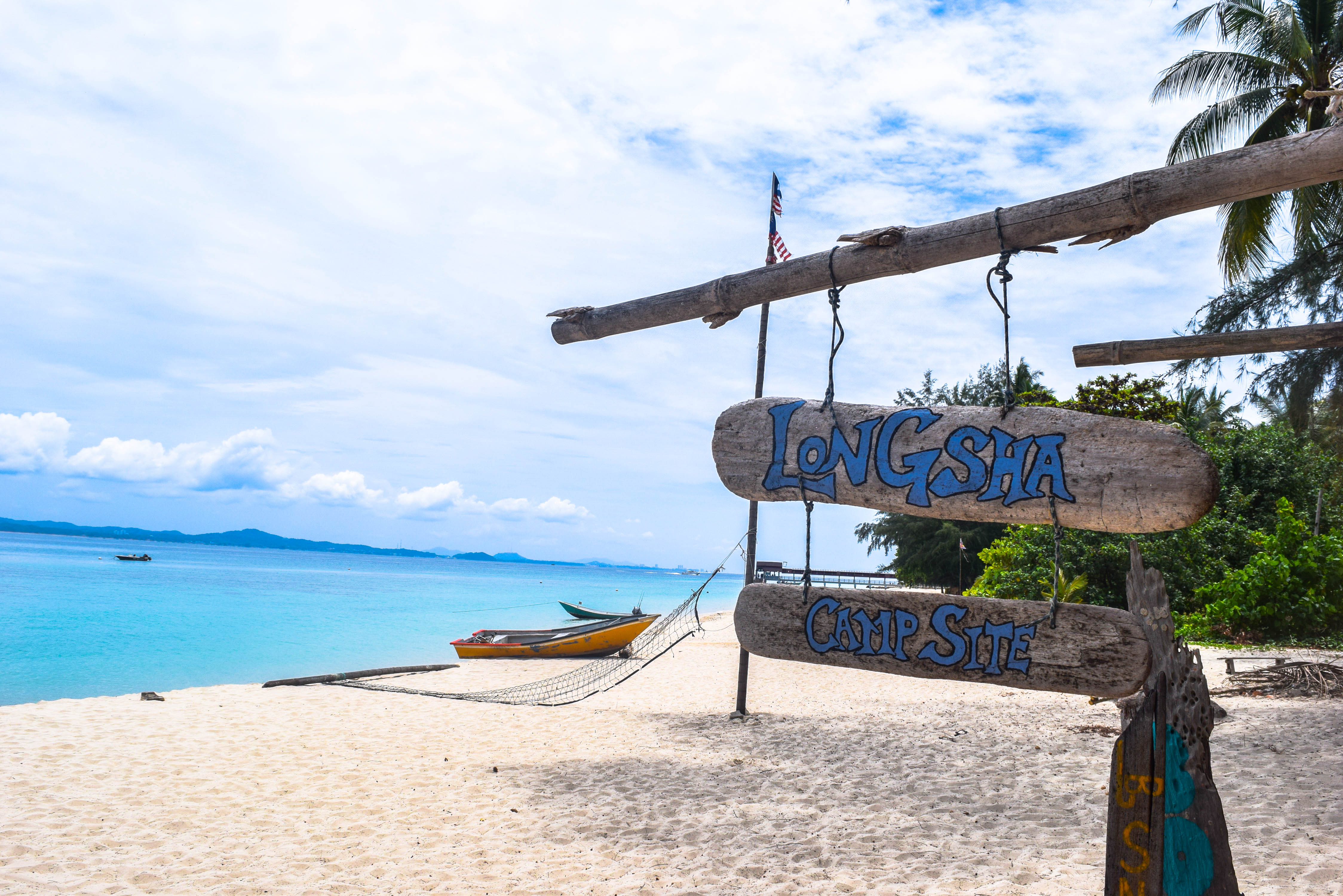 When most people think of budget travel, their minds think of dirty hostels or questionable guesthouses, but there is another option: camping.  I had actually never camped before in South-East Asia, and I'm really glad that my first experience was at LongSha Pulau Kapas.
For only 15 MYR per night ($4), you can rent a tent at this amazing campsite.  If you have your own tent, you can stay there for 10 MYR.  However, if you don't have a decent tent, I would highly recommend just paying the extra 5 MYR, because they have really great quality tents, and provide a thin pad.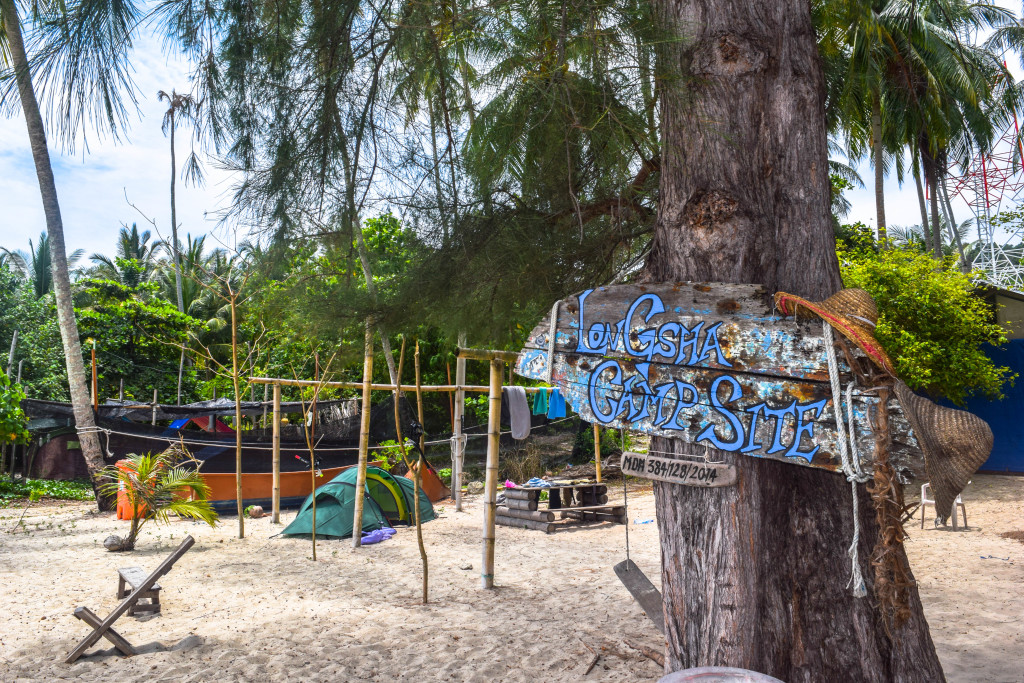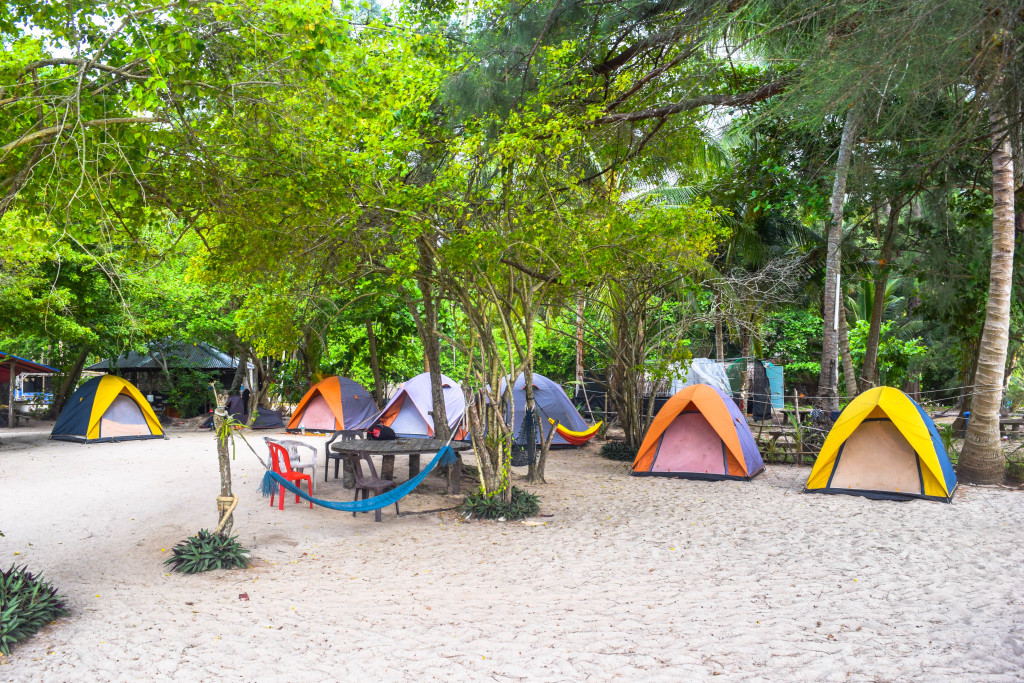 I went there with just a small backpack, and was okay with sleeping in the tent.  It was a little bit uncomfortable, but I used my clothes as a blanket, and my backpack as a pillow.  This is definitely the cheapest place to stay on Pulau Kapas, and will definitely make you fall in love with the island.
The staff at LongSha Camp Site are really great, and can help you sort out everything you need for the island like kayak rentals, boat rides, or transportation to the mainland.
There's an awesome map of the island there which will give you a great idea of what to do on Pulau Kapas.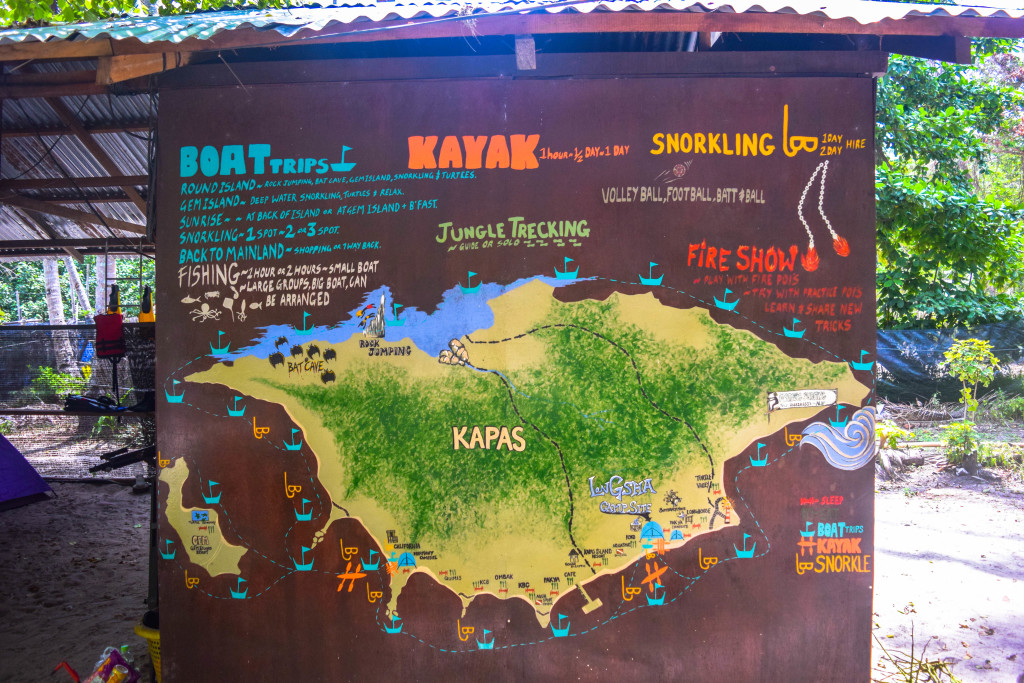 LongSha Campsite has a kitchen to use as well, which was really common for people to cook at.  One night one the guys who works there went out fishing, and brought back a ton of squid to grill up.  It was delicious, and they didn't ask any money for it!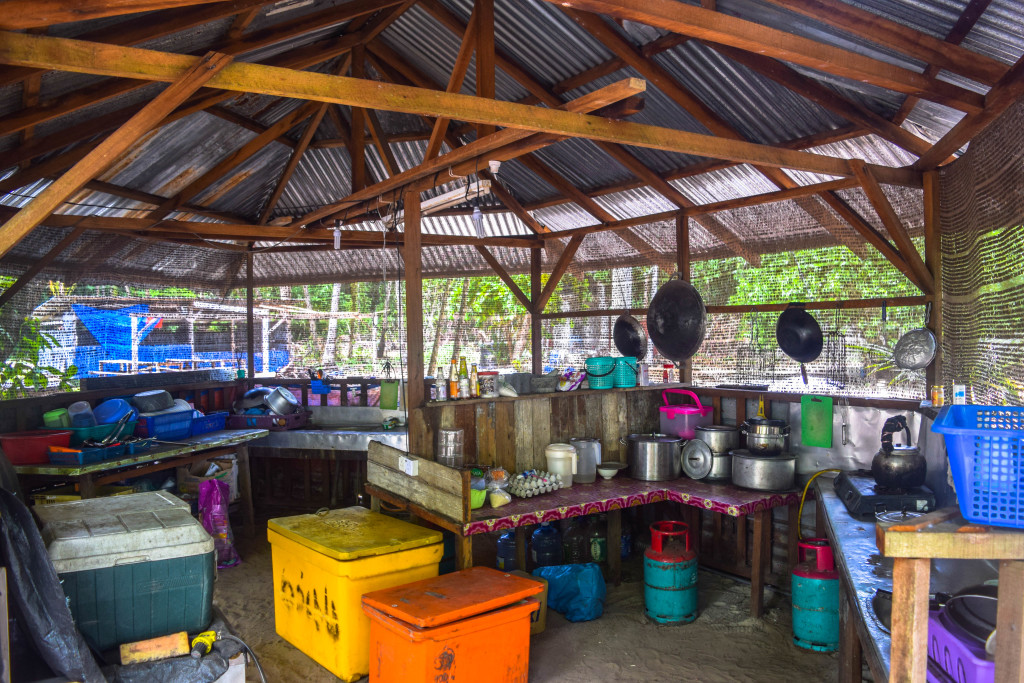 Obviously, I had an amazing time staying at LongSha camp site.  The place is cheap and provides a great environment for people to meet each other.
The backpackers you meet on Pulau Kapas are much different than those you'd meet at Koh Tao or Gili Trawangan.  The people you meet are all long-term travel backpackers.  People that will inspire you to keep traveling, living the nomadic lifestyle, and see the world.
During my 4 days at LongSha Campsite, I met some awesome Spanish, Italian, Belgium, Argentinian, Dutch, French, and German people.  We even organized a boat ride together over to Gemnia island to do some snorkeling.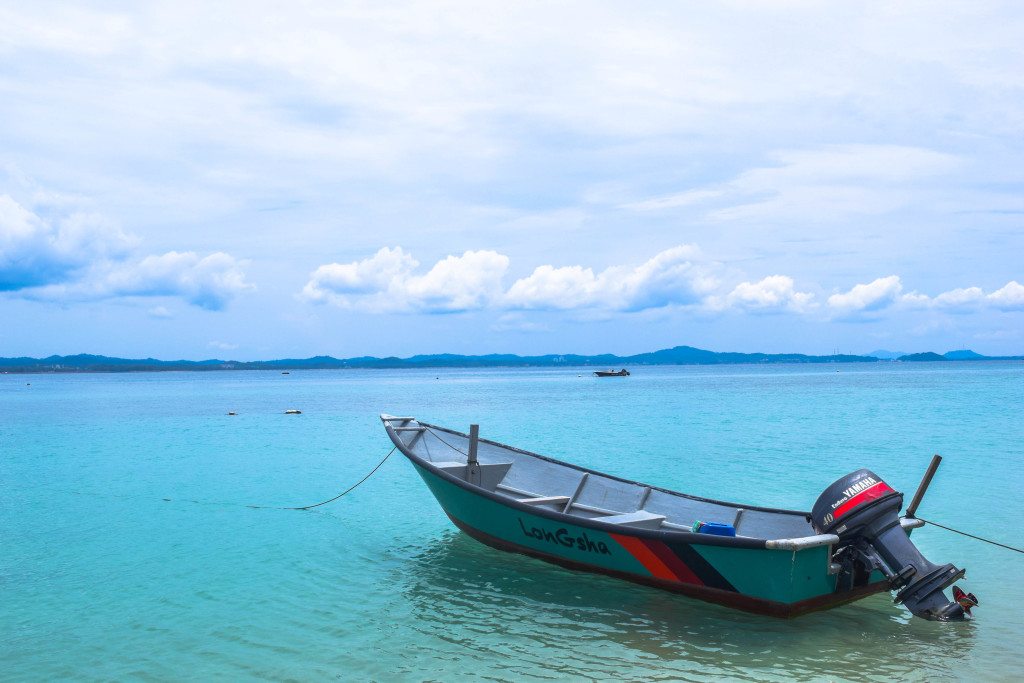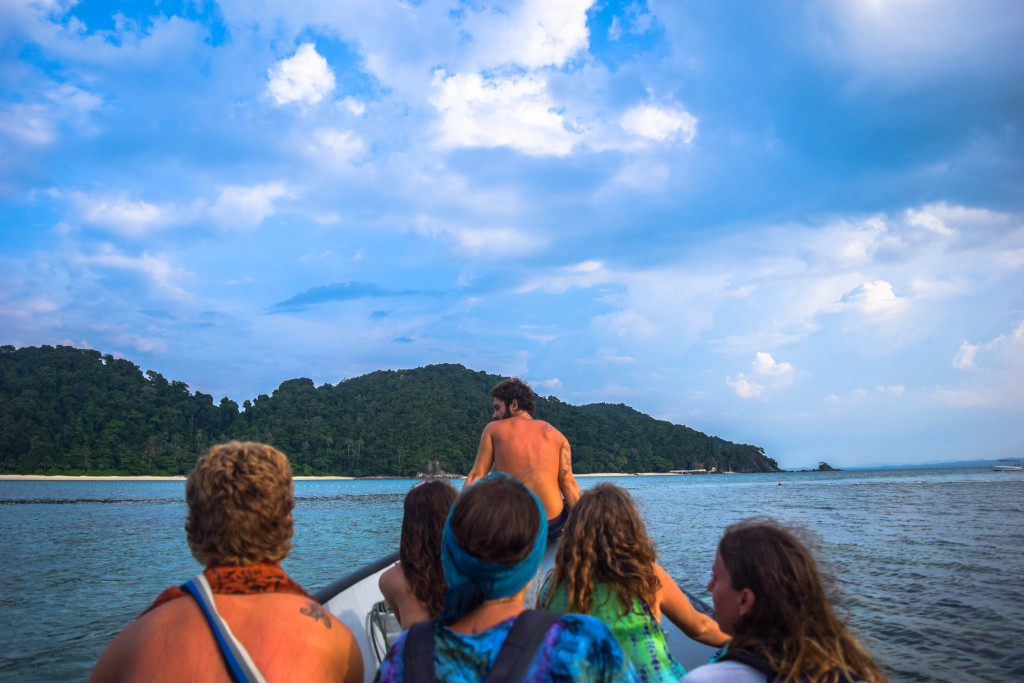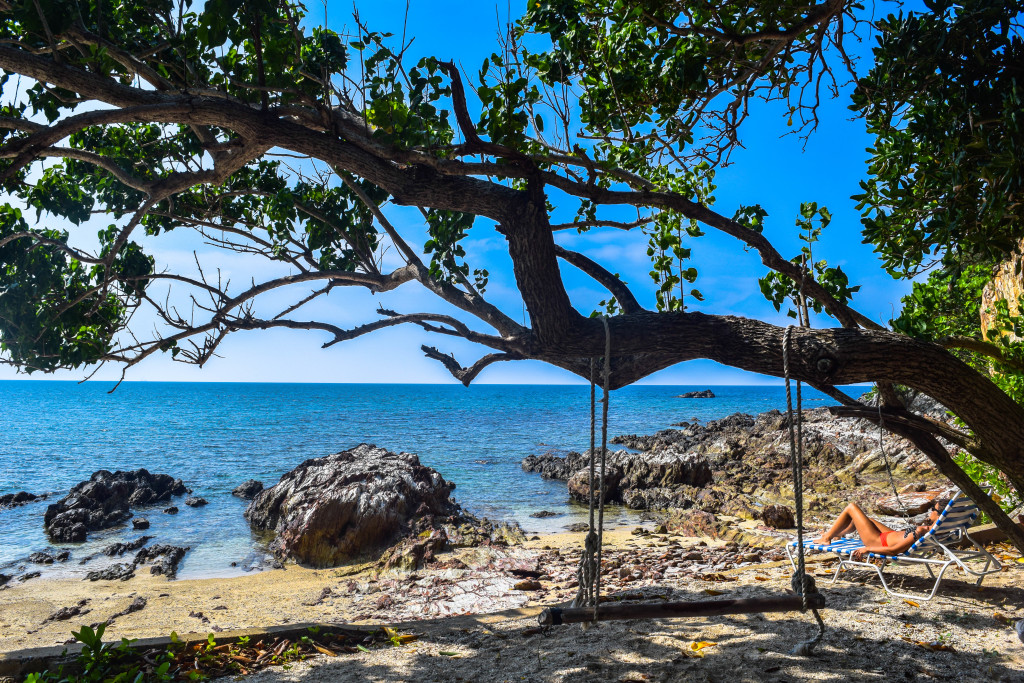 Practical Information:
There is no sitting toilet.  If you can't handle the bare minimum travel lifestyle, than you might want to spend the extra cash and stay at the hostel.
There are a lot of mosquitos on Pulau Kapas.  So make sure you bring some bug spray!
If you can, bring a pillow to help you sleep.  It's not necessary, but it will help
Pulau Kapas is a very "sticky island".  Meaning it has the power to keep you there longer than expected.  Don't rush your stay here.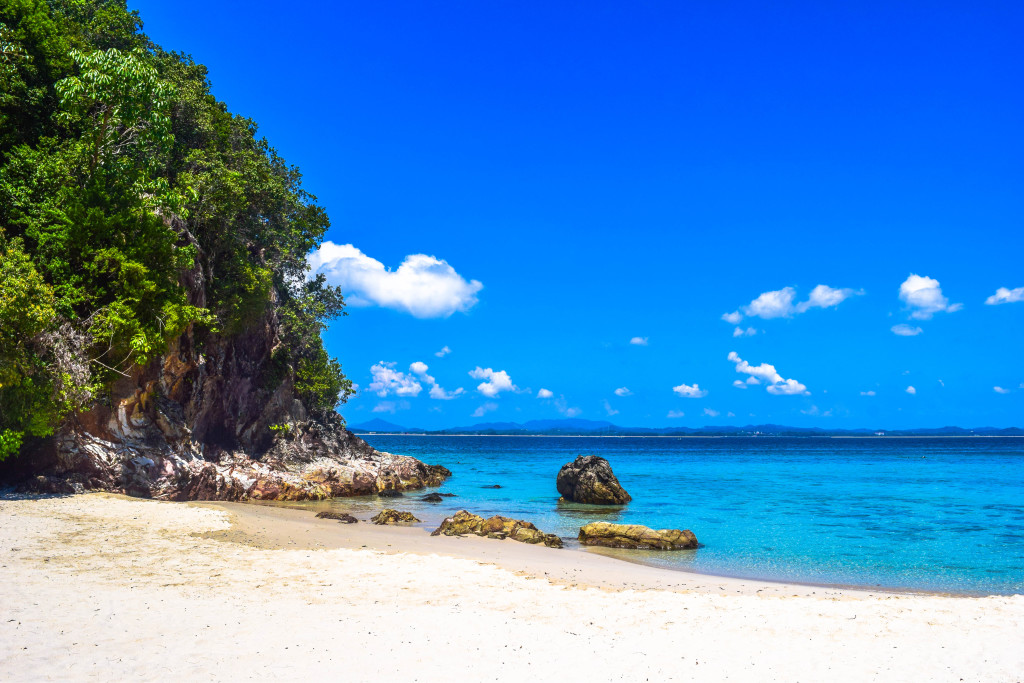 Pulau Kapas is not a well known island in Malaysia, but it definitely is going to grow in the upcoming years.  This island is truly the definition of paradise, and I think more and more people will be flocking to this amazing place.
If you do come to Pulau Kapas, and are looking for a great place to stay; I'd highly recommend staying at the LongSha campsite.  You'll meet amazing people, save some money, and really enjoy your stay.  Just be careful, you might find yourself staying here longer than expected.
I'm all about that hammock life.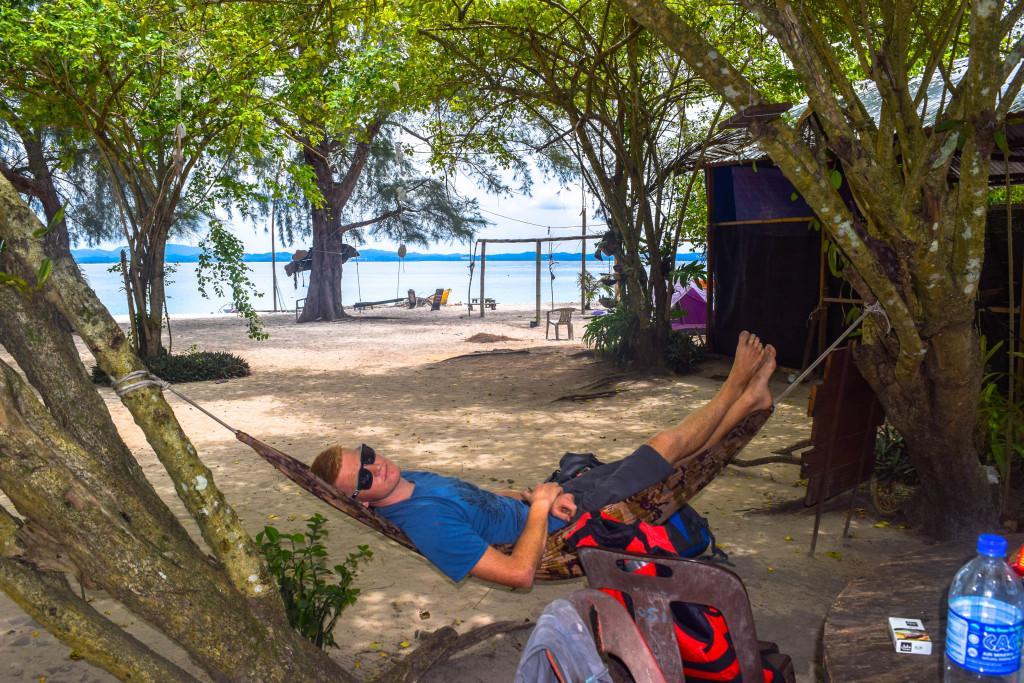 Have you been to Pulau Kapas before?  Planning on going anytime soon?  Don't be afraid to contact me if you have any questions, or feel free to leave me a comment!
[shareaholic app="share_buttons" id="7411671″]
Like this post?  Follow me on Facebook, Instagram, and Twitter for more adventures Around The World…
https://www.jonesaroundtheworld.com/wp-content/uploads/2015/08/DSC_1677.jpg
3000
4496
Dave
https://www.jonesaroundtheworld.com/wp-content/uploads/2017/03/logotry-1-1-300x106.png
Dave
2015-08-04 16:46:49
2016-02-11 07:46:08
LongSha Beach Camping on Pulau Kapas