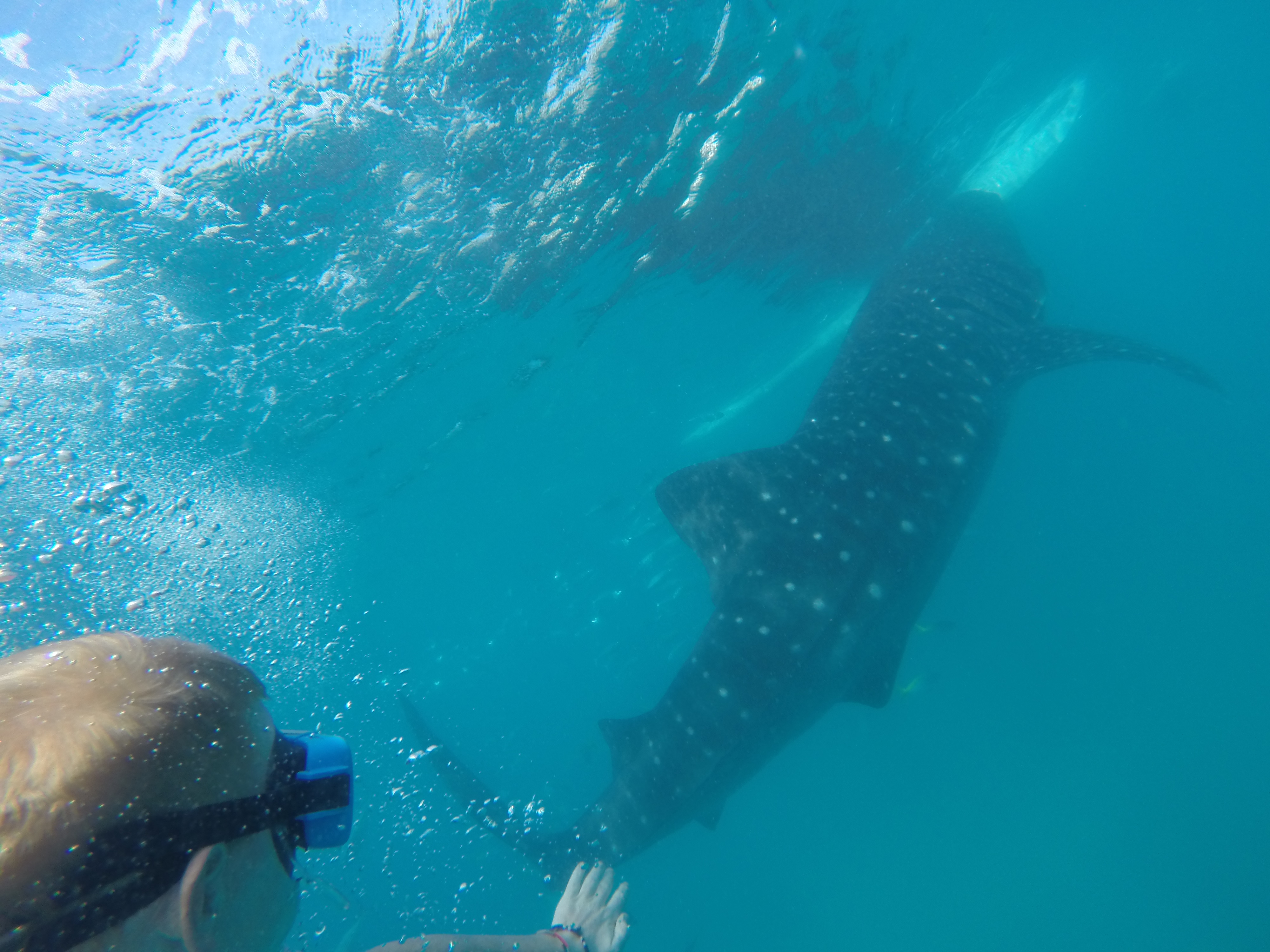 It was 5:30 A.M, and my alarm went off.  Ugh.  I really didn't want to wake up, but I knew the day was going to be completely worth it.  I had seen pictures, and heard stories, and today it was finally time to experience it myself…swimming with Whale Sharks!  I had to wake up that early because I actually staying over in Moalboal, which is around a 2 hour drive from Oslob.  I love driving motos, and it seemed like a great way to see the island, and cruise down to the Whales.The drive was really easy, not crowded, and decent roads.
I made great time, signed up for the adventure which costs 1,000 Pesos + 100 Pesos for the economic fee (25 USD Total).  Everything you do in the Philippines has a cost, and then a fee.  It gets annoying, but after 3 weeks here, I've gotten used to it.  In my mind, I thought we would be going on an actual boat, and cruising out to a deeper part of the ocean, but all the whale shark action actually happens right off the beach.   I climbed in my boat, GoPro in hand, and was ready to tick off an item off the Bucket List.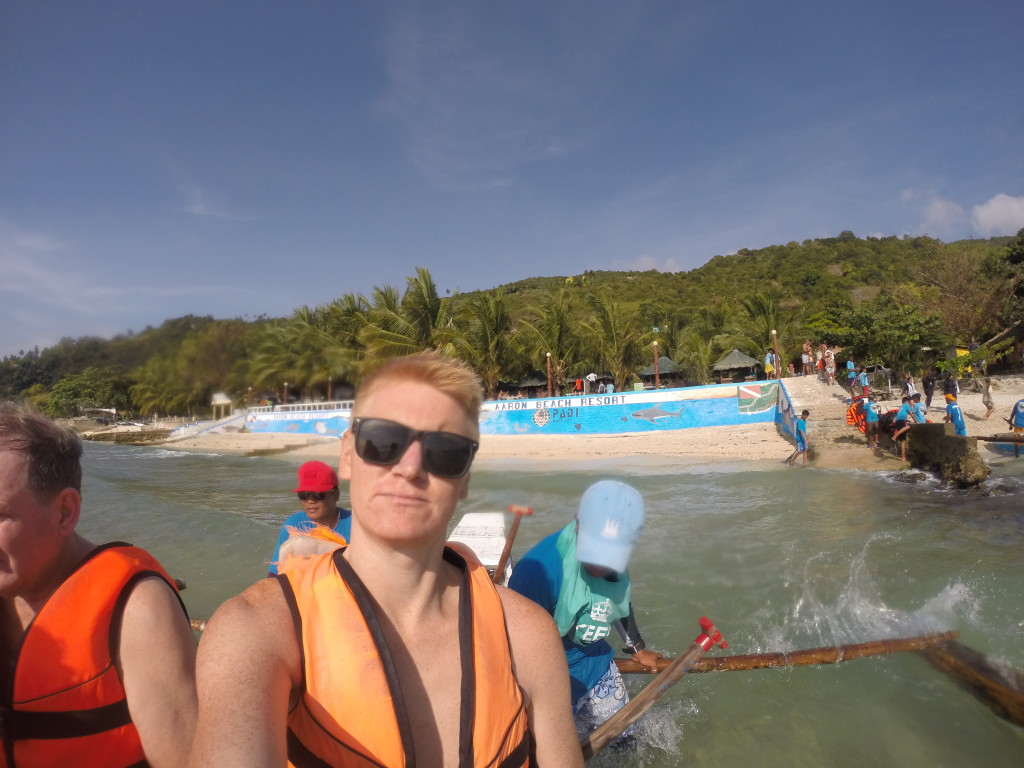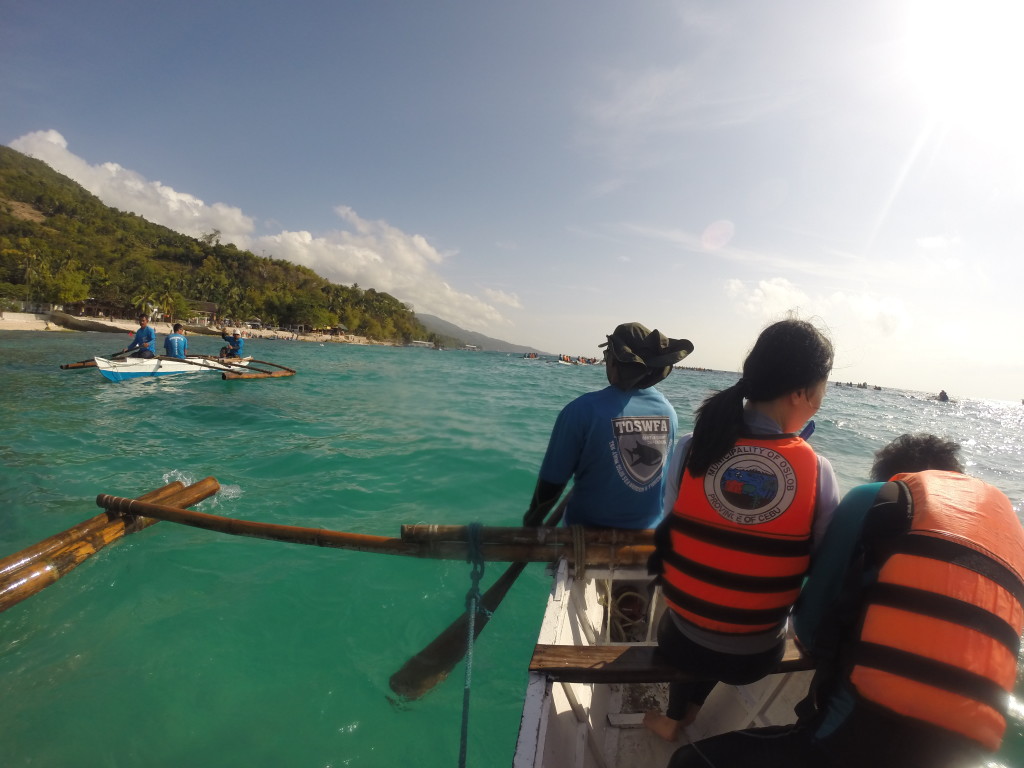 I was really surprised about how well their system worked.  They had all the tourist boats lined up, and in the middle of the rows would be a single Filipino in a small row boat, who would swim back and forth and feed the whale sharks and lead them up and down the aisles for the tourists.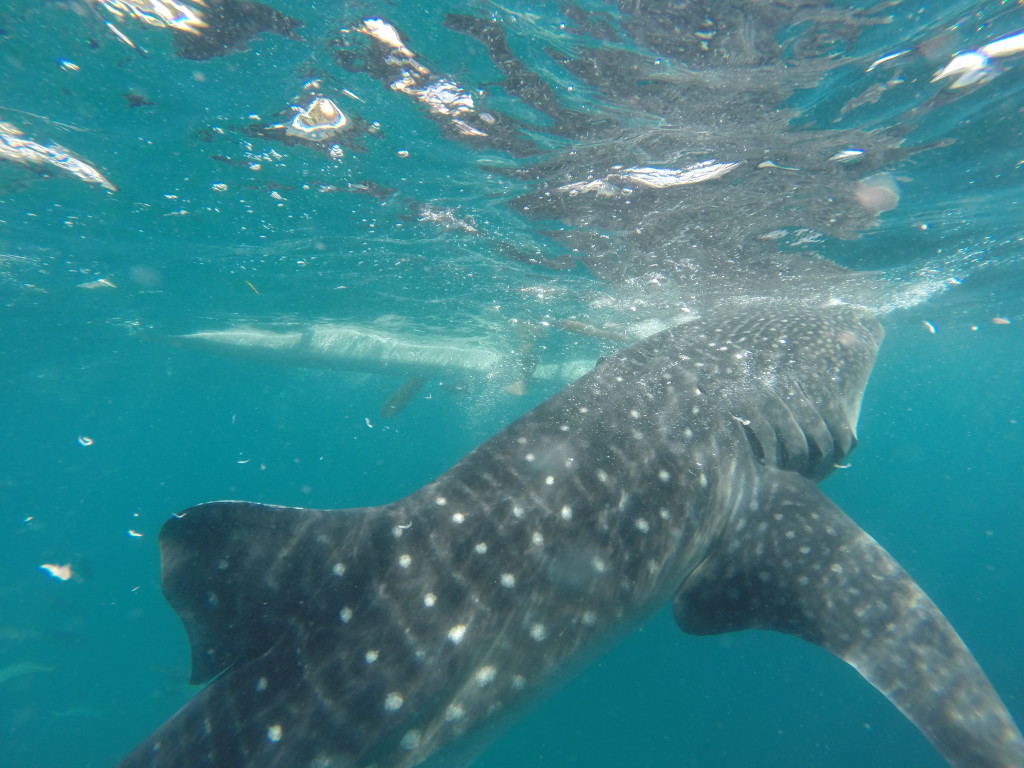 The Main Rules of Swimming with Whale Sharks:
1.  Absolutely No Touching.  
2.  You are not allowed to wear sunscreen.  
3.  Stay around 4 Meters away from them at all times (or atleast try).  
4.  No Flash Photography
5.  Don't step on any Coral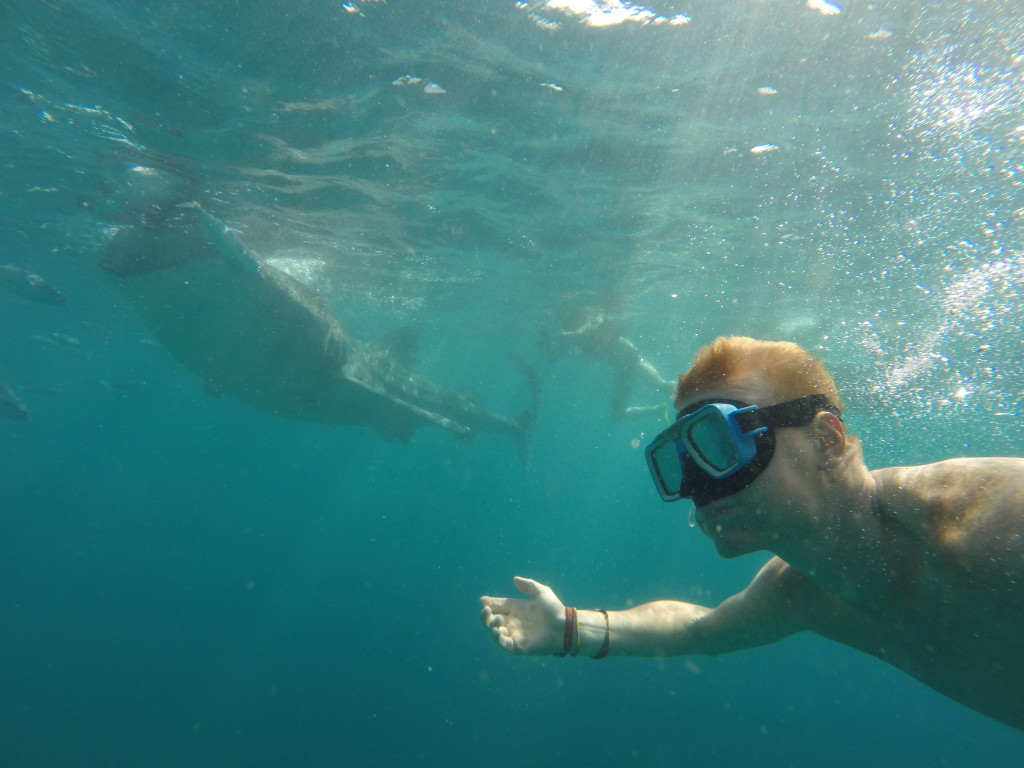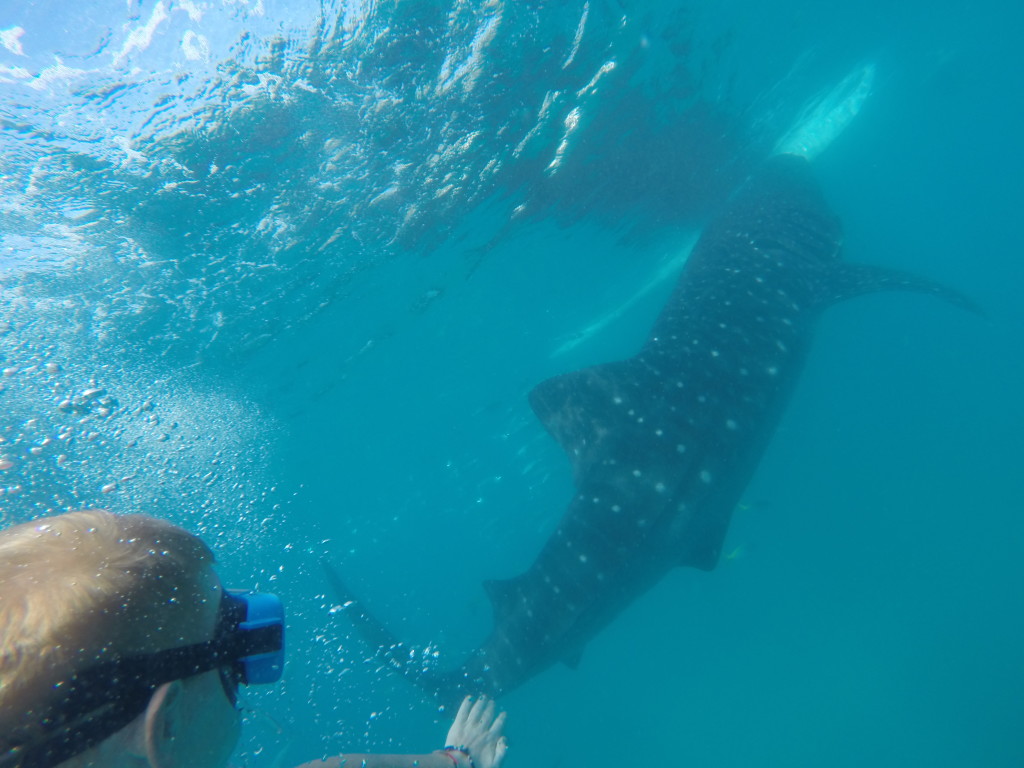 You're alotted 30 minutes to swim and snorkel with the giant creatures, and you're about ready to go after.  It's a great experience, and I would recommend it to everyone who visits the Philippines.  For roughly $25, you're in for a good time.  You can also see these magical creatures over in Donsal, Philippines — but I think Oslob is a much better location.  The water is really clear, it's easy to get to, and you're about 99% guaranteed to see some whale sharks.  If you make a trip to the Philippines, don't skip out on this amazing activity!
[shareaholic app="share_buttons" id="7411671″]
Like this post?  Follow me on Facebook & Twitter for more adventures Around The World…
https://www.jonesaroundtheworld.com/wp-content/uploads/2015/03/G0063371.jpg
3000
4000
Dave
https://www.jonesaroundtheworld.com/wp-content/uploads/2017/03/logotry-1-1-300x106.png
Dave
2015-03-18 05:02:45
2015-10-30 07:57:38
Swimming With Whale Sharks: Oslob, Cebu