Pai is a small town in northern Thailand known by most travelers in the country; in fact, if you ask anyone you meet "where should I go?" – they'll will most definitely recommend Pai. It is a haven for travelers and hippies alike, and there are many things to see and do while you're there! But be warned – Pai is definitely one of those places where you "only plan on staying for a couple of nights", but end up staying a week or two! It's incredibly relaxed, beautiful, and has amazing food! I fell in love with Pai, and I know you will too! I hope you enjoy my list of the best things to do in Pai!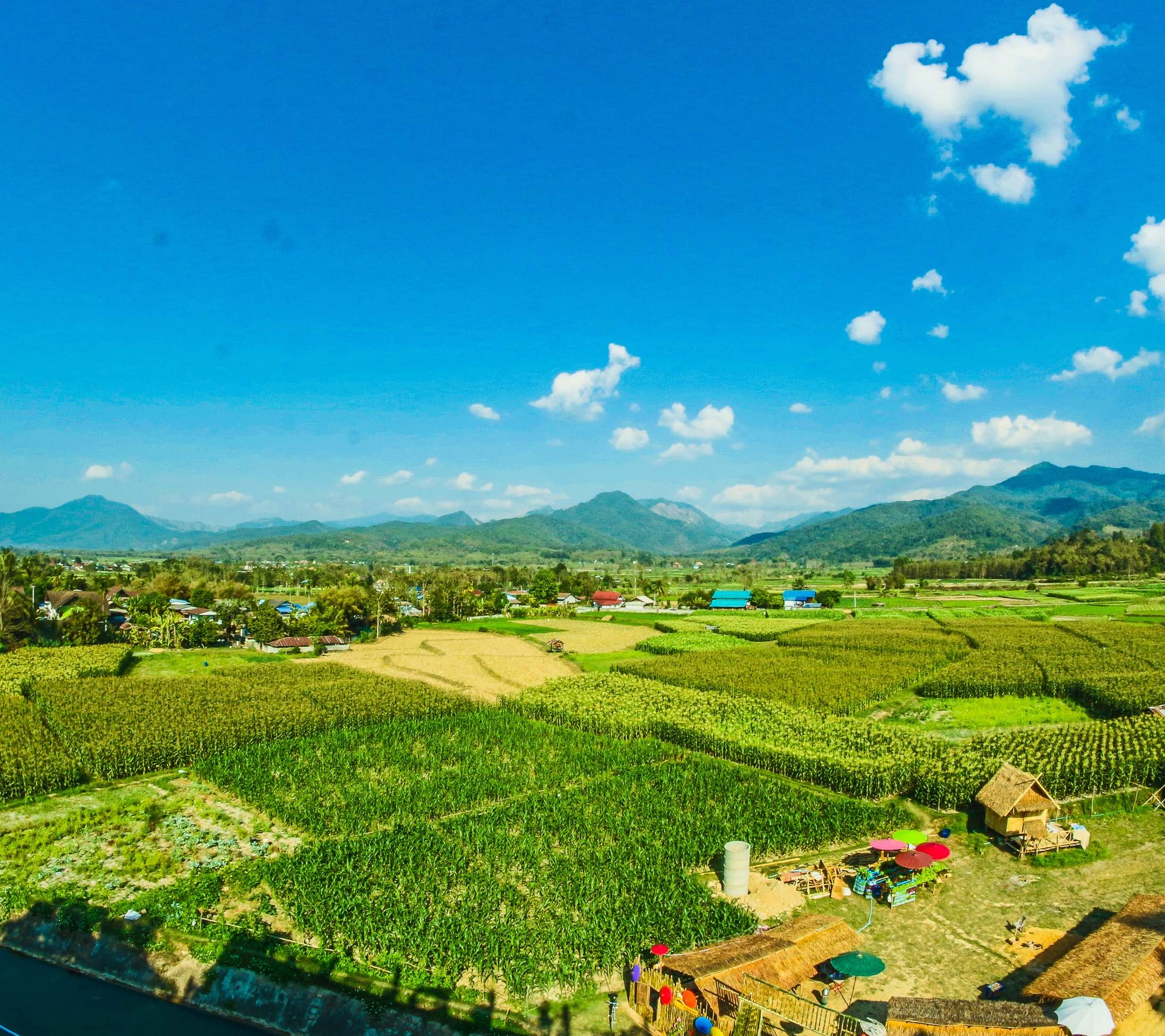 ---
Getting To Pai
The road between Chiang Mai and Pai, Route 1095, is well-known for a few reasons, one being for the road itself the 120 km route between the two cities has over 700 twists and turns, 762 turns to be exact.
The road passes through a very mountainous region of Thailand and has some incredibly stunning scenery and views. The easiest and most common way to travel between the two cities is by taking a Bus/Mini Van. Be sure to sit in the front if you get motion sickness the bus drivers tend to cut corners and drive a little crazier than what most people from the western world are used to.
Book your Chiang Mai To Pai Tickets Here
All the buses leave from the Arcade Bus station in Chiang Mai, the drive takes about 3-3.5hours, usually with a 15-minute break somewhere along the way, and will cost you around 200baht one way. You can buy tickets for these buses either directly at the bus station or online. If you choose to book at the bus station make sure to go as early as possible because tickets go fast, and if you're booking online I've found the best site is 12GoAsia.
The other option to get to Pai is via Motorbike; know your skill level before you decide to drive yourself, consider the twists and turns and keep in mind the ups and downs of mountain roads. Check out this awesome vlog below to get an idea of what to expect!
Chiang Mai to Pai - Route 1095 | Day 95
---
The Need To Know Facts of Renting a Motorbike
It is very easy to rent a motorbike anywhere in Thailand but If you choose to rent a scooter or bike be aware that the rental shop will ask you to leave your passport with them, the other option that I highly recommend is leaving a 3000 baht deposit instead.
Be sure to give yourself plenty of time to travel and hang out in Pai so rent the Bike for longer than you think you might need it for if you're making a round trip. There is only one company that will allow you to rent a motorbike for a one-way travel, starting in either Chiang Mai or Pai and leaving the bike in the other city, this company is AYA. I haven't used this company myself, and the online reviews are more on the negative side, but it is an option if you only want to drive one way.
A valuable tip for renting a motorbike : A rental will typically cost around 150-200baht per day. One of the most important things to do when renting a motorbike is to take pictures and videos of the bike before you leave the shop. Check for any existing scratches or damage, check that the breaks work well, and don't forget your helmet!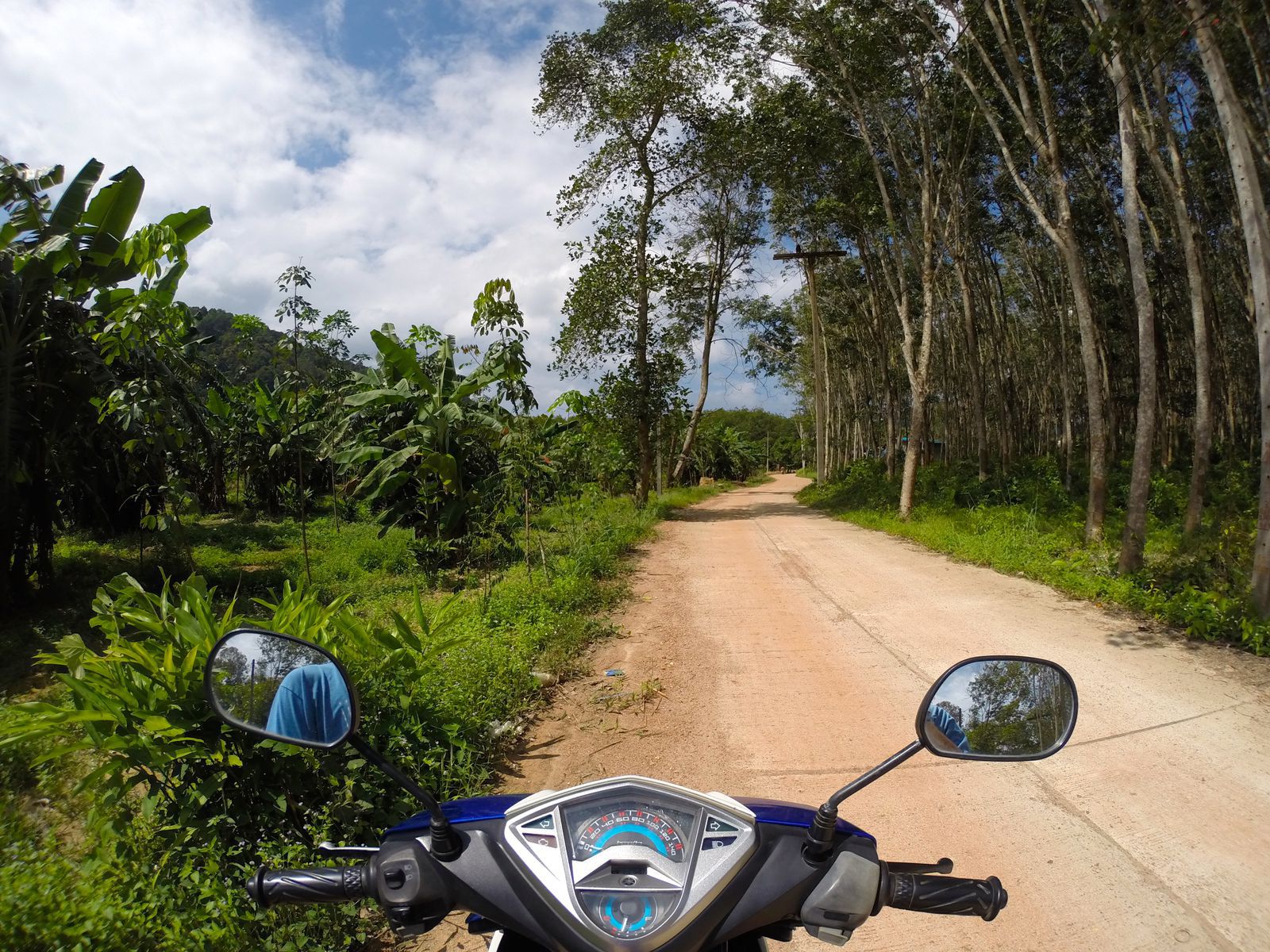 ---
Best Places To Stay in Pai, Thailand
Valhalla Pai
If you're looking for a unique stay that's off the beaten track this is the place as it is literally in the middle of the jungle. Valhalla Pai is a place that's pretty much a hippie commune and a nature lovers dream, as you sleeping options are a tent, a hammock or a treehouse built by hand.
Its also a great choice if you're on a tight budget because the price for everything is 60 baht. You read that right, 60 baht for a bed, food, and a beer. Valhalla was originally built far off from town near a 3 km waterfall trek, until tragedy struck a few years ago and a fire show gone wrong burnt the whole place down. Sadly after the fire most of the original owners left Pai, but one or two remained and decided to rebuild on new land close to Pa Thai Hot Springs. This place is one of Pai's unique hidden gems.
---
Pai Circus School Hostel
This place has great vibes, stunning views, and as you can imagine by the name, some pretty interesting activities to partake in. Free for resident activities include a daily Yoga class, Poi practice, fire breathing lessons, a slack line, and to end a circus-inspired fun filled day take a dip in the infinity pool that overlooks the beautiful Pai Valley. Don't forget to check the chalk board for the daily specials they've got going on, and catch the evenings fire show! If you have friends staying elsewhere, don't fear because they can join you for a day of clowning around for a 100 bath fee. For obvious reasons, this place books up fast so make sure you book online in advance!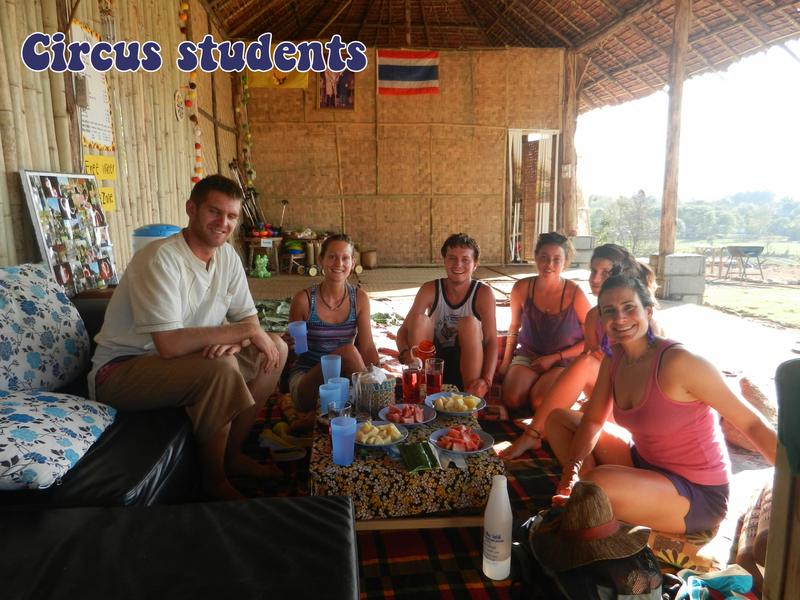 ---
Best Things To Do in Pai, Thailand
Now for the fun part, what to do while you're there; Pai is surrounded by caves, waterfalls, hot springs, and viewpoints, and here are some of the favourites!
Pai Waterfalls
The best time to visit any of the waterfalls in Pai is during the rainy season for obvious reasons, so if you're there in the dry season ask around before you go to make sure there's enough water.
Mor Paeng Waterfall is best to visit during July – October because it will be at its largest. These falls are great if your looking for fun in the water because it has three levels and the rocks are smooth enough to use as a water slide! In the summer months, you'll find lots of local children here cooling off from the hot sun. The falls are also very easy to get to, they're only a 9 km drive and there are signs on the road indicating the way there. From the parking lot its only a one or two minute walk before you arrive at the falls.
Pambok Waterfall is farther away at a 15 km drive, and only a five minute walk to the falls from the parking lot. These falls are neat because the water pools at the bottom of a huge canyon, so bring your bathing suit and take a dip! These falls are very easily accessible which means there will always be people there so go early to avoid the crowds. To the right of the falls there is a narrow steep path you can climb up to find a few smaller pools where there is usually less people!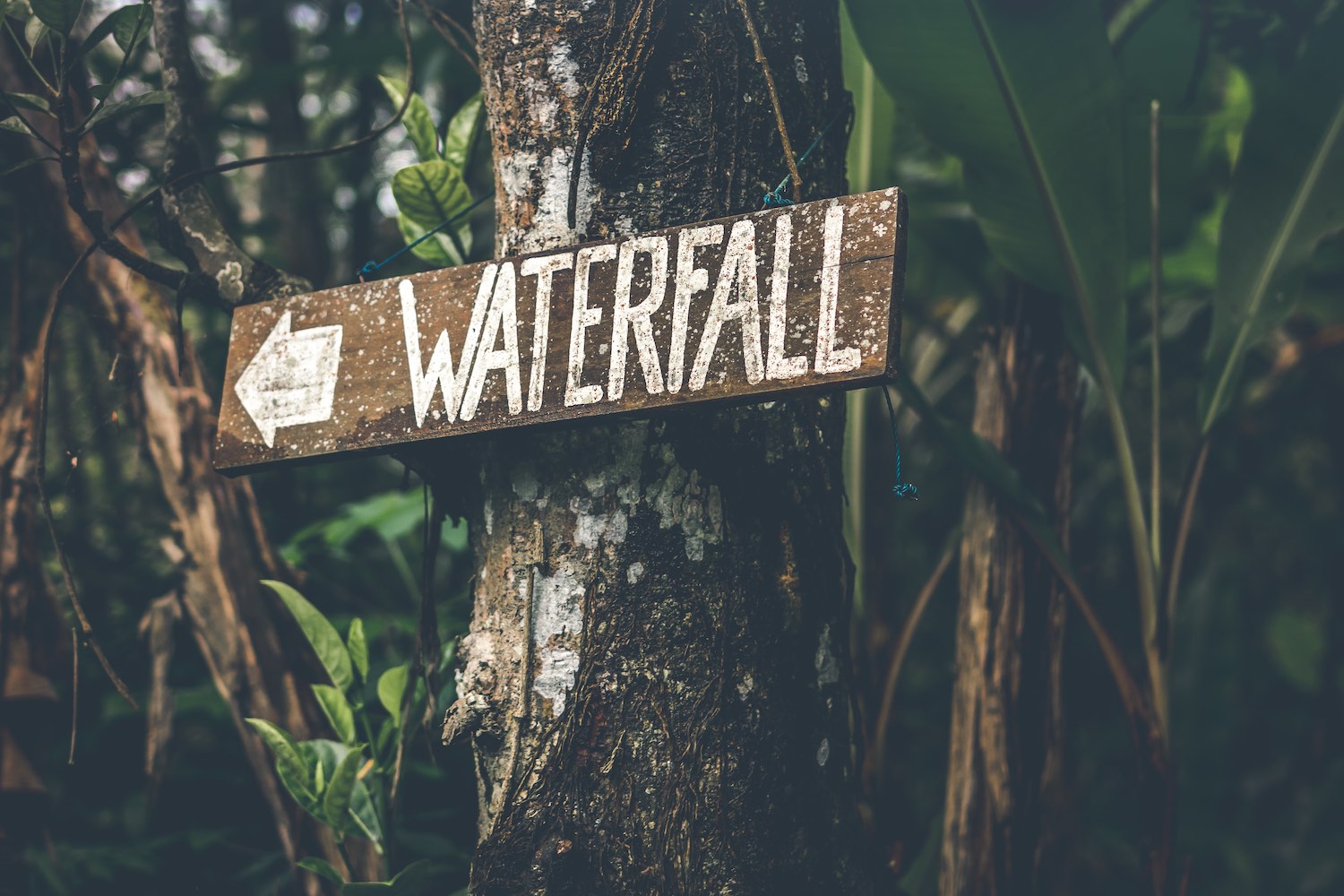 ---
Caves
Tham Lod Caves are highly worth a visit and not just for the caves, the drive there is awesome and full of twisting roads through small Thai villages. Aim to get there early and leave to drive back to Pai around sunset time. On the way home at roughly the half way point there is a roadside stop at the top of one of the mountains where you can take a break and get some instagram worthy selfies with the sun setting over the mountain tops in the background. Get ready to do lots of exploring to once you arrive because you have the option of visiting 1, 2 or all 3 caves. For 150 bath you can hire a tour guide and for another 300 baht the guide will take you on a raft along the river that runs through the caves. The guide and raft can only be hired for groups of 3.
---
Hot Springs
I know sitting in a pool of hot water seems like it might not be how you'd want to spend your time in a country as hot as Thailand, but trust me you'll love the hot springs of Pai!
There are two places to go, Pai Ngam Springs and Ta Pai Springs. Ngam Springs are a bit farther away at about a 20 km drive but are more popular with the locals and much less touristy. Hot tip, if you continue driving a bit farther up the road, you can cruise the streets of an authentic Thai village, and see some traditional wood stilt houses. It costs 200 bath for entry and you can go as early as 7am to avoid the crowds, it'll be like having your own private hot pool! Ta Pai Springs are a lot closer to town, roughly 8kms away and the most popular. If you enjoy watching sunrise in a magical setting this is the place to be at 7am. The springs are surrounded by tangles of tree roots, over hanging vines and there is even a foot path that leads to more pools with varying temperatures. The waters are crystal clear and are said to have a magical effects. Don't forget your towel and 300 baht for entry.
---
Yun Lai View Point
Yun Lai Viewpoint or Chinese Village is a fantastic place to watch the sunrise as you have almost a 360 panoramic view over look the valley. There is a 20 baht entrance fee and is only 6 km west of Pai. This spot is very popular place among tourists, but if you want to avoid the crowds I suggest that you climb down from the bamboo platform and follow a trail leading to some of the flower fields to enjoy a quieter spot to enjoy the view. For 20 baht you can enjoy a pot of hot Chinese green tea and a steamed or friend bun with sweet milk for 10 baht.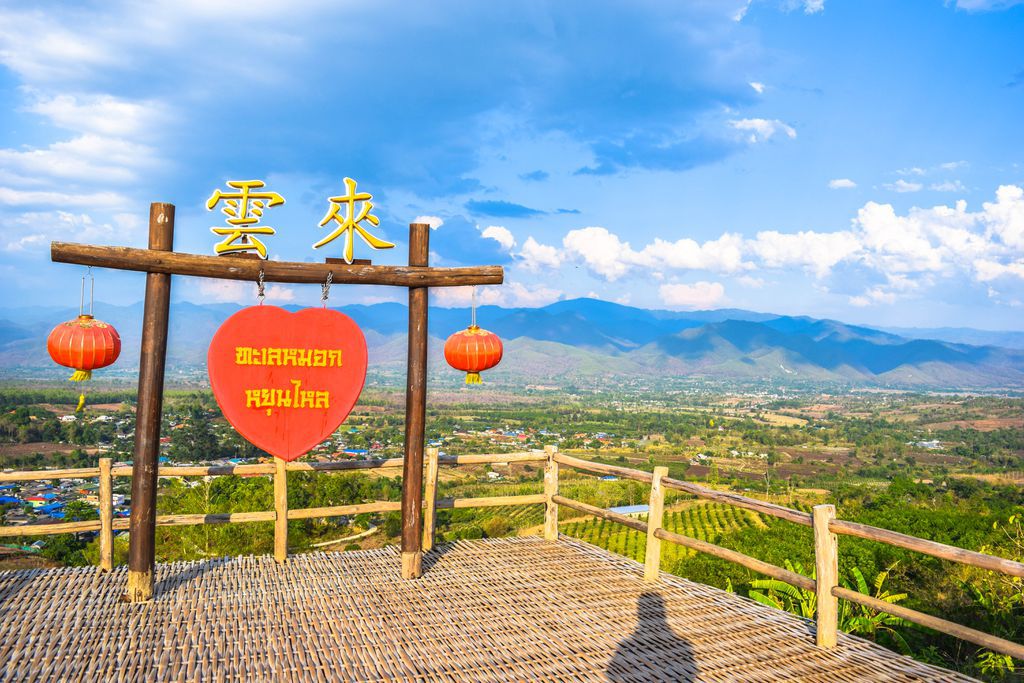 ---
Take a Dip at The Fluid Pool
The fluid pool is an amazing place to spend a nice relaxing day in Pai. The entrance fee is only 60 baht, and it's just a solid atmosphere. People lounging around, reading books, ordering delicious food and drinks, and jamming out to decent music. his is particularly great on a hot and humid day, which are pretty common in Thailand.
"Welcome to Fluid Swimming Pool, located in the heart of Pai valley & walking distance from the town. Our 25-metre pool has a bar & restaurant serving western food and is very popular with the backpacker scene. Quiet and relaxed in the mornings and much more vibrant in the afternoons, it's a perfect place to meet up with friends. With a live DJ and a constant flow of fruit shakes, great food, quality cocktails and ice cold beers. There is a large garden with plenty of shade, deck chairs, mats to lay on & free wifi. Come & take a look, you won't be disappointed!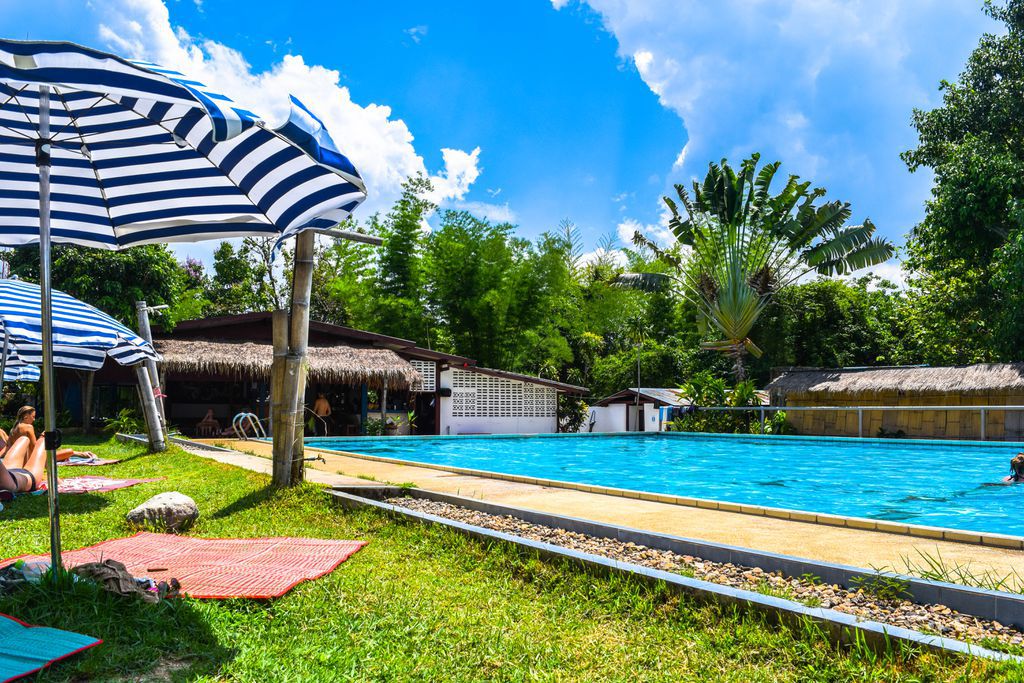 ---
Visit The Container
A really cool cafe with interesting egg-shaped chairs that overlooks the Pai hills. Definitely an awesome spot to relax for a few, enjoy a cold drink, and just relax.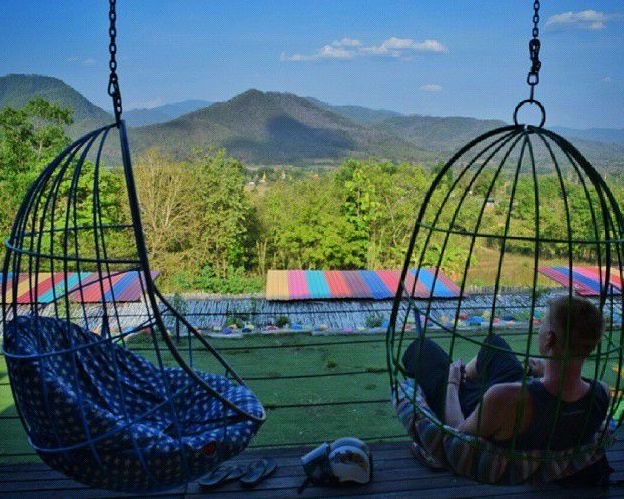 ---
Om Garden Cafe
Easily the best place to eat in all of Pai. Trust me, you'll eat there once, and you'll be going for every meal possible. With a pretty big selection of food at affordable prices, you'll become obsessed with Om Cafe.
Insider tip: Try all the deserts! The carrot cake and coconut cheesecake are mouthwateringly delicious!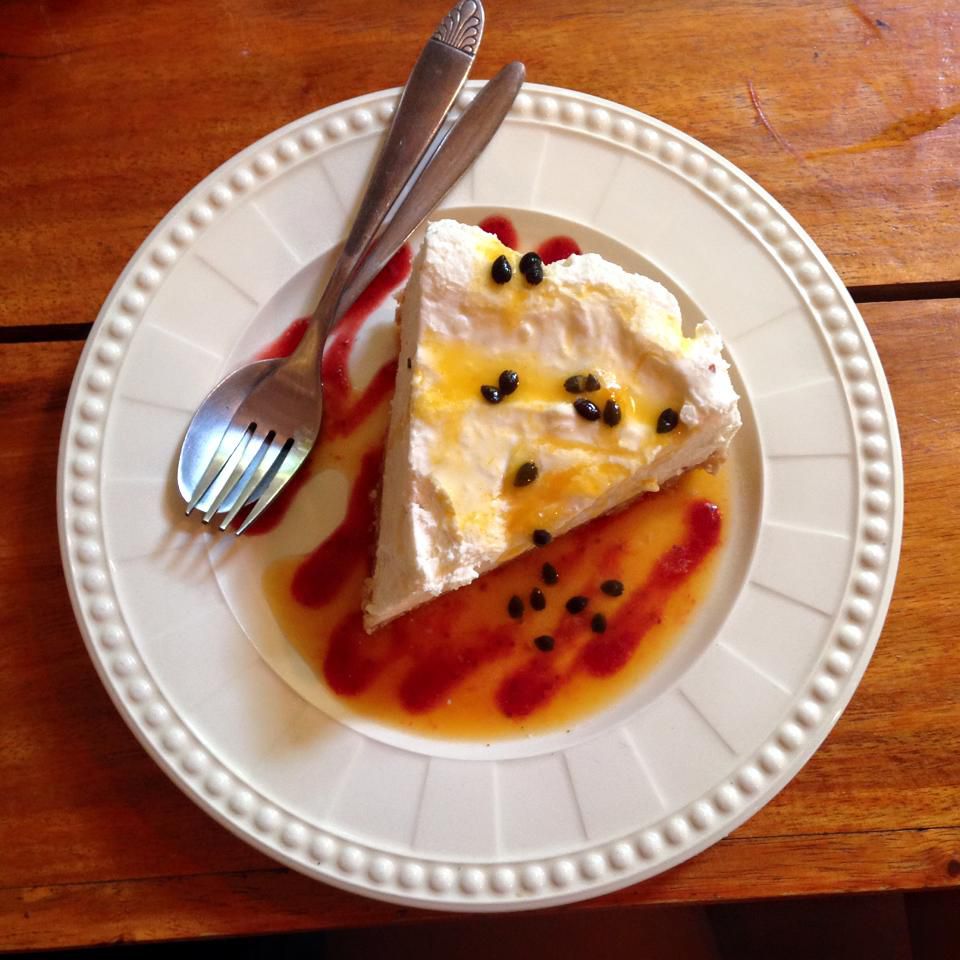 ---
Thom's Elephant Camp
"Interact responsibly with our wonderful elephants"
You can't go to Thailand without playing with some elephants (NEVER RIDE THEM). This is one of the highest-rated experiences in Pai, and you'll absoltuely love the experience. It's 800 baht per hour to swim and bathe with them, but you can also just go and feed them some bananas for free!
"Thom's Elephant Camp is the Oldest Elephant Camp in Pai and the first camp that wants to let you interact with these beautiful, sensitive animals in an ecologically responsible fashion. Being born into a family of elephants, Thom has a deep love for her family. She knows from a lifetime of experience how to care for the welfare of elephants. With sufficient food, compassionate treatment and loving care, Thom's family is able to live together happily. Thom knows how much fun the experience with these wonderful animals is. She wants you to experience it too."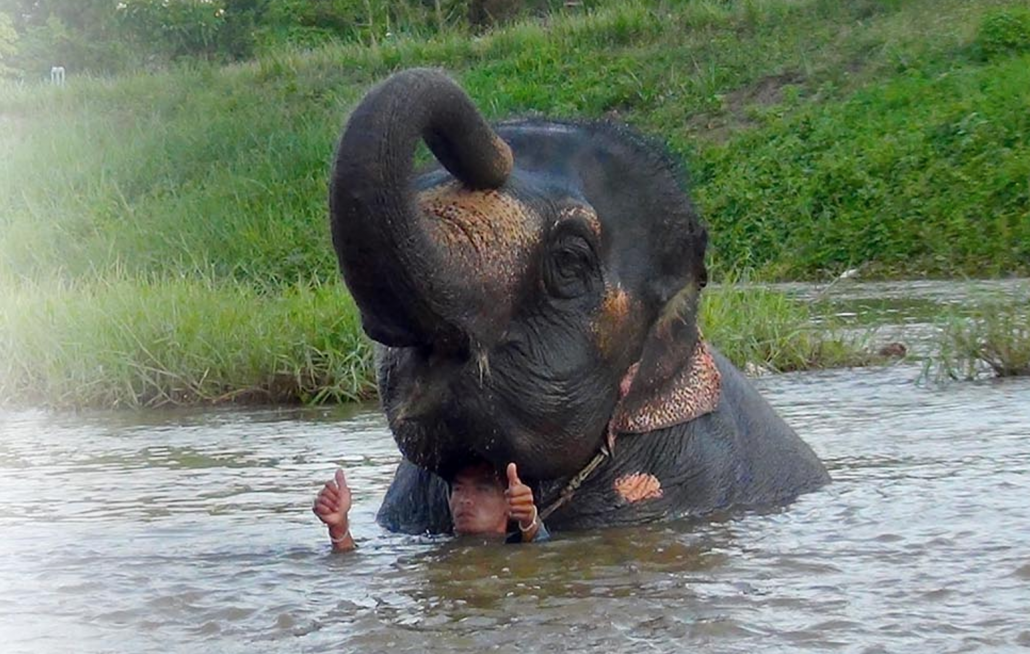 ---
Where To Watch the Sunset in Pai
Sunset is a magical time of day and thank goodness Pai has some epic places to enjoy it:
---
Pai Canyon
Pai Canyon, known as Kong Lan in Thai, is the place to go if you want to enjoy your sunset surrounded by unique scenery. Tour agencies call it the Grand Canyon of Pai, but the comparison is highly over exaggerated. You can spend half a day and hike around the canyon before finding a quiet spot to settle down in to enjoy the sunset, but beware the trails are not for the faint of heart considering the 30-50 meter drop, and very narrow pathways. If you don't want to do any hiking but still want to check it out, do so! The canyon is easily reached by stairs at the end of the parking lot, but as always, go early to get a good spot for sunset.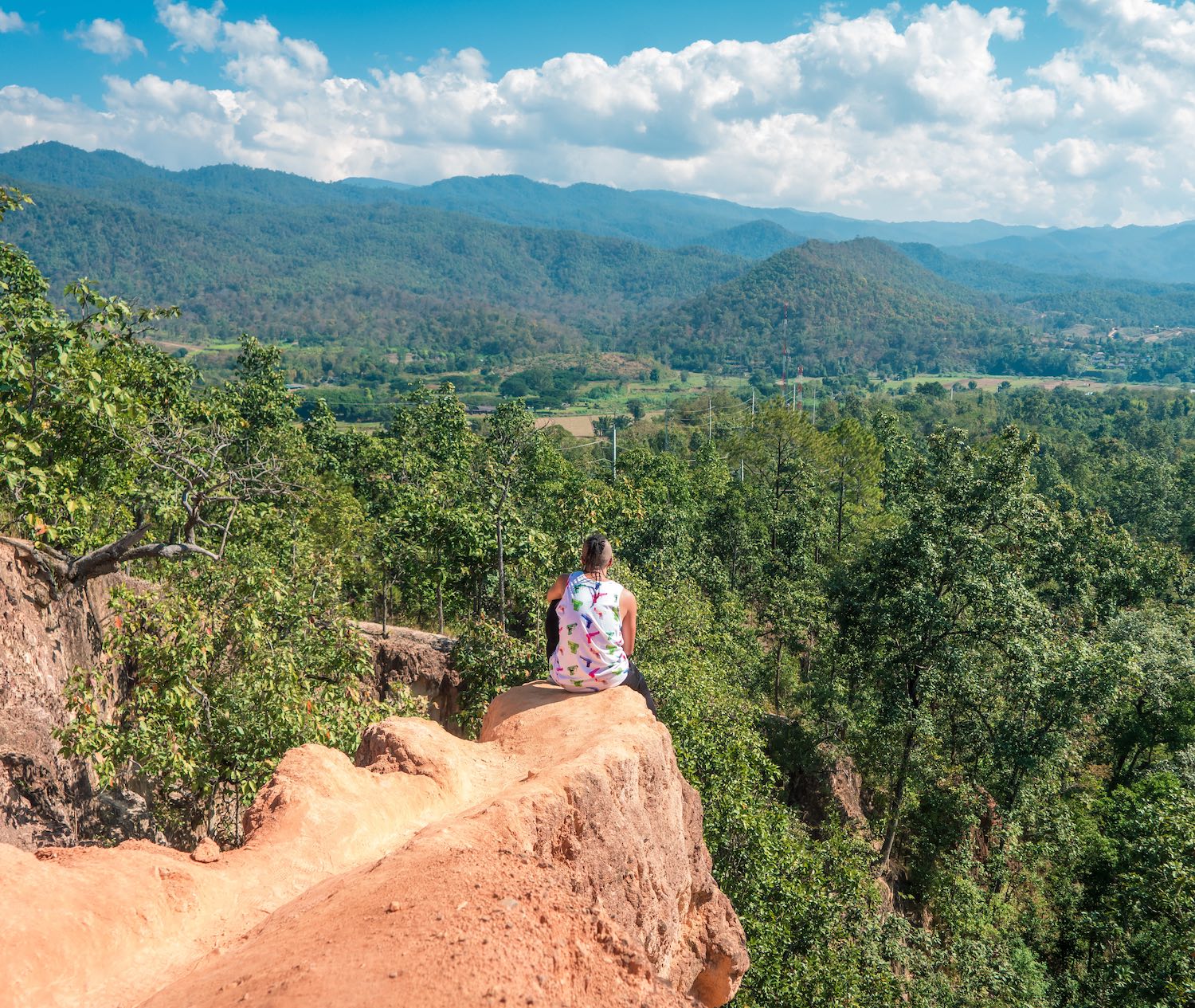 ---
Sundown Playground
Sundown Playground is the place to be at sunset if you enjoy chill vibes, good music, and a cocktail! This bar has a unique feel to it as it sits in the middle of some of Pai's rice fields. You can hangout on a pillow and watch the sun set over the mountains while sipping a cocktail or enjoying a snack.
---
White Buddha
White Buddha also known as Was Phra That Mea Yen is a giant white Buddha statue located high up in the hills, 300 steps high to be exact. This is a Buddhist temple, so appropriate clothing is required, shoulders and knees should be covered. The statues faces exactly the direction the sun sets in, which makes it a tourist hotspot for sunsets.
---
Pai Markets & Nightlife
Thailand is famous for its street food and Night Markets, and Pai is no exception!
---
Walking Street
As the sun sets, backpackers meet and gather on Walking Street to grab a beer and get lost in food. If you're going to eat anything at Walking Street it should without a doubt be at Poo's Baked potato Stall. Potatoes wrapped in foil, cooked over hot coals then smashed up, and finished off with a variety of toppings. Topping options range from vegetarian, to a meat lovers dream and Poo makes all her food with genuine love and care. The price is right, and although its enough food for a meal, it is better shared so you have room left for a banana pancake desert. Stroll around, meet people and end up in a bar watching live music is typically how a night out on Walking Street will go.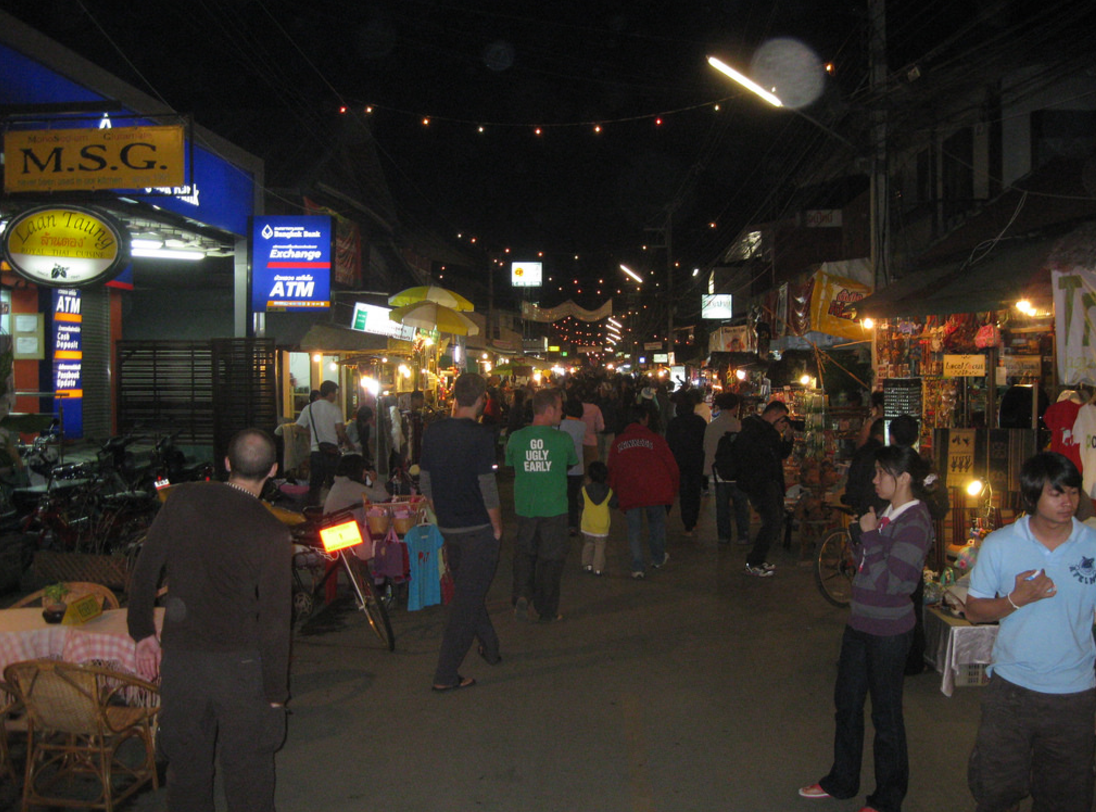 ---
Paradise Bar
Want to have an extra fun night? Check out Paradise Bar to enjoy those substances that are slightly less than legal and chill out for the night in a sick venue. Enjoy a game of pool and a joint before you get up stage and sing for open mic night, or share one of Thailand's famous mushroom shakes with a buddy.
---
Purple Monkey Backpackers
For my fellow Canadians who have been away from home for a few months and are missing that one cocktail you can normally only get in Canada, I've got your back. Go to Purple Monkey Backpackers for a Caesar! Okay, so it might be powdered Clamato, and the cocktail might be a bit pricey, but forget all of that and focus on the fact that you can quench that caesar craving without having to settle for a Bloody Mary.
---
Don't Cry Bar
If you've hit the point in the night when most of the bars are closing, which is usually midnight in Pai, don't fret! The night doesn't have to end yet. Don't Cry Bar is the place to head to if you want to dance your heart out until the sun comes up. It also happens to have the only late night food stalls strategically parked across the street from the bar's entrance. With 3 bars, a weekly fire show, a campfire, and an air-conditioned dance hall you'll be happily stumbling your way home in the morning after an evening spent with new friends.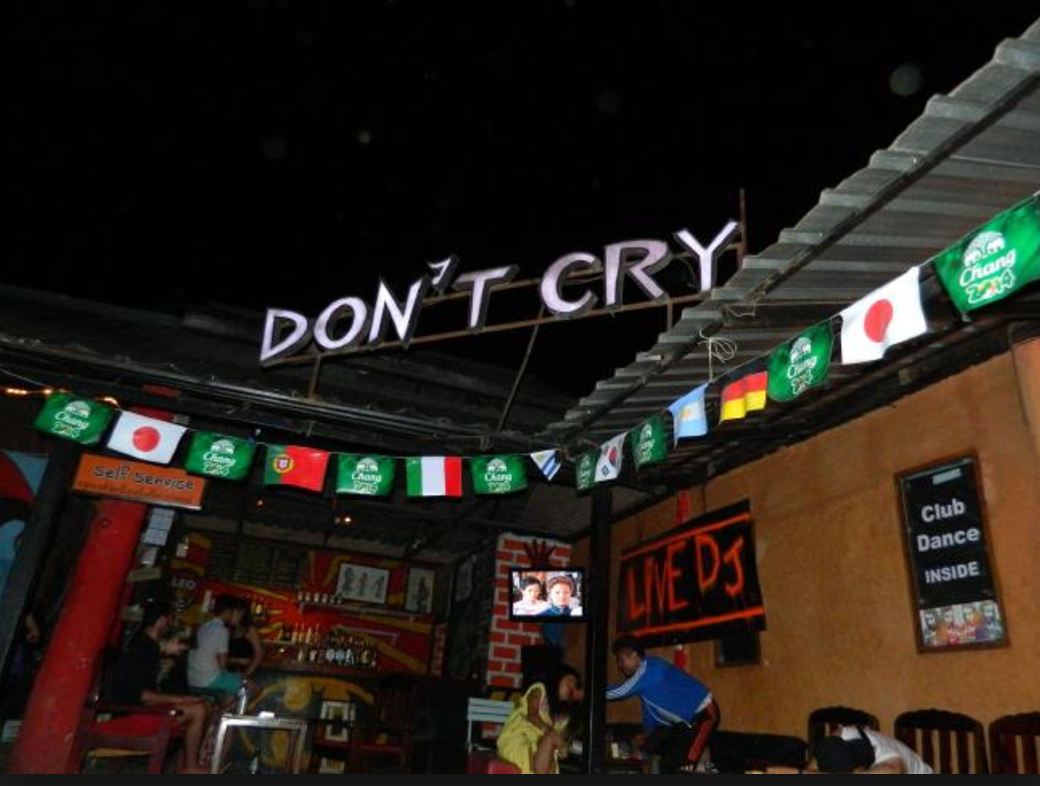 ---
Sunset Bar
A nightlife favorite tucked away from the main action in Pai. Equipped with a pool table, hammocks, and colorfully decorated, you definitely need to check out Sunset Bar. Believe it or not, it's also a great spot to watch the sunset! If you're lucky, you might even have a good laugh watching people enjoy their mushroom shakes!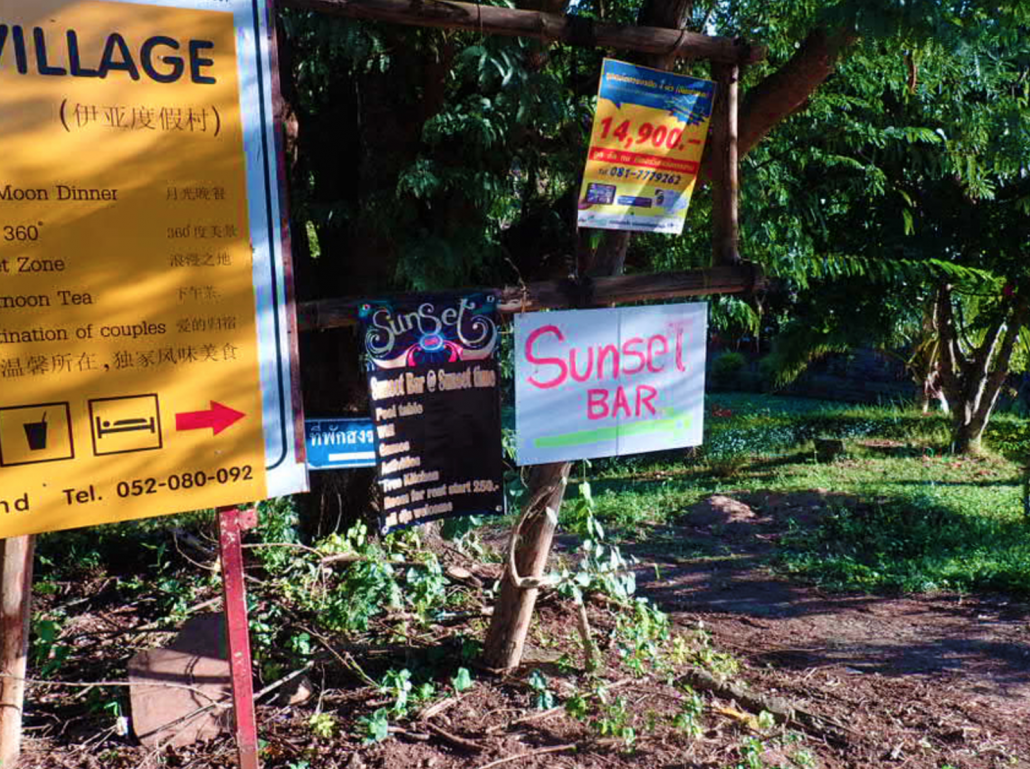 ---
Get Lost in the Pai hole
The final and best tip for your time in Pai…DO NOTHING.
There is no better place in the world than Pai to relax and do nothing but hang out and meet cool people. There is a saying amongst backpackers in Pai, "Don't get lost in the Pai Hole…" Because most people who visit Pai expect to stay for 3 or 4 days, but almost always end up staying two or more weeks! Safe travels in Thailand, and try not to get stuck in Pai!
---
Am I Missing Any Awesome Things To Do in Pai, Thailand
Have you visited Pai recently and think I need to add anything to my list? I'd love to what are your favorite things to in Pai are, so I can keep this post as up-to-date as possible! Pai will always hold a special place in my heart, and regularly think about moving there for a couple of months to soak up more of that laidback backpacker lifestyle!!
20 BEST THINGS TO DO IN PAI (ปาย )THAILAND | PAI TRAVEL GUIDE
---
Planning a Trip to Thailand…?
Having spent over 8 months living and traveling in Thailand, my travel blog is filled with awesome articles and destination guides for planning your trip! I'd love for you take a look through a few more of Thailand blog posts, and let me know what you think!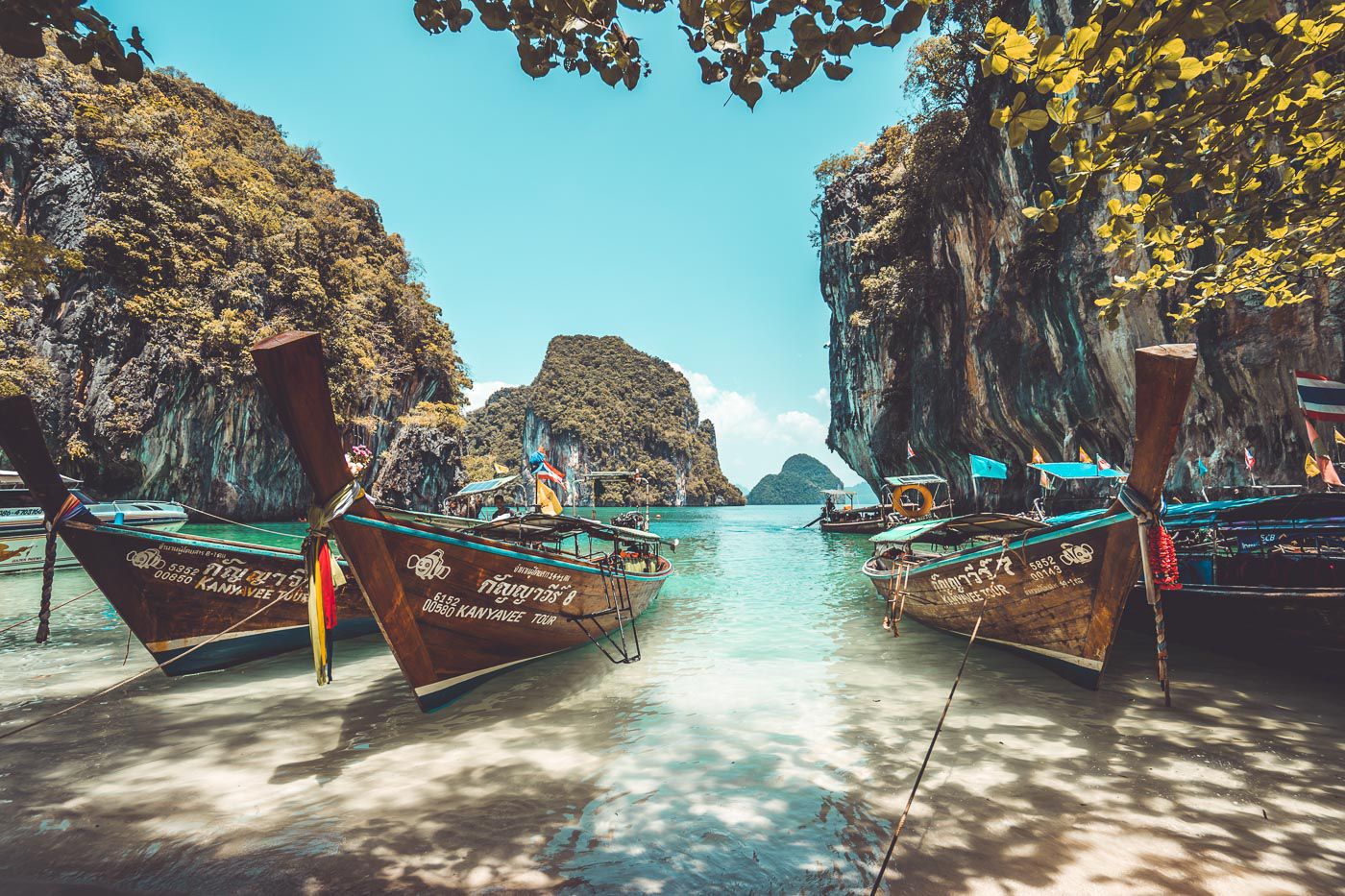 ---
Thanks for reading about these awesome things to do in Pai, Thailand
Share these Pai attractions with your Thailand backpacker family!
https://www.jonesaroundtheworld.com/wp-content/uploads/2015/05/Pai-Canyon-Things-to-do-in-Pai-Thailand-2020-1.jpg
1265
1500
Dave
https://www.jonesaroundtheworld.com/wp-content/uploads/2017/03/logotry-1-1-300x106.png
Dave
2019-11-11 07:01:06
2019-11-19 22:54:01
Top 20 Amazing Things To Do in Pai, Thailand & Travel Guide