Planning a trip to Hawaii and wondering where to stay on Maui? Well, you've come to the right place, because I've put together this amazing Maui accommodation guide that'll go over all your best options!
Maui is the second-largest Hawaiian island, and it's easily one of the best destinations to visit in the U.S! If you are after an exciting island getaway, then a holiday in Maui could hardly get any better!
You could spend your days hiking volcanoes, snorkeling with marine life, surfing, or just lying in the sun sipping on cocktails. The island offers dramatic scenery, thanks to its two volcanoes and deep valley, and there are plenty of sparkling beaches, luxurious resorts, and enough activities to keep any visitor busy their entire vacation!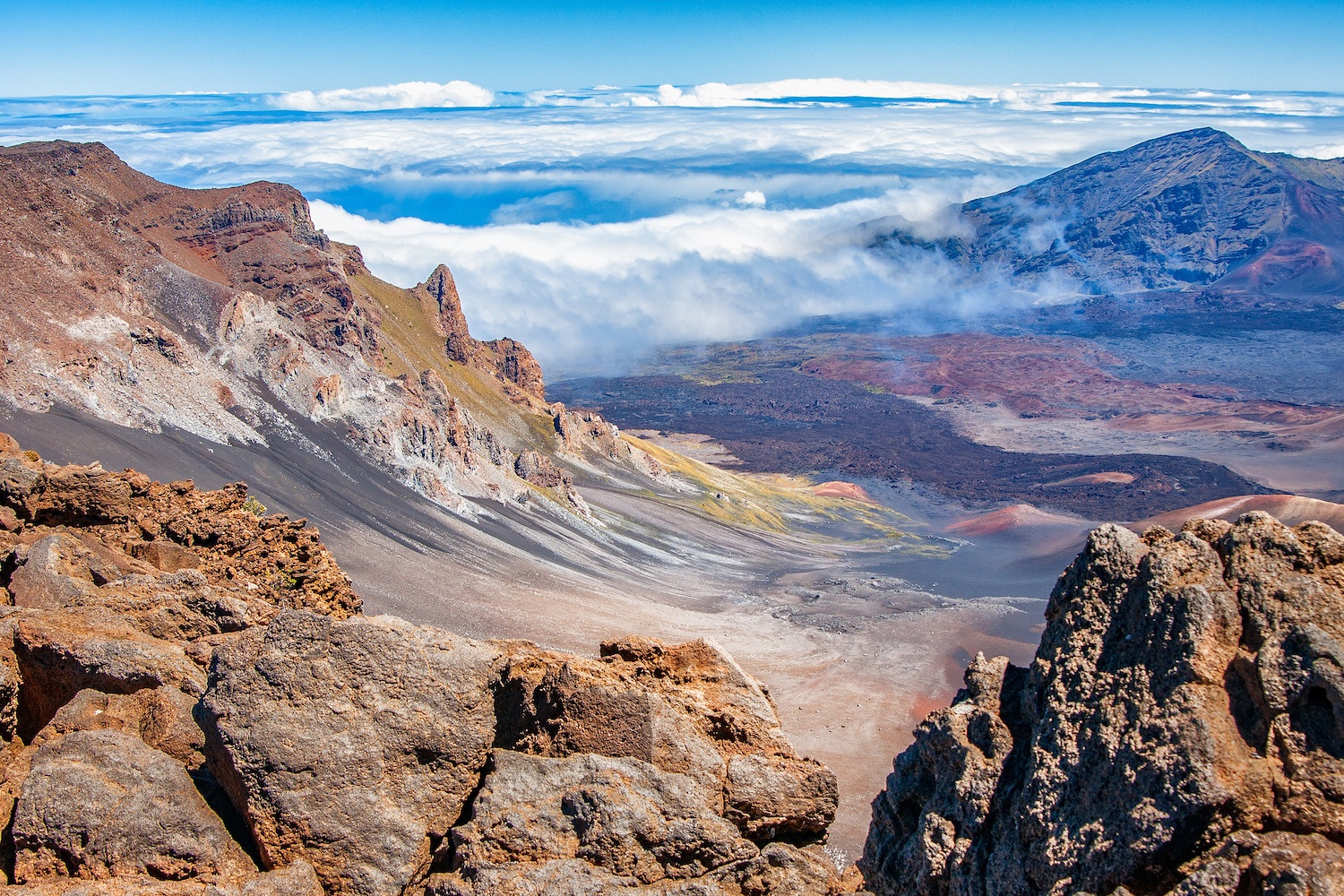 ---
Finding the best place to stay in Maui can be a challenge – as there are so many amazing options. This island is pretty diverse, so each different area offers a unique experience. No matter what kind of tourist you may be though, there is certainly an area in Maui that will appeal to you!
Here is my list of destinations to help you find the best area to stay in Maui for any kind of trip.
---
How to Decide Where to Stay on Maui
Before booking your trip to Maui, it's important to understand the layout of the island, which consists of five main regions:
South Maui (Kihei, & Wailea)
East Maui (Hana & Haleakala)
North Maui (Haiku, Kula, Makawao, Paia, Pukalani)
West Maui (Kaanapali, Kapalua, Lahaina, Napili)
Central Maui (Kahului, Waiehu, Waihee, Waikapu, Wailuku)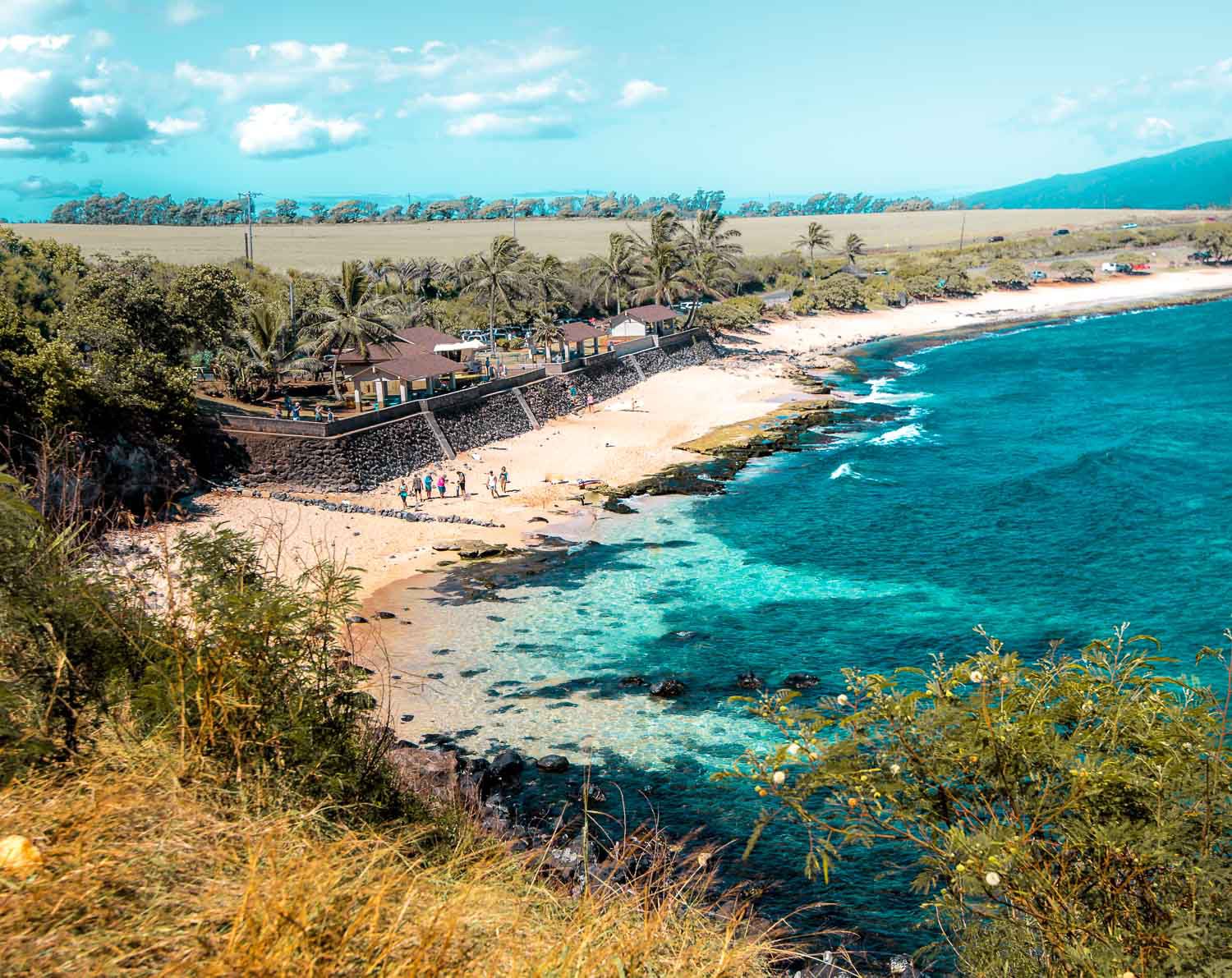 ---
Each area has its own unique beaches, towns, and atmosphere! There are also two major volcanoes on the island, (Muana Kahalawai and Haleakala) with an impressive valley running between them.
There are plenty of incredible options places to stay in each of these areas, with all kinds of accommodation options for all budgets to choose from!
While I would personally recommend West Maui, as this is the most scenic region for a classic island holiday (and is home to the finest luxury resorts), there are many idyllic beaches that stretch all across the island, but the beaches around Kapalua, Kaanapali, and Lahaina are easily the best!
Read on to discover the versatility of the island, through the best places to stay, Maui.
---
Best Places to Stay in Maui
If you are wondering where to stay on Maui, there are a number of different areas to choose from. The island consists of many beaches, bays, villages, and resort areas where you can base your holiday. If you are after adventure, relaxation, or a true taste of the local culture, then there is a place on the island for you. Check out some of these popular places to stay in Maui.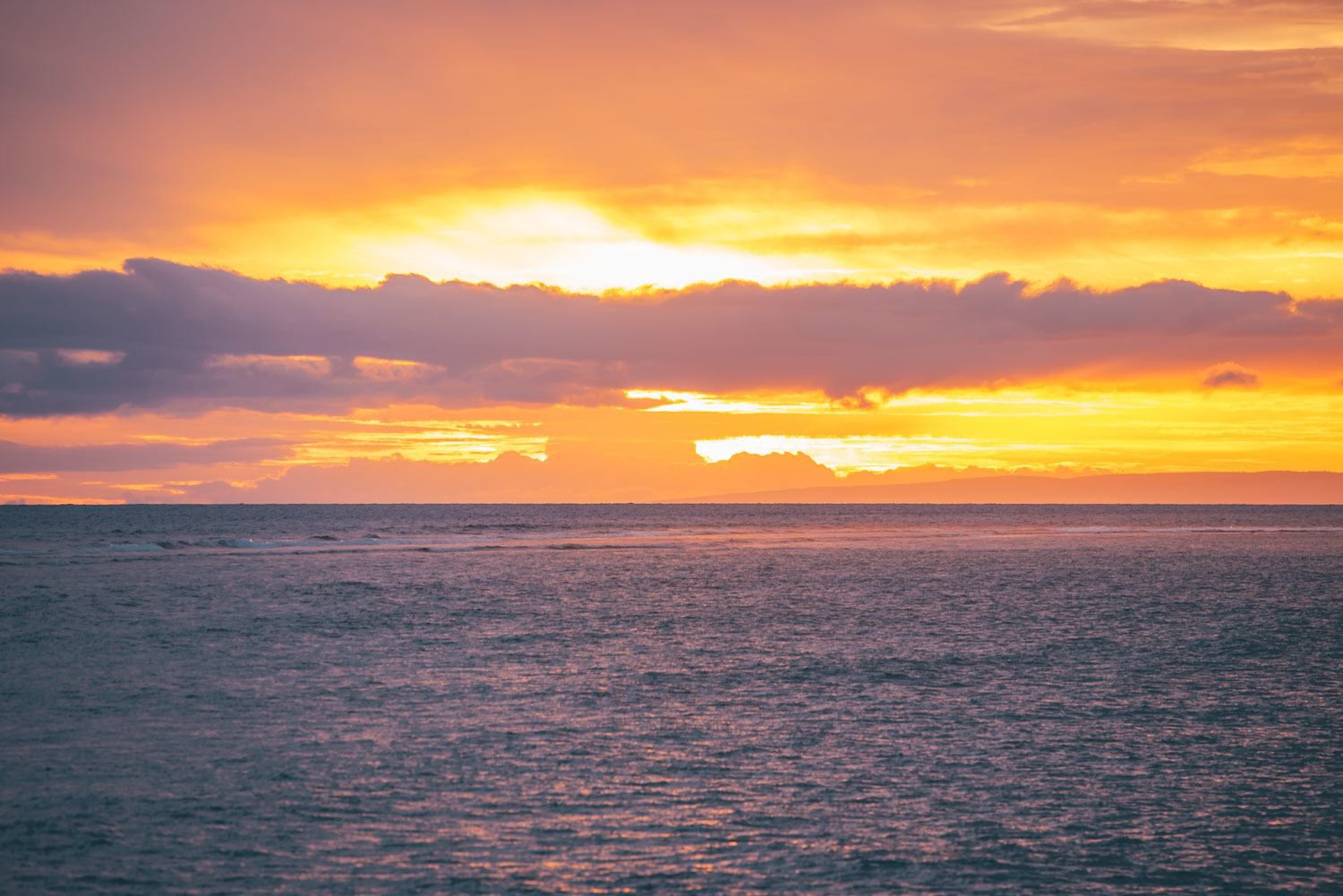 ---
Kapalua
Located in Northwest Maui, Kapalua is undeniably stunning, and offers a beautiful variety of luxury and budget resorts to choose from! You can expect three long stretches of white sandy beaches spread across five bays. In fact, one of these highly-acclaimed beaches was once voted the best in America! The beaches are found at the foot of the lush Kahalawai – offering a magnificent backdrop.
Kapalua is the place to go if you want to indulge in some of Hawaii's top luxuries. The area is full of resorts, boutique shops, award-winning restaurants, and two well-known golf courses. The Kapalua Wine & Food Festival takes place here each June – an unmissable event in the region.
Kapalua is also a paradise for surfers. The combination between the rocky bays and sandy beaches produces some of the most powerful waves on the island. There are also plenty of coral reefs, rich with marine life! There's also a popular walking trail along the coast that is popular to spot dolphins and turtles!
As Kapalua is such a popular tourist area, there are some truly special places to stay around here. These are two of the best options:
---
The Best Luxury Hotel in Kapalua – The Ritz Carlton
https://www.booking.com/hotel/us/the-ritz-carlton-kapalua.en-gb.html
The Ritz Carlton is the ultimate location for a Maui holiday, and the resort is loaded with all of the amazing facilities and comforts that you could ask for. From the pool to the restaurant, modern rooms, award-winning restaurants, golf course, spa and location, your Kapalua stay couldn't get any better than this! While it may be one of the more expensive options on the island, it's guaranteed to provide for an unbelievably comfortable stay! I stayed here for five days during my most recent visit to Maui, and can't wait to go back for another!
Read Reviews & Check Availability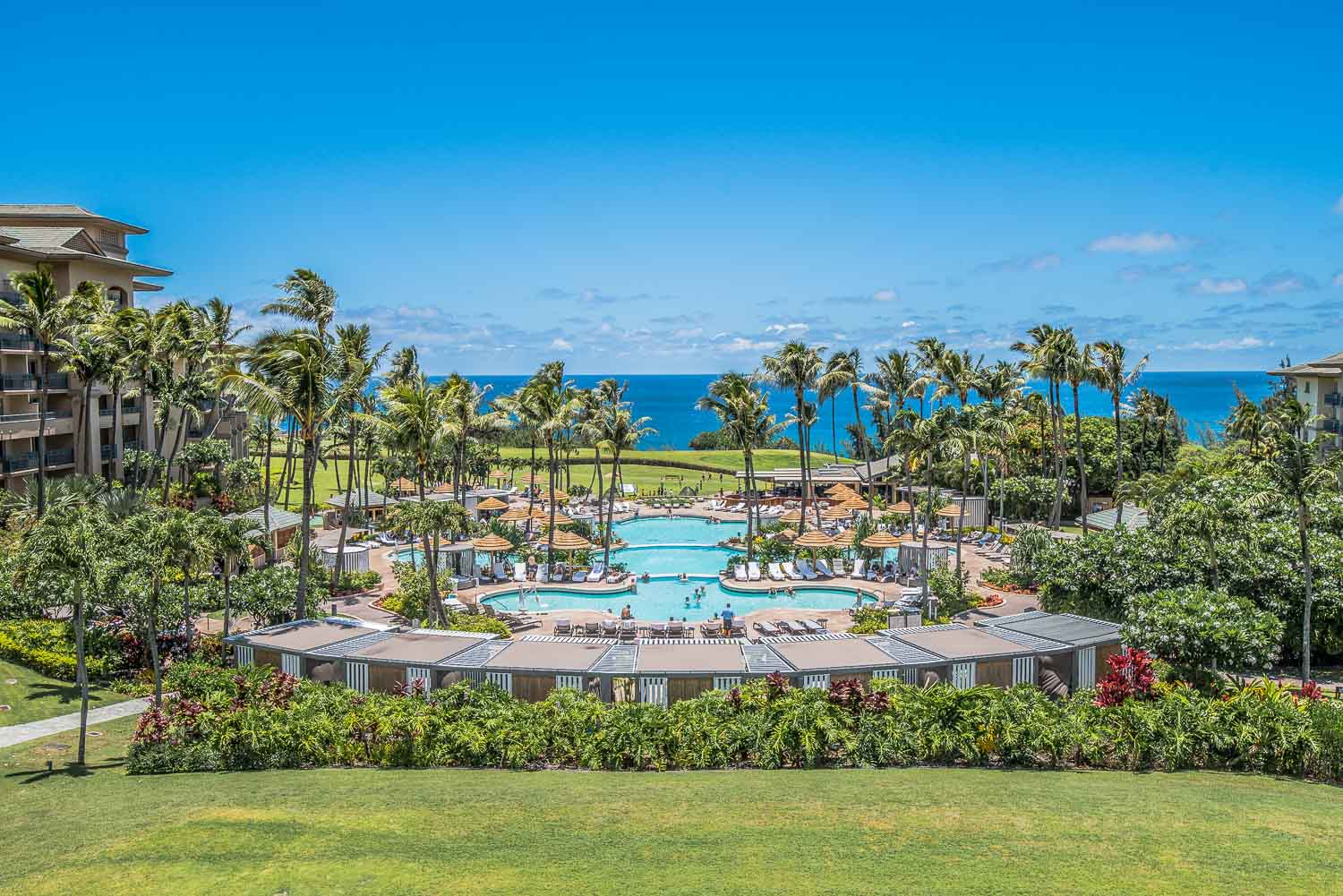 ---
Best Budget Hotel in Kapalua – Gardens at West Maui
https://www.booking.com/hotel/us/gardens-at-west-maui.en-gb.html
Gardens at West Maui is a great budget-friendly choice for a stay around Kapalua. The property is within easy walking distance of Kapalua and Napili beaches. The rooms are comfortable and fitted with everything you need for a Maui holiday. While your room may lack those ocean views, the price makes up for it.

---
Napili Bay
Located just a few blocks away from Kapalua (and one of the many places visitors stop at along the Kapalua Coast Trail), is the beautiful Napili Bay, which should be on every person's Maui bucket list! The beachfront here is highly sought after by tourists, due to its pristine clear waters and golden sand. This is an idyllic island setting for anyone wanting to soak up the magic of Maui, although it can get rather busy during peak season!
Napili Bay is particularly popular for snorkeling, and it's not uncommon to spot several Hawaiin green turtles out there every day!
Napili Bay has some excellent hotels and places to stay along its shores, so for those wanting to catch some of the island's best sunsets, and relax on a truly special beachfront, this is a solid place to be! If you're wanting to stay in a luxury resort (I'd still recommend the Ritz Carlton over others in the area), so I'll just recommend one of the best budget options on entire island!
---
Best Budget Resort – Napili Sunset Beachfront Resort
https://www.booking.com/hotel/us/napili-sunset-beach-front-resort.en-gb.html
If you're looking for a more affordable option in the area, then book yourself into one of the beautiful apartments at the Napili Sunset Beach Front Resort. Complete with fully equipped kitchens, free wi-fi, an outdoor pool, and quick access to some of the best sandy beaches in the Kapalua area – this place would be a fantastic budget option! It's also a top-pick for Maui, and is also rated for the best value in Lahaina, so ideal for couples & families who are looking to save a bit of money!
Read Reviews & Check Availability
---
Kihei
Kihei, located on the southern part of the island, is a total beach lovers paradise. This is actually the driest and sunniest area of Maui, so you can expect ideal conditions for days out in the sun. The coastal area of Kihei extends for six miles, offering some of the best beaches on the island. Kihei is laid back and relaxing. The area offers great insight into life in Maui.
Visitors here can enjoy all kinds of activities and water sports. Fun ways to spend your time in Kihei include surfing, kayaking, swimming, and snorkeling with marine life. The area is also a popular place to spot humpback whales breaching just offshore.
Besides the stunning coast, Kihei is also well-loved for its Kalama Beach Park. People flock here to play beach volleyball, baseball, roller skate around the park, and of course surf. The Cove is one of the island's more popular surf spots which can be found at Kalama.
It's also one of the most centrally located areas on the island if you plan to do as much island exploration as possible!
Some other drawcards to Kihei include its fantastic farmers market, the Maui Ocean Center, Maalaea Bay, Kalpolepo, and Kealia Pond. There are also some brilliant hotels and accommodation choices in the area. Here are some of our top accommodation picks: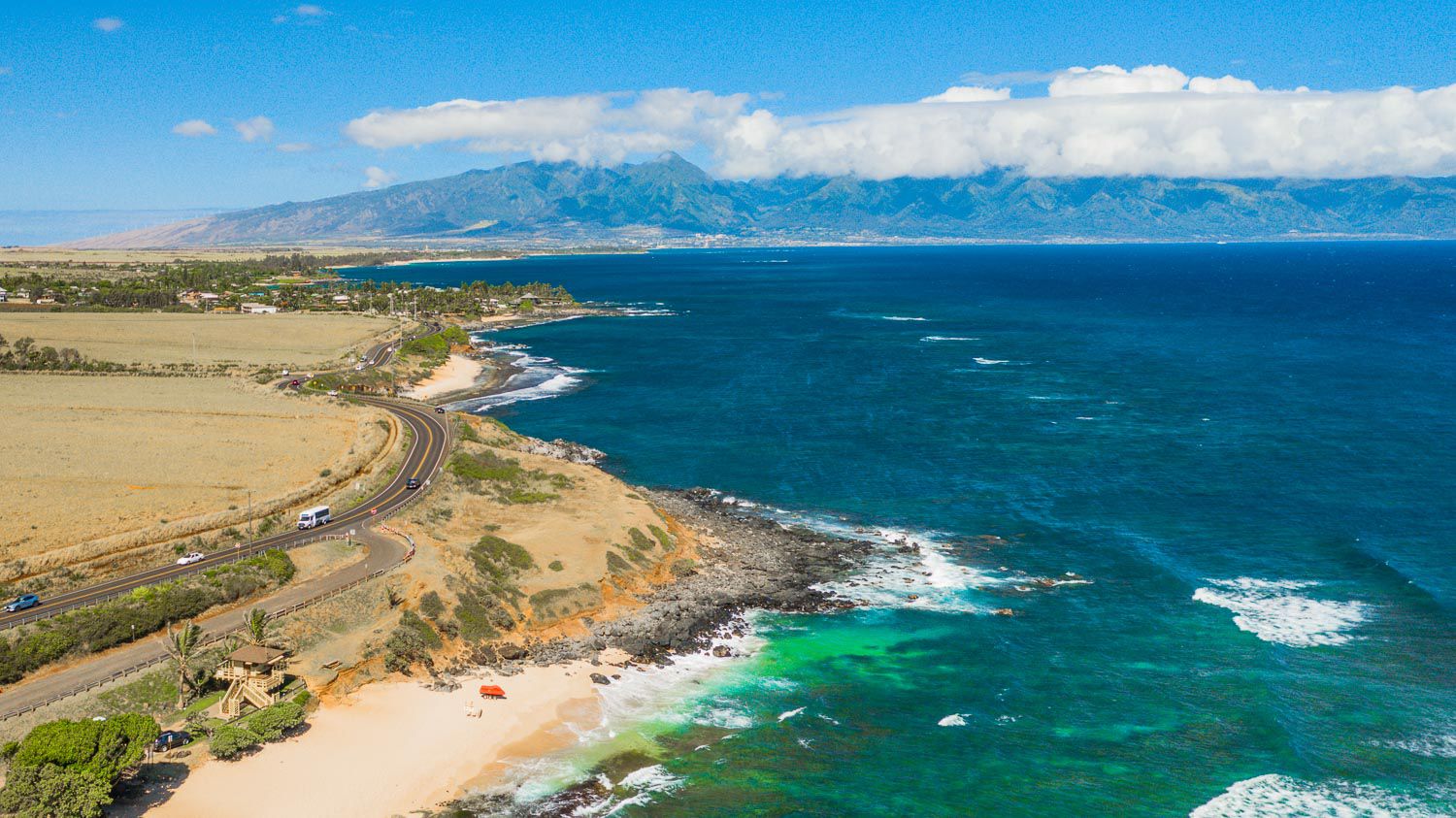 ---
Best Hotel in Kihei – Maui Coast Hotel
https://www.booking.com/hotel/us/maui-coast.en-gb.html
Being right across from Kamaole Beach Park, the Maui Coast Hotel offers the ideal location. The comfortable hotel has some great facilities, including a very inviting pool. The Hawaiin restaurant here also stands out.
Besides the awesome location, the rooms are clean, modern, and well equipped. This is the ideal central base for any holiday spent in Kihei.
Read Reviews & Check Availability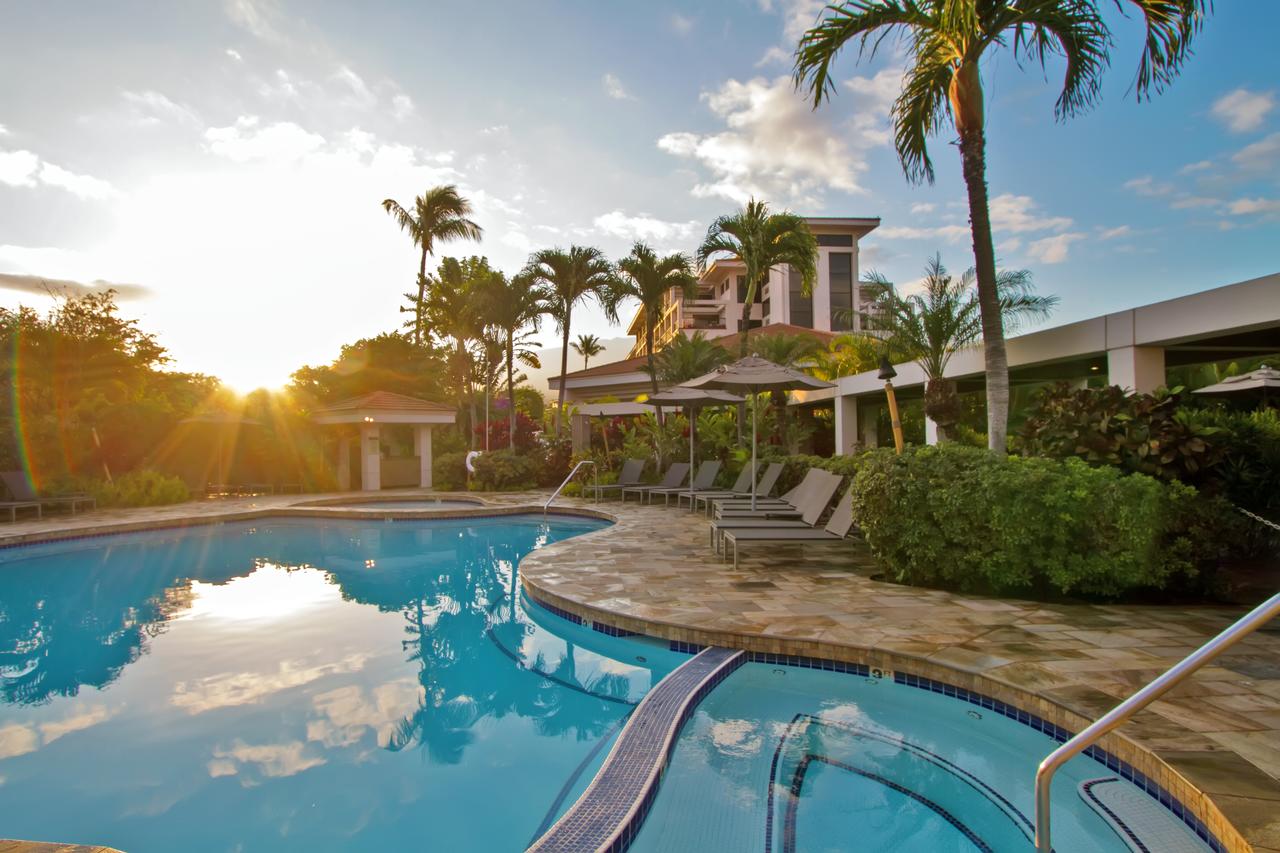 ---
Best Budget Hotel in Kihei – Maui Beach Vacation Club
https://www.booking.com/hotel/us/mauai-beach-vacation-club.en-gb.html
Looking to save a bit of money while in Kihei? The Maui Beach Vacation Club offers oceanfront accommodation at excellent value!This hotel consists of different apartments that are fully equipped with their own kitchens, washer, tumble dryer, and cable tv. This is a smart home base for your Maui stay!
You get a beachfront location, fully equipped apartments, and access to an on-site cocktail bar. This is a great option for traveling families or couples that want their own space.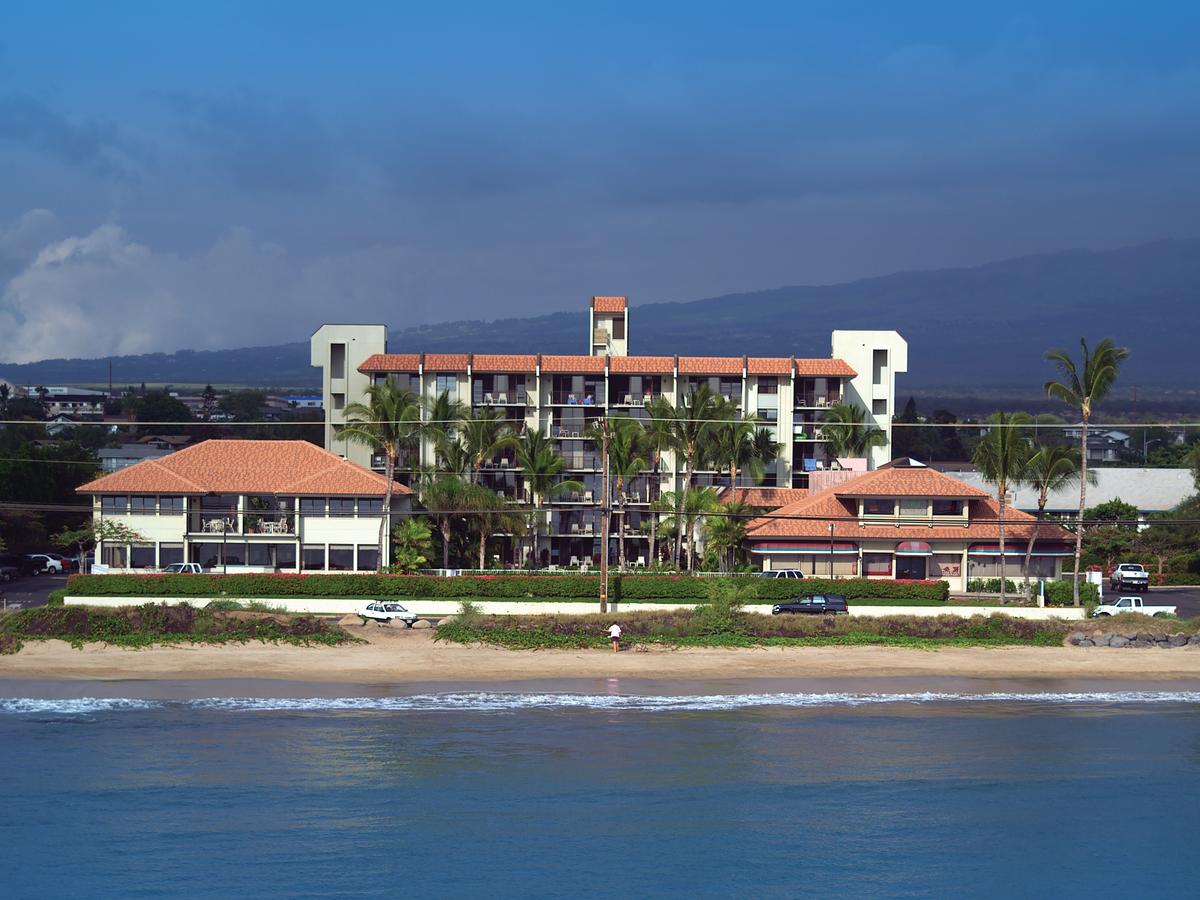 ---
Lahaina
Lahaina is one of the most popular areas to stay while visiting Maui, due to its unique charms, fun nightlife, and many tourist attractions. This is a historic village found in West Maui. Lahaina is one of the older settlements in Hawaii, and it was actually the capital during the 19th century. Besides its historic appeal, you will also find plenty of new resorts, fantastic restaurants, and a fantastic atmosphere!
As Lahaina was once a whaling village, you get amazing viewing opportunities of these gentle giants. This is also a popular area for boating and canoeing (which can be done from the small harbor). There are also some great hiking opportunities from Lahaina, as well as some beautiful places to camp. If you want to explore further inland into Maui, Lahaina would be a good base.
The village is loaded with art galleries, world-class restaurants, and busy shopping streets. There are some excellent resorts around the area, as well as a beautifully clean coastline. Some things to do in Lahaina include the Lahaina Historic Trail, the old banyan tree, and Maui theater.
Here are some solid accommodation options if you want to base yourself in Lahaina.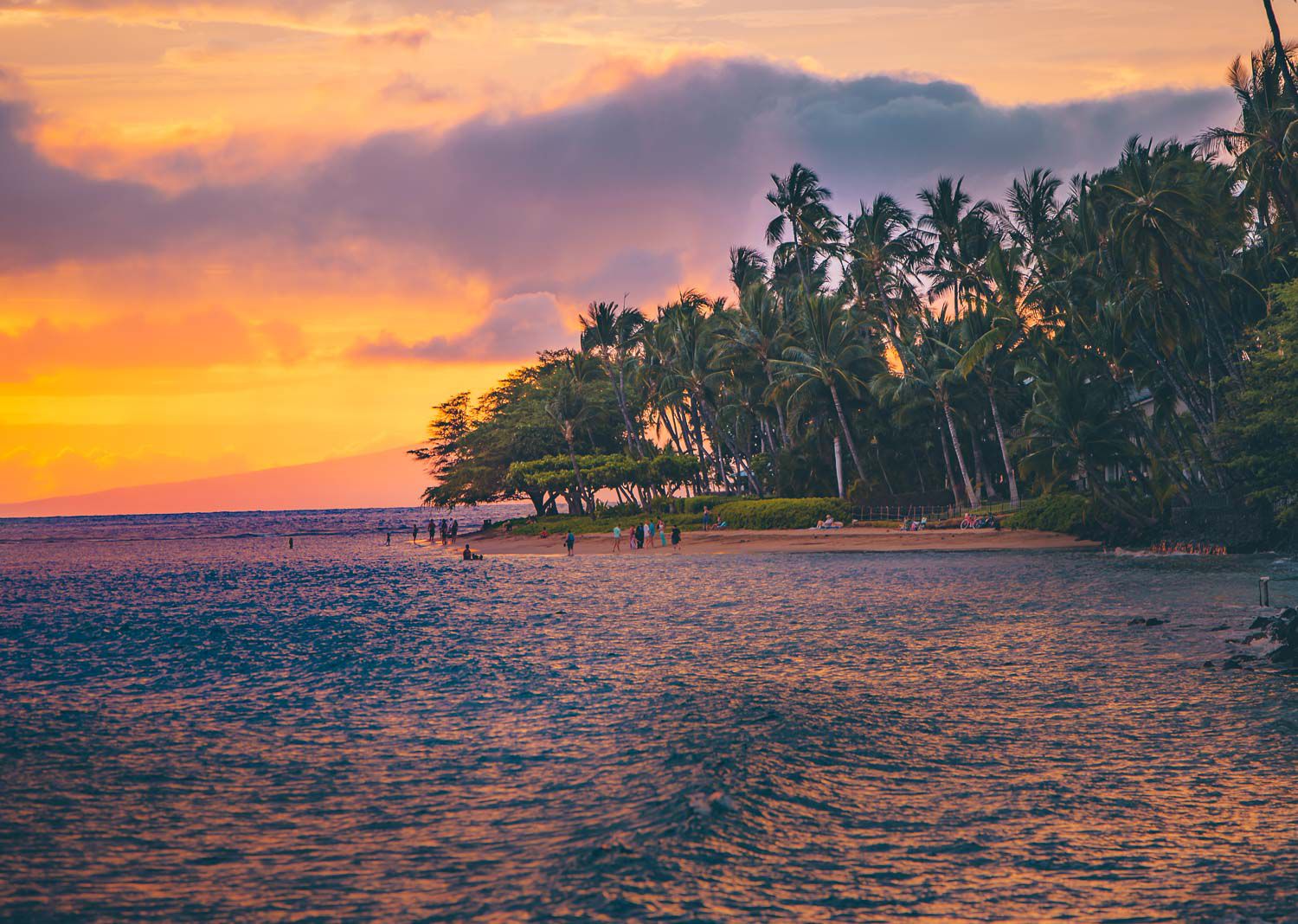 ---
Best Luxury Hotel in Lahaina – Sheraton Maui Resort and Spa
https://www.booking.com/hotel/us/sheraton-maui-resort-spa.en-gb.html
Check into the Sheraton Maui Resort for the ultimate Hawaiian holiday. This luxurious resort is equipped with all of the comforts and facilities that you could dream of.
There are five restaurants and bars, a pool, gym, spa, and three tennis courts. The beachfront location is completely ideal, as are the magnificent rooms. This hotel is a real Lahaina treasure.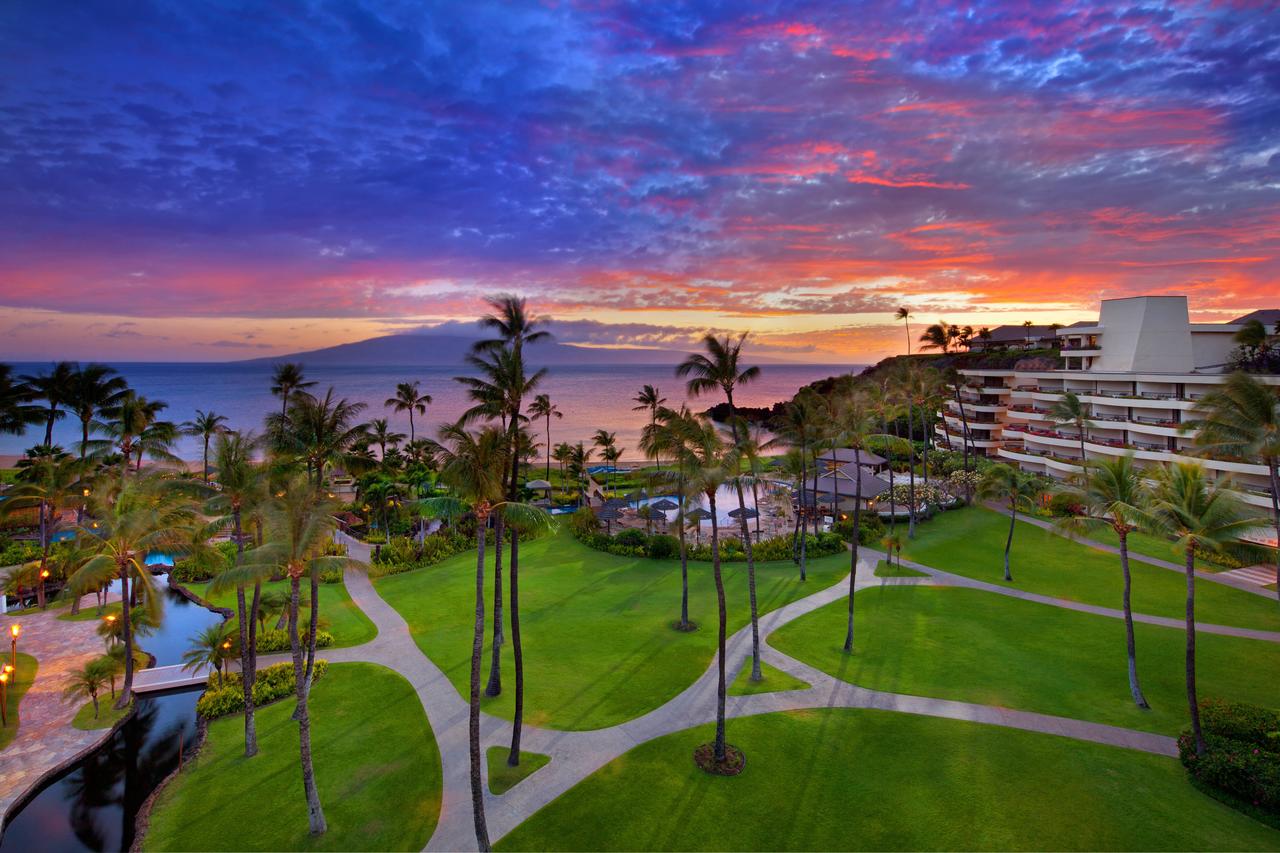 ---
Best Budget Hotel in Lahaina – Best Western Pioneer Inn
https://www.booking.com/hotel/us/best-western-pioneer.en-gb.html
This Best Western hotel is found in the heart of Lahaina town. You get excellent accommodation in a really charming plantation-style building. The hotel is just a few steps away from Lahaina Harbor – making this a convenient base for cruise passengers. This hotel offers great value for the kind of quality that you get.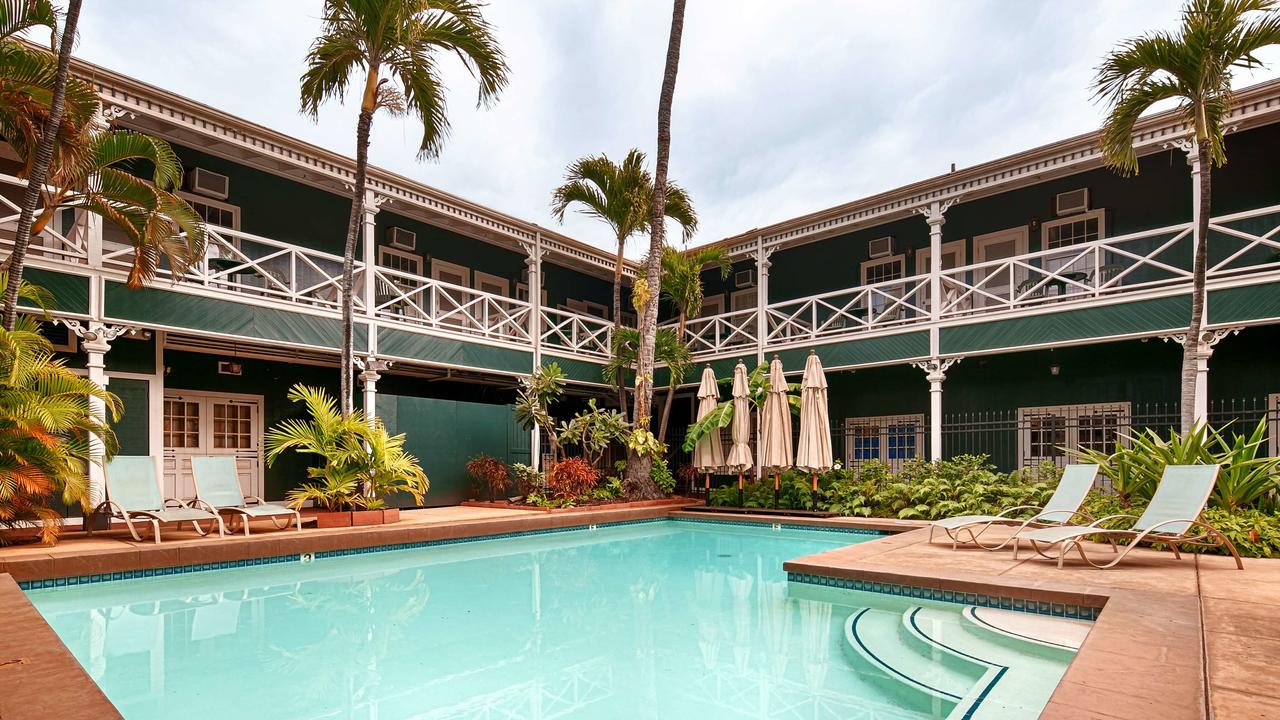 ---
Kaanapali
Kaanapali is the go-to beach destination in Maui. Located on the west shore of the island, Kaanapali was actually Hawaii's first planned resort. Today, it's a kind of model that the rest of the island's resorts are often based around.
You can find the island's most famous beach here, stretching on for three miles. Warm clear waters, shimmering white sands, and swaying palm trees make this an iconic Maui setting. Along the beach, you'll find some of the best resorts and hotels on the island.
There is also plenty of excitement to be enjoyed at Kaanapali. There is a popular spot for cliff diving at Black Rock, as well as ziplining, golf courses, shopping, and whale watching. The main drawcard to the area is the stunning beach, but there are plenty of other good reasons to stay in Kaanapali too.
Looking for a truly special place to spend your time in Kaanapali? Consider this luxurious resort for an unforgettable time.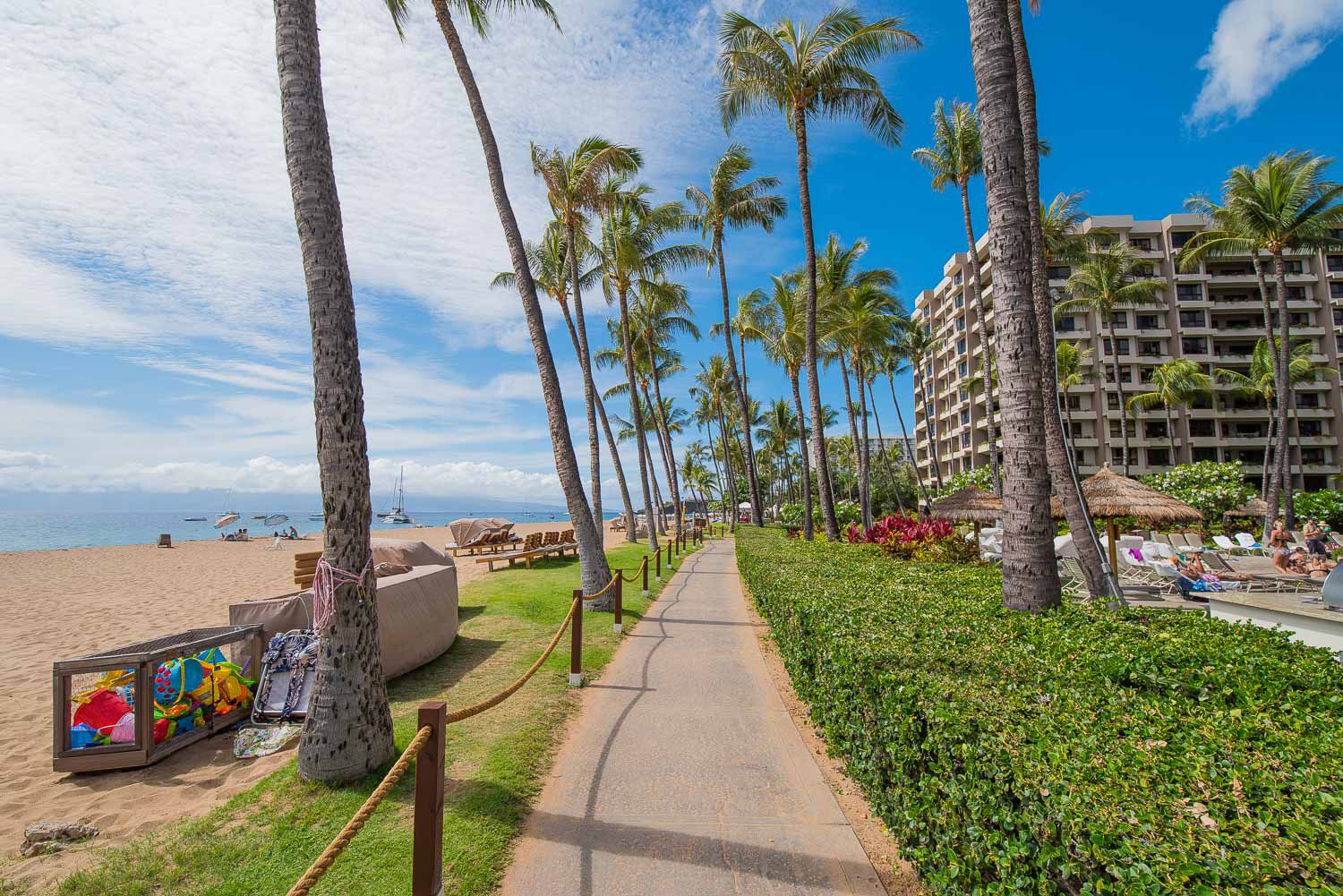 ---
Westin Kaanapali Ocean Resort Villas
https://www.booking.com/hotel/us/westin-kaanapali-ocean-resort-villas.en-gb.html
This resort has a sandy white beach on one end, and lush green mountains at the other. If you are after a stunning west coast hotel, then this is a good option. The spacious rooms and villas offer an ideal home base for your Maui trip. This is a spectacular hotel for any kind of visitor.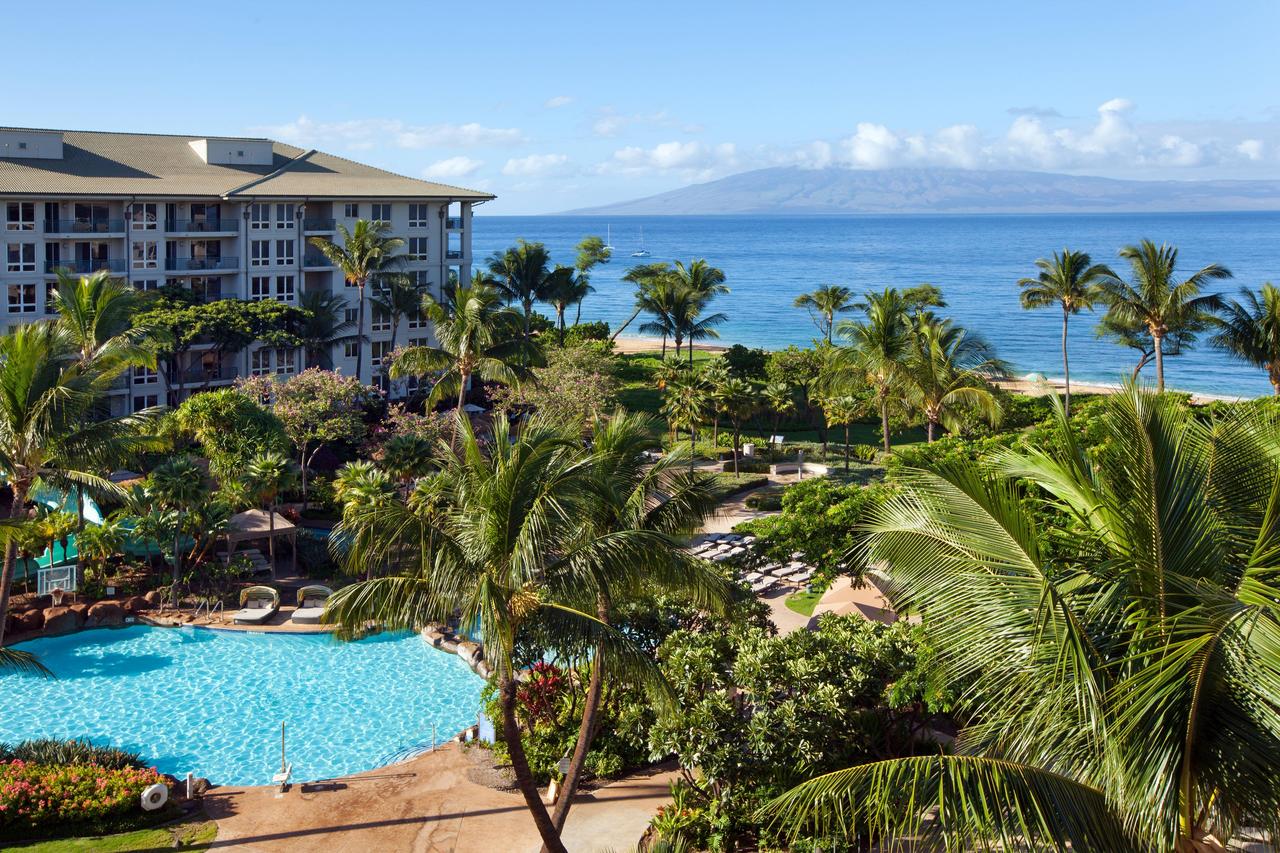 ---
Kahului
Kahului is located right in Maui central. This is the area that locals call "town", as it is the main commercial hub of the island (Walmart & Costco are here).
Of all the areas to stay at for a Maui vacation, Kahului is not always the most popular. However, everyone will most likely end up visiting this area during their stay. This is where the airport and main harbor is located. There are loads of shops and businesses here – perfect for stocking up on essentials for your trip. Kahalui also has many great places to eat, as well as an interesting museum on the island's history as a sugar plantation.
It's a great place to stay if you're arriving late at night and want to stay closer to the airport, so here just a few options!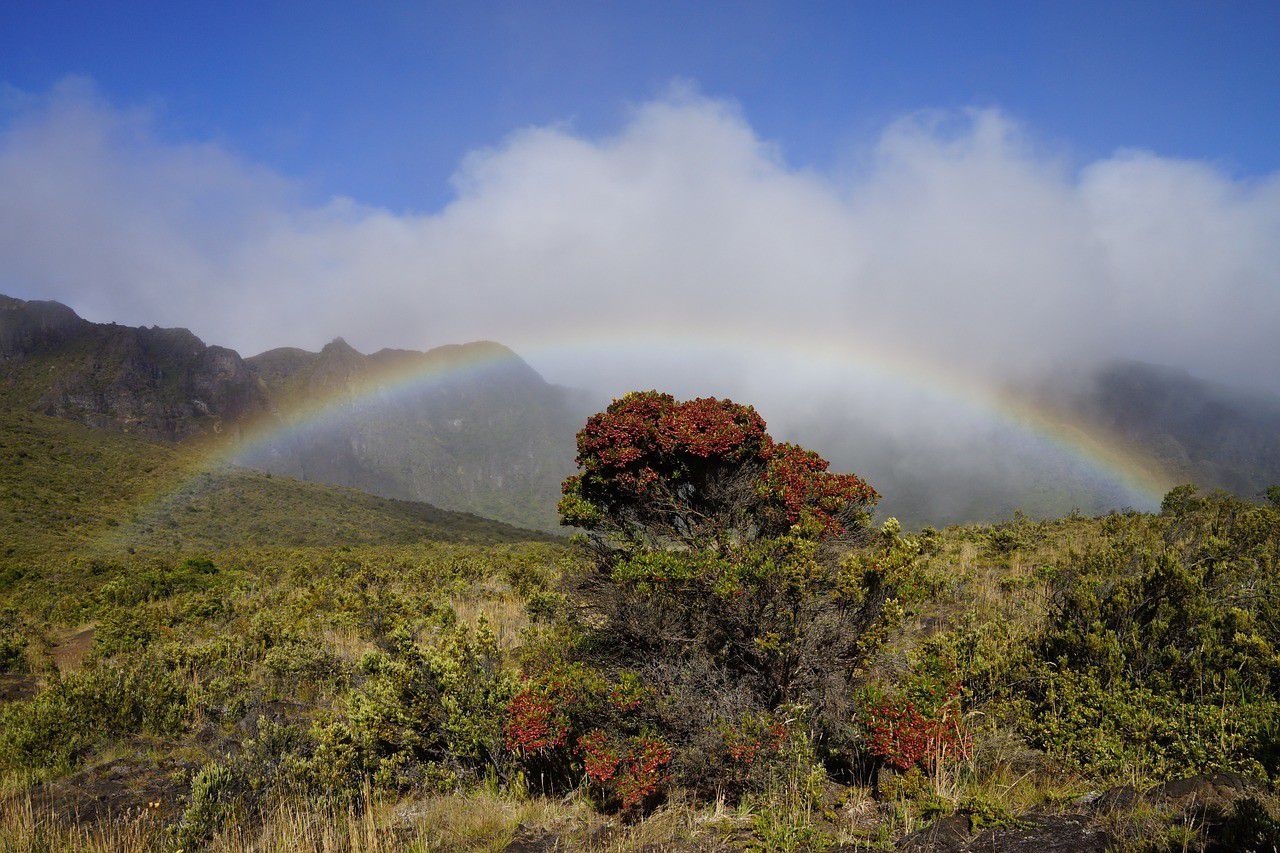 ---
Best Kahului Hotel – Courtyard by Marriott Maui Kahului Airport
https://www.booking.com/hotel/us/courtyard-by-marriott-maui-kahului-airport.en-gb.html
If you are looking for the best location to stay in Maui near the airport, then be sure to check out this hotel. This Courtyard by Marriott gives you excellent service and comfort all from a convenient location. The value for money is also worth mentioning.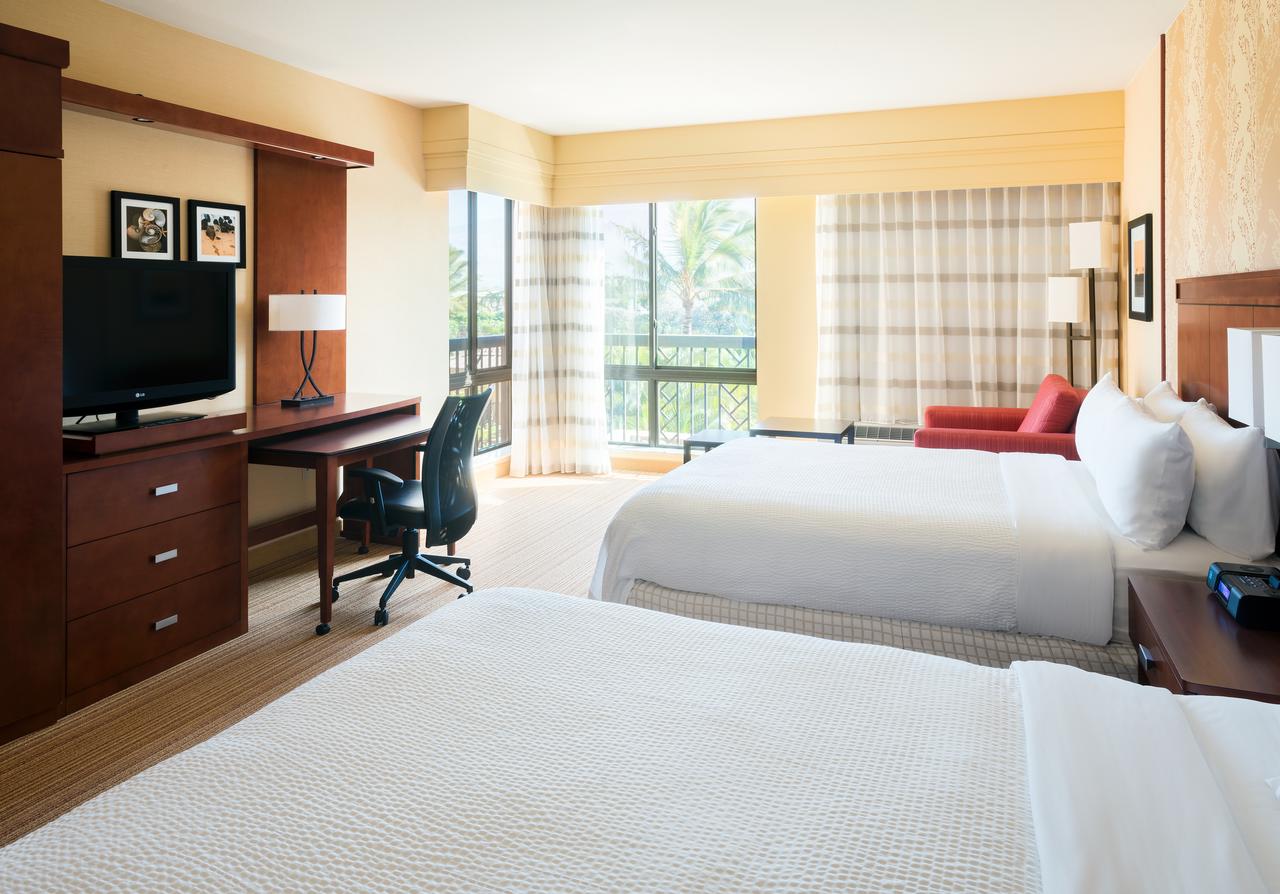 ---
Best Budget Accommodation – The Old Wailuku Inn at Ulupono
https://www.booking.com/hotel/us/the-old-wailuku-inn-at-ulupono.en-gb.html
Laidback island-style accommodation doesn't get better than this. This old inn offers attentive service, cozy rooms, and an authentic Maui setting. The inn is conveniently located near the Iao Valley State Park, making it a perfect base for those wanting to explore more inland.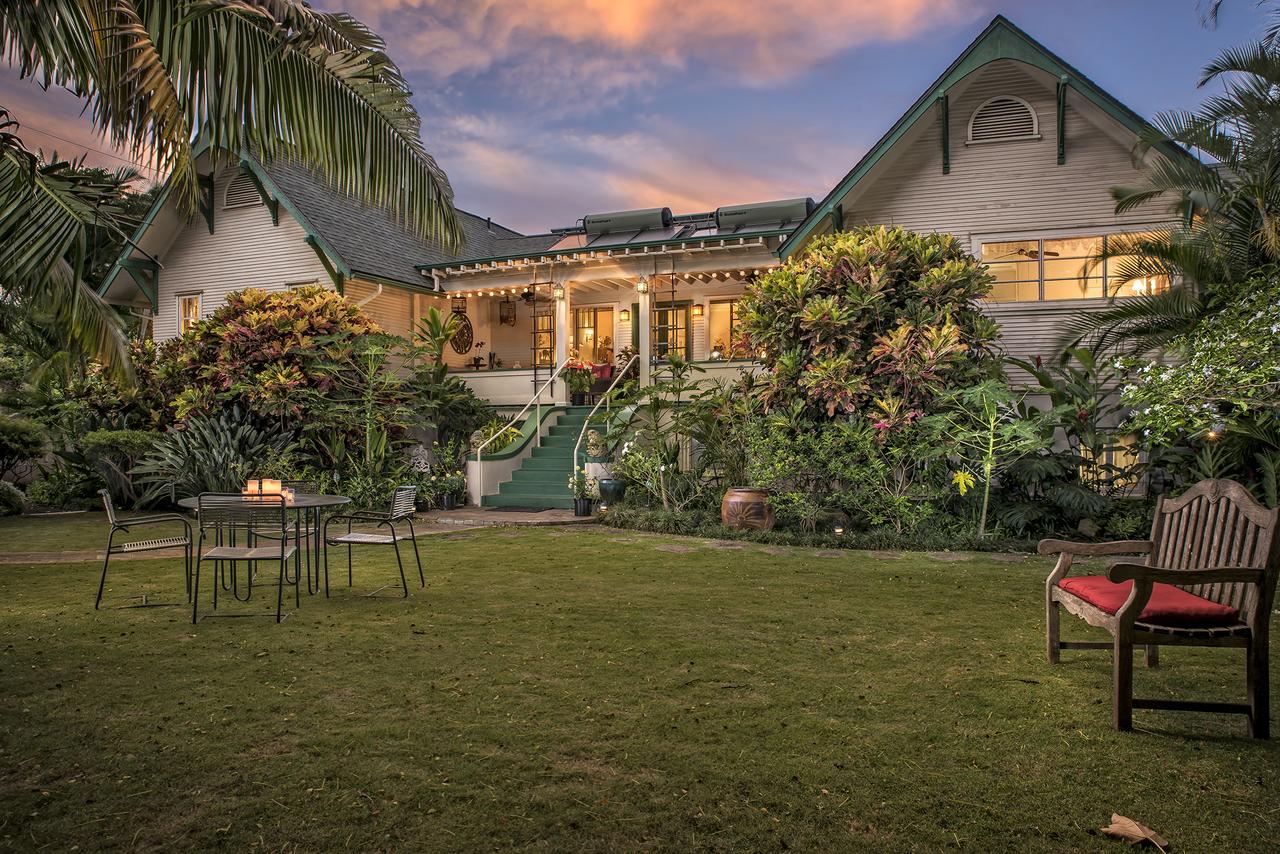 ---
Paia
Paia, located upcountry between Kahului and Hana, is the best place to stay on Maui for yoga addicts, healthy eaters, and surfer vibes! It's also home to Ho'okipa Beach, which is the windsurfing capital of the world, and kite and windsurfers flock to this beach year-round!
Besides the popular beach, Paia has many great art galleries, restaurants, and boutique shops. All kinds of travelers can enjoy this historic area of the island, and it's a unique charm. It's a small little town, and tends to be a stop on most people's visits to Maui while completing the "Road to Hana", but would also be a fantastic option for accommodation. While there are only a couple of options for places to stay, here's where I would recommend!
---
Best Paia Hotel – Paia Inn
https://www.booking.com/hotel/us/paia-inn.en-gb.html
If you are looking for the best Maui North Shore hotels, the Paia Inn , located right smack dab in the center of Paia, should definitely be considered. This charming hotel, romantically set along the sparkling beachfront makes for the perfect summer getaway. You get all the amenities and equipment set up in your rooms to ensure an unforgettable stay in Maui!
---
Wailea
Wailea can be found on the southern end of the island. This is one of the busier resort areas in Maui, thanks to the picture-perfect beach that stretches along the coast. Wailea Beach is one of the best on the island, and it was once ranked the best in the country!
Some other amazing beaches in Wailea include Ulua Beach, Polo Beach, Makena Beach, and Keawakapu Beach. The waters here are calm and very friendly for swimming and snorkeling.
As Wailea is a busy resort hub, there are many great amenities in the area. Between the golf courses, restaurants, shops, and entertainment events, there is plenty to keep you busy. Wailea is one of the best places to stay on Maui for a classic beach resort vacation.
As Wailea is so well known for its resorts, there are some seriously luxurious places to stay. Here are two special resorts in the area that offer a truly spectacular experience.
---
Fairmont Kea Lani
https://www.booking.com/hotel/us/the-fairmont-kea-lani.en-gb.html
For luxury travelers/ families looking for the best resort in Wailea, than look no further than the iconic Fairmont Kea Lani! This property is absolutely beautiful, the amenities are impeccable, and the service is world-class! The resort overlooks the Pacific Ocean, is just a step away from the sand, and has two different massive pools! Sure, this may be one of the more expensive resorts in Maui, but it really does offer something special.
Serving up delicious food, amazing service, and wide variety of suites availabke! For the kids, "staying at Fairmont Kea Lani in Maui can experience an adventure of a lifetime at Keiki Lani Kids' Club, a 1,500-square-foot (139-square-meter) space. Children between five and 12 years old can build volcanoes, craft sandcastles, paint coconuts and event learn basic Hawaiian words and phrases."

---
Wailea Beach Resort
https://www.booking.com/hotel/us/wailea-marriot.en-gb.html
There is plenty of luxury to be enjoyed at Wailea, and this resort is no exception! This resort by Marriott offers unbelievable views in a magnificent setting. The outdoor pool is one of the best in Maui, and the dramatic coastal setting makes this a hotel you will never want to leave.
Elegant rooms, top-notch dining, and an overall fantastic Maui accommodation option!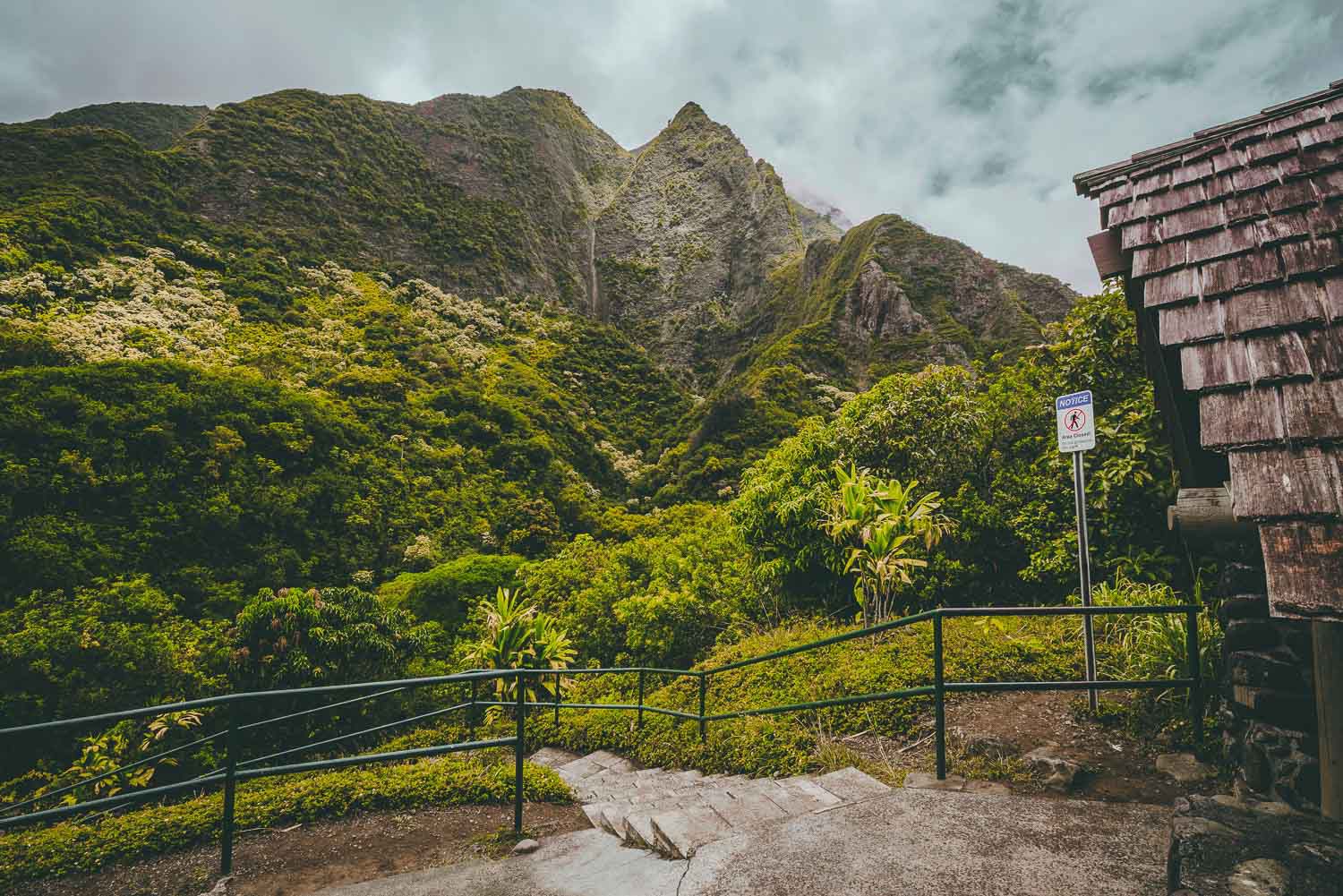 ---
Makawao
Makawao is the best place in Maui upcountry for a real cowboy experience. This is a paniolo, or a cowboy town, found on the mid slopes of the Haleakala Volcano. It may not be the typical choice of destinations for a Maui holiday, but there are plenty of good reasons to visit.
Makawao is a creative hotspot, being famous for its amazing art. This is actually one of the best art communities in the United States. If you are visiting Makawao, you must definitely try to catch one of the exciting rodeo events. The fourth of July is when the largest paniolo competition in Hawaii takes place – a proud tradition of Makawao. Interested in staying around here? Makawao does not offer the same flashy resorts as other parts of the island. However, there is still some charming accommodation available. We would have to recommend this bed and breakfast if you want to stay in the area.
Banyan Tree Bed and Breakfast
https://www.booking.com/hotel/us/banyan-tree-bed-and-breakfast-retreat.en-gb.html
This is a lovely little bed and breakfast for anyone to enjoy on Maui. There is an inviting pool that offers ocean views, decent rooms, and all the fittings you need for a stay. The property is still close enough to Ho'okipa Beach Park, and it offers a perfect gateway into Makawao town.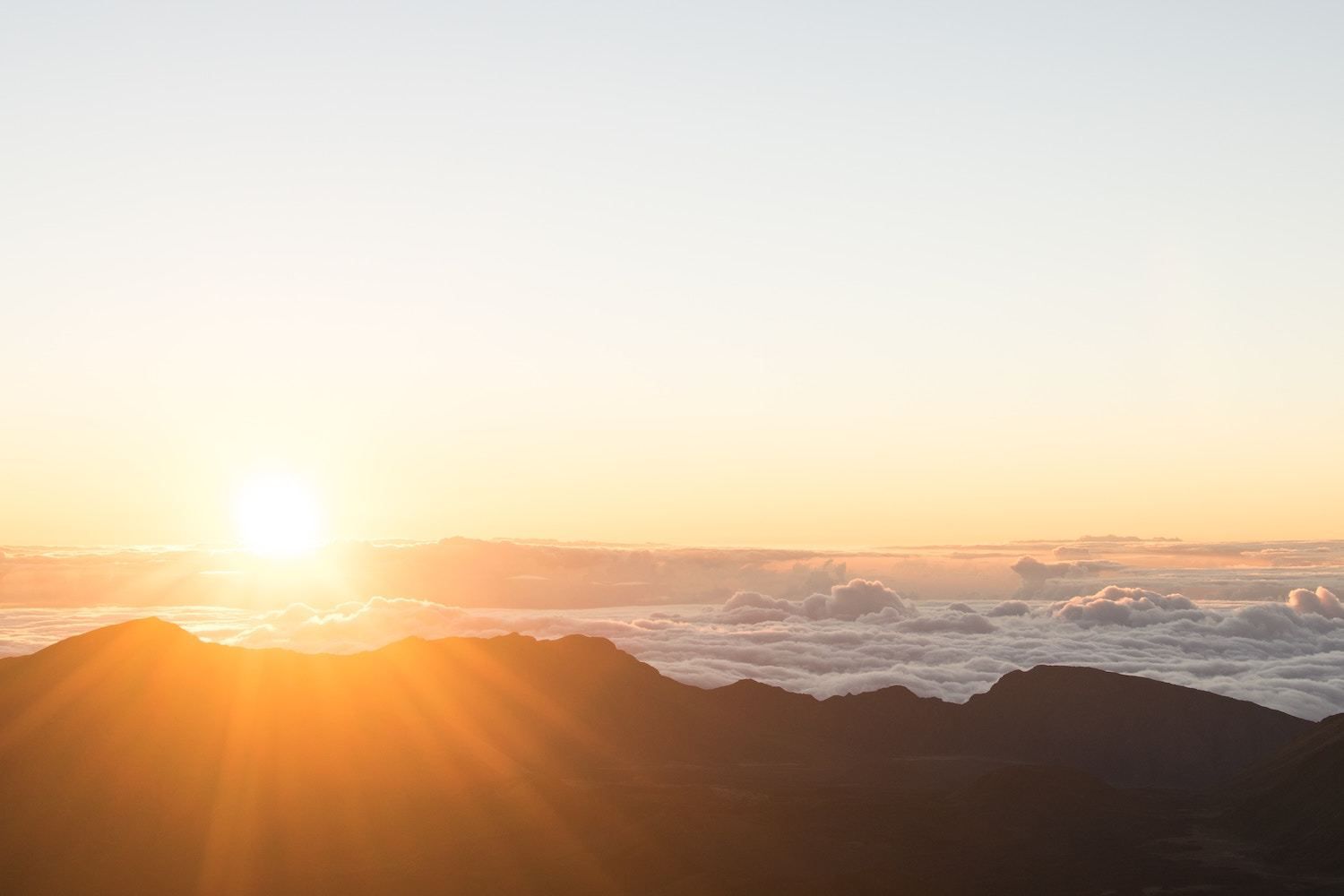 ---
Final Thoughts on Maui, Where to Stay
Being the second-largest island in Hawaii, there are all kinds of different areas where you can choose to base yourself. Finding the best part of Maui to stay can seem challenging as there are so many options, but, you can't really go wrong with whichever place you choose! It really just depends on how long you plan on staying, where you plan on exploring, and the type of traveler you are!
Maui is one of the most beautiful island destinations in the world – and a holiday here will always be one to remember. Whether you base yourself on the Maui south shore, west shore, or even inland, there are plenty of activities to enjoy. From lying on the beach to enjoying a Hawaiian music festival, Maui has it all.
Top 10 Things To Do In Maui Hawaii
---
Mahalo for reading my guide for Where to stay on Maui!
Share these amazing Maui Hotels & Resorts with your Hawaii Travel squad!
https://www.jonesaroundtheworld.com/wp-content/uploads/2019/07/Where-to-Stay-on-Maui-Ritz-Carlton-.jpg
1001
1500
Dave
https://www.jonesaroundtheworld.com/wp-content/uploads/2017/03/logotry-1-1-300x106.png
Dave
2019-11-11 17:51:12
2019-11-21 18:18:04
Where to Stay in Maui | The Best Hotels & Accommodation Guide