Aloha, everyone! Are you looking for the best cultural and music festivals in Hawaii in 2023? Well then, you've come to the right place! I've compiled a list of 17 amazing Hawaii festivals that look like tons of fun, and there's a little something for everyone.
At some point in their life, who hasn't dreamt of running away and living out a relaxed, surf lifestyle in Hawaii? I know I certainly have.
I've personally visited Hawaii on three separate occasions now (all family trips when I was growing up), and it's simply the most idyllic destination in the USA! I haven't been back as an adult though, and I've been longing to step foot on it's gorgeous beaches, swim with turtles in it's bay, and take helicopter rides to marvel at it's jaw-dropping landscape.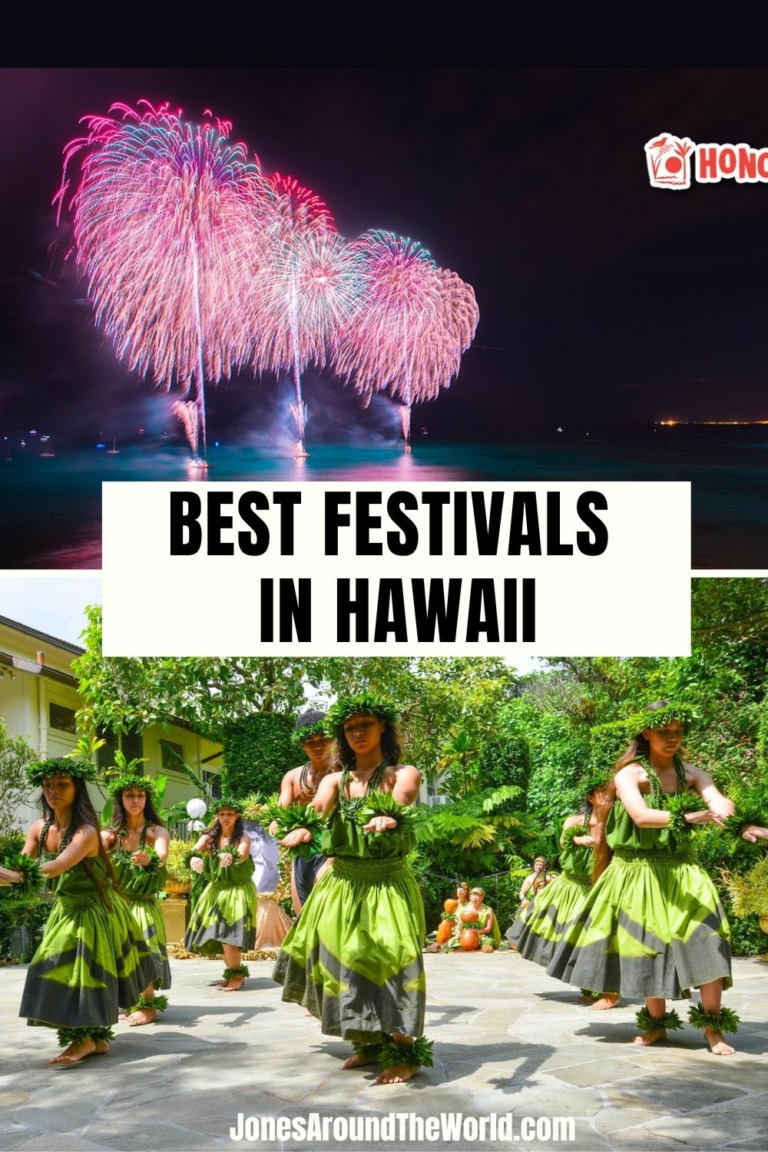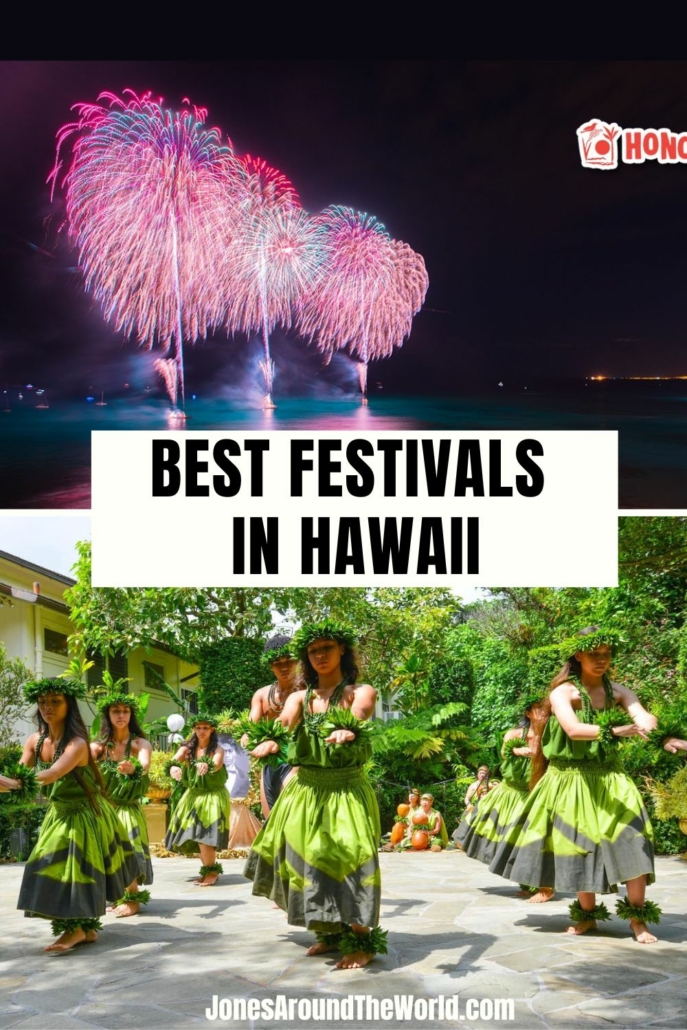 Hawaii is steeped in history and rich in culture ,as is it wildly beautiful. It's many islands each have their own unique vibe, but the sense of unity across Hawaii as a whole can't be understated.
This volcanic Pacific Ocean paradise has a year-round calendar of events. Hawaii music festivals, as well as cultural events, are a dime a dozen, each with a majestic, world-class backdrop. And I've broken down 17 of them to get you started.
Ladies and gentlemen, the 50th state deliver the goods…
---
1) Merrie Monarch Festival
When: April 2023
Where: Hilo
Genre: Hawaiian Culture
"The Merrie Monarch Festival is a week-long cultural event held in Hilo, Hawaiʻi each spring, featuring Hawaiian culture and a premier hula competition. The Festival is a domestic non-profit organization registered with the State of Hawaiʻi Department of commerce and Consumer Affairs.
The Hawaiʻi Island Chamber of Commerce began the festival in 1963, and the private Merrie Monarch Festival community organization took on the responsibilities of running the event five years later. The central purpose of the Festival is the perpetuation, preservation, and promotion of the art of hula and the Hawaiian culture.
The highlight of the festival is a world renowned three-day hula competition featuring some of the best hālau hula (hula school) from Hawaiʻi and the continental United States. Through the celebration of the Merrie Monarch Festival, thousands of people at home in the islands and throughout the world learn about the history and culture of Hawaiʻi.
2018-Merrie Monarch Festival Hi-Lites - Hoʻi Hou
---
2) Flow Fest Hawaii
When: February
Where: Puna
Genre: Progressive
https://www.facebook.com/flowfesthawaii
Flow Festival is Puna, Hawaii's premiere music, cultural and sustainability festival.
"Originally founded by Chris Berry who was inspired in 2014 when the Big Island's active lava flow changed directions and threatened to cut off lower Puna from the rest of the island. The intention remains to enhance the sustainability and unity of our community and warmly welcomes all ages, shapes, sizes, creeds, colors…
We focus on conscious music, progressive thinking speakers, sustainable & holistic life practices and equality among the human race."
---
3) Hawaii International Music Festival
When: August 2023
Where: Various locations, Hawaii
Genre: Various
https://www.himusicfestival.com
Memorable Encounters | Explore concerts with world-class musicians and local icons, in unique venues from concerts halls to volcanoes. Connect with the community of Hawaii as each concert celebrates and intertwines an element of Hawaiian culture, from landscape, food, local fundraising causes, and more.
"Hawaii International Music Festival is a nonprofit organization, celebrating music and Hawaii by bringing internationally acclaimed musicians to the communities of Hawaii through innovative, interdisciplinary concerts and educational outreach opportunities. Through these unique activities, HIMF builds artistic and educational partnerships to help strengthen the classical music landscape throughout Hawaii."
If you happen to visit Maui for this festival, be sure to read my articles on the Best Maui Itinerary & Best Airbnb Maui Rentals!
Hawaii International Music Festival promo
---
4) Aloha Festivals
When: September 2023
Where: Various islands across Hawaii
Genre: Hawaiian Music and Culture
https://www.facebook.com/AlohaFestivals
"Aloha Festivals was first held in 1946 as Aloha Week, and over the past six decades has become a celebration of Hawaiin culture, integrating the traditions and cultures of the Islands through music, dance, cuisine and art.
Aloha Festivals is the largest Hawaiian cultural celebration in the U.S. In 1946, Aloha Festivals began as "Aloha Week," a cultural celebration of Hawai'i's music, dance and history intended to perpetuate the islands' unique traditions. A group of former Jaycees – known as the Jaycees Old-timers of Hawai'i – had the vision to create a public celebration to honor Hawai'i's heritage.
In 1991, Aloha Week became Aloha Festivals. Aloha Festivals has become a statewide celebration of Hawaiian culture with major events on the island of O'ahu. Thousands of volunteers work together each year to stage the events, which are attended by more than 100,000 people. Aloha Festivals is a community-supported event made possible through private donations, community sponsors, merchandise sales and appropriated funds from the Hawai'i Tourism Authority."
Aloha Festivals in Waikiki Hawaii
---
5) Hawaii Zouk Festival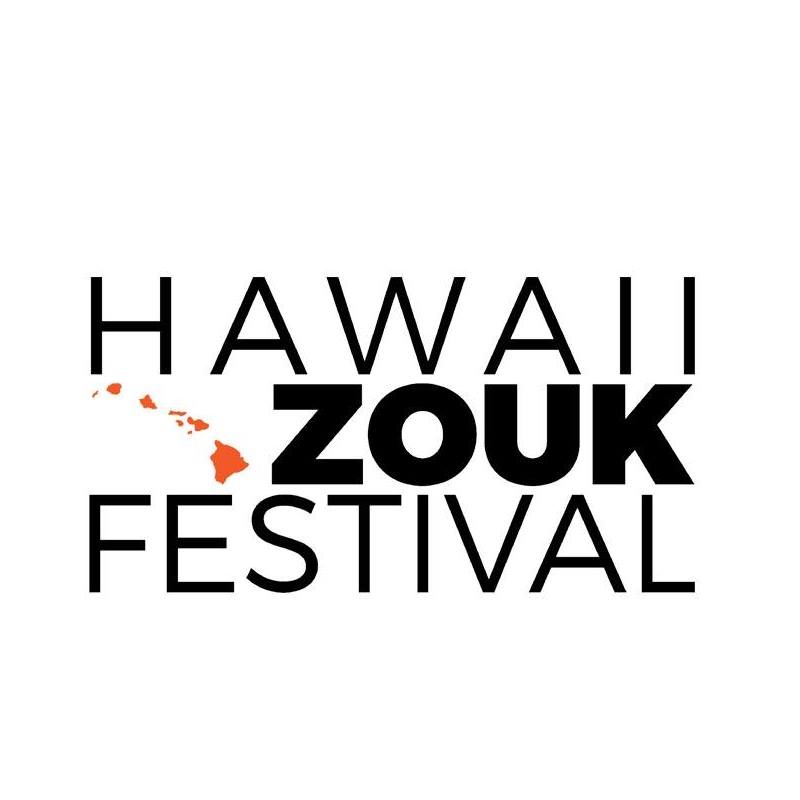 When: November 2023 (TBC)
Where: Sheraton Waikiki, Honolulu
Genre: Dance (Zouk, Salsa, Bachata)
The Hawaii ZOUK Festival with Salsa Bachata & Beach | A celebration of unity between dances and dancer
"Get prepared to party in paradise! The Hawaii ZOUK Festival + Aloha Experience 2019. A celebration of unity between dances and dancers! Create new connections – Manifest magical memories! The second edition of Hawaii Zouk Festival offers 45+ hours of workshops (Zouk,Salsa, Bachata), 4 oceanfront classrooms, 2 ballrooms:1 Pure Zouk & 1 Salsa/Bachata, beach parties & late night after parties with international and national performers and instructors."
Hawaii Zouk Festival 2017 After Movie
---
6) Wanderlust Oahu
When: February / March 2023
Where: Turtle Bay Resort, Oahu
Genre: Various
https://wanderlust.com/festivals/oahu/
"Wanderlust's mission is to help you find your true north, wherever your journey may take you. On the breathtaking North Shore of Oahu, we've hand-selected world-renowned guides—yoga and meditation teachers, outdoor instructors, musical performers, speakers, artists and chefs—to light your path. In 2019, we're offering even richer experiences like full-day Thursday immersions and new outdoor excursions to make O'ahu an unforgettable waypoint in your journey to true north."
---
7) Wonderland Hawaii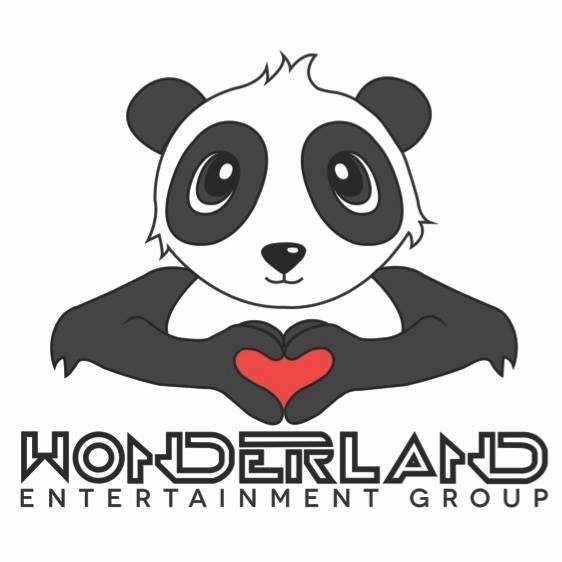 When: Various dates dependent on festival
Where: Various locations across Hawaii
Genre: EDM
http://wonderland.gdbhawaii.com
Looking for EDM festivals in Hawaii!? Well – check out Wonderland Entertainment!
"We are the Wonderland Entertainment Group based in Honolulu, Hawaii. Our team aims to provide top notch concerts and events, while embracing the newest technologies in production to always push our boundaries and create something exciting and new.
Through hosting some of the world's top EDM artist like Afrojack, Chuckie, Dada Life, and Skrillex, we have become an industry leader and pioneer of larger scale events. Over the past 5 years, we have created the Wonderland Concert Series featuring Summer, Haunted, Winter and Digital Wonderland EDM events. Although we are best known for our involvement in the EDM community, we consider ourselves lovers of all types of music and care to cater not only to one demographic, but anywhere there is a group looking for new memories!"
---
8) Lost in Paradise Music Festival Hawaii
When: July (TBC)
Where: Oahu
Genre: Various – Hip Hop, rap, techno, dance
https://www.facebook.com/pg/LIPmusicfestival
"This festival will feature some of the biggest acts in the music industry from different genres plus much more. It will be the first and most talked about 2-day music festival ever produced on the island so make sure to mark your calendars for a wonderful weekend experience."
While there haven't been any recent updates on their Facebook in awhile, I have a feeling Lost in Paradise will be making it's return sometime this year!
Lost In Paradise (LIP) music festival [Recap video]
---
9) Soja & Gary Levox | TMR Events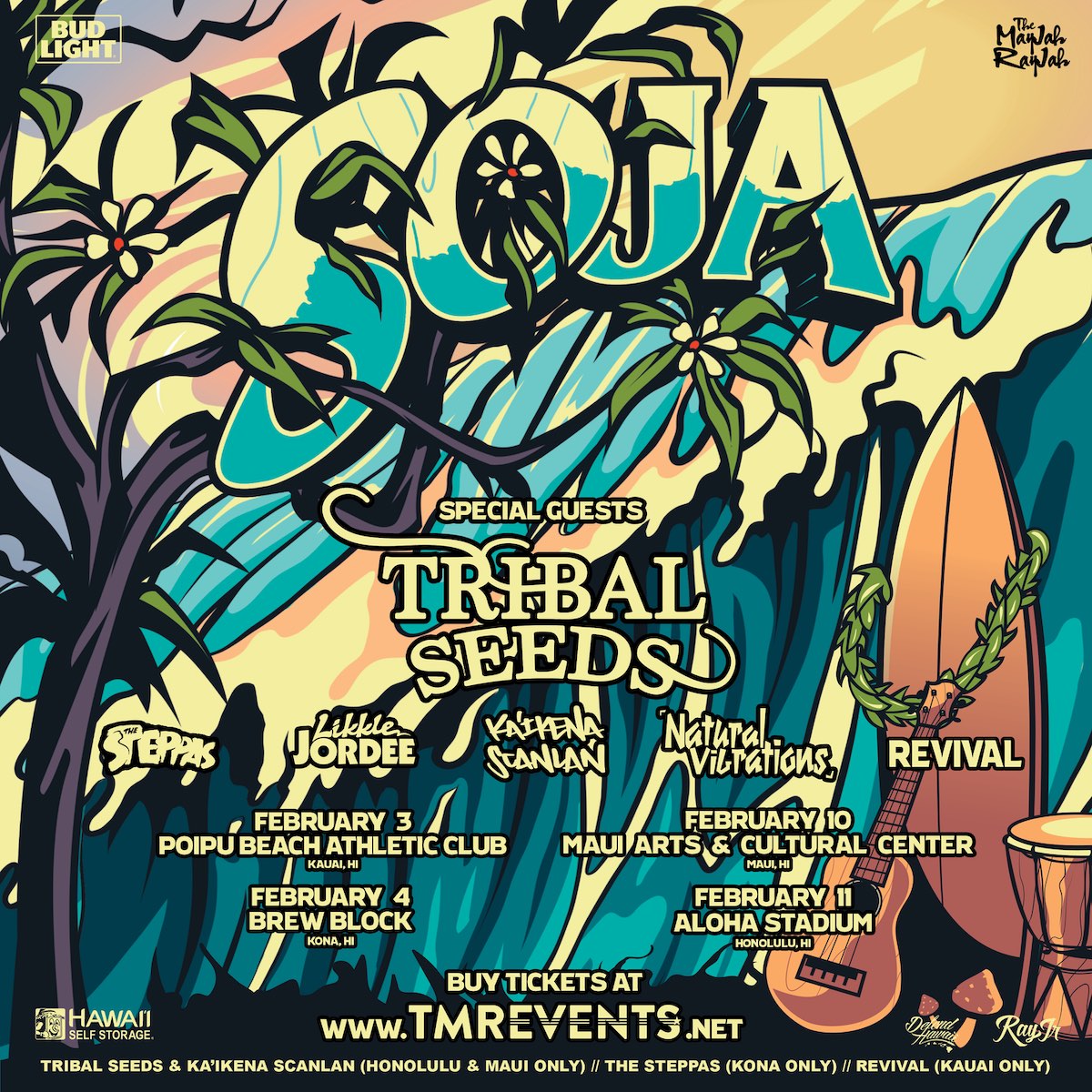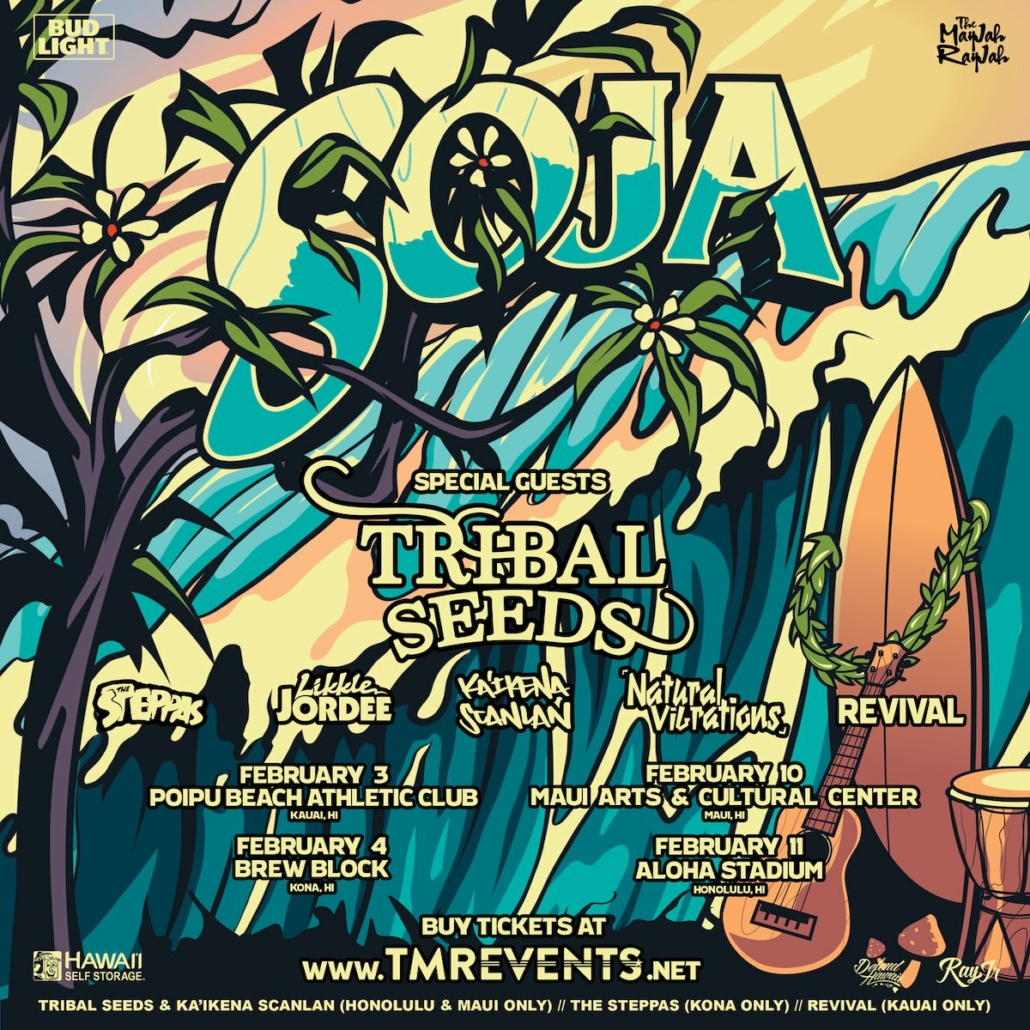 When: February 2023 + Various Events Throughout the Year
Where: Kauai & Kona
Genre: Reggae
"Grammy Award winning reggae band SOJA returns to Kauai on Friday February 3 at Poipu Beach Athletic Club. Also performing Hawaii's own LIKKLE JORDEE, NATURAL VIBRATIONS and REVIVAL!
The lead singer of Multi-Grammy and Country Music Award wining group RASCAL FLATTS, GARY LEVOX, will be making his Hawaii debut on Friday, February 10 at The Aloha Stadium. Arguably one of the world's most successful and distinguishable voices in music today, LeVox will be performing the groups powerhouse hits like "What Hurts The Most", "Life Is A Highway", "My Wish", "Bless The Broken Road" , "Summer Nights", and new music from LeVox solo album "Get Down Like That." Doors open at 4:30pm. All Ages Welcome."
The MayJah RayJah 2017 After Movie
---
10) Ukulele Festival Hawaii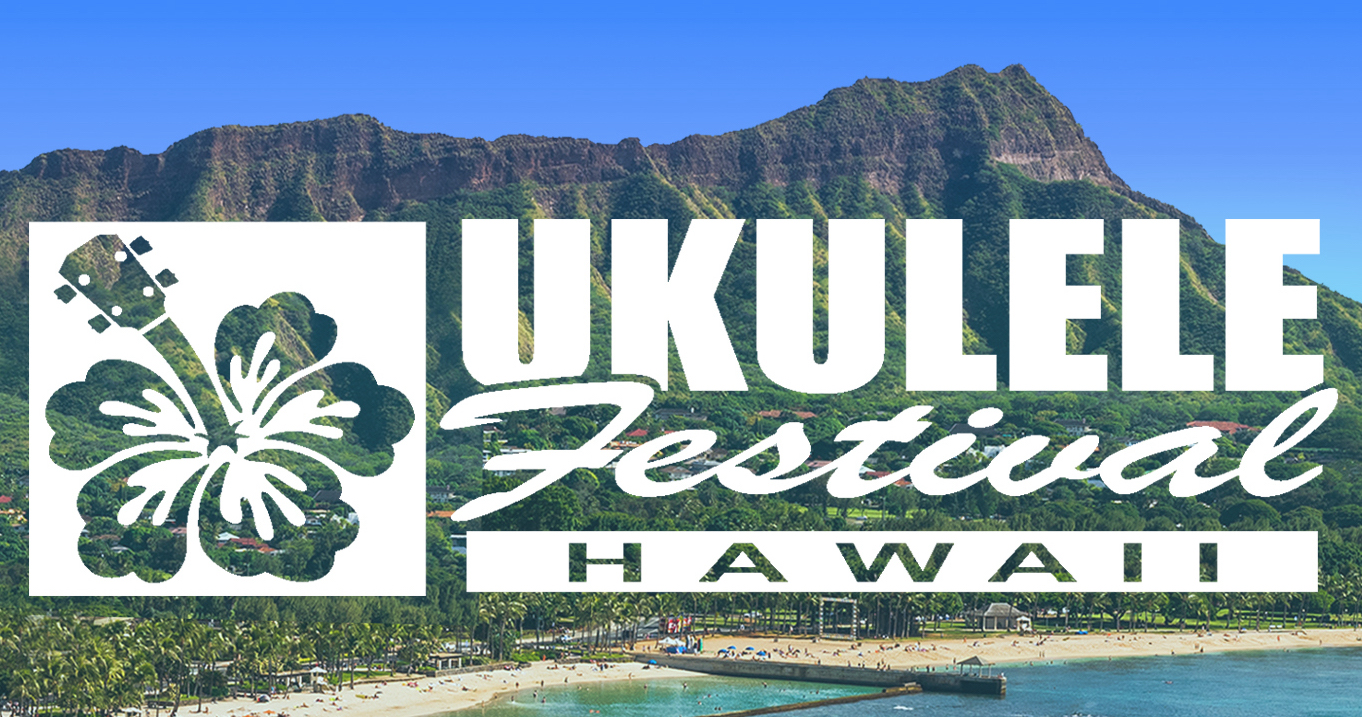 When: Dependent on location
Where: Oahu, Maui, Kauai, Waikoloa
Genre: Ukulele
https://www.ukulelefestivalhawaii.org/en/
Ukulele Festival Hawaii's mission is to bring laughter, love and hope to children and adults throughout Hawaii and the world through the music of the ukulele.
"Today, the annual Ukulele Festival at Kapiolani Park Bandstand in Waikiki is now a summer tradition in Hawaii. It has grown internationally and is by far the largest ukulele festival of its kind in the world, with crowds of thousands, guest artists from around the world and an ukulele orchestra of over 800 students, mostly children.
In response to popular demand and the ukulele renaissance in Hawaii and throughout the world, Ukulele Festival Hawaii with the support of sponsors has taken the ukulele festivals on the road to the islands of Hawaii (Waikoloa), Kauai and Maui."
Laughter, Love & Hope at Ukulele Festival Hawaii 2016
---
11) Hawaii Performing Arts Festival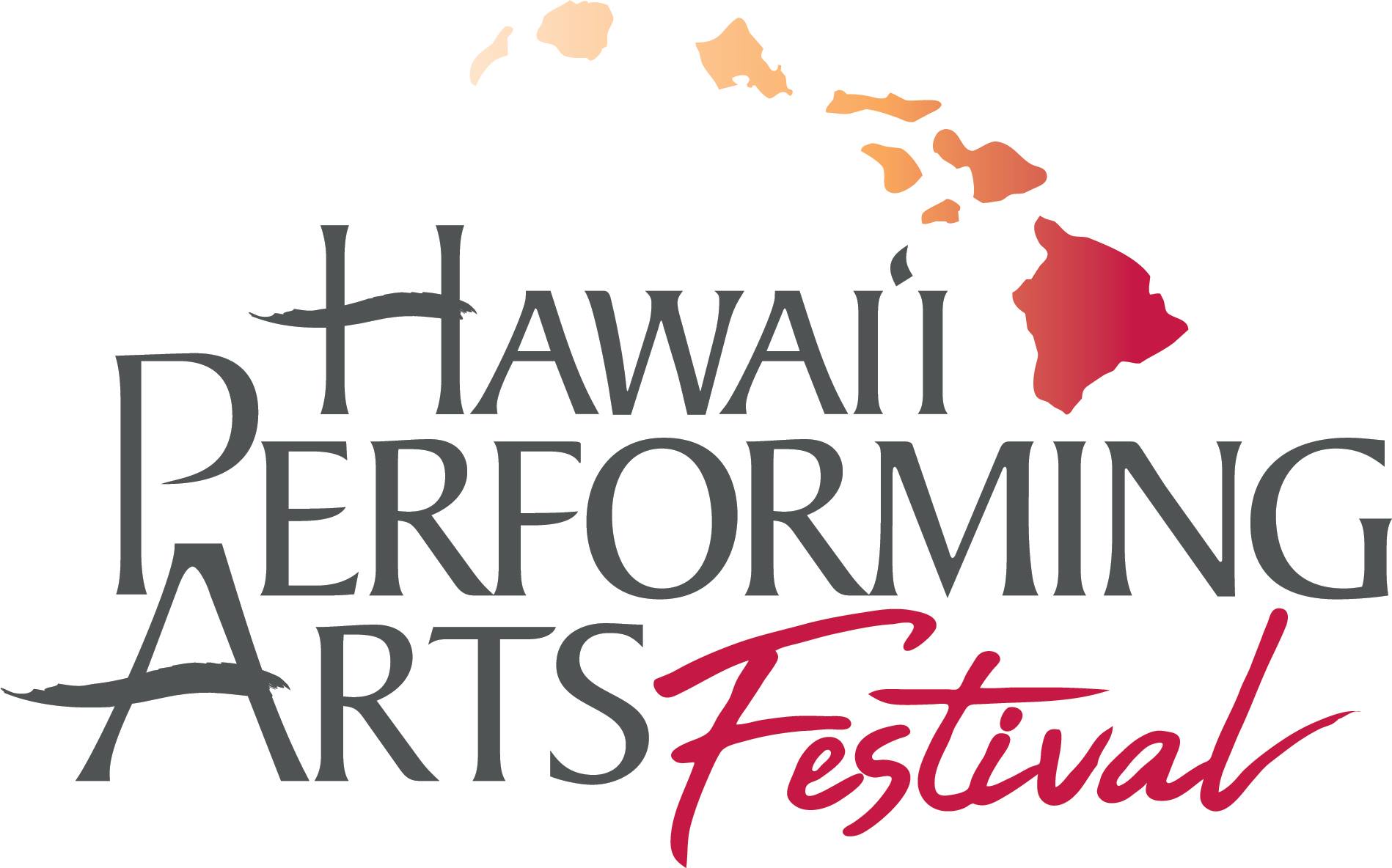 When: June 2023
Where: The Big Island (Hawaii)
http://www.hawaiiperformingartsfestival.org
Genre: Classical, Jazz, Chamber, Cabaret
A WORLD CLASS TRAINING + PERFORMANCE PROGRAM ON THE BIG ISLAND OF HAWAII
"Hawaii Performing Arts Festival brings together some of the most talented musicians from across the world each season. We invite you to come Find Your Aloha.
Hawaii Performing Arts Festival [HPAF] launches its 14th Hawaii Island season on June 26th, offering a busy Festival schedule that includes two fully staged operas and a musical with orchestra, plus a diverse array of classical, jazz, cabaret, and chamber music events from Hilo to Kona. More than 150 students, faculty, and guest artists from Hawaii Island and around the world will participate in the Summer Festival this year. Since its first season in 2005, HPAF has become internationally known as a presenter of high quality performances and a respected training program for aspiring young musicians."
---
12) Ka Molokai Makahiki Festival
When: January
Where: Molokai
Genre: Cultural
https://www.kamolokaimakahiki.com/
"The "Makahiki" is a designated period of time following the harvesting season when wars and battles were ceased, tributes and taxes were paid by each district to the ruling chief, sporting competitions between villages districts) were organized and festive events were commenced. Ka Molokai Makahiki is committed to preserving these ancient traditions, especially those specific to Molokai.
Through a series of lectures, land and ocean activities, hands on art and craft workshops, sporting competitions, oli composition competitions and traditional ceremonies, the Makahiki is alive and well on Molokai. Held from 7:30 am to 4:30pm at the baseball park across from Mitchell Pauole Center in the heart of Kaunakakai Town. The Makahiki Committee has a variety of trainers and training materials to assist others in organizing their own Makahiki Games."
Kekai Adachi 2018 Ka Molokai Makahiki AnoKoaKieKie Champion. Kekaiomalu
---
13) Hawaii Songwriting Festival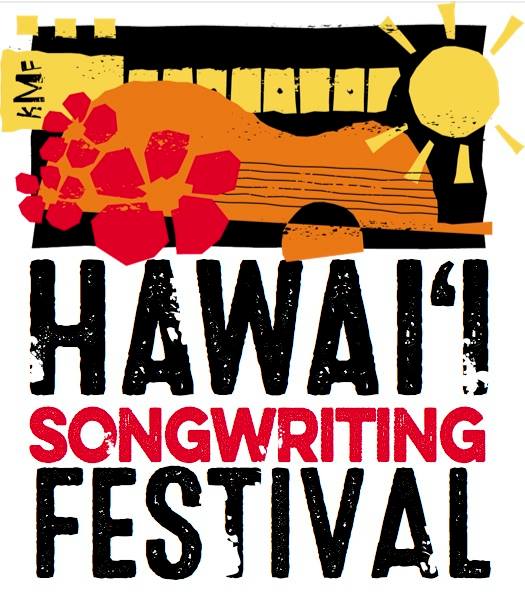 When: June / July 2023
Where: The Big Island (Hawaii)
http://www.hawaiisongwritingfestival.com
"The Hawai'i Songwriting Festival is a celebration of the art & craft of songwriting, with an emphasis on collaboration, education, and music for film/TV. Songwriters of all levels from all walks of life come together to connect with each other and music professionals from Hawai'i, the mainland, and beyond.
Whether you are a beginning songwriter or an experienced writer with placements and publishing deals, at the Hawai'i Songwriting Festival you will learn a ton, expand your network, and get your creative batteries charged up!"
Hawaii Songwriting Festival 2017 promo
---
14) Honolulu Festival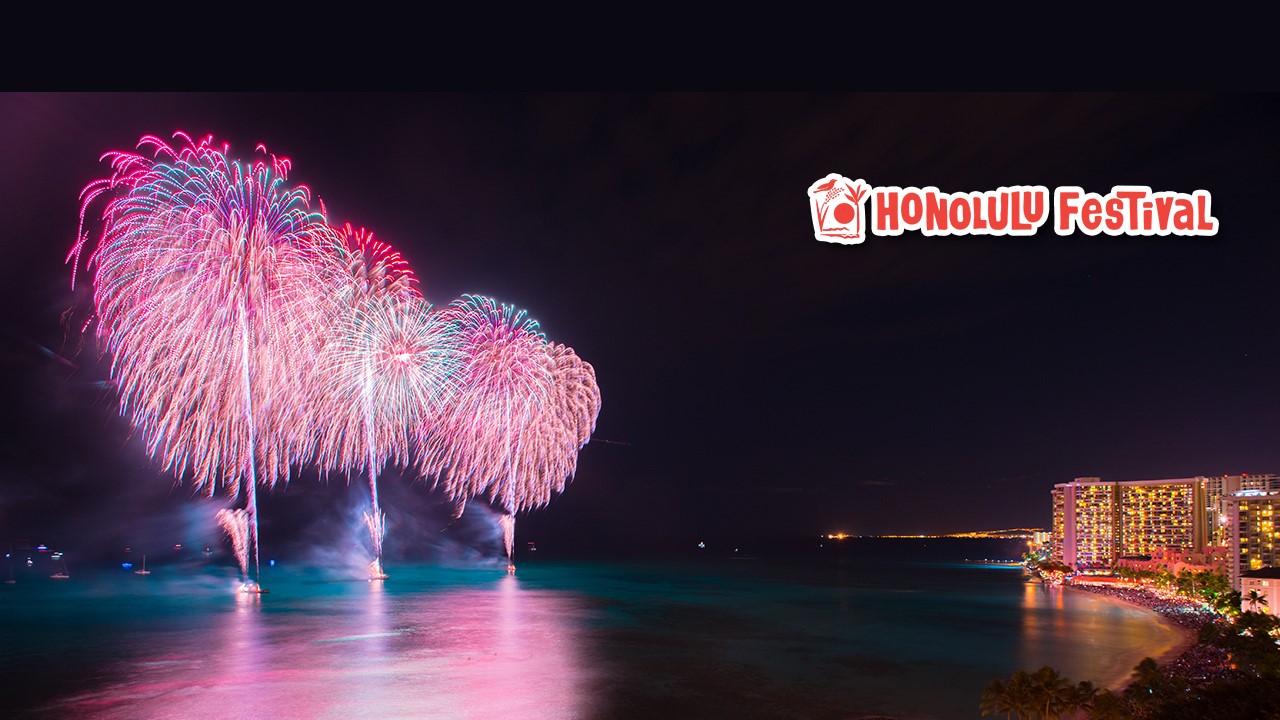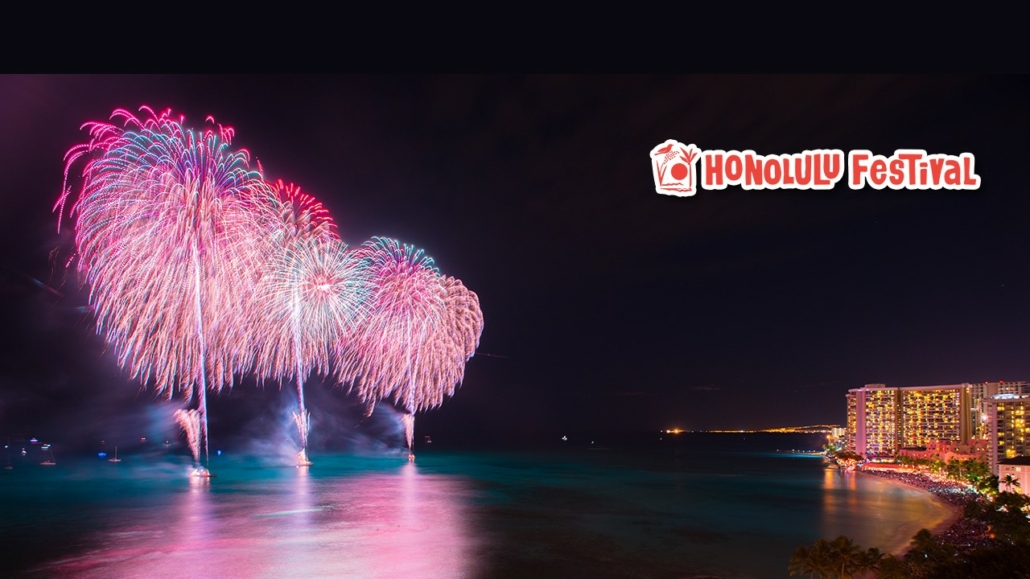 When: March 10-12, 2023
Where: Honolulu
Genre: Cultural
https://www.honolulufestival.com/en/event/
Hawaii Food and Wine festival you can't miss!
"The Honolulu Festival is Hawaii's premier cultural event, promoting mutual understanding, economic cooperation and ethnic harmony between the people of Hawaii and the Pacific Rim region. Each year, the Festival attracts thousands of new and returning spectators who are looking for an experience unique to Hawaii.
Through educational programs and activities sponsored by the Honolulu Festival Foundation, the Festival has been successful in showcasing the rich and vibrant blend of Asia, Pacific and Hawaiian cultures to the rest of the world. The three day extravaganza takes place every year in March from Friday through Sunday. Performers from various countries and regions such as Japan, Australia, Tahiti, the Philippines, Taiwan, South Korea, Hawaii and the mainland United States get together and give dance performances and traditional art demonstrations.
The Festival culminates with a spectacular parade down Kalakaua Avenue, the main street in Waikiki. Events and activities of the Honolulu Festival take place close to the city center, making them great outings for locals and tourists alike."
24TH Annual Honolulu Festival Parade 2018
---
15) Prince Lot Hula Festival
When: July 2023
Where: Moanalua Gardens, Honolulu
Genre: Hula, Cultural
https://moanaluagardensfoundation.org/prince-lot/
E Ola Ka Hula – Hula is Life.
"Since 1978 on the third weekend in July, the annual Prince Lot Hula Festival has brought together premier Hālau Hula (hula groups) from throughout the islands for a celebration of hula in a non-competitive setting. Along with craft and food vendors, and, cultural presentations, our Festival has become an exciting event allowing tens of thousands of island residents and visitors to experience the beauty and spirit of the Hawaiian culture.
Hosted for 39 years in the breathtaking Moanalua Gardens in order to honor Prince Lot Kapuāiwa who later reigned as King Kamehameha V and who reprised the once forbidden hula in this very district, the event first begun in 1978 by Moanalua Gardens Foundation and having grown exponentially each year since, the Prince Lot Hula Festival now attracts more than 15,000 residents and visitors each year."
35th Annual Prince Lot Hula Festival (HD)
---
16) Annual Waikiki Hoolaulea
When: September 2023
Where: Honolulu
Genre: Cultural
https://www.hawaii.com/event/aloha-festivals-annual-waikiki-hoolaulea/
"Hawaii's largest block party will bring thousands of people to the streets along Kalakaua Avenue for food, fun and entertainment to celebrate the Aloha Festivals. There will be performances by the genres of Hawaiian music and hula halau, and Hawaiian crafts, flower leis and many varieties of island cuisine will be available during the event."
It's that time of year, Aloha Festivals Waikiki Hoolaulea
---
17) Hawaiian Slack Key Guitar Festival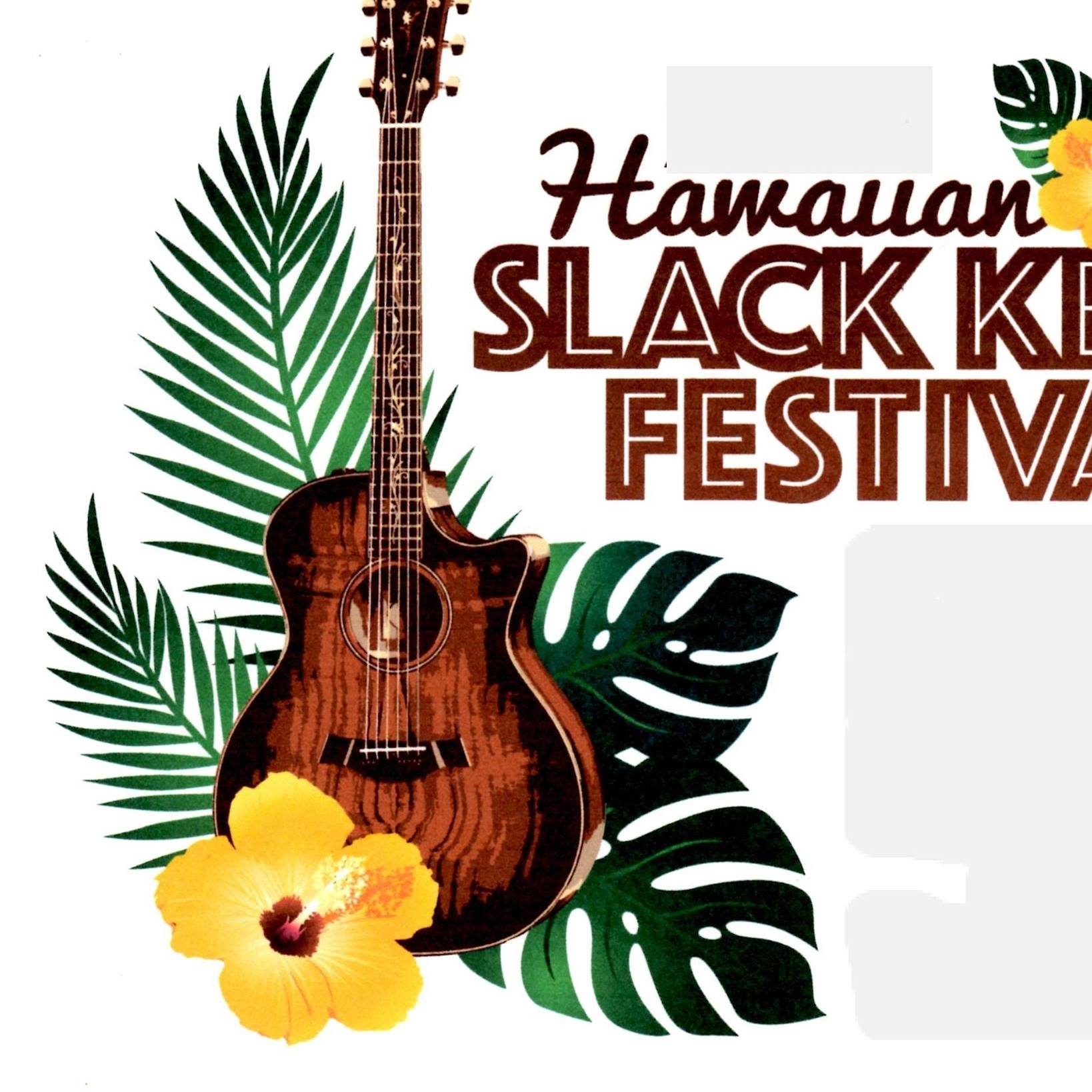 When: August
Where: Honolulu
https://www.facebook.com/Slackkeyfestivals
"The festival that began in Honolulu in 1982 will feature 15 our some of Hawaii's finest artists in the slack key guitar genre over a period of 6 hours. Attendees will get to experience the many different styles of the genre and will come to understand the beauty of the music."
2013 Hawaiian Slack Key Guitar Festival
---
Am I Missing Any Epic Hawaii Festivals or Hawaii Events…?
There really are so many different amazing cultural and music festivals in Hawaii, that is was quite hard to narrow down my list! If you think I'm missing any important ones, I'd love to learn about them! While I haven't been to Hawaii myself in many years (I have to thank my Mom & Dad for bringing me their as a child three times though), I've definitely added a lot of these to my personal wishlist!
---
Planning a trip to Hawaii…?
I honestly never travel anywhere anymore without booking a policy, and I highly recommend HeyMondo due to their extensive range of cover for all situations and trip lengths, their fair pricing, and their handy app which allows you to not only manage any claims within the app, but also access free assistance online so you don't need to rack up an expensive phone bill while in Indonesia where the charges are steep!
So, whether you need a single trip cover for a quick visit to Hong Kong, or an affordable annual cover for multiple trips worldwide, be sure to buy your travel insurance before you travel, and relax during your trip knowing that HeyMondo has your back. Nowadays I would never travel without insurance again, especially after hearing so many of those (expensive and dangerous) horror stories from other travellers I've met!
Also – be sure to pick up a copy of one of the Hawaii Lonely Planet Travel Guides! I'm a big fan of these books, and they really do come in handy while traveling abroad. They're also free if you have one of Amazon's kindle unlimited subscriptions!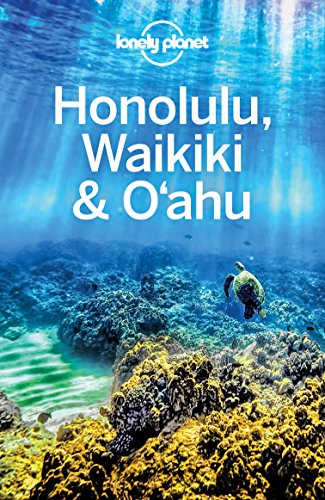 ---
Looking for more awesome cultural and music festivals around the world?
My travel blog is filled with awesome articles about the best festivals, events, and international parties! Check out a few of my favorite articles below and start planning another adventure!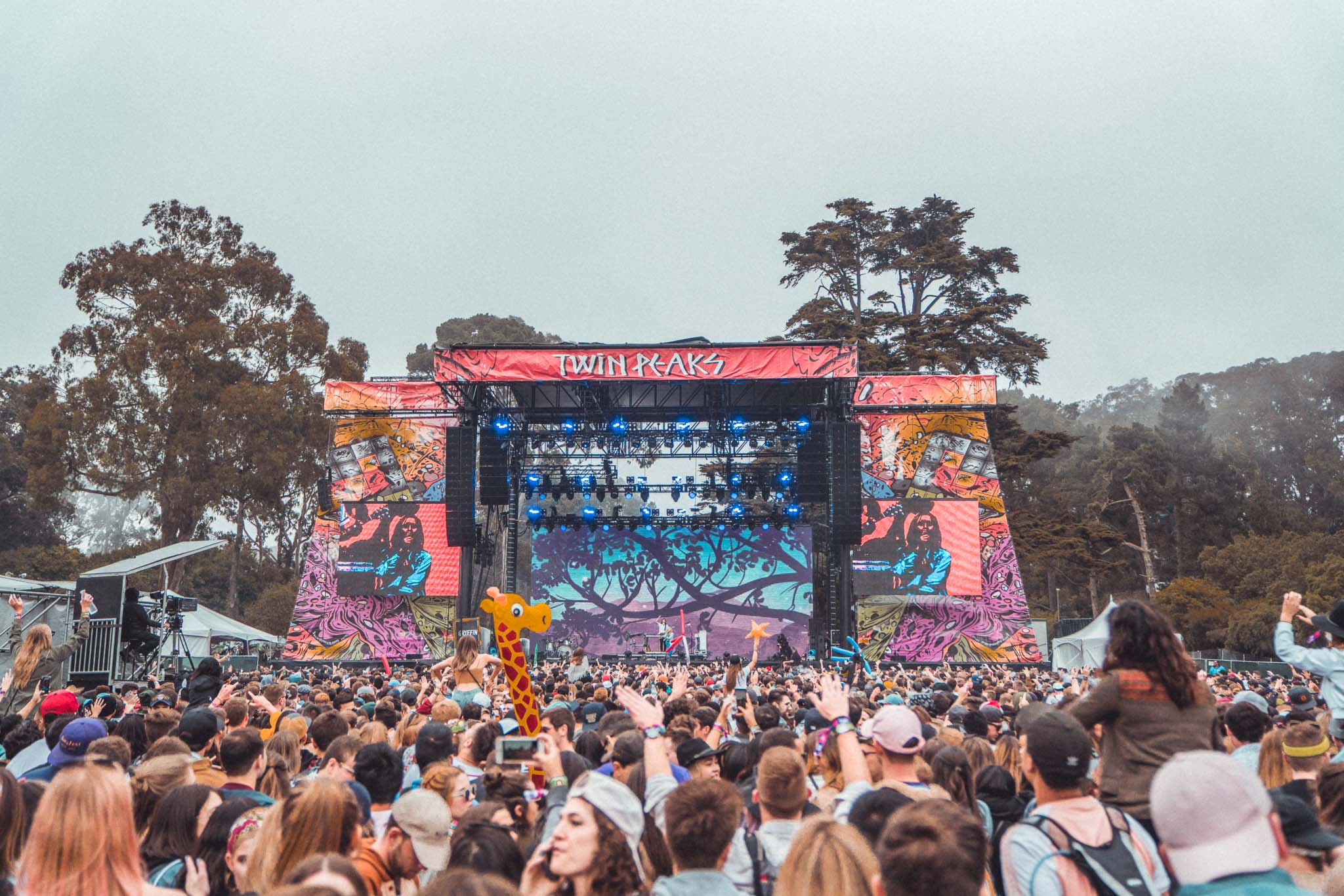 ---
Thanks for the reading about the best cultural and music festivals in Hawaii!
If you're not already, I'd love for you to follow along on my Facebook & Instagram for my personal adventures around the world! I've got some really amazing trips lined up, and I'm sure you'll love all my stories, photos, and escapades! If you've got any questions about anything you've read on this post, feel free to reach out me via email, or shoot me a DM on social-media! Thanks again!!
Share the Hawaii Festival Love! Aloha!
https://www.jonesaroundtheworld.com/wp-content/uploads/2019/02/Hawaii-Festivals-2019.jpg
800
1200
Dave
https://www.jonesaroundtheworld.com/wp-content/uploads/2017/03/logotry-1-1-300x106.png
Dave
2022-12-23 04:03:23
2022-12-25 01:06:40
17 Best Hawaii Festivals For Your Bucket List | Music & Cultural