Planning a trip to Maui, Hawaii and looking for a solid Maui 7 day itinerary…!? Well, look no further, because I've put together the ultimate guide to a Maui trip. You'll find the best things to do, where to stay, food recommendations, the best day trips, and so much more!
With its scenic coastal roads, dozens of beautiful beaches, wondrous luxury resorts, gorgeous national parks, and pristine marine biodiversity – there truly is a little something for everybody on the island!
I just recently returned from an amazing weeklong stay, and it really was an unbelievable vacation that I'll never forget. I'm completely hooked on Hawaii travel now, and can't wait to return to paradise in the near future!
While it may be difficult at first to decide which island to visit in Hawaii, I'd say you'll be more than happy with your decision to make it down to Maui! It's a paradise for sun-seekers, road trippers, aquatic lovers, food fanatics, and lots of family fun. I'm sure you'll find this "7 days in Maui itinerary" helpful. Feel free to reach out to me with any questions you've got!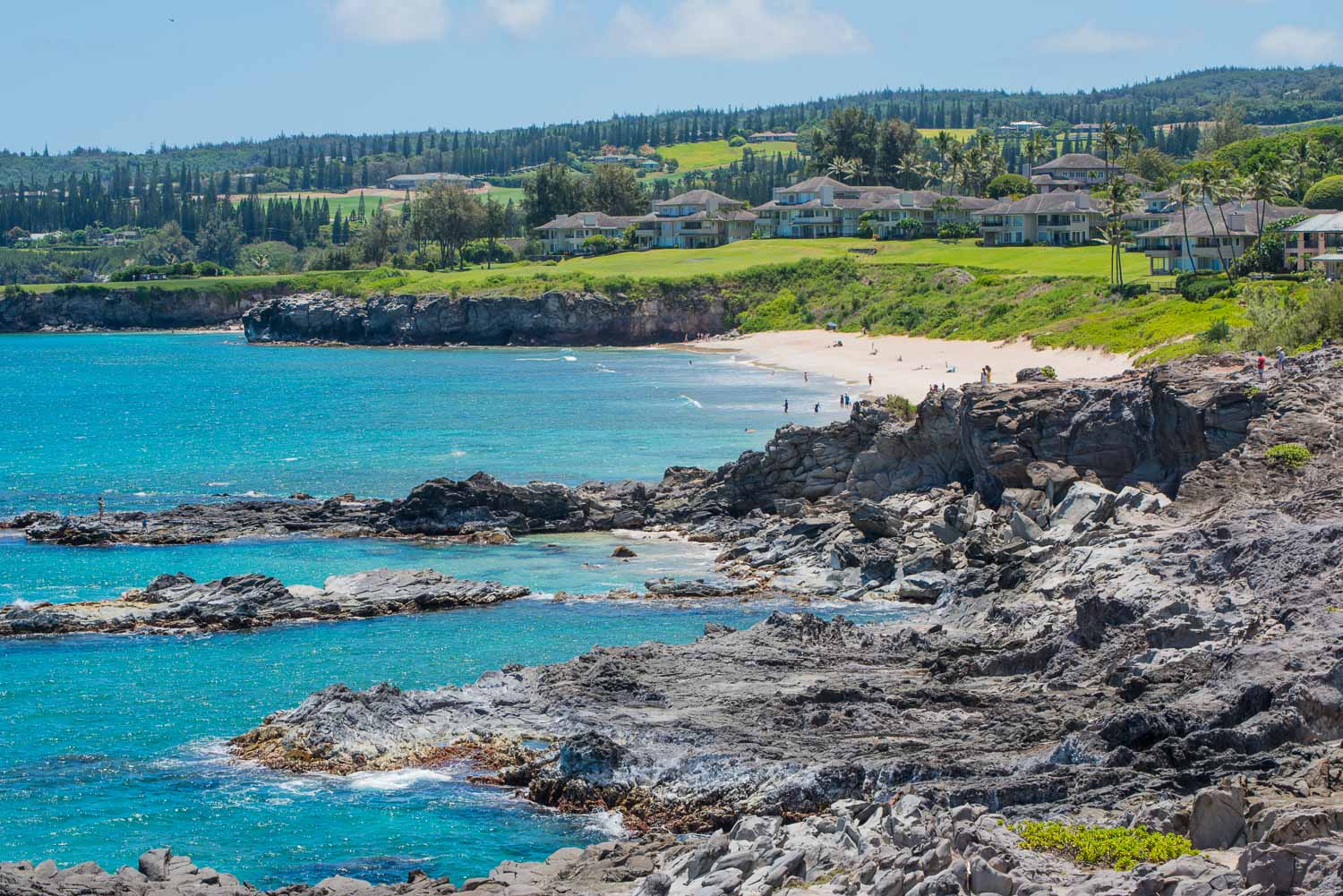 ---
The Best Time to Plan a Trip to Maui
One of the best parts about a Hawaii vacation is that you can pretty much go any time of the year! For Maui weather, you can simply expect the beautifully warm tropical climate, and it's pretty consistent all year long with daytime highs around 75-85°F (23-29°C). Bear in mind that Maui does receive a lot of rainfall especially during the winter months of December, January and February. This can bring some cloudy days and heavy showers in certain areas…
"Rain showers are typically short and are quickly followed by more sunshine, and, if you're lucky, rainbows. Rainbows are always said to be a sign of good luck in the islands, meaning you'll return one day if you spot one." – Hawaii Travel Guide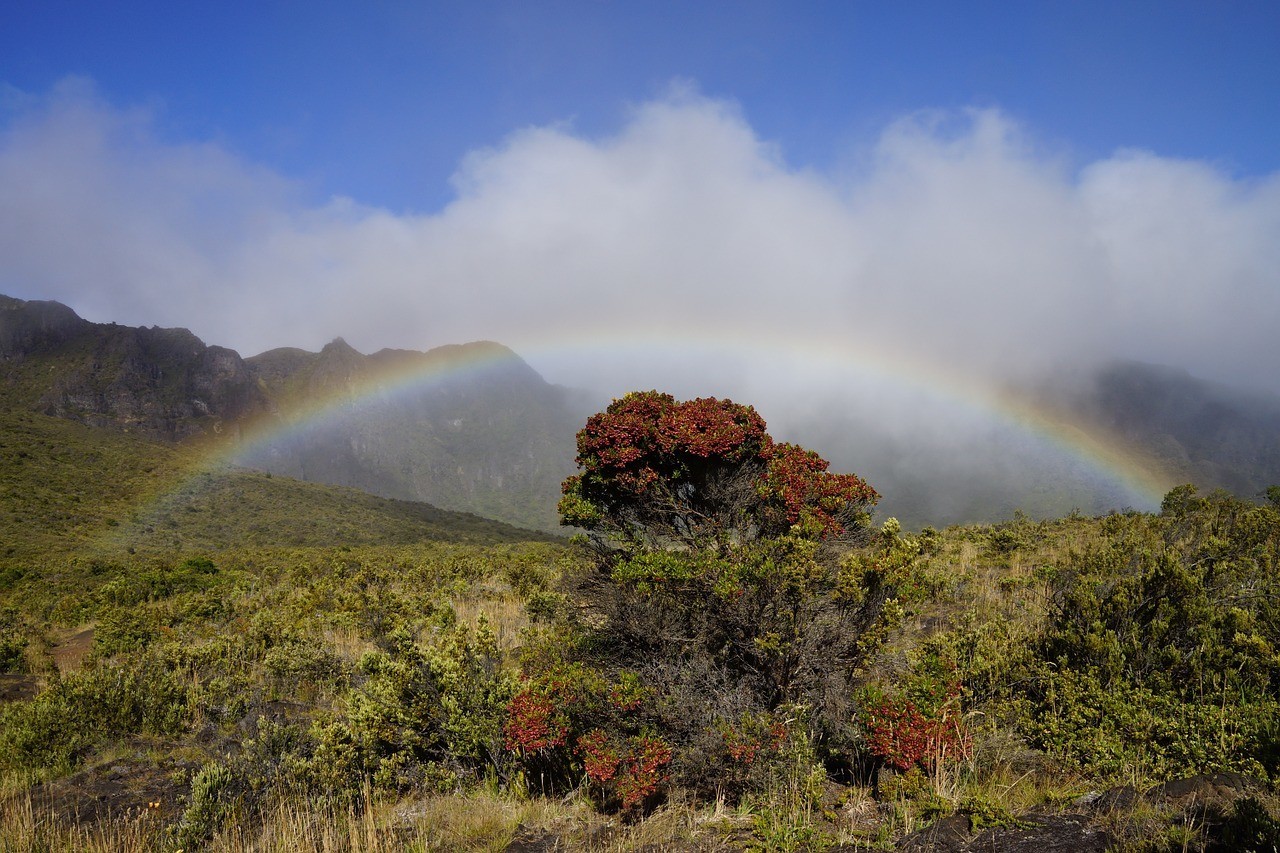 ---
Do you need a Rental Car in Maui?
To get the full Maui experience, you'll 100% want to rent your own vehicle! I found the rates to be surprisingly affordable for Hawaii (I was expecting much worse), and it'll provide for a lot more freedom. Besides, if you add up the costs of taxis and shuttle costs to the island's main highlights, it'll honestly be more than the entire car rental fee.
While gas prices on the island are expensive (it's an island in the pacific ocean after all), it's such an amazing feeling to drive along around these gorgeous highways at your own pace. Maui is the second biggest island in Hawaii, so there's definitely a lot to explore, and some fun roads to drive along!
While it can be easy to just sit back and chill at the resort pool the entire trip (which I'll admit I did quite a bit during my recent Maui vacation), I'd strongly recommend getting out and exploring everything the island has to offer!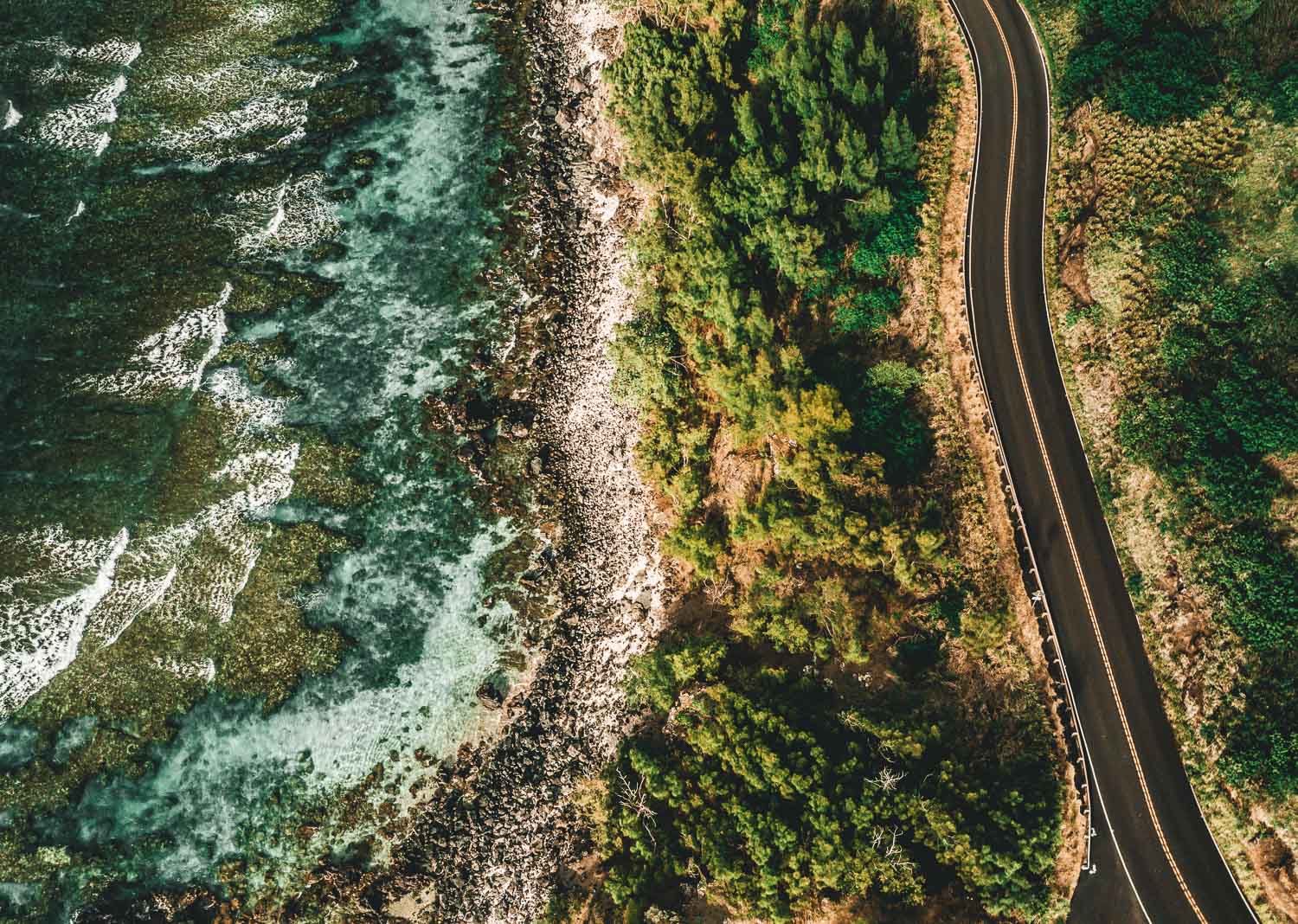 ---
Where To Stay on Maui Island
There really are dozens of incredible accommodation options to choose from on Maui Island, and it really just depends on where you want to be located, the price you're willing to spend, and what you want to be close to.
I'd personally recommend staying on the west coast of Maui, which consists of the major hotel/ resort hubs of Kapalua, Kaanapali, and Lahaina. This is easily the most scenic region on the island and is packed with tons of pristine beaches, coves, restaurants, and resorts. While it's about a forty-minute drive from the airport, it's the most lively and beautiful area and should be included in any Hawaii trip planner!
There are a lot of different resorts and condos down from Kihei all the way down to Wailea, but I wasn't impressed by the beaches that much. While they are a bit more centrally located, I'd definitely recommend staying up in Kapalua or in the Lahaina area. While you'll need to do some research and find the best place for you, here are a couple of solid options that would provide for comfortable and enjoyable stays!
My main recommendation for accommodation in Maui is by booking a VRBO, as there are tons of incredible options available and can be more affordable than the expensive hotels. Here are are a few of my personal favorites: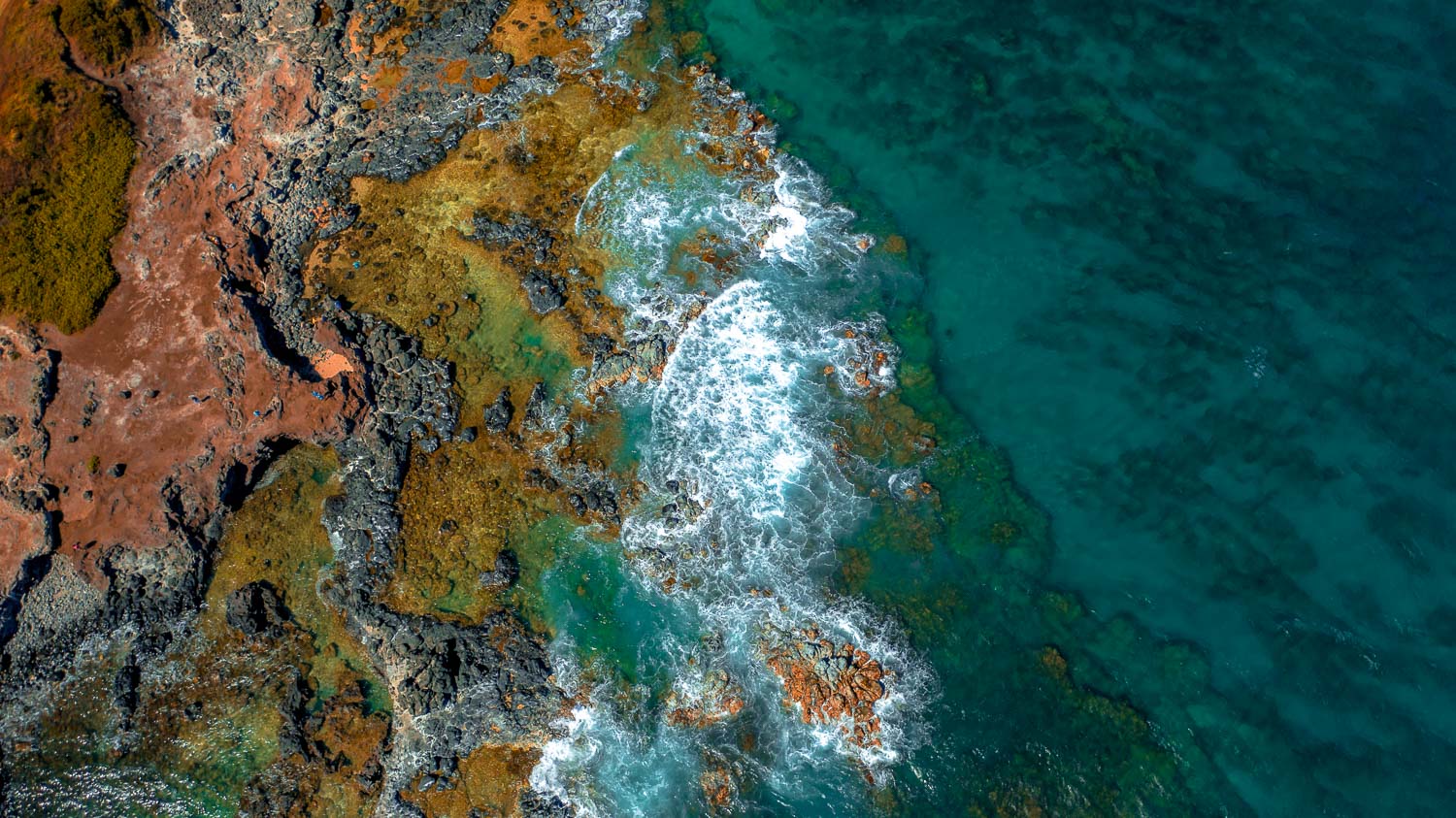 ---
Ritz Carlton Kapalua: The Best Luxury Resort
During our most recent trip to Maui, we stayed at the Ritz Carlton Kapalua for five nights on Maui, and it was absolutely spectacular! Staying at the Ritz really turned our trip to Maui into an "ultimate vacation" experience, and I was blown away by everything the resort has to offer.
From its unbeatable customer service (seriously, all the staff are super friendly), luxuriously comfortable rooms, an award-winning full-service spa, relaxing multi-tiered pool, fantastic dining options, beach access, helpful concierge desk, and lots more – it's essentially got everything you look for in a 5* Resort in paradise!
While it may be one of the more expensive options in the area, the Ritz Carlton will provide an unforgettable stay for your Maui vacation, and is absolutely worth every penny!
Read Reviews & Check Availability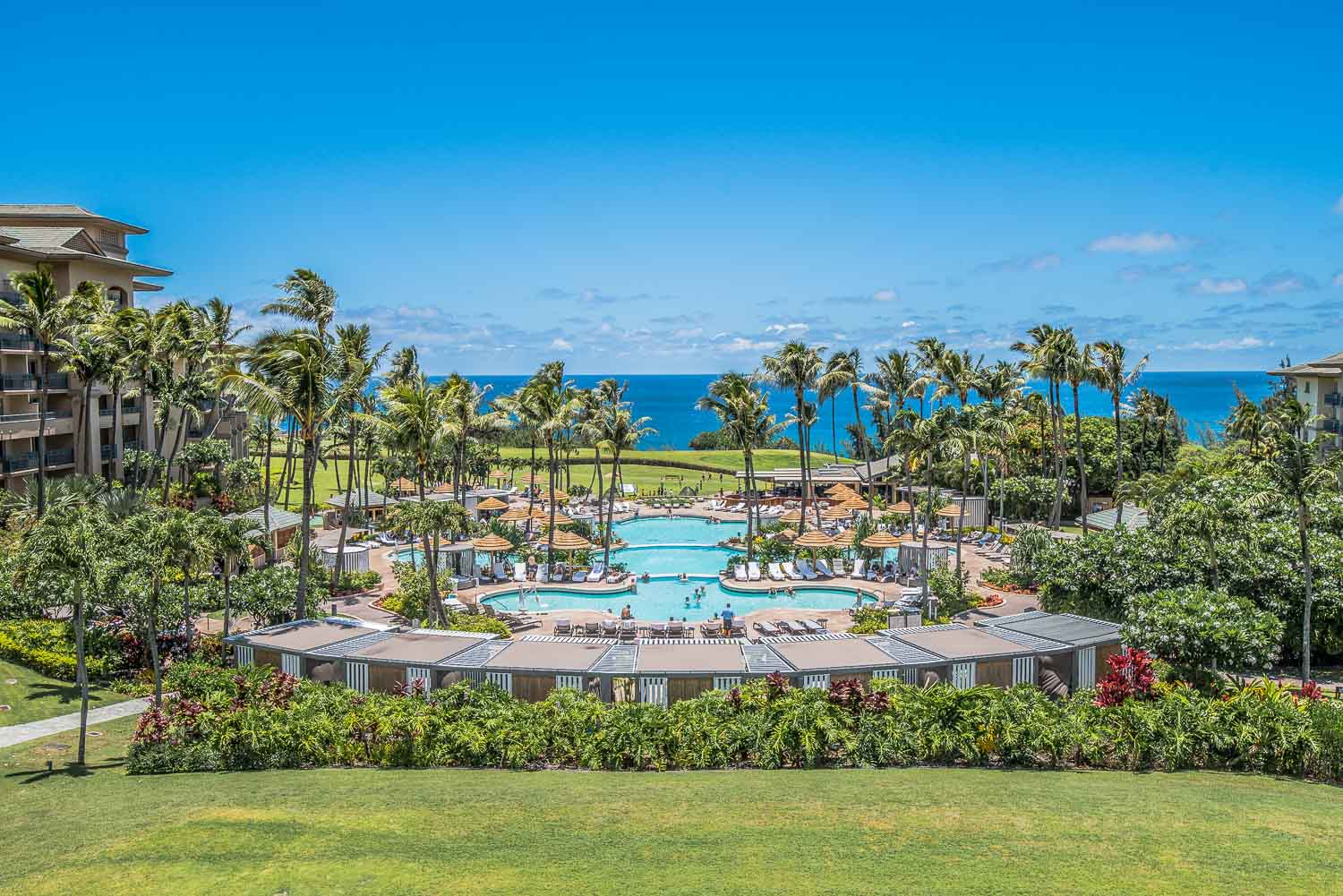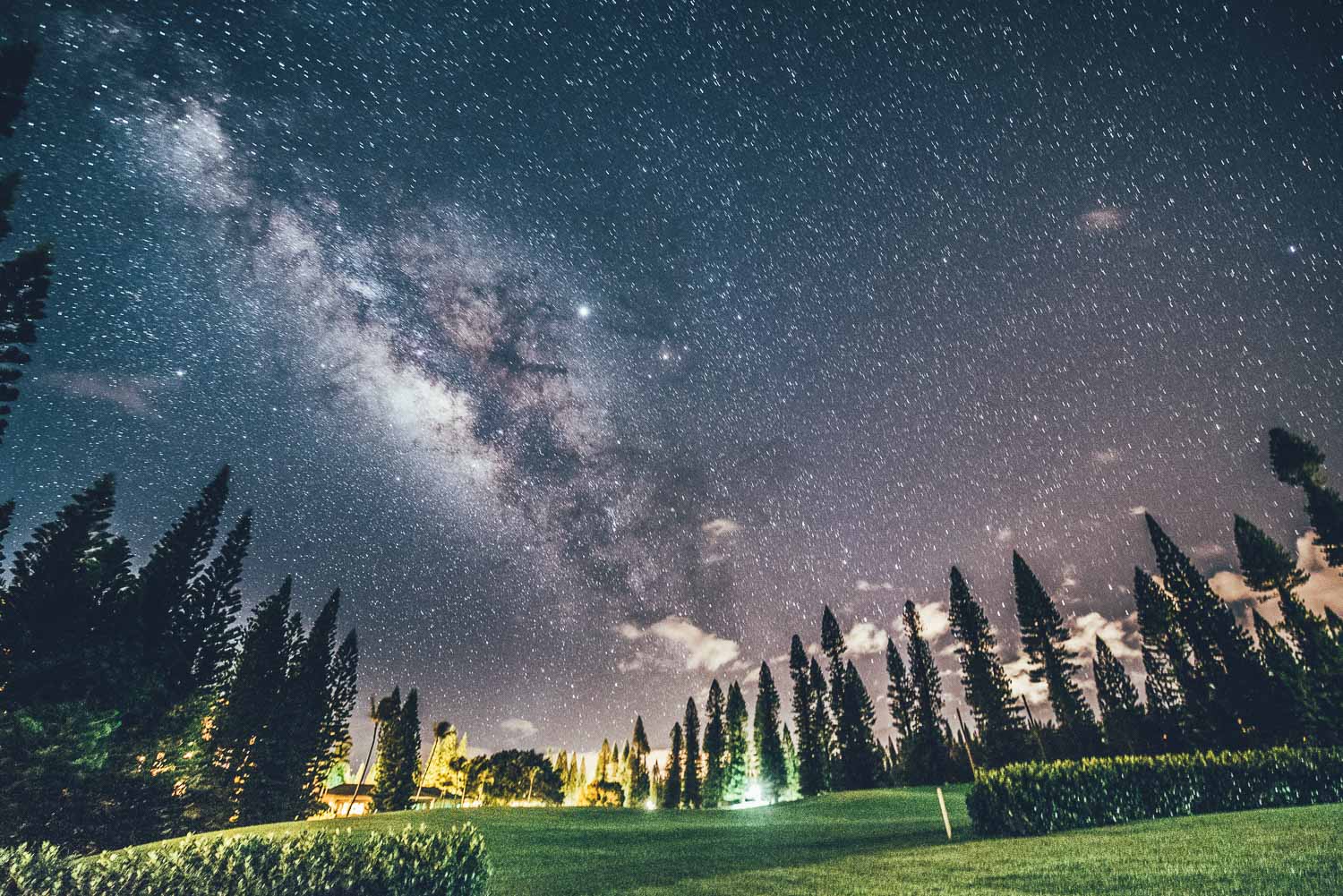 ---
Napili Sunset Beach Front Resort: Best Budget Resort
If you're looking for a more affordable option in the area, then book yourself into one of the beautiful apartments at the Napili Sunset Beach Front Resort.
The units are clean and kitted out with everything you may need. Fully equipped kitchens, free wi-fi, an outdoor pool, and quick access to some of the best sandy beaches in the Kapalua area – this place would be a fantastic budget option!
You are just a few steps away from the Napili Bay beach, you can't find a better location at a better price. Enjoy long days on the beach or get active with the water sports and snorkeling activities offered by the hotel.
The service is exceptional and it's a top-pick for Maui, also rated for the best value in Lahaina, so ideal for couples, families & solo travelers who are looking to save a bit of money!
Read Reviews & Check Availability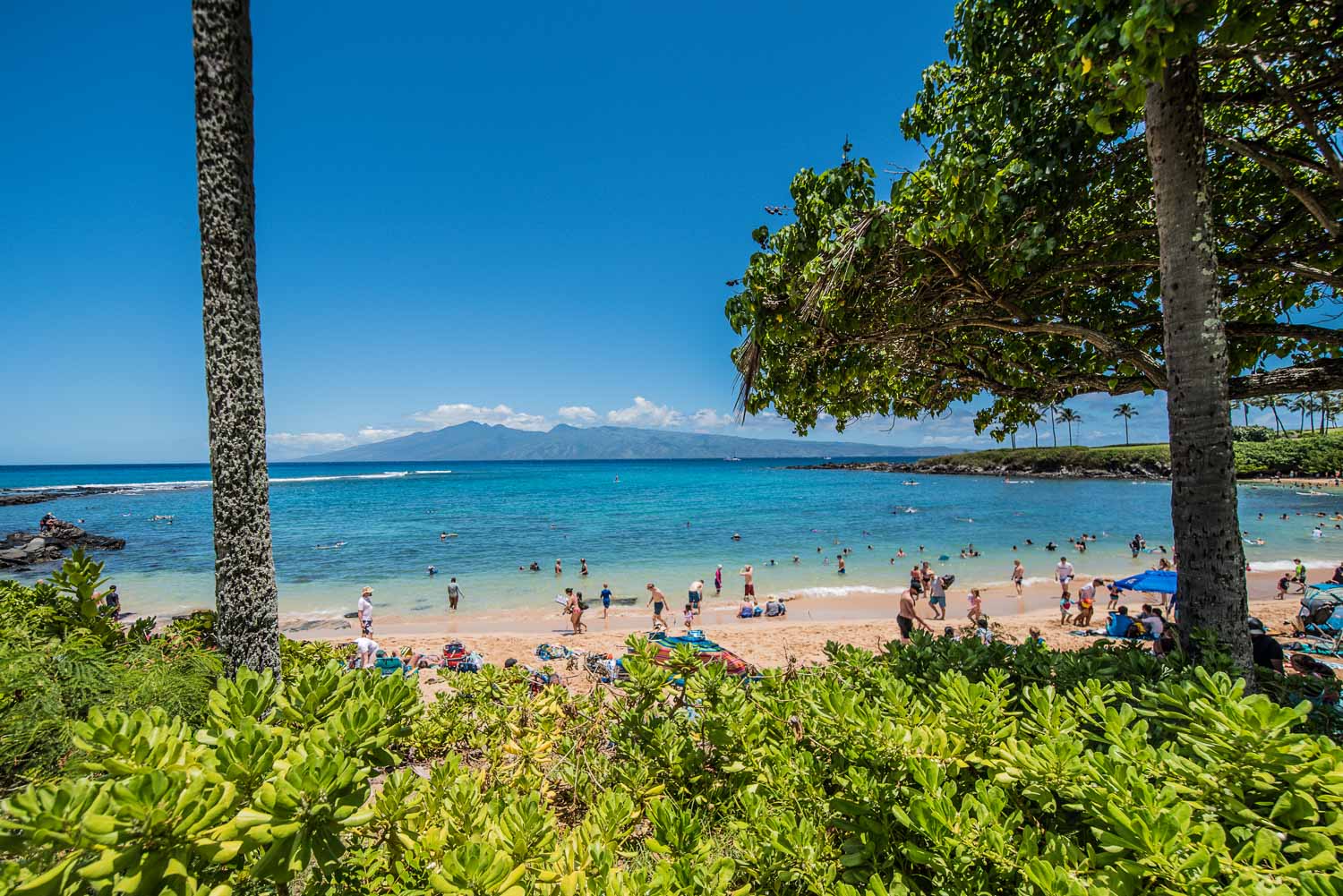 ---
Maui Vacation Planner & Travel Accommodation Tips
One important thing to note about staying on the west side of Maui is that it is a considerable distance away from the starting point from the Road To Hana (one of the island's major tourist attractions).
Some people recommend to split up the entire journey into two days and actually stay out there at the Travaasa Hana Resort (which you'll want to book well in advance as it sells out frequently). While it's definitely possible to do the Road to Hana in one day, it'll be a LONG day on the windy roads if you do the self-drive option, and it's just something to keep in mind.
Depending on how long you have on Maui, it could be nice to break up where you stay. For example, if you're following this 7-day Maui itinerary, you could choose to do 4 Days in Maui in one area, and 3 days in another.
But without further ado, let's get started…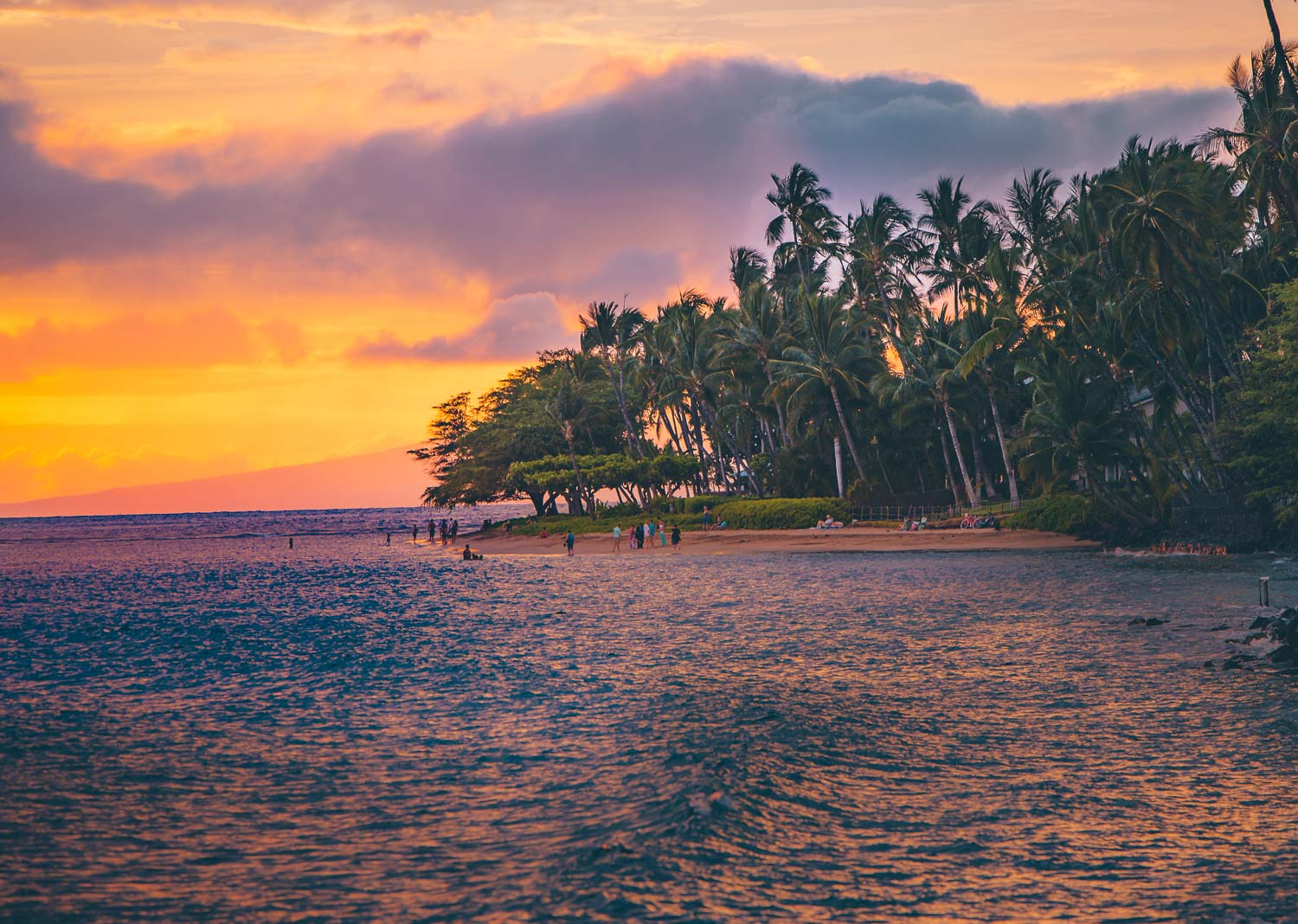 ---
Maui Itinerary Day 1: Helicopter Views & Iao Valley State Park
There really is no better way to start your Maui vacation than getting a bird's eye view of the island. Prepare yourself for a magical experience as you soar over this pristine and unspoiled Hawaiin landscape on a helicopter tour!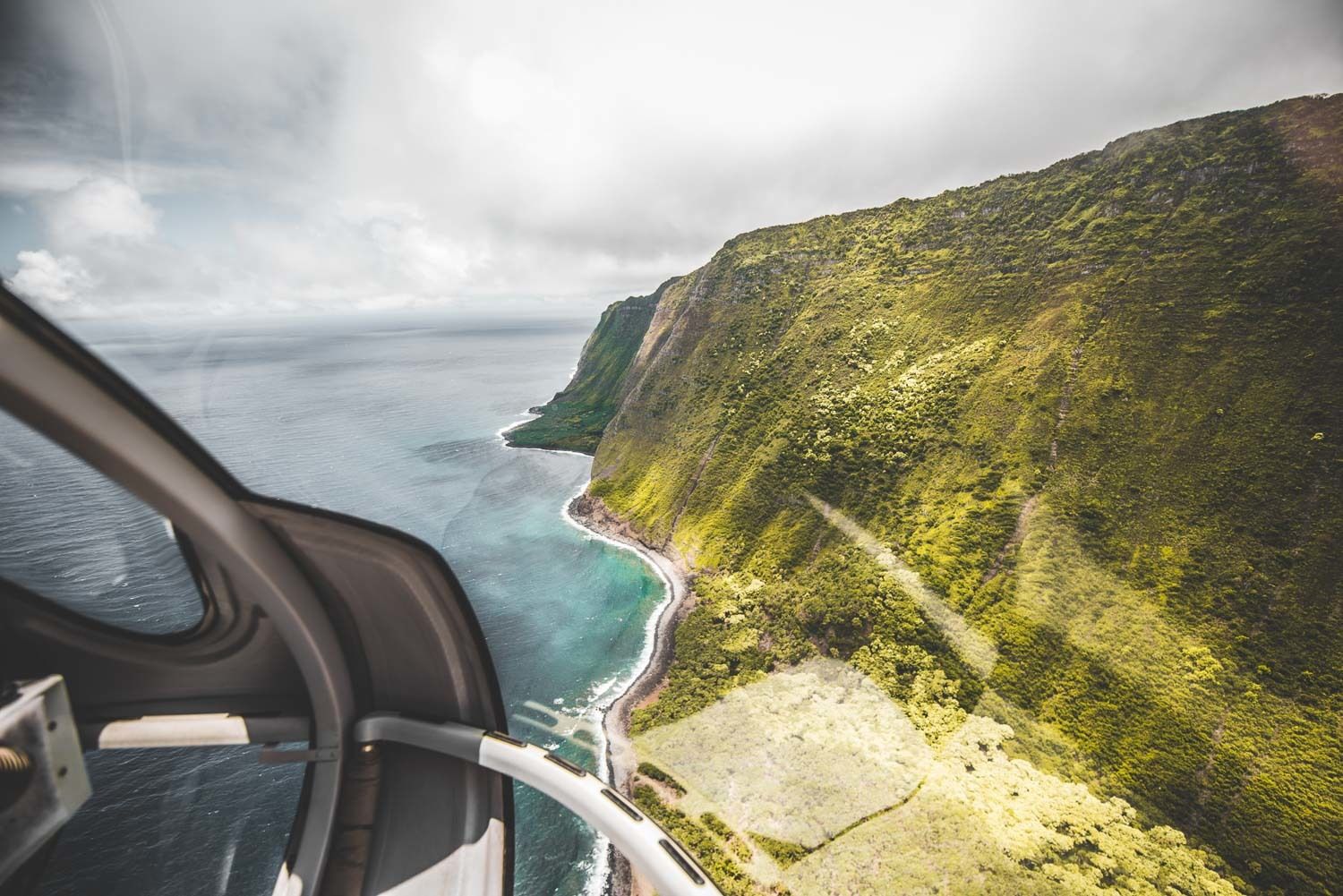 It was one of the highlights of my trip, and I loved how it'll give you a much better understanding of the sheer size of the island, all the different areas there are to explore, and a full appreciation for the rugged coastlines.
Several different companies offer scenic helicopter tours and lots of different routes. I thoroughly enjoyed my trip with Maverick Helicopters, and doing the Molokai Voyage tour!
I loved flying over TWO islands, and the waterfalls along the tall coastlines of Molokai were incredible to see in person! As well, you'll get to fly over the resorts on the west coast of Maui, and fly across the channel which I really enjoyed.
Two Island Hawaii Helicopter Experience Over Maui and Molokai: "This Hawaiian helicopter tour lets you explore the beauty and scenery of two Hawaiian Islands on this multi-island expedition. Begin your adventure departing the Kahului Heliport on your way to the world's largest sea cliffs, located on Molokai, also known as the Friendly Isle.
Molokai's waterfalls, including Kahiwa Falls are the tallest among all the Hawaiian Islands. Get bird's-eye views of the remote north shore, Halawa Valley and the vast Molokai fish ponds. Fly over the Pailolo channel featuring some of the most scenic waters between the islands including Elephant Rock.
Over Maui, get intimate views of the western portion of the island including the famous lao Valley State Park, a vegetation-covered lava rainforest."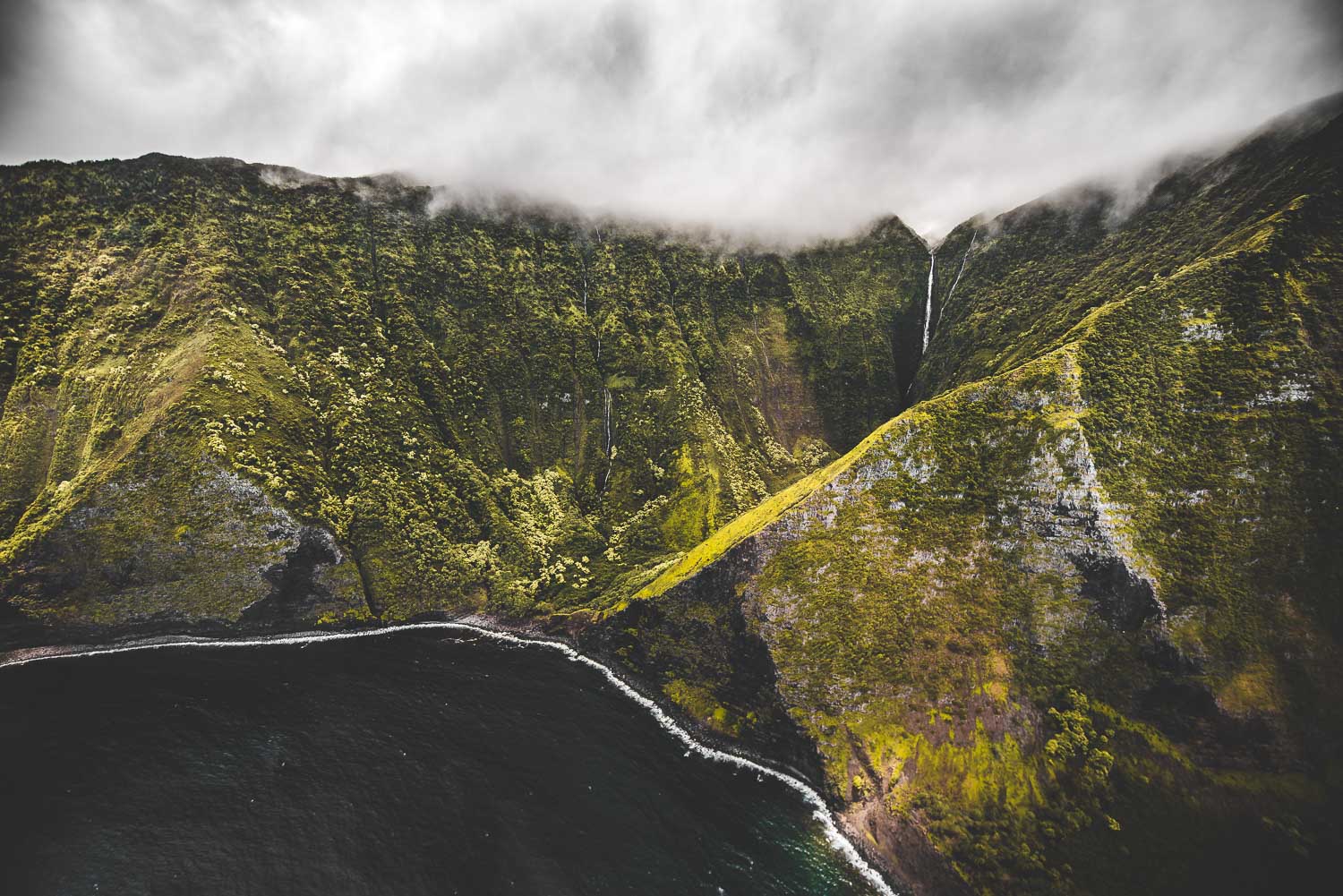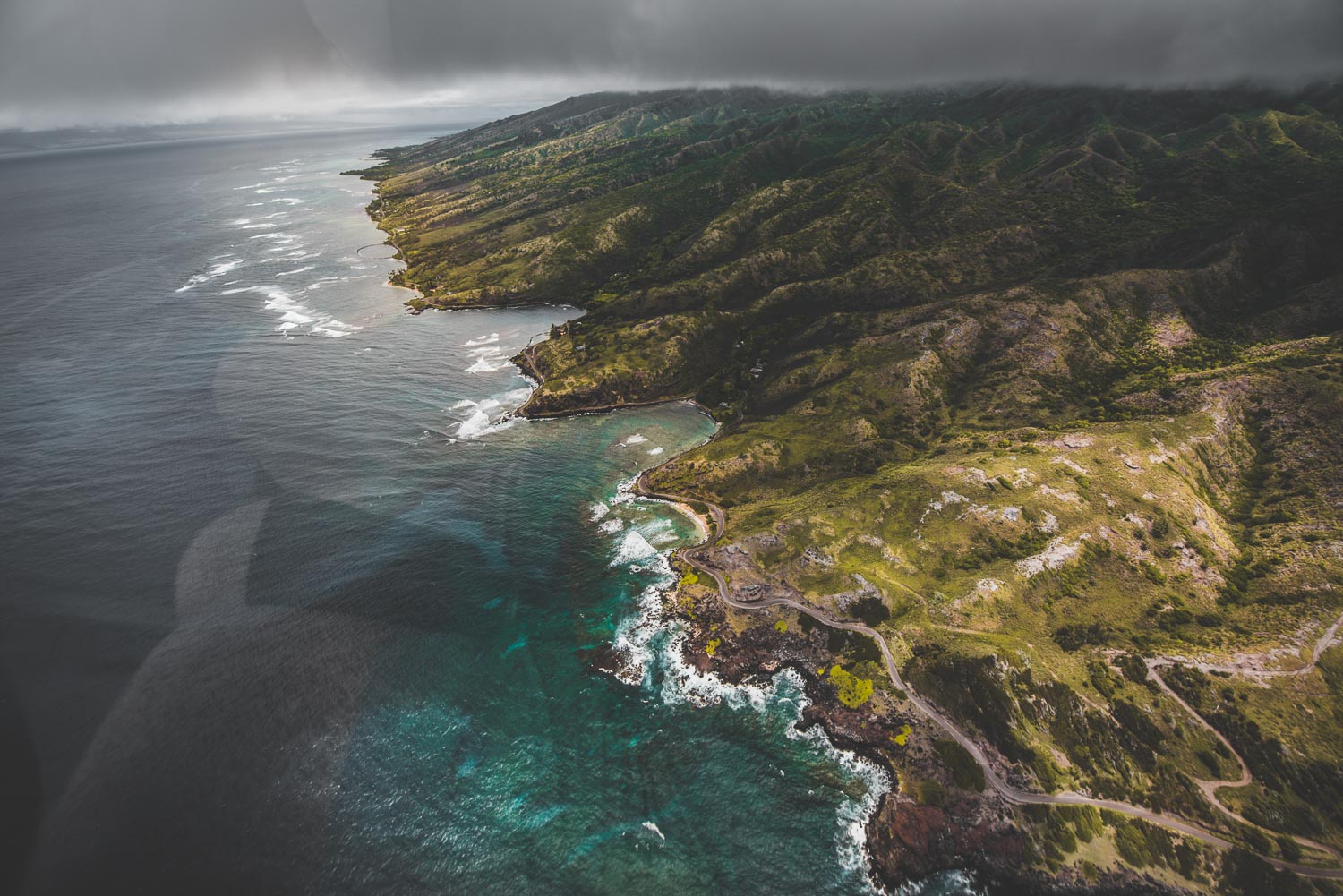 ---
Iao Valley State Park
Once you've landed back on the ground, it's only a short drive from the airport to the Iao Valley State Park! You will have just flown over this stunning green landscape, and now it's your chance to walk (and swim) through it!
With a short scenic lookout trail, several swimming holes, and being surrounded by tropical gardens – it's the perfect place to spend a couple of hours escaping from the Maui heat!
It's also home to one of Maui's most recognizable landmarks, the 1,200-foot Iao Needle. "This iconic green-mantled rock outcropping overlooks Iao stream and is an ideal attraction for easy hiking and sightseeing."
After taking a dip in the streams, and learning all about the historical significance, head back to your resort for the rest of the day, as you'll probably be ready for some rest if you're experiencing any jet lag!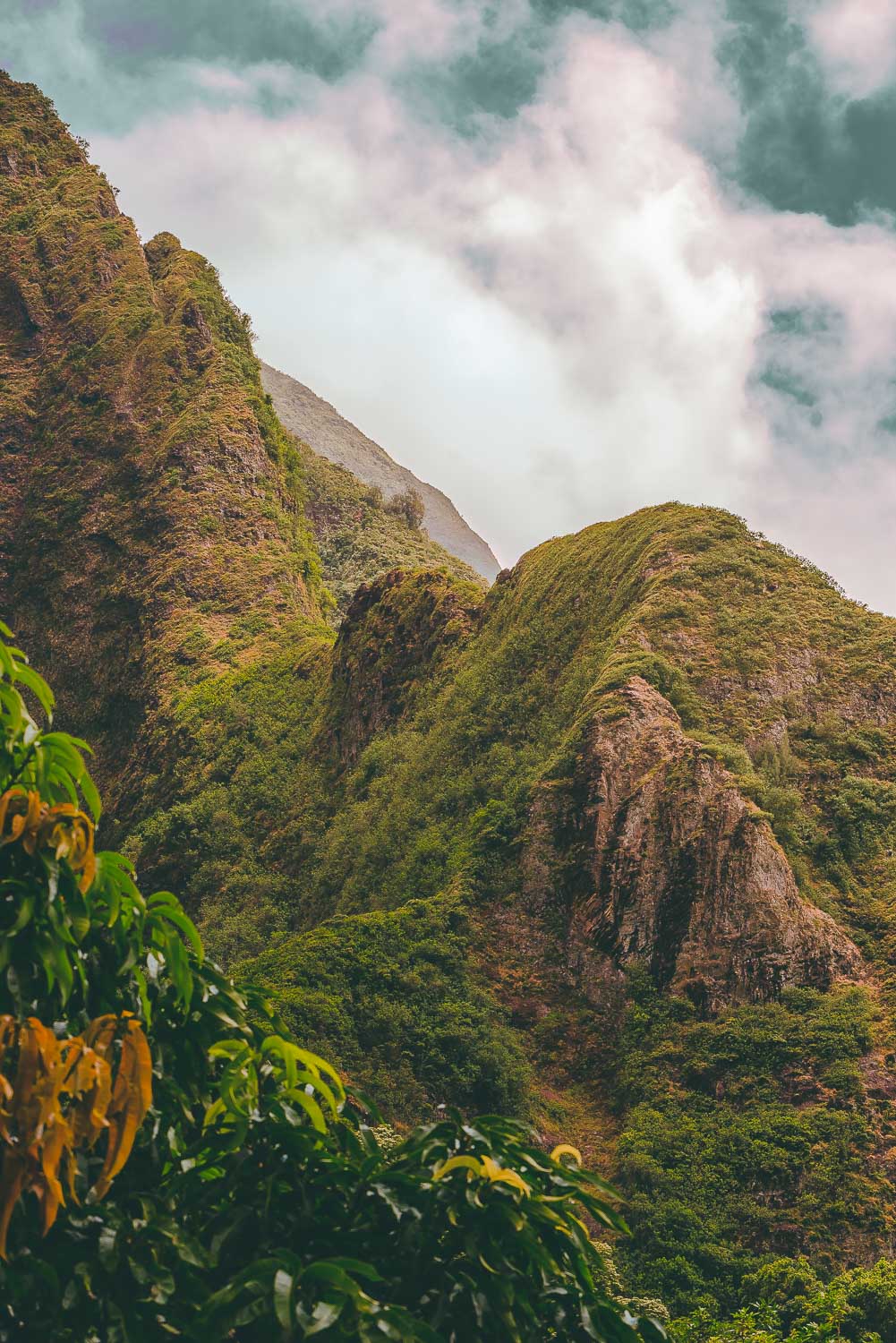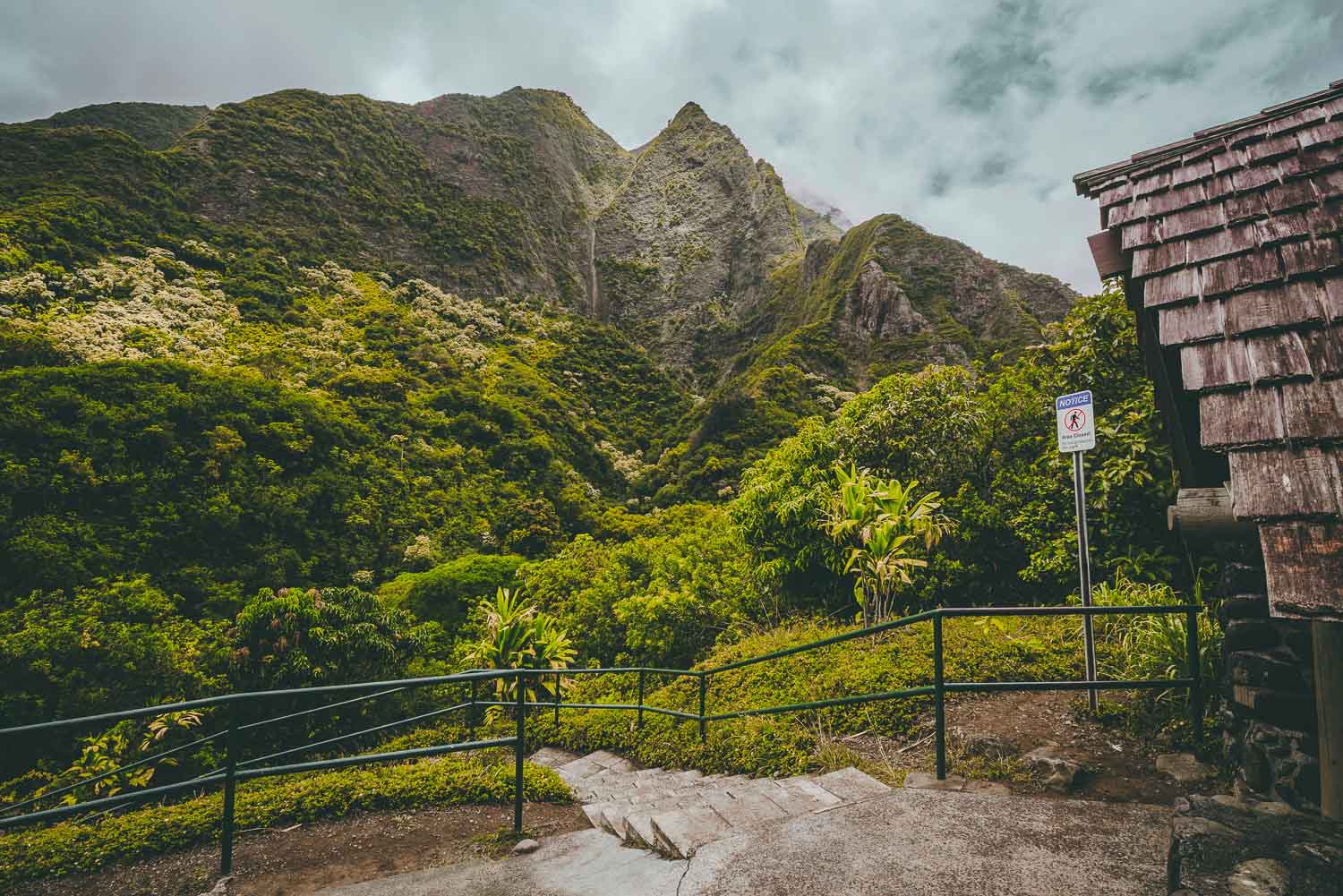 ---
Maui Itinerary Day 2: Haleakala National Park [Sunrise or Sunset]
While it may require a rather long drive to reach the summit, it's absolutely worth it! The Haleakala National Park is home to Maui's highest peak, and no visitor to Maui should leave without being mesmerized by the views from up there!
"This special place vibrates with stories of ancient and modern Hawaiian culture and protects the bond between the land and its people. The park also cares for endangered species, some of which exist nowhere else. Come visit this special place – renew your spirit amid stark volcanic landscapes and sub-tropical rain forest with an unforgettable hike through the backcountry"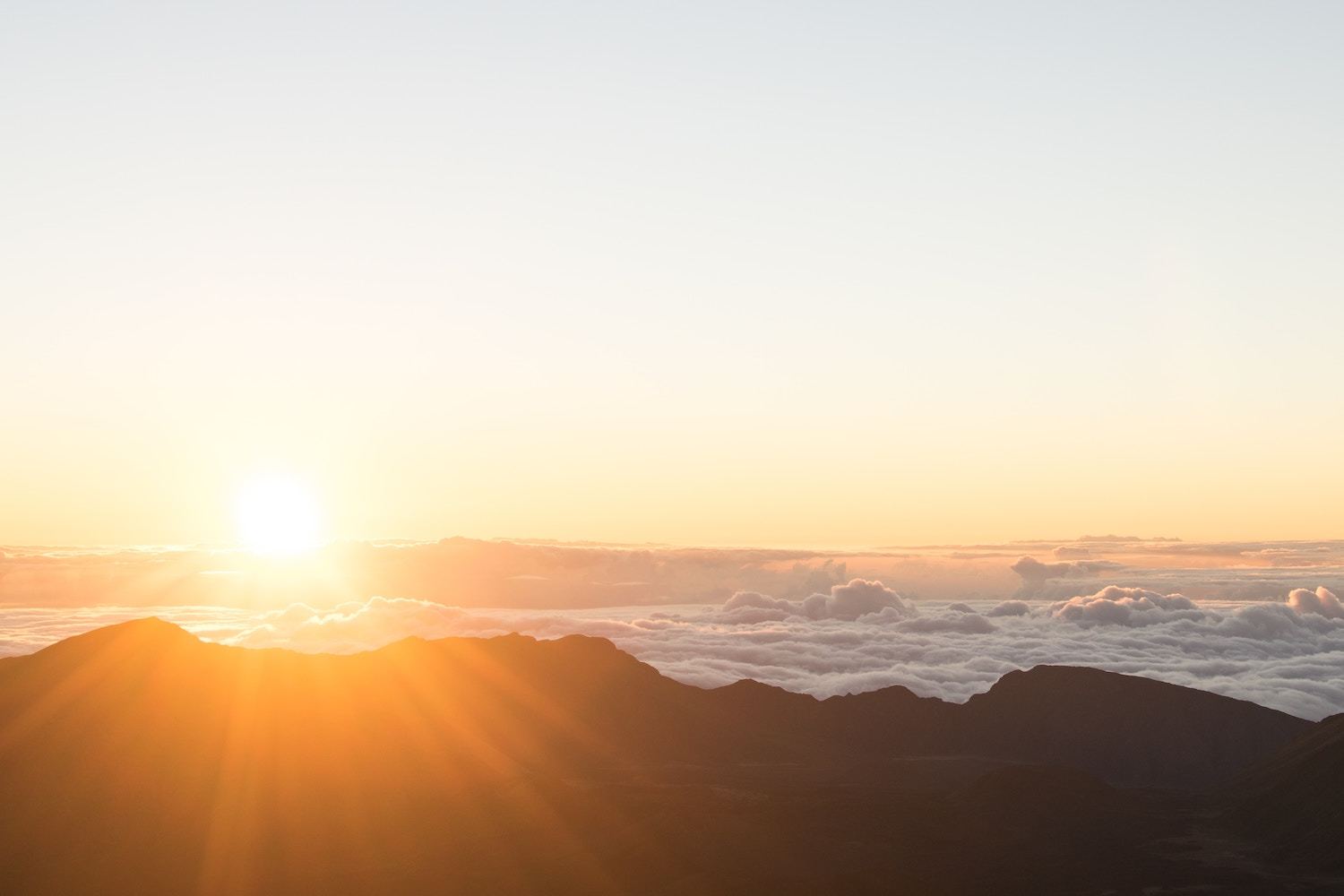 One of the most popular tourist attractions on Maui island is watching the sunrise from Haleakala National Park, but if you decide to do that you'll need to wake up and be ready to go by around 2-3 A.M!
It's quite the experience, and comes highly recommended! There are plenty of companies that offer sunrise tours, but I'd just recommend making your own Haleakala Sunrise Reservation, and saving the money for other day tours on the island!
If you decide to sleep in every day of your vacation (which is perfectly acceptable, lol), make sure you still get up there for a visit.
You can take a read through this article the "Top 10 Things to Do on Haleakala" for some more information, but I'd definitely recommend taking a hike through the park! You'll be amazed at the views, but just bring plenty of SPF as you'll be in lots of direct sunlight!
While you won't need ALL day at the national park, I won't include anything else as I'm sure the drive and hike will take lots of your energy!
---
Maui Itinerary Day 3: Pool Day & Kaanapali Resort
After two pretty eventful days so far in Maui, spend some time in "vacation mode" and soak up your resort or accommodation amenities!
I'd also recommend taking a drive over to Kaanapali Resort and taking a stroll through there! When I visited I really enjoyed my time down there, but I was also pretty happy that I wasn't staying at one of the resorts there (as it's quite busy)!
There are tons of amazing shops, restaurants, and beach bars though, and you also find plenty of beach chairs to rent (if you're staying at an Airbnb that doesn't have beach access)!
Just try and take it easy today and relax, because what's next on the itinerary is going to be a long but amazing day!!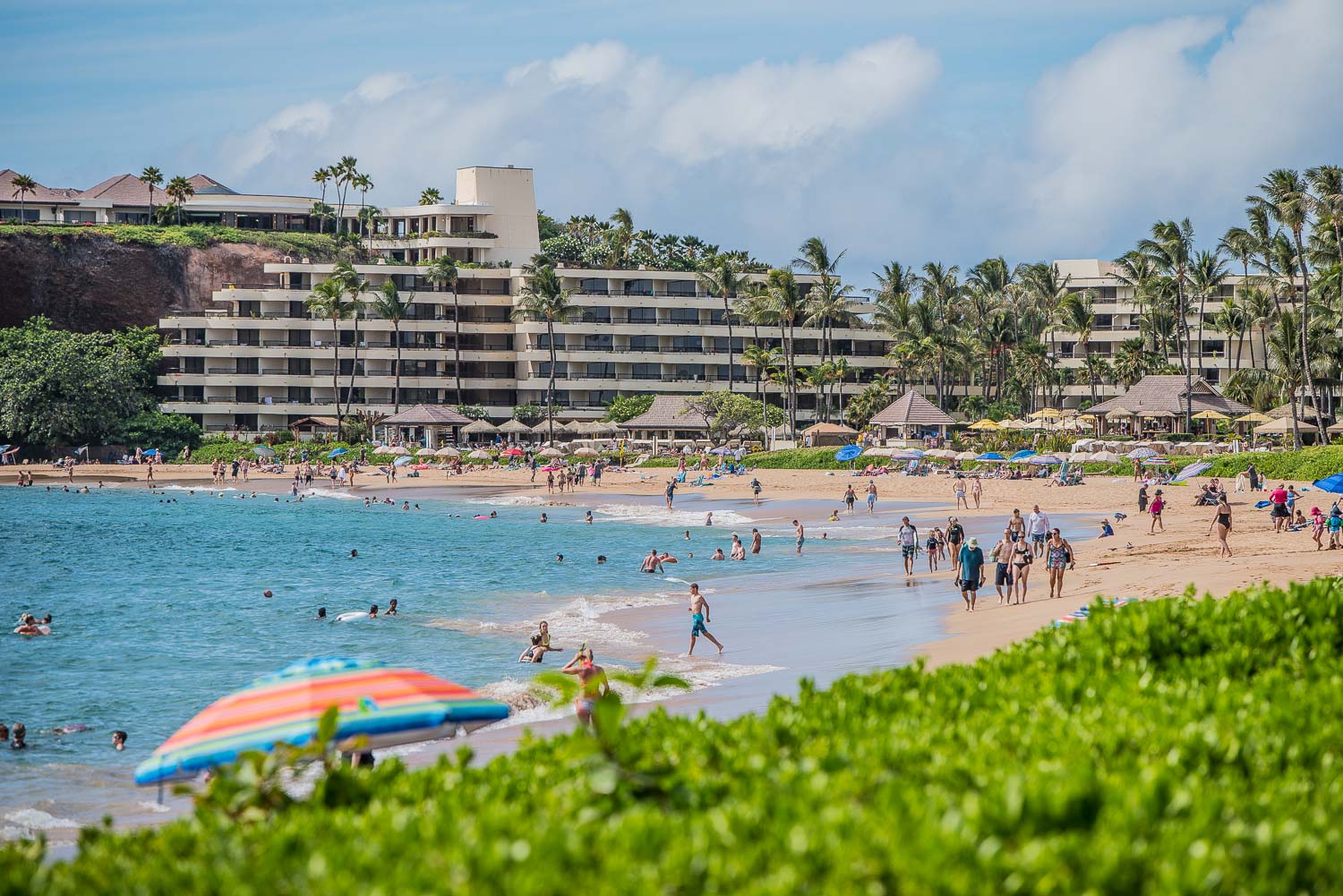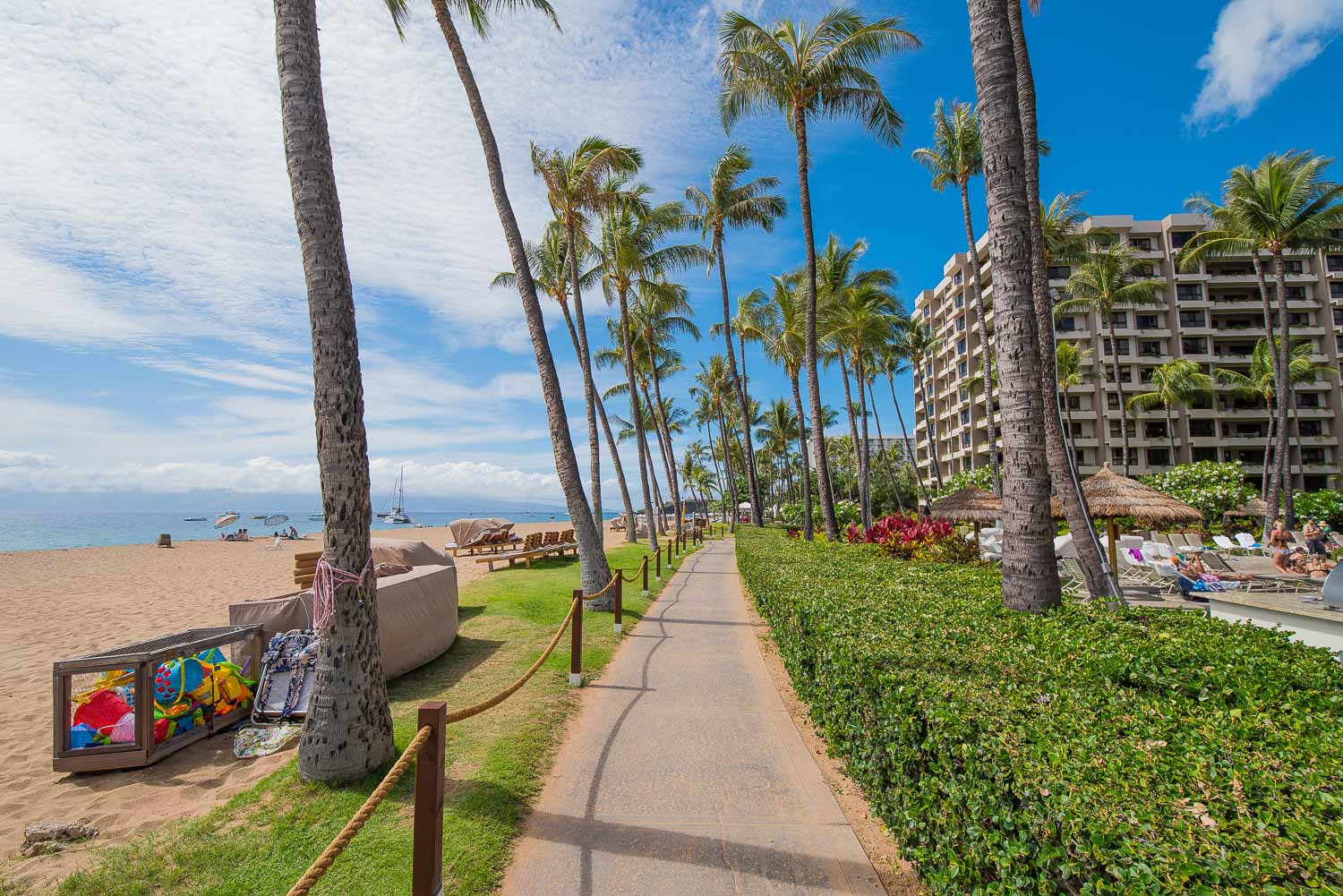 ---
Maui Itinerary Day 4: The Road To Hana
"It's not the destination, it's the journey." ―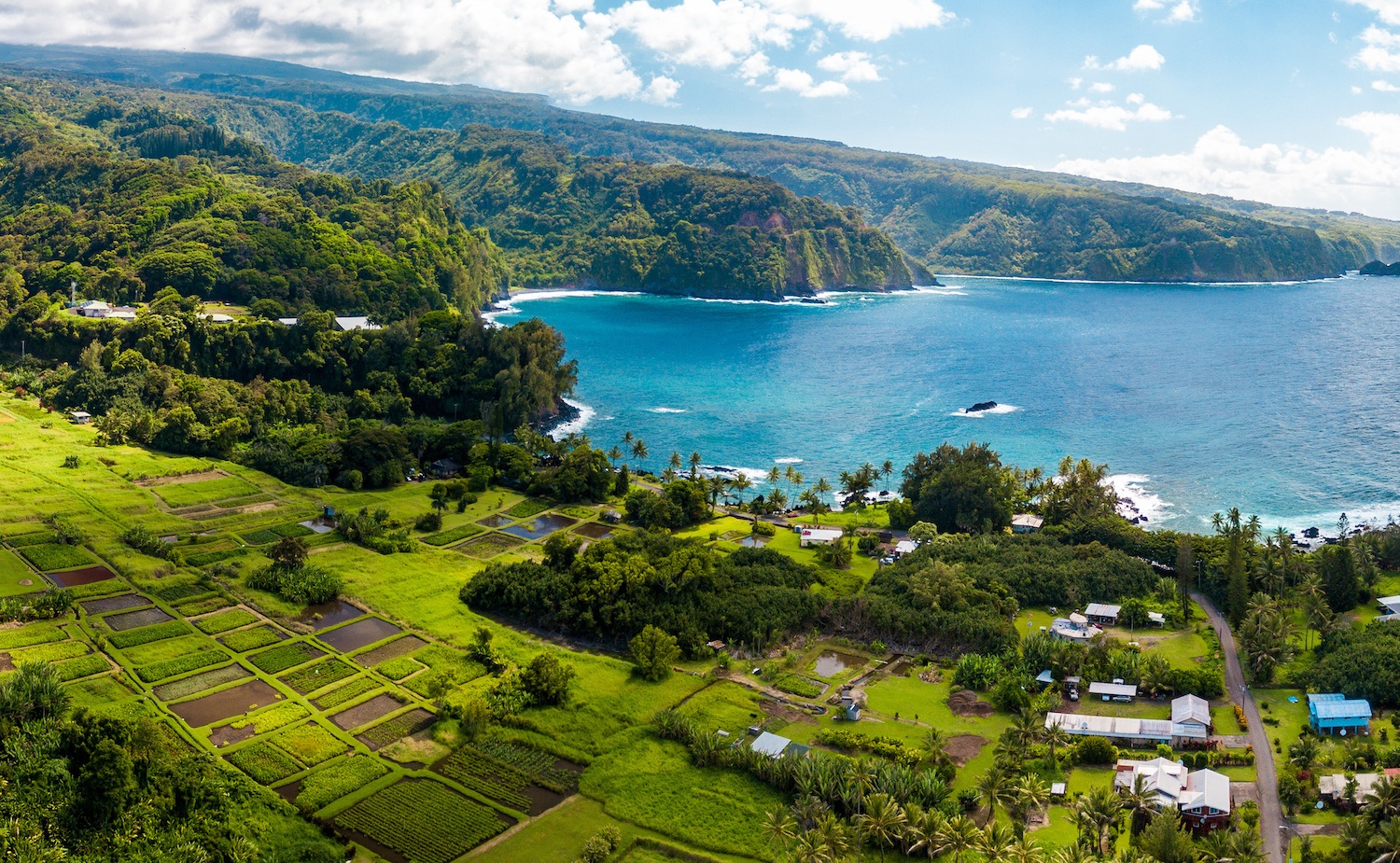 The "Road To Hana" is a world-famous highway that is carved into the coastlines of Maui, and provides some of Hawaii's most jaw-dropping oceanfront views! When it comes to scenic coastal road trips, it really doesn't get much better than the Road to Hana, and it's become one of the biggest tourist draws to this lush green Hawaiin island!
While the distance traveled on this legendary road is only 52 miles, don't let that fool you ― this is an all-day adventure, and will require an early start! The journey can take anywhere between two to five hours one-way (depending on how many stops you make), and is filled with narrow one-lane bridges and hairpin turns!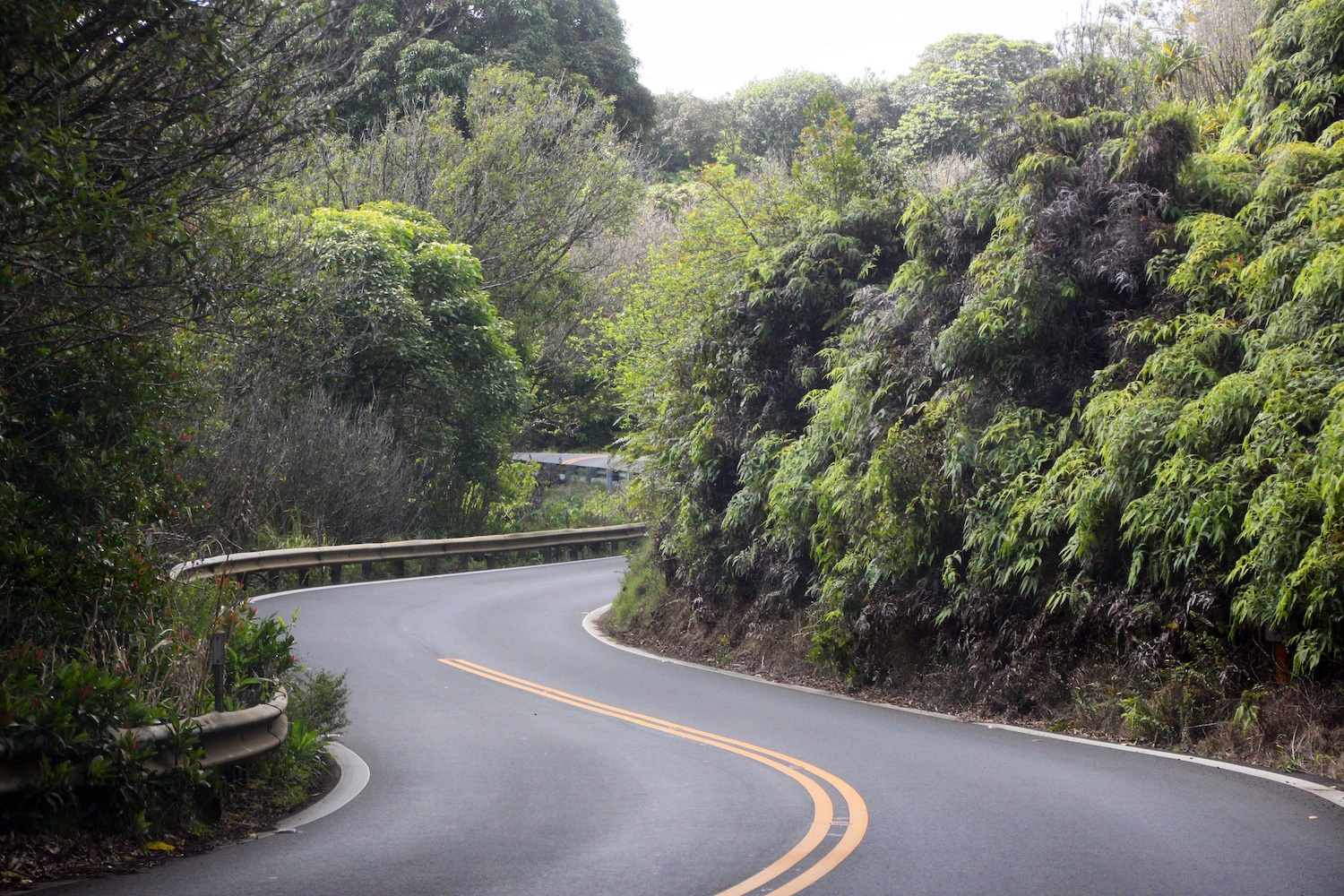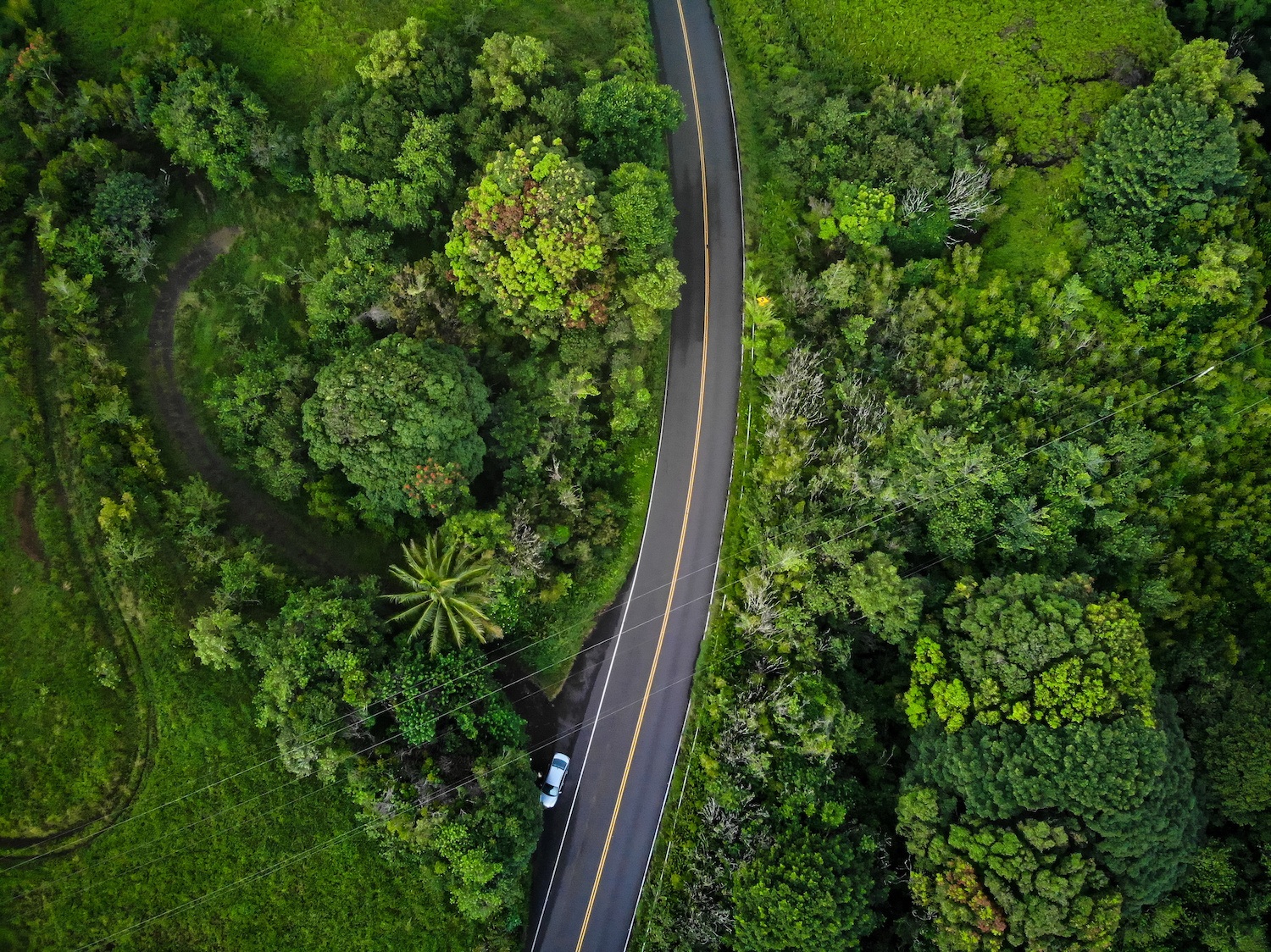 ---
"The Hana Highway (HI-360) has 620 curves and 59 bridges. The road leads you through flourishing rainforests, flowing waterfalls, plunging pools, and dramatic seascapes. Please keep in mind that you'll encounter challenging turns and narrow bridges along the way, so it's important to exercise caution and take your time. There are plenty of opportunities to stop and enjoy the lovely views, so get an early start and take your time on your drive. While it's all about the journey, once you reach the beautiful and quiet town of Hana, you'll see why it's worth the trip."
Check out this article by Matador Network titled, "The ultimate guide to the Road to Hana, Maui" for some more information and how to plan for the adventure!
The Road to Hana is seriously a MUST-DO while you're in Maui Hawaii, because you'll love the journey to Hana, which is considered one of the last unspoiled Hawaiian frontiers!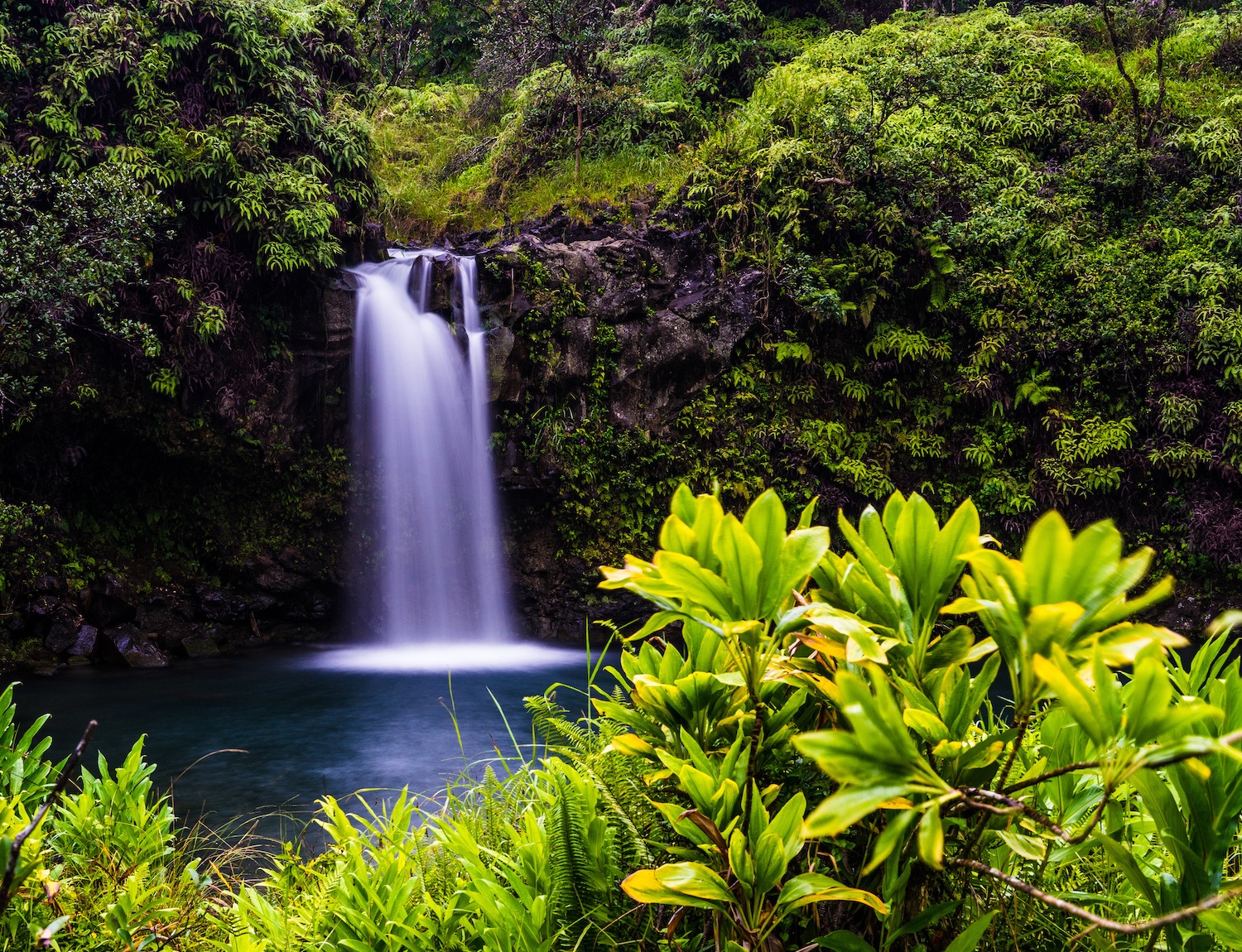 ---
Maui Itinerary Day 5: Molokini Crater Snorkeling Tour
While there are tons of places around Maui that are great for a quick snorkeling session, there's no better snorkeling in the area than Molokini Crater! Located just a quick boat ride away in between the islands of Maui and Kahoʻolawe, the Molokini Crater is a crescent-shaped volcanic crater that has unbelievably crystal clear water and fantastic marine life!
If you're a certified Scuba diver, I'd definitely recommend looking into booking a fun dive here as well!
"It's world-famous due to the wall and drift dives available. The backside of Molokini drops nearly straight down to 360 feet. The inside reef of Molokini also offers great diving opportunities. We suggest only advanced divers dive the backside of Molokini, where you'll likely see many different types of shark, moray eels, many species of tropical fish, manta rays, dolphins, and vibrant reef. Within the crater, search for octopus, moray eels, sharks, and hundreds of exotic fish."
---
Check out this Instagram video below to see what I mean about the water! It's truly spectacular and definitely worth the snorkeling day-trip!
---
Molokini Crater Snorkeling Tours
Molokini and Turtle Town Snorkel with Deli Lunch: "Snorkel in the extinct volcanic crater of Molokini on a thrilling adventure in Maui. Explore the marine life underwater, and then go to Turtle Town to swim with Hawaiian Green Sea Turtles."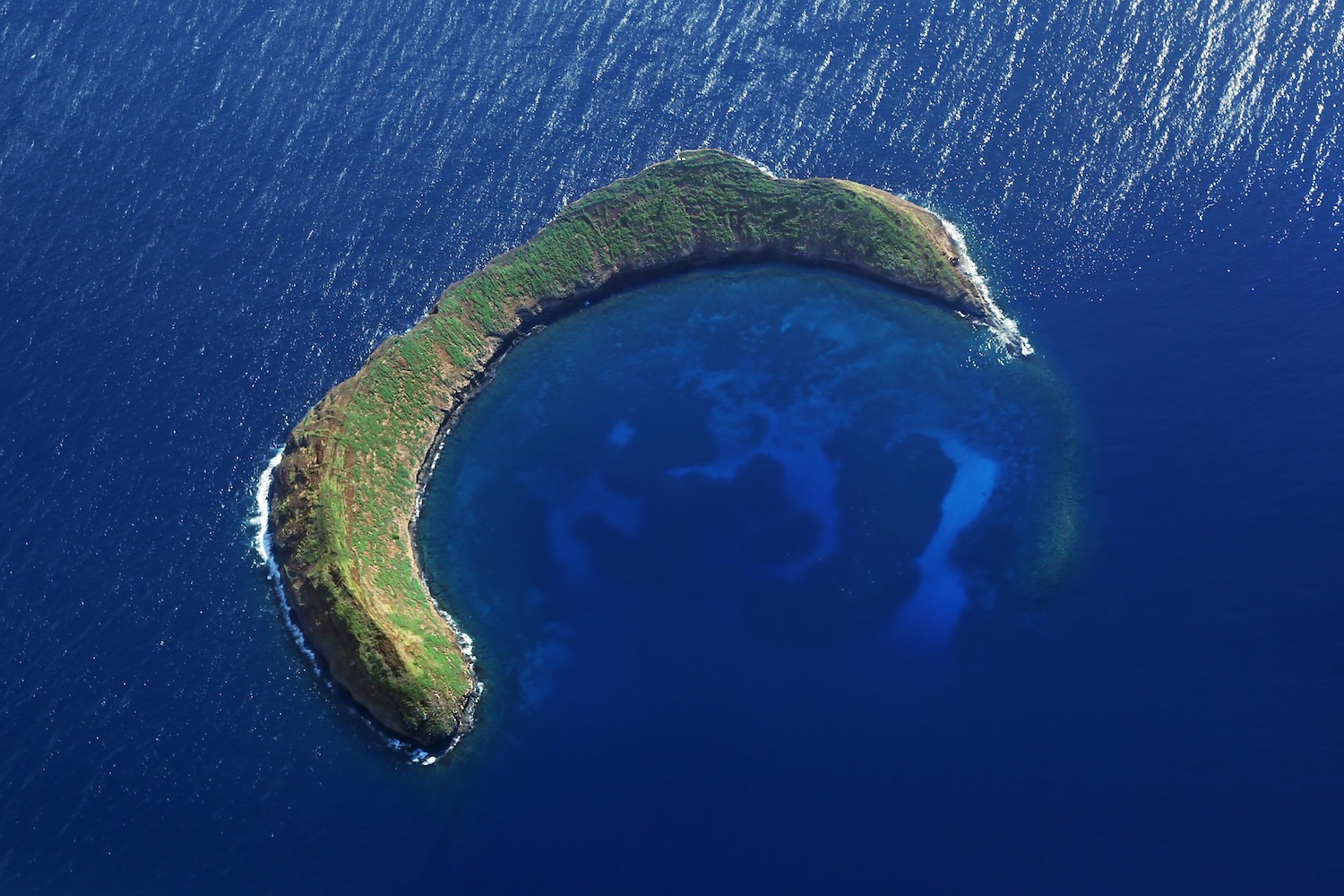 ---
All-Inclusive 5-Hour Snorkel or SNUBA Molokini Crater: "

Seek out underwater adventure in Molokini Crater and Turtle Town with this 5-hour snorkeling or SNUBA tour. Afterward, relax with some local drinks.

"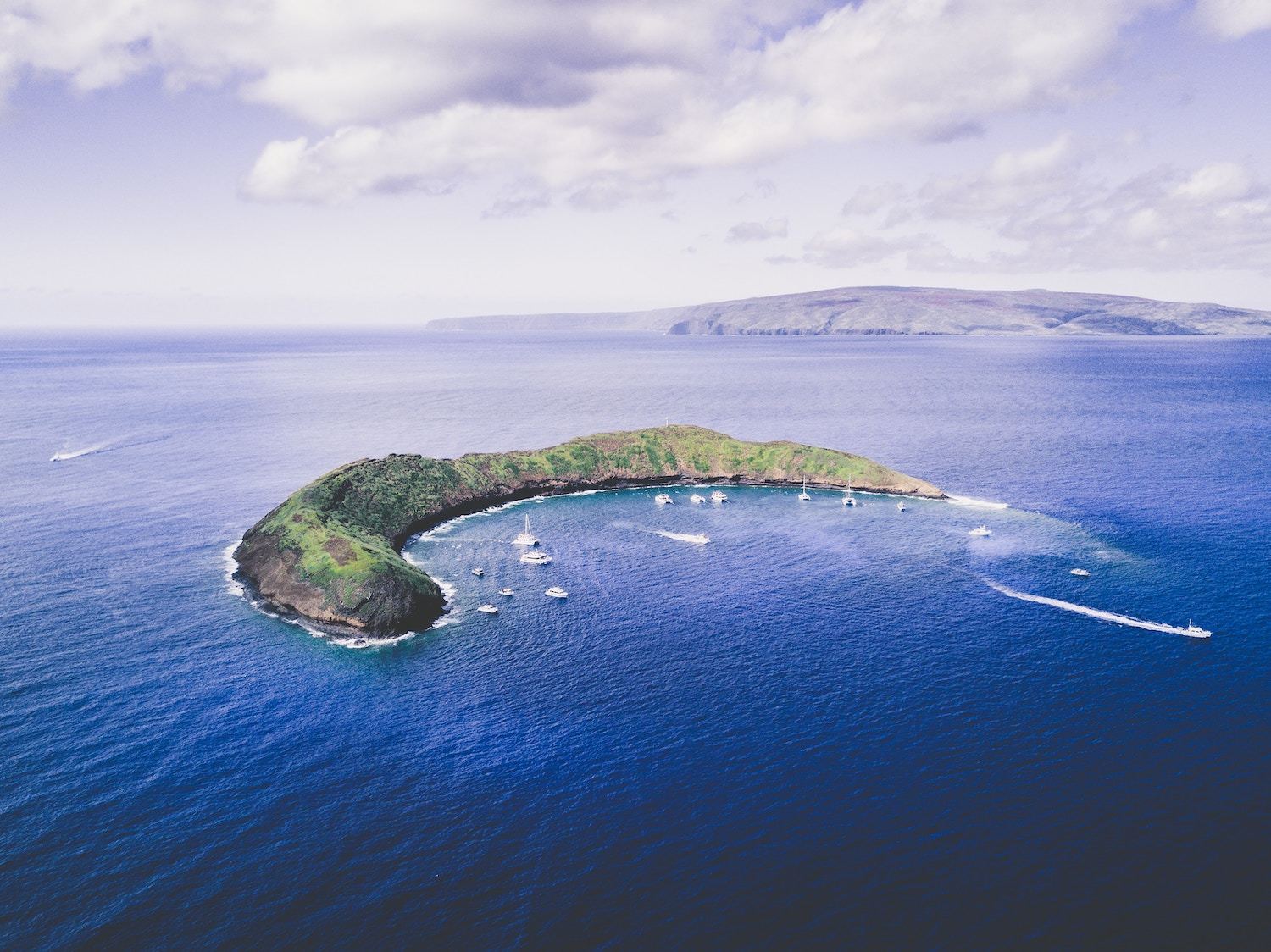 ---
Maui Itinerary Day 6: The Aquarium of Hawaii, Maui Brewing Company & Lahaina
Selected as one of the Top 10 Aquariums in the world, no visit would be complete without a visit to Maui Ocean Center! Head over here in the morning after breakfast, and spend a few hours learning all about Hawaiin marine life! With over 60 different interactive exhibits, shows, naturalist presentations, and cultural activities – there really is a little something for everyone! It's open daily from 9 am – 5 pm.
Tickets can be purchased there, but you can save $5 per ADULT ticket if you book in advance online.
Maui Ocean Center Admission Ticket: "

Explore the Maui Ocean Center, named a "Top 10 Aquariums in the World" by TripAdvisor's Travelers' Choice. This impressive facility features more than 60 interactive exhibits, including the Nursery Bay and Turtle Lagoon, with close-up views of your favorite marine life.

"
Read Reviews & Check Availability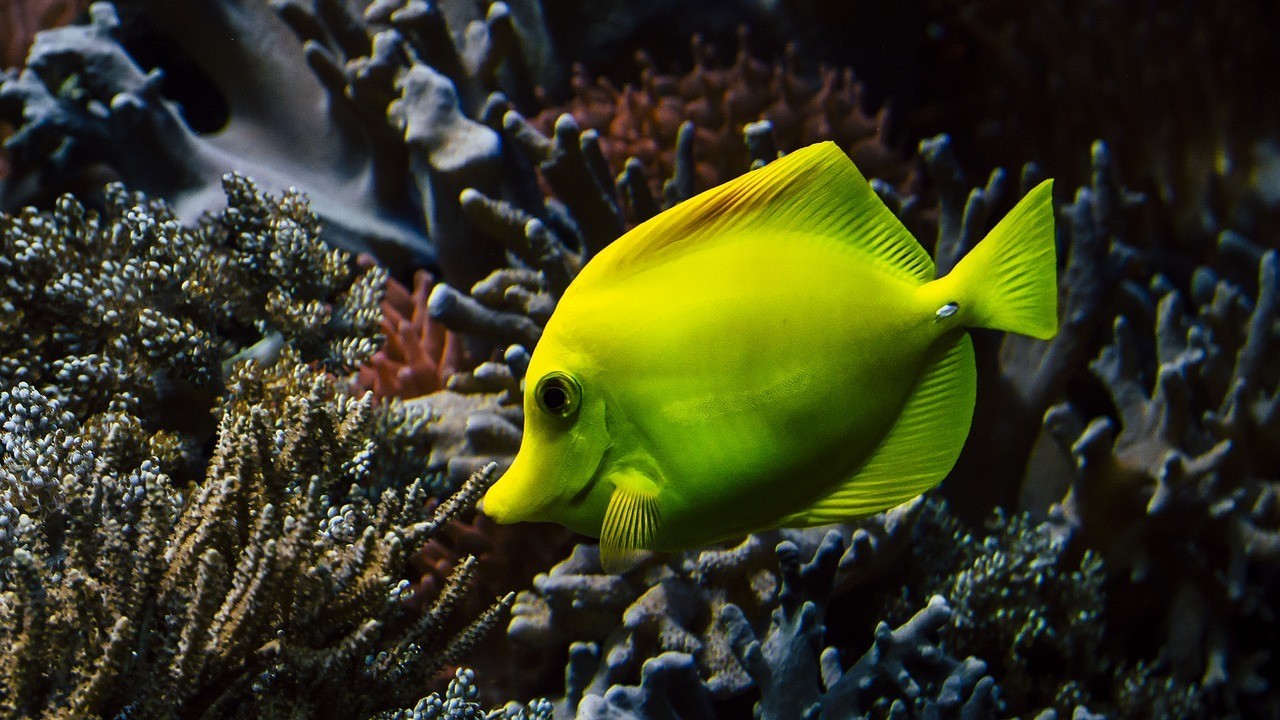 ---
Maui Brewing Co
After you've had your fix at the aquarium, make the quick 20-minute drive around Maalaea Bay and arrive at the Maui Brewing Co in Kihei for Lunch. This is Hawaii's Largest Craft Brewery, and has become a hotspot among tourists and locals!
There's a full-service restaurant and tasting room where you can take a 45-minute guided Brewery Tour for $15, which I personally loved! You'll get to learn all about the history of the company, sample lots of beer, and learn about the brewing process (and what makes MBC unique).
The burgers at the restaurant are delicious, but the main reason to come here would be to try out a beer flight or two (as the beer is incredible).
If you're making decent time, you could also drive along the Kihei Road down towards The Shops at Wailea! It's a nice cruise along the beach, and it's the other main touristy area filled with vacation condos and luxury resorts.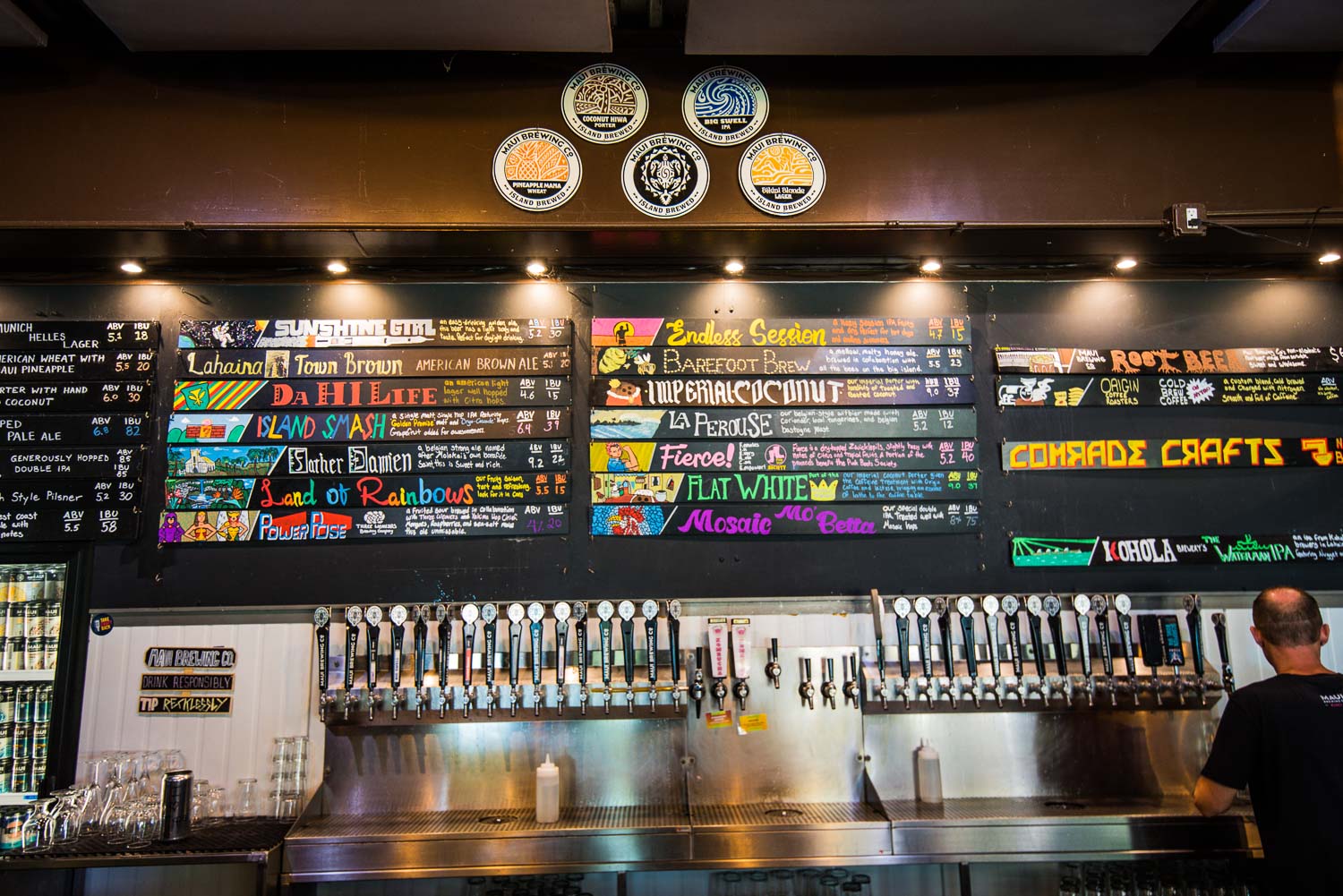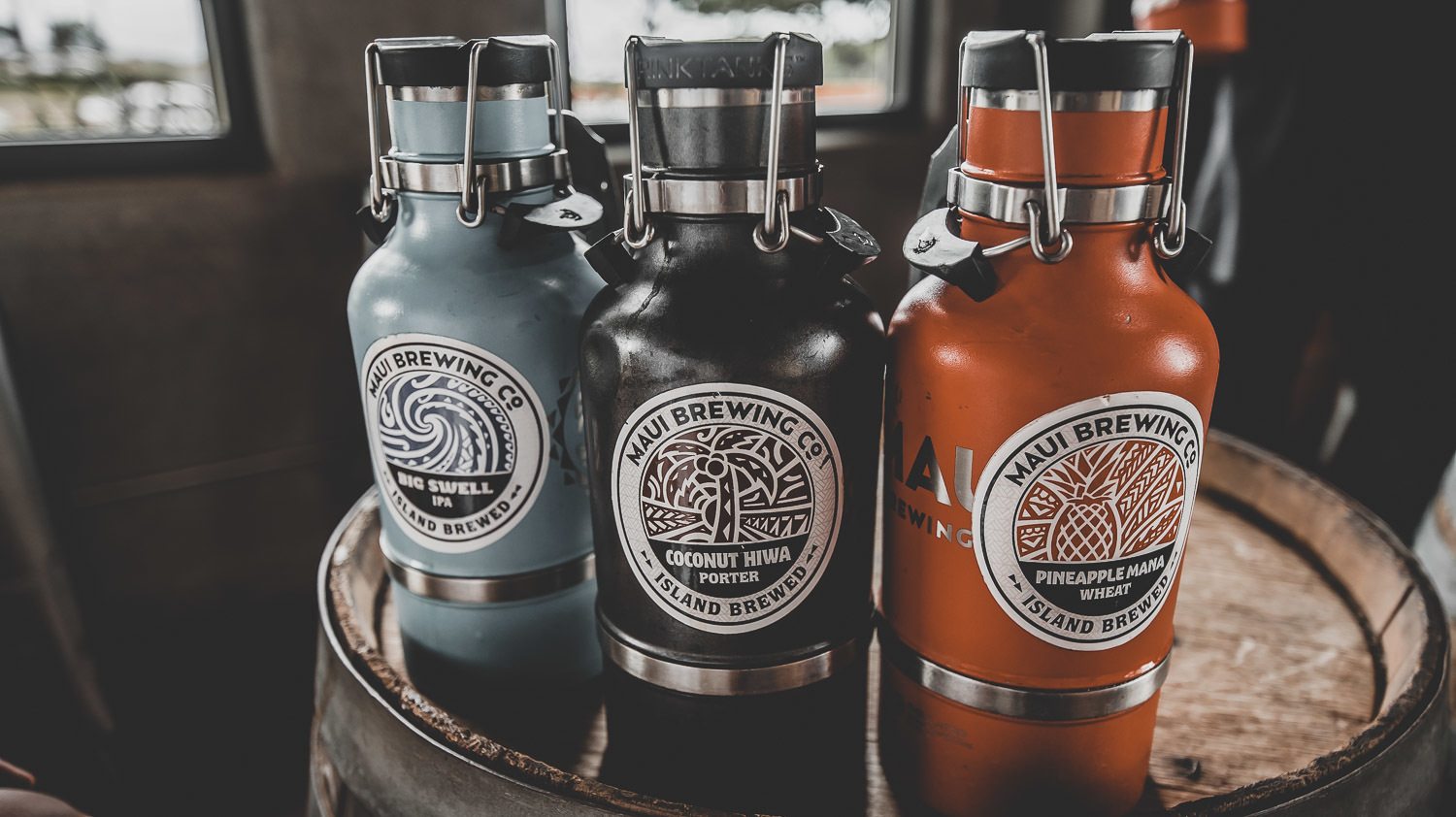 ---
Exploring & Sunset Dining in Lahaina
Once you're done with your time in Kihei, make the short drive back to the west coast and stop in Lahaina! It's my favorite major city on Maui, and a fantastic place to just walk around, watch surfers, enjoy a sunset, and have some dinner/ nightlife.
I'd strongly recommend enjoying a meal at the rooftop bar at Fleetwoods on Front Street! We had dinner there one night (which was incredible), and the vibe really was awesome up there. Beautiful ocean breeze, sounds of waves hitting the beach, and beautiful sunset views of Lanai in the distance!
"Owned by Mick Fleetwood of the popular band Fleetwood Mac, this Front Street staple offers some of the best views possible from its stunning rooftop deck. Not only did they win the 2014 Aipono Gold Award for Best Cocktails on Maui, but they won our vote as well! Grab an ocean-view seat on the roof for happy hour, daily from 3:00 pm to 5:00 pm, and enjoy live entertainment while sipping a specialty cocktail. We recommend the Fleetwood's Pimm's Cup with muddled strawberries, mint, and cucumber, Pimm's No. 1, Grand Marnier, Lemon, Orange Juice and Ginger Beer, or the Starshine with Ocean Vodka, Local Starfruit, Housemade Vanilla & Mint Simple Syrup, Fresno Chile and Li Hing Mui salted rim." – Lahaina Own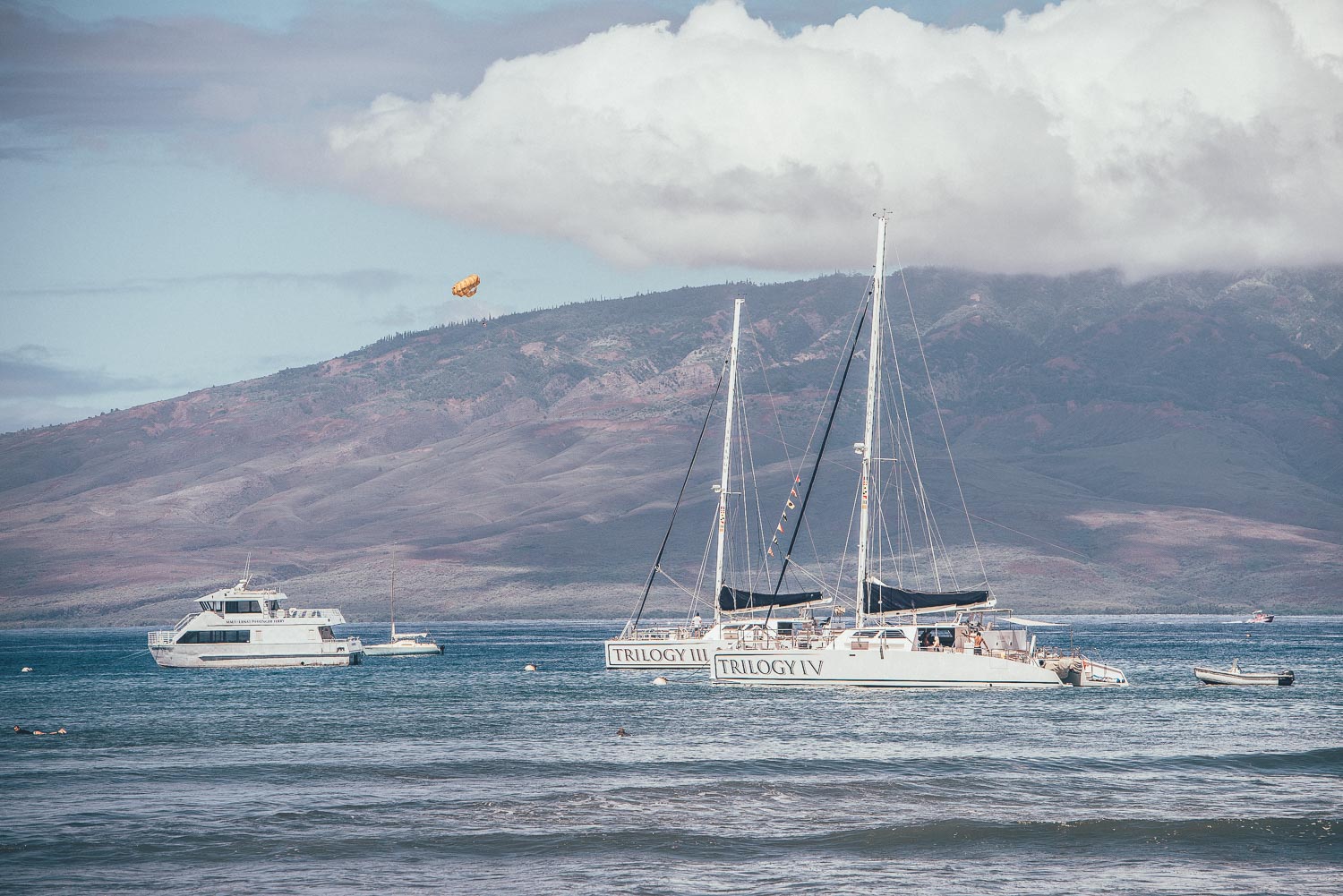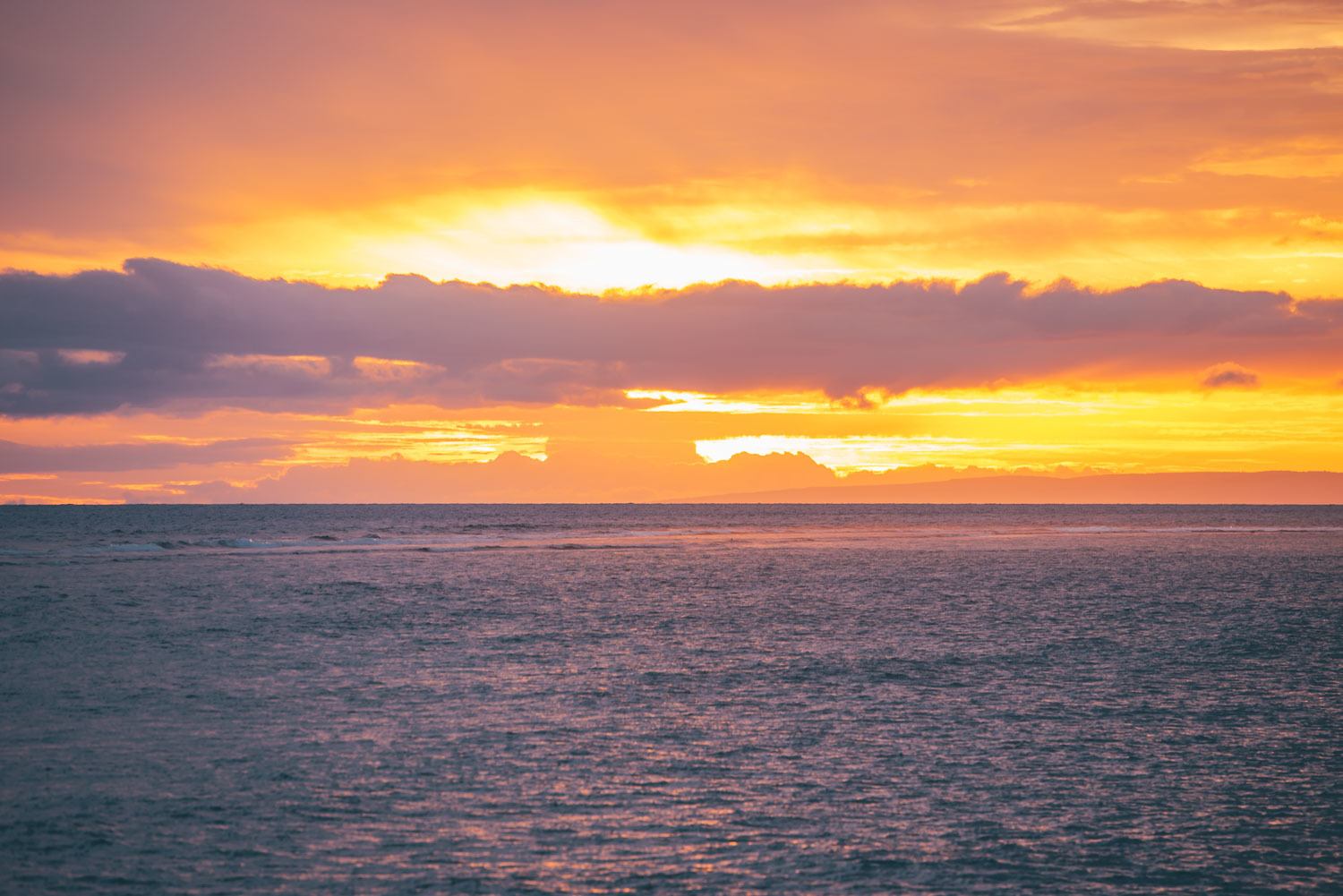 ---
Maui Itinerary Day 7: Relaxing Spa Day & Hawaiin Luau Dinner Show
So it's the last day of the week your in Maui itinerary, and I personally think you can't end your vacation without a bit of pampering! Whether you're looking for just a basic 60-minute massage or a full-day spa package, check out this article for the Top Spas on Maui and find something you think sounds good to you.
During our stay at the Ritz Carlton, I thoroughly enjoyed their 80-minute "Man's Massage", and it really set the tone for the rest of the day!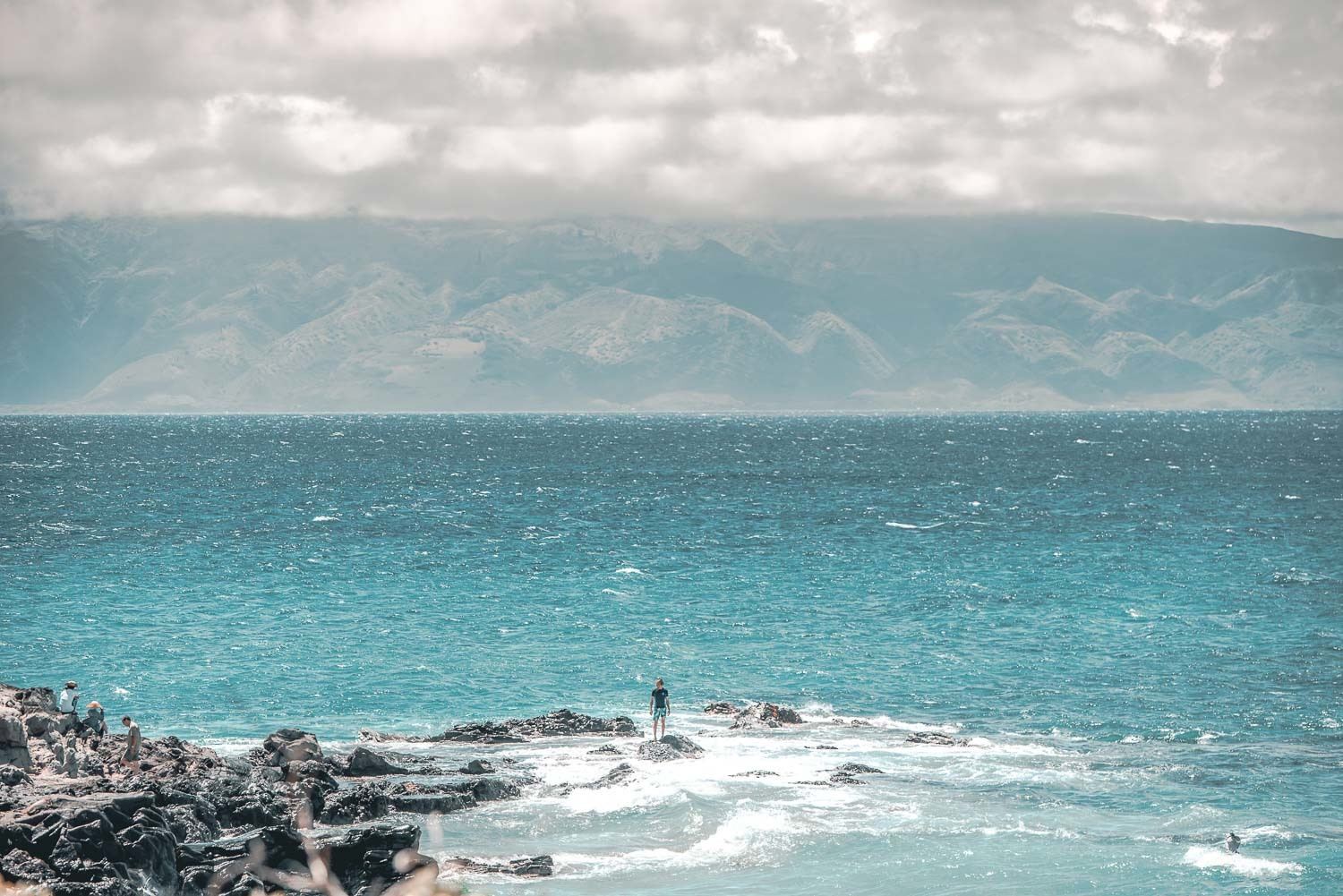 ---
Hawaiin Luau Dinner Show
For your last night in Hawaii, I'd recommend soaking up the culture at an iconic "Hawaiin luau". There are tons of different options available, but I'd recommend this one:
Old Lahaina Luau Maui: "Soak up Hawaiian history and culture at the 3-hour Old Lahaina Luau in Maui. Enjoy hula dancing, an oceanfront setting, and fresh island fillets, as well as other traditional dishes. You'll be greeted with a Hawaiian lei and tropical drink from the bar before settling in for a lively performance against the Maui sunset. Traditional Lahaina Luau on Maui Enjoy local cuisine, cultural dancing and island crafts Learn about the rich history of Maui Take in fabulous ocean views Watch traditional and contemporary hula performances!"
OR – if it's not your first in Hawaii or you just aren't interested in a Luau, you could always reserve a spot at the award-winning restaurant Banyan Tree, because they've got a fire show every night which was super fun to watch.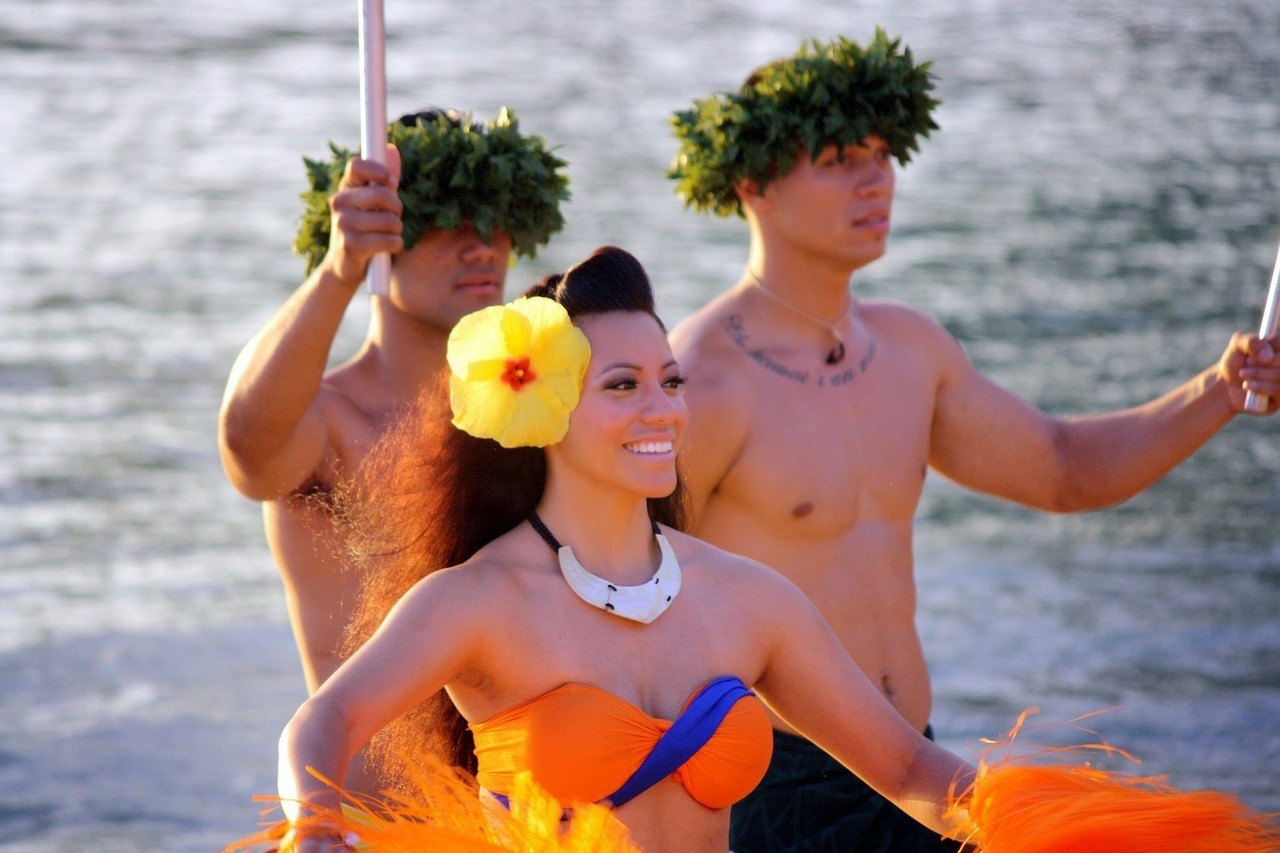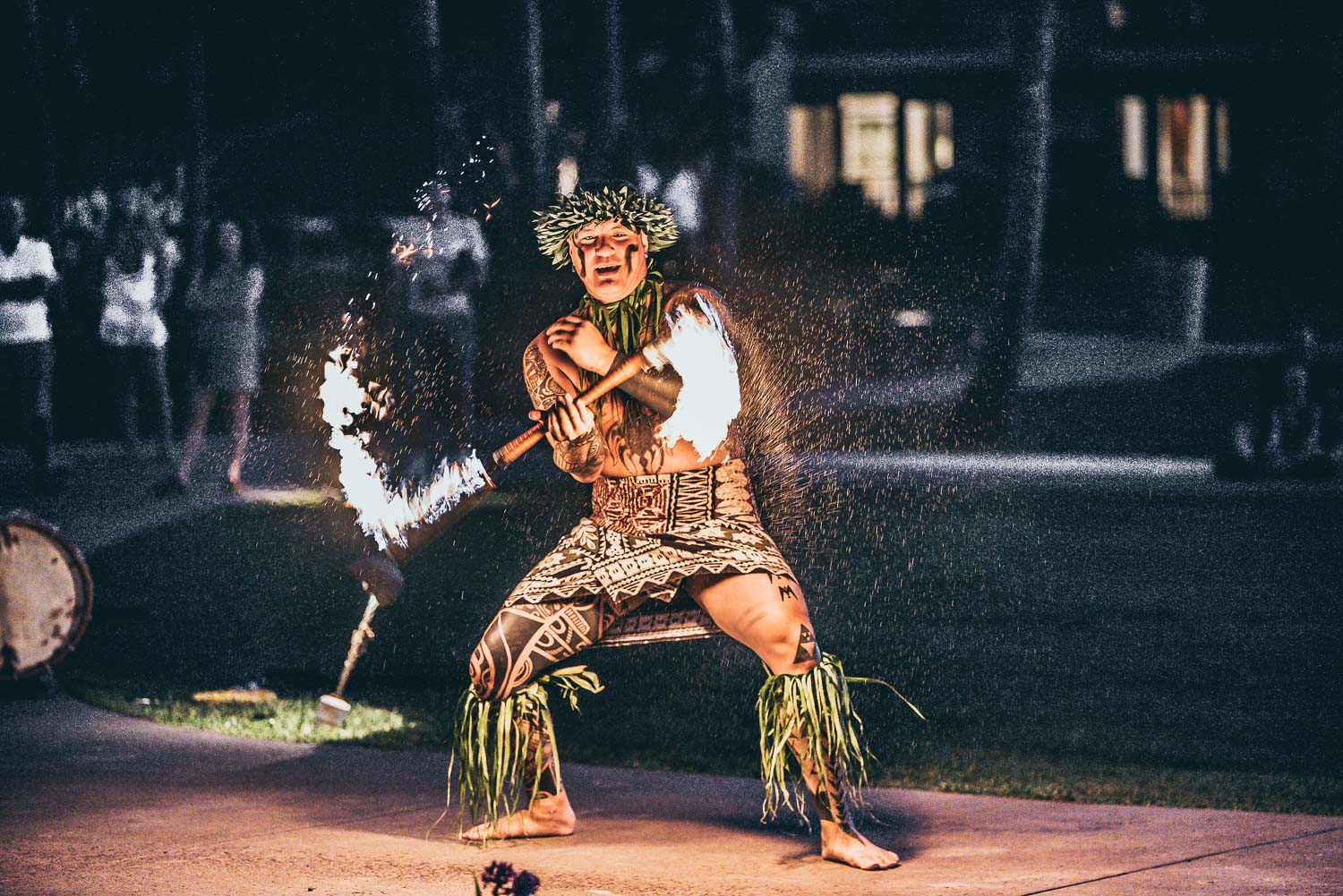 ---
More Things to Do & Places to Visit on Maui
While I do think I outlined a pretty amazing Maui itinerary, there really is a lot more to explore on this island! Here are few more epic things you should get up to while on the island!
---
Paia Town
This is one of the last major towns located towards the beginning of the Road to Hana, and is definitely worth a visit! It's got some really great shopping, fun restaurants, a few lively bars, and a top-notch health food store! It's got a great relaxing surfer vibe, and this is probably where I would lIve if I moved to Maui. I ended up eating at several of the shops in town, and everything was delicious, and this is the perfect place to stop for a classic Hawaiin shaved Ice!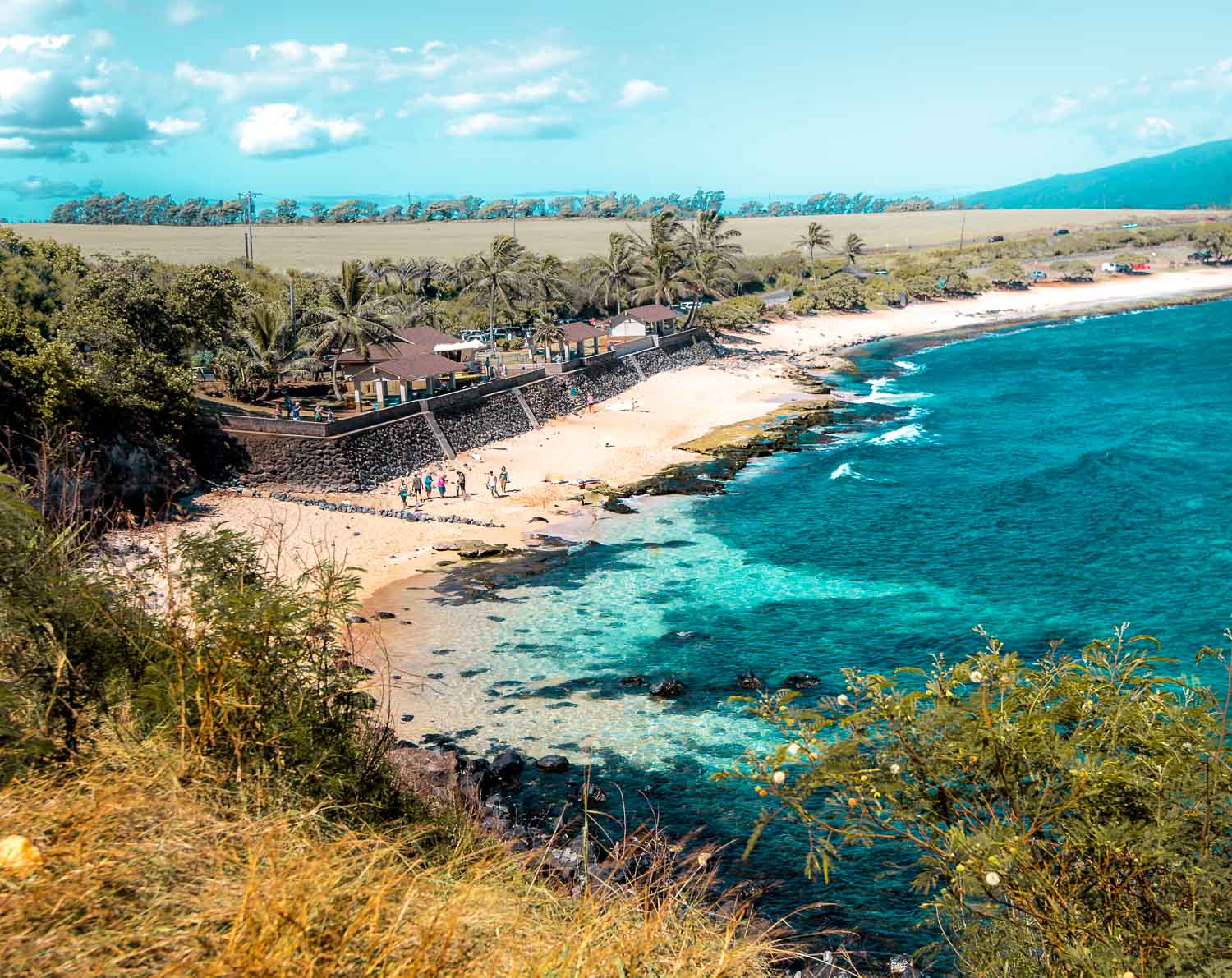 Top 10 Things To Do In Maui Hawaii
---
Waihee Ridge Trail
If you're feeling extra adventurous and looking for a good hike, the Waihee Ridge Trail is particularly awesome! It starts off with a pretty intense climb, but the views you'll get of the Maui mountains, as well as the coastline, are well worth it. I only hiked this for the first mile or so (and then had to circle back since I had forgotten to bring a water bottle and it was super hot), but will definitely be completing the circuit when I make it back to Maui! You'll definitely need your own car to get to the start of it though!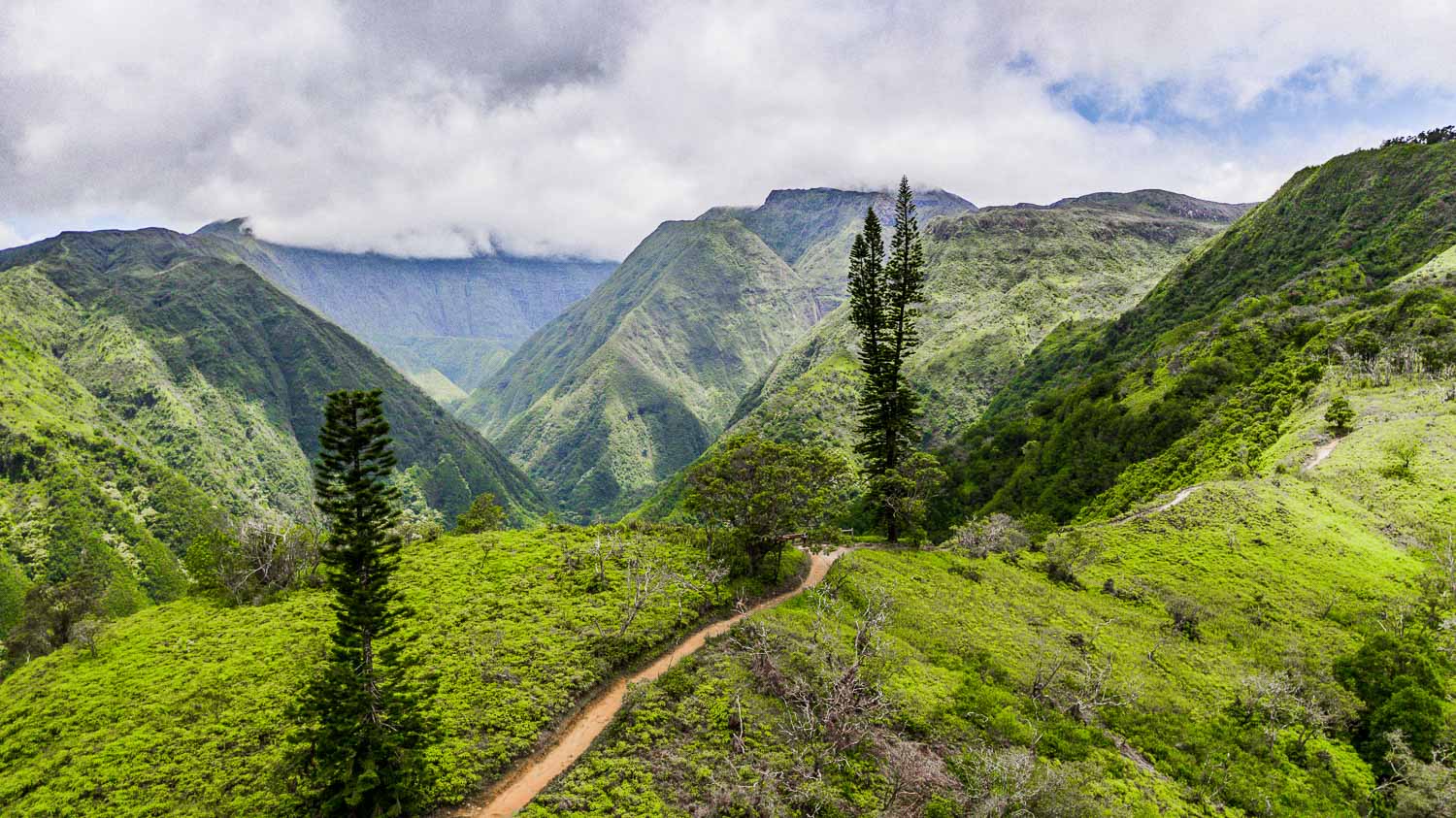 ---
Kapalua Coastal Trails
This flat and breezy 1.76-mile walk along the various beaches of Kapalua is an absolute must for people staying in the area! It'll only take about 30+ minutes or so, but you'll get some really stunning viewpoints, and might even be able to spot some turtles and dolphins out in the water! The trail leads from the Ritz Carlton all the way to the scenic Kapalua Bay, a famous place for snorkeling with turtles, and also the location of Merriman's Maui – which regularly wins awards for having the best Mai Tai! If you're a big fan of hiking though, you could also check out the other hiking trails in Kapalua! I've heard great things about the Mahana Ridge trail, but it just sounded a bit too intense for me on a hot day!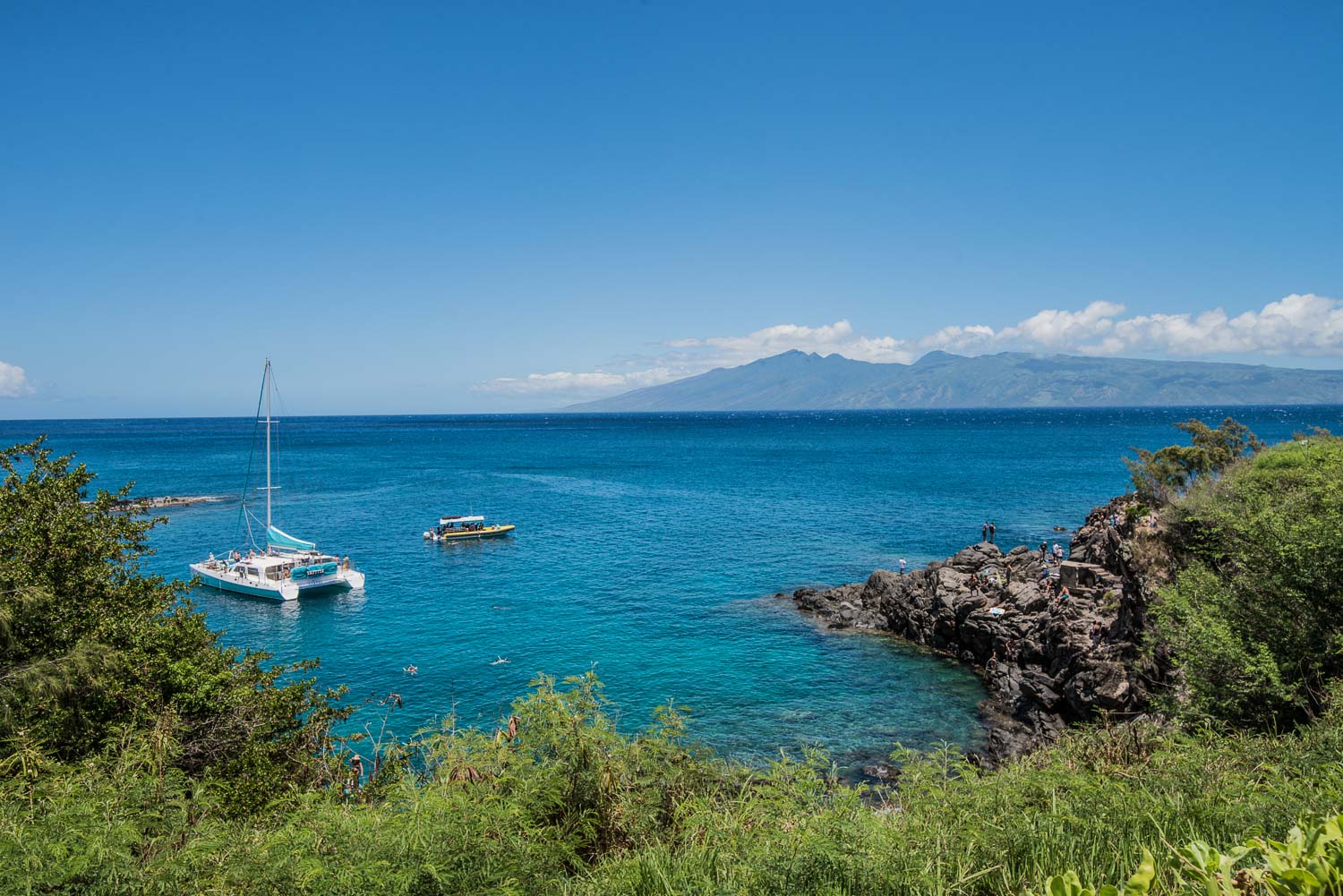 ---
Am I Missing Anything From This Maui Itinerary…?
There really are so many awesome things to do, places to eat, places to visit, fun bars, and epic day trips on Maui, and I love hearing from people who have recently visited places I've written about and recommend I update my articles with new information! I like making sure my itineraries are filled with fun and helpful information, so please do reach out to me if you think I need to add anything to this list!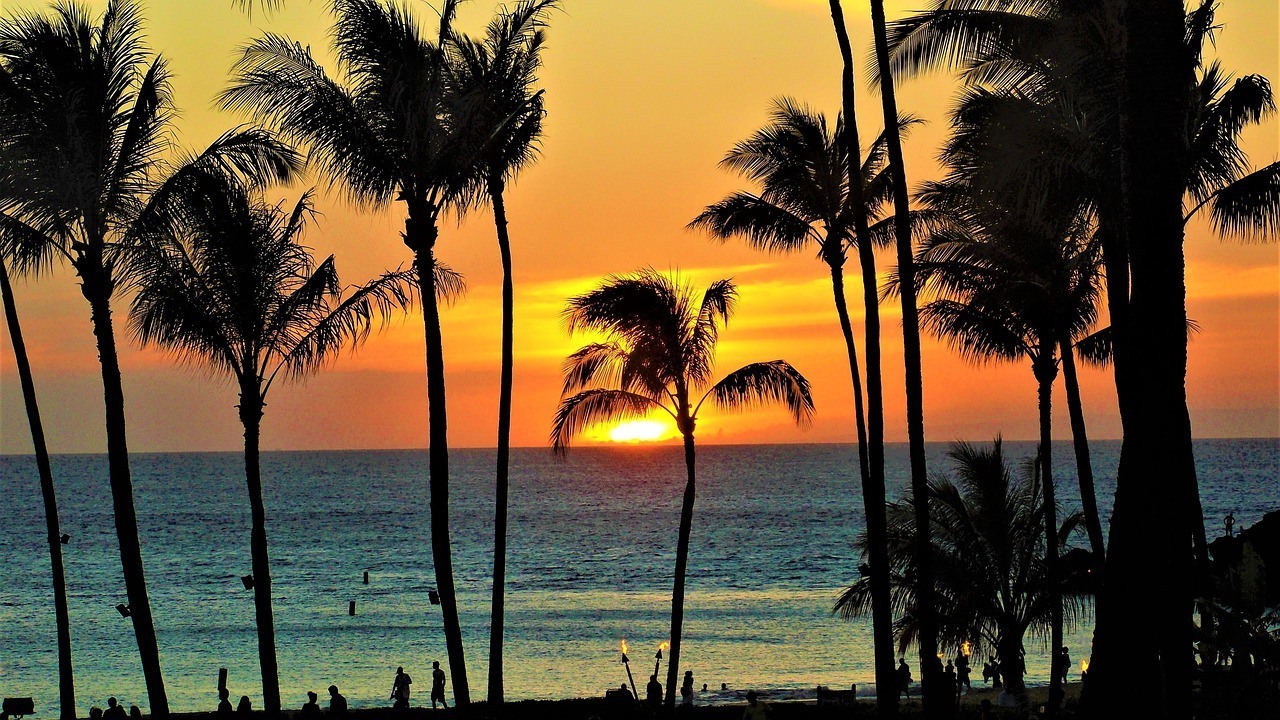 ---
Planning a Trip To Hawaii…?
You won't be disappointed by a trip to Maui Hawaii, especially if you use my 7 day guide to plan your trip. Make sure to check my article "17 Best Hawaii Cultural & Music Festivals to Experience Before You Die" to see if your trip overlaps with any of the amazing events on the list!
That would be a great way to add a bit of fun to your vacation! Also, I didn't get up to too much nightlife, but I'd recommend you read up on this article The 10 Best Nightlife spots for Maui if you're looking to drink and dance a bit more.
Also, I'd definitely recommend picking up a guide book before your trip! While I do hope I've helped you tremendously with your trip planning, having a guidebook while you're in Hawaii can be a really great resource! Here are a couple solid options to pick up: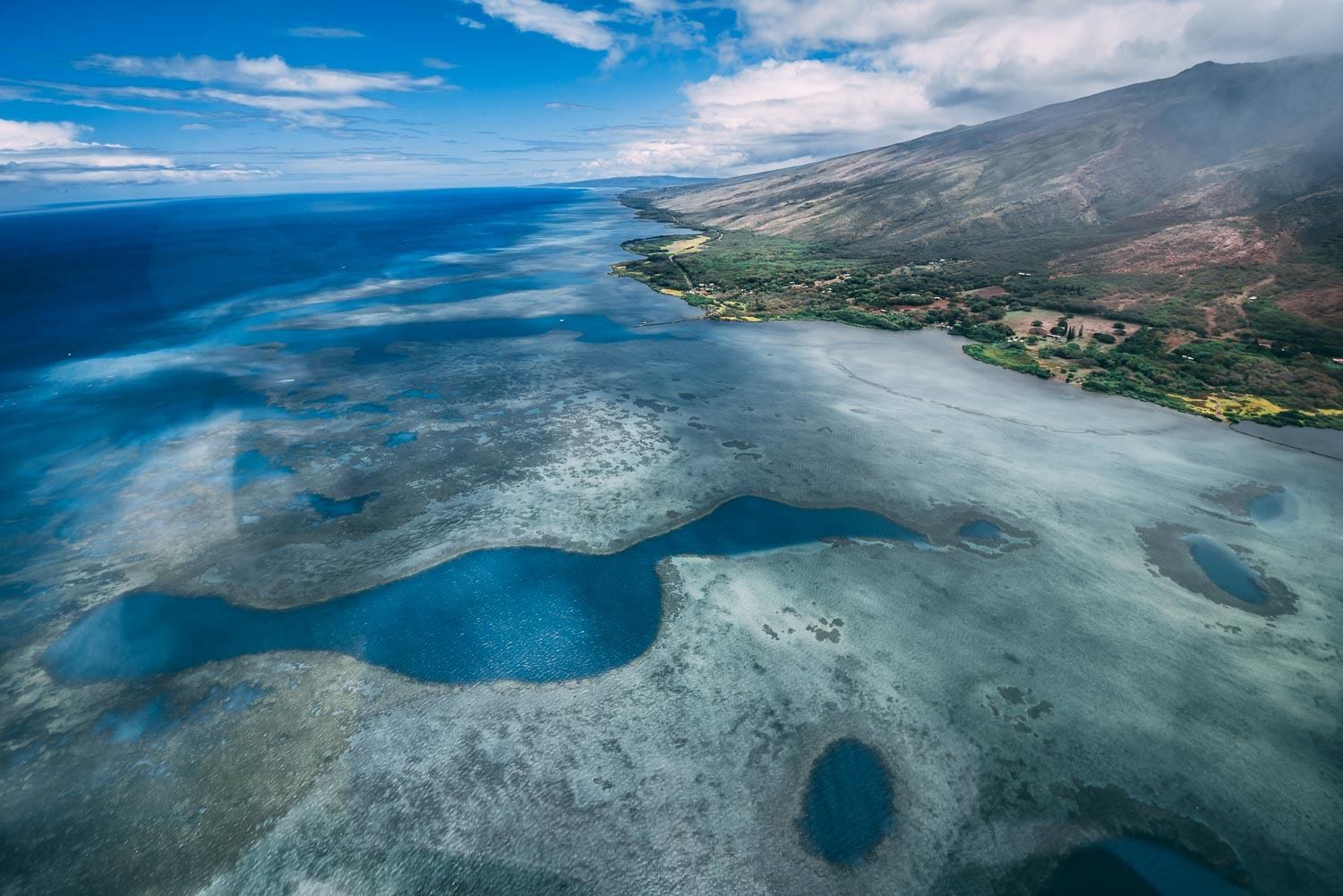 ---
Thanks so much for reading my Maui Itinerary!
Share this Maui itinerary with your Hawaii travel squad!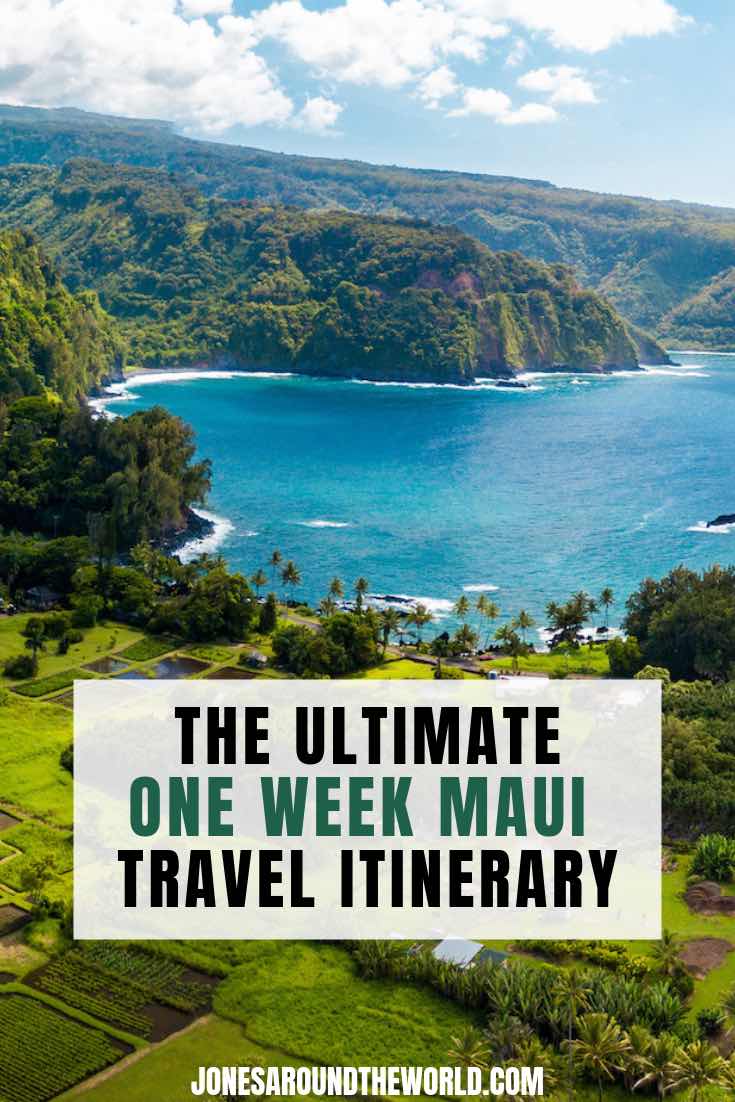 https://www.jonesaroundtheworld.com/wp-content/uploads/2019/07/Maui-Itinerary-942201.jpg
1001
1500
Dave
https://www.jonesaroundtheworld.com/wp-content/uploads/2017/03/logotry-1-1-300x106.png
Dave
2020-12-05 05:48:01
2022-03-05 01:53:06
The Ultimate 7 Day Maui Itinerary | Plan the Perfect Maui Vacation