Planning to spend 4 days in Paris and looking for an incredible itinerary? Well, you've come to the right place because I've put together this epic 4 days in Paris travel itinerary to help you plan your visit to the wondrous City of Lights!
No matter what time of the year you plan on visiting, Paris is the perfect European city escape. After all, it's a city that offers anything and everything your heart could desire!
A rich, detailed history. Indescribable art. Beautiful landmarks. Amazing food. World-class shopping. Cool locals.
During the day, Paris is superb, and when night falls, it's movie-worthy magic. If you have four days to spend in the French capital, you better believe I have the itinerary to guide you. From one Francophile to another.
Also, be sure to read through my article "Top 17 Music Festivals in Paris to Experience Before You Die" if you're planning your Paris itinerary for 4 days during one of the incredible festivals that occur annually!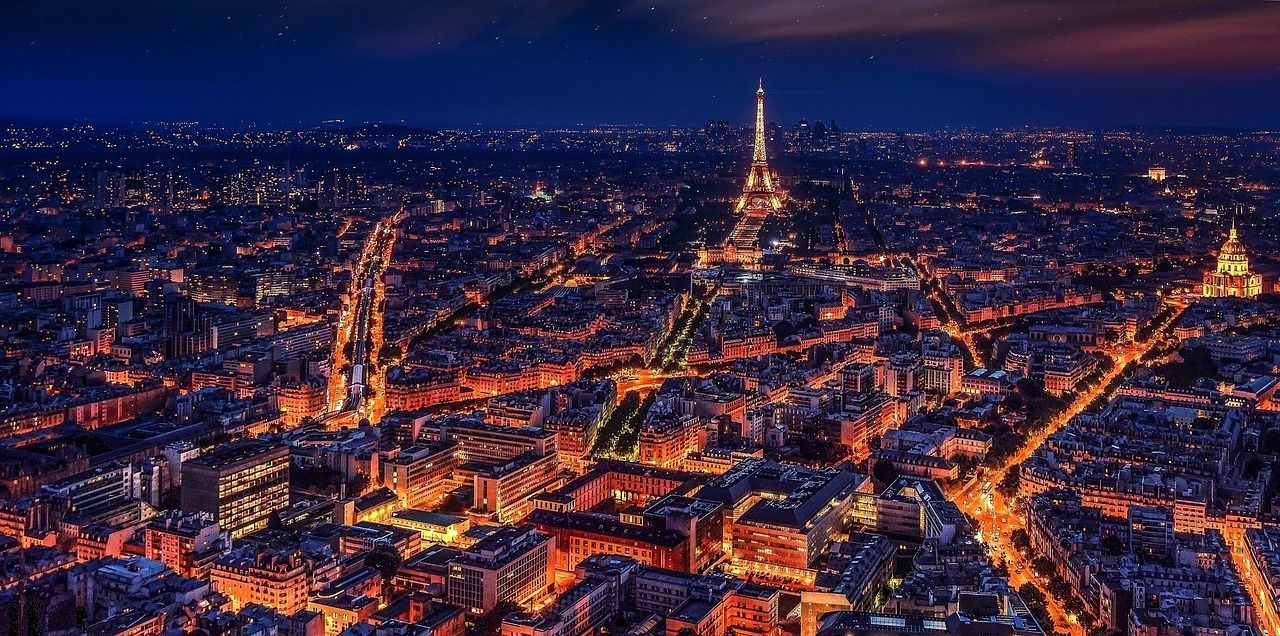 ---
Paris Travel Guide
Before we get to the 4 day itinerary in Paris, I've put together a quick guide to help you get to and find your way around Paris. As well as some advice on where to stay! Let's take a closer look at the essential bits to consider as you plan a Paris 4-day itinerary.
---
Getting to Paris
Paris has two passenger airports, the larger Charles de Gaulle Airport and Paris Orly, which is a further distance from the city. France's National airline is Air France, but so many large and small airlines fly to Paris daily from all across the world.
I'd recommend looking up flights on EasyJet, RyanAir, and Vueling, as they have flights to Paris (and you can find some really cheap deals)!
You can take a look at this site for Paris Orly Airport transfers to the city center for a bit more information. The transfers aren't too complicated and will be less expensive than booking a taxi. If you are traveling with a large family or do have a lot of luggage, then I'd recommend looking into a Paris Airport mini-van transfer.
If you're already in Europe (in a neighboring country), Paris is also serviced regularly by train and bus routes from locations across Europe. Gare du Nord is Paris' major central train station where most long-distance trains arrive.
Rail Europe is a good source of information on getting the train to Paris, especially if you want to take some travel stress off, as there are numerous options available to Gare du Nord. For budget bus travel, try Eurolines or Flixbus (previously Megabus).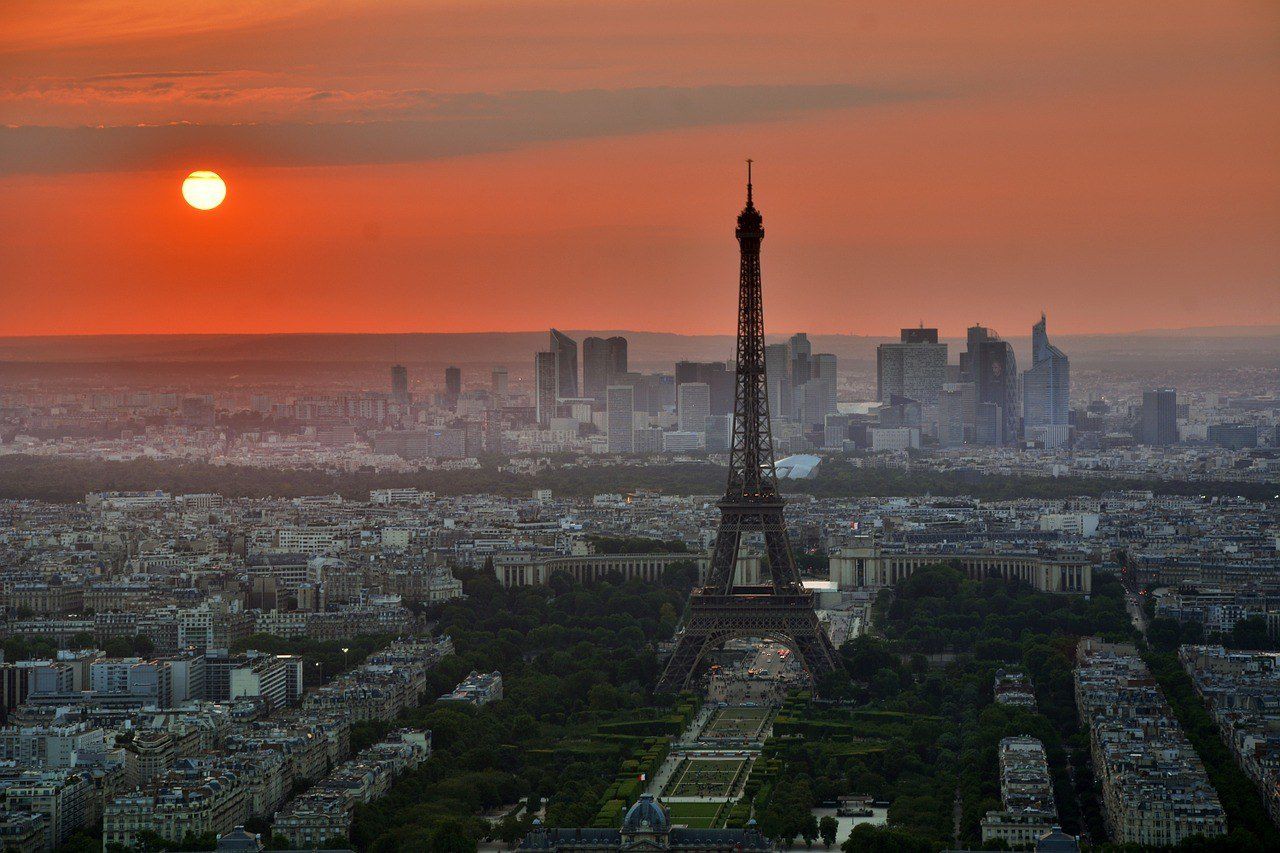 ---
Getting Around Paris
Navigating Paris is easy, straightforward, and surprisingly enjoyable! They have a historical underground Metro that is reliable and mostly on time, and it runs from early morning until 1 AM on weekdays and 2 AM on weekends.
There are tons of stops that will take you right where you need to go, and what's cool is that, like a lot of European cities, Paris metro stations are often named after their nearest major landmark. Stations with names like Bastille, Louvre, Notre-Dame-des-Champs, and Opéra should at least help you get near to where you need to go.
It goes without saying that walking or cycling during your few days in Paris will maximize what you can see and is a great way to find hidden gems along the way – or to stop off for copious French snacks and drinks (and lots of French wine) along the way.
While I would definitely say that exploring by foot is always the best in a new city, to make the most out of your four days in Paris, I would suggest getting the hang of the public transportation system!
In addition, Paris has an extensive bus network. And you can even take to the water and enjoy a river cruise from a range of tour providers that travel up the Seine.
If you have a finite amount of time when visiting Paris but want to see as much as you can, I'd recommend booking a Paris Hop-on Hop-off Bus Tour.
It's a double-decker bus that has two routes covering the majority of the major city's attractions and is a fantastic & time-efficient way of getting around. These are common all over the world, but Paris is one of the only places I've really found they work great and are worth the money!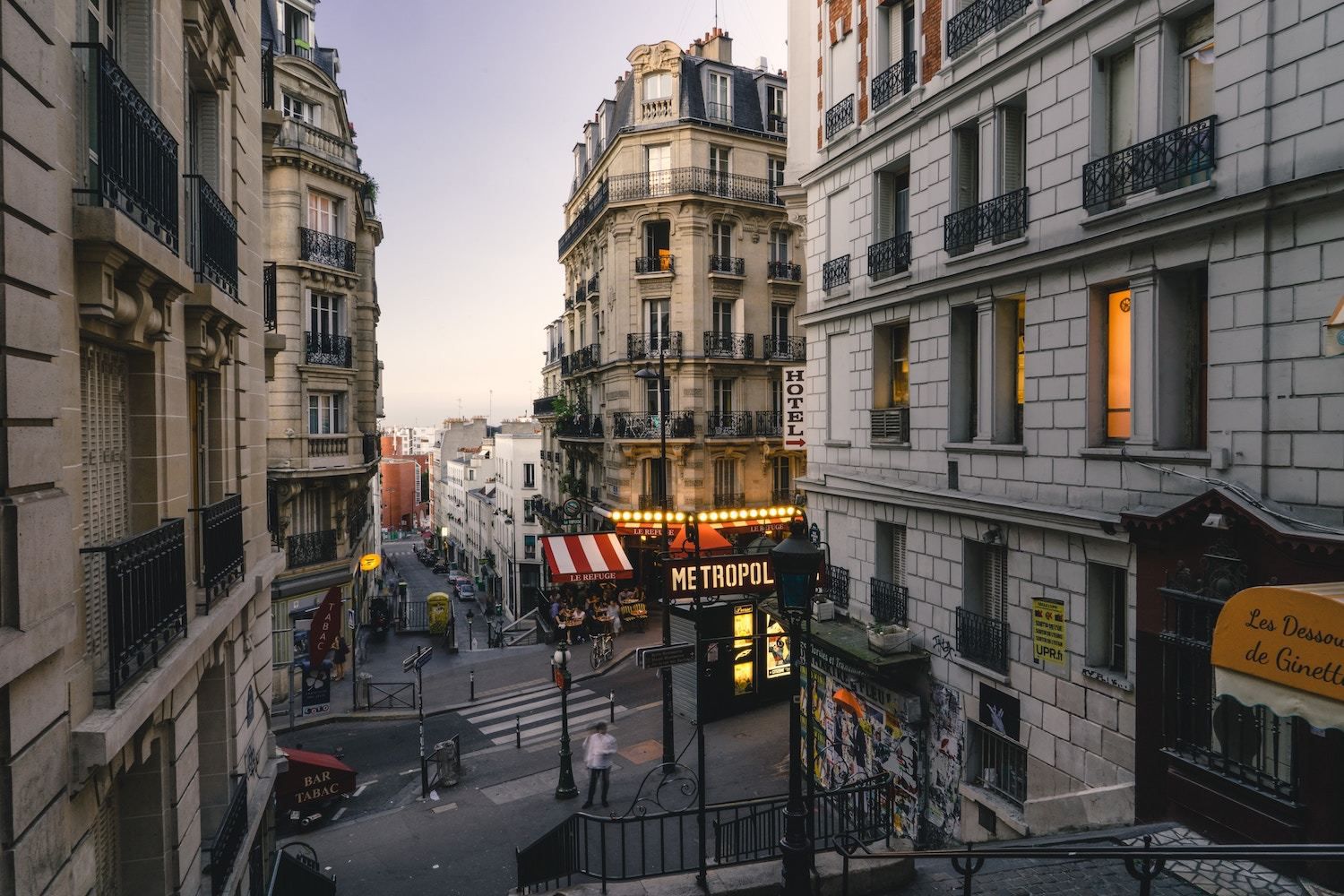 ---
Where to Stay for 4 Days in Paris
Choosing somewhere incredible to stay when visiting Paris can be quite tricky, as there are dozens of awesome neighborhoods and a sea of epic Airbnbs and hotels across the city.
I've also written articles about the Best Hotels in Paris with Eiffel Tower Views and Airbnb Paris, so give those a read if that interests you! Here are a few more options that I know would provide top-rated accommodation and experience for the best 4-day itinerary Paris has to offer.
---
Charming Apartment in the Heart of Paris
Location: Les Halles
Superhost: Yes
Price: $150+ USD per night
https://www.airbnb.com/rooms/plus/24803483
This five-star rated Airbnb Plus apartment is small but beautiful, bright, and overlooks some of the best Parisian streets. There is a shopping center right nearby and many cafes, shops, and markets. Definitely worth staying here for a few nights!
View Photos, Read Reviews & Check Availability
---
Magnificent Loft Apartment in the Latin Quarter (Family/ Luxury Airbnb)
Location: Croulebarbe
Superhost: Yes
Price: $800+ USD per night
https://www.airbnb.com/rooms/plus/22622799
While this unit might be on the pricier side for most travelers' budgets, it's absolutely gorgeous! It's a 3-bedroom/3-bathroom unit that comfortably sleeps 6 people and will certainly be an incredible stay for your 4 days in Paris, France, itinerary!
Guest review: "This remarkably stylish, artful and gracious loft was the perfect setting to immerse in Paris with our friends and family. The value Edgar offers for this chic 3 bedroom residence is unparalleled. Every aspect of this space exceeded expectations and was everything the beautiful photos represented and more." – Heather
View Photos, Read Reviews & Check Availability
---
Hôtel Balzac
The Hotel Balzac offers incredible value for money, especially for a 5-star hotel right in the heart of Paris with views of the Eiffel Tower. The staff here are friendly and attentive, the rooms are beautiful, and the location is everything. You'll be right on the Champs Élysées, with the Arc de Triomphe two minutes walk away. This is a special gem in such a historic city.
https://www.booking.com/hotel/fr/balzac.en.html
Price: $250+ USD per night
Guest review: "The staff were excellent, very eager to help, and our room was spectacular with a view of the Eiffel Tower. The location could not have been better, a few seconds from the Champs Elysees and Arc de Triomphe. I would happily stay at Hotel Balzac again on my next stay in Paris." – Joseph, United Kingdom
Read Reviews & Check Availability
---
Generator Paris Hostel
https://www.hostelworld.com/hosteldetails.php/Generator-Paris/Paris/92198
If you're a budget traveler/backpacker, then this is where I think you should stay during your 4 days in Paris! Situated in the 10th district, Generator is by far the best location of all Paris hostels.
Boasting free wifi, an in-house bar, and scenic views overlooking the city, you really can't go wrong with this hostel. Also known for being the most solo traveler-friendly hostel in Paris, you are bound to meet some awesome new people to take on this incredible city both by day and by night.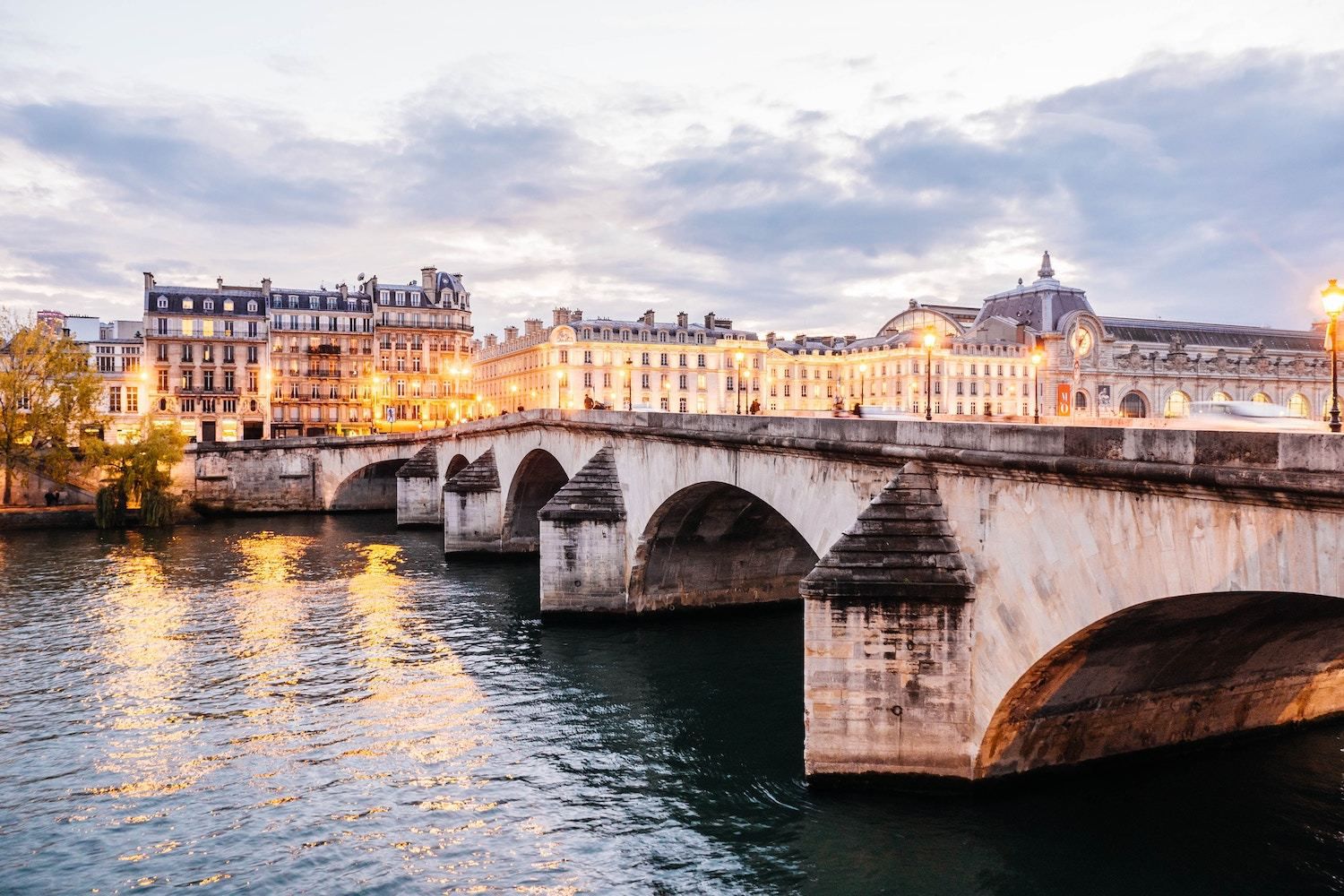 ---
Now that we've discussed a few important aspects of planning your 4 days in Paris let's discuss the best things to do during your trip! While this itinerary is most well-suited for first-timers, it's filled with tons of solid info for previous visitors!
The Best Paris Itinerary: 4 Days in Paradise
Now, without further delay, let's get into the main event. Here's what I consider to be the best 4 day Paris itinerary because doing Paris in a day would be a great injustice.
---
4 Days in Paris Itinerary, Day 1: The Paris Tourist Trail
So it's your first day in incredible Paris, and I hope you're well-rested because the City of Lights has so much to offer! While Paris is a huge city, navigating your way around to its world-famous landmarks is pretty easy, as they are all located in relatively close proximity to the city center.
Paris is well organized into 20 compact "arrondissements" or districts. The 1st to the 7th arrondissements are where most of the major tourist magnets are located. A tour through these 7 arrondissements will take you to some of the biggest and best Paris sights.
---
Trocadero & The Eiffel Tower
Paris' most iconic landmark, The Eiffel Tower, stands proud against the city's skyline and draws in over 7 million tourists every year. I think it would be the perfect place to begin your vacation, even if you're just spending two days in Paris!
Climb its 1710 steps or take the elevator to enjoy unrivaled views from what is arguably the best lookout point in Paris. Not keen on heights? Enjoy the view of the Eiffel Tower from the lush green expanse of the surrounding Trocadéro Gardens. Or lounge around the Champ de Mars gardens that surround the Eiffel Tower to people watch or enjoy the soothing Parisian sun.
If you take the metro to the Trocadéro stop, you'll be rewarded with a gorgeous view overlooking the Eiffel Tower, and then you can walk down across the street to climb the steps to the top.
Also, don't miss the famous nightly light show, where the Tower glitters and shines magnificently, wowing spectators across the city. No 4 days in Paris would be complete without seeing the Eiffel Tower during the day and at night!
Travel Tip: The Eiffel Tower is pretty much always going to be busy (especially during the peak summer season), so I'd recommend looking into a tour/package that includes a skip-the-line pass!
For example, this Direct Access Eiffel Tower Ticket is a pretty fantastic deal for first-time visitors to Paris! Another fantastic option is to book a guided Eiffel Tower tour with a Seine River cruise as an amazing added extra.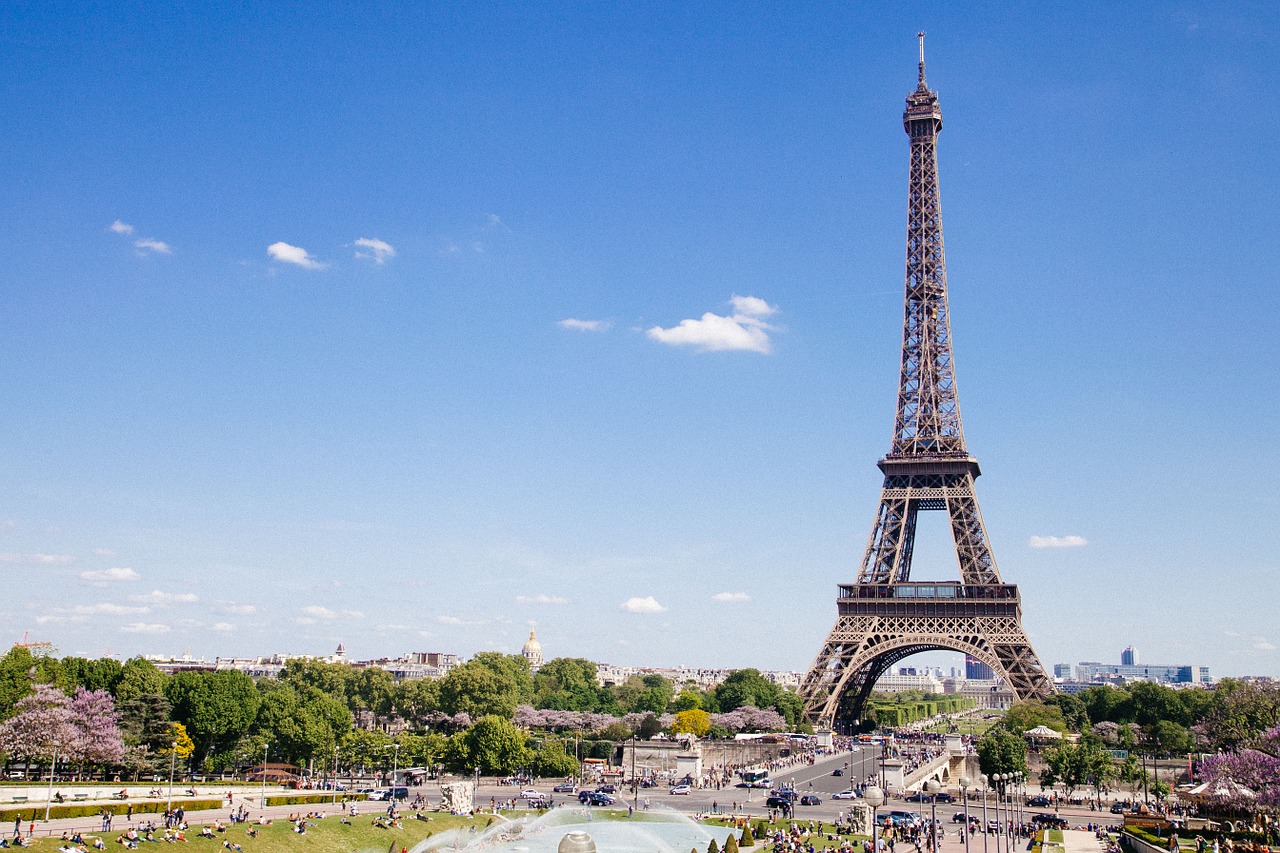 ---
The Arc de Triomphe
If there's just one option for what to see in Paris in 4 days, undoubtedly, it would be the Arc de Triomphe. An iconic monument that the French are truly proud of, the Arc de Triomphe stands at the center of the Place Charles de Gaulle and creates a photo-worthy junction of twelve avenues that create a star effect with the Arc at the middle.
Standing since 1836, the Arc de Triomphe and its incredible iconography is an ode to the patriotism and triumphs of Paris.
"A key place of major national events. Wanted by Napoleon in 1806, the Arc de Triomphe was inaugurated in 1836 by French King, Louis Philippe, who dedicated it to the armies of the Revolution and the Empire. The Unknown Soldier was buried at the base of the arch in 1921. The flame of remembrance is rekindled every day at 18:30."
It's located about a pleasant 2.0km stroll (also easily reached by metro), but you can read through this article, "Things to do between the Arc of Triumph and the Eiffel Tower" for some more fun ideas!
Hours of operation vary per time of the year, and ticket prices cost 12 euros on the official website (cheaper for youth). Save some time, though, and book a Skip-the-Line Arc de Triomphe Tickets, as it's actually cheaper to book in advance, and you won't have to wait in line.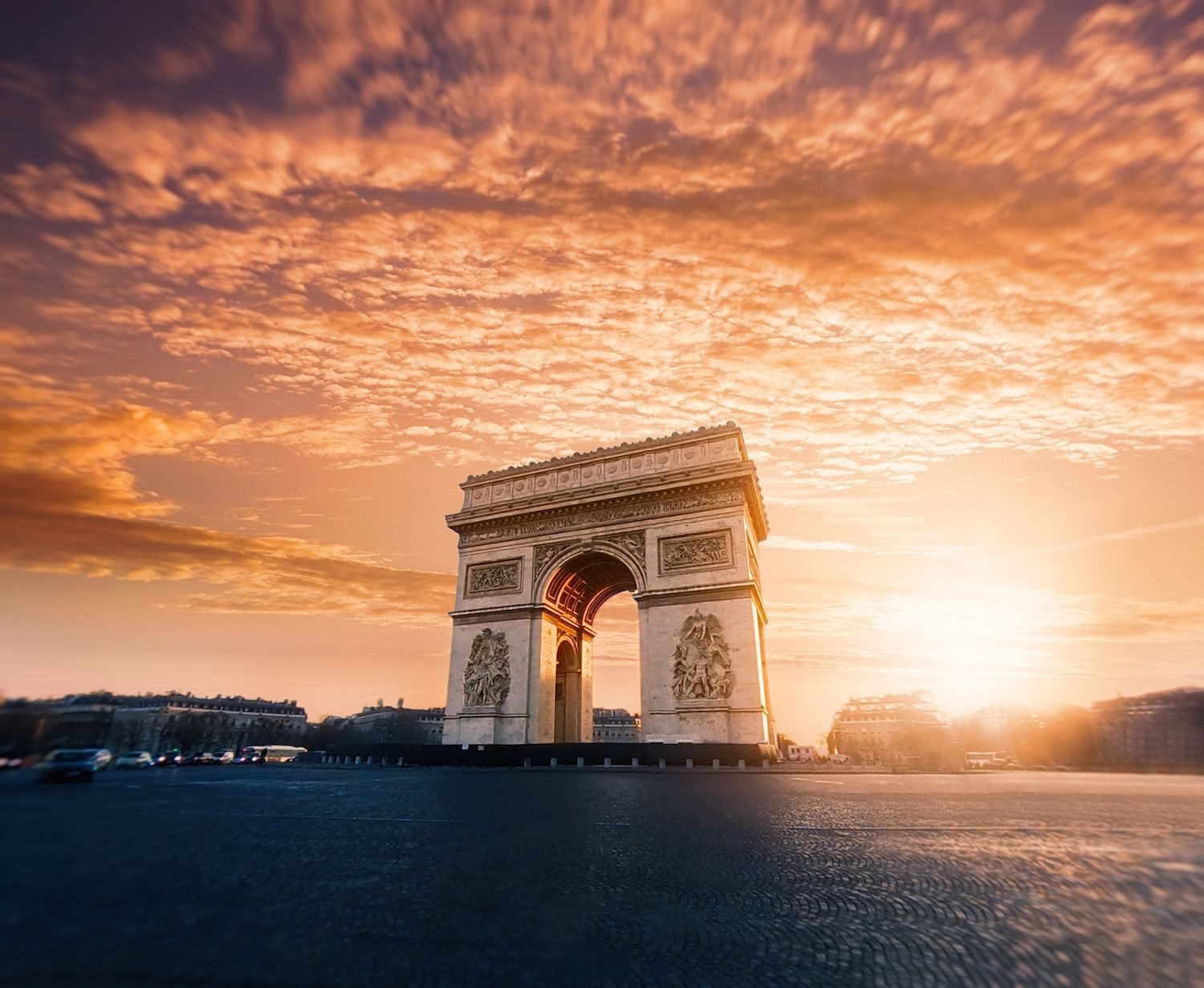 ---
The Champs-Élysées
Paris' most famous street, the Champs-Élysées, stretches almost 2km from the Arc de Triomphe down to the Place de la Concorde!
The avenue is marked by endless stores, cafes, restaurants, and in the lead-up to Christmas, traditional European Christmas markets and gorgeous twinkling lights. You could spend one day in Paris just wandering up and down this central hive of activity.
The Avenue des Champs Élysées is visited every day by nearly 300,000 people and is one of the most picture-perfect streets you'll encounter while visiting Paris! This is another place I'd recommend visiting once by day and once during your 4 nights in Paris.
It's truly magnificent, and you'll get swept away by the glamourous shopping opportunities, boutique restaurants, and smaller souvenir stores. Even if you're not looking to spend any money, a stroll along the 2km stretch is a must for any first-time visitor to Paris.
---
Place de la Concorde
The largest public square in Paris, the Place de la Concorde sits at one end of the Champs-Élysées and covers 19 acres. During the violence of the French Revolution, this square saw many public executions, including the famous guillotining of Louis XVI, Marie Antoinette, Robespierre, and other historical figures.
But the days of bloodshed at the square are behind us – thankfully – and now it's a visitor favorite thanks to its monuments such as the recognizable Obelisk, its fountains, and its neighboring gardens.
For the movie fans out there, you'll recognize this place from The Devil Wears Prada. It's where, in the final scene, Andy (Anne Hathaway) dumps her phone into the fountain!

---
Notre Dame Cathedral
The world watched as France's most loved church Notre Dame burnt before our eyes in early 2019. Thankfully, much of the structure as well as its exquisite stained glass windows were saved, and rebuilding is already underway.
In the meantime, when you visit Paris, you can still marvel at this Gothic architectural icon from the outside. From the Place de la Concorde, it's just a short walk along the Seine River (passing by the Louvre, which you'll visit later), admiring beautiful bridges, museums, and scenery.
And you can only genuinely say you've visited Paris after an excursion to Ile de la Cité and the world-famous Notre Dame Cathedral. Although few walking tours of the grounds surrounding Notre Dame de Paris could provide the same experience as setting foot inside, for now, it will have to do.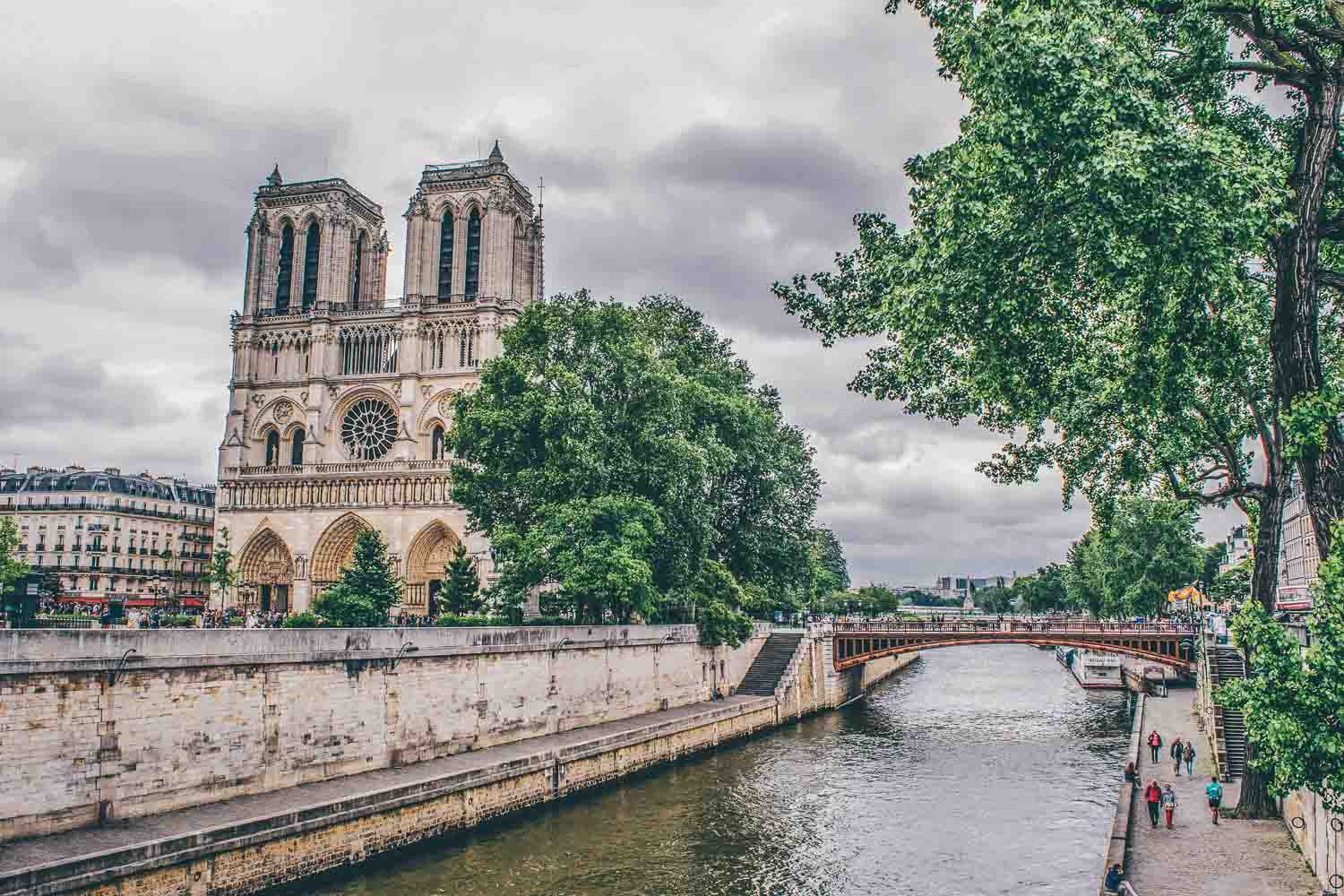 ---
The River Seine
The romantic River Seine winds through the center of Paris, alongside some of the city's biggest landmarks. An authentic, albeit touristy, thing to do in Paris is to head out on the waters of the River Seine on a scenic boat ride. There are many amazing Seine cruise options, and some river cruises include dinner and drinks.
While you'll no doubt find yourself wandering alongside this famous river on your journey through Paris (if you walk along this itinerary), if the sun is out, why not grab a cafe latte or a picnic and enjoy the riverside view for a while, resting your weary feet?
Travel Tip: Parisians have a notorious reputation for being rude and unhelpful, but I can tell you this is simply not the case! My experience with locals while in Paris has always been great. Many speak English extremely well, so don't be afraid to ask for directions.
I'm positive they will be more than happy to point you in the right direction. Parisians have great pride in their city, their language, and their history, so even learning basic greetings in French before arriving in Paris could go a long way towards ingratiating you with the locals when you need it.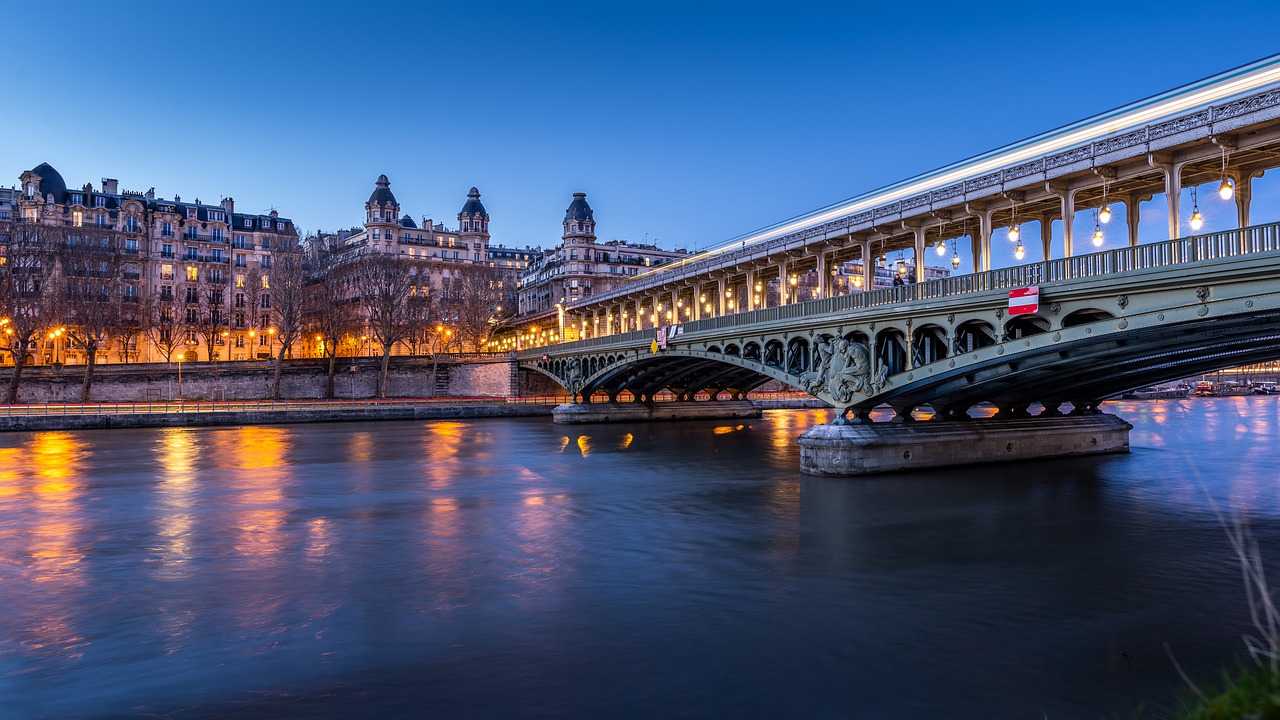 ---
Sacré-Cœur
Finally, head to the eternally cool Parisian suburb of Montmartre – famed for being the home of artists and writers throughout history – and challenge yourself to climb the 270 steps to Sacre-Coeur instead of taking the funicular up.
Your legs may turn to jelly (if they're not already from your long day of walking), but I guarantee the view from the top, either during the day or at night, is even better than the feeling of accomplishment at getting there.
Explore the gorgeous Basilica of Sacré-Coeur, and afterward, treat yourself to a sweet pastry and a fabulous French coffee in one of Montmartre's achingly hip artist haunts. Get lost in all the art, enjoy dinner at one of the many restaurants, and watch the sunset dip beneath the horizon.
Tour Options: Sacré-Coeur and Montmartre Tour with Expert Guide: "Visit the inside of Sacré-Coeur, the Basilica of the Sacred Heart with an expert guide. Marvel at the world's largest mosaic then enjoy an amazing walk around the village of Montmartre." Price: $30.68

---
4 Days in Paris Itinerary, Day 2: Palace of Versailles (or Disneyland) Day Trip
No 4 days in Paris would be complete without making the pilgrimage to the former residence of the ill-fated French Royal Family, the majestic royal Palace of Versailles.
The official royal residence from 1682 until the French Revolution of 1789, Versailles, is only 20 kilometers (12 miles) from the center of Paris. Spend the day exploring the incredible Grand Palais, Gardens of Versailles, the historical Hall of Mirrors, and so many other features of this massive palace and its surroundings.
Almost 8 million visitors a year walk in the footsteps of royalty at Versailles – will you be next?
The Palace is open every day except on Mondays from 9:00 am, but the estate of Trianon and the Coach Gallery only open in the afternoon. The last admission for a day trip is at 6.00 pm.
The Park and Gardens are open every day. Access to the Versailles Gardens is free except on days of fountain shows.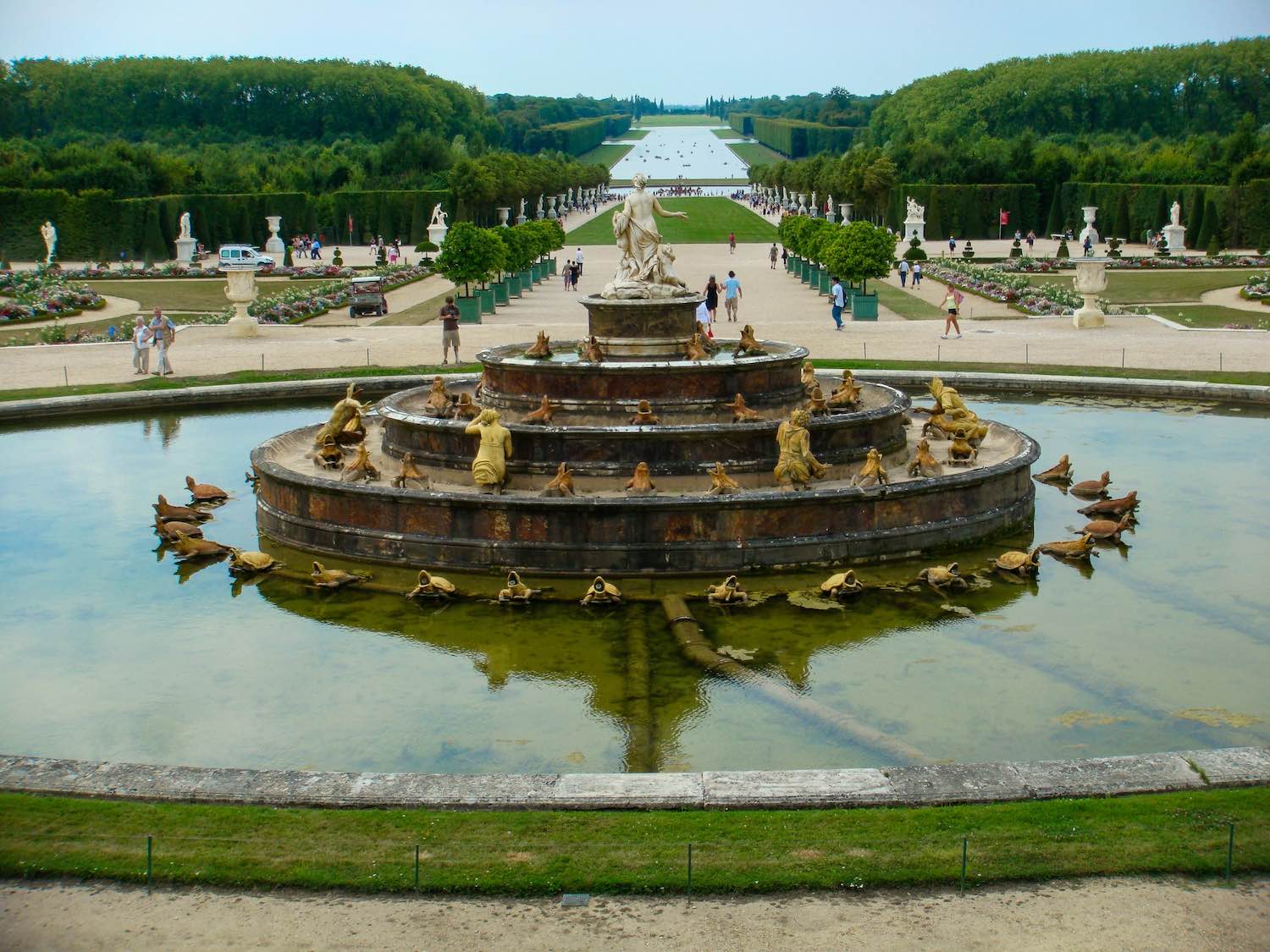 ---
How to get from Paris to Versailles
Train: Getting to the Château de Versailles by train is the cheapest option, and a round-trip ticket will only cost 7.10€ per person and takes about an hour and 15 minutes on average.
All you'll need to do is get to the nearest metro stop that intersects with the RER Line C and then book tickets to "Versailles Château Rive Gauche" station. It's pretty simple really, and you could always ask the staff at the metro for assistance.
Uber: If you're traveling with a group of friends, it might just be easier to hop in an Uber. It'll save you time for sure and might not cost THAT much more if you divide it evenly. A one-way Uber cost should cost around 35-40 euros.
Versailles, France: Ultimate Royal Palace - Rick Steves' Europe Travel Guide - Travel Bite
---
Versailles travel tip: Skip the line at Versailles and pre-book tickets! Summertime at Versailles is peak tourist season, and who wants queues cutting into your precious time in Paris? On the other hand, if you have an entire day to spend at Versailles, I don't see why you wouldn't.
If you're traveling to Paris during the busy months, I recommend booking a skip-the-line ticket ahead for most major activities and landmarks that require entrance tickets.
Versailles Guided Tour: Enjoy an exclusive guided tour of one of the largest palaces in the world.
No matter what you do though, I'm sure you'll fall in love with Versailles during your 4-day trip to Paris! It's truly one of the most beautiful buildings and gardens I've experienced in all of Europe, and you could spend all day there!
I'd personally recommend renting a row-boat for an hour and sailing along the Grand Canal! I've done that a few times, and it's such an awesome experience.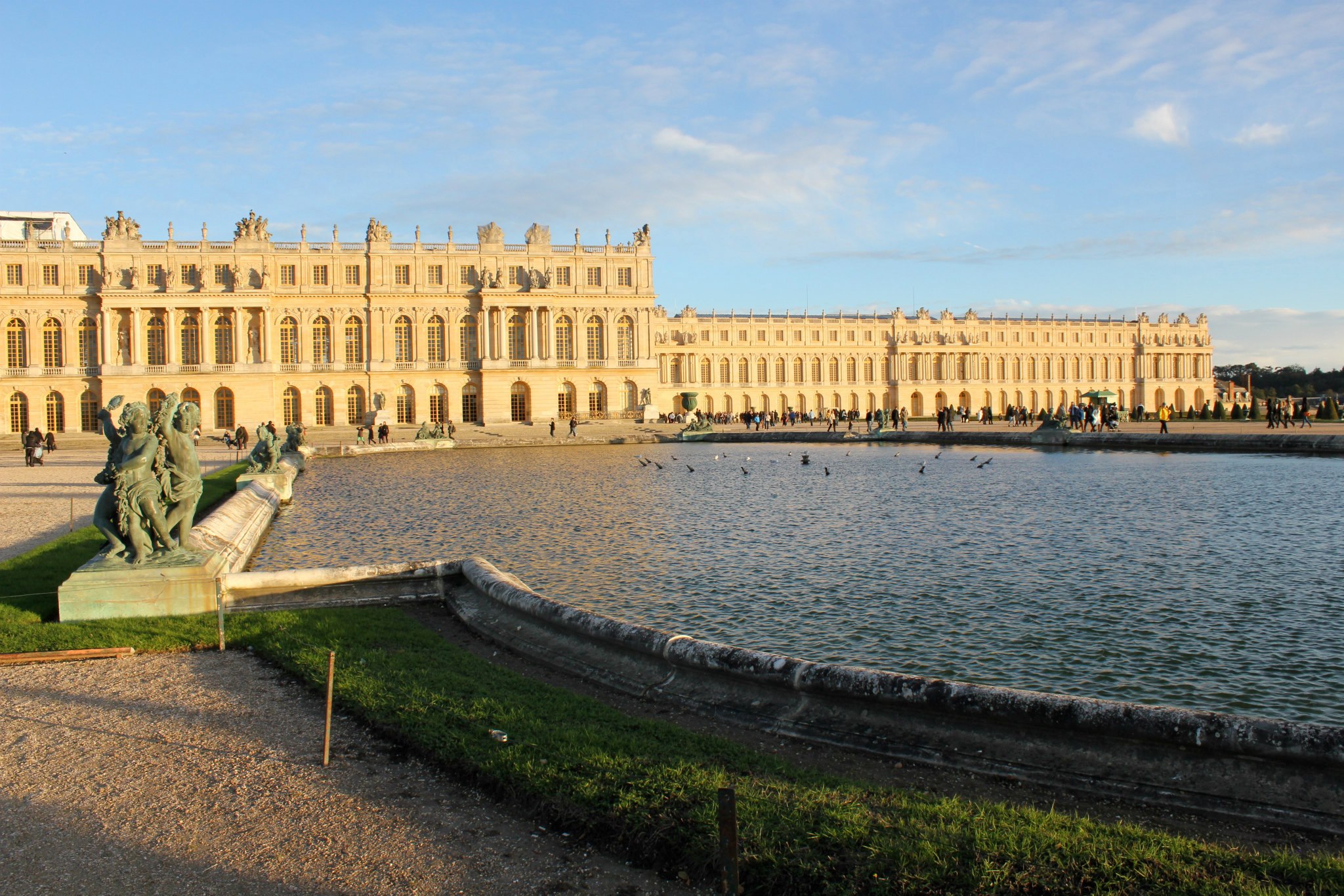 ---
Disneyland Paris
Are you traveling with kids or simply a big kid at heart and don't want to miss a trip to Disneyland Paris on your short getaway to the French capital? The flagship European installment of the American mega-brand, Disneyland Paris, is just as captivating and fun-filled as its other global locations.
https://www.disneylandparis.com/en-int/
Disneyland travel tip: Disneyland Paris is only 20 miles (or 32 kilometers) from the center of Paris on the RER (Regional Express Network) train network. While it's a great time and not far from central Paris, it's actually recommended that you spend three to four days at Disneyland Paris.
If your trip to Paris is limited to four days and you want to see all the sights I recommend leaving a visit here until you have more time. If you're happy to spend one day at Disney, though, go for it!
"Immerse yourself in the world of Disney stories and soak up the Disney magic at our Theme Park. Over 50 attractions, breathtaking parades and shows offer families magical experiences and exciting adventures."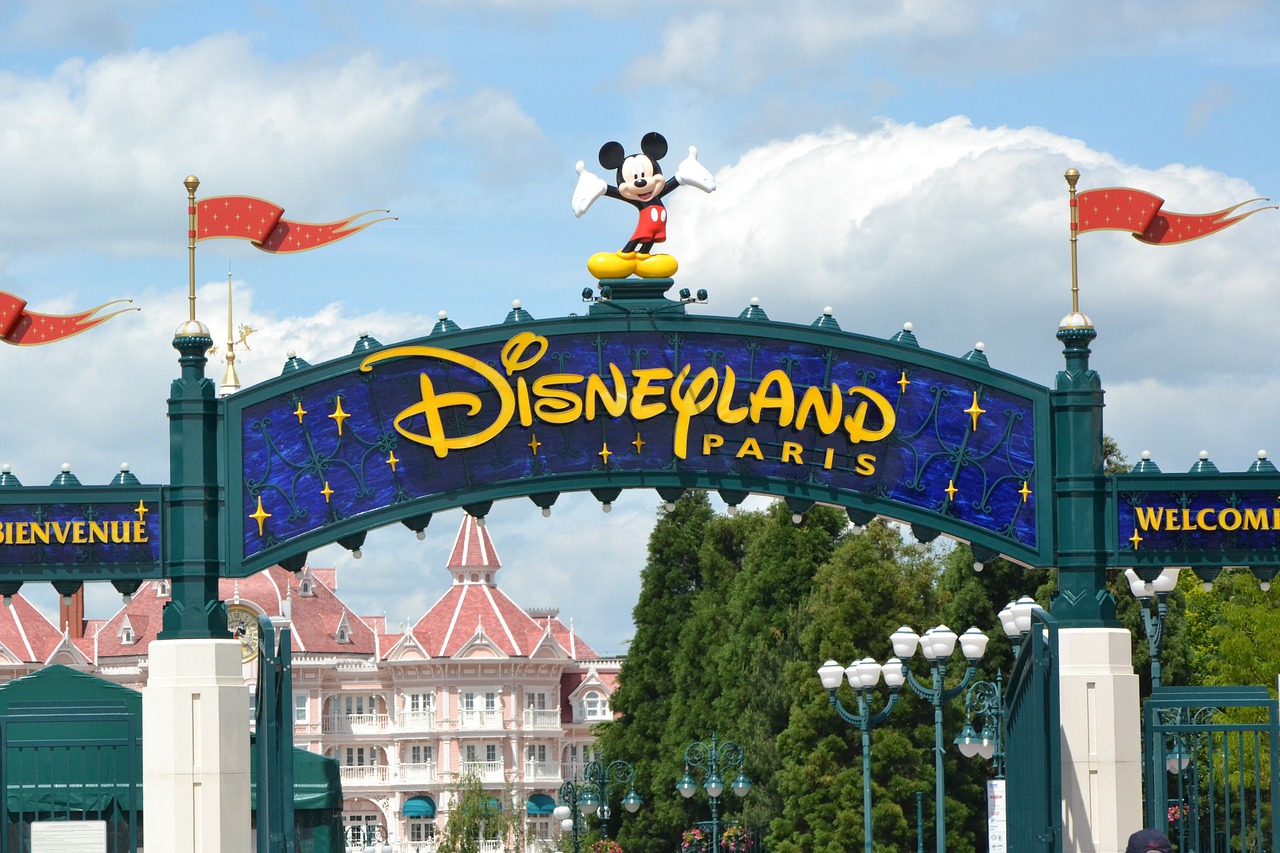 ---
4 Days in Paris Itinerary, Day 3: The Louvre + Musée d'Orsay + SO MUCH ART
What city in the world is more synonymous with art than Paris? Besides Italy, it's the home of more famous art than any other place in Europe and is a once-in-a-lifetime opportunity to see these priceless creations for yourself. Spend your third day in this magnificent city, taking in some of the world's most important – and beautiful – art.
The Louvre is the most famous art museum (and most visited) and gallery on the planet, and you'll need to spend at least a few hours or half a day here to see even a fraction of the entire gallery's contents.
The city has so many great galleries and museums, but my recommendations will put you up close and personal with some of the greats of the art world and the best things to see in Paris in 4 days.
Don't miss out on visiting these galleries and museums during your 4 days in Paris.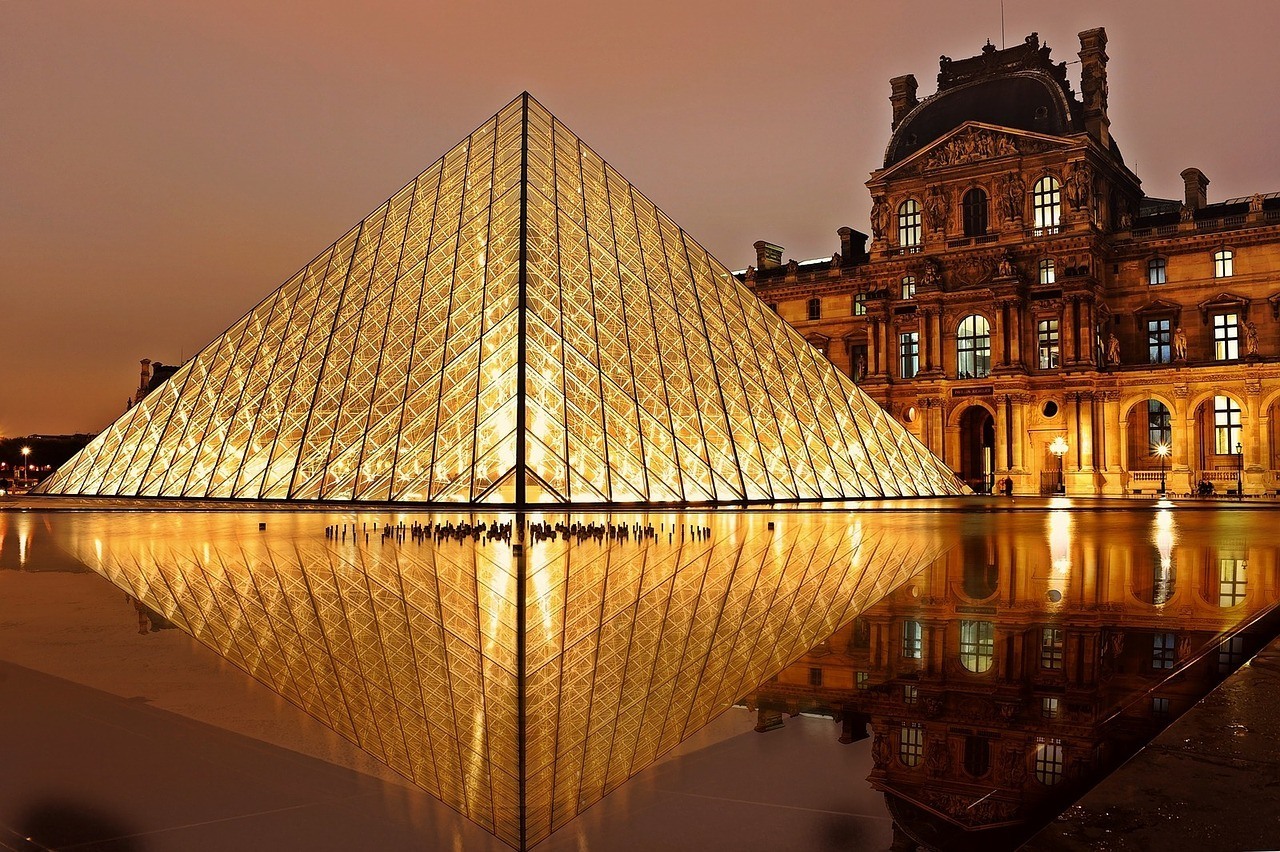 ---
The Louvre Museum
The French Revolution saw the end of the Louvre's run as an aristocracy and royalty-only zone, and 10 million annual visitors to the museum can thank the revolutionaries for giving Paris' art back to the people.
Over 200 years on, the Louvre houses 36,000 artworks and 380,000 objects, all on display to the general population. Some of its most famous pieces include Leonardo Da Vinci's Mona Lisa and the mysterious Venus de Milo.
For film buffs planning a 4-day trip to Paris, the Louvre featured as a central character in The Da Vinci Code, and the museum gave unprecedented permission for its interiors to be used in the film.
Did you know: If you spent 1 minute looking at each and every piece of art and every object in the Louvre and kept this up for 8 hours per day, you'd wrap up the task of seeing everything in the museum in 75 days? That's a lot of art! Clearly, even if you're just planning to explore Paris in 3 days, a visit to the Louvre museum is a must.
Take a quick read through this article, "Paris: 7 tips for surviving the Louvre" for some solid tips and tricks for visiting the Louvre Museum.
A few of the tips include visiting it at night, using a separate entrance, having a game plan, and lots more! Also, check out this article, "10 Secrets of the Louvre, The World's Most Visited Museum" for some more awesome facts and interesting insights!
Travel Tip: The Louvre Museum can get ridiculously busy thanks to the Mona Lisa, among other highlights. So I'd highly recommend booking a Louvre Museum: Timed Entrance Ticket (SKIP THE LINE) pass to take the stress out of your visit to the most famous museum in the capital.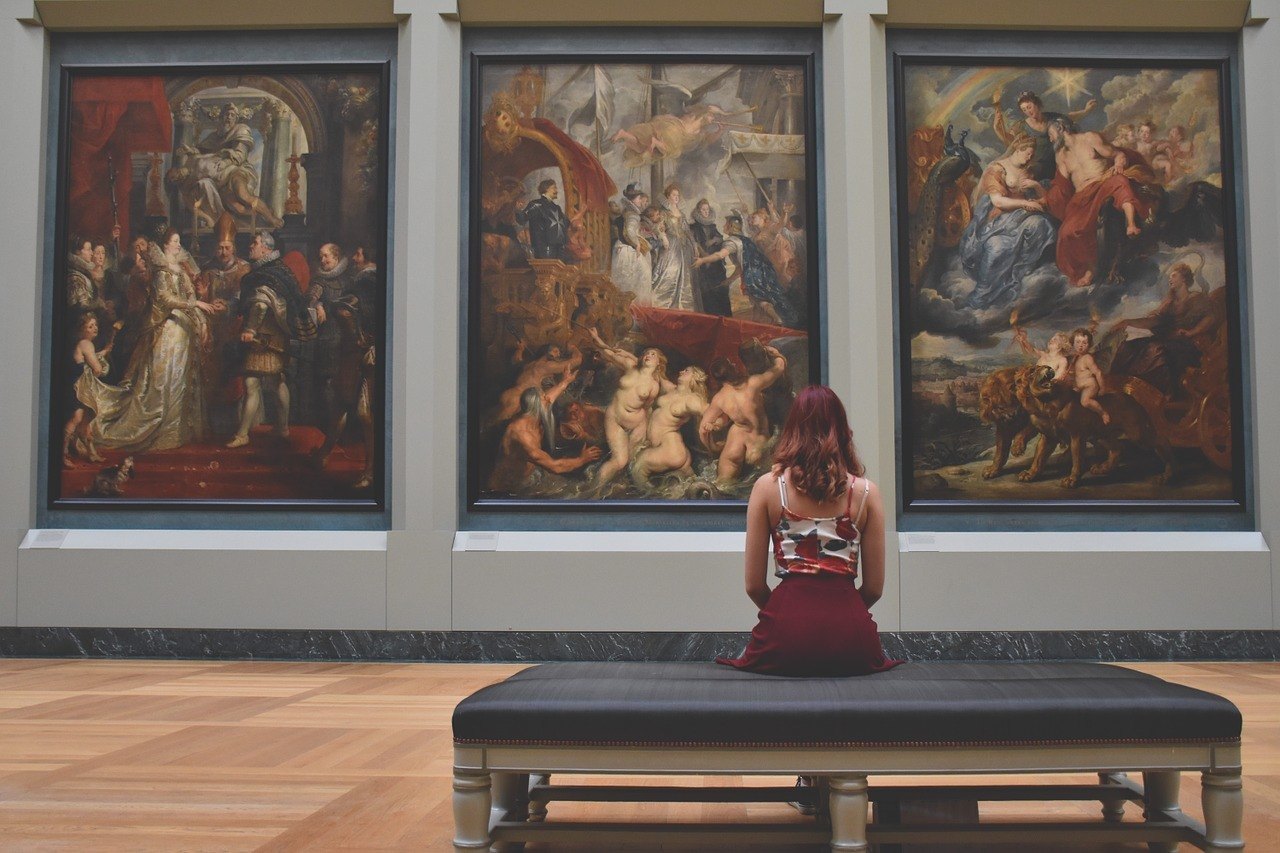 ---
The Musée D'Orsay et L'Orangerie
Second only to the Louvre in terms of popular galleries and museums in Paris, the Musée d'Orsay welcomes over 3 million visitors a year who come to see its many exhibitions and events. If you've ever dreamed of experiencing a Degas, Monet, Renoir, or Van Gogh masterpiece in person, the Musée d'Orsay does not – and will not – disappoint.
As well, head to the Musée de L'Orangerie gallery in Paris next and see Monet's artistic masterpiece in the flesh. You'll be surprised by how massive the entire Water Lilies piece is. It has its own room!
You could book an Orsay Museums Skip-the-Line Ticket to save some time as well. Alternatively, get yourself an art museum pass (like this Paris Museum Pass) that allows you free range to visit a number of art museums, such as the Musée d'Orsay.

---
Monet's Home in Giverny
If you're a fan of the impressionist artist Claude Monet and your trip to Paris falls during the warmer months, don't miss a chance to visit the great artist's home in the town of Giverny.
It's about a 40-60 minute journey from central Paris to Giverny, where you can see the water lillies that inspired Monet's greatest work and wander through the home the artist resided in for almost 50 years. Monet's home is open to visitors during the high season from late March to November 1st each year.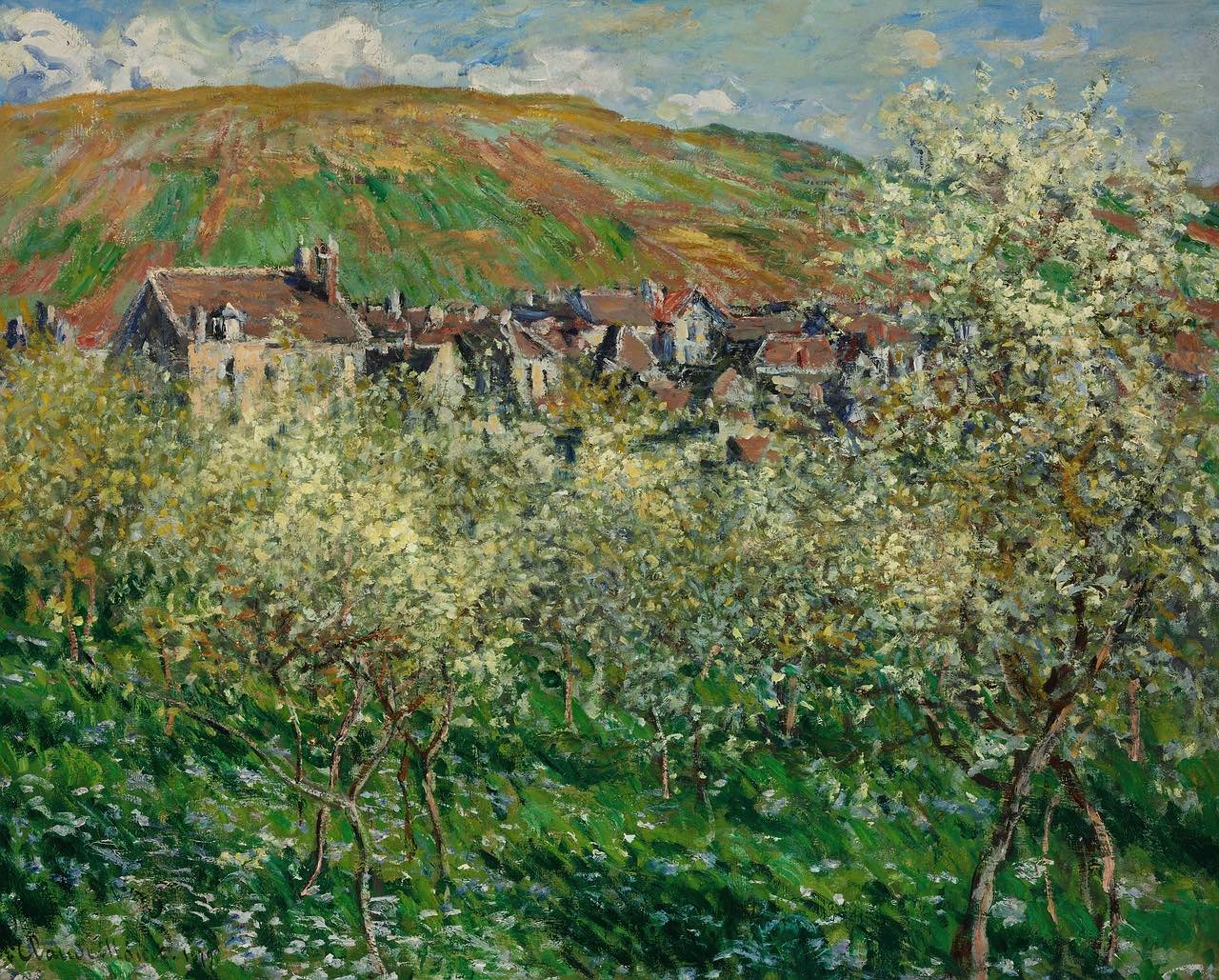 ---
4 Days in Paris Itinerary, Day 4: Shopping & The Moulin Rouge
It's your final day in Paris, and I'm sure you are really sad to be leaving. Don't worry! I've got a day planned for you that will see you kiss the city goodbye in truly Parisian style!
Today is all about treating yo'self like any true Parisian who always makes time for. And that means hitting some of the city's best stores and shopping streets to indulge in a little retail therapy to make the folks back home green with envy.
Stop by these Paris shopping hotspots and have your Euros at the ready.
---
Galeries Lafayette
If you're feeling fancy, head to the Galeries Lafayette, the city's most posh shopping experience. Standing since 1912, the Galeries Lafayette and its eye-catching Art Nouveau design are hands down one of the sights to see in Paris.
Located near the Paris Opera and spanning 70,000 square feet, it's easy to see why this could be an epic day trip on its own. It sells a huge range of upmarket brands, including Balenciaga, Bulgari, Parisian icon Chanel and Hermès.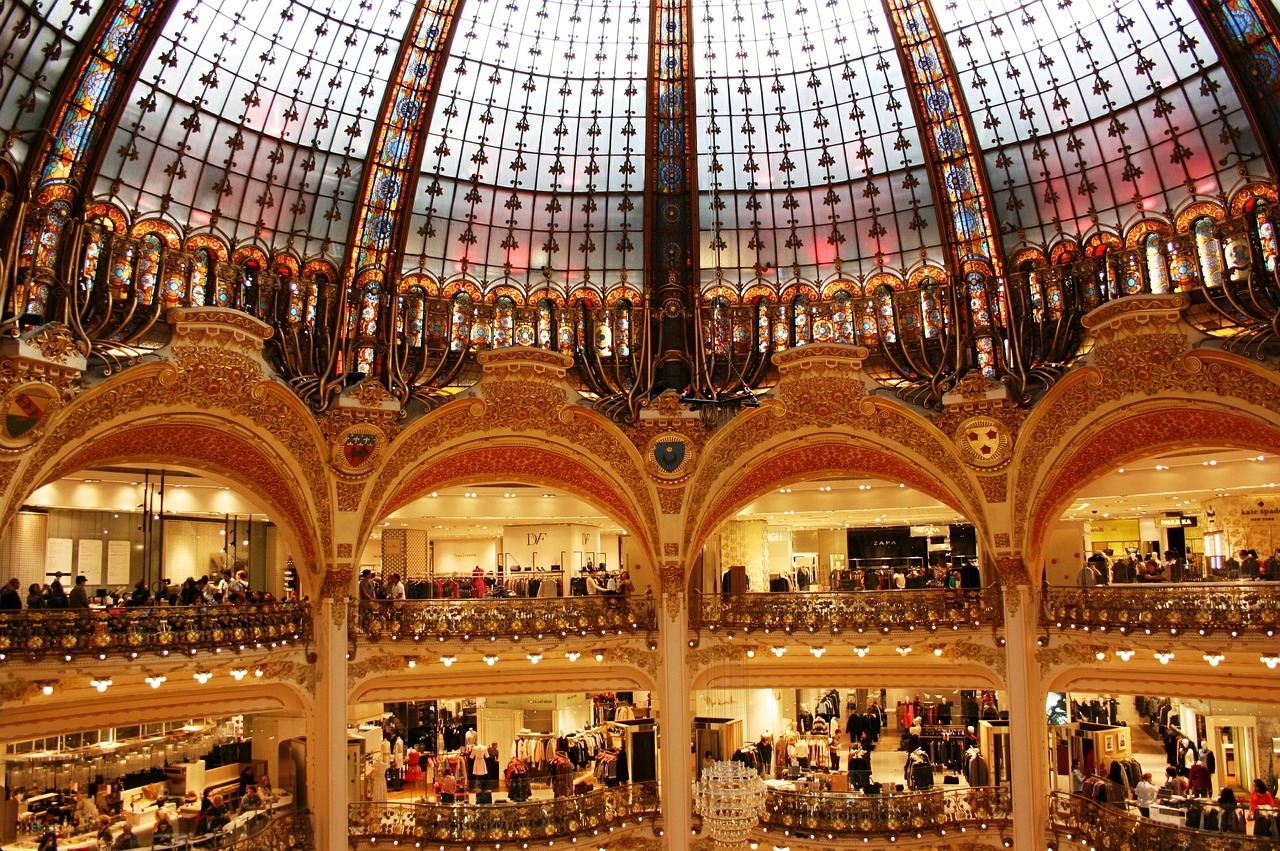 ---
Shakespeare & Company
You've probably seen this charming little Paris bookstore pop up on your Instagram feed (or TV) more than once. After all, it's a magnet for photo ops due to its place in pop culture.
Located on Paris' Left Bank, Shakespeare & Company has been operating since 1919, despite moving locations once as a result of the Second World War. What makes it so special is that it was the hangout of iconic writers such as Ernest Hemingway, Ezra Pound, and James Joyce during their years in Paris.
Since then, Shakespeare & Company has been immortalized in films such as Midnight in Paris and Before Sunset. If you're a literature lover, this is without a doubt an unforgettable part of any noteworthy experience when you visit Paris.
Shakespeare and Company - Iconic Bookshop in Paris
---
Paris Flea Market
"The Paris flea market is the largest antique market in the world. It comprises some 2,500 stores spread across 15 markets."
If you're all out of Euros or prefer a more thrifty shopping experience, the Paris Flea Market is where it's at.
Open Saturdays, Sundays, and Mondays, this market is a Mecca for locals and tourists looking for a bargain. It's the biggest antique market in the world and has 2500 stalls. It's a bit of a hike from the center of Paris to get there, but well worth it for a vintage luxury label treasure for just a few gold coins.
"The Paris flea market is the largest antique market in the world. It comprises some 2,500 stores spread across 15 markets."
Shopping One of the Most Famous Flea Market in Paris - Vintage Bowles - Vogue
---
The Moulin Rouge
http://www.moulinrouge.fr/?lang=en
Hopefully, you picked yourself something fancy along the way on your Parisian shopping spree because tonight is all about seeing out your 4 days in Paris with a visit to the high-kicking home of Parisian culture – the Moulin Rouge!
The real Moulin Rouge ("Red Windmill") goes back way further than the film of the same name. To 1885 to be exact. Since then, it's been a cultural staple of Paris, where the most skilled cabaret performers in the world put on multiple high-energy shows per night. The hottest ticket in town, don't miss out
Located in artistic Montmartre, a night at this place experiencing the most famous cabaret in Paris is something you won't ever forget. Now while the French city dazzles during the day, it's only at night that it truly comes to life.
The best way to experience the magic of the most famous cabaret around the world and have a bite to eat at the same time is by getting into this dinner show!
Moulin Rouge Show with Champagne: Revel in the sumptuous settings of the Moulin Rouge, the world-renowned cabaret in Paris, with a ticket to the spectacular show "Féerie". Sip on sparkling Champagne as you savor international performances filled to the brim with feathers and rhinestones.
Complete with wine, feathers, lights, and sequins, there really is no other place than the Moulin Rouge as an icon among the best of Paris.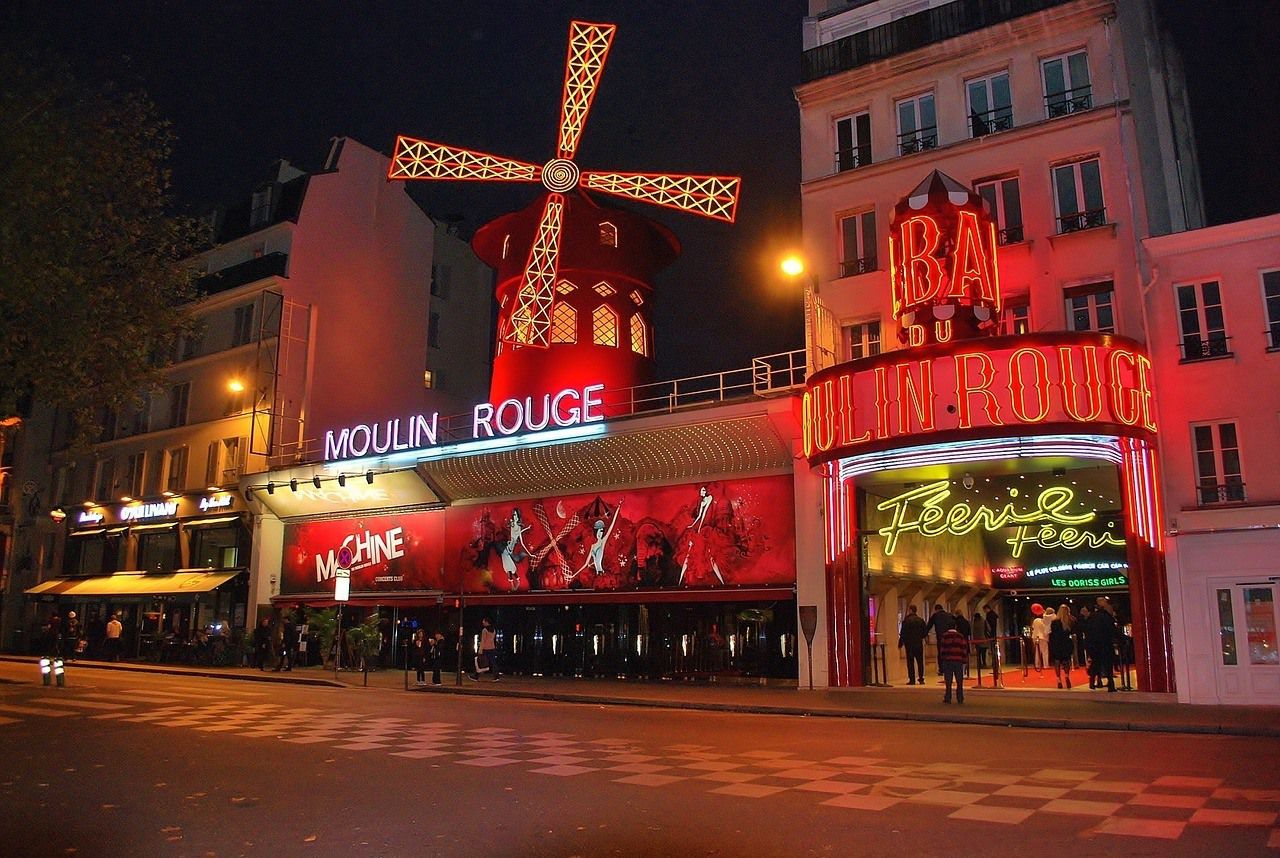 ---
What to Do in Paris in 4 Days – More Fun Activities
If you've found yourself with a bit more time in the city, or you're not interested in a few of the items and places I've mentioned on this Paris trip itinerary, these are a few more of my favorite things to do while you're in the City of Lights!
How many days do you need in Paris? Good question considering the amazing number of major attractions that I couldn't fit into a 4-day Paris trip. Take a peek at these sensational highlights to make exploring Paris just that much more magical.
Picnic at the Eiffel Tower
Perhaps, one of the best and simple activities you can do while you're in Paris is enjoying a spread of delicious bread, cured meats, cheese, and wine while soaking up the atmosphere around the Eiffel Tower, one of Paris' major attractions!
I do this EVERY time I go to Paris, and it's awesome. You'll see tons of people doing the same thing (and it could be easy to meet new people), drinking wine and watching the Eiffel Tower sparkle every hour at night.
Considering the majestic and lush gardens of the Champ de Mars that surround the Eiffel Tower indulging in a lazy afternoon picnic is a surefire winner. It's also one of the best ways to spend only half a day if you're pressed for time.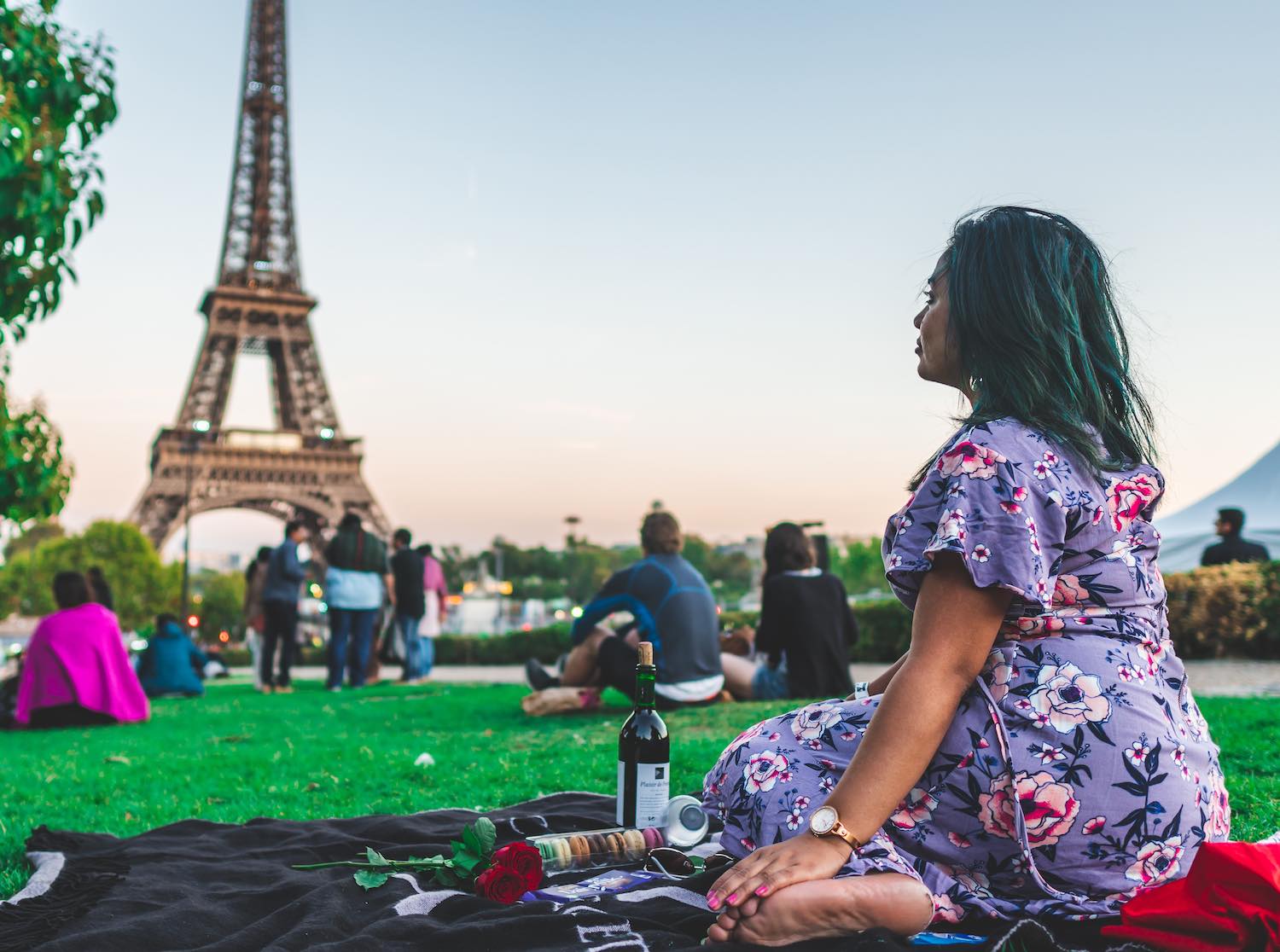 ---
Watch the sunset at the Tour Montparnasse Viewing Deck
"Want to see everything in Paris from one spot? Searching for an incredible panoramic view overlooking the Eiffel Tower and all the other iconic monuments in Paris? Located right in the city center, the Montparnasse Tower Panoramic Observation Deck gives you a unique, breathtaking view by day or by night!"
For epic sights that reach far beyond the Latin Quarter all the way to the Eiffel Tower, be sure to visit early mornings.
At 210 meters tall, the Tour Montparnasse will provide one of the best views in Paris that will impress everyone and make your Paris itineraries truly memorable! Tickets cost 12 euros, and I'd recommend heading up the short walk around sunset so you can admire the views both during sunlight and nighttime.

Image provided by The Montparnasse Tower Panoramic Observation Deck press team – Photopoint.com
---
The Paris Catacombs Tour
A veritable labyrinth in the heart of underground Paris, the Catacombs were installed in the tunnels of former quarries.
These passageways date back to the 13th century, but back then, they didn't have the deathly allure they have now. Back then, there was a growing need for burial space and a way to support an ever-expanding Paris. From this, the catacombs were born.
The Catacombs of Paris (Les Catacombes de Paris) is an underground network beneath the streets of Paris and the final resting place of over 6 million people! Over half a million visitors head down to the darkness of the Catacombs each year, whereupon entry, they are greeted with a sign reading "Stop. This is the empire of death".
A guided walking tour through these underground tunnels is truly fascinating and would be a fantastic addition to your 4-Day Paris itinerary! And you won't find a layout of these spooky tunnels on Google Maps, that's for sure.
It's definitely not comparable to, for example, a tour of Notre Dame de Paris, but it will stick in your memory for a very long time.
Paris Catacombs Tour: "Discover the labyrinth of the Paris Catacombs with a guide. Skip the ticket line and uncover the secrets of the world's largest underground burial site. Unearth the macabre and mysterious underbelly of Paris as you walk past the mysterious network of skeletal remains and learn about their legends and stories."
Read Reviews & Reserve Your Spot Now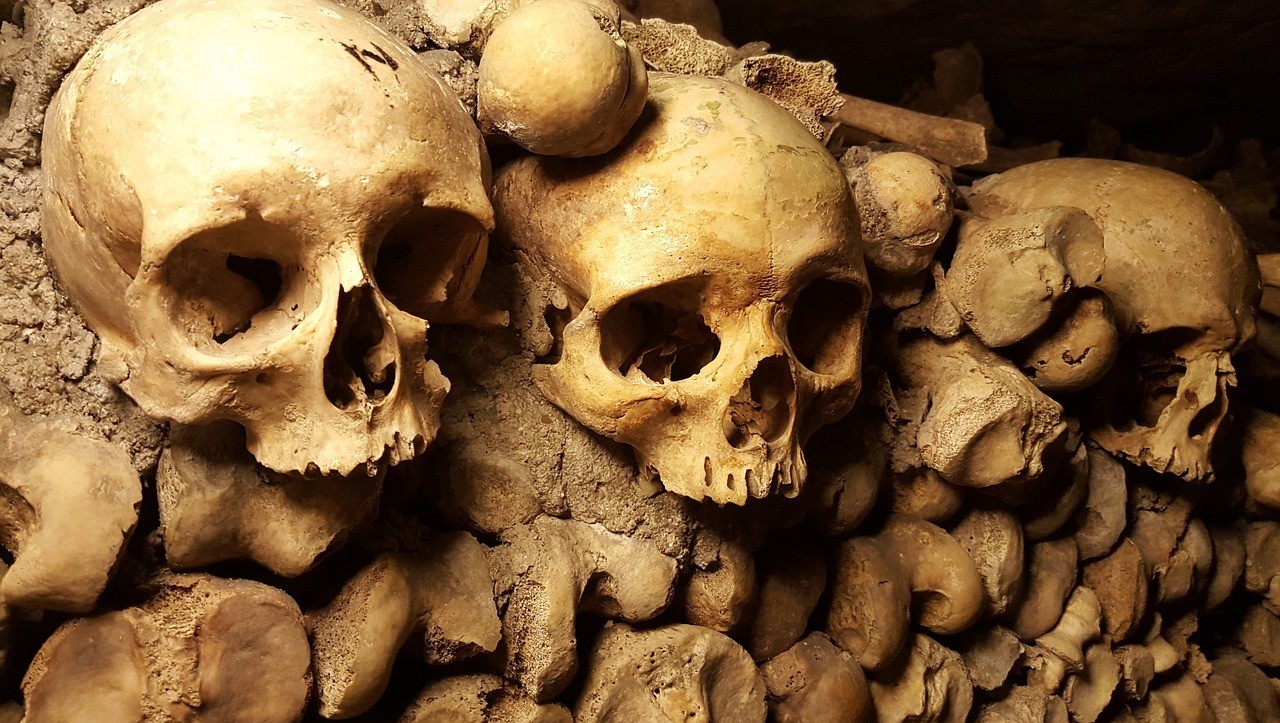 ---
What to Eat During your Paris 4 Day Itinerary
Paris is impressive enough on its own, but if you're a foodie, Paris, and French cuisine is an unmissable degustation experience as well. French food is diverse, unique, and satisfying and has something for everyone, and this wouldn't be the best Paris itinerary if I left out some of the most tantalizing dishes to try.
I highly recommend trying these iconic French foods during your 4 days in Paris.
Snails ("escargot")
Probably the appetizer we most associate with France, you'll be surprised by just how delicious and mouth-watering snails cooked traditionally in garlic really are.
Frogs legs ("grenouilles")
They may be small and relatively meatless (and not at all filling), but frog legs are a French food bucket list item – so you have to give it a try.
Cheese ("fromage")
There are between 1000 and 1600 French cheeses, depending on who you believe. And while a short four days in Paris isn't long enough to sample them all, you can try your best. Pass the Camembert, please?
Croissants
We all love croissants, but these freshly baked, buttery pastries taste so much better when eaten in their native Paris alongside a coffee in a beautiful French cafe.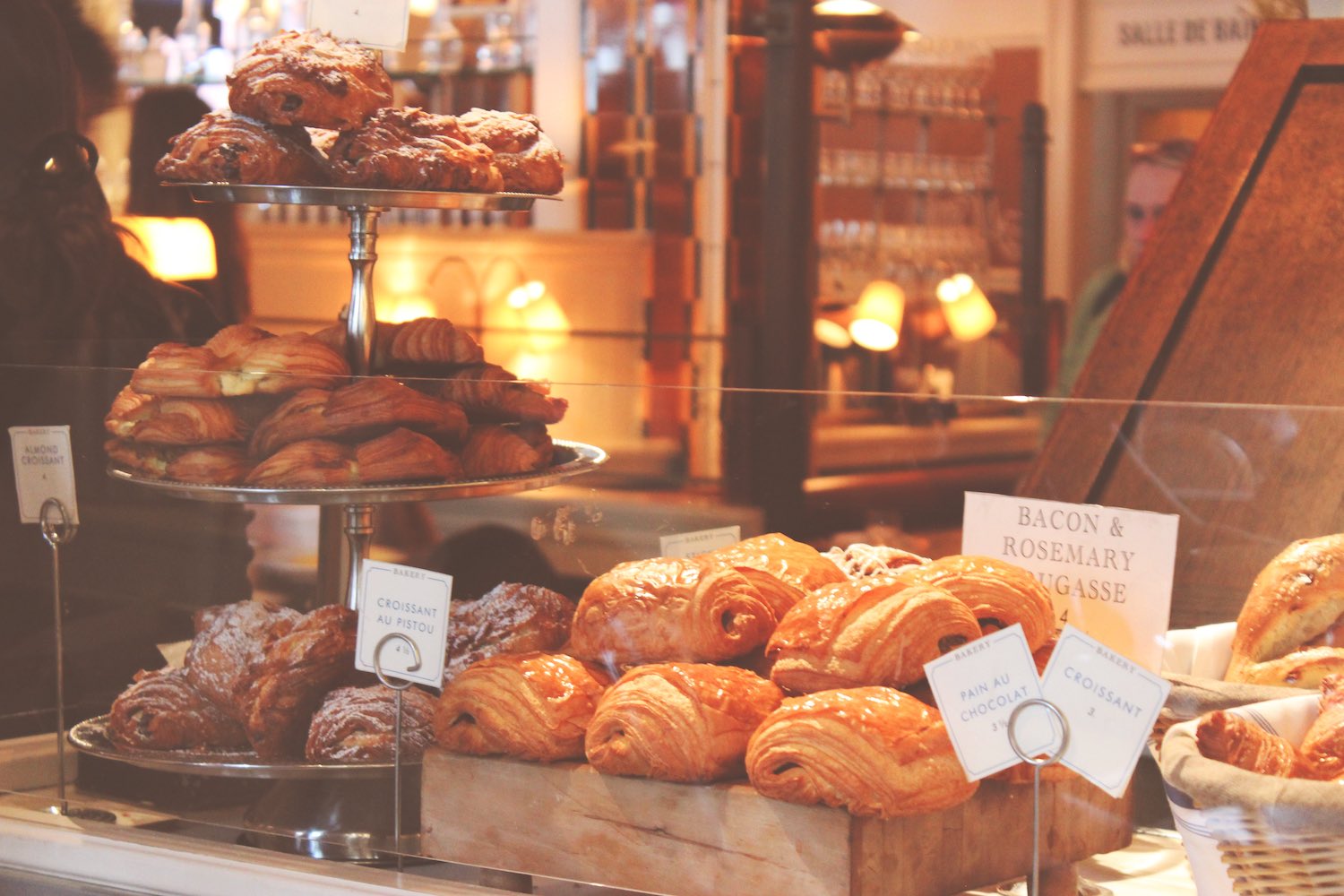 ---
Bouillabaisse
This hearty French fish stew can be found on almost any menu in Paris. Bouillabaisse is best enjoyed with a crusty French baguette in a warm and cozy Paris restaurant on a cold winter day.
Steak-Frites
Essentially the French version of steak and fries, steak-frites is the perfect meal choice when you can't make sense of that French menu but you're ravenous. Just don't tell the Belgians you ate it in France. After all, they lay claim to this filling dish.
Macarons
These colorful and delicious pastry cakes are simply to die for and are widely sold all over Paris! If you find your way over to Pierre Herme (which is known for selling the best Macarons in Paris), you'll be able to find unique flavors and unbeatable taste and can buy a full box to bring home to friends and family.
Champagne
I know champagne technically isn't a food, but you can't tackle a Paris trip plan and not drink the bubbly stuff in its country of origin? Cheers!
---
Basic French Words & Phrases to Learn for 4 Days in Paris
French people are very proud of their language, and while many folks in Paris do speak English, I'd strongly suggest learning and speaking some basic French when you're in Paris. Here are 10 words to get you started, but I'd also suggest downloading Duolingo or another language-learning app!
Hi! – Salut! (Sal-oo)
Hello – Bonjour
Do you speak French? – Parlez vous français? (Formal) (parlay voo fronsays)
How are you? – Ça va? (Informal) (sa va)
Goodbye – Au revoir (oh revwa)
Thanks a lot – Merci beaucoup (mersee boocoo)
Please – S'il vous plait (see voo play)
Excuse me – Excusez moi (excusay mwa)
Where is – Ou est (oo – eh)
Yes / No – Oui / Non – (wee / no)
Remember: French is a unique language in that there are a lot of different unwritten "rules" for how to speak to some people versus others. Talking to strangers or elders follows a more formal language structure while talking to friends or peers is more informal.
If you're visiting France, it's usually best to revert to the formal when speaking to locals – just to be safe! One of the best things about the French is that they are happy even if you just try to speak their language!
Learn the Top 25 Must-Know French Phrases!
---
Am I Missing Anything from this 4 Day Paris Itinerary?
While I think this is a pretty amazing itinerary filled with incredible places, museums, day-trips, and lots more – if you think I need to add any specific bar, restaurant, or attraction in Paris – please do let me know!
I'd love to keep this 4 Days in Paris itinerary up-to-date with the best information to help people plan their travels!
TOP 10 Things to Do in PARIS | France Travel Guide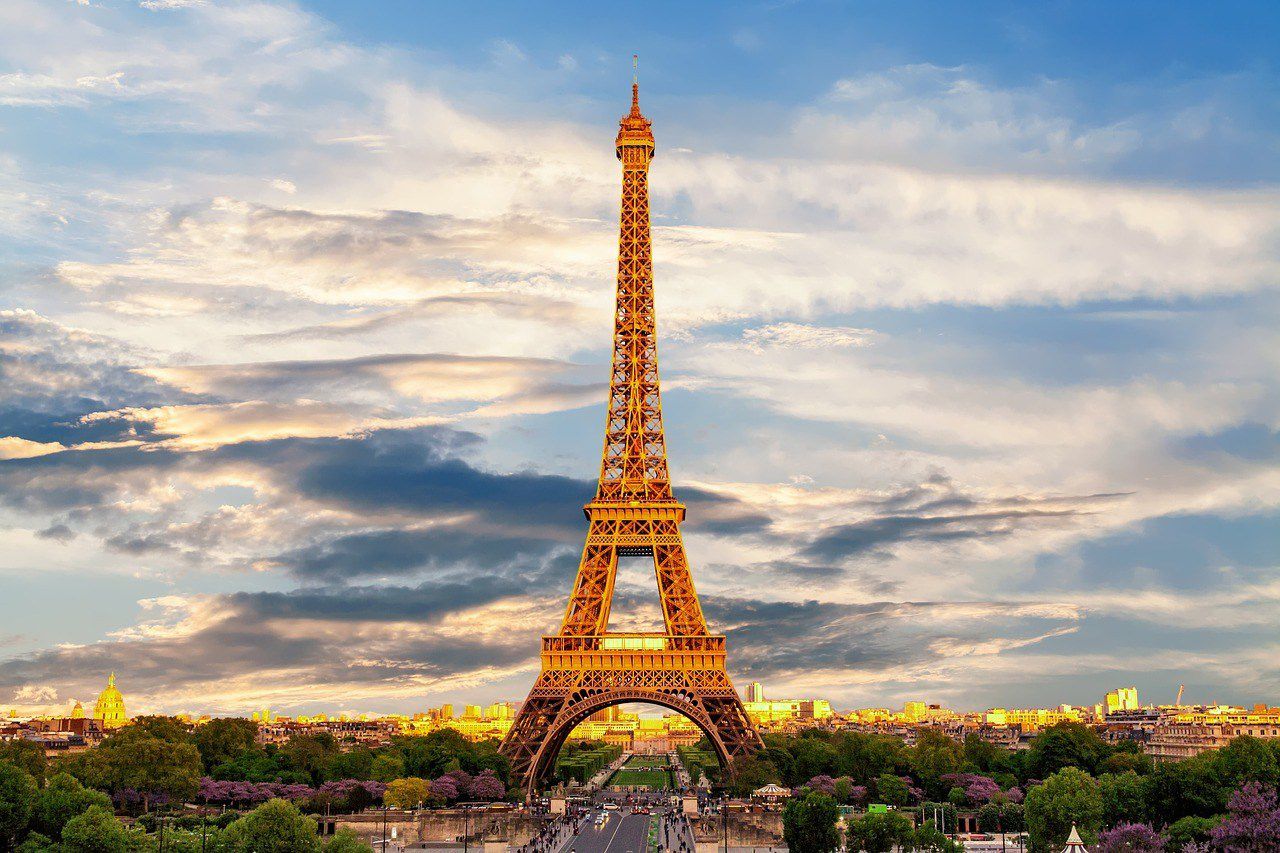 ---
Planning a Trip to France & Europe?
My travel blog has tons of helpful articles and travel itineraries that can serve as a great resource! Take a read through some of my favorites below, and feel free to reach out to me with any questions you have! I'm always happy to help in any way I can!
I hope that my itinerary for four days in Paris helps you explore and enjoy all that this amazing city has to offer and maybe even discover a hidden gem amongst the Parisian hustle and bustle.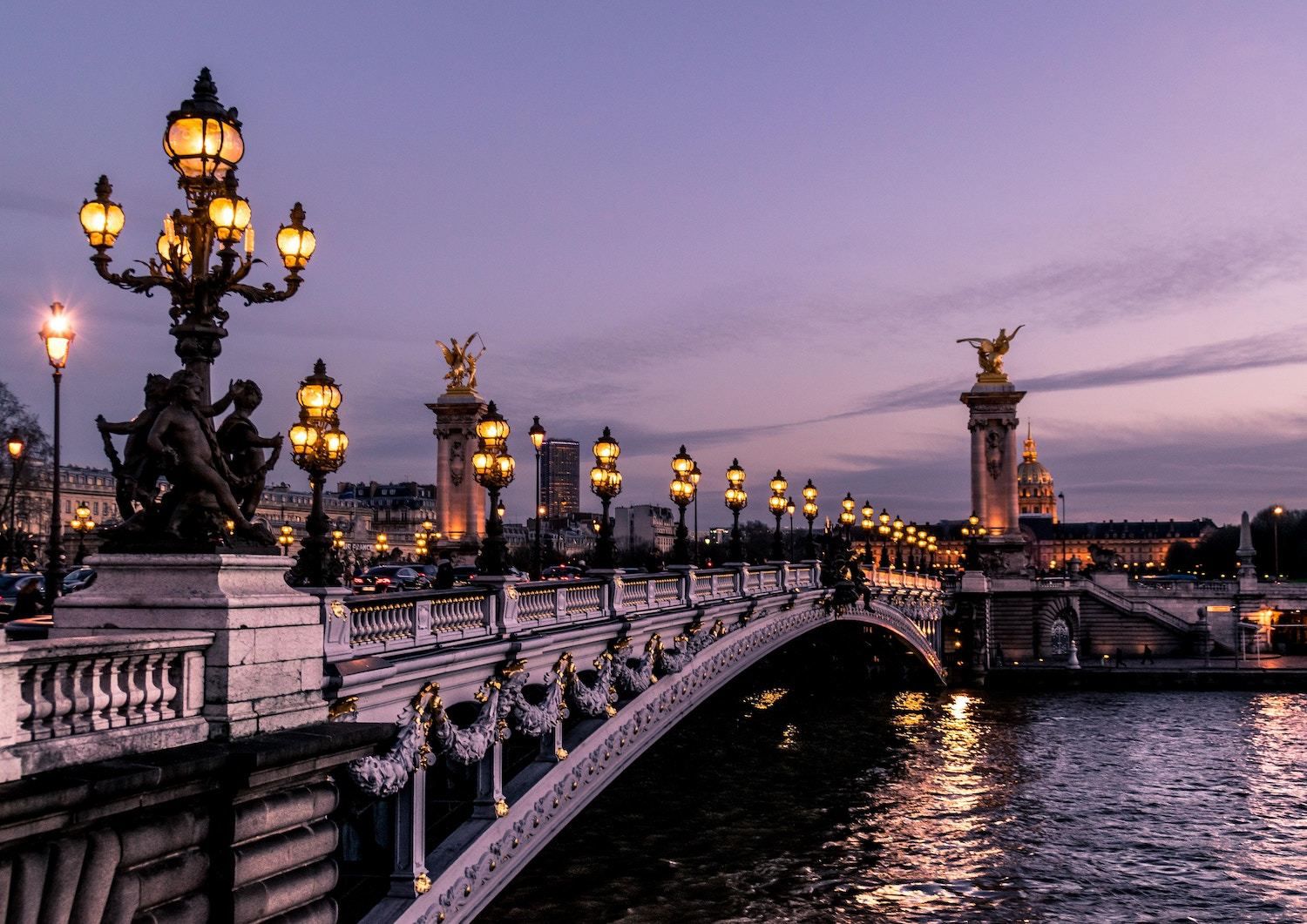 ---
Thanks for reading this Paris 4 Days Itinerary!
Share your planned 4 Days Paris Itinerary with your travel squad!
https://www.jonesaroundtheworld.com/wp-content/uploads/2019/10/4-Days-in-Paris-Itinerary-1-1.jpg
636
1280
Dave
https://www.jonesaroundtheworld.com/wp-content/uploads/2017/03/logotry-1-1-300x106.png
Dave
2020-12-03 23:08:29
2023-04-25 09:33:52
Paris Itinerary 4 Days with Disneyland + Other Activities