Looking for the best facts about Paris!? Well, look no further, because I've put together a really amazing list of unique, fun, and interesting Paris facts that'll surely surprise you! This was a really fun article to put together, and I guarantee you'll learn a lot!
Paris is one of the most popular cities in the world, and there are some really captivating facts and bits of knowledge to discover! Any city that is as old as Paris is bound to have a long list of interesting, fun and sometimes even scary stories behind it, and I've compiled a few of my favorites!
Learn about the city, its history, its people and its famous landmarks with my 70+ epic facts about Paris!
Tip: Couple these facts with a couple of French lessons and my 4 days in Paris itinerary and you'll be in for a fun time.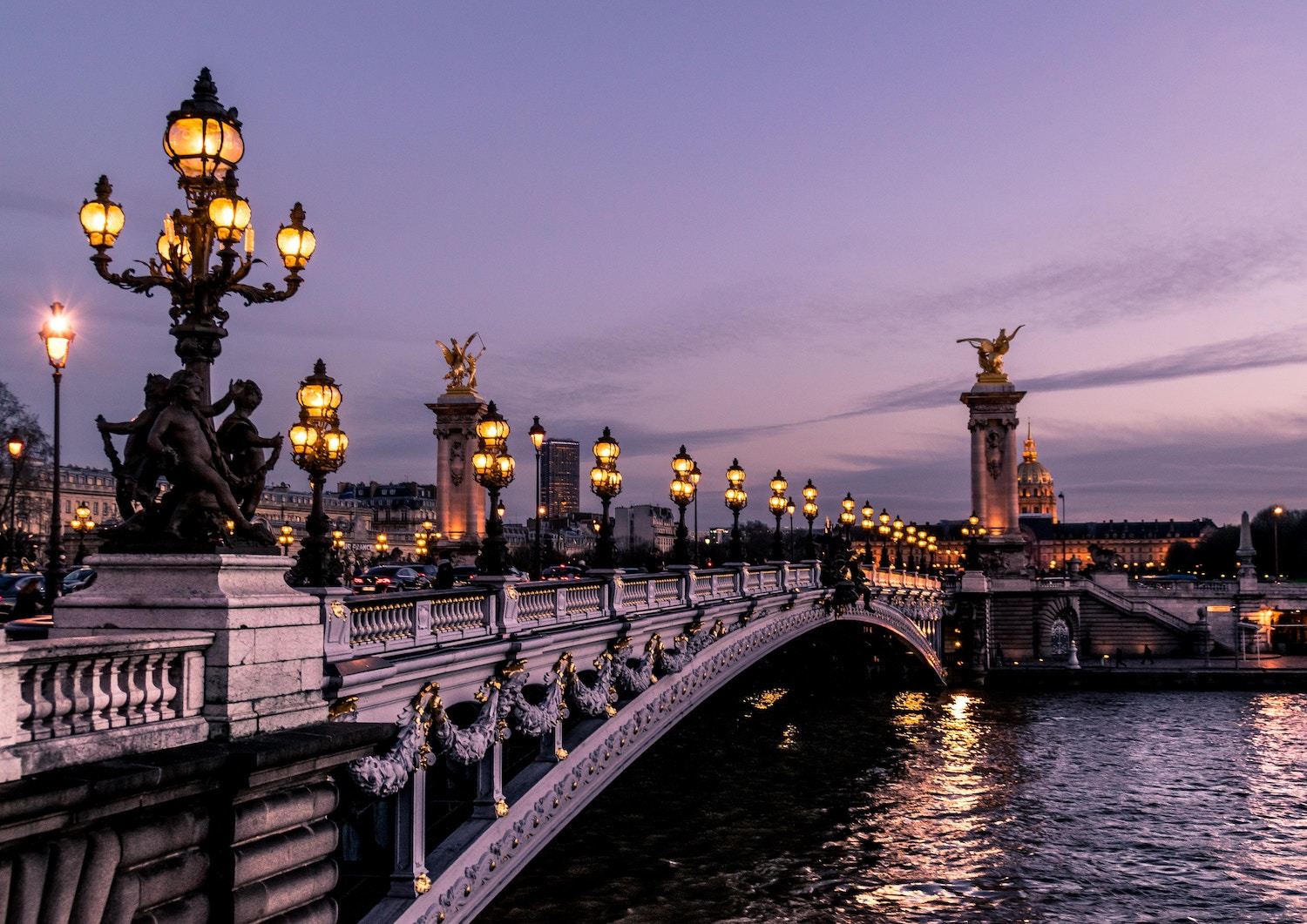 ---
Fun Facts About Paris, France
1) Paris is known as "The City of Lights". This is not only due to its historical enlightenment period, but also the fact that it was one of the first cities in the world to adopt street lighting.
2) Camouflage clothing in the military was first used by the French. The word "camouflage" roughly translates to "make up for the stage".
3) The famous bell of Notre Dame Cathedral actually has a name! It is fondly referred to as Emmanuel, and he weighs 13 tons. No sign of Quasimodo though…
4) There's an unwritten law that states that every city in France must have a road named after Victor Hugo, author of Les Misérables. Paris' Avenue Victor-Hugo can be found in the 16th Arrondissement, which is also where the novelist lived.
5) The oldest house in Paris is located at 51, rue de Montmorency, 3. Arrondissement. It was built in 1407!
6) One of the most fun historical facts about Paris is that the famous "Bloody Mary" cocktail originated in Paris at the Ritz Hotel, by who other than famed novelist Ernest Hemingway himself! Legend says that the popular drink was the result of Hemingway's request for a drink that didn't smell like alcohol, so he was given vodka mixed with tomato juice.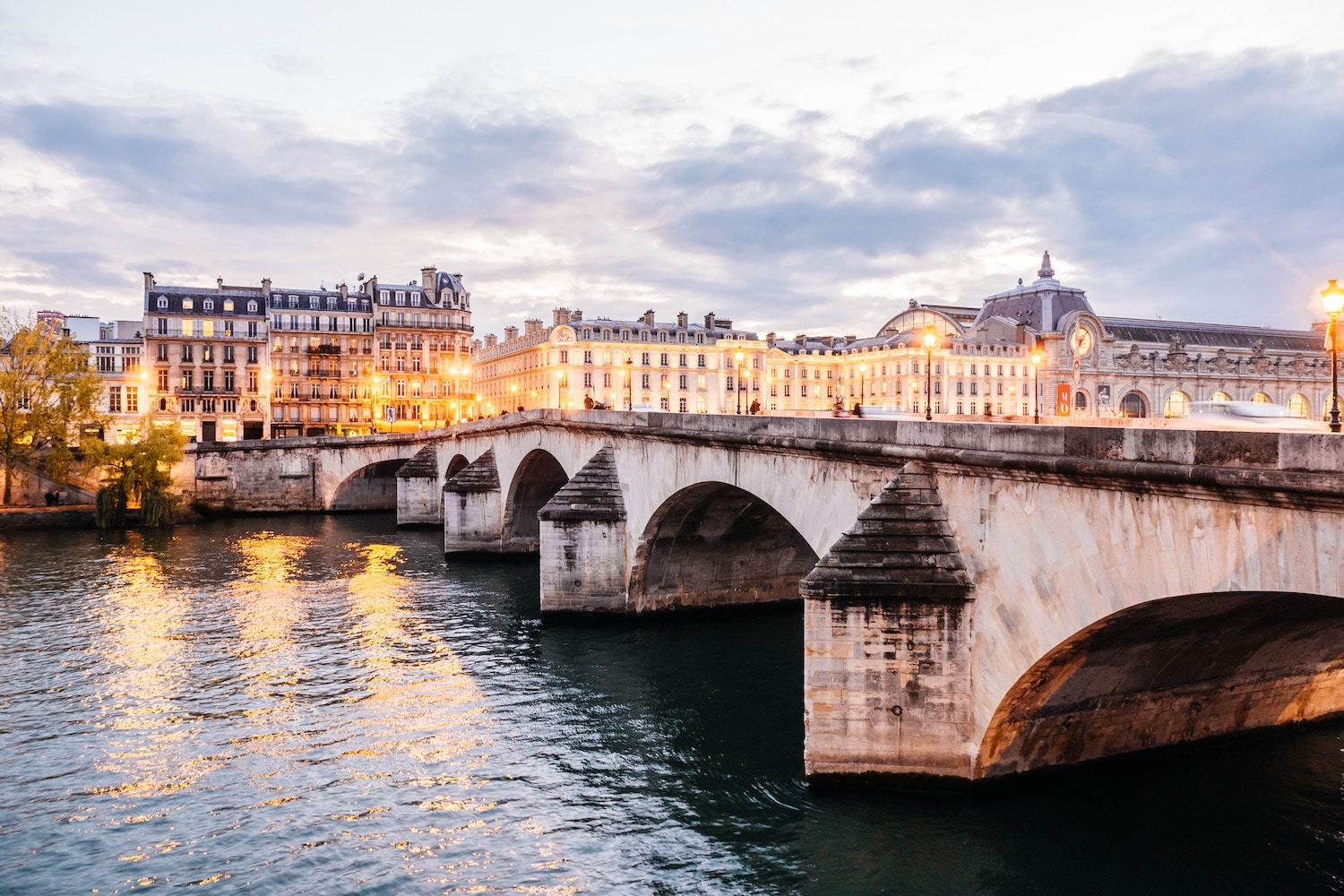 7) The first photo ever taken of a person was taken on a street in Paris by Louis Daguerre. By today's standards it isn't great quality, but it paved the way for people like me to do what I do!
8) If you're a cheese fiend, head to Paris to sample just a few of France's 1000 distinct types of cheese.
9) Move over Amsterdam – Paris is the new destination for cycling. With over 500km of bike lanes across the city, they are taking their eco-friendly initiative seriously.
Explore Paris on two wheels and check out my list of 10 amazing things to do in Paris.
10) The globally renowned cabaret, The Moulin Rouge, has been operating since 1899 in the heart of Paris' Red Light District. You can still enjoy a night here, with dinner and a burlesque or even magic show on offer. In fact, the theatre has 80 performers on rotation year-round.
11) It's someone's job to count and document the trees of Paris. The last count? 470,000. Parisians are proud people, and have a unified approach to maintaining the beauty of their green city.
12) In Paris, becoming a taxi driver is an expensive business venture. Drivers have to pay up to 200,000 Euros to attain a taxi license. I guess you have to really love what you do!
13) The Pont Neuf is the oldest bridge in Paris, standing above the Seine River since 1604. But perhaps the most popular bridge is the Pont des Arts, famous for its thousands of "love locks", which are locks visitors secure to the bridge and decorated with love notes.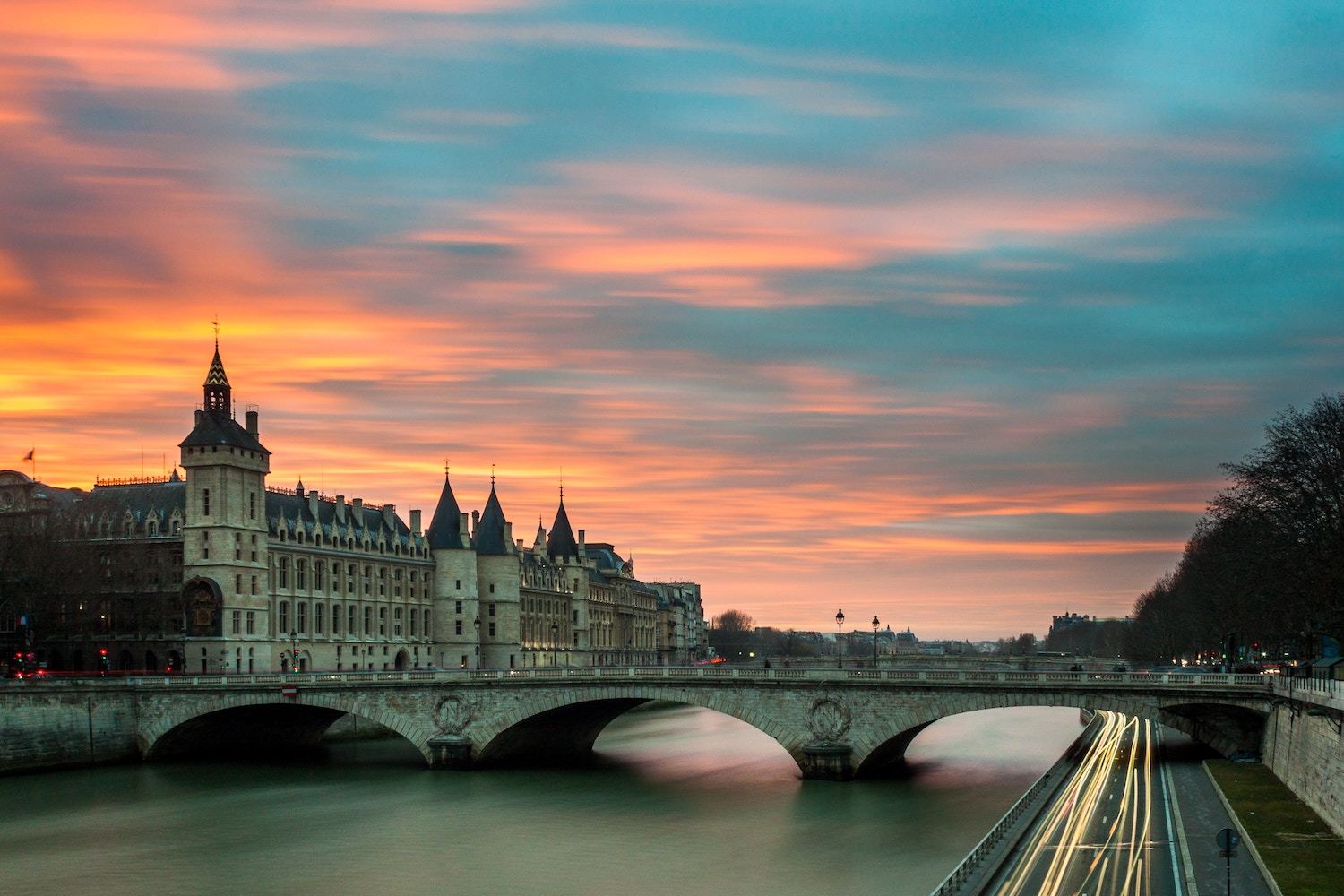 ---
Interesting Facts about Paris
14) Under the Roman Empire around 300 BC, Paris used to be a Roman city called "Lutetia."
15) The craziness of driving in Paris rivals other major cities like Rome, and you have to have nerves of steel to do so. The fact that the city only has ONE stop sign probably won't encourage you. Scratch that – make that NONE. That one lone stop sign was removed in 2012. Happy driving!
16) Paris is divided into 20 distinct "arrondissements", which start in central Paris and work their way out. For context, the Louvre is located in the 1st Arrondissement.
17) New York's iconic Statue of Liberty was a gift from the French. But that doesn't mean that France didn't make a few for themselves. There are currently ten Statues of Liberty in France, with five in the French capital city alone.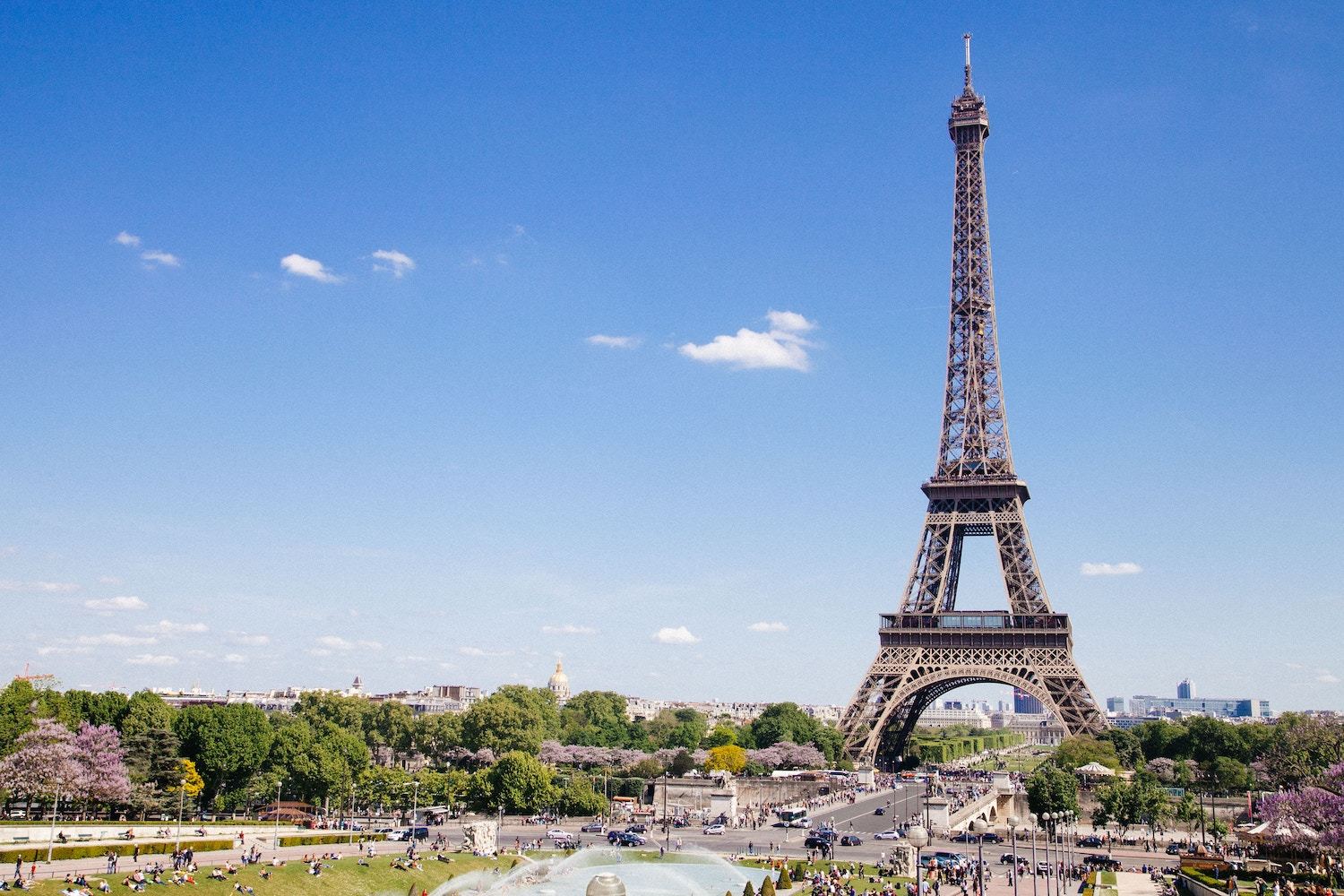 18) One of the most fascinating things about Paris is that it's ten times older than many countries. For context, the oldest café in the city, Le Procope, has been operating since 1686.
19) Paris is a fashion capital thanks to its iconic fashion and beauty scene, with brands such as Chanel, Louis Vuitton, Dior, Lacroix, Lancôme, Givenchy and Christian Louboutin all originating here. And that's just to name a few.
20) An unusual and interesting fact of Paris is that The Paris Metro system doesn't announce its stops like most major cities. So don't fall asleep on your commute – who knows where you could wake up!
21) It will take you around 135 minutes to walk from the north side of Paris to the south. Luckily, it's such a great walking city, you'll hardly notice.
If you're tight for time when you visit to Paris, be sure to check out my 2 days in Paris itinerary for inspiration on how to make the most of your time in the "City of Lights".
22) It should come as no surprise that Paris has the largest number of Michelin Star restaurants in the world. If you're in the market for world-class food in Paris, check out L'Arpège, Hotel le Bristol or Pierre Gagnaire.
23) Montmartre is the Parisian neighborhood historically renowned for attracting artists, musicians, writers and creatives. Tourist-wise, it's one of Paris' most popular hangouts and is full of artsy, cool people, cafes, shops and cobblestone streets. If you're feeling motivated, climbing the 300 steps to Sacré-Coeur will provide you with some of the best city skyline photo ops in Paris. Well worth it!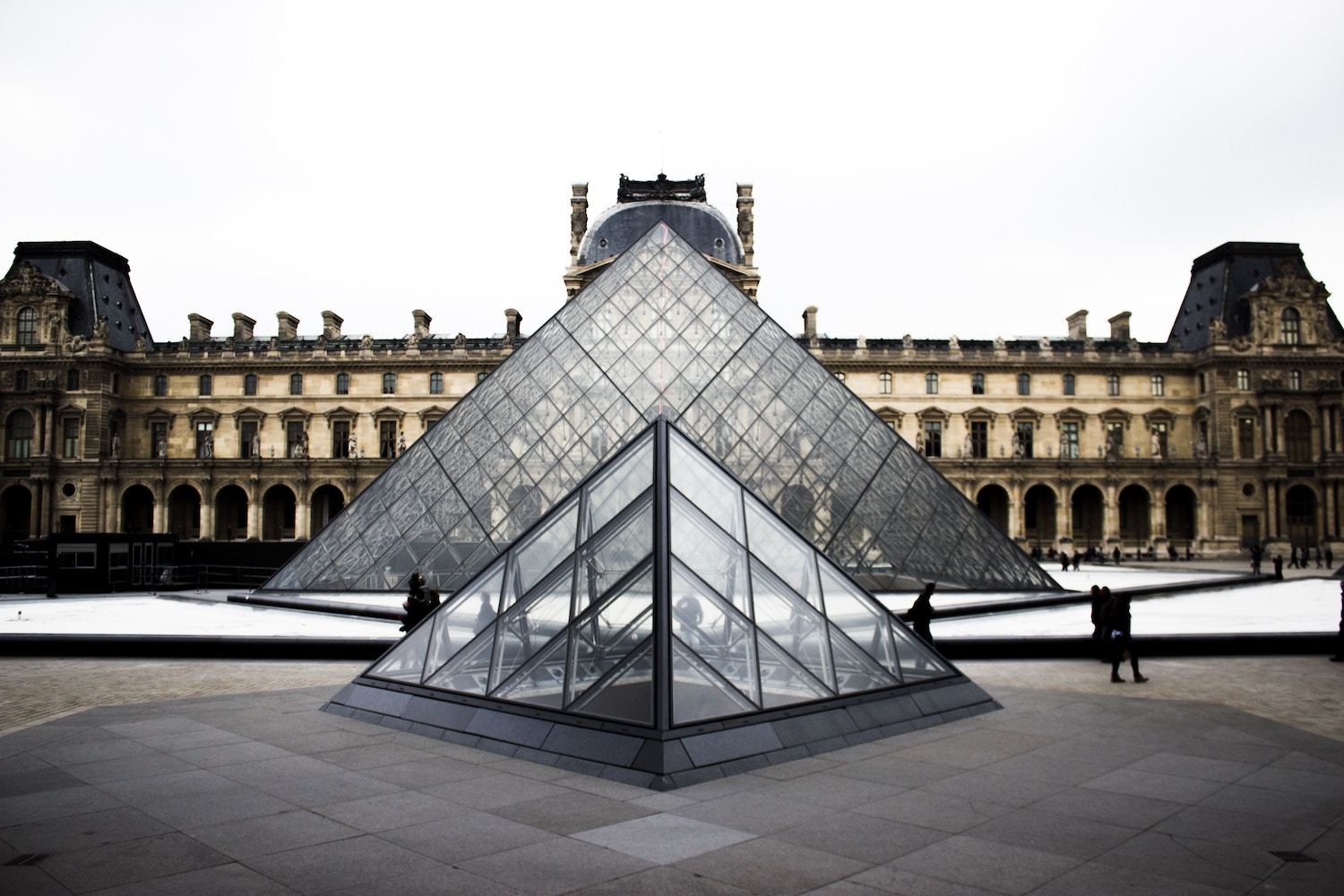 24) One of Paris' most visited public landmarks is the incredible Arc de Triomphe, which lies at the very end of the Champs-Élysées at the Place Charles de Gaulle. Here, you can take in the iconic neoclassical architecture, climb to the top for sweeping views of the Champs-Élysées and beyond, or pay your respects at the Tomb of the Unknown Soldier.
The city of Paris has inspired so many memorable minds. Check out my list of the best quotes about Paris to inspire your own rendezvous in this romantic world city.
25) There is a phenomenon called "The Paris Syndrome". Most common amongst Japanese tourists, The Paris Syndrome comes as a result of the media's depiction of Paris as a world-class fashion destination with endless natural beauty.
Upon arrival in the French capital, these visitors feel super disappointed by the false image they've been fed. However, I can honestly say I do not suffer from The Paris Syndrome – I absolutely love it!
---
Cool Facts about Paris for kids
26) Paris is the capital city of France, a country located in Western Europe. From Paris, you can fly to London in an hour or to New York City in just over five hours.
27) The population of Paris is 2.1 million as of the beginning of 2023, all living in the city limits that span around 105 square kilometers (40.5 square miles).
28) France shares borders with quite a few countries! Belgium, Germany, Luxembourg, Switzerland, Spain and Italy are all its neighbors.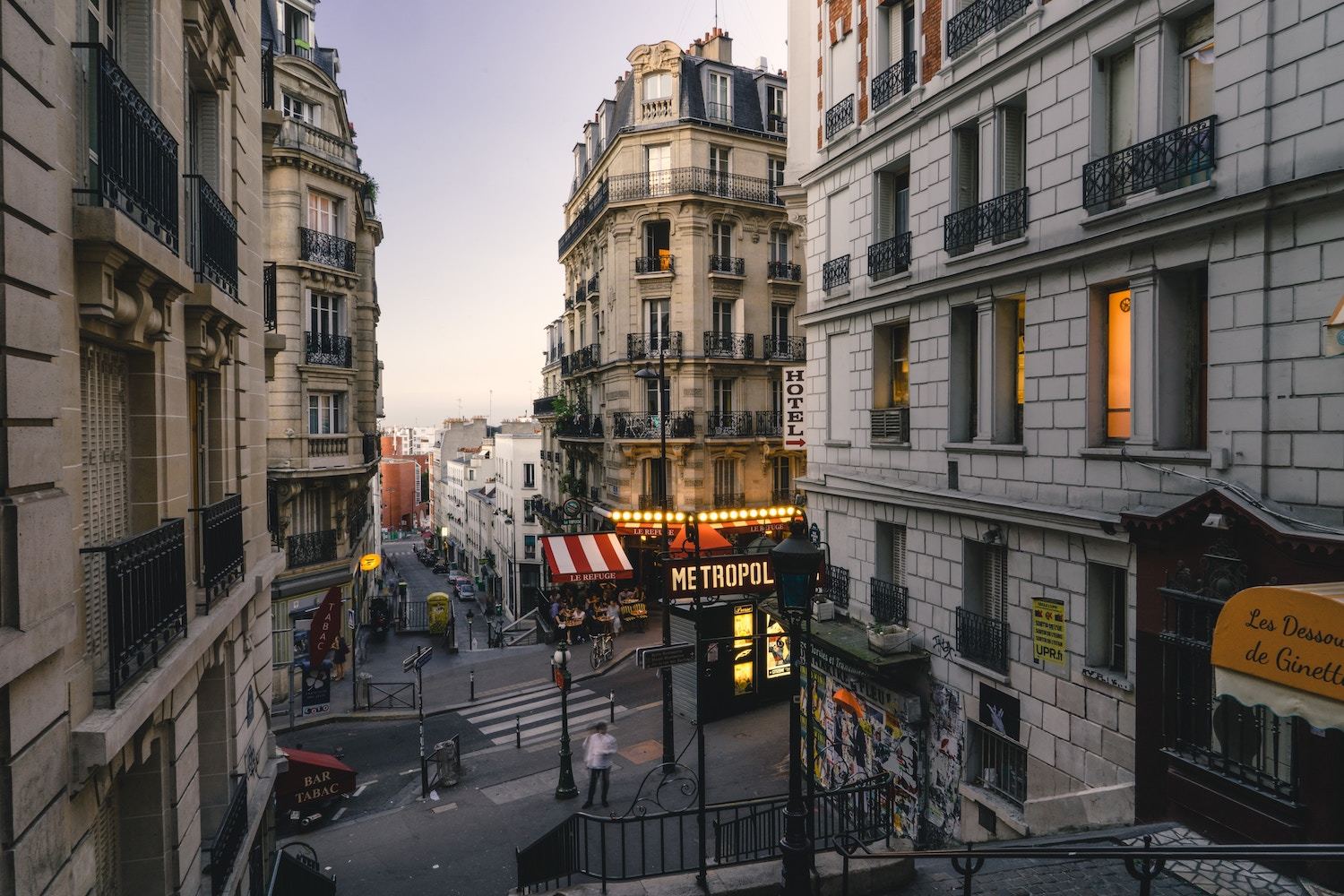 29) The French Army still uses carrier pigeons – the only one in Europe still to do so! In case of an emergency, much like the owls in Harry Potter, these pigeons are trained to carry important information.
30) Paris is a great destination for kids! With over 450 parks and gardens dotting the city, that's a lot of space to run wild!
31) There are more dogs in Paris than children. Parisians love their furry friends, and it's not uncommon to see their owners treating them to a doggy spa session.
32) The Tour de France is the world's most famous cycling event and it finishes on the historical stretch of the Champs-Élysée in Paris.
33) The most popular way that locals get around Paris is by their extensive Metro train system. Around 5 million people per day use it, making it the second-busiest underground network in Europe, with only Moscow ahead.
Heading to Paris yourself? Check out my 4 days in Paris itinerary and travel guide for a guideline of what to see, do and experience.
34) Have you seen Disney's The Hunchback of Notre Dame? It's set in Paris' most famous cathedral and is based on the legend of Quasimodo, who is said to ring the bells of the church. At least that's what novelist Victor Hugo said in his 1831 story.
35) Disneyland Paris isn't exactly located in Paris. It can be found in the rural town of Marne-la-Vallée, which is approximately 32km from the city. Around 15 million visitors a year head to Disneyland Paris for tons of fun at the happiest place on Earth!
36) Learning French is fun and fulfilling. It's actually the second most studied language in the world after English.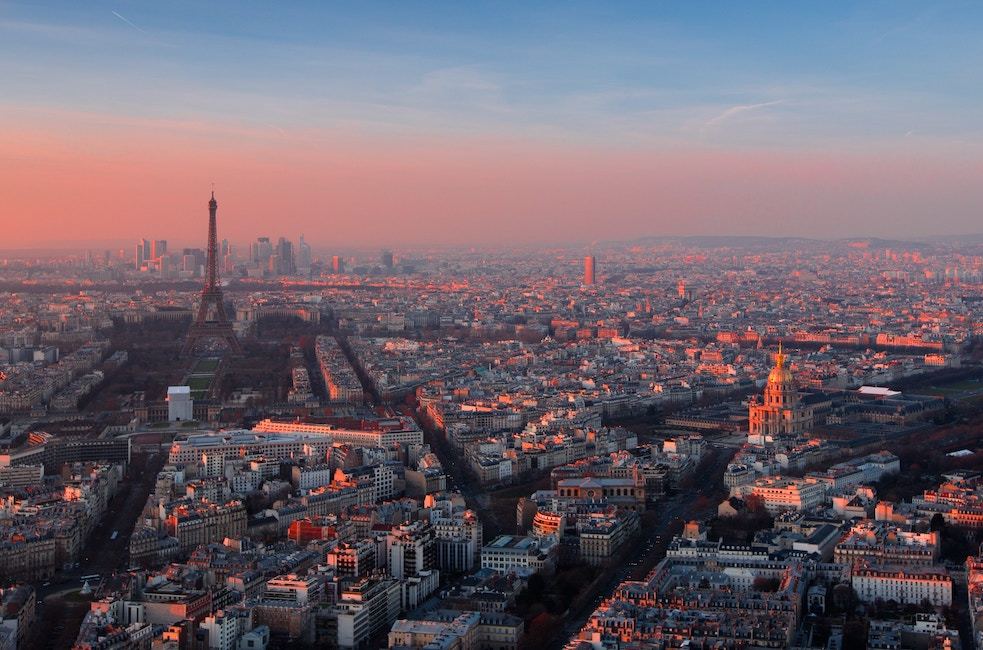 ---
Eiffel Tower facts
37) The Eiffel Tower (Tour Eiffel in French) stands proudly on the Champs de Mars in the heart of Paris. It is just over 1000 feet tall and has three accessible floors, and is named after Gustav Eiffel, the head engineer tasked with making the dream of the tower a reality.
38) Construction on the Eiffel Tower started in 1887, and was completed in 1889, just in time for the World's Fair, during which it played a central role. Even at 130 years old, it is still one of Paris' youngest landmarks by comparison.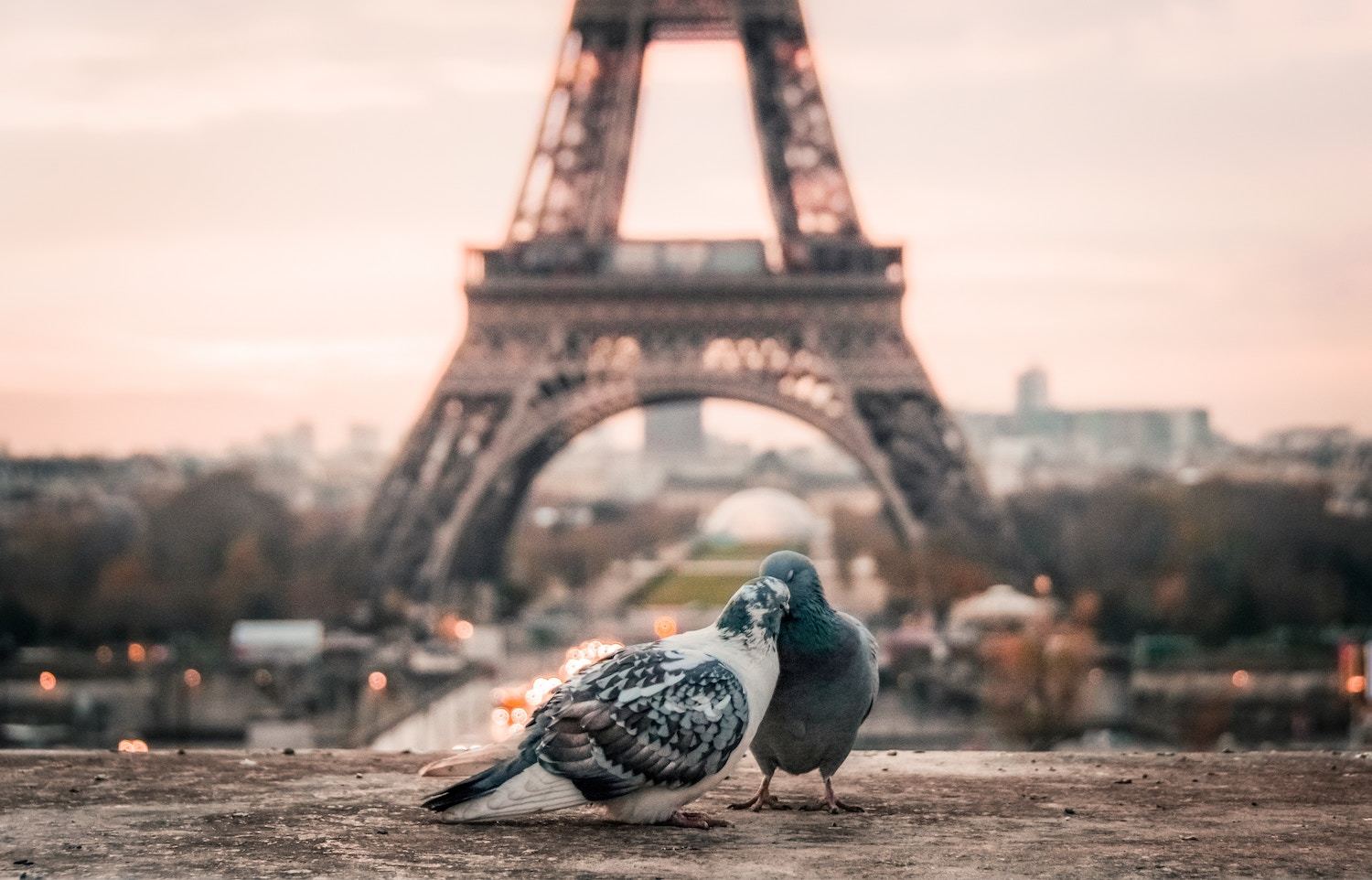 39) The landmark was actually only meant to be the entrance to the Paris World's Fair in 1889. The agreement was that it was to stand for 20 years after, and then be taken down, but over a century on and as one of the world's most famous sights, it's safe to say it isn't going anywhere!
40) For a time, the Eiffel Tower was the tallest man made structure in the world, but the Chrysler Building in New York City surpassed it in 1930. We Americans are so competitive!
41) Visitors are able to climb the tower by going up 1665 steps from bottom to top. Alternatively, if your legs can't take any more walking in this great city, there is ample lift access all the way. Either way, you won't be alone.
42) 25,000 people a day head up the tower for the best views in Paris.
Speaking of the best views in Paris, this incredible Paris hotel offers views of the Eiffel Tower from your living room!
43) There are restaurants on the first and second levels of the tower, as well as a champagne bar. In addition, the team who keep the landmark running organize an adventure game for all visitors, a fun little exercise whether you're with others or flying solo.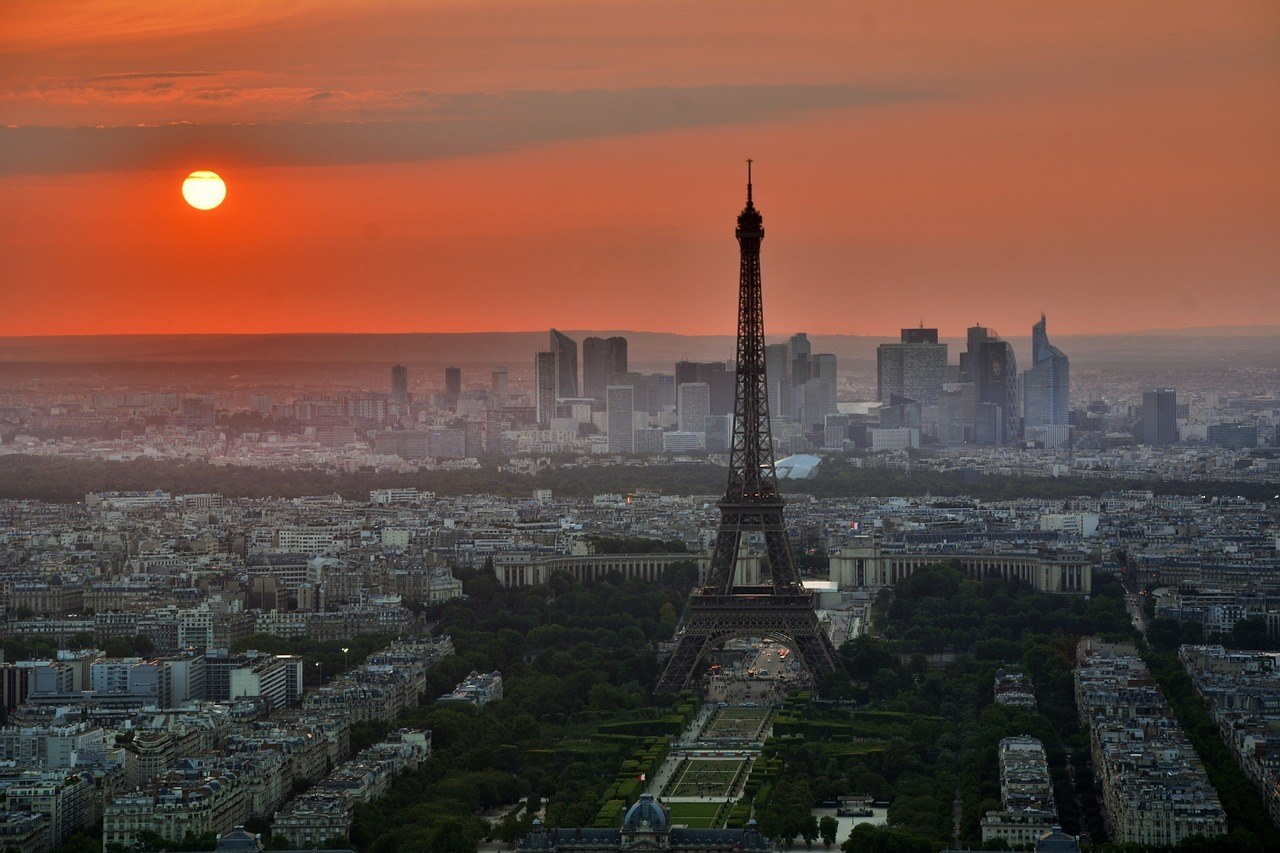 44) The Eiffel Tower is constructed entirely from metal, and during the summer heat, can sway up to 7 inches. Speaking of heat, the painters of The Eiffel Tower are rarely out of work. It requires repainting every few years, and the paint on the landmark alone weighs that of 10 elephants.
45) The tower is the most valuable landmark in Europe, and it's estimated to be worth around 435 billion Euros.
46) In 1944, as the Nazis stormed Paris, Hitler ordered that the tower be destroyed. Thankfully, the General he gave the order to ignored the command, and we still are lucky enough to have the Eiffel Tower today.
47) The Eiffel Tower at night has to be seen to be believed when it's lit up against the Paris skyline. However, that doesn't come cheap. It takes 20,000 light bulbs to create the artistic, glittering effect. And don't even think about posting your snaps of the nighttime extravaganza.
It's actually illegal to publish nighttime photos of the Eiffel Tower. The French law considers its lighting as an art installation and is something you need direct permission to reshare.
Enjoy the Eiffel Tower light show every night with a stay at one of the 20 best Paris hotels with an Eiffel Tower view.
Learn more about The Eiffel Tower: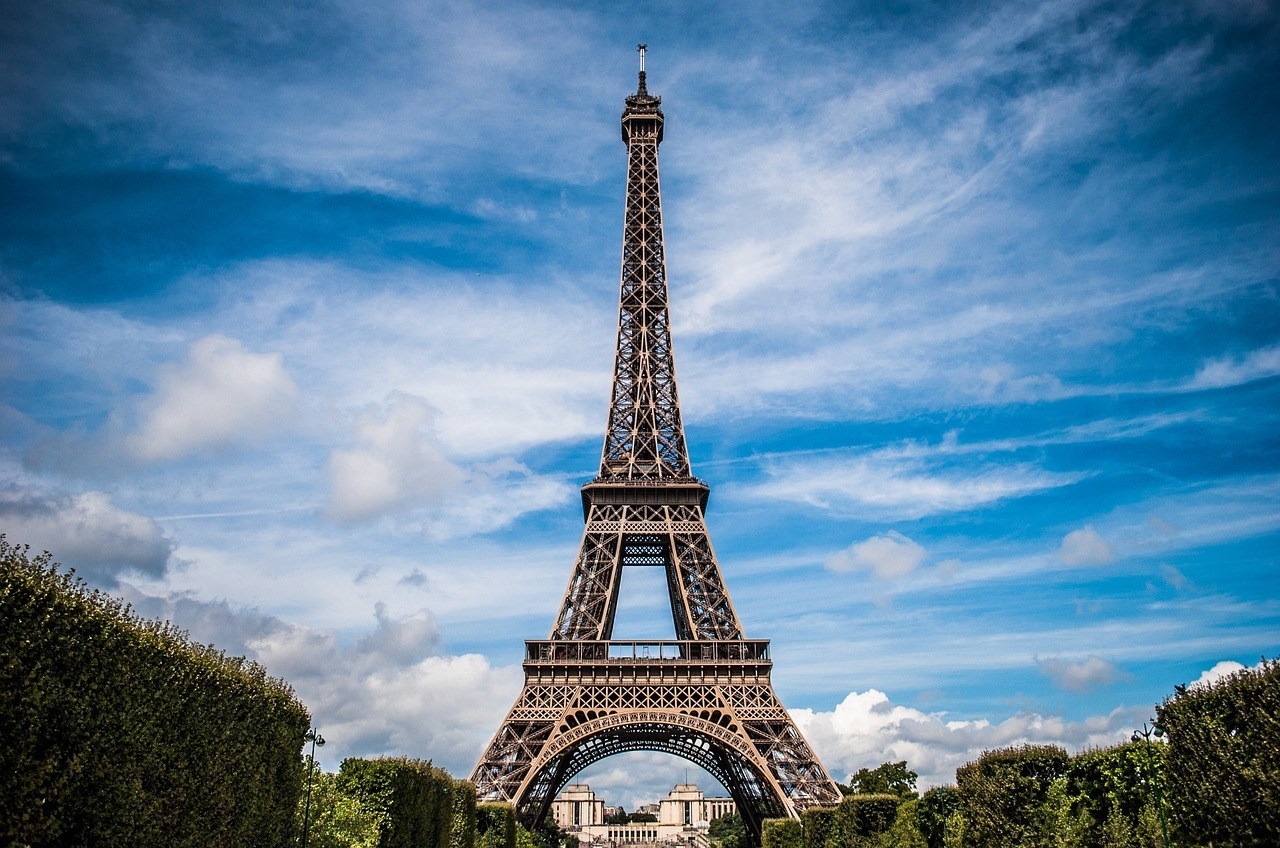 ---
The Louvre Museum facts
48) The Louvre (or Musée du Louvre to locals) is the world's largest art gallery and museum, boasting over 38,000 pieces of art within its walls. It is located in Paris' very center, on the Right Bank of the River Seine.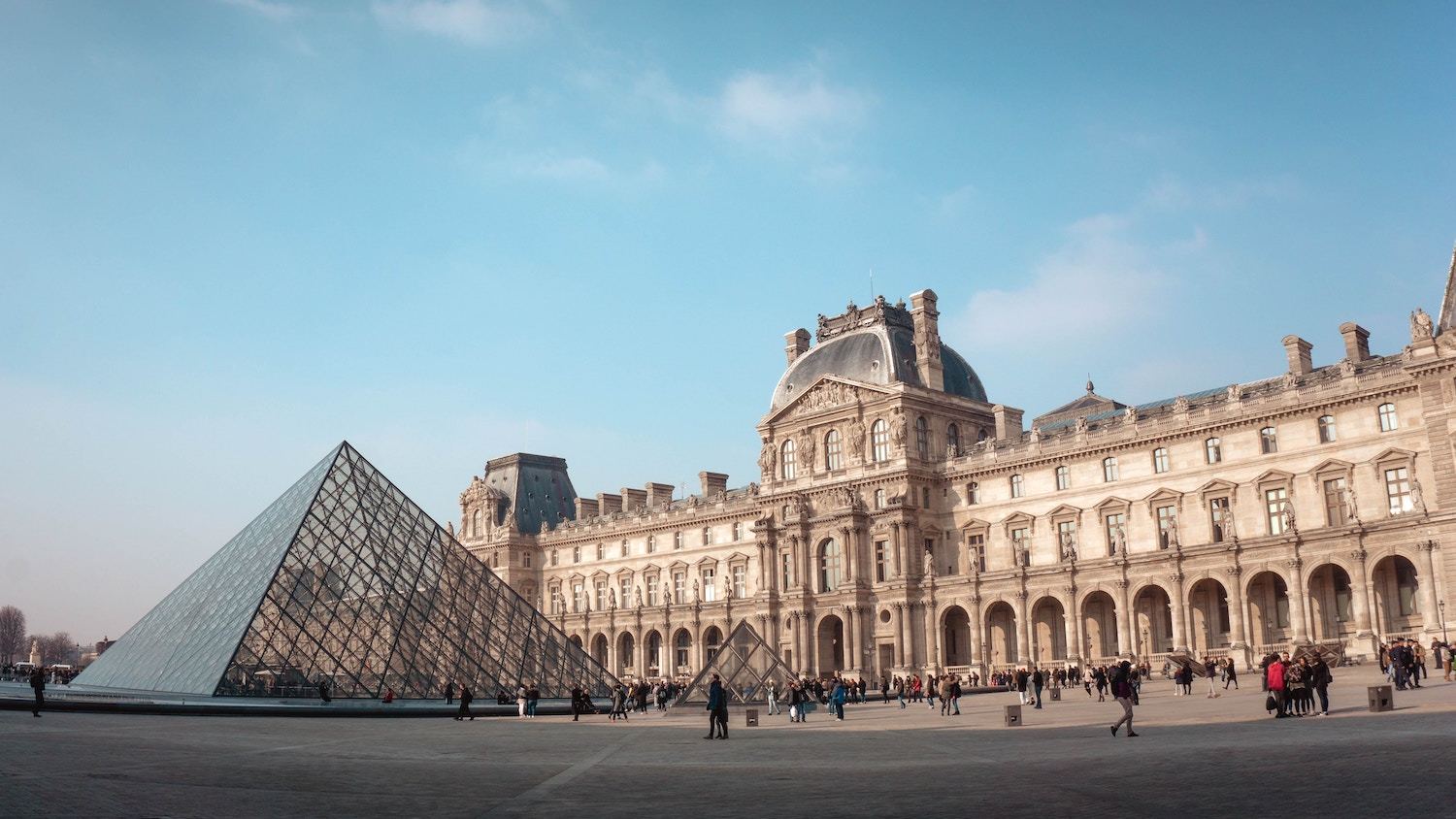 49) In 2022, 7.8 million visitors passed through the doors of The Louvre, making it France's most-visited attraction and the world's most-visited gallery. Per day, over 20,000 people, of which more than half are foreign, head to The Louvre.
50) The Louvre was opened to the public in 1793, not long after the French Revolution. This made it possible for regular people to finally see the artwork that only the French royal family and aristocracy had previously had access to. From then on, it became national property.
51) When The Louvre opened, the public was allowed free entry three days a week, the first access of its kind for people of all classes to have access to such important works of art. At the time, the museum only houses 537 paintings and 184 objects.
This includes arguably the most famous painting in the world, the "Mona Lisa" by Leonardo da Vinci.
52) One of the most interesting Paris history facts is that during his reign as Emperor, Napoleon wanted to take other European countries' priceless works of art to build The Louvre's collection. He even had the museum renamed Musée Napoléon.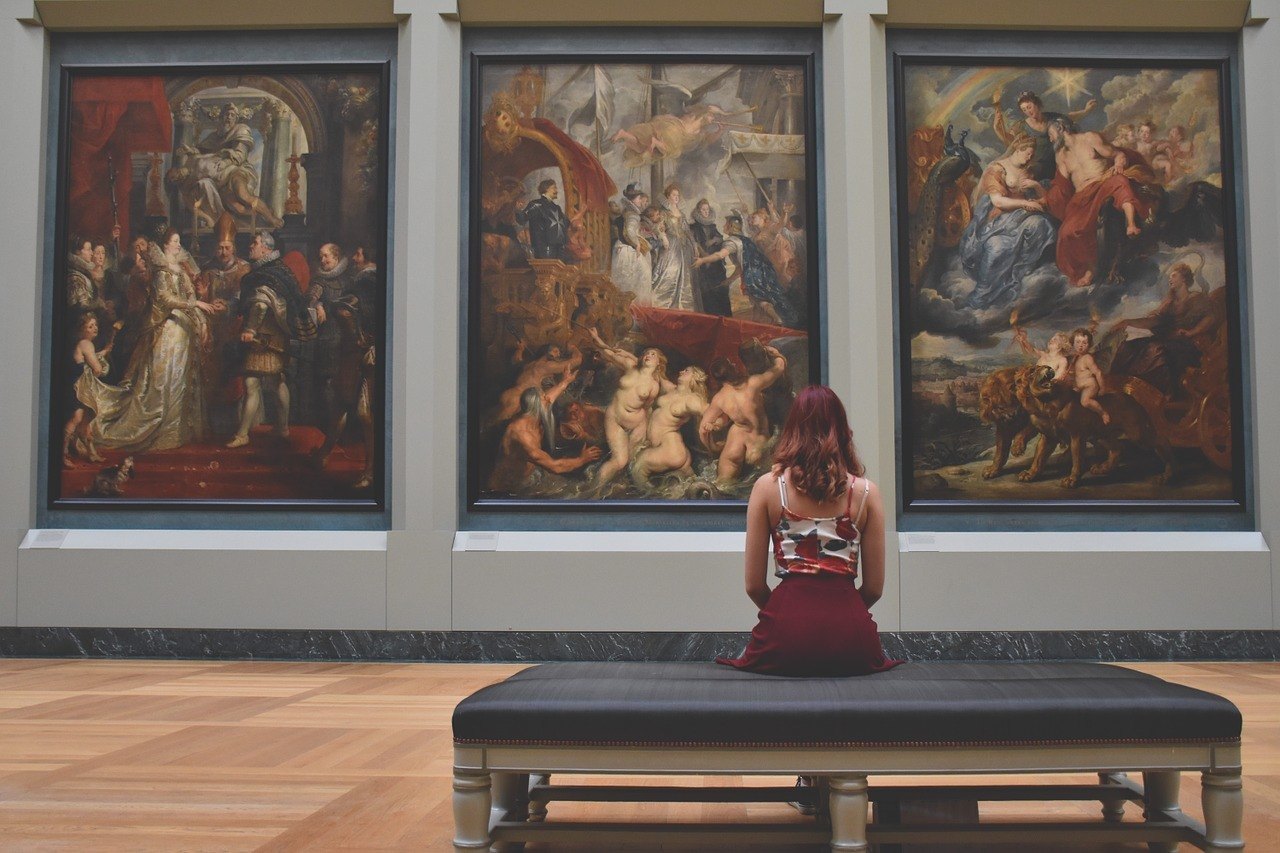 53) The Louvre staff managed to hide the most valuable pieces of art out of the museum before the Nazis occupied Paris. During the war, the Nazis utilized the space to store stolen artwork, but after liberation, the staff brought the hidden artwork back. Nobody knows where they had hidden it for the duration of the war.
54) The Louvre is part of the Louvre Palace, which previously housed France's kings from the 13th century. Remnants of the original castle are still on display in lower parts of the Musée du Louvre.
Looking to stay near the Louvre in Paris? This is the best Paris apartment nestled in the heart of the city of lights, a 10-minute walk from the world's most famous museum.
55) The Louvre's most heavily trafficked piece of art is the Mona Lisa, Renaissance master Leonardo Da Vinci's super-famous portrait. In 1962, the famous artwork was insured for a record-breaking $100 million, which today equates to $650 million.
56) In 1911, the Mona Lisa was stolen by Italian thief Vincenzo Peruggia, making it the greatest art theft of the 20th century. Peruggia, a former employee of the Louvre, dressed in an employee uniform and simply took it off the wall when nobody was watching. He was caught two years later when he tried to sell it to an art dealer in his native Italy. He served just over a year in prison before going on to live a relatively crime-free life.
57) The recognizable glass pyramid structure of the exterior of the Louvre is actually one of its newer additions, achieving completion in 1989.
58) The Louvre is owned by the French government, which oversees the funding for general operations and workers' salaries. Any restorations or refurbishments are up to the museum itself to source funds for. Luckily, their annual profits are in the range of €122 million.
59) The Dan Brown book, The Da Vinci Code, and its subsequent film adaptation, only generated more interest in The Louvre, and the museum made millions by allowing parts of the film to be shot within the gallery itself!
60) 2000 people currently work at The Louvre, and the museum lends exhibitions to many others across the world in order to continue to fund their operations.
Explore the history of The Louvre: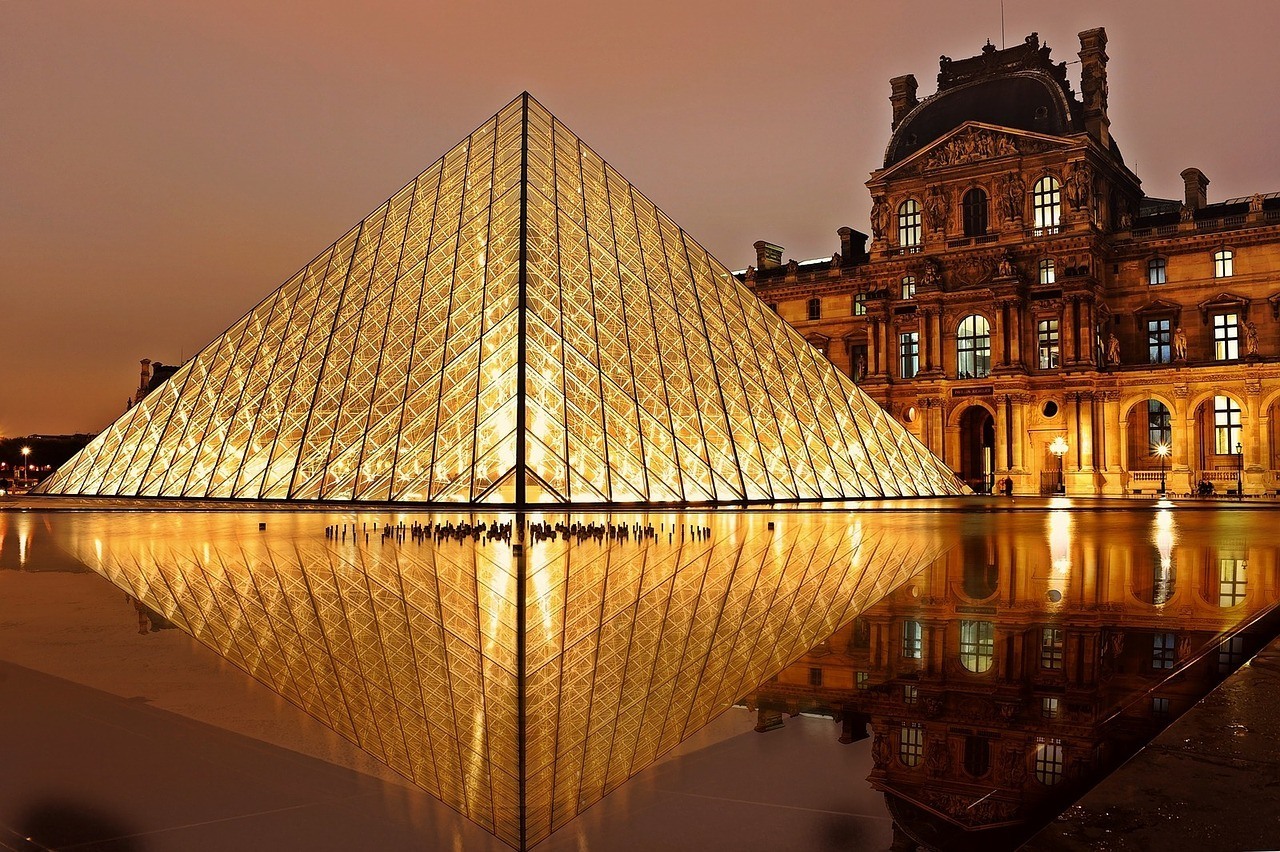 ---
Facts about the Catacombs of Paris
61) The Catacombs of Paris (Catacombes de Paris) is an underground network beneath the streets of Paris and the final resting place of over 6 million people!
62) Half a million visitors head down to the darkness of the Catacombs each year. Upon entry, they are greeted with a sign reading "Stop. This is the empire of death".
63) Officially opened in 1810, the Catacombs were a burial site from the 1780s onwards due to overflowing cemeteries above ground that were leading to the spread of disease. You can visit the ossuaries of the Paris Catacombs by booking one of these skip-the-line Catacombs tours that run daily.
64) Many of the bones weren't just thrown into the Paris Catacombs. Workers often created macabre art installations of sorts, including one known as "The Barrel".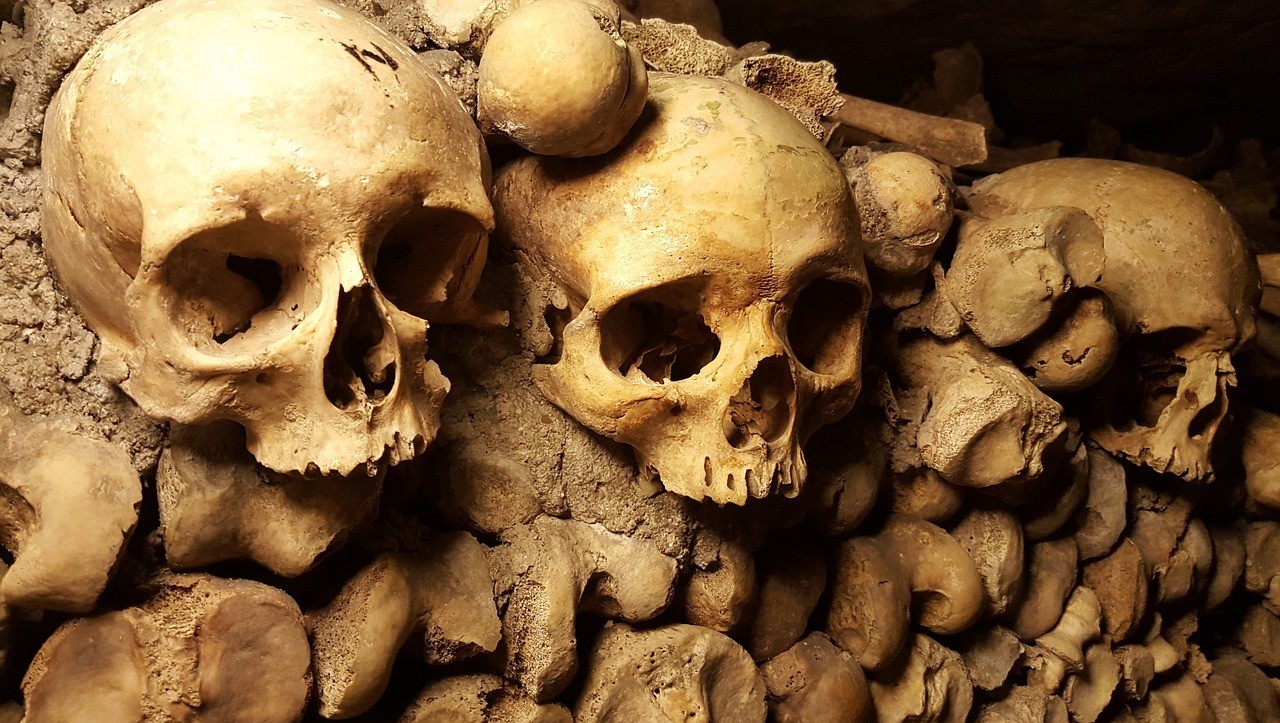 65) The real size of the Catacombs is unknown, but estimates put it at around 320 kilometers (199 miles) in total. Much of these are inaccessible and yet to be explored. However, unauthorized visitors with "connections" have been spotted swimming in the pools of water found throughout the network.
But wait…there's more to these eerie Paris, France facts. Police in 2004 found an entire cinema setup, restaurant and bar with power connected right in the depths of the Catacombs…with CCTV…and a note that read "Do not try and find us." The police have never found out who was living down there…
66) Urban explorers of the tunnel system call themselves "cataphiles," and gaining access to the Catacombs deepest, darkest unauthorized corners requires joining this tight-knit group of mysterious adventurers. How do you do that? I have no idea. But I want to know!
67) During World War 2, the Catacombs were utilized by the French Resistance who needed the tunnel system to travel back and forth. However, it's said that the Nazis also used the tunnels and had a number of bunkers down there. It doesn't seem like they ran into each other.
68) Mushroom farming in the Catacombs was once big business, thanks to the humidity, dark nature of the attraction. I'll pass…
69) It may be a graveyard for millions, but actual deaths occurring in the Catacombs are rare. However, a worker named Philibert Aspairt died in the Catacombs in 1793 after getting lost. So lost in fact, his body wasn't discovered for 11 years. In 2017, two adventurous teenagers were lost in the Catacombs for three days and were only found thanks to sniffer dogs. They were fine but scared and very cold.
70) Only one mile of this amazing Paris attraction is currently accessible to the public. If it's estimated at hundreds of miles in total, we can only imagine what lurks beneath the busy streets of Paris…
Immerse yourself in the eerie Paris Catacombs:
http://www.catacombes.paris.fr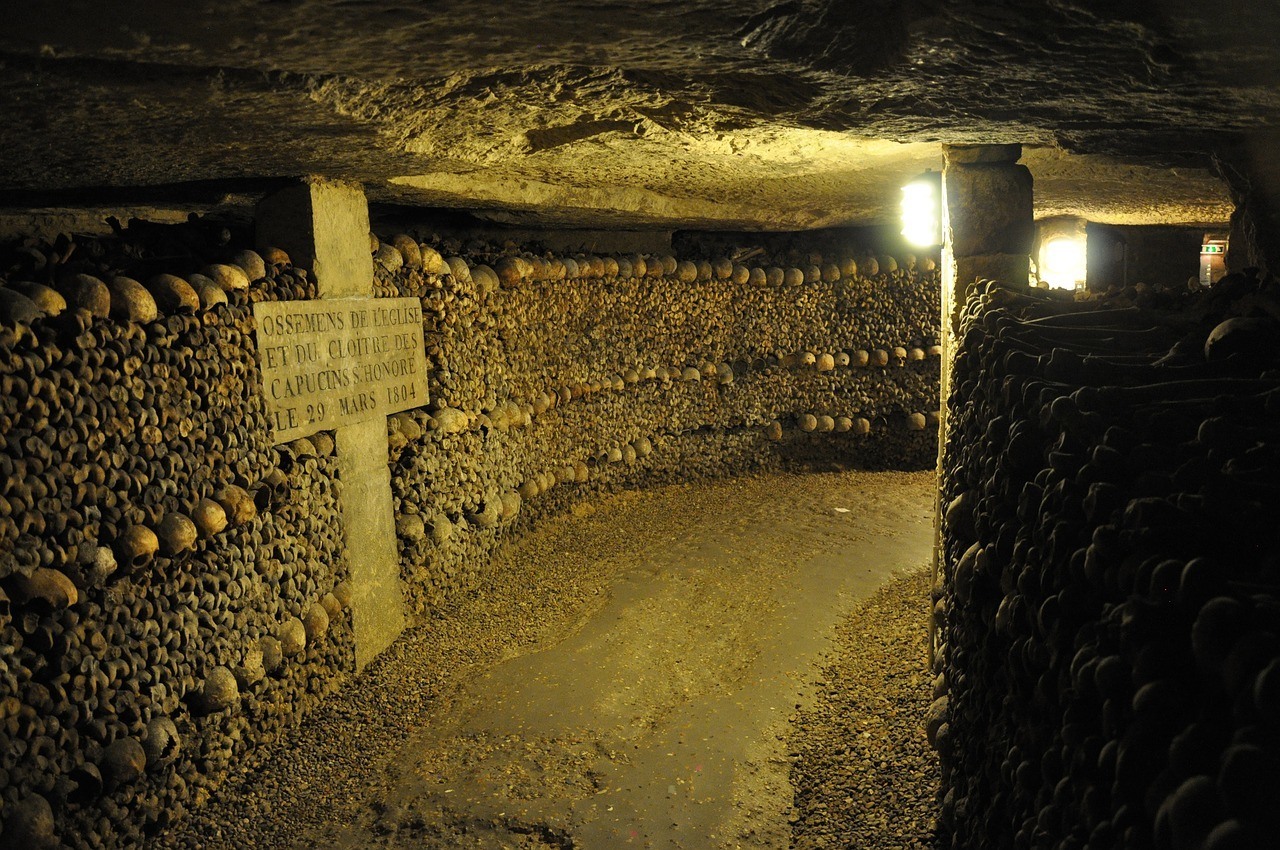 ---
Am I Missing Any Paris Fun Facts….?
This was such a fun article to put together, and I really did learn quite a lot about Paris! And now I bet you can't wait to book your next trip to Paris now you know tons more about this fascinating city!
If you think you know of any fun fact about Paris that would be great to add to this list, please do reach out to me and let me know! While there are obviously an infinite amount of fun facts Paris has to offer, I am always keen to learn more about the City of Lights!
---
Planning on visiting Paris & Europe…?
In addition to this Paris trivia, my website is filled with travel articles, blogs, destination guides, itineraries, and beautiful photos, and I'd love for you to take a look at a few more! Here are some of my favorite that discusses not just Paris, France, but also other parts of Europe!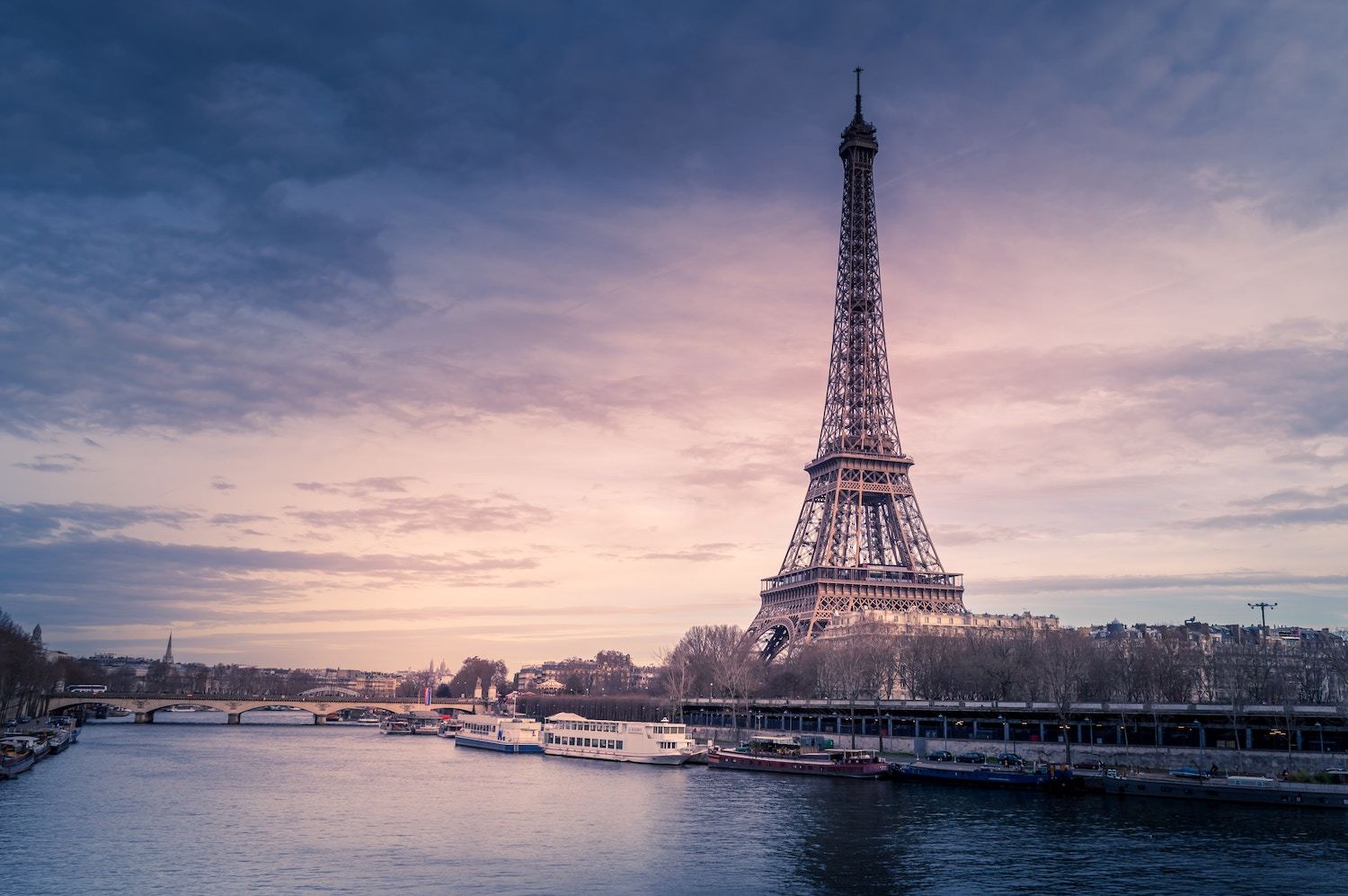 ---
Thanks so much for reading these Paris Facts
Share your favorite Facts about Paris with your friends!!
https://www.jonesaroundtheworld.com/wp-content/uploads/2019/08/Facts-About-Paris-.jpg
997
1500
Dave
https://www.jonesaroundtheworld.com/wp-content/uploads/2017/03/logotry-1-1-300x106.png
Dave
2020-10-07 19:04:24
2023-05-29 14:23:37
70+ Interesting & Fun Facts About Paris That'll Blow Your Mind