Looking for some fun and interesting facts about Sydney, Australia? Well, you've come to the right place, because it just so happens to be one of my favorite cities in the entire world!
I personally think that visiting Sydney is something you just have to do in your lifetime! Australia's largest and busiest city is absolutely beautiful and completely captivating that after one visit you'll wish you lived there! I actually got the chance to live there for a year on a working holiday visa, and it was easily one of the best decisions I've made in my life!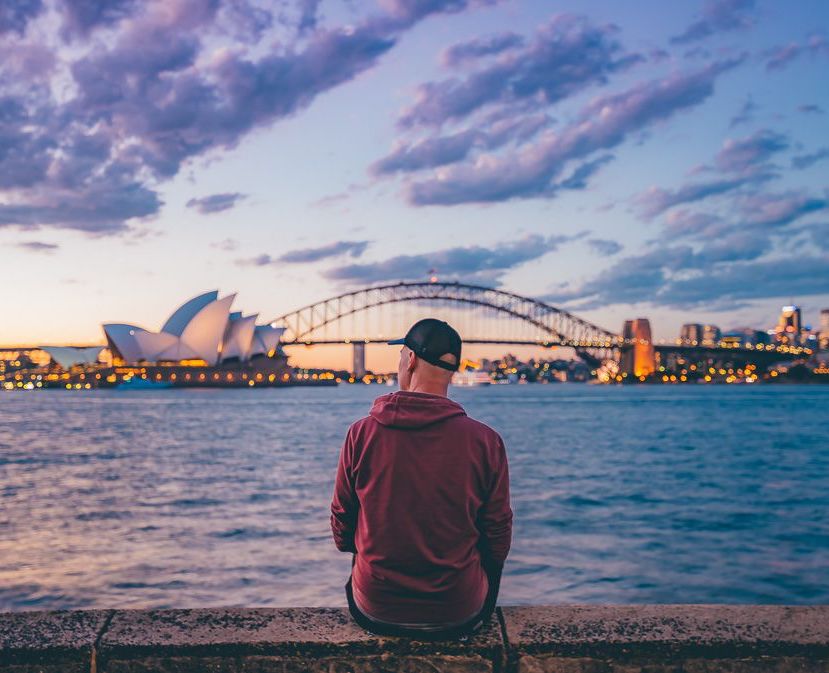 ---
From its ancient beginnings right through to the current day, Sydney definitely has a fascinating story to tell. It has iconic landmarks like the Sydney Opera House and Sydney Harbour Bridge, epic events and festivals all year, a detailed history, and a multicultural landscape. Sydney's unique evolution into the city it is today is beyond interesting.
I'm truly in love with Sydney, so I thought it'd be fun to compile a list of amazing and fun Sydney Facts that'll provide a deeper insight into the city, as well as helpful information to start planning your big Aussie trip!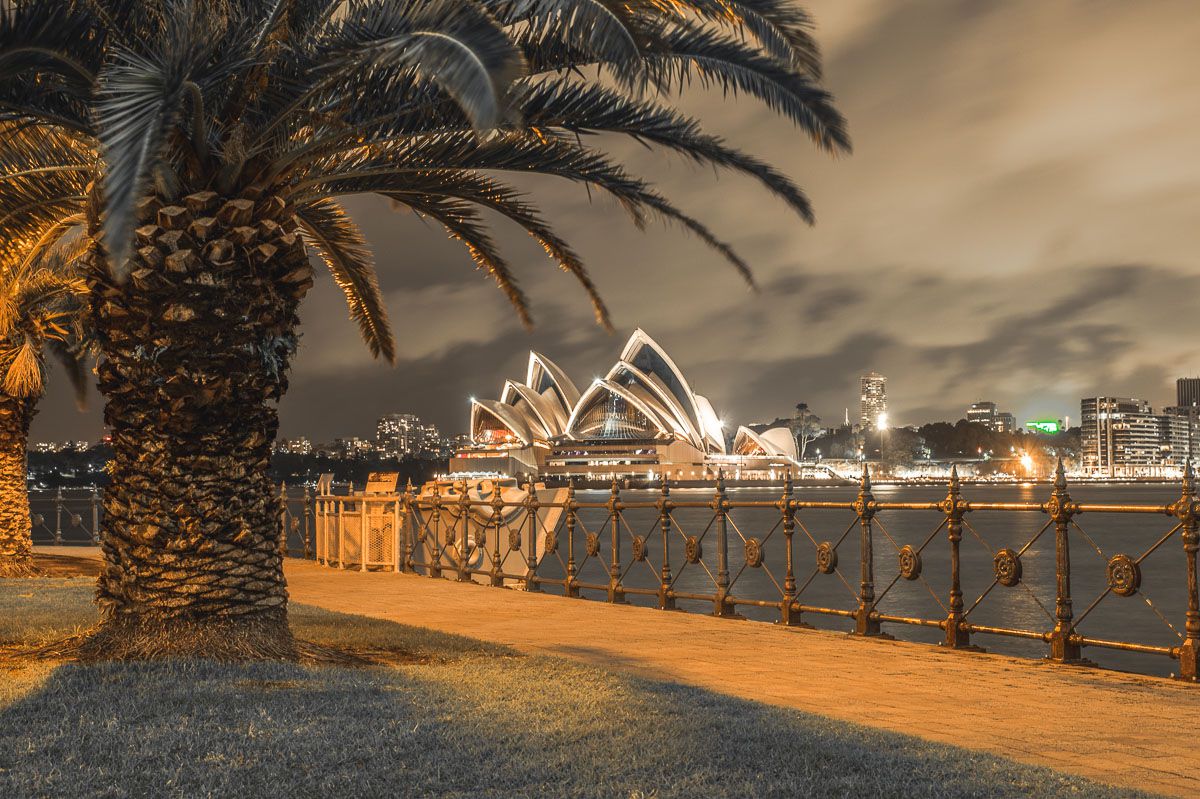 ---
Interesting Sydney Facts
1) The population of Sydney has now passed 5 million (as of 2019). This makes it the most populous city in Australia. Within the next 15 years, it is expected to exceed 6 million residents.
2) Sydney is the 12th most expensive city in the world with property prices among some of the globe's highest. In spite of the rising cost of living, Sydney is ranked 10th in the world in terms of liveability so is an amazing place to live – and I can attest to that!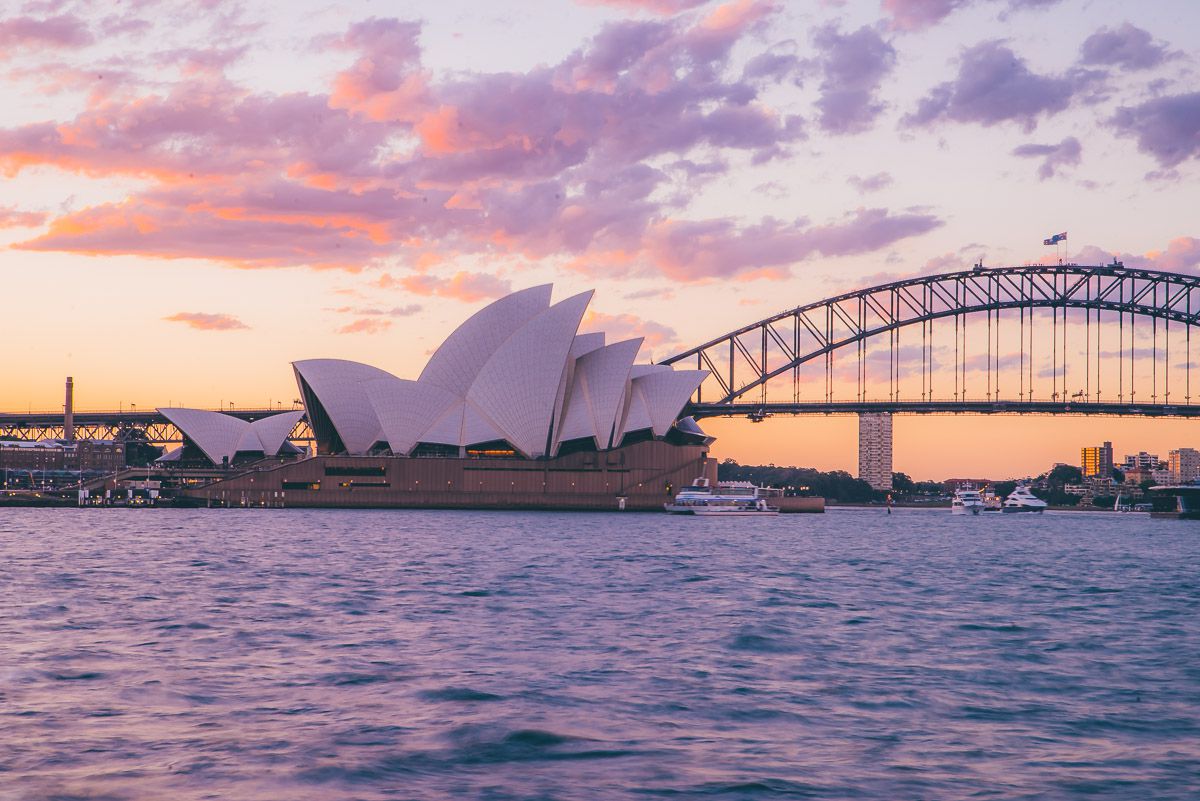 ---
3) The oldest house in Sydney is called "Cadman's Cottage". It is located in The Rocks neighborhood and was built in 1816.
4) 65% of Australia's finance industry is located in Sydney.
So if you work in finance, Sydney is the place to be! The salaries tend to be much higher for people in Sydney as well!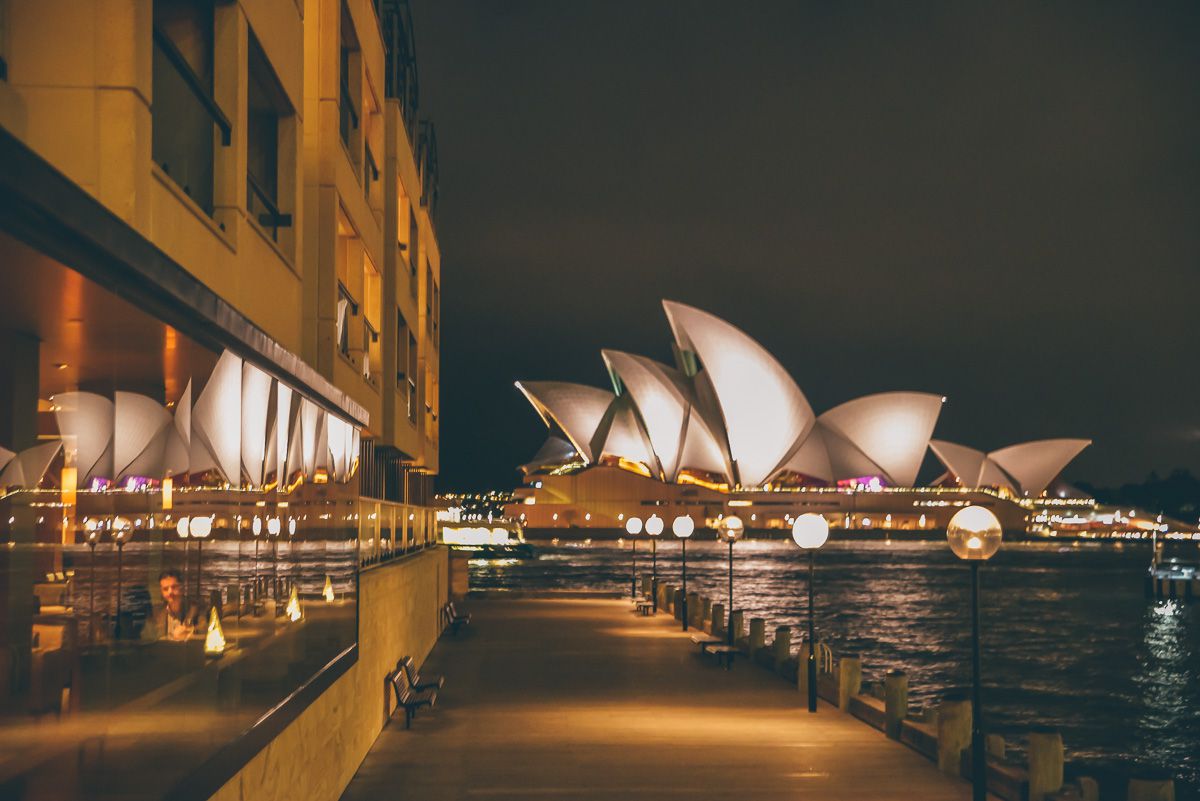 ---
5) Sydney shares a latitude with some other great world cities. These include Buenos Aires in Argentina, Los Angeles in the United States and Cape Town in South Africa.
6) Sydney was the location for many big film shoots. Some of the most famous movies filmed in Sydney are The Matrix series, The Great Gatsby and Independence Day.
Sydney is also home to some outstanding music festivals. My list of the best music festivals in Sydney will give you a music festival bucket list like you won't believe.
7) Sydney has the largest multicultural community in Australia, with 31.7% of the population born overseas.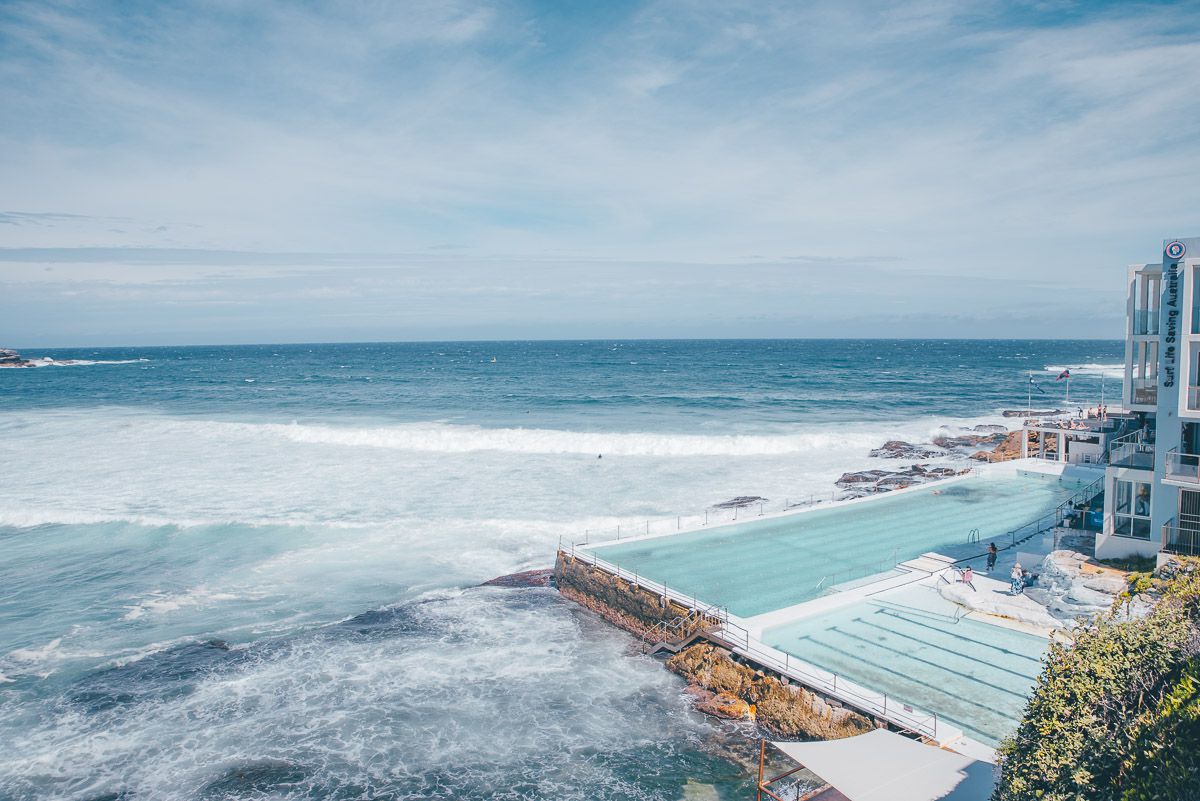 ---
8) The biggest industries for employment in metropolitan Sydney are retail trade, health care and manufacturing.
9) Sydney welcomes 10 million domestic visitors and 4 million international visitors per year.
10) Sydney has more international students arrive on its shores than any other place on the planet. Over 100,000 international students are studying in Sydney at any one time.
11) Australia's national holiday "Australia Day" on January 26th marks the day in 1788 that The First Fleet landed in Botany Bay in Sydney. In recent years, the public holiday has attracted a lot of controversy, with many Australians calling for the date to be moved so as not to celebrate Australians moving onto indigenous land.
Sydney Vacation Travel Guide | Expedia
---
Fun facts about Sydney
12) People who come from Sydney are called "Sydneysiders".
13) There are 658 suburbs in urban Sydney. 33 of these fall into the "inner city" region.
Glamp under the stars in Sydney, both in the city and the suburbs, with my list of the best Sydney glamping locations.
14) Sydney has over 100 beaches within its city limits. The most well known ones include Bondi, Coogee, Bronte and Manly.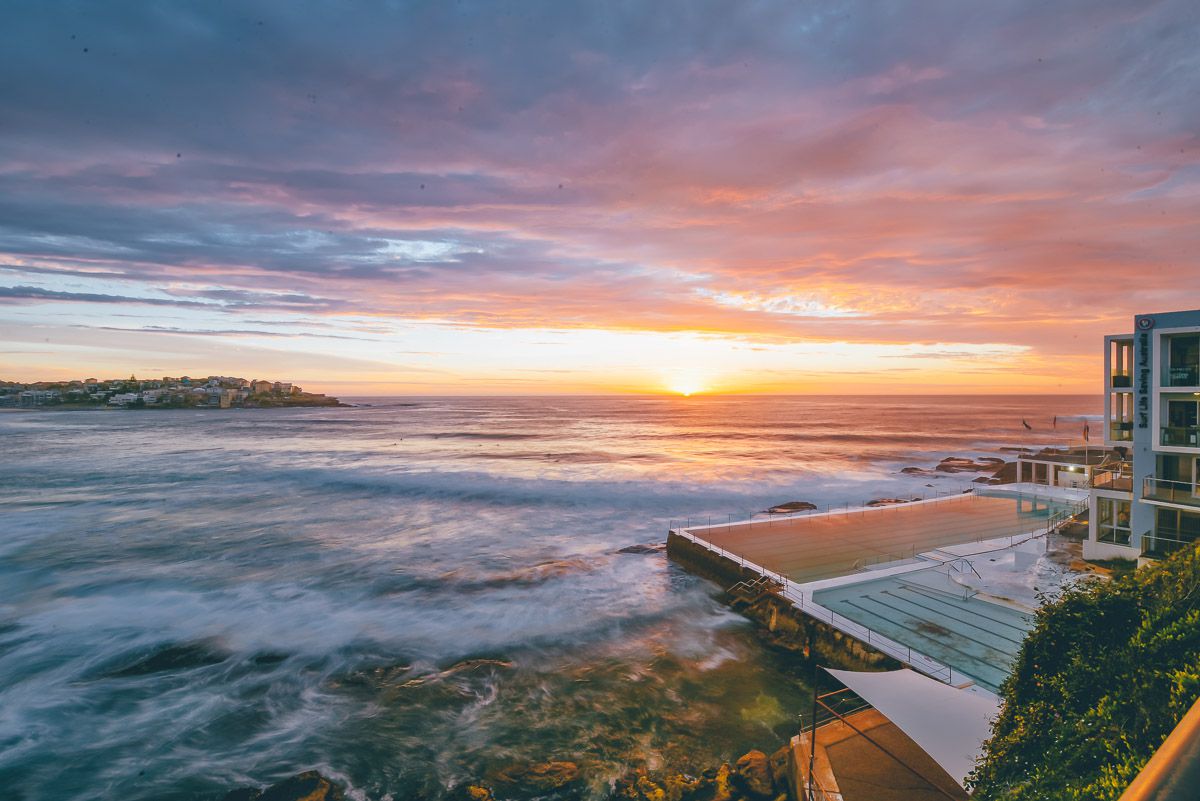 ---
15) Sydney Harbour is the world's deepest natural harbour, holding an estimated 500,000 megalitres of water.
16) The iconic Sydney Fish Market is the largest market of its kind in the Southern Hemisphere and the 3rd largest in the world. Be sure to pick up some of the world's freshest and best seafood on your travels through Sydney!
Stay in the heart of the bustling "Harbour City" at this luxury Sydney Airbnb, ideal for a solo stay or couples retreat.
17) One of Australia's longest running soap operas,
Home & Away,
is set and filmed in Sydney. The fictional town of Summer Bay is actually filmed in Sydney's Palm Beach, which is in the Northern Beaches region. The series has been running since 1988 and has a huge following not just in Australia, but in Britain as well.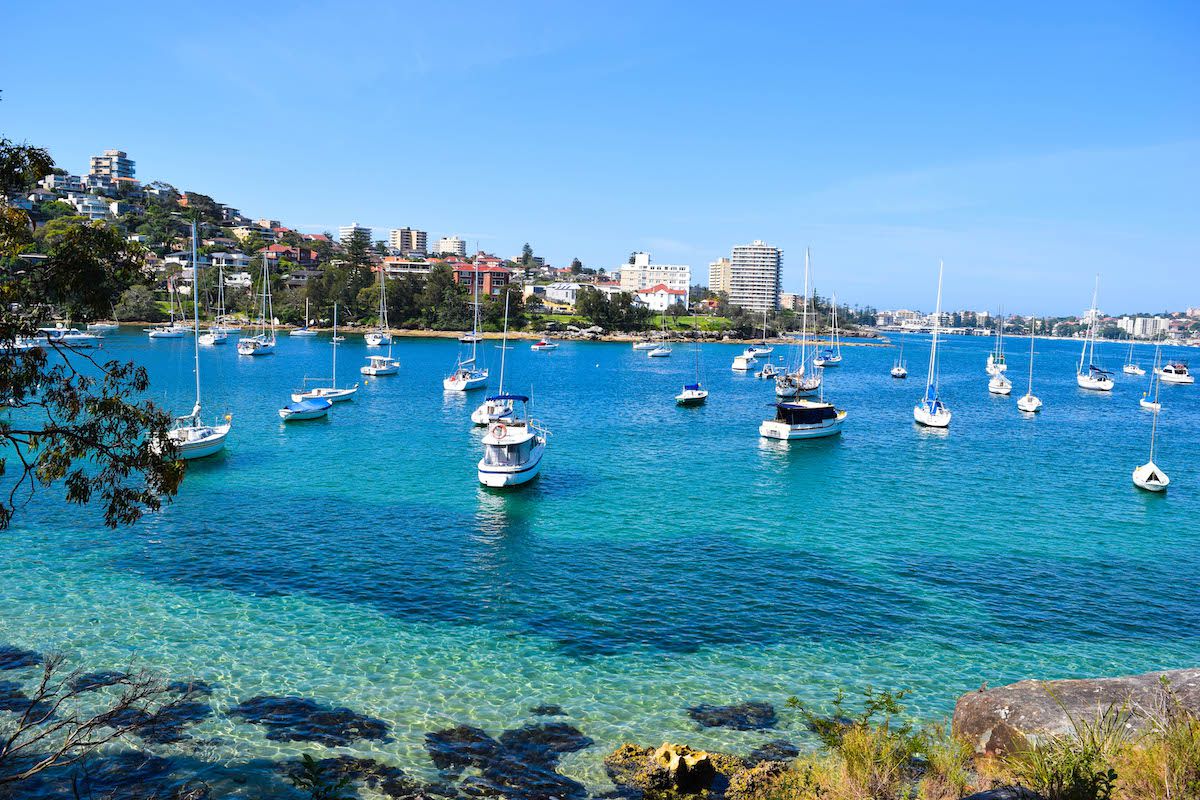 ---
18) The coastal suburb of Manly was given its name for a very literal region. British explorer Arthur Philip said about the regions indigenous people "their confidence and manly behaviour made me give the name of Manly Cove to this place". I told you. Literal.
19) The smallest beach in Sydney is called McKell Beach and is on Darling Point. It's so small, in fact, that it is only accessible by boat at low tide.
20) Sydney is one of the first big cities in the world to celebrate the New Year, and it's huge fireworks spectacular over the Harbour Bridge and Darling Harbour is watched across the world.
Whether you visit Sydney at New Years or not, you can enjoy incredible views of the Sydney Harbour Bridge and Opera House from this epic two-bedroom Sydney Airbnb.
Welcome to 2018! Sydney New Year's Eve Fireworks (full version)
---
Sydney Facts for Kids
21) Sydney is the capital city of the Australian state of New South Wales. It is located on the South-East coast of Australia and it became the capital in 1901 at the time of Federation.
22) The length of Sydney is 1580km from end to end. That's twice as big as New York City.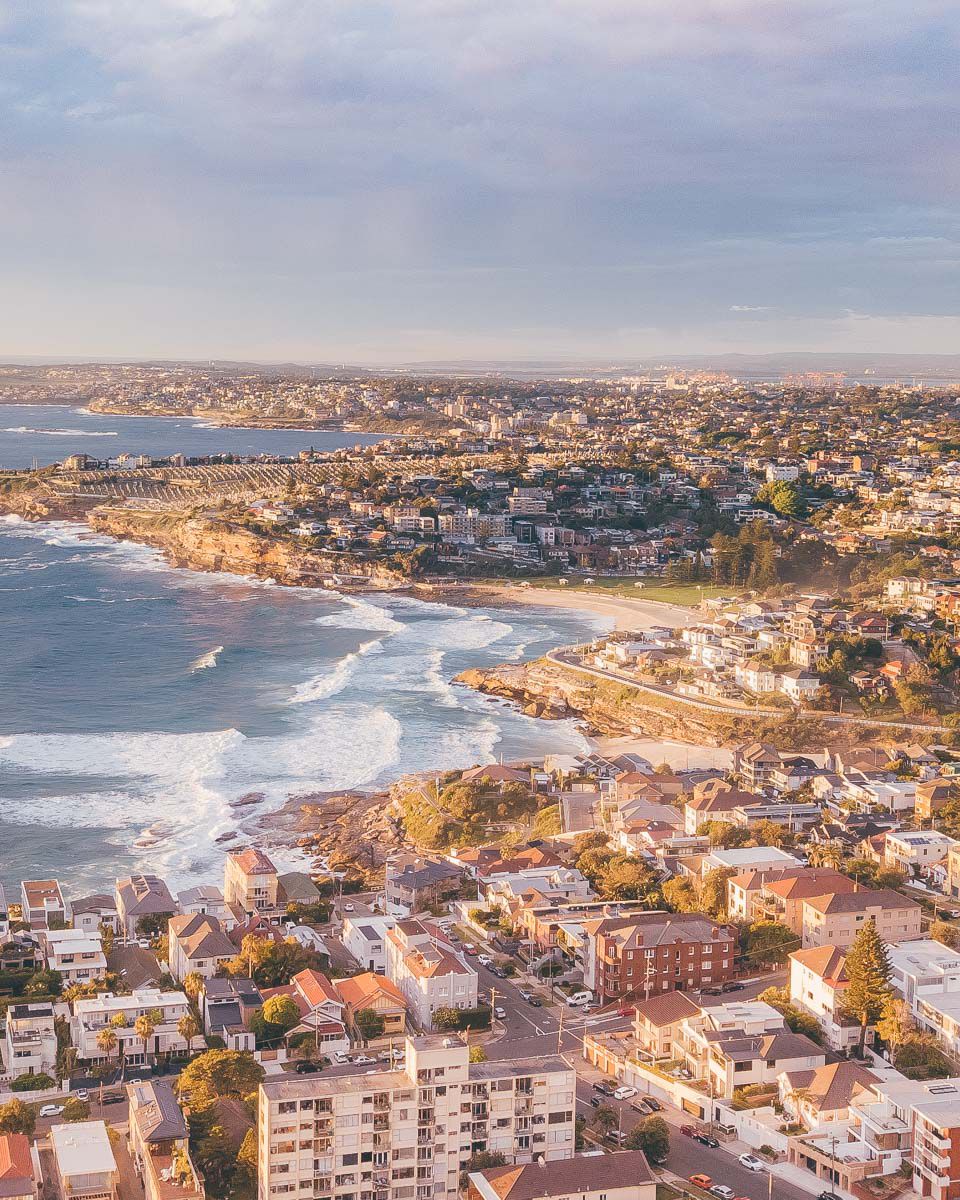 ---
23) The language most widely spoken in Sydney is English, followed by Vietnamese, Arabic, Cantonese, Mandarin and Greek. There are over 250 languages spoken across the city.
24) The Sydney Funnel Web Spider is one of the most dangerous spiders on Earth! With big fangs that can cut through clothing, a bite from one of these creepy crawlies can be fatal in as little as 15 minutes.
---
26) Sydney was named after the British Home Secretary at the time of colonisation, Lord Sydney. Before that, Captain Arthur Phillip gave it the name "New Albion". Not as catchy.
27) The temperature in Sydney is mostly mild all year. It can have intense heat waves during summer, but generally sees average top temperatures of 25 celsius in summer and 15 celsius in winter.
Sydney is great to visit year-round! Check out my list of the best Sydney Airbnb destinations to find your perfect Harbour City match!
28) The Australian Aboriginals were the original inhabitants of Australia, including Sydney. They hunted and fished for food, and were very resourceful for tens of thousands of years before colonization. The ancient stories of the Aboriginal people are called "The Dreamtime" and Aboriginal history is now an important part of most school curriculums.
29) Sydney wanted to be the capital of Australia… but so did the Victoria state capital of Melbourne. The agreement was to make the nation's capital Canberra, which lies 8 hours from Melbourne but 2 hours from Sydney.
Sydney | Things You Need To Know | Hostelworld
---
Sydney Sport Facts
30) The Sydney Swans are the city's Australian Football League (AFL) team. They are the only AFL team that hail from the state of New South Wales, and their team colors are white and red. It's weird that the sport isn't as popular in Sydney as it is in other cities. After all, two men from Sydney invented it!
31) Rugby is the biggest sport followed in Sydney. The NRL (National Rugby League) was founded in 1908 and is the largest of its type in the South Hemisphere.
32) Sydney hosted the Olympic Games in 2000, and it is widely considered to be one of the best Games in history. Coincidentally, the postal code of central Sydney is also 2000.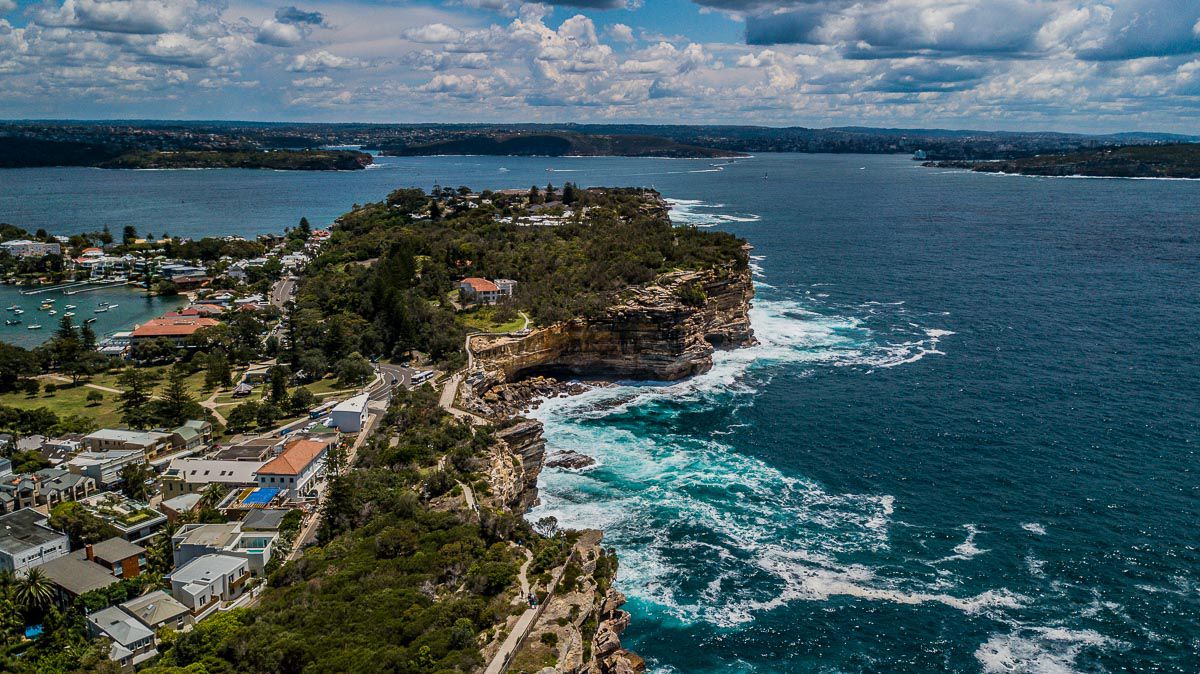 ---
33) The bronze medals awarded during the Sydney 2000 Olympics were made from melted down 1 and 2 cent coins that had been decommissioned in 1991. A really clever use for them!
34) The Sydney Olympics were the most freaky for the athletes after hours than any other preceding Games. The Athletes Village ran out of their allocated 70,000 condoms quickly, and an order of an additional 20,000 had to be quickly made. That's just the effect Sydney has on you.
35) Sydney has a year-round calendar of events for sports fans and as a result, many sporting landmarks dotting the city . These include the SCG (Sydney Cricket Ground), Stadium Australia, Sydney Football Stadium, Sydney Superdome and Sydney Entertainment Centre.
36) The most popular summer sport in Sydney is cricket. Over the Aussie summer, you can see test matches, One Day International and 20Twenty Cricket in the Harbour City.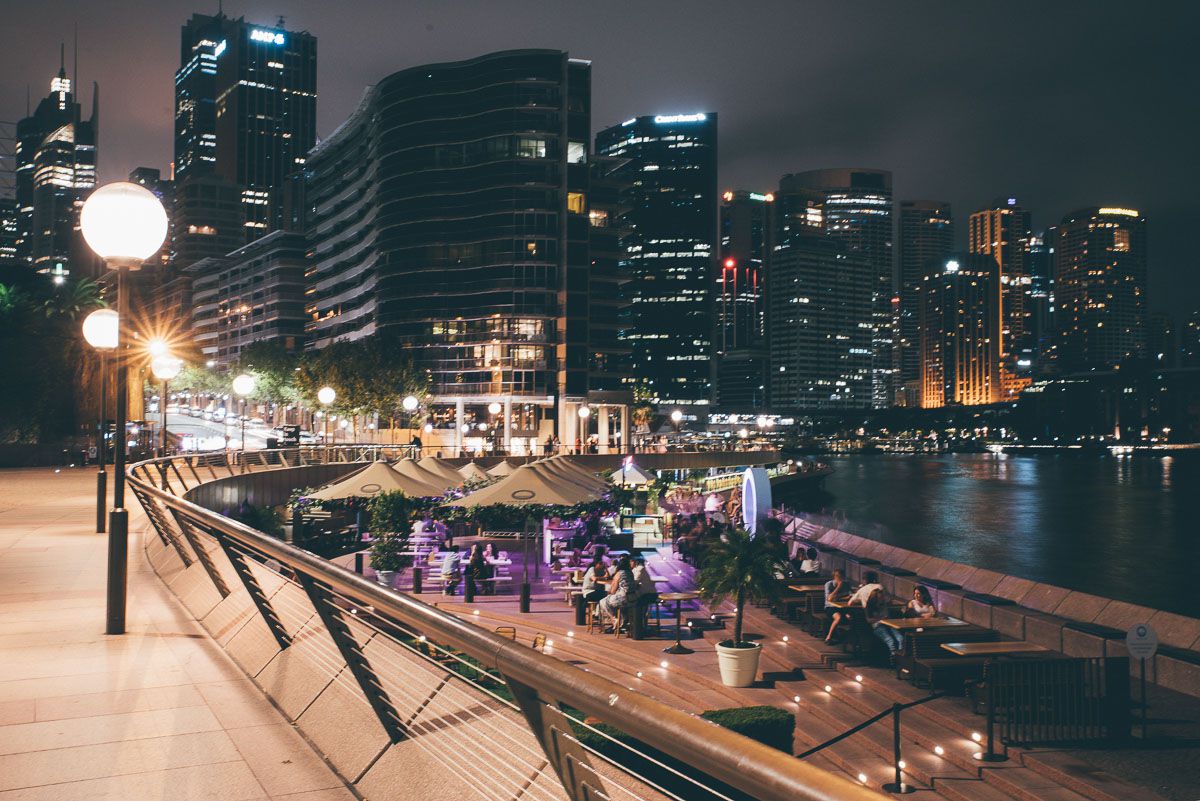 ---
37) Sydney's annual "City 2 Surf" is one of Australia's most famous foot races, covering 14km from the CBD to Bondi. It's participants number upwards of 80,000!
38) Sydney's Australia Day Regatta is the oldest continuous sailing regatta in the world.
39) If you like basketball, soccer or martial arts, Sydney is where it's at. The city has carved out a name for itself in these sports as well!
49) Aussie (well, Kiwi) actor Russell Crowe owns 50% of his Sydney NRL team The South Sydney Rabbitohs.
---
Sydney History Facts
50) Aboriginals have lived in the Sydney area for around 30,000 years, research has found. The original indigenous inhabitants of the region are the Gadigal and the Wangal people.
51) Australia's first European penal colony was established in Sydney in 1788. England's "First Fleet" arrived bringing with them British convicts for resettlement.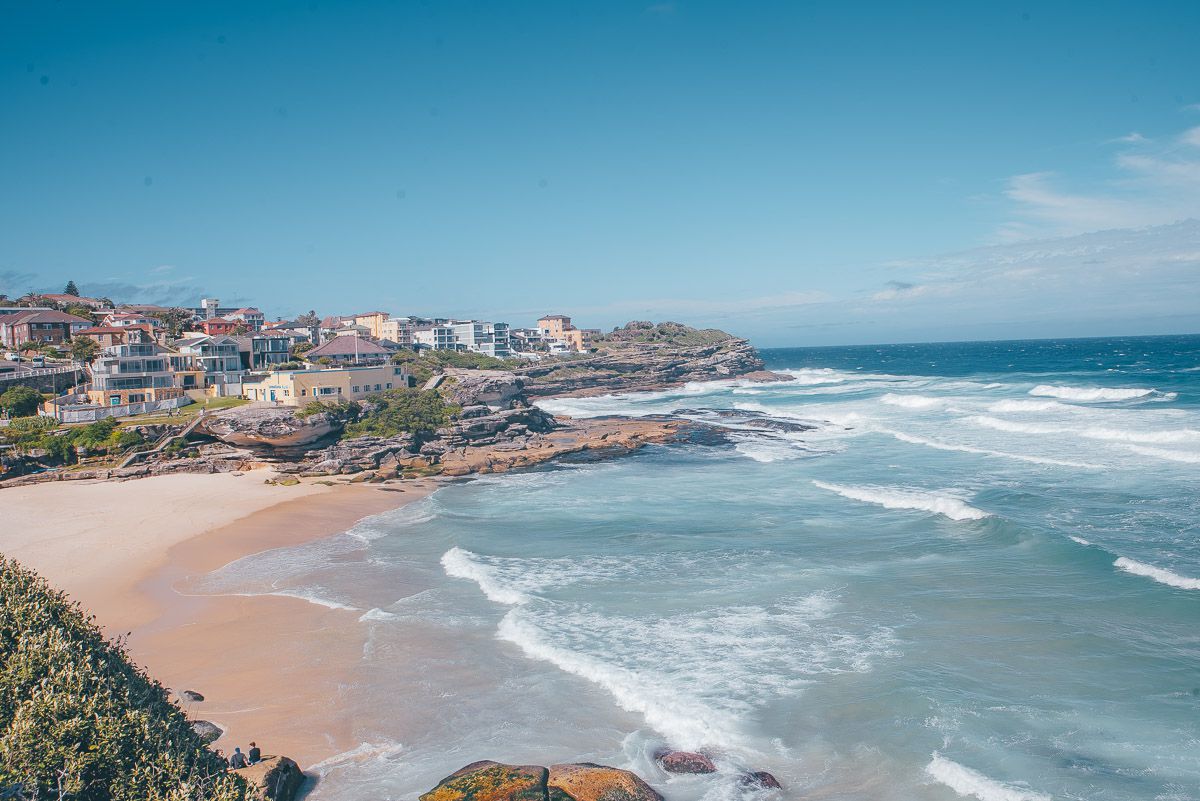 ---
52) The treatment of indigenous tribes in Sydney (and across Australia) upon white settlement was barbaric. Many convicts and guards were rewarded for slaughtering indigenous men, women and children.
53) Upon their arrival into Sydney, the British ruled Australia as "terra nullius". This literally meant 'land belonging to no one'. As a result, the indigenous population of Australia lost their rights to their native land. If they weren't killed, they were moved away by force, sent to missions or died from foreign diseases brought to Australia by the British.
54) There's a series of islands within Sydney Harbour, and one such island was used to hang convicts from a public gallows on and leave their bodies there. This served as a warning to other convicts to stay on the straight and narrow or suffer the same fate.
55) Sydney's iconic George Street is the oldest street in all of Australia.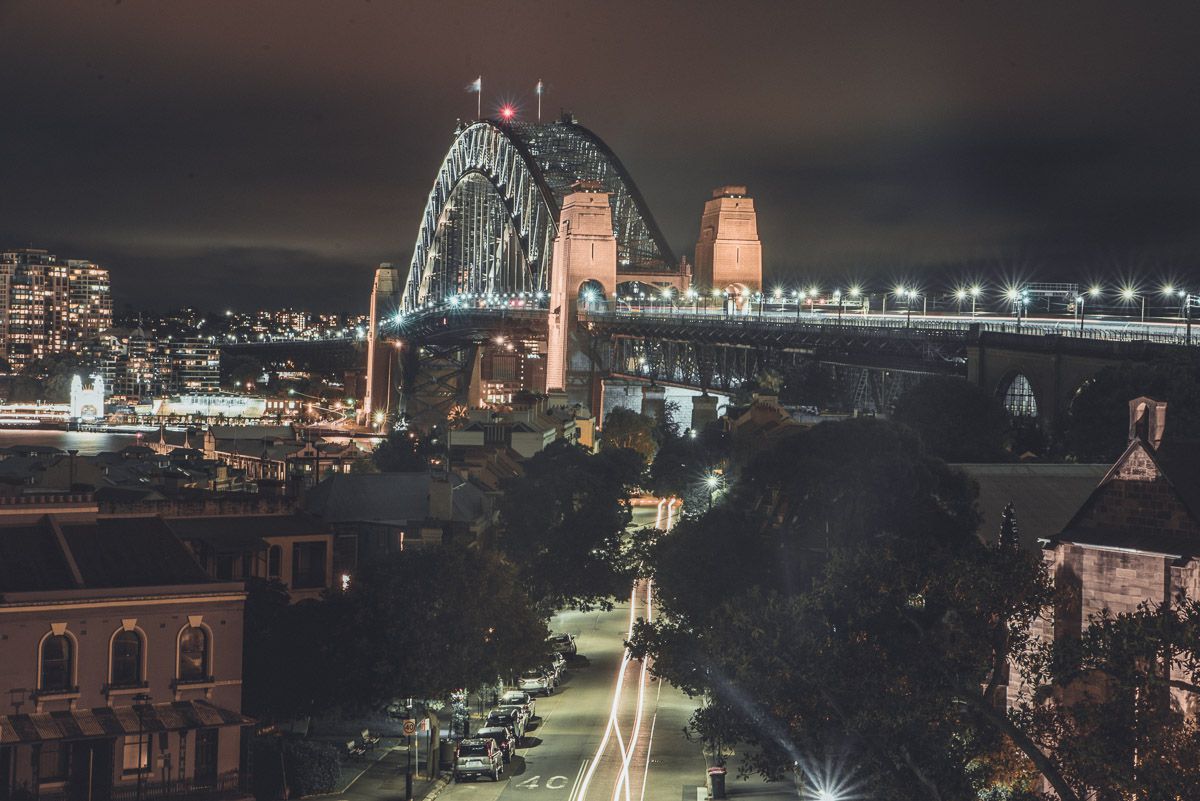 ---
56) Enjoy a pint at the The Lord Nelson Brewery Hotel and you'll be drinking in Sydney's oldest hotel, which hasn't stopped serving customers since its official opening in 1841.
57) Australia's first bank was opened in 1817. It was called The Bank of New South Wales and still exists today as banking giant Westpac.
58) The first railway line opened in Sydney in 1855 and ran from Parramatta to Redfern.
59) Ferries have long been a central part of life in Sydney. Sydney ferries have been in operation since 1875, and still carry around 14 million passengers per year.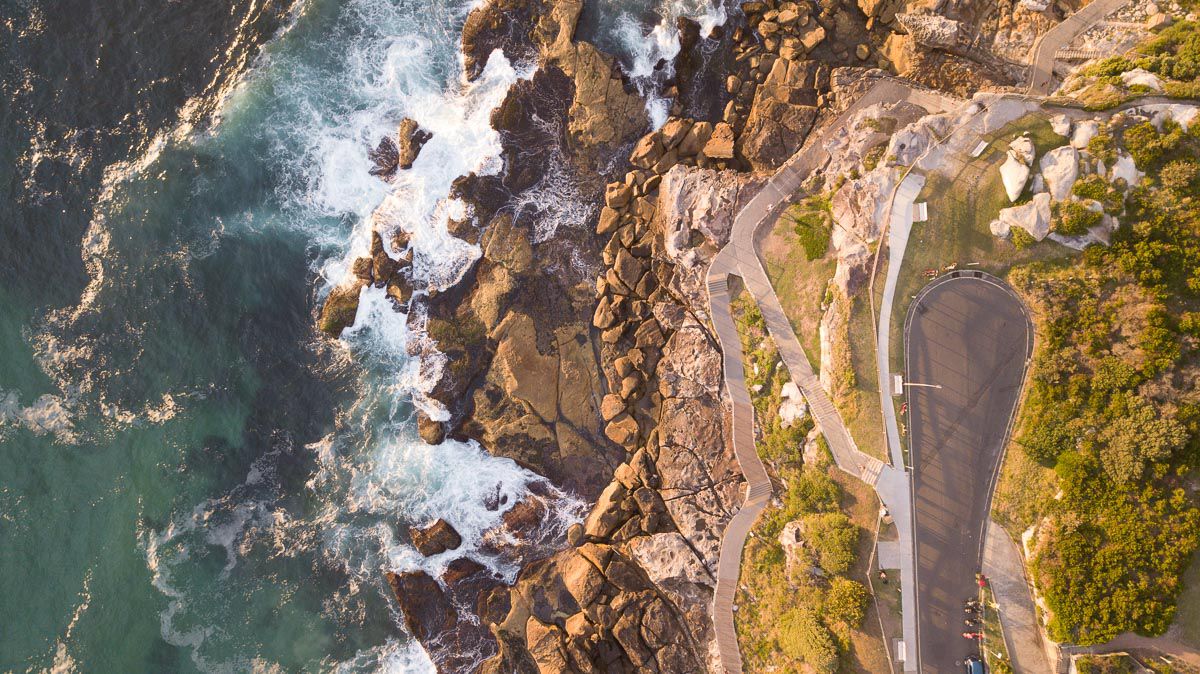 ---
60) One of the world's most important innovations was invented in Sydney. The pacemaker, a lifesaving electrical heart device, was created in 1926 by Dr. Mark Lidwill at the Crown Street Women's Hospital.
61) Forget Las Vegas. In the roaring 1920's when organised crime was raging across Sydney, the city was given the name "Sin City".
Australia: History in a Nutshell.
---
Sydney Harbour Bridge Facts
62) The idea for a bridge that crossed the Sydney Harbour was devised as early as 1815 by convict and architect, Francis Greenway.
63) The Sydney Harbour Bridge has the nickname amongst Aussies of "The Coathanger". This is due to its uncanny resemblance to an arched wire hanger.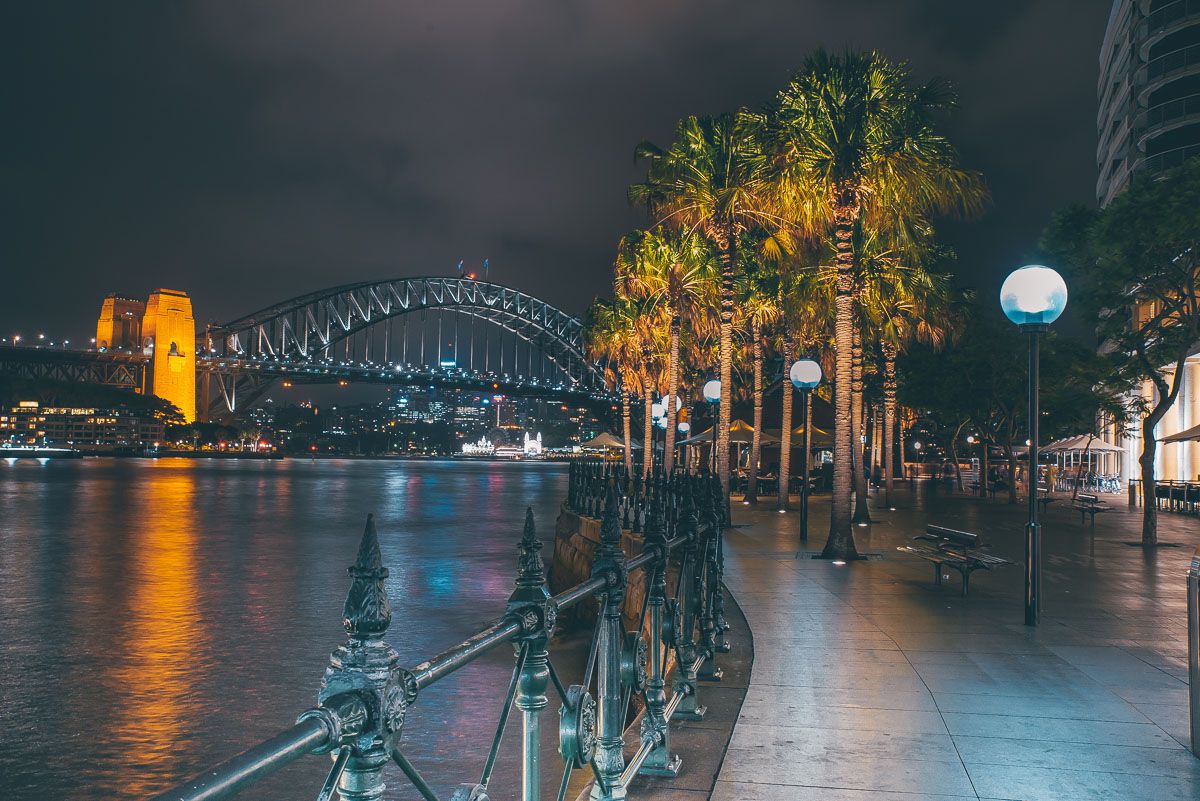 ---
64) The Sydney Harbour Bridge is "the widest long-span bridge and tallest steel arch bridge in the world." (SBS)
65) The Sydney Harbour Bridge was opened in 1932 and took 272,000 litres of grey paint to cover it. Grey was chosen purely because it was the only color available in the amount needed to do the job. In fact, the Harbour Bridge is almost constantly being painted, and once painters finished repainting it they start all over again. Paul Hogan, who later went on to find fame in
Crocodile Dundee,
started out as a Harbour Bridge painter!
66) The British firm
Dorman Long and Co Ltd
won the job to build the Sydney Harbour Bridge over many other companies. The arch design was a cheaper alternative than suspension bridge designs, so they went with that.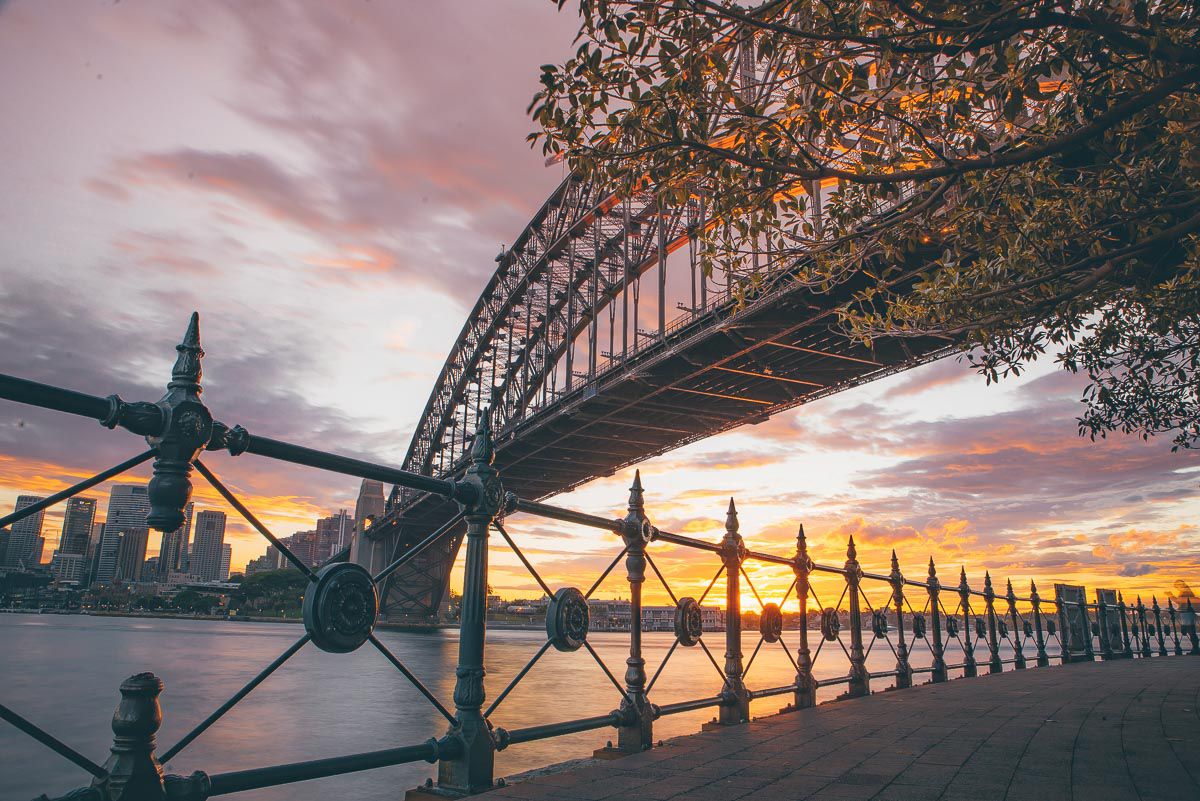 ---
67) When it was built, the Sydney Harbour Bridge was tested for strength and durability in a kind of crazy way. The engineers placed 96 railway engines on the bridge to ensure it was up to the task of carrying so much weight. Thankfully it was, and the rest is history!
68) Almost 500 buildings and homes on the north shore of the harbour were demolished to allow construction of the bridge, with little or no compensation being paid.
69) The official opening of the Sydney Harbour Bridge in 1932 was almost too unbelievable to be true. A retired cavalry officer charged forward on horseback dressed in full military uniform, and slashed the opening ribbon with a sword. He was declared sane by medical professionals, and he was also charged for the cost of the ribbon, which was £2 at the time. Plus a £5 fine and £4 in legal costs…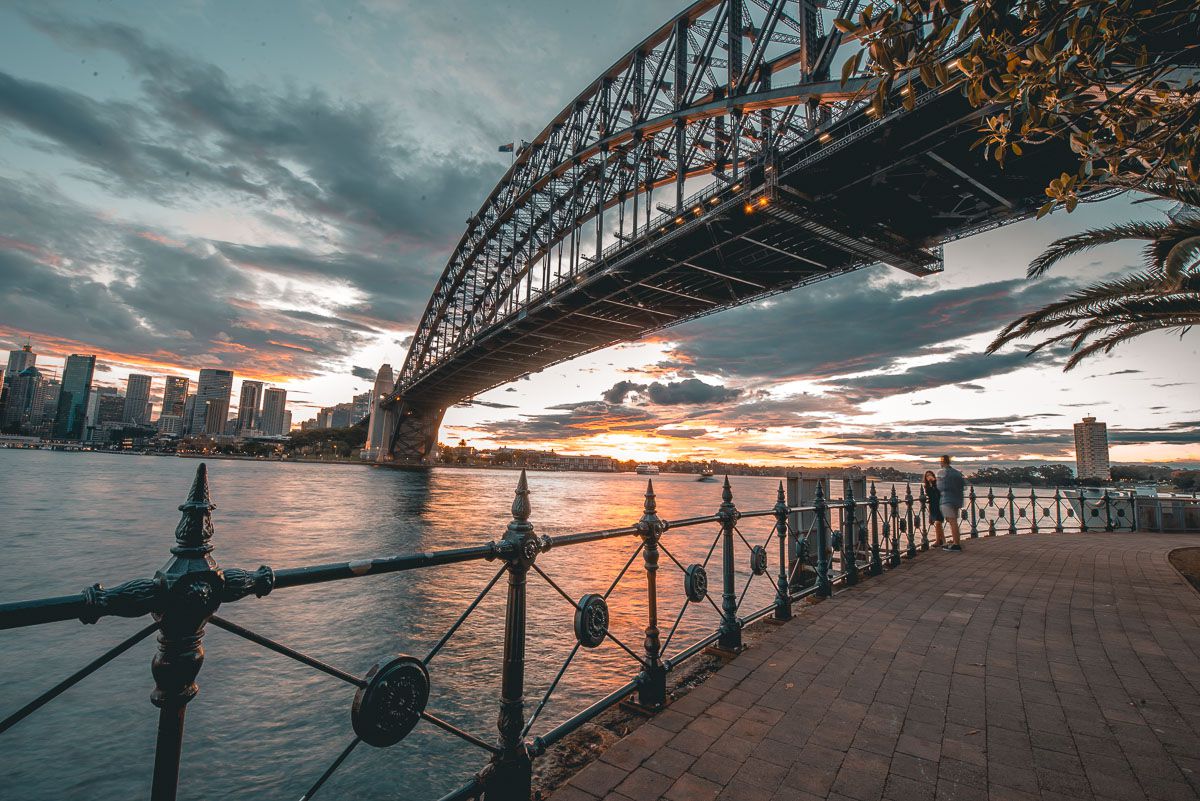 ---
70) The Sydney Harbour Bridge has 8 lanes allowing cars, trains, bikes and pedestrians to cross the harbour.
71) The Sydney Harbour Bridge is a toll road that costs to cross. There are a range of single, daily or even monthly passes available on
their official website
.
---
Sydney Opera House Facts
72) The harbourside Sydney Opera House is an iconic design recognized by people across the world. Its famous "sails" are part of what makes its incredible design so unique.
73) The Sydney Opera House achieved UNESCO World Heritage listing status in 2007.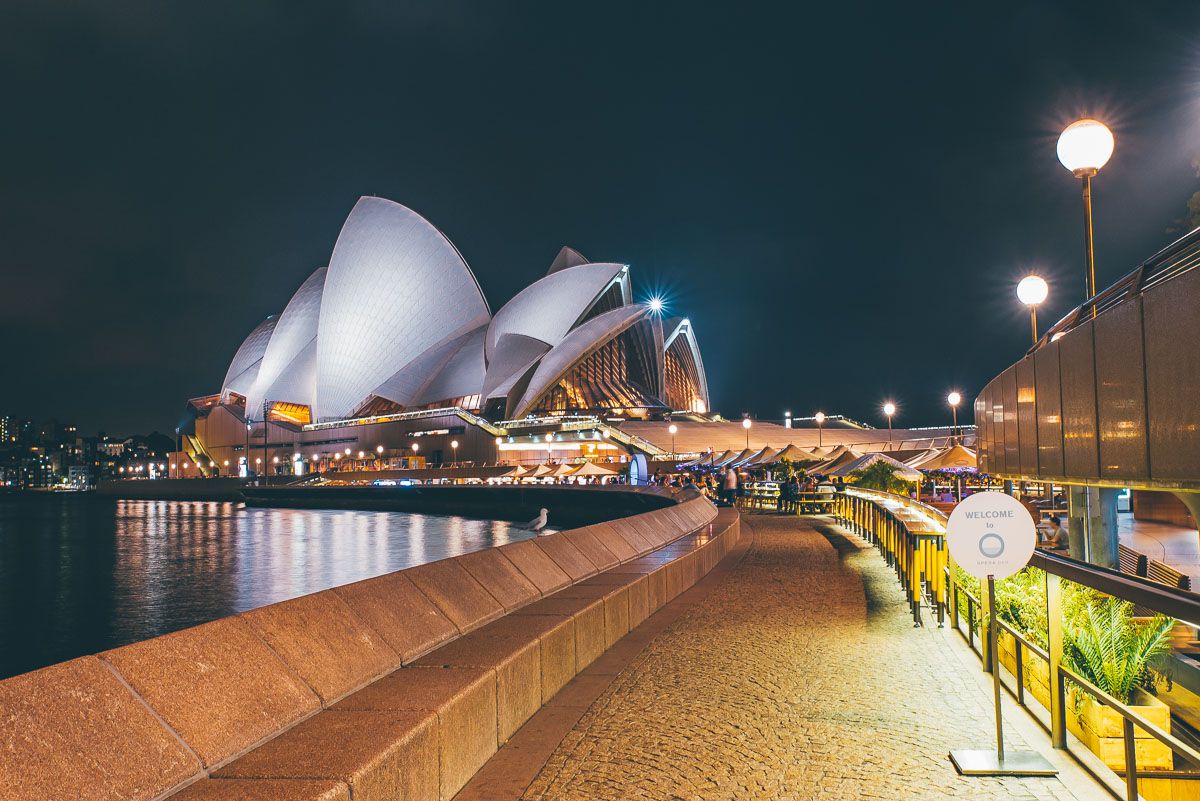 ---
74) The Sydney Opera House is 185 metres long and 120 metres wide. The highest point is the same as that of a 22 storey building. It's estimated that 8 Boeing 747 aeroplanes could sit wing to wing on the harbourside site that the Opera House is positioned. It's pretty amazing!
75) The original estimate to build the Sydney Opera House was $7 million, but by the time it was finished, the cost has exceeded $102 million.
76) The architect of the Sydney Opera House was, controversially at the time, Danish architect Jørn Utzon. He won an international competition to design Sydney's landmark opera institution in 1957, at the age of 38, and made himself world famous as a result. His entry was one of 233.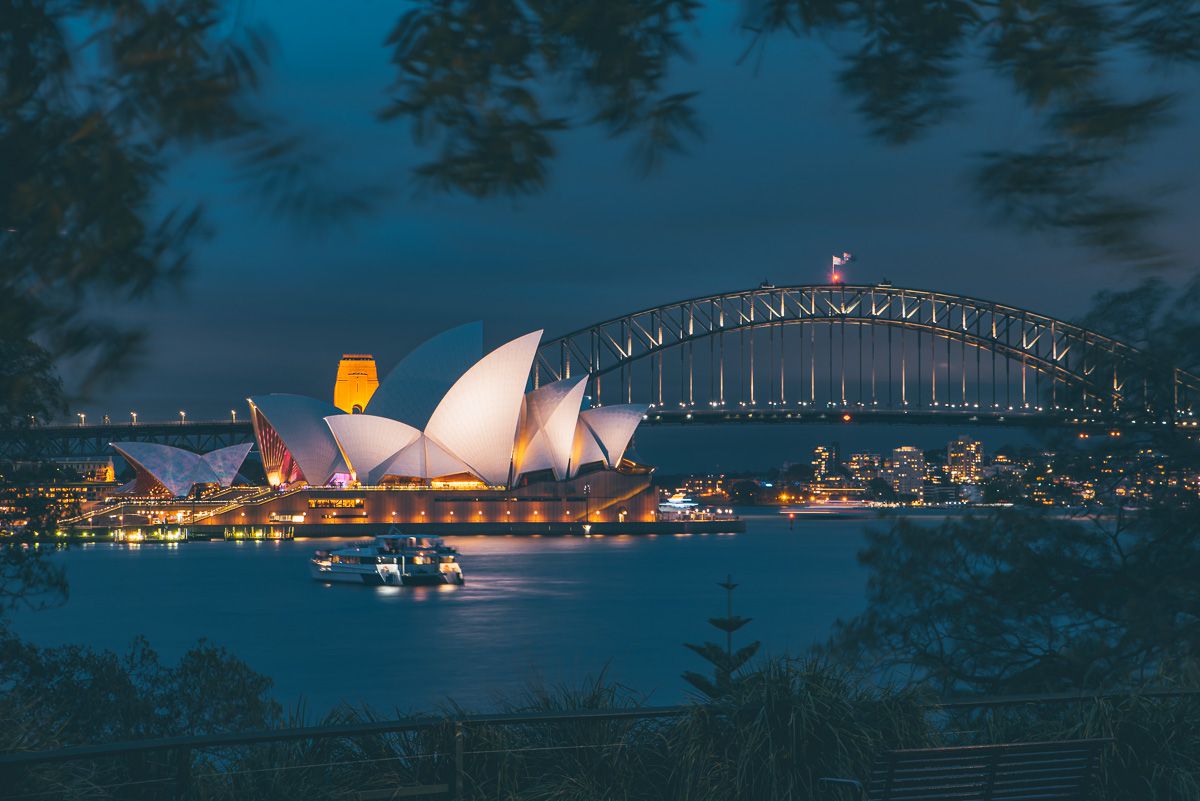 ---
77) The Opera House officially opened in 1973, after 10,000 construction workers toiled away for 14 years building it.
78) The Sydney Opera House has over 15,000 light bulbs that need changing annually.
79) The Sydney Opera House comprises over 6,000 sq/m of French-made topaz colored glass. The color utilized is unique only to the Opera House. =
80) The Opera House is the third busiest opera company on the planet.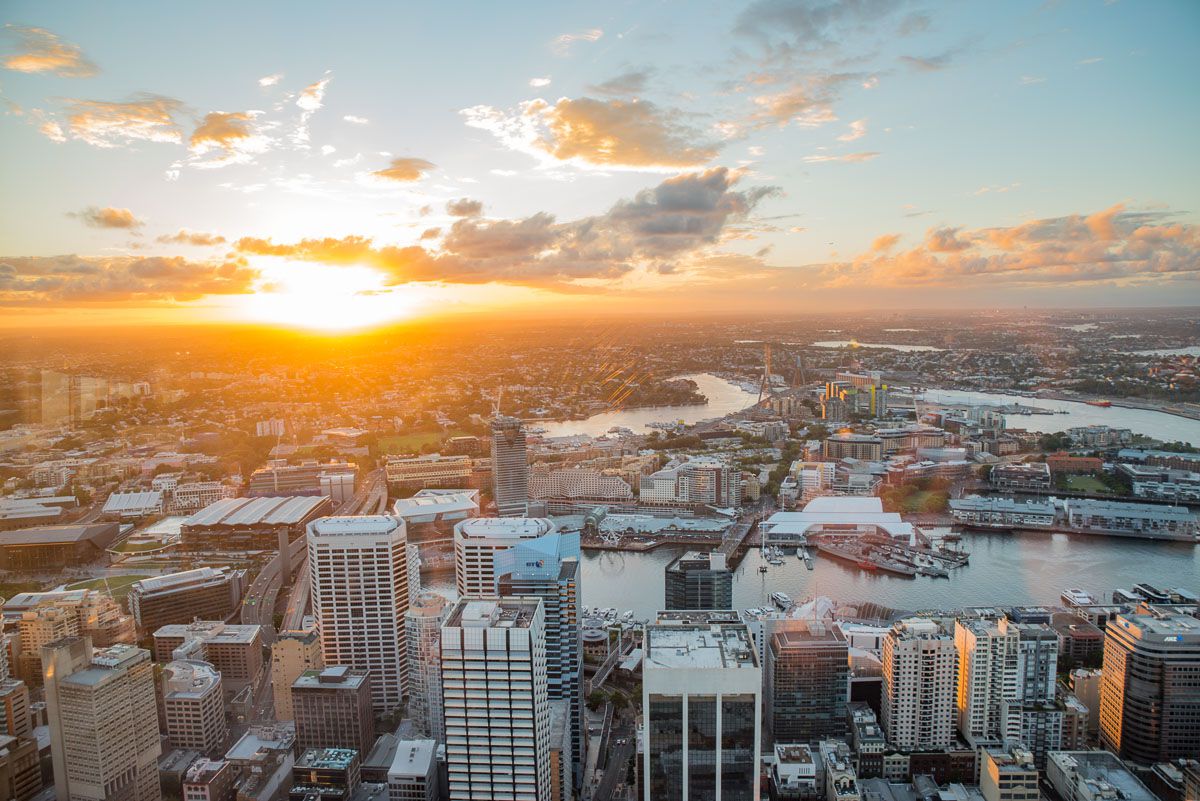 ---
81) The Sydney Opera House is home to The Grand Organ. It's the largest pipe organ in the world and took over a decade to build.
82) Every year, 200,000 people take a tour of the beautiful Sydney Opera House, and the building holds over 3000 events.
83) The Opera House puts on 40 events a week, all year. If you are ever visiting Sydney, be sure to prioritize seeing a show at this incredible Australian landmark.
84) "The Sydney Opera House is cooled using seawater taken directly from the harbour. The system circulates cold water from the harbour through 35 kilometres of pipes to power both the heating and air conditioning in the building." (Sydneyoperahouse.com)
Welcome to our House | Sydney Opera House
---
Am I Missing Any Fun Facts About Sydney, Australia?
Obviously, there are basically an infinite amount of other Sydney Facts that could be included on this list, but I wanted to keep it below 100! So if you think there is any specific fun tidbit or the cultural fact that needs to be included, let me know! I'll do my best to keep this post updated with more fun Sydney facts in the future!
Fun Facts About | SYDNEY, Australia |
---
Planning a trip to Sydney & Australia?
My travel blog is absolutely stacked with amazing travel guides, itineraries, and helpful articles on this gorgeous country! Take a read through some of my favorite posts below, and feel free to reach out with any questions!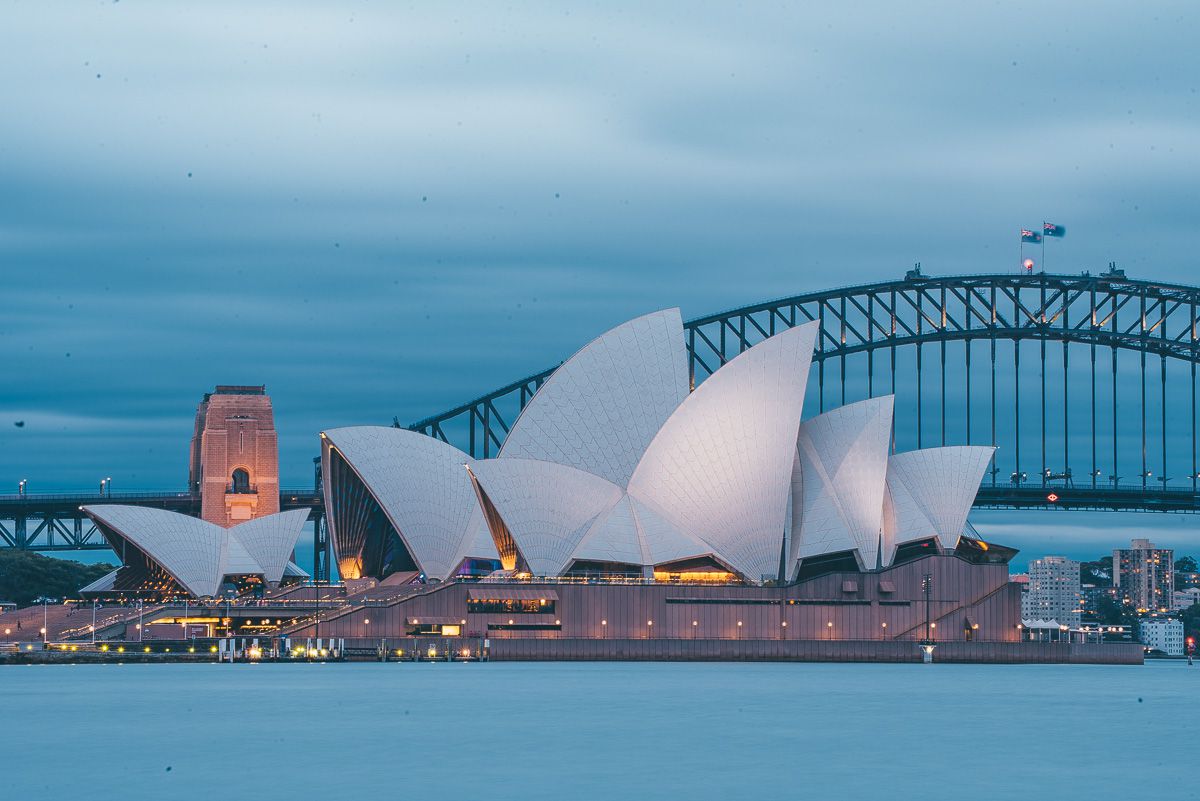 ---
Thanks for reading about these interesting Sydney Facts
Share these facts about Sydney with your travel squad!
https://www.jonesaroundtheworld.com/wp-content/uploads/2019/11/Sydney-Facts-1.jpg
673
829
Dave
https://www.jonesaroundtheworld.com/wp-content/uploads/2017/03/logotry-1-1-300x106.png
Dave
2020-10-08 00:07:38
2020-10-26 02:22:04
84+ Fun & Interesting Facts About Sydney, Australia