Looking for some fun and famous quotes about Paris? Well, look no further, as I've compiled this amazing list of Paris Quotes and Paris captions perfect for that next Instagram post!
Known as the love capital of the world, Paris, France is a romantic bustling city. From its narrow streets filled with picturesque coffee shops and cute bookstores to the sunny quays along the Seine.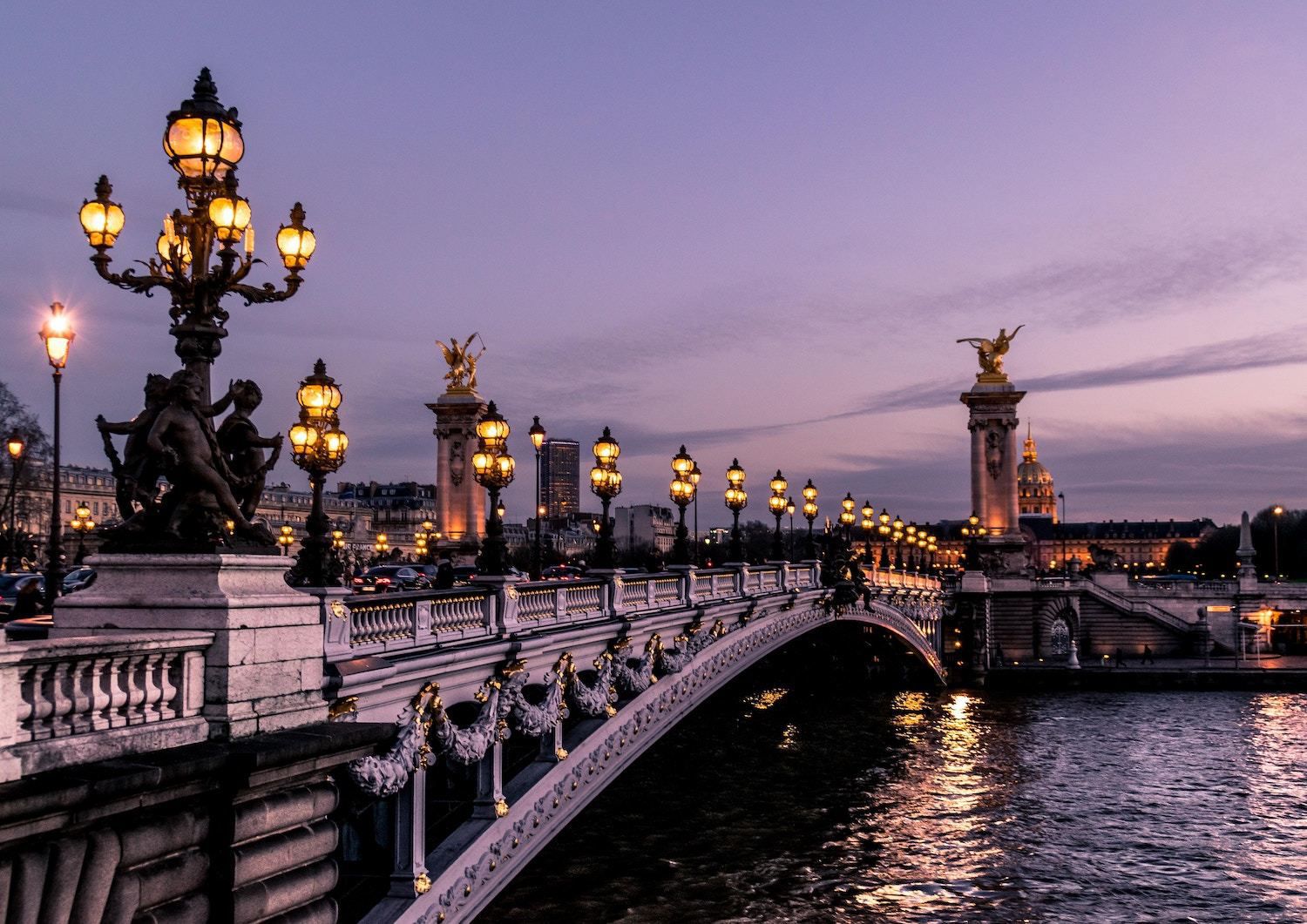 In addition to its charm, it's also a city famous for its culture, cuisine, art, architecture, and history. Paris is more than a spot on a map. It's a place where your heart and soul are warmed as they have been touched by the magical city of love. For those who have never been to Paris but find themselves day-dreaming about it, I have made a list that captures the alluring essence of Paris.
May these Paris quotes inspire you to plan that unforgettable trip to the city of love and magic.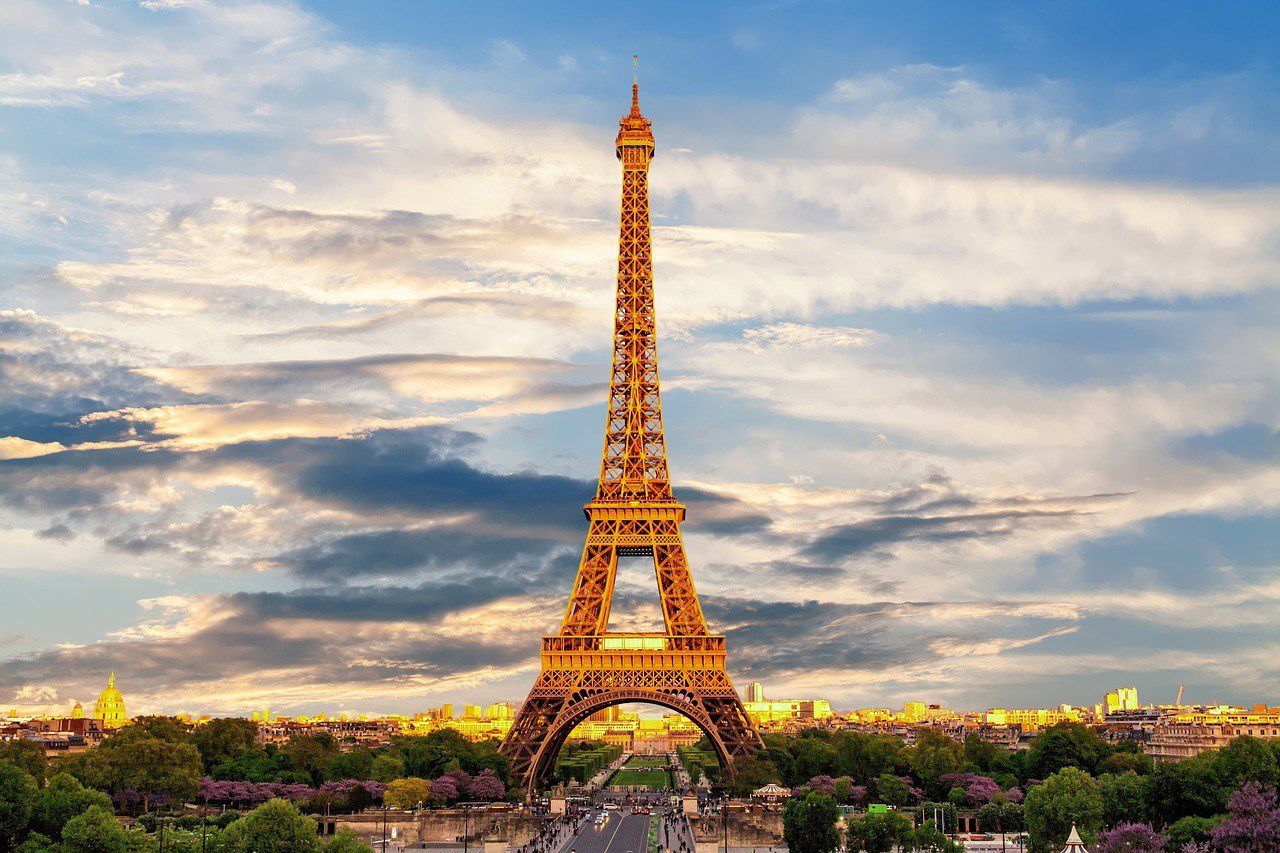 ---
Paris Love Quotes
Love is an emotion that we all crave in our life. The world is surrounded by love. There are books, movies, and songs that are dedicated just to love.
Love can mean something different to each person. Some people are in love with a food dish, others are in love with another person. But you can also fall head over heels for a place – Paris proves that. Enjoy these Paris city of love quotes.
1. "Paris holds the key to your heart." – Anastasia
2. "Je taime."- Unknown
3. "It's true, you never forget your first love, and for me, that will always be Paris." – Caitriona Balfe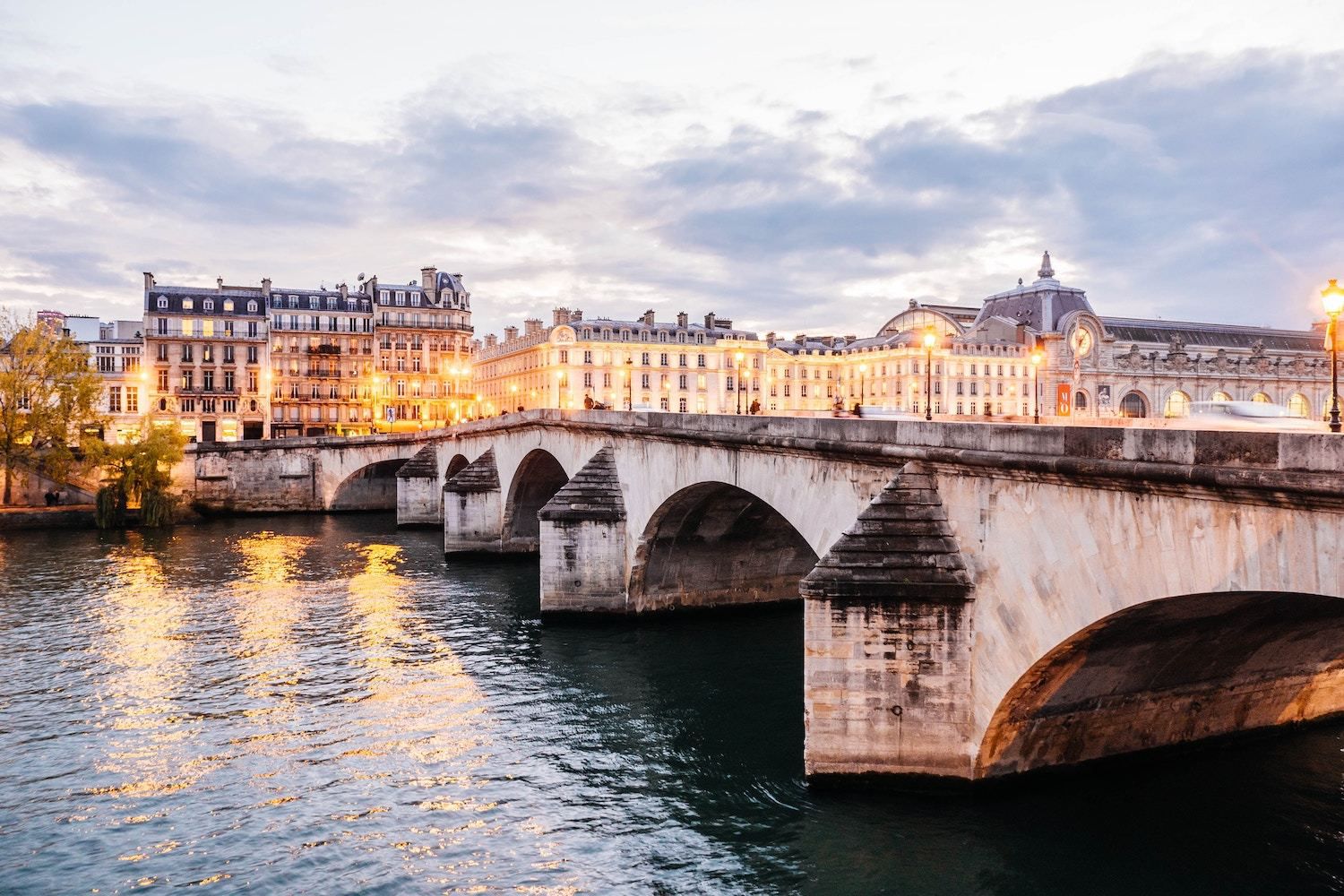 4. "If travel is like love, it is, in the end, mostly because it's a heightened state of awareness, in which we are mindful, receptive, undimmed by familiarity and ready to be transformed. That is why the best trips, like the best love affairs, never really end." – Pico Iyer
5. "You'll have to fall in love at least once in your life, or Paris has failed to rub off on you." – E.A. Bucchianeri
6. "The streets of Paris had a way of making me stop in my tracks, my heart suspended. They seemed saturated with presence, even if there was no one there but me. These were places where something could happen, or had happened, or both; a feeling I could never have had at home in New York, where life is inflected with the future tense." – Lauren Elkin
7. "Paris is unquestionably a city for lovers, and it has been a privilege and a delight to discover so many of its wonders by his side." – Mary McAuliffe
8. "There was a florist at the corner, closed for the night. I stopped in my tracks. Along with the heavy branches of lilacs and tangled stems of forsythia was a fluffy mound of tiny sleeping chicks- a living, breathing Easter basket. Paris continued to surprise me; instead of the slick consumerism of a twenty-first-century world capital, it was the little things, the living things, that made me smile." – Elizabeth Bard
9. "Paris is a heaven for all women's obsessions: hot men, great chocolates, scrumptious pastries, sexy lingerie, cool clothes but, as any shoe-o-phile knows, this city is a hotbed of fabulous shoes." – Kirsten Lobe
10. "Like a book on a shelf I'd waited years to open, Paris had always been waiting for me." – Louisa Deasey
11. "Even the pigeons are dancing, kissing, going in circles, mounting each other. Paris is the city of love, even for the birds." – Samantha Schutz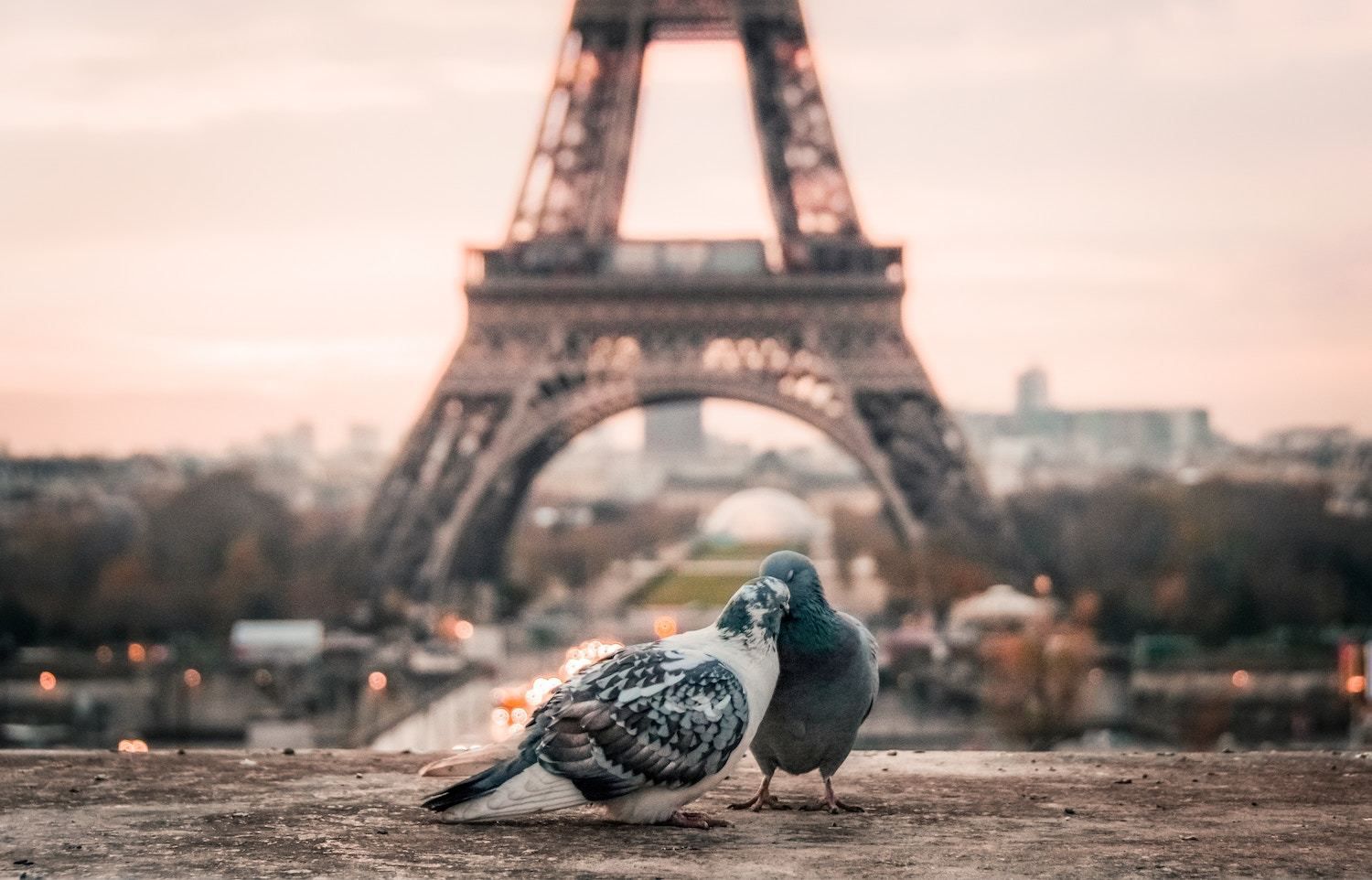 12. "I think Paris smells, and not just sweet but melancholy and curious, sometimes sad but always enticing and seductive. She's a city for all the senses, for artists and writers and musicians and dreamers, for fantasies, for long walks and wine and lovers and yes, for mysteries." – M.J. Rose
13. "At night I would climb the steps to the Sacre-Coeur, and I would watch Paris, that futile oasis, scintillating in the wilderness of space. I would weep, because it was so beautiful, and because it was so useless." – Simone de Beauvoir
14. "Though you may leave Paris, Paris never really leaves you." – Janice Macleod
15. "There are only two places in the world where we can live happy: at home and in Paris." – Ernest Hemingway
16. "What you don't know about Paris, is that when you live there, over time, an invisible thread forms around your heart, and so when you leave, it always tugs you back." – Robert Black
---
Eiffel Tower, Paris Quotes
The Eiffel Tower is undoubtedly one of the most iconic and famous structures of Paris. You cannot visit the city of love without taking a picture of yourself with this beautiful piece of architecture. Here are some quotes you might like to use with your photo.
17. "Every time I look at the Eiffel Tower, it completely blows my mind." – Brian Fallon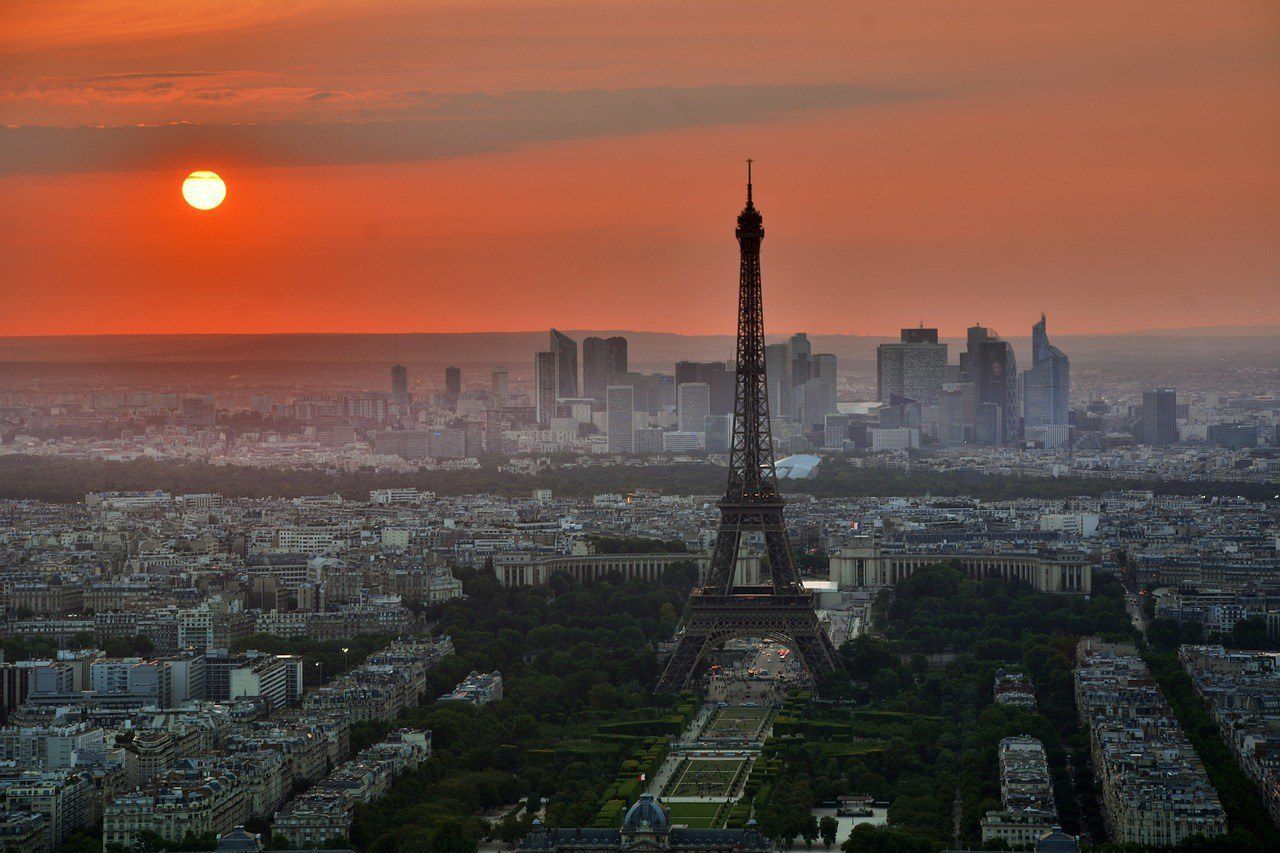 18. "There is an attraction and a charm inherent in the colossal that is not subject to ordinary theories of art … The tower will be the tallest edifice ever raised by man. Will it therefore be imposing in its own way?" – Gustave Eiffel
19. "The Eiffel Tower is nine hundred eighty-four feet high. On a clear day, you can see eighty-five miles from the top. It has three elevators. Each elevator can carry sixty-three people. It cost about one million dollars to build Eiffel Tower." – Suzy Kline
20. "You show up in Paris, and on the drive from the airport to the hotel you're like, 'This is so cool! I want to see something! I want to go to the Eiffel Tower!' And then you leave the next morning. You think, Oh, I didn't get to do anything. I tell people: I've been just about everywhere, but I've seen nothing." – Taylor Lautner
21. "The Eiffel Tower was once thought impossible to build." – Hector Jesus Arencibia
22. "The Arc de Triomphe, the Eiffel Tower. They're monumental. They're straight out of Page 52 in your school history book." – Billy Crystal
23. "I ought to be jealous of the tower. She is more famous than I am." – Gustave Eiffel
24. "Although the French were very friendly and helpful. On one location we were to film at the top of the Eiffel Tower but we couldn't, as it was so misty with four inches of snow on the ground. We couldn't see a thing but we finally got it done." – Lalla Ward
25. "I like the Eiffel Tower because it looks like steel and lace." – Natalie Lloyd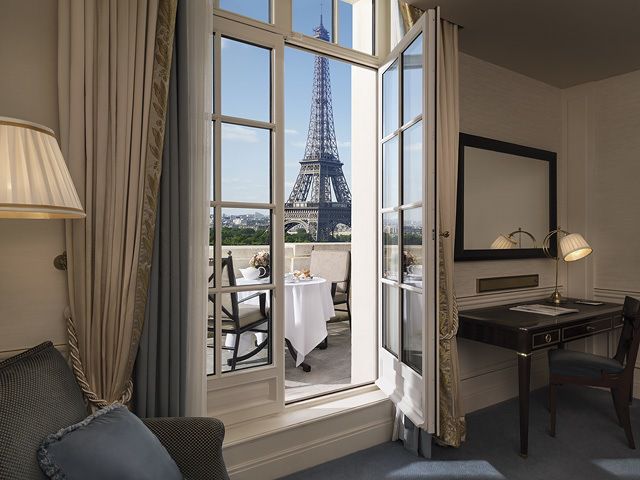 ---
Louvre Paris Quotes
The Louvre is a renowned museum in Paris, some would even say the most iconic museum in the world. With its unique angles and beautiful masterpieces of art, it should come as no surprise that people love taking photos here.
You obviously can't post a picture without a great caption. I've compiled a list of best quotes about Paris's popular museum, the Louvre.
26. "You should definitely visit the Louvre, a world-famous art museum where you can view, at close range, the backs of thousands of other tourists trying to see the Mona Lisa." – Dave Barry
27. "There is no reason why the Louvre should be your favorite gallery just because it has the grandest collections in France, any more than Kew should necessarily be a favorite garden because it has the largest assemblage of plants, or Tesco your chosen shop because it has the widest variety of canned beans." – Jim Crace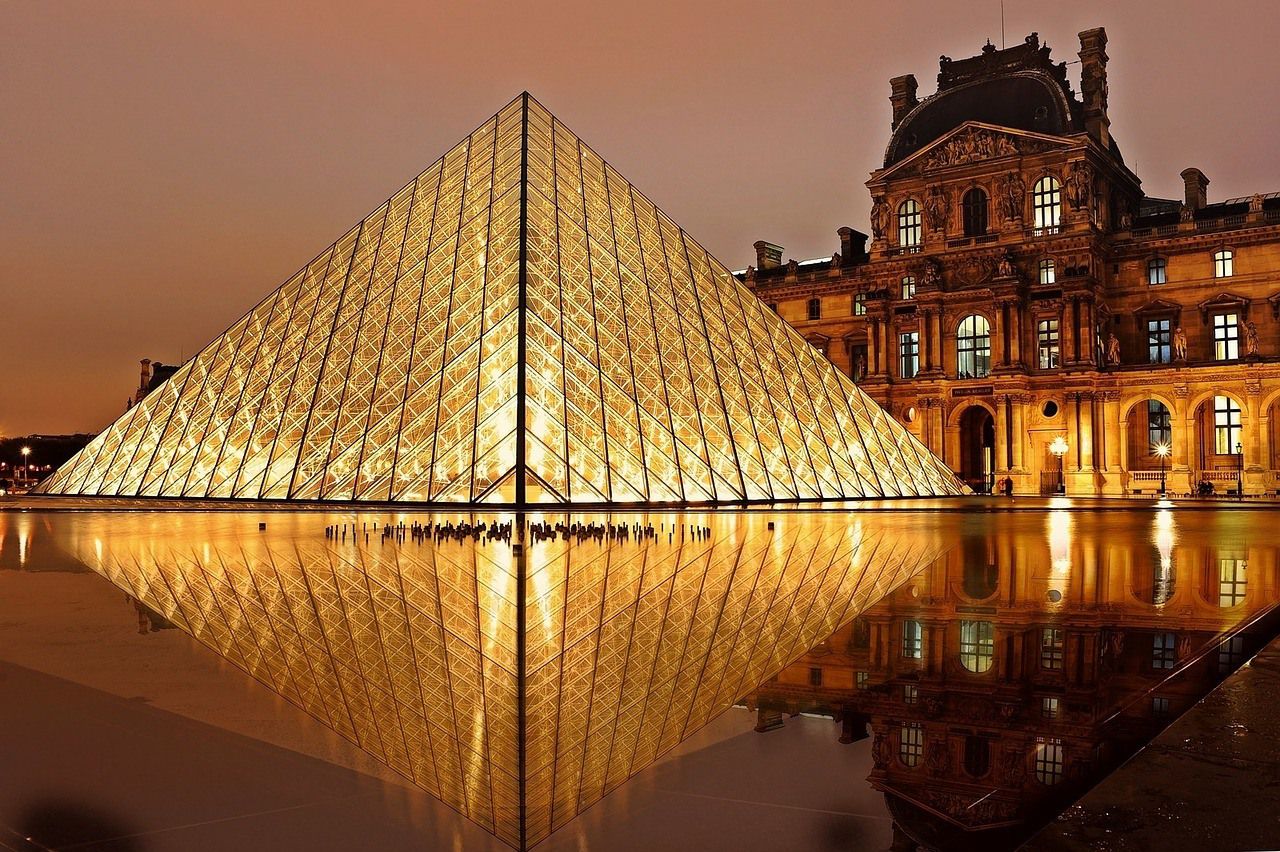 28. "The Louvre is a morgue; you go there to identify your friends." – Jean Cocteau
29. "Keep good company – that is, go to the Louvre." – Paul Cezanne
30. "The Louvre is the book in which we learn to read. We must not, however, be satisfied with retaining the beautiful formulas of our illustrious predecessors. Let us go forth to study beautiful nature, let us try to free our minds from them, let us strive to express ourselves according to our personal temperaments. Time and reflection, moreover, little by little modify our vision, and at last comprehension comes to us." – Paul Cezanne
31. "Destroying a tropical rainforest for profit is like burning all the paintings of the Louvre to cook dinner." – E. O. Wilson
32. "I went to the Louvre in Paris, and I saw all the paintings and the Mona Lisa. You don't really see something like that every day. I was looking at it, and everything else in the room just shut out. Like, Leonardo Da Vinci painted this thing – this is unreal that he touched that. It had this crazy effect on me." – Brian Fallon
33. "I've been fifty thousand times to the Louvre. I have copied everything in drawing, trying to understand." – Alberto Giacometti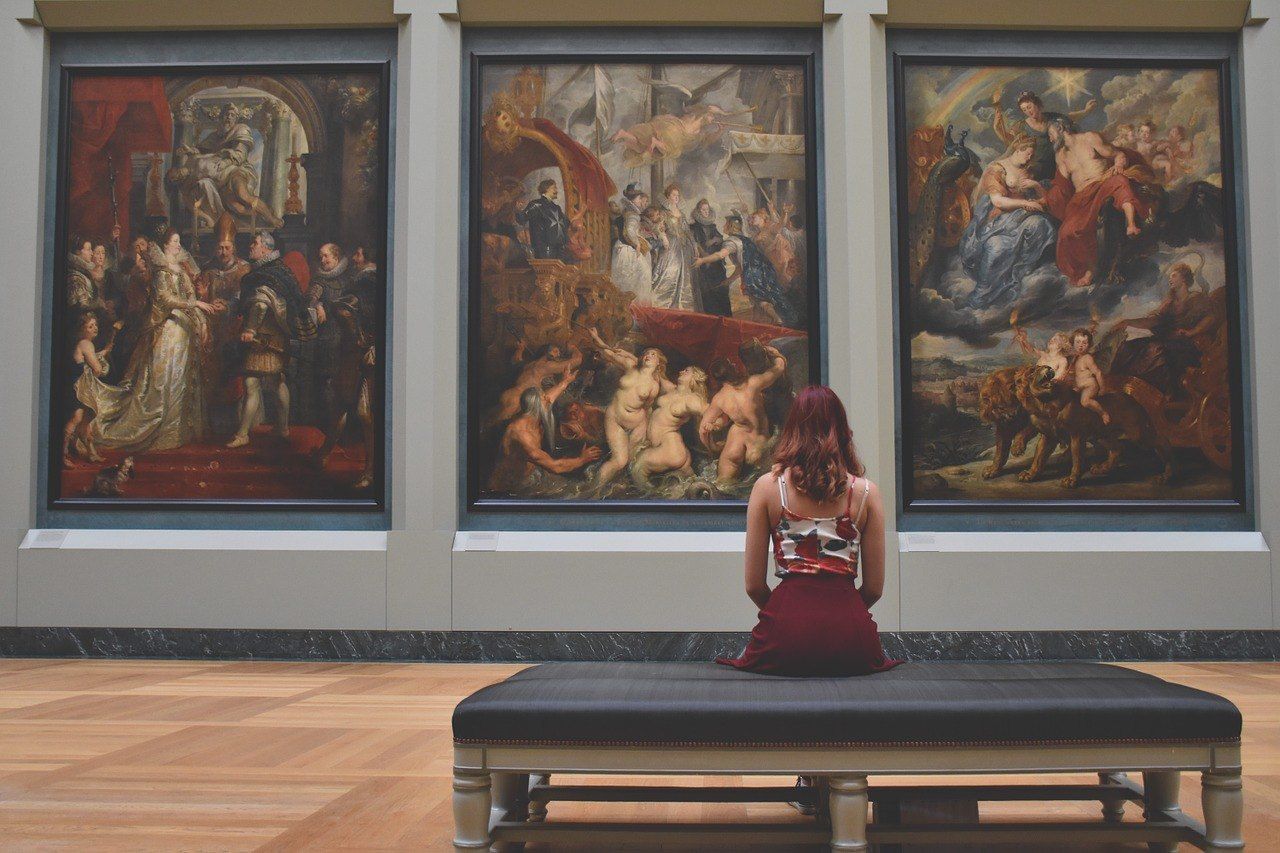 34. "The Louvre for me is a wonderful experience. Because it continues; it didn't get cut off. It was actually a continuous involvement all the way, and a lot of people have come and gone, come and gone; but I'm still here." – I.M. Pei
35. "I've been fortunate to have been in Paris a dozen times, where I've gone to the Louvre. I'm very big on Impressionistic paintings." – Shawn Crahan
36. "I've been lucky enough to win an Oscar, write a best-seller – my other dream would be to have a painting in the Louvre. The only way that's going to happen is if I paint a dirty one on the wall of the gentlemen's lavatory." – David Niven
37. "I know my little 'dirty drawings' are never going to hang in the main salons of the Louvre, but it would be nice if – I would like to say 'when,' but I better say 'if' – our world learns to accept all the different ways of loving. Then maybe I could have a place in one of the smaller side rooms." – Tom of Finland
38. "Out of the closets and into the museums, libraries, architectural monuments, concert halls, bookstores, recording studios and film studios of the world. Everything belongs to the inspired and dedicated thief…. Words, colors, light, sounds, stone, wood, bronze belong to the living artist. They belong to anyone who can use them. Loot the Louvre! A bas l'originalité, the sterile and assertive ego that imprisons us as it creates. Vive le vol-pure, shameless, total. We are not responsible. Steal anything in sight." – William S. Burroughs
39. "I remember being a student, and I would go every Friday to the Louvre and stay for ages, just walking around." – Jemima West
40. "Someday my paintings will be hanging in the Louvre. [Vincent Van Gogh]" – Irvin Stone
41. "The Louvre! The Louvre has me in its clutches. Every time I'm there rich blessings rain down upon me. I am coming to understand Titian more and more and learning to love him. And then there is Botticelli's sweet Madonna, with red roses behind her, standing against a blue-green sky. And Fiesole with his poignant little biblical stories, so simply told, often so glorious in their colors." – Paula Modersohn-Becker
42. "The Louvre is a good book to consult, but it must only be an intermediary. The real and immense study that must be taken up is the manifold picture of nature." – Paul Cezanne
43. "It took me twenty years to discover painting: twenty years looking at nature, and above all, going to the Louvre." – Pierre-Augustine Renoir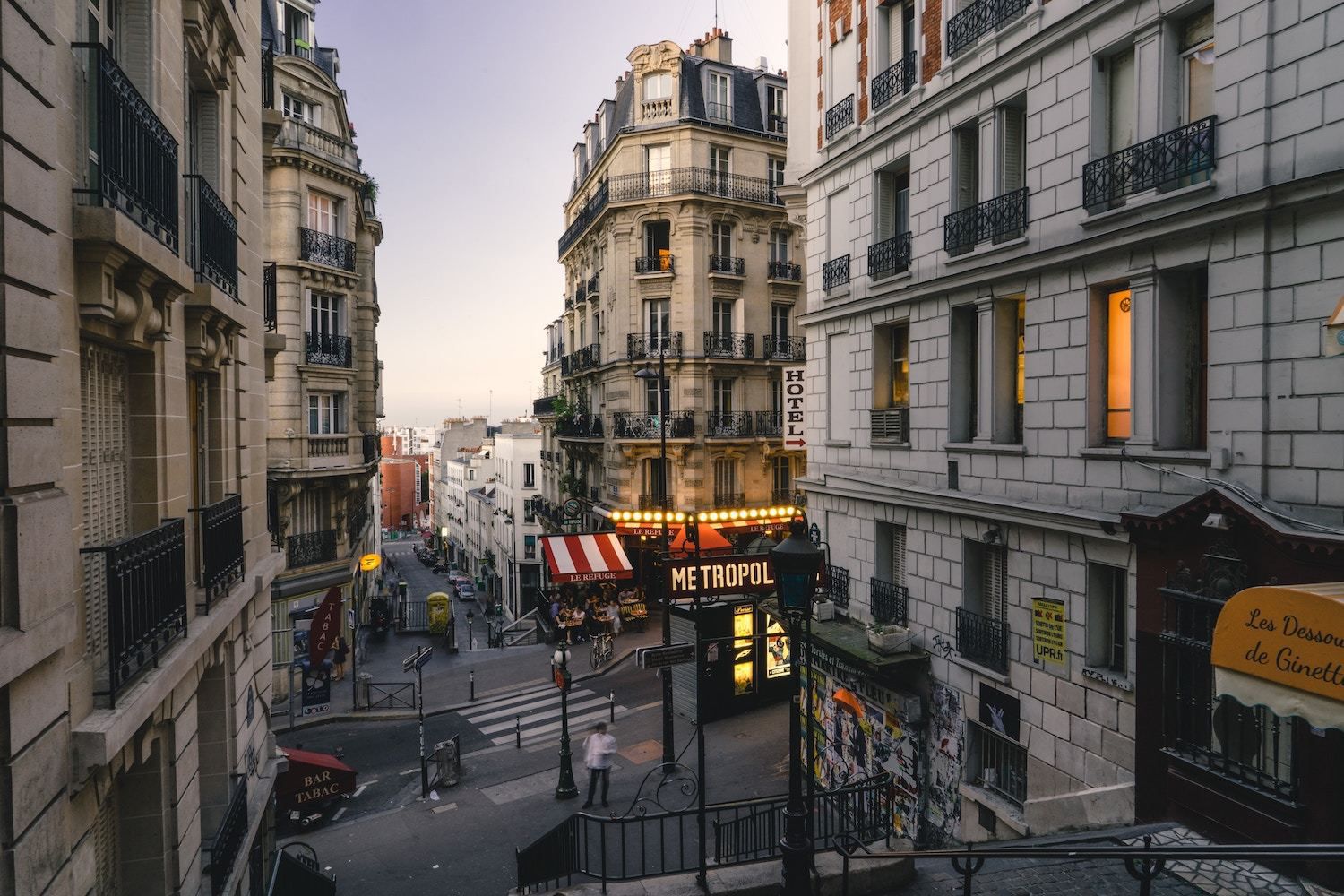 ---
Fun Paris Sayings for Your Next Instagram Caption
We've all struggled with creating the perfect Instagram caption before. Here are some ideas to help you get over the creative block next time you snap a picture of Paris.
44. Are you Seine something?
45. The food in Paris is Brie-ond belief!
46. What a Seine-sational city!
47. Buy one, baguette one free.
48. Paris is a very France-y city.
49. I couldn't come to Paris without my French coat.
50. In Paris, Eiffel in love.
51. Life is pain au chocolat.
52. Don't jump into the water unless you want people to think you're in Seine.
53. Paris, I hope our paths croissant again.
54. Frankly, my dear, I don't give a Notre Dame.
55. Don't baguette the cheese.
56. Eiffel for you from day one, Paris.
57. Sometimes the French give me the crepes.
58. Paris, I louvre you.
59. Enjoying life one crêpe at a time.
60. I'm having a beret good time in Paris.
61. Eiffel in love with this city at first sight.
62. Don't come to Paris with no Monet.
63. Breakfast of Champs-Elysees.
64. In Paris, they give zero faux.
65. I've found Paris-dise.
66. It was my greatest Arc de Triomphe.
67. Paris – it's a oui bit different.
68. Going in Seine over this city!
69. "If you're going to be sad, you might as well be sad in Paris." – Gossip Girl
---
The Most Famous Paris Quotes
There is a long supply of quotes about Paris, some of these are more known than others. That is why I've made a list of the most famous quotes about Paris below.
For advent Paris lovers, the quotes will come as no surprise to you. For those who are just starting to dip their toes into Paris, enjoy these cream of the crop quotes.
70. "When good Americans die, they go to Paris." – Oscar Wilde
71. "To study in Paris is to be born in Paris!" – Victor Hugo
72. "The bewildering beauty of Paris…" – Allen Ginsberg
73. "There is but one Paris, and however hard living may be here, and if it became worse and harder even—the French air clears up the brain and does good–a world of good."- Vincent Van Gogh
74. "What an immense impression Paris made upon me. It is the most extraordinary place in the world!"- Charles Dickens
75. "Paris is always a good idea." – Audrey Hepburn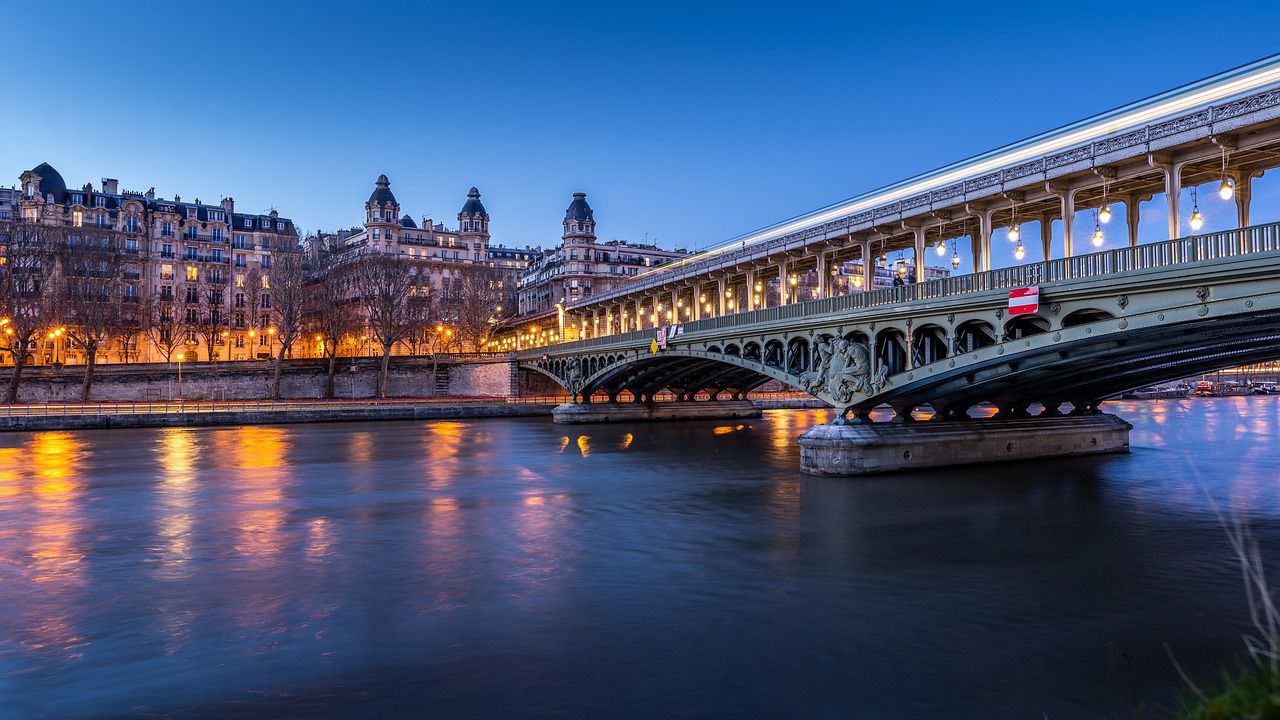 76. "A walk about Paris will provide lessons in history, beauty, and in the point of Life." – Thomas Jefferson
77. "To know Paris is to know a great deal." – Henry Miller
78. "If you are lucky enough to have lived in Paris as a young man, then wherever you go for the rest of your life, it stays with you, for Paris is a moveable feast." – Ernest Hemingway
79. "He who contemplates the depths of Paris is seized with vertigo. Nothing is more fantastic. Nothing is more tragic. Nothing is more sublime." – Victor Hugo
80. "The last time I saw Paris, her heart was warm and gay, I heard the laughter of her heart in every street café." – Oscar Hammerstein II
81. "In Paris, everybody wants to be an actor; nobody is content to be a spectator." – Jean Cocteau
82. "Paris is not a city; it's a world." – King Francis I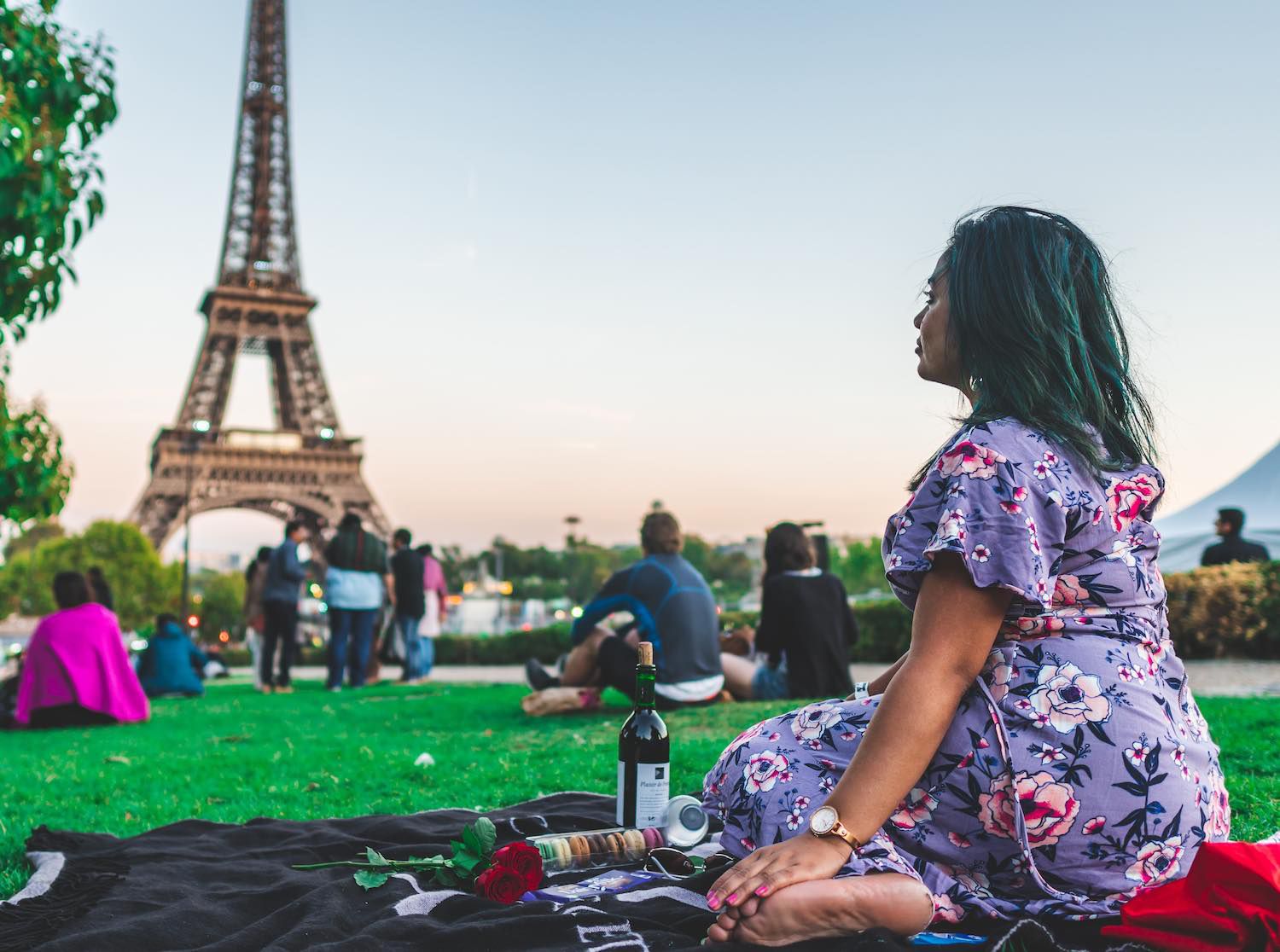 83. "In Paris, I really do like to try and do nothing… but that's impossible." – Christian Louboutin
84. "Paris is a place in which we can forget ourselves, reinvent, expunge the dead weight of our past." – Michael Simkin
85. "The chief danger about Paris is that it is such a strong stimulant." – T.S. Eliot
86. "Secrets travel fast in Paris." – Napoleon Bonaparte
87. "Breathe Paris in. It nourishes the soul." – Victor Hugo
88. "Just add three letters to Paris, and you have paradise." – Jules Renard
89. "In Paris, our lives are one masked ball." – Gaston Leroux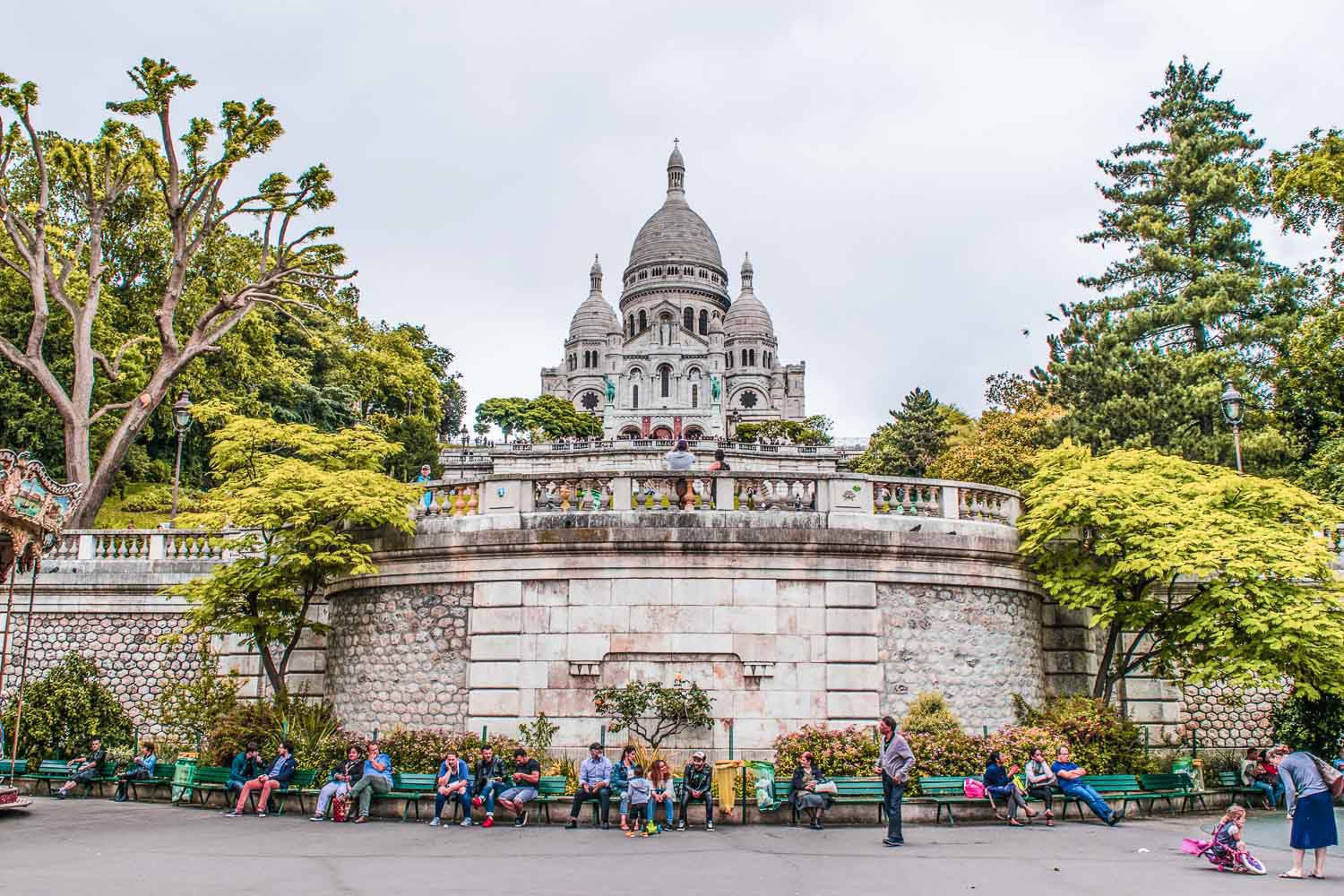 90. "To err is human. To loaf is Parisian." – Victor Hugo
91. "America is my country, and Paris is my hometown." – Gertrude Stein
92. "London is a riddle. Paris is an explanation." – G.K. Chesterson
93. "The best of America drifts to Paris. The American in Paris is the best American. It is more fun for an intelligent person to live in an intelligent country. France has the only two things toward which we drift as we grow older – intelligence and good manners." – F. Scott Fitzgerald
94. "An artist has no home in Europe except in Paris." – Friedrich Nietzsche
95. "I had forgotten how gently time passes in Paris. As lively as the city is, there's a stillness to it, a peace that lures you in. In Paris, with a glass of wine in your hand, you can just be." – Kristin Hannah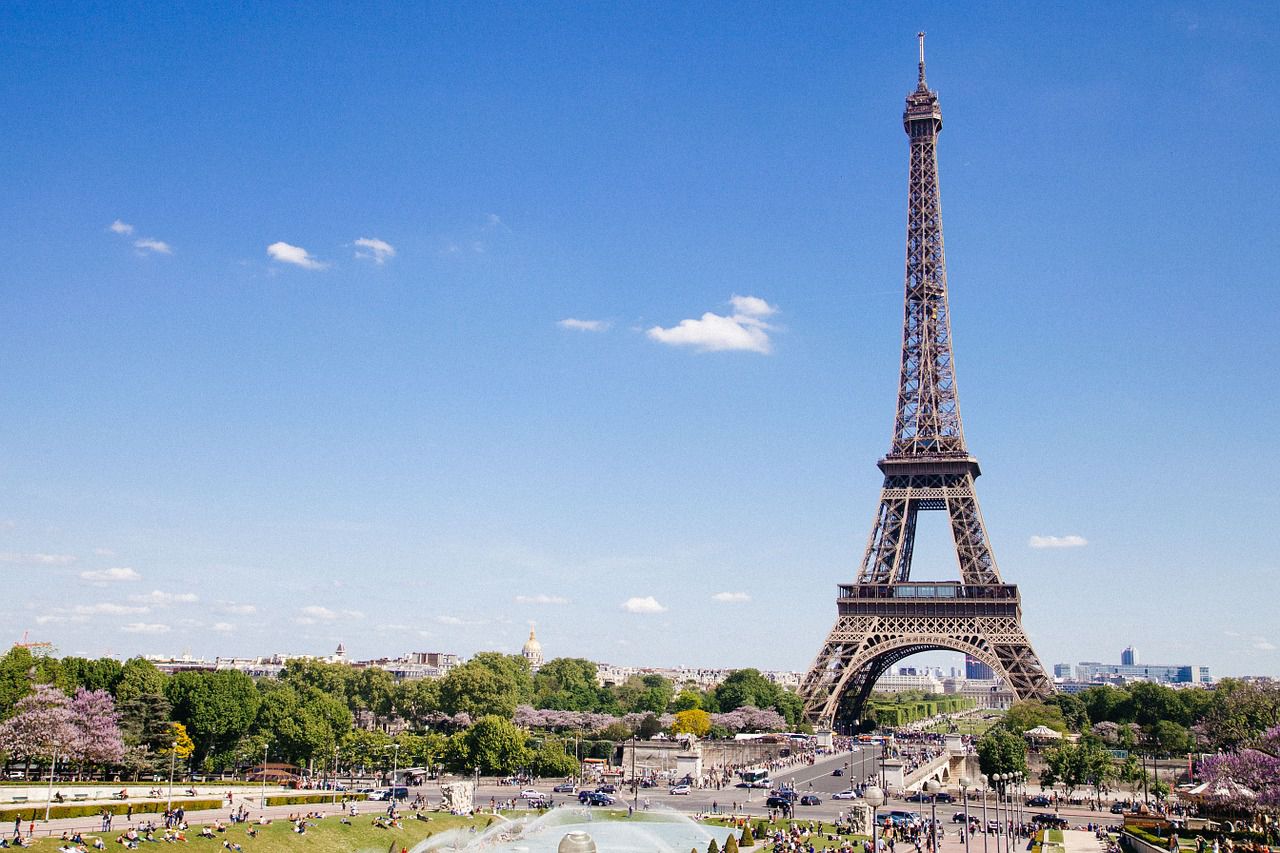 96. "Paris is the city in which one loves to live. Sometimes I think this is because it is the only city in the world where you can step out of a railway station—the Gare D'Orsay—and see, simultaneously, the chief enchantments: the Seine with its bridges and bookstalls, the Louvre, Notre Dame, the Tuileries Gardens, the Place de la Concorde, the beginning of the Champs Elysees—nearly everything except the Luxembourg Gardens and the Palais Royal. But what other city offers as much as you leave a train?" – Margaret Anderson
97. "When spring comes to Paris the humblest mortal alive must feel that he dwells in paradise." – Henry Miller
98. "You know, I sometimes think, how is anyone ever gonna come up with a book, or a painting, or a symphony, or a sculpture that can compete with a great city. You can't. Because you look around and every street, every boulevard, is its own special art form and when you think that in the cold, violent, meaningless universe that Paris exists, these lights. I mean come on, there's nothing happening on Jupiter or Neptune, but from way out in space you can see these lights, the cafés, people drinking and singing. For all we know, Paris is the hottest spot in the universe." – Owen Wilson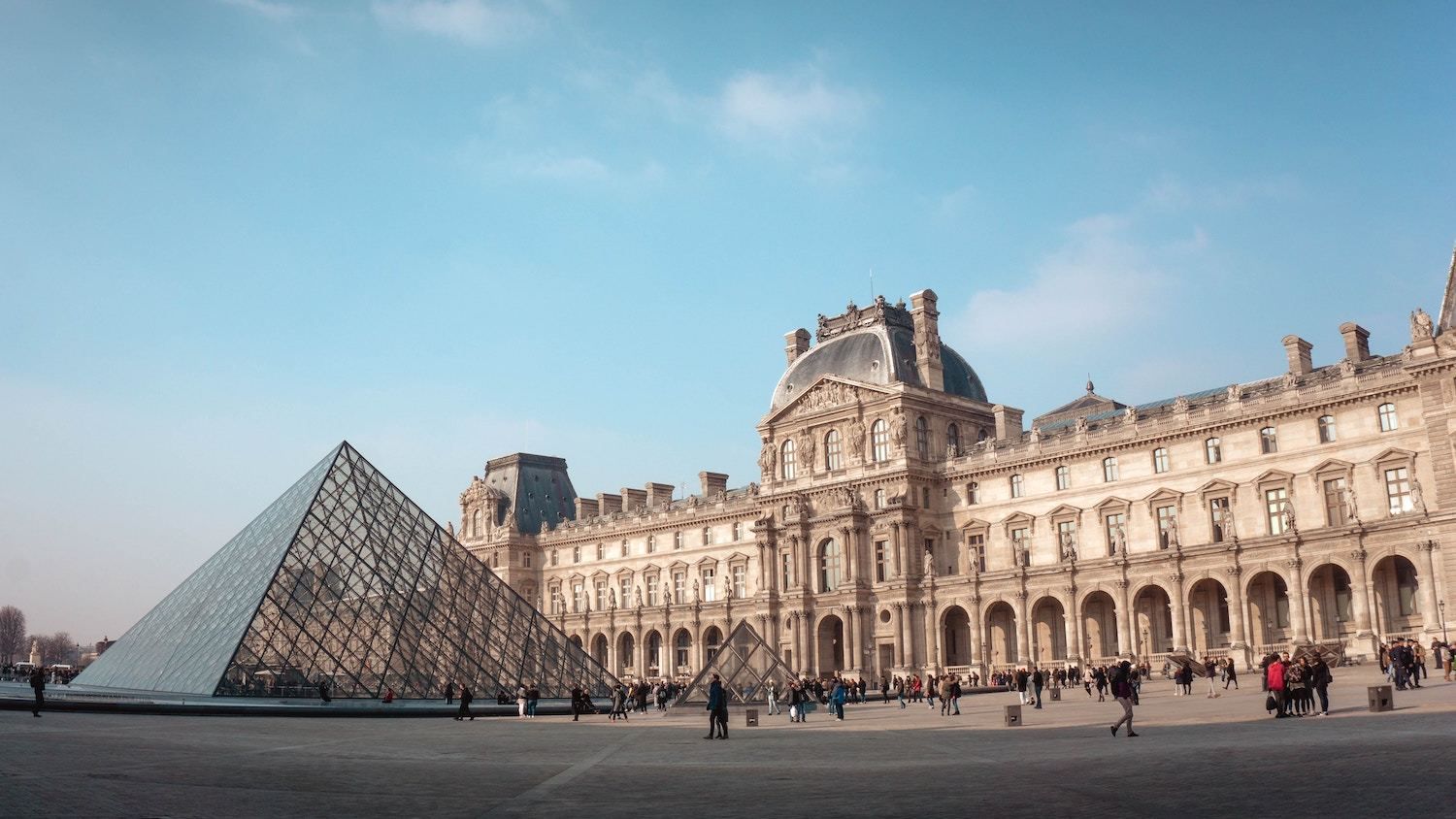 ---
Did I Miss Any Top Parisian Quotes?
As there is a long list of famous Parisian quotes, I have added what I think are the best quotes about Paris. If all of the quotes were added, you would have reading material for days. However, if you feel that I've missed a spectacular quote and that it should be added to my list, feel free to reach out to me via email or social media and I'll see if I can add it onto the list!
Also, be sure to follow along on my Instagram Jones Around The World so I can check out your awesome Paris quotes in action!
---
Planning a Trip to Beautiful Paris?
As you have read, Paris is always a good idea. To help you plan for your trip I have listed several Paris guides, itineraries, and lists that I have on my site. I've linked them below for you to check out. If you had any doubts, I'm sure they will convince you to book that ticket and go on a wonderful adventure to Paris.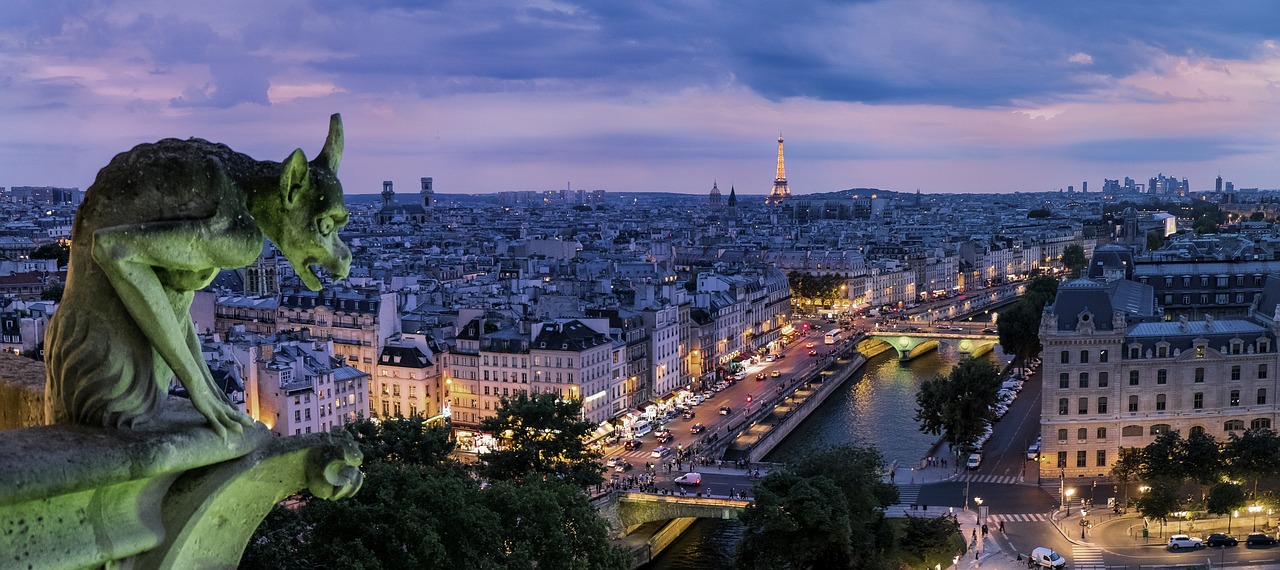 ---
Thanks for reading my list of Paris Quotes & Paris Captions
Share these Paris Quotes with your France travel crew!
https://www.jonesaroundtheworld.com/wp-content/uploads/2020/05/Quotes-about-Paris.jpg
853
1280
TravelTractionsJATW
https://www.jonesaroundtheworld.com/wp-content/uploads/2017/03/logotry-1-1-300x106.png
TravelTractionsJATW
2020-05-23 20:30:17
2020-06-08 18:13:25
89+ Paris Quotes & Captions To Inspire Your Trip to the City of Lights