Looking for the best two-day Amsterdam itinerary for firs timers!? Well, look no further, because I'm here to help! Amsterdam is truly a vibrant and beautiful city, and while it may not be too long of a visit, spending 2 days in Amsterdam is plenty to explore many of its main city attractions! It's a city full of character, color, and charm, and I'm sure you'll fall in love with it just as much as I have!
While it may not be the capital city of The Netherlands, it is definitely the most popular destination in the country to visit! Boasting more canals than Venice, and is reckoned to have more culture per capita than any other city of Earth! You can guarantee you will be able to soak in the Dutch culture here.
Take a read through my Amsterdam travel guide and itinerary below, and check out the best accommodation options, things to do during your two-day visit, some food/ drink recommendations, and some helpful Amsterdam travel tips!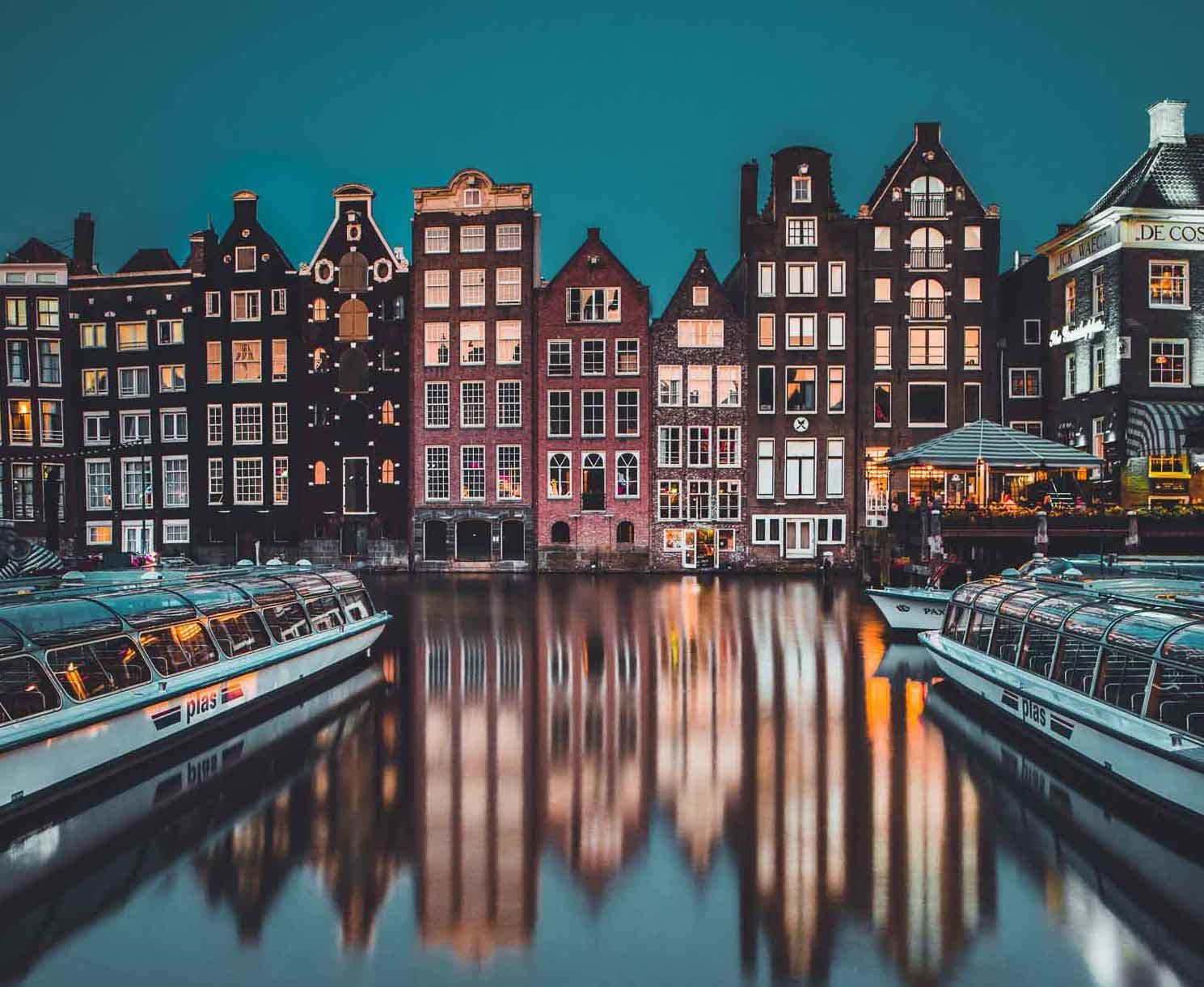 ---
Where to Stay 2+ Days in Amsterdam?
Amsterdam isn't known for being a cheap travel destination, but there is an option for all types of traveler and all kinds of budgets. From backpacker hostels to luxury palaces, there is something for everyone.
There are tons of different neighborhoods to choose from, and they really are all fantastic, but I would advise staying close to the city center (to avoid unnecessary travel time on the trams). I'd also highly recommend that when thinking about staying in Amsterdam you book your accommodation in advance. Amsterdam is a very popular travel destination and does book out quite quickly!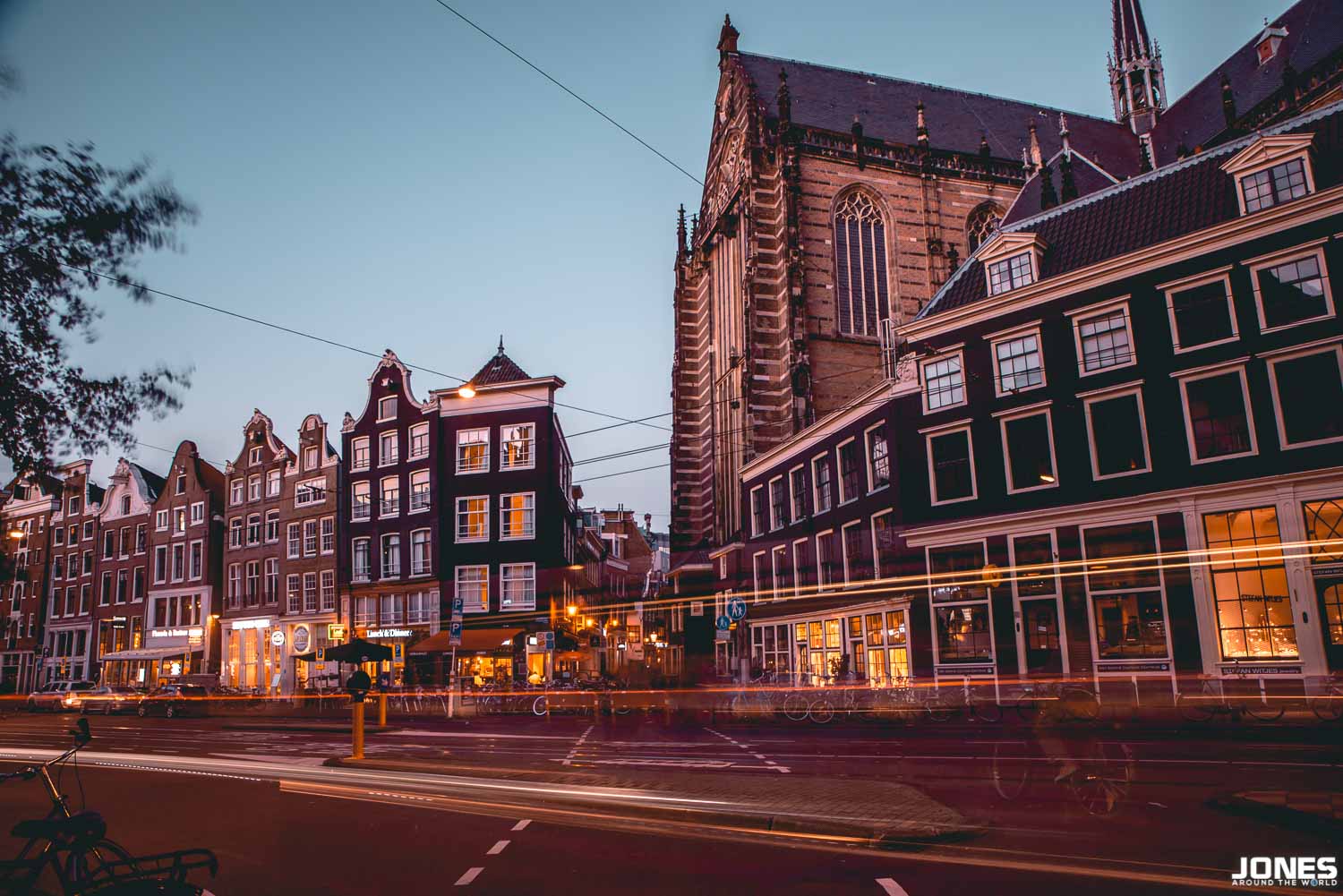 ---
Flying Pig Downtown: Low Budget Backpacker Option
Hands down THE BEST hostel in Amsterdam for backpackers. The Flying Pig has a huge reputation for being the happening place, with over 10,000 great reviews on Hostelworld, it is rated an 8.9 overall. It homes one of the most famous hostel bars in the city (with a DJ) and is located right next to the central station.
It contains high-quality dorms (lights, plug sockets, lockers by each bed), follows great hygiene standards and usually has a vibrant mix of backpackers creating an awesome atmosphere making it easy for you to meet new people quickly.
Located on the busiest shopping street in Amsterdam, and close by to the red light district, The Anne Frank House and The Royal Palace. As well as many quality restaurants and bars for evening entertainment. A solid choice for backpackers who want a lively and sociable experience in Amsterdam.
Read Reviews & Check Availability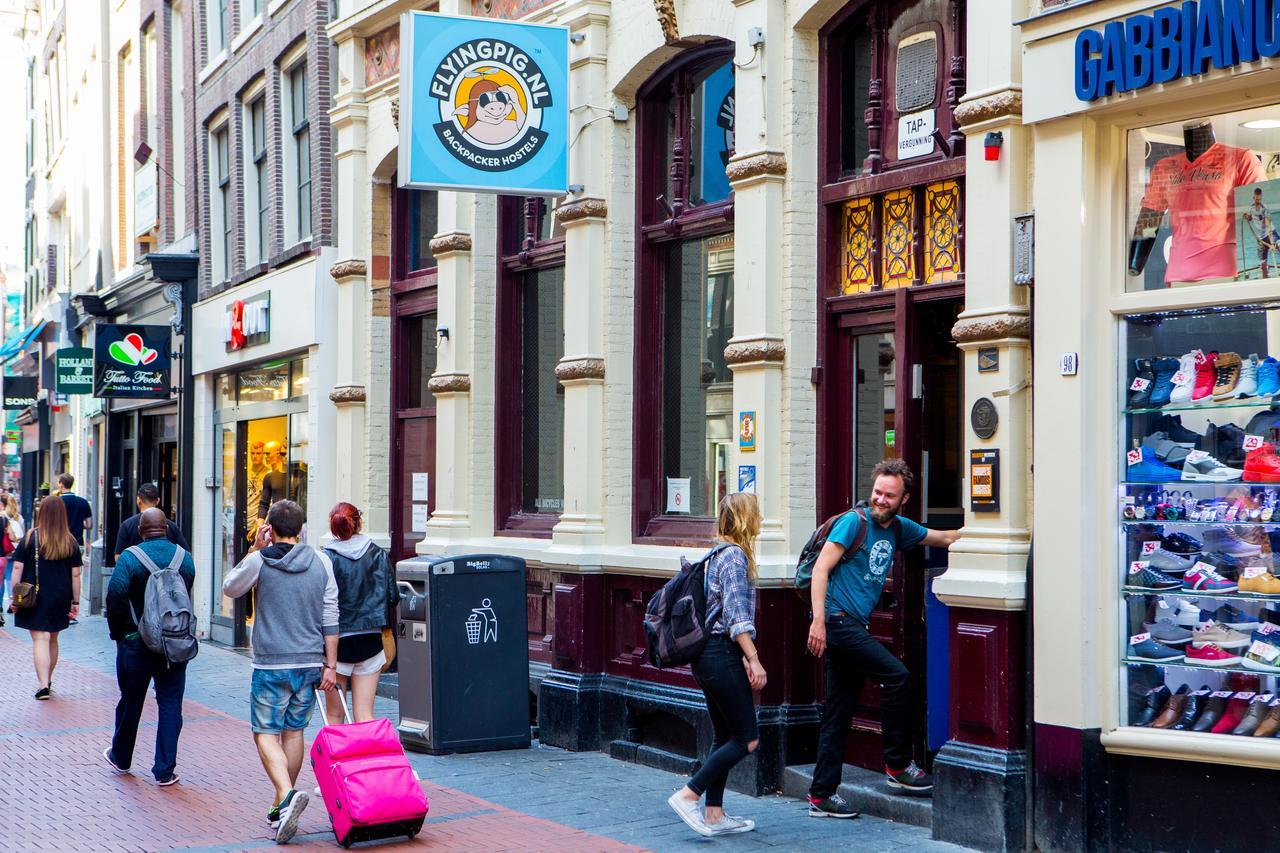 ---
Room Mate Aitana: Top-Pick Hotel
For a stunning 4 star hotel with over 6000 guest ratings and located right in the middle of the city center; Room Mate Aitana is a brilliant choice. This hotel is rated as the best value for money in Amsterdam! It's modern, includes a free buffet breakfast, a fitness center and is only 800 meters from the very popular Dam Square.
Located on an island in the IJ River, this is a cool Amsterdam hotel experience and is perfect for couples and travelers interested in the cities nightlife and architecture.
Read Reviews & Check Availability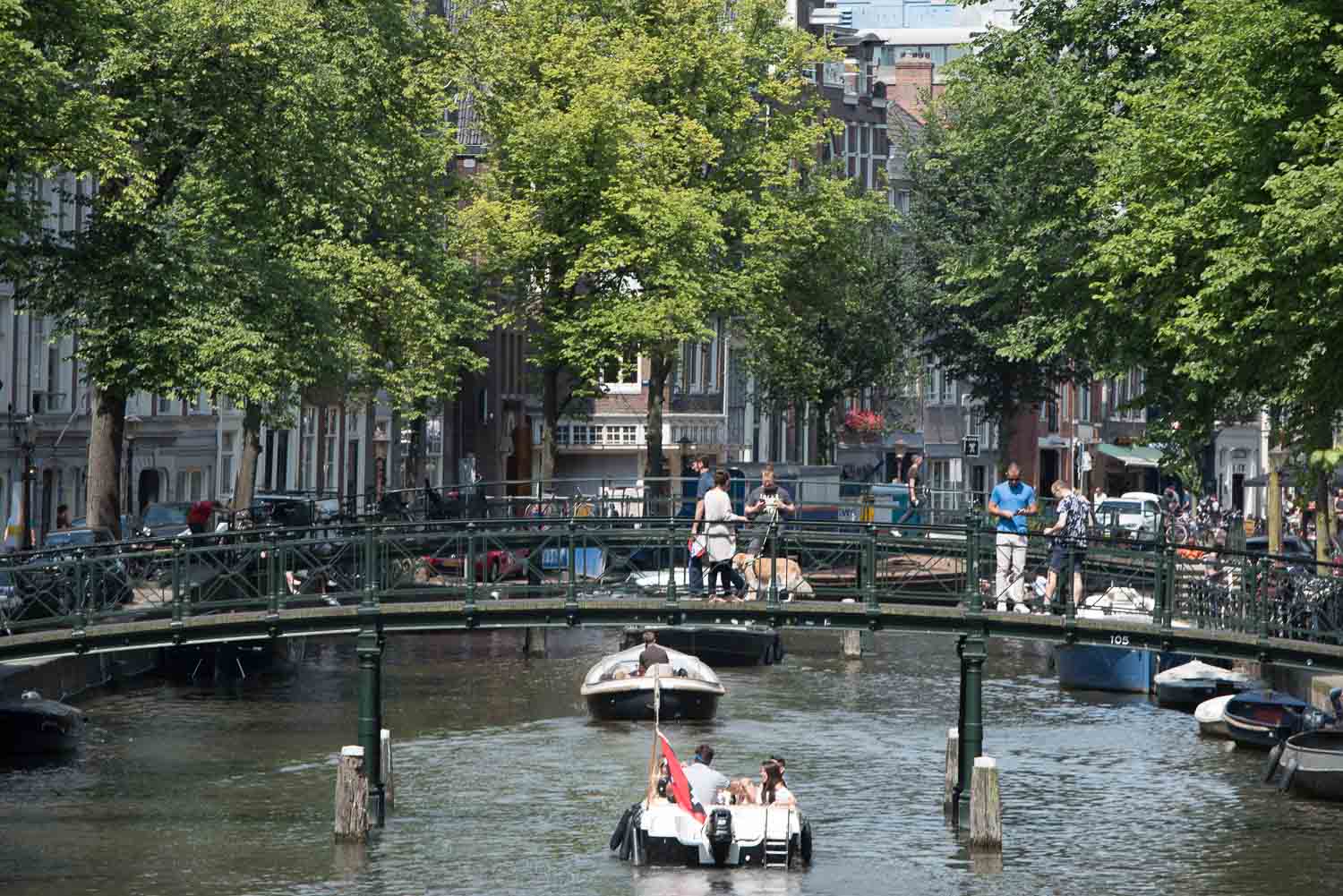 ---
NH Collection Amsterdam Barizon Palace: Luxury Hotel
For the perfect combination of modern and historical, NZ Collection Amsterdam Barizon Palace is the perfect stop. With a fitness area (inside a 15th-century chapel!) spacious rooms, gorgeous 17th-century oak beams and high ceilings. Here you get elegance, quality, and convenience all in one place. The palace is opposite the Amsterdam Central Station and is only a 550 meter walk from Dam Square. It's considered one of the best-located accommodation options on booking.com and is very popular among couples.
Read Reviews & Check Availability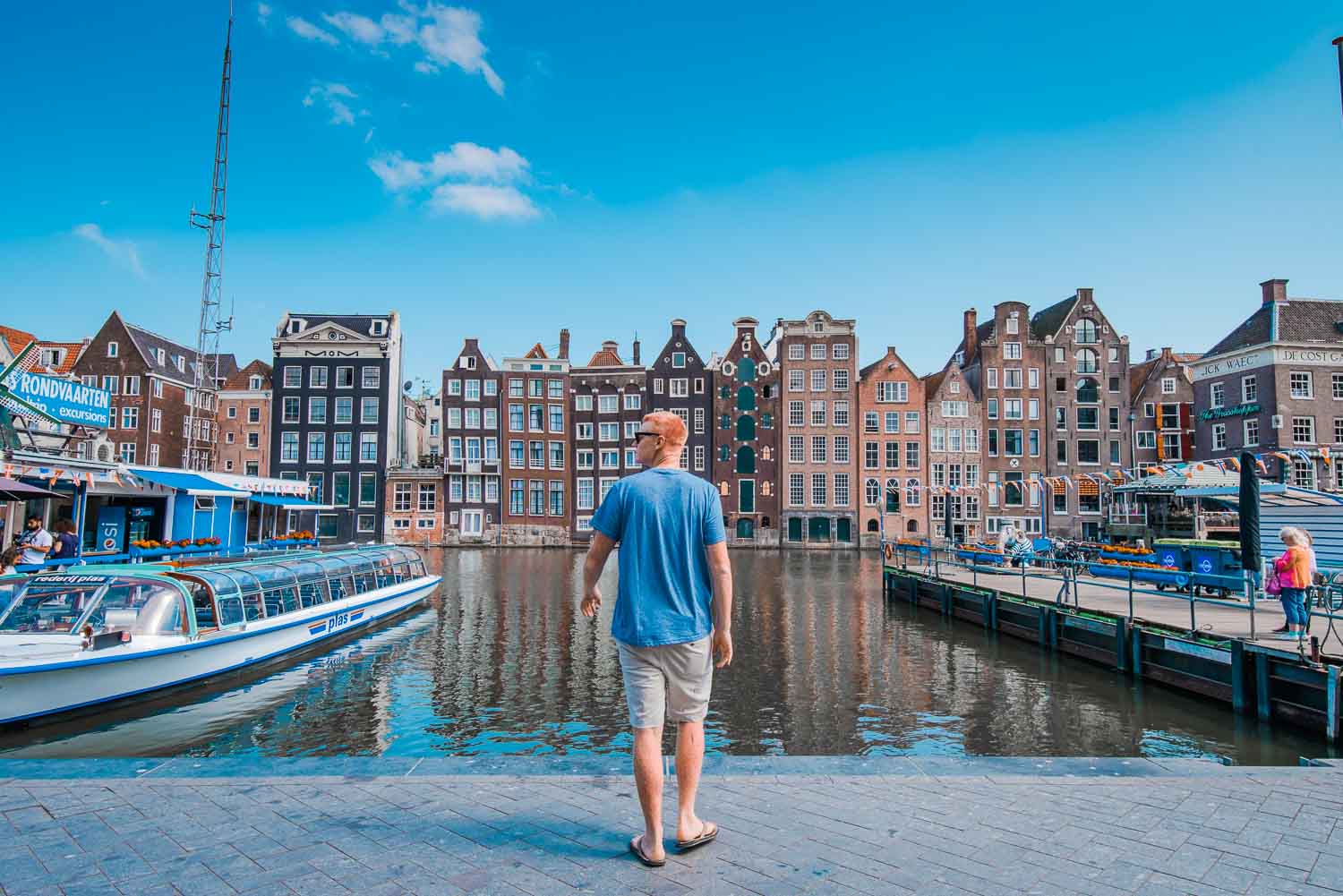 ---
Book an Amsterdam Airbnb: I've become absolutely addicted to the Airbnb platform recently, and think it'd be a really great way to spend a quick weekend trip to Amsterdam! You can really get a better sense of local life, and renting someone's apartment can make your trip to the Dam much more memorable.
Plus, if you sign-up for a new account you'll get $55+ Off Your First Stay (which is always nice because Amsterdam accommodation is already rather expensive).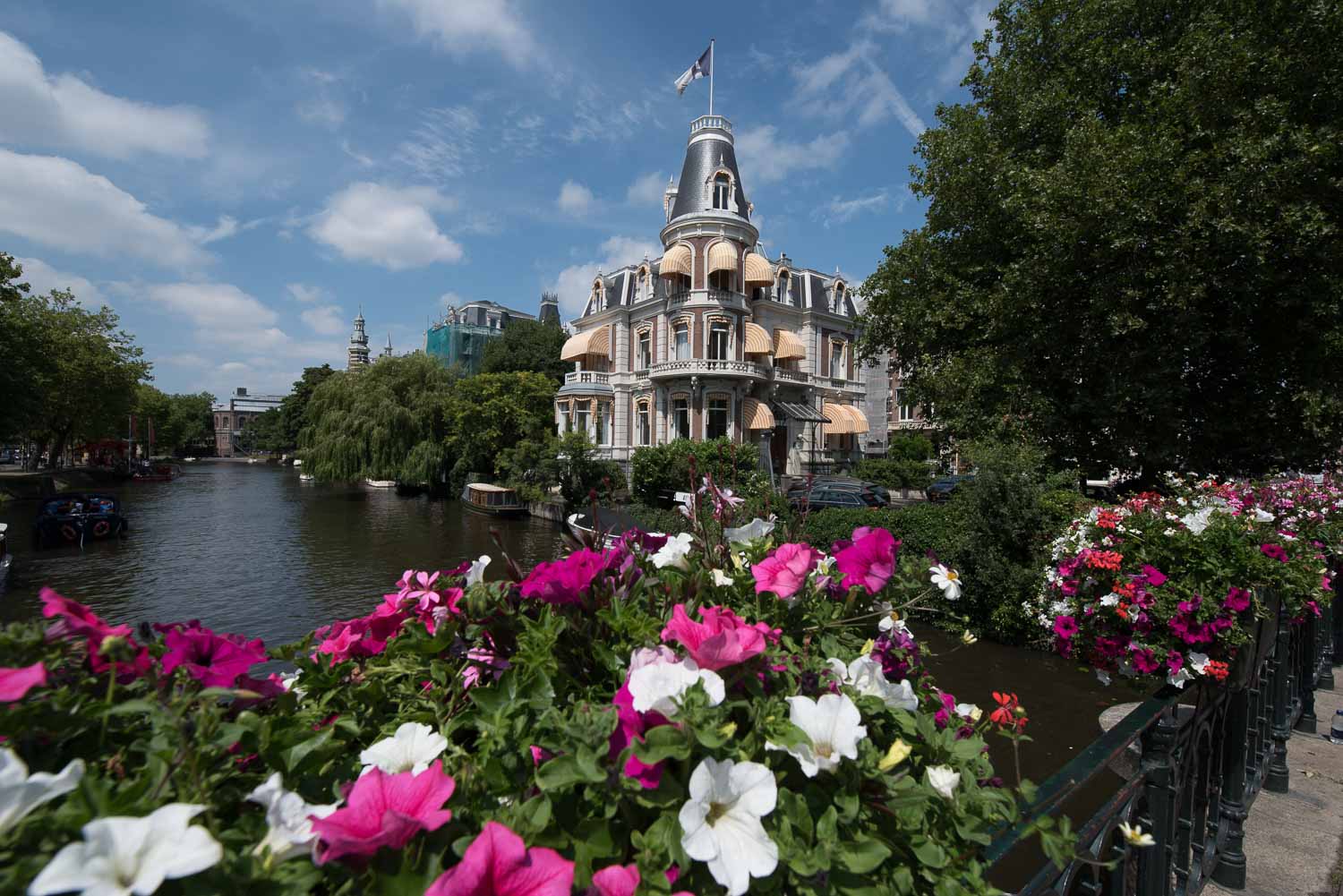 ---
Getting Around Amsterdam
Just like The Netherlands in general, Amsterdam is a very environmentally friendly city! The locals don't simply opt to often get around via bicycle or on foot – it's simply a normal way of life for them. Did you know that there are more bicycles than residents in Amsterdam city? This will become apparent when it comes to crossing the streets and you have to run for your life to dodge out of the way of literally hundreds of cyclists!
So, for safety sake, while in Amsterdam you absolutely have to take to the streets by bicycle too! It's one of the cheapest and best ways to see the city, as well as get some exercise in at the same time!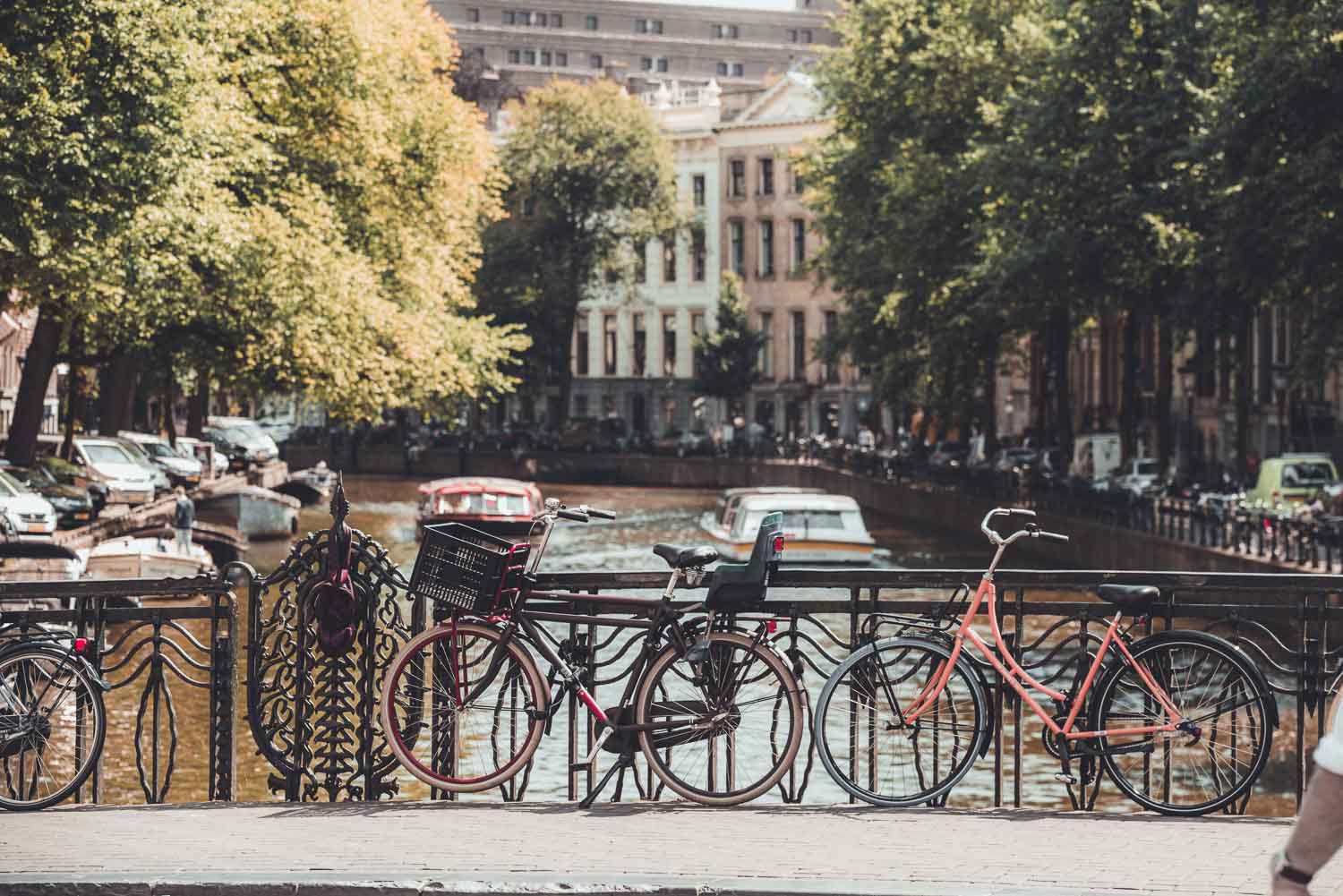 ---
But, if you aren't into cycling around every day, then Amsterdam does also have an impressive public transport system. With metros, buses, trams, ferries, and trains; you won't be stuck for ways to get around the city. The public transport is frequent, very efficient and also super affordable. If you're anything like me, you'll also find that Amsterdam is simply one of the best cities to walk around! The canals are super calming, the architecture is gorgeous, and all the main tourist attractions are within walking distance (relatively speaking).
With that being said though, I think one of the best ways to experience 2 Days in Amsterdam is by utilizing the fantastic I Amsterdam City Card! There are several different options to choose from, but there are special rates online for the 48 Hours city card! This will cover ALL of your public transportation, lots of discounts, free entrance to museums, and so much more! Single price tickets on trams are close to $5, so it really does make financial sense to pick one up.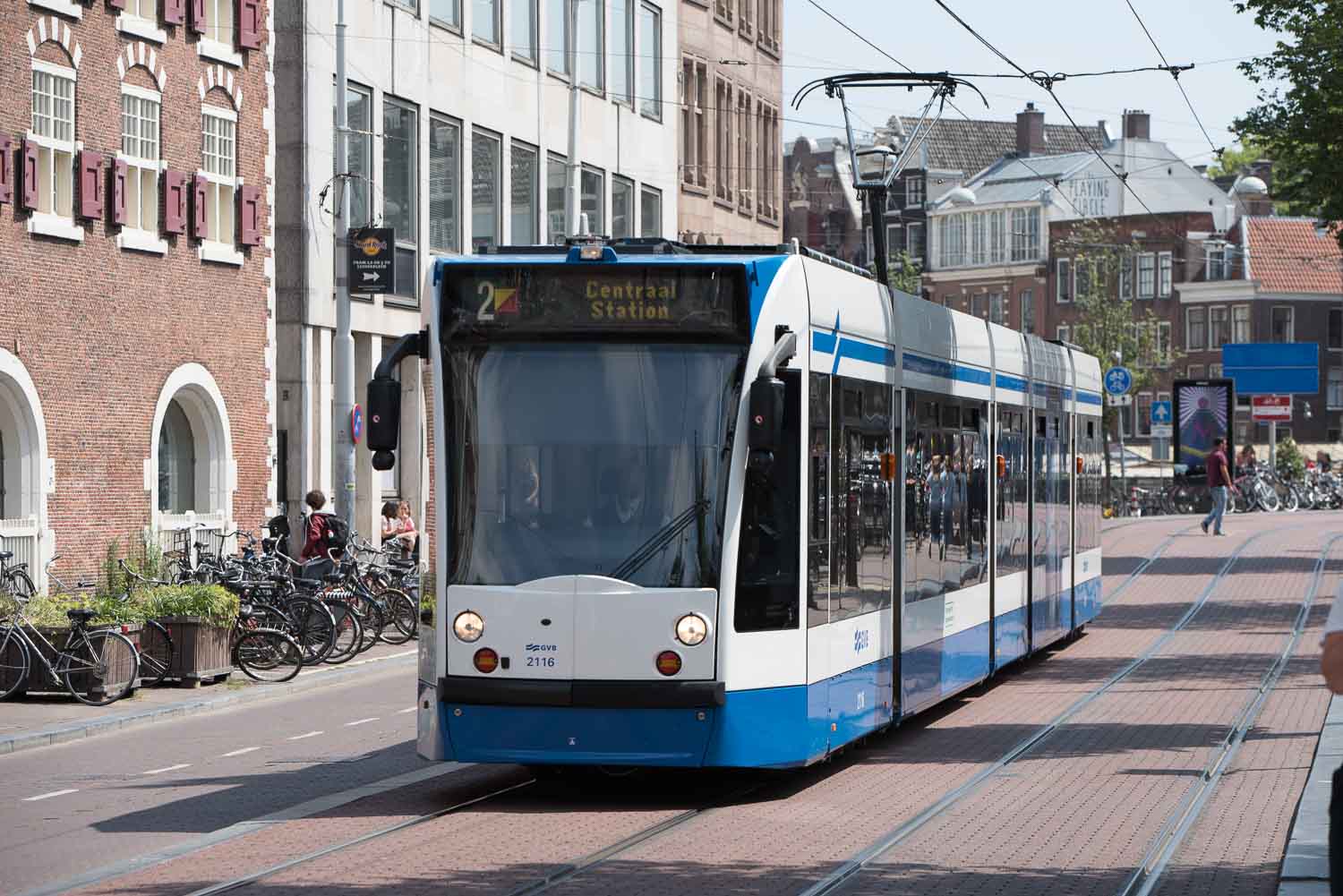 ---
What To Do in Amsterdam In Two Days?
While only having 48 hours isn't all that much time in the city, you can see quite a lot during your visit! I'd recommend getting up bright and early so you can hit the ground running to see as much as possible! This is a solid list of things to do in the city for first-timers!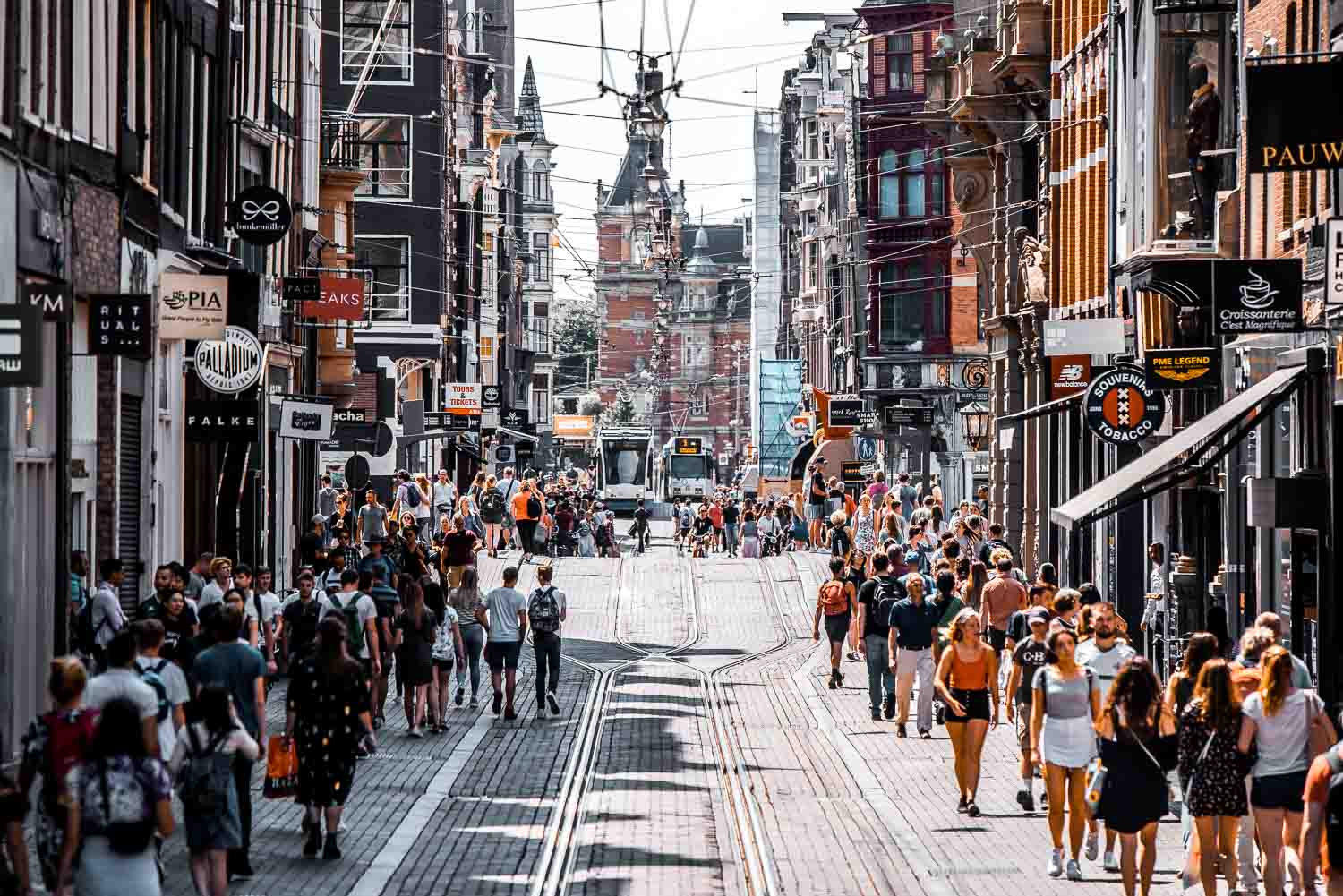 The BEST things to do in Amsterdam 🇳🇱🍻 handpicked by the locals. #Amsterdam #cityguide
---
Check Out The Famous Coffee Shops!
Which are not for drinking coffee, but I'm sure you knew that already…
Experiencing a coffee shop in Amsterdam is something you need to check out at least once, even if you don't partake in smoking marijuana! The staff is typically super welcoming and friendly, and the designs are really cool. They are located all over the city, and you could easily spend 2 days in Amsterdam just coffeeshop hopping!
The famous Bulldog Coffee Shop located right in the middle of the Red Light District should definitely be on your Amsterdam itinerary! It was opened in 1974 inside a sex-shop located in the cellar of house number 90, and was the first-ever coffee shop in Amsterdam! If you want to learn more about the history of the coffee shops in Amsterdam, it might be worth taking the Amsterdam Red Light District and Coffee Shop Tour!
Amsterdam Red Light District and Coffee Shop Tour: "Feel the pulse of Amsterdam's Red Light District and coffee shops on 2.5-hour walking tour with a local guide. As you stroll the cobbled lanes, see red-lit windows, sex shops and erotic theaters; and listen as your guide separates facts from fiction about the area's past and the legalization of prostitution in 2000. Visit one of Amsterdam's cozy coffee shops (if option selected), famous for their cannabis culture; and learn about Amsterdam's liberal approach to marijuana. Upgrade to include admission to the Sexmuseum, whose exhibits chart eye-popping erotica through the ages.Price: $22.48
Read Reviews & Check Availability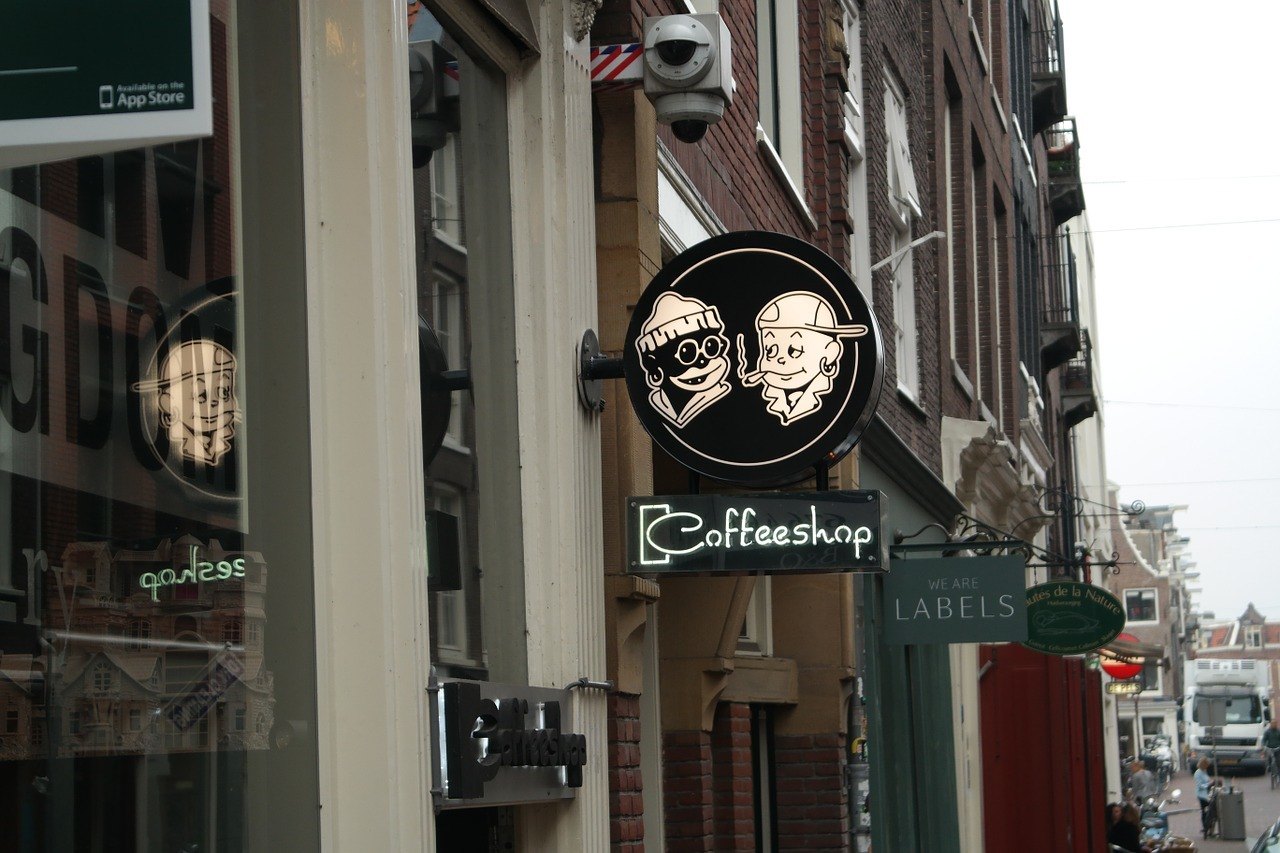 ---
Heineken Experience
"Welcome to the home of Heineken! Book a tour to discover how a small Amsterdam brewery went on to become the world's favourite beer. From our heritage and brewing process, to our sponsorships and what it takes to serve a star. Ending in style: with a beer or 2!
This is truly an Amsterdam must-do, and you'll gain a whole new appreciation for Heineken Beer! This interactive museum/ tour includes games, videos, free beer, and lots more! It's a great way to spend a couple hours, and
I'd recommend booking your Heineken Experience Tickets in advance though, as it can get super busy during the busy summer months! Included in the price of a ticket is also a free 10-15 minute canal cruise (which drops you off at their gift shop), and it's a great way to see the city from the canal without breaking the bank. It'll drop you off right around Waterlooplein, which is perfect to visit the next activity on the list.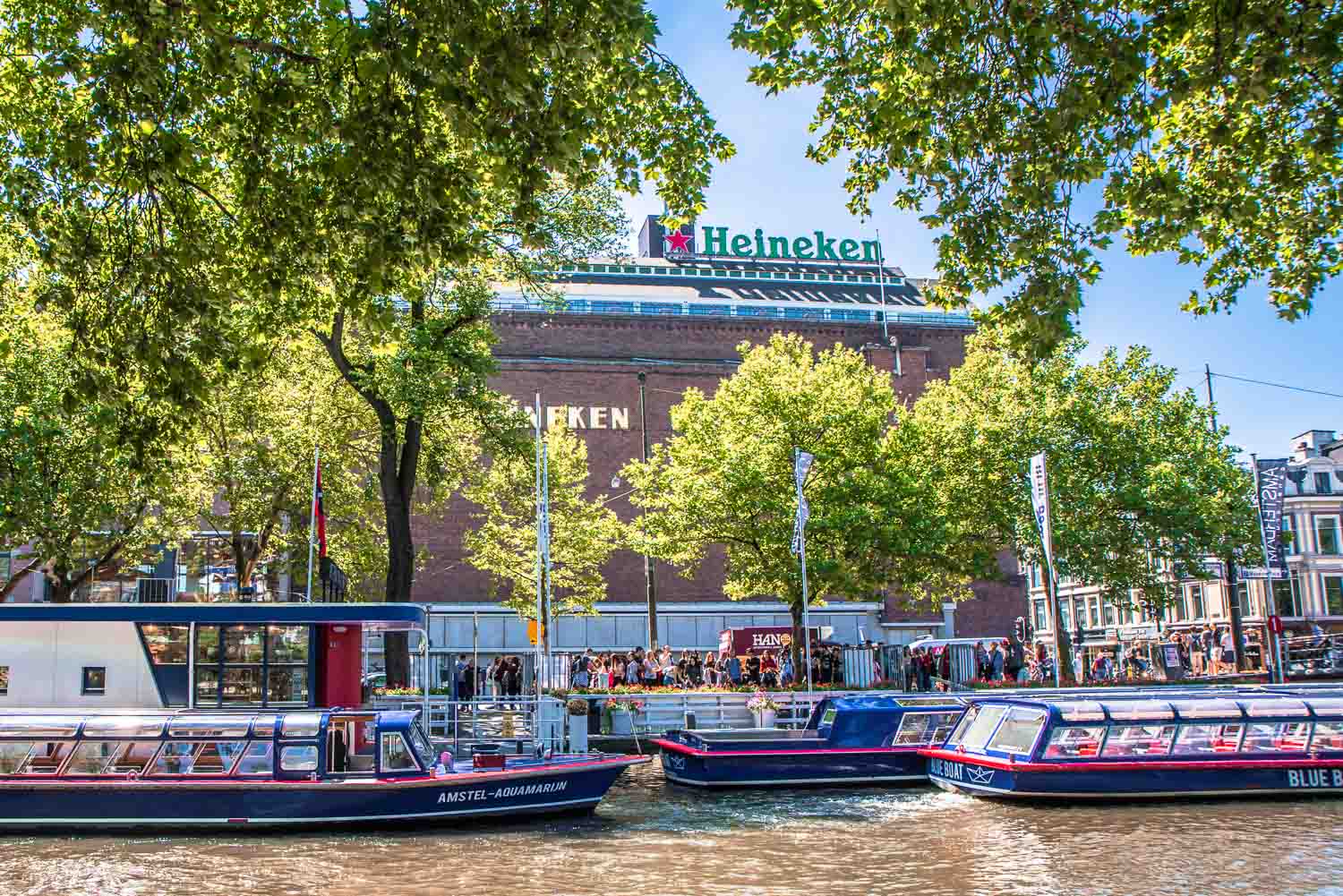 ---
Waterlooplein Flea Market
The oldest and famous flea market of Amsterdam
Open from Monday to Saturday from 9:30 a.m until 6:00 p.m
I randomly stumbled upon this market one day, and it's now a place I return to every time I come to the city! The Waterlooplein flea market is filled with fun souvenirs, clothes, books, records, and everything in between! You can easily spend an hour or two wandering up and down the market alleys, finding hidden gems, and grabbing some food from the popular food trucks nearby.
"One hundred and thirty-tree years ago established, six days a week and about three hundred stalls, one of the nicest and friendliest places in the heart of Amsterdam. Vintage cameras, to used books, to jewelry and the latest fashion for little.
Each stall is different and unique. And who knows, you will find, as so often happened – there are still unknown Rembrandt, that autographed copy of Hemingway, or a guitar from John Lennon. The Waterloo flea market is legendary, unique and world famous."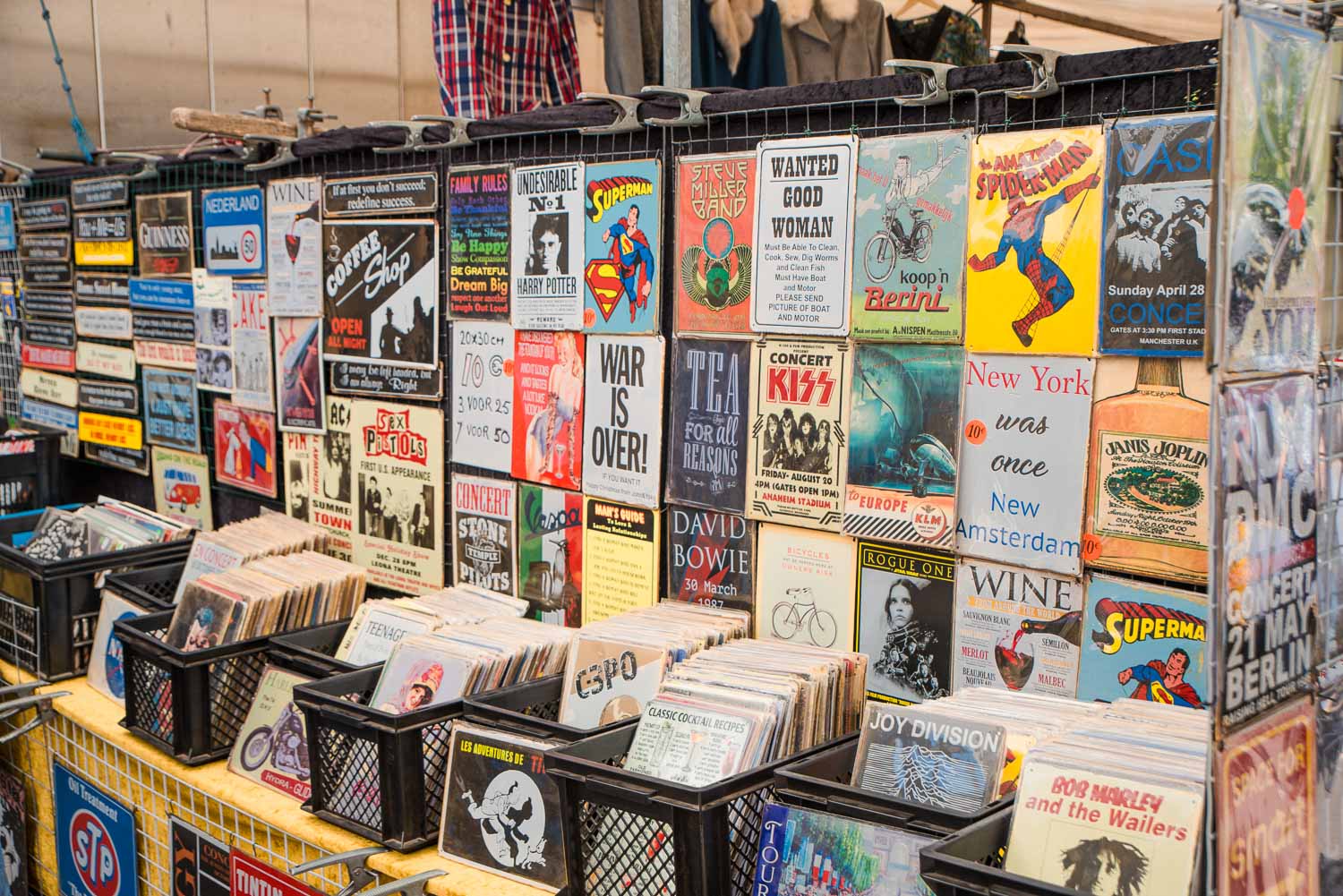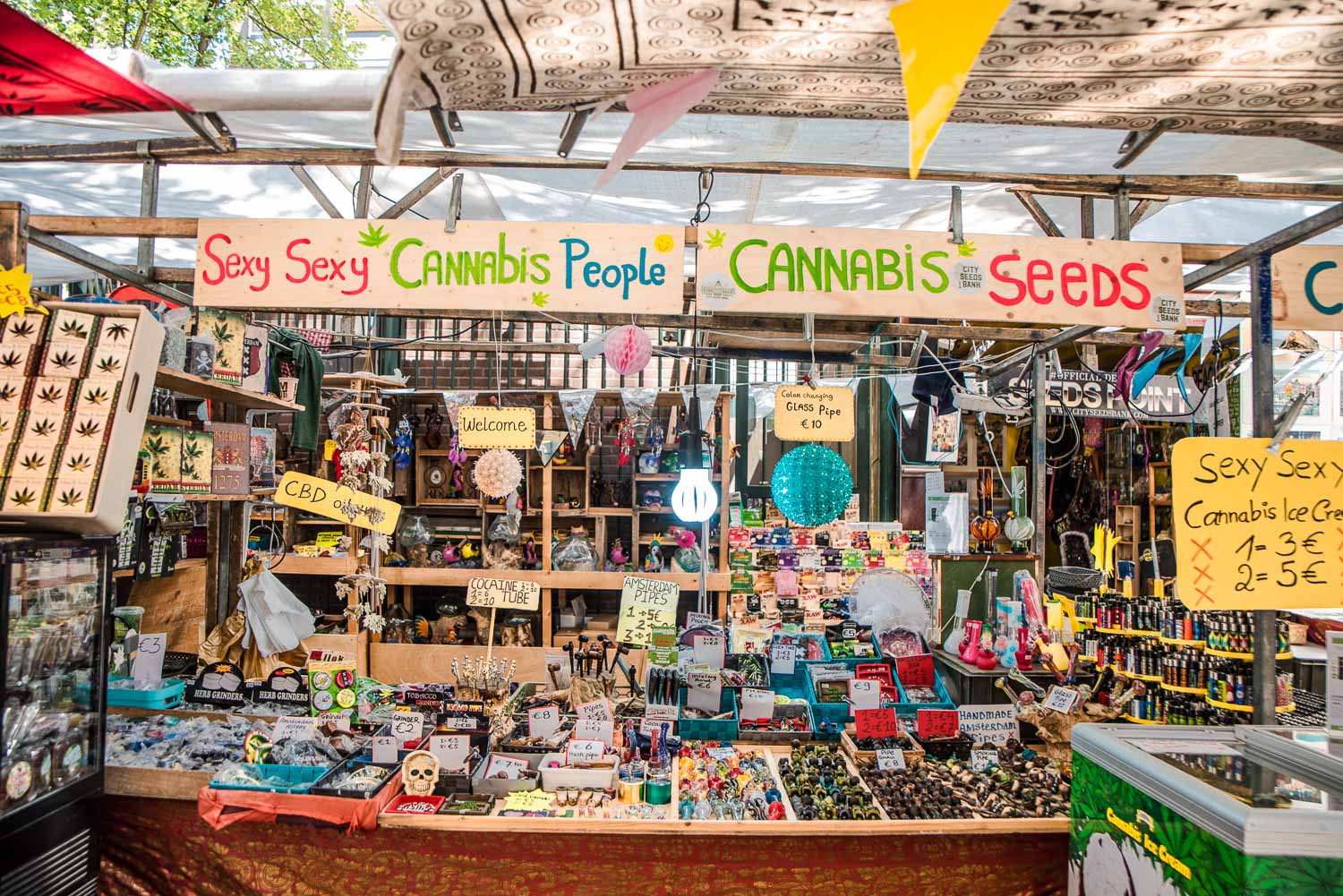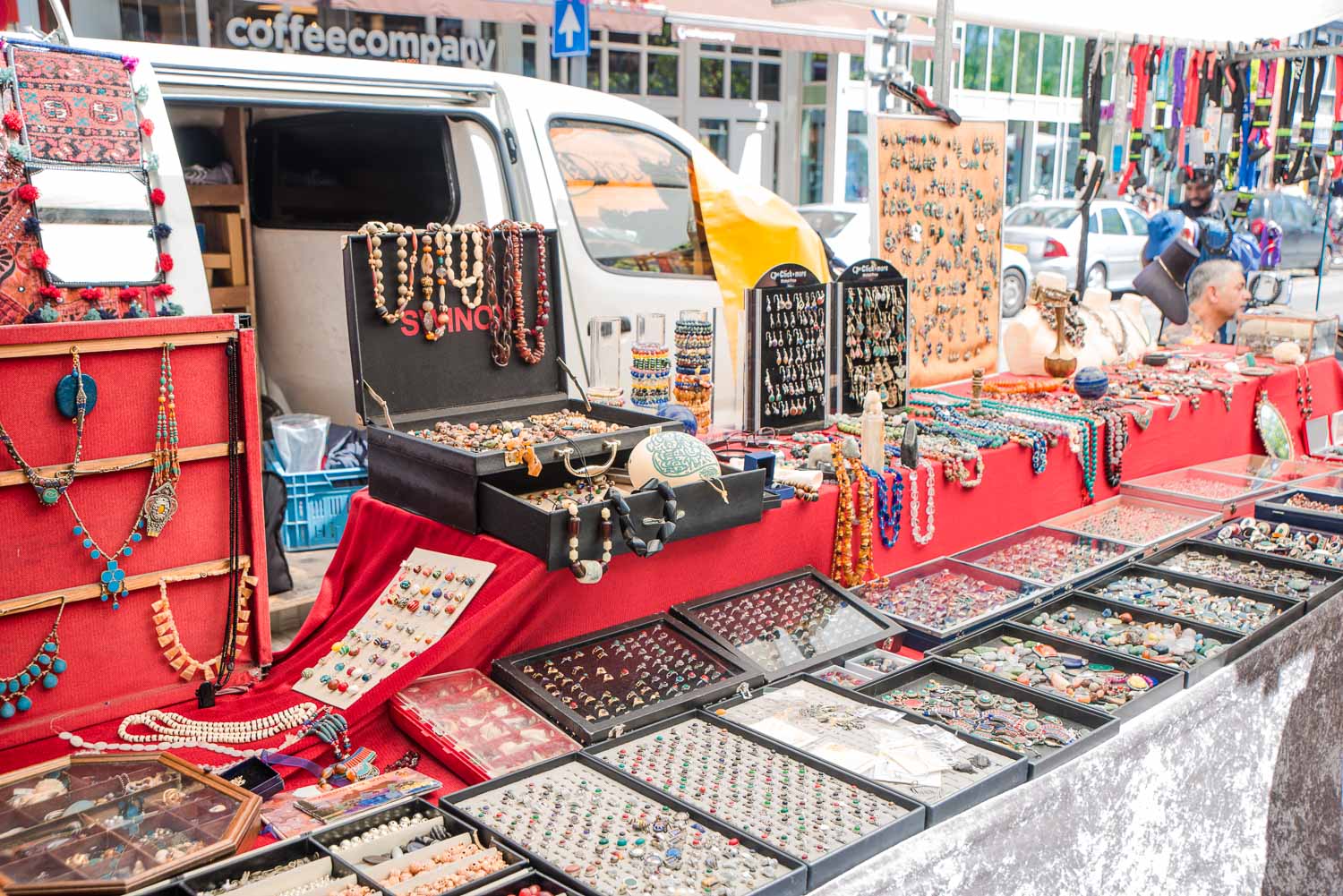 ---
Wonder Around The Famous Red Light District
The most iconic area in the city is the Red Light District, famous for its sex shows, legal prostitution, coffee shops, and lots more! I was personally surprised that the Red Light District itself is just another big tourist attraction. It's not hidden away or sleazy or even dangerous.
It's located right in the middle of the city, filled with hundreds of tourists day and night wandering around exploring everything the district has to offer! It's a really safe area to walk around at any time of the day (it's highly regulated), and it ended up being an area I visited many times due to how much was going on there! No visit to Amsterdam would be complete without wandering through the Red Light District, and it's definitely one of the only places in the world where you can experience such a place!
Looking to party? Book yourself a spot on the Ultimate Red Light District Pub Crawl for a 5-hour bender of unlimited shots for the first hour, visits to 5 different bars, and meeting tons of new friends!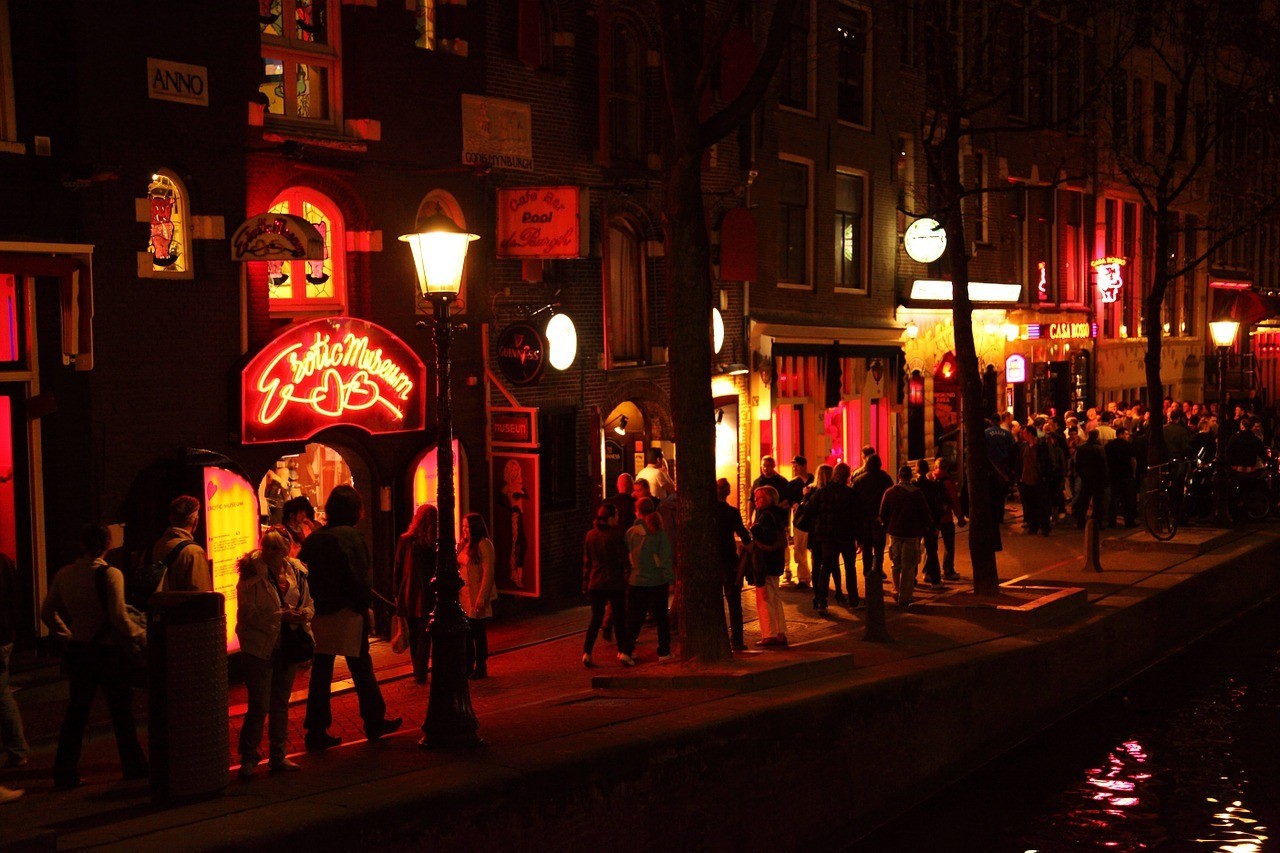 ---
Browse the Bizarre Museums of Amsterdam!
Wondering the streets of Amsterdam you will regularly come across the weird and wonderful museums. If you've bought the iAmsterdam City Card you'll probably have access to a few of them for free, but a lot of them are generally pretty cheap (costing around 5 euro), and easily worth a quick visit! Here are just a few to look out for while you're wandering the busy city streets and canals:
Hemp Museum

Sex Museum

Torture Museum

Museum of Prostitution

Funeral Museum

+ so many more…
You could also take a quick read through this article of some more "Unusual Museums in Amsterdam", and put any of those on your itinerary! Many did teach me something new, and most were entered simply for the laughs. Either way, you can't pay a visit Amsterdam without at least entering one of them during your trip.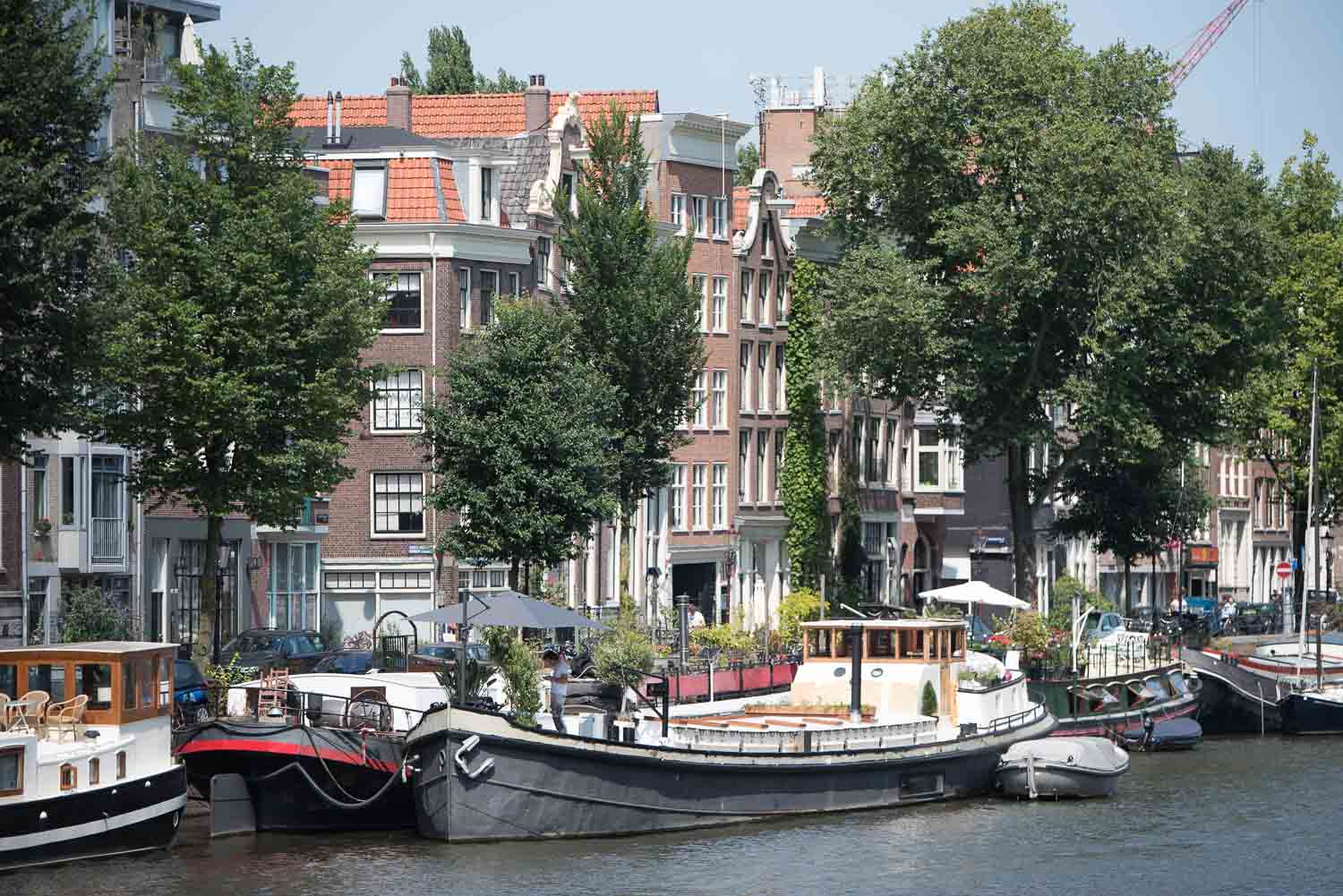 ---
Jordaan Neighborhood
This was one of my favorite neighborhoods in Amsterdam! Featuring colorful canal houses, the 15th-century Noorderkerk church and a real trendy atmosphere with lots of unique bars and restaurants – it's a really good place for foodies to go.
It is also worth checking out the famous '9 streets' while you're in the area, as they're both literally next door to each other. 9 streets is an essential area for shopping lovers to go, featuring tons of cute boutique stores for you to browse around or treat yourself!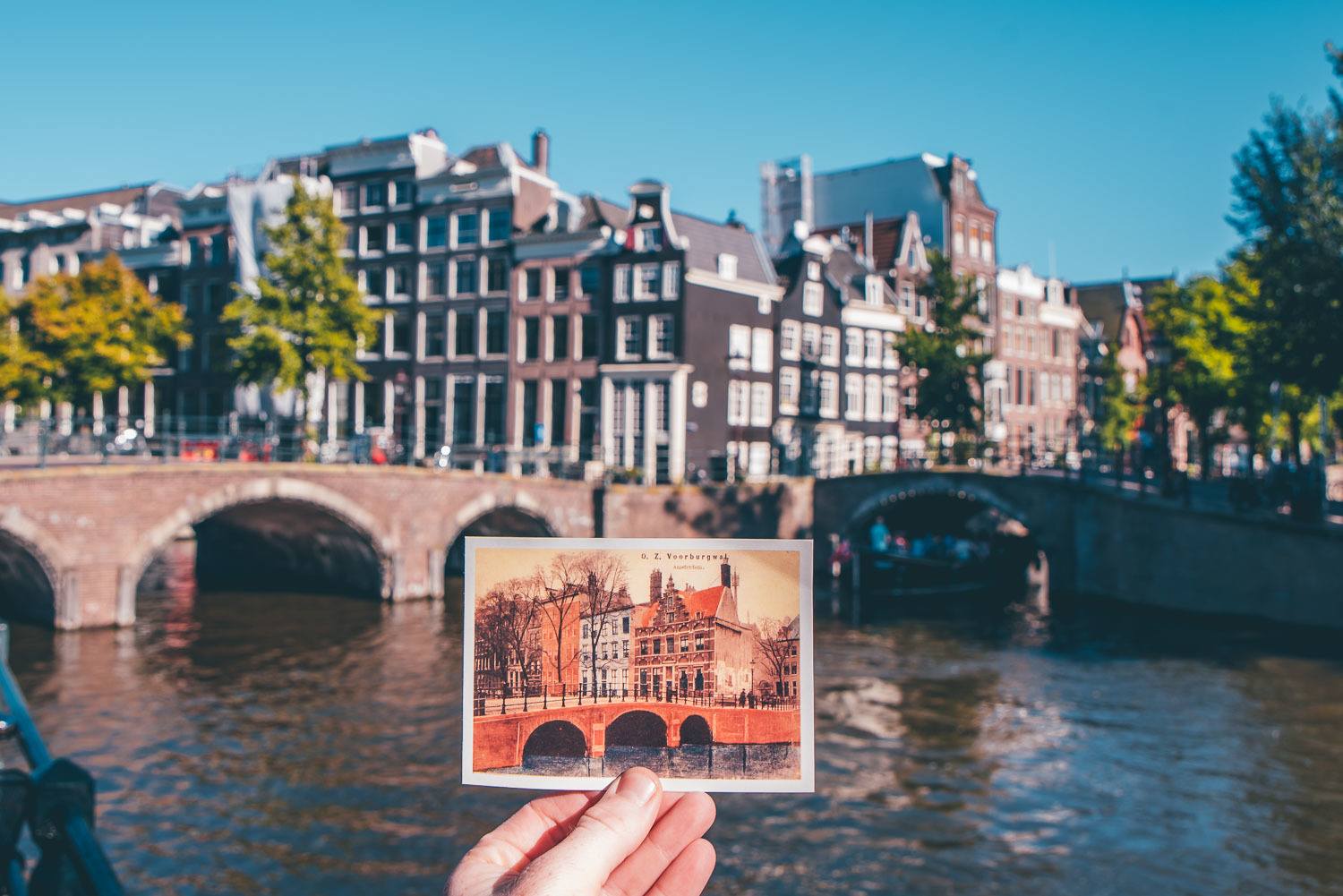 ---
Dam Square
A large open space right in the middle of the city center. In Dam Square, you will be surrounded by tall grand buildings such as the Town Hall, Royal Place, the famous Krasnapolsky hotel and many more.
This is the place that gave Amsterdam its name (Amstel-Dam) as it was built in 1270, around the Amstel River to prevent the Zuiderzee Sea from flooding the city.
You can't miss it, and it'll provide for an excellent photo opp!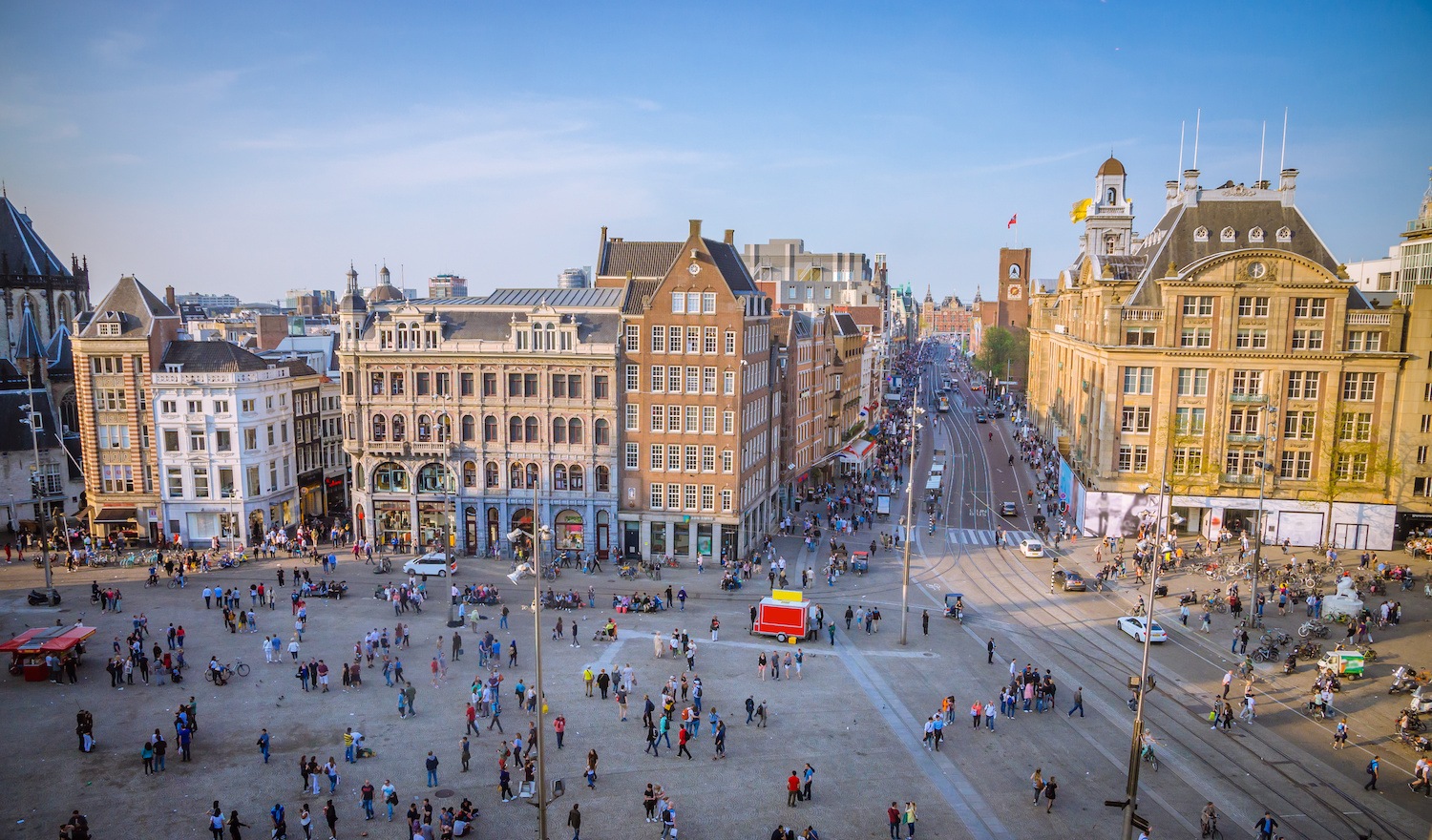 ---
Rijksmuseum
My favorite museum in Amsterdam (and maybe one of my favorites in the whole world). It's a huge museum featuring over 8,000 art and history objects, most of which are Dutch. You'll want to allow at least half a day for wandering around this museum though, as there is a whole lot to see! I'd recommend you get there first thing in the morning, as then you won't feel rushed!
It's worth getting the Amsterdam City Pass if you plan on visiting a lot of museums in Amsterdam, as it allows you to skip the long queues here.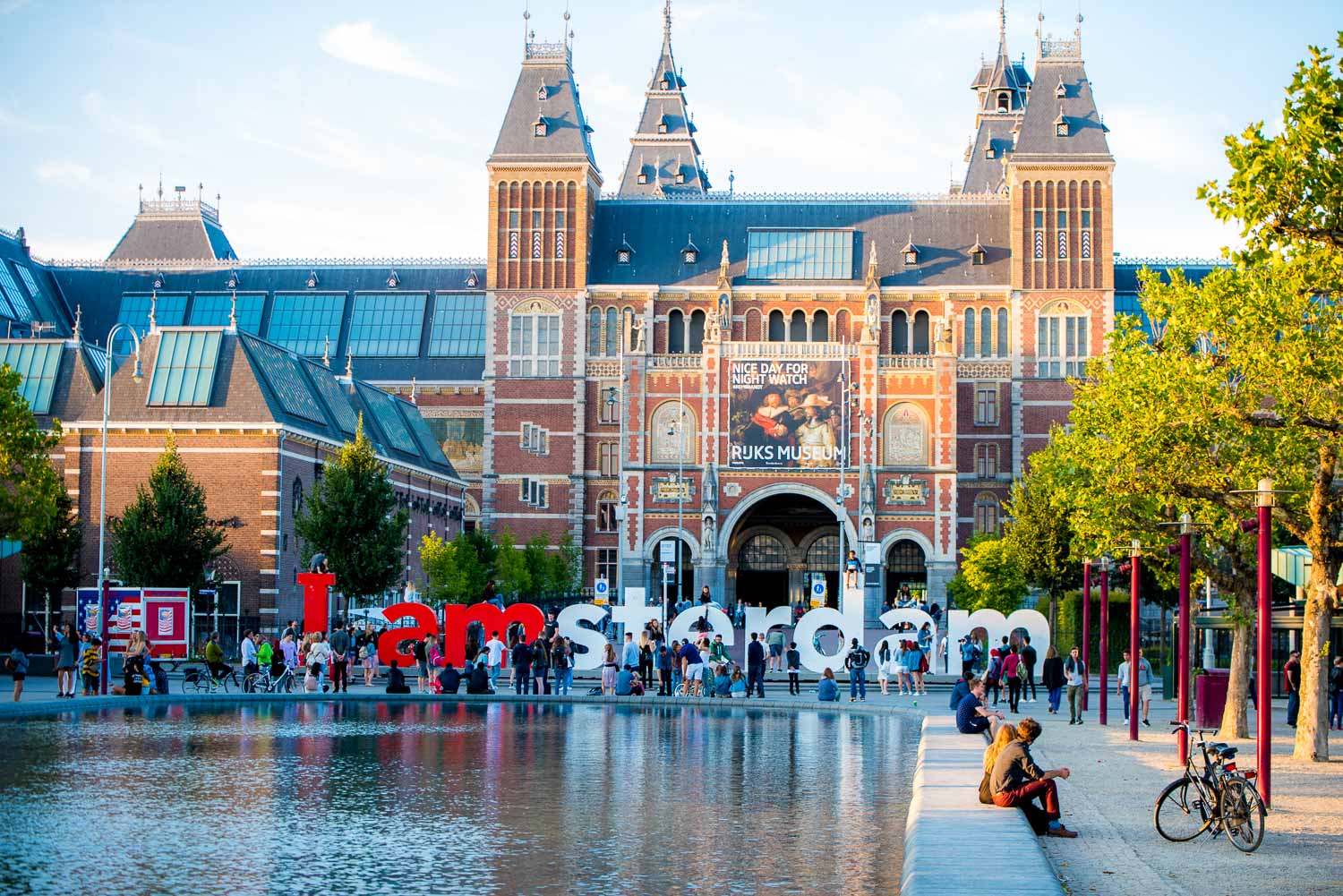 ---
Van Gogh Museum
Not just a typical art gallery. The Van Gogh Museum tells the story of his life through his art. Vincent Van Gogh was a very expressive person who shared his life through art, letters, and journals.
All of this can be seen and felt at the Van Gogh Museum and it really will give you a personal insight into his life and what inspired his art. I highly recommend you view this museum even if you aren't a big fan of art. It's more than just a gallery and deserves to be seen by everyone.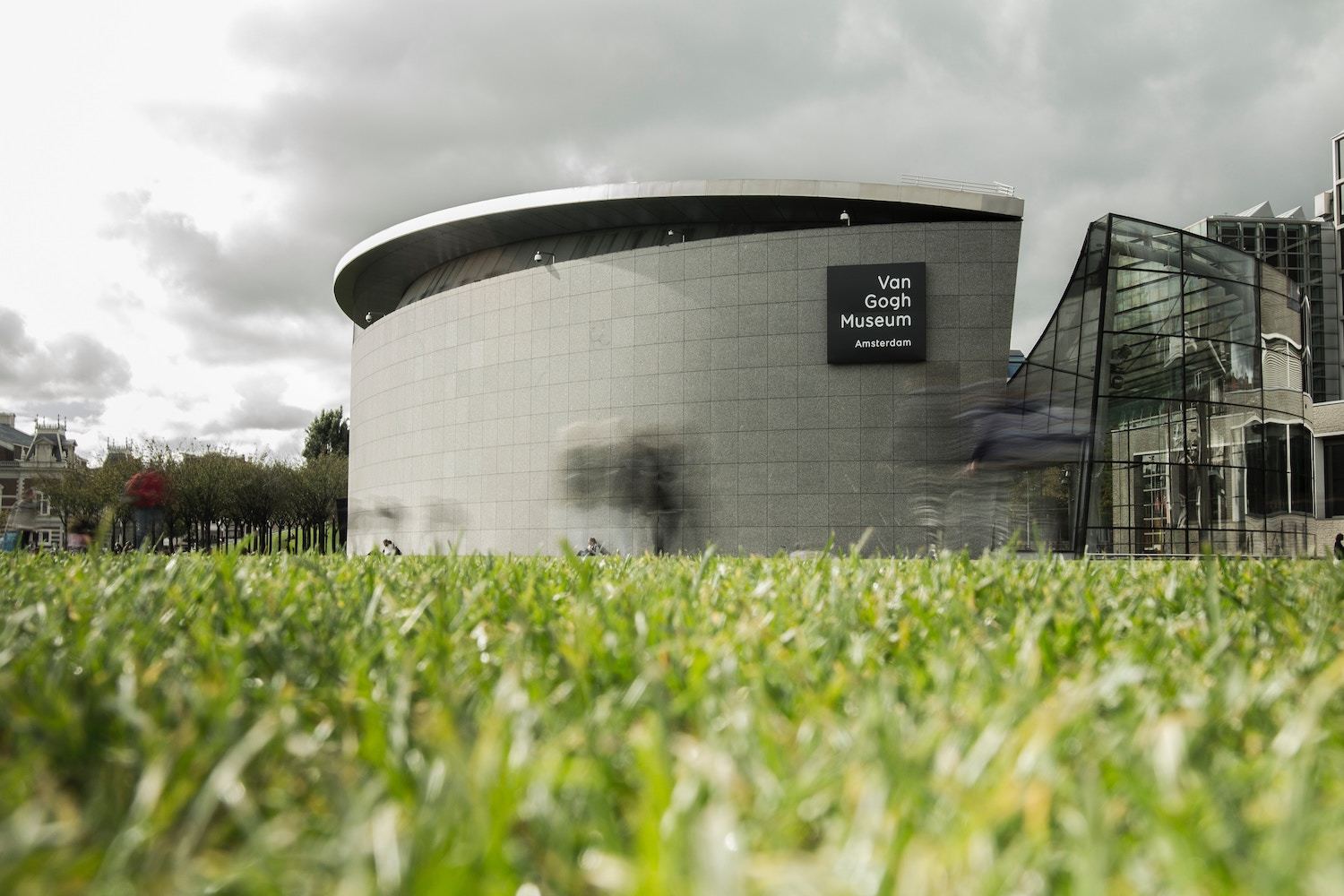 ---
Vondelpark
The most relaxing park you will find in Amsterdam. It's a perfect place to chill out with a picnic or to have a casual barbecue with friends.
It gets pretty popular and you will find all kinds of interesting characters around. It's also very scenic, with a lake and beautiful flora too. It's right by the museums so it's the perfect place to chill out for lunch after a long day of wandering around the popular museums.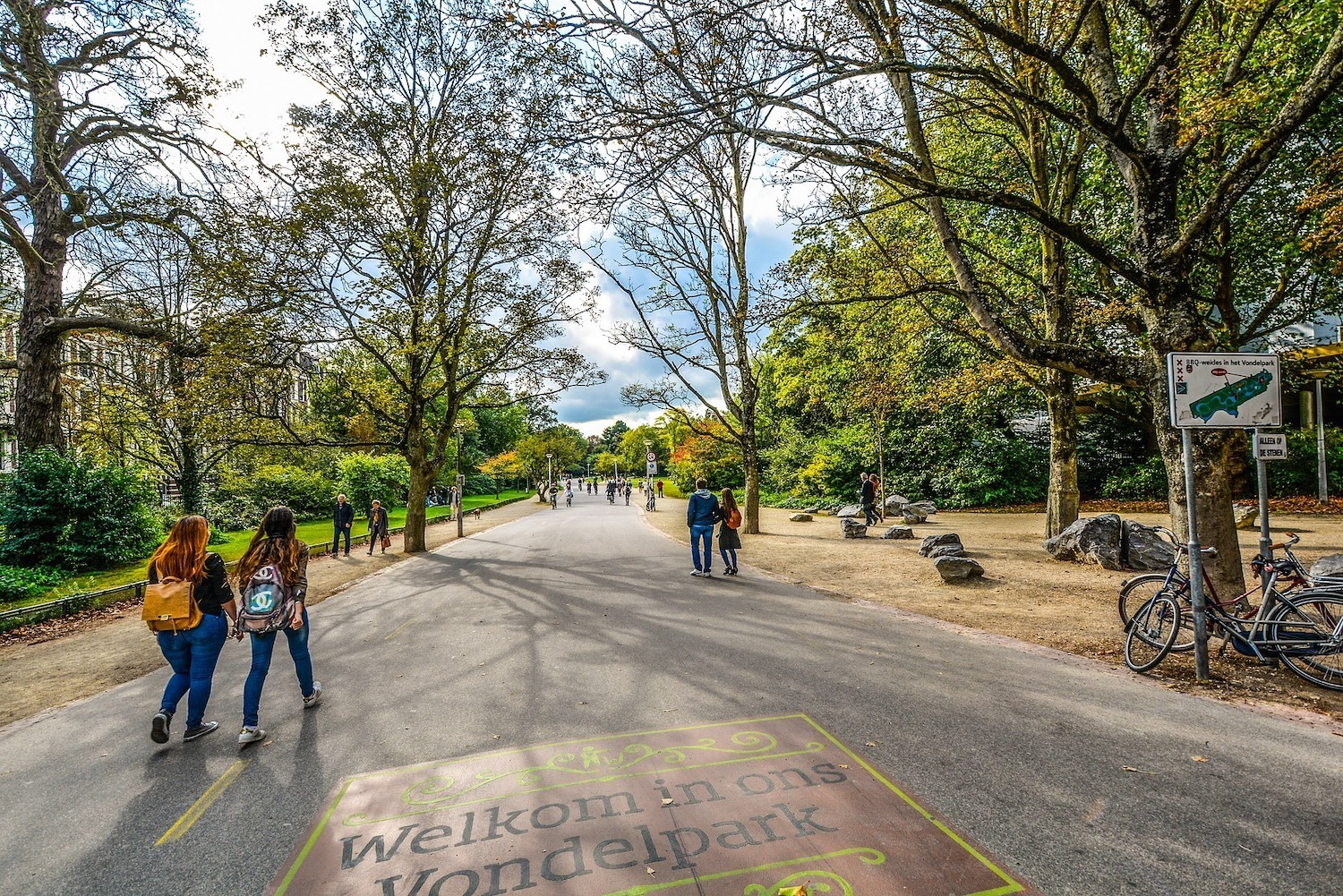 ---
Anne Frank House
Probably the most emotional and educational attraction in Amsterdam is the Anne Frank House. It's the original house and now a biographical museum dedicated to the Jewish wartime writer Anne Frank. If you somehow haven't heard of her, she wrote a diary of her time and experiences during the World War 2 Nazi persecution. In this very house, she and many others hid inside secret rooms for survival. Her diary tells a very personal and important story. This house is preserved to show the public where her hiding place was, and what she and many others went through during their horrific time there.
The Anne Frank House is the 3rd most visited museum in The Netherlands, with The Rijksmuseum and the Van Gogh Museum (mentioned above) being the two most popular. It's a very small space though, and there is almost always a longline!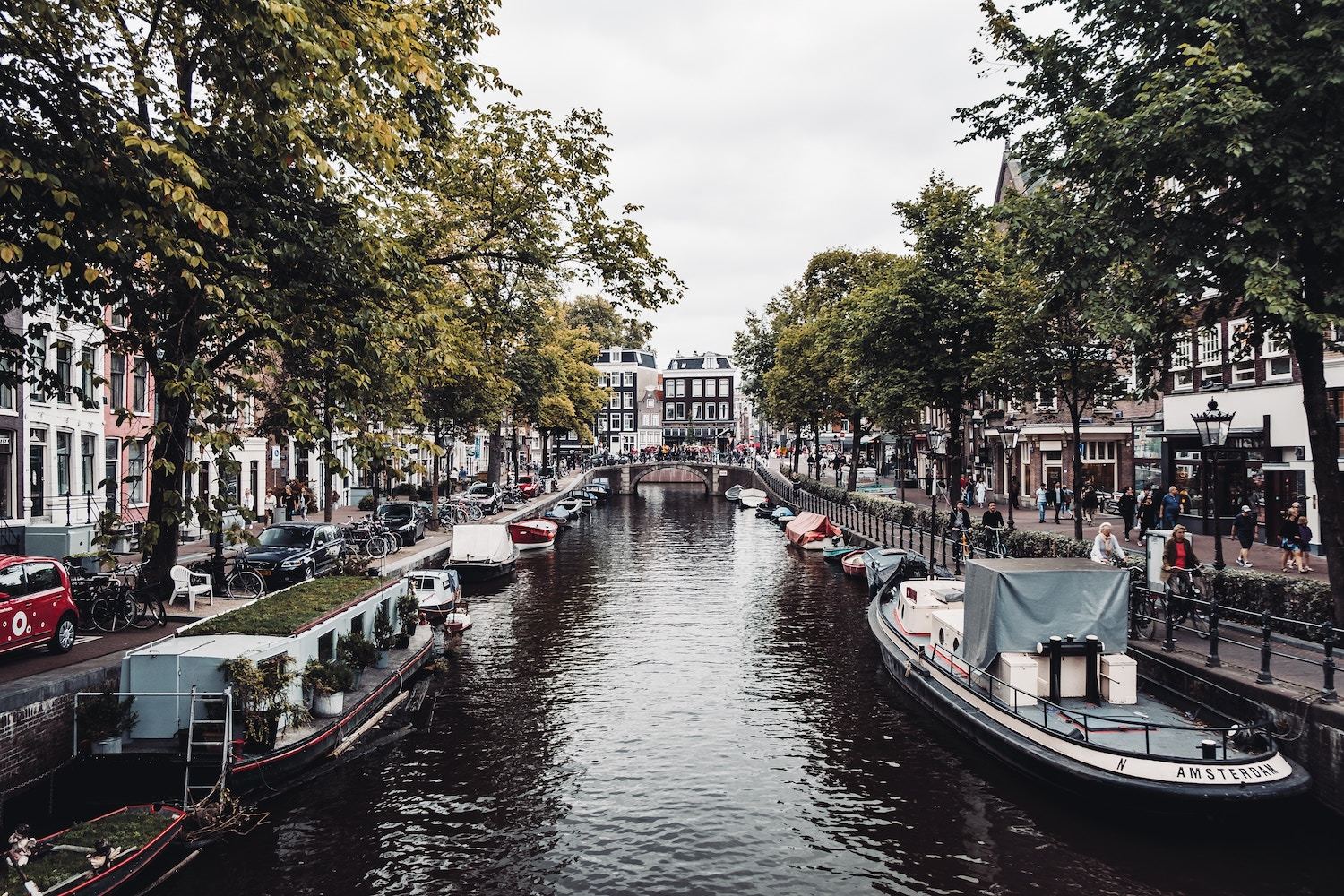 ---
Bloemenmarkt
The only floating flower market in the whole world! With a fresh scent and vibrant colors; here you will find flowers, bulbs and also souvenirs to take home. It's not very huge but it is a very iconic part of Amsterdam, so well and truly worth a visit
"Brighten up your day with a visit to Amsterdam's famous floating Flower Market (known locally as the Bloemenmarkt). Rain or shine, this stretch of the Singel canal in the city center is filled with the vibrant colors and fragrances of fresh flowers every Monday to Saturday – serving tourists and locals alike. Head home with tulip bulbs for your garden or plants for your home, as well as a fun selection of typically Dutch souvenirs."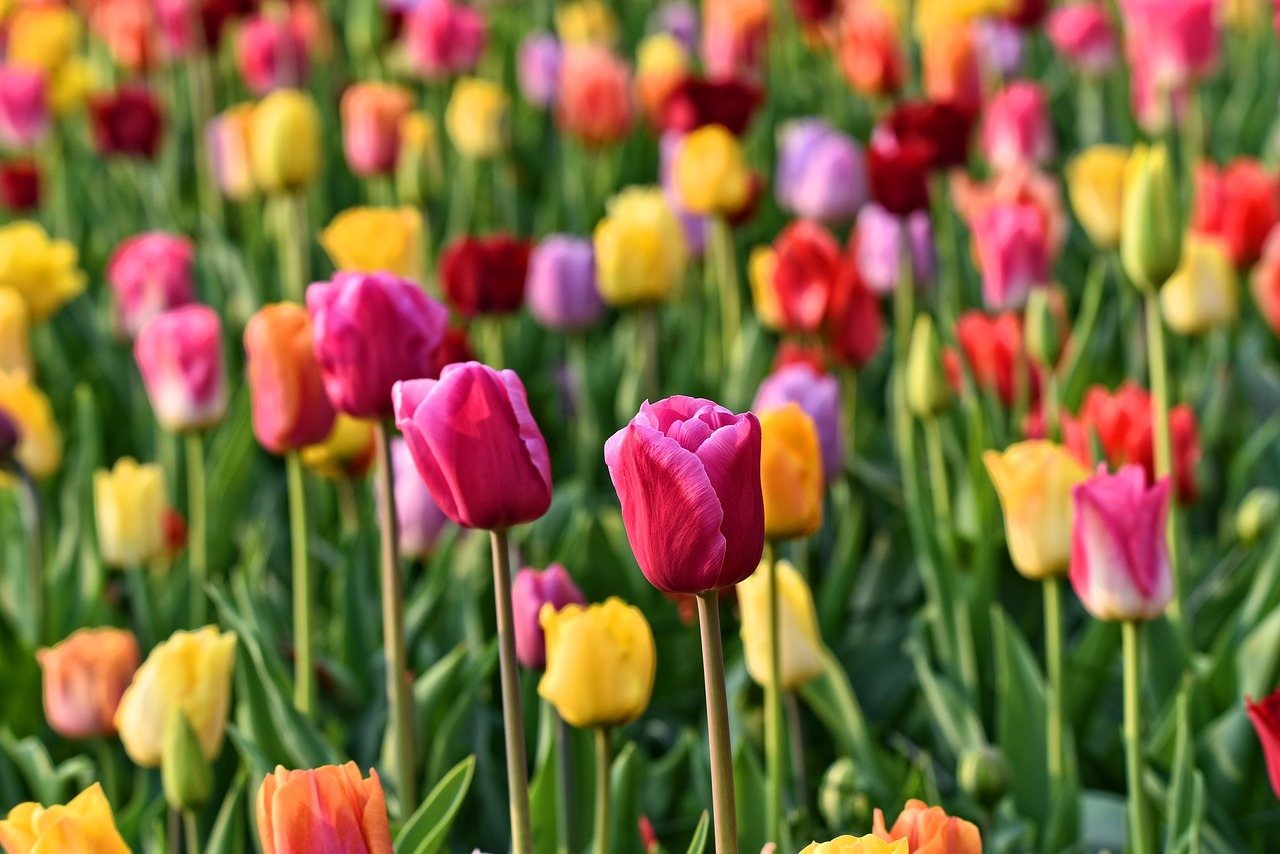 ---
Canal Cruise
A very popular thing to do in Amsterdam is a cruise along the canals. It's a great way to appreciate the buildings and some popular spots without having to walk around everywhere! I recommend you pick a smaller boat company which will take you around the quainter canals!
But there are lots of types of cruises with many different themes. Some serve food and drinks, and some even serve meals. You can choose a more private cruise, a larger group cruise and even renting your own boat and taking yourself around. The options are endless, but what is certain is you shouldn't' miss out on experiencing Amsterdam from down on the canals!
(If you do the Heineken Experience, it includes a free canal cruise over to the gift shop).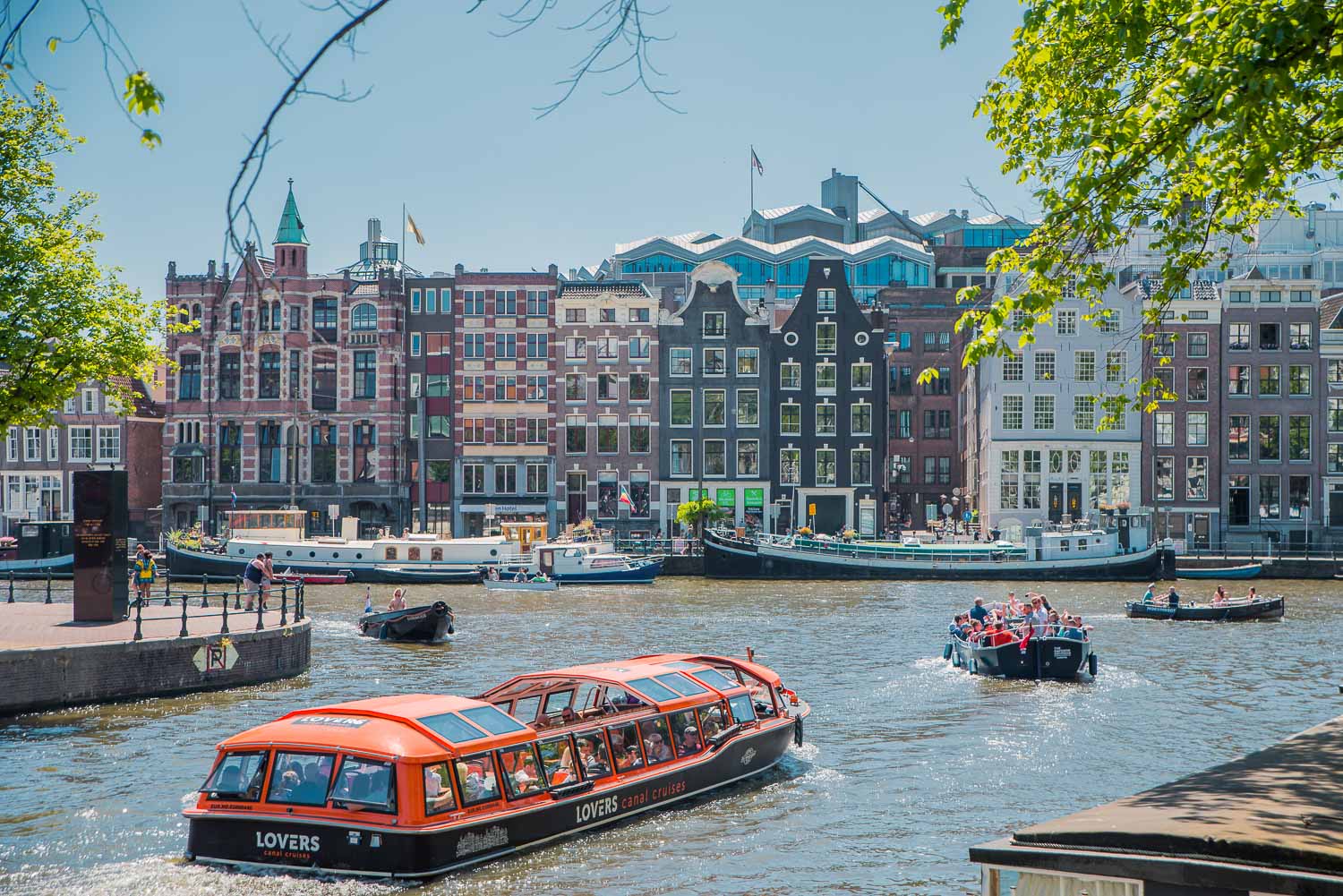 ---
Take a Day Trip/Tour from Amsterdam
Got some more time in the country and want to explore a bit outside the busy center of Amsterdam? Well, you've got lots of different options! The Netherlands is a really small country, and it's well connected by the train network. You can reach the other side of the country within a few hours, so you could really go anywhere you'd like.
I'd recommend a quick visit down to Leiden, Utrecht, Rotterdam, or Den Haag if you're looking to visit a different city. Or you could look into an organized tour like this:
Volendam, Edam and Windmills Tour is a top seller and highly recommend! It gives you the chance to view the windmills in the Zaanse Schans, experience the Cheese weighing house in Edam and see many more typically Dutch things in the area. This particular tour is 5.5 hours long and is well worth it in my opinion.
"From the charming windmills in the Zaanse Schans to the cheese weighing house in Edam, see everything typically Dutch. See the beautiful landscapes of North Holland and explore the traditional fisherman village of Volendam on a 5-hour guided tour."
Read Reviews & Check Availability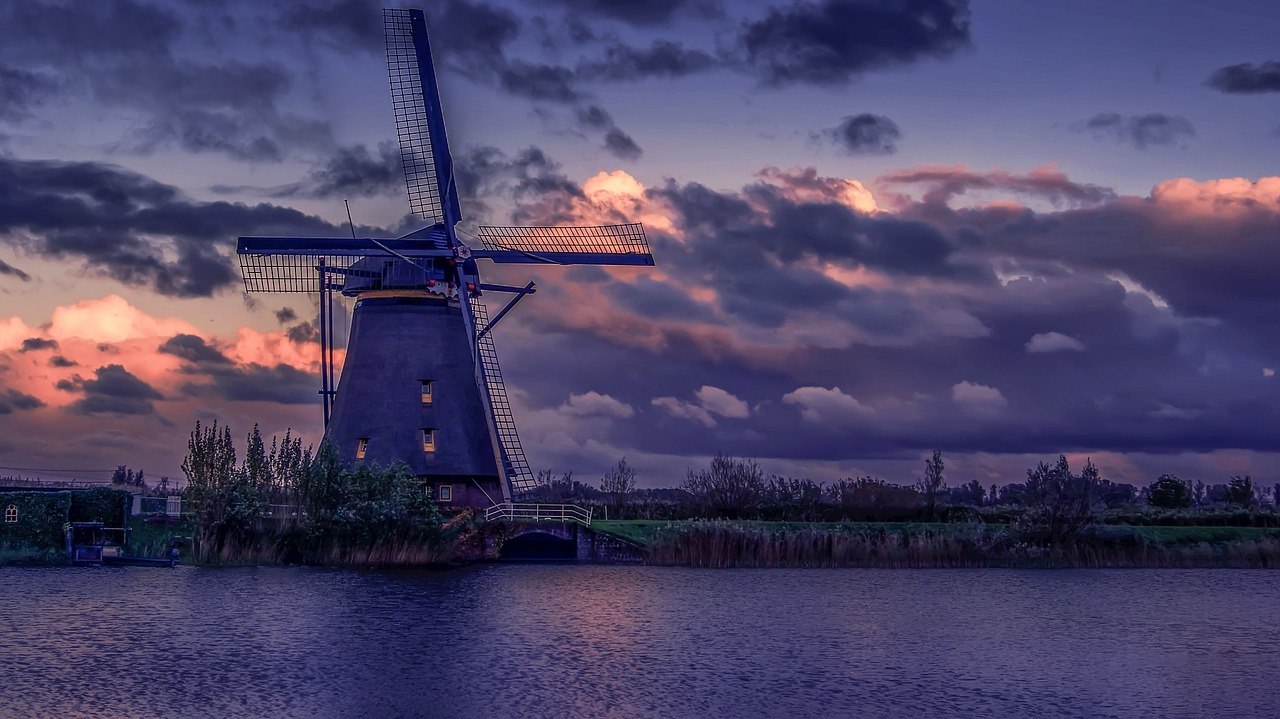 ---
Food & Drink Recommendations For 2 Days in Amsterdam
While the Dutch aren't particularly known for their culinary expertise, I've found the food to be fantastic in the Netherlands! Here are are few fun recommendations to try out while you're in Amsterdam!
Try the BEST Dutch Pancakes at Pancakes Amsterdam!

You can't miss out on trying some traditional Dutch pancakes in Amsterdam. My favorite place to find panaceas was at Pancakes.Amsterdam. They serve over 30 different varieties of pancakes and they're one of the only places in Amsterdam that offered gluten-free options.

My personal favorite was the 'Apple and Bacon' sweet and savory gluten-free pancake with maple syrup.

The Dutch Sweet Treat: Stroopwafel:

If you are looking for a sweeter option in Amsterdam, then you want to try a Stroopwafel.

The treat consists of two layers of baked wafer-thin waffles, between a layer of caramel syrup filling in the middle. They're popular all over The Netherlands and come in many different varieties.

They can be found at bakeries and cafes throughout the entire country, but the best recommend places in Amsterdam are Lanskroon and original Stroopwafels.

Try the Dutch specialty: Raw Herring!

Every Amsterdam visitor should try out the popular food option of Raw Herring. This is a typical street food option with herring carts (haringhandels) scattered all around the city.

It's also a good idea to ask for the broodje haring which is the raw herring in a sandwich.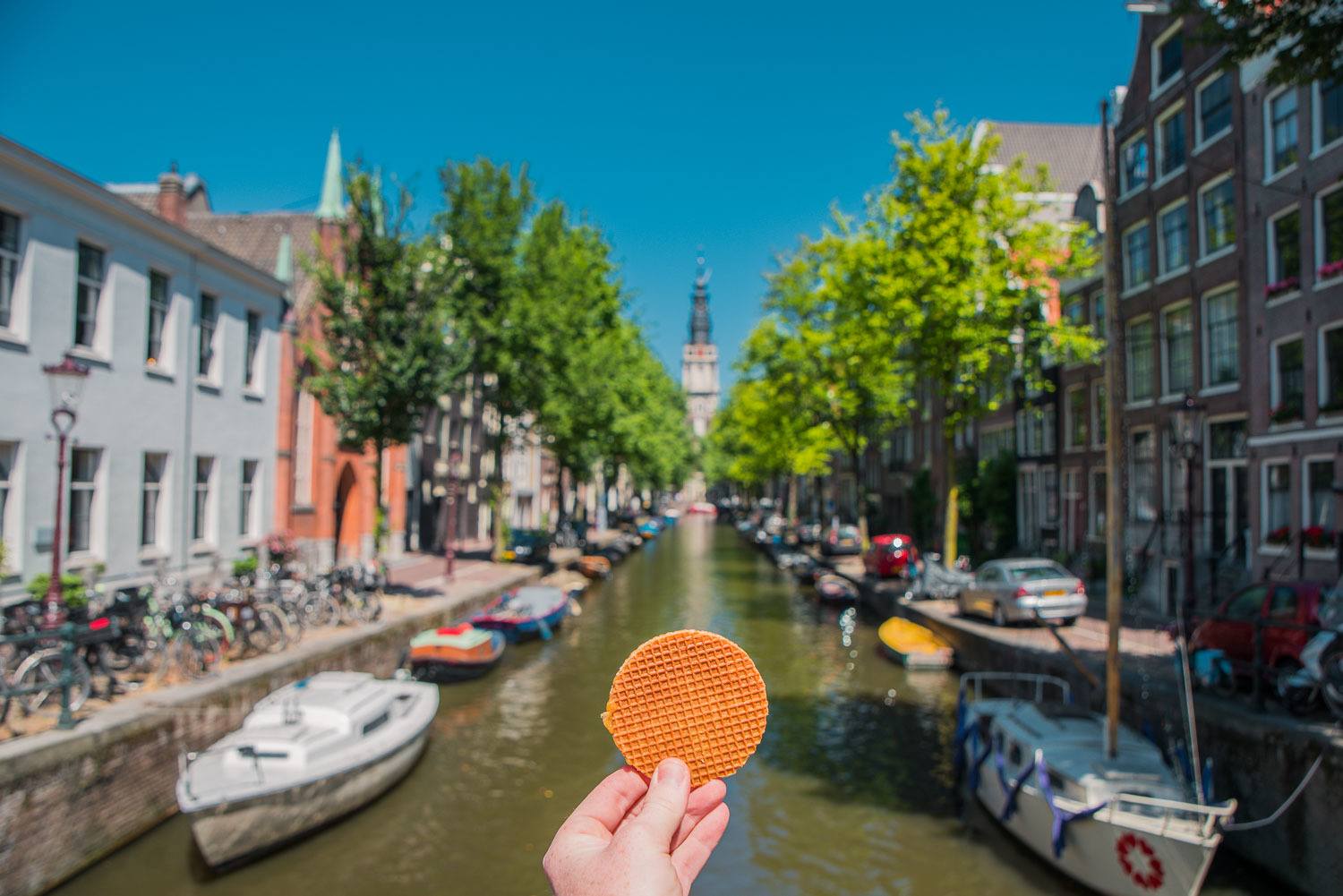 ---
Nightlife for 2 Days in Amsterdam
Especially known for it's thriving nightlife scene; Amsterdam will not disappoint you. Party animals flock from all over Europe to have an incredible time no matter what their taste in music. From warehouse parties to industrial buildings to cozy bars. There's something for everyone!
Amsterdam currently has a growing number of venues acquiring a 24-hour license for serving alcohol and playing music. Meaning that in Amsterdam you can dance for several days in a row!

Here are some well-recommended venues you could try.
Warehouse Elementenstraat:

An industrial warehouse (hidden in the industrial West of Amsterdam) that can host up to 2,500 people at once! It contains 4 different halls and is considered a great spot for techno, house, EDM genres and regularly holds popular events such a Hyte, Welcome To The Future indoor festival, Reaktor and many more!

The Box:

The box is considered the ULTIMATE party experience in Amsterdam! This space contains several bars, hosts an exciting line-up of events throughout the year and due to the venues' brilliant acoustics and atmosphere, some of the city's best concerts and events are held here.

Roest:

If you're looking for a real atmospheric party in an industrial pub, then Roest is the place you want to go to. It's hidden away in an Amsterdam East neighborhood and is well worth a visit. Inside the venue is a double-decker bus you can chill out in, a great club for dance with great line-ups, and even a cozy blanket-filled entrance with a restaurant included. It's a more unique experience and a more chilled out venue. Check out their

Instagram

page to get more of an idea.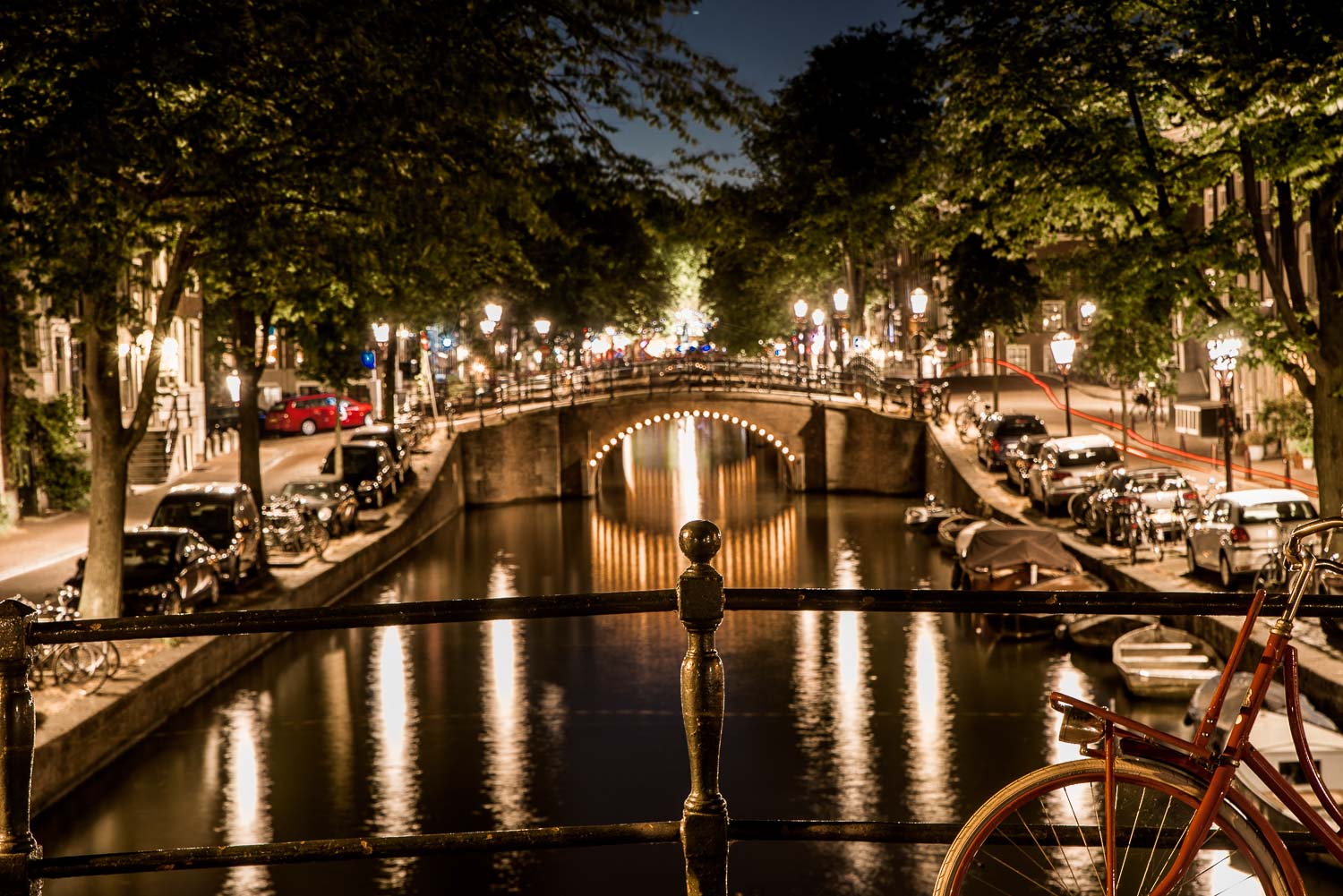 ---
Amsterdam Travel Tips
Free Walking Tour
Discovering Amsterdam with a walking tour is the perfect way to learn more about the city and see the local sights cheaply and from a locals perspective. At the same time as listening to an experienced guide with so much knowledge and insight into the local areas and the history of the city, they can also give you some insider tips on places to go and things to see while you're there.
Check out this 3-hour long tour which highlights all of the major must-see spots such as the iconic canals, Anne Frank House and much more. They meet daily in front of the National Monument on Dam Square.
Don't forget to tip your guide at the end if you enjoyed your experience.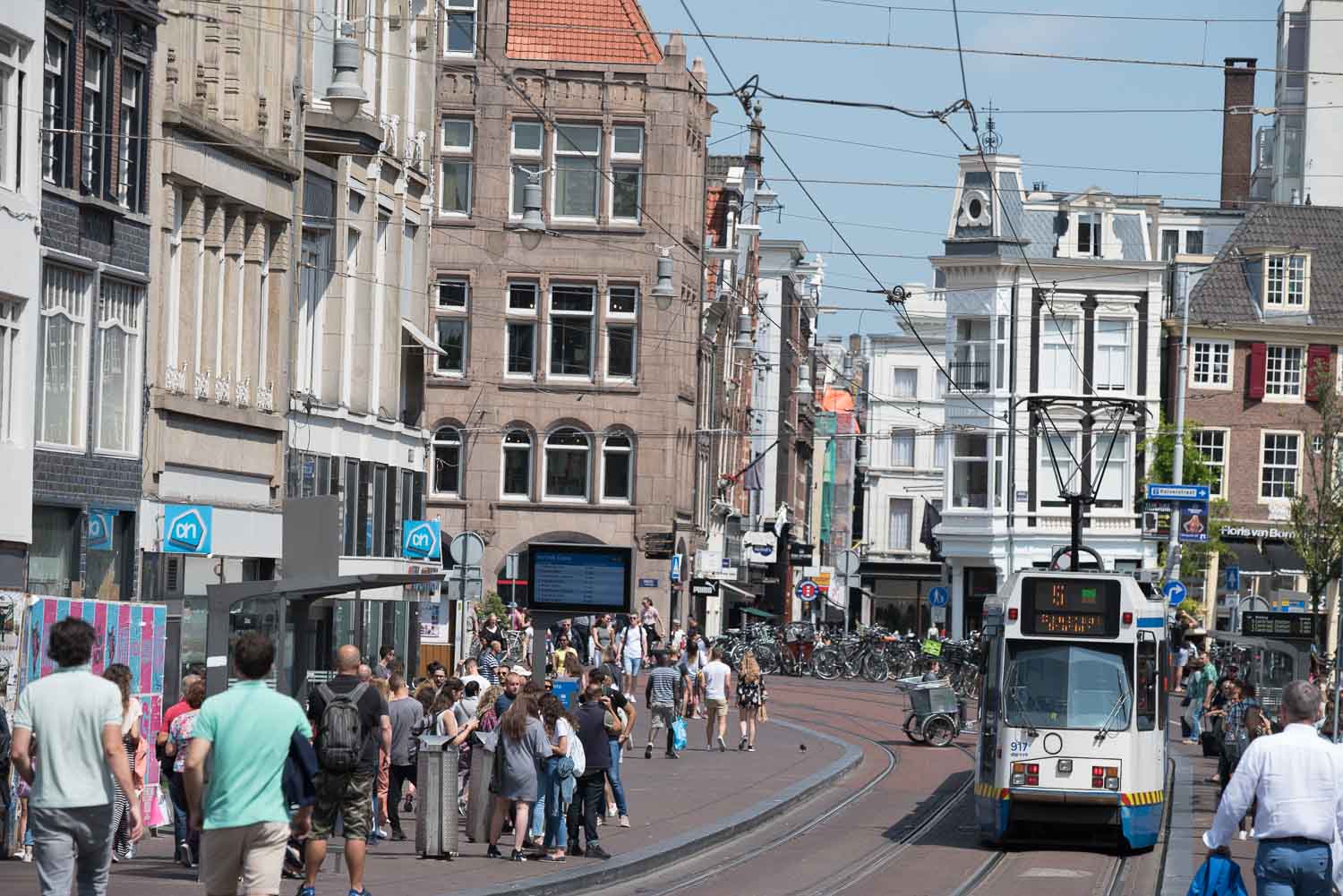 ---
The iAmsterdam Card Can Save Money
No matter how many days you've got in Amsterdam, the I Amsterdam Card to Save Money is most likely going to be a smart decision! These cards can be bought in variations of 24 hours, 48 hours, 72 hours and so on. They allow you to visit over 70 different museums and attractions around the city (Rijksmuseum, Van Gogh Museum Artis Zoo, etc). They give you FREE and unlimited public transport throughout the city and also offer a free canal cruise.
If you are planning to spend a lot of money in Amsterdam, this card will be a huge money saver.
---
Am I Missing Anything from my 2 Days in Amsterdam Itinerary?
I hope that you found this Amsterdam travel blog helpful and that it has given you lots of ideas for how you can enjoy your time in this gorgeous city! If you've been to Amsterdam recently and think I need to add anything specific to this list, please do let me know!
Amsterdam is full of art, culture, and amazing energy, and there are just so many things you can do here in such a short amount of time! So rent a bike, explore the city, visit some museums, smoke a joint, have a jupiler, shop in a market, and get lost among the canals! Safe travels!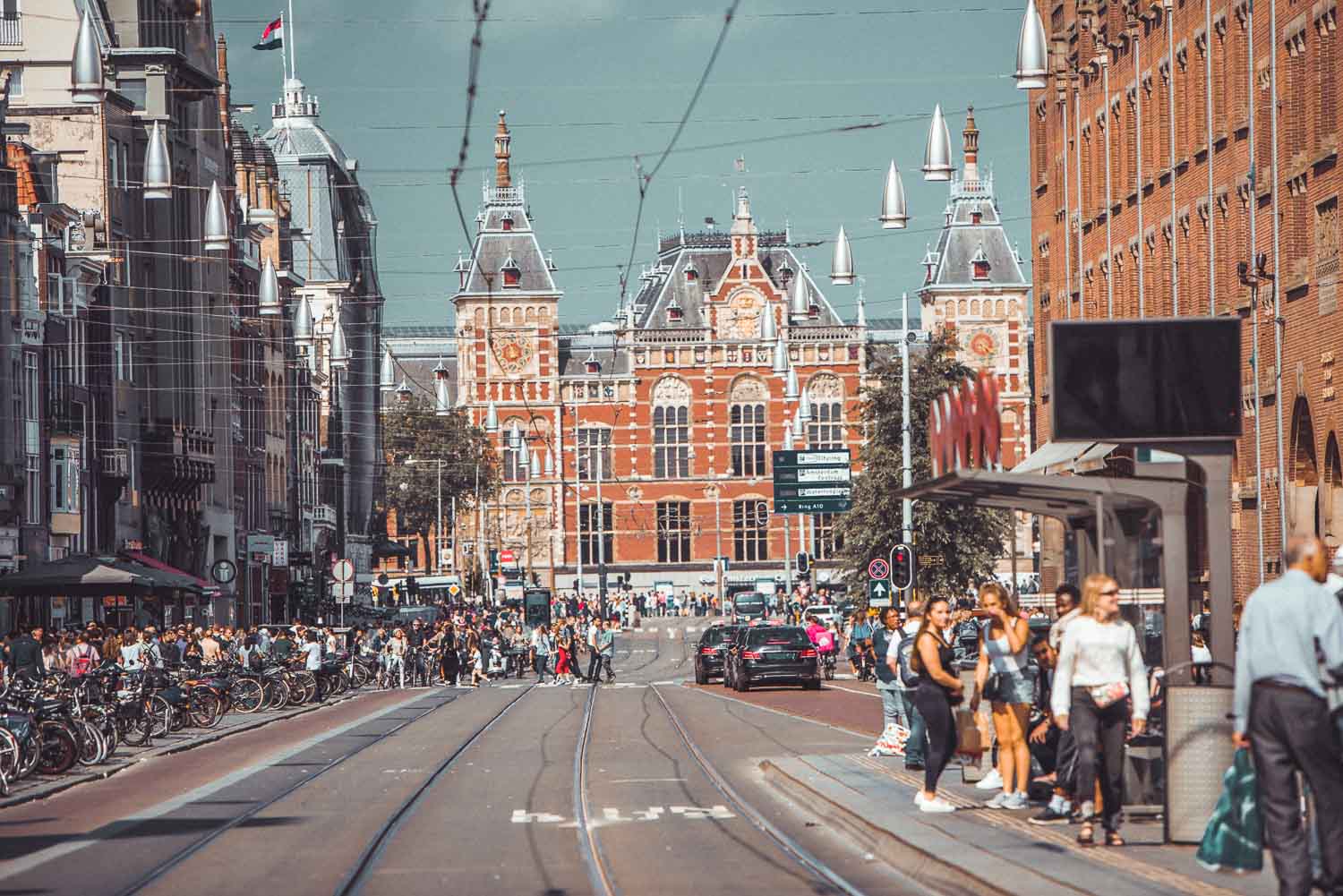 48 Hours in... AMSTERDAM | Ultimate Travel Guide Vlog
---
Planning a trip to The Netherlands & Europe…?
I have a huge collection of guides and travel tips for Europe you can check out too! Take a look through some of my favorite below, and please do let me know if you've got any questions! I love helping people plan their travels, and love hearing from my blog readers!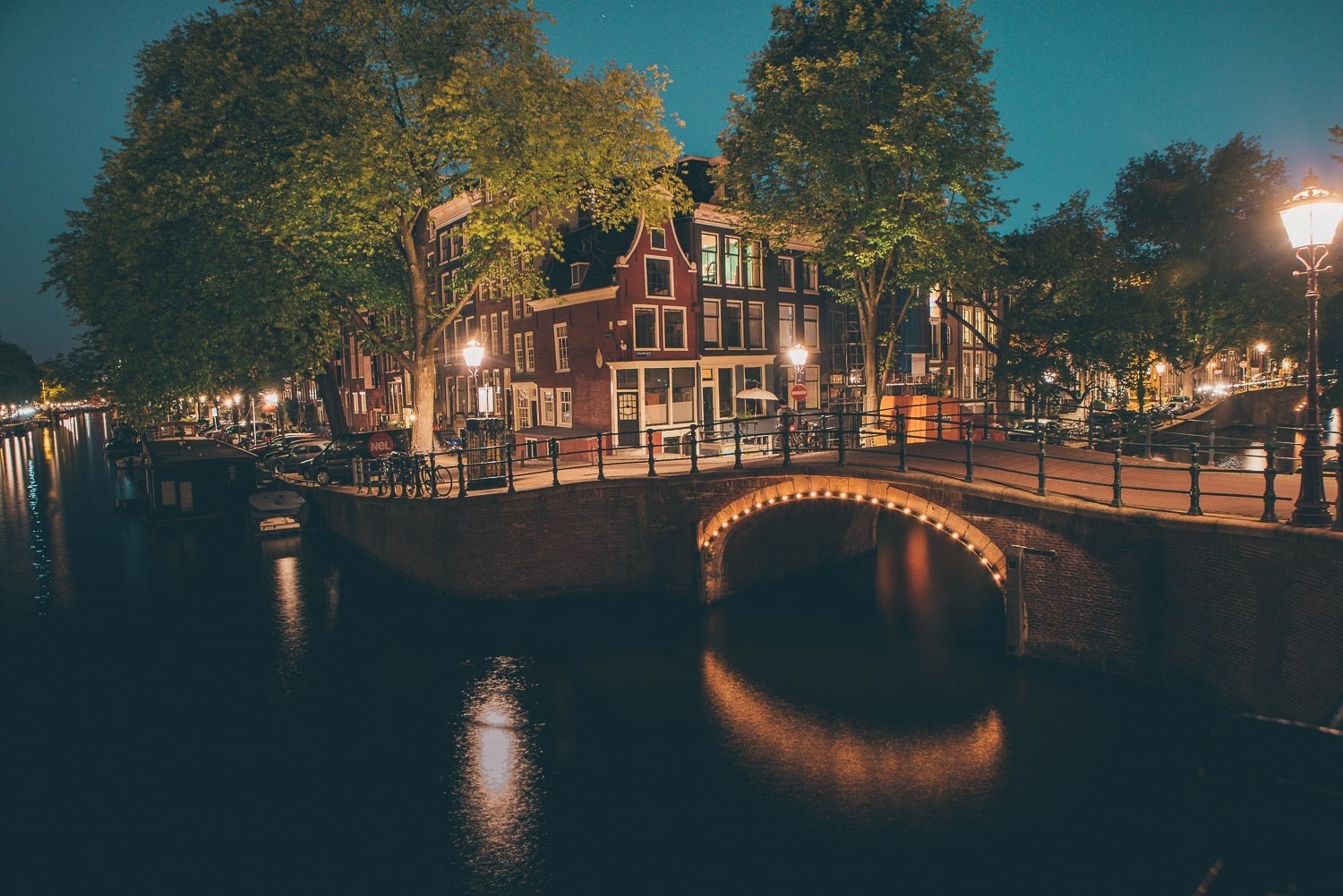 ---
Thanks for reading my 2 Days in Amsterdam Itinerary!
Share this Amsterdam itinerary with your travel squad!!
https://www.jonesaroundtheworld.com/wp-content/uploads/2019/08/2-Days-in-Amsterdam-Itinerary-826601.jpg
1221
1489
Dave
https://www.jonesaroundtheworld.com/wp-content/uploads/2017/03/logotry-1-1-300x106.png
Dave
2019-08-02 05:36:35
2020-11-21 17:22:03
2 Days in Amsterdam | How to Spend 48 Hours Exploring Amsterdam