Are you planning on spending two days in Madrid and want to make the most of your time in the Spanish capital?
Well, as the city with the third-largest population in Europe, you definitely won't fall short of things to do in Madrid in 2 days. With its stunning architecture, delicious local cuisine, and vibrant nightlife — a quick weekend getaway to Madrid is always a great idea!
I've recently just come back from a month-long trip to Spain, and I absolutely fell in love with this enigmatic city. I've thrown together a perfect little travel guide and itinerary for 48 hours in Madrid that's ideal for first-time and returning visitors. I'm sure you'll find it extremely useful, and I hope you enjoy Madrid just as much as I do!
Also, be sure to read my article on the top music festivals in Madrid to see if any exciting events are happening during your 2 day Madrid itinerary.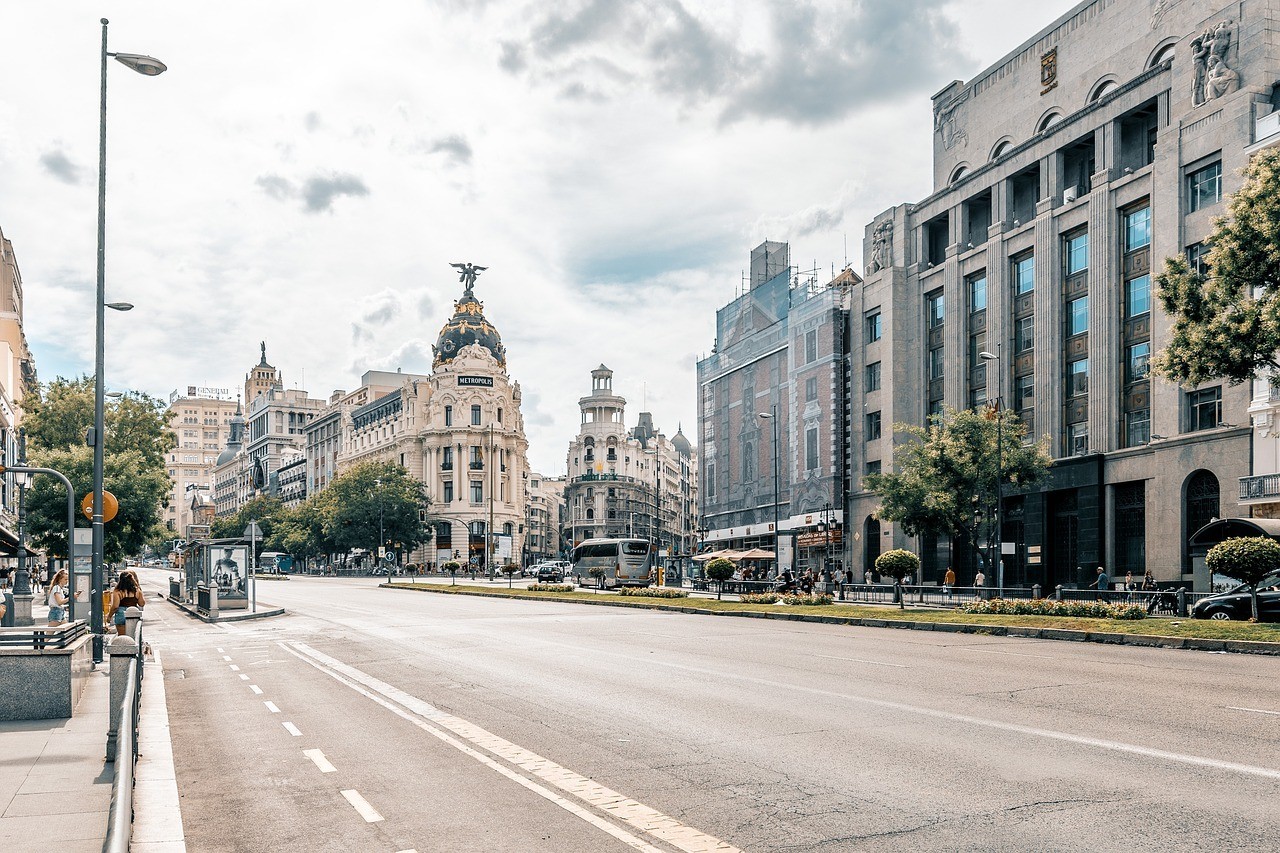 ---
Where to Stay for 2 or 3 Perfect Days in Madrid
Despite Madrid being a capital city with a large population, it has a relatively small and walkable city center. Still, there are a ton of different fun neighborhoods that would be great to stay in. Since you've only got two days in Madrid, I recommend staying close to Madrid's Atocha Train Station or the central Latin Quarter! Here are a few options to look into:
Beautiful Flat in Malasaña: This flat has it all, from the location in the city center to an overhead projector and access to Netflix, all at an affordable price. This Airbnb is seriously to die for, so it's no surprise I've listed it as the best Airbnb Madrid rental. With a light and airy design that lets the city views speak for themselves and a Superhost (María), it might just be a top highlight of your Spain getaway!
Sungate One: If you are a backpacker on a budget and want a social hostel to meet fun people and make friends, Sungate One is definitely a great hostel. It's rated 9.7 on Hostelworld and offers Free 'family' dinners in the evenings, organized social drinking games, great A/C, and no bunk beds either! It's located centrally with easy access to the metro lines and is within easy walking distance of most major attractions. There is also an 11:30 pm quiet rule, which means if you aren't into partying all night, you will still be able to get a good night's sleep.
Arizonica Suites: This place is perfect for couples & families. Close to public transport links, popular tapas bars, and many parks; Arizonica Suites is ideal for families wanting a care-free stay right in the city center. This property is rated on booking.com as one of the best stays in Madrid with kids, and even better, it's also rated as the best value in Madrid. With free parking, spacious suites, and a very affordable price, this place is definitely ideal for those looking to stay in Madrid for 2 days. The free parking is essential if you've got a car rental too as it's always a pain to find parking in Madrid!
---
Exploring Madrid in 48 Hours
When I decided to visit Madrid in 2 days, I favored getting around the city on foot. As previously mentioned, the central city areas are generally quite compact, and it's by far the best way to see all the sites and get the local experience of this vibrant city. You'll definitely get a much deeper understanding of Madrid if you simply walk around the city while sightseeing.
However, if you are tight on time, Madrid also offers many practical and inexpensive public transport options such as the Metro, Bus, and Taxi systems.
You can use a rechargeable Tarjeta Multi (pick up at the airport or the station), and you simply 'swipe' on and off of any public transport you use. There is also the option of purchasing a Tarjeta Turística (Tourist Pass) too, which you can use for unlimited travel on all public transport around Madrid. These are available between one and seven days and range from €8.40 ($9.29) to €35.40 ($39.14) each. These can be a pretty great deal for short visits to Madrid!
You could also sign up for one of the many scooter & bike rental apps (you'll see tons of scooters along the streets), which can be a fun way to get around the city! I'd also recommend taking a scenic Madrid cycling tour, as it's a very friendly city to bike around, and it would be a great way to introduce yourself and get used to the city!
Top Tip: If you want to be even more savvy, get a Madrid Go City Pass. This handy tool can save you lots of cash, as you can gain discounted entry to 15 attractions like the Museo del Prado.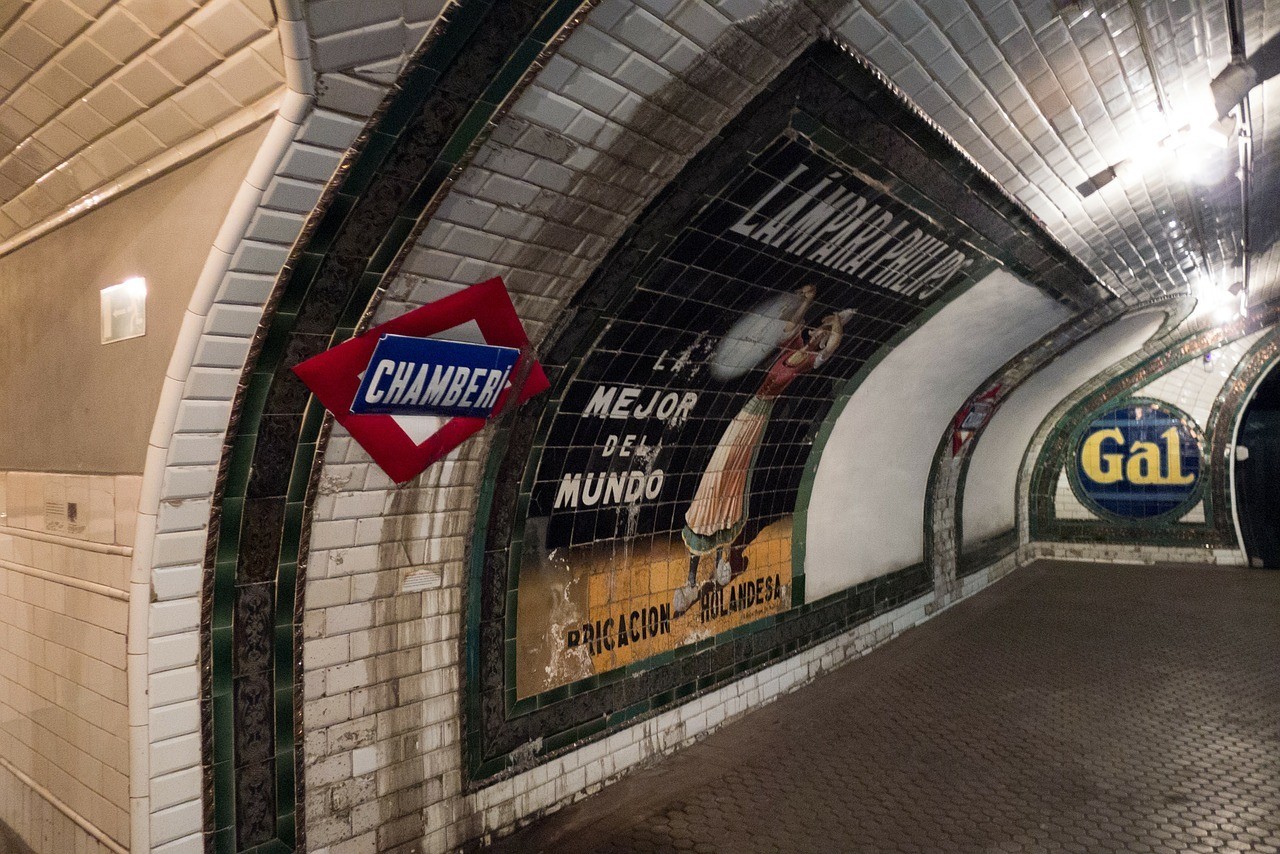 ---
What To See in Madrid In 2 Days
Being the capital of Spain, Madrid is absolutely packed with epic things to do. So, you'll want to get a bright and early start to make sure you can fit in everything you want to see!
---
Puerta del Sol — (The Sun Gate)
As Madrid's biggest and most famous plaza, Puerta del Sol is always packed with street performers and tourists. It's also home to Madrid's most symbolic statue: The Bear and the Strawberry Tree.
I'd definitely recommend this location as a start to your day in Madrid as it's in a central location. It's also the busiest square in Madrid, with easy access leading out to everywhere else around the city center.
But if you're looking for a chilled night, it's a great place to enjoy a few beers and people-watch! It's always a pretty lively place and one of my favorite touristy spots in the city!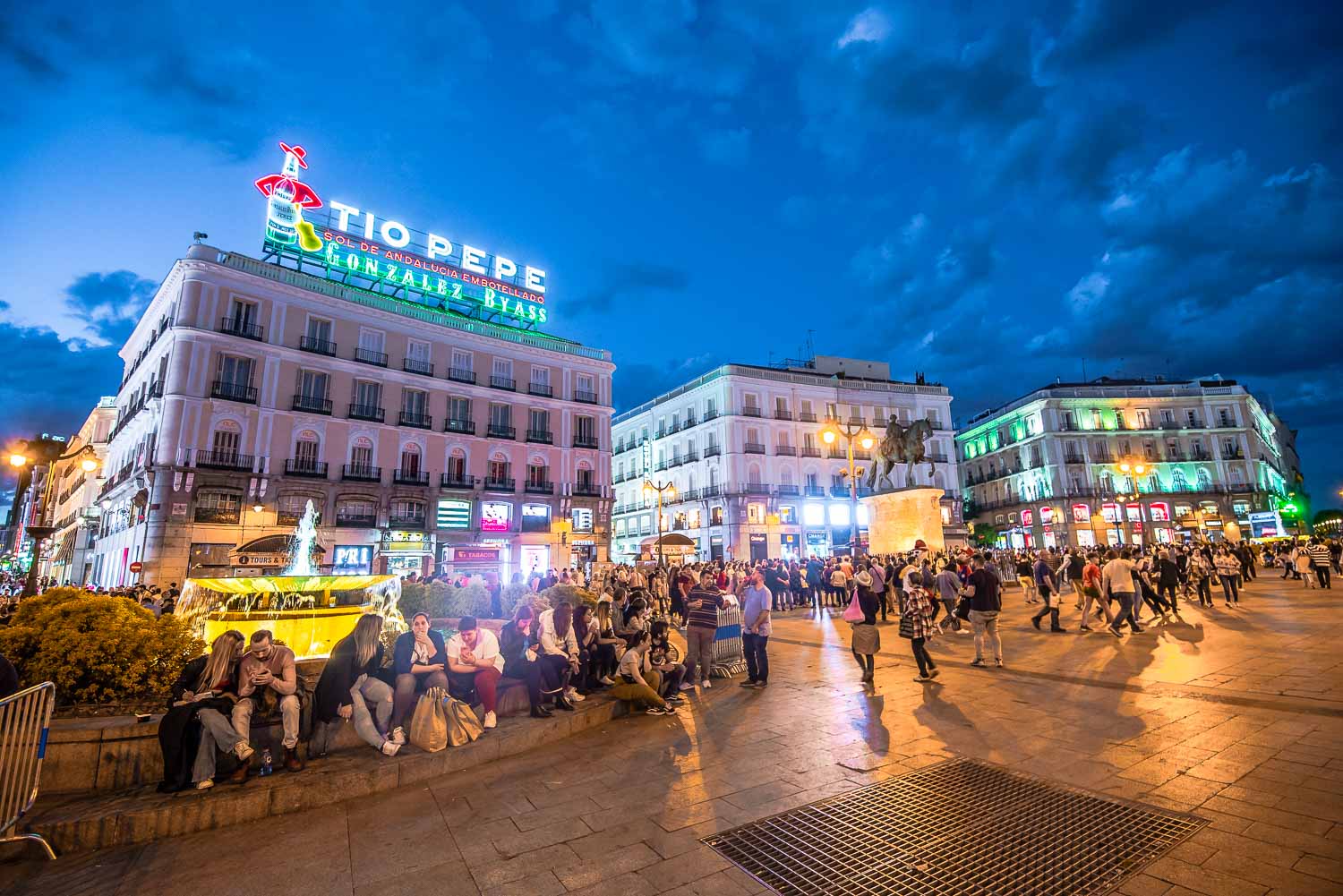 ---
Palacio Real de Madrid and Jardins de Sabatini — (Madrid Royal Palace and Gardens)
Perhaps the main attraction of Madrid — near Plaza de Oriente — the Royal Palace sits where the old city fortress used to stand.
The Royal Palace offers an exciting story for the history books. It is interestingly inspired by The Louvre, which in turn resulted in the gorgeous gardens and fountains that surround the palace grounds. It also happens to be the largest royal palace in Spain and is one of the most visited historic buildings in the country. Simply put, it's one of the top things to see in Madrid in 2 days.
Fair warning, though, it tends to be extremely busy! So I suggest getting there early on in the day. Alternatively, you can book this Royal Palace skip-the-line tour, which will be a great way to save time and learn all about its history!
"Enjoy a guided 2-hour tour of Madrid's Royal Palace, home to Spanish Royals past and present. Explore the palace at a peaceful time of day with early access to the popular tourist attraction, while taking in pieces by Velázquez and Goya."
Read Reviews & Check Availability Now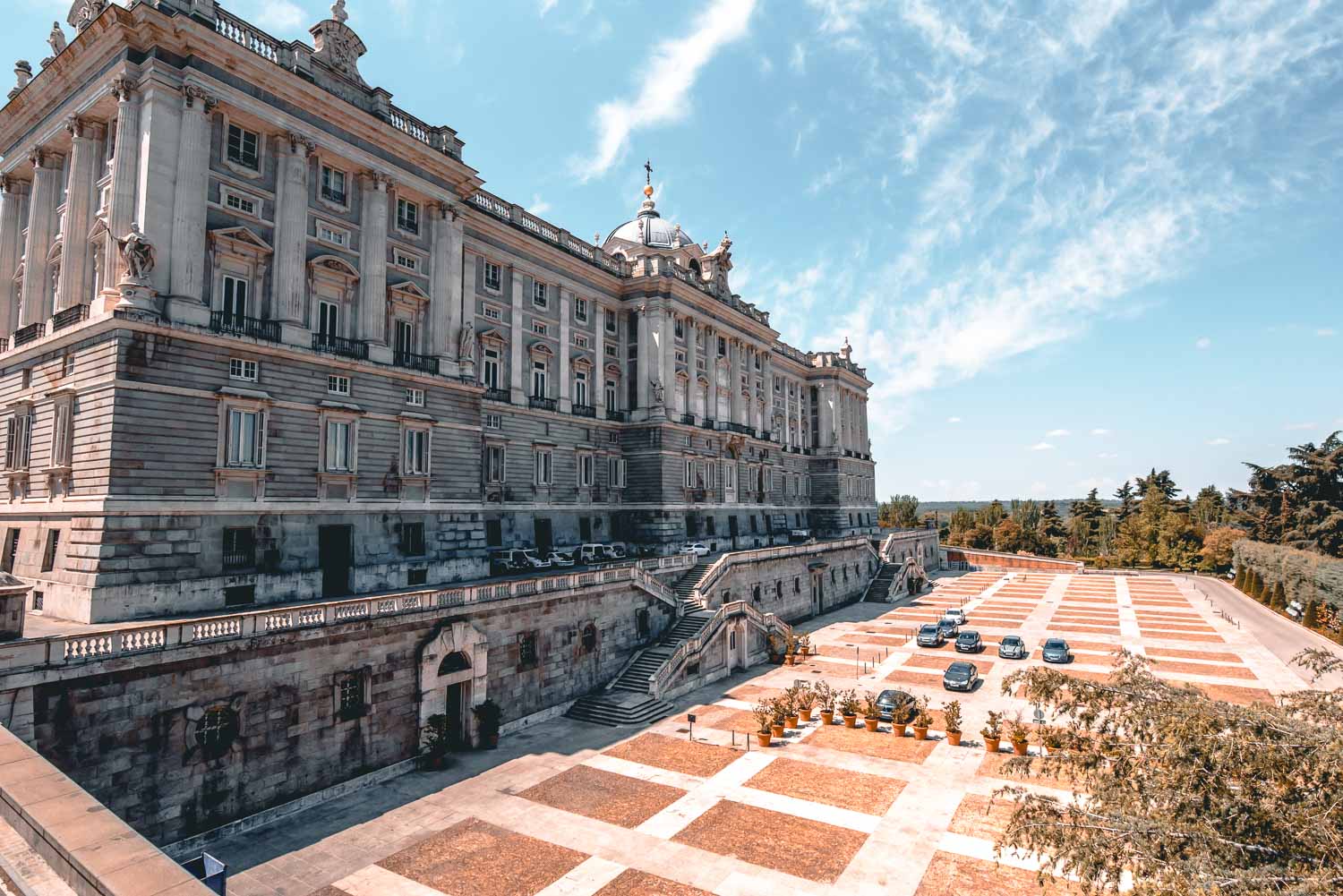 ---
Almudena Cathedral
"Begun in 1879 but inaugurated in 1993, the cathedral is Neo-Gothic with chapels and statues of contemporary artists. The Neo-Romanesque crypt houses a 16th-century image of the "Virgen de la Almudena."
With just a short walk from the Royal Palace, this should definitely be the next stop on your 2 days in Madrid itinerary! Not only is it the oldest and most historically significant building in Madrid, but I think it's also one of the most beautiful!
Inspired by 18th Century French Gothic architecture, it visually stands out within the city, which is otherwise full of older architecture.
The Madrid Cathedral has a fascinating story, it's gorgeous to look at, and holds a very prominent part in the city's impressive skyline. I absolutely recommend you stop by Almudena Cathedral to learn all about it, take some photos, and be mesmerized by the inside!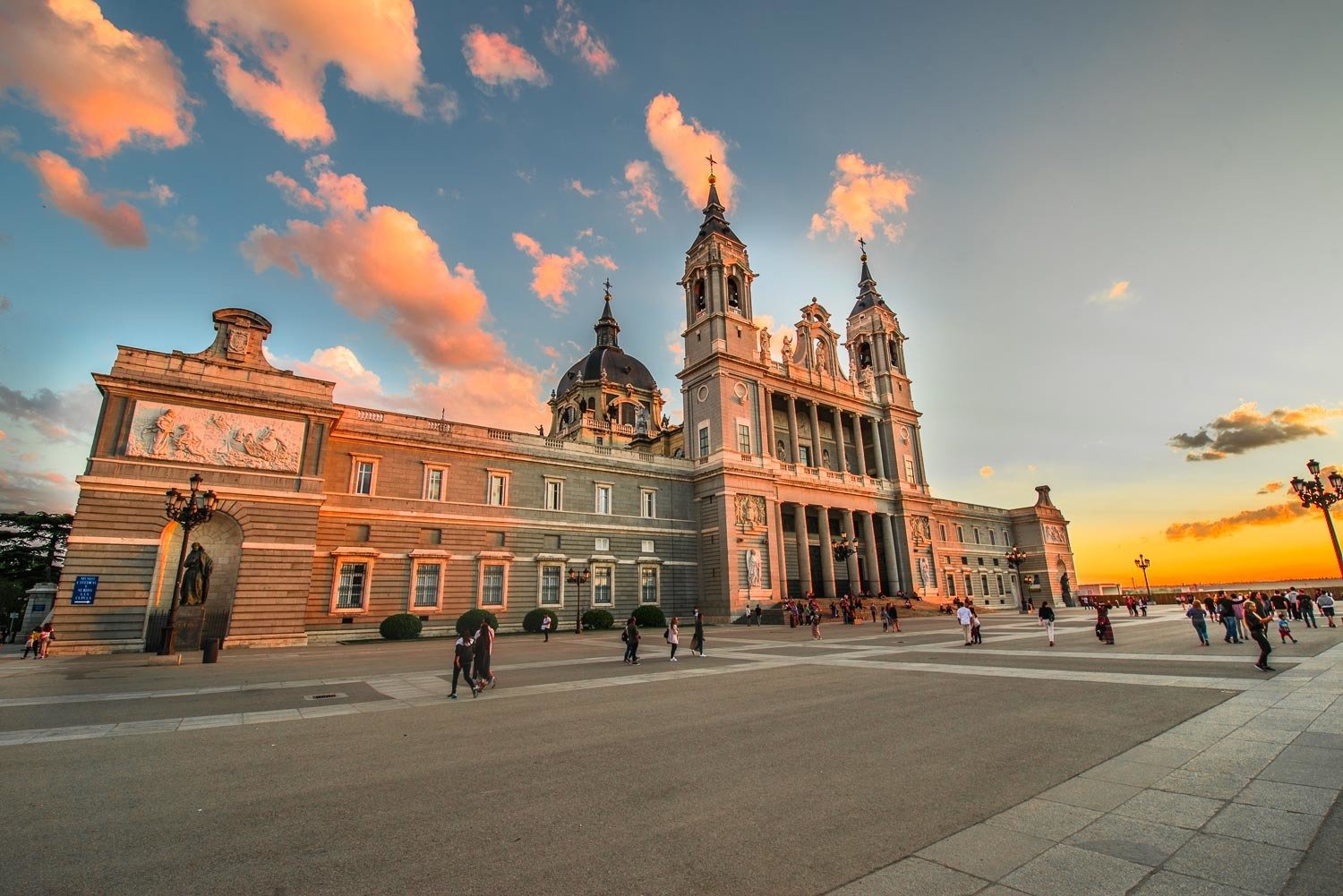 ---
The Debod Temple — An Original Egyptian Temple!
It's a funny story — I actually accidentally stumbled across this awesome and completely original Egyptian temple!
The Debod Temples is located right in the middle of the city and dates all the way back to the 2nd century BC. It was transported to Madrid's Cuartel de la Montana Park after being donated by the Egyptian Government in order to save it from floods after the construction of the great Aswan Dam.
Every night you'll see groups of people enjoying bottles of wine in the nearby park, listening to the live musicians, and watching the sun dip beneath the horizon in the distance as the sky lights up into various shades of pink and orange!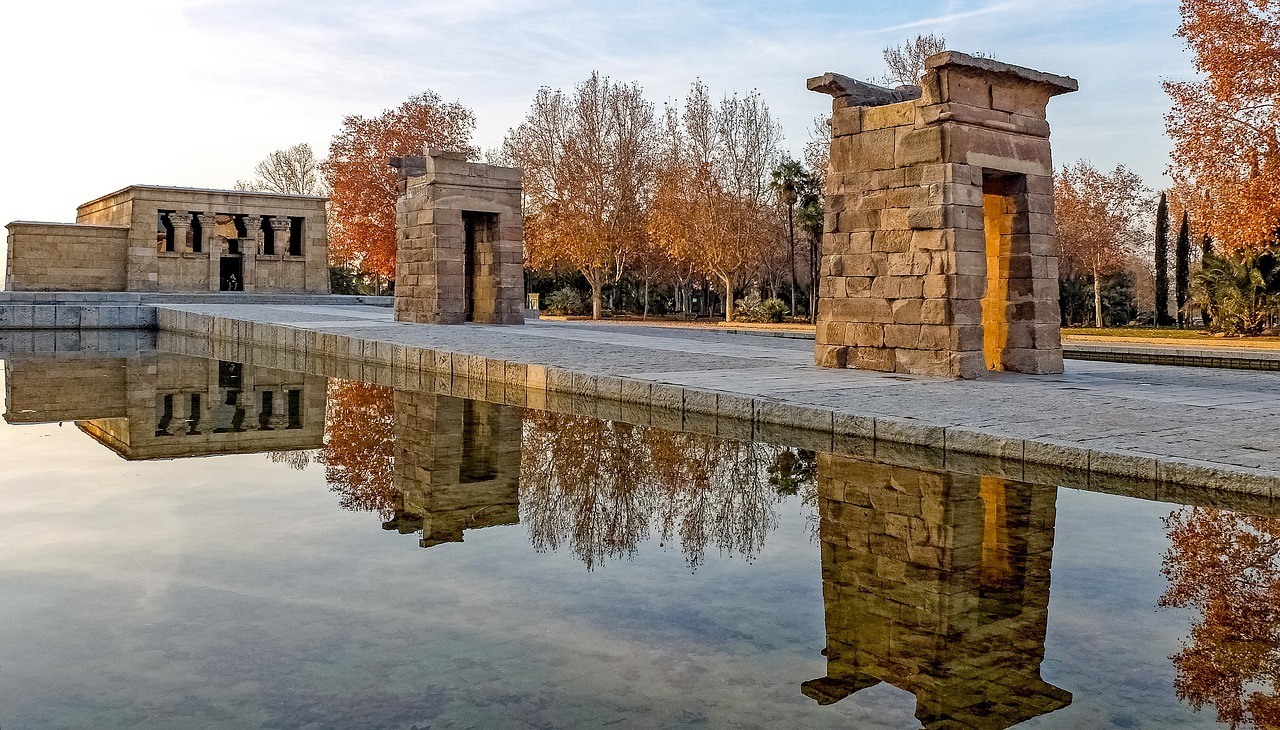 ---
Experience Plaza Mayor
—

Madrid's Grand Central Square

Closely located to the previously mentioned Plaza (Puerta del Sol), Plaza Mayor is one of the only large open spaces within the otherwise tightly squeezed streets of central Madrid.

It features a stunning and colorful combination of buildings and the main tourist office for the city. Plaza Mayor is also home to Madrid's Christmas Markets in December, which is particularly awesome if you happen to be in Spain during winter!

And if you venture beyond the Centro de Turismo Plaza Mayor — a gorgeous building with a frescoed facade — you'll hit the buzzing Calle Mayor. This is a pumping street with bars and restaurants galore, so it makes a fantastic afternoon stop.

"The Plaza Mayor, as we know it today is the work of the architect Juan de Villanueva who was entrusted with its reconstruction in 1790 after a spate of big fires. The statue of Philip III dates to 1616, but it was not placed in the center of the square until 1848."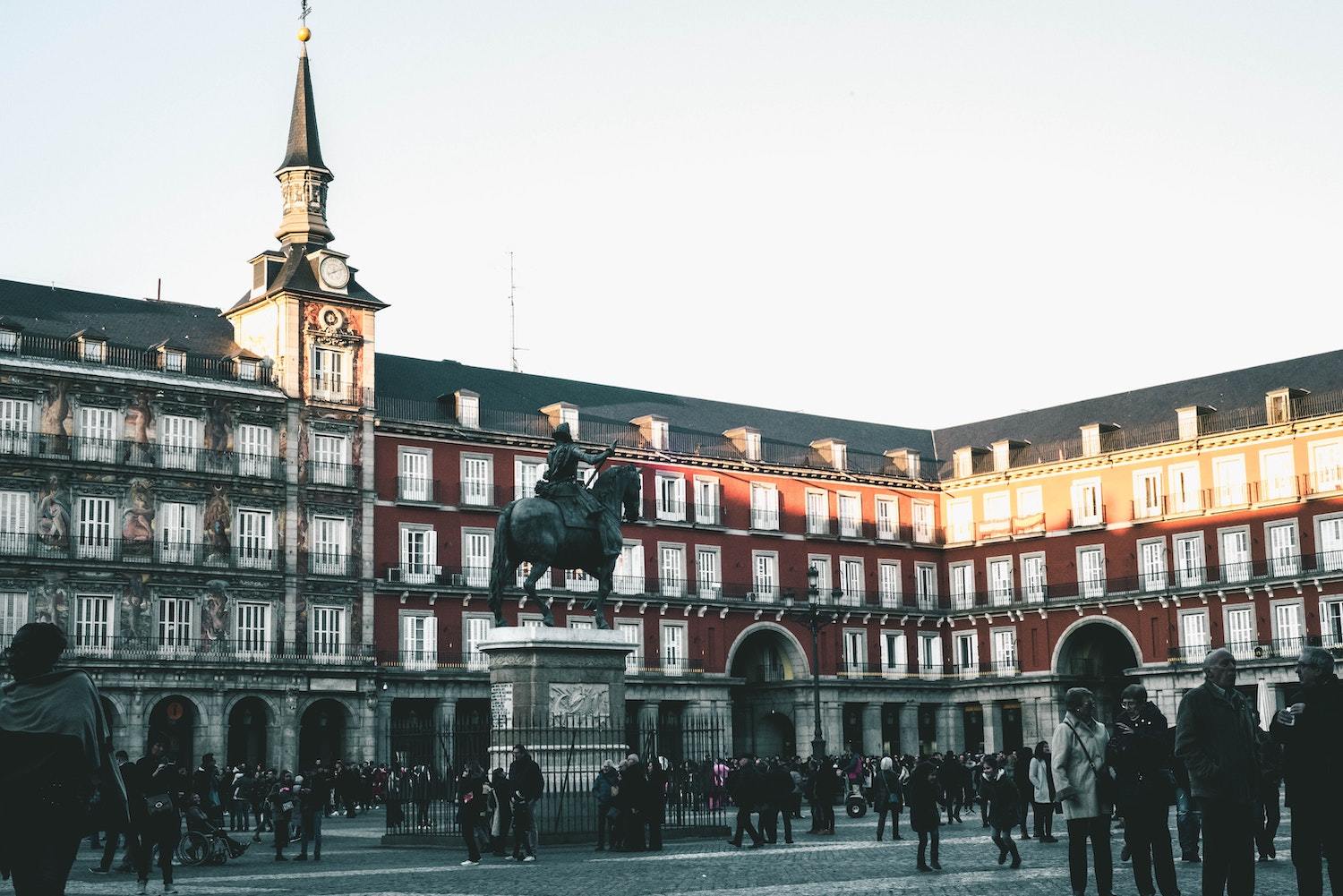 ---
Plaza de España — Best Place to Enjoy the City Center
Conveniently located at the intersection of Gran Vía and Princesa Street (two massive main streets in Madrid), you'll find Plaza de Espana and the Cervantes Monument, a popular tourist spot in the city!
The monument was made by Rafael Martínez Zapatero and Lorenzo Cullaut Valera. The architects were clearly inspired by one of the most famous writers from Spain, Miguel de Cervantes (the author of Don Quixote).
It's very hard to miss and has a nice variety of interesting spots around the area, such as the stunning House of Gallardo (one of the key pieces of the final stages of Madrid Modernism) and the Torre de Madrid (which is the tallest building in Madrid).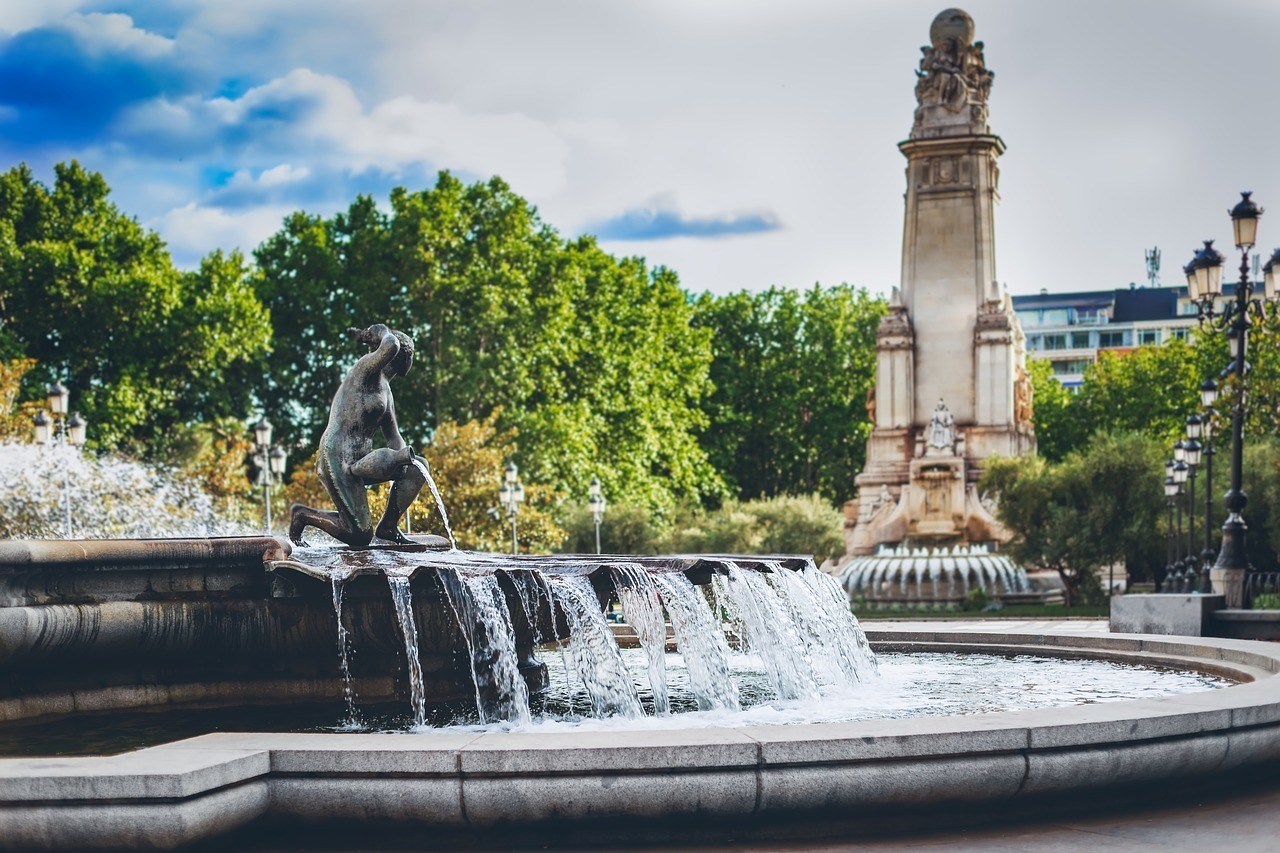 ---
Take a Leisurely Stroll Through El Retiro Park
My favorite place in all of Madrid!
The largest central park in Madrid, Parque Del Buen Retiro, is absolutely gorgeous, super relaxing, and spans over 120 acres! It's the perfect place for a leisurely stroll (or join a fun segway tour) and have an afternoon beer to wrap it up.
Spend some time exploring the different paths, monuments, and the beautiful Palacio de Cristal — better known as the Crystal Palace. Sit down, relax, and just soak up the views of the massively scenic lake right in the middle of the park (and rent a paddleboat if you're up for it).
Retiro Park is filled with different gardens, small tourist cafes, and the Diego Velazquez Palace. It's also a pretty awesome place to be during the sunset. While you can't really see the sun, the golden hour lighting through the trees and monuments is gorgeous, and I loved watching the street performers and just chilling out surrounded by the great atmosphere!
Top Tip: Remember to pop over to Plaza de Cibeles for a stunning array of marble sculptures just outside Cibeles Palace before continuing to the park. It's just outside the park, so it's definitely not out of the way!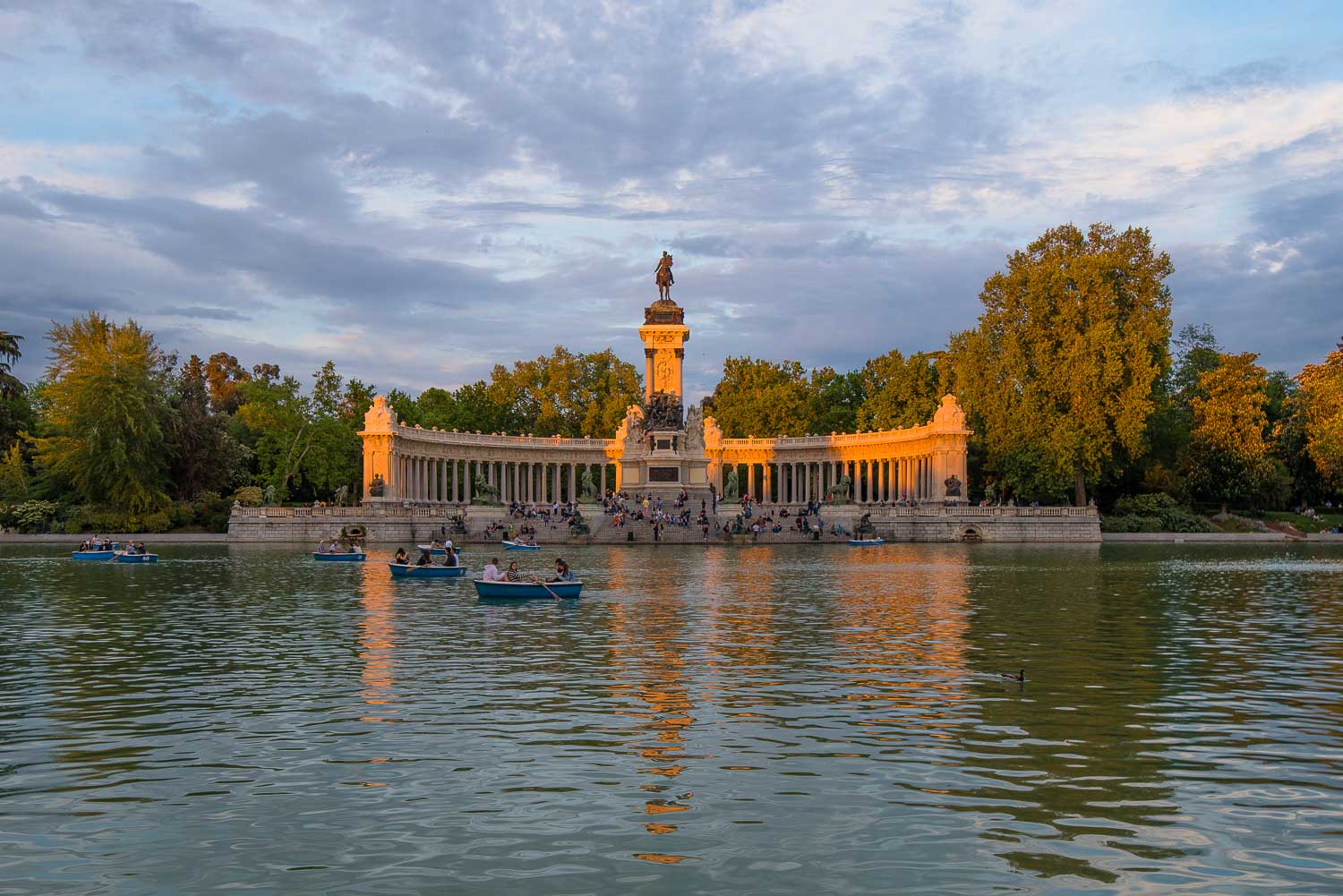 ---
View the Iconic Monument, Puerta de Alcalá!
A popular spot just outside one of the entrances of Retiro Park is the famous Puerta de Alcalá, a triumphant neoclassical monumental arch and a taste of Spanish history at its finest!
It was built in 1778 and was once the city's main entrance. It reminded me a little of the Arc de Triomphe in Paris and is definitely a must-see before entering or leaving Retiro Park. The entire roundabout surrounding the Puerta de Alcalá is lovely and has some really great restaurants that would be great for dinners or drinks!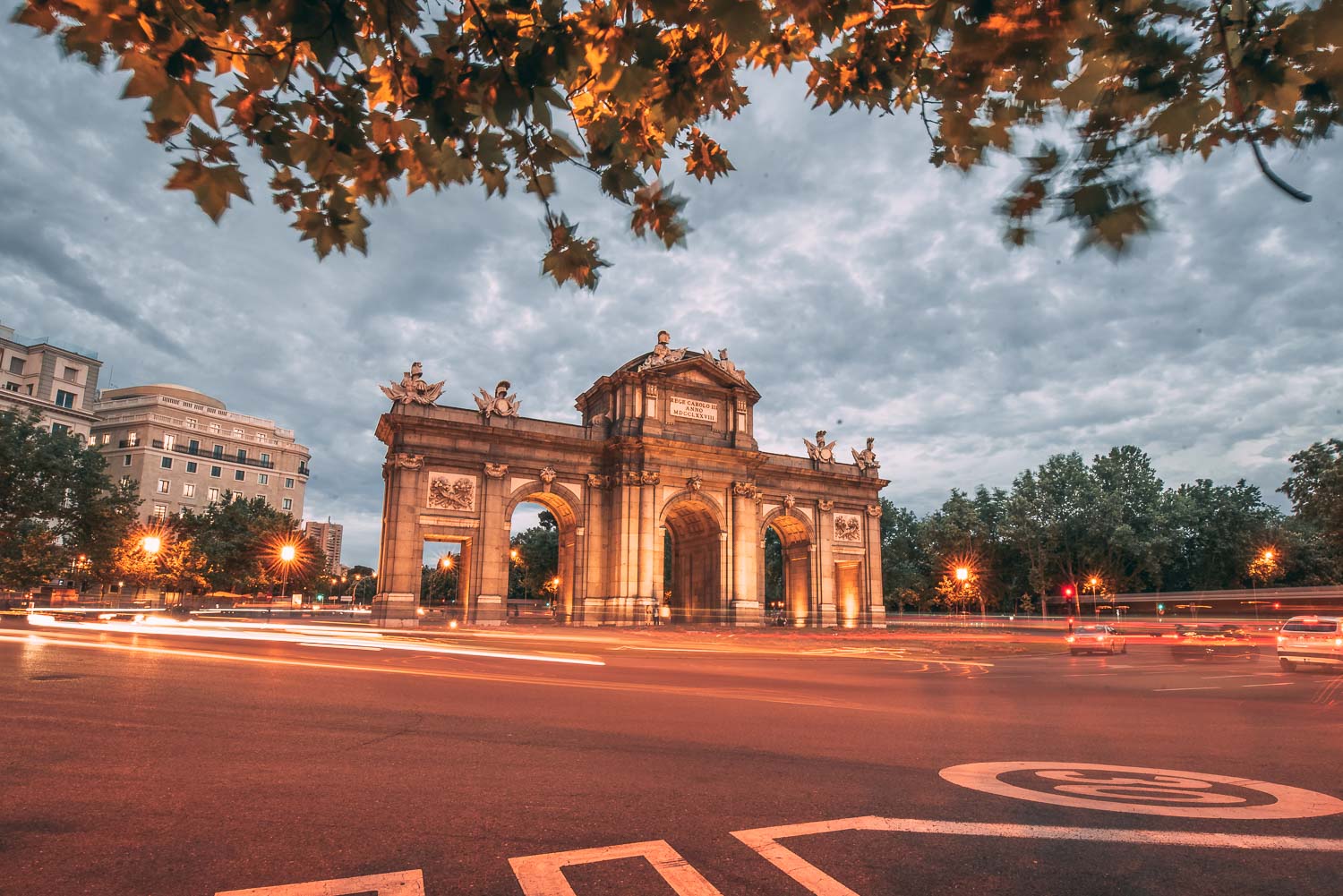 ---
Museo Nacional del Prado
—

(Prado Museum)

"Welcome to the Museo del Prado, an institution dating back almost 200 years and one whose origins and unique nature are largely due to the collecting tastes of Spain's 16th- and 17th-century monarchs."

Located right in central Madrid at Paseo del Prado, this museum is officially known as the main Spanish National Art Museum. It is considered to have one of the world's finest collections of European Artwork, with works dating from the 12th century all the way to the 20th century. It was founded as a museum of paintings and sculpture in 1819 and has over 7600 paintings and 1000 sculptures in the museum's collection!

"The Museo del Prado is one of three museums in Madrid that make up the Golden Triangle of Art. The other two museums are Museo Reina Sofia and Thyssen-Bornemisza Museum."

But Trust me – you'll want to purchase this skip-the-line Prado Museum entrance ticket, or else you might be stuck waiting in line for a while. It's pretty much always busy! But just make sure you don't purchase this on a day the museum is free to enter.

Read Reviews & Check Availability Now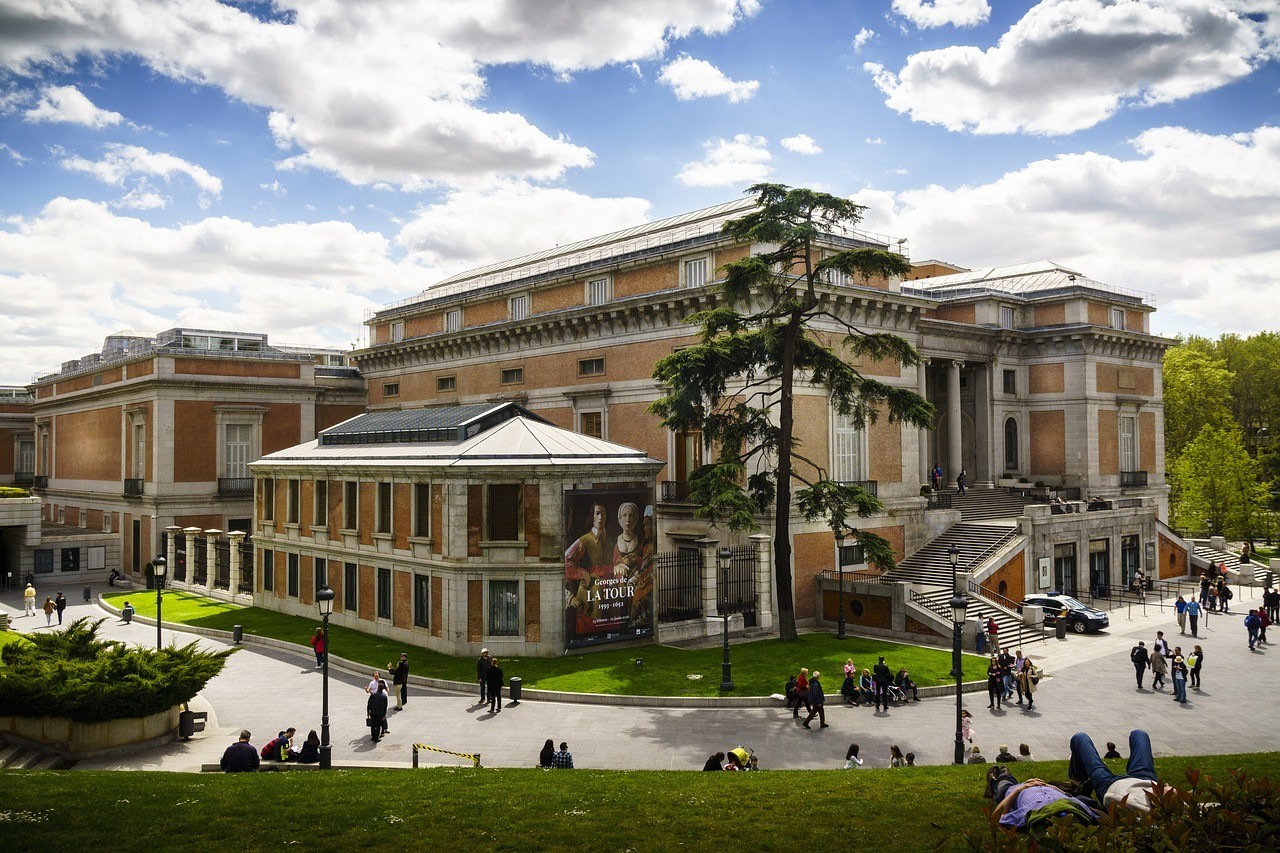 ---
Enjoy a Traditional Flamenco Show at Torres Bermejas!
No trip to Spain is complete without attending one of the country's most popular evening entertainment experiences, a flamenco show!
This popular Spanish dance is filled with passion, rhythm, and flow and is guaranteed to put you in a trance! The dancers and singers are always super talented and have such fiery energy that you'll want to join in the act.
There are many venues throughout Madrid where you can watch a Flamenco show, but personally, I went to the Torre Bermejas and really loved it there. I think it's one of the best things to do while in the city, and it will be an unforgettable experience during your Madrid 2 day Itinerary!
Live Flamenco Show With Food and Drinks Options: "Feel the passion of flamenco music and dance at a legendary tablao in Madrid. Watch a unique show in a venue inspired by the Bermejas towers of Granada's Alhambra. Choose from a variety of dining options to upgrade your experience."
Top Tip: Another great option is the Teatro Español in Barrio de Las Letras — better known as the Literary Quarter. This bubbling neighborhood has some of the best nightlife in town, so the party continues well after the flamenco show.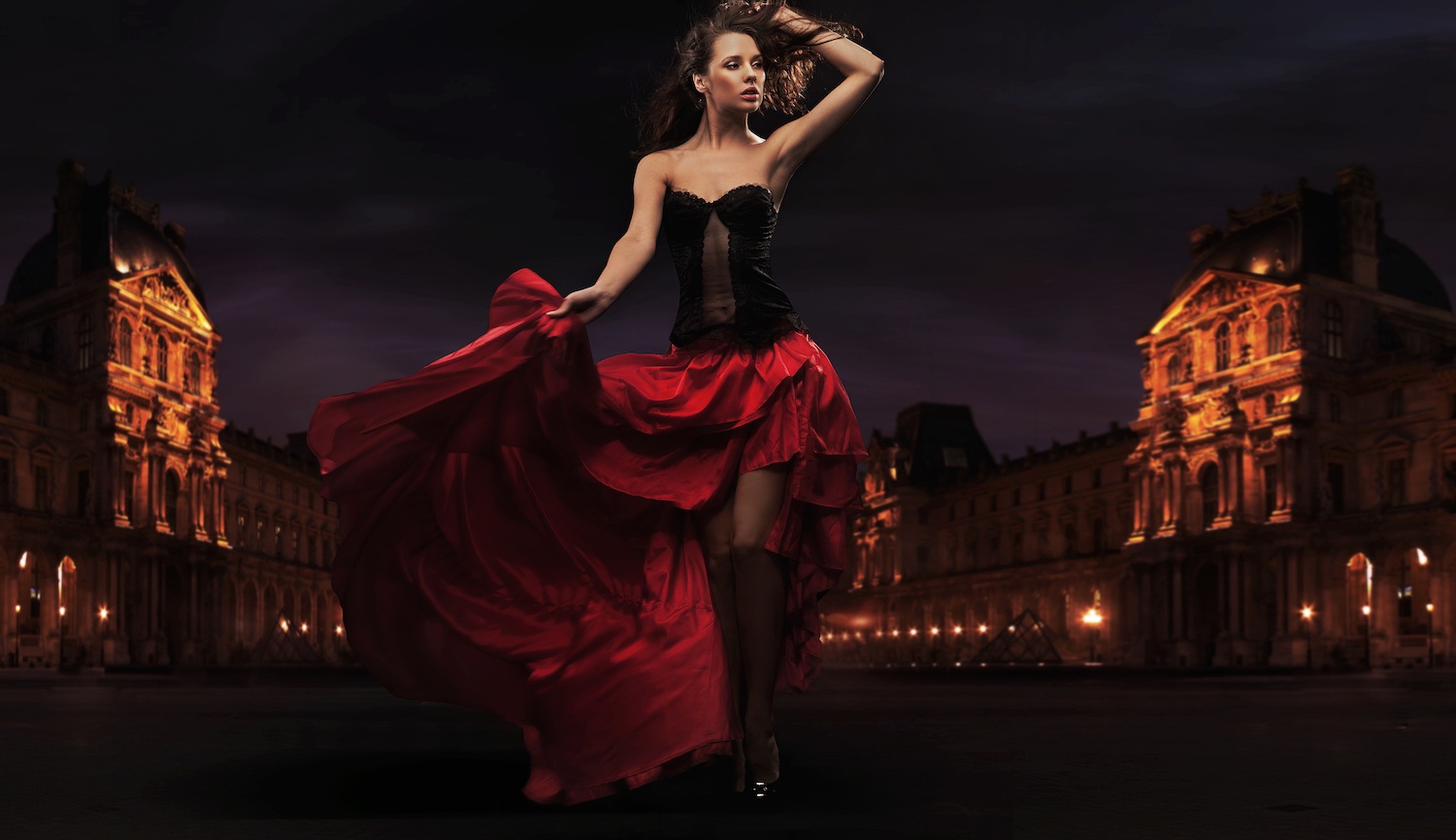 ---
Food & Drink Recommendations For Madrid Two Day Itinerary
Madrid is full of so many beautifully decorated, traditional, and authentic restaurants to eat at. I have listed just a few of the best places to find the most popular dishes or famous food items available. Get ready to dig in!
Try Suckling pig at Sobrino de Botín (the oldest restaurant in the world!): If you're in Madrid, you absolutely have to try the traditional delicacy of suckling pig. This is a slow-cooked tender meat dish with a very crispy and slim crackiing skin. Traditionally, the pig shouldn't be older than two to three weeks and should have been only milk-fed. Additionally, the best place to find this delicious meal is at the world's oldest (still in operation) restaurant, Sobrino de Botín. Founded in 1725, the restaurant still uses its original recipes and has kept the flame in the burning oven continuously, which is apparently never to be extinguished! It's also a whisker away from the trendy Mercado de San Miguel, a great spot to snap some photos after a memorable meal.
Enjoy Tortilla at Juana La Loca: Juana La Loca, located in the La Latina neighborhood, is always busy, and for a good reason. It serves some of the most delicious dishes I have ever tried in Spain. Famous for its tortilla de patatas, it's the perfect place to try your first-ever Tortilla in Madrid.
Finish off with the sweetest Churros at Chocolateria San Gines: If it's a sweet treat you want, then you absolutely must try one of the most popular sweets in Madrid; Churros! A Churro is a fried dough pastry that can be eaten for Breakfast, Lunch, Dinner, or just as an afternoon snack. My favorite place to get Churros in Madrid is Chocolateria San Gines, the most famous and authentic place you can find them.
For the Spanish food lovers out there, I recommend reading this post on the essential Madrid restaurants to visit, as it's a pretty awesome article that will definitely have your mouth-watering!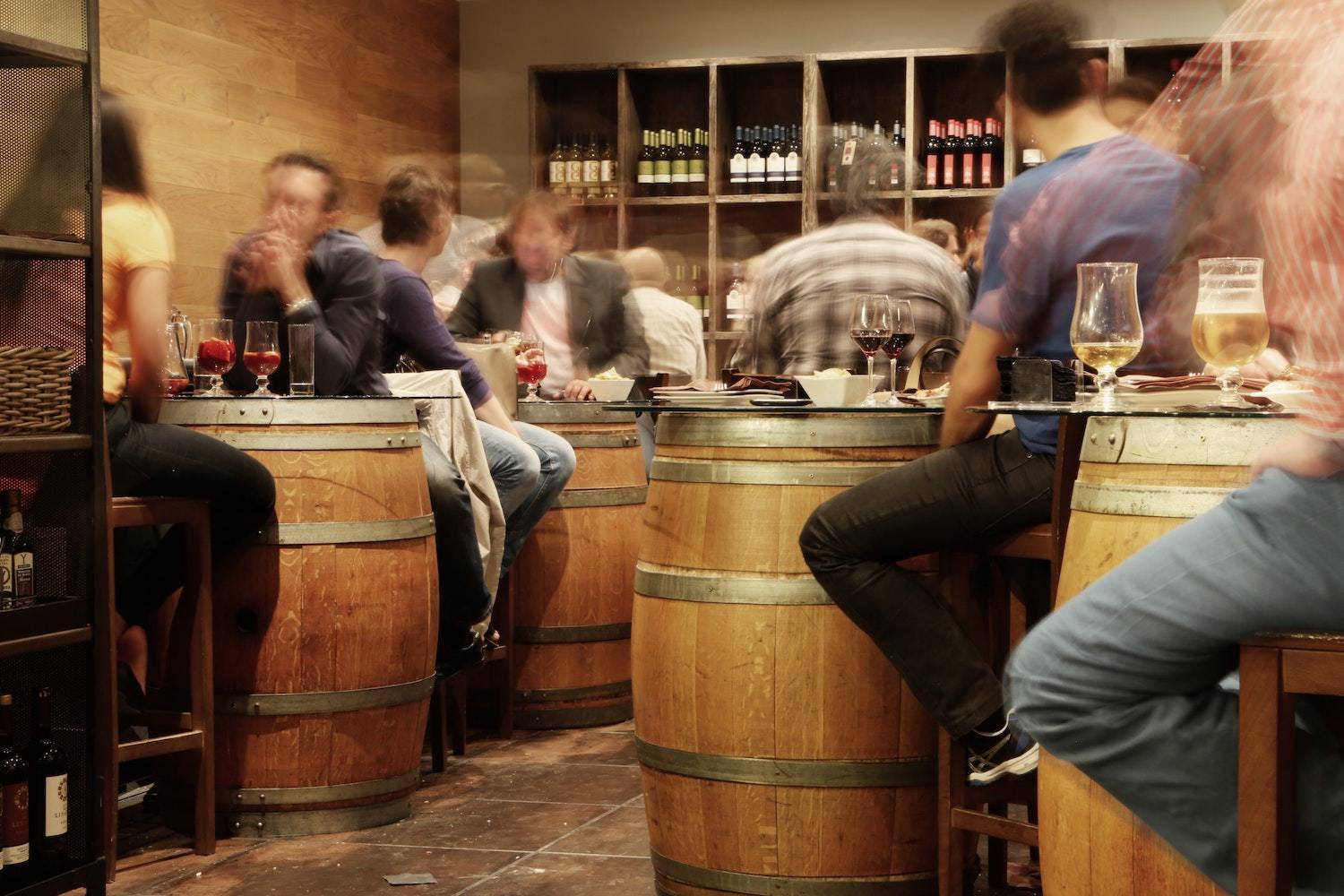 ---
Nightlife For 2 Days In Madrid
Madrid is known for its huge clubs and as a city that never sleeps. There really are tons of options available when it comes to going out for the night in Madrid. Although I can't list all of them, here are a few of the more popular nightlife options in this amazing city.
---
Fabrik — A Spanisch Techno Mega-Club
If you're looking for underground electronic music, big crowds, and a vibrant atmosphere – then I'm pretty sure you'll have an unbelievable night out at Fabrik! It may be located around 18 miles (30 km) Southwest of Madrid in a little town called Fuenlabrada, but trust me – it is well worth the trip.
It feels like the clubs of Ibiza and often features world-famous DJ artists, not to mention it's only a 30-minute bus ride from the city center. If you are looking for a big club experience in Madrid, then Fabrik is the place to be!
"Fabrik is a 4000 capacity club located just on the outskirts of Madrid. It hosts some of Spain's largest techno, house, and trance nights. The club itself is composed of two sizeable hangars, featuring large-scale lighting rigs and ice machines to fill the giant space with smoke. Also part of the spectacle are laser shows and six video projection screens. In addition to the cavernous indoor space, Fabrik also features an outdoor terrace with its own river. The stage is triple-decker to accommodate large numbers of eager dancers, while the club's location on the outskirts of the city means that the music can get pretty loud."
Check out the Fabrik Facebook page for upcoming events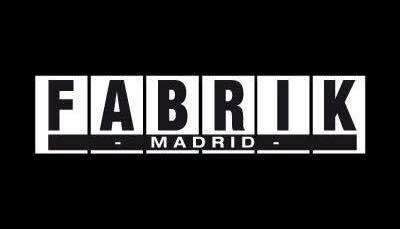 ---
Teatro Kapital — 7 Different Styles on 7 Different Floors!
Another Huge club in Madrid that I have to mention is Teatro Kapital! I went to this club once back in 2010, and it was tons of fun! It's located right in the city center, and I highly recommend it to party-seekers!
Known for having a diverse selection of music ranging from Hip-Hop, EDM, Reggae, and more. It even has a karaoke room on floor 2 – perfect for a laugh with friends! In Teatro Kapital, you will have lots to explore and no doubt will have many different experiences all in one big club!
Check the Teatro Kapital Facebook page for upcoming events & tickets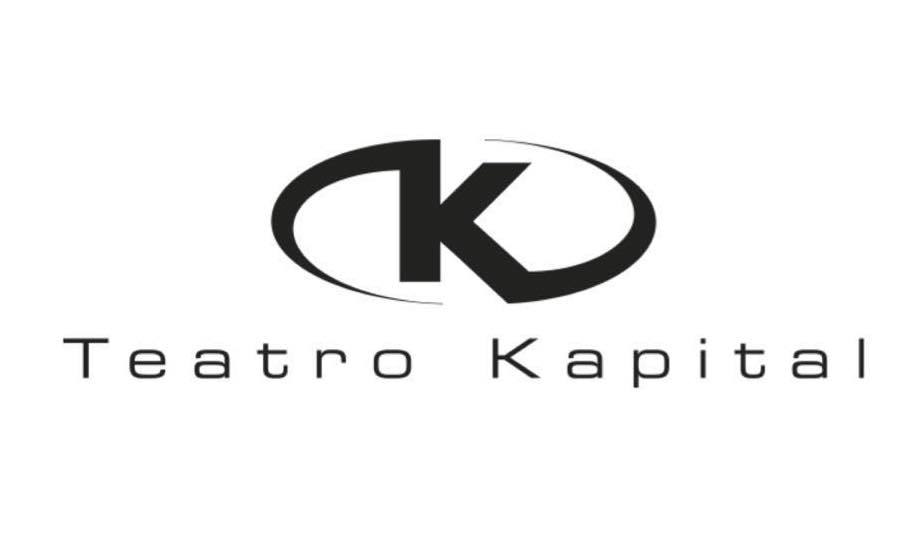 ---
Opium — The Most Exclusive Club in Madrid
With bottle service, beautiful decor, and often visited by celebrities, Opium is listed as one of Madrid's most luxurious clubs. If you decide to venture out to Opium Madrid, you are better off dressing a bit more smart-casual or elegant in style as they will treat you like a VIP guest.
It's good to know this place is a restaurant as well as a club, so you could also plan to enjoy a dinner here before the party begins. I have noticed that Opium generally has many mixed reviews; some people love it, and some people hate it. But overall, it is considered one of the top clubs in Madrid, so I think it is well worth checking out.
It's also worth noting it's open seven days a week, so it's perfect for anyone visiting Madrid at any time of the week!

---
Madrid in Two Days Travel Tips!
Take a Free Walking Tour: By far, the best way to discover a new city is by turning up to one of the many free walking tours available throughout the city. Usually meeting in the late morning and lasting around 2-3 hours, a walking tour will take you through all the major highlights of the city.
From the Royal Palace to the Plaza Mayor, your guide will offer loads of valuable information about the city's history, traditions, and local insider tips. They will also be there to answer any questions you might have about getting around or recommend additional places to visit and more local things to do in the evening, for example.
I always like to go on a walking tour on my first day in a new city. It gives me a great general idea of how to get around the city or what I might want to do with my additional days in the city thereafter! Also, the tour guides (who work for tips) are always super helpful and passionate about their city tours, making it a must (since there is so much history!)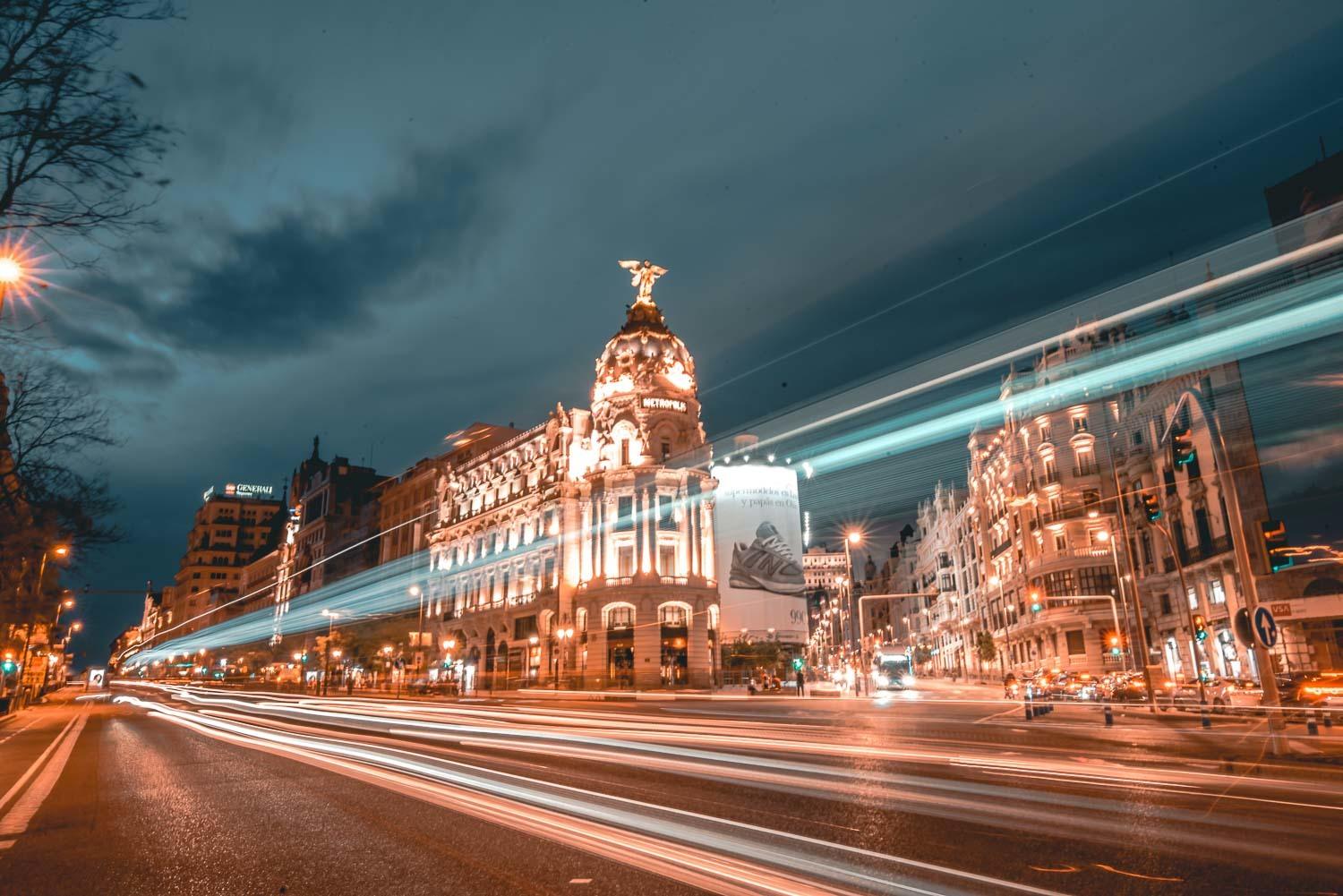 Understand the Spanish Working Hours: Unlike most European cities, which will wake up at the crack of dawn, Spain is on a different timescale altogether. Coffee shops don't tend to open until around 9 am, so be prepared to start your day a little later than normal.
Most Spanish people don't enjoy lunch until 3 or 4 pm and often won't eat dinner until 9 or 10 pm! Also, remember that although it is not so prominent in the big cities, Spain still operates a siesta time during the day. Small businesses and restaurants will often close between 12 noon and 4 pm. It's a good idea to plan your day around this by visiting a museum or wandering through the park at those times.
Be Aware of the Photograph Scam: One thing I did notice in Madrid was that there were lots of people standing around dressed in various popular cartoon character costumes. They tend to capture the attention of kids and tourists, offering to take a photo with you.
However, they will expect you to pay them some money immediately afterward. So bare this in mind, especially when traveling with children who may innocently want a photo taken with their favorite cartoon character.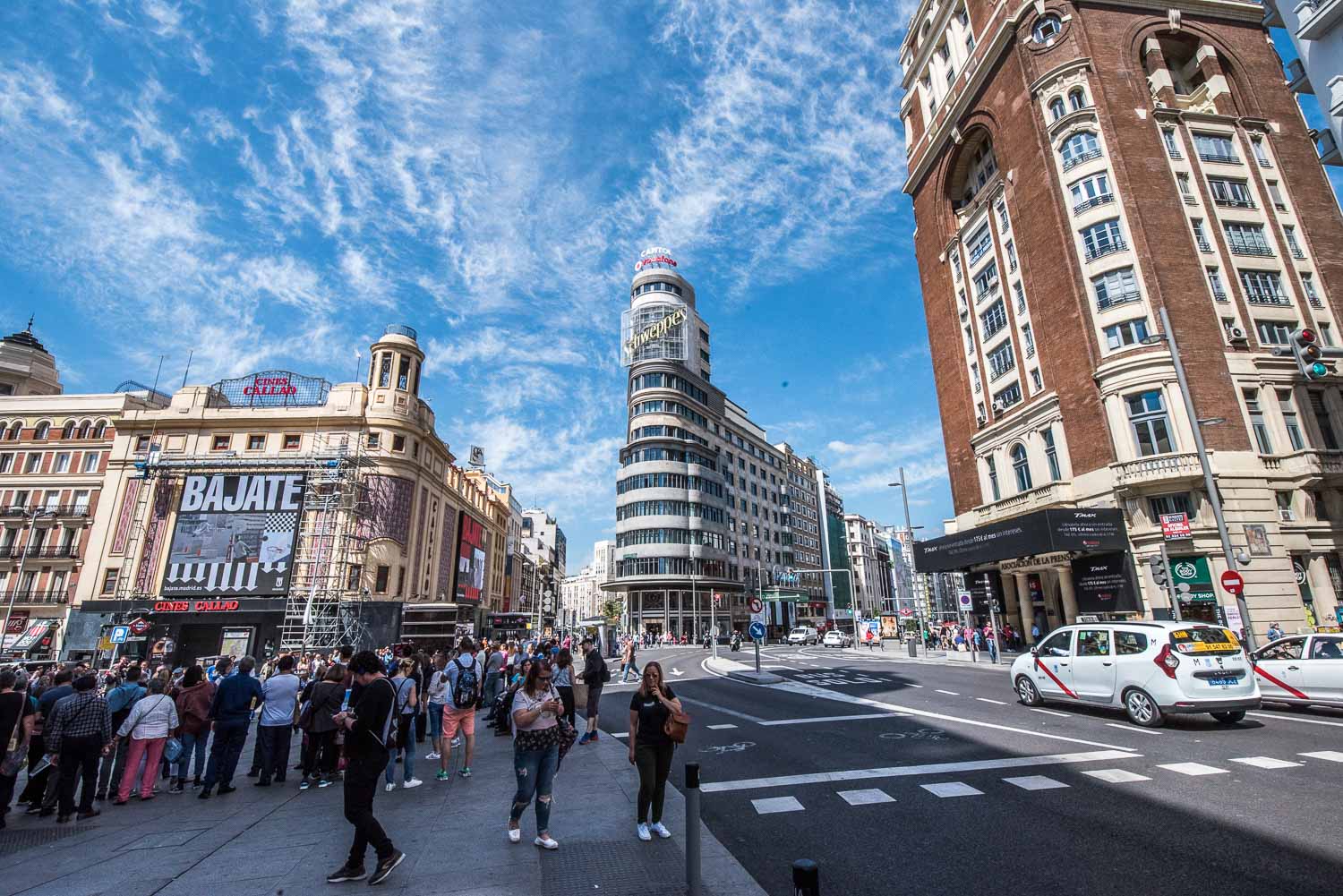 ---
Looking for Day Trips from Madrid?
While the Spanish capital definitely has heaps to offer, there are so many amazing places within a two-hour drive. It would be amazing if you had a few more days in the area! Check out a few of my top recommendations below!
Toledo & Segovia Tour From Madrid With Alcázar Ticket: "Visit Toledo and Segovia on a tour by air-conditioned vehicle and admire the main attractions of these two cities. Visit the Alcázar of Segovia, the inspiration for Walt Disney's famous castle.
Toledo: Full Day Trip From Madrid: "Enjoy a comprehensive visit to the magical city of Toledo, a UNESCO world heritage site famous for narrow medieval streets, beautiful architecture and rich history. Mixing diverse Christian, Jewish and Muslim backgrounds, this city is known as the Imperial City for having been the seat of the court of King Charles I and associated with the life and works of Miguel de Cervantes. Discover the architecture and history of this city, exploring the Jewish Quarter as well as every essential monument and building."
Avila and Segovia Full-Day Tour: "Take a full-day excursion from Madrid to visit two of the oldest cities in Spain, Ávila and Segovia. Discover their rich history and centuries-old monuments."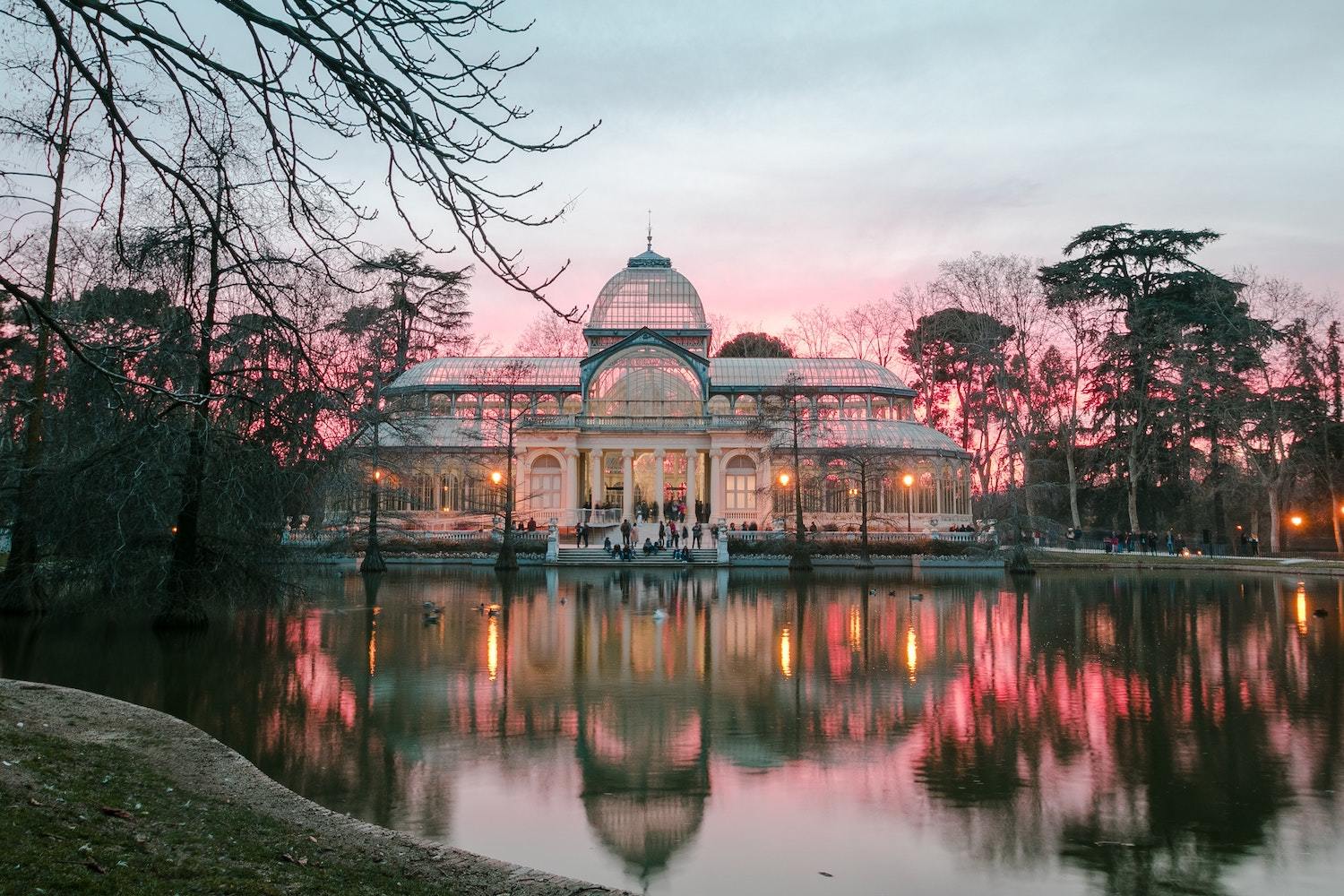 ---
Am I Missing Anything from My 2-Day Madrid Itinerary?
While I trust my itinerary has given you some fun ideas on the best ways to spend your short visit to Madrid, there really is so much more that this city has to offer. If you've visited Madrid recently and have a restaurant, tour, or fun thing to do that you think I need to add to my list, please do reach out to me and let me know.
I'm actually hoping to make it back to Spain sometime this year myself, and I'm really looking forward to getting to know Madrid on a deeper level!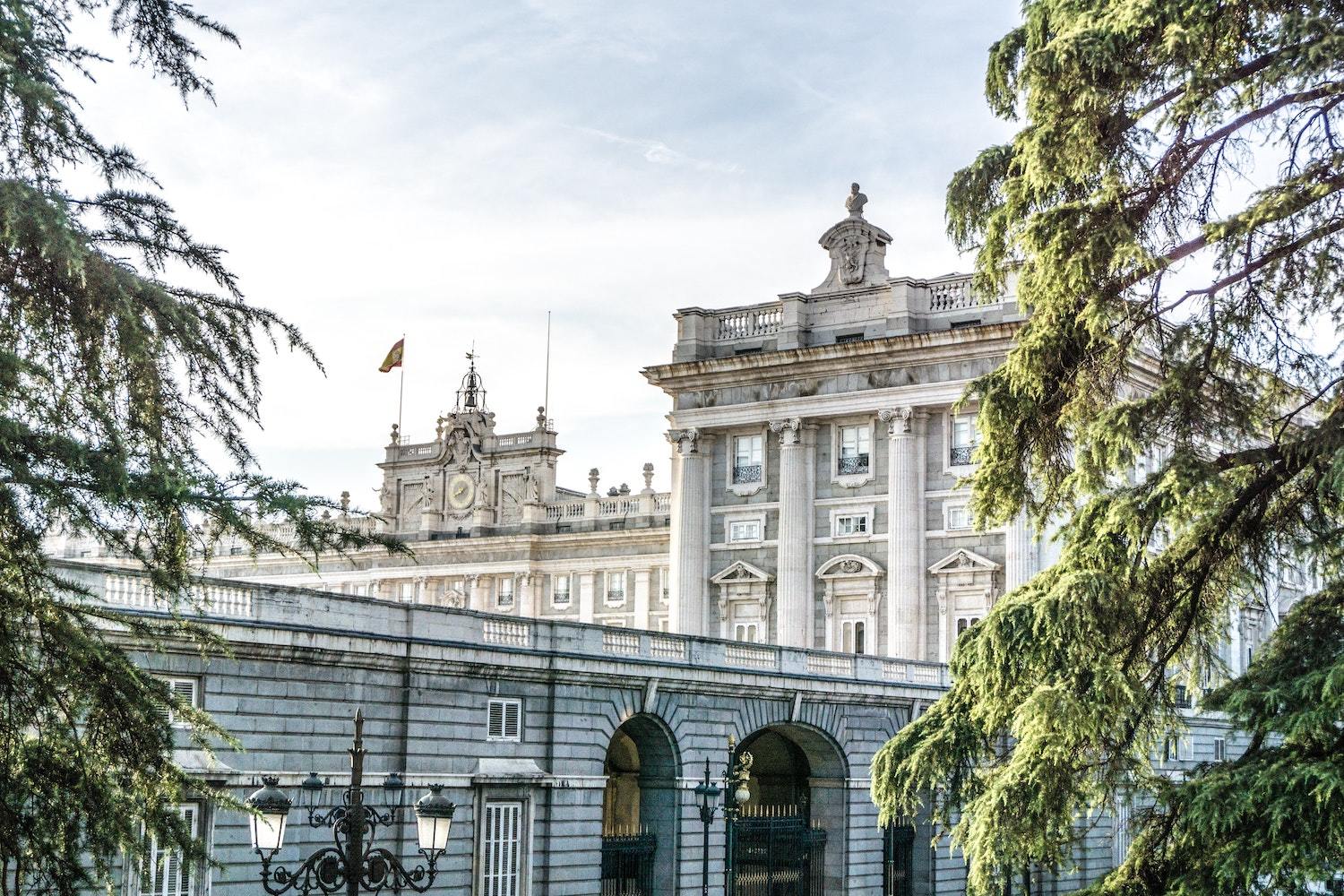 ---
Planning a Trip to Spain?
I've spent a lot of time living and working in different parts of Europe, and my website is filled with helpful travel itineraries, things to do, destination guides, festival roundups, and much more!
Check out a few of my favorite articles below, and as always, please do email me if you've got any questions about anything you've read! I love helping people plan their travel as much as possible!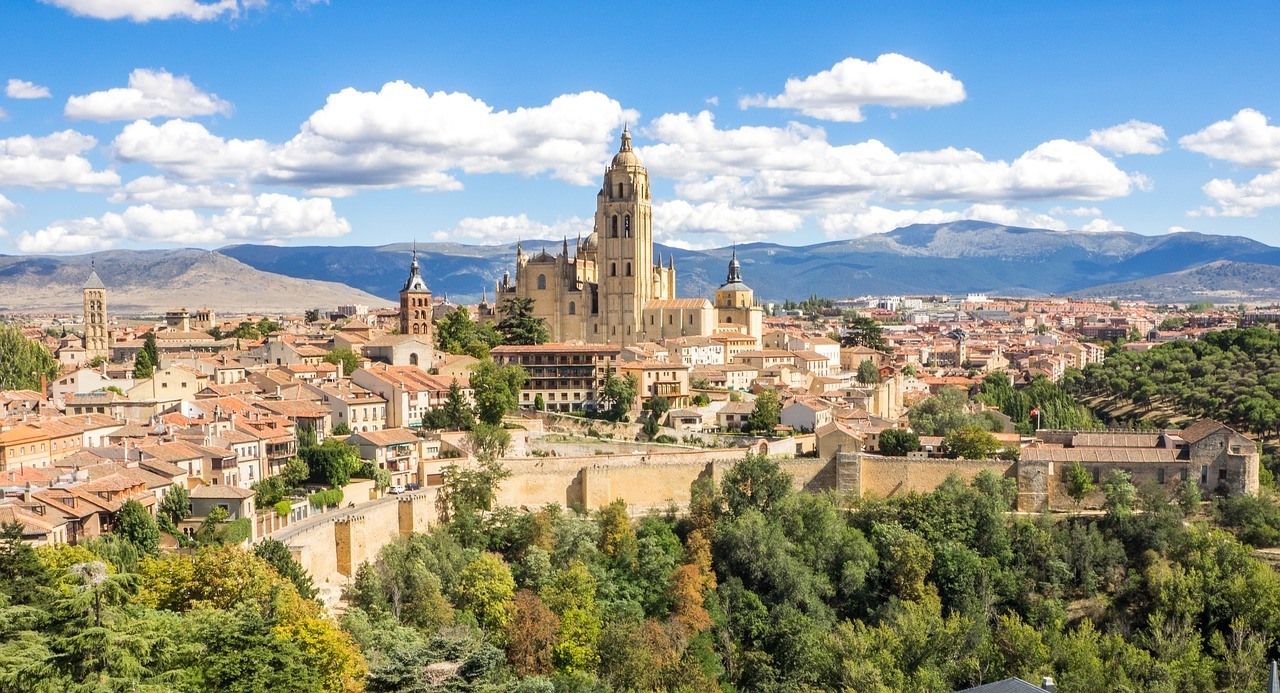 ---
THANKS FOR READING MY MADRID ITINERARY!!
SHARE THIS 2 DAYS IN Madrid ARTICLE WITH YOUR TRAVEL SQUAD!
https://www.jonesaroundtheworld.com/wp-content/uploads/2019/07/2-Days-in-Madrid-Itinerary-.jpeg
895
1500
Dave
https://www.jonesaroundtheworld.com/wp-content/uploads/2017/03/logotry-1-1-300x106.png
Dave
2019-07-19 22:30:31
2023-05-05 10:30:57
Two Days in Madrid | The Ultimate Madrid Travel Itinerary