Yes, it's true that Barcelona is famously known for its stylish Mediterranean vibe, sunny blue skies, and spectacular flavorful streets. But did you know this city once had no beaches? Or that it's a cannabis smoker's haven? And that it wasn't actually called Barcelona to begin with? Wait, what?
Before you travel to Gaudi's land of magical modernist architecture, Picasso's soul, and one of the world's most beloved soccer teams, read up on some exciting and fascinating facts about Barcelona, one of the greatest cities on the globe.
This spectacular city provides you with delicious cuisine, endless tapas, and vibrant culture. Do you want to find out more? Let's go on an adventure and dig into some fascinating Barcelona city facts.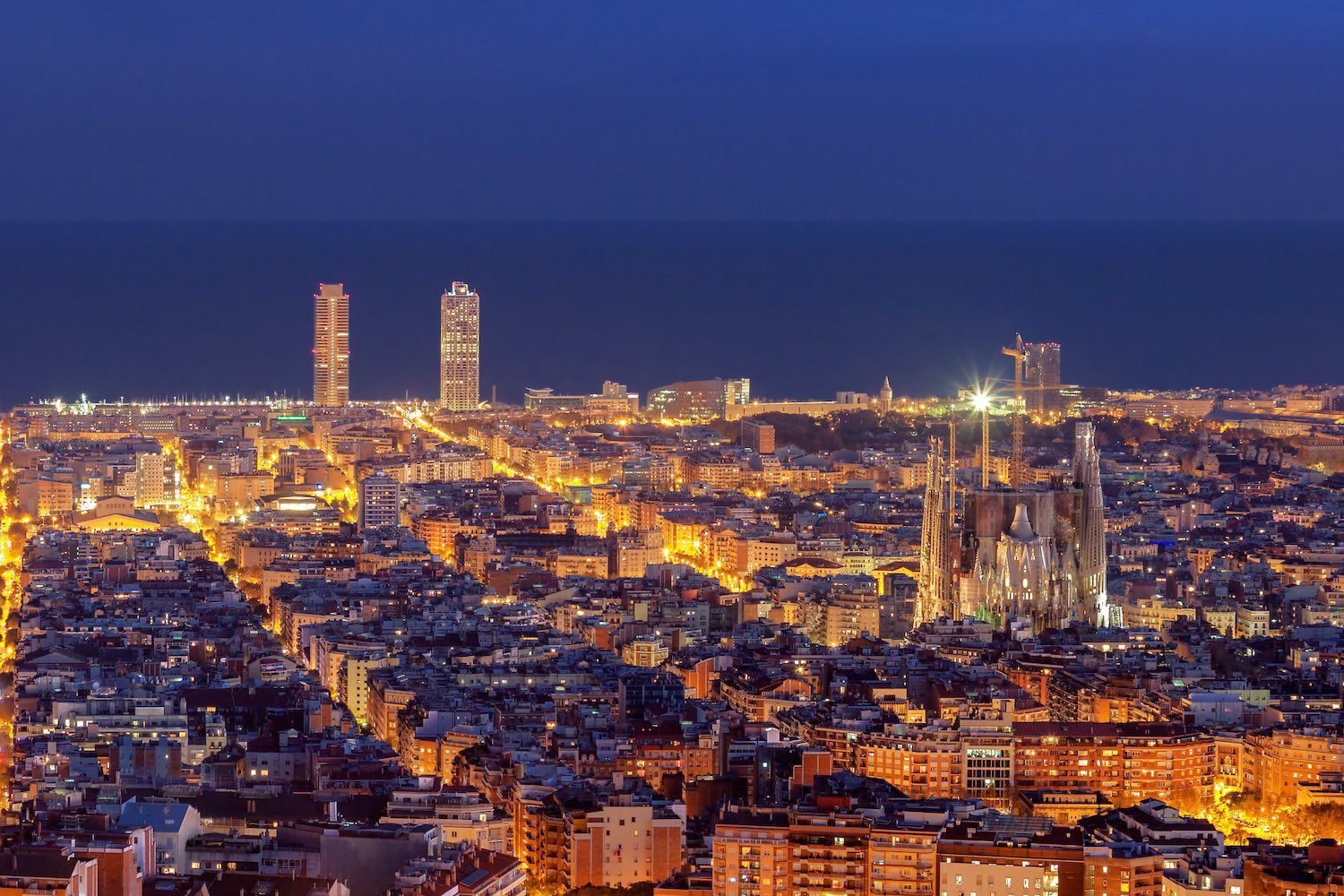 ---
Fun Barcelona, Spain Facts
Fun stories are the soul of any city. Learning quirky facts about a city makes it even more intriguing to explore. Let's take a look at some fun facts about Barcelona, Spain.
According to National Geographic and Discovery Channel, Barcelona has been voted as one of the "top ten beach cities" in the world. Barceloneta Beach is considered the best urban beach in the city, and for a good reason.
But, did you know that Barceloneta Beach is artificial? Yes, it's true. Even though Barcelona is one of the best beach cities in the world, you'll be surprised to learn there were no beaches in Barcelona until the 1992 Olympics. The 2.7 miles of coastline was transformed into a beach using sand that was flown in from Egypt.
Pablo Picasso, the famous Spanish artist, put his roots down in Barcelona. The artist who introduced Cubism to the world spent his developing years in Barcelona and studied at the School of Fine Arts. If you're there, pop around to the Picasso museum, which has over 3,500 of his artworks on display – found in the El Born neighborhood.
Icebarcelona, one of the world's first beach ice bars, is located on El Somorrostro beach in Barcelona.
What is Barcelona known for? Mostly the nightlife. The city offers a plethora of clubs and bars dotted around the city. The Bharma Bar isa theme bar as part of a tribute to one of their favourite American TV shows – Lost.
Barcelona is home to one of the largest football stadiums in Europe. Camp Nou wins in sheer size, with a holding capacity of almost 100,000 spectators. FC Barcelona (known more commonly as Barça) often plays in this colossal stadium.
FC Barcelona is not only one of the most popular football teams in the world, but also the third richest team in the world. They are considered the third most valuable sports team in the world.
Futbol Club (FC) Barcelona, being the most famous sports club in Barcelona, attracts thousands of football fans worldwide. The FC Barcelona Museum in Camp Nou stadium is one of the most visited museums in the city and in the top ten in Spain.
Can you picture the Eiffel Tower in Barcelona? Well, rumor has it Gustave Eiffel and his team had their eye on Barcelona for the World Exposition in 1888. Apparently, the city had rejected the offer in fear that the large tower would be an eyesore to the city's skyline.
According to some, Barcelona has some of the worst drivers. It's estimated that an accident happens every nineteen seconds. Many locals prefer to ditch their vehicles and to rather walk around the city.
Port l'Àngel is considered the most walked street in the whole of Spain and is located in the Ciutat Vella district in Barcelona. It's characterized by endless restaurants, bars, and nightlife – perfect for bar hopping or snagging a caña as you stroll by. An estimated 3500 people pass through this street on the hour.
The Port of Barcelona is the seventh busiest cruise port in the world and Europe's most bustling. With seven international cruise terminals and a 2000-year-old history, this port is truly remarkable. In 2017, the port welcomed 2.7 million passengers from a total of 778
More than 10 percent of the city is covered in over 68 different green spaces and parks. Parc de Collserola is the world's largest metropolitan park and is 22 times larger than New York City's Central Park.
Montjuic Park is Spain's largest park and covers an area of 500 acres. This beautiful park overlooks the harbor from the peak of a hill.
There are over 55 museums in Barcelona, covering a wide variety of subjects, including history, architecture, science art, sports, war and maritime.
Speaking of museums, Barcelona has one of three shoe museums in the world. The Museu del Calçat has interesting exhibits of shoes, from Arabic slippers to Roman sandals.
In the 1790s, French astronomers, Jean Baptiste, Pierre Francoise, Andre Mechain, and Joseph Delambre, worked out the distance between the North Pole and the Equator. They calculated this through the meridian arc distance between Dunkirk and Montjuic's fortress in Barcelona. This was how the 'meter' was derived.
Over 8 million tourists visit Barcelona annually. The city places in the top ten of Europe's most visited cities. With a scenic beachfront, divine tapas bars, and home to Gaudi's iconic works, it's no wonder this city appeals to so many.
The Maremagnum shopping mall in Port Vell is the only commercial shopping mall that is allowed to open on Sundays and public holidays.
The aerial tramway in Port Vell Barcelona was first opened in 1931. Today, it's a popular tourist attraction and provides sweeping views of the city and its port. The tramway begins at Miramar station at an altitude of 187 feet and travels down the 351 feet peak of Torre Jaume I. It ends at the height of Torre Sant Sebastia sitting at 282 feet.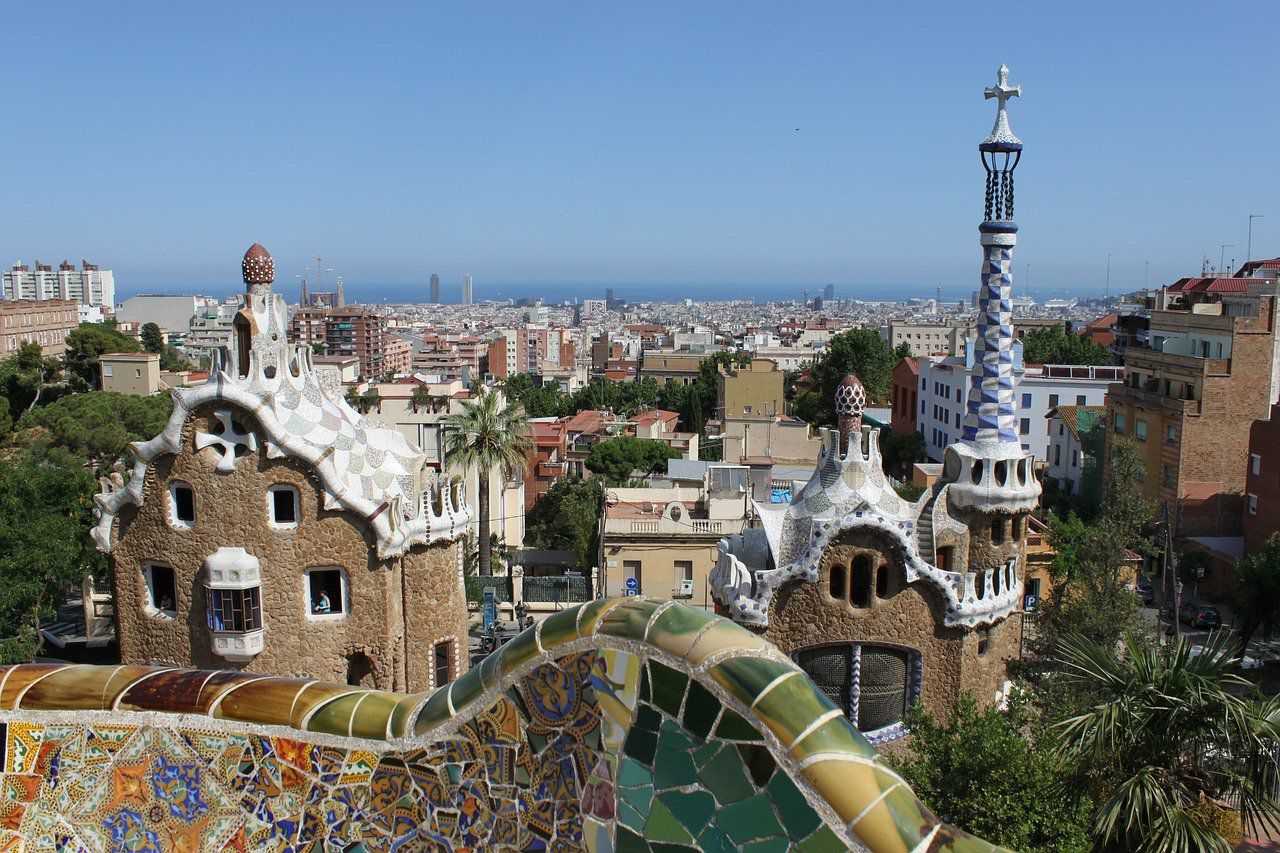 ---
Barcelona Culture Facts
Barcelona is culturally remarkable. The fascinating people of this city are sure to mesmerize you with a mix of Spanish culture and Catalonian nationalism.
The capital of Catalonia has 2 official languages, namely Catalan and Spanish. Catalan is not a dialect but is the dominant language in Barcelona. You will see it on menus, in public places, schools and all over the city.
Barcelona has its fair share of diversity. Up to one-third of the population of contemporary Barcelona was not actually born in Catalonia.
Enjoy lighting a bit of bud? Barcelona is home to hundreds of cannabis clubs. Even if you're not part of a smoking club, you're free to smoke without fines or any repercussions. How dope is that? (Note these "Asociaciones Cannabicos" are only considered for Spanish residents and getting a membership may be difficult as a foreigner)
The most famous festival in Barcelona, Fiestas de La Mercè, is celebrated annually on the 24th of September. It's held in honor of The Virgen de La Merce, the city's Saint and Protector. It's been an official holiday since 1871.
Even though Spain is popular for its flamenco dancing, the famous Spanish dance is not a traditional dance for Catalans and is not practiced much in Barcelona. Though you can see some Flamenco shows in the city, Catalans prefer their own traditional dance, the Sardana.
Not only is flamenco dancing unpopular with Catalans in Barcelona, but bullfighting is too. Known as Corrida De Toros, bullfighting is widely practiced throughout Spain from March to September. But Catalans are not particularly fond of it, and in 2010, Barcelona banned this violent sport.
Barcelona is the only city in Europe with a Museum of Funeral Carriages. Located in the Montjuic cemetery, the Museu de Carrosses Funebres is home to a historical collection of 13 vehicles, some belonging to the 19th century. The two most famous vehicles are 'The Black Widow' that was designed to carry the deceased's grieving widows. And 'The Stove,' designed for the most eminent members of the city.
People tend to think of Spanish food as spicy, but Catalan cuisine is rather tame.
Today, 94% of the locals in Barcelona city are Roman Catholic. However, it was not always like this. It was once a dominated Muslim religion.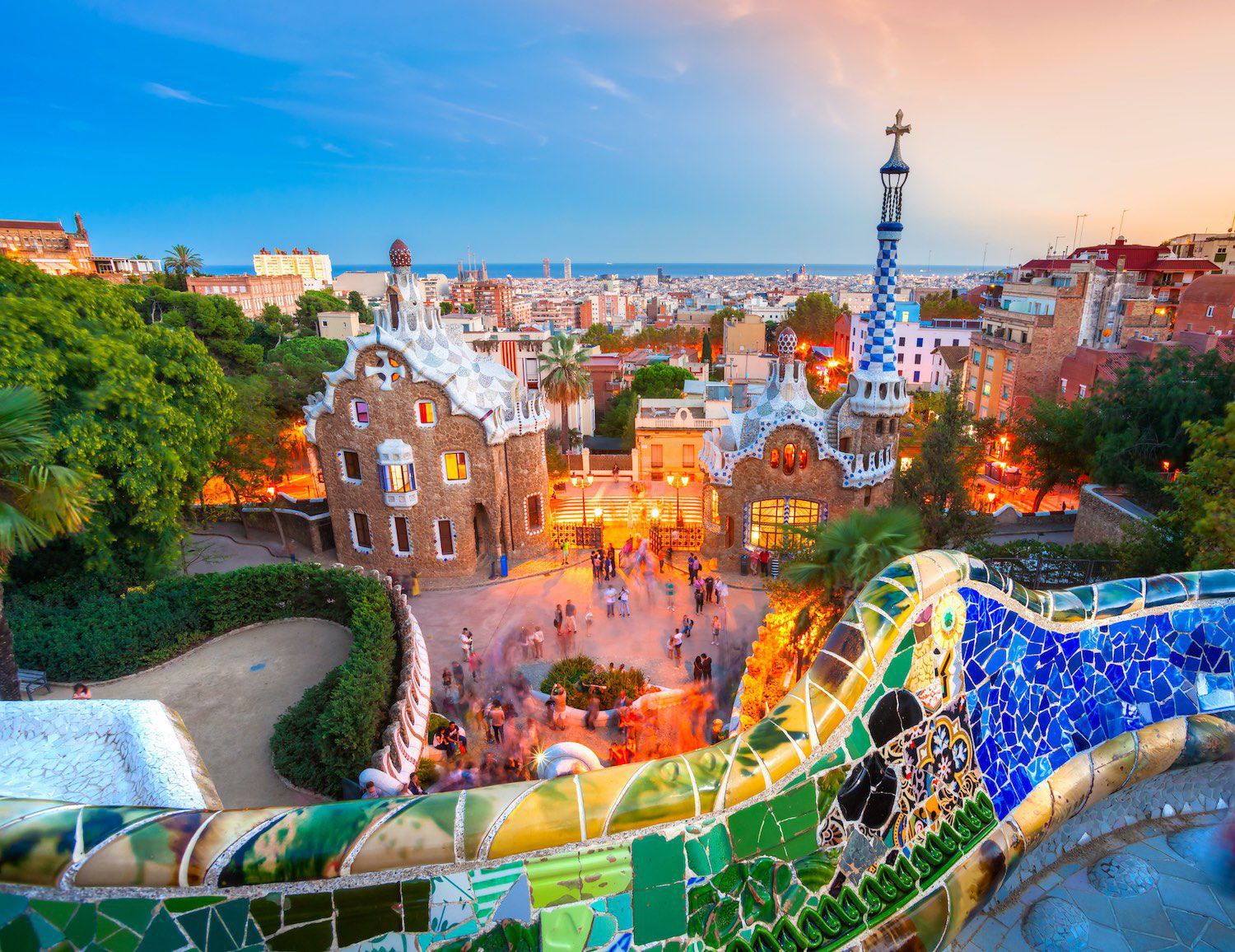 ---
Interesting Facts About Barcelona, Spain
This city has interesting facts to explore with winding streets, beautiful enchanting buildings, and artificial beaches. Let's explore some intriguing facts about Barcelona. You'll find a lot of history in this vibrant, colorful city.
Barcelona is the only city in the world to have received the Royal Gold Medal for architecture. The Royal Institute of British Architects gives the award to a person or a group of people who's had a significant influence on the advancement of architecture.
Spain as we know it today is provincially divided, with Barcelona being in the Catalonia province. But did you know that the eight regions of Spain were initially eight separate countries: namely León, Galicia, Castilla, Asturias, Basque, Catalonia, Navarra, and Aragón. Barcelona was once independent of Spain.
Antoni Gaudi is considered to be one of the greatest architects of all time and had a massive influence on the architecture in and around the city of Barcelona. Casa Mila, known as the 'Alive House,' is one of his staggering creations. It received its name from the architectural designs that made it look like a living organism. In 1984, UNESCO declared Casa Mila a World Heritage Site.
The last private residence that Gaudi designed was Casa Mila. The unusual building caused some controversy as some were concerned the building's appearance would devalue the area.
George Lucas' Stormtroopers from the famous Star Wars films were inspired by Gaudi's Casa Mila building.
Before he could complete his final design, the La Sagrada Familia, Antoni Gaudi died of a freak accident. He was hit by a tram, and a passerby mistook him for a beggar and didn't help save his life promptly. He died three days later from this untimely accident.
If you visit the La Familia Sagrada, be sure to stop by Antoni Gaudi's tomb in the underground level of this magnificent architecture. What better way than to put the spectacular architect to rest inside his own masterpiece.
There are 9 UNESCO World Heritage Sites in Barcelona. Most of these Heritage Sites are those of Gaudi's and Jujol's work. These are Sagrada Família, Park Güell, Casa Batlló, Casa Milà, Palau Güell, The Crypt of Colonia Güell, and Casa Vicens. The other two were designed by architect Lluis Domenech I Montaner. These are Palau de la Música Catalana (one of the world's preeminent concert halls) and the Hospital de Sant Pau.
In Barcelona, Park Guell is one of Gaudi's famous creations, featuring tiled mosaics and footpaths under viaducts. It was initially meant to be a housing complex but instead became a popular public park.
For all foodies out there, Barcelona is home to 22 Michelin-star restaurants (making a total of 31 stars). Some of these popular Michelin-star restaurants are the Roca Moo, Lasarte, Àbac, Angle, Moments and Enoteca, to name a few.
Las Ramba is Barcelona's most famous street, stretching over 1.2 miles (2km) long. It's not actually a street but made up of 5 different avenues combined forming a bustling tree-lined pedestrian walkway, located in the old Gothic Quarter.
Barcelona was initially planned with a grid system designed by architect Ildefons Cerdà. The famous grid pattern was designed to cut off the corners of the buildings to help alleviate traffic congestion and facilitate ventilation between the buildings. Today, the octagonal shape can be seen in some buildings, which are visible today in Barri Gotic (Gothic Quarter).
Gaudi's masterpiece, the La Sagrada Familia, began in 1882 and has taken longer to build than the Great Pyramid of Giza in Egypt and the Great Wall of China. It's taken over 150 years to complete this colossal Roman Catholic minor basilica – and is still being built.
Gaudi was not the original architect of the magnificent La Sagrada Familia. It may have been one of his major works, but it was Architect Francisco de Paula del Villar, who was first appointed to design the church.
The project, La Sagrada Familia, was first designed by Paula de Villar. However, a year into the project, in 1883, discrepancies of opinion arose with Philanthropist, Josep Maria Bocabella and his top advisor. Later, del Villar stepped down as an architect and Gaudi stepped into the position.
There are 12 abandoned metro stations in Barcelona – and rumor has it, they're haunted. They were initially left due to the expansion and modification of the city's layout, which led to the stations losing importance.
Barcelona is Europe's largest metropolis on the Mediterranean coast. It's also the second-largest city in Spain, after Madrid. The city expands over an area of 39,34381 mile2 (101.9 km2), with a population of 5.575 million.
Speaking of population, Barcelona is one of the most densely populated cities in Europe.
Christopher Columbus's monument was built in honor of his first voyage to America. It was first established as part of the World Exposition in 1888. It serves as a reminder that Christopher Columbus relayed his duties to King Ferdinand V and Queen Isabella.
Some claim Columbus's statue is pointing to somewhere near Constantine, Algeria, or only out to sea. But others claim that Columbus is pointing towards America.
Barcelona has a Mediterranean climate with warm, dry summers and mild winters. Winter temperatures average around 59 °F (15 °C), compared to summers being around 68 °F (20 °C).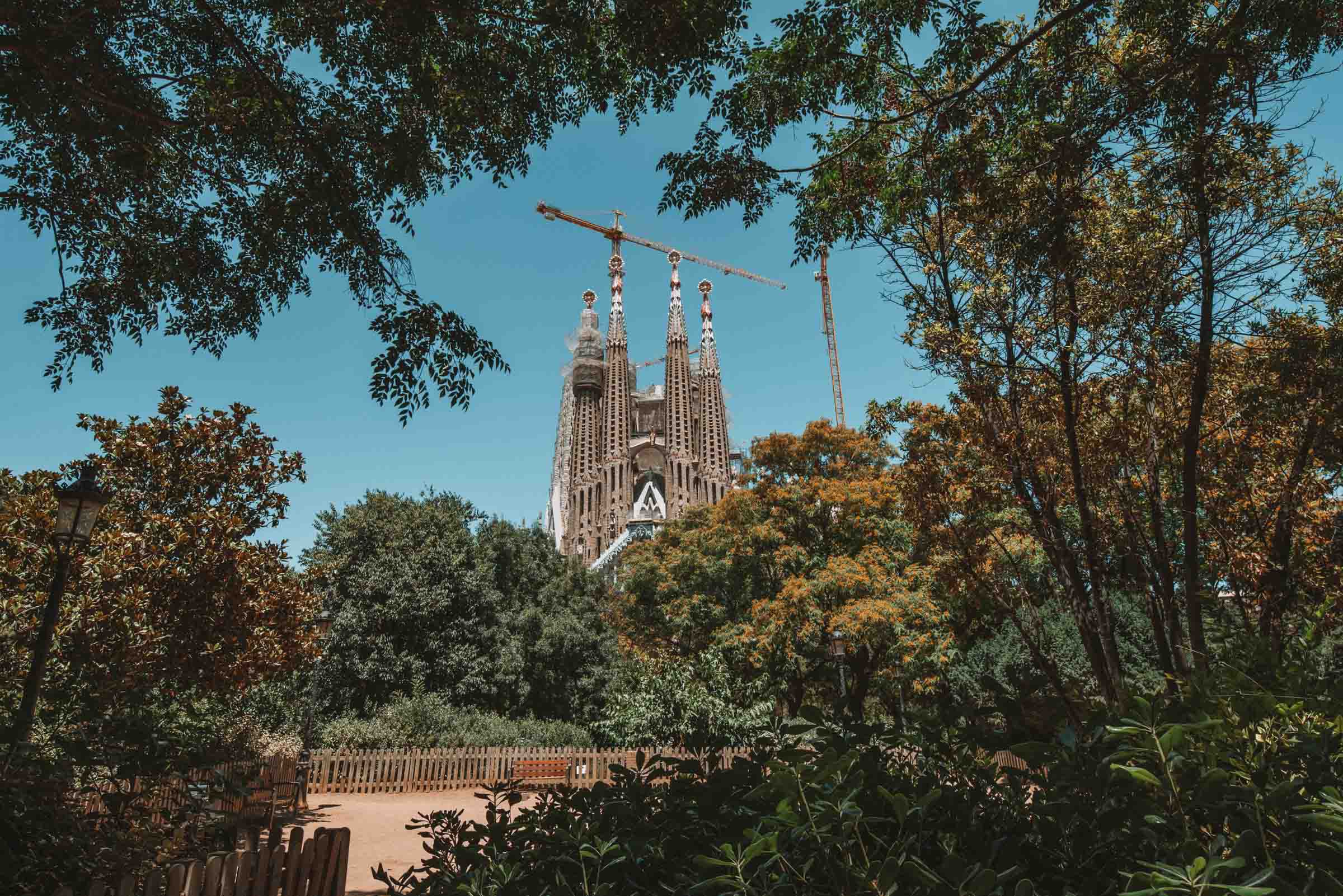 ---
Romantic Facts About Barcelona
Barcelona is seen as one of the most beautiful and enchanting cities in the world. With a vibrant culture, delectable foods, and breathtakingly beautiful landscapes. Let's find out some romantic facts about Barcelona and its people.
Saint George's Day (Día de Sant Jordi) and The Day of the Book (Día del Libro) both concur on the 23rd of April each year. It's considered Barcelona's own Valentine's Day. It's celebrated by lovers and friends and the exchange of roses and books.
Also, did you know Barcelona is recognized as a UNESCO City of Literature? UNESCO was impressed by this idea of exchanging books and flowers that is dubbed the 23rd of April as World Book Day.
In 2005, Spain became the 4th country to legalize gay marriages in the world. The city implemented the law of anti-homophobia in 2014. Today, it's considered one of the most LBGTQ+-friendly cities and celebrates the Pride festival in June.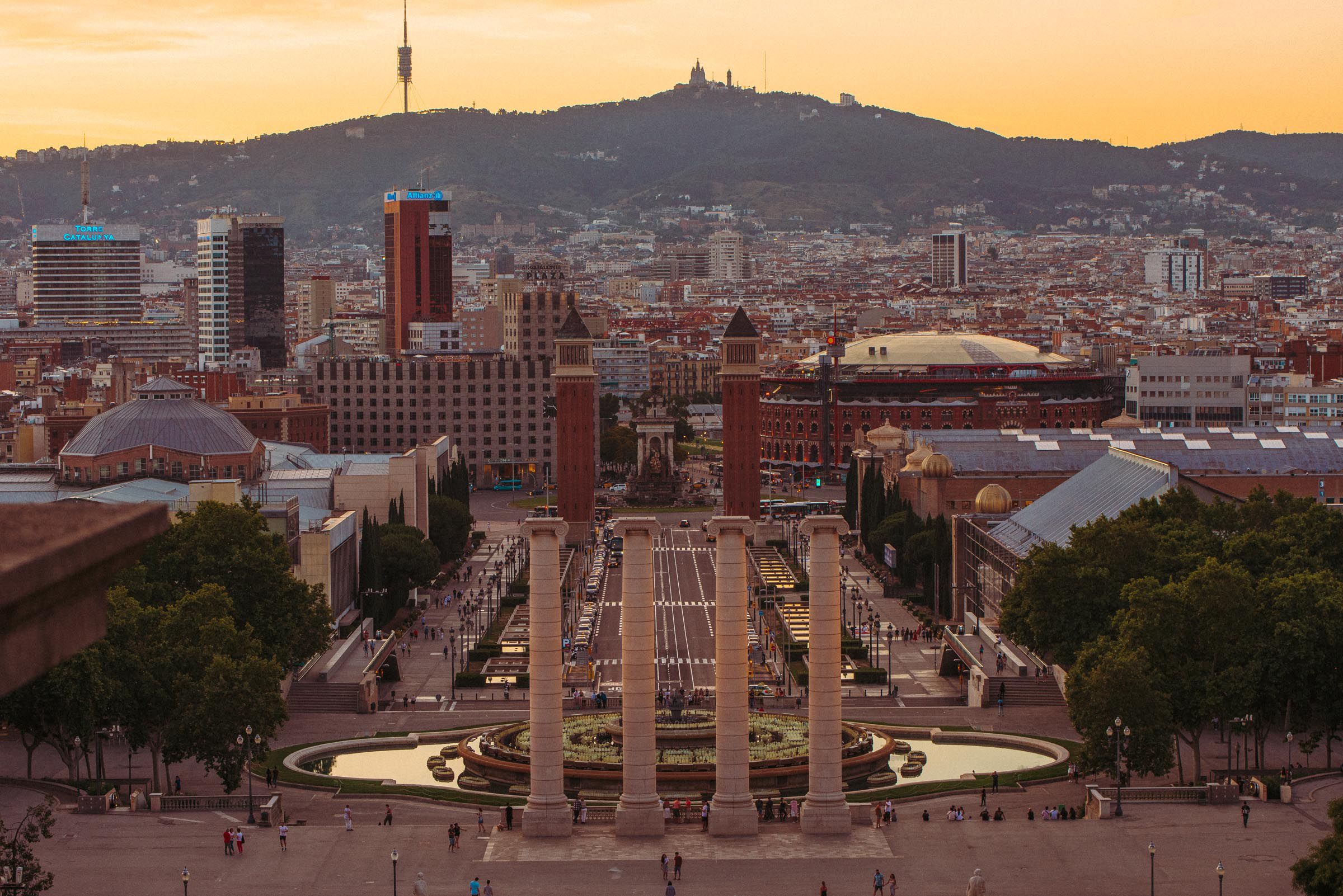 ---
Misconceptions and Mythical Facts About Barcelona
There are a few misconceptions about Barcelona, let's debunk some myths concerning the Catalan capital.
There are different legends about how Barcelona got its name. But the most believed legend goes that Hercules gave the city its name.
During ancient Roman times, the city was known as Barcino, presumed to have been named after the Carthaginian general Hamilcar Barca. During his voyage, he and his fleet of nine ships were caught in a storm, which forced them to find the closest land. This happened to be the coast of now Barcelona. The only ship to survive the wreckage was the ninth one; after that, the land was declared Barca Nona, meaning '9th boat'.
Though there are different debates surrounding how Barcelona was founded. One claim is that the mythological Hercules founded the city.
On the other hand, others believe it was founded by Hamilcar Barca, a historic general, father of Hannibal.
How old is Barcelona? Although it remains unclear when the earliest settlements first appeared, there are ruins dating back earlier than 5000 BC. Legend has it, Barcelona is older than Rome.
While it's thought that springtime is the best season to visit Barcelona, each season has its own pros and cons. The city is a great destination in summer and autumn, and even in winter too.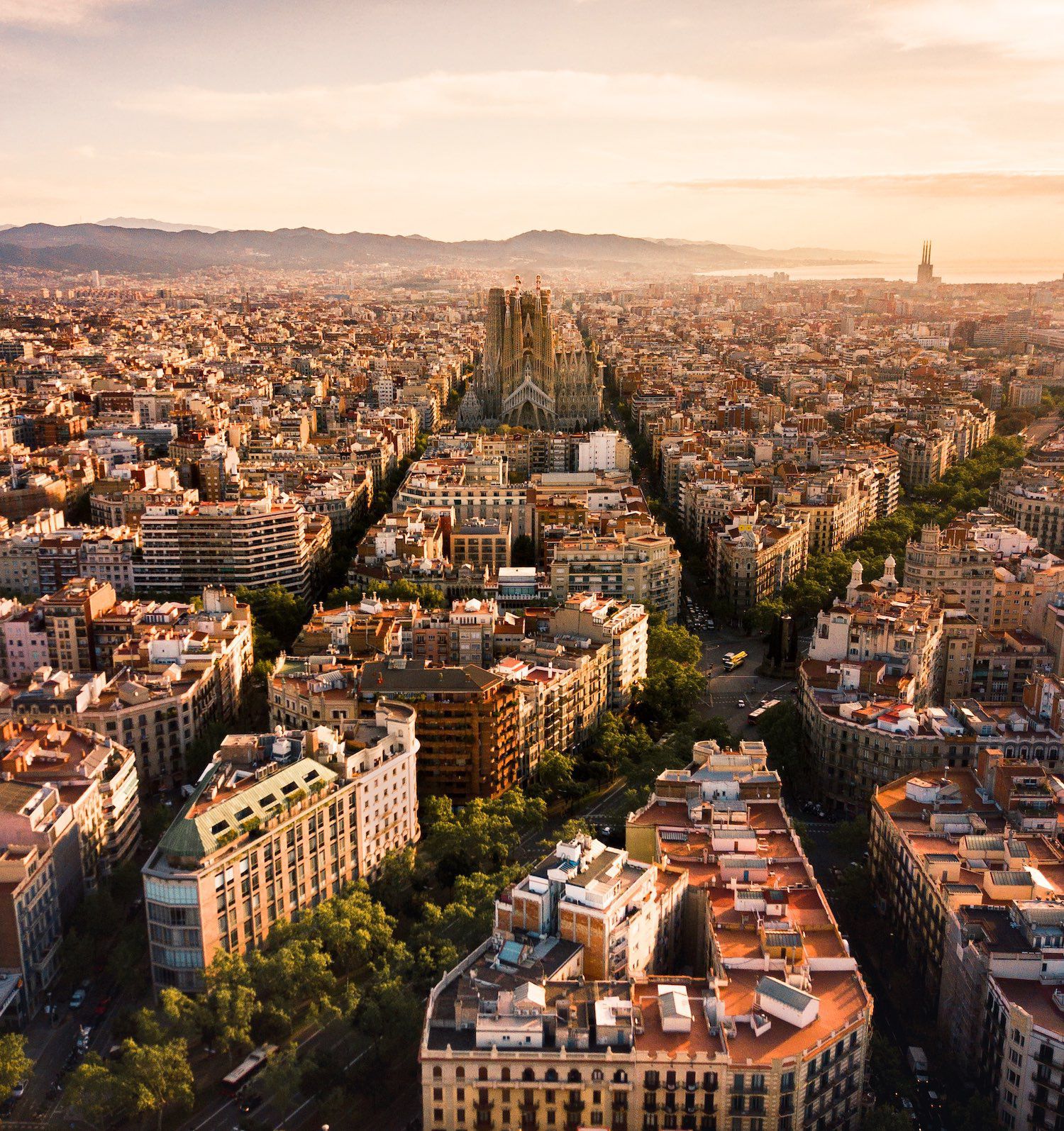 ---
Barcelona Facts for Kids
Barcelona is filled with intriguing facts, not only for adults but for kids too. Let's take a look at some intriguing facts about Barcelona, making it especially fun for kids.
Barcelona boasts having one of the most powerful supercomputers in Southern Europe. It's situated in the Polytechnic University at the Supercomputer Center. The main machine is named mareNostrum and weighs around 40,000 kilograms.
Barcelona's Museu de la Xocolata (Chocolate Museum) is owned by the pastry maker's guild. It contains large chocolate sculptures of Barcelona's famous buildings.
A sculpture of a goldfish dominates the shoreline in Barcelona. It was designed by Frank Gehry and was constructed as part of the 1992 Summer Olympics. Today, it's a symbol of the post-Olympic Barcelona.
Barcelona reigned as the capital of Spain from 1937 to 1939. It may not be the capital city of Spain anymore, but it remains the capital of Catalonia.
Tibidabo is the highest point in Barcelona, standing at 512 meters (1,680) feet above sea level. It's an old fashioned amusement park that is set on this mountain. The Muntanya Russa roller coaster sets the scene with one of the most panoramic views of Barcelona.
The Port Vell in Barcelona houses one of Europe's largest aquariums. It holds around 8,000 fish and 11 sharks. Not to mention more than a million gallons of seawater to accommodate the aquatic species.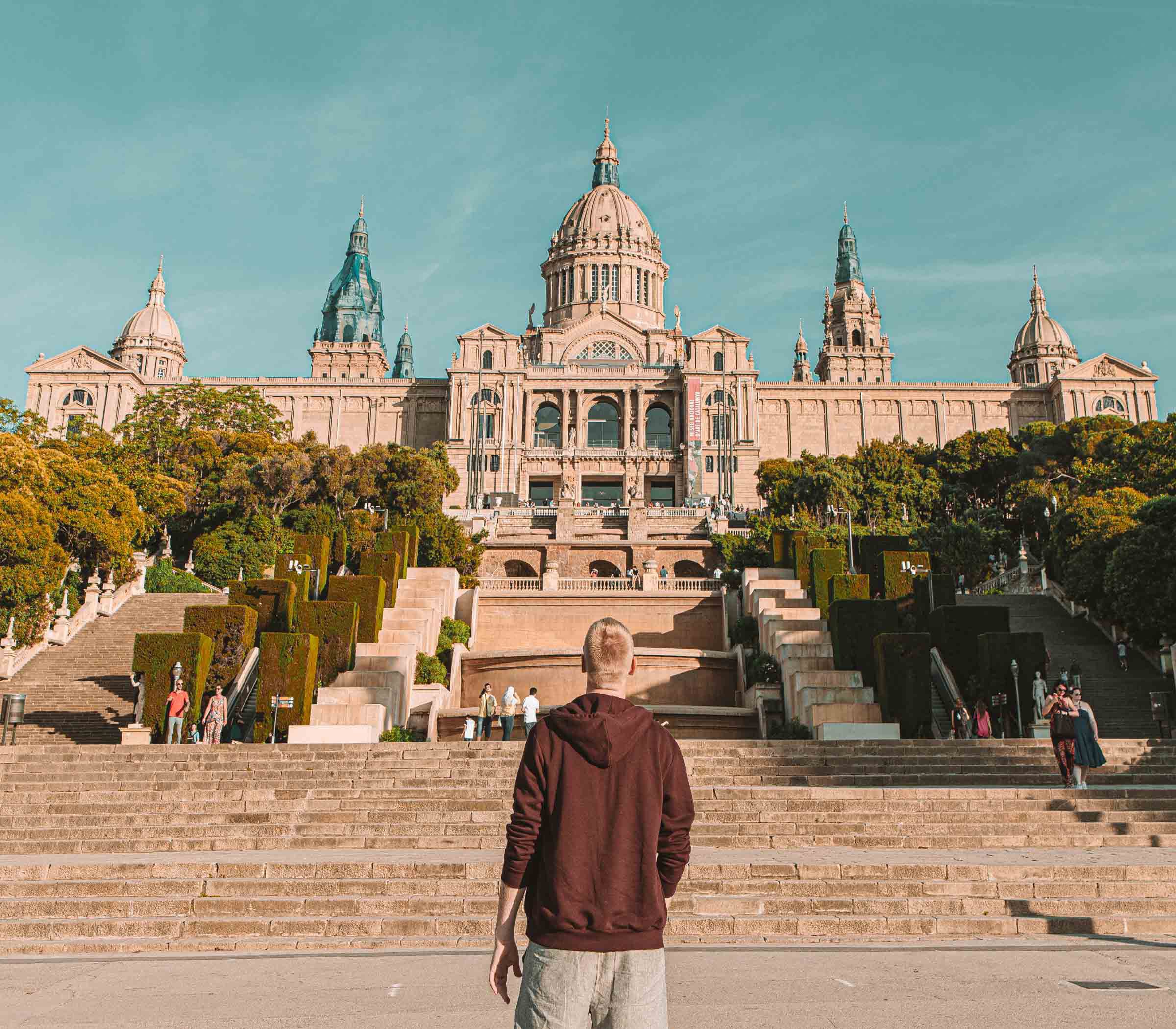 ---
Final Thoughts on the Fascinating Facts about Barcelona
Barcelona is one of the most fascinating and unique cities in Spain. Being part of Catalonia, it has its own distinct language, cuisine, cultural background, and spectacular landmarks. Home to everso famous Lionel Messi, the FC Barcelona facts, world-class technology, and another era of architecture.
This charming city has a culture of its own. With its own language and traditions, making it intriguingly unique. A birthplace of artists and architectural geniuses, Barcelona is one of the most beloved and famous cities in the world. There are plenty of captivating facts to awaken your Catalan wanderlust.
Now that you've absorbed some very cool facts about Barcelona, why not plan a day trip to this majestic city and discover some facts for yourself? If you're already there, schedule the ultimate itinerary in Barcelona, to get the most out of your trip.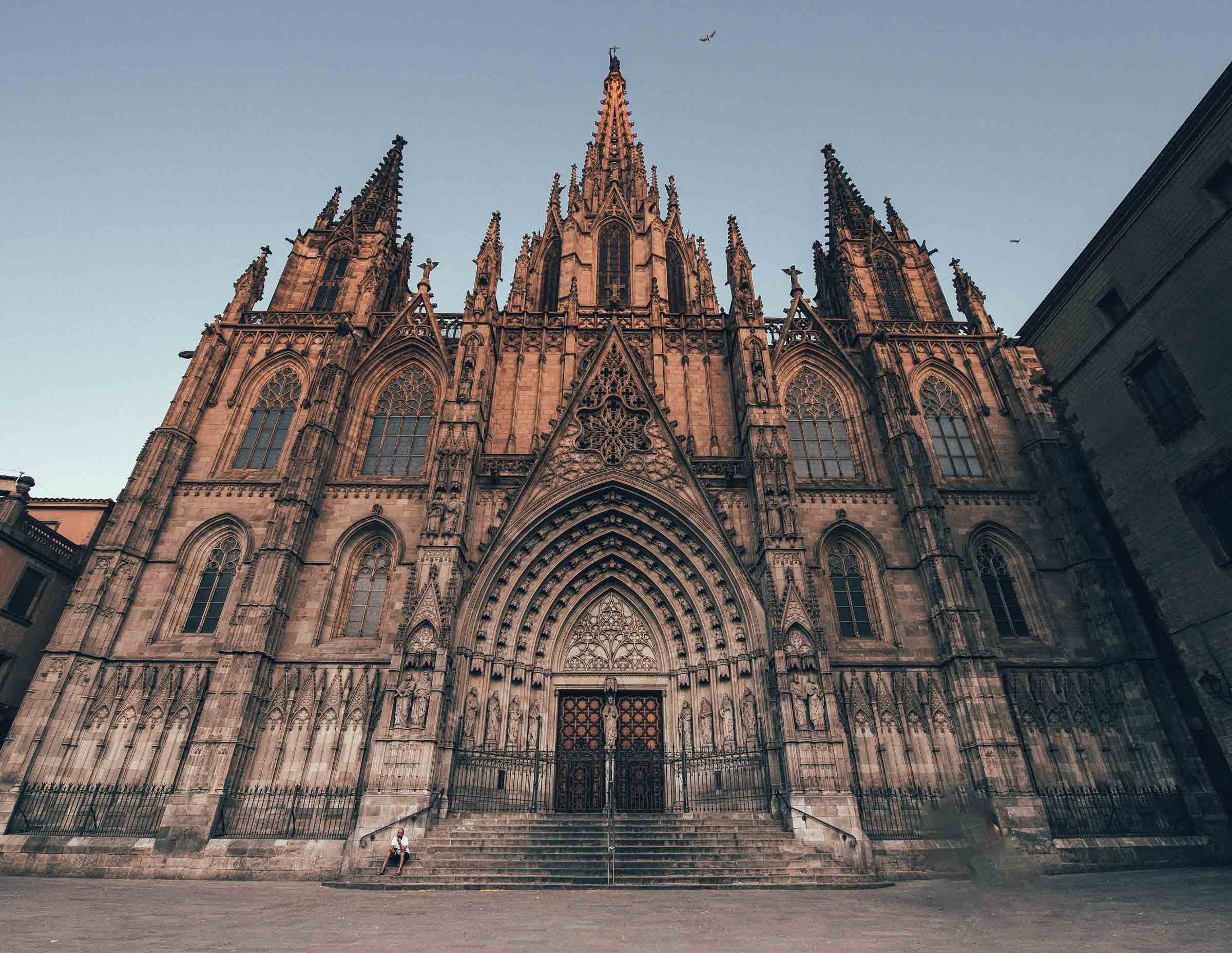 ---
Planning a trip to Europe?
So I've spent over four years living, working, traveling and exploring all over Europe! If you're heading that way soon, I'd love for you to check out a few more of my top travel articles below, as I'm sure they'll be incredibly helpful and inspiring for your upcoming Europe trip!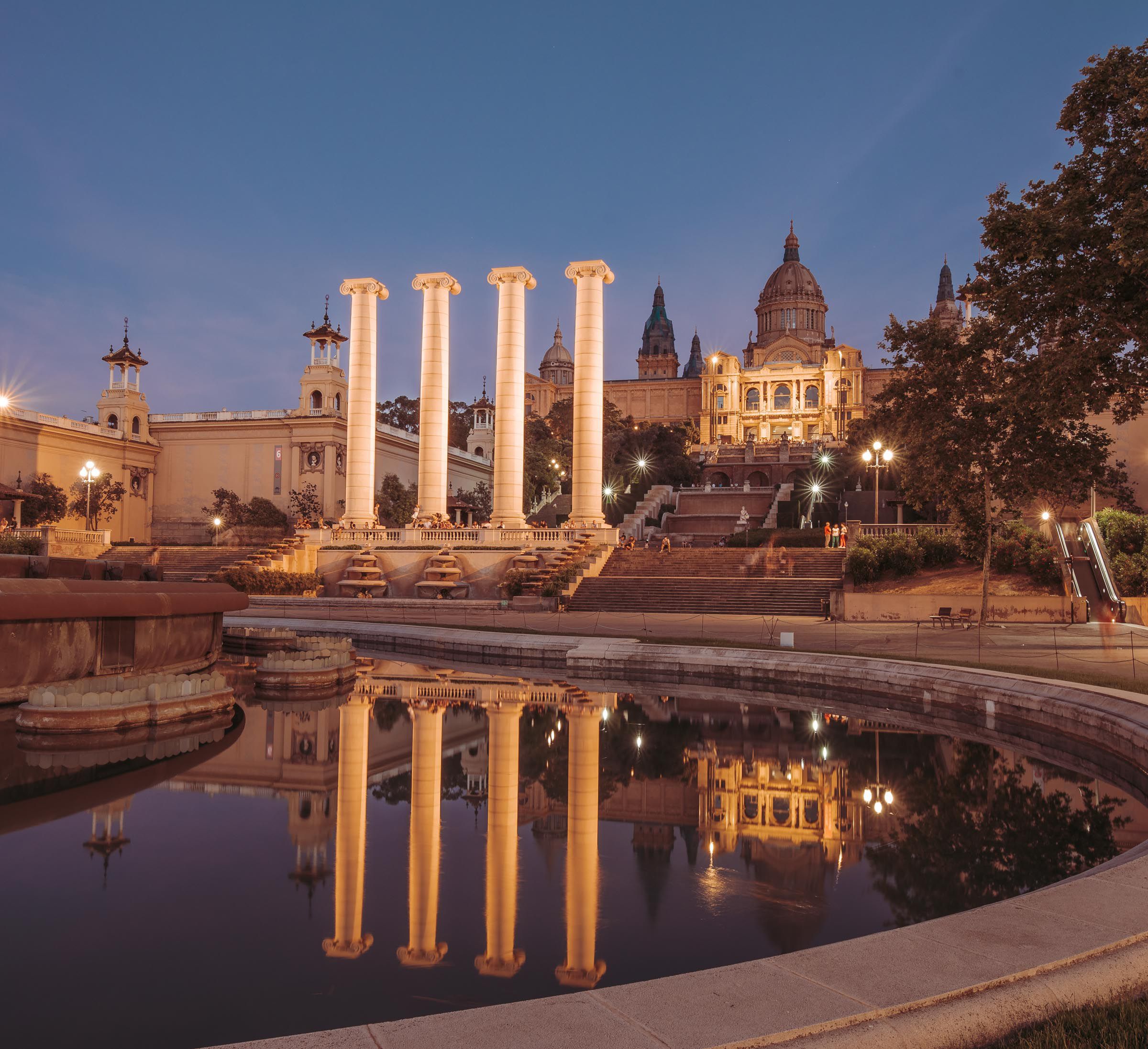 ---
Thanks for reading about these awesome Barcelona Facts!
Share these facts about Barcelona with your Spain travel crew!
https://www.jonesaroundtheworld.com/wp-content/uploads/2020/06/Facts-about-Barcelona-Spain.jpg
853
1280
TravelTractionsJATW
https://www.jonesaroundtheworld.com/wp-content/uploads/2017/03/logotry-1-1-300x106.png
TravelTractionsJATW
2020-06-12 21:20:03
2020-06-12 21:22:23
65 Interesting, Fun & Fascinating Facts About Barcelona, Spain