When people mention San Diego, the first things that come to mind are sunny beaches, gorgeous parks, and a warm climate. But, SD has more to offer than just palm trees, lazy beach days and incredible places to stay.
While the golden beaches are the ideal place for surfers and beach bums to get their fix, this city is also home to the well-known San Diego Zoo, largely considered one of the best in the world. Animal lovers will also be delighted by SeaWorld.
Not only is the city gorgeous, but the locals are a lively, entertaining bunch. You'll be able to visit markets, museums, and memorable music festivals. And foodies will be in heaven with the mouth-watering restaurants. It's no wonder people have so much to say about it.
There are so many reasons to talk about and visit SD. So, start packing your bags because this city will not disappoint. Here are some of the best San Diego quotes to inspire your trip. And be sure to read my Airbnb San Diego guide for the best accommodation options!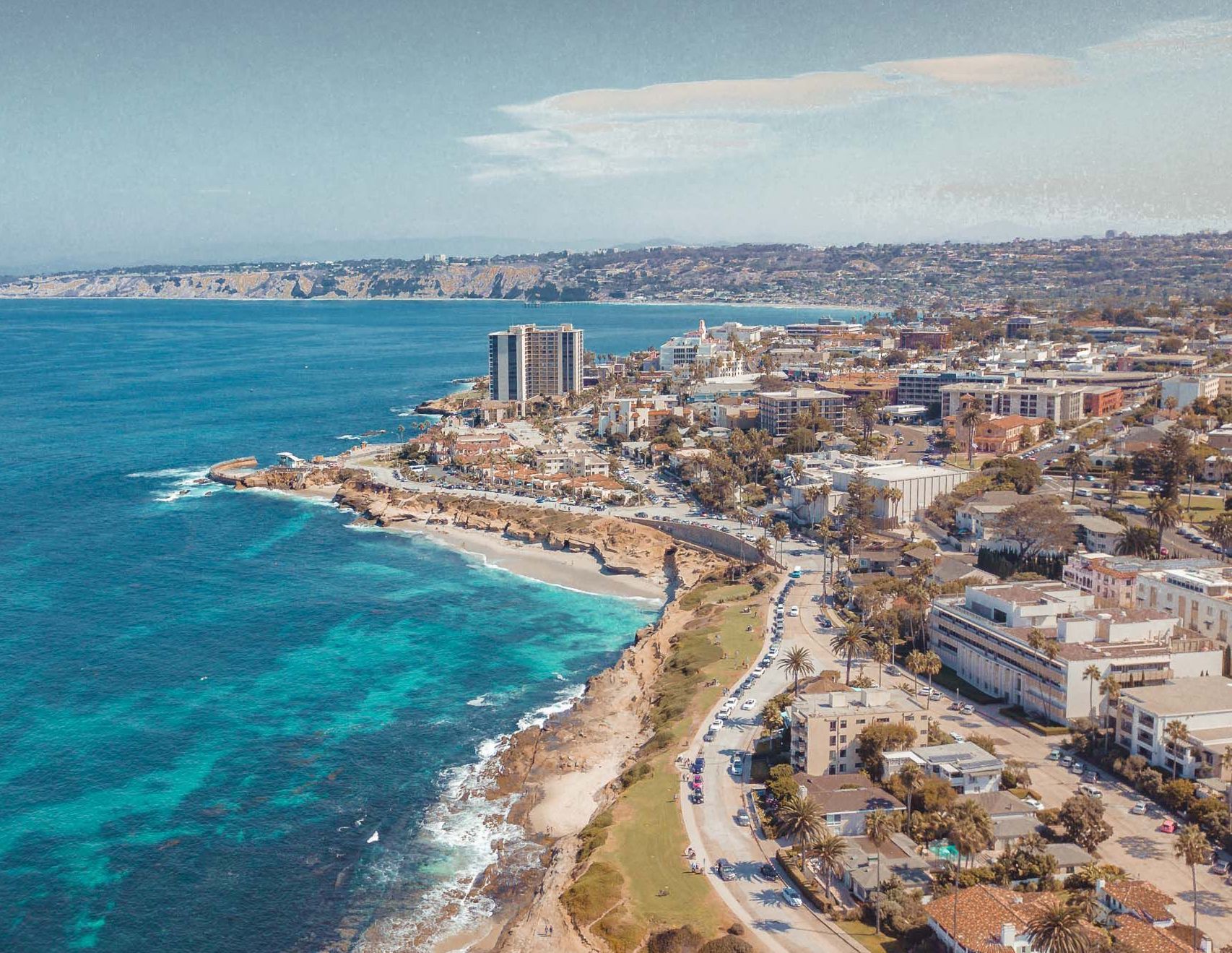 ---
Famous San Diego Sayings
Whether you're in town for the surf, the sunsets, or the food, these famous quotes about the city will have you craving some Cali sun.
1) "Well, when I was a kid, I grew up in San Diego next to the ocean. The ocean was my friend – my best friend." – Robert Ballard
2) "San Diego shaped me a lot. The visual landscapes, the emotional panoramas, the teachers and mentors I had from the third grade through San Diego High – it's all a big part of the poetry fountain that I continue to drink from." – Juan Felipe Herrera
3) "Sisterhood means if you happen to be in Burma and I happen to be in San Diego and I'm married to someone who is very jealous and you're married to somebody who is very possessive, if you call me in the middle of the night, I have to come." – Maya Angelou
4) "I grew up in San Diego, California, and I spent a lot of time in the summer basically living in a bathing suit, you know, get in the car and drive straight to the beach and spend the entire day in that thing, so I always approached bathing suits thinking that they are very much like outfits." – Emily Ratajkowski
5) "San Diego—the city near Coronado—has beautiful weather, but Southern California is the land of nuts. I wanted to live somewhere with a little more sanity." – Chris Kyle
6) "I always loved music and was drawn to it and affected by it. But it wasn't until I got to San Diego that I started exploring music more." – Andra Day
7) "San Diego walked away with just a scratch." – Susan Davis
8) "I used to go to San Diego all the time to hang out. My cousin played for the San Diego Padres, and my brother lives down there. I love going to the zoo and walking around the Old Town." – Drake Bell
9) "Usually I'll go to San Diego to hang out with my parents if I want to unwind." – Mario Lopez
10) "I like to travel any chance I get, even if it's just a local vacation to San Diego or Palm Springs or wherever. I just like to get out and do stuff and see the world." – Christa B. Allen
11) "People actually enjoy it when it rains in San Diego because we never get it. It's a nice change of pace. When you live in Southern California, everybody says, 'It's so expensive there.' I tell them, 'It's just a very expensive weather tax." – Steve Finley
12) "I was looking for inspiration. I found it in California. The weather was always great, and the majority of San Diego seemed to be youth – and if you weren't 21 and couldn't get into the clubs, you'd go to a coffeehouse and hang out." – Jason Mraz
13) "It's good to have a lot of once-in-a-lifetimes in your lifetime. If you get the chance to skydive, go skydiving. If you're offered a part in a weird Shakespeare play in San Diego, slap on some tights and rock out some iambic pentameter." – Neil Patrick Harris
14) "It is like sitting in a traffic jam on the San Diego Freeway with your windows rolled up and Portuguese music booming out of the surround-sound speakers while animals gnaw on your neck and diseased bill collectors hammer on your doors with golf clubs." – Hunter S. Thompson
15) "San Diego was fantastic. I think there's something about San Diego that is quite different than Los Angeles." – Donal Logue
16) "All I'm focused on is San Diego state." – John Beck
17) "Thank God I arrived the day before yesterday, the first of the month, at this port of San Diego, truly a fine one, and not without reason called famous." – Junipero Serra
18) "I need to surf – surf and yoga. Whenever I'm in L.A., I go down to San Diego to surf for the weekend, and I always come back perfect" – Rodrigo Santoro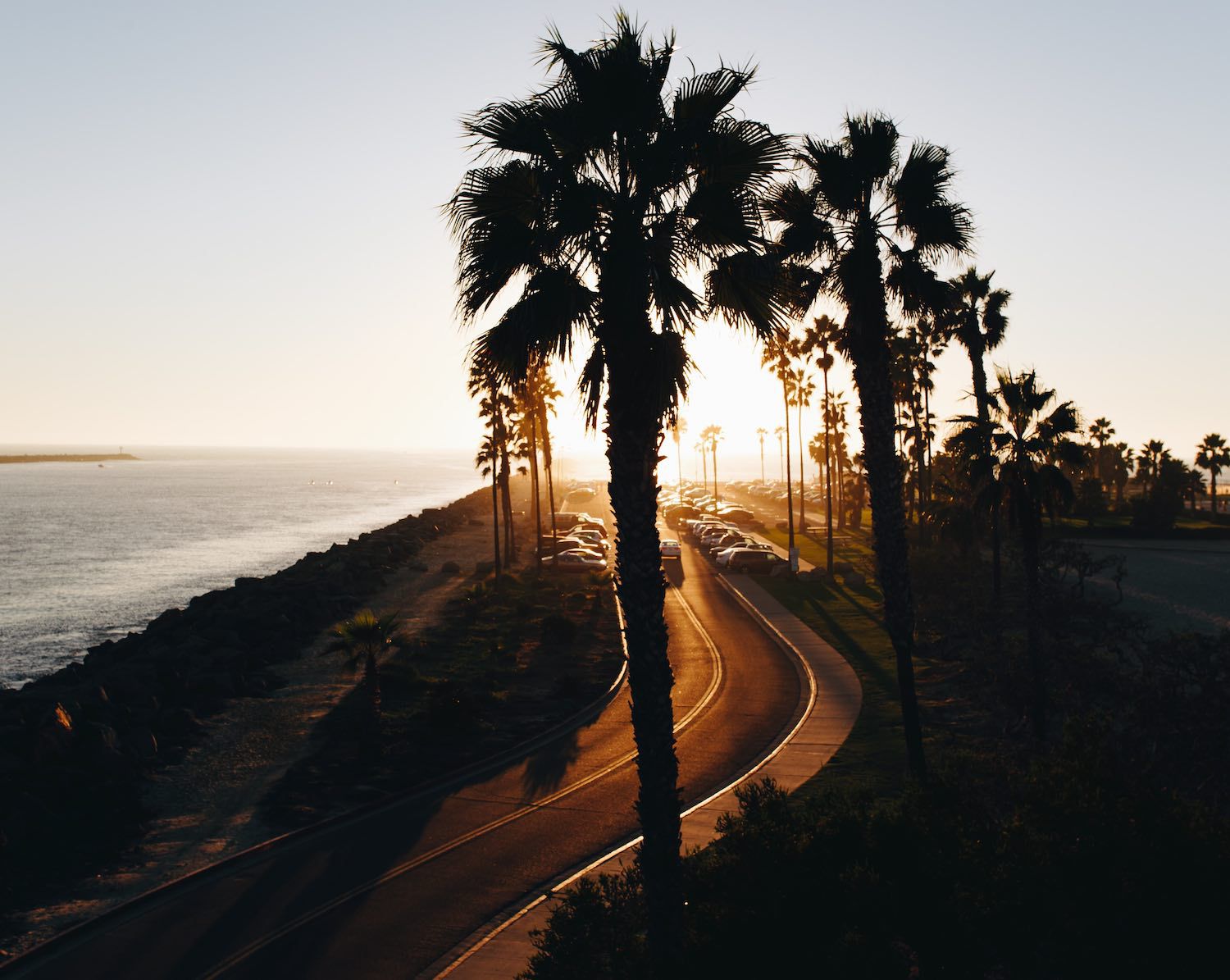 ---
San Diego Puns
Who doesn't love a good pun? These crafty captions and funny zoo quotes are the perfect companions for your trip to San Diego (and they'll work great on Instagram as well). Here's a list of the sunniest, punniest one-liners we could find.
19) "Girls just wanna have sun."
20) "If there's a will, then there's a wave."
21) "Beach please."
22) "I'm in need of some vitamin sea."
23) "Life's a beach."
24) "Seas the day."
25) "Don't get tide down."
26) "The ocean made me salty."
27) "Me and my beaches."
28) "Tis the sea-sun."
29) "Shell we dance?"
30) "Lost at sea? I'm not shore."
31) "Talk birdy to me."
32) "What a zoo-tiful day."
33) "No lion, the zoo was grrreat."
34) "Our trip was ZOOpendous."
35) "Everybody's ZOOing it."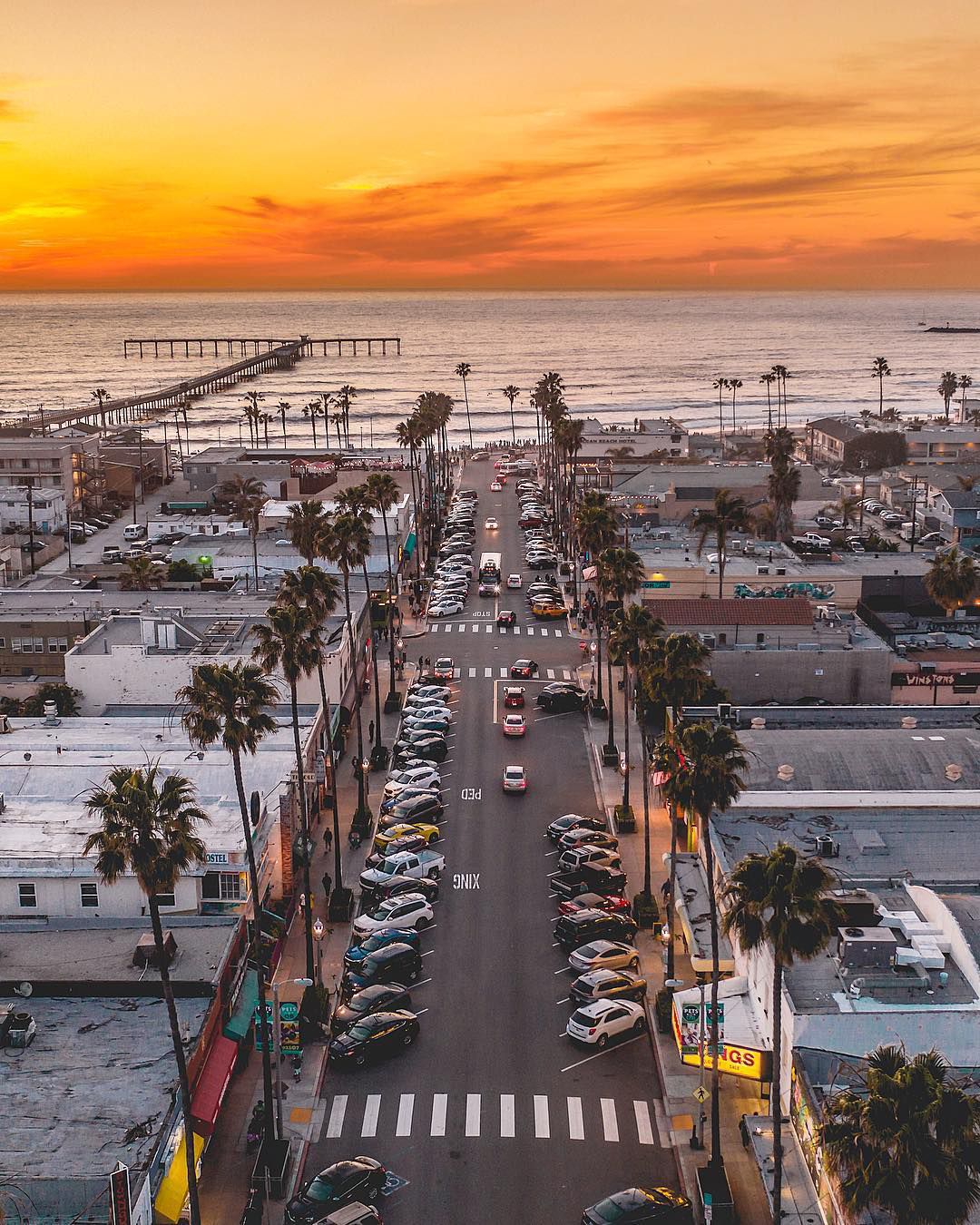 ---
San Diego Captions for Instagram
There's no doubt that San Diego has some incredible views worth capturing. From the beach, the zoo, and everything in between, here are some famous Instagram quotes for your stunning SD pictures.
36) "High tides, good vibes."
37) "I just can't help falling in love with San Diego."
38) "As far as I'm concerned, the West Coast will forever be the best coast."
39) "A San Diego sunset is always a good idea."
40) "You can take the girl out of San Diego, but you can't take San Diego out of the girl."
41) "Sunny state of mind."
42) "Taking a walk on the wild side at the San Diego Zoo."
43) "Cruising through Cali."
44) "Current status: San Diego dreaming."
45) "Forever crushing on Cali."
46) "Greetings from San Diego."
47) "Here's to you, San Diego."
48) "If I can't go to heaven, at least let me go to San Diego."
49) "All I need are palm trees and a cool breeze."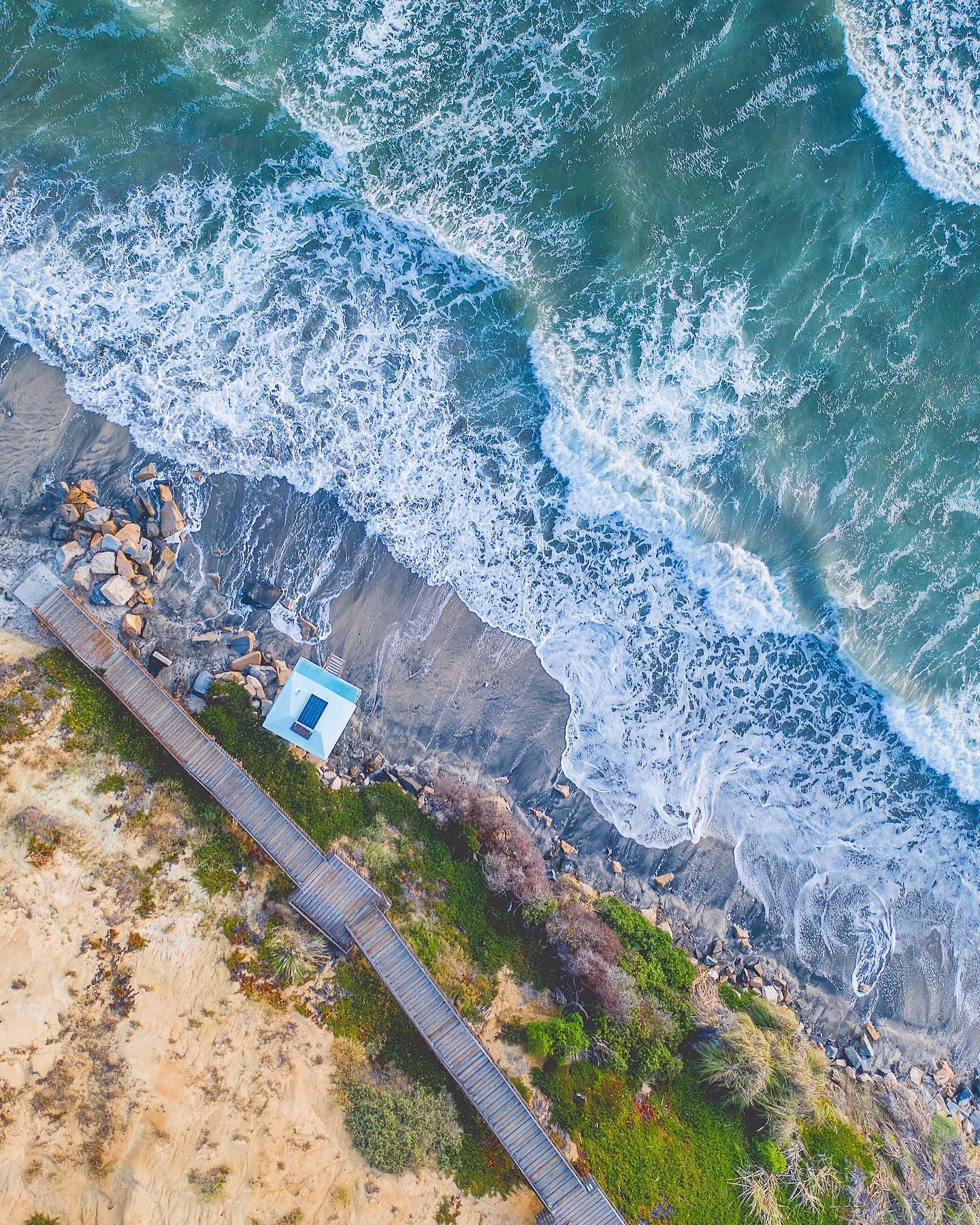 ---
Funny San Diego Quotes
If you're looking for a little chuckle, here are some funny quotes about California and San Diego.
50) "Los Angeles is like San Diego's older, uglier sister that has herpes." – Justin Halpern
51) "You haven't lived until you've died in California." – Mort Sahl
52) "In the fall of 1998, I began my freshman year at San Diego State University, which my dad commonly referred to as 'Harvard, without all the smart people." – Justin Halpern
53) "San Diego has the finest zoo in America, but the Los Angeles Zoo is not much more than a home for retired Metro-Goldwyn-Mayer lions." – Vincent Price
54) "They can't expect anyone to actually pay for a shirt that says, 'I (picture of an elephant) the San Diego Zoo.' What does that even mean?" – Adam Rex
55) "Secretly, I think everyone who makes fun of California really does want to be in California." – Zooey Deschanel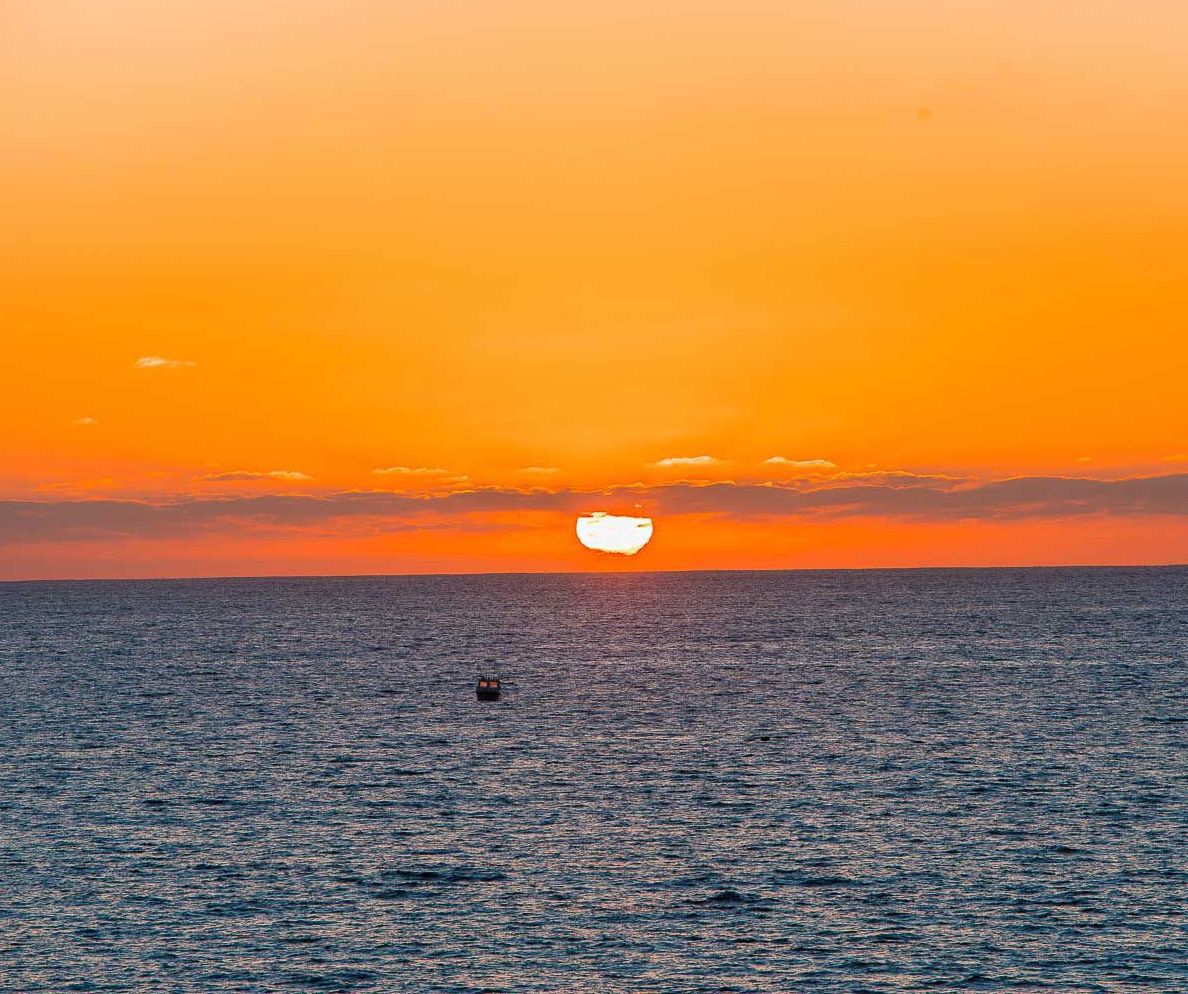 ---
Sunny California Quotes
San Diego is in Southern California, where the sun is bright and the summers are long. If you're planning a trip to gorgeous Cali, be sure to check out some of their incredible music festivals (including the unmissable Coachella).
From stunning beaches to gorgeous parks, here are some quotes to get you ready for the Golden State.
56) "California is an unbelievable state. One day I might be in a spiritual place like Joshua Tree, then before I know it, I'm eating groovy sushi in a mini-mall. I'm a Cali girl through and through." – Drew Barrymore
57) "There is science, logic, reason; there is thought verified by experience. And then there is California." – Edward Abbey
58) "Helsinki may not be as cold as you make it out to be, but California is still a lot nicer. I don't remember the last time I couldn't walk around in shorts all day." – Linus Torvalds
59) "Nature. That's the one thing that tips the balance in terms of living here in California. Within minutes, I can be in a desert, at the ocean, in a park, and that's the most nourishing food for my soul." – Lara Pulver
60) "Weather is not everything, but it'd be good to go to San Diego and get a little tan or something." – Craig Smith
61) "Everything is just better in California – the wine, the food, fruits and vegetables, the comforts of living. Even the instrumentalists are generous and curious. Everything is wonderful." – Beth Anderson
62) "We only have two kinds of weather in California, magnificent and unusual." – James M. Cain
63) "I love California. It definitely represents wild freedom." – Jenny O
64) "California is a place of invention, a place of courage, a place of vision, a place of the future. People who made California what it is were willing to take risks, think outside convention and build." – Nicolas Berggruen
65) "California, where the spring comes in the fall and the fall comes in the summer and the summer comes in the winter and the winter never comes at all." – Inez Haynes Irwin
66) "From the first time I heard Bob Marley or even Sublime, I wanted to move out to California and be near the ocean, start surfing, start being a part of that whole thing." – Brendon Urie
67) "Southern California, where the American Dream came too true." – Lawrence Ferlinghetti
68) "I love driving; driving along the California coastline is the best drive in the world." – Al Jardine
69) "California: bordering always on the Pacific and sometimes on the ridiculous. So, why do I live here? Because the sun goes down a block from my house." – George Carlin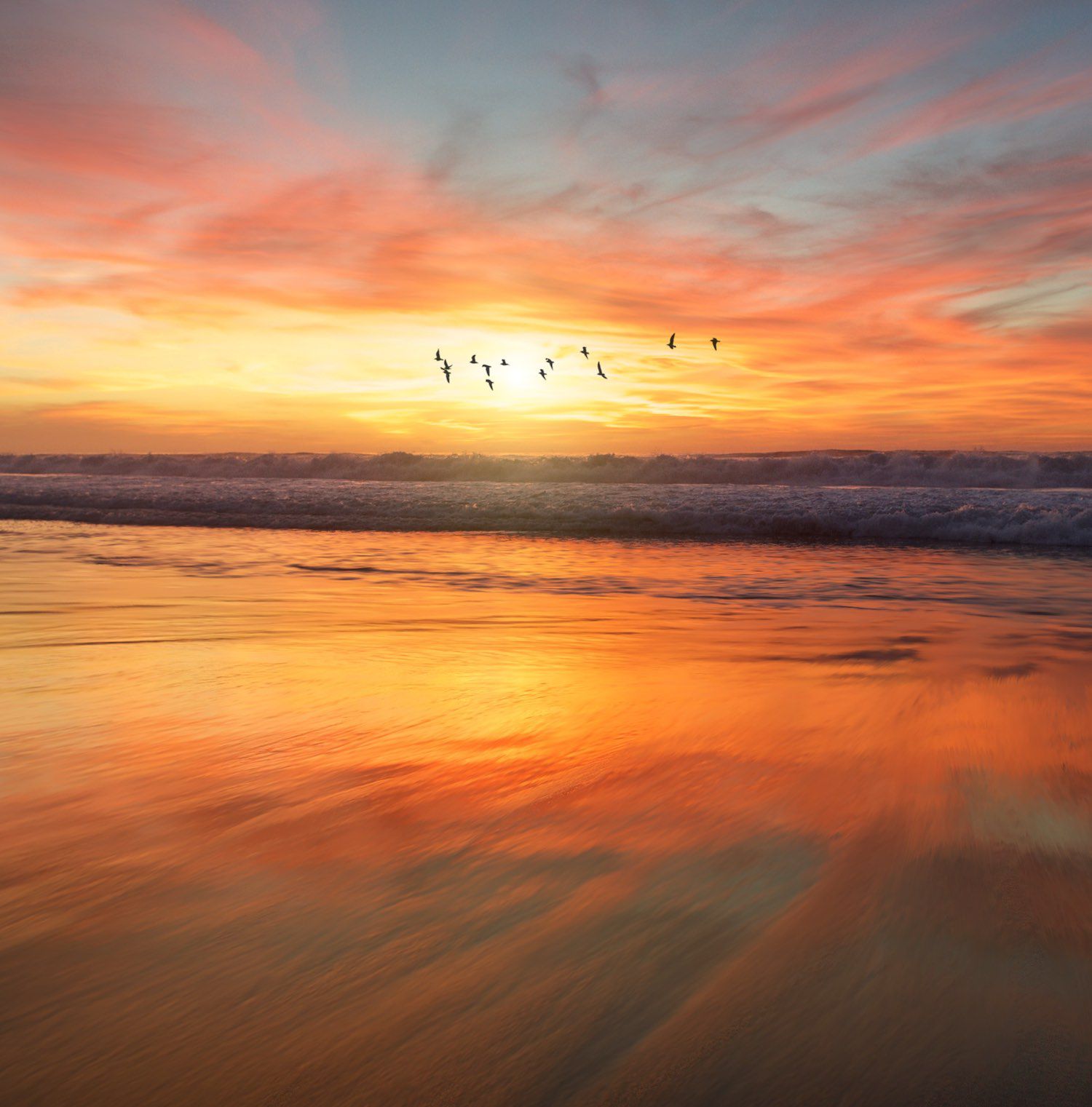 ---
San Diego Song Lyrics
This city is home to many popular musicians including rock band Blink-182. Even the legendary Bruce Springsteen has sung about good-old San Diego. Here are a few song lyrics to get you in the mood and inspire your trip.
70) "I can't sleep cause what if I dream. Of going back to San Diego."- Blink 182
71) "Come with me to San Diego. We will find our kind of people there." – The Foremen
72) "Oh I'm going to San Diego, here I come." – Kaleo
73) "Follow me and come to San Diego. I hear it's nice and warm in the winter. Just leave your coat by the door. You won't need it anymore." – The Blenheims
74) "I know a pretty little place in Southern California, down San Diego way. There's a little cafe, where they play guitars all night and all day." – Bruce Springsteen
75) "Well it was out in California by the San Diego sea. That was when I was taken in and it left its mark on me." – Tom Petty
76) "Oh, maybe I'll go down to San Diego. Sit on the beach, watch the day go. Buy myself a surfboard and hasta luego. And I ain't gonna worry no more." – Tommy Castro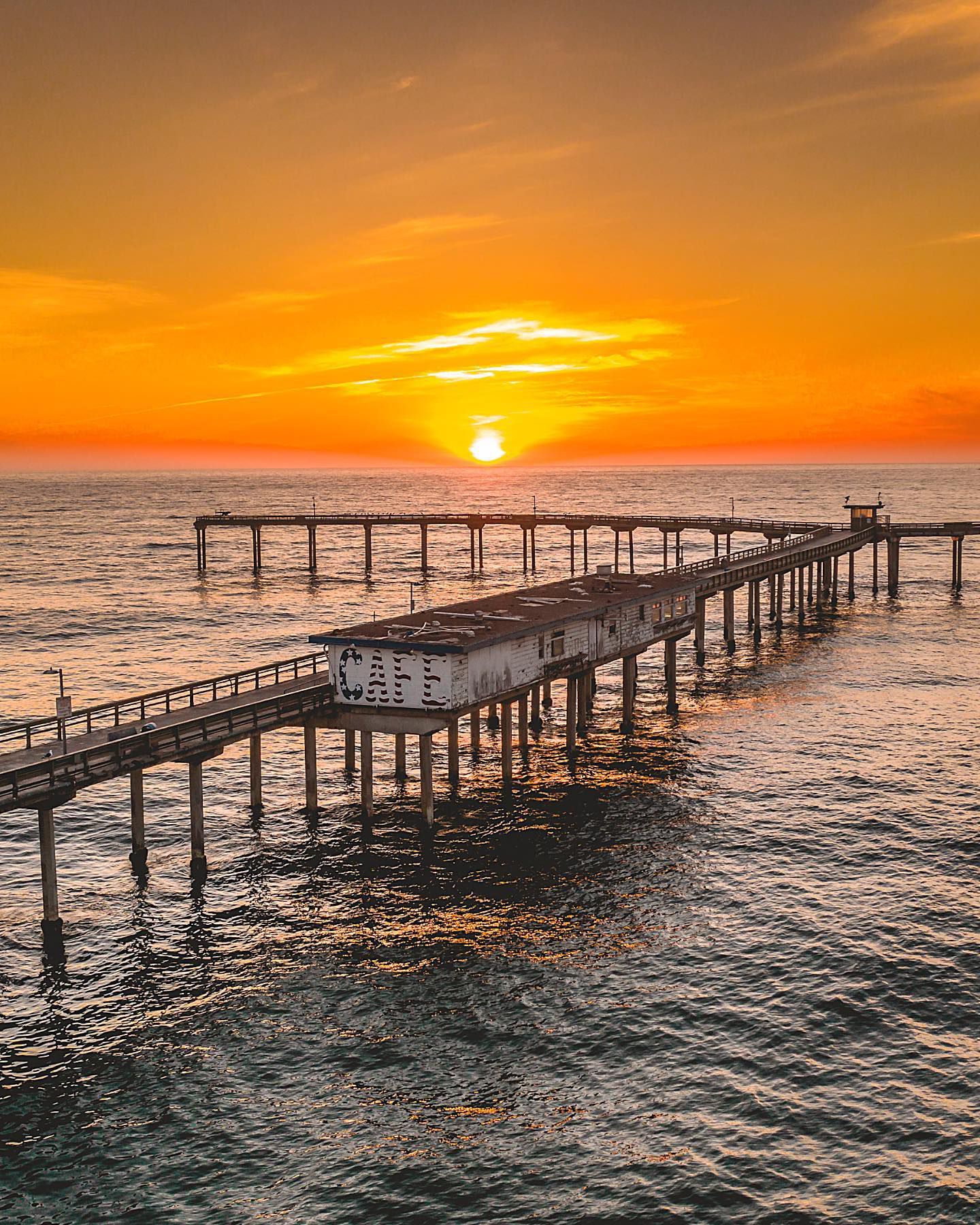 ---
San Diego Movie Quotes
From Madagascar to Anchorman, San Diego has been mentioned in plenty of movies and TV shows. Some of the quotes are strongly worded and express a wide range of opinions (especially the ones from Ron Burgundy's intense relationship with San Diego).
Here you'll find the best Anchorman quotes about San Diego as well as others that are just as interesting.
77) "You stay classy, San Diego." – Anchorman
78) "I'm loving San Diego, this place is off the chizain." – Madagascar
79) "And I'm Ron Burgundy. Go F*ck yourself San Diego." – Anchorman
80) "Lady, we pride ourselves on having more confusion per square inch in San Diego than Washington ever heard of." – San Diego I Love You
81) "You made one mistake today. You messed with somebody from San Diego." Anchorman 2
82) "Oh, great! San Diego. That means I have to compete with Shamu and his smug little grin. I can't top that! Can't top it!" – Madagascar
83) "You're a dirty b*tch, San Diego." – Anchorman
84) "The city of San Diego is already famous for its animal attractions… The San Diego Zoo… SeaWorld… The San Diego Chargers…" – The Lost World: Jurassic Park
85) "In San Diego maybe. Not in L.A." – Harry O
86) "Well, why all the fuss? What does San Diego think it is – Washington, D.C.?" – San Diego I Love You
87) "Welcome to San Diego." – Bitter Vengeance
88) "San Diego, this time I'm 40% sure." – Madagascar 2
89) "So, how are you adjusting to life in safe, boring San Diego?" – Grace and Frankie
90) "True love is hard to find, sometimes you think you have true love and then you catch the early flight home from San Diego and a couple of nude people jump out of your bathroom blindfolded like a goddamn magic show ready to double team your girlfriend." – Old School
91) "I was in a place in San Diego once where they had sushi in the vending machines." – American Horror Story
92) "Discovered by the Germans in 1904, they named it San Diego, which of course in German means 'a whale's vagina'." – Anchorman
93) "All right… We're going to do something on the weekend… in San Diego." – 3rd Rock From The Sun
94) "White, sandy beaches; cleverly simulated natural environment; wide-open enclosures. I'm telling you, this could be the San Diego Zoo. Complete with fake rocks." – Madagascar
95) "And San Diego is right across the border from my favorite city on Earth, Tijuana, where I'm taking you every night!" – The Big Bang Theory
96) "I miss San Diego." – NCIS
97) "Called my mom and let her know she better plan on moving out of that shit hole – and to get ready for the San Diego sun." – A Poor Kid's Guide to Success
98) "I grew up in San Diego, and people say that there are no change of seasons in California, but… there are. I could always feel it. Always. There is just this… cold, inevitable edge in the air. The light, the colors… it's as if the Earth were letting you know that Summer was gone. There's no getting it back. Winter's coming and there's nothing that you can do to escape it. A lot of people say that they fall in love in the Spring. Not me. I always fell in love in Autumn. It is just the most… romantic… sexy… desperate… And I'll never see it again." – Space: Above and Beyond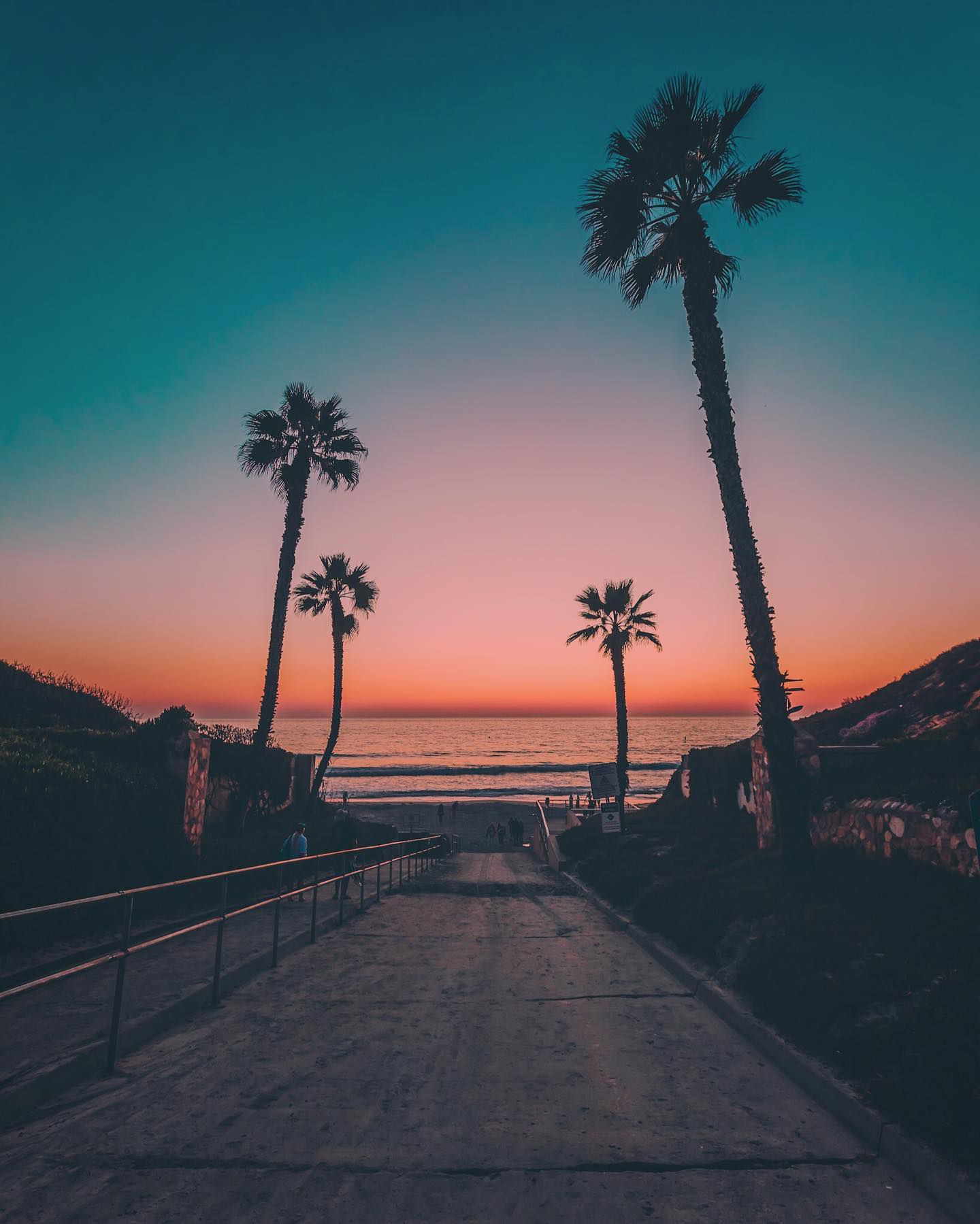 ---
San Diego Celebrity Quotes
Several writers, politicians, sports stars, and celebrities have a special place in their heart for San Diego. Some of them got their start there and still consider this sunshine city their home.
The likes of Kristen Bell, Eric Weddle, and Tim Rozon have all been quoted reminiscing about SD. Here are the best and brightest San-Diego-inspired quotes by celebrities.
99) "San Diego is the best city in the world." – Eric Weddle
100) "San Diego is where I really started to get my legs, musically." – Gregory Porter
101) "California to me as a concept or as an idea always seems like endless optimism and endless opportunity – when people think of California they think of palm trees and blue skies and gorgeous sunsets and beaches and everything else." – Mark Hoppus
102) "I don't like staying in hotels. I like to be in my own bed. San Diego as a city is really awesome. The only hard part of it for me is that I'm away from my family and my house. But as far as shooting down there, we get amazing locations, and the crew is really, really stellar down there. They are really fun." – Kristen Bell
103) "I want it to be clear that my love for San Diego, the time here, the memories we had, the games, the practices, everything about it is special and awesome. That will never go away." – Philip Rivers
104) "The San Diego region in many ways is defined by our relationship with the ocean. It's our front yard and a beautiful playground for families and visitors." – Scott Peters
105) "I used to stand on the corner in San Diego with poems sticking out of my hip pocket, asking people if there was a place where I could read poems. The audience is half of the poem.' – Juan Felipe Herrera
106) "To go to San Diego is everything. It's literally everything. It's the ultimate dream. It's the big one." – Tim Rozon
107) "Maui reminded me of San Diego: beautiful, but crowded." – Larry Ellison
108) "I was homeless and I was in San Diego and I started singing in a local coffee shop and people started coming to hear me sing." – Jewel
109) "We are racing on Saturday with San Diego in mind." – Carie Graves
110) "My best sunsets are always going to be in my home town, San Diego. Watching the sunset from the Pacific knowing that you're sleeping in your own bed, there's something special about that." – Jon Foreman
111) "There is no such thing as a typical season, not for the Cardinals, not for San Diego, not for Minnesota." – Dennis Green
112) "My childhood was spent in my local library in a San Diego suburb. It's where I became a writer – by 1st becoming a reader!" – Tess Gerritsen
113) "Let's go to San Diego, boys!" – Luis Alberto Urrea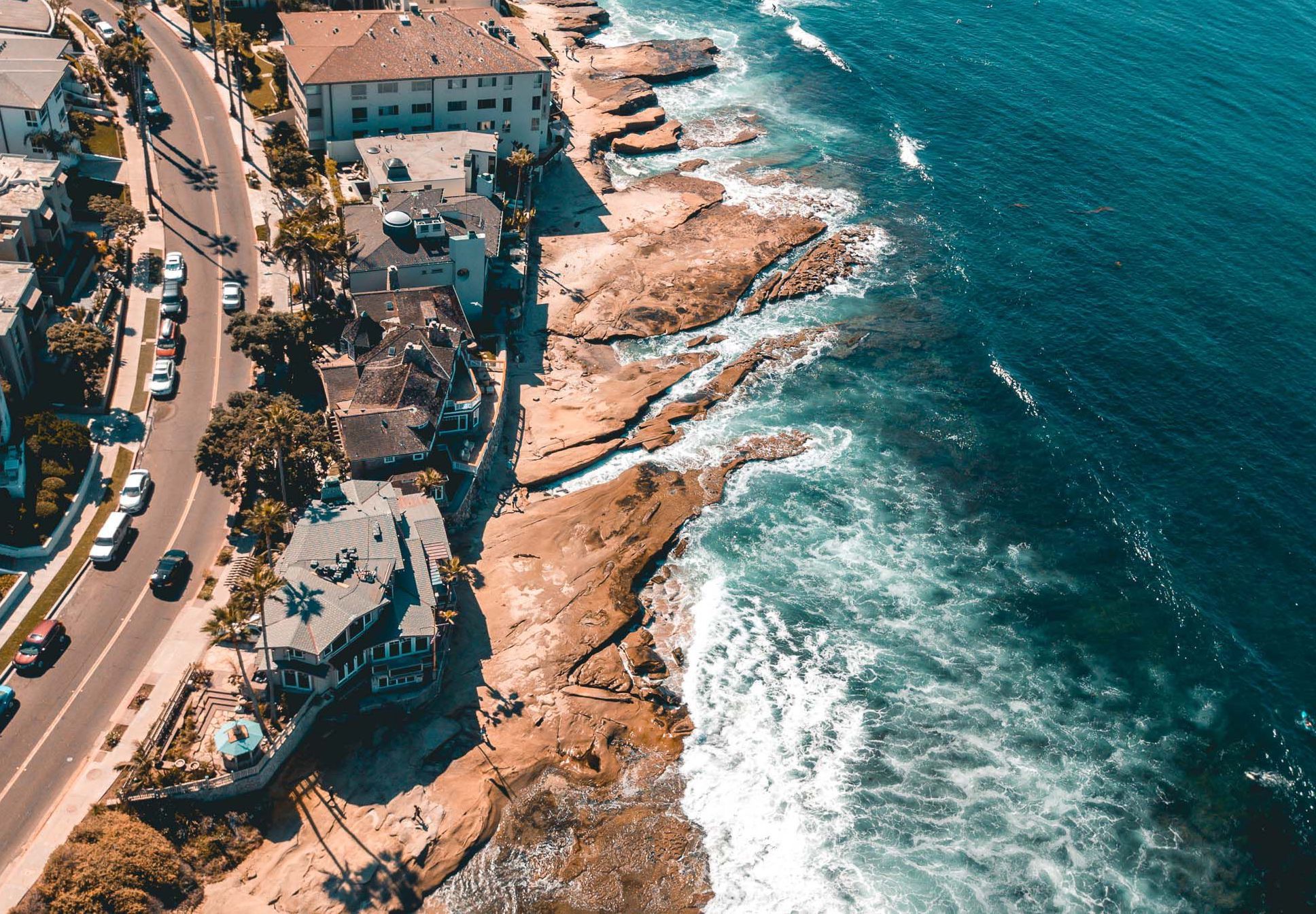 ---
Did I Miss Any Top San Diego Phrases and Quotes?
It seems like everyone has something to say about this city (mainly about the beautiful beach and warm California weather). If I missed any cool San Diego quotes be sure to share them with me via email or social media and I'll try to add them to the list.
San Diego has a little something for everyone and the rest of Cali is no different. It's one of my favorite places to be. There are loads of California quotes that'll make you want to visit not only SD, but Los Angeles and San Francisco as well.
---
Planning a trip to California?
I've got tons of other articles about California and would love for you to take a look at a few of my favorite posts below! And as always, if you ever have any questions about visiting California, feel free to reach out to me on social media and I'd be happy to help any way I can!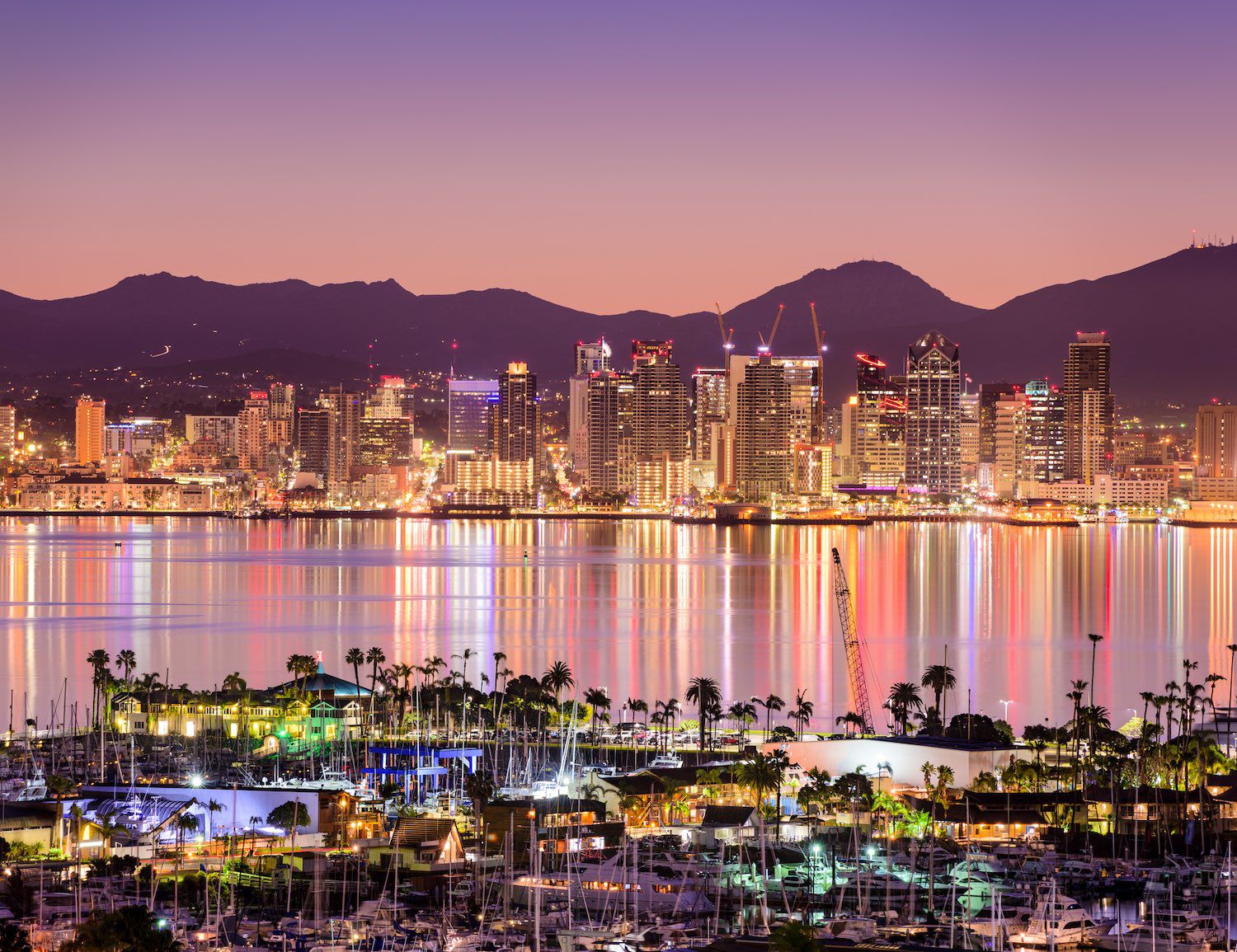 ---
Thanks for reading my San Diego Quotes list!
Share these Quotes about San Diego with your California travel crew!
https://www.jonesaroundtheworld.com/wp-content/uploads/2020/05/San-Diego-Quotes.jpg
1319
1706
TravelTractionsJATW
https://www.jonesaroundtheworld.com/wp-content/uploads/2017/03/logotry-1-1-300x106.png
TravelTractionsJATW
2020-06-12 23:03:59
2020-10-15 23:58:37
110+ San Diego Quotes, Sayings, Captions & Phrases