If you're thinking about glamping in San Diego, you've come to the right place. Whether you're looking for a luxury beach getaway or a mountain adventure, I've got you covered for the best glamping spots.
Who doesn't want to vacation in a place where it almost never rains? Sunseekers, ocean lovers and avid hikers flock to San Diego to revel in the natural bounty that the city and surrounding county offers. Picture-perfect beaches, jaw-dropping coves, and spectacular cliffs are just some of the reasons you should be visiting this Southern California area. And for the city slickers, the cultural scene, music festivals, museums, and theatres are world-class.
Regardless of what has drawn you to San Diego, it will certainly be an unforgettable trip. So why not make it even more memorable by choosing glamping accommodation? From inner-city hideouts to secluded retreats, glamping in San Diego has something for everyone. And I am here to help find the perfect spot for you.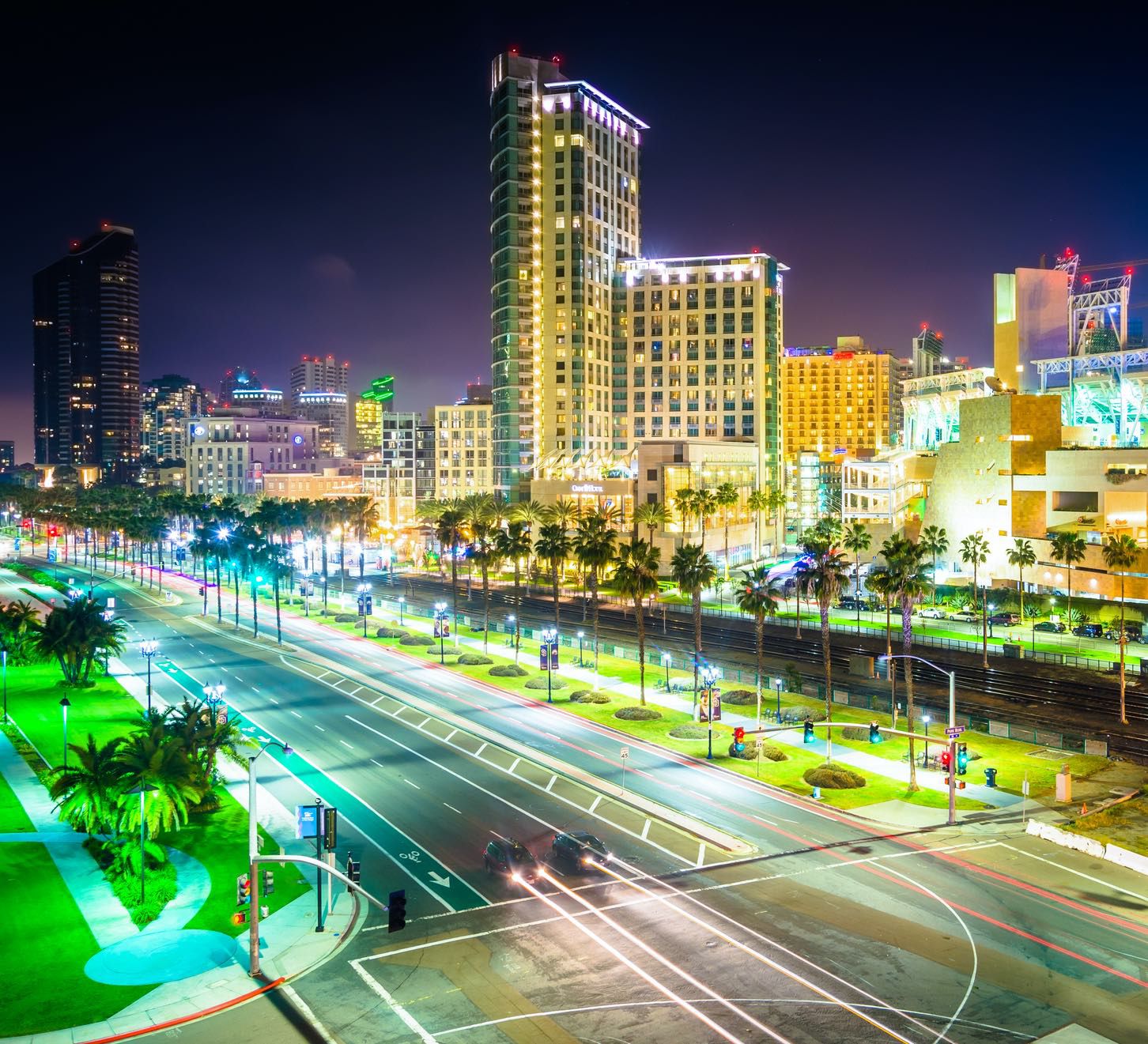 ---
Quick Breakdown of San Diego Glamping Spots
Sometimes it's just best to get things done quickly. Check out my top recommendations below for Glamping in San Diego spots that guaranteed to be a memorable and fun experience!
Need more inspiration? Be sure to check out some amazing videos about San Diego throughout this post!
---
Best Areas in San Diego
San Diego city and county offers some of the best holiday destinations in California. Check out a few of my favorite areas.
Downtown San Diego
Located on San Diego Bay, this is one of the best areas to experience popular attractions and sites while soaking up the vibe of the city. It's a top choice to experience nightlife and restaurants. While you're here, check out North Park, one of the most vibrant downtown neighborhoods.
La Jolla
A fantastic city in San Diego County for a beach vacation and some luxury camping in California. It's also the best spot for a classic Californian getaway thanks to the gorgeous beaches and a laid back atmosphere to match.
Encinitas
This relaxed beach area is famous for its surf and attracts beach bums and ocean lovers all year round. The small-town charm is irresistible and so are the stunning shores.
Ocean Beach
An alternative area where you'll walk past tons of taco stands and crystal shops. This is an especially awesome destination for salt-of-the-earth travelers.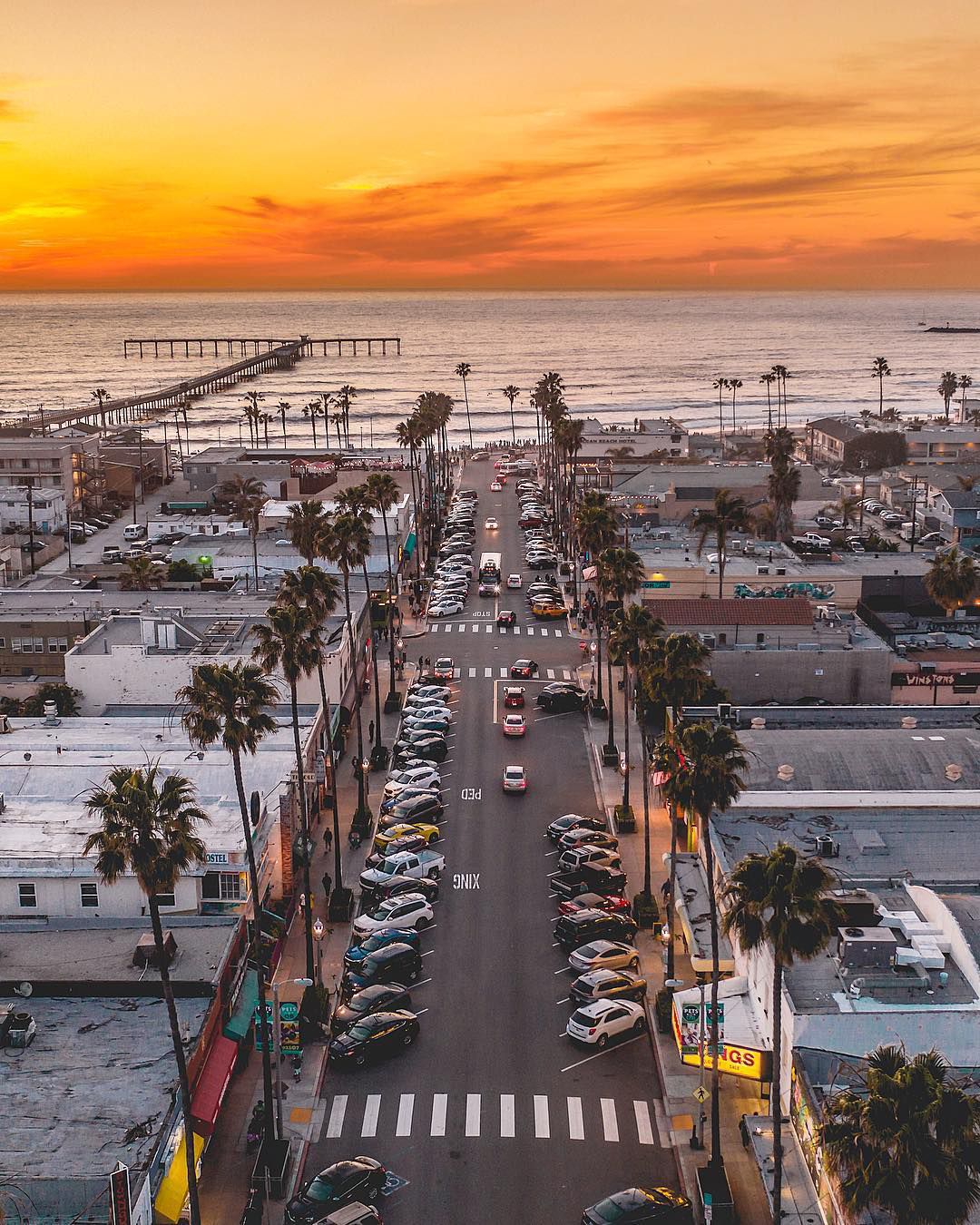 ---
The Best Glamping in San Diego
If you're not already buzzing to get stuck into planning a getaway of glamping in San Diego, these spots will drive it home. Let's dive right into my top glamping picks!
---
1) African Safari Tent Eco Glamping
Location: Vista
Price: $175 avg. per night
Sleeps: 2 people (1 bed/1 BR/1 bath)
Drift off to sleep under the stars and wake up with the rising songs and accompanying birdsong in this luxury African safari tent located on 2.5 acres of pristine property covered in fruit trees, fragrant flora, and South African Protea flowers. Near to wineries and beaches, this accommodation is where comfort and convenience meet rustic and relaxing. From check in to check out, you'll enjoy unplugging and re-centering yourself for a truly revitalizing retreat.
View Photos, Read Reviews & Check Availability
---
2) Travelers Tiny House Oasis w/ Hot Tub
Location: Vista
Price: $175 avg. per night
Sleeps: 2 people (1 bed/1 BR/1 bath)
https://www.vrbo.com/4709568ha
This tiny home is truly an urban oasis! You'll have your own private entrance, hot tub, high speed WiFi, two separate lofts with queen bed and twin beds respectively, and everything you could think of from a fully equipped kitchen to a cozy backyard with a patio, pond, fire pit, chickens, and turtles! Centrally located for easy access to any number of San Diego's most happening neighborhoods and 15 minutes from the beach, this is the ideal accommodation for those wanting a big vacation in a small package.
View Photos, Read Reviews & Check Availability
Guest Review: "My boyfriend and I really enjoyed our stay at the Tiny home. The owners, Alicia and Daria texted us to ensure we had everything we needed and made us feel very welcome while also respecting our privacy. We had fun relaxing in the hot tub and sitting under the gazebo. There was a cute fireplace with nice seating around it. A pond with fish and a few chickens as well. It was nice to just walk around and enjoy it all. Being able to bring our dog was a huge plus! There was access to a washer and dryer which is very convenient and they even provided laundry soap. Inside the house they had things like towels, dishes, pots and pans, dish soap, board games, shampoo and body wash if you happen to forget your own, plus coffee and tea. There was sugar in the fridge as well as filtered water to drink. They really thought of everything. The best part of our time at the Tiny house was my boyfriend proposing underneath the gazebo! It will be something we will look back on and remember fondly."
---
3) Desert Glamping + Mountain and Meadow Views
Location: Borrego Springs
Price: $75 avg. per night
Sleeps: 4 people (2 bed/1 BR/1 bath)
The owners of this property have dubbed the location "Tranquility Base Camp" and that couldn't be a more apt description! Experience serenity, stargazing, rest, and relaxation with this modern and fully equipped RV. You can start your day by sipping a fresh coffee while watching the sunrise, spend the day hiking or exploring the shops and downtown of nearby Borrego Springs, have happy hour wine and cheese while watching the sunset from the rooftop deck, and spend the night gazing at the Milky Way. You'll even have access to the hosts' salt water pool!
View Photos, Read Reviews & Check Availability
Guest Review: "We had a wonderful stay here. Our host was very attentive and and helpful with any questions we had. She gave us a bunch of recommendations for hikes around the area. She is so nice! The trailer came with anything we could need, and a perfect size for two of us. Three people would still be fine but might be pushing it for some people. We came here for some stargazing / watch the meteor shower, and this place did not disappoint. Sky was plenty dark and our host put out some recliners for us. We plan to visit again if the host will have us."
---
4) Secluded Hobbit House Near San Diego
Location: Ramona, California
Price: $204 + USD per night
https://www.airbnb.com/rooms/16115363
If you're a J.R.R Tolkien fan, get ready to squeal in delight. This unique Airbnb San Diego is an unprecedented experience, inspired by the mystical dwellings in 'The Hobbit'. Everything is designed to enchant you, from the round door made of solid wood to the stained glass windows and the wood-burning fire which illuminates the granite building.
There is no Wifi or cellular signal and no electricity. It's the perfect opportunity to enter into a magical world and completely unplug. This is a wonderful space for creatives, fantasy seekers, and people looking for a unique experience.
View Photos, Read Reviews & Check Availability
Guest Review: "The pictures of Roy's place honestly speak for itself. In person it was even more amazing than I imagined. His hobbit has everything you'll need (and more). The location was stunning and we even have our very own hiking trail to explore. The attention to detail and the comfort of the place really go a long way. I've already recommended this place to all my friends and will definitely be returning soon!"
---
5) Tipi Glamping With Beautiful Views of San Diego
Location: Alpine, California
Price: $69+ USD per night
https://www.airbnb.com/rooms/28634770
Why stay in central San Diego when you can bunker down in a desert-inspired glampsite atop a mountain with panoramic views of the city and ocean?
The colorful site is extremely inviting and playful, with quirky touches peppered throughout. The tipi itself is very cozy, with intertwined branches as the structure, creating a mystical feeling.
Right outside, you'll find a character-filled dining room and lounge set, minus the walls. A comfy couch next to the campfire awaits – the perfect spot to take in the spectacular views.
View Photos, Read Reviews & Check Availability
Guest Review: "This place was amazing! The views are breathtaking, the sunsets are spectacular, and Jolynn was so sweet. Jolynn's dogs and horses are quite adorable (bring carrots for the horses). It was the perfect weekend getaway! The teepee was very detailed on the inside and the beds were comfortable. The site has everything you need to get the best glamping experience. The grill was definitely a plus to the stay. Everything worked great & was readily available. Definitely will be back & will recommend to friends & family."
San Diego Vacation Travel Guide | Expedia
---
6) Lions Den | Mt. Laguna Glamping, San Diego
Location: Mount Laguna
Price: $140+ USD per night
https://www.airbnb.com/rooms/21503839
This is far from a rickety tent set up in the woods. It is a fully equipped glampsite made up of tree tents, bell tents, and hammocks. Tucked away in a secluded campsite in the Cleveland National Forest.
Fall asleep suspended between trees or choose a therapeutic mattress in one of the bell tents. Relax in your tented lounge or around the campfire.
It's the ultimate glamping spot for families, as you have every amenity you could want while still offering a 'roughing-it' experience.
This site is all of the fun with zero hassle. The only thing you need to bring is your food and a sense of adventure.
View Photos, Read Reviews & Check Availability
Guest Review: "This camping is a very novel experience!! Shantel and her husband have thought of everything campers may need while "glamping " at their Tentsile campsites. Even when we ran low on dish soap, she ran right out and brought us more. They checked on us via text to make sure we were comfortable and we were MORE than comfortable! Their sleeping bags were warm and cozy on cold nights and all our needs were met while nesting there. We will definitely be back to their campsites in Mount Laguna!! We loved it!"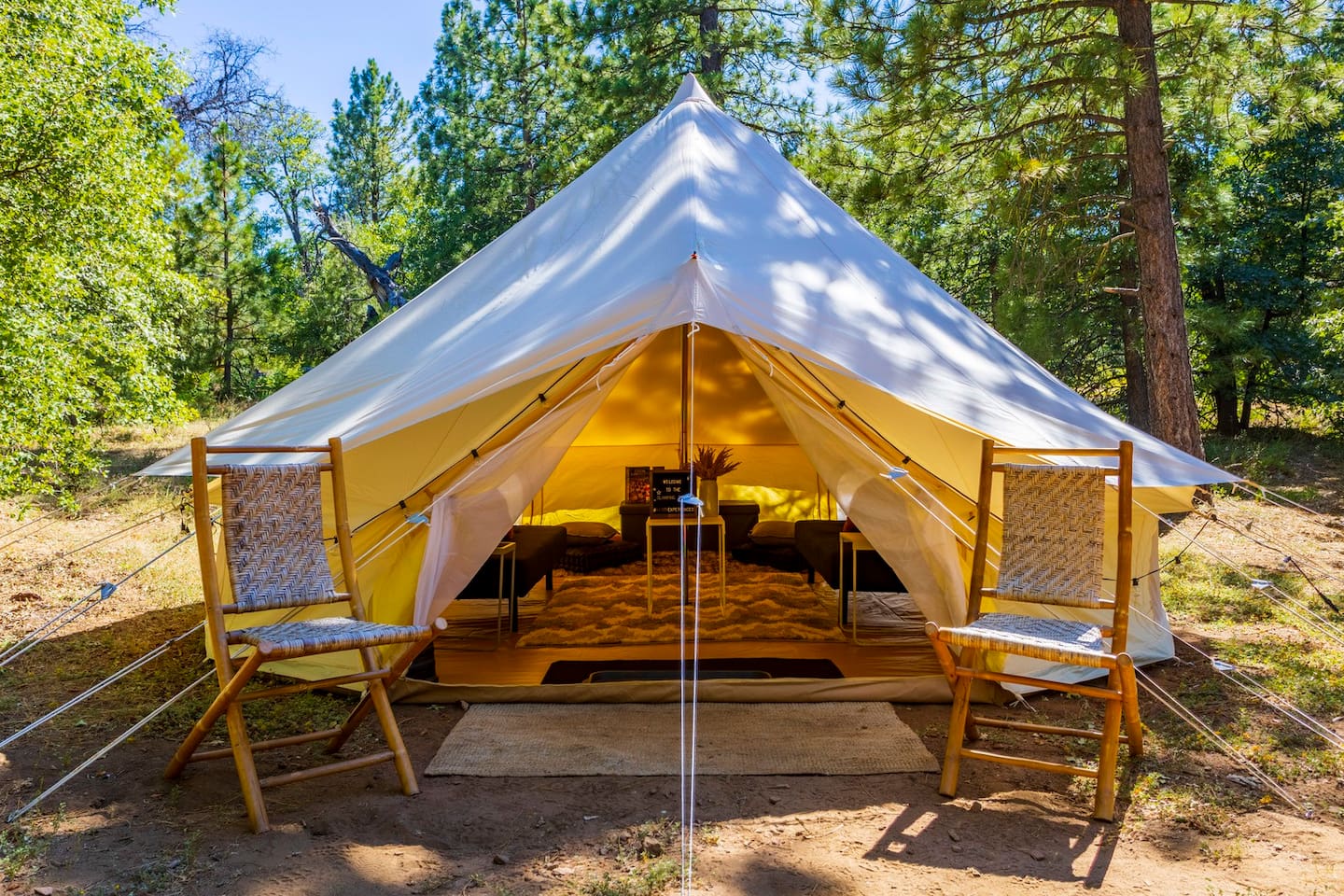 ---
7) San Diego Bohemian Poolside Yome @ Eden East
Location: El Cajon
Price: $87+ USD per night
https://www.airbnb.com/rooms/25489854
Is it a yurt? Is it a dome? No – it's a yome! A fun and creative mash-up of two popular camping structures. This is an awesome place to have a glamping SoCal experience, just 20 miles from downtown San Diego.
The warm and welcoming yome is kitted with a queen-sized bed for a great night's sleep. You can soak in the hot tub after a long day or cook up a storm on the pool-side barbecue.
It's a great place to have a completely chilled getaway under a canopy of Chinese Elm trees. And the ideal place to explore Ramona's wineries or Lake Jennings.
It truly is a yome away from home.
View Photos, Read Reviews & Check Availability
Guest Review: "If you are looking for an awesomely unique place to stay, this spot is what you're looking for! It's super cozy (even in the winter) and we had a really relaxing time there. Heather and Robert were super friendly and very hospitable. It's a really convenient location to explore, it's pretty close to San Diego."
America's Finest City: San Diego, CA 4K
---
8) Art Studio Retreat/Rustic Cabin
Location: San Diego
Price: $74+ USD per night
https://www.airbnb.com/rooms/39516
Are you looking for an artistic and calming oasis in a quaint San Diego neighborhood? Look no further. This rustic cabin is a retreat for eco-friendly travelers and keen campers who love a touch of comfort.
Packed into a handmade creative dwelling is all your creature comforts with magical touches like fairy lights and a fireplace. Cool down in the outdoor shower or the swimming pool, or find a quiet place to reflect on the canyon property.
It's a fantastic hideout to relax and recharge while still enjoying the city's vibey nightlife, microbreweries, and art scene.
View Photos, Read Reviews & Check Availability
Guest Review: "Chris and Jean have created something really special with this space! We felt right at home, both in the peaceful oasis they have created, as well as through our host and host pup interactions! The location cannot be beat, nor can the value! We cannot wait until we are able to come back!"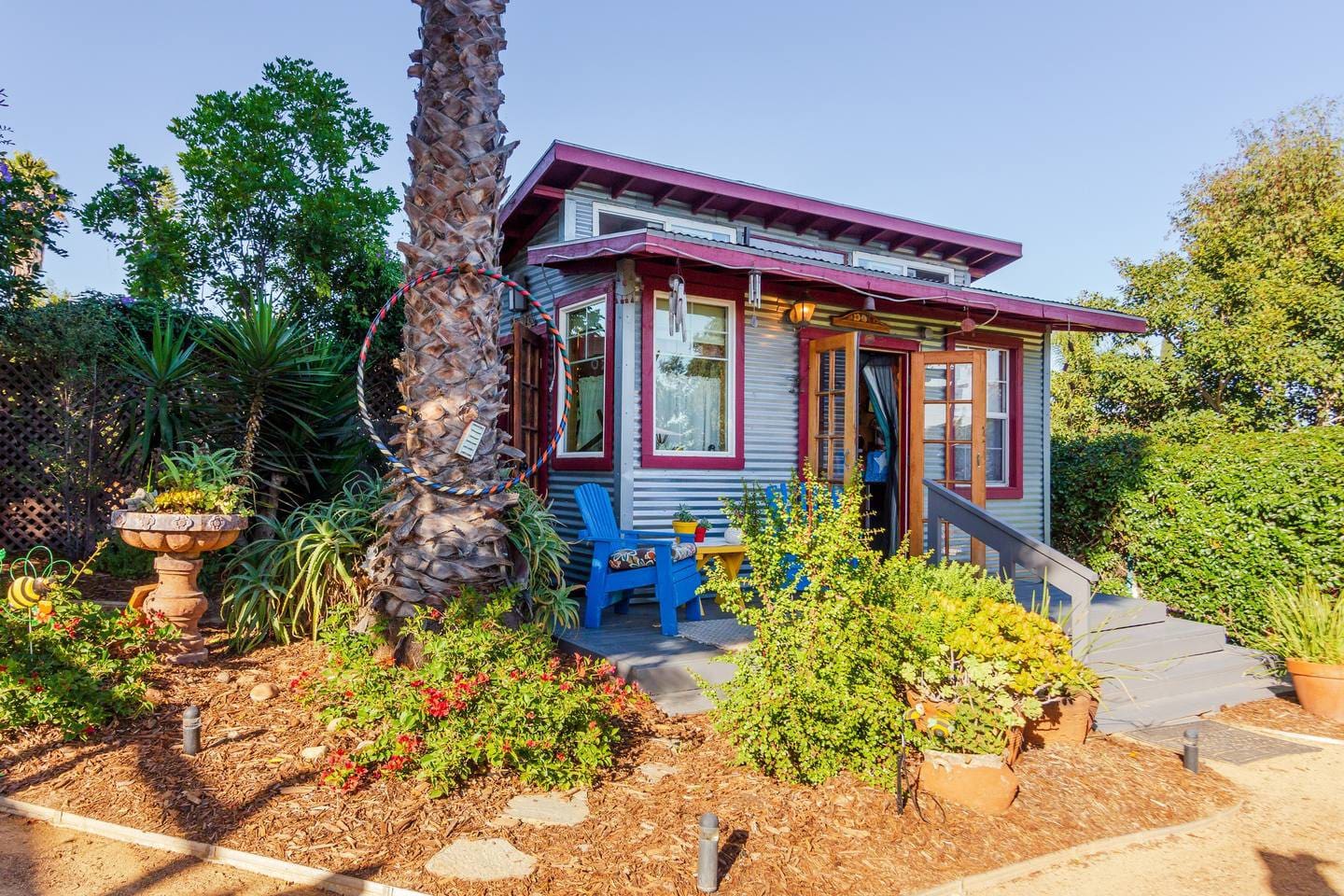 ---
9) Glamping Tent on 170 Acre Ranch
Location: Potrero
Price: $39+ USD per night
https://www.airbnb.com/rooms/20873311
To fall asleep under a blanket of stars is a truly incredible experience. This eco ranch is camping in all it's pure simplicity with the added bonus of a comfy queen-sized bed.
Only 40 minutes from San Diego, you'll find a serene spot to hike, relax and stargaze. There are also a ton of activities if you're up for something a little more fast-paced. Race around the ranch on ATVs or try your hand at Native American Arrowhead Hunting.
After a day of fun, admire the burning sunsets while you grill some dinner on the open fire pit. Then collapse into your homey open-spaced tent. Don't forget your passport because in just 7 minutes you can be in Tecate, Mexico!
View Photos, Read Reviews & Check Availability
Guest Review: "Fantastic spot! Loved the glamping tent. Great views, amazing hospitality. Miriam & Anel are the best! Great price. What more do you want?"
36 Hours in San Diego | Best Locals Travel Guide
---
10) Houseboat on Beautiful San Diego Bay
Location: San Diego
Price: $189+ USD per night
https://www.airbnb.com/rooms/5297317
Imagine eating breakfast on the top deck of a houseboat, morning sun illuminating San Diego bay. Sounds like bliss, right?
Parked in a bustling marina close to downtown San Diego is this awesome villa on the water. There is plenty of space to make yourself at home and fully equipped with everything you need to do so.
This is a truly great option for people wanting a unique accommodation experience whilst still being close to the buzz of the city.
Rent paddleboards and jet skis to explore the marina or hop on a rented bicycle and head into the city. You can also cook up a storm in the kitchen, or visit one of the numerous restaurants nearby.
View Photos, Read Reviews & Check Availability
Guest Review: "We had high expectations, based on the gorgeous photos and amazing reviews. However, this place FAR exceeded them! I can not recommend this gorgeous place enough! You will NOT be disappointed! Patt, the owner is also amazing with communication! LOVE LOVE LOVE!"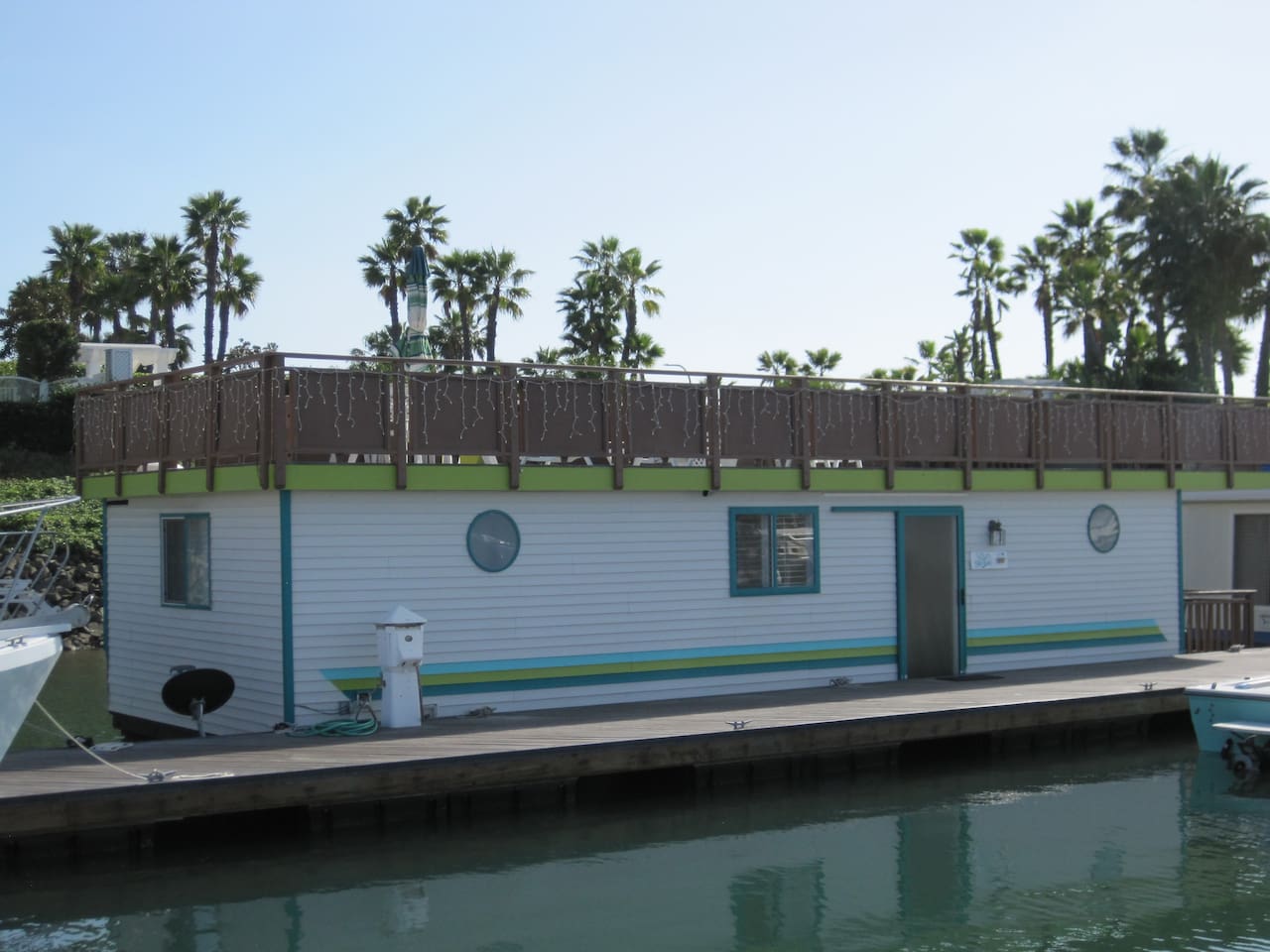 ---
11) Escape the Heat! Retro RV 3 Blocks to the Beach!
Location: San Diego
Price: $85+ USD per night
https://www.airbnb.com/rooms/26447316
Meet Miss Bettie Blue, a deluxe vintage trailer only 3 blocks from the beach that serves as the perfect getaway destination. It's ideal for two people but a third can squeeze in on the dining room table that converts into another bed.
There is no stovetop in the RV but who needs that when there are a bunch of fantastic restaurants on your retro doorstep? Hang out by the beach, explore the buzzing area or chill in your cozy bed watching Netflix.
You can't help but feel that you're in a movie when hanging out in the turquoise 1930s style camper.
View Photos, Read Reviews & Check Availability
Guest Review: "When we arrived to the trailer and opened its door, we were welcomed by beautiful jazz music and cookies, that being said, we immediately fell in love! We never got to meet Atalanta, unfortunately, but we got to see how thoughtful and caring she is with all of the little touches she included in the trailer. The trailer is extremely user friendly, private and quiet (we would turn the AC on at night for a relaxing hum)."
SAN DIEGO California Travel Guide - Top Things To See and Do
---
12) Tipi Glamping on a Scenic Ranch
Location: Fallbrook
Price: $64+ USD per night
https://www.airbnb.com/rooms/28047266
A tipi, on a ranch, in San Diego is the trifecta. And this particular tipi is so quirky and inviting that you'll be hard-pressed to find one better.
When you step out of your beautiful tent in the morning, you'll be greeted by the friendly faces of alpacas, ponies, and goats. Don't forget to pack some celery if you hope to win the animals over.
The eclectic accommodation, with the comfort of colorful cushions scattered in the tipi and thoughtful touches such as a coffee maker, is a wonderful place to unplug.
After a day of hiking or biking around the 4-acre ranch, relax in the unique metal tub in the detached bathroom.
View Photos, Read Reviews & Check Availability
Guest Review: "Such an amazing getaway! This place is definitely a must stay the Tipi is so cute! It was a HOT weekend but thank goodness they had an AC in the tipi. Perfect place to get away and relax!"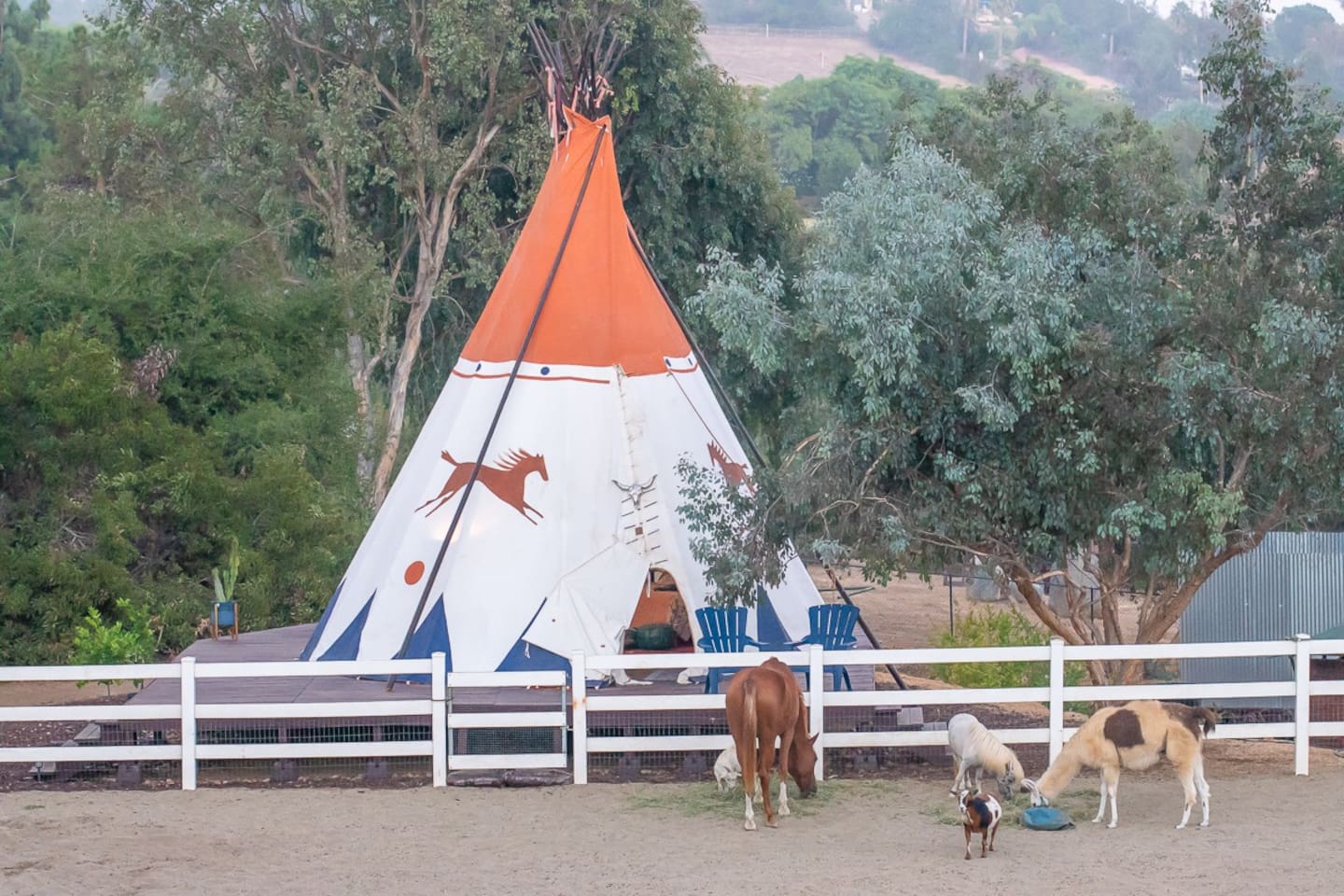 ---
13) Out of Africa Glamping
Location: Fallbrook
Price: $99+ USD per night
https://www.airbnb.com/rooms/19080709
This glamping experience is a touch of African luxury combined with American boho chic. The bell tent is perched on a deck amid towering trees creating a safari-like atmosphere.
You can enjoy a romantic dinner on the deck under the softly glowing lights of a chandelier. And then flop into your plush bed, surrounded by luxurious furnishings in typical African style.
Of course, no camping experience would be complete without the option of barbecuing your own dinner. And for post-dinner freshening up, expect a stylish outdoor bathhouse complete with yet another solar-powered chandelier.
It is a truly luxurious glamping spot.
View Photos, Read Reviews & Check Availability
Guest Review: "We loved our stay in the glamping tent. It was simply magical. 1. The owner and her husband are great communicators and want their guests to feel welcome. They made us feel very social during our visit. 2. The tent is very well appointed and the property is amazing. 3. The bed is super comfy. We stayed at the end of December and the tent had a space heater to keep us nice and warm. We read, listened to music and watched movies. It was super relaxing! To call it simply a tent does not even begin to do it justice! I highly recommend this magical space for a relaxing and fun experience. It was romantic, cozy, and beautiful."
Things to know BEFORE you go to San Diego | California Travel Guide
---
14) Sailboat!! Kayaks!! And Rent My Tesla!!
Location: San Diego
Price: $185+ USD per night
https://www.airbnb.com/rooms/7954314
How about a nautical themed glamping trip? With all of the adventure and none of the risk of man overboard. This 34-foot sailboat with two bedrooms plus a full kitchen and bathroom will have you feeling like royalty on the water.
If you can bear to leave the stylish boat, you can have a dip in the marina pool or soak in the hot tub. For a fun activity, jump on the inclusive two-person kayak and mosey around the marina.
A sunset drink on the circular deck is an amazing place to admire the views of downtown San Diego.
View Photos, Read Reviews & Check Availability
Guest Review: "What a great option to a standard hotel room. If you like sailing and enjoy the atmosphere of a marina, it's a perfect place. Great location and very clean. Lots of extra touches, snacks, coffee and water. The bed was so comfortable as well! Would highly recommend this boat!"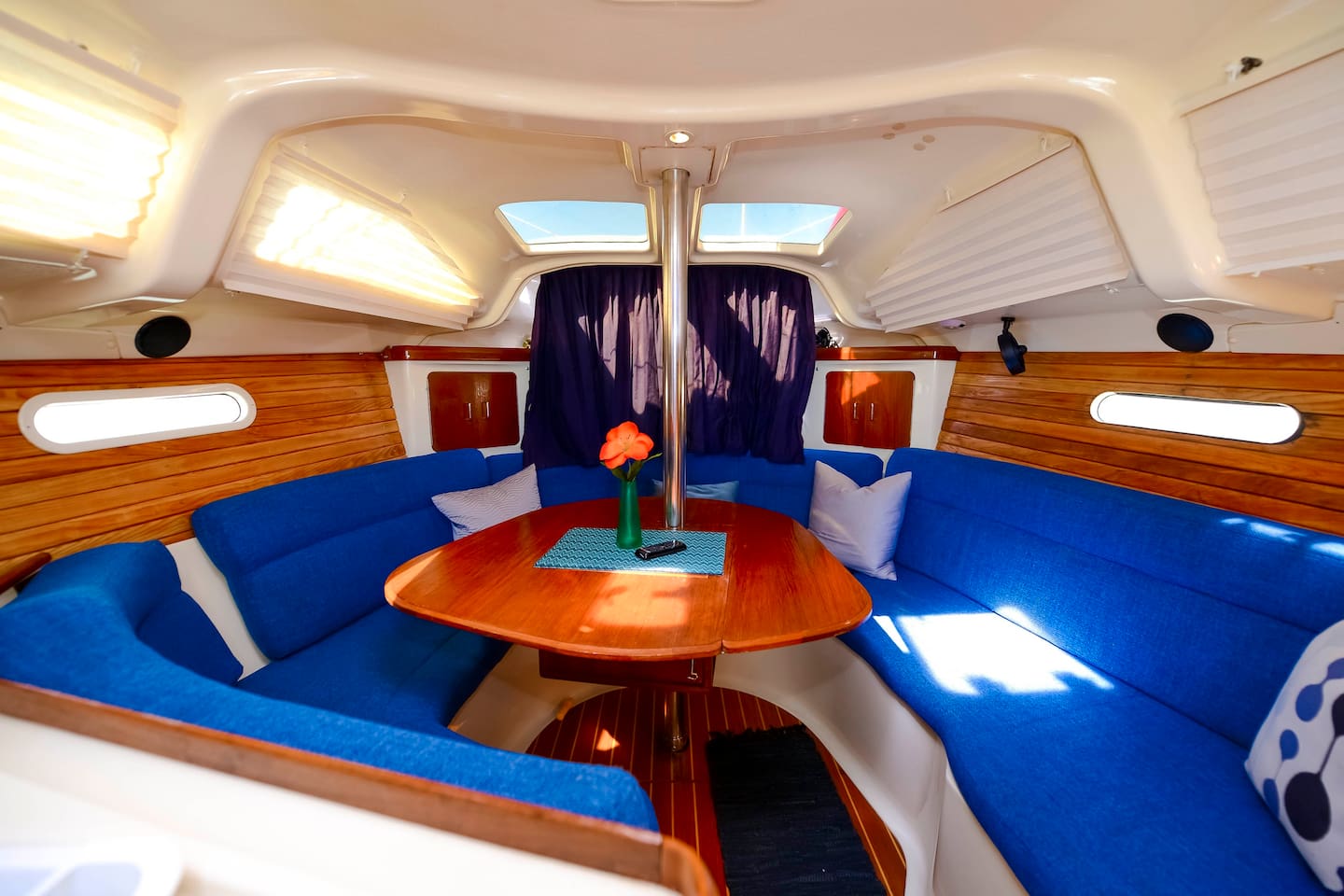 ---
15) Rustic Farmstay w/swimming Hole & Vintage Garden
Location: Ramona
Price: $159+ USD per night
https://www.airbnb.com/rooms/38179057
Escape to the countryside and bunk down in a remodeled barn intended to make your stay as comfortable as possible. This farm stay aims for an immersive experience and you can pick vegetables to add to your meals and feast at the outside farm table.
There are plenty of awesome touches such as a grill on the back porch and a fireplace to cozy around under a starlit sky.
In the summer, you'll love cooling off in the swimming holes or playing games in the yard.
View Photos, Read Reviews & Check Availability
Guest Review: "This place is amazing. Fresh veggies, a nice swimming spot, TONS of wineries a stones throw away… you can't go wrong! Jamie and Dawn are great and did not miss one detail. Best Airbnb ever – can't wait to come back!"
SAN DIEGO in a DAY // Travel Vlog!
---
16) Glamping in the Orange Grove Tipi/Teepee-Kids Free
Location: Escondido
Price: $49+ USD per night
https://www.airbnb.com/rooms/25461248
Nestled among orange groves is a Native American style tipi that is a great place to reconnect with nature. You will spot rabbits and squirrels scampering around the glampsite and go to sleep with the sound of coyotes howling.
Gorge on oranges and avocados from the orchards for breakfast before you head off on a hiking trail or to the Safari Park.
In the evening, read a book in the hammock after you've enjoyed a grilled dinner on the outdoor patio.
This is a lovely natural retreat and the best part? Kids 10 and under stay for free, so you can save some money and have an awesome family vacation.
View Photos, Read Reviews & Check Availability
Guest Review: "Such a fun and unique experience! The tipi is spacious and cozy and the beds are comfortable as well. A lovely dining area and grill are provided on the property. The outdoor shower was heavenly! My kids LOVED exploring the orange groves and I felt comfortable knowing they were safe. We enjoyed our own little tipi paradise weekend so much, and we can't wait to return!"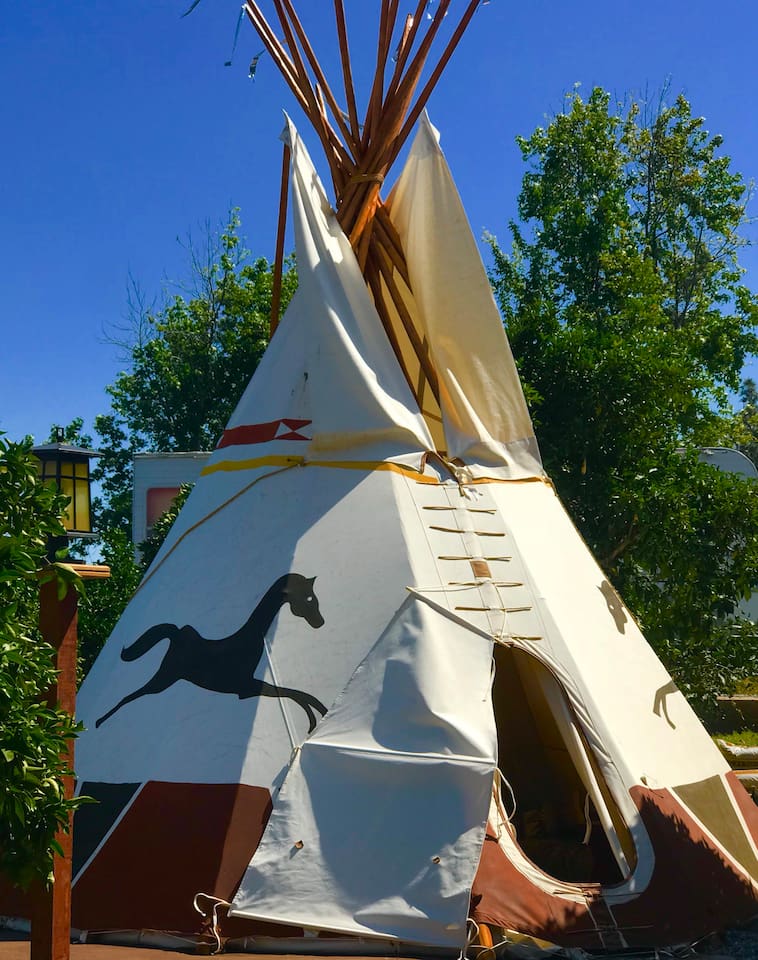 ---
17) Unique, Affordable & Pet Friendly !!!!!
Location: Imperial Beach
Price: $120+ USD per night
https://www.airbnb.com/rooms/44548631
This is a pretty fabulous refurbished 1975 Concord Vintage camper only a couple of blocks from the beach. This is a great option for a group of friends or a family as there is tons of outdoor space to enjoy yourselves.
You won't want to leave the outdoor area which has plenty of seating to hang out with your friends and a hot tub for those relaxed evenings after enjoying a barbecue. To top it all off, why not roast some marshmallows on the fire?
The camper itself is bright and colorful with all the modern comforts and furnishing. Expect some whimsical touches such as the succulent wall that encloses the outdoor shower.
View Photos, Read Reviews & Check Availability
Guest Review: "I just want to say that everything was amazing and exactly the same they described or even better than I thought. It definitely was the best quick getaway trip in this summer! This is the spot if you want all in one; stargazing in a nice warm jacuzzi, doing yoga and meditation with your barefoot on the grass in the backyard, going surfing to Imperial beach where it's within 5 minutes, biking around the peaceful neighborhood in the morning, watching movies in a cozy bed, bonfire under the lemon tree, and more. Plus, you can bring your dog too! Inside the camper, we LOVED the theme and the pretty colors. We could tell that they did a thoughtful job with the interior designs"
Top 10 Things to do in SAN DIEGO
---
18) Cozy Yurt on Large Property in Funky Leucadia
Location: Encinitas
Price: $100+ USD per night
https://www.airbnb.com/rooms/33996490
Only a 10-minute walk from the beach is this San Diego oasis, tucked away between impressive cacti and blossoming fruit trees. If you're looking for a beach getaway to enjoy the surf and nature – look no further.
This yurt in San Diego is spacious and open with a massive comfy bed. It has roll-up/removable windows for if you want to get even closer to the wilderness.
There is no promise of luxury here, but rather a rustic and homey feel that free-spirited travelers and adventure seekers will love. The knick-knacks leading up the yurt and the bohemian furnishings are extremely charming.
After a surf, rinsing off in the outdoor shower is complete bliss.
View Photos, Read Reviews & Check Availability
Guest Review: "I keep re-writing this review to try and fully capture the unique, relaxing, and breathtaking environment and stay. However, it seems I always miss something. So here, I try, again. First, the bed is super comfortable which I was not expecting. Second, the yard is awesome. Third, Thad is a responsive and helpful host. This was the first host that has actually hung out with us and it was like the icing on the cake. Fourth, there's an outdoor shower with hot water… so amazing. Definitely coming here next time I need a staycation!"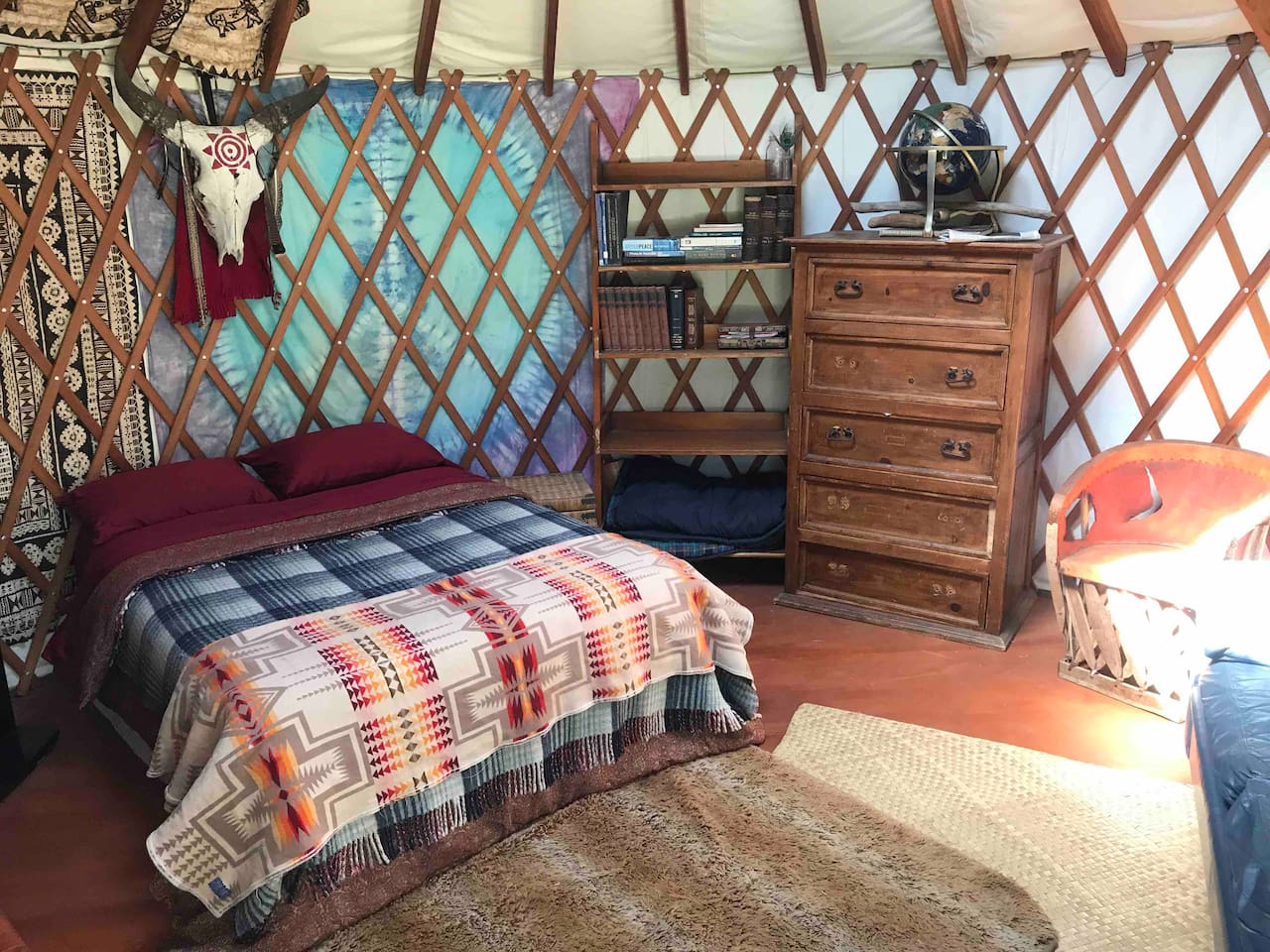 ---
19) Bluebird Tiny House
Location: Chihuahua Valley
Price: $195+ USD per night
https://www.birdsongbackcountryretreat.com/
Tiny houses are all the rage at the moment. But not many are a converted vintage horse trailer. This glamping accommodation at Bird Song Back Country Retreat has been lovingly turned into a magical spot to rest your head and unwind.
The natural materials and features such as handwoven bamboo and hand-carved sinks make this a truly special place. This is the place to pamper yourself, to soak in massive tubs, and laze in luxurious beds.
There are so many spots to hang out and enjoy the beautiful surroundings. Eat breakfast on the patio table or read a book on the outside loungers. Move to seats by the fire pit when the stars come out so you can enjoy a peaceful evening.
Guest Review: "Bluebird Tiny House is bliss. It is so well-appointed and charming at every turn. It is located inside a vast property with meandering trails through forest, and boulders, with extraordinary views and plenty of opportunity to bathe in nature – try the forest bathing as a philosophy and take in nature with all your senses. The hot tub on the porch is the perfect evening self-care offering, and the stargazing is supreme. The owners have the most inspiring taste – there is nothing missing here, even a waffle maker with mix and maple syrup included. I will be back asap."
SAN DIEGO California Travel Guide - Top Things To See and Do
---
20) Safari Glamping Tent
Location: Chula Vista
Price: $177+ USD per night
https://koa.com/campgrounds/san-diego/
These Australian inspired safari tents in the San Diego KOA campgrounds are awesome for families. With two bedrooms sleeping up to 6 people, it's the perfect opportunity to get in some quality family time and comfortable glamping experience.
The kids will be kept busy with all the exciting activities that the campground offers. From splashing around in the swimming pool to a game of basketball and trying out the climbing wall, there is no end to the fun that can be had.
After a day of non-stop games, relax around the campfire and enjoy being with the people you love.
Guest Review: "Awesome get away with the kids and family…the tent was more then what we expected. The kids loved the bike riding, swimming pool, and play area. At night the bonfire and smores with stories and jokes priceless."
The Best Place To Be With Your TV - The San Diego Metro KOA Resort
---
San Diego Airbnb Experiences

Run by expert locals who love their city of San Diego, these San Diego Airbnb Experiences will take your time in the SoCal city to another level.
---
Kayak in La Jolla (Sea Caves and Marine Reserve)
"La Jolla Bay is a Marine Protected Area that is home to a thriving ecosystem that boasts a high concentration of sea life, has a natural boat launch, which allows safe ocean entry year round, and is famous for it's Sea Caves and Marine Reserve."
https://www.airbnb.com/experiences/132375
Price: From $35 USD per person (90 mins)
Review: "Soooooooooo much fun!!! A must do if you come to San Diego. The water was so clear (and we went on a day it was raining!) Really unique experience going through the caves." – Talaya
View Photos, Read Reviews & Check Availability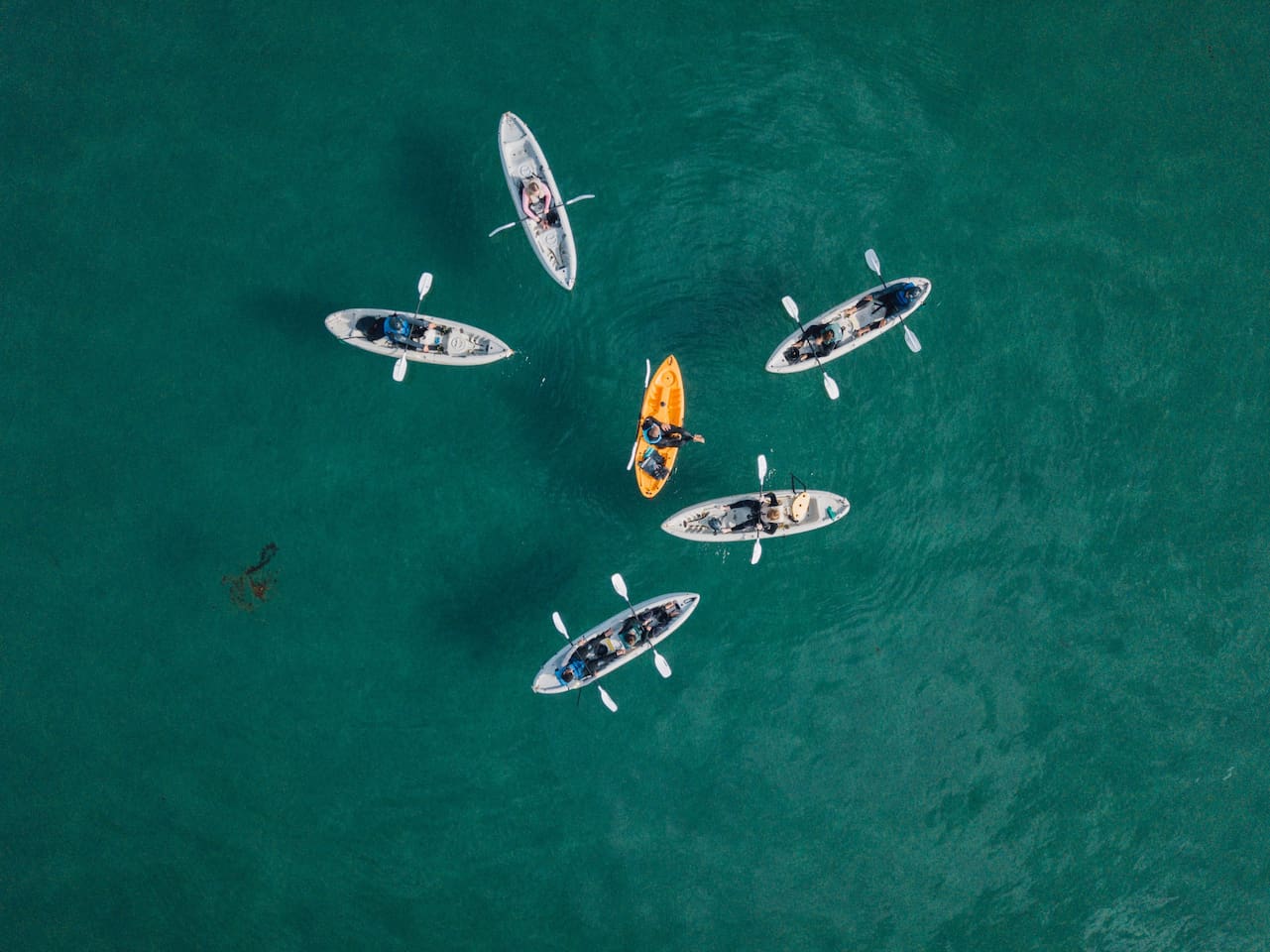 ---
Sunset Sailing Aboard A Classic Yacht
"We offer a premium sailing experience aboard the vintage sailing yacht "Liberty". Our vessel is a work of art unlike any boat on the bay. She is flawlessly maintained with high standards of pride and craftsmanship. You will fall in love with her mirror-finish wood accents, beautiful cozy cabin and clean facilities. This is an all-inclusive 2 ½ hour experience with beer, wine, soft drinks and snacks. Play some music and relax on cushioned seats as we sail the scenic waters of San Diego Bay. Feel free to steer the boat and feel the power of the wind in the sails. Our sailing experience is limited only to 6 guests. You can sail with other travelers or select a private cruise for just you and your friends and family."
https://www.airbnb.com/experiences/125312
Price: From $100 USD per person (2.5 hours)
Review: "Amazing experience from start to finish. We were a couple, and hit it off with the other guests on the boat. Captain Phillip was a great host. The sunset was gorgeous and we were even able to see dolphins and have them interact closely with us! This is a unique experience that I would recommend to anyone considering!" – Chellina
View Photos, Read Reviews & Check Availability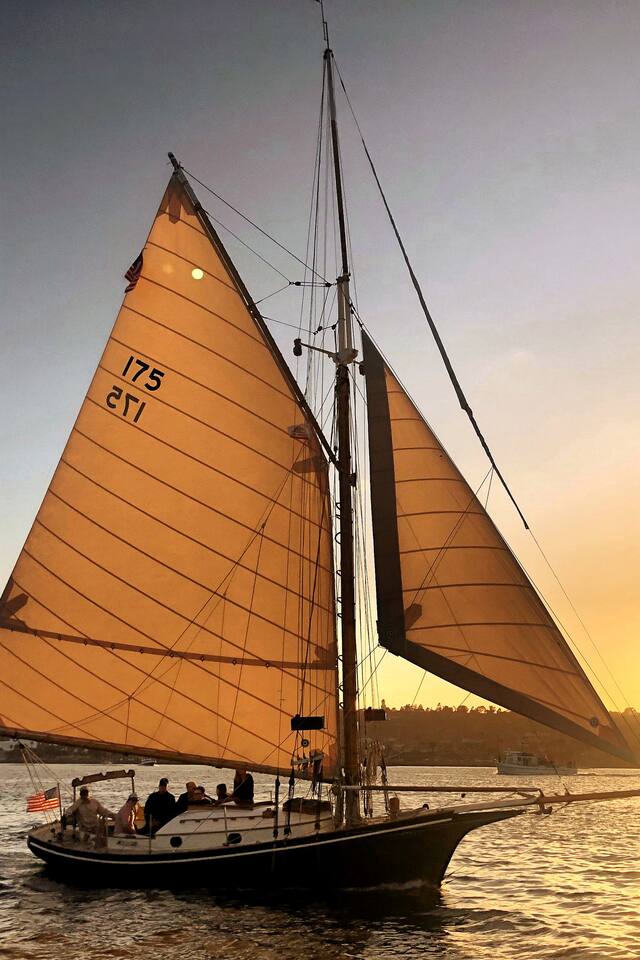 ---
San Diego Tequila Tour
"Meet your illustrious host, Nate, who has been in San Diego for nearly 20 years, has vast knowledge of the area, and the ever evolving world of Tequila. I am also involved with the Hospitality/Tourism industry for the beach communities."
https://www.airbnb.com/experiences/239567
Price: From $100 USD per person (2.5 hours)
Review: "Nate was a wonderful host and very knowledgeable about the history of Old Town and of course, tequila! Our group had a great time and loved that our tequila stops were off the beaten path and places that we would have never otherwise found! We now have a new found love and understanding for tequila! Cheers!" – Andrea
View Photos, Read Reviews & Check Availability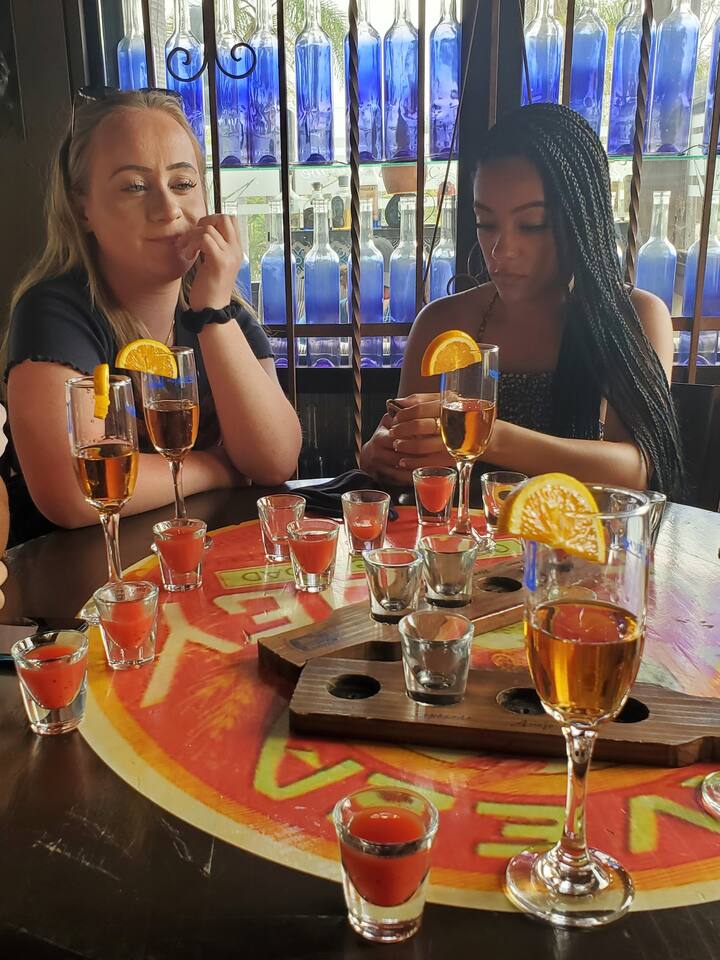 ---
Am I Missing Any Glamping San Diego Spots?
Let me know if you've visited any other amazing glampsites in San Diego and I'll do my best to add them here!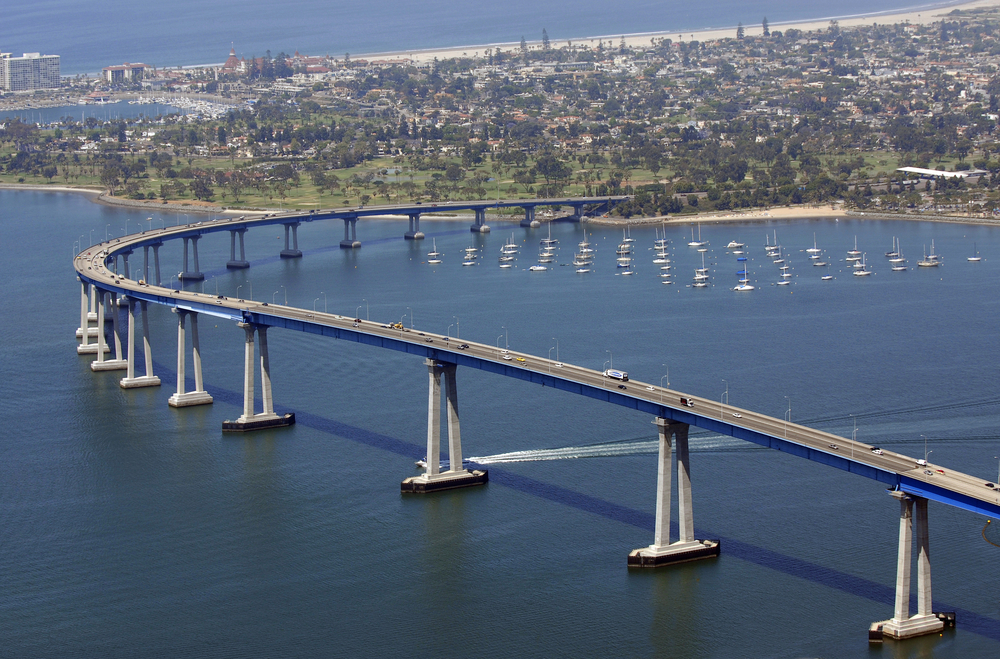 ---
Planning a trip to California?
Hopefully, you're spending some time exploring the great state of California. And even better if you've decided to check out some of the neighboring states too! If you're in need of some insider information, have a look at these posts.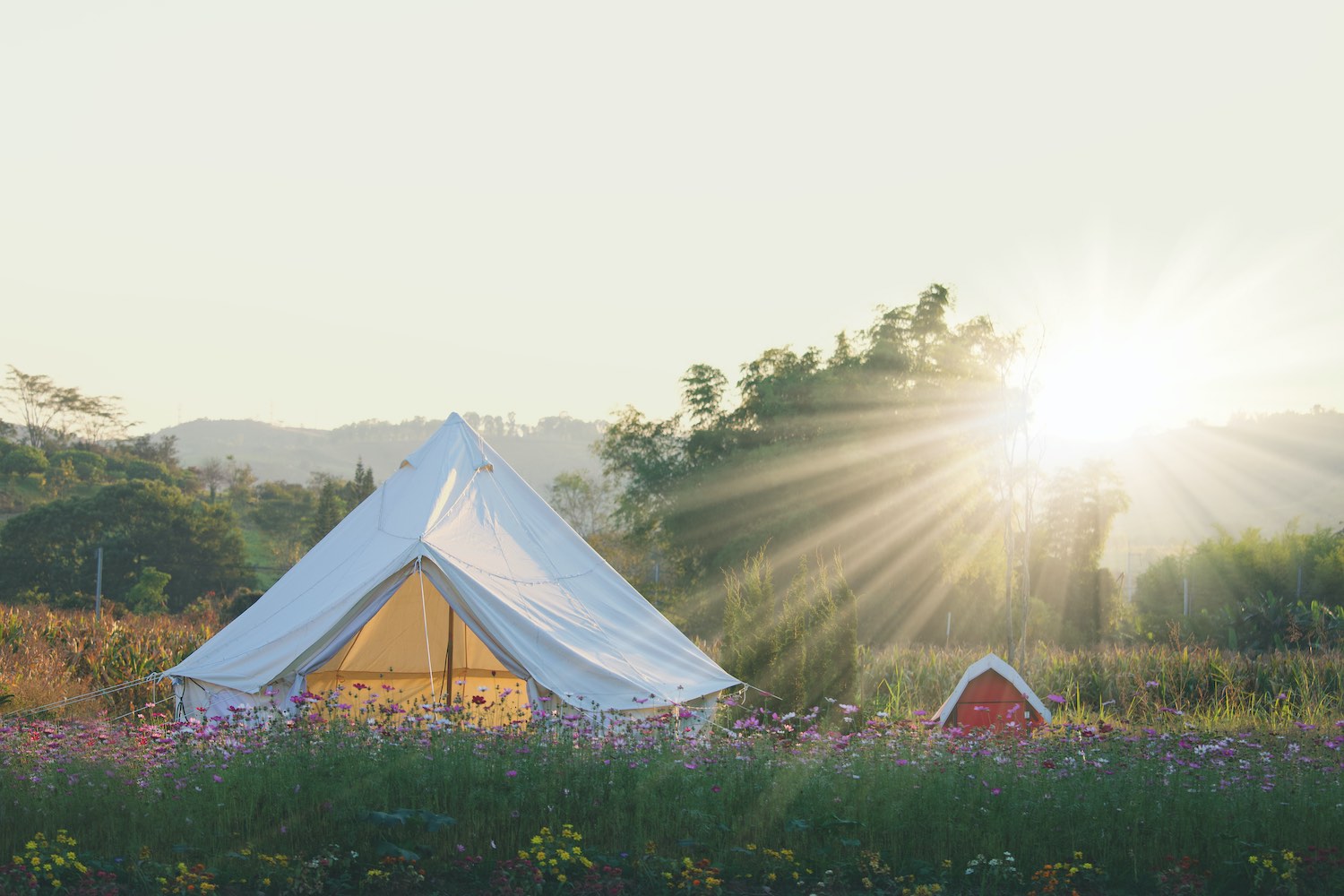 ---
Final Thoughts on Best Glamping in Southern California, San Diego
Have you decided to take the leap from basic accommodation to a full-on glamping experience? Hopefully, this post has inspired you to venture out in search of a totally unique and unparalleled experience of glamping in California, San Diego.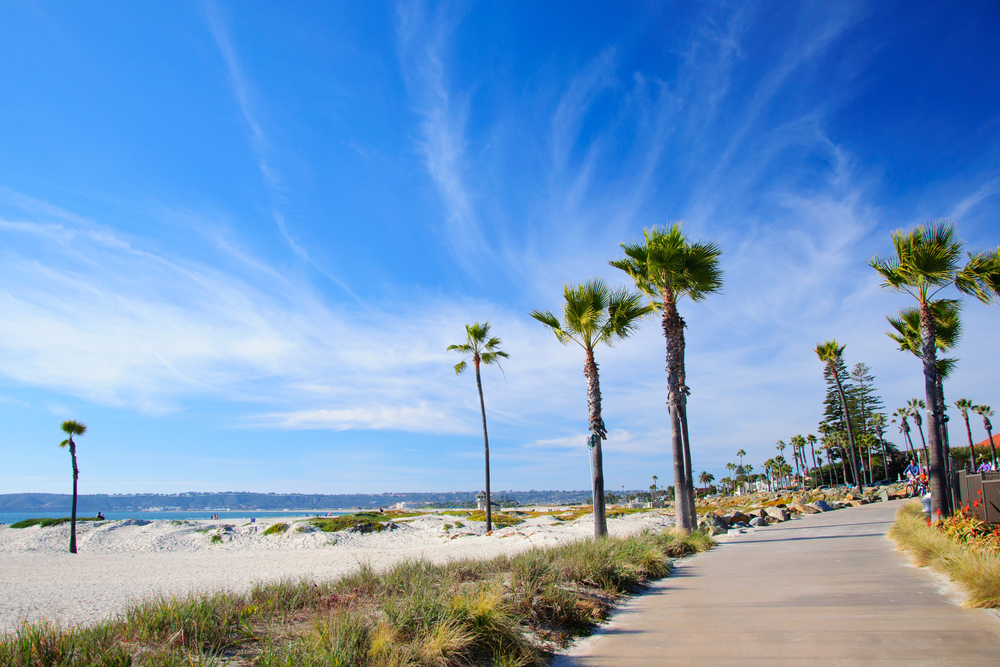 ---
THANKS FOR READING ABOUT MY TOP PICKS FOR GLAMPING IN SAN DIEGO!
SHARE THE SAN DIEGO GLAMPING SPOTS WITH YOUR TRAVEL CREW!
https://www.jonesaroundtheworld.com/wp-content/uploads/2020/08/Glamping-San-Diego-.jpg
960
1440
TravelTractionsJATW
https://www.jonesaroundtheworld.com/wp-content/uploads/2017/03/logotry-1-1-300x106.png
TravelTractionsJATW
2020-10-07 18:42:10
2021-04-13 00:32:41
20 Awesome Glamping San Diego Spots & Unique Accommodation Ideas