Looking for the best Oregon Music Festivals in 2023!? Well, you've come to the right place, because this truly is a gem of a destination tucked in the north-west of the great United States.
While festivals in Oregon might not be as popular as other neighboring states like California & Washington, it definitely has so much to offer and is an untapped destination for stunning landscapes, underrated big cities (hello, Portland!) and yep – some really fun Oregon Festivals 2023!
This was a super fun post to put together, so take a quick browse through, watch some after movies, and spice up your summer with a few of these epic Oregon music festivals and family-fun events!
Also, be sure to read my guides on Festival Hydration Backpacks, Festival Camping Packing List, Festival Shoes, and Festival Gadgets to help you make the most of your time!
Now, let's dive into the best Oregon Festivals that'll keep you busy all year long!
---
1) Sisters Folk Festival 2023
When: September 29-October 1, 2023
Where: Sisters, Oregon
https://sistersfolkfestival.org
https://www.facebook.com/SistersFolkFestival
"The Sisters Folk Festival is a three-day celebration of roots music from blues to bluegrass, held the weekend following Labor Day in beautiful Sisters, Oregon. The Festival hosts eleven stages, including a 900-seat venue at the Village Green Park in downtown Sisters, and 1,100 seats at Sisters Art Works.
Sisters is located in the foothills of the Cascade Mountain Range and the Three Sisters Wilderness Area, the community of Sisters is a wonderful place to live and visit. Outdoor recreational opportunities in and around Sisters are endless, with mountains, rivers, and lakes at your back door. Bike or ride horseback on the many beautiful mountain trails, or golf at any number of first-rate courses. Gift, home & garden, clothing, and antique shops abound for the shopper in your group, or just relax and enjoy the clean air and incredible mountain views. There is truly something for everyone in Sisters."
Creativity Connects Community | Sisters Folk Festival
---
2) Waterfront Blues Festival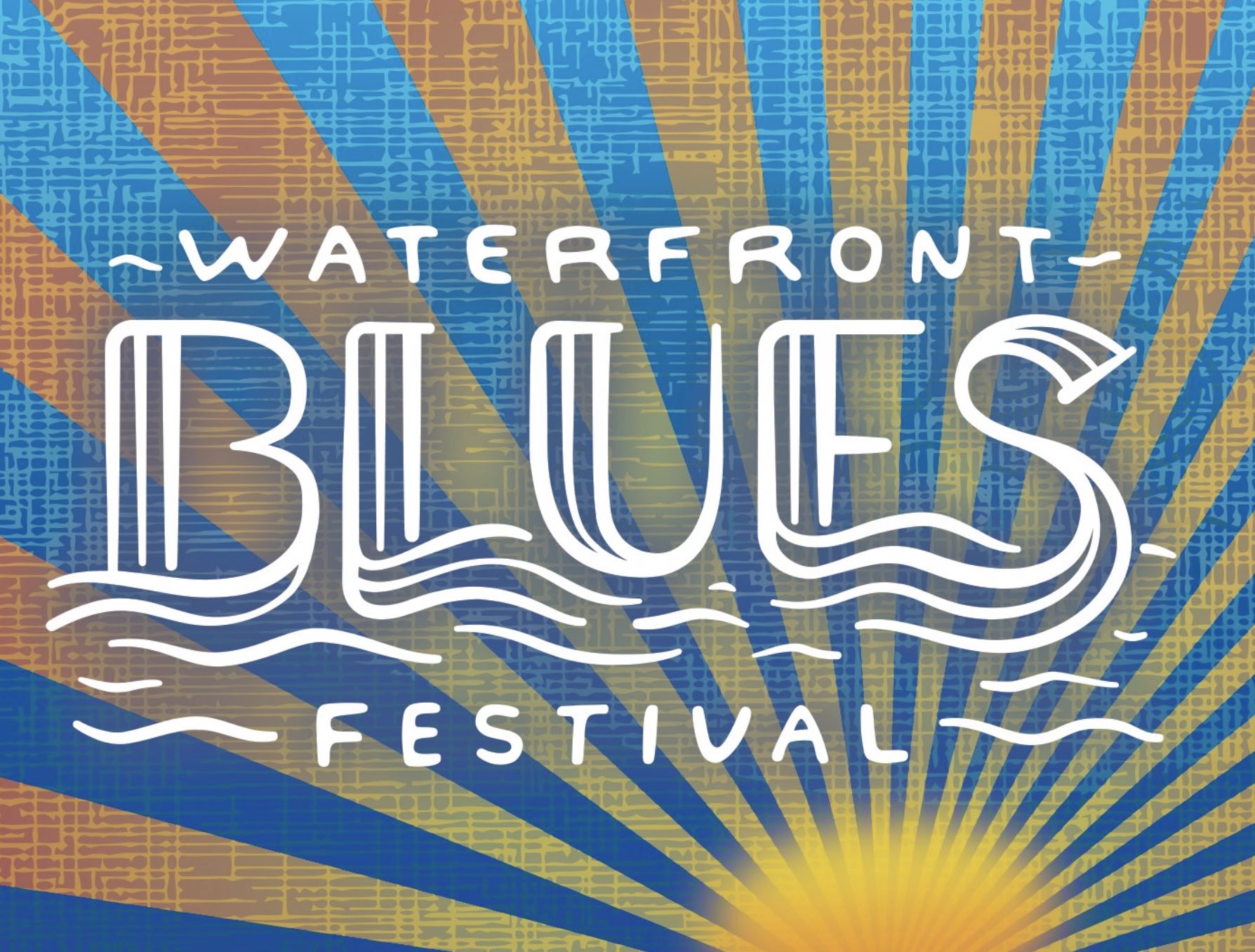 When: July 1-3, 2023
Where: Portland, Oregon
https://www.facebook.com/waterfrontbluesfest
Discover new favorites. Celebrate legends. Dance your lil' heart out.
Music for the community since 1988!
"The Waterfront Blues Festival is the largest celebration of blues, soul, funk, and rhythm & blues west of the Mississippi. Join us for a long weekend filled with amazing performances across four stages, food, vendors, river boat cruises, and more!
The Waterfront Blues Festival celebrates the Fourth of July each year with a spectacular display of fireworks, presented by the City of Portland. The largest in Oregon and one of Sunset Magazine's "Best Places to See 4th of July Fireworks." Launched from a barge on the river, the fireworks are not to be missed!"
Portland's Waterfront Blues Festival
---
3) PDX Pop Now!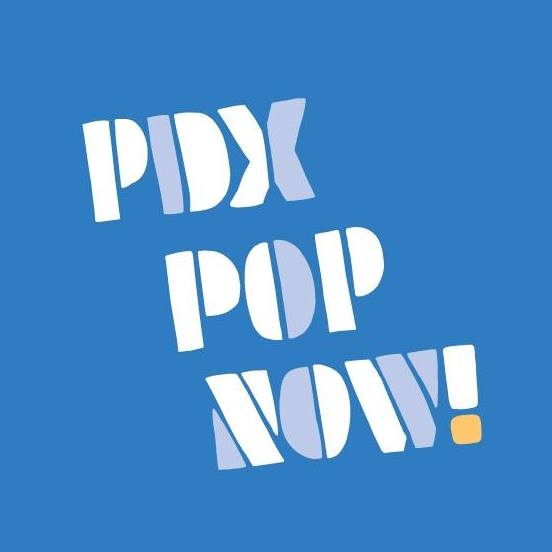 When: August 2023
Where: Portland, Oregon
https://www.facebook.com/PDXPopNow/
"PDX Pop Now! is dedicated to stimulating and expanding participation in Portland music. As an all-volunteer organization committed to being accessible, current, and local, we provide and support live performances and recorded materials. We aspire to advance a sustainable community which values inclusivity and a high caliber of artistry to enable a creative dialogue between artist and audience.
Now, driven by a dedicated Board of Directors and more than 200 volunteers, we are committed to celebrating, promoting and sustaining Portland's vital and diverse music community. In harmony with this mission, we also work to connect this diverse music community to the general public through our outreach efforts.
Each year, our stellar lineup of grassroots events works toward this end. Artists, businesses, and individual volunteers donate time and resources to producing our 2-disc compilation album of local music, benefit events and outreach programs that all lead up to the organization's annual, signature festival—aptly named, PDX Pop Now!"
PDX POP NOW! 2016 Festival Recap Video!
---
4) Pendleton Whisky Music Fest
When: July 15, 2023
Where: Pendleton, Oregon
https://www.pendletonwhiskymusicfest.com/
https://www.facebook.com/pendletonwhiskyfest/
"If your ideal summer night is comprised of gathering friends together, sipping some smooth whisky and listening to country music, then this festival is for you!"
Check out this stunning review of the 2019 edition for a good idea of what to expect, "Post Malone lights up Pendleton Whisky Music Fest"
"A bet by concert promoters on the appeal of rap in a region where country music is king paid off Saturday night as about 17,000 people flocked to Pendleton Round-Up Arena to catch two of the genre's biggest names — Post Malone and 50 Cent — at Pendleton Whisky Music Fest. The daylong event drew people from across Oregon, as well as neighboring states, on a beautiful sunny day when the temperature hovered around the high 80s only to cool off a bit and give way to a star-filled evening sky by the time Post Malone took the stage amid much fanfare."
2017 Pendleton Whisky Music Festival (Relive 2nd Annual)
---
5) Pickathon Music Festival
When: August 2023
Where: Pendarvis Farm, Happy Valley, Oregon
https://www.facebook.com/pickathon
"Established in 1998, Pickathon is an independent, all-ages & family-friendly music festival hosted on Pendarvis Farm in Happy Valley, OR, just 30 minutes outside of Downtown Portland. Taking place over the course of four days in early August, attendees enjoy musical performances on artistically-designed stages by some of the best new and established musicians from around the world."
---
6) Walnut City Music Festival

When: August 2023
Where: McMinnville, Oregon
https://www.walnutcitymusicfest.org
https://www.facebook.com/WalnutCityMusic
A two-day outdoor music festival during Labor Day weekend at the campus of the Evergreen Aviation & Space Museum, benefitting Partners for Parks.
"Whether you've been a loyal listener for years, or are attending your first EVER WCMF, you'll enjoy fantastic live music from throughout the Pacific Northwest and beyond.
The Walnut City Music Festival is an independent, volunteer-run music festival. It's coordinated by a collection of locals who know that amazing live music events aren't only for big cities or rural campgrounds. We seek to represent the community as being advocates for live music events throughout Yamhill Country – and specifically, McMinnville.
The WCMF is a fundraiser for Partners for Parks, a nonprofit supporting outdoor experiences in the Yamhill Valley. The long-term goal of the WCMF is to build am amphitheater in one of McMinnville's many parks or green spaces."
Walnut City Music Festival
---
7) Oregon Jamboree Festival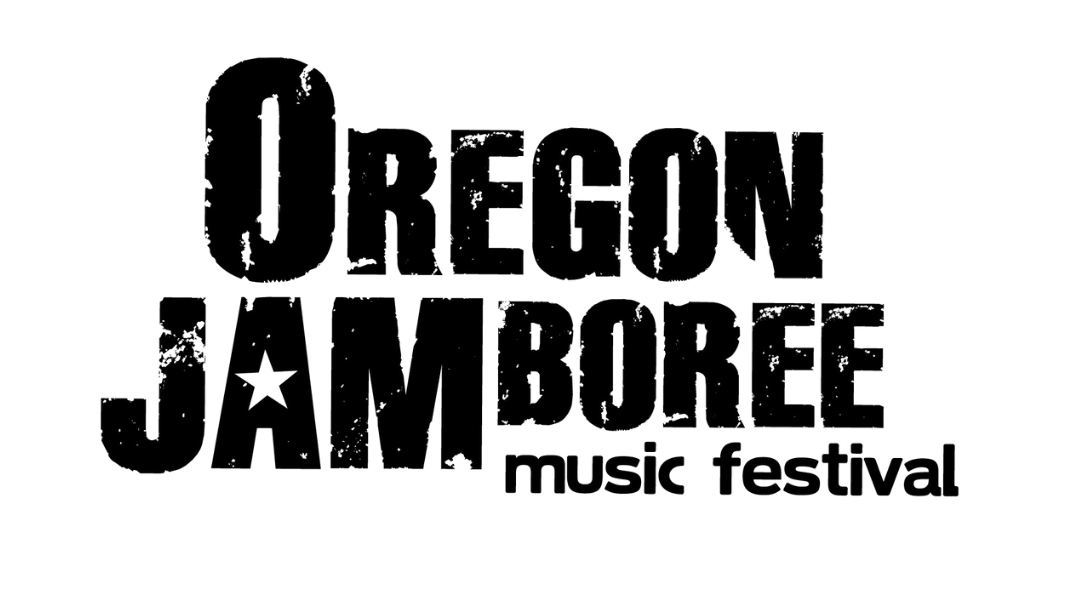 When: August 4-6, 2023
Where: Sweet Home, Oregon
https://www.facebook.com/OregonJamboree
The Pacific Northwest's Premier Music and Camping Festival!
2 stages. 25 shows. 1 sweet weekend.
"Nestled in the foothills of the scenic Cascade Mountains, the Oregon Jamboree is held on 20+ acre park-like setting that includes the historic Weddle Covered Bridge. The Jamboree offers a full festival atmosphere in the main venue and a more intimate concert experience on the second stage in Sankey Park.
In addition to featured headline entertainment, this event hosts RV and tent camping, merchandise vendors, food booths, beer & wine gardens, and a variety of other attractions. The festival draws attendees from all over the United States, and has hosted many international visitors as well. Over 900 festival volunteers contribute their efforts to ensure a safe and fun experience for all."
---
8) Vanport Jazz Festival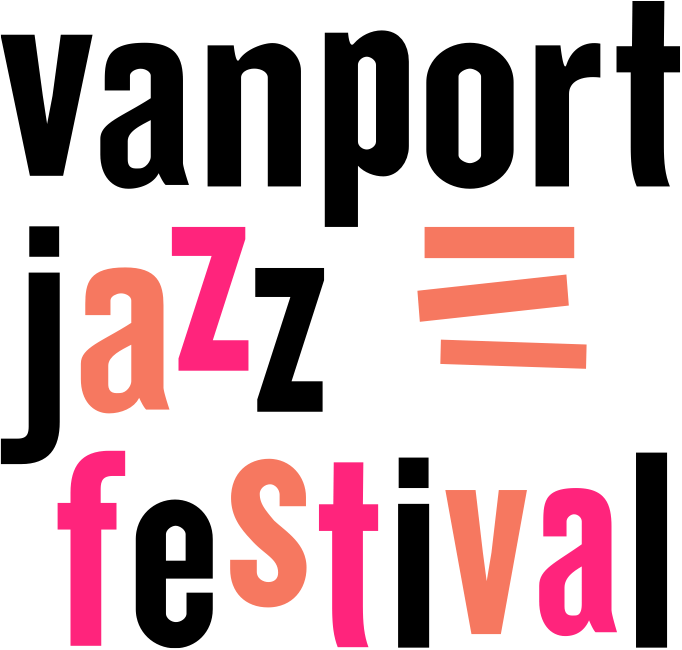 When: August 2023
Where: Portland, Oregon
https://vanportjazzfestival.com/
Discover the Legacy. Experience the Revival.
"The #VanportJazzFestival honors the city of Vanport and the voices that formed our jazz community. We intend to transform Colwood Golf Course into a cultural revival, welcoming internationally renowned artists and breathing new life into Portland jazz."
2018 Vanport Jazz Festival Promotional Video
---
9) Astoria Music Festival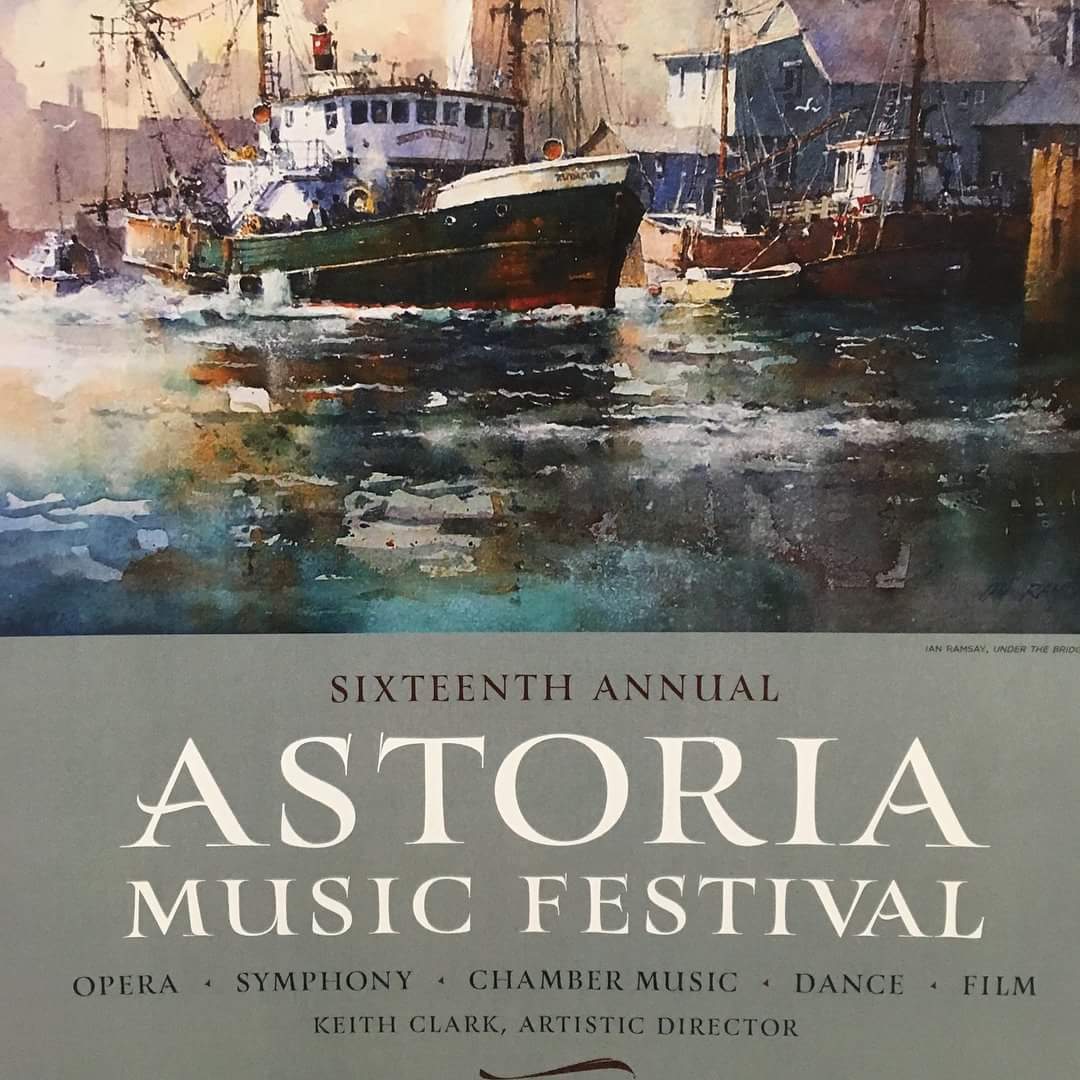 When: June 2023
Where: Astoria, Oregon
"The Astoria Music Festival was founded in 2003 in the charming riverside town of Astoria, Oregon. Each June the Festival produces a 17-day season of operatic, symphonic, and chamber music concerts. Programs are selected and conducted by Artistic Director Keith Clark, who invites major international soloists to perform as featured artists. Festival concerts are held in the intimate beautifully restored historic Liberty Theater, as well as at Clatsop Community College's Performing Arts Center and the historic Grace Episcopal Church (the second oldest sanctuary in the Pacific Northwest).
The Astoria Music Festival has gained a national reputation for excellence and is the only professional classical music presenter on Oregon's North Coast. The Festival is listed by OPERA News as a "Must-See Summer Music Festival in the U.S."
Astoria Music Festival: Behind the scenes
---
10) Oregon Coast Music Festival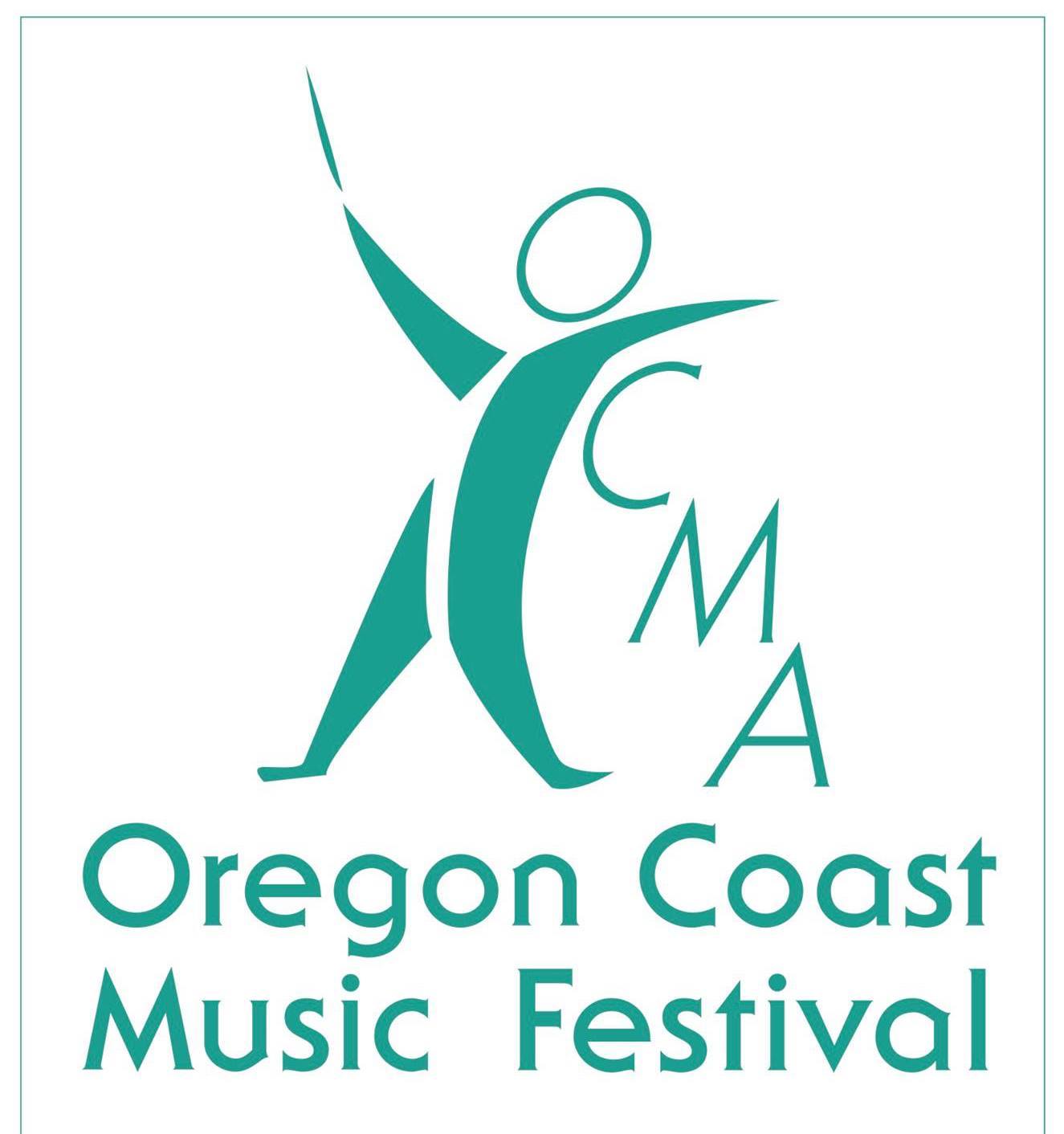 When: July 2023
Where: Coos Bay, Oregon
http://www.oregoncoastmusic.org/
Our mission is to involve, enrich and inspire the community by providing quality classical music and creative musical experiences.
"Coos Bay is home to the longest-running music festival on the Oregon Coast! Each year over 80 musicians travel from all over the United States and Canada to perform three classical concerts during Festival Week.
The Oregon Coast Music Festival (OCMF) has grown from a Coos Bay performance of Haydn music to a two-week-long annual festival that draws 5,000 to its varied concerts in several Coos Bay area locations. The OCMF had its beginnings in 1978, when Dr. Charles Heiden and his family moved to Coos Bay with the idea of encouraging local children to learn about orchestral music. Heiden, who had previously served as professor of violin at Willamette University, said he wanted to go somewhere "culturally impoverished," to plant seeds of culture."
Oregon Coast Music Festival Orchestra
---
11) Britt Music Festival

When: August-October 2023
Where: Jacksonville, Oregon
https://www.facebook.com/BrittFestivals
Britt Music & Arts Festival, a non-profit organization, is the Pacific Northwest's premier outdoor summer performing arts festival. Located in the historic 1850s gold rush town of Jacksonville, Oregon , Britt presents dozens of summer concerts
"Inspired by our intimate and scenic hillside venue, we provide diverse live performances, an incomparable orchestra season and dynamic education programs that create a sense of discovery and community.
Britt Music and Arts Festival will be a nationally recognized, financially sustainable arts campus destination that embraces artistic risk-taking through exploration, collaboration and creation that intentionally integrates education and performance."
---
12) Juniper Jam Festival
When: September 2023
Where: Wallowa Valley, Oregon
https://www.facebook.com/JuniperJamMusicFestival/
The sweetest little music festival in Eastern Oregon!!
"Produced by the Oregon nonprofit Wallowa Valley Music Alliance, the mission of JUNIPER JAM to honor the song and its writer – sharing original music with the masses in a beautiful, fun, family-friendly setting.
Labor Day Weekend. Held at the Wallowa County Fairgrounds in the little Eastern Oregon town of Enterprise, this is a great day of music, art, food, drink, and fun for kids. Gates open at 11AM, music goes from noon until around 10:00 PM. Ticket info soon.. kids 12 & under free."
2010 Juniper Jam - The sweetest little music festival in Eastern Oregon!
---
13) Manzanita Music Festival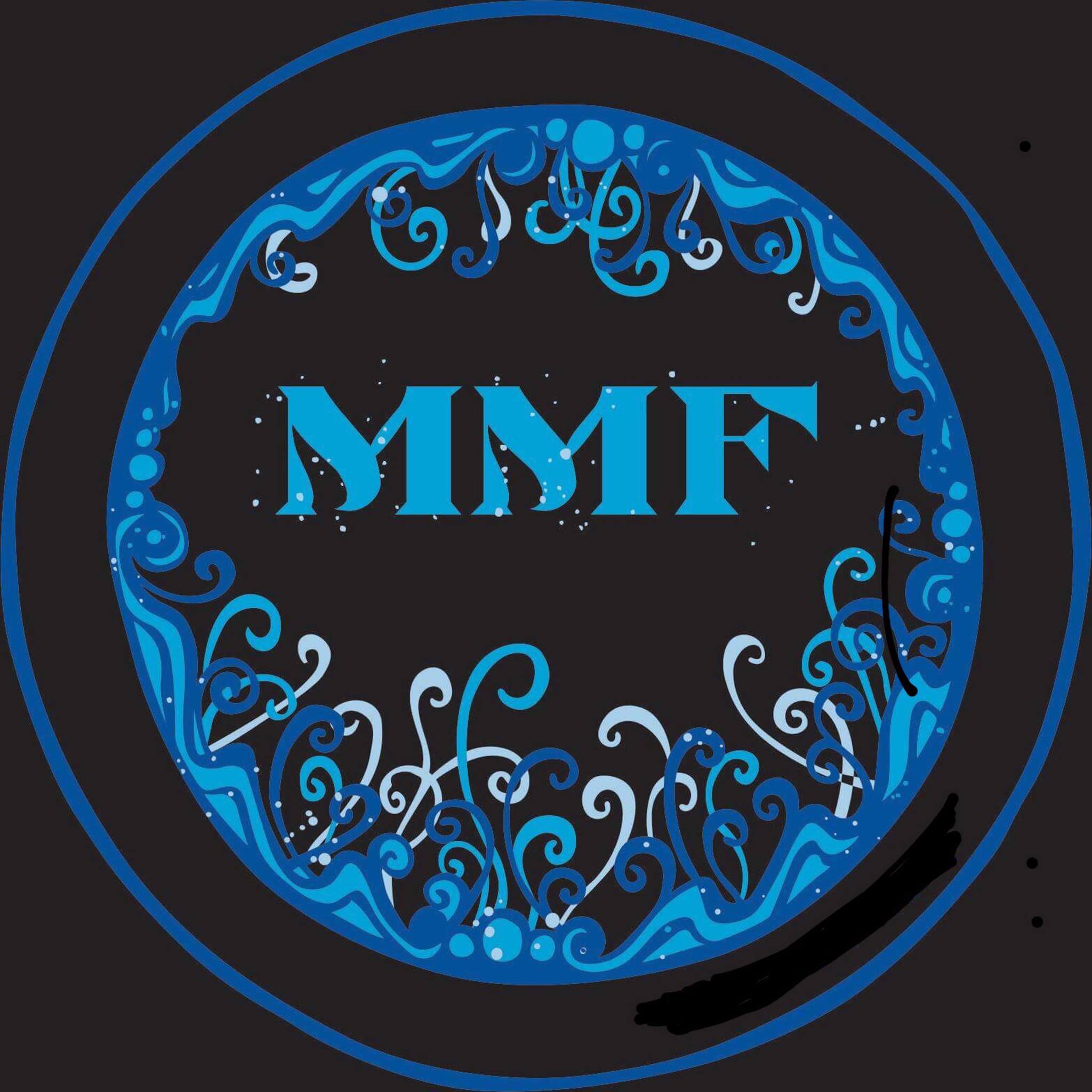 When: September 2023
Where: Manzanita
https://www.facebook.com/manzmusicfest/
"3 day family friendly Music Festival on the Oregon Coast highlighting local, regional, and national artists. Nonprofit committed to healing through music in our schools and beyond"
"Music connects us all; to joy, shared experiences, and cooperation. Music is essential for healthy communities and a healthy planet. The Manzanita Music Festival is an annual musical celebration featuring emerging and established artists. Our goal is to support artists, enrich our community, and support local schools through ongoing music performances."
---
14) 4 Peaks Music Festival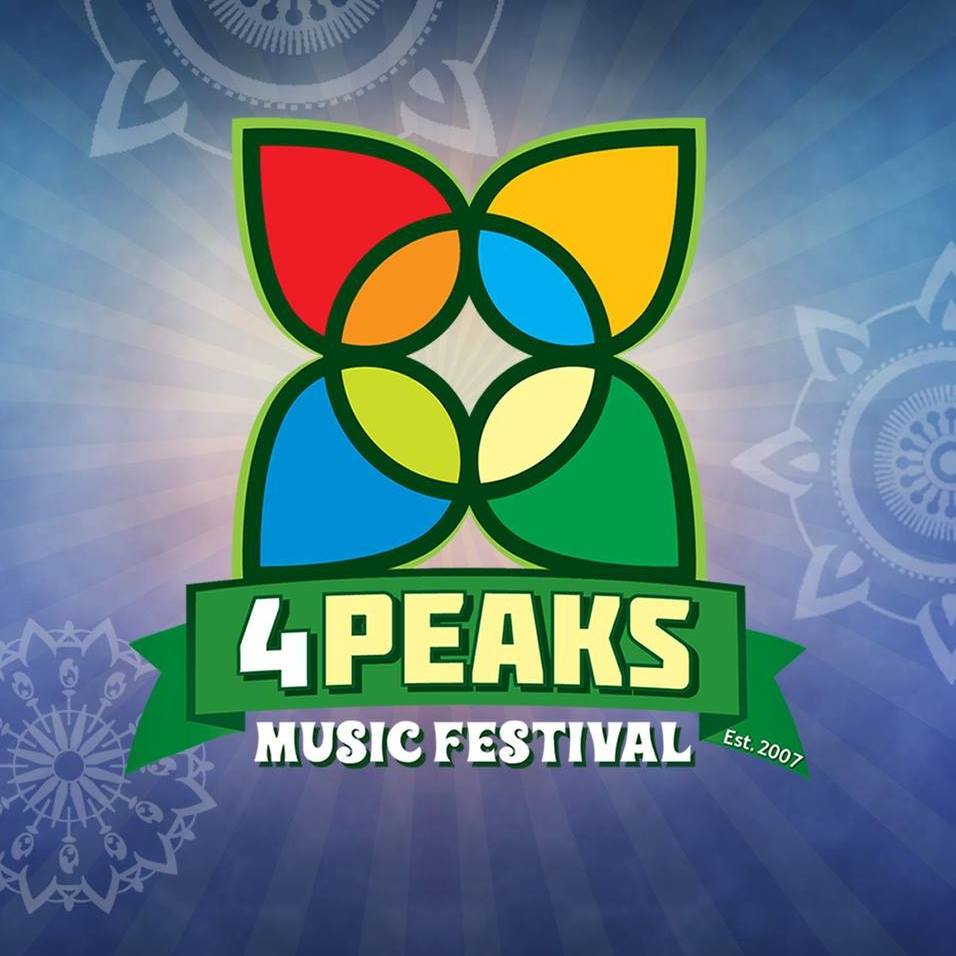 When: August 2023
Where: Bend, Oregon
https://www.facebook.com/4peaksmusic/
3 days and 3 nights of music, family, friends, and fun! This intimate family-friendly, eclectic festival spans many genres of legendary musicians and will kick off your summer perfectly! Camping--complete with gorgeous views--is free, as are kids 10 and under.
"4 Peaks has been a continually evolving festival and as we grow, we strive to keep the festival experience as intimate and friendly as possible. Our festival strives to bring great national, regional and local acts to Central Oregon and create a community of artists and attendees that will last throughout the years. We have hosted such bands as Railroad Earth, Jackie Greene, Chris Robinson Brotherhood, Robben Ford, The Jeff Austin Band, Poor Man's Whiskey, Dumpstaphunk, Carolyn Wonderland, Greensky Bluegrass, March Fourth Marching Band, The Mother Hips, Nicki Bluhm and the Gramblers, and Fruition. The list of talented musicians to grace our stage goes on and will keep growing with each year.
The 4 Peaks Music Festival was born as a musical vision of four friends. We had the desire to bring great music and a festival vibe to Bend, Oregon. It is our small staff and volunteer army that pursue this labor of love. Our festival strives to bring great national, regional and local acts to Central Oregon and create a community of artists and attendees that will last throughout the years. The stage is set for another intimate musical experience for you and your friends."
---
15)

Klamath Folk Festival
When: August 26, 2023
Where: Ross Ragland Theater, Klamath Falls, Oregon
https://www.facebook.com/klamathfolkfestival
"The annual Klamath Folk Festival and seasonal Showcase Series are organized and hosted by Klamath Folk Alliance. Klamath Folk Alliance is a 501(c)(3) nonprofit organization located in Klamath Falls, Oregon.
It is dedicated to fostering and promoting traditional, contemporary, and multicultural folk music for the benefit of the community. With a board of directors comprised of seasoned musicians and music lovers, Klamath Folk Alliance aims to highlight the diversity of folk music and its related influence into genres such as: Americana, bluegrass, Celtic, acoustic rock, folk rock, blues, country, gospel, protest, and world music."
2022 Klamath Folk Festival Promo Video
---
Am I missing any other awesome Oregon Festivals 2023…?
Every year it seems more and more festivals are popping up around the country, so if you think there's any specific music festival or city-wide event, I'd love to hear about it! So please do reach out so I can keep this listed of Oregon Music Festivals as up-to-date as possible! Oregon is such a beautiful state, so I'm sure I'm missing some really awesome family fun camping festivals!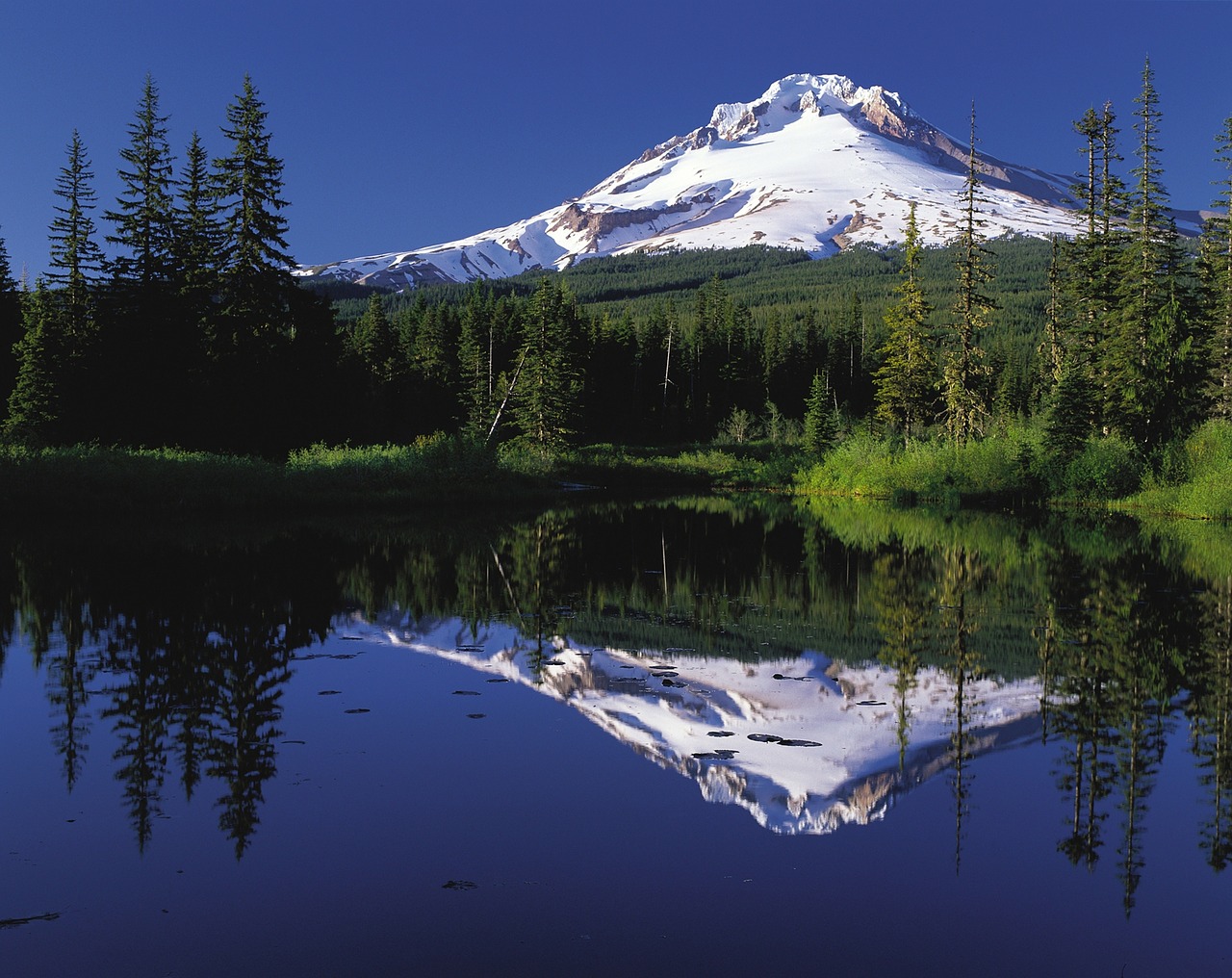 ---
Looking for more music festivals around the world?
My website is filled with amazing events, parties, and international music festivals. Take a read through some of these posts below and start planning your next adventure: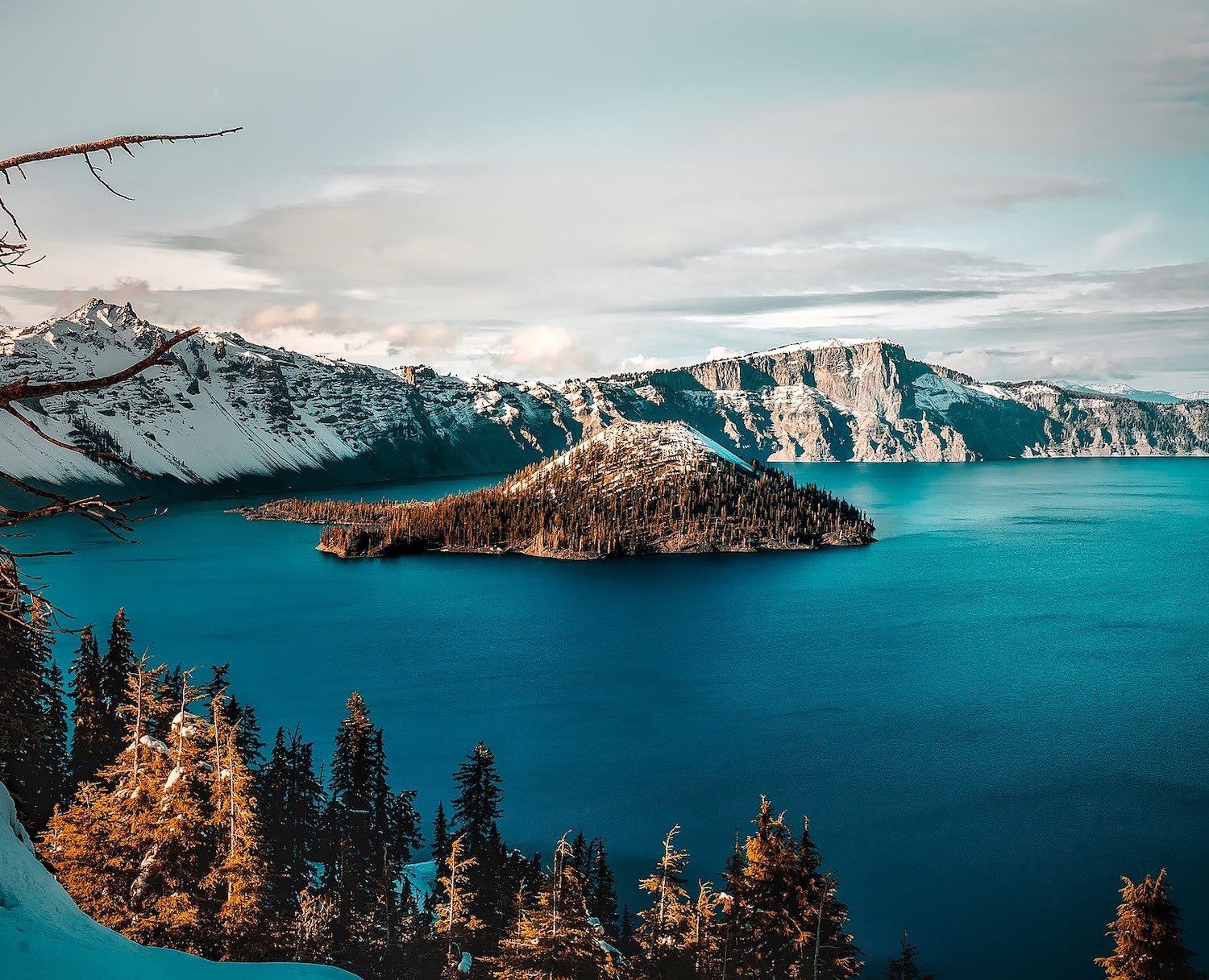 ---
Thanks for reading about these Oregon Festivals!
Share this article with your festival squad!!
https://www.jonesaroundtheworld.com/wp-content/uploads/2018/09/39963499_10157203616479367_9079480479136088064_o.jpg
1365
2048
Dave
https://www.jonesaroundtheworld.com/wp-content/uploads/2017/03/logotry-1-1-300x106.png
Dave
2023-01-03 00:35:08
2023-01-05 08:49:39
Top 15 Music Festivals in Oregon To Experience Before You Die