Looking for the best Burning Man accessories, clothing, costumes, and outfit essentials for 2022? Look no further! I've compiled this awesome list of tips, ideas, and things to buy to bring out to the playa. Attending Burning Man is famous for being an incredible life-changing experience, but you need to be well prepared to survive the harsh conditions of "Black Rock City".
While this list focuses a bit more on what to wear to the playa, like Burning Man fashion for men and women, hats, bags, goggles and glasses, etc – you'll also want to do your research and make sure you have all the proper festival camping essentials as well.
While tickets to the burn are not easy to come by, but I'm so stoked that I've got my hands on one this year, have an RV reserved with some amazing people, and a fun camp to join. Now all I got to do is do a bit more online shopping, and I'll be 100% ready for this years burn!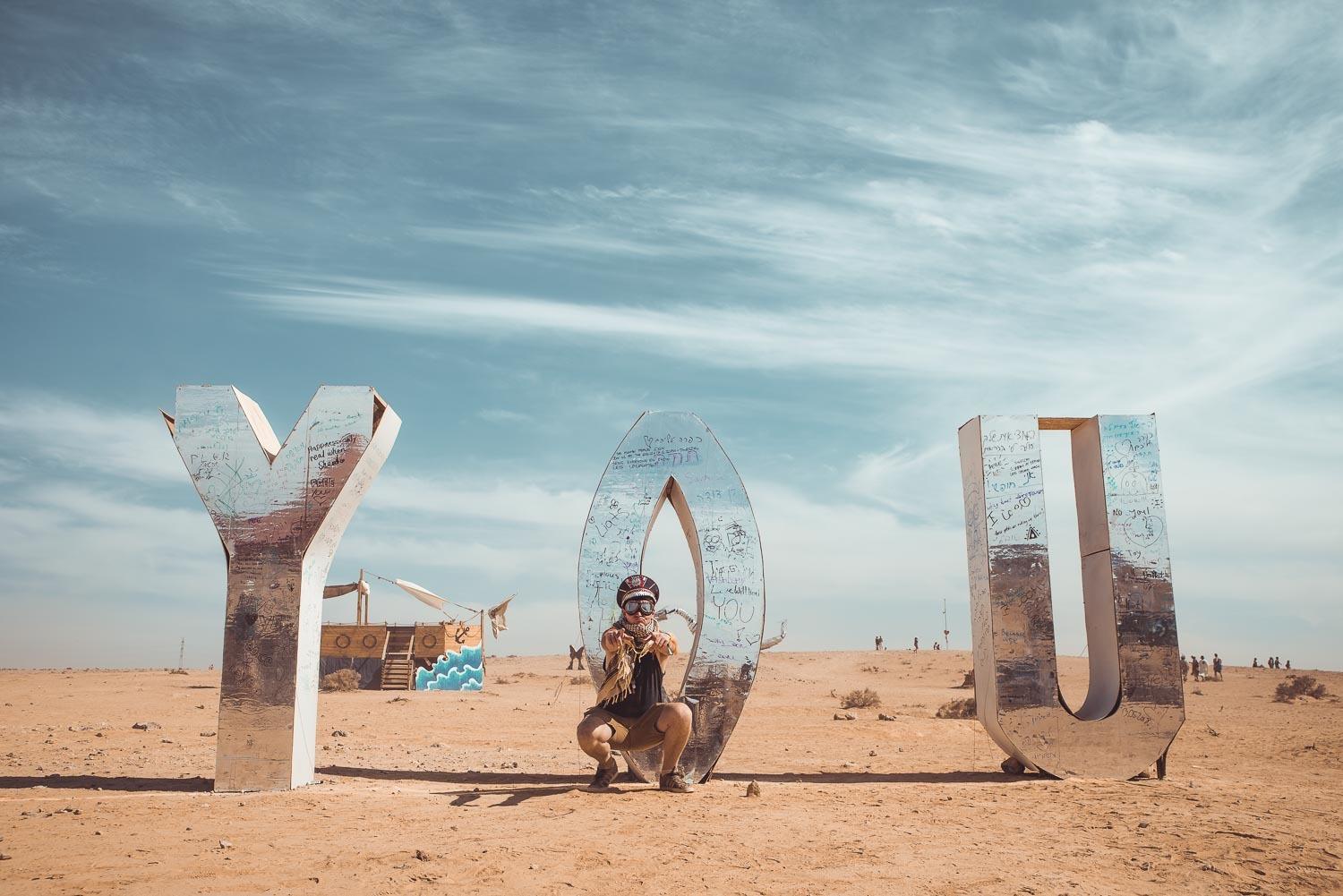 ---
1) Burning Man Goggles
Let's start with the basics. You CAN'T journey out to Black Rock City without something to protect your eyes, because the dust and wind can get absolutely brutal. While some people go above and beyond with fancy custom googles on Etsy, there are some perfectly decent budget options on Amazon.
There are a ton of different color schemes available whic are quite affordable, and they'll look great out on the playa (especially when combined with the right outfit).
You don't really need "burner" goggles specifically though, because standard Snowboarding goggles are extremely popular as well. Check out these Oakley Goggles for $39.99 as they come with excellent reviews from a top-rated company.
View Photos, Read Reviews & Buy Now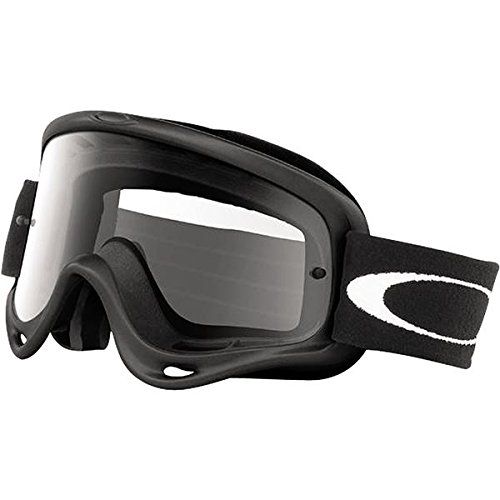 ---
2) Desert Head
Scarf
I've personally bought four of these desert scarfs now, and am completely obsessed with them! They're absolutely perfect for the playa, music festivals, or other dusty events! They are comfortable, lightweight, and incredibly useful!
I love that they come in a wide variety of color schemes, so you can buy a few and mix & match with all of your different Burning Man outfits. I pretty much am wearing one of these at all times on the playa, and they've really come in handy during those insane dust storms!
Price: $12.99 (Read Reviews, Browse Colors & Buy Now)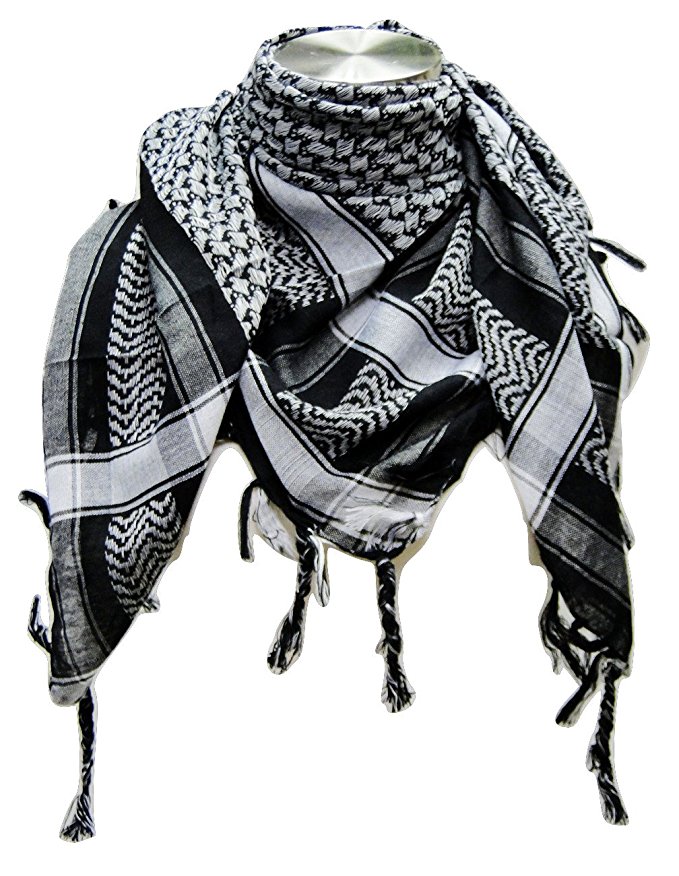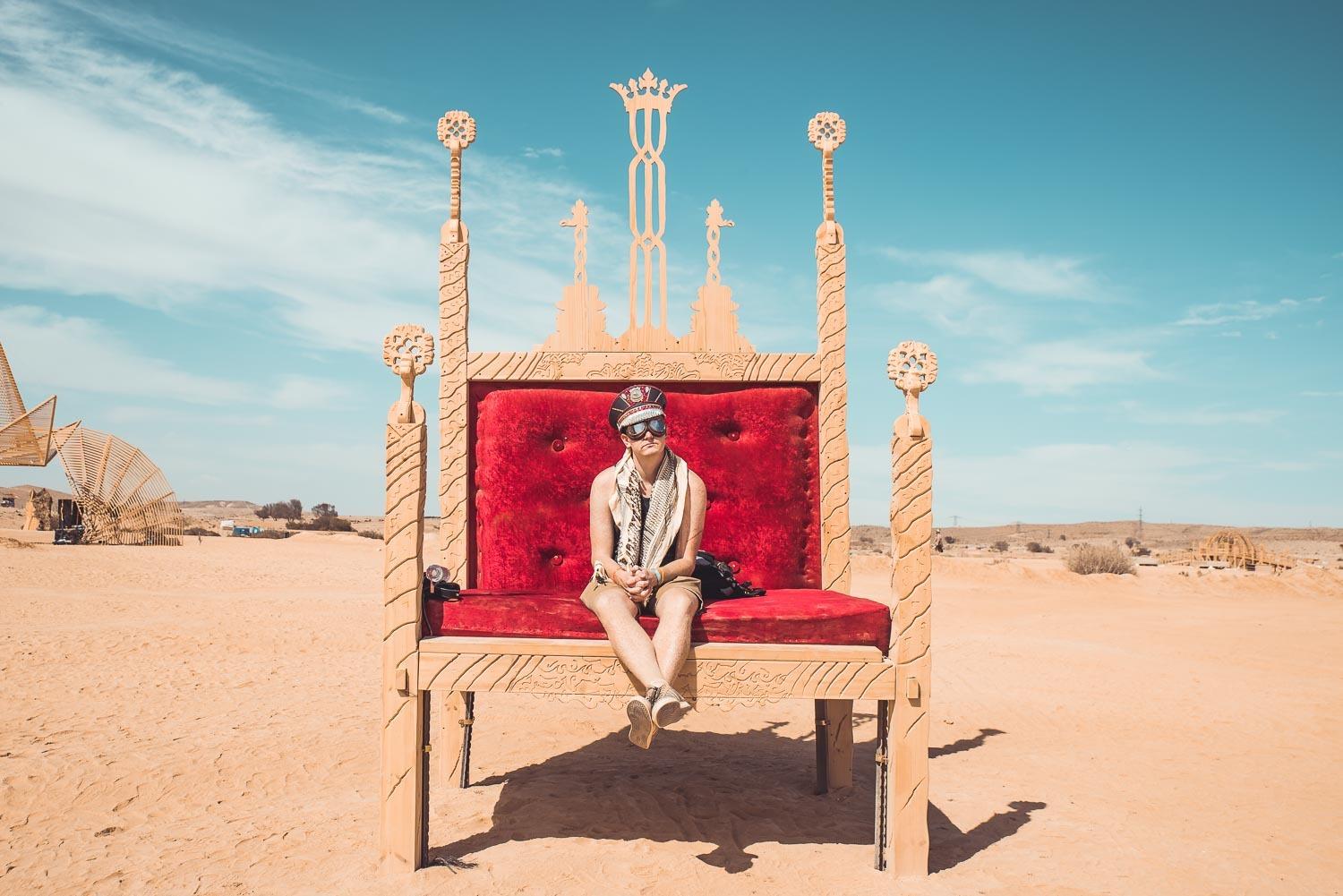 ---
3) An Outback/ Festival Hat
There are tons of different hat options to wear out on the playa, but I really love my Outback Hat while out on the playa. It's simple, stylish, and very practical. It gets really hot & sunny out there while you wander around the desert, and you definitely need some type of hat to keep the sun out of your eyes. While this is a bit more focused on men's fashion, I think it'd actually look great on women too. Take a look at all the incredible outback hats available and I'm sure you'll find something you love!
Prices: Vary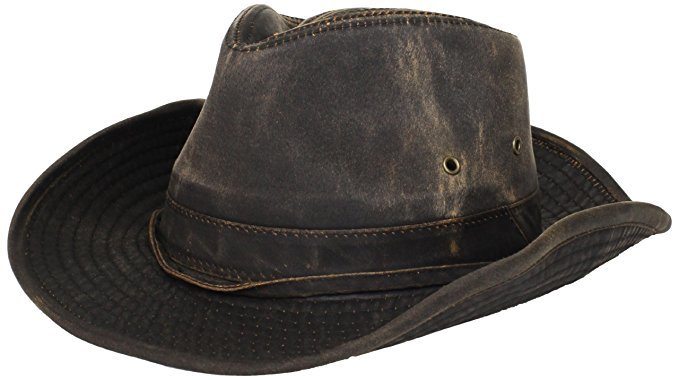 ---
4) Spirit Hoods FAUX FUR COAT
Having a faux fur coat is definitely an essential to survive the cold playa nights, and I can't believe it took me this long to discover SPIRITHOODS! I've become absolutely obsessed with their entire product line (which I recently learned the company was originally founded because of BM fashion), and can't wait to rock some of my new Spirit Hoods gear this year!
They've got a wide variety of stunningly beautiful faux fur coats; from Forest Fox to Snow Leopard, Cheetah to Direwolf, there really is a coat for everyone.
Also check out their comfy faux fur throws, stylish shawls, funky leggings, fashionable ponchos, and of course their Spirit Hoods! As well, you're also supporting an amazing cause…
WHEN YOU SHOP WITH SPIRITHOODS YOU ARE SUPPORTING ENDANGERED ANIMALS.
"With every purchase, SpiritHoods donates a portion of profits to the conservation of endangered animals and their habitat. With your help we continue to raise money and awareness for the beautiful animals of the world, which desperately need our help more than ever."
Beyond the Mtns - SpiritHoods Summer 2018
---
5) Lunchbox Festival Hydration Pack
One of the most absolutely important Burning Man Accessories is a quality hydration backpack. If you've read any Burning Man guide, I'm sure you've read that proper hydration is one of the most essential tips to surviving the harsh conditions of Black Rock City.
While there are tons of different quality backpacks you can bring out to Burning Man (I actually always bring several as its important to have a back-up), I personally love my Lunchbox Hydration Pack. It was designed with music festivals in mind so it's sleek and stylish, and will look great with your playa outfits.
It's built with durable and high-quality materials that are built to last, has an easy re-fill system, and comes complete with a really great anti-theft design. It also fits super comfortable on your shoulders/ back for all-night partying, and looks even better with some LED wiring through it!
View Photos, Read Reviews & Check Availability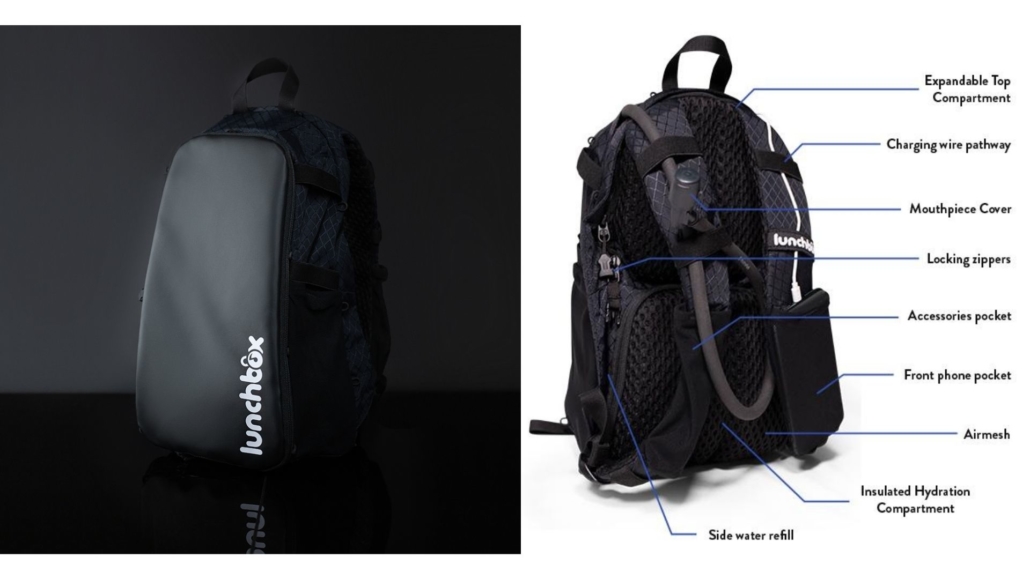 ---
6) Revolver Fashion Leggings & Booty Shorts
I met the owner of Revolver Fashion at the incredible Lucidity Festival in Santa Barbara back in April, and have been obsessed with their collection ever since. They had a vendor stall set-up, and they've got so many amazing items that are perfect for Burning Man costumes!
Prices range between their whole product line, but check out the Revolver Etsy Shop and buy some funky leggings or booty shorts for the playa!
My favorites are defintiely the colorful Animal Print Leggings, and I just bought myself a pair of their Psychedelic Meggings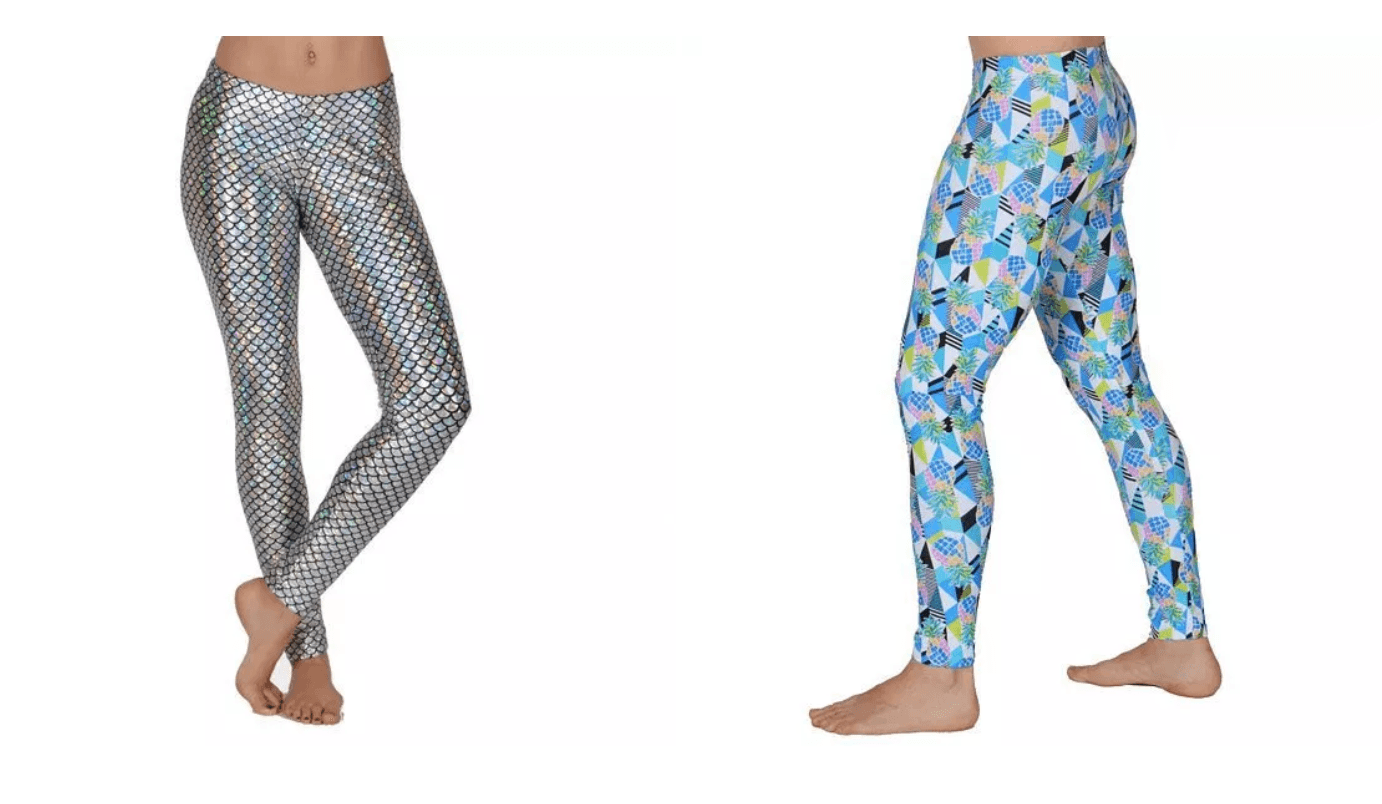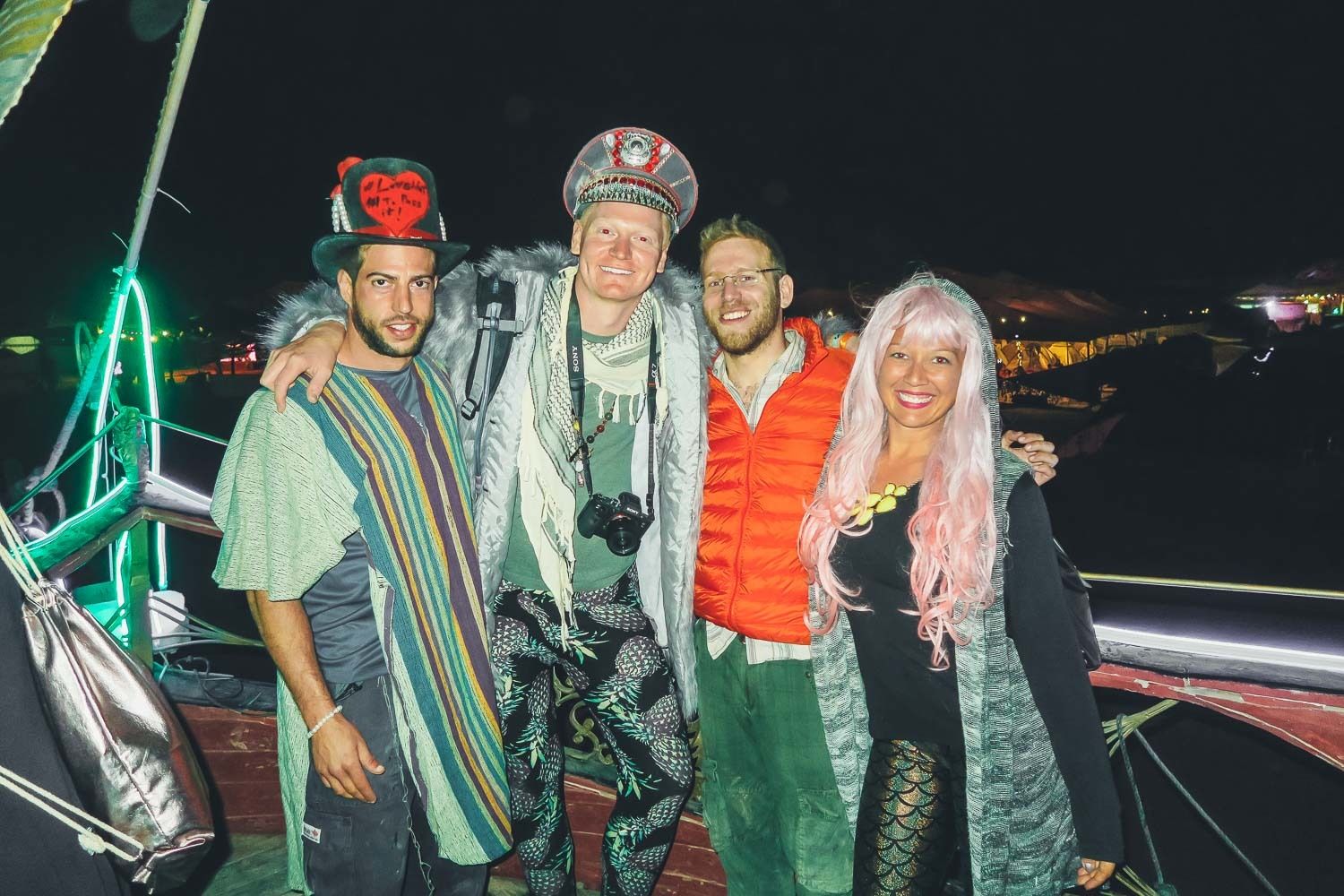 ---
7) BurnerDope Reversible Fur Vest
I just recently discovered this company founded by super friendly veteran burners called "Burner Dope", (burnerdope.com), and they offer three different high-quality and reversible fur and leather vests that are absolutely amazing!
I've worn mine a few times out in Seattle and get SO MANY compliments on it, and it's one of my new favorite items in my burner wardrobe!
They are very rugged and well-made to withstand the rigors of Burning Man (and you'll be able bring it out for countless years), as well as keep you warm when it's cold and cool when it's hot! The zippers are industrial-strength, the leather thickness is quite impressive (and customizable with leather colors), and it offers 15 unique features that are guaranteed to impress like a hidden (and removable) water resistant backpack, specialized phone, sunglasses and stash pockets, an emergency credit card knife and pocket, and removable back armor.
While the price may seem a bit pricey at first glance, it's an incredible product that you'll love wearing out on the playa. You can use the discount code "JONES" for $100 off too!
Take a look through their Reversible Fur and Leather Utility Vests, and pick between the styles, leather options, and more.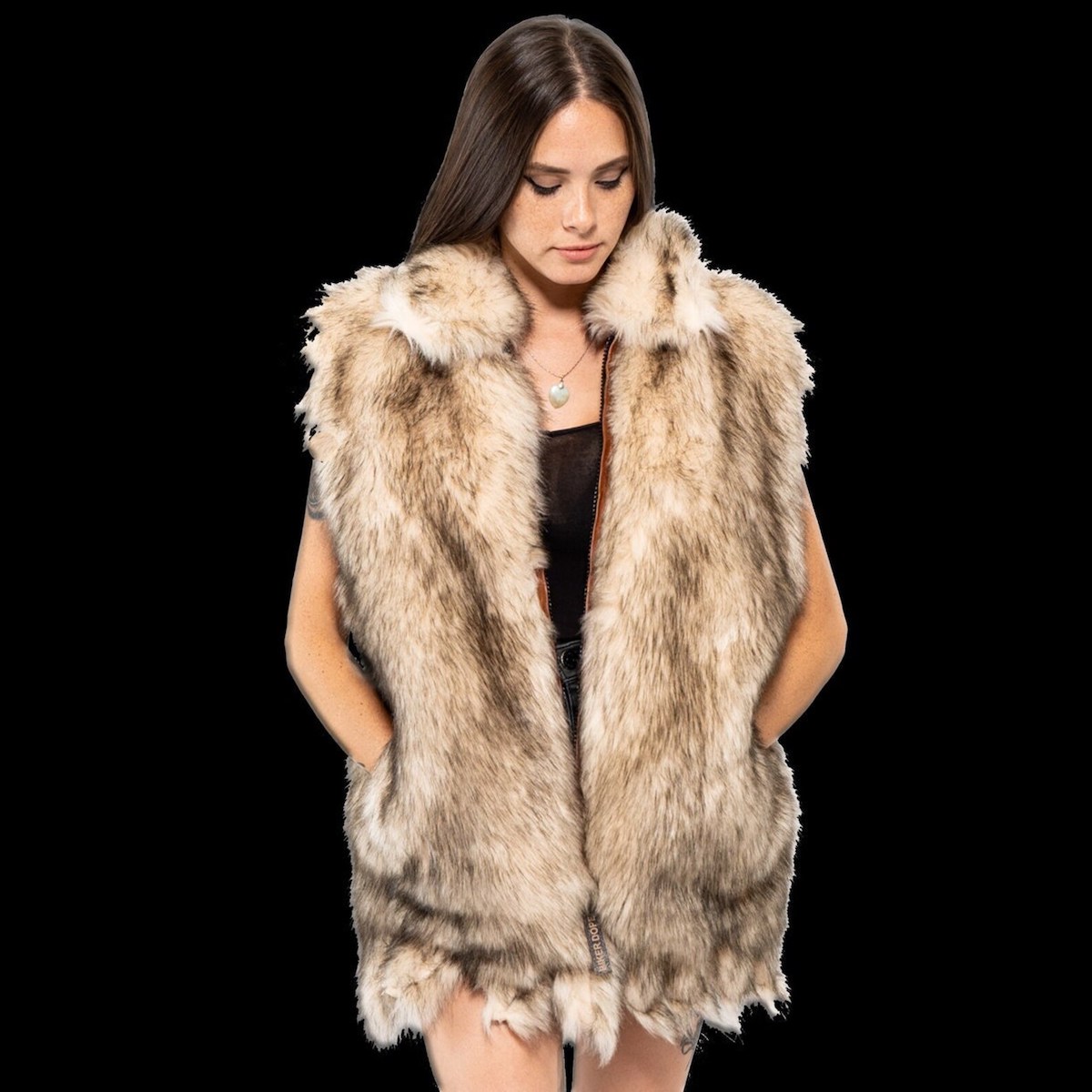 ---
8) Fanny Pack
Haven't you heard…? Fanny packs (or bum bags depending on where you're from) are cool again, lol. They're the perfect outfit accessory and the easiest way to carry around all your belongings, especially if you don't enjoy wearing a backpack or Camelbak.
There are literally hundreds of amazing fanny packs to choose from, and it really just depends on your preferred style/vibe. You can easily buy one for each of your Burning outfits! I brought two different styles to match all my crazy costumes! I'd recommend browsing the cool and unique Fanny Packs on Etsy for a more unique and customized look!
Take a read through my guide on the Best Festival Fanny Packs for more options!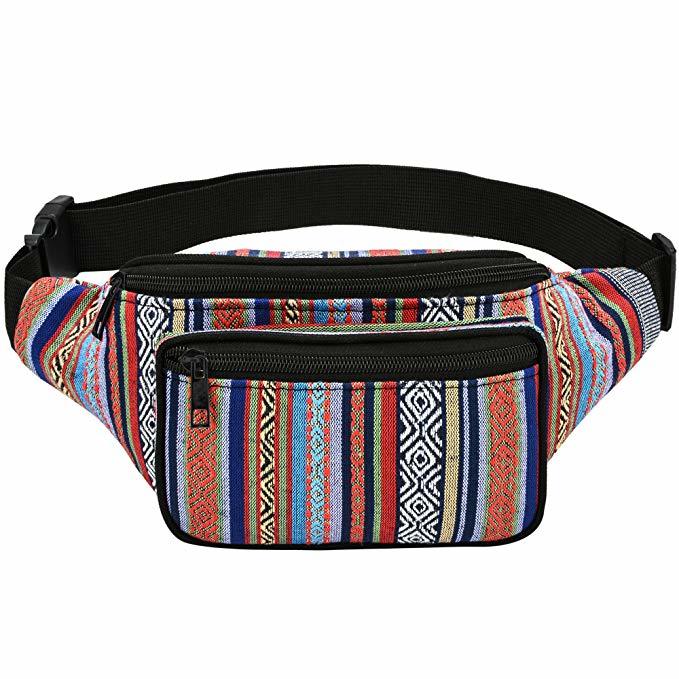 ---
9) Leather / Cotton Utility Belt
If you're looking for something a bit more fashionable for your Burning Man outfits, these leather utility belts are super popular!!
I've actually seen these being sold at festivals like Envision & Lucidity for over $400, but you can easily buy some cheaper ones that'll be just as stylish and practical on Amazon for anywhere between $30-$150. I think they are great when paired with nice fishnet stockings/ leggings on women, and can be useful when you need to carry a few items around your waist.
There are also some stunning custom Utility Belts on Etsy you should take a look at! I'm thinking about buying one for BM in 2021 (if it happens)! I'd recommend this Leather Utility Belt | Festival Pocket Belt for a starting point. (It really just depends on your budget).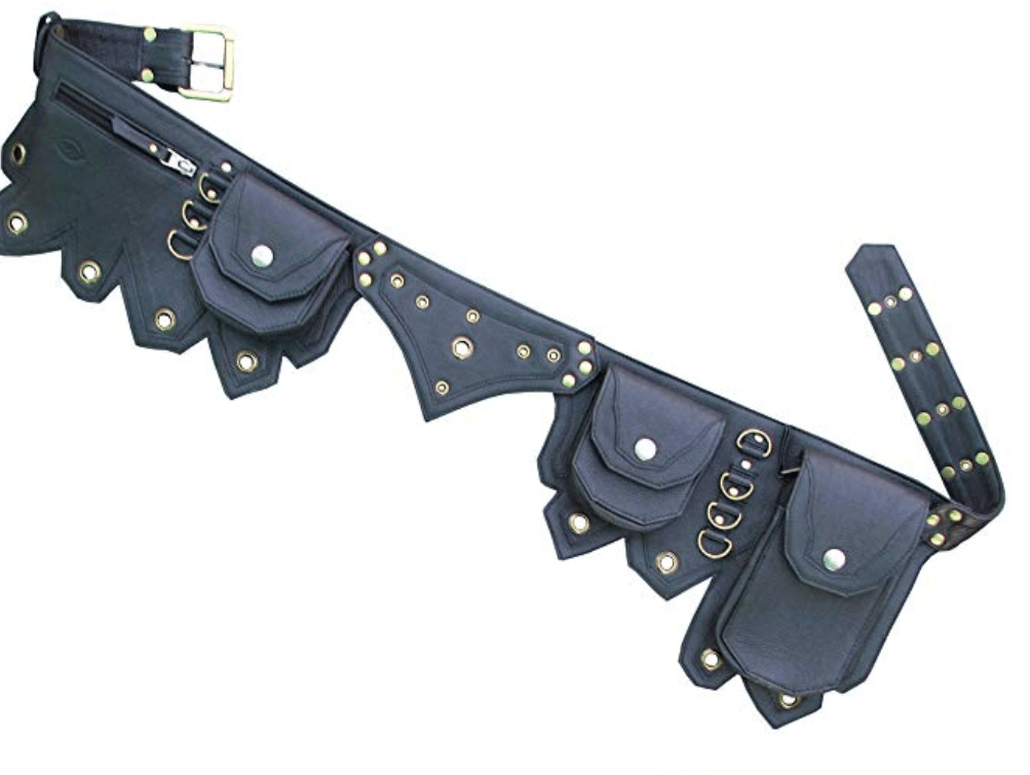 ---
10) Custom Military Burning Man Hat
So these custom military hats on Etsy are absolutely badass! While there are budget-friendly options you can find on Etsy, they can also get ridiculously pricey (with some costing over $500). If you've got the money though – it'll be the best addition to your Burning Man playa outfits and costumes!
I actually made my own (with the help of my amazingly talented and crafty friend Melissa), and I got tons compliments on it during Midburn. You can take a look at the one I made in the bottom photo!
If you want to follow in my footsteps, I purchased Military Captain's Hat on Amazon, and then went to Michael's and bought everything I needed to decorate it. It's actually a ton of fun to make your own, but can be a little complicated (just make sure you have the right glue!)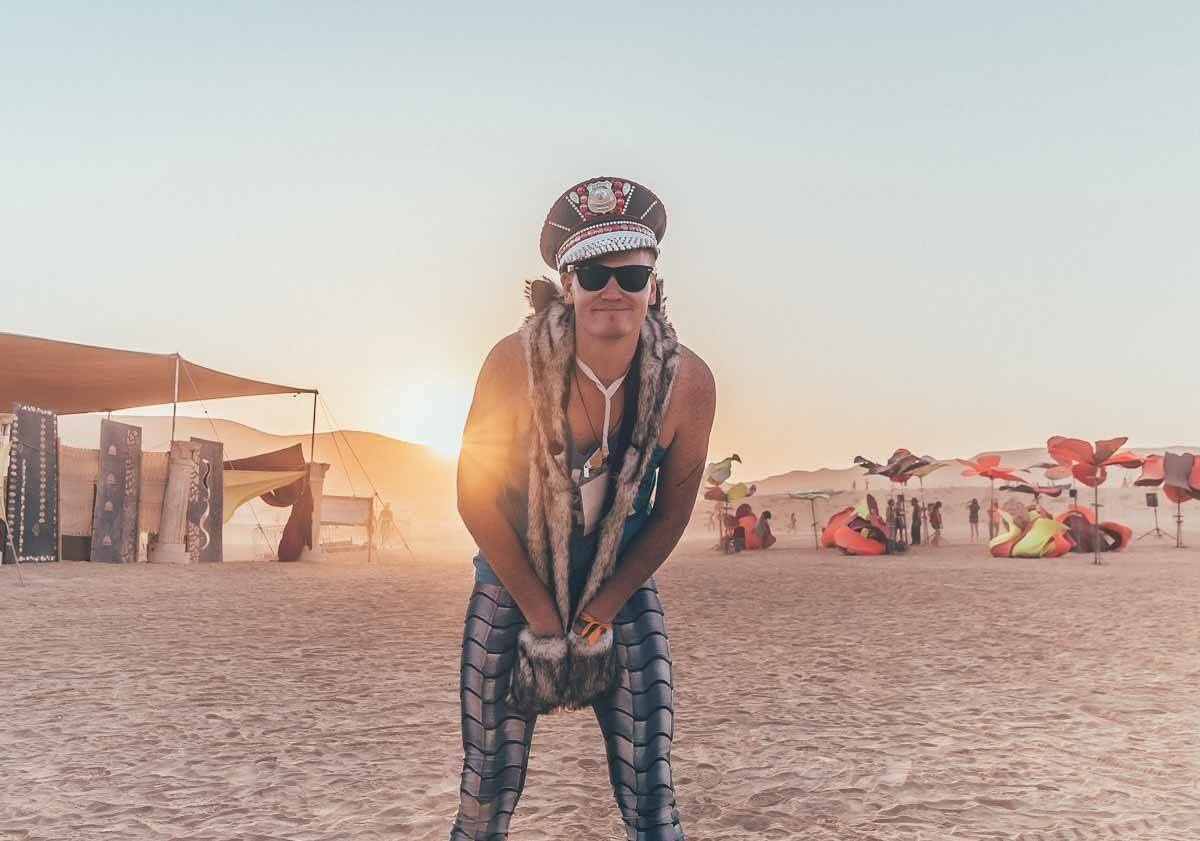 ---
11)
CamelBak Motherlode Hydration Pack (3 Liter)
So I already touched on this subject above, as well have already written a post about my favorite Camelbaks & Festival Hydration Packs, but having multiple options for Burning Man backpacks/ hydration packs can absolutely come in handy.
I've brought out this CamelBak Motherlode Hydration Pack to Burning Man in the past, and while it may not be for everyone – it's ideal for people who plan to journey out for long day's and night's out on the playa, especially since it's equipped with an impressive 3L bladder.
While there are also tons of more budget-friendly options which only cost $20-30, but from my experience, they don't work as well and the material isn't great. Another option is just purchasing a Hydration Bladder, and you can put that into a backpack you already own! I did that for Midburn in Israel, and it actually worked out really well.
What I love about this model below is that it is really large, so you'll have plenty of room to carry with you a ton of other things you might want out there like extra clothing, outfits, hats, sunglasses, chapstick, alcohol, portable speaker, sunglasses, gifts, etc. The list can go on and on, but I definitely find myself enjoying having a larger backpack when I venture out for long stretches.
---
12) Luna Bazaar Paper Parasol
Staying out of the sun is important on the playa, so why not carry around one of these beautifully fun and simple paper parasols! They're quite popular on the playa, extremely affordable, and will help prevent sunburn/ overheating. They also look amazing in photos, which is an added bonus!
They've got a wide variety of colors, so you can easily buy a couple and match them with all your outfits/ costumes!
Fashion Tip: Buy some LED wire and glue it along the side of your Parasol! It's a great and simple way to make you shine brighter, and easier for your friends to spot you.
Price: $11.94 (Browse Colors & Read Reviews)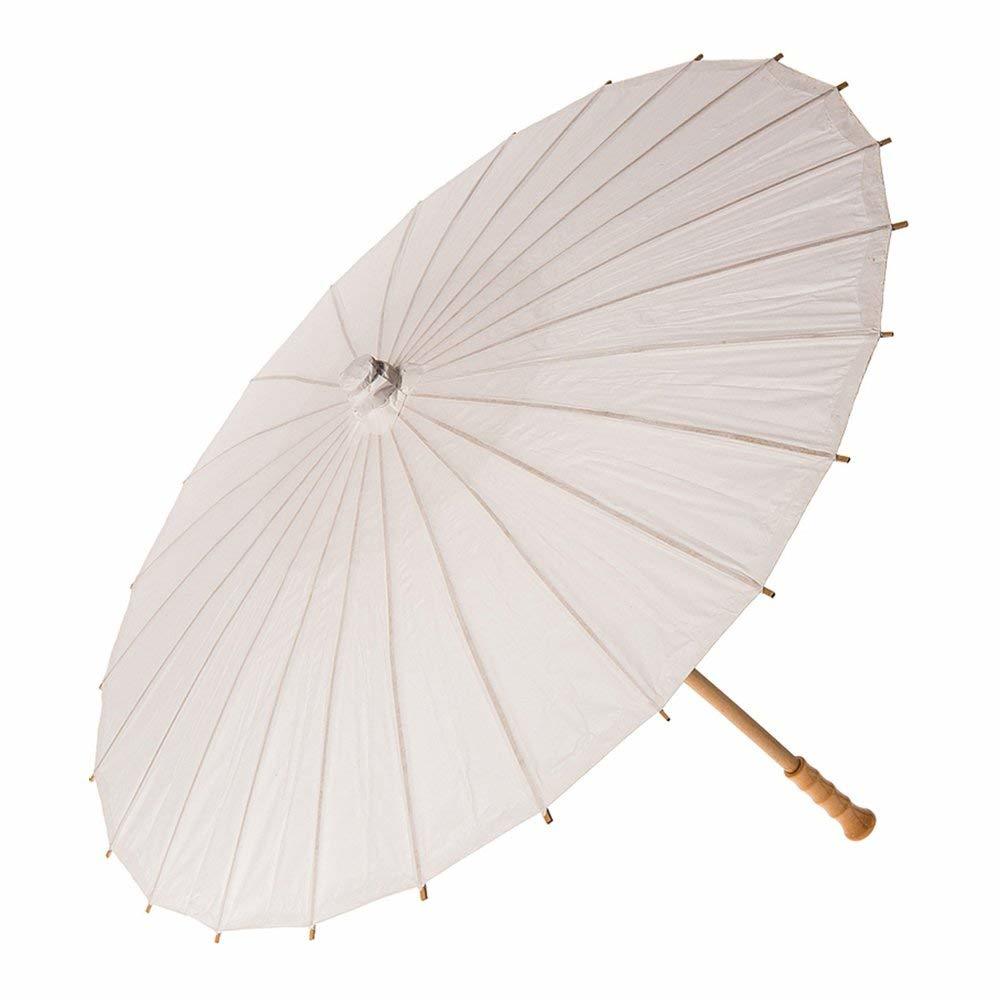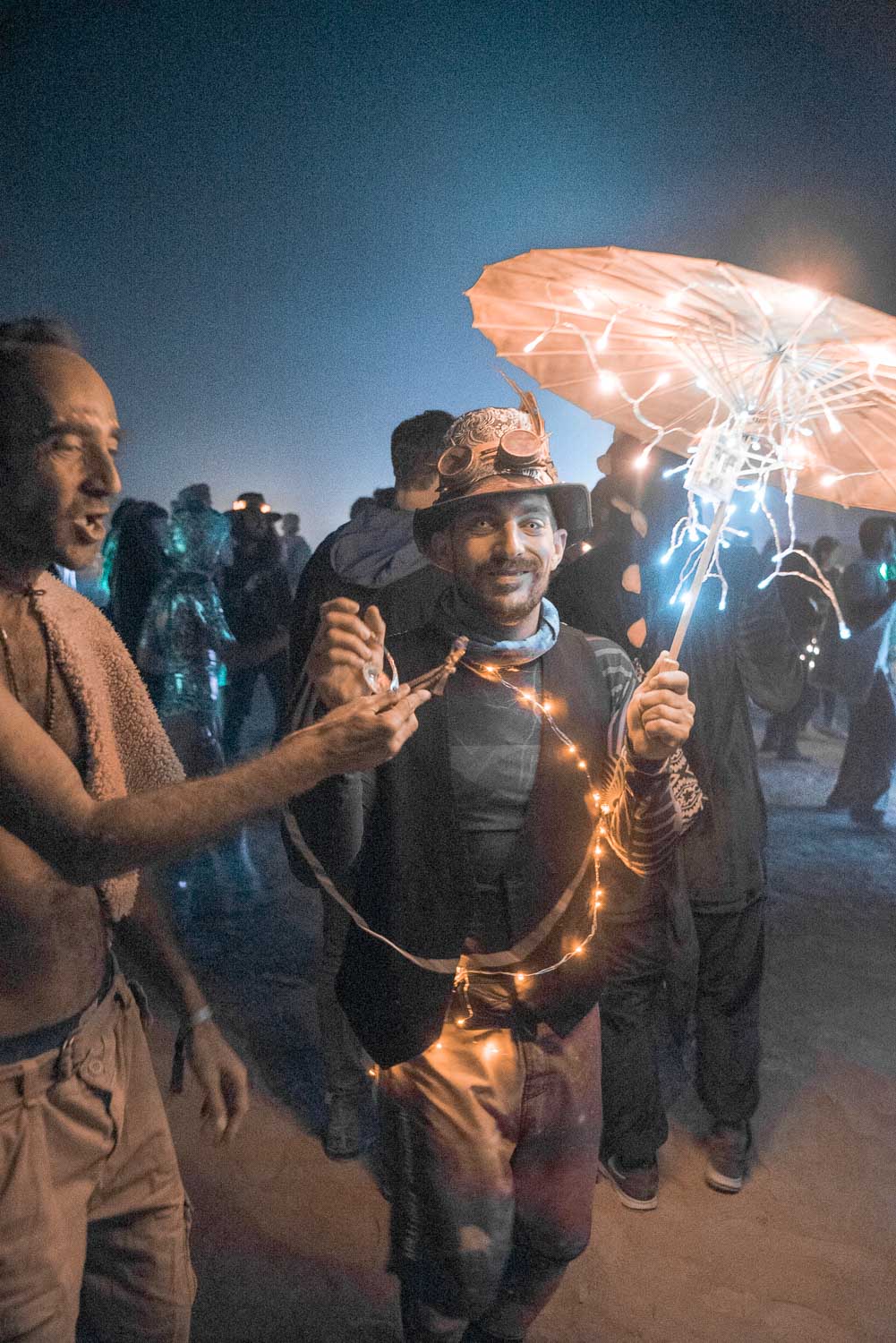 ---
13) Crystal Gem Steampunk Goggles
These are a funky and fantastic Burning Man accessory, and the kaleidoscope lenses are crazy cool and trippy to look through! I bought myself a couple of pairs of these, and I think they are a great addition to all of my various outfits.
I actually loved wearing them around my neck, or have them strapped around the top of my hat, which you can see in the photo below!
Price: $56.24 (Read Reviews & Buy Now)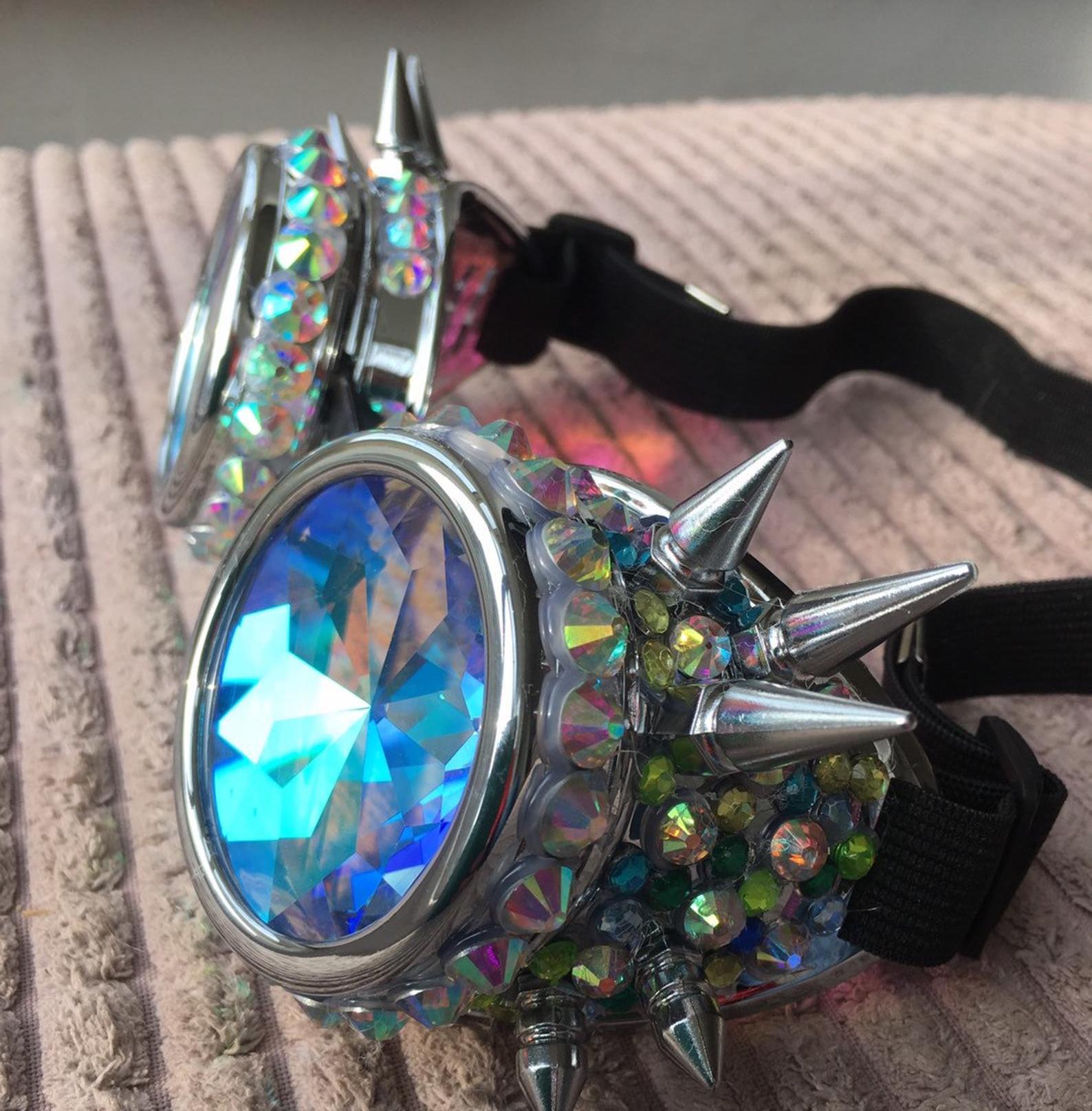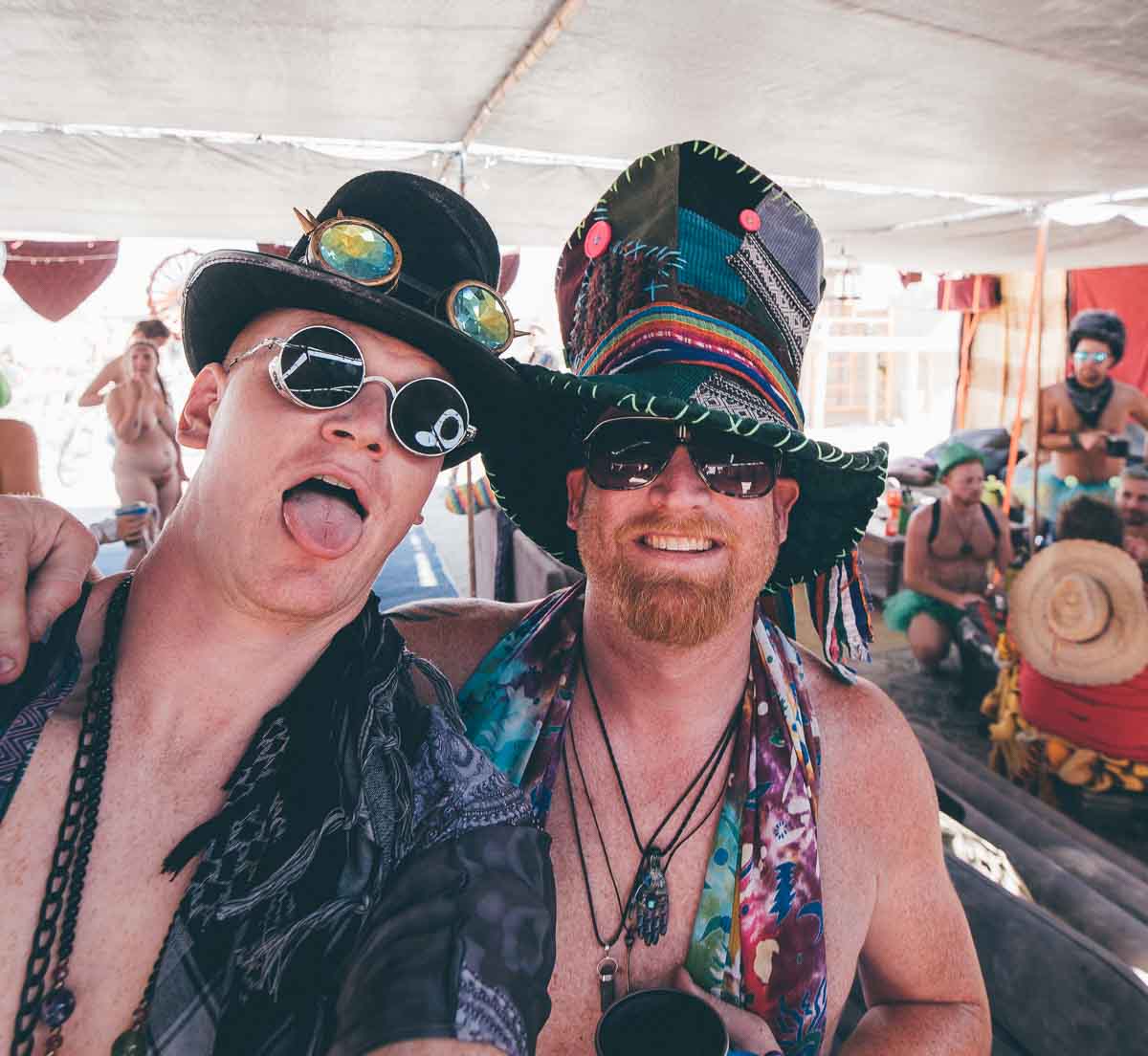 ---
14)
INTO THE AM Face Dust Mask
As previously mentioned, playa dust should be a major concern for anyone making their way to Black Rock City in 2022, and you want to protect your face as much as possible!
Pick up one or two of these affordable and stylish face masks (with multiple designs), keep it around your neck, and then pull it up over your face when the weather gets a bit crazy.
When it's paired with some goggles and a Burning Man hat, it's a damn good look!
Price: $9.95 (Read Reviews & Browse Designs)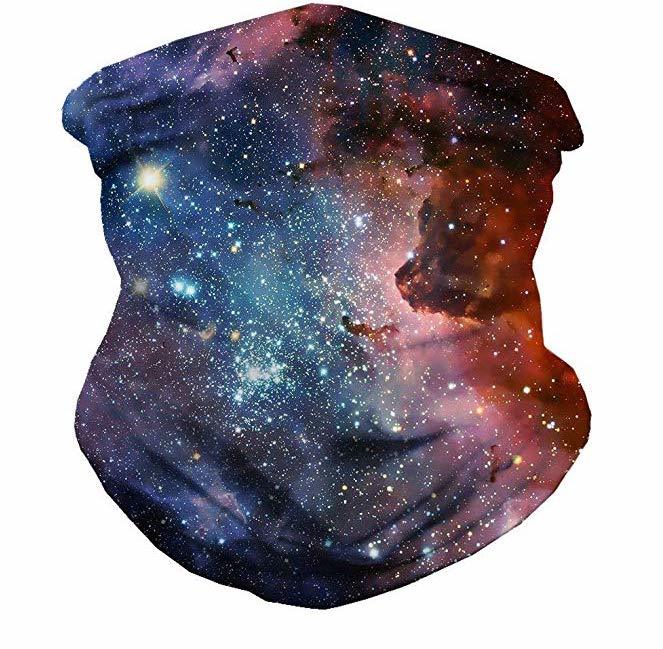 ---
15)
LSERVER Bohemian Wrap/ Hooded Blanket Cape
Another amazing and stylish way to stay warm while exploring the playa at night is with one of these awesomely affordable bohemian wraps/ hooded blankets. All of the designs are stunning and would look amazing out on the playa. Made 100% from material acrylic wool, it's comfortably soft and warm and perfect for late-night strolls.
While these are meant more for women, I actually think they're unisex. What do you think? I tend to enjoy more of the fur coat kind of look, but I'm tempted to pick one of these up for myself this year.
Price: $19.79 (Read Reviews & Browse Designs)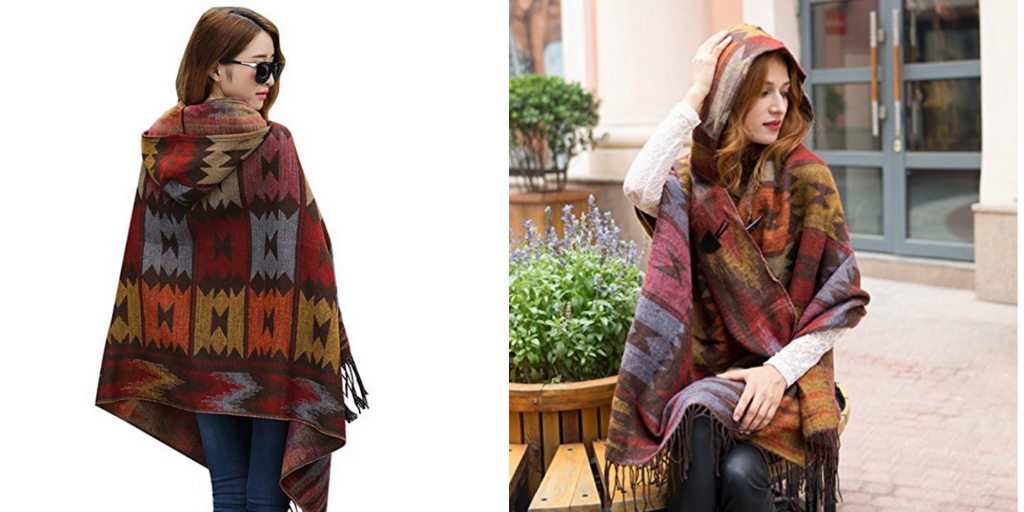 ---
16) A Bike &
Brightz Blinking LED Accessory
Stop what you're doing and buy one of these Bike LED Lights right now! This was one of my favorite things I had on the playa, and it truly is an essential item!
You NEED to make sure your visible while riding your bike around the playa at night, because if you don't you might get hit by other people. Think about how many bikes are riding around, and combine that with people under the influence, it can be quite crazy!
I think it's absolutely crucial to decorate your bike with as many awesome LED lights as possible! I know some people who spend weeks decorating their own bicycles into wondrous creations! I definitely plan on pimping out my bike a bit a whole lot more at the burn this year!
Price: (Read Reviews & Browse Designs)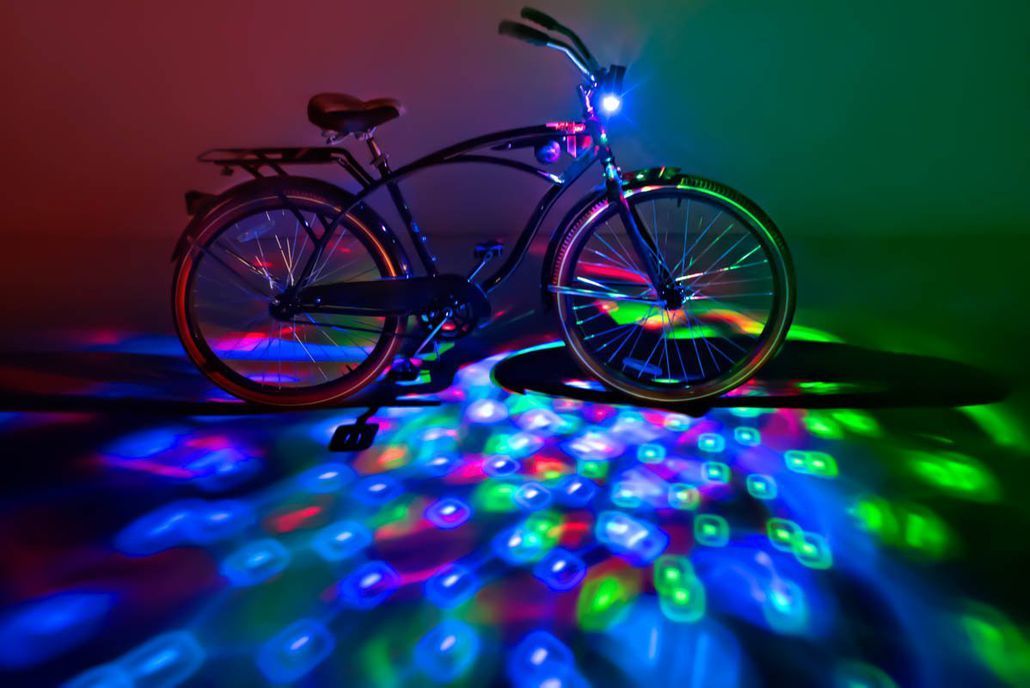 ---
17) Gold Temporary Tattoos
Not only are these cheap and affordable gifts to give people, but it's also a fantastic and easy way to take your outfits to the next level. It's all about attention to detail, and these gorgeous gold temporary tattoos are guaranteed to be a hit on the playa!
"So comfortable you may forget you are wearing them, but because those around you will be so enchanted by your charm and prowess, you will soon remember.
Long lasting, water-proof, non-toxic temporary tattoos with high-intensity shine.
Price: $16.95 (Read Reviews & Browse Designs)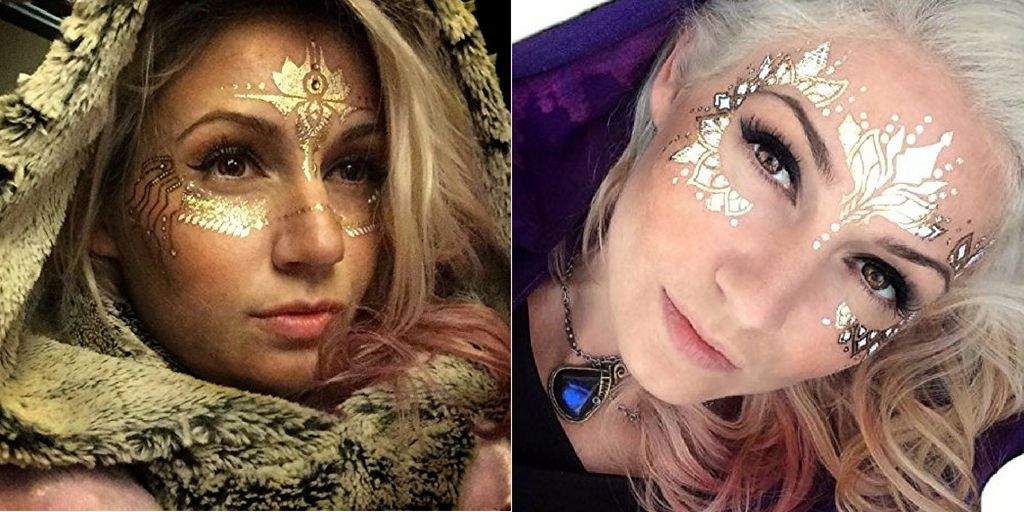 ---
18)
Tribal Jewelry/ Coin Tassel Chain Necklace
Necklaces and jewelry can really make your Burning Man outfits pop, and there are a couple awesome tribal/ coin tassel necklaces available that cheap and beautiful.
Price: (Read Reviews & Browse Designs)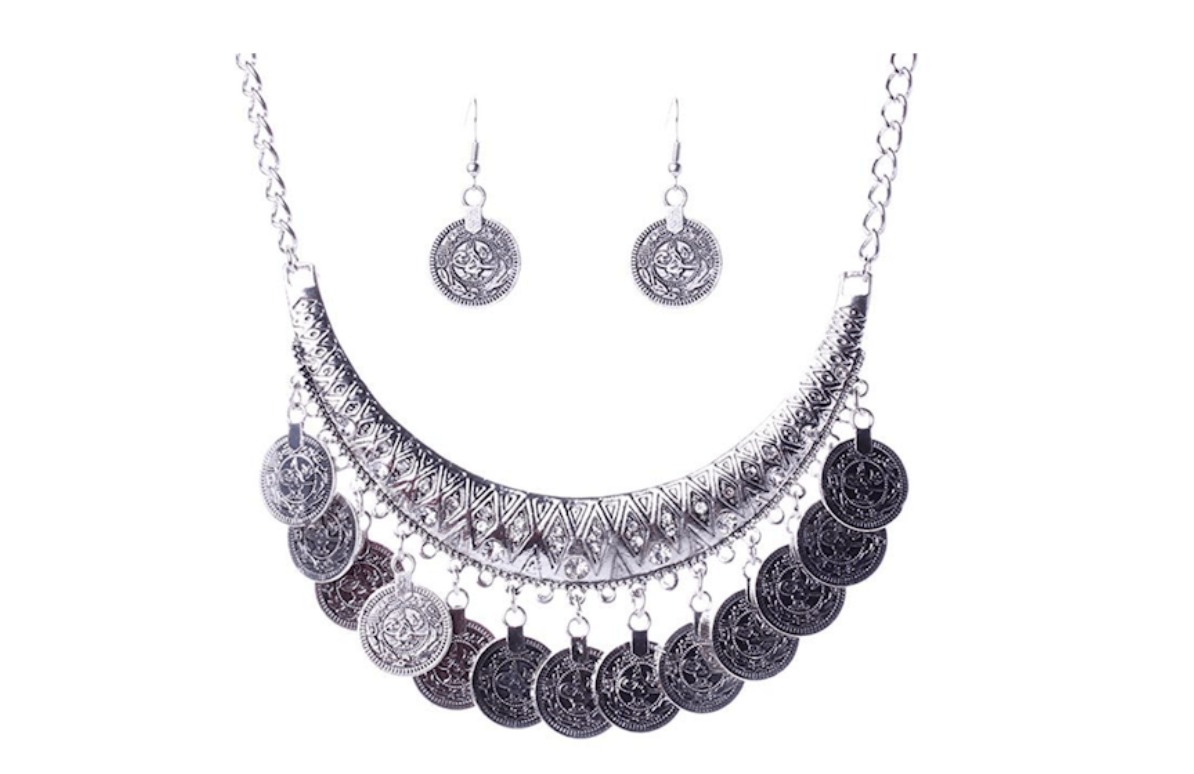 ---
19)
Summer Ruffle Shawl
These comfortable/ sleeveless shawls are perfect for casual outfits during the day! They flow really nice, breathe really well, and can be paired with tons of different types of styles.
I picked up one of each of these below, and personally love wearing them! There are two different brands that create similar products, so check them out below and pick your favorite color!
"Creates a gorgeous slim drape without making you feel tight. It will hug you just right. Great outfit for Summer days; Works great with unlimited numbers of tops and bottoms."
COOFANDY Shawl: Price: $21.99 (Read Reviews & Browse Designs)
H2H Casual Shawl: Price: $25.50 (Read Reviews & Browse Designs)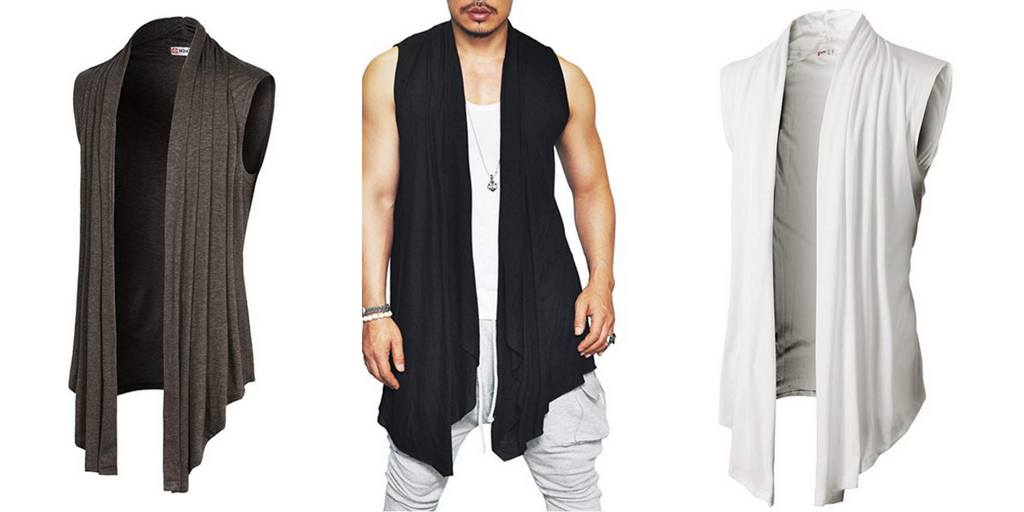 ---
20)
Neon Glowing Electroluminescent Wire
Trust me – you're going to want to buy at least two or three have of these!!
It's pretty crazy how useful LED glowing wire is when you're putting together differen outfits. For starters, it's important that something in your outfit glows a bit! It makes your visible while riding your bike, and just makes any outfit idea a little better!
I think it's fun to wrap around certain outfits, add to your backpack, and use as extra lighting when it's dark. It's perfect for the late-night raving, adding it to your parasol, and will keep you visible to your playa friends.
It can also be a really fun way to decorate your campsite! For the price, it really can't be beaten. Super useful product.
**This is also the best alternative to glowsticks (which is advised NOT to bring to the playa, as it always leads to MOOP).
Price: $7.99 (Read Reviews & Browse Designs)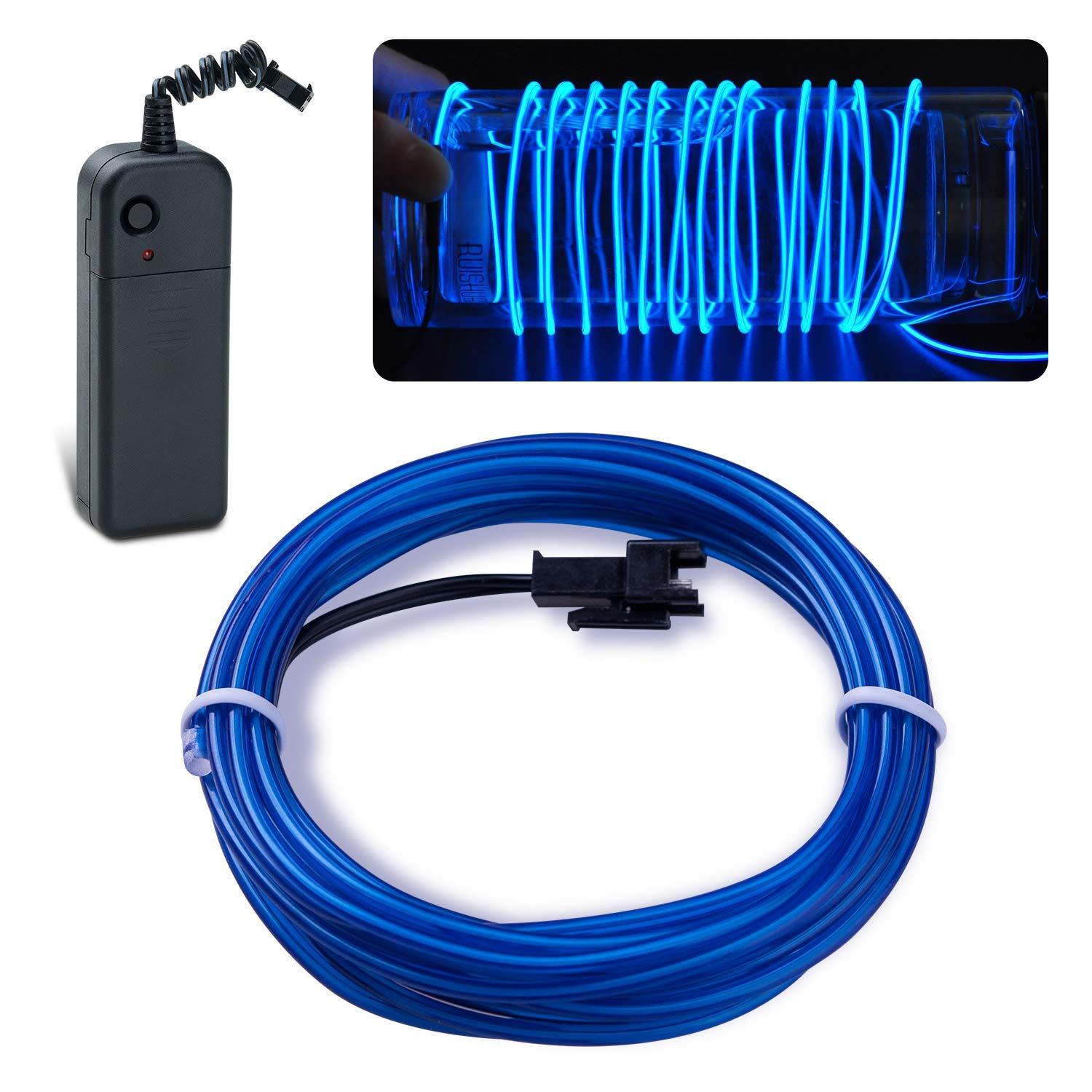 ---
21) An Adult Animal Onesie
In the past few years, I've seen the popularity of onesies absolutely explode at festivals and parties around the world. They are one of the easiest ways to dress up in a fun costume, and is perfect when paired with a fun fanny pack, utility belt, or Camelbak. They also can be pretty warm, so you most likely won't need a heavy jacket when it's colder at night.
I've been known to photograph festivals like Groove Cruise while running around in a Zebra Onesie, lol. What I love about this festival fashion idea is that it's probably the easiest and most simple way to dress up, be comfortable, and have a great night of dancing!
Price: $26.99 (Read Reviews & Browse Designs)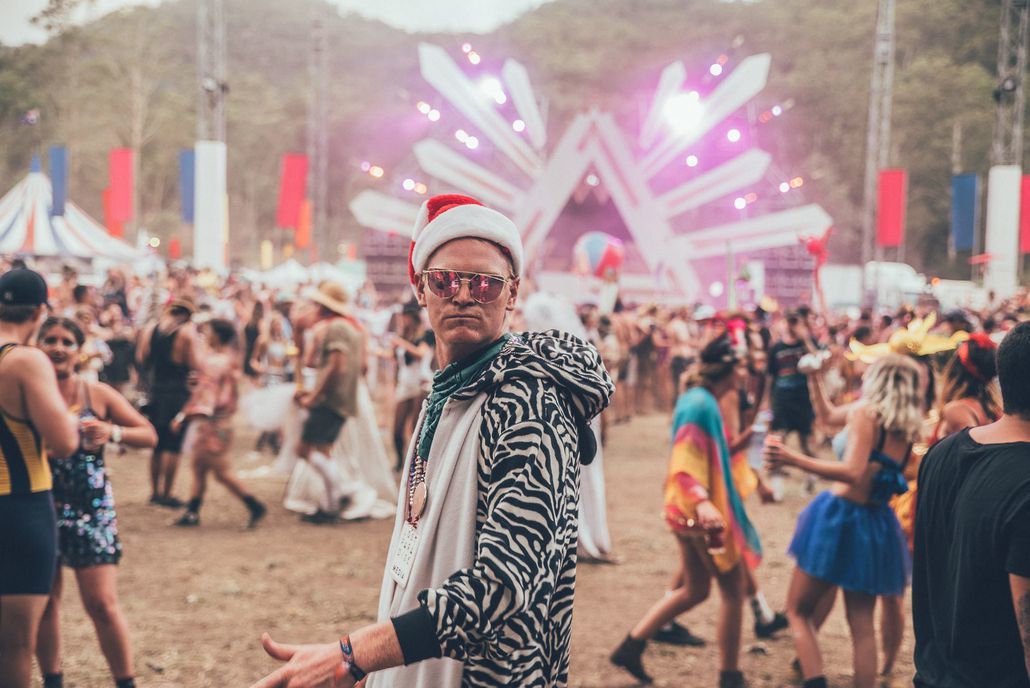 ---
22) Kimonos
Travel Inspired | Goddess Worthy | Wearable Art
I met the owner of this amazing company called KALISI while at Envision Festival in Costa Rica, and we had such an amazing time together. Her designs are absolutely beautiful that I couldn't help but purchase a Soliwe Kimono from her, and I completely love it. Every time I wear I get tons of compliments, and will definitely be rocking it out again on the playa.
In fact, the entire Kalisi collection would be amazing for fun stylish outfits, so take a look and support my friend KALI. She's an amazing human, and has created an amazing product line!
Here's a picture of me wearing mine during a magical beach sunset in Costa Rica.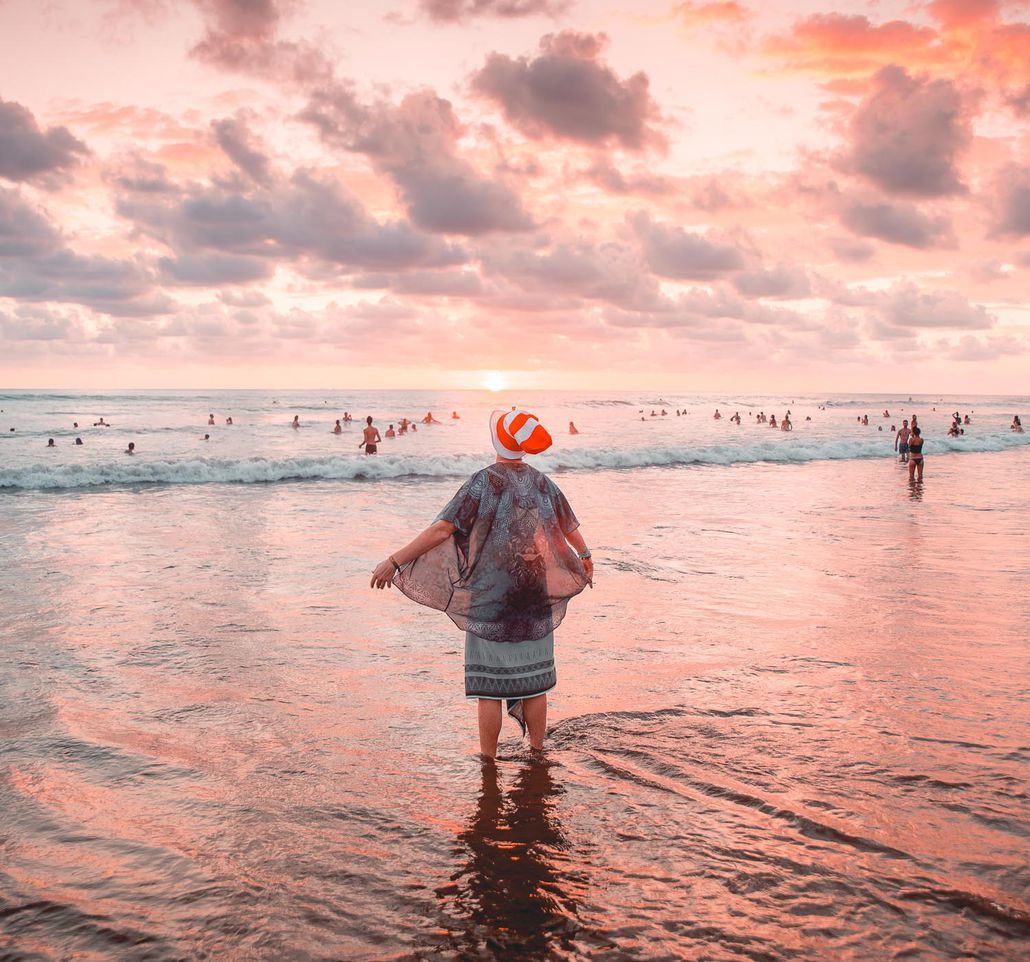 ---
23) A Colorful TUTU
Did you know at BM there's a day called "Tutu Tuesday"…? YUP – so you should definitely bring a TUTU!!
But this classic outfit for ballet performances doesn't need to be for only one day, because Tutu's have become quite a Burning Man style favorite! They're extremely simple, fun, and will simply make anyone look spectacular. The best part is they come in every color imaginable, budget-friendly, flowy, and comfortable.
I plan on purchasing one or two of these in different colors for accessories this year. A few I've found on Amazon I really like are:
Leg Avenue Organza Tutu | $11.22 (Read Reviews & Browse Designs)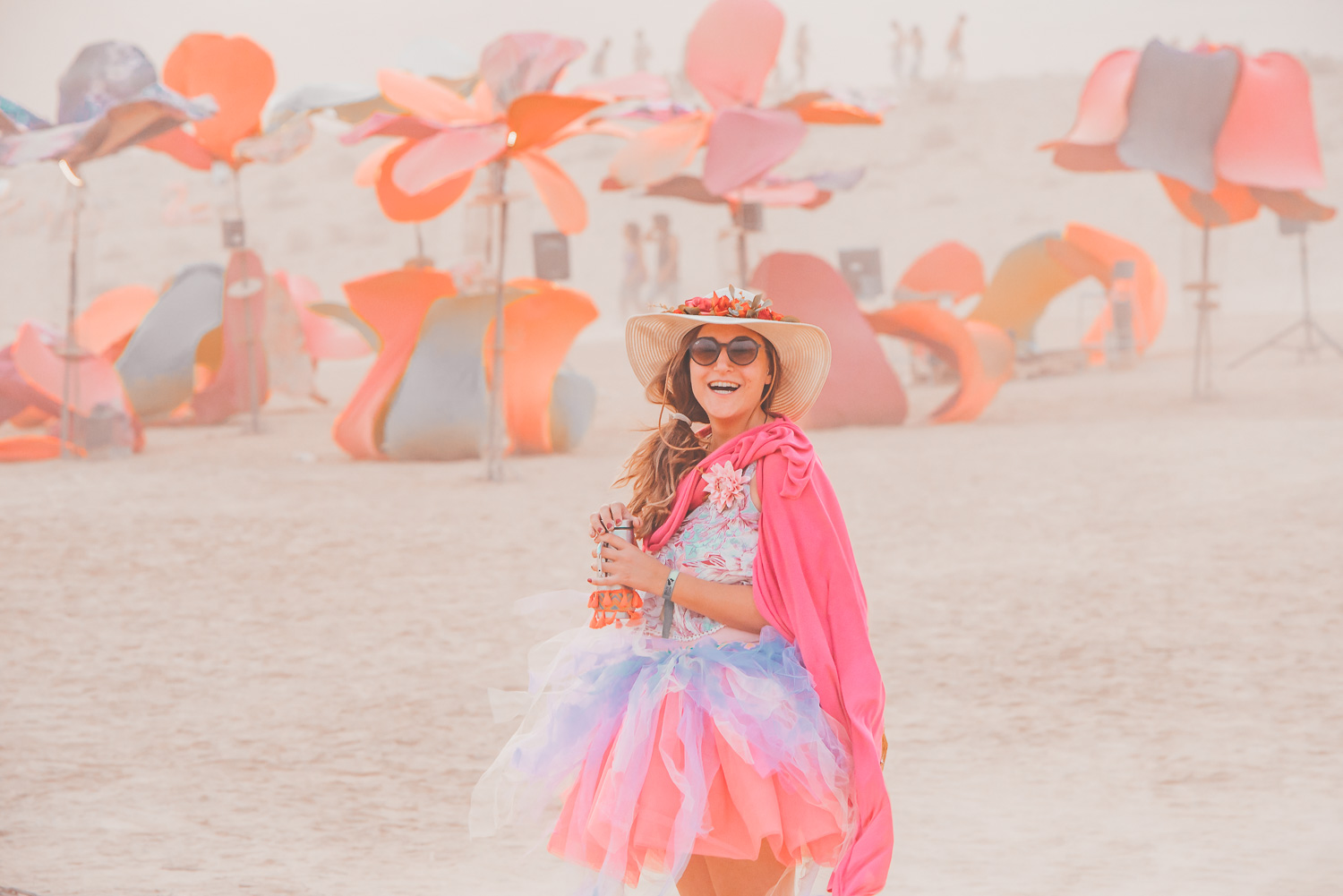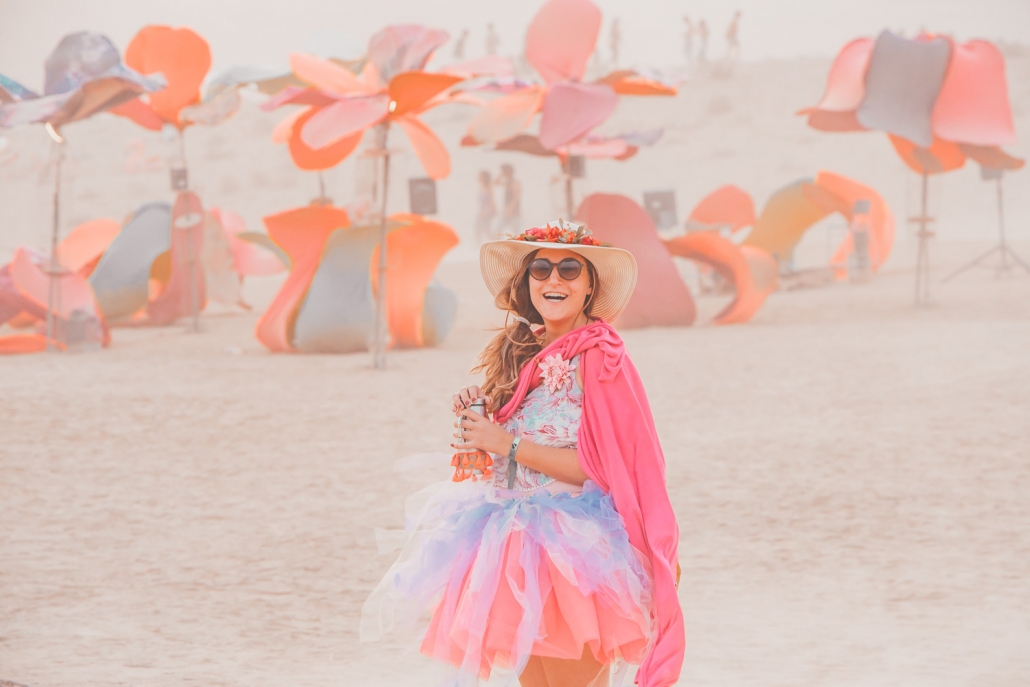 ---
24)
Animal Spirit Hood/
Faux Fur Hat
These fun and affordable spirit hoods come with handy pockets in the paws, soft material, and overall super comfortable. They're a great addition to any outfit idea, and can also help keep your head and neck nice and warm while wandering around the playa at night.
I purchased one of these a few months ago and have worn it to a couple of festivals now, and I really like it. Definitely, a fun item to have in your costume closet. There are a lot of different options out there, but this one I really like
White Wolf Hood Faux Fur Hat: $18.99 (Read Reviews & Browse Designs)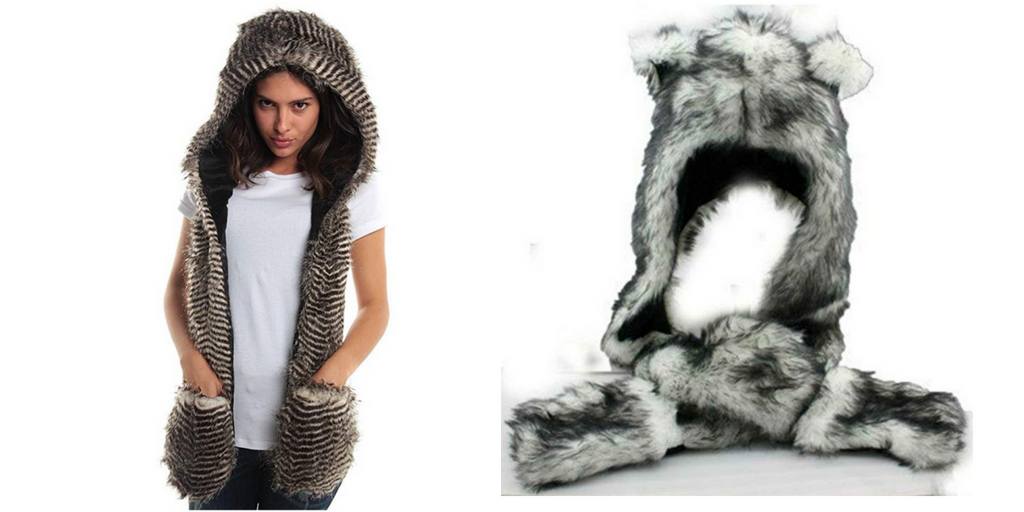 ---
25)
CGID Retro Round Polarized Sunglasses
I bought myself a pair of these for the burn last year, and I think they are absolutely perfect! They're cheap, stylish, and super comfortable. I personally think that bringing a couple of pairs each of goggles and polarized sunglasses is a must!
If you're anything like me, there's a good chance you'll lose a pair, so you don't want to bring anything too expensive. I'm a big fan of this ocular kind of style, and it's simply a great Steampunk style on the playa (and will go well with tons of different outfits).
Price: $13.30 (Read Reviews & Browse Designs)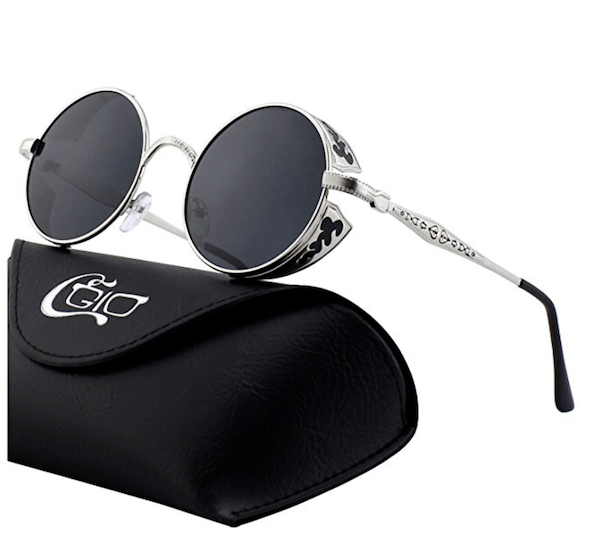 ---
26) Standard Bandanas
Having a few bandanas/ headscarves is essential to surviving on the playa. I always bring several different options with me to festivals and have purchased this pack of a dozen of assortment bandanas to give to people when need me. Hell, they make for a basic but great gift. I loved giving a few of these out to friends in my camp, and having extras when I needed them.
Prices Vary: (Read Reviews & Browse Designs)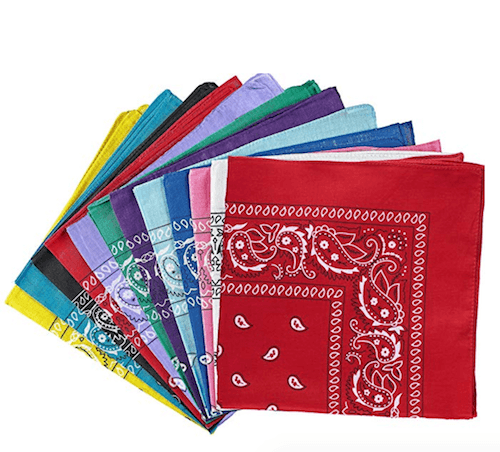 ---
27) Harem Yoga Pants
While it's awesome to dress up in wild costumes, I think that comfort can play a huge role in enjoying your time out on the playa, and there's nothing more comfortable than a solid pair of harem yoga pants. It ties perfectly into the Burning Man/ hippie fashion, and there are tons of solid options to choose from.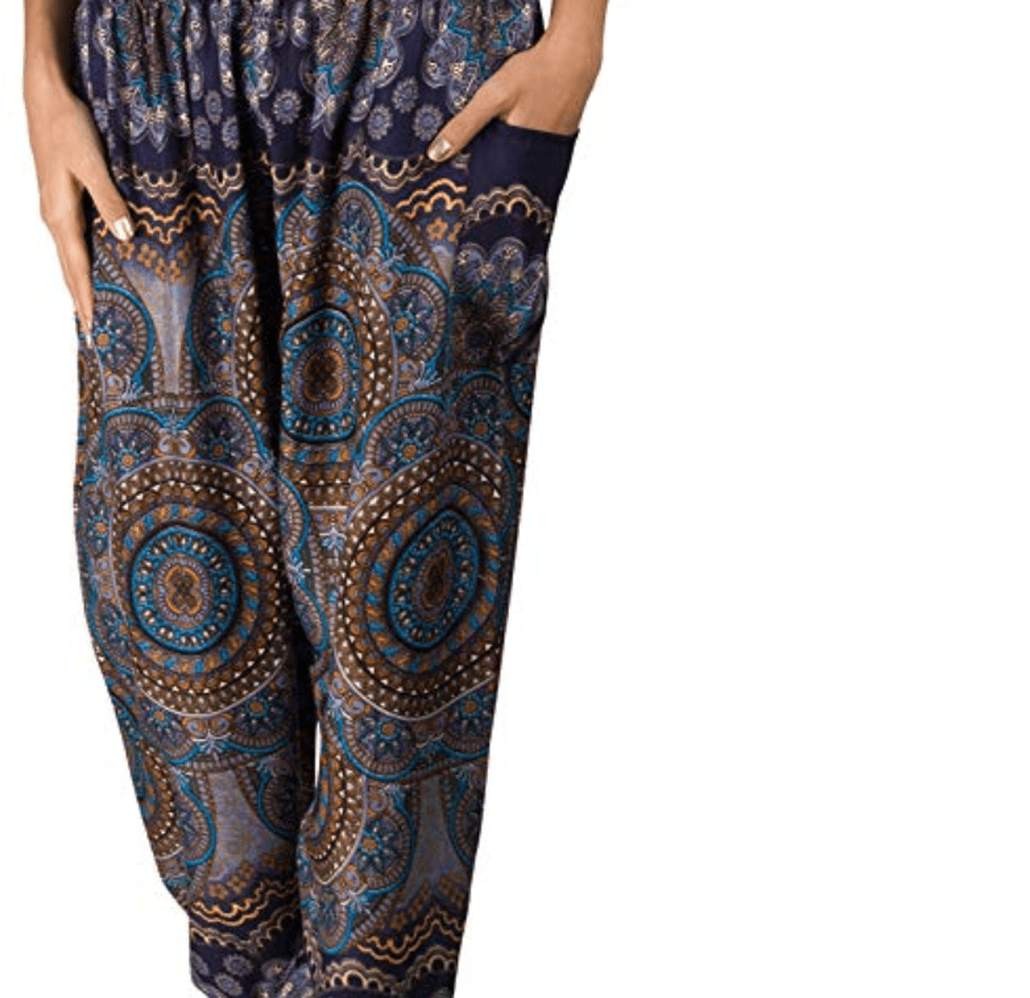 ---
28) LED POI
Interested in spinning and practicing your Poi on the playa…? Pick up a couple of these and do it! It's a fantastic place to do so, and I always personally love playing around with Poi myself. The flow motion can be so therapeutic, that is until you mess up and smack yourself in the face, lol.
This brand is Amazon's top choice, comes very well-reviewed, and is super budget friendly. Even if you don't use them that much, they will provide a good amount of fun out on the playa.
"PAINT THE AIR WITH LIGHT AND COLOR: LED Light -up set of glowing LED poi attached to adjustable leashes. Beautiful lights with 8 different settings and soft core design. Fun to do and learn!"
Price: $24.99 (Read Reviews & Check Availability)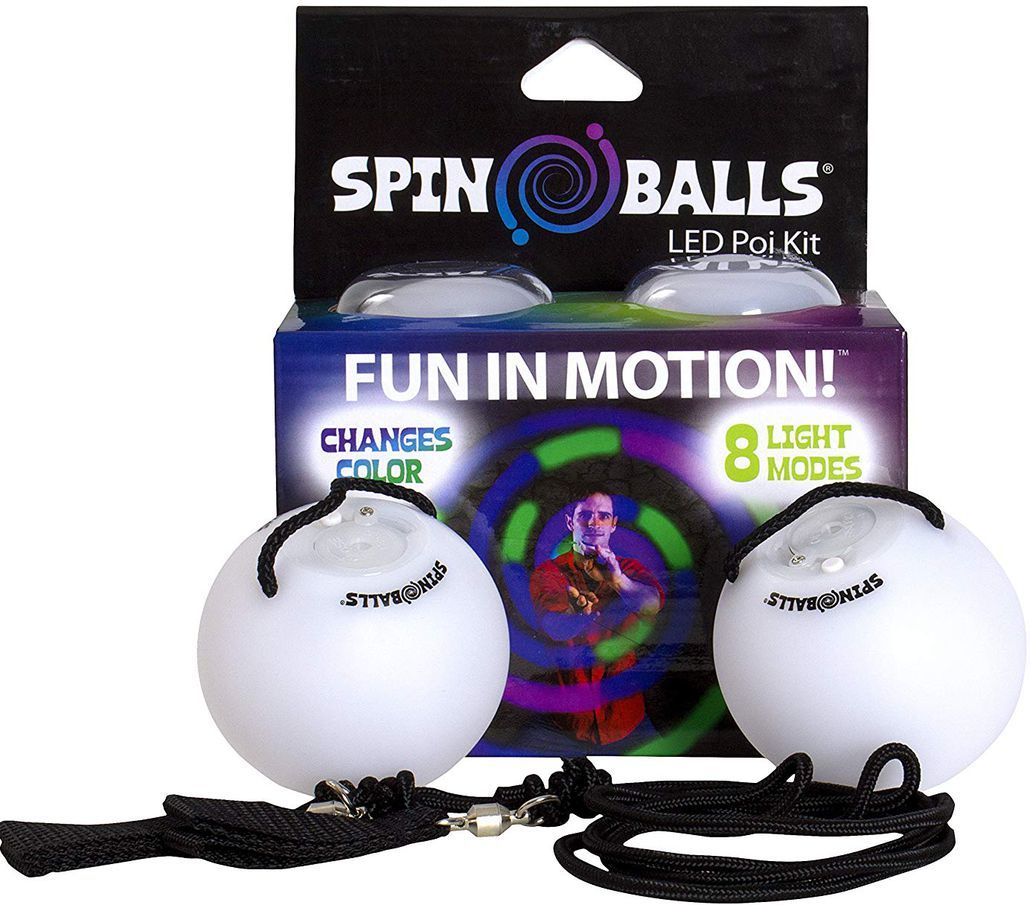 ---
29) A Funky Wig
One of the 10 principles is self-expression, so I think it's important to get as funky as possible! Why not rock a crazy wig you'd never wear in the real world, and have that be a key part of your Burning Man outfit for a day?
There are TONS of wigs available online, so start doing some online shopping and find something funky to bring to BRC. I literally brought five different wigs in my RV last year to the burn. Better to be over prepared, right?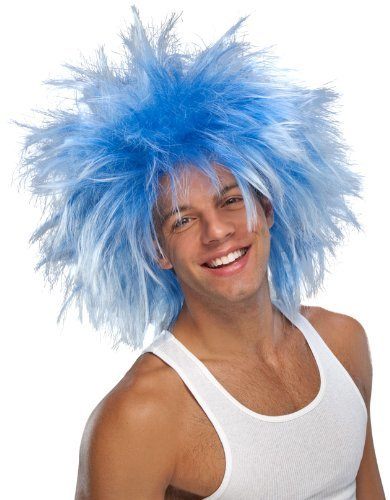 ---
30) VESTS
These are amazing to wear out on the playa! Not only are they super breathable, but they are easy to work with when it comes to planning outfit ideas.
My top tip would be to check out some local thrift shops for unique vests, as you can find some really cool and awesome things to wear! I bought a really cool faux fur vest to wear at the burn this year, and have bought several others for $5 a piece at Goodwill. They have tons of options online as well, in all types of price ranges.
They're comfortable and relaxed, and more fashionable then a standard tank-top. Definitely bring a few of these!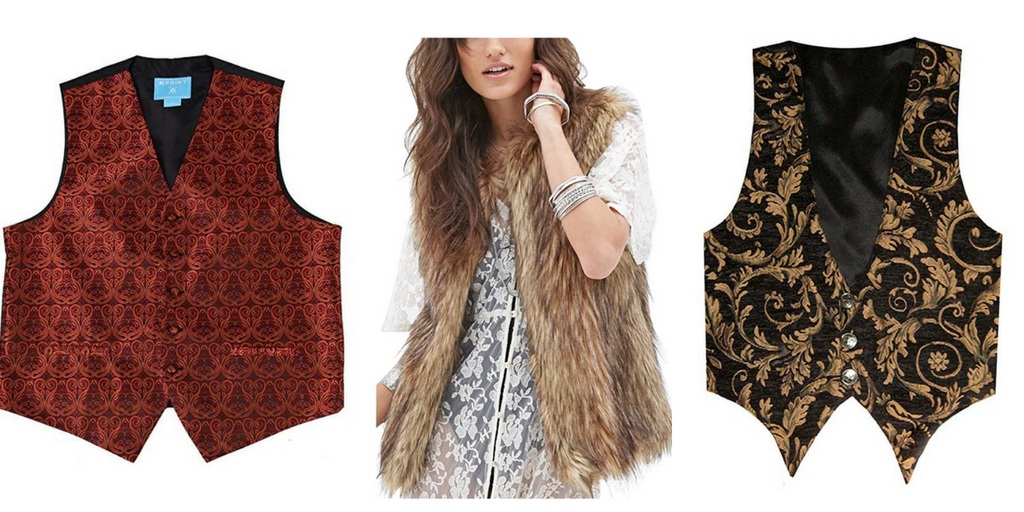 ---
31) Retractable Lip Balm Holder
Last, but certainly least…one of the best Burning Man accessories you can carry with you at all times (and not lose) is a retractable chapstick holder. The weather is insanely dry, the dust can really impact your lips, and you'll want to keep your face hydrated.
It's a small purchase, but you'll be glad you have it once you're walking around Black Rock City.
Price: $9.40 (Read Reviews & Check Availability)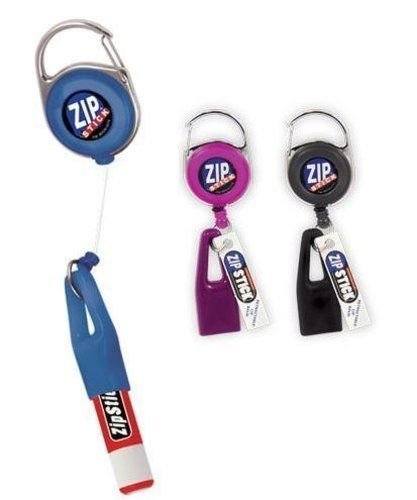 ---
Bonus Burning Man Accessory Idea = PATRIOTISM
Are you an international attendee traveling all the way to the U.S.A to experience at the burn? Why not wear something with your countries flag on it to demonstrate your patriotism!? As a travel blogger, I really love meeting people from different countries, and BRC is a lot more international than I expected (which was awesome).
I used to live in Australia, so it was great to see a few people out there rocking the popular Budgy Smuggler brand out on the playa, lol.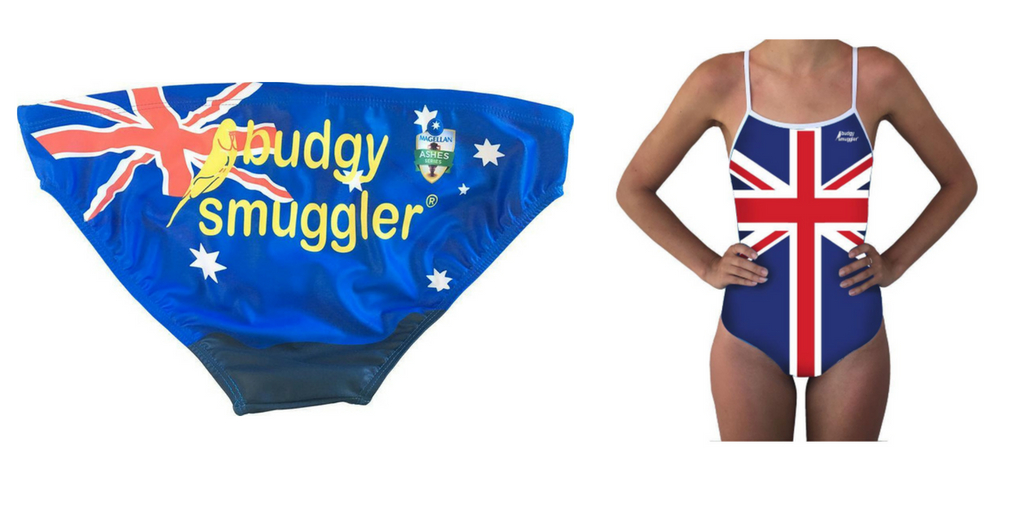 ---
Camping this year…?
Of course, you are! Make sure you take a look through my article:
"The Ultimate Music Festival Camping Packing List"
This will go over the majority of stuff you'll want to bring to the burn, and help you feel a bit more prepared for the journey you're about to embark on.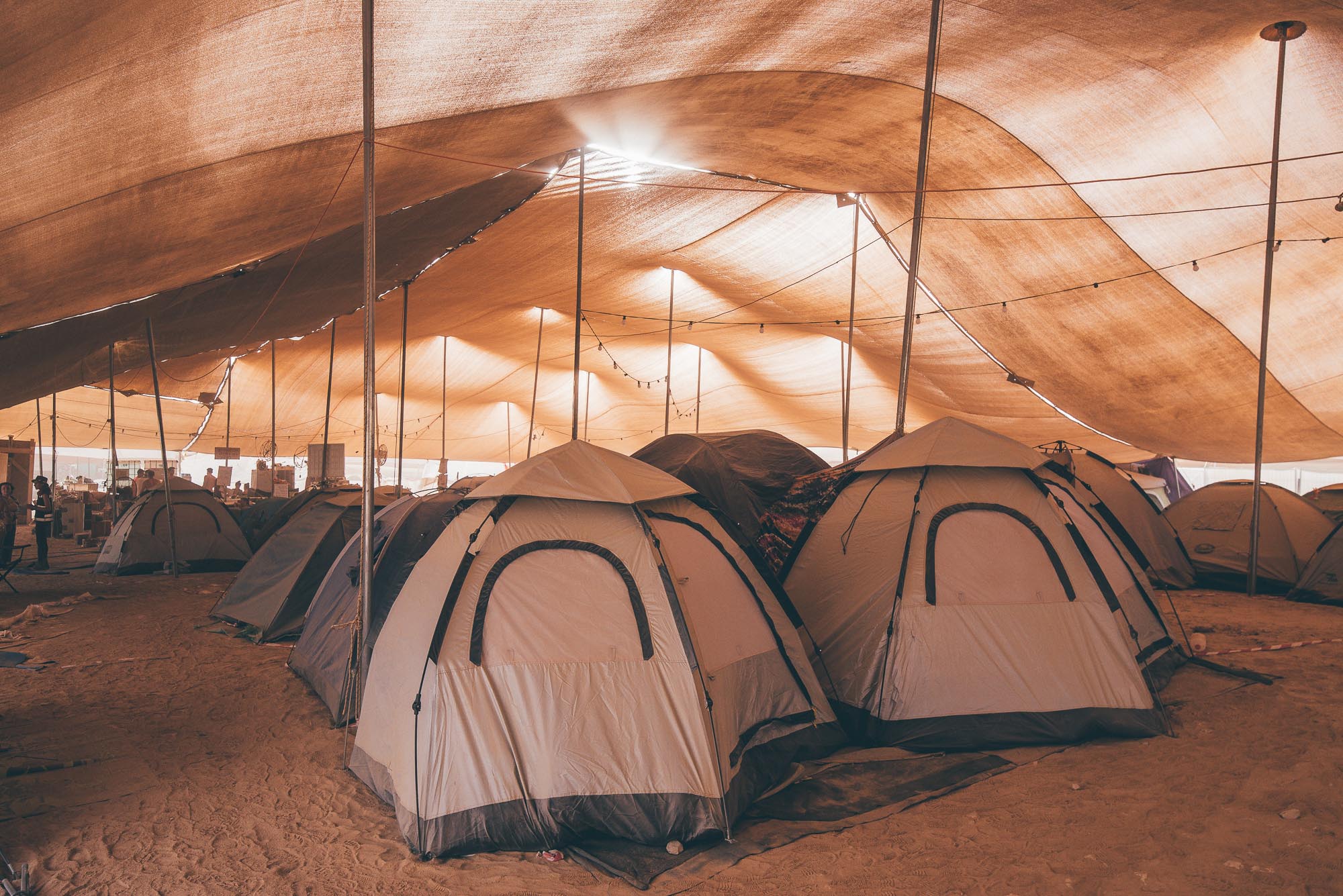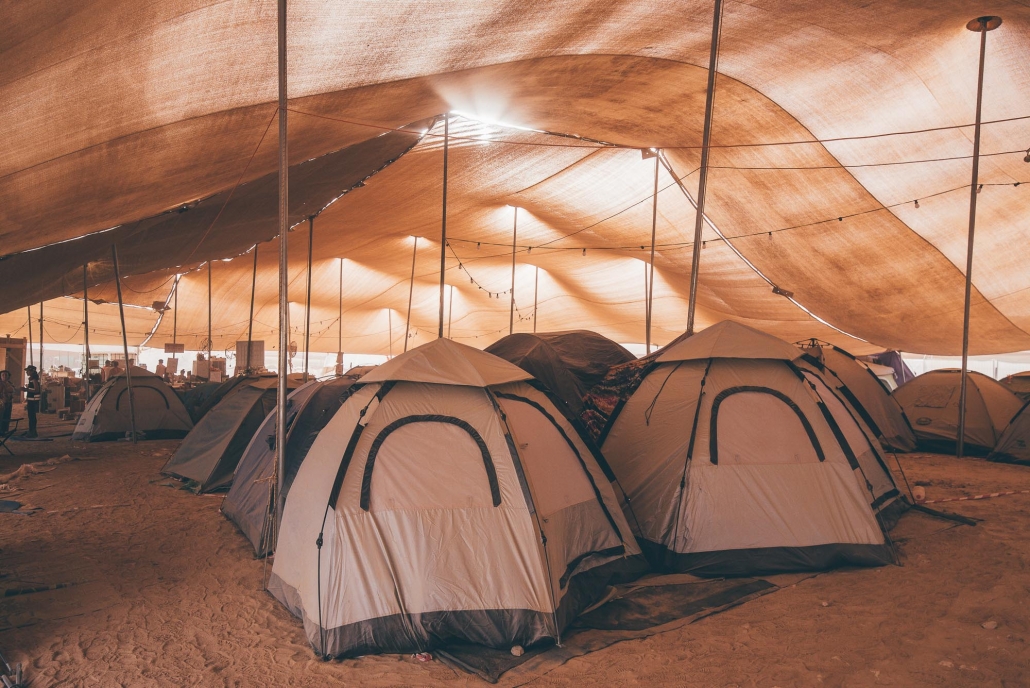 ---
Looking for music festivals around the world…?
My website is filled with tons of epic parties, raves, festivals, and cultural events all over the world. Check out a few of these articles below and start planning your next adventure: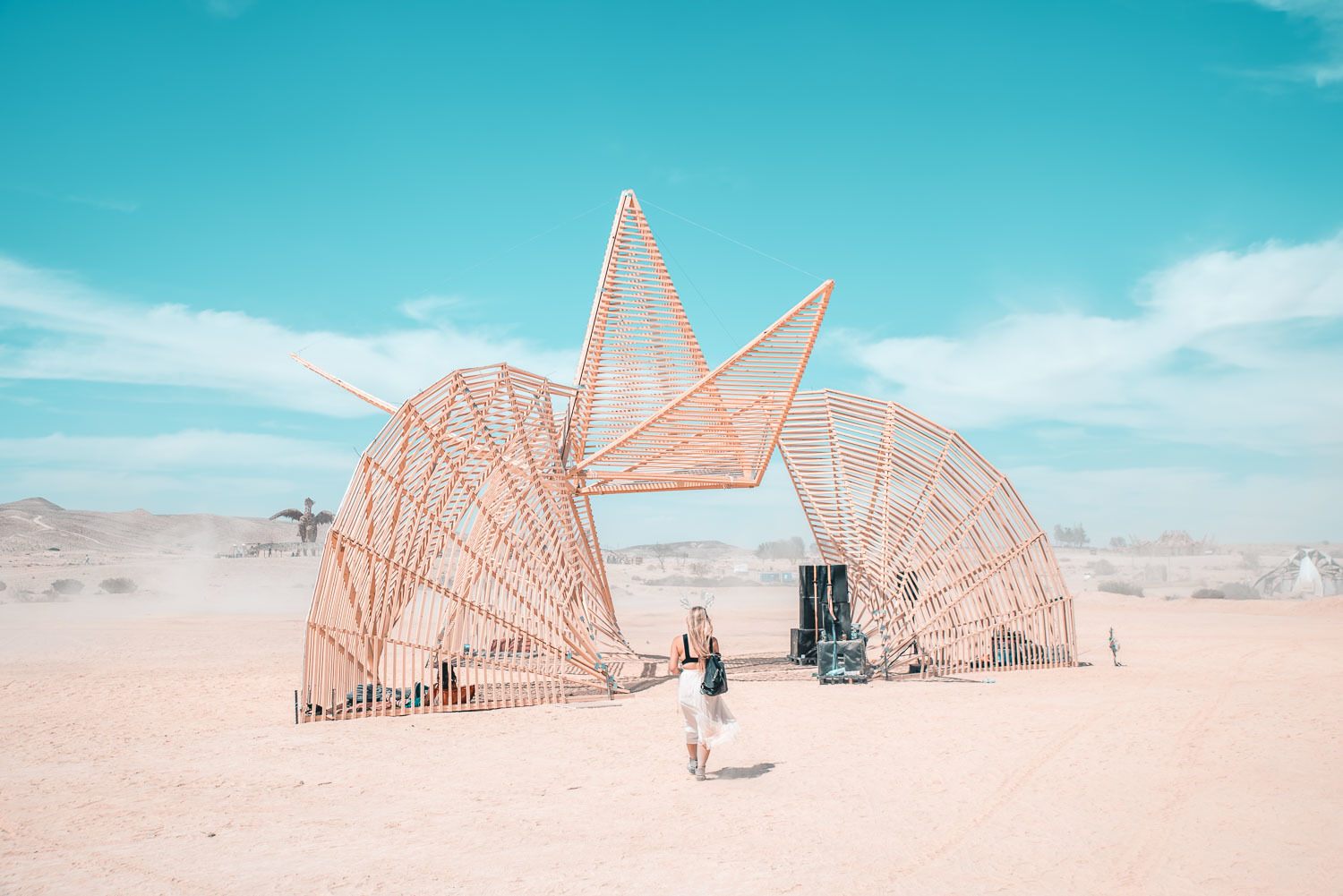 ---
Thanks for reading about these Burning Man Accessories!!
Are you going making your way to the playa this year? So am I, well…as long as I find a ticket !! Be sure to reach out to me on Instagram or Facebook, and we can try and plan to meet up somewhere on the playa! Would be awesome to connect with you!
https://www.jonesaroundtheworld.com/wp-content/uploads/2018/07/36880755295_f6a67fb096_k.jpg
892
1500
Dave
https://www.jonesaroundtheworld.com/wp-content/uploads/2017/03/logotry-1-1-300x106.png
Dave
2021-07-13 23:06:32
2022-11-28 08:45:56
30 Burning Man Accessories, Clothing, and Playa Outfit Essentials