Looking for the best festival fanny packs, or festival bum bags depending on where you're from, to put your goodies inside? It's time to put aside those oversized totes and dull backpacks and streamline a snazzy waist bag for your next festival. Yep, that's right…fanny packs are back!
And they're here to stay. If you're conjuring images of your dad's fanny pack from the 80s, erase it. Like, right now. Shiny metallics, neon classics, shimmering glitters, and animal prints, these stylish and versatile carry-alls are coming back better than ever.
Kick up some dirt as you dance the night away with your fanny pack comfortably wrapped around your waist or slung across the chest or shoulder.
Pssst…Looking for more festival accessories, gear, and must-haves? Check out my Festival Packing list, Festival Hydration Packs & Festival Gifts guides!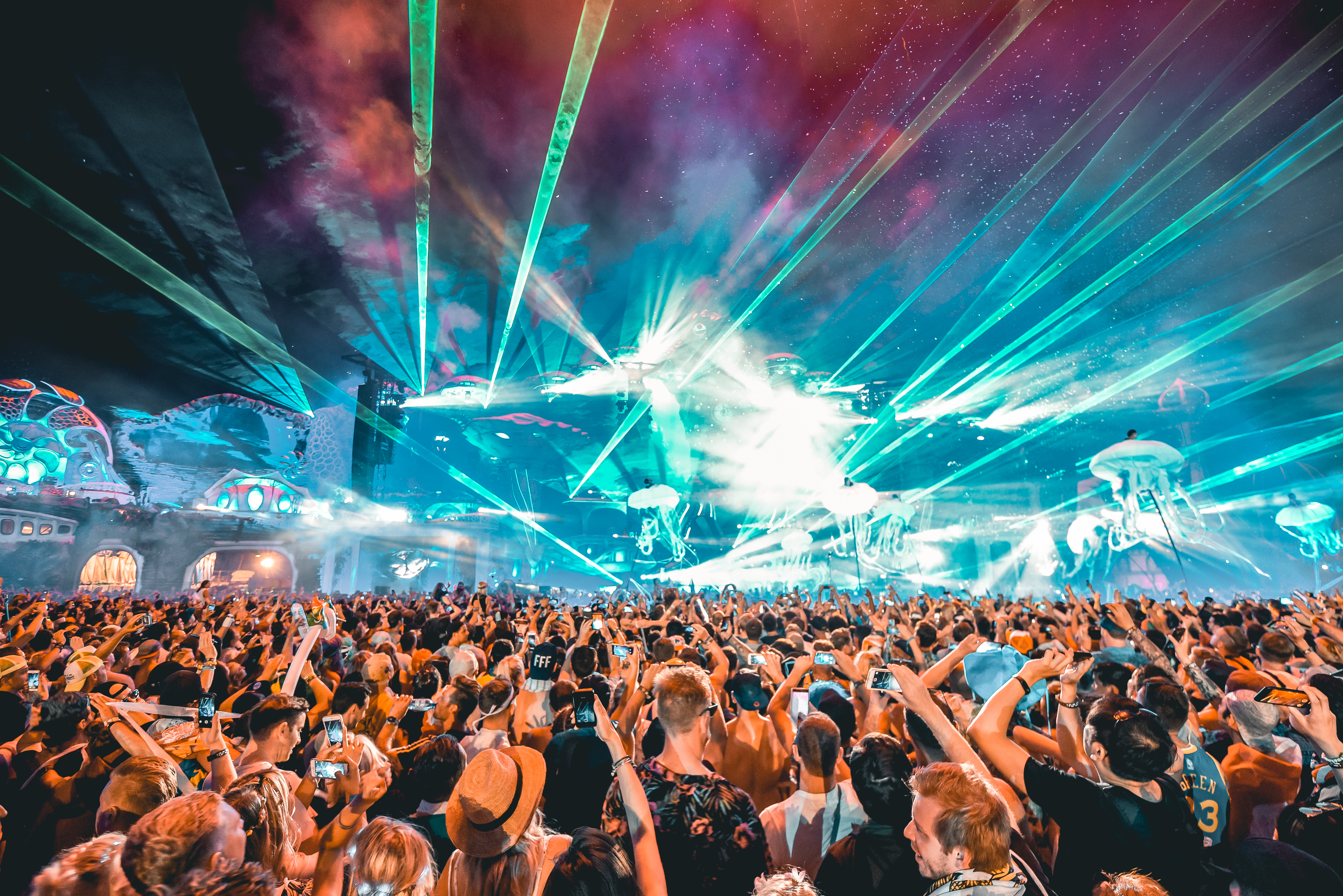 ---
DURABILITY. VERSATILITY. SECURITY.
"We've reinvented the fanny pack to include modern touches. With our anti-theft design, fleece-lined phone pocket, phone battery pouch, and pass-through chord charger the snack pack keeps your phone safe and charged all day long."
If you're looking for the ultimate festival fanny pack, then look no further than the incredible Lunchbox Snack Pack! It's stylish as well as functional, and is easy to adjust to wear in three different styles! In fact, many happy customers love the versatility so much, they use it in their everyday lives.
It's got a stunning design with six interior pockets, and is water-resistant/ built from durable materials so you'll be able to bring this fanny pack to festivals for years!
View Photos, Read Reviews & Check Availability
---
SoJourner Bags is a festival-industry brand that offers a variety of fanny packs that look STUNNING at music festivals (as well as other nightlife/ travel adventures).
I'm a MASSIVE fan of my SoJourner Holographic Fanny Pack, and have worn it at countless festivals, nightlife events, and daily out at Burning Man! I actually have a few different packs to choose from, as they're affordable enough that I bought several for my unique outfits.
From Holographic to Bohemian, Sequin to Rainbow — SoJourner Bags have really designed an outstanding product line that has something for everyone! From super-sporty, ultra-slim waste bags, to colorful and shiny – giving you the perfect party appearance for anyone who wants some shimmer in their lives.
These bags are designed with comfort in mind and can fit any size up to 48 inches, and includes a belt strap if you want to wear crossbody. These fanny packs have three pockets perfect for phones, passports, water bottles, and other rave essentials. Made with high-quality vinyl or 900d high-end poly, these bags are set to last you through all festival seasons!
Buy Direct (15% Off Discount) | Shop on Amazon
---
The DIOMO brand offers fashionable fanny packs made of durable synthetic leather. The bag boasts a cool effect that reflects light. The crossbody bag consists of one main compartment and a small side pocket.
These luminous fanny packs are perfect for any outdoor activity, including festivals and music concerts. The strap around the waist is adjustable up to 47 inches, making it the perfect fit for men and women.
---
The Livacasa waist bag is the best waterproof fanny pack for anyone looking to add a little glam to their festival outfit. The shiny material is water-resistant, giving you a long-lasting, durable bag. The neon PU leather comes in a range of fun colors, great for mixing and matching your outfits.
This versatile bum bag is 12.2 'x 9′ x 5' inches and consists of three pockets—two in the front and one back zipper. The back zipper is great for storing any valuables, such as your phone or wallet. At the same time, the front pockets are handy for storing other times.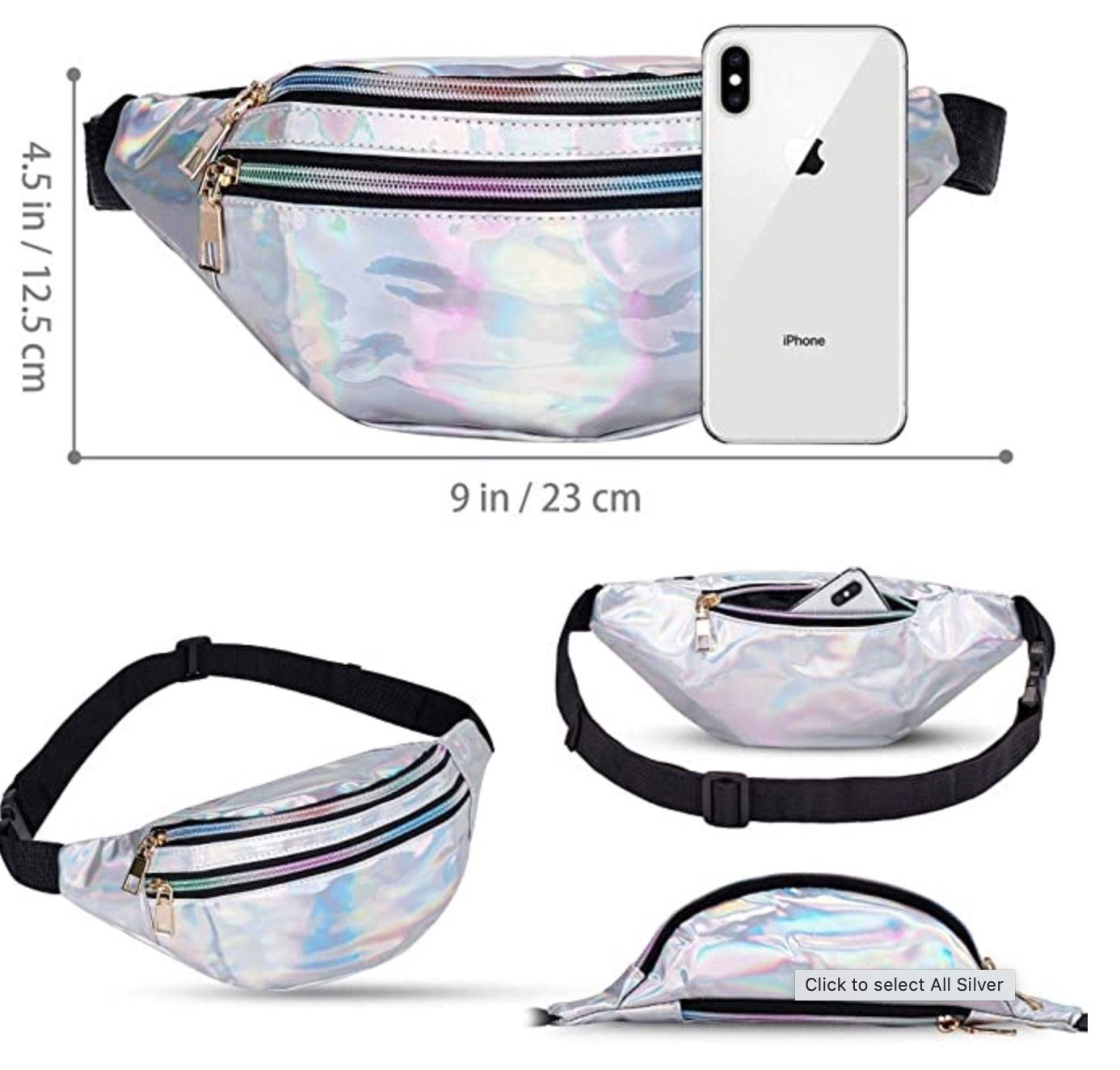 ---
The Waterfly offers one of the best water-resistant slim belt bags in a range of fun colors. The lightweight fanny pack is the perfect fit for men, women, or children.
There's one main double-zippered compartment and two extra front pockets. Looking to store your cash, cards, and passport in a secure place? The bag has a hidden pocket at the back for safe storing. It can easily hold your much-needed items such as a standard water bottle (550 ml), your purse, passport, keys, cell phone, and other valuables.
With an adjustable poly web canvas waist belt and a waist size of up to 50 inches, the Waterfly is the perfect travel fanny pack.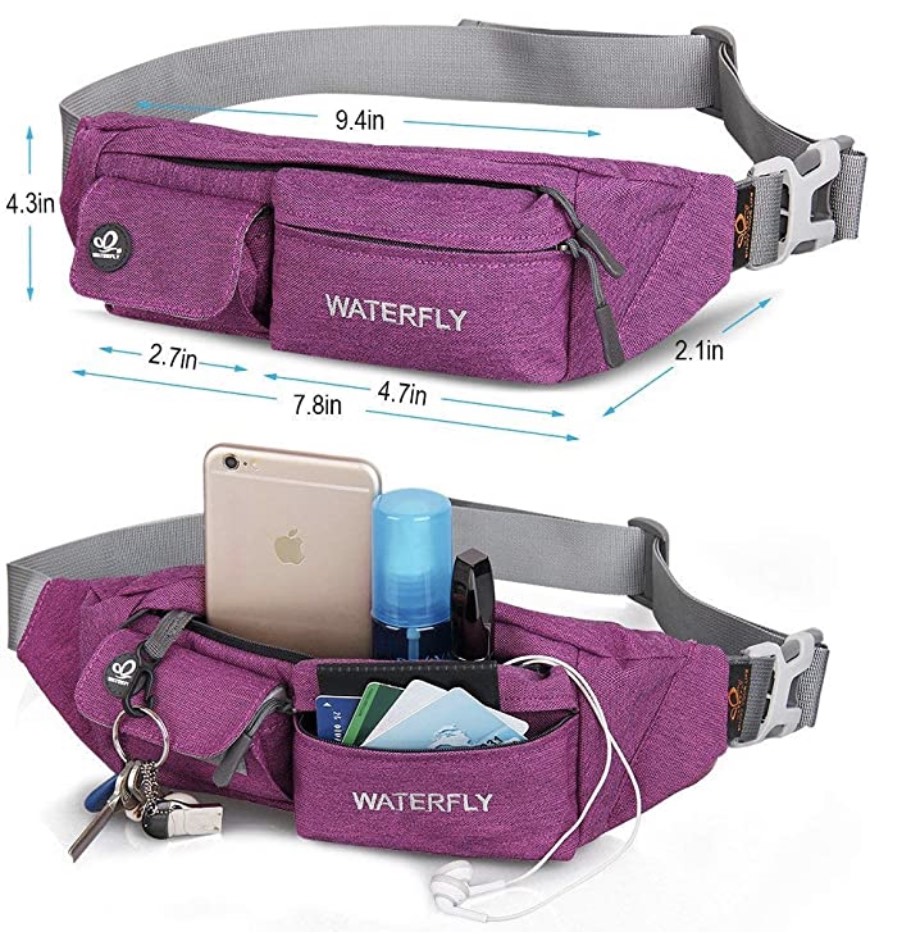 ---
The hands-free Maxtop large fanny pack is the ideal bag to use for outdoor activities and festivals. The bag comes in 15 different colors in durable, water-resistant material for comfortable and long-lasting usage. It has a key fob hook and the theft-proof back pocket is a great place to keep your valuables safe.
Ideal for all sorts of party-goers, these fanny pack festival bags include adjustable waistbands that can fit between 15 – 48 inch waists. They are made of high-quality nylon, allowing your waist bag to remain comfortable and holding your valuables near and dear. The bags are also water-resistant and durable, keeping your belongings dry during those rainy festivals.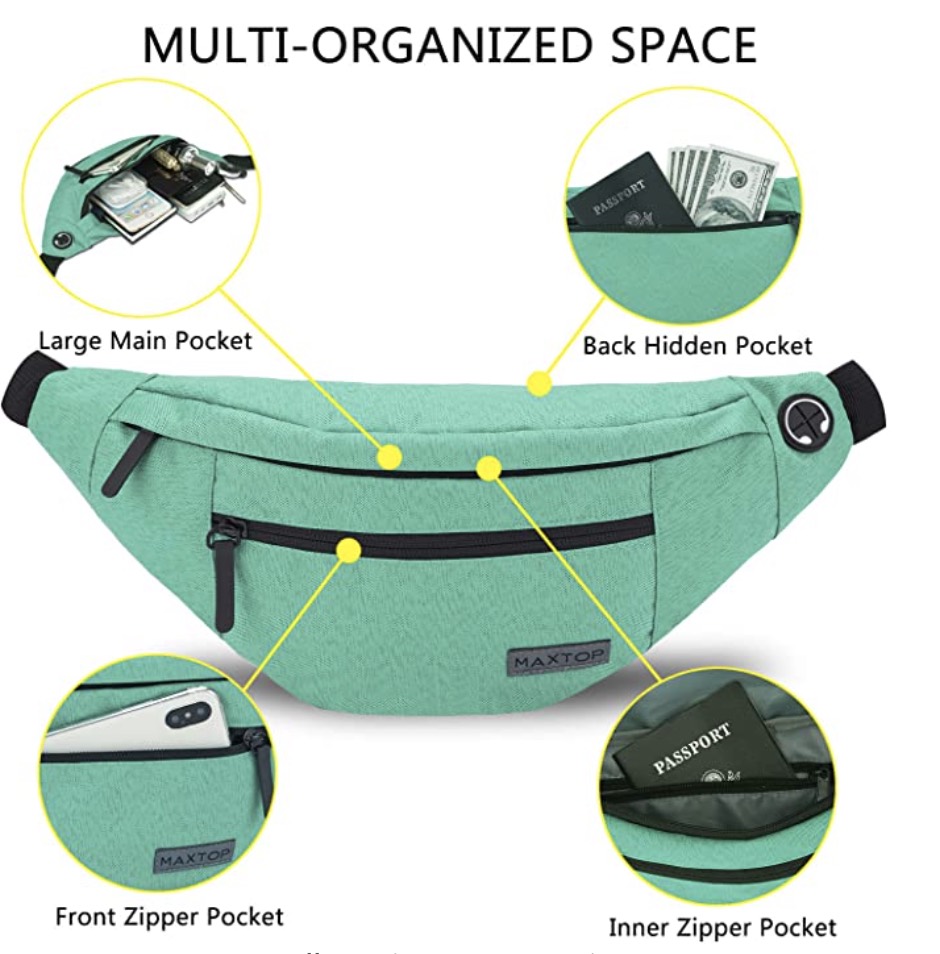 ---
Another fanny pack from the SoJourner brand is a must-have for any festival. The festive bag comes in various colors and styles, including solids, tribal, stripes, florals, metallic, and more. The bags are also unisex, great for women, men, and children.
My personal favorite is the Flamingo, but maybe you'll like a different one more! They definitely have tons of amazing styles! Ideal for all sorts of party-goers, these fanny pack festival bags include adjustable waistbands that can fit a 15-48 inch waist.
Browse Designs, Read Reviews and Buy Now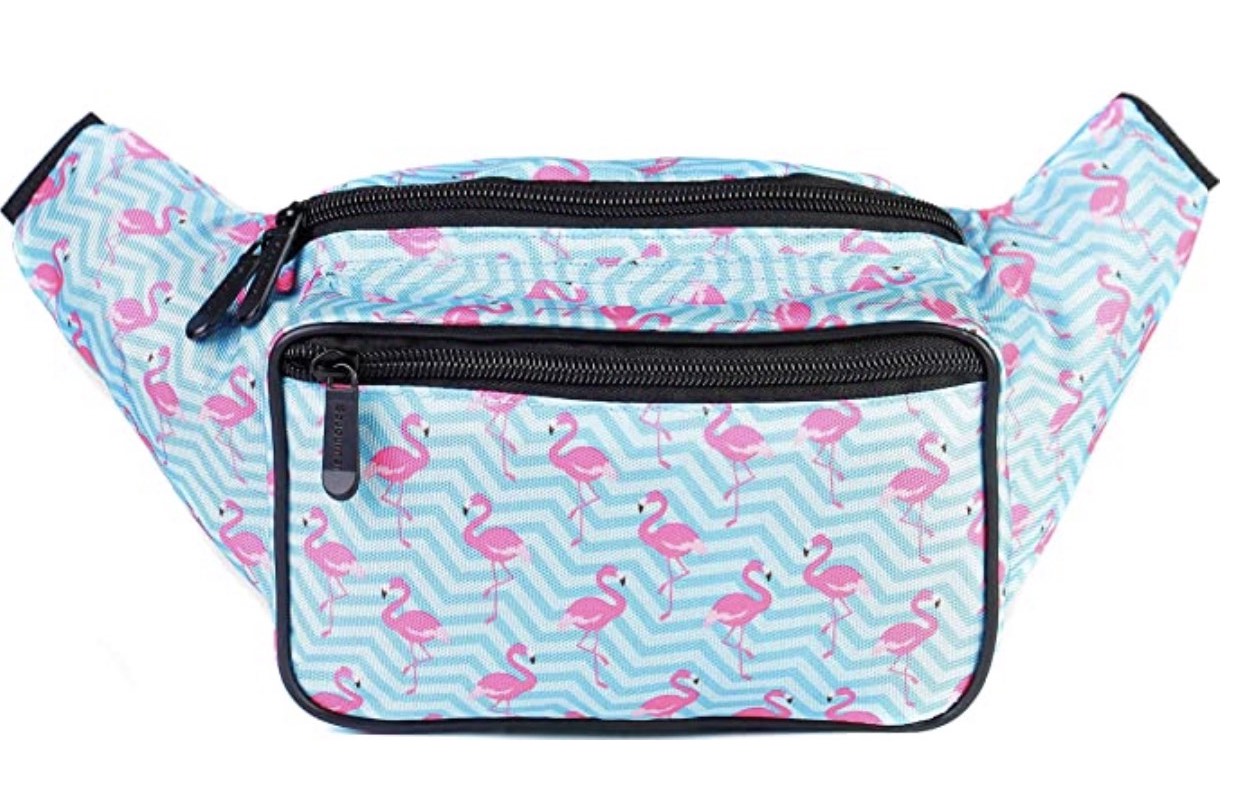 ---
If you're on the hunt for a hippy, cotton, and tribal poly-styled bag, these super cool rave packs will tick all the boxes. The boho bags include an adjustable waistband that can fit around a 15-48 inch waist.
With two spacious pockets in the front and one in the back, these hands-free carry bags can hold phones, keys, wallets, and whatever else you want to take along. The bags are also water-resistant and durable, keeping your valuables safe during those rainy days.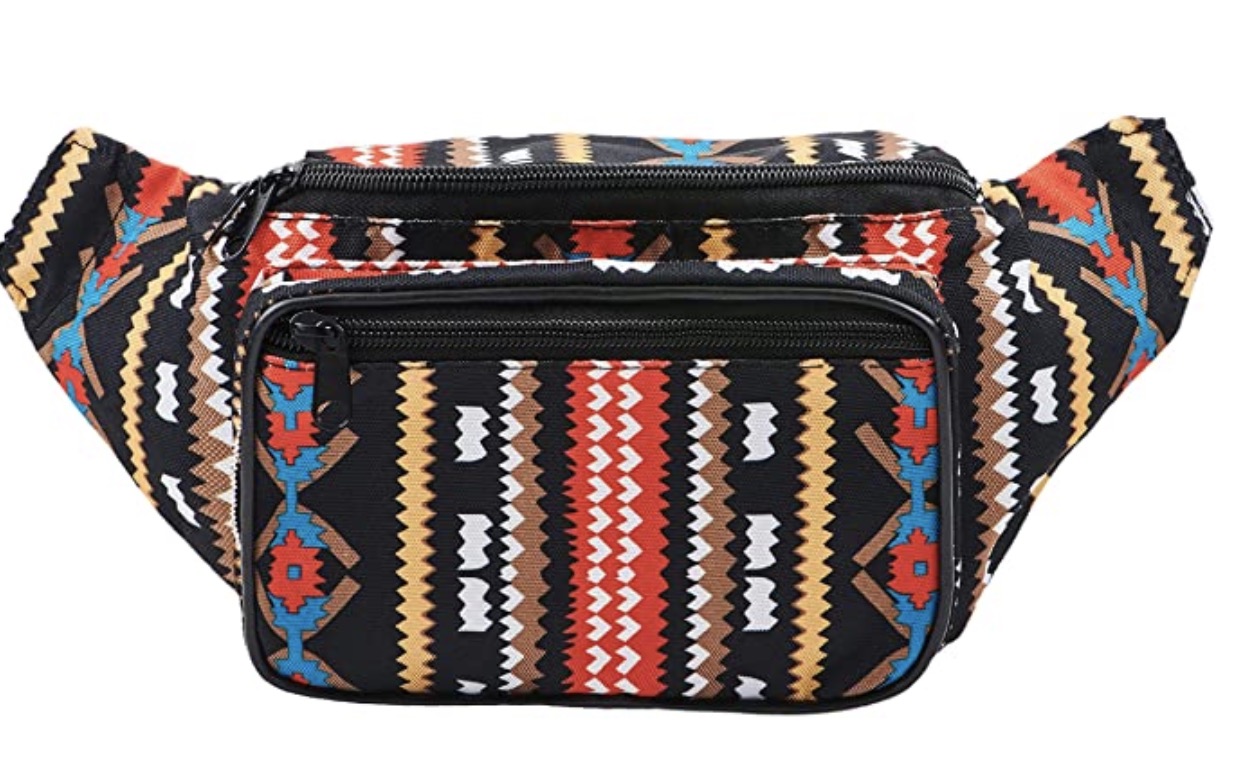 ---
If you're feeling the 80s vibe, HDE provides a selection of fun retro-styled crossbody bags. With a water-resistant design, the hip bag has three pockets to keep your goodies safe. These chic and sporty-looking fanny packs are functional and stylish, ideal for travel, activities, dress-up parties, indoor or outdoor festivals, and more.
The adjustable belt strap can extend from toddler size up to 39 inches, making it the perfect size for just about anyone on the go.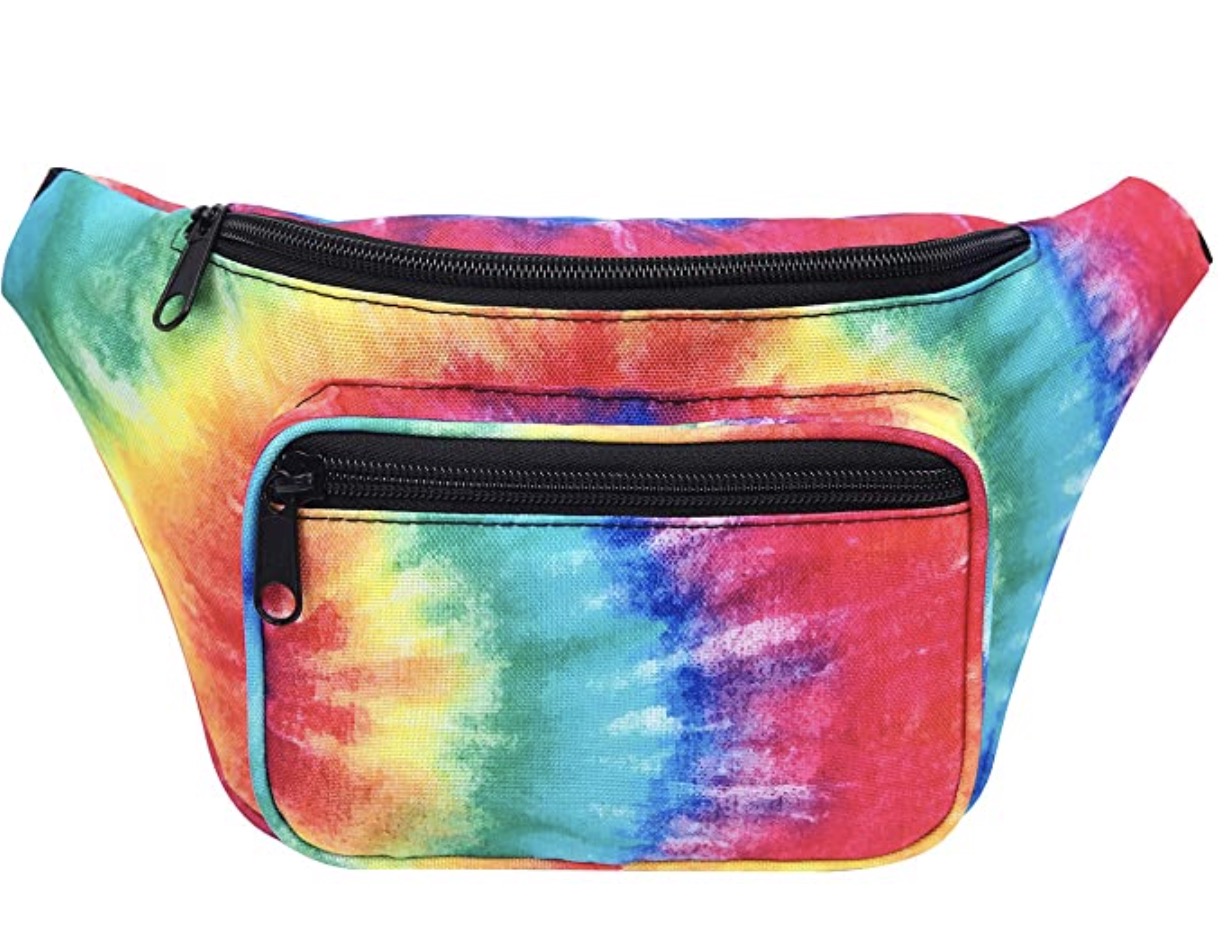 ---
If you're looking for a sturdy, quick-release fanny pack, these cute packs provide security, comfortability, and come in a range of colors.
The bag comes with three separate zippered compartments: one main one, a front pocket, and one hidden for your precious belongings. The fanny pack has an adjustable waist strap that can extend up to 43 inches with a quick release buckle. It's the perfect pack to take along to concerts, shows, and of course, festivals.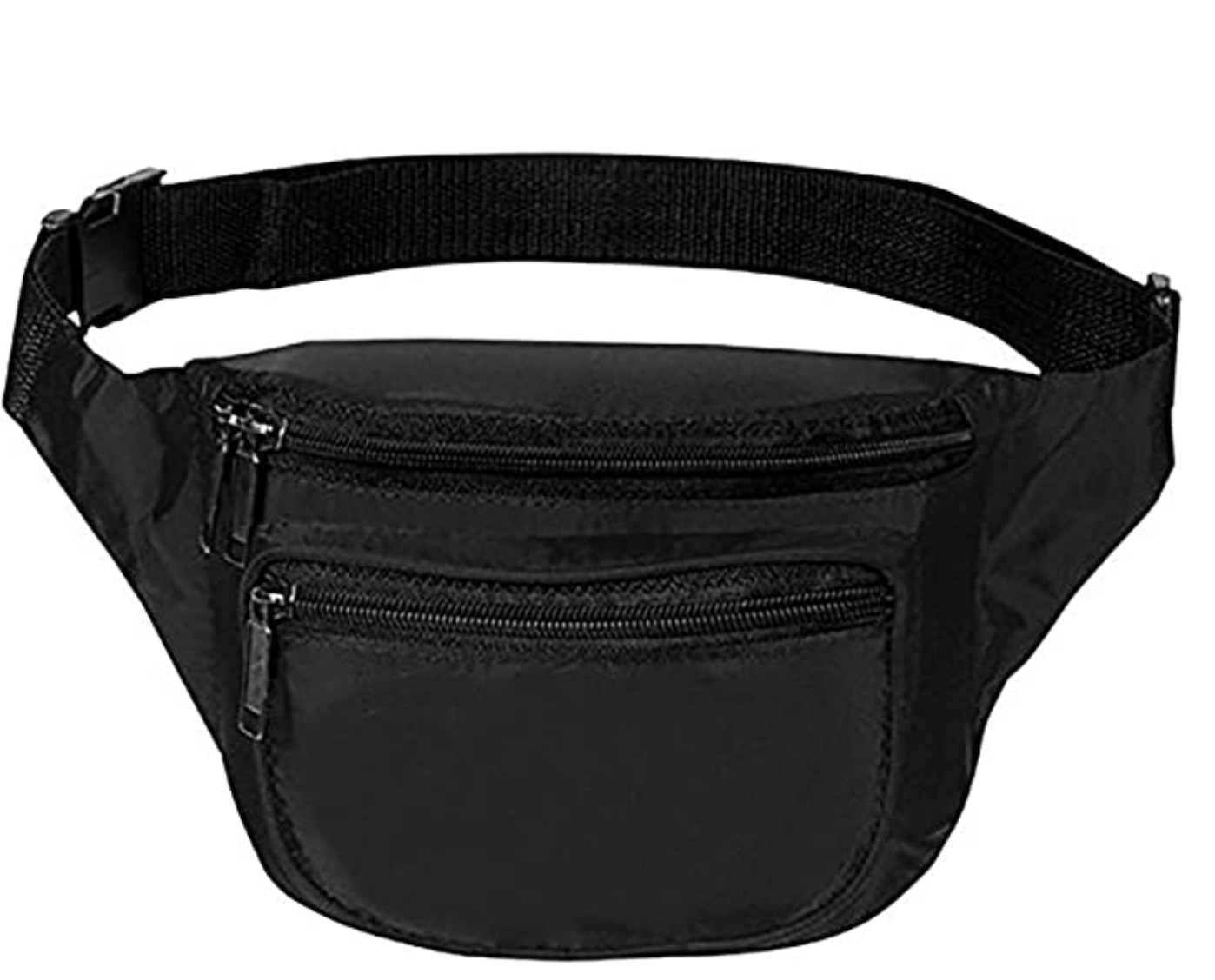 ---
If you're looking for true retro glitz and glam, then this shiny waist pack from MHJY ticks all the boxes. The front consists of shimmering glitter, and the back is black PU. The design boasts plenty of colorful glitters to choose from, such as black, white, rainbow, and more.
The bag is designed with three zippered pockets and an adjustable waist belt that fits 17-49 inch waists. The shiny sequin fanny pack provides enough room to carry all your personal belongings with you to any festival, rave, nightclub, or event.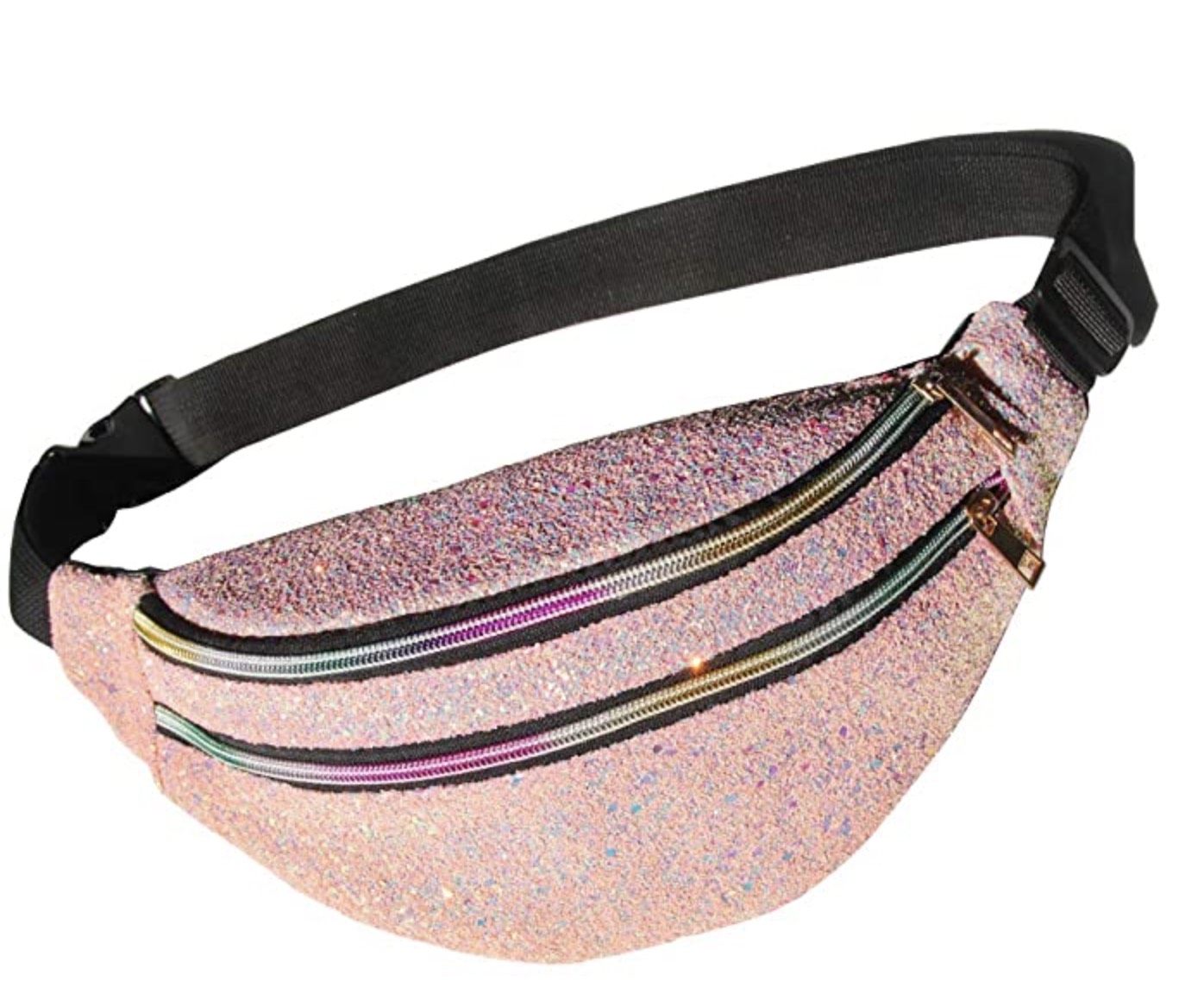 ---
Shiny, festive, and fun. These three words sum up the neon Swelldom water-resistant fanny pack. Complementing these bright bags are the retro rainbow zippers. The easily adjustable waist strap can fit 30-44 inch waists.
The waist bag is made from quality PU leather, ideal for festival-going or matching any outfit. It's the perfect 80s metallic fanny pack for any festival or concert.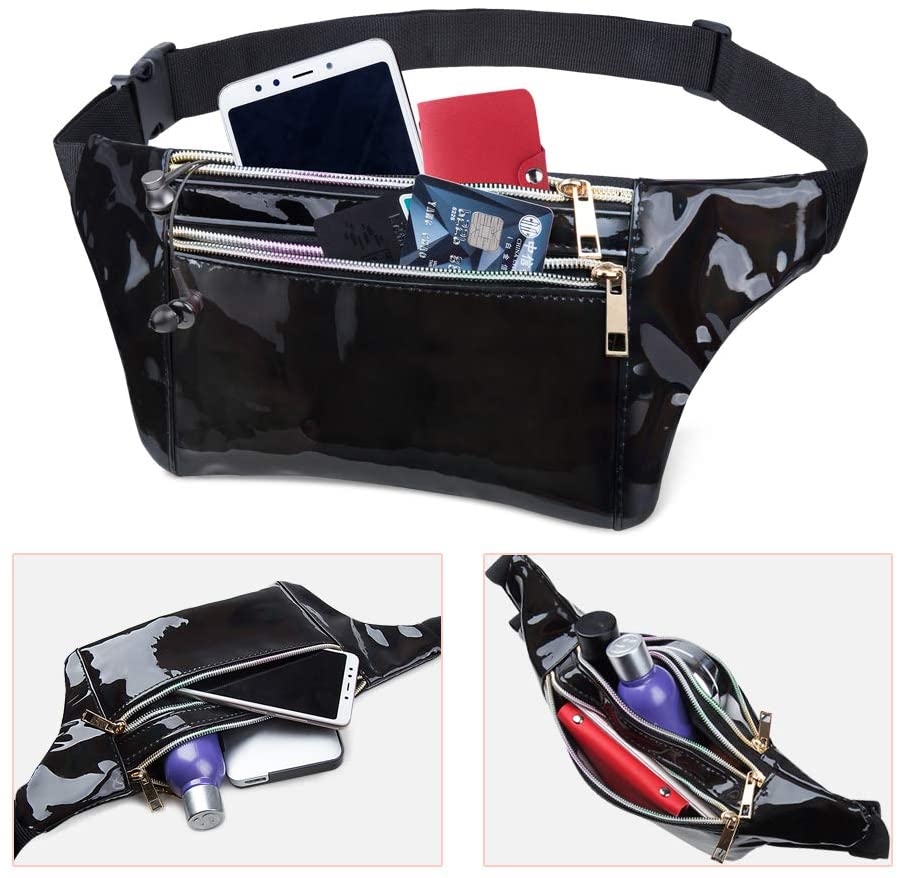 ---
If you're feeling a little cheeky, kick it up in 90s nostalgia with this neon green retro fanny pack. It's the perfect accessory for music festivals, concerts, or any cool party.
The adjustable straps can easily fit 26-38 inch waists, perfect for men or women looking for a fun festival accessory. Add your top party gear accessories in the main zipper. Wear it across your chest, or over your shoulders, and off you go to kick up some dirt.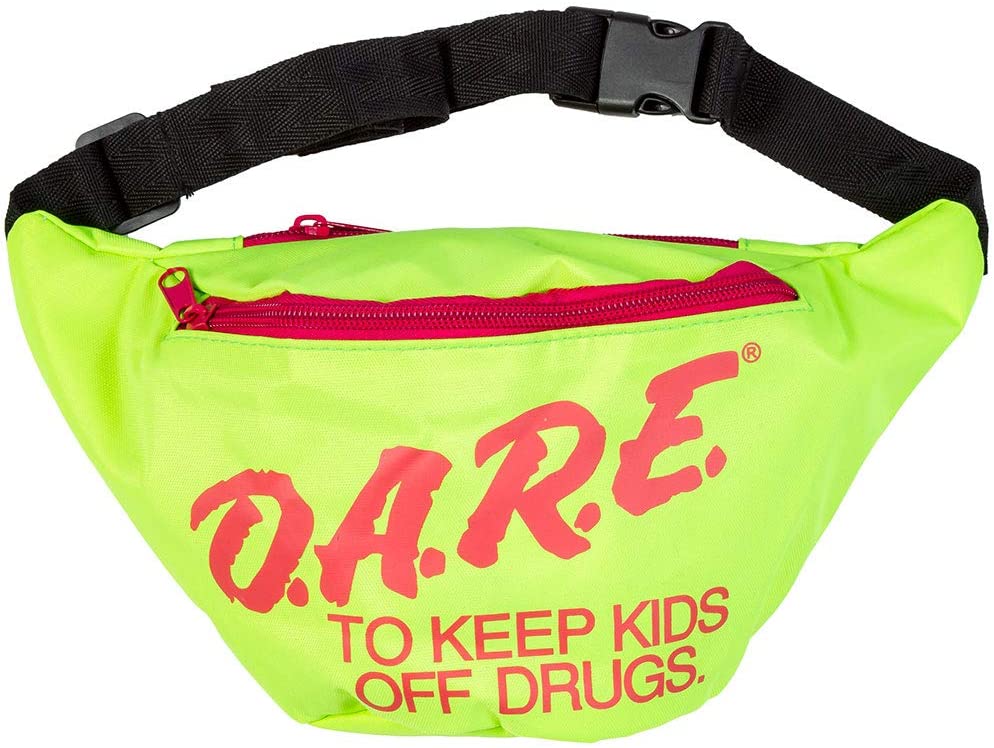 ---
If you're on the hunt for a stylish, multi-purpose fanny pack, well, look no further. G-Fiend has come up with the ideal cross bag suitable for hiking, travel, parties, and, of course, festivals. The bag also sits comfortably with adjustable straps.
The fanny pack is made with high-quality polyester and PU materials, making it the perfect waterproof bag that shows little dirt. Choose from a selection of shiny metallic colors, rose gold, silver, or rainbow black. Add your purse, cell phone, or keychain into your fanny pack, and off you go.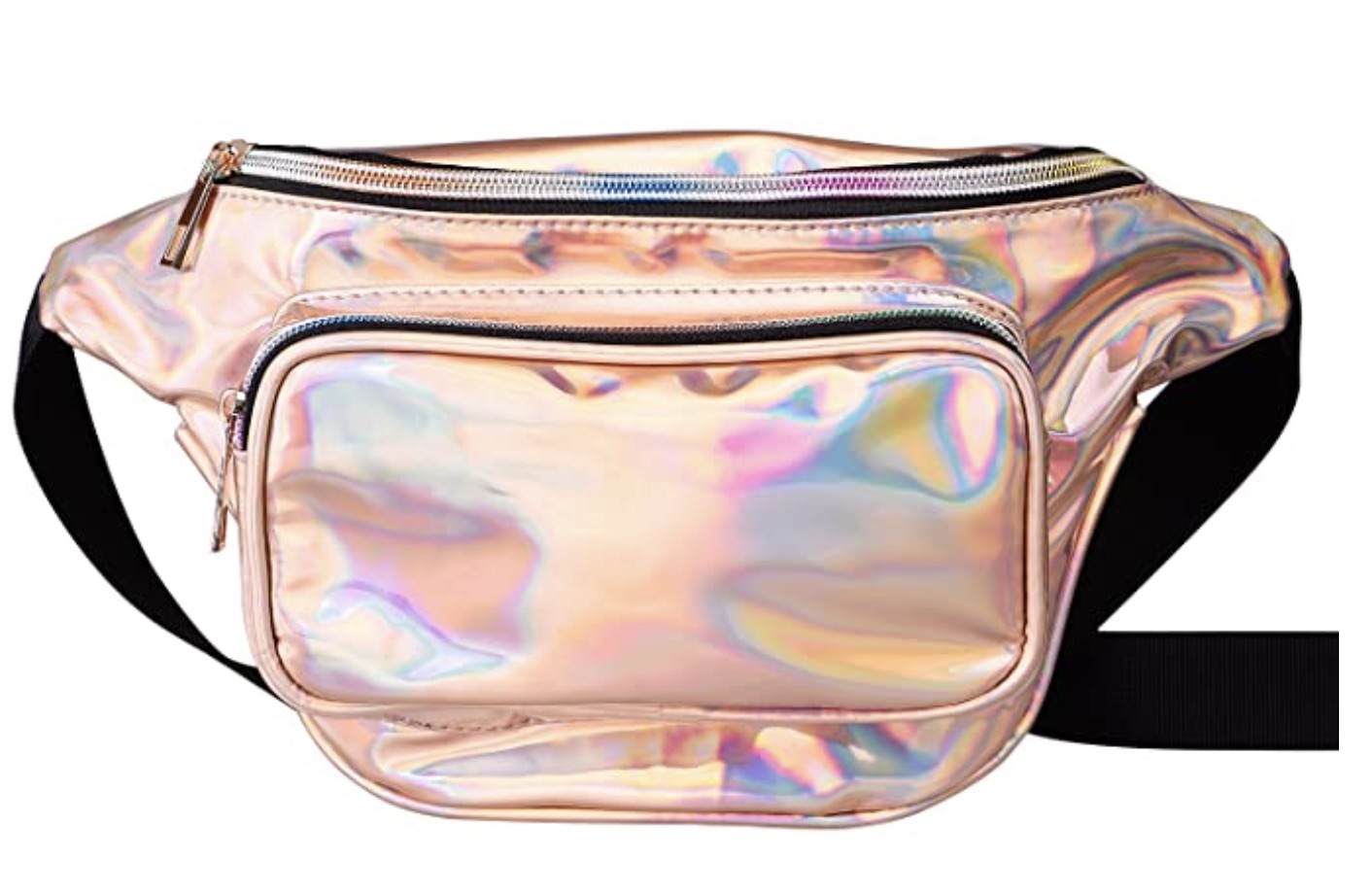 ---
If you're not wild on shiny metallics, shimmering glitters, or the neon classics, then Everest's signature waist pack is the perfect option for you. Choose from a multitude of standard colors to suit your style and adventure.
Toss it after a gnarly festival? I think not. Though it may not be a shiny gold fanny pack with rainbow suspenders and a drink holder, this super chilled fanny pack is perfect for an array of activities, including festivals. It is composed of three zipped pockets and an adjustable waist strap that extends up to 46 inches. With a capacity of 2 L, this fanny pack is beyond boring.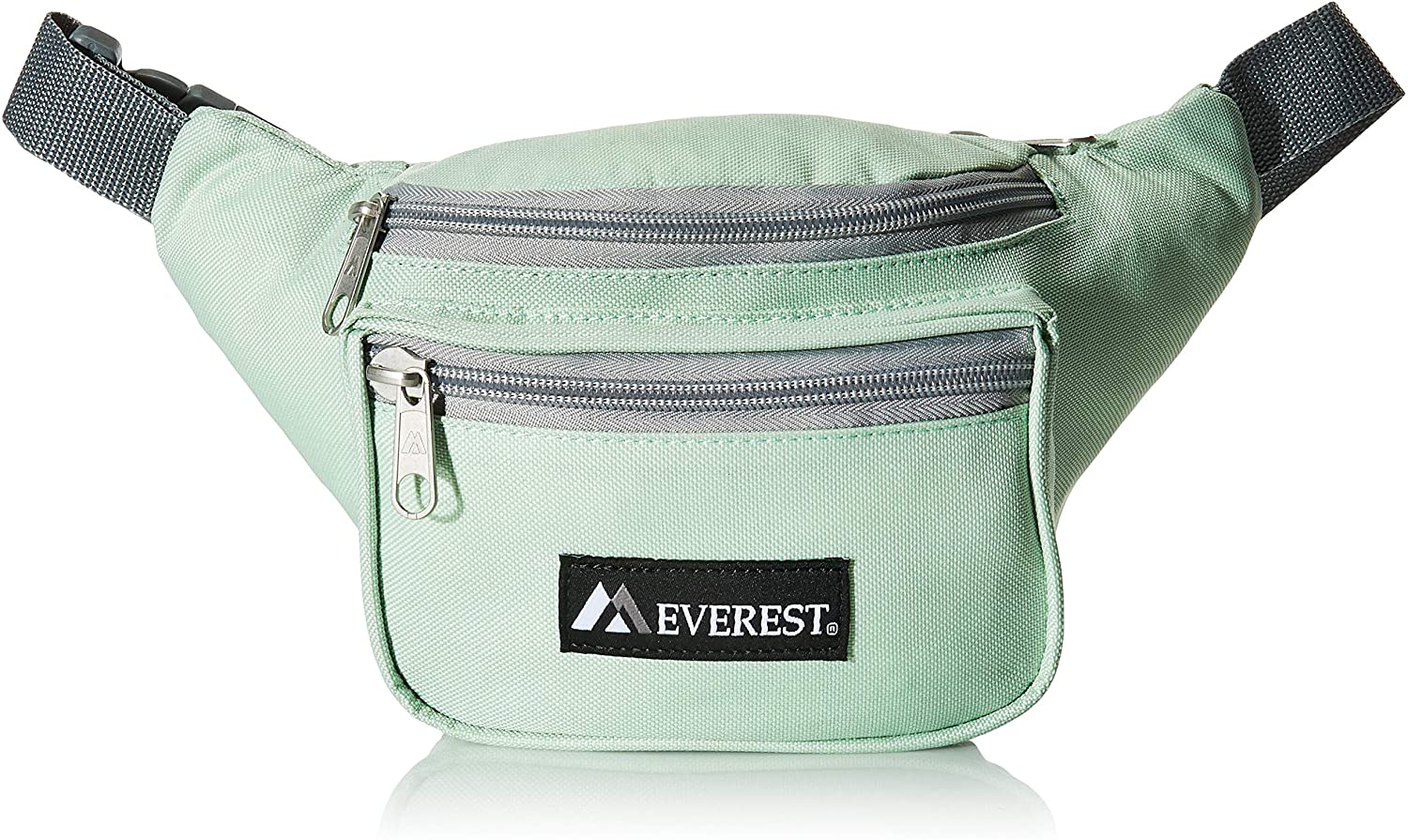 ---
If you're a funky kind of person, then this spacious four pocket zippered fanny pack is calling your name. Fitting waists between 31 – 44 inches and made of 100% premium polyester, it's the best lumbar pack that fits comfortably around you.
The best fanny pack for men (and women) comes in various colors and styles, from Hawaiian prints, pineapple prints, and flamingo prints to leopard, black, and white. They also come in holographic silver and gold – if you feel like jazzing up even more. These bags can be worn on the front, back, side, chest, or over the shoulder. It's the perfect festival accessory for any party goer.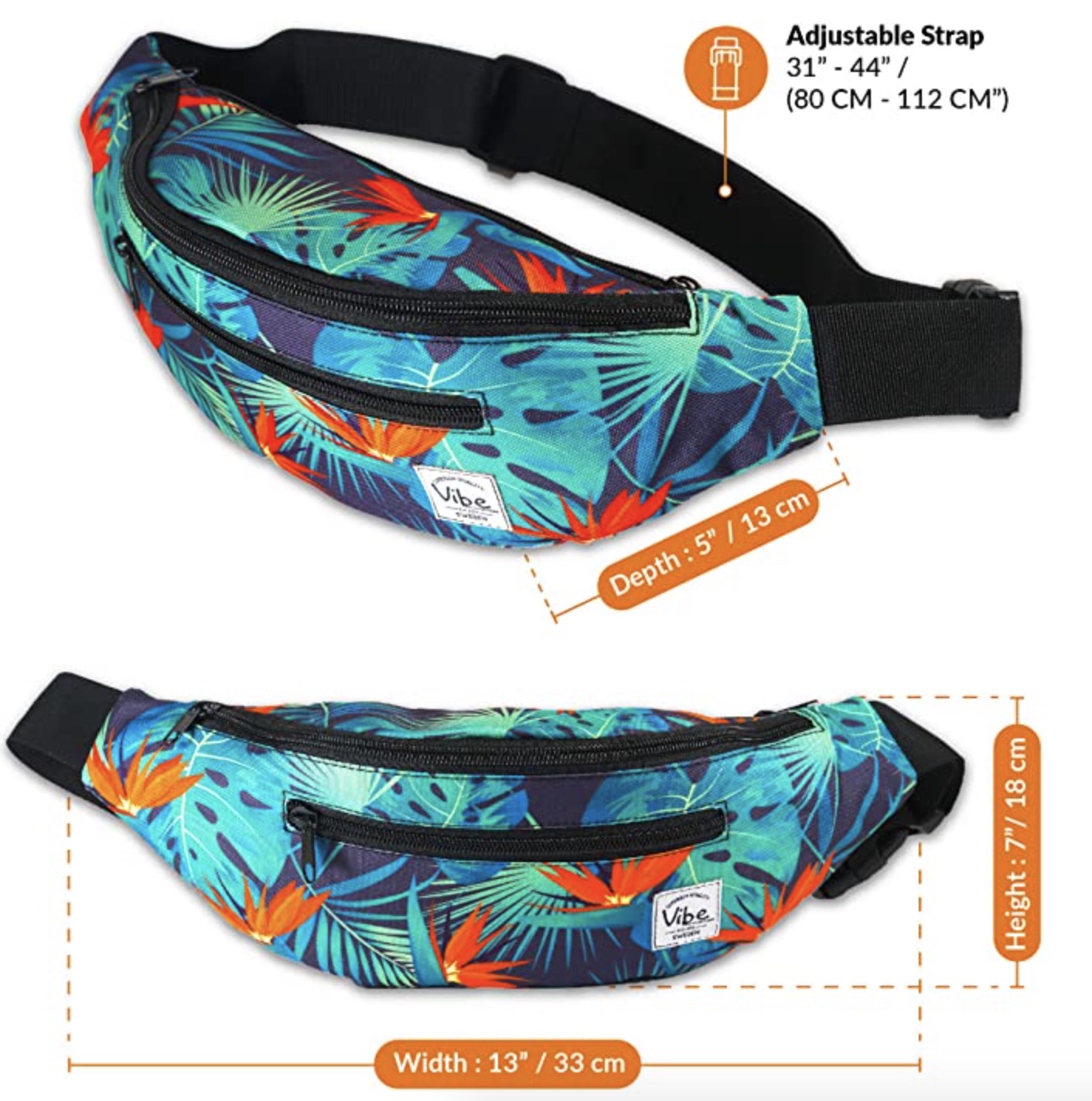 ---
Thanks for Reading About The Best Fanny Packs for Festivals
Found your festival fanny pack yet? These bags provide us with the ultimate festival luxury – dancing and enjoying the vibe, hands-free.
---
Are You A Music Festival Addict?
Feeling pumped on festivals? Well, I sure am. Take a look through this list of incredible festivals from around the world. You'll also find some essential festival gear, accessories, and must-haves you wish you knew about sooner.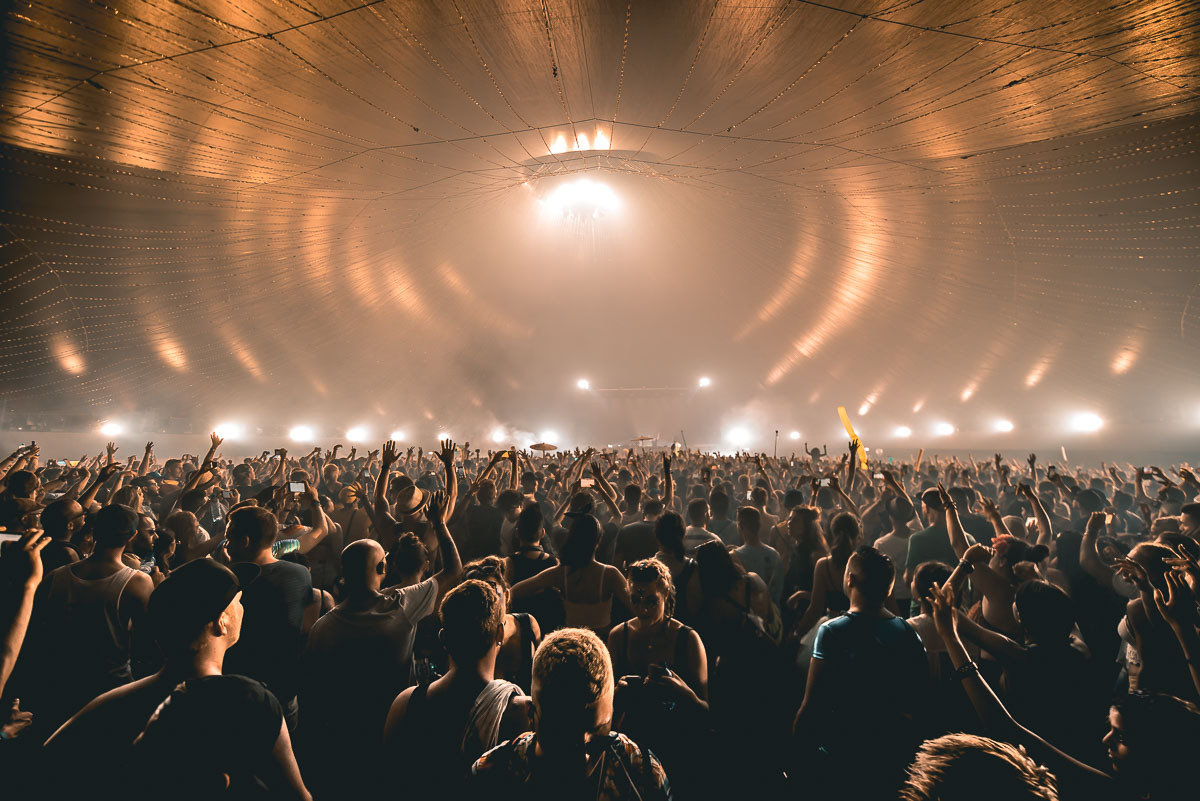 ---
Final Thoughts: Best Festivals Fanny Pack & Festival Bum Bags
Fanny packs are back in full force; Glittery, shimmery, classic neon colors and shiny bags are all the raves these days. Apart from your usual hiking, jogging, and shopping fanny packs, festival waist bags are far more interesting.
They are no longer the bulky black leather pouches that dangle around your waist. Now, there are an array of options to carry your essentials in. So, now that we've covered the top fanny packs. It's time for you to grab your goodies, put on your jazzy outfit, and find your festival to show off your new fanny pack.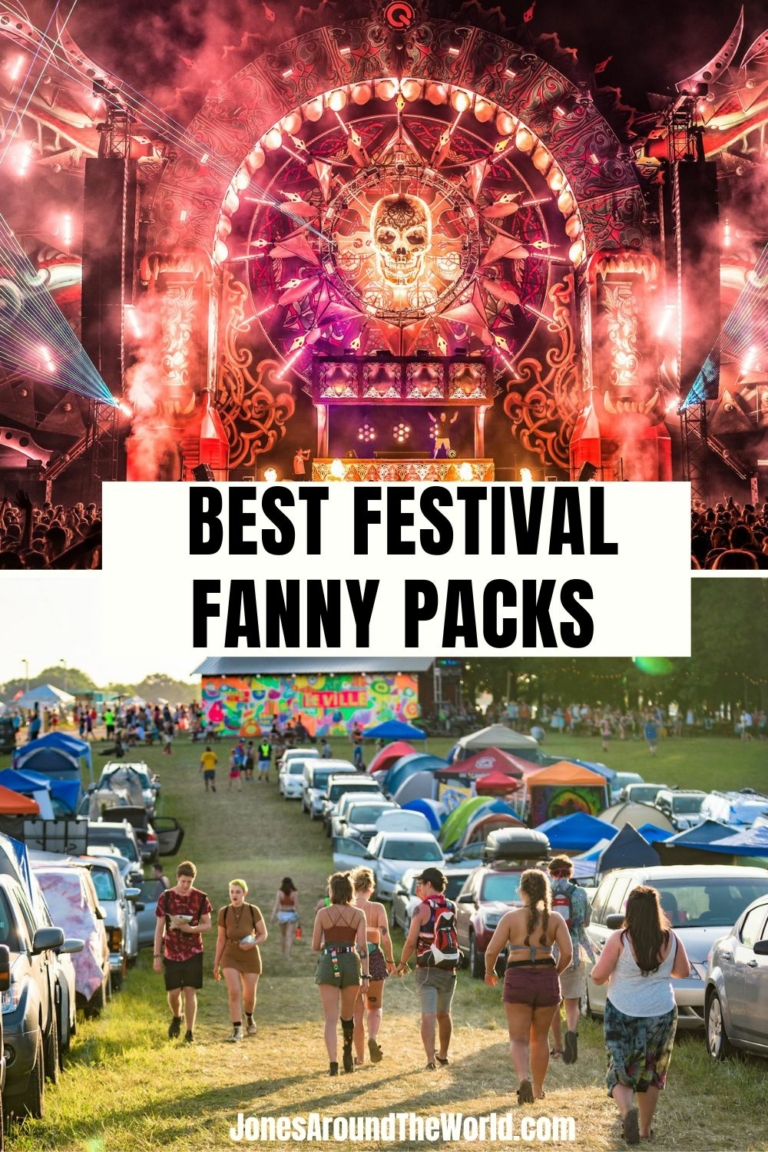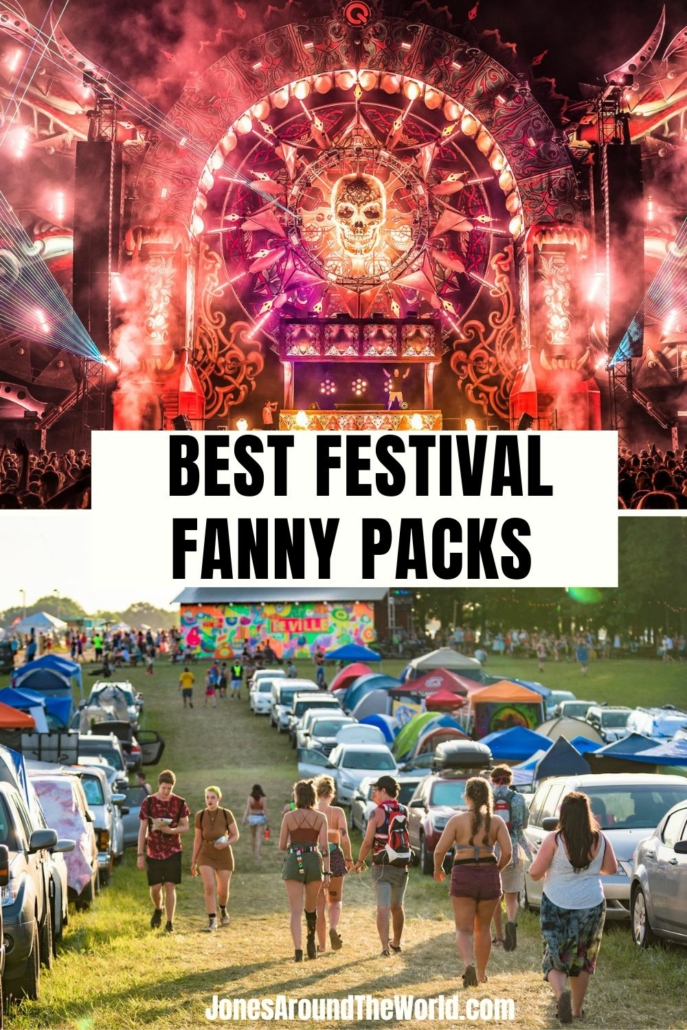 ---
THANKS FOR READING ABOUT THESE MODERN FANNY PACKS FOR FESTIVALS
SHARE THESE BEST FESTIVAL FANNY PACKS WITH YOUR TRAVEL CREW!
https://www.jonesaroundtheworld.com/wp-content/uploads/2018/12/Festival-Accessories-12-2.jpg
801
1200
TravelTractionsJATW
https://www.jonesaroundtheworld.com/wp-content/uploads/2017/03/logotry-1-1-300x106.png
TravelTractionsJATW
2023-01-07 19:20:47
2023-08-10 18:08:30
15 Best Festival Fanny Packs & Festival Bum Bags