I would consider myself well-versed in the festival scene- I've been to dozens of US and international festivals, including Burning Man. However, I have to say – Envision has created a completely unique vibe for itself unlike any other I've ever attended.
After all Pura Vida is the mantra of Costa Rica. It's meaning- "pure or simple life"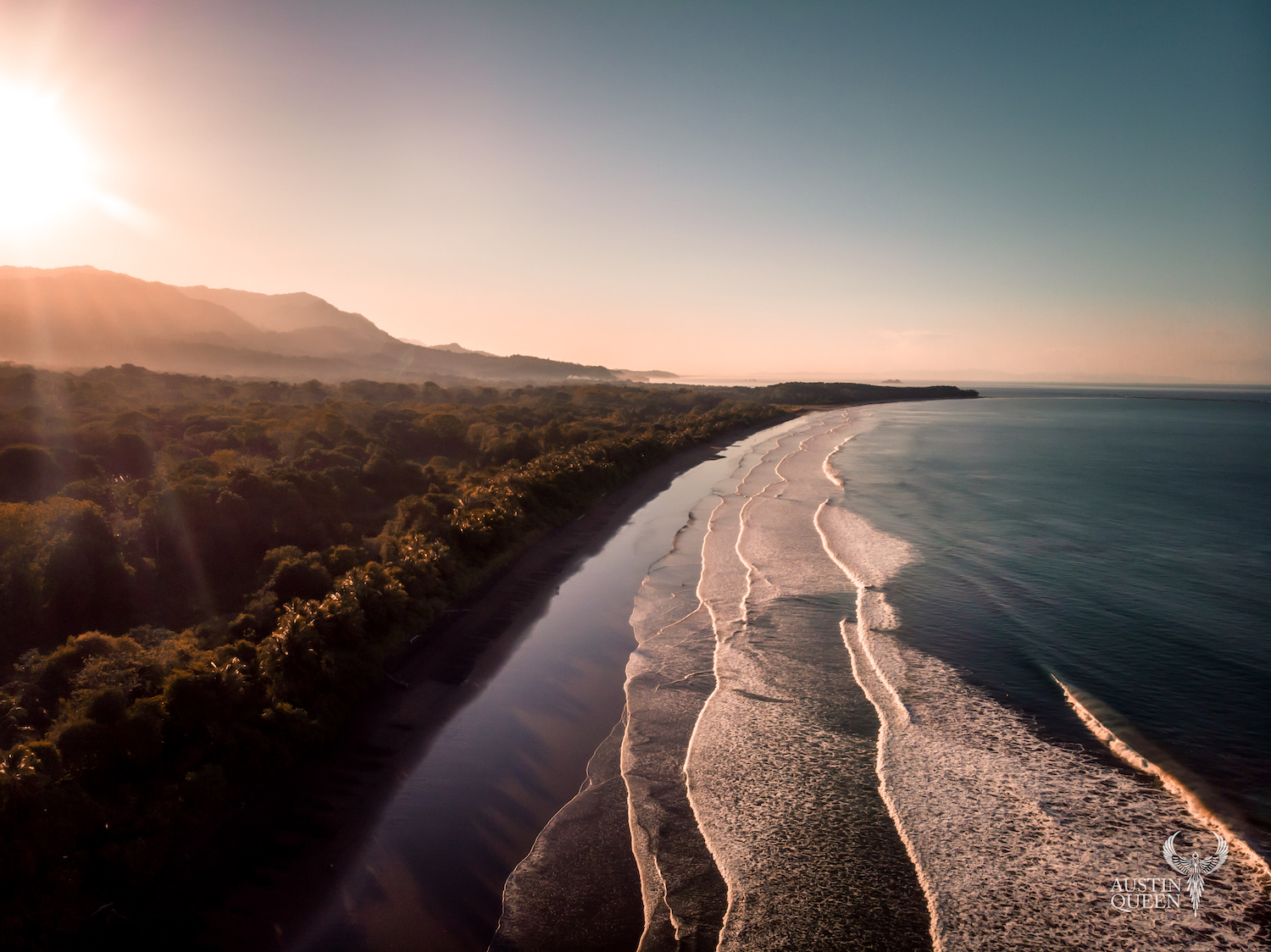 (All of the photos in this article are by the talented Austin Queen Media. Be sure to check out and support his work)
---
Preparing for Envision Festival
I'm going to take you on a journey from making the thought of attending envision to reality.
Before you fly to Costa Rica to get down and dirty with Mother Nature in the jungle of Uvita, here's what you need to know-
Make sure you have those passports ready including a paper copy of your passport hidden as a backup! There is no need to worry about having a visa to visit Costa Rica unless you're staying there longer than 90 days, then you will need a residence permit. Make sure you have proof of leaving the country for customs at the airport. Try using (hopper or skiplag) to land in San Jose (SJO). Once you land you'll have many options to scoot on down towards the festival grounds. Want to get dropped off right at the Envision entrance? Book a one way shuttle for 65$ or round trip for 130$ through the Envision website directly. Make sure to screenshot your receipt. Expect a greyhound bus with air conditioner and every seat filled with other festy goers. It is definitely a bit hectic waiting at the airport but it does the job. Make sure you wait in front of the restaurant outside customs with everyone else. There are numerous time slots available but make sure you do this before you arrive in Costa Rica as they sell out fast! If you're on a budget take the local tracopa bus for 15 or so dollars. You need to get from the airport to the Tracopa train station by uber or taxi first. The tracopa buses are quite nice, have AC and semi reclining seats. The journey will be around 4-4.5 hours. Once you arrive in Dominical or Uvita, hitch a ride or hop in a short taxi or Uber to the festival grounds. If you prefer privacy, Uber is around 100-200$ or taxis 150-200$ are always an option from SJO to envision. Coming with friends? Hire a car service through (this website) for Cheaper! If you do a shared shuttle not through envision, they typically run about 50$ a person, and be prepared to pay extra 10$ for excess baggage.
If you're traveling solo like I did my first time- The Facebook groups are a very popular place to secure an extra spot in someone's car rental! We do suggest that you check out (Alamo) if you plan on staying in Costa Rica for a while and want to explore or go offsite during the festival! make sure you secure your car pass before the festival as those sell out relatively quickly. Almost every car rental place requires you to buy car insurance on top of everything. There's almost no fighting it, so just take advantage of the insurance.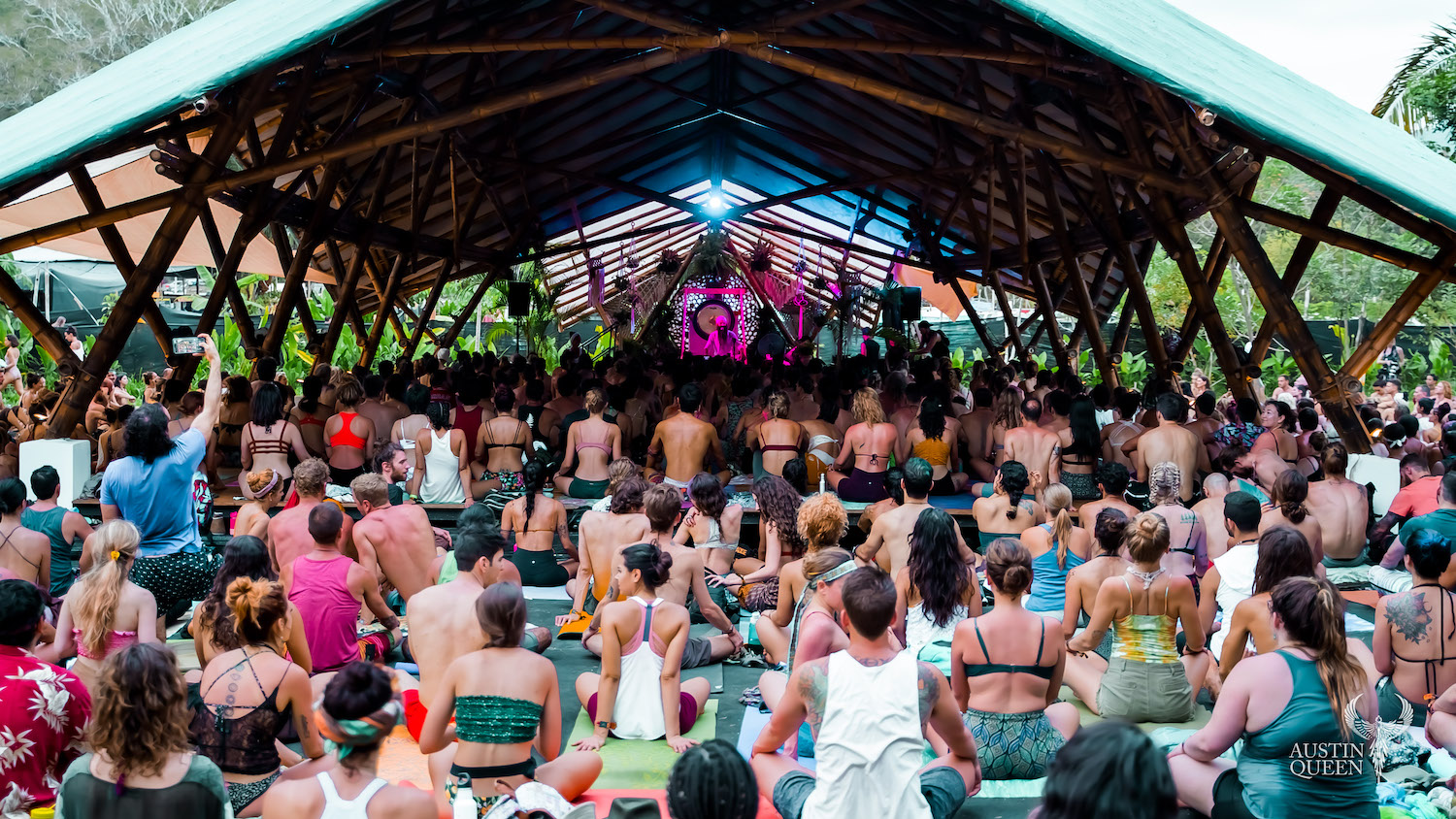 ---
Accommodation Options For Envision
There are a handful of options you can do for staying on site. I personally pay the 10$ general admission fee to bring my own tent. My go to is an REI 4 person half dome tent (insert link on amazon). It saved me from a super heavy 20 foot palm branch that fell on my tent while I was in it! It survived the pressure and didn't break upon impact. Having your safe space to go back and forth to is much easier. There's quite a good amount of shade however it goes fast so you want to get there for early admission if you can swing it with work. Do Watch out for camping underneath the coconut trees, they're ruthless and the morning sun pushes you out of your tent around 8a. if you're traveling from abroad or just don't like carrying a tent in general you can purchase the ready set camp option- which includes a queen foam mattress, 2 pillows, sheets, a chair and small rug. This will set you back around 200$ per person to share or 385$ for 1 and you're not guaranteed a tent in the shade. Fair warning, these tents are relatively small.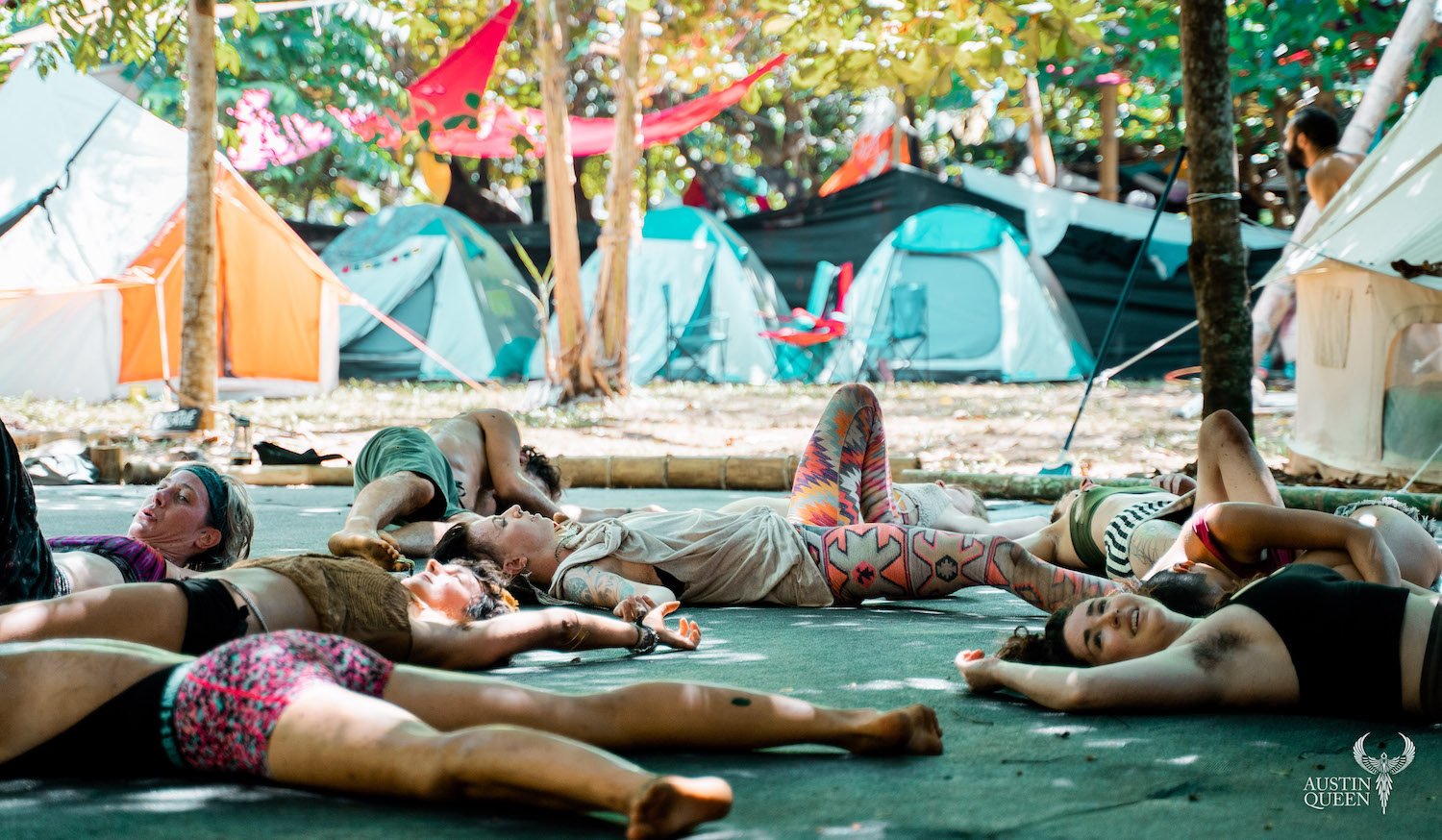 ---
Now if you're a little more on the bougie side- check out the VIP packages. ( https://shop.envisionfestival.com/products/envision-festival-vip-lodging-suites-7-day ) These have added amenities including shared bathrooms and showers in the VIP zone. The VIP zone is at the far back side of the festival but don't worry, you can walk from one side of the festival to the other in about 15 max. You can also pay extra to camp within the VIP area with your own tent items. A nice lounge and concierge area boasts many nap spaces, lounge chairs, hammocks, music, cleaner porta potties and chill music.
Many people can't stand roughing it in the jungle heat at night so your best bet is a hostel or an Airbnb off-site. Find a few friends to chip in and it's a pretty cheap deal. Check out Hostel world or AIR BnB for local options. My favorite hostel is Ukinca, only 5m from the festival entrance! Make sure you do this months in advance as the best places and the closest are reserved very quickly.
There's even an opportunity to join on-site theme camps for more support and interaction! the Humans I trust theme camp is a lovely space for it's beautiful canopy covered nap spaces, hammocks, lots of cushions and really support driven entrepreneurs and individuals who are focused on making the world a better place. Once you enter the space you can just feel the intention of pure love that was put into it. It's relaxing, welcoming and nurturing. It's a perfect place to come to to get away from the hustle and bustle at the epicenter of envision and a perfect place to call home with epic humans! Their schedule is made up of seminars, workshops and DJs between 10a and late night.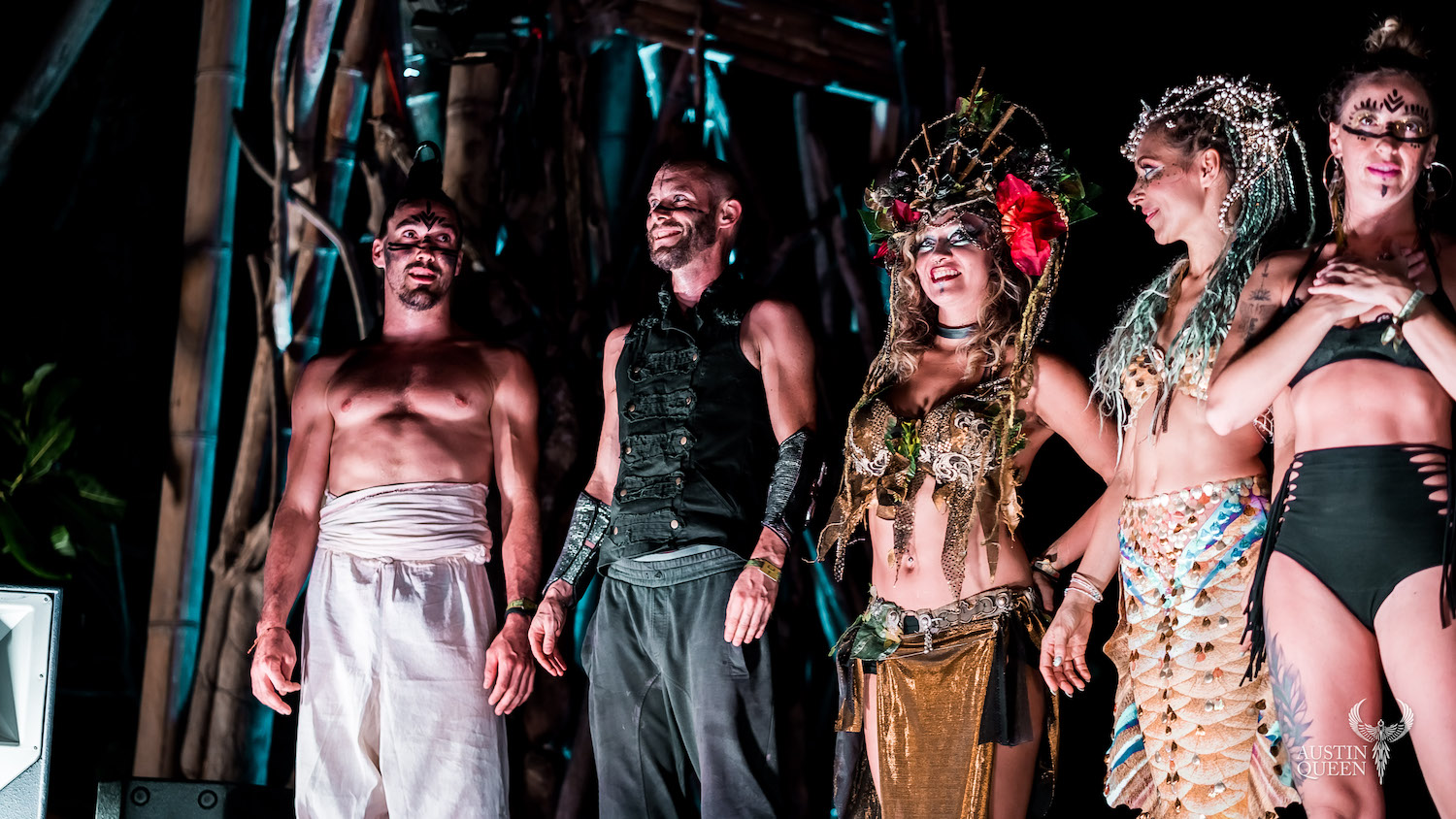 ---
A bit wilder option is The Momentom Collective theme camp. It's the perfect camp to join if you want to get out of your comfort zone to be silly, partake in movement classes and open up you inner clown. They will have anything from cuddle puddles, jam sessions, yoga classes, chakra toning, aerial silks and more. It's the perfect camp to join if you consider yourself a clown, musician or into any type of movement. Check them out on instagram @MomentomCollective
If you're traveling with the little ones there is a fabulous camp designated for families only. Dream Oasis – the kid's zone onsite where you can camp with other families in a sober and safe area secluded from the festival. They have plenty of activities every day for your little ones. Look forward to arts and crafts, hula hooping, dance and visualization classes. You can expect classes to run between 10 AM and 3 PM. I saw a variety of babies fresh out of the oven, all the way to teenagers in this area. Just a friendly reminder there is not a daycare option and you do need to fill out the family application online to be a part of this area.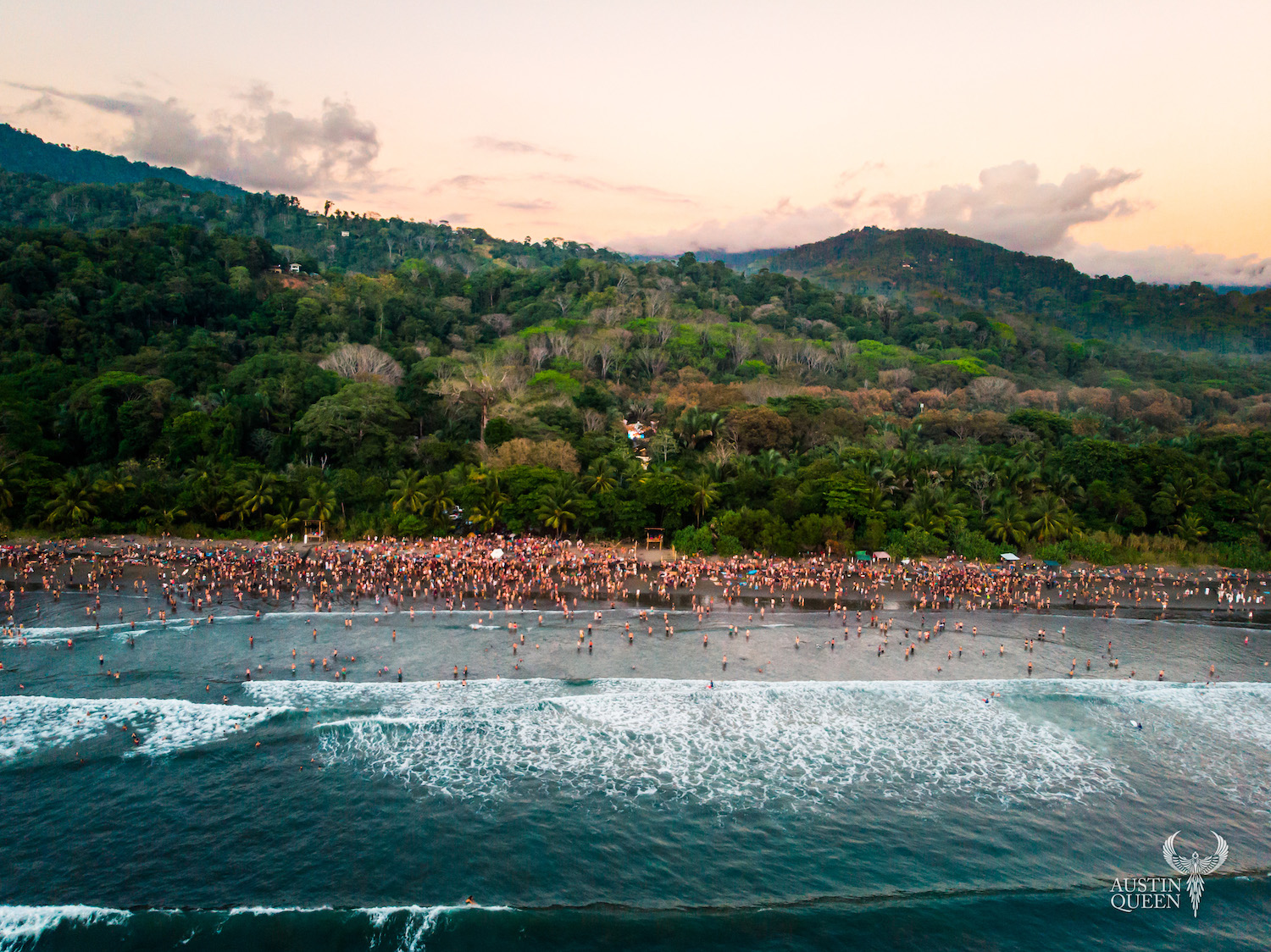 ---
Packing List for Envision Festival, Costa Rica
Now that everything is lined up for your amazing experience – let's talk packing ! Wondering what to wear to envision? Here are some ideas for you to get a feel of what the vibe is down in the jungle. Keep in mind that envision is unlike events like EDC or burning man. People don't come with crazy outfits or excessive makeup unless you're a performer. Most people would label it natural or 'hippie style' but I just consider it more comfortable every day clothing. Think earth tones and breathable clothing. You'll see many girls in yoga gear, maxi skirts and bathing suits. Don't leave home without a lightweight pashmina and don't be afraid to wear a long sarong or floppy pants as a dude. If you get sunburn easily make sure you bring a hat or two. If the mosquitoes love you the most important thing to bring is environment friendly repellent or simply make a homemade bottle of peppermint and lavender oil to mist yourself with it. I highly suggest you bring not one but 2 pairs of flip flops as people tend to accidentally meander away with the wrong pair at the dance stages!
Passport

Credit card and cash

Sunglasses

Sunscreen

BUG SPRAY!!

Toiletries

Brush

Razor

Toothbrush and paste

Tape

First aid kit

Yoga mat

Wet ones body wipes

Medicines

Bowl and fork

Printed tickets

Deodorant

Bathing suit x2

Sandals

Bronnors peppermint soap – multipurpose for dishes and body bug repellent

Workout gear

Travel bowl and fork

Coffee thermos

Insulated Water bottle

Towel

Tapestry

Tennis shoes

Socks and undies

Sleep Earplugs – the howler monkeys are super loud

Etymotics ear plugs for music

Grocery bag for trash

Hand sanitizer

Chapstick

Light poncho

LED battery lights

Extra batteries

Headlamp

Portable fan

External charger

Charger cords

Cute night time outfits

Cute dust mask

emergen-C / pedialyte / vitamins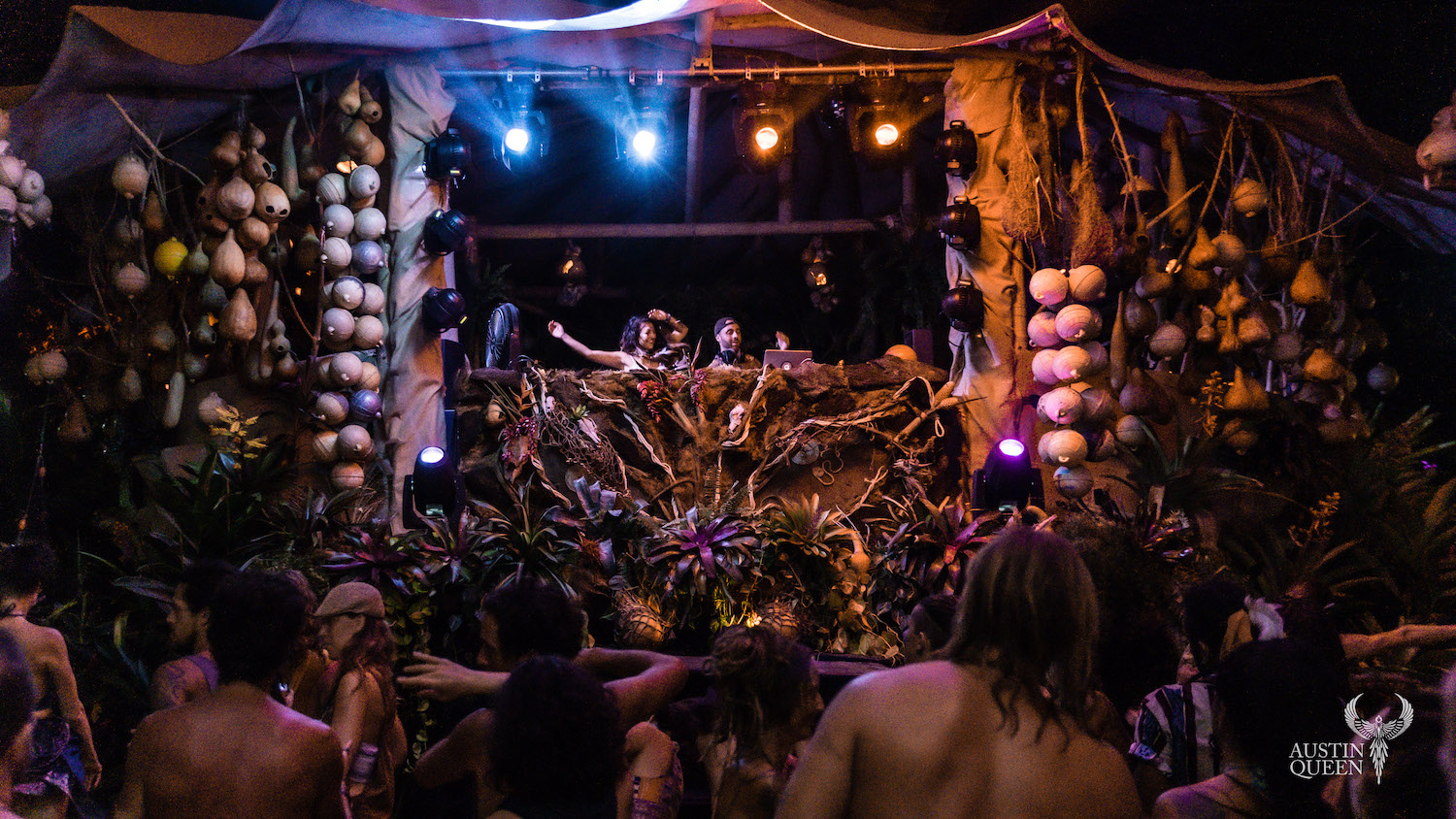 ---
Camping Packing List for Envision Festival
These are just the main items I cannot live with out. Tailor your list for comfort!
Sheet and pillow

Tent, rainfly, footprint and stakes

Extra tarp for inside tent floor as it can rain heavily

Sleeping pad or air mattress and pump

Locks

Ropes for tapestries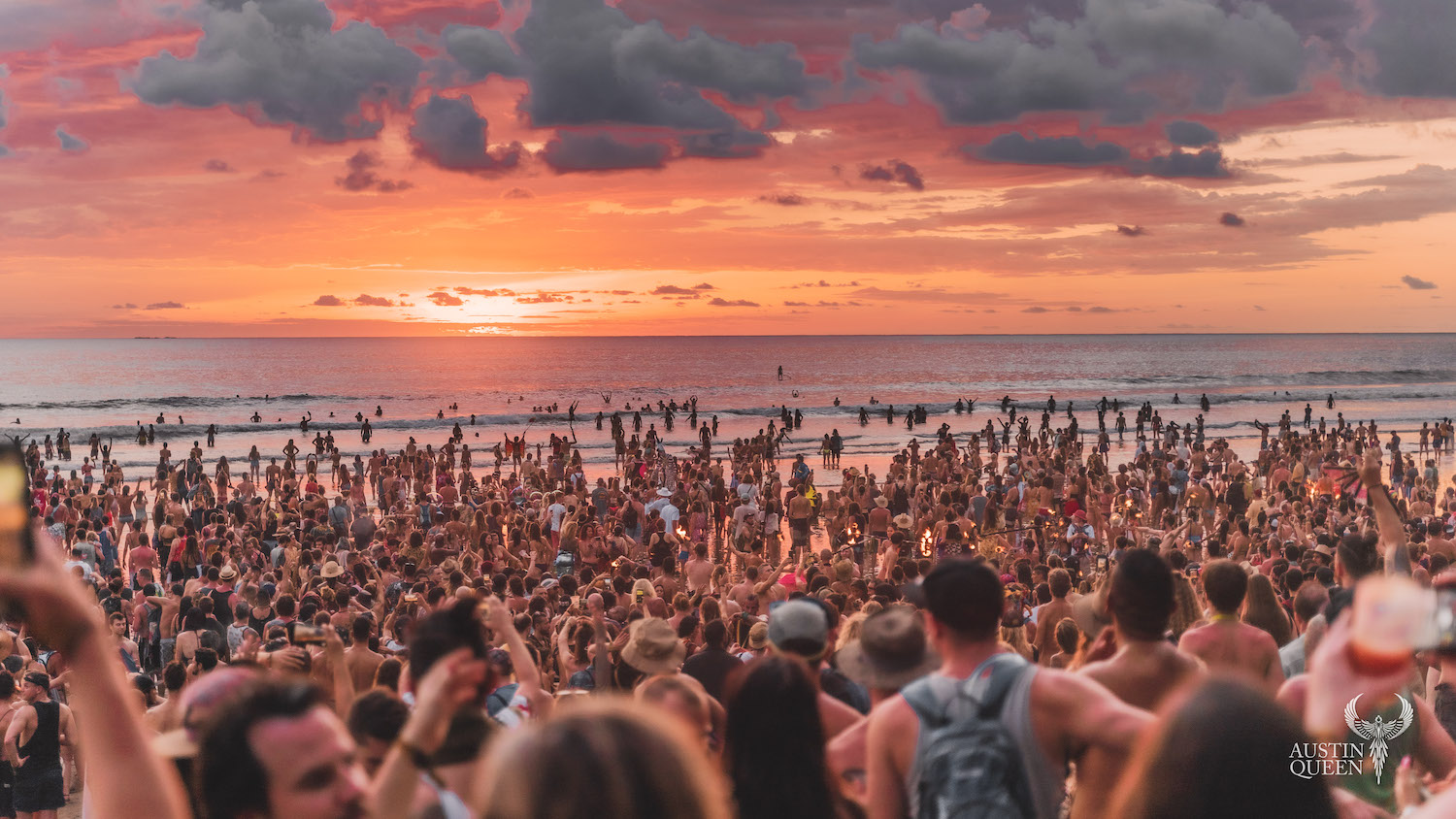 ---
Entering Envision Festival
The day has come and you finally arrived on site! They will search all of your bags, check your ID and ticket and then register your RFID payment band! This was a new addition this year and a pretty seamless one. You can add cash on your wristband or link your credit cardl. Do take note that the conversion rate was different for card being 500 colognes to 1$ versus cash was an exchange of 550C to 1$. Make sure you have a lot of water and sunscreen while waiting in line and patience to trek through the jungle floor with all your gear!
Right when you walk in you will notice the EcoHub. Envision is a Leave no trace festival and relies strongly on every one of you to keep the space clean and organize your waste! There are compost ,recycle and trash bins all throughout the festy as well. They have a voucher system to rent a plate at a vendor where you borrow and return upon finish for an elimination of single use items. Feel free to bring your own plate and fork to forgo the voucher. There are a plethora of water fill stations around and a few sets of porta potties scattered throughout the grounds. Food vendors range from the most colorful and tasty vegan options to rotisserie chicken and veggies. My favorite snack was the vegan ice cream. You will pay about 6$ for a coffee or 2 scoops or icecream and about 15-20$ for a meal.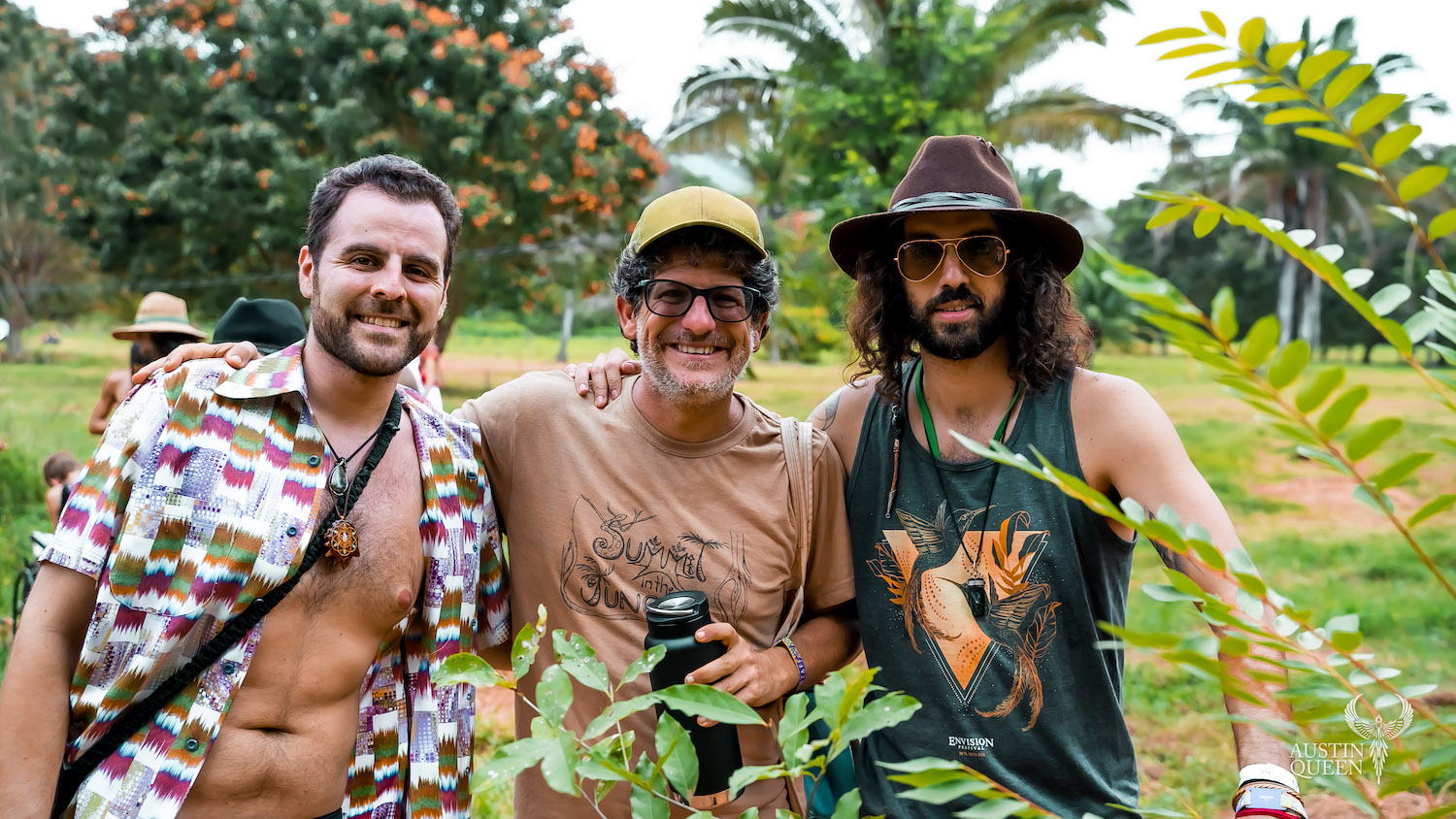 Aesthetic wise envision seemed to have gotten a facelift this year. The common areas like the showers are more decorated with extra mirrors and an abundance of seating. A shower was 4$ for 1 or 20$ for 5 plus tax. The food and bar area had many natural stumps, wooden tables, padded benches and a wonderful edition of hammocks suspended from the trees for prime nap space. The main walkways are now lined with beautiful lanterns that provide nighttime light that wasn't there before. All in all there was definitely some money put into envision "finishing touches" for their 10 year anniversary.
Once you get settled in, make sure you go to the beach entrance for every sunset around 515 to join all your brothers and sisters to give gratitude to the earth. There's just something magical about 2000 people howling at the sun, fire spinning and mermaids washing up on the beach as the sun says goodbye for the evening. Expect to see acroyoga, babies running free ,drum circles and lots of fire artists. If you're lucky enough to participate in one of "Jacquzie's" sunset impromptu sunset dance parties, eat it up! This crazy canadian founded @vyvelife (insta) and he focuses on elevating human connection and JOY with group dances and singalongs with the help of his soundbox! You can't help but smile with him and 200 others while screaming Celine Dion and the lion king. Oh so magical.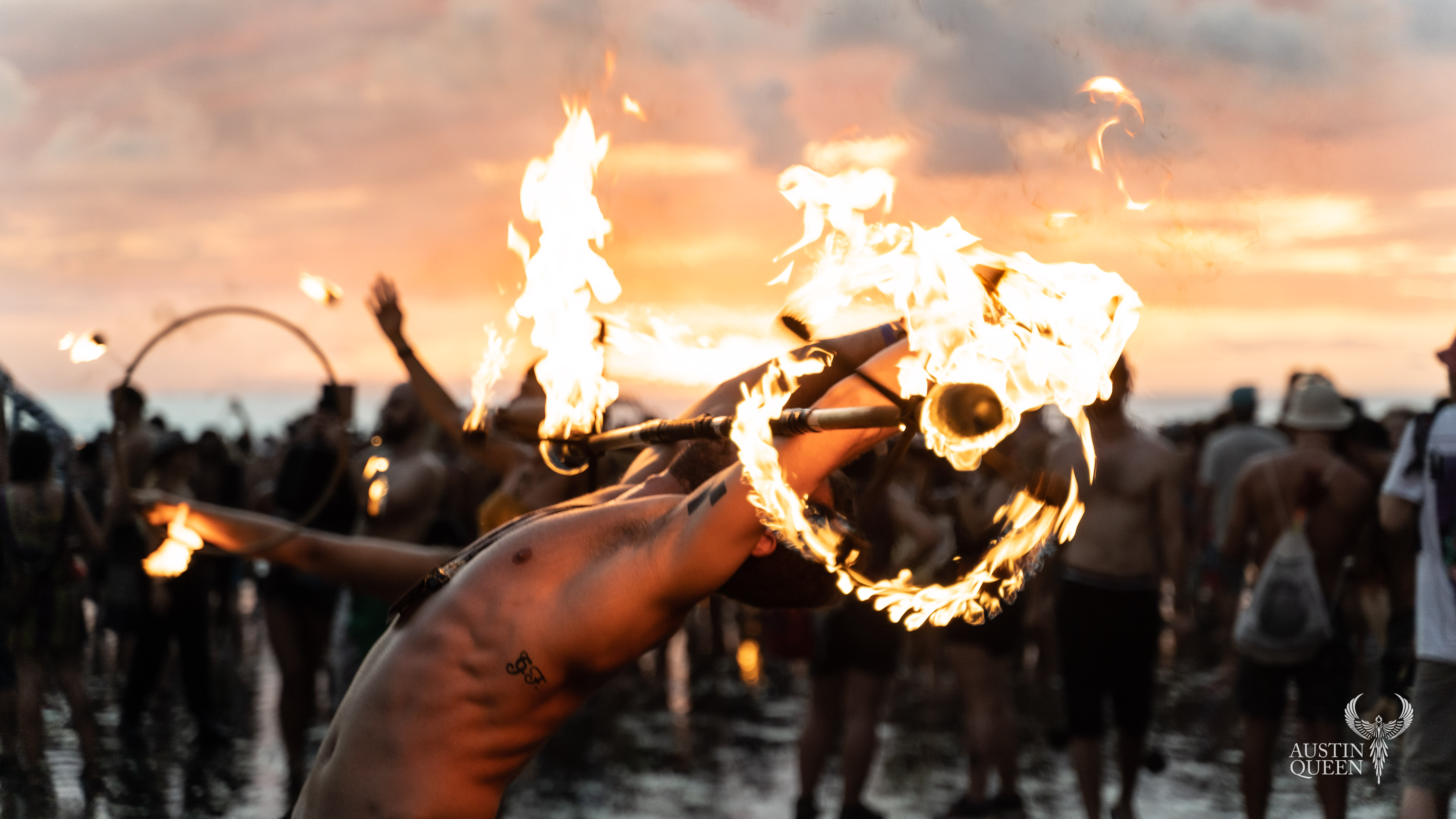 ---
Envision Music Festival Stages
There are 4 main stages at Envision
Lapa

hosts mostly house music and many DJs threw down here. My favs included Jan Blomqvist

Luna

is the prime spot for funk, bass and to see the circus du soleil like acts perform. JPOD, Tipper, clozee, Atyya and bear fatigue are just a few that got funky.

Sol

doesn't open until friday night and you can expect some sick visuals and more of the jam bands, live musician sets. Nahko and Medicine for the people was a popular set, Moontricks and rufus du Sol graced this stage amongst others.

The Village

has intimate acoustic sets at night and workshops during the day.
Check out the daily schedule for all the performances https://shop.envisionfestival.com/line-up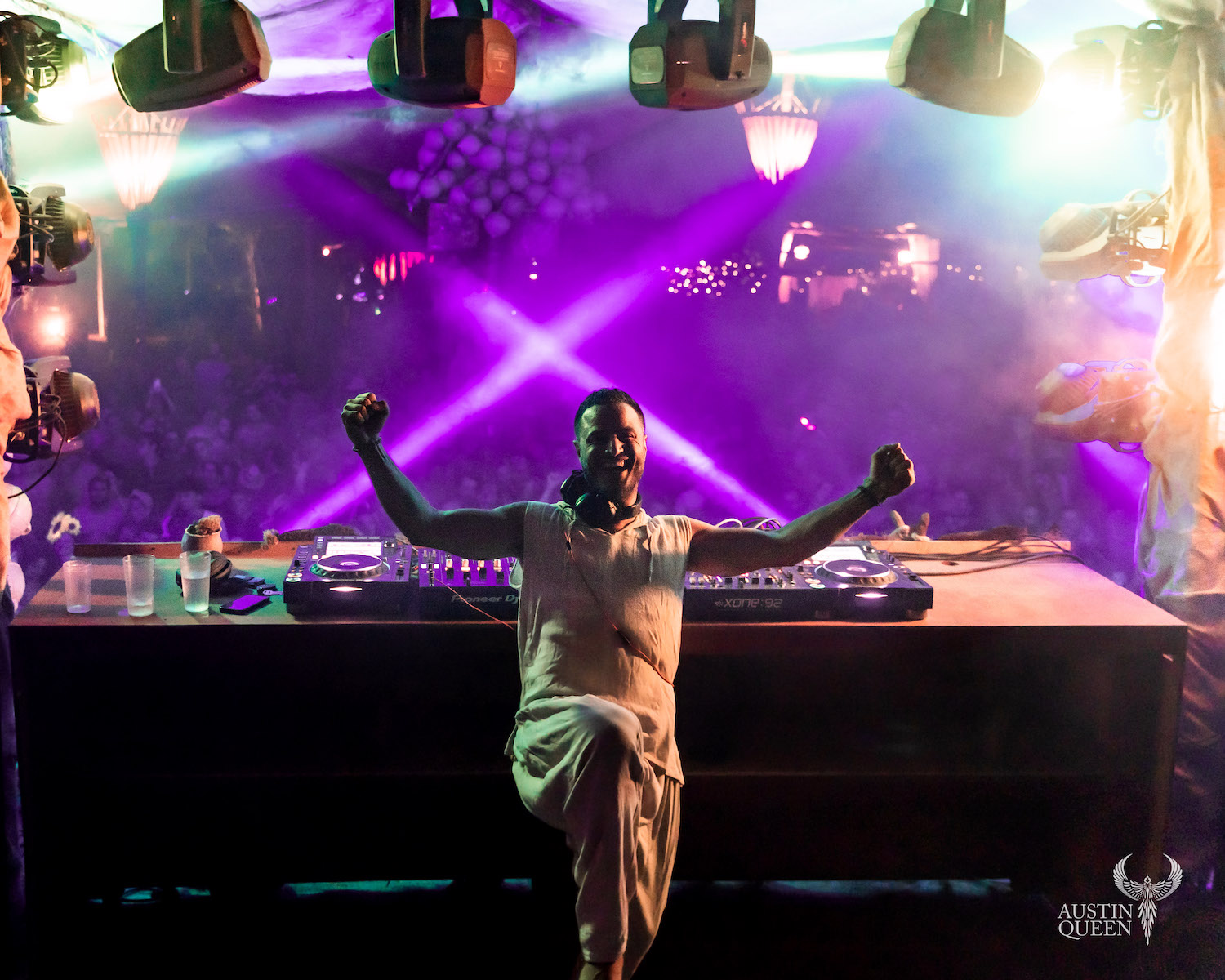 ---
Envision Festival WORKSHOP CENTRAL
There are many locations throughout the grounds that host a variety of yoga, breathwork, seminars and interactive classes.
The two main yoga temples are Templo de la Paz and Templo Armonia, being the larger one where classes were led by that of Yoga Girl and Jai Dev Singh. Make sure you get there 30 minutes early for the well known names to grab a space on the shallah and in the shade. There was quite the variety of dance, yoga, human connection, breathwork and ecstatic dances available from sunrise to late evening.
The red Tent is a magical place that held workshops like belly dancing and tantra focusing on the strength of women.
Hit up the village witches apothecary for rejuvenating elixirs and herbalism classes.
Envision truly honors and supports a jam packed schedule of workshops, seminars and music.
---
You get intimate seminars on a daily basis, ranging from a panel of artists that are performing at Envision to individual teachers. It's a chance to be 5 feet away from your favorite artists or teacher-like the popular Paul Stametes who shared his extensive knowledge on mushrooms in a range of different seminars. This particular workshop attracted what seemed to be almost the entire population of the festival. These workshops are very informative… in detail and some even hands-on. My personal favorite was a live looping workshop with David Woodyard where we all did a group collaboration using his looping stations and multiple instruments from him and the audience. It was really a unique experience creating a catchy song from all of our individual ideas especially when my voice was the lead melody lick on one of the songs! It was a really unique experience that many pay for as private lessons and we all just did it as a group at the festival!
If cacao is your jam, almost nightly the earth temple held cacao and song ceremonies. Right after cacao, you can go right next door to experience the sacred fire for some quite powerful gatherings hosted by locals.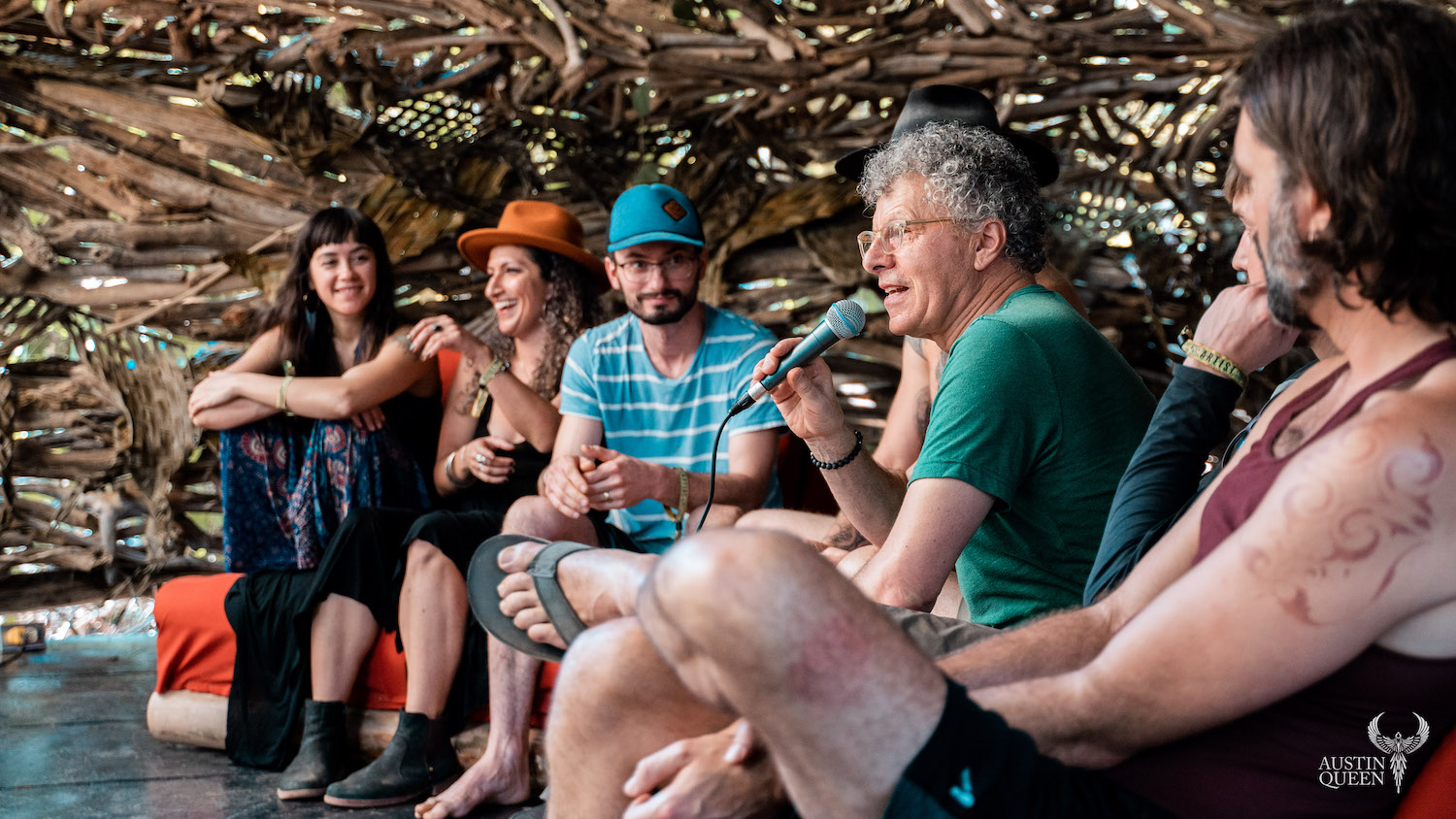 ---
There were some notable new additions to the festival this year -Like the henna tattoo parlor that was right over the infamous tea house.
They even added BUMBLE as a sponsor which everyone was questioning at first but it kind of makes sense. Bumble is focused on human connection – platonic or romantic and provided a neat lounge space for people to connect near the main stage with free WiFi and water.
The Village witches expanded their second setup into a large wellness and skin spa back near the yoga spaces.
Menu items include massages, henna tattoos,astrology readings, reflexology, Reiki, skin elixirs and a variety of massages from healers.
This will set you back 30$ for the skin care regimen and a steep 100-150$ for massages or esoteric (past life) astrology readings – these were a hot commodity and sold out all time slots before Wednesday even rolled around. Feel free to walk up for the face care but make sure you schedule appointments for the other body love experiences! They accept cash and the RFID system!
Make sure you visit the art gallery that opens on thursday. It's located behind the Luna stage and is a treat to walk through.
We covered a lot here…so feel free to check out Envision's FAQ page if you have any further questions. https://envisionfestival.com/about-envision/faqs-thrive_guide/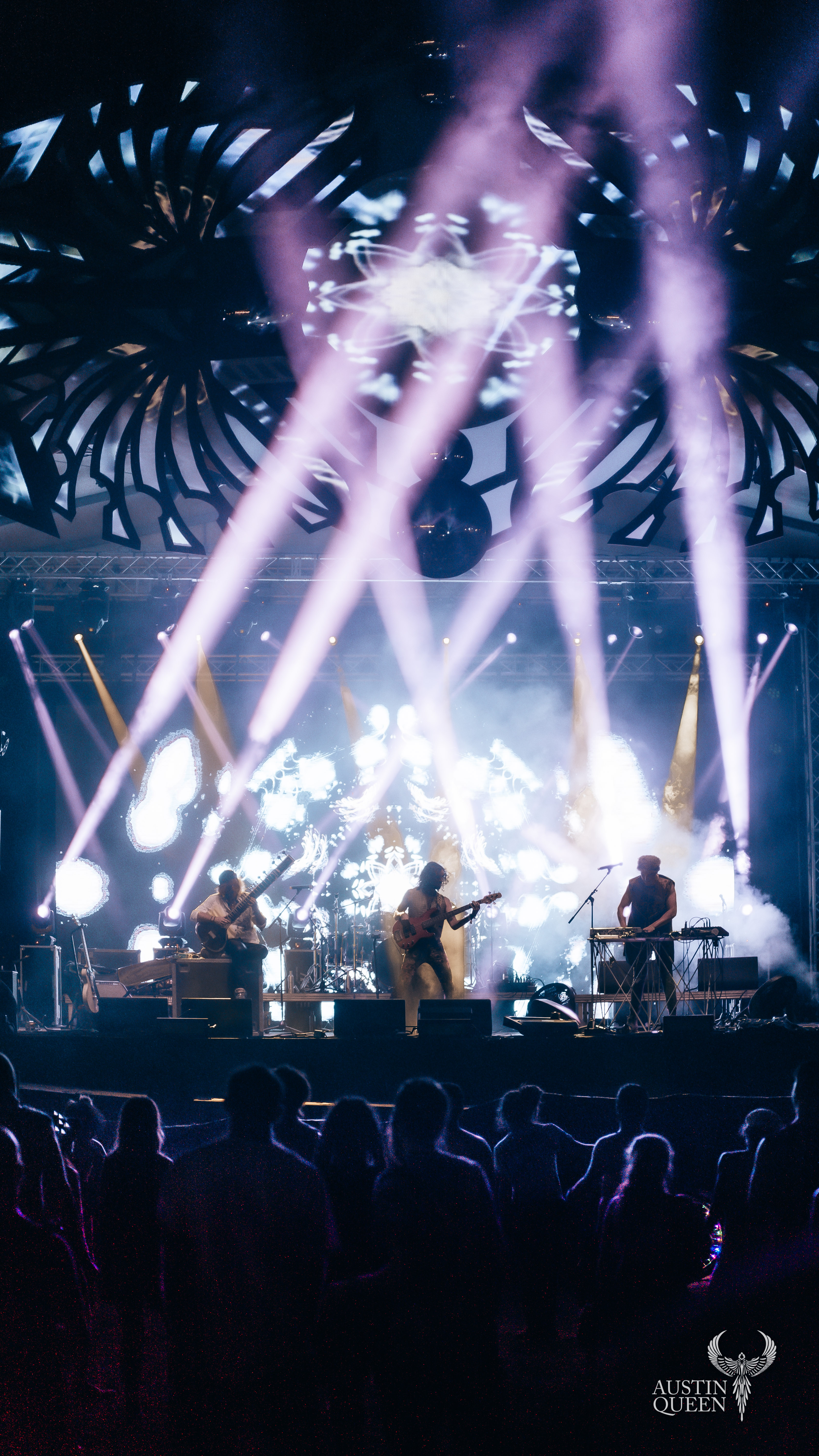 ---
Envision Festival After-Party
OK so you made it through the festival, and you still have a little juice left in you… The most popular after-party is at the Fuego brewing company. This is in Dominical 20m north of the festival. Tickets are usually between 30 and $60 and some of the best music acts at Envision usually show up. It gets wild.
I do suggest staying a day or two after all of this spiritual healing and partying to decompress before you go back home. Check out (this particular Airbnb that's a secluded oasis) before you leave paradise.
---
Negative Aspects of Envision Festival
Now if you have stuck with me this far, you're probably wondering if there are any negative aspects of the festival. Besides banana spiders and lots of thirsty bugs, let's talk finances.
Ticket prices have gone up exponentially since 2018, they started charging to bring your own tent, tent rental prices doubled since when I first came in 2018 and a VIP bungalow will set you back a hearty grand or more.
One major change in Costa Rica since a few months ago is the addition of a 13% sales tax known as the VAT. This isn't that big of a deal however envision tacked on an additional excessive service fee (usually built in to the vendor prices) on top of that. The service charge was not transparent as it was already added into the vendors price. Also when using your credit card through the RFID system, the conversion rate was only 500 to 1 but a loophole to this was adding cash on your wristband which was 550 to 1. They didn't do a very good job of educating everyone on the RFID system. So many people had no idea until they arrived. To top that off, food prices have gone through the roof so with taxes a typical meal was 15$ if you dare add avocado or coconut milk to your drink possibly 20$. Half an avocado and 5 plantain chips was 10$!! For a festival in a foreign country where a whole meal is typically 5-8$ this kind of blows. I spent about 250$ over the 8 days I was there for two meals a day and a coffee. You can always hit up the grocery store and bring your own snacks, just be weary as the ants mean business there!
Another thing to notice was the segregation of all the VIP and the theme camps. I understand that some people like to sleep more in comfort or have extra money to spend but this is a festival in the jungle – that should come with the territory. In my personal opinion it takes away the community vibe of Pura Vida and turns it very cliquish. With that said I also really respect the atmosphere that the theme camps create for their people and the other festy goers. I Just wanted to point out the major changes I have noticed from the 2018 vibe to now.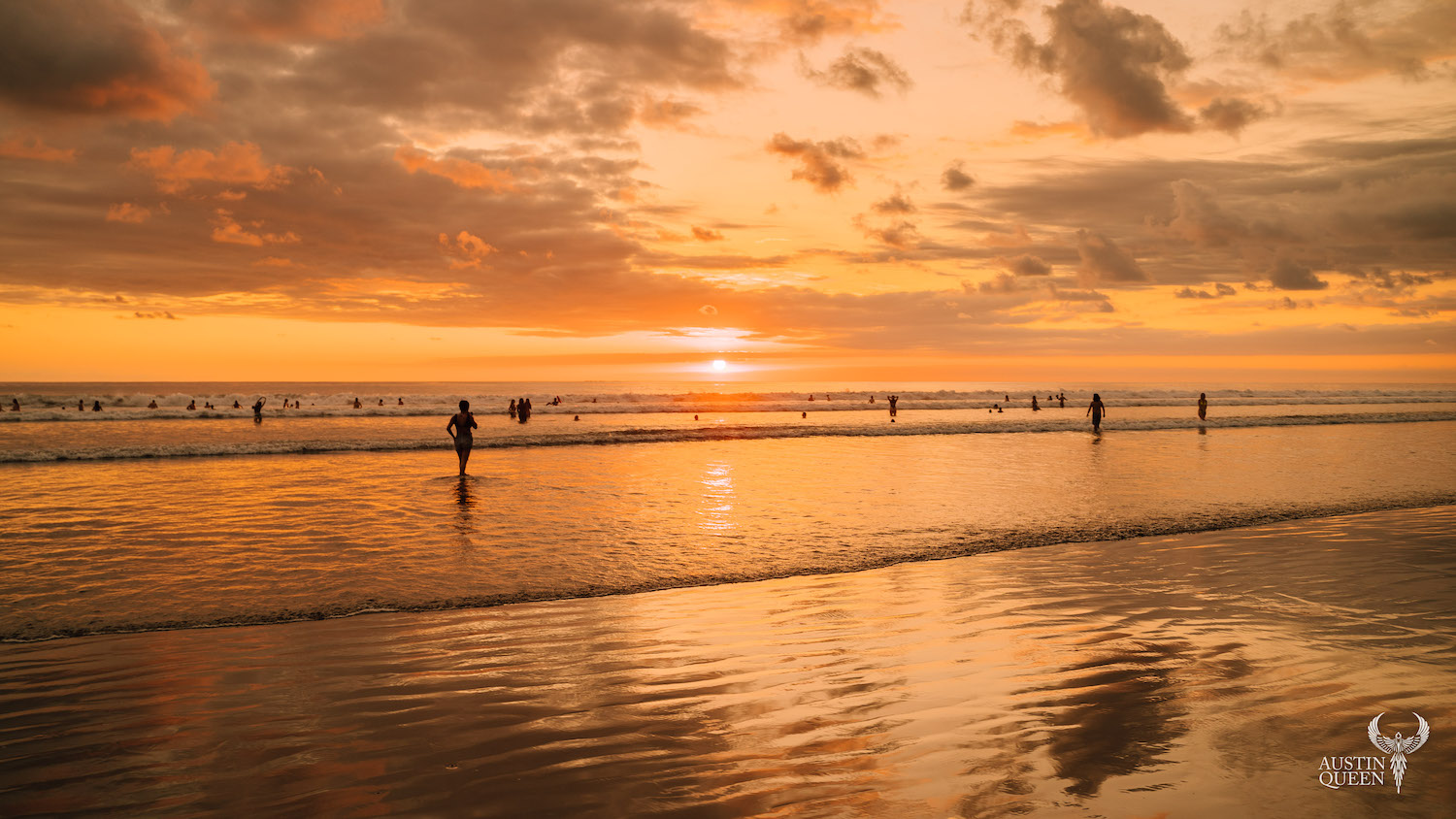 ---
Envision will always hold a special place in my heart since it is where I authentically fell in love with myself in 2018. This time around in 2020, I tore all my walls down around my entire self and felt unconditional love pouring in from all angles just 20 feet away from where I fell in love with myself. Coincidence? I think not. Envision is a catalyst for so much shedding, so much change and authenticity to pour over us. It allows us to be free, to be love, feel love, give love and dance the night away with no judgements in a safe and community filled way. If you are looking for a much needed change, stop thinking and just do it.
Making time for Envision 2021 is making time for yourself.
Pura Vida my friends.
https://www.jonesaroundtheworld.com/wp-content/uploads/2020/04/Envision-Festival-Costa-Rica-Sunset.jpg
844
1500
Dave
https://www.jonesaroundtheworld.com/wp-content/uploads/2017/03/logotry-1-1-300x106.png
Dave
2020-04-01 20:12:57
2020-04-01 20:12:57
Envision Festival: The Jungle Oasis of Music and Yoga that Opens Our Hearts and Souls