Looking for the best quotes about Japan? I have the ultimate list of the 68 best quotes about Japan, including short quotes, inspiring quotes, Instagram captions, movie quotes, song lyrics and so much more! Check them out!
There's a lot that's been said and written about Japan throughout history, and with each intrepid traveler that explores "The Land of the Rising Sun", the list only grows.
Unique, captivating, fascinating and eye-catching, Japan is the country that manages to respect their past while at the same time, leading the world into the future.
These quotes about Japan are the best collection of words about this endlessly hypnotizing country.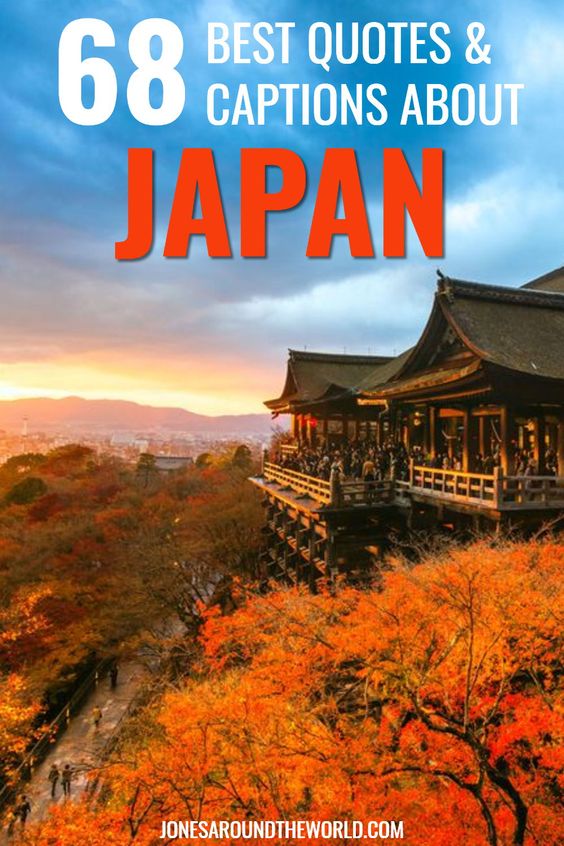 ---
The Best Quotes About Japan
Many words have been written and said about Japan for centuries, but sometimes a quote just stands out above the rest. These are the best Japan quotes, guaranteed to ignite the fire of exploration within you!
1) "When you look at Japanese traditional architecture, you have to look at Japanese culture and its relationship with nature. You can actually live in a harmonious, close contact with nature – this very unique to Japan." – Tadao Ando
2) "Here in Tokyo they're not just hard working but almost violently cheerful. Down at the Peacock, the change flows like tap water. The women behind the registers bow to you, and I don't mean that they lower their heads a little, the way you might if passing someone on the street. These cashiers press their hands together and bend from the waist. Then they say what sounds to me like "We, the people of this store, worship you as we might a god." – David Sedaris, When You Are Engulfed in Flames
3) "In Japanese culture, there is a belief that God is everywhere – in mountains, trees, rocks, even in our sympathy for robots or Hello Kitty toys." – Ryuichi Sakamoto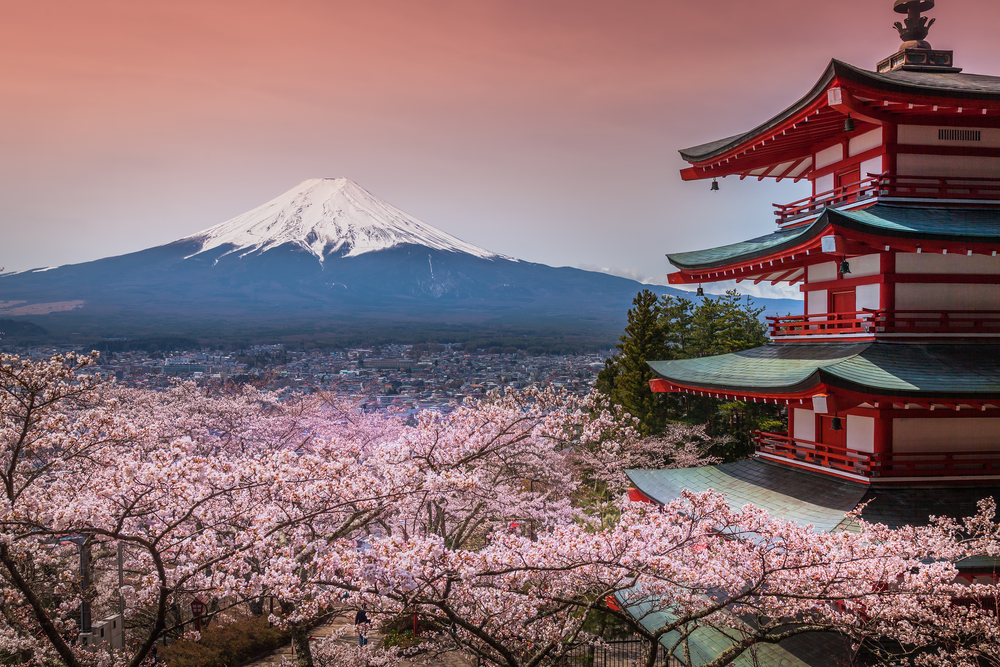 ---
4) "Teaism is a cult founded on the adoration of the beautiful among the sordid facts of everyday existence." – Kakuzo Okahura
5) "Japan's very interesting. Some people think it copies things. I don't think that anymore. I think what they do is reinvent things. They will get something that's already been invented and study it until they thoroughly understand it. In some cases, they understand it better than the original inventor." – Steve Jobs
6) "Japan learned from the bombings of Hiroshima and Nagasaki that the tragedy wrought by nuclear weapons must never be repeated and that humanity and nuclear weapons cannot coexist." – Daisaku Ikeda
If you are ever in Japan, be sure to make time to visit the Hiroshima Peace Memorial. The UNESCO World Heritage site is an important historical location to pay your respects at.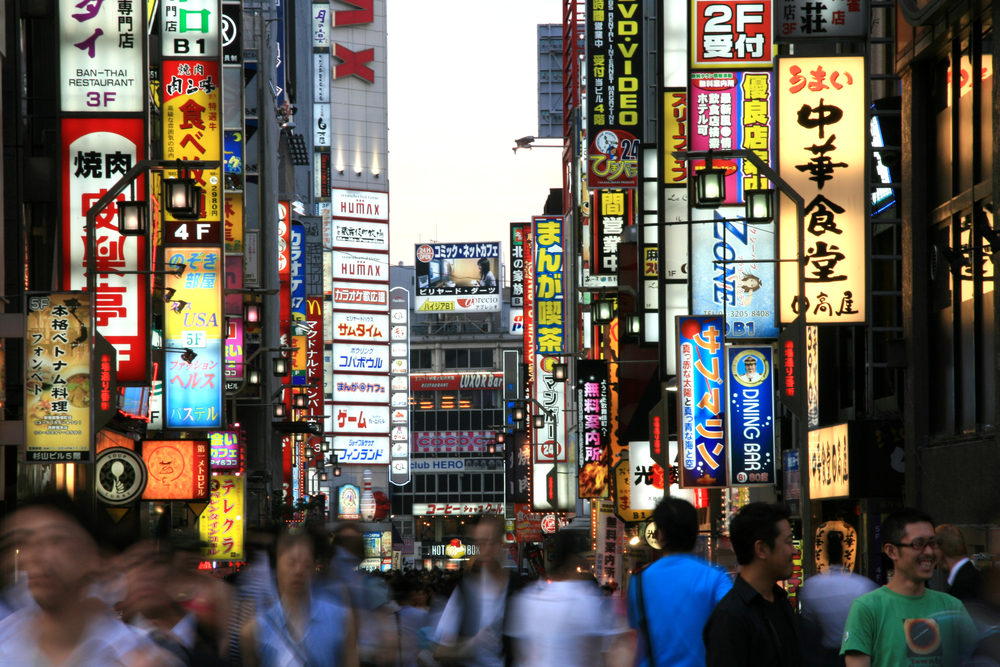 ---
7) "It is useless to even try to answer the question I've been asked at least once a week over the past three years: 'Okay, which are, hands down, the three best restaurants in Tokyo?'… asking this question about Tokyo is like asking which three websites are the best on the internet." – Jonas Cramby
Having just returned from a trip to Japan, I can confirm – eating in Japan is a seriously amazing experience.
8) "The whole of Japan is a pure invention. There is no such country, there are no such people…. The Japanese people are… simply a mode of style, an exquisite fancy of art." – Oscar Wilde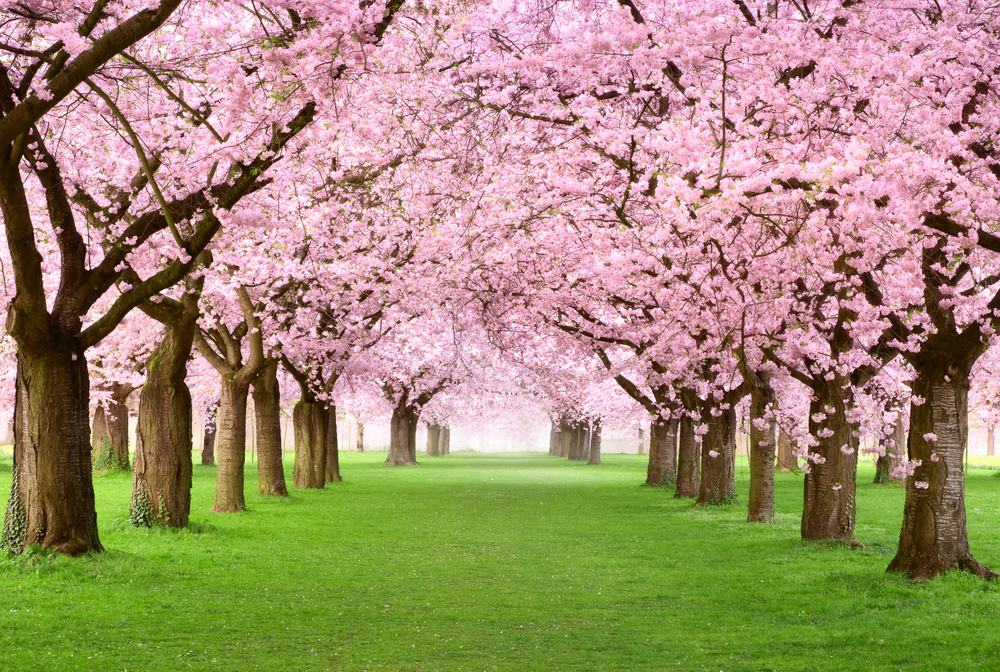 ---
9) "Maitake mushrooms are known in Japan as 'the dancing mushroom.' According to a Japanese legend, a group of Buddhist nuns and woodcutters met on a mountain trail, where they discovered a fruiting of maitake mushrooms emerging from the forest floor. Rejoicing at their discovery of this delicious mushroom, they danced to celebrate." – Paul Stamets
10) "If you go to Japan, you have to take the train and go visit different capital cities. Just sticking to one city would be a shame, considering how easy it is to get around. Tokyo, Osaka, and Kyoto all have different vibes and sights." – Ronny Chieng
Add Hakone to that list while you're at it. I recently visited the city and it was a true joy. Stay tuned until the end of this list for links to my Japan travel blogs.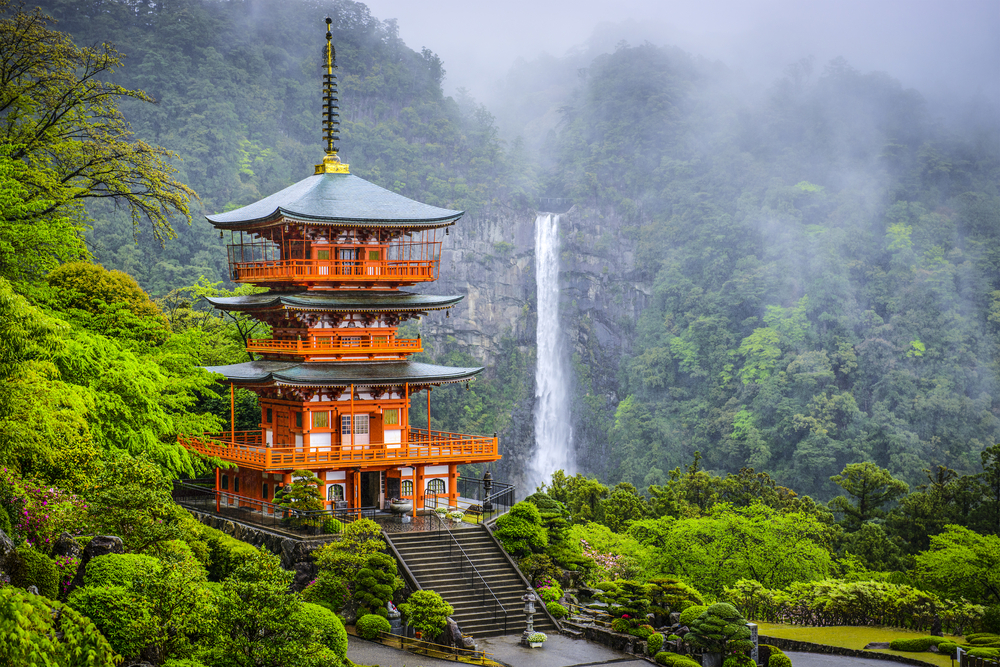 ---
Short Quotes About Japan
Much like the Japanese culture, these short quotes about Japan are short and sweet and to the point – but that doesn't mean they don't speak volumes about this amazing destination!
11) "Japan never considers time together as time wasted. Rather, it is time invested." – Donald Richie
12) "Virtue is not knowing but doing." – Japanese proverb
13) "Japanese is sort of a hobby of mine, and I can get around Japan with ease." – Dick Cavett
I have big plans to make Japan a hobby of mine too!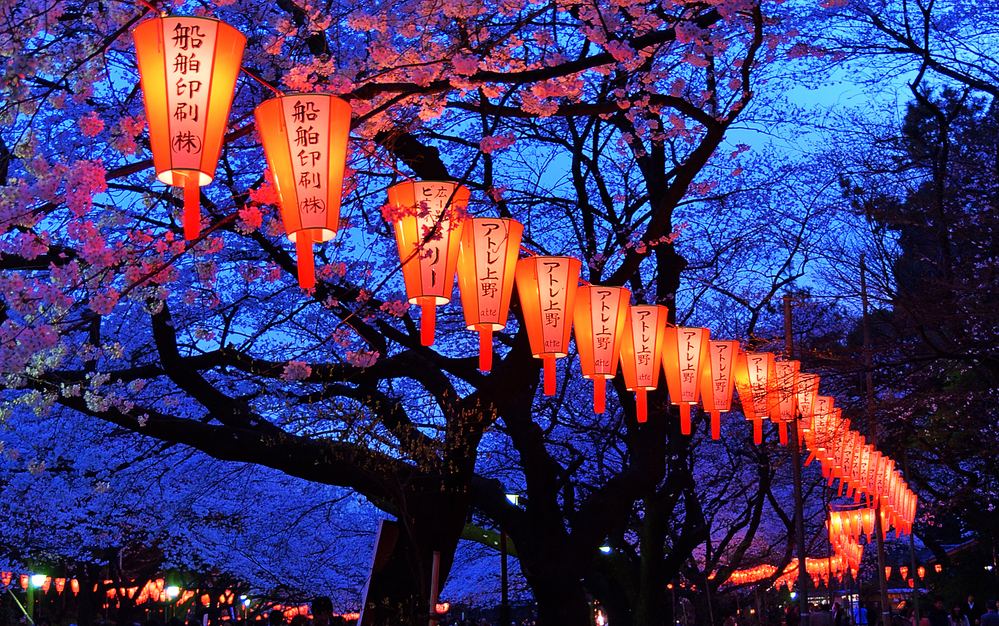 ---
14) "I love Japan. I love the collision of the modern and ancient worlds coming together in that place. It's so high-tech and cool." – John Lasseter
15) "Look at London or Paris: they're both filthy. You don't get that in Tokyo. The proud residents look after their city." – Tadao Ando
With almost 10 million people living in Tokyo, it really is a testament to the Japanese efficiency and sense of pride that Tokyo is so clean!
16) "What do Japanese artisans, engineers, Zen philosophy, and cuisine have in common? Simplicity and attention to detail." – Hector Garcia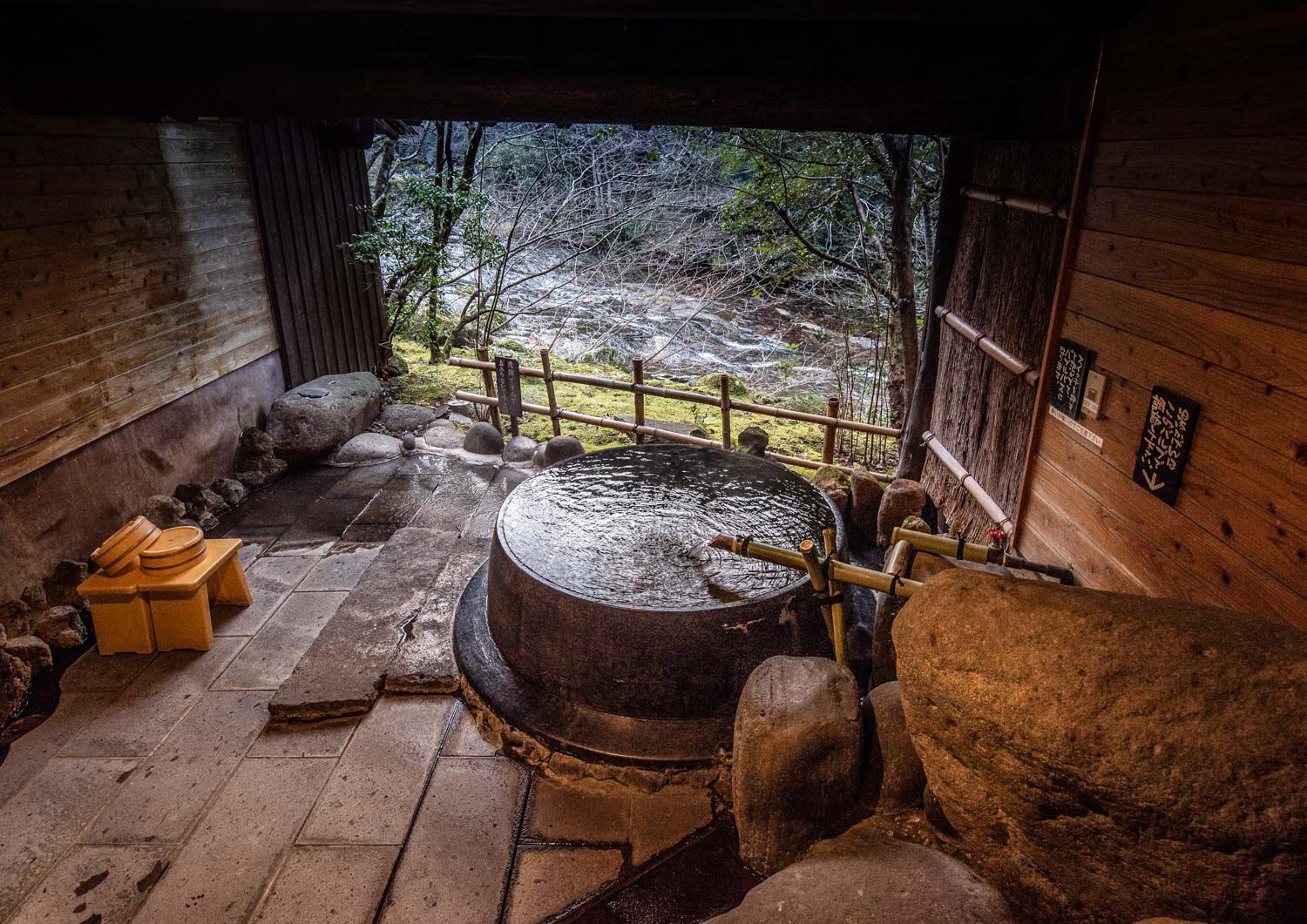 ---
Funny Quotes About Japan
Deliberately funny or inadvertently hilarious, these funny quotes about Japan will give you a giggle or two.
17) "What they have done in Japan, which I find so inspirational, is they've brought the toilet out from behind the locked door. They've made it conversational. People go out and upgrade their toilet. They talk about it. They've sanitized it." – Rose George
18) "The wise never marry. And when they marry they become otherwise." – Japanese saying
19) "We were in Japan once where they had 30 kinds of green tea. I thought there was one." – Billy Corgan
Matcha for the win.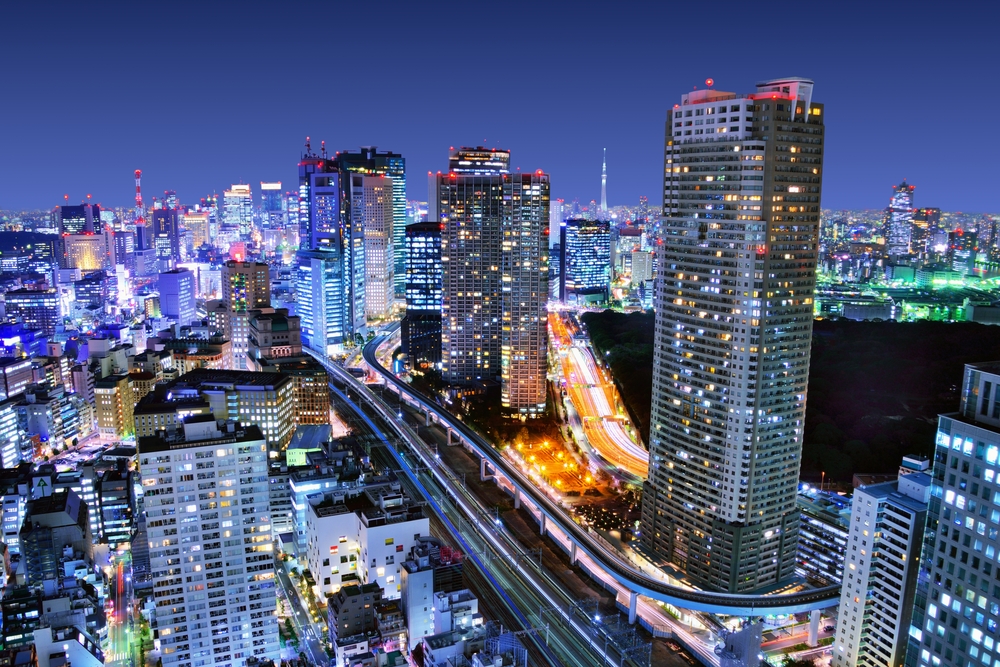 ---
20) "If your computer speaks English, it was probably made in Japan." – Alan Perlis
21) "I've never really wanted to go to Japan. Simply because I don't like eating fish. And I know that's very popular out there in Africa." – Britney Spears
Oh, honey…no.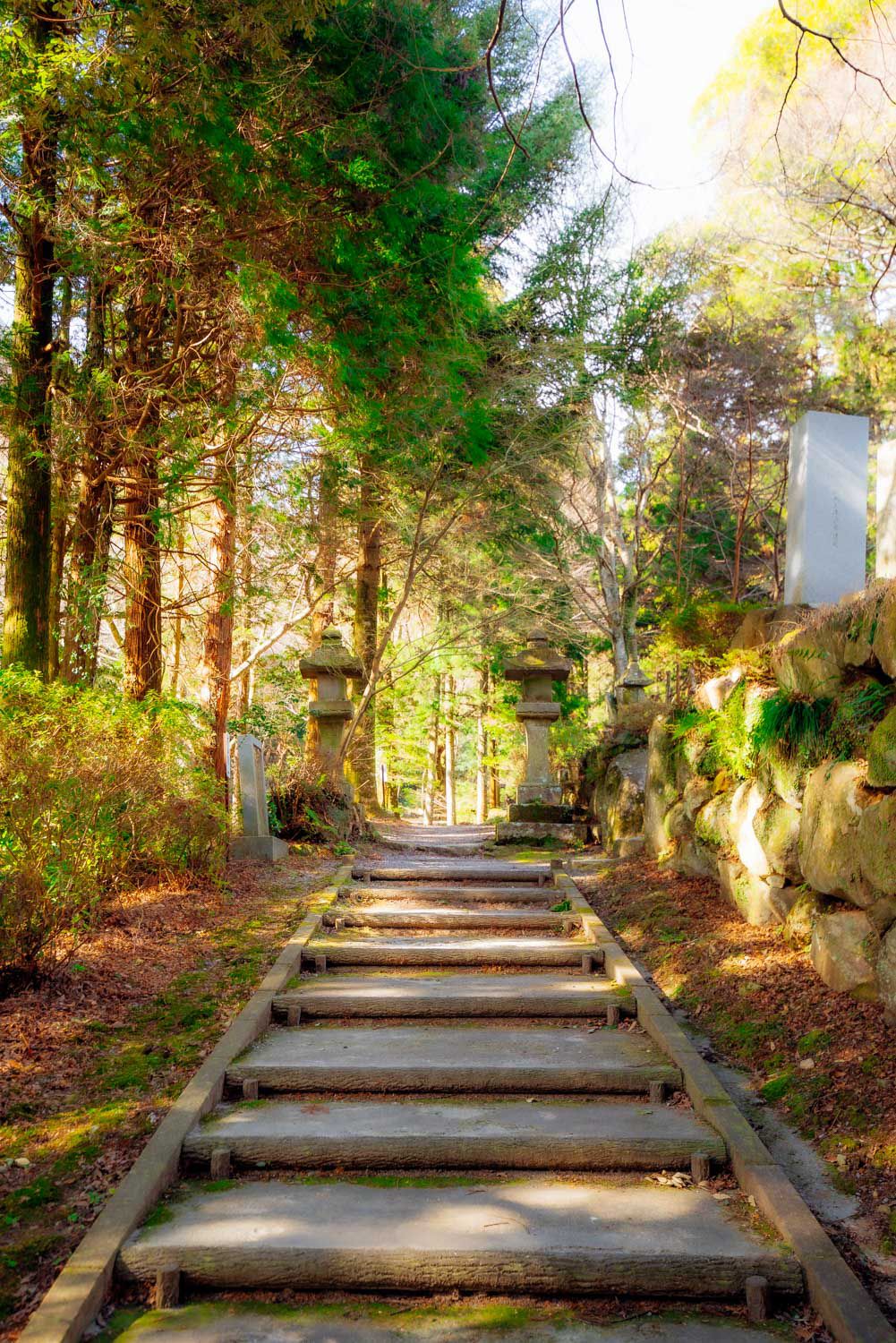 ---
Instagram Captions About Japan
Heading to Japan and need the most captivating Japan Instagram captions and quotes to convey what you're thinking and feeling? These Instagram captions about Japan are funny, thoughtful and inspiring.
22) "One who smile rather than rages is always the stronger." – Japanese proverb
23) "Cherry blossom dreamin'."
24) "会者定離 (Meeting person always separated)." – Japanese saying
This really sums up the bittersweet feeling of meeting someone wonderful on your travels and having to say goodbye.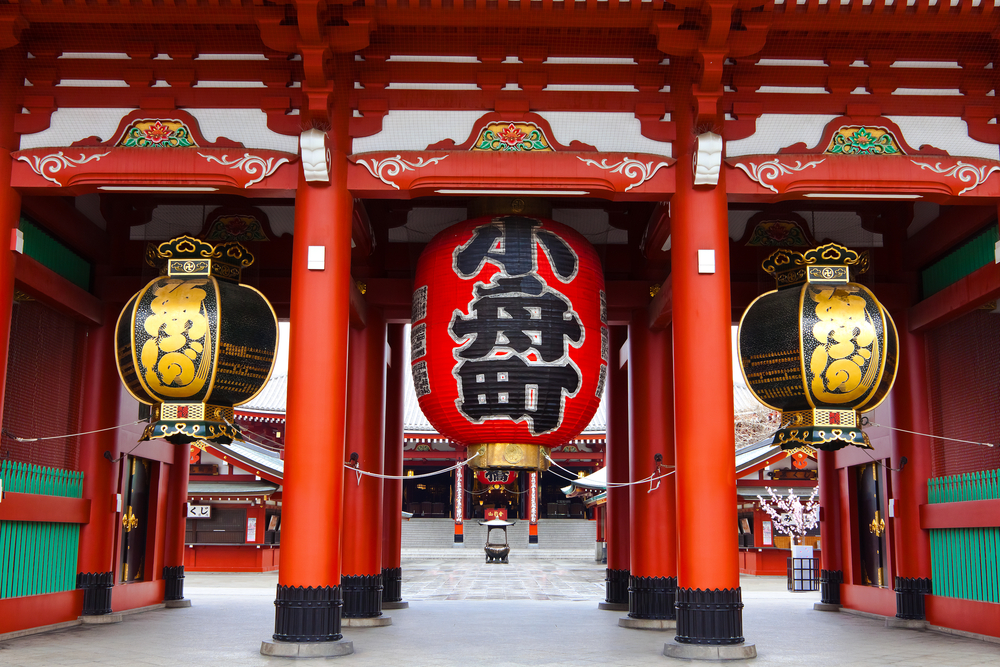 ---
25) "Lost in Tokyo."
26) "Keep Calm and Love Tokyo."
27) "Udon know how much I love Japanese food."
But seriously, udon know how much I feel in love with Japan on my recent visit…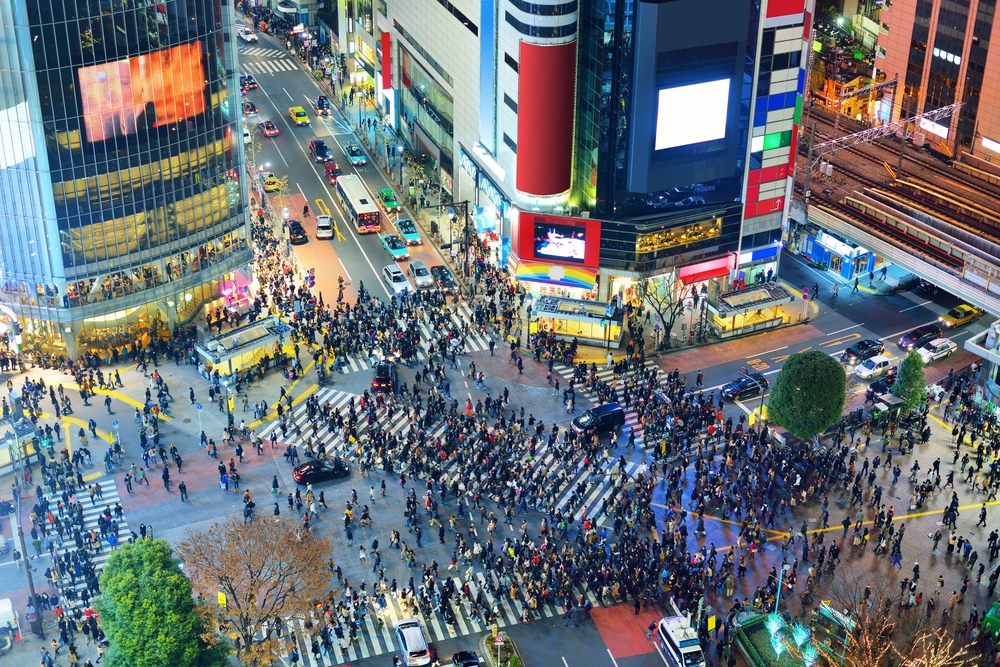 ---
28) "Miso happy."
29) "We travel, some of us forever, to seek other places, other lives, other souls." – Anais Nin
30) 一期一会. "One life, one encounter" – Japanese saying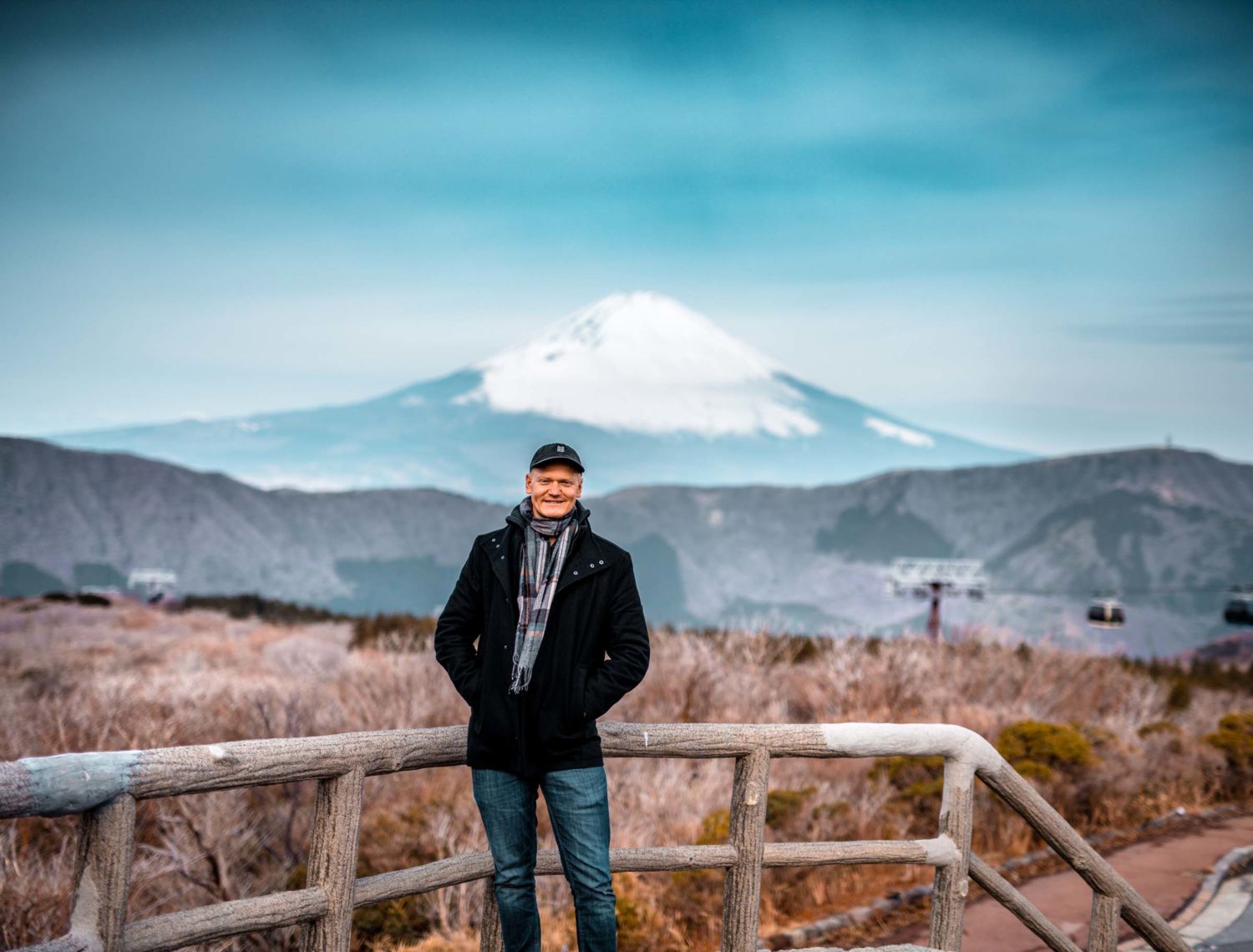 ---
31) "Happiness is going on a sushi date in Japan."
They see me rollin'…
32) "Some beautiful paths can't be discovered without getting lost." – Erol Ozan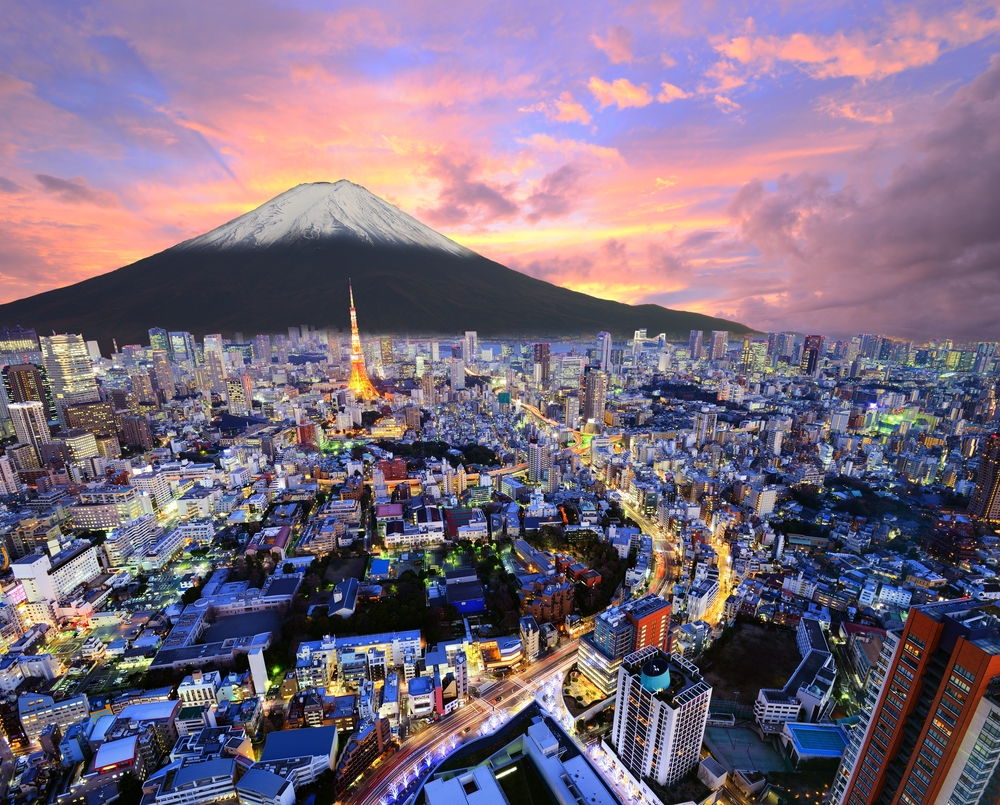 ---
Inspiring Quotes About Japan
The Japanese people and their culture really is inspiring, and these inspiring quotes about Japan truly sum up the country in a uniquely beautiful way.
33) "Wabi-Sabi: In traditional Japanese aesthetics, wabi-sabi (侘寂) is a world view centered on the acceptance of transience and imperfection. The aesthetic is sometimes described as one of beauty that is "imperfect, impermanent, and incomplete".
34) "Japan is the most intoxicating place for me. The Japanese culture fascinates me: the food, the dress, the manners and the traditions. It's the travel experience that has moved me the most." – Roman Coppola
35) "Money grows on the tree of persistence." – Japanese proverb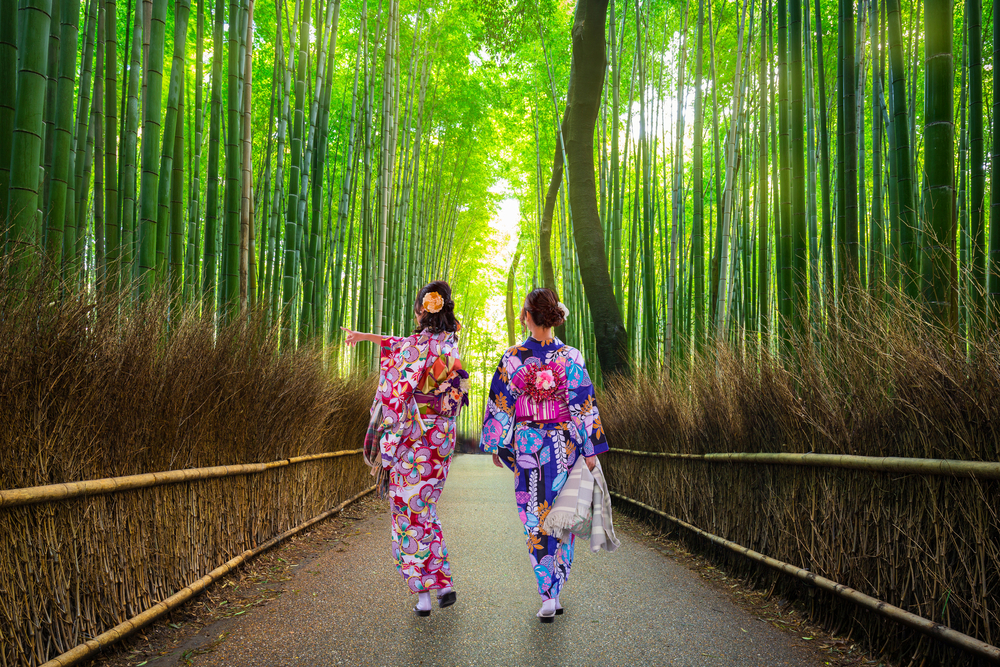 ---
36) "I was not prepared for the feel of the noodles in my mouth, or the purity of the taste. I had been in Japan for almost a month, but I had never experienced anything like this. The noodles quivered as if they were alive, and leapt into my mouth where they vibrated as if playing inaudible music." – Ruth Reichl
Now I feel like noodles.
37) "The Japanese see self-assertion as immoral and self- sacrifice as the sensible course to take in life." – Akira Kurosawa
38) "Japan is very cosmopolitan – it values its origins, but a world view hovers above this narrow perspective. The interest of the Japanese in their folk culture is transcendental." – F. Sionil Jose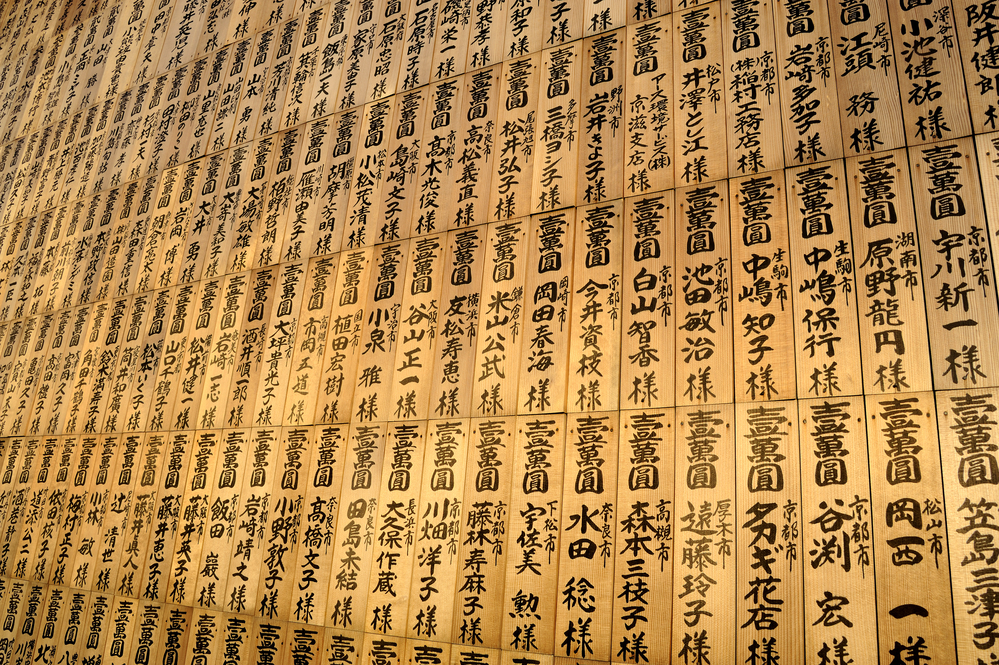 ---
39) "I do think that Japan will be one of the nations that have equality, and that, too, will serve as an example for other Asian nations." – George Takei
40) "The dojo system in Japan is something very unique. It prepared me not only for wrestling in the States and around the world, but it also prepared me for how to handle myself as an adult in the real world." – Finn Balor
41) "Japan, not only a mega-busy city that thrives on electronics and efficiency, actually has an almost sacred appreciation of nature. One must travel outside of Tokyo to truly experience the 'old Japan' and more importantly feel these aspects of Japanese culture." – Apolo Ohno

---
Celebrity Quotes About Japan
Japan has been a source of inspiration for people in the public eye for a long time. These celebrity quotes about Japan are diverse and paint a picture of the country that is so unique and fascinating.
42) "I often look ridiculous in Japan. There's really no way to eat in Japan, particularly kaiseki in a traditional ryokan, without offending the Japanese horribly. Every gesture, every movement is just so atrociously wrong, and the more I try, the more hilarious it is." – Anthony Bourdain
Bourdain had a way of summing up anywhere in the world unlike anyone else. RIP, sir.
43) "I have visited Japan several times and have always been shown wonderful hospitality." – Stephen Hawking
44) "I miss riding those fast trains in Japan… 'cause I'd never seen a train that fast in my life." – Ike Turner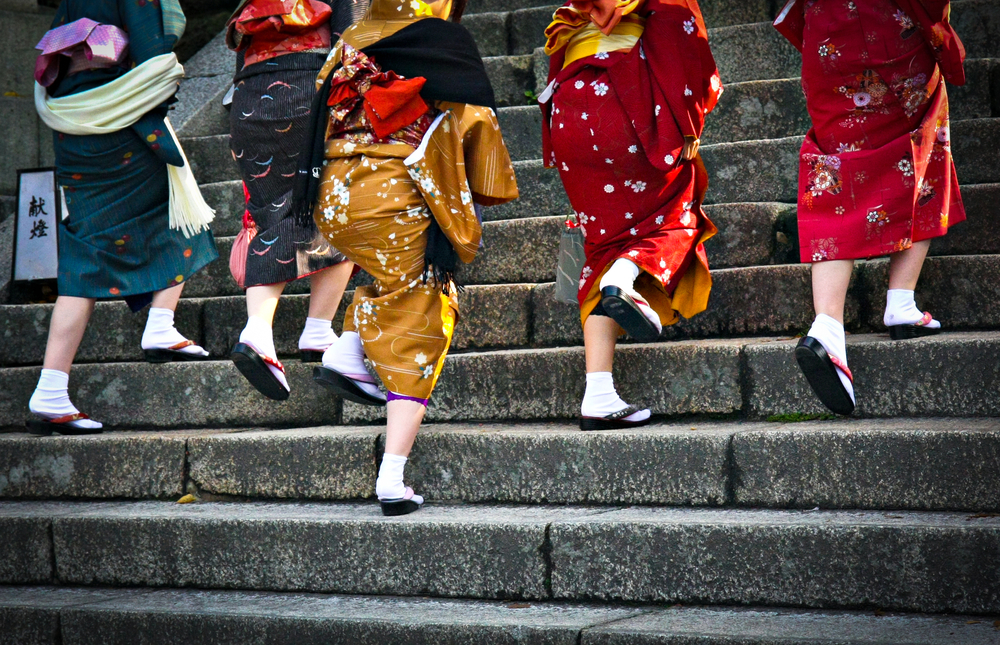 ---
45) "To combat the confusion and depression that assault me when I come off the road in the middle of a tour, I seek the most oblivionated music possible. When it's the 'way out there' that I seek, I go right to my stash of amazing music from Japan." – Henry Rollins
Henry Rollins is a true one-off, with a traveling spirit to inspire.
46) "In Japan, you have no idea what they are saying, and they can't help you either. Nothing makes any sense. They're very polite, but you feel like a joke is being played on you the entire time you're there." – Bill Murray
47) "No, ramen's not good for you. But in Japan, our favorite thing to do after drinking all night, especially in Sapporo where it's freezing cold, is to go to the ramen place at two, three in the morning." – Cary Fukunaga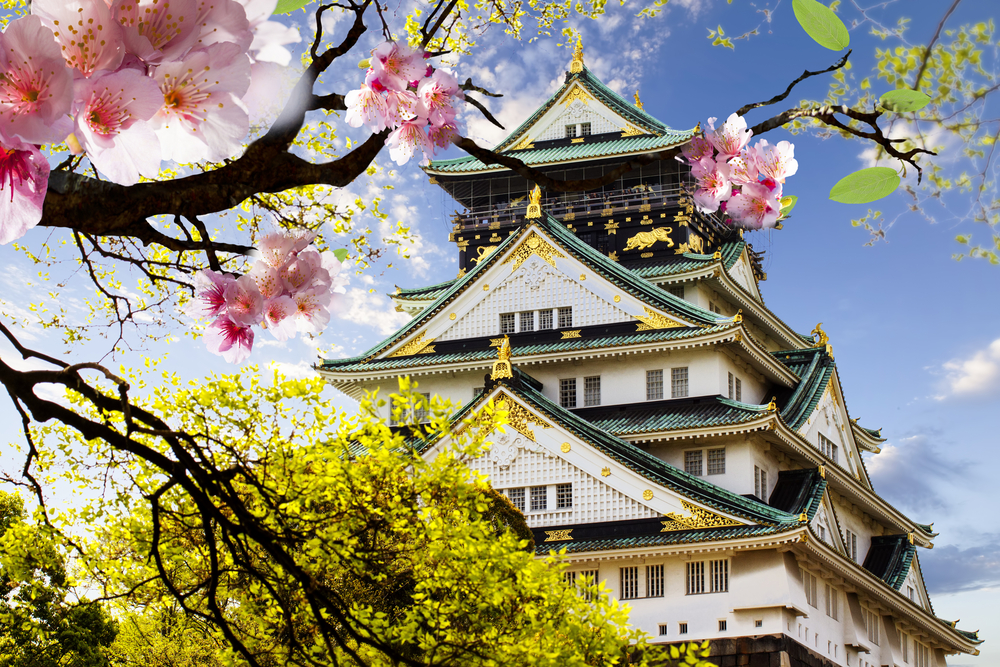 ---
48) "I'm not a New Age person, but I do believe in meditation, and for that reason I've always liked the Buddhist religion. When I've been to Japan, I've been to Buddhist temples and meditated, and I found that rewarding." – Clint Eastwood
Go ahead, make my unagi.
49) "My husband and I went to Japan for our honeymoon, and you look at, like, the presentation of the food, and it's ridiculous. It looks like a Mondrian painting or something. Everything looks like a bunch of little Hello Kitty erasers when you eat a little bento box in Japan. It's so precise and beautiful and processed and neat." – Ali Wong
50) "Japanese culture? I kind of love everything about it. I love the food. Everyone's really nice. There's just a lot about Japan that's really cool." – Naomi Osaka
51) "I loved Japan. I used to read a lot about it when I was a child. And I always wanted to go. And it was delightful. I absolutely loved it. What a smashing place." – Billy Connolly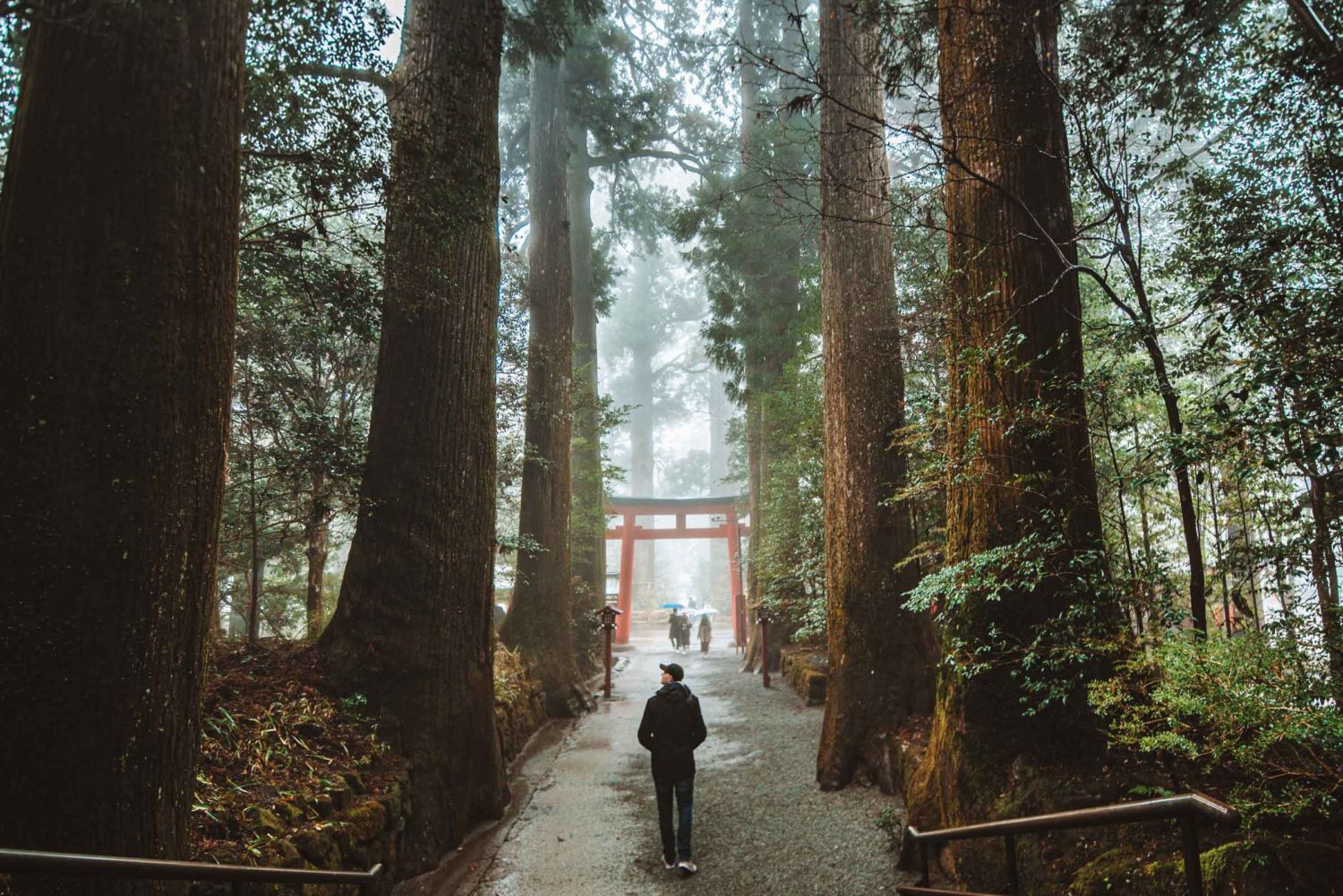 ---
Movie Quotes About Japan
These movie quotes about Japan are sourced from a range of films filmed in Japanese as well as some great Japanese silver screen hits. What's your favourite film either set in or filmed in Japan?
52) "Charlotte: That was the worst lunch. Bob: So bad. What kind of restaurant makes you cook your own food?" – Lost In Translation
The only part of Lost In Translation that doesn't make sense to me. Who doesn't love cooking their own food at the table?!
53) "I need Japanese steel." – Kill Bill, Vol 1.
54) "Japan was made by a handful of brave men. Warriors, willing to give their lives for what seems to have become a forgotten word: honor." – The Last Samurai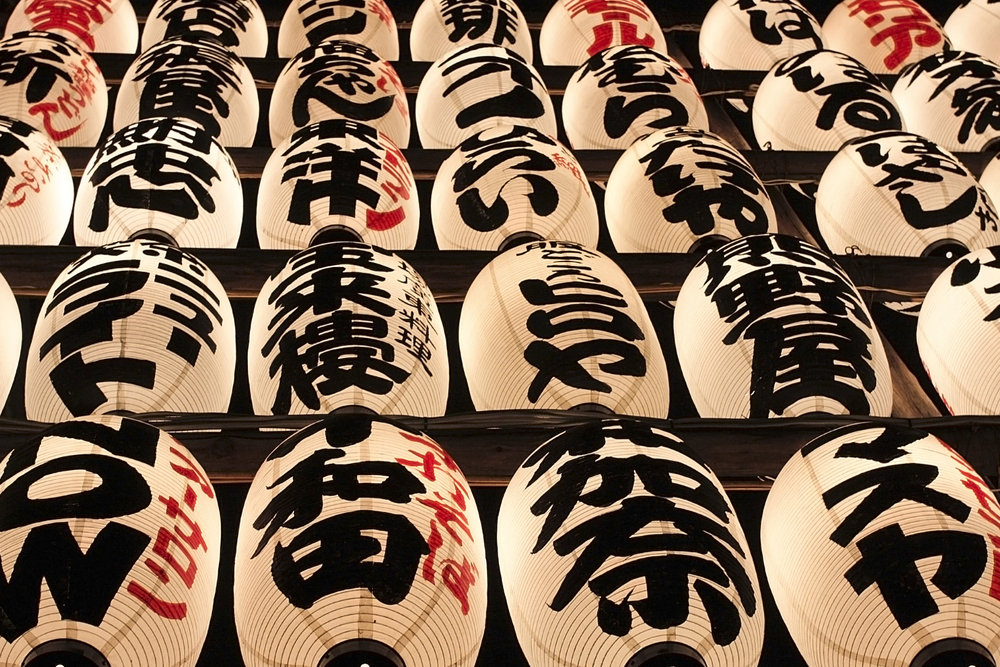 ---
55) "There's an old saying: 'For want of a nail, the horseshoe was lost. For want of a horseshoe, the steed was lost. For want of a steed, the message was not delivered. For want of an undelivered message, the war was lost." – The Fast & The Furious: Tokyo Drift
56) "You cannot call yourself a true geisha until you can stop a man in his tracks with a single look." – Memoirs of a Geisha
57) "Short and sweet? How very Japanese of you." – Lost in Translation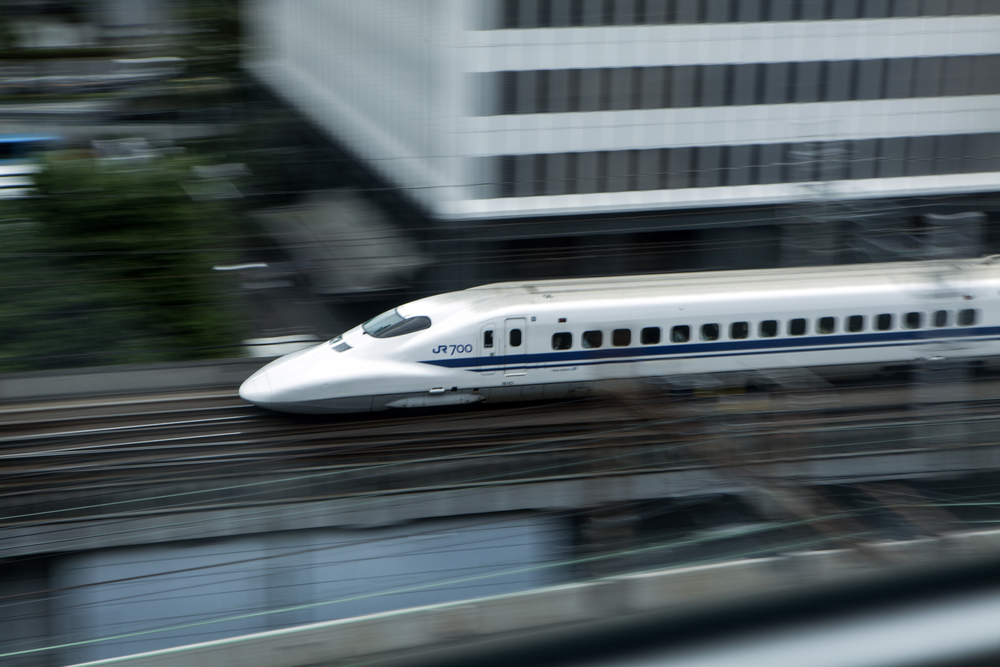 ---
58) "The shadow of a man can never stand up and walk on its own." – Kagemusha
59) "So, I would like everyone to kill each other today." – Battle Royale
60) "Tomo watched the cursed video." – Ringu
Japanese horror spawned so many American films. What's your favorite Japanese horror film that was remade in English?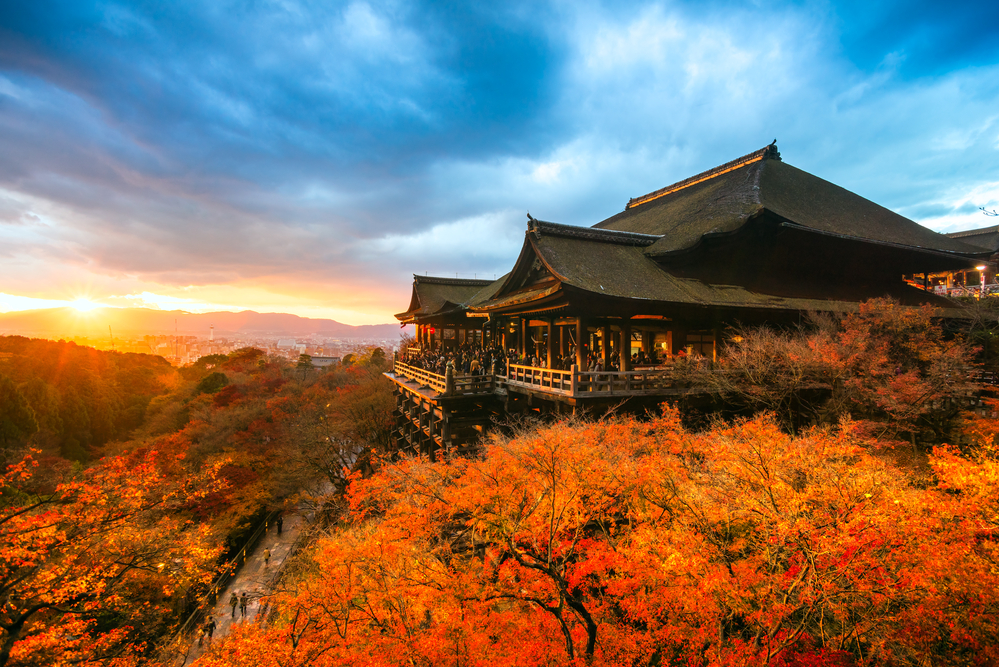 ---
Song Lyrics About Japan
There's an endless variety of musical inspiration that can be found in the streets of Japan, and these song lyrics about Japan are just a few that pay homage to the "The Land of the Rising Sun."
61) "I'll never let you Gyoza / I wonder if you know / How they live in Tokyo / If you seen it then you mean it / Then you know you have to go." – Drake ft Jay Z – Pound Cake
62) "Harajuku girls, you got the wicked style / I like the way that you are / I am your biggest fan." – Gwen Stefani, Harajuku Girls
63) "My beloved, oh my sweet / All the gifts you have given me / The patience and the peace / Cherry blossoms and the candy / I am yours, I am yours / For as long, for as long as you will have me." – The Bird and the Bee, Love Letter To Japan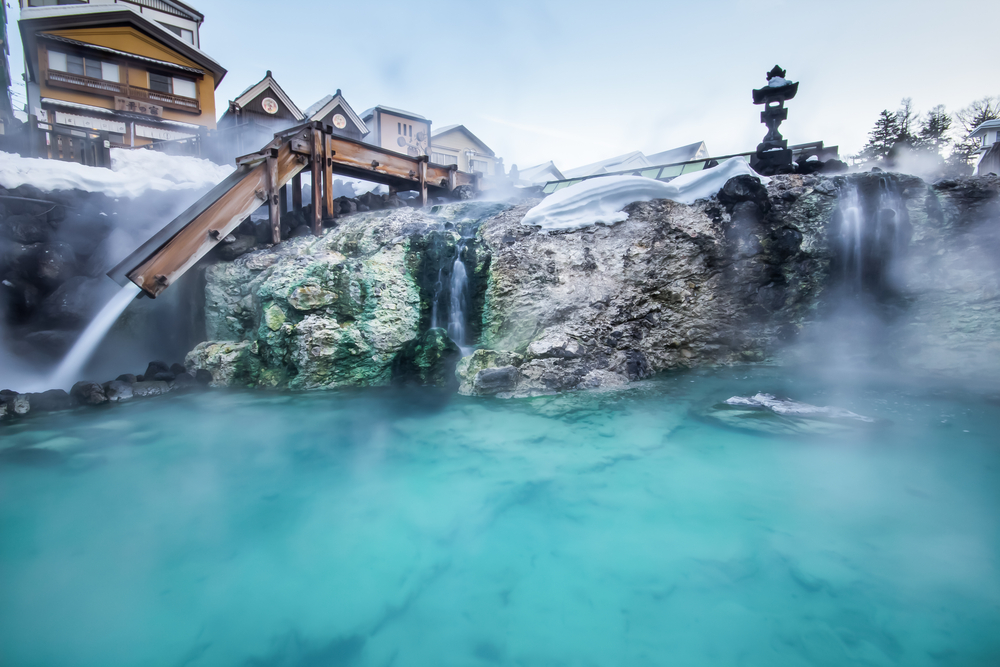 ---
64) "Has she call me on the telephone? / She said she tried, but she's never home / Doesn't she write / Doesn't she write / She's gone in Tokyo / She's gone in Toky Toky Toky Tokyo." – A Flock of Seagulls, Tokyo
65) "Here's my comeback on the road again / Things will happen while they can / I will wait here for my man tonight / It's easy when you're big in Japan" – Alphaville, Big In Japan
66) "Do you got plans tonight? / I'm a couple hundred miles from Japan, and I-I was thinking I could fly to your hotel tonight / 'Cause I-I-I can't get you off my mind." – Beyonce Ft The Weeknd – 6 Inch Heels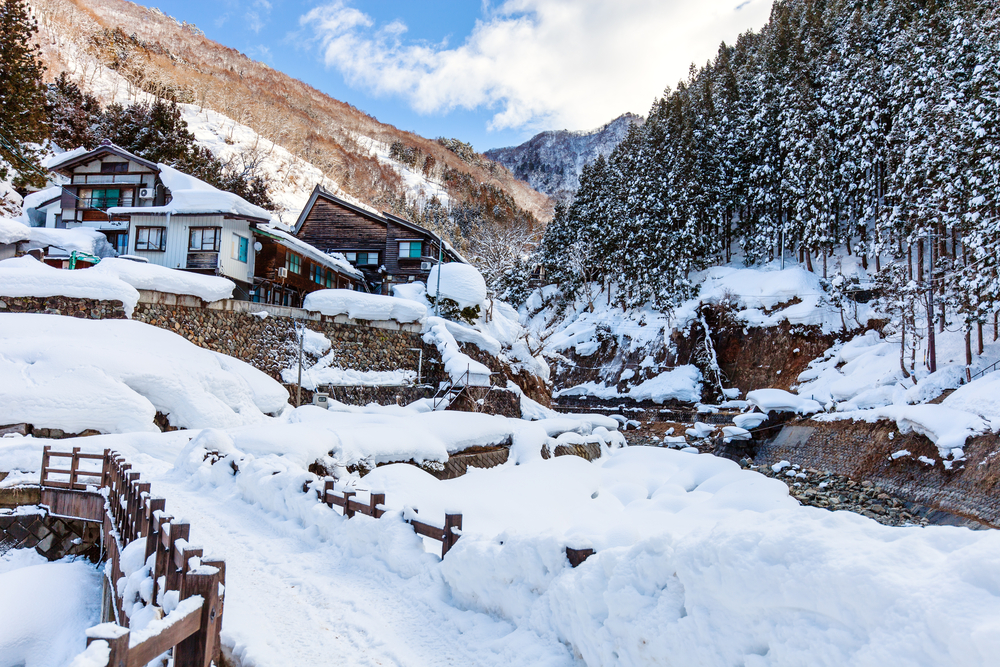 ---
67) "Tonight, maybe we're gonna run/ Dreamin' of the Osaka sun / Ohh, ohh, ohhh / Dreamin' of when the morning comes." – Coldplay, Lovers In Japan
68) "I'm turning Japanese, I think I'm turning Japanese, I really think so / Turning Japanese, I think I'm turning Japanese, I really think so." – The Vapors, Japanese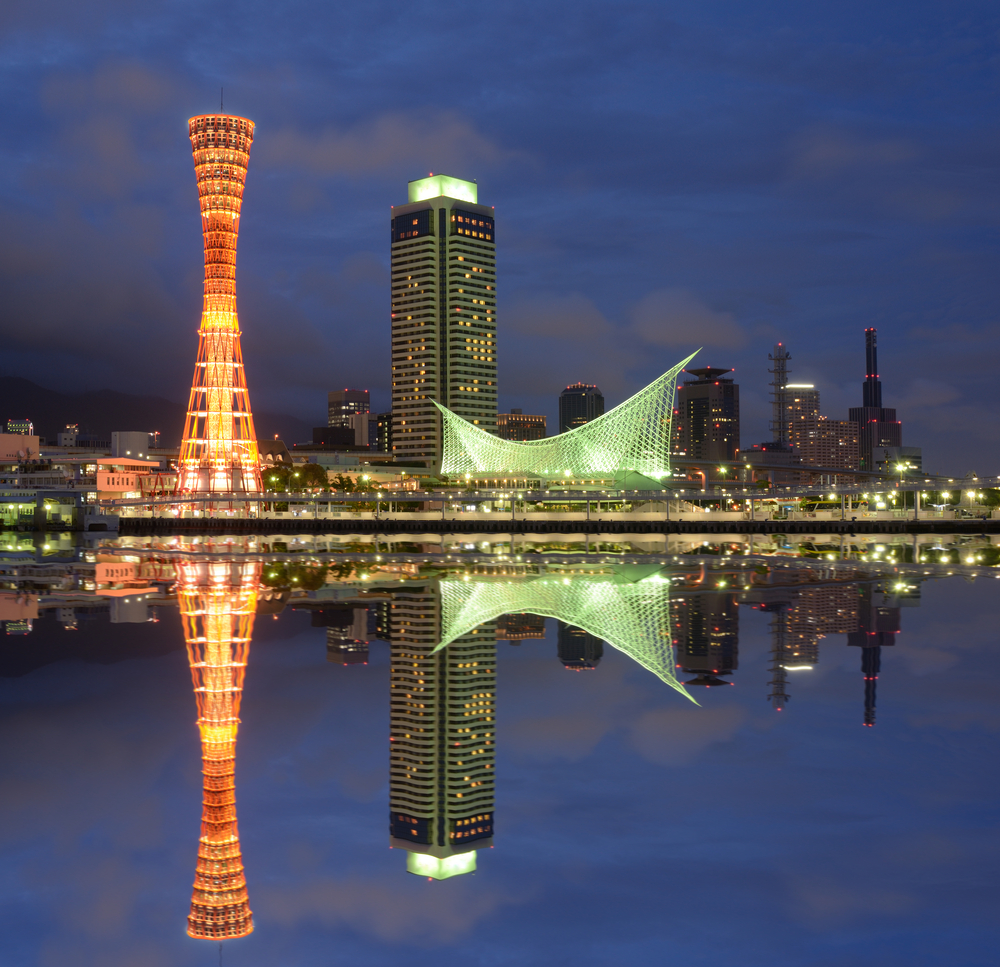 ---
Am I missing any great Japan quotes?
There are SO MANY quotes about Japan to be found, my list would have been in the thousands had I included them all. Is my list missing any standout quotes about Japan that deserve to be shared? If you have a top quote that you want to make an appearance here, feel free to reach out to me via my social media channels or my email.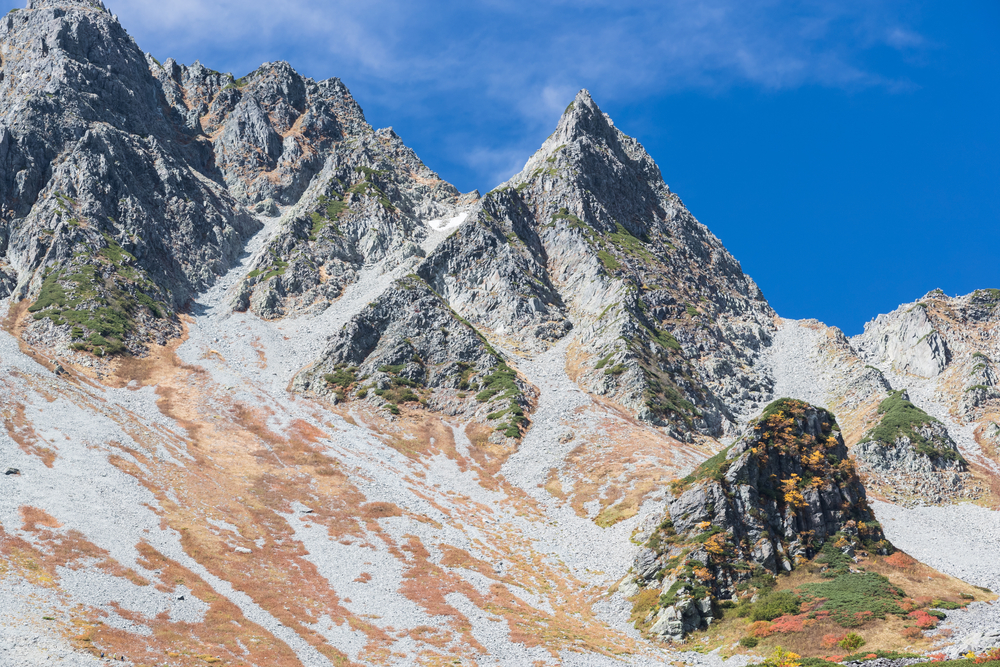 ---
Looking for more awesome Japan travel content?
Aside from an ever-growing collection of quote lists, my blog is jam-packed with some of the best, most extensively researched – travel content on the interwebs. I have guides, lists and blogs to destinations across the globe. So wherever you're going, I have the info to accompany you, and if it's Japanese travel content you're after you should have a read of my blogs from my recent trip. These blogs will get you started.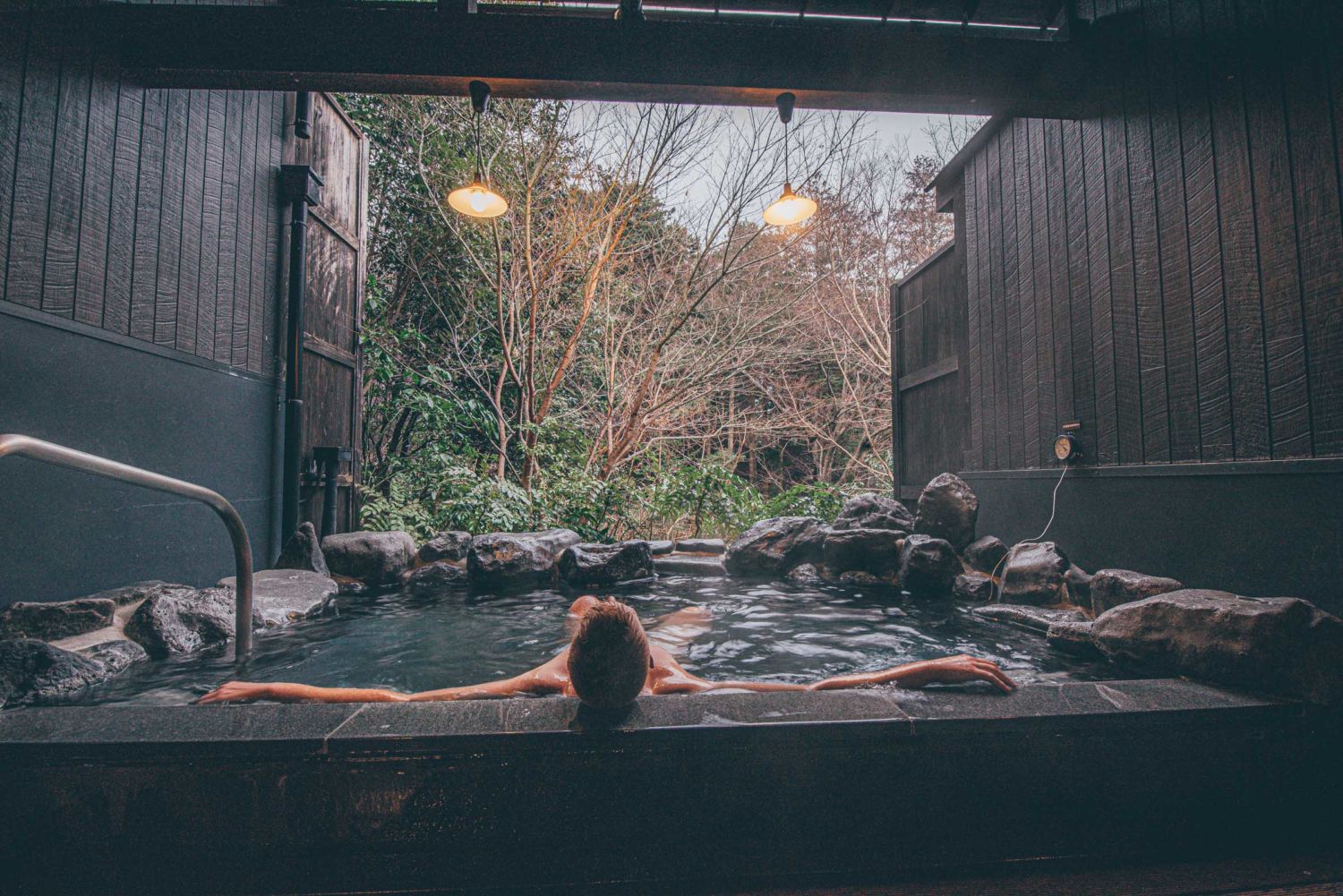 ---
What is your favorite quote about Japan? Did a quote or saying inspire you to explore Japan for yourself?
Share these quotes about Japan with your favorite travel crew!
https://www.jonesaroundtheworld.com/wp-content/uploads/2020/03/Best-Quotes-About-Japan.jpg
588
1000
Guest Contributor
https://www.jonesaroundtheworld.com/wp-content/uploads/2017/03/logotry-1-1-300x106.png
Guest Contributor
2020-03-28 22:49:31
2021-09-21 21:16:12
The 68 BEST Quotes About Japan | Unique & Fun Japan Quotes