Oita serves as both a major prefecture on the island of Kyushu (the most southwest of Japan's main islands), as well as the prefecture's capital city. Similar to many other regions of Japan, Oita is the culmination of unique and breathtaking landscapes, rich cultural heritage, and delicious local cuisine.
However, if there's one thing Oita is famous for – and excels at – it's their onsen culture. Onsens are Japanese hot springs that are as synonymous with the country and a mandatory element of any visitor experience. And boy, did I make the most of the therapeutic onsen life during my time in Oita!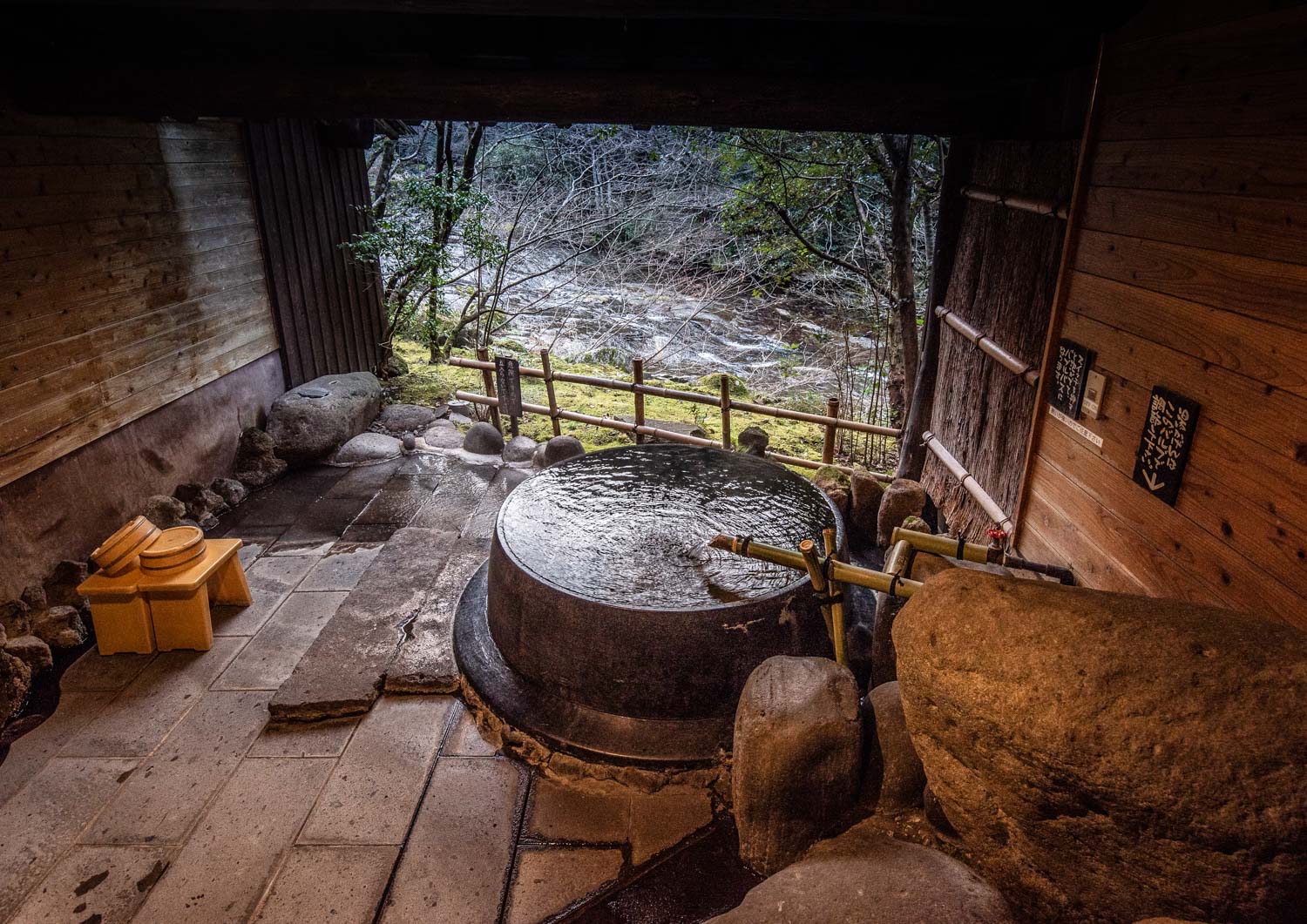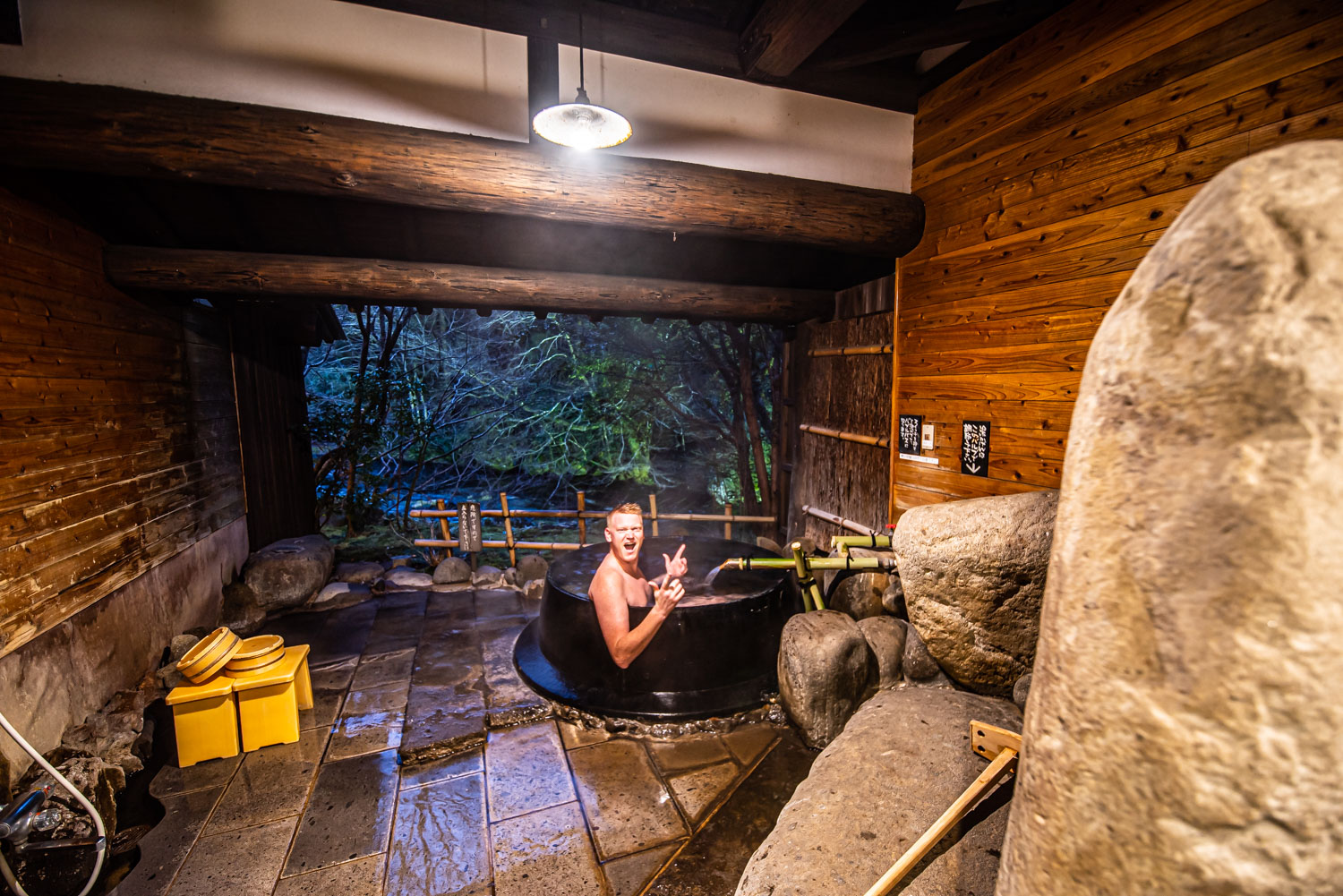 ---
During my fortnight-long trip to Japan, I spent three days exploring as much of the Oita prefecture as possible, and my time there was the perfect blend of relaxation, adventure, degustation (oh, the food!) and simply absorbing the beautiful natural landscape I was so lucky to be experiencing. I wasn't quite sure what to expect from Oita before visiting, but my visit here was certainly a highlight of my trip, and I'll never forget my first onsen experience! It really set a new benchmark for traveling.
To ensure you get the most out of your own trip to Oita, I've put together this guide of things to do in this beautiful Japanese region. It's full of essential travel tips and information, as well as pointers on what you absolutely shouldn't miss out on.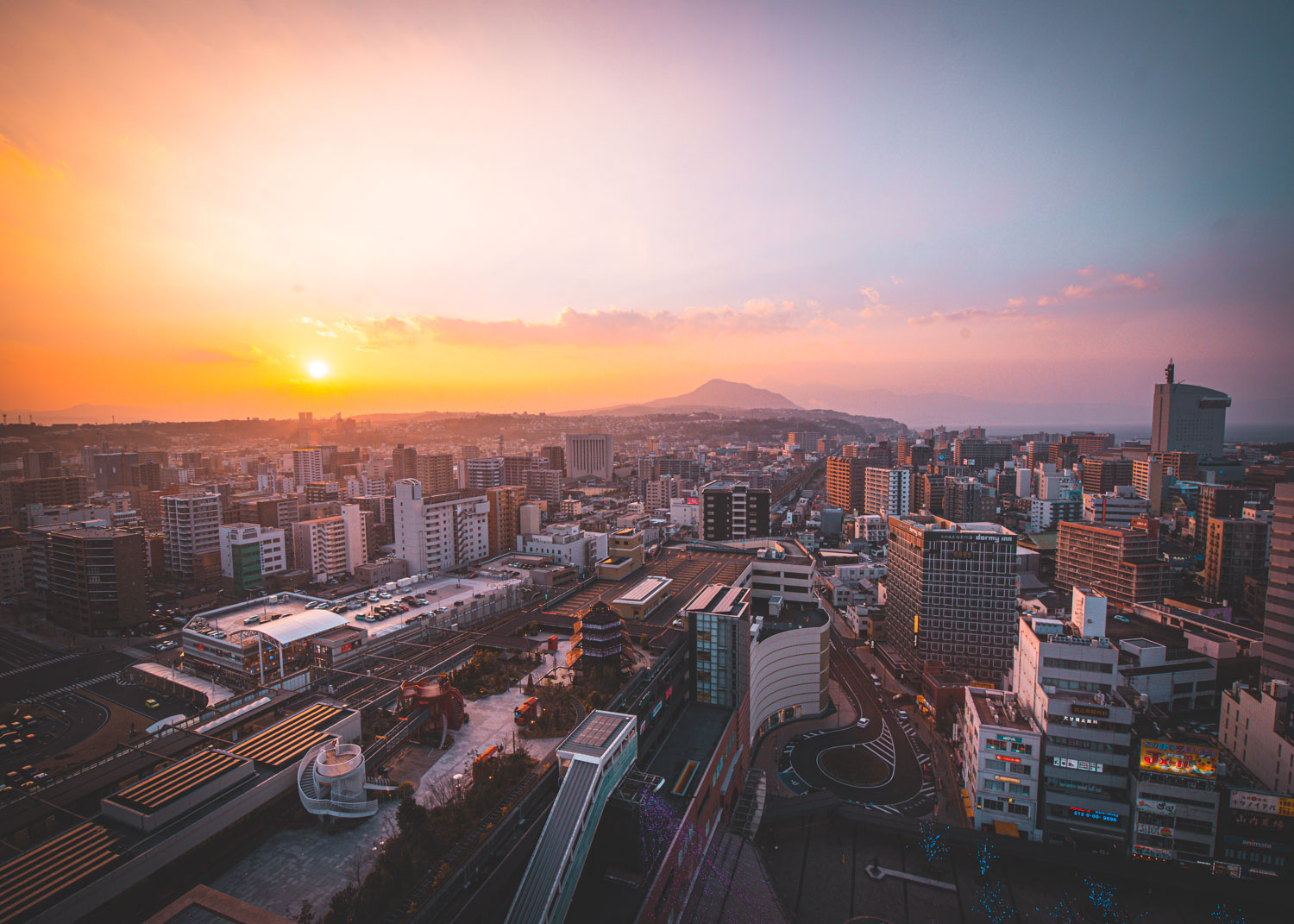 ---
Getting to the Oita Prefecture
First things first, making your way around Japan can be overwhelming when you realize how big the country actually is. The sheer size of this Asian country can appear deceivingly small on a world map. A quick search on Skyscanner will show you that there are plenty of direct flights that depart Tokyo for either Fukuoka or Oita Airport each week, so if you're on a tight schedule, you're in luck!
My personal recommendation would be to fly into Fukuoka Airport, as flights are relatively affordable thanks to the variety of budget airlines on offer. Fukuoka is also a fantastic city to begin your Kyushu adventures! It serves as a main transport hub, and there are daily buses, trains and flights running daily throughout the scenic Oita prefecture – but more on that coming up!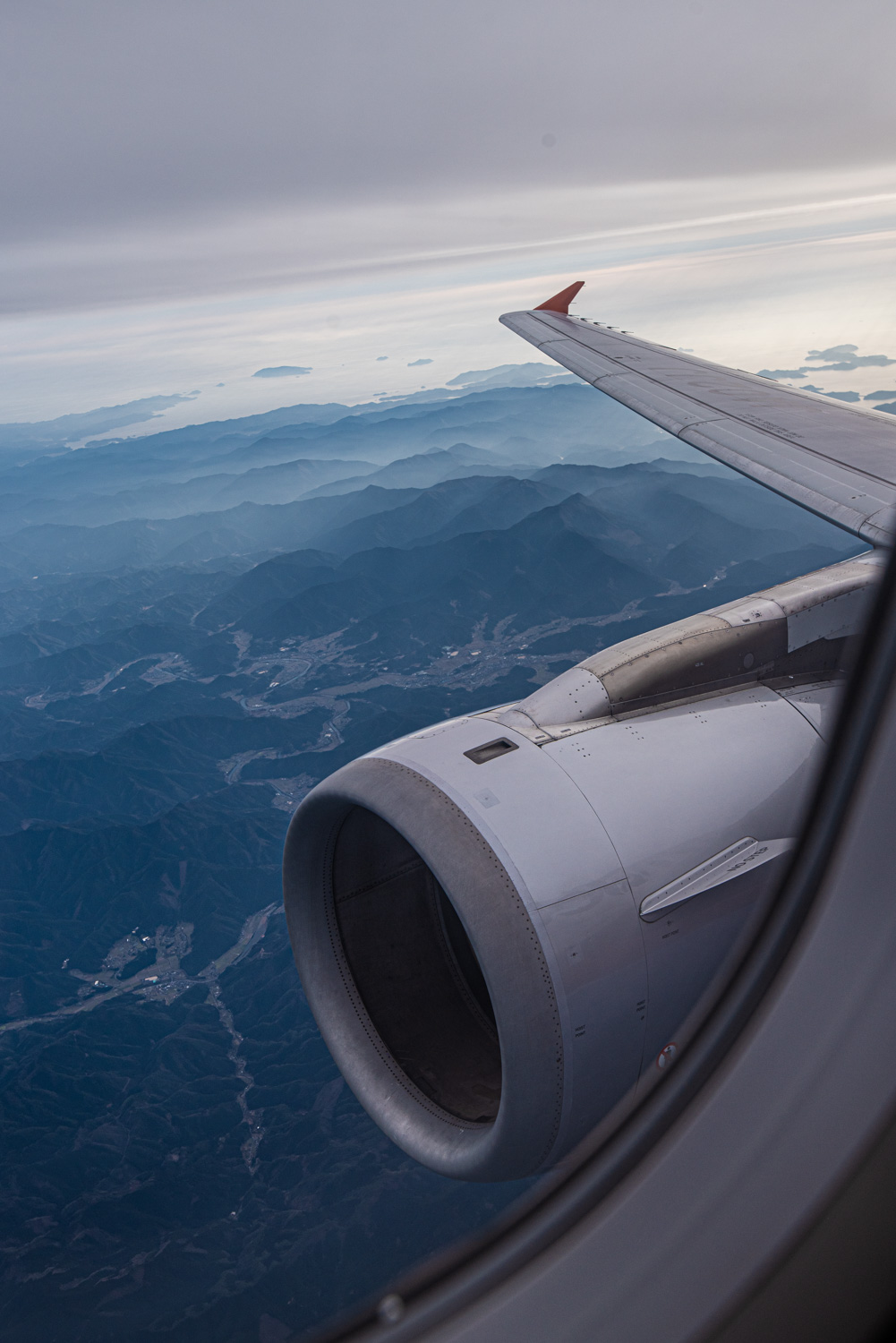 ---
The Best Things To Do in Oita
While I only had a few short days in the Oita prefecture, I wasn't able to quite see everything I've included on this list – here are tons of ideas for what to do while in this wondrous region of the world!
---
1) Take the Train From Fukuoka to Oita
"It's not about the destination, but the journey."
My trip through Oita started in a pretty exciting way, with a scenic high-speed train ride through the prefecture. Passing by small towns, picturesque rivers and gazing at mountains in the distance, you'll want to make sure you reserve a window seat in advance for this one!
The Japan rail network is – as I expected – absolutely fantastic, and has earned a worldwide reputation for its efficiency and punctuality. Somehow, despite the staggering population of many Japanese cities and the daily demand on public transportation, the country's rail system is a well-oiled machine that puts many other countries offerings to shame.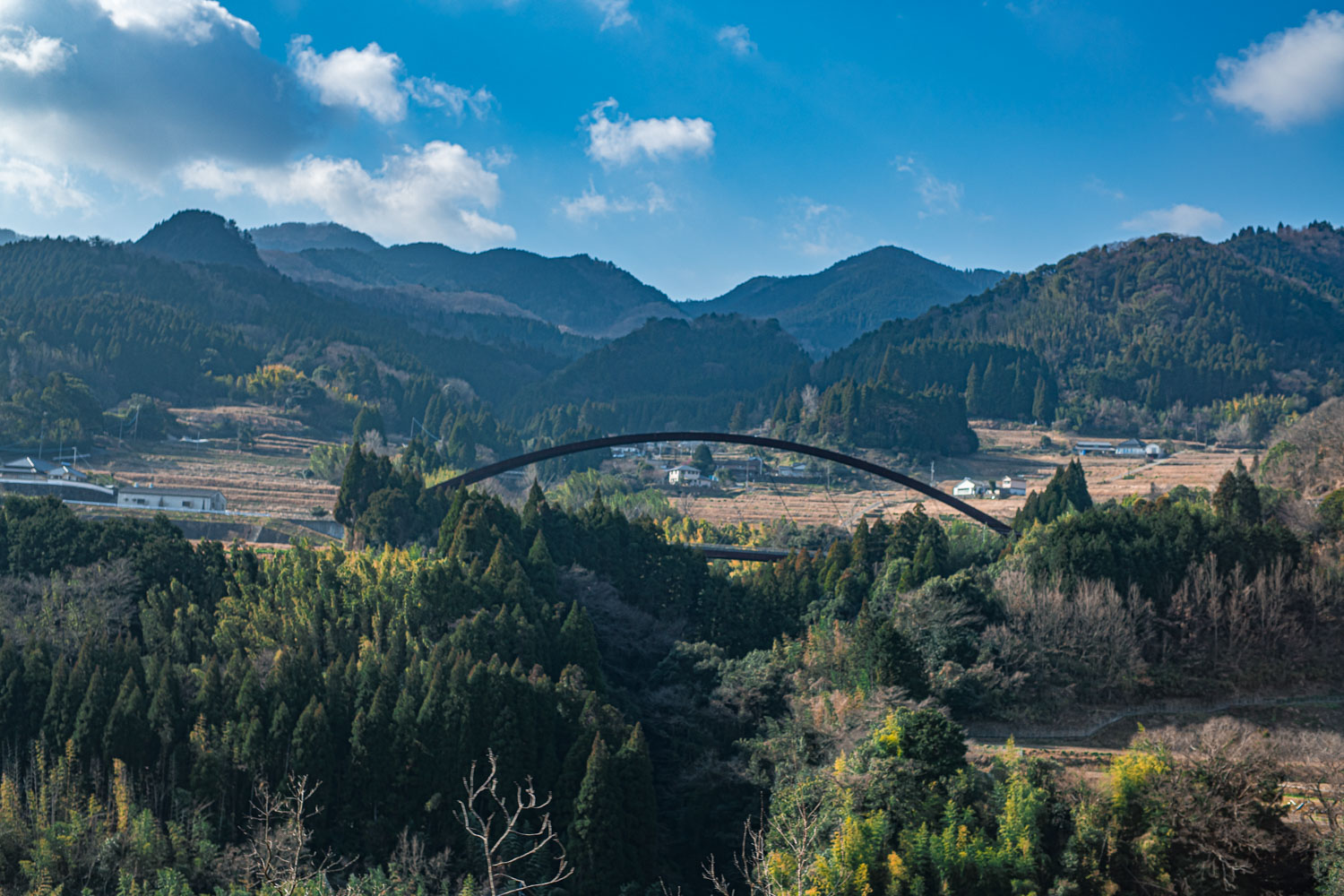 ---
2) Explore the Mameda-Machi Shopping & Sightseeing District
"Kyushu's Little Kyoto"
Halfway between Fukuoka and Oita, make a stop for a few hours (or a couple of days if you've got the time) in Hita City! There is plenty to do in the surrounding area (which I'll discuss soon), but the main tourist draw here is wandering around the Mameda-Machi Shopping District.
Brimming with colorful boutique shops, streets that date back to the centuries-old Edo Period, unique cafes and historical landmarks, the historic town center exudes a laid-back yet charming ambience. I spent three hours exploring Mameda-Machi, and I definitely think it's worth a short visit (perfect for unique souvenir shopping.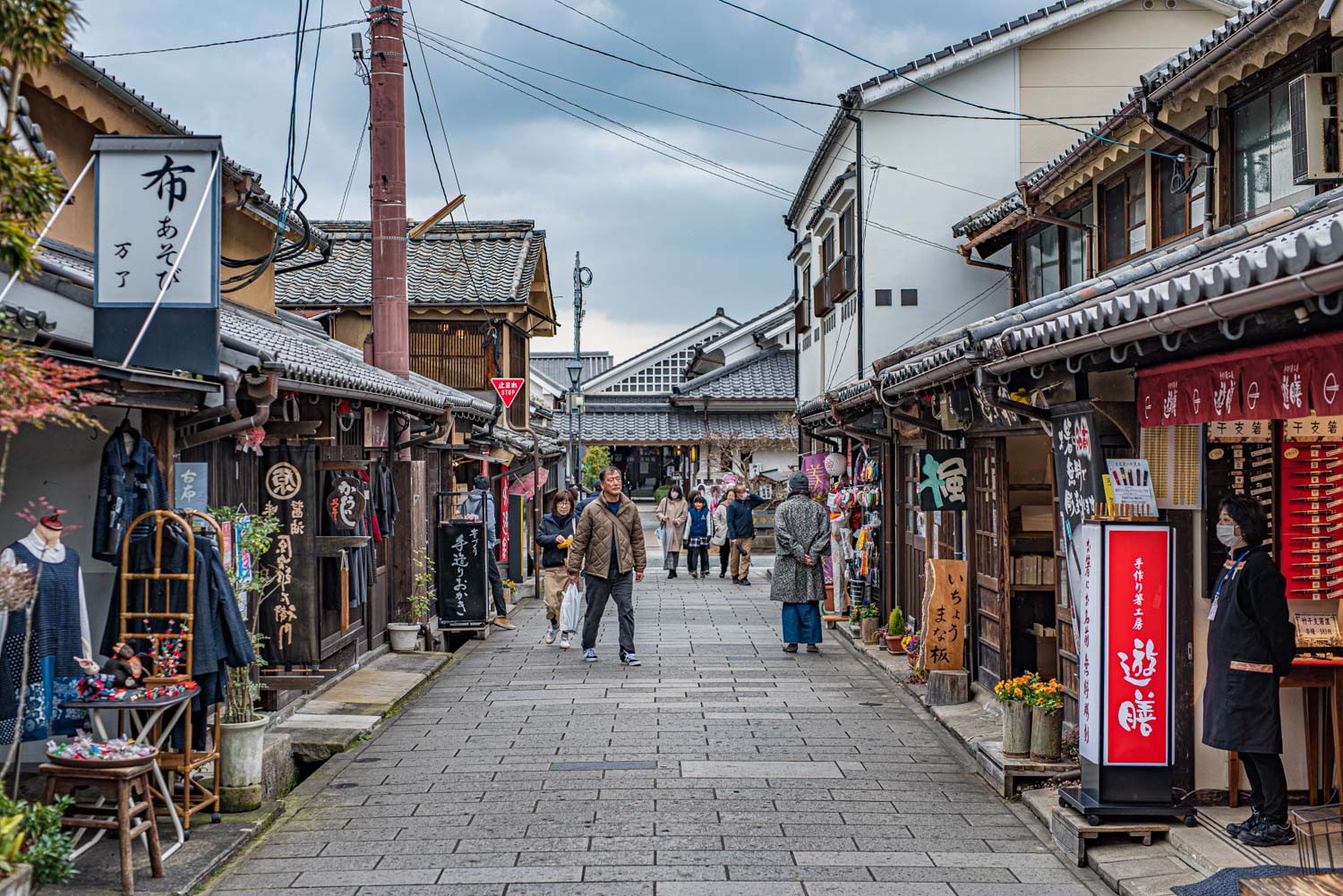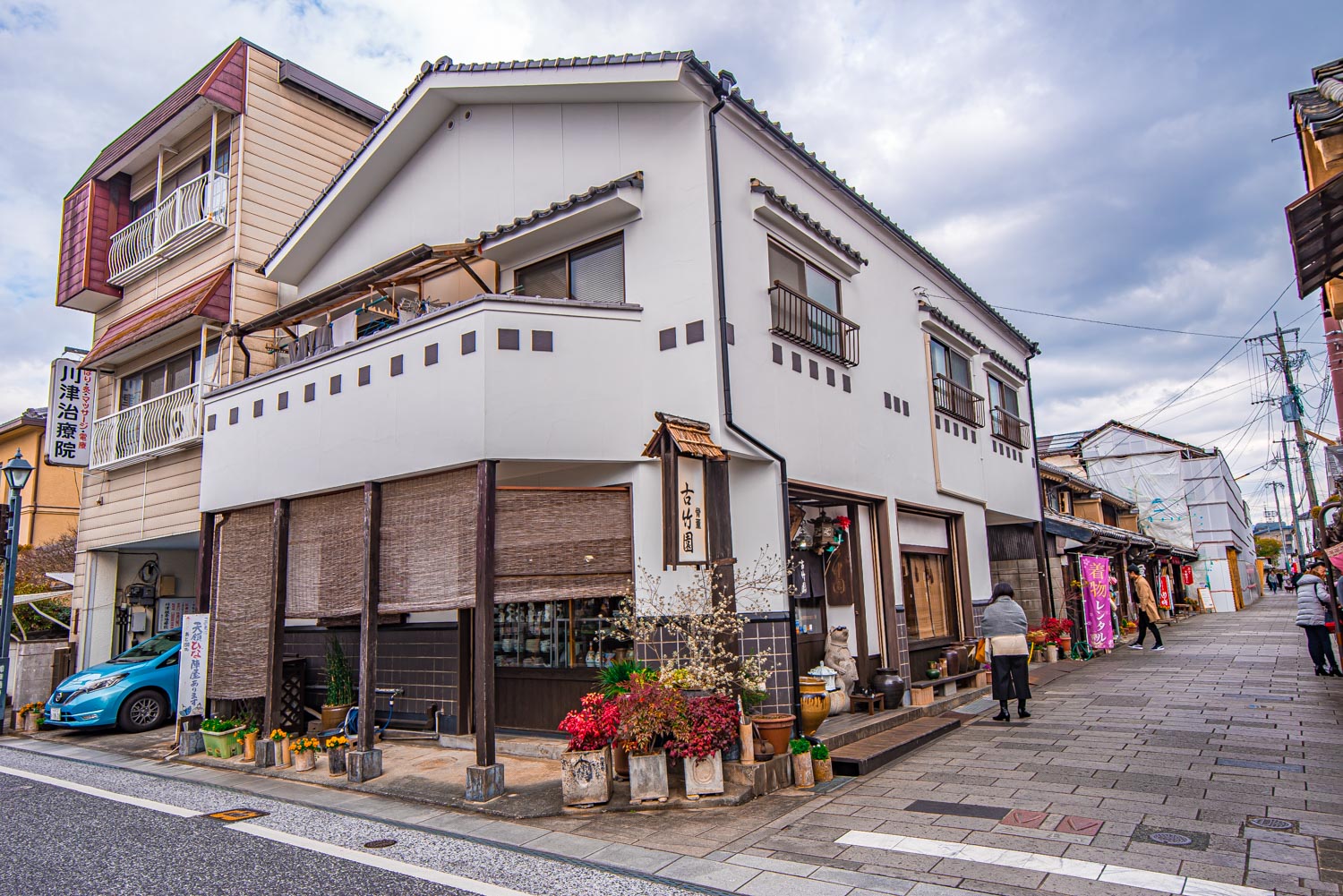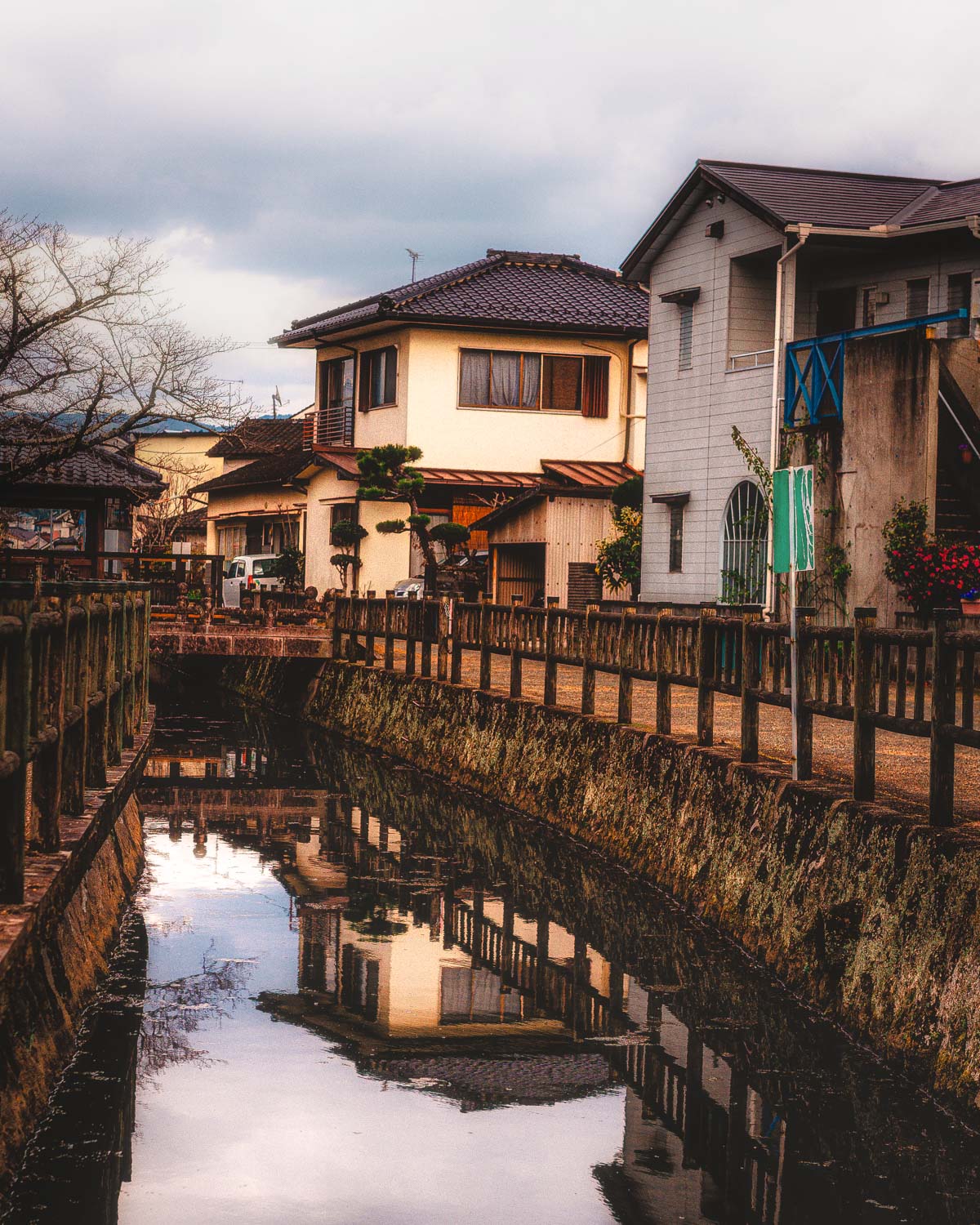 ---
A few places to check out are:
Kuncho Sake Brewery (Which produces one of Oita's top-class sakes)
Ashita Ya ( A fun Japanese wooden clog shop)
Ontayaki Gallery Ohara (Local ceramic gallery)
The Chopstick Store
Also, Hita City is famous for its flagship eel dish. In fact, locals and tourists alike travel here from all over the Oita Prefecture to sample this dish! If this sounds like something you'd like to try, stop by the award-winning Hitamabushi Senya restaurant and taste test a range of eel dishes such as teriyaki, steamed or rolled with an omelette! Be brave – you might even like it!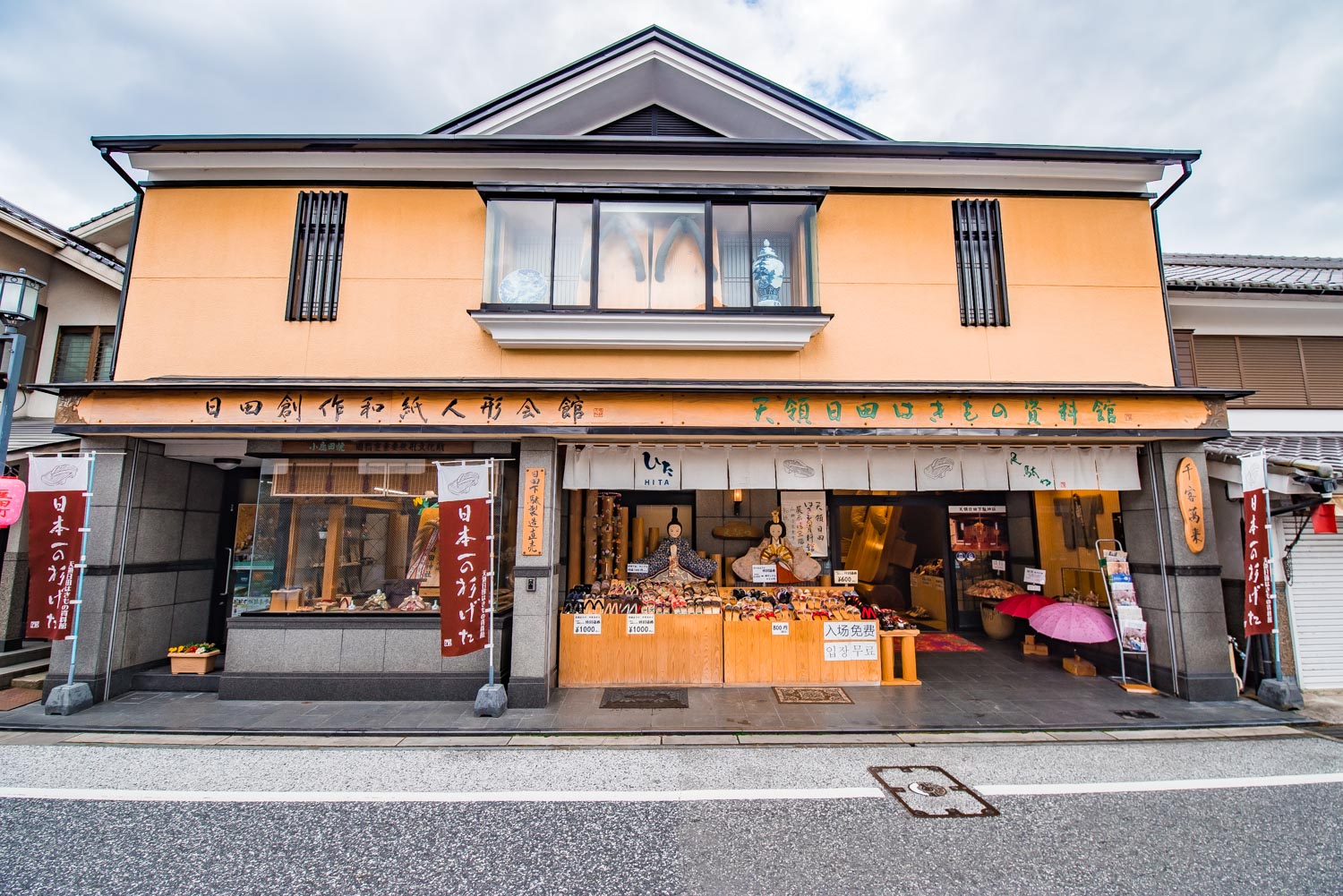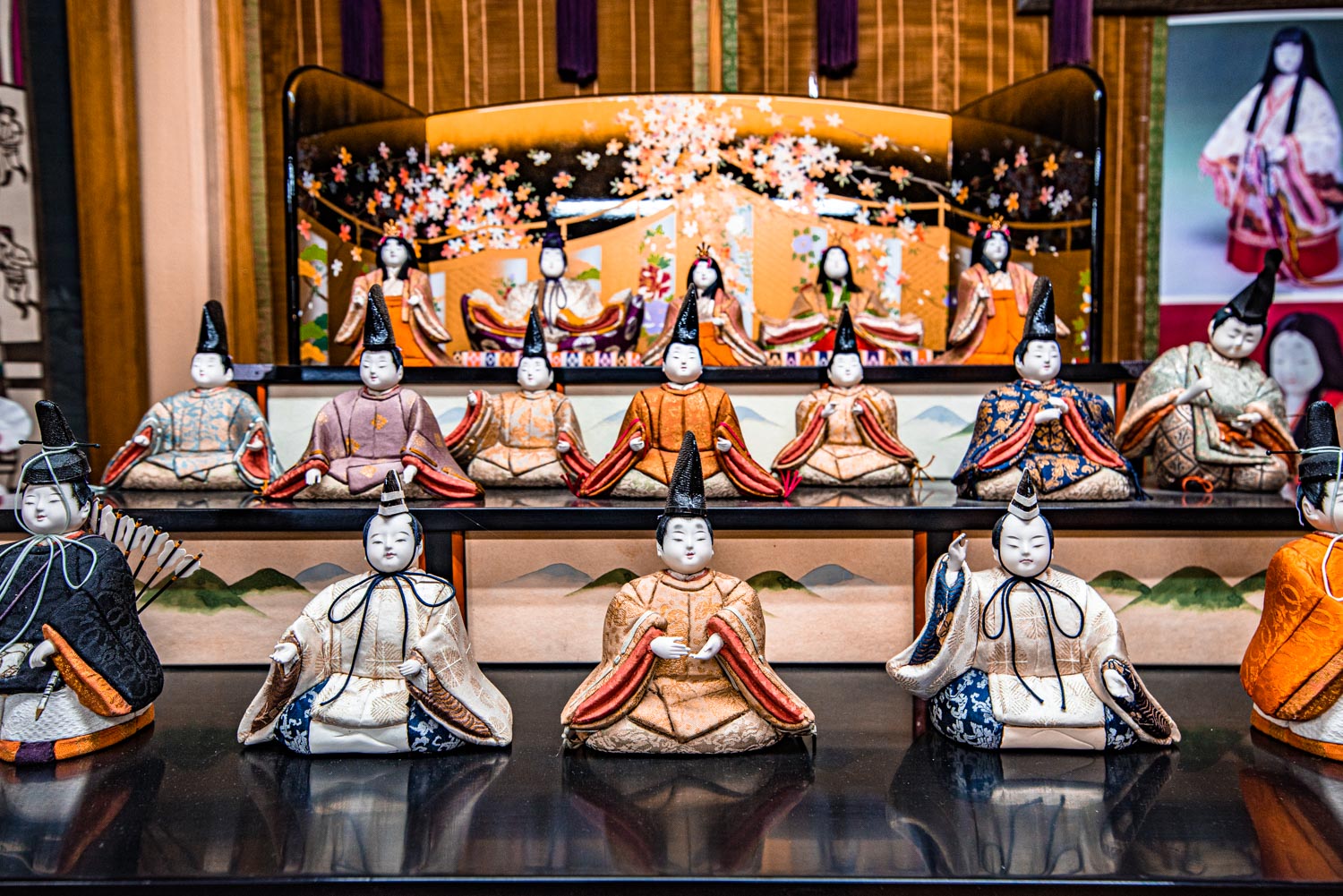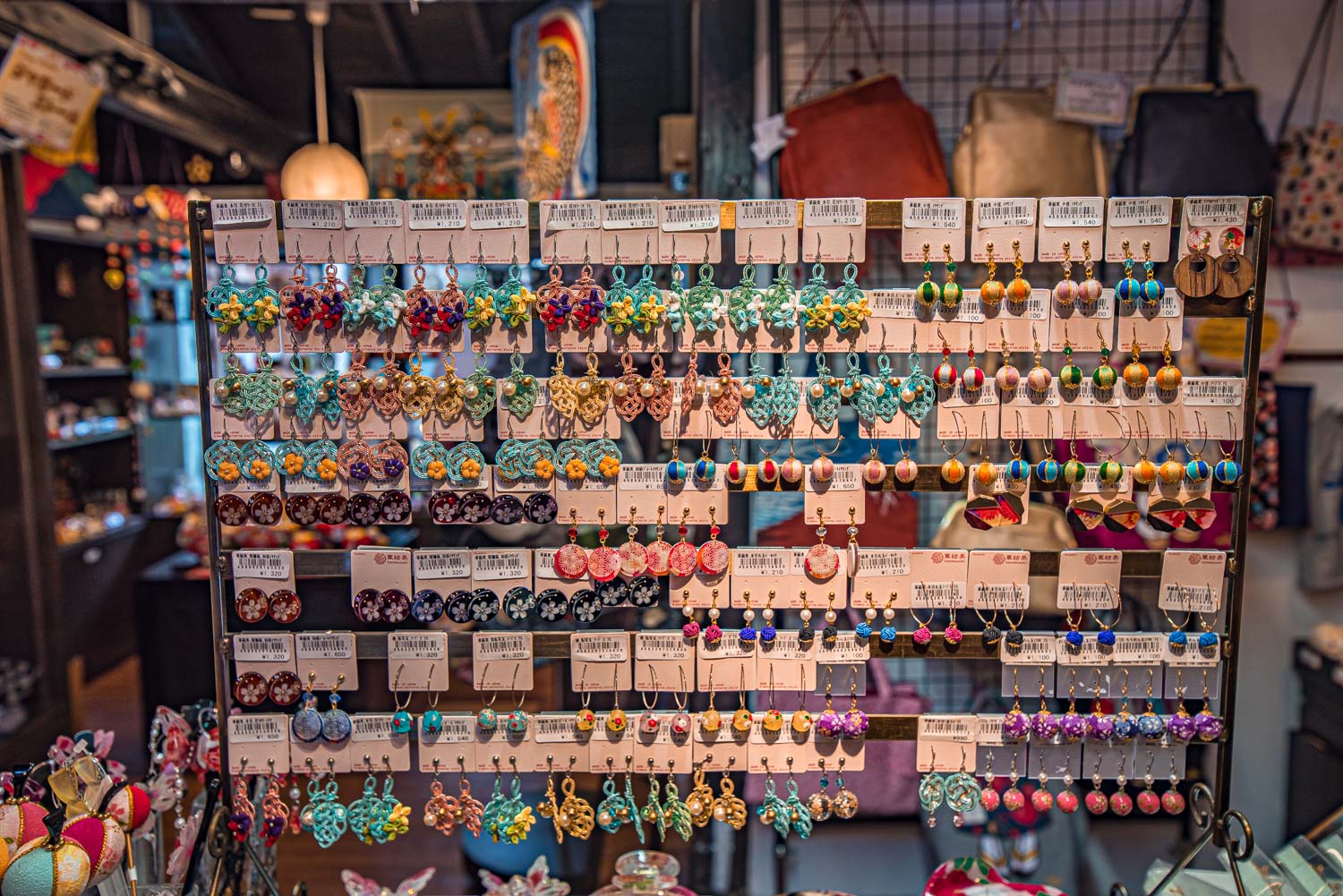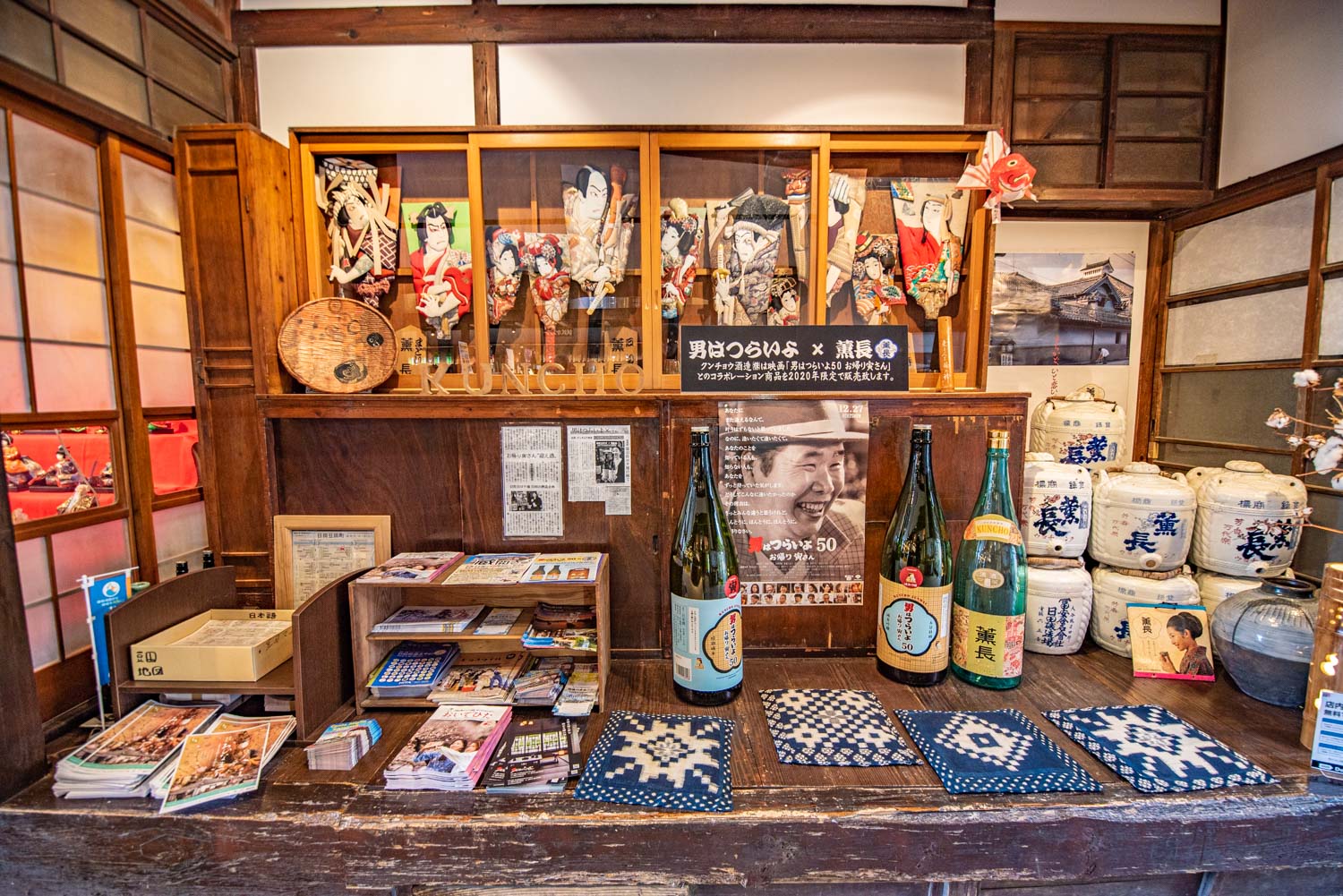 ---
3) Visit the Sakuradaki Waterfall (Sakura Falls)
The natural beauty of the Sakuradaki Waterfall, located in Hita National Park, will knock the breath right out of you in the best possible way. The thick green foliage forms a barrier around the flowing pools, and during the month of May it explodes with Japan's iconic cherry blossoms. As a result, the stunning spot has been given the unofficial name of 'Cherry Blossom Falls'.
The rocks in the pools are bright green with moss, and the atmosphere is quiet, serene and restorative to the soul. You can dip your feet into the cool water, or set up a picnic with the best backdrop in the region.
While I didn't have enough time in my busy schedule to make it to the Sakuradaki Waterfall during my winter visit, it's definitely one of the best things to do in Hita, Oita!
---
4) Taste the World's Best Soy Sauce
Soy sauce is iconic. If you've watched Chef's Table and heard monk Jeong Kwan's description of the condiment, you will know that soy sauce is more than just a food. It's heritage.
Kwan describes the process of making soy sauce in a truly poetic way. "It's me in the past, in the present, and even in the future. Soy sauce is eternal. It is life itself.", he says.
Visit Harajirozaemon Factory and storefront in Hita City, which was established in the late 1800s. Immerse yourself in the history of soy sauce – trust me, you'll be fascinated! The iconic factory produces some of the world's best soy sauce and uses traditional methods to do so. Your store-bought soy sauce back home just won't cut it after trying the best in the business here in Hita City.
You can simply visit the storefront, or choose instead to tour the factory to learn how soy sauce is made and used. Of course, you can taste and enjoy the many flavors and variations of soy sauce produced here. The factory also makes miso and ramune, a Japanese lemonade.
---
5) Book a Night at the Hotel Sanso Tensui
While you're over in the Hita/Sakura Falls area, spending at least one night at the Hotel Sanso Tensui in Amagase should be a top priority! This was my first experience at a proper Japanese ryokan/onsen resort hotel, and it was easily one of the top highlights of my trip to Japan.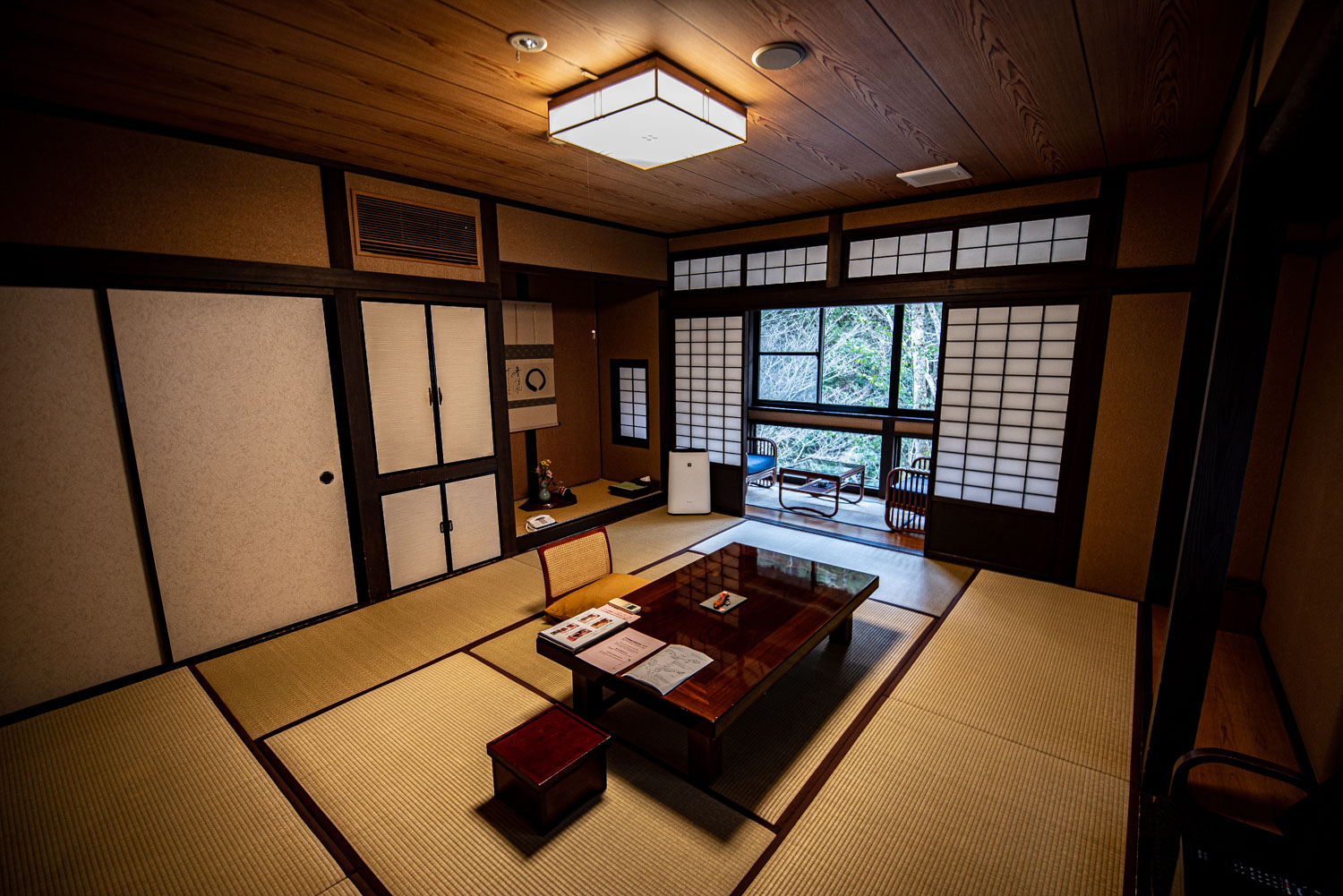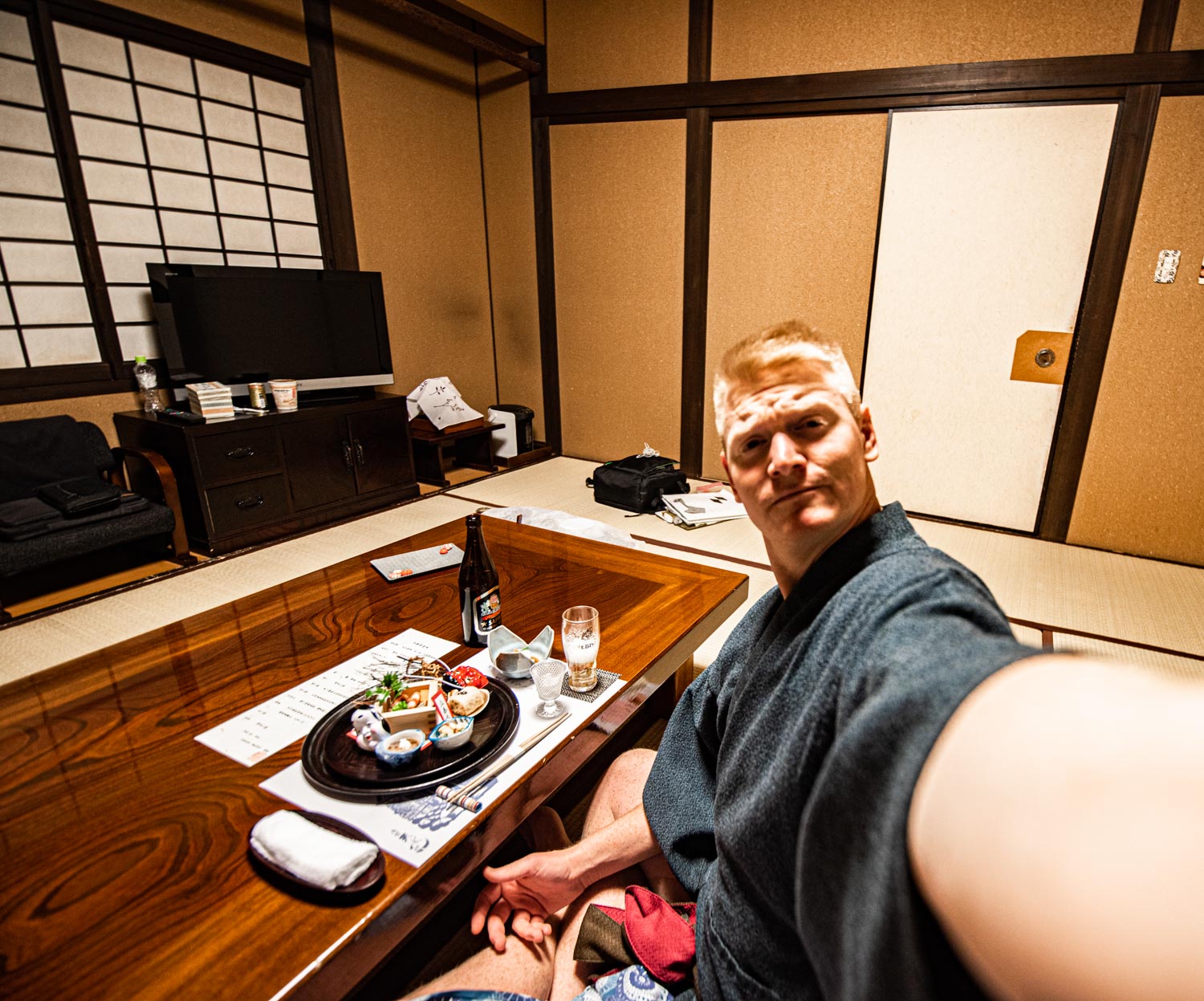 "The wood construction Japanese-style architecture creates an atmosphere that lets you experience the authentic charm of Japan. The main building emphasizes the location along the flow of the Goraku River, open-air baths, private baths, and Japanese-style rooms. In 2017, special suites with a spacious terrace, open-air bath, and indoor bath were completed. Please enjoy the hot springs and food in the private space without being bothered by anyone else to your heart's content."
Overflowing with immaculate Japanese gardens and boasting some of the most tranquil scenery in the area all along its mountain stream, walking around this property will surely put your mind at ease and promote a sense of peace. A luxurious dinner and breakfast is included in the price, and the five-course dinner is served in the comfort of your own room by friendly staff members dressed in traditional Japanese outfits.
I had the opportunity to try out not one but THREE of their private onsens. These are semi-open-air and face a calming stream, and each hour-long session was unbelievably relaxing. This was the location I was first introduced to the iconic Japanese onsen, and I've been hooked ever since!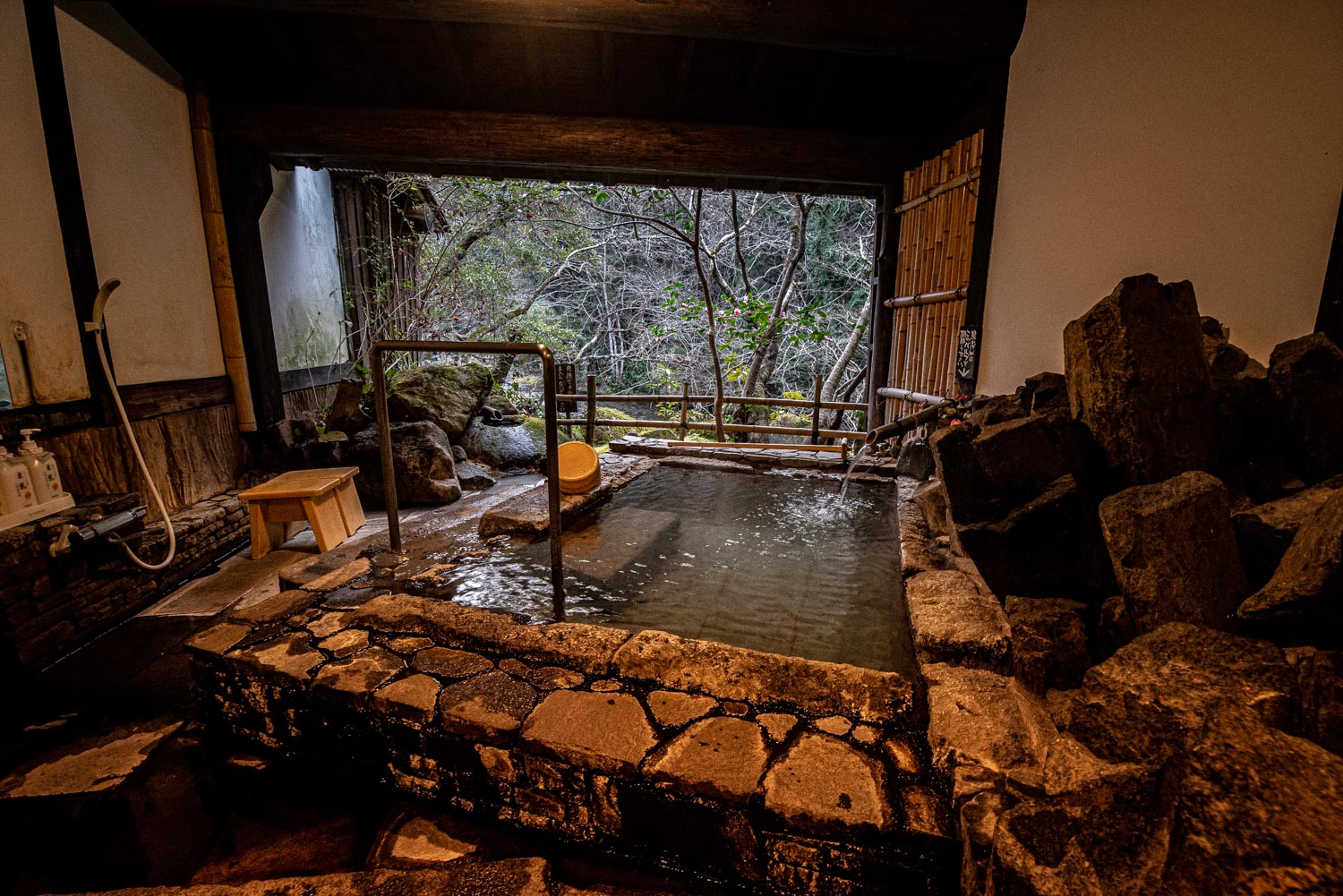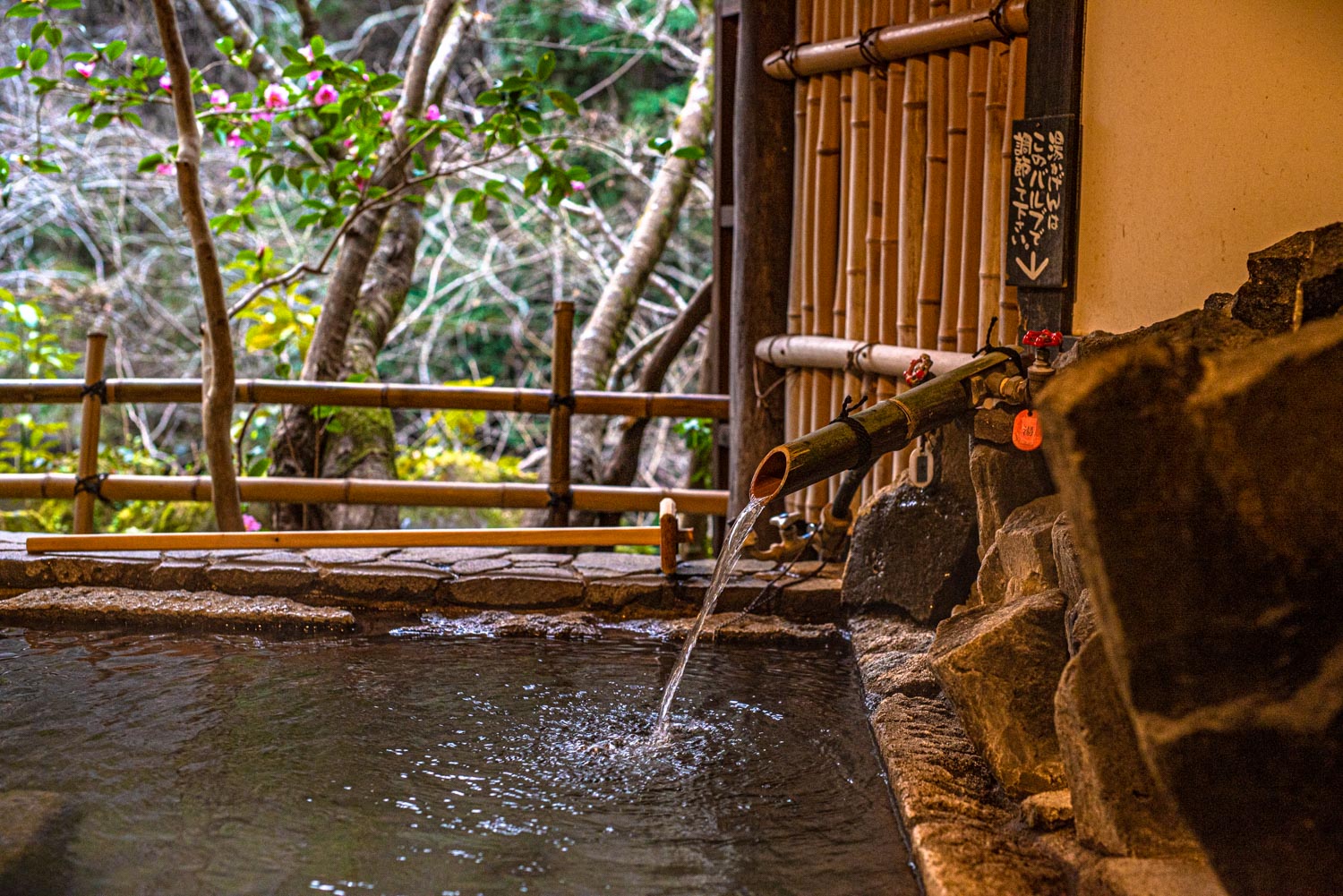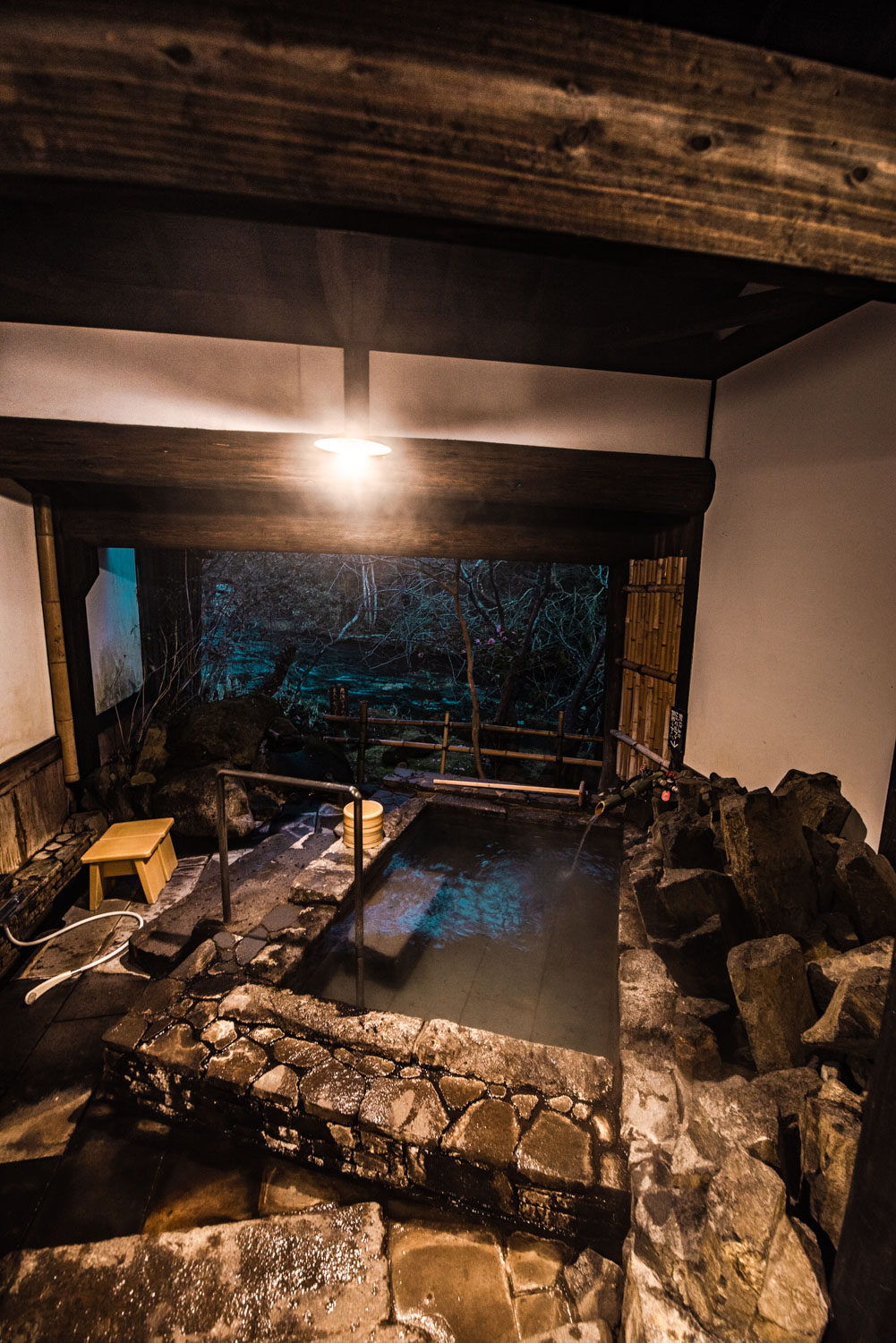 ---
6) Explore Kannawa District
No visit to the Oita prefecture would be complete without visiting the Kannawa District in Beppu City, just a 10 minute train ride from downtown Oita. Renowned for the permanent presence of steam flowing throughout the city from its famous hot springs, pretty much everywhere you look in Kannawa has wisps of white steam floating the air or rising up from the ground.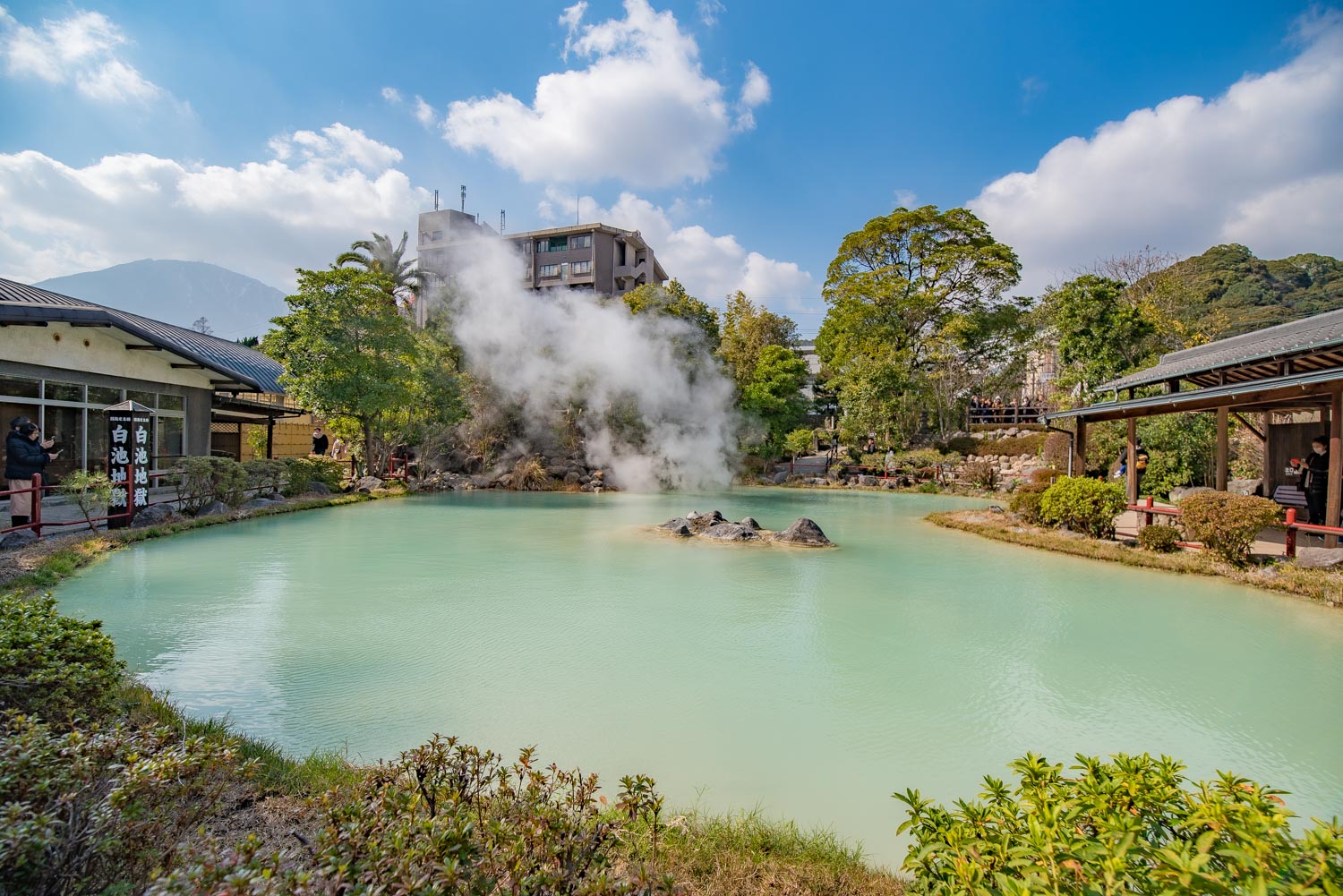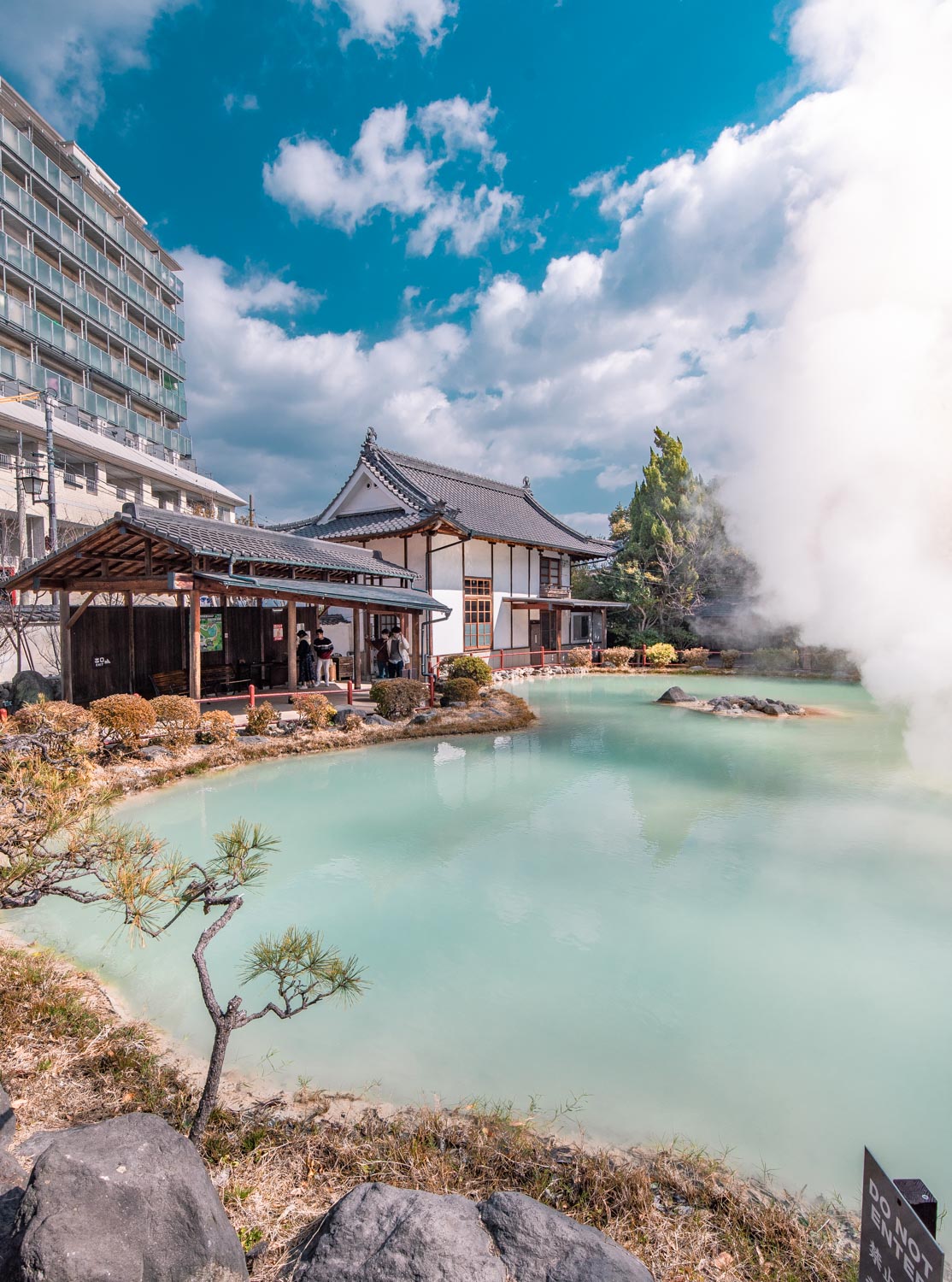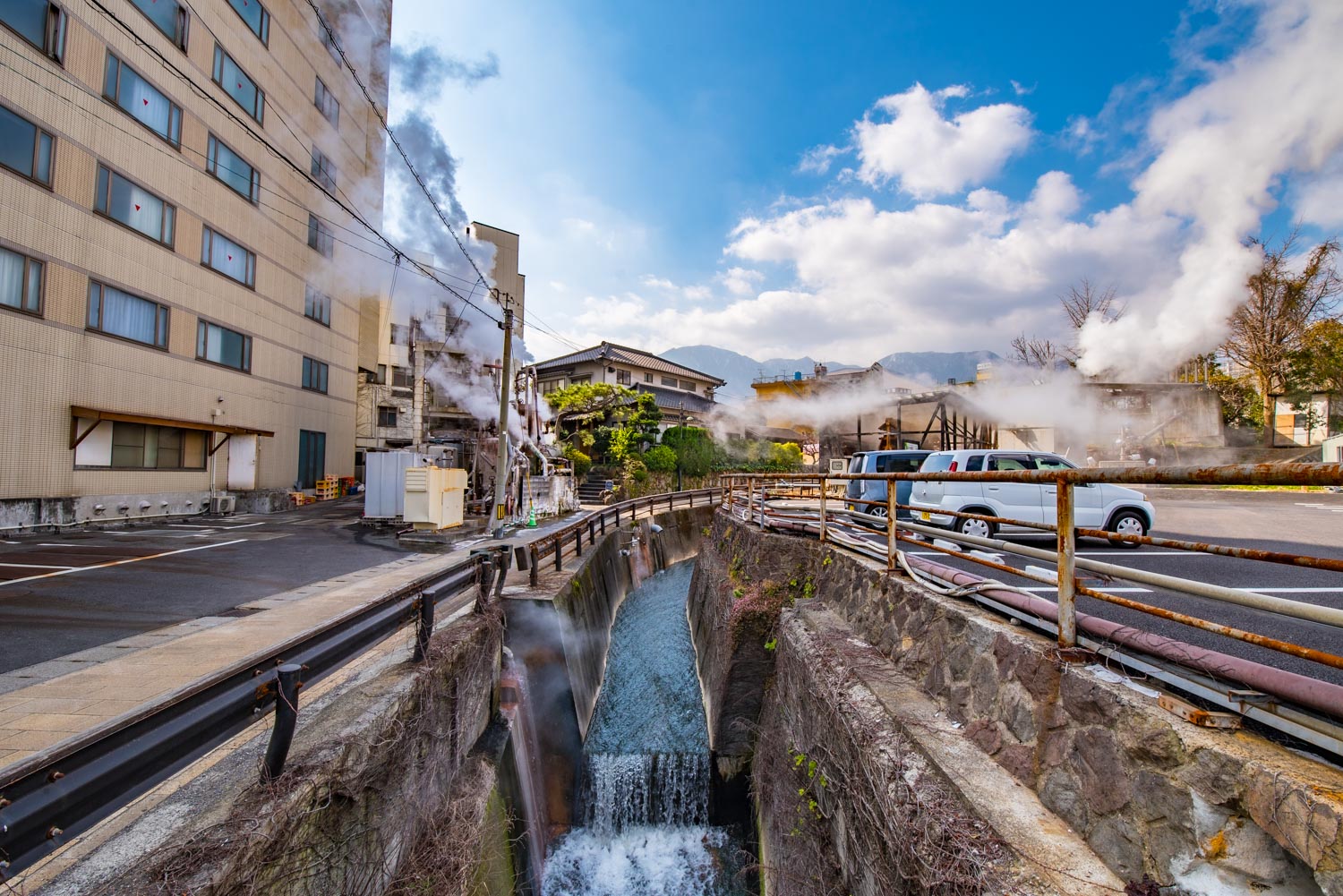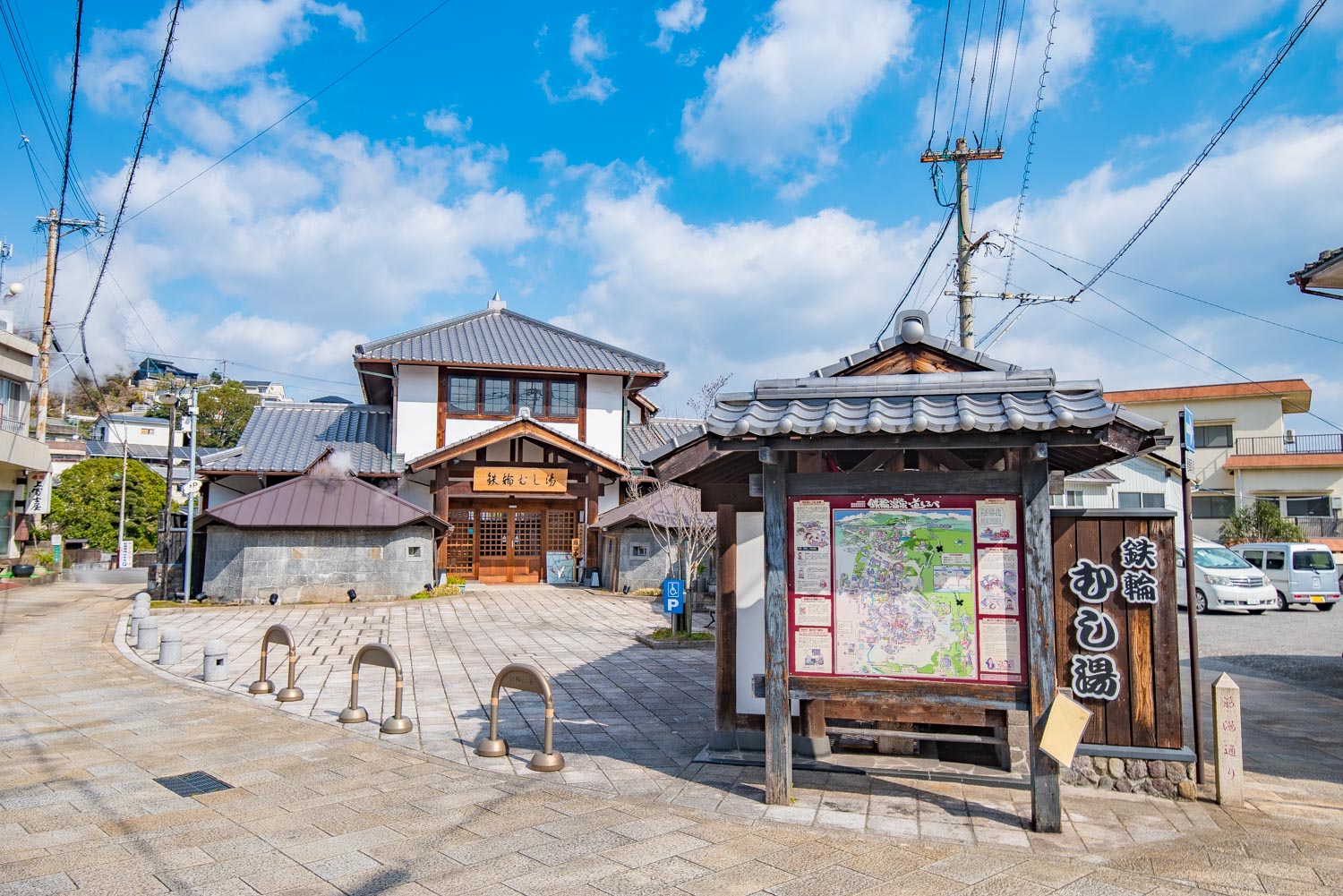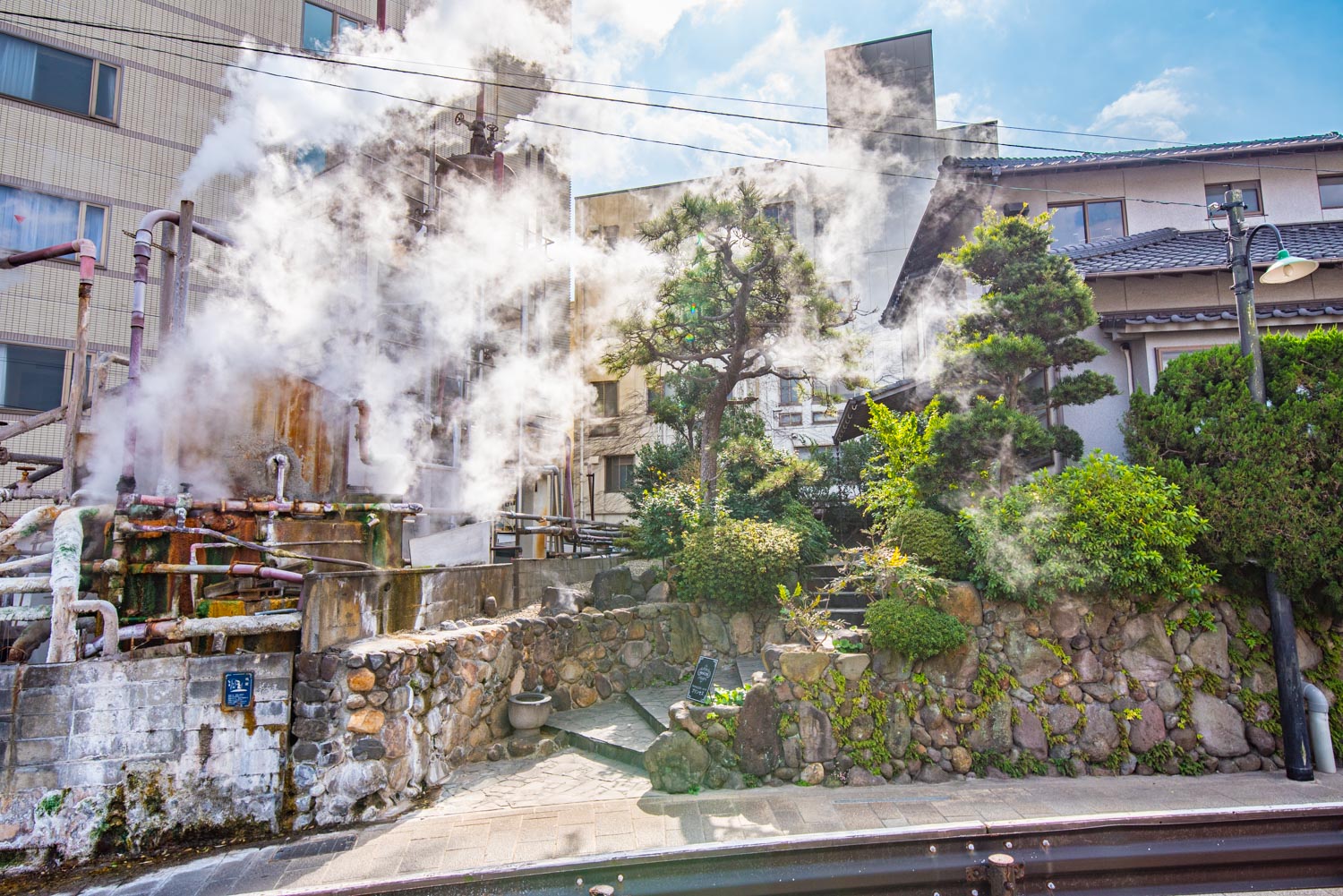 ---
With unique (and free) foot steam baths located around the district, fun culinary adventures (more info to follow), and pretty Kamado Jigoku's to visit – the Kannawa District is a fantastic place to spend an afternoon.
After strolling up and down its narrow streets and exploring everything Kannawa has to offer (stop by the tourist information center for a fun map), you MUST stop by THE ONLY MICHELIN 3-STAR RATED HOT SPRING IN JAPAN – Hyotan Onsen.
My time in Kannawa felt a bit rushed as my itinerary was rather tight, but I still managed to book in some quality time in a private open-air room at Hyotan Onsen, and it was the ultimate way to end my trip here. I didn't visit the public bath, but here you can enjoy genuine 100% natural hot spring water flowing freely.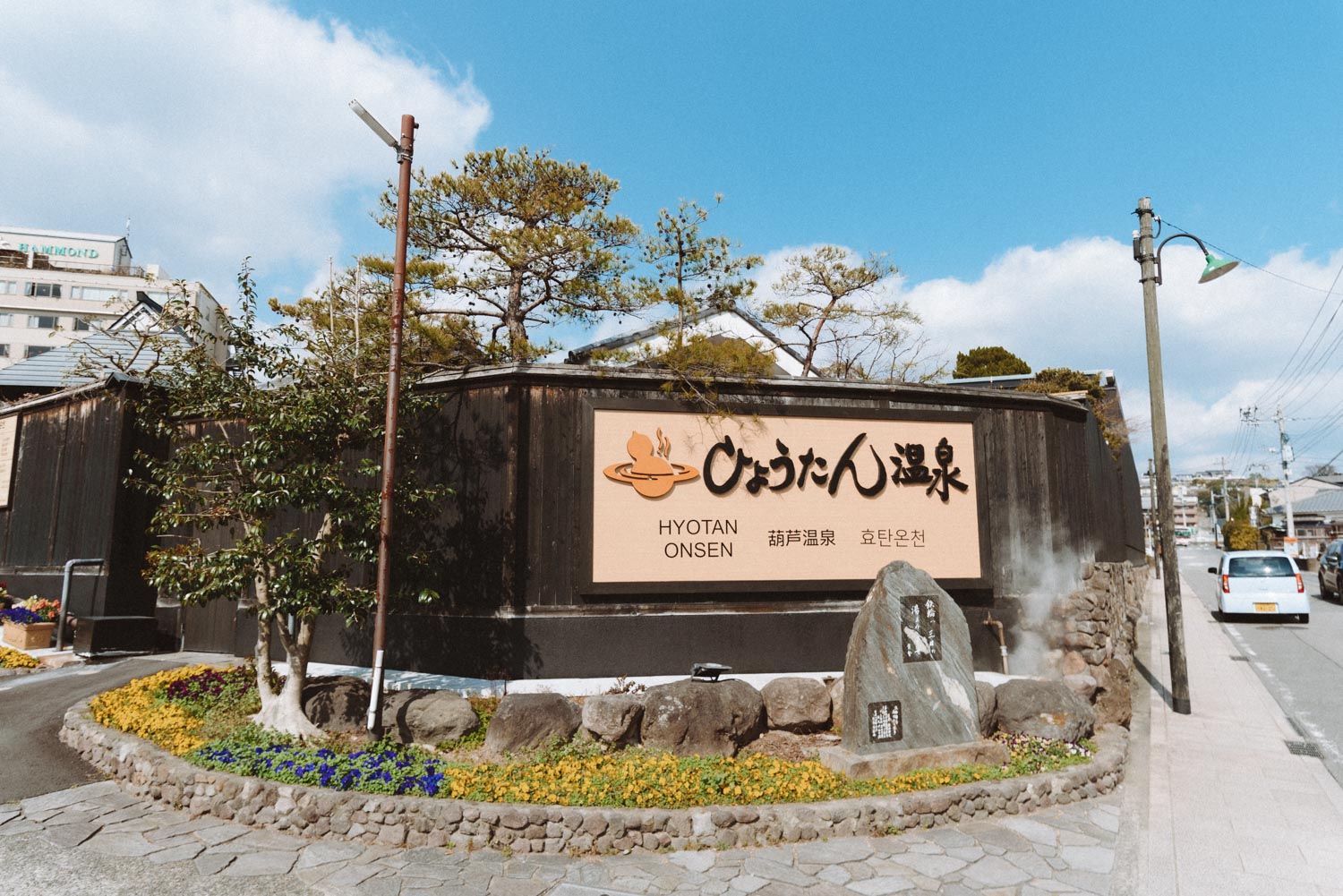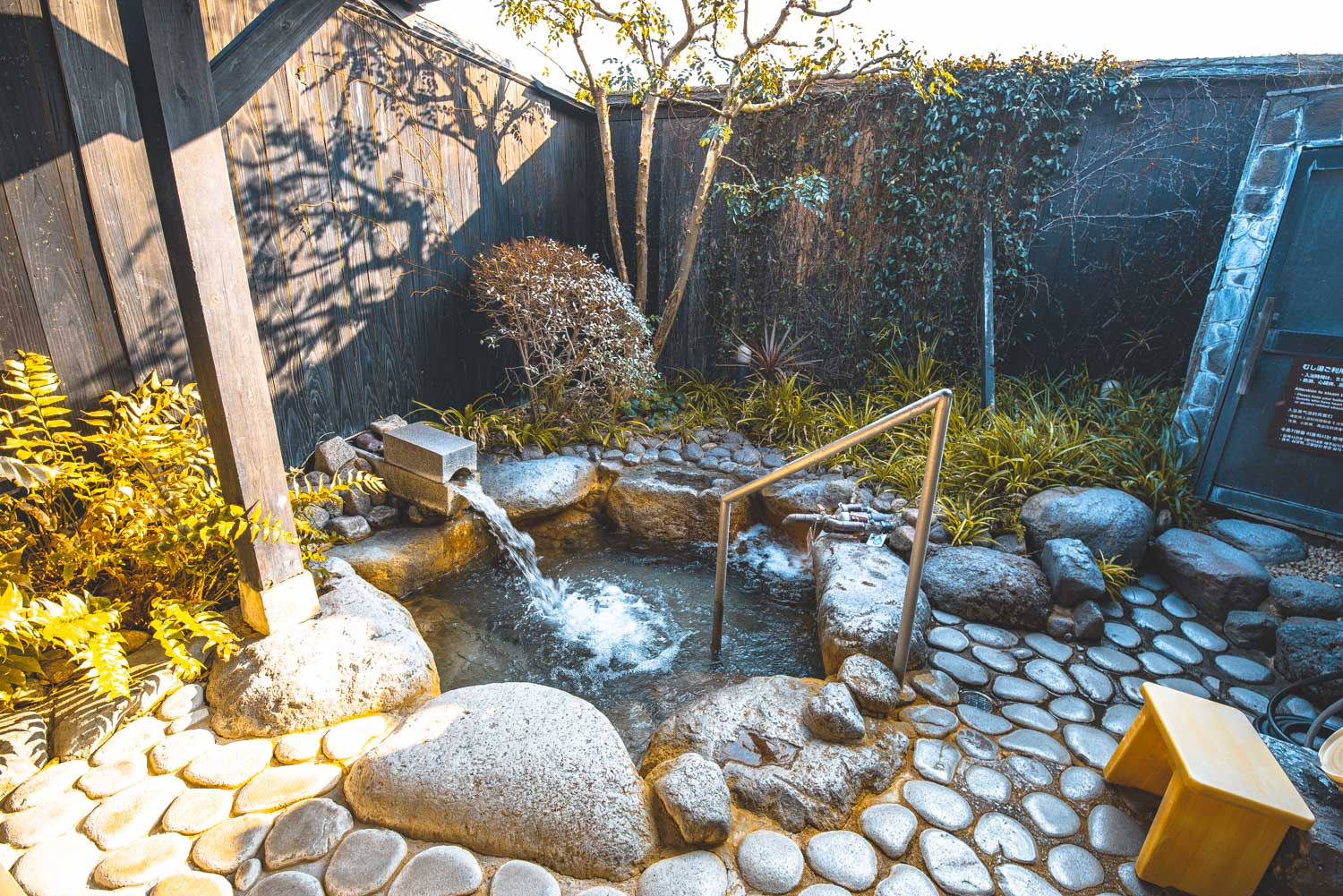 ---
7)
Take Part In A Cooking Class with Onsen Steam
The Kannawa District is well-known for utilising the steam from boiling their onsens in food preparation. One of the best things to do in Kannawa/Beppu is to take part in a cooking class which uses the onsen steam to cook dumplings, eggs, sweet potatoes and a variety of other dishes.
How is this different from using regular boiling water on the stove? Aside from using nature's castoffs to aid you in the kitchen, the onsen steam is packed with natural minerals and gives a truly distinct flavor to the food!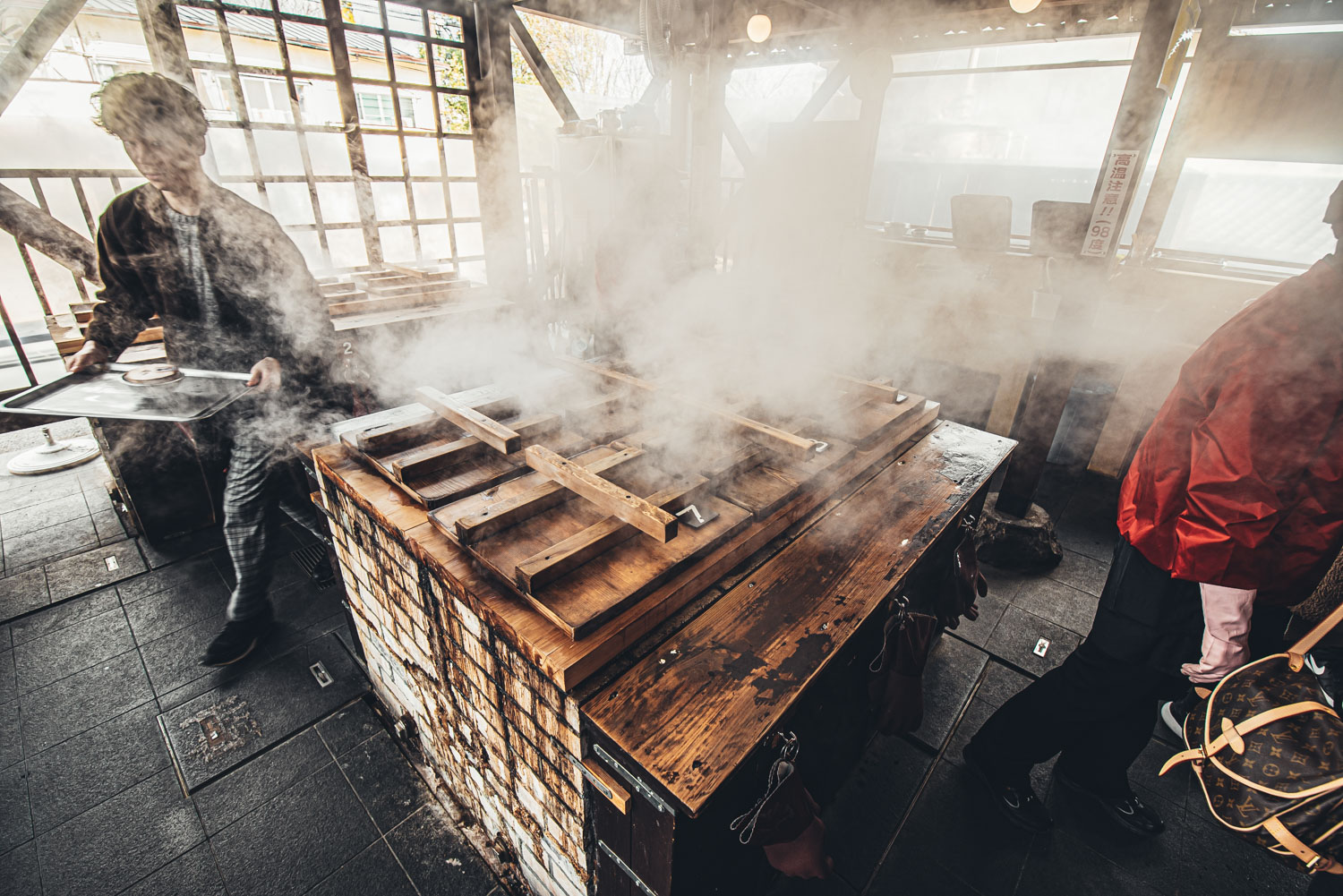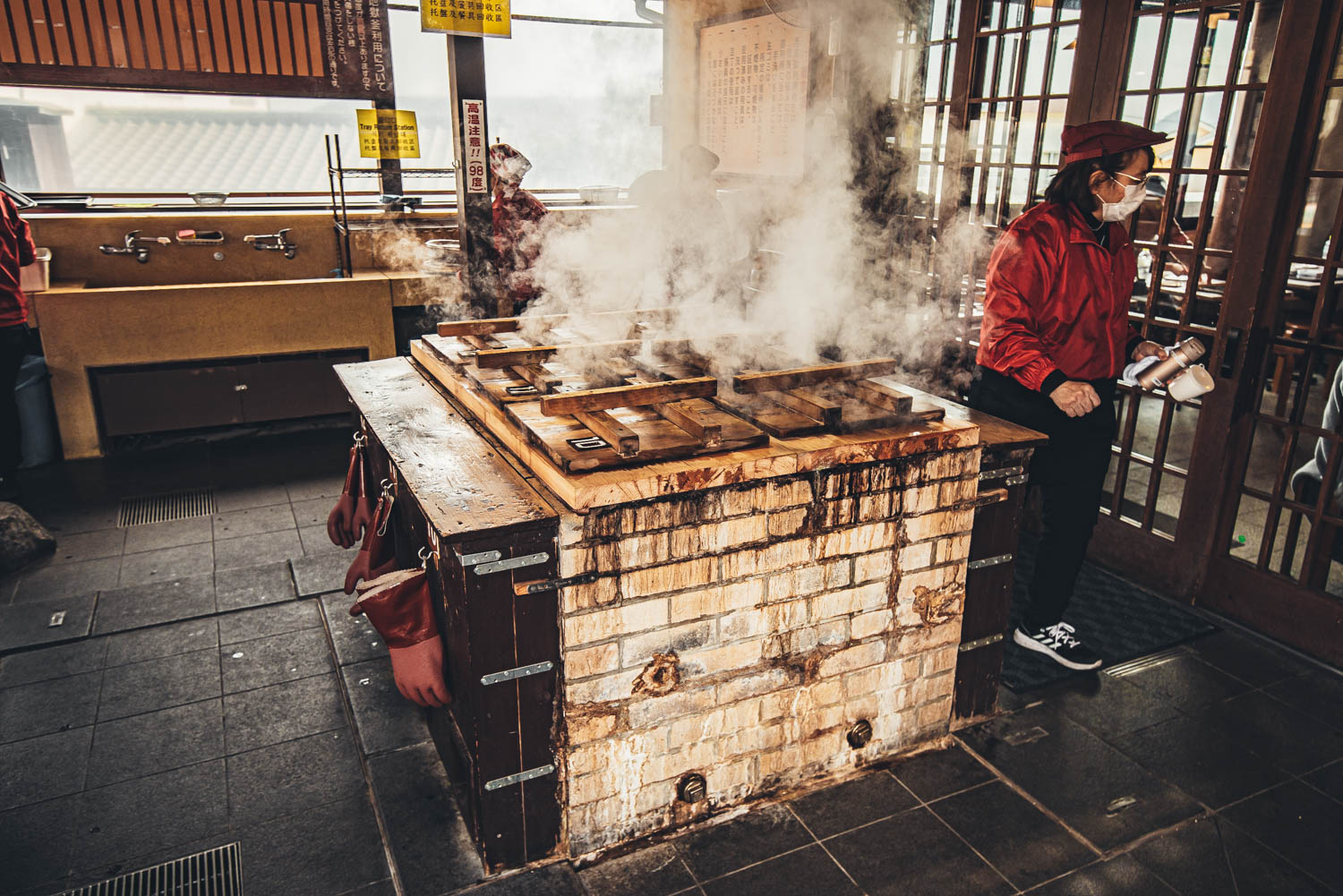 Jigokumushi Kobo Cooking Center is a fusion of a public kitchen and a restaurant. The staff are volunteers, and assist participants in creating their dishes in "Hell Steam Cuisine". You can either bring your own food or buy food that is sold on-site. Tea, condiments and utensils are provided by the center.
The menu here was diverse and delicious, but the overall experience is well-worth the visit on its own! Pro Trip – make a reservation when you first arrive here, and then come back in an hour, as there's typically a long wait time to order and prepare food.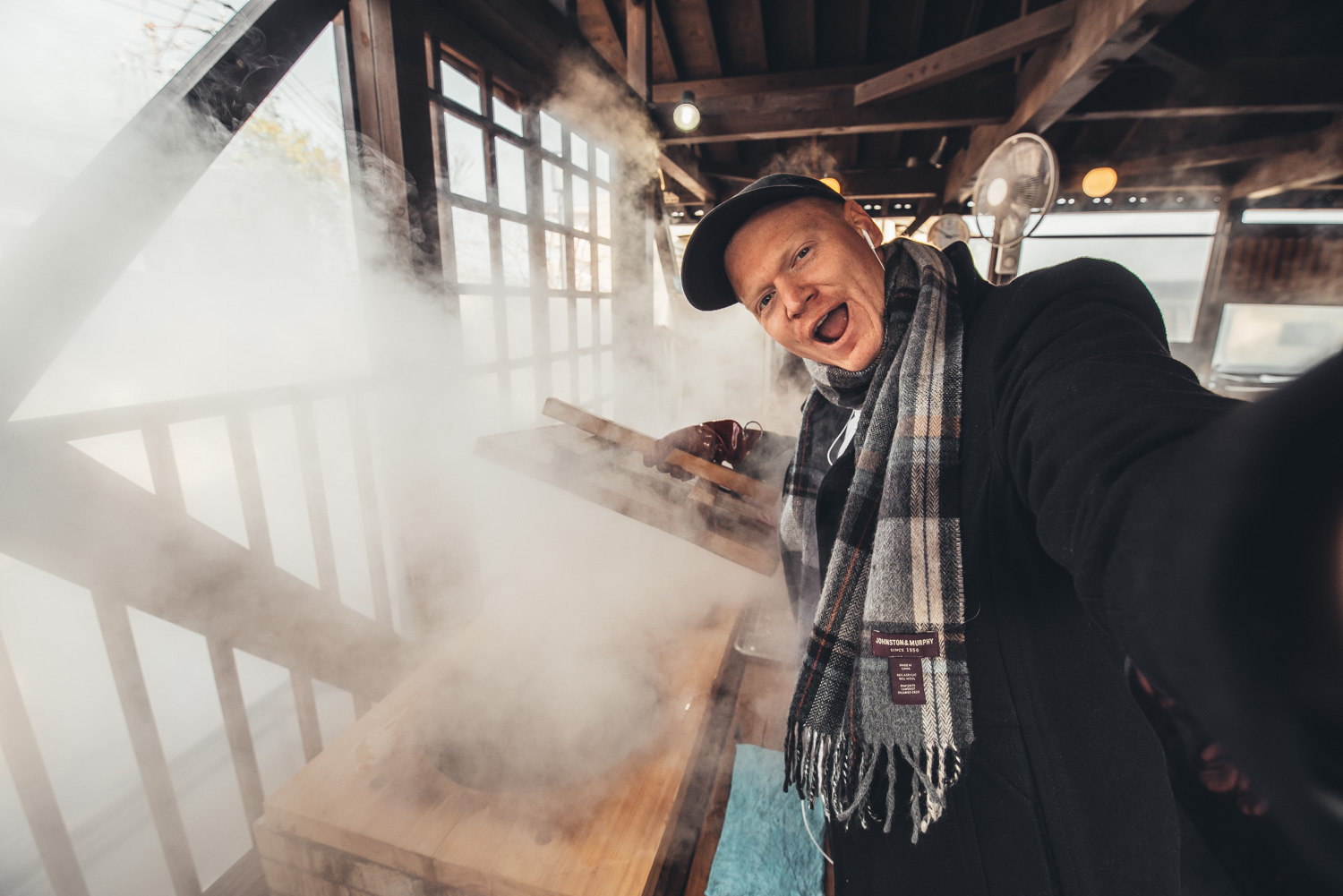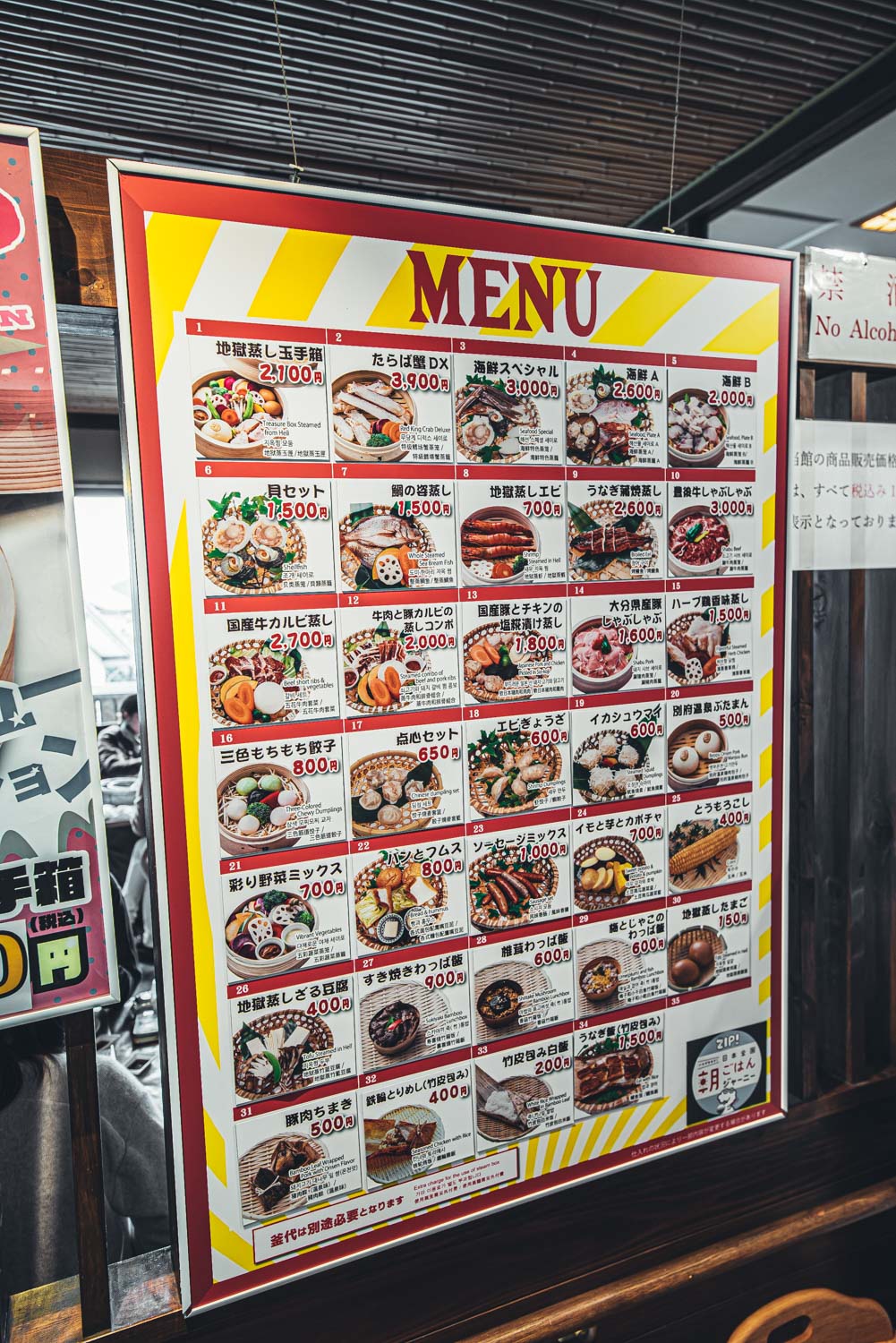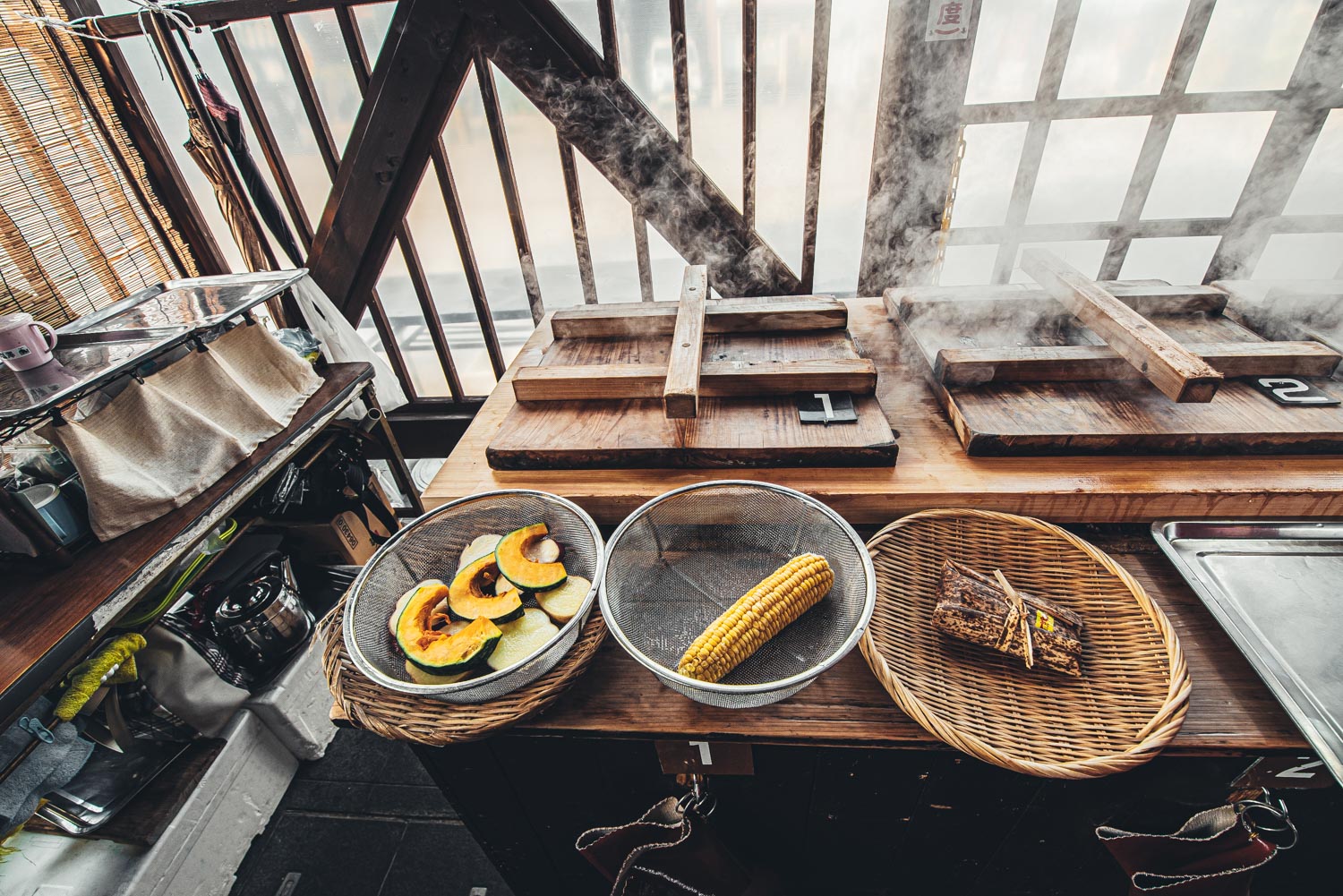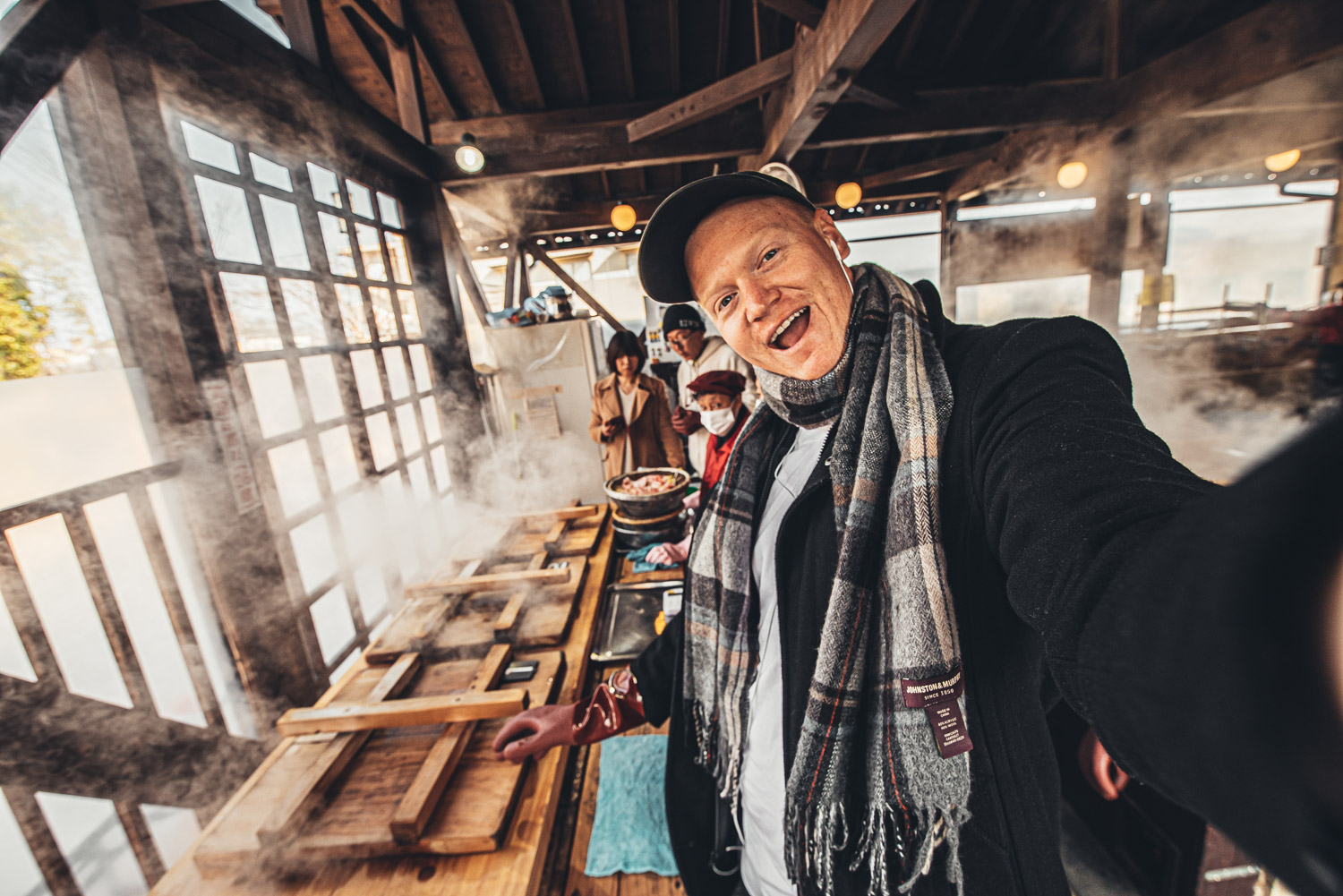 ---
8)
Relax with a Sand Bath
If you ever found yourself on the beach as a kid, you probably remember half your body being buried in the sand, and a mermaids tail being constructed around you by your friends or family. It's the same general concept with a sand bath, but with a lot more intention and relaxation involved than those childhood memories.
You can find an excellent sand bath at Shoningahama Beach in Beppu City. The belief is that the weight of the sand on your buried body aids muscle relaxation, further putting the mind at ease with the blue ocean view before you. It's like the experience of a weighted blanket, in an unforgettable location!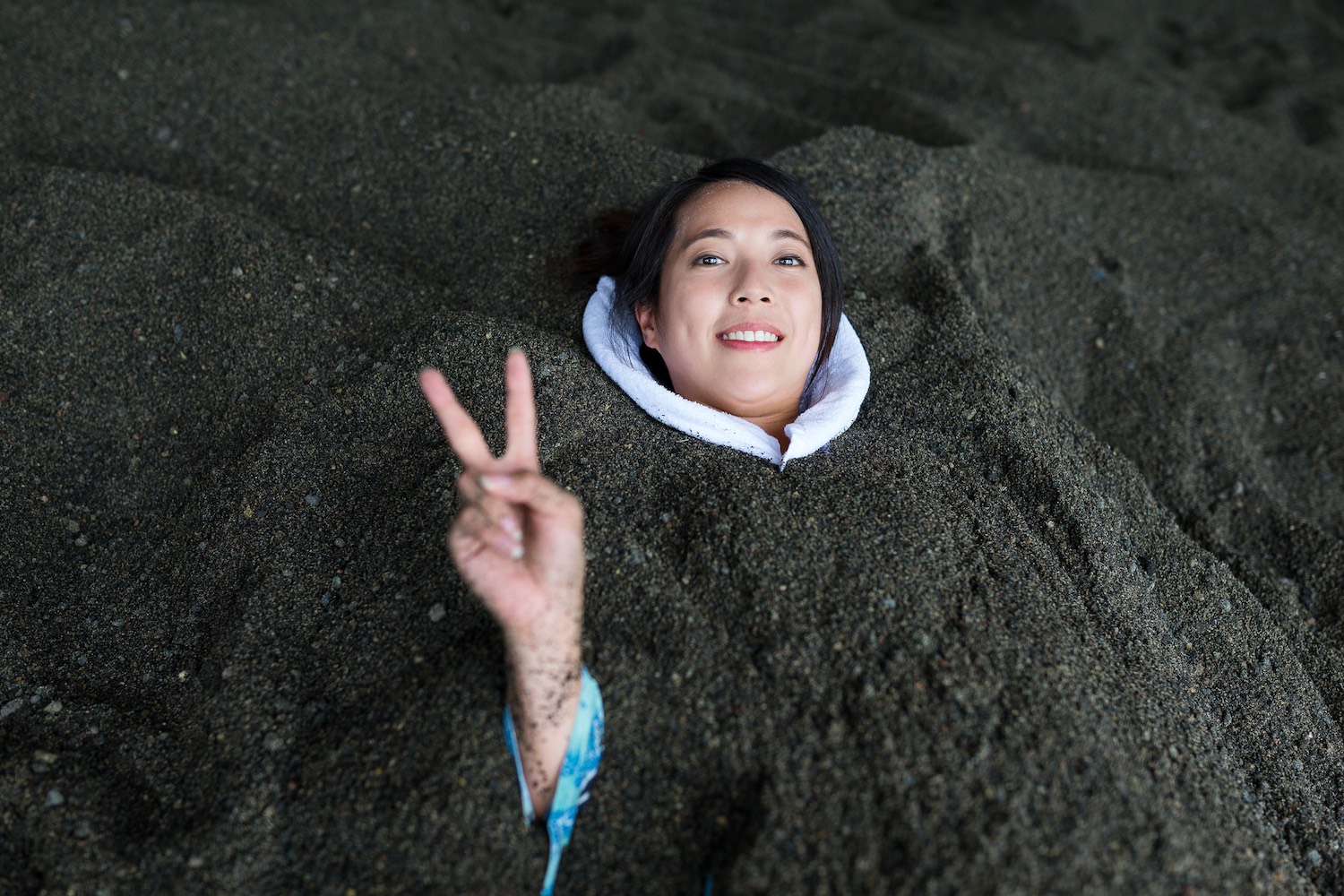 ---
9) Explore Downtown Oita
Out of all the locations I visited during my time in Japan, Oita City is the one that surprised me the most! It's a relatively large city with lots to offer visitors, but has a much more laid back vibe than other cities across the country. It reminded me a lot of a compact version of Tokyo, but without the swarms of people and frantic pace.
With clean streets, large shopping districts and countless amazing restaurants, cafes, and bars – you'll LOVE getting lost in the streets of Oita!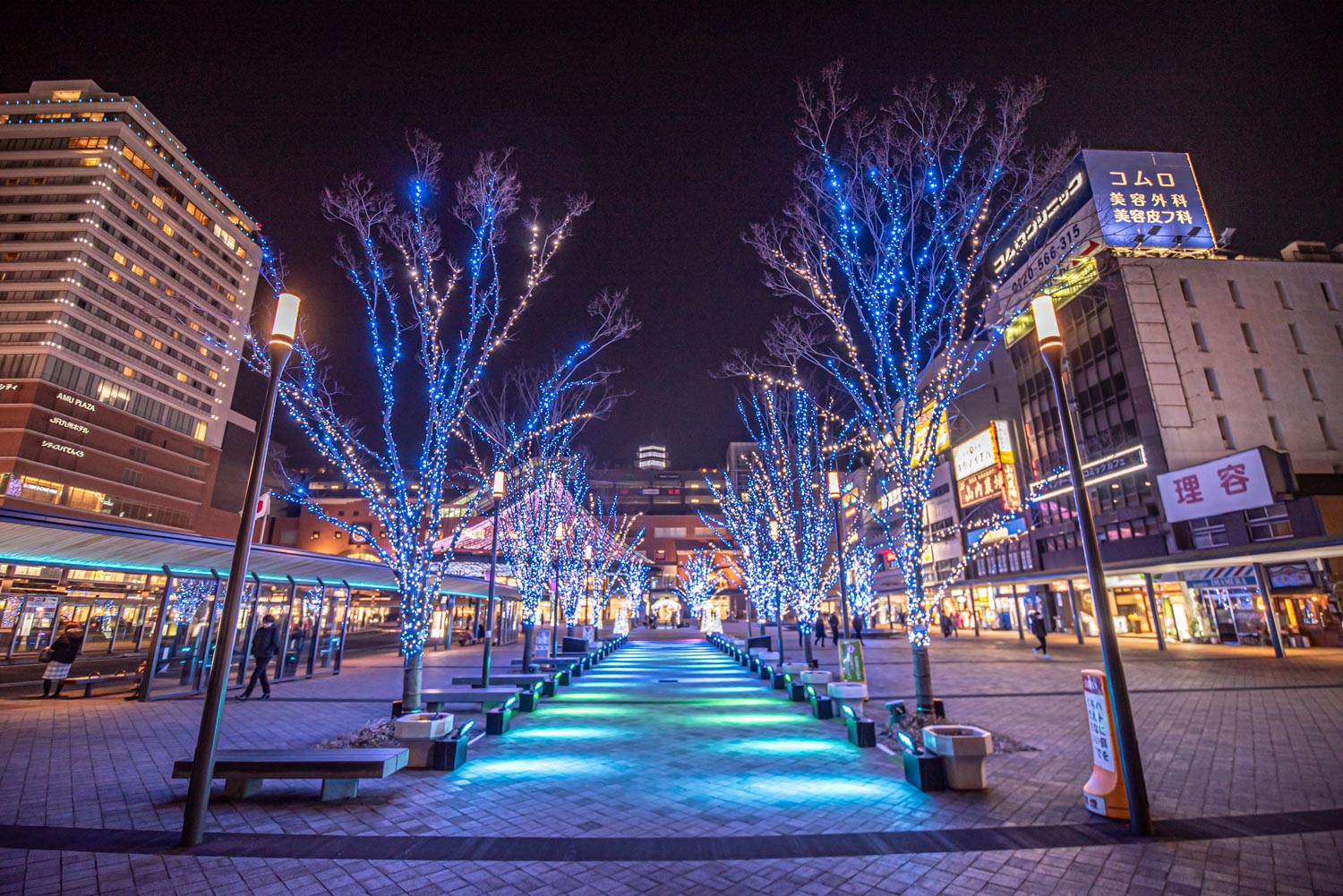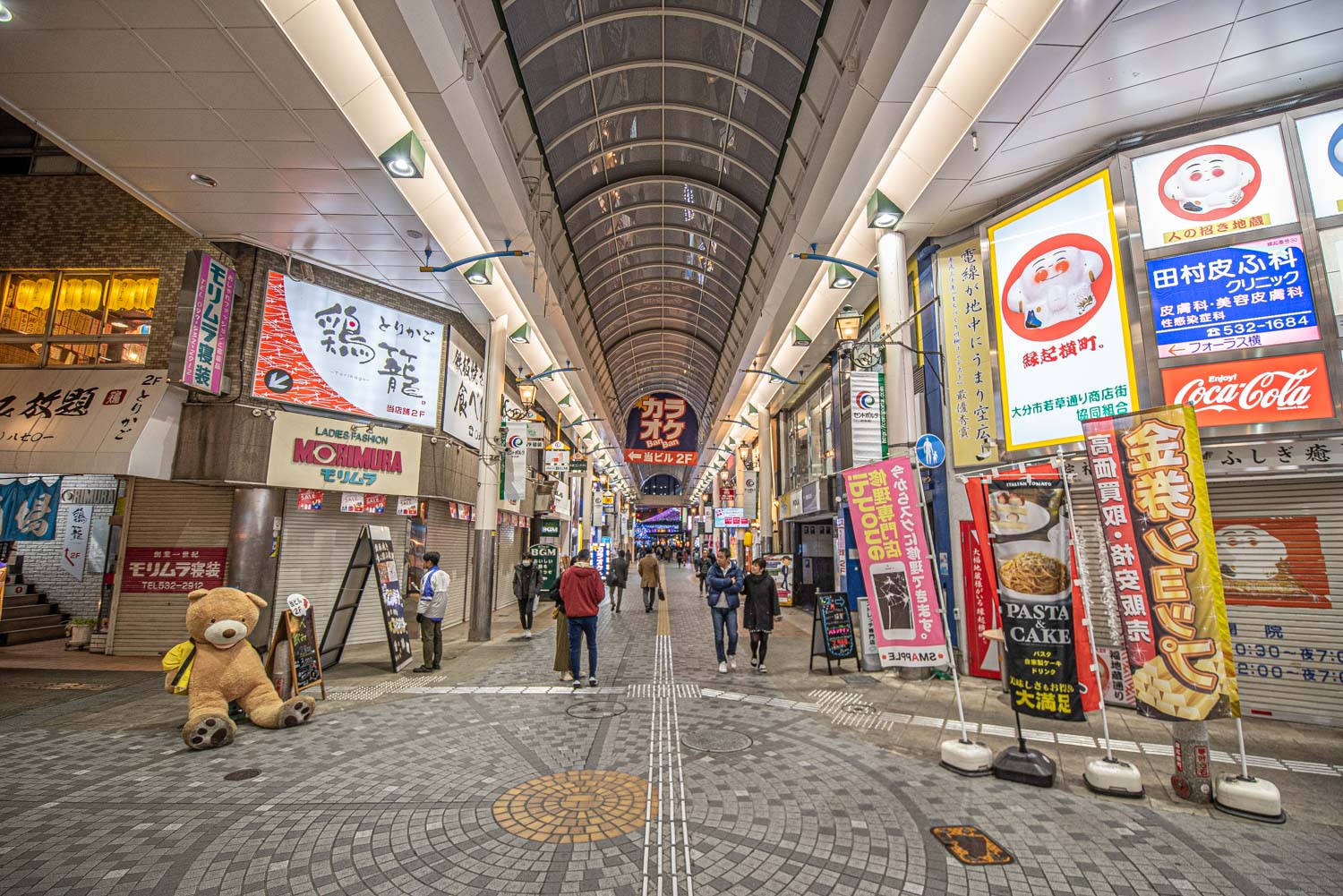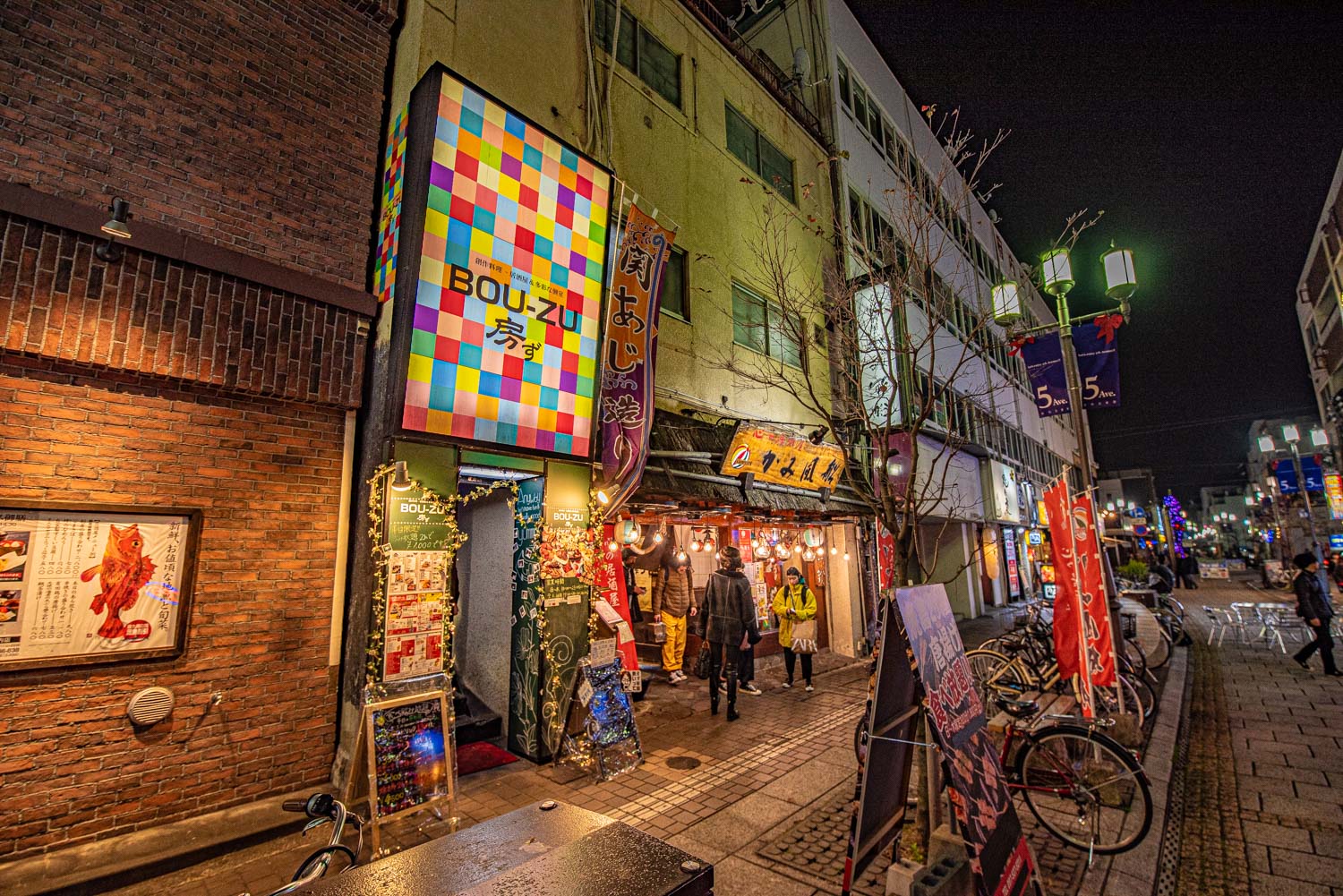 ---
10) Book In A Soak At City Spa Tenku
Have you ever wanted to soak naked in a rooftop infinity pool, but with mineral-rich, naturally healing hot spring water? Well, now's your chance!
Located right outside Oita Station, City Spa Tenku is THE BEST PLACE TO STAY during your visit to Oita City! While the rooms are comfortable and offer affordable rates, the main reason to book your accommodation here is to gain access to their incredible spa facilities.
Located on the 19-21st floor of the building, this open-air rooftop bath grants guests stunning panoramic views of Oita City, with towering mountain landscapes and ocean views in the distance.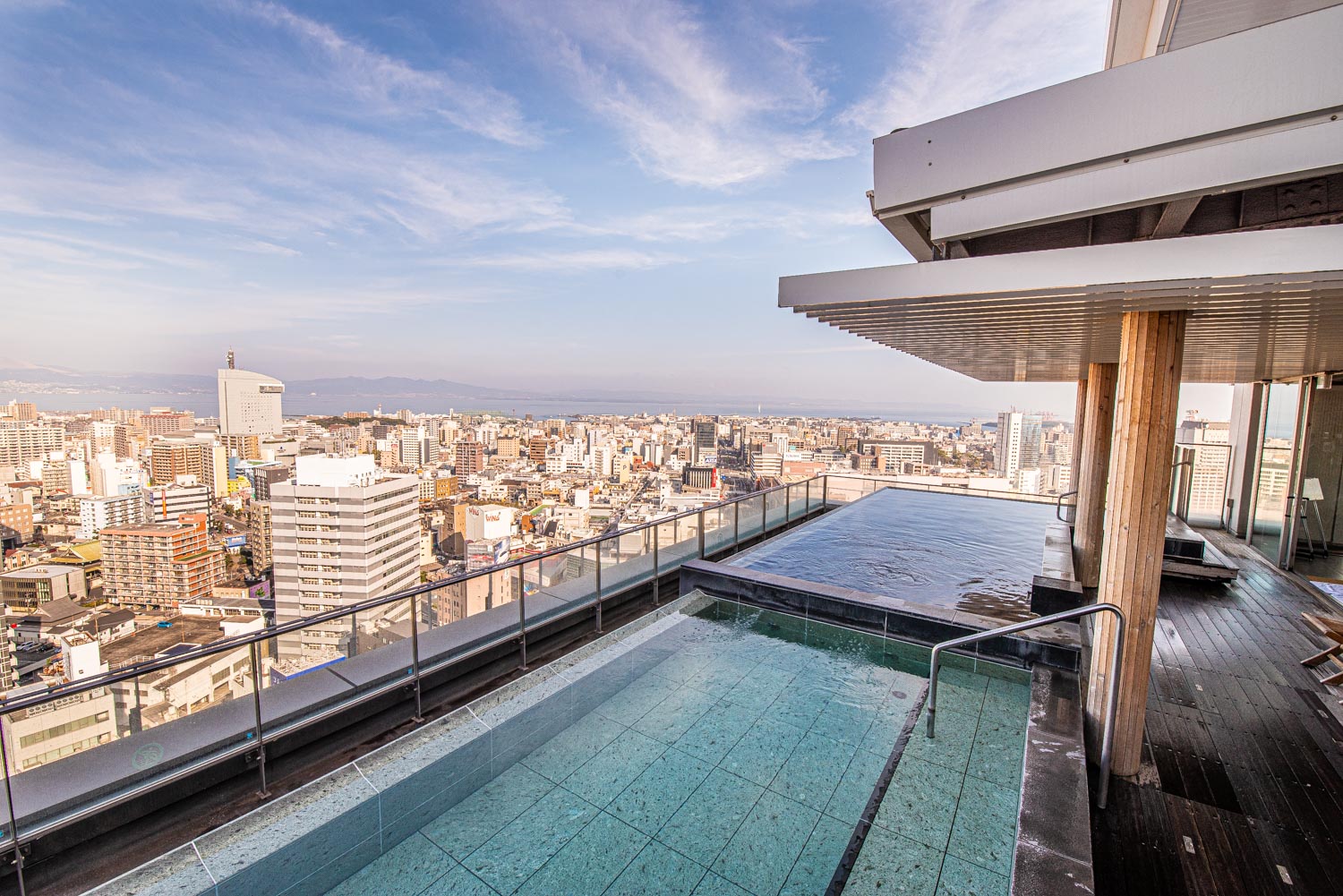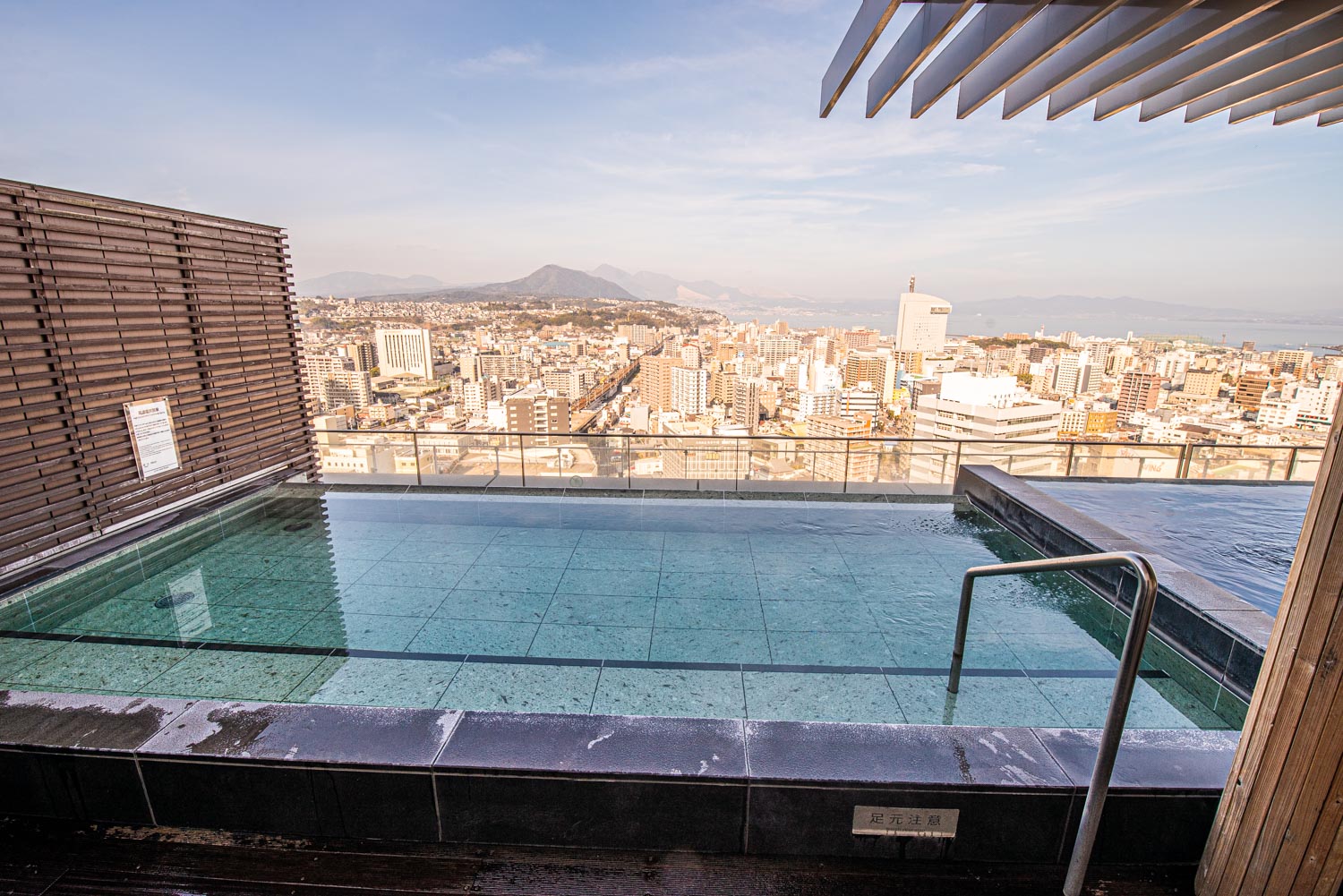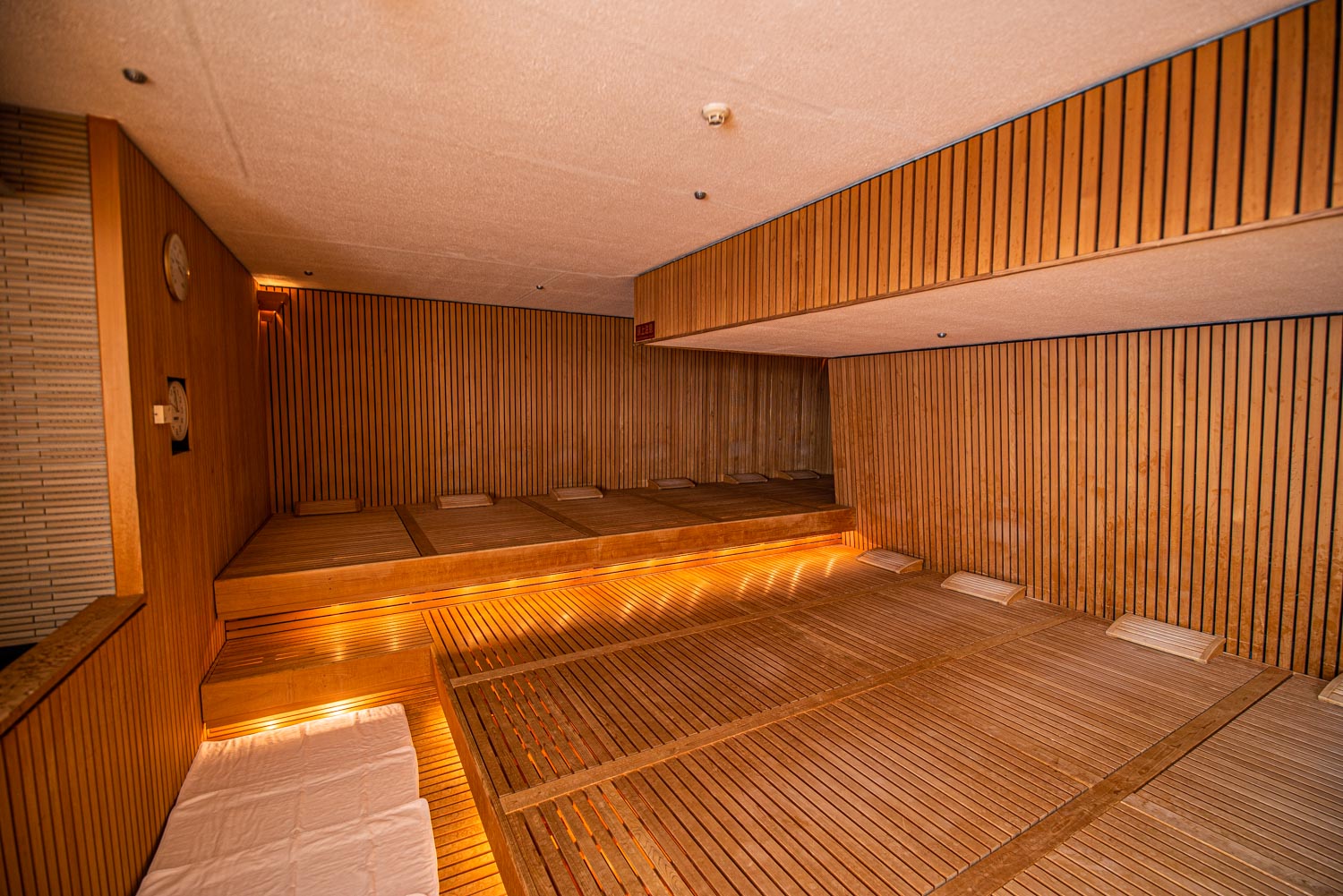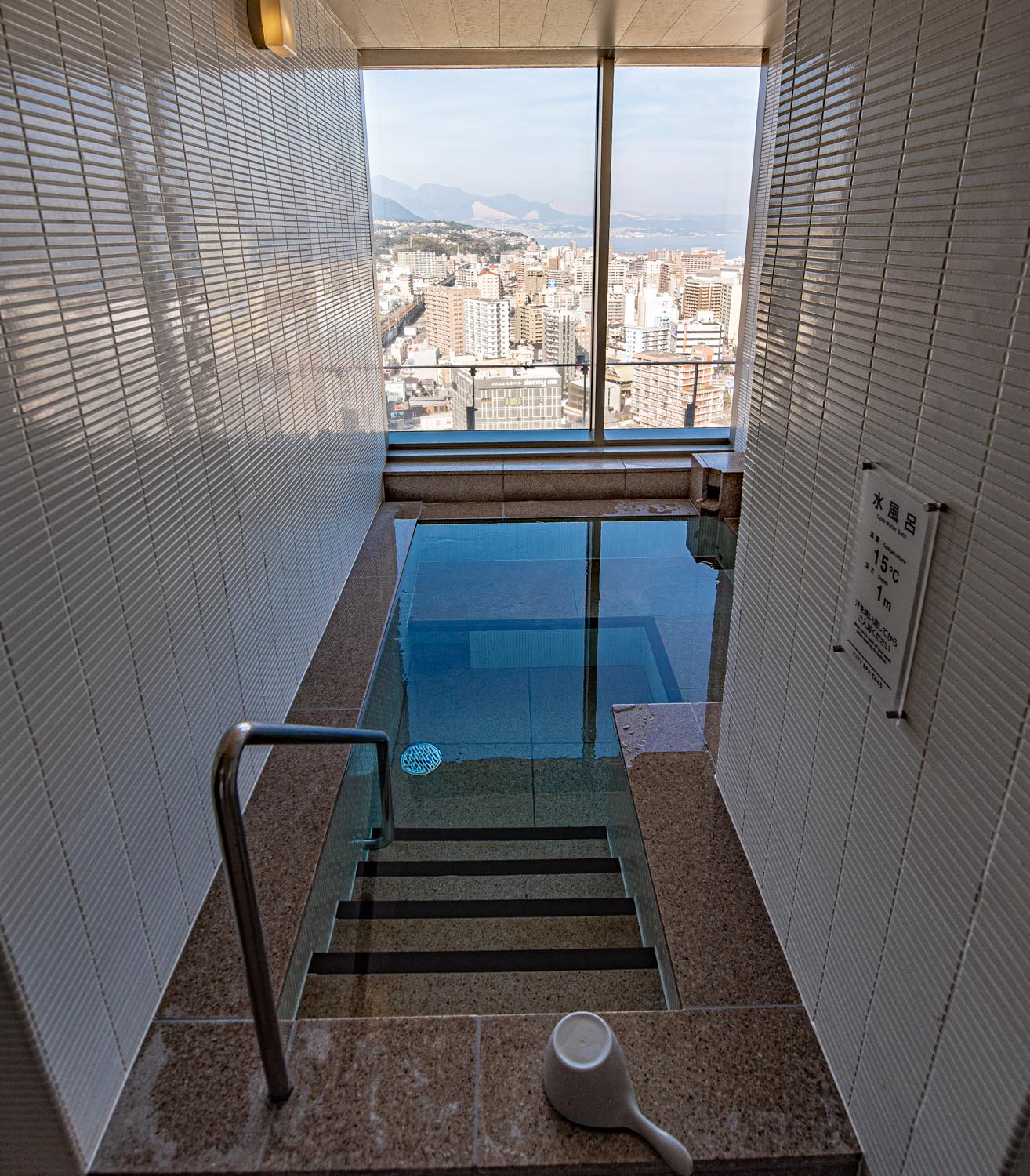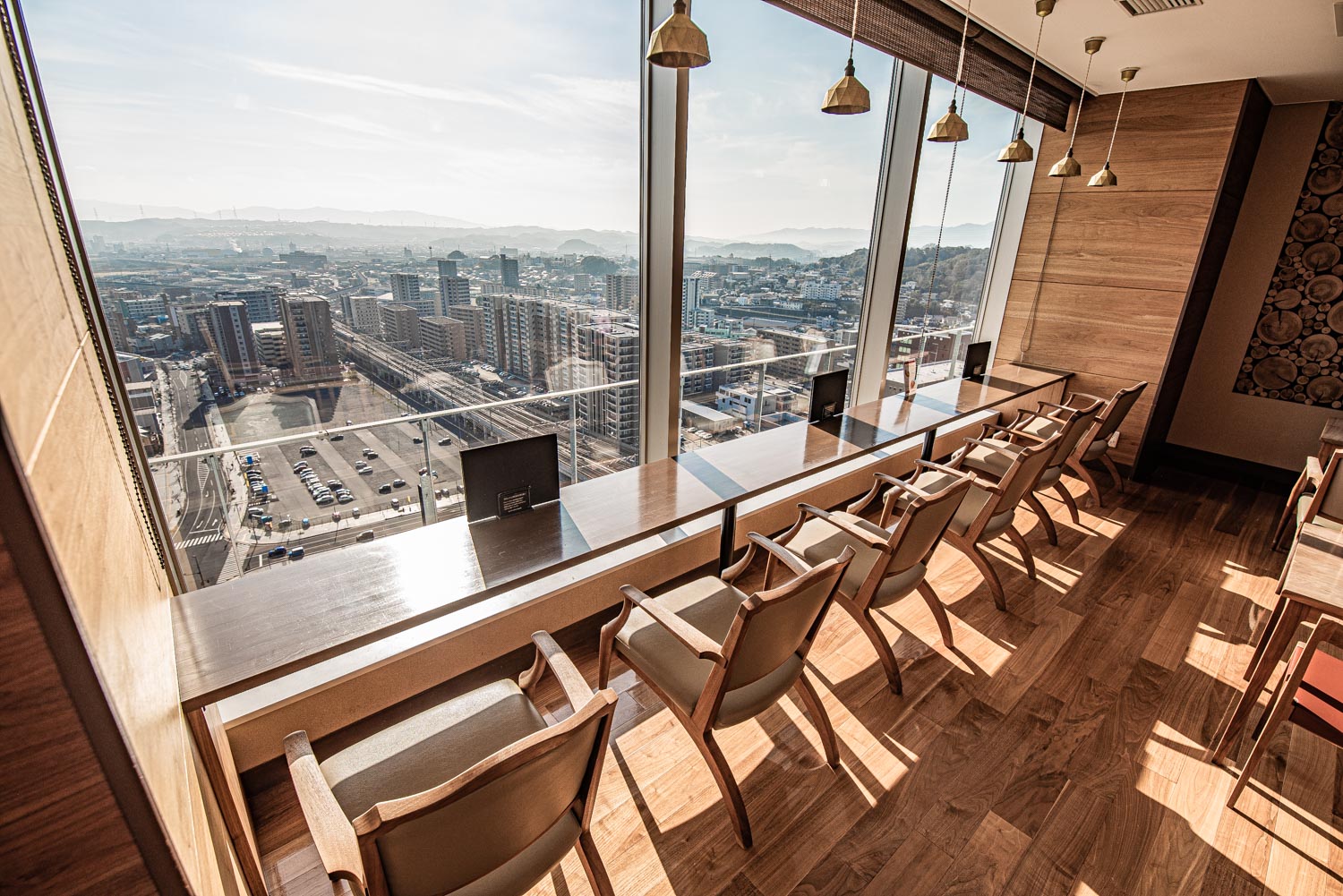 ---
11) Visit the Oita Prefectural Art Museum (OPAM)
"An art museum that, through various viewpoints and senses, appeals to visitors' sensitivity and creativity – a museum that visitors can enjoy using all five senses."
Opened to the public in 2015, the Oita Prefectural Art Museum is not your ordinary museum. With tons of various exhibits spread out across five different floors of a beautiful building, it's 100% worth a visit.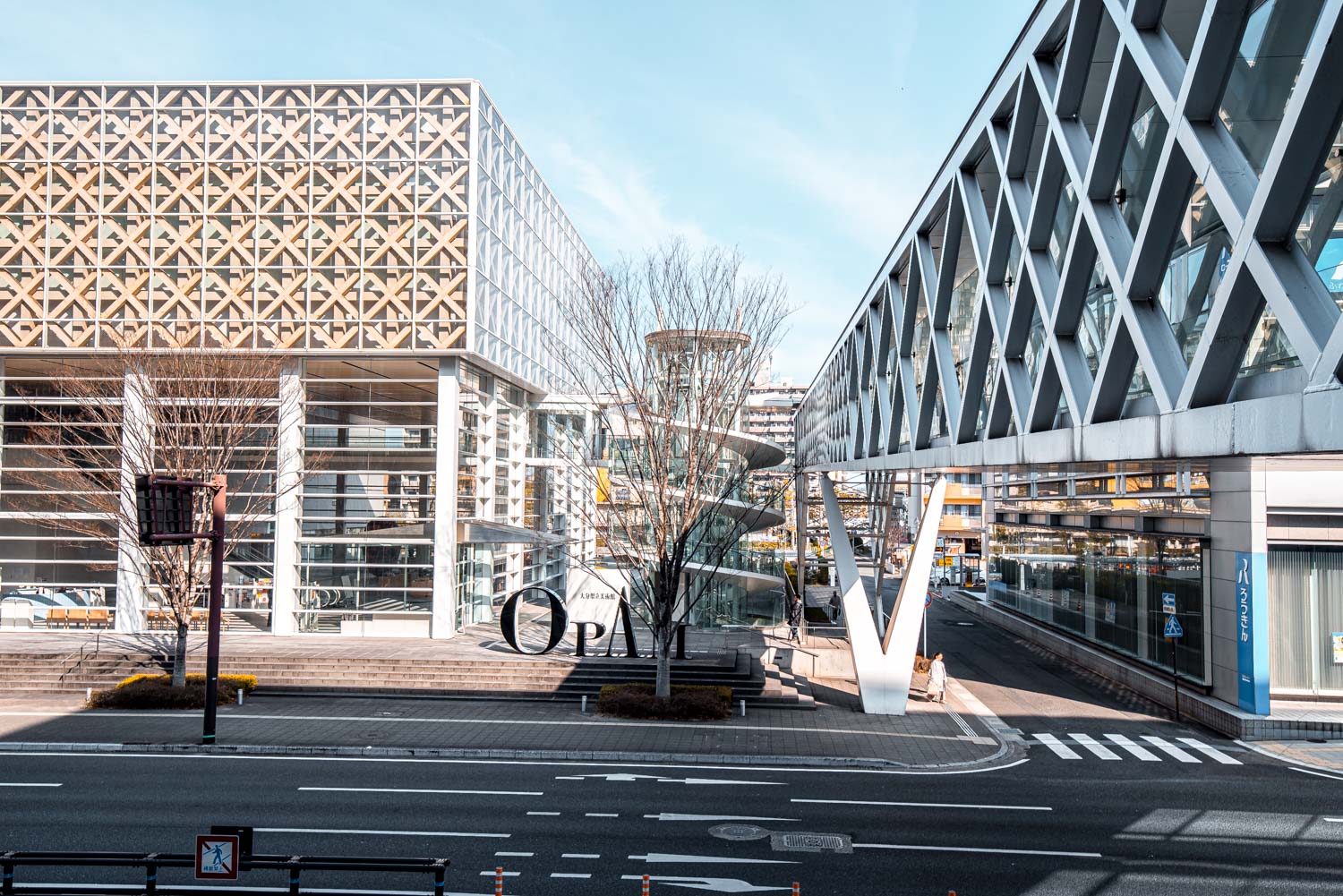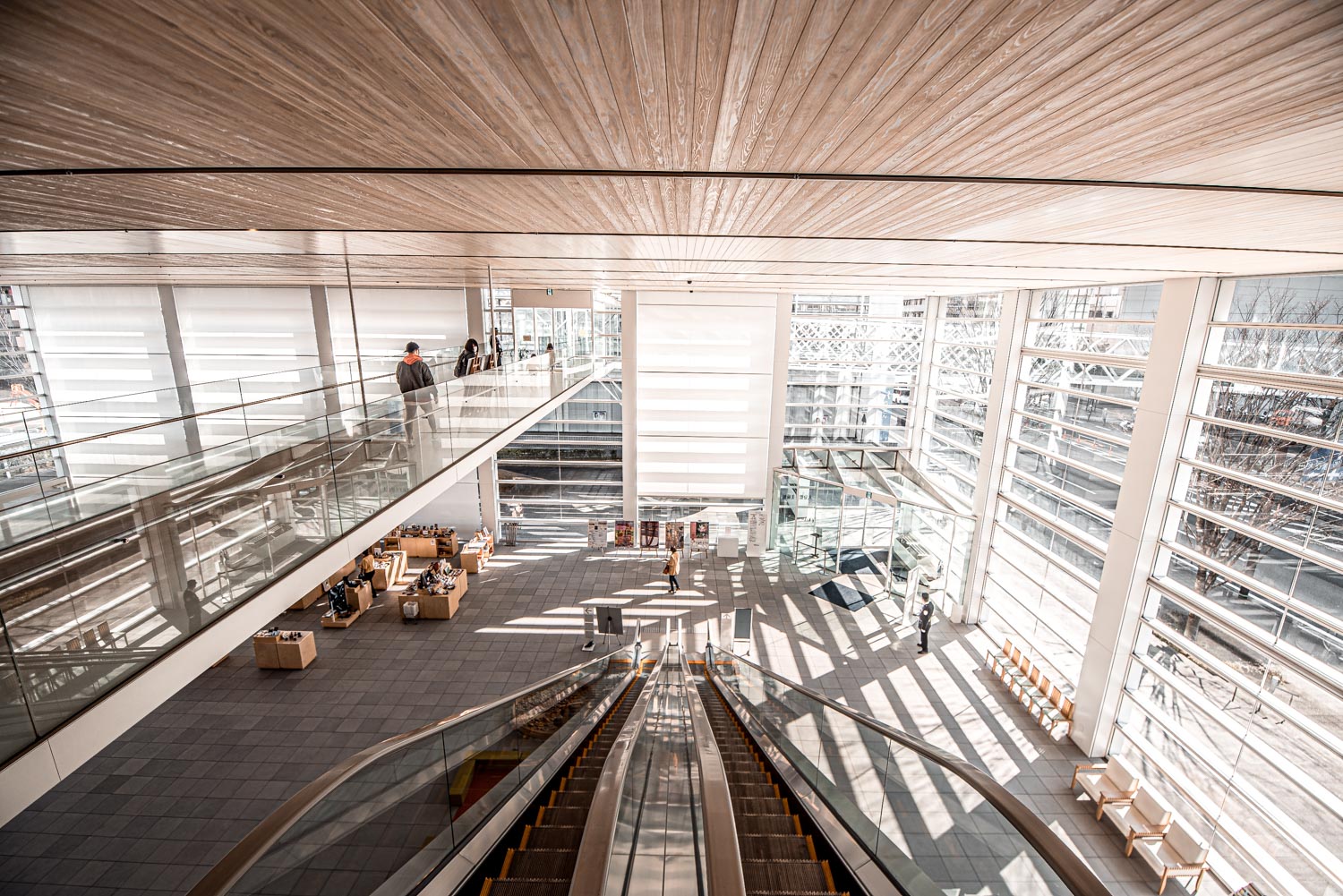 The museum was built on a concept that it should cater for more than just art-lovers, and encourages guests to come and go as if it was their own "living room".
"A glass facade can create a visual connection between interior and exterior, but still exists as a transparent wall physically separating the spaces. By removing this wall, the museum becomes a facility that becomes one with the city. Also, when the city closes off the fronting street to become what they call a "pedestrian's paradise", the street becomes a connected public space. Combined with the cultural center directly opposite of the museum, it is possible to hold huge events together centered around these two cultural facilities, further reinforcing the energy and spirit of Oita City."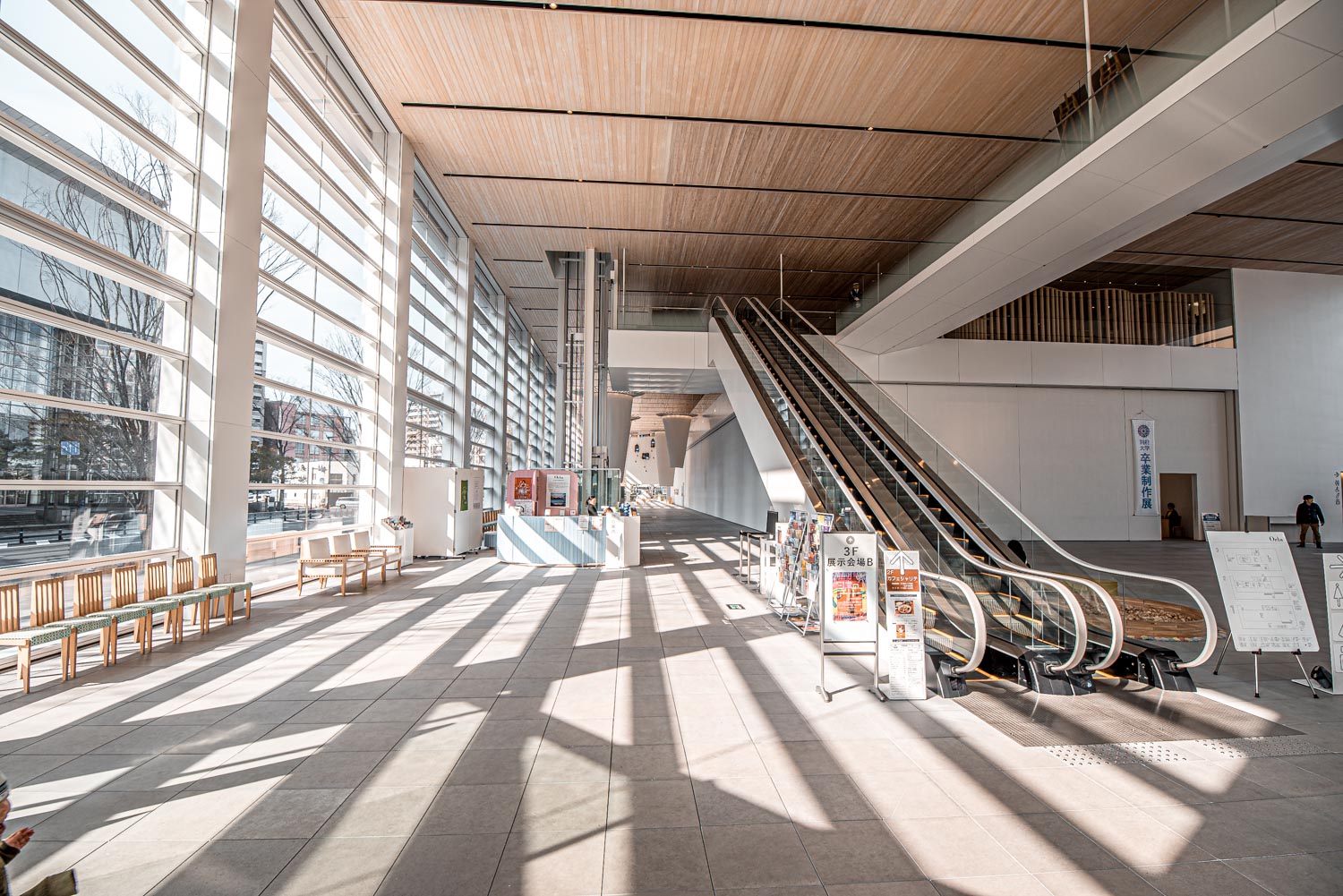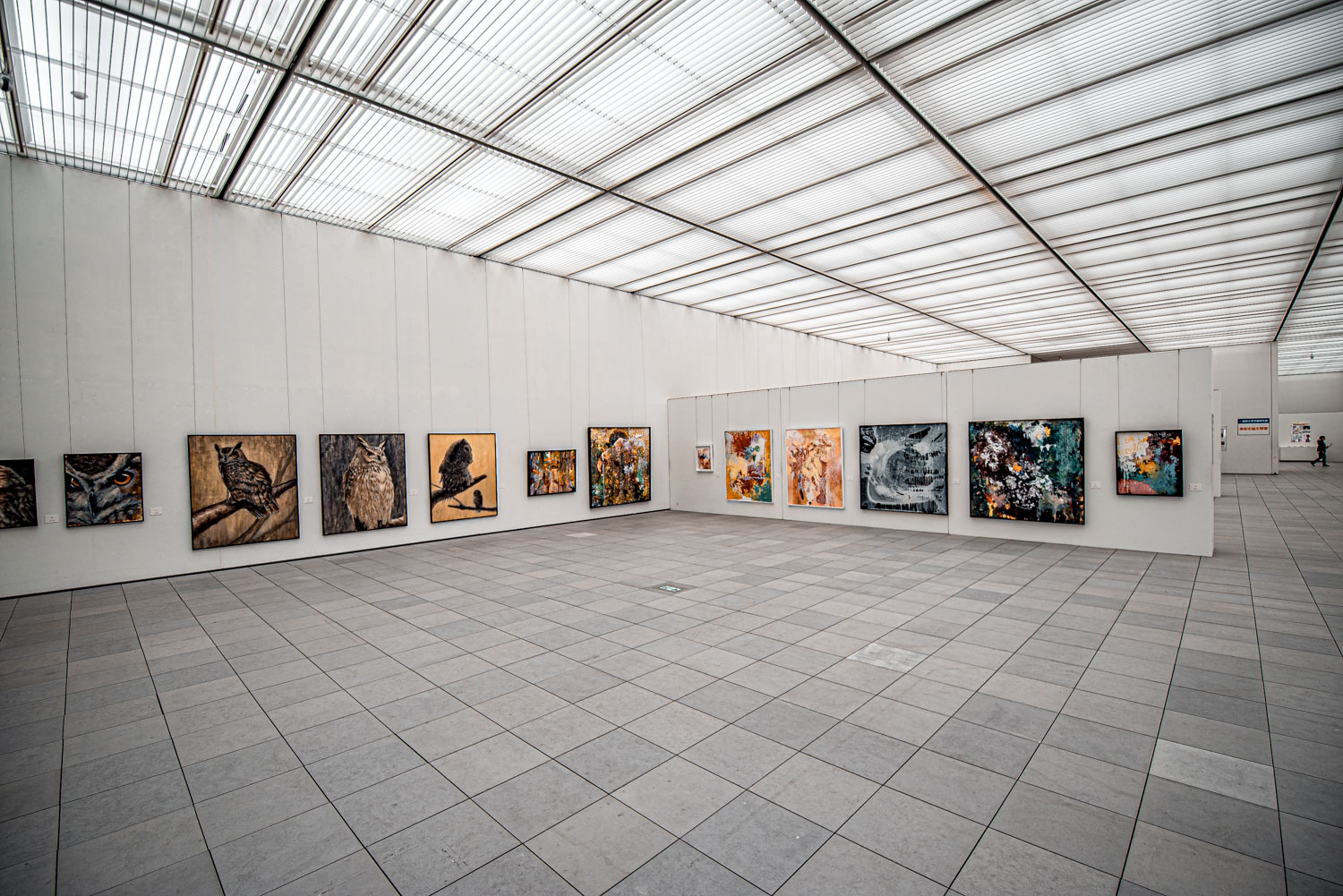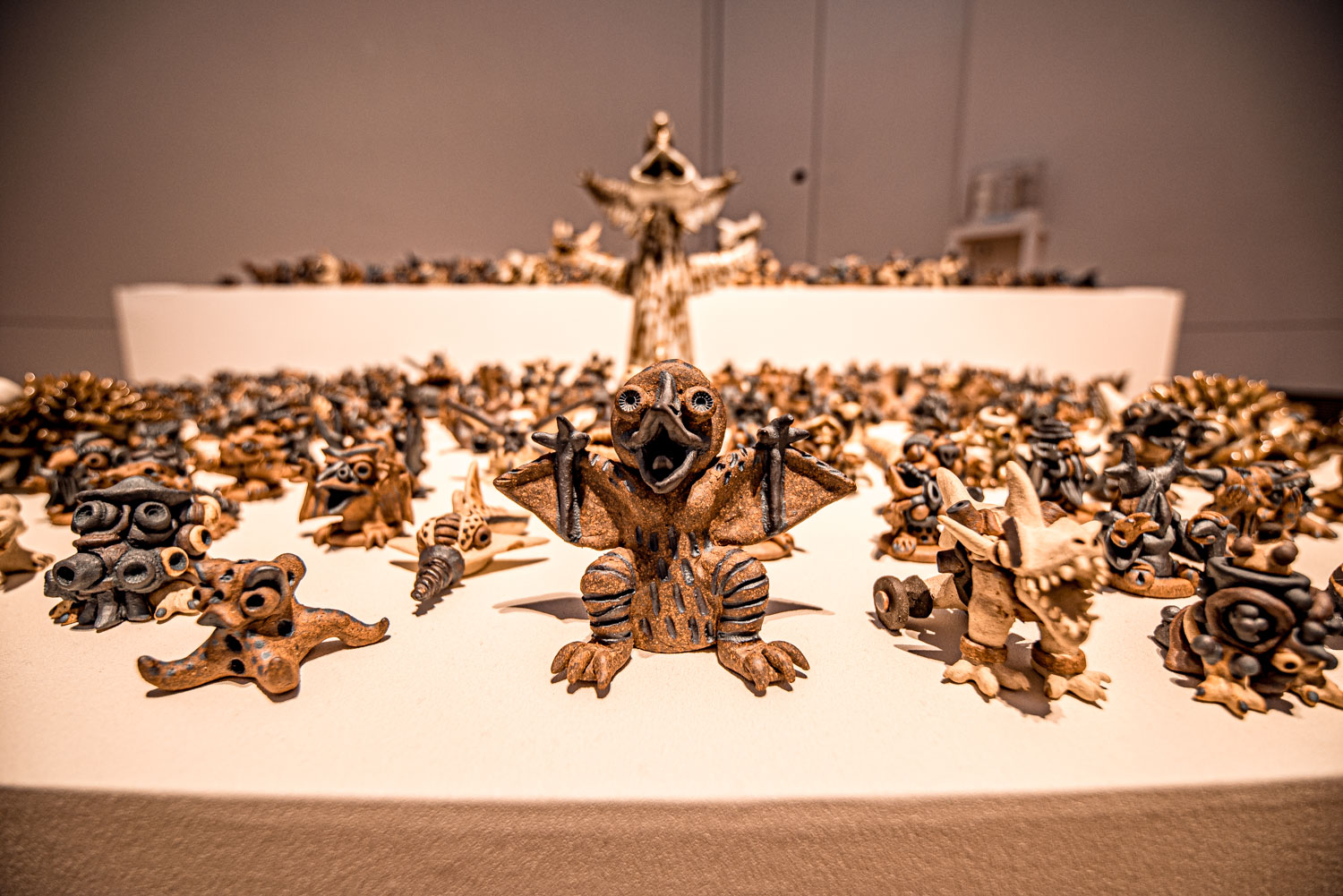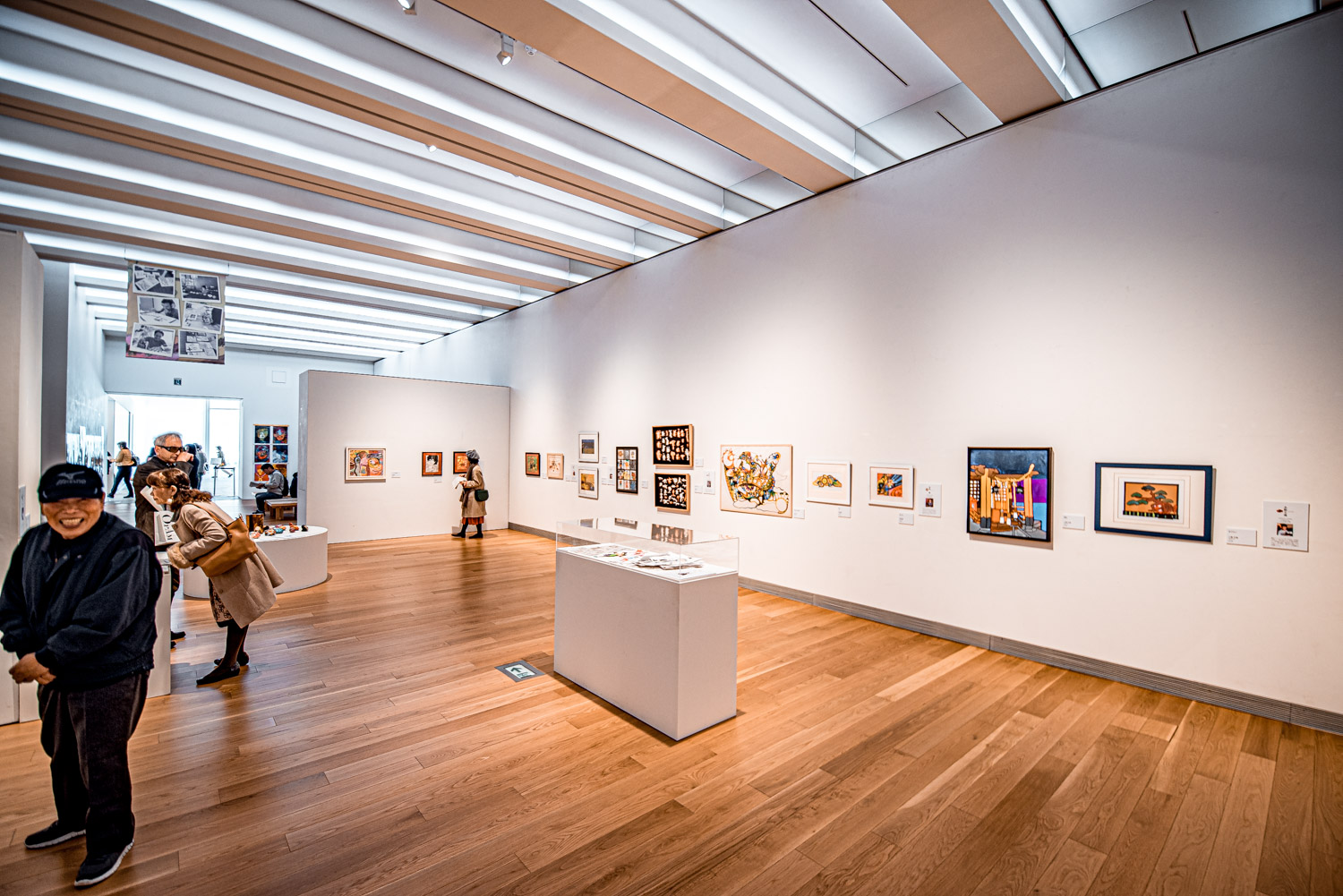 ---
12) Take a Half-Day Trip Out To Futago-ji Temple & Mount Fugago
Located on the slopes of the scenic Mount Fugago (the highest mountain on the Kunisaki Peninsula), Futago-ji is a Tendai Buddhist temple, established in 718 by Rokugo-Manzan's founding monk, Ninmon. Complete with torii gates, beautiful temples, fascinating sculptures, and surrounded by towering maple trees, I definitely think it's one of the most enjoyable places to visit in the Oita prefecture.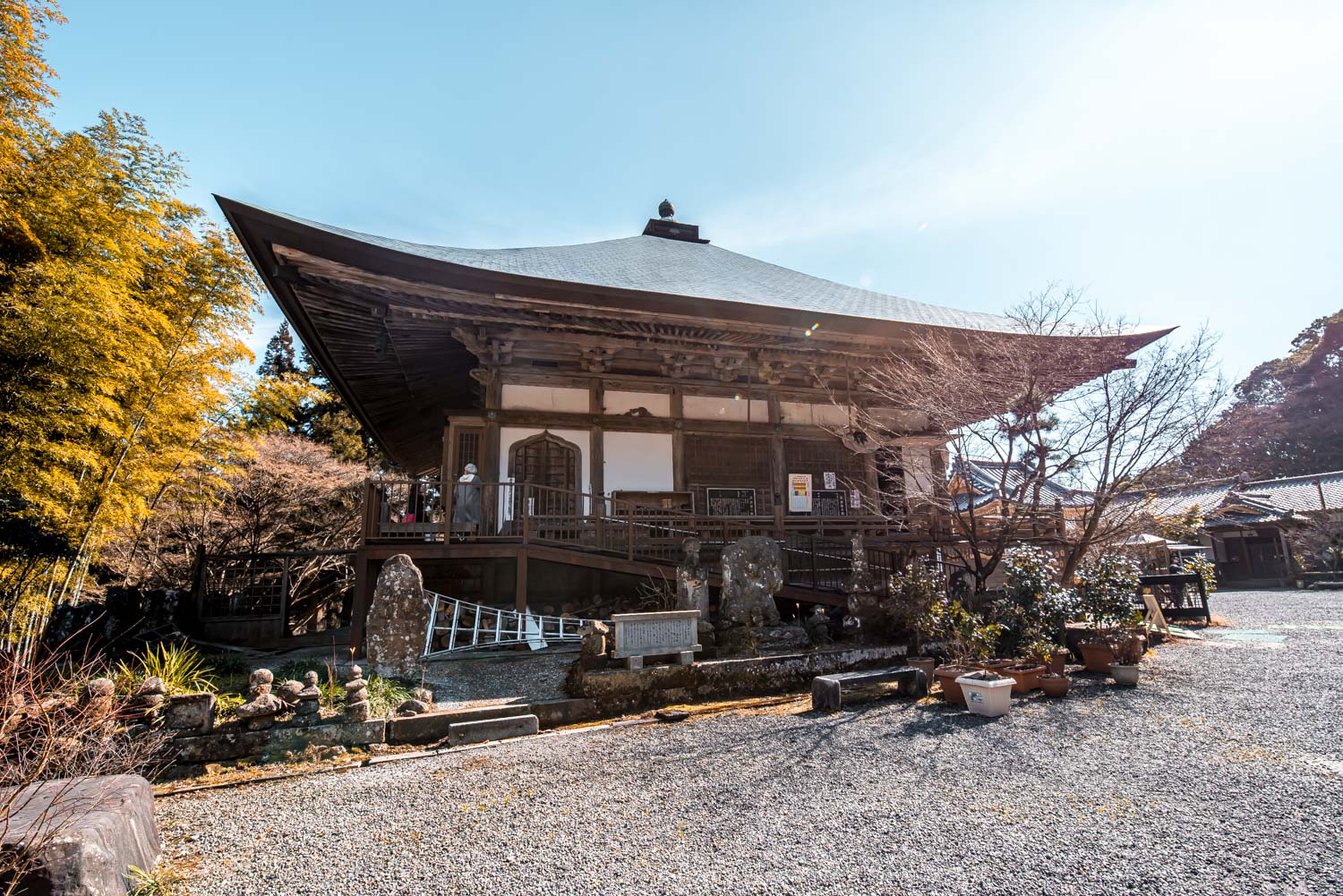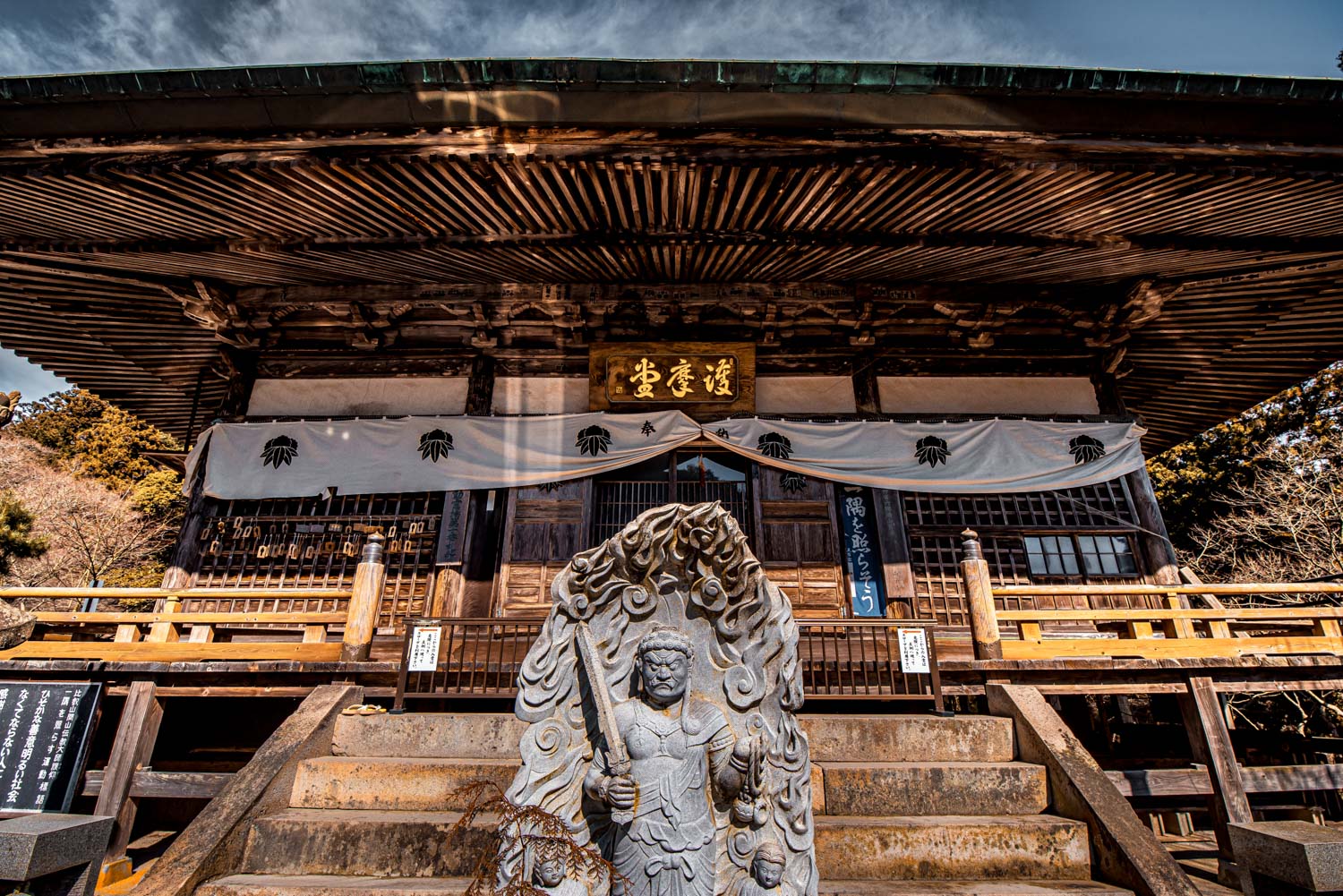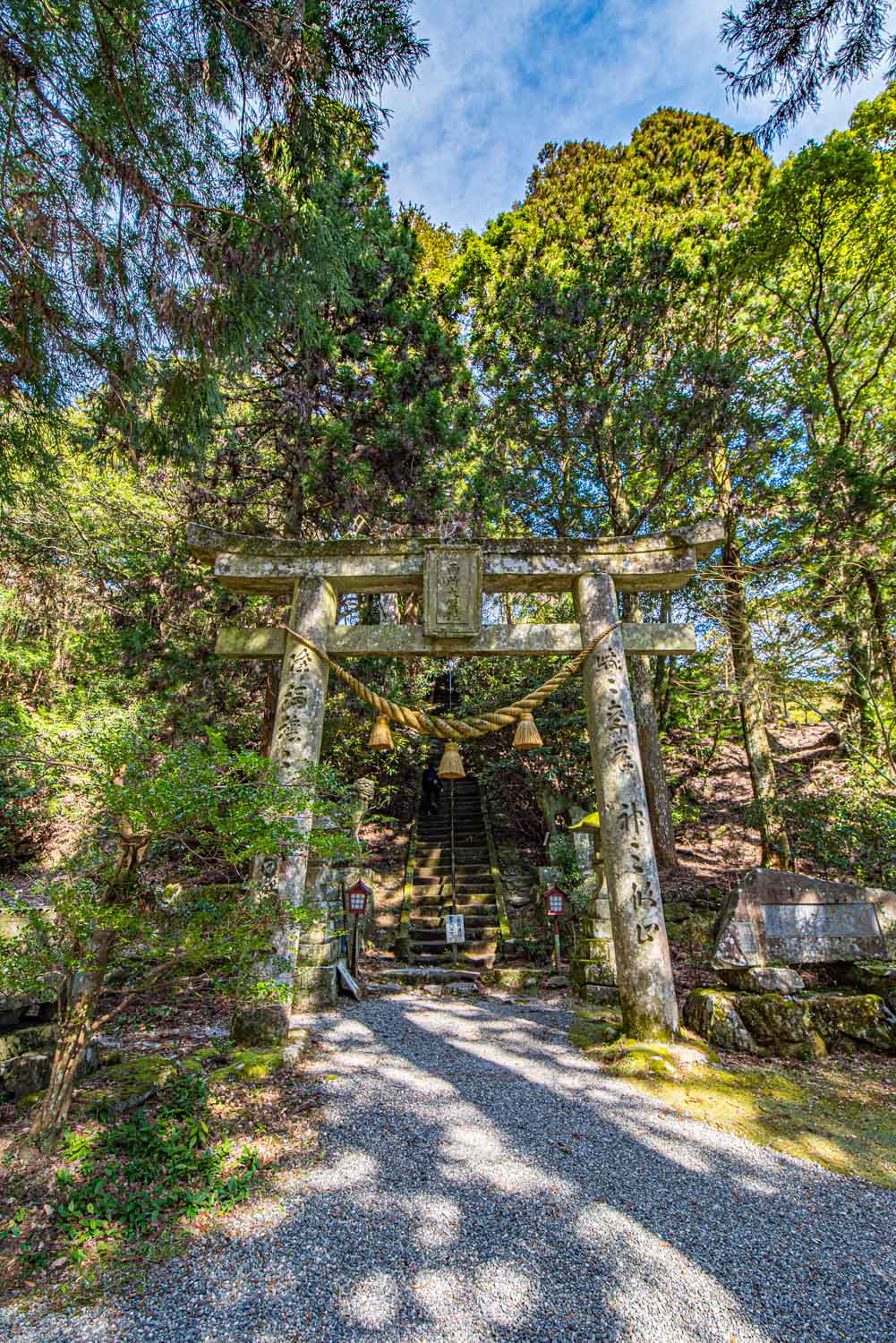 This actually ended up being my very last stop in Oita (as I headed straight to the airport after), but I really wish I had a bit more time, as there was quite a lot to explore here, as well as lots of different walking trails leading to various viewpoints.
While it is located about a 75-minute drive from downtown Oita, Futago-ji is well worth the day-trip. If you can, I'd recommend renting a car for a day, as it'll provide a lot more flexibility to explore at your own pace. There were several other places in the area I would have loved to stop at, but I hired a taxi to drive me there and then onwards to the airport. Hopefully I will have the opportunity to return to Oita and will have more time to spend here.
I visited during the winter, but summer here is apparently "lushly green from spring through summer the leaves turn into a riot of reds and yellows in the autumn." Maybe a summer trip will be on the cards again soon!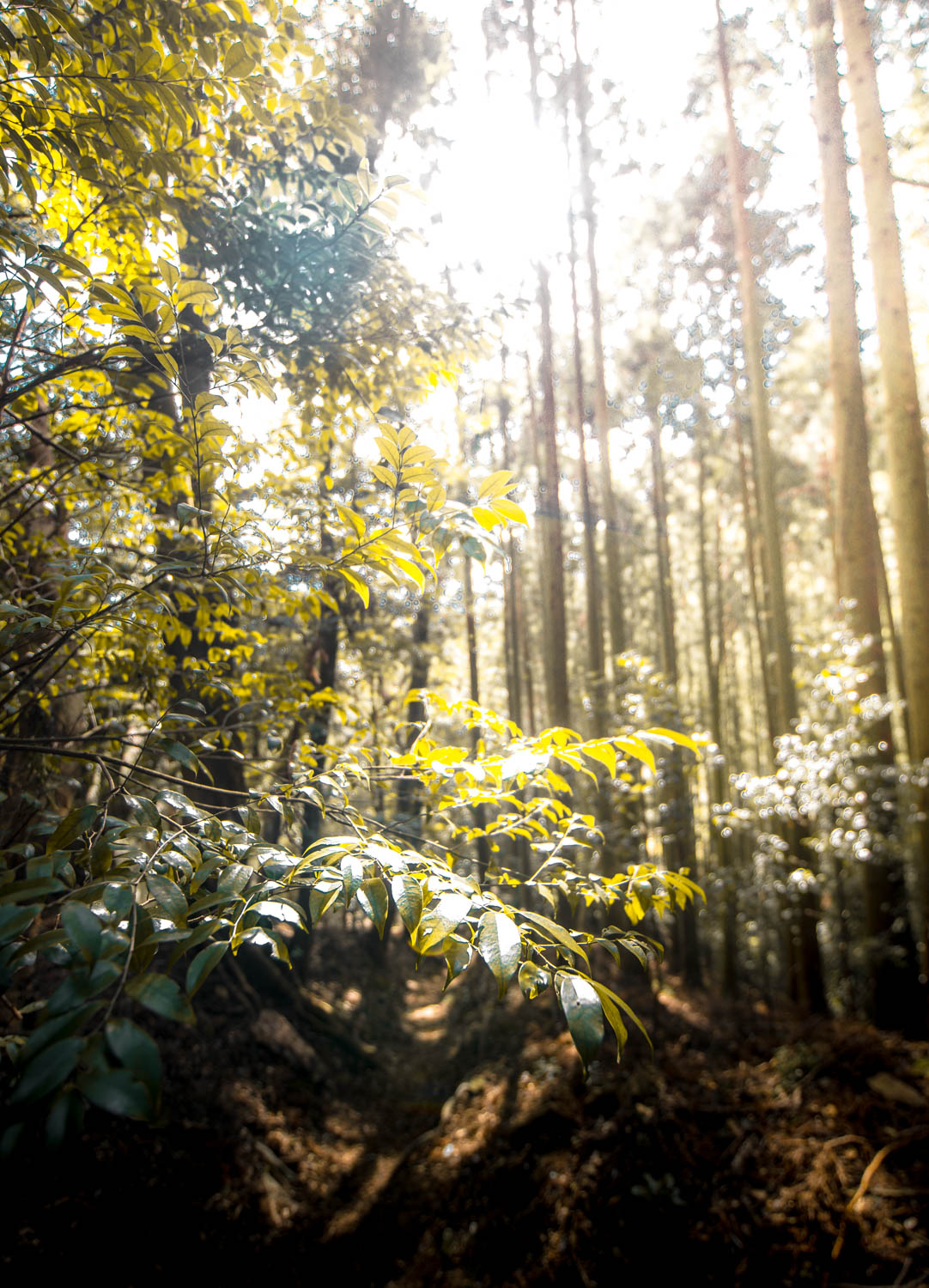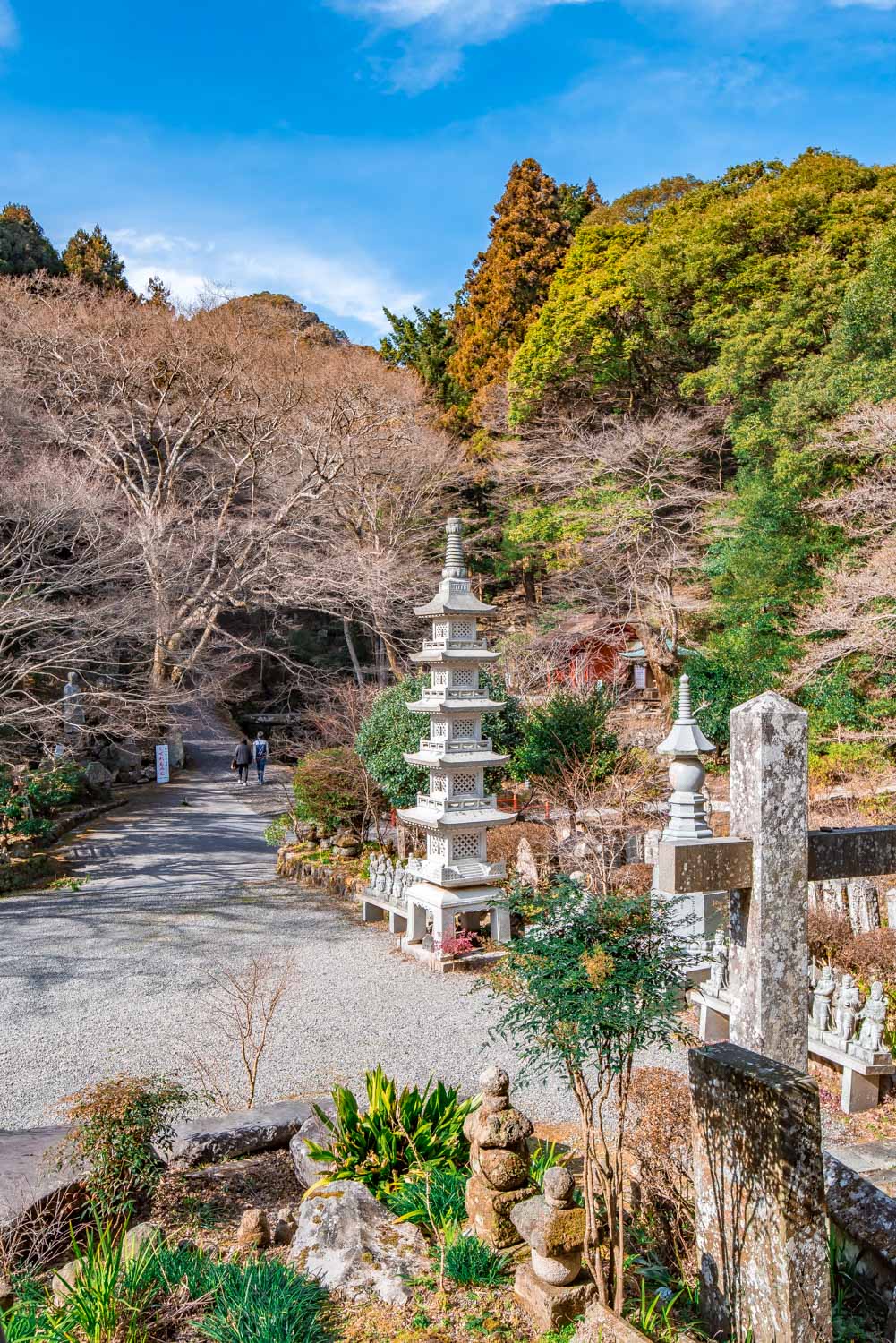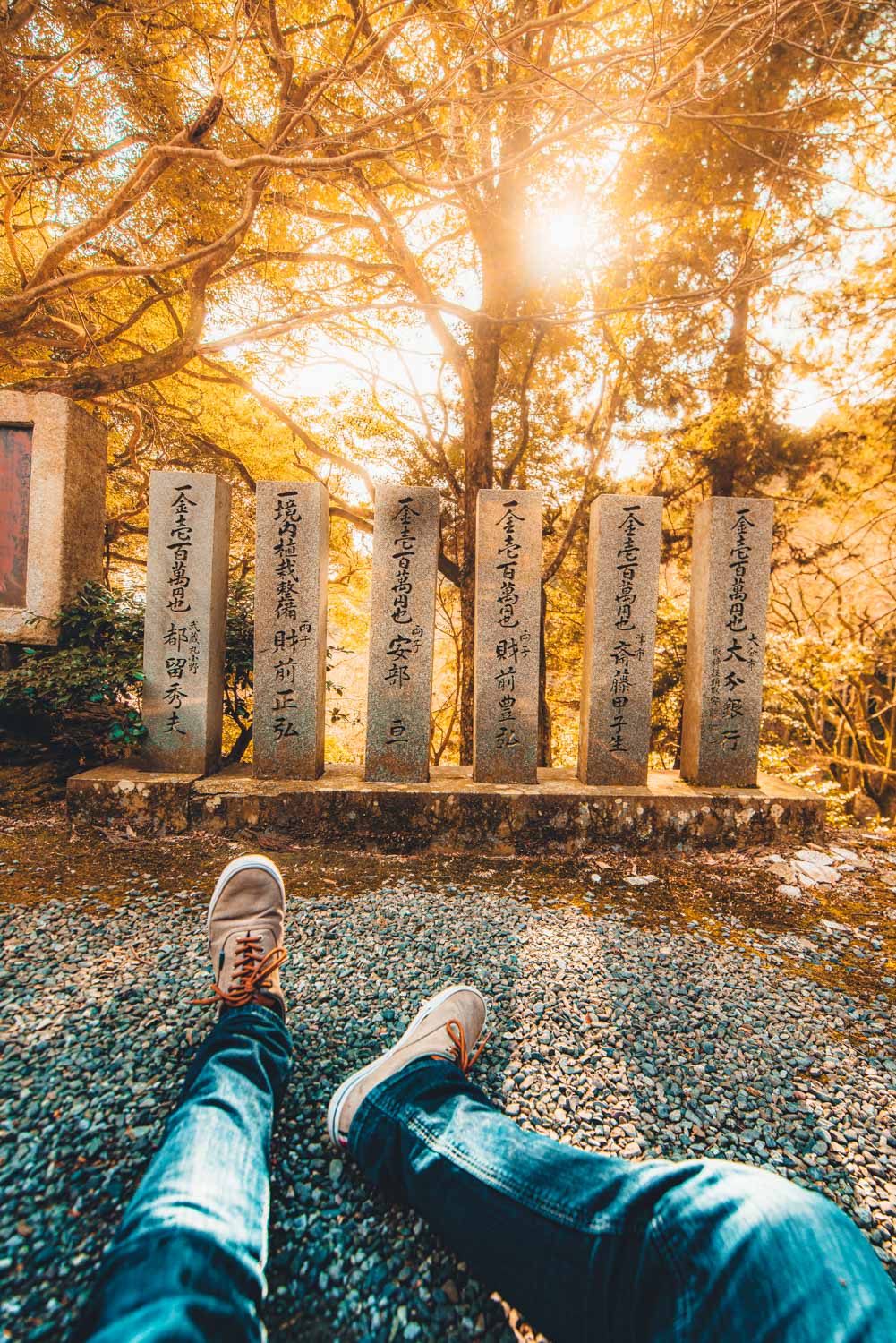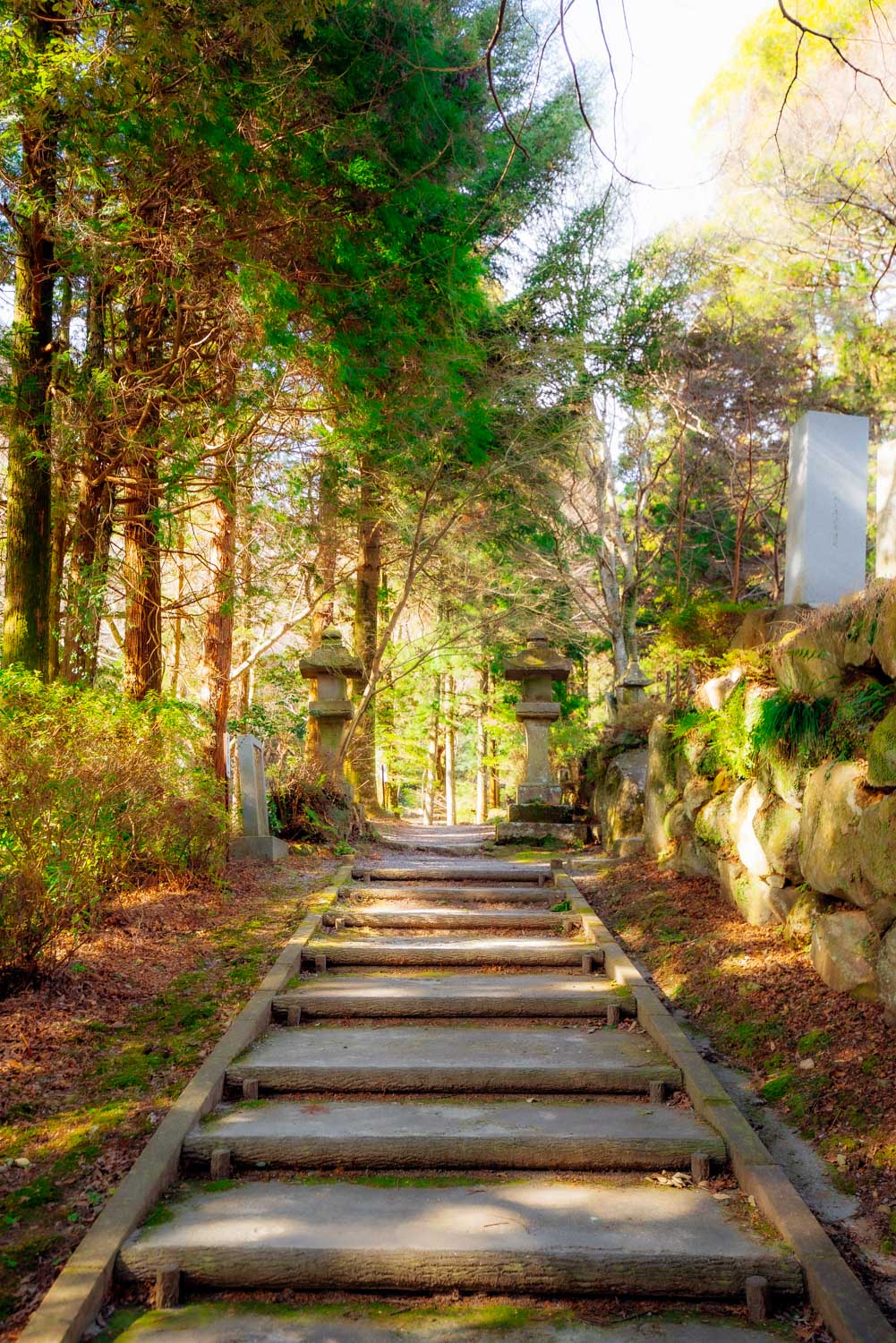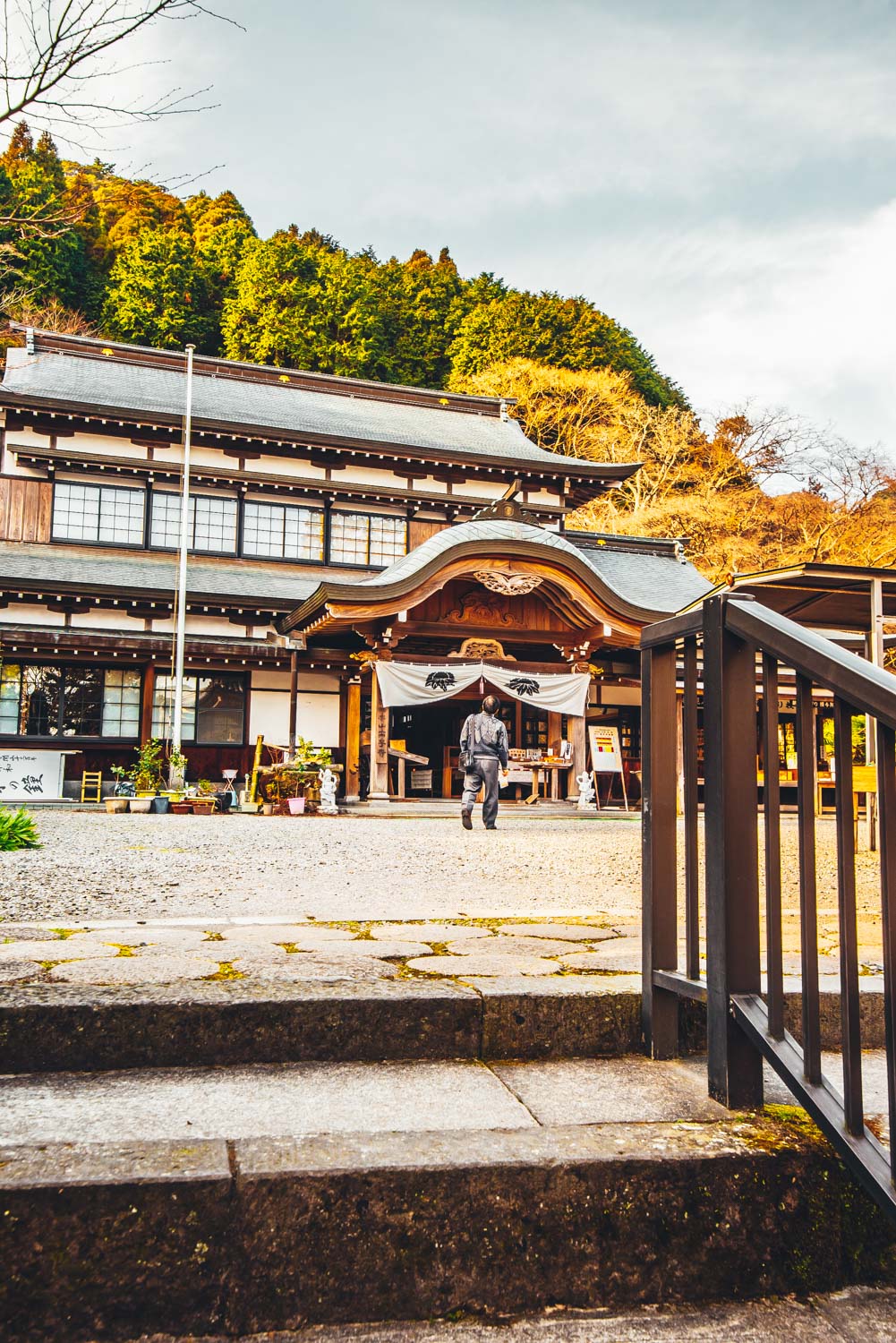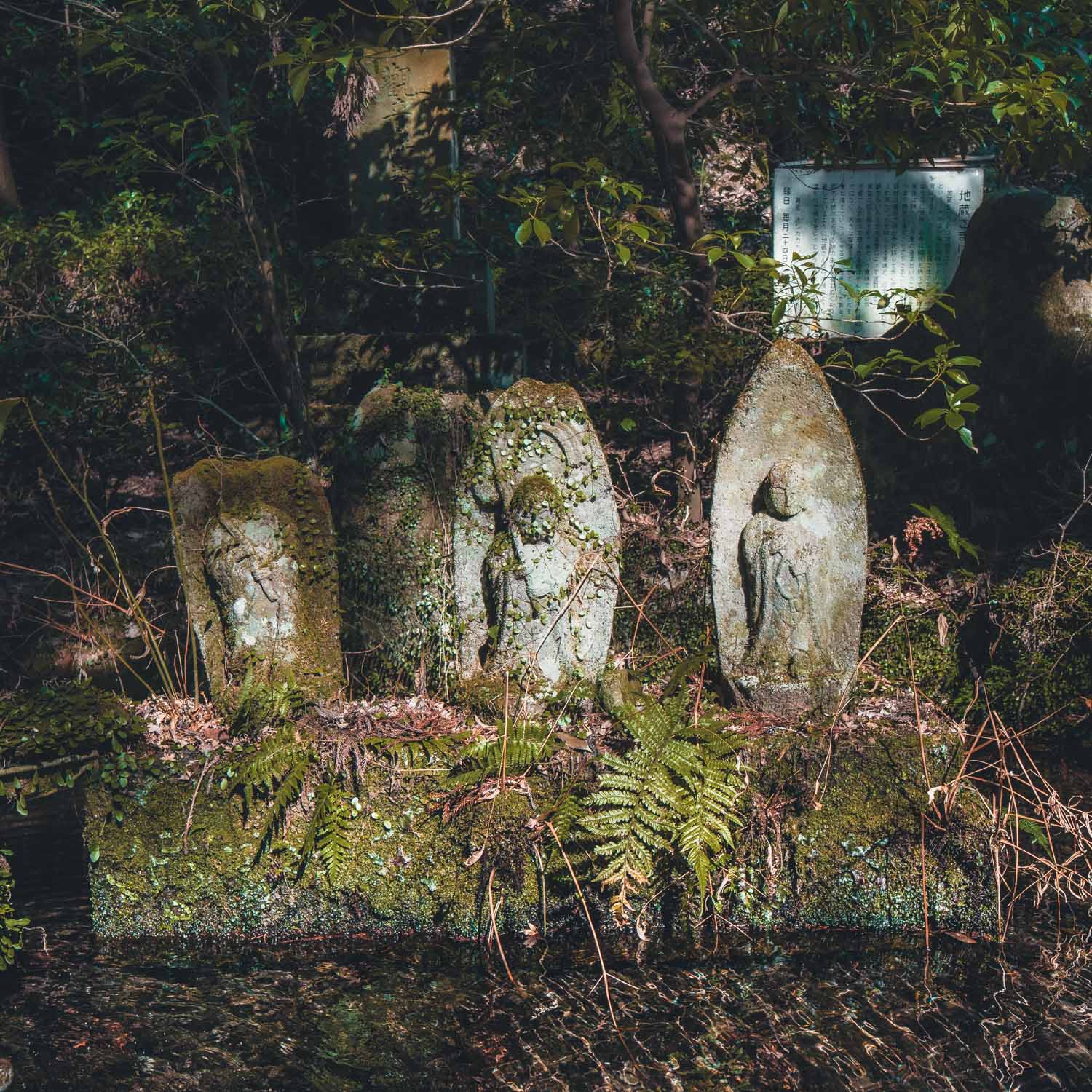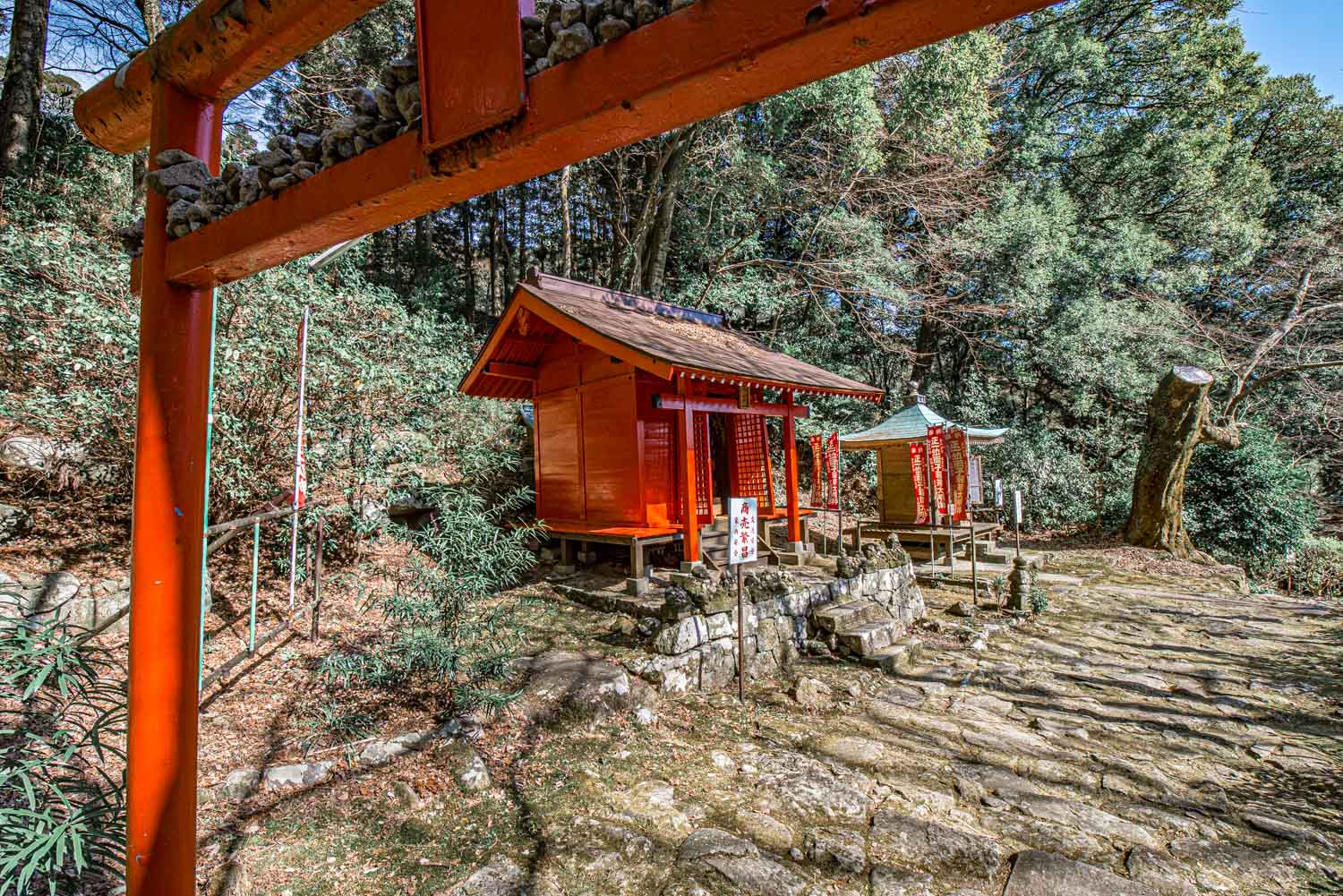 ---
13)
CROSS THE KOKONOE YUME OTSURIHASHI
Throw any fear of heights out of the window and challenge yourself by crossing the Kokonoe Yume Otsurihashi. This pedestrian bridge is the highest walkway suspension bridge in the world. The sensational views of the Kuju-Renzan mountain range and Shindo-no-taki Waterfall will quickly take your mind off of the fact that you are 189 yards (173 meters) high.
With its stunning 360-degree views 426 yards(390 meters) in length, it is easy to understand why this bridge has been named 'the walkway in the sky'. This is one of the many activities that can be enjoyed year-round in Oita, and offer a distinctly different experience depending on which season you visit in.During the summer months, the dense jungle beneath you is in every possible shade of green. During autumn, the same trees transform into hues of golden yellow and glowing red. Both seasons are equally as magical to witness.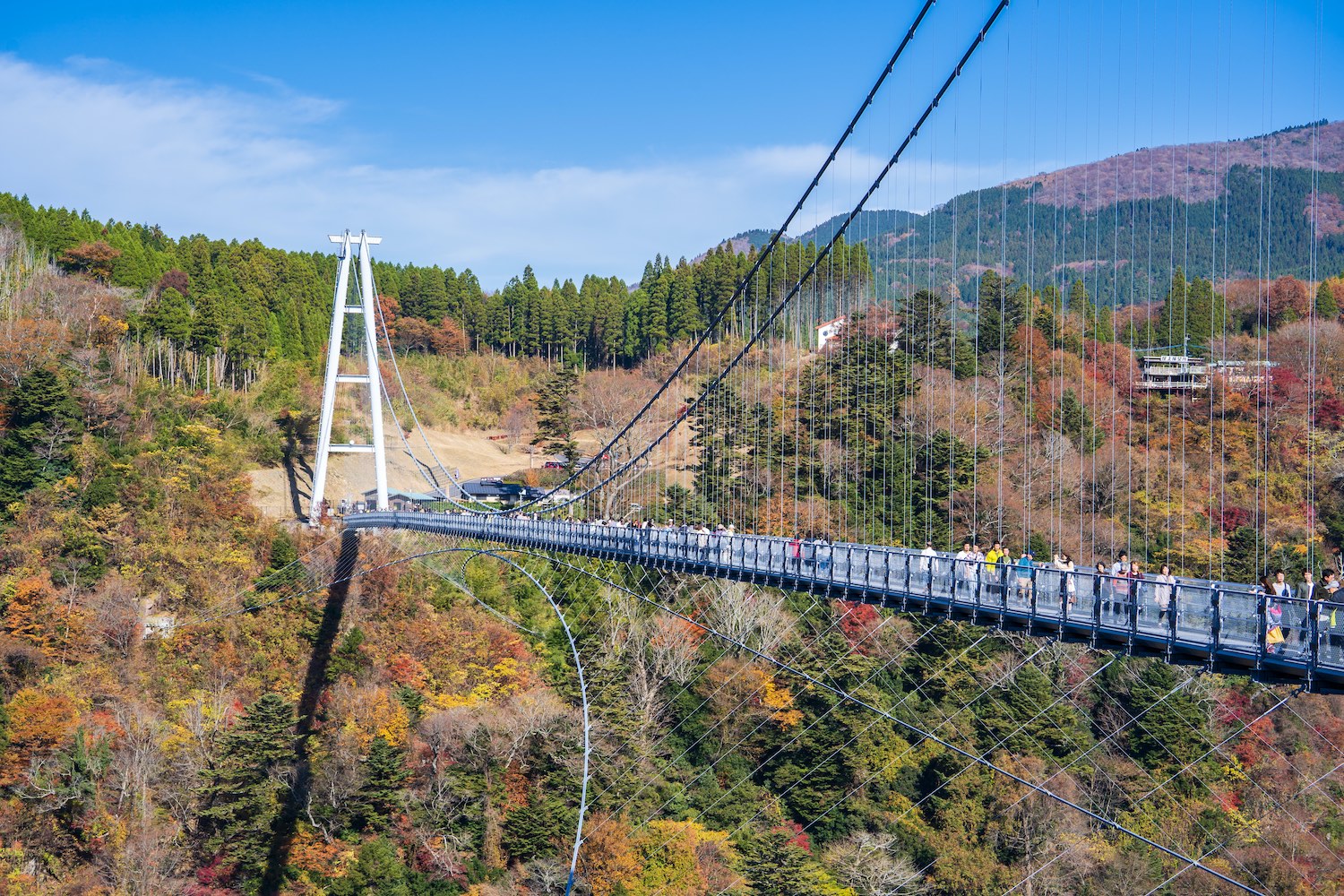 ---
14) Ride a Horse as a Samurai
Who wouldn't want to emulate Tom Cruise from The Last Samurai (2003)? At Kokopelli Western Riding participants are able to be kitted out in samurai armor (sword and all) and ride a trail on regal horses.
The trail takes you through the Aso Kuju National Park, offering up awe-inspiring views of the Kuju mountain range and the Aso peaks. Imagine fresh air rushing past your face while experiencing this pristine Japanese landscape on such a powerful animal.
The horses at Kokopelli are gentle and mild natured and have appeared in many movies and TV shows. The horses are expertly matched to the height and weight of participants, making for a comfortable yet exhilarating tour.
---
15) VISIT THE NAKATSU CASTLE
The Nakatsu Castle was first constructed in the late 1500s, but was later rebuilt after it was destroyed by a fire.. With centuries of fascinating history behind it, and boasting traditional Japanese architecture, the castle is a must-visit.
Nakatsu Castle is located in Nakatsu City and is one of the three aptly-named "castles of the sea". The castles were given this name as the sea was utilized as a part of their defense. The moat around the castle provides ample fortification, while its steep sweeping roofs and tiered buildings provide a peaceful, zen-like appearance.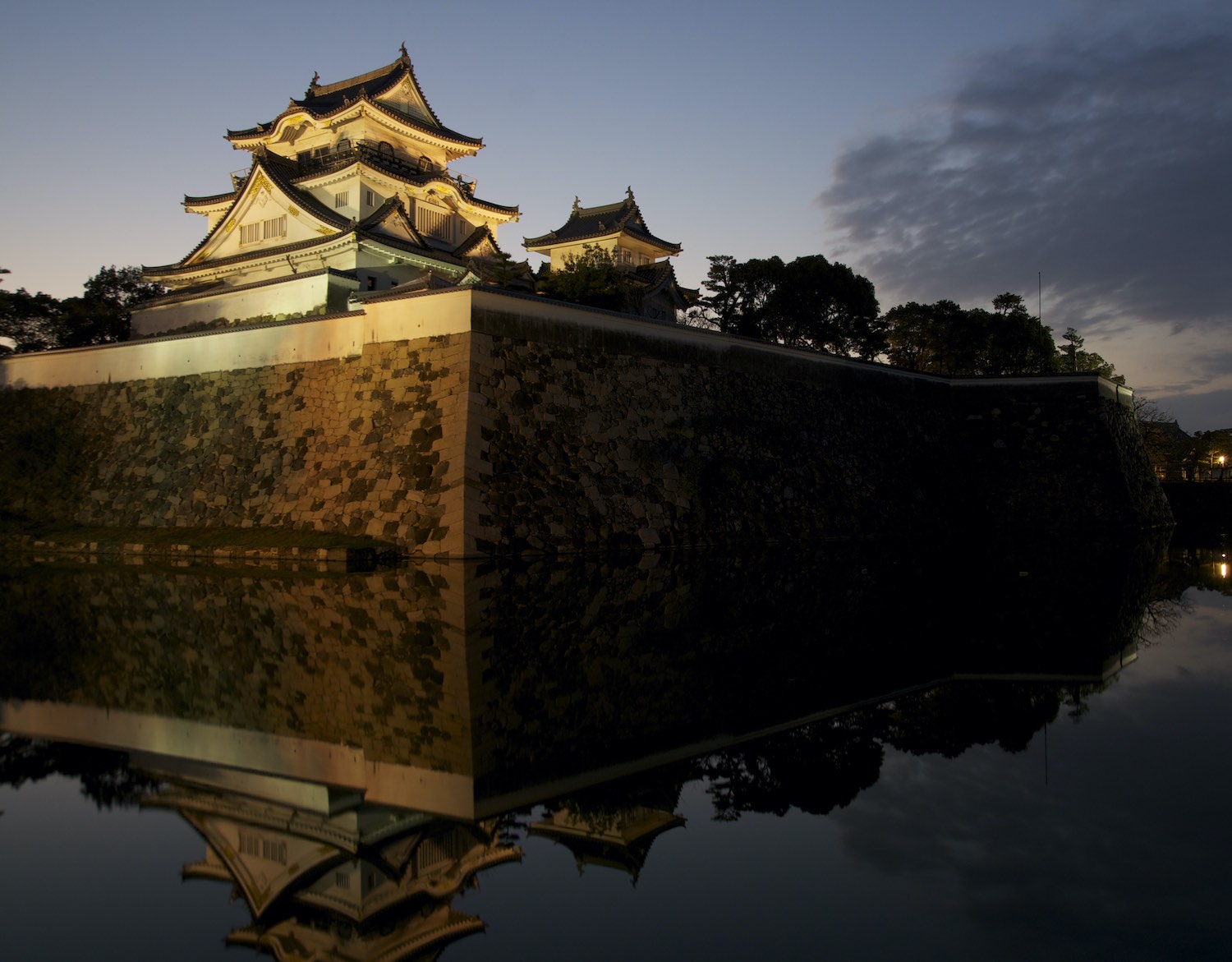 ---
16) VISIT USA JINGU SHRINE
Located on the Kunisaki Peninsula, Usa Shrine is a Japanese national treasure. It is the head Shinto shrine out of thousands of shrines spread across the country. Usa Jingu was built in the 8th century and is dedicated to Hachiman, the Japanese god of archery and war.
The Hachiman-zukuri architecture consists of two halls parallel to each other, with each of the roofs connecting in the middle. A corridor wraps around the outside of the halls. Essentially, the buildings appear to be two separate buildings when they are actually one.
The property is split into different complexes, which all form part of the shrine. There is a shopping and souvenir area, beautiful ponds covered in lily pads, a unique thatched bridge and the aforementioned traditional buildings.
Usa Jingu: One Of Japan's Most Revered Shrines
---
17) HIKE MT. YUFU AKA BUNGO FUJI
Mt. Yufu is a breathtaking mountain offering relatively easy hikes for visitors. The mountain is lovingly referred to as 'Bungo Fuji' by locals. 'Bungo' is the old name for Oita Prefecture, and Mt. Yufu has the same shape as Japan's most famous mountain, Mt. Fuji.
Hikes here generally take between four and five hours, and their starting point is easily accessible from Beppu and Yufuin City. Summiting the volcano will provide you with stunning views, and is worth every step you take to get there!
After passing through the green grasslands and forests, you will come to a crossroads. It's important to note that summiting the eastern peak is for beginners (a 2-3 hour hike) while summiting the western peak is for more advanced and confident trekkers. The western peak involves a fair bit of scrambling and the use of chains, and takes around 4-5 hours to complete.
Side note: If you are coming from Yufu City, be sure to check out the awesome Charou Honpo sweet shop, which sells a selection of traditional Japanese sweets. This unique deliciousness is created in-store, and is definitely worth a try.
Mt. Yufu 由布岳登山 Hiking in Japan (Oita)
---
18) INDULGE IN LOCAL DELICACIES
Last, but certainly not least – let's discuss FOOD. After all, food is almost always a guaranteed highlight of any trip!
Japanese food varies significantly depending on the district that you're in, and Oita has some must-try culinary delights that are unique to the prefecture.
Oita has a strong fishing community with a great fishing ground. Saiki-sushi is bigger and fresher here than "regular" sushi found elsewhere, and is a local delicacy of the district.
The prefecture is also famous for shochu, which is a vodka-like beverage and consumed like Japanese sake is. Shochu has a variety of flavors, ranging from sweet to spicy. It is smooth, light and easy to drink.
While you're here, be sure to try out the delicious street food, a standout in many Asian countries, and something that the Japanese excel at. Keep an eye out for street stalls as you wander through the cities of the Oita Prefecture. One of the most popular local street foods is chicken feet – if you're game!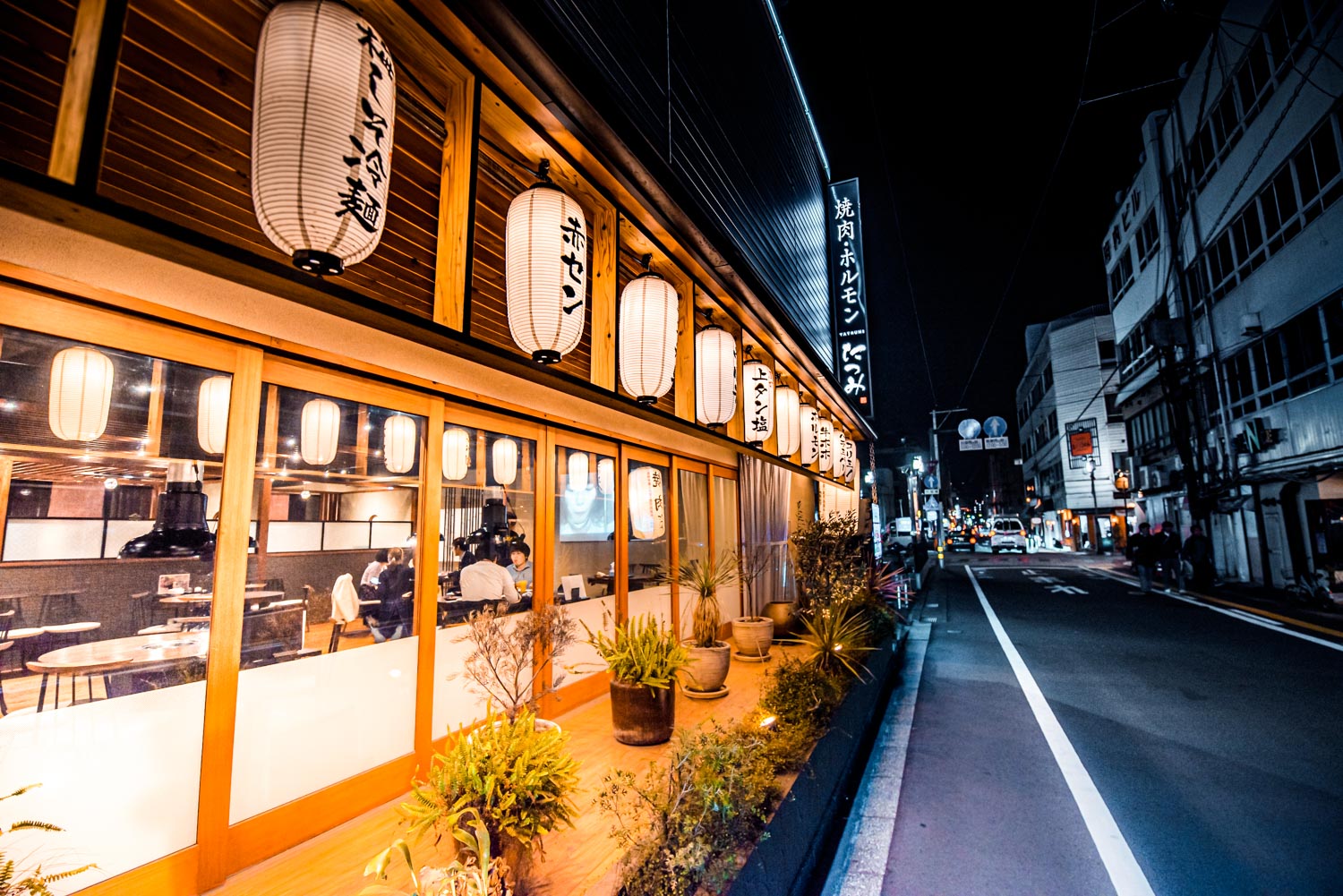 ---
What Are Your Favorite Things to Do in Oita, Japan?
Have you been lucky enough to visit Oita during your travels through Japan? I am definitely eager to head back here at some stage on my travels, and I'm always looking for unique recommendations from intrepid travelers!
What is your insider tip you'd like to pass on about Oita? Reach out to me on social media and let me know!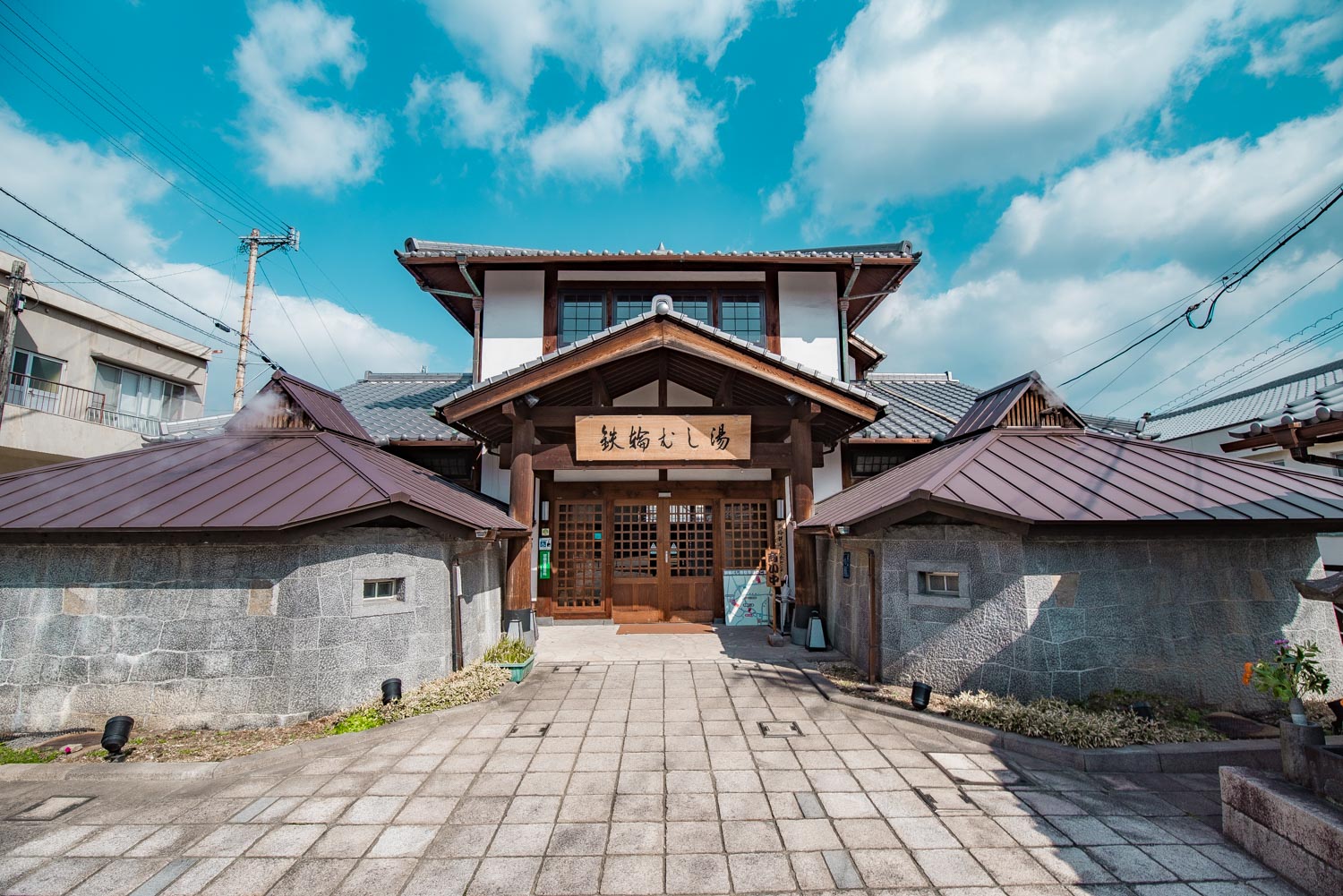 ---
Planning a trip to Japan?
I just recently returned back from my first ever trip to Japan, and I absolutely fell in love with the country! I'd love for you to take a browse through a few more of my articles below, as I'm sure they'll be super helpful and inspiring!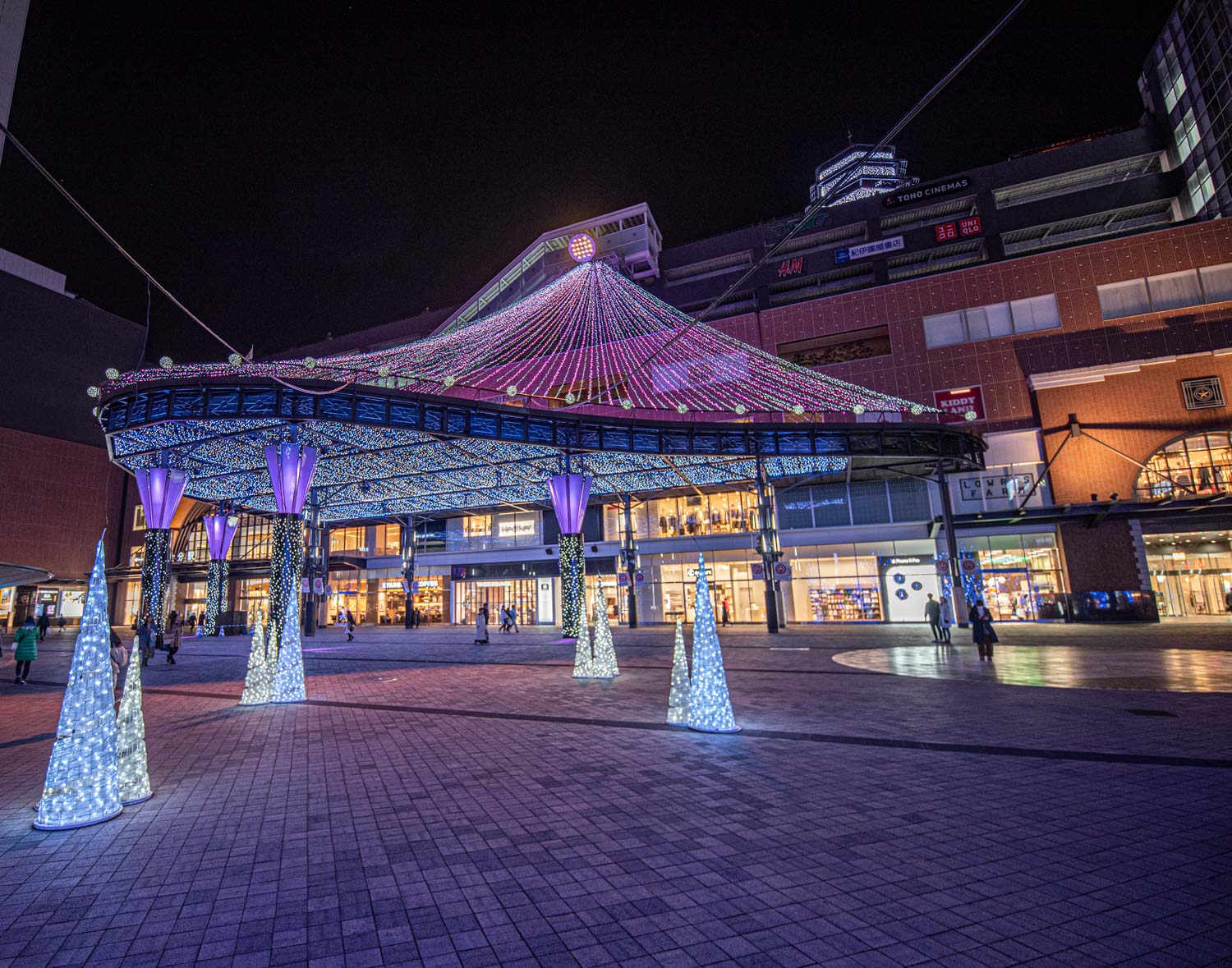 ---
Final Thoughts on the Oita Prefecture
The Japanese have the poetic phrase "mono no aware". The phrase perfectly sums up the distinct sadness felt when you deeply appreciate the beauty of something, but also understand that same beauty to be fleeting. Oita Prefecture will bring up this feeling for you again and again. I guarantee it.
The wonderful country of Japan should definitely be at the top of any serious travelers list, and Oita is a must-see part of it. .
The Oita prefecture is brimming with pristine natural beauty, gentle people, deeply entrenched culture, and too many incredible onsens to count! There truly is so much to see and experience in the area, and I know my brief visit only scratched the surface of its raw beauty and boundless offerings. If you should find yourself touching down in Japan on your travels, this district should definitely be near the very top of your must-visit locations!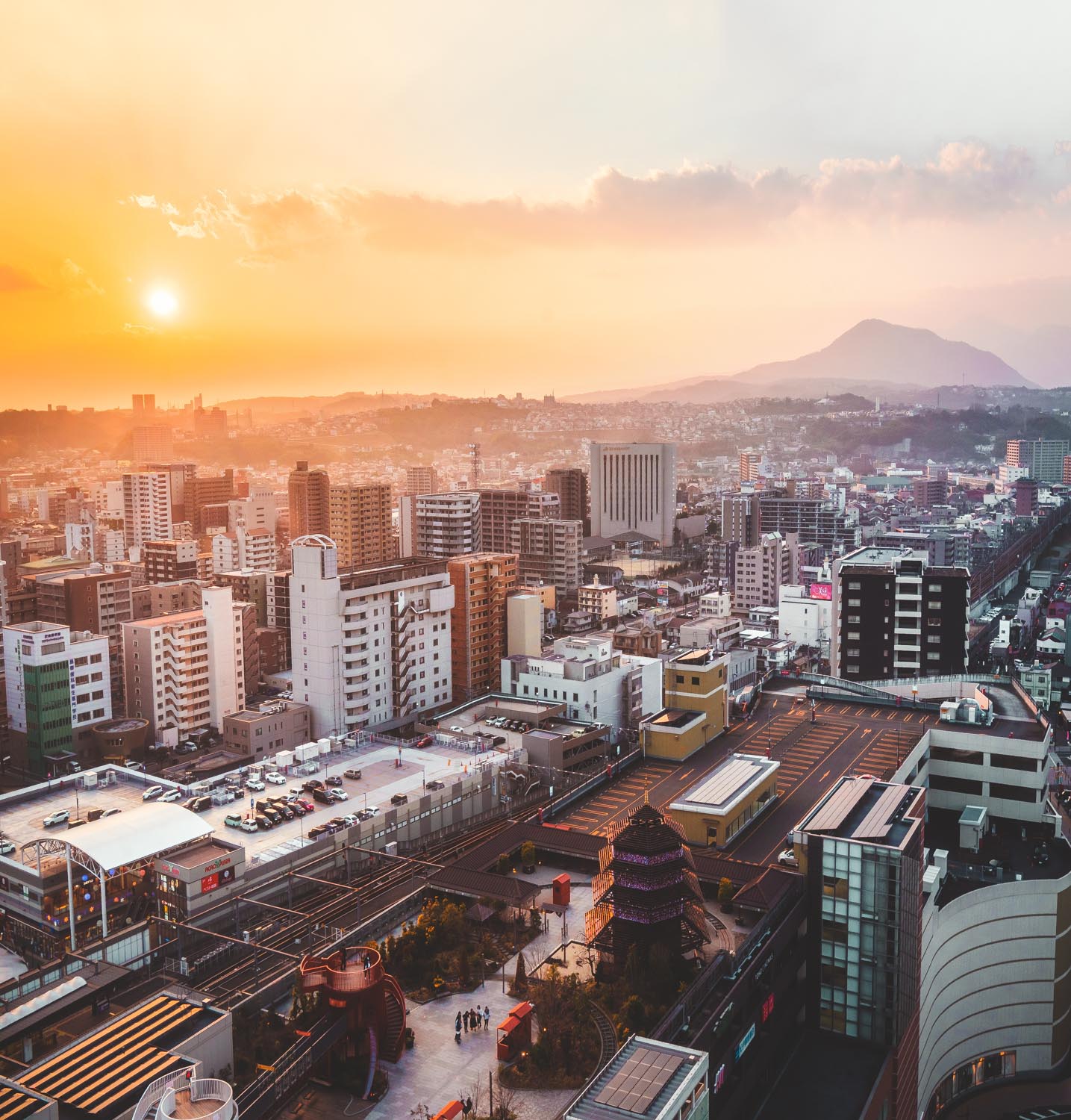 ---
Thanks for reading my Oita Travel Guide!
Share this article with your Japan Travel crew!
https://www.jonesaroundtheworld.com/wp-content/uploads/2020/03/Oita-City-Sunset-.jpg
1071
1500
Dave
https://www.jonesaroundtheworld.com/wp-content/uploads/2017/03/logotry-1-1-300x106.png
Dave
2020-03-23 01:24:09
2020-04-06 17:52:45
The 18 Best Things to do in the Oita Prefecture, Japan