Looking for the best music festivals in Japan!? Well, look no further, because I've got you covered! The Japanese are ahead of the rest of us in terms of most things, but it's probably efficiency and innovation where they really show up the rest of the world.
In putting together this list of the best music festivals in Japan, I realised that they've taken those two super skills and combined them to churn out a long list of world class events, year-in and year-out!
On top of the massive number of festivals to choose from, I also noticed that many of these events put a firm focus on raising awareness of causes that really need it.
Be it the environment, the future of our oceans, animals, climate change, world peace or simply supporting their local community, Japan music festivals entertain while often giving back.
In terms of tunes…Electronic, pop, rock, punk, metal, indie, alternative. It's all represented.
With that being said, check out my list of the….
Top 30 Music Festivals in Japan
---
1) Fuji Rock
When: July 26-28, 2019
Where: Naeba Ski Resort, Niigata Prefecture.
Genre: Rock
https://en.fujirockfestival.com
"Fuji Rock is the biggest music festival in the country, with between 100,000 and 150,000 people attending every year. Held in a stunning ski resort about a 90-minute train ride from Tokyo, it has been running since 1997 and the international crowd has been steadily increasing over the years. Held mostly outdoors (with only one indoor stage) you must be well prepared for rain and shine, as you never know which way it will go. Maintaining its Japanese roots, there are hot springs you can soak in and nature walks, with a bit of a Glastonbury vibe (secret woodland gig anyone?), so go explore!"
FUJI ROCK FESTIVAL'18 : Aftermovie
---
2) Summer Sonic

When: August 16-18, 2019
Where: Osaka & Tokyo (two concurrent events)
Genre: Various
"Summer Sonic is one of the 'Big Two' music festivals in Japan, along with Fuji Rock Festival. As a world-famous music event, Summer Sonic is so massive that it's held in both Osaka and Tokyo during one weekend in mid-August. It works by having half the artist lineup in Osaka while the other half plays at Tokyo. On day two, the performers swap venues. You need to get two-day tickets in one city to watch them all.
Whether you're looking for the biggest bands in rock music (the likes of Coldplay, Muse, Metallica) or amazing indie and psychedelic acts (Rex Orange County, Tame Impala), this concert has got them covered. Fans of Clean Bandit and Jess Glynne can sway their hips to chill EDM beats. Alternative, pop and punk rockers alike will feel giddy over Hayley Williams' powerful vocals on Paramore's catchy hit, 'Hard Times'. If you're only into Asian bands or J-rock, there's still plenty to choose from! Headbang to One OK Rock and 9mm Parabellum Bullet's tasty guitar riffs."
SUMMER SONIC 2017 After Movie
---
3) Ultra Japan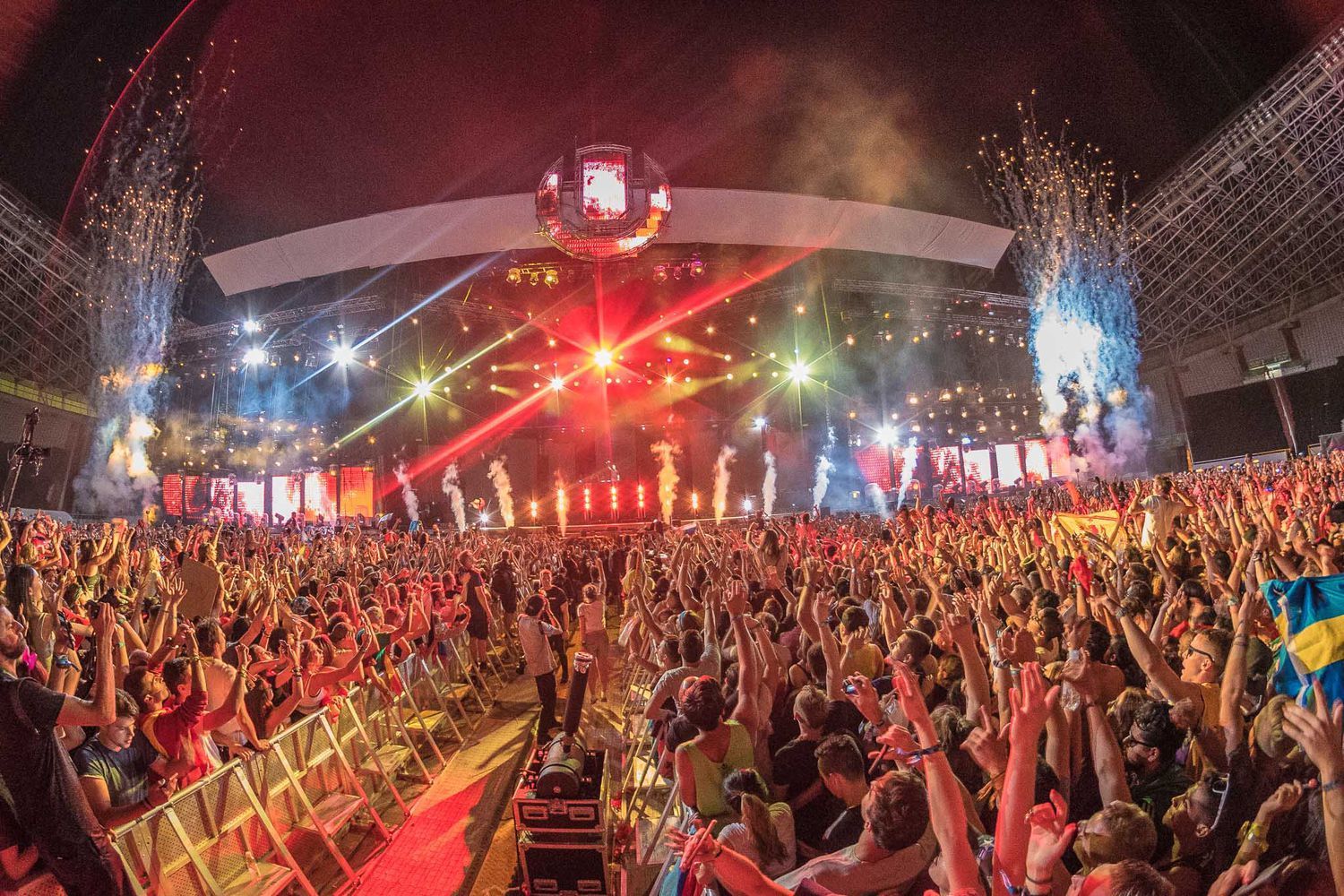 When: September
Where: Tokyo
Genre: Electronic, EDM
"Ultra Japan is the biggest EDM festival in the country and you don't even need to catch the train to a paddock in the middle of nowhere to enjoy it. Held since 2014 at the outdoor Ultra Park in Odaiba, the festival is part of the Ultra Music Festival global circuit including stops in Bali, Mexico, Miami and Brazil. The festival has three stages to keep you busy: the Main Stage which features the big EDM names, the Resistance Stage which offers more underground techno/deep house performers and the Ultra Park stage which highlights upcoming and local artists."
ULTRA JAPAN 2017 (Official 4K Aftermovie)
---
4) Rock in Japan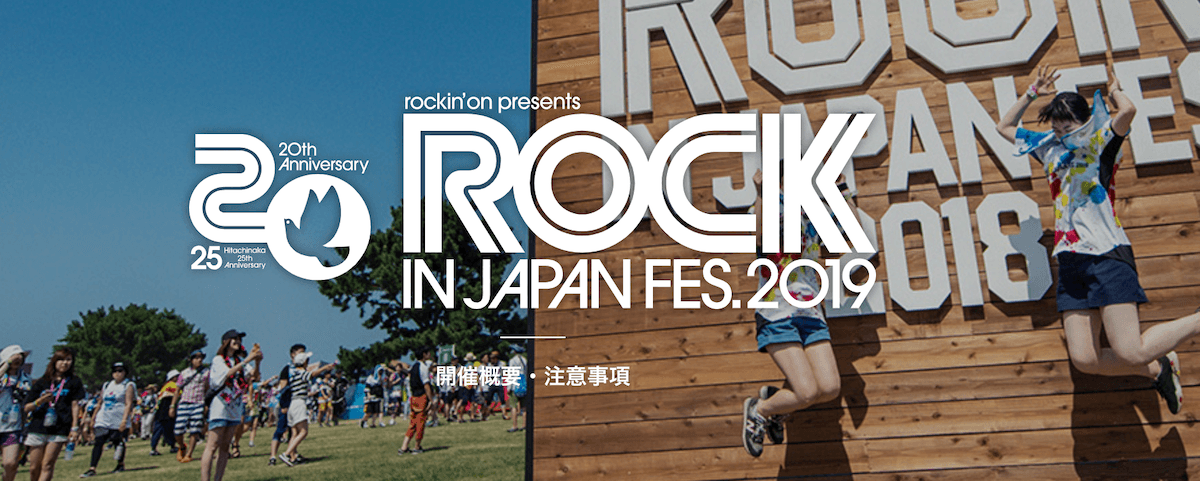 When: August
Where: Hitachinaka, Ibaraki Prefecture
Genre: Rock
"For the biggest J-pop and J-rock festival this summer, look no further than Rock in Japan Fes, which spans across five days over two weeks. This is the best option for fans of J-rock and J-pop. While other festivals of this size typically cater to foreign artists and fans, Rock in Japan features the biggest Japanese acts such as BABYMETAL, Capsule, and Mr. Children. Located in Ibaraki prefecture, the event is spread out over two weekends in August."
ROCK IN JAPAN FESTIVAL 2018 (LIVE ver.)
---
5) Electric Daisy Carnival Japan (EDC Japan)

When: May 11-12, 2019
Where: Tokyo
Genre: Electronic, EDM
https://japan.electricdaisycarnival.com/en/
"Started as a warehouse party in LA in 1997, EDC (Electric Daisy Carnival) has grown into an international music festival that hits four different continents and nearly a million fans every year. The carnival-themed event is way beyond your typical electronic music fest (crazy as those can be too), blending together art installations, light shows, fireworks, wacky over-the-top costumes, cutting-edge stage production and of course world-class electronic music, for a 'multi-sensory experience'."
EDC Japan 2019 Official Trailer
---
6) Countdown Japan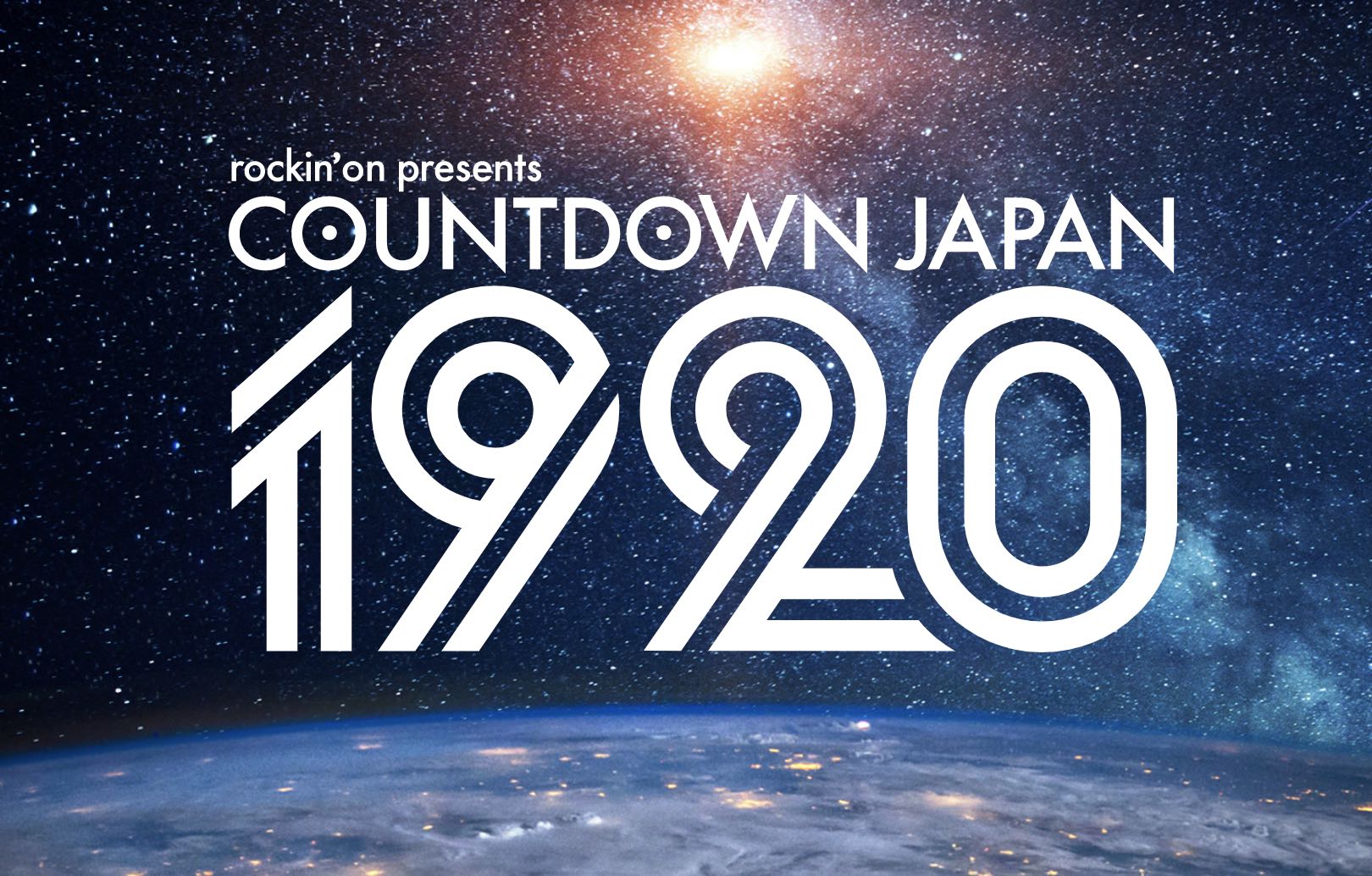 When: New Year's Eve
Where: Tokyo
Genre: Various
"Why stop at a midnight countdown when you could 'count down' for four days straight? That seems to be the thinking behind Countdown Japan – the most over-the-top NYE celebration this year for ambitious NYE revellers, comprising a four-day music festival out in Chiba. The festival features five stages and about 40-50 Japanese music acts – per day. That's right; a total of almost 200 artists will be hitting the stage as the year closes out, with the party finally wrapping up at 5am on New Year's Day."
---
7) Download Festival Japan
When: March
Where: Tokyo
Genre: Rock / Metal
https://www.downloadfestivaljapan.com/en
"British rock music festival Download comes to Japan for the very first time in March 2019 bringing with it rock legends Ozzy Osbourne, Slayer and Anthrax. Ozzy Osbourne and Slayer are reportedly on their last-ever world tour. In addition to the 70s and 80s legends, Sum 41 (of 90s/early 2000s vintage), Arch Enemy, Halestorm, Man with a Mission, Amaranthe and Like a Storm are also along for the ride."
【DOWNLOAD JAPAN 2019】最終ラインナップ発表!
---
8) Hostess Club Weekender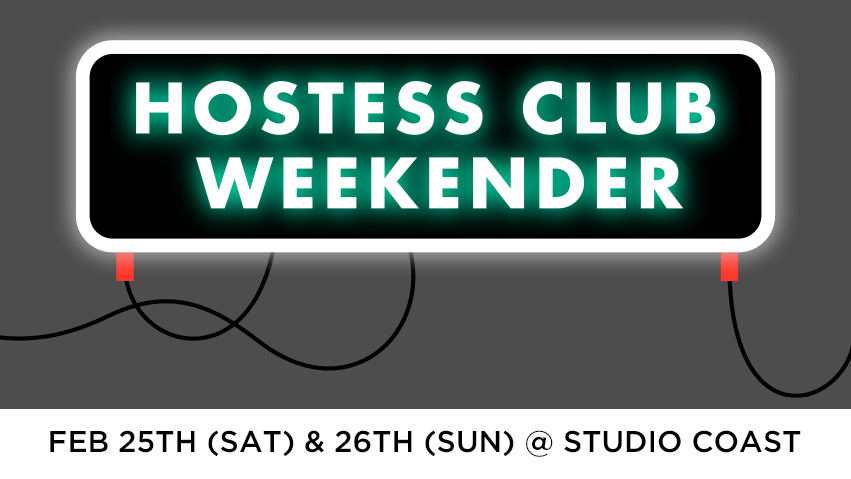 When: Various times throughout year
Where: Tokyo & Osaka
Genre: Indie / Alternative
"Held multiple times in both Tokyo and Osaka throughout the year, this indoor festival features some of the biggest names in alternative and indie rock. Previous acts include The National, Blonde Redhead, Best Coast, and St. Vincent."
---
9) Earth Celebration

When: August
Where: Sado Island
Genre: Various
https://www.earthcelebration.jp/en/
"The Earth Celebration is an annual music festival by the internationally acclaimed Kodo taiko group which is based on Sado Island. Each year the festival features different guest artists who perform in collaboration with Kodo. The three day event is held in mid to late August in and around Ogi Town.
Thousands of people come from all over Japan and the world to enjoy the festival's many events. The main event are three outdoor concerts held in the evenings of each festival day in the Harbour Market at Ogi Harbor. The Harbor Market also features dozens of small shops and food stands that are open from morning to evening. Some fringe events are held there, as well, during daytime. A couple of smaller concerts are also held at the Shukunegi Community Hall."
Welcome to Sado island! EARTH CELEBRATION 2018|アース・セレブレーション2018(新潟県佐渡市)
---
10) No Nukes
When: March
Where: Tokyo
Genre: Rock
"Started in 2012, a year after the Fukushima nuclear disaster, No Nukes is a two-day music festival that aims to bring awareness to the anti-proliferation movement. This high-profile (and contentious) event points out that, even eight years after the Fukushima disaster, there are still displaced residents who haven't been able to return home, and, meantime, new nuclear power plants have gone up across Japan in the past two years. This event brings together like-minded artists to express their concern at the growing dependency on nuclear energy despite its obvious dangers…"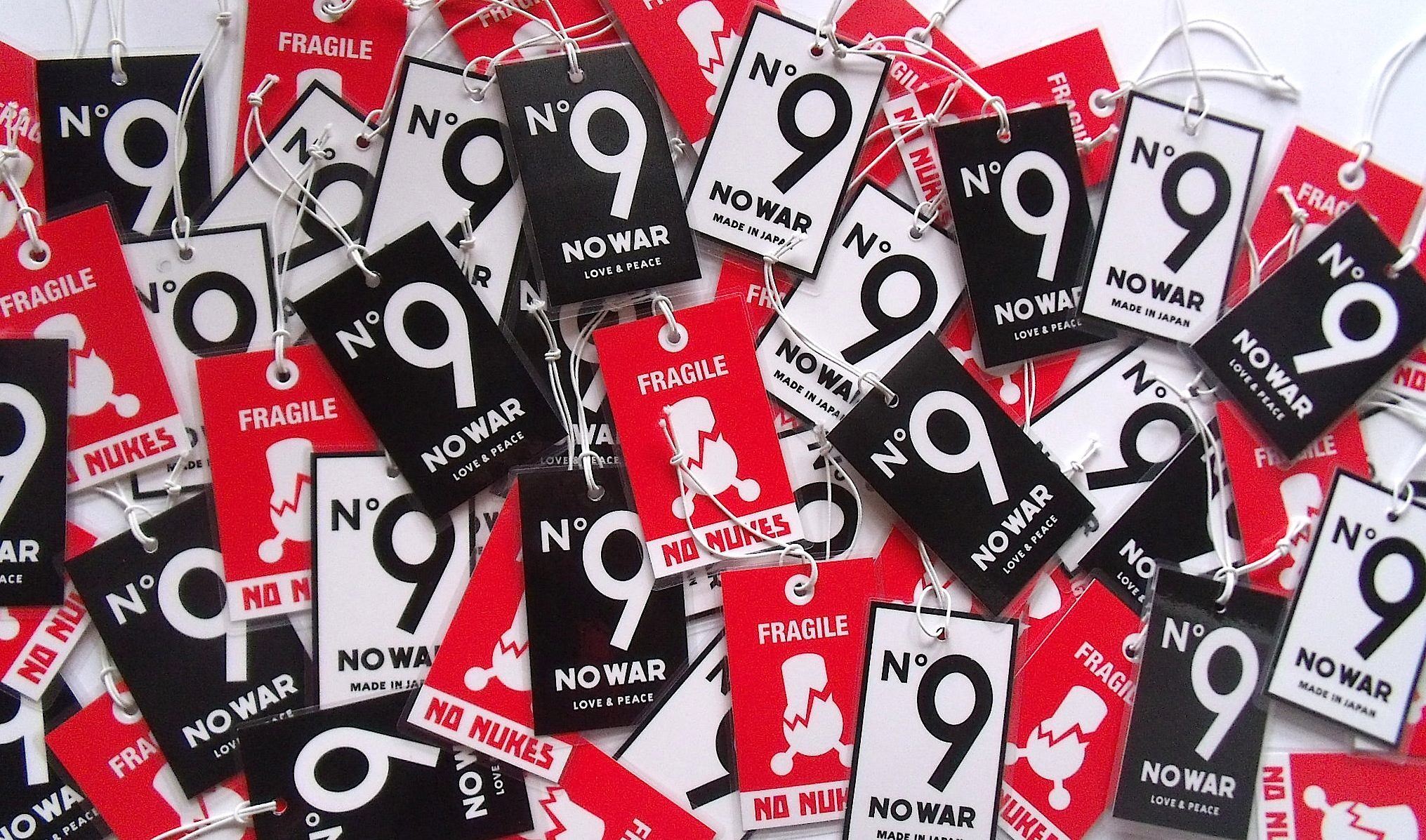 ---
11) Greenroom Festival

When: May
Where: Yokohama
Genre: Various
"The concept behind the Greenroom Festival down at Yokohama Red Brick Warehouse is 'Save the Beach, Save the Ocean'. The outdoor party celebrates beach and surf culture, but with an emphasis on protecting the ever-shrinking number of usable domestic beaches in Japan. Performances span the gamut from live music to art gallery exhibitions to video screenings and more. You can even join a yoga class out on the lawn. And of course, there will be plenty of food and drink."
GREENROOM FESTIVAL'18 Aftermovie
---
12) Rising Sun Rock Festival

When: August
Where: Hokkaido
Genre: Rock
"The Rising Sun Rock Festival was launched in 1999 as Japan's first full-scale, all-night outdoor rock festival. Concerts are simultaneously held on several stages—large and small—over two days on spacious grounds. The music continues all night on day two, finishing up shortly after 4 AM as the sun begins to rise. Visitors can enjoy the music any way they please: lying down on a picnic sheet, while enjoying a barbecue, or perched on top of a rolled sheet of grass.
The fresh air and Hokkaido setting, along with the many food stalls, make the festival popular with the performing artists themselves. Music fans, including families, flock from all over the country, some pitching tents near the stage to spend the night at the venue."
https://youtu.be/lTQVsQFursc
---
13) Miyako Island Rock Festival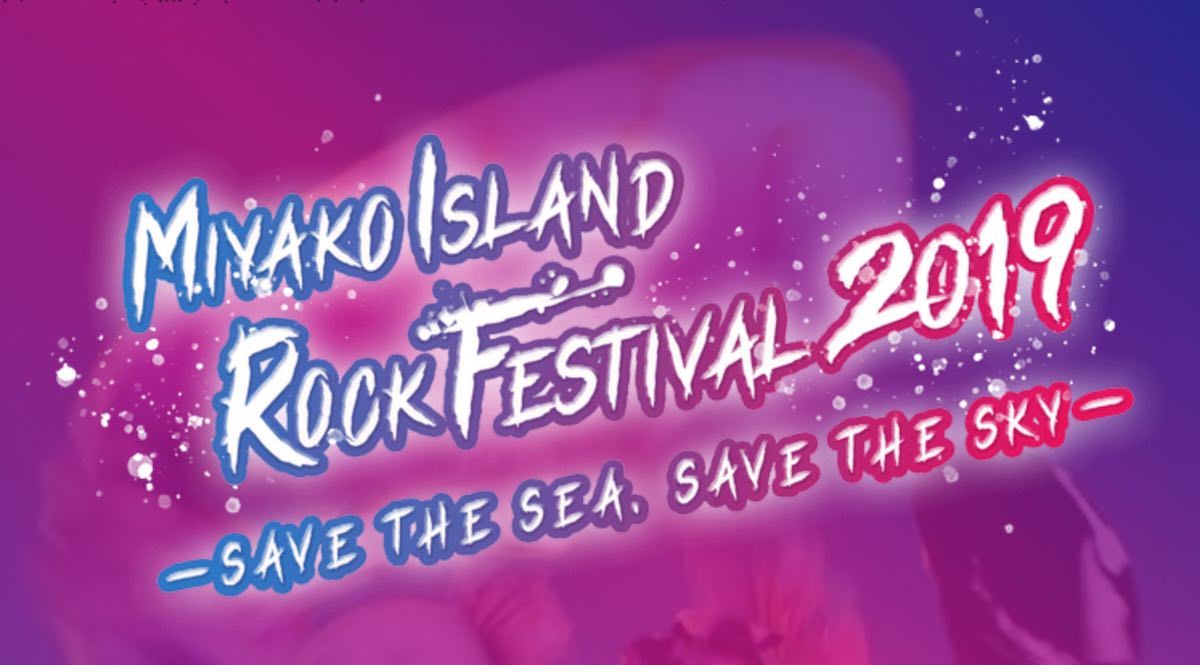 When: May
Where: Miyakojima, Okinawa
Genre: Rock
"Miyakojima rock festival 2018 is to be held on Miyakojima to make the island much more hotter!This time slogan is "SAVE THE SEA, SAVE THE SKY"! This year it is also hot! Hot summer fest starts from Miyakojima!"
MIYAKO ISLAND ROCKFESTIVAL2014
---
14) Oga Namahage Rock Festival
When: July
Where: Akita
Genre: Rock
"Head north to the home of one of Japan's most feared demon-like deities, the Namahage. Inspired by these fierce creatures, and perhaps to appease them, the Oga Namahage Rock Festival features some of the heaviest bands Japan has to offer. Ska punk rockers SiM will take the stage here, as well as Totalfat, and Orange Range. It's not all hard rock and ogres though, Akita's famous babahera (two-flavored ice cream served by old ladies) will also be on site to keep festgoers cool."
公式:OGA NAMAHAGE ROCK FES. VOL.7ダイジェストムービー
---
15) Suriyaki Meets the World
When: August
Where: Nanto
Genre: World Music
"This premier world music festival in Japan is held within the picturesque surrounds of the sparsely populated town of Nanto, some 400 km west of Tokyo. Since its inception in 1991, Sukiyaki Meets the World has attracted musicians from Africa, Asia, Latin America and Europe, turning this into a sort of social gathering for cultural exchange as much as a musical festival. This year, for the first time in the festival history, you can even expect a band from the Golan Heights."
SUKIYAKI MEETS THE WORLD 2018 VIDEO
---
16) MetRock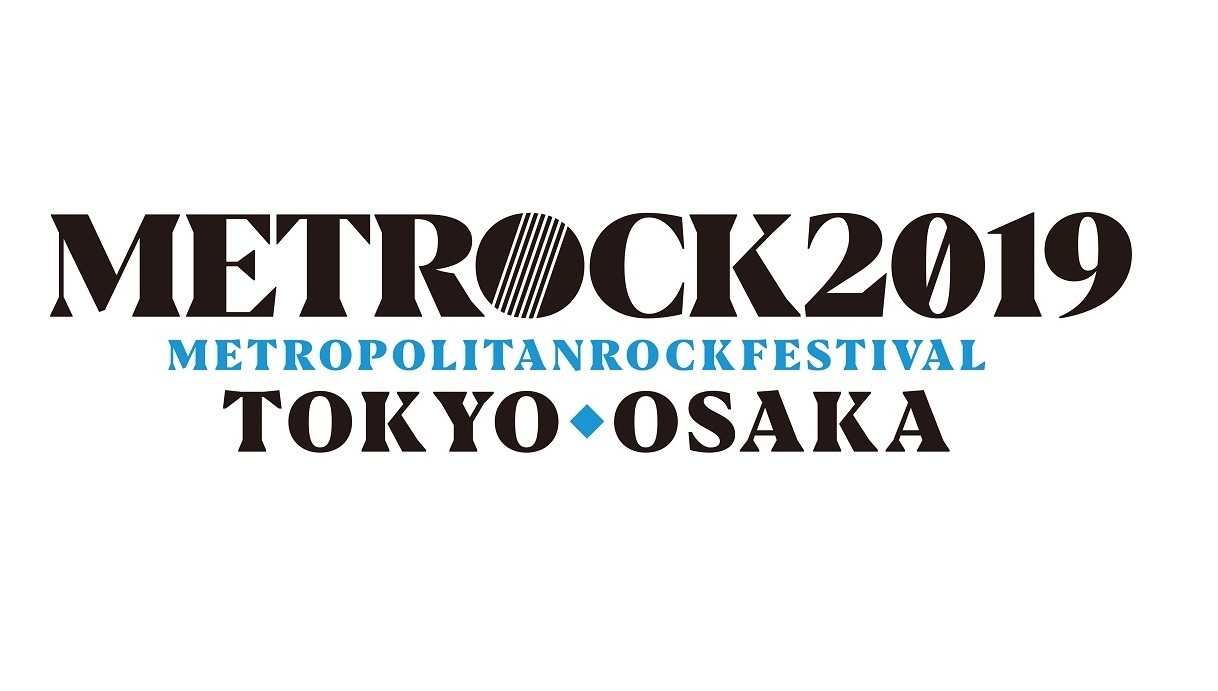 When: May
Where: Tokyo & Osaka
Genre: Rock
"Like the Rock in Japan festival, MetRock features only Japanese rock bands such as BABYMETAL, The Oral Cigarettes, and Alexandros. It isn't as large as Rock in Japan, but has the benefit of being held in both Tokyo and Osaka."
---
17) Viva La Rock
When: May
Where: Tokyo
Genre: Rock
"For Viva La Rock 2018, which was held during May 3-5 of this year, there were a total of about 81 artists and among these artists were Yap, Maximum the Hormone, Monoeyes, Brahman, Elephant Kashimashi, Ivy to Fraudulent Game, Red Park, Rain Parade, indogo la end, and King Gnu. Just like how Viva La Pop 2017 was held on the Sunday after Viva La Rock 2017, so too was Viva La Pop or Viva La Rock Extra 2018 was held on the Sunday after Viva La Rock 2018.
The progression between these two years may be quite difficult to see because of the lack of details to compare the two with but considering that more artists came in the succeeding years of the event, it would give us a clear hint that it has been improving as the existence of this music festival goes on."
---
18) Art Mix Japan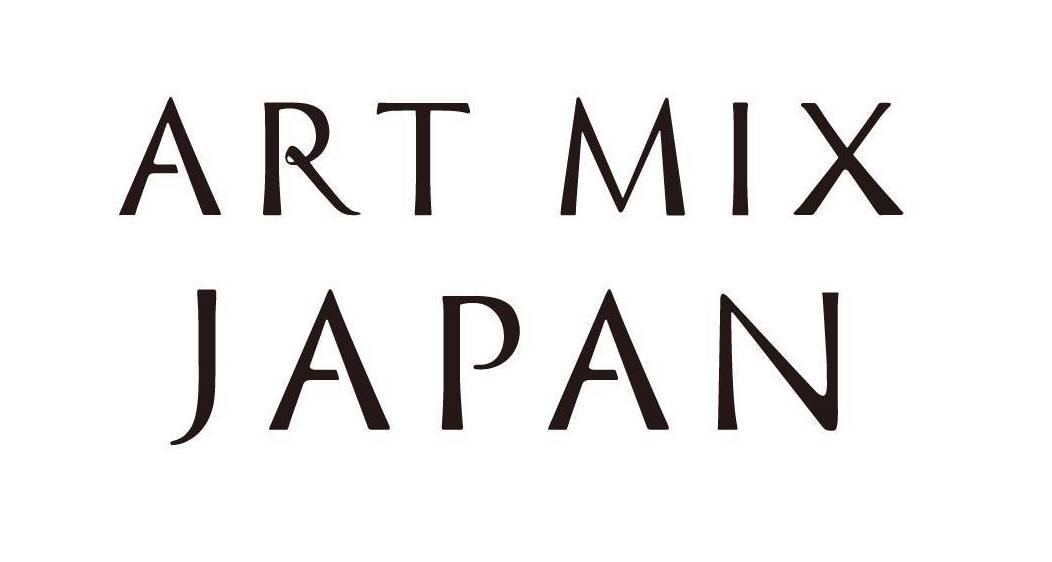 When: May
Where: Niigata City, Niigata prefecture.
Genre: Cultural / Traditional Japanese Music
"A traditional Japanese arts festival, Art Mix Japan was held at Ryutopia Main Hall, in Niigata City, Niigata prefecture. Their 4th annual event, 2016's Art Mix Japan featured 25 different traditional performances with acts and instruments from all across Japan, including taiko drums and a performance from Aomori prefecture using the Tsugaru-shamisen or 3-stringed Japanese lute from the Tsugaru area."
Art Mix Japan 2015 響 連 「神渡し」
---
19) Monster Bash
When: August
Where: Shikoku
Genre: Rock / Pop
"Already in its 19th year, Monster Bash offers an impressive line-up of Japanese rock and pop staples, such as Dragon Ash, Buzz the Bears, UVERworld, and The Bonez. It's the must-see Shikoku music festival and a great alternative for those who want to skip the city — or have no interest in Summer Sonic."
MONSTER baSH 2018 ダイジェストMOVIE
---
20) Sky Jamboree
When: August
Where: Nagasaki
Genre: Various
"Sky Jamboree came about after a chance meeting between producer Katsuro Arimoto and Kemuri frontman and vocalist Fumio Ito. Their belief is that music brings everyone together — not a revolutionary concept per se, but they built on it: when everyone enjoys music together in one place, they create peace in the world. That's where the festival's annual theme, "one pray in Nagasaki" comes in. By rocking out alongside friends and enemies, it's a modern (and very rock'n'roll) way of creating world peace, even if it's just one corner of Japan for one day of the year."
---
21) Sweet Love Shower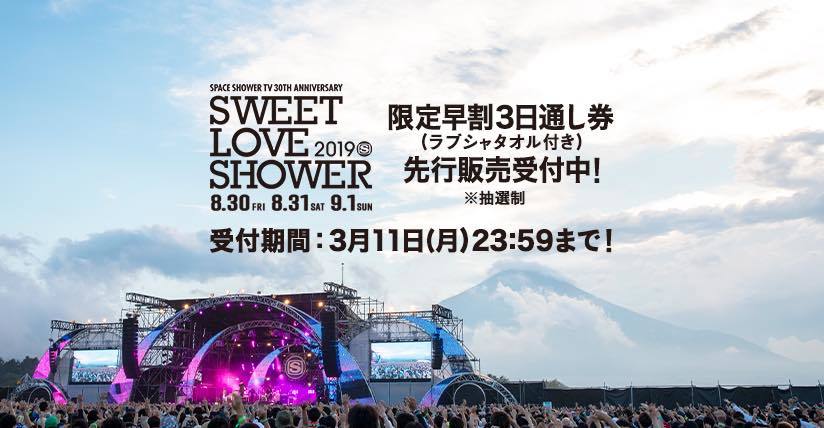 When: August 30 – September 1, 2019
Where: Yamanashi
Genre: Various
https://www.sweetloveshower.com
"Starting out in Hibiya Park in 1996, Space Shower TV's summer festival moved to Yamanakako in 2007, and the move was nothing short of a total upgrade. This pop-rock mega fes not has not only featured some of Japan's finest bands in previous years — Maximum the Hormone, One Ok Rock, Man With a Mission, and Sakanaction to name just a few — it also offers an unrivaled view of Mount Fuji while you rock out."
SPACE SHOWER SWEET LOVE SHOWER 2016
---
22) The Labyrinth
When: September / October
Where: TBA
Genre: Techno / Electronic
https://www.residentadvisor.net/promoter.aspx?id=39148
"Conjure it in your mind's eye: the teepee DJ booth, the elaborate Funktion One stacks, the luscious natural surroundings. Squint hard, and you might see Donato Dozzy in the throes of a million-hour kosmische set or feel Peter Van Hoesen's forceful techno pushing your eardrums to their limit. Your heart rate rises, your arms start to rise—and you realize they haven't even announced the lineup for this thing yet, right? Labyrinth is a known quantity at this point, but that doesn't stop the Japanese weekender from eliciting wonder from a certain kind of enthusiast. With just one stage and a lineup tailored for a flawless start-to-finish experience, it's just the sort of shared musical journey we're always aiming for."
https://youtu.be/4FrFVDBimqo
---
23) Westside Outdoor Festival

When: August
Where: Kukui Island
Genre: Various
http://www.westsideoutdoor.info
"For those looking for a proper outdoorsy event, this may be your best bet. The festival takes place on an island in the Seto Inland Sea and makes the most of the abundant nature in the area. It's family-friendly and boasts several activities ranging from slackline walking, SUP boarding, and even kid-friendly bungee jumping(!). Chill DJs and folk singers make up the main music roster, and there are even woodworking workshops for those feeling crafty."
west side outdoor festival 2017
---
24) Amuse Fes

When: June
Where: Chiba
Genre: Pop
"Originally based in Shizuoka, this pop music party moved to Makuhari last year after a two-year hiatus. Pop princesses Perfume, as well as FLOW, Yu Takahashi, and Porno Graffitti will perform. Also performing will be an exclusive special session band featuring members from Flumpool, Weaver, and more."
「Amuse Fes in MAKUHARI 2019」Teaser
---
25) Dead Pop Festival
When: June
Where: Kawasaki, Kanagawa
Genre: Punk / Heavy Metal / Alternative
"Dead Pop Festival is the brainchild of Shonan punk band SiM (Silence iz Mine), who started the project as an indoor stage show featuring bands from a variety of heavy genres. Since 2015, the festival has been upgraded to a proper outdoor festival affair, now spanning two days every summer in the outskirts of Kawasaki. Bands appearing this year include Brahman, Coldrain, and My Hair is Bad, with SiM naturally headlining each night."
https://youtu.be/CBoatsxdsC4
---
26) Corona Sunsets Festival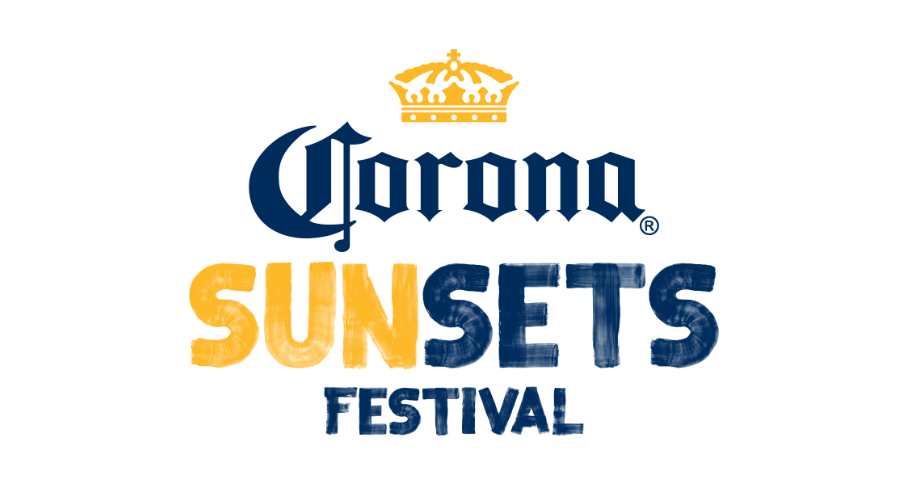 When: July
Where: Okinawa
Genre: Various
"Boasting possibly the best location out of all the events listed, the Corona Sunsets Festival has all the modern festival must-haves: beaches, beer, and great music. There's no need to imagine the beauty of the ocean and the sand-strewn beaches here!"
Corona Sunsets Festival 2016 - Okinawa
---
27) Kesen Rock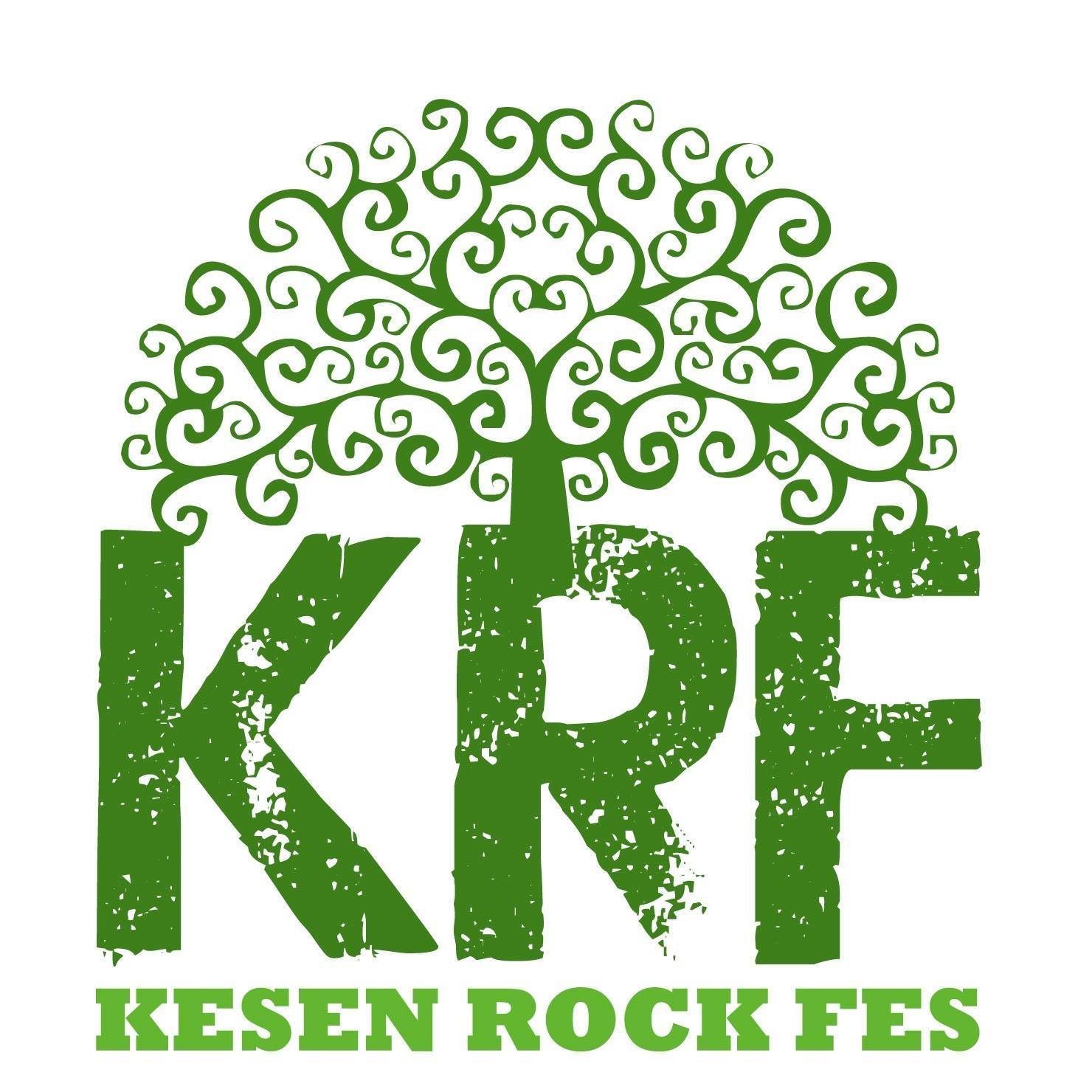 When: July
Where: Iwate
Genre: Rock
"Kesen Rock Festival was canceled in 2011 because of the devastation caused to the area by the Tohoku earthquake and tsunami. The festival came back with a vengeance the following year, in part because local entrepreneurs and musicians wanted the world to see a different side of the region, as well as give the local economy a boost to help it recover. Five years in, the event boasts a line-up of some of Japan's best rock acts, including Brahman, Hawaiian6, 10-Feet, Locofrank, and more."
---
28) Muro Festival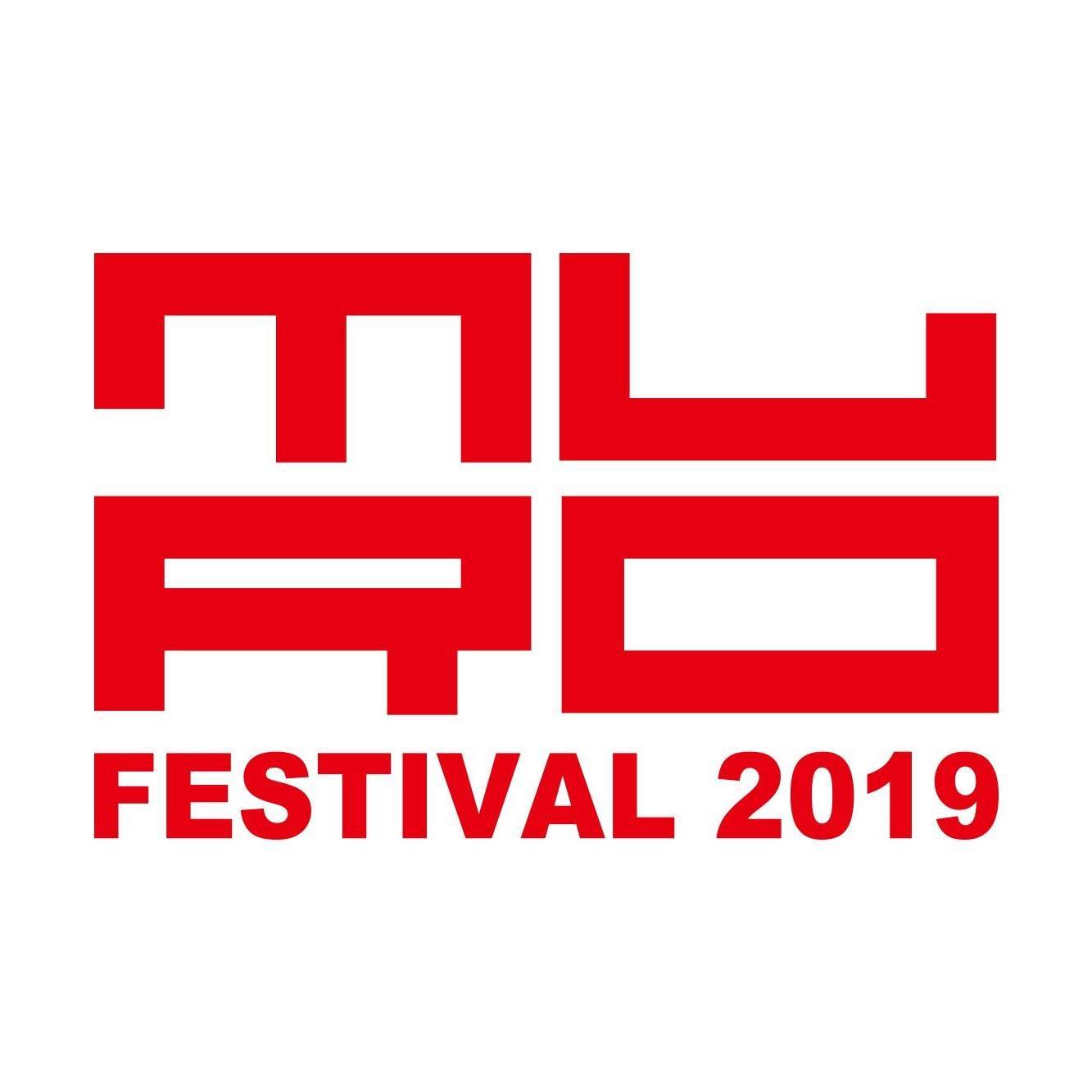 When: July 2019
Where: Tokyo
Genre: Various
"Now in its 9th year, Muro Festival is a Tokyo-based music event headed by Shibuya live house O-Crest. This year's show will move it from last year's Odaiba beachside to Makuhari. Over 50 artists will appear on stage over the two days, including sAbstract Mash, Ircle, Lamp in Terren, and more."
---
29) Eat the Rock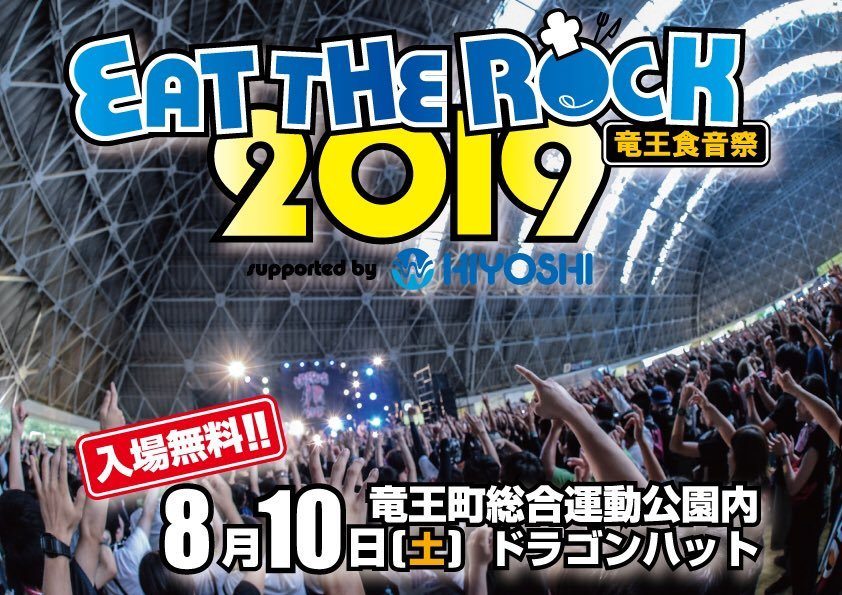 When: August
Where: Shiga
Genre: Rock / Alternative / Ska
"While Eat the Rock sounds like it was made to match Dwayne "The Rock" Johnson's catchphrase "Can you smell what The Rock is cooking?", its true nature is quite different. This rock music festival is one-of-a-kind as there is no entry free whatsoever. It's completely free! Not only that, but the event offers ¥1,500 return shuttle bus tickets to get visitors to and from the venue with ease. While some might consider this a desperate attempt to get visitors to come out so far, looking at the line-up at past incarnations, there's no need as some of Japan's best ska acts will be there."
EAT THE ROCK 2018 -竜王食音祭-【Official Movie】
---
30) Rainbow Child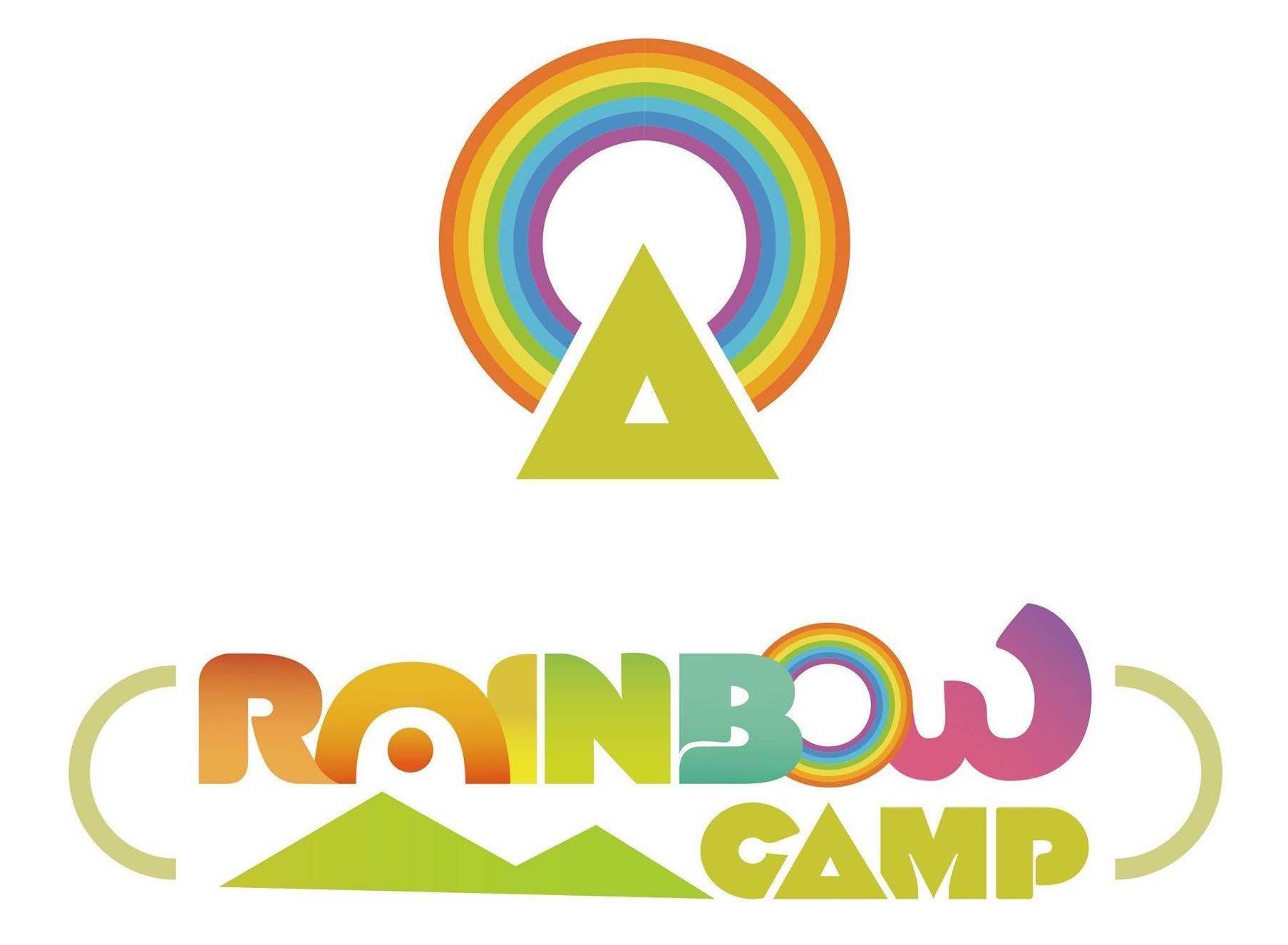 When: May
Where: Gifu Prefecture, Ena City
Genre: Various
http://www.rainbowchild2020.com
"Rainbow Child Festival is now in the third year of its inception that was created and conceptualized with the message of living in harmony, respecting the Earth and spreading peace and love. Apart from a diverse lineup every year, they have different workshops ranging from painting, skateboarding and water sports for everyone to try out with their kids and families. So in a way, this festival embraces the beauty of our surroundings by respecting it and also makes sure everyone has a good time!"
【2016.8.11開催! RAINBOW CHILD 2020予告動画#2】
---
Snow Machine Festival | Debut Festival in Japan 2020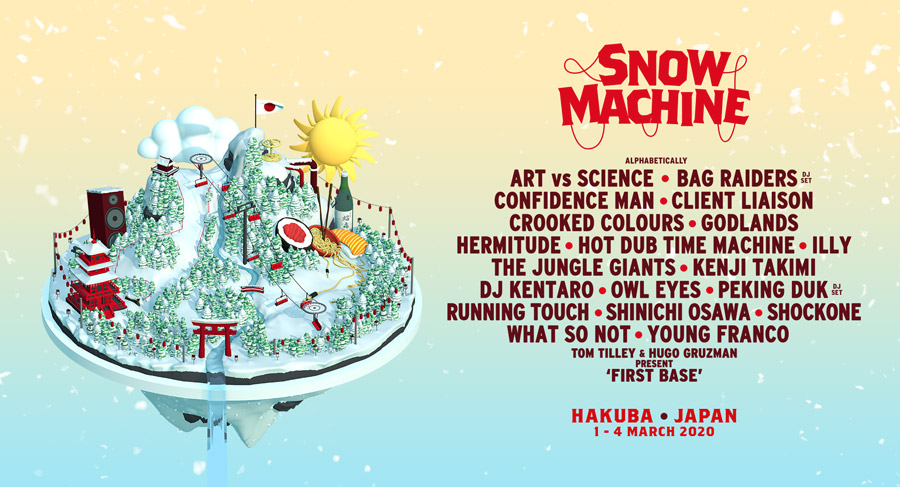 When: March 1-4, 2020
Where: Hakuba, Japan
Genre: Electronic
http://www.snow-machine.com/
Brand new boutique alpine destination festival in Japan
Bringing four snow-filled days of music and culture to the slopes of Hakuba, Japan.
Set in the picturesque valley of Japan's premier snowfields only 3.5 hours from Tokyo, Hakuba is famous for hosting the 1998 Winter Olympics along with its many trails and hot springs making this music and ski festival truly the first of its kind.
Packed with world-class talent, the inaugural year will feature dance music royalty Peking Duk (DJ Set) and What So Not, acclaimed producer duo Hermitude, chart topper Illy, indie-pop quartet The Jungle Giants, party-starters Confidence Man and Hot Dub Time Machine and retro revivalists Client Liason, alongside Crooked Colours, Art vs Science, Bag Raiders (DJ Set), Godlands, Owl Eyes and Running Touch. It will also feature legendary Japanese artists Kenji Takimi, DJ Kentaro, Shinichi Osawa and more to be announced, all flocking to the fields for the multi-day, experience-based festival.
The heavyweight lineup will play amongst some of the most idyllic backdrops throughout the Hakuba ski fields, from sweeping mountaintop vistas, to cosy apres soirees, from outdoor village stages, to indoor/outdoor onsens. Hakuba Valley is also incredibly rich in culture, allowing festival goers to fully emerge in the vibrant Japanese culture while taking in the festival.
Snow Machine is an all-in-one ticket offering a variety of accomodation options, a full four-day festival ticket as well as snow passes and hire. Booking is simple, just select your package, then pay your deposit of AUD $199 and you'll be put in touch with one of the festival team members to further customize your trip and book your flights with our unbeatable discounts.
A fully curated destination festival, it's worth flying across the world for.
WE ARE IN HEAVEN! HAKUBA, JAPAN | VLOG² 144
---
Am I Missing any epic Music Festivals in Japan…?
Before I started writing this post, I had no idea there were so many epic Japanese music festivals!! Did you…? Japan really is one of the leading destinations for unique festivals and events in all of Asia, and I'd love to hear about any awesome parties I'm missing from my list top Japan Music Festivals! Please reach out to me and let me know!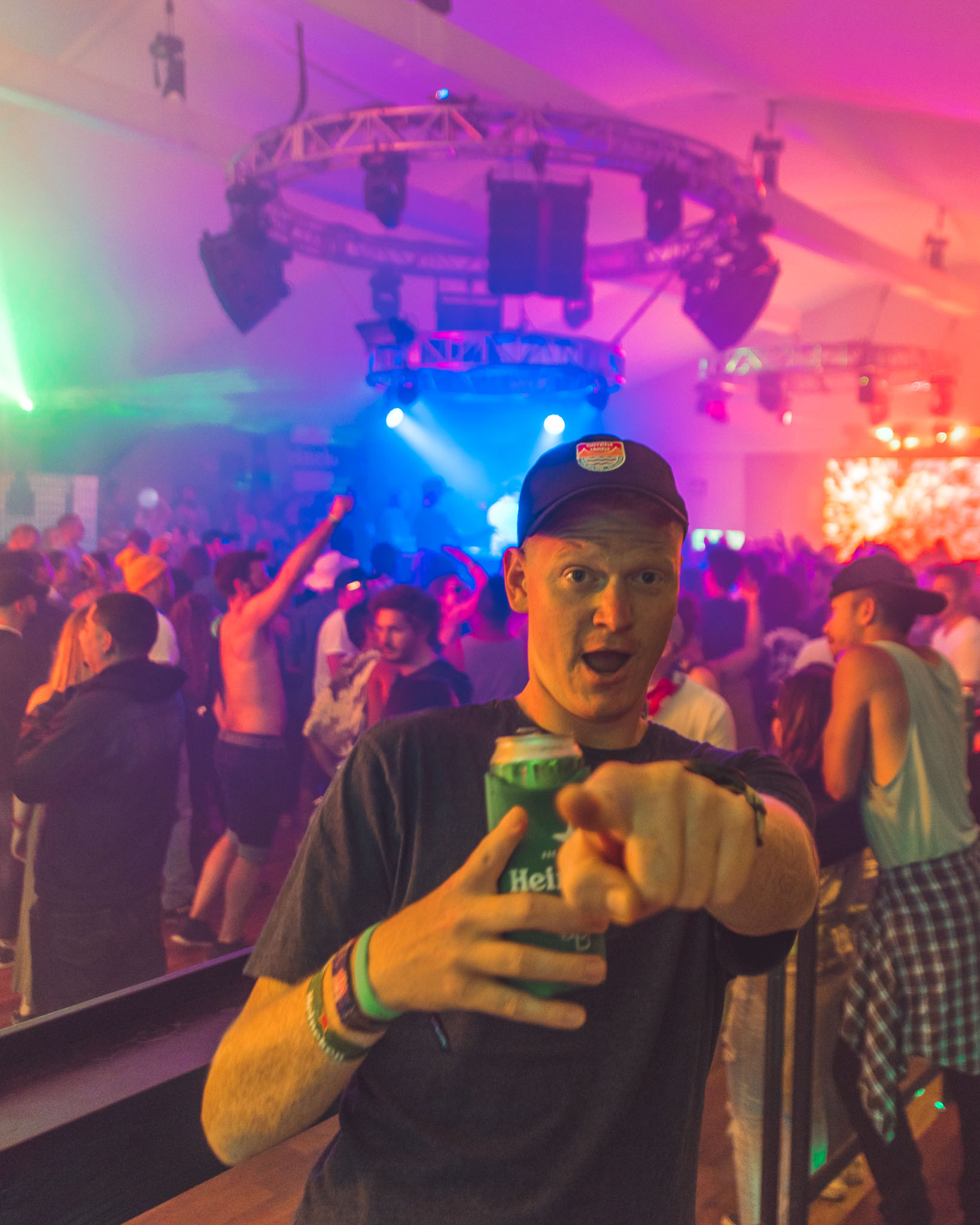 ---
Looking for more music festivals around the world…?
My website is filled with awesome articles just like this that discuss the best international events, parties, and awesome music festivals. Check out a few of my favorites below, and start planning your next global adventure!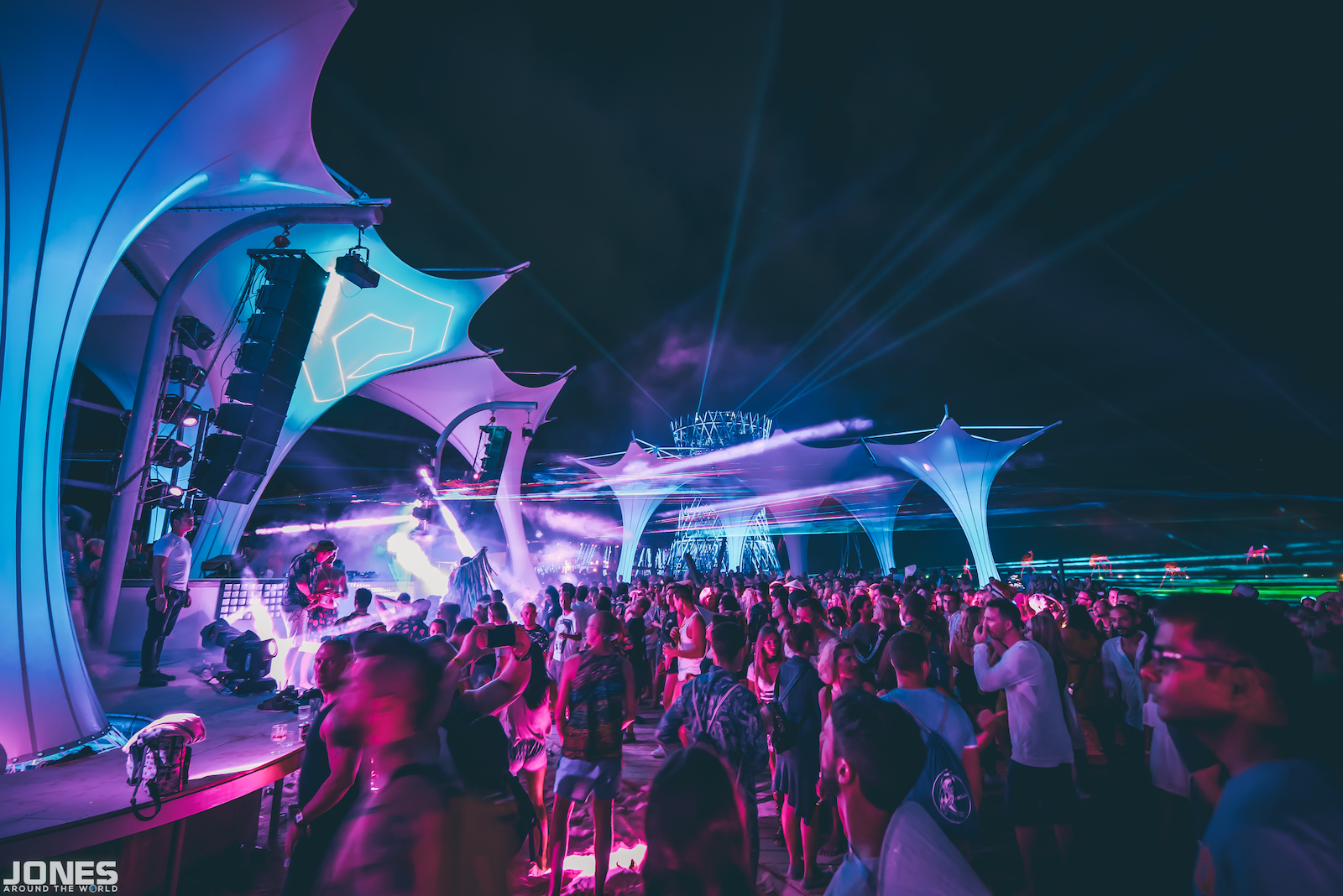 ---
Japan Festival Preparation Helpful Articles
I've written a few articles that discuss fun ideas for clothing, camping essentials, and my favorite camelbaks that are worth a read to help you make the most of your music festival experience. Give them a quick browse: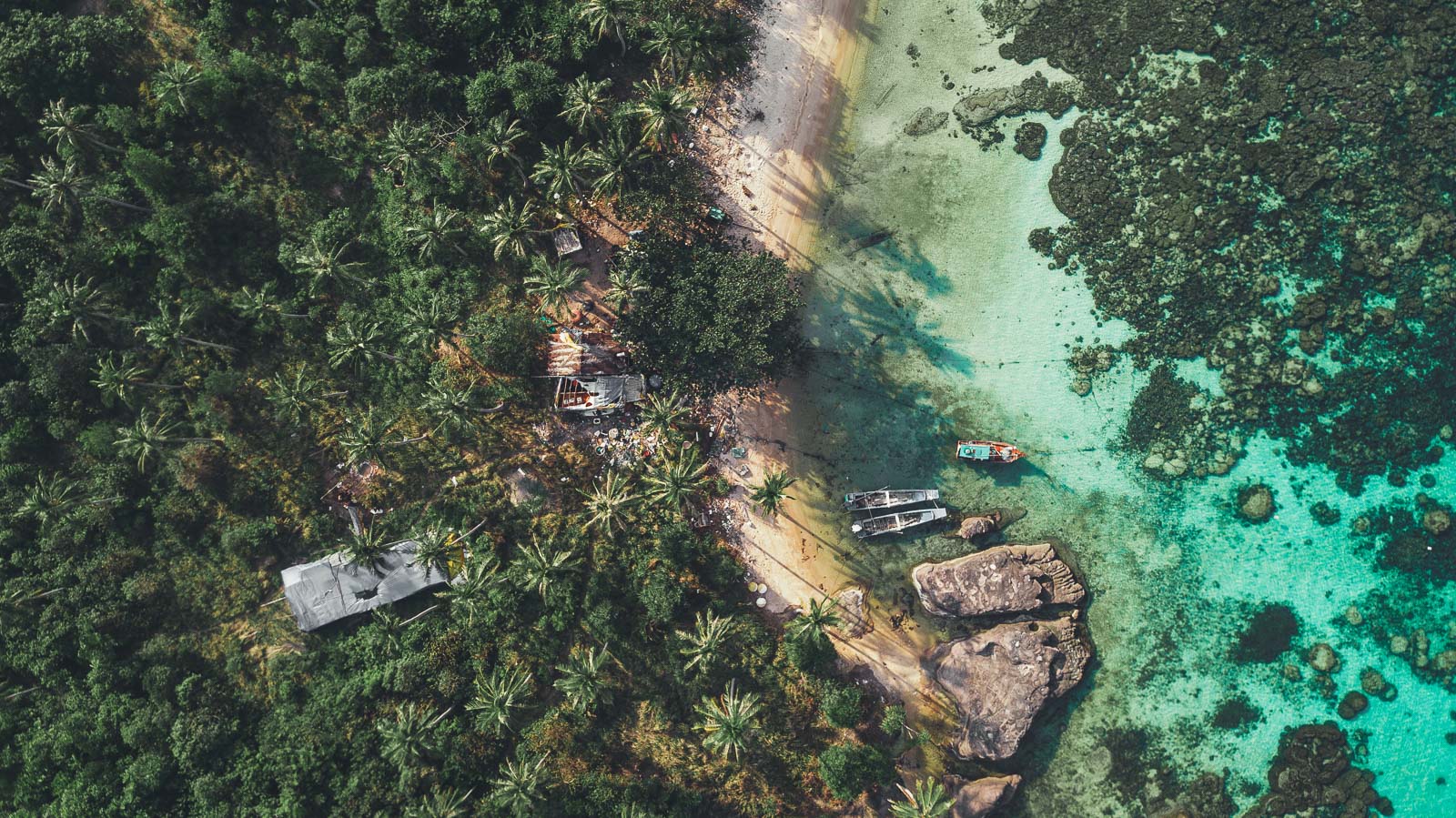 ---
Thanks for reading about these Japan Music Festivals!
Share this article with your Japan Festival squad!!
https://www.jonesaroundtheworld.com/wp-content/uploads/2019/03/Ultra-Japan-EDM-Festivals-.jpg
1000
1500
Dave
https://www.jonesaroundtheworld.com/wp-content/uploads/2017/03/logotry-1-1-300x106.png
Dave
2019-11-10 16:10:00
2019-11-14 22:59:41
Top 30 Music Festivals in Japan To Experience This Year