Looking for the best music festivals in Scotland in 2023!? Look no further, because I'm here to help!
Who doesn't love Scotland? Or Scots in general? Scotland really has so much to offer any traveller. Vibrant major cities broken up by rolling green hills steeped in history and shrouded in lore. Friendly locals always up for a chat. Top shelf whiskey. Charming and often confusing regional accents. Castles. Calvin Harris. J.K Rowling. Braveheart. Billy Connolly. Breezy national dress for men. I digress.
You know what else Scotland has in spades? Music festivals! In fact, there's so many Scottish festivals spanning the country and its isles, I had to narrow down my shortlist that just kept wildly growing. Those Scots really know how to party, whether it's to electronic, pop, rock, folk, jazz or – you guessed it – bagpipes.
These 18+ music festivals in Scotland will be sure to inspire your next wee trip to this bonnie nation. I'll stop now….
---
1) TRNSMT Festival 2023
When: July 7-9, 2023
Where: Glasgow Green, Glasgow
"TRNSMT is a Scottish rock and indie music festival on Glasgow Green, in the city's east end. Started as a replacement for T in the Park, the city centre bash includes all the revelry of a traditional music festival, but also gives festival-goers the chance to explore the city's bars, restaurants, nightclubs and cultural attractions."
Bringing one of the biggest productions and most stacked lineups to the country, TRNSMT festival should not be missed!"
Join the TRNSMT 2023 Festival for more information!
---
2) Tiree Music Festival 2023
When: July 7-9, 2023
Where: Tiree
http://tireemusicfestival.co.uk
https://www.facebook.com/TireeMusicFestival/
Set to serve up the usual mix of world-class music and picture-perfect beaches. With the island of Tiree often dubbed "The Hawaii of the North" and one of the must stunning and remote festival locations in the world, a trip to TMF is a real Island adventure. A family-friendly event which sells out year-on-year.
"Tiree Music Festival CIC is more than a music festival. It is a true island adventure to one of the most stunning festival locations in the world. Think picture-perfect white sands. World-famous surf. Deserted roads lined with lush greenery and wild flowers. Not forgetting more sunshine than practically anywhere else in the UK."
Join the Tiree Music Festival 2023 for more information!
Tiree Music Festival 2018 (Official Video)
---
3) Terminal V 2023
When: April 8-9, 2023 & October 2023
Where: The Royal Highland Centre, Edinburgh
https://www.facebook.com/terminalvfest/
Scotland's largest electronic music festival!
One of Scotlands' fastest growing music festivals, growing from 2,000 attendees to almost 40,000 in the space of five years! Previously a one-day event, Terminal V now offers two full days of partying and incredible techno! The huge indoor event boasts more stages than ever before, with six arenas featuring over 80 of the biggest and most in-demand international acts from all corners of electronic music.
Following a wildly successful special Halloween edition in 2021 (which had one of the most stacked line-ups Scotland has ever seen, Terminal V has set their dates for their April 2023 edition, and are ready to blow attendees away again with next-level immersive lighting, brain-altering visuals and special themed production!
With it's success, Terminal V typically organizes two festivals a year (in Springtime and Halloween weekend)
Join the Terminal V Festival 2023 Event for more info!
𝗧𝗘𝗥𝗠𝗜𝗡𝗔𝗟 𝗩 𝗙𝗘𝗦𝗧𝗜𝗩𝗔𝗟 𝟮𝟬𝟮𝟮 𝗔𝗙𝗧𝗘𝗥 𝗠𝗢𝗩𝗜𝗘
---
4) Glasgow Summer Sessions
When: August 2023
Where: Bellahousten Park, Glasgow
"Glasgow Summer Sessions is an outdoor summer concert series in the city's Bellahouston Park, attracting around 100,000 people each year for its lineup of rock, indie, dance and hip-hop stars.
Glasgow Summer Sessions 2016
---
5) Killin Music Festival
When: June 16-18, 2023
Where: Killin, Perthshire
https://www.facebook.com/killinmusicfest/
"Killin Music Festival delivers a weekend packed from start to finish with top-of-their-game artists, supported by a festival fringe featuring bar sessions, workshops, kids activities, competitions and even a pipe band!
Killin Music Fest was named 'Best Scottish Annual Music Festival' in the Media Innovator Awards 2020, and 'Annual Music Festival of the Year' in the CorporateLiveWire Global Awards 2020. The festival was also a finalist for Event of the Year in the Scots Trad Music Awards 2017, and a finalist for Best New Festival in the 2016 UK Festival Awards!
---
6) Knockengorroch Festival
When: May 25-28, 2023
Where: Carsphairn, Kirkcudbrightshire
https://www.knockengorroch.org.uk
https://www.facebook.com/Knockengorroch/
CELEBRATING 25 YEARS! If you prefer a bigger festival in a smaller pot you are a Knockengorrocher!
"Join us in celebrating 25 years of Knockengorroch beside the glittering Water of Deugh beneath the broad shoulders of southwest Scotland's great mountain peaks to celebrate some of the finest music from the Celtic diaspora and everywhere in-between."
Expect a silent disco, a Celtic fire show spectacular, cabaret, comedy, cocktails, real ale, global food, stalls, camping, dance, heritage and arts workshops, a healing area, session villages, open fires, star gazing, showers, and more.
Knockengorroch 2017 - Highlights
---
7) Eden Festival
When: June 8-11, 2023
Where: Raehills Meadows, Moffat
https://www.facebook.com/theedenfestival/events
"Eden Festival is a truly energetic, vibrant & Independent boutique festival showcasing new music & electrifying performances! Set in the stunning Raehills Meadows and hosting 13 different stages, kids arena, circus tent, drive-in cinema, comedy, cabaret and workshops, as well as a feast of performers, artworks, games and much, much more…
It is not just music that Eden Festival plays host to but the art is essential in creating its immersive atmosphere. Every year artists get involved in the festival to build, plant, carve, sculpt, grow and mould different areas or exhibitions on the site. So why not come and see what all the fuss is about and what makes Eden Festival stand out in the festival calendar."
Eden Festival 2018 - OFFICIAL VIDEO
---
8) Edinburgh International Festival 2023
When: August 2023
Where: Edinburgh
"The Edinburgh International Festival exists to bring world-leading artists together with audiences
The Edinburgh International Festival was the inspired idea of Rudolf Bing, then the General Manager of Glyndebourne Opera, Henry Harvey Wood, the Head of the British Council in Scotland, and leaders from the City of Edinburgh. It was established in 1947 as a world class cultural event to bring together audiences and artists from around the world, and over 70 years has gone from strength to strength.
For three weeks in August, Scotland's capital becomes an unparalleled celebration of the performing arts and an annual meeting point for people of all nations. The International Festival presents a programme featuring the finest performers and ensembles from the worlds of dance, opera, music and theatre.
Our impact extends beyond the annual programme: our community learning and engagement and professional development programmes run throughout the year, reaching the widest possible audiences and contributing to the cultural and social life of Edinburgh and Scotland."
The 2018 Edinburgh International Festival
---
9) Belladrum Tartan Heart Festival
When: July 27-29, 2023
Where: Inverness
http://tartanheartfestival.co.uk
https://www.facebook.com/belladrum
Homegrown in the Highlands
"Belladrum Tartan Heart Festival is a Scottish music and arts festival at the beautiful Belladrum House and Estate near Inverness.
But the fun doesn't stop at the music, with Belladrum Tartan Heart also showcasing a huge range of other activities and performances for all ages, including comedy and cabaret, talks, debates and films, and arts, crafts and circus skills."
---
10) Let's Rock Scotland Festival 2023
When: June 24, 2023
Where: Dalkeith Country Park, Edinburgh
https://www.facebook.com/letsrockscotland
Lets Rock – The Scotland's biggest Retro Festival at multiple locations in 2023. Bringing family fun to a town near you!
"Let's Rock! is an 80s family-friendly festival in locations across the UK, including Scotland, London, Bristol, Leeds, Exeter and Cookham. In association with Absolute Radio, the series showcases a lineup of our favourite 80s artists, such Tony Hadley, Billy Ocean and Marc Almond.
Celebrating its 14th anniversary in 2023, Let's Rock! is an action-packed day of 80s madness and family-friendly fun up and down the UK."
Join the Let's Rock Festival Scotland 2023 event for more info!
---
11) Orkney Folk Festival 2023
When: May 25-28, 2023
Where: Orkney
https://www.orkneyfolkfestival.com
https://www.facebook.com/orkneyfolkfestival
"From small beginnings in 1982, the Orkney Folk Festival has grown to become one of the most prolific and special throughout Scotland, the UK and further afield. One of the most important characteristics of the first festival that stands true today is the balance of visiting and local artistes.
Whilst the festival has become a sought-after stage amongst artists worldwide – and has been a four-day home for many, over the years – it is equally, if not more so, the local, Orcadian acts that make the festival what it is and keep the crowds coming."
Orkney Folk Festival 2018
---
12) Royal Edinburgh Military Tattoo
When: August 4-26, 2023
Where: Edinburgh
"The Edinburgh Tattoo is a spectacular like no other. A kaleidoscope of music, dance and entertainment. All set against the iconic backdrop of Edinburgh Castle. See your evening burst into life with a colourful blend of Scottish pipe and drum bands, highland dancers and performers from across the world.
Bigger, better and more technically thrilling than ever before. A unique mix of military tradition and global cultures. This really is an experience for the senses. Your seat is waiting."
Opening of the Edinburgh MilitaryTattoo 2017
---
13) Riverside Festival Glasgow
When: June 3-4, 2023
Where: Glasgow
https://www.riversidefestivalglasgow.com
https://www.facebook.com/riversidefestivalglasgow/
Scotland's premiere electronic music event, taking place annually in the grounds of the Riverside Museum!
2023 will be their 10th anniversary, so expect BIG things!
Join the Riverside Festival 2023 event for more info!
10 Years of Riverside Festival Glasgow
---
14) Shetland Folk Festival 2023
When: April 27-30, 2023
Where: Shetland, Scotland
https://www.shetlandfolkfestival.com
https://www.facebook.com/ShetlandFolkFestival
The Shetland Folk Festival is the UK's most northerly folk festival, and it is regarded as a prestigious event for performers, locals and visitors alike.
"Organised by a voluntary committee (and run by an even bigger pool of volunteers) the Festival prides itself in reaching out to even the most far flung areas of Shetland. Concerts are organised throughout the isles, consisting of some of the best International, British and Shetland music that the world has to offer. In fact, visiting artistes are regularly dumbfounded by the quantity and quality of local musicians that our remote isles have to offer."
Shetland Folk Festival : Promo Video
---
15) Party at the Palace
When: August 12-13, 2023
Where: Linlithgow Palace, Linlithgow
http://www.partyatthepalace.co.uk
"Party at The Palace is a 2-day boutique music festival set next to the loch facing the historic Linlithgow Palace. Just 20 minutes from Edinburgh and a half-hour from Glasgow it will provide plenty of live music and activities to keep everyone entertained. Previous performers include Scottish band Texas, Mel C and Kaiser Chiefs."
Party At The Palace 2017 Highlights Show
---
16) Scottish Electronic Music Conference
When: July 17th – 18th, 2020
Where: Edinburgh Corn Exchange
Scotland's first-ever Electronic Music Conference will bring more than 100 industry insiders, speakers and experts to The Corn Exchange, Edinburgh for two days of essential seminars, workshops, product showcases and plenty more that promise to bring the whole industry together for two unmissable days of knowledge sharing and networking.

---
17) Solas Festival
When: June 16-18, 2023
Where: Perrol Park, Perthshire
https://www.solasfestival.co.uk/
https://www.facebook.com/SolasFestival
"Solas Festival – Scotland's midsummer festival – has been running since 2009. The all-age, weekend-long celebration of music and the arts is designed to entertain, inspire and challenge.
Our programme makes space for challenging debate with activists, writers and thinkers from across the political, cultural and religious spectrum. The festival offers a broad, inclusive, creative and entertaining programme for festival-goers of all ages in a safe environment; everyone is welcome.
"Each year Solas Festival creates a temporary community, gathering together a diverse mix of folk for a relaxed weekend where all can thrive and have a ball. In recent years we have welcomed performers from Ghana, Palestine and Canada, Syrian refugees from Glasgow, music from Nashville, and we have sung, danced, yoga-ed and explored the woods together."
Solas Festival 2023 - tickets on sale now!
---
18) Callander Jazz & Blues Festival
When: September 28 – October 1, 2023
Where: Ullapool
https://www.callanderjazzandblues.com
https://www.facebook.com/CallanderJazzAndBluesFestival
"The Callander Jazz and Blues Festival is the largest rural Jazz & Blues festival in Scotland and is firmly established on the UK festival map. First held back in 2006, the festival has grown every year, with this year's event featuring 60 gigs across 10 venues, performing live jazz, blues, swing & rock over 4 days. From solo artists to big bands, over 150 musicians ensure a long weekend of great music in the autumn splendour of the Trossachs.
Come and join us for a fantastic long weekend of fun and music in the beautiful setting of Callander, situated only 16 miles from Stirling and the M9 on the main A84 trunk road at the eastern gateway to the Loch Lomond & Trossachs National Park. Whatever your taste in music, come along and enjoy the atmosphere of the 17th annual Callander Jazz & Blues Festival from Thursday 28th September until Sunday 1st October 2023."
Callander Jazz & Blues Festival 2019
---
Scottish Music Festivals Possibly Returning in 2023
With everything happening in the world, some festivals look like they might not be making a return, but I wanted to give them some recognition just in case things change and they see a revival!
---
Loopallu Festival
When: September
Where: Ullapool
"On paper they said it wouldn't work, a festival in late September in a remote village on the West Coast of Scotland 60 miles from the nearest town, but that was ten years ago. 2018 sees our friendly, small (but we think perfectly formed) festival return to the pier in the centre of Ullapool. Indeed, it feels like we've found our spiritual home.
Expect another year of fun regardless of what the weather has to say about it. Another year making new friends, and catching up with old ones. Follow us on social media to see who's going join the ranks that include Paolo Nutini, Mumford and Sons, Twin Atlantic, The Stranglers, Jake Bugg and Franz Ferdinand who have graced our little stage. You'll just have to come and see…"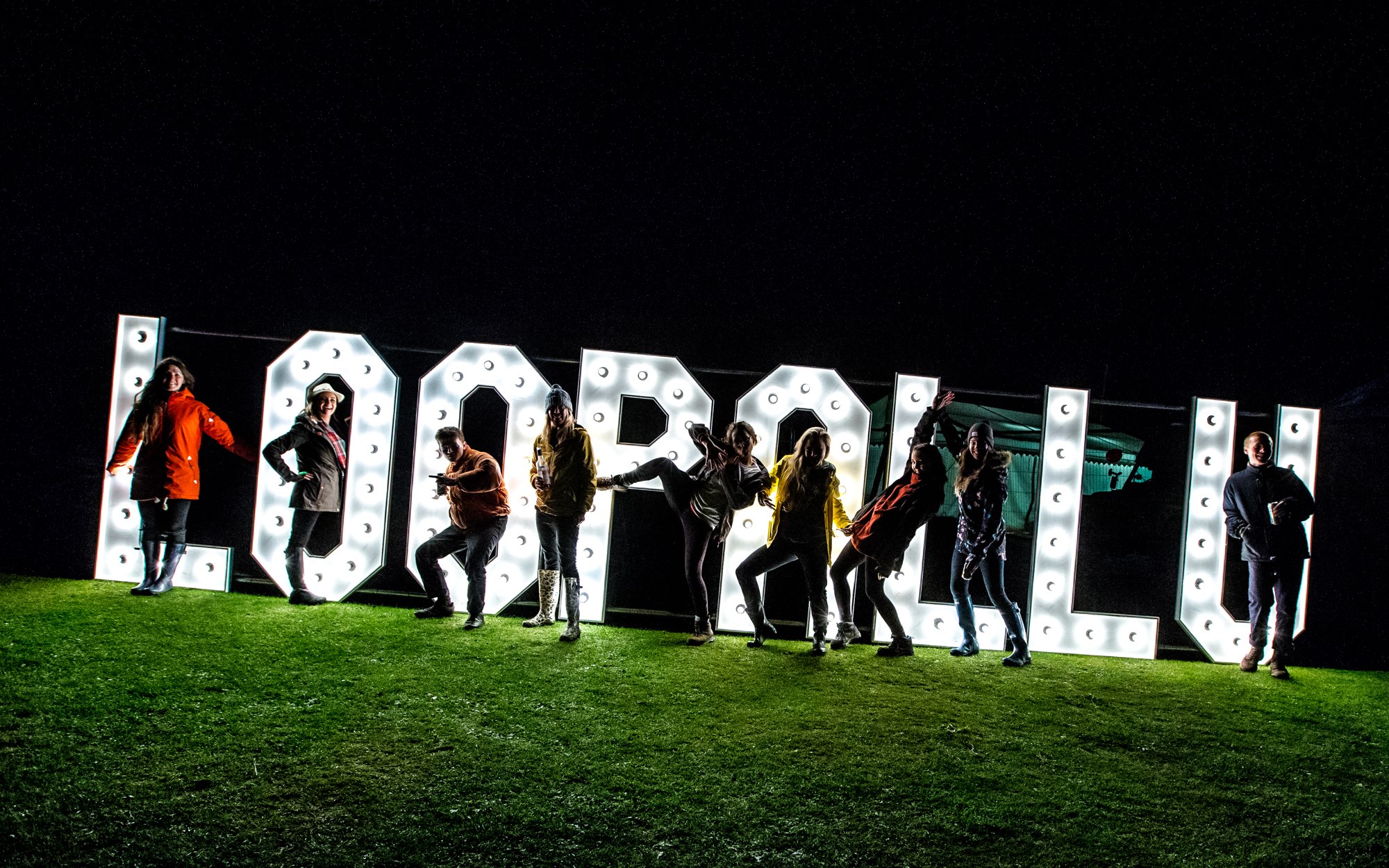 ---
Electric Fields Music Festival
When: July
Where: Drumlanrig Castle, Thornhill
"Electric Fields is a Scottish boutique music festival, held each summer at Drumlanrig Castle in Thornhill.
Intimate and eclectic, the three-day affair shows off a lineup that spans the genres and generations, with this year's edition featuring sets from Noel Gallagher's High Flying Birds, Leftfield and Young Fathers.
Electric Fields embrace of all generations is evident in its kids play and craft area, as well as its very own real ale festival – a festival within a festival fit for any ale drinker – and the copious amounts of world cuisine on offer."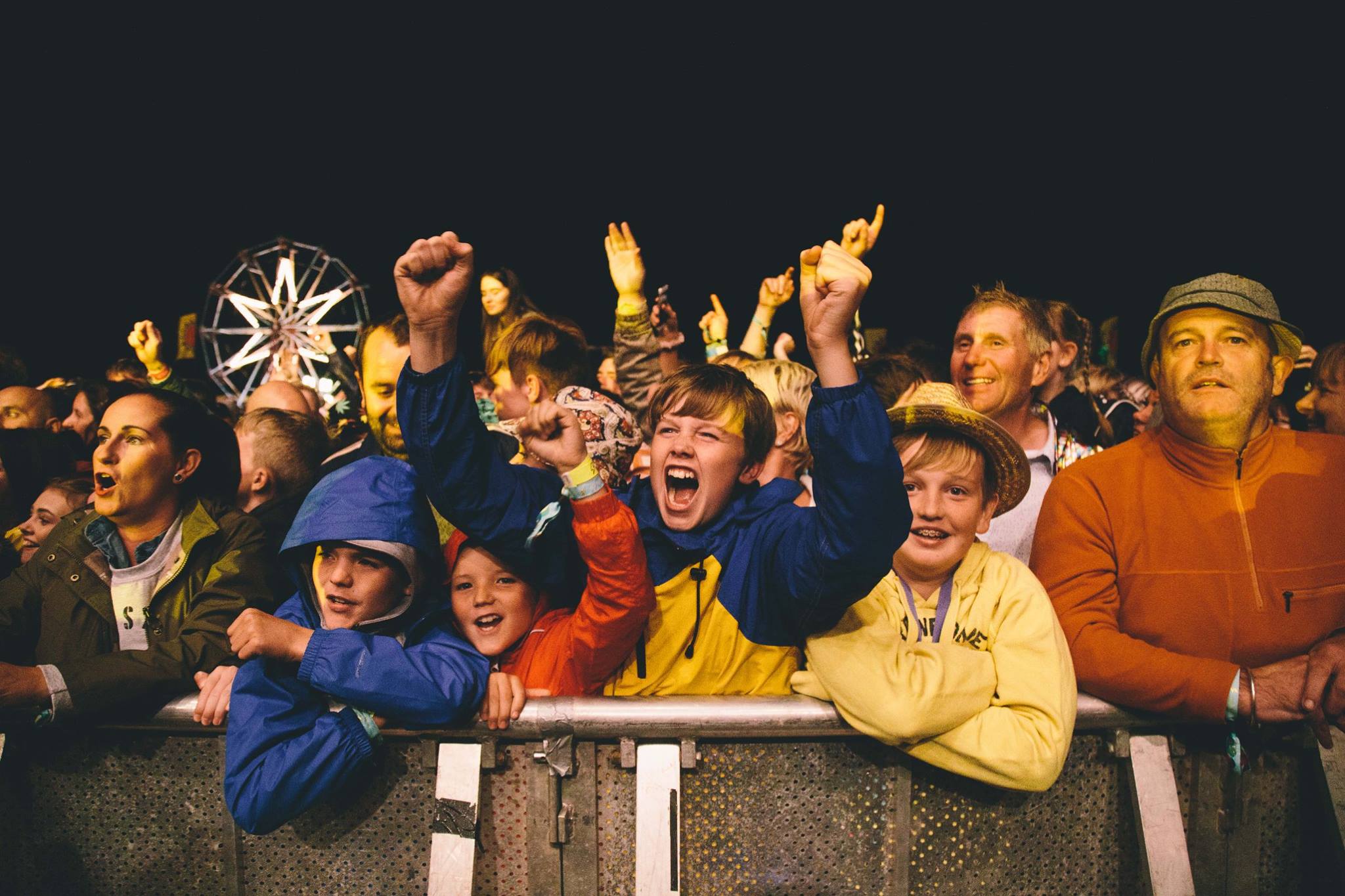 ---
Groove Loch Ness Festival
When: August
Where: Loch Ness
"Groove Loch Ness is an electronic music festival on the banks of the legendary Loch Ness in the Scottish highlands.

Setting up and plugging in for just one night, Groove Loch Ness bills itself as a "one night, one stage" festival, meaning it pours all its energy into curating the best back to back lineup possible.

Its last edition included sets from Faithless, Skream and Julio Bashmore, who each played out in the incredible highlands setting."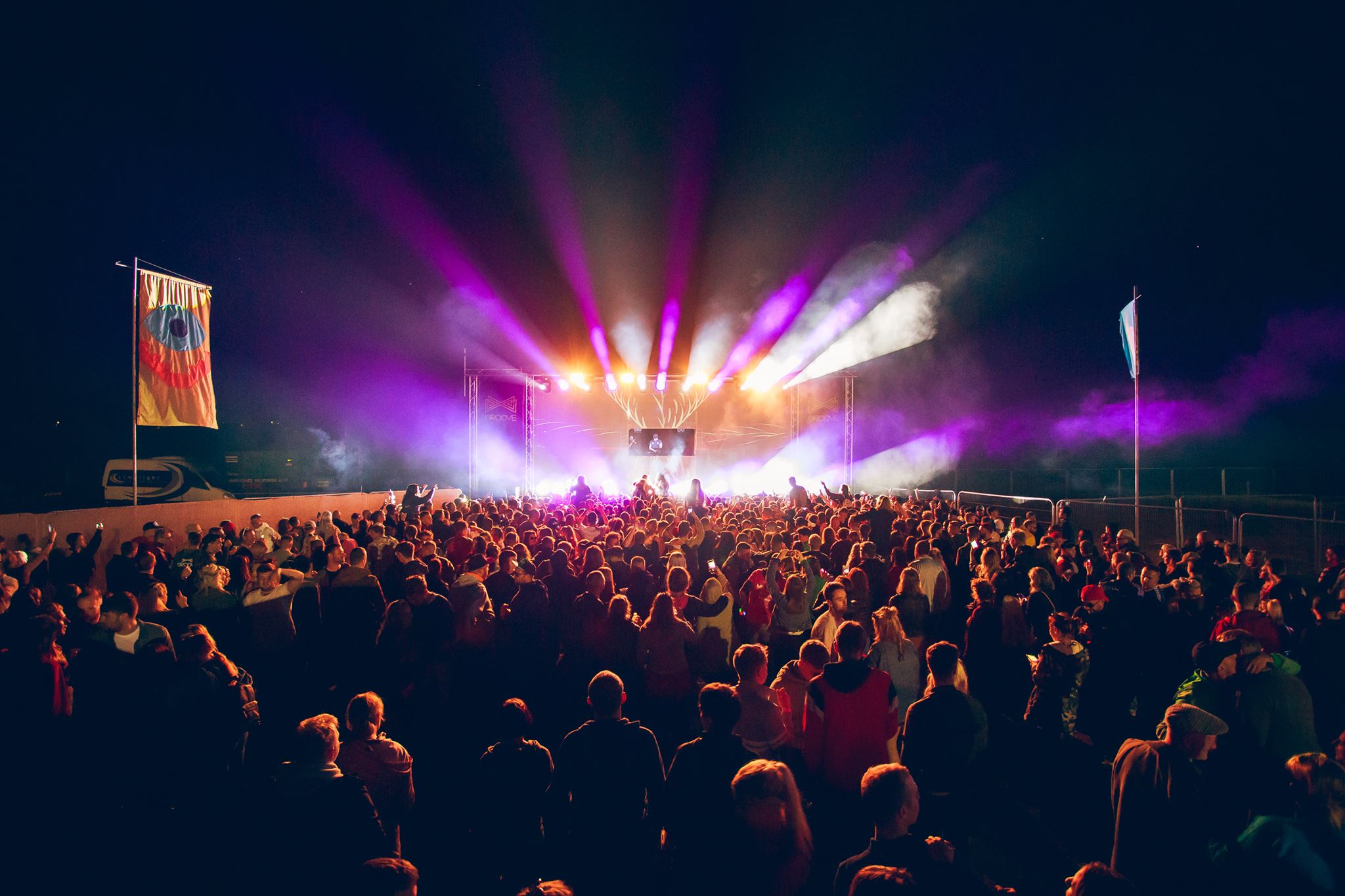 ---
Am I Missing any Epic Music Festivals in Scotland 2023?
I'm always looking for awesome events, concerts, and festivals to add to these lists, so if you know of any Scottish festivals – feel free to shoot me an email and let me know!
---
Looking for more epic festivals around the world…?
I've written about some of the biggest and best parties, so check out some of these articles below and start planning your next big international trip!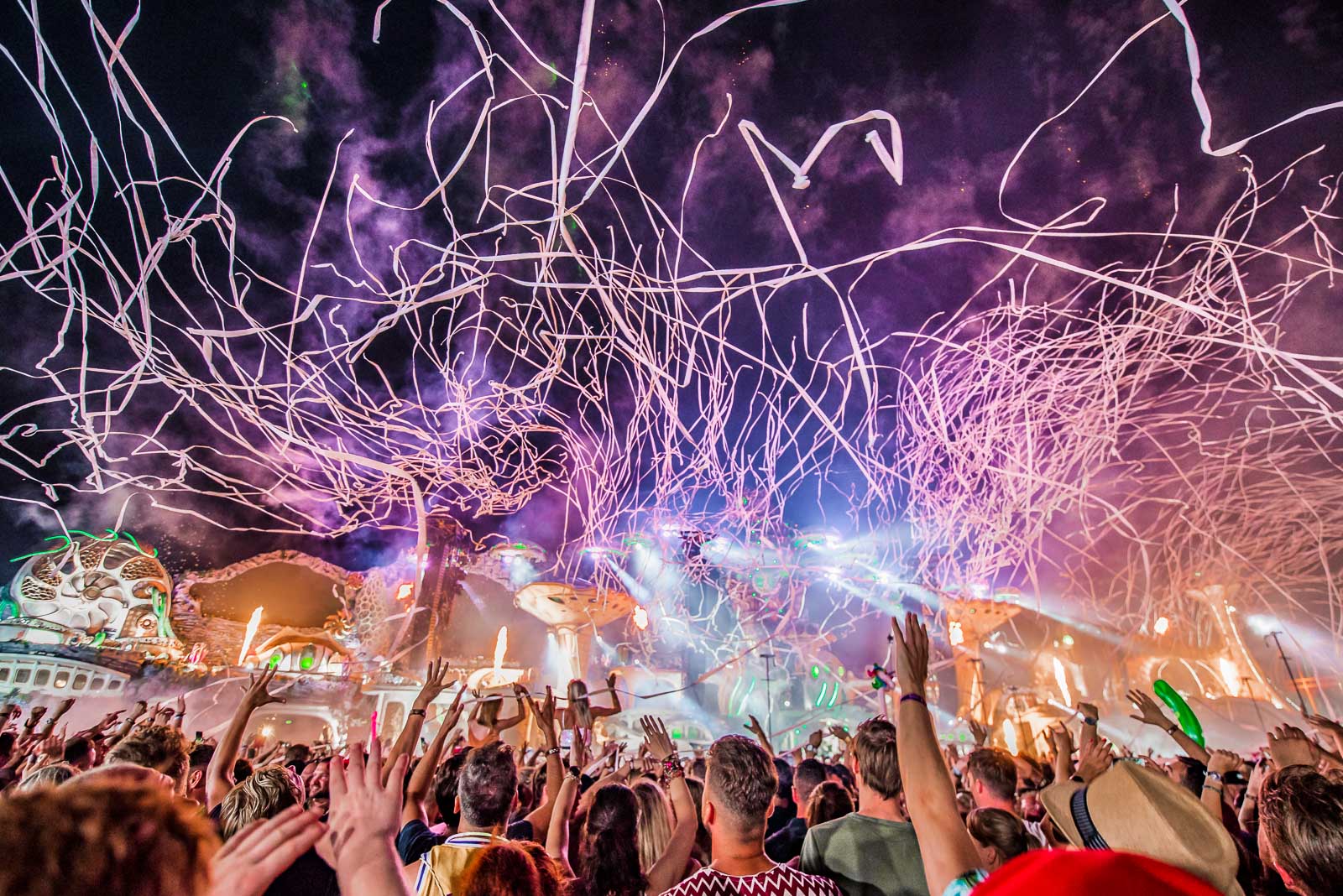 ---
Thanks so much for reading everyone!
If you're not already, make sure to follow along on my travels on Instagram & Facebook ! I'm always going to different festivals and parties around the world, and love documenting the experience on social-media.
SHARE THIS ARTICLE WITH YOUR SCOTTISH FESTIVAL SQUAD!
https://www.jonesaroundtheworld.com/wp-content/uploads/2018/12/Music-Festivals-in-Scotland-EDM.jpg
1365
2048
Dave
https://www.jonesaroundtheworld.com/wp-content/uploads/2017/03/logotry-1-1-300x106.png
Dave
2023-01-05 04:34:30
2023-06-12 19:30:29
Top 18 Music Festivals in Scotland to Experience Before You Die