Looking for the full Scottish experience? A castle hotel stay in Scotland can be the foundation and highlight of your trip. Let the Scots teach you how to brave the seasons, feeling like a knight or lady in one of the impending tower castles or baronial-style mansions.
Bagpipes, boisterous pubs, and buoyant folk music come to mind when one thinks of Scotland. The country is home to the tallest hedge on Earth, the Loch Ness monster, and the game of golf. Nature thrives here in the form of dense forests, jagged mountain peaks, and freshwater lochs. Scotland is one of those rare countries where you can experience all four seasons in one day.
While the Scots love to celebrate their heritage, they're pretty open to celebrating other traditions and cultures too. The country has a global reputation of being one of the friendliest European countries in the world. Don't be shocked by their unabashed honesty and uncensored humor; voicing your opinion in a frank manner and engaging in harmless banter is typical of Scottish culture.
The cities of Scotland are full of life, featuring medieval architecture, quirky cafes, and music festivals. Sip on local whiskey, learn about the country's eventful history, discover art in a gallery, and be amazed by the lush scenic landscapes from the window of a train ride.
Once you're set on which castle will be your lavish abode, check out these top 18 best music festivals in Scotland to experience before you die.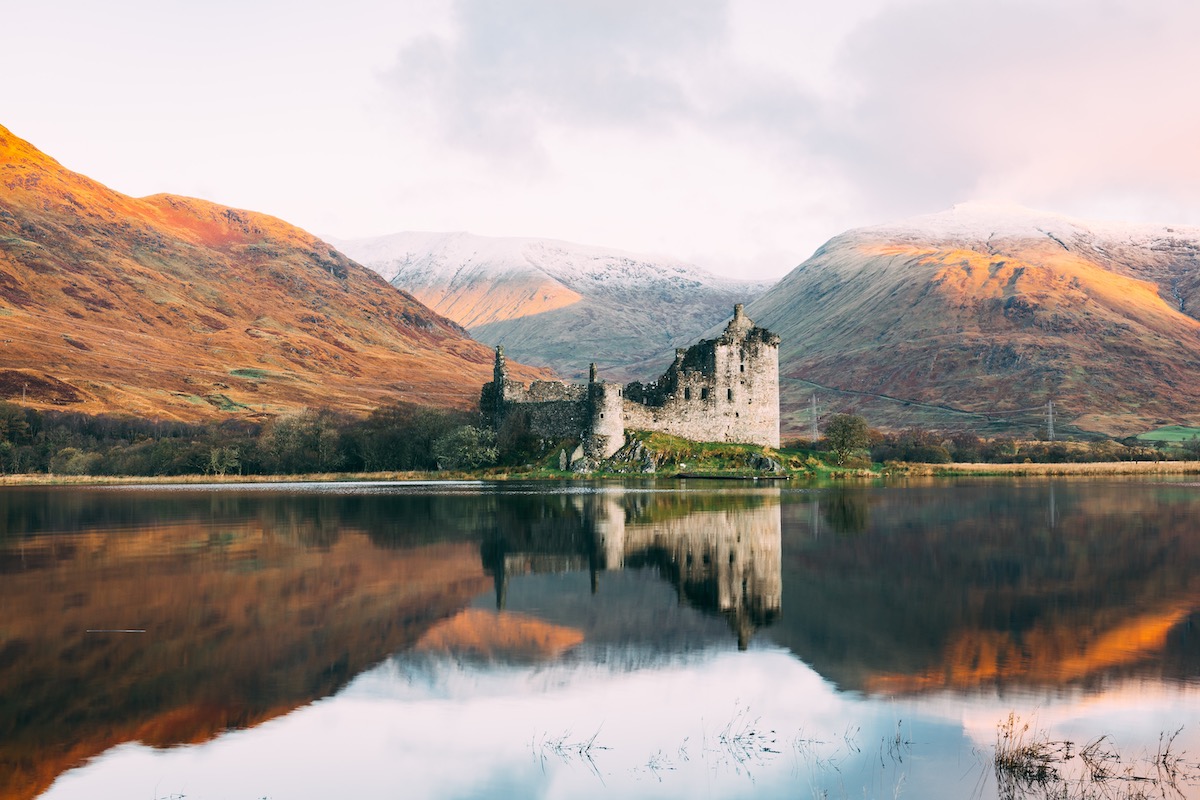 ---
Scotland's Castle Hotels – Top 5 Pick
For a short guide, here are my top five picks on the best castles you can stay at in Scotland. These top five cover the different types of castles to cater to everyone's travel style, budget needs, and vacation types.
---
Castles to Stay At in Scotland
Many tv-series and movies have been filmed in Scotland since the country packs a punch in picturesque locations. Fans of The Crown, Harry Potter, and Brave will have a marvelous time exploring the dungeons and royal grounds of one of the many castle hotels in Scotland.
Rumour has it that Scotland had more than 3000 castles in the past. And luckily for us, most of these remaining castles are now hosts to tourists from all over the world.
Begin your early mornings, ready to fight the Vikings, in one of the stone-walled castles of Scotland. Step back in time while basking in the luxe and let your magical fantasies of becoming a king or queen come alive.
The castle hotels in Scotland boast huge open grounds and opulent interiors. Spiral staircases, themed bedrooms with four-poster beds, tennis courts, golf courses, and falconry displays make up the monarch experience. These castle hotels also make for an excellent venue for weddings and special events.
Keep reading to find out more about some of the best castle hotels in Scotland. We've divided the list into two sections.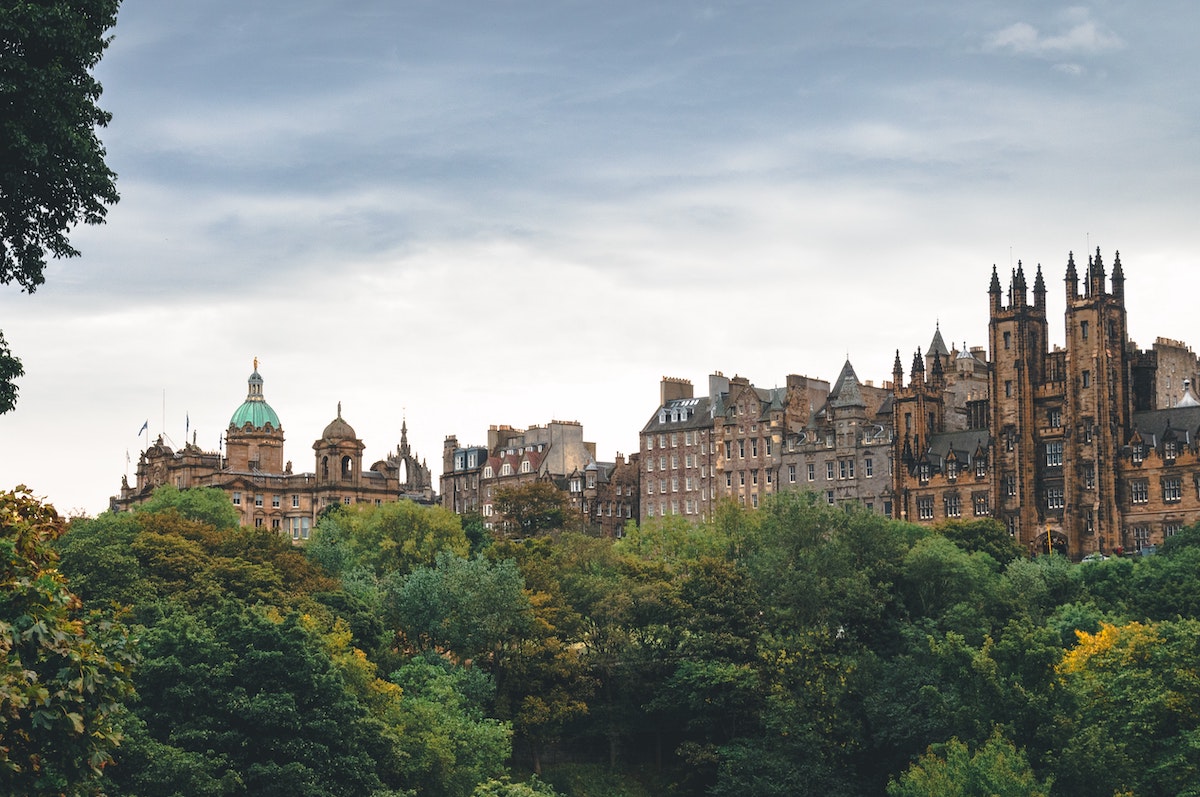 ---
Castle Hotels in Scotland Near Edinburgh
If you're looking for a castle hotel near Edinburgh, read the list below. But if you're looking to stay in a Scottish castle outside Edinburgh, skip this section and jump to the second list ("Other Castle Hotels in Scotland").
---
Cringletie House
CASTLE HOTEL IN SCOTLAND NEAR EDINBURGH
Location: Peebles, near Edinburgh
Price: $680+ USD per night
https://www.booking.com/hotel/gb/cringletie-house.en-gb.html
Cringletie is a country-style castle hotel located in the Scottish borders, near Peebles town and Edinburgh. The baronial mansion covers 28-acres and dates back to 1666. It offers luxury and high standards with 13 different unique rooms.
Designed by globally acclaimed architect, David Bryce, Cringletie features a breathtaking Walled Garden. The hotel's restaurant has been awarded the "Hotel Dining Experience of the Year 2019" title and the "AA Rosettes" award twice.
View Photos, Read Reviews & Check Availability.
Guest review: "The staff was excellent! I felt very special, and every need was not only met, but exceeded. The food was delicious… some of the best I had in Scotland on my entire trip. The atmosphere was delightful, even despite Covid restrictions." – Erin.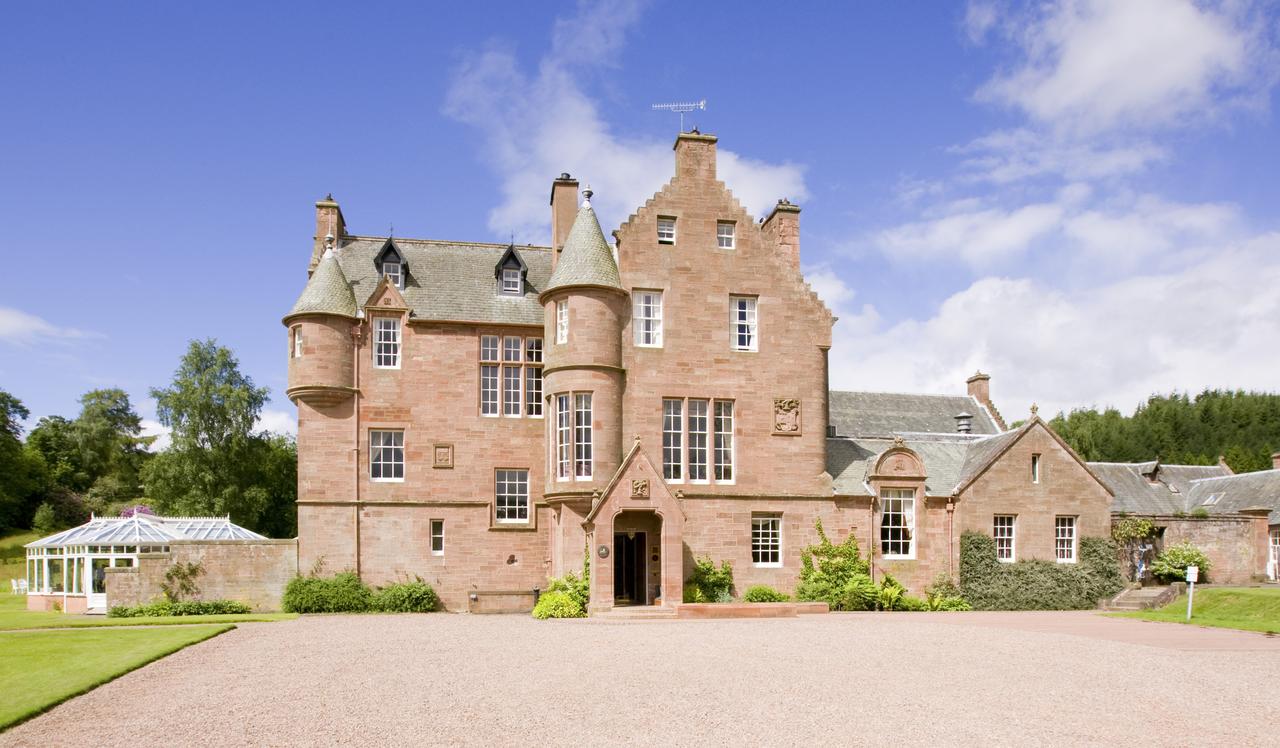 ---
Dalhousie Castle Hotel, Midlothian
BEST SCOTLAND BED AND BREAKFAST CASTLE
Location: Bonnyrigg, Edinburgh
Price: $207+ USD per night
https://www.booking.com/hotel/gb/dalhousiecastleandspa.en-gb.html
Approximately a 30-minute drive from Edinburgh, Dalhousie Castle is a pretty 13th-century hotel. It occupies 11-acres of woodland and is set on the banks of the River Esk. The castle has hosted hotel guests like King Edward I, Queen Victoria, and Queen of Scots in the past. It offers royalty treatment and has a charming aura.
To enjoy the simple pleasures, guests can read classic books in the library or walk amongst the green wildlife trails. For some fun activities, guests can fly a bird of prey in the falconry or sign up for archery classes.
Guests can also descend an ancient staircase to indulge in authentic food at the vaulted Dungeon restaurant. Old storage vaults of the castle have been transformed into spa rooms, where guests can unwind while getting a massage.
View Photos, Read Reviews & Check Availability.
Guest review: "Not much not to like here..I opened the shutters in the morning to see two deers running through the fields, the surrounding area is breathtaking, and we have already rebooked again. My family have agreed that this will be our go-to place when traveling to Edinburgh" – Lee.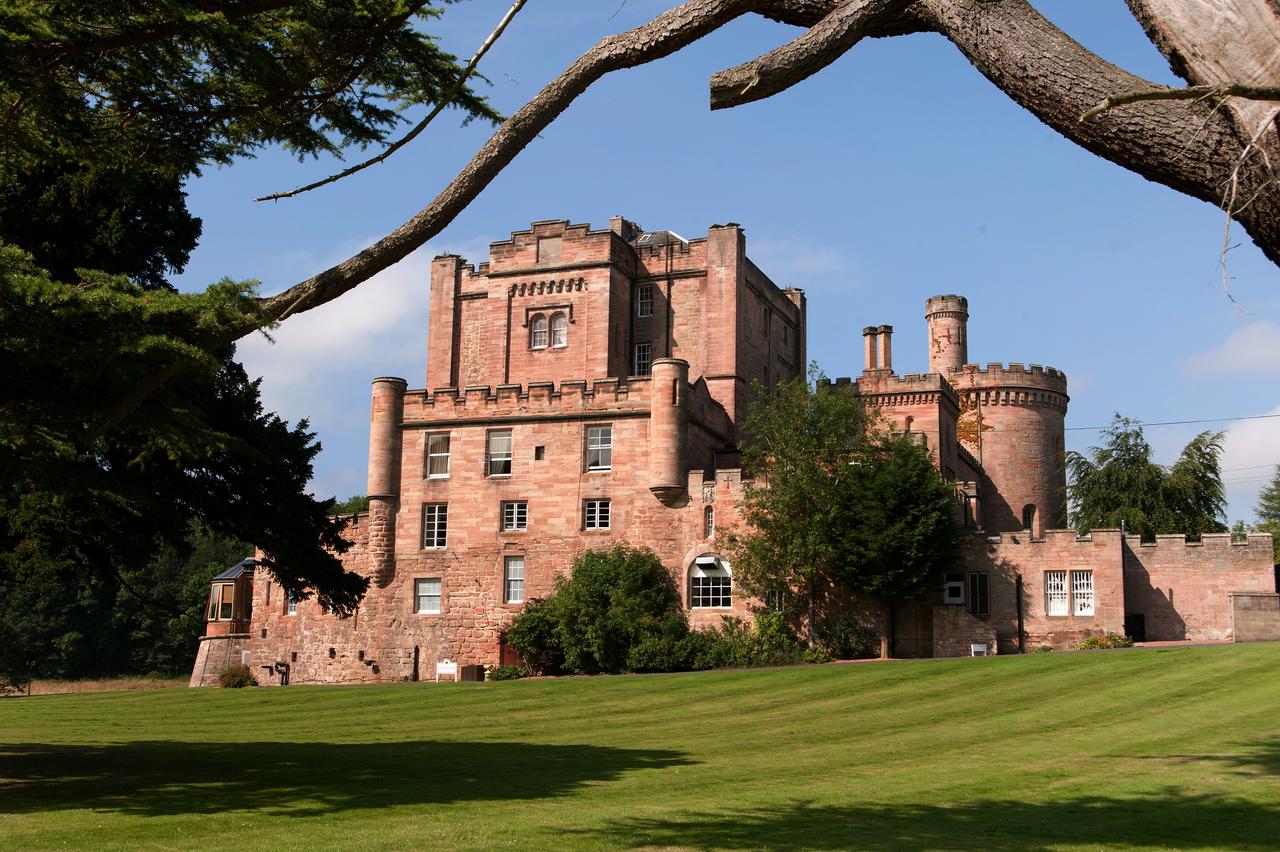 ---
Other Castle Hotels in Scotland
From the Lowlands to the Highlands, many places outside Edinburgh offer jagged scenes, lots of greenery, golf courses, and more. It's worth staying in a castle in Scotland outside Edinburgh and discovering some of the quaint little towns.
---
Tulloch Castle
BEST AFFORDABLE CASTLE TO STAY IN SCOTLAND
Location: Dingwall, near Inverness
Price: $120+ USD per night
https://www.booking.com/hotel/gb/tullochcastlehotel.en-gb.html
Located in the Highlands of Scotland, the Tulloch Castle is a magnificent fortress with historical significance. It is the birthplace of Clan Davidson and you can visit the Davidson cemetery at the castle's grounds. After the evacuation of Dunkirk, the castle was used as a hospital for casualties.
The original fireplaces and ceilings from the 12th century have been retained with some maintenance. It also features a 250-year-old paneled Great Hall and 22 en-suite bedrooms. Dingwall, a market town, is a mere five minutes away and Inverness is less than an hour away.
View Photos, Read Reviews & Check Availability.
Guest review: "The building and views are stunning from all sides, and it was lovely to visit the historical rooms, particularly the Oak Room. The staff were friendly and helpful. I had a tasty and comforting dinner. The breakfast was also excellent, with a variety of good choices. I would stay here again in a heartbeat." – Sarah.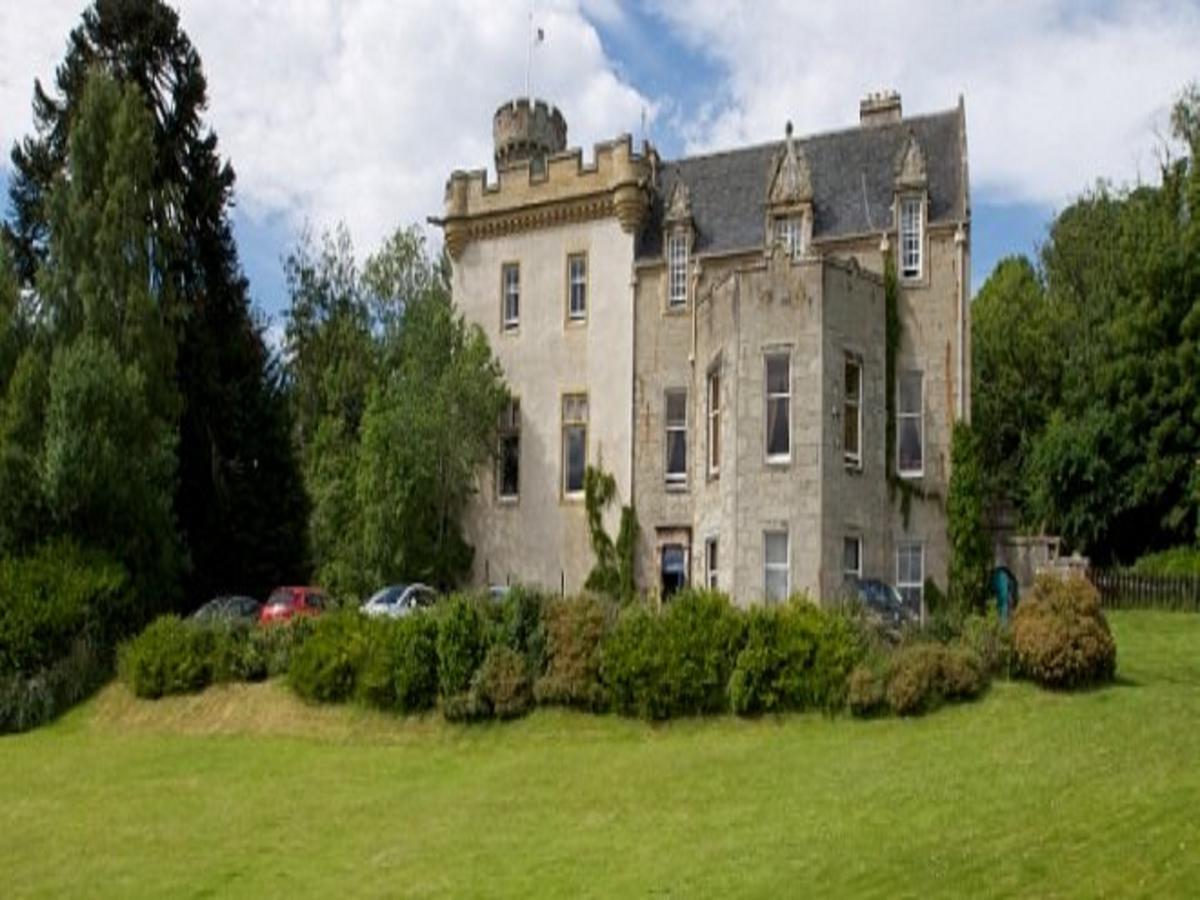 ---
Crossbasket Castle
BEST CASTLE HOTEL IN SCOTLAND FOR COUPLES
Location: Blantyre, near Glasgow
Price: $400+ USD per night
https://www.booking.com/hotel/gb/crossbasket-castle.en-gb.html
About an hour away from Edinburgh and less than 30 minutes away from Glasgow, Crossbasket Castle is a gorgeous 17th-century mansion.
There are nine ornate en-suite bedrooms uniquely decorated with antique decor. The castle is famous for wedding events and romantic getaways. The Lindsay Tower Suite has a balcony with impressive views of the castle's grounds and the Rotten Calder River, making for a great bridal suite.
View Photos, Read Reviews & Check Availability.
Guest review: "Beautiful castle, very welcoming. Staff are lovely, food was fantastic. Our second stay here and we will definitely go back again." – Angela.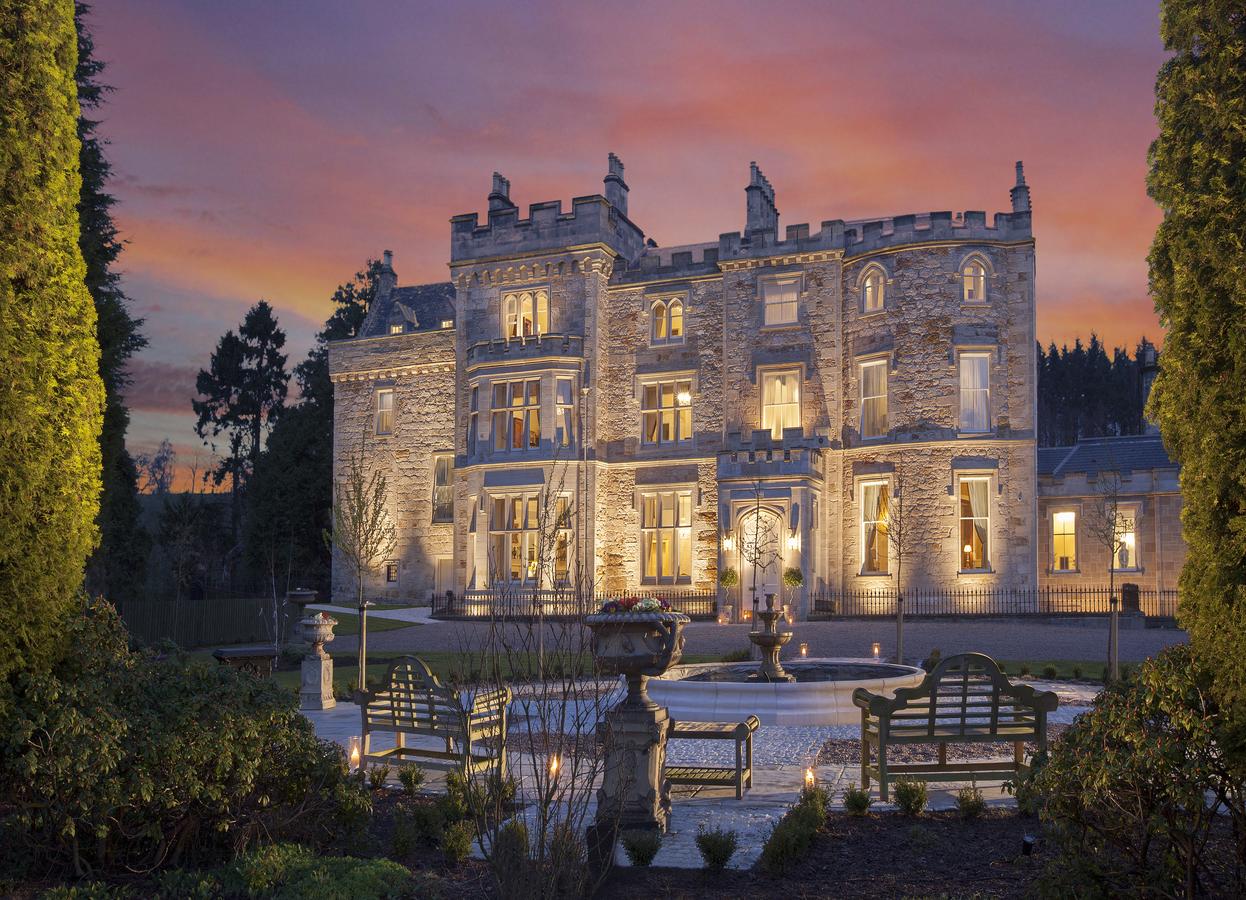 ---
Inverlochy Castle Hotel
BEST CASTLE TO STAY IN SCOTLAND FOR NATURE LOVERS
Location: Torlundy, Fort William
Price: $700+ USD per night
https://www.booking.com/hotel/gb/inverlochy-castle.en-gb.html
This 19th-century castle in Fort William offers majestic views of Ben Nevis (the tallest mountain in the UK). Nature lovers will feel at home in the wilderness, which provides scenic walks and pleasing hill views.
The castle hotel has played host to celebrities like J.K. Rowling, the cast and crew of the Harry Potter movies, Sean Connery, and Liam Neeson. Other adventurous activities include clay pigeon shooting, biking tours, and fine dining at the hotel's posh restaurant. There are 17 rooms with plush curtains and princely-like decor.
View Photos, Read Reviews & Check Availability
Guest review: "Beautifully presented, old-world service even on these difficult times. Jane and her team take care of every whim with discrete effortless service. The restaurant and afternoon were top class for the area, so credits to the chef. Yes, it's pricey, but I feel it is good value for money when you take into account the extensive team employed to deliver a 5-star stay. Shout out to William, the sommelier, for extensive wine knowledge and for recommending some great wines to pair with our tasting menu" – Christopher.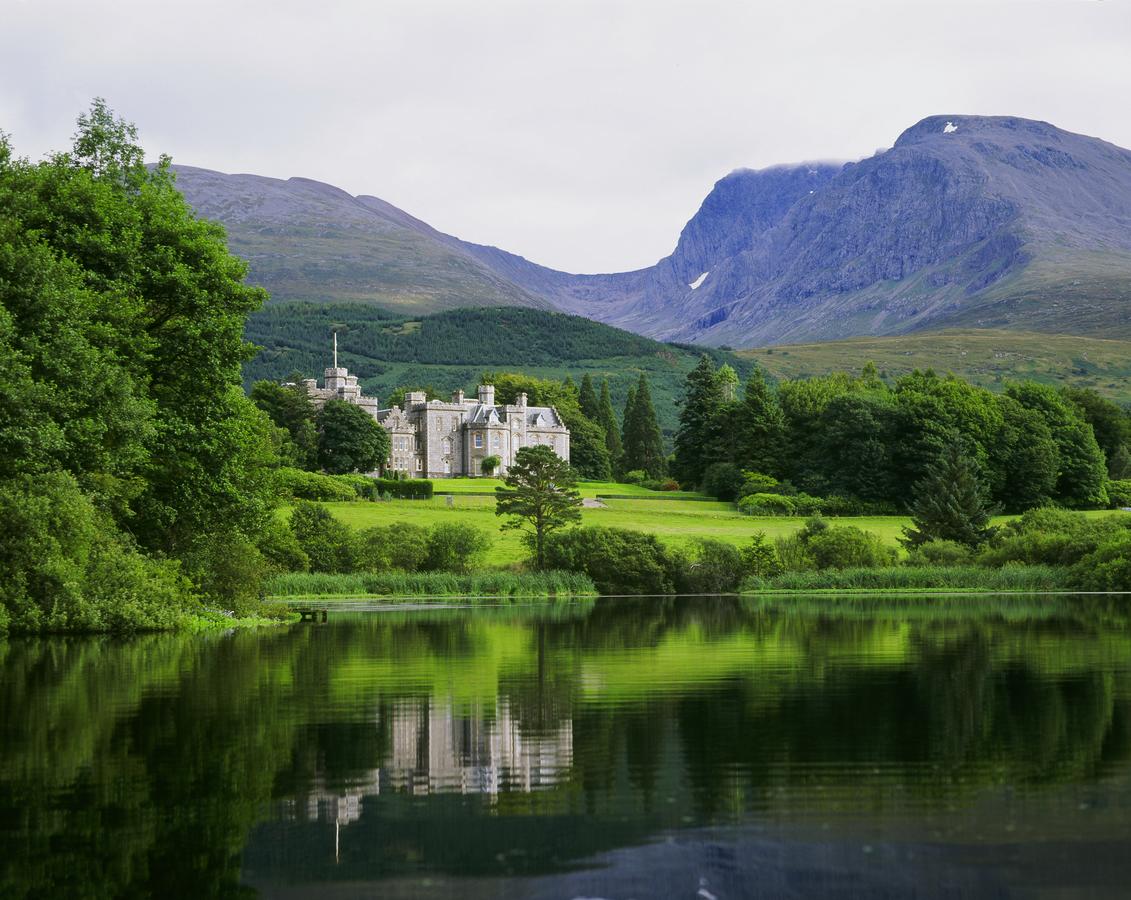 ---
Dalmunzie Castle
Location: Glenshee, Perthshire
Price: $160+ USD per night
https://www.booking.com/hotel/gb/dalmunzie-castle.en-gb.html
Dalmunzie Castle is a classic fairytale-type turreted castle located in the heart of Glenshee. The former Laird's mansion dates back to 1510 and occupies 6,500 acres with breathtaking mountain views.
There are plenty of fun and adventurous things to do here too, like fine dining (recommended in the Michelin Guide), a tennis court for a competitive game, mountain bikes for hire, fishing, and free parking. The mountain countryside offers ample privacy, and you can spend your evenings lounging next to a log fire.
View Photos, Read Reviews & Check Availability.
Guest review: "Everything. The staff were genuinely friendly and very efficient, the food was great even though the menu was limited, which we understand. We will definitely be back."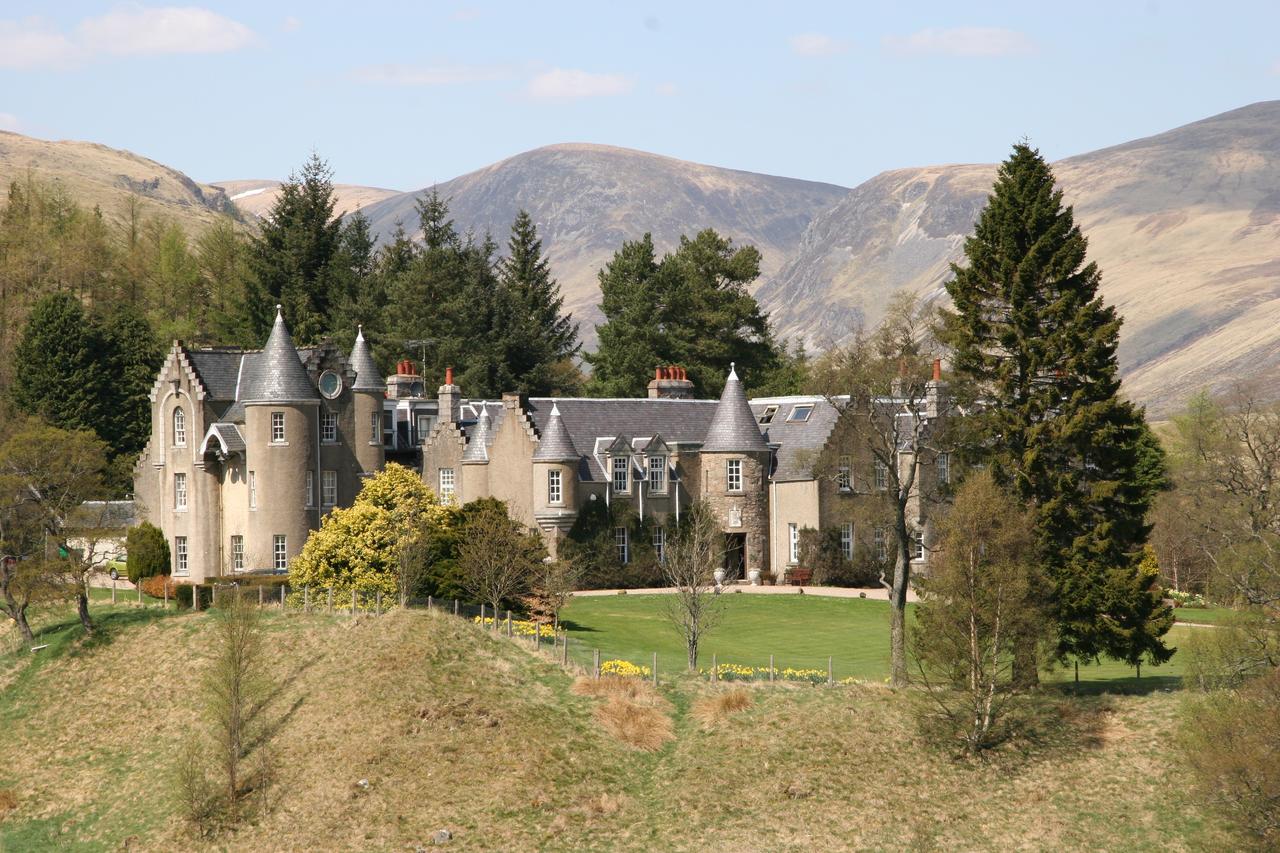 ---
Glenapp Castle
Location: Ballantrae, Ayrshire, Scotland
Price: $400+ USD per night
https://www.booking.com/hotel/gb/glenapp-castle.en-gb.html
Located in the southeast of Ballantrae, on the Ayrshire coast, this Scottish Castle offers exquisite rooms with ritzy antique furnishings and interior. The castle is of Scottish baronial style and was built in 1870.
Lush gardens, state-of-the-art rooms, golf courses, tennis courts, falconry displays, and a 150-foot Victorian glasshouse are just some of the features of this award-winning five-star hotel. Play croquet, try your hand at golf, fish for salmon in nearby rivers, and indulge in other activities true to the royal countryside lifestyle.
View Photos, Read Reviews & Check Availability.
Guest review: "The food was superb. The grounds were beautiful. The decor was thankfully not faux moderne and was in keeping with the architecture and interior design." – Martin.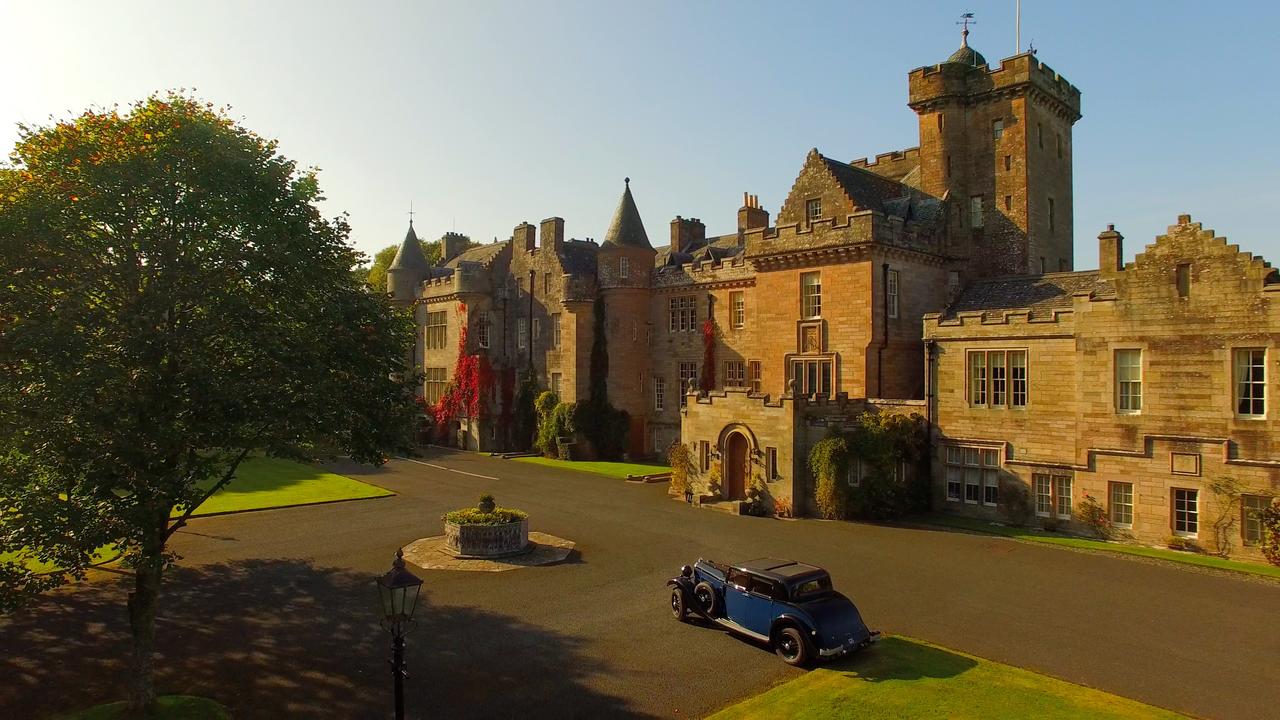 ---
Visiting Any Areas in and Around Britain Other Than Scotland?
If you're planning an exciting "all around Britain" trip with places to see other than just Scotland, you'll want to check out these exciting blogs, lists, guides, and itineraries for more information:
---
Book Your Castle Accommodation in Scotland Now
There are hundreds of more castles to stay at in Scotland; we have just listed some of the best ones in this post.
These magical castles are fairytale icons in a country whose national animal is a Unicorn. And we love the Scots for providing us with an opportunity to walk the castle grounds and protect ourselves against rival clans.
It's time to live your castle fantasy. Choose your favorite castle hotel with activities and amenities fit for a King or Queen. From luxury spa facilities, authentic dining in the castle's dungeons, and quirky tales of ghouls, to traditional royal pursuits like horse riding, playing golf, and much more.
---
THANKS FOR READING THIS LIST OF MY FAVOURITE SCOTTISH CASTLE HOTELS!
SHARE THIS LIST WITH YOUR TRAVEL CREW SO YOU CAN START PLANNING YOUR CASTLE FAIRYTALE TODAY!
https://www.jonesaroundtheworld.com/wp-content/uploads/2021/04/Crossbasket-Castle-Hotel-.jpg
900
1246
TravelTractionsJATW
https://www.jonesaroundtheworld.com/wp-content/uploads/2017/03/logotry-1-1-300x106.png
TravelTractionsJATW
2021-04-30 18:32:49
2022-02-03 20:36:04
Castle Hotels in Scotland: 7 Best Places to Stay in 2022