Looking for the best facts about London!? Well, you've come to the right place, because I've compiled a really awesome list of unique, fun, and interesting London facts that'll surely surprise you! This was a really fun article to put together, and I guarantee you'll learn quite a lot!
There's a famous saying that states "a bad day in London is still better than a good day anywhere else." And as someone who has visited London a number of times, I totally agree.
London is one of those cities that when you visit it, it feels familiar. You've seen me its regal landmarks and monuments – plus so much iconic London imagery – on films and TV, in paintings and books. But being there and seeing these sights for yourself – well, it's priceless. You almost have to pinch yourself.
There's an endless number of fascinating facts about the British capital to enchant, enthrall and thrill and I've rounded up the best 80 London facts about the city and its attractions that is guaranteed to inspire your own visit to this incredible city.
So as the British slogan says, keep calm and carry on…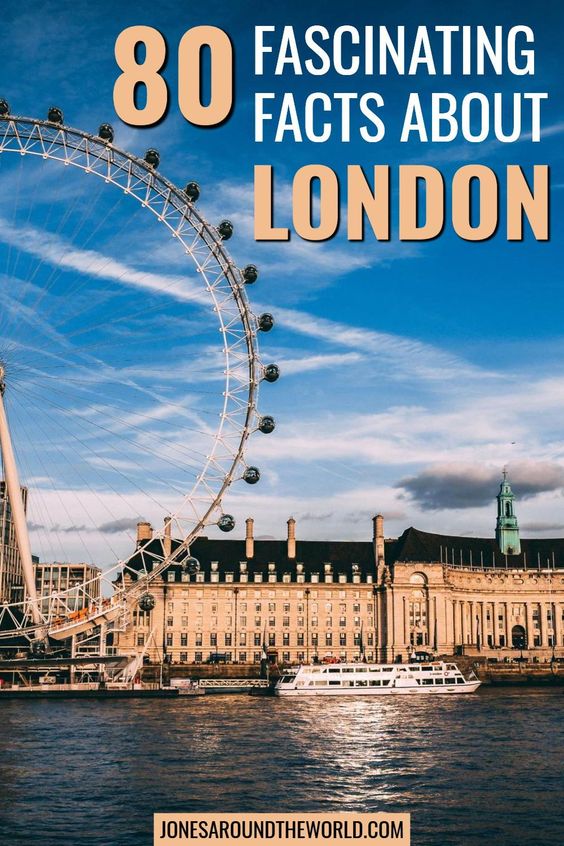 ---
Facts about London for kids
Learning about London can be super fun for kids. Here's a few facts to kickstart their British adventure!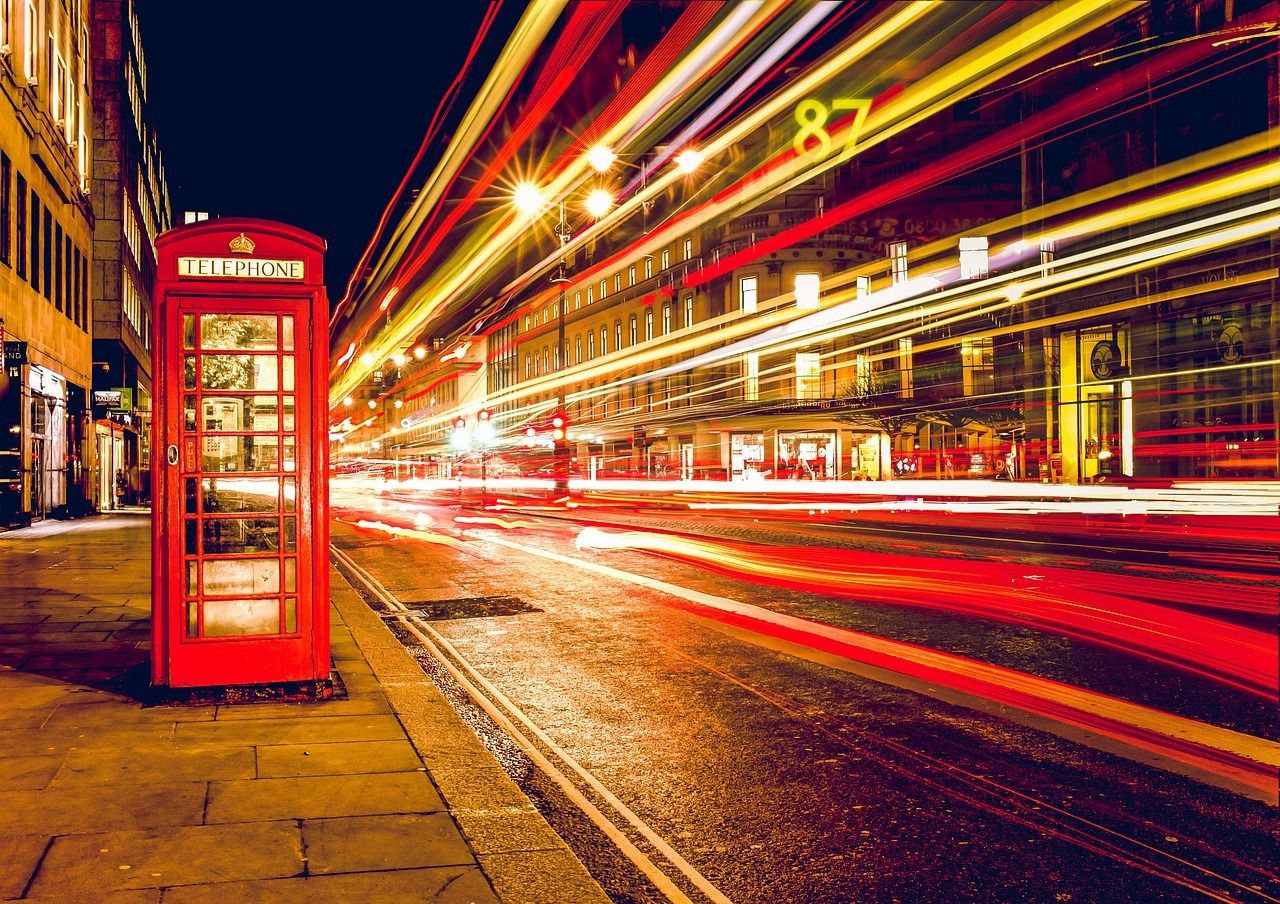 1) London is the capital of England, which is a country within the United Kingdom. London is the largest city in the United Kingdom.
2) People who come from London are called Londoners.
3) You can catch the train across the English Channel from London to Paris. It only takes two hours and will take you through the Channel Tunnel.
4) The currency in London is the pound sterling. The symbol for this is £.
5) London is around 2000 years old and was founded by the Romans as part of the Roman Empire. They called London "Londinium".
6) London is well known for its cloudy and rainy weather. It rains in London approximately 156.2 days a year out of 365.
7) The best way to get around London is by their amazing underground rail system. The "Tube", as it's fondly called, covers 250 miles and has 11 different lines and 270 stations across London. It is well known for its efficiency and ease of use. The busiest Tube station in London is Waterloo.
8) Harry Potter catches the train from London's famous Kings Cross Station to Hogwarts. While Platform 9 ¾ is fictional, the station actually has a Hogwarts Express trolley stuck in the wall that you can get a fun photo with.
9) The Queen's official residence is Buckingham Palace in the centre of London. If you visit London, you can tell if Queen Elizabeth is home by checking whether her royal flag is flying on the flagpole or not.
10) In London, like the rest of the United Kingdom, people drive on the left side of the road.
---
Interesting facts about London
London is a fascinating city. Here are a few mind-blowing facts about London that may surprise you!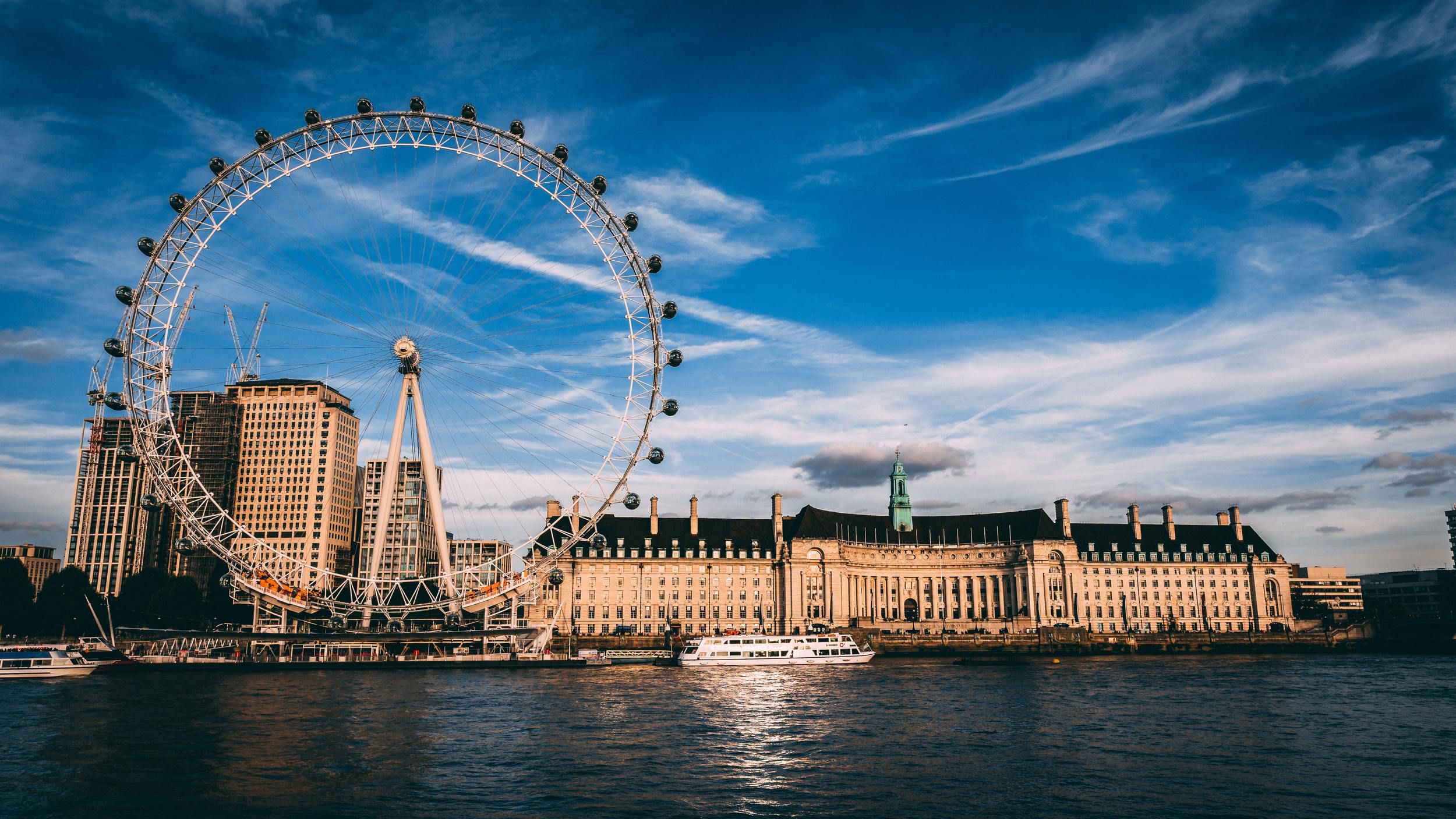 11) London's population (as of 2019) is 8.1 million people.
12) London is one of the world's most multicultural cities. Around 300 languages are spoken across London, but over 98% of residents speak the official language of English.
13) 30 millions tourists a year visit London, making it the most popular destination on the planet. It's no surprise that tourism makes up a large percentage of the overall London economy and provides a lot of jobs for locals.
14) London is one of the world's top 10 most expensive cities. Even a short visit to London can set you back a pretty penny, and living in London is notoriously pricey even for the smallest apartment or flat. Much like New York City, much of the cost of living in London is simply for the experience of living in such a fantastic, vibrant city.
15) The cost of living in London may be high, but the city also has one of the highest numbers of billionaires in the world. There are currently over 70 billionaires residing in the city.
16) While it's not a hard and fast rule, tipping hospitality staff and cab drivers in London is somewhat expected. As a general rule, 10% of the total is considered an acceptable tip.
17) The famous river that runs through London is named The River Thames.
18) Greater London spans 1579 square kilometres (610 square miles). Nearly 40% of the entire region is made up of green spaces like public parks and squares.
19) Wimbledon is one of the world's major tennis tournaments, and is held annually in the European summer. The first ever Wimbledon was held in 1877, making it the oldest tennis tournament in the world.
20) People driving in central London between the peak hours of 7am and 5pm will incur a £10 congestion charge. The aim of this tollis to limit the insane levels of traffic in the city at any one time.
---
Fun Facts about London
Learning about London is not all just scary historical facts. Some of the city's facts are super fun. Here's just a few of my favorites…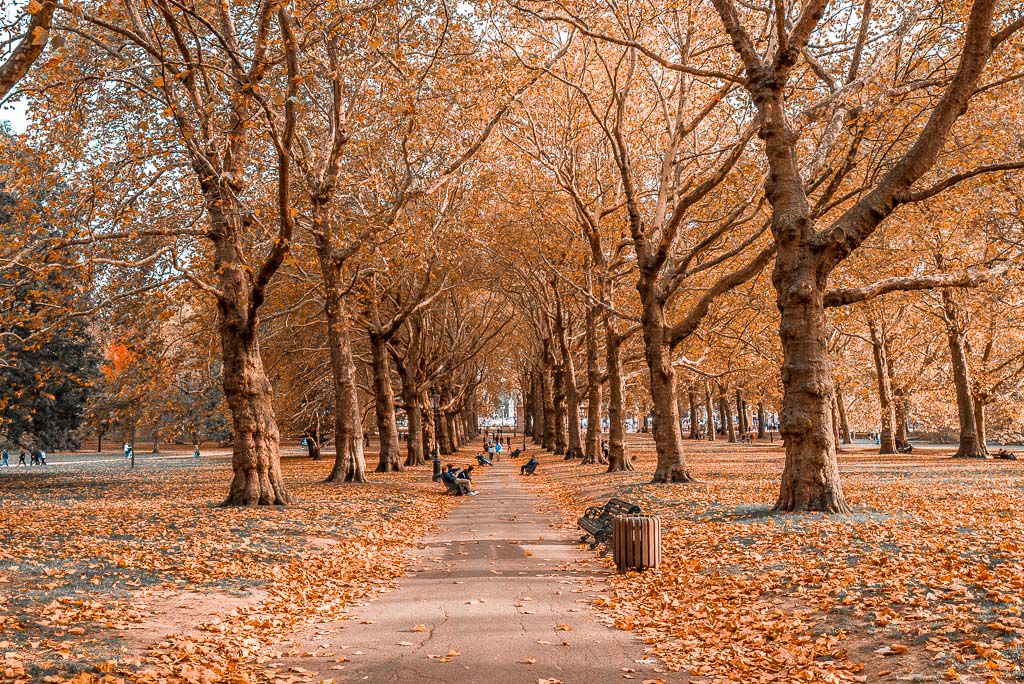 21) London has over 170 museums, making it an incredible destination for fans of art and culture. Some of the better known London museums include The British Museum, The Tate Britain and Tate Modern, The National Gallery, the Victoria and Albert Museum and the National Portrait Gallery.
22) We all know how seriously the British take their football (or soccer to the rest of the world). London is home to many of the English Premier League's teams, including Arsenal, Chelsea, Tottenham and Crystal Palace.
23) It's not a myth that the process to become a black cab driver in London is a monumental undertaking. With the terrifying nickname of "The Knowledge", London can drivers are required to over 300 London routes, 25,000 streets, and 20,000 landmarks to even take the test. Oh yeah – no GPS' are allowed in a London black cabs. Studying for the test alone takes between 2-4 years, so be nice to your cab driver and tip well!
24) City dwelling foxes are everywhere in London. It's estimated that around 10,000 foxes live in the wild in London. Add to that 500,000 estimated mice living in the Underground. Think about that next time you get the Tube!
25) The world's first ever public zoo opened in London in 1829. Today London Zoo still exists and is open to visitors daily.
26) 12% of the entire population of Britain resides in London. That's a densely populated city!
27) Real estate or general space in London is crazy expensive. In 2014, someone paid half a million pounds for a parking spot. Parking in London is that hard to come by.
28) London's double-decker buses are an iconic sight across the city and are a fantastic and budget-friendly way to explore the city.
29) The New York Police Department (NYPD) actually operates from within London's Scotland Yard. Since 9/11, they've had intelligence officers in 13 overseas countries, including the U.K.
---
Fascinating London History Facts
The history of London is unbelievable, terrifying, hilarious and incredible. These facts about London will give you a taste of just how fascinating its history is.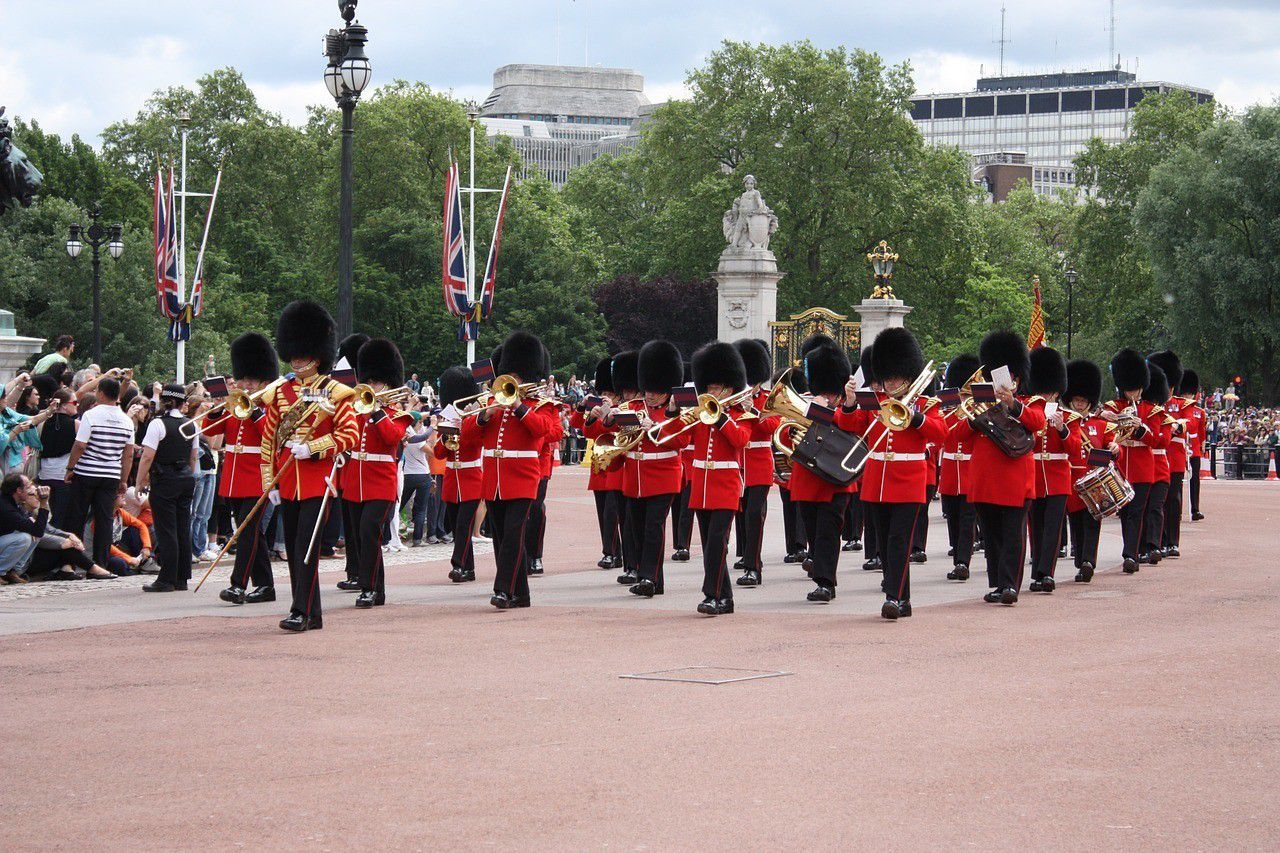 30) London has hosted the Olympic Games three times – in 1908, 1948 and 2012. No other city has played host this many times. In fact, the 1908 event achieved another record in its own right. It lasted 187 days, which makes it the longest Olympics ever held.
31) Until 1916, the prestigious London department store Harrods sold heroin and cocaine over the counter.
32) The Great Plague of 1665 killed tens of millions across Europe, but it was arguably London that was the worst hit city. The poor living conditions and small, filthy streets meant illness spread like wildfire. Over 100,000 died in London in a short span of time, and were buried in mass graves that are still being discovered today.
33) Just a year after the Plague that claimed the lives of so many, The Great Fire of London came very close to burning the entire city to the ground. While only a few people died, the damage was extensive.
34) The world's most famous unsolved mystery took place right in the heart of London. In the summer of 1888, "Jack the Ripper" killed five women in horrific ways on the streets of inner city Whitechapel. To this day he has never been identified, despite historians and history buffs across the world still relentlessly investigating it.
35) The term "London Fog" refers to the constant pea soup fog that clouded London in the 1800's and early 1900's. However, in 1952, a "killer fog" descended upon the city, killing 12,000 and hospitalising 150,000. Scientists are still looking into what caused this particular fog, but generally agree that a rare cold weather system created the thick layer of smog that hit the city for five deadly days in 1952. Crazy!
36) Shakespeare's Globe Theatre – still in operation today – opened in 1599 and hosted the playwright himself for over a decade. Here, William Shakespeare penned some of his most prolific plays, before the theatre burnt down in 1613 due to an accidental prop malfunction during a performance. A new Globe opened the following year, but shortly thereafter the new Puritan government banned all plays for a period of time. You can still visit and see world class Shakespeare productions at London's more modern Globe.
37) Locals and visitors to London during the 16th century were warned against being a traitor to the Crown in a pretty gruesome way. The decapitated heads of traitors were impaled on spikes on London Bridge for all to see. Don't worry – they don't greet you to London like this anymore.
38) London saw a relentless "Blitz" from the Germans during the Second World War. For 57 consecutive nights in September and October of 1940, the German forces dropped bombs on the city, destroying much of it. Enforced nightly blackouts across the city were common to prevent attacks, and many hid in the London Underground to keep themselves and their families safe during these scary times.
39) London received electric lighting in 1877, and this saw the gradual phasing out of gas lighting. However, for a long time, electricity and electric lighting was only reserved for the more upmarket areas of the city, while the poor slums were often completely shrouded in darkness when night fell.
40) One of the biggest outpourings of global grief in history happened on August 31, 1997 when Diana, Princess of Wales was killed in a car accident in Paris. People openly wept on the streets of London, leaving an estimated 15 tons of flowers at the gates of Buckingham Palace for weeks and months after. Her London funeral was one of the biggest televised events in history, with the procession that included her sons, William and Harry, following the hearse through the famous streets of London.
---
Facts about Big Ben and The Houses of Parliament
Don't miss out on learning all about Big Ben and the Houses of Parliament like Clarke Griswald and family did by being stuck on an impossible London roundabout in European Vacation. Here's a few fascinating facts on these important London landmarks.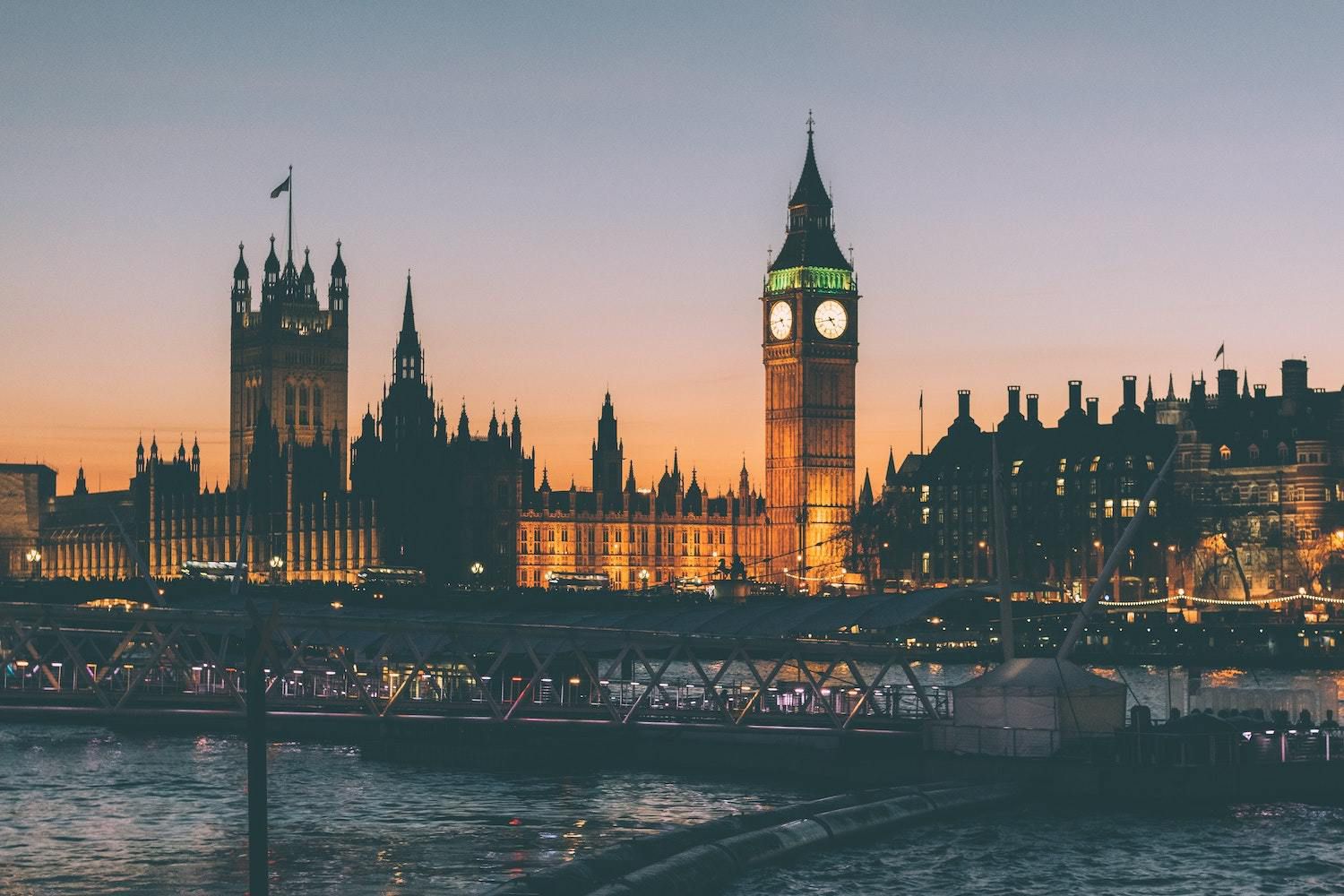 41) The official name for the Houses of Parliament is 'The Palace of Westminster'.
42) "Big Ben" isn't actually the name of the famous clock tower in central London. This is a commonly held misconception. The bell of the tower is actually nicknamed Big Ben, while the clock tower is officially called… well, "The Clock Tower".
43) After 34 years of construction, Big Ben was unveiled in 1858. This means he has towered over central London for over 150 years! He weighs a whopping 13.5 tons and chimes every fifteen minutes. You can hear the bells ringing from as far away as five miles!
44) During the Second World War, Big Ben was a symbol of resistance against the Germans. BBC Radio would air its ringing bells to people across the world after a bombing to show that Britain has not been defeated.
45) Three times a week, engineers climb Big Ben's 315 foot facade to wind him and make sure he's keeping good time. Such a unique job!
46) The Englishman Guy Fawkes attempted to blow up the Houses of Parliament in 1605 in what famously became known as "The Gunpowder Plot". He was caught before he managed to pull off his plan and executed. Today, he is still celebrated on Guy Fawkes Day every November 5th, when effigies of the historical figure are burnt on bonfires across Britain. The movie V for Vendetta pays homage to Guy Fawkes.
47) The area of central London where Parliament and Big Ben are located is called Westminster. This is also where you can visit Westminster Abbey. Just jump off the Tube at Westminster station and they are all right there in front of you. Too easy!
48) A gun salute at both Hyde Park and The Tower of London, plus approval from the Queen, are required to open Parliament every November or after a general election. Those Londoners know how to keep a tradition alive!
49) The seating in Parliament operates on a "first come, first serve" basis. There aren't enough seats for all MP's, so over 200 have to stand if they don't get there early enough to grab a seat.
50) Every daily session in the House of Commons is started with a prayer that is almost four minutes long, during which time all MP's have to face the wall. Nobody knows the reason for this.
---
Facts about The London Eye
Offering jaw dropping 360 degree views of London, the hugely popular London Eye is a must on your next visit to the city. These London Eye facts are indeed Eye-opening. You're welcome.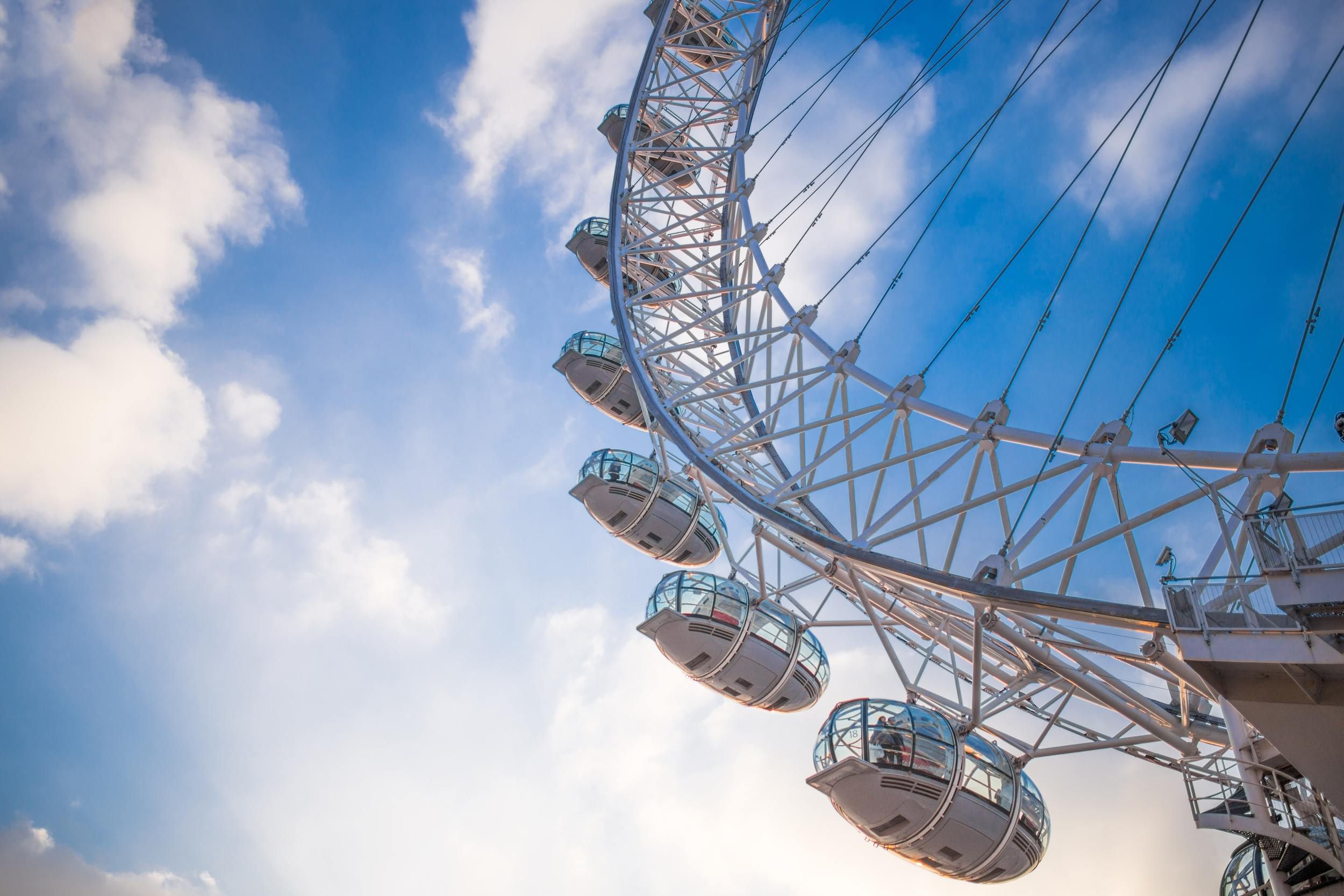 51) The London Eye is "Europe's tallest cantilevered observation wheel, standing at 443 feet tall. As it isn't classified as a "Ferris wheel" it achieves this record over other European offerings.
52) The London Eye officially opened in 2000, and since then, almost 4 million visitors to London take a ride on the London Eye annually. It is one of the most popular tourist attractions in the entire United Kingdom and waiting times in the peak summer season are generally between 30-60 minutes.
53) Passengers on The Eye ride in one of 32 sealed capsules, each of which holds 25 people and weighs 10 tons! An entire rotation on The Eye takes around 30 minutes and costs £30.00 per adult. Children under 3 ride for free.
54) The London Eye and "The Shard" are the two highest lookout points in the city of London.
55) The panoramic views from the top of The Eye mean your can see as far as 25km in every direction. Hence its name "The London Eye".
56) There was an original London Eye! It was called "The Great Wheel" and it opened in 1895. It was 308 feet tall and even then, an incredible 2.5 million people took a ride on it. However, it only operated until 1907 when it was demolished.
---
Facts about the Tower of London
Scary, spooky and altogether ooky, the Tower of London is a monumental landmark you must experience for yourself when you're next in the English capital. Did you know these horrifying facts about "The Tower"?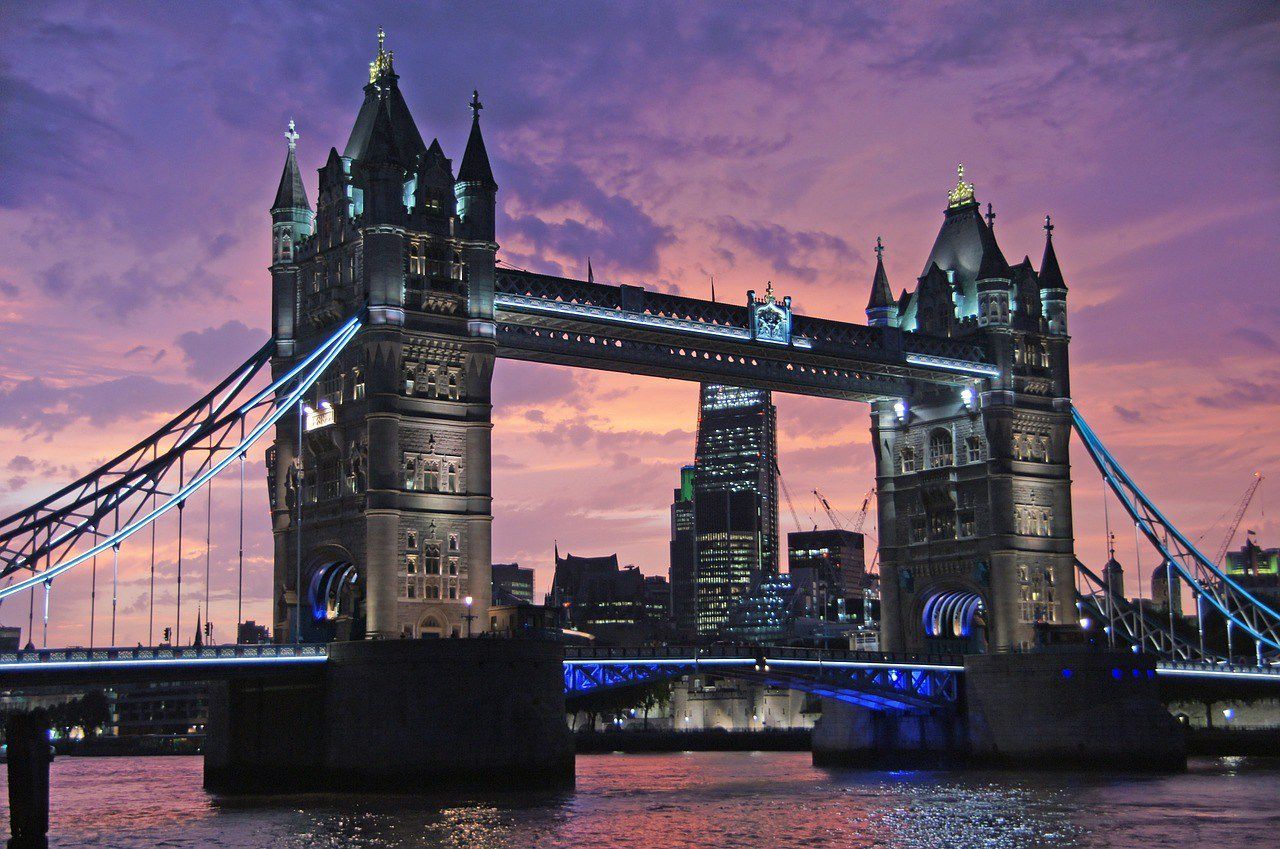 57)The Tower of London was opened in the year 1066 by William the Conqueror. Initially, the Tower served a purpose as a royal residence, military stronghold and an armoury. They even had a Zoo on the Tower's 12 acre grounds in the 13th century, which had a range of strange and exotic animals such as polar bears, elephants and even kangaroos!
58) The famous Crown Jewels are housed at the Tower, and visitors can view them during a visit to the Tower of London. But they aren't the only jewels kept safe in the Tower. It's actually home to over 23,000 jewels with an estimated value of £20 billion. Buy your tickets to the Tower of London online in advance and save money while skipping the queue. Adult tickets start at £24.70.
59) The Tower was a notorious prison during the 16th and 17th centuries during the Tudor period of Henry VIII. Horrific tortures were carried out on medieval devices such as "The Rack" and manacles. Famous past inmates of the Tower of London include Anne Boleyn, Guy Fawkes, Walter Raleigh and even senior Nazi Rudolf Hess at the end of WWII. If you've seen the movie Legend and know of the notorious London gangsters 'The Kray Twins', it will interest you to know that they were the last official prisoners of the Tower. They were held there in 1952 for a few days before being released.
60) Executions took place at The Tower of London until 1941. The final prisoner sentenced to death there was Josef Jakobs, a German spy. He was executed by firing squad.
61) If you believe in ghosts, you'll love The Tower of London. A range of spooky paranormal entities are said to haunt the Tower, including Henry VI, Catherine Howard (one of Henry VII executed wives) and the ghost of a grizzly bear that once lived in the Tower's Zoo!
62) Some of the most eerie mysteries from British history occurred at the Tower. The most widely known is the story of "The Princes in the Tower", two brothers who were rightful heirs to the British throne who were imprisoned in the Tower in 1483. Their Uncle did this to keep them from succeeding to the throne. The boys strangely disappeared and were never seen again, and historians still hypothesise as to what happened to them.
63) The Tower of London is still officially listed as a royal residence. However, I very much doubt The Queen has spent a night there in her life.
64) Superstitions at The Tower of London still hold firm. The most well known is the housing of six ravens at the Tower since the reign of Charles II in 1649. Back then, Charles was advised that if the ravens were removed, harm would befall Britain. Since then, there's always at least six ravens kept in the Tower at all times.
---
Facts about Buckingham Palace
Buckingham Palace is located right in the heart of London, and droves of visitors make their way to its gates every day to check out how the other half live. These facts about Buckingham Palace will give you a bit of background into the Queen's primary residence.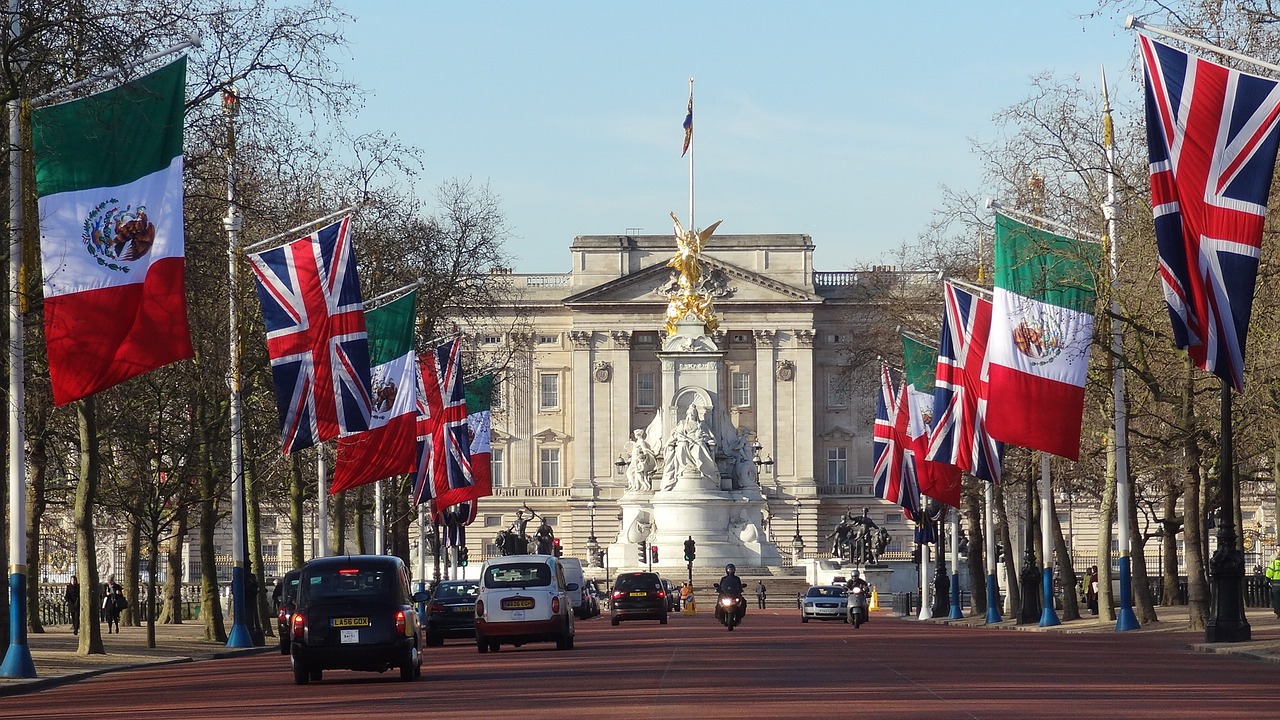 65) Buckingham Palace is the official residence of the current monarch of the British Royal Family, Queen Elizabeth II. It was constructed in 1703 but it has been the official royal residence since 1837.
66) The grounds of Buckingham Palace span 39 acres and the Palace is bordered by beautiful public spaces Green Park and St James Park.
67) Upon its appointment as the official royal residence, Queen Victoria became the first ever monarch to reside in Buckingham Palace from 1837. She had only just been crowned Queen earlier that year, and she reigned until her death in 1901. In total, Victoria reigned for an incredible 63 years and lived the longest of any of her predecessors.
68) There's a series of tunnels that run underneath Buckingham Palace.
69) Visitors can tour the State Rooms of Buckingham Palace when the Queen isn't in residence (usually in the summertime), but arguably the most famous Palace event is the Changing of the Guard when the "New Guard" changes shifts with the "Old Guard" in a traditional ceremony visitors can watch for free. The changeover of the Queen's Guard can be viewed approximately every second day from 10:45am. The entire ceremony lasts approximately 45 minutes. Always check times before your visit to see the Guard as days and times can vary.
70) The best way to tell if the monarch is in residence at Buckingham Palace is to look to the flagpole above the Palace. If the Queen's own flag is flying, she is home. If the British Union Jack flag is on display instead, she's somewhere else.
71) During World War II, Buckingham Palace withstood nine bombing attacks by the Germans.
72) After Queen Elizabeth dies, the new monarch will be her son, Prince Charles. He will reside in Buckingham Palace and will be the first King since 1952. After him, the next in line to the throne is the ever-popular Prince William and his wife Kate. One day William's first born son, Prince George, will reign. All of their wives will be titled Queen Consort, not Queen. No royal born queens are in sight for a while!
73) When a new royal baby is born, the Royals still follow the old tradition of announcing it on a sign outside of Buckingham Palace. They may be using social media now, but the Royal Family are still holding onto the special traditions which only adds to the historical meets modern vibe of amazing London.
74) The most famous attempt to break into Buckingham Palace was in 1982 when Michael Fagan managed to make it all the way to the Queen's very own bedroom before being arrested. Luckily, Queen Elizabeth wasn't home.
75) If visiting Buckingham Palace as a guest is a dream of yours, the best way is to wrangle a ticket to one of their three summer garden parties held each year. Guests from the public are invited for a range of reasons, and the parties can number up to 8,000 guests – so you're in with a chance!
---
London Popular Culture Facts
From films to TV, books to songs, London is constantly used as a stunning setting and a source of inspiration. Here are a few pop culture facts about London that may surprise you.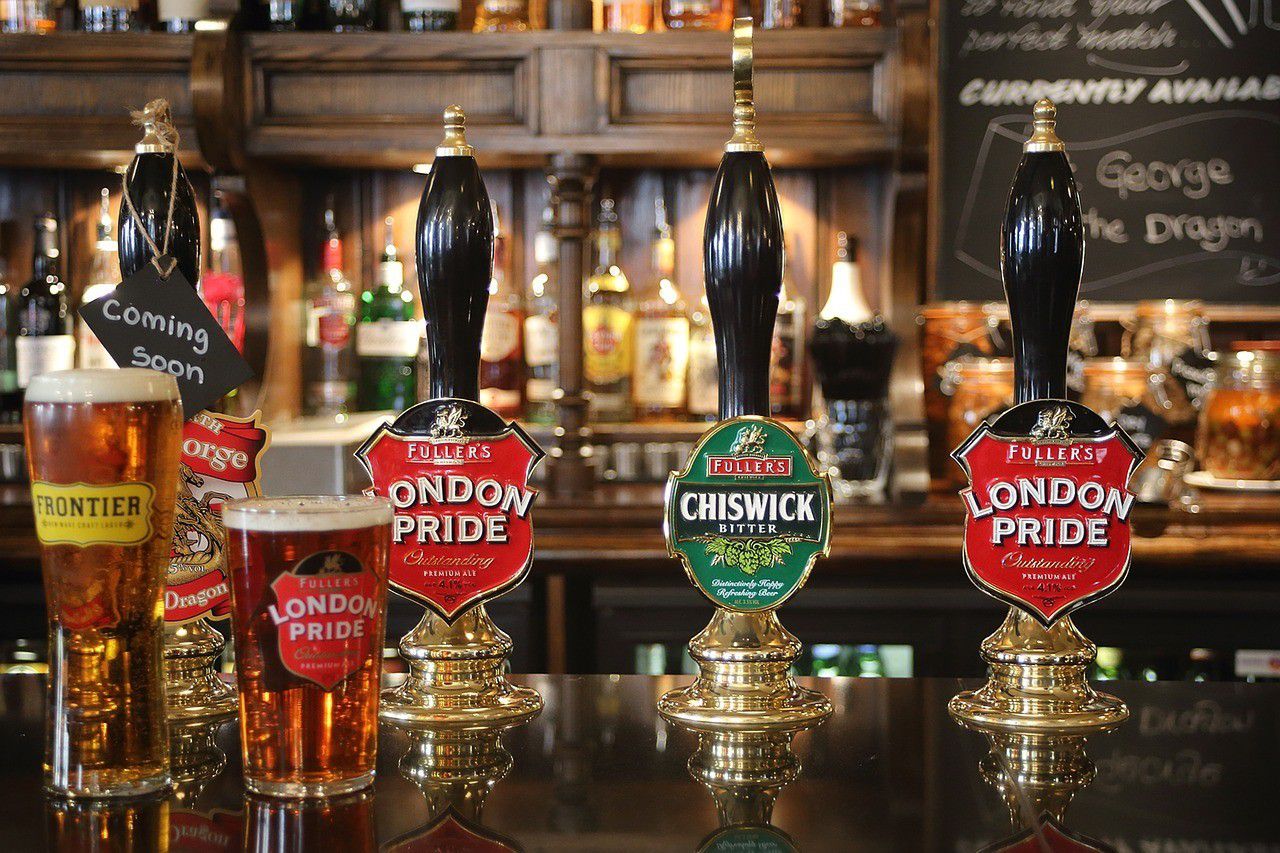 76) The literary detective Sherlock Holmes was a famous London resident. In the stories written by Sir Arthur Conan Doyle, Sherlock lived on Baker Street, and even today visitors alight the Tube at Baker Street and head for a photo op at 221b Baker Street. The actual address is now the awesome Sherlock Holmes Museum.
77) London's famous streets have been immortalised on the original Monopoly board game. If you want to say you've been to all the locations from the game, there's an awesome Monopoly Pub Crawl that takes you to pubs at all 26 locations in one day. Line your stomach – you'll need it.
78) Did you love the British comedy series Black Books as much as I did? Visit Bernard Black's little book store in the heart of London. It's just a short walk from Russell Square Tube Station and is actually a bookstore. There's just no angry Bernard to tell you to get out.
79) London is a shoppers paradise, so be prepared to shell out some serious pounds if you love a bit of retail therapy. It's crammed with famous London brands and stores that are household names across the world. Harrods, Selfridges, Fortnum & Mason, Burberry, Liberty, Marks & Spencer, Stella McCartney….The most popular London shopping hotspots to check out are are Oxford Street, Carnaby Street, Camden Market, Bond Street, Regent Street, Notting Hill and Knightsbridge.
80) The Beatles are the most famous band of all time, and in 1969 The Fab Four made an everyday zebra crossing in London a photo op hotspot that visitors flock to even today. The cover of their smash album Abbey Road shows John, Paul, George and Ringo crossing the road outside their studio in a line, and today tourists replicate the iconic shot to the chagrin of drivers. Don't believe me? There's a live feed of Abbey Road on their website 24/7, so check it out and see what crazy things you see! Usually you can catch a rotation of tourists on either side, waiting for the coast to be clear to strut across for the camera.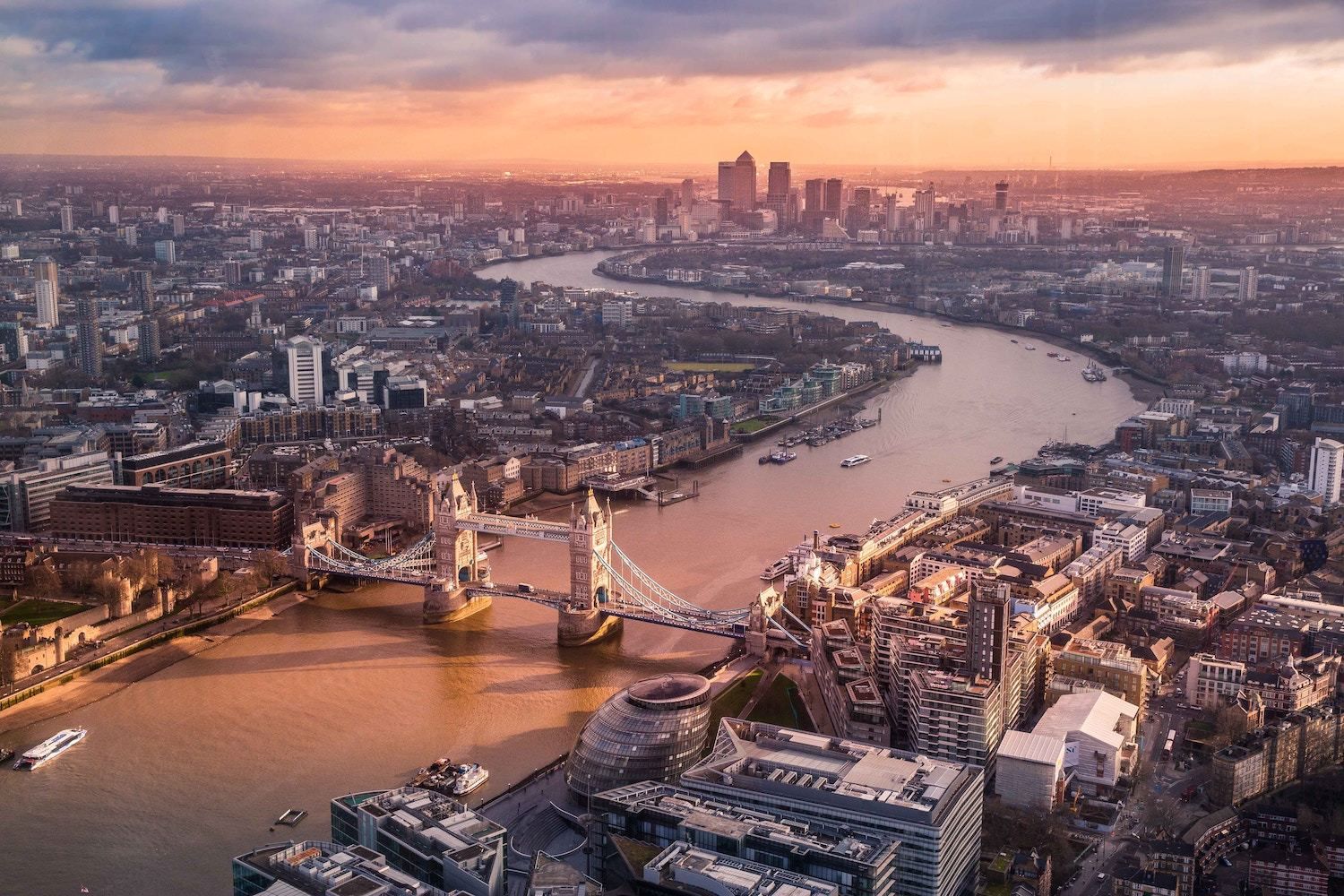 ---
Am I Missing Any Interesting London Facts?
While this post could quite literally go on and on, I wanted to keep it to a nice minimal number! If you think I need to add any specific fun or interesting fact about London, I'd love to know what you're thinking about! London is such a fascinating city filled with a rich history, beautiful architecture, and so many amazing places to visit. I'll be updating this article periodically with more London facts!
---
Planning a trip to London & Europe?
My travel blog is filled with hundreds of articles, destination guides, itineraries, beautiful photos, and so much more! I'd love for you to take a look at a few more, and feel free to reach out with any questions you've got! I'm always happy to help!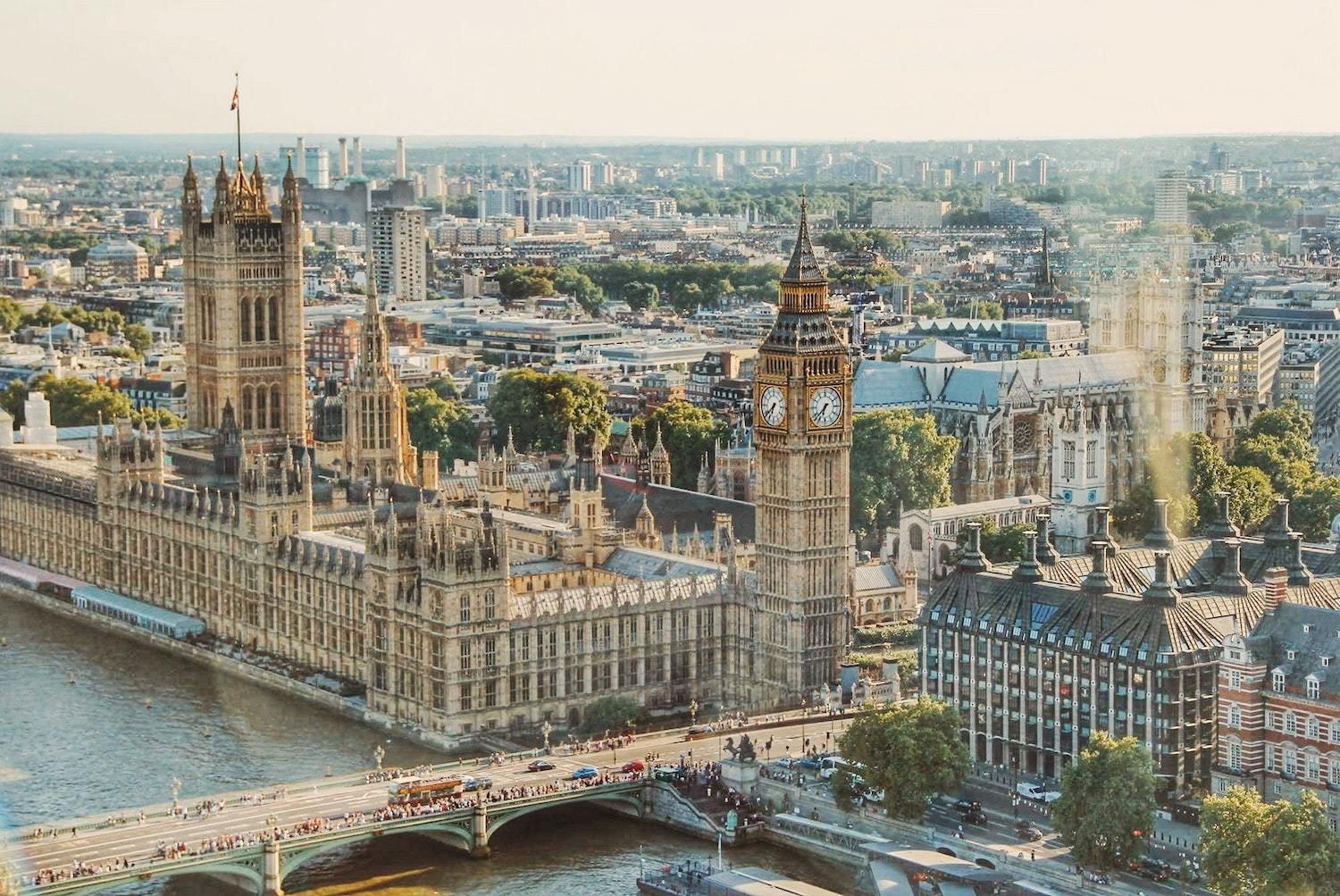 ---
Thanks for reading these fun facts about London!
Share the London facts with your travel squad!!
https://www.jonesaroundtheworld.com/wp-content/uploads/2019/10/London-Interesting-Facts-.jpg
1000
1500
Dave
https://www.jonesaroundtheworld.com/wp-content/uploads/2017/03/logotry-1-1-300x106.png
Dave
2019-10-16 18:37:09
2021-09-21 21:27:03
80 Incredible, Fascinating & Fun Facts About London