With the holidays coming up, I've been sending my family and friends different gift ideas/ products that I would love to add to my photography kit! So I thought it'd be a fun idea to compile a blog post of what I think are the best gifts for photographers!
Whether you're looking for cheap gift ideas, or have a larger budget to buy some of the more expensive gifts for photography lovers (electronics can get pretty pricey), I think I've put together a really awesome guide!
From various camera straps, photography luggage, fun accessories, photo gift ideas, and customized products – every item on this list would be a truly special gift that I know they'd love (and actually use!
So without further ado, here's what I think are…
The 50 Best Gifts for Photographers in 2022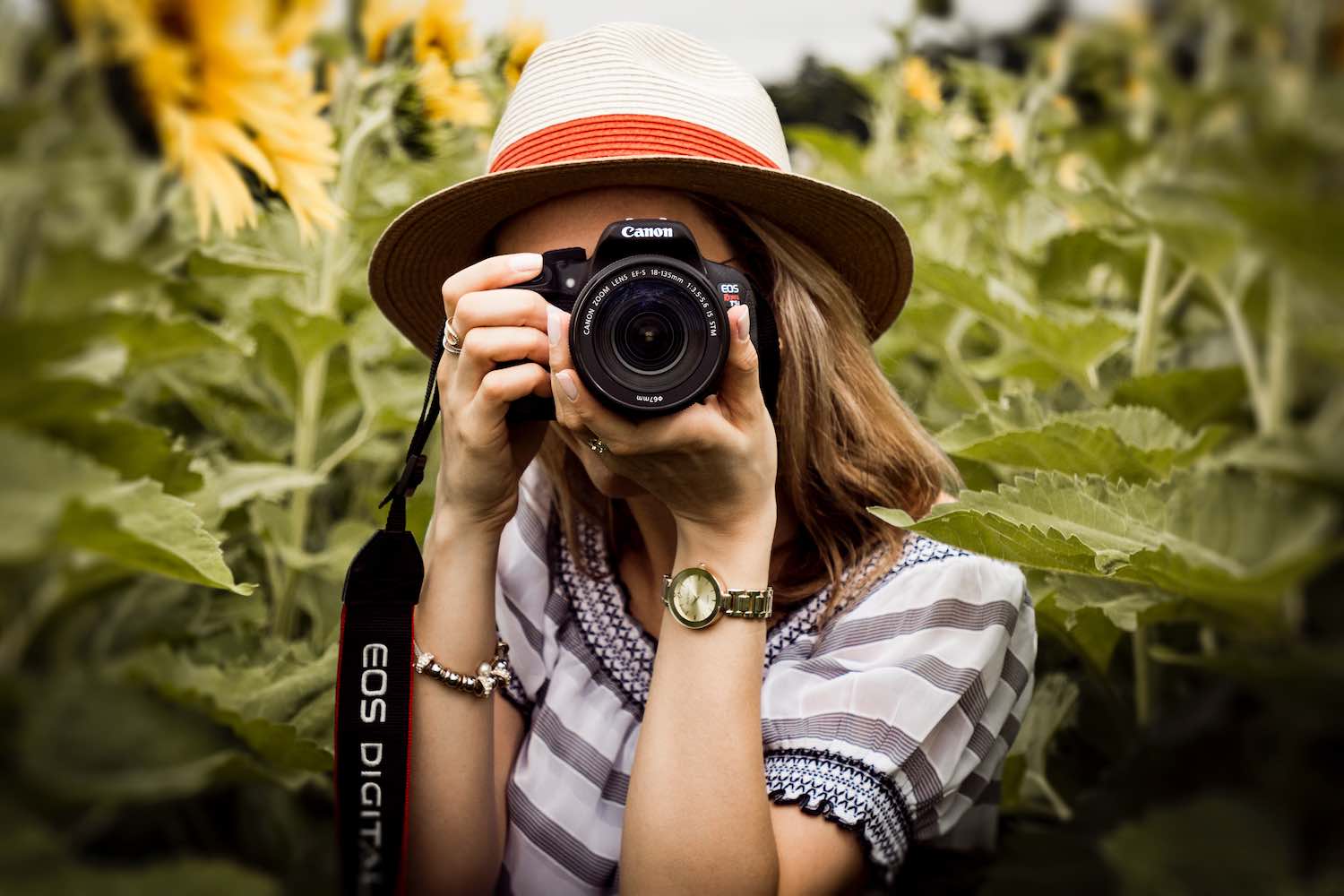 ---
I bought my first Peak Design camera strap about two years ago now, and I've never looked back! It's an absolute must-have for anyone with a DSLR, and I'm always finding myself recommending them to friends and fellow photographers! Peak Design has tons of solid products, and the company really stands behind them, so definitely check it out!
Read Reviews & Check Availability
Peak Design Slide & Slide Lite: Setup + Tips
---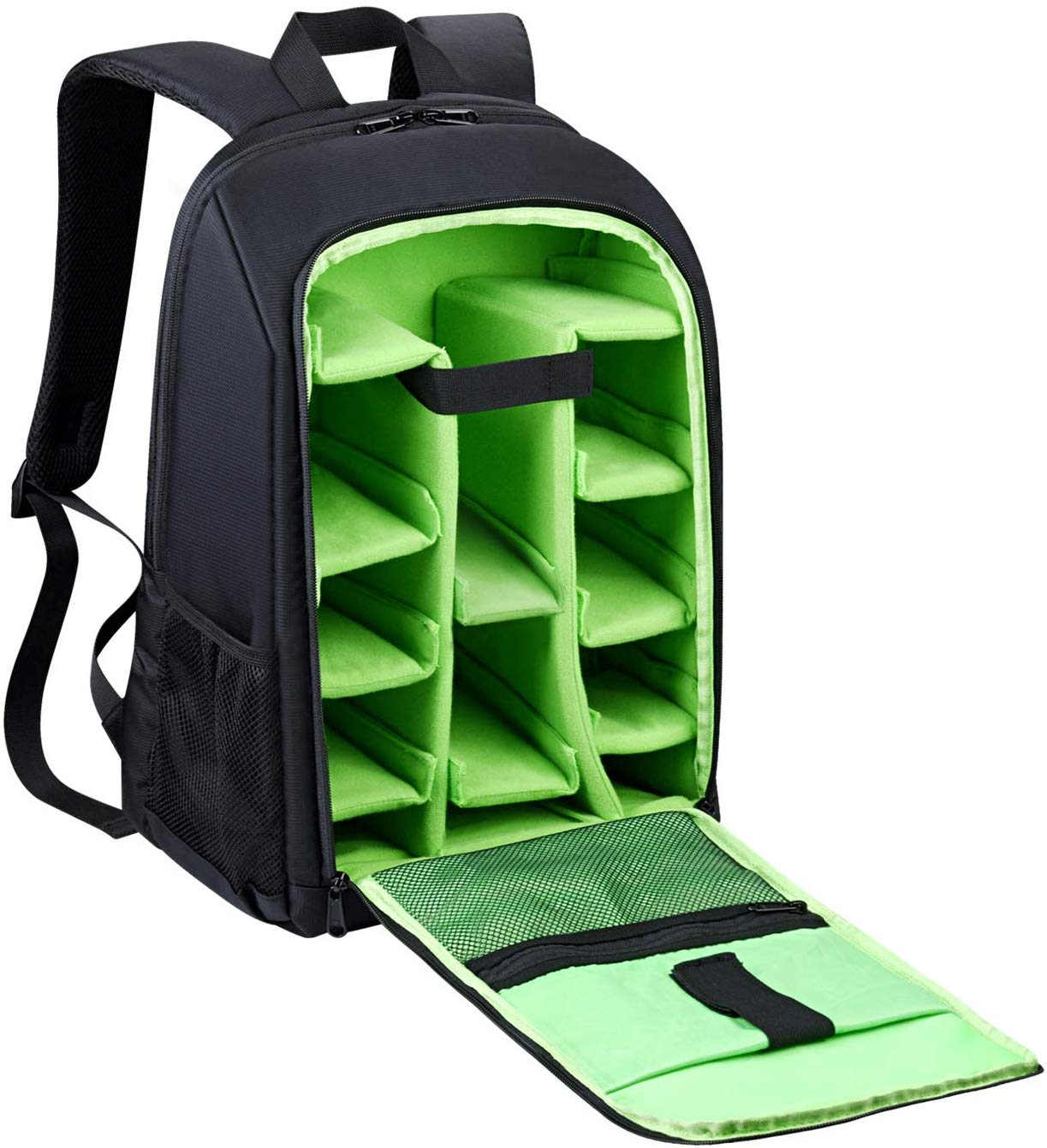 I was recently in the market for a new backpack, so I bought myself this budget-friendly Estarer DSLR Camera & Lens backpack. I've only been using it for a few weeks now, but for the price, I'm seriously impressed! It holds all of my camera gear easily, has a rear laptop pocket, and I love the material. While it's not one of the fanciest or luxurious camera backpacks, it's a fantastic and affordable option, and would make for an excellent gift!
Read Reviews & Check Availability
Check out this fun YouTube video that goes over in detail a bunch of different backpacks, and it'll give you a bit more of an idea of what's available on the market.
Best Everyday Travel Camera Backpack
---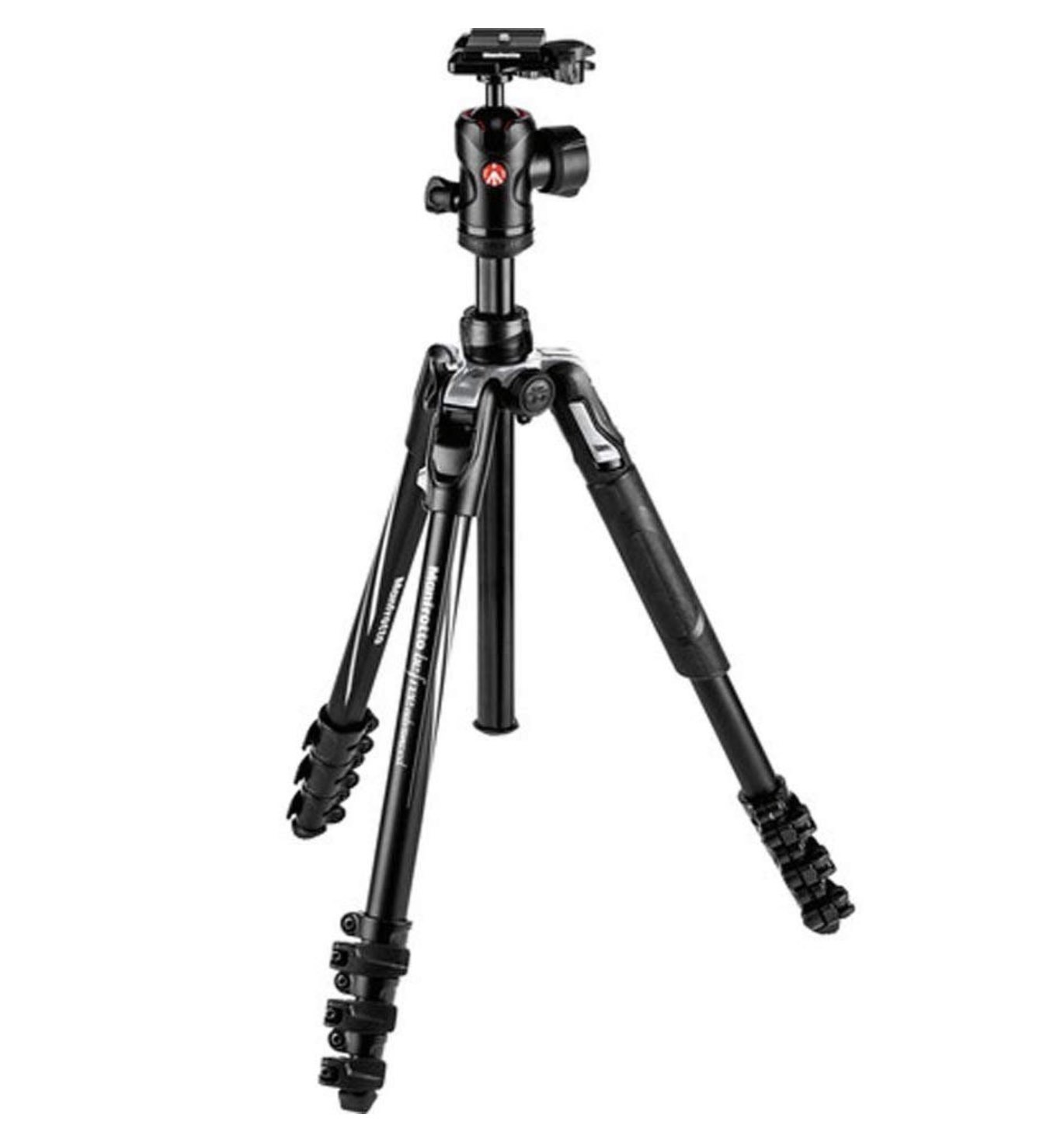 This was the very first tripod I ever bought for myself, it's the same one I still use and have used across ALL of my travels around the world. I think it's one of the best tripods on the market, but it's also one of the most affordable! It's lightweight, compact, and easy to carry with you, but also can hold the larger DSLR and heavier wide-angle lenses! If you're looking to buy someone a tripod, then I'd definitely look into gifting the Manfrotto BeFree Travel Tripod! It also has a great warranty (which I've actually used when a part became a bit wonky), and they've given me a brand new tri-pod for free!
Read Reviews & Check Availability
Manfrotto BeFree Advanced Travel Tripod Review - one of the best travel tripods
---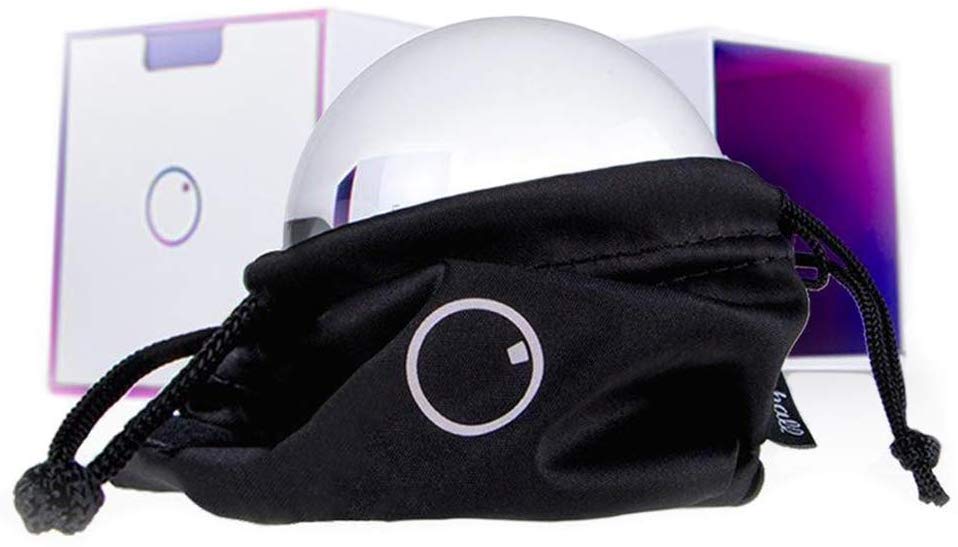 I was first introduced to the Lensball photography accessory from a Facebook promo advertisement, and it sparked my interest (and had a fun promotion going on), so I bought it. I was completely obsessed with it for the first 6 months I had it, and it really is TONS of fun to play with. This is all about creativity, and the more you use it, the more you fall in love with it. It's essentially just an ultra-clear Crystal Ball that
Read Reviews & Check Availability
Here's a fun photo I took with my lens ball in Macau! While this was taken with my DSLR, they also work great with smartphone cameras!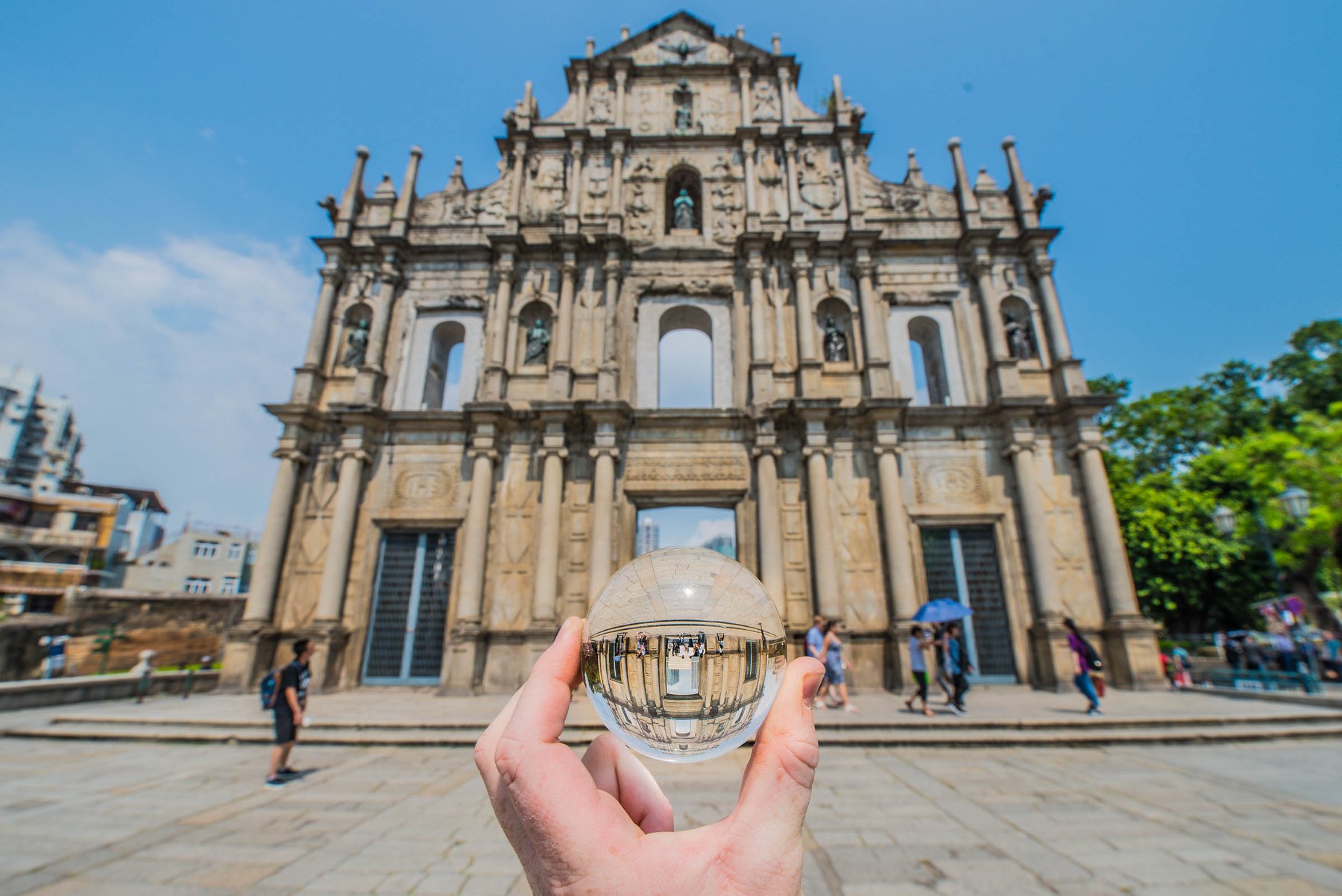 ---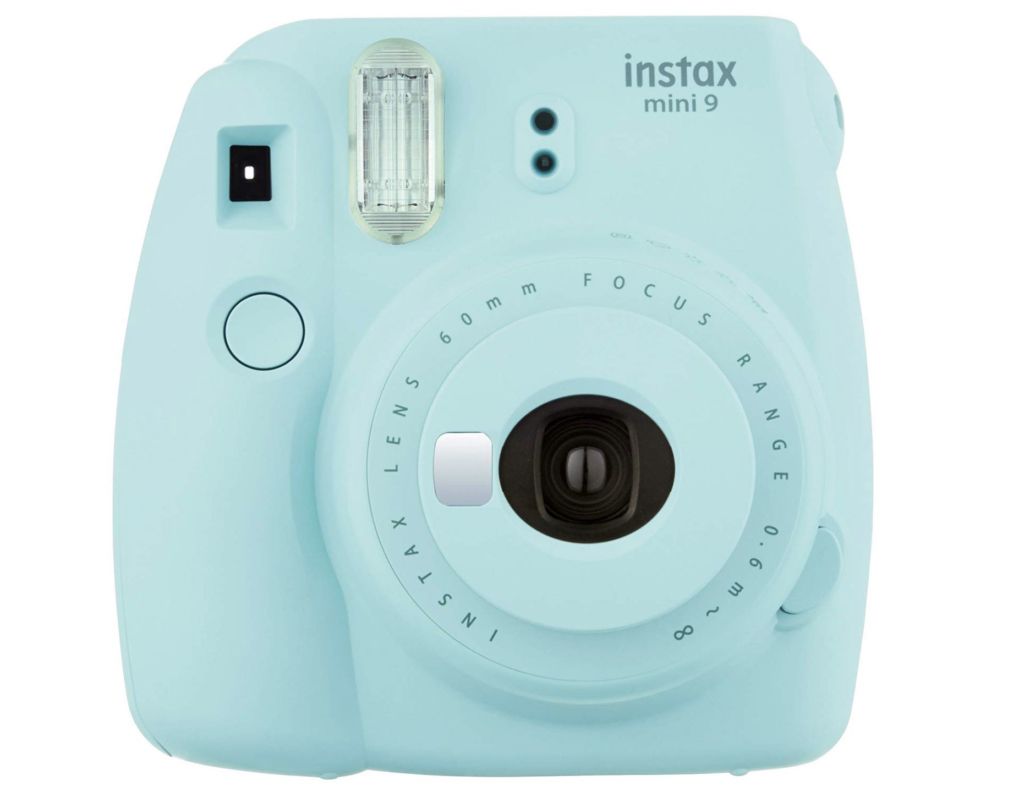 Now, I know you might be asking yourself, "why on earth would I buy a professional photographer a polaroid camera for a gift?" Well, these little devices can unlock some really fun and creative content! They've become really popular on Instagram, and I love seeing what people can do with them!
They are simply awesome, affordable, and would be a great gift for this upcoming holiday season!
Read Reviews & Check Availability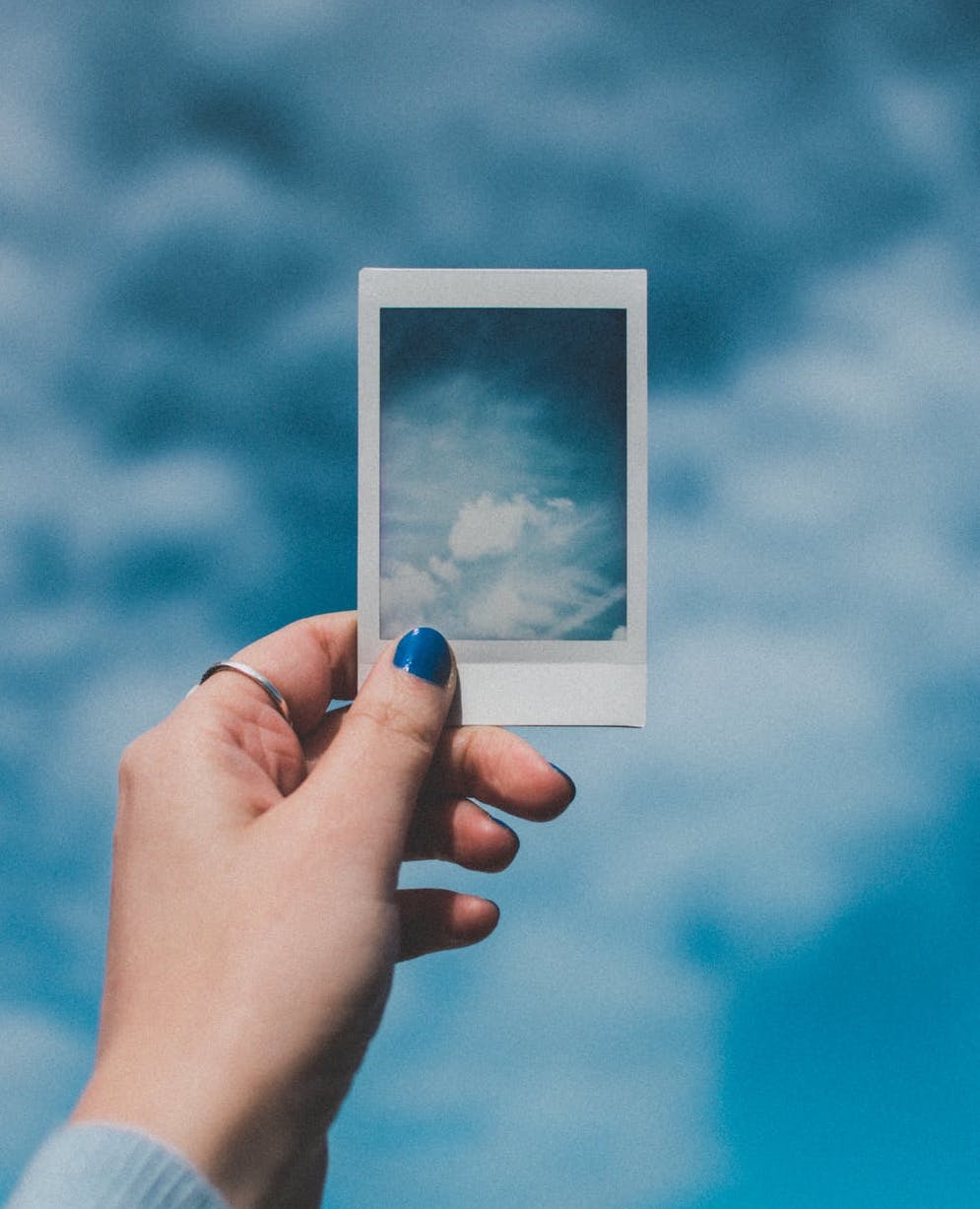 ---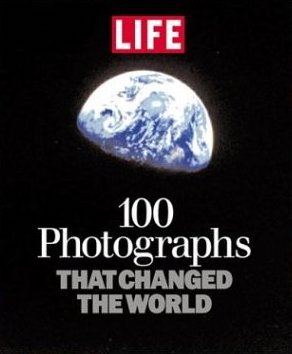 Want to give them a gift that has to power to fuel their creativity and inspiration? Then, pick up a hardcopy of "Life: 100 Photographs That Changed the World", because it's filled with incredible stories and photography that is guaranteed to impress everyone! It'll also look fantastic on the coffee table!
Read Reviews & Check Availability
100 Photographs: The Most Influential Images of All Time Trailer | 100 Photos | TIME
---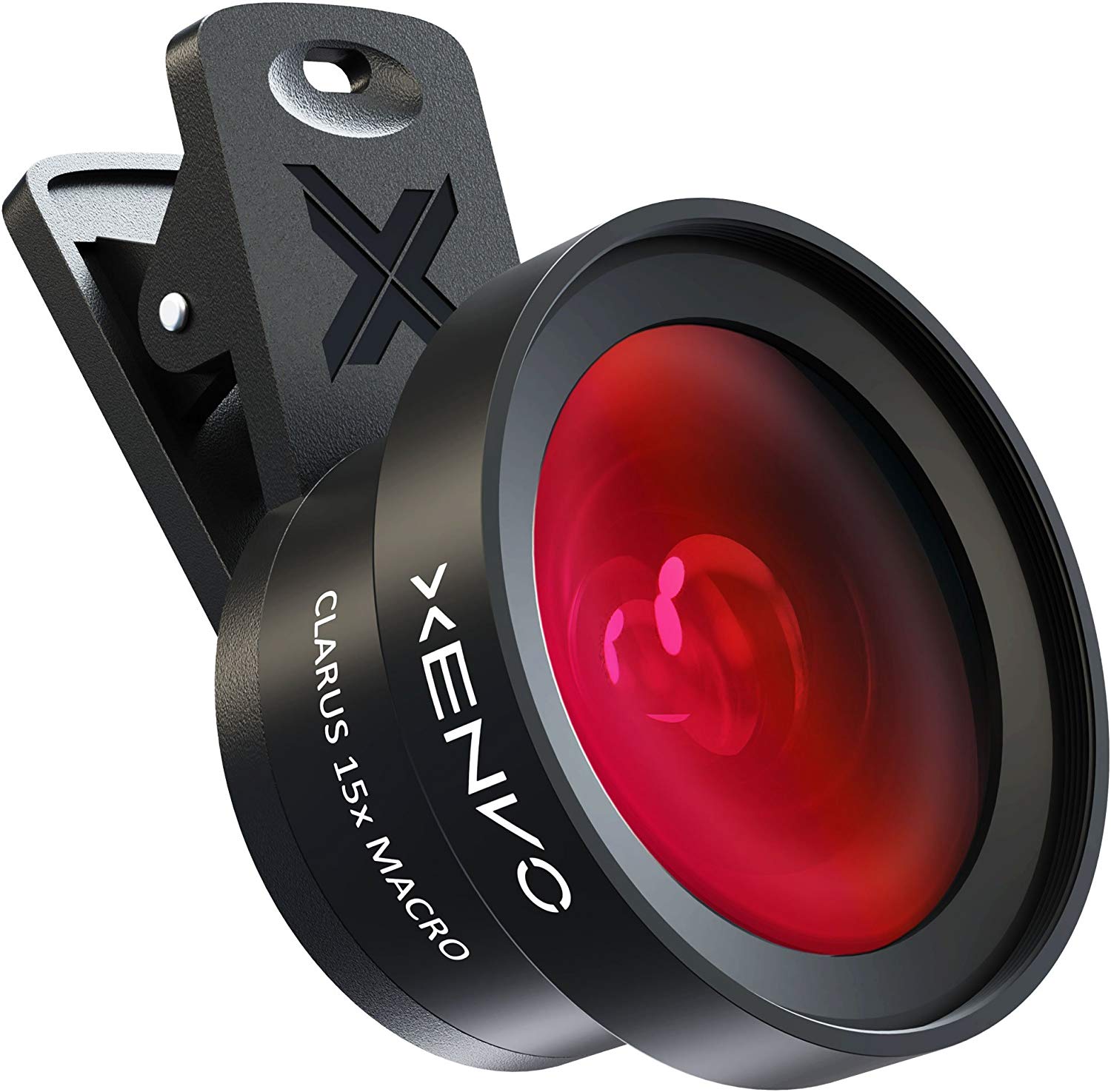 Sometimes photographers don't want to lug around their DSLR cameras, that's when the popular Xenvo Pro Smartphone Lens kit comes in handy! It's the #1 best selling product in the industry, has stellar reviews, and would make for a perfect gift idea for the photographer in your life!
Read Reviews & Check Availability
While I'm not quite sure how well these would work with the brand new iPhone 11 Pro, which has a built-in wide-angle lens and zoom lens, but definitely would be great for most of the other smartphone users.
Best Lens Kit For A Smartphone | Xenvo Pro Lens Unboxing + Review
---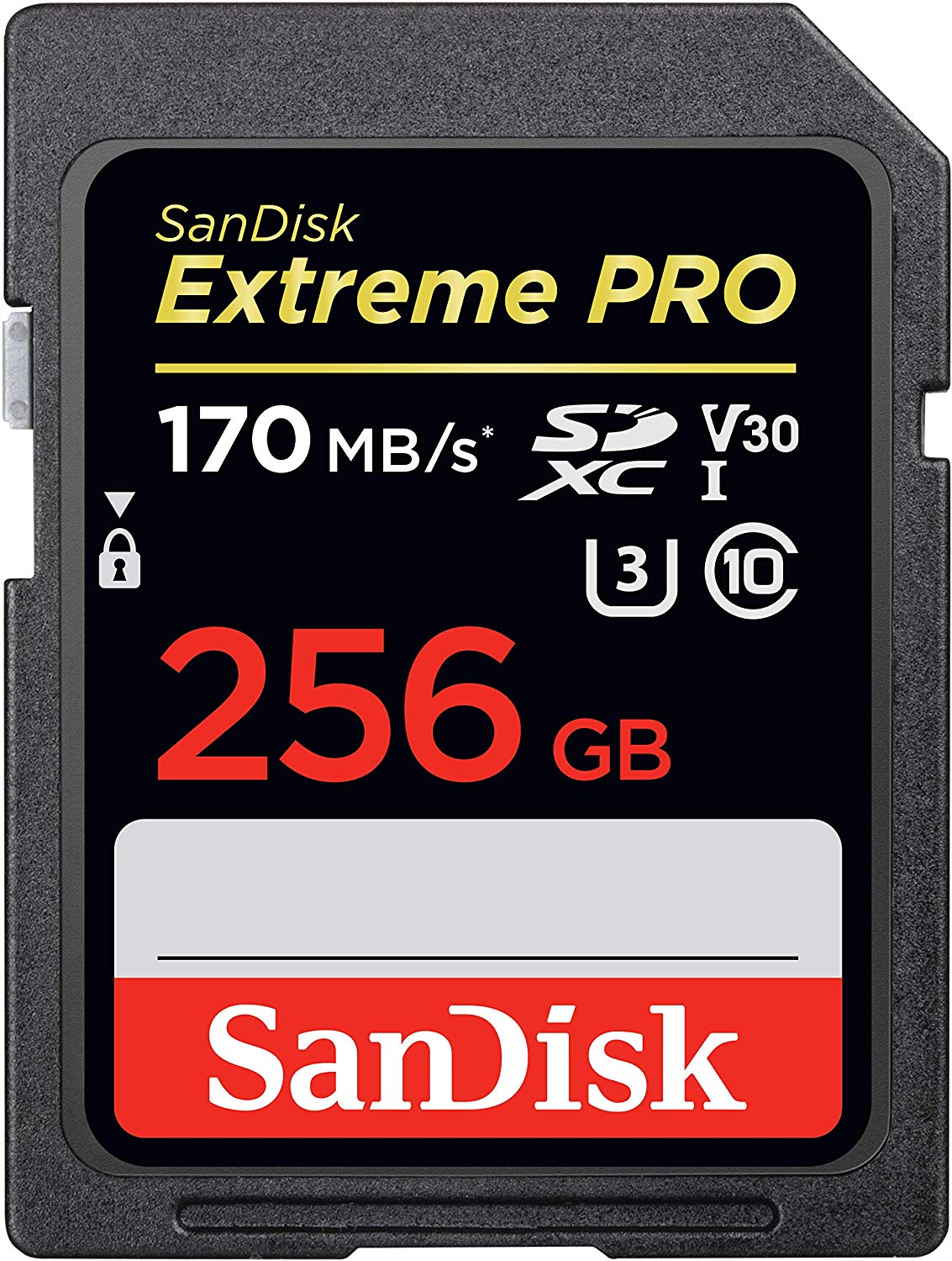 This is widely recognized as being the best SD card for professional photographers, and buying 1 or 2 of these would be a great gift! SD Cards aren't as cheap as you'd think, but you definitely need to buy a reliable product, because the worst thing that can happen to a photographer is having a corrupt SD Card. All of my SD cards these Sandisk Extreme Pro, and I'd highly recommend them! They come in a variety of storage amounts, so it really just depends on your budget!
Read Reviews & Check Availability
Here's a fun review video of the product for some more information!
Sandisk 170MB/s Extreme Pro SD Card Review
---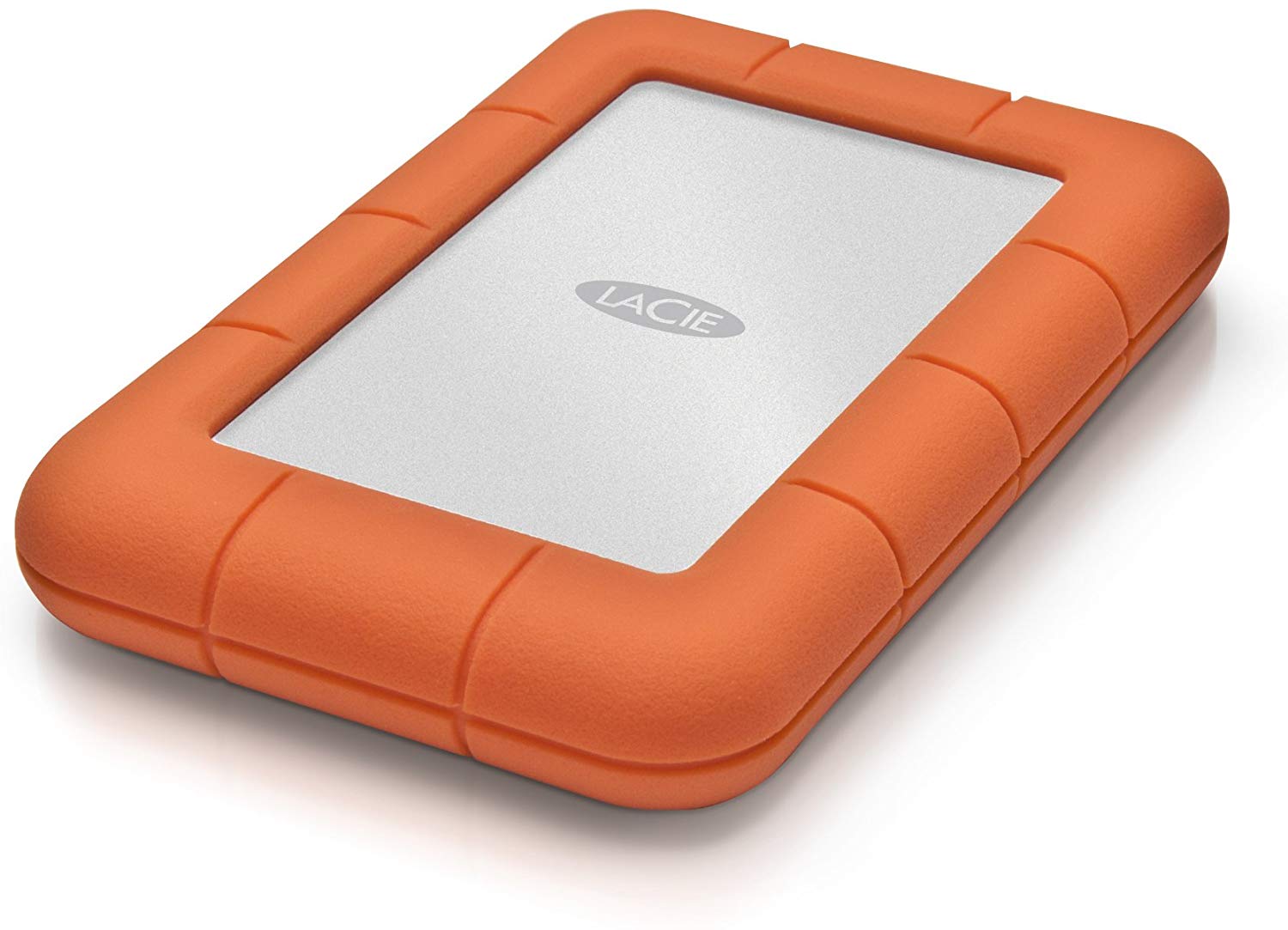 While we're on the topic of storage, buying someone an external hard drive would be an excellent gift for a photographer! What a lot of people may not realize, is that the majority of photographers shoot in RAW, which means the file sizes of every photo are insanely large! I've filled up at least six different external hard drives now, and the last three that I've bought have all been LaCie Rugged External Hard Drives! They work extremely well, and love the terrain durability of a drop, crush, and water resistance! While I don't think you'd need it, the company also backs their products with a two-year warranty!
Read Reviews & Check Availability
Introducing the Rugged Mini by LaCie
---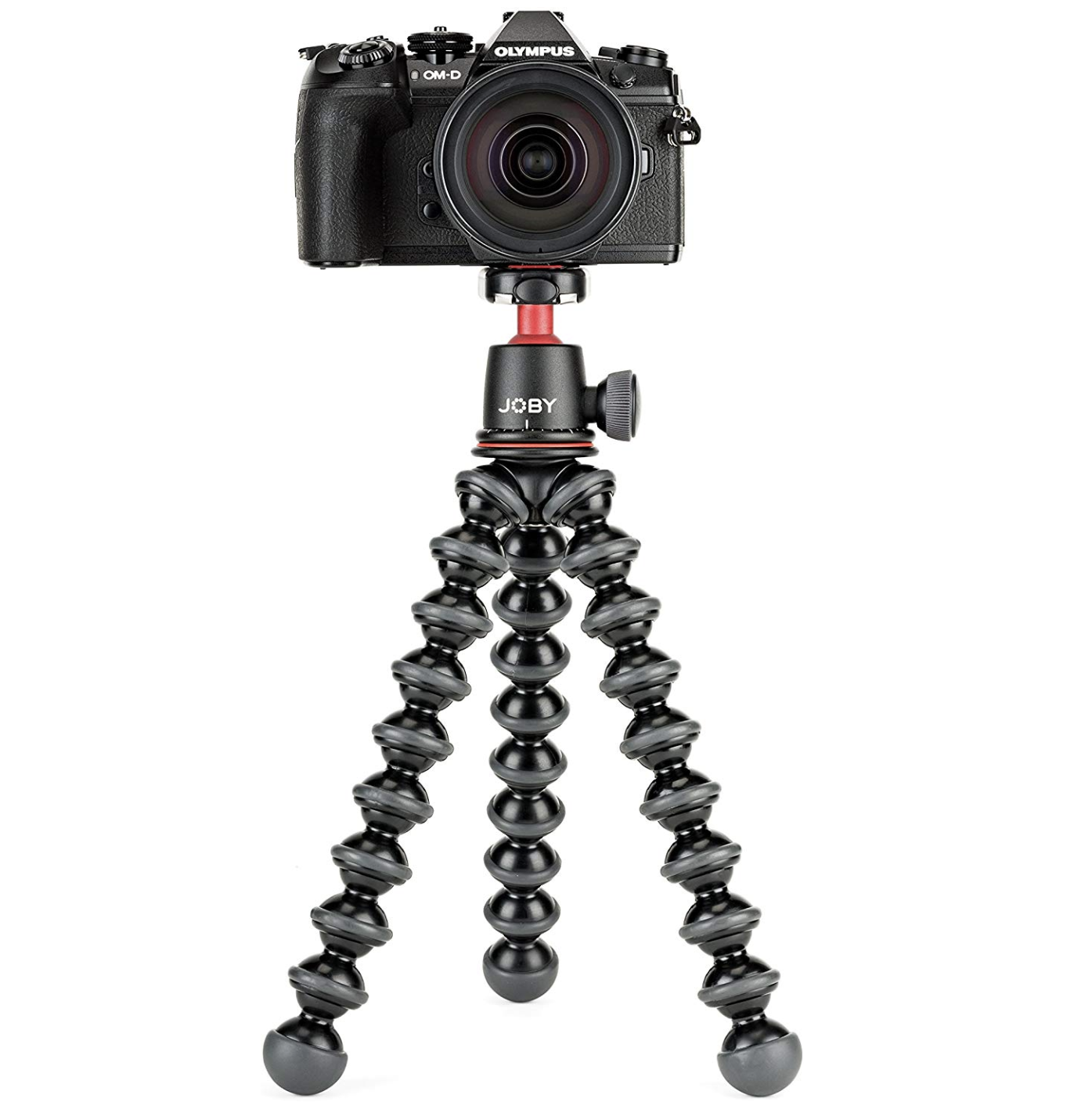 If you've never seen one of these before, they're super handy, and every photographer could use one in their gear kit! They're incredibly durable yet lightweight and can help photographers get tough shots when they don't want to carry a full tripod with them. Joby GorillaPod's are also really fantastic for Instagrammers, Bloggers, and YouTubers! I use mine mainly for shooting video footage while walking around a city, as well as setting up a self-timer to get in photos when I'm traveling alone.
Read Reviews & Check Availability
Take a glance at the video below to see which one would be the best gift for the photographer you have in mind!
Which GorillaPod is right for you?
---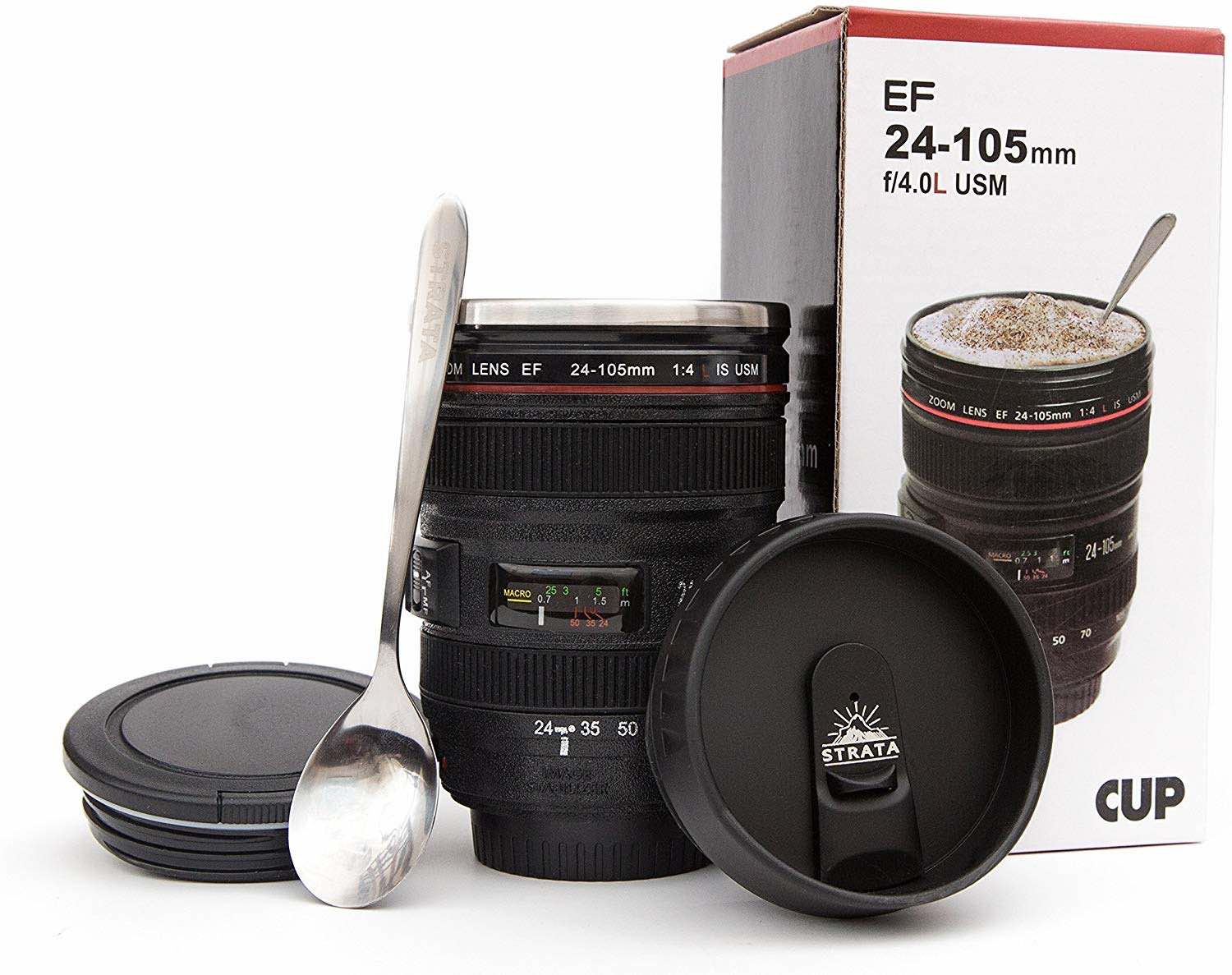 If you're on a tighter budget, and looking for a fun, quirky gift, then this Camera Lens Coffee Mug would be absolutely perfect! It's pretty simple really, it's just a coffee mug (that could double as a pencil holder in an office setting), that looks like a popular Canon lens. I've actually seen a few people with this at festivals, and think it's awesome! I just bought one for myself actually!
Read Reviews & Check Availability
Gift Ideas for Photographers! Replica Canon Camera Lens Coffee Mug!
---
Continuing on with coffee mug based gifts for photographers, there are a BUNCH of different mugs that I think are perfect! They'd make a great and affordable present for anyone interested in photography! Here are the two main ones from the photographs: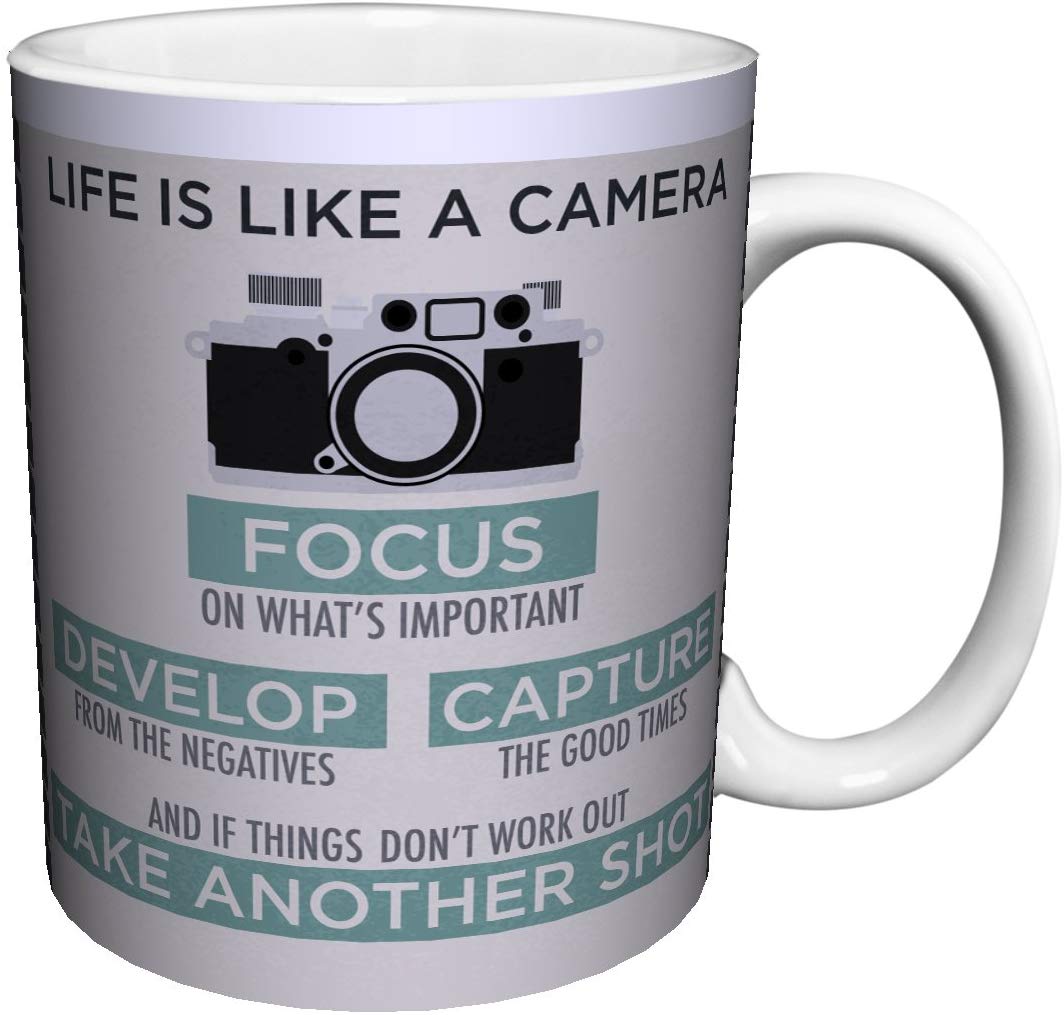 ---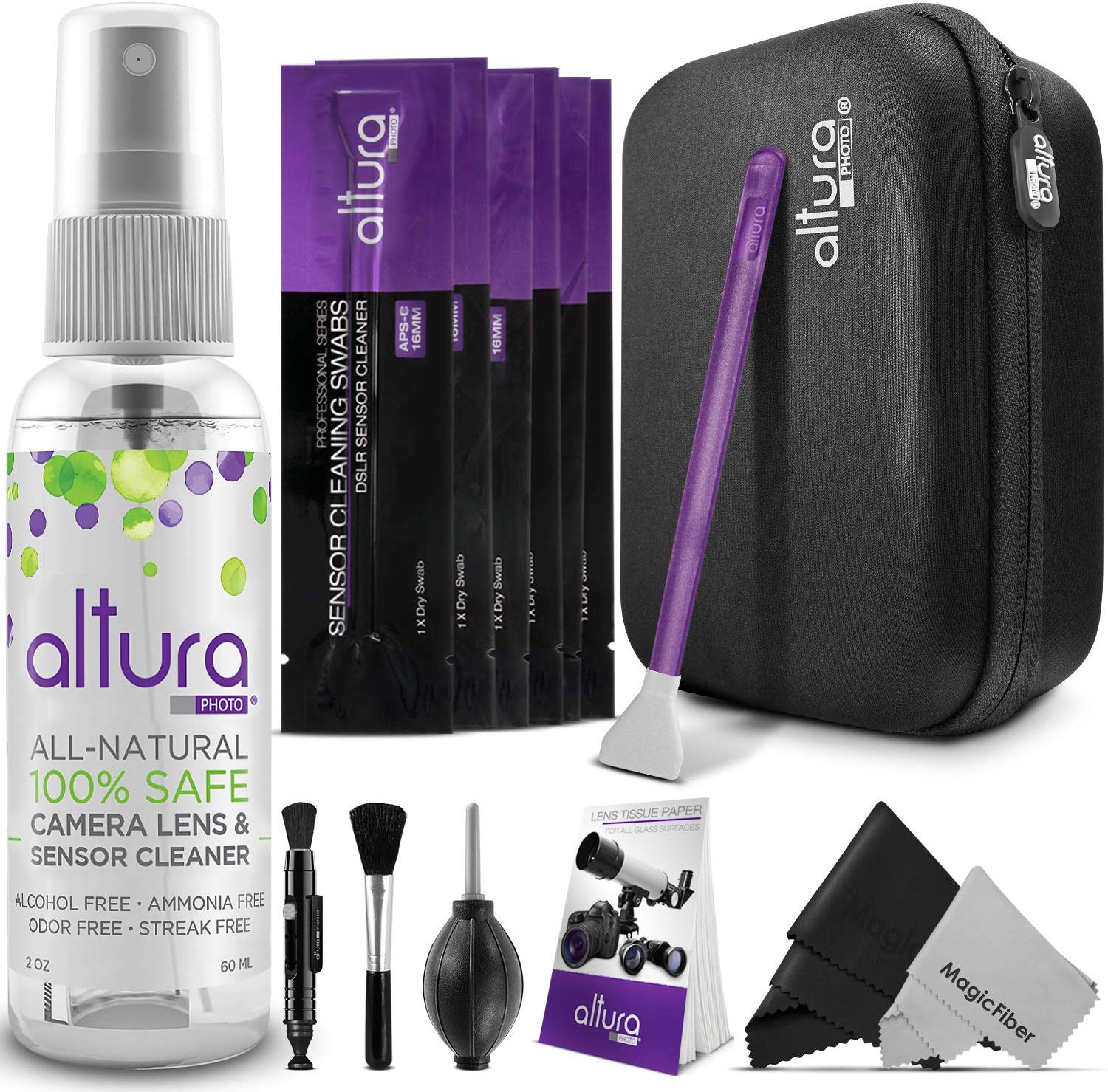 Professional cameras, lenses, and gear are quite expensive, and it's important to keep everything in tip-top shape! This Altura Professional Cleaning Kit includes Dry Sensor Cleaning Swab, All-Natural 2oz. Cleaner, a Hard Carrying Case, a Lens Cleaning Pen, Lens Brush, Air Blower, 50 Sheet Lens Tissue Paper, and 2x MagicFiber Microfiber Cleaning Cloths! It's an absolutely fantastic deal, and would be a terrific gift! Even if they don't use one or two of the items in the kit, you really can't beat this package deal! A lot of the items in this kit can also be helpful around an office setting as well, and be great to keeping all electronics clean!
Read Reviews & Check Availability
All-Natural Cleaner | Camera Cleaning Kit (Bundle) | 100% Safe - Made in USA | By Altura Photo®
---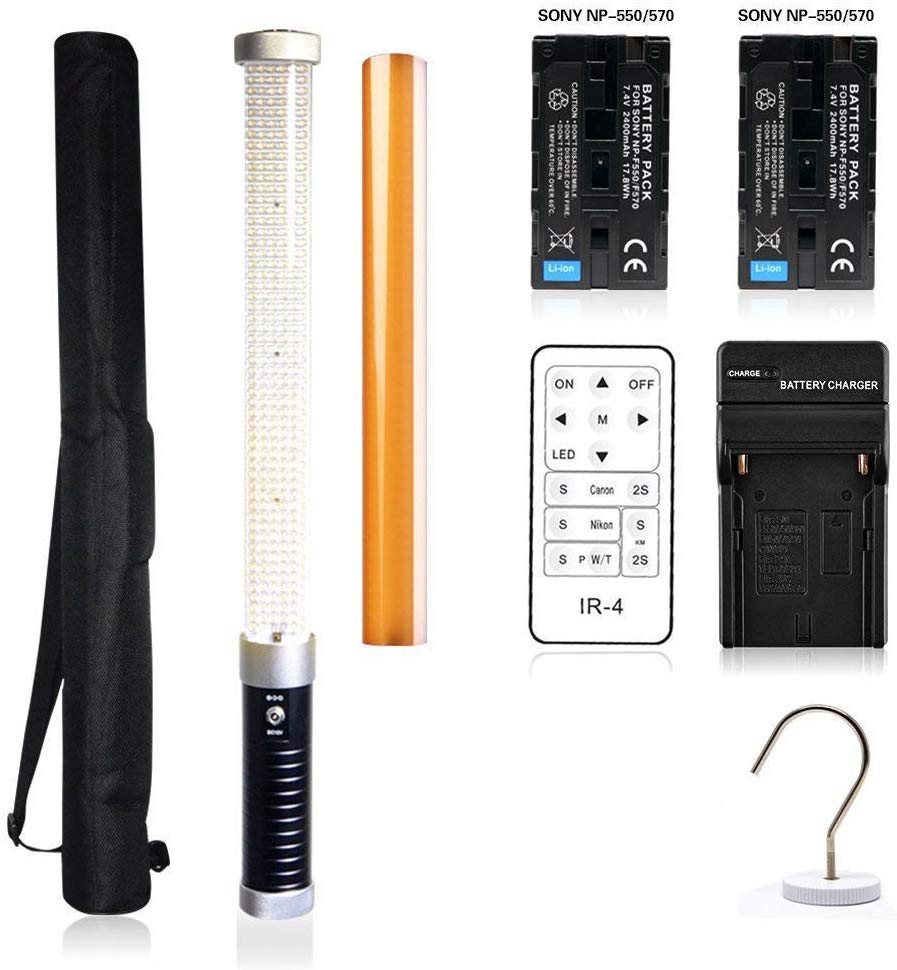 Do you know if the photographer you're buying a gift for does a lot of work in low-light? If the answer is yes, then this McoPlus LED Light Wand would make for an excellent gift! It's basically a LED wand that can provide portable off-camera light, easy-to-use, and comes with a bunch of different adjustable settings for capturing the perfect image. It's not too expensive and comes with a 12-month warranty for some peace of mind!
While I haven't personally used this yet, I have bought one and can't wait to test it out at the next music festival that I shoot!
Read Reviews & Check Availability
If this piques your interest, then watch the review video below for some more detailed information!
Mcoplus LE-R320 magic LED tube light review
---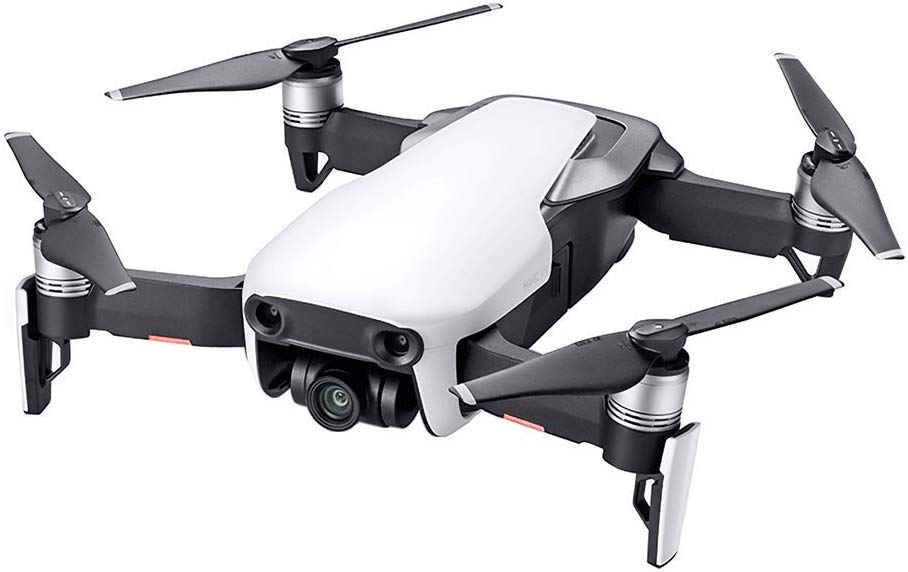 Every photographer needs a drone, and the best beginner/ travel-friendly drone on the market is hands-down the DJI Mavic Air Quadcopter. It literally fits in the palm of your hand, but produces truly stunning images & videos! While it may be one of the more expensive gifts on the list, it'll certainly be one of the most appreciated!
If you're feeling extra generous, I'd look into buying the Mavic Pro 2 & Fly More Combo! It's the drone I've used the most in my life as a professional travel blogger/ content creator, and it's probably my favorite piece of technology!
Read Reviews & Check Availability
Take a watch through this super fun Mavic Air review by famous Youtuber Casey Neistat. It's funny and filled with epic footage.
Mavic AIR DETAILED REVIEW vs. Mavic Pro
---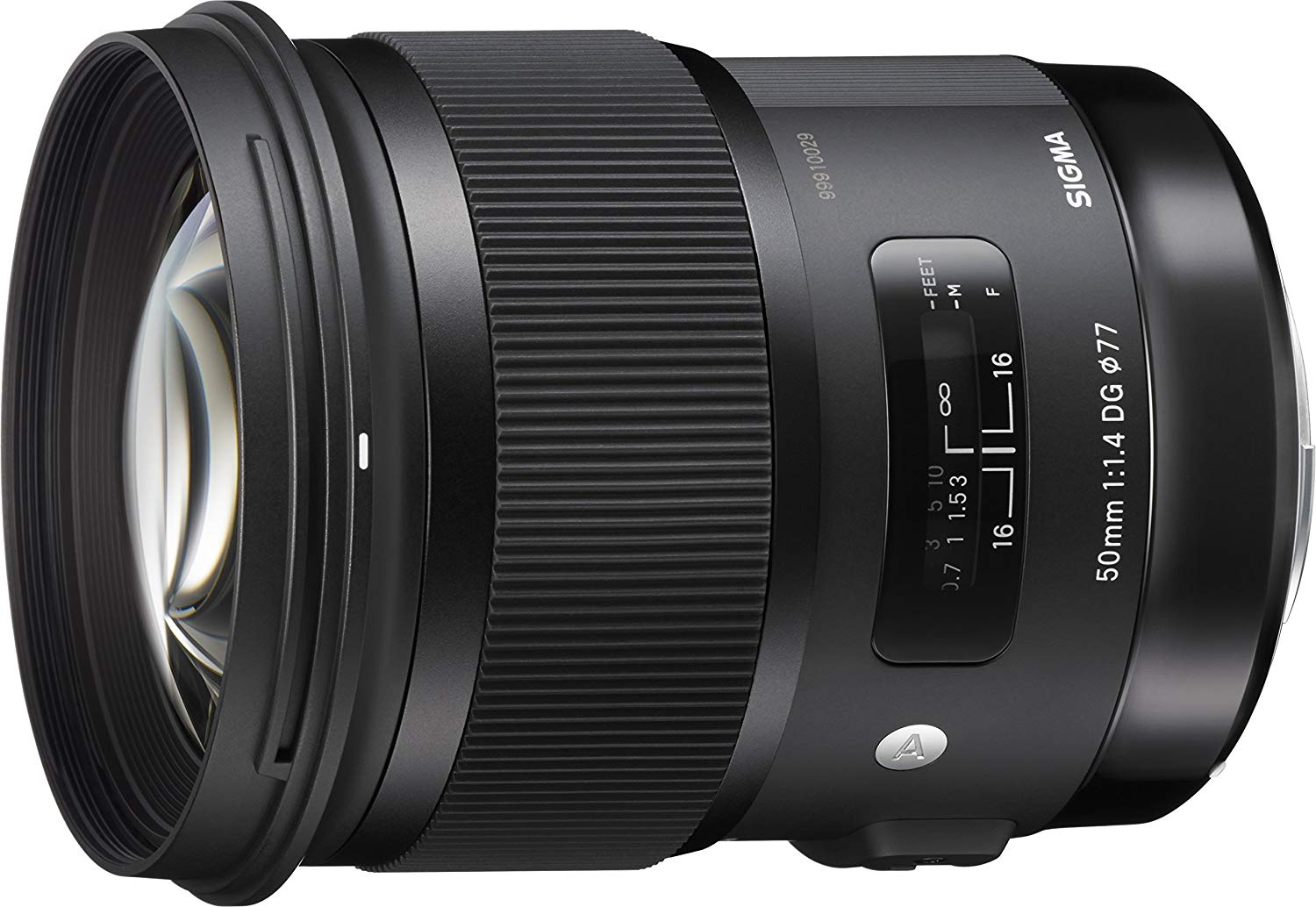 If you're new to photography, a "nifty fifty" is a prime lens that has a focal length of 50mm. It's well-known in the industry for being one of the most popular lenses that people get when they purchase a DSLR, but don't let that fool you – it's one of the most important lenses in a photographer's bag. While it's common for the person to buy the 50mm made by the same camera company (Canon, Nikon, Sony, etc) – I'd strongly suggest buying the Sigma Art f/ 1.4 Lens! I rented this recently, and am completely blown away!
It's one of the best-valued lenses on the market, and if the photographer in mind for this gift doesn't have a copy already, I guarantee they'd love it!
Read Reviews & Check Availability
Fstoppers Reviews the Sigma 50mm f/1.4 Art Lens
---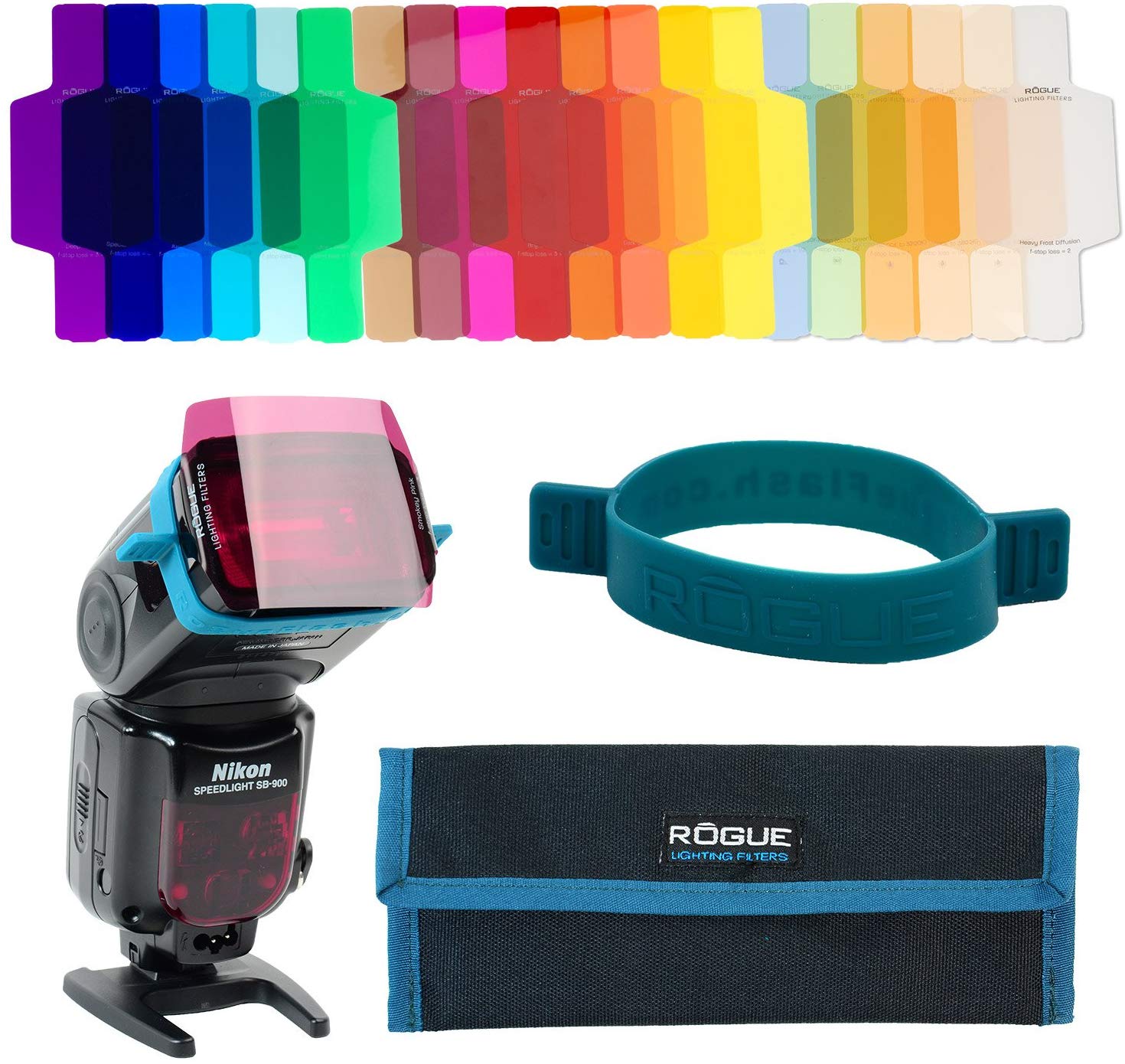 This is a really fun gift idea for that photographer in your life! Rogue Flash Gels consists of 20 different filters: 14 color effects, 5 color correction, 1 diffusion, produced by LEE Filters in the U.K (one of the world's leading manufacturer of lighting filters). Photographers can use these in a bunch of different ways, but they're most common for portrait/ studio work, but you simply attach it to your flash (which can add some really unique effects to photos!)
Read Reviews & Check Availability
Here's an incredible video on the subject of Flash Gels, which has been super helpful for me as I begin to get into more styles and photography techniques!
How to Use Flash Gels and Color Temperature for Creative Effects | Lighting 101
---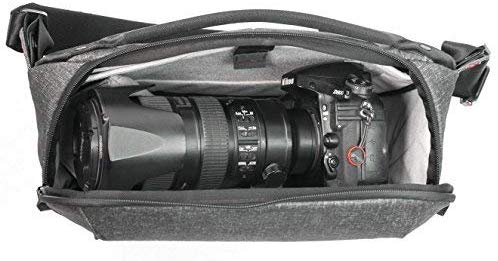 The ultimate low-profile, quick-access day bag for light carry and gear minimalists
The folks over at Peak Design recently launched their new bag the Everyday Sling, which would easily be a fantastic gift idea! It features their signature lightning-fast strap adjusters, excellent functionality with a side-loading main compartment, an extendable outer pocket, and a comfortable carry system.
It will hold the majority of DSLR + lens combinations, packs flat if you're looking to travel with it in a larger bag, and has a weatherproof 400D canvas shell. While I haven't gotten my hands on one yet, I hope to in the near future! It's a top gift idea for photographers!
Read Reviews & Check Availability
Peak Design Everyday Sling V1: Setup + Tips
---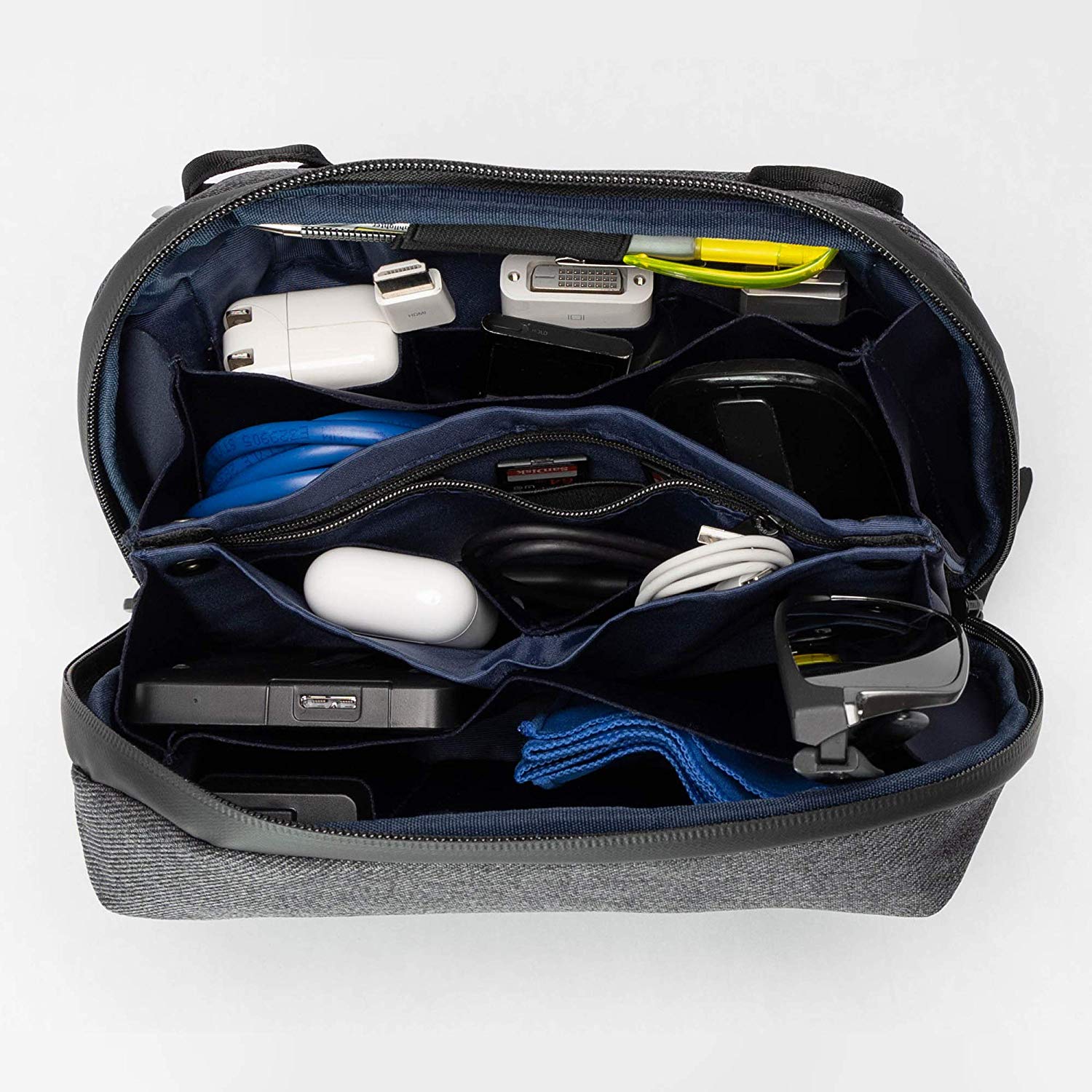 Photographers tend to be tech junkies, and sometimes things can get a bit messy! I've become a big fan of using tech pouches to stay organized (especially while I'm traveling), and this Sterkmann Tech Pouch has been perfect for me. I tend to store an external power bank, headphones, spare SD cards, my GoPro, and various necessary cables inside mine. It's decently spacious, with tons of different storage compartments, and is backed by an incredible lifetime warranty!
Read Reviews & Check Availability
Best Tech & Travel Organizers 2019
---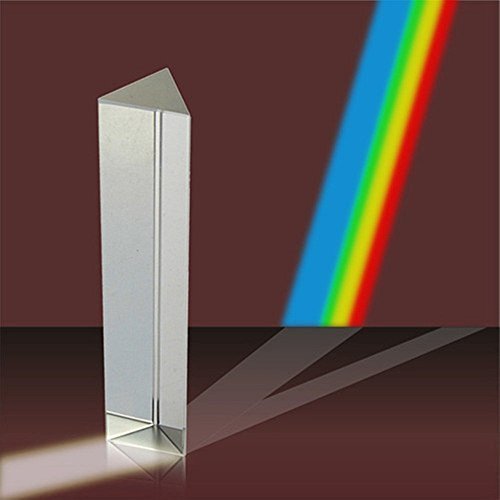 Using light prisms are becoming a hot new trend in photography these days, and it's also an excellent and cheap gift for photographers! They can create some awesome rainbow effects, kaleidoscopes, mirror, ghost, and dreamy images. You have to get a bit creative with it, but they can become quite addictive! This Amlong Crystal Optical Glass Triangular Prism is budget-friendly and top-rated! If you're still unsure what you can accomplish with this fun gift idea, take a look at the video below for some stunning examples!
Read Reviews & Check Availability
8 Cheap Prisms for Creative Photography
---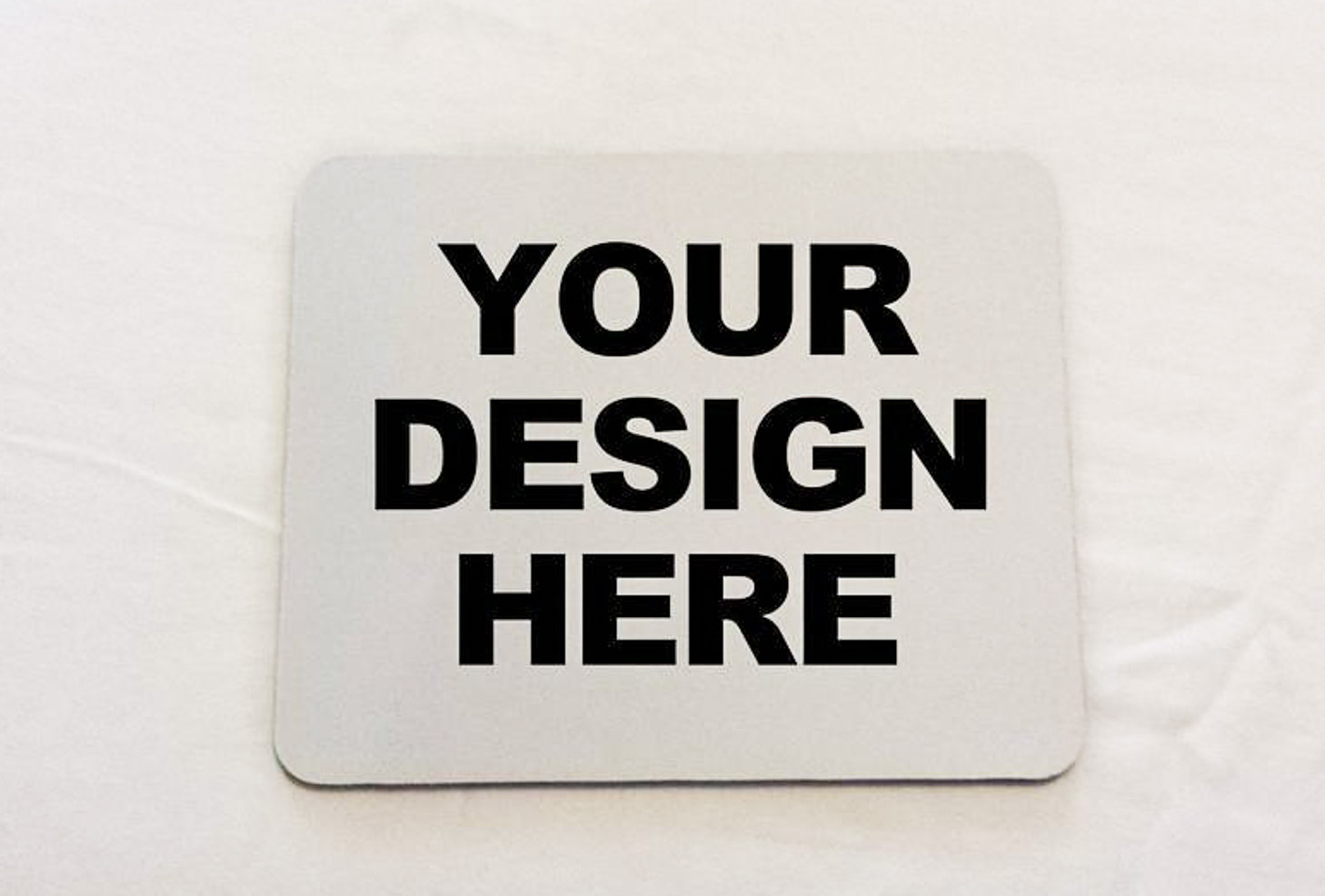 I always think that a personalized gift is always the best kind of gift, because it means you really put some thought into it. For photographers, it's quite simple actually, because all you need to do is grab a few high-resolution photos to use! There probably are hundreds of different items you could customize, but I think a Mousepad would be a really simple, cheap, fun gift idea!
As a photographer myself, I know how many hours I spend on my computer editing photos – so every time they use their mouse they'll think of the generous gift you gave them!
---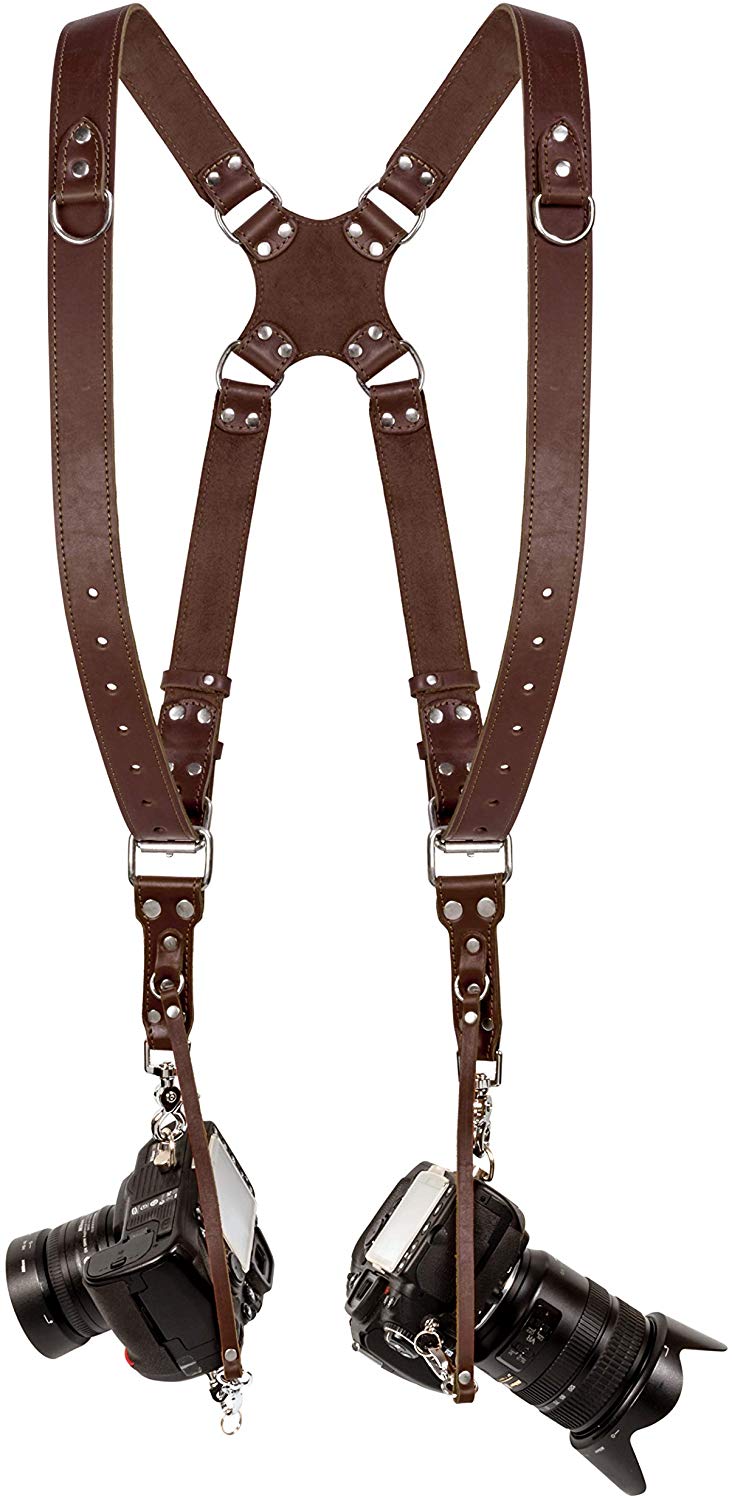 Now, these tend to be used mainly for portrait and wedding photographers who need to have access to two different lenses at the same time! While I would think that most photographers who need them might have bought one of themselves, but if they don't have one – this would be an awesome gift!
This Dual Shoulder Leather Camera Holster is one of the top-rated products online, has stunning reviews, and is also incredibly stylish.
Read Reviews & Check Availability
---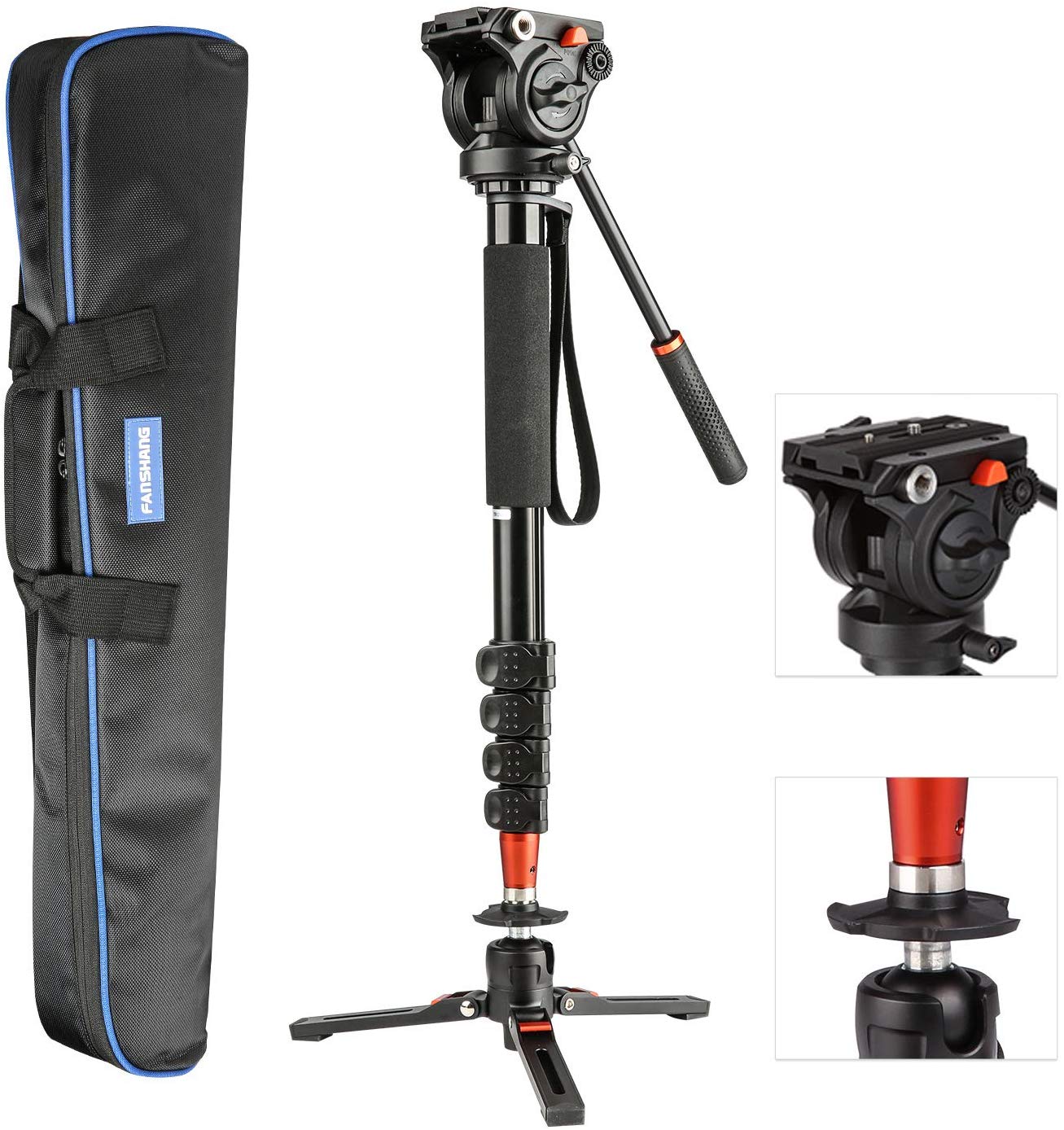 While I'm typically a bigger fan of using a tripod, sometimes photographers don't want to lug it around, and that's when a monopod can come into play! I've used my monopod at music festivals to help me keep the camera steady while taking longer exposure shots, as well getting unique angles high above the crowd! I just purchased myself one of these FANSHANG 73″ Camera Monopod's for my own photography needs, and know they'd make for an excellent gift for this upcoming holiday season!
Read Reviews & Check Availability
This was is meant for a bit of heavier duty videographers, but would also be useful for hobbyist photographers.
---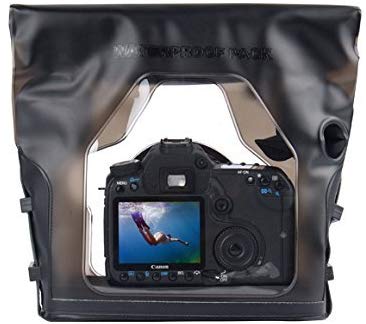 For the photographers out there who also love a bit of snorkeling or ocean shots, this affordable waterproof DSLR case would be a top gift idea! What you may not know is that professional DSLR underwater casings are actually ridiculously expensive, but this style of case works great and will be enough for the majority of photographers. It's great fun at the pool with kids, snorkeling trips, surf photography, ocean sunrises & sunsets, and so much more!
Read Reviews & Check Availability
This review video does a great job discussing this product, so worth a watch if you're thinking about gifting one!
Review: DiCAPac WPS10 Waterproof Case for DSLR
---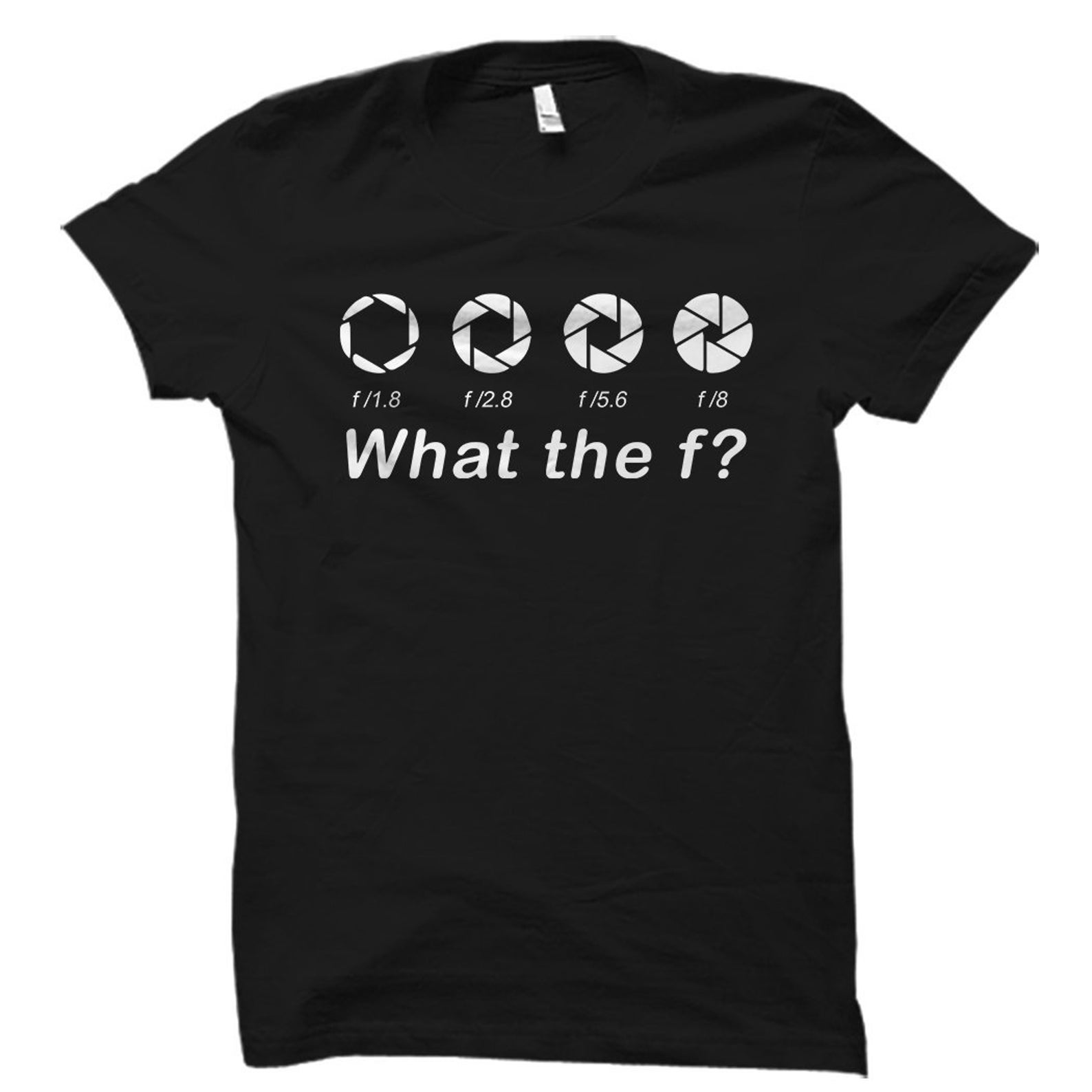 The shirt really speaks for itself! If you don't get what it means, I guarantee the photographer you're buying a gift for will enjoy it! Funny, cheap, and stylish.
There are tons of other funny shirts available online that I think would make great gifts, so make sure you browse through Etsy for some more fun gifts for photographers!
Gift Ideas for Photographers
---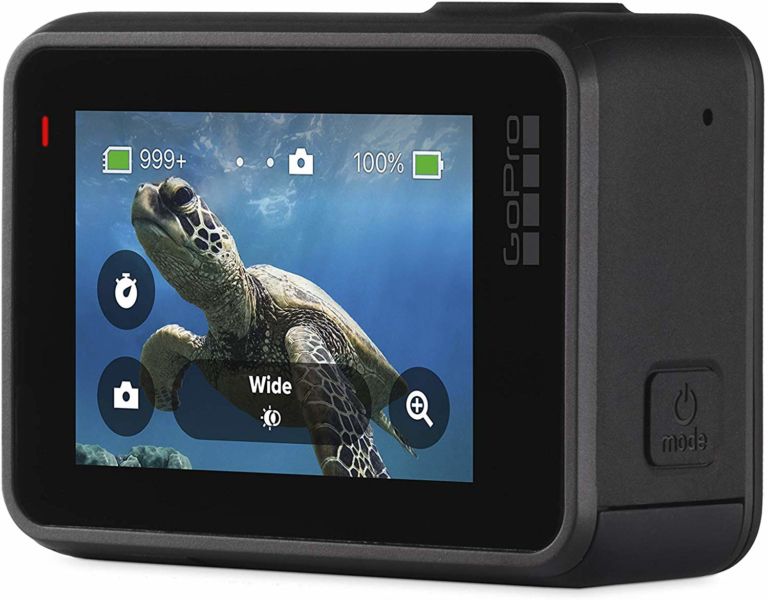 So I bought myself a GoPro Hero 7 Black last year before my trip to the Maldives (as I knew I was going to be snorkeling quite often), and I was honestly blown away by the photography and videography capabilities! My favorite tool the GoPro Hero 7 has is the hyper smooth timelapse! You can create some really fun content with it, and I think it's worth every penny. It's also fantastic for capturing wide-angle shots & action videos, and deserves a place in every photographer's bag.
I actually have two GoPro's and get a lot of use out of them while I'm traveling.
Read Reviews & Check Availability
GoPro: This is Action. This is HyperSmooth. This is HERO7 Black.
---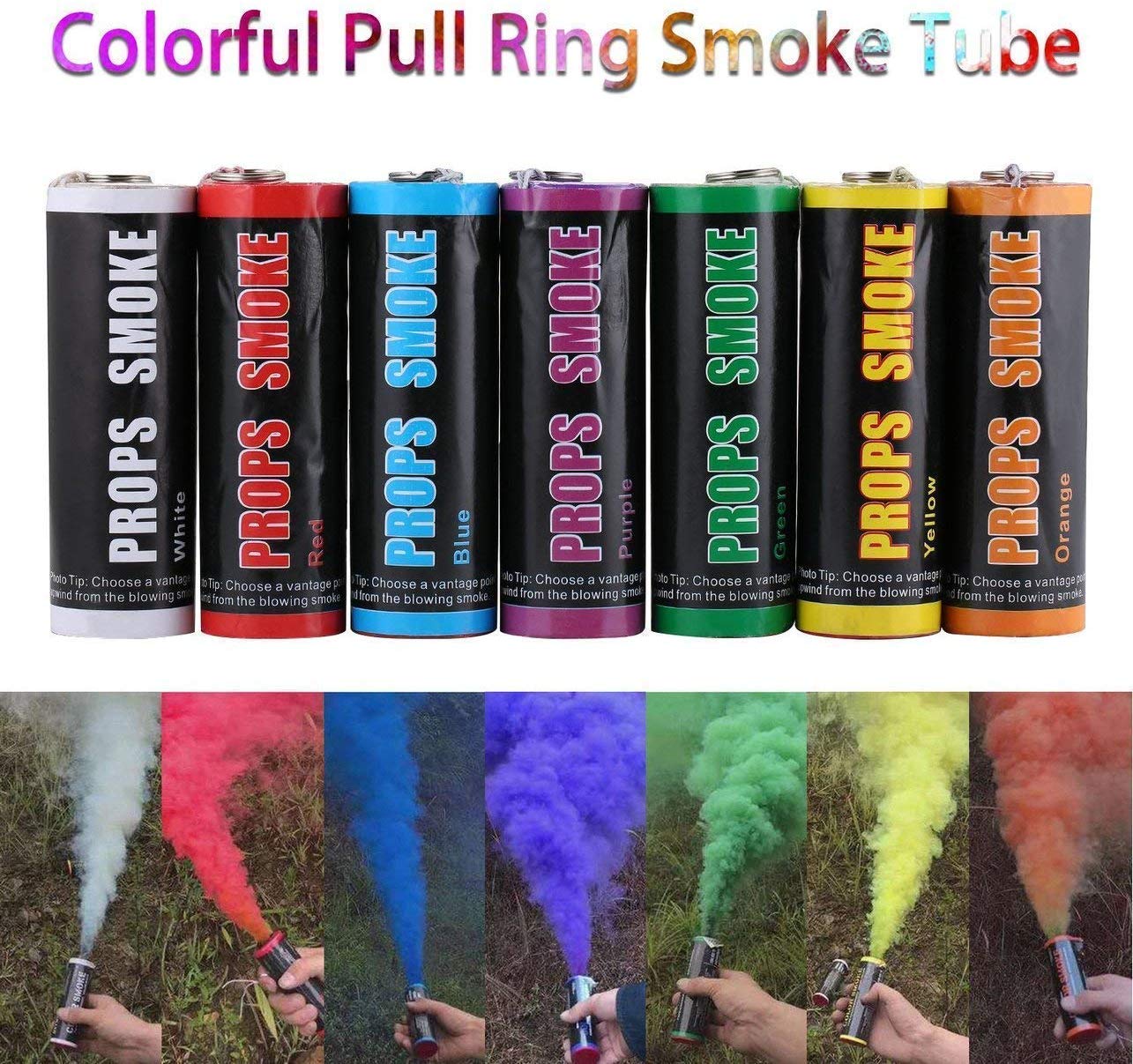 If you haven't seen these used before, they are completely mindblowing! If you put a few of these in the hands of a skilled photographer/ content creator, the results will be truly stunning! This 6-Pack Colorful Smoke Bomb would be a really unique gift idea, each of them last for 90 seconds, and it's the highest quality available on the market!
Read Reviews & Check Availability
Check out the video below for a bit more information and inspiration! This guy is a popular YouTuber and I'm a big fan of this video!
HIDDEN Forest FLARE PHOTOGRAPHY
---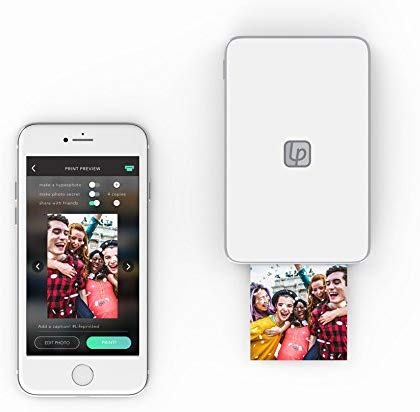 Instantly print your photos from your smartphone and social media and give them to friends and family! "Lifeprint's Augmented Reality Hyperphotos make your photos come to life like magic in your hands. Just think magical Harry Potter photos." Sounds pretty great, yeah?
This is one of my personal favorite gifts for photographers because the possibilities are endless! You can get really creative, print out some awesome content, and give them out at festivals & parties, as well as print out a bunch of pictures to put on walls.
Read Reviews & Check Availability
LifePrint Photo/Video Printer Review
---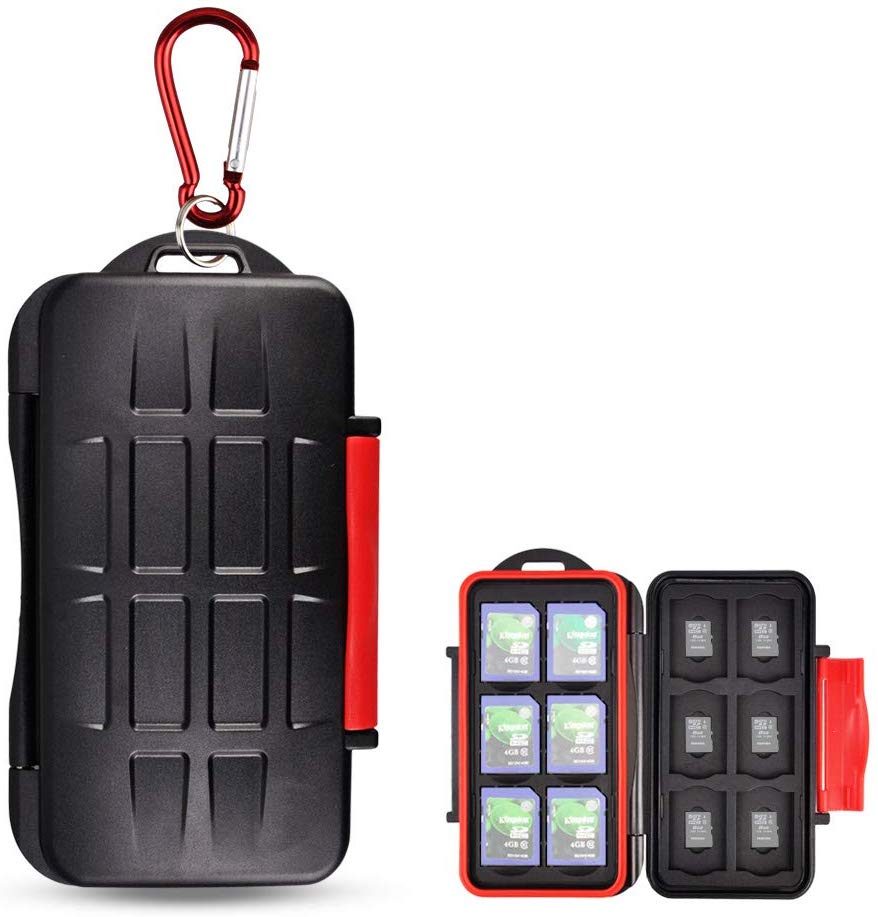 This might just be the best cheap gift for a photographer! It costs less than $10, but is one of the best/ top-rated products online for SD card storage! It's water-resistant and shockproof and comes complete with a snap-on locking system. This Kiorafoto Memory Card Holder is pocket size, which make it the perfect travel companion.
Read Reviews & Check Availability
Check out the unboxing and product test video below!
SD Card Holder Unboxing Testing Reviewing Kiorafoto
---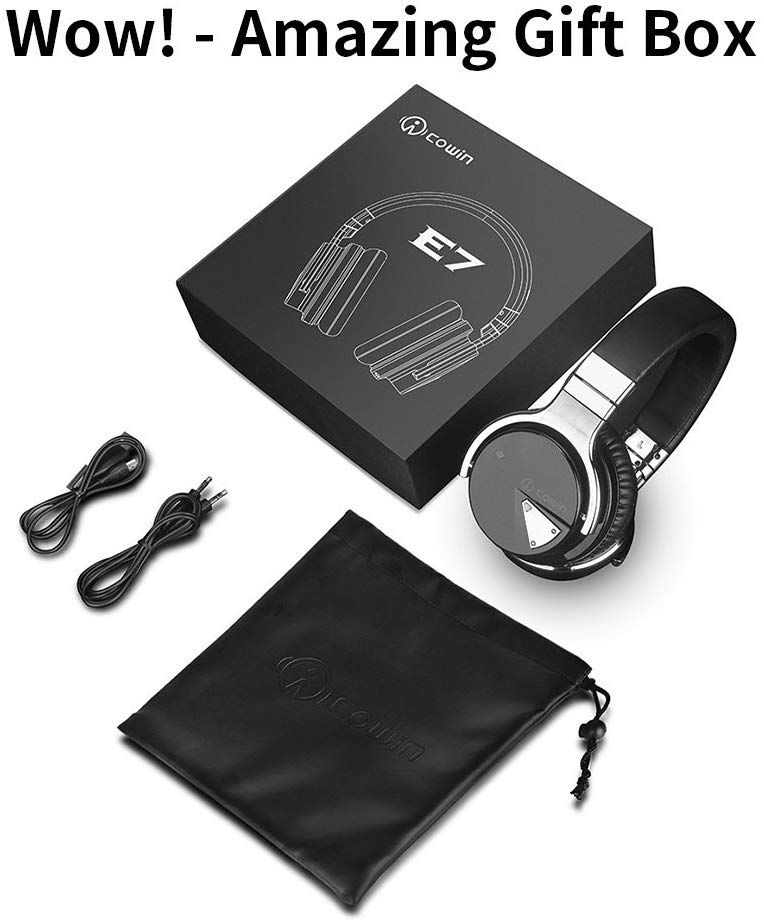 With over 13,000+ stunning reviews, these Cowin Noise Cancelling Bluetooth Headphones are the #1 best selling product in over-the-ear headphones (which is really making a statement). Everyone needs a decent pair of headphones, and with the amount of time photographers typically spend traveling on airplanes, and working on their computers – it's safe to say this would be a gift that would be appreciated.
Cowin has managed to manufacture a top-notch product at an incredible price, and they've proved you don't need to spend $350+ on Beats headphones.
Read Reviews, Browse Colors & Check Availability
Testing Out Amazon's Best Seller Headphones - Cowin E7 Review!
---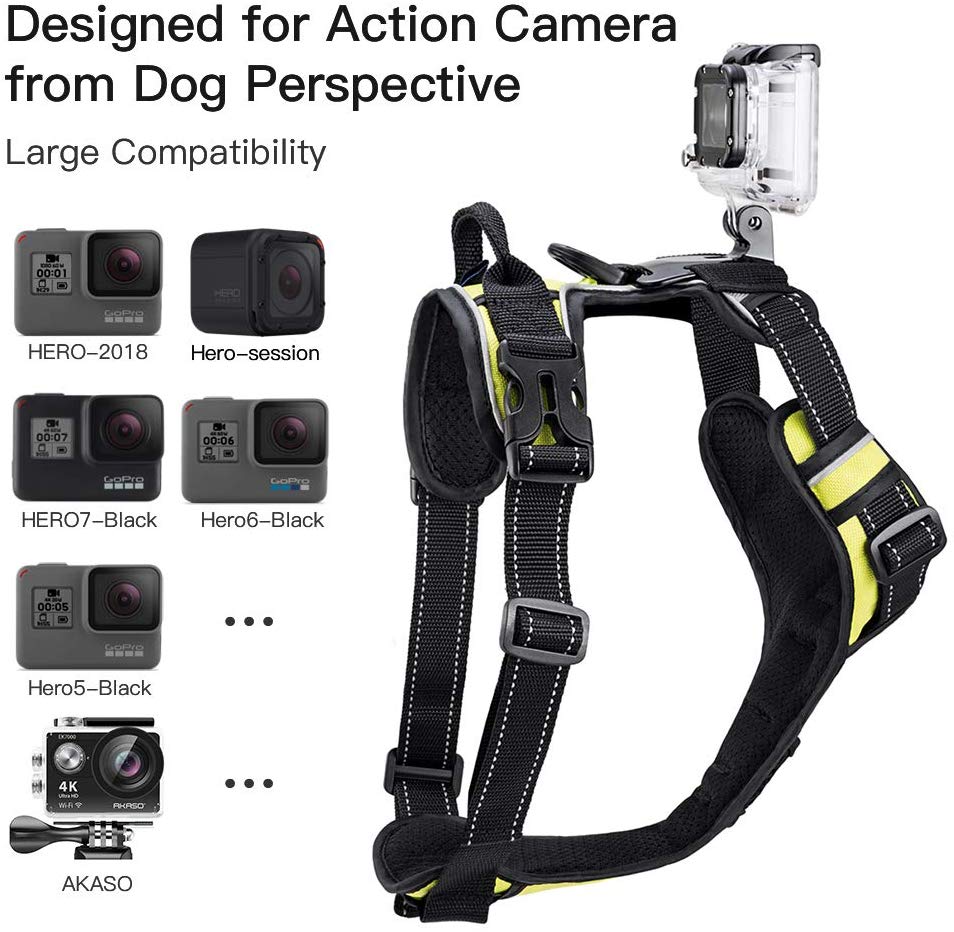 Does the photographer you're buying a gift for have a dog? Well, then this could be a superb present idea! It's a simple way to create some fun and unique content, and hell, they might even be able to understand their friendly animal on a deeper level.
The SmilePowo Dog Harness is a budget-friendly gift, well-made with durable material, super easy-to-use, and has got awesome reviews. Watch the video below for some inspiration!
Read Reviews & Check Availability
GoPro: It's Always Sunny In Walter's World
---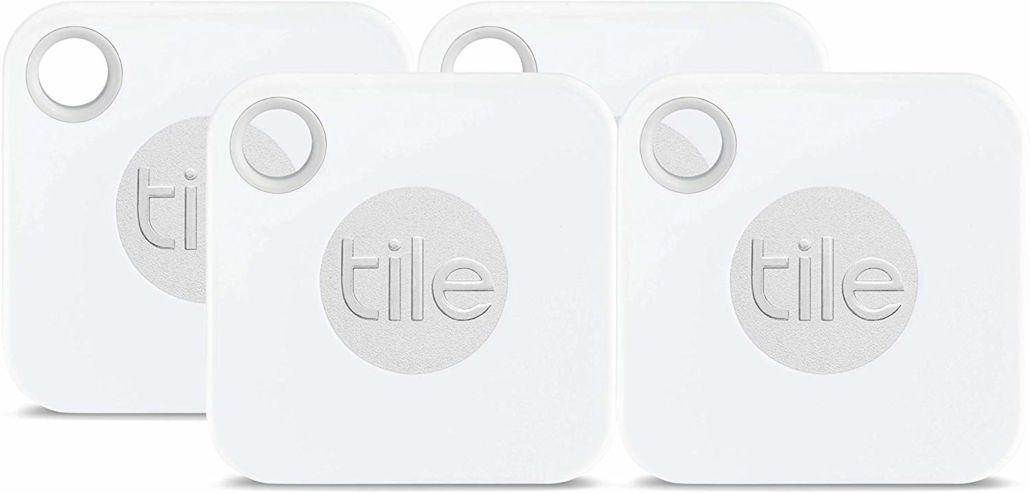 If you haven't heard of Tile Mate before, then let me introduce you to this awesome technology! It's kind of like "Find Your iPhone", but for all of your important items, which would work fantastic for expensive photography gear! They basically connect to your phone via Bluetooth, and you can track the location. So you buy this Tile Mate 4-Pack, and they could place one in their main photography kit, suitcase, tech pouch, and main DSLR.
I use this while I'm traveling to make sure I don't lose anything valuable and keep one on my luggage and passport holder, and I know for a fact they'd make an excellent gift! (My mom actually gave gifted these to me a couple of years ago!)
Read Reviews & Check Availability
Review: New Tile Mate & Tile Pro Offer Replaceable Batteries, Louder Volume, & More Range
---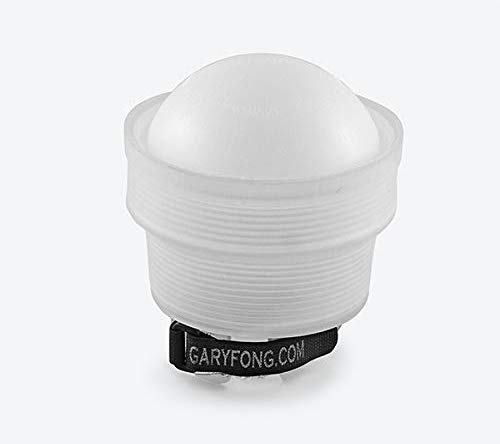 "The Gary Fong Light sphere Collapsible Speed Mount will continue to provide photographers with the ability to achieve studio-style lighting effects, anywhere at any time."
This tiny little sphere might seem like it doesn't do that much, but attach this on top of an external flash and it can make a massive difference! I use one of these light diffusers anytime I shoot a music festival or do any portrait work, and I think it's a must-have! It provides an equally secure fit for nearly all flash sizes (so you don't have to worry about buying the wrong size).
Taking Your First Ever Photo With A Gary Fong Lightsphere Collapsible
---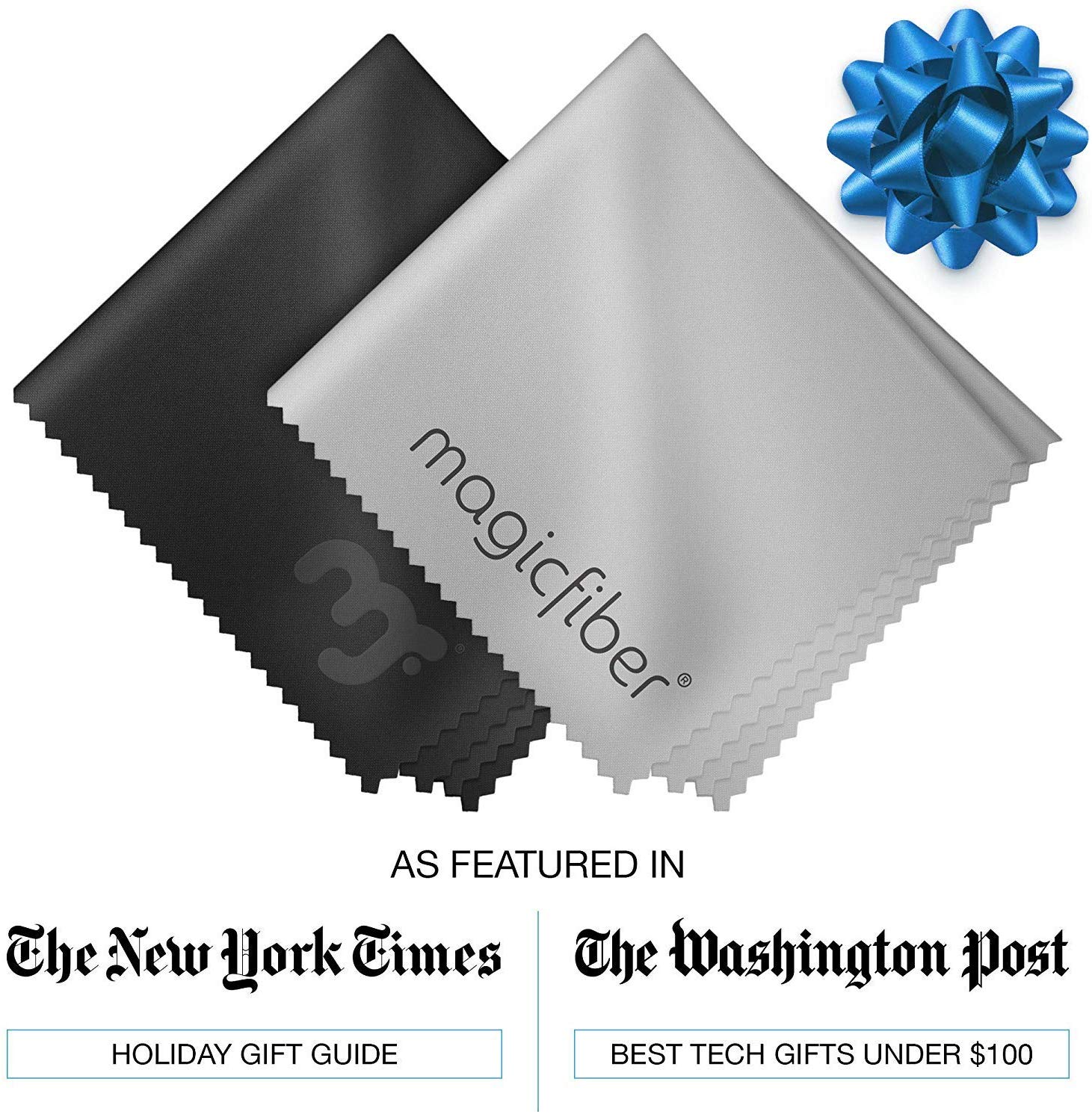 Microfiber cloths are essential in the life of photographers, and MagicFiber is the #1 best-selling brand online and is regularly recognized for its premium quality! You can purchase a 6-pack of these for less than $10, and gift one of them to a bunch of different friends. They're not only great for photographers, but perfect small gifts for everyone with an LCD TV screen, smartphone, glasses, computers, etc.
Read Reviews & Check Availability
I've purchased a few packs of these now, and I'd highly recommend them!
---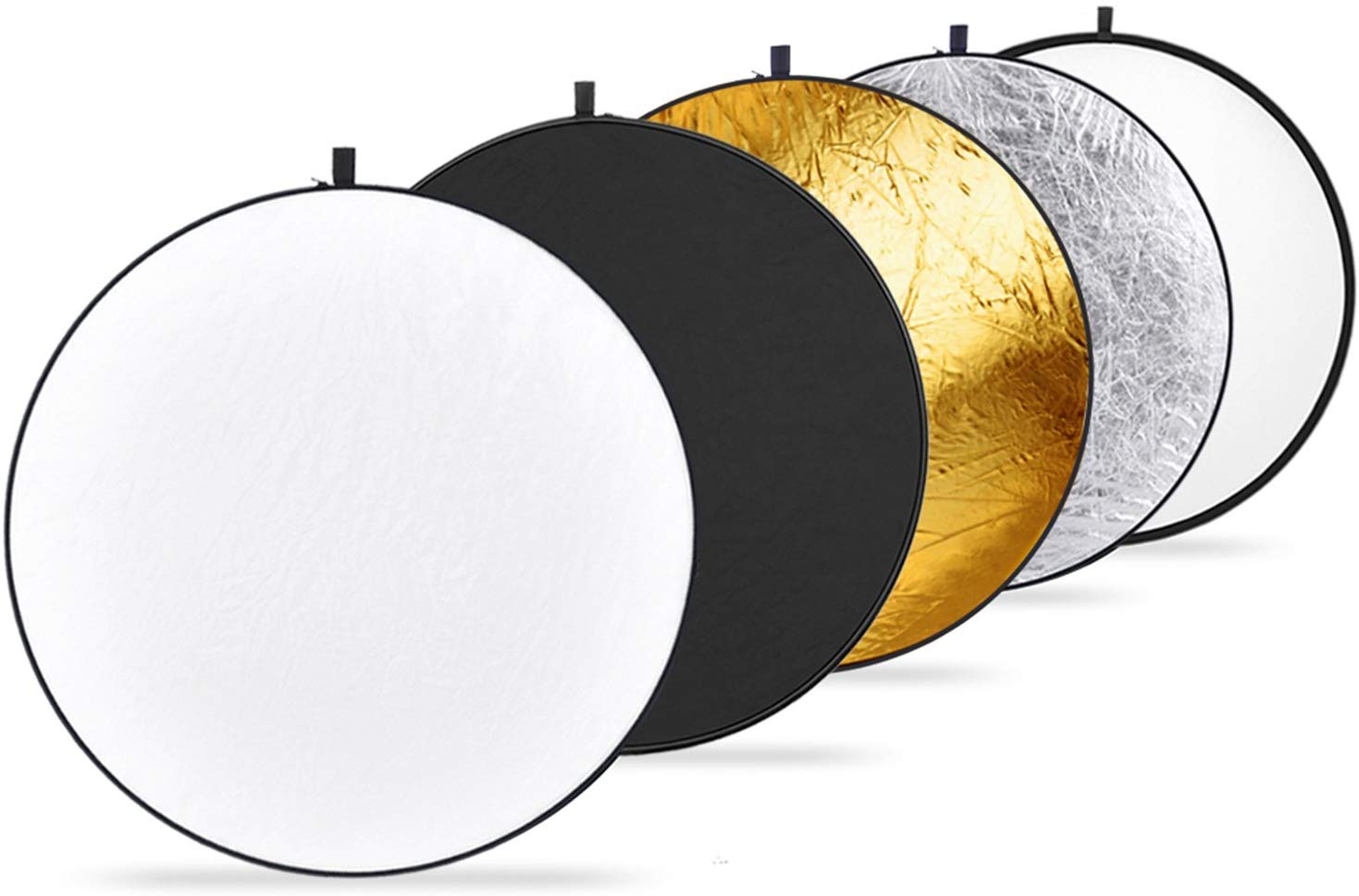 Comes with silver, gold, black, white and translucent reflectors.
This Neewer collapsible and ultra-portable light reflector kit is extremely popular, and would definitely be a solid (and affordable) gift! The companies slogan is "Pro Quality. Amateur Prices", and they've got the reviews to back them up (along with their 3-month warranty).
Check out this fun tutorial video below for a bit more information on how to use these!
"Meet Different Photography Needs for Photography Photo Studio Lighting & Outdoor Lighting"
Collapsible 5-in-1 Multi-Disc Light Reflector | How to Use | Tutorial
---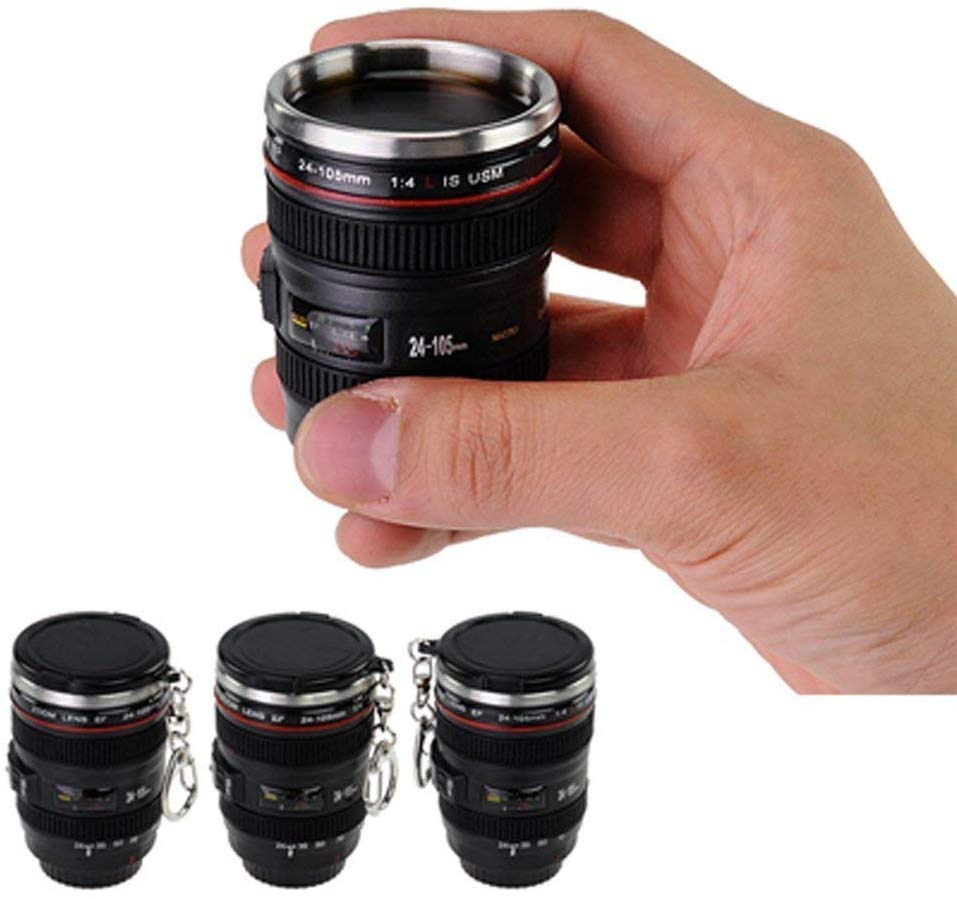 Love photography and ripping shots of tequila? Well, then this is clearly a top pick! While I think these would be more suitable as a stocking stuffer, or an addition to a larger gift, I do think it's an excellent gift idea! They are well-made with stainless steel, holds a capacity of 2.7 fl oz, and I love that they come on a keychain (which I think is quite adorable)!
Read Reviews & Check Availability
---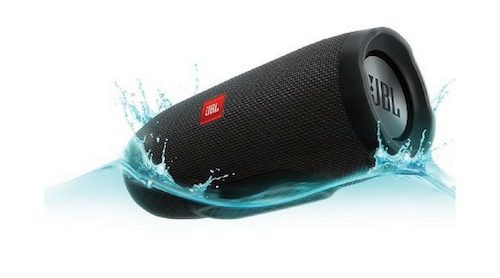 You know what makes photo shoots more fun – some background tunes! I've been traveling the world for the past couple of years with my JBL Charge 3 Portable Bluetooth Speaker, and I'd highly recommend it! It's lightweight but powerful, the sound is excellent, and the battery life is truly astonishing!
While there are dozens of quality speaker companies, I've always loved my JBL, and think their entire line of portable speakers would make for an amazing gift for photography lovers! Take a read through some of the remarkable reviews, pick a color, and give the photographer the gift of portable music!
Read Reviews & Check Availability
---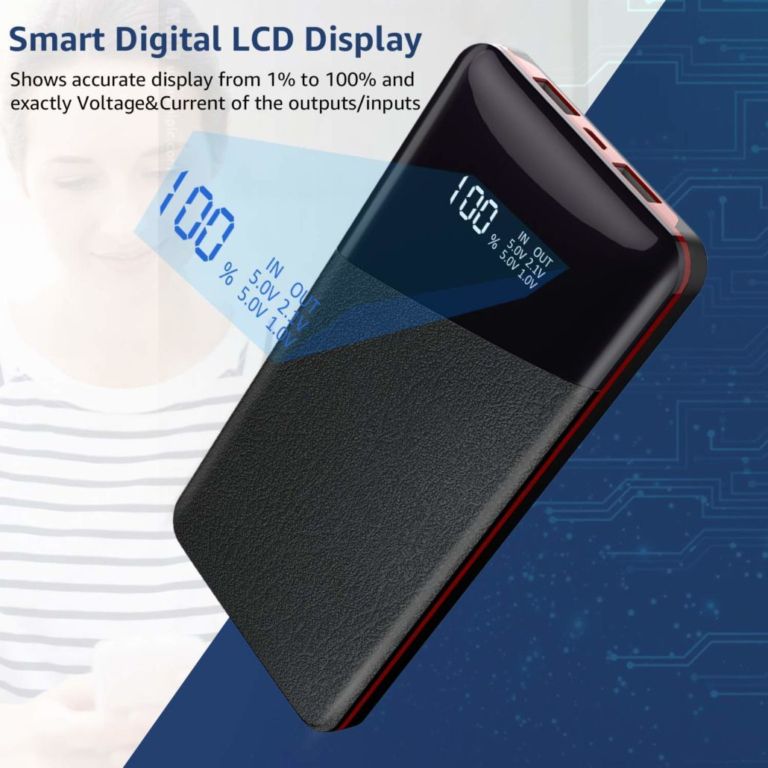 Whether they're regularly spending long days shooting weddings or hiking through the mountains to get some epic landscape shots – every photographer needs a quality power bank! I just recently purchased this Todamay High Capacity Power Bank, and I absolutely love it! It's got an awesome LCD screen which displays the remaining battery, is lightweight and portable but has an incredible 25000mAh capacity! Combine that with its affordable prices and outstanding reviews, and it makes it an excellent gift for photographers!
Read Reviews & Check Availability
Best Power Bank 25000mAh Todamay Review
---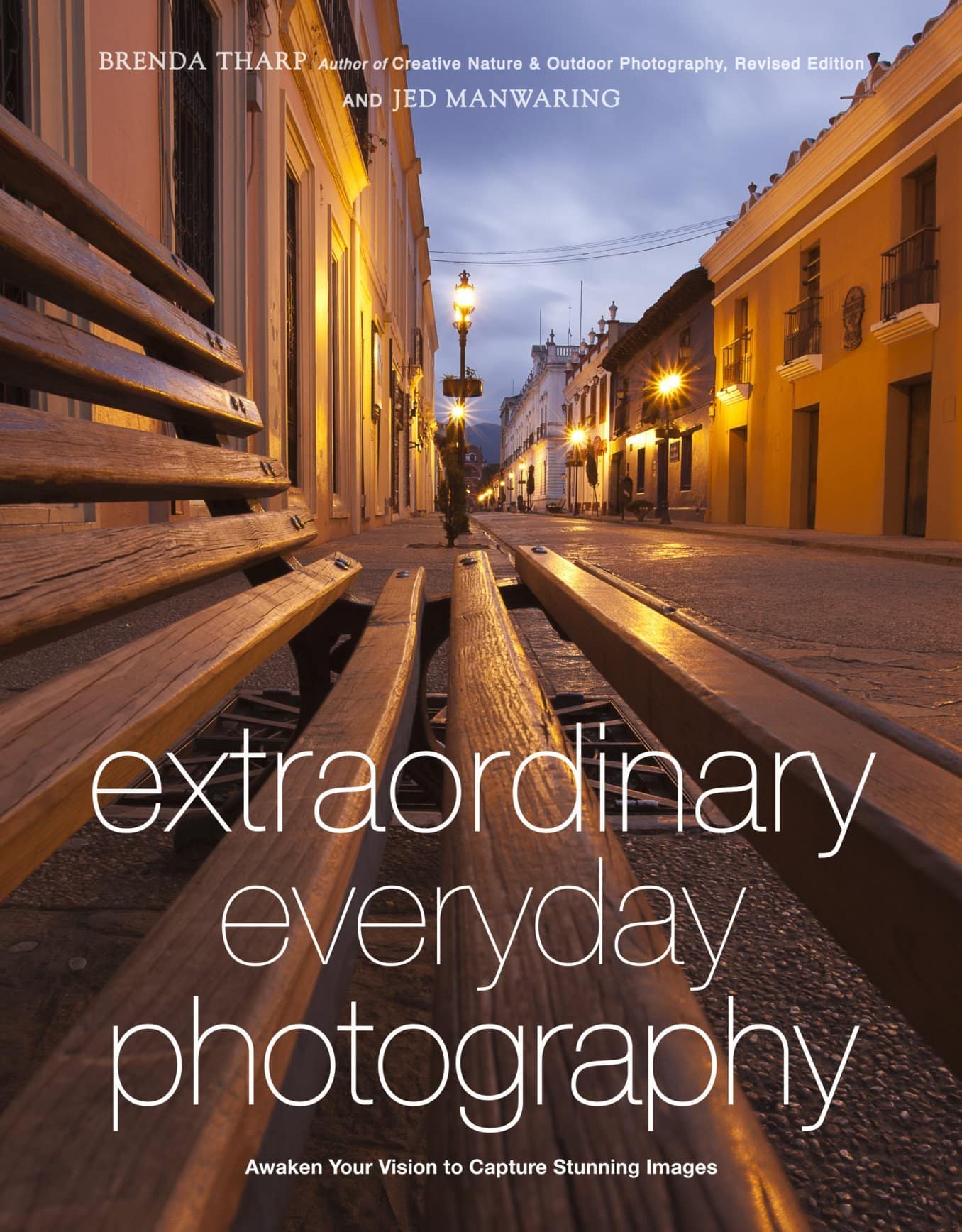 "Photographers are born travelers. They'll go any distance to capture the right light, beautiful landscapes, wildlife, and people. But exotic locales aren't necessary for interesting photographs. Wonderful images are hiding almost everywhere; you just need to know how to find them.

Extraordinary Everyday Photography will help you search beyond the surface to find the unexpected wherever you are, be it a downtown street, a local park, or your own front lawn."
Read Reviews & Check Availability
---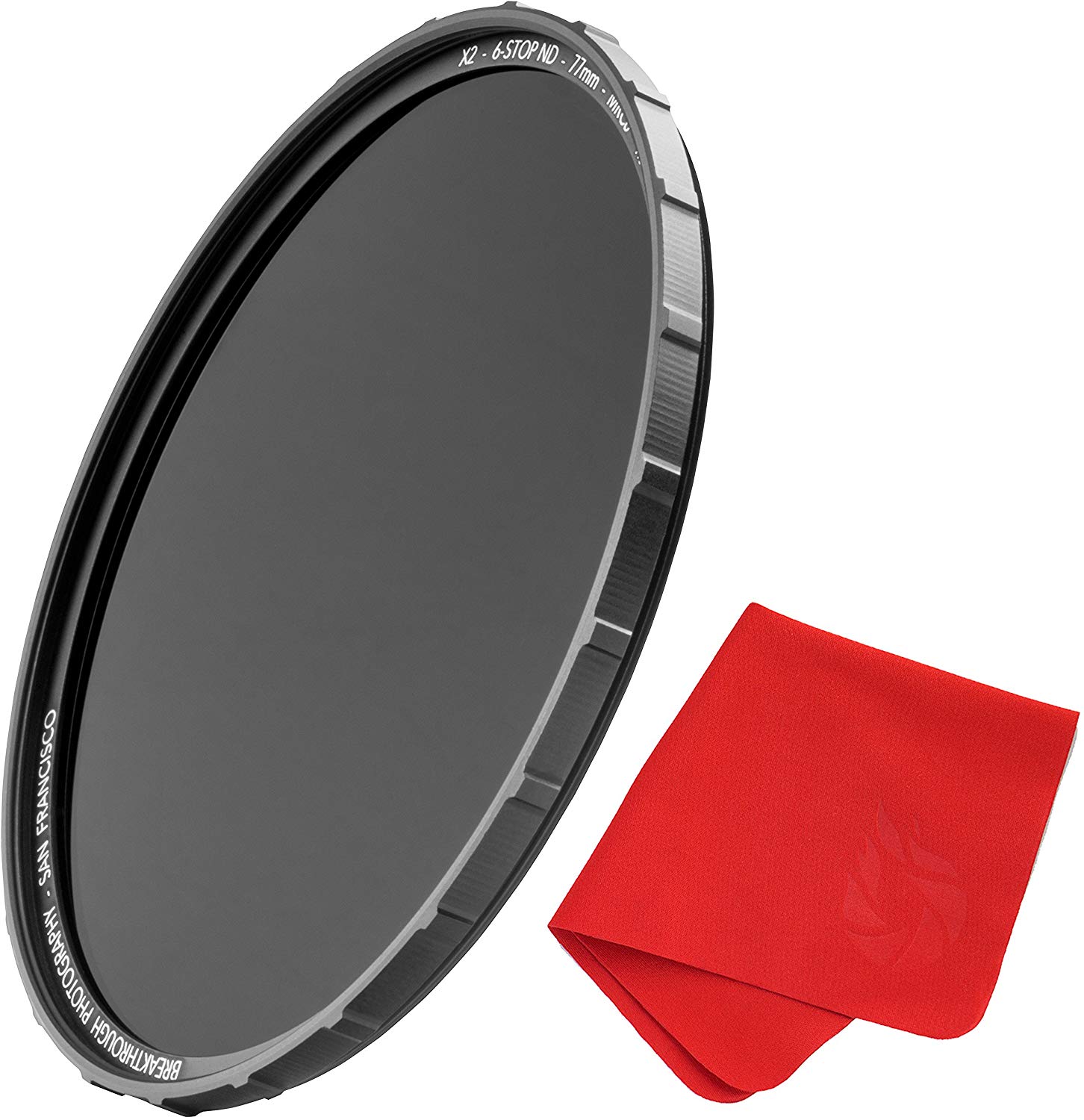 Neutral Density filters are another photographer essential by eliminating harsh sunlight and unwanted glare. The first ND Filter I ever bought was from Breakthrough Photography, and I would highly recommend them to other photographers. Their filters are budget-friendly for the photographers (and gift givers) who don't have the highest budgets, but they can help you achieve some truly stunning content! I've primarily used these for shooting long exposure shots during the day (to flatten water movement), especially during sunrises & sunsets.
Their products feature critically sharp optical glass made in Japan and have a very sleek and professional look to it. Complete with new nano-coating layer technology and weather sealed traction – it's a top-notch product, and would make for an excellent gift idea for photographers! You will have to make sure to find out what size their lenses are, so you can pick the right one. I would think that the 72mm, 77mm, or 82mm would fit most full-frame DSLR lenses.
Read Reviews & Check Availability
This is a photo I took in New Zealand using my Breakthrough Photography ND Filter during sunrise at Lake Tekapo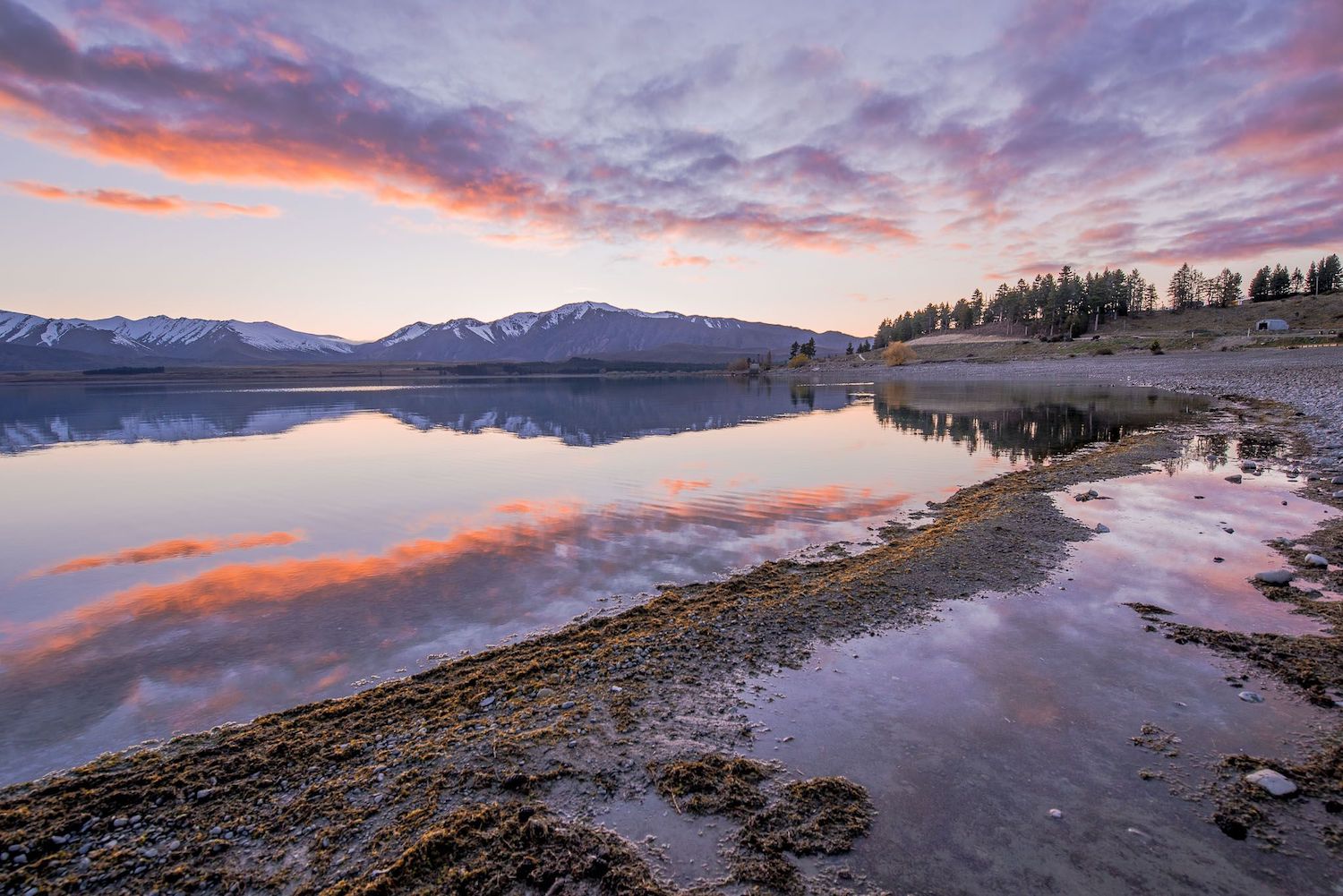 ---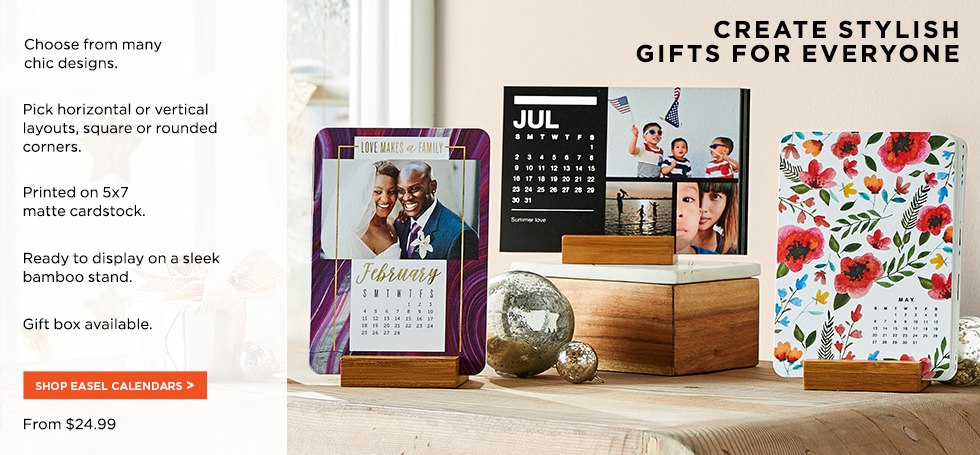 Want to make something extra special? Find a way to get access to some of the artist's best work, and put together a fully customized calendar for 2020!
I actually use to do this year every year for myself, and I would choose photos that I took in each month from the same time the previous year! It was a fun way for me to look back and see what I was doing! There are a ton of different online companies that offer this type of service, but I always used Shutterfly and never had any problems.
---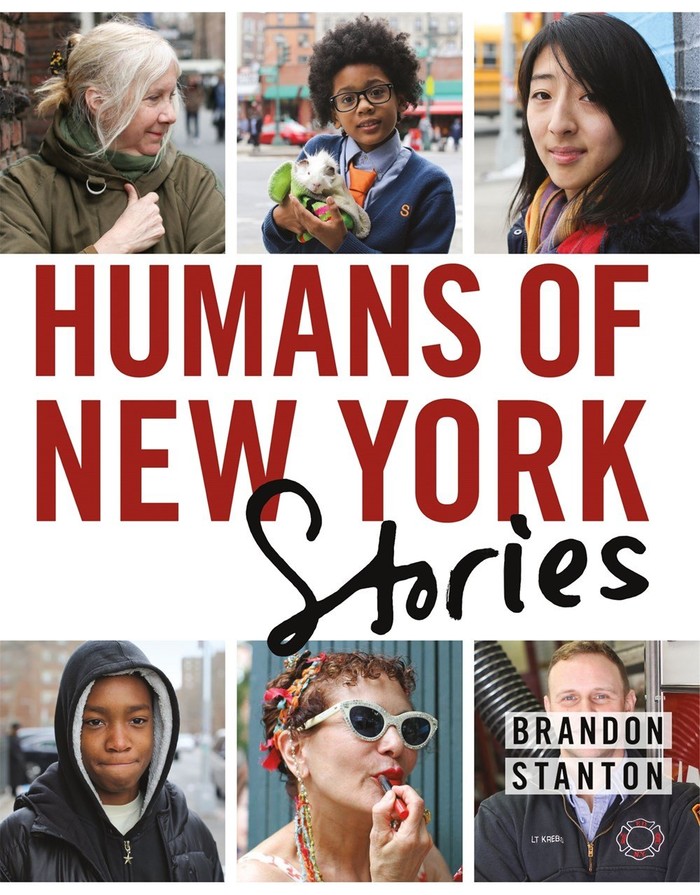 Now a #1 New York Times Bestseller!
"In the summer of 2010, photographer Brandon Stanton began an ambitious project -to single-handedly create a photographic census of New York City. The photos he took and the accompanying interviews became the blog Humans of New York. His audience steadily grew from a few hundred followers to, at present count, over eighteen million. In 2013, his book Humans of New York, based on that blog, was published and immediately catapulted to the top of the NY Times Bestseller List where it has appeared for over forty-five weeks.
Now, Brandon is back with the Humans of New York book that his loyal followers have been waiting for: Humans of New York: Stories. Ever since Brandon began interviewing people on the streets of New York, the dialogue he's had with them has increasingly become as in-depth, intriguing and moving as the photos themselves. Humans of New York: Stories presents a whole new group of people in stunning photographs, with a rich design and, most importantly, longer stories that delve deeper and surprise with greater candor. Let Brandon Stanton and the Humans of New York he's photographed astonish you all over again."
This Is The Human Behind "Humans Of New York" | Mashable Docs
---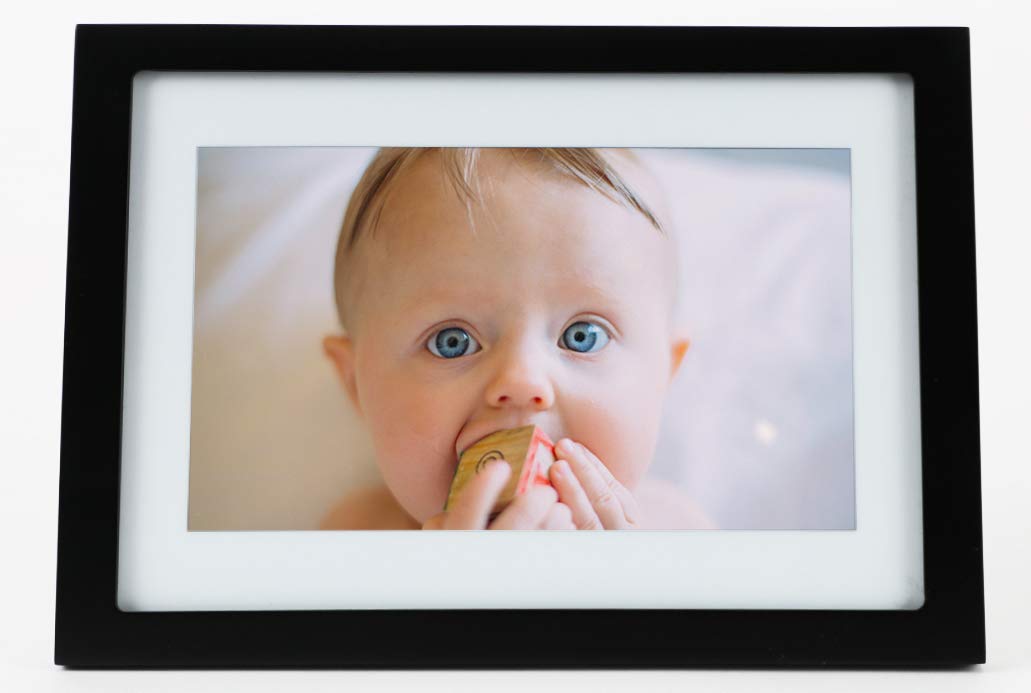 With this awesome digital picture frame, you'll be encouraging the photographer to proudly showcase their favorite work around the house! It's much easier than passing around a smartphone, or all huddled around a computer! Skylight Frame has an undeniably beautiful 10" color touch screen that displays your photos with extraordinary clarity, color, and brilliance. They work really well, have outstanding reviews, and come with a 100% satisfaction guarantee!
Read Reviews & Check Availability
"Join tens of thousands of families who use Skylight Frame to be closer with their loved ones! It's been called "genius" and a "perfect gift" by outlets like The Today Show, Wired, Glamour, and more.
---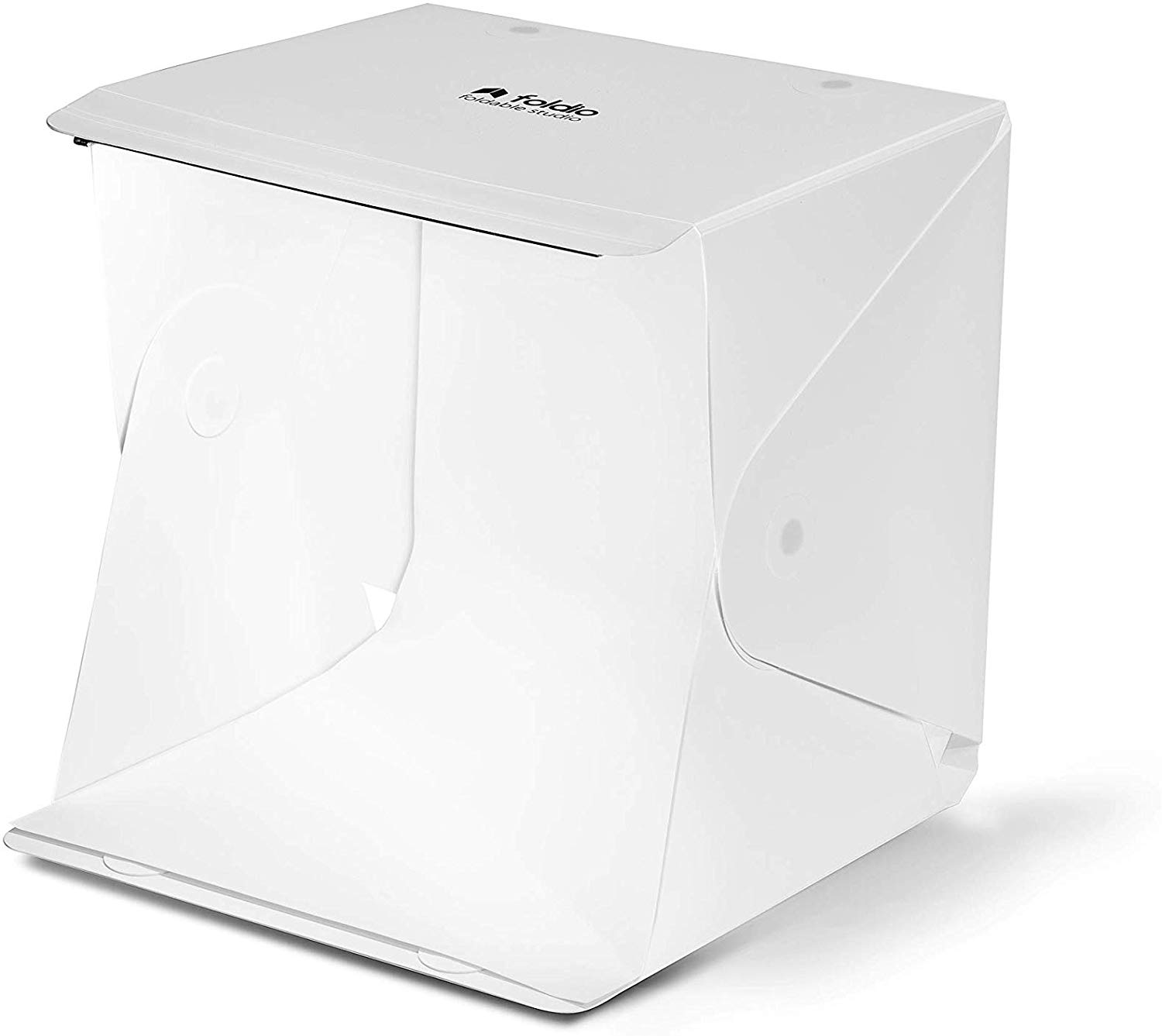 This portable studio is essential to photographer's who sel products online, and need to do photoshoots regularly! The Foldio1 Comes with LED lighting which makes it perfect for taking high-quality images of your products, art, or food! It's a small, simple, and affordable gift idea for the right person!
---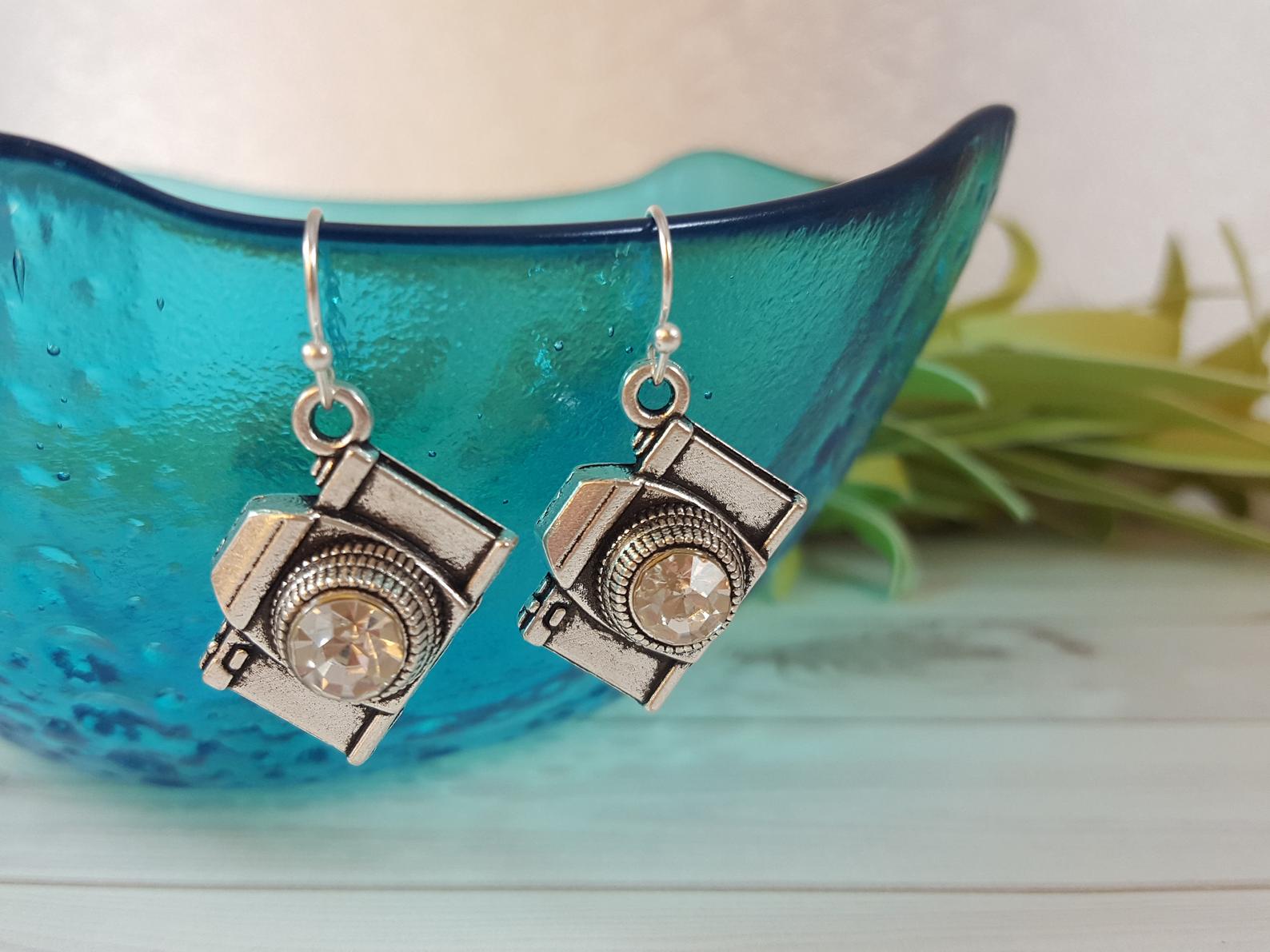 While this would be primarily geared towards to the female photographers out there, I'm absolutely loving these Retro Camera Earrings! They only cost $9.95, but anyone wearing them will look like a million bucks ;-)
---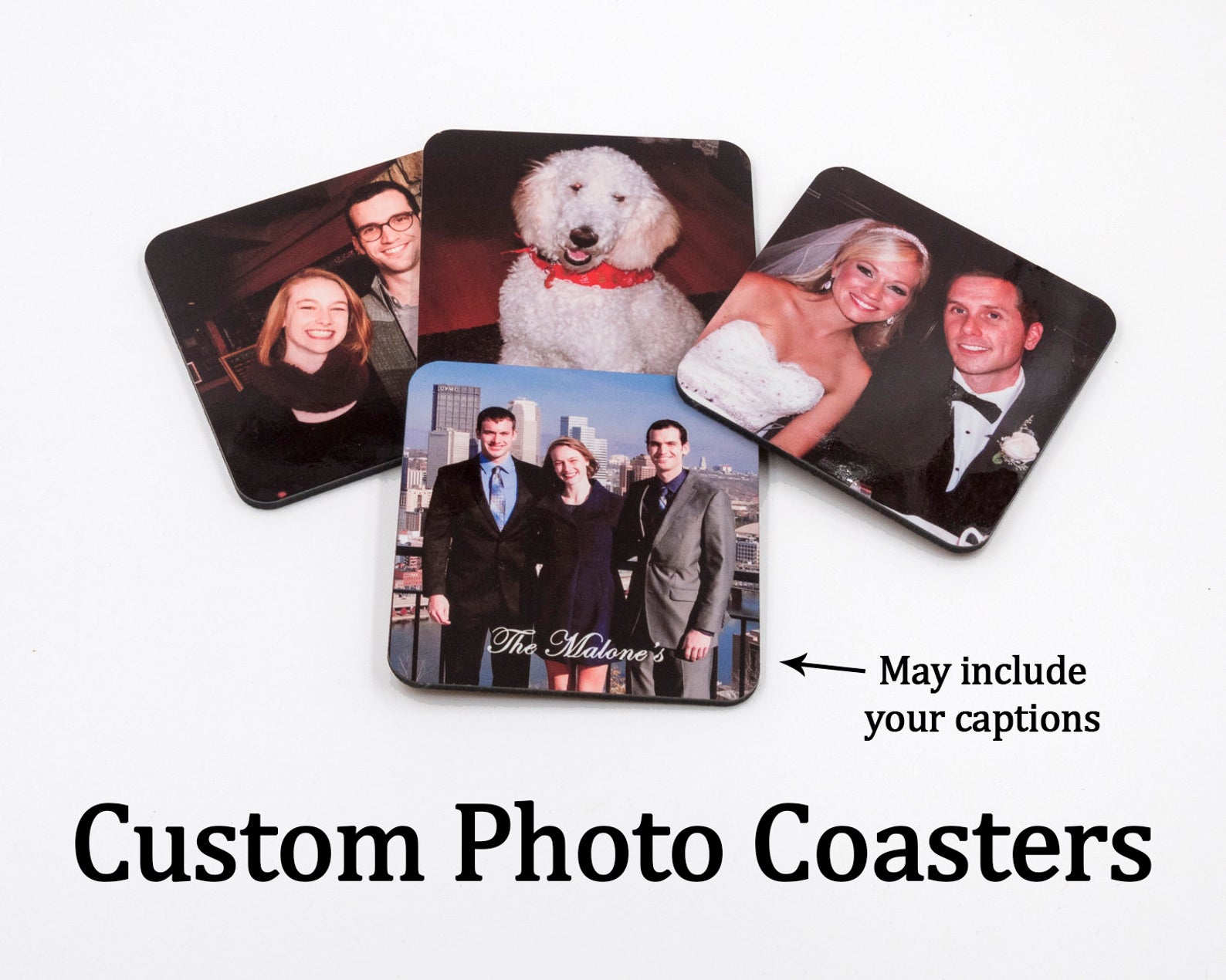 So this another gift inspired by my wonderful mother because she's printed out dozens of custom photo coasters of our family/ various travels! It's such a small and easy gift idea, but also really meaningful! All you gotta do is pick some of your favorite shots from the photographer you're buying a present for, and send them over to the company! You can even add captions to the photos if you want!
---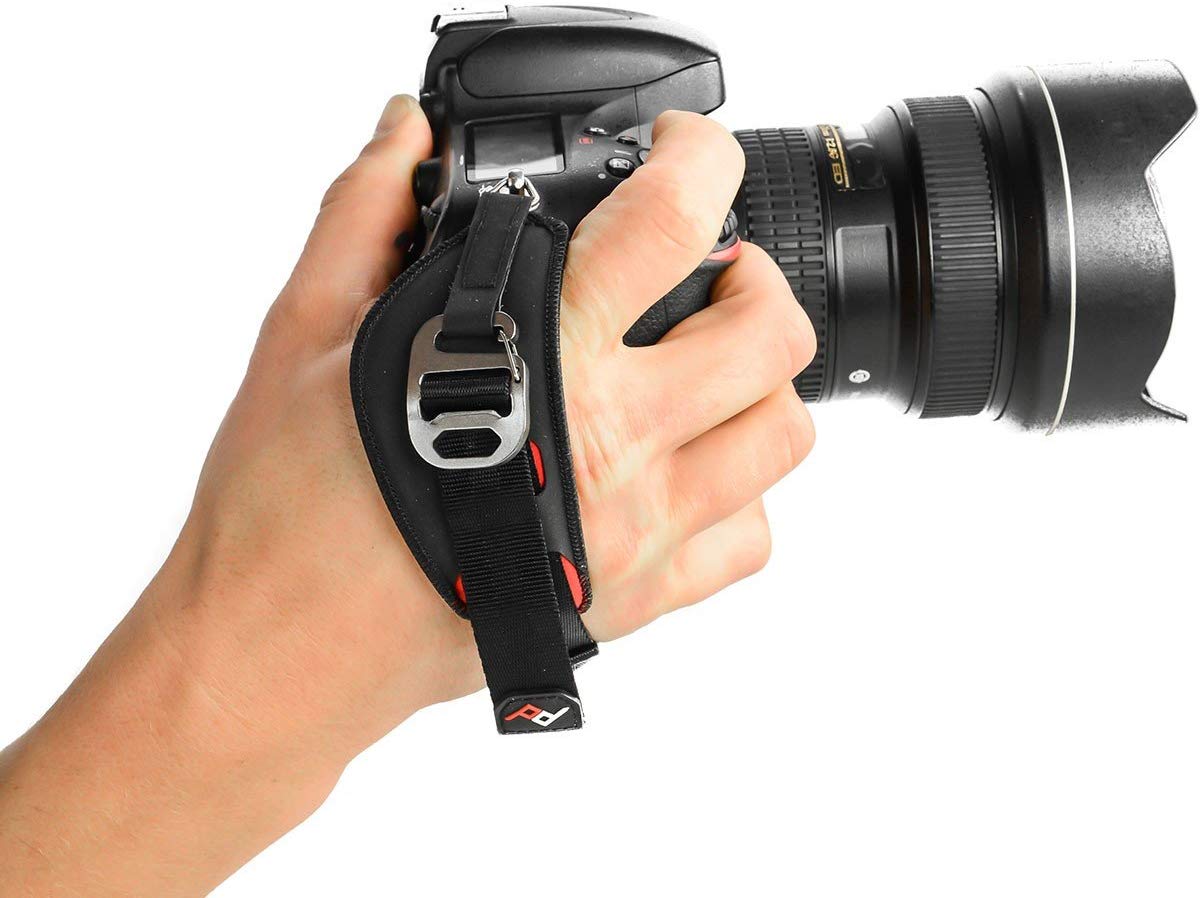 These little tech gadgets are super handy and allow photographers easier mobility while still securing the camera in your hand. They can also decrease camera shake for sharper images. They're compatible with any DSLR camera, including large full-frame bodies and cameras with battery grips, and Peak Design apparently created the world's first camera hand strap that is quick-connecting and quick-adjusting! While I don't have one myself yet, I definitely plan on gifting one to myself in the near future!
Read Reviews & Check Availability
---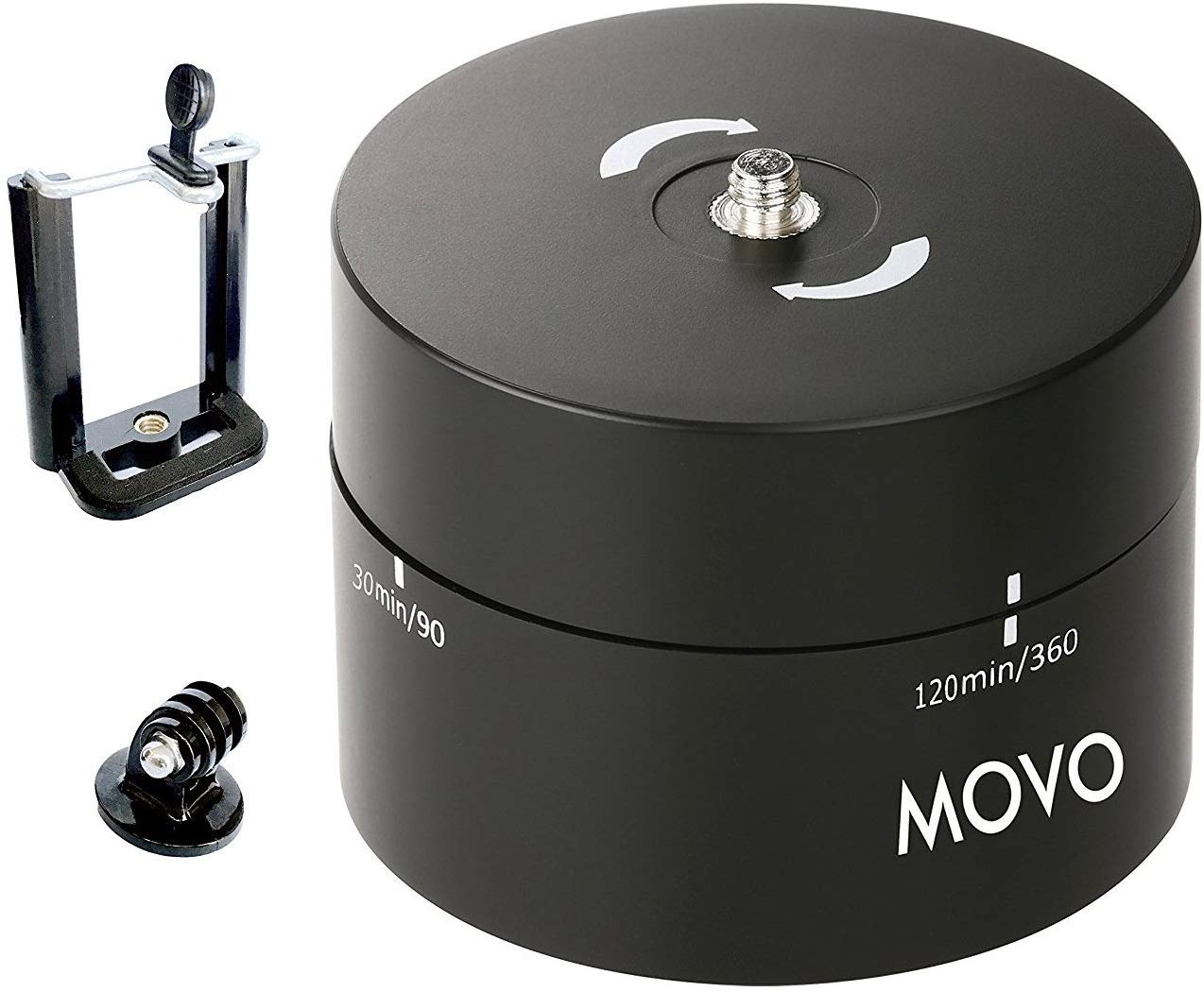 Mastering the art of creating time-lapses is not easy, but practice makes perfect, and this 360° Time-Lapse Tripod Head can be a super fun toy to play with! It works by slowly moving the camera over 120-minutes while it's on timelapse mode, which will create a subtle movement adding a new element to the timelapse. It's a cheap and fun gift for photographers, but can assist in making some epic timelapse content!
Read Reviews & Check Availability
Timelapse, Panoramas, & Night Sky
---
The Best Gift for Aspiring Photographers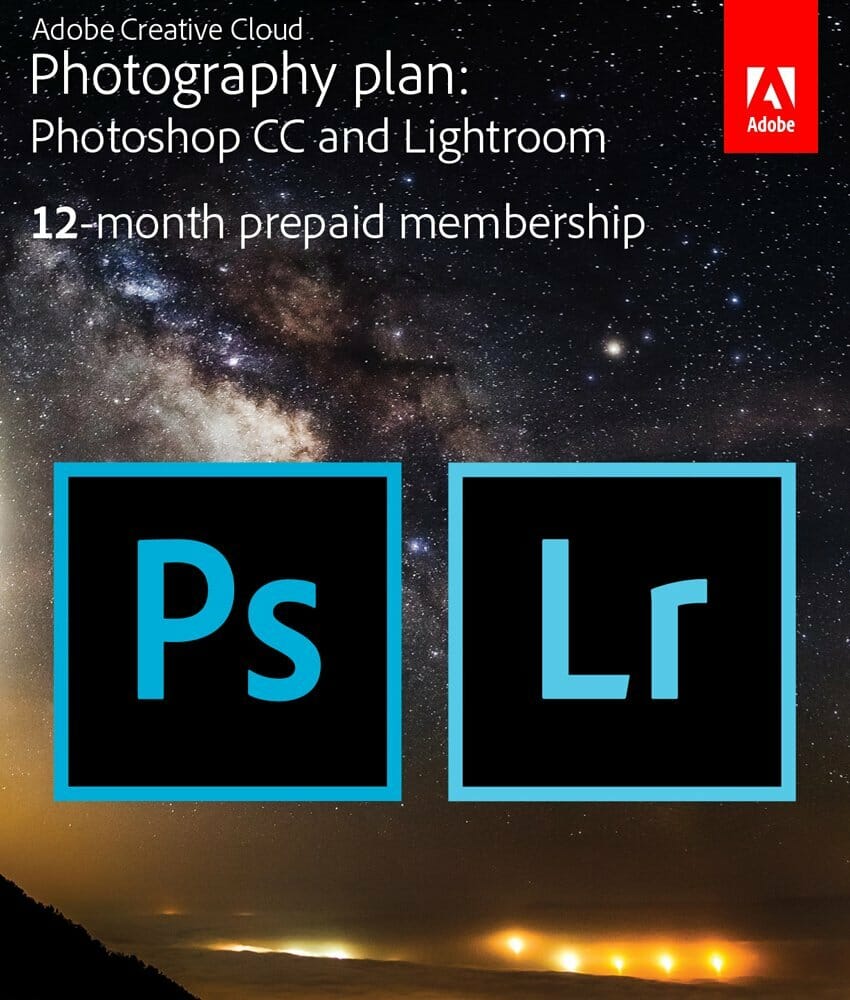 Last, but certainly not least, Adobe Lightroom & Photoshop are two of Photographer's best friends! They are crucial to the post-processing stage of photography, and I'd say that the majority of photographers use them these days. The frustrating this is that you can't purchase these anymore, as they are all subscription-based. So if you're looking for a perfect gift idea for a new photographer, buy them a 12-month pre-paid membership!
---
Am I Missing Any Awesome Gifts for Photographers?
There are really are countless gift ideas you can give someone who loves photography, but I think I've put together a really solid list of the best 50 products! If you think there's any specific tech gadget, camera accessory, or photo gift that should be on the list, please do reach out to me so I can keep this post as up-to-date as possible!
I hope you've enjoyed this post though, and have found some inspiration for what you can gift the photography lover's in your life!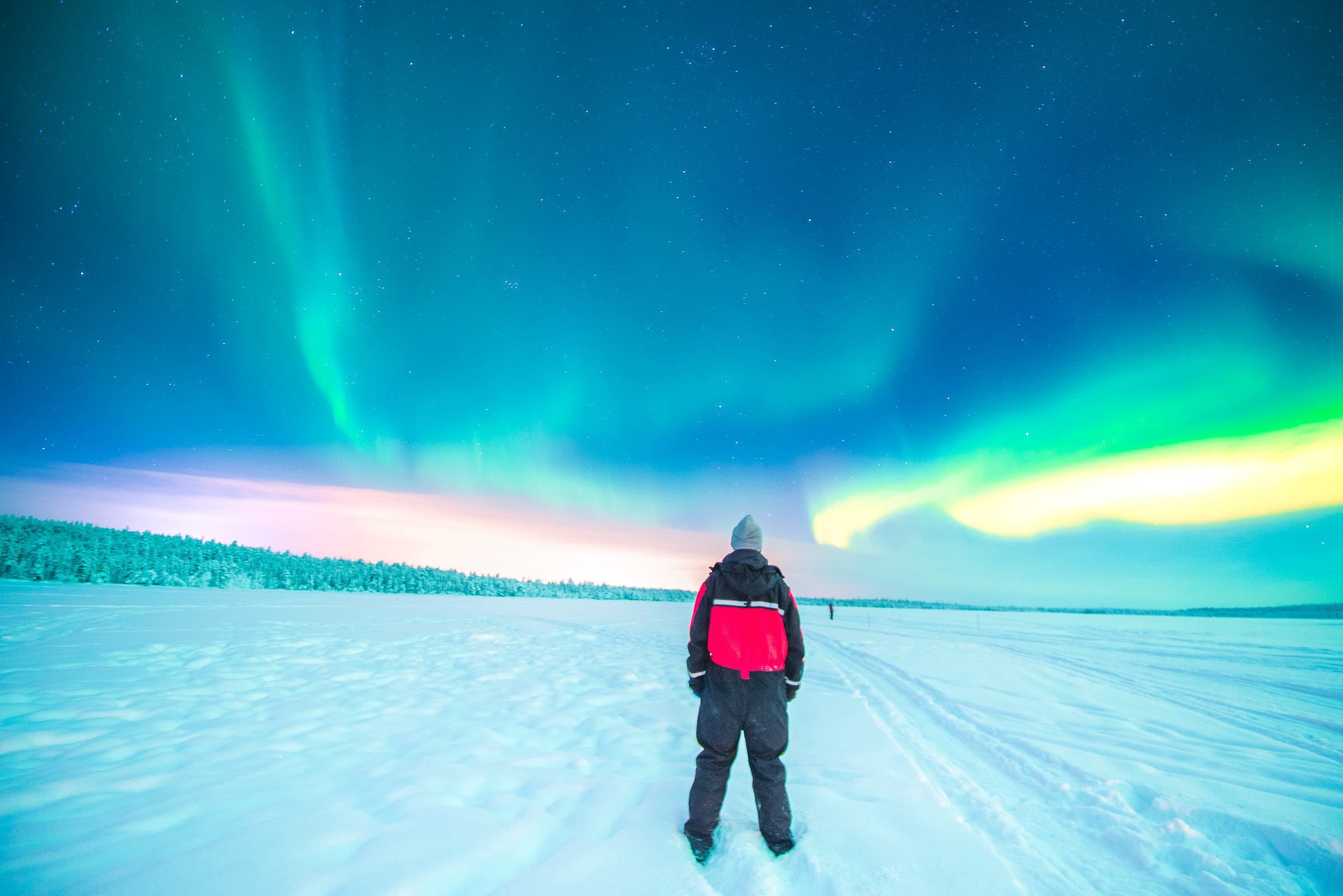 ---
Looking for more gift ideas or travel inspiration?
My travel blog is filled with amazing, helpful, and fun articles just like this, and I'd love for you to take a look through one or two more of my favorites below: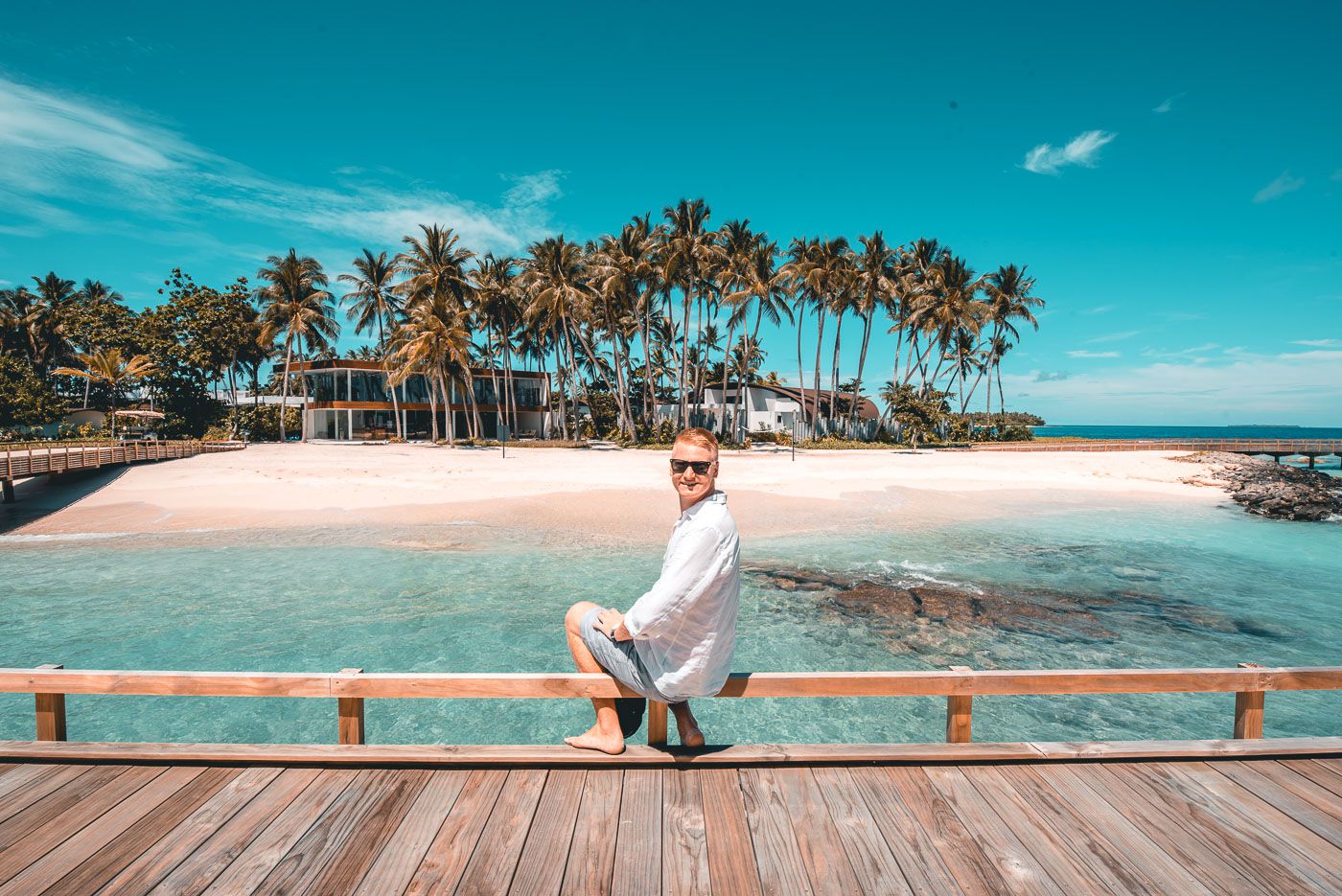 ---
Thanks for reading about the best gifts for photographers!
Share these photographer gifts with your loved ones!
https://www.jonesaroundtheworld.com/wp-content/uploads/2019/09/Best-Gifts-for-Photographers-.jpg
1000
1500
Dave
https://www.jonesaroundtheworld.com/wp-content/uploads/2017/03/logotry-1-1-300x106.png
Dave
2019-09-28 19:16:13
2022-10-19 03:42:00
The 50+ Best Gifts For Photographers | Unique & Fun Photo Gift Ideas