Looking for the best festival gifts in 2023? Well, you've come to the right place, because I've put together this fun of awesome gifts for festival goers that they're guaranteed to love and get tons of use during festival season!
While the entire festival industry has taken a bit of a hit in recent times, 2023 is going to be bigger and better than ever before, so I figured it'd be fun to share what I think are top-notch music festival gifts for your friends and rave family!
While I do think the best present you can give someone who loves festivals is, well, TICKETS to a festival…here are a few more ideas!!
15 Perfect Music Festival Gift Ideas
---
To start off the list, I thought it'd make sense to have something to play some music, because any regular music festival attendee, is obviously going to be a big fan of music! I currently own and travel the world with my JBL Charge 3 Portable Bluetooth Speaker, and I'd highly recommend it! It's small but powerful, the sound is top-notch, and I'm always blown away by the battery life. If I get to a music festival with it fully charged, it'll easily last all weekend long without needing to plug it in.
While there are a ton of different speaker companies out there, I've always loved my JBL, and think their entire line of portable speakers would make for an amazing gift for that music enthusiast in your life. Take a read through all the remarkable reviews, pick a color, and give them the gift of portable music!
If you're looking for the perfect gifts for music festival lovers – this is an excellent option!
View Photos, Read Reviews & Check Availability
JBL CHARGE 3 Bluetooth Speaker – REVIEW (w/ UE Boom2 & Bose Comparison)
---
Every music festival goer needs a quality hydration backpack, and I've become a huge fan of my Lunchbox Hydration Pack! From stopping pick-pockets in crowds with it's anti-theft design, to it's easy refill bladder system to help you breeze through the water lines – the Lunchbox ensures your festival experience will be as perfect as possible.
It's extremely high-quality made from super comfortable yet durable material, so it's built to last for countless festival seasons. They've also got a wide variety of other products that would make for excellent festival gift ideas!
There are a few different designs and styles to choose from, but my personal favorite is definitely the Lunchbox Hydration Pack with the It's Trippy Life Skin!
Trust me – if you get this gift for a festival goer, they'll absolutely love it!
View Photos, Read Reviews & Check Availability
2023 Update: Epic news! Lunchbox just launched an amazing new product, their Clear Hydration Pack which is PERFECT for attendees going to festivals/ events that have a clear backpack policy, and would make an incredible gift idea.
---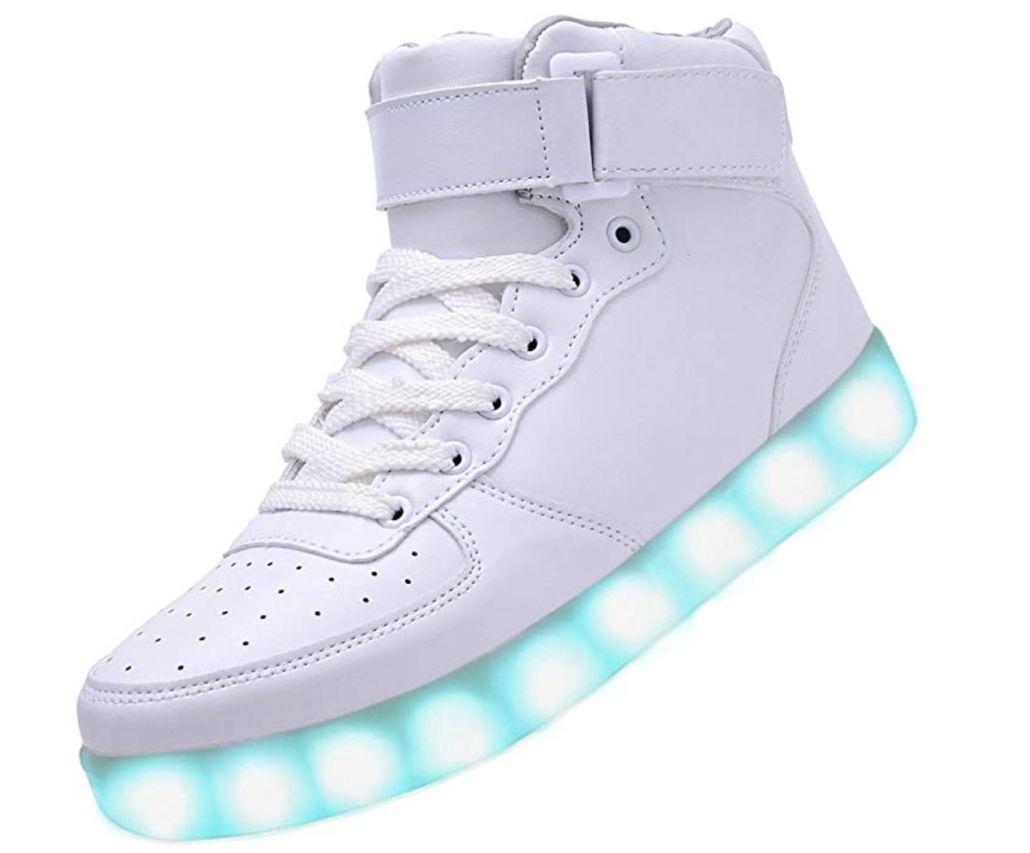 Want to give a gift they'll remember every time they hit the dance floor? Then I'd look into buying up a pair of these awesome Odema Unisex LED Festival Shoes!
Not only do they have stellar customer reviews, easy-to-use functionality, and multiple different modes & colors – but they're also incredibly budget-friendly! They'd make for an excellent gift for festival addicts, as they've become quite popular in recent years, and I always do love seeing people's shoes light up the ground.
View Photos, Read Reviews & Check Availability
Light up shoes by odema review
---
Everyone these days could use a portable charger, and that's especially true for those who regularly attend music festivals! I've gotten a lot of use out of mine over the past few years (especially because of all my travels and festivals), but I just bought this Todamay High Capacity Power Bank as a replacement. I simply loved the digital LCD display showing how much battery was remaining, it's lightweight yet powerful size, excellent reviews, and affordable pricing.
While it may not be the most glamorous or funky festival gift on the list, it's super practical and I'm sure would be very much appreciated! It's simply the best and easiest way to keep your phones and devices charged throughout a festival weekend!
View Photos, Read Reviews & Check Availability
Best Power Bank 25000mAh Todamay Review
---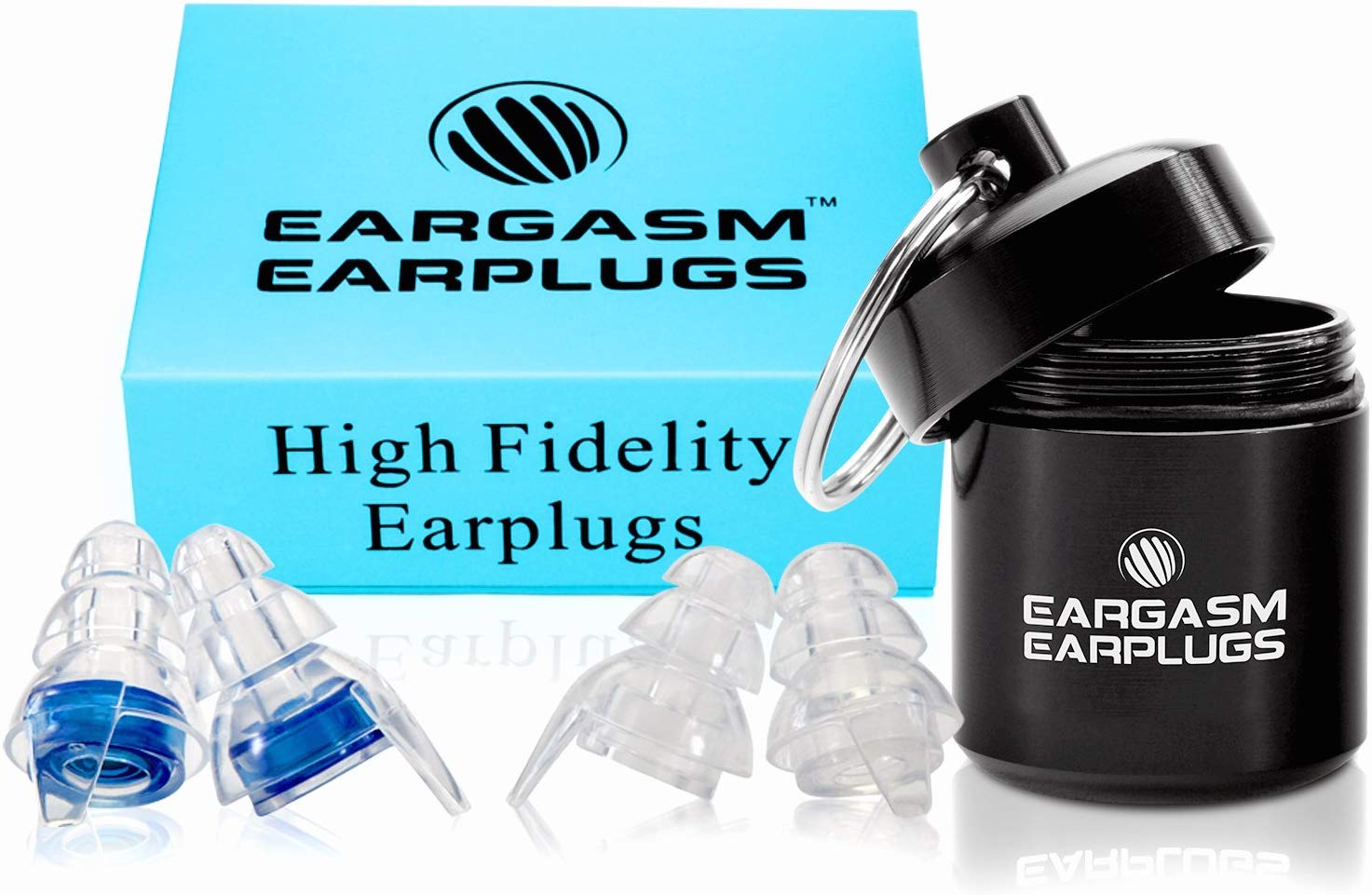 The older I get, the more I regret not taking better care of my hearing at all the music festivals I've attended! When I was young, I NEVER even thought about wearing earplugs, but I'm really hoping the younger generation realizes the importance of protecting your hearing.
I've tried out a few different festival earplugs, but my favorites are definitely the Eargasm High Fidelity Earplugs! They do a fantastic job at preserving the sound quality and bass levels, but basically get rid of all the harmful stuff. They aren't too expensive, and they're one of the most highly-rated products available online. I truly believe they are a festival essential, and would definitely be a terrific gift idea!
View Photos, Read Reviews & Check Availability
Eargasm High-Fidelity Ear Plugs Review // Protect your ears but don't lose the experience!
---
Every festival attendee should have a fanny pack/ fan in their closet to bring to events! Whenever I wear a pair of leggings, I ALWAYS wear a fanny pack along with it to hold my belongings, and I think a Fanny Pack + Rave Fan from SoJourner Bags would make an excellent gift idea for festival addicts.
I'm a HUGE fan of this SoJourner Holographic Fanny Pack, and have worn it at festivals, nightlife events, and daily at Burning Man! I actually have a few different ones to choose from as they've got some really epic designs to choose from.
SoJourner also has a really fun collection of cool/hilarious rave fans that I think would make for an excellent festival gift! While it's important to NEVER clack your fan, they can be a lifesaver on the dance floor.
Buy Direct (15% Off Discount) | Shop on Amazon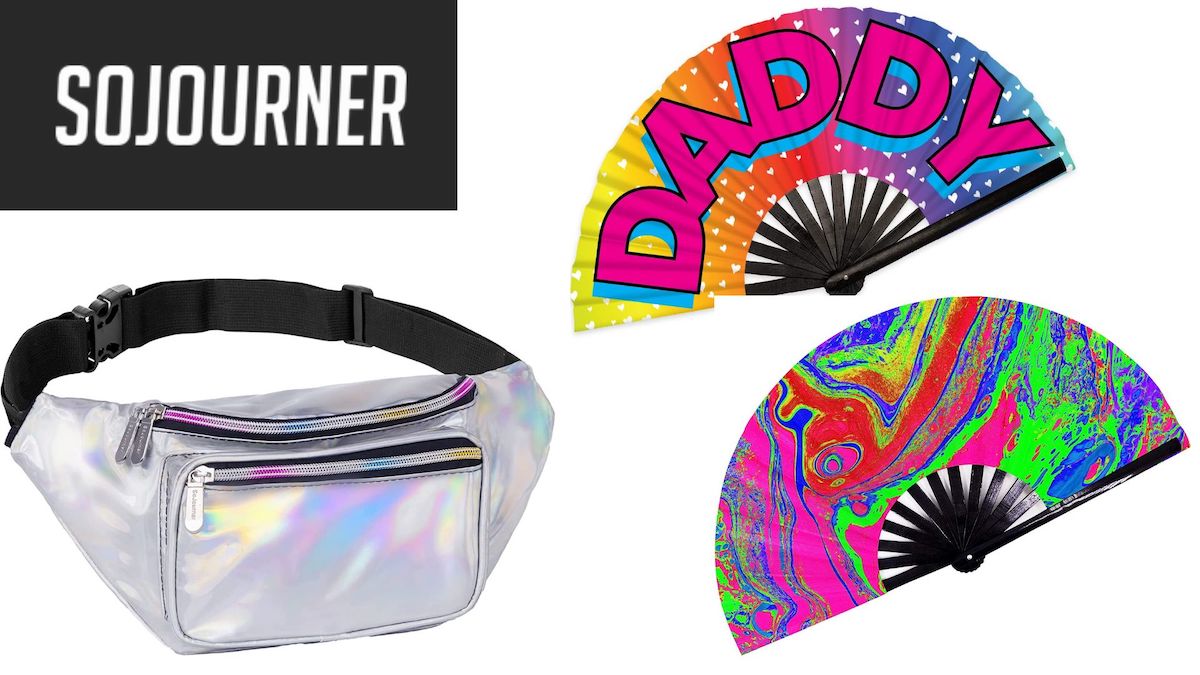 ---
Festival leggings have become one of my favorite festival outfit essentials, and I wear a pair to most events I go to these days! They're extremely comfortable, will keep you warm at night, and will also provide sun protection during the day (but won't cause you to overheat).
I always buy a bunch of new pairs of different funky leggings before festival season, and this year I've got my hands on these Optical Illusion Leggings, Cheetah Print Leggings, and Colorful Acid Trip Leggings!
I've already worn them out to a couple of festivals this year, and love the high-quality performance knit fabric (88% polyester, 12% spandex)
Buying a pair or two of these would be an excellent gift, and I'm sure whoever you're gifting them to will love them just as much as I do! I wore them almost every night at the burn this last year, and I was constantly getting compliments!
View Photos, Browse Designs & Buy Now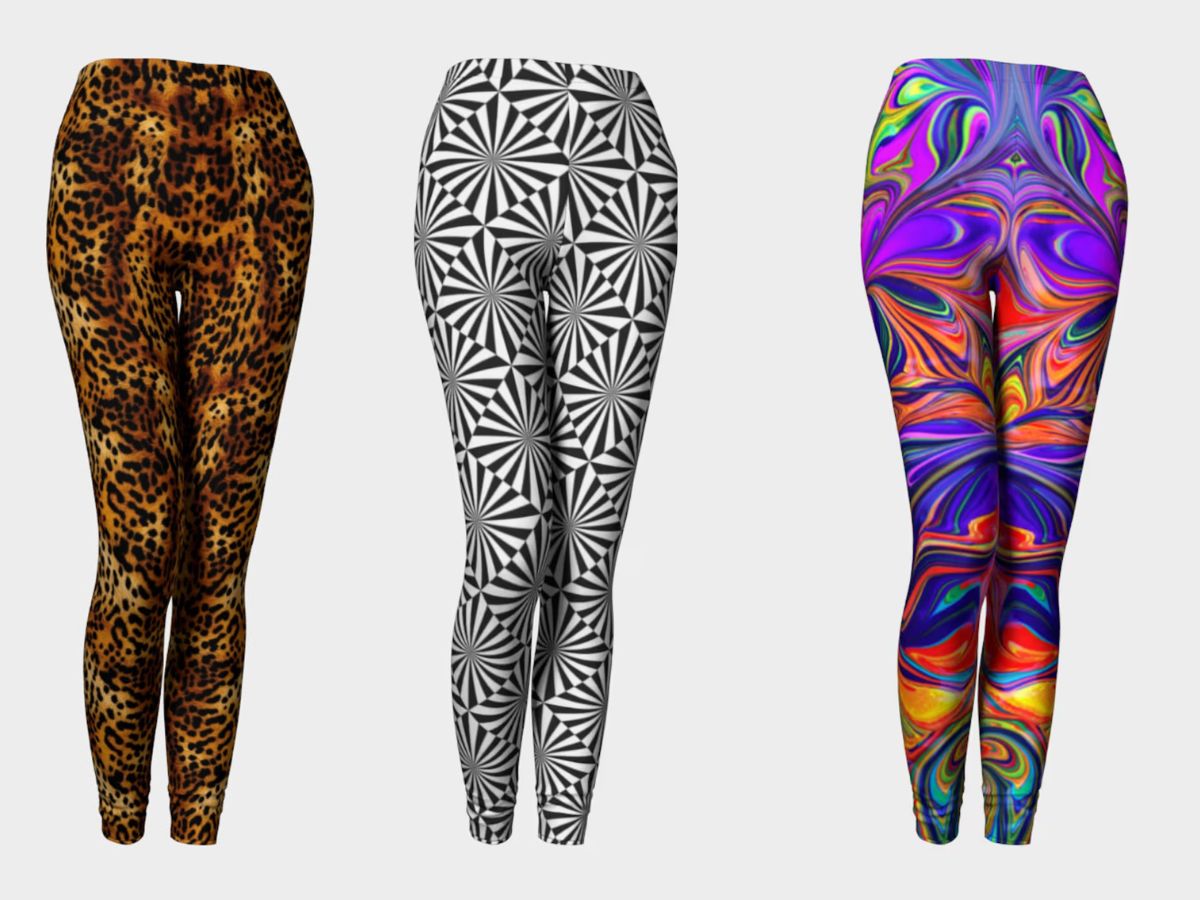 ---
Want to give them a gift they'll truly never forget!? Then look no further than a luxurious faux fur coat from SPIRITHOODS! I own a few different of their coats, and I'm now a die-hard fan, and think it's an absolute essential for those camping festivals that get colder at night. They're extremely fashionable, super comfortable, and they've got a wide variety of stunningly beautiful faux fur coats; from Forest Fox to Snow Leopard, Cheetah to Direwolf, there really is a coat for everyone.
I'd also recommend you to browse their awesome faux fur throws, shawls, leggings, ponchos, and of course their signature Spirit Hoods (as they would all make for fantastic gifts)! And, one of the aspects I love most about this company…
WHEN YOU SHOP WITH SPIRITHOODS YOU ARE SUPPORTING ENDANGERED ANIMALS.
"With every purchase, SpiritHoods donates a portion of profits to the conservation of endangered animals and their habitat. With your help we continue to raise money and awareness for the beautiful animals of the world, which desperately need our help more than ever."
Beyond the Mtns – SpiritHoods Summer 2018
---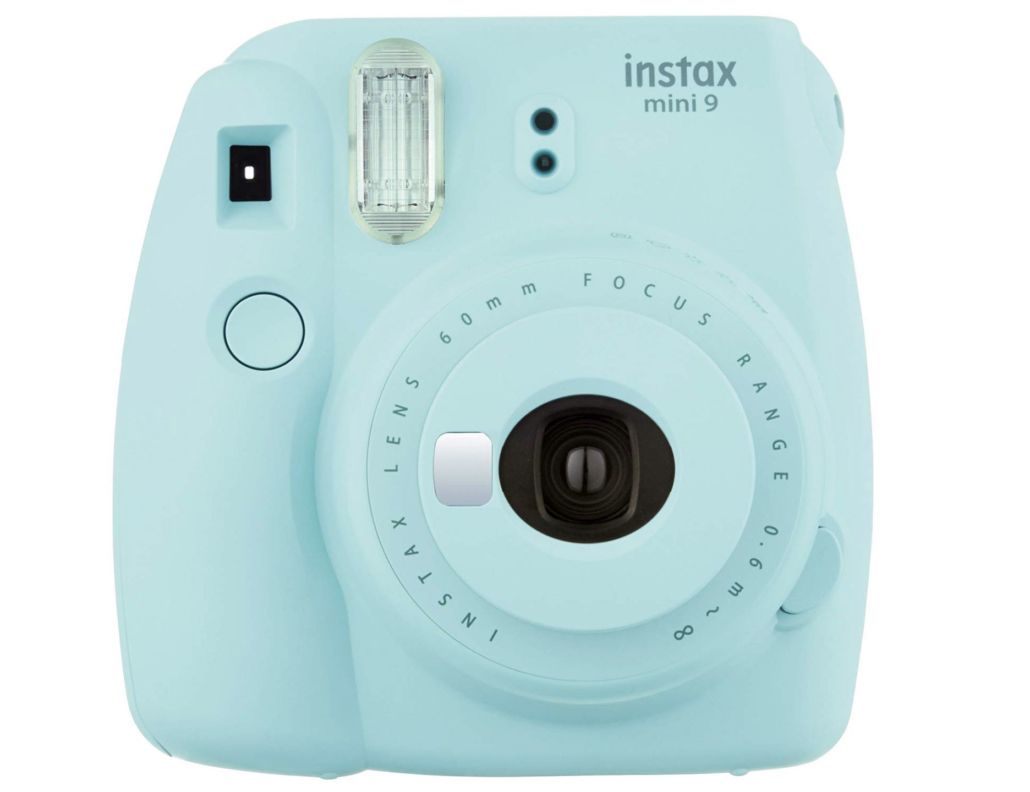 I've been attending music festivals for over a decade now, and I always LOVE when people gift me a polaroid photo! So this Fujifilm Instax Polaroid Camera would be the perfect gift to give someone who's always attending festivals! Not only is it a fun and quick way to capture special moments throughout the weekend, but it's an easy way to gift something while at the festival!
They're small enough to keep in your backpack and won't take up too much space, and also don't cost TOO much. It truly is a gift that'll keep on gifting for many years!
View Photos, Read Reviews & Check Availability
Ultimate Fujifilm Instax Mini 9 Guide
---
I've now personally bought at least four of these, and they've been getting A LOT of use during festival season. They're absolutely perfect for music festivals and other dusty events (Burning Man), as they're comfortable, lightweight, and incredibly useful! They're a cheap yet thoughtful gift and would be an excellent addition to tons of different festival outfits.
View Photos, Read Reviews & Check Availability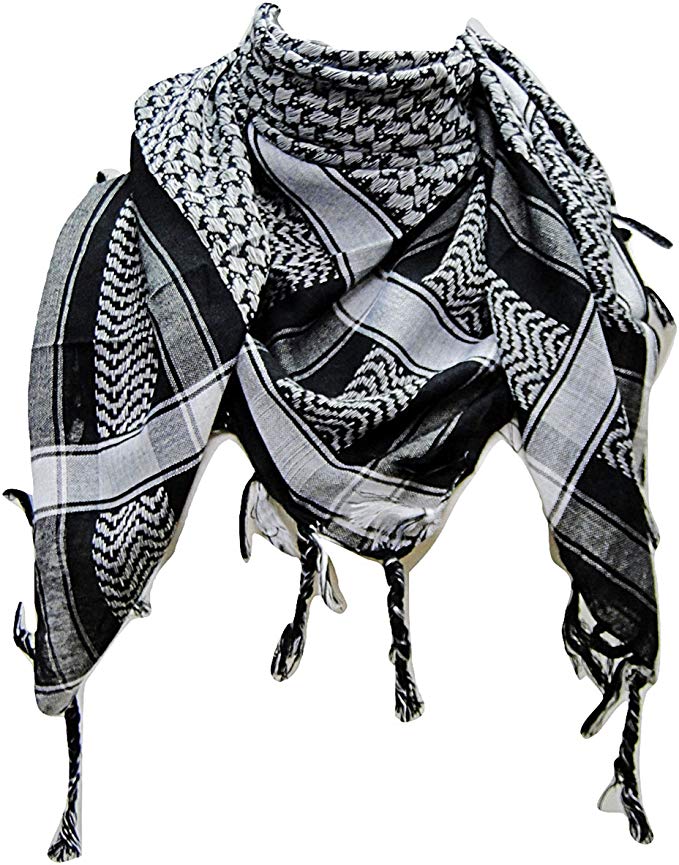 ---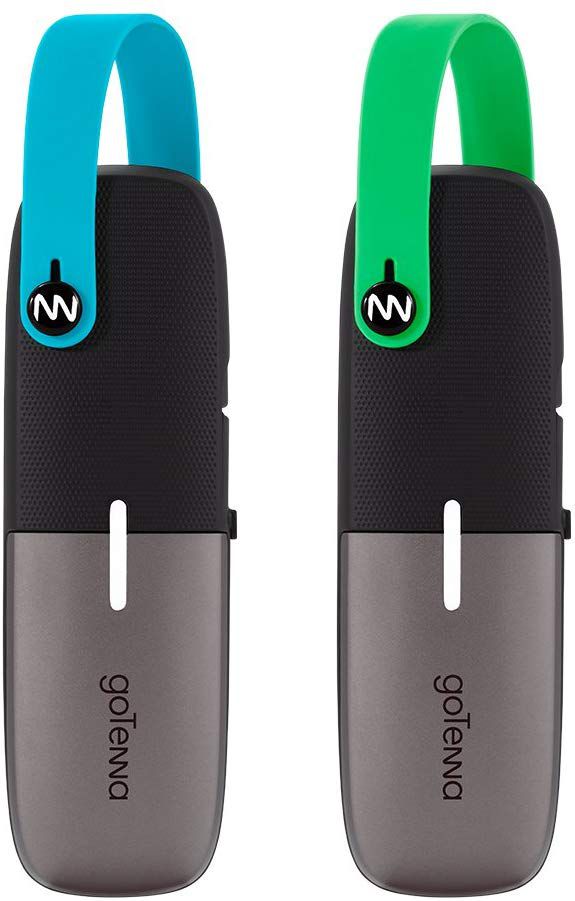 Staying connected with friends at the larger music festivals can be quite challenging, so gifting these goTenna Mesh devices would be an incredible thought! They work through an app on your smart phone, so you don't need to worry about being able to messaging friends when no one has any reception. I tried these out for the first time at the burn, and they worked surprisingly well! While each of your friends would need their own, having two is a great starting point.
View Photos, Read Reviews & Check Availability
goTenna MESH Review -Off Grid Communication
---
I bought myself a GoPro Hero 7 Black a few years ago for a trip to the Maldives, and I was instantly amazed by the photography and videography capabilities! In 2021, GoPro just recently released their latest edition the GoPro Hero 10 – and the reviews are outstanding!
The hyper smooth timelapse is truly epic, and the wide-angle shots you can achieve with a GoPro are worth every penny. While the cameras aren't the best at night, I love bringing my GoPro out at festivals (especially when I don't lug around my heavy DSLR).
While this would be one of the more expensive music festival gifts, as it does cost over $500 (you can find some decent deals out there though), it'll certainly be appreciated!
View Photos, Read Reviews & Check Availability
GoPro: This is Action. This is HyperSmooth. This is HERO7 Black.
---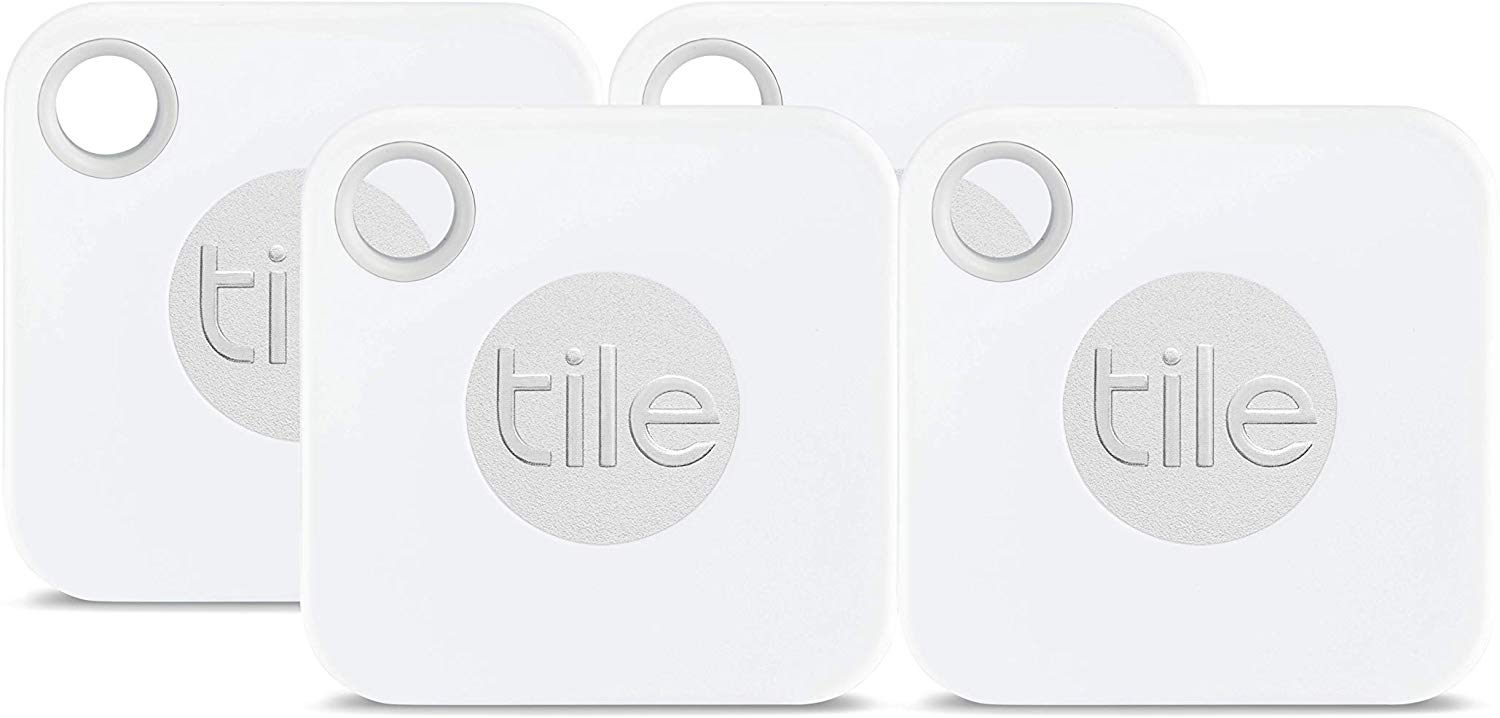 If you haven't heard of Tile Mate yet, then let me introduce you to this amazing technology! It's basically "Find Your iPhone", but for all of your important belongings! You simply put on of the Tile Mate rings on items you don't want to lose, and it connects to your phone and saves the location. You could also put one at your campsite, and is that as a GPS tracker to find your way back to your tent after a long day of festival shenanigans!
I actually use this while I'm traveling, and keep one on my luggage and passport holder, but they definitely will come in handy for music festivals! They're not that expensive, so they will make a top-notch gift!
View Photos, Read Reviews & Check Availability
Review: New Tile Mate & Tile Pro Offer Replaceable Batteries, Louder Volume, & More Range
---
A guide to the best parties and festivals on the planet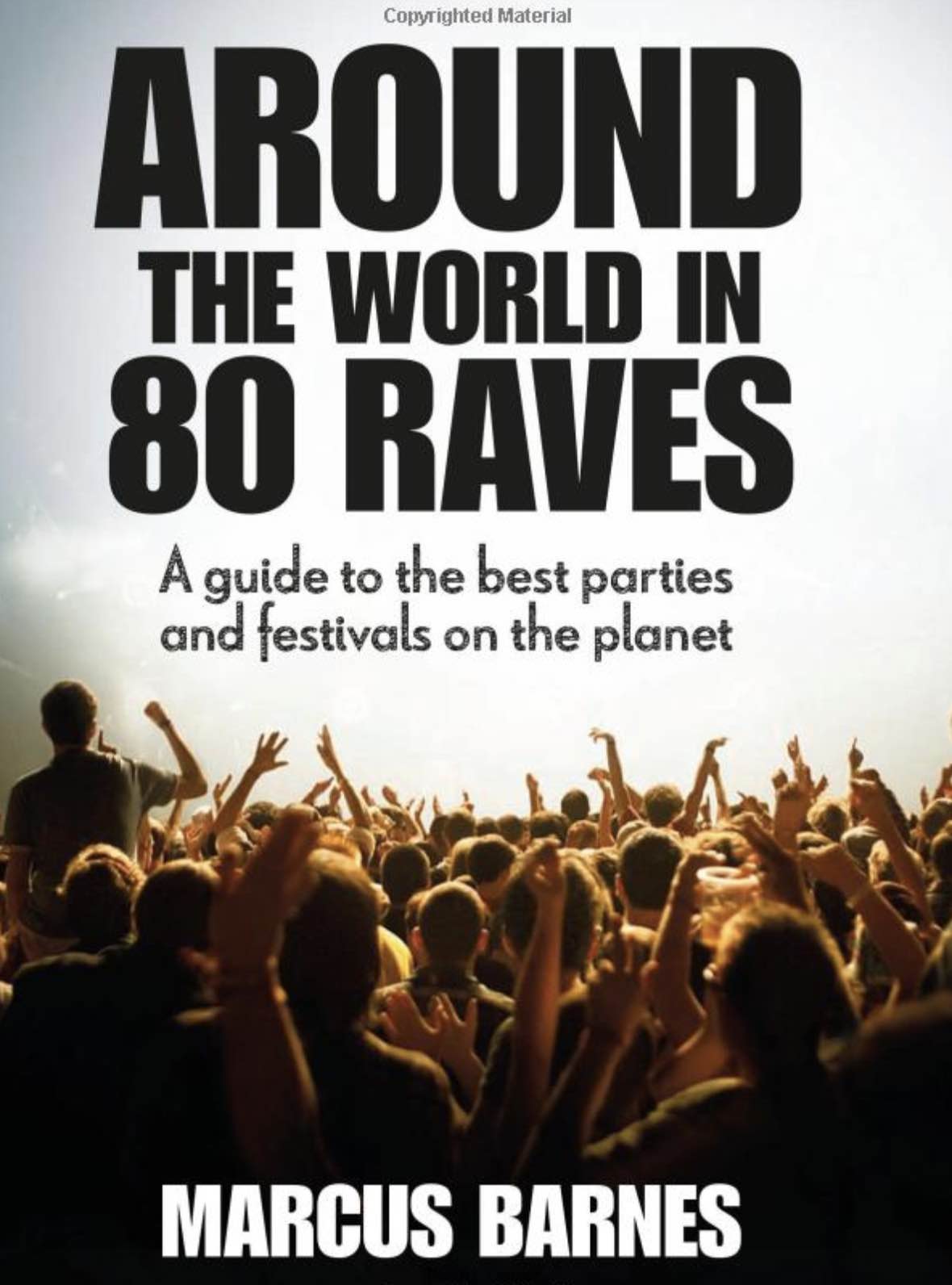 I actually just discovered this book by while doing research for this post, and I HAD to buy it for myself! As a travel-blogger whose regularly attending festivals and parties around the world, this book really hit home for me.
Anyone who loves a good music festival would love to browse through Around the World in 80 Raves, as I'm sure it'll give them tons of fun ideas and inspiration for their festival bucket list! It's super cheap (I bought myself a ssed copy for ($5.77), so this would be a fantastic and cheap gift!
Top 10 Music Festivals Around the World Worth Traveling To
---
14)
Novobey Hooded
Fleece
Blanket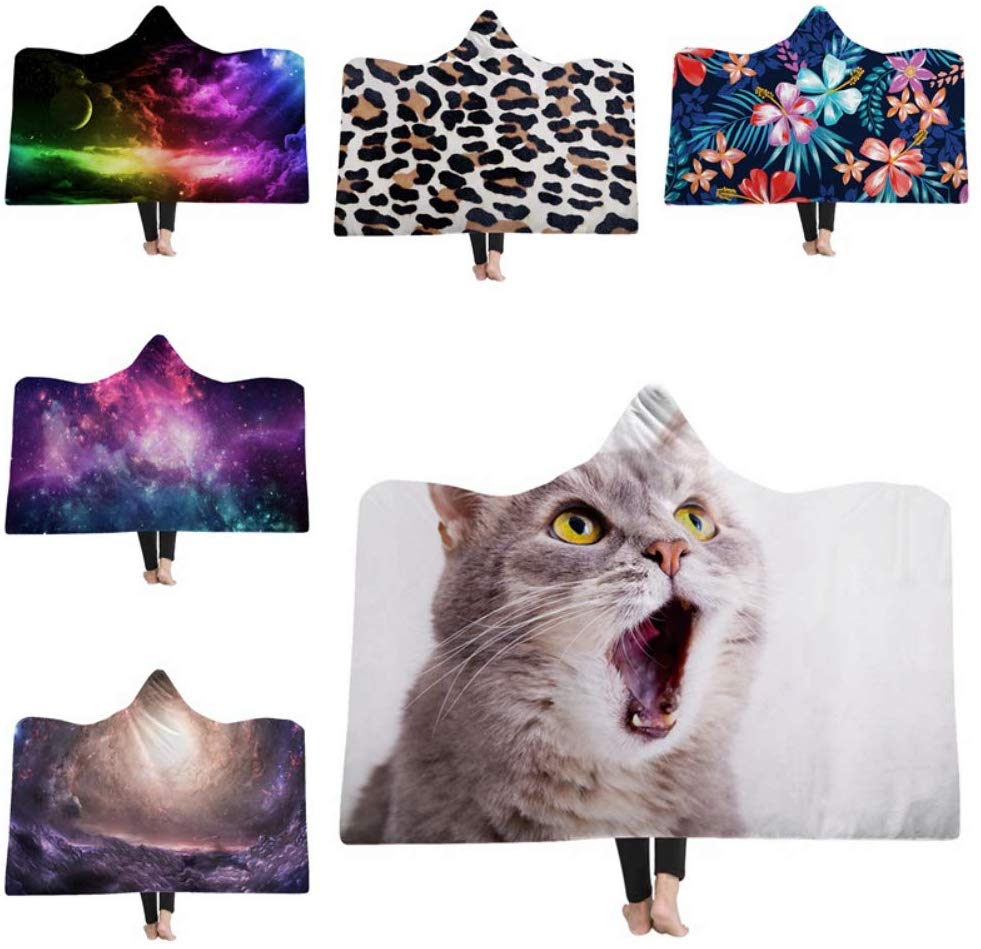 Hooded blankets are becoming quite popular at festivals, and they'd make a perfect gift for festival fans! There are tons of different fun designs to choose from, are super affordable, and extremely soft and comfortable. Take a browse through the Novobey Hooded Fleece Blanket collection online, and gift someone the gift of warmth and style!
---
For the glitter queens (and kings) out there, gifting them some high-quality and eco-friendly glitter would be an amazing idea! Glitter can really make your festival outfits POP, and it's become quite a festival essential in recent years.
There are tons of different options to choose from, so you could buy them a few colors (as it's quite affordable), and they can match their festival outfits and gear with their glitter. I personally use and recommend this ElectrikGlitter brand, and I love it!
View Photos, Read Reviews & Check Availability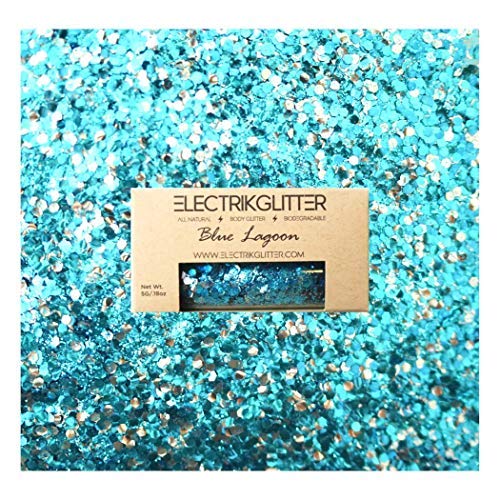 ---
Am I Missing Any Awesome Festival Gifts…?
While this list could really be never ending, I wanted to keep it to a nice small number for now. If you've ever received a present that you LOVED and would be a great addition to the article, please do let me know so I can update it! I plan on doing lots of Christmas shopping from this list actually, and can't wait to gift some friends some of these fun items!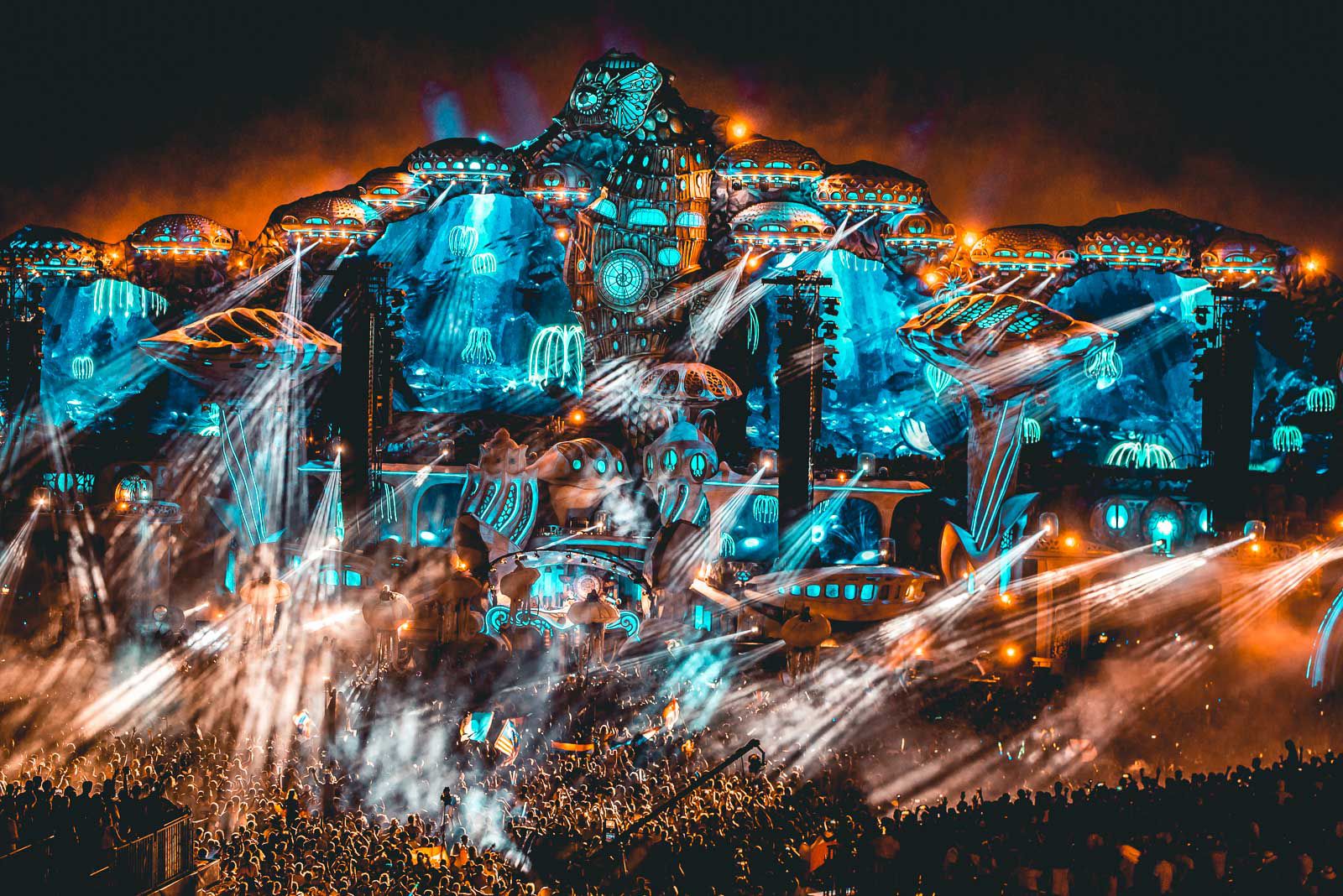 ---
LOOKING FOR MORE MUSIC FESTIVALS PACKING LISTS?
My site has several more articles just like this that go over incredible items and fashion accessories, so check out a few of these below for a bit more inspiration!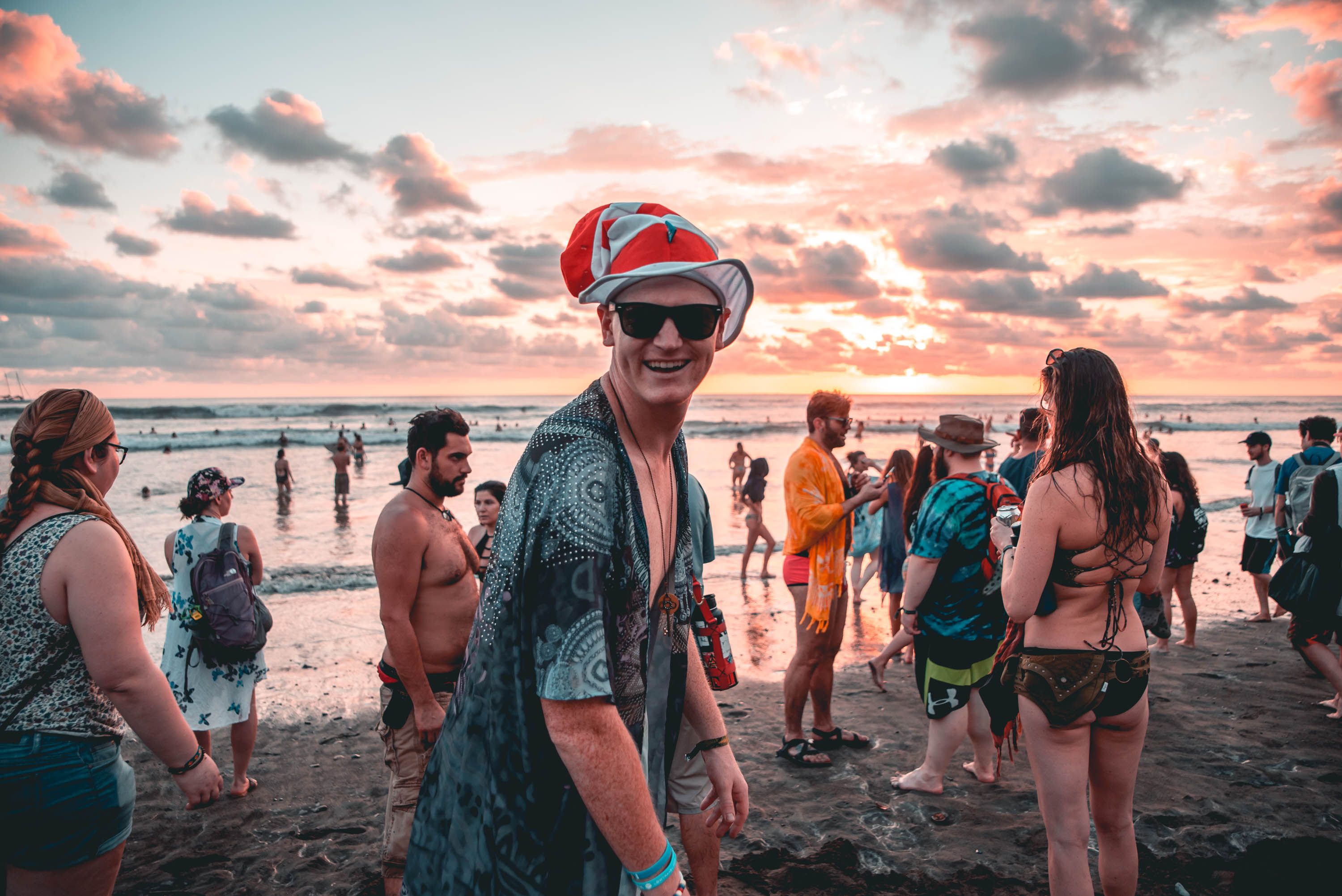 ---
WANT TO DISCOVER SOME INCREDIBLE MUSIC FESTIVALS?
My travel blog is filled with articles like this that go over the best events, festivals, and parties all over the world! Check out a few of my favorite articles below, and let me know what your favorite music festival is in the comments!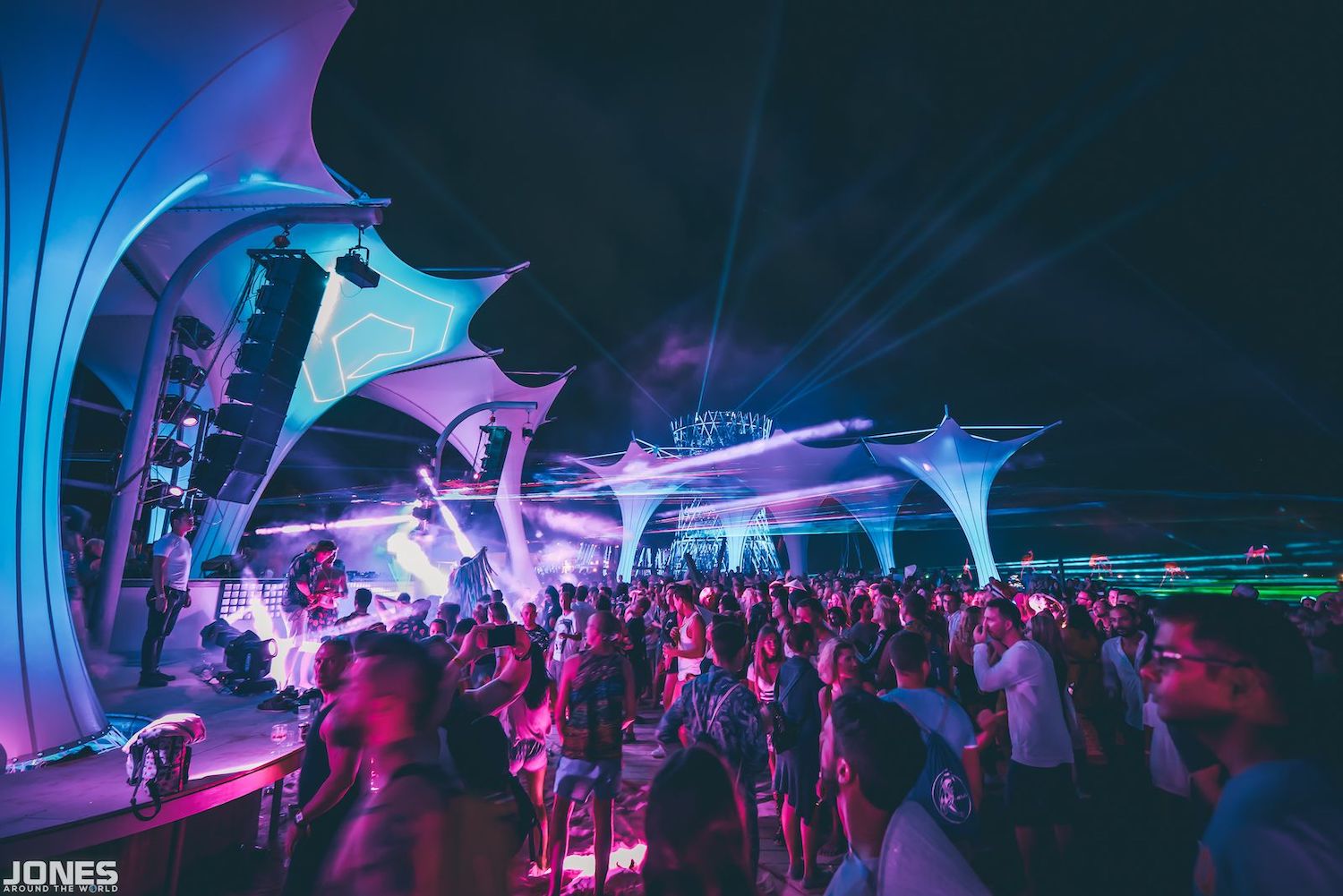 ---
Thanks for reading about these awesome festival gifts!
Share these Festival Gift Ideas with your festival squad!
https://www.jonesaroundtheworld.com/wp-content/uploads/2019/09/Festival-Gifts-2019.jpg
1002
1500
Dave
https://www.jonesaroundtheworld.com/wp-content/uploads/2017/03/logotry-1-1-300x106.png
Dave
2023-01-05 01:17:44
2023-09-11 17:00:15
15 Perfect Gift Ideas for Music Festival Lovers | Best Festival Gifts