Planning a trip to Europe and looking some amazing music festivals in Spain in 2022? Well, you've come to the right place as I've put together this incredible list of upcoming Spanish festivals and events that you don't want to miss!
The home of incredible food, world-famous architecture, picture-perfect islands, unforgettable experiences, and of course, a jam-packed year-round timetable of Spanish festivals. However, if you are lucky enough to visit this European hotspot during the northern summer months of June-August, you'll have to extend your trip to make time to hit all the best music festivals in Spain has to offer.
From taking in urban beats in the heart of Madrid, city-wide festivals in Barcelona, to offbeat events on Spain's biggest islands, if you are a die-hard music festival addict…these Mediterranean music magnets must be on your shortlist!
Check out my list of the Top 15 music festivals in Spain! VAMOS!
---
1) Primavera Sound
When: June 5-8, 2022 & June 9-11, 2022 (Two Weekends)
Where: Parc del Forum, Barcelona
https://www.primaverasound.com/?lang=en
"In the 18 years since the first edition, Primavera Sound has truly elevated itself to become one of the world's best-known and best-loved music festivals. Taking place each spring in the city of Barcelona, as May turns to June, the festival showcases an often peerless lineup that spans musical styles and showcases the finest alternative and underground talent from across the globe.
From indie stalwarts or hiphop superstars on the Parc del Fòrum's main stages to rising stars and an array of electronic music's most respected figures on countless smaller stages, the festival truly has something to offer even them most discerning of music fans."
Join the Primavera Sound 2022 Barcelona Facebook Event for more information!
Primavera Sound 2022 Barcelona - Sant Adrià Line-Up
---
2) SONAR Festival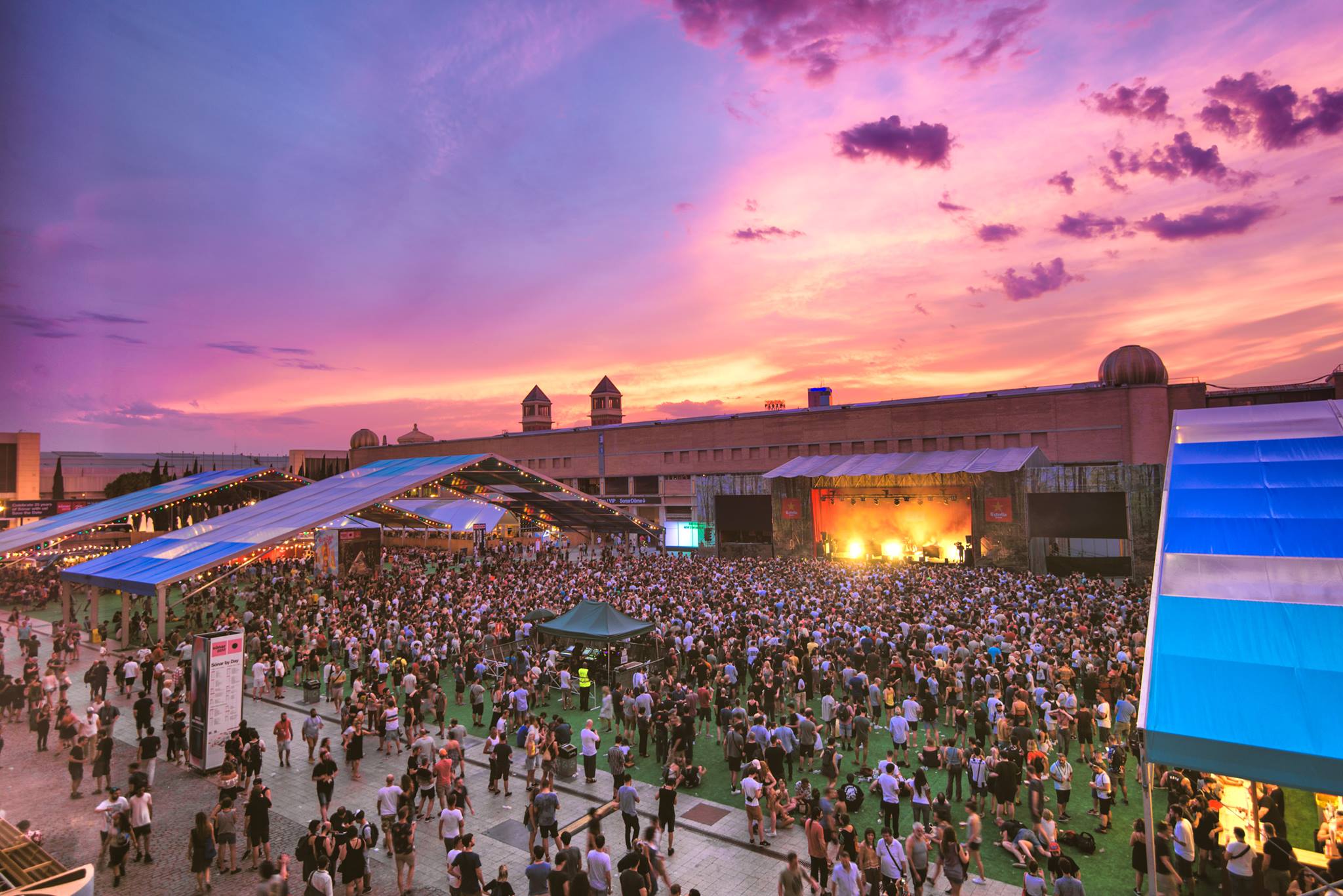 When: June 16-18, 2022
Where: Barcelona, Spain
Sónar. Music, Creativity & Technology
"Sónar Festival is an electronic and alternative music festival in Barcelona, Spain. One of the most celebrated and widely respected festivals of its kind anywhere in the world, Sónar has built a reputation for itself as a hub of experimental and engaging underground culture. This manifests itself not just through an extensive musical program that welcomes big-name acts alongside emerging talent, but also through a series of artistic installations, workshops, talks, debates and seminars. As such, the festival attracts not just music fans but also industry professionals, united in their shared desire to explore the musical and artistic cutting edge.
A pioneering European festival, started in 1994, Sónar is renowned for its unique format and musical program that showcases the latest trends in dance and electronica as well as those artists pushing the limits of musical expression.
With hundreds of artists, performers and DJ's divided over two emblematic locations – Sónar by Day at the foot of Montjuïc, and Sónar by Night in the stunning Fira Gran Via complex – Sónar is a creative playground, fostering and encouraging new interactions between established artists, exciting newcomers and our open minded international audience."
Join the Sónar Barcelona 2022 Facebook Event for more information!
Sónar Barcelona 2022. 1st Line-up announcement
---
3) Festival Internacional de Benicàssim
When: July 14-17, 2022
Where: Costa Azahar, Spain
Welcome back to the 26th edition of the Festival Internacional de Benicàssim!
"The Festival Internacional de Benicàssim, commonly abbreviated to simply FIB, is an annual music festival which takes place in the town of Benicàssim, in the Valencian Community. It focuses mainly on pop, rock and electronica artists, as well as having other elements including short films, fashion shows and art."
Join the FIB 2022 | Festival Internacional de Benicàssim Facebook Event for more information!
FIB 2019: Aftermovie | 25th Anniversary |
---
4) DGTL Barcelona
When: September 2022
Where: Parc del Forum, Barcelona
"DGTL is a festival experience full of discovery, inspiration and surprise. Through music, art and production, we tantalise visitors and keep them hungry for more. Throughout the year, we seek out the latest technological innovations and most exciting advances to create an unforgettable festival experience."
The Official DGTL Barcelona 2017 Recap
---
5) Bilbao BBK Live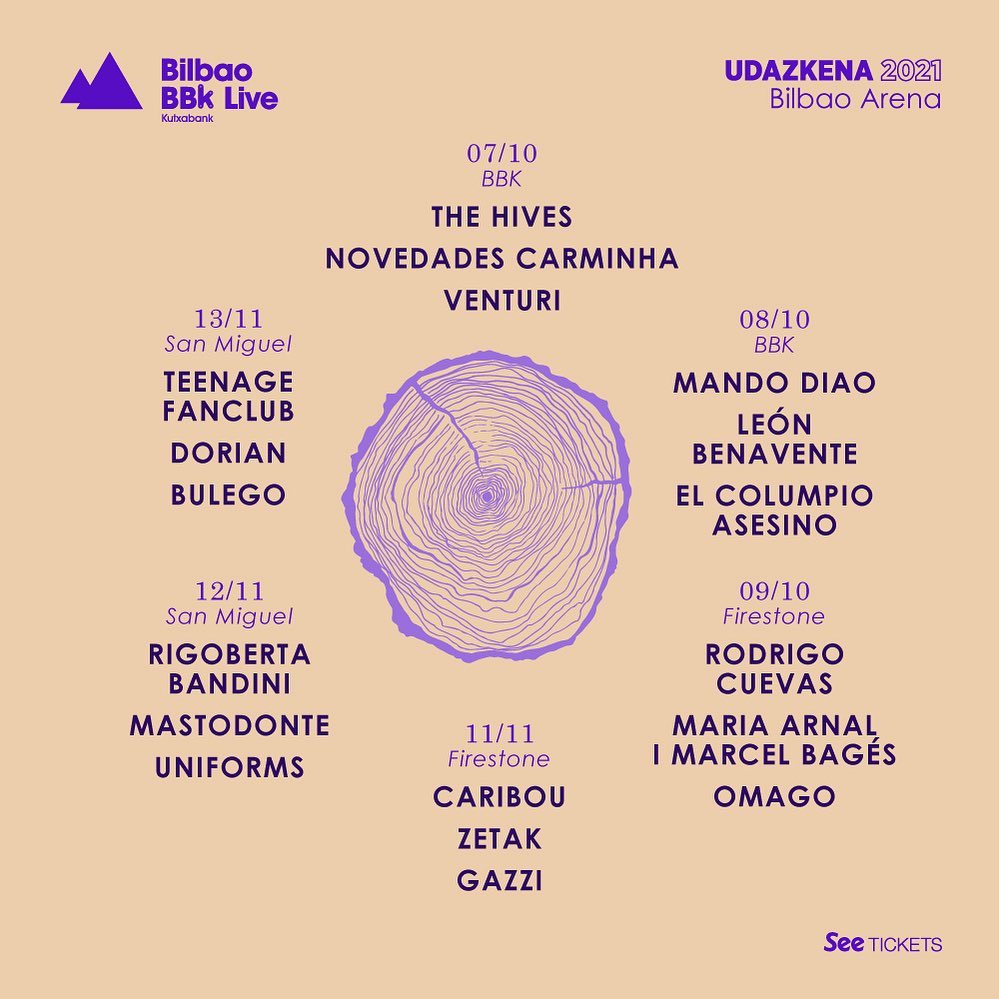 When: July 7-9, 2022
Where: Bilbao
https://www.bilbaobbklive.com/
"Bilbao BBK Live is a rock, pop and indie festival in northern Spain. Situated on a lush green mountainside overlooking the city of Bilbao, the festival has become one of the country's biggest and best-loved, consistently boasting a lineup of internationally renowned acts from a diverse range of genres."
---
6) A Summer Story
When: June 17-18, 2022
Where: Arganda Del Ray, Madrid
"A Summer Story is an electronic music festival held annually in Madrid, Spain. Stunning staging, impressive production, and huge sound systems fill the Ciudad del Rock with the vibrant sights and sounds of the world's biggest and best DJs and producers."
A Summer Story Festival Spain 2022 · Facebook Event
A Summer Story 2017 · Official Aftermovie (4K)
---
7) Mad Cool Festival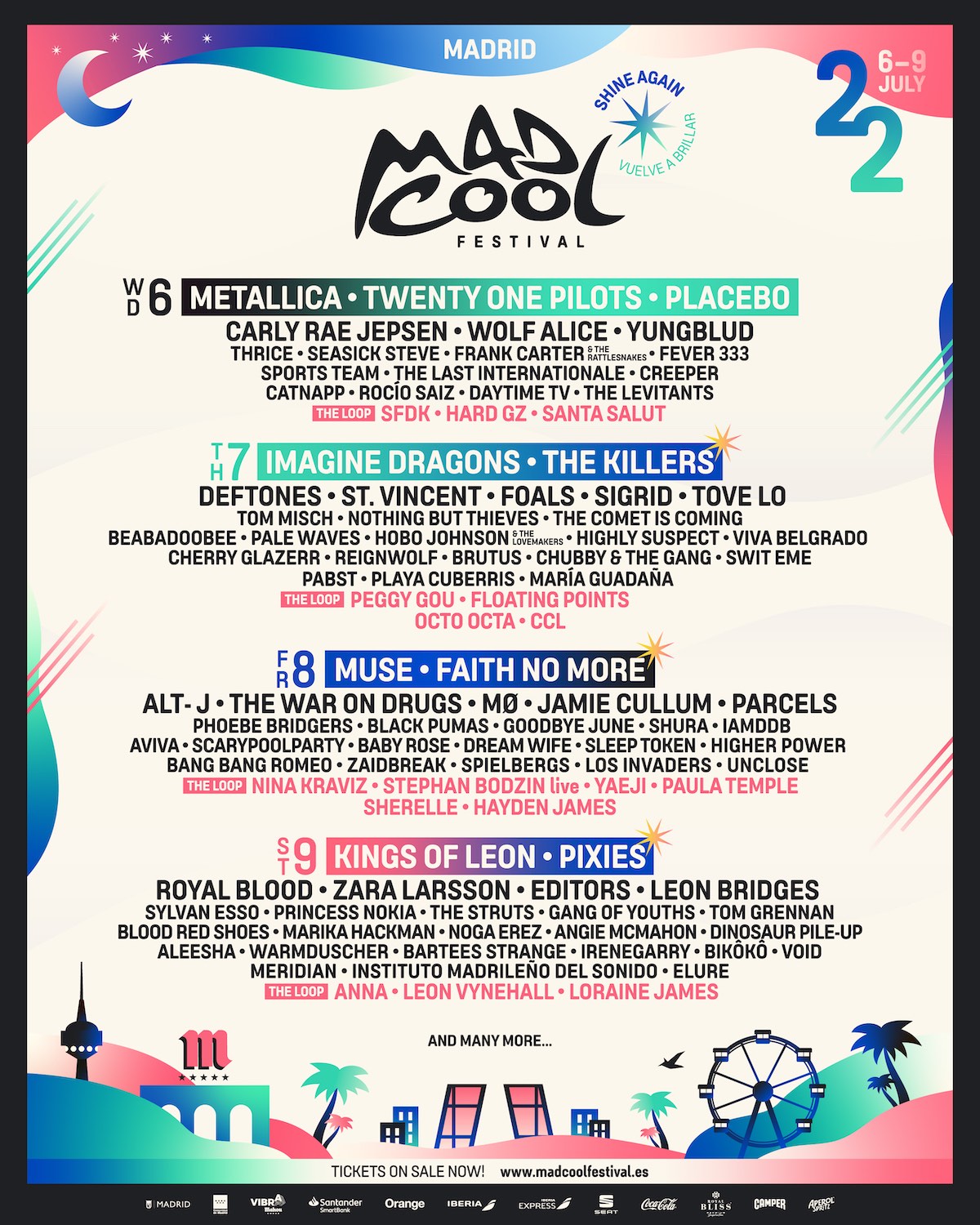 When: July 6-9, 2022
Where: Valdebebas – IFEMA, Madrid
https://madcoolfestival.es/en/index.php
"Arguably the newest festival to be considered among Europe's absolute elite, Mad Cool is a huge rock, indie and electronic music festival that takes place in the Spanish capital.
Now preparing for only its fourth edition, the three-day festival has gone from strength to strength over the last few years, attracting crowds of 80,000 fans per day. Mad Cool's biggest draw is without doubt the huge lineup that they offer each year, featuring giants from across the globe. But combine that with the festival's investment in sound quality, the almost guaranteed summer sun, and the opportunity to explore Madrid afforded by the late start to the music each day, and there's even more going for it than the acts on the bill."
Mad Cool Festival 2018 Official Aftermovie
---
8) BBF: BARCELONA BEACH FESTIVAL
Where: Platja del Fòrum, Barcelona
https://bcnbeachfestival.com/?lang=en
"Barcelona Beach Festival is a huge electronic music festival, featuring some of the mainstream's biggest stars. As the name suggests, BBF takes place on the sands of the world-famous coastal city, transforming the Platja del Fòrum into one of Europe's wildest party spots for over 12 hours. The stacked lineup of dance music giants is matched by the investment in production, with the imposing single stage rising high above the beach complete with enormous soundsystem and an array of special effects to make things go off with a bang."
Barcelona Beach Festival 2019 - Aftermovie
---
9) Download Festival Spain

When: June 2022
Where: La Caja Magica, Madrid
"With a successful flagship festival in the UK, Download Festival has expanded onto the continent with new editions in France and Spain. Download Madrid keeps the signature spirit of the festival boasting a heavy metal and rock lineup that is always out of this world. "
Download Madrid 2017 | Official Aftermovie
---
10) Azkena Rock Festival

When: June 16-28, 2022
Where: Vitoria-Gasteiz
http://azkenarockfestival.com/en-us/home
"Azkena Rock Festival is a two-day rock music celebration in the north of Spain. Covering all angles of the genre, the lineup welcomes stars of rock 'n' roll, punk, new wave, metal, shoegaze, prog, psych, surf rock and more, for two days of big riffs and guitar grooves."
Join the AZKENA ROCK FESTIVAL XX ANIVERSARIO Facebook Event for more info!
10. ¡Esto es Azkena Rock! - ARF 2016
---
11) Monegros Desert Festival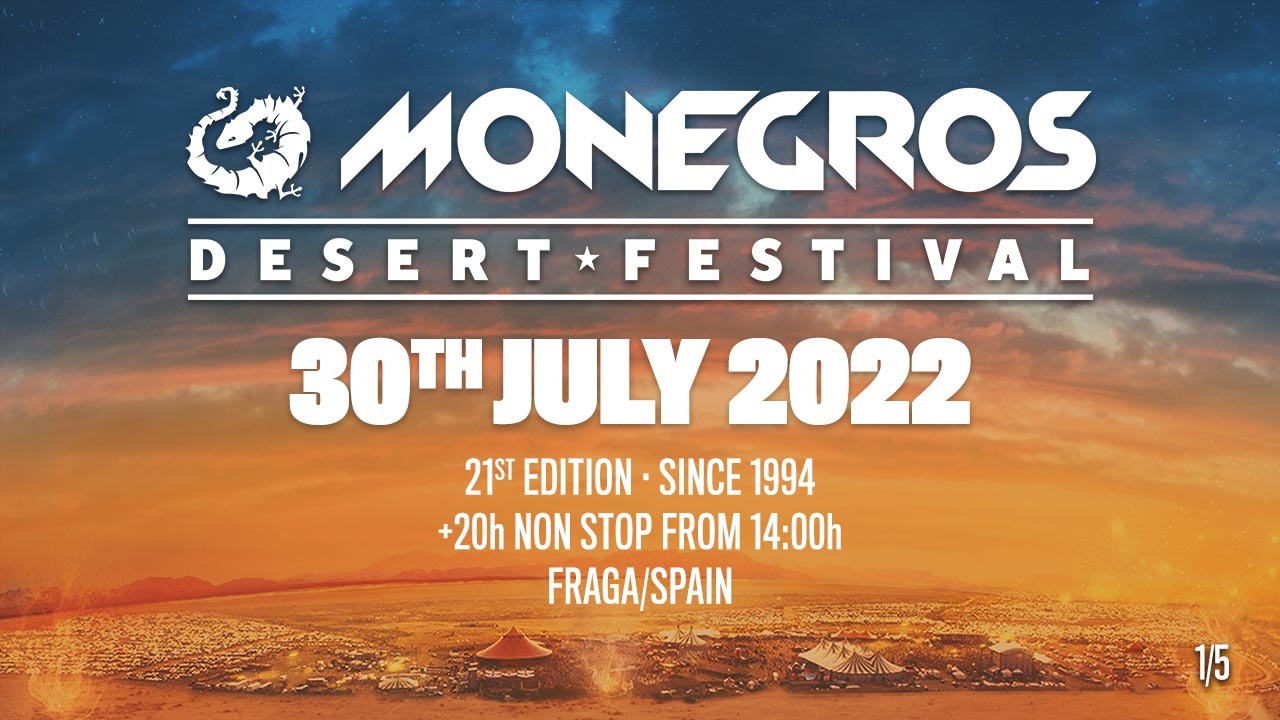 When: July 3o, 2022
Where: Fraga, Spain
https://www.monegrosfestival.com/en/
Monegros is a 20-Hours non-stop desert rave festival experience that you'll never forget! I've personally attended this back in 2015, and it was absolutely incredible! The location is super unique, and it's touted as the only desert festival in Europe!
The line-up is always diversely stacked with several stages, and the sunrise sets are truly magical!
THE ONLY DESERT FESTIVAL IN EUROPE
---
12) Rototom Sunsplash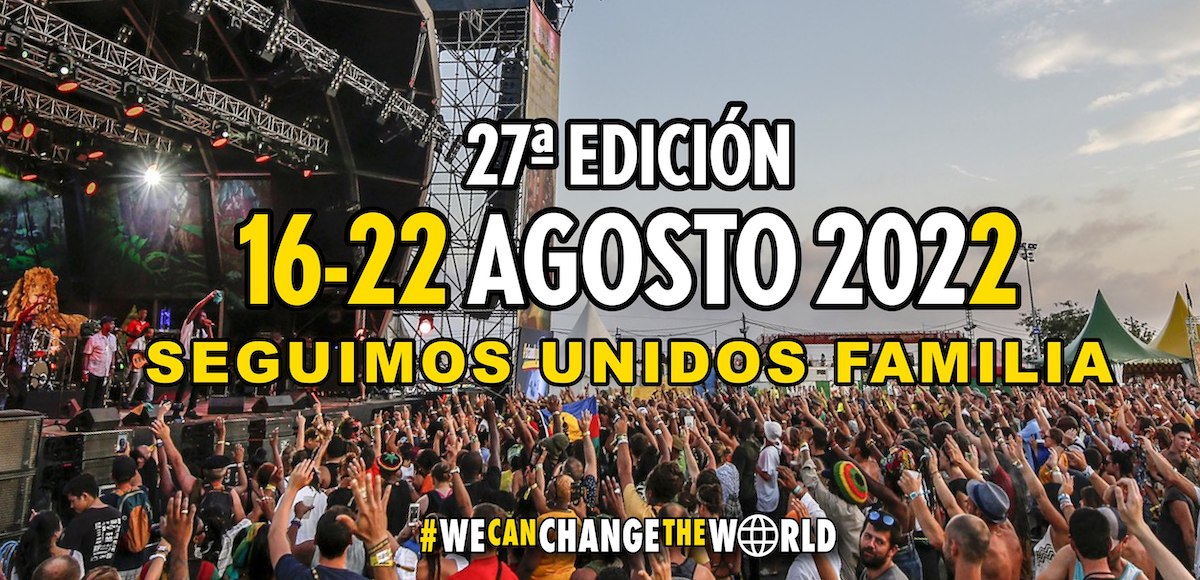 When: August 16-22, 2022
Where: Benicàssim
"The European Reggae Festival: music, peace, union, sea and alternative lifestyle. 11 stages, 7 cultural areas. Nowadays, people who listen to reggae music and who come to Sunsplash are fascinated by a lifestyle and a means of connecting with others that focuses on peace, tolerance, respect, solidarity, brotherhood, and nonviolence."
Best of Rototom Sunsplash 2017 - Aftermovie
---
13) Arenal Sound Festival
When: August 2-8, 2022
Where: Borianna
"Arenal Sound is a open-air music festival in Borianna, Spain. The beautiful beachside location on the Costa del Azahar allows music fans to take a dip in the Mediterranean, bathe in the glorious Spanish sun, or party in the on-site pool when they're not watching the performances from both household names and emerging local talent."
ARENAL SOUND 2019: OFFICIAL AFTERMOVIE (4K)
---
14) Estrella Levante Festival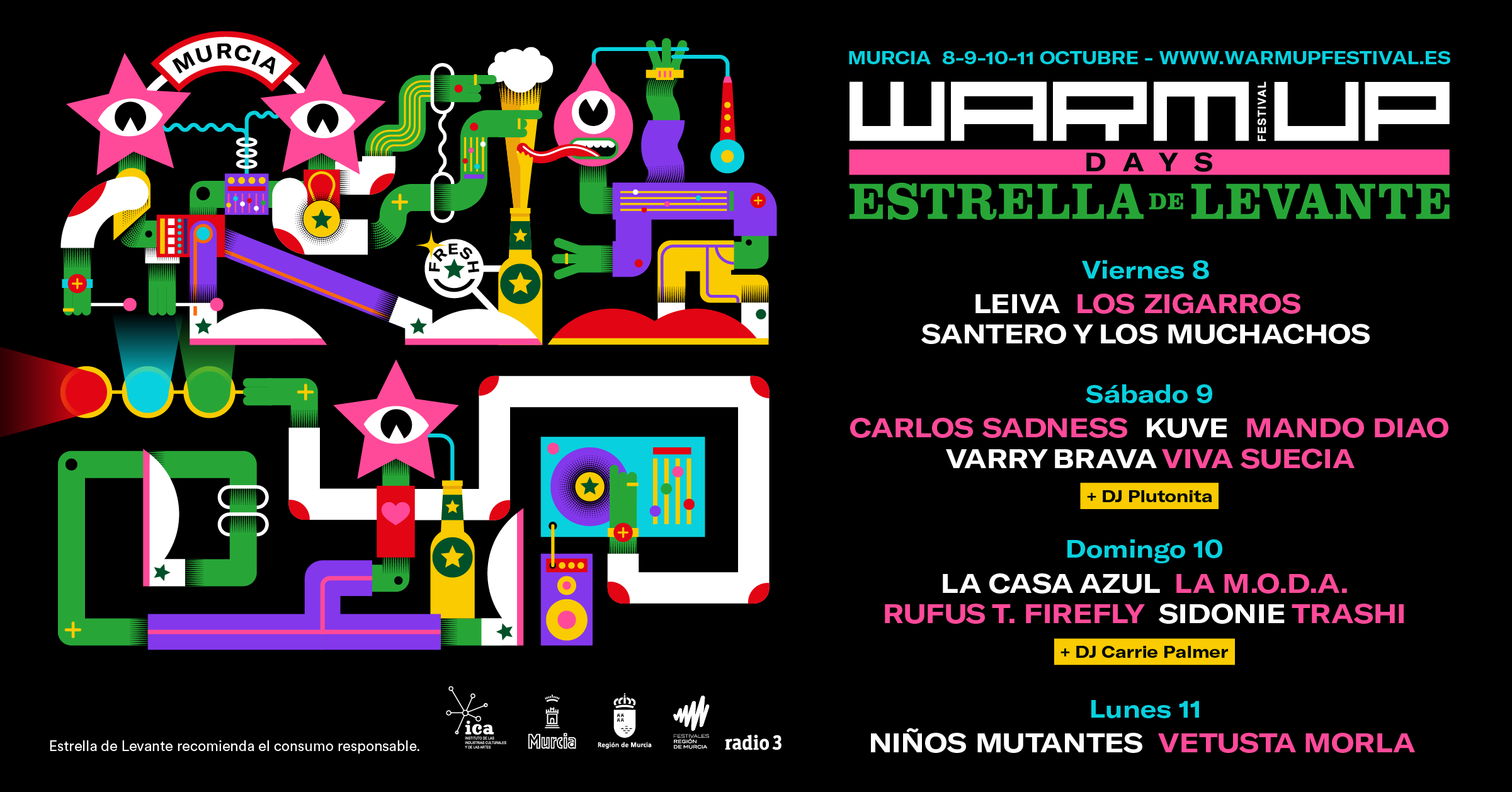 When: May 6-7, 2022
Where: Murcia
"Kicking off the Spanish festival season in the first weekend of May, the Estrella Levante Festival is a true music and arts festival divided into three main components. Four stages full of electronic, pop, and rock cover the musical scene while the "Voices" showcases conferences and panels all centered on an annual subject."
WARM UP Estrella de Levante 2017 - Aftermovie oficial
---
15) Cruïlla Barcelona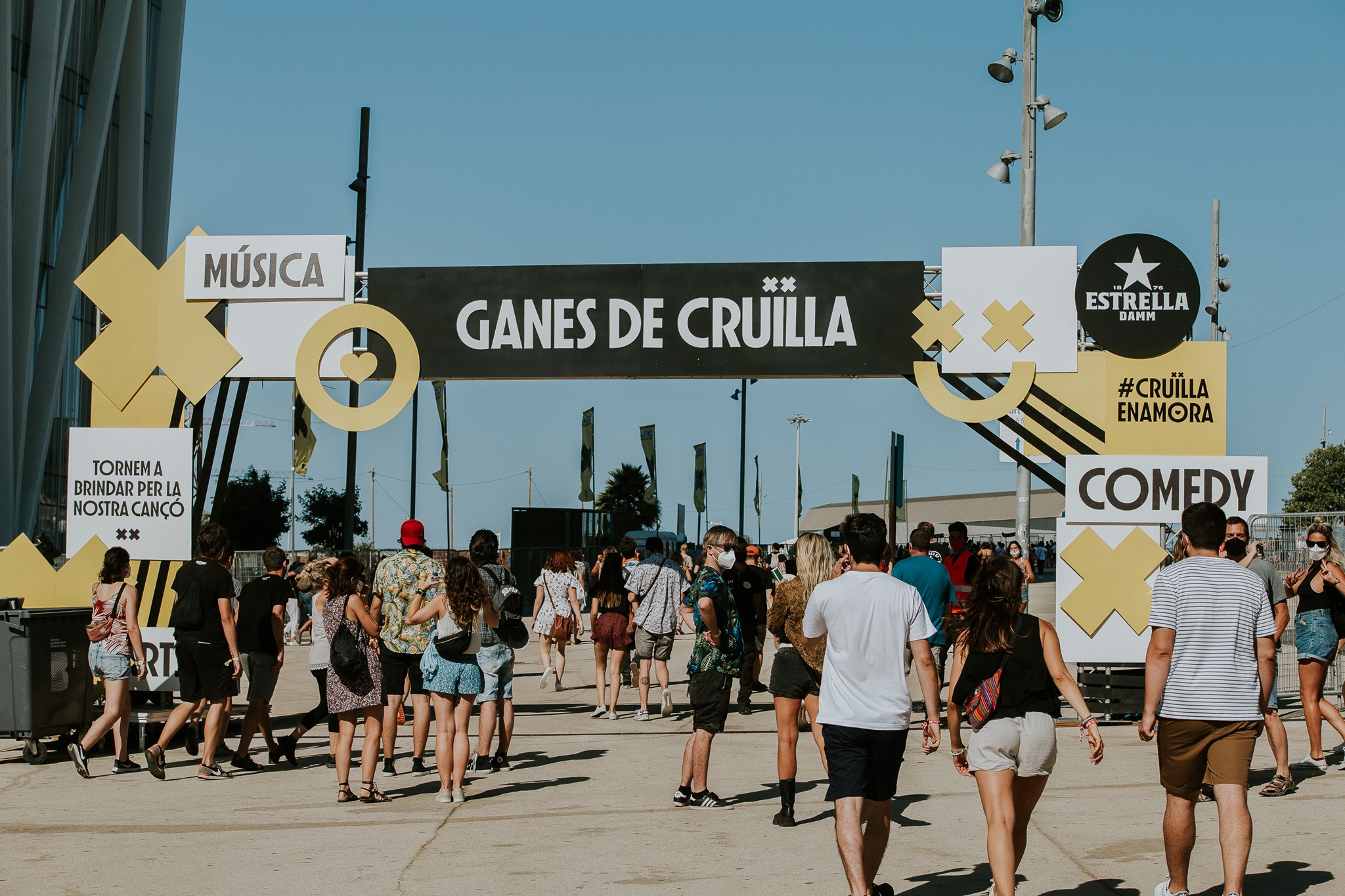 When: July 7-9, 2022
Where: Barcelona
https://www.cruillabarcelona.com/en/
"Cruïlla is a unique opportunity to discover the best music in good company, in a nice and neat environment near the sea and with a superb atmosphere. You will also find a varied gastronomic selection from all around the world, chill out zones to rest between concerts and an auteur market."
Festival Cruïlla 2017 - AFTERMOVIE
---
Looking for more festivals…?
I'm one of the biggest festival addicts in the world, and am always researching the best events around the world. Check out a few of my other articles and find your next destination festival!
Hot damn…all of these music festivals in Spain look absolutely ridiculous! As a person who used to live in Barcelona, I can tell you that no other country in the world party likes the Spanish. If you're looking for a good time in Europe during the summer, then definitely check out as many of these Spanish music festivals!
https://www.jonesaroundtheworld.com/wp-content/uploads/2018/03/Primavera-Sound-Spain-Music-Festival-2022.jpg
998
1500
Dave
https://www.jonesaroundtheworld.com/wp-content/uploads/2017/03/logotry-1-1-300x106.png
Dave
2021-09-20 07:56:49
2022-03-21 14:17:11
15 Music Festivals in Spain To Experience Before You Die (2022)