Looking for some amazing music festivals in Leeds?  Look no further, because I've compiled this list to help you fellow festival addicts out.  Leeds is a major multicultural hub in the north of England, lying in the county of West Yorkshire. Leeds ticks all the boxes for an epic travel experience.
The locals are friendly Northerners who love a drink and a chat, football is a religion, and you can easily drop some serious coin thanks to the vast shopping and food scene.  Plenty of restaurants to choose from, constantly great deals, and beer is always flowing somewhere.  Another thing Loiners (people from Leeds, really) know how to do? Put on a music festival experience to rival all others.    
Here are my top 10 Leeds music festivals to keep the tunes coming as you soak up the atmosphere of this Northern metropolis.    
---
1) Leeds Festival
When: August
Where: Bramham Park
https://www.leedsfestival.com/
"Leeds Festival is one of the UK's most famous rock music festivals. Sibling to Reading Festival, the northern twin was founded in 1999 and has since hosted some of rock and indie's biggest stars, such as Arctic Monkeys, Pulp, Oasis and Foo Fighters.
Now though, the festival has embraced other genres and welcomes artists from the world's of grime and hip-hop, house and techno, and jungle and drum and bass. But it isn't just about music at Leeds, with the festival also laying on a lineup of comedy, as well as film screenings and more."
This is easily the biggest and best of the music festivals in leeds, and I personally can't wait to check this out someday!  Have you been before? What did you think!?
Leeds Festival 2017 highlights video
---
2 ) Live at Leeds
When: May
Where: A variety of locations
"Live At Leeds is a metropolitan music festival held annually across a variety of venues in Leeds on the first bank holiday weekend of May. The ethos has always been to celebrate the best in upcoming local bands alongside more established national acts. Over the past seven years, we've had the likes of Mumford & Sons, Ed Sheeran, The Maccabees, Hurts, Alt J and Jake Bugg grace our stages!"
---
3) Let's Rock Leeds!
When: June
Where: Temple Newsam
"Let's Rock! is an 80s family-friendly festival in eight locations across the UK, including London, Bristol, Leeds, Exeter and Cookham.
In association with Absolute Radio, the series showcases a lineup of our favourite 80s artists, and have recently included the likes of Sister Sledge, Billy Ocean and The Human League."
---
4) Slam Dunk Music Festival
When: May
Where: Temple Newsam Park & Hatfield Field (2 day event)
https://www.slamdunkfestival.com/slam-dunk-music
"Slam Dunk started out as a pop-punk club night at The Cockpit, Leeds in the early 00's.  Out of the success of the club night Slam Dunk started putting on international touring artists from the genre like Fallout Boy, Paramore and Panic! at The Disco in Leeds, before developing Slam Dunk Festival.
Slam Dunk Festival is now the number one pop-punk, rock and alternative festival in the UK spanning three sites, and over 45,000 attendees in 2018."
SLAM DUNK FESTIVAL 2018 (NORTH & MIDLANDS) - ADITL #134
---
5) Otley Folk Festival
When: September
Where: Otley (various locations)
"This year Otley marks its 27th Folk Festival with a series of concerts at The Black Horse, The Courthouse, The Parish church and The Methodist Hall.  Along with input from our excellent public houses and a fantastic lineup of artists, we can guarantee another super weekend of music, mirth and merriment."
Colour of Light Otley Folk festival 2017
---
6) MiNT Festival
When: September
Where: RAF Church Fenton
"MiNT Festival brings the very best in electronic music to Leeds for a September daytime party, taking over RAF Church Fenton at Leeds East Airport for the first time.
The new venue brings with it a whole new production set, meaning festival-goers can expect stages inside aeroplane hangars, a shipping container arena, Arcadia's legendary After Burner and the world's largest disco ball."
---
7) Damnation Festival
When: November
Where: Leeds University Union
https://www.damnationfestival.co.uk
"The Damnation Festival is a one-day heavy metal music festival currently held annually at the University of Leeds, Leeds, England. While the first weekend in November traditionally hosts parties and celebrations to mark Guy Fawkes' floored attempt to blow up the Houses of Parliament, for those in the know the real fireworks are to be found at Damnation Festival in Leeds. Hosted across four stages at Leeds University's Student Union, Damnation is an event not to be missed and this year's line-up of almost 30 bands is once again top drawer."
---
8) Leeds Fake Festival
When: July
Where: Roundhay Park
https://www.fakefestivals.co.uk/2019/Leeds.html
"Leeds – the Fake Fest in Roundhay Park returns again. Set in lovely surroundings, this fest has such a great vibe about it. This year we bring SIX of our finest 'Fake Bands', smashing out classic anthems, backed by your finest singing voices, for a party atmosphere you just cannot miss. Join us inside our famous giant marquee, book now!"
Flash "Bohemian Rhapsody" live @ Fake Festivals - Tribute Band Festivals Gloucester UK
---
9) Black Music Festival

When: August
Where: Potternewton Park
http://blackmusicfestival.org/
"The Black Music Festival (formerly known as the Leeds Reggae Concert), is Europe's biggest free open-air reggae concert. The annual Leeds Reggae concert started back in 1985, to compliment the annual Leeds West Indian Carnival, (which had already been running since the 1960's).In 2015, after 30 years of showcasing the best international Reggae performances, (whilst later on incorporating other genres such as R&B & Hip Hop etc), the concert has now evolved into Black Music Festival."
Black Music Festival Leeds 2016
---
10) Gold Sounds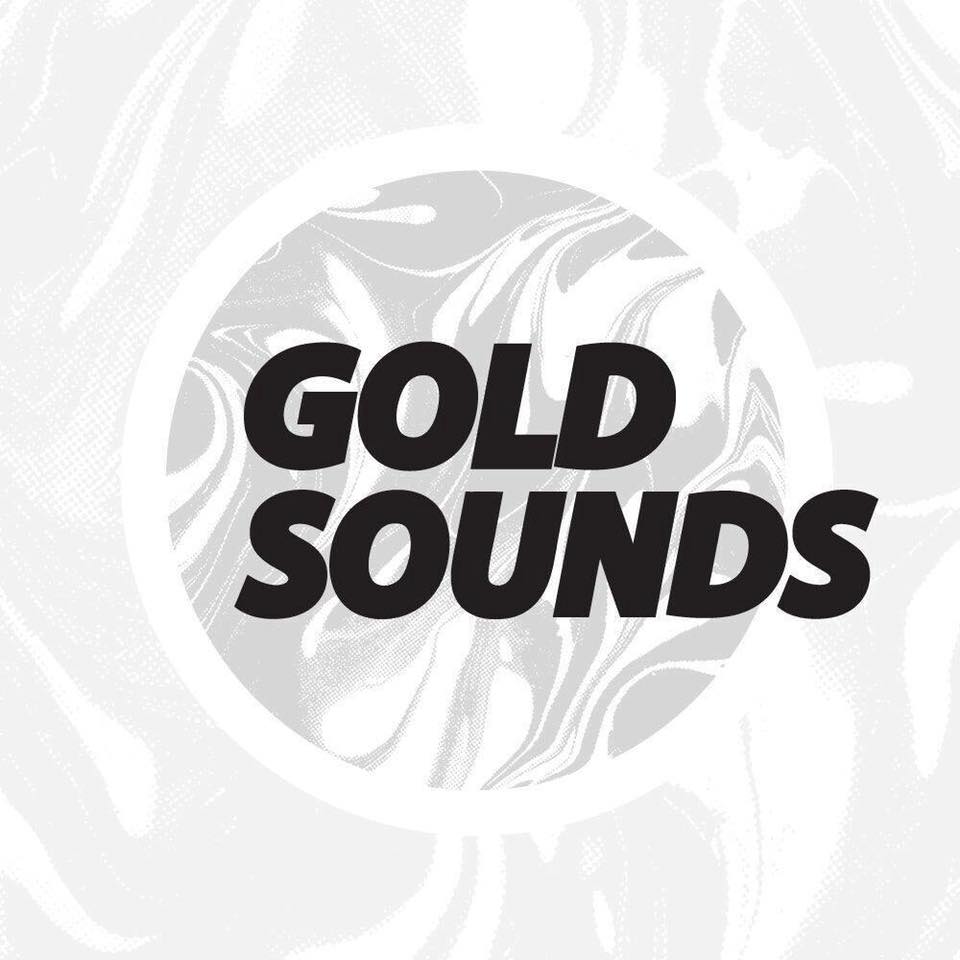 When: May
Where: Brudenell Social Club
https://www.facebook.com/goldsoundsfestivalleeds
A festival dedicated to Shoegaze, Punk, Psych, Noise & Grunge.
"Over a thousand music lovers squeezed through the doors of the Brudenell two weeks ago to experience the wonder that was Gold Sounds Festival 2018. Highlights included some seriously good sheep impressions from the mesmerising Life, political statements from Strange Bones (balaclava and all!) all topped off beautifully with a moment of peacefulness from Phoebe Bridgers on Saturday night. The weather was glorious and, accompanied by a variety of indie food vans outside the Brudenell, the atmosphere was one full of lagers and laughs; not only because of this years incredible line up but also undeniably down to the fact Leeds got to finally see some sunshine."
---
Thanks for reading about the best Music Festivals in Leeds!
Looking for more unique and fun parties, events, and music festivals around the world?  I've spent a lot of time compiling some really amazing international parties, so check out some of these articles below:
50 Music Festivals in 50 Countries to Experience Before You Die
30 Music Festivals in Europe To Experience Before You Die
37 Music Festivals in California That'll Keep You Dancing All Year Long
40 Wild Parties in 40 Countries To Experience Before You Die
Top 14 Music Festivals in Atlanta To Add to Your Bucket List
---
Camping at any music festivals…?
Make sure to check out my articles below to help plan your music festival experience…
The Ultimate Music Festival Camping Packing List
Burning Man Outfits, Costumes, and Clothing Essentials
---
Share this article!
https://www.jonesaroundtheworld.com/wp-content/uploads/2018/11/40432267_10155178160797255_1743789192128757760_o.jpg
1367
2048
Dave
https://www.jonesaroundtheworld.com/wp-content/uploads/2017/03/logotry-1-1-300x106.png
Dave
2018-11-15 11:06:03
2019-01-25 10:32:35
Top 10 Music Festivals in Leeds To Add To Your Bucket List