Ciao tutti!! Are you looking for the best music festivals in Italy!? Well, you've come to the right place! I used to live in Italy, and it will forever remain one of my favorite destinations in the world for travel (and now festivals)!
If you ever have the chance to visit Italy – just do it. Immediately. It's truly the place of dreams, and everything you have ever imagined it to be – and more. Italy has given the rest of the world a lot to be thankful for. Gucci and Prada. Da Vinci and Michelangelo. Ferrari. Gelati. Pizza. Lasagna. Pasta…wait, where was I?
In addition to literally everything else, the country shaped like a boot has also given us the gift of great music.
While there's always a music festival in Italy to hit up year-round, summer is when this beautiful country really comes to life, buzzing with top performances and happy crowds.
My list of the best Italian music festivals will take you from the northern cities of Milan and Venice, to the historical hotspots of Rome and Florence and then deep down to the majestic coastlines of Sardinia and the Amalfi Coast. And back again. It's pure travel porn.
You're welcome. Or as the Italians say, "prego".
The 23 Best Music Festivals in Italy
---
1) Rock in Roma
When: June / July
Where: Rome
Genre: Rock
https://www.rockinroma.com/en/
"Rock in Roma is a major summer event dedicated to rock music, taking place from in June and July. The line-up of the 2018 edition included big-name rock, heavy metal and rap acts. The festival is based at the Ippodromo delle Capannelle venue, with several concerts taking place in other locations including Circo Massimo, Auditorium Parco della Musica and Ostia Antica."
Post malone Live in Italy - Rock in Roma 10-7-2018
---
2) Firenze Rocks

When: June
Where: Florence
Genre: Rock
"Firenze Rocks is with no doubt one of the biggest music events of the summer in Tuscany and in Italy. Next June 2019, for the third time in a row, the Visarno Arena of Florence will host this great festival of rock music that in the past editions attracted thousands of fans coming from all over the country. If you are living in Italy or traveling to Tuscany next June, and you have a passion for rock music and big outdoor festivals, I would not miss Firenze Rocks. Thanks to amazing lineups, the past two editions were a great success with all tickets sold out in a few minutes. The stage of the Visarno Area hosted unforgettable performances of International bands and artists the likes of Aerosmith, Placebo, Eddie Vedder, System of A Down, Iron Maiden, Ozzy Osbourne, Judas Priest, Foo Fighters and Guns N' Roses. They all registered the sold out with fifty thousand people."
Firenze Rocks 2018 / The Official Aftermovie
---
3) Kappa FuturFestival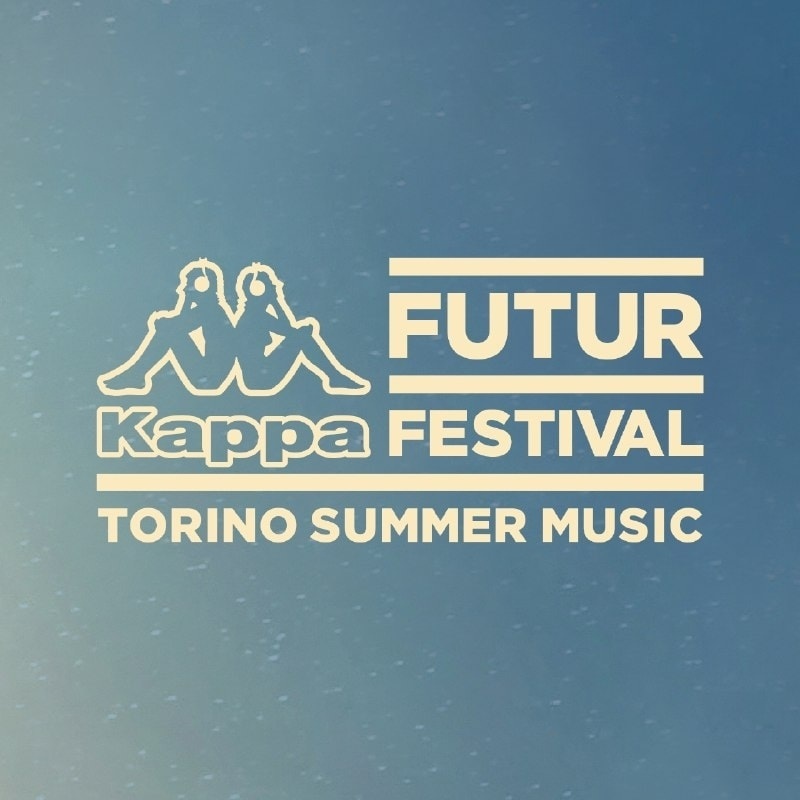 When: July
Where: Turin
Genre: Techno, Tech-house, Electronic
http://www.kappafuturfestival.it/
"A true giant of the European electronic music scene, Kappa FuturFestival has become something of an annual pilgrimage for techno fans, heading to the city of Turin for a weekend in the company of the industry's finest.
Amidst the imposing industrial environs of the city's Parco Dora, the festival showcases a lineup of underground house and techno's leading lights – from Detroit legends and Berlin favourites, to homegrown Italian talent and everything in between."
Kappa FuturFestival 2018 Official Aftermovie
---
4) SUNANDBASS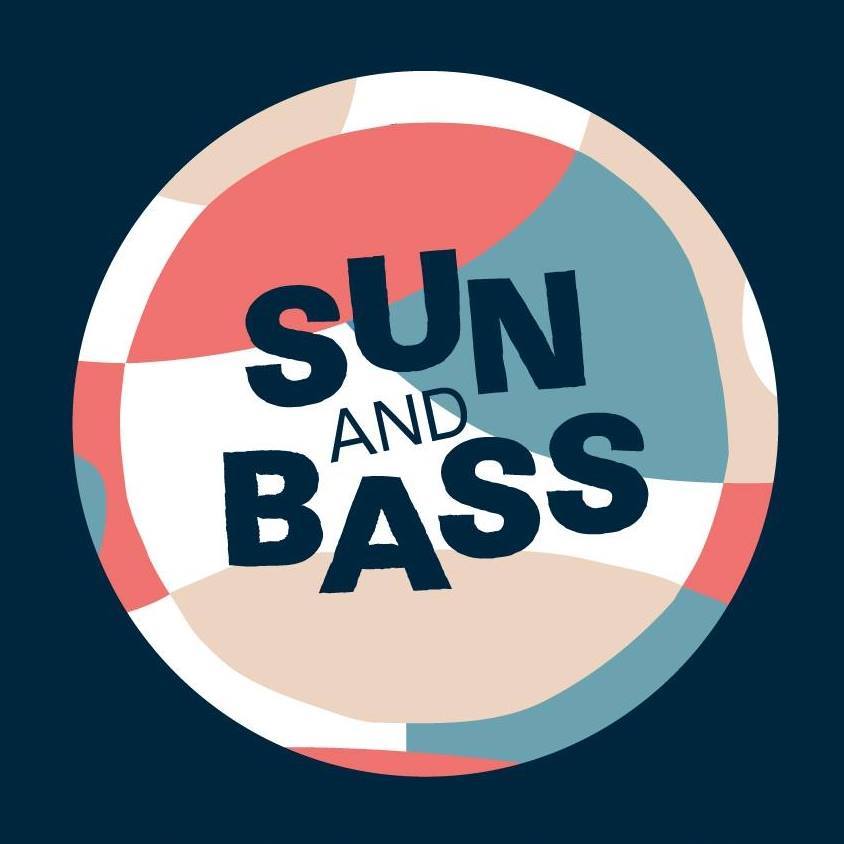 When: September
Where: Sardinia
Genre: Drum & Bass
SUNANDBASS is an annual drum and bass festival on the beautiful Italian island of Sardinia.
"Running since 2003, every year for 8 days and nights festival goers and artists from all over the world meet at this incredible location to enjoy great music, sunny beaches and amazing Italian food. What makes SUNANDBASS special is its family feel, friendly vibes and unforgettable moments."
Official SUNANDBASS 2018 After Movie
---
5) MI AMI Festival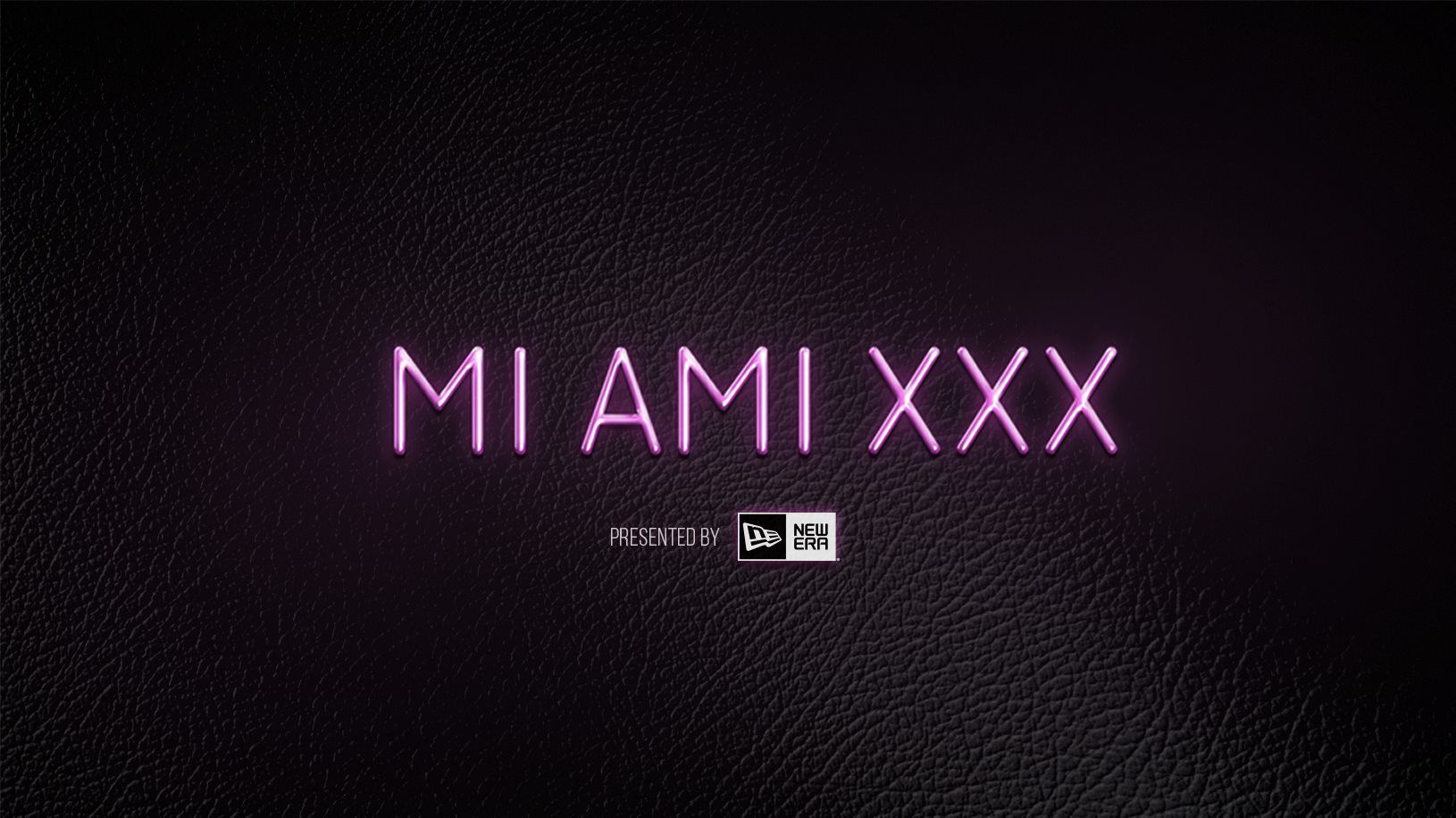 When: May
Where: Milan
Genre: Various
"MI AMI is a music festival held each year in the city of Milan, Italy. For years, the festival has consistently showcased lineups of the finest Italian musical acts from all manner of styles and genres. As a champion for national talent, MI AMI is renowned for providing a platform for exciting new performers – often independent or unsigned acts, in keeping with the festival's core values. And another core value – a passion for creativity – is also displayed in a firm fixture of the festival; the live drawing and visual art demonstrations that form part of the programming alongside the musical performances."
Welcome to Fabulous MI AMI Festival 2016
---
6) Ypsigrock Festival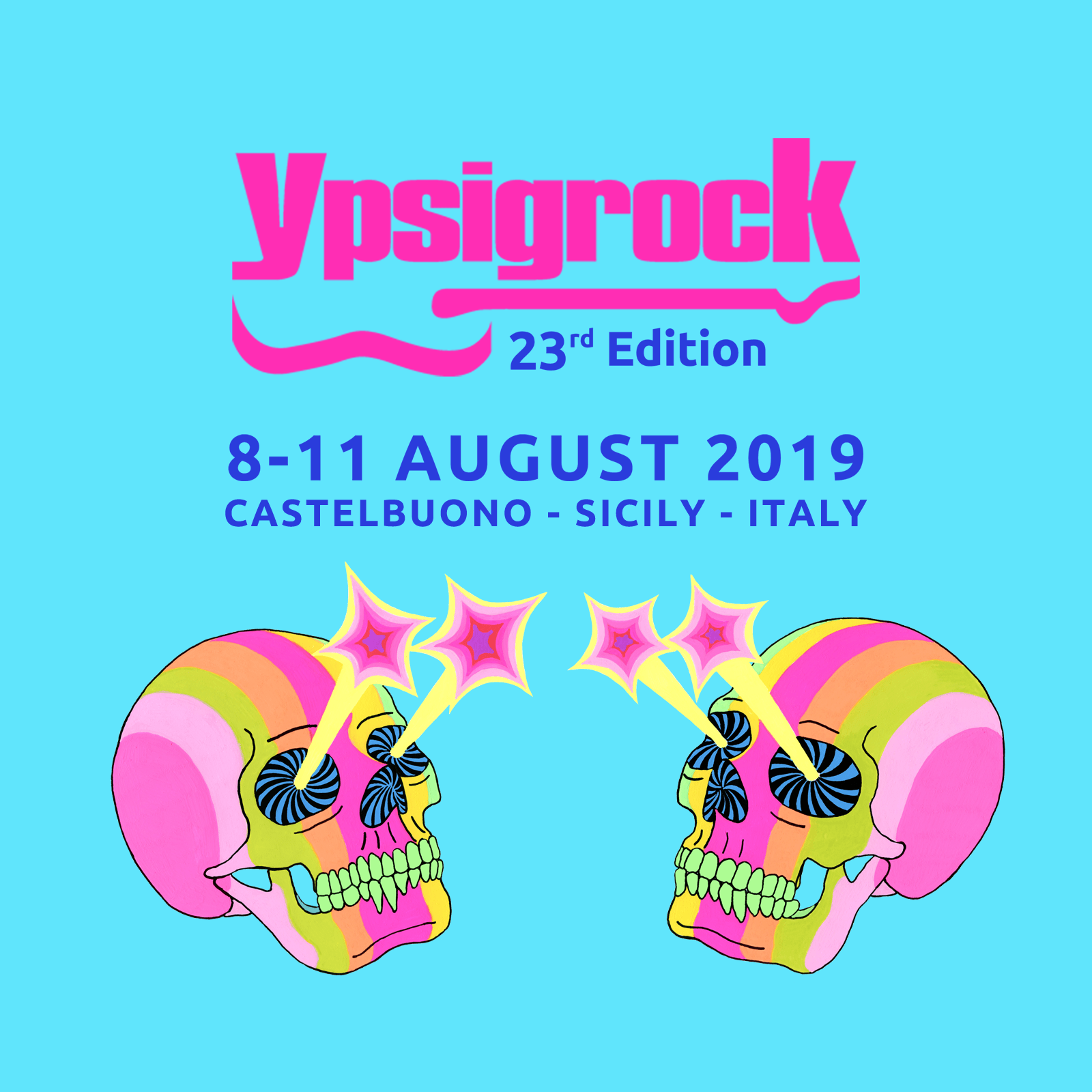 When: August 8-11, 2019
Where: Castelbuono, Sicily
Genre: Alternative / Indie / Rock
"Ypsigrock Festival is an alternative music festival in Castelbuono, Sicily. Now in its third decade, the festival has a strong reputation for bringing impressive lineups of underground and left-field talent to the Italian island.
A huge part of Ypsigrock's appeal comes from the impressive locations used to host performances, with historic courtyards, cloisters and piazzas transformed into festival stages, hosting exciting new artists alongside established acts from alternative music's recent history."
Ypsigrock Festival 2018 - Official Aftermovie
---
7) Polifonic
When: July
Where: Monopoli / Ostuni
Genre: Electronic / Alternative
"Polifonic returns for a three days festival featuring a cross-section of finest contemporary acts and performers.
Situated between the villages of Monopoli and Ostuni, an area that in the last couple years has been bumped up for its magical natural and cultural beauty, the event aims to connect Italian southern nature and electronic dance music. Open air parties will be hosted from sunset to dawn into typical southern villas. Sunday closing party will take place into a beach club. The Pop Up Hotel Italy will provide a full equipped camping area with several options to enjoy the kermesse."
Hunee - Polifonic Festival 2018(1)
---
8) Collisioni Festival
When: June / July
Where: Barolo
Genre: Various
http://www.collisioni.it/it/homepage
"Well defined by Patti Smith as "The essence of what a festival nowadays should be "for its ability to mix international music, world literature, enogastronomy culture, at present Collisioni is one of the most popular, awaited cultural event in Italy, as well as the most popular music and literature festival able to attract the largest audience in north of Italy. The festival takes place in the very heart of the beautiful wine region of the Langhe Hills, in the village of Barolo, UNESCO World Heritage site, that gives the name to the famous wine and is visited every year by thousand of tourists attracted by the wine and food culture. The main concept of the festival is the crossover between different artistic languages and generations, taking for granted that literature as well as music aren't but narrative forms able to communicate ideas and emotions."
|Collisioni 2016 | Official Aftermovie
---
9) Siren Festival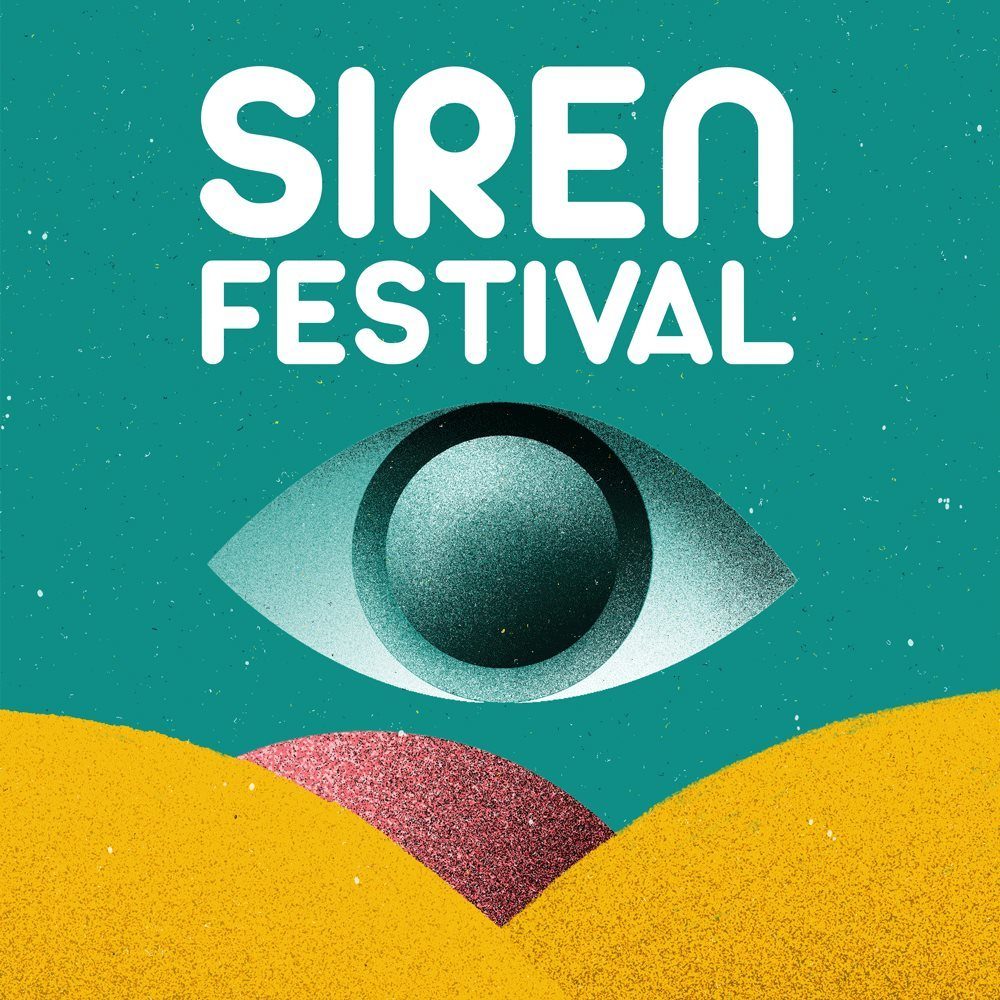 When: July
Where: Vasto
Genre: Indie / Acoustic / Electronic
https://sirenfest.com/?lang=en
"Siren Festival is an alternative music festival held across four days in the beautiful coastal town of Vasto, Italy. The festival is an incredibly intimate and inviting affair, with a lineup of indie, acoustic, experimental and electronic artists performing in charming array of picturesque venues across the town
Siren Festival 2018 • Aftermovie (Trailer)
---
10) Home Festival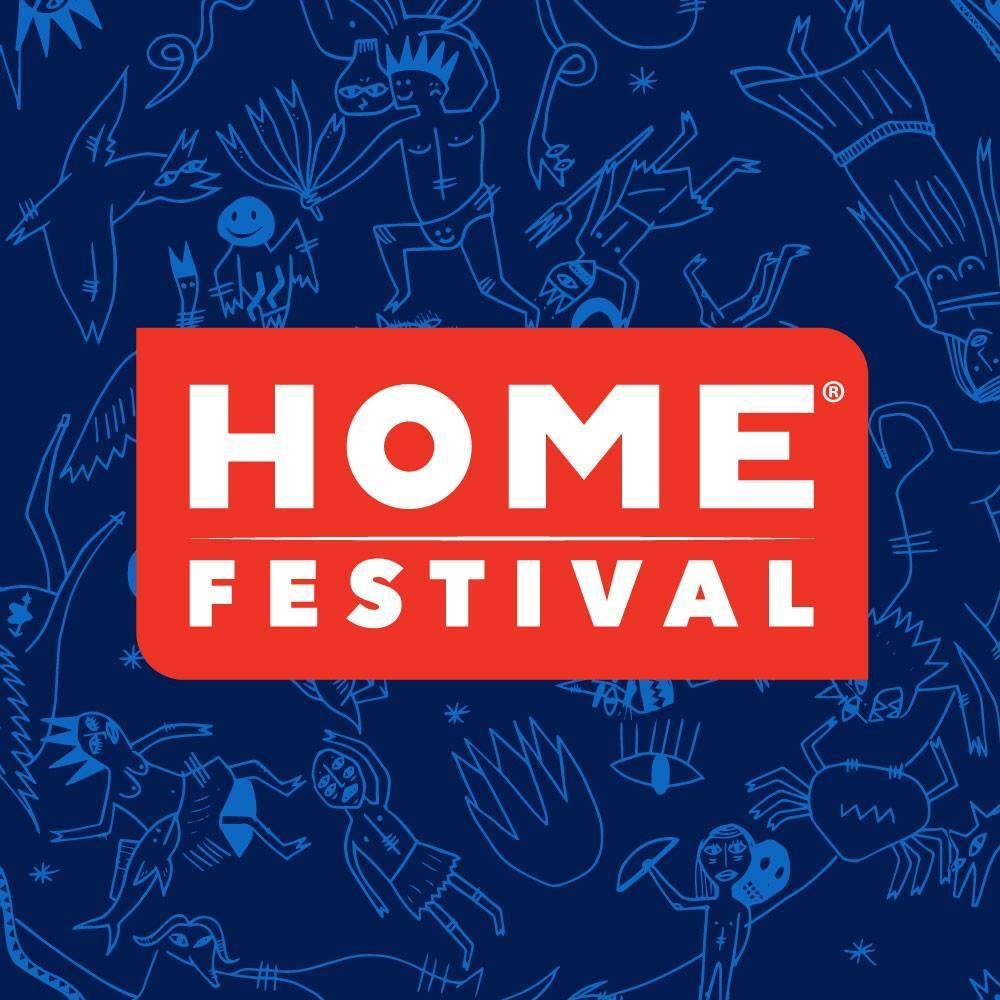 When: June
Where: Treviso
Genre: Various
https://www.homefestival.eu/en/
"Home Festival is an Italian festival giant, held each summer in the city of Treviso. One of the most respected in the country, the festival consistently boasts lineups packed with globally renowned artists, from rock icons to superstar DJs to reggae legends, as a vast airfield to the east of the city is transformed into a musical haven.
Held over the course of four days, Home also acts as a platform for showcasing Italian musical talent, both established and up-and-coming, with local radio stations and promoters hosting their own stages."
Home Festival 2017 - Official Aftermovie
---
11) Unaltrofestival

Where: Milan
Genre: Indie / Alternative
"Ulaltrofestival is an indie and alternative music festival in Milan, Italy. Across the five years since the very first edition, the festival has consistently showcased lineups that include internationally revered names.
Alongside the international headliners, the festival also provides a platform for exciting Italian talent – both bands and DJs playing across the two stages in the delightfully intimate setting of Circolo Magnolia."
UNALTROFESTIVAL, indie rock at BolognaFiere, 14 & 15 July 2014 !
---
12) Nameless Music Festival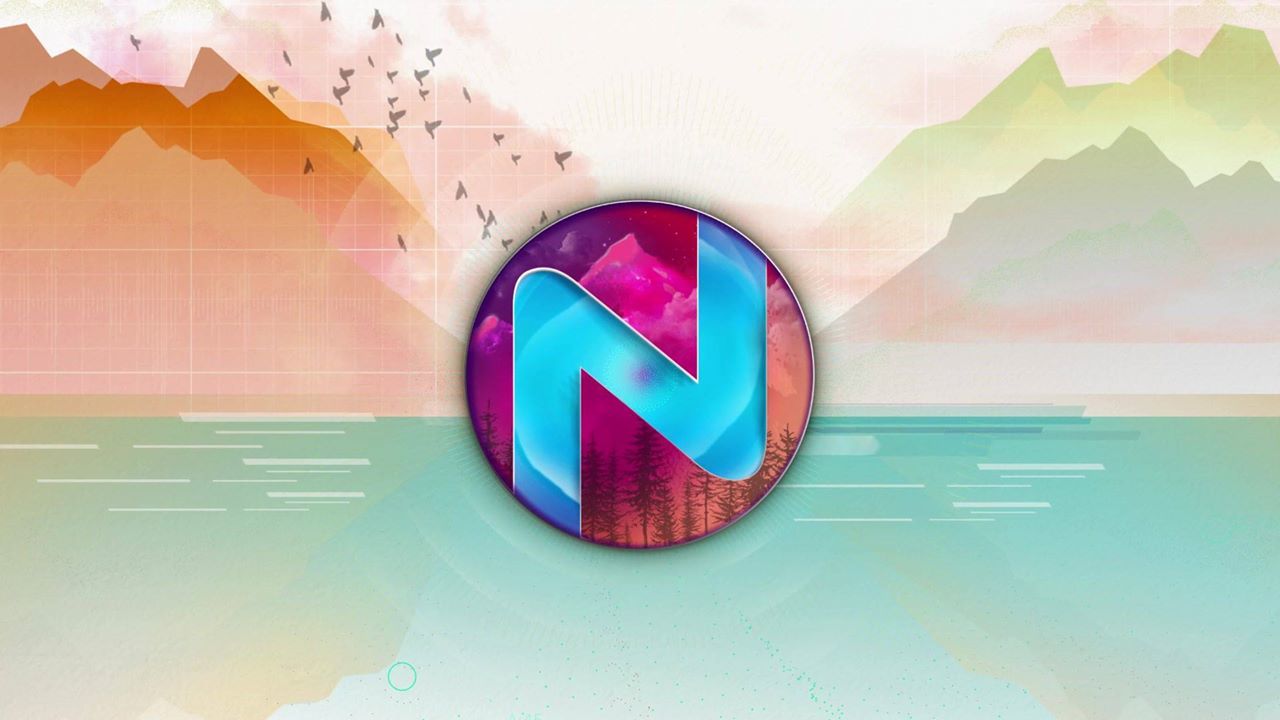 When: June
Where: Barzio
Genre: Dance / EDM / Trance
http://www.namelessmusicfestival.com
"Nameless Music Festival is Italy's leading dance music festival, held each year in the rural north of the country.
A lineup of EDM, big room house and trance megastars perform on the stunningly scenic site in Barzio, overlooked by the region's impressive mountains. Juxtaposed against this beautiful natural environment is the imposing staging of the festival, complete with spectacular lighting and production to accompany the performances from dance music's biggest names."
Beyond The Limits - NMF18 Official 4K Aftermovie
---
13) Milano Summer Festival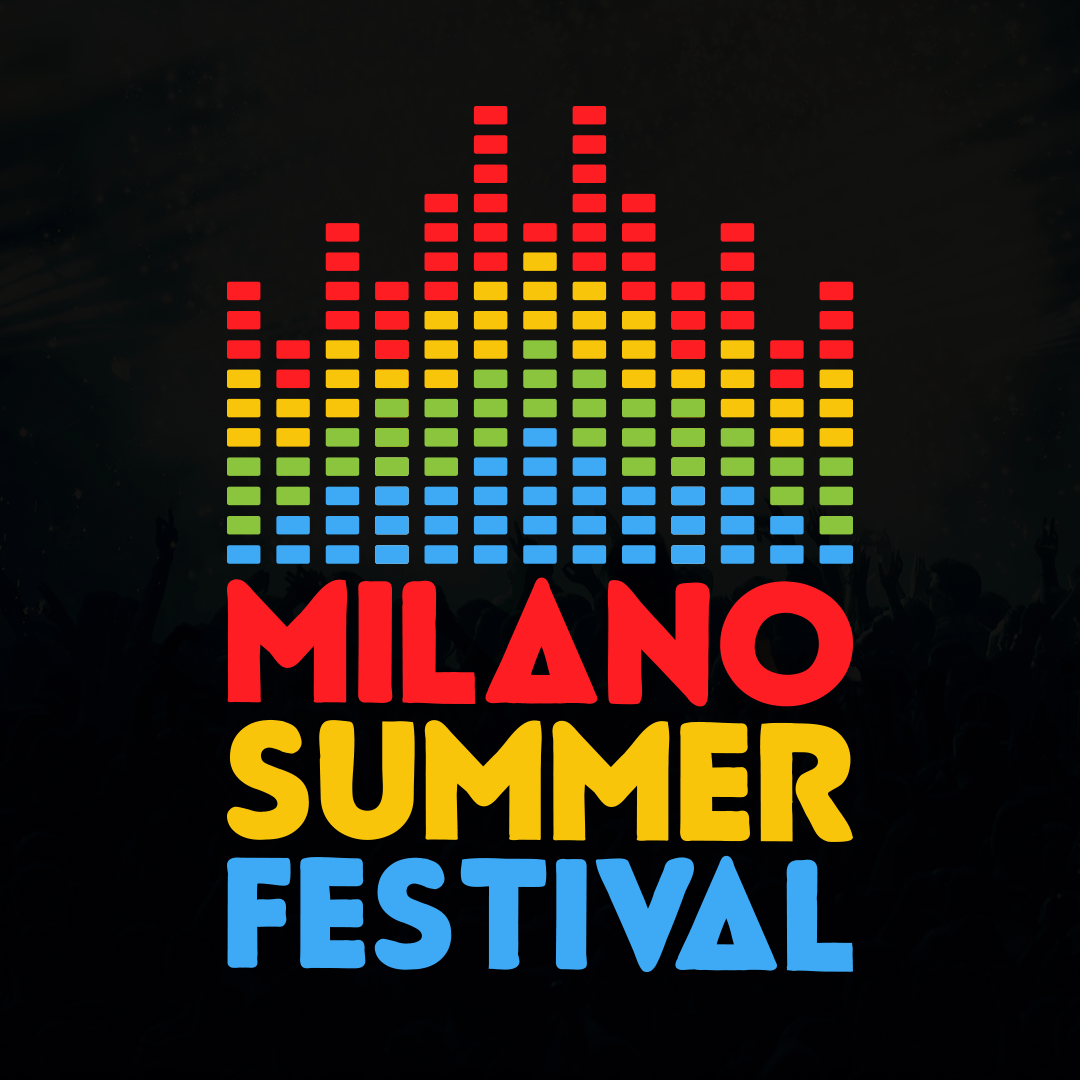 When: June / July
Where: Milan
Genre: Various
http://milanosummerfestival.it
"Milano Summer Festival is a concert series in Milan, Italy. Huge-name musicians from EDM to heavy metal head to the Ippodromo San Siro each June and July, bringing a varied stack of sights and sounds to one of Europe's most glamorous cities. Kicked off for its very first run last year, Milano Summer Festival 2017 laid on Arcade Fire, Red Hot Chili Peppers, Major Lazer, Kings of Leon and more in its original incarnation. This time round, the likes of Iron Maiden and Marilyn Manson will construct a much heavier feel around the overall programme, while Martin Garrix, Justice and guitar hero Santana ensure the sonic diversity remains intact."
Justice - Genesis | Live @Milano Summer Festival 2018 4K
---
14) The Boaty Weekender
When: August
Where: Barcelona (Spain) to Sardinia (Italy)
Genre: Various
http://www.theboatyweekender.com
"What if the magic of 1999's Bowlie Weekender was recreated 20 years on with 2,500 like-minded music fans, dozens of your favourite bands, and us, on an exciting and once in a lifetime cruise holiday through the Mediterranean? We have got our hands on quite a large boat, and we're loading it up with some ace groups for a four-day sail round The Med. Welcome to The Boaty Weekender: our new take on a true classic, The Bowlie Weekender.
Join us August 8 – 12, 2019 on the beautiful Norwegian Pearl as we depart from Barcelona and make our way to Cagliari, Sardinia to spend some time on dry land with you beautiful groovers. We want to do it right. Let's have yoga and cocktails and club nights and themed balls and crèches and quizzes and scrabble tournaments – and gigs. Gigs upon gigs from some of our good friends and favourite acts in rock 'n' roll on five stages throughout the ship – and instead of stumbling home to a damp tent in a dark field, saunter back to the comfort of a clean bed in your own stateroom on a luxury liner."
Welcome to The Boaty Weekender!
---
15) I-Days Festival
When: June
Where: Milan
Genre: Alternative / Pop / Rock
"I-Days is a music festival held each year in Milan, Italy. Formerly known as Independent Days before shortening its name, the festival carefully curates a distinct lineup for each of its four separate days with huge names taking top billing and an undercard of exciting acts.
From its modern punk rock roots that have seen the likes of Blink-182, Sum 41, Green Day and NOFX play across the last two decades – to the indie, pop and dance music of more recent editions, the festival has something to offer all manner of music fans."
I-DAYS 2018 - Official aftermovie
---
16) Club to Club Torino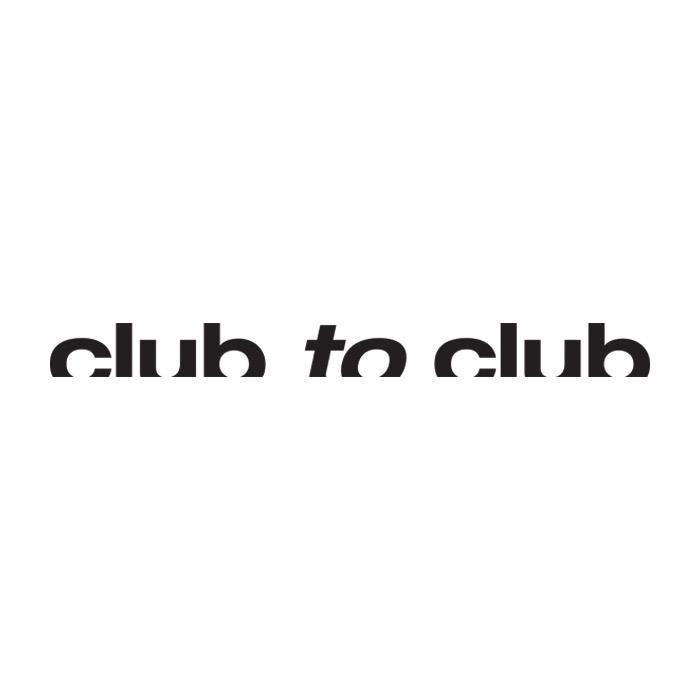 When: November
Where: Turin
Genre: Pop / Avant-Garde / Electronic
"Club To Club is a festival of experimental and forward-thinking electronic music, held in the Italian city of Turin.
Showcasing club music's most respected DJs, boundary-pushing live acts and creative visual artists, the festival's programming is consistently one of the most unique and captivating anywhere in Europe. From the halls of the modern Lingotto Fiere complex or the historic Reggia di Venaria, Club To Club inhabits the city's most iconic locations, filling the spaces with the sounds of the scene's most interesting figures."
Club to Club 2017- Aftermovie
---
17) MORE Festival
When: June
Where: Venice
Genre: Electronic / Techno
"More Festival is an electronic music festival held across the Italian city of Venice. With parties on the famous canals, in the iconic piazzas, and at a number of other venues throughout the historic city, the festival offers a chance to explore one of Europe's must see destinations whilst also enjoying unforgettable parties.
What's more, each year the festival invites an impressive lineup of the freshest and most exciting DJs and live performers to keep spirits high across four days; the likes of Hunee, Âme and Agoria in recent years."
Venezia More Festival 2016
---
18) Lucca Summer Festival

When: June & July
Where: Lucca
Genre: Various
http://www.summer-festival.com
"Lucca Summer Festival is one of the most important music festivals in Italy, held every year in Lucca, usually during the month of July, since 1998.
The concerts are usually held within the historic walls of Lucca, in Piazza Napoleone, Piazza San Martino or Piazza dell'Anfiteatro. Sometimes, when the audience is very large, it is preferred to use the Porta Elisa soccer stadium in Lucca or the Pini stadium in Viareggio. Over time, important bands and artists have attended the festival, such as David Bowie, Bob Dylan, James Brown, Mark Knopfler, Jamiroquai, Seal, Zucchero, Ray Charles, Eric Clapton, Elton John, Anastacia, Giorgia, Green Day, Ennio Morricone and the Rolling Stones."
Lucca Summer Festival - Aftermovie 2017
---
19) Locus Festival

When: July / August
Where: Locorotondo
Genre: Jazz / Soul
http://www.locusfestival.it/site/
"Locus Festival is a month long series of concerts that take place in the historic Italian town of Locorotondo. With strong roots in jazz and soul, the festival's lineup draws from the most forward-thinking contemporary artists currently pushing forward these sounds. From full jazz ensembles through to solo singers and electronic producers, the shows take place amidst the charming streets and architecture of the historic circular settlement (the inspiration for the festival's logo)."
Locus festival AFTER MOVIE 2017
---
20) Ravello Festival
When: June – August
Where: Ravello
Genre: Classical / Orchestral
http://www.ravellofestival.com/?lang=zh-hans
"Ravello Music Festival is one of the oldest and most renowned music festivals in Italy. It takes place from June until August in Ravello, on the Amalfi Coast. The festival, this year in its 66th edition, led the city to be known as the "City of Music. To this day, Belvedere di Villa Ruffolo, the main stage at the edge of a cliff, is still the most well-known location of Ravello Festival."
*EVENTO ITALIANO* Ravello Festival - Concerto all'alba
---
21) Gods of Metal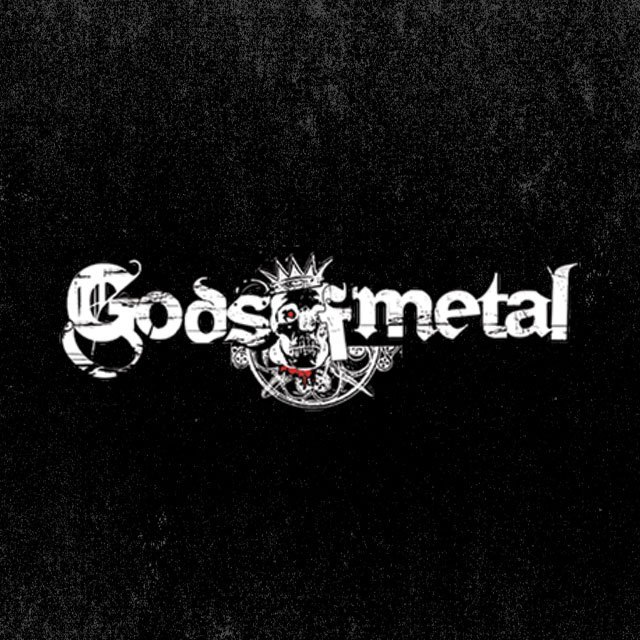 When: June
Where: Alternates cities
Genre: Heavy Metal
"Gods of Metal was born long time ago, in 1997 and during the years it became more and more important, and now is one of the most important event for all the metalheads in Europe. The past editions of the most important Italian metal festival has had a lots of different locations, from Milan to Bologna, and it always has had a bill with high-sounding names, often even better than the best European festivals."
Angel - Rammstein live @ Gods of Metal 2016 02 Jun 2016
---
22) Roma Summer Fest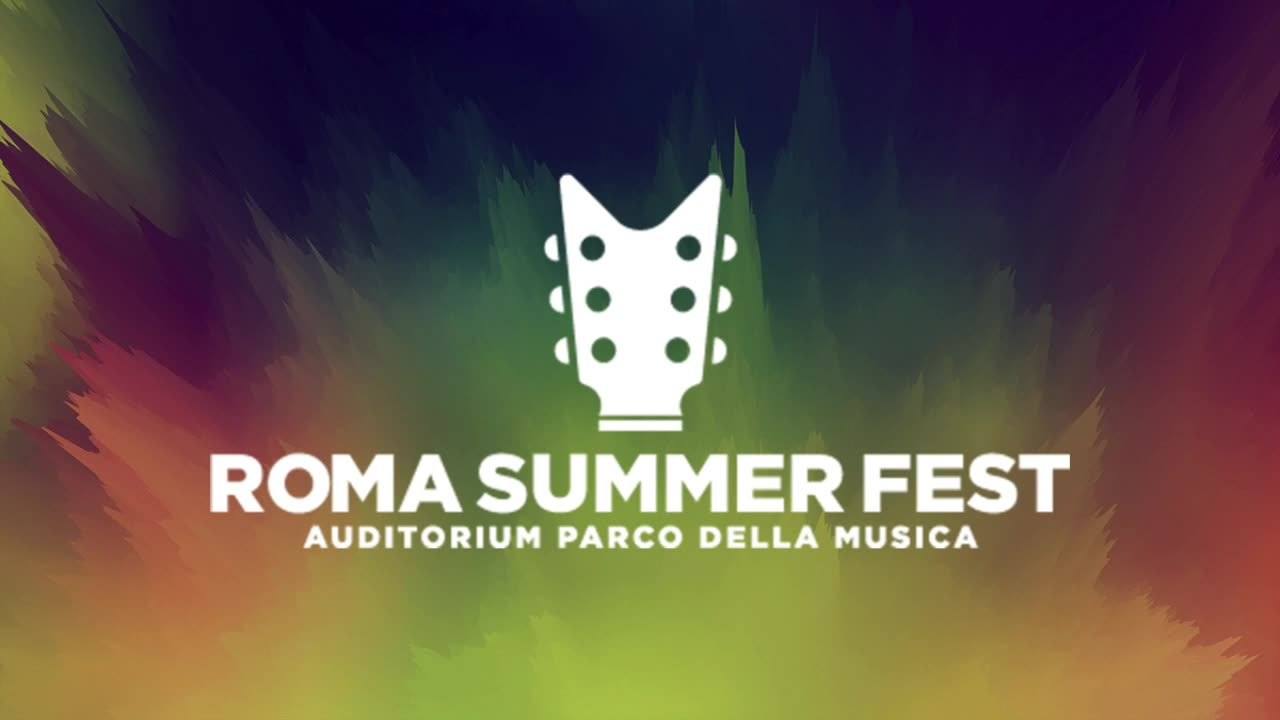 When: June / July
Where: Rome
Genre: Various
https://www.auditorium.com/rassegna/roma_summer_fest-18208.html
"The Auditorium's incredible architectural space designed by Renzo Piano, the Cavea, will host the new summer festival of the Fondazione Musica per Roma – Roma Summer Fest. From several feet away, the audience will have the opportunity to listen to the most interesting musical pieces of the international music scene while enjoying the quality acoustics of this unique venue."
Steven Tyler | Roma Summer Fest 2018
---
23) Heineken Jammin' Festival
When: August
Where: Mestre
Genre: Rock / Alternative
https://www.clubmagellano.it/heineken-jammin-festival-2/
"The Heineken Jammin' Festival continues for three days and really becomes striking for more than 100,000 youngsters who specially come to Italy. Being a mammoth event, it sets everybody's mood particularly of those who can't imagine their life without rock music. Therefore, it also also presents welcoming theme areas devoted to recreation, amusement and sports. The Parco San Giuliano di Mestre ground is simply perfect to host this fest, located located at the short distance from the Venice Laguna. This year's lineup include the likes of Negramaro, Coldplay, Vasco Rossi, along with international artists who seem to be only born to drench you in sheer 360 degrees entertainment. Since 1998 it has emerged as the most prominent music festival of Italy, which is why, you may not find difficulty in getting tickets online. But, please hurry up and make sure that dont miss it as the presence of national stars like Jovanotti, Zucchero and Litfiba, Red Hot Chili Peppers, etc. is very much going to enhance its overall dazzle."
Heineken Jammin' Festival 2012
---
Am I Missing any awesome music festivals in Italy…?
From Rome, Milan, Tuscany, to the beautiful islands, and gorgrous coastline cities – there really are so many epic festivals all over Italy! This list primarily goes over just music-focused events, but I know there are loads of awesome events and cultural festivals in Italy as well. I actually spent my 21st birthday in Venice during Carnival (which is a really awesome experience!). But anways, if you know of any fantastic festivals I should add to the list, please do reach out to me and let me know!!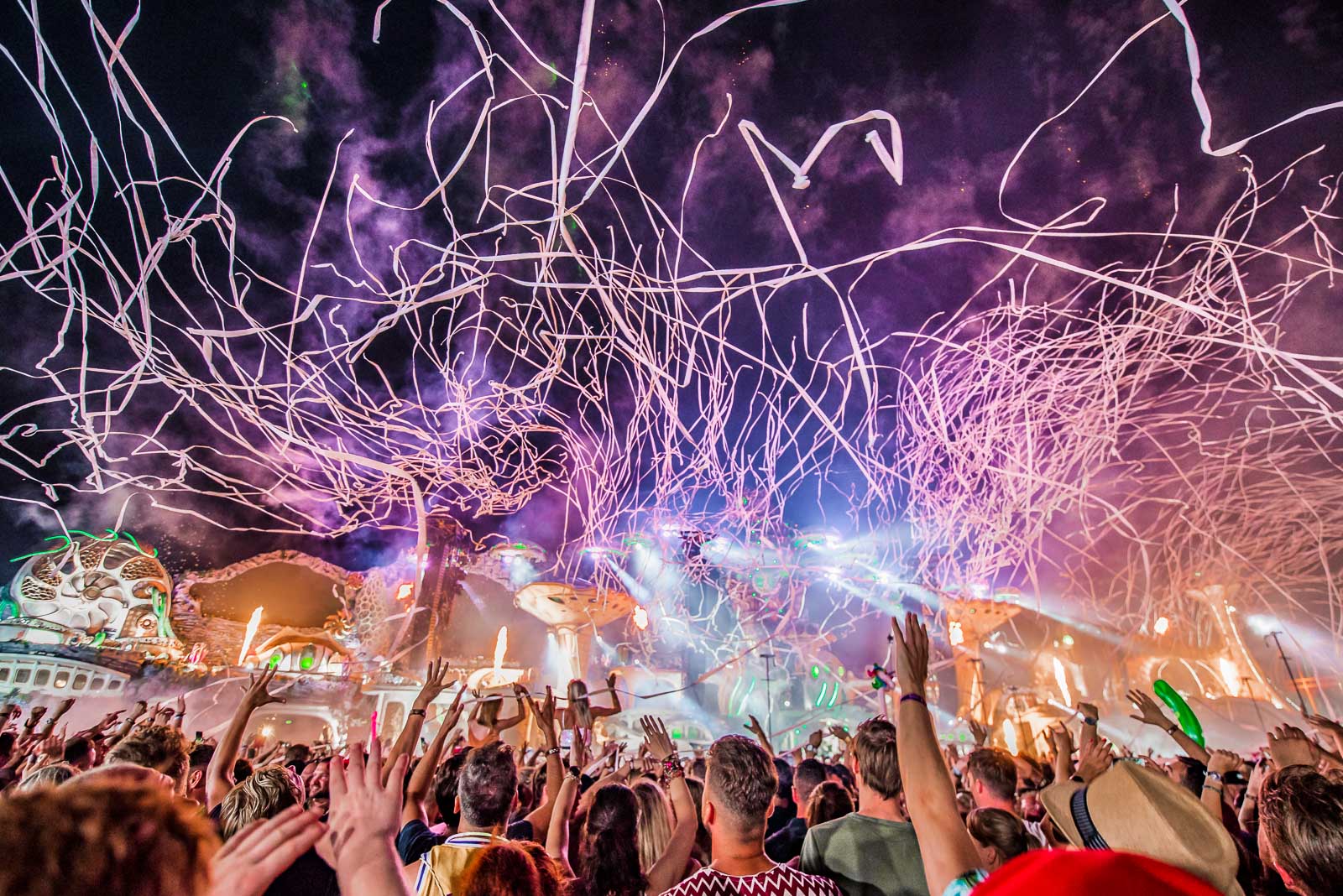 ---
Looking for more festivals around Europe & the world…?
My travel blog is filled with tons of awesome articles that discuss the best and most epic festivals, events, parties, and concerts all over the world! Check out a few of my favorite articles below, and start planning your next international adventure!!!
The 22 Best Music Festivals in MALTA For Your Bucket List
Top 20 Best Music & Cultural Festivals in Budapest, Hungary
25 Epic Music Festivals in Belgium to Experience Before You Die
Top 20 Music Festivals in Sweden to Experience Before You Die
The Best 21 Music Festivals in Berlin To Add to Your Bucket List
The 25 Best Music Festivals in ASIA
44 Festival Accessories, Gear, and Must-Haves | Festival Packing List
The Ultimate Music Festival Camping Packing List
The 7 Best Music Festival Hydration Packs & Camelbaks
The 22 Best Music Festivals in Barcelona To Add to your Bucket List
Top 15 Music Festivals in Iceland To Experience Before You Die
Top 16 Music Festivals in Portugal to Experience Before You Die
Top 18 Music Festivals in Scotland To Experience Before You Die
The 10 Best Music Festivals in Leeds, U.K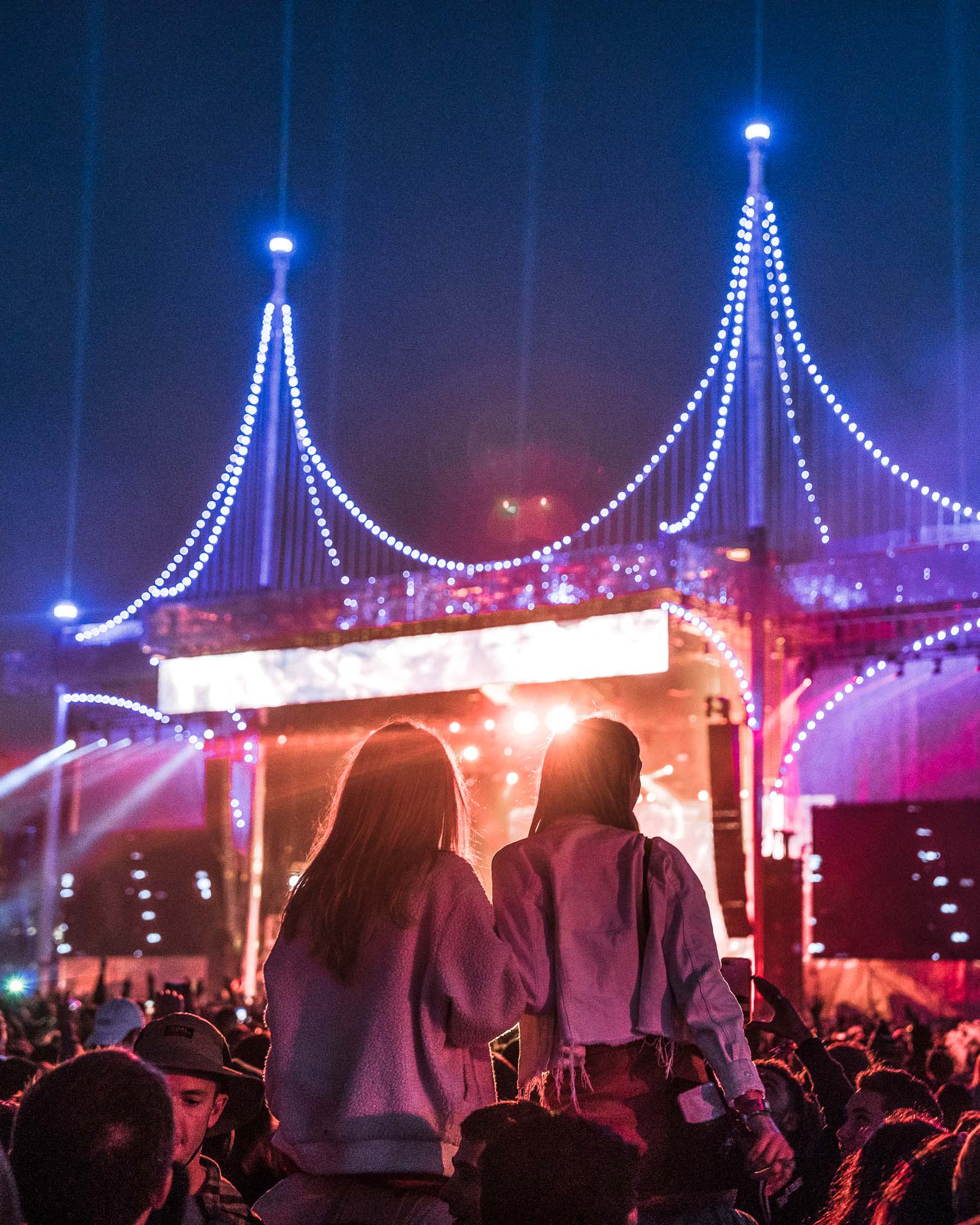 ---
Thanks for reading about the best Italian music festivals!
Share this article with your Italian Festival & Travel squad!
https://www.jonesaroundtheworld.com/wp-content/uploads/2019/03/I-days-Festival-Italy-2019-.jpg
1200
1800
Dave
https://www.jonesaroundtheworld.com/wp-content/uploads/2017/03/logotry-1-1-300x106.png
Dave
2019-03-19 01:52:28
2019-03-19 01:52:28
The 23 Best Music Festivals in Italy to Experience Before You Die