Looking for the best music festivals in Iceland in 2024? Look no further! Iceland is fast become a hot destination on the well-worn European tourist trail. And for a damn good reason! Unexpected, unpredictable, über cool and achingly beautiful, Iceland is seeing throngs of backpackers pass through for a long list of reasons.
A first-hand look at the natural wonders of the country – the Northern Lights, volcanoes, and glaciers. A dip in the therapeutic geothermal lagoons. And a trip to an unforgettable Iceland music festival!
That's right. Once synonymous with quirky muso Bjork, Iceland is forging a name as the go-to destination for incredible music in a variety of subgenres. Mark your calendars. My list of the best music festivals in Iceland is sure to light a fire in you!
---
1) Iceland Airwaves Music Festival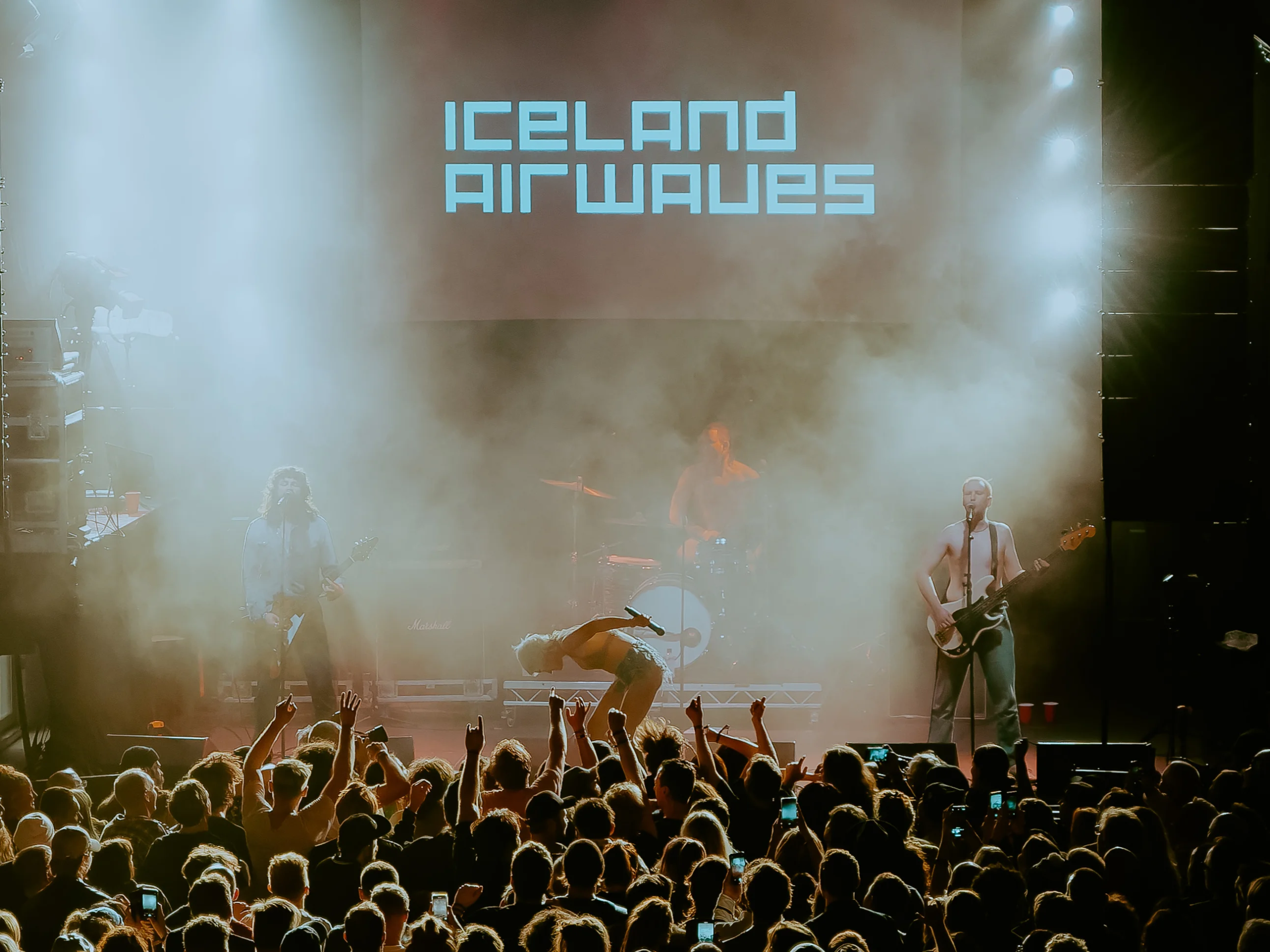 When: November 7-9, 2024
Where: Reykjavík, Iceland
Iceland Airwaves Festival is the world's most northerly music showcase and industry festival, situated halfway between North America and Europe.
Each November for three days and nights, downtown Reykjavík comes alive, filled non-stop with music, with performances hosted everywhere from tiny record stores and art museums, to cool bars and stately churches, to nightclubs and large scale venues.
"The winter heats up in Reykjavik where festies spend the days taking in the wonders of the island and spending nights at the top clubs in the country. From hipster indie acts to geysers to after-parties, Iceland Airwaves remains a solid bet for a cold weather festival.
Iceland Airwaves 2019 Official Aftermovie
---
2) Secret Solstice Festival
When: TBC, 2024
Where: Reykjavík, Iceland
72 Hours of Music, Nature & Midnight Sun in Iceland!
This is my personal top pick out of these music festivals in Iceland! I've heard amazing things about Secret Solstice, and I can't wait to get there for myself some day!
"Secret Solstice is a multi-genre music festival just outside of Reykjavík. The premier festival in Iceland, Secret Solstice annually presents lineups of the biggest acts in the world. Taking place in the summer, when the sun never sets in Iceland, the festival features the elusive midnight sun, making it a totally unique experience. But organisers aren't satisfied with just offering a massive lineup of top tier talent and one rare natural phenomenon, so each year they set up a number of special side performances inside glaciers, volcanoes and on the ocean."
Official Aftermovie Secret Solstice Festival 2019
---
3) Sónar Reykjavík
When: 2024 (TBC)
Where: Reykjavík, Iceland
"The Sónar Reykjavík festival is an annual breath—nay, lungful—of fresh air for Icelandic music lovers. Joining the dots between the thriving local scene and an eclectic international royalty of electronic music stars, it's something to look forward to in the long winter. Stars of electronica, hip hop and advanced music come together under the Northern Lights in the world's northernmost capital, Reykjavik, Iceland. Nature is never far off, with many of Iceland's wonders located just outside of Reykjavik's city limits – while the adventures and whales of Faxaflói Bay lie just outside the festival venue in the old harbour area."
Creating Memories at Sonar Reykjavik
---
3) Aldrei fór ég Suður
When: March 29-30, 2024
Where: Ísafjörður, Iceland
"Every year, the music festival Aldrei fór ég suður (I never went south) brings thousands of guests to Ísafjörður, a town located in the Westfjords of Iceland. It was founded in 2003 by Mugison, a singer-songwriter and native of Ísafjörður, and his dad. The name of the festival comes from a song by Icelandic music legend Bubbi Morthens. In Iceland, going south usually means going to Reykjavík, and Aldrei fór ég suður is proudly rooted in the northern part of the Westfjords. It's held inside an old fish warehouse and it's all about showcasing local talents, along with popular bands "from the south".
---
4) LungA
When: July, 2024
Where: Seyðisfjörður, Iceland
"LungA Art Festival is a yearly event held in Seydisfjordur. In the middle of July people gather for a week in this small town of only 700 inhabitants, to enjoy the space that gets created by electric vibes from various art forms melting together when young people from all over the world unite in one place through their creativity. The weekend kicks off with a celebration, exhibitions and concerts."
---
5) Bræðslan
When: July, 2024
Where: Borgarfjörður eystr, Iceland
"One cannot discuss Borgarfjörður eystri without mentioning the renowned music-festival 'Bræðslan' which has been held for many years in the old rendering house in Bakkagerði. Many famous bands and musicians have played there, like Belle & Sebastian, Emiliana Torrini, Damien Rice and John Grant. The festival is held in Borgarfjörður eystri on the East Coast of Iceland, a small village with 110 inhabitants, surrounded by colorful mountains and beautiful landscape. The festival venue is a 50 years old fish factory that for this one time of year is turned into a wonderworld of music."
Bræðslan 2012 - Jónas Sigurðsson - Hamingjan Er Hér
---
8) Dark Music Days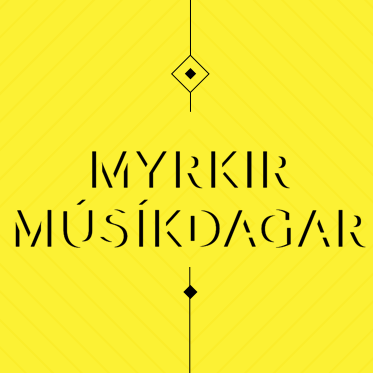 When: January 24-28, 2024
Where: Reykjavík, Iceland
"Dark Music Days is an annual festival of contemporary and new music which takes place during the darkest period of the Icelandic winter at the concert hall Harpa in downtown Reykjavík. The festival was founded in 1980 by the Iceland Composers' Society as a platform for Icelandic composers to present their work. Today the festival is a platform for performing and getting to know new music with an emphasis on new Icelandic compositions and performers in addition to international artists."
MYRKIR MÚSÍKDAGAR 2015 / DARK MUSIC DAYS 2015
---
9) Reykjavík Pride
When: August 4-11, 2024
Where: Reykjavík, Iceland
https://visitreykjavik.is/reykjavik-pride
"This colourful event brings tens of thousands of people into the city centre every year to show solidarity and to have fun with the gay community in Reykjavik. People of all genders, friends, relatives, and a fast growing number of tourists, all come together to celebrate and support universal human rights. Reykjavik Pride has been celebrated annually since 1999. Our cozy little pride, originally visited by some fifteen hundred onlookers, has blossomed and evolved into a colourful six day celebration that attracts over 100 thousand guests from all over the world."
Reykjavík Pride - Walking in Iceland [4K]
---
10) Eistnaflug
When: July, 2024 (TBC)
Where: Neskaupstaður, Iceland
"Eistnaflug is a music festival held in the town of Neskaupstaður, in east Iceland the second weekend in July, annually since 2005. It is the largest festival of its kind in Iceland, focusing on heavy metal, rock and other indie music. The festival has come a long way since it was first held as a small party for a few Icelandic bands and their friends to attend. Back then all of the visitors and bands literally fit into a 50 person bus. In 2017 the number of attendees was significantly more with 2000-2500 rockers enjoying music on the edge of the world. As the festival continued over the years it has attracted a wide variety of not only metal and rock fans but fans of genre-bending music."
EISTNAFLUG 2016: 24 Hours at Iceland's Metal Festival
---
11) Reykjavík Blues Festival
When: April 5-6, 2024
Where: Reykjavík, Iceland
"Watch blues artists from Europe, Iceland and North America perform together in some of the most unique jam sessions in the Northern Hemisphere. This is a great festival where young and promising blues artists get the chance to play with legends from both sides of the Atlantic."
The Reykjavik Blues Festival 2017 - Day 1
---
12) Reykjavík Folk Festival
When: TBC, 2024
Where: Reykjavík, Iceland
https://visitreykjavik.is/reykjavik-folk-festival
"The Reykjavík Folk Festival is a three-day musical feast celebrating the diversity and breadth of the Icelandic folk music scene. The festival showcases artists of all ages, where you can listen to musical outpourings of woe and wonder from contemporary bands, but then be transported back in time to listen to the wonderful soundtrack and musical stories of times gone by."
---
13) Reykjavík Jazz Festival
When: August, 2024
Where: Reykjavík
"The annual Reykjavik Jazz Festival is an increasingly prestigious event on the international jazz scene. The festival hosts performances in a variety of styles, from contemporary jazz and the avant-garde to Latin jazz, gospel and big bands. It features many acclaimed international Jazz players as well as Iceland's leading Jazz musicians. Against a backdrop of imposing mountains this small, clean coastal town is an unusual and inspiring location for live jazz."
2016 Lookback - Reykjavik Jazz Festival
---
14) Þjóðhátíð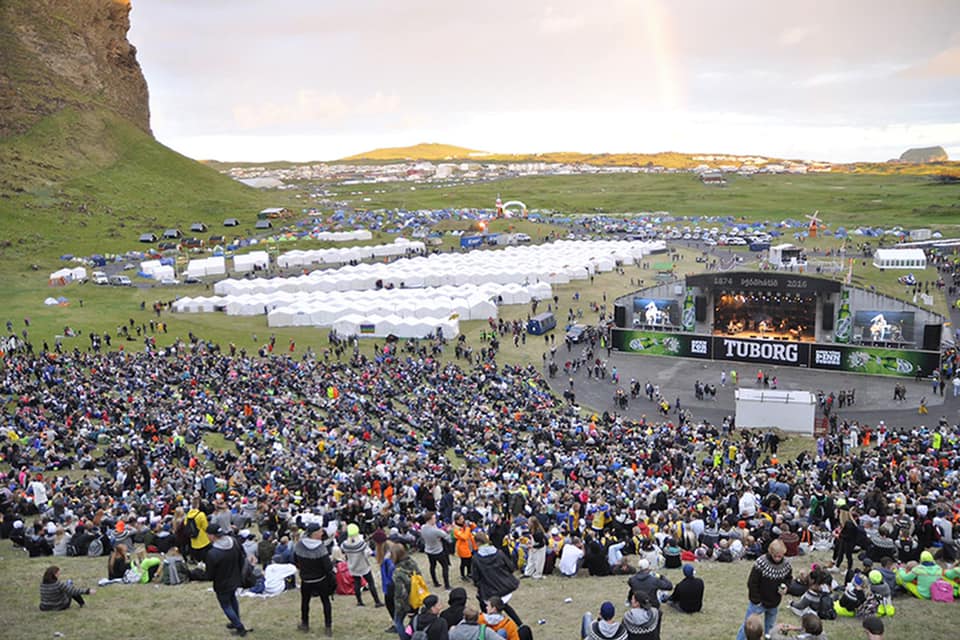 When: August 3-4, 2024
Where: Vestmannaeyjar, Iceland
"Þjóðhátíð is an annual outdoor festival held in Vestmannaeyjar, Iceland, on the weekend before the first Monday in August."
Sunnudagurinn - Þjóðhátíð í Eyjum 2019
---
15) Menningarnótt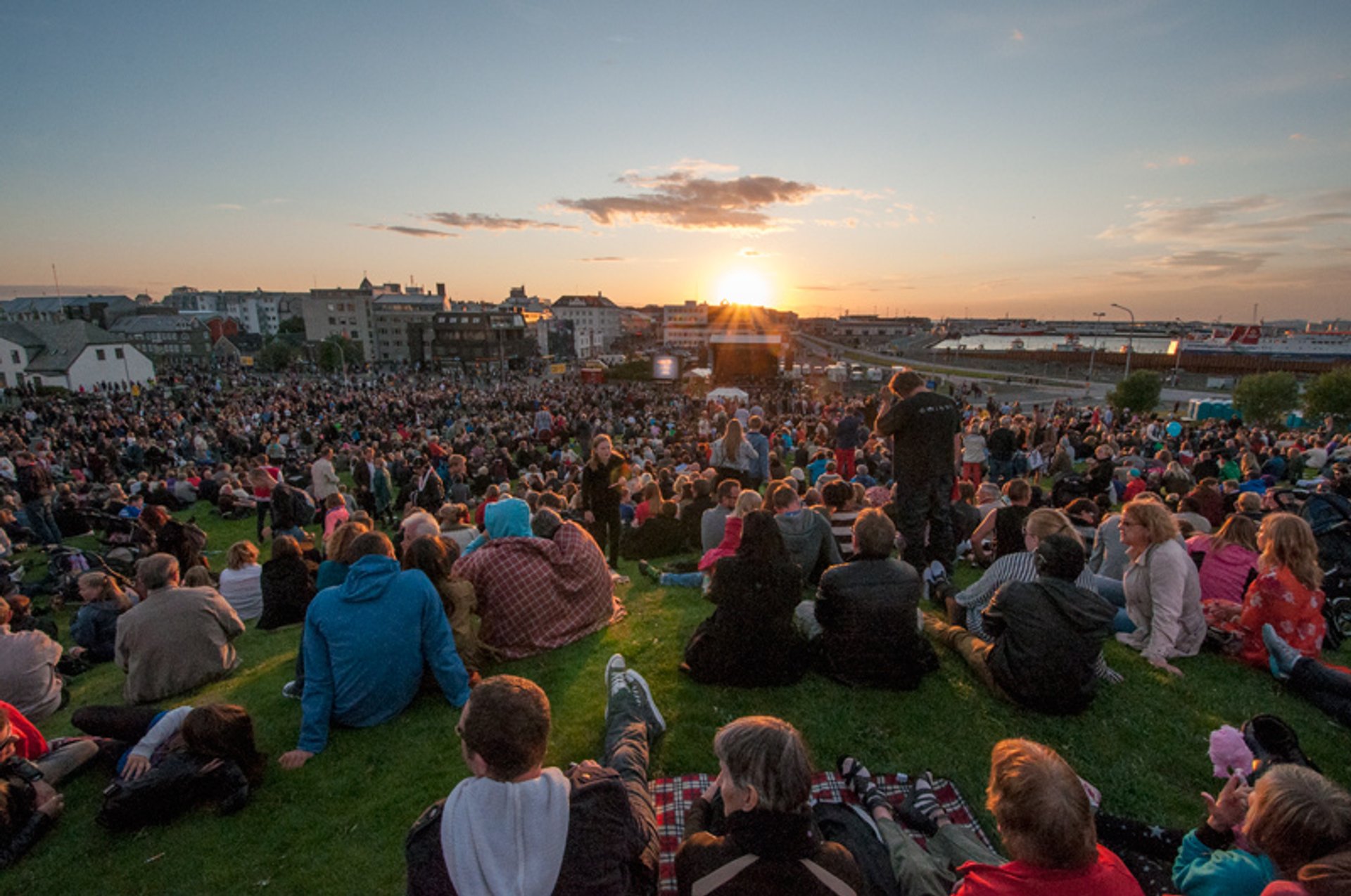 When: August 24, 2024
Where: Reykjavík, Iceland
https://reykjavik.is/menningarnott
"Menningarnótt or "cultural night" is a yearly event held in Reykjavík, the capital of Iceland, since 1996. It is usually on the first Saturday after the 18th of August."
Iceland Reykjavik Culture Night, Menningarnótt Reykjavíkur Part 1
---
16) Nordanpaunk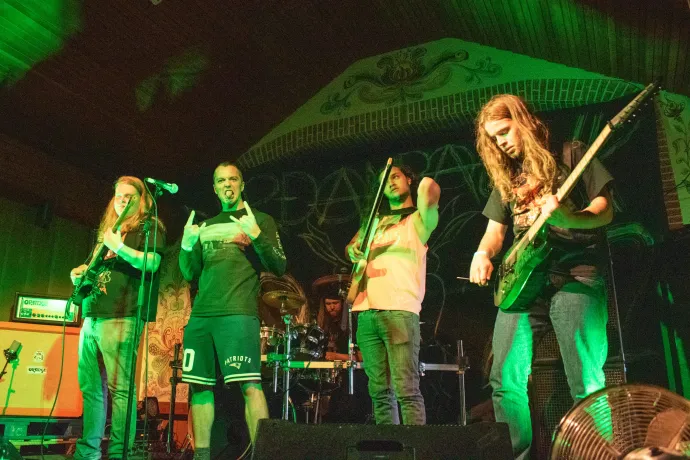 When: August, 2024
Where: Laugarbakki, Iceland
"If you're looking for a different type of fun over the weekend, Nordanpaunk offers quite a rougher alternative. This punk festival, held by the small village of Laugarbakki, describes itself as a gathering for difficult people who listen to difficult music. The festival has a strong focus on DIY, with everybody who attends contributing in some way. While the music might be a bit on the harder side (which contrasts nicely with the quaint surroundings of Laugarbakki), the festival prides itself on being welcoming, inclusive and safe."
Nordanpaunk 2017 Trailer!
---
17) Innipukinn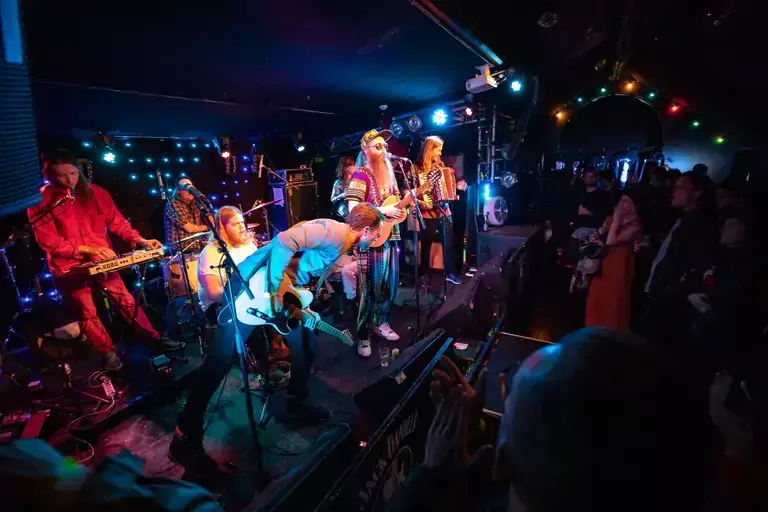 When: August, 2024
Where: Reykjavik, Iceland
https://visitreykjavik.is/innipukinn-music-festival
"Innipúkinn is a 3-day annual music festival held in Reykjavik, Iceland the first weekend of August. Single Day passes and 3-day festival passes are to be sold at the door as well as long as capacity allows. The ticket outlet at the festival area is open from 16:00-23:00 on all festival days."
Hermigervill - Innipukinn, Reykjavik (05.08.06)
---
Am I missing any music festivals in Iceland 2024?
When I put these articles together, it's really easy to miss a couple epic parties, events, or festivals! Feel free to shoot me an email, or message me on Instagram, and I'll be happy to take a look and add it to the list!
---
Looking For more epic international music festivals…?
This website is absolutely loaded with amazing music festivals all over the world. Check out a few of these articles below for some festival inspiration, camping gear, or epic clothing ideas.
Thanks so much for reading! Share this article with your Icelandic traveling festival squad!!
https://www.jonesaroundtheworld.com/wp-content/uploads/2018/11/25439060_1755269704507068_8372742765136292801_o.jpg
1356
2048
Dave
https://www.jonesaroundtheworld.com/wp-content/uploads/2017/03/logotry-1-1-300x106.png
Dave
2022-12-23 12:35:03
2023-11-08 19:38:21
Top 17 Music Festivals in Iceland To Experience Before You Die