Planning an unforgettable trip and searching for the best Airbnbs in Iceland? Well, I've got the list for you – filled with the most unique, romantic, cool, and best Airbnb Iceland vacation rentals!
Despite its chilly name, Iceland is the hottest destination right now on the European tourist trail. Each year, the island country only grows in population, and last year it welcomed over two million visitors to its unique and picturesque shores.
A land of waterfalls and beaches, glaciers and volcanoes, mountains, and cities, Iceland is a truly unique destination for an amazing adventure.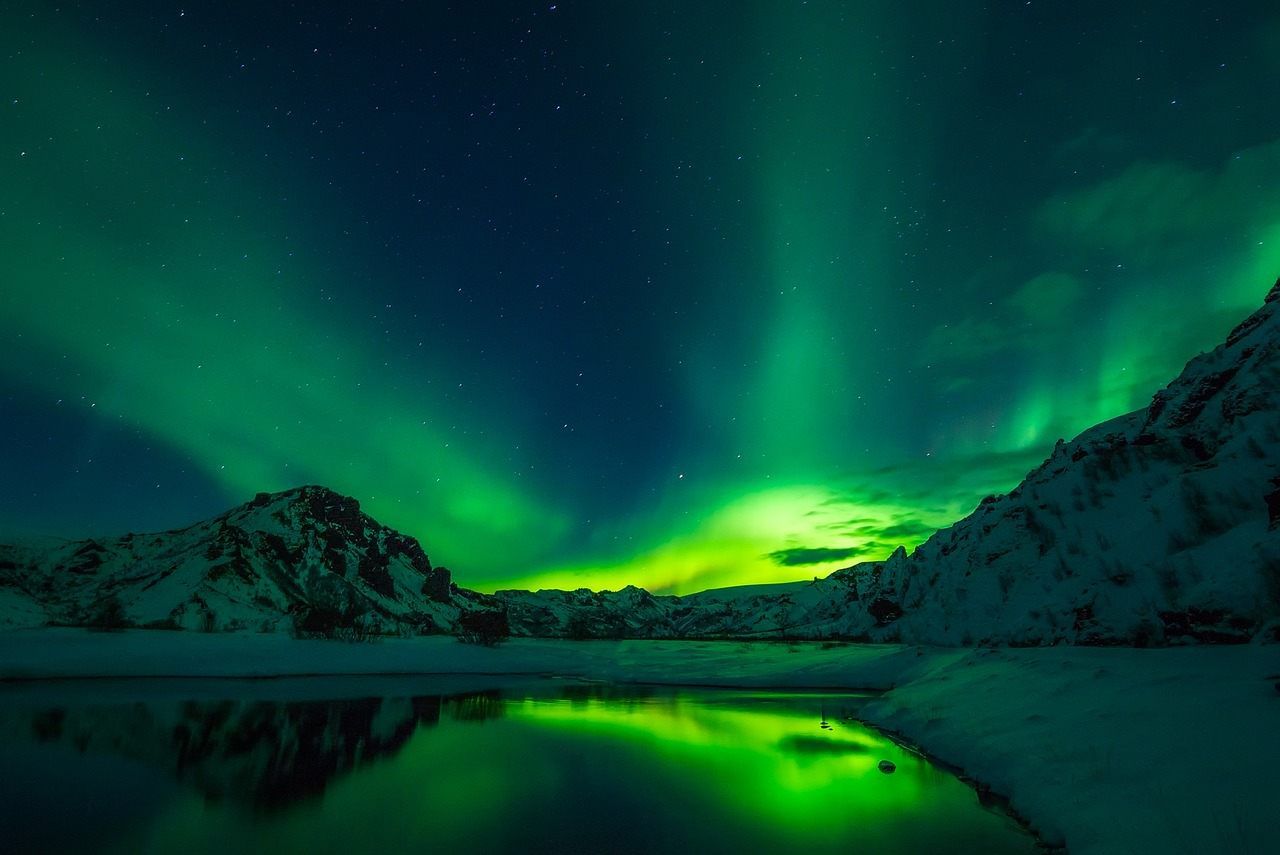 ---
Named the safest country in the world and also one of the happiest, there are many perks for visitors jetting into this compact and chilled out little country. And with a population of only 350,000, queues and crowds are a thing best left to the bustling streets of major European cities.
If Iceland is on your travel agenda, you'll be thrilled with the quality of Airbnb Iceland accommodations I've sourced for you up and down the coasts of Iceland.
These are the best Airbnbs in Iceland…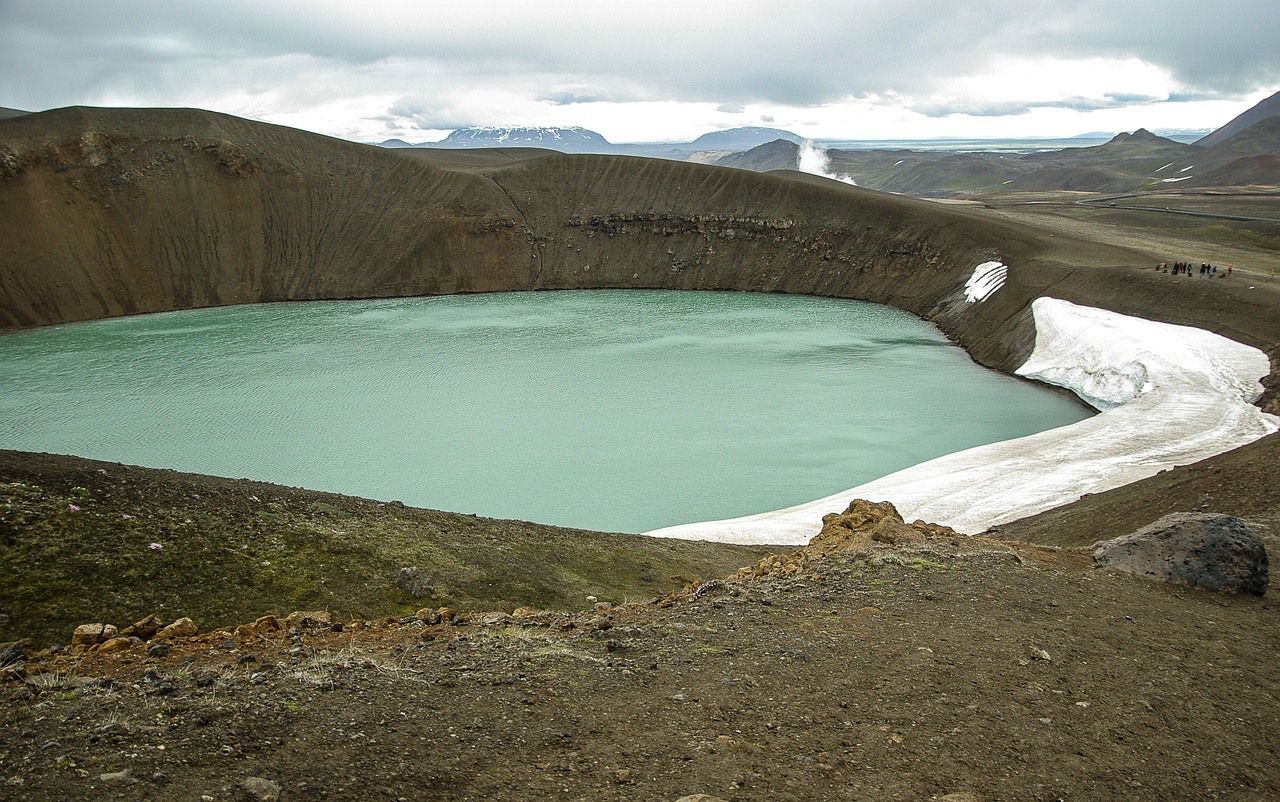 ---
Quick Breakdown of Best Airbnb Iceland Rentals
Are you hunting for the best luxury Iceland Airbnb? Cheap pad? Apartment in the capital? Abode perfect for a couple? Or simply the best of the best? My Quick breakdown below is the best of the best!
Iceland is exploding in popularity, and I'm keeping up by putting up some great Iceland content on my blog. Stay tuned for the end of the list for links. I highly recommend starting with Top 15 Music Festivals in Iceland To Experience Before You Die.
Due to the closure of the Airbnb Associates Program, some of these properties have been changed to alternative accommodation sites which often have lower prices and less service/cleaning fees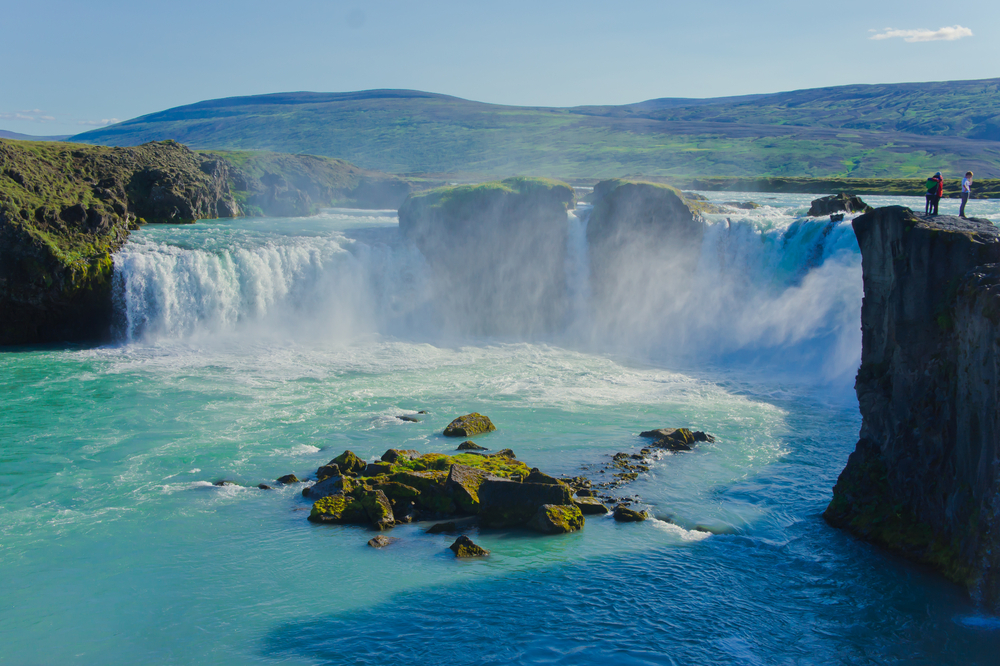 ---
Best Unique Airbnb Iceland Rentals
Iceland is such a unique country, that only makes sense that some of its homes and accommodations are just as distinct. These unique Iceland Airbnbs & VRBOS promise to be the basis for memories that will last a lifetime.
---
1) Stunning cabin with hot tub, fire place, projector & magical surroundings'
Location: Selfoss (Southern Region)
Price: $100+ USD per night
https://www.vrbo.com/7133089ha
Looking for a unique cabin getaway that won't break the bank? Than this absolutely gorgeous cabin needs to be added to your Iceland itinerary! This 3-bedroom cabin can sleep up to 6 guests, so perfect for families or large groups of friends looking for a great place to stay at an affordable price!
Spend your days exploring all the wonders of Iceland in the nearby areas, and spend your evenings soaking under the stars in the relaxing hot tub! Read a book by the fire place, or fire up the projector to unwind with some Netflix after a long day of Icelandic adventures.
At this price, you simply can't beat the Golden Road location, and staying here is guaranteed to be a highlight of your road trip!
View Photos, Read Reviews & Check Availability
Guest review: "This cabin was exactly what we needed. The bedrooms, living room, kitchen, and hot tub are all well sized and extremely well kept. It is clean and the handbook is epic and so useful! The owner is responsive and very helpful. Thank you for a wonderful time!"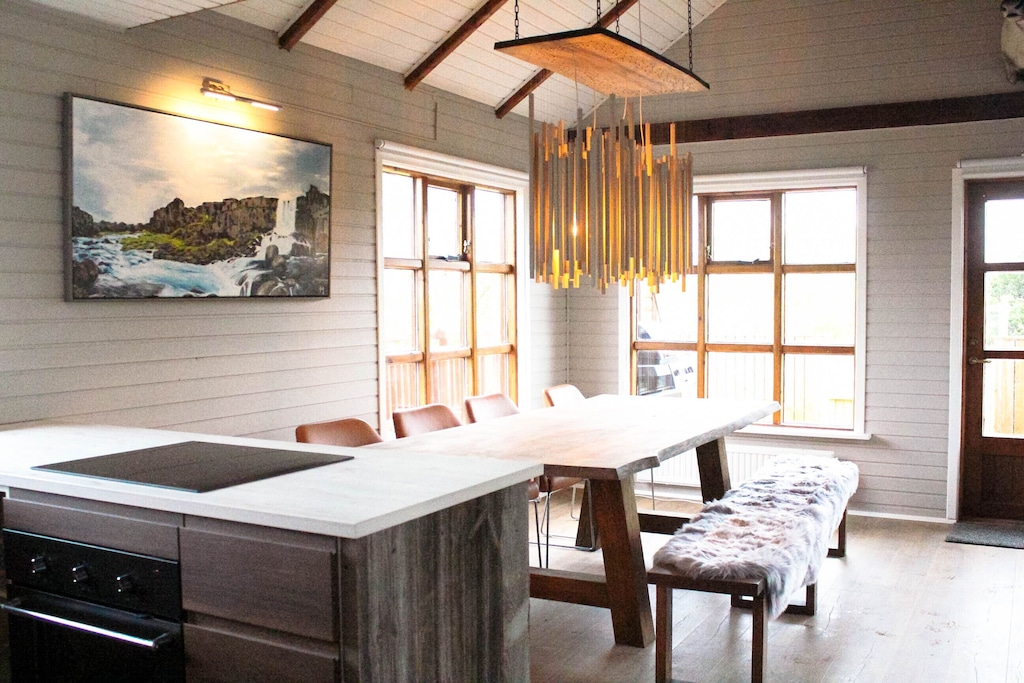 ---
2) Unique & Secluded House By The Sea with Spectacular Views!
Location: Hvalfjaroarsveit (Western Region)
Price: $150+ USD per night
https://www.vrbo.com/7178542ha
Iceland is already a vast destination with tons to explore, and one of the best ways to experience it's beauty is by booking unique and remote vacation rentals – like this private waterfront house! Offering stunning views of landscape, wildlife, and the bucket-list experience of witness the Northern Lights (depending on the time of the year).
It's cozy, affordable, and would be an amazing stay along your Icelandic Road Trip.
View Photos, Read Reviews & Check Availability
Guest Review: "This cottage is such a beautiful and intimate place! We stayed here for four nights as our home base. It is very convenient to all the major places/sites—an hour or less drive. The owner, Sigrun, was so accommodating and friendly! The cottage is perfect for a couple or a family. Beds are comfortable and bathroom and kitchen are well stocked, with goodies left for us to enjoy! And the views are stunning! This is a hidden gem. We will be staying here again on our next visit to Iceland!"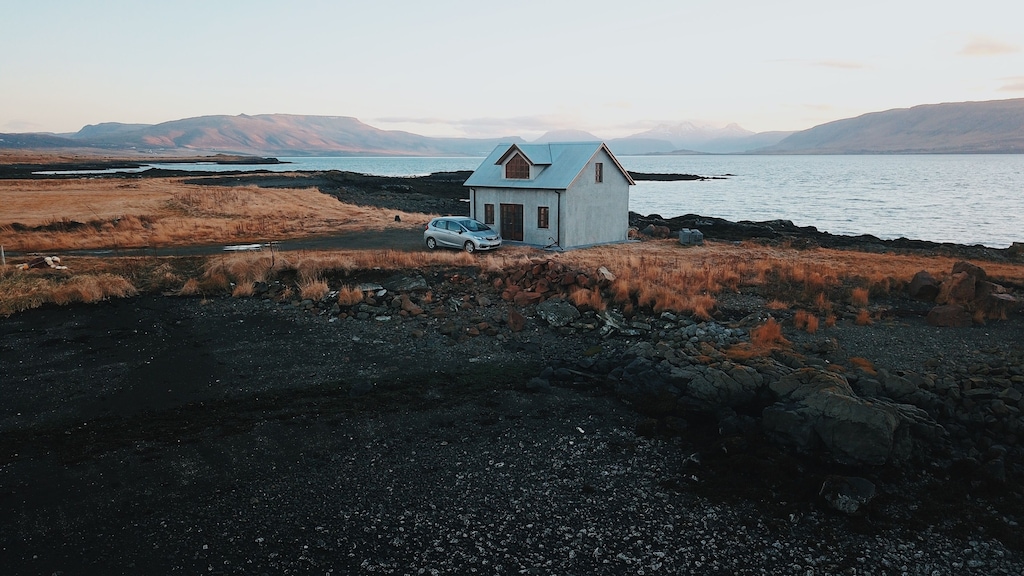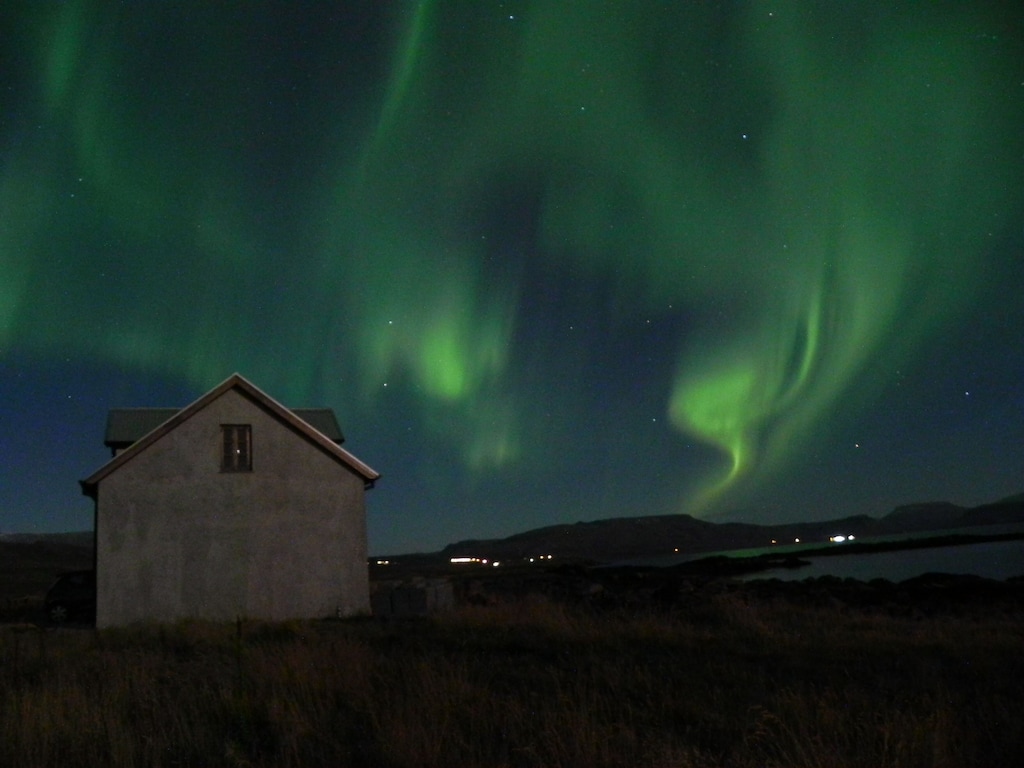 ---
3) Northern Lights Getaway – Near Blue Lagoon & Airport
Location: Vogar (Southern Peninsula)
Price: $179+ USD per night
For travelers just arriving or about to depart Iceland, I'd recommend booking a few night's stay at this beautiful and spacious 1-bedroom apartment! Perfectly located in a secluded countryside area, you'll be able to do some unbelievable stargazing or witness the Northern Lights.
The iconic Blue Lagoon is only a 15-minutes drive away, and the airport is only 20-minutes away (making it the ideal beginning or end of your Iceland getaway.
View Photos, Read Reviews & Check Availability
Guest Review: "Beautiful ground level suite right on ocean – beautiful ocean views in the morning and sunsets at night. Very close to Airport and Blue Lagoon. Only a short drive to Reykjavík. Suite was stylish and comfortable – perfect for our honeymoon. Loved the hot tub!"
---
4) New Small Houses with Great View
Location: Akureyri
Airbnb Plus: No
Superhost: Yes
Price: $100+ USD per night
https://www.airbnb.com/rooms/5440873
These Iceland "small houses" are one of the most popular places to stay on Airbnb, and affordable to boot! The third of three new, ultra-modern houses on the land, this one-bedroom tiny home is perfect for solo travelers or couples.
It is equipped with an upper-level bedroom, living room, and fully-equipped kitchen, and is fitted with central heating to ensure you stay toasty during Iceland's many cold months. The house is located a short drive from the charming northern town of Akureyri, and close proximity to many jaw-dropping canyons, waterfalls, and whale watching opportunities. It's one of the best cabins in Iceland to explore the natural wonders during winter.
View Photos, Read Reviews & Check Availability
Guest review: "Valtyr's tiny cabins are surprisingly spacious! The space is well designed and very comfortable. The location is perfect for visiting northern Iceland regions. We only wished that it was available for another night so that we could have stayed longer!" – Barbara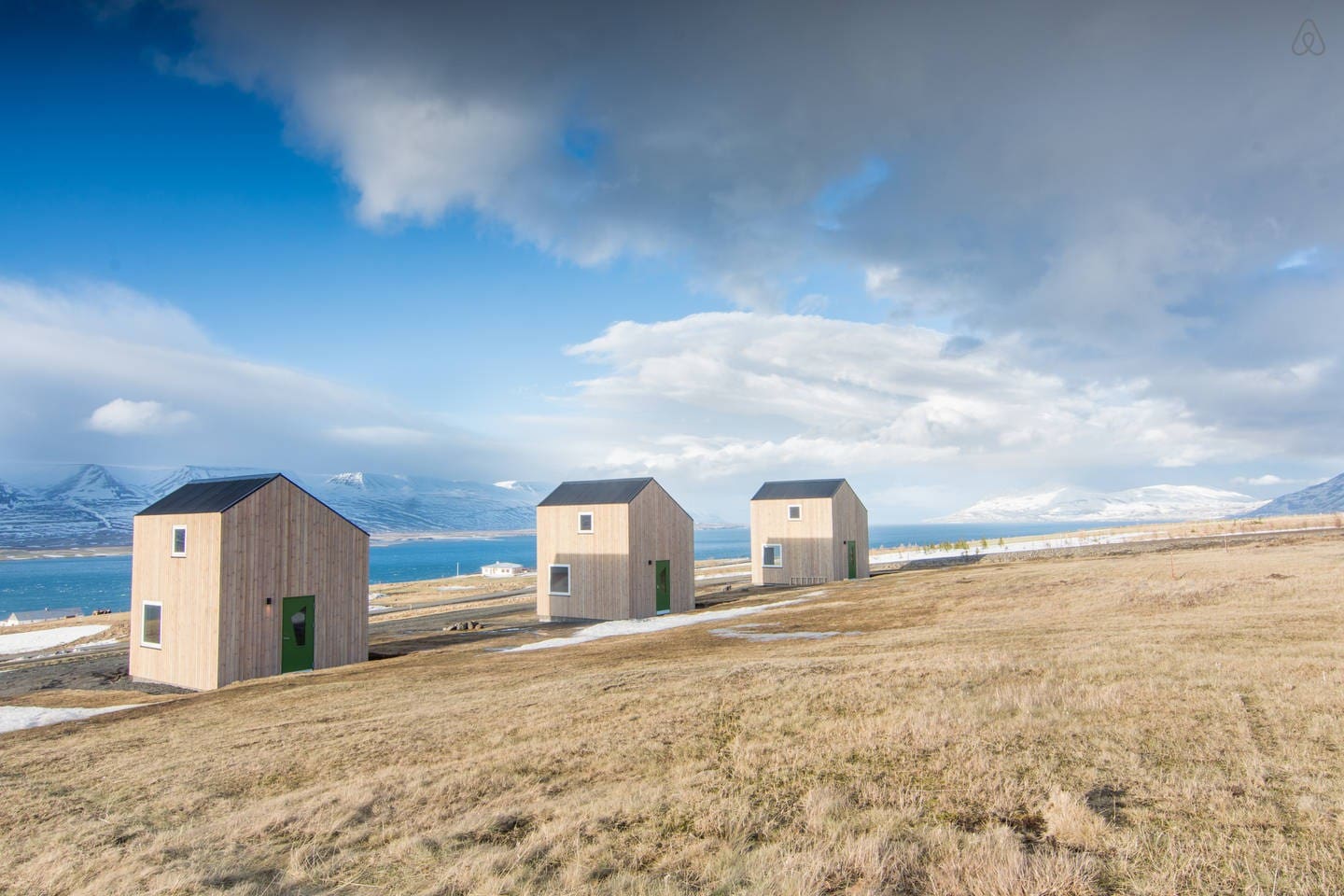 ---
5) Akurgoi Guesthouse #2 | Country Life Style
Location: Ölfus
Airbnb Plus: No
Superhost: Yes
Price: $200+ USD per night
https://www.airbnb.com/rooms/15961700
Iceland really sets the bar high for the Airbnb platform, and this one-bedroom cottage is another 5-star rated offering hundreds of guests have fallen in love with. This perfectly presented guesthouse is cute as a button cottage dreams are made of. It has an amazing private hot tub, a full kitchen, and a private terrace with BBQ. Life on this culturally enriching Icelandic horse ranch is so peaceful and enjoyable, and the hosts even offer horseback tours.
Ölfus is just a couple of minutes' drive to the iconic Iceland towns of Selfoss and Hveragerði – Iceland's hot springs capital. The famed Blue Lagoon is just over an hour away. Don't hesitate on this house, because it's easily one of the most unique and best cottages in Iceland that we've come across!
View Photos, Read Reviews & Check Availability
Guest review: "Pictures don't do this place justice! Was by far my partners and my favourite accommodation in Iceland and probably the best place I've ever stayed. Such a cute place with great hosts. We played board games with a glass of wine before enjoying the hot tub. Would definitely go back and would highly recommend it!" – Rick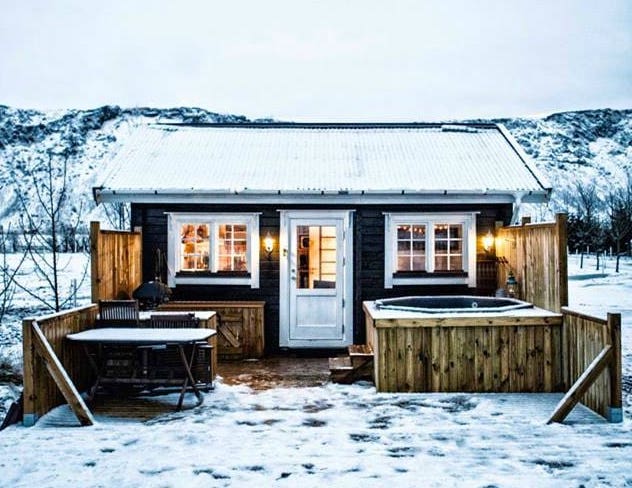 ---
Top Iceland Airbnbs: Northern Lights
The Northern Lights are one of the main reasons tourists make their way over to the European country, and you just have to see them for yourself in your lifetime. These Airbnbs in Iceland promise exceptional Northern Lights viewing that will light up your stay.
---
6) Quiet, Secluded Lake Home with Stunning Views
Top Airbnb Iceland for Northern Lights
Location: Mosfellsbær
Airbnb Plus: Yes
Superhost: Yes
Price: $180+ USD per night
https://www.airbnb.com/rooms/6641105
This divine two-bedroom lakeside house is one of Iceland's premier Airbnb Plus offerings, and worth every penny. From your secluded little slice of paradise, the Northern Lights are at your fingertips. This beautiful Icelandic style home features rustic wood accents throughout, spacious and spotless interiors, a hot tub and is just 40 minutes drive from the capital city of Reykjavik.
The home is ideal for a small family who wishes to get away from it all in one of the most picturesque places on Earth. So if you're planning a trip to an Airbnb Iceland rental during winter for some Northern Lights sights, this is definitely a top contender!
View Photos, Read Reviews & Check Availability
Guest review: "This is everything you could want in Iceland! Helga was the perfect host. The house is just beautiful, the decor is so perfectly matched and the views are breathtaking. As it's only 40min drive from Reykjavik you are still more than able to pop into town, or you can just bunker down and use the kitchen and cook and relax. Fantastic price, very clean and really generous supply of oils, spices, tea and coffee in the kitchen. Will definitely be recommending this place to my friends." – Lucy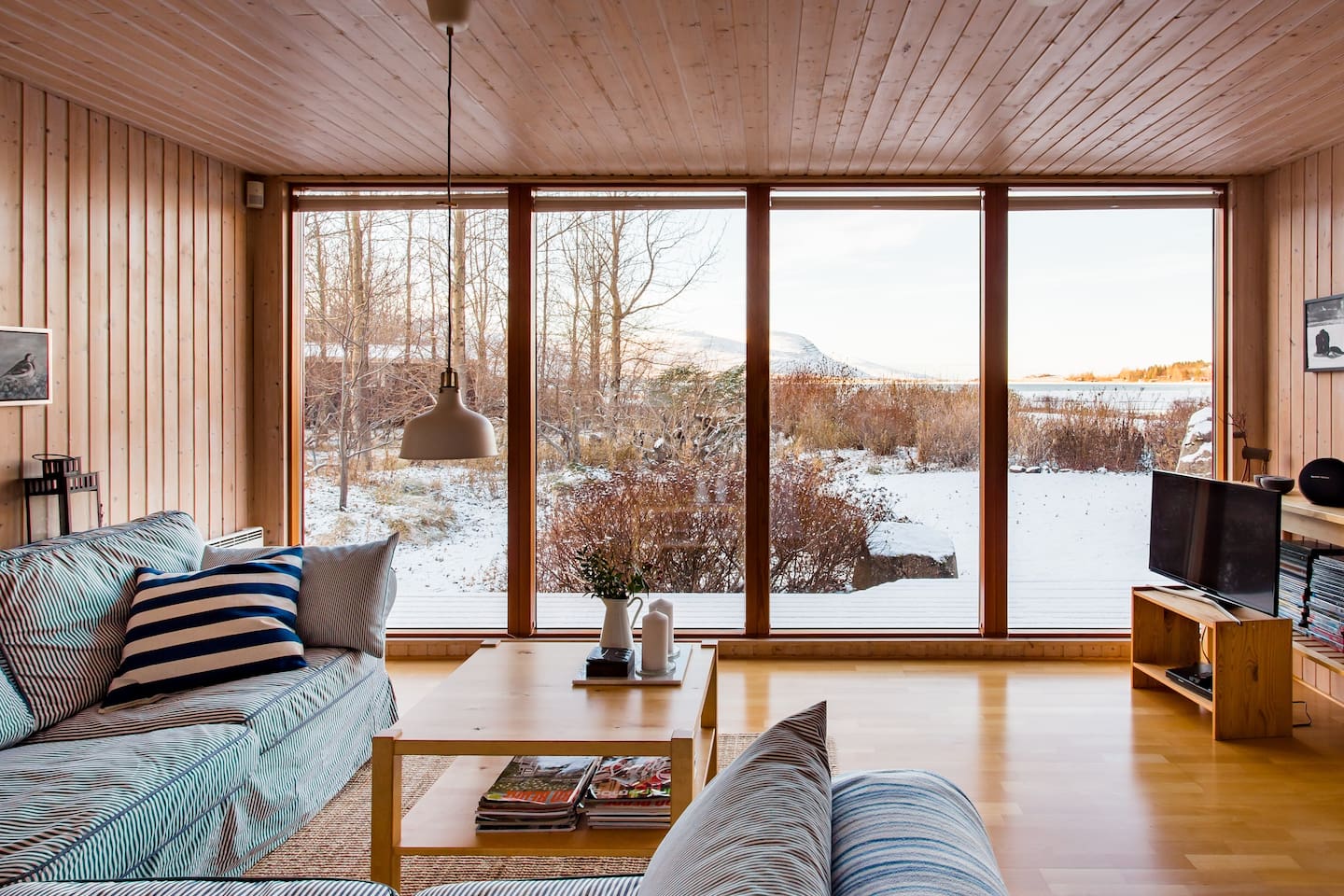 ---
7) Berg 1 . Horse farm life
Location: Grundarfjörður
Airbnb Plus: No
Superhost: Yes
Price: $150+ USD per night
https://www.airbnb.com/rooms/14324561
With almost 700 happy Airbnb guests singing its praises, this one-bedroom cottage on a horse farm promises a memorable Iceland getaway in one of the country's most beautiful locations.
With a mountain range as your backdrop and waterfalls within five minutes' drive, you'll love the simplicity of life in this simple little cottage. There is a town to stock up on essentials less than ten minutes away, and a serene national park just 25 minutes away.
View Photos, Read Reviews & Check Availability
Guest review: "We were made to feel so welcome at Anna Dóra's property. Our cabin was cosy and warm and we had everything we needed. The property has the most exceptional scenery and landscape. We were also introduced to some beautiful horses and sheep by Anna Doras gorgeous daughter who made the most memorable tour guide! Thank you for such a lovely stay." – Kimberly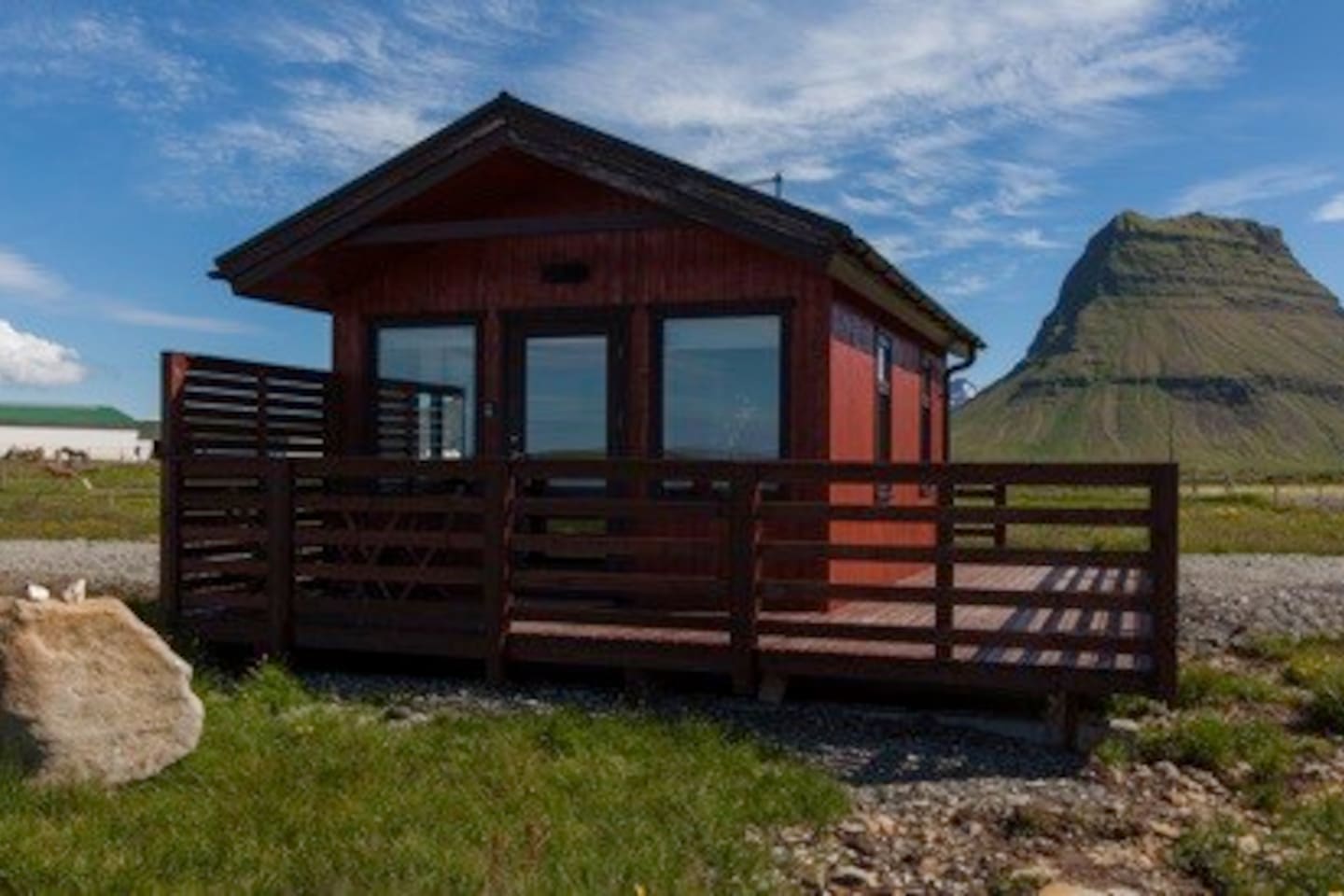 ---
8) Secret Nature Reserve Cabin near to the Blue Lagoon
Top Airbnb near the Blue Lagoon, Iceland
Location: Hafnarfjörður
Airbnb Plus: Yes
Superhost: Yes
Price: $150+ USD per night
https://www.airbnb.com/rooms/13190867
This modern/rustic two-bedroom cabin is a cozy and immaculately presented Airbnb Plus in Iceland. Located at the end of a secluded path with a backdrop of the Northern Lights, the home features roomy interiors and a deck to enjoy the lights from.
Reykjavik is 20km away, and the famous Blue Lagoon is 40km away – so lots of day trips are on the agenda from this charming oasis. It's a great place for 4 guests.
View Photos, Read Reviews & Check Availability
Guest review: "A lovely cabin out of the town, tucked amongst trees (which are a rarity in Iceland!). Loved the décor and comfortable furniture in the living space. The fireplace was also a treat which we loved using. Great communication and easy instructions for self check-in. Many thanks for our stay!" – Tanya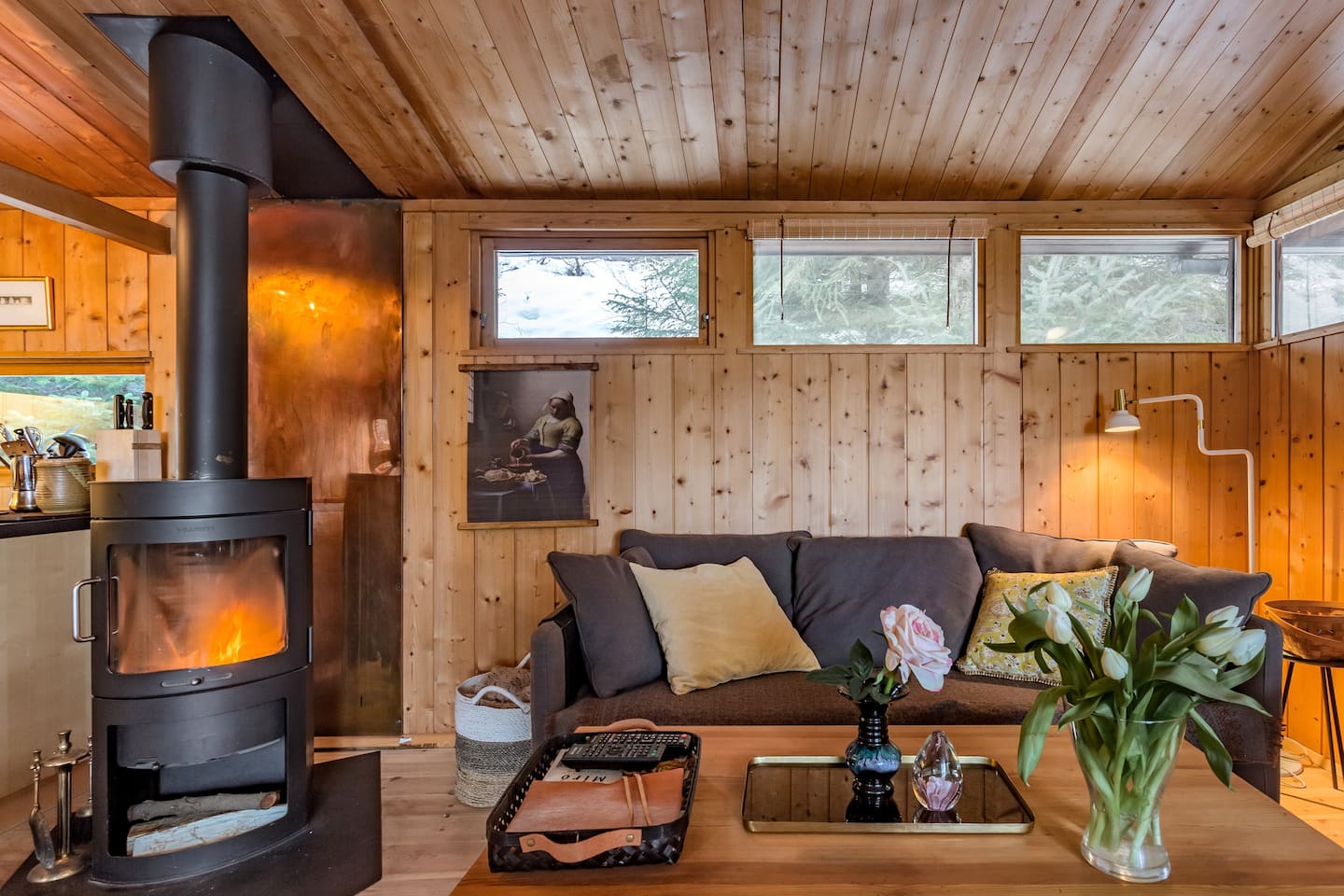 ---
Best Reykjavik Airbnb Rentals
The coastal capital of Iceland, Reykjavik, is a fascinating, picturesque city with so much to see and do. A stay at one of these Reykjavik Airbnbs is a must for at least a few days along your travels.
---
9) Stroll to Town in a 1930s Apartment with Landmark Views
Best Overall Reykjavik, Iceland, Airbnb
Location: Reykjavik
Airbnb Plus: Yes
Superhost: Yes
Price: $130+ USD per night
https://www.airbnb.com/rooms/17094771
This is my personal choice for the best overall Reykjavik Airbnb, thanks to its endless rave reviews, great amenities, and ideal location. The one-bedroom apartment is chic, stylish, and artistic while having a modern design that is clean and seamless. It has a full kitchen, laundry, bathroom essentials, and lots of thoughtful touches throughout.
It is also in the heart of Reykjavik, just steps from one of the city's most bustling streets for cafes, restaurants, bars, and shops. The Airbnb Plus is also a short walk to the National Gallery and five minutes to the nearest outdoor thermal pools and sauna. It's a lovely option for 2 guests.
This Airbnb Reykjavik rental has a near-perfect score from over 260 happy guests, so you know you're in good hands with this Superhosted property!
View Photos, Read Reviews & Check Availability
Guest review: "If we could give this place 100 stars we would have! The hosts Angela and Steiner were so helpful and informative leading up to our stay and were brilliant during. The home is exactly as stated but they neglect to mention how funky, quiet and that it has a super doopa coffee shop down the road! It is close to everything you could possibly need and has free parking all around the area. We absolutely recommend this place to everyone! Just a totally awesome awesome place! Great bathroom (awesome shower), kitchen area and the bedroom is comfy as and gets quite dark so you can sleep when it's still light outside! Don't miss out on this place for you stay in Reykjavík. Oh and Ps there is a great little fish shop just down the road!" – Sophie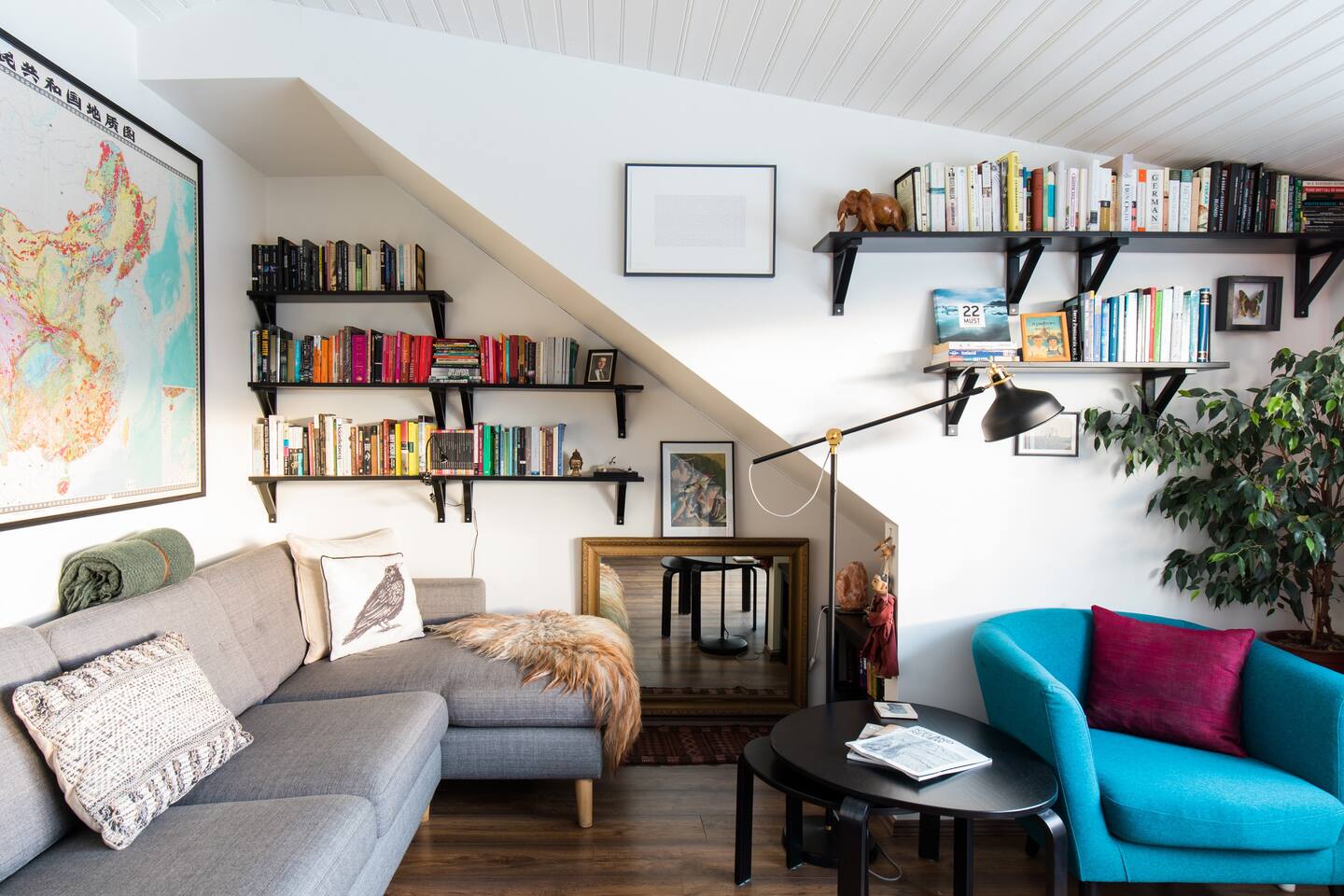 ---
10) Stroll to Reykjavik Harbor from a Cozy Apartment
Location: Reykjavik
Airbnb Plus: Yes
Superhost: Yes
Price: $100+ USD per night
https://www.airbnb.com/rooms/22049109
Minutes outside of Downtown Reykjavik, this sleek and minimal one-bedroom apartment is classically stylish and sophisticated. It features a balcony and is a short walk to Reykjavik Harbour.
This 5-star rated Iceland Airbnb is in a friendly central neighborhood, no more than 10 minutes to the heart of the city on foot. The Airbnb Plus is also close to a popular city swimming pool that has geothermal pools and rejuvenating saunas.
View Photos, Read Reviews & Check Availability
Guest review: "Amazing! We definitely thought Hrafn's place was one of our favourite places we have stayed in! His place has everything you needed, is I think better in real life than per the photos and is in a great location. The nearest bus stop for tours was only 5min walk away, and the walk into the city centre was less than 10min. Hafn was prompt and clear in his communication to us and very accomodating. We wished we could have stayed longer to make the most of his place. Definitely recommended and would most definitely come back if we were to visit Reykjavik again!" – Johnny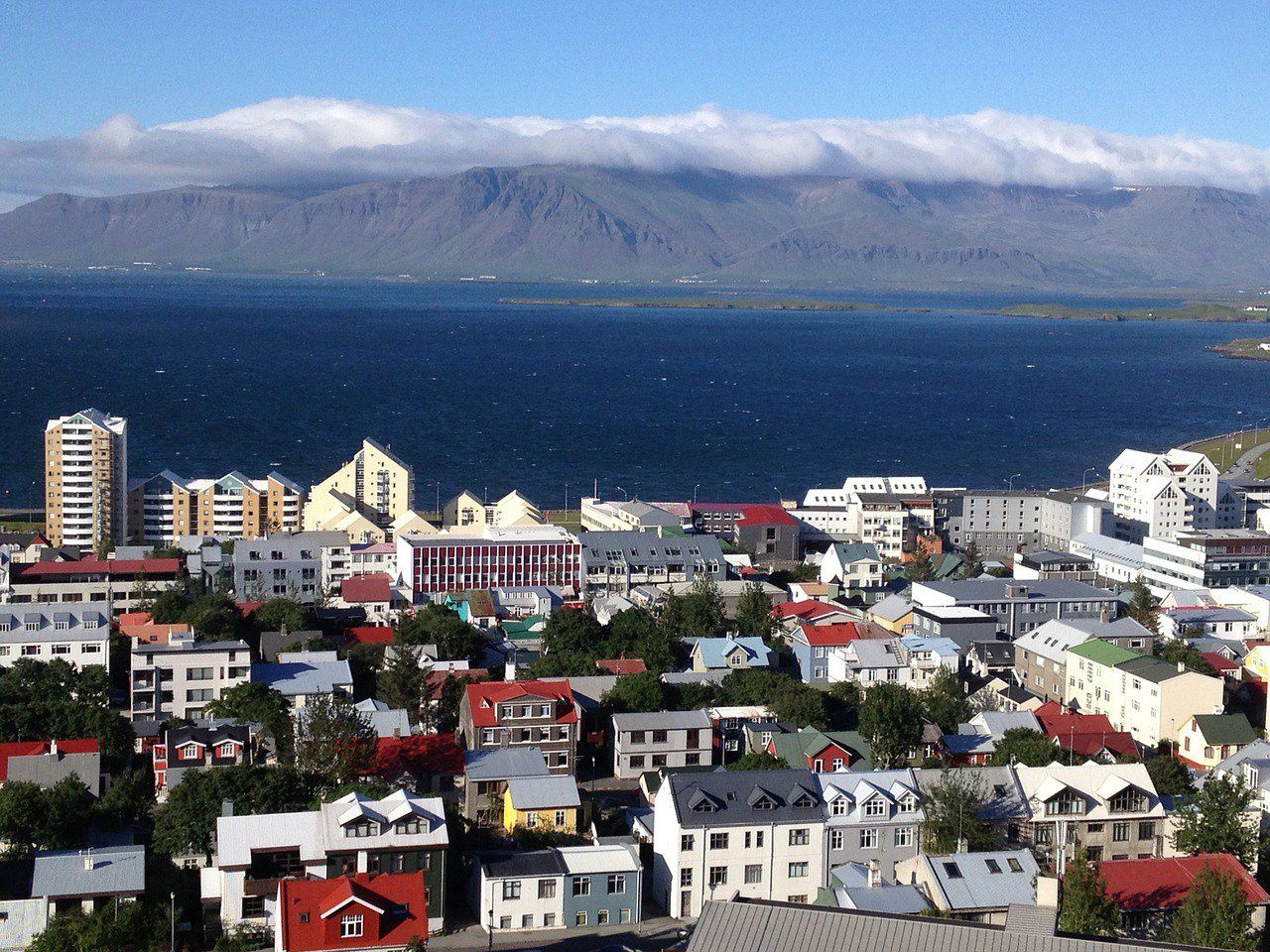 ---
Best Iceland Airbnb Rentals on a Budget
Iceland isn't the cheapest country in the world, but these budget-friendly Airbnbs will allow you to save a little cash to instead spend on visits to the many sights and attractions across the stunning country.
---
11) NEW Wonderful Studio Apartment
Location: Reykjavik
Airbnb Plus: No
Superhost: No
Price: $80+ USD per night
https://www.airbnb.com/rooms/33924537
This modern little Airbnb in Iceland, Reykjavik, is brand new and stocked with all the essentials you could need for a stellar stay. Great for a solo traveler or a couple, the studio apartment has a kitchen, bathroom with washing machine, living room and comes with a parking space. It is located in a quiet neighborhood with easy access to the heart of Reykjavik.
View Photos, Read Reviews & Check Availability
Guest review: "Cosy little apartment that was perfect for the few days that me and my partner spent in Iceland. The location was perfect, just a short walk to the city. The apartment was clean and had everything we needed. We were also sent so much information beforehand which was very helpful!" – Lisa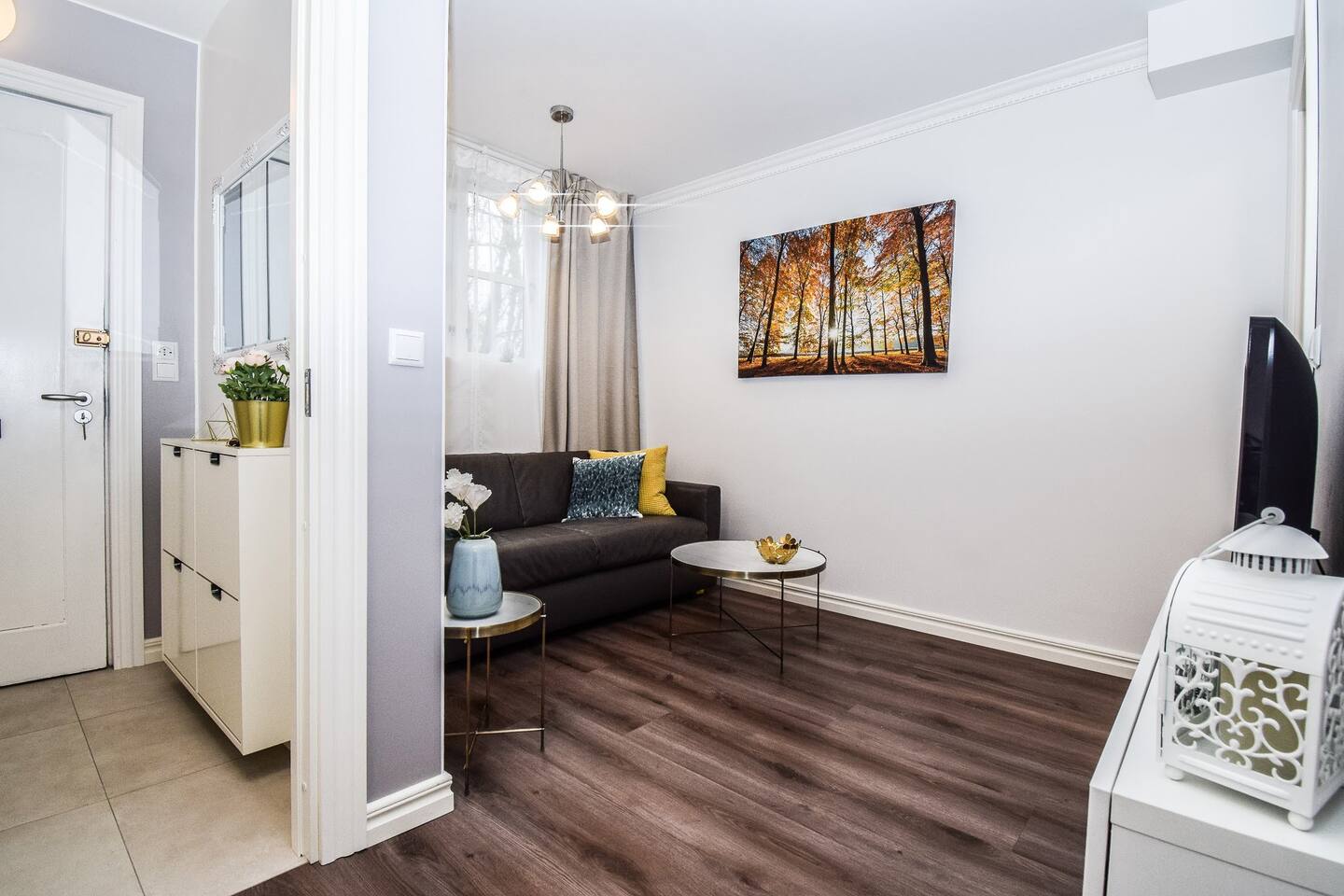 ---
12) Small and Cozy Cottage Next to the Ocean
Location: Borgarnes
Airbnb Plus: No
Superhost: Yes
Price: $70+ USD per night
https://www.airbnb.com/rooms/21216002
This pretty cottage in Borgarnes has received a perfect 5-star score from over 250 Airbnb guests and counting. And what's not to love? The secluded home is equipped with two beds and is clean, warm, and cozy. The town is a 10-minute drive and is where to go to stock up on essentials.
Enjoy the Northern Lights during winter, and look out to the Atlantic Ocean as well. The cottage features a travel cot and high chair for families and it is just over an hour's drive to the capital of Reykjavik.
View Photos, Read Reviews & Check Availability
Guest review: "This peaceful cottage 10mins outside Borgarnes is delightful. Warm and clean and just as advertised. You need a car to get about. It is a great base to explore the Snæfellsnes Peninsula. Loved our stay!" – Dave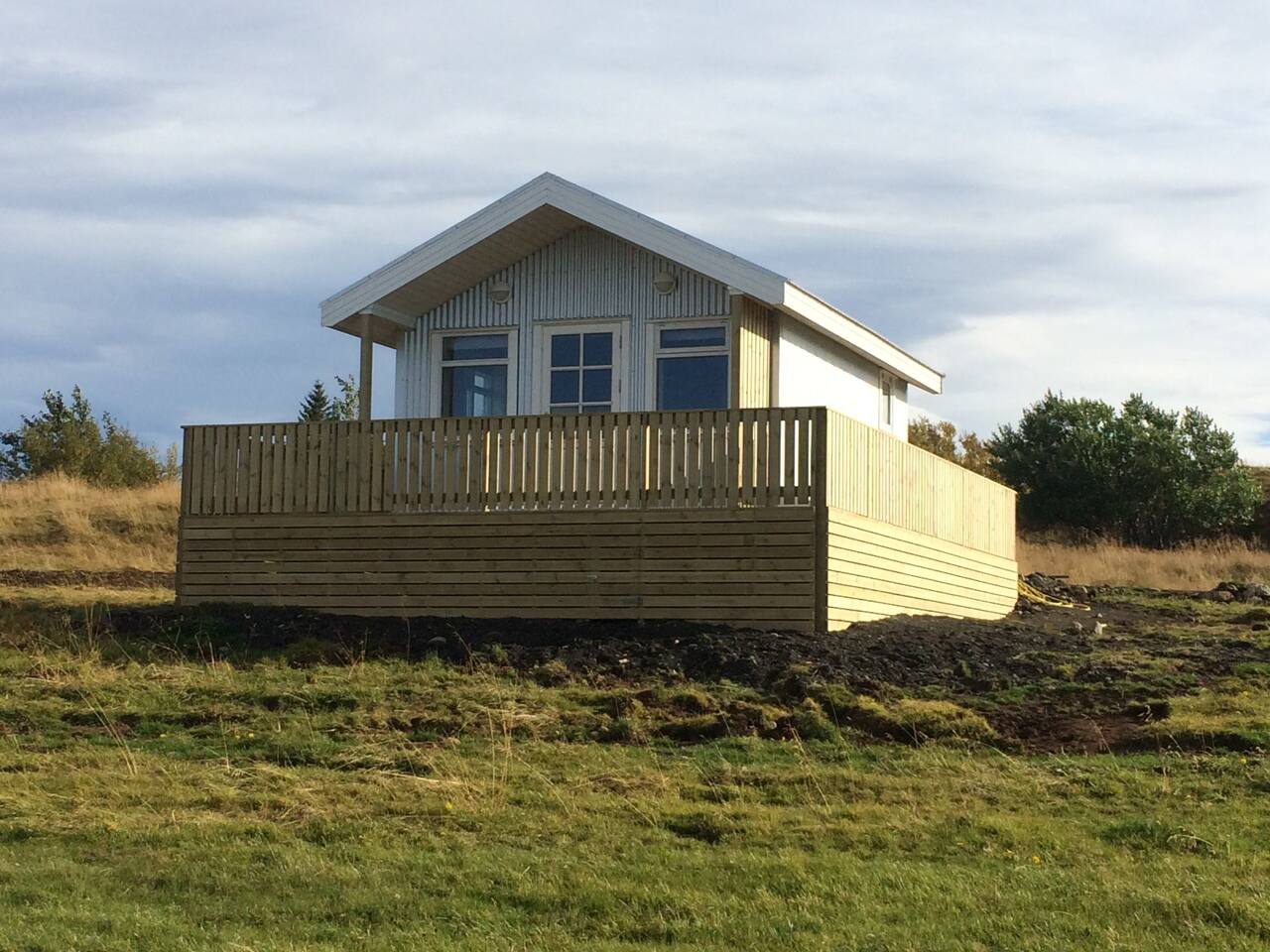 ---
13) A small but cozy stay in the heart of Selfoss
Location: Selfoss
Airbnb Plus: No
Superhost: Yes
Price: $40+ USD per night
https://www.airbnb.com/rooms/31073870
This studio guest suite is the best cheap Iceland Airbnb by a mile – for so many amazing reasons! The cozy and warm suite is fantastic for solo travelers or those who don't need much and has a comfortable loft bedroom, a private bathroom, and a small kitchen.
The town of Selfoss is a south coast gem, situated on the Iceland Ring Road. Set out on day trips to glaciers, lagoons, rivers, waterfalls, beaches – the options are endless!
View Photos, Read Reviews & Check Availability
Guest review: "Halldor's place is Selfoss is SO cute! A lot of thought went into the space. LOVED the bathroom and also the nice touches such as breakfast food and coffee and books on Iceland. Great, central location! Be sure to visit the Kaffi Krus… the local coffee shop. Excellent food and hospitality!" – Connie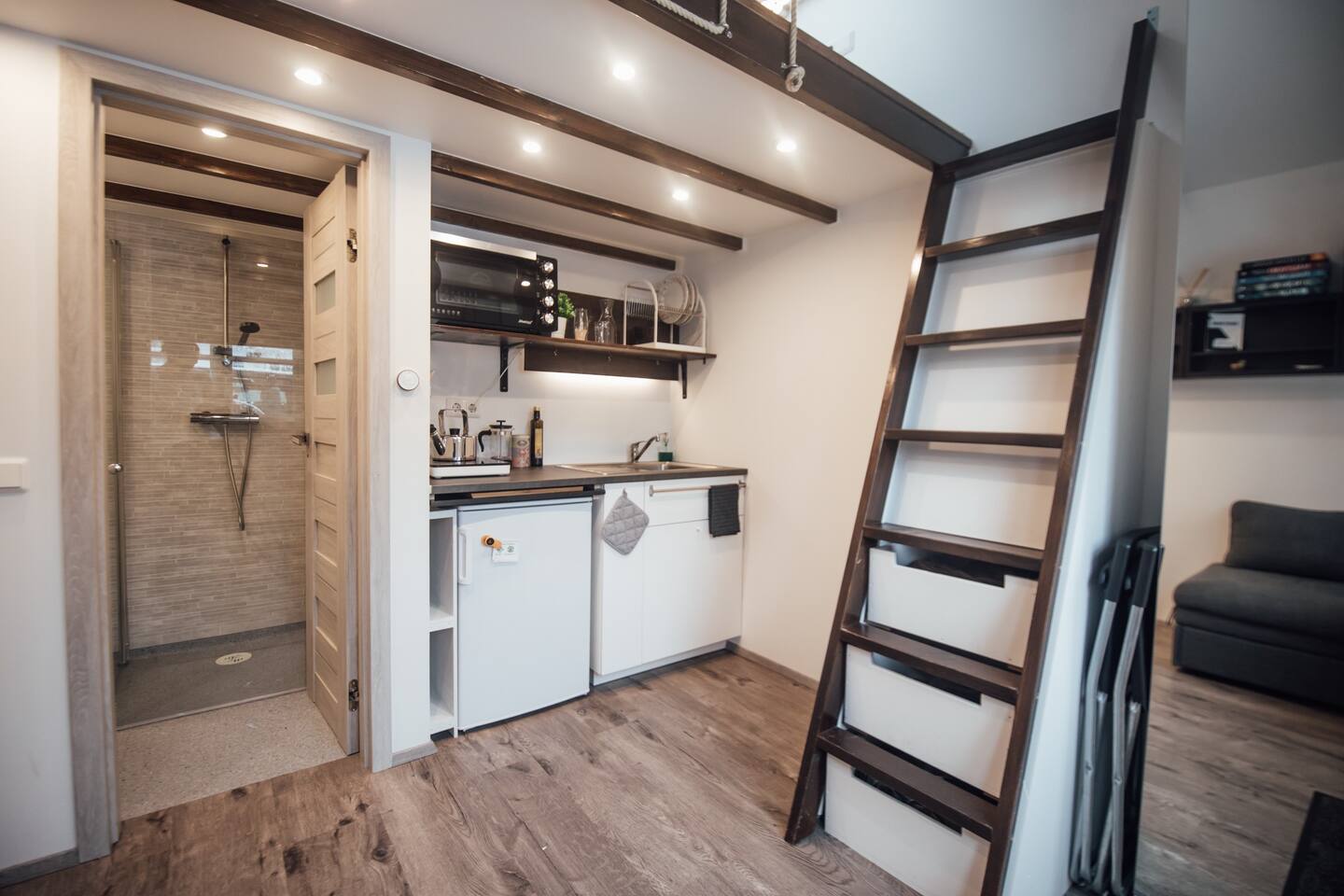 ---
Best Romantic Airbnbs in Iceland
Iceland, with its eternally cozy and romantic winter landscape, is a beautiful destination for a romantic getaway. These romantic Iceland Airbnbs promise a rendezvous you just can't beat.
---
14) Explore Hot Springs and Lava Fields from a Backyard Cottage
Overall Best Airbnb in Iceland
Location: Hveragerði
Airbnb Plus: Yes
Superhost: Yes
Price: $170+ USD per night
https://www.airbnb.com/rooms/22078305
This is my choice for the best overall Airbnb Iceland rental – and I had many amazing homes to choose from! But this 5-star rated Airbnb Plus tiny house just blew me away. The one-bedroom home in Hveragerði is spacious, bright and so cute. It even has an epic hot tub and heated floors to keep you toasty during winter!
What's better, Hveragerði is known as the "hot springs capital of the world", and the beautiful location features a thermal river, lots of hiking trails, and a majestic mountain backdrop.
View Photos, Read Reviews & Check Availability
Guest review: "This spot is so amazing! It's a treasure to stay here and it's a great location for so many awesome Iceland adventures. We saw the northern lights on our last night here. Marteinn knocked on our door to make sure we could enjoy them! So awesome!" – Camille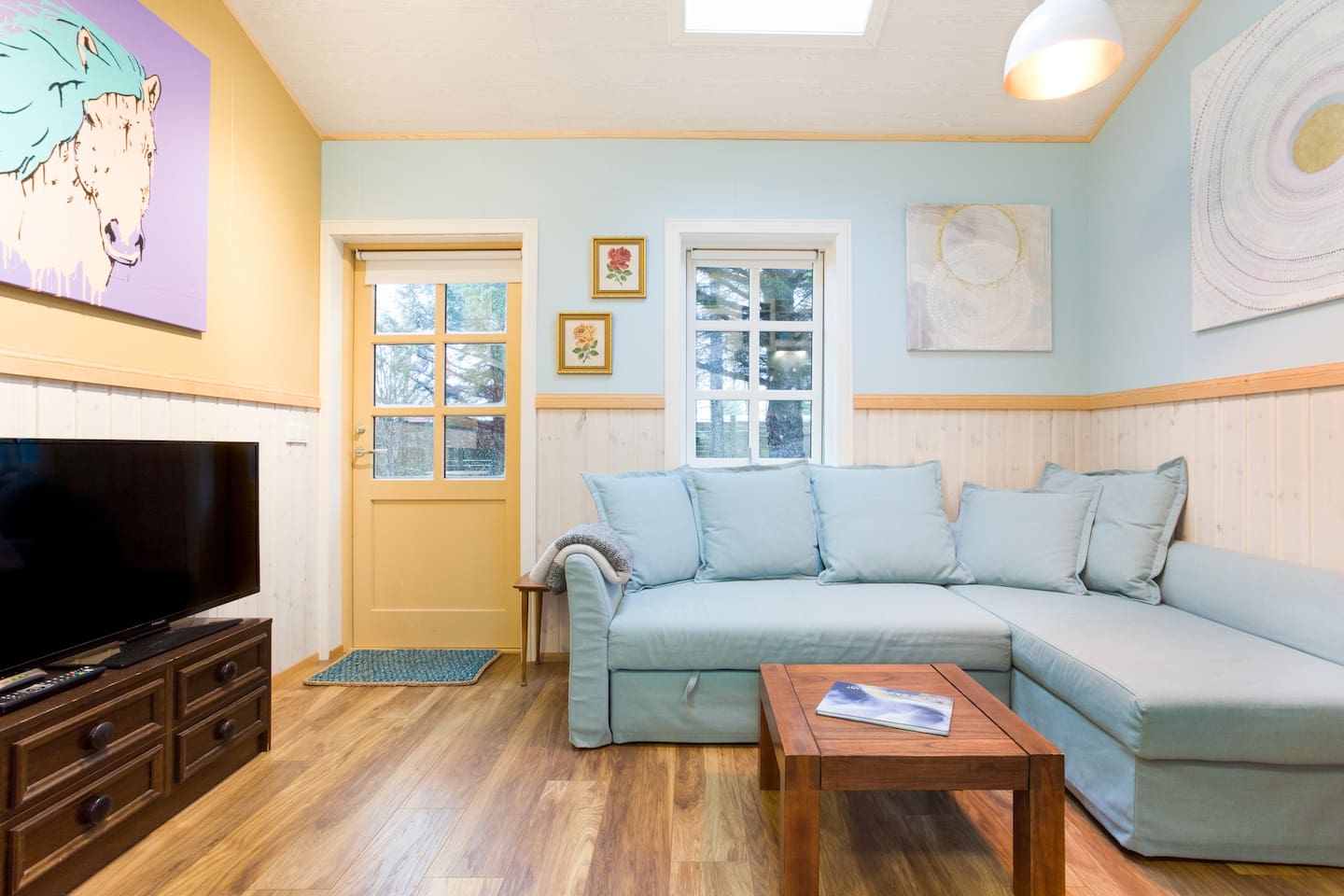 ---
15) Sæberg, comfort in the fjord
Best Romantic Iceland Airbnb
Location: Seyðisfjörður
Airbnb Plus: No
Superhost: Yes
Price: $170+ USD per night
https://www.airbnb.com/rooms/6974645
There were many, but I chose this secluded studio cabin as the best romantic Iceland Airbnb. The reimagined house has been renovated from a historic schoolhouse to a modern pad and offers unbelievable views of the surrounding fjords.
The heated cabin has a kitchen, fireplace, and unique spiral staircase to the loft bedroom, and the town of Seyðisfjörður is less than 10 minutes away in the car. Totally secluded and so romantic Icelandic rental.
View Photos, Read Reviews & Check Availability
Guest review: "This is the place you are looking for. It was EASILY the best place we stayed in, in all of Iceland. It was atmospheric and stylishly put together. It is made just for the traveler. Everything is in good condition and lots of thoughtful touches. It even has a piano. Loved seeing sheep on the front door when we arrived, along with the waterfall out the front window. It is a shortish drive down a gravel road, which can be a bit off putting, but once we knew where it was, the drive to and from made it even better. Great food in town too. It was also the best value of all the places we stayed!" – Lisa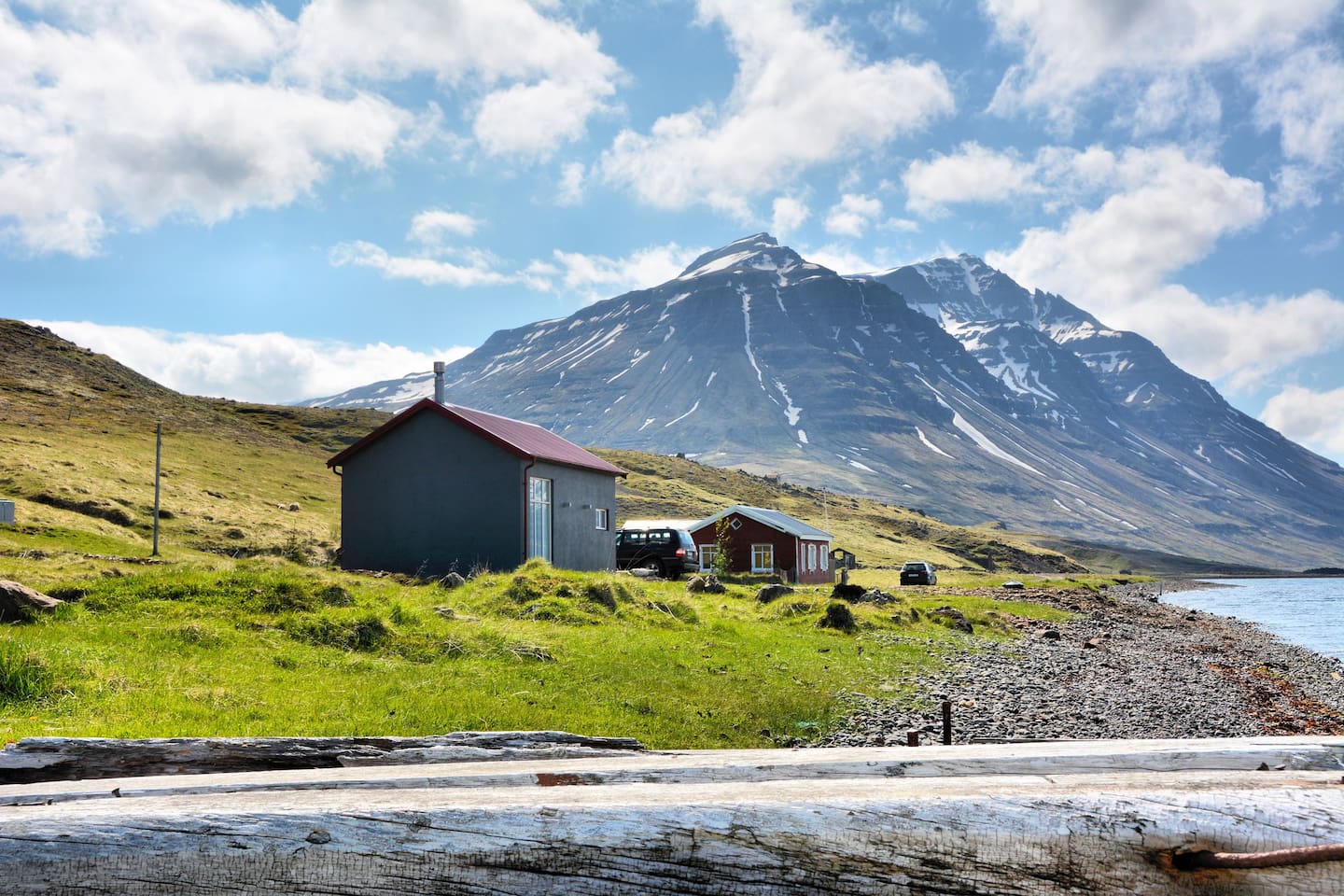 ---
Best Airbnb on the Iceland Ring Road
The Iceland Ring Road is a single road that circles the entire island, so it's pretty easy to navigate around these parts and stop off for many perfect vacation photos. These Iceland Ring Road Airbnbs make traveling around this picturesque country a breeze.
---
16) Ocean Front Villa-Near Blue Lagoon
Best Airbnb Iceland Golden Circle
Location: Vogar
Airbnb Plus: No
Superhost: Yes
Price: $220+ USD per night
https://www.airbnb.com/rooms/5245716
Another Iceland Airbnb that comes with high praise from many happy guests, this one-bedroom apartment in Vogar is nestled within an oceanfront villa worthy of a postcard. The private property boasts amazing sea and mountain views, and a private beach, and the ground floor apartment has its own private entrance and jacuzzi.
This stunning peninsula location offers serene seaside walks, lava field hikes, bird watching, kayaking, and a true sense of getting back to nature. And with Reykjavik just 35km away and the Blue Lagoon 15km away, it's the ideal location to stay that's a stone's throw from the capital.
View Photos, Read Reviews & Check Availability
Guest review: "Perfect way to end our 10 day stay in Iceland. After driving around the entire island we were exhausted. Anna's home was so relaxing and serene. Spacious, comfortable and clean, this home is set in a picture perfect location. Communication with Anna along with her hospitality was great. We thoroughly enjoyed our 2 night stay here and would highly recommend this beautiful home to anyone looking for accomodation." – Ayesha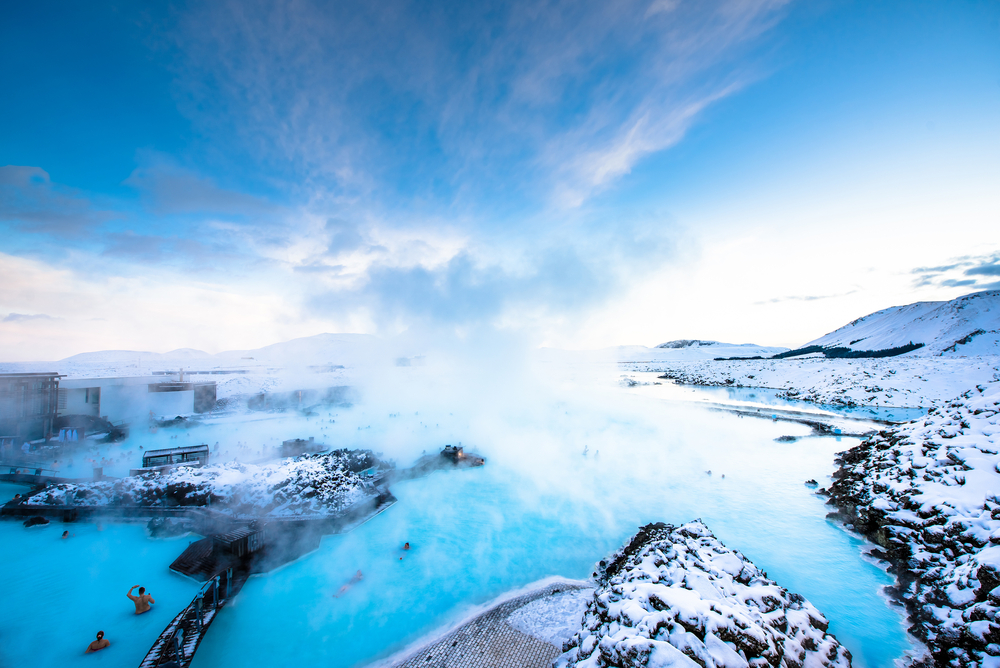 ---
17) A Beautiful Cottage Close to Geysir
Location: Uthlid
Airbnb Plus: No
Superhost: Yes
Price: $300+ USD per night
https://www.airbnb.com/rooms/1186427
This unique two bedroom Iceland cottage is stylish, eco-friendly, and perfectly located close to many of the country's best natural wonders. It features spacious interiors and has a backyard with a children's playground and fruit trees that blossom in summer.
In one of the Iceland Ring Road's best locations, you'll have easy access to many towns and natural landmarks that are unique to Iceland.
View Photos, Read Reviews & Check Availability
Guest review: "Palmis summer house is very beautiful and has everything you need for a relaxing easy stay. It's set in a lava field. Stunning! Palmi is a generous and enthusiastic host and does all he can to help you in Iceland. He means it when he offers to help you understand Iceland and what you might want to do. There are many wonderful places to visit nearby. Seriously wonderful! We loved our stay and highly recommend it." – Lizzie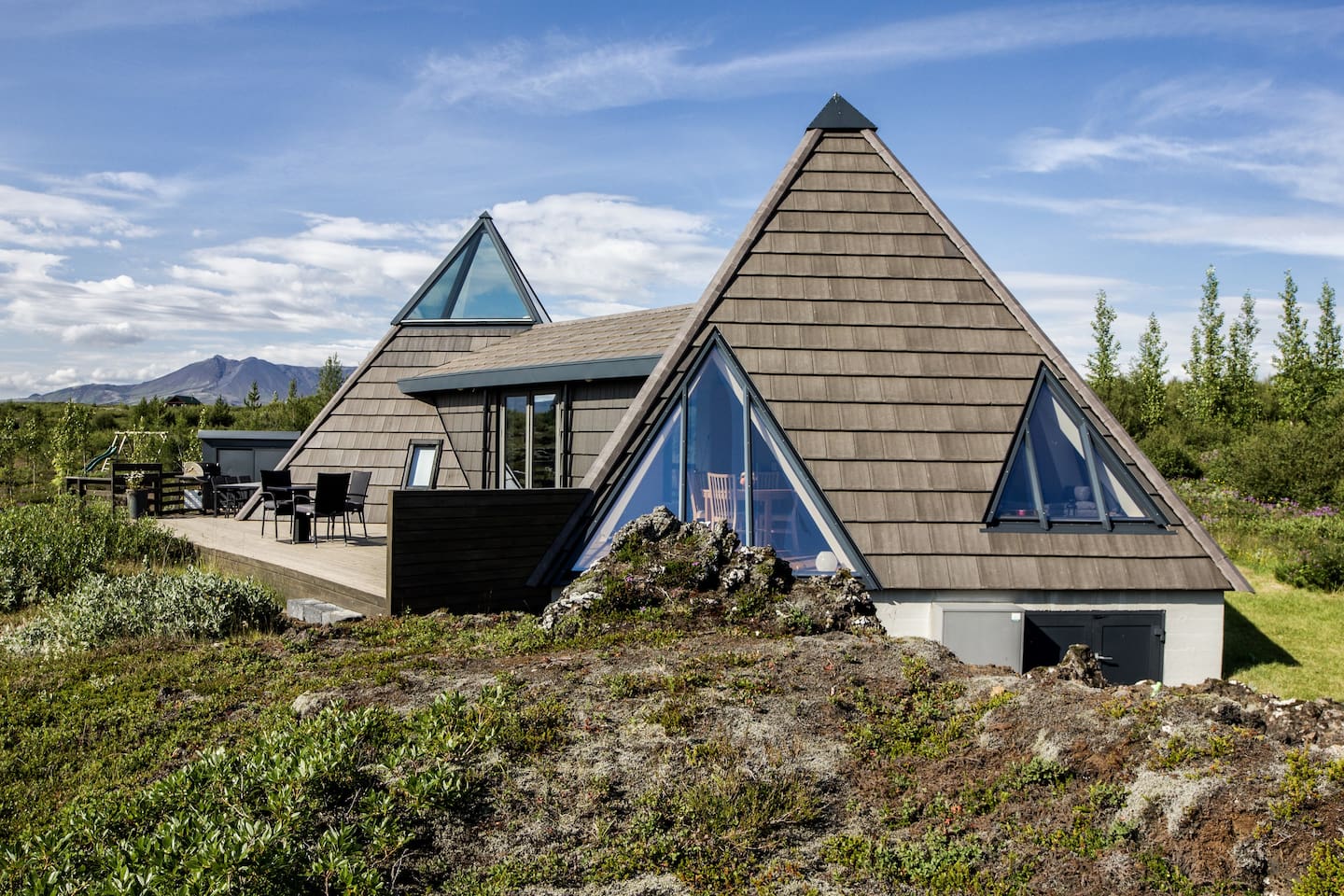 ---
18) MARIA Luxury Villa South-west
Location: Vesturland
Airbnb Plus: No
Superhost: Yes
Price: $450+ USD per night
https://www.airbnb.com/rooms/1856259
This four-bedroom villa is not only the best luxury Airbnb Iceland offering, but maybe one of the coolest Icelandic homes you'll ever experience on the home share platform. The sprawling home is packed with features you'll wish you had back home, including a hot tub, indoor fireplace, full kitchen, kids playroom, outdoor BBQ, and an epic sauna.
A unique blend of design elements makes this entire home a standout, and its location in the west of Iceland offers day trips to beaches, waterfalls, national parks, and the iconic Golden Circle.
View Photos, Read Reviews & Check Availability
Guest review: "Gestur's villa is breathtaking. The view is incredible, the location is semi private, and the house itself is lovely. The hot tub and sauna were a smash hit for us, especially on chilly mornings. This is a great place to stay if your exploring the northeast of Iceland. Our suggestion would be to leave at least one full day to enjoy the home, as the space has so much to offer. We definitely would return again sometime soon." – Karla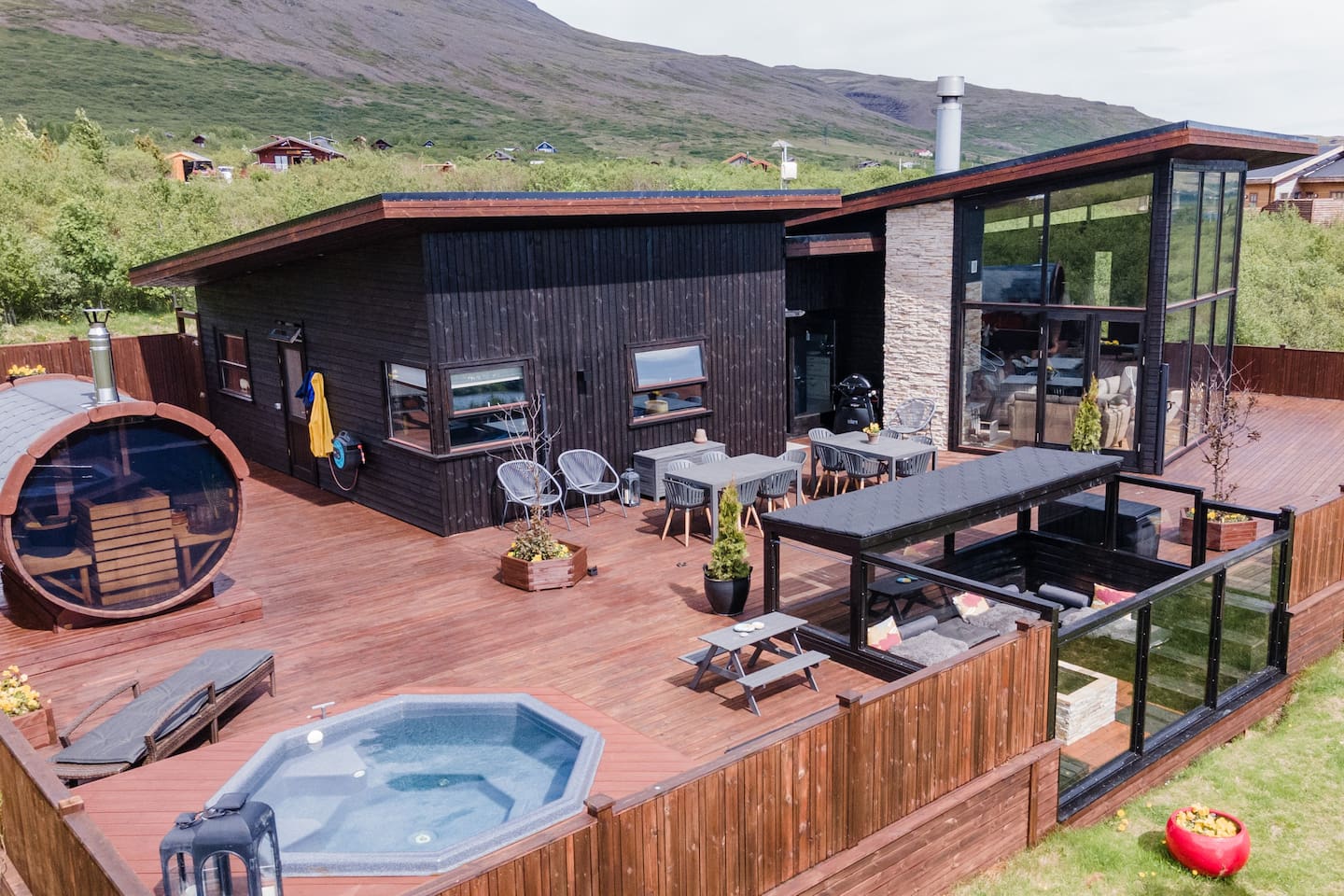 ---
Tours & Experiences for an Iceland Getaway
Few countries offer the unique landscapes that Iceland does, or have a front-row seat for the famous Northern Lights and midnight Sun either. Whether hiking through an ice cave and glacier, taking a soak in the blue lagoon, day-tripping around the Golden Circle, or gazing at the Aurora Borealis is your sightseeing style, these bestselling Iceland tours, and experiences are a must.
---
Iceland: Northern Lights Bus Tour from Reykjavik
"Experience one of the world's great natural phenomena on a 4-hour evening bus tour of Iceland. Depart the bright lights of Reykjavik to search for the Northern Lights (Aurora Borealis)."
https://www.getyourguide.com/reykjavik-l30/northern-lights-bus-tour-t67019/
Price: From $74 USD (4 hours)
Review: "We were picked up promptly and only traveled about 30 minutes before our guide spotted the northern lights. We pulled over at a safe spot near the beach. The guide was very helpful and knowledgeable. He offered great tips for taking photos and patiently offered to take photos of groups of people. We stayed watching them for about an hour before heading back to the bus for hot chocolate and cake! A great tour!" – Sarah, United Kingdom
View Photos, Read Reviews & Check Availability
Top 7 INCREDIBLE Places in ICELAND you WON'T BELIEVE EXIST
---
Skaftafell: Ice Cave Tour & Glacier Hike
"Soak in this life-changing experience as you step inside a natural blue ice cave and walk on Vatnajökull, Europe's largest glacier, in Skaftafell National Park."
https://www.getyourguide.com/vatnajoekull-national-park-l2246/skaftafell-ice-caving-glacier-hike-t166280/
Price: From $177 USD (4 hours)
Review: "We were concerned about the four hour drive from Reykjavik to do the glacier hike. The weather, however, was forecast to be above freezing and the scenery along the drive turned out to be just incredible even though we drove through significant rain and strong cross winds. The drive itself was one of the highlights of our time in Iceland! The hike up the glacier was awesomely cool and the drive back afforded us the opportunity to see the northern lights! The hike up the glacier was somewhat strenuous (we're in our 50's) but totally worth being out of breath when you see the spectacular views and breathe the fresh air. Both ice caves are so unique and are a once in a lifetime experience. Go as high as you can or as high as the guide offers to take you because the views get better with each step and the hike down is easy. Remember, you can do at least 60% more than you think you can!" – Jennifer, United States
View Photos, Read Reviews & Check Availability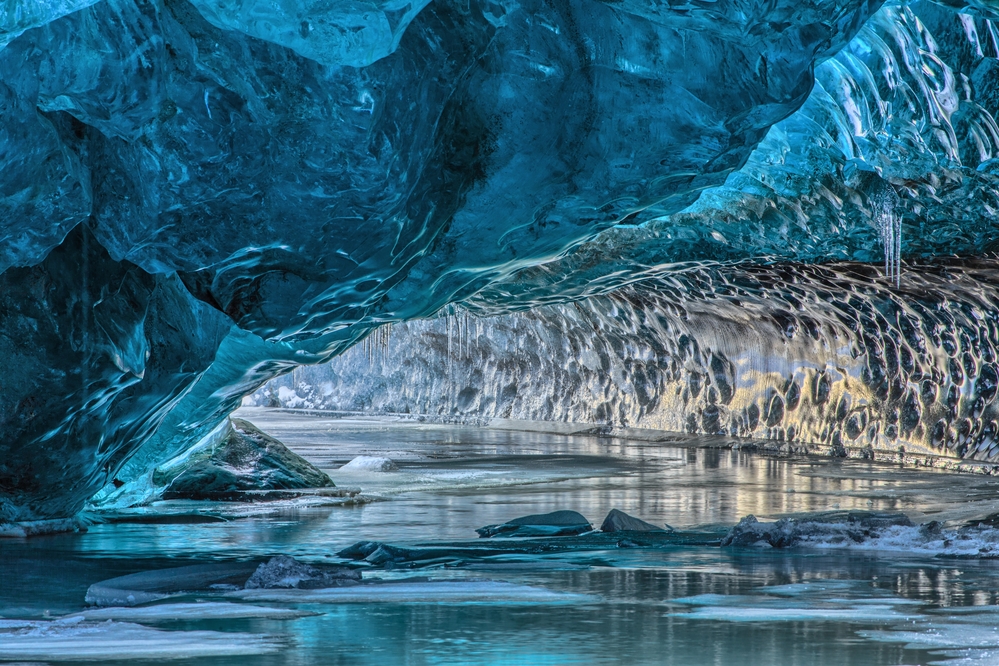 ---
Reykjavik: Golden Circle Tour with Blue Lagoon Visit & Entry
"This combination package takes you to see the most popular sights in Iceland on a tour of the Golden Circle, followed by a dip in the healing waters of the Blue Lagoon. See geysirs, hot springs, the magnificent Gullfoss Waterfall and more in just one day."
https://www.getyourguide.com/reykjavik-l30/from-reykjavik-golden-circle-tour-and-blue-lagoon-ticket-t224019/
Price: From $300 USD (13 hours)
Review: "This is a must if you are visiting Iceland. Our tour guide was amazing the whole trip was great. We got to see waterfalls, geysirs and where tectonic plates meet. Then in the evening we were taken to the blue lagoon which was amazing. Highly recommended trip for a great price." – Leah, United Kingdom
View Photos, Read Reviews & Check Availability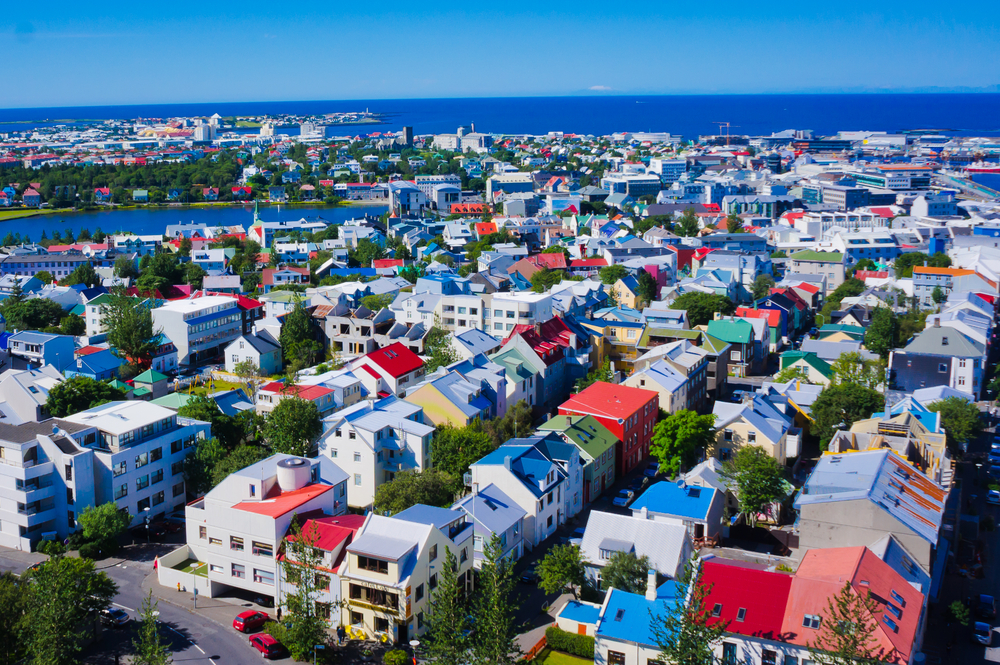 ---
Did I Leave Out Any of the Best Airbnbs in Iceland?
There were so many top-notch Iceland Airbnbs if I listed them all this list would be a mile long. However, if you have stayed at a superb Iceland Airbnb that didn't make my list – or are the proud host of one – feel free to reach out to me on my social media channels or at my email and I'll see what I can do to get you on the list!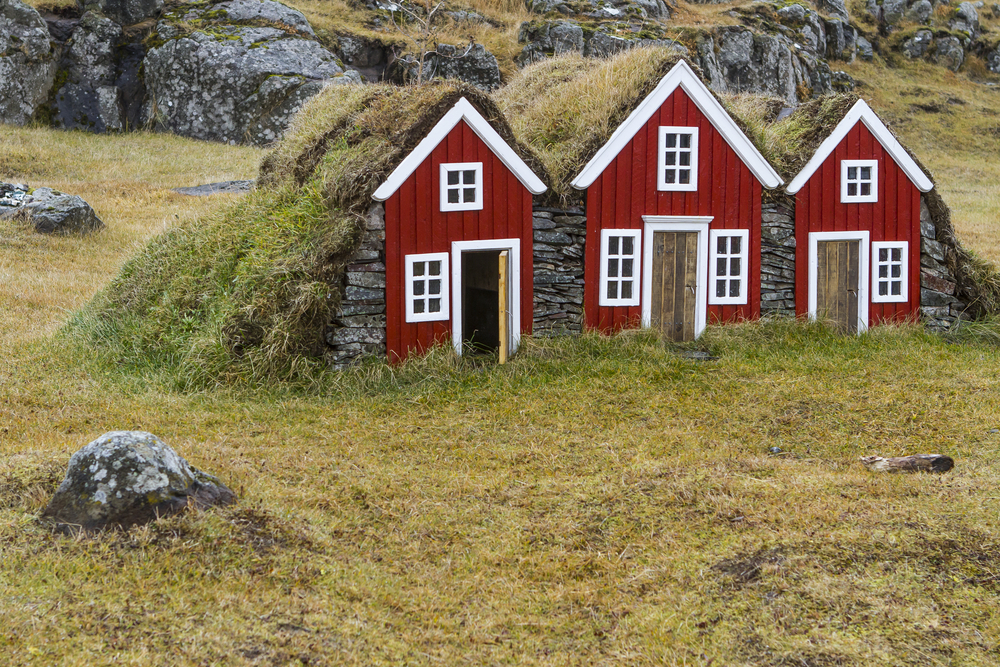 ---
Planning a Trip to Iceland?
You're in for an unforgettable experience! I am building up my Iceland content as we speak, but to keep you going in the meantime, here are my other Iceland lists, blogs, and guides that will give you many ideas on what to see, do, eat, drink and enjoy in this beautiful part of the world!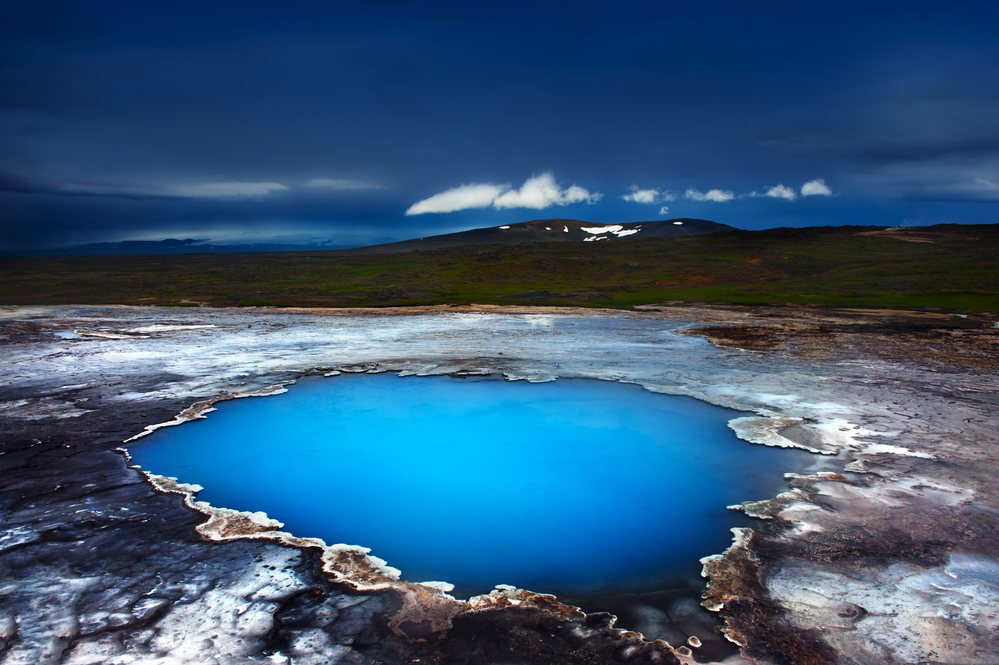 ---
Final Thoughts on Airbnb Iceland…
WOW is all I can say. Airbnb hosts truly put their heart and soul into their home-share offerings, and you can tell from how they describe both their homes and their region of Iceland that they are proud to have visitors come and experience it too.
As Iceland only grows in popularity and slowly becomes part of Europe's tourist trail, now's the time to book your ticket and experience it for yourself!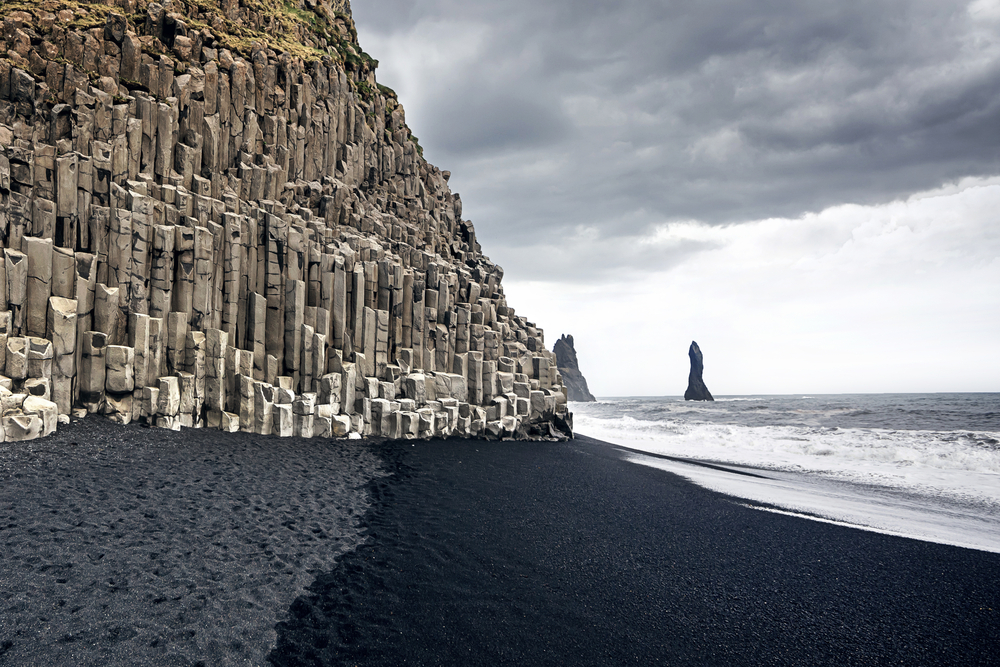 ---
Thanks for reading my Airbnb Iceland Travel Guide!
Share the Iceland Airbnb love with your travel crew!
https://www.jonesaroundtheworld.com/wp-content/uploads/2020/05/Iceland-Airbnbs.jpg
855
1280
Guest Contributor
https://www.jonesaroundtheworld.com/wp-content/uploads/2017/03/logotry-1-1-300x106.png
Guest Contributor
2020-10-27 00:44:04
2021-04-19 17:48:35
18 Best Airbnbs in Iceland: Northern Lights, Reykjavik & More