Iceland offers a wealth of impressive natural sights. With the Northern Lights, fjords, wildlife, glaciers and more, there are many reasons to visit Iceland. Landmarks, attractions, and natural wonders can be found all around this beautiful country.
Looking for places to stay in Iceland can be difficult, as there are many unique regions. The country sees a constant rise in tourism each year – meaning that there are always new hotels, Airbnb's and other unique spots in stunning locations.
Whatever your travel style may be, Iceland will be sure to have a suitable place for you to stay. Here's our guide on some of the best areas and accommodation options to help you have the ultimate trip!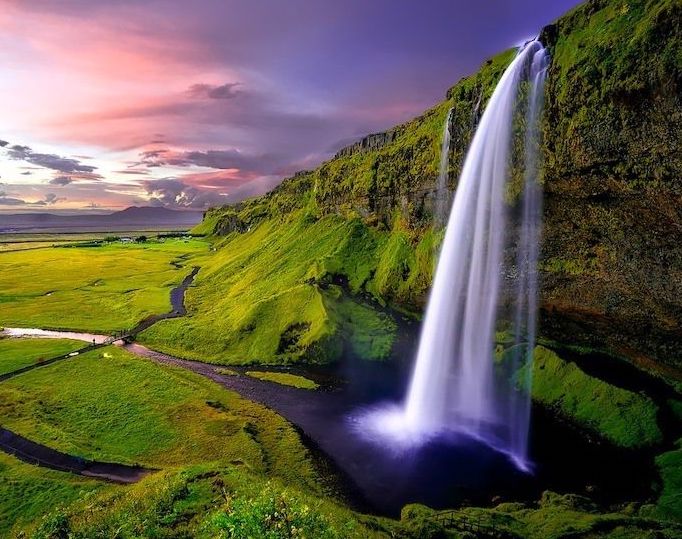 ---
Best Places to Stay in Iceland
Not sure which part of the country to visit? The different areas offer all kinds of attractions – from natural wonders to exciting Icelandic music festivals. Here are some of the best Iceland places to stay for any trip to this magnificent country.
---
Reykjavik
Iceland's capital city Reykjavik is generally the first place that all visitors see when entering the country. This is the northernmost capital city in the world – offering a unique and dramatic landscape.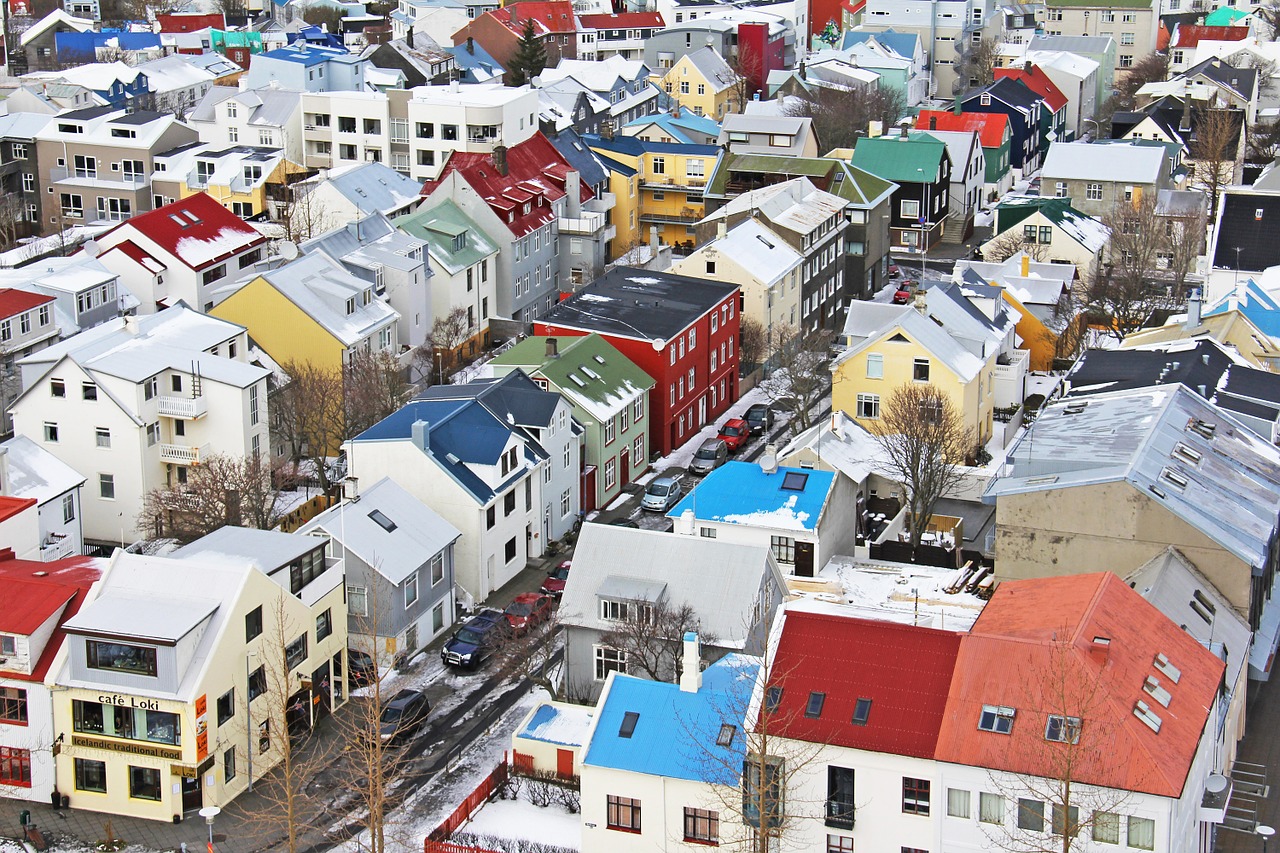 The charming city lies between snowy mountains and the icy Atlantic Ocean. This is the best city to stay in Iceland, and a stop here should definitely be included in any itinerary. Reykjavik offers a look into the culture and history of Iceland, and some of the country's best landmarks and sites can be found around here. It's also a culinary hotspot, with some highly-acclaimed food on offer.
Most commercial activity in Iceland can be found in Reykjavik. The city is also known for its stunning architecture, cosmopolitan feel, and rich art scene. In fact, it has been designated a UNESCO city of literature. Many great cultural institutions can be found here.
This is where you will discover the most city life and culture in this country. As well as of the best hotels and all kinds of other accommodation options.
What to do in Reykjavik - 10 Must See Places
---
South Iceland
South Iceland refers to the area between Reykjavik, Jökulsárlón glacier lagoon, and the central highlands. This is one of the most stunning natural areas of the country. Visitors come to South Iceland to get away from people and enjoy splendid outdoor scenery.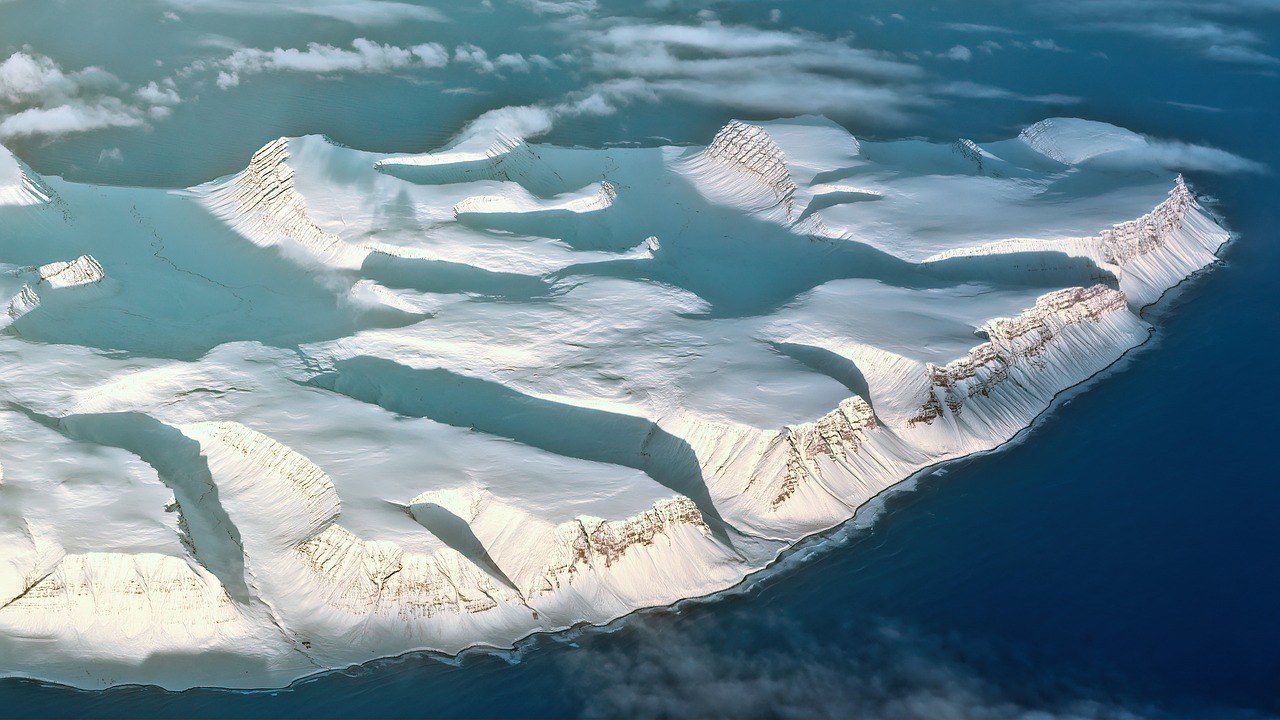 The further away from Reykjavik that you go, the less populated the area becomes. A few towns can be found in the western part of the region, as this is where the country's best agriculture is found.
The lowland and highland areas of the west contain some of Iceland's best natural sights. These are found between Thingvellir and Skaftafell. This area is now part of the Vatnajokull National Park. Here you can find the country's largest glaciers, most active volcanoes, and incredible mountain ranges.
South Iceland consists of many different landscapes. The eastern area, between Jökulsárlón and Markarfljot, is very sparsely populated with many wide-open spaces of land. The location boasts dramatic black sand beaches, lava fields, and alluvial plains. This is not the most habitable landscape, but it is notably stunning.
Some of the best towns to stay in Iceland can be found in the southern region. These include Hveragerdi, Thorlakshofn, Selfoss, Eyrarbakki, and Stokkseyri.
There are so many reasons to visit South Iceland. This area has an incredible glacier lagoon, rare wildlife, some of the country's best hiking, and plenty of historic and archaeological sites. If you want to take in the sheer natural beauty of Iceland, then exploring the south should definitely be on your itinerary.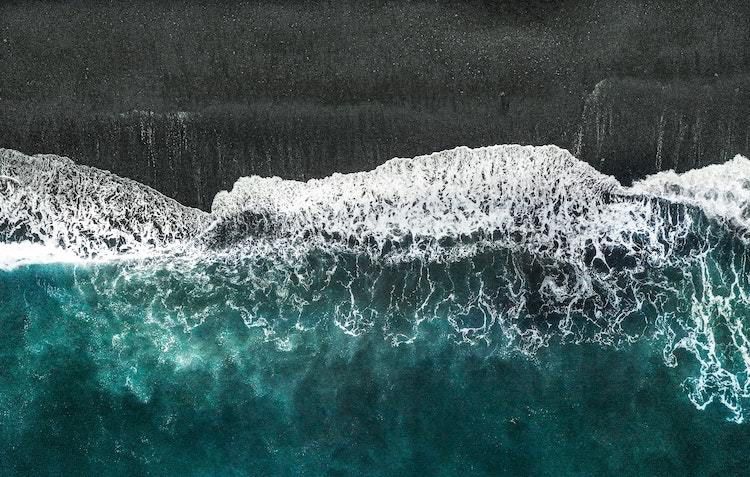 ---
Westman Islands
The Westman Islands could be the best area to stay in Iceland if you really want to escape the crowds. This is an archipelago of around 15 different islands, found off the country's southern coast. The islands can be accessed by ferry from Landeyjahofn or Thorlakshofn, or by plane from Reykjavik.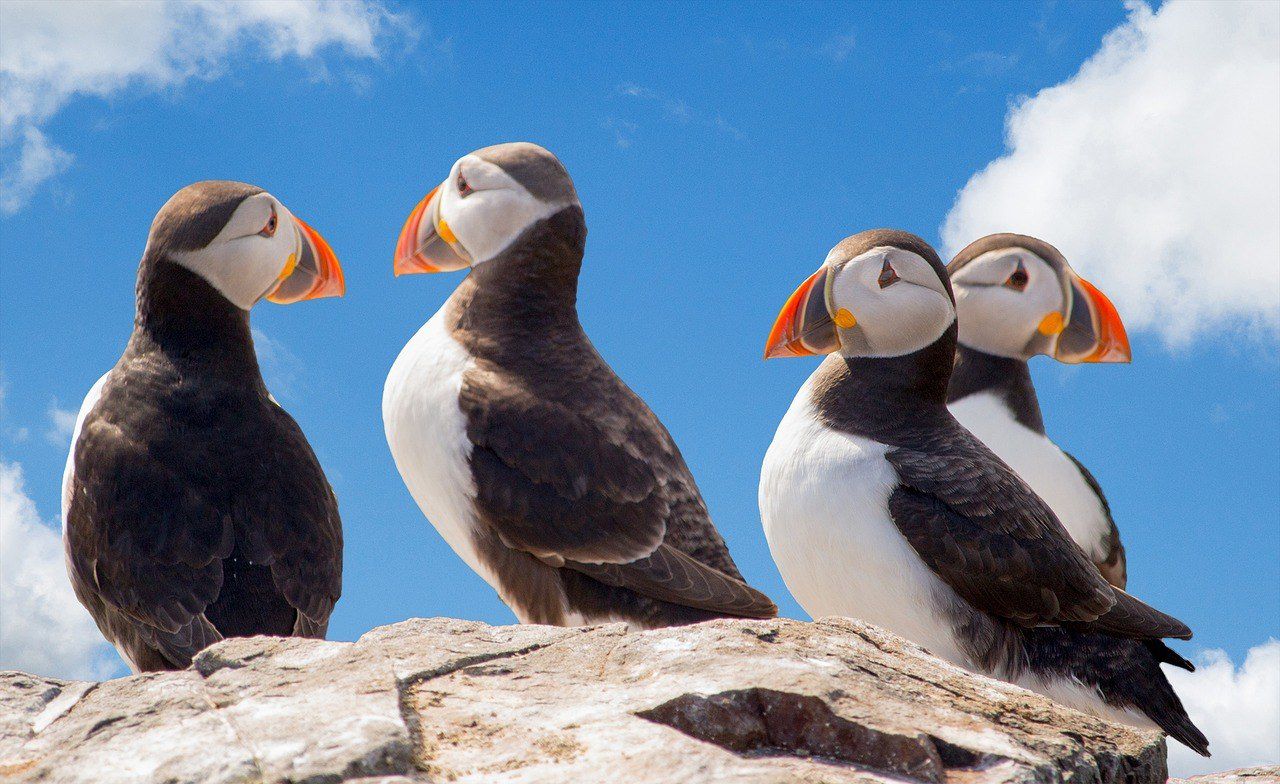 ---
Only the largest island, Heimaey, is inhabited. This is a beautiful island to visit for the day or to spend a night or two. The Westman Islands are usually only visited through day trips. However, staying overnight can be very rewarding.
There are two main things that the Westman islands are famous for – puffins and volcanoes. These islands are home to the world's largest puffin colony – attracting avid birders from April to August.
The Westman Islands were formed from submarine volcanic eruptions. This is what has produced the unique landscape of the area.
There may not be a lot of activity in the Westman Islands (except for fishing and the annual festival). This makes the area a great place to visit for those that seek peace, quiet, and natural surrounds.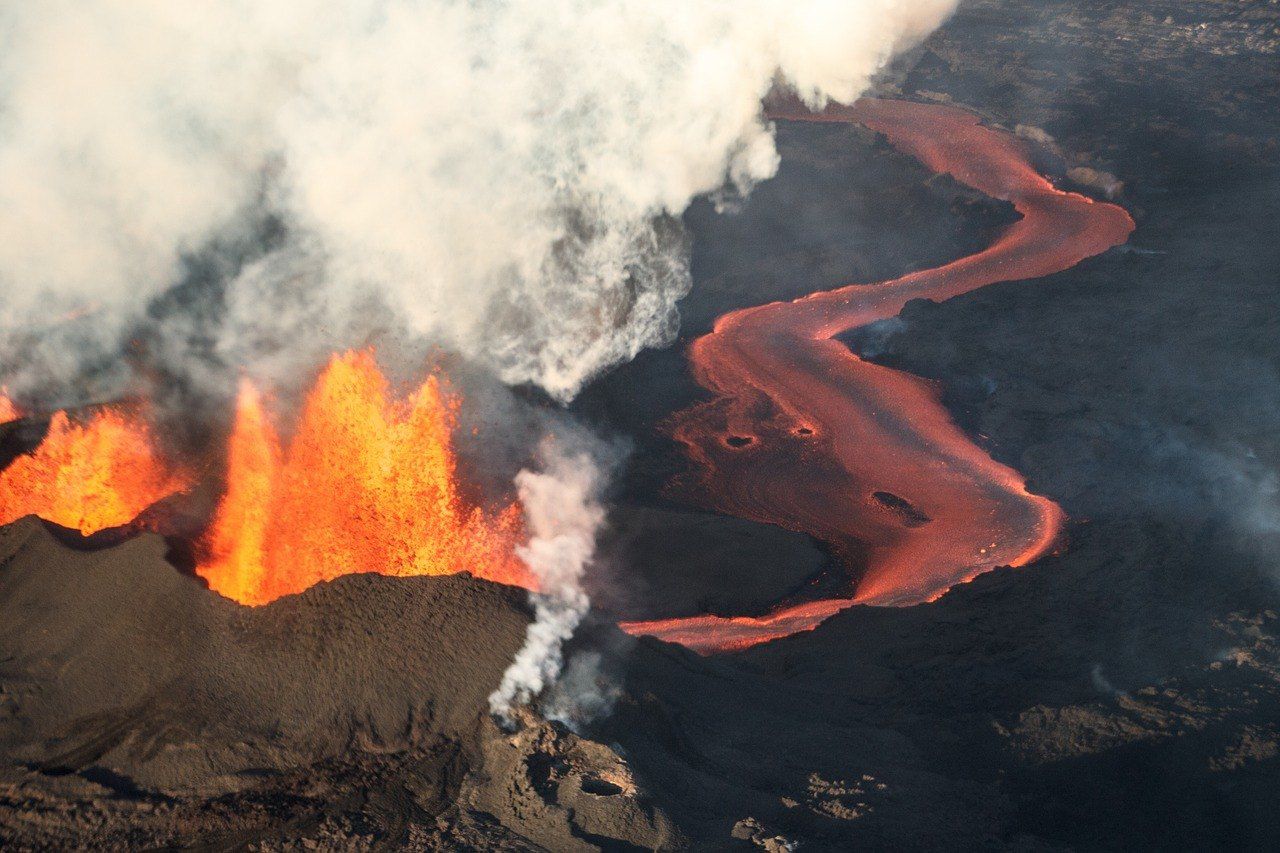 ---
East Iceland
If you are looking for the best place to stay in Iceland for experiencing the full range of natural beauty that the country has on offer, then East Iceland may be it. This incredibly beautiful region is characterized by its fjords, mountains, glaciers, and even wild reindeer.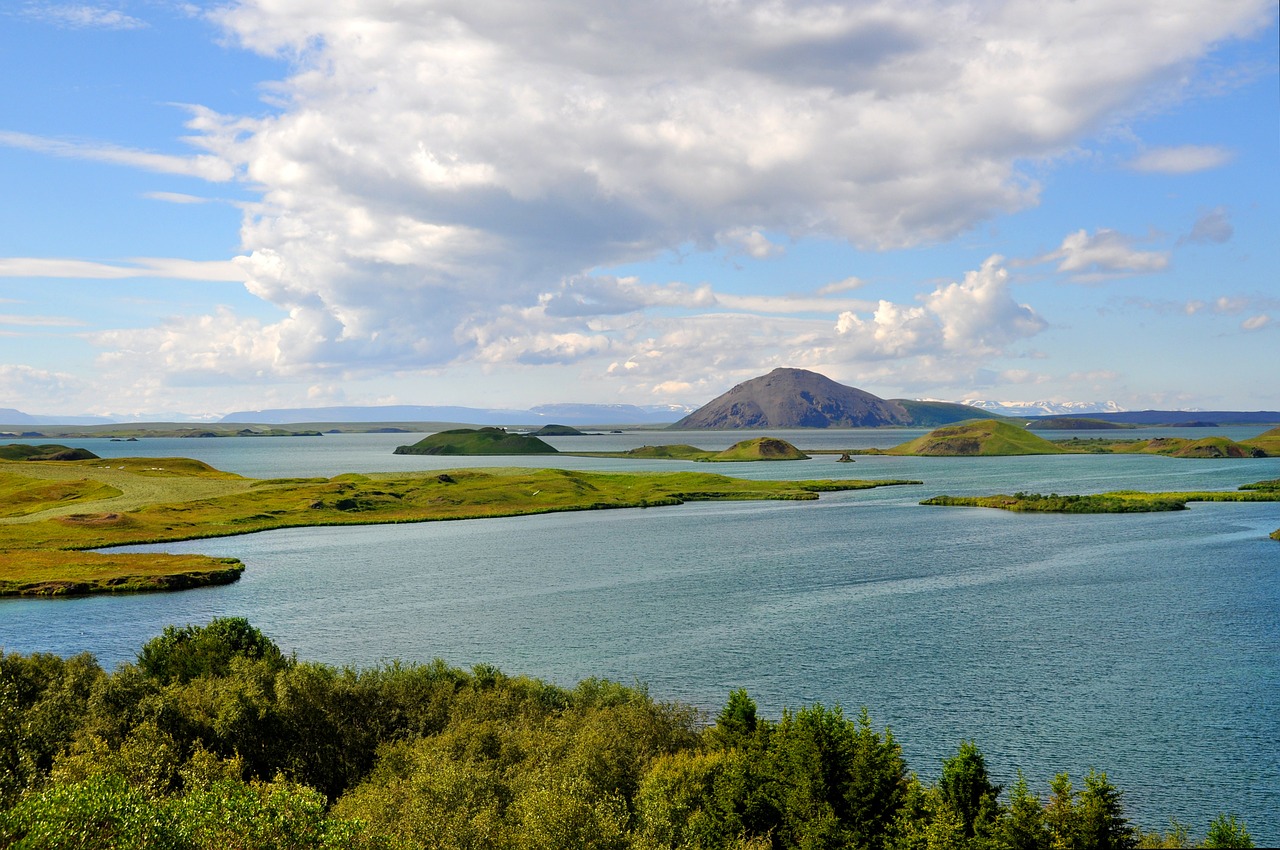 ---
The area can be found between Lake Myvatn, Dettifoss Waterfall, and Jokulsarlon Glacial Lagoons in the south. Egilstadir is the largest settlement in this area, although the rest of East Iceland is pretty sparsely populated.
Visitors come to this area to witness the magnificent fjords. These mountainous fjords are mostly found along the east coast – offering some of the most popular natural wonders in the country. Snaefell is one of the best places to visit for Iceland's awesome natural beauty. Beyond this, the region is home to some of the best mountains and hiking trails in Iceland.
The Jokulsarlon Glacial Lagoon is another prominent natural landmark in the area. This can be found in the Vatnajokull ice cap in the south-eastern area. The pristine coastline in the region is home to seals, stunning birdlife, black sand beaches, and amazing fishing opportunities.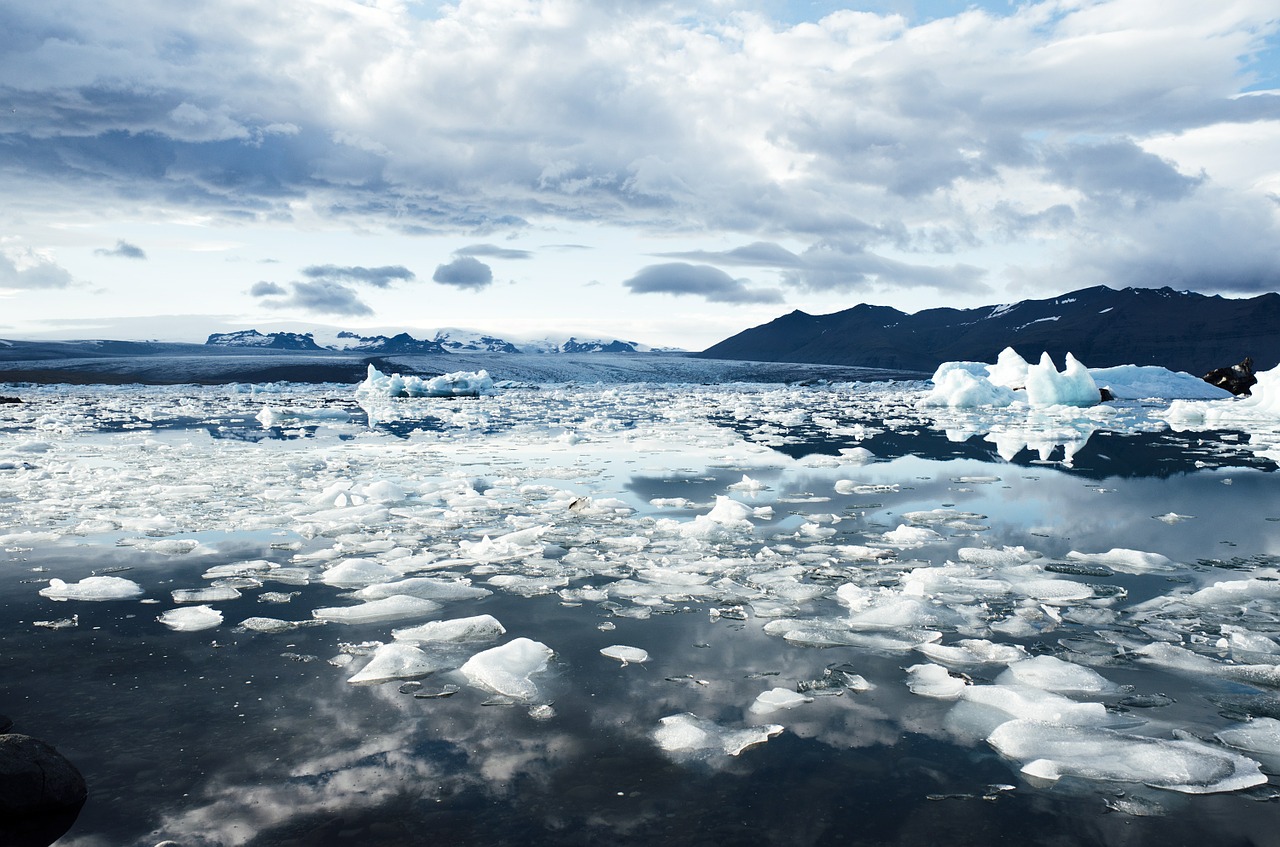 ---
East Iceland also has a number of wonderful towns. Here are some of the best ones for anyone looking to stay in this area:
Vopnafjordur

Borgarfjordur Eystri

Egilsstadir

Seydisfjordur

Hofn

Djupivogur
Visit East Iceland for the glaciers, fjords, mountains, and trails. See reindeer, seals, birds, cliffs, and forests. This is an area with a vast amount of natural beauty and variety. As there is so much to experience in East Iceland, spending some time here comes highly recommended.
Unique Iceland: East of Iceland
---
West Iceland
West Iceland is a popular place to visit for those wanting to see glaciers, waterfalls, lava formations, and historic sites.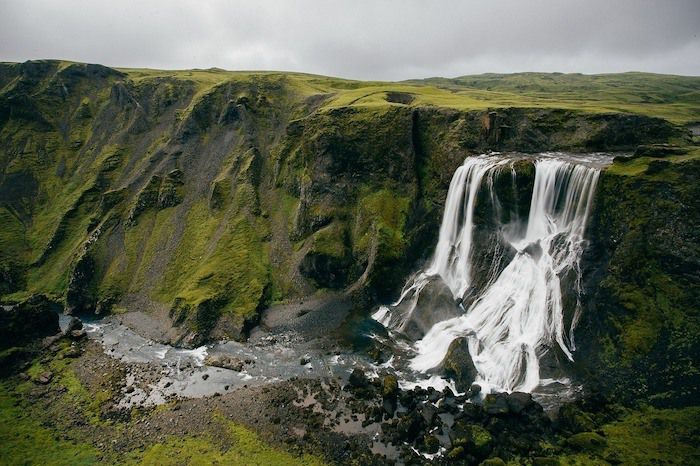 ---
The region consists of the Hvalfordur, or Whale Fjord, the Westfjords, and Langjokull Glacier. Between this, the countryside includes Borgarfjordur and Snaefellsnes Peninsula. Snaefellsnes Peninsula is where you can see the incredible Snaefellsjokull glacier. This is found within one of the country's three national parks.
Whale Fjord has got to be one of the most beautiful fjords in the country, while Langjokull glacier is the second largest in Iceland. Visiting the west region will also allow you to experience some incredible waterfalls. This includes Glymur (the tallest in Iceland), Children's Waterfalls, and Lava Waterfalls.
For more unique scenery, you could check out the lava formations in Fljotstunga, Vidgelmir, and Hallmundarhraun. The lava formations include fascinating tube caves and ice formations. These are truly unique Icelandic sights.
West Iceland also has a number of historic landmarks and scenic towns. This is a beautiful part of the country and is a great place to stay if you want to fit many different landscapes into one area.
Ice caves of Langjökull Glacier in Iceland (2019)
---
Westfjords
The Westfjords are almost like a world on their own. If you are after the best places to stay in Iceland for a completely remote and quiet experience, then the Westfjords should be high up on the list.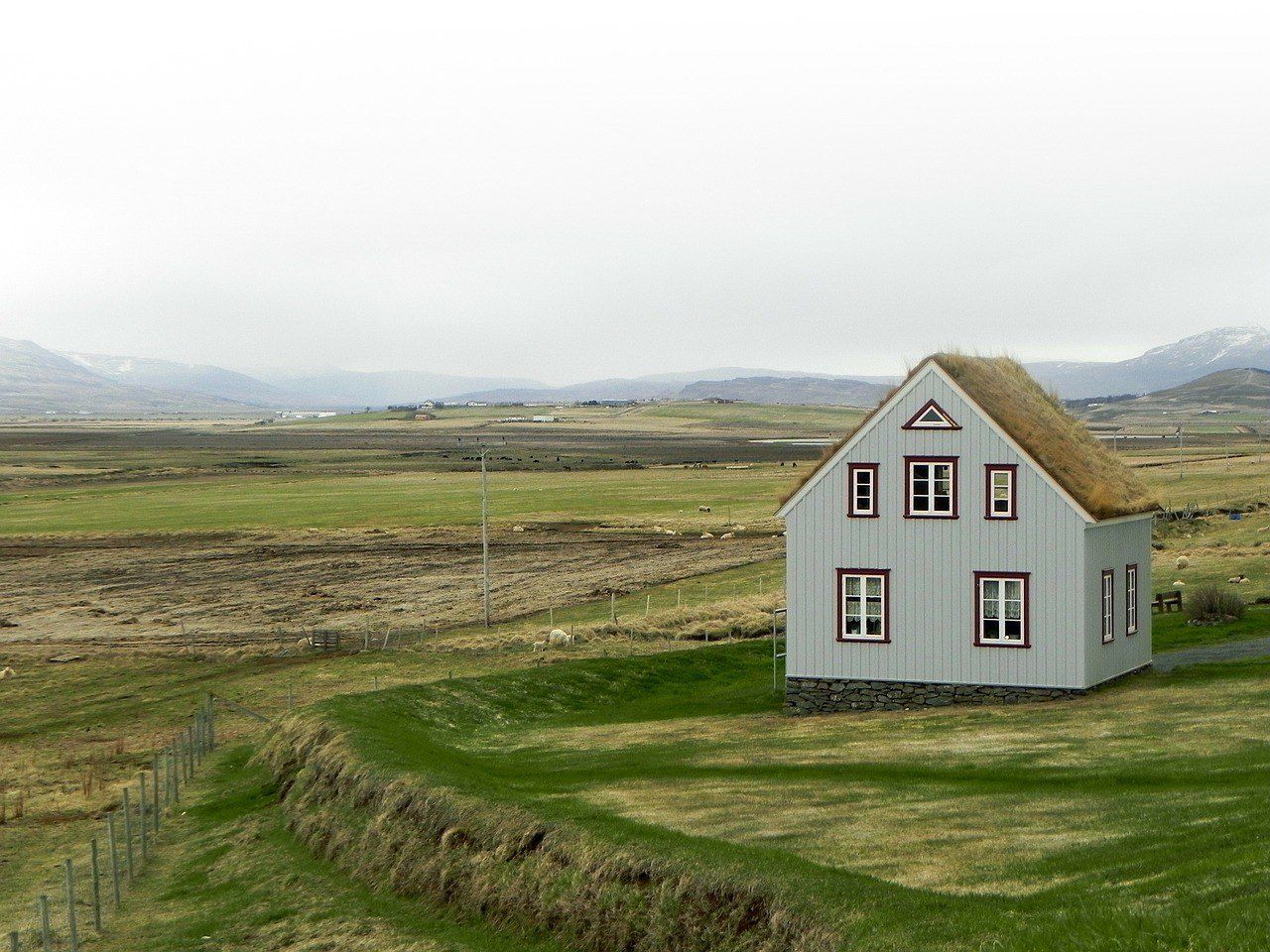 ---
While this may be the country's most remote region, it is also strikingly beautiful. The fjords are characterized by steep mountains, rugged landscapes, and deep blue waters. Plenty of wildlife can be found among the mountains, with many interesting birds being spotted around here. The Westfjords truly is a nature-lover's paradise.
Hornstrandir Nature Reserve is a particular highlight of the region. This reserve includes incredibly long bird cliffs and unspoiled scenery. These steep cliffs are an iconic sight in the area. Dynjandi Waterfall, the largest in the Westfjords, is also well worth visiting.
Isafjordur is the largest town in the area. There are a few other villages, towns and harbors in the region, but the bulk of space here is remote and uninhabited. This means that there aren't as many places to stay in the Westfjords. However, the peace and quiet make this a very desirable location for those seeking solitude.
ICELAND - DYNJANDI WATERFALL in 1 minute
---
North Iceland
The massive northern area of Iceland is one of the absolute best parts of the country. This is where you really get to experience the majesty of Iceland's breathtaking natural wonders. There are so many amazing sights and attractions in the north, making it a popular destination.
TOUR of NORTHERN ICELAND! (AKUREYRI, GODAFOSS, MYVATAN, and DETTIFOSS) 🇮🇸2018 vlog
---
There are endless points of interest in North Iceland. From the thriving towns to the lakes, waterfalls, rivers, wildlife, lava fields, and mountains – this is an exciting and diverse region.
Two of the most popular attractions here are the Northern Lights and the midnight sun. These phenomena are best experienced in North Iceland. Eyjafjordur is one of the best places to witness this.
Many visitors make sure to stop at Dettifoss Waterfall when visiting North Iceland. This is the most powerful waterfall in Europe and is absolutely amazing to witness. The horseshoe-shaped waterfall drops for over 44m. This waterfall – and its river – are without a doubt one of the finest natural wonders in Iceland.
GoPro : Dettifoss waterfall: most powerful waterfall in Europe
---
Myvatn Lake is one of the essential destinations in North Iceland. This massive lake covers around 14 square miles, and it is covered in small islands that are the results of volcanic eruptions. The lake is also a birder's paradise. The entire Myvatn Lake district consists of fascinating unique landscapes. The lava fields and geothermal landscapes are well worth exploring.
North Iceland's northernmost territory is a small island called Grimsey. This island is a popular place to visit, as it crosses the Arctic circle. Grimsey is home to an impressive amount of birdlife and a few local fishermen. Anyone visiting Grimsey will receive a certificate stating that they have actually traveled north of the Arctic Circle.

North Iceland's longest fjord, Eyjafjordur, is another spectacular place to visit. The area is surrounded by tall mountains and farmlands. The town here is also one of the top places to stay in Iceland, due to its museums, galleries, and strong Icelandic culture and history.
There really is so much to be seen in North Iceland. Here are some more of the major areas worth visiting in this part of the country.
Akureyri:

The second-largest urban area in Iceland. This is an awesome base for travelers, offering all kinds of activities and attractions.

Skjalfandi Bay:

The main whale-watching destination in Iceland

Oxnadalur:

A stunning valley surrounded by impressive mountain peaks

Skagafjordur:

A district known for its natural beauty, cultural appeal, and the exciting main town
Myvatn, Iceland [Amazing Places 4K]
---
Highlands
The highlands refer to the lesser populated interior of Iceland. This is the place where you can truly experience the majesty of the country's unique landscapes. The highlands is the best destination for hikers because there are so many amazing mountains and trails to be found here.
How To Plan A Trip To Thorsmork | Highlands pt. 1
---
Thorsmork is a valley between three glaciers in the highlands. This place is fantastic for hiking, as it is home to the Laugavegur hiking trail. This trail passes Skogafoss waterfall, Fimmvorduhals pass, and of course the magnificent glacier valley.
The Fjallabak Nature Reserve can also be found in the highlands. This reserve is a great place to visit for its unique volcanic and glacial landscape. There are also the Kerlingarfjoll mountains, which are recognized as one of the best-hiking destinations.
The highlands is a pretty big area, and the landscapes here are widely varied. Here are some more must-see destinations in this beautiful area.
Eldgja:

Otherwise known as 'Fire Canyon', this is the world's biggest volcanic canyon.

Kverkfjoll Mountains:

Beautiful mountain ranges complete with massive glaciers and thick ice caps.

Hveravellir:

Hot spring plains that are well worth experiencing

Herdubreid:

A unique table mountain, surrounded by stunning hiking trails and a camping ground.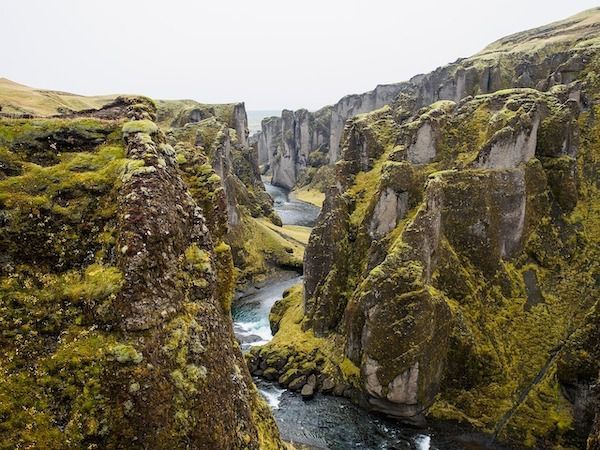 ---
Iceland Where to Stay – Accommodation Guide
Whether you're after fun backpackers, cute guesthouses, Airbnb, or hotels, Iceland has plenty of great options on offer. This country may not have flashy resorts or massive hotels, however, the standard of accommodation here is always very high. Here is our guide to some of the best lodging in Iceland.
Best Iceland Hotels
As tourism is constantly increasing in Iceland, so are the number of quality hotels on offer. Here are some top choices for all kinds of travelers.
---
Canopy by Hilton
https://www.booking.com/hotel/is/canopy-by-hilton-reykjavik-city-centre.en-gb.html
Wondering where to stay in Reykjavik? This hotel offers the ultimate city experience. The Canopy by Hilton is seriously modern with clean rooms and stylish fittings. Located around the corner from Laugavegur shopping street, you couldn't get a better base. This is the kind of hotel that will turn your Icelandic adventure into something special.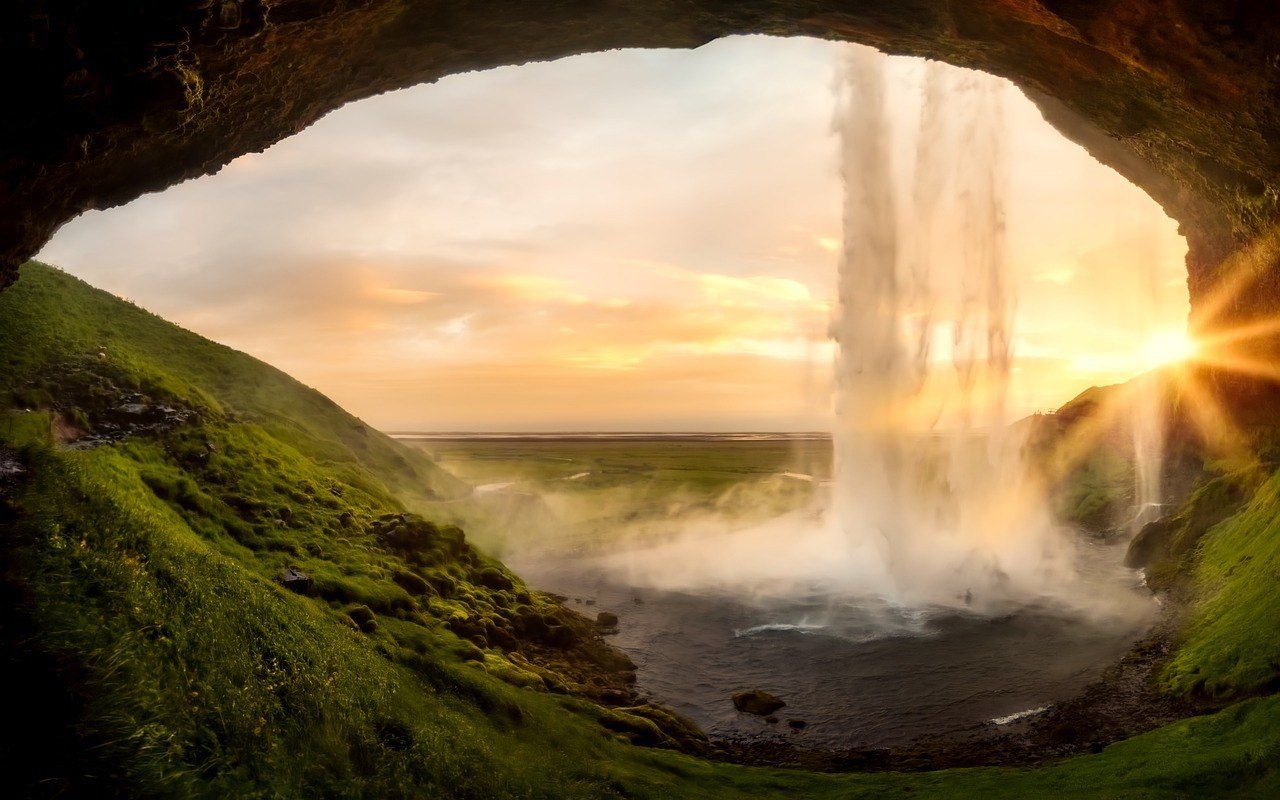 ---
Sand Hotel
https://www.booking.com/hotel/is/sandhotel.en-gb.html
Here's another one of the best hotels to stay in Iceland based in the city. The central Reykjavik location offers convenient access to most of the city's major attractions. Beyond the location though, the hotel is phenomenal. From the food to the rooms, and every fine detail, this is the place to go for ultimate comfort in Reykjavik.
---
Hotel 1001 Nott
https://www.booking.com/hotel/is/1001-nott.en-gb.html
If you'd like to visit East Iceland, then Egilsstadir could be the ideal base. Hotel 1001 Nott is an amazing place to stay around here. This hotel is surrounded by natural landscapes – offering stunning views throughout the year. The hotel is cozy and the service is excellent, but it's the location overlooking Lake Lagarfljot that makes this place outstanding. This has got to be one of the best hotels outside of Reykjavik.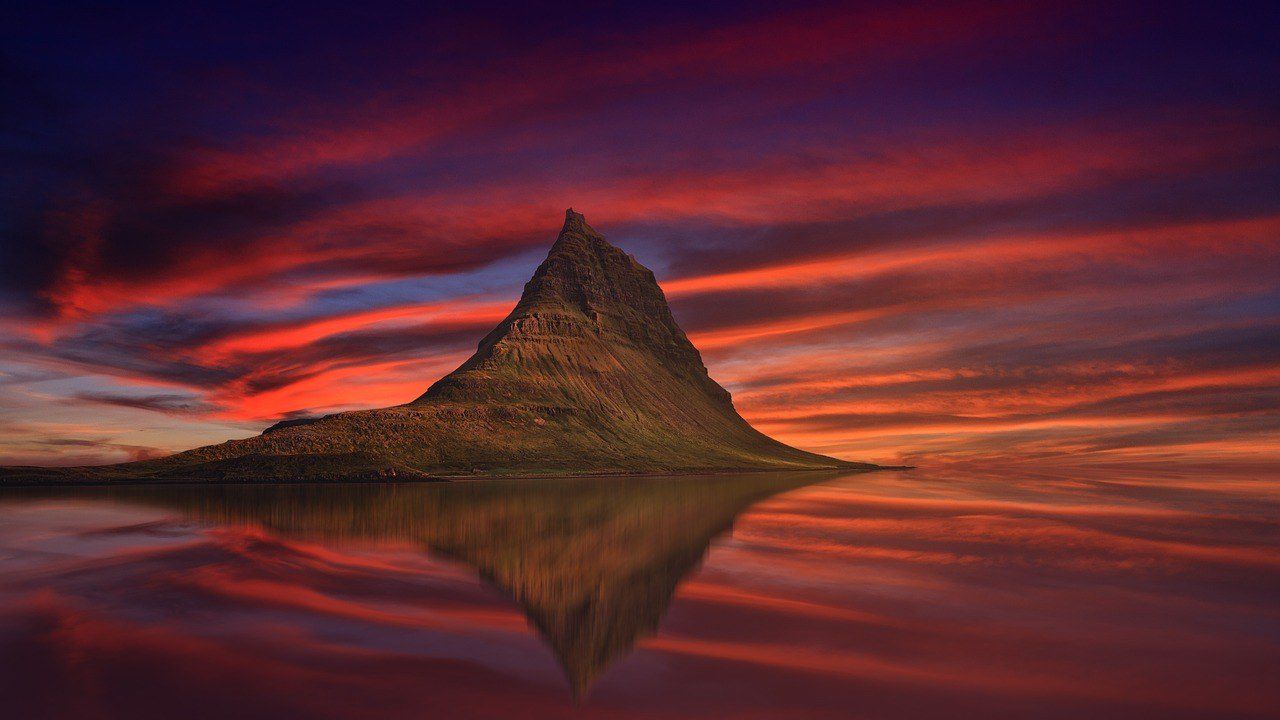 ---
Unique Resorts in Iceland
Iceland is also home to some really fun and quirky accommodation options. If you're after a unique experience, then consider staying at these amazing places.
---
Camp Boutique
https://www.booking.com/hotel/is/camp-boutique-gaulverjabaer.en-gb.html
This glamping resort is really spectacular! You get fully-equipped luxury tents, pitched in the most beautiful setting. Camp Boutique is located in Gaulverjabær near the sea. The campsite offers stunning views of the natural surroundings. This is a serene setting for one of the most comfortable camping experiences possible.
---
Hotel Ranga
https://www.booking.com/hotel/is/ranga-hella.en-gb.html
Hotel Ranga is possibly the best place to stay for viewing the Northern Lights. This is due to its stargazing observatory, as well as the special northern lights wake up calls. Located next to the salmon Ranga river in Hella, this is a magnificent part of Iceland. The hotel is also really well fitted out, with a quality restaurant.
---
Esjan
https://www.booking.com/hotel/is/esjan.en-gb.html
This is one of Iceland's most unique resorts due to the rooms being converted busses! These refurbished vehicles are set on a beautiful natural landscape. You get mountain access, sea views, and total peace and quiet. Staying in a comfortable bus offers a really special experience. Esjan is found in Kjalarnes, only 21km outside of Reykjavik.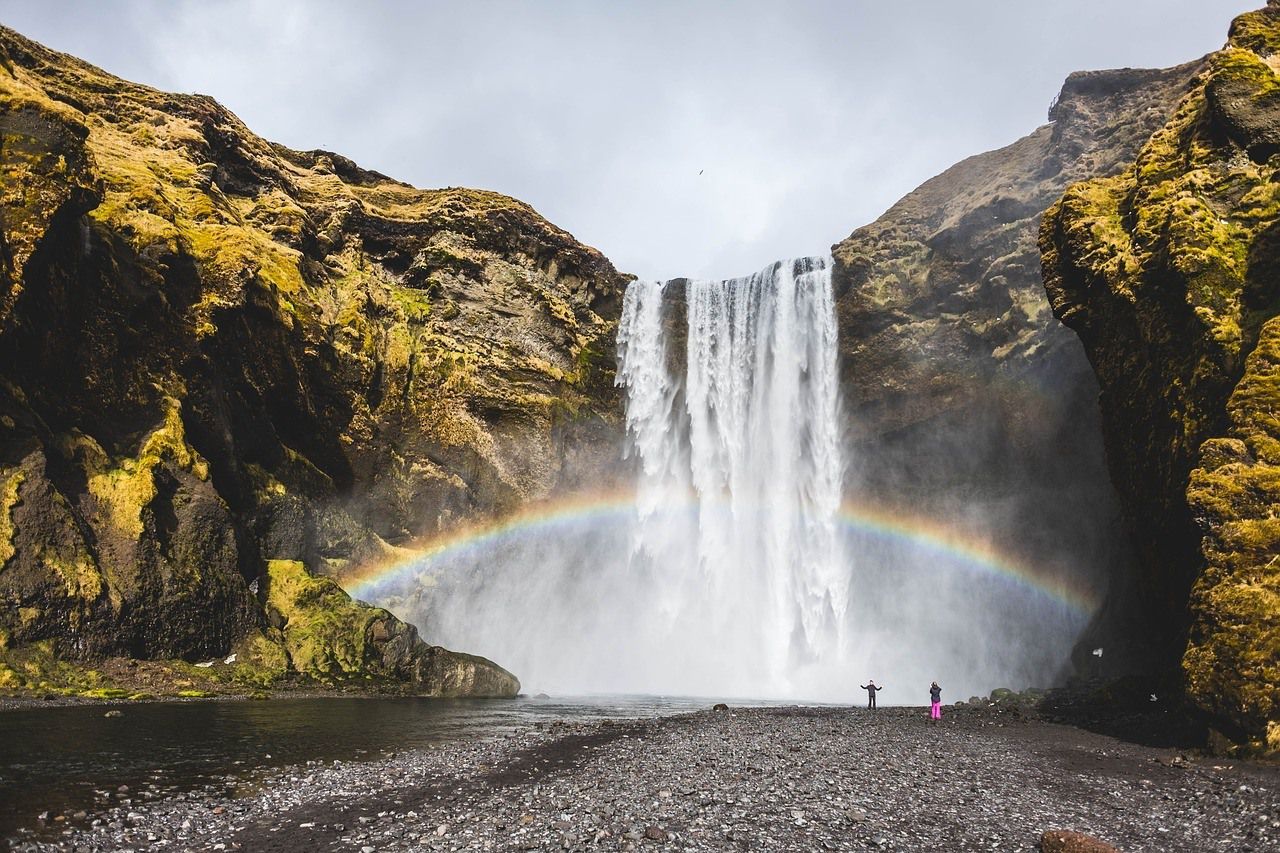 ---
Unique & Fun Airbnb's in Iceland
Airbnb has become the avid traveler's new best friend. This platform offers all sorts of one-of-a-kind experiences. Here are some amazing Airbnb's to check out in Iceland.
---
Northern Lights Igloo
https://www.airbnb.com/rooms/38429835
Iceland accommodation doesn't get more unique than this. This little wooden igloo, located in Árskógssandur, is brilliant for watching the Northern Lights due to its 360-degree views of the sky. For a cozy and romantic experience in the wilderness, be sure to check this place out.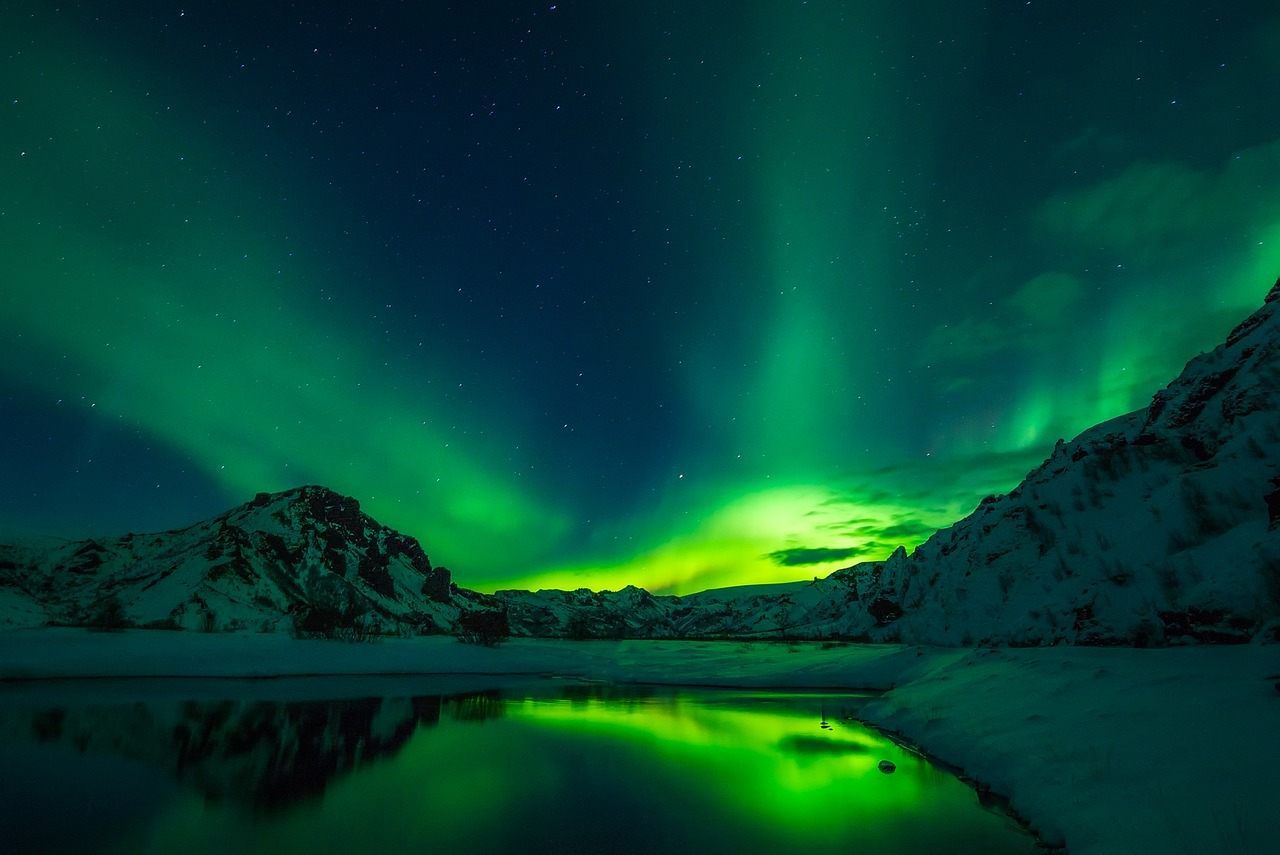 ---
Amazing Akureyri Apartment
https://www.airbnb.com/rooms/1083329
These beautiful apartments just outside of Akureyri offer sublime views in a really special setting. You're surrounded by nature, and get a real sense of privacy. The apartments are well equipped and modern. For the traveler that wants to escape the crowds, immerse themselves in nature, and just breathe – this is the ideal location.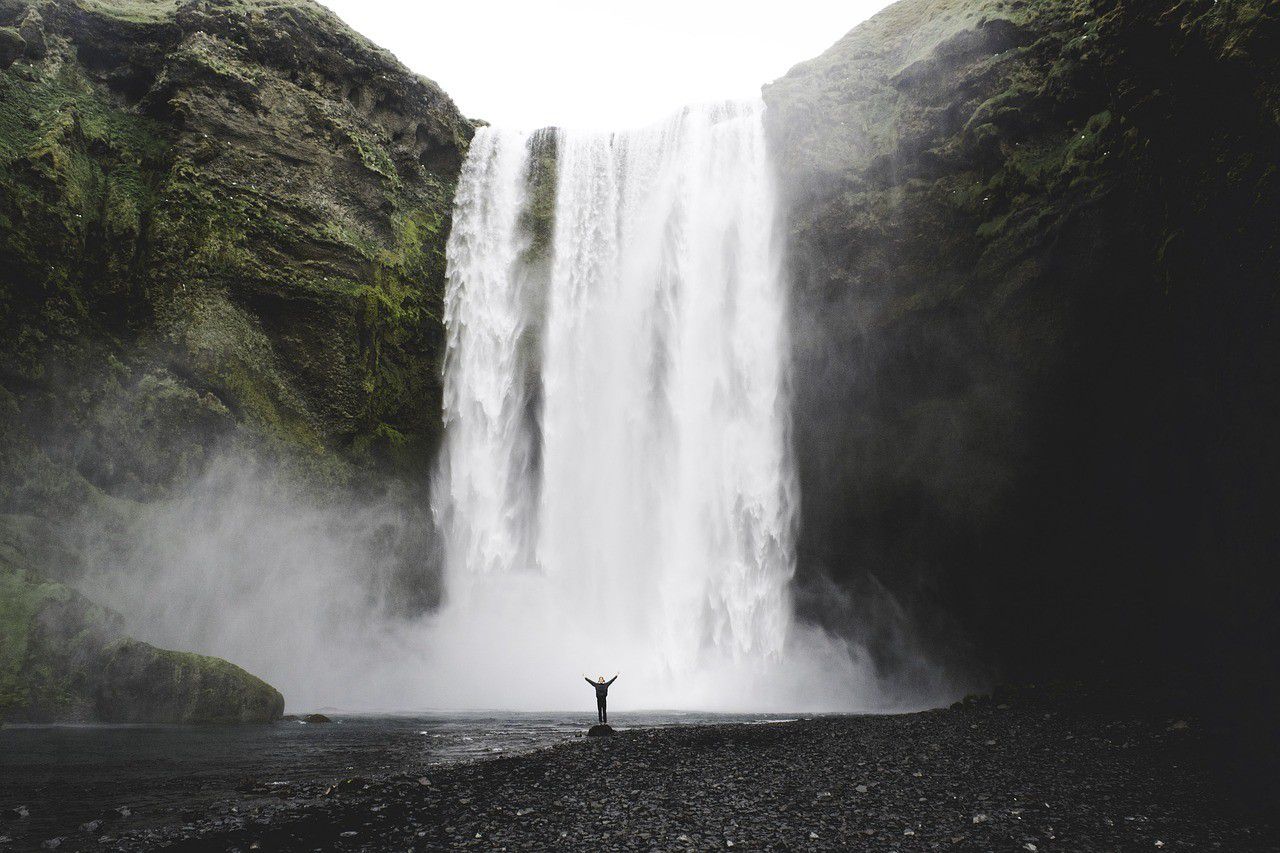 ---
Best Backpacker Hostels
Iceland is not always considered the most budget-friendly destination. However, there are some fantastic backpackers hostels that offer great value for money! Here are some brilliant but cheap places to stay in Iceland.
---
KEX Hostel
https://www.booking.com/hotel/is/kex-hostel-reykjavik1.en-gb.html
This is possibly the best hostel in Reykjavik. It's affordable, social, clean, and modern. There are excellent room options, great communal facilities, and a really fun vibe throughout the hostel. This is also located in the perfect area in the city.
---
Loft – HI Hostel
https://www.booking.com/hotel/is/loft-hostel.en-gb.html
Looking for a really fun party hostel? Then this is the place. The central Reykjavik location is a winner, as are the quality rooms. The overall fun atmosphere makes this a great base for meeting new people and enjoying the local nightlife.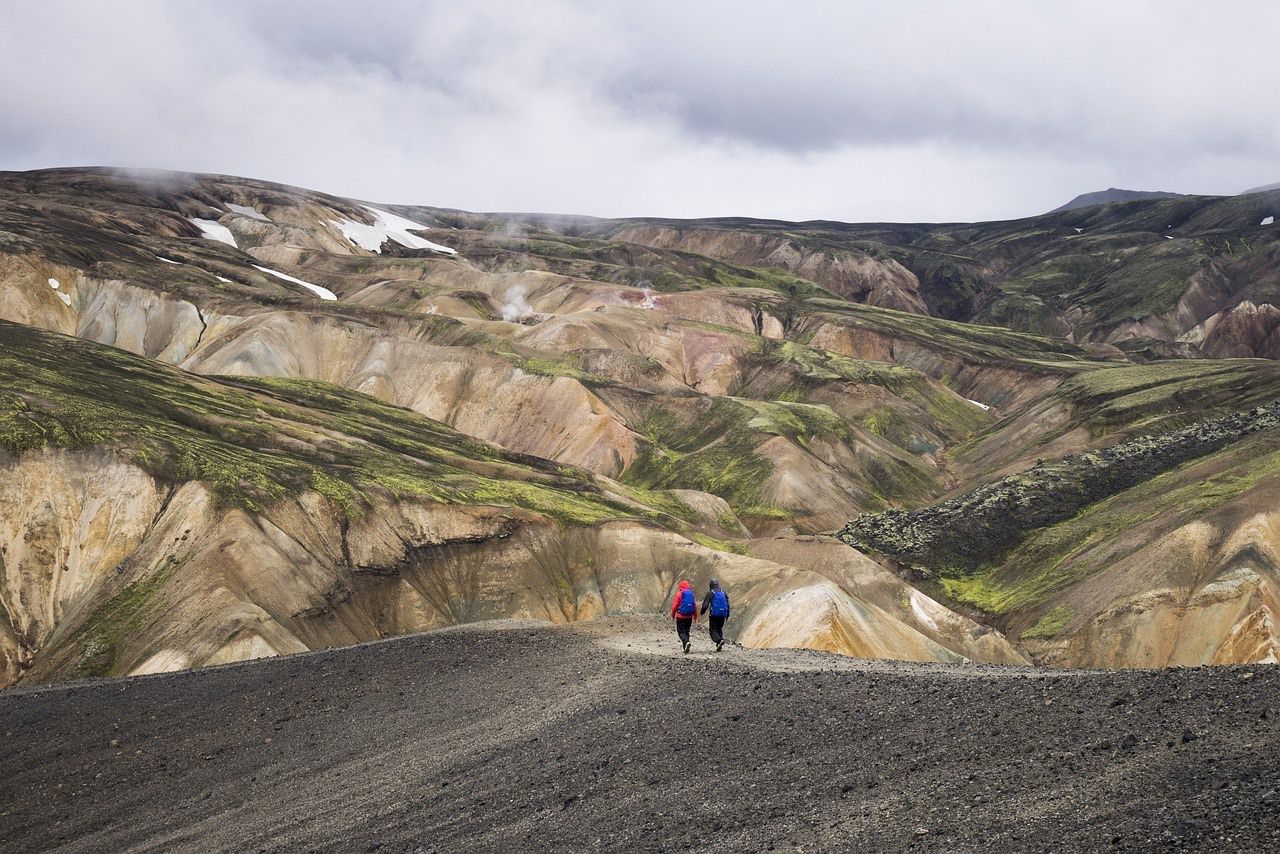 ---
Final Thoughts on Places to Stay Iceland
If you're wondering where to stay in fascinating Iceland, there are plenty of amazing destinations throughout the country. Each region of the country offers unique perspectives and experiences.
A visit should involve moving between a couple of places, as there is so much to see in this beautiful country. Whether you are after fjords, forests, beaches, or volcanoes, there is a place in Iceland to witness it. We hope this guide on where to stay will help make the most out of your Iceland itinerary.
---
Thanks for reading about Where to Stay in Iceland
https://www.jonesaroundtheworld.com/wp-content/uploads/2019/11/Where-To-Stay-in-Iceland.jpg
539
682
Dave
https://www.jonesaroundtheworld.com/wp-content/uploads/2017/03/logotry-1-1-300x106.png
Dave
2019-11-24 21:33:17
2019-11-24 21:33:17
Where To Stay in Iceland • Epic Destinations, Hotels & Airbnb's