Amsterdam is both the capital of the Netherlands and one of the most visited cities in Europe1 It's known for its picturesque canals, bike-friendly streets, and infamous cannabis culture & coffee shops. Some facts about this Dutch city are obviously common, but there are also plenty of lesser-known Amsterdam facts that'll be really incredible to learn!
Did you know that Amsterdam has a night mayor to help keep the city's nightlife in check? Or that the city is consistently ranked as one of the safest cities in Europe? Well, read on to discover insightful information about this fascinating city and explore its unique history throughout the years!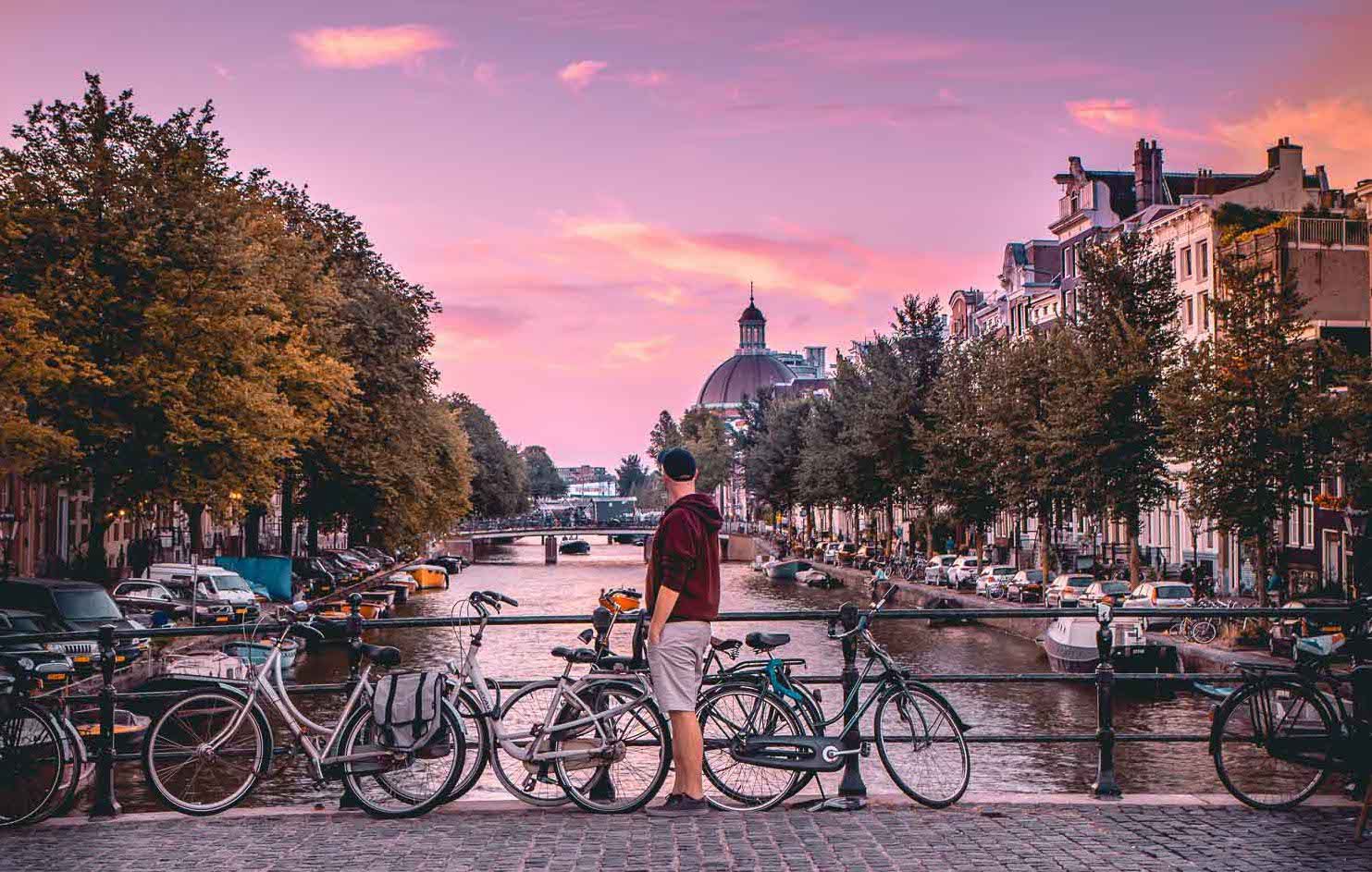 ---
Fun Facts About Amsterdam
Amsterdam is one of Europe's most quirky and free-spirited cities. Let's start off with some of the most fun and amusing facts about this one-of-a-kind Dutch city.
1) Amsterdam was founded in the 13th century (around 1250) as a small fishing village.
2) There are 8 windmills located in and around Amsterdam.
3) People from Amsterdam are called Amsterdammers.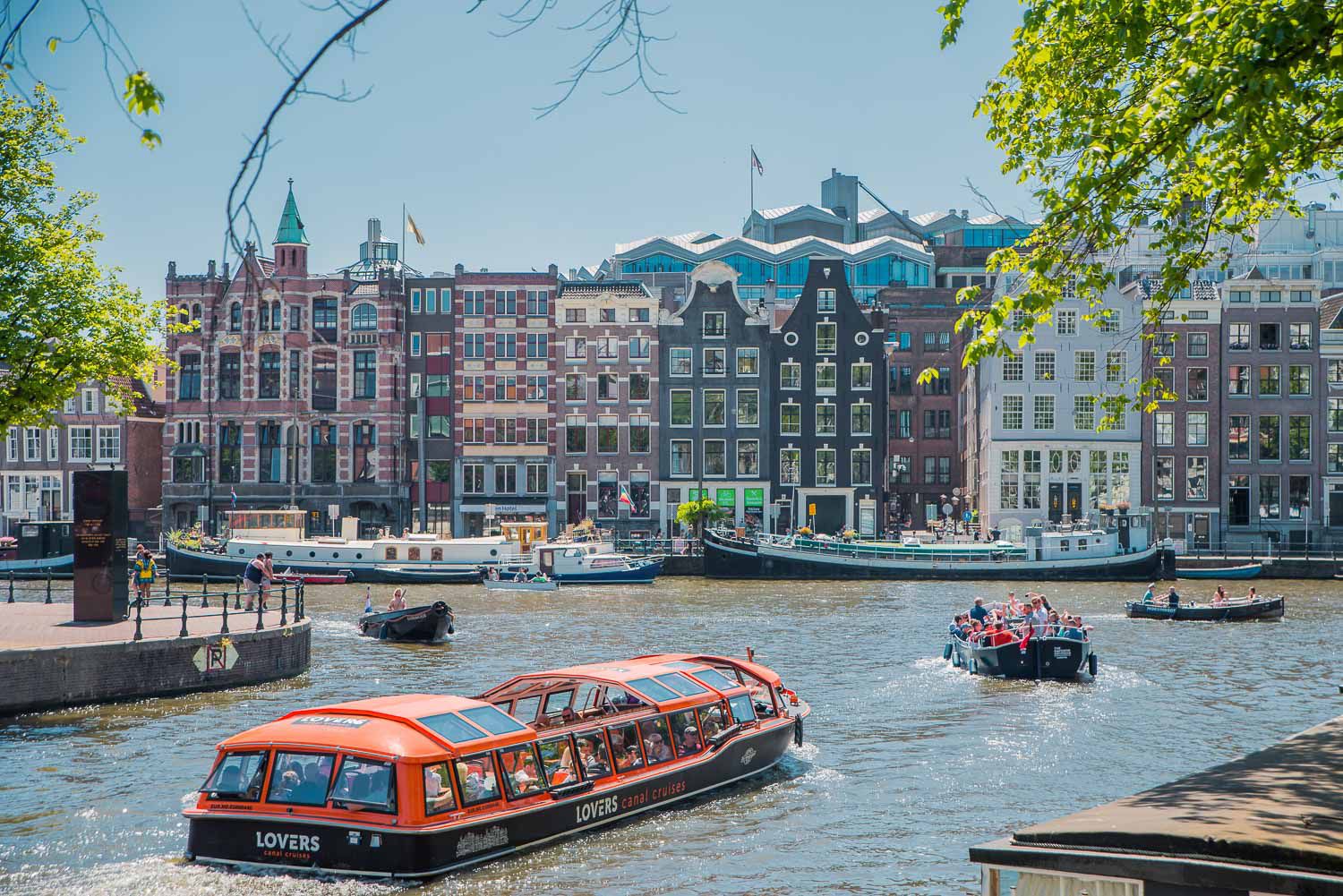 ---
4) The city's name is derived from the Amstel River and the dams that had to be built in the city to protect it from floods.
5)Amsterdam lies below sea level.
6) Most Amsterdam residents are bilingual persons, speaking both English and Dutch fluently.
7) There are more museums per square meter in Amsterdam than in any other city in the world.
8) Prostitution is legal in Amsterdam, and since these ladies of the night are selling their services, they have to pay tax, just like an office or factory worker.
9) It is against Dutch law to urinate in the canals of Amsterdam… unless you're pregnant.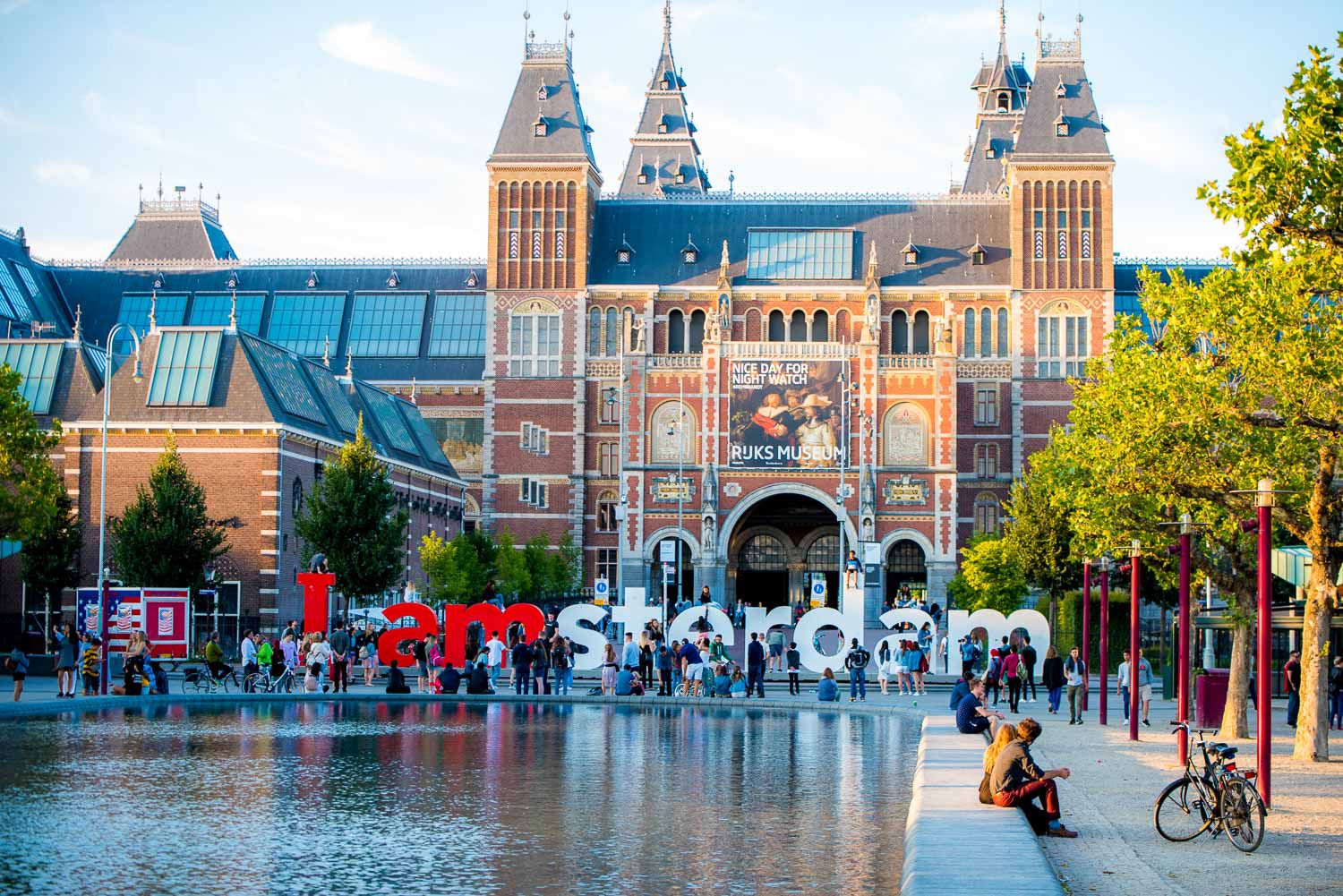 ---
Interesting Facts About Amsterdam
The uniqueness of Amsterdam stems from its fascinating past. Here are the coolest facts about Amsterdam that might surprise you.
10) Even though Amsterdam is the official capital of the Netherlands, the political capital of the country is located in The Hague. This Dutch city is where you will find the Netherlands government buildings.
11) Amsterdam is the only city in the world with a medieval center that is a Red Light District.
12) In Amsterdam's Red Light District, when a room is lit with blue or purple light, it means the woman is transgender.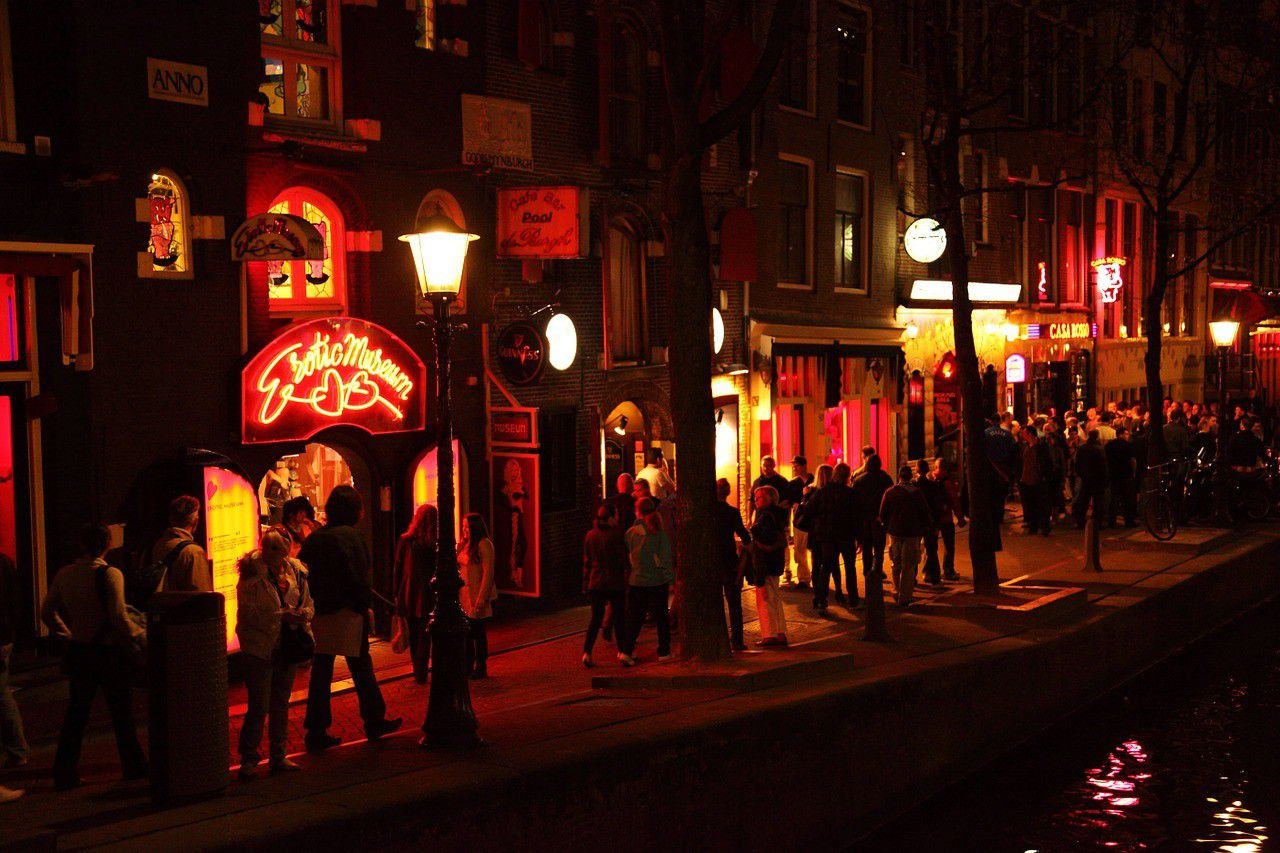 ---
13) It's illegal to purchase fireworks in Amsterdam, except for the three days leading up to New Year's Eve. It is only legal to set them off on New Year's Eve, between the hours of 6:00 pm and 2:00 am.
14) In the Middle Ages, Amsterdam was surrounded by defensive walls to protect the city from attack. Although these walls were torn down in the 19th century, remains can be seen in several areas around the city.
15) Amsterdam is considered to be one of the most progressive European cities. In 2001, the Netherlands became the first country in the world to legalize same-sex marriage.
16) The city is a very popular tourist destination for the LGBTQ community. The annual Amsterdam Gay Pride draws a massive crowd every year.
17) People on a low income in Amsterdam are allowed to take their pets to the vet once a year for free for a consultation or to be chipped and sterilized.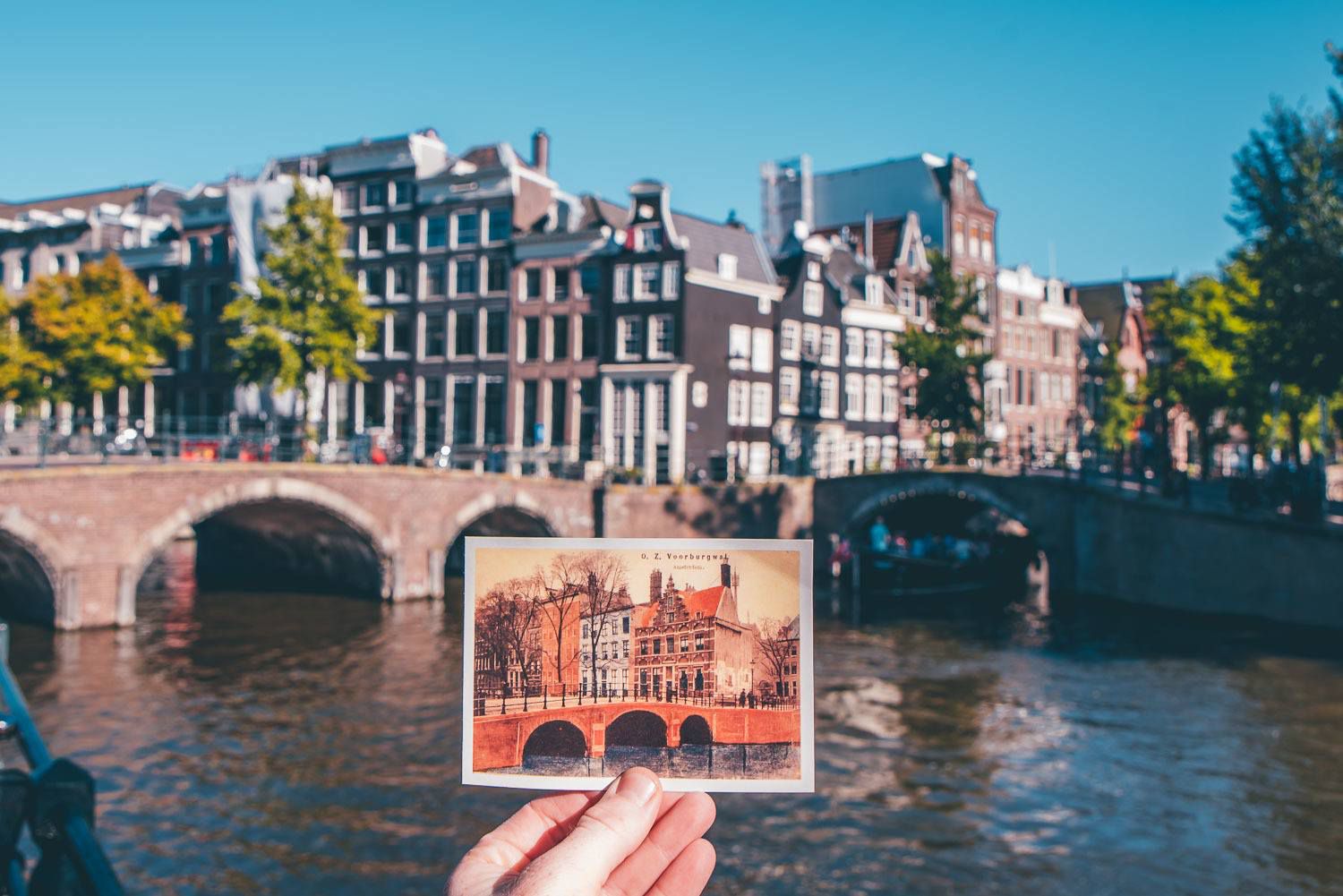 ---
Facts About the Amsterdam Canals and Bridges
When most people picture Amsterdam, the first thing that comes to mind is the scenic waterways and charming bridges. Here are some unique facts about these iconic structures you might not have known.
18) Amsterdam has 165 canals.
19) So, how deep are the canals in Amsterdam anyways? Most canals in the city reach a depth between two and three meters.
20) The canals in Amsterdam were mainly built between 1585 and 1665.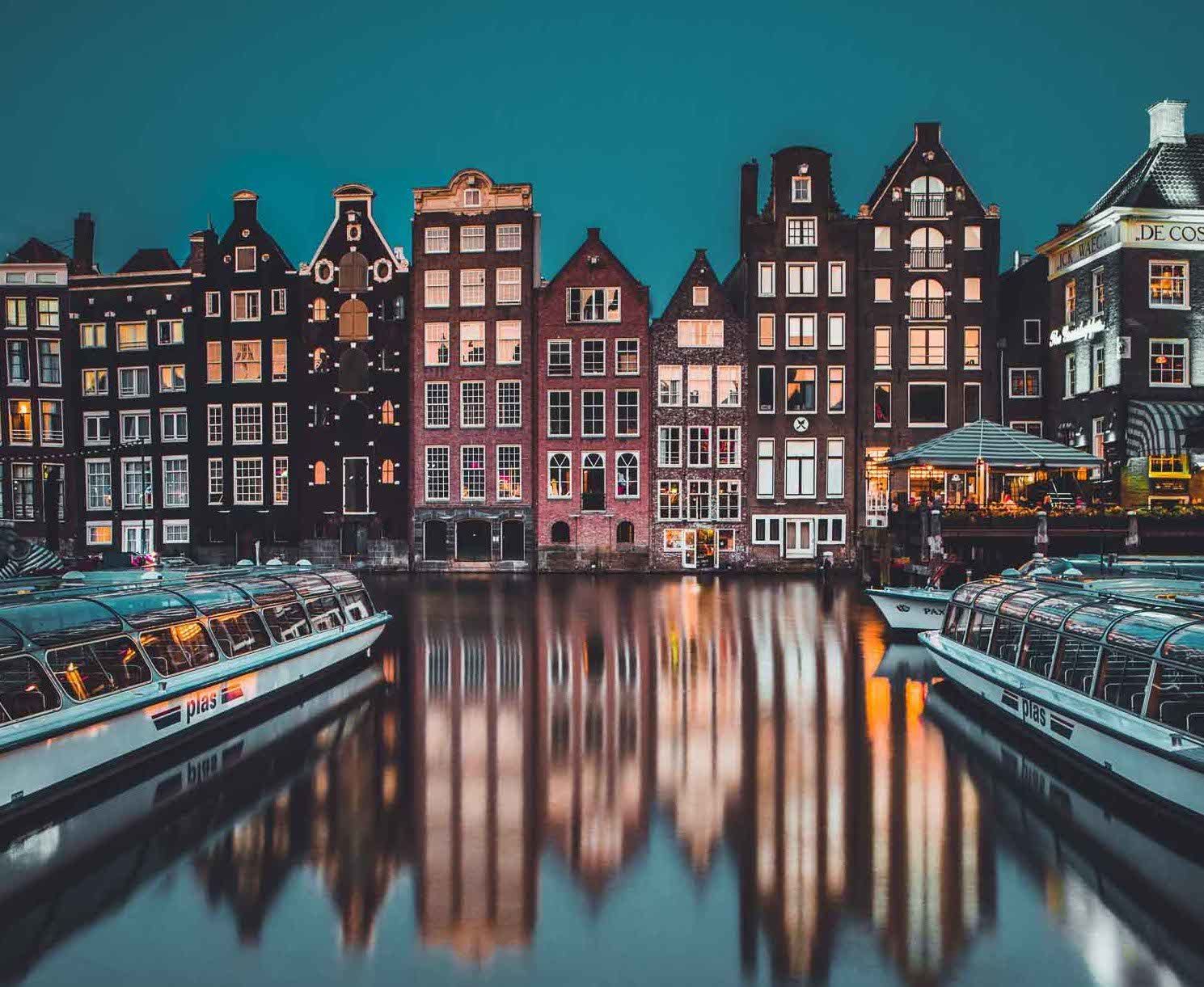 ---
21) The Amsterdam canal system combines for a length of about 100 kilometers (60 miles).
22) The canals and harbors in Amsterdam fill a whole quarter of the city surface.
23) The oldest canals in Amsterdam are found in the Red Light District.
24) Brouwersgracht is considered the most famous canal in Amsterdam. It's lined with beautiful canal houses and filled with many attractive houseboats.
25) Herengracht (Gentlemen's Canal) is considered to be the main canal in Amsterdam. In the 17th century, the richest merchants and most influential residents of the city resided along this canal.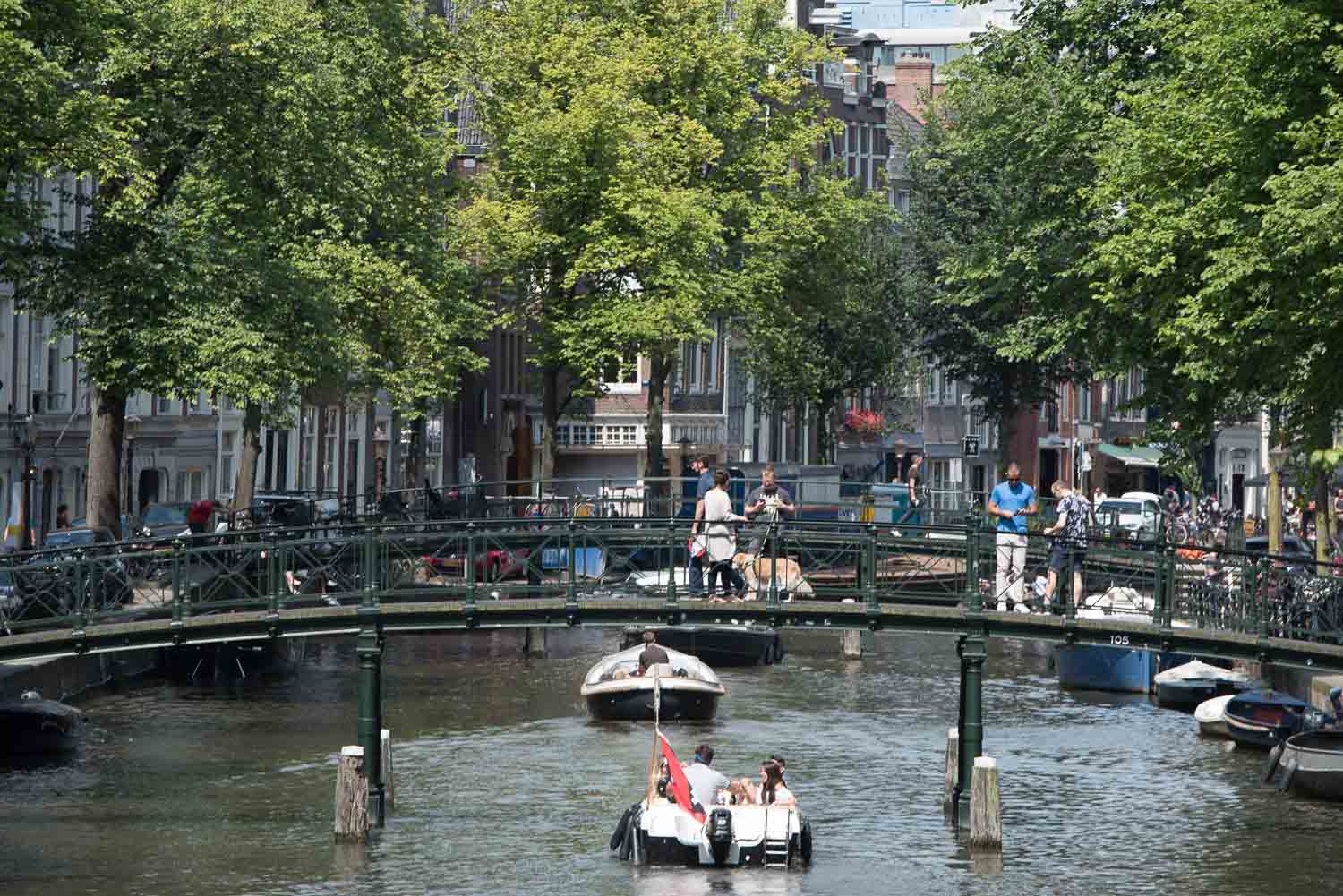 ---
26) Keizersgracht (Emperor's Canal) was named after Emperor Maximillian of Austria. The canal is 31 meters (102 feet) wide, which makes it the widest canal in Amsterdam.
27) One of the most popular things to do in Amsterdam is to go on a canal cruise. More than 3 million passengers cruise the waters each year.
28) Venice is the most well-known canalled city in the world, and Amsterdam is often referred to as the "Venice of the North." However, Amsterdam actually boasts more canals than Venice. With 165 canals, to Venice's 150, that's 15 more!
29) Amsterdam also has more bridges than Venice. There are only around 400 bridges in Venice, but Amsterdam has 1281 bridges.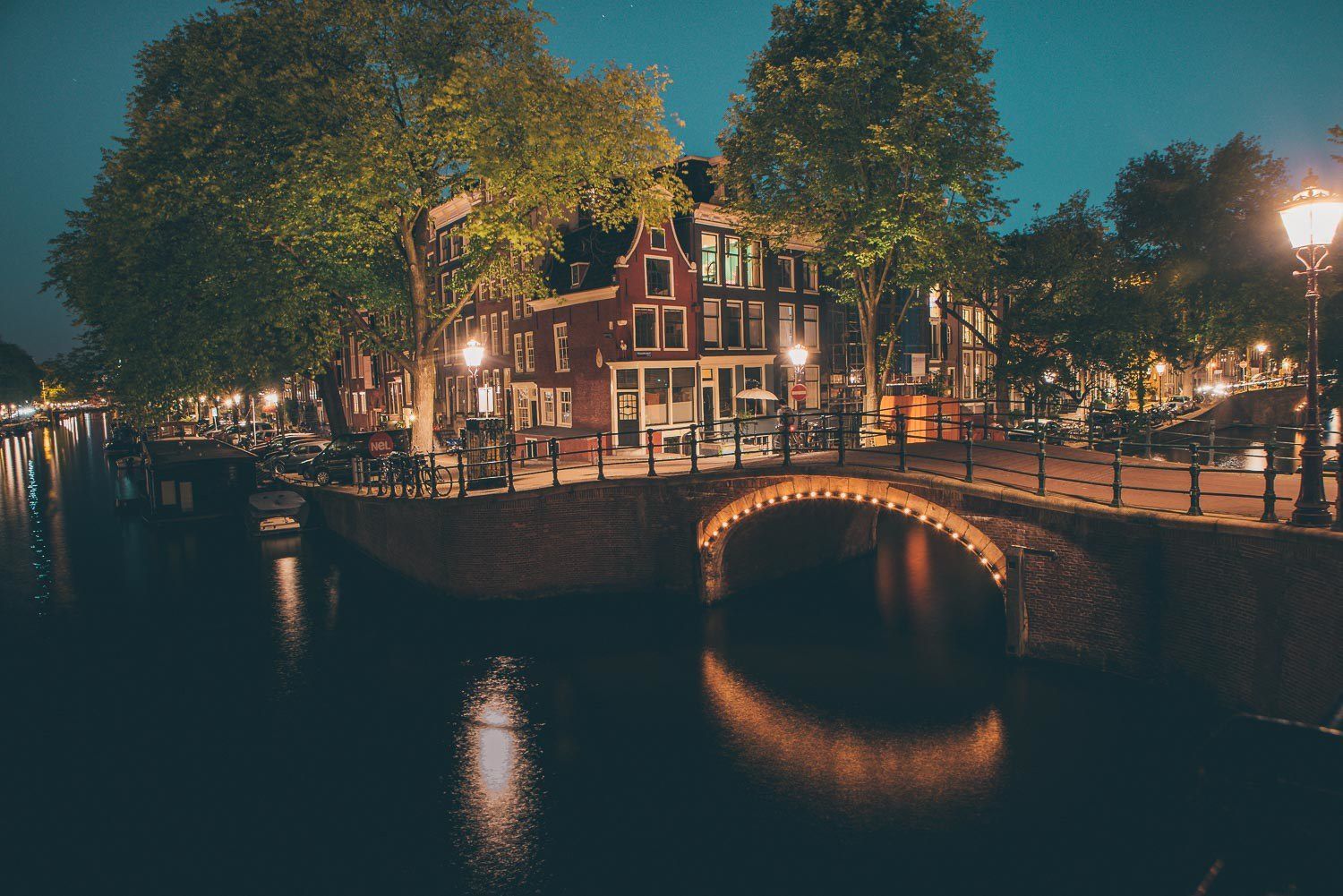 ---
30) Amsterdam has the second most amount of bridges in the world, it's second to Hamburg Germany.
31) There are about 2500 houseboats in Amsterdam. Most of these are residential, but there are also houseboat hotels and houseboat rentals for tourists visiting Amsterdam.
32) There's also a Houseboat Museum where you can see first-hand what it's like to live on the Netherlands canals.
33) Another unique attraction on the Amsterdam waterways is a catboat: De Poezenboot – La Barca dei Gatti. This is an animal shelter and a gift shop where you can adopt a cat.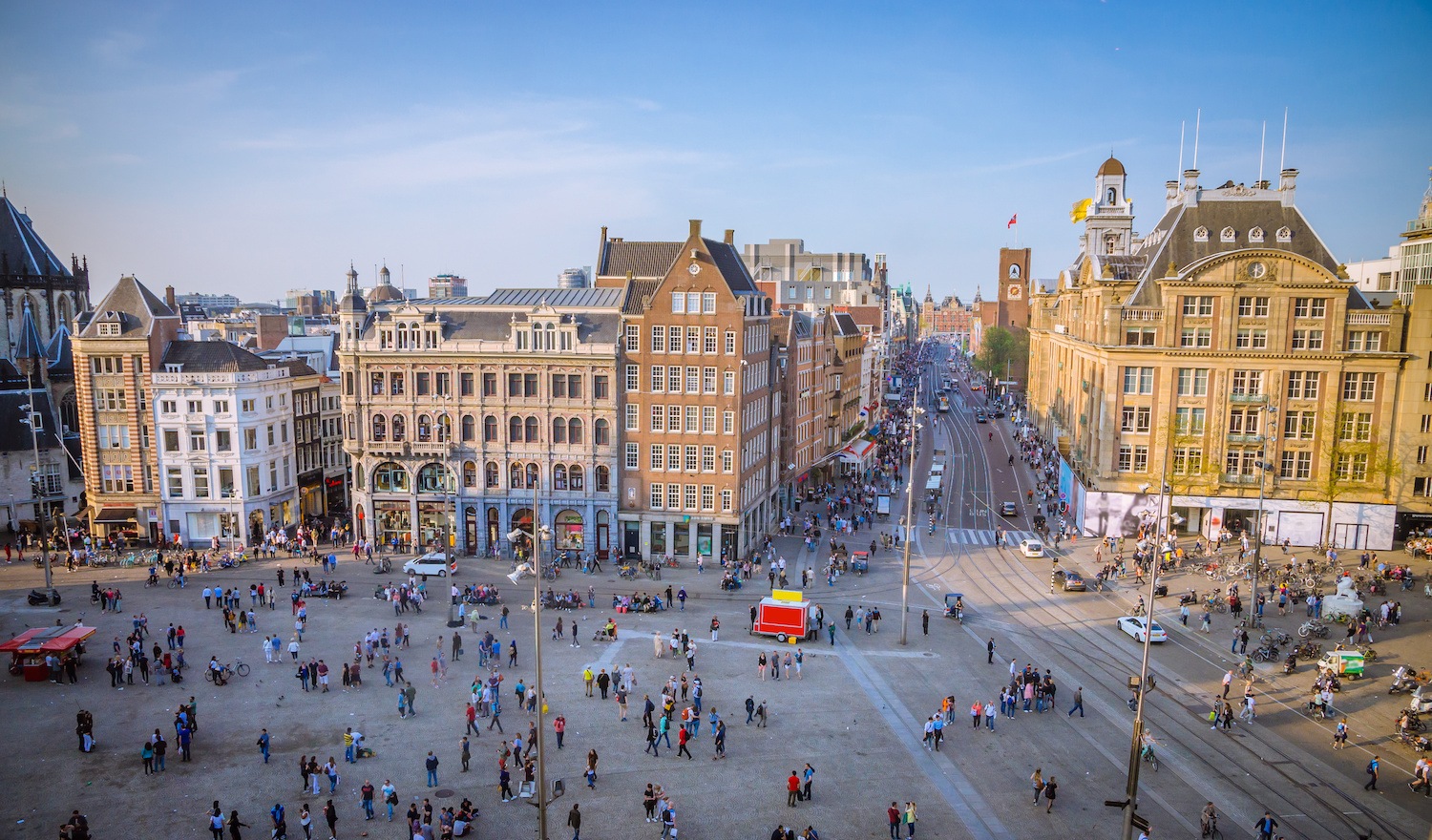 ---
Facts All About Amsterdam's Buildings and City Design
Amsterdam architecture is one of a kind. The unique design of the buildings is what gives this Dutch city so much character. Here are some very interesting facts about the construction and layout of Amsterdam.
34) Have you ever wondered why the buildings in Amsterdam are so narrow? Well, it's reputed that back in the 17th century, the houses used to be taxed on how wide they were. This resulted in people building tall and narrow houses to avoid high taxes.
35) The soil in Amsterdam consists of a thick layer of fen and clay. For this reason, Amsterdam is a city built entirely on poles – about eleven million poles in total. These poles are fixed in a sandy layer that is approximately 11 meters deep (36 feet).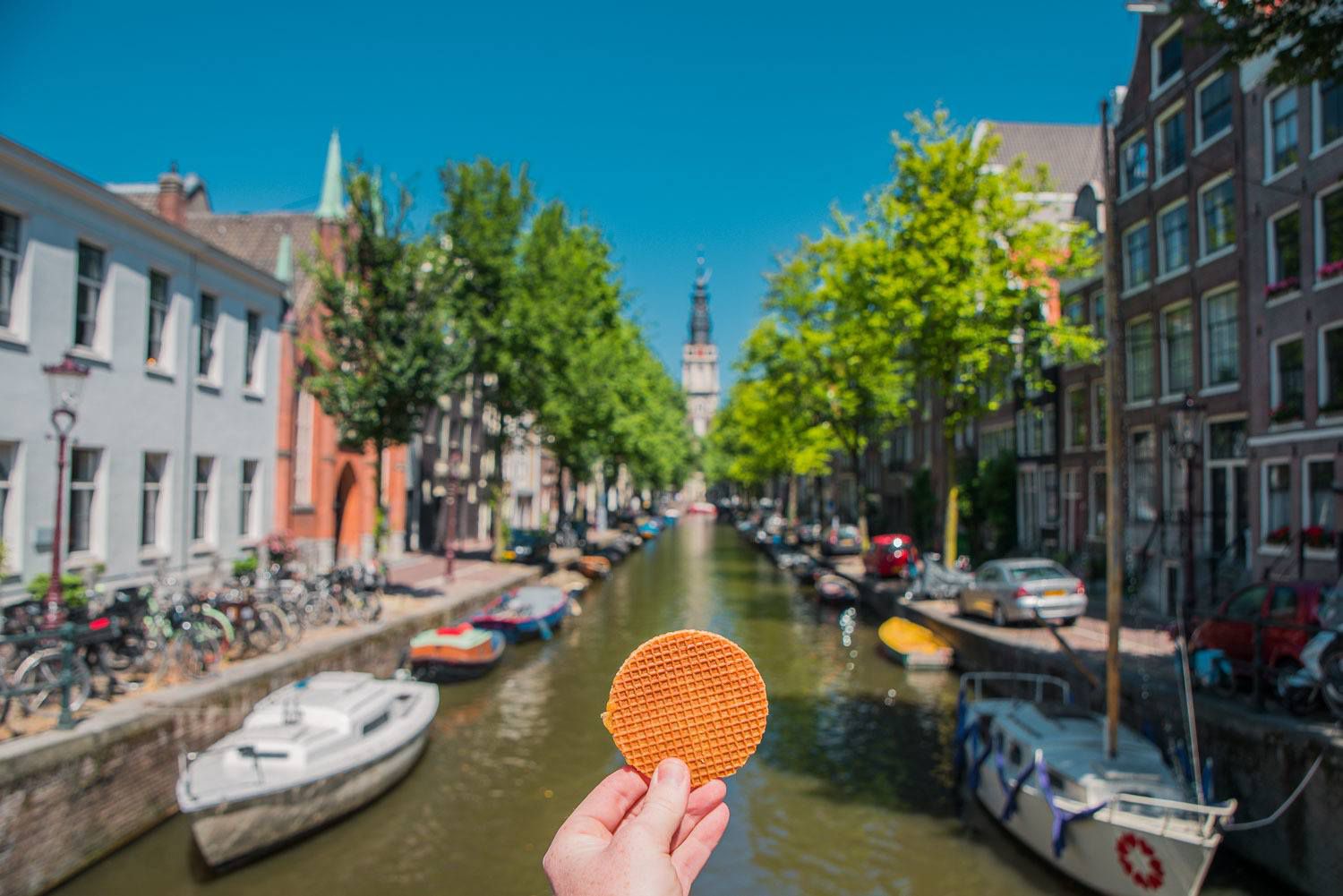 ---
36) Many older houses in Amsterdam also tend to be crooked and leaning a bit sideways. This is because the quality of the wood they were originally built with was not good enough to withstand centuries.
37) The houses in Amsterdam are tightly packed together, which helps with the leaning. However, when a house starts moving and the poles are not in the best condition, this results in an extra crooked house.
38) Corner houses lack a neighboring building on one side to help hold them up. For this reason, they are more sensitive to slanting.
39) Many of Amsterdam's older houses lean forward. Believe it or not, the houses were intentionally built this way. Until the early 1800s, construction ordinances specifically stated that all houses were required to lean forward.
40) Nowadays, the poles used to make buildings in Amsterdam are made of steel tubes, filled up with cement. The poles are drilled into the ground until they hit the second layer of sand, at 18 meters deep (60 feet). Making them much sturdier than the old wooden ones.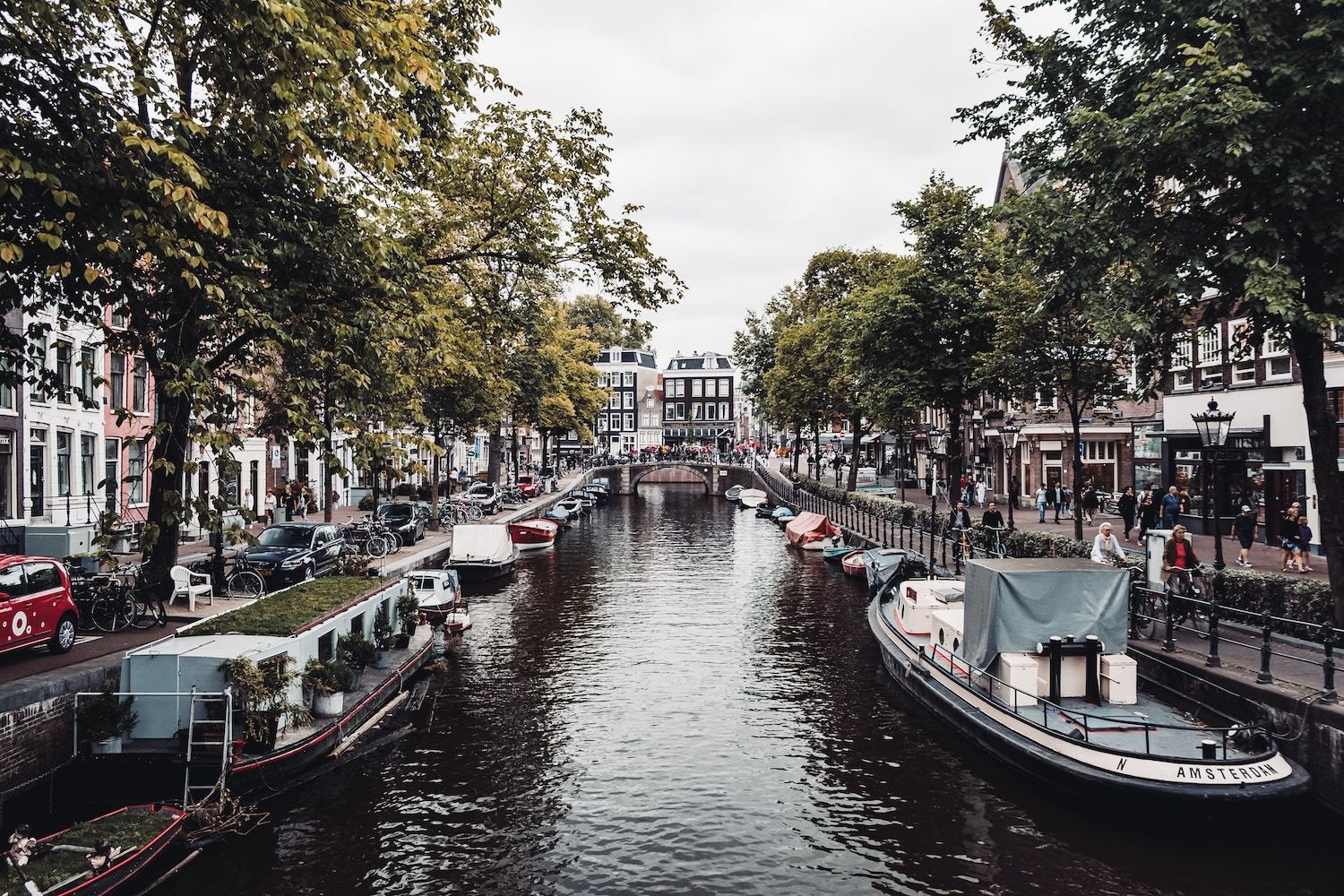 ---
Amsterdam Facts For Kids
Looking for some fun Amsterdam facts for kids? Here are a few interesting things about the city that children especially will find entertaining.
41) Amsterdam is situated about two meters below sea level.
42) The Amsterdam Dancing Houses are a row of seven houses that are slightly sunken and lean at various angles.
43) A normal house in Amsterdam is built on about 10 poles.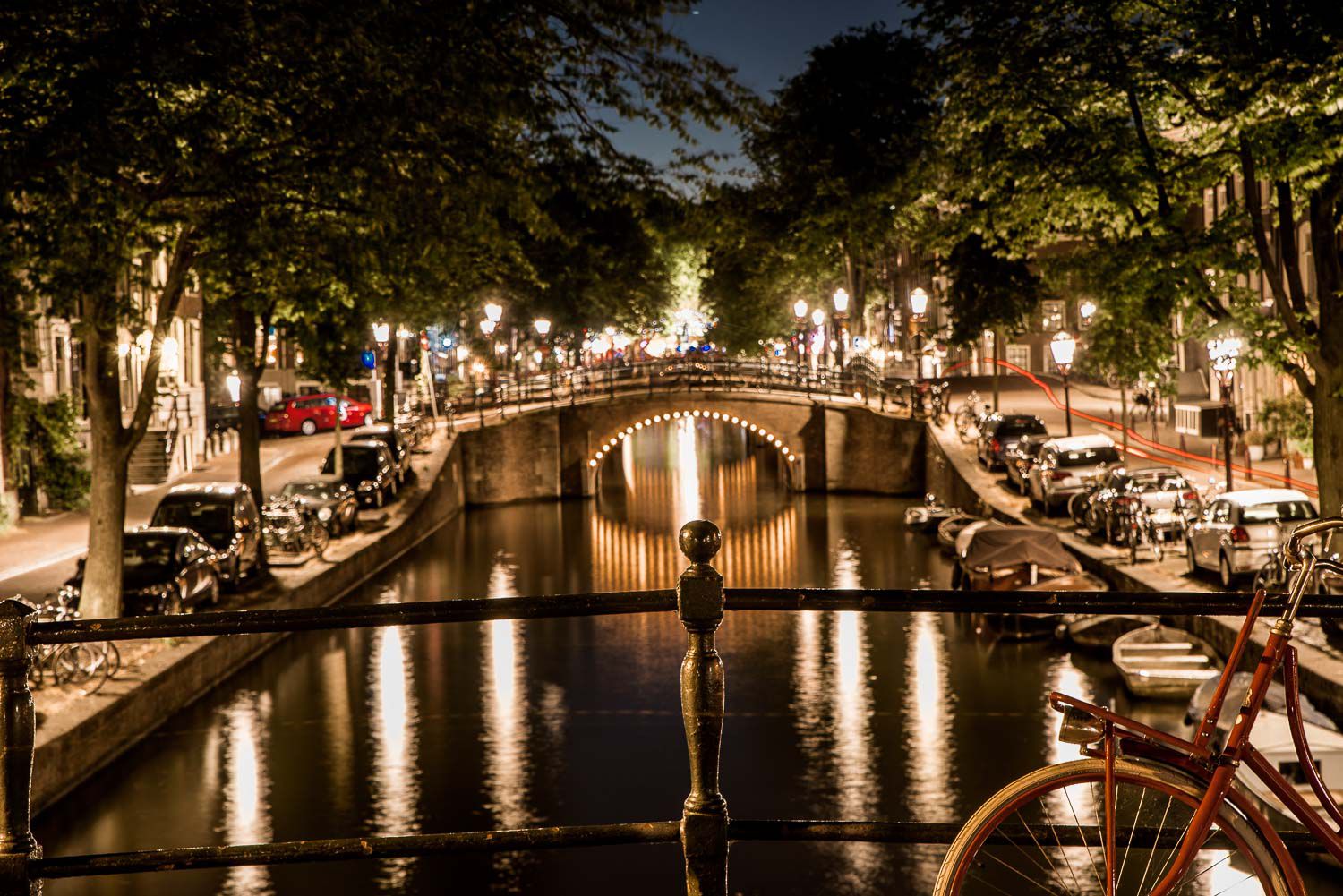 ---
44) There are 8687 wooden poles to keep up Amsterdam's central railway station.
45) Amsterdam's Royal Palace sits on more than 13,500 wooden piles.
46) Besides having a normal mayor, Amsterdam also has a Bicycle mayor, Katelijne Boerma, and a Junior Bicycle Mayor, eight-year-old Lotta Crok.
47) At the beginning of the 20th century, most forms of dancing were completely forbidden in Amsterdam. It was seen as immoral behavior and a threat to family values. The only dance form that was allowed was ballet. However, the only people who were allowed to enjoy ballet were the nobles. Fortunately, this dancing ban was lifted in 1924.
48) There are more women than men living in Amsterdam.
49) The Diary of Anne Frank was originally written in Dutch, but it has been translated into 70 different languages and published in over 60 countries. It's the most translated Dutch book ever to be written.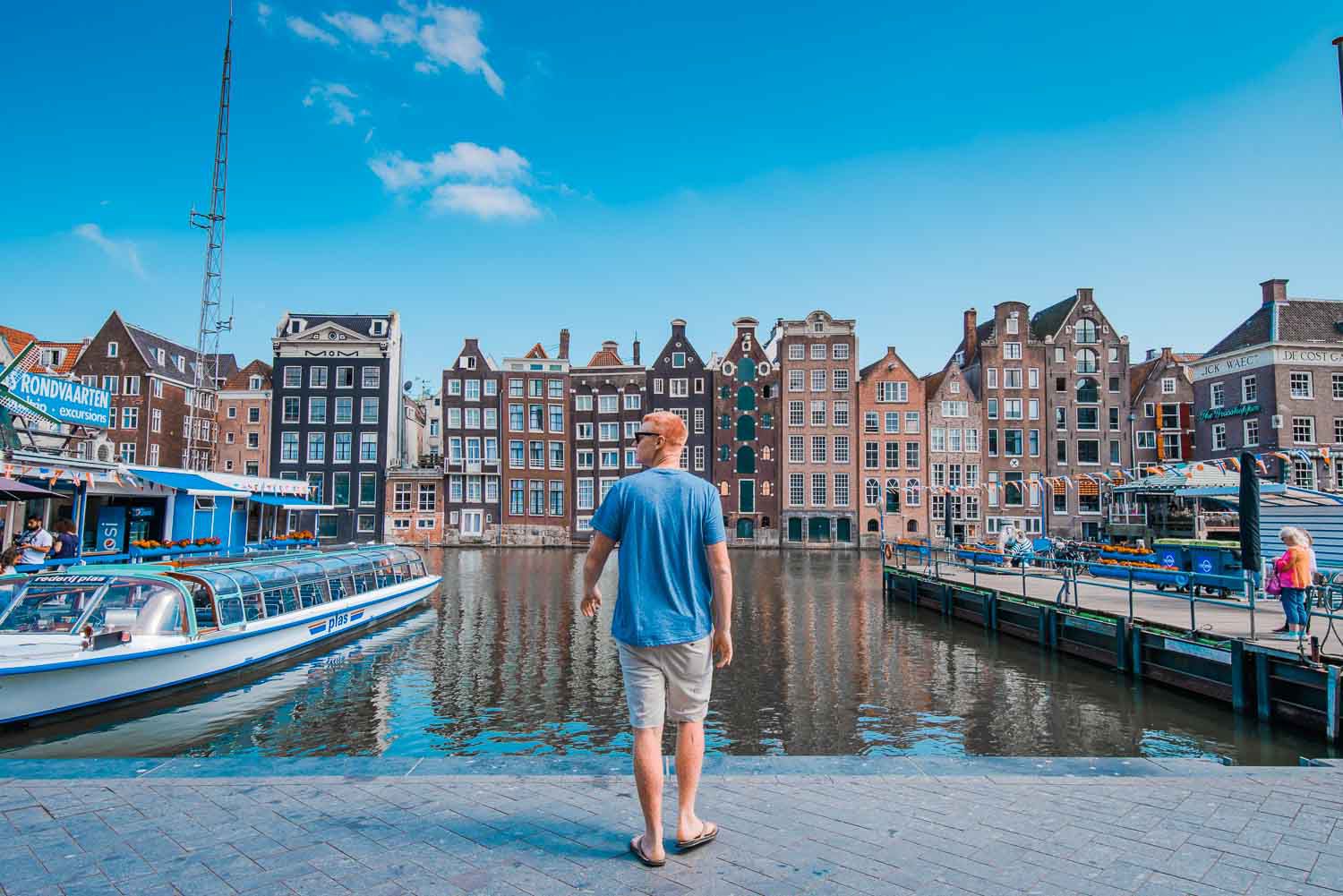 ---
Amsterdam Fun Facts About Bikes and Cycling
With a city as bike-friendly as Amsterdam, it's bound to have some interesting bike facts!
50) It's perfectly legal to ride a bicycle in the Netherlands without a helmet. However, it is illegal to ride a bike without a bell and light.
51) Bikes have the right of way over both cars and pedestrians. If you accidentally hit a cyclist while driving, the responsibility will be placed on you. If you're walking, make sure to stay out of the bike lanes, cyclists also have right of way under Dutch law.
52) There are around 515 kilometers (320 miles) of dedicated cycle lanes in Amsterdam.
53) Amsterdam is rated as the second most bike-friendly city in the world. Copenhagen, Denmark is the first.
54) Every year, around 15,000 bikes are pulled out of the Amsterdam canals.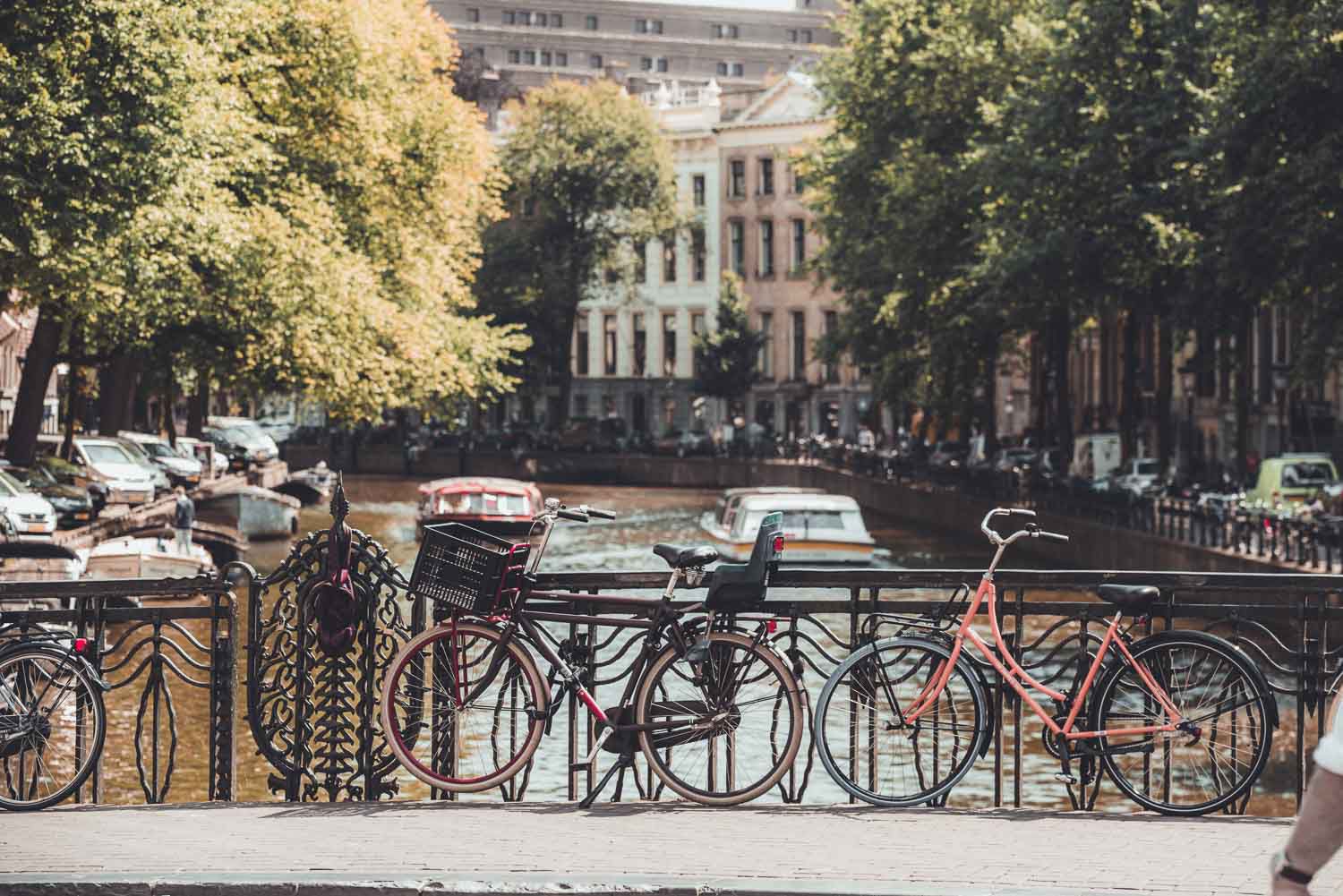 ---
Facts About Amsterdam's Coffee Shops and Cannabis Culture
Amsterdam's coffee shops are an enticing attraction for tourists and locals. Here are some interesting and important facts about the city's coffee shop and cannabis craze.
55) If you're looking for a coffee and pastry, you'll want to visit a koffiehuis, not a coffee shop. In Amsterdam, a coffee shop is where you go for cannabis, while a koffiehuis is where you go for your morning dose of caffeine.
56) There are more than 200 coffee shops in Amsterdam.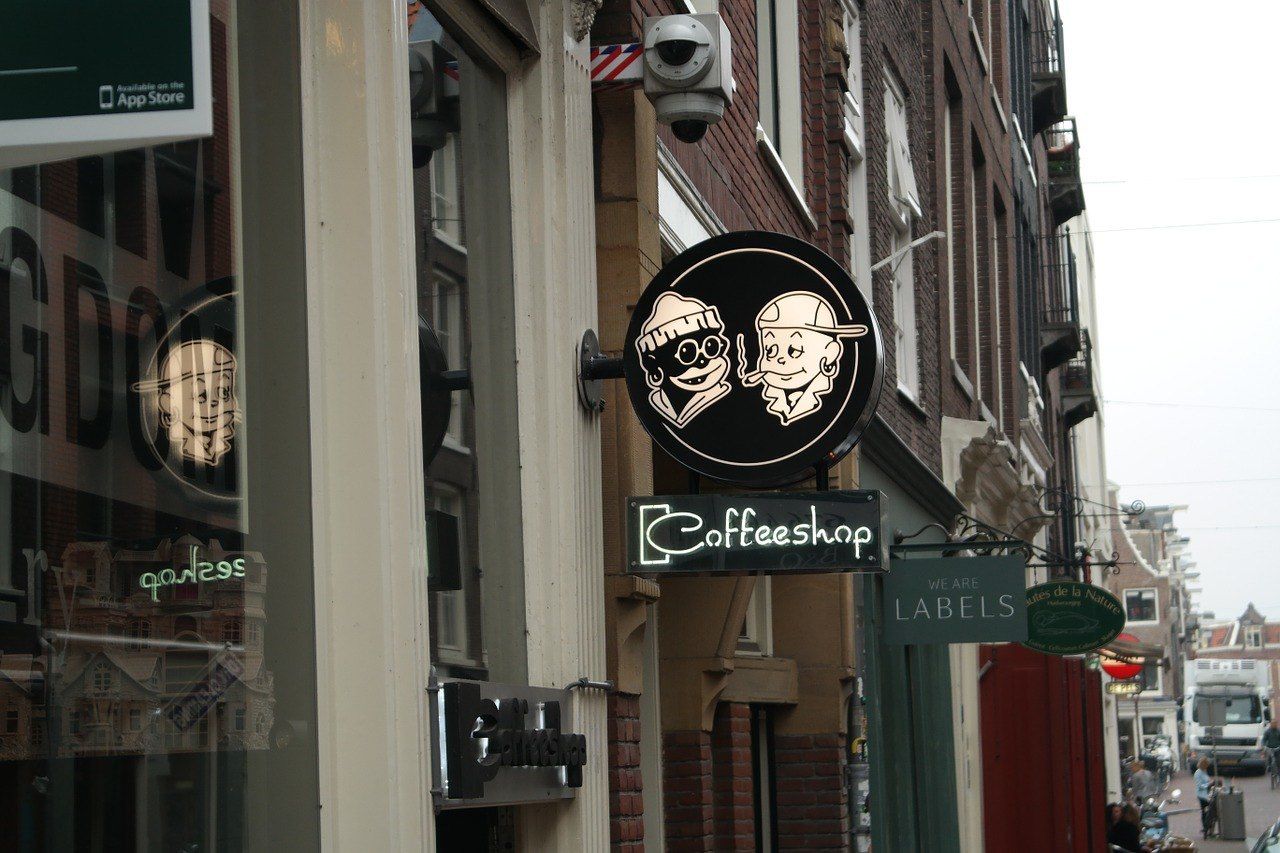 ---
57) It's illegal to buy cannabis off the street in Amsterdam. It can only be legally bought in a coffee shop.
58) While cannabis is legal, there are laws. You are not allowed to buy or carry more than 5 grams of cannabis.
59) If you are under 18 years of age, it is illegal to enter a coffee shop in Amsterdam.
60) Although cannabis joints are legal in Amsterdam, smoking tobacco in cafes is not. This was banned in 2008.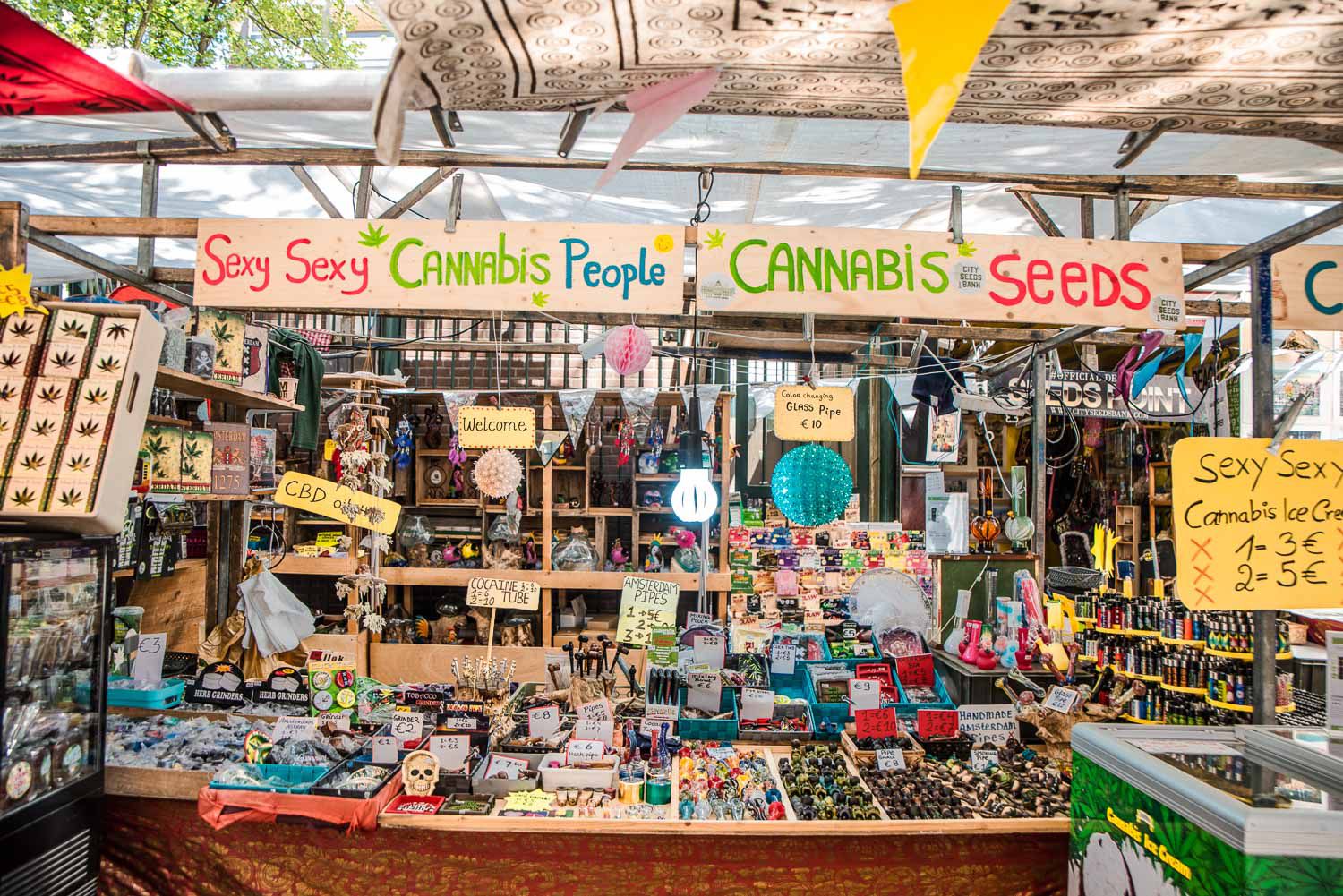 ---
Fascinating Facts About the Netherlands
Now that we've covered all of the top facts about Amsterdam, let's finish up with some interesting facts about the Netherlands.
61) The Netherlands is ranked as the country with the tallest people in the world, with an average height of 175.62 cm (5 feet 7.96 inches). Dutchmen are, on average, 182.53 cm (5 feet 11.86 inches) tall. Dutch women reach an average of 168.72 cm (5 feet 6.42 inches) tall.
62) There are over 1,000 traditional working windmills in the Netherlands.
63) The Dutch are well-known for their love of tulips. However, this flower is not native to the Netherlands. Tulips were imported from the Ottoman empire to the Netherlands, beginning in the 17th century.
64) The Netherlands produces and exports more tulips than any other country in the world.
65) The Dutch national anthem, the "Wilhelmus" was written in 1568. It is the oldest national anthem in the world still in use.
66) One of the most popular Dutch snacks is raw herrings topped with onions. Stubbe's Haring is one of the most popular places to enjoy this delicacy in Amsterdam.
67) The Netherlands was one of the six original European Union members.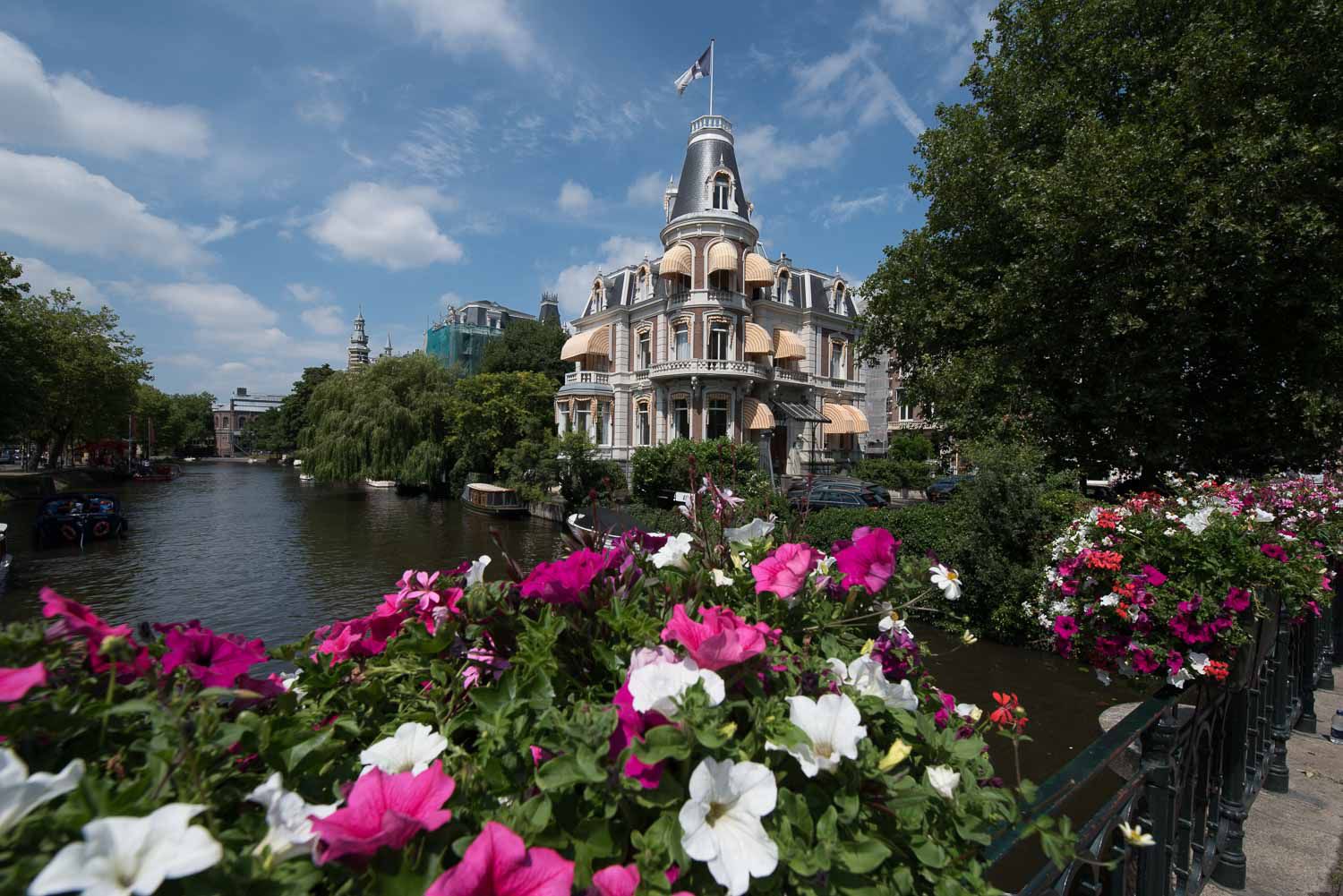 ---
General Facts About Amsterdam
Here's a quick rundown on some important facts about the Netherlands
68) Population: 1,140,000 inhabitants
69) Currency: Euro
70) Area code number: 020
71) Official language: Dutch
72) Size: 219,3 km²
73) Life expectancy: 81.5 years (2018 est.)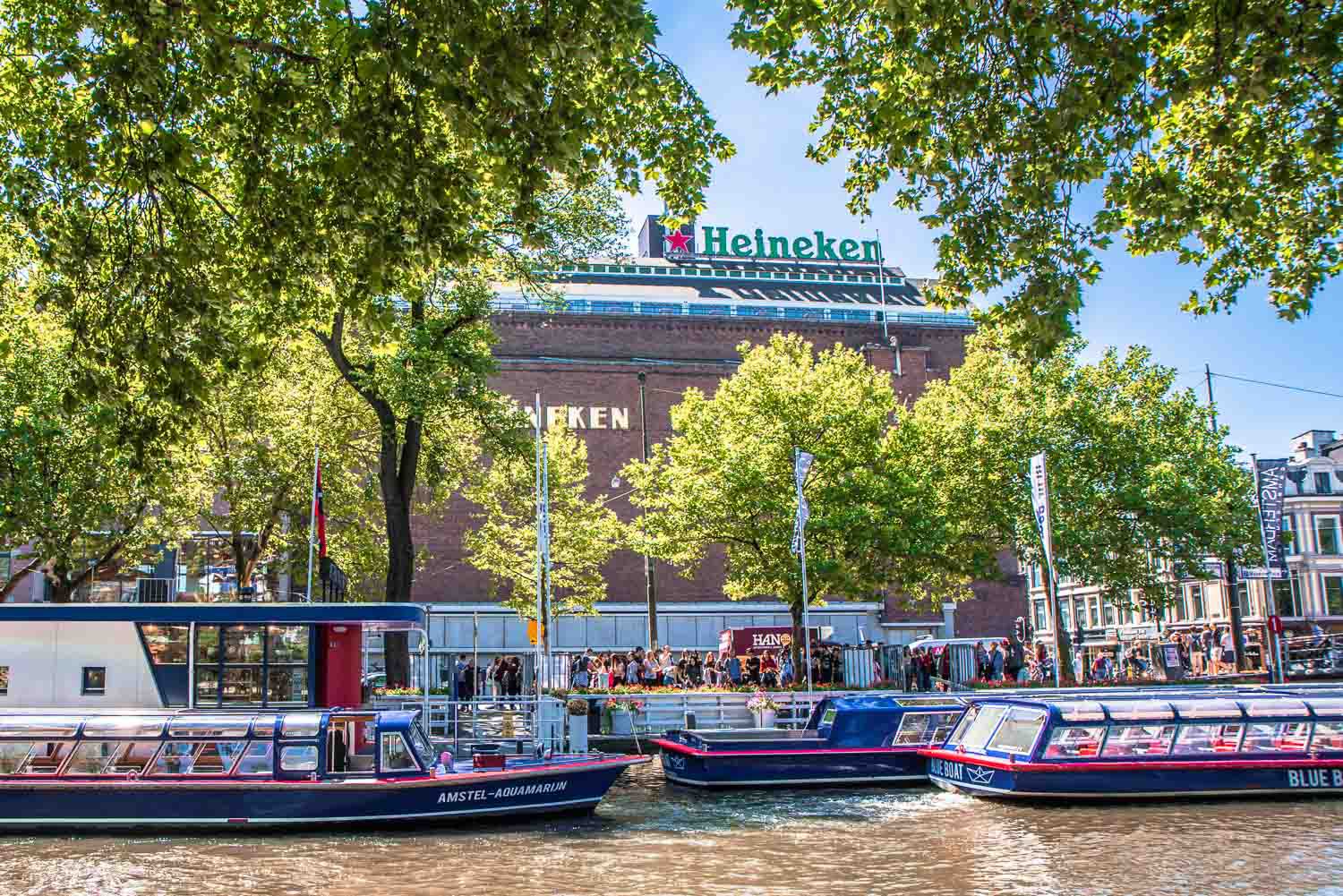 ---
Conclusion of the 73 Most Interesting Facts About Amsterdam
Amsterdam is a charming city with a liberal culture, interesting layout, and a unique history. It's consistently ranked as one of the most popular and safest vacation destinations in Europe.
From its humble beginnings as a small fishing village to its present status as one of the most fun cities in Europe, Amsterdam has seen many changes throughout the centuries.
Whether you're planning a trip to this one-of-a-kind city or just curious about the Dutch lifestyle, we hope you enjoyed reading our list of the top facts about Amsterdam.
101 Facts About Amsterdam
---
Planning a trip to Amsterdam/ Europe?
My website is completely filled with so many fun, exciting, and helpful destination travel guides, detailed itineraries, and lots more! I'd love for you to take a read through a few more of these articles below, and please let me know what you think!
---
Thanks for reading about all these Amsterdam Facts
Share these facts about Amsterdam with your travel crew!
https://www.jonesaroundtheworld.com/wp-content/uploads/2019/11/Interesting-Facts-about-Amsterdam-2020.jpg
943
1483
Dave
https://www.jonesaroundtheworld.com/wp-content/uploads/2017/03/logotry-1-1-300x106.png
Dave
2019-11-24 05:29:11
2020-09-26 23:19:10
73+ Fun & Fascinating Facts About Amsterdam | Bikes, Canals & Cannabis