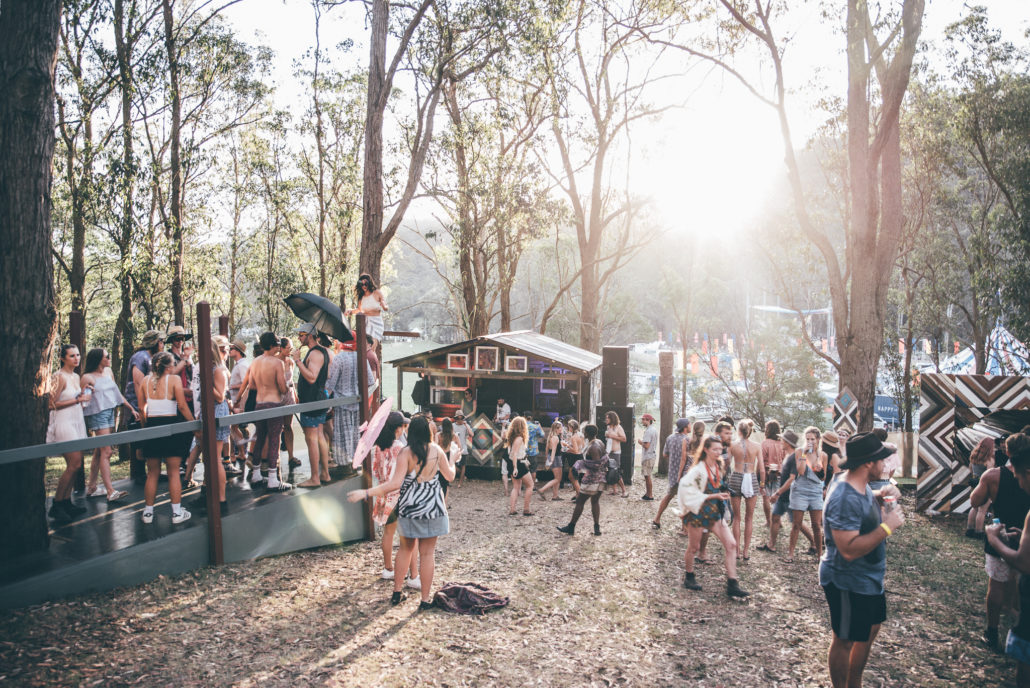 There's nothing better than spending the weekend away camping with friends and dancing to your favorite artists.  I love a good camping festival, and Europe has tons of amazing ones to choose from!  While it's practically impossible to visit all of these in the same summer, definitely add these to your festival bucket list!
Yes, a few of these festivals are already well-established and popular, but there are some really great hidden gems in this article.  
Be A Pro:  The Ultimate Camping Music Festival Packing List
Have you been to any of these already?  I'm trying my best to attend at least 2-3 of these this summer!
---
1 ) EarthGarden Festival
When:  June 1-4, 2017
Where:  Ta' Qali National Park, MALTA
Website:  http://www.earthgarden.com.mt/
"Situated on the island of Malta, Earth Garden is definitely Europe's best kept secret. After celebrating its 10-year anniversary, attracting over 20,000 visitors, the festival is now officially being launched internationally. Retaining the green footprint & eclectic music styles, it offers 4 music areas with over 35 live acts, 35 DJs, 2 shaded camping zones with all amenities, Jamming area, Healing fields, Ethnic market & holistic area, Fun park and a food court with a variety of healthy & diverse food. This is the festival that kicks off your summer which guarantees loads of fun, unbeatable prices with the best weather conditions in one of Europe's top destinations."
Read more:  Earth Garden – Europe's Best Kept Secret
---
2 )  Meadows in the Mountains
When:  June 9-11, 2017  
Where:  Rhodopes Mountains, BULGARIA  
Website:  http://www.meadowsinthemountains.com/
"Nestled in the stunning heart of the Rhodope Mountains near Bulgaria's Greek border, Meadows in the Mountains is set in an otherworldly and jaw-dropping setting that is unmatched anywhere on the planet.
A truly encompassing and unique music and arts festival that brings to life the possibility of real adventure embraced by guaranteed sun and friendly faces. The magic is fused with a thoughtful, inspired and explorative music and arts line up that burns brightly all day and all night against the magical back drop of the intimately beautiful mountain top scenery that makes it so very special."
---
3 )  Secret Solstice
When:  June 16-18th, 2017
Where:  ICELAND
Website:  http://secretsolstice.is/
"Secret Solstice is an Icelandic music festival in it's fourth year that will take place on the 16th – 18th of June 2017. It showcases both established artists as well as exciting up-and-coming talent over the course of three days in the 24 hour midnight sun during the summer solstice. The festival is themed after the Norse religion and mythology of old and along with our side-event it's been described as "one of the most unique events in the world".
Read:  21 Reasons Why Secret Solstice is like no other Event in the  World
---
4 ) Tinderbox
When:  June 23-25, 2017
Where:  Odense, DENMARK
Website:  http://www.tinderbox.dk/
"Tinderbox is Denmark's new city festival.
"From 22-24 June 2017, close to 40.000 guests are expected to make their way to Tusindårsskoven (The Thousand Year Forest) in the city of Odense to participate in Tinderbox – a new Danish city festival, which will bring some of the world's most popular acts to Denmark."
---
5 ) Into The Valley
When:  June 29 – July 1, 2017
Where:  Rummu, ESTONIA
Website:  http://www.musicgoesfurther.com/
"Into the Valley is constantly evolving and improving, but also growing together with new crowds from all over the world. Therefore, a move to a new setting had to take place. The date for Into The Valley 20 17 is June 29–July 1.
The Rummu quarry is surrounded by lush nature and crystal clear water, with an attached little beach. The area also includes an abandoned prison taking the visitor back in time – far away from reality. Rumours has it that the prison used to be one of the worst of its time and we believe that it's now time for music and joy to seize the place.
Into The Valley will still focus on the advanced electronic music, that is the very core of the festival."
---
6 )  DOUR
When:  July 12-16, 2017
Where:  Dour, BELGIUM
Website: http://www.dourfestival.be/en
"Founded in 1989 by Carlo Di Antonio, Dour Festival is the biggest music and touristic event in the French-speaking part of Belgium. For the last 28 years, the festival found the perfect formula to become one of the most important events in Europe: a unique, and eclectic line up, filled with impressive headliners and – more importantly – a lot of exciting discoveries, a terrain in the heart of the Borinage Terrils and an unsurpassed organisation; all of this for almost 230 000 young music lovers.
In 2016 the festival welcomed 235 000 festival goers from all over Europe, for 5 days full of love and music. The next edition will take place from July 12 until 16. It promises to be mind boggling once more: an improved festival area, a gigantic yet cosy camping and improved service for all music lovers."
---
7 ) Festival Internacional de Benicàssim
When:  July 13-16, 2017
Where:  Benicassim, SPAIN
Website:  http://www.fiberfib.com/en/
"Started in 1995, FIB Benicàssim Festival is an annual music festival in Benicàssim Spain."  Four days of camping with friends and dancing to one of Europe's most diverse line-ups spanning nearly every genre.
---
8 )  Positivus
When:  July 14-16, 2017
Where:  Salacgriva's Fisherman's Park, LATVIA
Website: https://www.positivusfestival.com/en/lineup/
"Positivus Festival is the largest and most significant music festival in the Baltic States, taking place in Latvian coastal city of Salacgrīva, with sunny beaches and misty forests to compliment the world class performers." 

---
9 ) Secret Garden Party
When:  July 20-23, 2017
Where:  U.K    
Website:  http://www.secretgardenparty.com/home/
:We cordially invite you to subvert exclusivity and step beyond the velvet rope, into a microcosmic land of communal stardom, where there's space on the guest list for everyone.  This is a serious party, after all…"
Read: The Secret Garden Party Ethos

---
 10 ) Soundwave Festival Croatia
When:  July 27 – 31, 2017
Where:  Tisno, CROATIA
Website:  http://www.soundwavecroatia.com/accommodation/
"Soundwave Croatia returns to the magical Garden Tisno for yet another incomparable five day adventure where kindred spirits flock to experience one of Europe's most life-affirming festivals packed full of music, art, film and much more.
"As well the ever evolving line-up of global musicians, club nights and boat parties that Soundwave offers, festival – goers can also take advantage of the surrounding areas of natural beauty where activities include snorkelling, diving and fishing. A visit to the surrounding islands is easily accomplished by renting a small boat and a trip to one of the immensely beautiful nearby national parks such as Krka and Kornati is a must!"
---
11 )  Dekmantel
When:   August 2-6, 2017
Where:  Amsterdamse Bos, THE NETHERLANDS
Website:  http://www.dekmantelfestival.com
"When searching for new music, we often find treasures in places we'd never heard of before. We connect with and listen to artists that are completely new to us. We've learned that when you're open to see what really exists on the other side, one is often rewarded with utter beauty. Unexpected turns can lead to sheer excitement.
We believe that music can be visionary and inspiring, rebellious and radical but above all, we believe that music can be an adventure. Welcome to Dekmantel Festival 2017."
---
12 ) Flow Festival
When:   August 11-13, 2017
Where:  Helsinki, FINLAND   
Website:  http://www.flowfestival.com/en
"Flow Festival is an music festival taking place in Helsinki yearly in mid-August. The music presented at Flow is a strong and varied selection of up and coming and established artists from indie-rock to soul and jazz and from folk to contemporary club sounds, both from the domestic and the international scene. Alongside great music, Flow is about urban spaces, arts, cosy decoration, good food and drinks.
Flow takes place at the historic Suvilahti power plant area close to Helsinki city centre."
---
13 ) B. My Lake
When:  August 23-26, 2017
Where:  Lake Balaton, HUNGARY
Website:  http://www.bmylake.hu/
"B my Lake Festival also known as the, "Mecca of electronic music", takes place to round off the summer with a boom. Since its debut in 2013, B my Lake has become one of Hungary's most popular festival and the #1 summer destination for the lovers of electronic music..
Thanks to its popularity, forward-thinking approach and exciting programs B my Lake, right in its first year, had won the award for "Best New European Festival" in the prestigious European Festival Awards. No wonder it had, as the organizers managed to create a somewhat niche, but immensely demanded line-up each year.
B my Lake is yet again bringing an insane line-up to Hungary's, festival capital" Zamárdi, a must-see town, boasting an amazing panorama and wonderful lakeside location, merely 110 km's away from Budapest.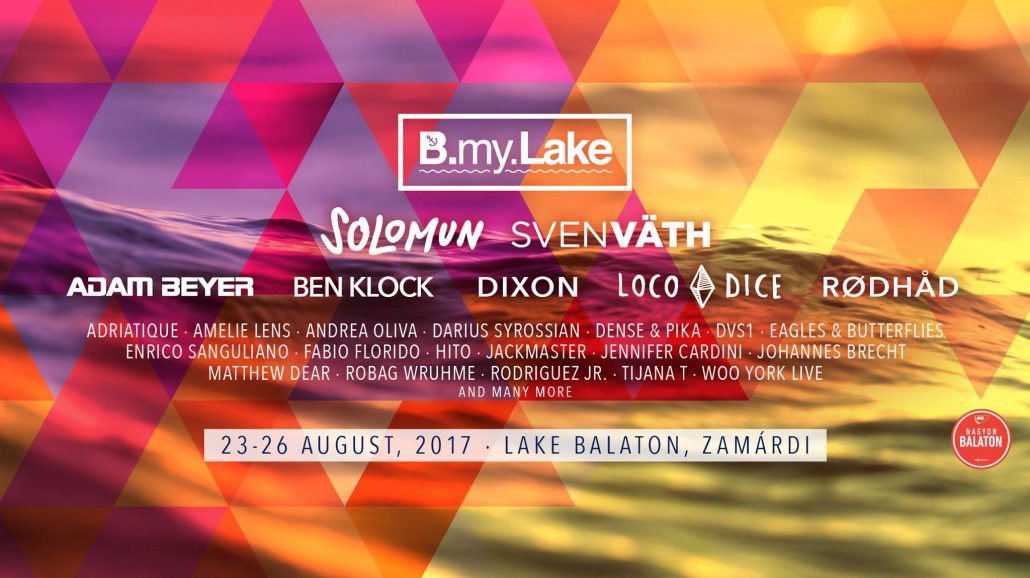 ---
When it comes to music festivals in Europe over the summer, there are honestly so many different amazing options!  This list could go on for quite awhile, but I wanted to keep this list a bit short!
What festivals do you think should be added to this list?
THANKS FOR READING!
https://www.jonesaroundtheworld.com/wp-content/uploads/2017/01/DSC_4101.jpg
1367
2048
Dave
https://www.jonesaroundtheworld.com/wp-content/uploads/2017/03/logotry-1-1-300x106.png
Dave
2017-04-04 18:18:39
2017-04-08 22:10:36
13 Lesser-Known Camping Music Festivals in Europe This Summer