There's nothing better than spending the weekend away camping with friends and dancing to your favorite artists. I love a good camping festival, and Europe has tons of amazing ones to choose from! While it's practically impossible to visit all of these in the same summer, definitely add these to your festival bucket list!
Yes, a few of these festivals are already well-established and popular, but there are some really great hidden gems in this article.
Be A Pro: The Ultimate Camping Music Festival Packing List
Have you been to any of these already? I'm trying my best to attend at least 2-3 of these this summer!
---
1) EarthGarden Festival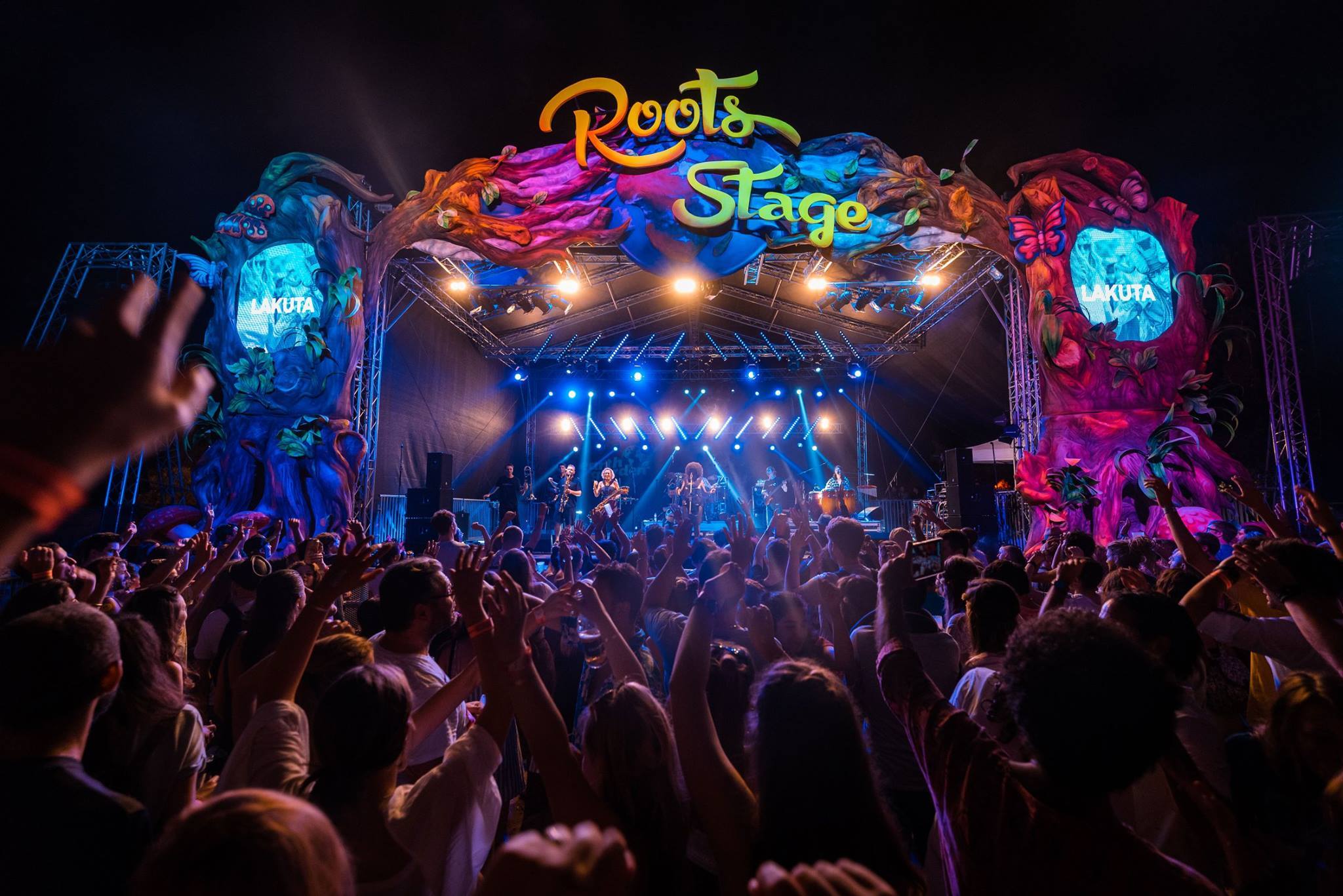 When: June 4-6, 2021
Where: Ta' Qali National Park, MALTA
Website: http://www.earthgarden.com.mt/
Earth Garden is Malta's largest alternative festival attracting thousands of true music lovers from around the World.
Earth Garden Festival returns on June 4, 5, 6 and 7 to its natural home in Ta' Qali National Park, bringing the ultimate festival experience to Malta. This is a festival with an international reputation for outstanding line ups, pumping dance floors, friendly hospitality, hugs, fun & sun, attracting close to 30,000 true music lovers spread over 4 days on the sunny island of Malta, right in the heart of the Mediterranean.
Furthermore, Earth Garden has been a pioneer in implementing new environmentally friendly waste management since the very first edition. The festival has consistently improved its green strategy and strived to find new ways to increase public awareness on environmental matters.
The festival offers 6 music stages featuring over 100 acts and involving over 200 musicians, delivering a unique fusion of World Music, Ska, Funk, Blues, Reggae, Alterative Rock, Dub, Hip-Hop, Psychedelic Trance, Techno, Acid, House, Disco and a lot more! It also features one of the best international food courts on the island, a colorful Ethnic Market, Healing Fields, a naturally shaded campsite, and also a Fun Park for the young ones and the young at heart.
Considered as a music haven for true connoisseurs, Earth Garden offers the ultimate festival experience!
Read more: Earth Garden – The Alternative Festival | The Best Music Festivals in Malta
Earth Garden Festival 2019
---
2) Meadows in the Mountains
When: June 6-9, 2019
Where: Rhodopes Mountains, BULGARIA
Website: http://www.meadowsinthemountains.com/
"Nestled in the stunning heart of the Rhodope Mountains near Bulgaria's Greek border, Meadows in the Mountains is set in an otherworldly and jaw-dropping setting that is unmatched anywhere on the planet.
A truly encompassing and unique music and arts festival that brings to life the possibility of real adventure embraced by guaranteed sun and friendly faces. The magic is fused with a thoughtful, inspired and explorative music and arts line up that burns brightly all day and all night against the magical back drop of the intimately beautiful mountain top scenery that makes it so very special."
Our mountain is like no other festival in the world.
'Where the land touches the sky and the sun cuddles nature'
The monastery bell chimes to the 8th chapter of Meadows In The Mountains
Meadows In The Mountains Festival | Aftermovie
---
3) GAGNEF FESTIVAL
When: July
Where: Gagnef, Sweden
Genre: Alternative / Electronic
"The definition of a boutique festival, Gagnef was born out of a 30th birthday party over 15 years ago. Friends kept coming back every year and eventually it turned into one of the hottest festivals in Europe. Capped at 3,000 people to maintain a sense of intimacy, the festival is all about atmosphere, offering lineups of the best acts you've never heard of and the chance to party with the best bunch of crazy people you'll ever meet. Taking place in a forest on the banks of the Dalälven river, the festival has a real fairytale, lost-party-in-the-woods vibe to it"
---
4) Tinderbox
When: June 27-29, 2017
Where: Odense, DENMARK
Website: http://www.tinderbox.dk/
"Tinderbox is Denmark's new city festival.
"27-29 June 2019, close to 40.000 guests are expected to make their way to Tusindårsskoven (The Thousand Year Forest) in the city of Odense to participate in Tinderbox – a Danish city festival, which will bring some of the world's most popular acts to Denmark. "
TINDERBOX 2018 OFFICIAL AFTERMOVIE
---
5) DOUR Festival
When: July 10-14, 2019
Where: Dour, BELGIUM
Website: http://www.dourfestival.be/en
"Founded in 1989 by Carlo Di Antonio, Dour Festival is the biggest music and touristic event in the French-speaking part of Belgium. For the last 28 years, the festival found the perfect formula to become one of the most important events in Europe: a unique, and eclectic line up, filled with impressive headliners and – more importantly – a lot of exciting discoveries, a terrain in the heart of the Borinage Terrils and an unsurpassed organisation; all of this for almost 230 000 young music lovers.
In 2016 the festival welcomed 235 000 festival goers from all over Europe, for 5 days full of love and music. The next edition will take place from July 12 until 16. It promises to be mind boggling once more: an improved festival area, a gigantic yet cosy camping and improved service for all music lovers."
Read more about epic music festivals in Belgium!
Dour festival : Aftermovie 2018 by PWFM
---
6) Festival Internacional de Benicàssim
When: July 18-21, 2019
Where: Benicassim, SPAIN
Website: http://www.fiberfib.com/en/
"Started in 1995, FIB Benicàssim Festival is an annual music festival in Benicàssim Spain." Four days of camping with friends and dancing to one of Europe's most diverse line-ups spanning nearly every genre.
"[FIB] focuses mainly on pop, rock and electronica artists, as well as having other elements including short films, fashion shows and art. Benicassim has a reputation as being among the best on the international festival circuit."
FIB BENICÀSSIM 2017 AFTERMOVIE
---
7) Positivus
When: July 26-27, 2019
Where: Salacgriva's Fisherman's Park, LATVIA
"Positivus Festival is the largest and most significant music festival in the Baltic States, taking place in Latvian coastal city of Salacgrīva, with sunny beaches and misty forests to compliment the world class performers. It offers its visitors a wide array of amazing performers, plentiful entertainment options and a lively atmosphere, creating an unforgettable experience.
The idyllic location and beautiful coastal region, located 110 km from Riga are praised both by the festival visitors as well as the performing artists. Apart from an exciting music experience, the festival goers also have the opportunity to participate in and enjoy various activities throughout the festival."
---
8) PAREDES DE COURA FESTIVAL
When: Mid August
Where: Paredes de Coura
https://www.paredesdecoura.com
"Paredes de Coura Festival is an alternative music festival in northern Portugal. Situated in the scenic riverside Praia do Taboão, the festival's location is almost unrivalled in terms of natural beauty, with picturesque woodland and inviting waters open for exploration.The festival is one of the country's most established, and across its rich history it has developed an enviable reputation not only for securing high profile performers from across the globe, but also for showcasing exciting new acts on their ascent to stardom."
Read more about music festivals in Portugal!
Best Of | Vodafone Paredes de Coura 2018
---
9) Helene Beach Festival
When: July 25-28, 2019 (90 minutes east of Berlin)
Where: Brandenburg
http://www.helene-beach-festival.de
"Helene Beach Festival is a lakeside music festival taking place on the banks of Helenesee in Brandenburg, Germany.
Predominantly focused on electronic music, the festival's lineup also boasts strong hip-hop credentials, featuring some of German rap music's most recognizable names, as well as national stars of rock and pop. The diversity is reflected in the festival's headliners, ranging from K.I.Z's sardonic hip-hop and the indie rock of Sportfreunde Stiller, to Pan-Pot's underground techno and the chilled summer house of Alle Farben.
On the golden sands and in the picturesque surrounding woodland, 120 acts will play across eights stages, keeping the beachside festivities going for four days."
Helene Beach Festival 2018 - Official Aftermovie
---
10) Château Perché
Festival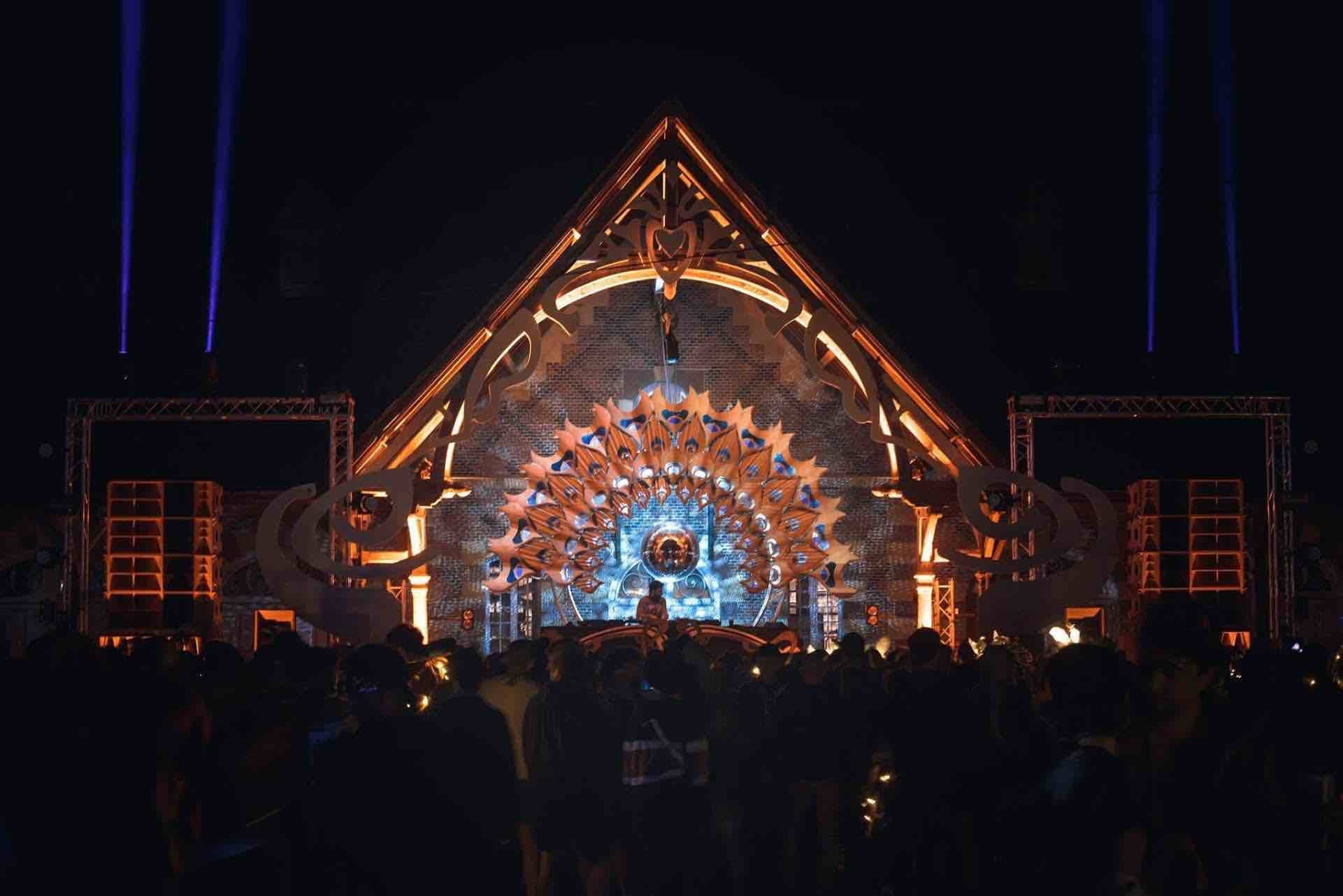 When: July 25-28, 2019
Where: Arboretum de Balaine, Central France
http://chateauperche.com/en/2019-edition/
"Humanity is used to struggle on the Earth, eternally eager to eventually enter a superior world. Château Perché is an invitation to create together our own paradise. This unique venue, where time and space will fade away is called "L'Arboretum de Balaine". At once glade and exotic forest, France's oldest private arboretum and its 3 500 plant species will provide the decor for a 4-day life celebration from Thursday the 25th to Sunday the 28th of July 2019.
Your ears and eyes will be nourished by 11 stages as your soul is transported to another dimension. In perpetual evolution, Château Perché will open a space dedicated only to experiments and expression, where fun, convivial, unexpected workshops and sexy, crazy, preposterous performances will guide you along the path to euphoria.
Spotted for their talent, away from the spotlight, 250 creators of paradisiacal universe, melodious wizards, maestros of decoration, will place you in a crowd in perfect cohesion, enjoying true freedom, allowing your body and spirit to dance like they never did before, or did they?
You are an important piece of this beautiful heaven, this is why you are going to bring as many insane costumes and indecent totems as possible, you will be curious and lovely, and something magical will happen."
Aftermovie Château Perché 2017 - Ainay-le-Vieil
---
11) Flow Festival
When: August 9-11, 2019
Where: Helsinki, FINLAND
Website: http://www.flowfestival.com/en
"Flow Festival is an music festival taking place in Helsinki yearly in mid-August. The music presented at Flow is a strong and varied selection of up and coming and established artists from indie-rock to soul and jazz and from folk to contemporary club sounds, both from the domestic and the international scene. Alongside great music, Flow is about urban spaces, arts, cosy decoration, good food and drinks.
Flow takes place at the historic Suvilahti power plant area close to Helsinki city centre."
HELSINKI FINLAND - FLOW FESTIVAL
---
12) B. My Lake
When: August 21-24, 2019
Where: Lake Balaton, HUNGARY
Website: http://www.bmylake.hu/
"B my Lake Festival also known as the, "Mecca of electronic music", takes place to round off the summer with a boom. Since its debut in 2013, B my Lake has become one of Hungary's most popular festival and the #1 summer destination for the lovers of electronic music..
Thanks to its popularity, forward-thinking approach and exciting programs B my Lake, right in its first year, had won the award for "Best New European Festival" in the prestigious European Festival Awards. No wonder it had, as the organizers managed to create a somewhat niche, but immensely demanded line-up each year.
B my Lake is yet again bringing an insane line-up to Hungary's, festival capital" Zamárdi, a must-see town, boasting an amazing panorama and wonderful lakeside location, merely 110 km's away from Budapest.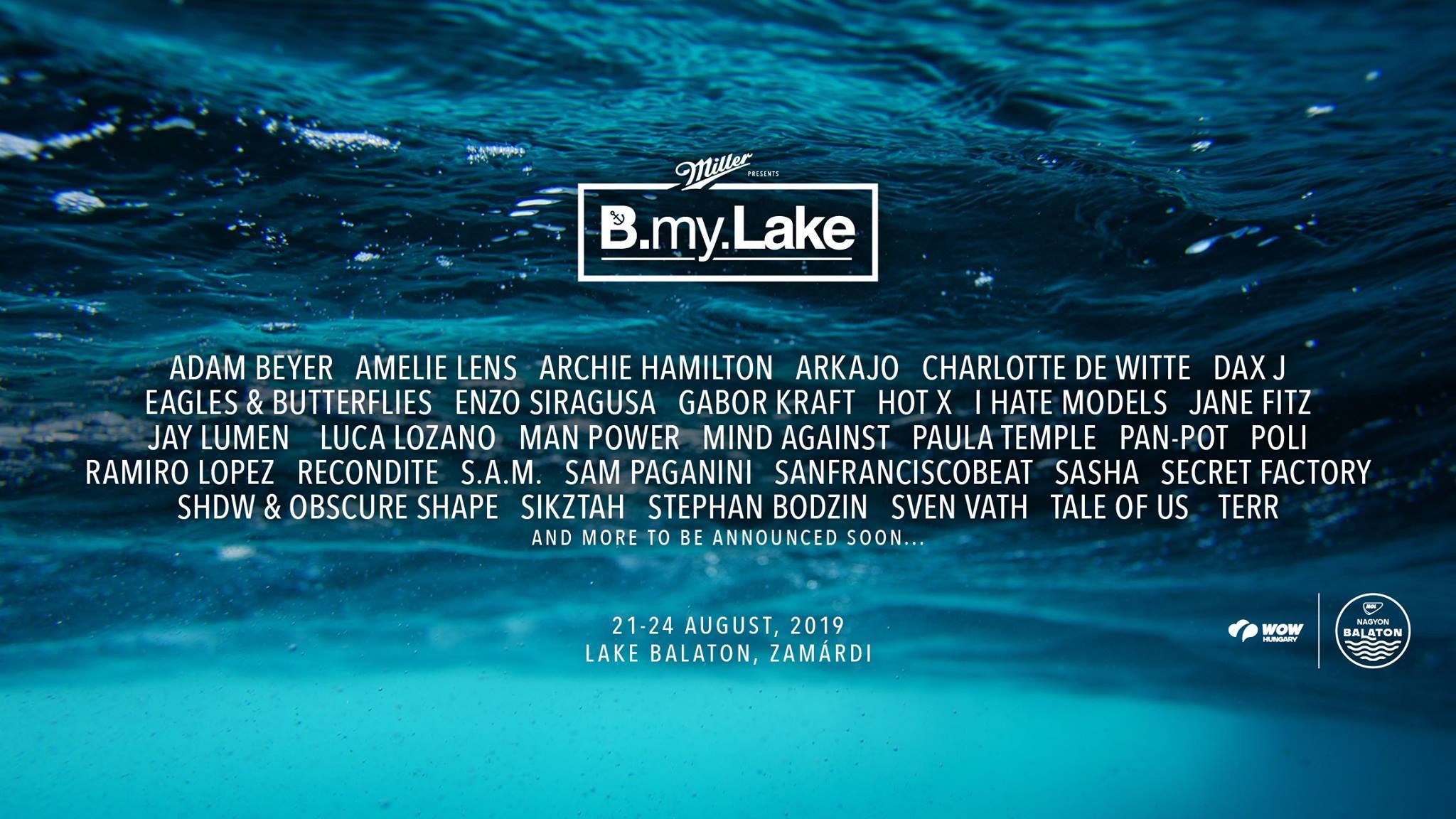 ---
13) Ypsigrock Festival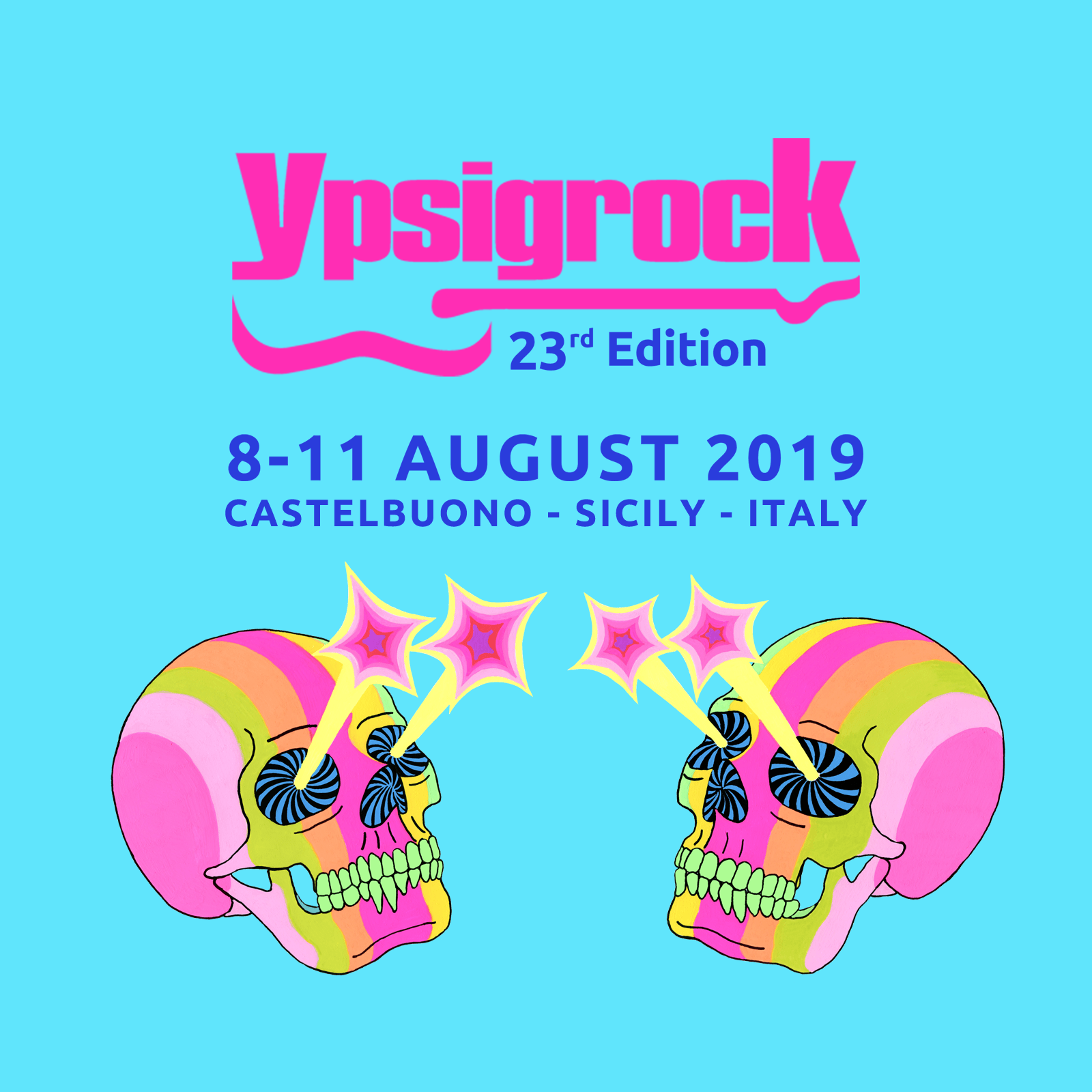 When: August 8-11, 2019
Where: Castelbuono, Sicily
Genre: Alternative / Indie / Rock
"Ypsigrock Festival is an alternative music festival in Castelbuono, Sicily. Now in its third decade, the festival has a strong reputation for bringing impressive lineups of underground and left-field talent to the Italian island.
A huge part of Ypsigrock's appeal comes from the impressive locations used to host performances, with historic courtyards, cloisters and piazzas transformed into festival stages, hosting exciting new artists alongside established acts from alternative music's recent history."
Ypsigrock Festival 2018 - Official Aftermovie
---
When it comes to music festivals in Europe over the summer, there are honestly so many different amazing options! This list could go on for quite awhile, but I wanted to keep this list a bit short!
What festivals do you think should be added to this list?
THANKS FOR READING!
https://www.jonesaroundtheworld.com/wp-content/uploads/2017/01/DSC_4101.jpg
1367
2048
Dave
https://www.jonesaroundtheworld.com/wp-content/uploads/2017/03/logotry-1-1-300x106.png
Dave
2017-04-04 18:18:39
2020-09-27 04:01:57
13 Lesser-Known Camping Music Festivals in Europe This Summer