Looking for the best music festivals in Texas in 2022? Well, you're in luck, because I've put together the ultimate Texas Music Festivals bucket list that'll keep you busy all year long!
Because it's true what they say. Everything is bigger in Texas. And that doesn't just go for the food, personalities and the literal size of the state. It also sums up Texas music festivals. A state this big needs a festival scene to end all festival scenes. And that it certainly does. Spanning the length and breadth of this great southern state, music festivals in Texas are as epic as they are aplenty.
From Austin to Dallas, Fort Worth to Houston (and everywhere in between), my breakdown of the best 25 music festivals in Texas are sure to provide a rip roarin' Texan time.
---
1) Austin City Limits Music Festival
When: October 7-9, 2022 & October 14-16, 2022
Where: Austin, Texas
2 Weekends, 8 Stages, and Over 130 bands
Since its first edition in 2002, Austin City Limits has grown to become one of the largest and most well-known festivals in the US! With its growth in popularity, it's expanded to a two-weekend event that offers its attendees some of the best international artists spanning all genres, fine arts exhibits by local artists, and incredible Texas BBQ, as well dozens of other delicious food & drink vendors."
---
2) South by Southwest
When: March 11-20, 2022
Where: Austin
"It's not that South by Southwest takes over Austin — downtown Austin becomes SXSW for nine days in March. Music, art, interactive, panels, comedy, and movies all vie for your attention span. Let's put it this way. You could skip media for a year, come to Austin for the week, and still come out ahead on pop culture.
Founded in 1987 in Austin, Texas, SXSW is best known for its conference and festivals that celebrate the convergence of the interactive, film, and music industr
ies. The event, an essential destination for global professionals, features sessions, showcases, screenings, exhibitions, and a variety of networking opportunities. SXSW proves that the most unexpected discoveries happen when diverse topics and people come together."
---
3) Levitation Music Festival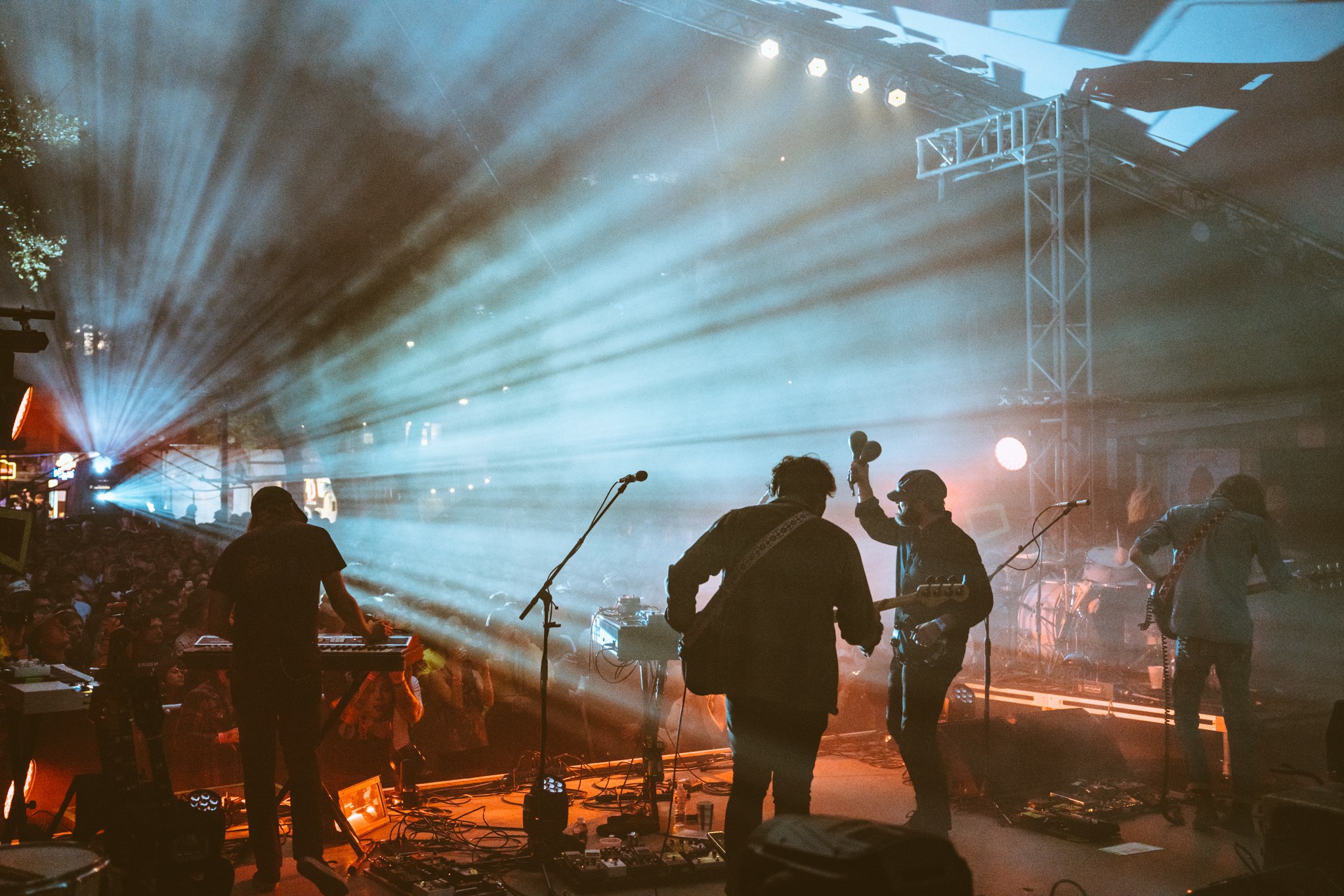 When: October 27-30, 2022
Where: Austin
"LEVITATION returned to its downtown Austin roots in 202q – creating a walkable, intimate and community-focused event that showcases the city's world-renowned music venues. LEVITATION 2022 will expand and further explore the possibilities and creative opportunities in Austin's diverse Red River District and East Side venues and art spaces.
In addition to the flagship event in Austin, the group has curated LEVITATION events in France, Chicago and Vancouver. Also curating events in Austin, special events and showcases at Mexico City's NRMAL, The Netherlands' Le Guess Who and a massive annual LEVITATION showcase at SXSW. LEVITATION France celebrated its 6th year on September 2018, in Angers, FR – the largest event of its kind in Europe. Since 2010, The Reverberation Appreciation Society record label has released records by key bands in the psych and garage rock scene like Night Beats, Holy Wave, Ringo Deathstarr and many more – with new releases on the horizon."
LEVITATION 2018 AUSTIN, TX (APRIL 26-29)
---
4) Kerryville Folk Festival

When: May 26 – June 12, 2022
Where: Kerrville
https://www.kerrvillefolkfestival.org
"Every year at the Quiet Valley Ranch, in the heart of the beautiful Texas Hill Country, a real music marathon takes place. It is the longest continuously running music festival of its kind in North America. The Kerrville Festival lasts for 18 days and nights each May and June, since 1972. Over 30,000 guests come from all over the world to become part of this unforgettable event. If songwriting is what you are interested in, Kerrville is the place to go. Songwriters of various musical styles come here to experience the 24 hours of music throughout the festival.
Campgrounds are the heart and soul of the festival, where the music and singing never stops. In addition to the live concerts, here you may also find songwriting schools, music business seminars, hill country bike rides, canoe trips on the Guadalupe River, Sunday Folk Song Services, and the New Folk Competition and concerts for the new talents in songwriting. There is something for everyone who enjoys music, camping, and outdoor activities."
Kerrville Folk Festival 2017 (I Never Thought I'd Love Texas)
---
5) UTOPIA Festival 2022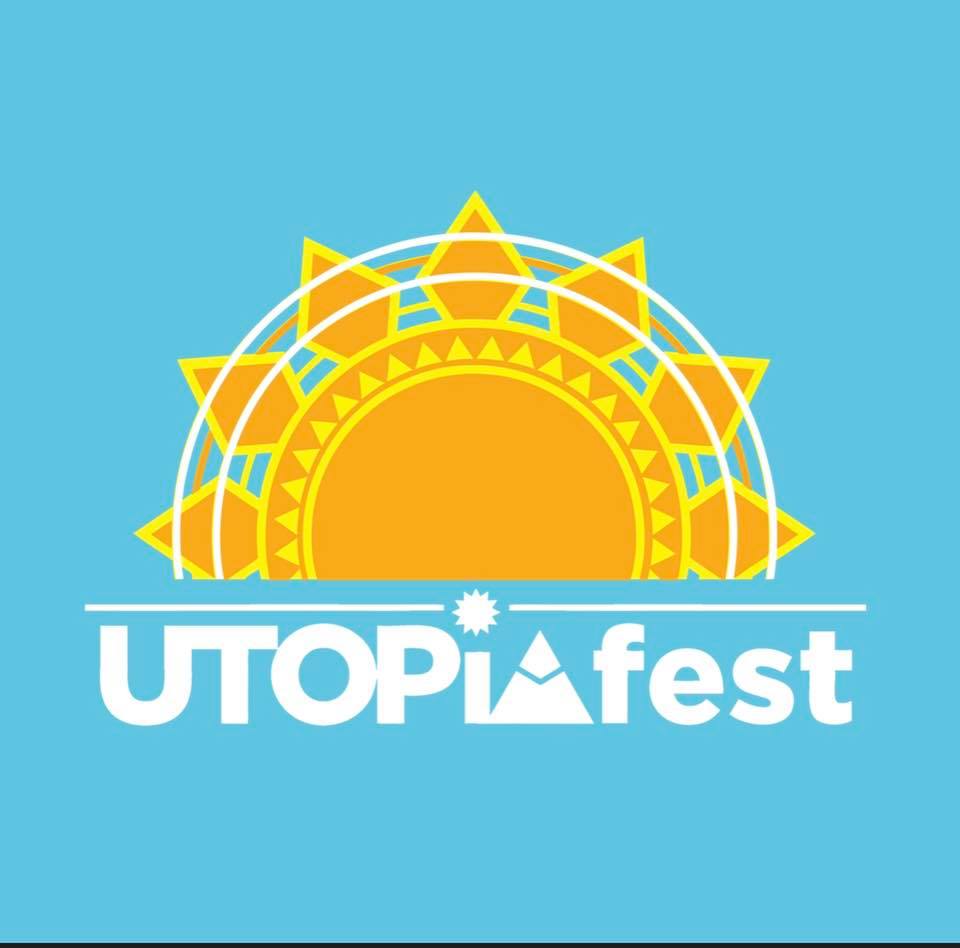 When: October 14-15, 2022
Where: Burnet
Camping + Music + Experience
"UTOPiAfest is a laid-back event where musicians, crew, and festival-goers roam the grounds freely. Two stages are set up with no overlap scheduling: Guests will never miss a set, and many of the artists play more than once. This year marks the 10th anniversary of UTOPiAfest, which derives its name from its roots. The festival originated in the small town of Utopia, Texas. Founder Travis Sutherland held the inaugural festival at Four Sisters Ranch, land that has been in his family for more than a century. I realized what a great venue we had out there at the ranch," he said. "I wanted people to experience music and the outdoors. The first year, I invited a few bands, friends, and neighbors out on a Saturday."
UTOPiAfest Twelve - October 14-16, 2021
---
6) Float Fest 2022
When: July 23-24, 2022
Where: Gonzales, Texas
MUSIC, TUBING, CAMPING AND MORE – ALL IN ONE WEEKEND.
"Float Fest debuted in 2014 has quickly become an immersive festival experience that's quintessentially Texas, combining tubing, camping and live music. We're the ultimate summer destination, as our "Float Fanatics" enjoy an outstanding two-day music lineup, fun in the sun both on and off in the river and pristine camping framed by natural shade from Pecan Groves on our private Ranch
Summer down south means one thing—finding ways to stay cool enough in sticky, humid weather in order to enjoy the great outdoors. For one wet weekend in San Marcos, Texas, Float Fest offers an ingenious solution: listen to some of the hottest artists in rap, rock and EDM while tubing down the river and enjoying a cold beverage. Splashed across the Water and Sun stages in the most sweltering slice of summer festival season, Float Fest is the most chill way for you and your best buds to hit a fest in the friendly South without suffering from heatstroke."
Float Fest 2018 Aftermovie (music festival recap) San Marcos, TX
---
7) Fortress Festival
When: April 2022 (Dates TBA)
Where: Fort Worth
https://www.fortressfestival.com
"Fortress Festival hasn't wasted any time in making it's mark as an arbiter of taste." – Texas Monthly.
Fortress Festival was launched in 2017 to fill a void in the North Texas market that was without a major, multi-genre music festival. After only three years, the festival, among other things, has been called a "Can't Miss Music Festival" by Harper's Bazaar, a "defiant outpost for Black music" by the Daily Dot, a "model for what urban festivals can achieve" by Fort Worth Weekly, "one of the best experiences to be had in the North Texas market" by Central Track and "like nothing else in the DFW area" by Free Press Houston.
---
8) Texas Music Revolution
When: June 2022 (Dates TBA)
Where: Plano
https://www.facebook.com/TexasMusicRevolution
"Texas Music Revolution brings its 24 year history of music to Plano's Oak Point Park for a two-day event which features a blend of folk, blues, country, indie and bluegrass artists. KHYI has been producing the event since 1996 and moved the fest from Southfork Ranch to Plano, at the same time expanding from a one-day event to two days. This year's event will again host two stages, with the amphitheater stage featuring only Texas-bred musicians on Friday night."
Toyota Texas Music Revolution 2017 - Plano Magazine
---
9) Ubbi Dubbi Festival
When: April 23-24, 2022
Where: Dallas / Fort Worth
"Disco Donnie Presents is throwing Something Wonderful (spring festival in Dallas) out the window and bringing Ubbi Dubbi as the spring festival for Texas ravers. It will be hosted in Fort Worth, Texas at Panther Island Pavilion. Representing diversity and style in music, the festival represents some of the most adventurous artists in dance music.
Featuring heavy-hitters Boombox Cartel, Borgore, Destructo, Galantis, Ganja White Night, Golf Clap, Illenium, Tchami, Weiss, Zeds Dead and more, Ubbi Dubbi is shaping up to be one of the hottest festivals to hit the Texas music scene."
Ubbi Dubbi Festival | Panther Island | April 27 & 28, 2019
---
10) Lights All Night Festival
When: December 30-31, 2022
Where: Dallas Market Hall
Texas' Longest Running Electronic Music Festival
"We've created an out of this world experience tied together with a soundtrack of beats and feels that will transport you into another dimension. Lights All Night is a place where you can be free to be yourself while exploring our art, meeting new friends and dancing the night away to some of the most innovative music in the world! Earth shattering sound and lights will launch you to the moon and back, and it will be like nothing else you've ever experienced in this life.
Global artistic collaborators have descended upon our world to enhance the visual and visceral experience, make sure to get lost and explore our planet of color, light and sound."
Lights All Night 2017 Official Recap
---
11) Willie Nelson's 4th of July Picnic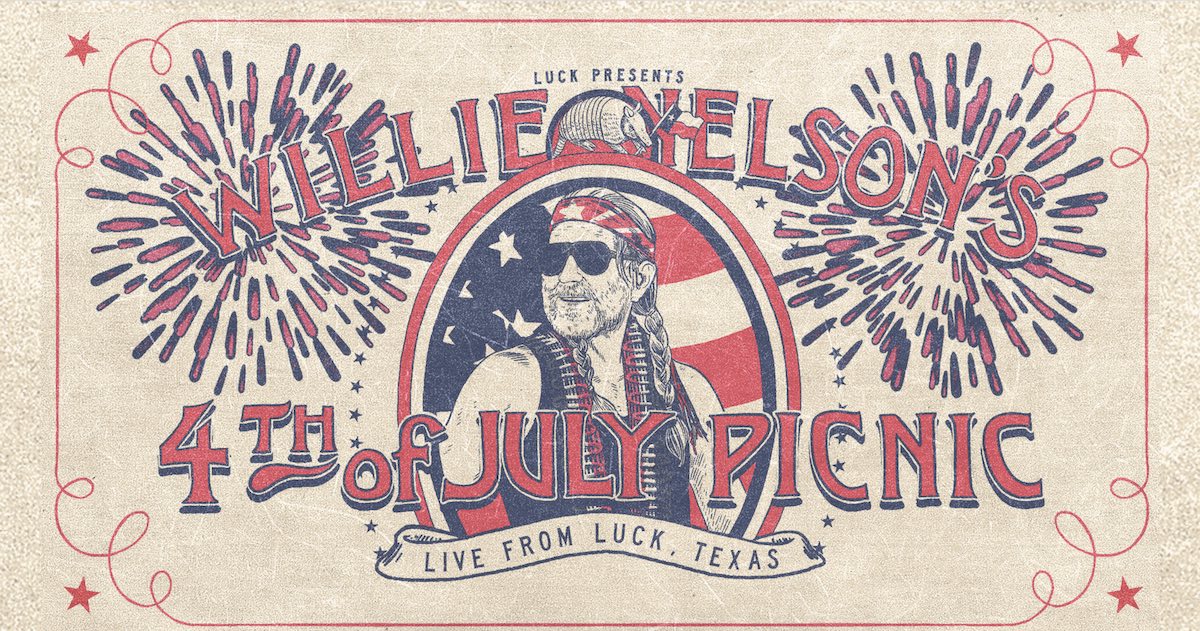 When: July 4th, 2022
Where: Austin (variable location)
Hosted and headlined by the iconic artist himself, Willie Nelson's 4th of July Picnic is always an eclectic mix of country music, new and old, with a few surprises thrown in. This year the lineup over at Austin's Circuit of Americas includes Sturgill Simpson, Ryan Bingham, The Head and The Heart, Margo Price, Edie Brickell, Lukas Nelson & Promise of the Real, Folk Uke, Raelyn Nelson Band, Particle Kid, and a handful of others."
A look back at Willie Nelson's Fourth of July Picnics
---
12) Old Settler's Music Festival

When: October 2022 (Dates TBA)
Where: Tilmon, Texas
https://www.oldsettlersmusicfest.org/
"Old Settler's Music Festival is an annual music festival held since 1987. As one of Central Texas' signature music events, the festival features americana, roots, folk, acoustic jazz and blues, bluegrass, local favorites, and award-winning artists from around the world. Camping, arts and crafts, food and drink are available.
Old Settler's already has been widely recognized for its contribution to Central Texas culture; with over 30 bands performing for 16,000 roots-music fans each year, it is considered among the major events that help the region sustain its status as the "live music capital of the world." And now, as it plants roots of its own on its new 145-acre property, Old Settler's cements its status as the sole roots music and camping festival in the Central Texas area. "OSMF has become an elite musical event without sacrificing the community vibe that built it."
Old Settlers Music Festival 2019 Official Wrap Video
---
13) Euphoria Festival
When: May 28, 2022
Where: Austin, Texas
"Get your hula hoops, light gloves and sleeping bags ready, Austin's own electronic camping music festival returns to Carson Creek Ranch later this month. Those who don't have to wait until May 15 for their last final can catch performances from EDM giants such as Hippie Sabotage, Zander and Gramatik. The festival will feature a Friday kickoff party open only to those who purchase camping pass on top of a regular ticket."
Finding Euphoria Festival 2018 Recap
---
14) Red Gorilla Music Festival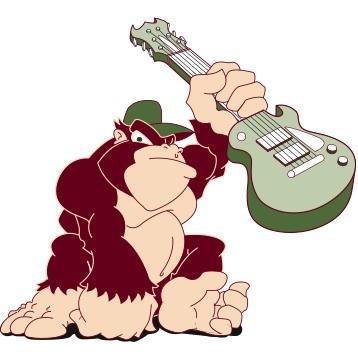 When: March 2022
Where: Austin
https://www.redgorillamusic.com
"The event is free to attend and open to the general public. RedGorilla has helped many artists gain large scale followings early in their careers and has showcased some of the best up and coming acts over the years, including Macklemore & Ryan Lewis, Kendrick Lamar, Imagine Dragons, The National, Foster the People, Cage the Elephant, Ryan Bingham, and more. The RedGorilla Music Festival launched nearly fifteen years ago as the DreamScapers Artist Showcase and grew each year under that name.
Through all of the growth, the festival continues to be a "No Badge Required" event and RedGorilla's mission still remains the same: to promote up and coming artists and new music, in all genres while helping independent artists further their careers. The festival takes place during one of the most important music weeks of the year. The city of Austin, TX hosts the music industry's premier destination, and thousands of fans and industry professionals descend upon Austin to network and check out new talent.
The Festival has been an overwhelming success and continues to uphold its reputation as the youthful, rebel showcase that caters to talented artists from all parts of the world! RedGorilla offers performance slots to bands, solo artists, and DJs so they can take advantage of this excellent opportunity. RedGorilla also prides itself on making these showcases the best experience possible for participating artists, as well as for their fans."
Red Gorilla Music Festival 2014
---
15) Freaky Deaky | Texas EDM Festival

When: October 29-30, 2022
Where: Houston Raceway
http://freakydeakyhalloween.com
"It's Texas meets Halloween meets dance party when Freaky Deaky lands in Houston. The wildest costume party in the south gets spooky at the Sam Houston Race Park with some of the hottest names in the EDM scene."
The 2021 line-up is absolutely stacked with massive names like Claude Von Stroke hosting a Dirtybird stage, Zeds Dead, Green Velvet, Deadmau5, Troyboi, and so many more! If you're looking for a Texas EDM Festival/ Rave to attend over Halloween, then look no further than Freaky Deaky!
Freaky Deaky 2017 (Official Aftermovie)
---
16) JMBLYA Festival
When: September 2022
Where: Austin & Dallas
Nominated for Best Outdoor Music Festival & Best Festival in Texas!
"Making stops in Dallas and Austin, Texas' biggest hip-hop festival JMBLYA brings together some of the genres biggest names in one place. This year's festival will feature rap giants such as FUTURE, Gunna, and The Kid Laroi . For those who are done with finals, or just don't feel like studying this weekend, you can get general admission tickets on the JMBLYA site for the festival's day in Austin over at The Circuit of the Americas."
---
17) Urban Music Festival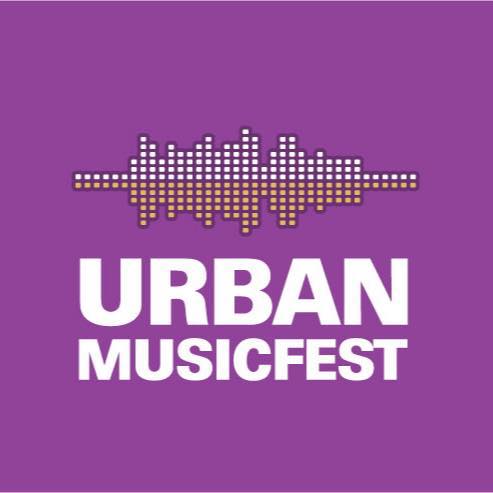 When: Septmeber 2022
Where: Austin
"In 2005, the Urban Music Fest was created in response to the African American Quality of Life Initiative to create an experience in Austin, TX that lovers of R&B, Jazz, neo-soul, and gospel could enjoy. Founded by Donnie Little and Homer Hill, Urban Life Group was formed to organize the first festival to be held at the Town Lake Auditorium. April 8th, 2006, the first and only R&B festival in Austin kicked off concurrent to the Texas Relays. Urban Music Fest and the Texas Relays is Austin's largest African American tourist weekend each year with over 60,000 visitors.
Urban Music Fest derives from an Afrocentric perspective. We program R&B music and its sub-genres such as Jazz, Blues, and Hip Hop. Every lineup showcases local, regional and national artists. From Chaka Khan to Johnny Gill to Dru Hill, the Urban Music Fest has not missed the mark on highlighting true R&B artists. Each year UMF has a variety of food vendors, retailers, and service organizations. With over 9,000 attendees, we attract a diverse population of festival patrons in a family-friendly environment."
Urban Music Fest 2017 Recap
---
18) Neon Desert Music Festival
When: May 2022 (Memorial Day weekend)
Where: El Paso, Texas
http://www.neondesertmusicfestival.com
"30,000+ fans converge on downtown El Paso for this annual celebration of hip-hop, electronic, and indie rock. The Texas festival prides itself on a mix of nationally acclaimed and up-and-coming music acts. Set in downtown El Paso, Texas, this annual outing is spread across five stages that reach from San Jacinto Plaza all the way over to Cleveland Square. With lineups ranging from indie rock all the way over to EDM, this year's incarnation will see Zedd and Wiz Khalifa headlining the over the last weekend of May."
SWST - NEON DESERT AFTERMOVIE
---
19) Wildflower! Arts and Music Festival
When: May 2022
Where: Richardson, Texas
http://www.wildflowerfestival.com/
The biggest music gig in the metroplex! #WAMFest
Richardson's signature event, the Wildflower! Arts and Music Festival, is an award-winning eclectic event that draws thousands of attendees to the Galatyn Urban Park every May!
Festival programming includes four main performance stages featuring national, regional and local bands, the Singer/Songwriter contest and stage, the family-friendly WF! Kids, the WF! Eats, the WF! Market Place, and Performance Row showcasing strolling entertainers, buskers and acrobats.
Wildflower! also features a Battle of the Bands contest, the Budding Talent Vocal Competition, Al Johnson Performing Songwriter Contest, Art Guitar Auction and much more.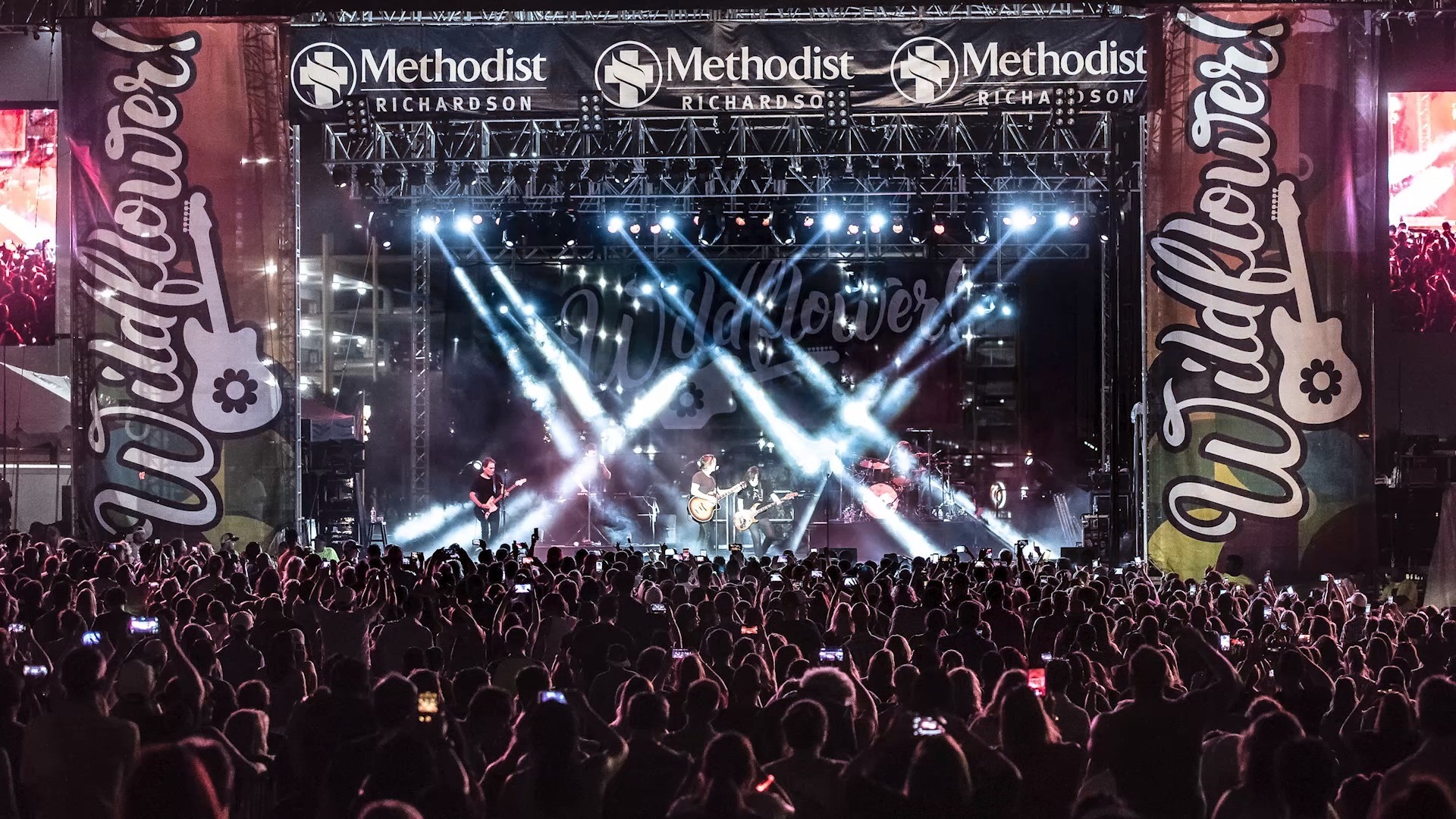 ---
20) Trans-Pecos Festival of Music & Love 2022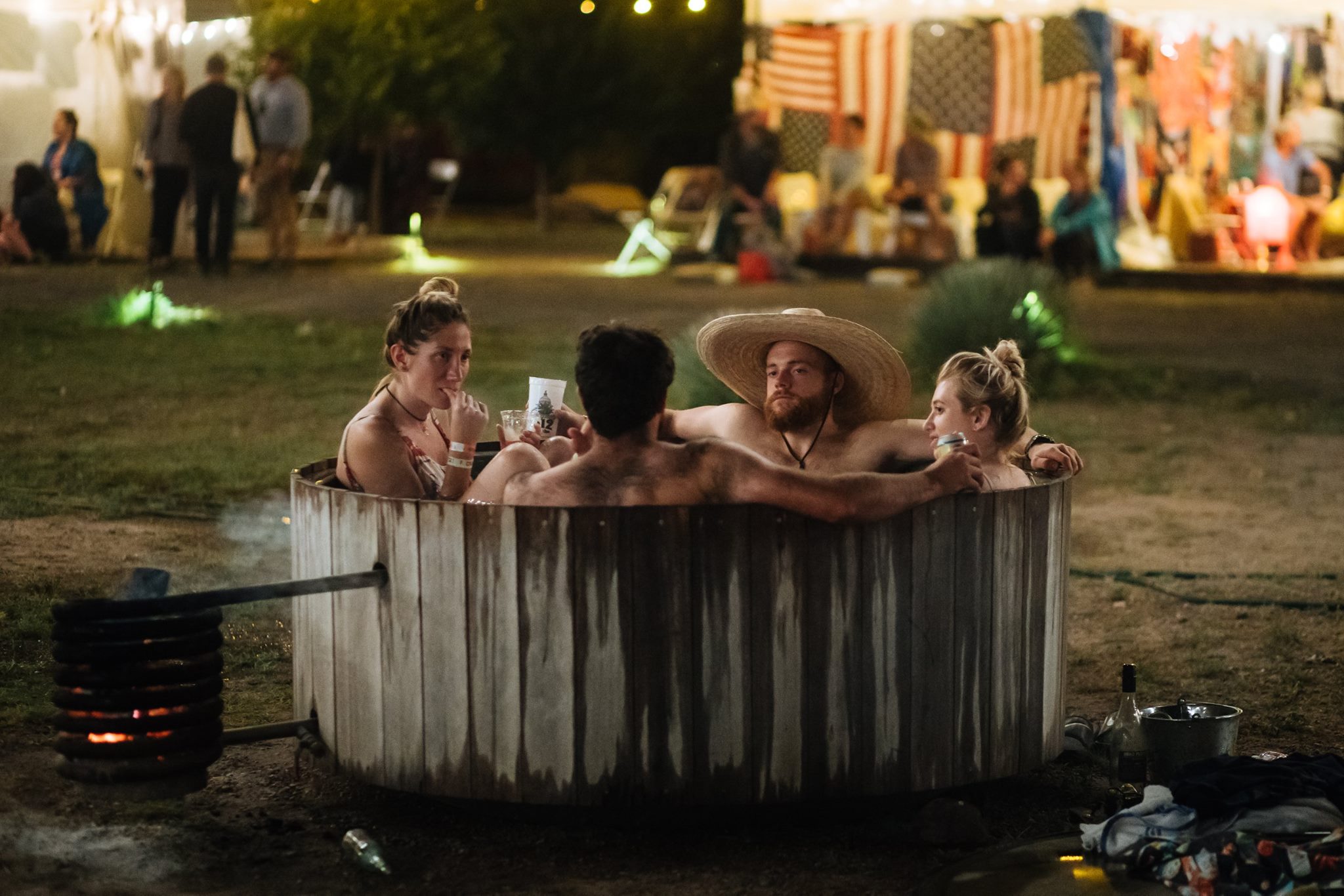 When: September 2022
Where: Marfa
https://elcosmico.com/event/trans-pecos-festival-of-music-love-2021-2/
"Set in one of our favorite postage stamps of Southern soil, Marfa, on hotelier heroine Liz Lambert's El Cosmico dreamscape campground (featuring yurts, teepees, and technicolor vintage campers), this weekend long celebration has everything from live performances by artists like Kacey Musgraves, Calexico, and Neko Case to workshops on screen printing, DIY cocktail shrubs, welding, cabinetmaking, and yoga, among others.
You can get your jean jacket chain stitched with your nickname or the likeness of your dog by Fort Lonesome or go to a pig roast or have your tarot cards read. There's a baseball game and a pancake breakfast too. And look over there! Life-size, salsa dish-shaped, wood-fired hot tubs."
Trans-Pecos Music Festival 2017
---
21) Hot Luck Food & Music Festival
When: May 2022 (Memorial Day Weekend)
Where: Austin
"Hot Luck is what happens at the fire—in the flames. It's where the inspiration turns into food. And that food feeds the people, and the music, and the next round of crazy ideas that flicker to life. Created by James Beard Award-winner Aaron Franklin, Guerilla Suit principal and Mohawk owner James Moody, and Mike Thelin, co-founder of Feast Portland, it is a DIY casserole of the culinary and music world. It is both a festival that occurs every Memorial Day weekend in Austin as well as a traveling series of events that pop up in cities all over the country year-round."
Eating Through Austin's Hot Luck Festival
---
22) Seismic Dance Event
When: November 11-14, 2022
Where: Austin, Texas
https://seismicdanceevent.com/
"Seismic Dance Event returns for its special 5th year edition on November 11, 12, 13 of 2022 in Austin, TX! Seismic shakes up the norm as a boutique music festival curated specifically for house, techno & underground music enthusiasts. The DJ Mag Best of North America nominee is the only house & techno music festival of the Southern US with an intimate, boutique size and a reputation for its impeccable crowd culture and thick vibes.
Seismic takes place over 7+ acres of land and featuring three stages (Volcano, Tsunami, & Frequency) and 50+ global headlining artists featuring top regional acts, world class production, top of the line performers, art installations, food trucks, and vibes for days! Stay tuned for more info to be shared on our socials and site. 😉
Breakin through the underground… let's make it shake!"
Seismic Dance Event 5.0 Phase 1 Lineup Reveal
---
23) Viva Big Bend Festival
When: July/ August 2022
Where: Various (Alpine, Marfa, Fort Davis and Marathon)
"Viva Big Bend is a celebration of Texas music. More than 60 shows at ten venues in Alpine, Marathon, Marfa and Fort Davis. Produced by Texas Music magazine, Viva Big Bend is part music festival and part music-industry conference, which will showcase the best of the Big Bend: extraordinary natural beauty, great music from all over Texas and exciting night life without all the traffic and crowding of urban Texas."
Viva Big Bend Official Trailer 2
---
24) Larry Joe Taylor's Texas Music Festival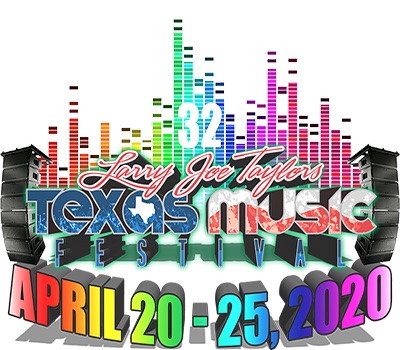 When: September 2022
Where: Melody Mountain Ranch, Stephenville
http://larryjoetaylor.com/texas_music_festival.htm
"LJT has not always been the large 6-day Texas music event it is today. 31 years ago, venues for singer/songwriters were almost non-existent. Larry Joe wanted a place for he and his friends to play their own music and to provide a music friendly environment where both the artists and fans felt a common ground. The first few festivals drew music fans from the 70's "outlaw" era or avis "chili cooks" who also happened to like original music. Many years later it became known as a springboard for many talented but unknown singer/songwriters and bands as well as staging well known artists from the past and present. Today, the Taylors and their crew continue looking for new ways to improve the fan and VIP experience, enhance the traditions of camping out, picking, singing and telling stories around a campfire, and showcasing the best original music in the nation
Music is everywhere at LJT. The festival features a diverse lineup of songwriters and musicians every year with performances beginning at 10 am and ending…well, never. LJT packs 50+ acts onto 4 stages in 6 days, but the music continues through the night at campfire jams."
---
25) National Polka Festival Texas 2022
When: May 2022 (Dates TBA)
Where: Ennis, Texas
https://www.nationalpolkafestival.com/
Come help celebrate 54 years of Czech heritage and traditions!
Held every year on Memorial Day Weekend, the National Polka Festival offers an abundance of activities to be enjoyed by the entire family in a small town atmosphere. The festival kicks off with an opening dance on Friday featuring polka music and the King and Queen Dance Contest, where participants and non-participants are encouraged to wear traditional Czech kroj (costumes).
On Saturday morning, decorated floats, bands and colorful costumes kick off the downtown festivities with a giant parade that twists through historic downtown Ennis. Then experience our traditions, religious customs, dancing, taste, sights, sounds, and "a little bit of the Czech Lands" on Saturday and Sunday at our three spacious air-conditioned halls (KJT, Sokol, and SPJST) and in downtown Ennis.
Enjoy a weekend of polka dancing with 15 live polka bands including Grammy Award winning Brave Combo and a Saturday night Country Concert.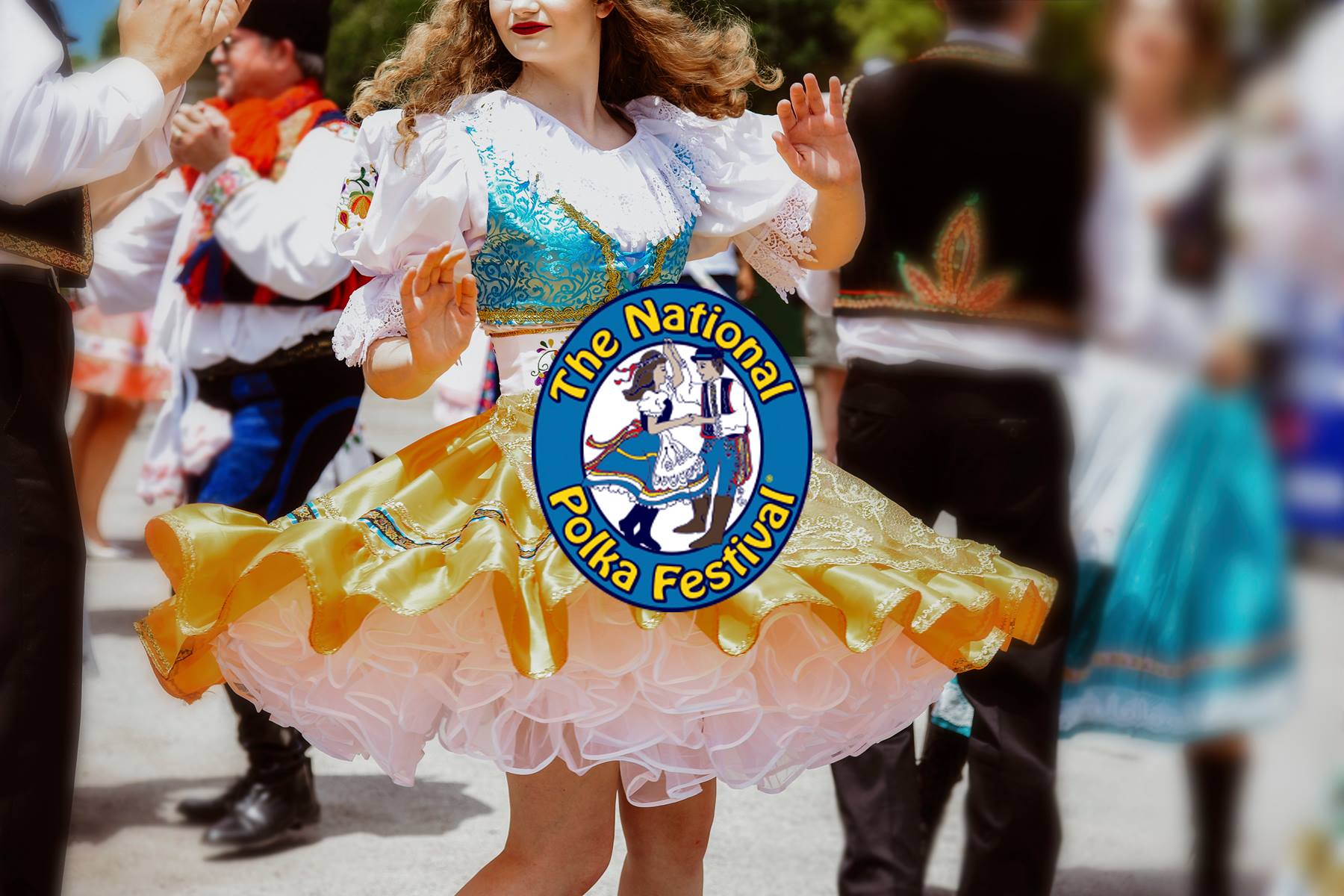 ---
Texas Festivals Possibly Returning in 2022
With everything going on in the world, a few music festivals in Texas haven't quite been able update us with any details, but still wanted to give them some recognition in case they make a comeback!
Waterloo Music Festival
When: September (Dates TBA)
Where: Austin
"Waterloo is an independent festival that celebrates the roots of Austin music culture, and will feature three full days of nationally renowned jam bands performing alongside the city's finest musical acts during a weekend of camping. The event will be held at Carson Creek Ranch, a venue just ten minutes from downtown Austin with over 60 acres of Pecan-tree-lined campgrounds and scenic views overlooking the Colorado River. The event is produced by Austin events promoters Unknown Entertainment, Havin' a Ball Productions and Heard Presents."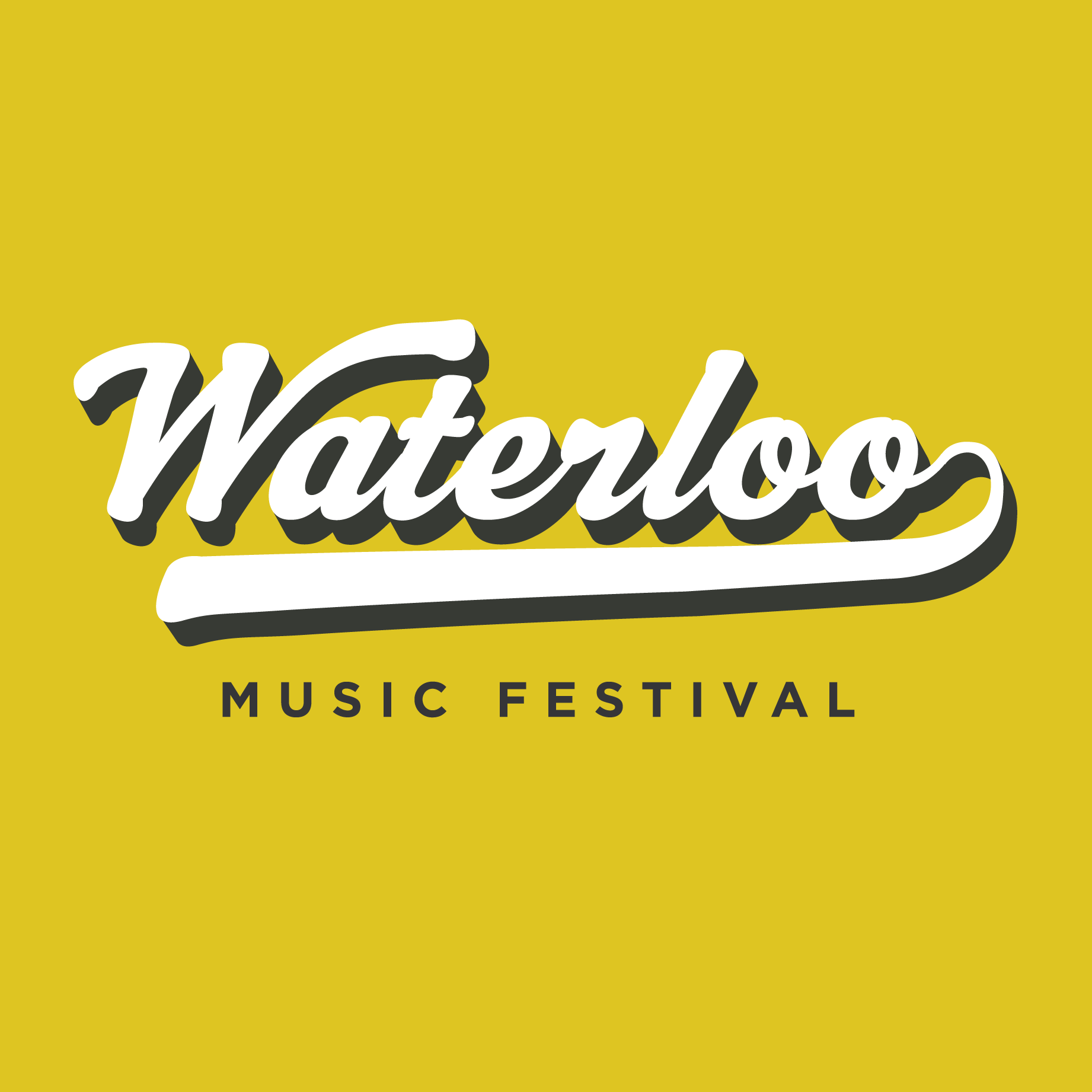 ---
River City Rockfest
When: September (Dates TBA)
Where: San Antonio
"The Bud Light River City Rockfest is a one day, multi-stage rock festival that features the biggest names in rock music. The annual festival, which takes place at the AT&T Center in San Antonio, is the largest rock festival in South Texas and is part of the World's Loudest Month festival series, a grouping of the eight distinct Active Rock Music Festivals in the United States during April and May. Drawing more than 27,500 fans, past performers have included Kid Rock, Guns N' Roses and Linkin Park."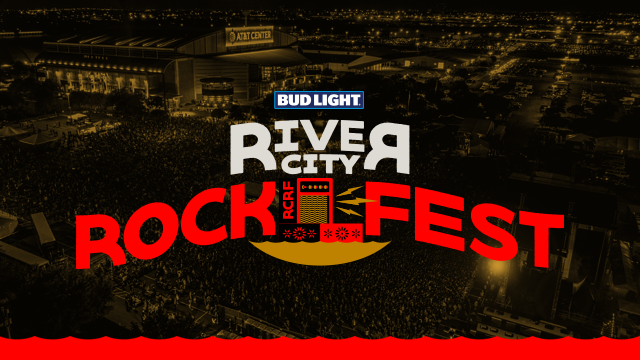 ---
Fiesta de la Flor
When: Future Festivals TBA
Where: Corpus Christi
https://www.fiestadelaflor.com
"Fiesta de la Flor is an annual musical festival and convention for fans of Tejano singer Selena (1971–1995). It has been held in March by the Quintanilla Family in Corpus Christi, Texas since 2015. Selena's life and music still influence young fans, drawing up to 70,000 people from the Coastal Bend and beyond.
The family friendly celebration takes place in the Water's Edge Park along Shoreline Drive in downtown Corpus Christi. Special events and attractions take place at the American Bank Center and the Art Center of Corpus Christi."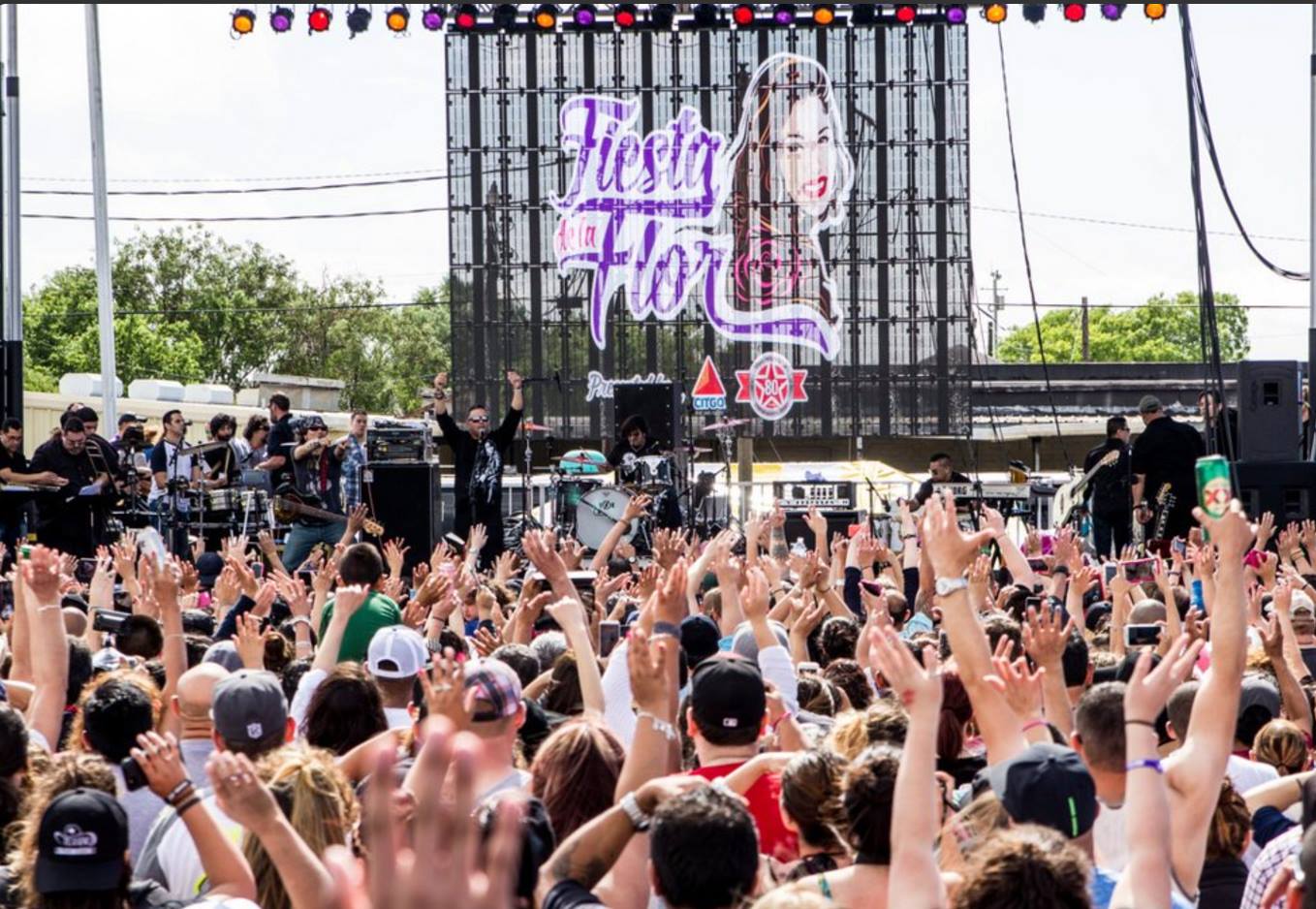 ---
DAY FOR NIGHT
When: December (Dates TBA)
Where: Houston
"Day for Night is a current snapshot of popular music as well as a showcase for trailblazers who continue to cross over from the fringes to become influencers. Eschewing the idea of musical genres, Day for Night focuses instead on acts that specialize in an inventive and highly visual approach to performing.
The visual artists build experiences within the blurred boundaries of performance, interaction and immersive installations both indoors and out. Large scale projections and site-specific custom-built structures bring a heightened sensorial experience to new audiences.
The historic Barbara Jordan Post Office at 401 Franklin Street, designed by the same architects as the Houston Astrodome, will be the setting for this year's hyper-sensorial festival. The 1.5 million square foot hybrid indoor-outdoor space will house four massive stages with seamless flow between the stages and immersive art installations."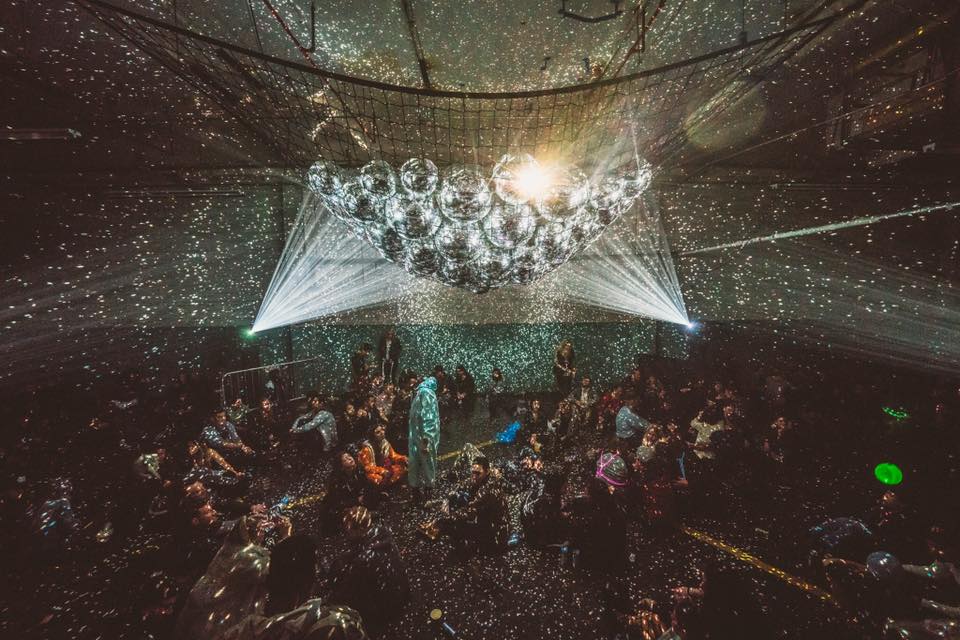 ---
Am I Missing any Epic Texas Festivals 2022?
I'm always updating these articles and removing festivals that no longer operate, so if you know of any cool music festivals in Texas that aren't on my list – feel free to reach out to me and let me know! I'd really appreciate it :-)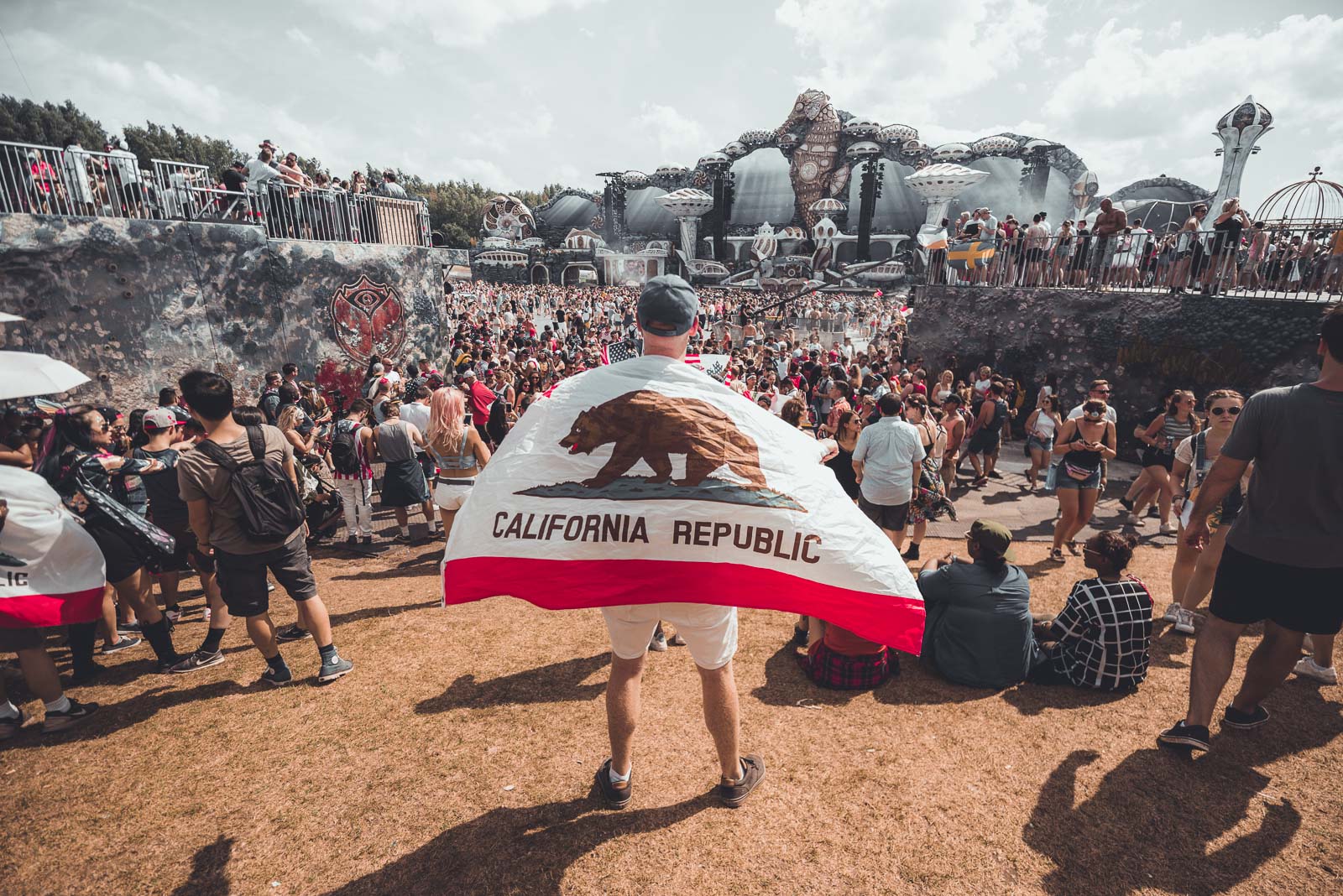 ---
Looking for more festivals in the U.S.A…?
My website is filled with tons of amazing posts like this that go over the best events, concerts, and music festivals all over. Take a look through some of these articles below and start planning your next epic music festival experience!
If you're not already, be sure to follow along on my Instagram & Facebook! I'm always attending different festivals and events around the world, and am documenting the experience very well on social-media!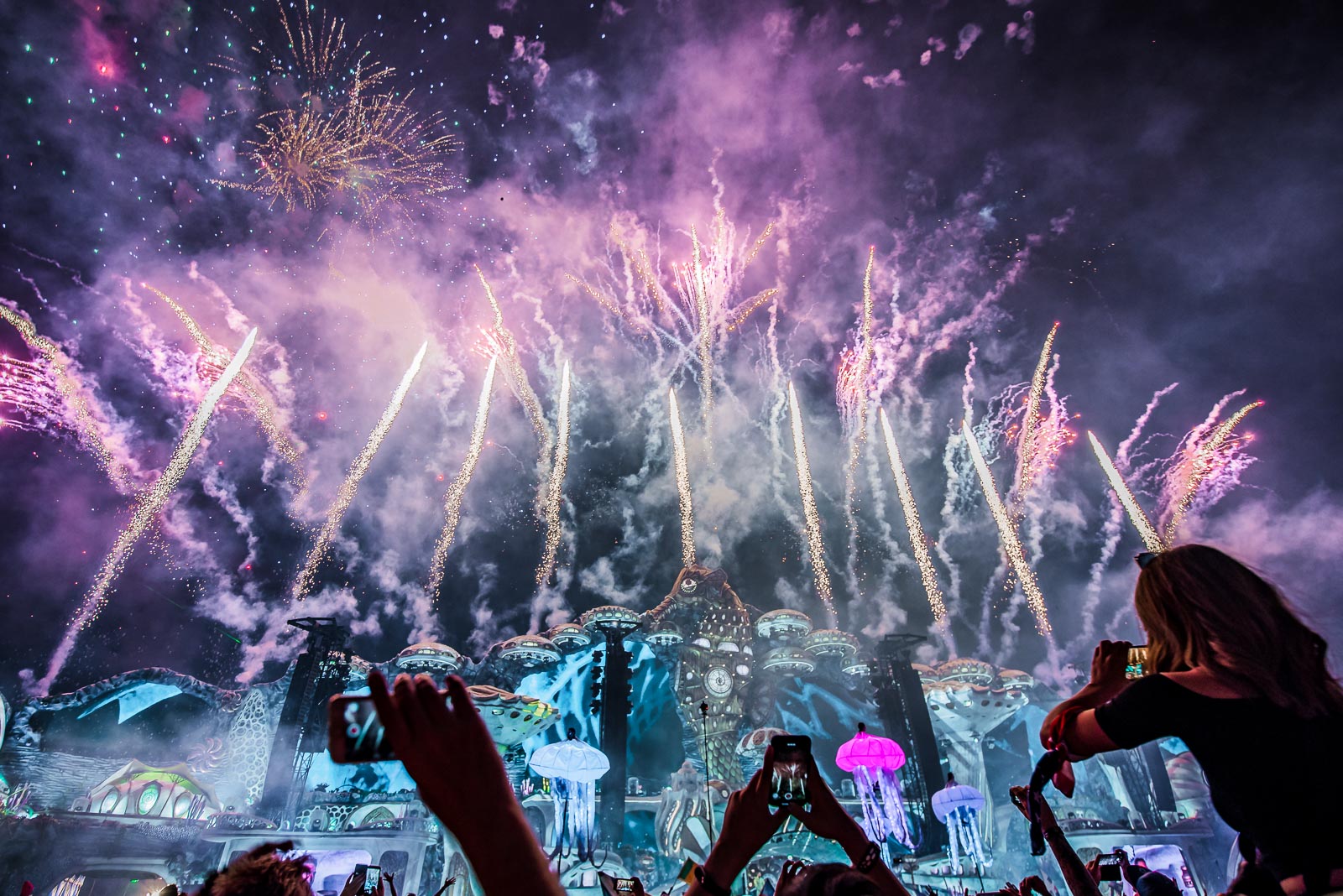 ---
Thanks so much for reading my Texas Festival 2021 Guide!
Share this article with your Festival Crew!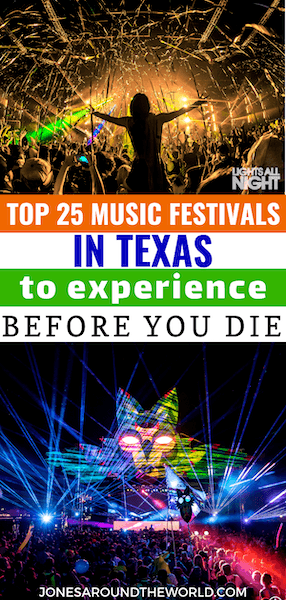 https://www.jonesaroundtheworld.com/wp-content/uploads/2018/12/Euphoria-Music-Festival-Texas.jpg
1365
2048
Dave
https://www.jonesaroundtheworld.com/wp-content/uploads/2017/03/logotry-1-1-300x106.png
Dave
2022-01-11 02:04:43
2022-06-02 18:10:17
Top 25 Music Festivals in Texas to Experience Before You Die