Planning a trip to jolly old England and looking for the perfect Airbnb London rental? You'll need an impressive place to stay, and my list of the best Airbnbs in London is the place to find it.
If you have never visited London, you are in for a serious treat. That first visit (and every visit, really) to London is so special. A jaw-dropping, exciting, and strangely familiar jaunt through some of the most famous streets in the world.
London and its landmarks are so well known across the world, you will hardly believe you are there experiencing the adventure for yourself.
Shopping at Harrods or meandering through Notting Hill Markets.
Walking down The Mall with Buckingham Palace standing tall at the end.
Enjoying the stunning public spaces of Hyde Park and St James Park.
Watching the double-deckers buses whizz around Piccadilly Circus.
Taking in a West End show.
Gazing at Tower Bridge while wandering along the Thames.
Learning about the dark history of the city at the Tower of London.
Riding the London Eye with a birds-eye view of this incredible city.
London is just one delightful experience after another.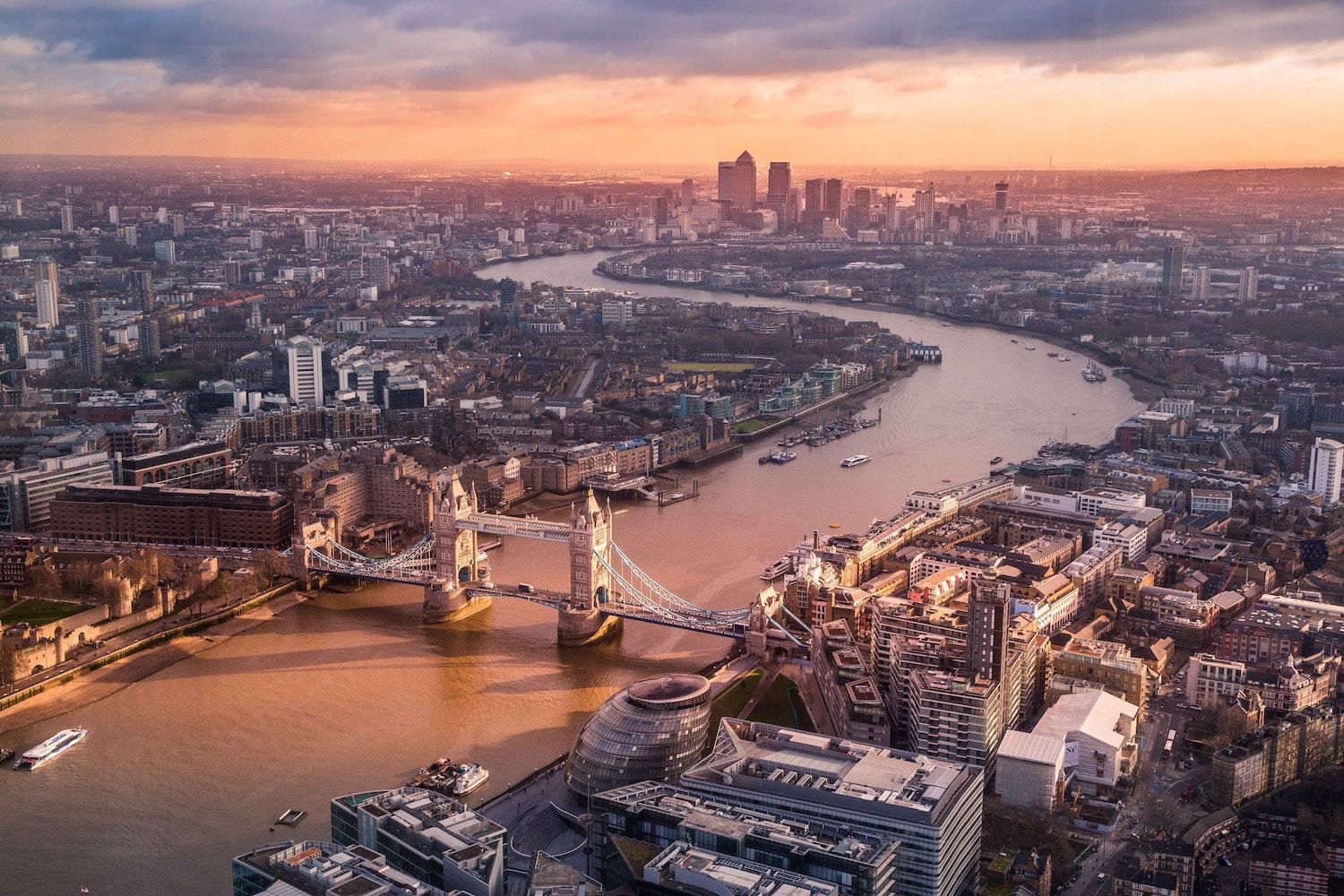 ---
Each part of London is unlike any other, and each borough or neighborhood has its own unique vibe you're bound to love. From the hip, often out-there streets of Camden to the posh pockets of Kensington and Chelsea – and everywhere in between – I guarantee there's a place that feels like home for you in London.
Whether you are heading to London for business or pleasure, the city has a seriously impressive range of best Airbnbs to choose from. And I've done the hard work for you and chosen the best – the cream of the crop – all for you.
Now let's check out the best Airbnbs in London…

---
Airbnb London: The Best Airbnbs in London, UK
I've shortlisted the best Airbnbs in London, UK below to make choosing the best stay for you easy breezy. I've chosen the best cheap, luxury, and unique Airbnbs in London, as well as the best stay for solo travelers and the best overall offering in this great city. Book via my links or keep scrolling to discover more incredible stays in London Town.
I've included a good selection of videos throughout this list, all of which come highly recommended. All of these offer a great insight into what visiting London is like, and I'm sure they will give you lots of great ideas for your own London itinerary. At the end of this list, I've also linked to some of my other London, UK, and Ireland content. Be sure to check out 80 Incredible, Fascinating & Fun Facts About London.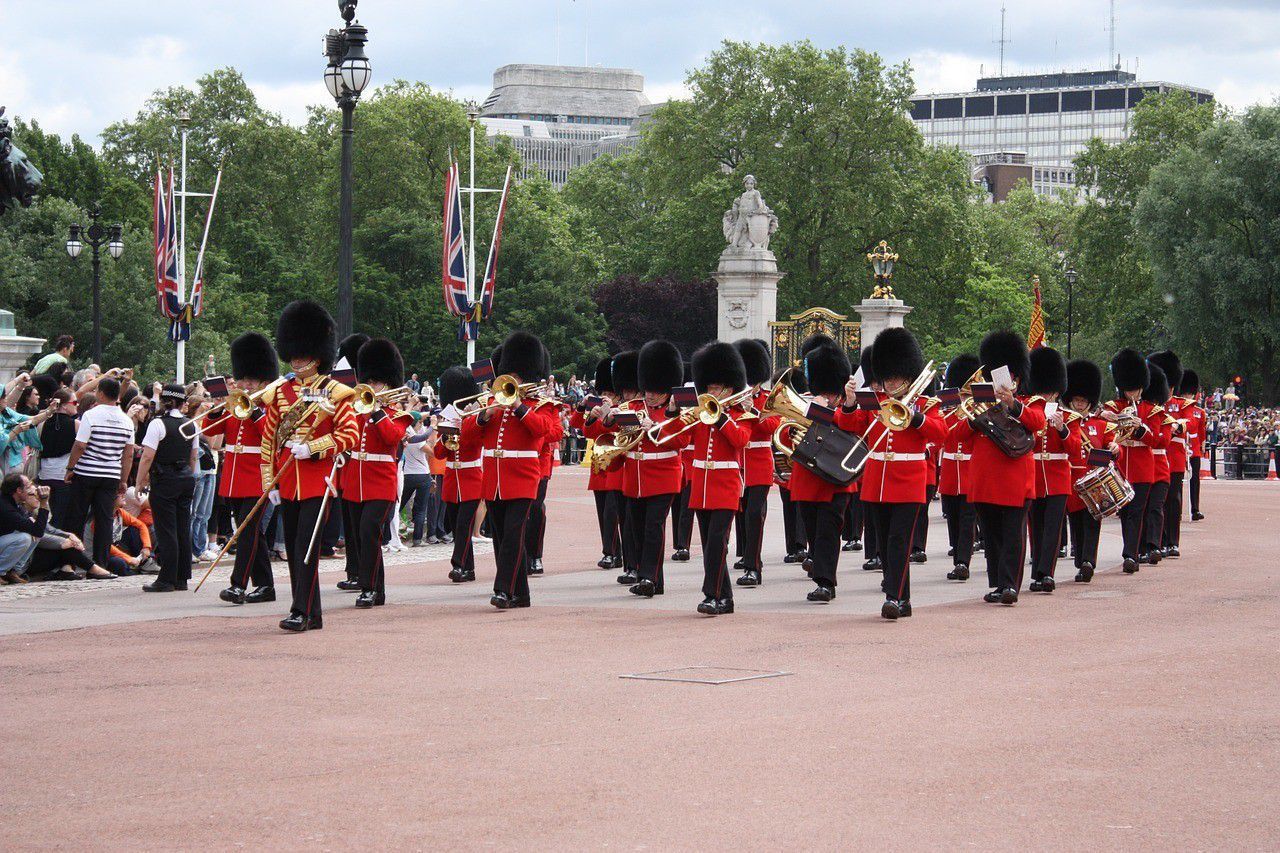 ---
1) Converted Warehouse Loft Apartment – Best Overall London Airbnb
Location: London Fields
Airbnb Plus: Yes
Superhost: Yes
Price: $172+ USD per night
https://www.airbnb.com/rooms/29913238
There are thousands of Airbnbs in London, so choosing the cream of the crop for my list was a tough gig. But I settled happily on this one-bedroom converted warehouse loft. The updated space is modern, open concept, and stylish, with the loft bedroom positioned above a floating staircase.
The East London hub of London Fields is a fun and trendy destination, within a short walk to leafy parks, cozy cafes, pubs, and local markets to wander through. It is easy to get from here to everywhere you need to go on the efficient city Tube system.
View Photos, Read Reviews & Check Availability
Guest review: "Claire and Arnold were exceptional hosts! My friends and I were meeting from overseas to have a weekend in London together. I was running late and Claire was able to communicate with my friends to leave their bags and check-in at an earlier time. The apartment was unreal and we loved it so much. Thank you again for everything, I highly recommend this wonderful space!"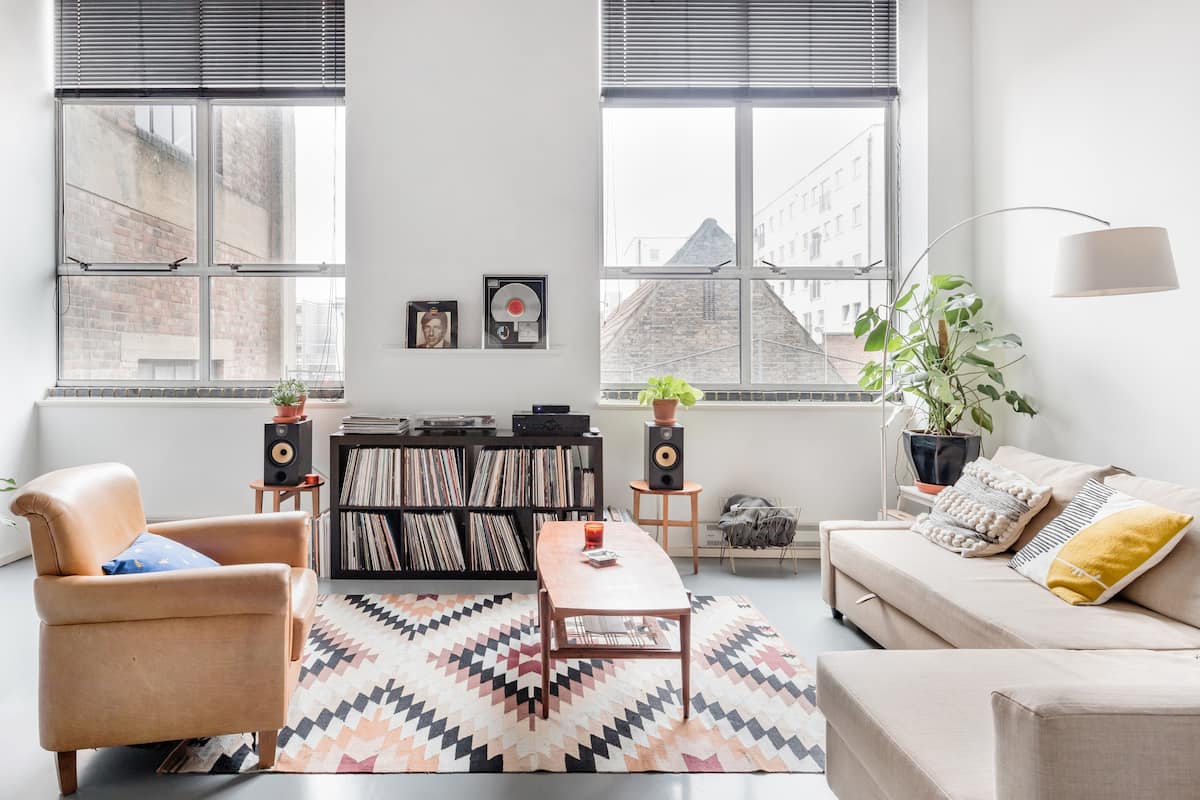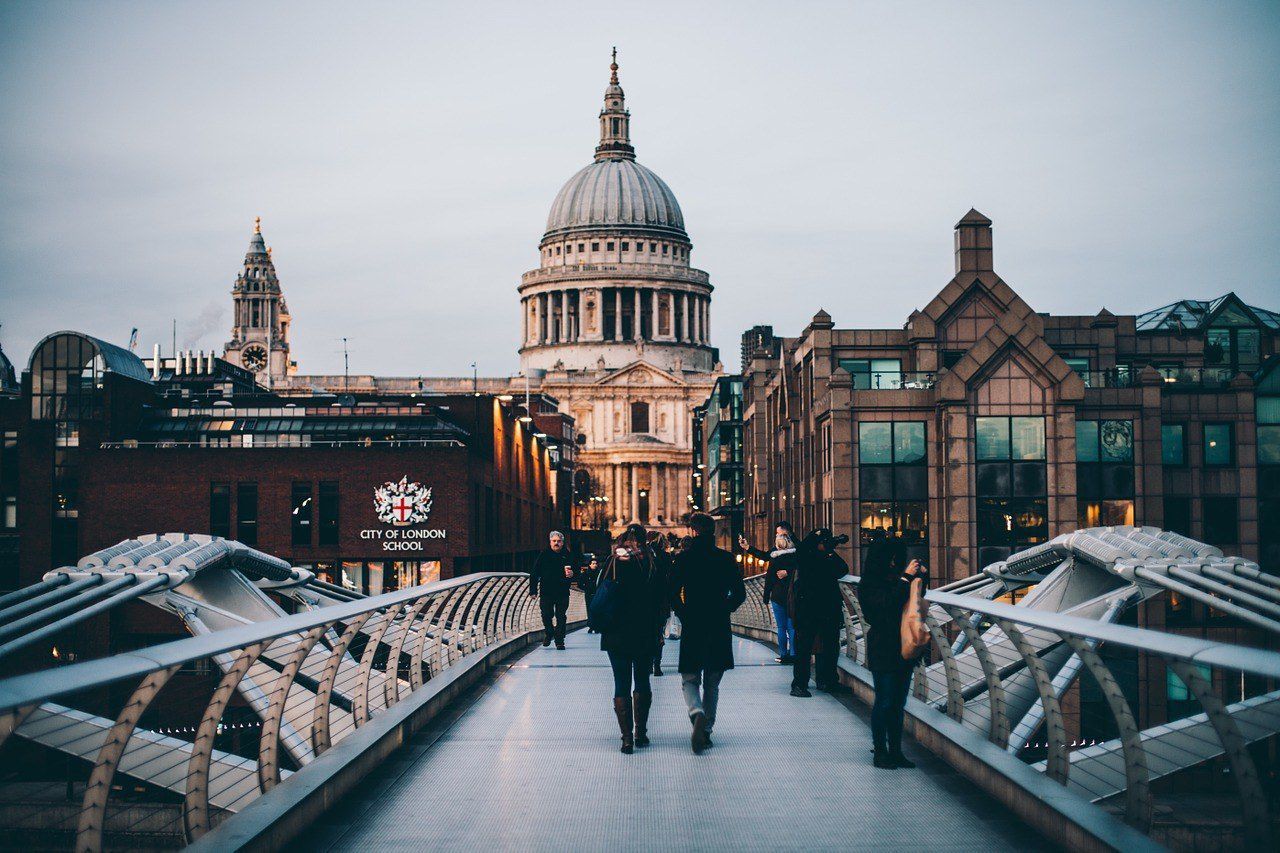 London Vacation Travel Guide | Expedia
---
2) Chic, Luxury Flat with Private Garden Square & Many Extras – Best Luxury Airbnb near London
Location: Abbots Manor
Airbnb Plus: Yes
Superhost: Yes
Price: $250+ USD per night
https://www.airbnb.com/rooms/20518771
Abbots Manor is a quiet neighborhood of London that borders some of the city's most posh, such as Chelsea and Knightsbridge, and has a location right near the River Thames. If being walking distance from Harrods and rubbing shoulders with London's famous faces sounds good to you, then this one-bedroom luxury apartment is for you.
The modern flat is stylish and spacious, and the townhouse it is nestled in even has a private garden to enjoy. The major local Tube stop, Victoria Station, is just minutes away on foot.
View Photos, Read Reviews & Check Availability
Guest review: "We loved our stay at Paula's apartment. It was in a great location, very close to Victoria Station, and in a very nice area. It had everything we needed to make it feel like a home away from home. Paula was the most accommodating host we have ever dealt with using Airbnb. We would be very happy to stay here again."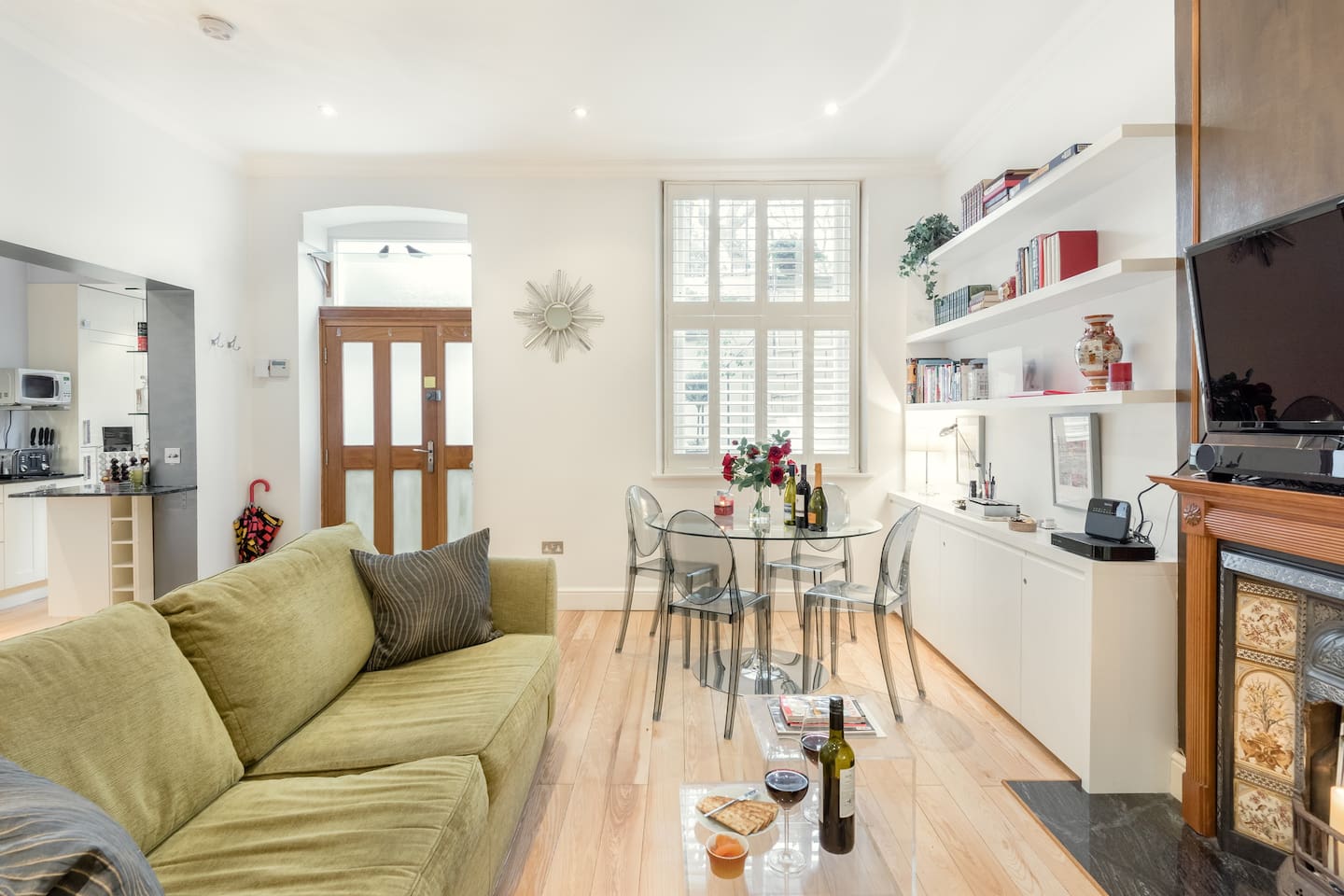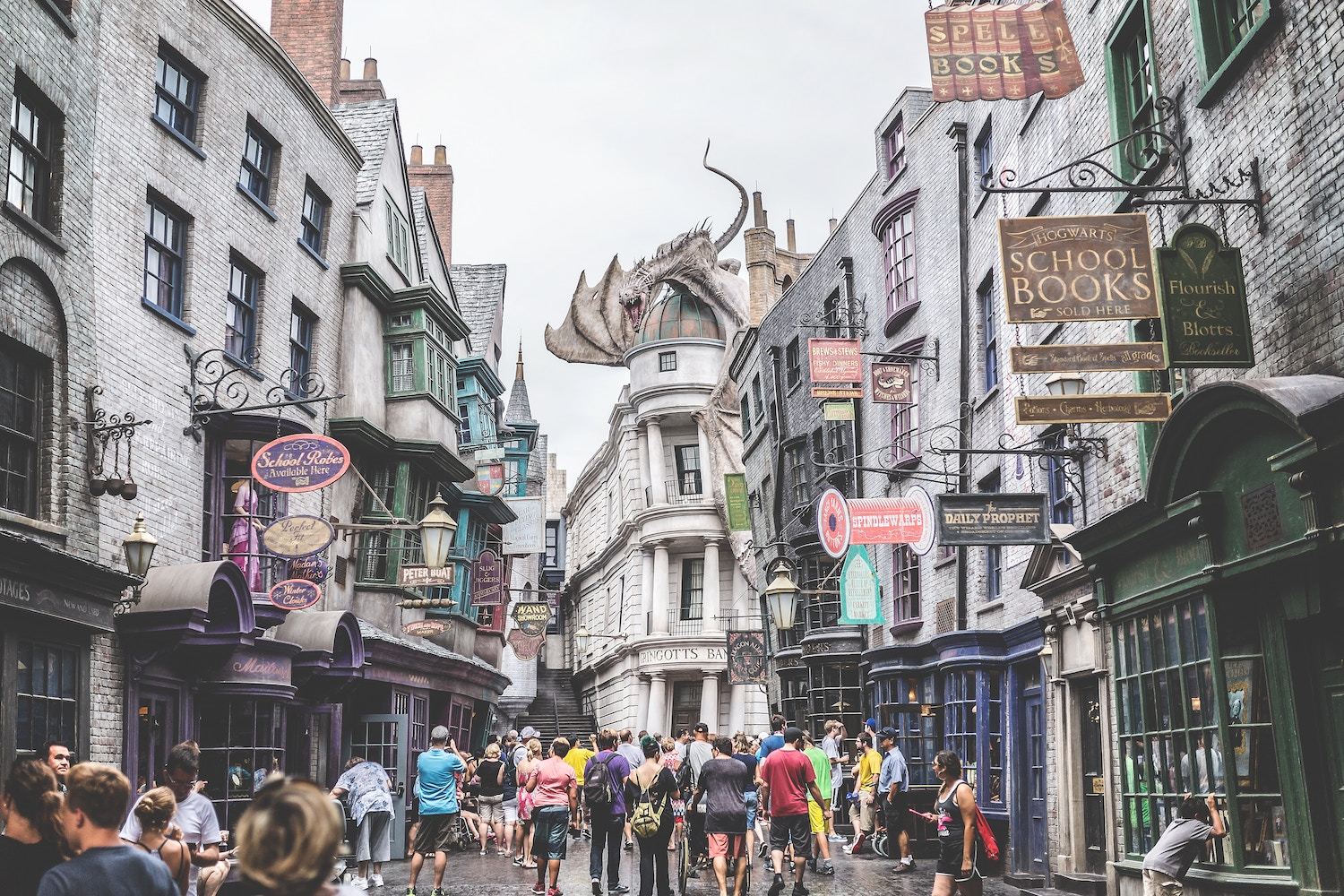 ---
3) Stylish and Practical, Fast Trains to Central London – Best Cheap Airbnb London, England
Location: Croydon
Airbnb Plus: Yes
Superhost: Yes
Price: $75+ USD per night
https://www.airbnb.com/rooms/20827529
London is one of the world's most expensive cities to live in or visit, but that doesn't mean that you can't find a top-quality London Airbnb to call home on the cheap for the duration of your stay.
This budget-friendly Airbnb Plus apartment is in a well-connected area of London and has features galore. The abode boasts two bedrooms and is light, bright, and quirky, with bright wallpaper, modern furniture, and décor, and is situated in Croydon, a borough of South London.
Croydon has great cafes, restaurants, and bars, and reaching other parts of London is quick and easy on the Tube, bus, or black cab.
View Photos, Read Reviews & Check Availability
Guest review: "Bus stops outside the building. Three stops and you're at east Croydon station with fast express trains to London. Grocery stores nearby. The apartment is super clean. We liked it. The little bedroom is so whimsical."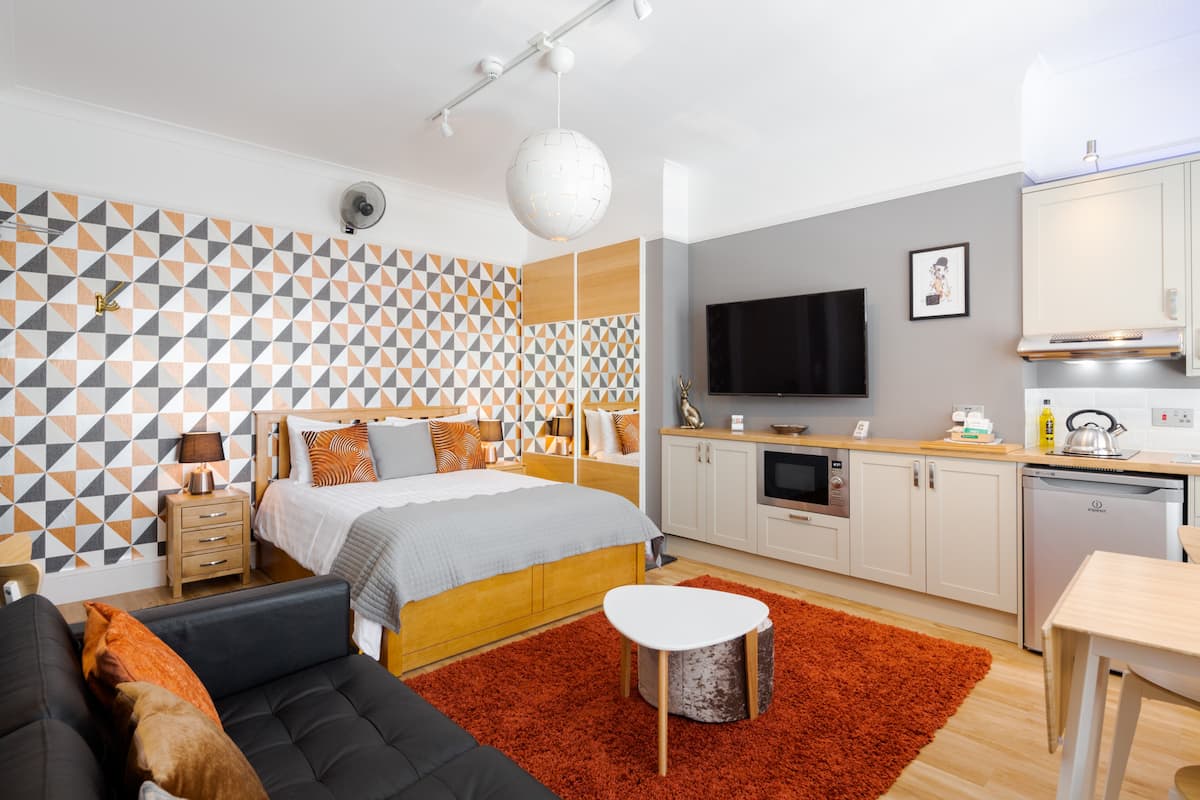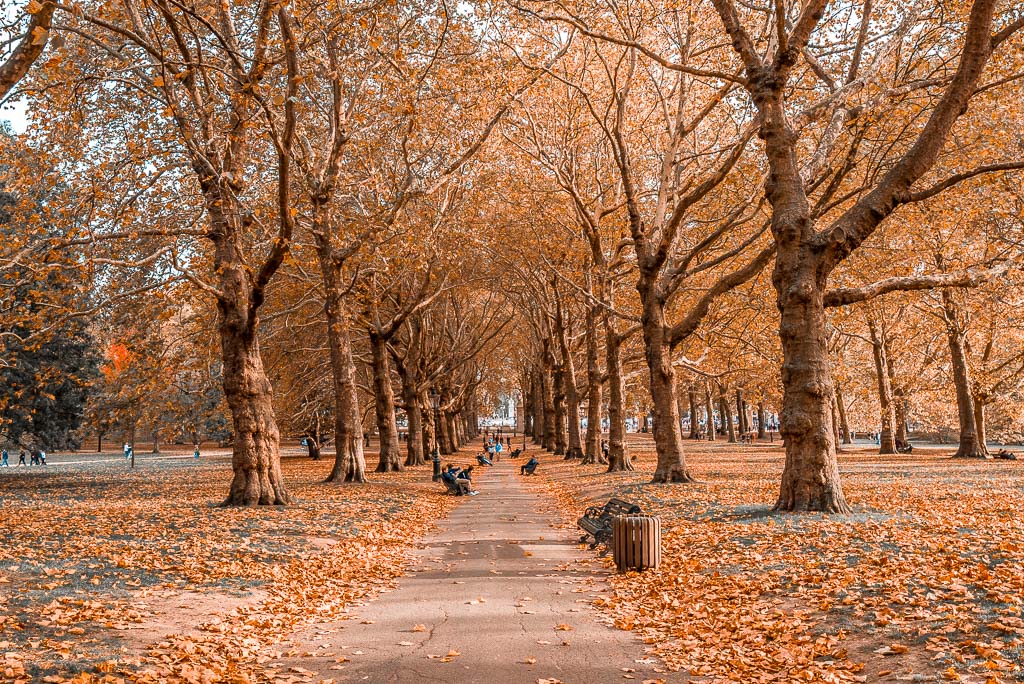 ---
4) Designer Studio Apartment in Central London – The Best Airbnb in Central London
Location: Whitechapel
Airbnb Plus: Yes
Superhost: Yes
Price: $168+ USD per night
https://www.airbnb.com/rooms/19670926
Jack the Ripper may have stalked the lanes of Whitechapel in the late 19th century, but nowadays, it's a hip enclave in East London with so much to do right on your doorstep. This bright and welcoming studio apartment is highly-rated, Airbnb Plus verified, and equipped with all you could need during your stay.
The pastel interiors are chic and modern, and you'll be a stone's throw from some of the most tempting dining, shopping, eating, and touring opportunities in London. Be sure to join one of the nightly Jack the Ripper walking tours of Whitechapel. It's a London rite of passage – links at the end of this list!
View Photos, Read Reviews & Check Availabilityv
Guest review: "Wonderful London accommodation in a terrific location. Can't recommend it enough. Really good access to anything you could want in London and walking distance from some really cool spots. Check-in was a breeze and the apartment was spacious and comfortable."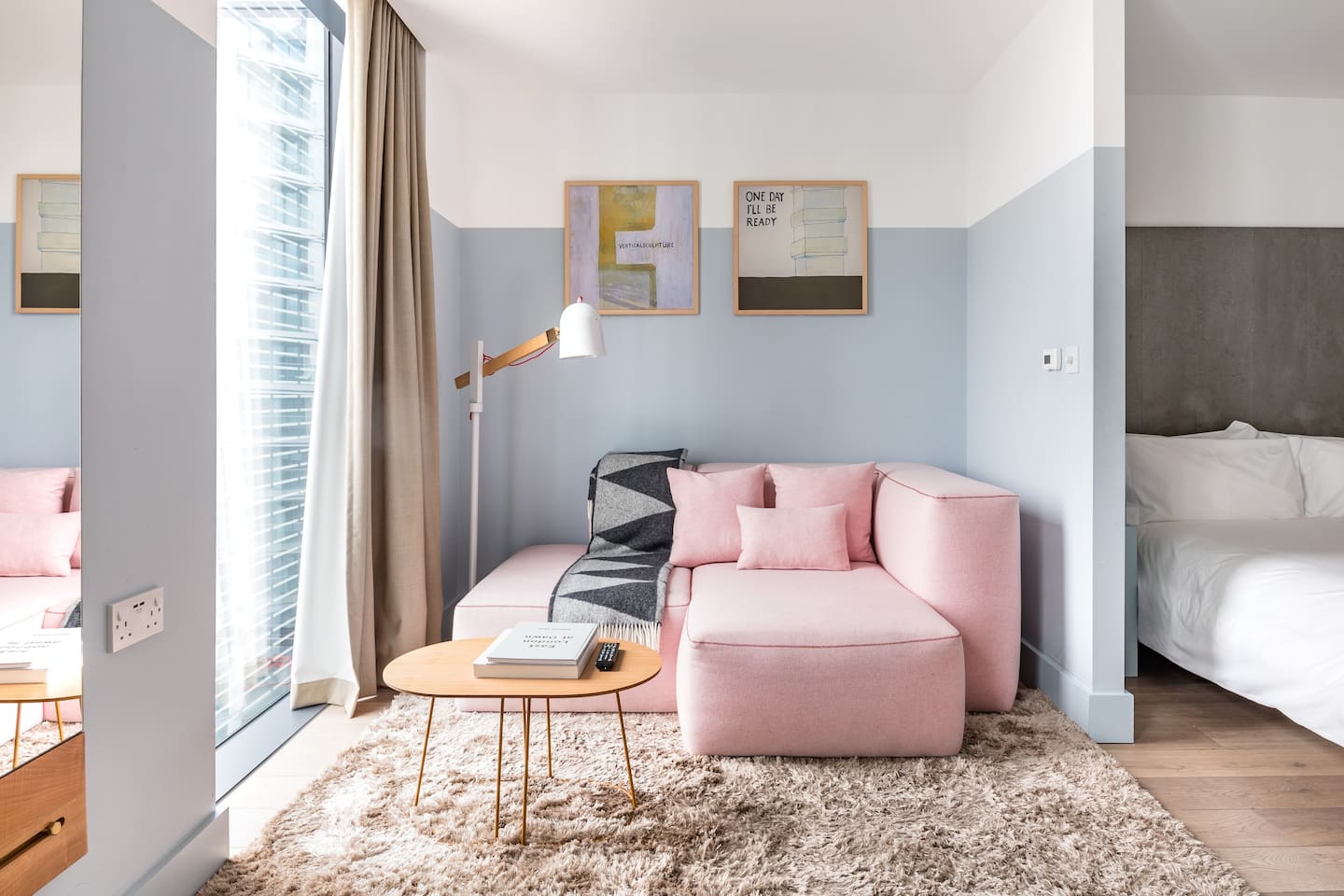 TOP 10 things to do in London
---
5) Relax & Unwind in a Cool Minimalist Apartment – Best & Coolest Airbnb in London For Solo Travelers
Location: Earls Court
Airbnb Plus: Yes
Superhost: Yes
Price: $160+ USD per night
https://www.airbnb.com/rooms/8978281
Earls Court has always been one of the most coveted parts of London, and this Airbnb Plus apartment is not only the best in the area but a perfect choice for solo travelers or couples who want a central haven in the big city. The one-bedroom apartment is five-star rated on Airbnb by many thrilled guests, who sing the praises of its crisp, renovated interiors and high-end vibe.
Earls Court is a brilliant location to stay in London, and neighbors some of the poshest districts of the city, like Kensington. Jump on the Tube or in a cab to get around with ease.
View Photos, Read Reviews & Check Availability
Guest review: "Thank you for letting us stay in your lovely unit. Your unit is so central. I think we walked over 50klms during our stay. The walk from Notting Hill was beautiful and everything we needed was so close. Two rail stations within 5 minutes was a real bonus, so close to the city centre and the street was so quiet and peaceful. We had the best time. Would highly recommend your lovely unit to anyone looking to stay near London."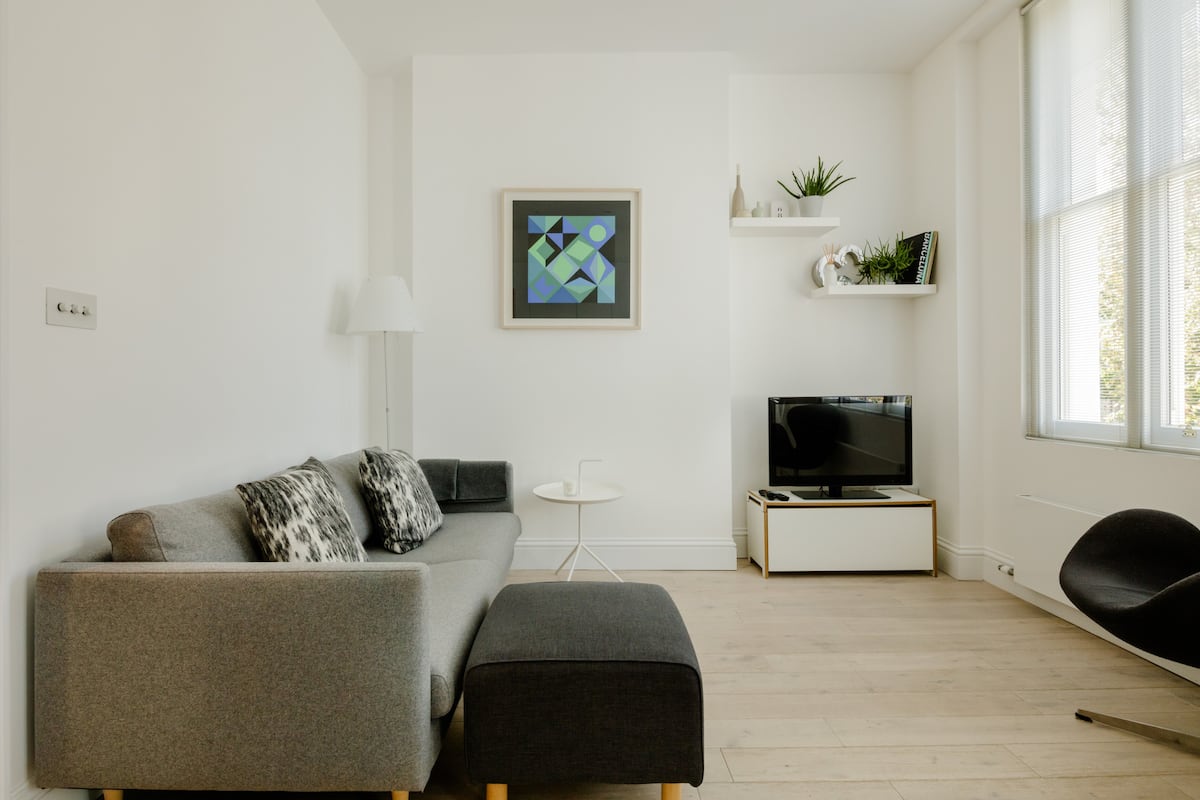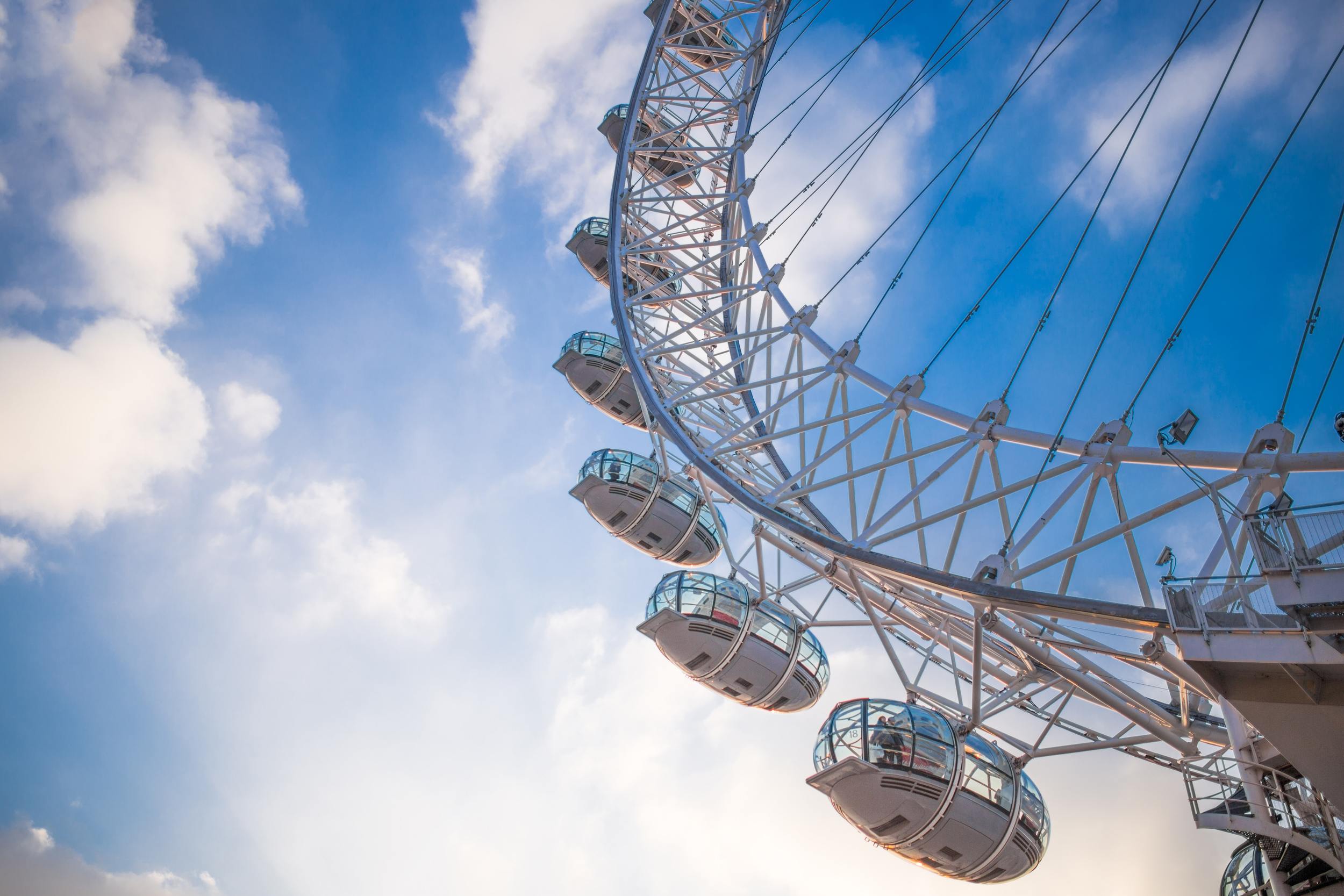 ---
6) Stylish, Retro Apartment in the Heart of Greenwich
Location: Greenwich
Airbnb Plus: Yes
Superhost: Yes
Price: $193+ USD per night
https://www.airbnb.com/rooms/2839143
This Airbnb Plus apartment is one of the most highly-rated on the home share platform, and there's no question why. The two-bedroom abode is light-filled, spacious, and oozes a hip, vintage vibe. The stunning apartment even has two balconies to enjoy a morning coffee or sunset wine from.
The London area of Greenwich has a small-town vibe despite being in such a central location. Enjoy its cafes, restaurants, and pubs, as well as the famed Greenwich Market. Reach the central London landmarks on your itinerary by jumping on the tube, light rail, or even local ferry.
View Photos, Read Reviews & Check Availability
Guest review: "Davey's place was immaculately clean and very warm and inviting. Davey's hospitality was exceptional and provided a welcome pack with lots of goodies that was very much appreciated. Location is great as it is virtually a stones throw from Greenwich station which makes it easy for to get out and about. It is a short walk to all the shops and amenities in Greenwich which is also handy. Can't recommend this place highly enough for anyone visiting London."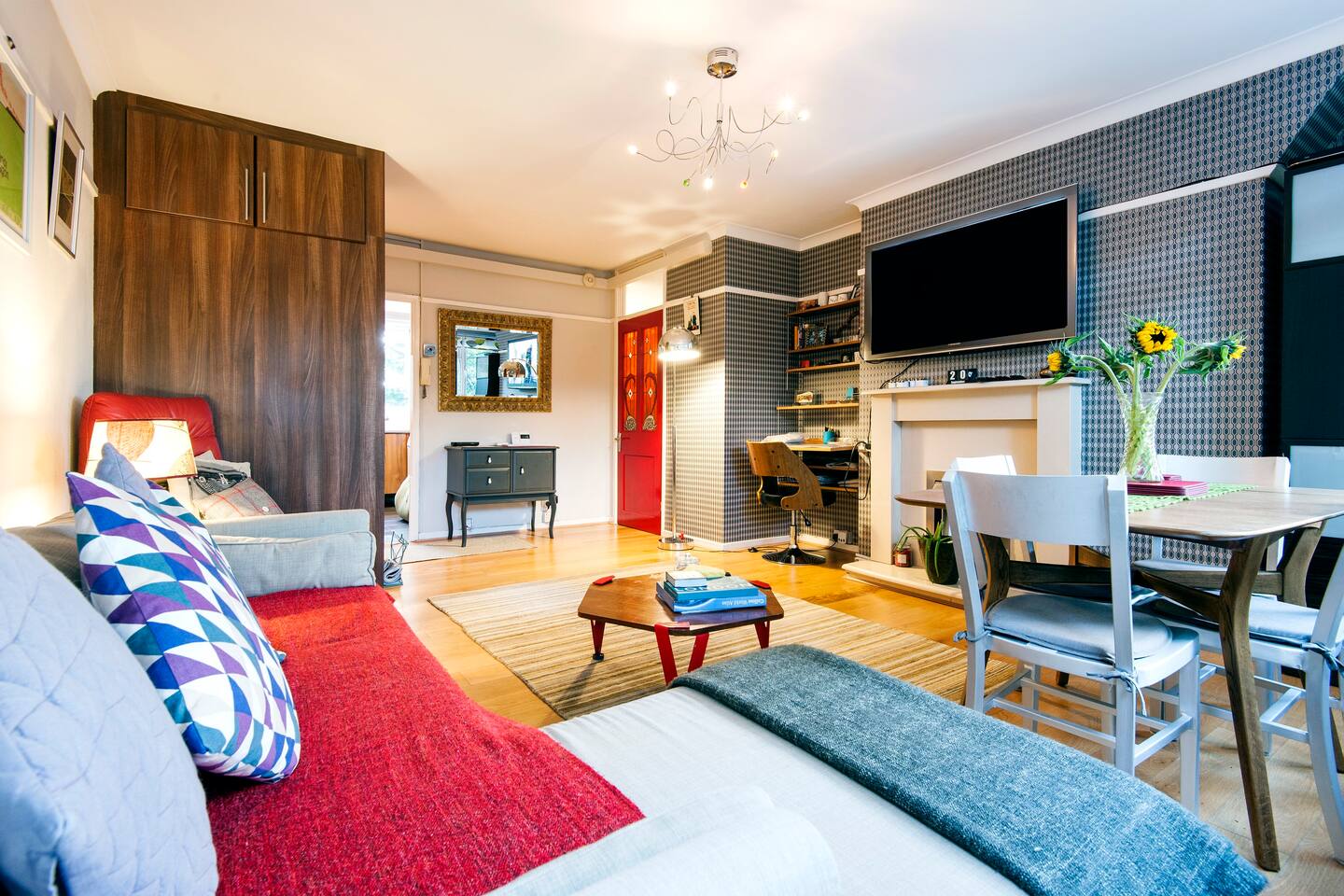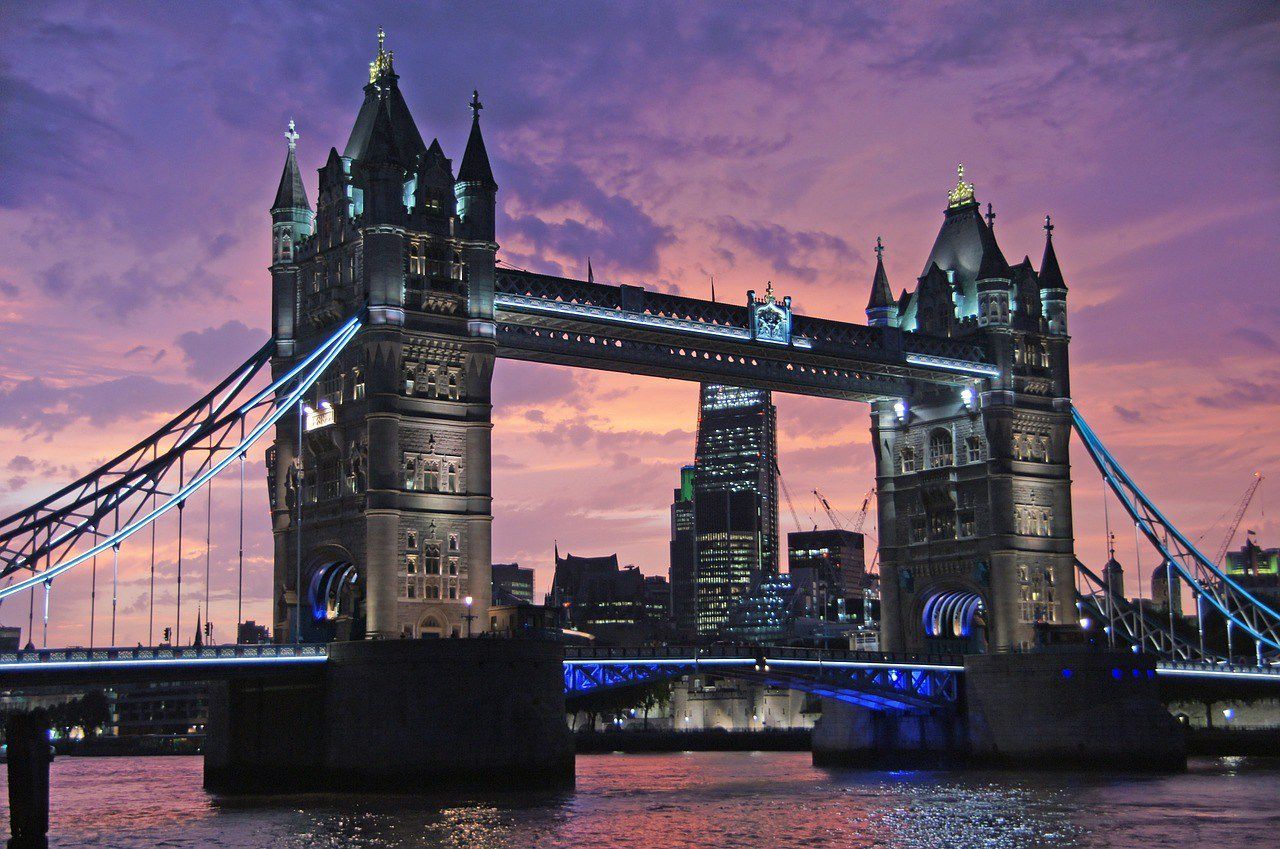 ---
7) Stroll Along Portobello Road near a Cozy Notting Hill Flat
Location: Notting Hill
Airbnb Plus: Yes
Superhost: Yes
Price: $260+ USD per night
https://www.airbnb.com/rooms/746043
Exploring Notting Hill Market is one of the best things to do in London on any weekend, and the hip and the eclectic market will be on your doorstep when you book a stay at this gorgeous Notting Hill flat.
The elegant one-bedroom apartment is cozy, chic, and stylish, and you'll essentially step outside the door and into the hustle and bustle of Notting Hill Market. This upmarket Airbnb London neighborhood is famous for its heavily photographed colorful homes, and is a great spot to celebrity spot! From here, you can easily reach many famous London landmarks and locations on foot.
View Photos, Read Reviews & Check Availability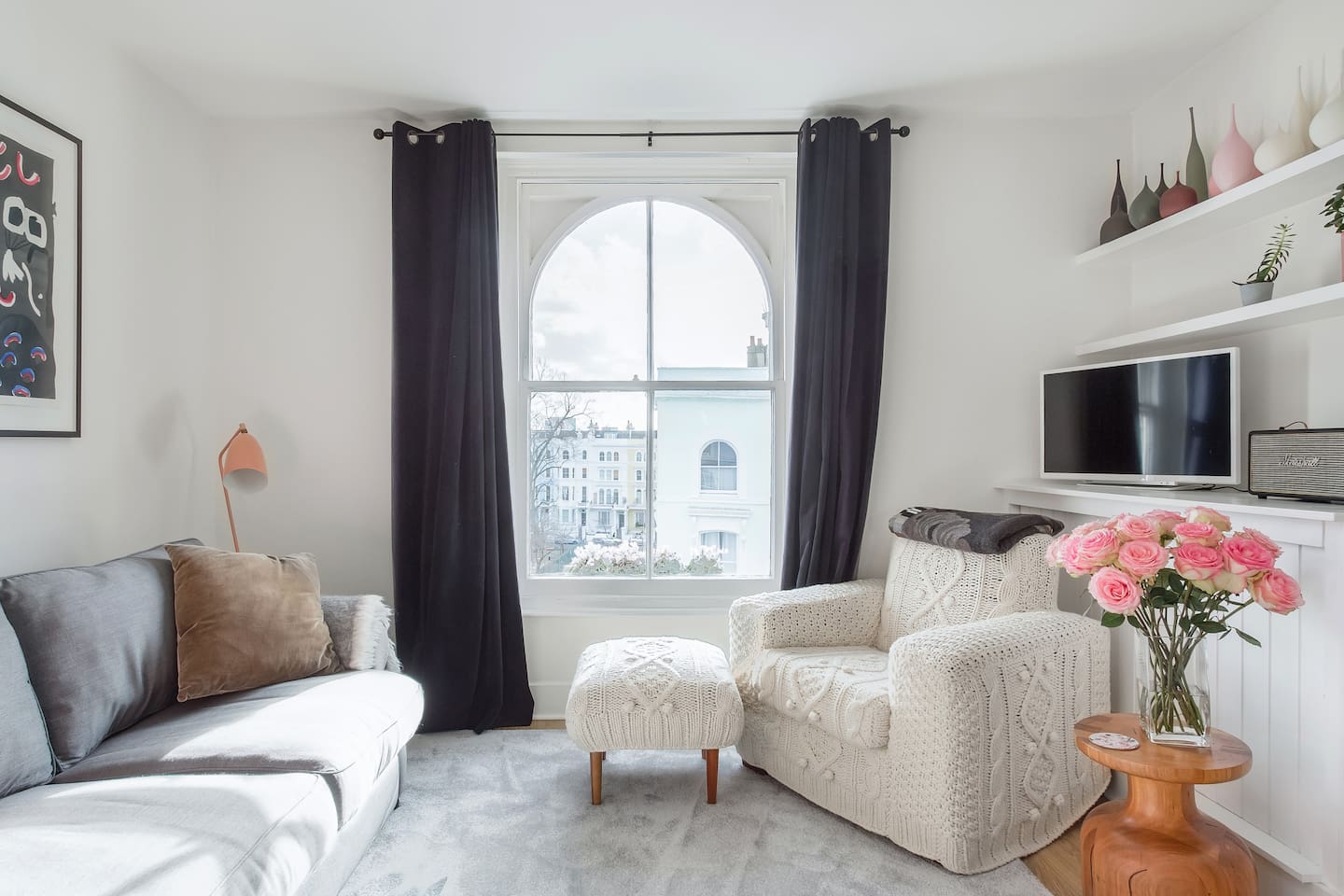 How to Holiday in London: By a Londoner - 5 Days Travel Vlog & Guide
---
8) Split-Level Studio Flat in Central London
Location: Streatham
Airbnb Plus: Yes
Superhost: Yes
Price: $186+ USD per night
https://www.airbnb.com/rooms/17183129
With a standout host and legions of happy guests, this unique studio guesthouse is a special experience to have while visiting the world city of London.
The stylish space features traditional vaulted ceilings, underfloor heating (handy in rainy London), modern amenities, and a cozy loft bedroom. Streatham is a cool corner of London with a well-equipped high street, is right near hip Brixton, and trains, buses, and cabs heavily service this area. You'll never want to leave!
View Photos, Read Reviews & Check Availability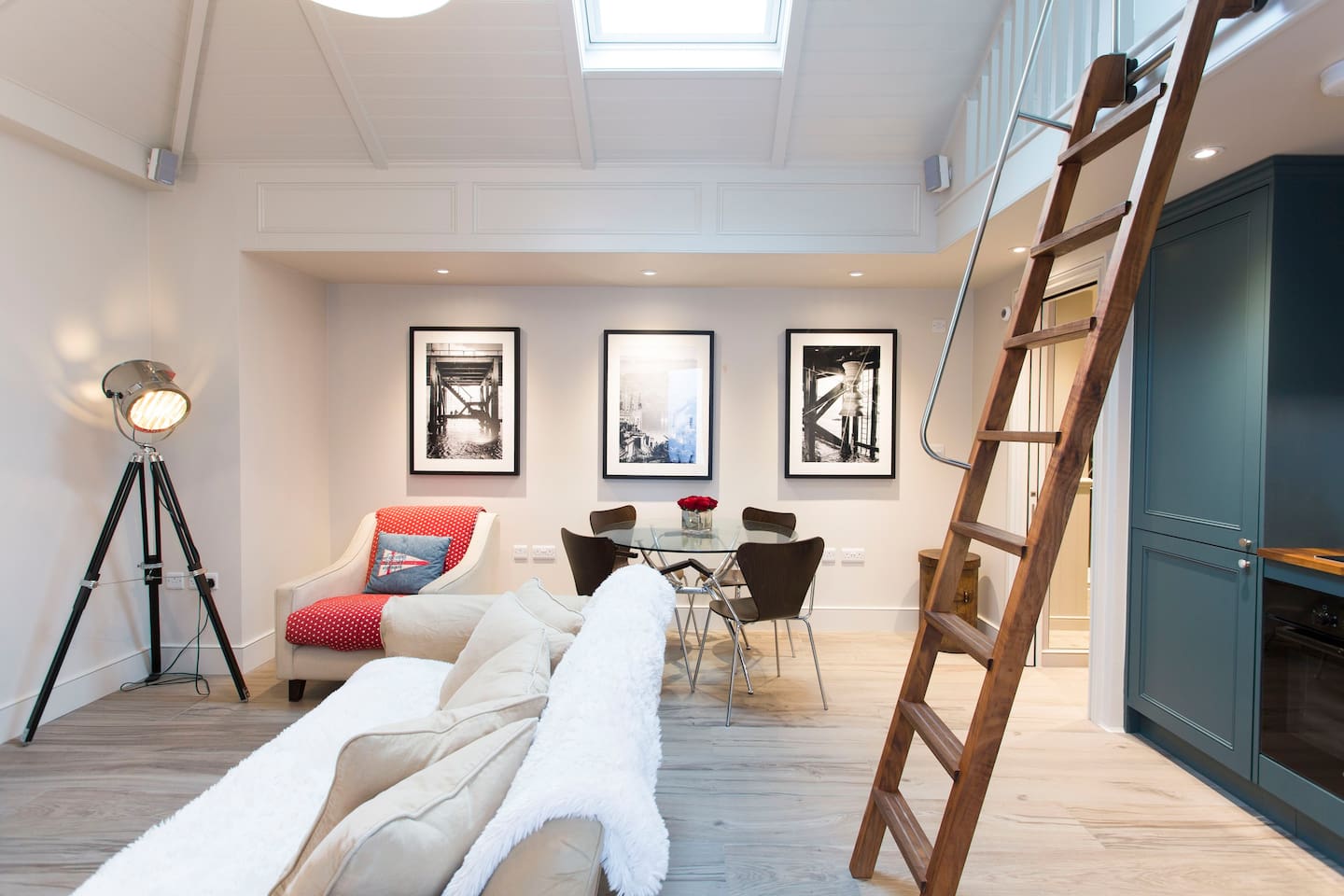 London: Historic and Dynamic
---
9) Whole Chic and Fun Apartment Canary Wharf | Best London Airbnb with a View
Location: Canning Town
Airbnb Plus: Yes
Superhost: Yes
Price: $130+ USD per night
https://www.airbnb.com/rooms/19458358
This one-bedroom apartment is light, bright and modern, and has a fantastic balcony to enjoy the city view from. Comfort is key in this stunning London Airbnb Plus, which features a king-sized bed, neat and sparkling surfaces, and family-friendly inclusions for those traveling with a little one.
Canning Town is a great spot in the big city, and within minutes of this flat, you'll have a smorgasbord of restaurants, cafes, amenities, and shops to enjoy. Trendy Canary Wharf is just a few minutes away by train, or jump on the Tube and be in the heart of London at Piccadilly Circus in just a short amount of time.
View Photos, Read Reviews & Check Availability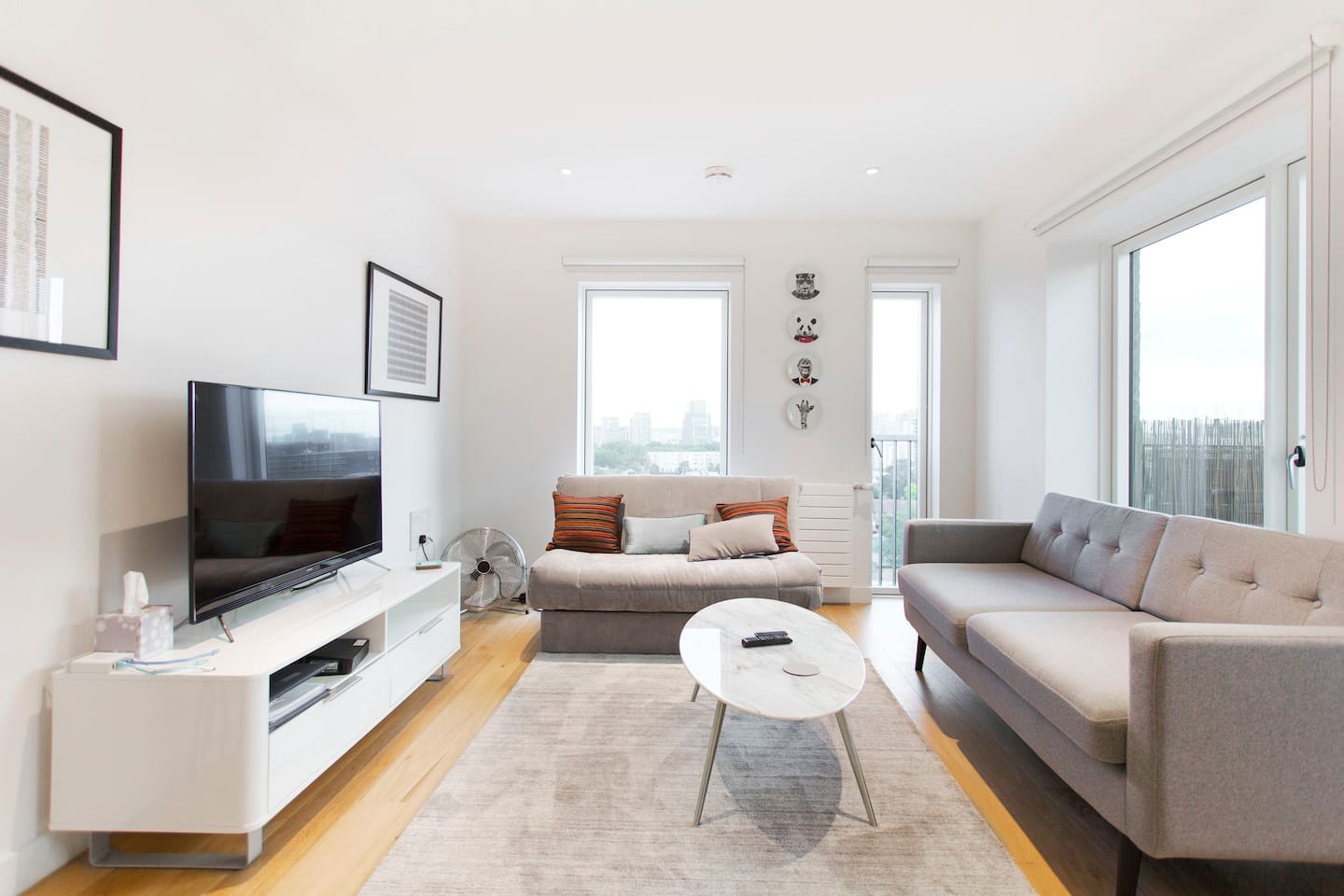 ---
10) Enjoy Garden Views from Stunning Georgian Home
Location: Hackney
Airbnb Plus: Yes
Superhost: Yes
Price: $233+ USD per night
https://www.airbnb.com/rooms/6420704
Hackney is an inner London location that has shaken off its somewhat sketchy reputation of old, and become a hip hangout for locals and visitors to the city. This impressive Hackney home boasts two bedrooms, elegant Georgian-inspired interiors (to match its exterior), and eye-catching artwork.
In a city where space is scarce, you'll even enjoy your own walled-in garden, perfect for those visiting the city in the warmer months. Sample multicultural delicacies London is known for at local restaurants, kick back in one of the area's great parks, or jump on the train to explore London like a local.
View Photos, Read Reviews & Check Availability
Guest review: "WOW. Fantastic to spend time in this amazing neighborhood. Easy access to London central but reminded you there is so much more in the outer London area too."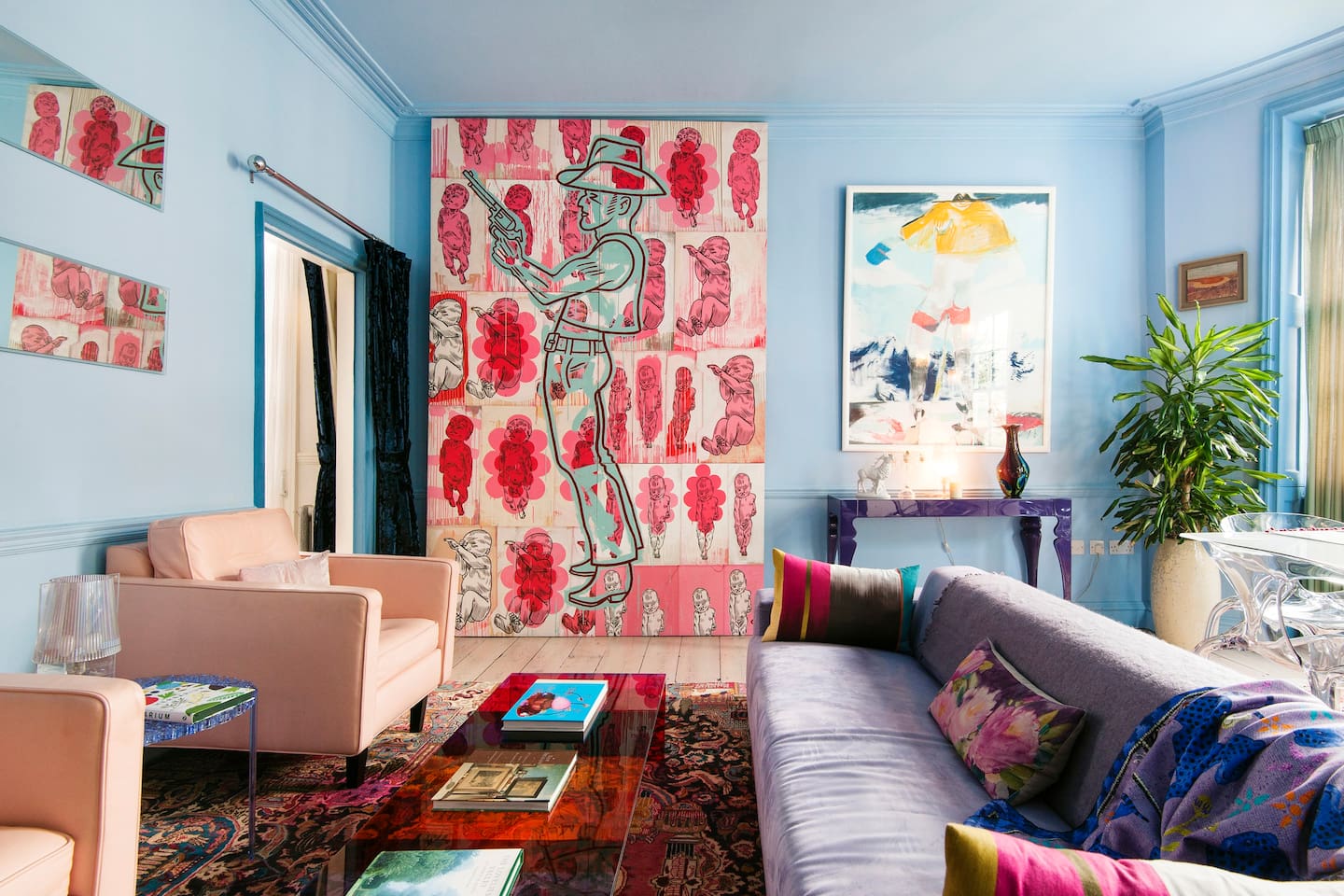 ---
11) Tower Bridge Houseboat: London's Best View – Best Houseboat London Airbnb
Location: Bermondsey
Airbnb Plus: No
Superhost: Yes
Price: $800+ USD per night
https://www.airbnb.com/rooms/15840243
I've already featured a beautiful houseboat on this list, but London houseboats are so awesome, I wanted to include a luxury one for you as well. This exclusive five-star rated houseboat is a sprawling space with one of the best views of Tower Bridge in town.
The historic four-bedroom houseboat is large enough for a large family or group getaway and has such highlights as soaking tubs, classic furniture, deluxe bedding, fast wifi and so much more. All cabins boast river views, and water, electricity, gas, and wifi are all connected. "The Harpy" is London's oldest houseboat – and arguably the most luxurious, and will offer you a unique and unforgettable stay in this fantastic city.
View Photos, Read Reviews & Check Availability
Guest review: "The Harpy is the perfect place for a family or small group to stay in London. It has unbeatable views, the bedrooms (cabins) and living spaces are wonderful,there is parking and it is close to the underground and restaurants. I cannot speak too highly of our experience."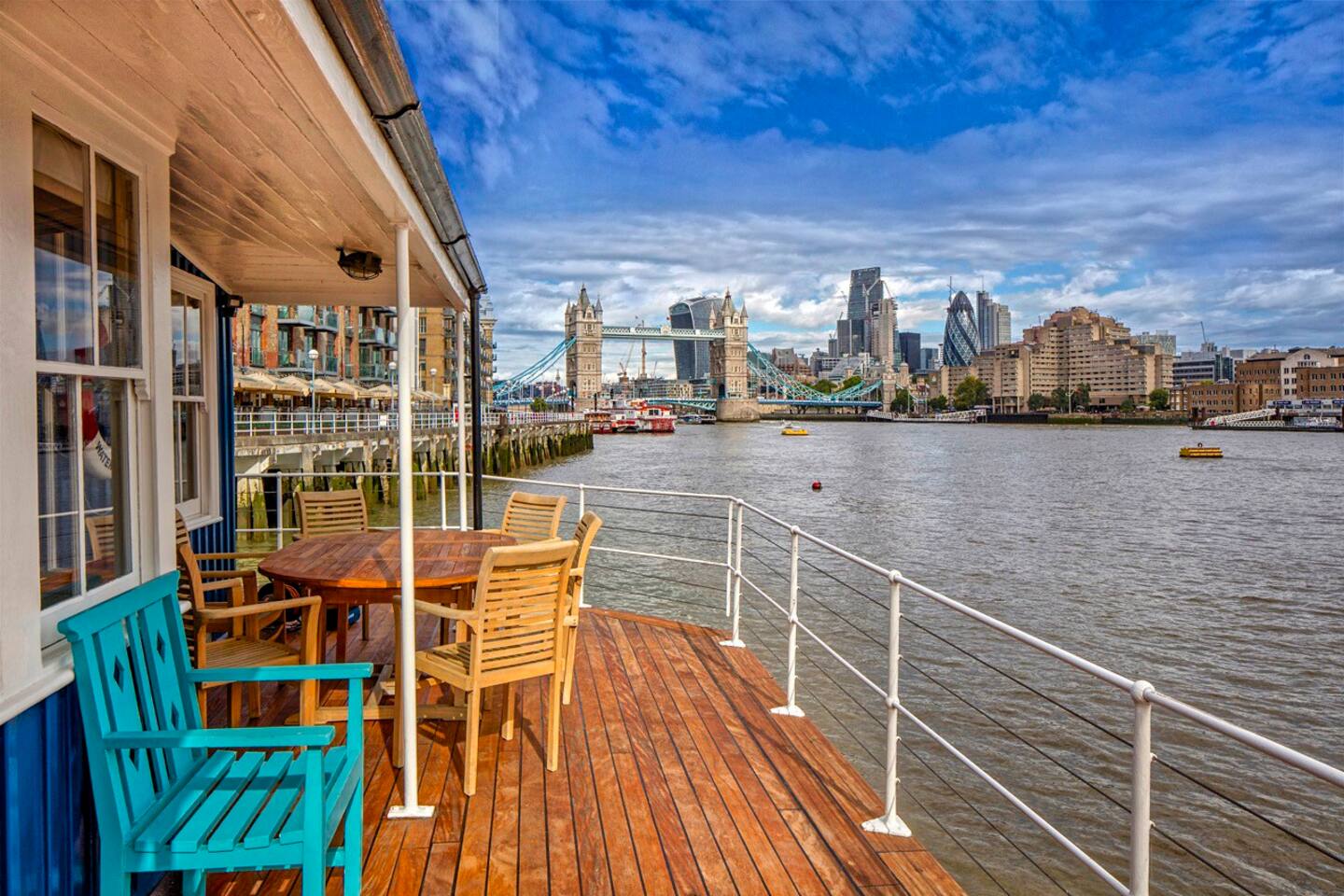 ---
London Tours & Experiences To Check Out
There are few cities in the world that have the sheer number of famous sights and landmarks to tick off your itinerary as a London adventure. If you're short on time in London and want to maximize your time in the British capital, check out these bestselling and highly-rated tours and experiences. Secure your place via my links today!
---
London: Jack the Ripper Walking Tour
"Explore the legend of Jack the Ripper on a walking tour of London. Use state-of-the-art, innovative hand-held projectors to help recreate the atmosphere of Victorian London as you retrace his footsteps."
https://www.getyourguide.com/activity/london-l57/jack-the-ripper-tour-with-ripper-vision-t104249/?utm_force=0
Price: From $25 USD (105 minutes)
View Photos, Read Reviews & Check Availability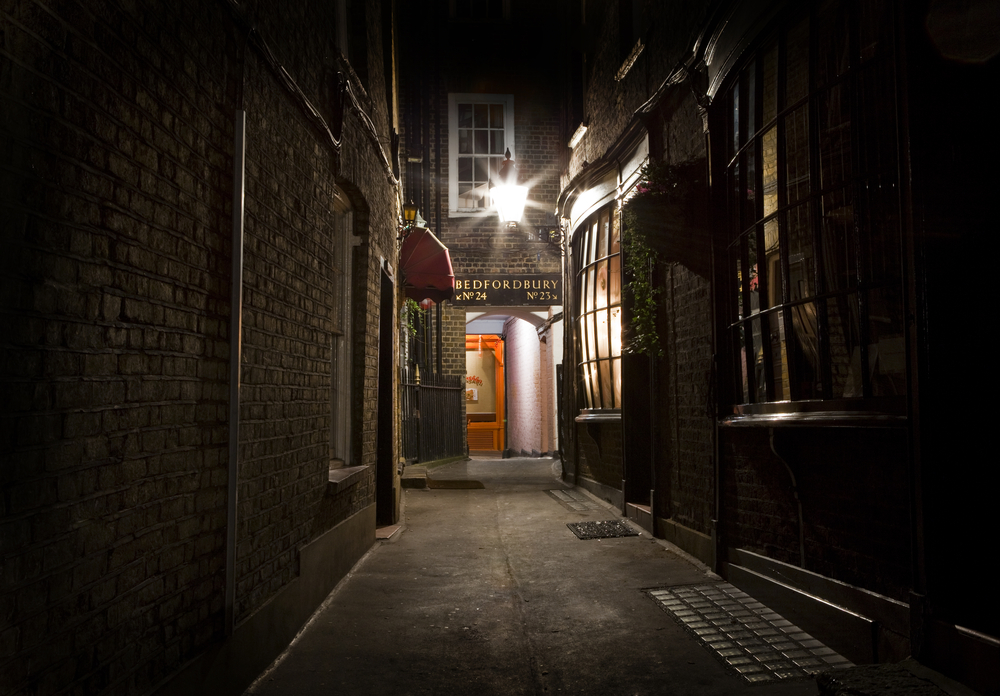 ---
Discover London in an Iconic Black Cab
"Join me on an epic excursion around the city in my iconic black cab. I will show you the real London through the eyes of a Londoner. This experience will bring to life the history and culture of this magnificent town and the people who live here. I have been proudly navigating these streets for the last 12 years, so, as you can imagine, there's not much I don't know."
https://www.airbnb.com/experiences/175812
Price: From $100 USD (3.5 hours)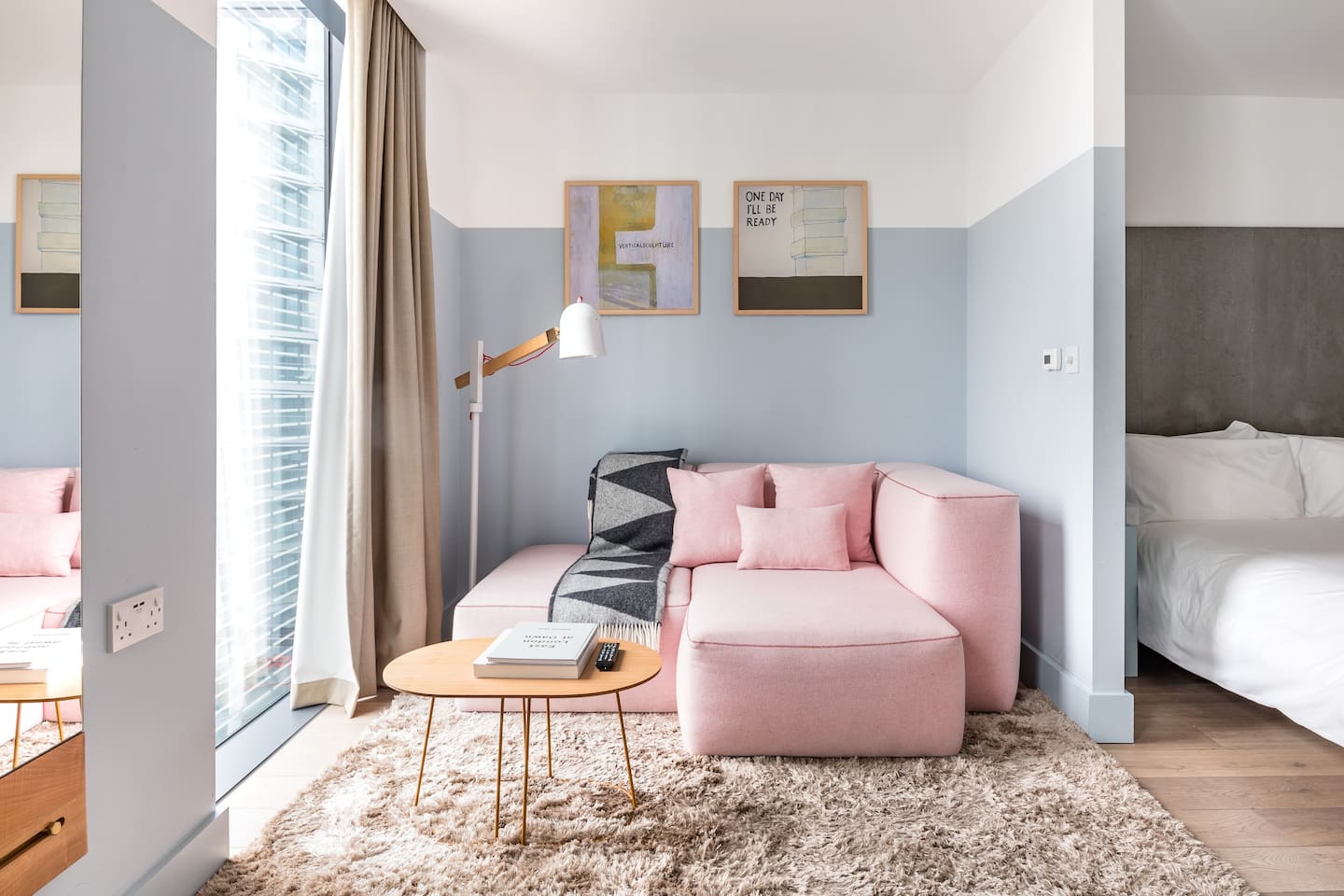 ---
Magical London: Harry Potter Guided Walking Tour
"Embark on an interactive Harry Potter tour around central London with an expert guide. Choose from either a boat or London Underground trip for the experience."
https://www.getyourguide.com/activity/london-l57/magical-london-harry-potter-guided-walking-tour-t174648/?utm_force=0
Price: From $40 USD (2.5 hours)
View Photos, Read Reviews & Check Availability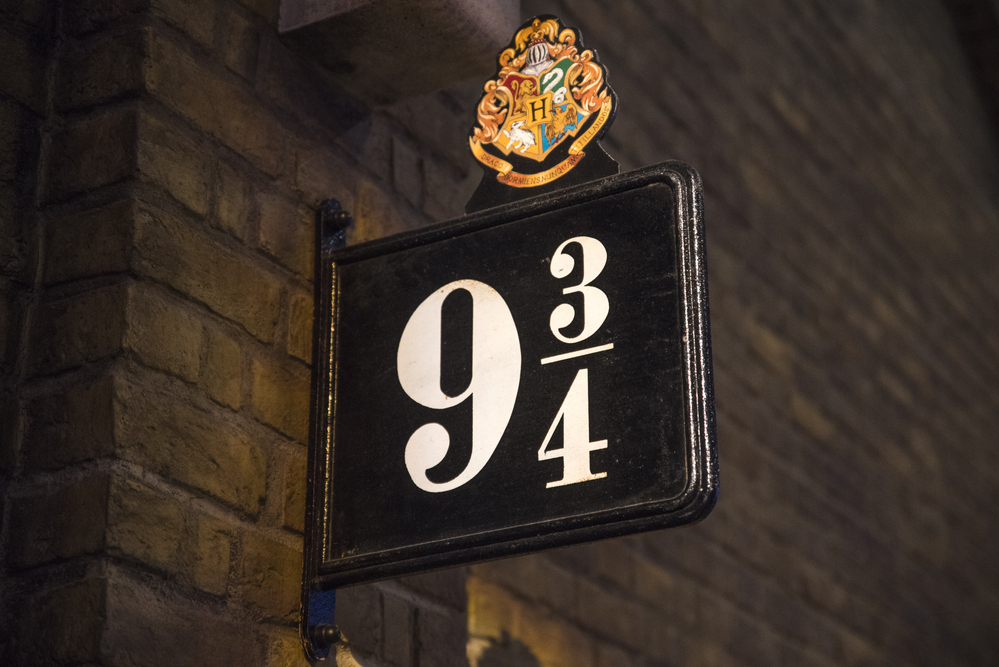 ---
London: Windsor Castle, Stonehenge & Bath Full-Day Tour
"Enjoy a full-day outing from London to three of England's most beautiful and heritage-rich sites: Windsor Castle, Stonehenge and the city of Bath."
https://www.getyourguide.com/activity/london-l57/windsor-castle-stonehenge-bath-day-tour-from-london-t7319/?utm_force=0
Price: From $190 USD (12 hours)
View Photos, Read Reviews & Check Availability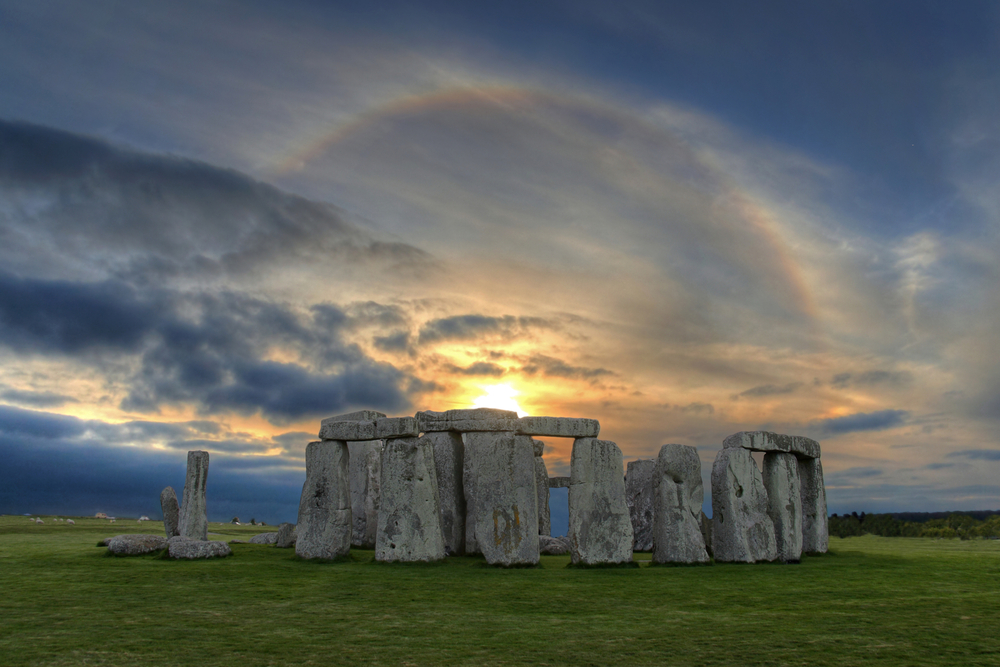 ---
Did I Leave Out Any Fantastic London Airbnbs?
London is one of the most prominent cities to find the best Airbnbs in England, so putting together a list of the best of the best is tough work! However, feel free to reach out to me if you have stayed at an exceptional London Airbnb – or host one! I'll check it out and see if I can get it on my list.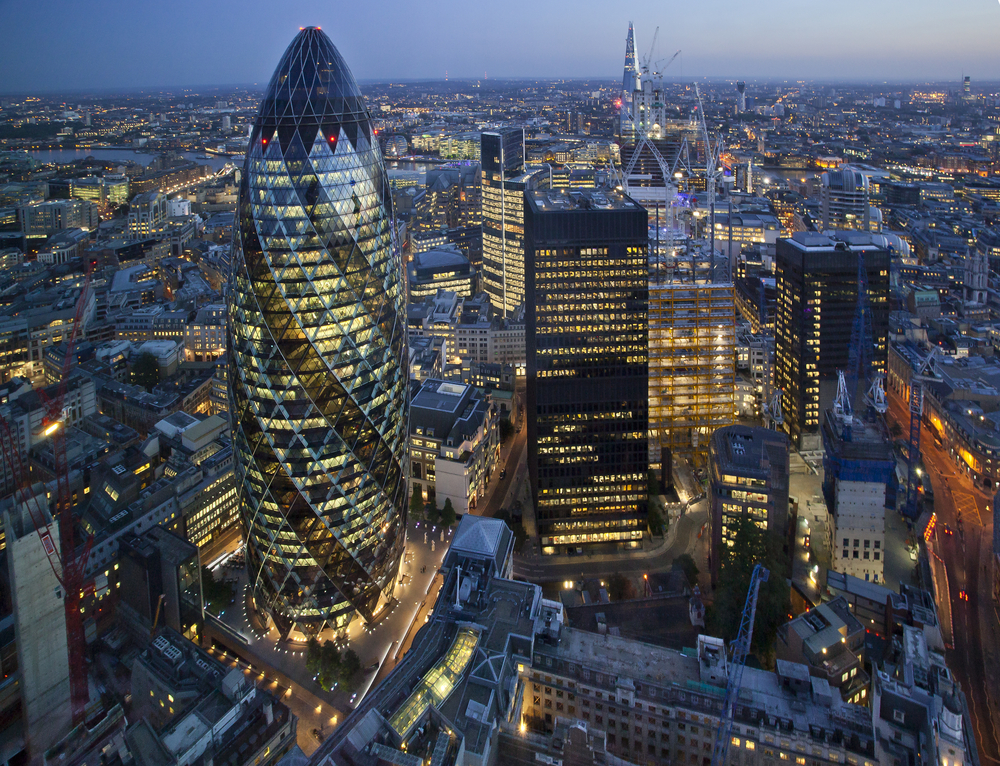 ---
Planning a trip to London, the UK, or Ireland?
London, UK is an incredible world city you could easily spend the rest of your life exploring and still find new, quirky, and exciting things to see and do every day. If you're in London, why not check out other great destinations in England and Scotland, or head over to Ireland? If so, you'll definitely want to check out my other content linked below.

---
Final thoughts on the Best Airbnbs in London
These Airbnbs in London are seriously awesome and promise a comfortable and enjoyable stay in one of the best cities in the world. London is such an exciting city to walk or catch the Tube around, and around every turn, you'll find something you already know well.
Have fun, stop off at London pubs for pints and enjoy every second of your visit to London!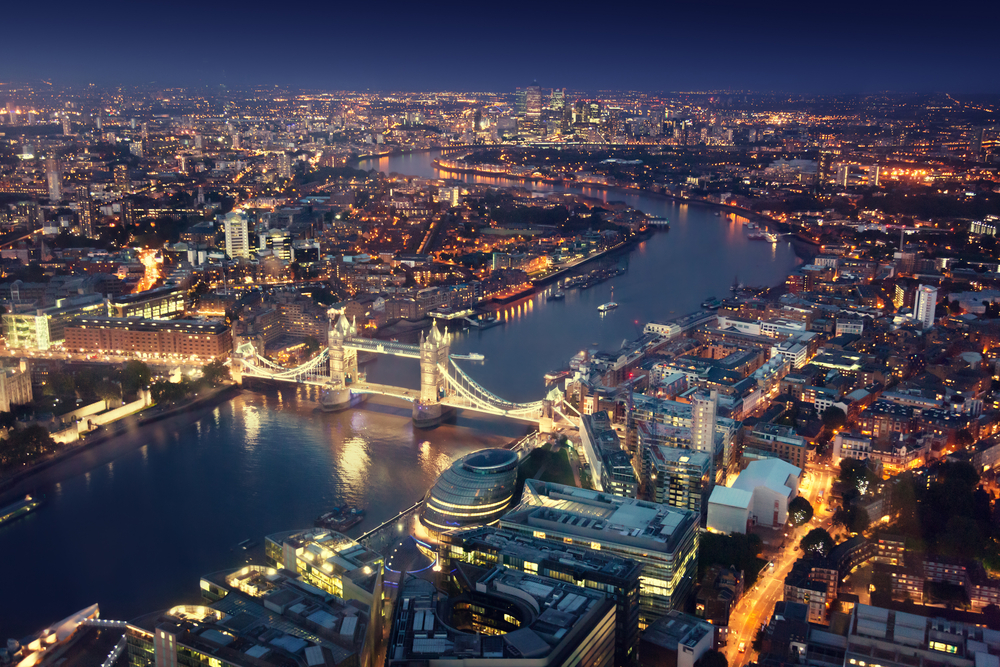 ---
THANKS FOR READING MY BEST AIRBNBS IN LONDON TRAVEL GUIDE!
SHARE THIS LIST WITH YOUR AIRBNB LONDON TRAVEL CREW!
https://www.jonesaroundtheworld.com/wp-content/uploads/2020/06/Airbnbs-In-London.jpg
960
1280
Guest Contributor
https://www.jonesaroundtheworld.com/wp-content/uploads/2017/03/logotry-1-1-300x106.png
Guest Contributor
2020-12-13 20:21:29
2020-12-15 22:24:22
11 Best Airbnbs In London, UK | Central, Luxury & Beyond