If you've ever wondered what Glamping in Scotland is like, why not experience it for yourself? The charming Scottish outdoors presents a glamping experience like no other, which is why I have taken the initiative to introduce you to some top-notch glamping sites that Scotland has to offer.
Scotland is well known for its challenging golfing terrains. The Highlands have snowy mountain peaks, dramatic landscapes and quaint little villages. There are scenic valleys and magical lakes, with castle hotels that tell beautiful stories of ancient Scotland.
An ideal destination for glamping, Scotland boasts rugged mountains, rolling lowlands, lush forests, mossy moorlands and a scenic coastline. As for Scotland glamping, there are many reasons why you should give it a go!
The Scotts are not only known for their whiskey, so here are interesting facts about Scotland before you set out on a fabulous glamping trip.
Aye mate, do not hesitate, find the perfect spot below and take your next glamping adventure to Scotland.
---
Quick Breakdown for Scotland Glamping Sites
Before we dive into the full list, here's a quick list of what I believe to the Top 5 for various categories! Be sure to check these out for sure for your trip, but be sure to keep reading as the entire list of 15 is filled with incredible places to stay!
Best glamping with hot tubs in Scotland– Woodlands Glencoe
Best glamping holidays in Scotland– Logierait Pine Lodges
Best glamping sites for romantic getaways in Scotland– Cosy Modern Cottage
Best Luxury glamping in Scotland– Loch Tay Highland Lodges
Best unique camping pods in Scotland– Hillhead Farm Luxury Glamping Pods, Dumfries
And be sure to read my guide on Glamping in Ireland, Music Festivals in Scotland, Famous Landmarks in the UK, and Best UK Music Festivals for more Scotland/ UK travel inspiration for future trips!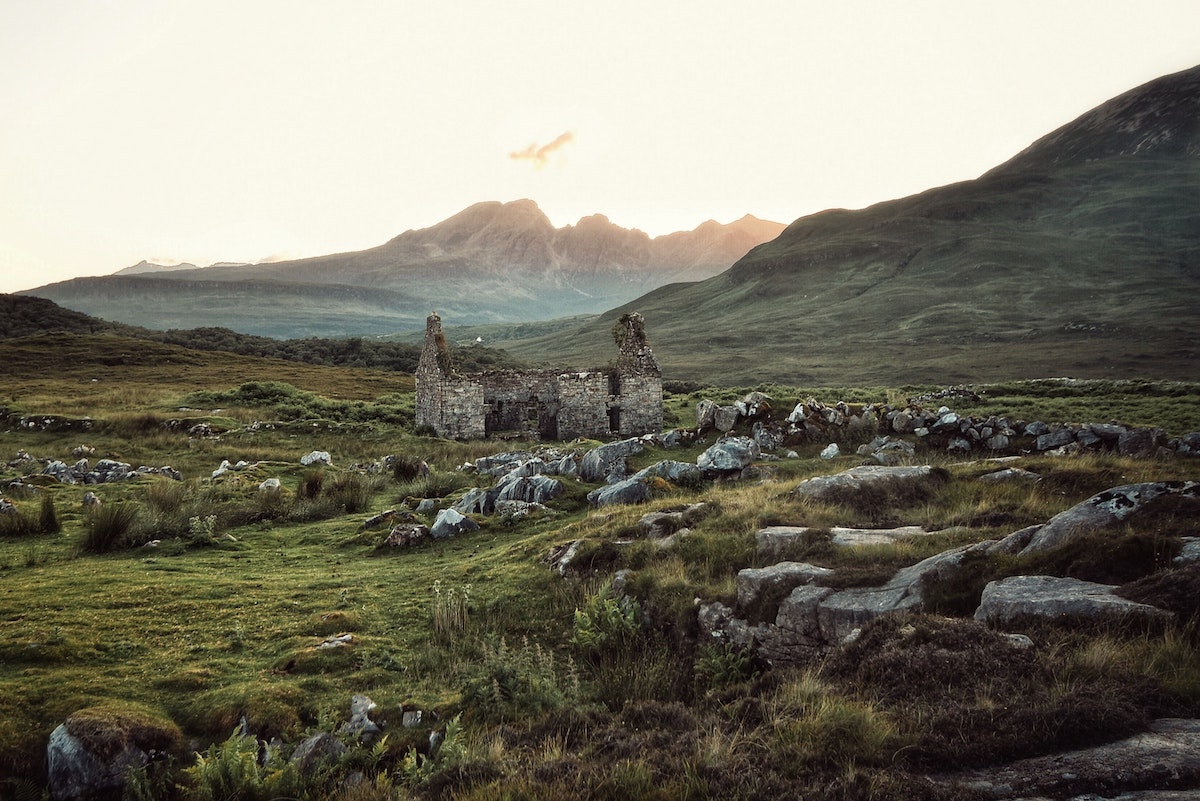 ---
Top 15 Glamping Sites in Scotland
So, let's get into it – here's a list of the 15 best Glamping sites in Scotland. Below you'll find a diverse list of glamping sites, pod types and scenery to suit your needs. These spots are definitely worth your time!
---
1) Woodlands Glencoe Glamping Resort
Location: Glencoe, Argyll, Scotland
Price: £500+ per night
https://www.woodlands.scot/accommodation/
Are you ready for an unmatched luxury glamping experience in the woods? Well look no further, at Woodlands Glencoe guests receive a complimentary bottle of prosecco, bathrobes, and insulated breakfast hampers in the luxury lodges & lookouts.
Pour out your bubbly, and soak into your private jacuzzi hot tub. Relax on a comfy mattress topped with Egyptian cotton bedding while you binge-watch a series from a cinema-style drop-down screen. And if you need to refresh from a long day, use the waterfall shower. Glamping has never been this luxurious.
Choose either the RiverBeds Luxury Wee Lodges or the SeaBeds Luxury Lookout Lodges. Whatever you choose, you won't regret it.
View Photos, Read Reviews & Check Availability
Guest Review: "Absolutely loved our stay in the riverbed lodge. Everything about it was perfect we would definitely recommend! Loved the king size bed it was so comfy, powerful roasting hot shower, toasty hot tub, lovely breakfast basket each morning and spotless clean not to mention the staff were very welcoming and friendly."
Woodlands Glencoe Brand Video (4K)
---
2) Logierait Pine Lodges
Location: Logierait, Pitlochry, Scotland
Price: From $221.03 for 2 nights
https://www.booking.com/hotel/gb/logierait-pine-lodges.en-gb.html?aid=304142
The Logierait Pine Lodges are fit to host families and pets are allowed. The self-catering accommodation sits a mere 25 minutes from Perth, which promises excellent scenery of the Scottish Highlands. Each room comes with a fitted kitchen, private balcony and living area.
The property is spacious and open which makes it convenient for a family with small kids. Take your children to explore the Meigle Sculptured Stone Museum, Castle Menzies and the Scone Palace which are all close-by.
View Photos, Read Reviews & Check Availability
Guest Review: "Lovely lodge nice and cosy. Beds comfortable. Good place to be based to travel around Pitlochry etc."
---
3) Cozy Modern Secluded Glamping Cottage
Location: Isle of the Skye, Scotland
Price: $151 per night
https://www.vrbo.com/1051882ha
Escape to a secluded modern cottage surrounded by enthralling mountains and ancient woods. This cottage only sleeps two people which makes it an ideal romantic getaway. What's more, it's been designed to keep you and your partner warm and cozy with underfloor heating, wood-burning stove and electric radiators. A unique feature worth noting is the water supply which comes from a sealed borehole which means that the water is chlorine-freeー your skin and hair will thank you!
Couples can go on fantastic walks, hikes, biking, fishing and more. Embrace Scottish culture by having dinner and drinks at the nearby restaurants and pubs. Also a wonderful opportunity to meet new people.
View Photos, Read Reviews & Check Availability
Guest Review: "Great property. Ideal for two and on the beautiful seat peninsula of Skye. Views out over the water and quiet and secluded. A lovely getaway."
---
4) Loch Tay Highland Lodges Premiu Glamping Pod with Hot Tub
Location: Perthshire, Scotland
Price: £120+ per night
https://lochtay-vacations.co.uk/available-properties/loch-tay/premium-glamping-pods-hot-tub-pet
The Loch Tay lodges stand out for their unique eco-friendly hot tubs. You heard right-the tubs are eco wood-fired and contain no chemicals at all.
The water in the hot tubs is sourced from the nearby highland spring. Explore the surrounding woodlands and the Loch Tay mountain range for lovely outdoor glamping. End off your night with a chill at your private fire pit.
Guests of all ages would appreciate this getaway. Try out the off-road seg-way, a guided canoe tour, and archery, among other on-site activities. Do some gin tasting at the McQueen Gin Distillery. For the family, visit the Birks Cinema, play golf, go on safaris or visit the wildlife center.
View Photos, Read Reviews & Check Availability
Premium Glamping Pod with Hot Tub - Loch Tay Highland Lodges, Scotland.
---
5) Hillhead Farm Luxury Glamping Pods, Dumfries
Location: Dumfries, Scotland
Price: $66+ USD per night
https://www.booking.com/hotel/gb/hillhead-farm-luxury-glamping-pods-dumfries-scotland.en-gb.html
Get a taste of rural life on the Hillhead Farm of Auldgirth. The container-shaped pod offers a luxury glamping experience, complete with indoor heating, comfy beds and more. Wake up to stunning views of the surrounding mountains and valley.
Enjoy your morning cup of coffee on the sun terrace while you peer out onto the view. In the evening, huddle around the fire pit and roast some smores for the complete glamping feel.
Restaurants and cafes are nearby, however, if you prefer the outdoors feel free to visit Lake Ettrick or River Nith for some water activities. Explore the historic village of Dumfries, make your first stop at nearby Drumlanrig Castle. Hit some golf balls at the Dumfries and County Golf Club.
View Photos, Read Reviews & Check Availability
Guest Review: "Absolute perfect! we can't wait to come back."
Hillhead Farm, Dumfries Scotland
---
6) Scotland Glamping Pod with Private Hot Tub (Pod 2)
Location: Saint Cyrus, Scotland
Price: $165+ USD per night
https://www.airbnb.com/rooms/42108563
Let your hair down at this hot tub glamping spot in Saint Cyrus, Scotland. Saint Cyprus is a quaint little village of only 1000 people, making it perfect for a quiet getaway. Be at ease in your private hot tub while gazing at the night sky.
Come with your partner, family or friends. The glamping site is suitable for guests of all kinds-including events for over 25 guests. The modern pod boasts a private deck area and breathtaking surrounding views of the country and ocean.
Take a lovely 10-minute stroll to the beach to enjoy the exquisite Scottish coastline. Or, meet other guests while lighting up a BBQ.
View Photos, Read Reviews & Check Availability
Guest Review: "Cannot recommend this glamping pod enough. Incredibly clean with everything you need at reach in the pod. St Cyrus has some lovely walks and even with the poor weather we had, we were happy relaxing in the hot tub. Perfect for a weekend getaway, we can't wait to come back."
---
7) Scalpsie Seaside Glamping Pod 1
Location: Isle of Bute, Scotland
Price: $147+ USD per night
https://www.airbnb.com/rooms/29917477
This glamping pod takes the cake for the best location. Nothing beats waking up to the sound of waves crashing. Book this alluring beachfront stay for the best glamping holiday trip. You can gaze upon the surrounding area from a patio or balcony. Alternatively curl up next to the indoor fireplace during windy nights.
Enter the glamping container on foot, and leave all your worries at the door. This pod is where cozy meets absolute relaxation. Enjoy the lit indoor fireplace, with the whispering waves on your doorstep and beautiful mountain views in the background.
Most guests shared the same sentiments regarding the picturesque scenery of Bute, which resulted in a 5-star rating for the seaside location.
View Photos, Read Reviews & Check Availability
Guest Review: "What a wonderful escape. Such an amazing little place situated in a picture perfect setting. Lisa was on standby if needed but check-in and our stay was great."
---
8) The Cowshed Glamping Shed
Location: Lochinver, Scotland
Price: $100+ USD per night
https://www.airbnb.com/rooms/19376066
The Cowshed Glamping Shed is perfect for romantic getaways. Couples love this quirky little pod; it screams honeymoon on a farm. The Cowshed is elegantly designed with functional spaces and a modern interior that echoes its surroundings.
Take a leisurely walk to the nearby beach r, marvel at the charming lighthouse nearby. You could also cozy up by an indoor fireplace with your partner — a genuinely romantic scenery. The Cowshed contains all the bathroom and kitchen essentials to make you feel at home. And the best part is that one has to wash the dishes, thanks to a dishwasher.
View Photos, Read Reviews & Check Availability
Guest Review: "Lovely, comfortable and well equipped, the cowshed had everything I could want for a stay in this gorgeous area. The view is fantastic, the decor is lovely and everything is comfy. Mark and Hilary were fantastic. There are some amazing walks (to Stoer Lighthouse, out to Cuilken etc) and Clachtoll and Achmelvich are stunning. A brilliant base to explore or to cosy in and relax. Really fantastic."
---
9) The Dome – Luxury Glamping with Spectacular Views
Location: Renfrewshire, Scotland
Price: $164+ USD per night
https://www.airbnb.com/rooms/49625792
Here you have a camping pod in Scotland with enchanting countryside views. And, Castle Semple Loch is just around the corner. Relax by a toasty bonfire as you inhale the peaceful atmosphere of the western lowlands – Ideal for stargazing!
Known as the "cradle of the Stewarts," Renfrewshire is a location with lots to offer if you're looking to explore. Hike up the nearby mountain range or cool down next to the lake. Liven things up, by taking a drive to Glasgow which is less than 90 minutes away for a quick break from total tranquility.
When the daily activities are complete, plop down on a king-size bed topped with fresh linen. What could be better?
View Photos, Read Reviews & Check Availability
Guest Review: "Sara and the Dome are everything you could possibly want from an airbnb. The space is so special, the views are magical, and you can combine the outdoorsy greatness of camping with real luxury. My time there was really special, could not recommend more!"
---
10) Mansefield Glamping
Location: Kirkhill, Scotland
Price: $94+ USD per night
https://www.airbnb.com/rooms/20611591
Escape to this luxurious glamping spot with a special someone, as the pod is fit for two. The pod is spacious and was built by the owners, which gives the stay authenticity and a personal feeling that other places might lack.
Dine outdoors in the gorgeous open backyard while enjoying the views of the nearby mountain and valley . Soak up warmth from the fire pit on a chilled night with Grab a glass of wine and take life easy.
The pods are located in Kirkhill, not far from Inverness, which has excellent tourist attractions such as the Iverness castle and museums.
View Photos, Read Reviews & Check Availability
Guest Review: "Delighted with our stay, the whole process was very easy from finding the location to accessing the property to understanding how to use all of the appliances in the property etc from all of the instructions/notes left. Very friendly host (the furry friends were an added bonus) who was very approachable and friendly. Lovely little pod in an idilic location."
---
11) Glenwood Glamping Pod
Location: Mallaig, Scotland
Price: $114+ USD per night
https://www.airbnb.com/rooms/43672684
The Glenwood pods are the ideal glamping set-up for an outdoorsman. Looking to kick your feet up, the Glenwood pods are equipped to make you feel at ease. The pods include a double bed, plus an air mattress. The glamping pods are available for 28 days and more bookings, considering that you still haven't had enough of the charming fishing town and its breathtaking views.
Soak up some sun at the Camusdarrach Beach. A beach within ten minutes' reach and famous for being the main setting of the "Local Hero" film. Fishing enthusiasts can drown in all the fishing activities available in Mallaig.
What's more, you can bring your pup to enjoy the adventure Yip, this is a pet-friendly glamping zone.
View Photos, Read Reviews & Check Availability
Guest Review: "Amazing little place! A quick 10 minute drive into mallaig where there are good facilities. Cabin was very well equipped, very clean and well placed for exploring the west coast and its beautiful beaches. Peaceful and quiet, the perfect disconnect. Would not hesitate to stay again!"
---
12) Luxury glamping pod Ardnamurchan with Amazing Views
Location: Glenborrodale, Scotland
Price: $141+ USD per night
https://www.airbnb.com/rooms/44448850
"The Glenmore Jetty Pod is a unique and luxurious cosy glamping pod, providing a base to explore the amazing surroundings on and around the Ardnamurchan peninsula"
The highlands of Scotland have much to offer. Escape to the undeniable beauty that is the Ardnamurchan Peninsula where adventure meets luxury at these glamping pods.
These glamping pods were designed with ease in mind. Kick back on the balcony or patio, equipped with outdoor furniture. Look at beautiful views of mountains and sea.
What's more, the spacious shower is filled with all the essentials to make you feel revived, especially after a long day of activities — lounge about in a bathrobe provided to guests and rest your body on a comfy double bed. Then wake up to a delicious continental breakfast, free of charge. Nothing gets better.
Explore the nearby distillery. Hike or cycle to the Loch Sunart and Morvern areas. Kayak, fish, or visit the picturesque Isle of Mull for a full day of adventure.
View Photos, Read Reviews & Check Availability
Guest Review: "Lyall and Kim are great hosts! Always very responsive and little perks such as morning breakfast, brownies and drum of whiskey made our stay extra special! The area around is beautiful, many beautiful beaches, nice kayaking spots and possibility to nip for an isle of mull! Thank you!!"
---
13) Osprey Glamping Pod
Location: Kellas, Scotland
Price: $178+ USD per night
https://www.airbnb.com/rooms/45231292
The tiny house is an ideal destination for a family getaway of four people. The glamping pod has two bedrooms, three beds and a bath.
The pods sit in Moray near the Glenfiddich Scotch Whiskey Distillery and fishing opportunities-the perfect convenience for dads.
Here, you have a stunning lake view and access to the lake via a doc or pathway. All the bathroom, laundry and bedroom essentials are provided so that guests can have a comfortable stay. Furthermore, indoor heating and a fireplace will keep you warm and cozy at night. And to top it all off, why not relax in your very own hot tub?
View Photos, Read Reviews & Check Availability
Guest Review: "The Osprey pod was stunning, great location and was very clean. Will definitely be back."
---
14) Hygge Hebrides Luxury Glamping
Location: Portvoller, Scotland
Price: $120+ USD per night
https://www.airbnb.com/rooms/44994868
Here is the perfect quiet getaway that allows furry friends. This luxury glamping site exemplifies the "cabin by the lake" look. An ideal spot for a simple lounging about-snug up on a comfy double bed, binge-watch on a smart TV that allows you to watch Netflix or Amazon Prime.
And if that doesn't sound cozy enough, the pod is double insulated and has underfloor heating. If you decide to get up for fresh air, the property is enthralled by fascinating natural features.
Take a five-minute walk to the nearby lighthouse, or walk down a coastal path to find a secluded beach. At night, light up a BBQ and do some stargazing.
View Photos, Read Reviews & Check Availability
Guest Review: "Sonja's place was perfect: cozy, homey, nice touches, beautiful location, peaceful, private. Even stocked with basics like milk, bread, and coffee. We wish we could have stayed longer!"
---
15) Go Hot Tub Glamping minutes from Inverness
Location: Inverness, Scotland
Price: $133+ USD per night
https://www.airbnb.com/rooms/34601827
Why not try glamping on the scenic route on the south of Loch Ness? The location sells this property hands down – the breathtaking scenery is excellent for photography and hiking. For a fun family trip, visit Loch Ness from Inverness via bus. Perhaps, you will catch a glimpse of the famous Loch Ness monster, known as Nessie.
The pod contains all the basics you would expect, plus a lovely hot tub. So that the guests only have to worry about exploring and sightseeing. This glamping destination is one for the books. Iverson has many activities to choose from, such as the Victorian market, Castle tours and more.
View Photos, Read Reviews & Check Availability
Guest Review: "Murdo's cabin was a lovely stay, had everything we needed to make our time as comfortable as possible. We will definitely be back!"
---
Am I Missing Any Glamping Spots in Scotland?
Do not hesitate to contact me via email or socials if you think more glamping sites in Scotland deserve to be on this list. It can be a glamping site you have recently visited or your glamping pod in Scotland. I might add your suggestion If I like what I see.
---
Planning a trip to Europe?
My travel blog has dozens of helpful articles, guides and itineraries to help you along the way! Check out a few of my favorite posts below, and be sure to reach out with any questions!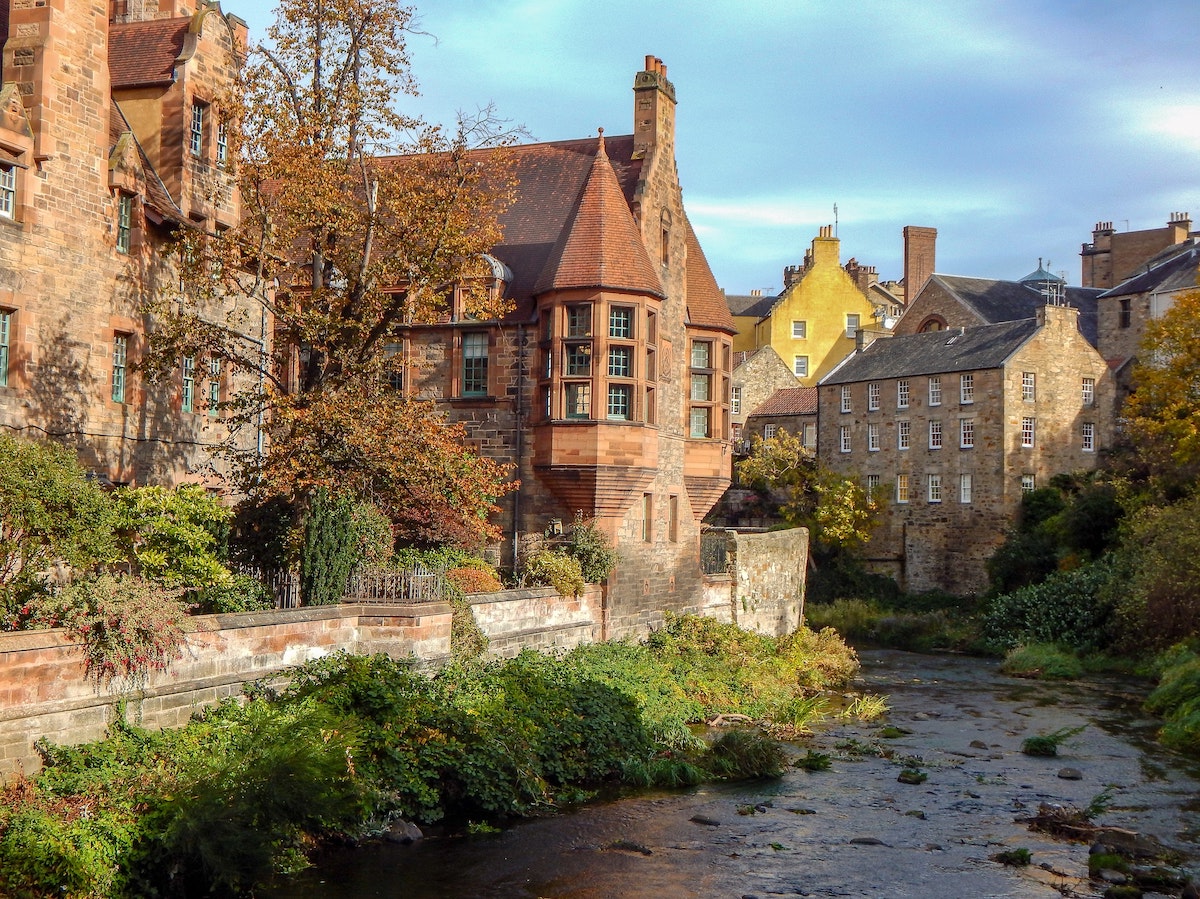 ---
Final Thoughts on Scotland Glamping Pods
After reading up about all the fantastic glamping spots, you might find yourself in a struggle to choose one. My advice is to go with a Scotland glamping site to reflect your personality.
Are you into the outdoors and some adventure? Or do you prefer to take it easy indoors? Do you like the country, coastline or a bit of both? Are you travelling with your essentials, or do you need it included at the stay?
If you can answer these questions, it might make it easier to make your choice. I understand how alluring all of the glamping pods are! I hope that I can narrow down your decision and that you find yourself in a hot tub in Scotland.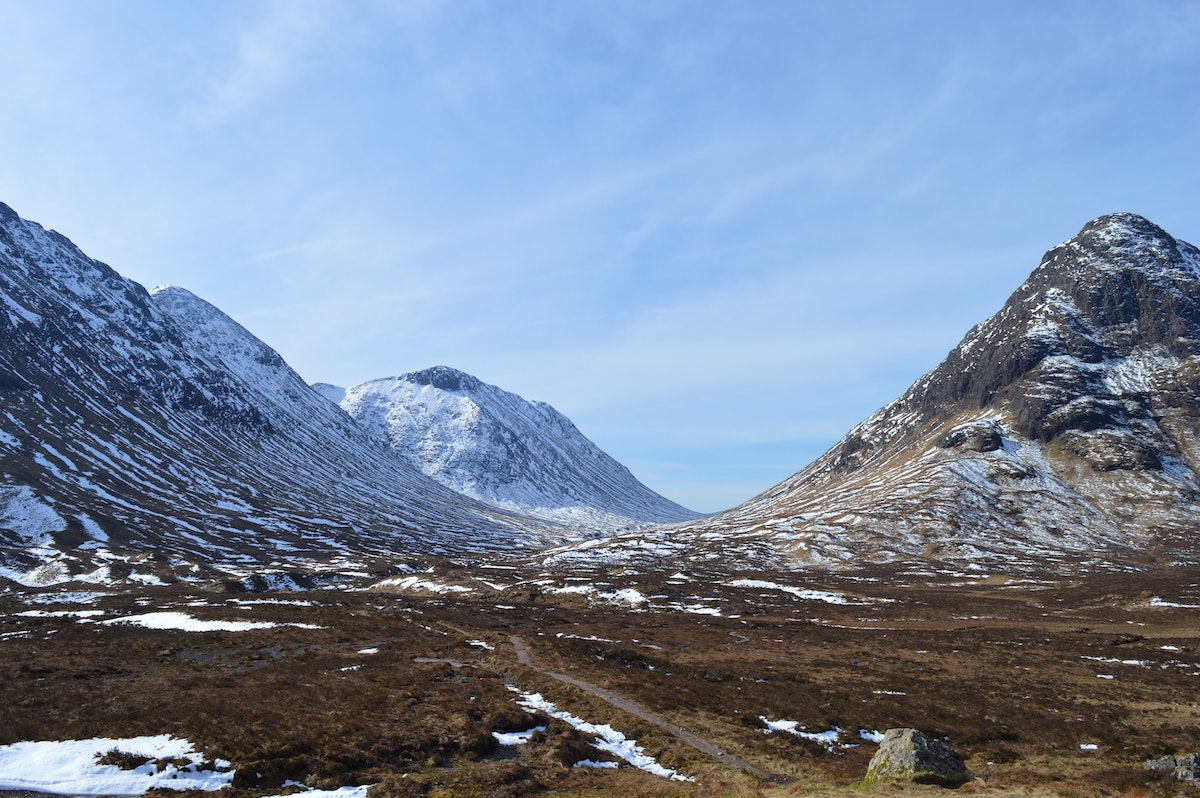 ---
THANKS FOR READING ABOUT MY TOP PICKS FOR GLAMPING IN SCOTLAND!
SHARE THIS LIST OF LUXURY GLAMPING PODS IN SCOTLAND WITH YOUR TRAVEL FELLOW GLAMPERS!
https://www.jonesaroundtheworld.com/wp-content/uploads/2022/03/Logierait-Pine-Lodges-Glamping-in-Scotland.jpg
719
1280
TravelTractionsJATW
https://www.jonesaroundtheworld.com/wp-content/uploads/2017/03/logotry-1-1-300x106.png
TravelTractionsJATW
2022-03-18 22:14:24
2023-01-13 12:19:37
15 Incredible Places To Go Glamping in Scotland