If you're heading to the UK, there are many famous landmarks in London you won't want to miss. This bustling city is filled with both historic and contemporary architectural masterpieces and monumental sites.
You can find many of the United Kingdom's top landmarks in this capital city and it can be overwhelming to know which ones are worth the visit. No matter which spots you choose to visit, you're guaranteed to leave informed and inspired.
Below are some of the top London landmarks to consider checking out on your next trip to the "Big Smoke."
---
1) Big Ben
Situated at the northern end of the Houses of Parliament in Westminster, this icon of London has been chiming for almost 150 years. The real Big Ben, however, is not visible to passersby, as Big Ben actually refers to the 15.1-ton bell inside the clock tower.
The clock tower, originally named St. Stephen's Tower, was renamed Elizabeth Tower in 2012 to celebrate Elizabeth II's Diamond Jubilee. Towering 320 feet into the sky in central London, this landmark can be seen from multiple points around London.
You can easily get to the tower via a London bus, the tube, a river bus, or a sleek black cab — but the views of Big Ben from the London Eye is unbeatable.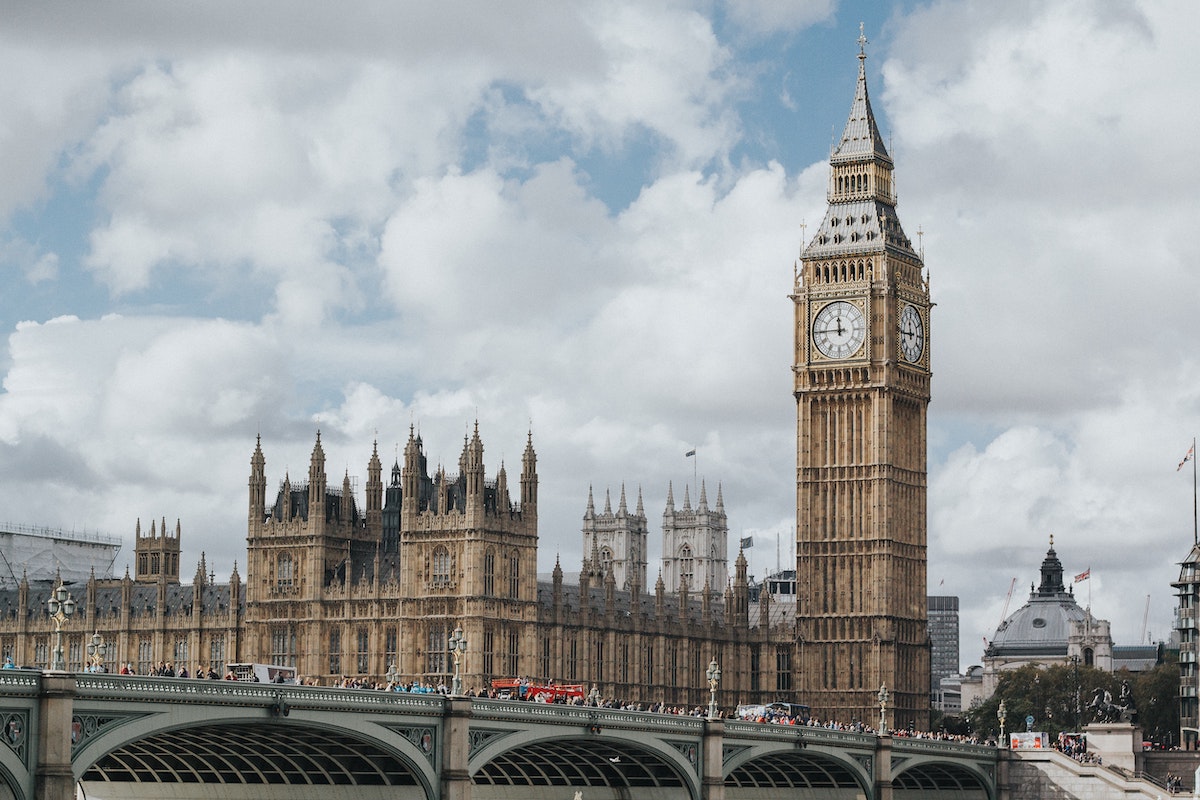 ---
2) London Eye
While the London Eye only opened in the year 2000, this structure has become one of the most recognized icons of London. The wheel lives up to its name by providing impeccable 360-degree views of London.
This revolving observation wheel initially named the Millennium Wheel, held the position as the tallest Ferris wheel in the world from 1999 to 2006. The London Eye stands at 443 feet tall and has 32 ovoid capsules connected to it — with each having the capacity for 25 people to comfortably move around inside.
The London Eye has also been the host of many romantic moments, with over 5,000 proposals having taken place thus far.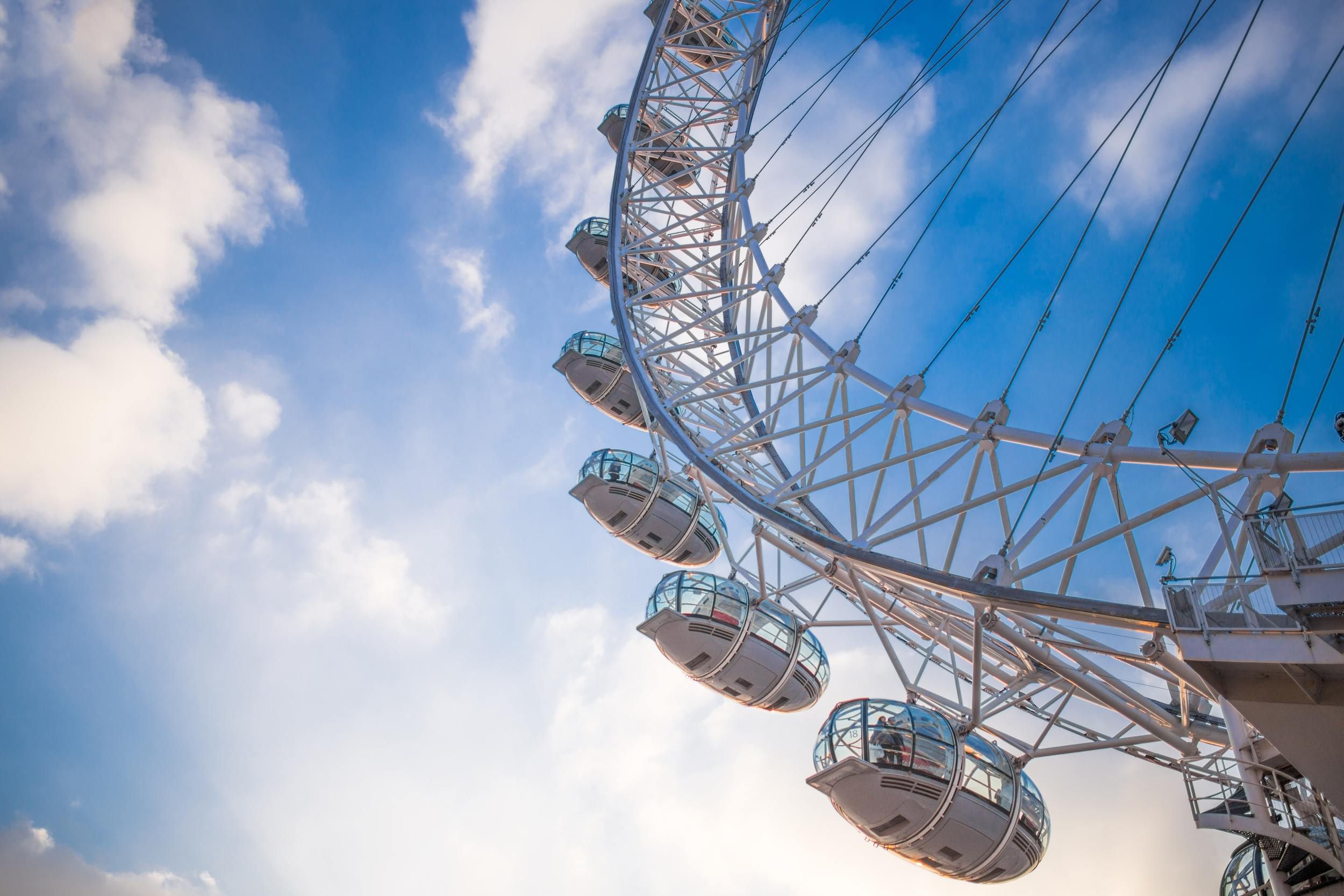 ---
3) Palace of Westminster
Also known as the Houses of Parliament, this spectacular building serves as the seat of Parliament, which includes the House of Commons and House of Lords. It is situated on the left bank of the River Thames and is kept company by the Elizabeth Tower (mentioned above).
This site has an extensive history and has fallen victim to many fires over the centuries. The oldest remaining part of this site is Westminster Hall, which dates back to 1097.
After another devastating fire in 1834 ruined most of the building, the spectacular palace adorning the river Thames today was built. This gothic revival-style building has over 1,000 rooms, as well as bars, libraries, gyms, and dining rooms.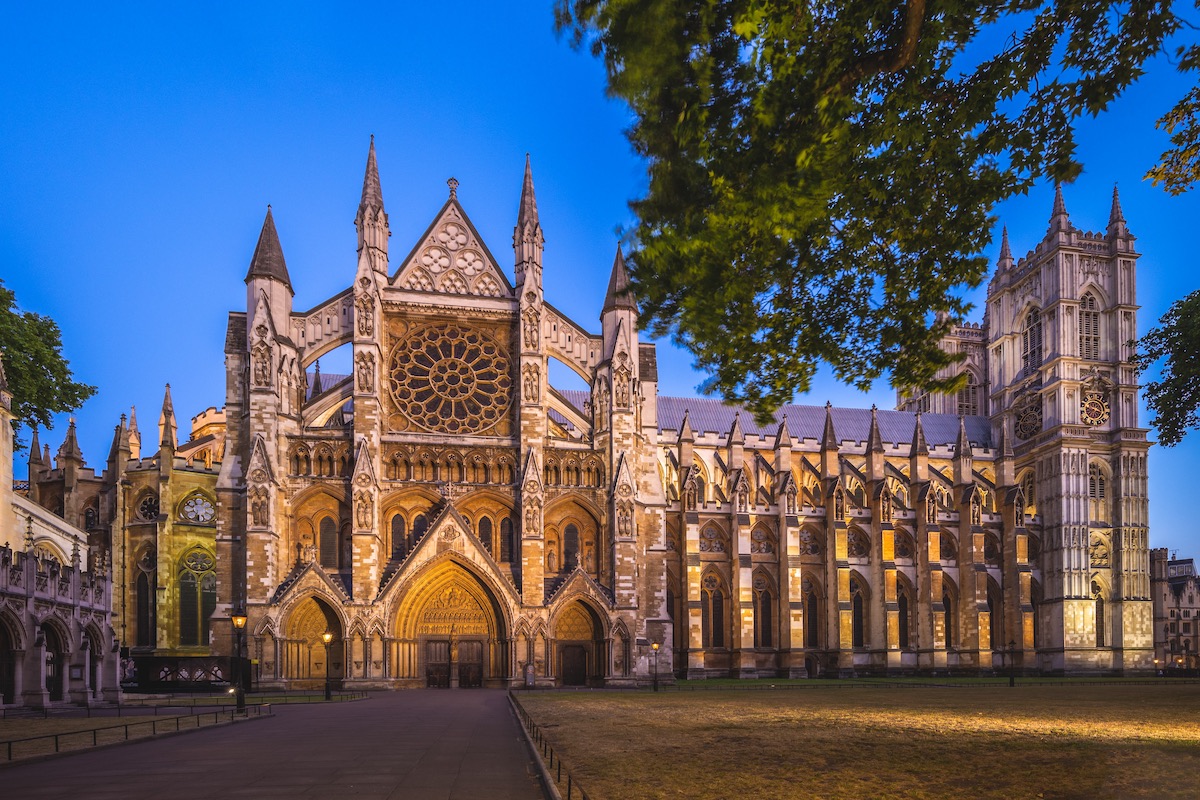 ---
4) Trafalgar Square
You'll want to make a stop at the bustling Trafalgar square while exploring the many building landmarks in London. This plaza is surrounded by multiple noteworthy monuments, galleries, and museums and is frequently used for public rallies and demonstrations.
The 16-foot Nelson's Column statue stands as the square's centerpiece and was erected in 1805 to honor Admiral Nelson's victory in the Battle of Trafalgar. The square was designed in 1830 in commemoration of the British victory.
Several exciting events take place at this square yearly, including the Chinese New Year, London Pride, and Christmas caroling. The caroling takes place below a tree donated annually since 1947 as a gift of gratitude from Norway for Britain's support in the Second World War.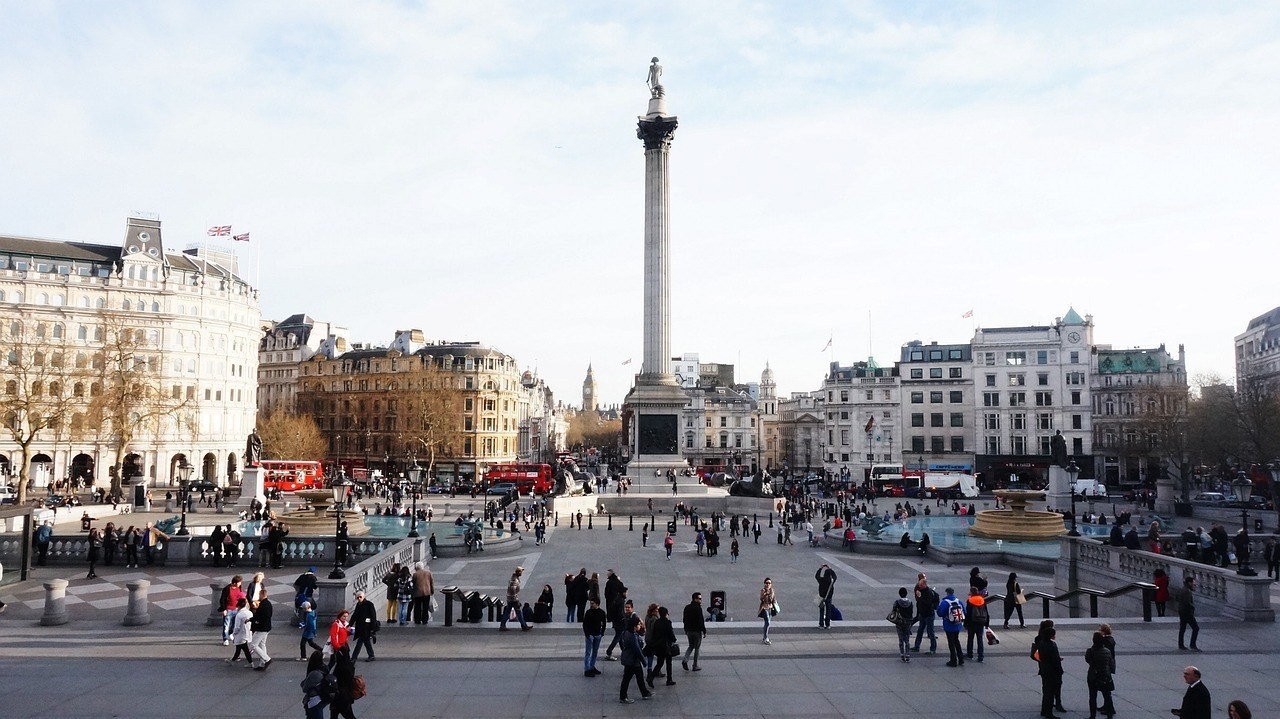 ---
5) Buckingham Palace
Buckingham Palace is one of a handful of royal palaces still in operation today and serves as an office and residence to the Queen of the UK. The Palace was initially a house built in 1705 and was transformed into a palace in the 1820s.
While the Palace is generally closed off to the public, the Changing of the Guard, which takes place in three locations outside the palace, is an unmissable sight. The ceremony takes place on selected days from 10:45 to about 11:30, and it's recommended that you arrive early to secure a good viewing spot.
A guided tour is the best way to ensure that you'll be in the right place at the right time to witness this spectacular event.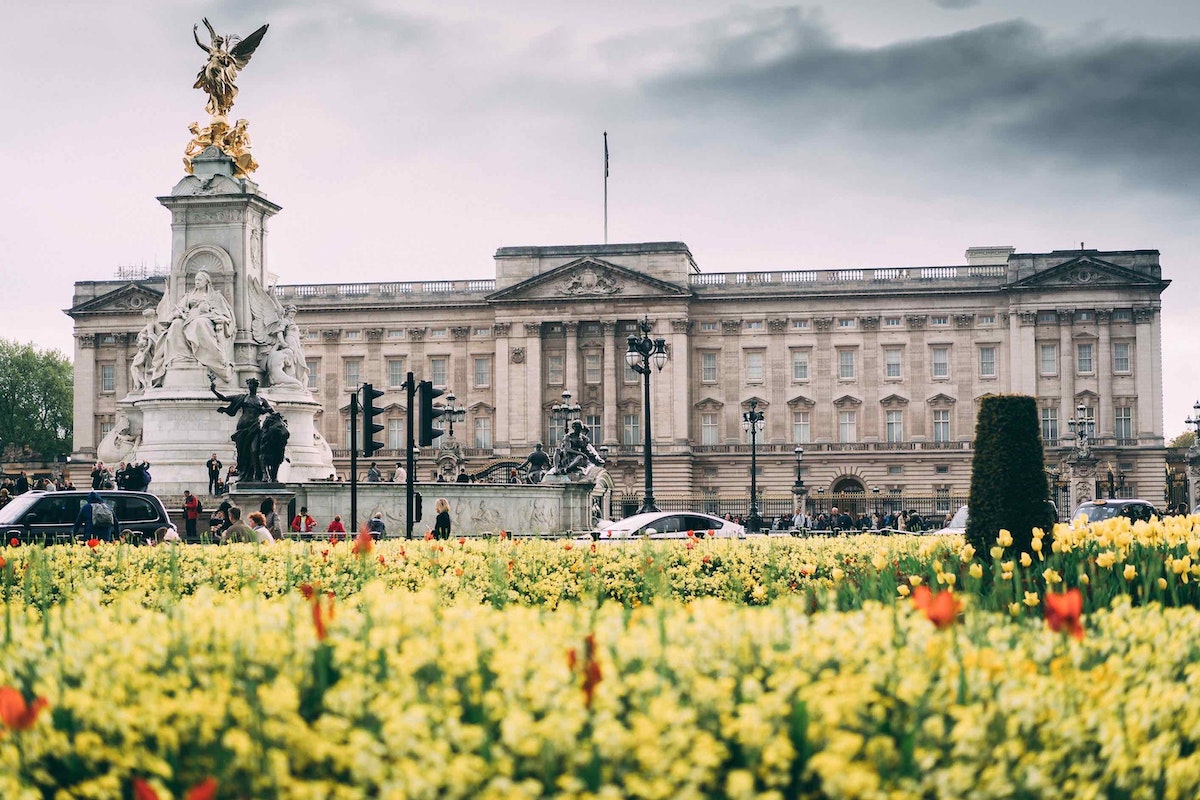 ---
6) Hyde Park
This beautiful verdant park, covering an area of 350 acres, is popular among locals and tourists alike for its tranquility and many activities on offer.
It's an excellent spot for breathing some fresh air and taking a break from the bustling city. Many enjoy boating on the Serpentine Lake or lounging on the grass. You can also take a dip in the lake, play sports, or visit the renowned Speakers' Corner.
The Speakers' Corner is a space for regular debate and protest and has been frequented by the likes of George Orwell, Karl Marx, and Vladimir Lenin.
This park also hosts multiple events and festivals throughout the year, as well as guided tours to unknown parts of the park — like the pet cemetery.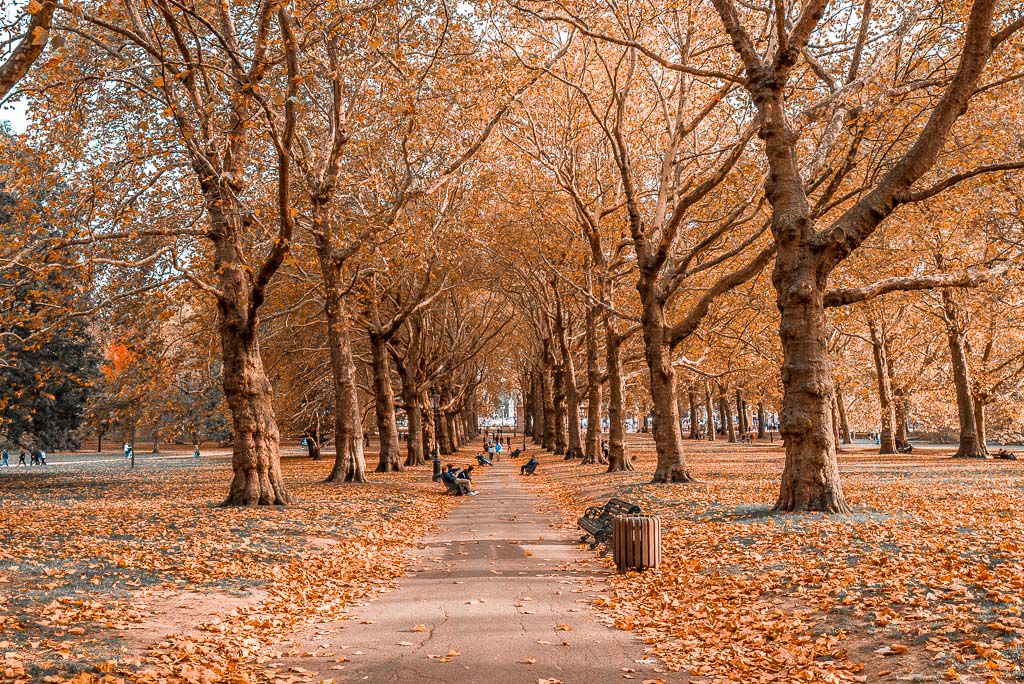 ---
7) Princess Diana Memorial Fountain
Found in Hyde Park, this memorial fountain is both an architectural gem and a beautiful monument to Princess Diana's life.
The oval-shaped fountain, designed by Kathryn Gustafson, was opened by Queen Elizabeth II in 2004. Water pumps out at the highest point of the fountain, which blends in with the natural curve of the landscape, and takes two routes down to the lowest point.
The one route runs fairly smoothly, while the other is more turbulent. The two routes are said to represent the joys and struggles of Diana's life, while others interpret the fountain to represent her openness and radiant energy.
Feel free to sit on the edge and dip your feet in the water while admiring its spectacular changing flow.
Tour of London - Diana Memorial Fountain
---
8) Tate Modern
Another incredible London landmark along the River Thames is the Tate Modern art gallery. Access to this gallery, which is housed in the old Bankside Power Station, is mostly free — except for major temporary exhibitions.
It is home to the national collection of modern British art, dating from 1900 onwards, as well as international contemporary artworks. This museum, which opened in 2000, houses artworks from artistic legends like Dalí­, Picasso, Cézanne, Matisse, Rothko, and Warhol.
There are always new and intriguing exhibitions on show, along with poetry nights, workshops, and tours. Be sure to have a look at the Tate website before your visit to secure a spot, as many exhibition tickets are limited and fly fast.
Tate Modern forms part of the Tate group, which comprises Tate Britain, Tate St Ives, Tate Liverpool, and Tate Online — so there's even more art to explore!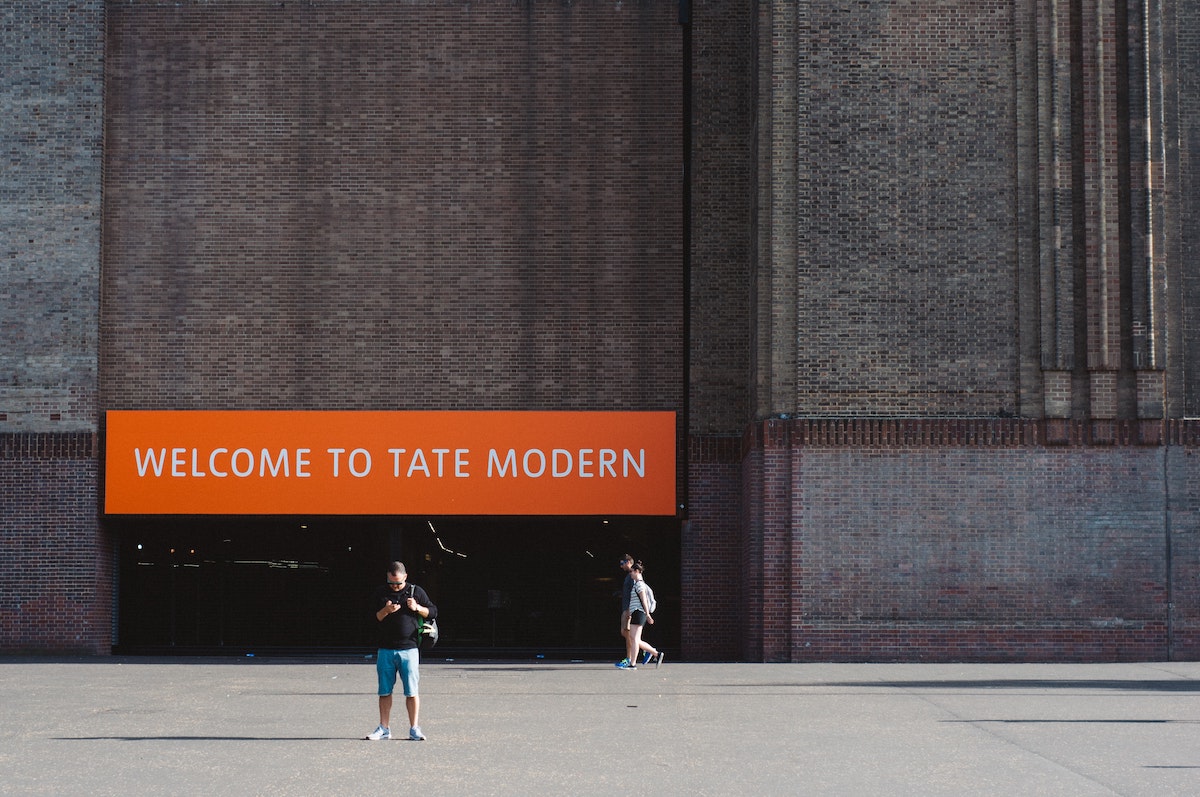 ---
9) 30 St Mary Axe (The Gherkin)
The Gherkin (the British name for a pickle) is an instantly recognizable part of the London skyline. The tower, which opened in 2004, towers 591 feet above the city's financial district and was designed by legendary architect Sir Norman Foster.
The building was designed with its ecological impact in mind. The open internal plan allows for natural ventilation, and the glass structure provides ample natural light — allowing for about 50% less power usage.
This architectural icon is used as an office building, but the public has access to the Iris bar and Helix restaurant on the top floors, which provide unmatched views of the city.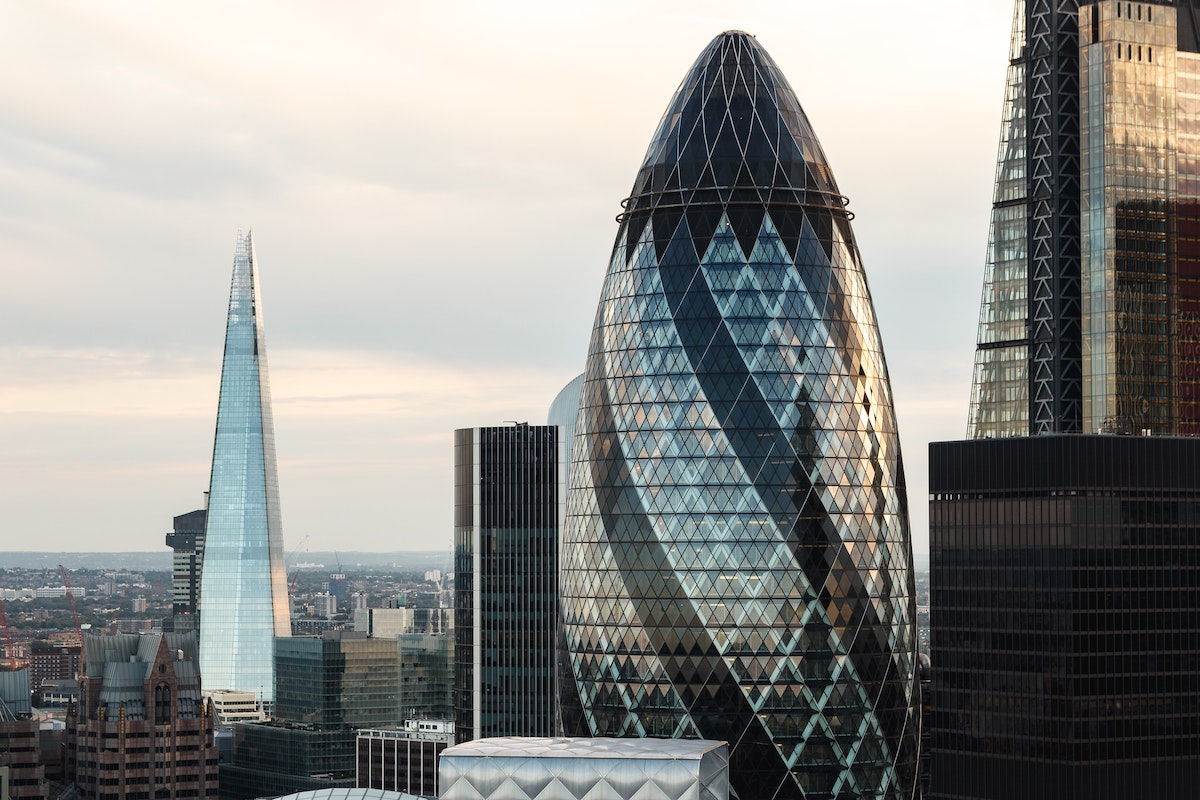 ---
10) Royal Albert Hall
The Royal Albert Hall of Arts and Sciences has hosted some of the most prominent musicians in the world since 1871. The hall was notorious for its terrible acoustics until the 1960s, when it received an upgrade.
The tremendous oval structure seats more than 5,000 people and is used for concerts, festivals, balls, and even sports events. It is also home to the Royal Philharmonic Orchestra and the BBC Proms, one of Britain's largest music festivals.
World legends that have performed at the Royal Albert Hall include Mohammed Ali, Shirley Bassey, Joan Sutherland, and the much-adored Adelle. You can take a guided tour and learn about the hall's history, or book a ticket to experience one of the memorable performances.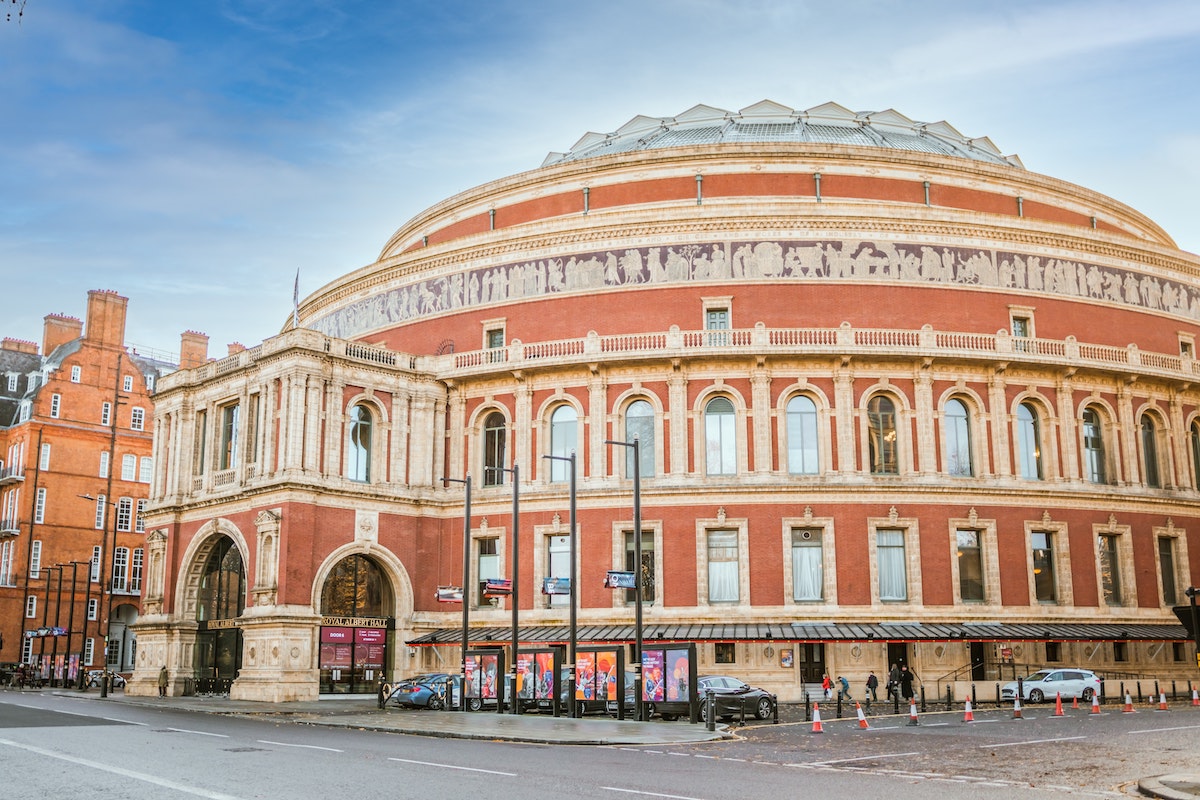 ---
11) Madame Tussauds London
If you've ever wanted to capture a selfie with your celebrity favorites or historical icons, Madame Tussauds is the spot. The London branch, which is one of a selection of Madame Tussauds museums worldwide, opened in 1884.
The museum is named after French artist Anna Maria Tussaud, who made a name for herself as an incredible wax figure artist in the 19th century. She organized her first wax figure exhibition in 1835 in London, charging 6 pennies for access.
Today you can see the likes of Adelle, the Royal family, William Shakespeare, and Tiger Woods. There is also a Chamber of Horrors, a Marvel superheroes 4D experience, and a Spirit of London tour through the past in an iconic London cab.
Be sure to book your ticket well in advance to avoid a long wait in the queue, or arrive early to be one of the first in line.
Madame Tussauds London Vlog May 2021
---
12) Tower Bridge
The Tower Bridge spans 800 feet over the River Thames and was completed in 1894. The drawbridge took eight years to construct and used an astounding 11,000 tons of steel.
The bridge was covered in Cornish granite and Portland stone to blend in with the London architecture and complement London's nearby Tower.
The Tower Bridge Exhibition is situated in the high-level walkway and opened in 1982. The original boilers, pumping engines, and accumulators from when the hydraulic bridge was powered by steam can be seen in this museum.
The Tower Bridge is also a popular party venue, with many spaces in the towers and on the walkway available for venue hire since 1994. These towers offer dazzling views of the River Thames and London.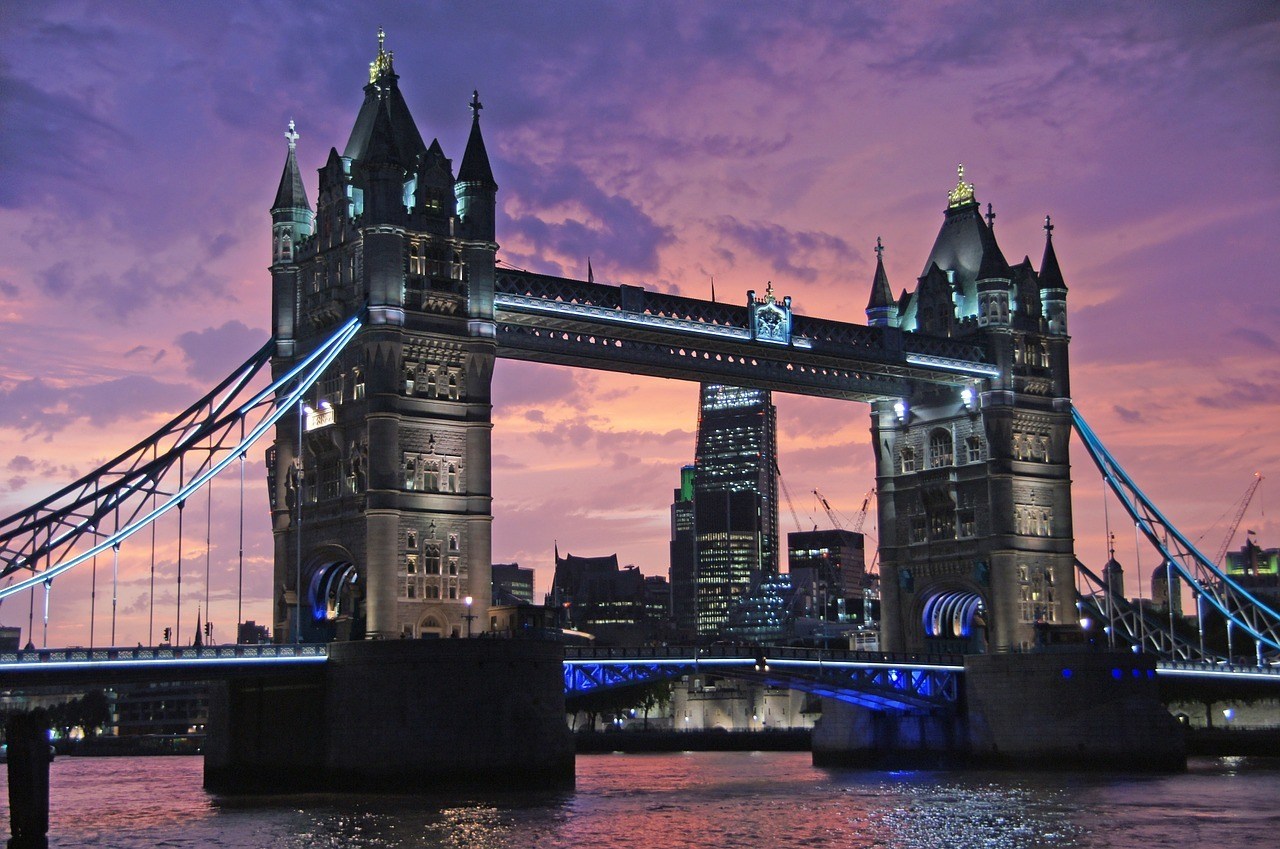 ---
13) Tower of London Castle
This World Heritage Site has been used as a fortress, royal mint, arsenal, public records office, political prison, place of execution, and royal palace over the centuries. The stone tower was erected in the 1070s by William the Conqueror and has stood firm for almost 1,000 years.
Being ten centuries old, this tower has naturally seen many historical moments, many of which now fuel palace ghost tales. Many gruesome things took place in this building, especially during its time as a prison and place of execution.
But the Tower of London is not simply known for its horrid past. With a history too deep to delve into here, it's recommended that you take a tour to learn all about this fascinating tower.
You may just spot one of the seven ravens that live in the tower on your tour. A dedicated Ravenmaster looks after them, and the legend goes that if the ravens were to leave the tower, it and the kingdom would fall.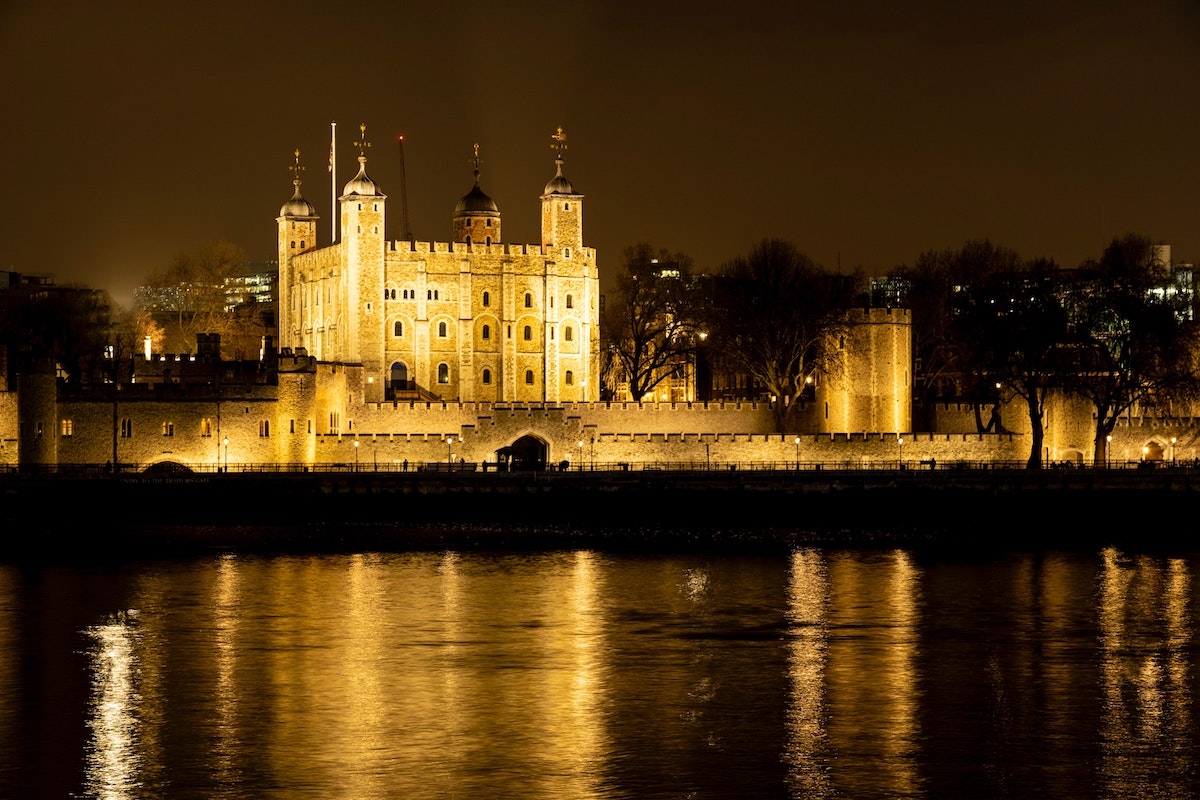 ---
14) Borough Market
With all the landmark hunting, you're bound to work up an appetite, and there's no better place to ease your hunger than this historic market.
The Borough Market, located near London Bridge, has a 1,000-year heritage and is open from Monday to Saturday. You'll find vendors selling fresh local and international produce and incredible cuisines, with an emphasis on sustainability.
You'll get to experience Indian street food, Middle Eastern cuisines, Ethiopian dishes, and more at this sociable market. There are also butchers, bakeries, and pubs to be found — so you'll be spoiled for choice.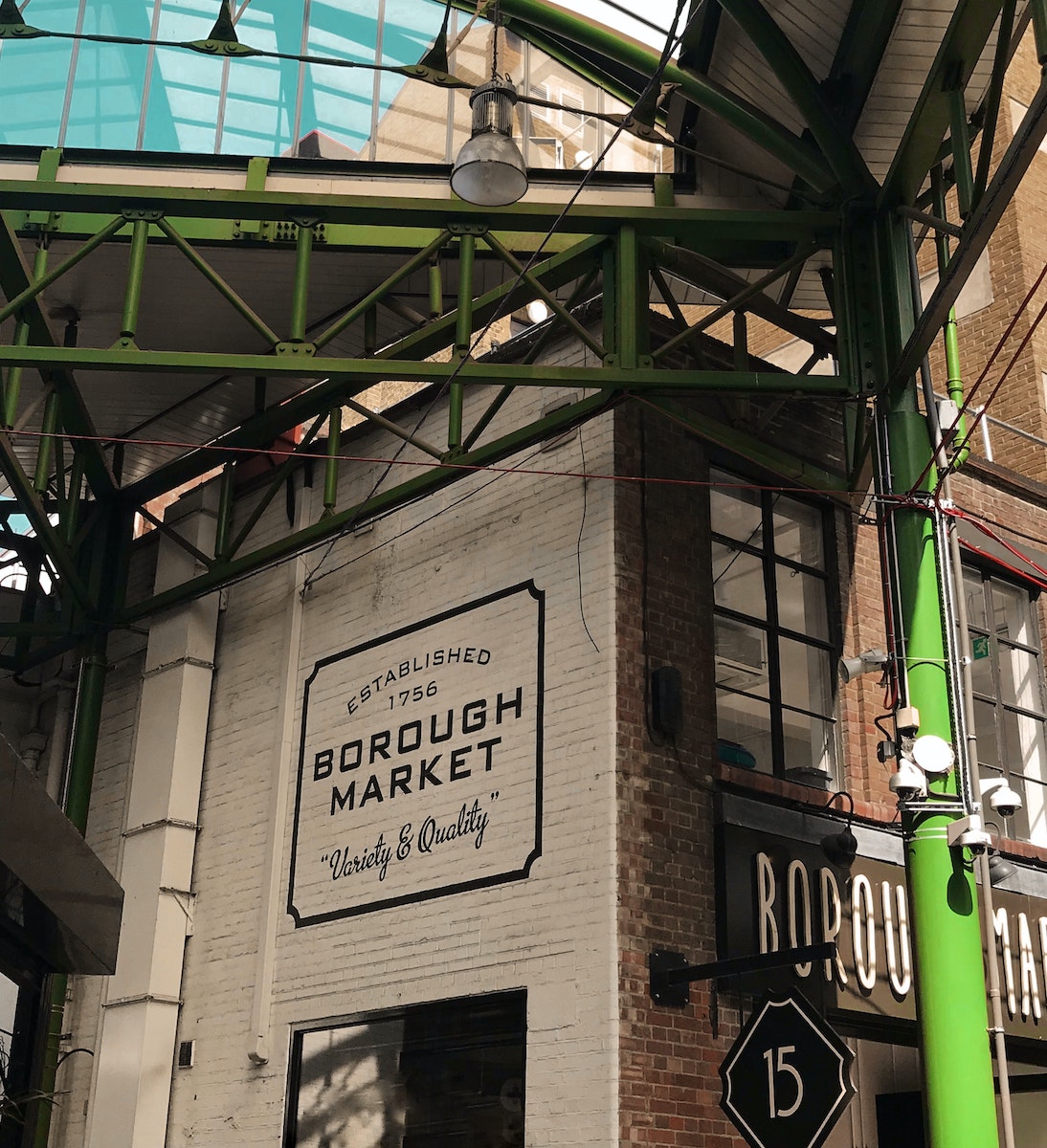 ---
Final Thoughts on Famous London Landmarks
London is an indisputably fascinating city with plenty to do. A famous quote from "The Gherkin" architect, Norman Foster, goes, "I travel continuously, and I see many cities, but there is nowhere like London." After a few days exploring the famous London buildings in this lively city, you're bound to agree.
London has a charm and character that entices so many to return. While the city has a vast history, the city is making tremendous strides into the future. You can thus find a spectacular combination of both old and new architectural masterpieces adorning the London streets.
This list only covers some of the many spectacular old London buildings — which is helpful if you're only spending a few days in London. It's hard to see and do it all in a short period of time, but this 2 day London itinerary may help you plan the perfect London stay.
To learn even more about this incredible city, have a look at this list of fun London facts.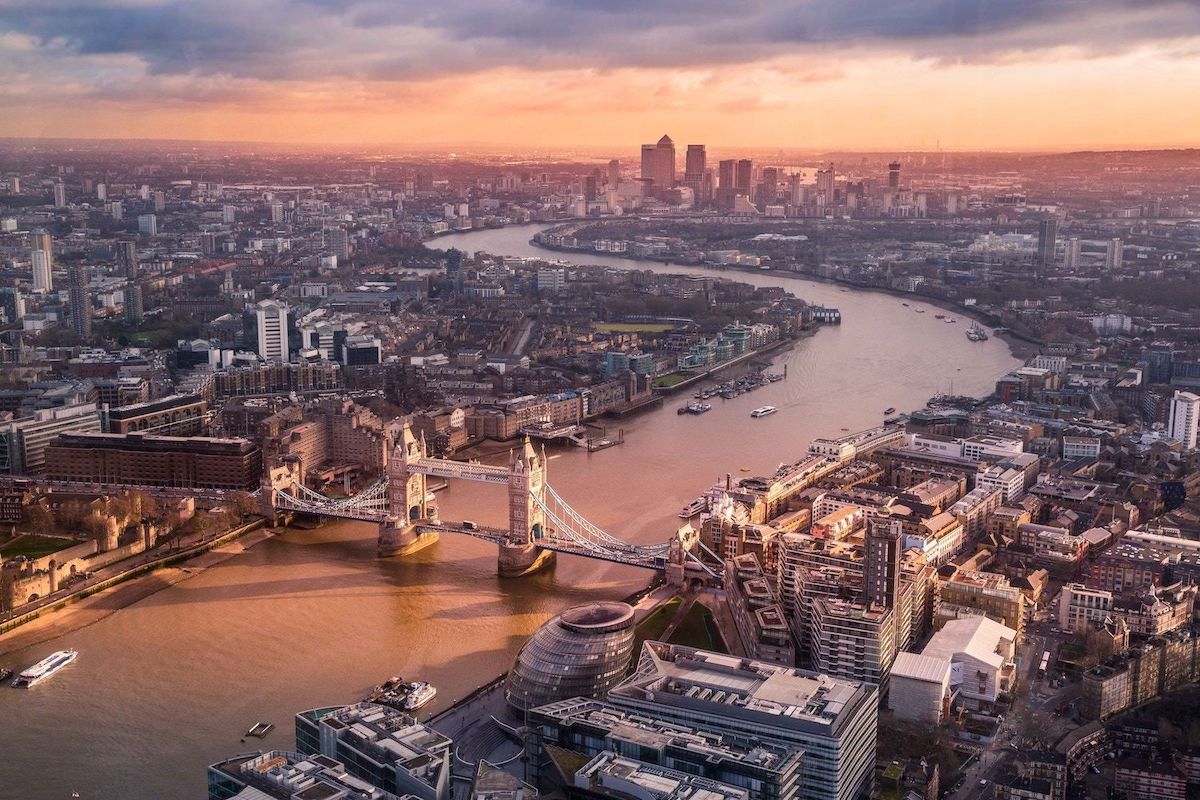 ---
Looking for more Famous Landmarks in Europe?
My travel blog has tons of informative and fun guides to the best of Europe! Take a read through some of my favorite below, and be sure to reach out with any questions!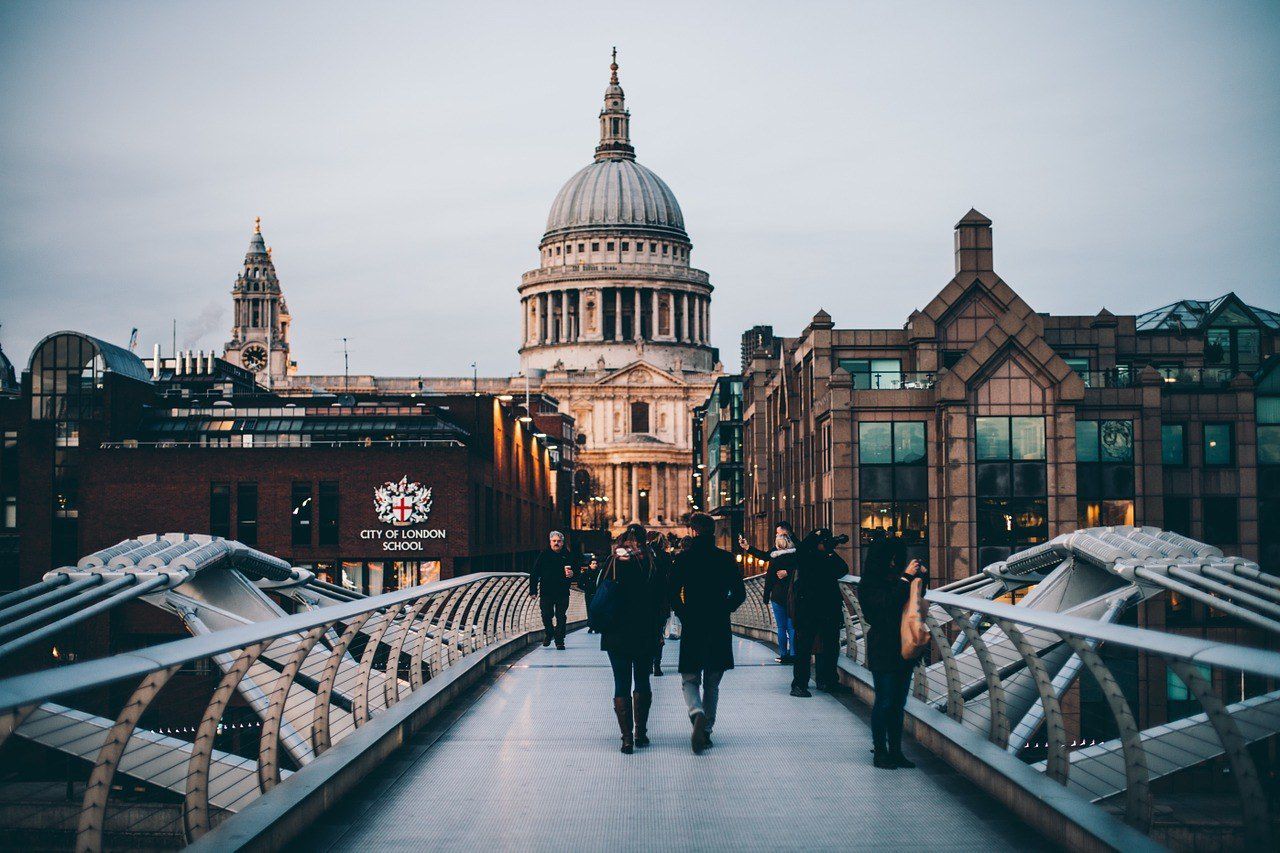 ---
Planning a trip to Europe?
I've got dozens of other guides for you to browse any future trips! These are all amazing guides, and I'd love for you to take a look!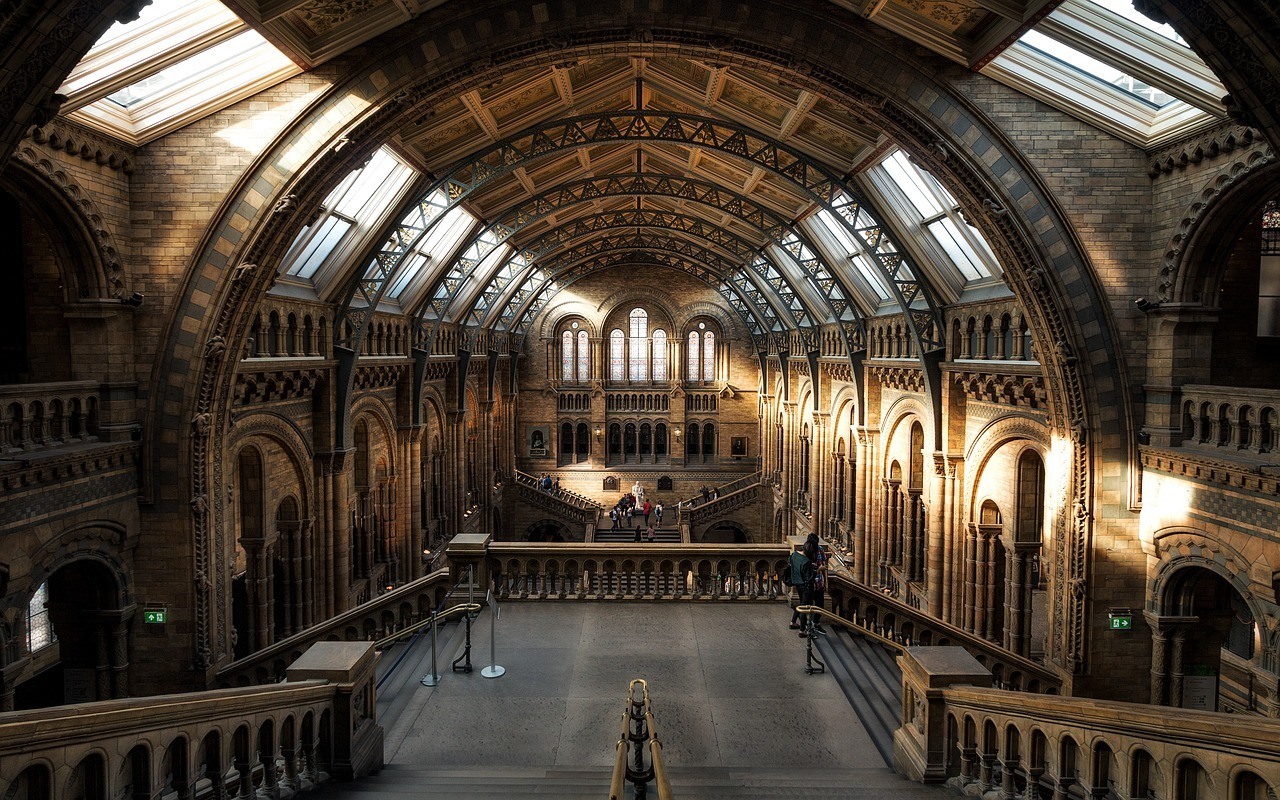 ---
THANK YOU FOR READING THIS LIST OF FAMOUS LONDON LANDMARKS!
https://www.jonesaroundtheworld.com/wp-content/uploads/2022/03/Famous-London-Landmarks.jpg
800
1200
TravelTractionsJATW
https://www.jonesaroundtheworld.com/wp-content/uploads/2017/03/logotry-1-1-300x106.png
TravelTractionsJATW
2022-03-19 14:05:39
2022-03-19 15:05:18
TOP 14 Famous Landmarks in London to Visit