Are you planning an unforgettable trip to stay in one of the creme de la cremes of Castle Hotels in Ireland? If you are unsure of where to stay, fret not; I've done the leg work and carefully selected the top fairytale getaways to make life that much easier.
Rolling green hills, glittering lakes, woodland grounds, labyrinthine gardens, picturesque courtyards; these magnificent castle hotels in Ireland feel like something of a fantasy.
Many castles have undergone renovations – um-hum received facelifts – to restore them to their former glory. Today, these grand places to stay offer opulent escapes with modern luxuries, and excellent service in centuries-old castles.
Let's take a look through some of the best Ireland castles to stay in for a postcard-picture vacation.
Psst…Take a look at these adventure quotes to inspire you on your journey.
---
Quick Breakdown of Castles to Stay in Ireland
In a hurry? Or even better, you know what you're looking for? Ireland boasts a plethora of castle hotels dotted on acres of pristine woodlands, lakesides, and riverfronts.
Take a squizz through these best castle hotels in Ireland and find one that tickles your fancy.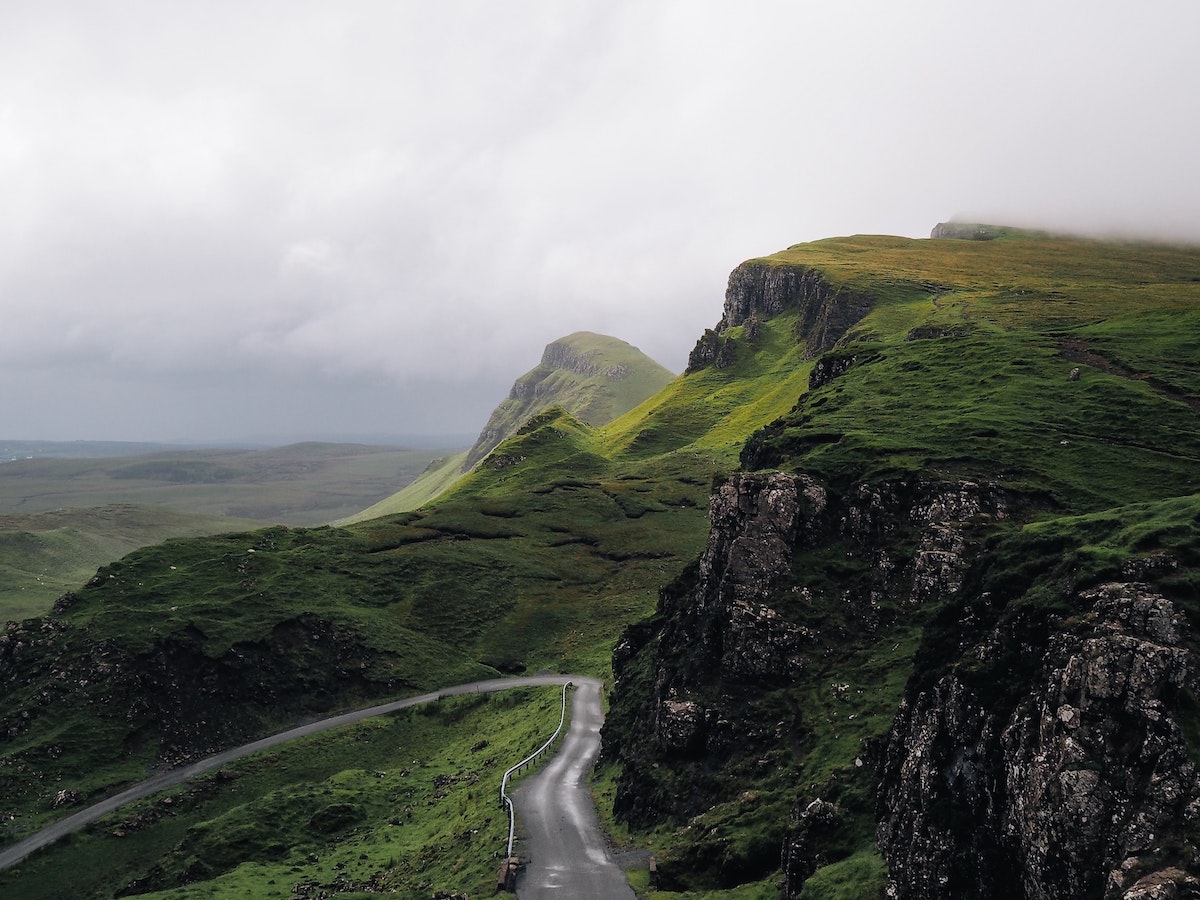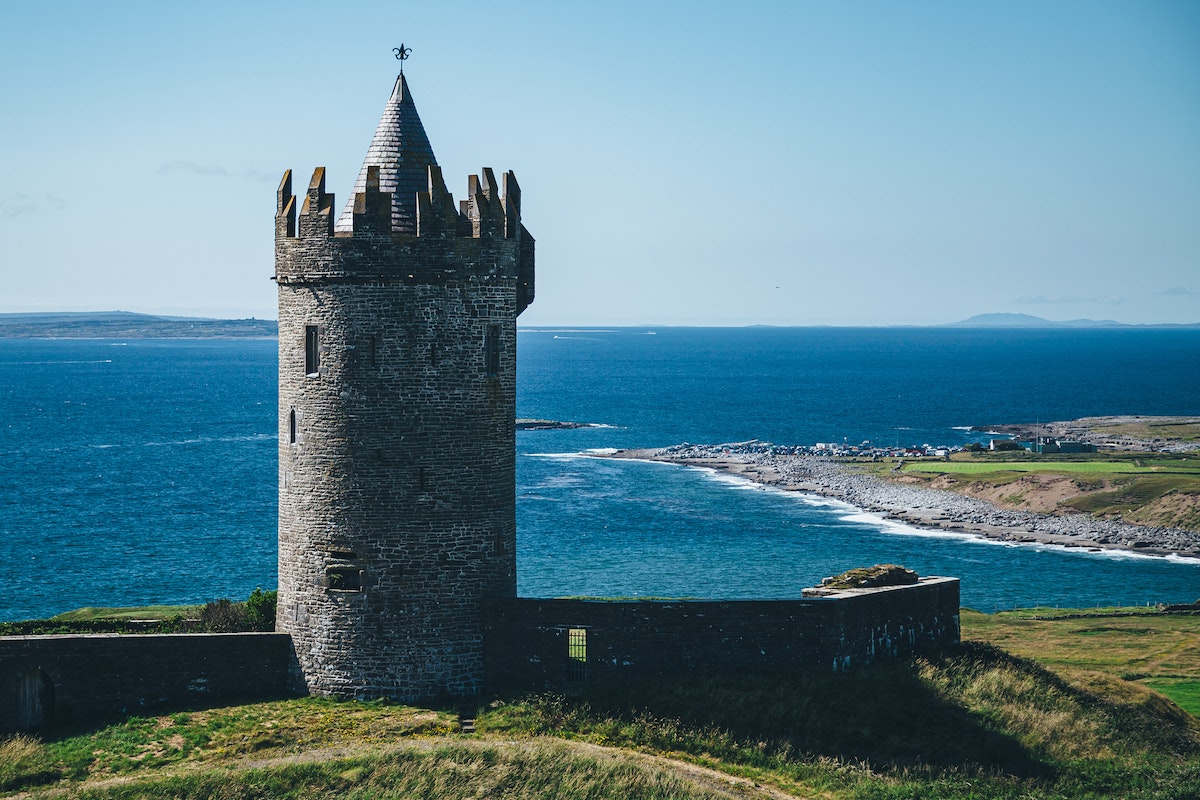 ---
Top Ireland Castle Hotels
Now that we've got a taste of how incredible hotel castles in Ireland really are, let's dive into the finest Irish castle hotels to stay in.
---
1) Lough Eske Castle
Best Luxury Castle Accommodation in Ireland
Location: Donegal
Price: $398+ USD per night
https://www.booking.com/hotel/ie/lough-eske-castle-en-gb.en-gb.html
Nothing quite says 5-star leisure like this fairytale castle situated at the foot of the mountains on 43 acres of peaceful forests. From fluffy bathrobes and slippers to 32-inch flatscreen TVs, Lough Eske Castle provides guests oh la luxury in every room.
You may never want to leave your incredible room, but when you eventually do, you'll be spoiled with excellent facilities. Visit the Oak Bar, enjoy some Irish charm, or head to the Cedars Grill for a traditional meal. Enjoy the Irish accommodations facilities beyond the food and bar. There's a steam room, sauna, fitness center, swimming pool and more.
View Photos, Read Reviews & Check Availability
Guest Review: "Magnificent castle near the lake Eske, an oasis of peace and tranquillity. Surrounded by a thick pine forest. Ideal for long relaxing walks. The hotel itself deserves 5 stars category. Guests are pampered throughout a stay. Very nice spa area with helpful staff. Nice weekend getaway."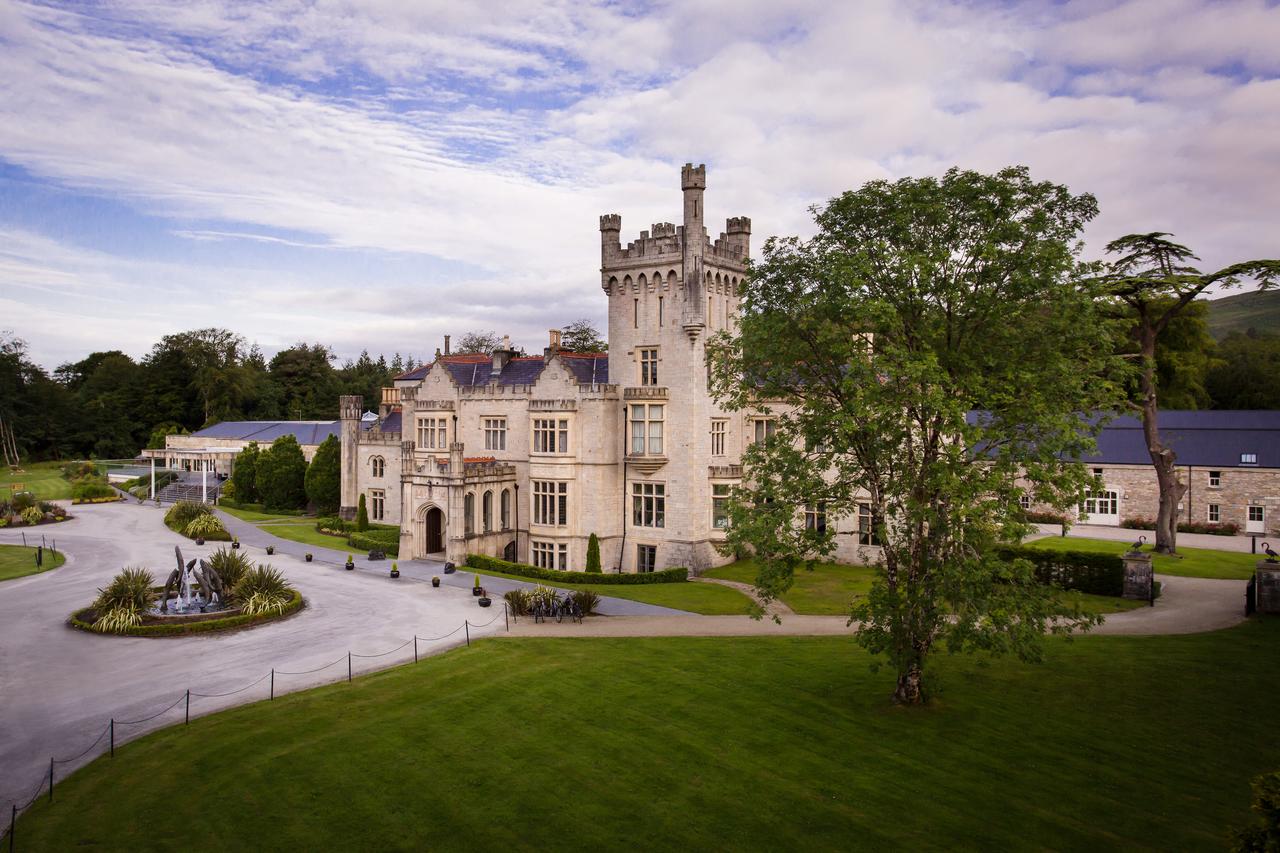 ---
2) Ballynahinch Castle Hotel
Best Castle to Stay in Ireland
Location: Ballynahinch, Galway
Price: $295+ USD per night
https://www.booking.com/hotel/ie/ballynahinchcastlehotel.en-gb.html
Nestled in County Galway, in true royal fashion, guests are spoiled with a sumptuous castle experience. The 18th-century riverfront manor sits on a 450-acre estate at the foot of the Twelve Bens Mountain Range.
Experience luxuries and activities in an opulent setting. Enjoy salmon river fishing at the Owenmore River, go biking, play tennis or embark on a hike up the rugged mountains.
The castle hotel boasts 48 beautifully decorated country-style guest rooms, with canopy beds, fireplaces, and mountain, lake, or riverfront views. It's the perfect vacation experience for romantics, friends, or solo travelers.
View Photos, Read Reviews & Check Availability
Guest Review: "Overall, a fabulous place. The staff is attentive and friendly. Food is delicious. The room and lounge areas are extremely comfortable. The grounds are superb."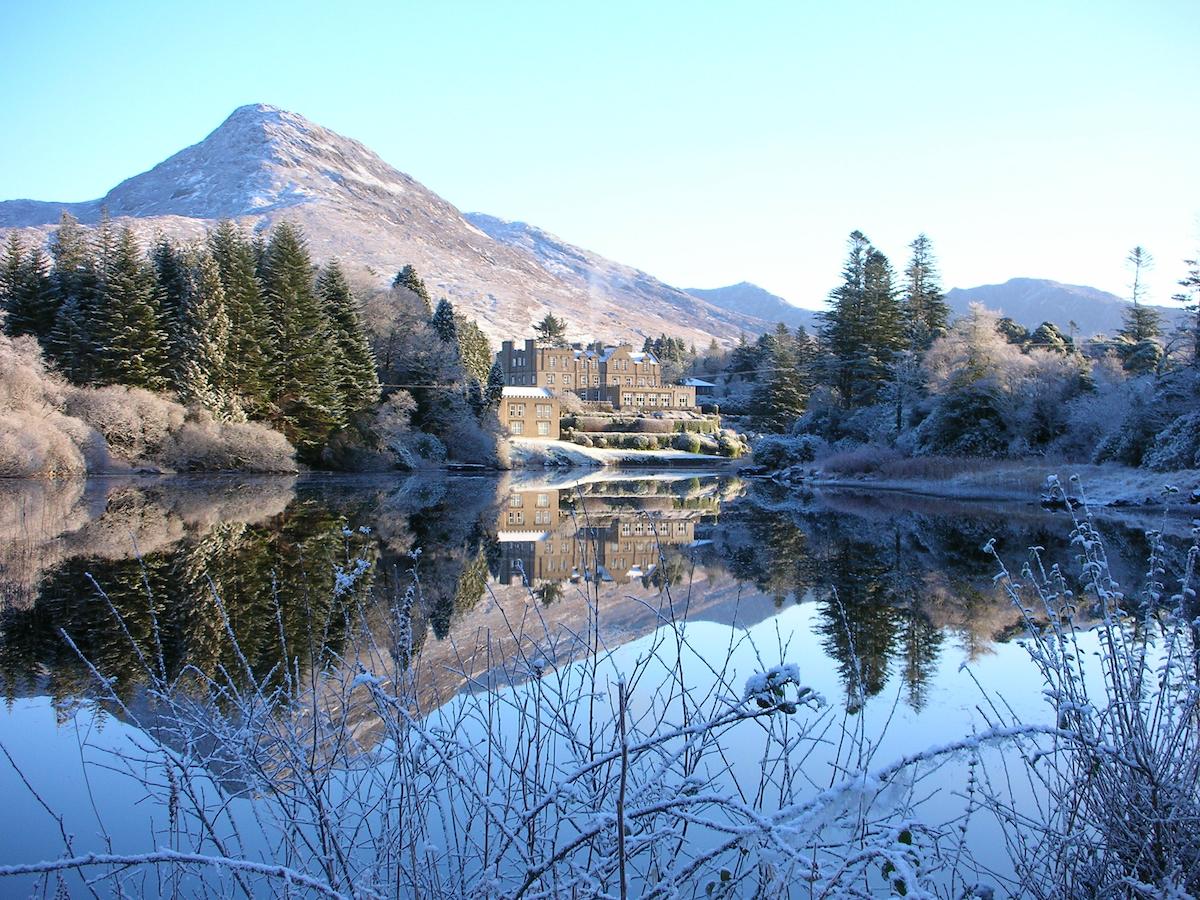 ---
3) Clontarf Castle Hotel
Best Castle in Dublin to stay in for couples
Location: Dublin
Price: $160+ USD per night
https://www.booking.com/hotel/ie/clontarfcastlehotel.en-gb.html
Step away from your usual comforts and discover the world of castle lodging in Ireland. Guests are set amidst ancient architecture with modern facilities in this gorgeous 11th-century castle. Although you're mere 10-minutes from bustling Dublin city, the hotel boasts an award-winning restaurant and opulent rooms.
The Clontarf Castle features TVs and Wi-Fi in all the rooms. Lie in for the morning, order room service from your comfortable pillow-top bed, and pig out on delicious food in the comfort of your room. In the evening, settle yourself near the crackling fireplace as you enjoy a delicious beverage.
It's one of the top castles to stay in Dublin, Ireland, for romantic couples, solo travelers, or even families looking to get a taste of what life was like for the royal majesties.
View Photos, Read Reviews & Check Availability
Guest Review: "Great location. Very welcoming staff. Room clean and comfortable. Food lovely."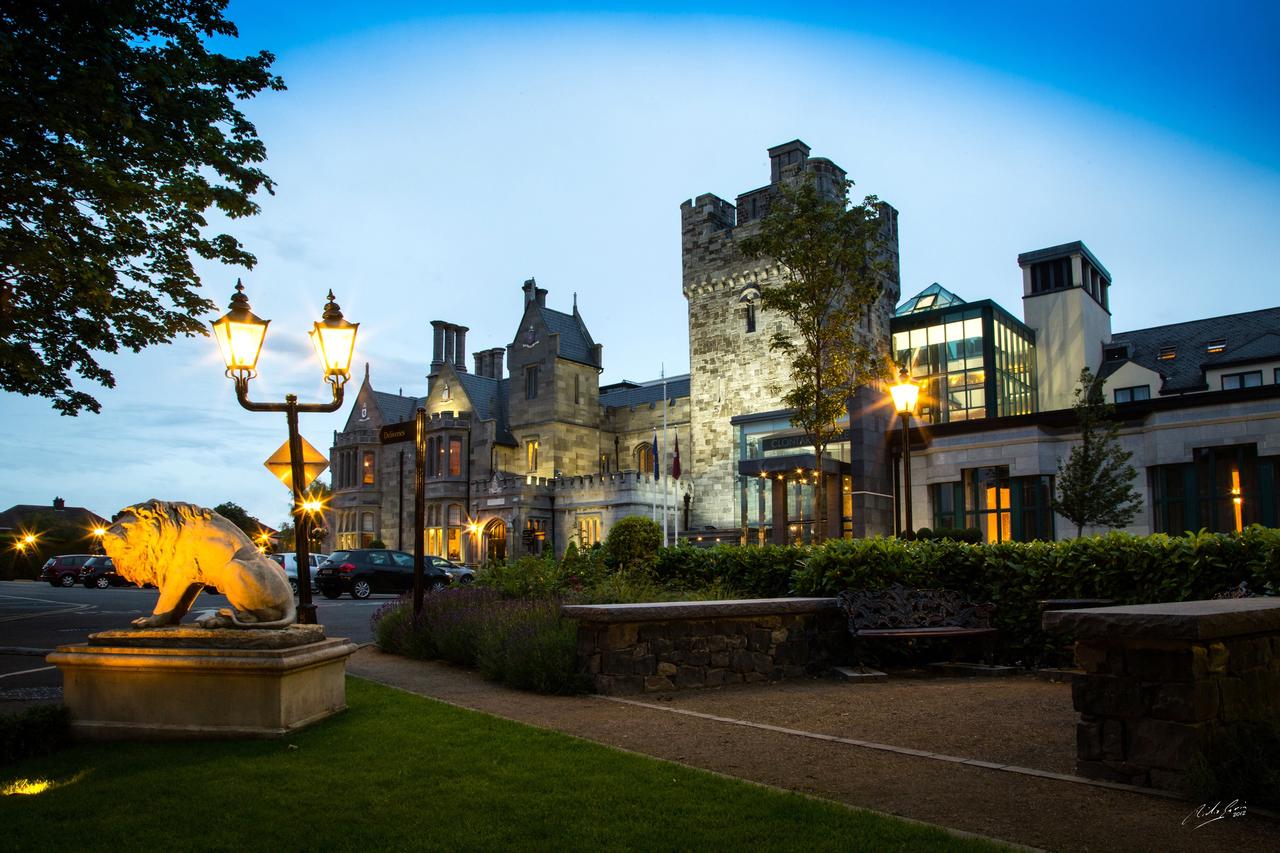 ---
4) Abbeyglen Castle Hotel
Best Castle Hotel in Ireland for Activities
Location: Clifden
Price: $206+ USD per night
https://www.booking.com/hotel/ie/abbeyglencastlehotel.en-gb.html
If you're looking for a fairytale-like castle, the Abbeyglen Castle is not far off. Built in 1832 and set amidst beautifully manicured gardens in the heart of Connemara, the hotel boasts incredible facilities. From tennis courts to spa baths, as well as a relaxation center nestled among the Twelve Bens Mountains with sweeping views of Clifden, you won't be left wondering what to do next.
The castle boasts a world-class restaurant and bar, serving a variety of international cuisines. Once you're ready to retire for the day, retreat back to your rooms to enjoy your comfortable living space, with Wi-Fi, a TV, and a DVD player.
View Photos, Read Reviews & Check Availability
Guest Review: "Very comfortable & welcoming. Attention to detail, guests made to feel at ease without being intrusive. Food amazing & staff is very friendly. 😁"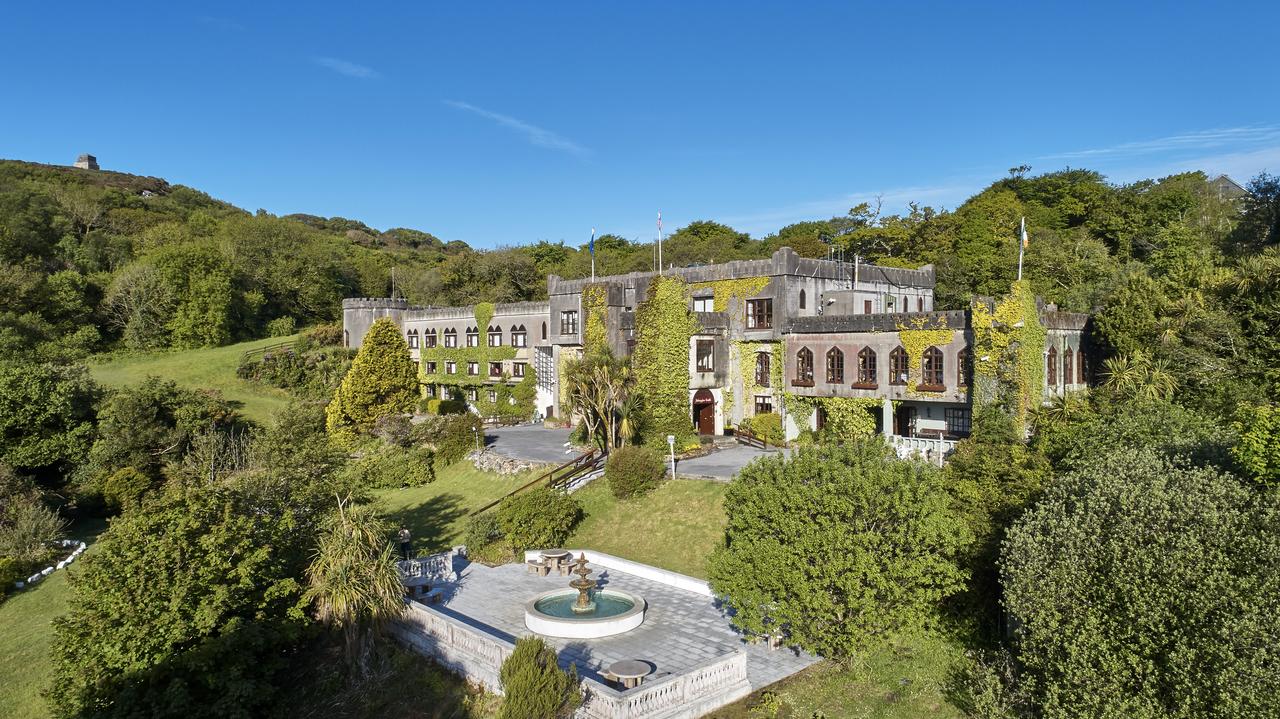 ---
5) Kilkea Castle
Best Castle Bed and Breakfast in Ireland
Location: Kilkea
Price: $241+ USD per night
https://www.booking.com/hotel/ie/the-lodges-at-kilkea-castle.en-gb.html
Dating back to the 12th-century, the Kilkea Castle is considered one of Ireland's finest luxury hotels. Steeped in historical character and nestled on a 180-acre estate, the property boasts several accommodation options.
All rooms feature a luxury bathroom, an HD TV with Wi-Fi, and more. Guests have plenty of outdoor facilities to enjoy, from the 18-hole Championship Golf Course, horse-riding, clay pigeon shooting, to fishing and archery. There are also spa facilities, a relaxation room, a thermal room with a hydrotherapy pool, and more.
Once you've worked up an appetite from your daily explorations, enjoy a quenching beverage at the castle bar, The Keep. Then head over for a delicious meal at the restaurant overlooking the beautifully manicured gardens, wild parkland, and woodland.
View Photos, Read Reviews & Check Availability
Guest Review: "Kilkea castle is a fabulous breakaway. Everything you need is within the resort and the staff are very welcoming and helpful. The castle itself is gorgeous for a drink at night beside the fireplace and the rooms are very comfortable. Couldn't recommend it enough, the only disappointment was the spa was fully booked but that was my own fault for not booking early enough. We will be back! "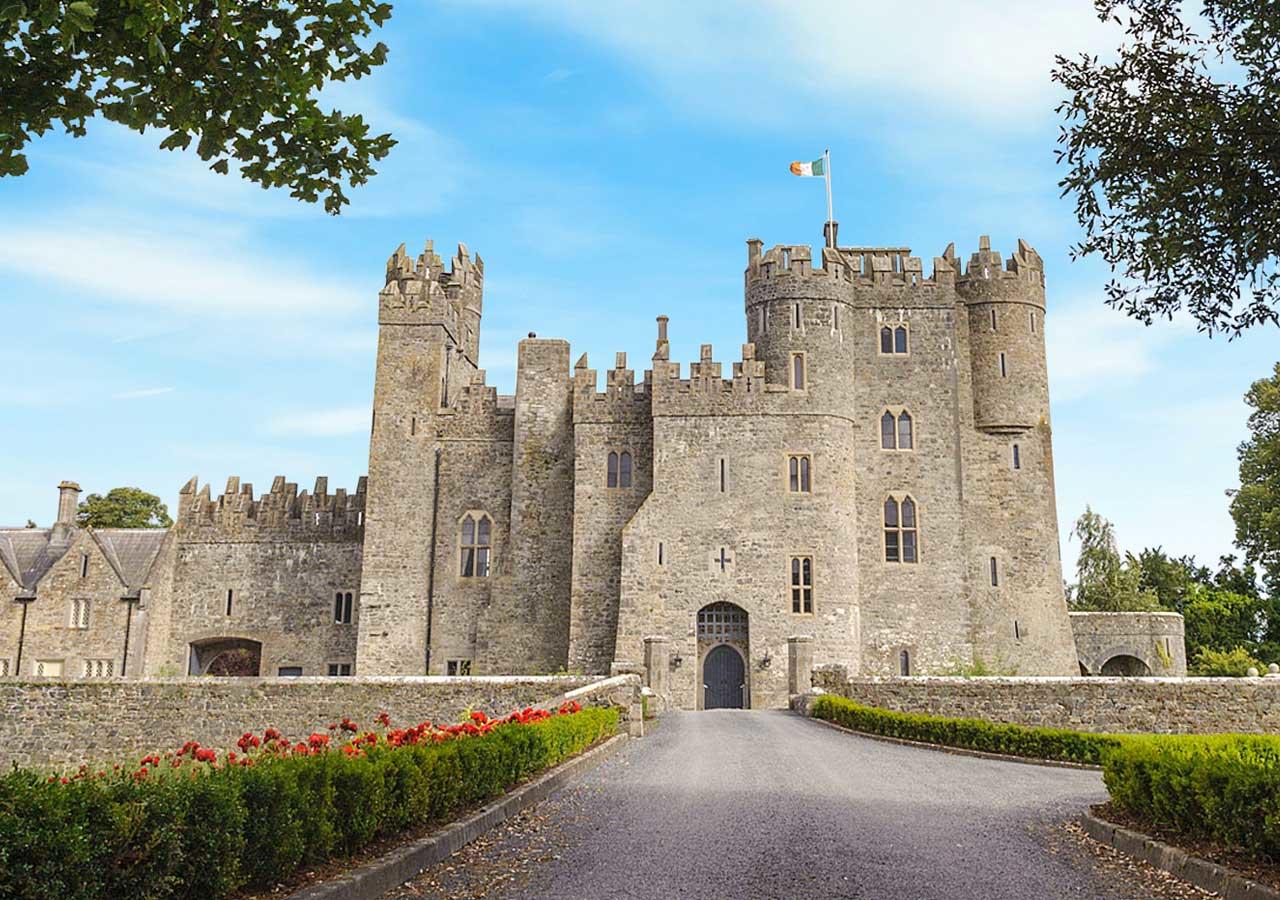 ---
6) Lough Rynn Castle
Location: Mohill
Price: $163+ USD per night
https://www.booking.com/hotel/ie/lough-rynn-castle.html
From ancient buildings to acres and acres of breathtaking scenery, the 4-star Lough Rynn Castle remains a splendor. Steeped in character and dotted with antique furnishings, decorative glasswork, and traditional elegance, this castle spoils guests on every account.
As one of the best castle hotels in Ireland, Lough Rynn provides guests with an elegant fine-dining experience at their AA Rosette-awarded Sandstone Restaurant.
It's one of the most incredible castles to spend the night in Ireland, ideal for solo travelers or romantic couples.
View Photos, Read Reviews & Check Availability
Guest Review: "Everything was perfect. Staff are really helpful. Breakfast is really good. The room with a lake view was amazing. I'll definitely come again."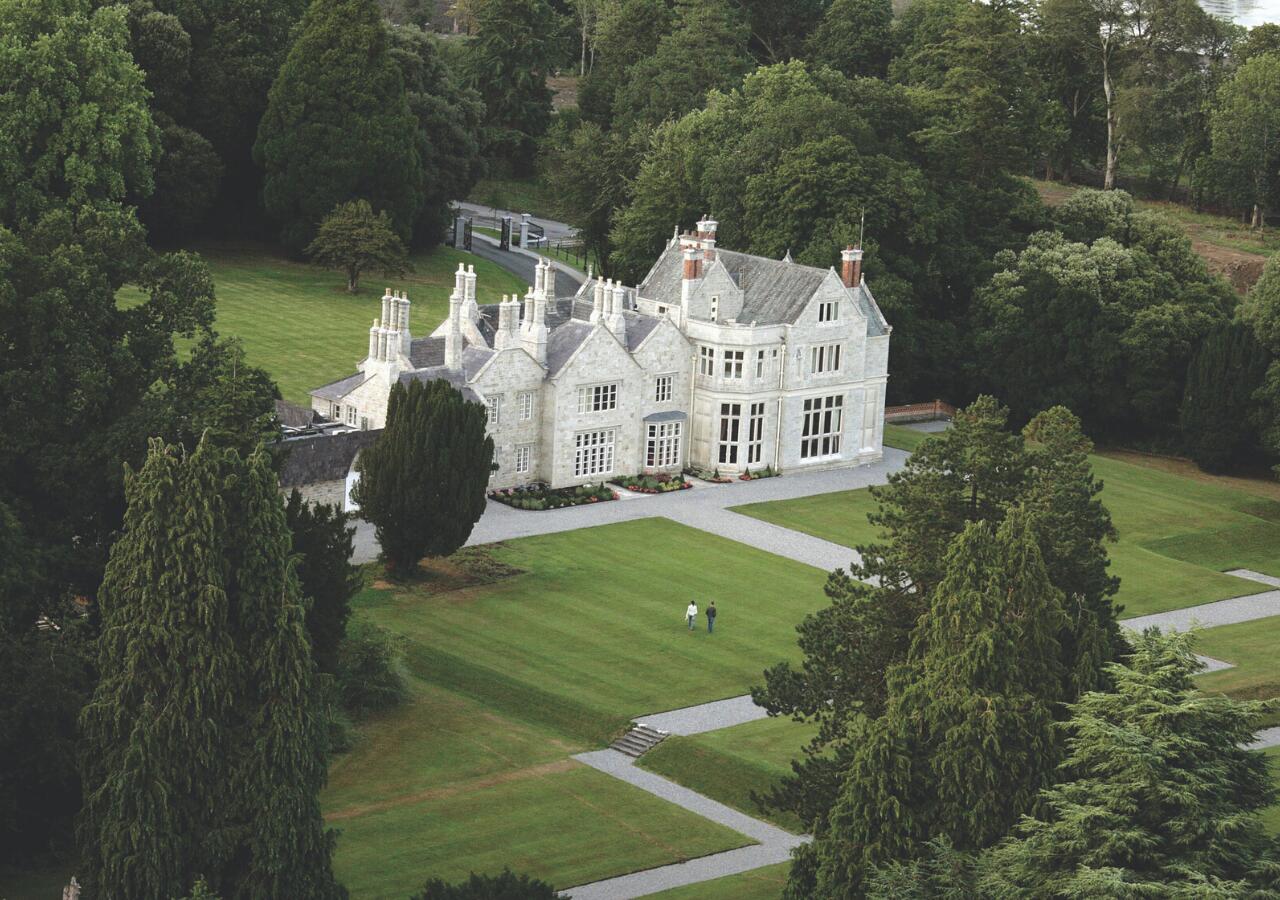 ---
7) Ballyseede Castle
Location: Tralee, Kerry
Price: $277+ USD per night
https://www.booking.com/hotel/ie/ballyseede-castle.html
Step away from bustling life and head to one of the best castles in Ireland to stay in for a night or ten. This luxurious palace is nestled within 30 acres of beautiful gardens and woodland. The hotel, steeped in history, offers lavish interiors from its impressive drawing rooms to the marble fireplaces.
This Irish castle hotel offers elegant room options, fine dining with delicious Irish cuisine. Guests are spoiled with a picturesque setting in every room.
What's more, it's one of the best castle hotels to stay in if you're looking to explore areas such as the Ring of Kerry, Killarney, Dingle Peninsula, and Slea Head Drive.
View Photos, Read Reviews & Check Availability
Guest Review: "The breakfast was divine just the right amount on the plate! The room we stayed in was unbelievable, wasn't expecting it to be so big. The bed was the comfiest bed I stayed in a while and didn't want to leave it."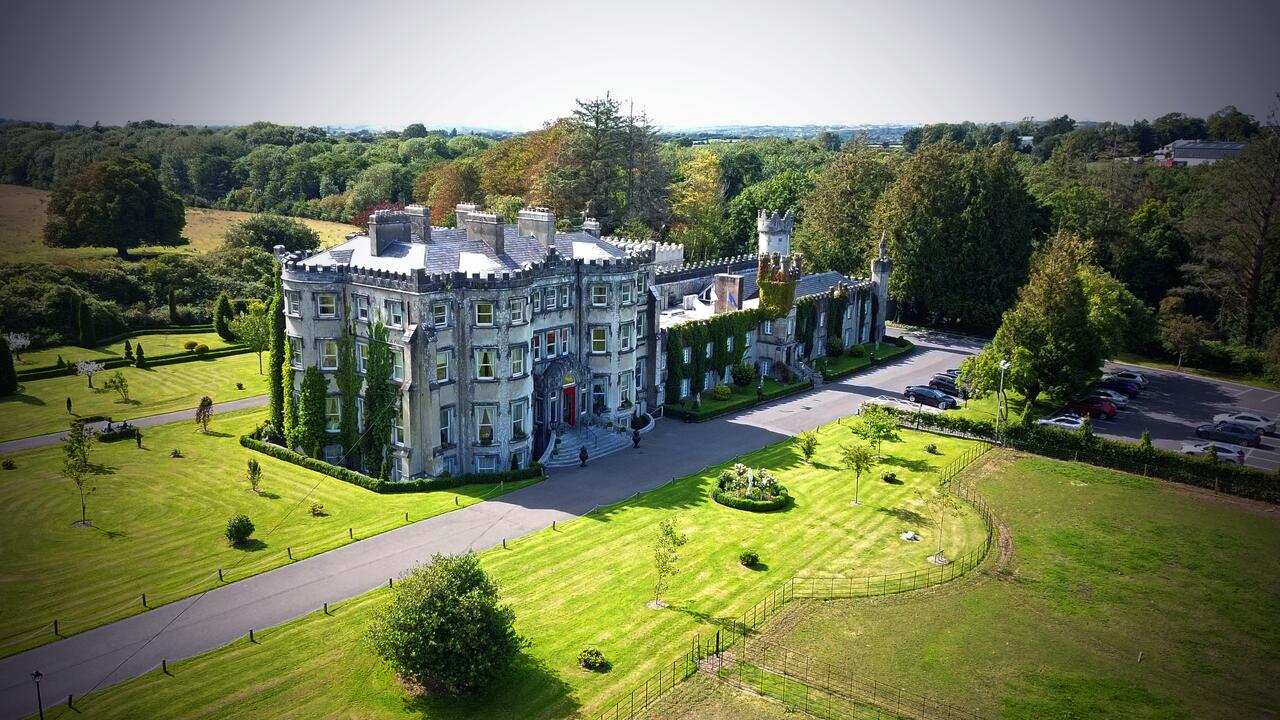 ---
8) Belleek Castle
Location: Ballina
Price: $241+ USD per night
https://www.booking.com/hotel/ie/belleek-castle.html
Nestled within 1,000 acres of woodland, Belleek Castle is one of the best places to explore the wild Co. Mayo. On the banks of the River Moy, guests can dine at what is said to be the remains of a 17th-century Spanish galleon.
Each room is tastefully decorated with elegant furniture and provided with Wi-Fi, plasma TVs, and more. From sweeping views of the forest and manicured gardens to the 13th-century fireplace in the Great Hall, this 1820's neo-gothic luxury castle hotel in Ireland is full of history and beauty.
View Photos, Read Reviews & Check Availability
Guest Review: "It has a unique feel about it with a very welcoming atmosphere and stunning Christmas decorations. Open fire, wood-burning stoves, and an atmospheric bar with original Armada salvaged boat timbers adding to the history. Food in Jack Fenns is really exceptional and the Baron's cellar wine list is truly a thing of beauty!"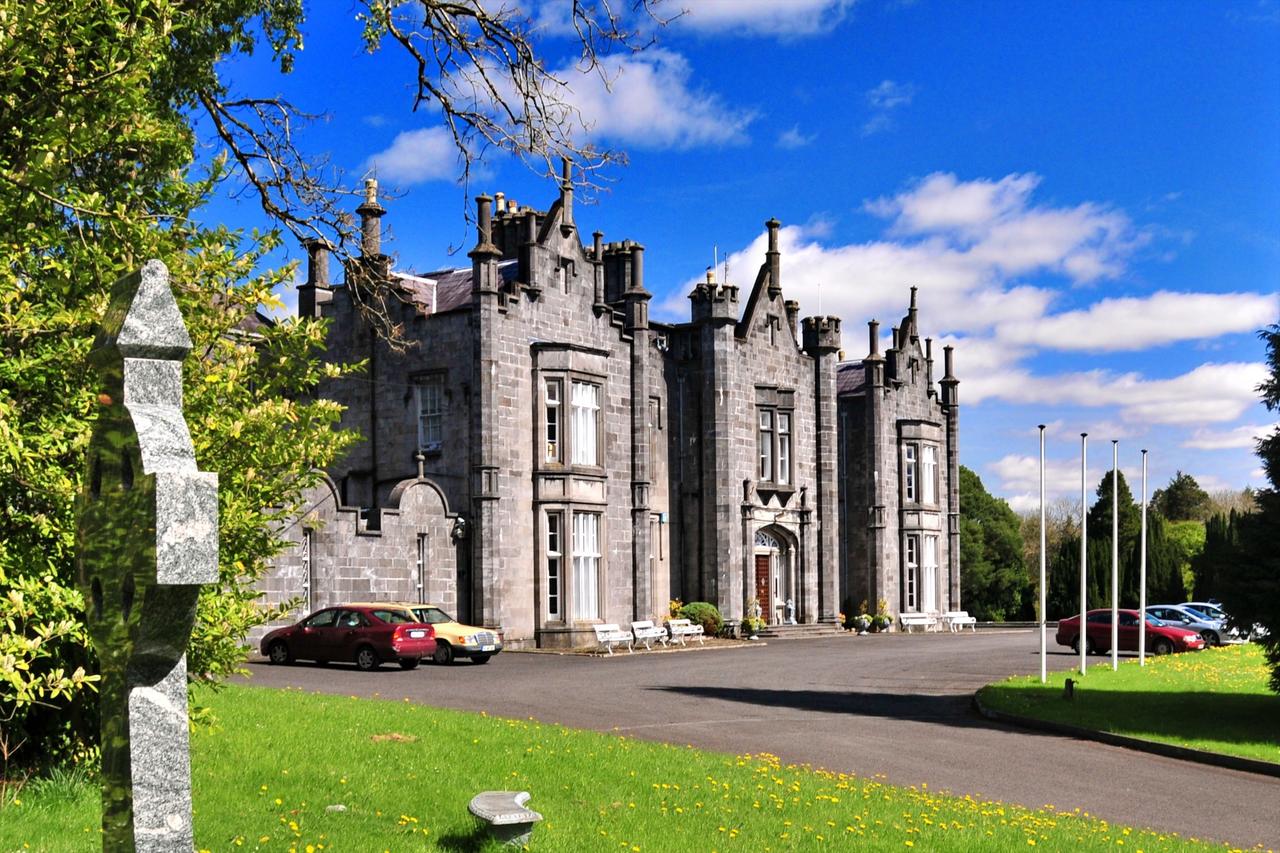 ---
9) Kilronan Castle Hotel & Spa
Location: Ballyfarnon
Price: $276+ USD per night
https://www.booking.com/hotel/ie/kilronan-castle.en-gb.html
Located in the west of Ireland, the 18th-century castle appears to be right out of an Irish fairytale. Here, you'll certainly be wanting to stop and snap a few photos.
The castle boasts tons of marvelous facilities, including the indoor swimming pool, dining area, and spa. The rooms include flatscreen TVs, Wi-Fi, and are of course, tastefully decorated with ornate antique furniture.
Discover an array of activities and sites to enjoy, from golfing, sailing, and hiking to biking and the Lough Key Forest just minutes away.
View Photos, Read Reviews & Check Availability
Guest Review: "Everything was fabulous.. we enjoyed our stay so much. The staff were lovely! The food was amazing"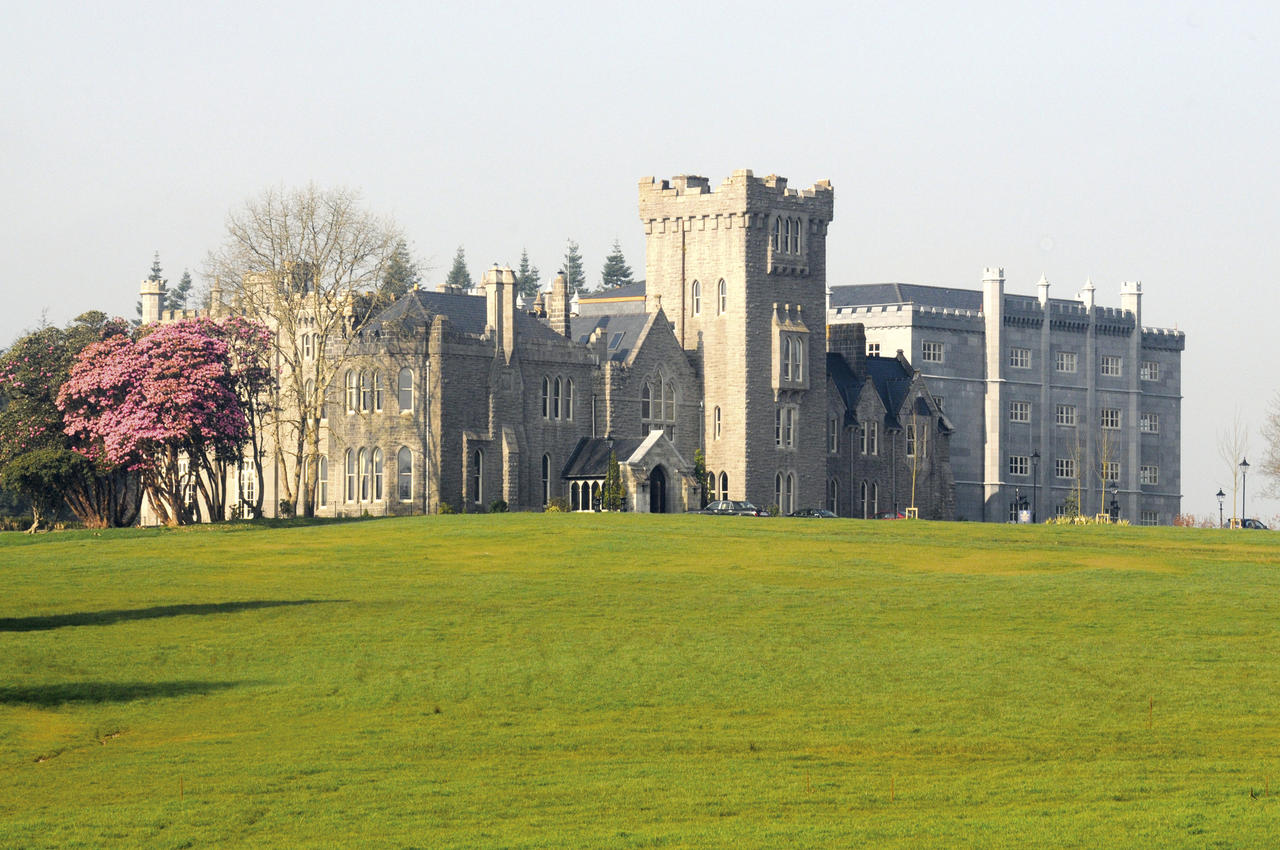 ---
10) Ballygally Castle
Location: Larne
Price: $277+ USD per night
https://www.booking.com/hotel/gb/ballygally.en-gb.html
Slip away from busy life and spend your vacation in one of Ireland's most romantic castles. Built in 1625 and set on the Antrim coast, the 4-star Ballygally Castle boasts sweeping panoramic views of the bay and its splendid gardens.
The rooms are beautifully decorated, and many offer coastal views. Steeped in history, the castle happens to be home to resident ghosts, which will make your stay even more interesting.
The incredible fortress also boasts a lounge area with an open fireplace. If you're not out on the hunt for the 'ghost,' enjoy a delicious meal at The Garden Restaurant or an afternoon tea on the terrace. It's an incredible place to stay and experience castle living.
View Photos, Read Reviews & Check Availability
Guest Review: "Lovely hotel, amazing views, enjoyed looking for the ghost, very relaxing stay."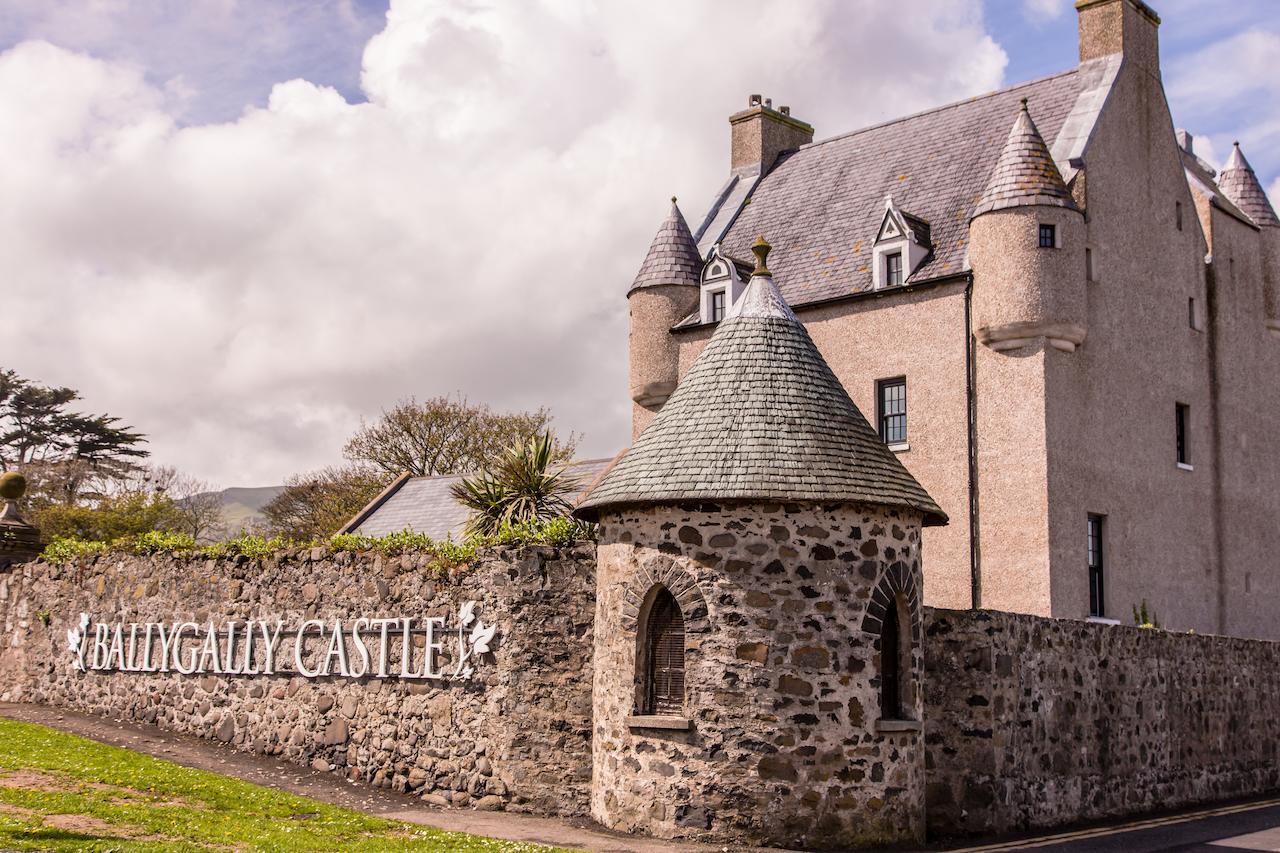 ---
11) Ashford Castle
Location: Cong
Price: $799+ USD per night
Nestled on Ireland's second-largest lake, Lough Corrib, Ashford Castle is a magnificent building complete with watchtowers, turrets, and ramparts. Built in the 13th-century, this centuries-old castle housed many well-to-do families.
Today, the incredible Irish castle hotel welcomes guests to its 5-star, 83-room accommodation nestled on 350 acres of woodland. It houses spa facilities, an indoor pool, a golf course, tennis courts, and a private cinema among other amenities.
Each room is tastefully decorated with antique rosewood furniture, custom-made carpets, flatscreen TVs, and Wi-Fi. It's the perfect place for romantic couples, friends, or solo travelers looking to experience some luxury living.
View Photos, Read Reviews & Check Availability
Guest Review: "Our stay at Ashford Castle was one of the most magical experience ever…from the beginning of our stay we were treated like royalty ..from mulled wine at check in to an escorted walk through to our room outlining the history of the 800 yr old property..we will definitely be back in 2021."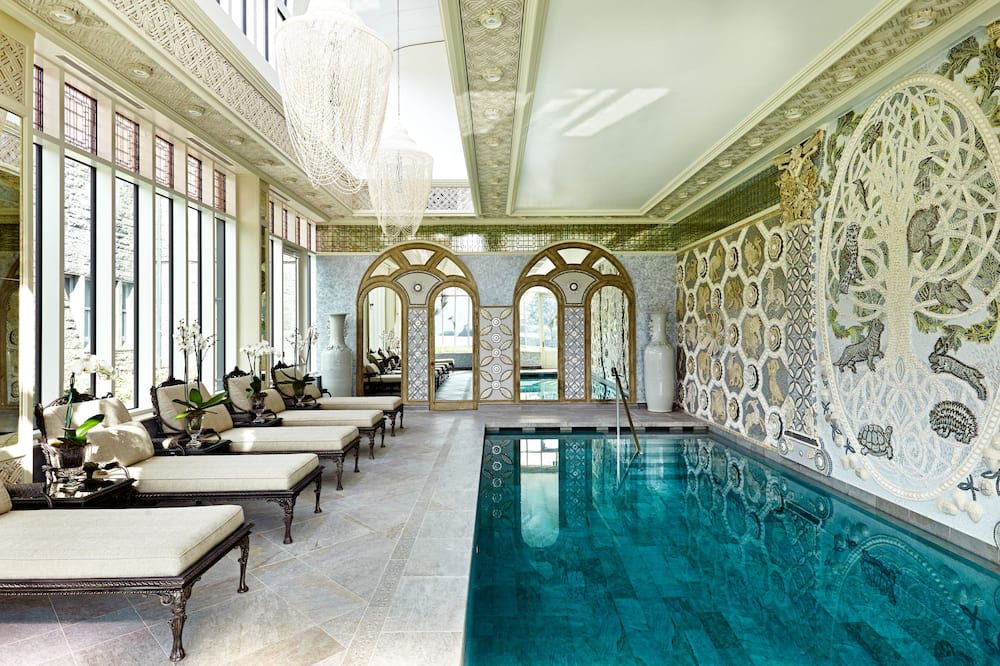 ---
12) Fitzpatrick

Castle

Hotel
Location: Dalkey
Price: $171+ USD per night
https://www.booking.com/hotel/ie/fitzpatrickcastle.en-gb.html
In a prime position overlooking Dublin Bay, The Fitzpatrick Castle Hotel is one of the best castle stay options in Ireland if you wish to enjoy the proximity to the country's capital city. With Dublin only a 20-minute drive away, and Killiney Beach even closer, it really does offer the best of both worlds.
Inside the property, behind the impressive exterior, you'll find an indeed heater swimming pool, sauna, gym, and steam room within the leisure complex. The hotel also boasts award-winning restaurants, such as the AA Rosette-awarded fine-dining experience at PJ's Restaurant.
Still family-run, this 18th Century Castle is a real bargain, mainly driven by the four-star, rather than five-star rating,
View Photos, Read Reviews & Check Availability
Guest Review: "Rooms were a great size and mattress was v comfy. Bar area and lounge area were very comfortable and looked like they had been recently refurbished."
---
13) Dromoland Castle
Location: Newmarket on Fergus
Price: $927+ USD per night
https://www.booking.com/hotel/ie/dromoland-castle-co-clare.en-gb.html
This luxurious 16th-century castle is a real beauty and has been welcoming guests through the imposing doors for hundreds of years. With a five-star rating and plenty of premium services, you'll feel like royalty when staying at the Dromoland Castle Hotel.
Inside, you'll find everything you could expect. With high-end dining, a fitness centre complete with an indoor pool and sauna, as well as a 24-hour concierge service. Premium touches, such as bathrobes and quality bed linings are, of course, included.
You're just 21-kilometres from Limerick, making this castle hotel in Ireland a perfect base to explore the city and very accessible thanks to the proximity of Shannon Airport.
View Photos, Read Reviews & Check Availability
Guest Review: "Service was outstanding, food was amazing, castle itself was spectacular, 100%"
---
14) Cabra Castle Hotel
Location: Kingscourt
Price: $177+ USD per night
https://www.booking.com/hotel/ie/cabracastlehotel.en-gb.htm
Merely a one-hour drive from Dublin, this stately 18th-century castle is set across vast gardens and grounds with outstanding views of the surrounding countryside. Dating back to 1760, the castle is quite the sight to behold, and luckily for us, it's now been converted into an Irish castle hotel.
Once you've finished marvelling at the ornate details, grand hallways, impressive staircases and vaulted ceilings, you'll find beautifully decorated rooms which have retained an old-world charm with modern touchers. Some rooms are in the castle itself, while others are in the converted courtyard buildings – so keep an eye on which room you select when booking.
View Photos, Read Reviews & Check Availability
Guest Review: "The room was beautiful. It was very comfortable, spacious and clean. The bath in the room was a lovely touch too. The staff were lovely and very accommodating. Louise in the restaurant was particularly lovely and made a fuss over our first wedding anniversary which was so nice. The hotel itself is lovely and the grounds are stunning also"
---
15) Wilton Castle
Location: Bree
Price: $195+ USD per night
https://www.booking.com/hotel/ie/wilton-castle.en-gb.html
In a truly spectacular location, set on the banks of the Boro River, Wilton Castle Hotel is an idyllic base to explore all the natural beauty of County Wexford, including the vast grounds and gardens.
The history of Wilton Castle is outstanding, with the first tower constructed in 1247. Since the 1800s, the grounds have been open to the public, and nowadays, you can even stay in the historic rooms.
With apartment-style rooms, you'll find a small kitchen, fireplace, seating area and en-suite as well as the bedroom to enjoy, so it can even be a self-catering Irish castle stay if you wish, perfect for the evenings when you don't want to drive out to the traditional Irish pub for dinner!
View Photos, Read Reviews & Check Availability
Guest Review: "Location is stunning. Suite was fantastic – very tastefully decorated in keeping with a period residence. Fully self contained and very comfortable. Host was very helpful and informative."
Other Recommended Reading
Feeling amped? If you're keen on traveling and exploring the incredible country of Ireland and beyond, take a squizz through some other posts on where to stay, cool music festivals, and travel gear to get your blood pumped for Europe.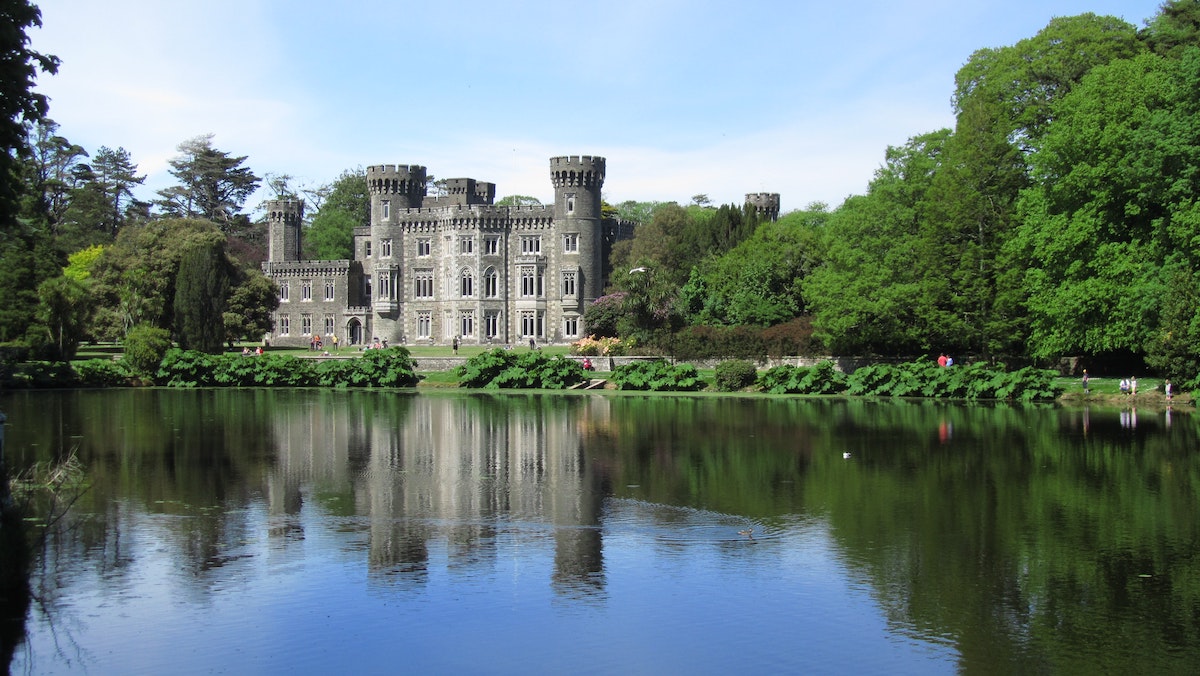 ---
Final Thoughts on the Best Castles to Stay in Ireland
So, there you have it, the best Castle Hotels Ireland has to offer. From shimmering lakes and countryside to crackling fireplaces and ghosts, these spectacular fortresses provide guests with a first-hand experience into sumptuous castle living.
As we've concluded, staying at one of these fairytale castle hotels in Ireland is an experience of a lifetime. Nothing can quite beat staying in a castle in Ireland, with a combination of stepping back into Irish folklore and at the same time possessing all modern luxuries.
Whether you're looking to travel with your significant other and spend an especially romantic time together, or bring along the entire family, the best place to experience a castle vacation is in Ireland.
So, if now that you're pumped up to stay in a castle in Ireland, which one would you choose? Let me know; I'd love to hear.
---
THANKS FOR READING ABOUT MY TOP PICKS FOR IRISH CASTLES TO STAY IN!
SHARE THESE TOP CASTLES IN IRELAND TO STAY IN WITH YOUR FAVORITE TRAVEL CREW!
https://www.jonesaroundtheworld.com/wp-content/uploads/2021/05/Ballynahinch-Castle-Hotel.jpg
900
1200
TravelTractionsJATW
https://www.jonesaroundtheworld.com/wp-content/uploads/2017/03/logotry-1-1-300x106.png
TravelTractionsJATW
2022-05-10 18:16:28
2022-05-13 11:05:31
Castle Hotels in Ireland | 15 Fairytale Irish Stays on the Emerald Isle