Looking for the coolest and best New Zealand Music Festivals 2023? Well, look no further, as I've put together this ultimate guide to fun and unique festivals in New Zealand that are guaranteed to keep you dancing all year long!
New Zealand really has carved out a name for itself as the place to be. Besides involving yourself in some heart-pumping adventures, taking in exceptional sights, and chatting with the super-friendly locals – be sure to make some time to immerse yourself in New Zealand's music festival scene.
While there is no shortage of music festivals in New Zealand to visit while you are on the North Island or South Island, you will find that most events are held over the summer months (when the weather is mild and sunny). And if you are in Kiwi-land over the New Year period, the list of epic festivals at your fingertips are endless.
You may even take in the first sunrise the world sees of the new year!
Take a read through what I think are the best music festivals in New Zealand, watch some of the incredible festival after-movies, and start planning your trip to one of the most beautiful countries in the world!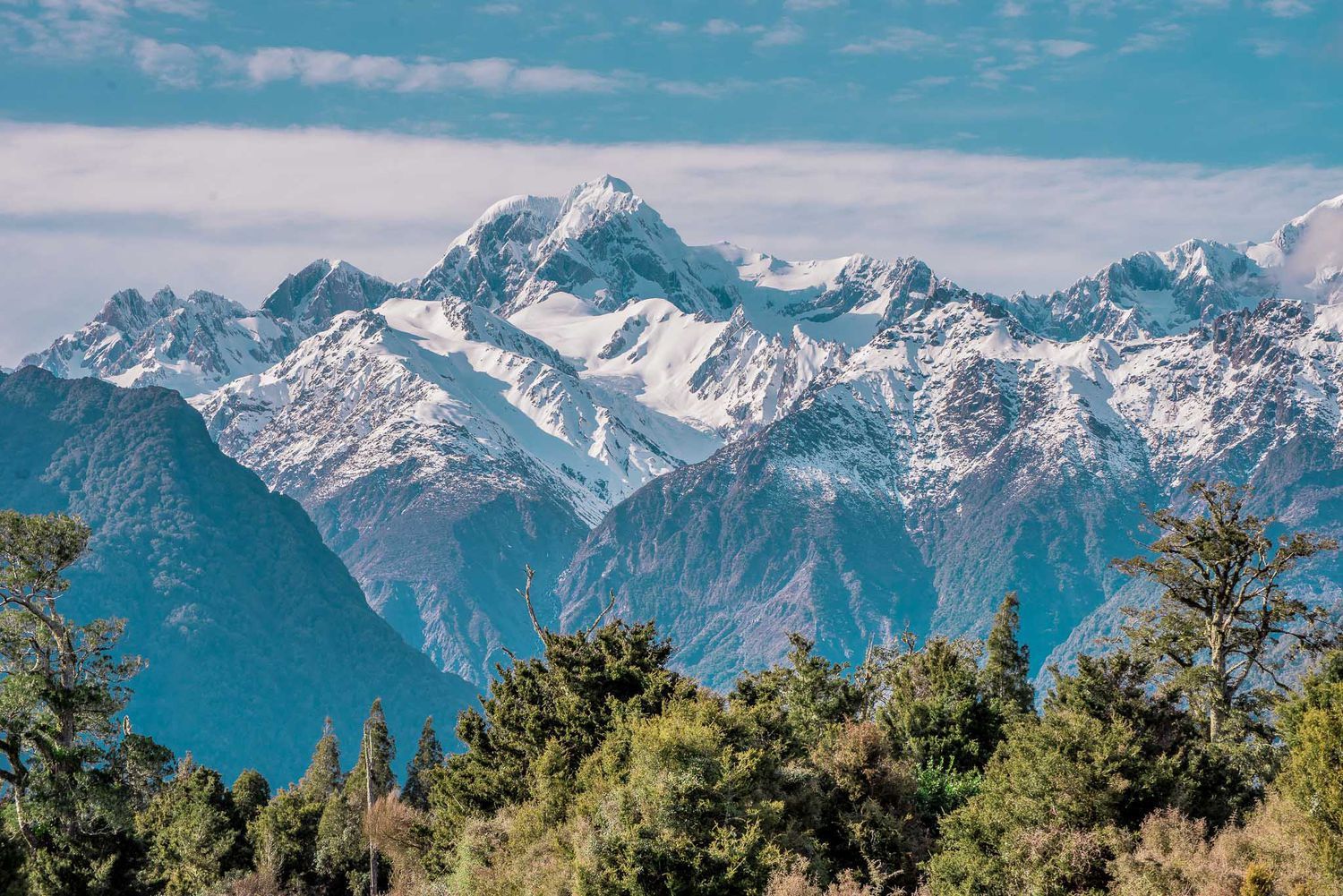 ---
1) Rhythm & Alps
When: December 2023 (NYE)
Where: Cardrona Valley (near Wanaka and Queenstown)
https://www.rhythmandalps.co.nz/
A 3 day international music festival in the heart of the South Island, New Zealand
"Rhythm & Alps is the premier festival of the South Island, catering to 10,000 partygoers. Over 50 international and local acts will be performing across 4 stages with the best sound and lighting production in the country."
Easily one of the best festivals in New Zealand, Rhythm and Alps is guaranteed to be one of the best way to end the year. The location is purely stunning, the line-up is always large and diverse, and you really can't find a better festival atmosphere. Grab your festival squad & camping equipment, and get ready for an amazing three-day party!
RHYTHM AND ALPS 2020 AFTERMOVIE
---
2) Jim Beam Homegrown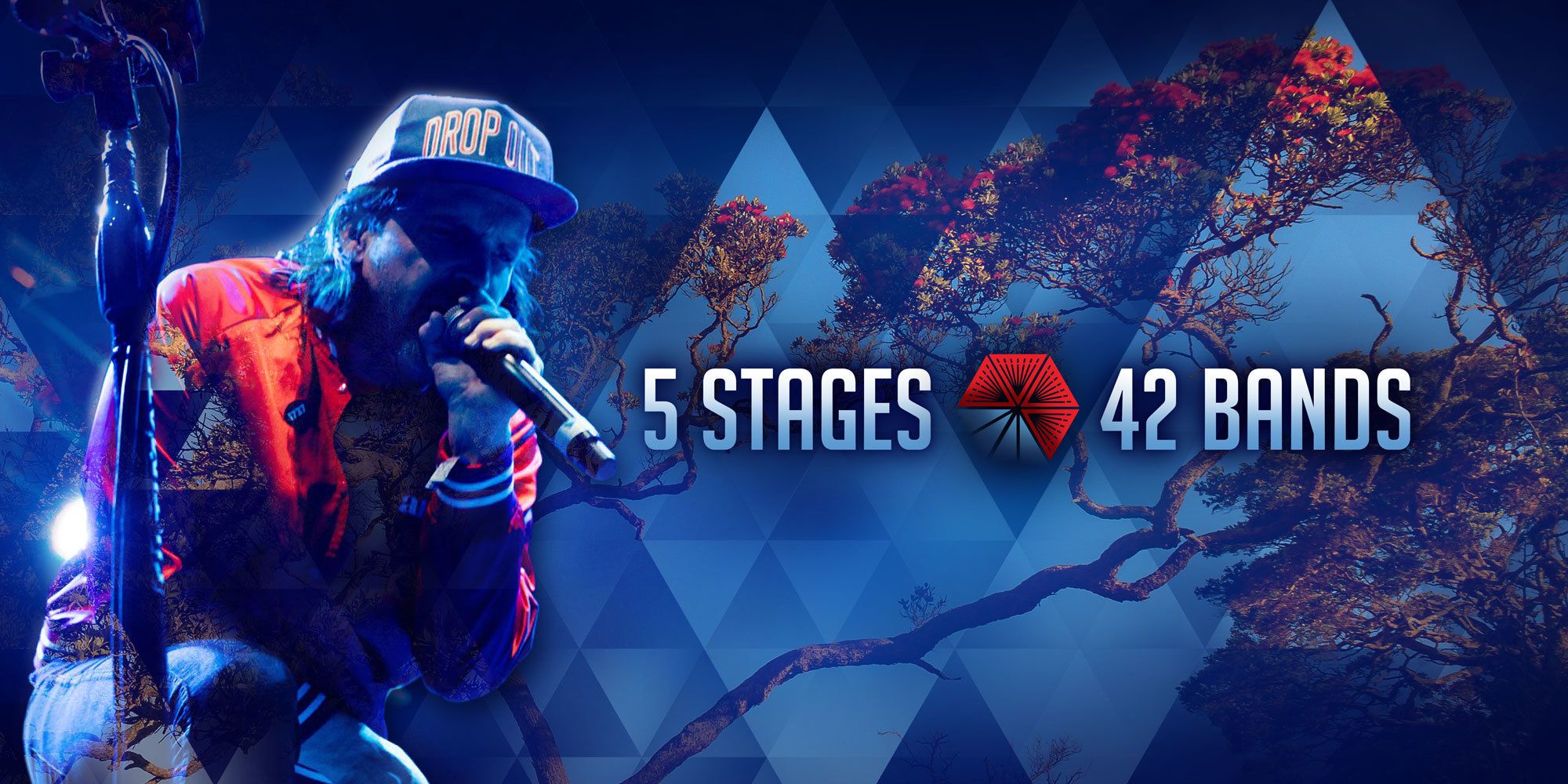 When: March 18, 2023
Where: Wellington Waterfront
"Set on the stunning Wellington Waterfront, Jim Beam Homegrown is Kiwi music's biggest party! 23,000+ fans and now 50 bands and DJ's come together to celebrate who we are through our music. With SIX stages representing Dub and Roots, Reggae, EDM, Rock, Pop & Hip Hop, there really is something for everyone.
We pride ourselves in the delivery of a distinctly Homegrown experience; where everyone is treated with respect and aroha, nothing is a problem and every effort is made to ensure your day is as enjoyable as possible. Homegrown is unique in that you can come and go from the festival at any time with our special free flow stages dotted across the Waterfront, allowing you to enjoy everything the capital has to offer."
Jim Beam Homegrown 2023 First Line Up Announcement!
---
3) St Jerome's Laneway Festival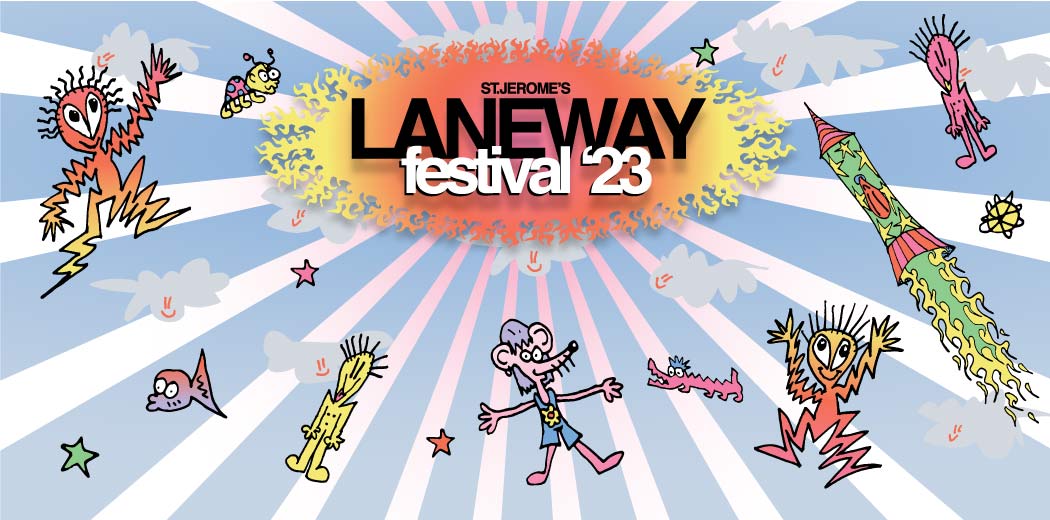 When: January 30, 2023
Where: Auckland, New Zealand
http://auckland.lanewayfestival.com/
"St. Jerome's Laneway Festival is about leading new and revered seminal music. The festival has always been interested in finding what's fresh and bringing it to unique settings and surrounds to be appreciated by music lovers.
The size of the festivals, the locations and the way we encourage community all form part of the way in which the Laneway team strive to present a live music experience like no other."
This global touring festival has popular editions in Sydney & Singapore as well, but it makes it's way to New Zealand in January every year!
---
4) Electric Avenue Festival

When: February 25, 2023
Where: Hagley Park, Christchurch
http://electricavenuefestival.co.nz/
"Christchurch's biggest day out is back and bigger than ever – with more than 25 acts, three stages and 12 hours of festival fun, Electric Avenue Music Festival promises to deliver another huge celebration of music and arts right in the heart of Christchurch's Hagley Park."
2023 artists include big names such a Lorde, Flume, L.A.B., Synthony, and more!
Join the Electric Avenue Music Festival 2023 for more details!
Electric Avenue Festival 2021
---
5) Rhythm and Vines
When: December 2023 (NYE)
Where: Gisborne, New Zealand
https://www.rhythmandvines.co.nz
"Rhythm and Vines is a three day music festival held in Gisborne, New Zealand across December 29th to the 31st every year. It is globally known as the first festival in the world to welcome in the first sunrise of the new year.
The festival was founded in 2003 by University of Otago friends Hamish Pinkham, Tom Gibson, and Andrew Witters. They wanted to hold an event for their friends to bring in the New Year in a safe and beautiful location with entertainment from up-and-coming and established New Zealand musicians. Little did they know that their little party would eventually become a right of passage for over 350,000 kiwis and attract international visitors and touring artists from across the globe."
Join the Rhythm and Vines 2022 Music Festival Facebook Event
Rhythm and Vines 2020 Aftermovie
---
6) WOMAD Festival New Zealand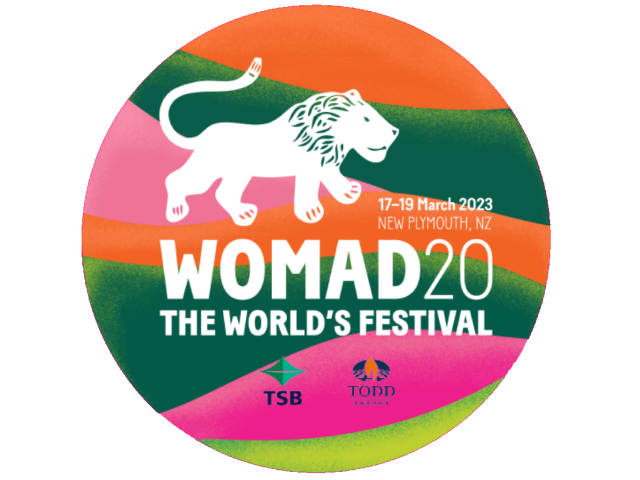 When: March 17-19, 2023
Where: New Plymouth, NZ
"WOMAD – World of Music, Arts and Dance the internationally established festival, which brings together artists from all over the globe. The central aim of the WOMAD festival is to celebrate the world's many forms of music, arts and dance."
New Zealand's award-winning three-day music and dance festival!
WOMAD is a feast for all of the senses. Hear music from throughout the globe, join in with workshops led by talented international musicians, taste delicious and exotic food cooked by the artists, listen to talks, experience the art, dance your heart out and generally soak up the atmosphere and the joy of discovery!"
WOMAD NZ 17-19 March 2023
---
7) Splore Festival New Zealand
When: February 24-26, 2023
Where: Tapapakanga Regional Park, Auckland
"A three day entertainment extravaganza & New Zealand's greatest dress up party. We invite you to embrace the theme and join our mindful tribe of party animals!" Staged annually on the shores of Tapapakanga Regional Park – perhaps the most beautiful festival setting in the world
It's more than a good place. It's a good place in your heart.
Throughout the three days – and deep into the night – an eclectic lineup of musical artists from New Zealand and abroad play the festival stages. Performing arts, installations, workshops and forums flower across the site. And people dance like no one's watching. It's the best sort of party. But it's more than a party, it's a community. To come to Splore is to be part of Splore. Be kind, be respectful, be up for it."
13th Floor 2021 Splore Festival Highlights
---
8) Northern Bass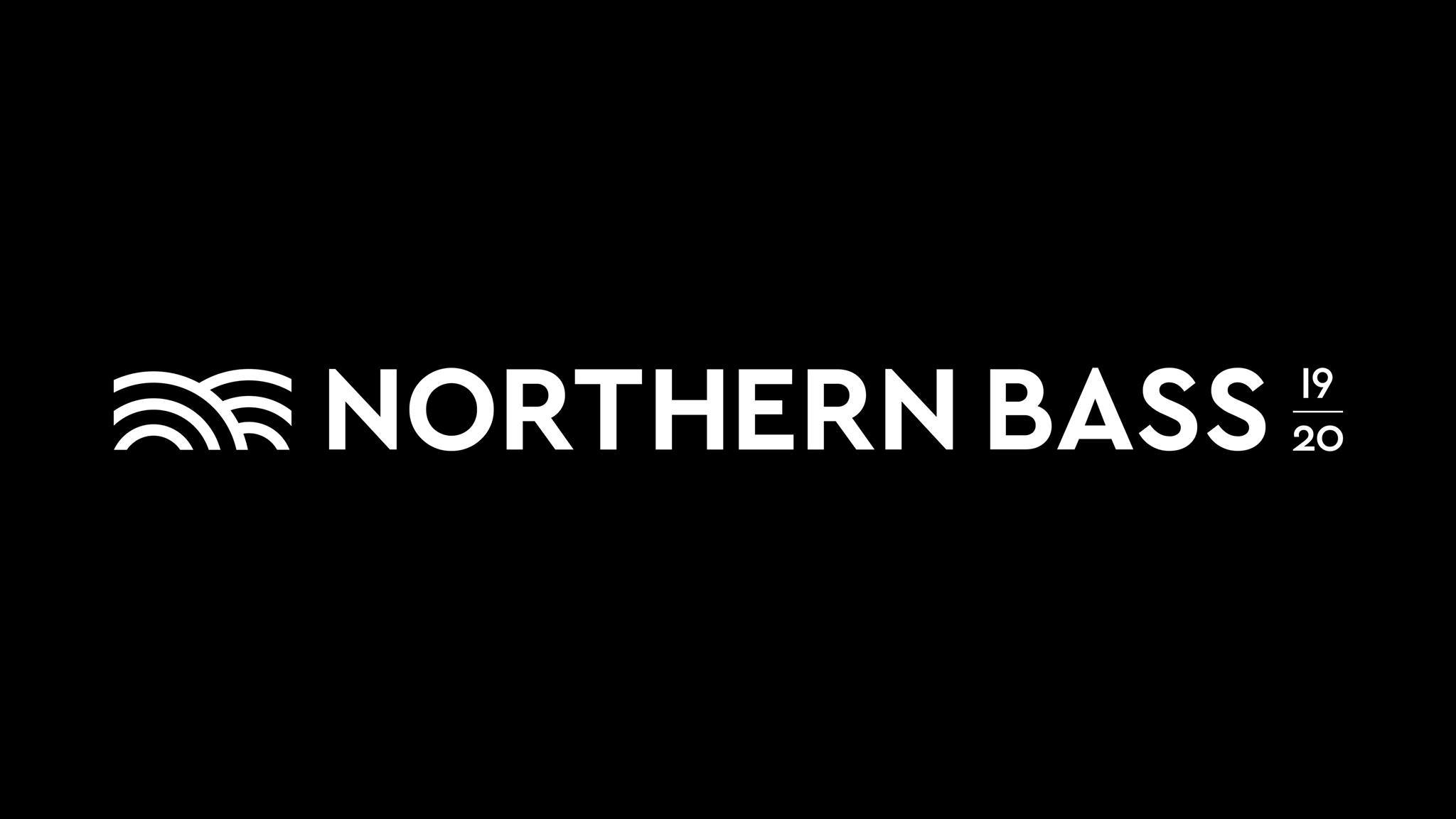 When: December 2023 (NYE)
Where: Mangawhai, New Zealand
"Northern Bass is three days and nights of New Year celebrations! Situated just over an hour north of Auckland in the summer hotspot of Mangawhai, Northern Bass brings together a world class selection of musicians, DJs and producers to provide the perfect soundtrack for bringing in the New Year.
You can immerse yourself in Northern Bass by staying onsite at our campground, but you can also stay at one of the many baches and or campsites in the Manhawhai/Kaiwaka area.
If you are camping onsite, you will need to purchase a Camping pass. If you are not staying onsite you can get to and from Northern Bass using our dedicated bus service provided by Leabournes."
Northern Bass 17/18 Official After Movie
---
9) Twisted Frequency Festival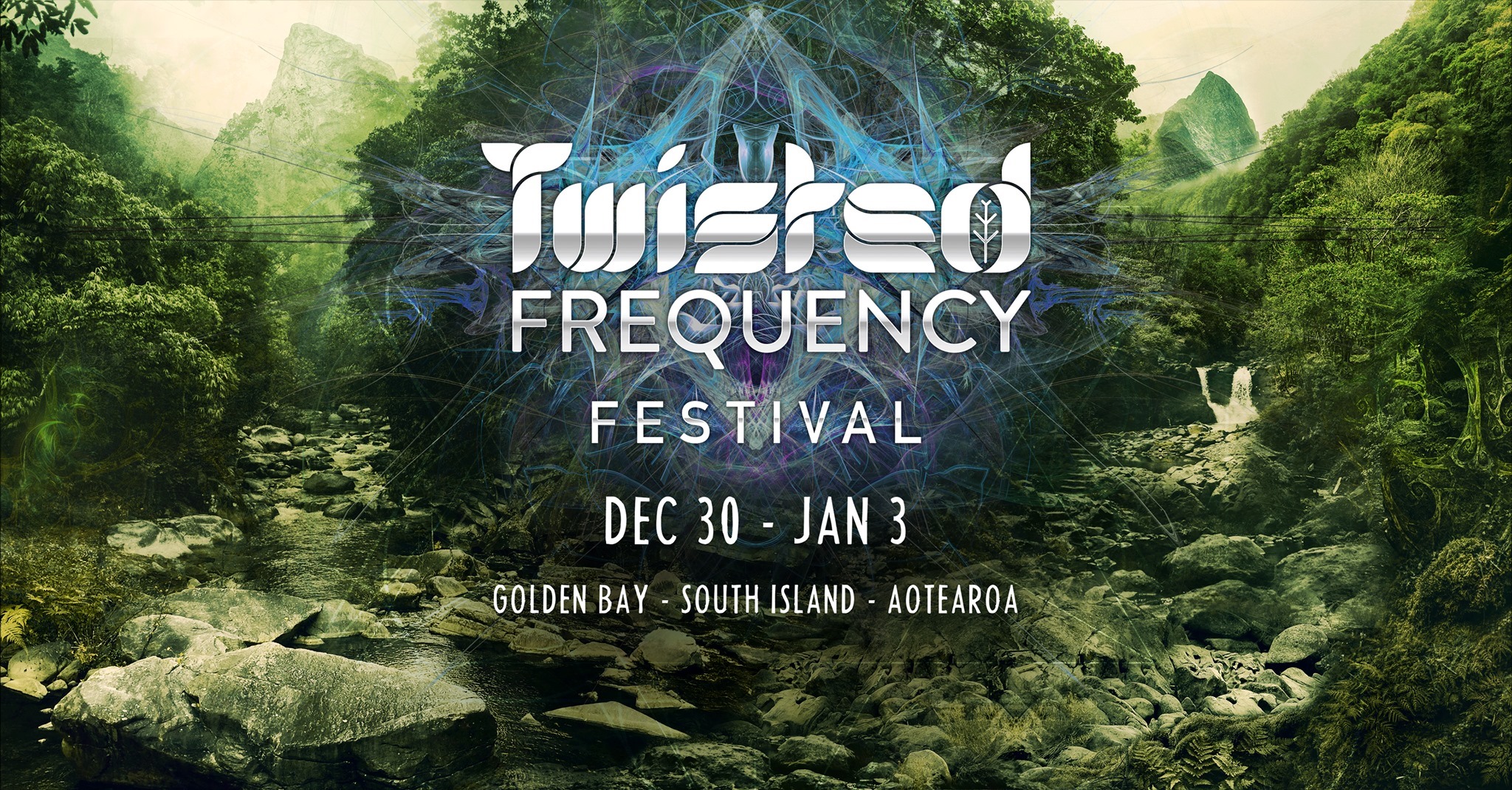 When: December 30, 2022 – January 3, 2023
Where: Mangawhai, New Zealand
Five days of music, art and community in the beautiful Golden Bay region. Twisted Frequency New Years Festival is a unique kiwi outdoor experience.
"This event is held within the beautiful Cobb valley of Golden Bay. Surrounded by gorgeous natural wonders and close to many beaches, forests, rivers and scenic attractions. Twisted Frequency Festival has become a staple within the South Island outdoor festival scene and is New Zealand's fastest growing festival of its type. With a strong focus on underground, experimental & eclectic electronica blended with a balanced mix of live music, performers and so much more. Twisted Frequency has something for everyone."
Join the Twisted Frequency Festival 2023
Twisted Frequency Festival Documentary 2020
---
10) AUM New Years Eve Festival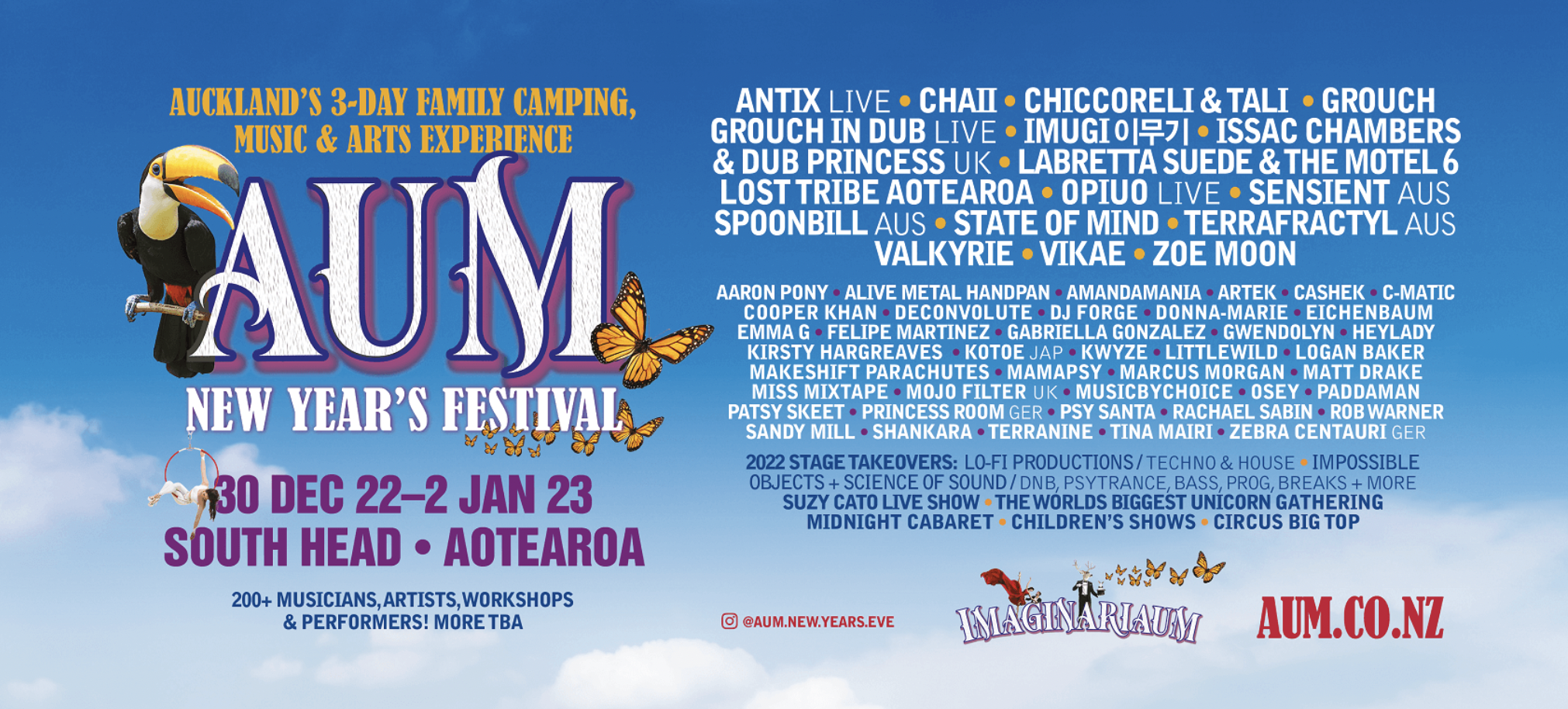 When: December 30, 2022 – January 2, 2023
Where: Mangawhai, New Zealand
"Aum New Years Eve Festival is a family friendly, camping, music and arts festival held north of Auckland featuring music, performance art, wellness/healing and themed nights held across multiple stages and zones. Aum NYE is held at an idyllic camp grounds and forest compete with its own lake. We are New Zealand's joyful, inclusive, loving, community spirit event.
Music is sacred at Aum NYE Festival. Our dance-floors are our church. We aim to bring you the most soul uplifting sounds from New Zealand and around the world. The most cutting edge musical art with a no compromise attitude and zero interest in 'following the leader' or playing what's popular. Expect the fattest beats and most delicious aural vibes created by the most talented musicians possible. Expect the psychedelic. Expect the unexpected. Expect to be moved by our state-of-the-art sound systems and mesmerised by our visual production values which we treat as a performance art."
---
11) Dimensions Festival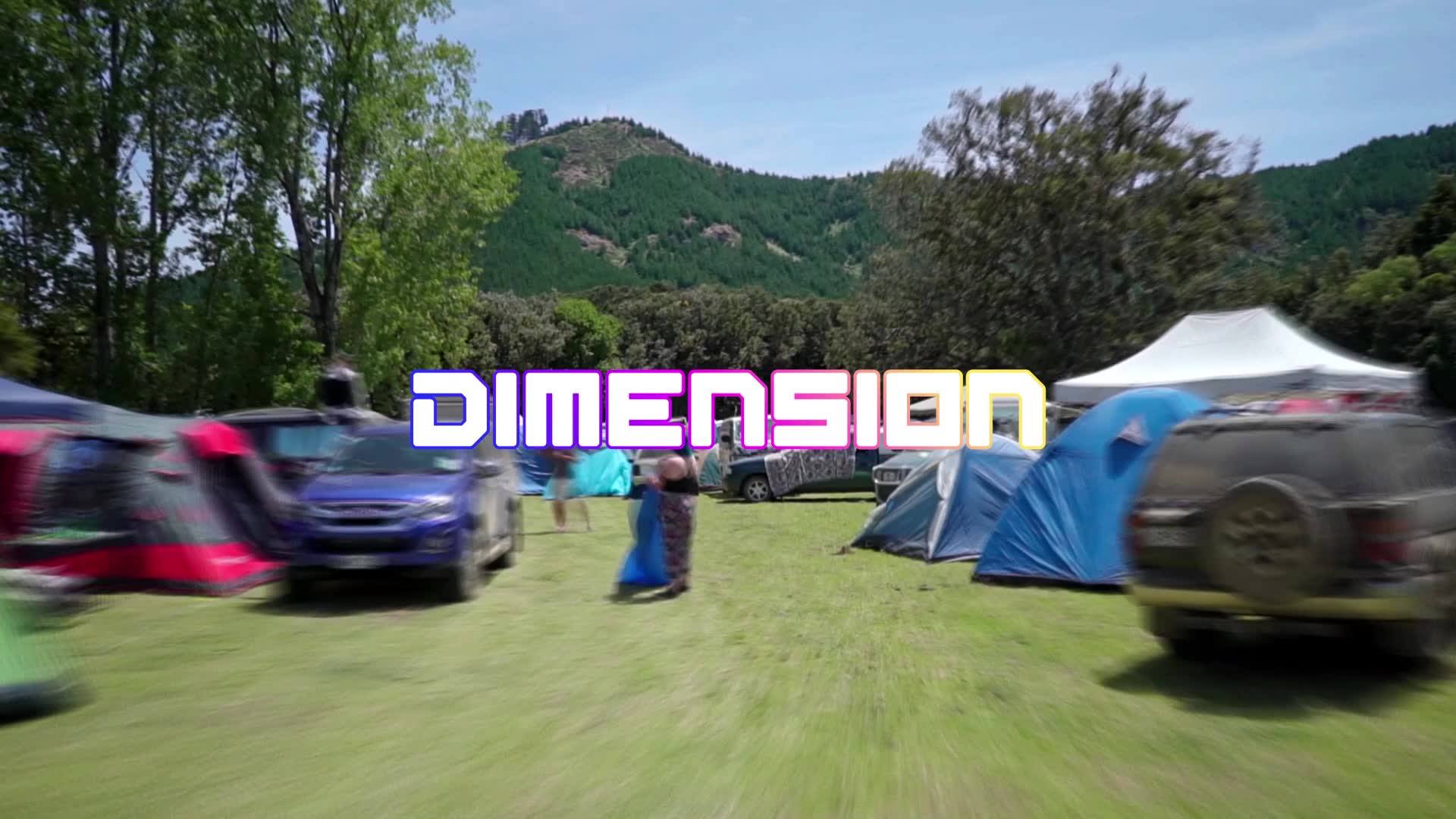 When: February 3-6, 2023
Where: Mangawhai, New Zealand
"Dimension is a four day electronic music and arts festival situated only 3 hours North of Auckland, in one of the most gorgeous locations on the planet. Join our community of like-minded seekers and embark on a transformational experience that truly goes beyond words.
The theme is Forget the Ordinary. We want you to feel entirely unencumbered by your daily hassles and grind. Dress up, go wild, lose yourself to the music, discover the unusual – be yourself and nobody else! The festival stages host an all-encompassing audio, visual, and light experience to uplift your senses. Our custom visuals provide a full HD landscape – an endless universe for you to 'fall in' to.
With our art team in full swing, we create a psychedelic playground for you to paint, draw, play, and express yourself – a place to collaborate and explore with your new-found festival tribe."
Dimension Festival 2021 - Official After Movie
---
12) Soundsplash Festival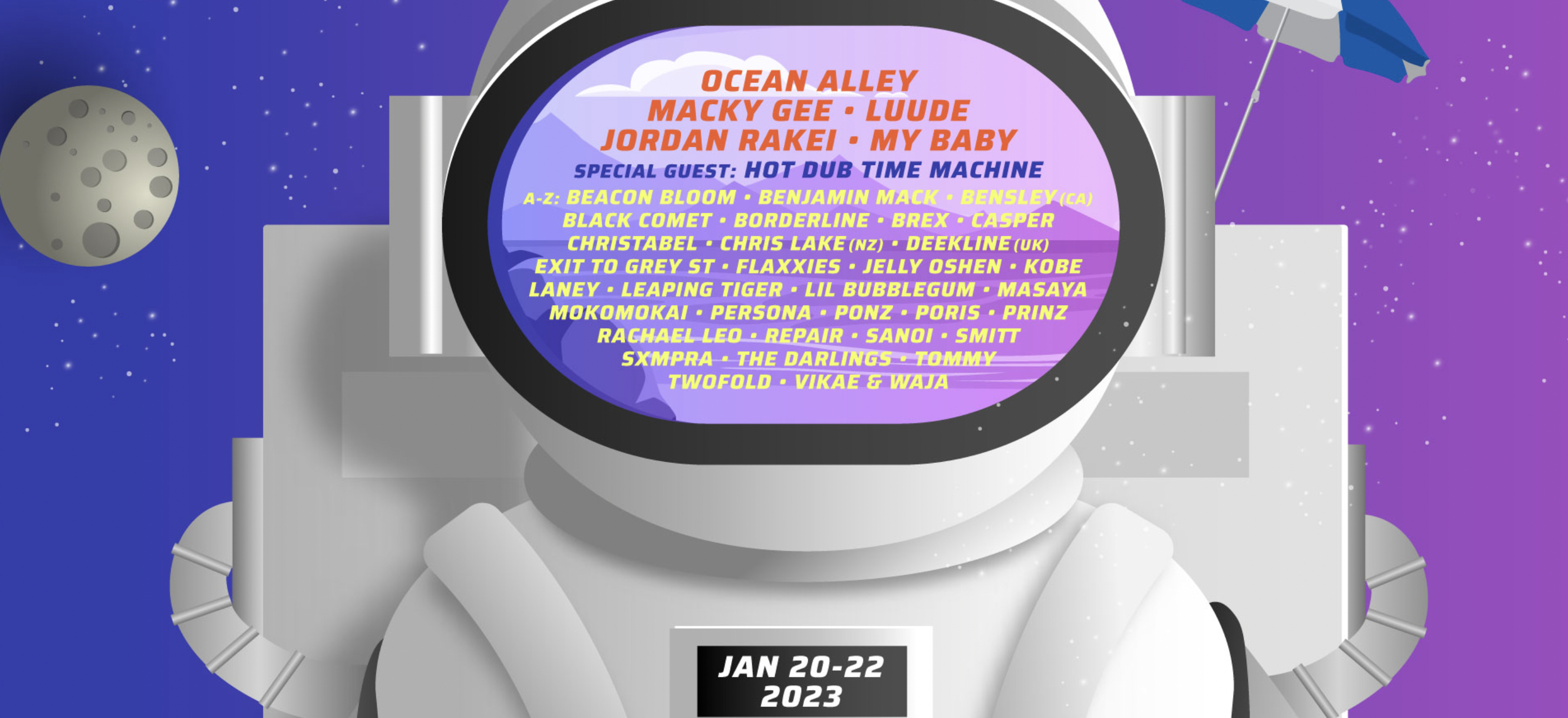 When: January 20-23, 2023
Where: Raglan, New Zealand
"Soundsplash is the summer festival of freedom, music and expression, where you're free to plug-in to the buzz of the crowds enjoying new grooves and festival favorites, or fully unplug and find relaxation within our myriad chill-zones, the sun, sand and surf.
Discover cutting-edge style and off-the-grid ideas woven throughout the festival, and experience films, stalls, conscious music, and moments to invigorate and stimulate. The festival has opened it self to become a multi genre event with an array of different styles of music and expression.
Soundsplash Festival Highlights!
---
13) Shipwrecked Festival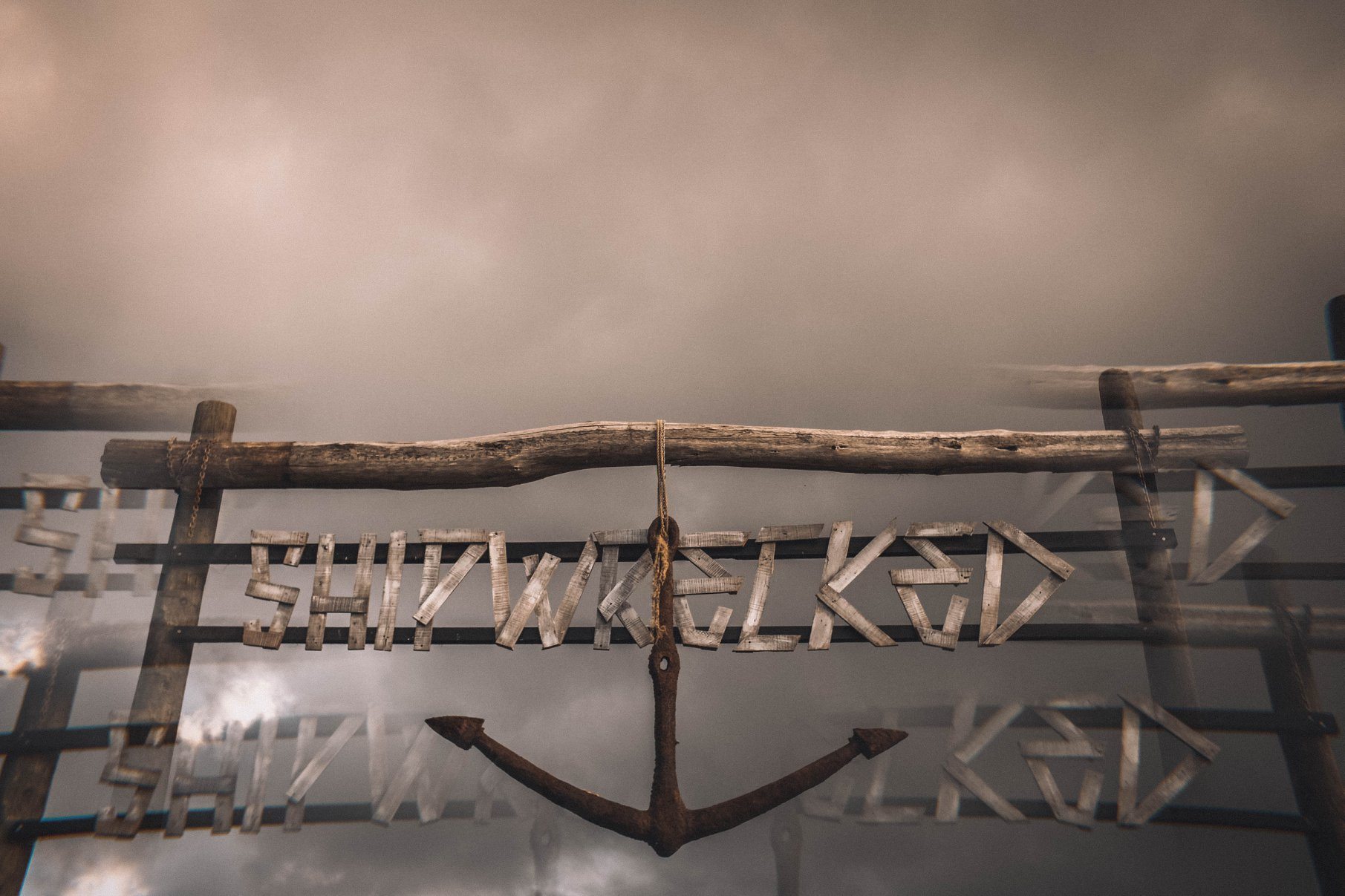 When: February 10-12, 2023
Where: Te Arai (90 Minutes North from Auckland)
https://www.shipwrecked.co.nz/
"Shipwrecked Festival is a boutique music and arts festival brought to you with love by The Greatest Show on Earth. Nestled between three lakes in an idyllic landscape not far from the hum of Auckland, the Shipwrecked Festival site at Te Arai has been lovingly curated over the years to transform into a spectacular playground.
Taking inspiration from the European festival scene, with uniquely Kiwi vibes, Shipwrecked festival is a place to come together to celebrate and immerse ourselves into a weekend of underground electronic music, nature, visual and interactive art, and life itself."
Shipwrecked 2021 - Official After Movie
---
14) Queenstown Winter Festival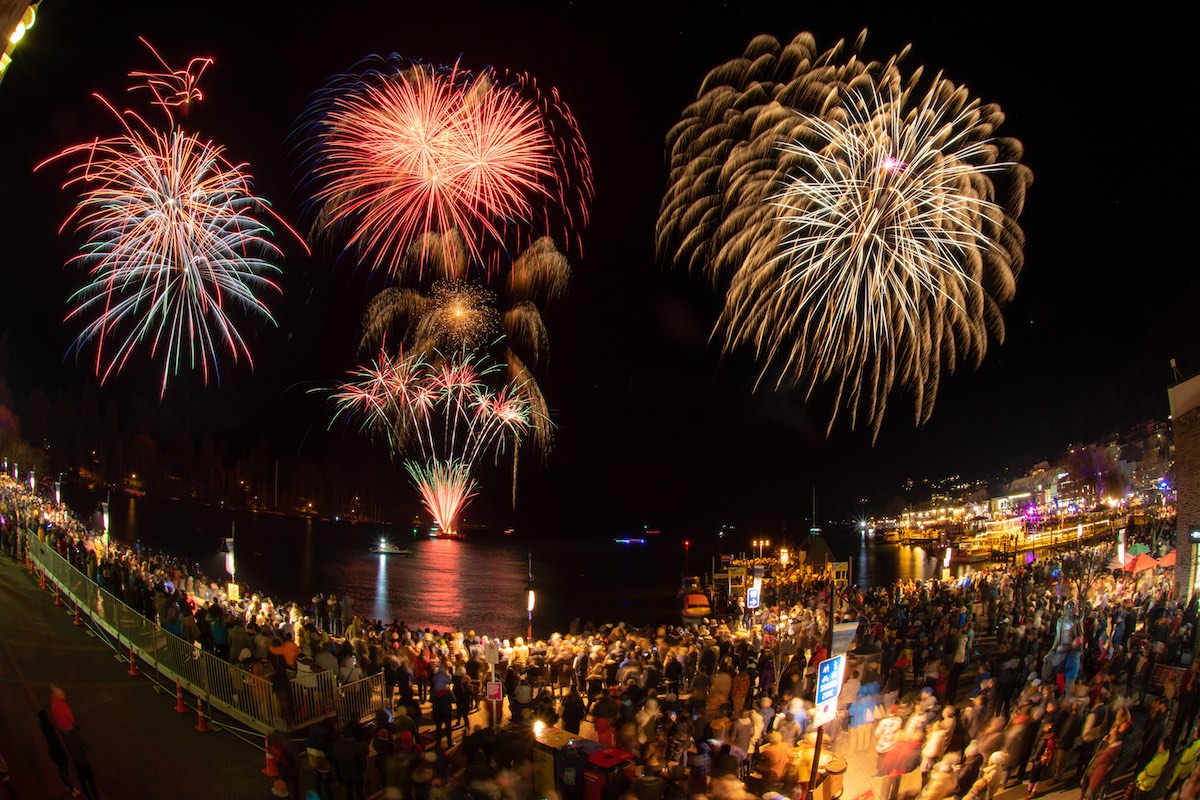 When: July 2023
Where: Queenstown, New Zealand
https://www.winterfestival.co.nz/
The Queenstown Winter Festival isn't strictly a music event, but has tons to offer! I fell in love with Queenstown when I visited, and it's truly one of the most picturesque cities in the world.
"Come celebrate the arrival of New Zealand's winter in true Queenstown style! The celebrations kick off Thursday 21st of June, and are followed by four days of fireworks, street parties, music, comedy, family fun and madness up the mountain, nightlife and SO MUCH MORE!"
2019 Real Journeys Queenstown Winter Festival
---
15) Hidden Valley NZ Festival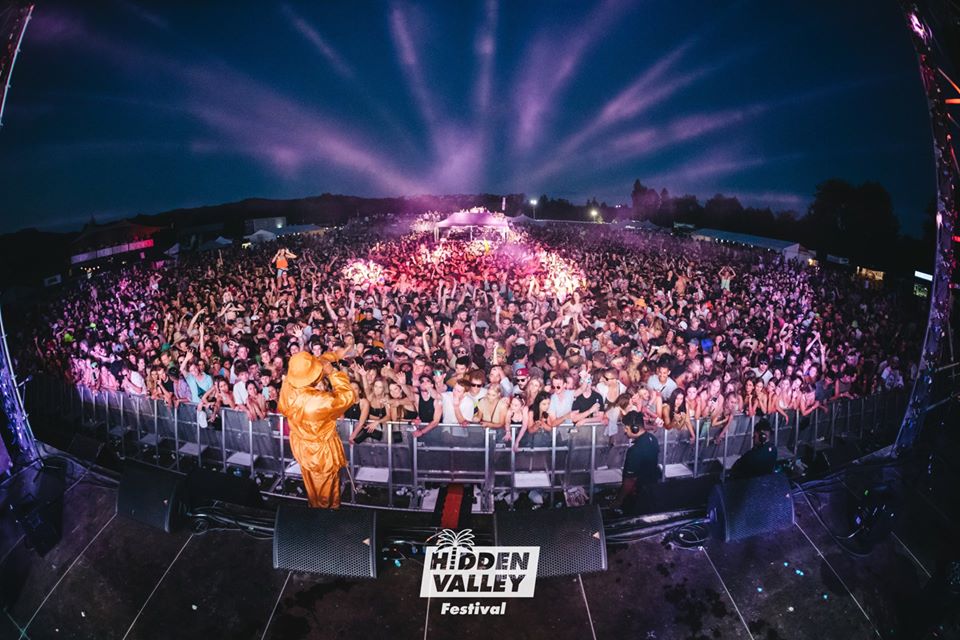 When: December 2023
Where: Matakana Country Park (50 Minutes North from Auckland)
http://hiddenvalleyfestival.com
After a successful inaugural festival back in 2018, bringing in Fisher to New Zealand's shores, Hidden Valley is back for another epic boutique festival experience. Good vibes and great music for one wild day just a bit north from Auckland! This is just another Christmas gift to electronic music fans in New Zealand!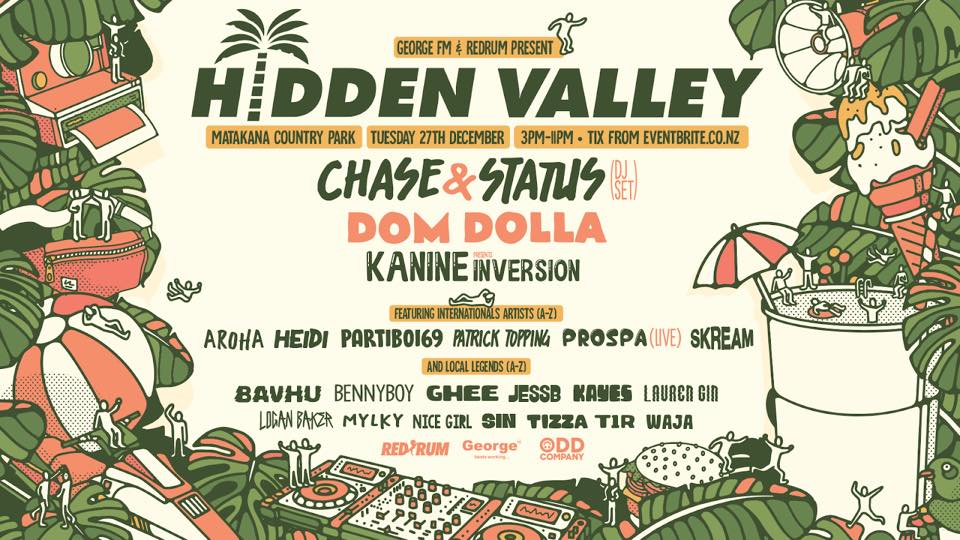 ---
16) Deep Hard N Funky Winter Music Festival 2023
When: July 2023
Where: Ellerslie Event Center, Auckland
https://www.facebook.com/OurHousePresents/
"The birthday party everybody's been waiting for is HERE! 20 years of the biggest acts in NZ is being celebrated at our OG Home, Ellerslie Events Centre. Taking over 6 stages, with over 32 acts, Deep Hard N Funky is the night of winter you'll be frothing for."
DEEP HARD N FUNKY 2021 Aftermovie
---
17) Pasifika Festival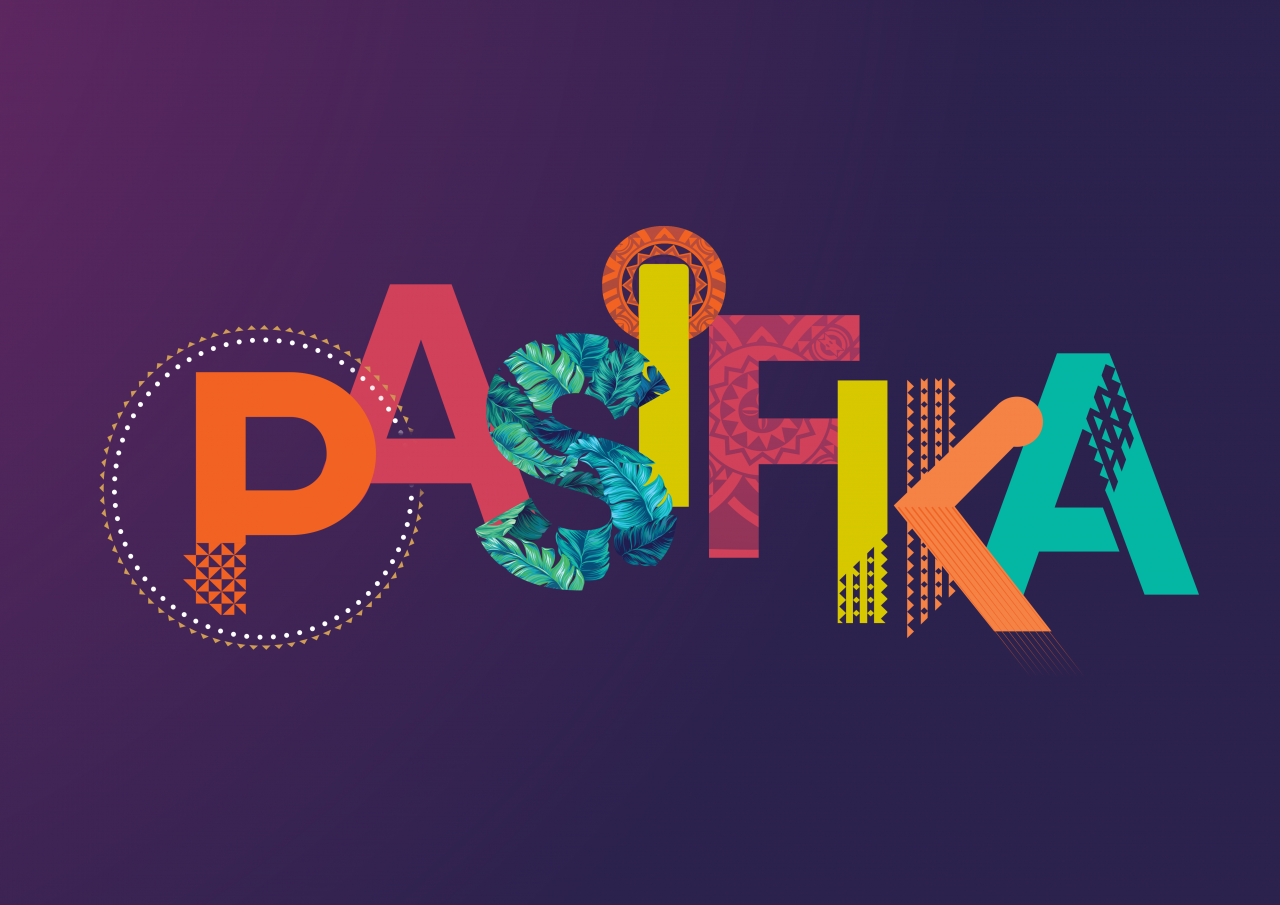 When: March 2023 (Dates TBA)
Where: Western Springs Park, Auckland
https://www.aucklandnz.com/pasifika-festival
"Pasifika Festival is set to return to Western Springs in March 2023. Pasifika Festival is an annual celebration that unites Pacific cultures through incredible performances, delicious food and drink, workshops and more.
With 1000 performers on 11 stages, 200 stalls selling crafts and over 150 different food dishes for two days in one place – don't miss Pasifika Festival 2023."
Pasifika Festival highlights
---
18) CubaDupa Music Festival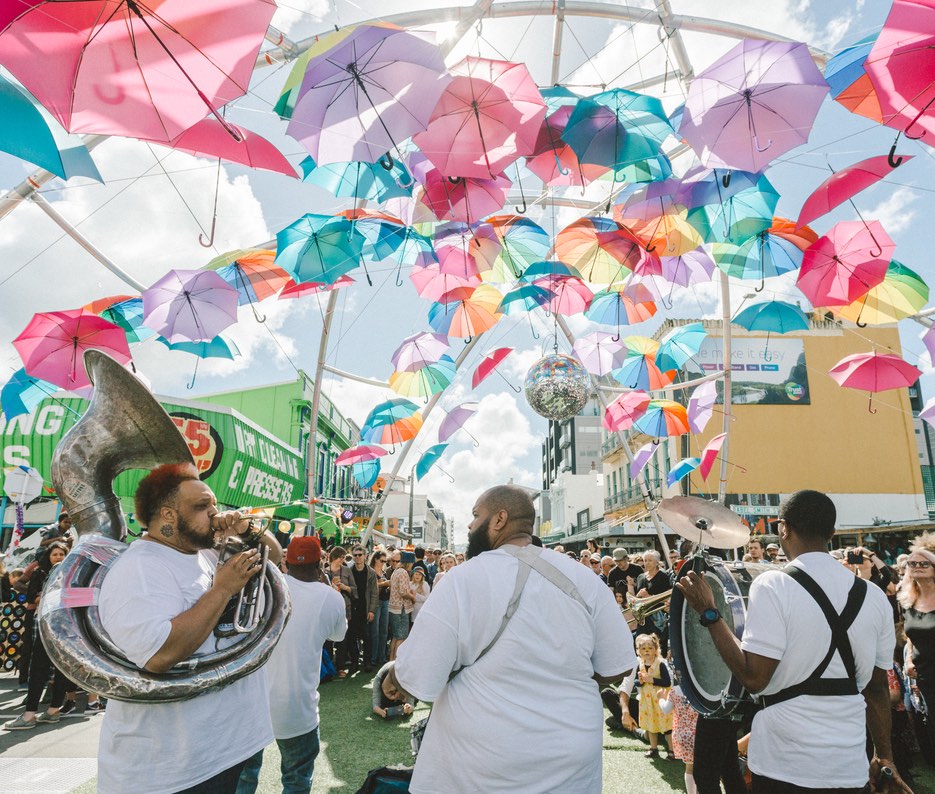 When: March 25-26, 2023
Where: Wellington, New Zealand
"All of New Zealand is invited to celebrate the country's most vibrant and creative street festival, CubaDupa, disrupting the heart of Wellington in March 2022.
The multi-arts program returns to the streets in a big and beautiful way—with a dozen stages, over 100 food stalls, special creative zones, 100,000 friends and neighbours, and one beautiful disruption after the other.
Music is the very core of CubaDupa, and there will be no shortage of aural disruption in 2020. The festival will present a diverse free live music programme showcasing almost every genre. VNZMA winner Troy Kingi brings his irresistible galactic funk, alongside rising Hip Hop star JessB. Contemporary Canadian folk group The East Pointers join the party with their high-energy take on the Celtic tradition. Making the trip from across the ditch are Bullhorn, an epic 10-piece brass ensemble fronted by the extraordinary rapper Roman MC. Local groove masters Dr Reknaw and emerging New Zealand rockers H4lf Cast add their grooves to the weekend celebration."
---
19) Earth Beat Festival 2023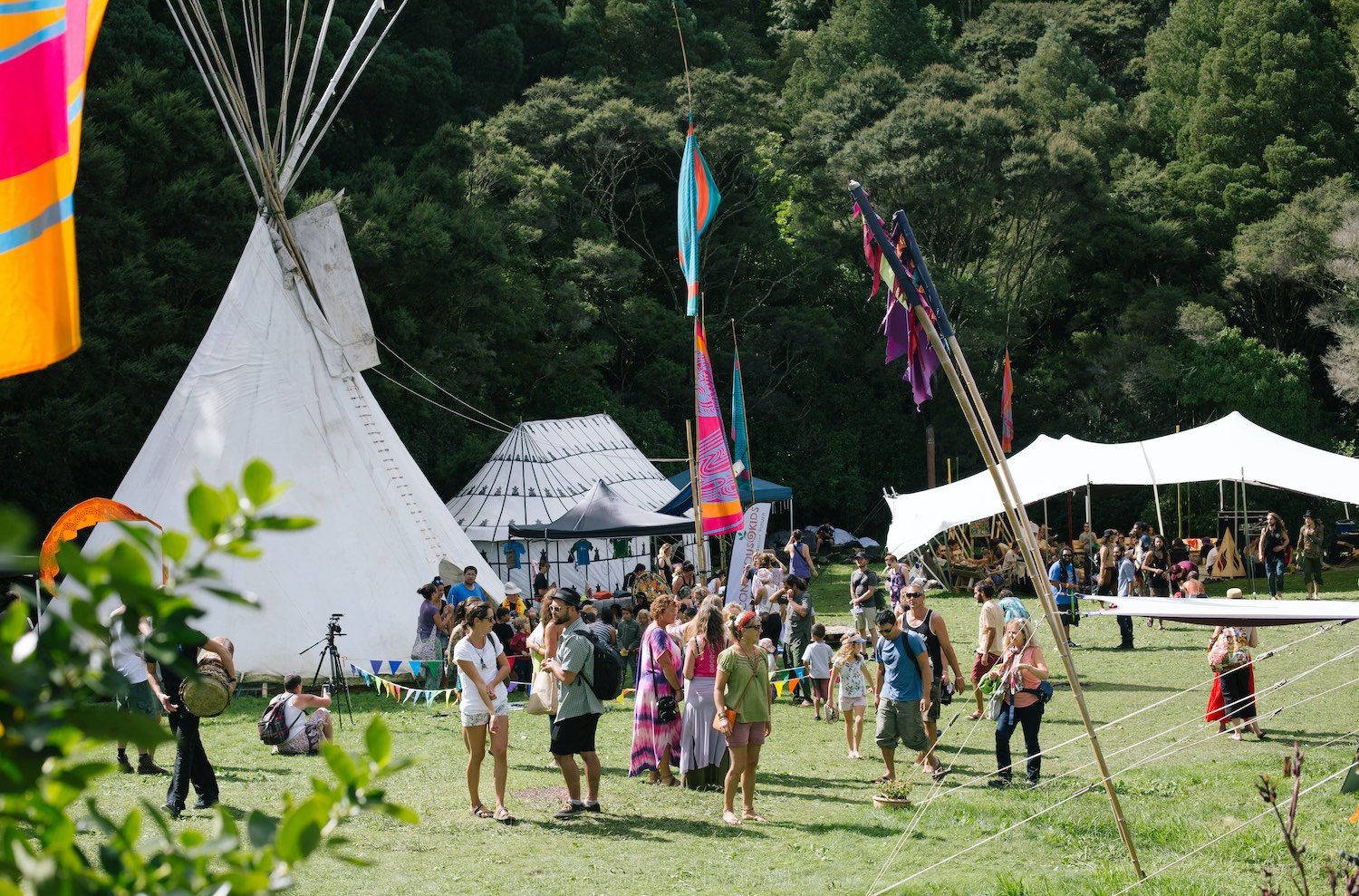 When: March 22-26, 2023
Where: Kaipara, Auckland
Fiercely independent, pioneering, and proudly deep and meaningful—Earth Beat Music + Arts Festival is the place where you play, revitalize, make new connections and return to the world grounded and inspired!
Boutique, intimate and innovative, Earth Beat Festival is full of experiences that help us release and reconnect to ourselves, the land and our community.
As well as being known as a "legendary party", it is also a haven for cutting edge creativity and life-changing experiences. As one of the only truly zero-waste events in Aotearoa New Zealand, Earth Beat aspires to be a think-tank of ideas and new ways of living.
We warmly invite you to join us to celebrate the 2022 Equinox and the season of Poutūterangi.
Join the Earth Beat Festival New Zealand 2023 Facebook Event
New Zealand Music Festival Highlight
---
New Zealand Festivals Possibly Returning in 2023
With everything going on in the world, some festivals have not made any announcements for returning, but there's a good chance they'll be hosting editions in the future!
---
Listen In Music Festival
When: October (Dates TBA)
Where: Mt. Smart Stadium, Auckland
"Listen In is a concentrated version of Listen Out, Australia's primary national dance festival, which has sold out in all cities since 2016! Listen In will feature a hand-picked selection of the Listen Out tour to beautiful Auckland."
With the 2019 line-up including names like FLUME, Diplo, and SchoolboyQ – I'm sure the promoters will have no problem selling out this wild party as well!
QUIX Listen In Auckland + Skrillex B2B
---
Festival X Rising New Zealand
When: November 28, 2019
Where: The Outer Fields at Western Springs, Auckland
https://www.festivalx.com.au/nz
New Zealand are you ready? FESTIVAL X RISING launches this November at Western Springs as the newest event on the summer music calendar, featuring some of music's biggest superstars. The inaugural line-up features multiple Grammy, Billboard and Brit Award winner CALVIN HARRIS announced today as the headline act.
Formed as a collaboration between industry leaders and teams behind some of Australasia's leading festivals, concerts and events, Hardware (Piknic Electronik, Babylon, Onelove (Stereosonic) and Live Nation (Splendour in the Grass, Falls Festival and Download) have partnered to launch FESTIVAL X RISING. In its first year, the event will take place at The Outer Fields at Western Springs on Thursday 28th November 2019.
Founder of Hardware Corp, Richie McNeill said: "It's fantastic to be coming to New Zealand! It's a great time of year and we have some amazing things planned for New Zealand and X from here on in. Watch this space!"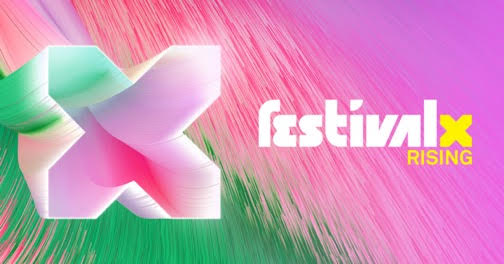 ---
Voices of Sacred Earth Festival
When: February 2023 (Dates TBA)
Where: Albany (North Shore Auckland)
"This world class-event is a conscious gathering that provides a safe space for the sharing of knowledge, learning, and community connections and offers transformational experiences through teaching, healing, music, and sharing that help us reconnect to ourselves and our community. Our purpose is to provide a platform of learning, growth, and transformation that will inspire new ways of co-creating and living.
Kawai Purapura, located in the North Shore Auckland suburb of Albany, is one of New Zealand's most popular destinations for retreats, conferences, and seminars in natural health, environmental awareness, and personal development."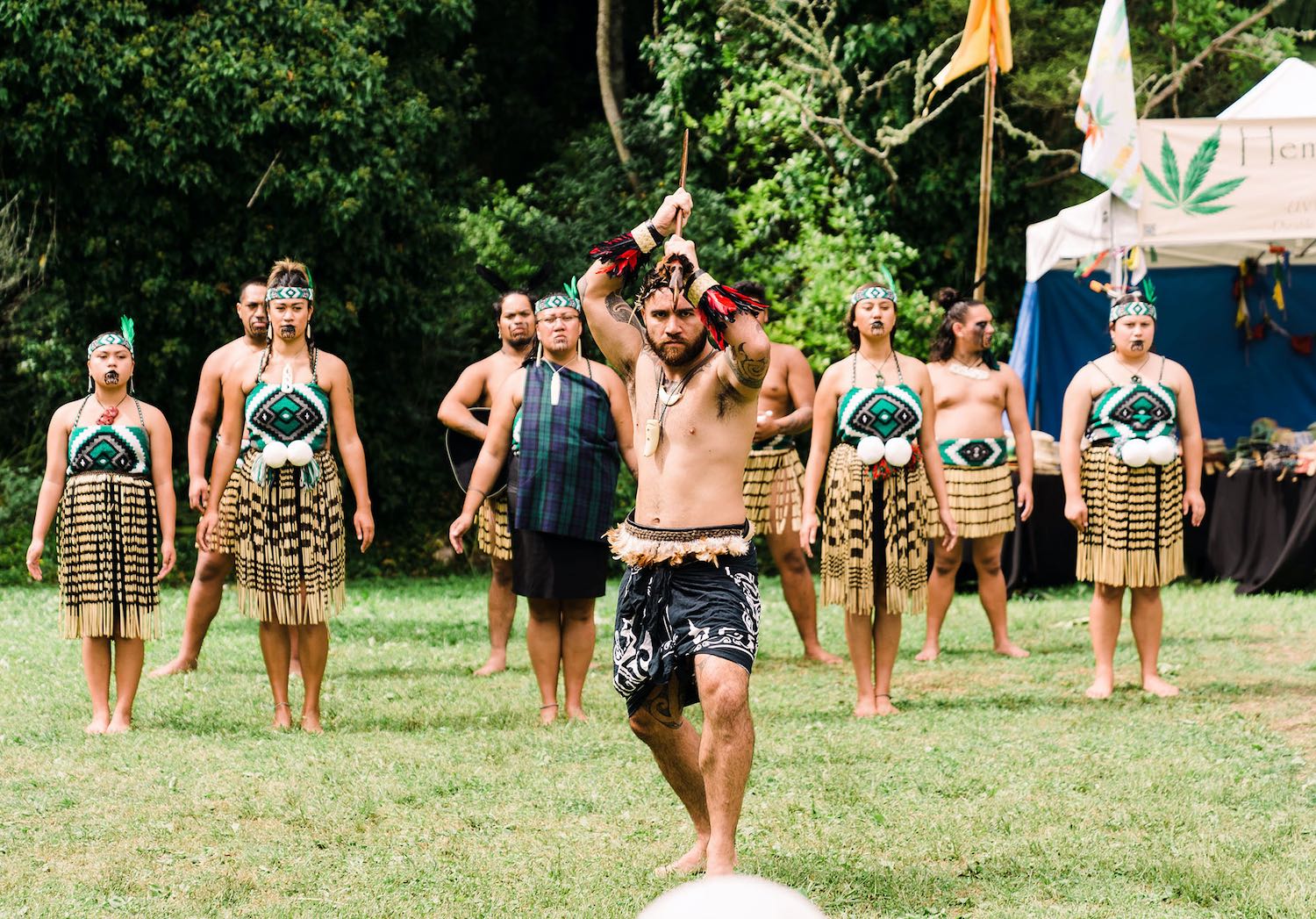 ---
NEW ZEALAND'S INTERNATIONAL YOGA FESTIVAL
When: March 5-8, 2020
Where: Albany (North Shore Auckland)
NZ International Yoga Festival is a transformational conscious yoga gathering. Explore the depths of the ancient yoga science of transformation that serves our evolutionary journey. Together, we will create a connection to a deep flow state, to our personal and planetary evolution, through immersion in the full spectrum of yoga traditions, asana practice, ecstatic dance, kirtan, breathwork, sacred ritual, kriya, chanting, meditation, vedic and tantric talks.
Our theme this year for NZ International Yoga Festival is "Find Your Flow", which is all about our connection with universal intelligence as it moves through us to even greater levels of evolution. Flow is defined as the state of being completely engrossed in the execution of a performance to the exclusion of everything else. This is achieved when body, mind, and spirit are at one, when the present moment is so compelling that everything else disappears.

---
Am I Missing Any Epic Festivals in New Zealand?
I'm always looking for new events and music festivals to attend, so I would love to hear of any other New Zealand music festivals you've been to! Whether they are big city-wide NZ festivals or small raves with the hobbits in the Shire, I'd love to go!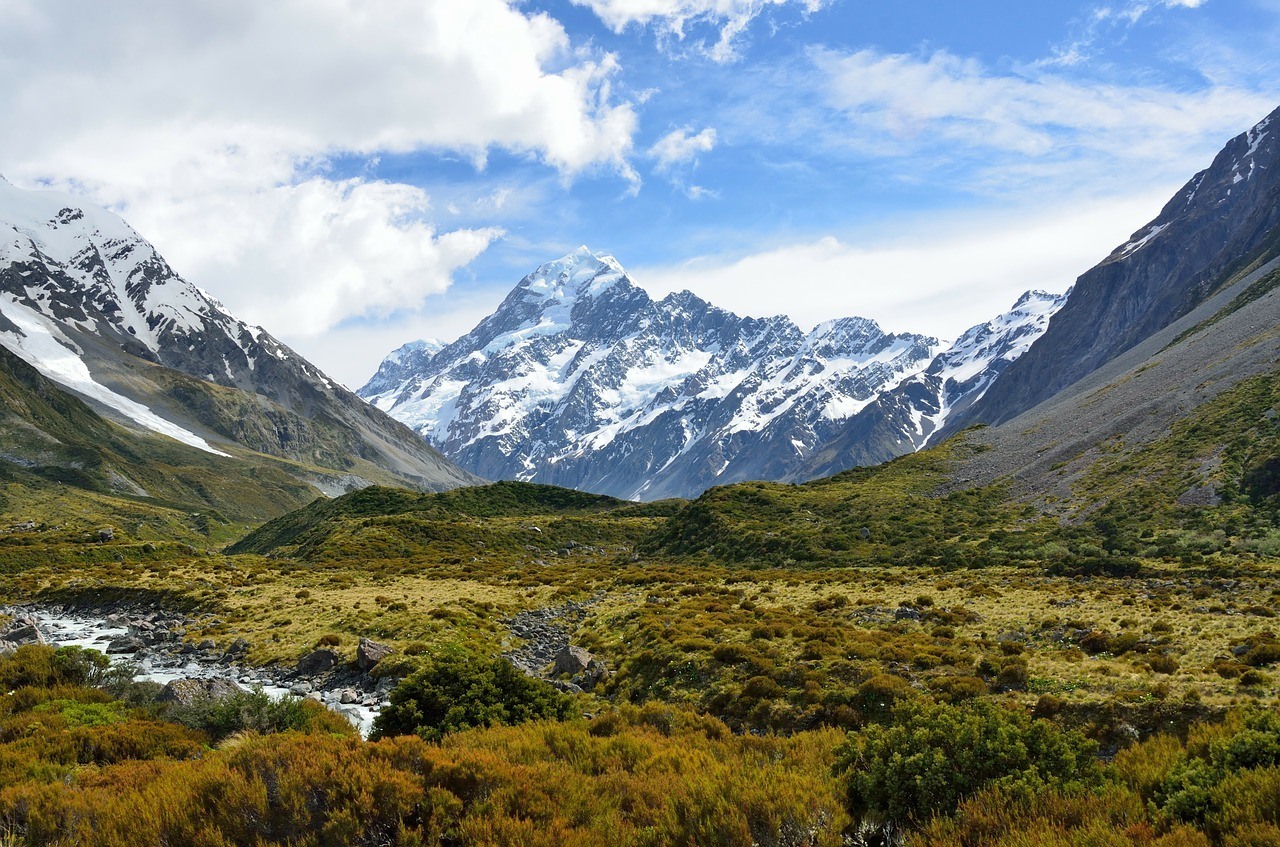 ---
Planning a trip to New Zealand?
I spent the entire month of September 2017 exploring this beautiful country, and I fell completely in love! I'm pretty sure it's humanly impossible to step foot on New Zealand, and not have the idea of moving there. Take a read through my articles below to help with some fun trip ideas!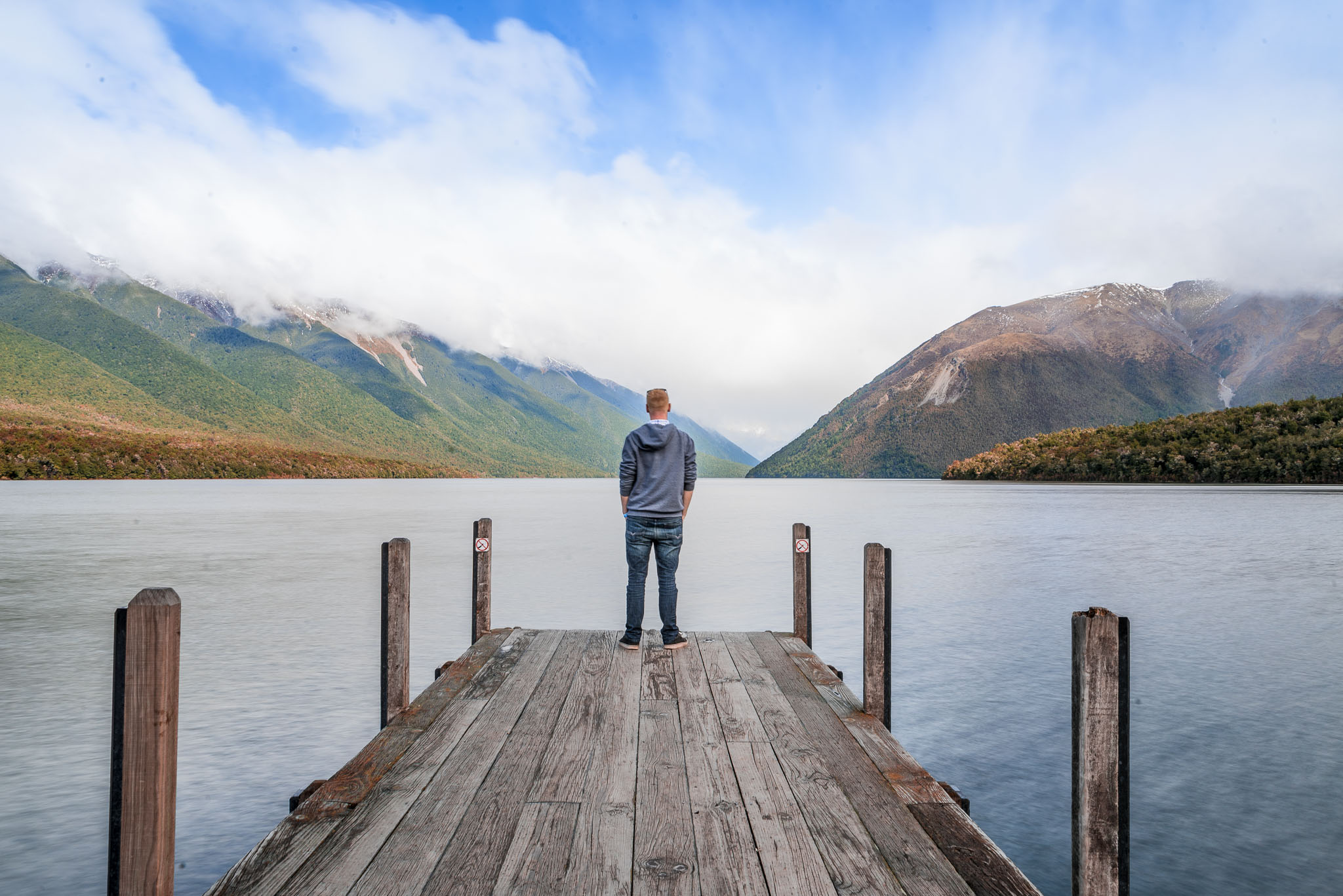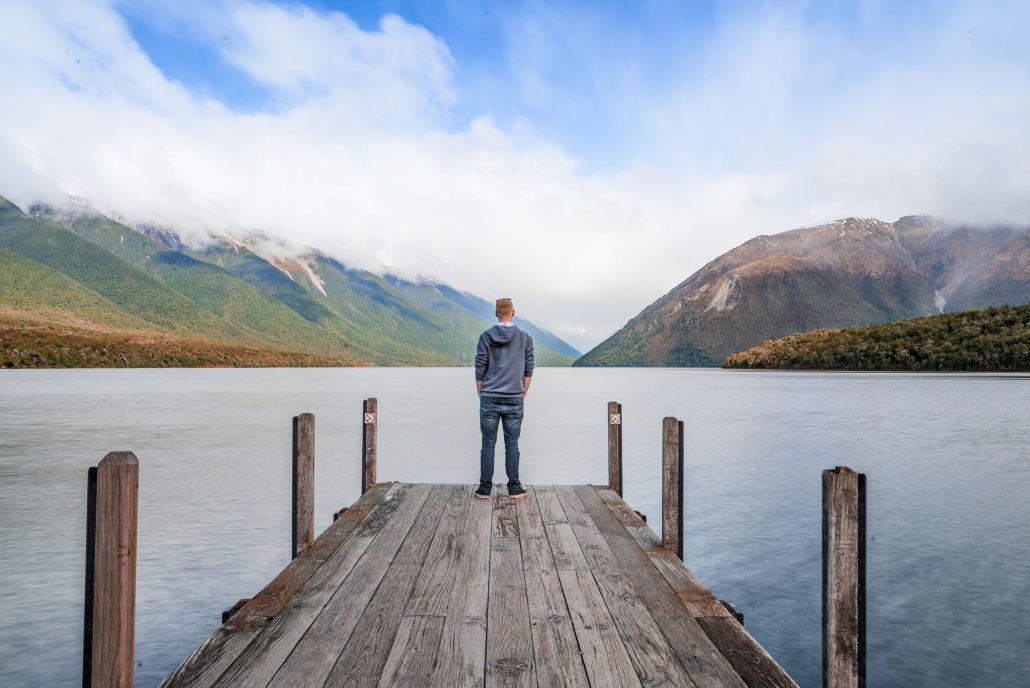 ---
Looking for more music festivals around the world?
I've written HEAPS about the best international festivals around the world, and you can go lost for hours reading about all of them! Check out a few of my favorite articles below:
---
Thanks for reading about these New Zealand Festivals!
Share these NZ Festivals 2021 with your squad!
https://www.jonesaroundtheworld.com/wp-content/uploads/2018/03/New-Zealand-Festivals-.jpg
1001
1500
Dave
https://www.jonesaroundtheworld.com/wp-content/uploads/2017/03/logotry-1-1-300x106.png
Dave
2022-12-21 13:56:26
2023-01-11 01:55:36
The 19 Best Music Festivals in New Zealand For Your Bucket List