New Zealand really has carved out a name for itself as the place to be. Besides involving yourself in some heart-pumping adventures, taking in exceptional sights, and chatting with the super-friendly locals – be sure to make some time to immerse yourself in New Zealand's music festival scene.
While there is no shortage of music festivals in New Zealand to visit while you are on the North or South Island, you will find that most events are held over the summer months (when the weather is mild and sunny). And if you are in Kiwi-land over the New Year period, the list of epic festivals at your fingertips are endless.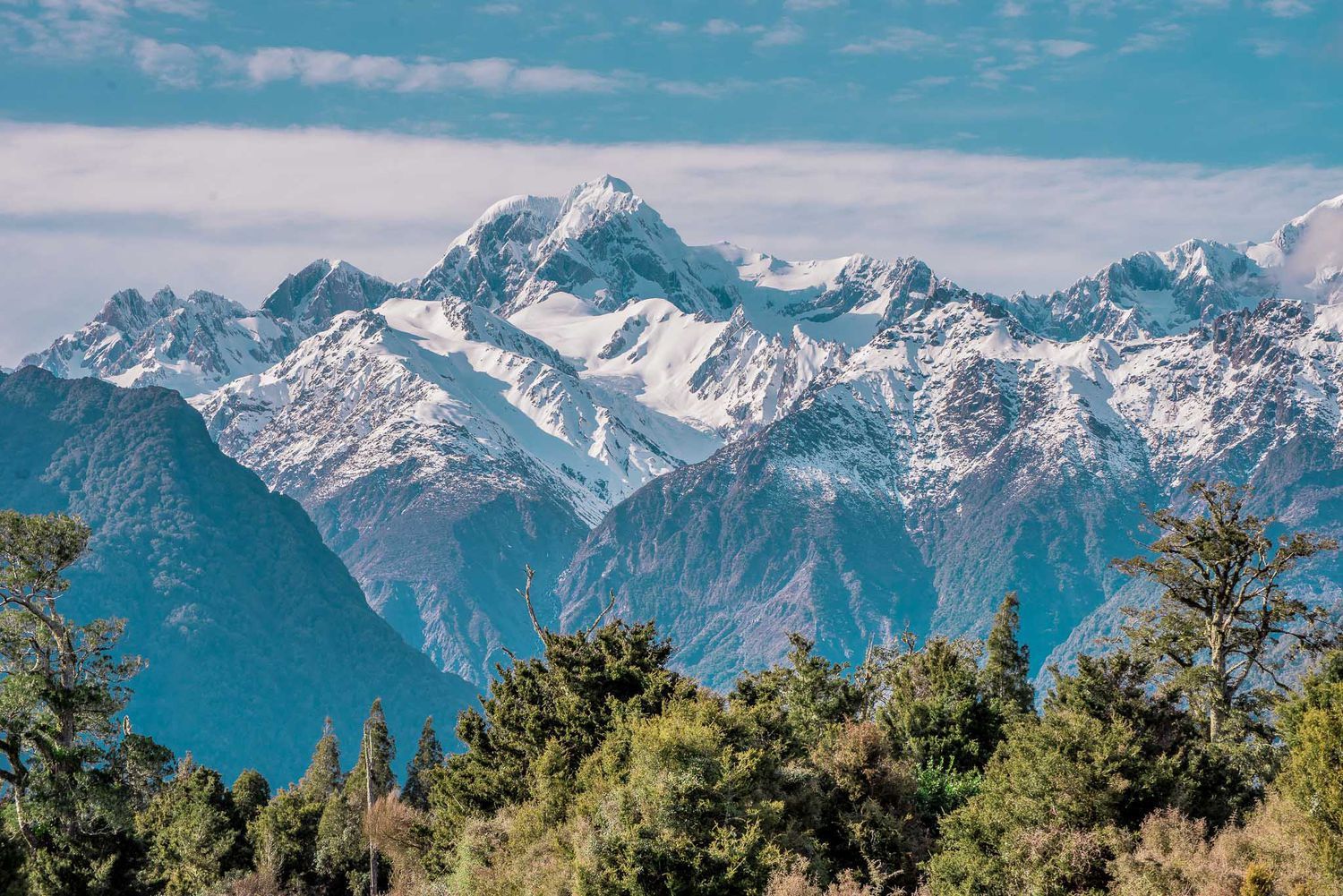 ---
You may even take in the first sunrise the world sees of the new year!
Take a read through what I think are the best music festivals in New Zealand, watch some of the incredible festival after-movies, and start planning your trip to one of the most beautiful countries in the world!
The 15 Best New Zealand Festivals in 2019
---
1) Rhythm & Alps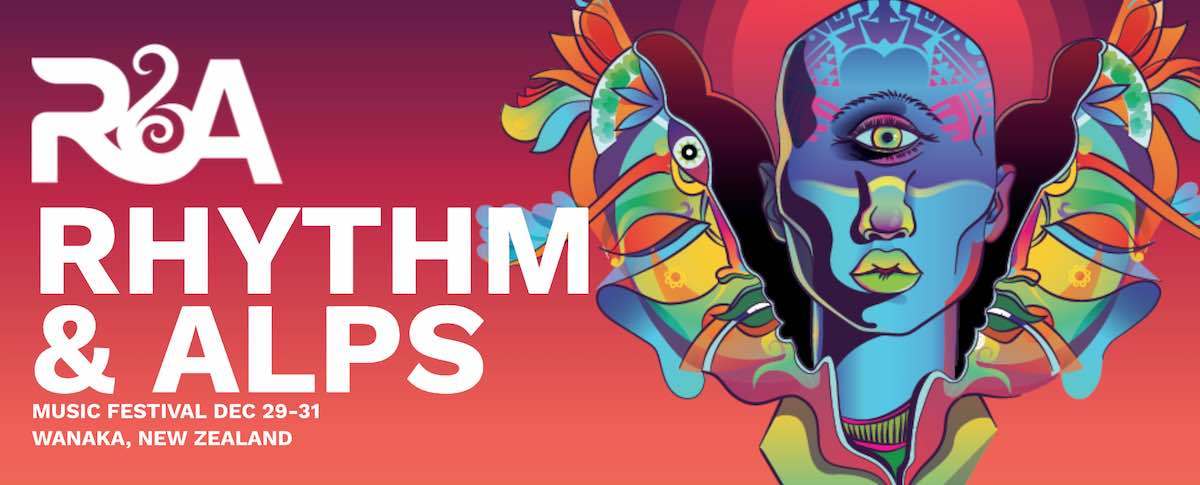 When: December 29-31 annually
Where: Cardrona Valley, near Wanaka and Queenstown
https://www.rhythmandalps.co.nz/
"Rhythm & Alps is the premier festival of the South Island, catering to 10,000 partygoers. Over 50 international and local acts will be performing across 4 stages with the best sound and lighting production in the country."
Easily one of the best festivals in New Zealand, Rhythm and Alps is guaranteed to be one of the best way to end the year. The location is purely stunning, the line-up is always large and diverse, and you really can't find a better festival atmosphere. Grab your festival squad & camping equipment, and get ready for an amazing three-day party!
Rhythm and Alps 2017 Aftermovie
---
2) Homegrown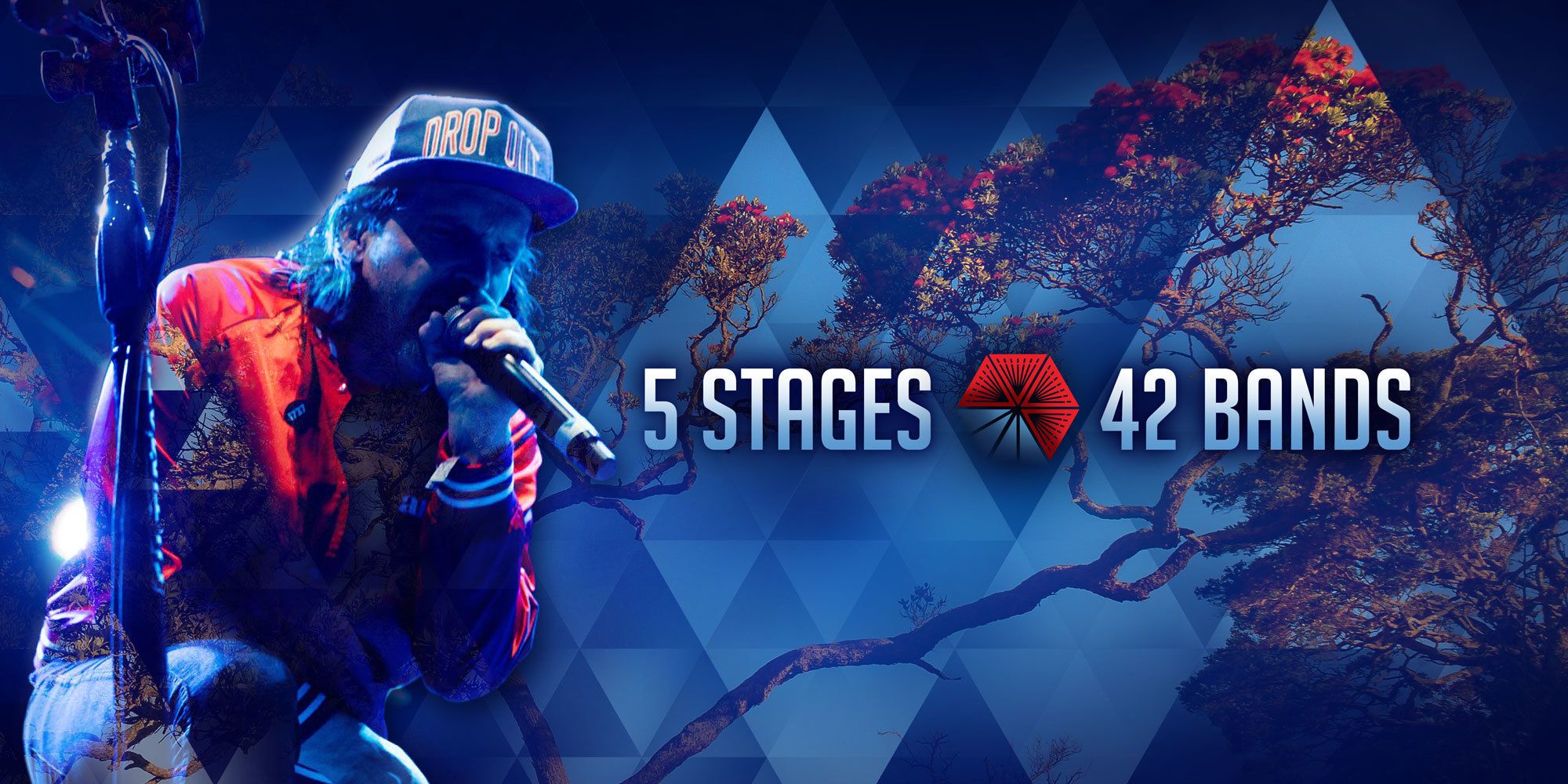 When: April 2020
Where: Wellington Waterfront
"One of New Zealand's longest running and popular music festivals with 7 stages and 57 Acts rocking the stages year after year."
Jim Beam Homegrown 2017 in Wellington (Official Aftermovie)
---
3) St Jerome's Laneway Festival
When: January 2020 (Dates TBA)
Where: Auckland
http://auckland.lanewayfestival.com/
"St. Jerome's Laneway Festival is about leading new and revered seminal music. The festival has always been interested in finding what's fresh and bringing it to unique settings and surrounds to be appreciated by music lovers.
The size of the festivals, the locations and the way we encourage community all form part of the way in which the Laneway team strive to present a live music experience like no other."
This global touring festival has popular editions in Sydney & Singapore as well, but it makes it's a way to January every year!
Laneway Festival 2018 Highlights
---
4) Electric Avenue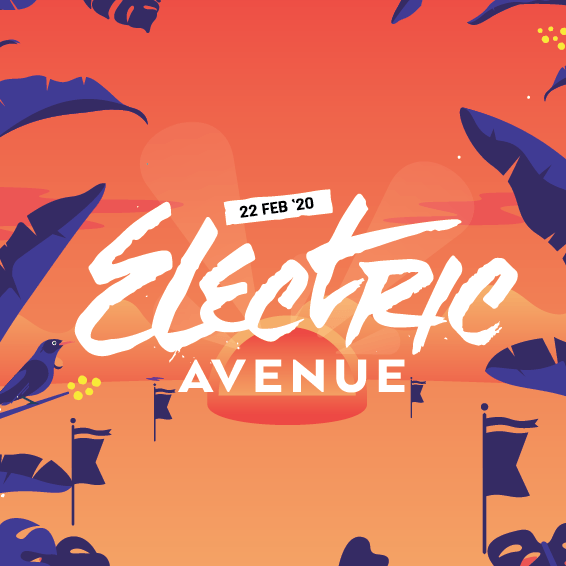 When: February 22, 2020
Where: Hagley Park, Christchurch
http://electricavenuefestival.co.nz/
"Christchurch's biggest day out is back and bigger than ever – with more than 25 acts, three stages and 12 hours of festival fun, Electric Avenue Music Festival promises to deliver another huge celebration of music and arts right in the heart of Christchurch's Hagley Park.
Electric Avenue Festival 2018 - Hagley Park, Christchurch
---
5) Rhythm and Vines
When: 28-31 December annually
Where: Gisborne, NZ
https://www.rhythmandvines.co.nz
"RHYTHM AND VINES IS NEW ZEALAND'S PREMIER MUSIC AND CAMPING FESTIVAL, LOCATED AT THE BEAUTIFUL WAIOHIKA ESTATE, ON THE EAST COAST OF NEW ZEALAND.
GLOBALLY RECOGNISED AS ONE OF THE WORLD'S TOP NEW YEAR'S DESTINATIONS, RHYTHM AND VINES IS THE FIRST PLACE TO WELCOME IN THE FIRST SUNRISE OF THE NEW YEAR."
Join the Rhythm & Vines Festival 2019 Facebook Event
Rhythm and Vines 2016 - 13 Years in the Making
---
6) WOMAD Festival New Zealand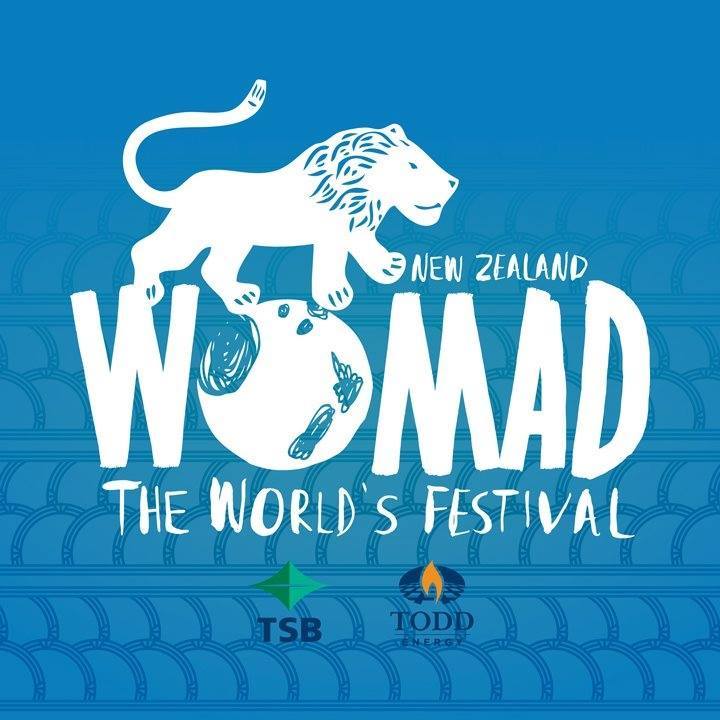 When: March 13-15, 2020
Where: New Plymouth, NZ
"WOMAD – World of Music, Arts and Dance the internationally established festival, which brings together artists from all over the globe. The central aim of the WOMAD festival is to celebrate the world's many forms of music, arts and dance."
New Zealand's award-winning three-day music and dance festival!
WOMAD is a feast for all of the senses. Hear music from throughout the globe, join in with workshops led by talented international musicians, taste delicious and exotic food cooked by the artists, listen to talks, experience the art, dance your heart out and generally soak up the atmosphere and the joy of discovery!"
---
7) Splore Festival
When: February 21-23, 2020
Where: Tapapakanga Regional Park, Auckland
"A three day entertainment extravaganza & New Zealand's greatest dress up party. We invite you to embrace the theme and join our mindful tribe of party animals!"
Staged annually on the shores of Tapapakanga Regional Park – perhaps the most beautiful festival setting in the world.
It's more than a good place. It's a good place in your heart

.
Throughout the three days – and deep into the night – an eclectic lineup of musical artists from New Zealand and abroad play the festival stages. Performing arts, installations, workshops and forums flower across the site. And people dance like no one's watching.
It's the best sort of party. But it's more than a party, it's a community. To come to Splore is to be part of Splore. Be kind, be respectful, be up for it."
---
8) Northern Bass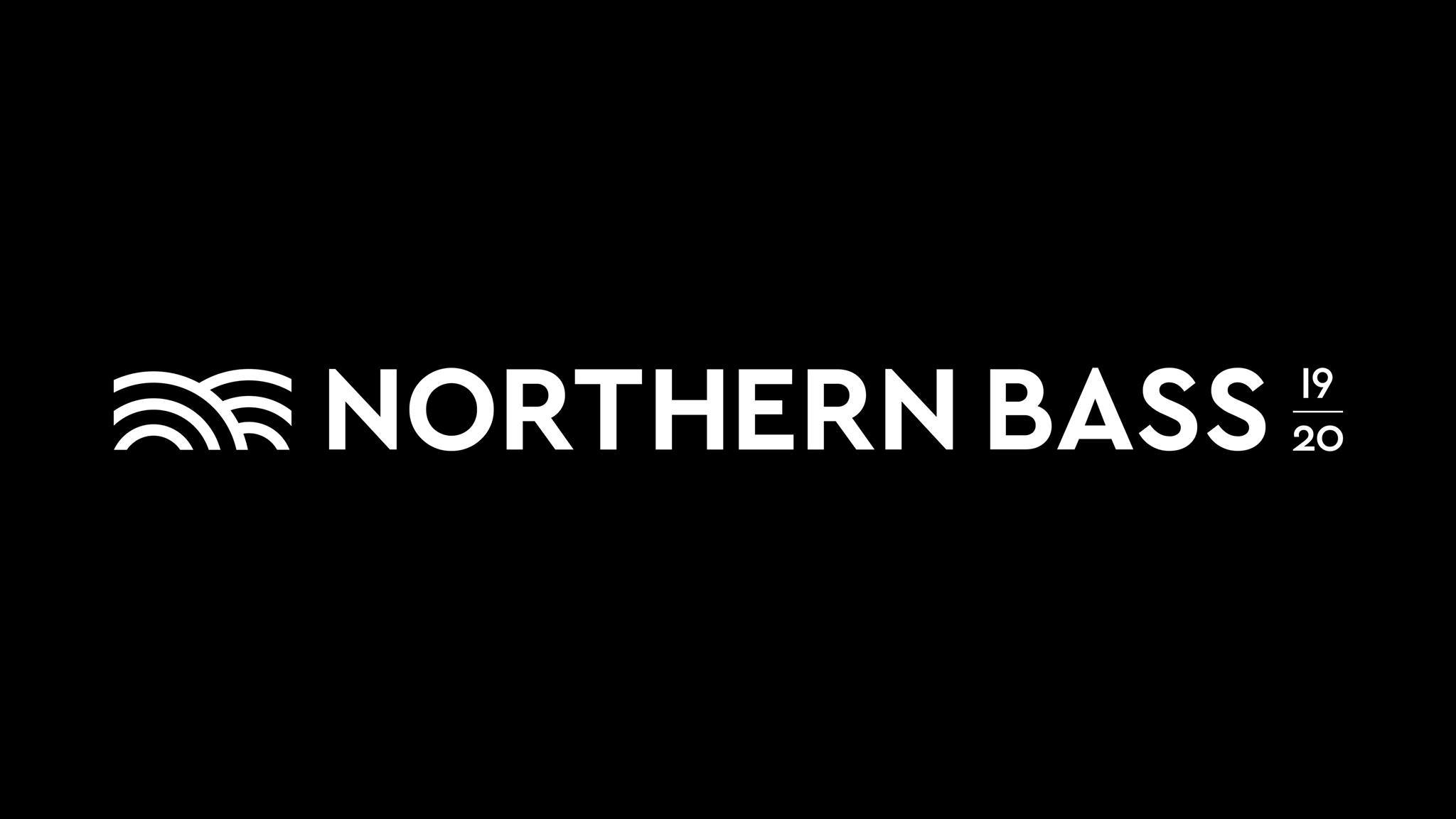 When: December 29, 2019 – January 1, 2020
Where: Mangawhai
"Northern Bass is three days and nights of New Year celebrations! Situated just over an hour north of Auckland in the summer hotspot of Mangawhai, Northern Bass brings together a world class selection of musicians, DJs and producers to provide the perfect soundtrack for bringing in the New Year.
You can immerse yourself in Northern Bass by staying onsite at our campground, but you can also stay at one of the many baches and or campsites in the Manhawhai/Kaiwaka area.
If you are camping onsite, you will need to purchase a Camping pass. If you are not staying onsite you can get to and from Northern Bass using our dedicated bus service provided by Leabournes."
Join the Northern Bass Festival 2019/2020 Facebook Event
Northern Bass 17/18 Official After Movie
---
9) Shipwrecked Festival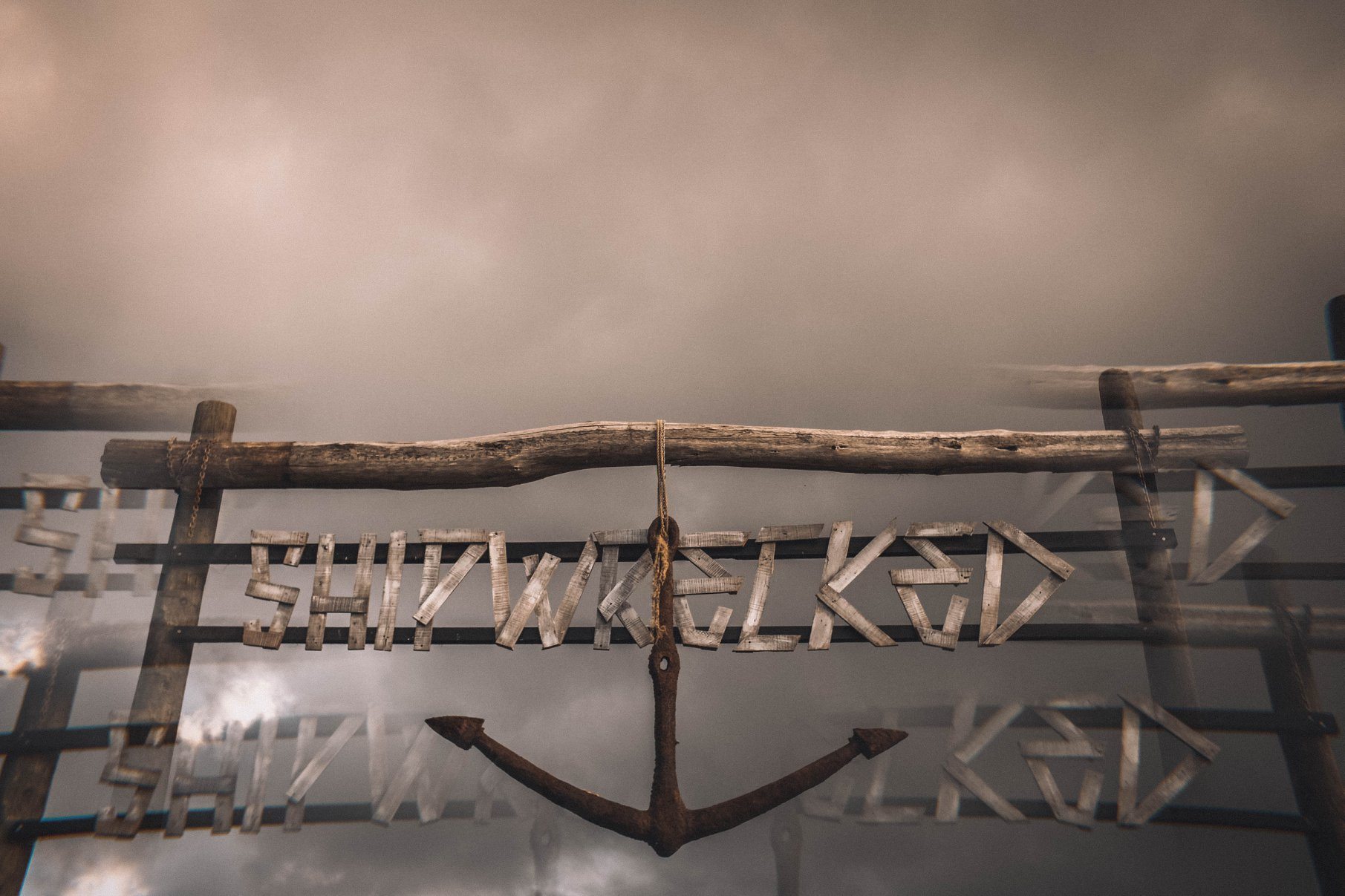 When: February 2020
Where: Te Arai (90 Minutes North from Auckland)
https://www.shipwrecked.co.nz/
"Shipwrecked Festival is a boutique music and arts festival brought to you with love by The Greatest Show on Earth. Nestled between three lakes in an idyllic landscape not far from the hum of Auckland, the Shipwrecked Festival site at Te Arai has been lovingly curated over the years to transform into a spectacular playground. Taking inspiration from the European festival scene, with uniquely Kiwi vibes, Shipwrecked festival is a place to come together to celebrate and immerse ourselves into a weekend of underground electronic music, nature, visual and interactive art, and life itself."
Shipwrecked got some weird press this year, as apparently it was forced to be a "dry-festival". It looks like a blast though, and will definitely be trying to make it in the future.
Shipwrecked Festival 3rd Edition
---
10) Queenstown Winter Festival
When: June annually
Where: Queenstown
https://www.winterfestival.co.nz/
Last, but certainly not least…the Queenstown Winter Festival isn't strictly a music event, but has tons to offer! I fell in love with Queenstown when I visited, and it's truly one of the most picturesque cities in the world.
"Come celebrate the arrival of New Zealand's winter in true Queenstown style! The celebrations kick off Thursday 21st of June, and are followed by four days of fireworks, street parties, music, comedy, family fun and madness up the mountain, nightlife and SO MUCH MORE!"
Queenstown WinterFest 2017 Olympus Bobsled Championship
---
11) Hidden Valley NZ Festival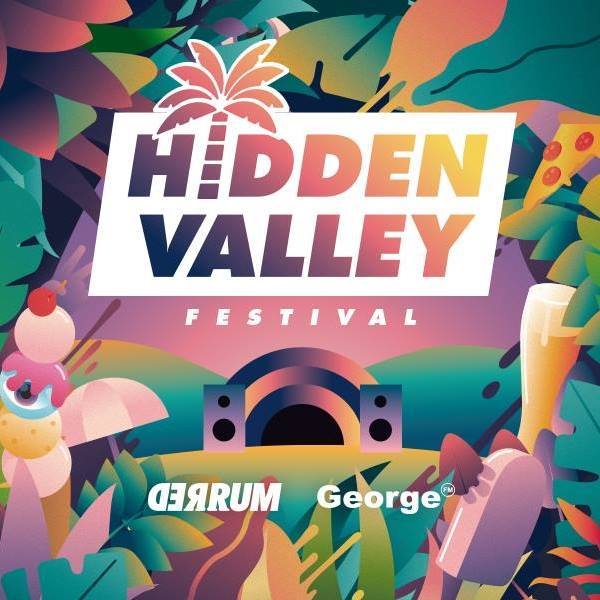 When: December 27, 2019
Where: Matakana Country Park (50 Minutes North from Auckland)
http://hiddenvalleyfestival.com
After a successful inaugural festival back in 2018, bringing in FIsher to New Zealand's shores, Hidden Valley is back for another epic boutique festival experience. Good vibes and great music for one wild day just a bit north from Auckland! This is just another Christmas gift to electronic music fans in New Zealand!
Join the Hidden Valley Festival 2019 Facebook Event
https://www.facebook.com/hiddenvalleynz/videos/2284527568266506
---
12) Listen In Auckland 2019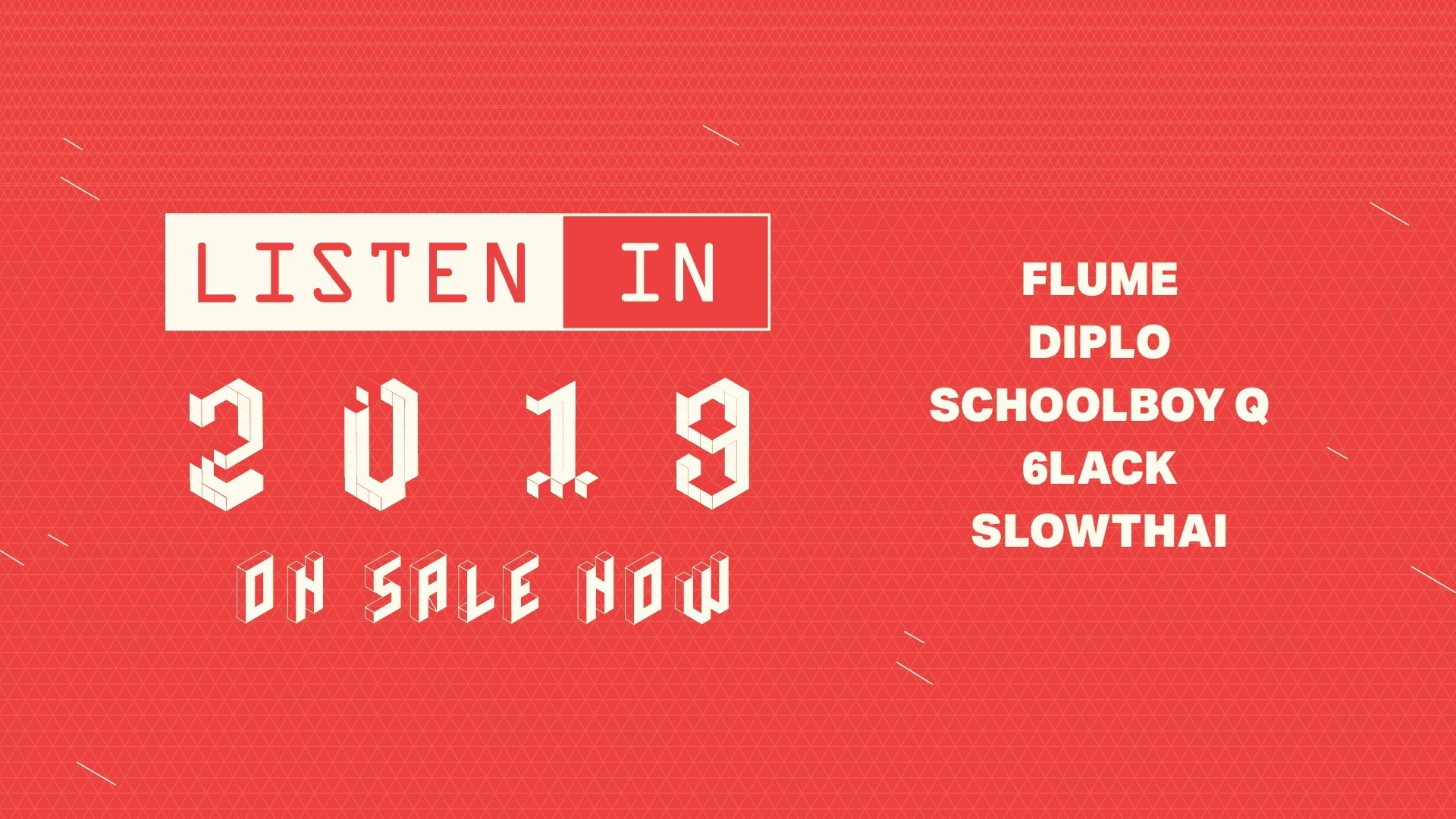 When: October 4, 2019
Where: Mt. Smart Stadium, Auckland
www.fuzzy.com.au/events/listen-in-auckland-2019/
"Listen In is a concentrated version of Listen Out, Australia's primary national dance festival, which has sold out in all cities since 2016! Listen In will feature a hand-picked selection of the Listen Out tour to beautiful Auckland."
With the 2019 line-up including names like FLUME, Diplo, and SchoolboyQ – I'm sure the promoters will have no problem selling out this wild party as well!
Join the Listen in Auckland 2019 Facebook Event
QUIX Listen In Auckland + Skrillex B2B
---
13) Deep Hard N Funky 2019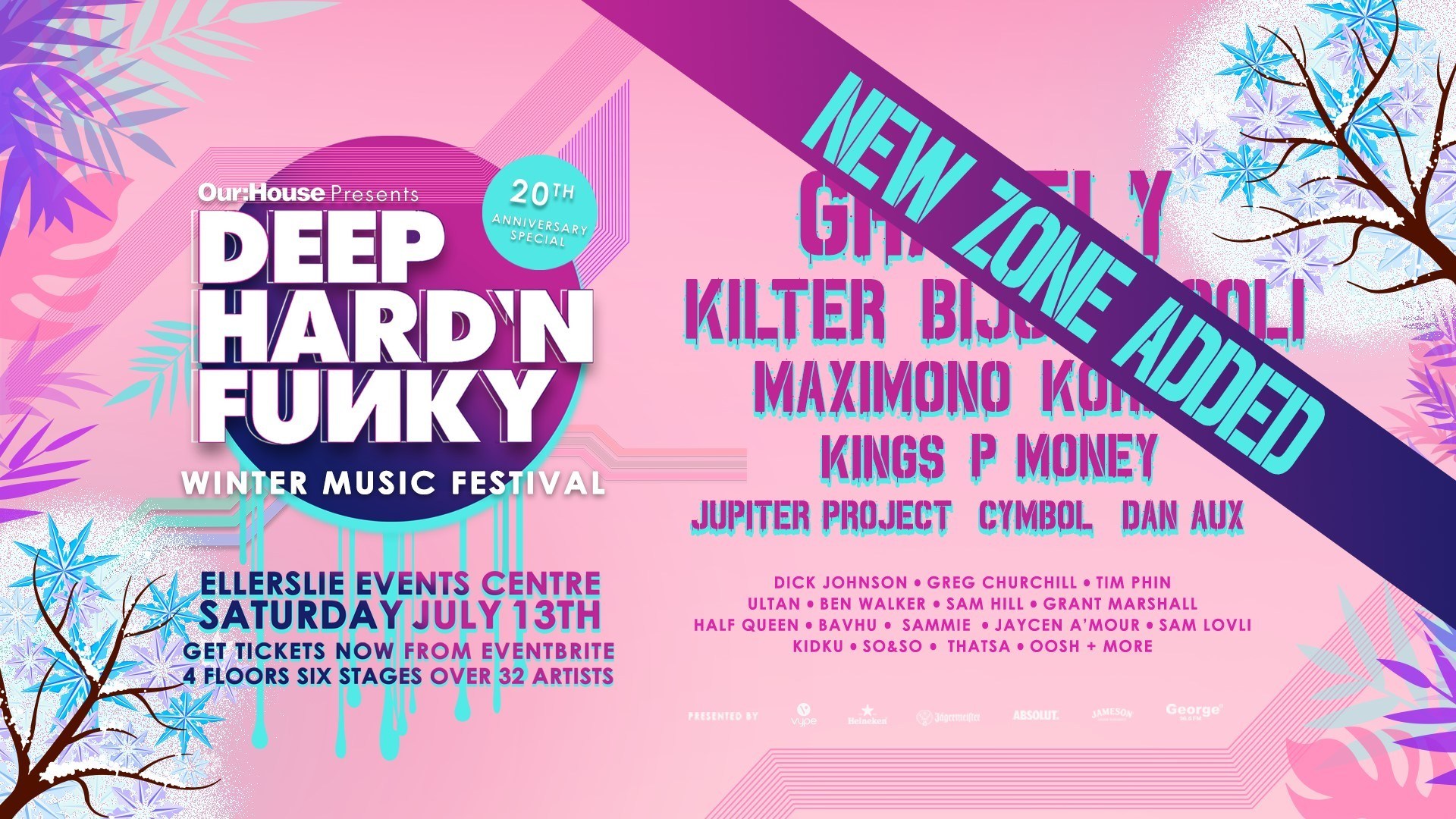 When: July 13, 2019
Where: Ellerslie Event Center, Auckland
https://www.facebook.com/OurHousePresents/
"The birthday party everybody's been waiting for is HERE! 20 years of the biggest acts in NZ is being celebrated at our OG Home, Ellerslie Events Centre. Taking over 6 stages, with over 32 acts, Deep Hard N Funky is the night of winter you'll be frothing for."
We're you at DEEP HARD N FUNKY 2018? ❄️We're going bigger and better with a NEW ZONE and limited extra tickets for some lucky people, grab yours QUICK ? https://dhf2019.eventbrite.co.nz ❄️ FINAL RELEASE VIP ON SALE NOW #DHF2019

Posted by Our:House presents on Tuesday, June 11, 2019
---
14) FREQS out EAST Halloween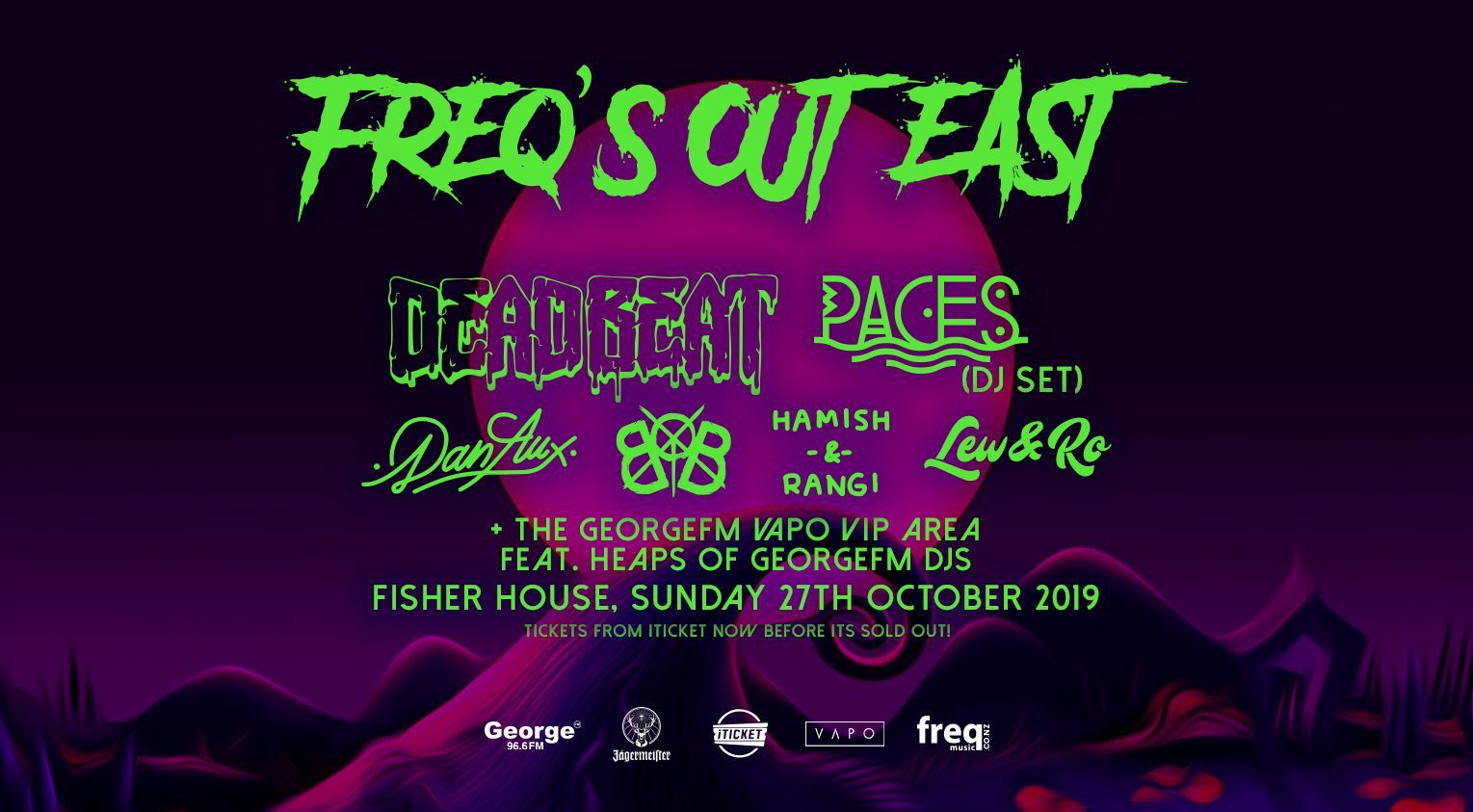 When: October 27, 2019
Where: Fisher House
East Auckland's premier outdoor event
"A small outdoor festival featuring some of NZ's best DJ's and live acts based in idyllic surroundings at Fisher House."
https://www.facebook.com/freqsouteast/videos/2671363022878731
---
15) Pasifika Festival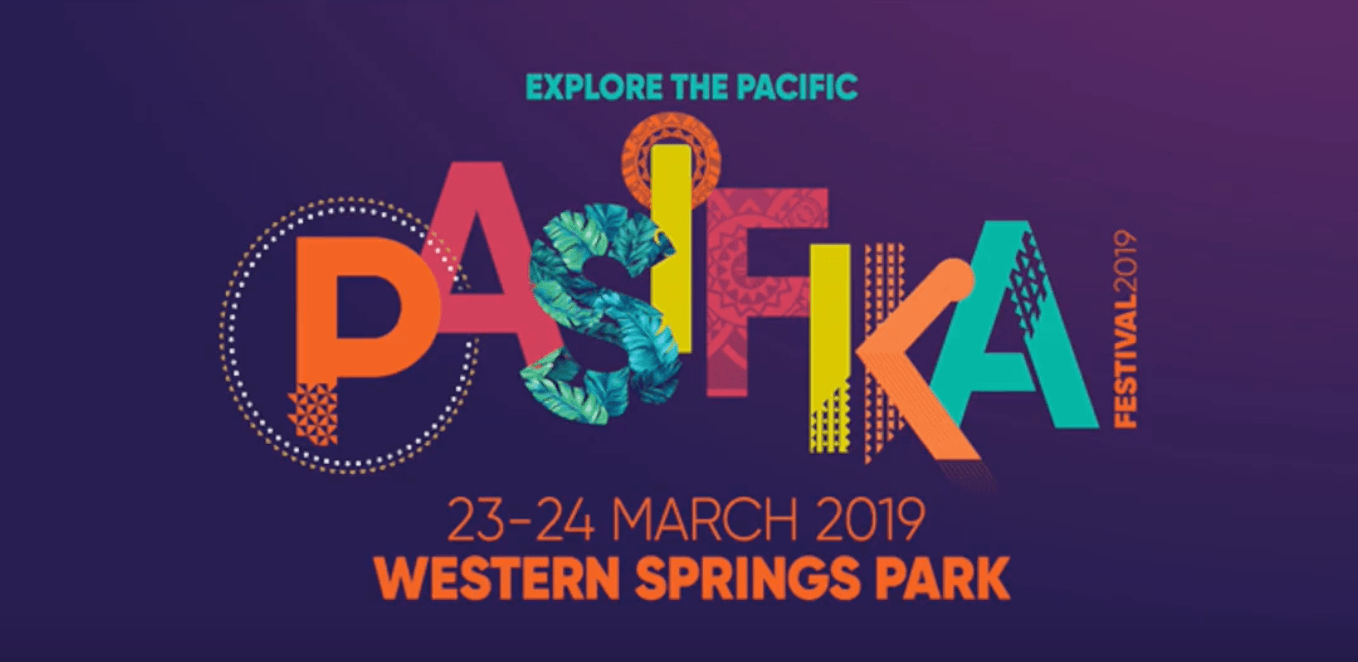 When: March 14-15, 2020
Where: Western Springs Park, Auckland
https://www.aucklandnz.com/pasifika-festival
"Pasifika Festival is set to return to Western Springs in March 2020. Pasifika Festival is an annual celebration that unites Pacific cultures through incredible performances, delicious food and drink, workshops and more."
Pasifika Festival highlights
---
16) CubaDupa Music Festival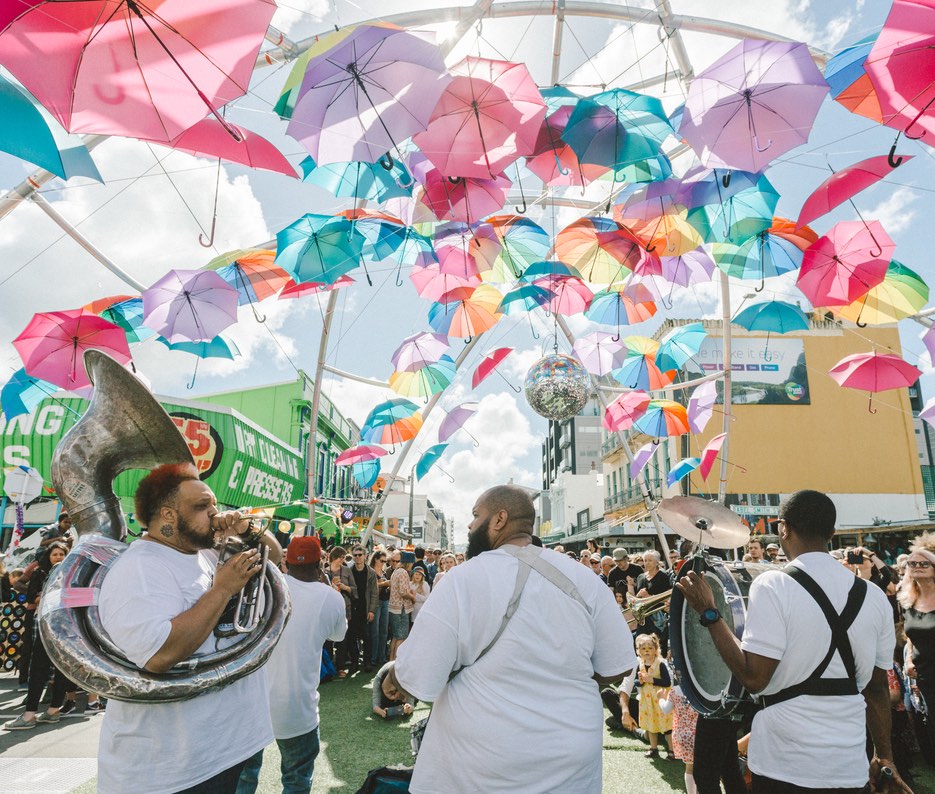 When: March 28-29, 2020
Where: Wellington
"Celebrate New Zealand's most vibrant and creative festival, CubaDupa, as we come back to the streets with a beautiful disruption over last weekend of summer – 28th and 29th March 2020!. With the streets closed to traffic in the Cuba Quarter, join over 100 000 people of all ages celebrating the sights & sounds of Aotearoa and beyond, in this massive two day festival of the streets.
Revel in the creative heart of our capital with an abundance of live music spanning the genres across twelve stages. Interrupt your regular weekends programming and immerse yourself within site activation's and creative installations; dance the day away in the Upper Cuba Sonic Circle; electrify your soul at our most ambitious project yet, CubaSonic composed by John Psasthis; join the beat of the batucada parades; experience the intergalactic in Hannah's Courtyard or sit curbside for a spot of street theatre. We'll bring the party and you bring your wildside to the countries most colourful, free celebration of the arts."
---
17) VOICES OF SACRED EARTH FESTIVAL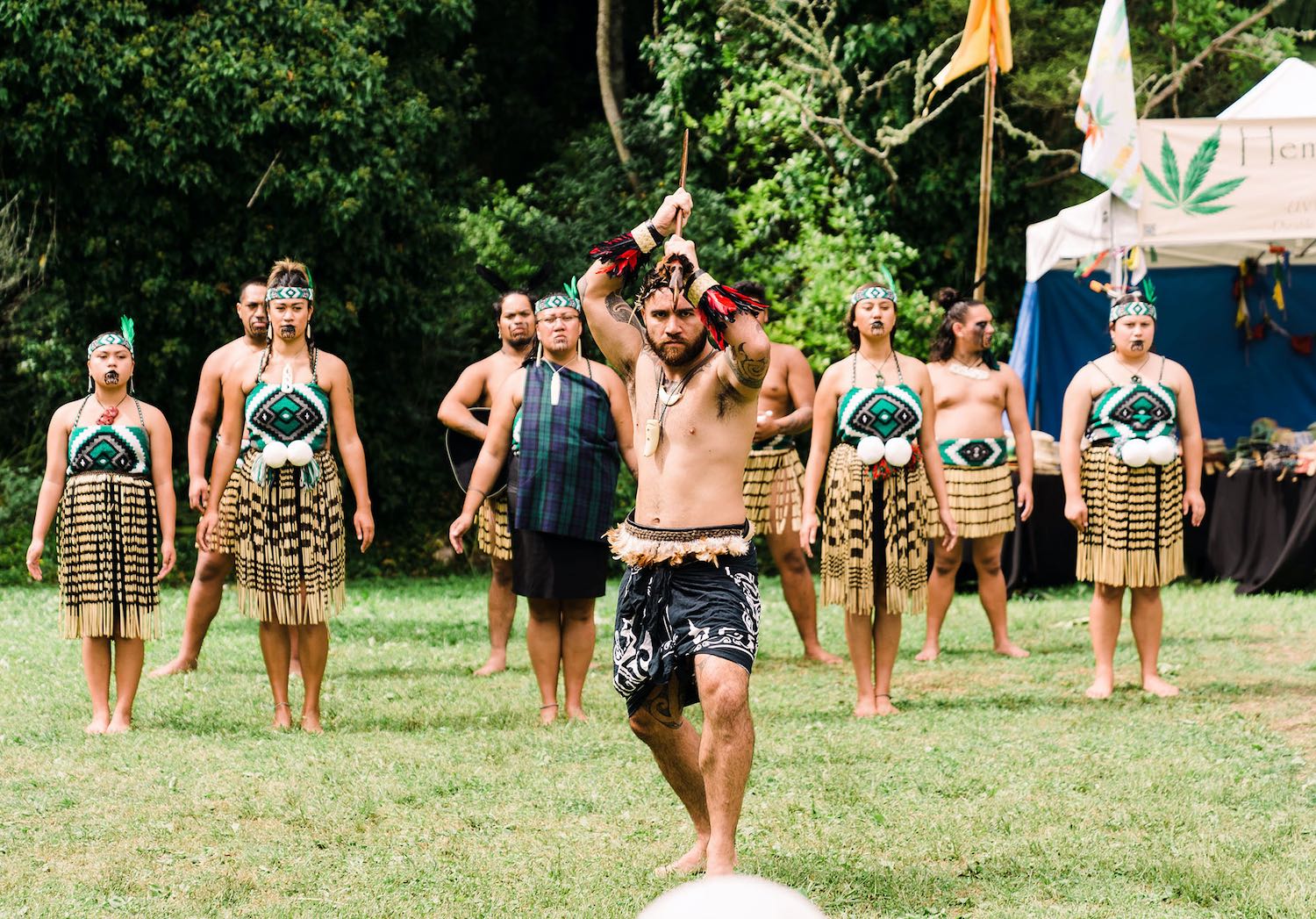 When: February 6-9, 2020
Where: Albany (North Shore Auckland)
https://www.voicesofsacredearth.co.nz/
"This world class-event is a conscious gathering that provides a safe space for the sharing of knowledge, learning, and community connections and offers transformational experiences through teaching, healing, music, and sharing that help us reconnect to ourselves and our community. Our purpose is to provide a platform of learning, growth, and transformation that will inspire new ways of co-creating and living.
Kawai Purapura, located in the North Shore Auckland suburb of Albany, is one of New Zealand's most popular destinations for retreats, conferences, and seminars in natural health, environmental awareness, and personal development."
Voices of Sacred Earth Festival Official After Movie 2019
---
18)

NEW ZEALAND'S INTERNATIONAL YOGA FESTIVAL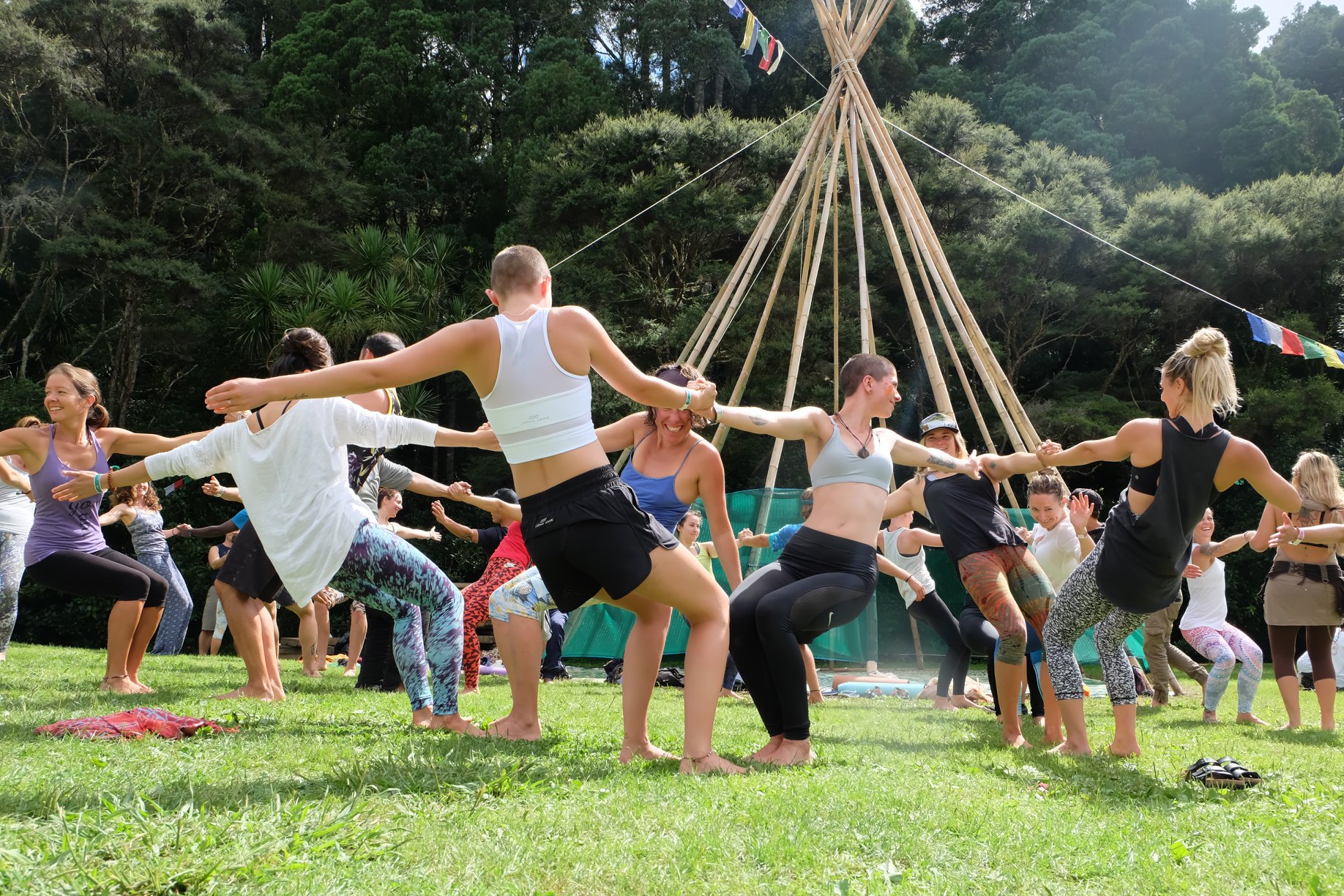 When: March 5-8, 2020
Where: Albany (North Shore Auckland)
NZ International Yoga Festival is a transformational conscious yoga gathering. Explore the depths of the ancient yoga science of transformation that serves our evolutionary journey. Together, we will create a connection to a deep flow state, to our personal and planetary evolution, through immersion in the full spectrum of yoga traditions, asana practice, ecstatic dance, kirtan, breathwork, sacred ritual, kriya, chanting, meditation, vedic and tantric talks.
Our theme this year for NZ International Yoga Festival is "Find Your Flow", which is all about our connection with universal intelligence as it moves through us to even greater levels of evolution. Flow is defined as the state of being completely engrossed in the execution of a performance to the exclusion of everything else. This is achieved when body, mind, and spirit are at one, when the present moment is so compelling that everything else disappears.
New Zealand`s International YOGA FESTIVAL 2019 Official Aftermovie
---
19) Earth Beat Festival 2020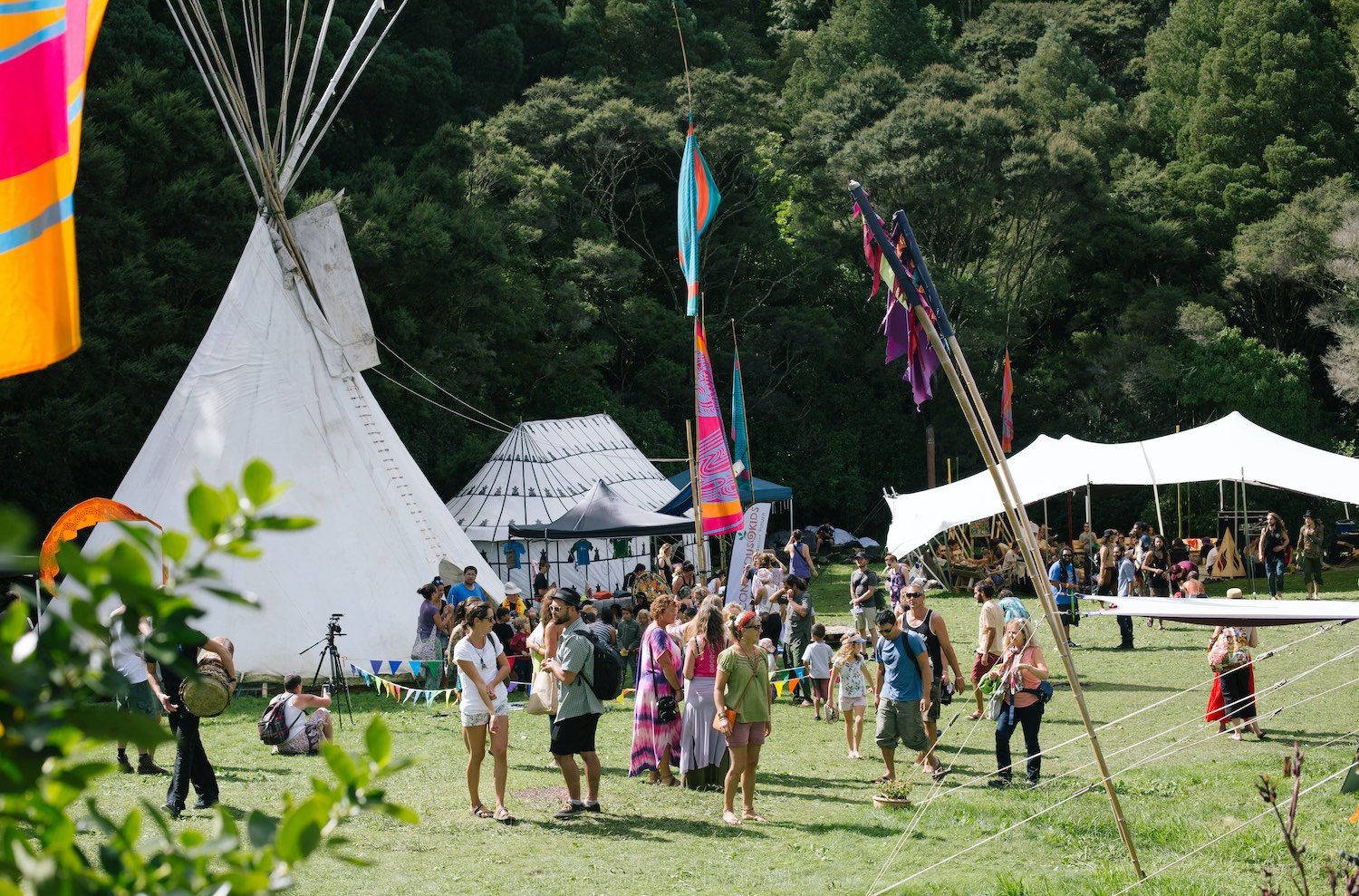 When: March 20-22, 2020
Where: Atiu Creek Regional Park, Port Albert, New Zealand
Fiercely independent, pioneering, and proudly deep and meaningful—Earth Beat Music + Arts Festival is the place where you play, revitalize, make new connections and return to the world grounded and inspired!
Boutique, intimate and innovative, Earth Beat Festival is full of experiences that help us release and reconnect to ourselves, the land and our community.
As well as being known as a "legendary party", it is also a haven for cutting edge creativity and life-changing experiences. As one of the only truly zero-waste events in Aotearoa New Zealand, Earth Beat aspires to be a think-tank of ideas and new ways of living.
We warmly invite you to join us to celebrate the 2020 Equinox and the season of Poutūterangi.
Join the Earth Beat Music & Arts Festival 2020 Facebook Event
New Zealand Music Festival Highlight
---
NEW | Festival X Rising New Zealand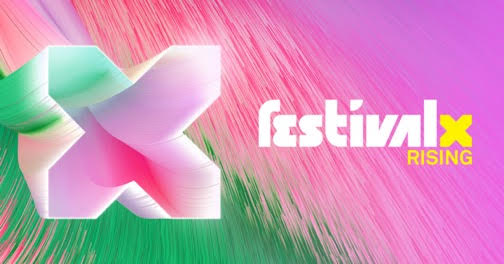 When: November 28, 2019
Where: The Outer Fields at Western Springs, Auckland
https://www.festivalx.com.au/nz
New Zealand are you ready? FESTIVAL X RISING launches this November at Western Springs as the newest event on the summer music calendar, featuring some of music's biggest superstars. The inaugural line-up features multiple Grammy, Billboard and Brit Award winner CALVIN HARRIS announced today as the headline act.
Formed as a collaboration between industry leaders and teams behind some of Australasia's leading festivals, concerts and events, Hardware (Piknic Electronik, Babylon, Onelove (Stereosonic) and Live Nation (Splendour in the Grass, Falls Festival and Download) have partnered to launch FESTIVAL X RISING. In its first year, the event will take place at The Outer Fields at Western Springs on Thursday 28th November 2019.
Founder of Hardware Corp, Richie McNeill said: "It's fantastic to be coming to New Zealand! It's a great time of year and we have some amazing things planned for New Zealand and X from here on in. Watch this space!"
---
Am I Missing Any Epic Festivals in New Zealand?
I'm always looking for new events and music festivals to attend, and I actually am planning on moving to New Zealand at the end of 2019, so I would love to hear of any other New Zealand music festivals you've been to! Whether they are big city-wide NZ festivals or small raves with the hobbits in the Shire, I'd love to go!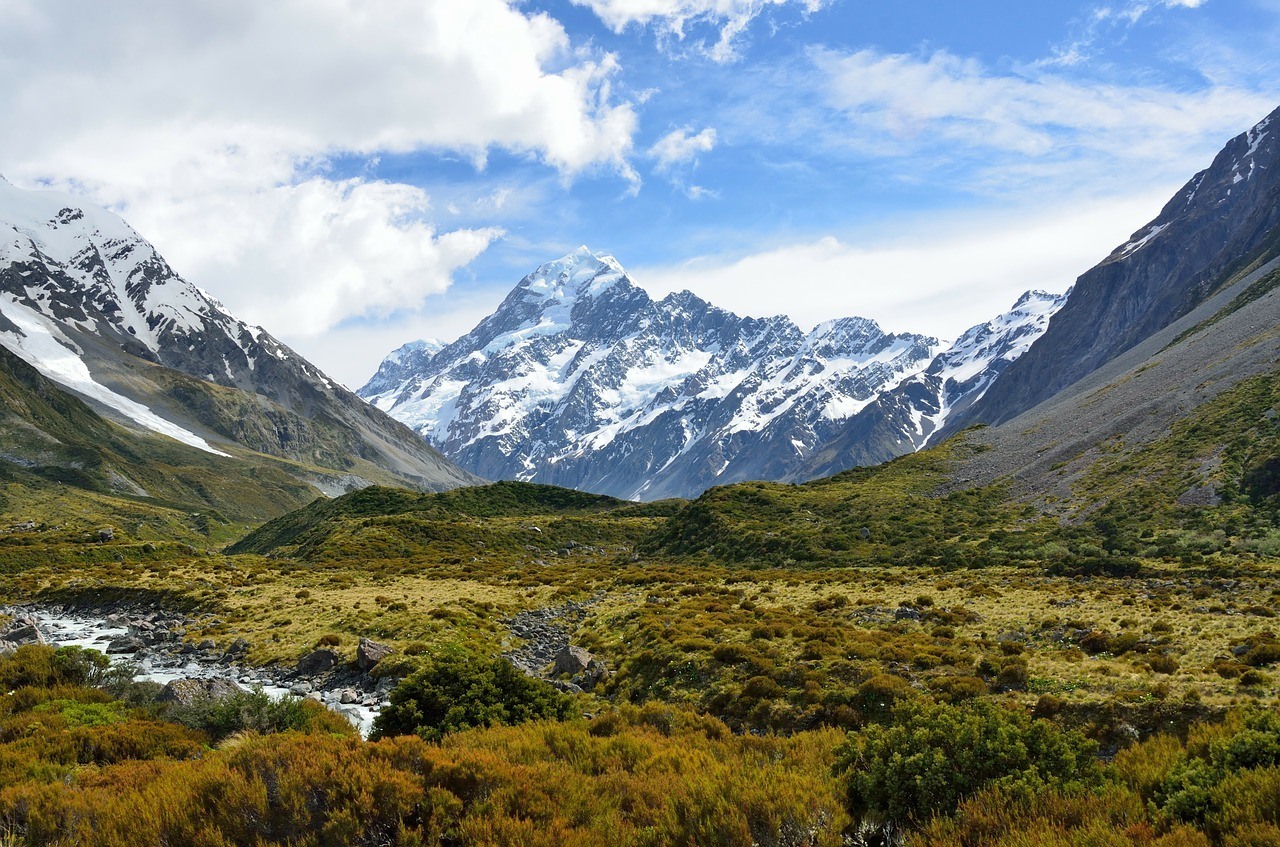 ---
Planning a trip to New Zealand…?
I spent the entire month of September 2017 exploring this beautiful country, and I fell completely in love! I'm pretty sure it's humanly impossible to step foot on New Zealand, and not have the idea of moving there. Take a read through my articles below to help with some fun trip ideas!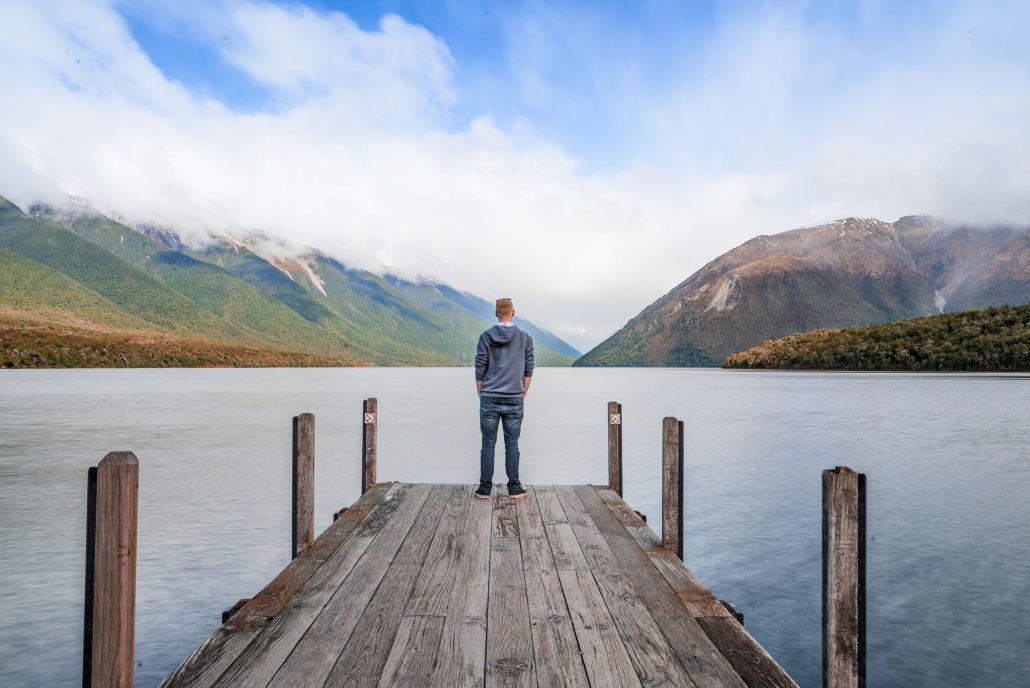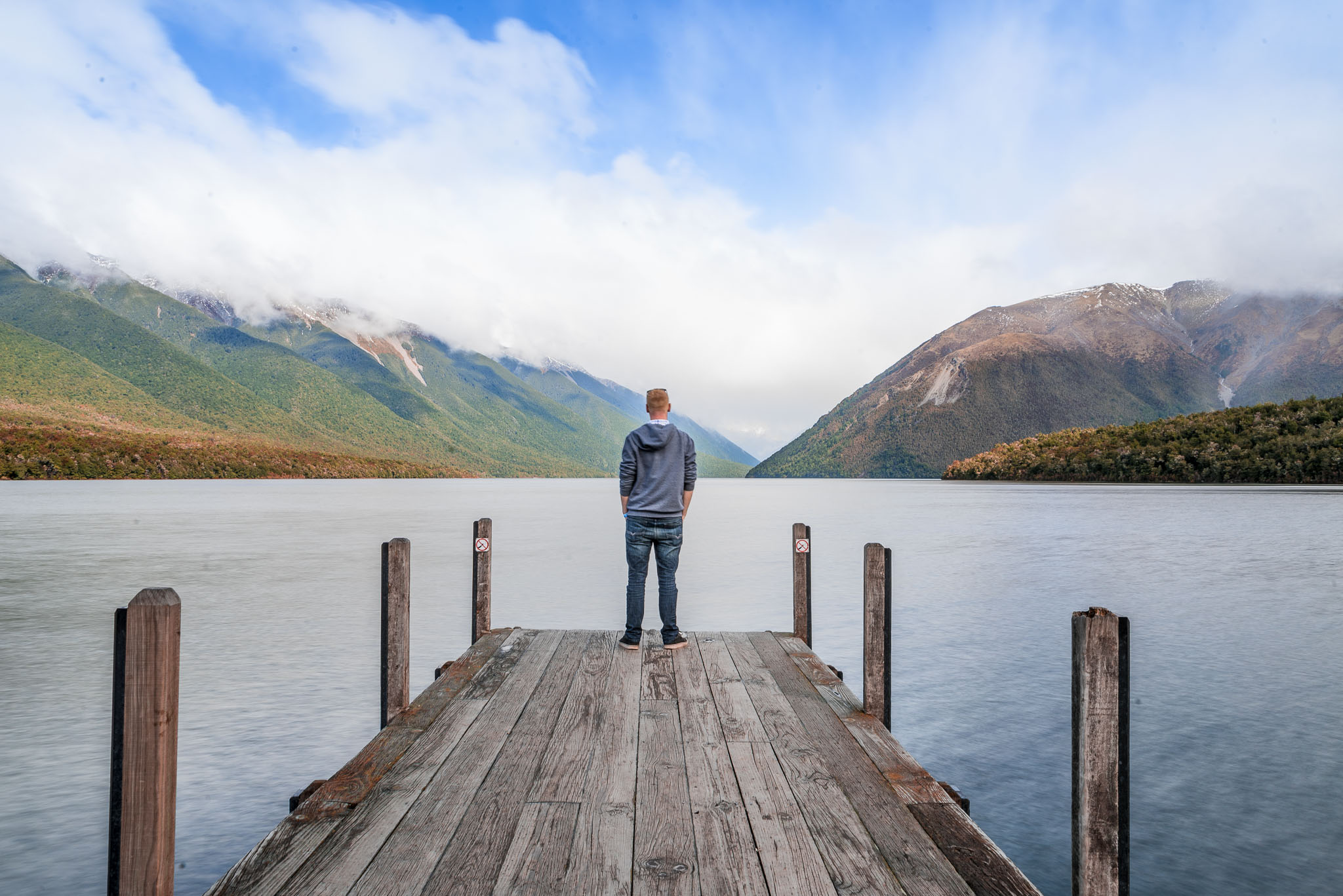 ---
Looking for more music festivals around the world?
I've written HEAPS about the best international festivals around the world, and you can go lost for hours reading about all of them! Check out a few of my favorite articles below:
---
Thanks for reading about these New Zealand Festivals!
Share these NZ Festivals 2019 with your squad!
https://www.jonesaroundtheworld.com/wp-content/uploads/2018/03/New-Zealand-Festivals-.jpg
1001
1500
Dave
https://www.jonesaroundtheworld.com/wp-content/uploads/2017/03/logotry-1-1-300x106.png
Dave
2019-06-24 23:56:26
2020-02-01 20:25:45
The 15 Best Music Festivals in New Zealand to Experience Before You Die