Sapphire Six: New Zealand
Every trip I take is a bit different but no matter what I have to pack the one thing I always bring with me is my Chase Sapphire Preferred card.
Not only do I go on trips using points I've earned but earning 2x on travel and dining while I'm abroad is the perfect way to make the most out of my trip. So when I got back from my trip to New Zealand, I'm partnered up with Chase Sapphire to share my Sapphire Six hot spots for you to plan an epic adventure of your own.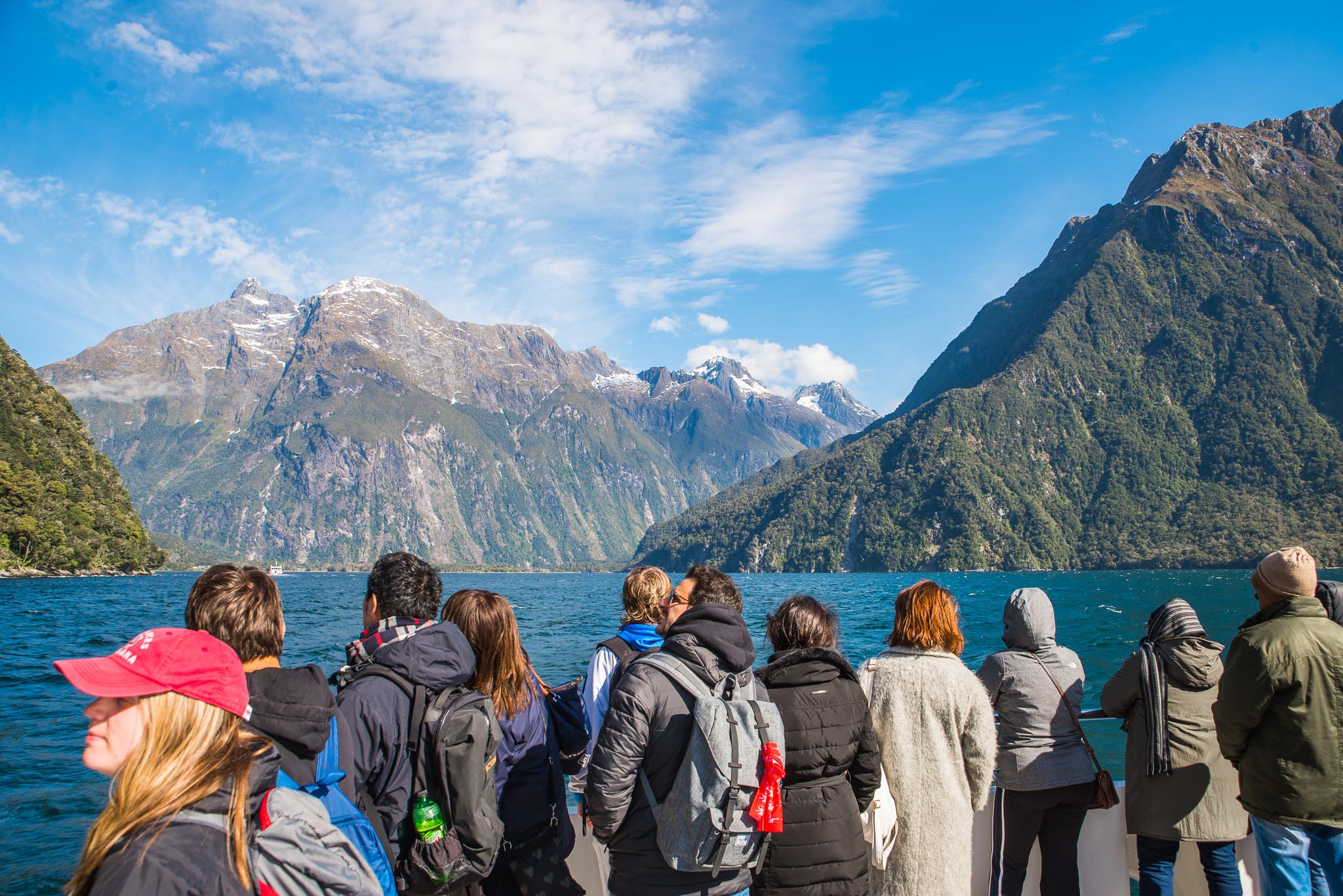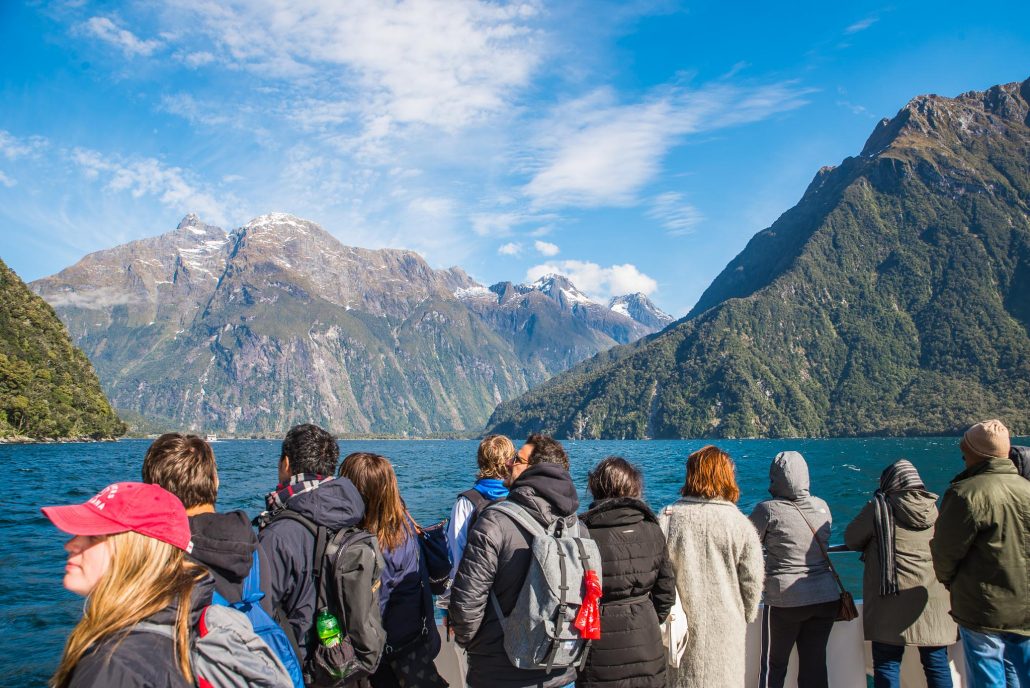 Earlier this year, as you may know, I was lucky enough to spend an entire month exploring this beautiful country.  Although I've shared a ton of different experiences from my trip, I wanted to share my absolute favorite recommendations for those seeking a bit of a thrill while on holiday.
First things first, those looking for a bit more adventure on their holidays…you've already done one thing right, there really is no better destination than New Zealand.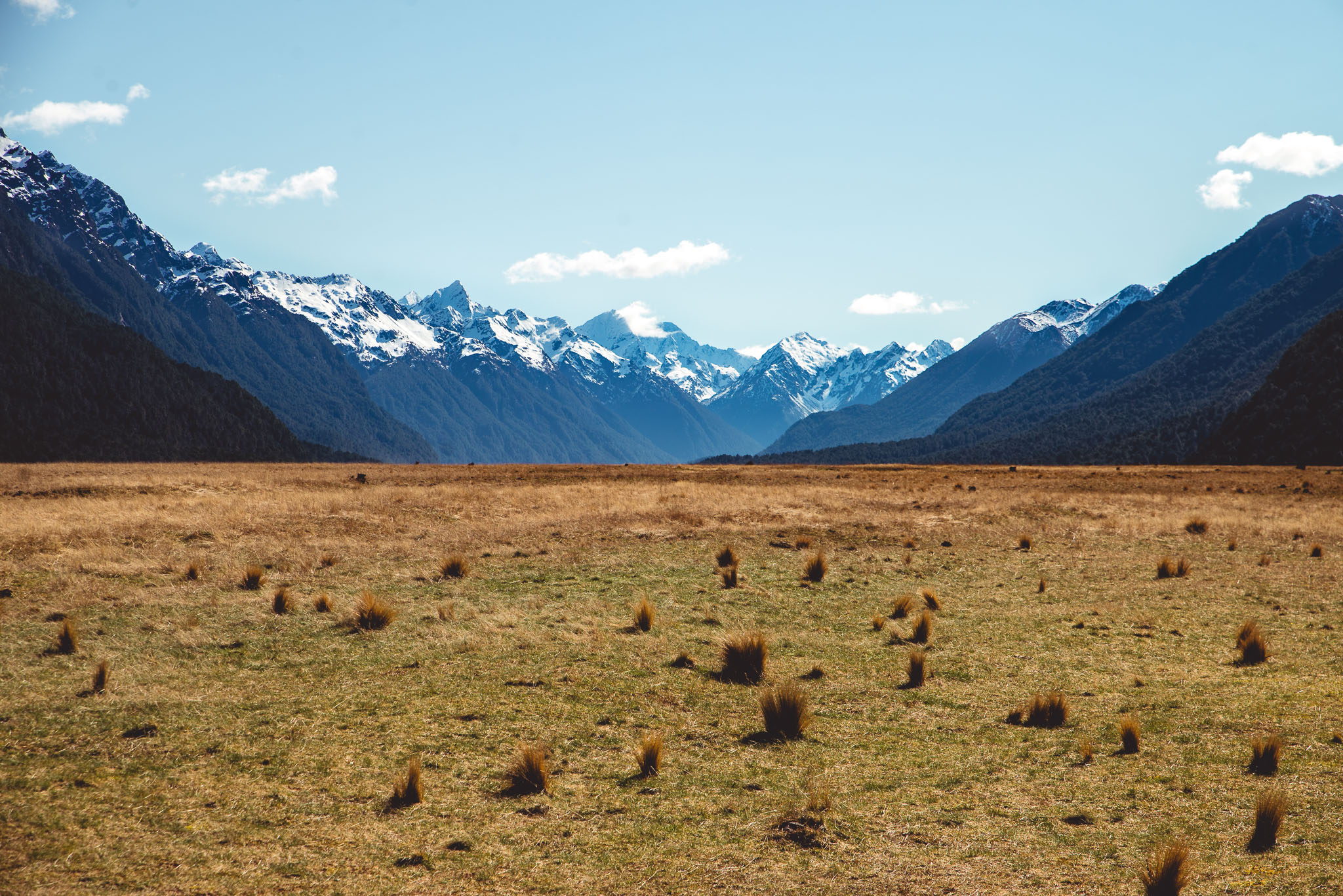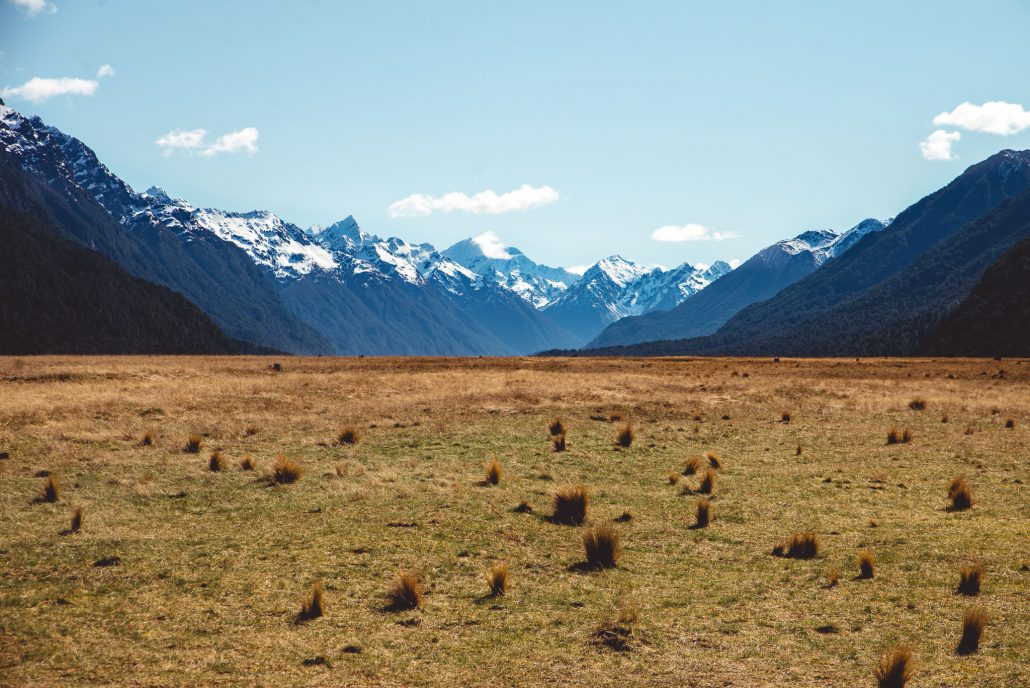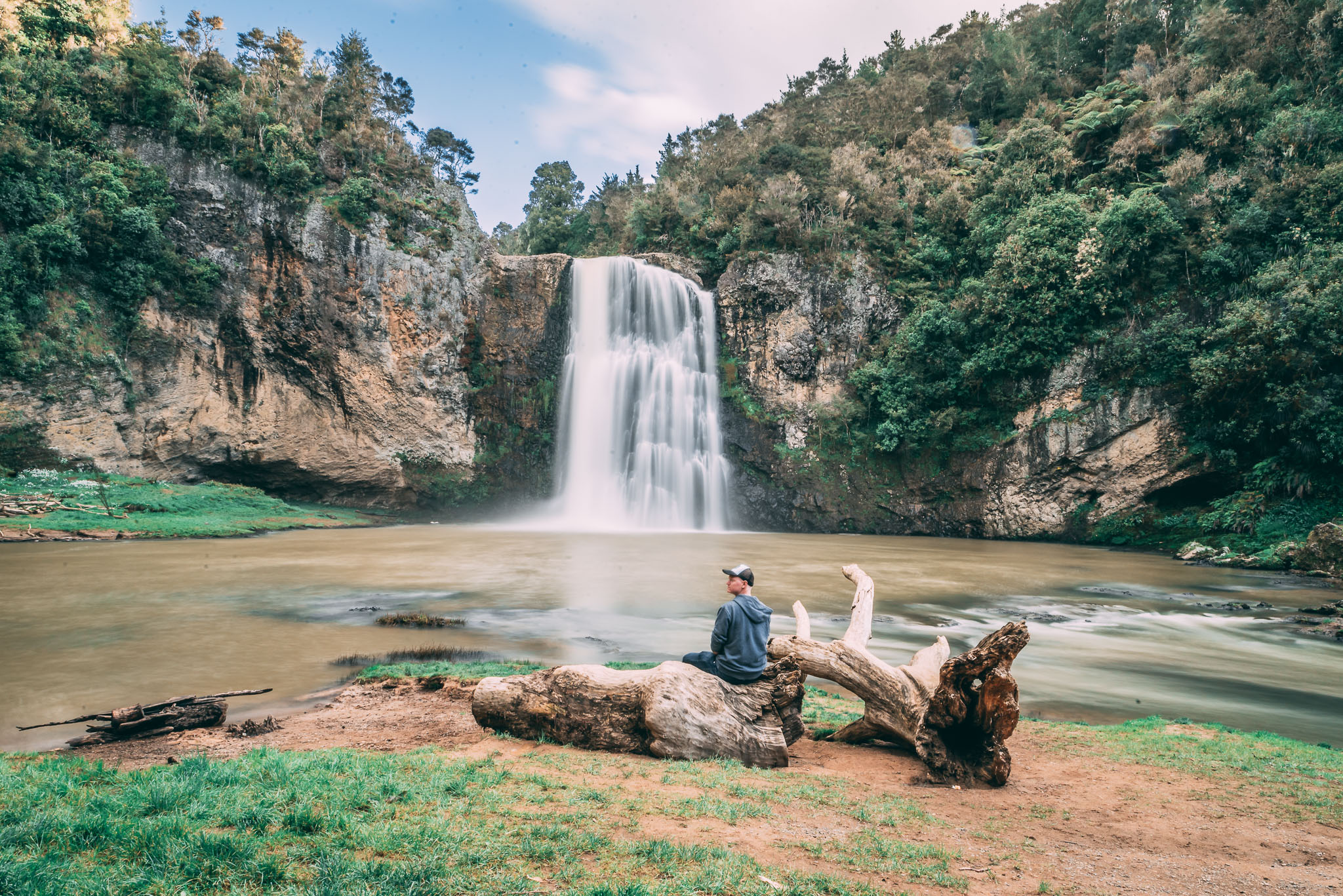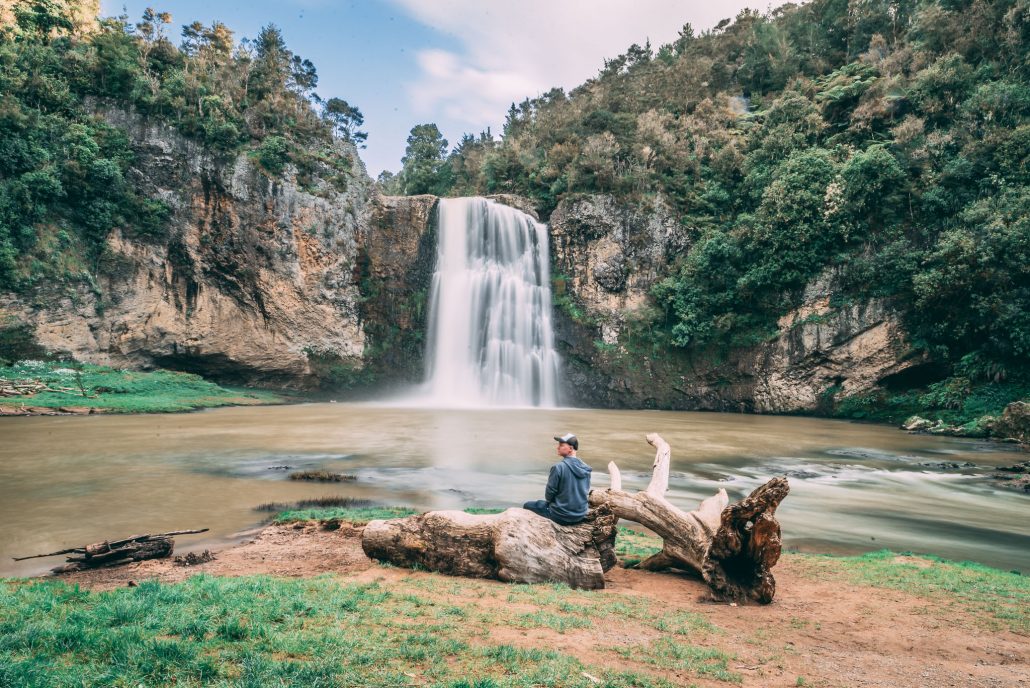 While it may be one of the most isolated countries in the world, and getting there is no easy task — travelers will be rewarded with absolutely stunning scenery, unbelievably delicious coffee, and plenty of adrenaline rushes to get your heart racing!
Planning a trip to the "Land of the Long White Cloud" is no small feat, so make the most of your journey and look no further than your Chase Sapphire card!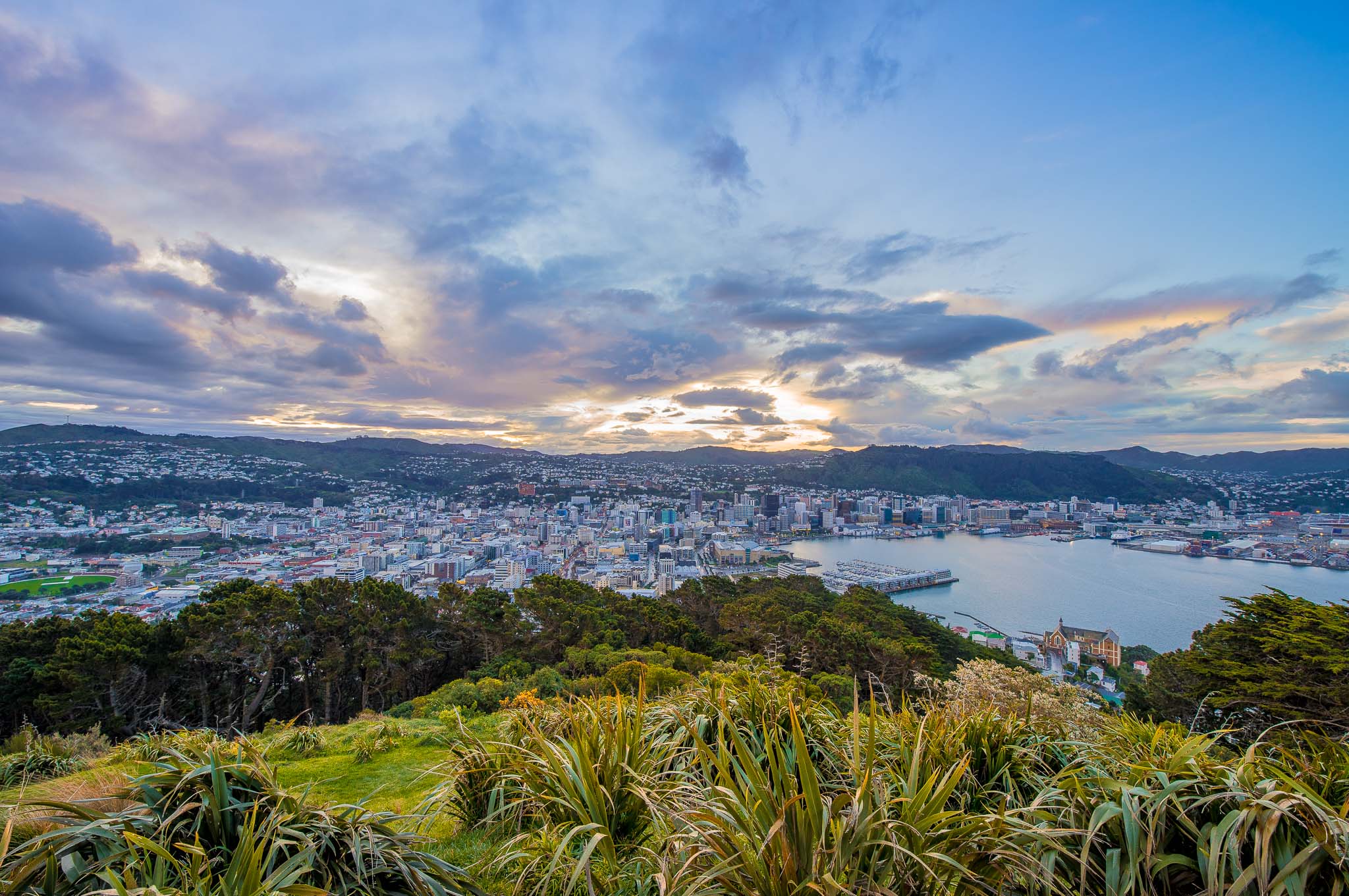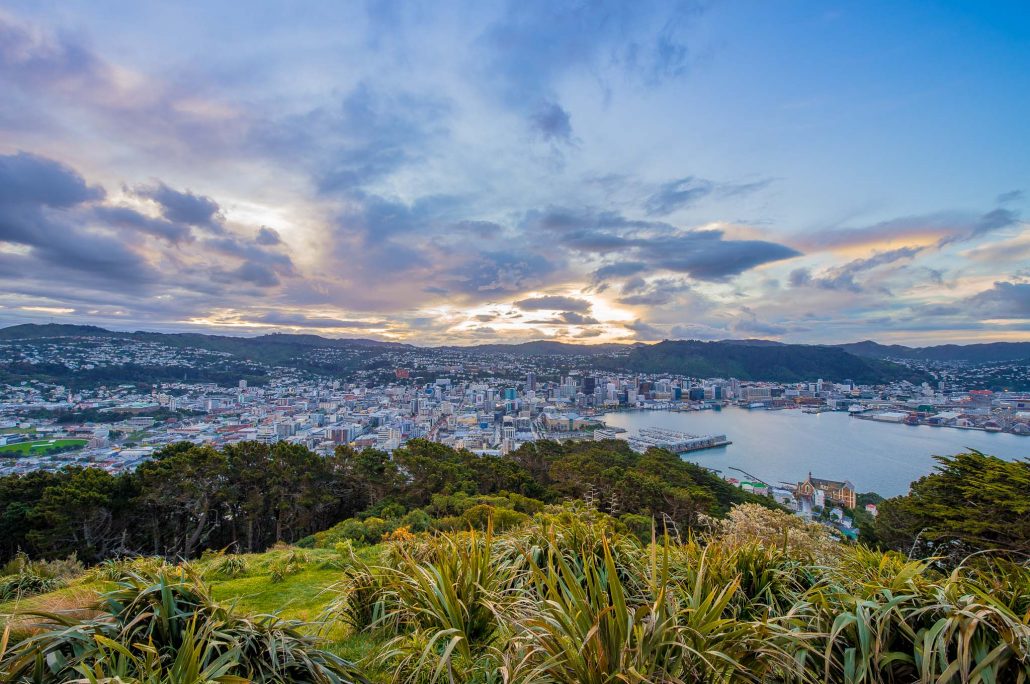 ---
1 ) Skydiving in New Zealand
Let's start with one of the most classic adventures of all time…skydiving!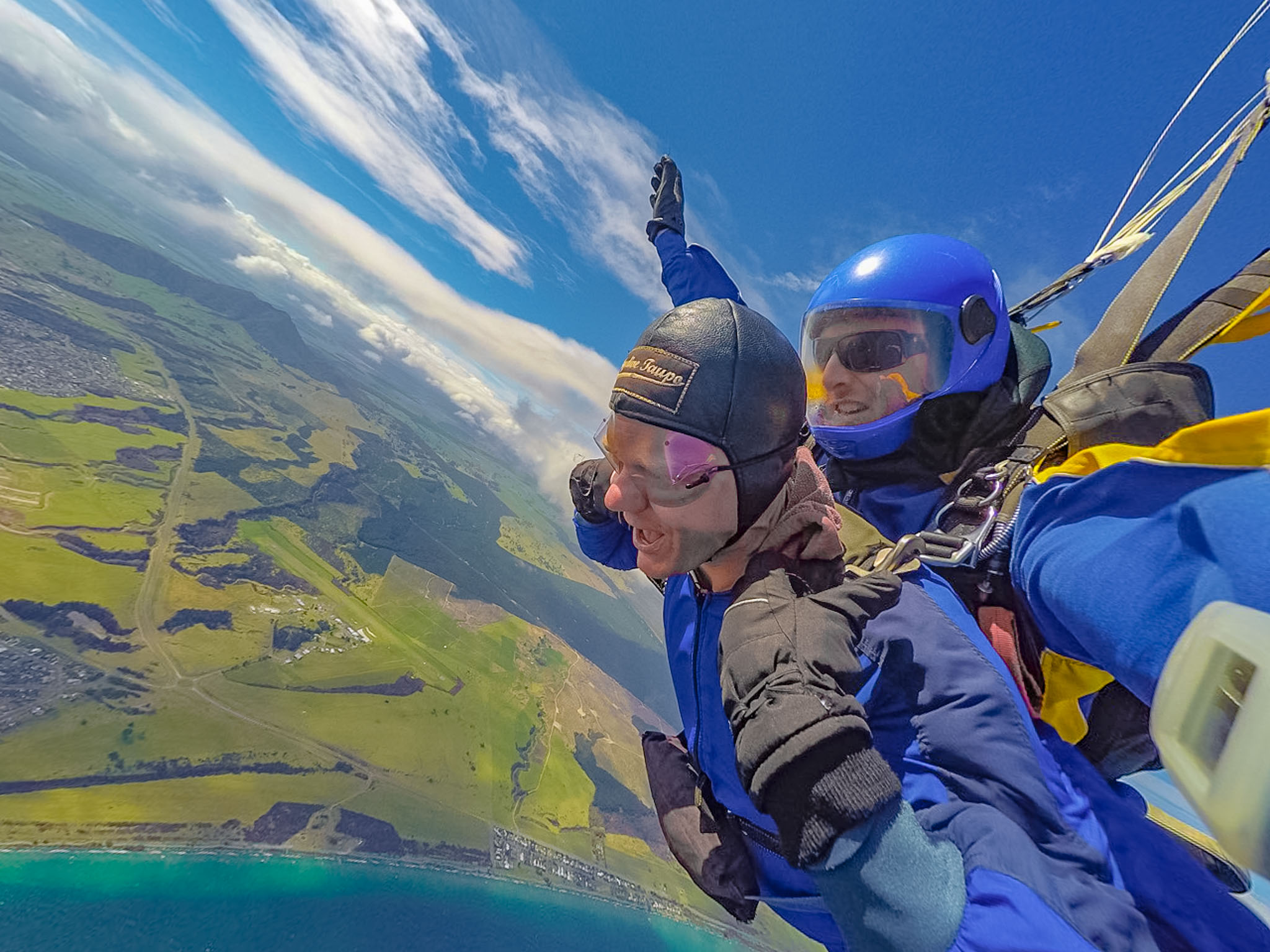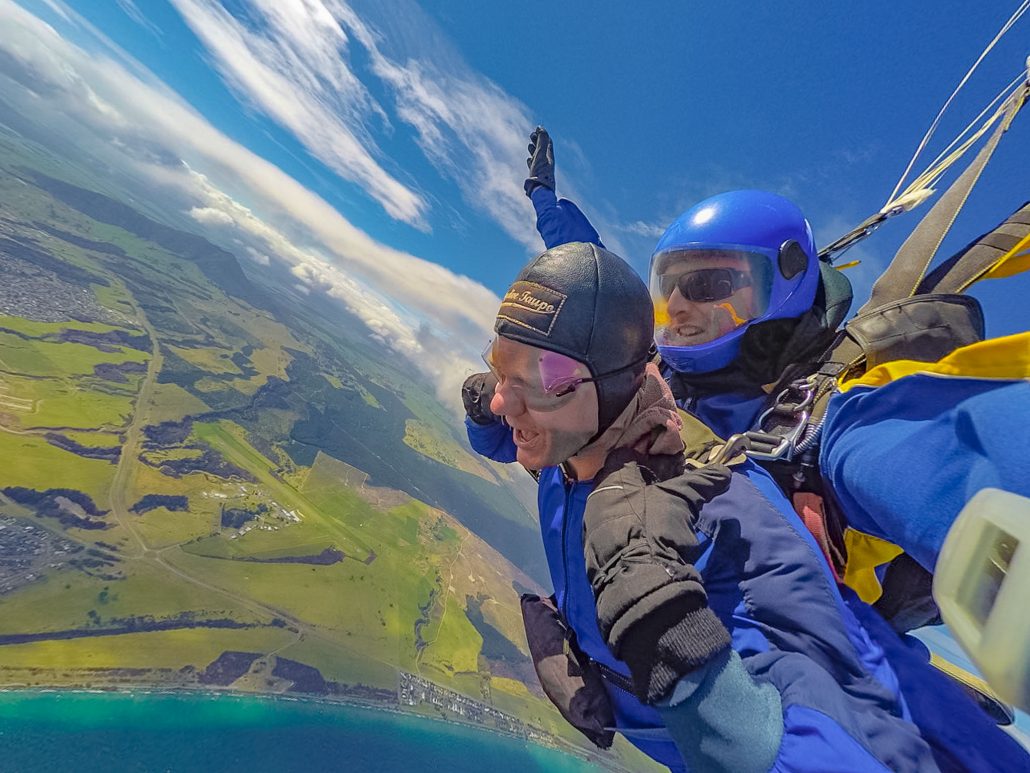 While there are plenty of incredible places in the world where you can cross off this classic bucket list item, we'd argue that New Zealand is the best!  With several epic jump sites spread throughout the country, the most difficult part (besides jumping out of a plane) will be deciding where to actually do it!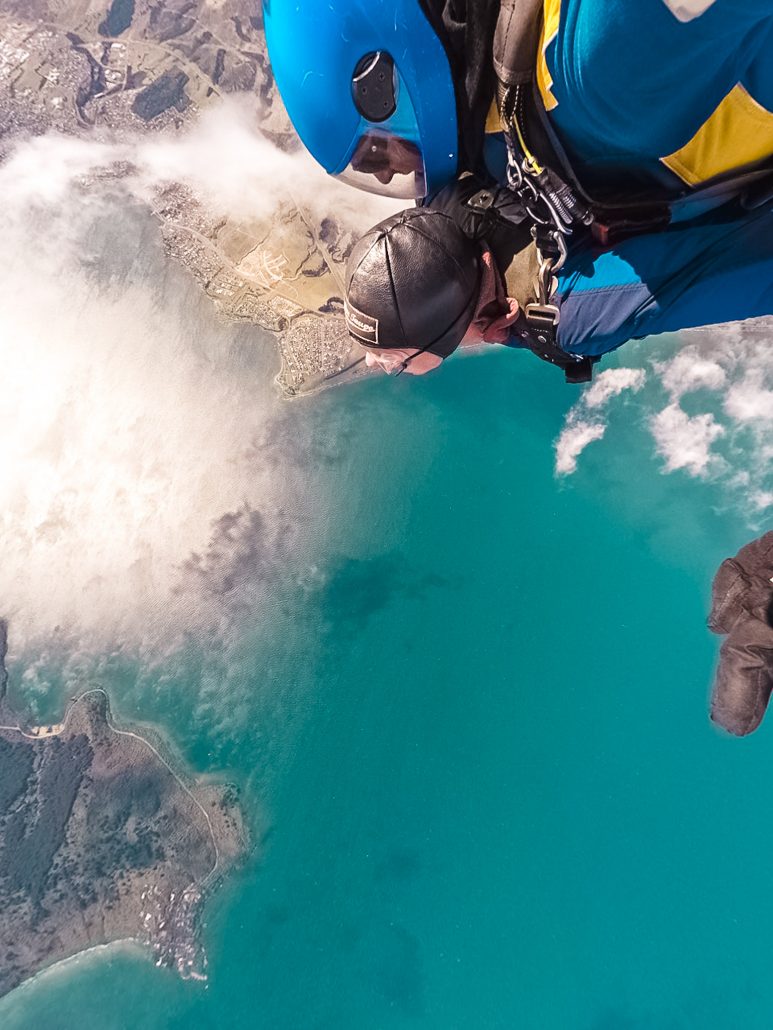 For any Lord of the Rings fans out there, you're best choice is going to be skydiving over Lake Taupo.  The views you'll get at 15,000m up in the air are stunning, especially since you'll get a 60-second free-fall while looking out at Mt. Ngauruhoe (Mt. Doom).           
You could also jump over the scenic coastlines of the Abel Tasman National Park, the rugged mountain ranges in Wanaka, or the picturesque gem of Queenstown.   
---
2 )  Franz Josef Heli-Hike
Have you ever been hiking on top of an ancient icy glacier?  Because if you haven't, this 100% needs to be on your travel bucket list!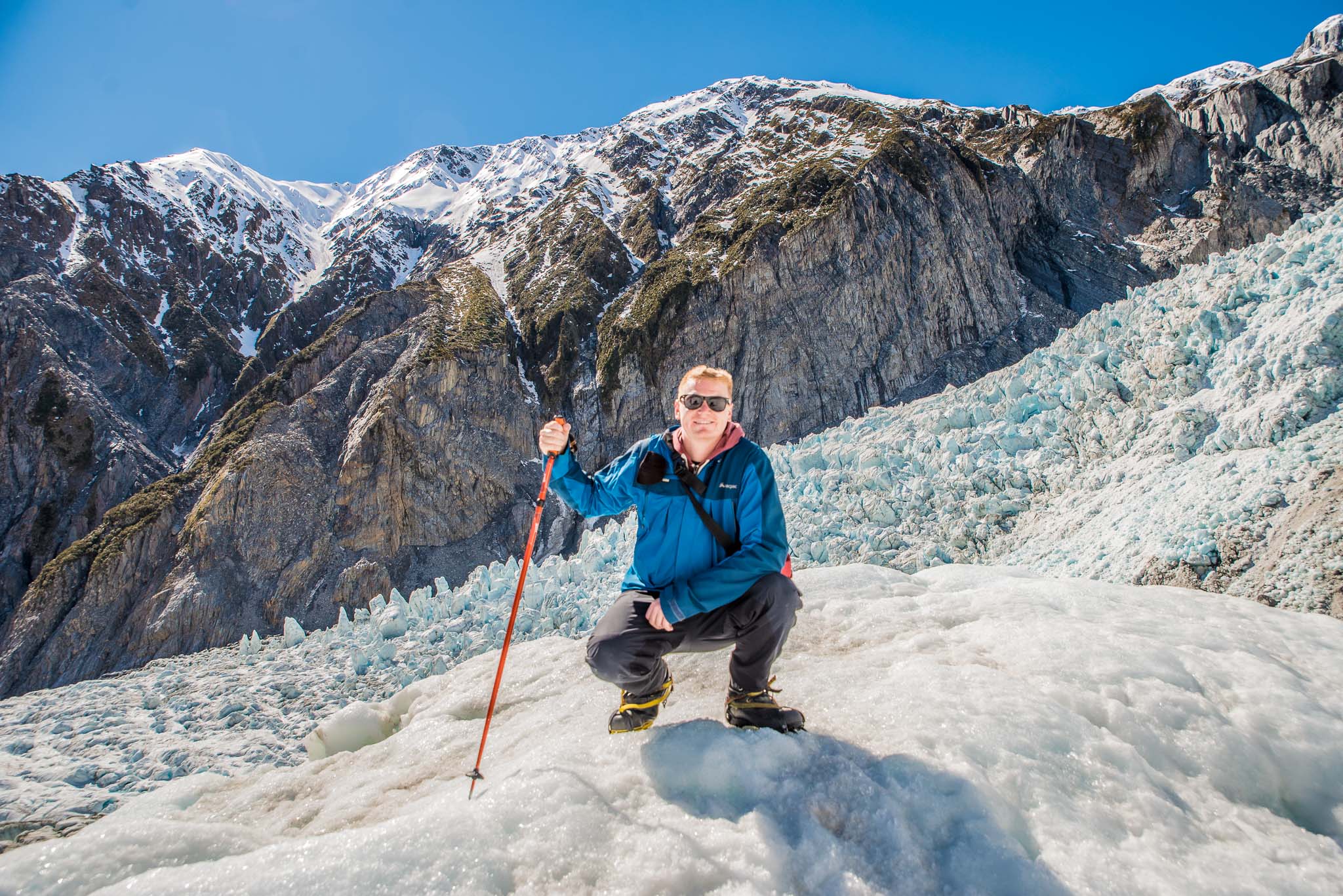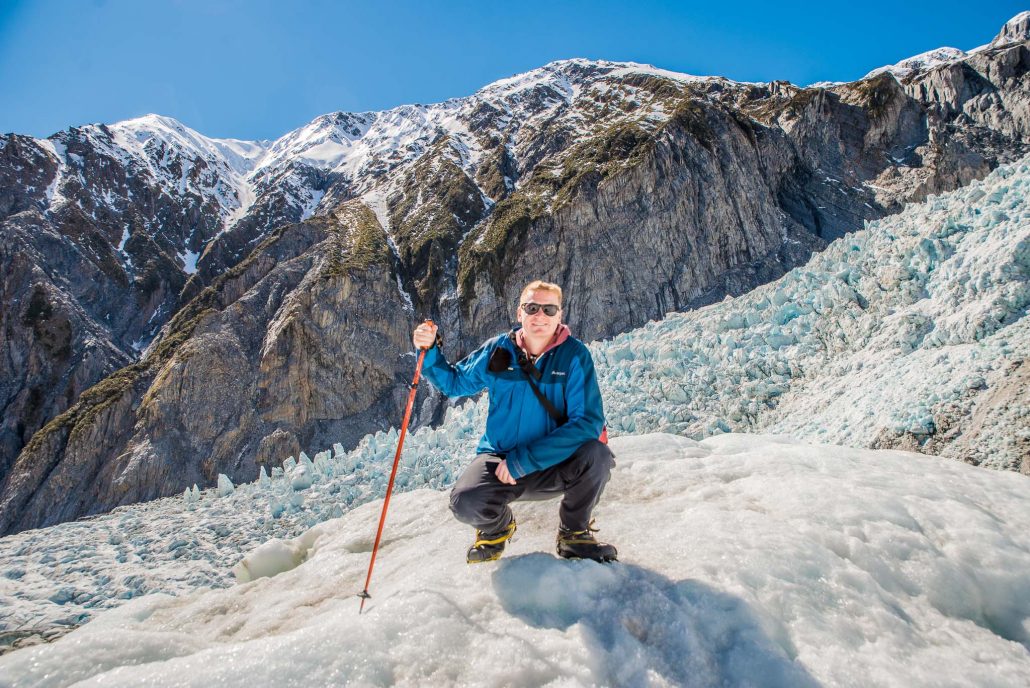 The experience begins by taking a 5-10 minute scenic flight over stunning mountain ranges, until you get dropped off on the Franz Josef Glaicer.  The views from the helicopter alone are worth it, but that's just the beginning of this epic adventure.
After strapping on your spikes underneath your boots, you'll spend 3-4 hours on a leisurely hike around this gorgeous glacier.  The tour guides are all very knowledgeable and enthusiastic about this natural wonder, and will keep you entertained while showing you around.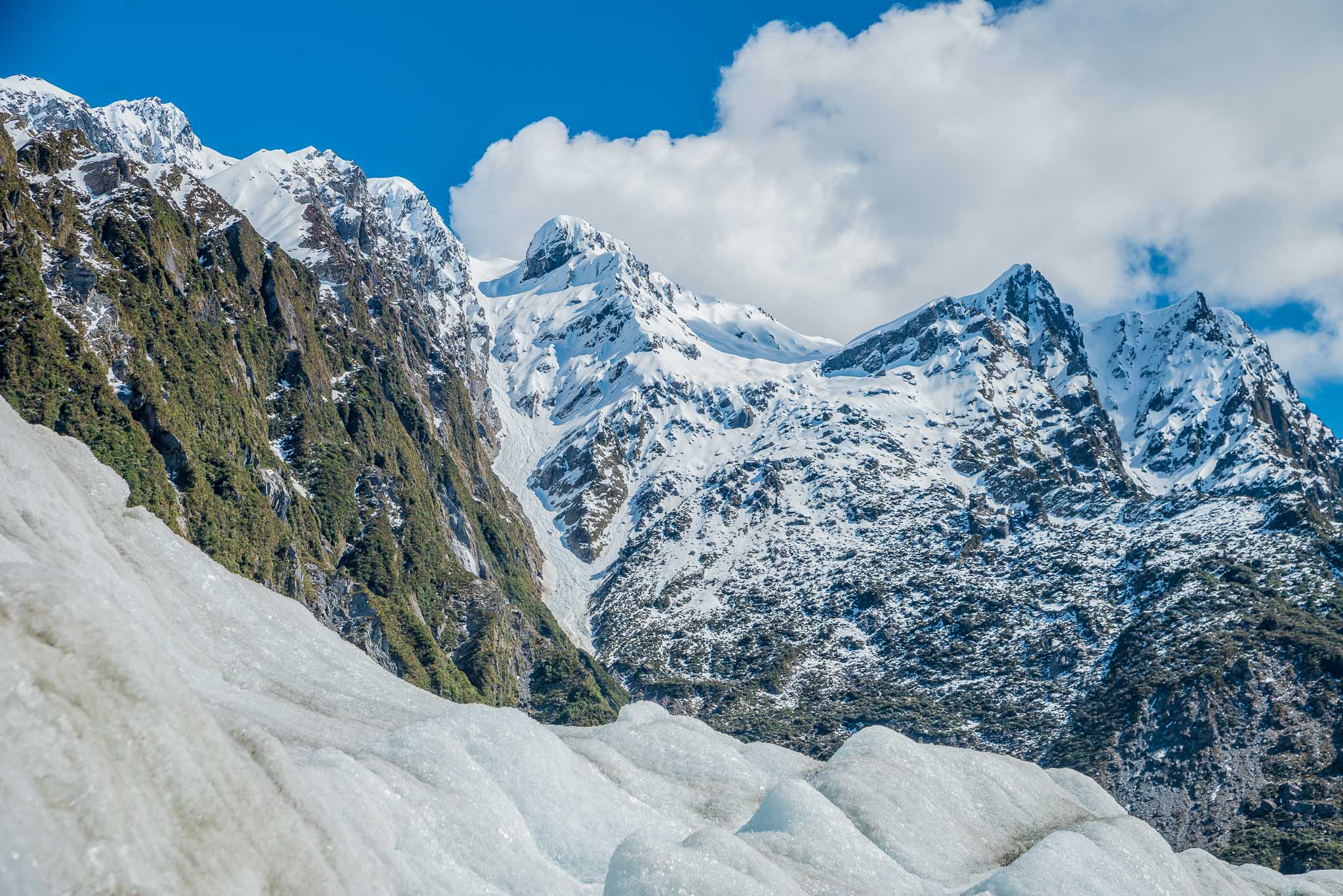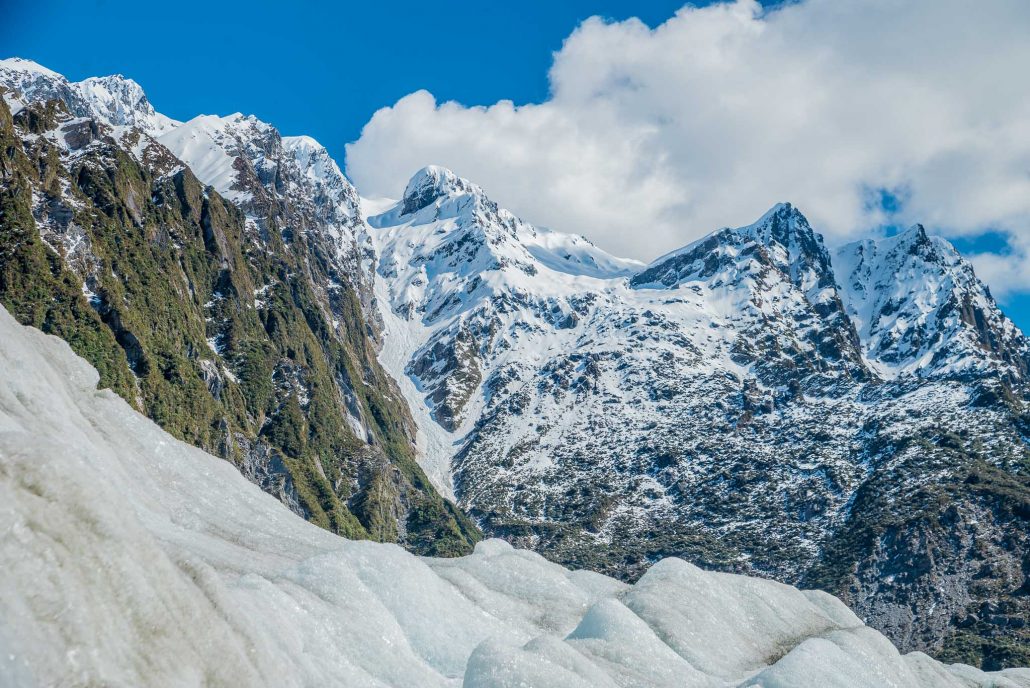 You'll also have the opportunity to drink fresh water direct from the glacier, and while I can't say you'll earn Chase Sapphire points back on this special drink, I can guarantee it will be the best drink of water you'll ever try!
---
3 ) Waitomo Black Abyss Glowworm Caving
You've probably heard of white water rafting before, but did you know there's a whole different adventure called Black Water Rafting!?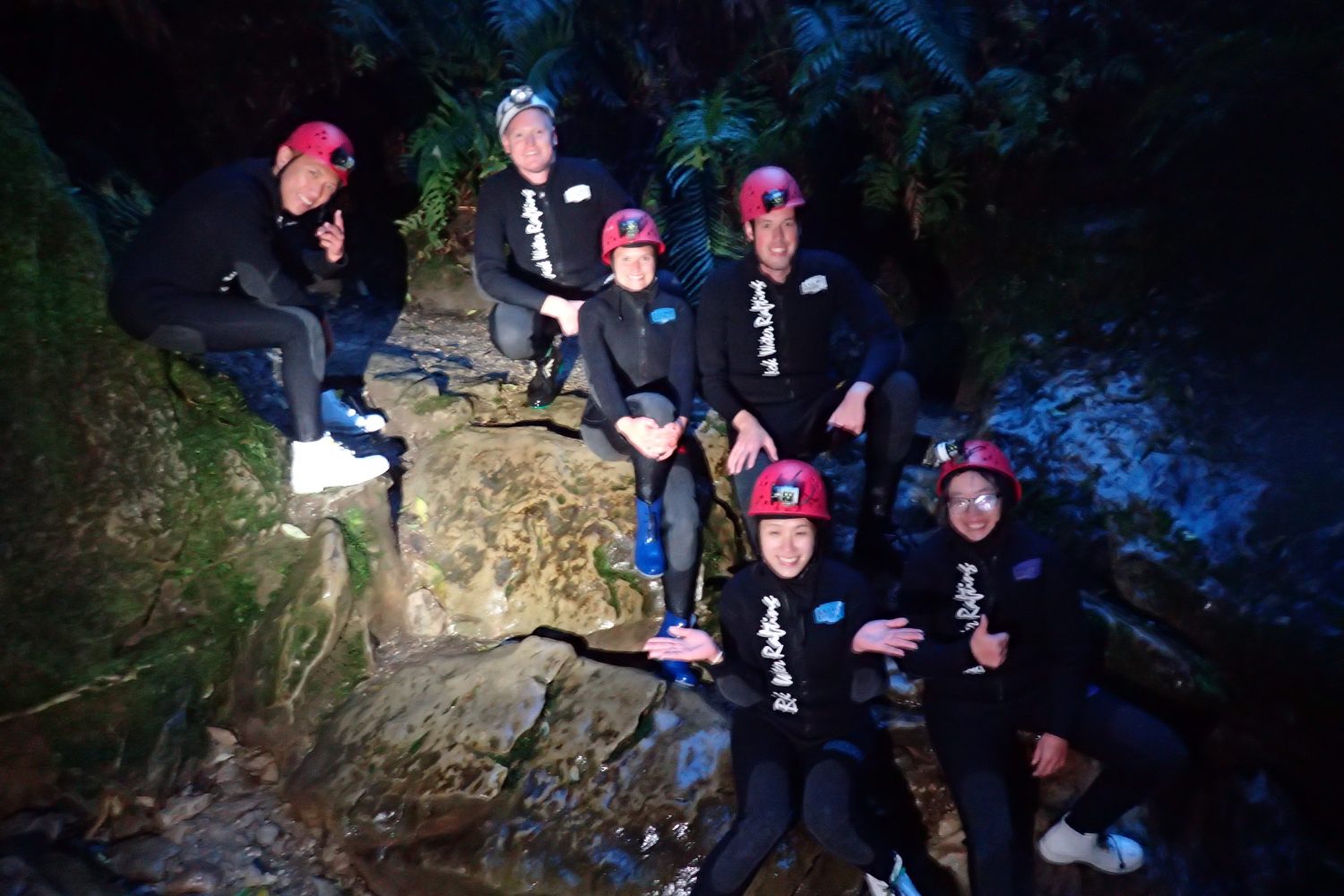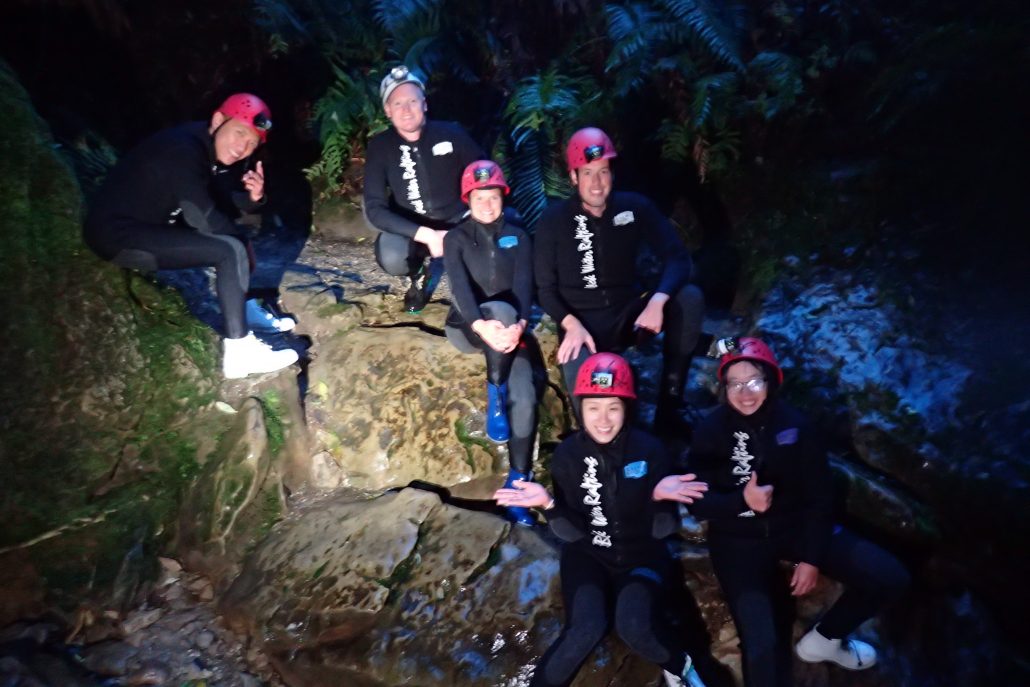 Fair warning though — because the "Black Abyss" tour with the Legendary Black Water Rafting Co.  is not for the faint of heart.
It's a 5-hour adrenaline rush while exploring the famous glowworm caves in Waitomo, and an experience you'll never forget.
The tour begins by repelling 35 meters down through a narrow opening into the Ruakuri Cave, and then zip-lining in complete darkness underneath beautifully bright glowworms.  You'll then swim in this underground black water river, float in innertubes underneath more vibrant glowworms, and climbing up rushing waterfalls!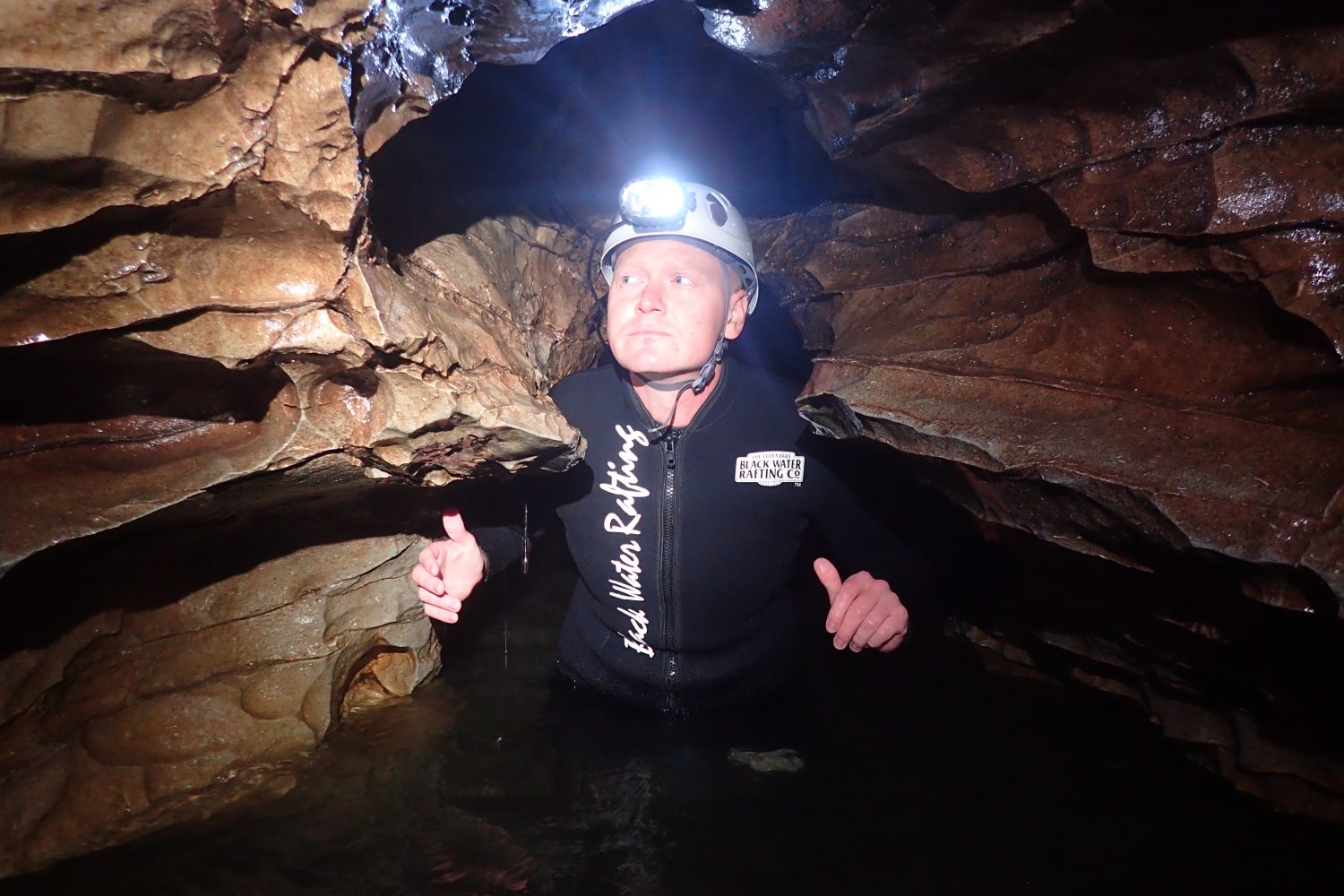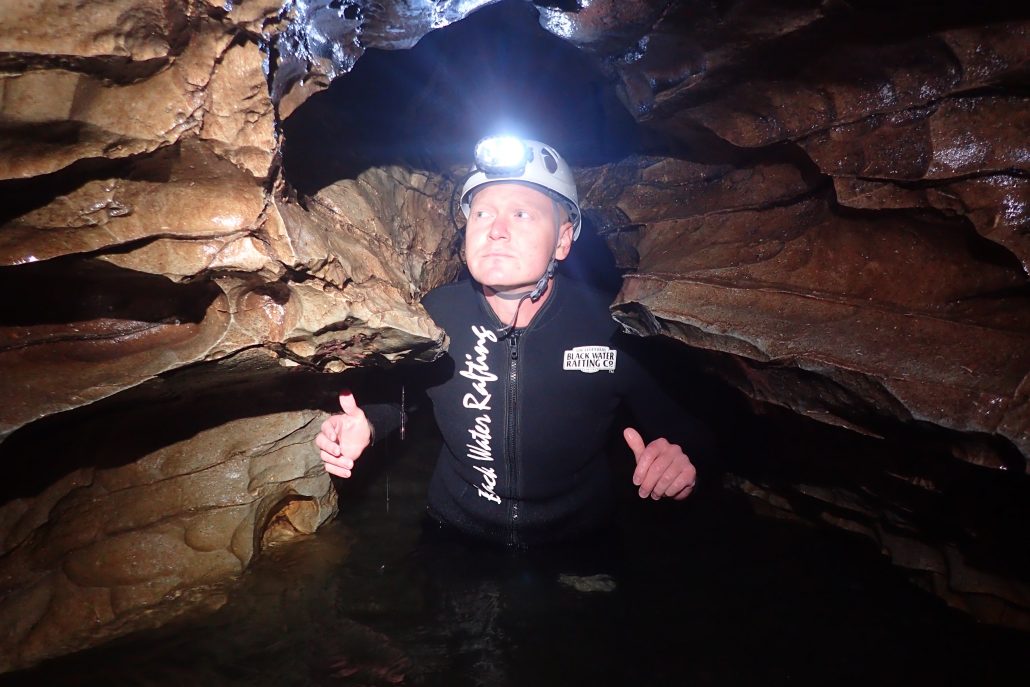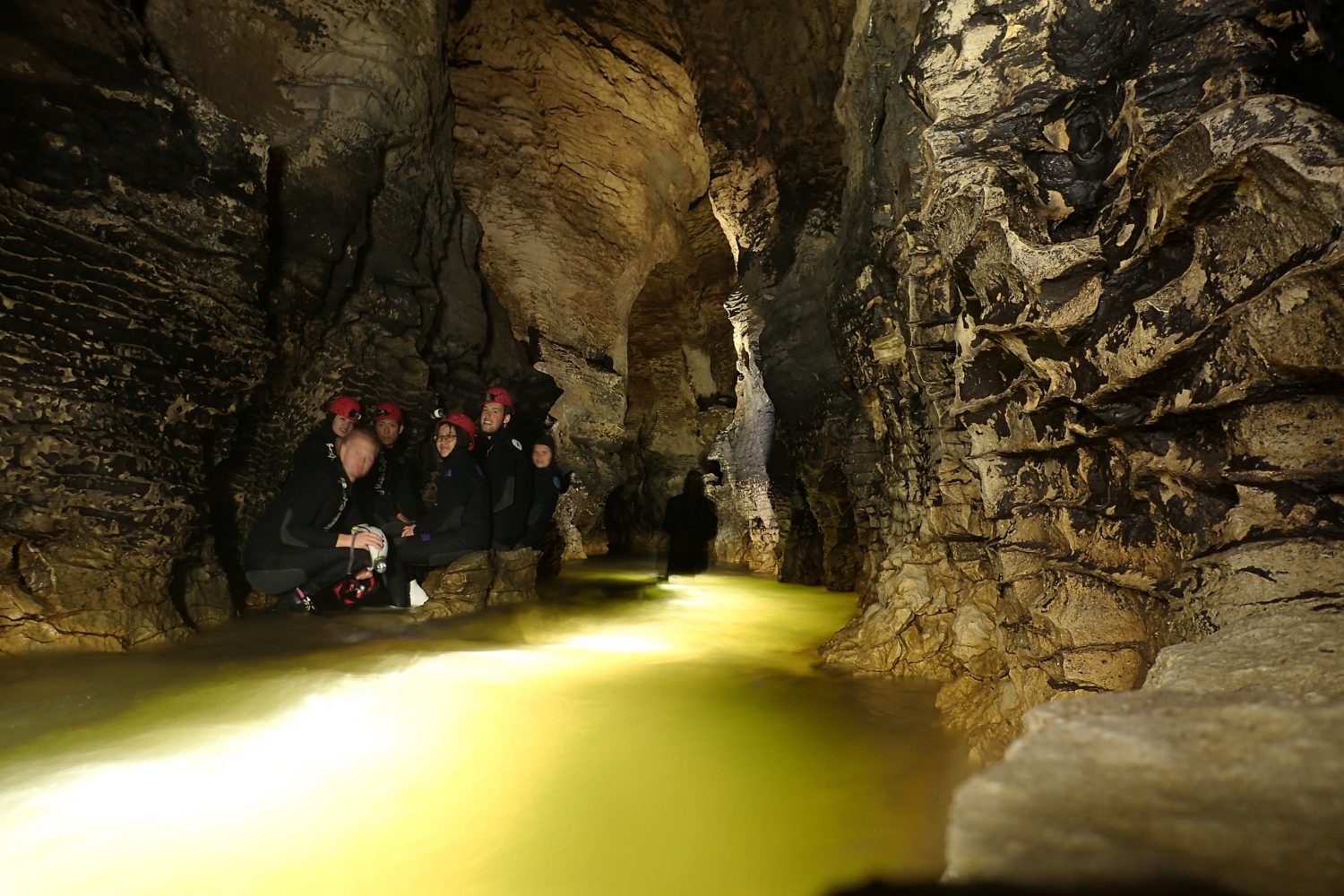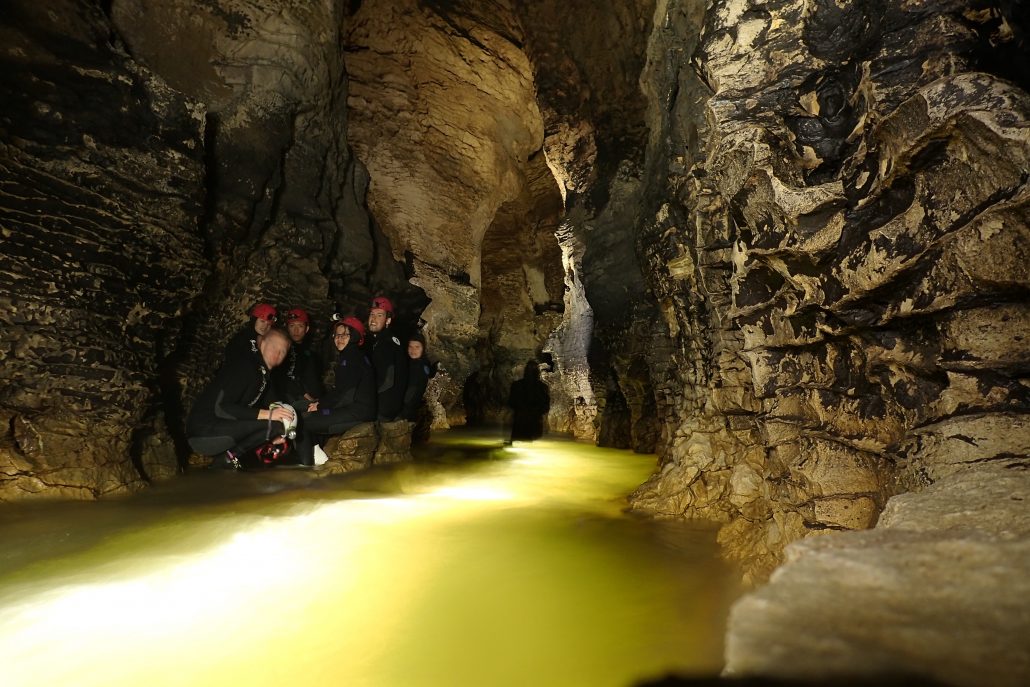 While the water is pretty cold, it truly is a must-do attraction for travelers in New Zealand!
---
4 ) Shotover Canyon Fox & Swing
Queenstown has been coined  the "adrenaline capital of the world", and the Shotover Canyon Swing & Fox are two of the best activities this city has to offer.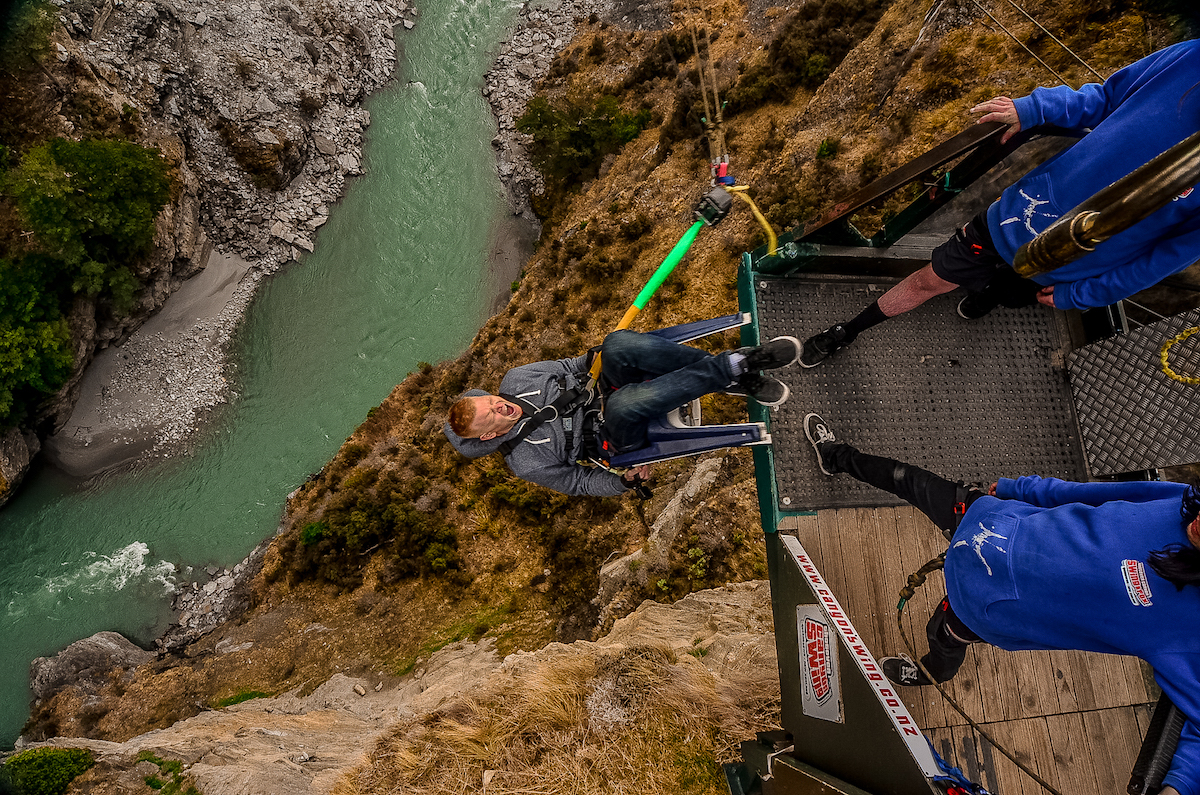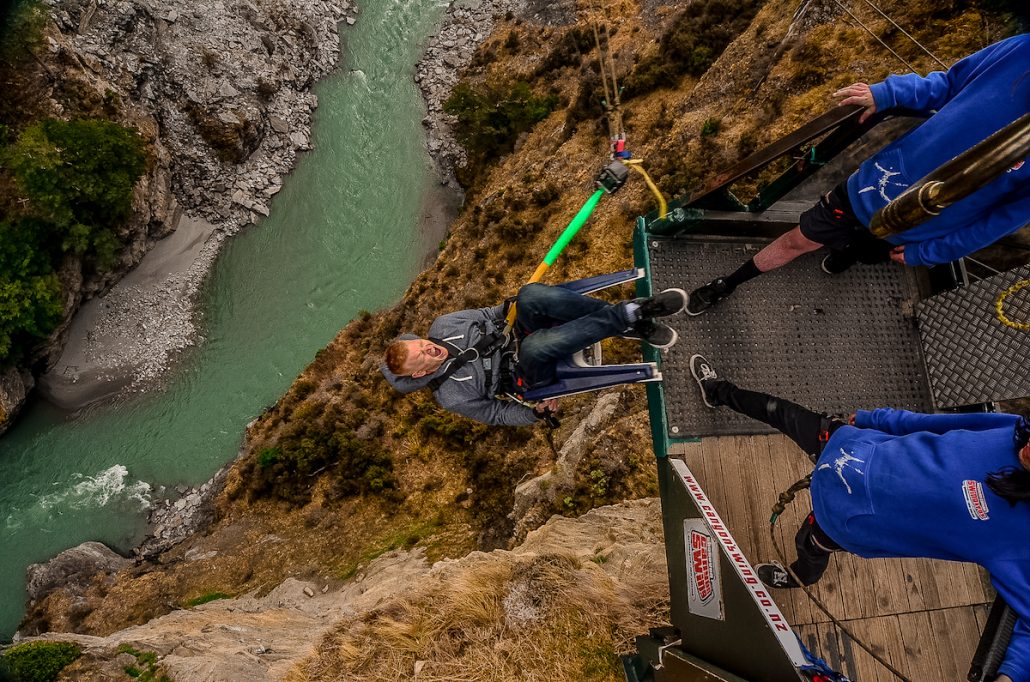 Start off by doing the "Canyon Fox", which is where you'll run and jump off a ledge 182 meters above the Shotover River, free-fall for 5 meters, and then zip-line across to the over side.  It's actually the only place in the world that combines both a free-fall & zip-line!
Next up is the infamous "Canyon Swing", which probably is the most nerve-wracking activity on this list!  This unique system combines a 60m freefall down a steep rocky cliff face, and then swing 200m through the Shotover Canyon!  The most fun aspect though is choosing your "jump style", which is how you want to free-fall off the ledge!  Crowd favorites are the "the Sparta", "the Chair", and " the Pin Drop"!
---
5 ) Nevis Bungy Jump
As you slowly inch yourself to the platform 182 meters above the Nevis River, your heart will be racing inside your chest!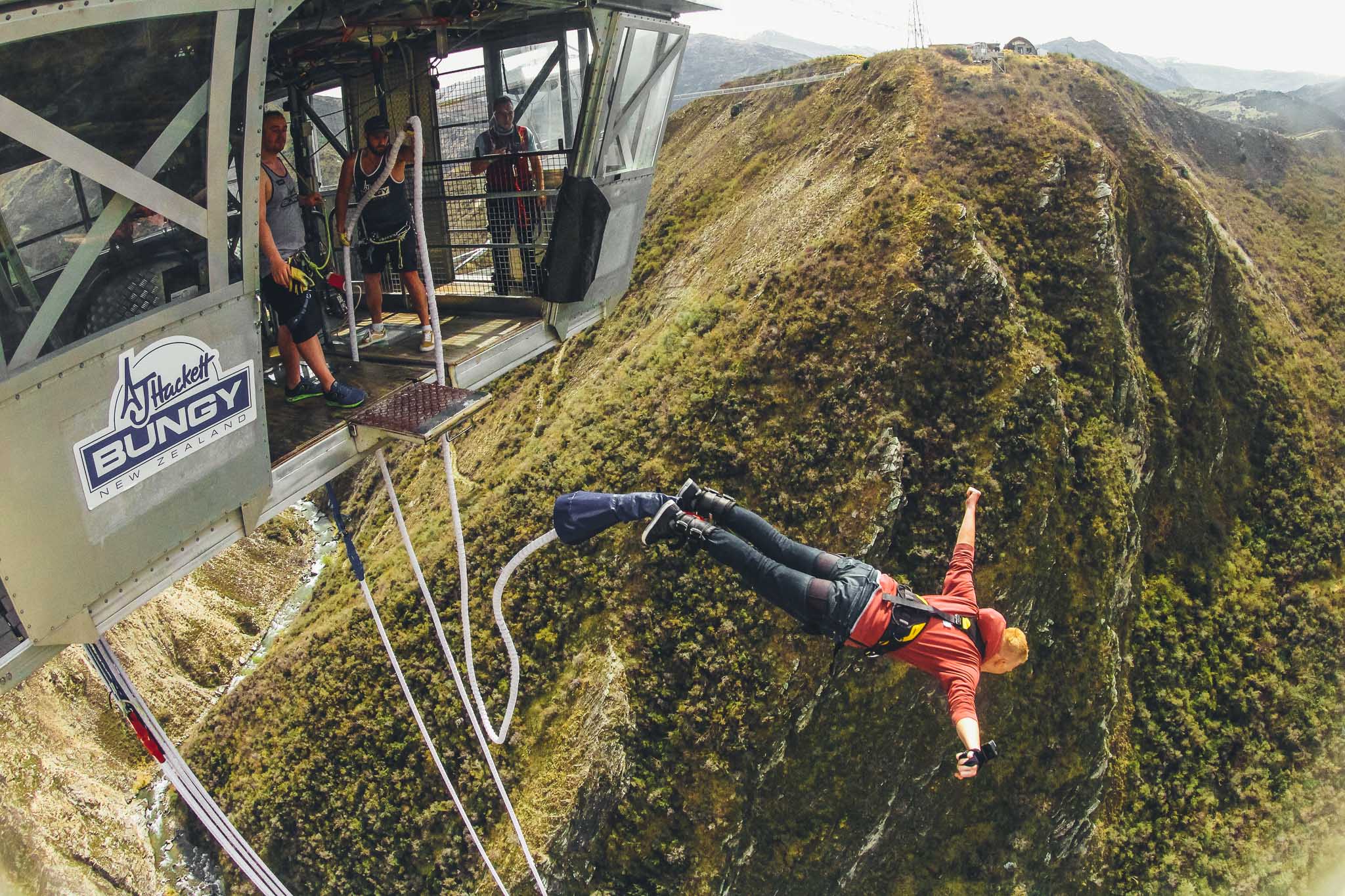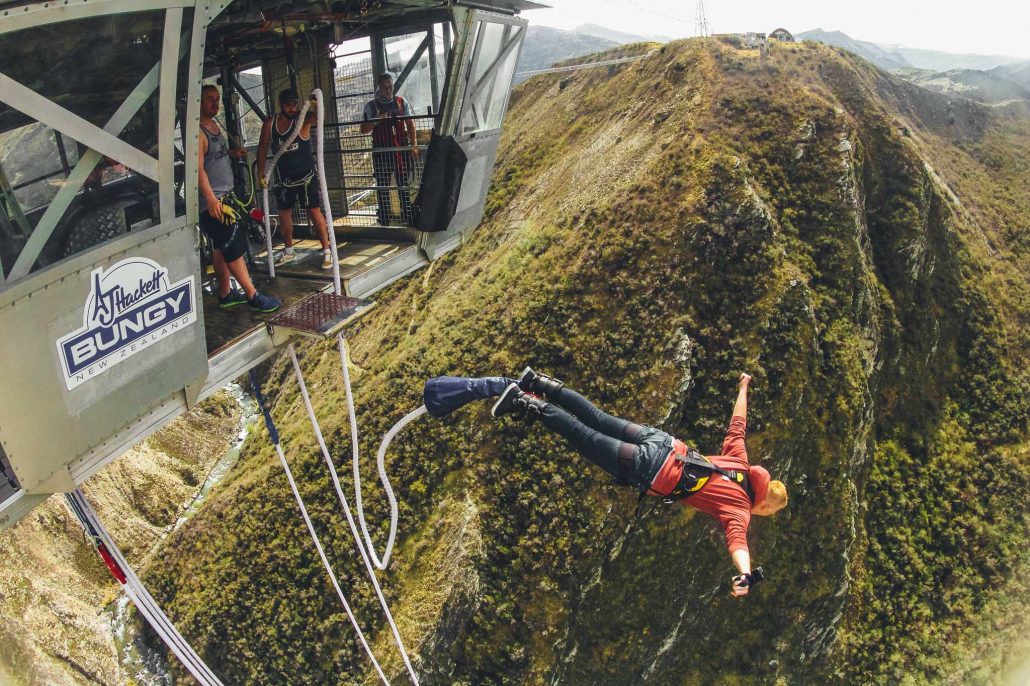 While it is located about a 40-minute bus drive outside of Queenstown, the roads are absolutely stunning, and well worth a visit even if you don't think you can muster the strength to conquer this activity!
This is New Zealand highest bungy, and an absolute must for adrenaline junkies!
---
6 ) Abel Tasman National Park
Last, but certainly not least, a visit to New Zealand wouldn't be complete without hiking, kayaking, and camping in the Abel Tasman National Park.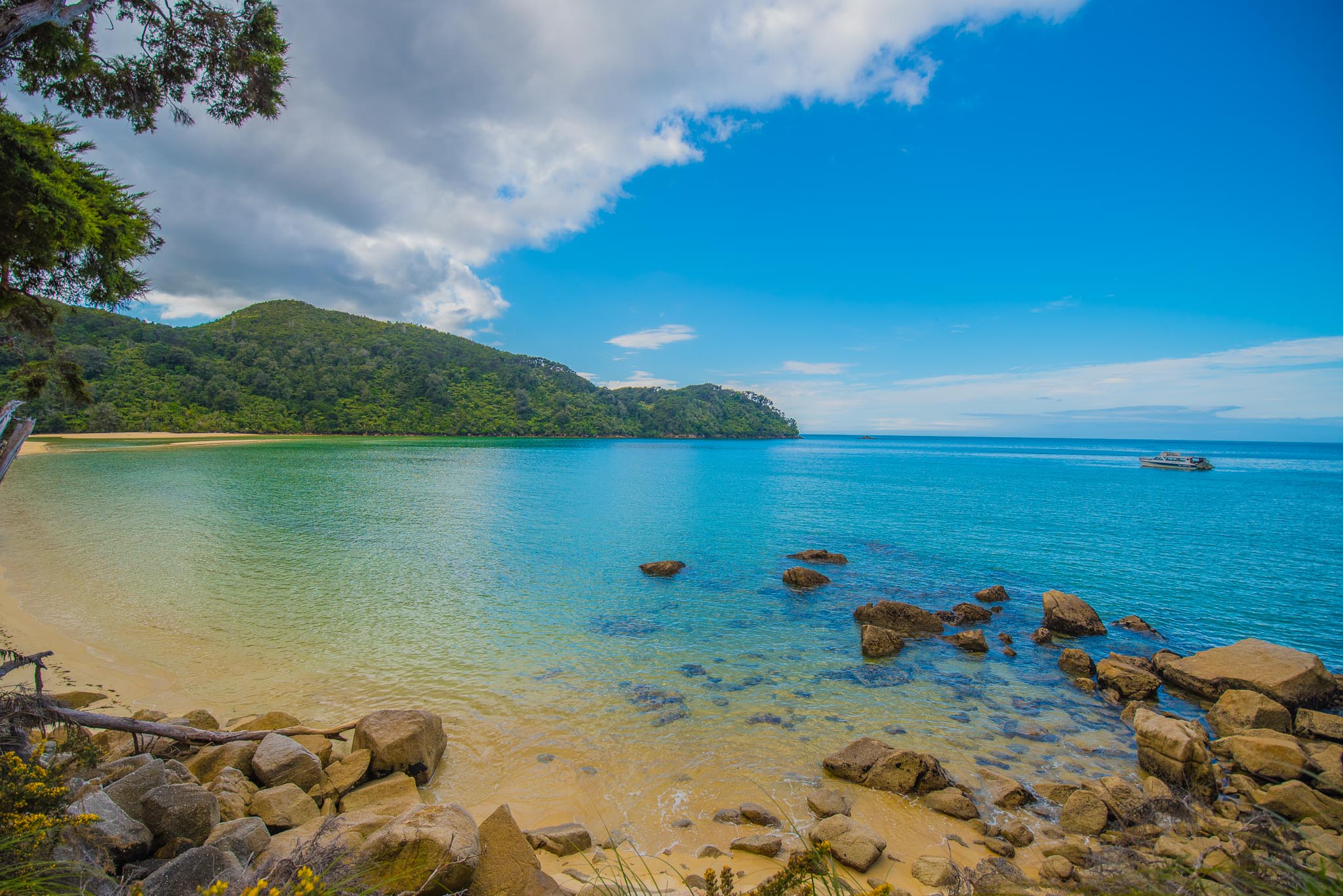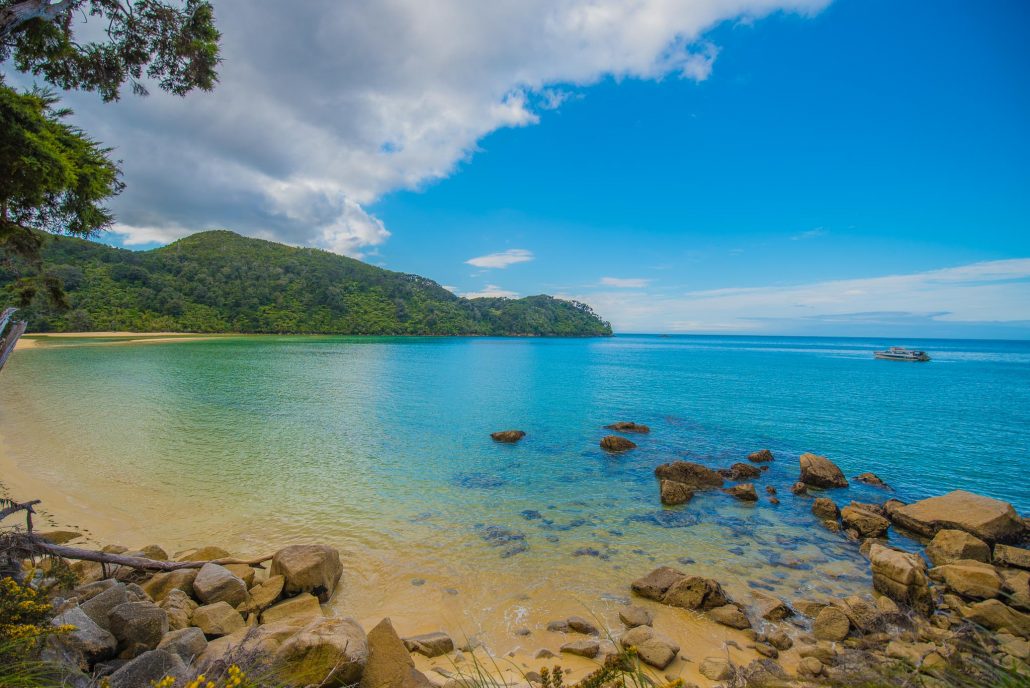 With dozens of stunning beaches, massive bridges, and some of the best hiking trails in the country, you are guaranteed to fall in love with the gorgeous scenery here.
The Abel Tasman National Park is comprised of a series of different walks along the coastline of the South Island, stretching a whopping 60 kilometers.  There's plenty of campsites spread evenly throughout the park, and you could easily spend 3-4 days trekking, swimming, and exploring without getting bored!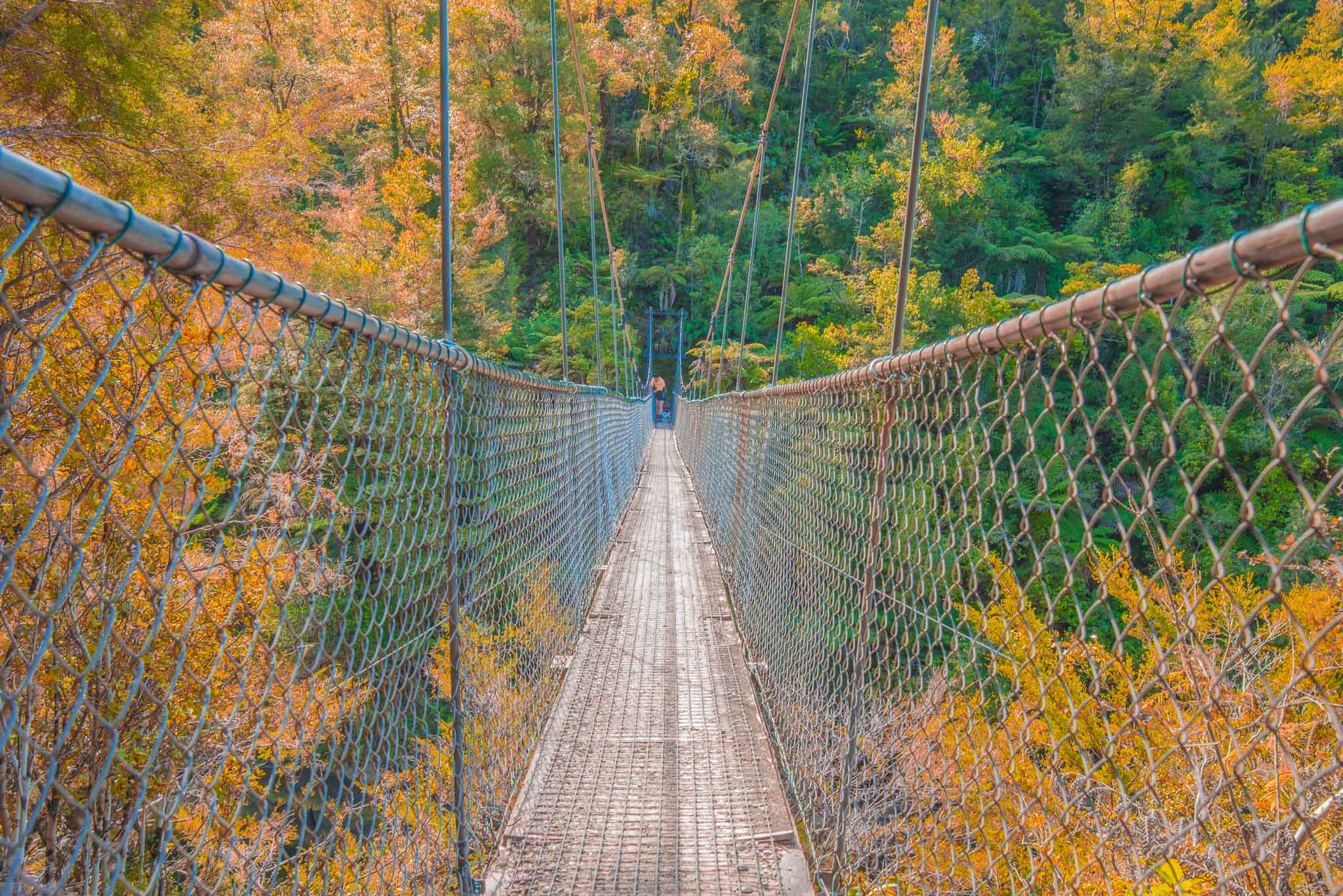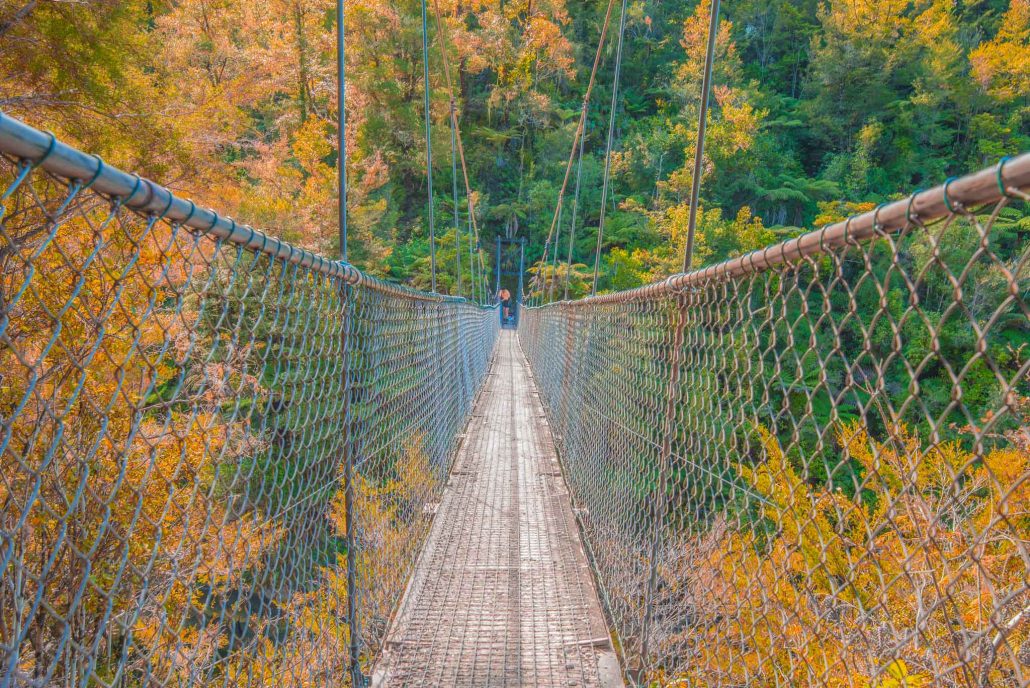 If you don't have that much time though, the "Seals & Sands" day-trip with Abel Tasman Aqua Taxi is a fantastic option, and the hiking trails in between Torrent Bay & Onetahuti are absolutely spectacular!  No matter which way you get to explore the park, you get those 2x points if you pay with  your Chase Sapphire Preferred card.
---
CONCLUSION
For those wanting to make the most of your travel experience, click here to learn more about all the benefits of being a Chase Sapphire cardmember.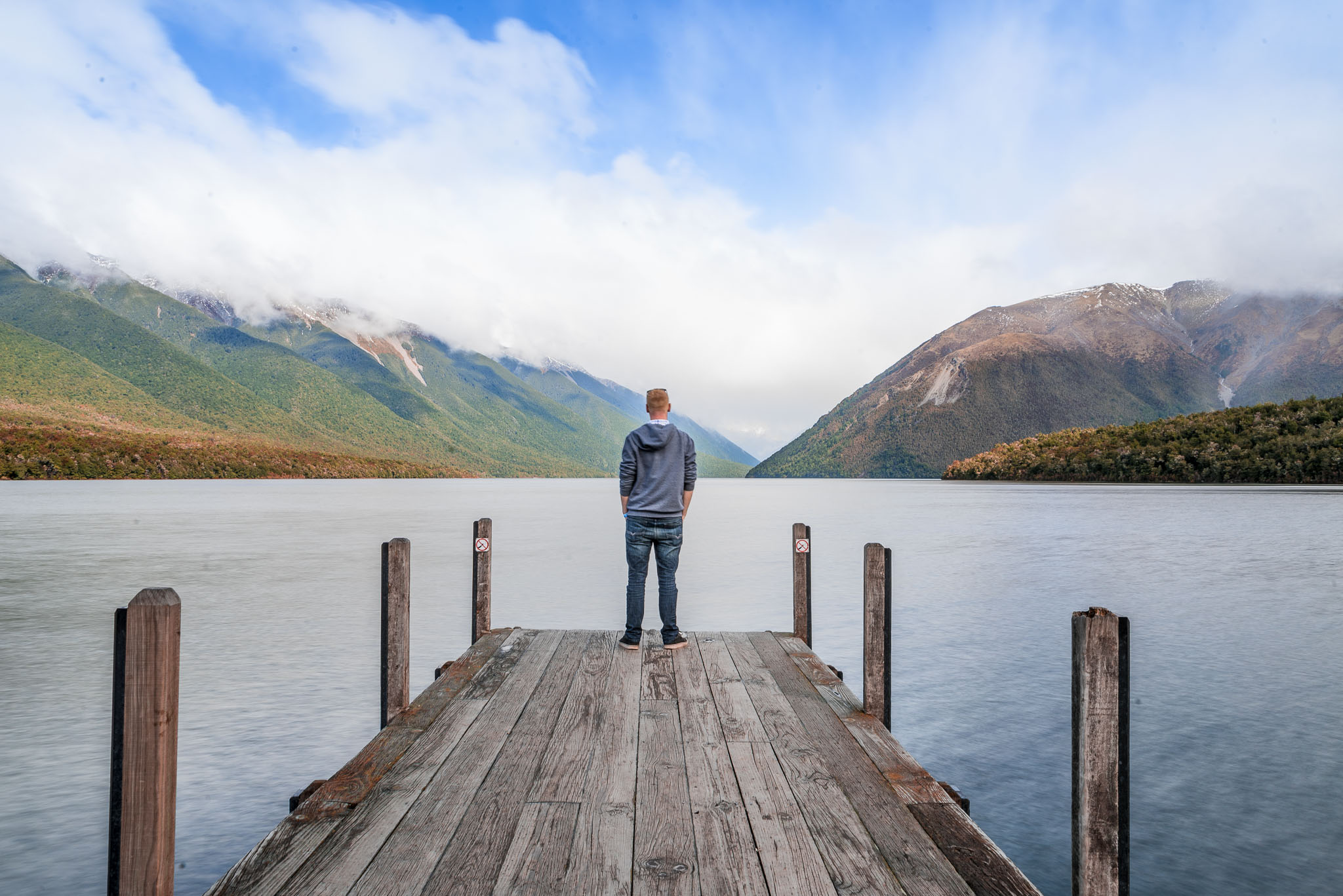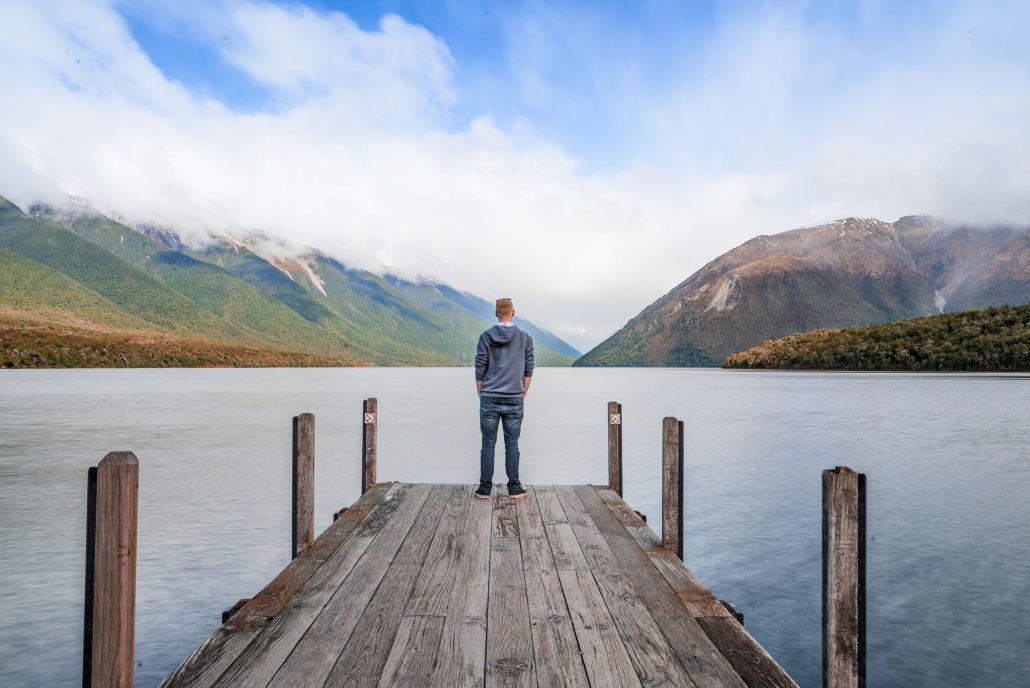 ---
PLANNING A TRIP TO NEW ZEALAND….?
Make sure you check out my articles about my travels!
---
THANKS SO MUCH FOR READING!  As always, feel free to message me about any New Zealand trip planning!  
Disclaimer: This post was written by me in collaboration with Chase to showcase some of the best adventures I had in the country.  All opinions are my own!  :-)