Looking for the best music and cultural festivals in Budapest & Hungary!? Well, you've come to the right place!
There's a reason Budapest is on everyone's lips – whether they are planning their next Euro trip, or returning from beating the well-worn backpacker trail from West to East. It's everyone's favorite European city of the moment, partly because it's super budget-friendly, but mostly because it's incredible! It's as simple as that.
Whether you're soaking it up in the famous thermal spas around the city, bar crawling through the famous ruins pubs, or taking in the sights from one of the cities main vantage points – there's no denying that Budapest is a city everyone should visit at least once in their lifetime!
This is especially true for party addicts (such as myself), because Budapest festivals are definitely bucket-list worthy! During the peak summer months, Hungary is filled with amazing music festival and traditional cultural events that will keep just about everyone happy.
So without further ado, take a quick browse through what I think are…
The Top 20 Budapest Festivals
---
1) Sziget Festival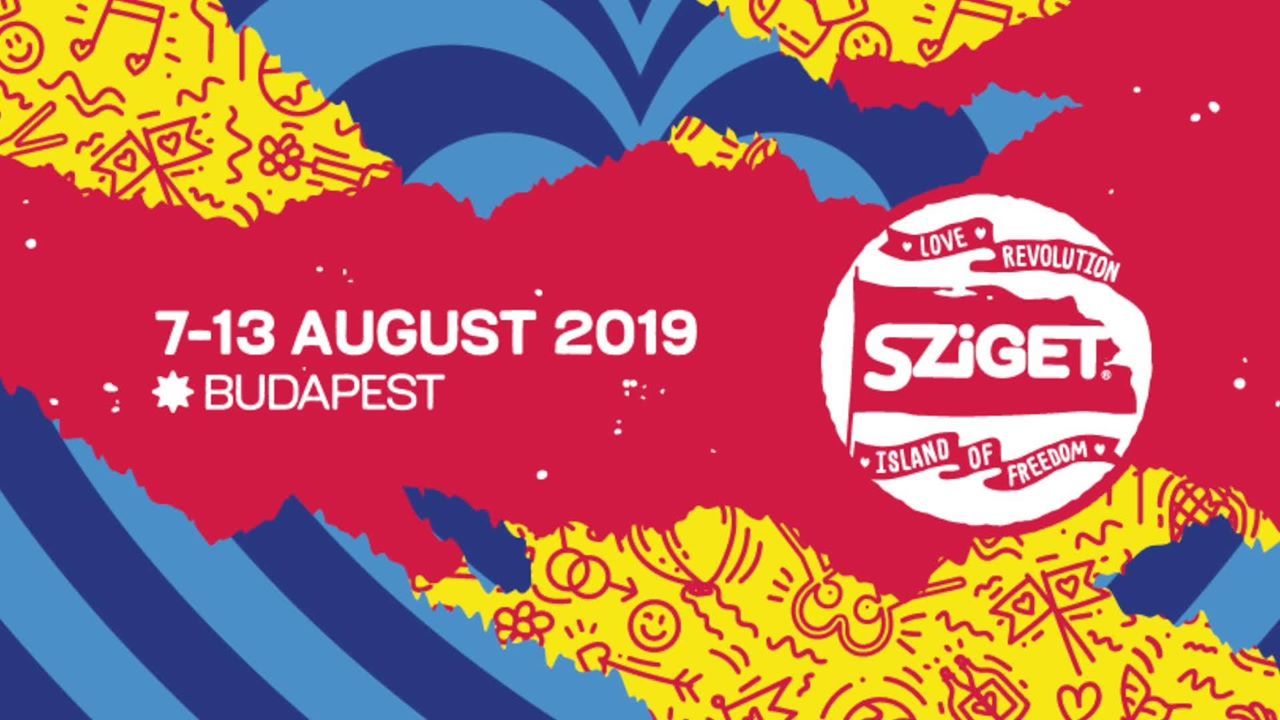 When: August 7-13, 2019
Where: Budapest
https://szigetfestival.com/en/
Genre: Various
"Sziget Festival is one of the biggest multi-genre music festivals in the world, taking place in Budapest. Born out of the collapse of the Soviet Union, the festival has been going steady since 1993. One of the true bucket list festivals, Sziget transforms Obuda Island into a fully functioning musical haven that welcomes over 550,000 people each year to witness a lineup that includes the biggest names in music. Recent past headliners have included the likes of Arctic Monkeys, Gorillaz, Kendrick Lamar, Muse, and Rihanna.
What makes this festival so special is the plethora of other activities that compliment the music, such as dance stages, a cinema, theatre, contemporary circus shows, sporting events, and even a beach where you can take a dip in the Danube."
Official Aftermovie - Sziget 2018
---
2) Telekom VOLT Festival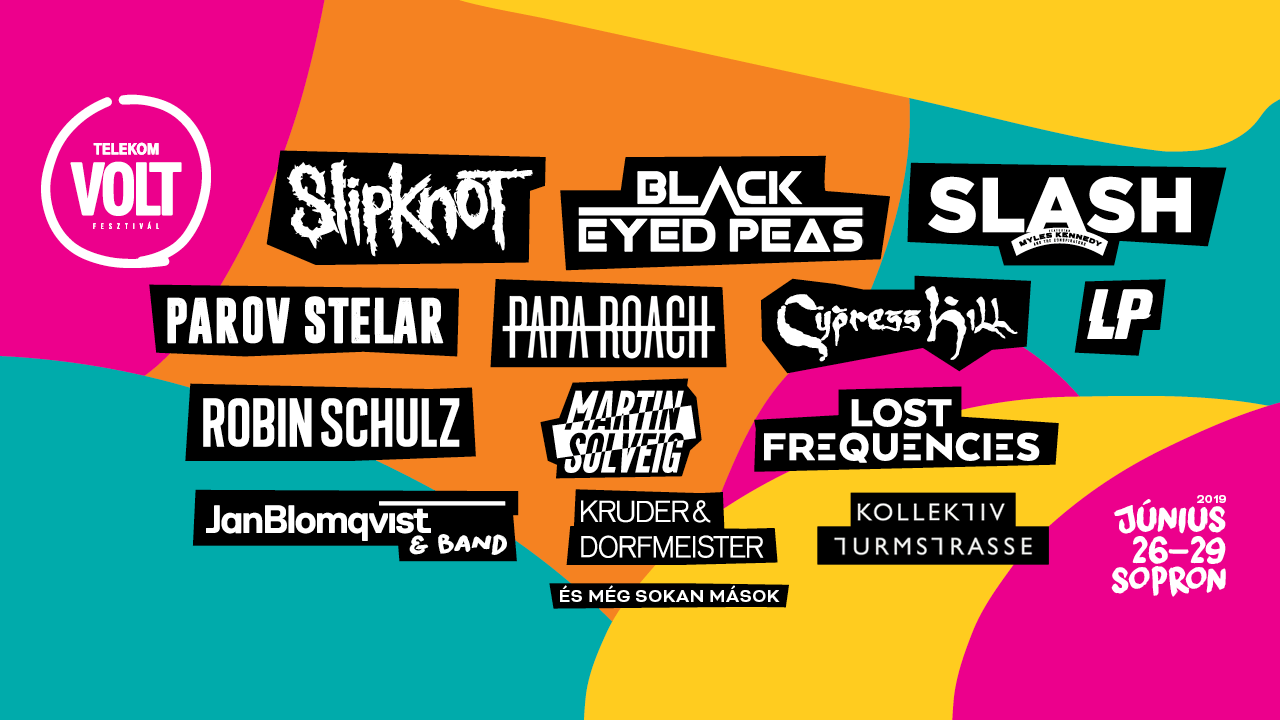 When: June 26-29, 2019
Where: Sopron, Hungary
Genre: Various
"VOLT Festival is one of Hungary's biggest music festivals, taking place in Sopron. Getting its title from the pop culture magazine of the same name, the festival has been running annually since 1993.
Teaming up with Sziget to become sibling festivals, VOLT presents a multi-genre lineup featuring artists for electronic, rock, pop, jazz, and urban genres. But of course any world class festival is about more than music, and Volt is no different, offering theatre performances, visual art exhibitions, film screenings, sporting events and more."
Official Aftermovie @ Telekom VOLT Fesztivál 2018
---
3) Balaton Sound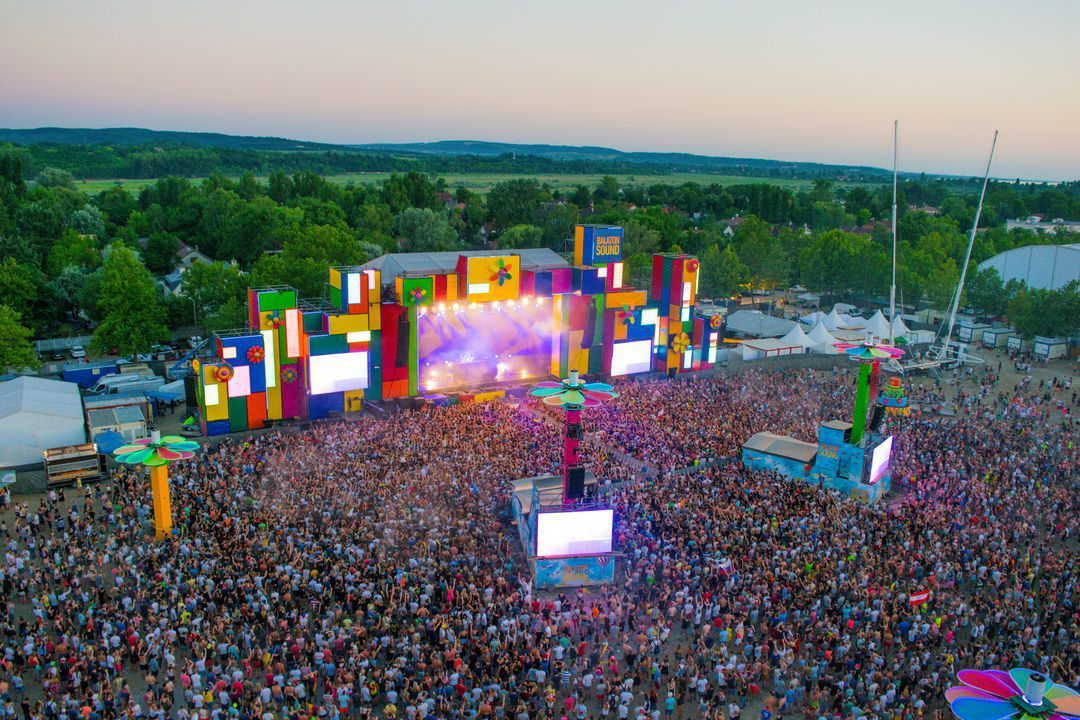 When: July
Where: Lake Balaton, Zamárdi, Hungary (90 minutes from Budapest)
Genre: Electronic
One of my personal favorite festivals in the world!!
"Balaton Sound takes place at the idyllic Lake Balaton, in Hungary. The sibling festival to Sziget is now in its second decade, and has put Hungary on the map in regards to being a key destination for the premium summer beach festival experience.
With impressive lineups featuring the world's best in EDM, house, and hip-hop artists over nine stages, what better soundtrack do you need when you can spend your days either dancing on boat parties, chilling out at the nearby food and drink spots, or sunbathing lakeside and truly making the most of the blissful weather.
People flock to Balaton Sound from all corners of Europe, and when the party is this great, why wouldn't you?"
Read my Review: Balaton Sound 2016 | The Best Music Festival I've Ever Attended
Official Aftermovie - Balaton Sound 2018
---
4) Samsara Festival
When: August
Where: Lake Balaton, Zamárdi, Hungary
Genre: Psychedelic / Electronic / Transformational
Samsara Festival Europe's fifth summer celebration of the free spirit, love, peace & unity – where the chill stage is the main stage, is a worldwide annual psychedelic murmuration for yoga-, music-, dance- and nature lovers hosting lecturers, instructors, teachers, trainers, mentors, coaches, tutors, advisers, guides, demonstrators, psychologists, doctors, healers, anatomists, gurus, shamans, curers, medicine men and therapists along with a psybient music festival.
150 yoga workshops, seances and lectures followed by over 140 music artists and DJs on Chill, Alternative and Tilos World Music stages – hidden deep into our 40 acres of private forest surrounding the fantasy village of Samsara."
Samsara Festival 2017 Europe 3rd Edition Hungary 8-13 August
---
5) Bánkitó
When: July
Where: Bánk, Hungary
Genre: Alternative
"Bánkitó Festival is an alternative music festival in Bánk, Hungary. Fiercely independent, the festival is a bastion of creativity and free thought. Curating a lineup of musical acts across a range of genres that share a devotion to the role of the artist in a society, Bánkitó attracts an informed and enthusiastic crowd.
Every year the festival a tackles a topic and offers discussions and arts centred around that theme. To mark its 10th anniversary, this year's theme is looking 10 years into the future to contemplate what 2028 will look like."
Bánkitó Fesztivál 2017 (Official Aftermovie)
---
6) EFOTT Festival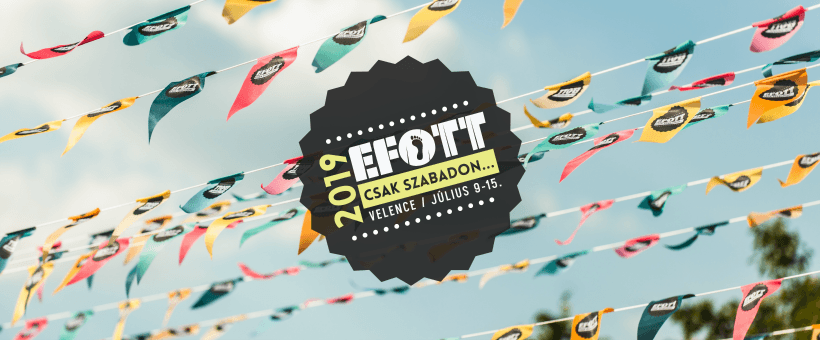 When: July 9-15, 2019
Where: Velence, Hungary
Genre: Various
"EFOTT Festival is a multi-genre music festival in Velence, Hungary. A classic summer getaway experience, the festival takes place at Lake Velence. The Hungarian equivalent of Spring Break in the States, every year the festival gathers over 100,000 students together to celebrate getting through another round of exams. Putting together a massive lineup, the festival presents an eclectic lineup of chart toppers across seven stages for four days straight."
EFOTT FESZTIVÁL 2018 AFTERMOVIE
---
7) VeszprémFest
When: July
Where: Veszprém, Hungary
Genre: Various
"Veszprémfest is 13 years old, dynamically developing, large-scale cultural event creating true values for lovers of art and quality music from Veszprém and from the whole country. For several days of every summer the event offers the most accomplished, world-class performers from various musical genres, be it classical music, world music, opera, jazz or pop music. Some names from among the premium category performers of the recent years are: Emeli Sandé, Roger Hodgson, Kool the Gang, Katie Melua, Vaya Con Dios, Diana Krall, José Cura, Nigel Kennedy, Al Di Meola, Paco de Lucia, Zoltán Kocsis, Richard Bona, Herbie Hancock, Chick Corea, Joe Zawinul, Jan Garbarek, Andrea Rost, Erika Miklósa, The Gypsy Kings, Candy Dulfer, Gilberto Gil, George Benson, Buena Vista Social Club feat. Omara Portuondo, Craig David, and the list goes on."
VeszprémFest 2018 - Aftermovie (short version)
---
8) Campus Fesztival

When: July
Where: Debrecen, Hungary
https://www.facebook.com/campusfesztival/
Genre: Electronic
"Campus Fesztival 2019 is the multi-genre music festival in Hungary. This edition's lineup will feature sets from Willy William, Alan Walker, Tankcsapda and many more. The celebrated artists will take over Hungary to heat up the atmosphere and bring alive their mixed instruments to the music fans."
Campus Fesztivál AFTERMOVIE 2017
---
9) STRAND Festival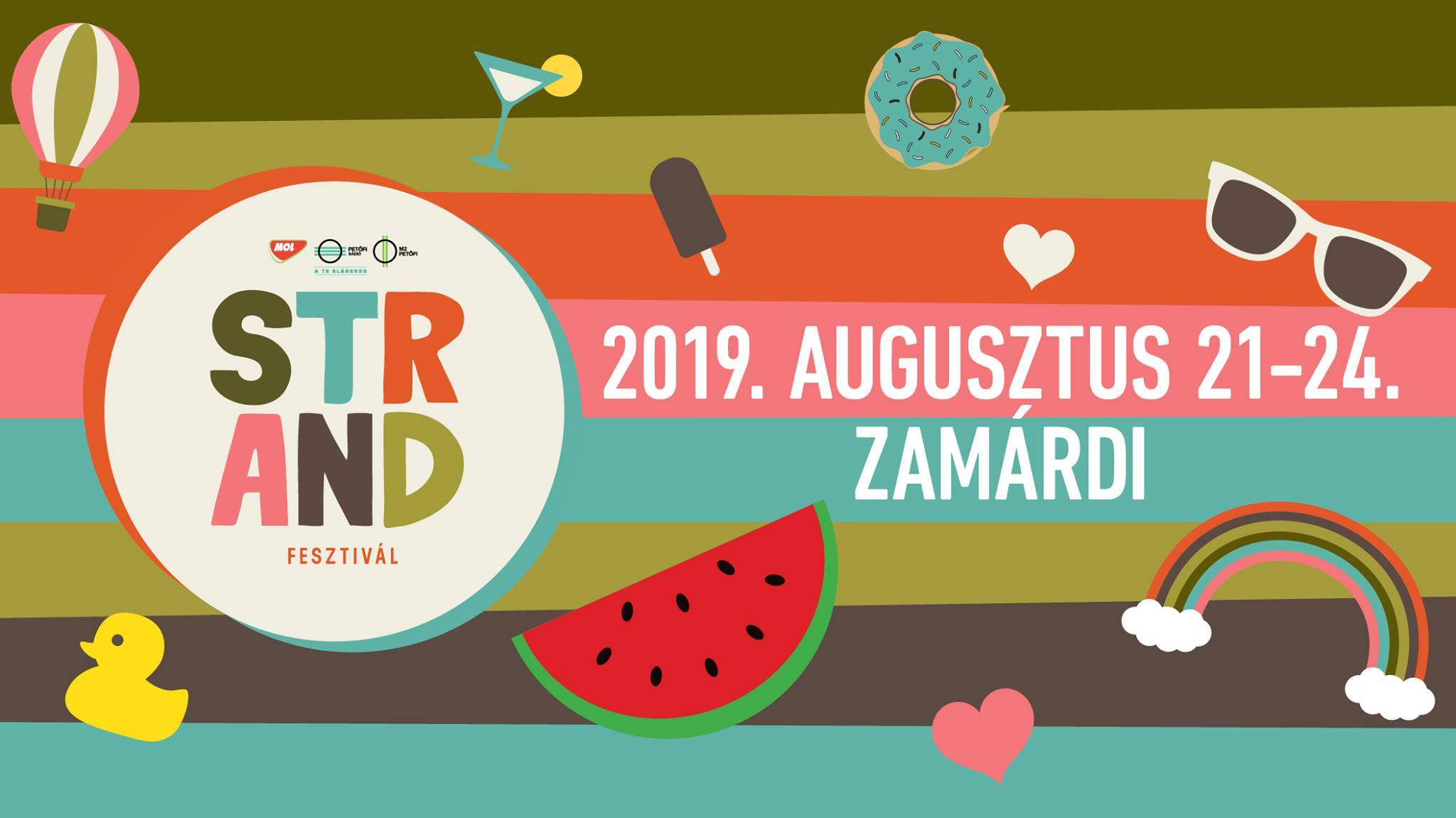 When: August 21-24, 2019
Where: Zamárdi Beach, Zamárdi, Hungary
Genre: Various
"What an amazing way to finish off the summer festival season! Strand Festival ended summer parties properly. It was truly the rhythm of our beloved Lake Balaton, where everybody could find something for their musical taste in a splendid environment. The performers rocked the stage during four summery days and brought about that real festival feeling. The Strand Festival (strand means beach in Hungarian) is part of the MOL Nagyon Balaton (Much Balaton) programme series, held on the Zamárdi public beach with the B.my.Lake festival on its side. Zamárdi and its beach is a popular destination and the perfect location for the festival."
Official aftermovie - Strand Fesztivál 2017
---
10) Rockmaraton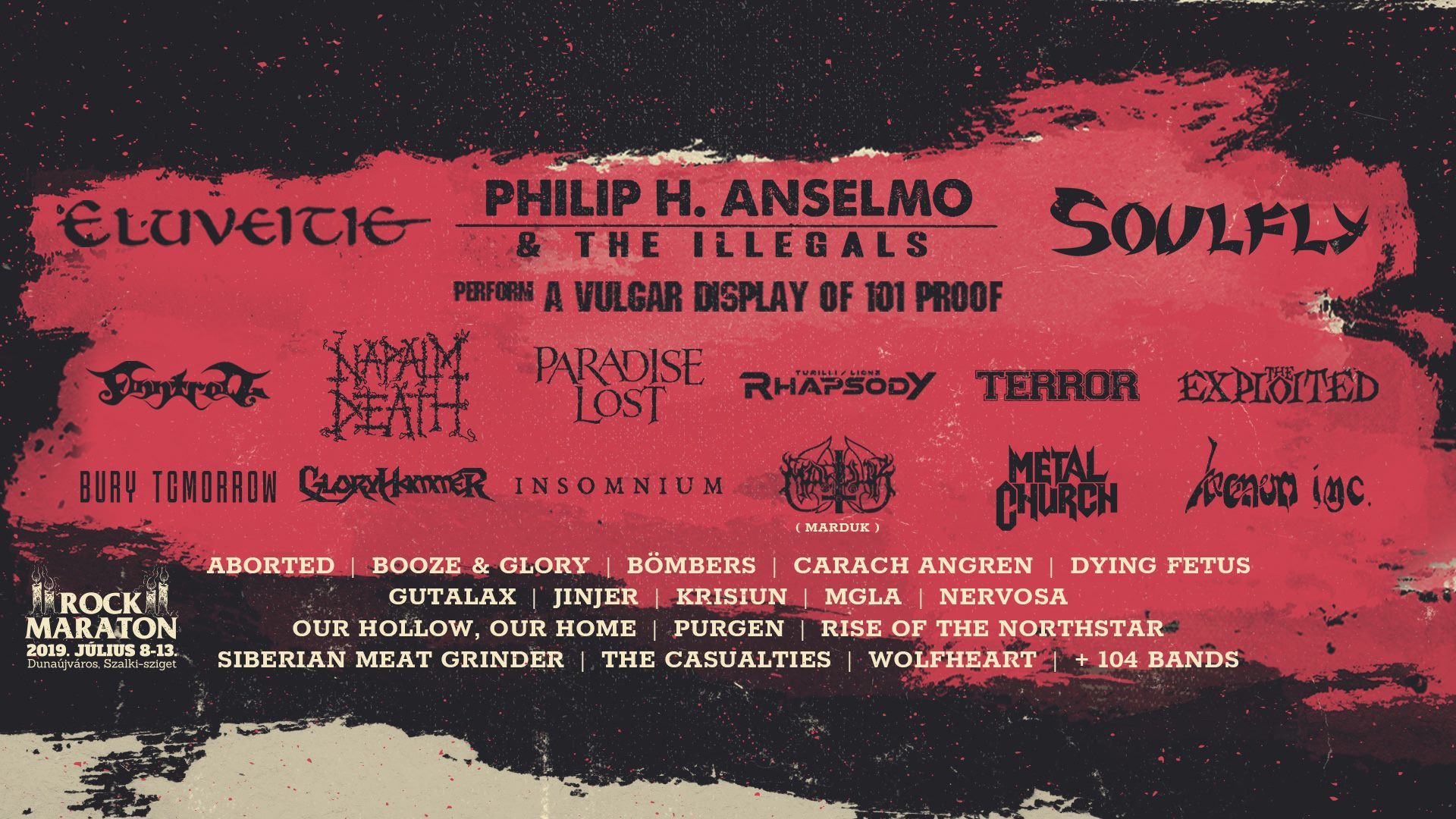 When: July 8-13, 2019
Where: Dunaújváros, Hungary.
Genre: Rock
"Rockmaraton Festival will be organized on the Szalki-Sziget (Szalki-Island) on the north border of Dunaújváros, Hungary. Your favorite Hungarian rock festival awaits you in the summer of 2018 with the internationally and nationally acclaimed high quality that you will not only be at the concert until dawn, but also at the shady trees or on the beach."
Rockmaraton 2018 - Az első nap
---
11) Veszprém Street Music Festival
When: July
Where: Veszprém
https://molnagyonbalaton.hu/programok/veszpremi-utcazene-fesztival/
Genre: Various
"Every street in downtown Veszprém will be filled with music till the morning from July 18 to July 21, thanks to MOL Nagyon Balaton: musicians will arrive from all across the world to play at Veszprém Street Music Festival. Besides street musicians, famous performers will also play free gigs. This is an experience that you could hardly get at any other festival."
STREET MUSIC FESTIVAL VESZPRÉM 2o15
---
12) O.Z.O.R.A Festival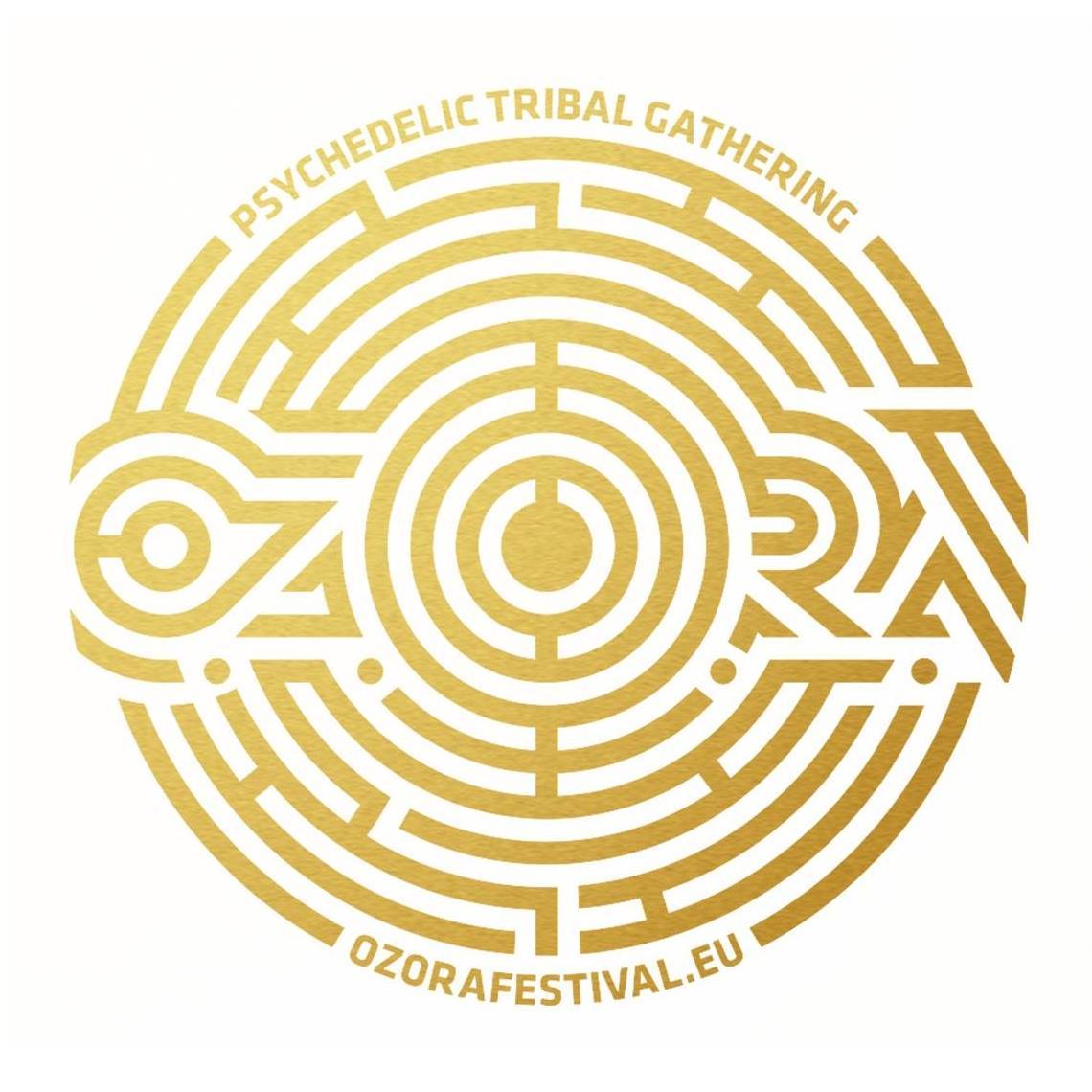 When: July / August
Where: Ozora, Hungary
Genre: Psychedelic Trance / Electronic
"The Ozora Festival, stylised as O.Z.O.R.A., is an annual psychedelic trance and arts festival in the Hungarian village of Ozora. The Ozora Festival is one of the two sizeable psytrance festivals in Hungary (the other being Solar United Natives festival), and is one of the largest psychedelic trance festivals in the world. As of 2016, it annually attracts close to 60,000 people, similar to Boom Festival in Portugal and Antaris Project in Germany who also reach more than 40,000 visitors every year."
O.Z.O.R.A. 2017 Unofficial Aftermovie
---
13) Festival of Folk Arts Budapest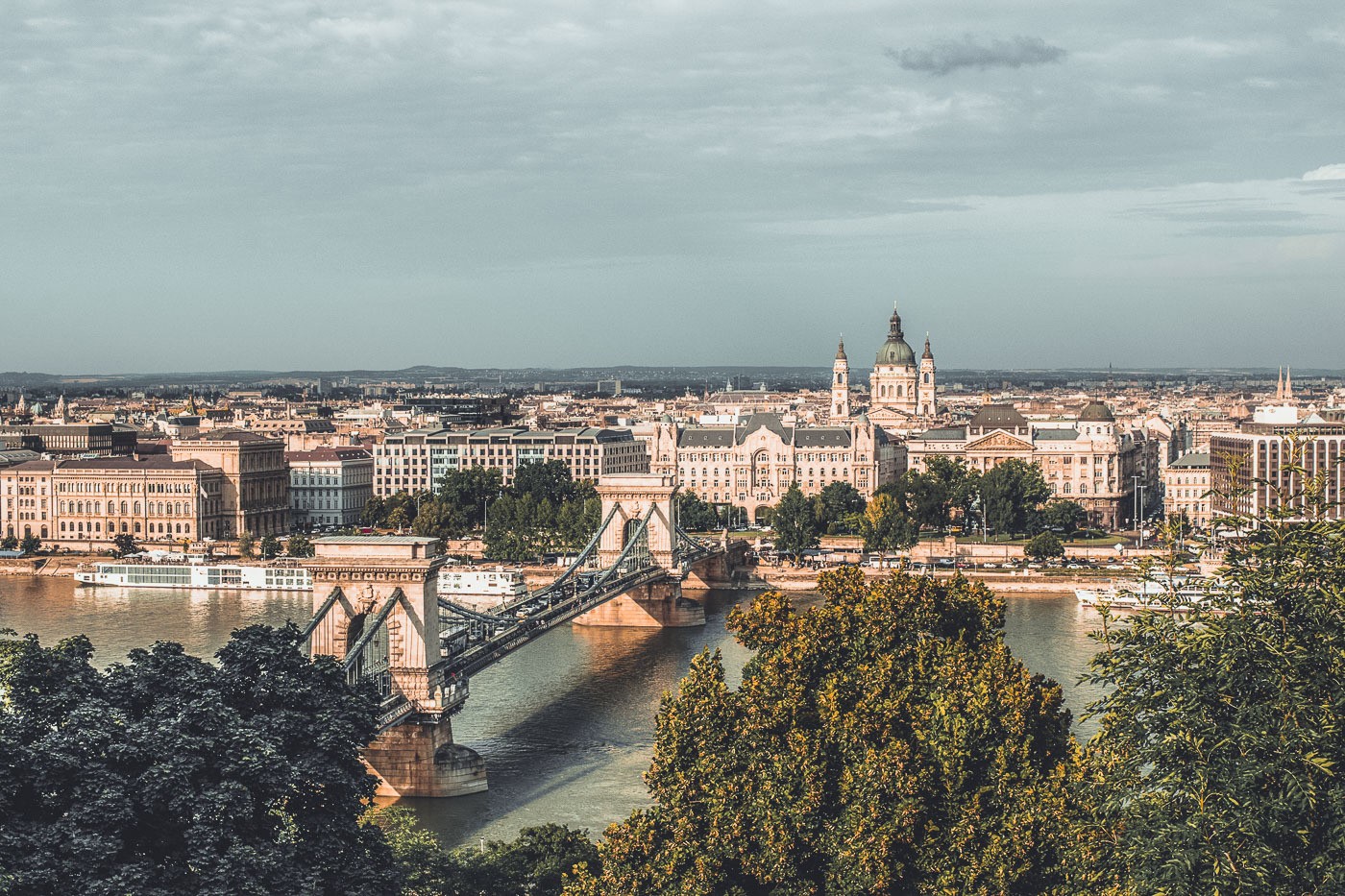 When: August
Where: Castle District, Budapest
https://www.budapestbylocals.com/event/festival-folk-arts/amp/
Genre: Cultural
"Visit the Festival of Folk Arts in Budapest's Castle District if you want to find out more about Hungary's and other nations' rich folklore and crafts straight from the horse's mouth. Organized for the 32nd time, the Festival is the most significant forum for living folk culture in Hungary. The most renowned local artists and craftsmen from different regions of the country will introduce their skills handed down from many generations."
Budapest Festival of Folk Arts/ 2015.August 20.
---
14) B.my.Lake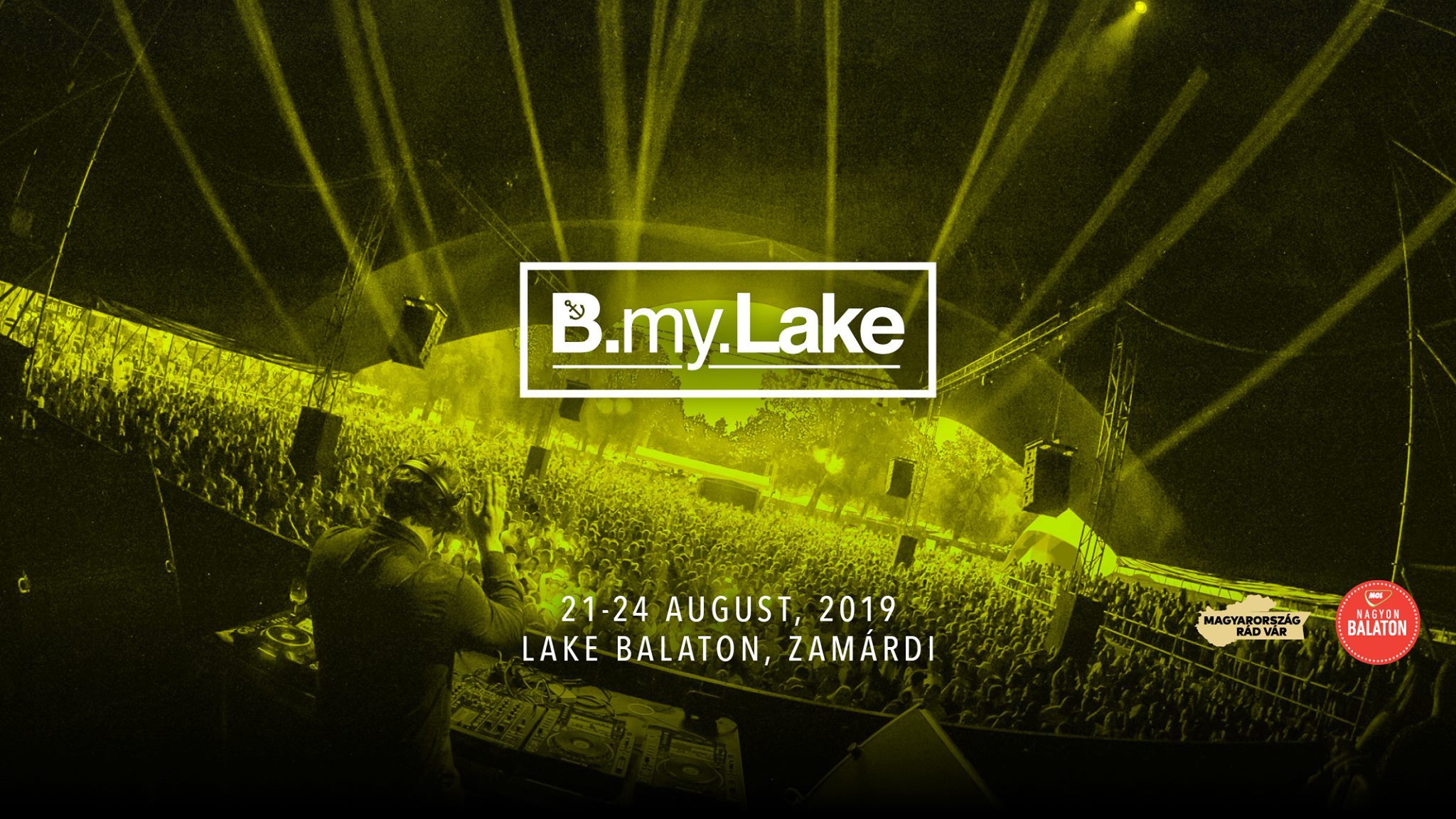 When: August
Where: Keszthely, Lake Balaton, Hungary
Genre: Techno/ Underground / Electronic
"B my Lake Festival also known as the, "Mecca of electronic music", takes place to round off the summer with a boom. Since its debut in 2013, B my Lake has become one of Hungary's most popular festival and the #1 summer destination for the lovers of electronic music. Thanks to its popularity, forward-thinking approach and exciting programs B my Lake, right in its first year, had won the award for "Best New European Festival" in the prestigious European Festival Awards. No wonder it had, as the organizers (VOLT – and Deadcode Production) managed to create a somewhat niche, but immensely demanded line-up each year. The electronic music festival, that's coming back for a sixth time at the end of August, will be held at Keszthely, a brand new location of Lake Balaton."
B my LAKE 2017 - official after movie
---
15) Kolorádó Fesztivál

When: June 19-22, 2019
Where: Nagykovácsi, Hungary
Genre: Various
"In 2018 we go again on vacation to Kolorado for the third time. On the border of Budapest and mother nature, in a forest that is only 30 minutes away from the city center.
Several stages with special energies, fresh international artists, carefully selected Hungarian bands and DJs, cultural happenings, sports, techno in the barn and delicious food stands, just to make sure that there is life beyond music too. In Kolorado we are together, we are free, we are one with our own laws around the blazing bonfire."
---
16) Budapest Christmas Festival
When: December
Where: Vörösmarty Sqr, Budapest
Genre: Cultural / Christmas
"Visit the Budapest Christmas Fair and Winter Festival on Vörösmarty Square if you want to buy something unique and original for your loved ones. The lovely plaza in the heart of the city turns into a festive market place from early November till 01. January. The location is ideal; the Square is in the heart of the city at the end of Váci utca, right in front of the prestigious Gerbeaud Coffee House. Cottage-style wooden stalls and two outdoor stages take over one of Budapest's most attractive spots during the couple of weeks preceding the end-of-the-year holidays."
Budapest Christmas Market Hungary BASILICA & VOROSMARTY SQUARE 4K
---
17) Budapest Spring Festival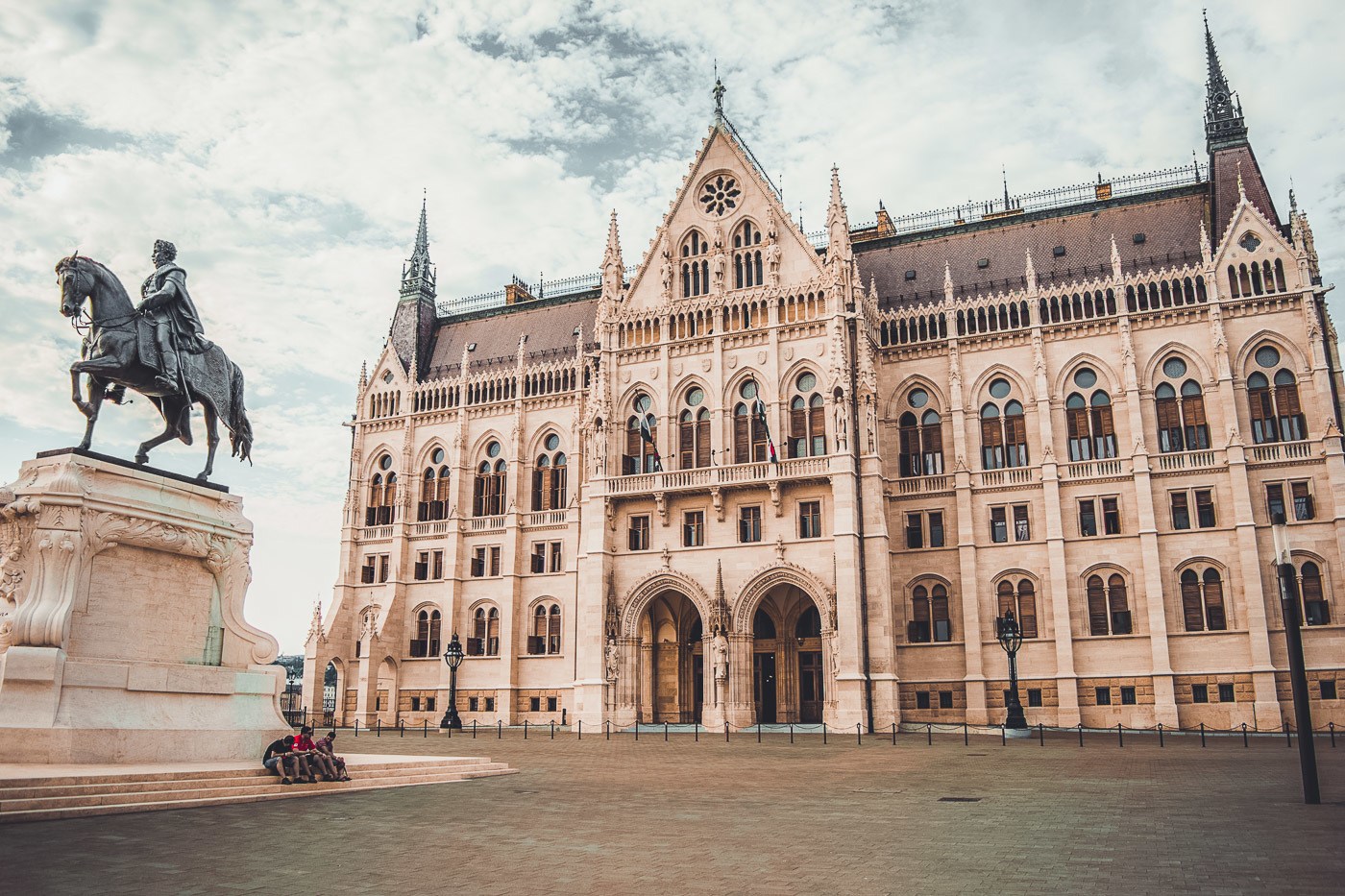 When: March / April
Where: Various locations, Budapest
Genre: Cultural / Musical
"The 39th Budapest Spring Festival, between 5–22 April, awaits visitors with a programme that involves many of the arts, with events in classical music, opera, jazz, world music, dance, contemporary circus, theatre and the visual arts. With the best Hungarian performers and real world stars, the Budapest Spring Festival is a truly special occasion, presenting premieres and co-productions with partner institutions."
Budapest Spring Festival - 2018
---
18) Night of Baths
When: November
Where: Various locations, Budapest
http://festivals.topbudapest.org/winter-festivals/night-of-baths-bath-festival-in-budapest/
Genre: Cultural
"The Night of Baths is a one night Spa Baths Festival – or better to think of it as a night party series slash 'bath crawling' – all over Budapest, Hungary. It is a special night for several reasons. First of all, you can buy tickets very favourably to take a relaxing thermal bath. Secondly, your ticket will be valid to be used at most Budapest thermal baths which are open in winter time (note, the temperature at nights is in minuses in Budapest). Thirdly, there are some special events, programmes, concerts, DJs, fire jugglers, 3D building mapping at some baths. The night programme usually starts at 10 pm late in the evening and finishes at around 3am at night. Sounds fun right? It is. Budapest Night of Baths is duly popular amongst locals and tourists alike. All in all, taking part in the Night of Baths in Budapest is one of the best programmes you can choose in November."
Check out my article: 40 Parties in 40 Countries to Experience Before You're 40
SPARTY SPECIAL - The Grand Budapest Bath Party
---
19) Jewish Summer Festival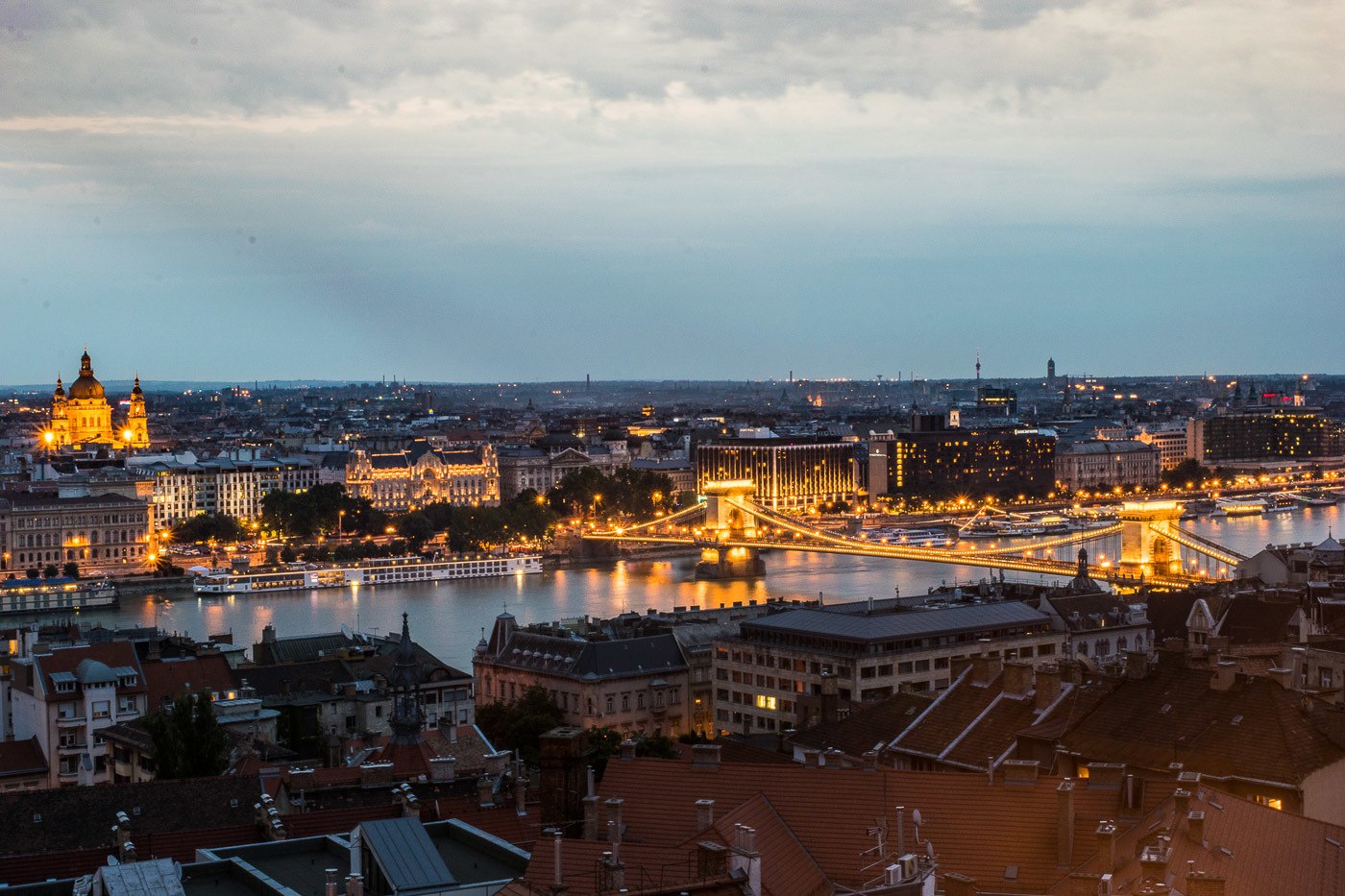 When: September
Where: Various locations, Budapest
http://visitbudapest.travel/budapest-events/jewish-summer-festival/
Genre: Cultural / Religious
"The Jewish Summer Festival was first organized in 1998 and its goal was to introduce Jewish culture (music, dance, fine art, books and films) to as many people as possible. The center of the event is the spectacular Great Synagogue in Dohány Street, the second largest Synagogue in the world (after the one in NYC). Programs include concerts at the Rumbach Street Synagogue and at the Great Synagogue, movie screenings at Uránia Theatre and much more."
Jewish Summer Festival in Budapest
---
20) Budapest Summer Festival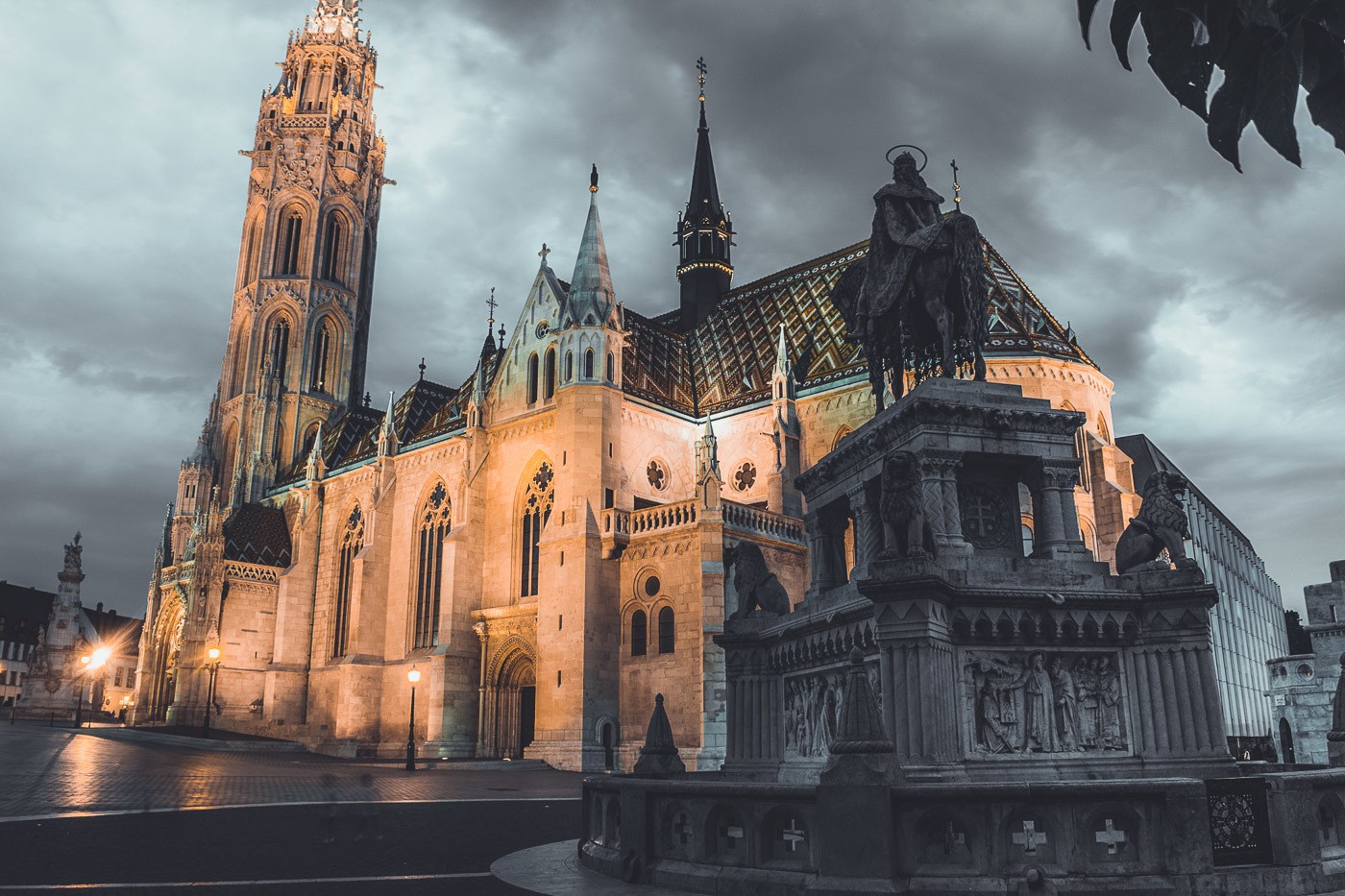 When: June – August
Where: Various locations, Budapest
Genre: Cultural
"The ongoing summer cultural festival in Budapest offers many open air summer evening programs, from classical concerts through circus shows to opera performances or puppet shows. The venues are varied, mainly on breezier parts of the city where the summer nights offer some cool entertaining options in greener settings, such as the scenic Margaret Island or the nice Varosmajor Park on the Buda side of Budapest."
---
Am I Missing Any Epic Budapest Festivals that should be on this list…?
I know there are tons of amazing different events, concerts, and festivals in Budapest/ around Hungary, so please feel free to reach out to me and let me know about any ones I am missing! I haven't been back to Budapest since 2016, but really hoping I get the opportunity to return for a couple of these summer festivals! After compiling this list, I realized that Hungary during the summer is festival heaven!!
---
Looking for more awesome Festivals in Europe and around the world?
My website is filled with awesome posts just like this one. Take a browse through some of my favorites below, and start planning your next international adventure
25 Epic Music Festivals in Belgium to Experience Before You Die
Top 20 Music Festivals in Sweden to Experience Before You Die
The Best 21 Music Festivals in Berlin To Add to Your Bucket List
The 25 Best Music Festivals in ASIA
44 Festival Accessories, Gear, and Must-Haves | Festival Packing List
The Ultimate Music Festival Camping Packing List
The 7 Best Music Festival Hydration Packs & Camelbaks
The 22 Best Music Festivals in Barcelona To Add to your Bucket List
Top 15 Music Festivals in Iceland To Experience Before You Die
Top 16 Music Festivals in Portugal to Experience Before You Die
Top 18 Music Festivals in Scotland To Experience Before You Die
The 10 Best Music Festivals in Leeds, U.K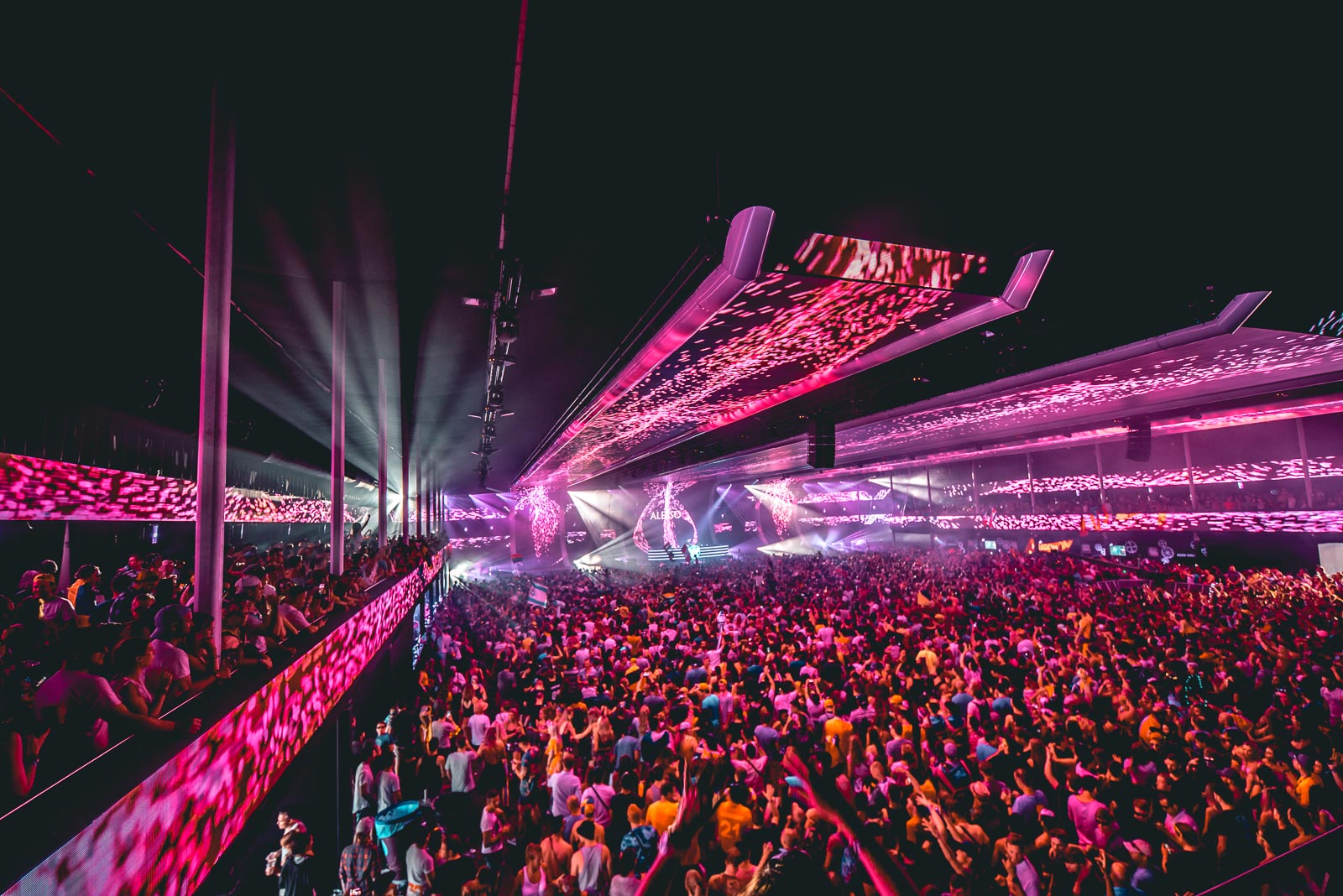 ---
Share these Budapest Festivals with your squad!!
https://www.jonesaroundtheworld.com/wp-content/uploads/2019/02/Music-Festivals-in-Budapest-.jpg
720
1080
Dave
https://www.jonesaroundtheworld.com/wp-content/uploads/2017/03/logotry-1-1-300x106.png
Dave
2019-02-27 21:04:53
2019-02-27 21:04:53
Top 20 Budapest Music & Cultural Festivals to Experience Before You Die