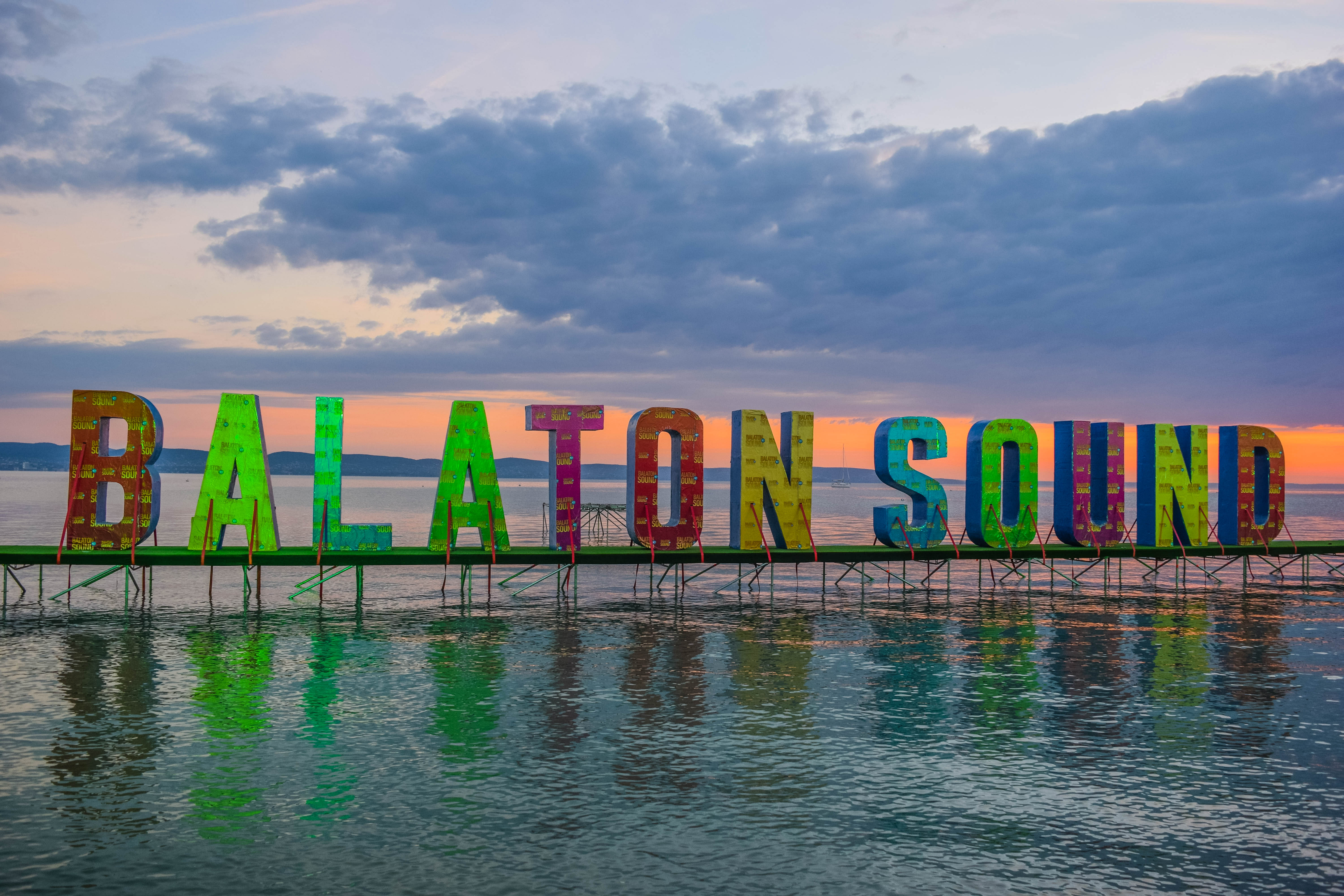 As Jay Lumen played his final song at the Heineken stage on Sunday morning at 5:55 A.M, and the festival would shortly come to an end — I couldn't help but smile when I thought about the past 5 days of festival madness that I had experienced at Balaton Sound.
The non-stop incredible music, the gorgeous location, the friendly atmosphere, the massive stages, the affordable prices, etc…
Truly, a perfectly organized festival…
It was an experience that I'll never forget, and will recommend to absolutely everyone..
---
To be honest, I actually had never really heard too much about Balaton Sound. I remember I included it in my 30 Music Festivals To Experience Before You Die article, but that was just from diligent research.
My decision to come to this Balaton Sound happened solely because I found a 38 euro flight to Budapest! That's literally the only reason I came.
I've been to some incredible festivals around the world like: Coachella, Tomorrowland, Amsterdam Dance Event, Electric Daisy Carnival, Sonar, Mysteryland, Sonus, Stereosonic, etc
And I can confidently say that this is the best music festival I've ever attended.
Let me try and explain why.
---
Location, Location, Location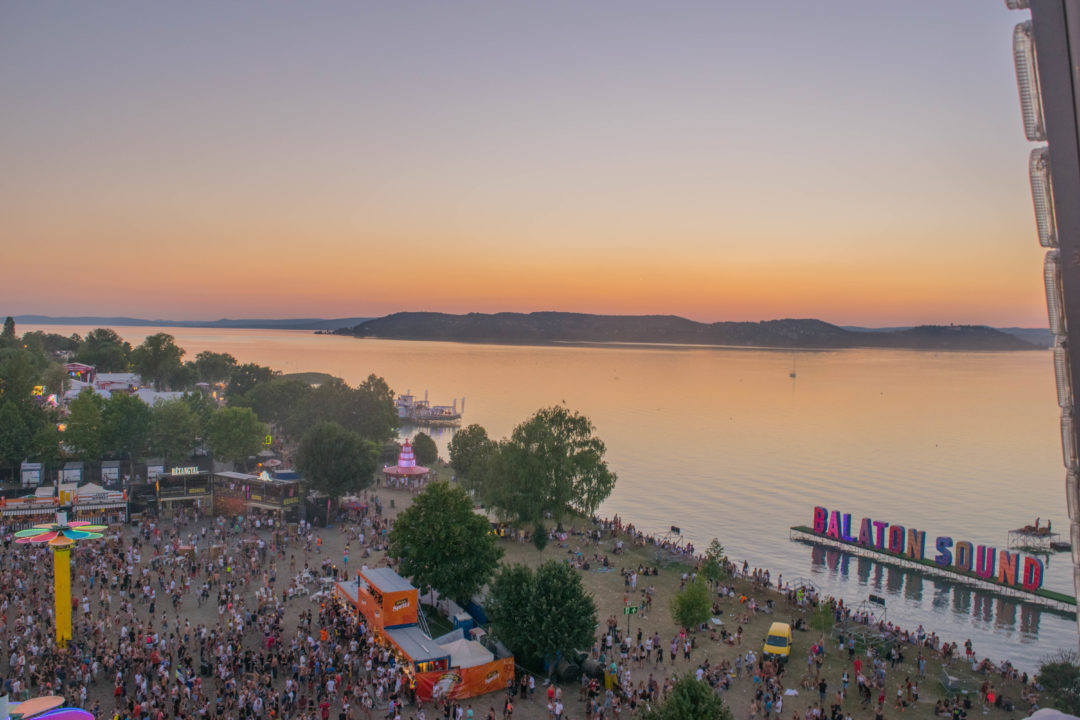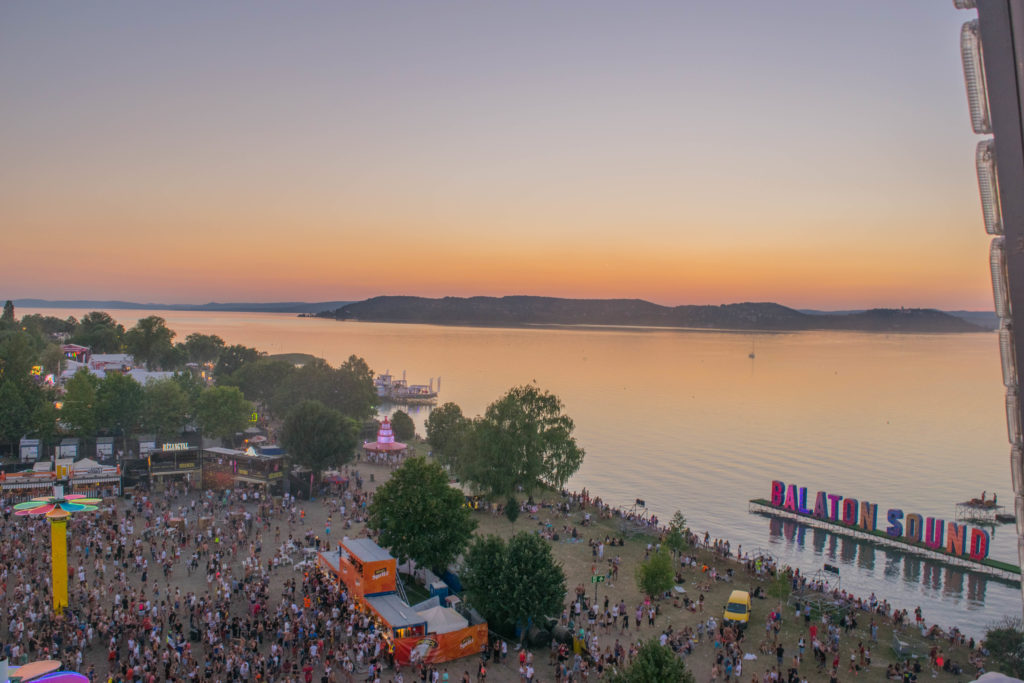 Lake Balaton is about a 1.5 hour drive from Budapest, and it's simply a gorgeous destination. I quickly realized is the perfect location for a festival of this magnitude. There's plenty of open space, nearby accommodations, and amazing summer weather.
For a travel blogger and photographer such as myself — I could not have been more pleased with the picturesque sunsets every evening, and the jaw dropping sunrises every morning.
When you're not at the festival, you're spending your days relaxing by the lake, having a cheeky swim, and enjoying the natural beauty you'll find in Lake Balaton.
---
Amazing, Massive, and Plentiful Stages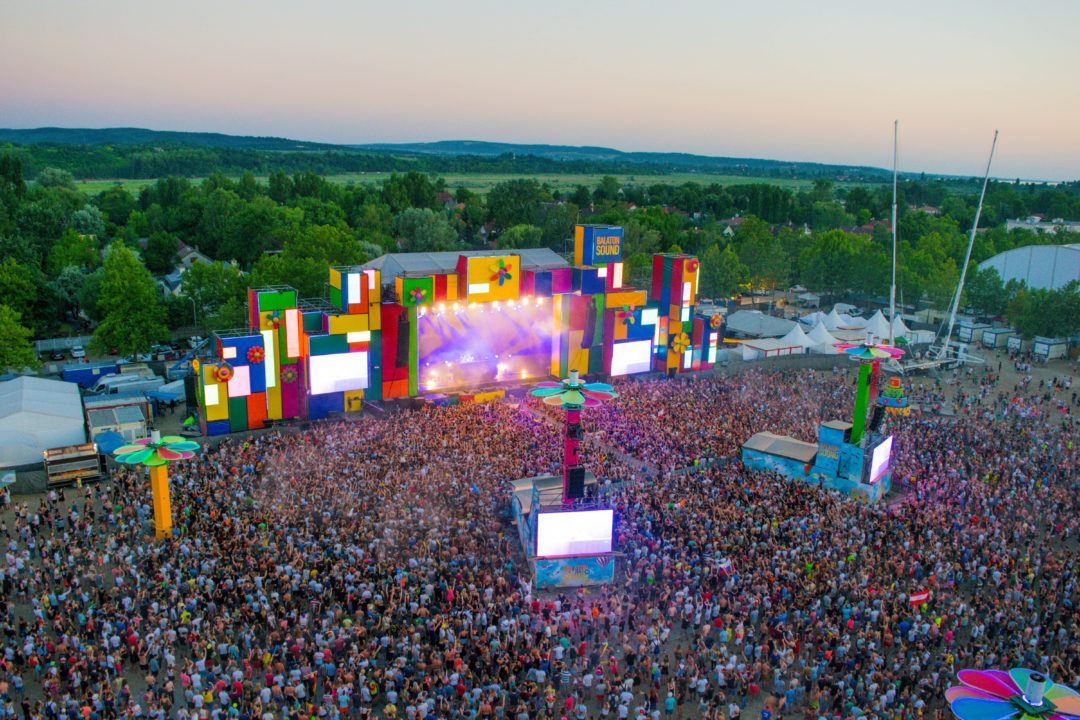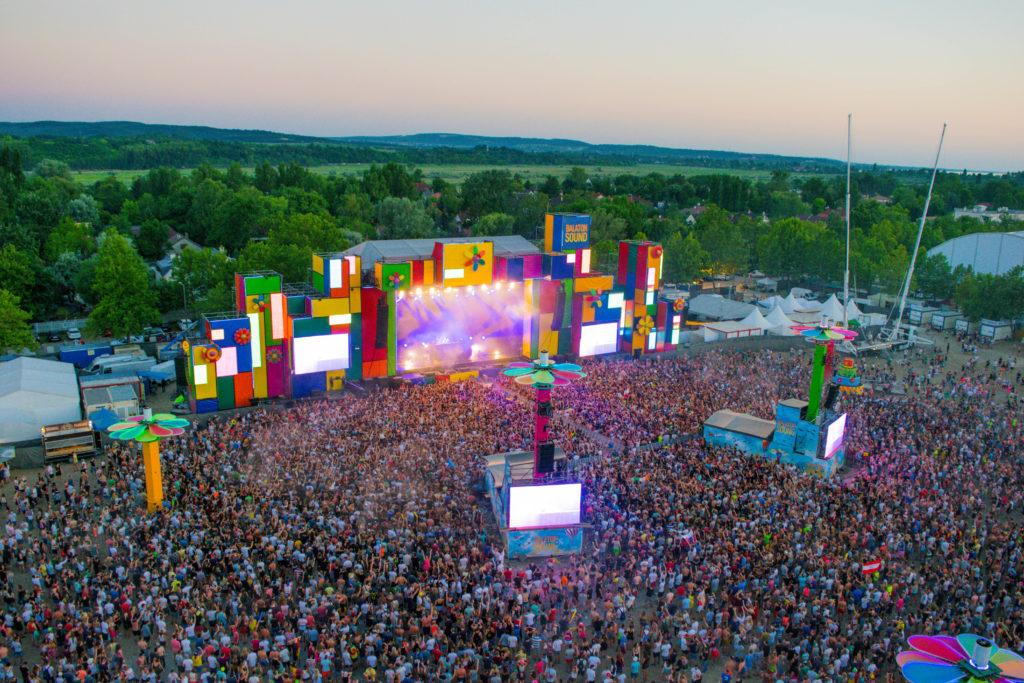 Music Festivals are adult playgrounds — and Balaton Sound had entertainment absolutely everywhere. There were 10 incredible stages all varying in size, vibe, and spread throughout the festival grounds.
The most visually impressive would definitely be the MainStage. With it's vibrant colors, massive LED screens, and booming bass no matter where you are standing — everyone found themselves watching at least one or two sets at the Mainstage.
I mean look at this. WOW. Not too shabby?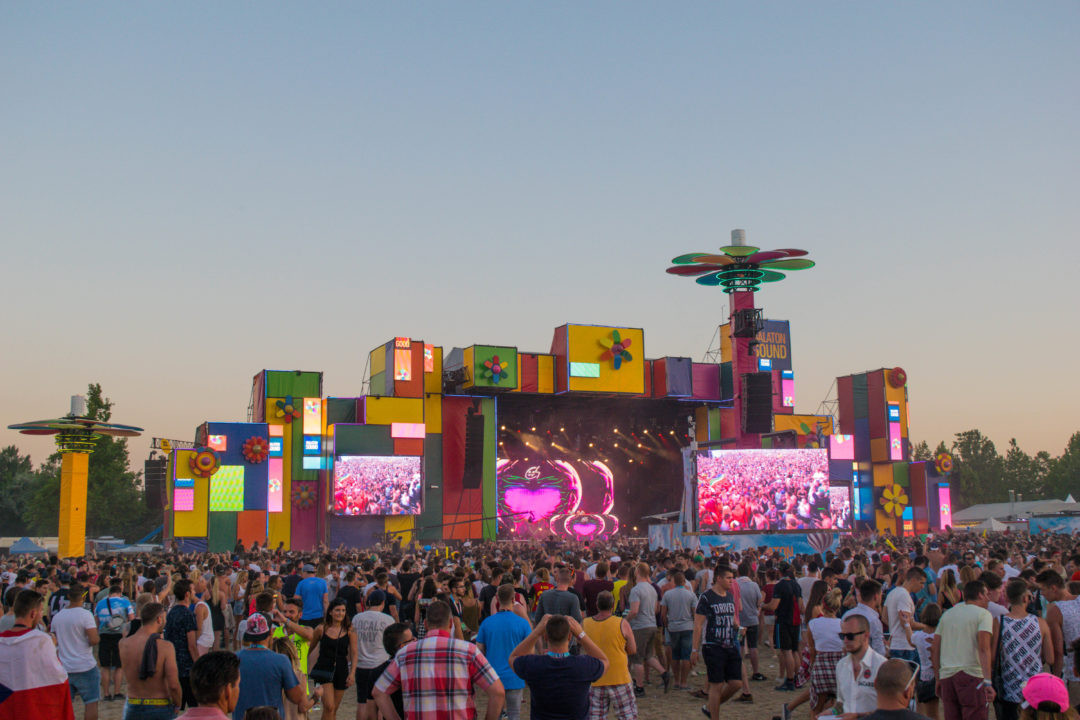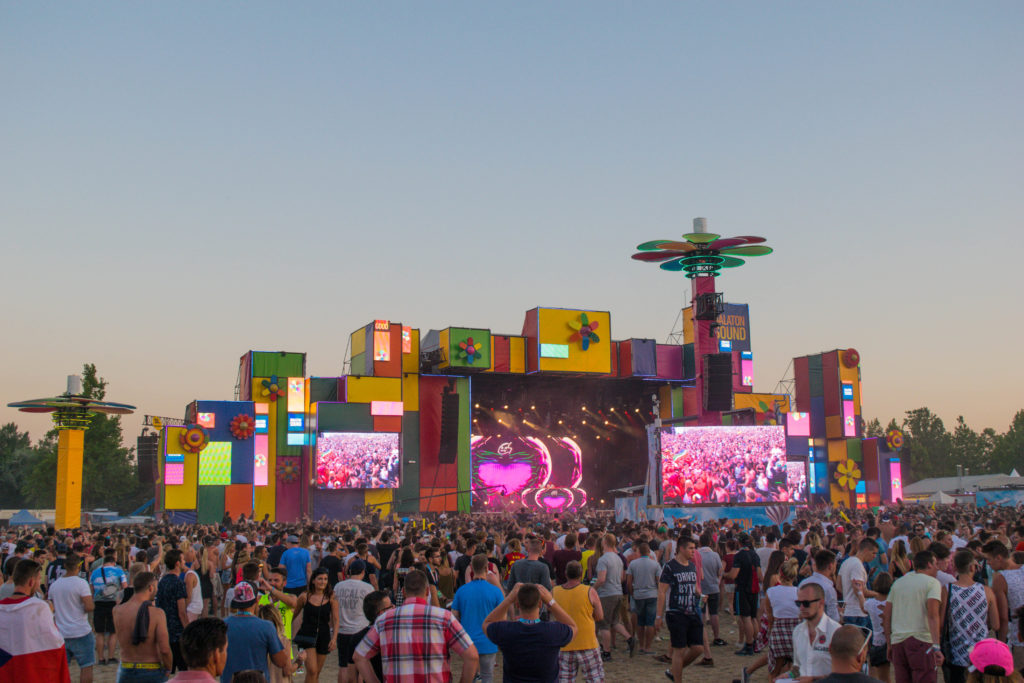 ---
The Telekom Arena was the second largest stage — and was one huge tented beast. This stage had amazing sound, plenty of space for the bigger acts, and really impressive lighting. At times you'd find it insanely crowded, and at other times you could find it nearly empty.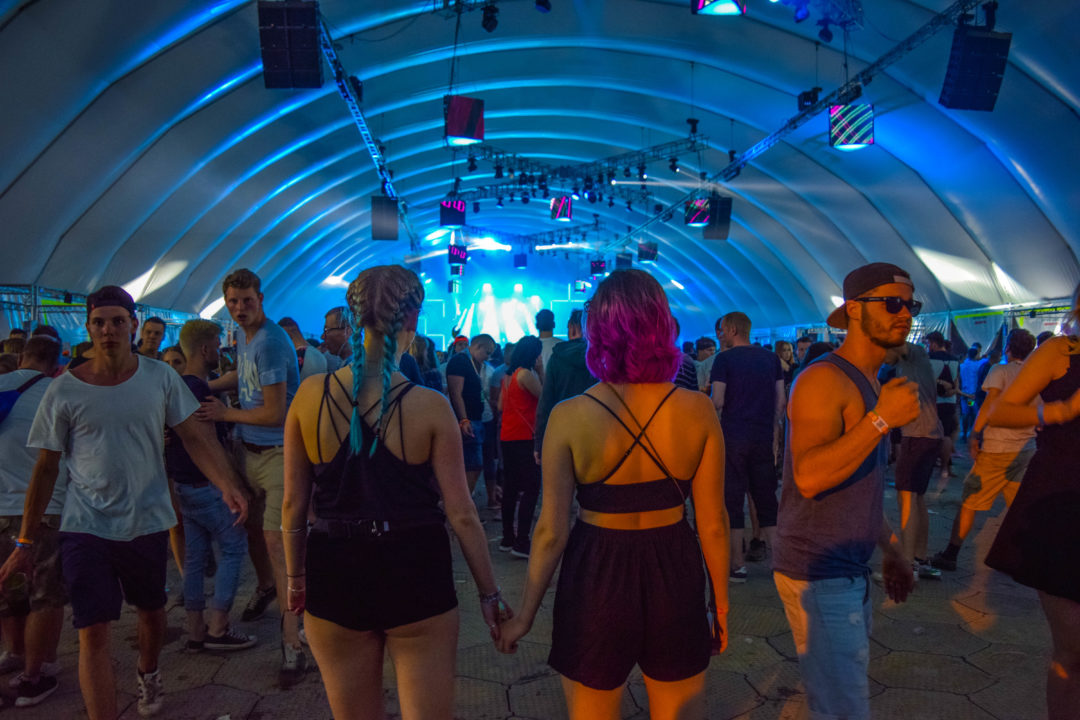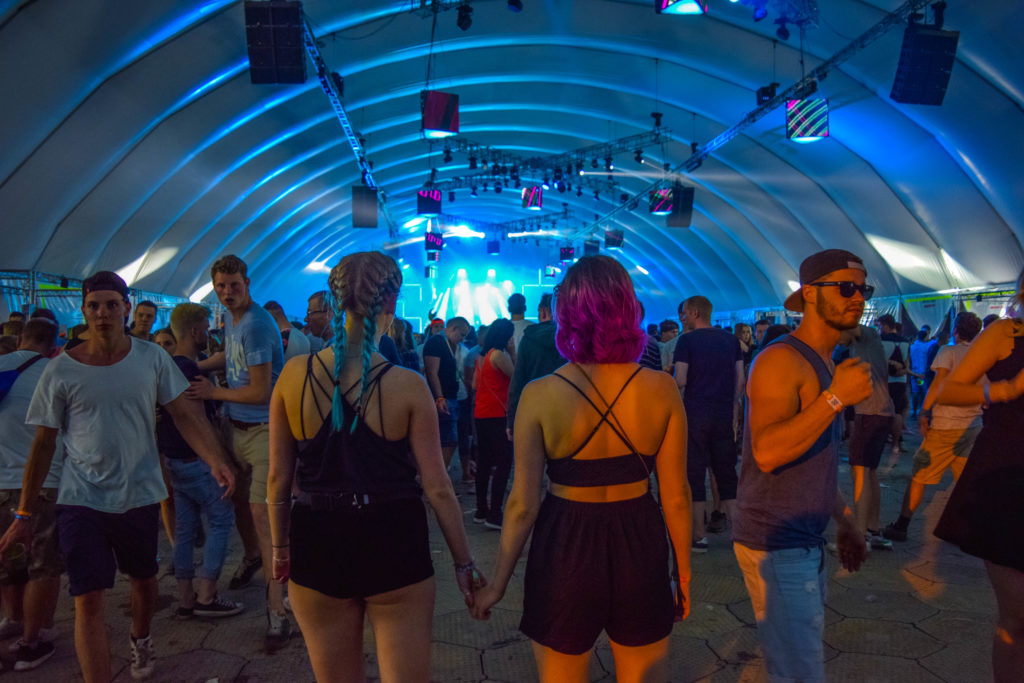 ---
The Jager Arena had a huge dome shape, and brought some big names to it's stages. I actually didn't spend too much here, but I did see Tomsize lay down some filthy trap beats for about 20 minutes, and Sub-Focus drop some wicked drum-and-bass. If you walked in this stage, you instantly felt the party vibes. It was LOUD and people were always going crazy.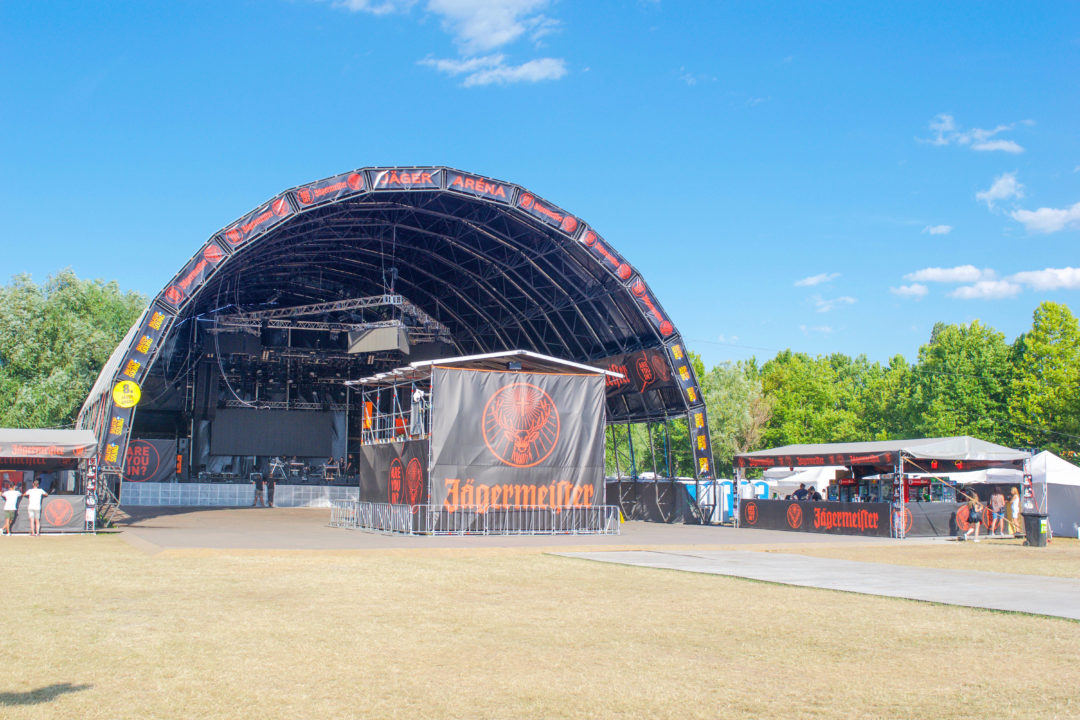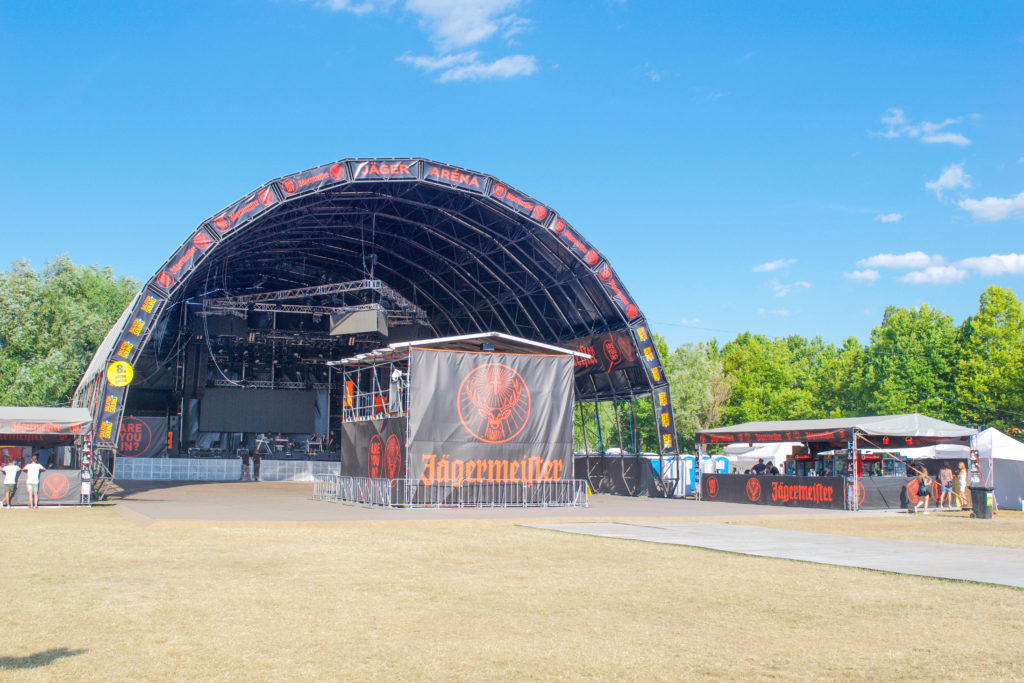 ---
The Heineken Stage — *My Favorite*
If you were my friend and were looking for me at this festival, your best bet would be to head straight to the Heineken stage.
This gigantic pyramid perfectly built over the lake made it ideal for some epic sunset & sunrise photography, and was the ultimate stage for deep / tech house and techno tunes.
If underground electronic music isn't your preferred style, I doubt you spent too much time here, but that's your mistake. This stage had the best atmosphere of all them, and was full of people who truly know and appreciate their quality dance music.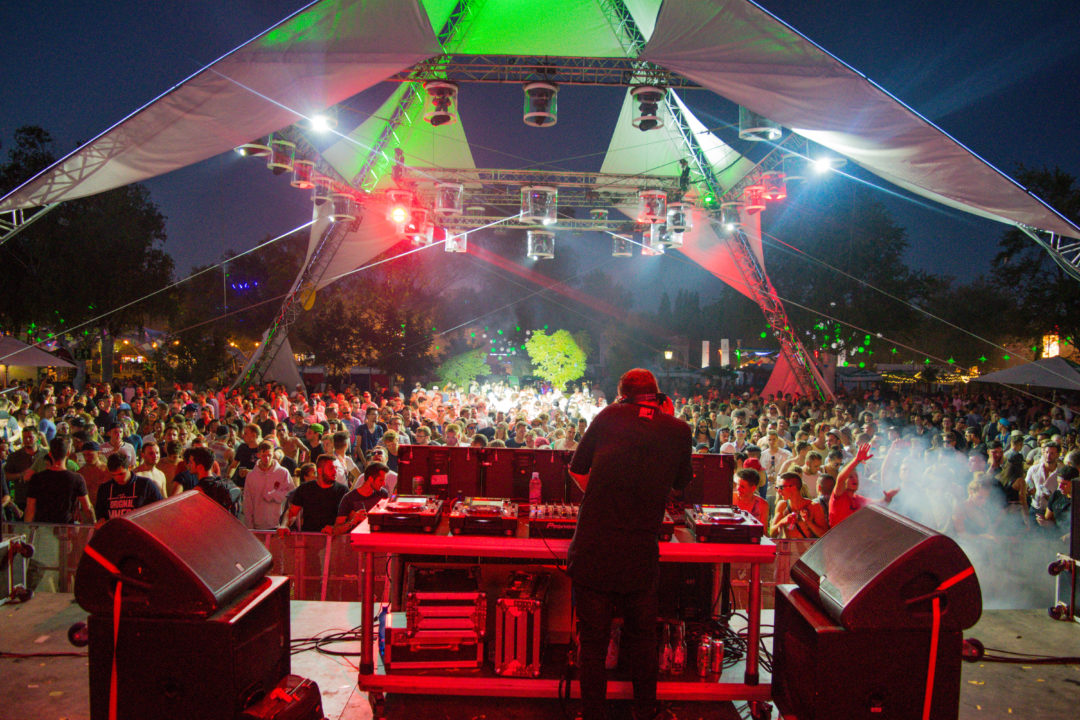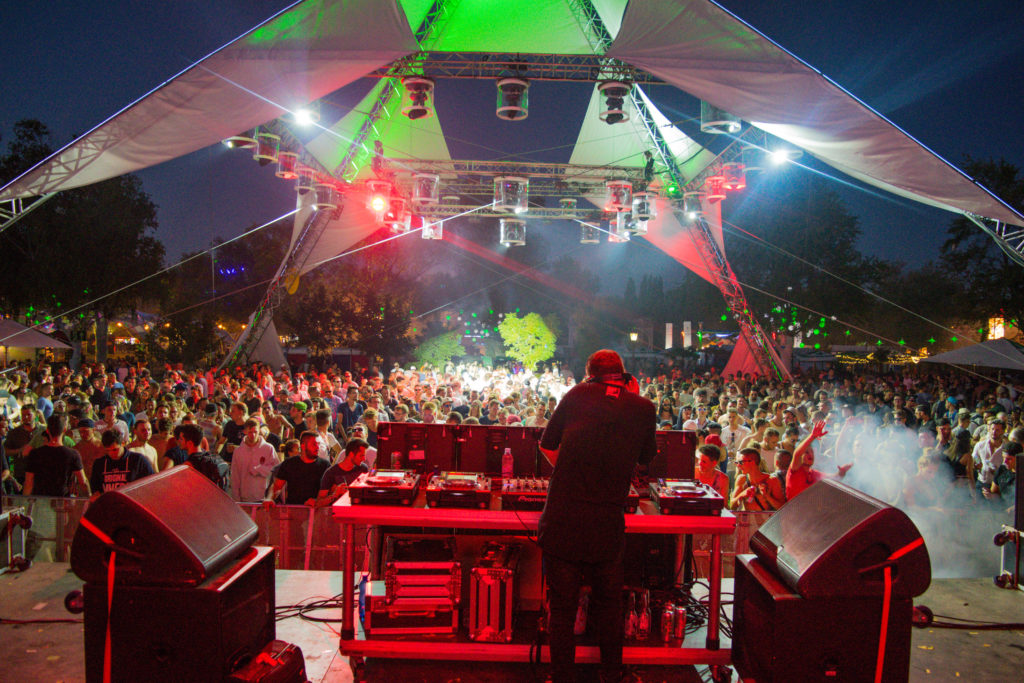 ---
The Jana Stage was probably the most unique of them all, as it was covered in sand and provided a really great beach vibe. The tunes were always groovy as hell, the sunset views were spectacular, and it was never really overcrowded. I came here almost every night to watch the sunset and met some really great people that I ended up kicking it with a lot throughout the festival.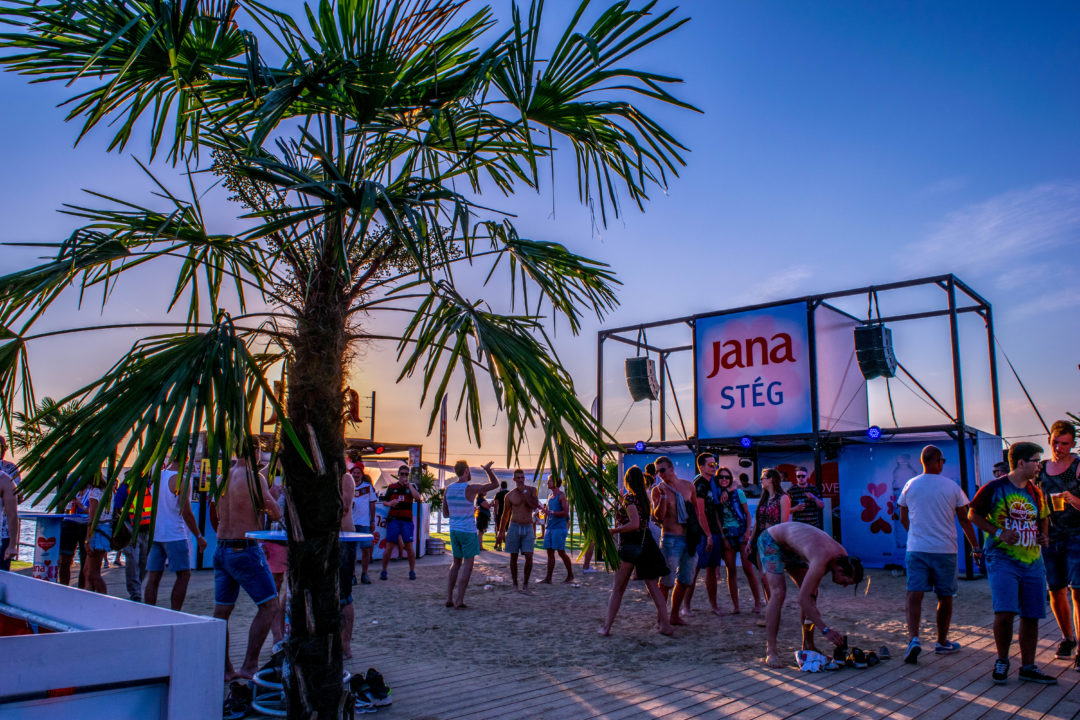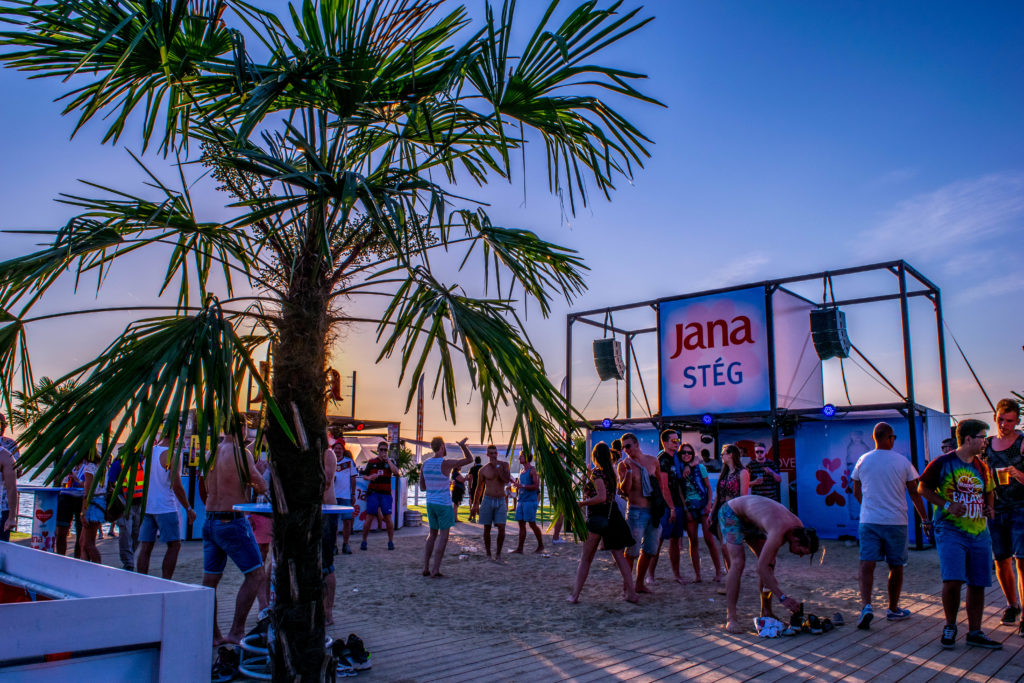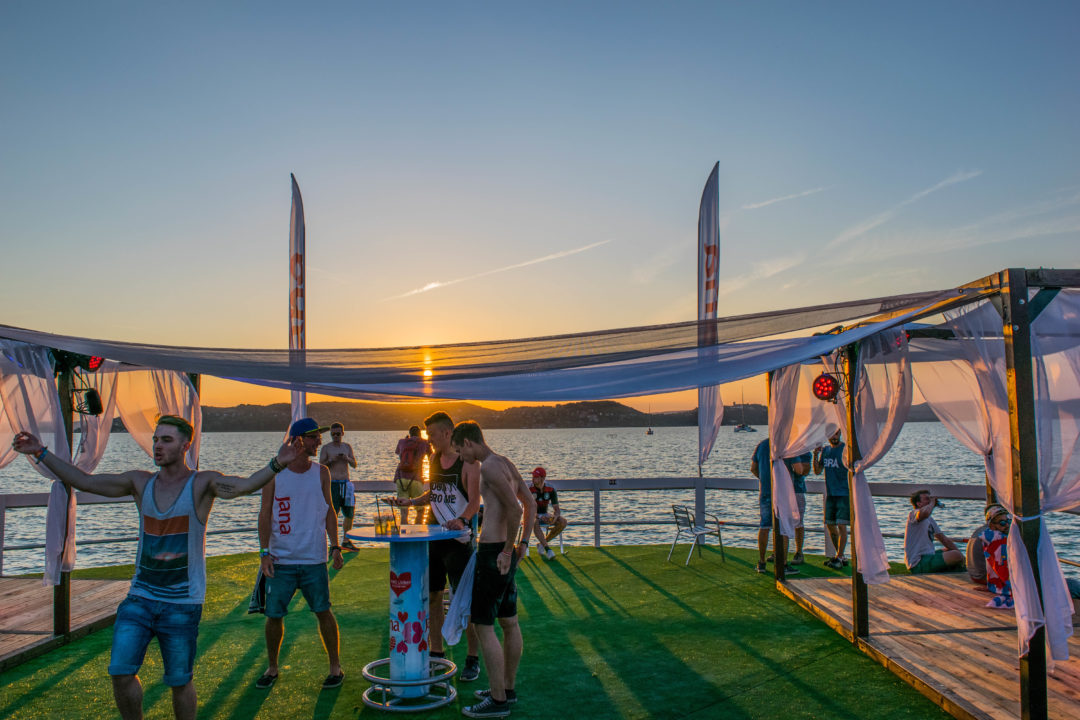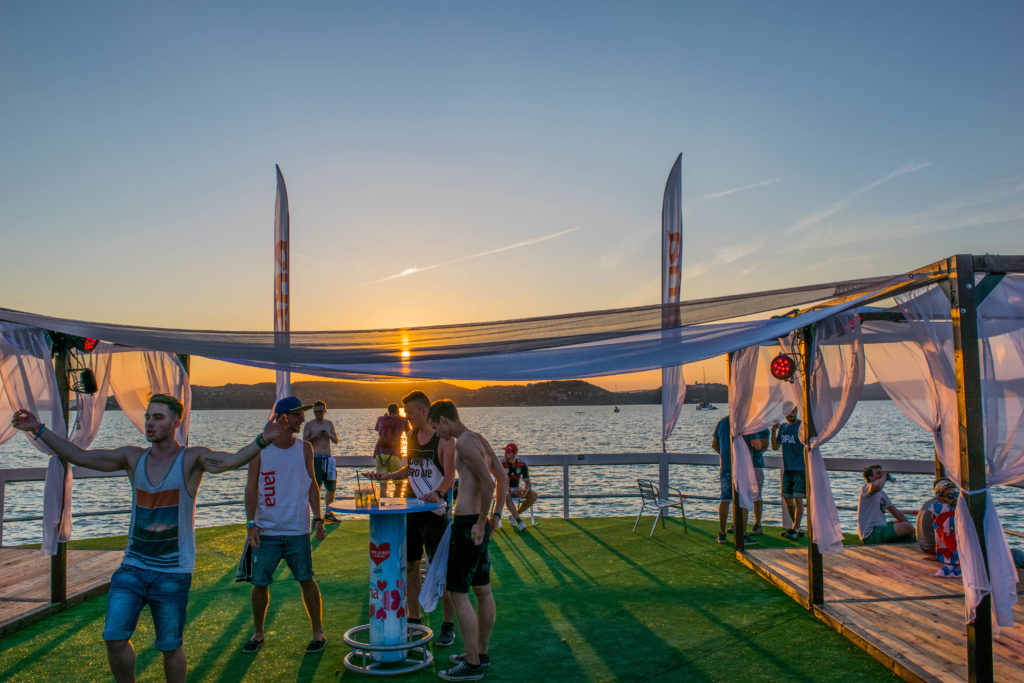 ---
Music from 10 A.M – 6 A.M
Party until the sunrise every night…
This was one of the biggest factors which made this festival the best I've ever attended. There's basically music playing 24 / 7 — which there actually is if you go to the after-parties.
Listening to incredible DJ's on Lake Balaton while watching the sunrise was truly an amazing experience. You just can't beat it.
I've attended too many festivals that end around midnight or 1 A.M — and it's just now how a festival should be.
---
Cashless Payment & Top-Up Points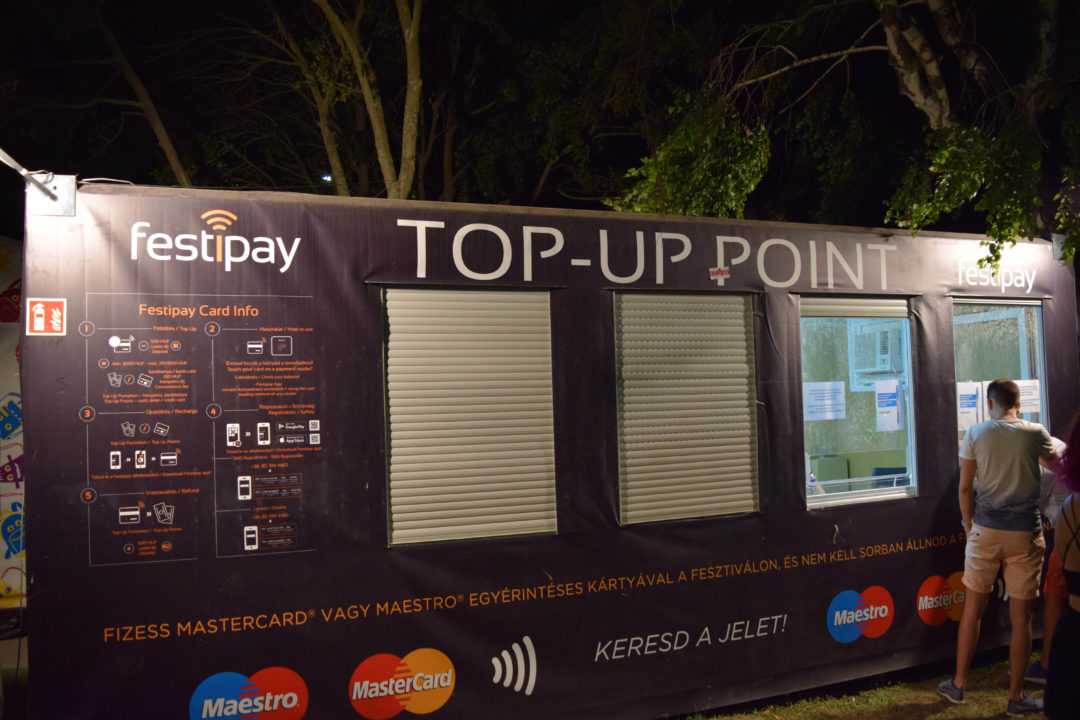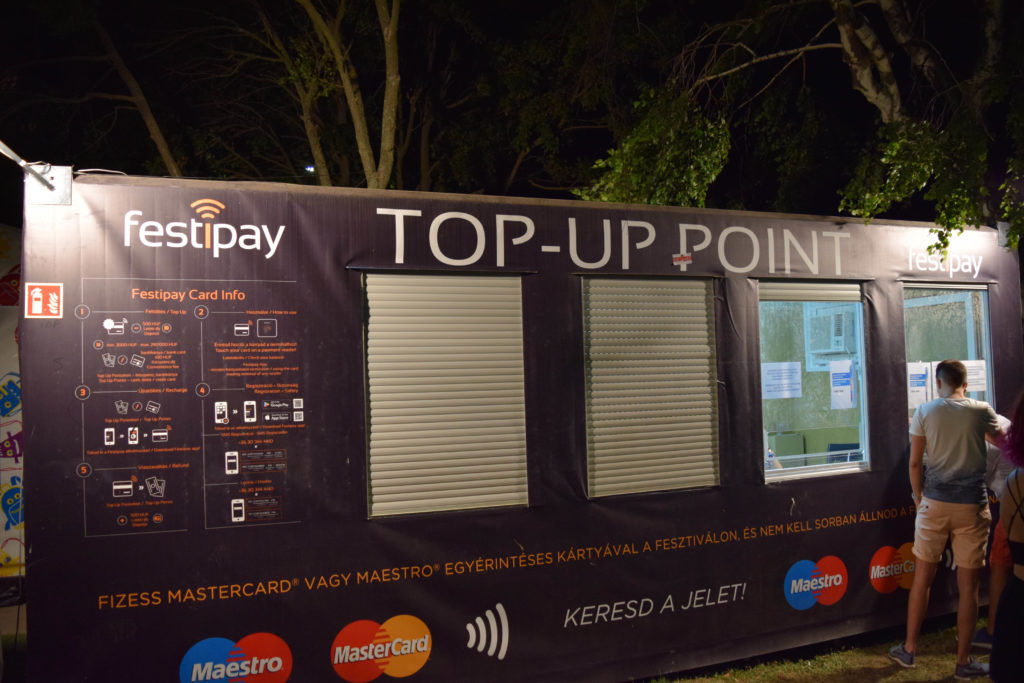 It's becoming more and more common at festivals these days to have cashless payments, and I definitely think it's the best way to do it.
I love how they give you an actual CARD, and not tokens that are easily lost. There were top-up points spread out all over the festival, and it never took more than a minute or two to re-load your card with more value.
There was a small deposit for the card, as well as a 500 HUF deposit that you could get back if you filled up a small bag of trash — which I thought was a really cool idea, and very easy to accomplish.
Food & Drink Options Absolutely Everywhere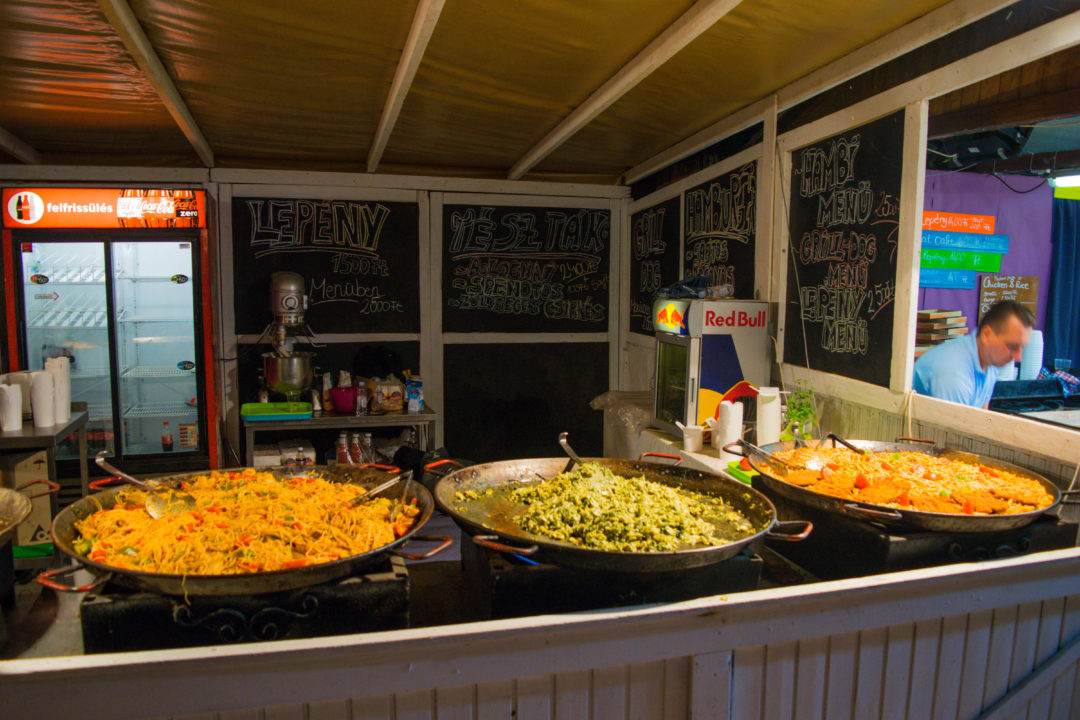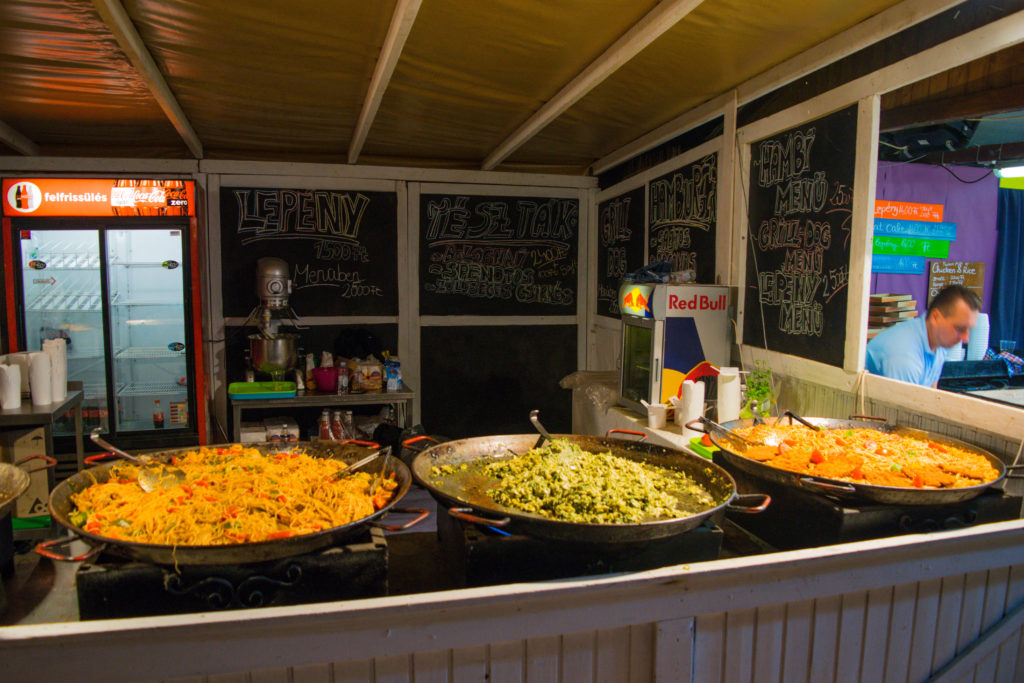 Now that you've got some cash on your card — let's go spend it.
When it comes to food options — I was amazed at all the variety this festival offered. No matter what type of food you were in the mood for — Balaton Sound had you covered.
I typically went for the classic Doner Kebab, because well — it's scientifically proven it's the best drunk meal in the world. But I enjoyed an occasional slice of pizza, and a bowl of delicious fried rice.
Food prices ranged, but you're looking to spend around $5-$8 per meal.
---
Affordable Drinks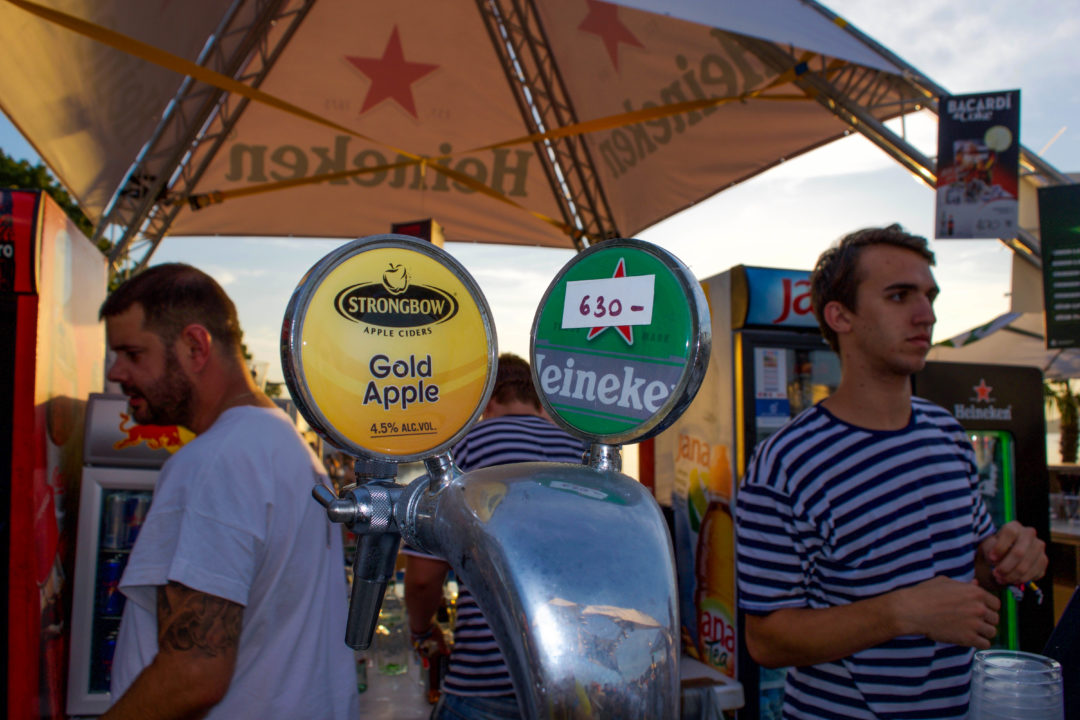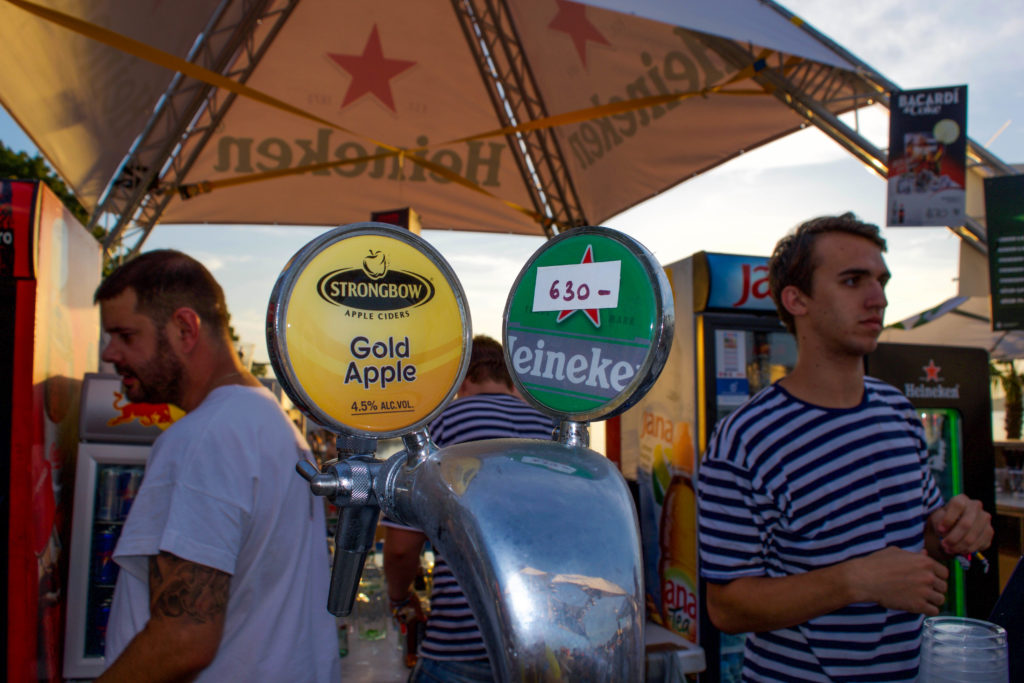 630 HUF = 2 EUROS!
I'm a beer drinker, and I was very pleased when I found out the price of beer was only 630 HUF.
I've never been to a music festival with 2 euro beers. Normally at festivals I'm worried about bankrupting myself just because of drink prices — but because this festival is in the wonderfully affordable country of Hungary — this was not the case.
For mixed-drinks you're looking at spending around 1400 HUF (4.50 Euro) though, and a red bull would cost you about 1000 HUF (3.15 Euro).
I am fully aware that these prices ARE EXPENSIVE for typical drink costs in Hungary, but I've been to festivals that charge 5-8 euro per beer, so I was definitely pleased with the Balaton Sound menu.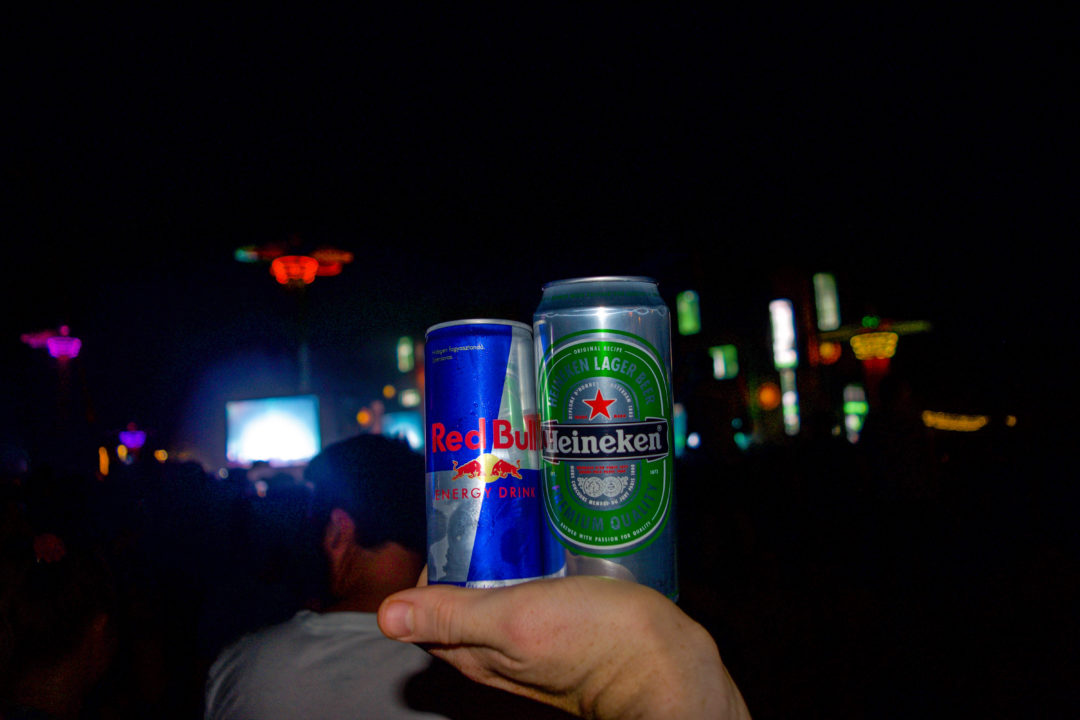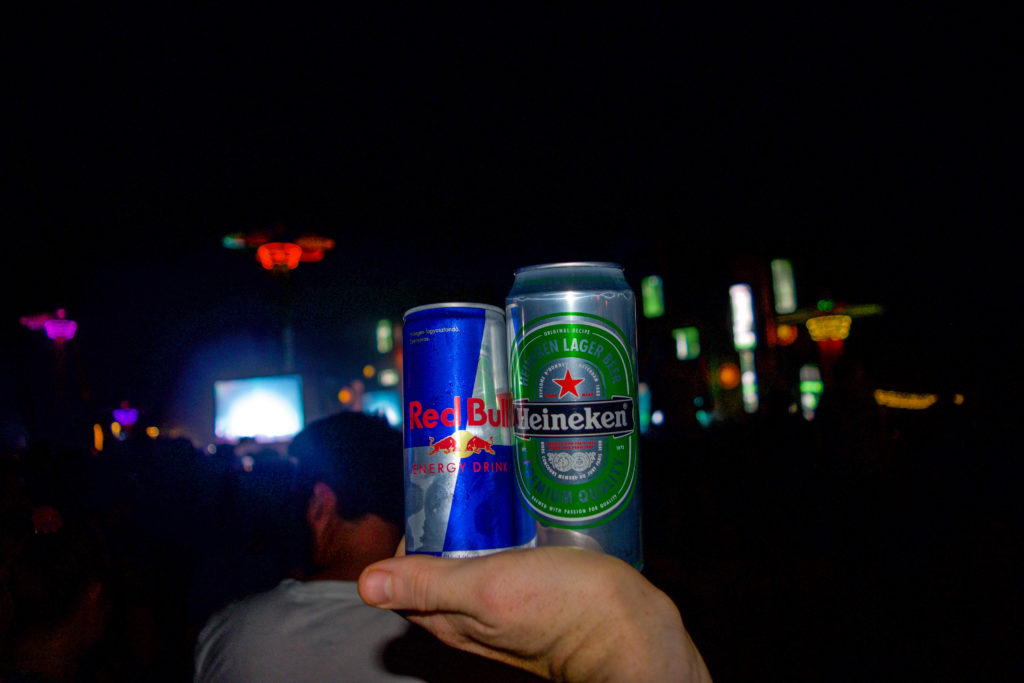 ---
The Crowd
Incredibly friendly people from around the world who came to party, dance, and make new friends.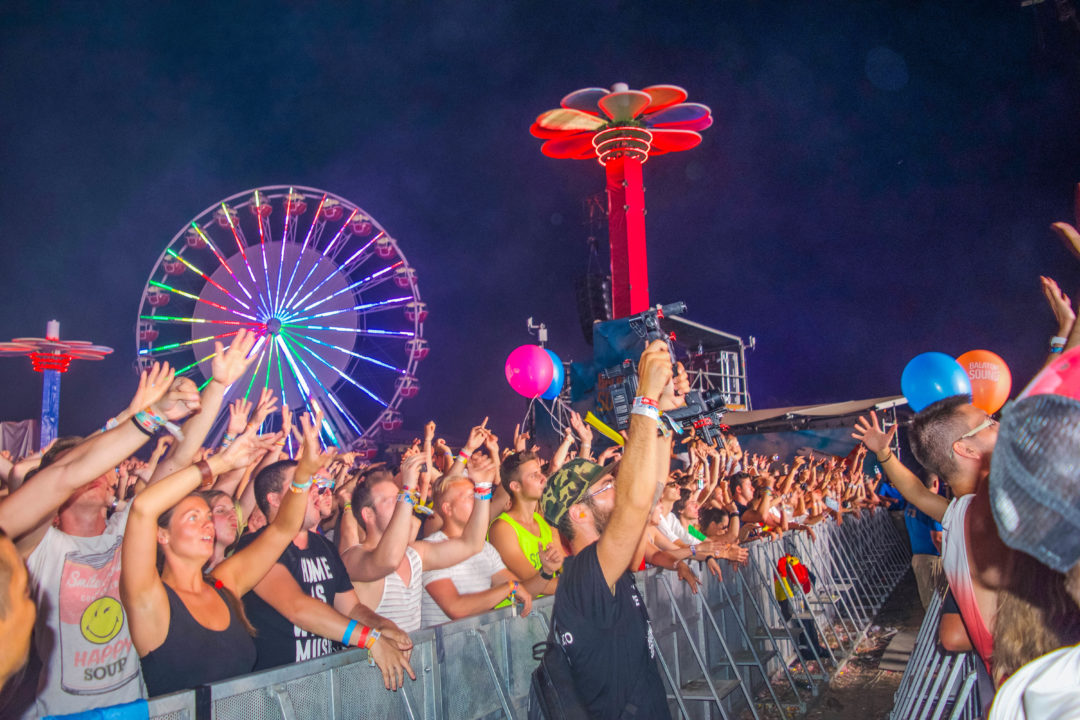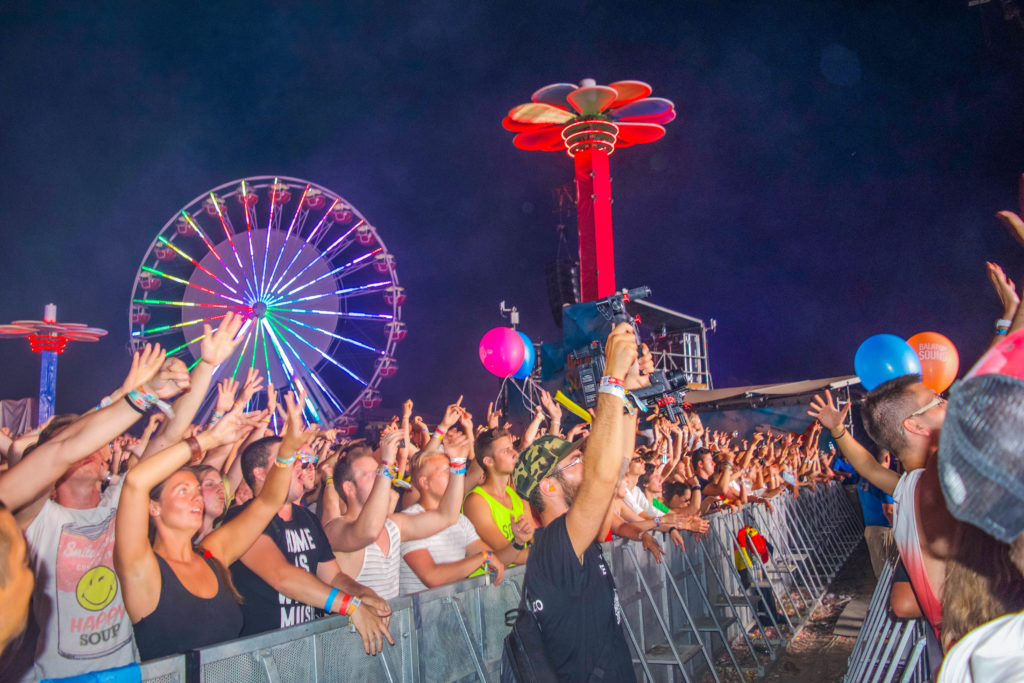 Without a doubt, the best aspect of any music festival is the atmosphere — and Balaton Sound's vibe could not have been any better.
There was a wide mix of people from all over the world.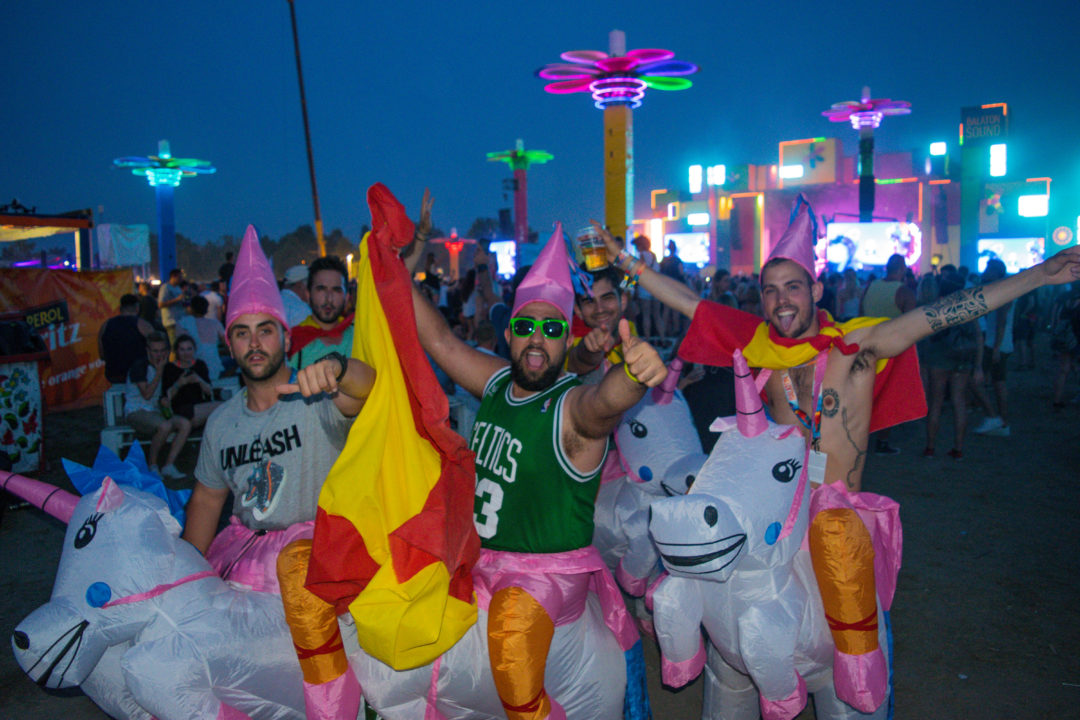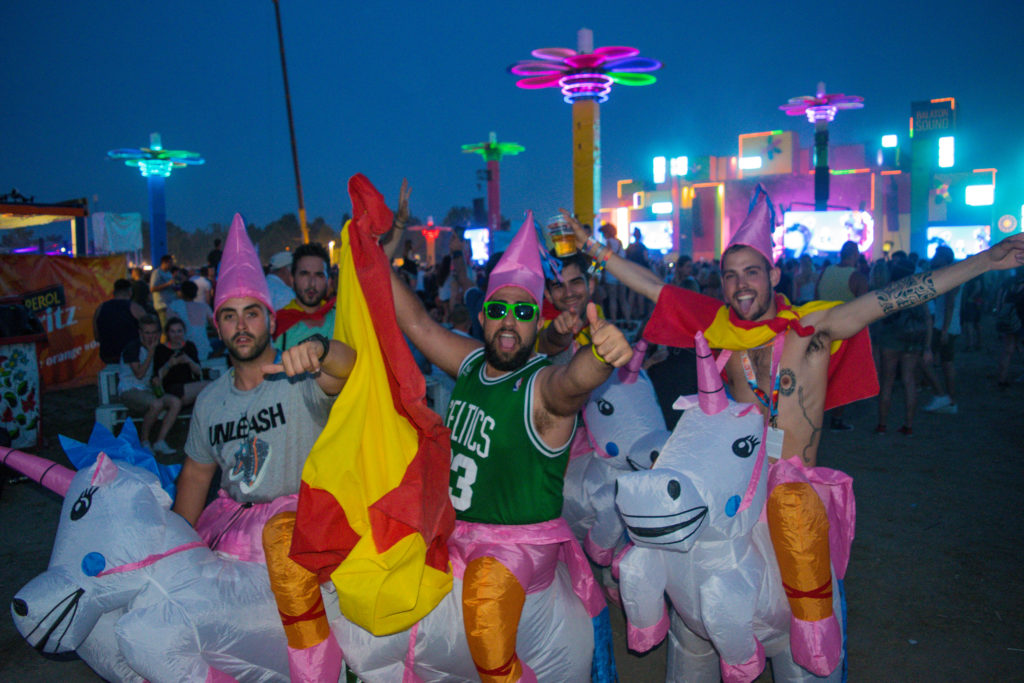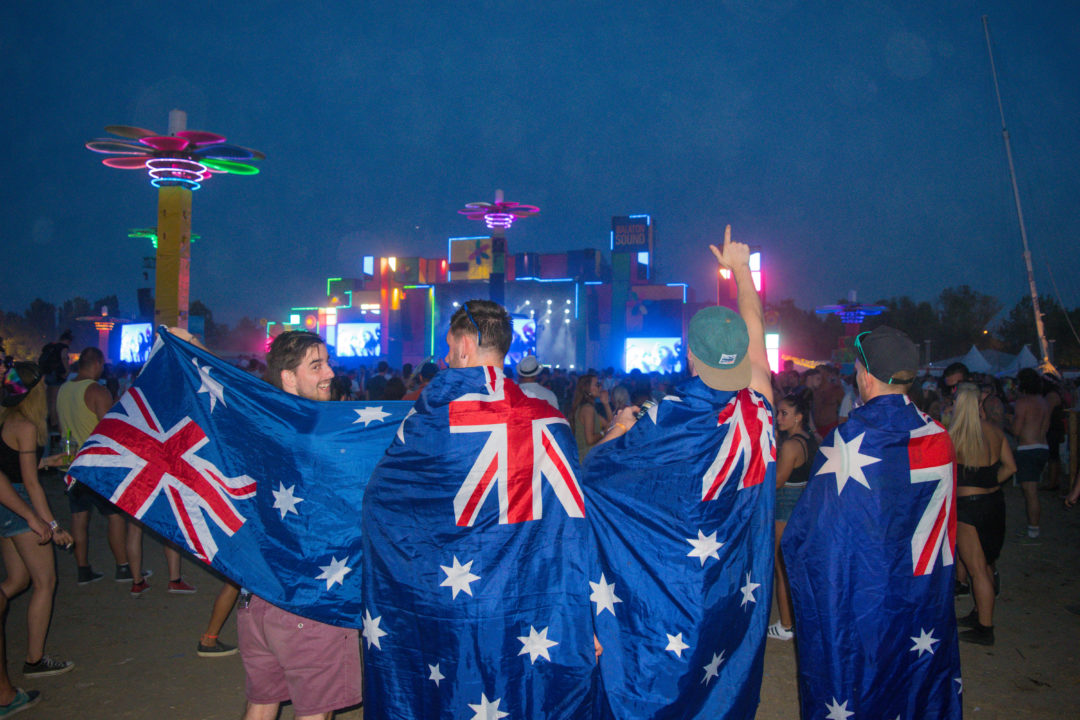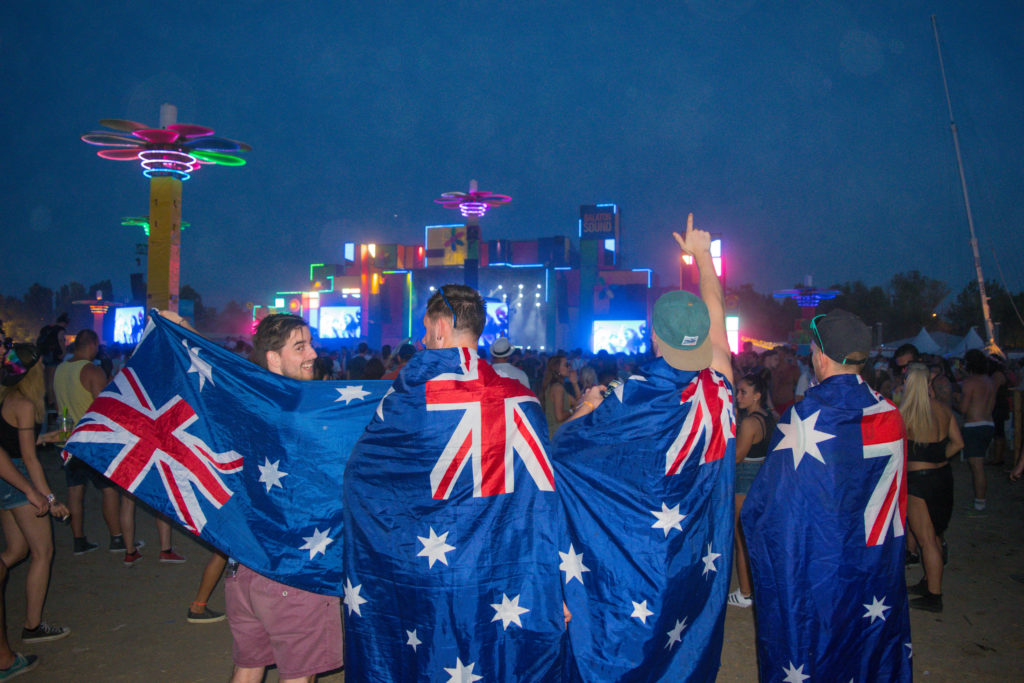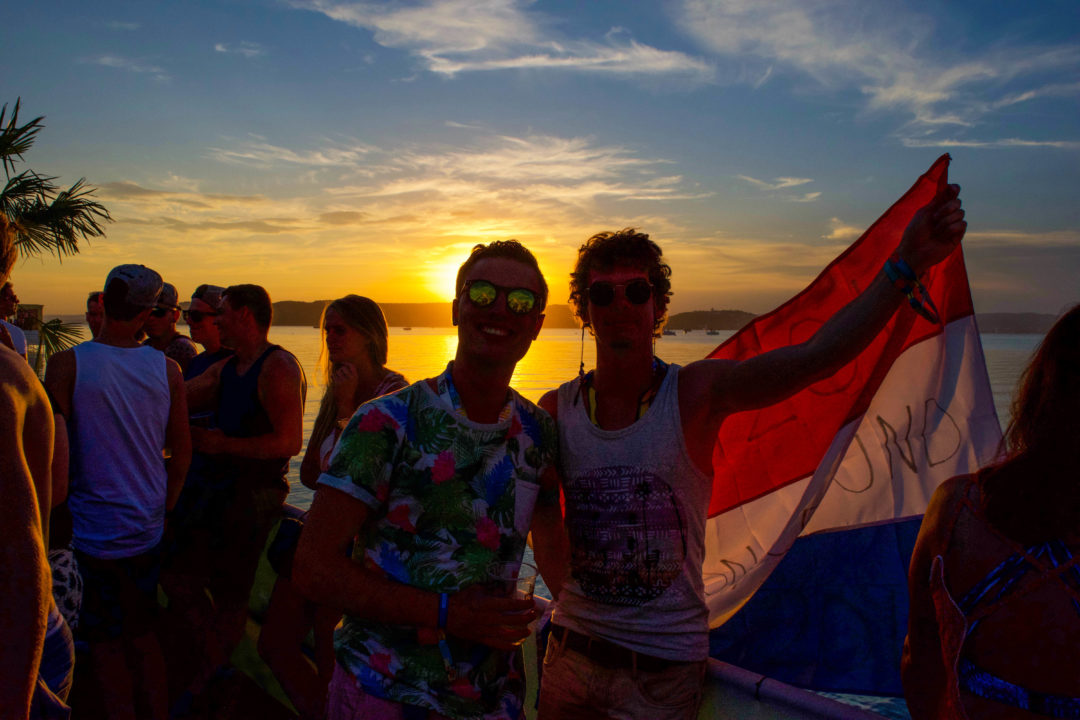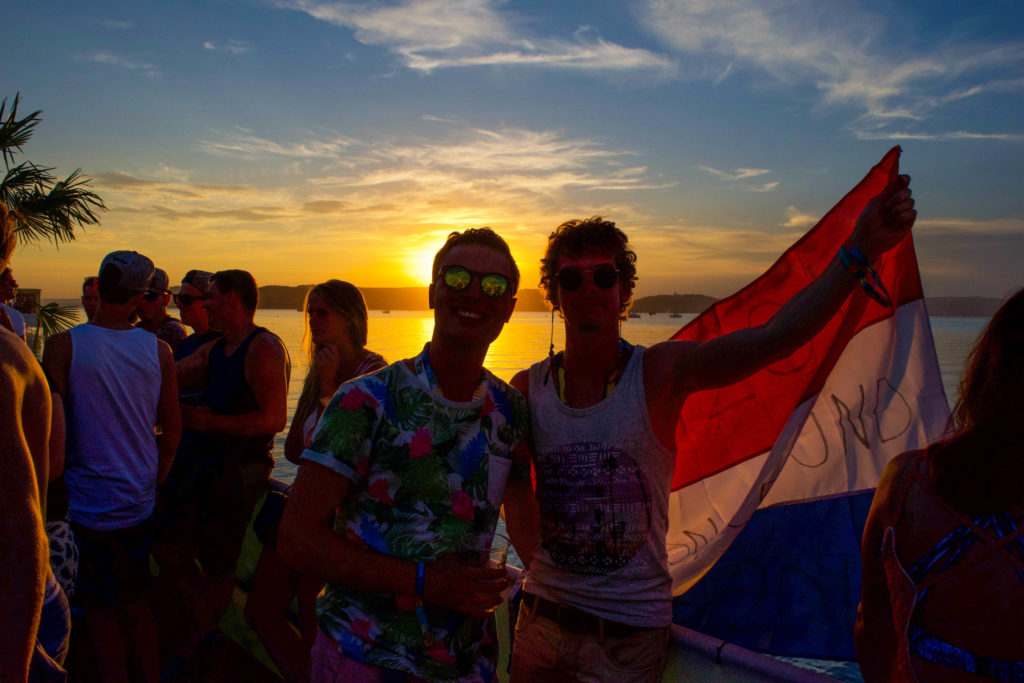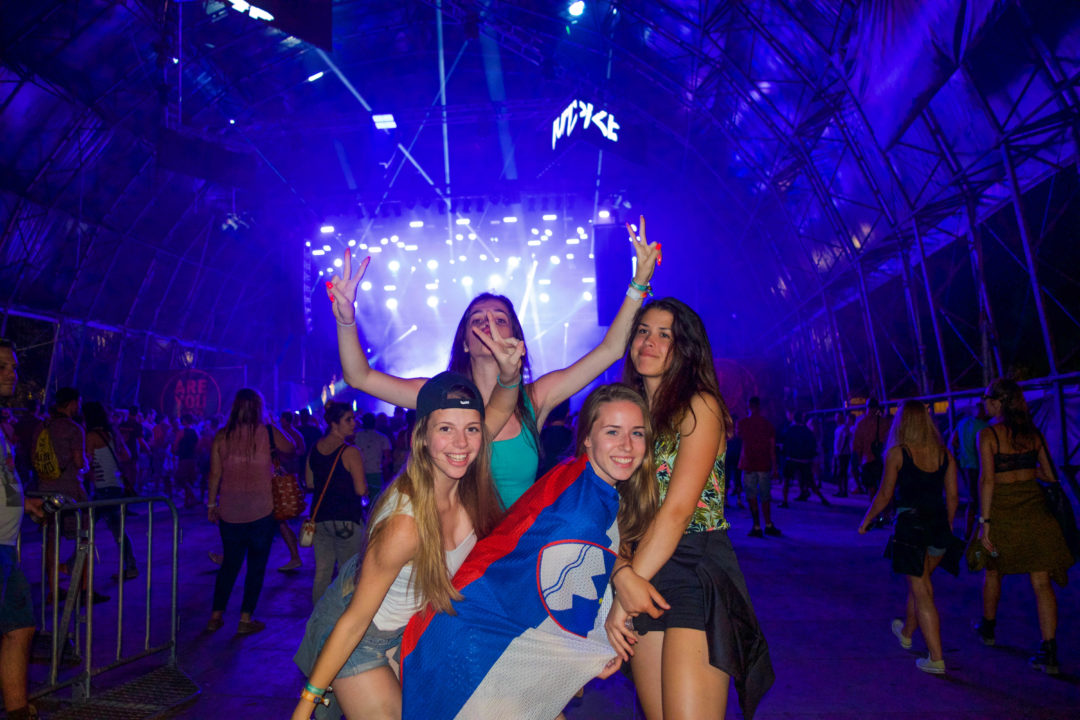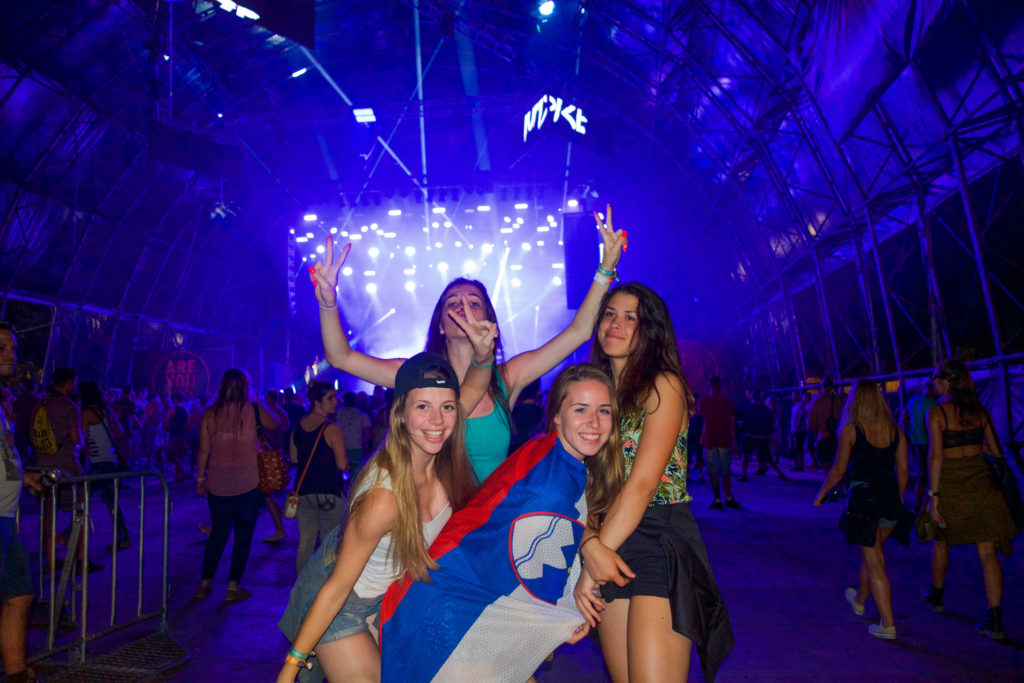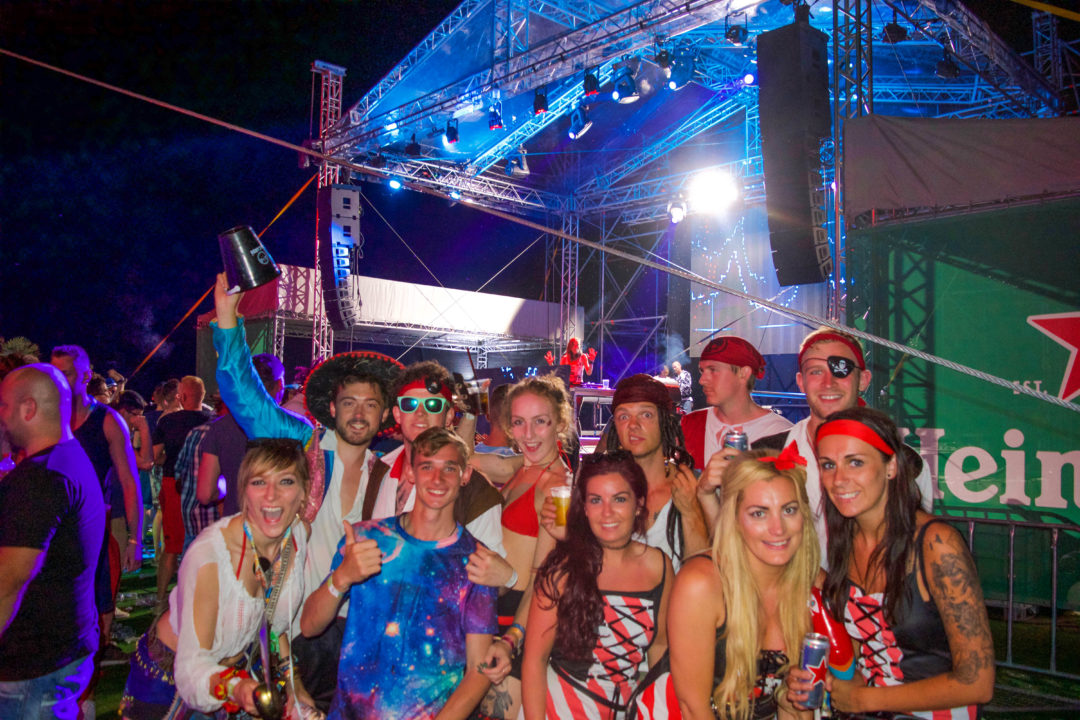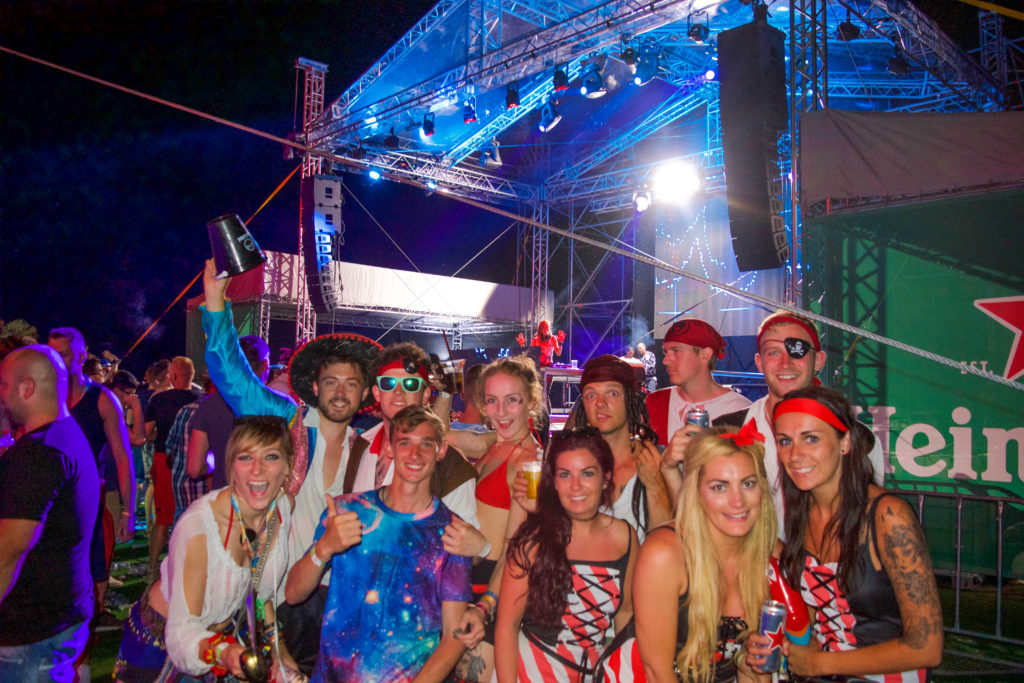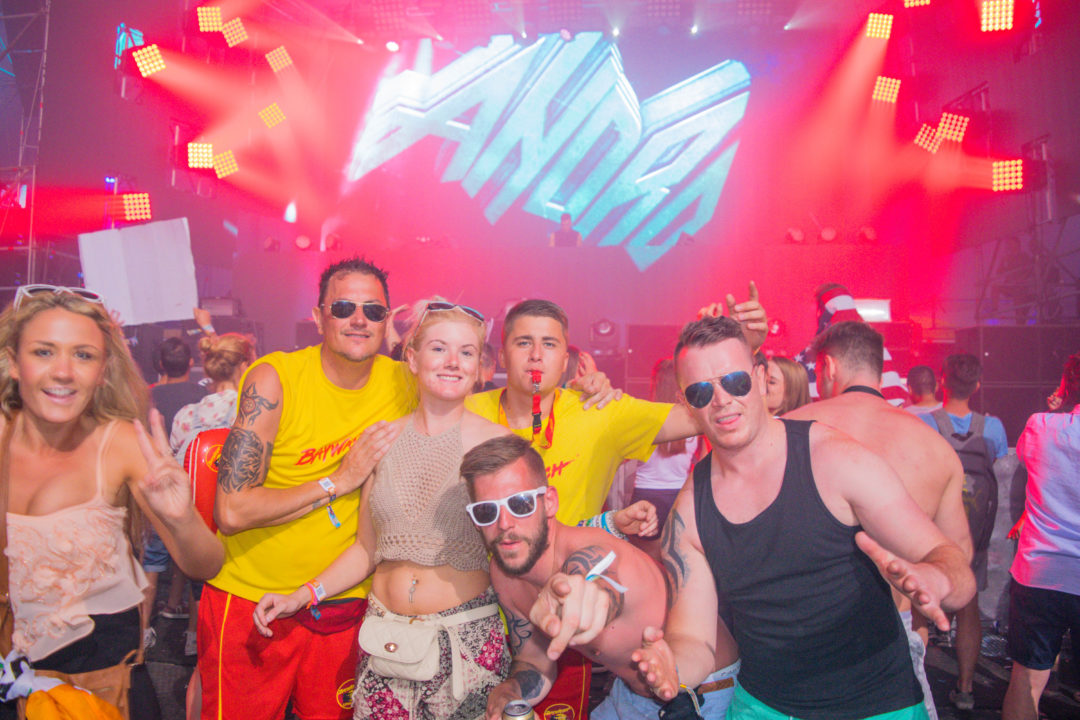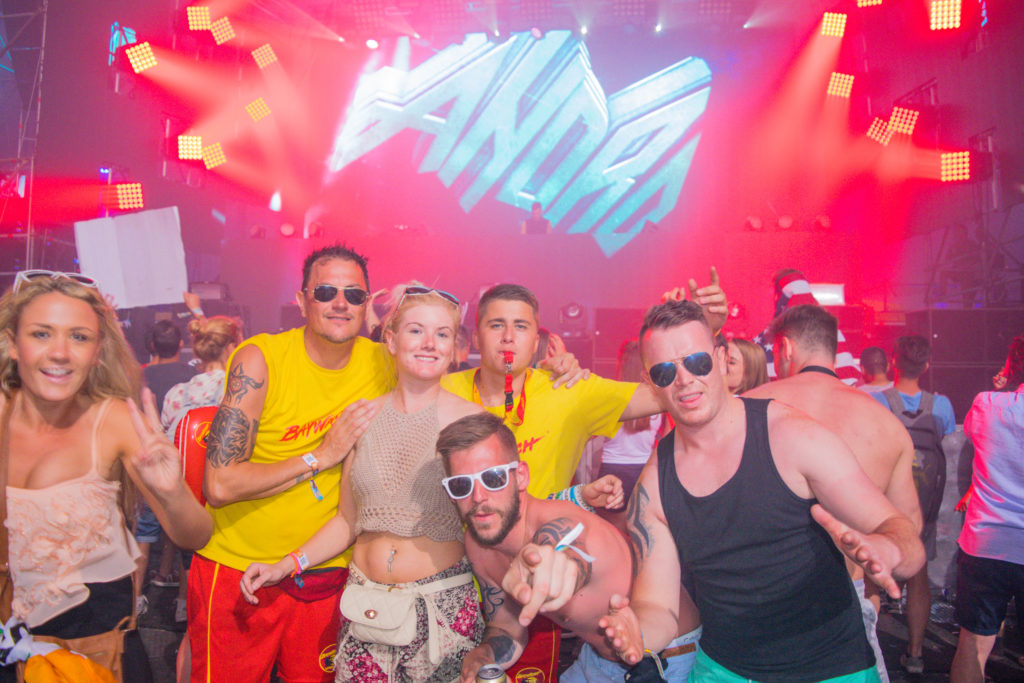 We need to discuss Belgium
If you asked some one at the festival where they were from — there was basically a 50% chance they were from Belgium.
I have never been to a festival in another country which had such an overwhelmingly amount of people from a different country.
Don't get me wrong — I love Belgians!! I actually flew from Brussels – Budapest, and met some awesome Belgians on the plane — it was just a definitely a surprise to see how many attend Balaton Sound.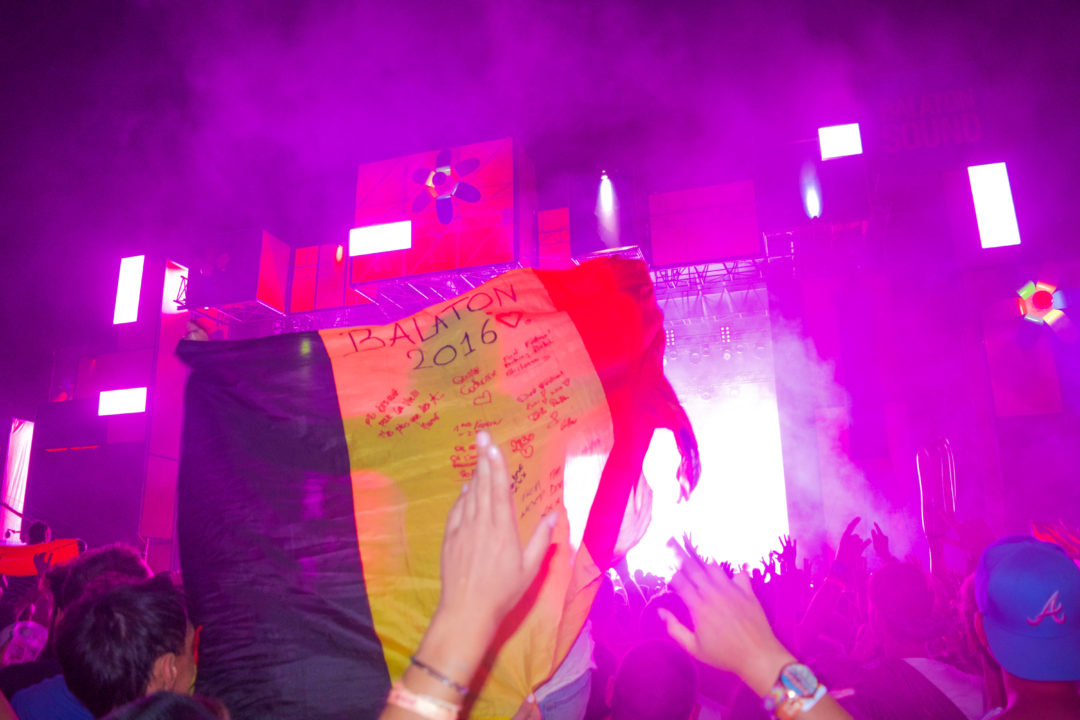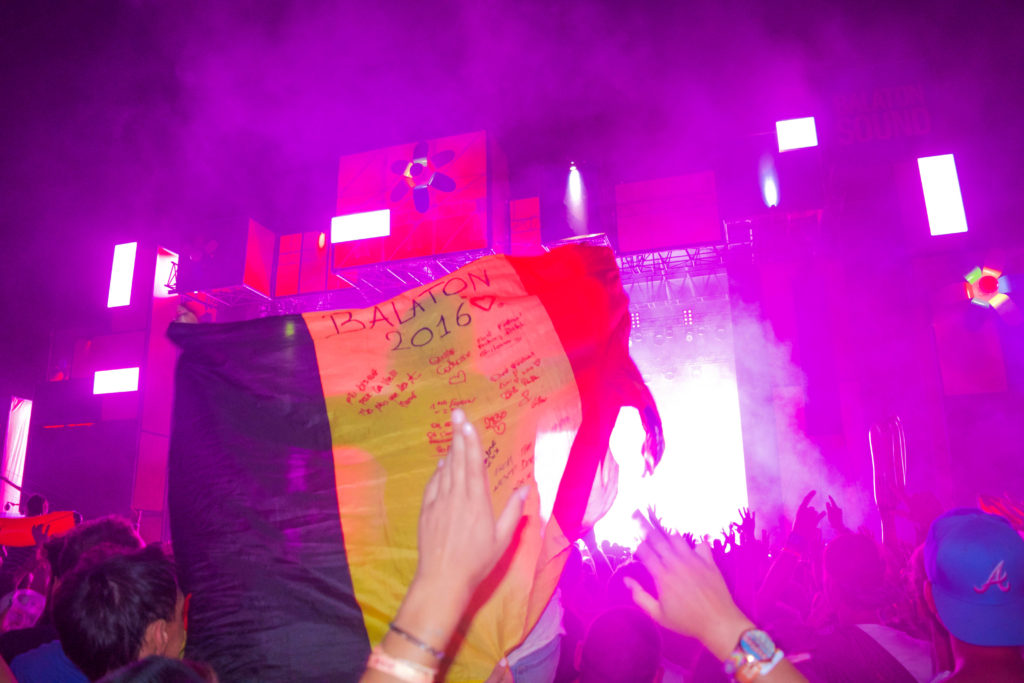 Yo Belgium — why is this such a popular festival for you guys?
I also met heaps of awesome Hungarians, English, Irish, Austrians, Dutch, French, Spanish, Australians, Germans, etc.
I even met a few other Americans (we were a rare breed at Balaton, but we were around)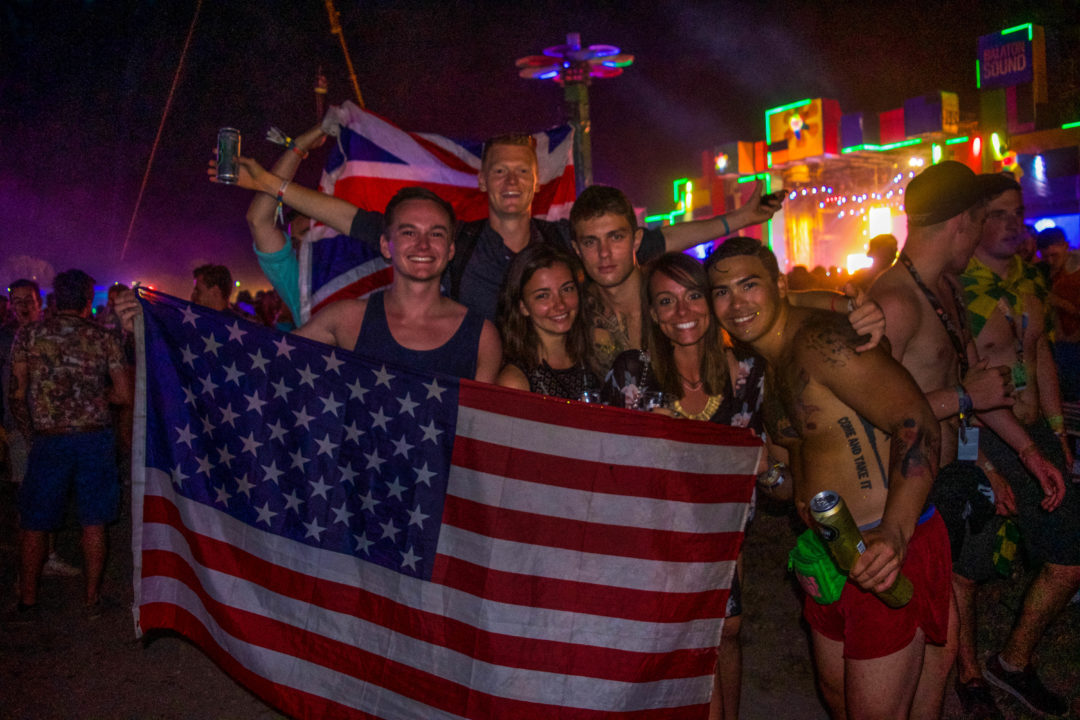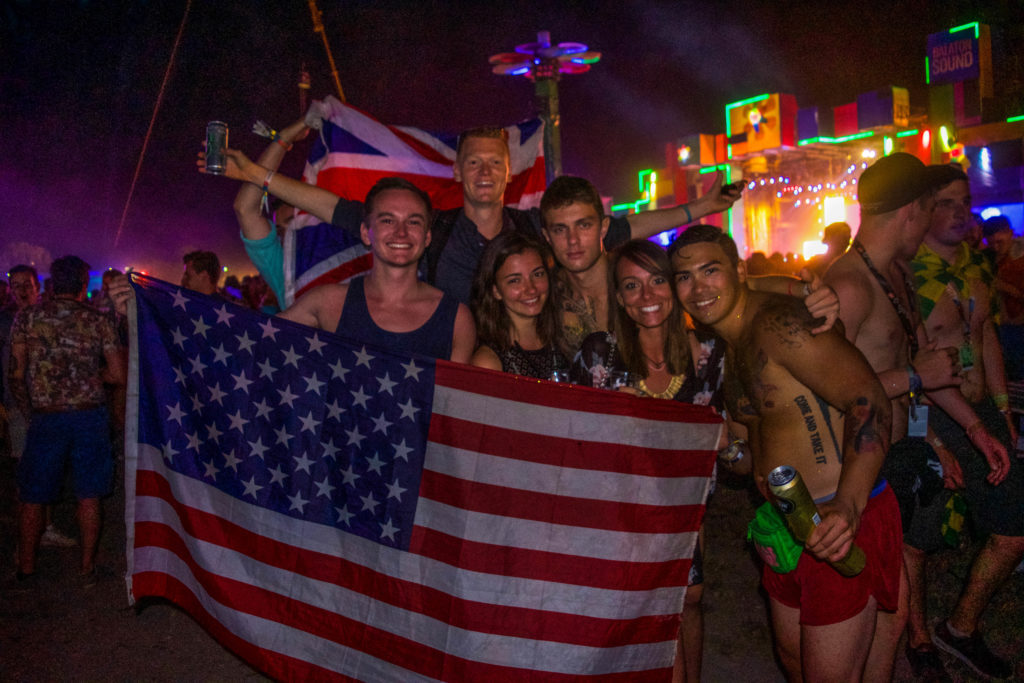 ---
My Top 10 Sets
Sven Vath
Pappa Sven did what he does best and played a stellar techno set. It was my first time properly seeing him, but it won't be my last.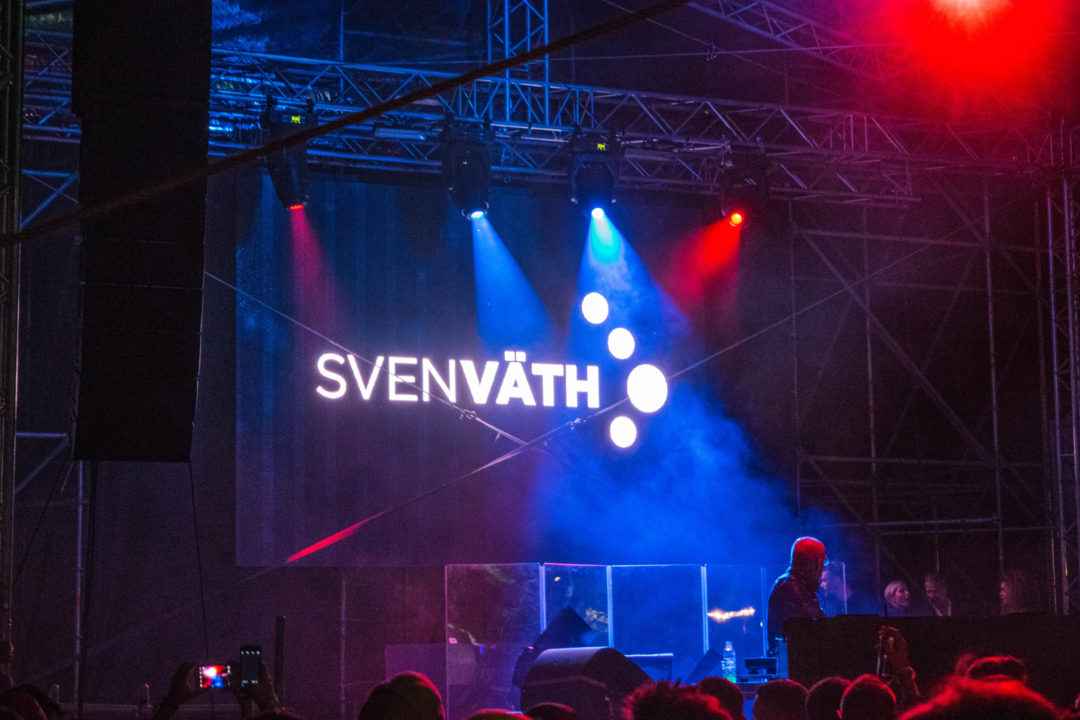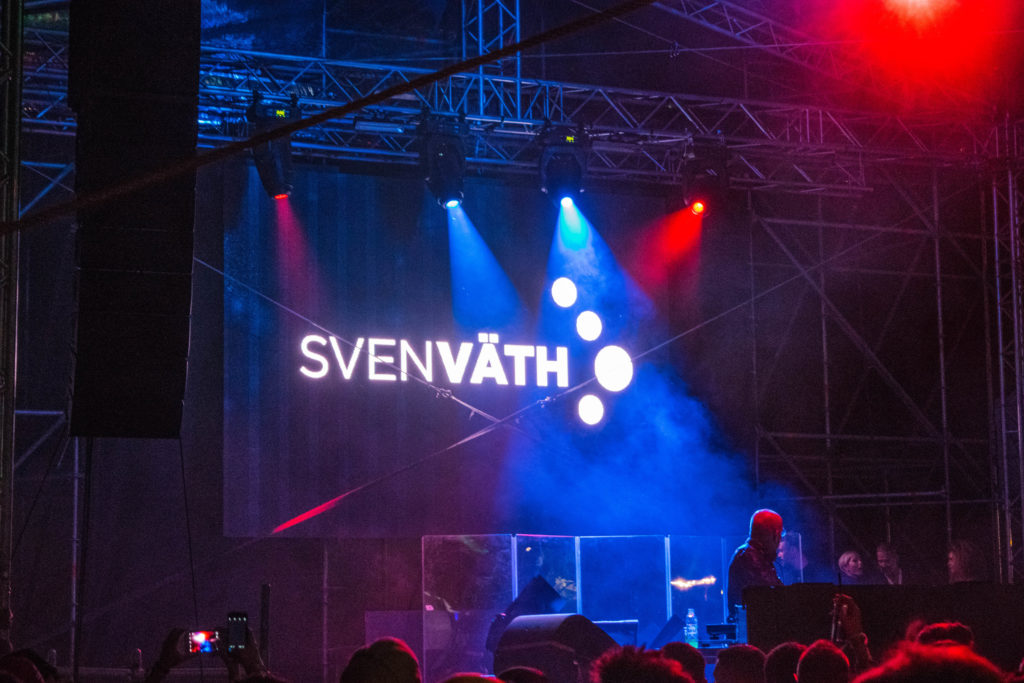 ---
Martin Garrixx
The Dutch superstar played a crowd-pleasing set that was a highlight of Friday night. He really knows how to work the crowd, and keep the energy flowing throughout.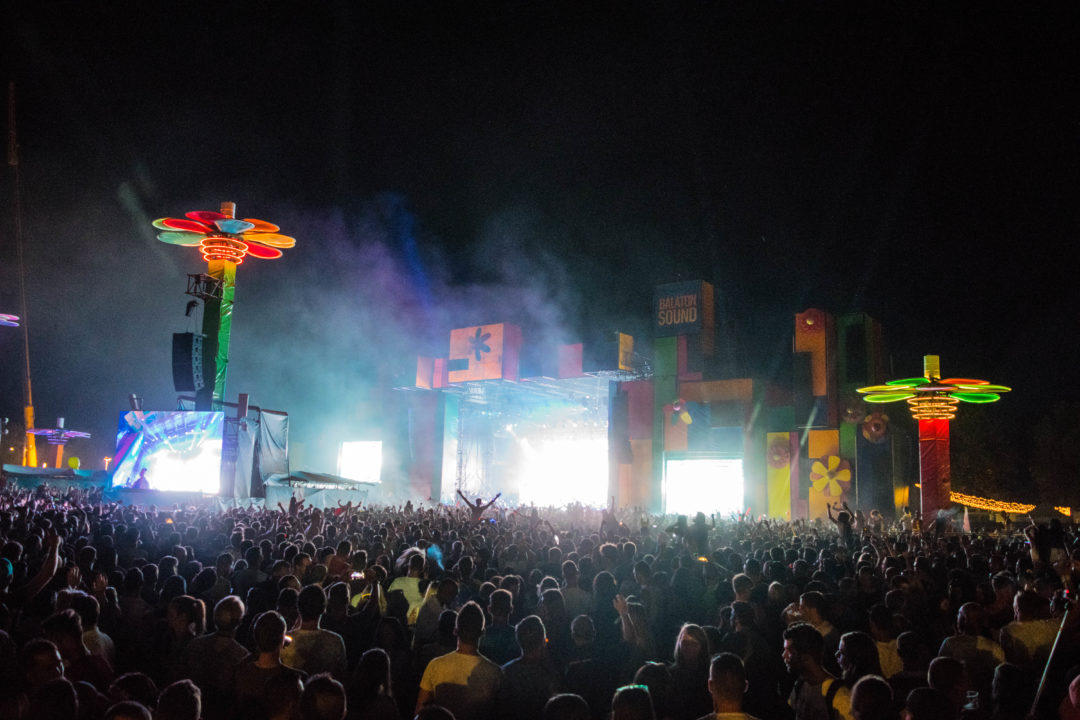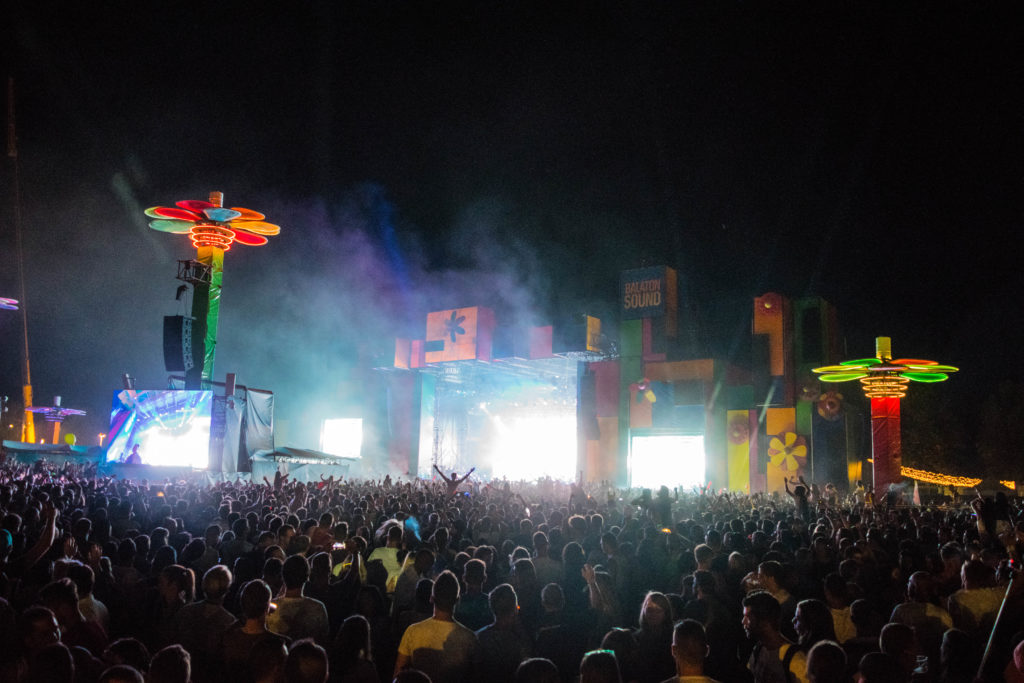 ---
Lost Frequencies
I hadn't heard too much about this guy was before Balaton Sound, but I'm really glad I made my way over to the Heineken Stage for his set. If there's one word to describe it's set it's simply FUN. This dude was throwing out all types of genres, and keeping the dance vibes the entire time. He dropped the instant hit "House Every Weekend" and I'll never forget the crowd go crazy.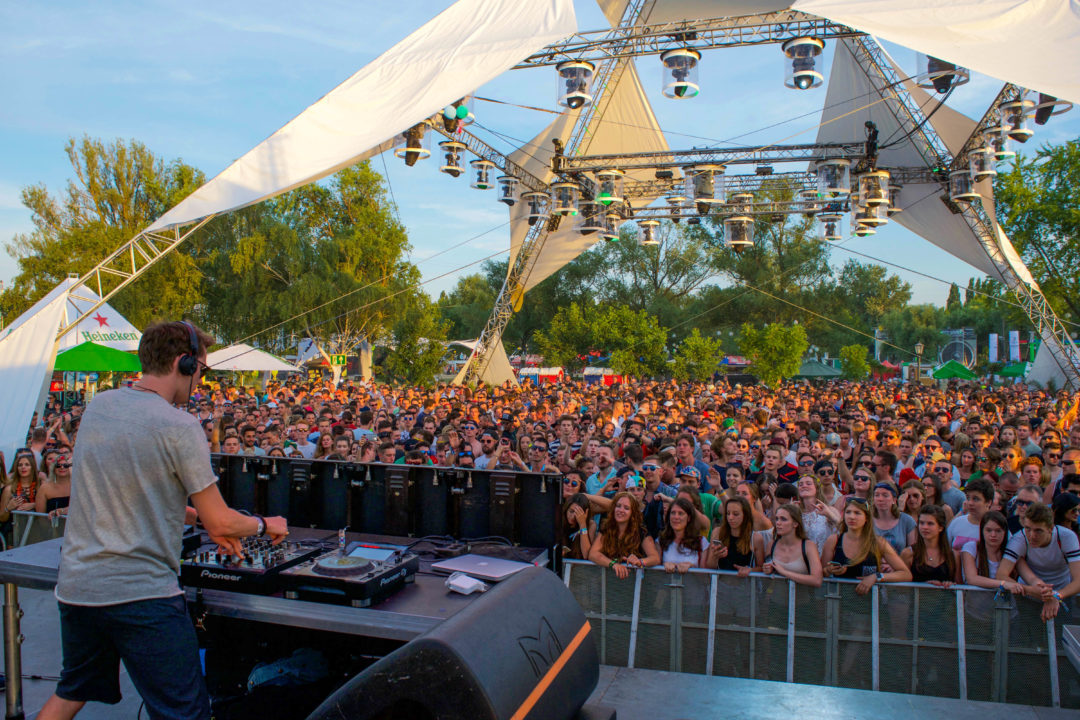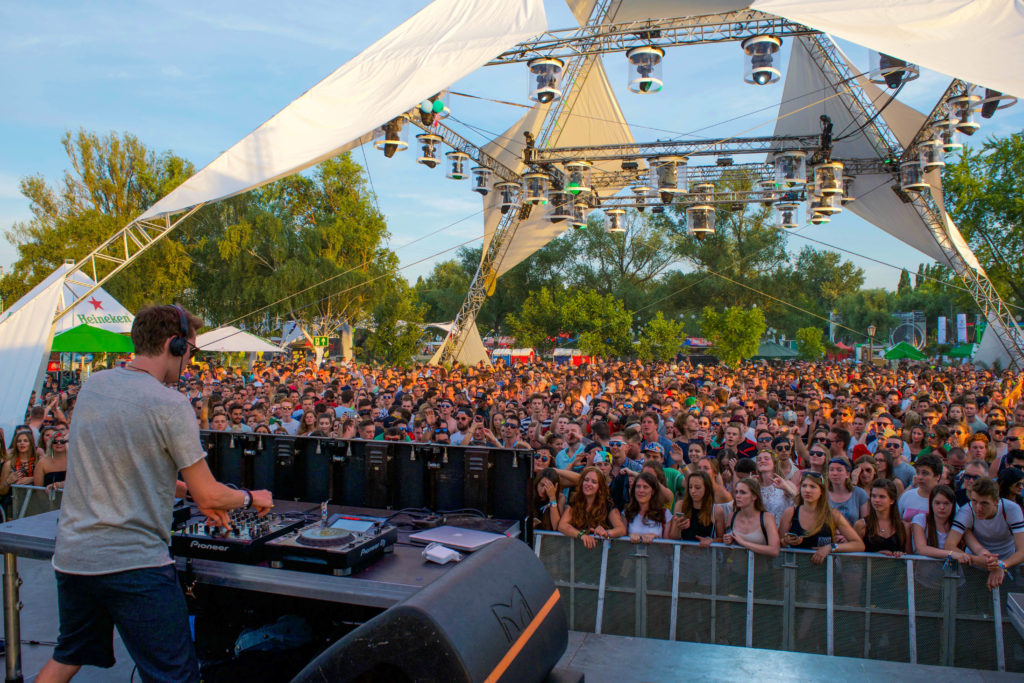 ---
Dixon
Hands down one of the best DJ's I've ever seen. When I saw him headline this small boutique camping festival in Australia called Return To Rio, he played a ridiculous 4-hour set, and I couldn't wait to see him ever since. Not to my surprise, he absolutely killed it again at Balaton Sound. If Dixon is ever playing at a festival I attend, I will definitely be seeing him spin.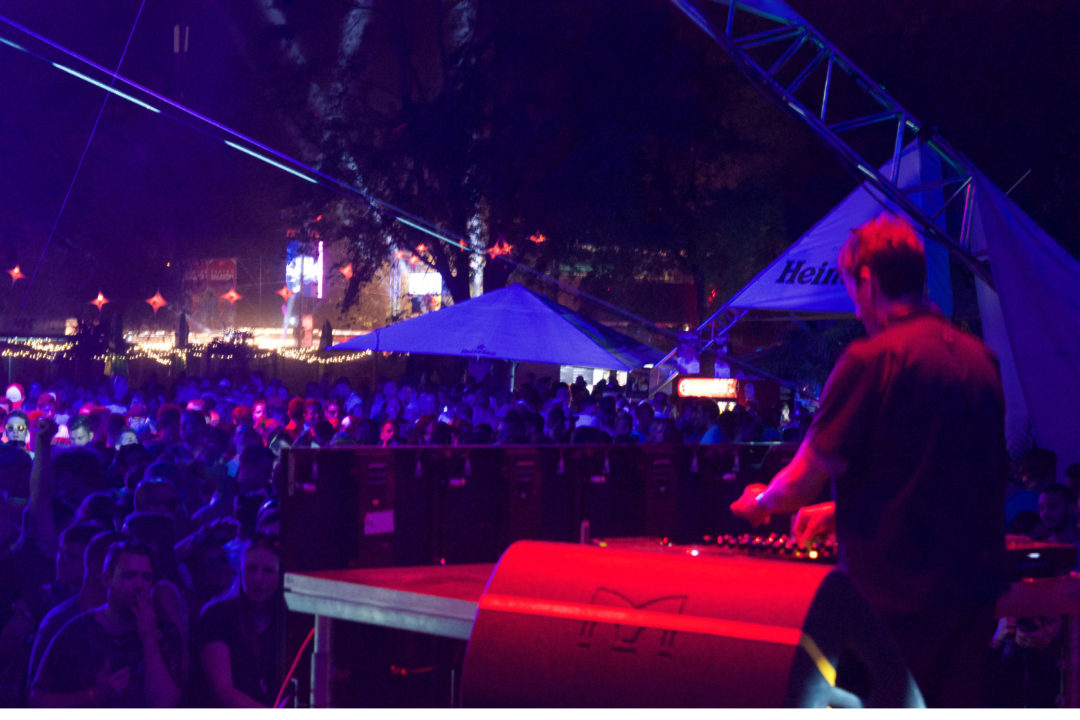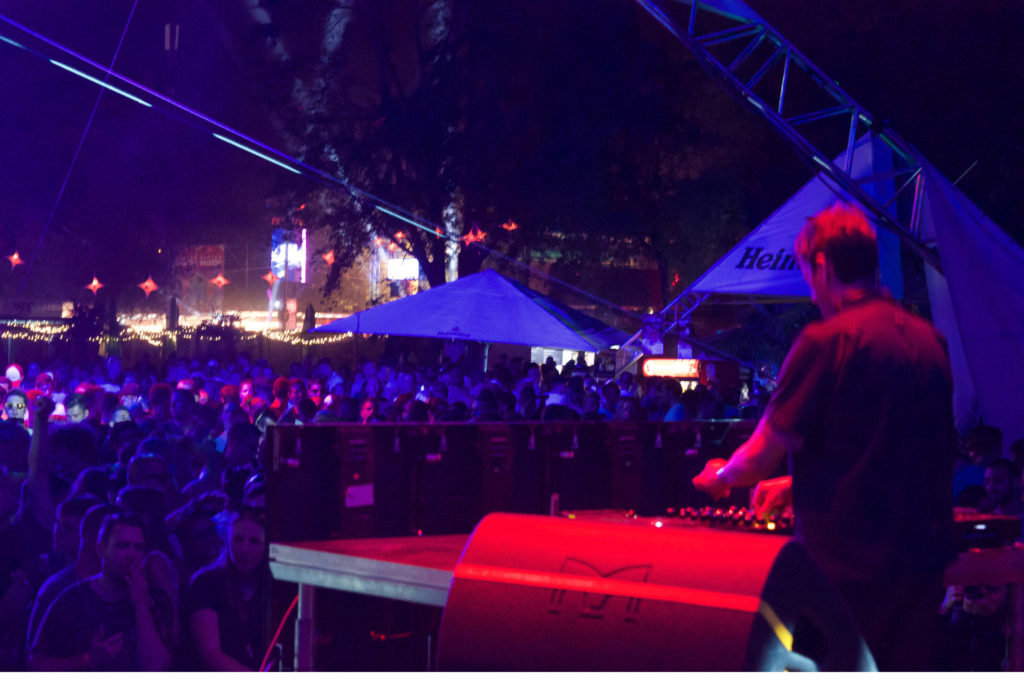 ---
W&W
Having seen W&W once before, I know that these guys don't come to mess around. They dropped banger after banger. Hard-hitting stuff, and definitely crushed the Mainstage. I watched and listened from afar, and was jamming the entire time.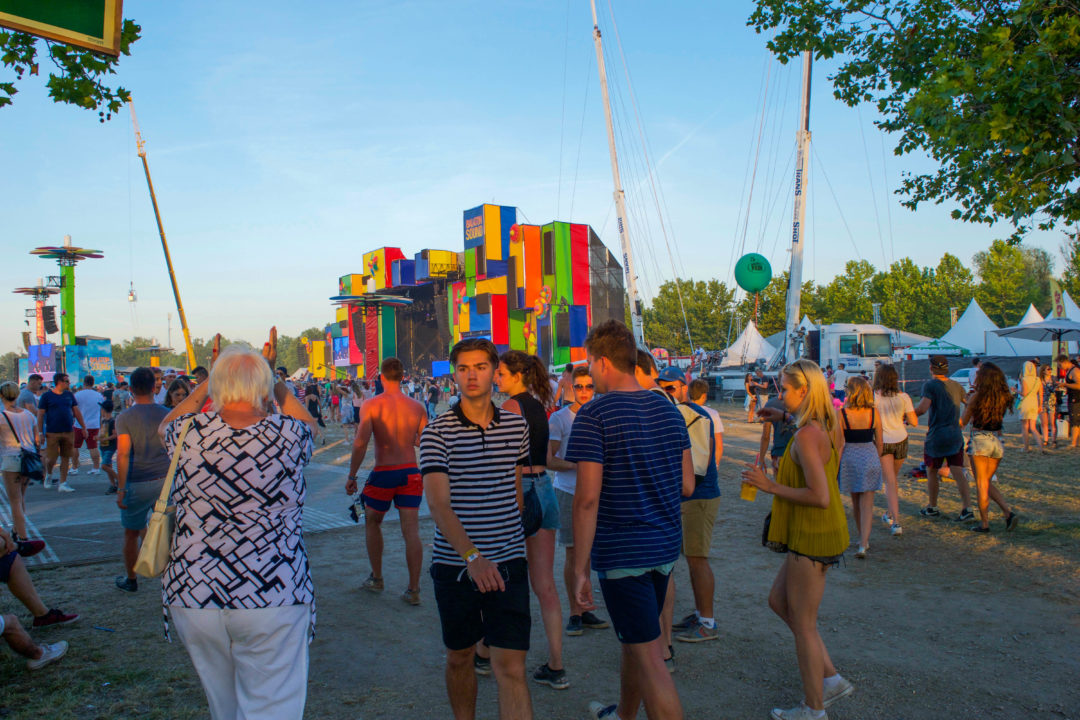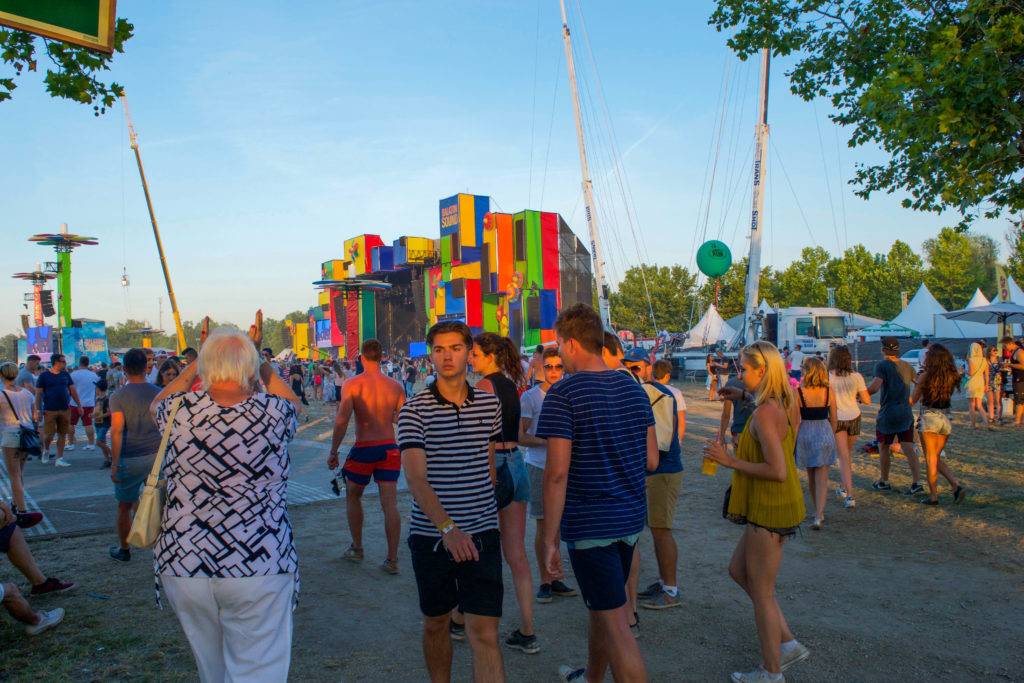 ---
Armin Van Buuren
I've honestly seen AVB play at least 6 or 7 times now, and every time he plays an amazing set. He's an absolute legend, and his skills behind the decks are truly impressive. There's a reason he was the #1 DJ in the world for 4 years.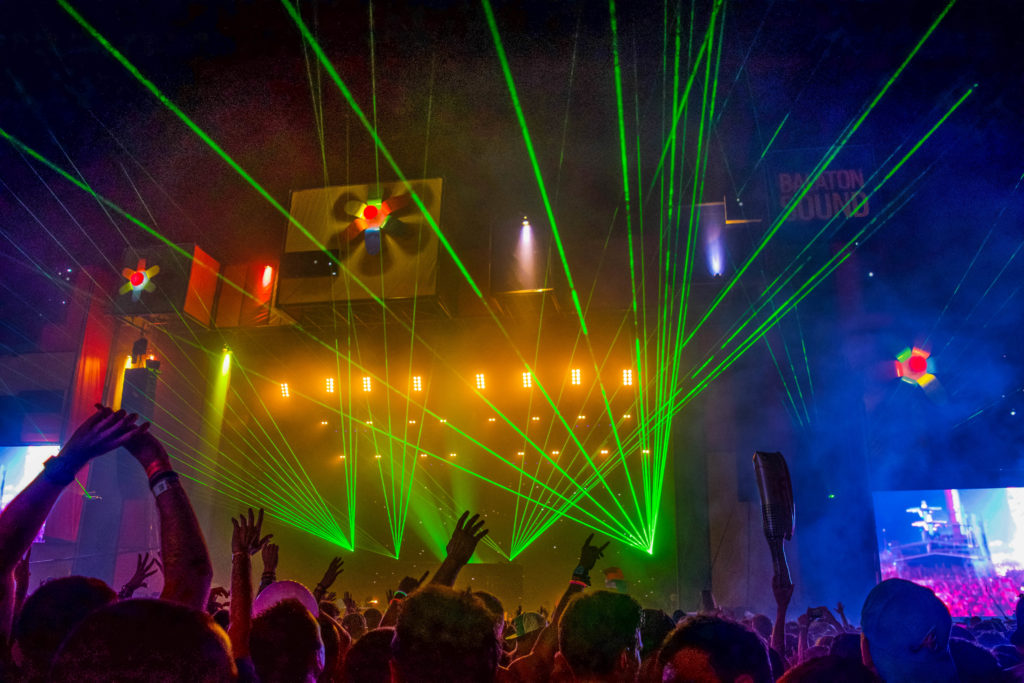 ---
Adam Beyer
Techno beast. I had never seen Adam Beyer before, and he crushed the Telekom Arena. Real proper techno set filled with heavy tracks.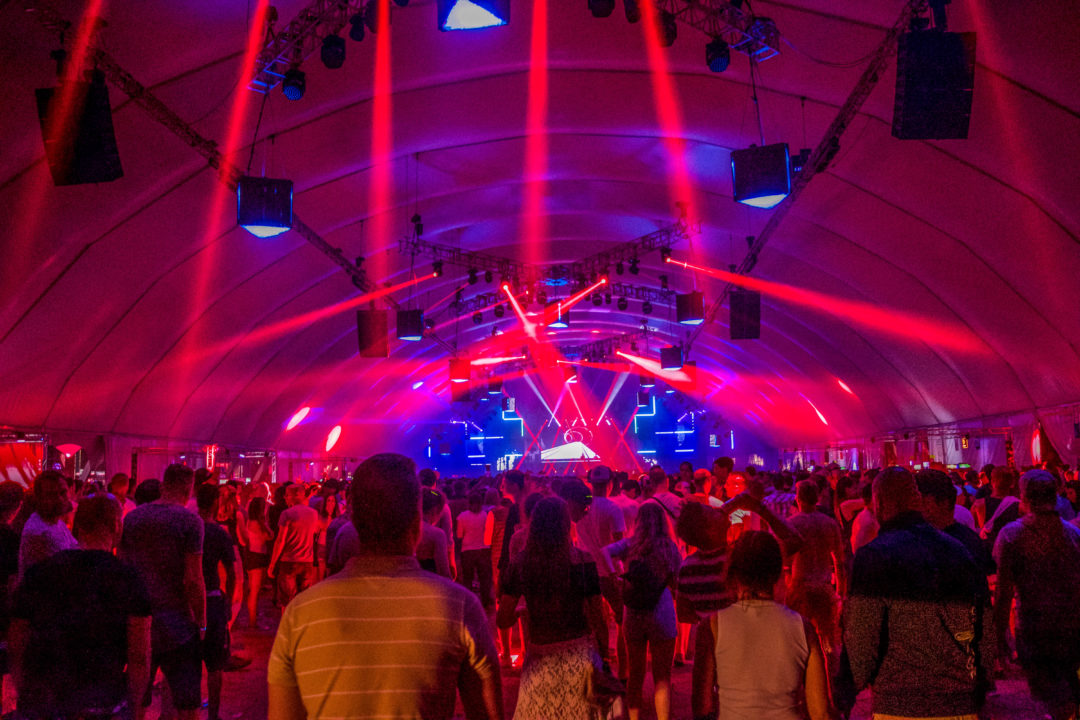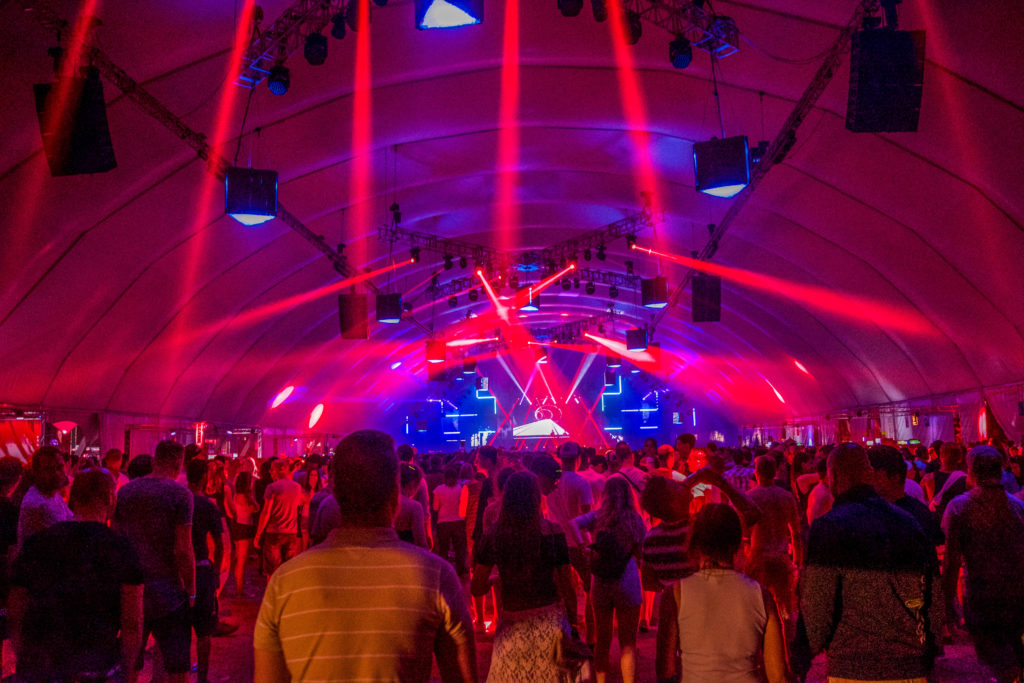 ---
The Chainsmokers
This favorite American duo seem to be dominating the festival scene this past year. With hits like "Roses" and "Don't Let Me Down", Alex & Drew definitely know how to produce a good track. I had never seen them DJ though, so I was stoked to finally see them play. Needless to say, they played one of the best sets of the entire weekend. A solid mix of beautiful progressive house, filthy electro drops, heavy trap beats, and even some throwback tunes.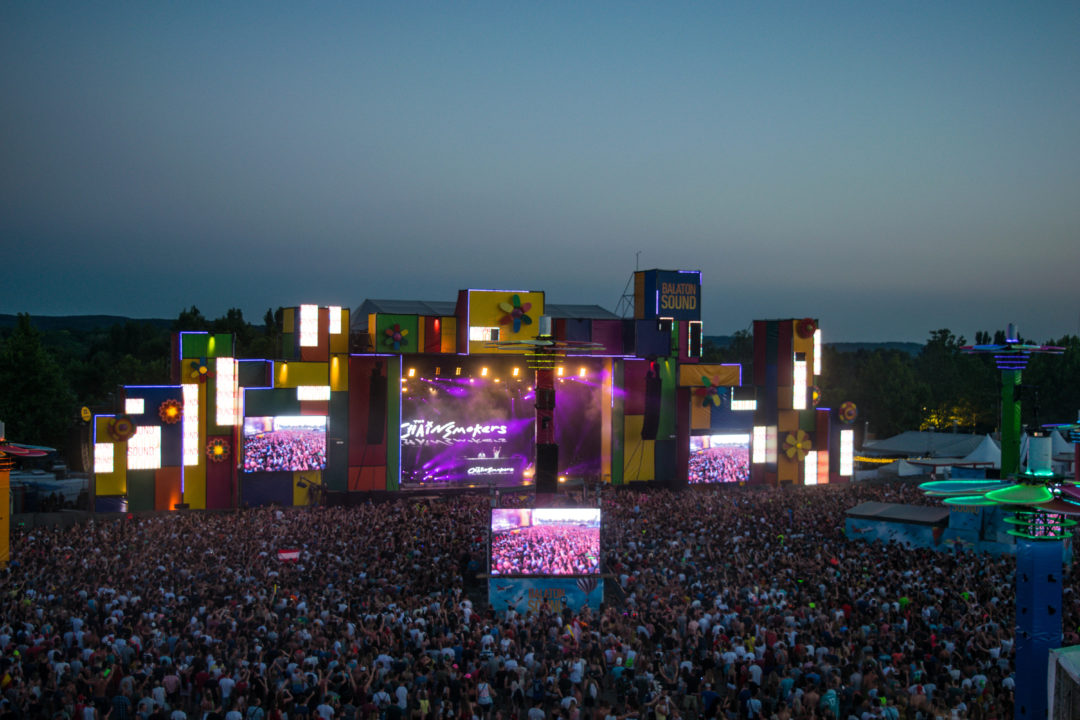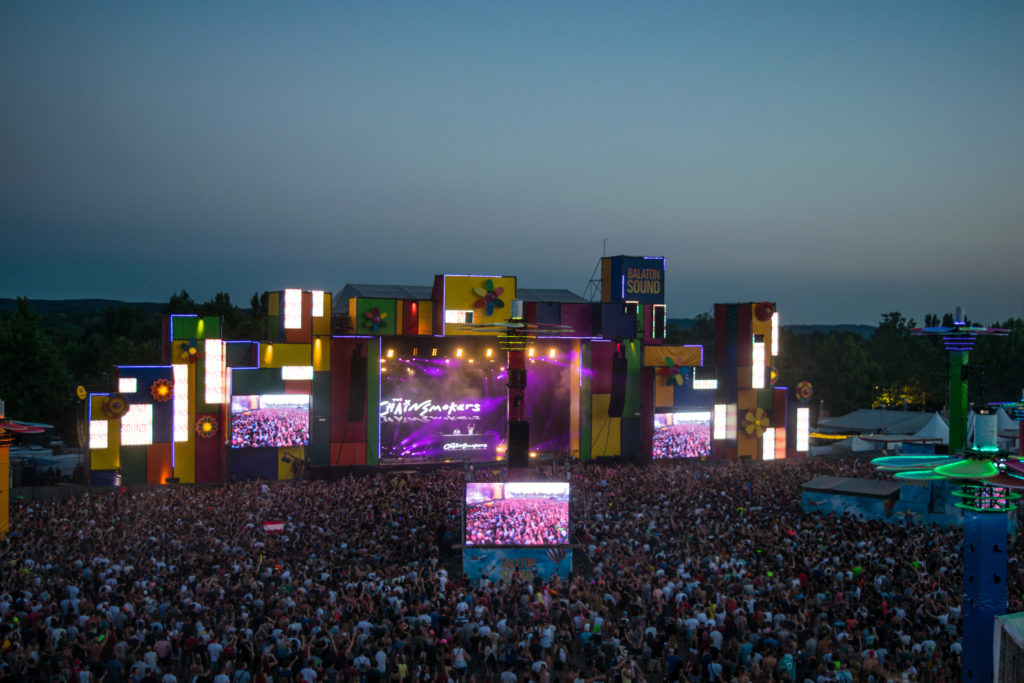 ---
Jay Lumen
Closing out the festival in style, Jay Lumen played a 2-hour set that was filled with nothing but the best techno tracks. Watching the sunrise while recording him play backstage is a moment that I'll never forget.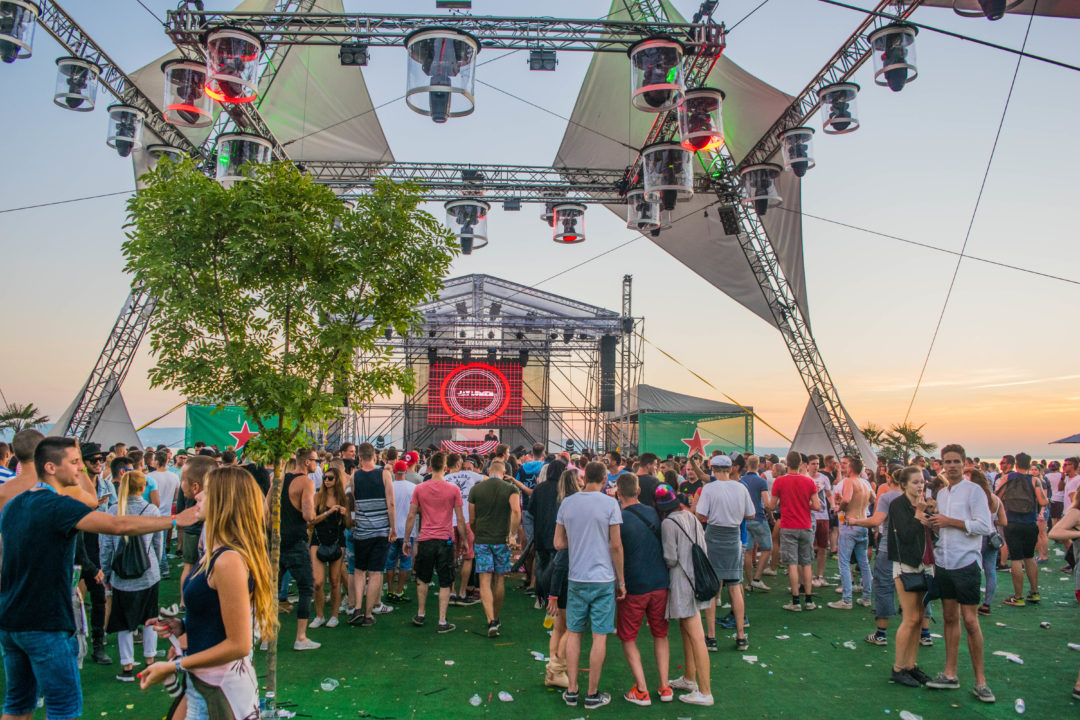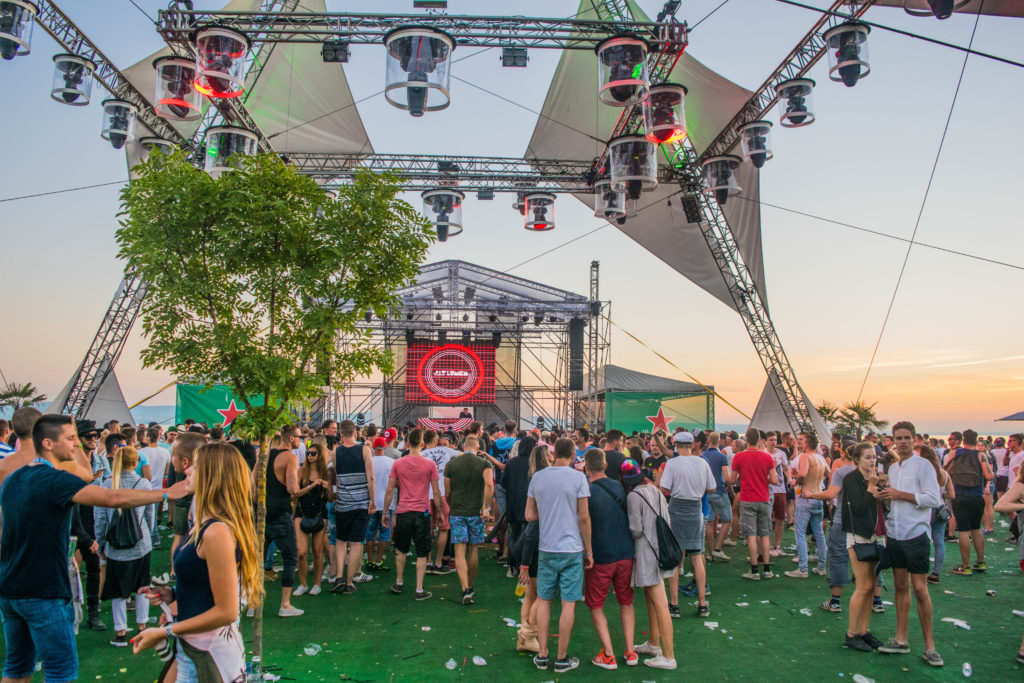 ---
Worst Sets
DVBSS
I honestly can't believe I listened to a DVBBS set. They are just the biggest douche bags in the festival scene. They barely even DJ. One of the guys pretends he's doing so much complicated stuff behind the decks, but if you're actually listening — they never even mix two tracks together.
He just cuts off the music while the other guy shouts some stupid shit on the mic, and then brings in the next song. It was also pretty funny when the microphone guy would touch something on the mixer (as if he's making any difference). Straight up posers.
Oh, and then when the one DJ stands up on stage and lights a spliff. Such a douche…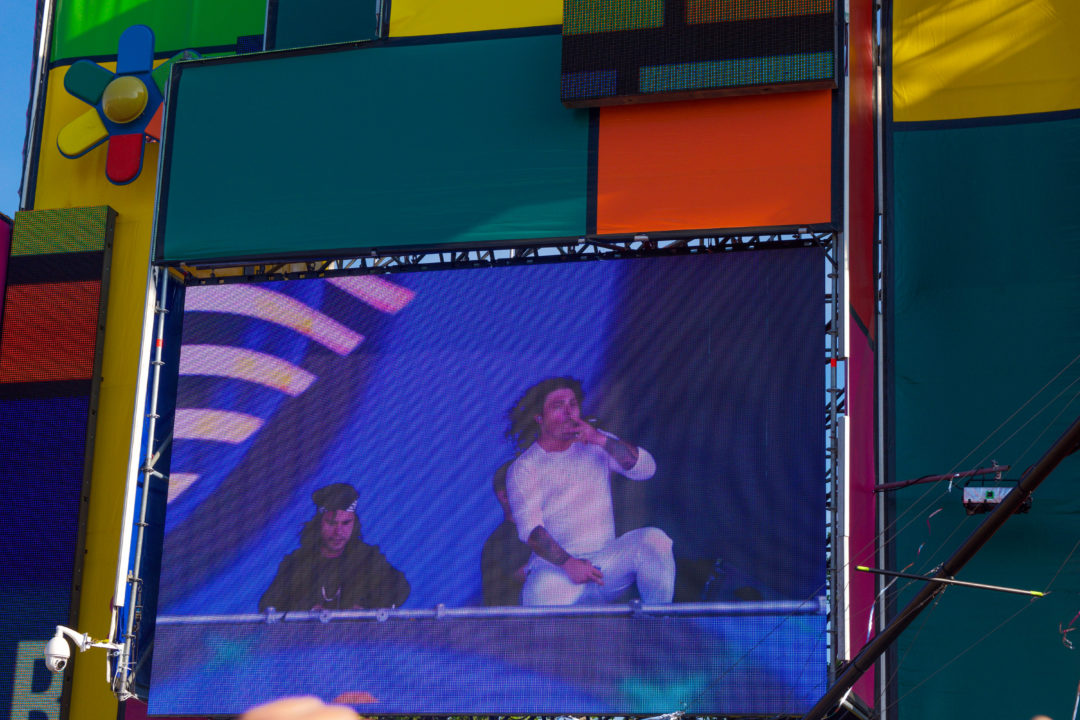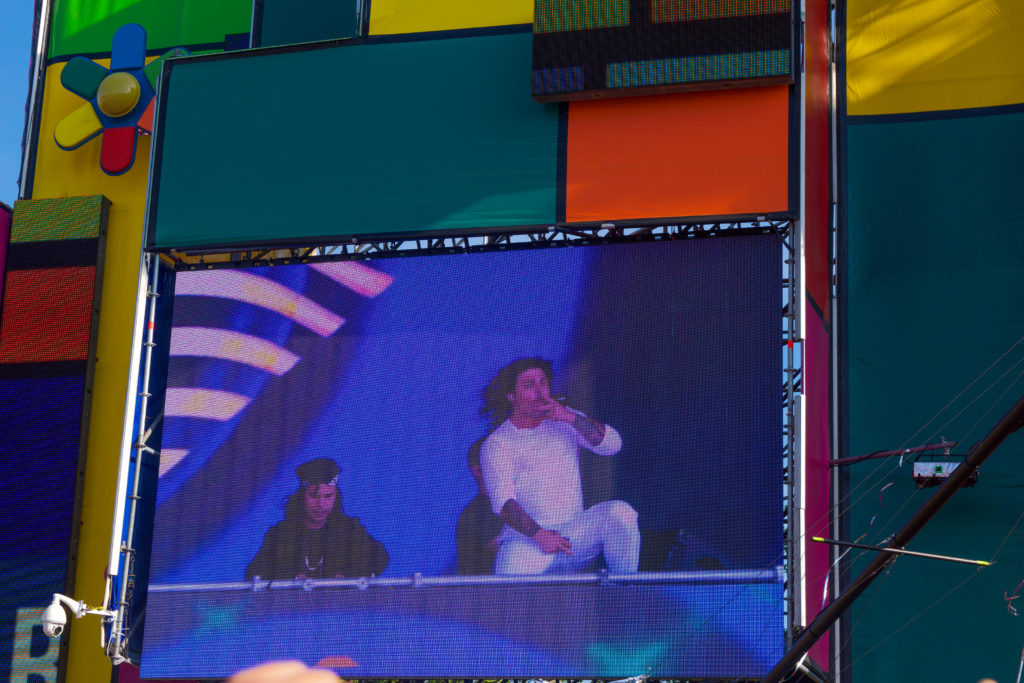 The music they played was alright. Just heavy hitting trap / EDM stuff. But god, they are just awful.
They've also been all over the news recently because two unconscious girls were found in their dressing room at the festival. Fortunately, they've already been dropped from the Sziget line-up. Let's hope more festivals stop booking these lame, fake, douche bags.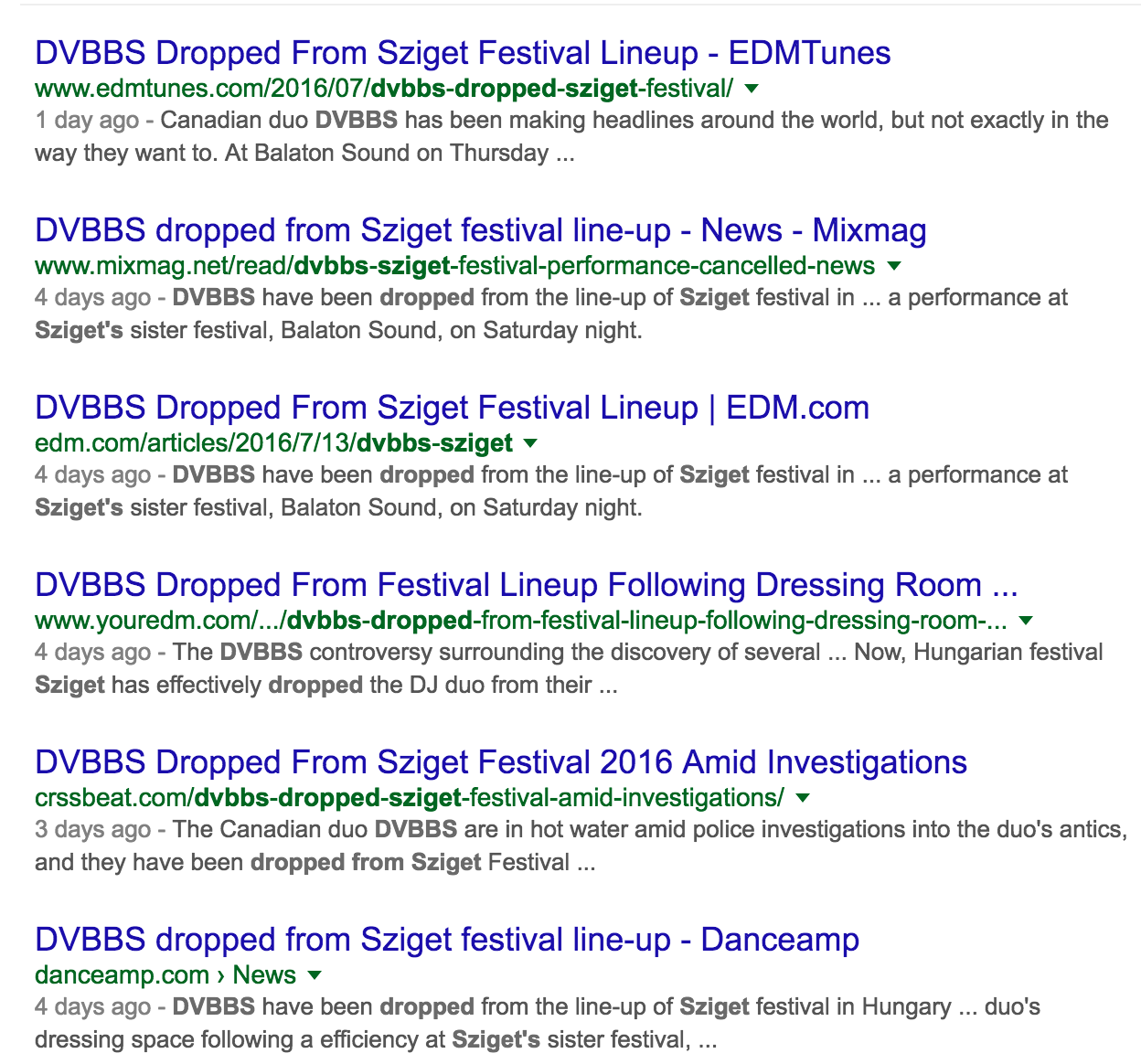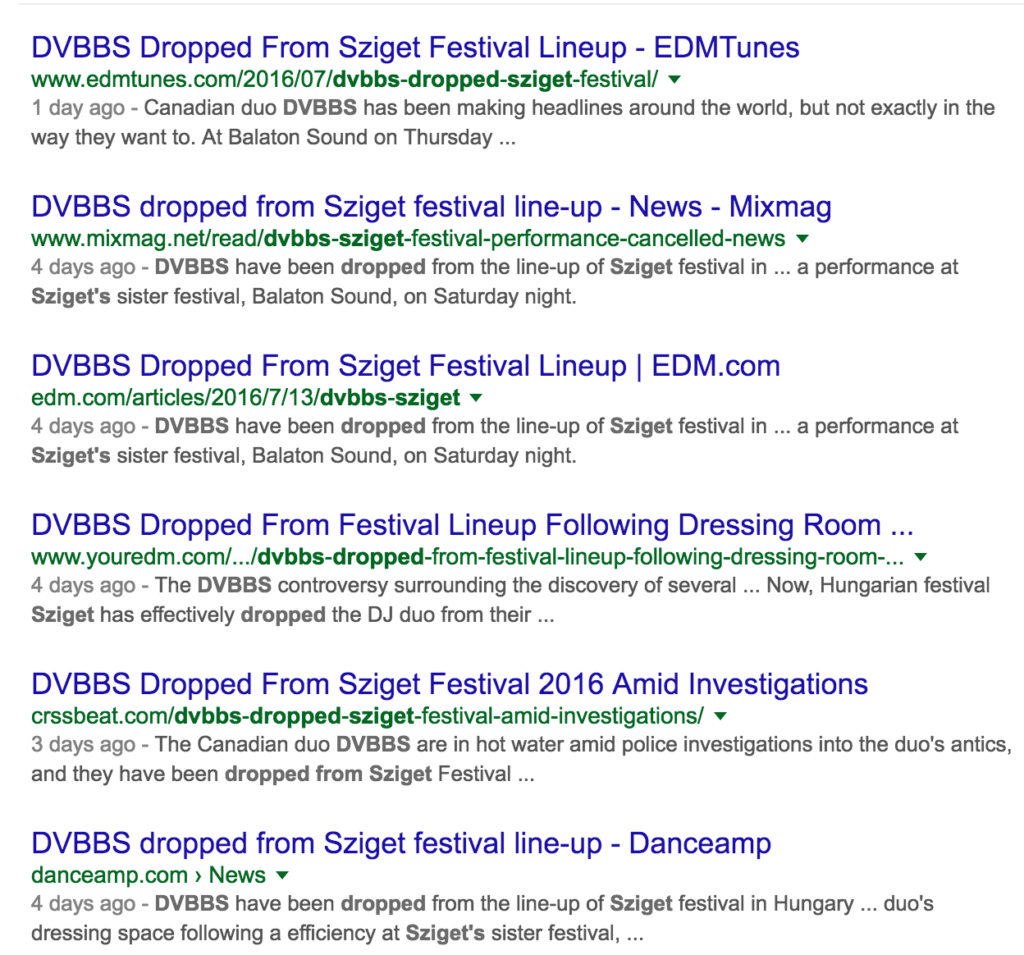 Okay. Rant Over.
---
Don Diablo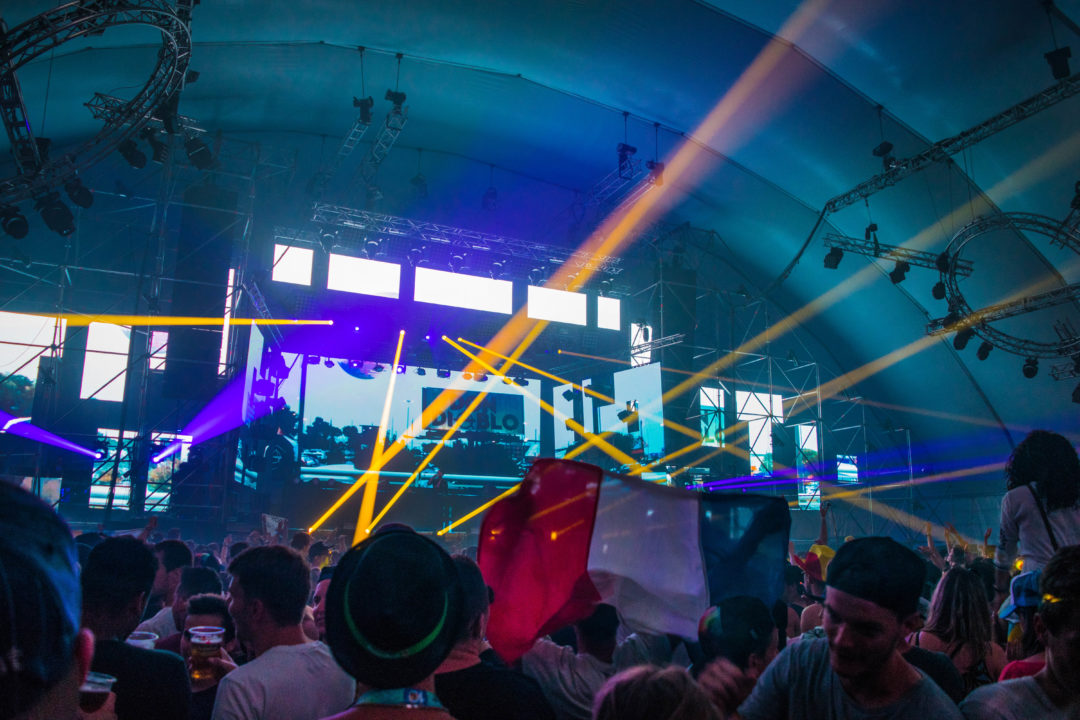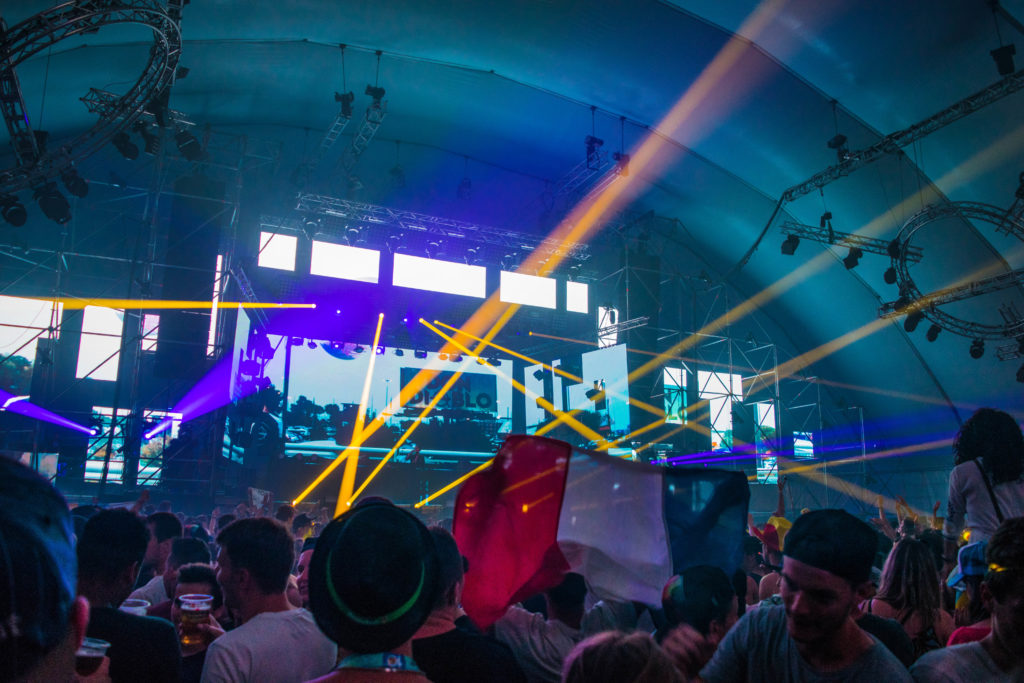 I had never seen Don Diablo before, but had actually heard decent things about his sets. I used to have a couple of his tracks in my iTunes library, and was excited to see him because his set-time perfectly fit the gap of the two main people I wanted to see.
But his set was simply terrible. It would have been the same to play the radio. There was just nothing special about it, and the song selection could not have been more vanilla.
Go home, Don Diablo — you're boring.
---
Favorite New Artist
Nora Matisse
This local Hungarian female DJ smashed the Heineken stage after Lost Frequencies played. I had never heard of her before, but her music was right up my alley. I'm glad I discovered her, and I look forward to seeing her spin again.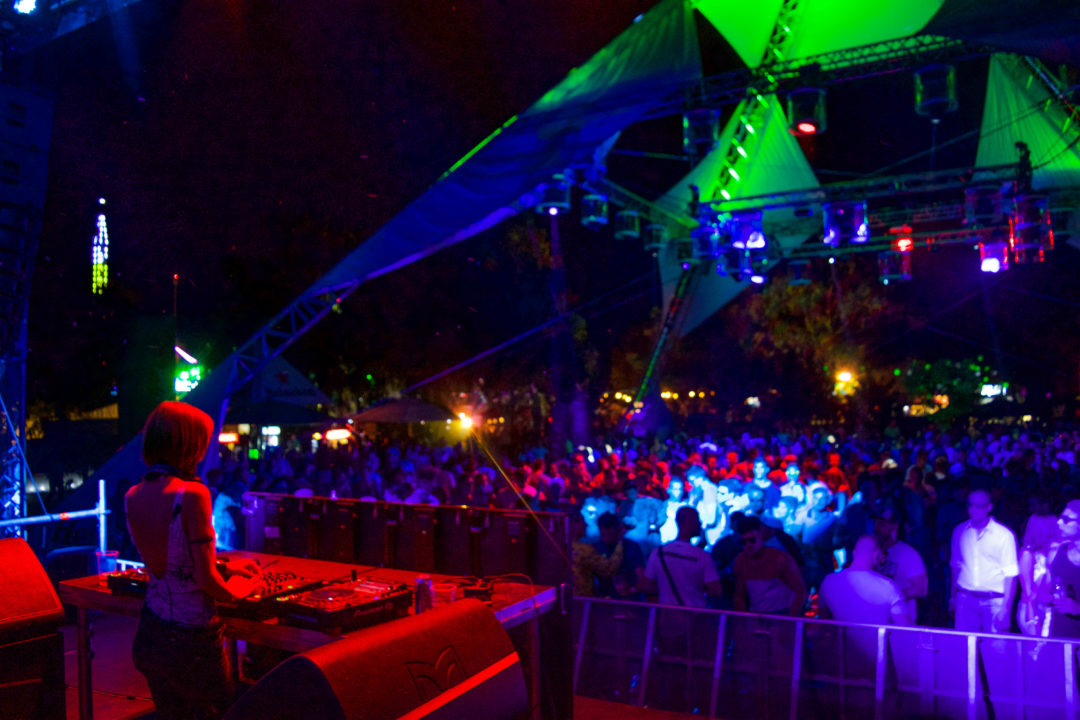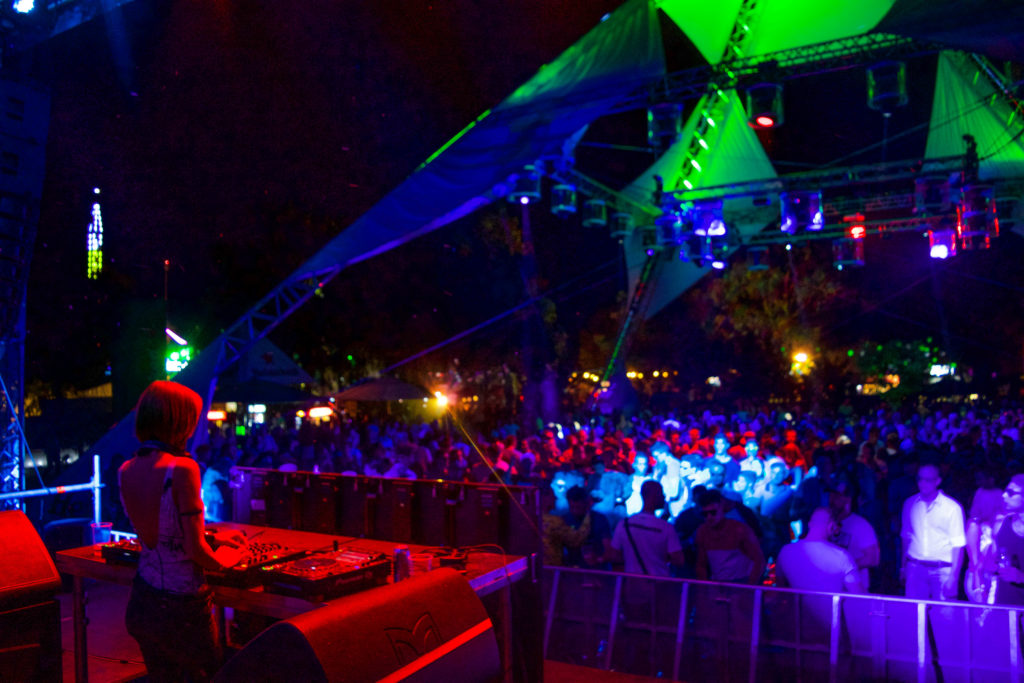 Check out her 2016 Festival Promo Mix
[soundcloud url="https://api.soundcloud.com/tracks/265853264″ params="color=ff5500&auto_play=false&hide_related=false&show_comments=true&show_user=true&show_reposts=false" width="100%" height="166″ iframe="true" /]
---
The Boat Parties
Can't believe I didn't go on one…
The Boat parties were something I was very interested in when I came down to Balaton Sound, but unfortunately all the tickets sold-out well in-advance. From what I've heard, they were a blast. How could they not be? Drinks, dancing, and music on Lake Balaton? Sounds pretty great to me. I'll definitely be planning a bit better whenever I make it back to this amazing festival.
---
Shoutout To The Baywatch Crew

You know how I told you that coming to this festival was a last minute decision? Well, that also meant that I had no one to go to Balaton Sound with.
Well, thanks to the power of Facebook — I searched on the Balaton Sound group for the word "apartment" hoping to find people with a spare room to rent.
I instantly found what I was looking for, was added into a group chat, and was introduced to this amazing group of English and Irish ravers.
I wasn't sure how it was going to go — but I'm very happy to share that I had such an amazing time getting to know everyone in this group. Such an awesome rave family they've built over the years, and I'm honored to have been welcomed into the crew.
Thanks for everything guys. Looking forward to meeting up at another festival or country around the world. :-)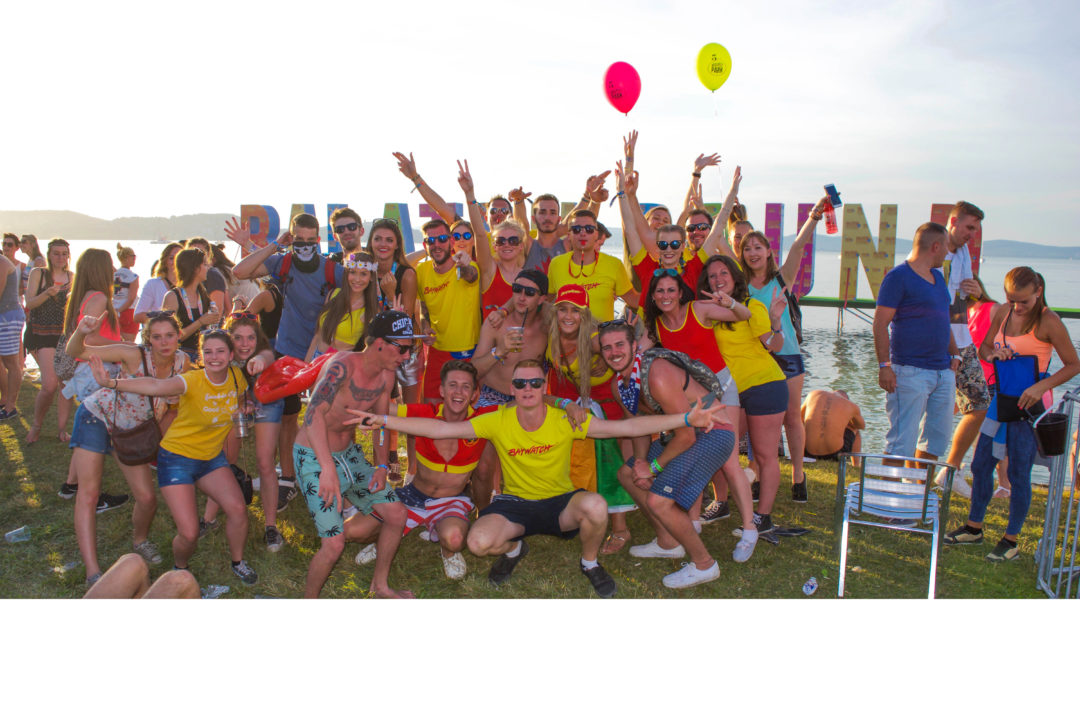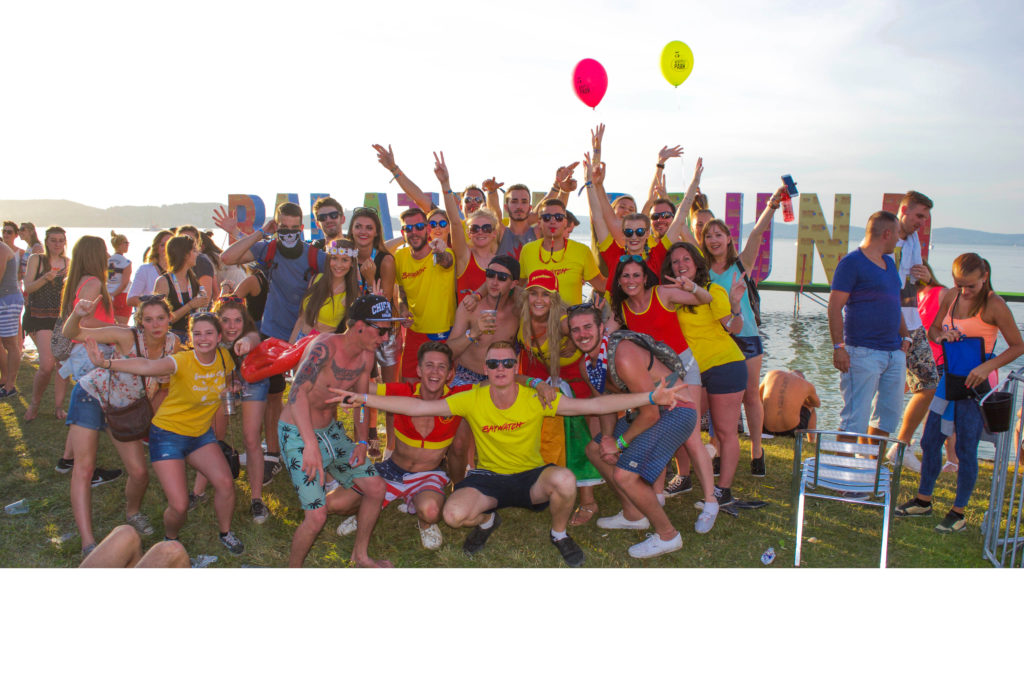 ---
CONCLUSION
Out of all the festivals I've been to around the world (which is quite a lot), I definitely found Balaton Sound to be the absolute best. It might not be the biggest or most popular festival in Europe, but it's a unique experience that should not be missed.
5 Long Epic Festival Days

The Line-up was stacked

Music Until 6 A.M

Perfect Location on Lake Balaton

Excellent Cashless Payment & Top-Up system

Food & Drink Everywhere

Plenty of Camping & Accommodation options

Helpful smartphone APP with map & schedule

+ an amazing Festival atmosphere
---
CHECK OUT ALL MY PHOTOS HERE: BALATON SOUND FACEBOOK ALBUM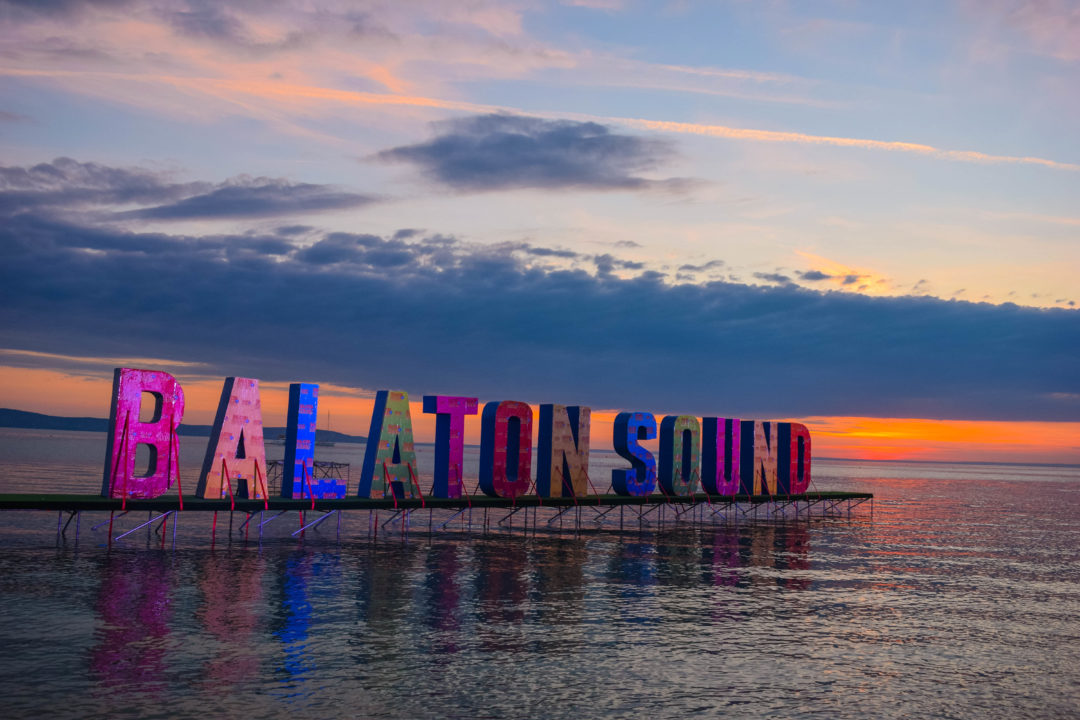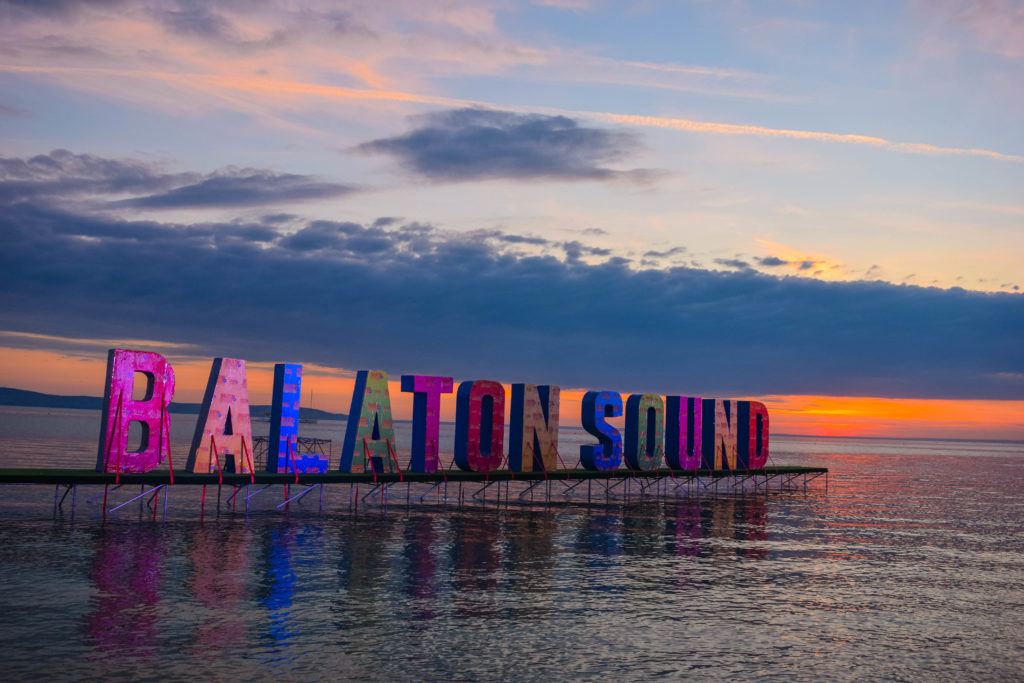 THANK YOU BALATON SOUND!

CAN'T WAIT FOR NEXT YEAR!
Have you ever been to Balaton Sound? What did you think? Leave a comment and let me know!
While I was unable to attend the 2017 edition, a couple of my friends did and you can read all about it in their review!
---
Spread the news about this amazing festival!
& Add Me On Snapchat: — JonesATW
PIN ME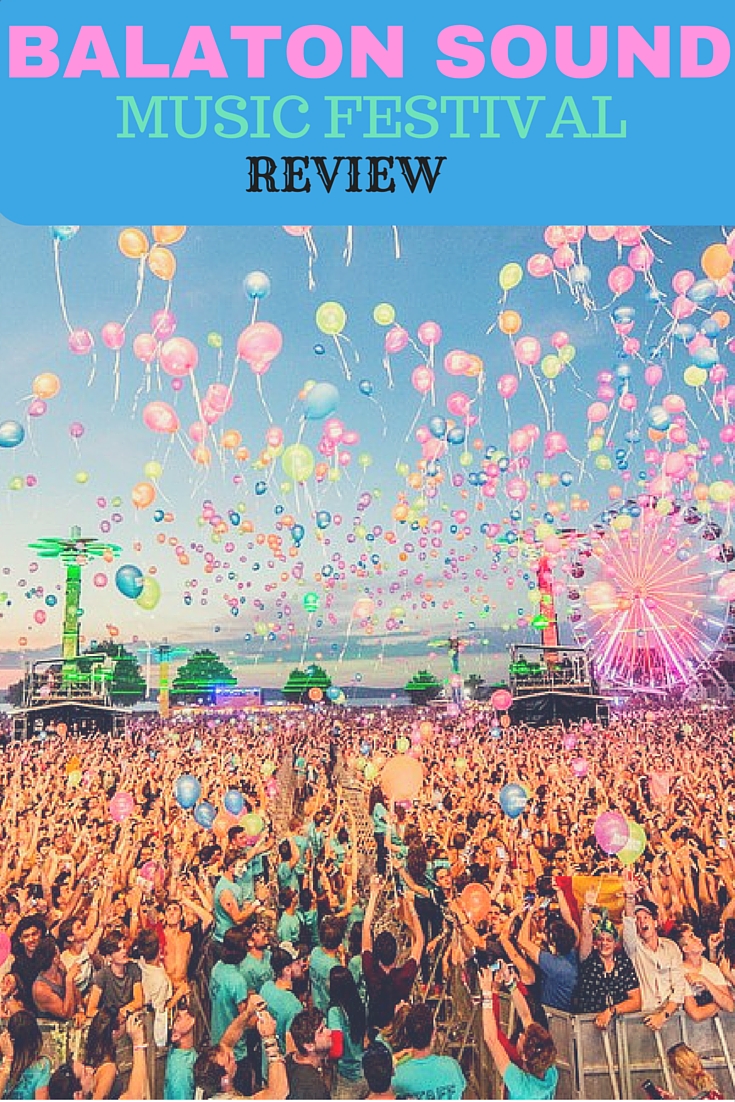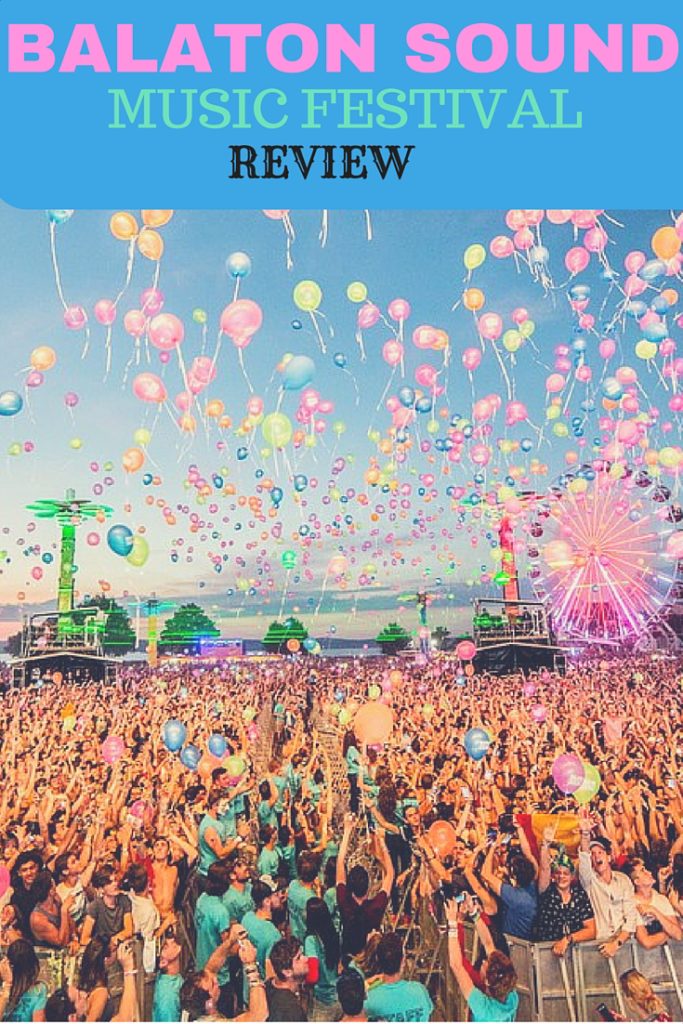 https://www.jonesaroundtheworld.com/wp-content/uploads/2016/07/DSC_0705.jpg
4000
6000
Dave
https://www.jonesaroundtheworld.com/wp-content/uploads/2017/03/logotry-1-1-300x106.png
Dave
2016-07-17 13:05:42
2020-09-26 20:57:19
Balaton Sound 2016 : The Best Music Festival I've Ever Attended