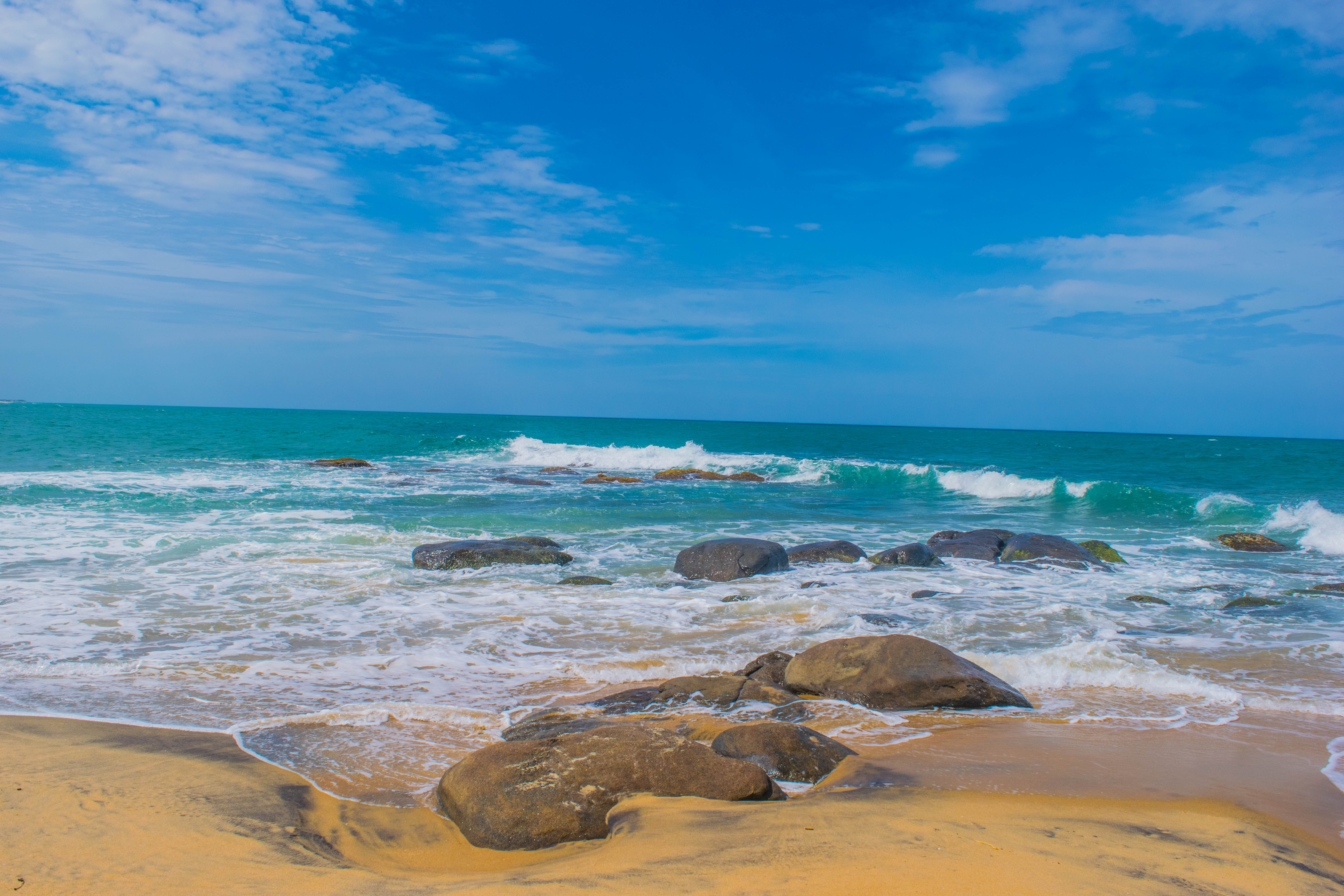 WELCOME TO ARUGAM BAY
This popular surfing destination on the east coast of Sri Lanka is truly a hidden gem, and you need to get here as soon as possible.  It still holds it's small town charm, but looking at the growth of Sri Lanakan tourism over the past few years — it's safe to say that some big changes will eventually happen in Arugam Bay.
I've visited Arugam Bay on two separate occasions now, and it's my favorite place in all of Sri Lanka.  That's really saying something to, because Sri Lanka is truly a beautiful country.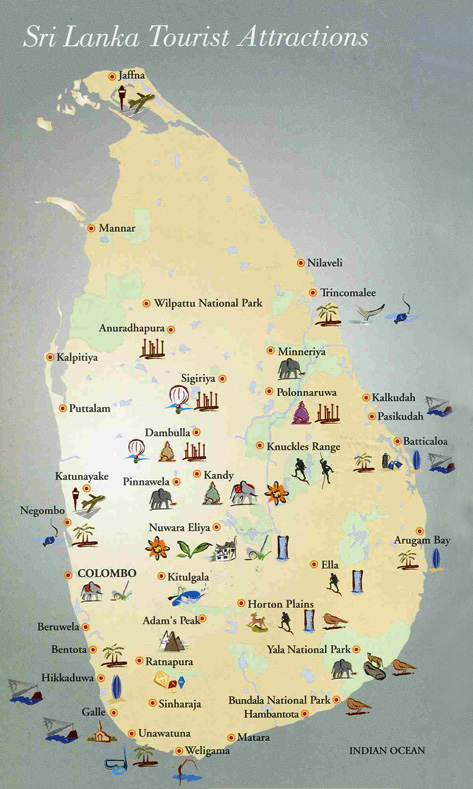 As you can see, Arugam Bay is on the east coast, and you might notice that it isn't really close to any of the other main destinations people travel to in Arugam Bay.
It can be a bit difficult to get to A-Bay, as is traveling to anywhere really in Sri Lanka, but the journey is well worth your time.
How To Get To Arugam Bay
Most people who come to Arugam Bay are traveling around Sri Lanka, so it all just depends where you are coming from.
But if you fly in to Sri Lanka simply for the surfing, and you come straight from airport, these are your options from Colombo – Pottuvil.
The main and cheapest option is going to be the daily 8 P.M departure.  It's an air-conditioned bus that leaves from Maradana Zahira College car park and arrives at Pottuvil around 4 in the morning.
Price:  1500 Rupees
If you're not heading to Colombo, just ask your hotel / guesthouse how to get to Pottuvil Bus Station.  Soemtimes you have to transfer in Monaragala.
If possible, try and ask other travelers if you want to split the cost of a taxi, because it will be worth it.
The Sri Lankan buses are very cheap, but they can also be a miserable experience.  There isn't much legroom if your tall, they are rather cramped, and for some reason they love to play this Sri Lankan pop music very loud.
---
Best Things To Do in Arugam Bay
Arugam Bay is known for it's world class surfing, but there is still plenty of other activities to keep you entertained during your visit.
Surfing spots: Main Point, Whiskey Point, Elephant Rock, and Peanut Farm
Daily yoga sessions happen regularly around town.
Panama Tank & Kumana National Park explorations.
Rent a scooter or a Tuk-Tuk and explore the hidden beaches
Beach days filled with swimming, volleyball, and working on your tan
Hammock and chill.  Just do nothing at all and relax
For more information, check out my post on the Top 10 Amazing Things to do in Arugam Bay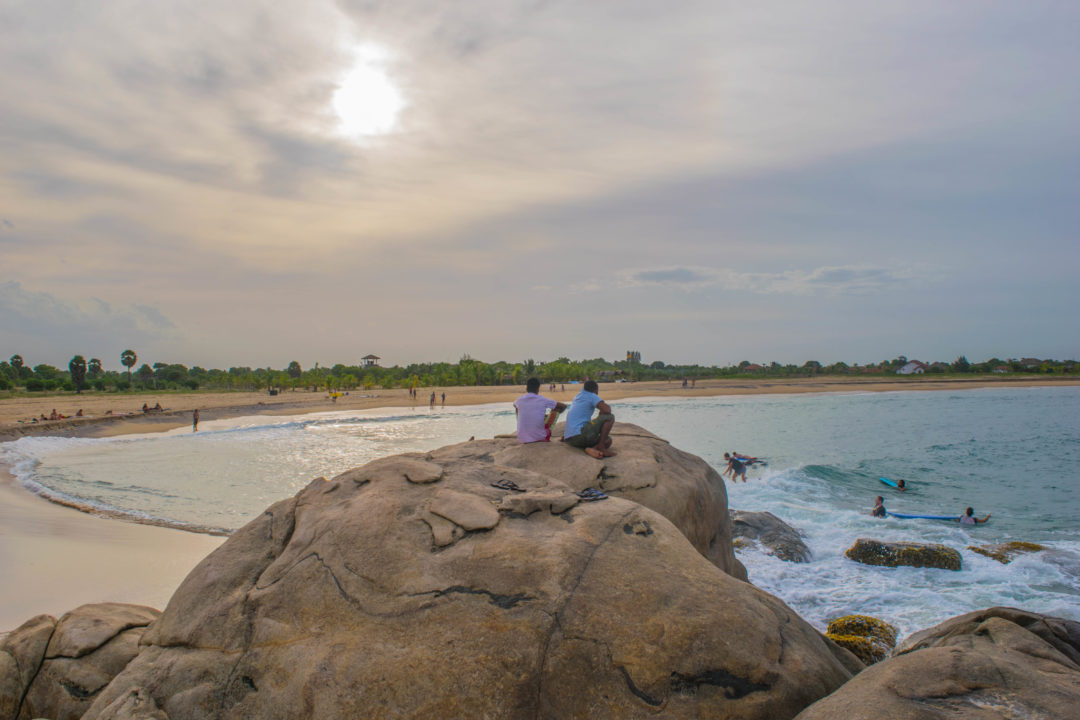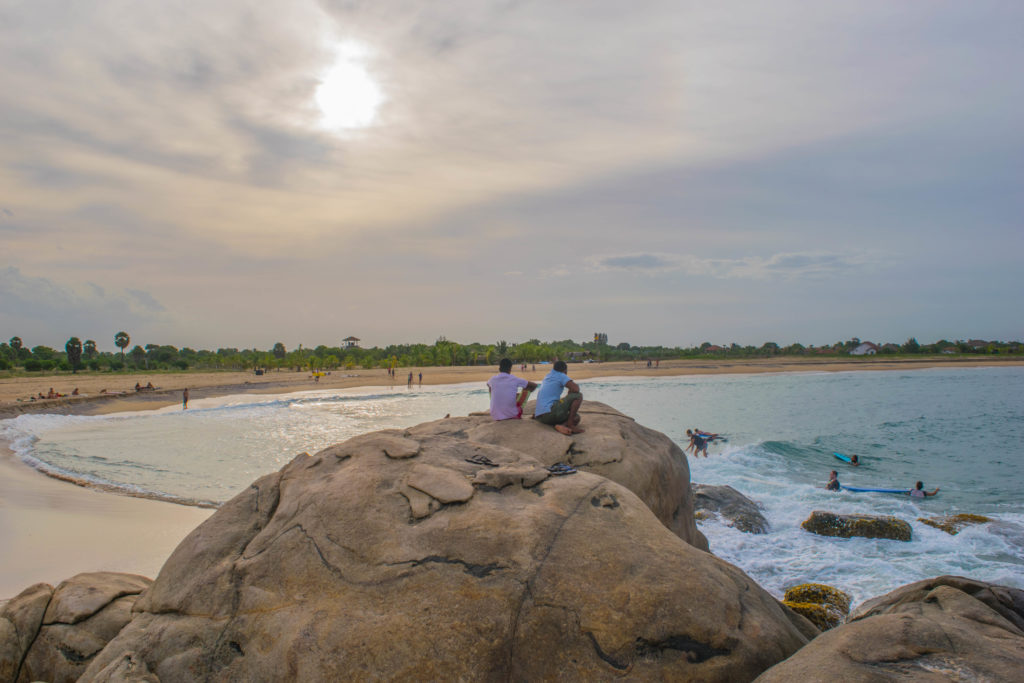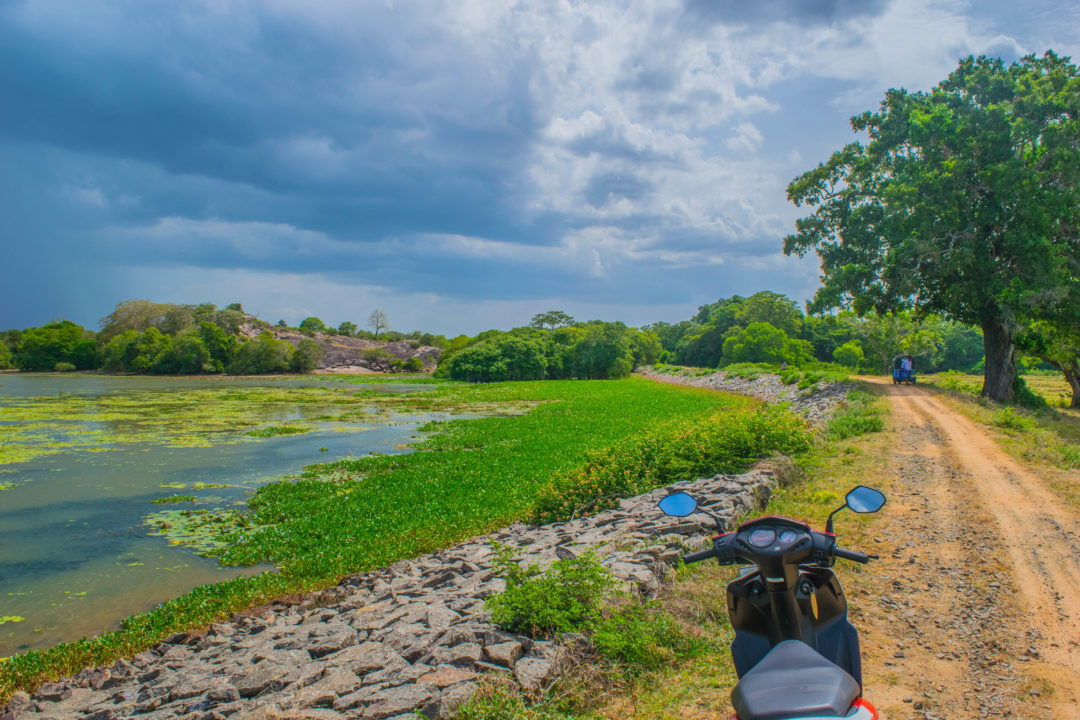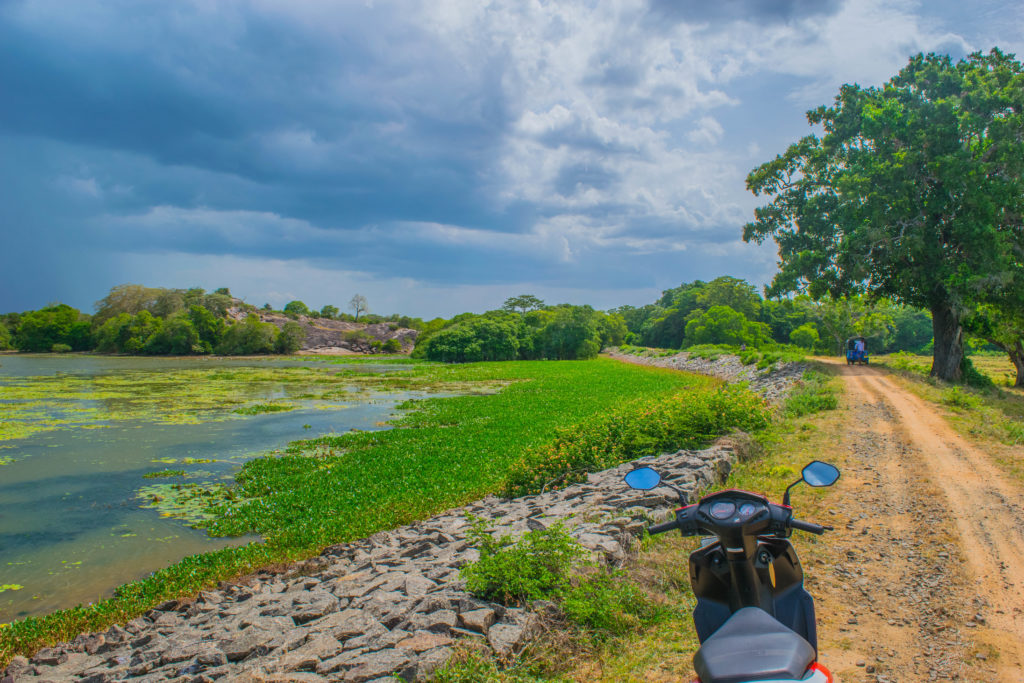 ---
Best Places to Eat in Arugam Bay
Arugam Bay has one street that is full of delicious eateries and restaurants to choose from.  I obviously didn't get my chance to try them all, but here are my recommendations to get started with.
The Beach Hut
This is my favorite place to stay in Arugam Bay, and one of the reasons for that is because the food is delicious.  Every night they have a dinner special which costs only $3-4, and it's big, filling, and tasty.  It's also a great place to go for the family atmosphere.  Everyone that stays there heads to dinner and eats together.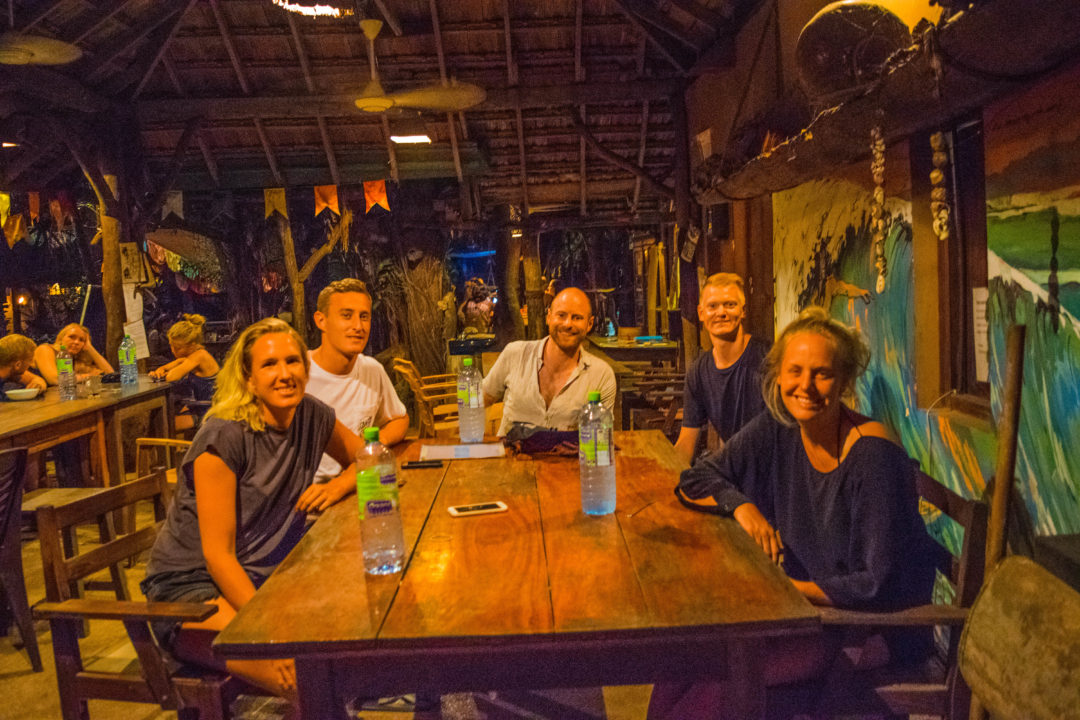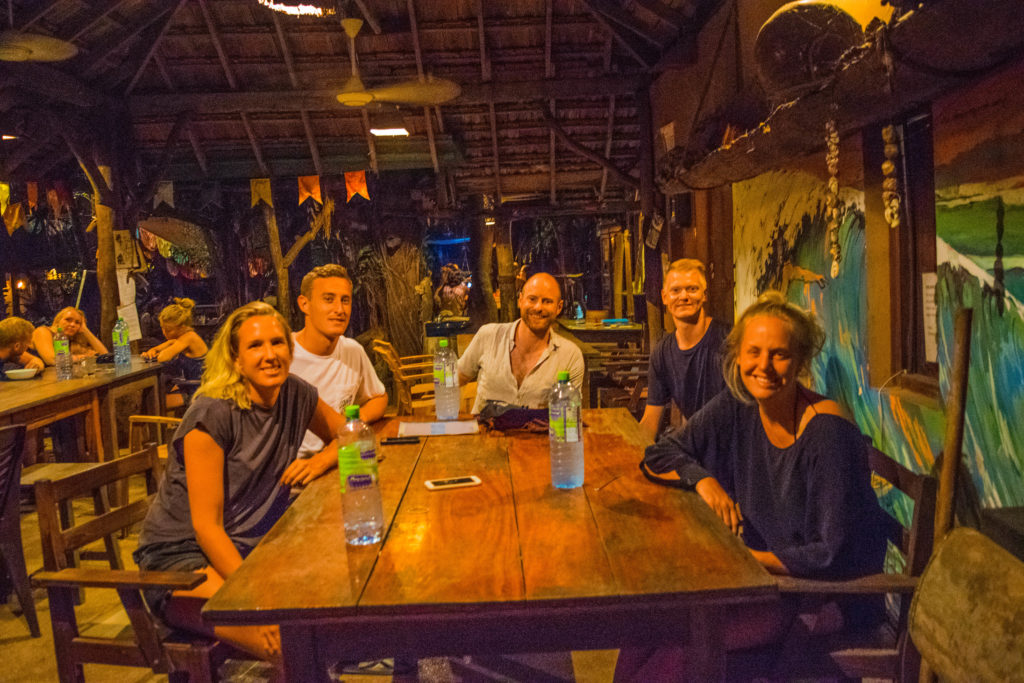 Why Not
I walked past this place one day and was in the mood for some rice & curry, and I'm so glad I stopped in.  The one chicken curry dish I had there was incredible, and I've been telling people to eat there ever since.  I've heard they also have fantastic Roti if you are looking for something a bit cheaper and smaller.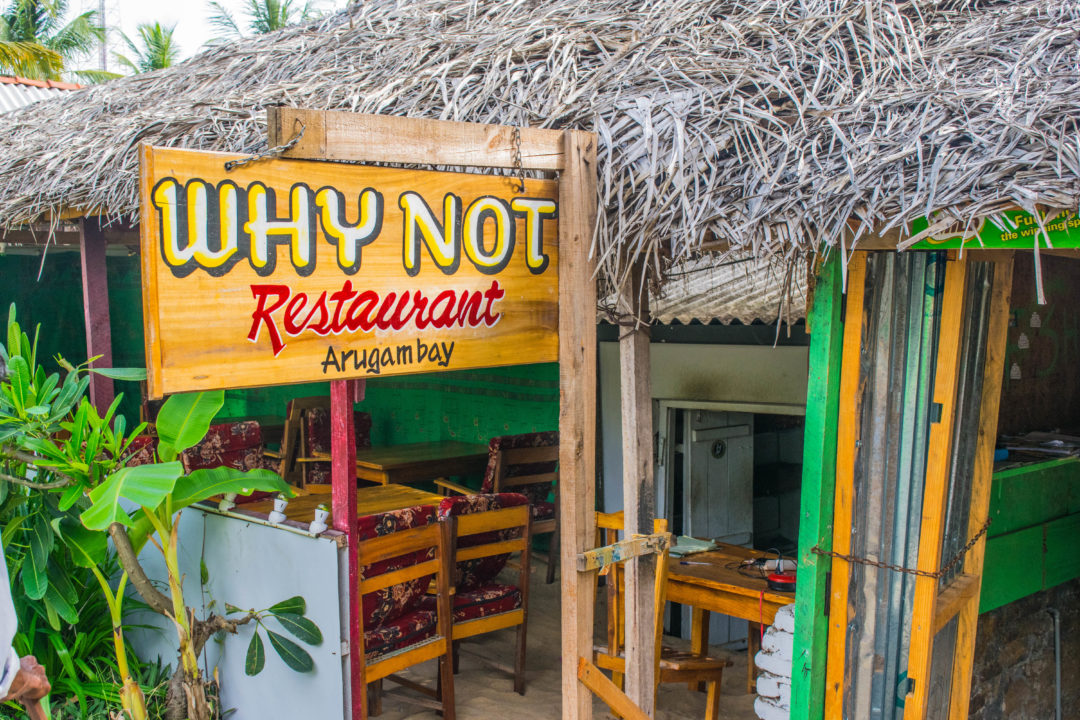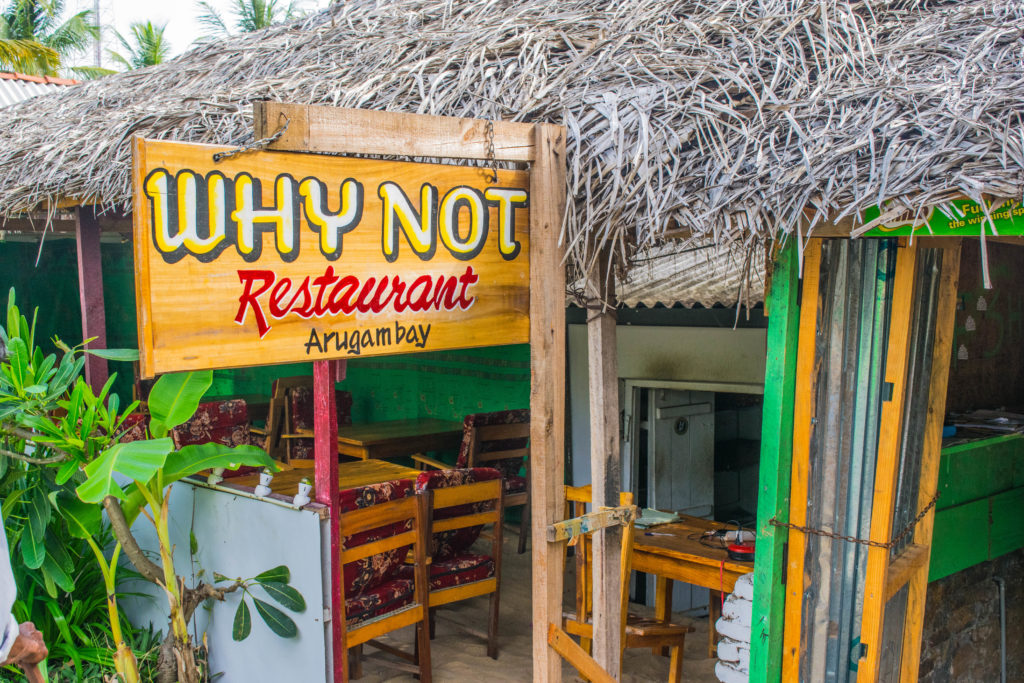 Hideaway Resort
This place is an excellent choice if you're looking for a quality breakfast and decent cup of coffee.  There are tons of different options, and everything I saw / tried was delicious.  It's also just a really cool outdoor cafe, and there were tons of people just sitting back, relaxing, and enjoying their morning.
They don't include taxes & service in the price, so it is kind of expensive compared to other places in Sri Lanka, but it's definitely worth it for one meal.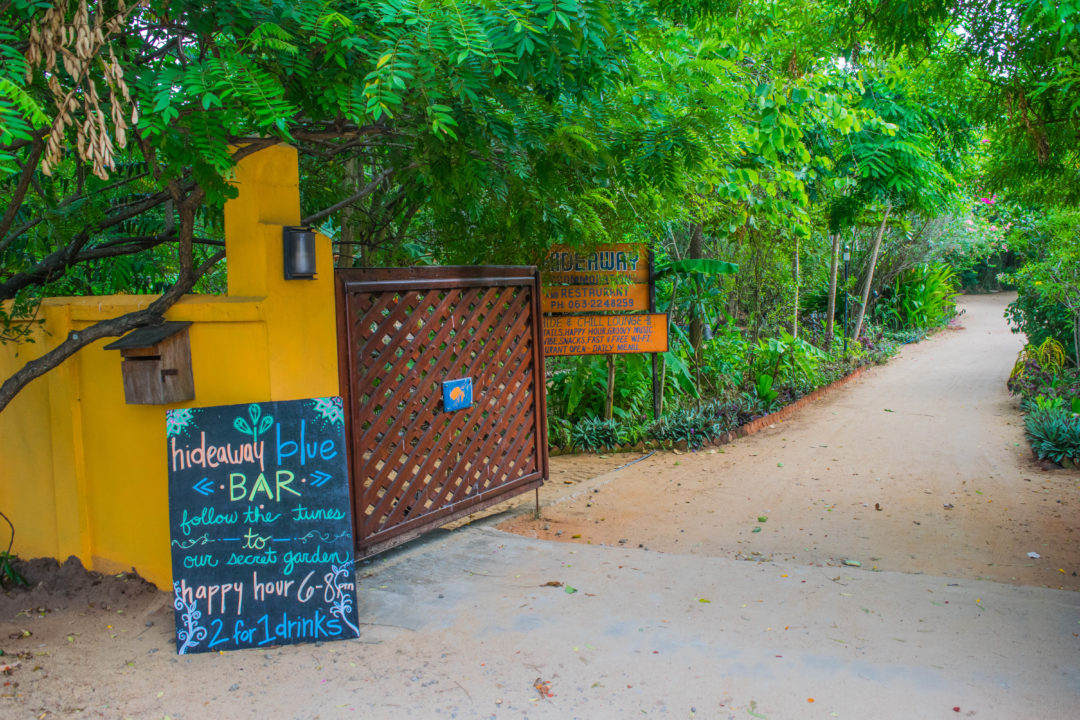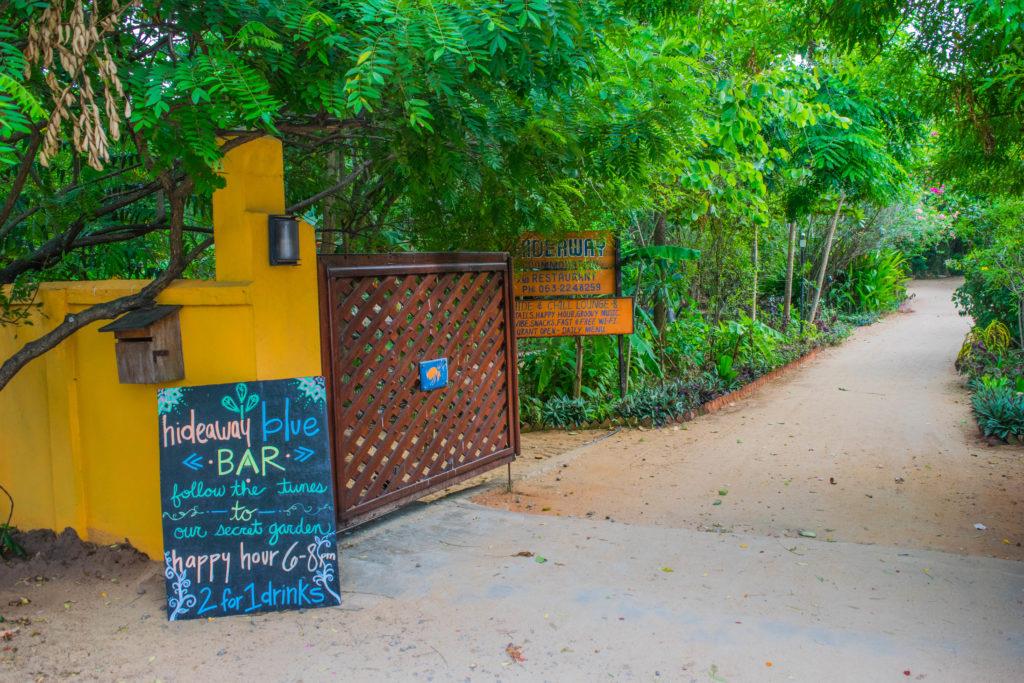 Break Point
One Word.  HUMMUS.  I'm obsessed with it, and this is the only place I found in Arugam Bay that served it.  It's a bit expensive at 700 rupees, but comes with two massive pitas, and is really great hummus.  They also have falafel which pairs really well with hummus.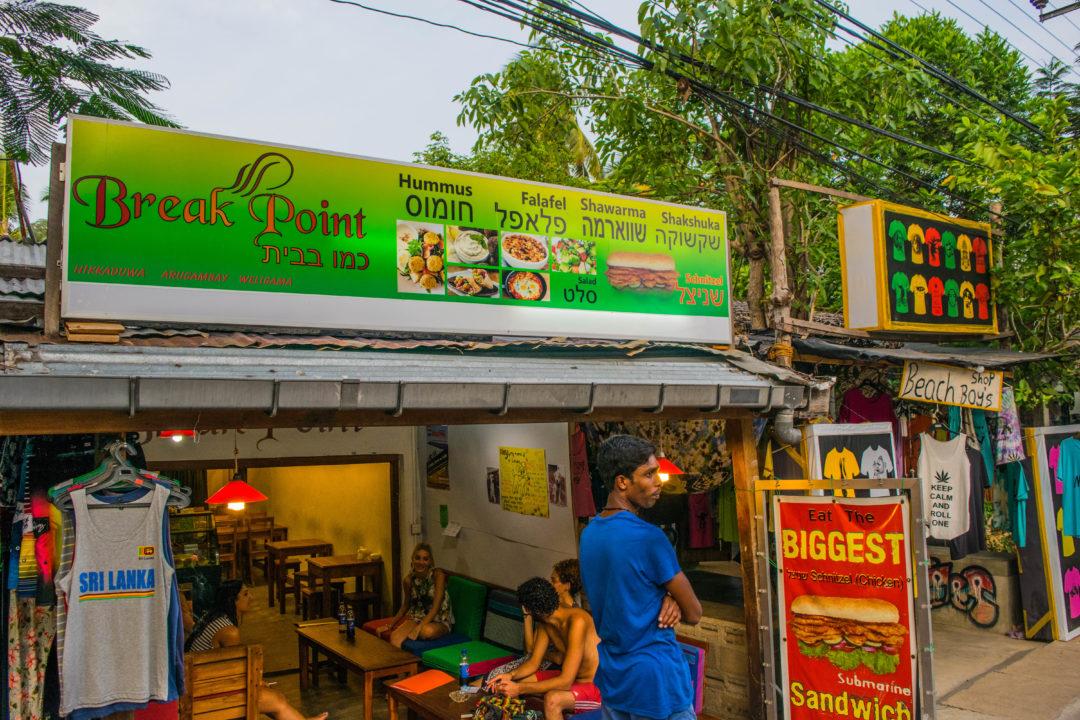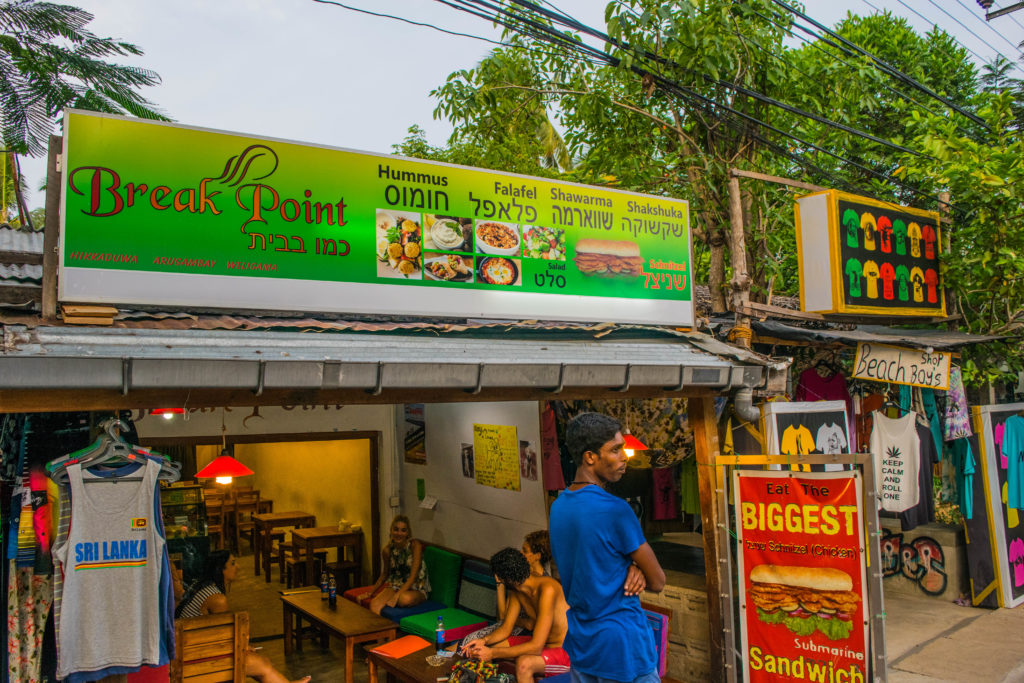 Tandoori Indian Cuisine
This place is a must-try if you're looking for a great Indian meal.  I tried the Chicken Tikka Masala, and I think it might have been one of the best meals I had during my time in A-Bay.
Oh, and they also have the fastest wifi in Arugam Bay for anyone who works online.  It's amazing.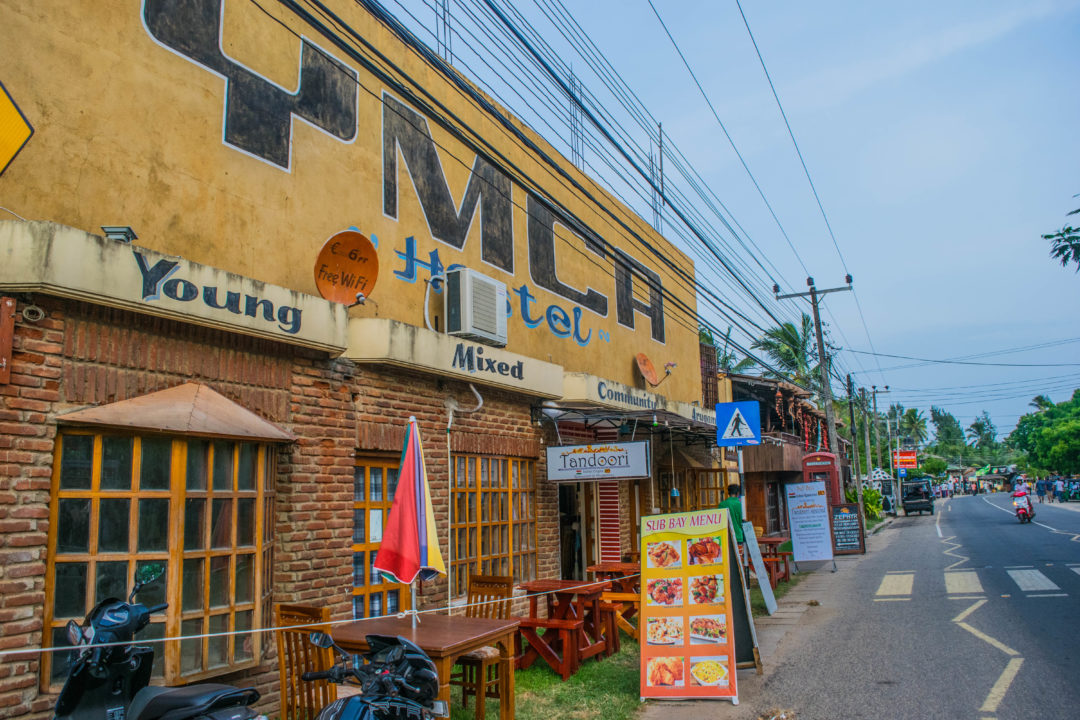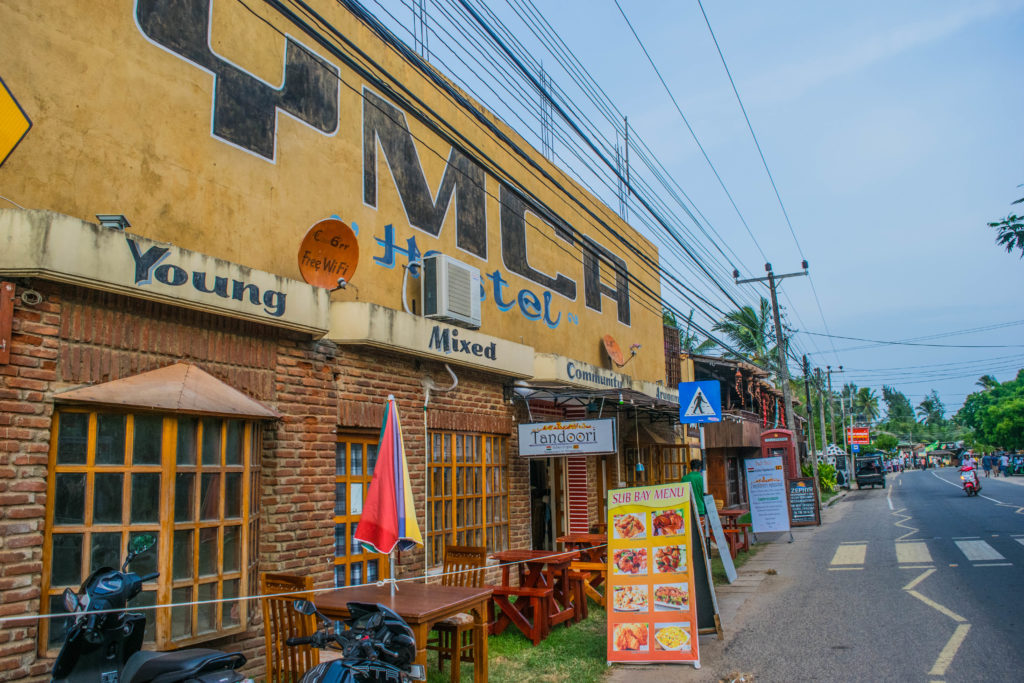 Fruit Stands 
Check out the local fruit stand shops for great fruit and nutritious fresh coconut water.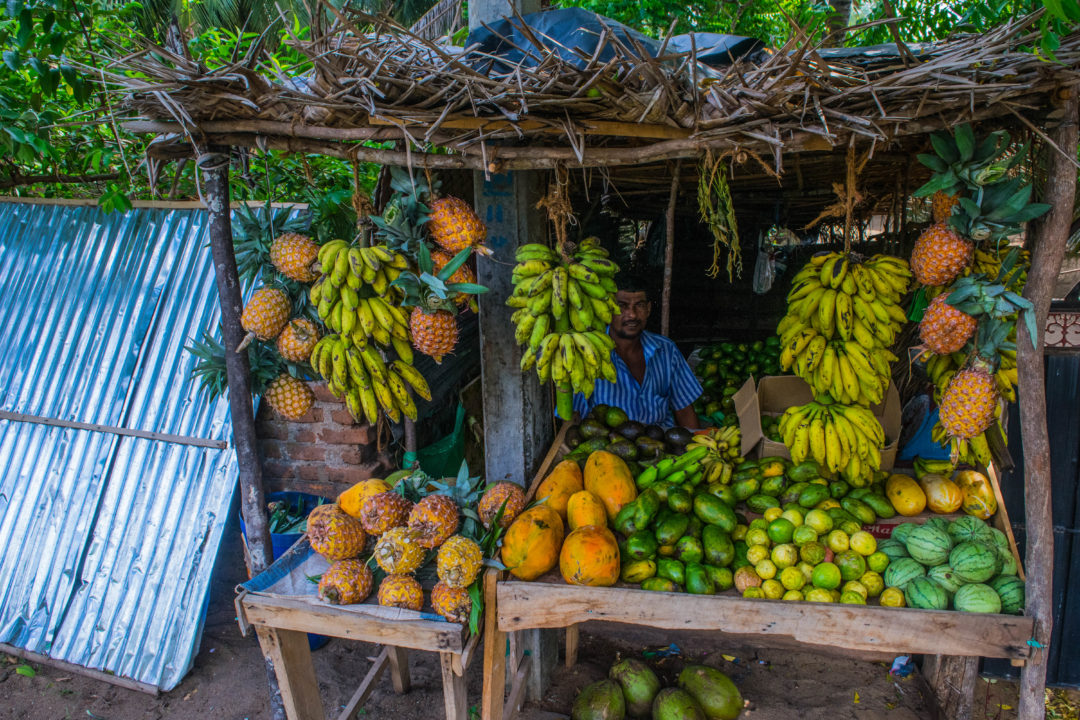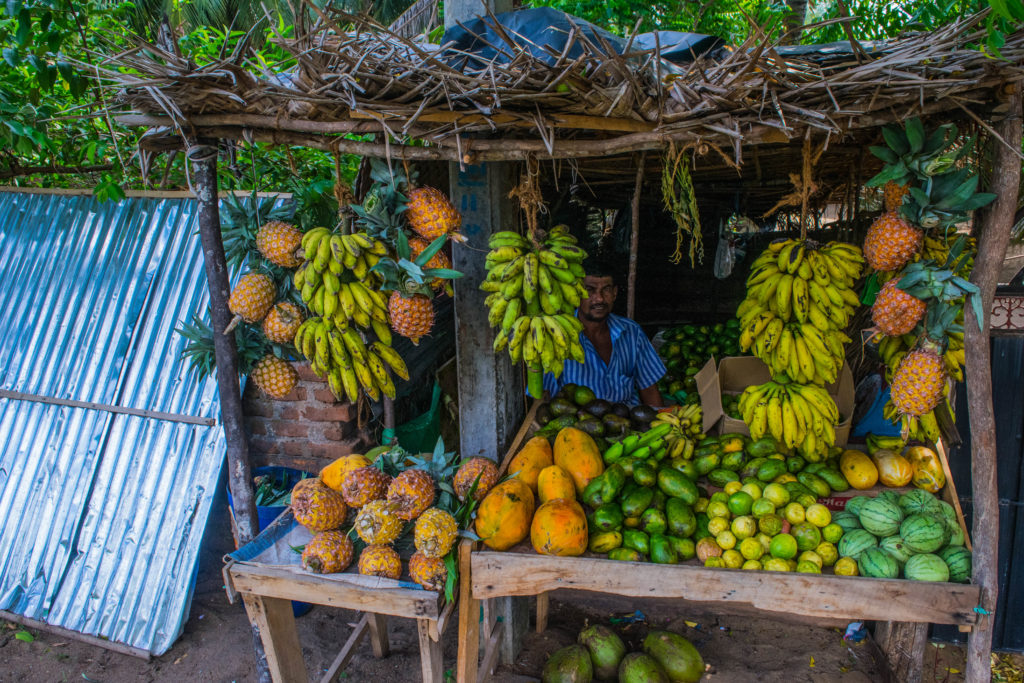 ---
Best Parties in Arugam Bay
Sri Lanka is not really known as a popular "party destination", but Arugam Bay can actually provide some really crazy nights out.
Whiskey Points on Friday Nights
Saturday Night Beach Party at Mambo's
Hipster Bar on various nights of the week
Pre-Game at The Beach Hut (tons of other travelers, drinking games, and good conversation)
Tip:  Alcohol tends to be pretty expensive in Sri Lanka, so definitely pre-drink a bit before heading to any of these events.  Try the local Arrack (coconut rum) and mix it with some coke, and it'll be the perfect way to start your night.
There's plenty of other little reggae parties and smaller bars to relax at and chill.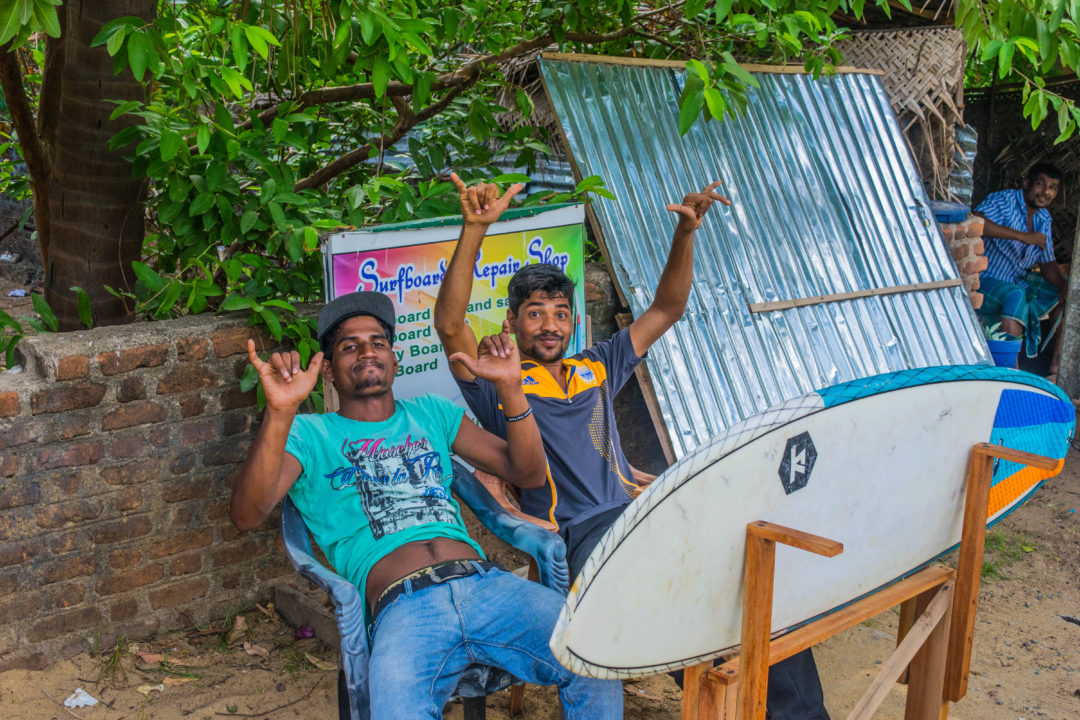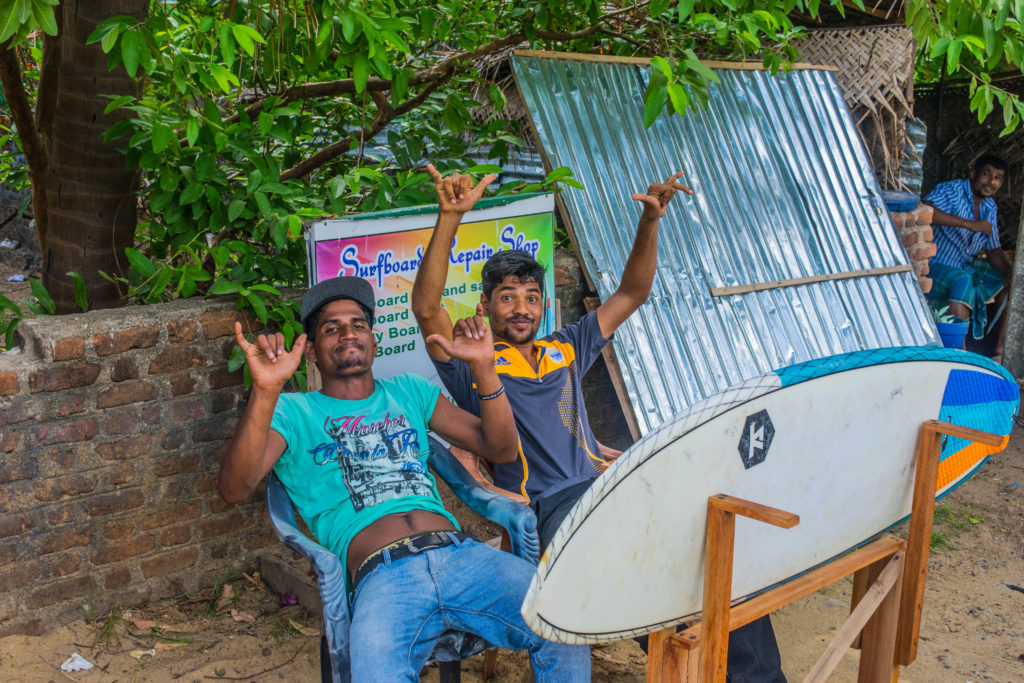 ---
Where to Stay in Arugam Bay
There's a wide variety of places to stay in Arugam Bay.  They can range from budget accommodation for backpackers, mid-range hotels, to luxury resorts.
Budget Accommodation: The Beach Hut
Mid-Range Hotel:  Stardust Hotel, Mambo's,
Luxury Hotel:  Kottukal Beach House
Check out my post about The 5 Best Hotels & Places to Stay in Arugam Bay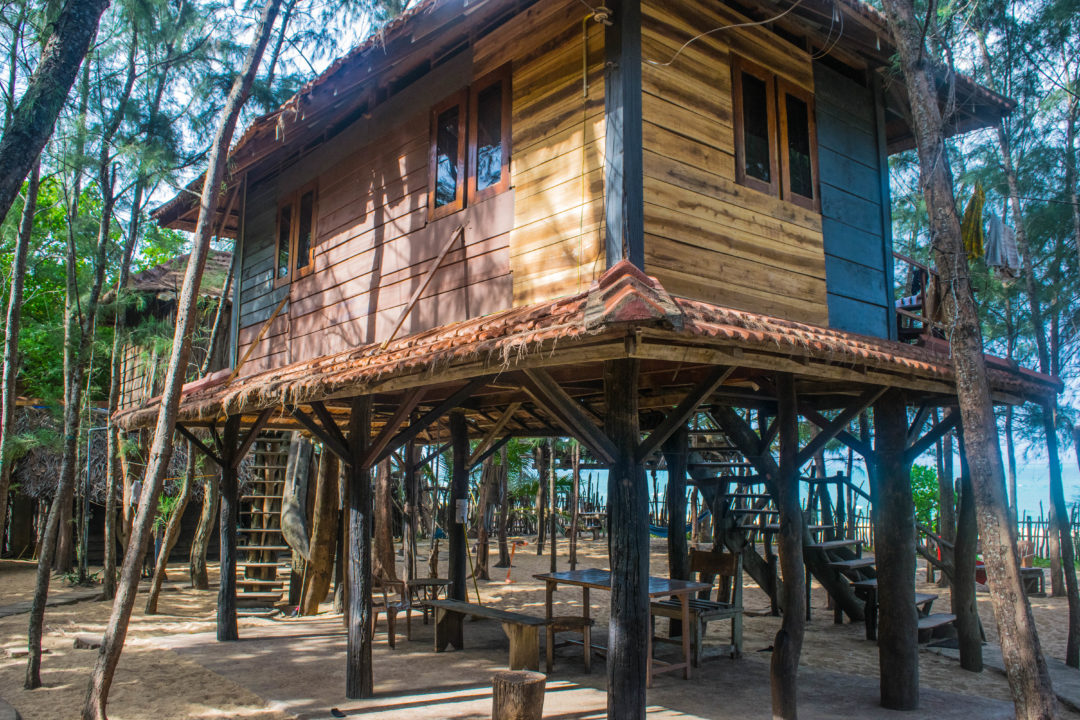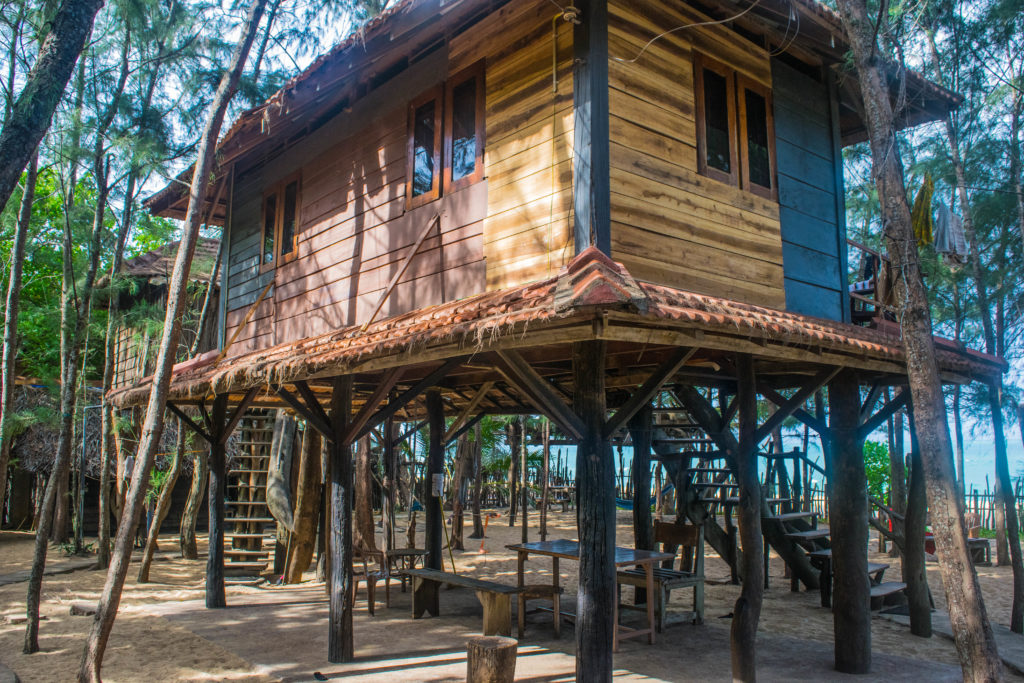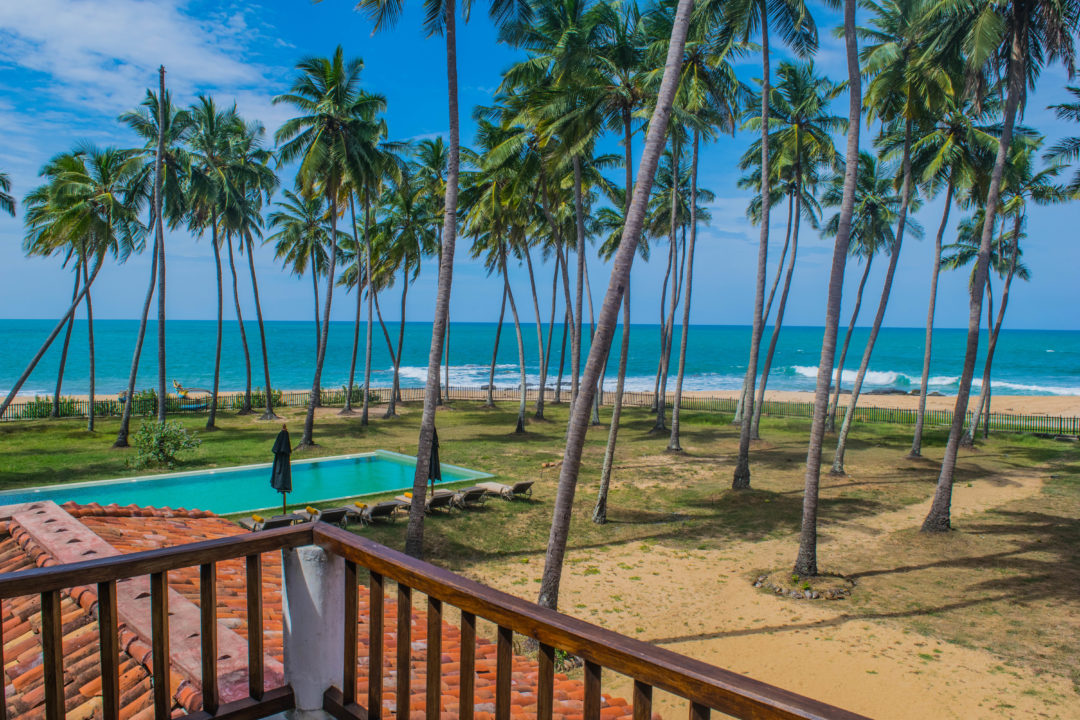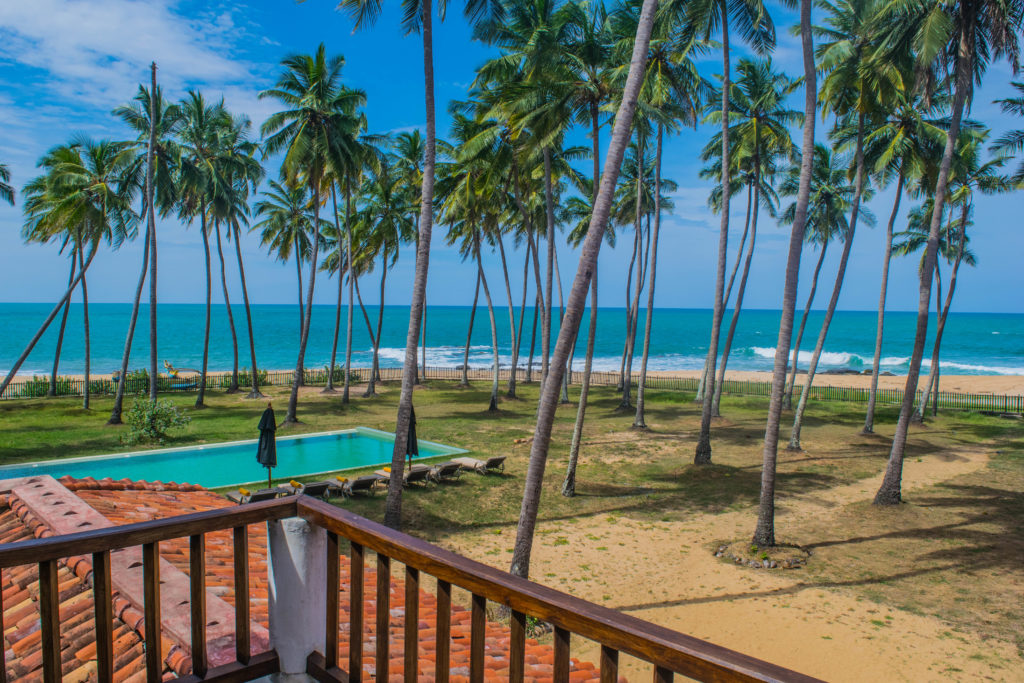 ---
Where to Next?
 South Coast:  If you're leaving Arugam Bay but aren't quite done with surfing in Sri Lanka, then you got to head down to the south.  Places like Unuwatuna, Galle, Hikkaduwa, Mirissa, & Weligama are excellent destinations and worth a visit.  Check out my destination guide for Midigama & Weligama and learning to surf in Sri Lanka.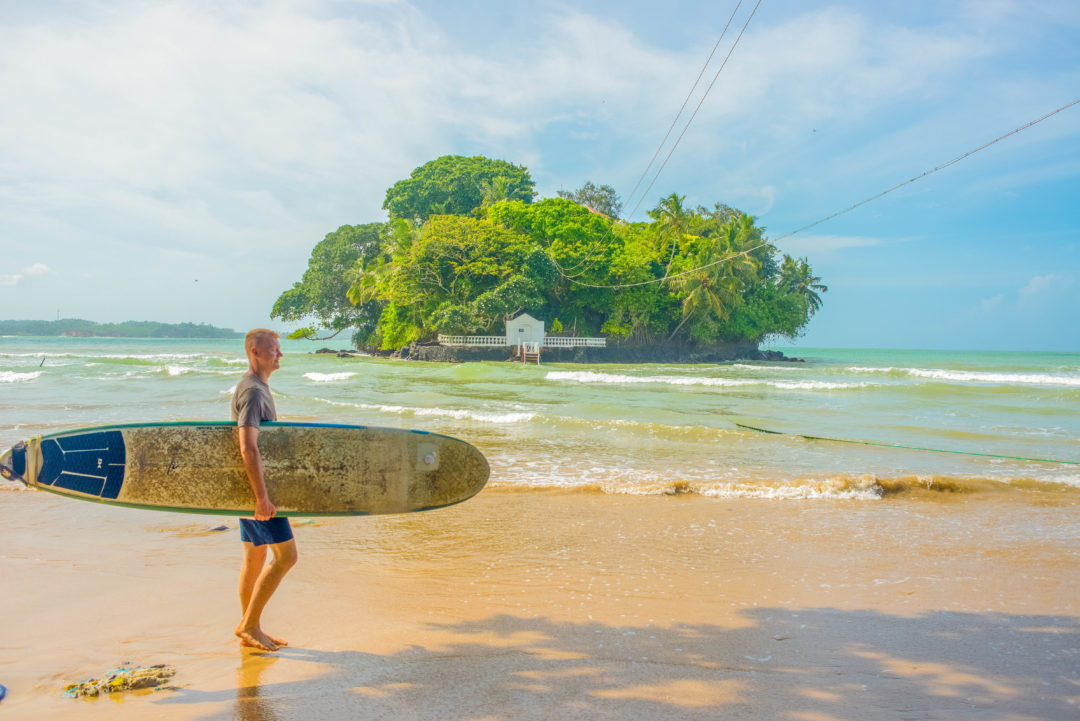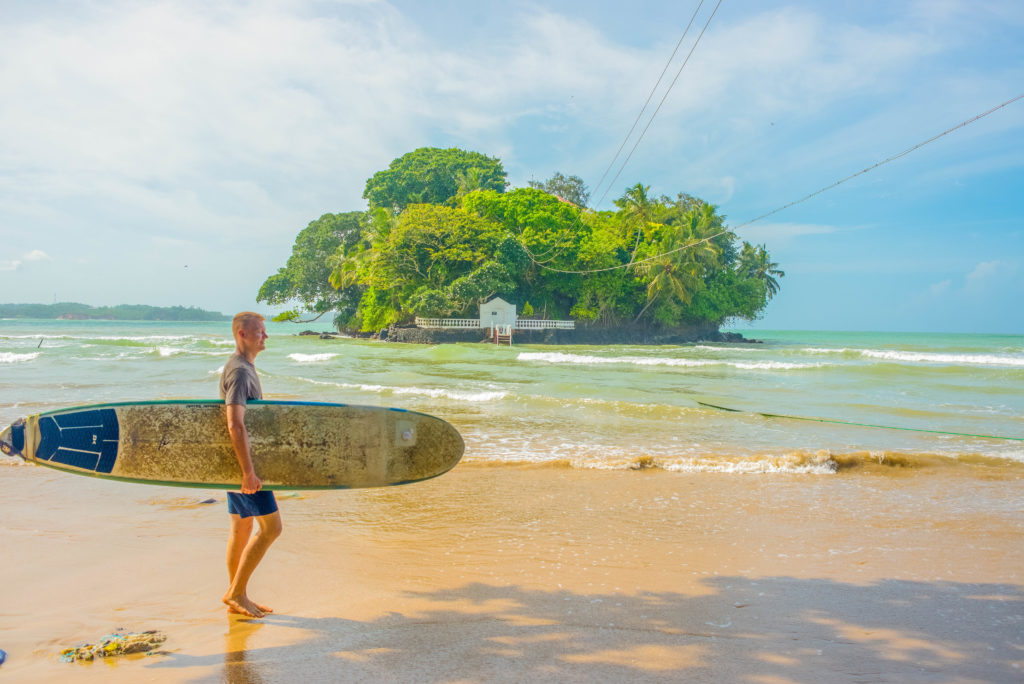 Head Up the East Coast:  Probably the most common decision among travelers in Sri Lanka is to head up and explore the beautiful beaches on the East Coast.  Places like Batticoloa, Passikudah, and Trincomalee are gorgeous, and I'd highly recommend stopping by.    
Ella & Kandy:  Go get some culture, fresh mountain air, and drink delicious tea.  Ella is only a 5 hour journey, and a really popular stop for people making their way back to Colombo.  The train ride between Ella & Kandy is also highly recommended!  
Habarana:  This will probably be a spot a little bit later on in your travels, but spending a weekend in Habarana will definitely be a highlight for your travels in Sri Lanka.  You've got to visit Sigiriya Rock Fotress, Minneriya National Park, nearby temples, and the colorful lagoon.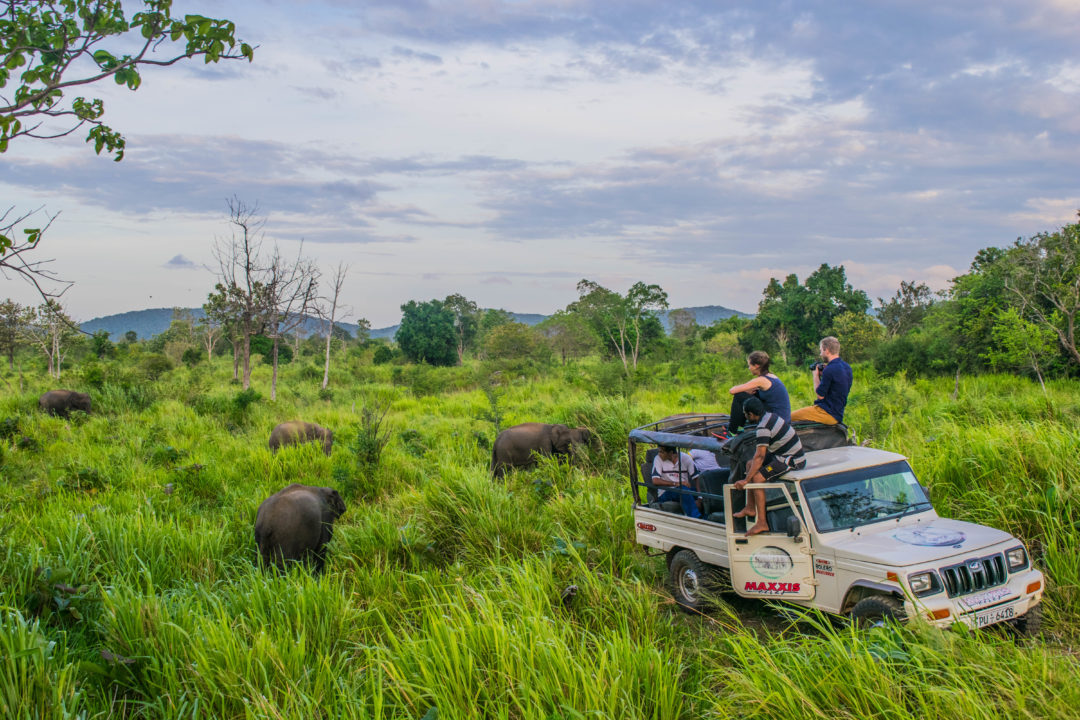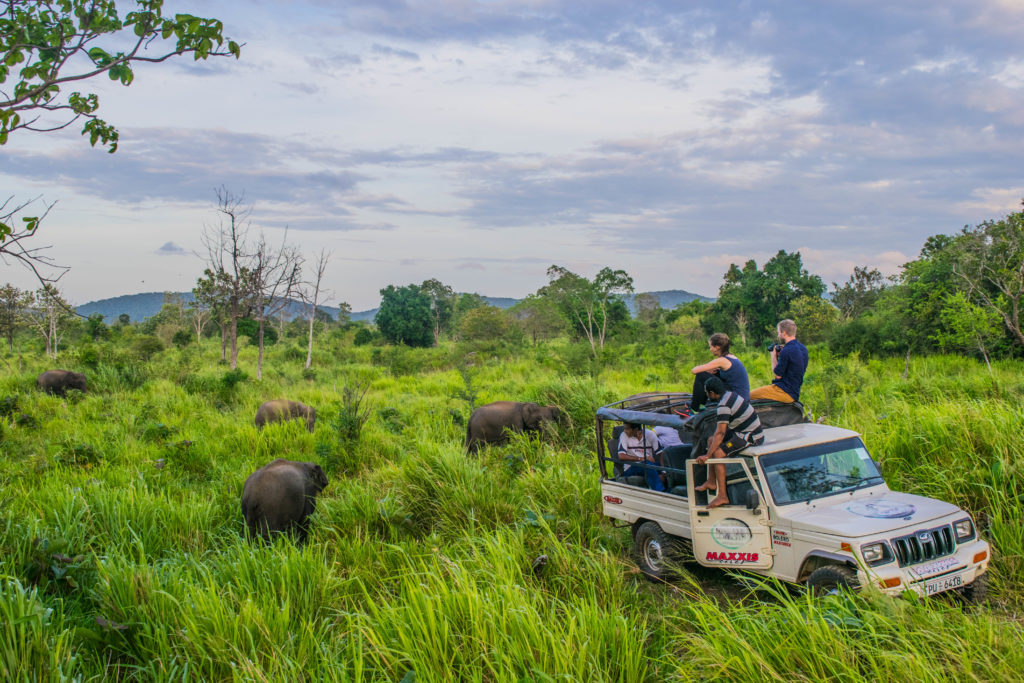 ---
There you have it.  Hope you learned a thing or two about Arugam Bay, and are really excited to get there for yourself sometime soon!
---
READ:  35 Photos That WIll Inspire You To Visit Sri Lanka
---
Have any questions?  Feel free to shoot me an email, or drop a comment down below and I'd be happy to answer them for you.  Safe travels!
Thanks for reading!
& Add Me On Snapchat: — JonesATW
https://www.jonesaroundtheworld.com/wp-content/uploads/2016/07/DSC_2362.jpg
4000
6000
Dave
https://www.jonesaroundtheworld.com/wp-content/uploads/2017/03/logotry-1-1-300x106.png
Dave
2016-07-05 11:13:08
2017-04-08 05:26:39
The Ultimate Guide to Arugam Bay