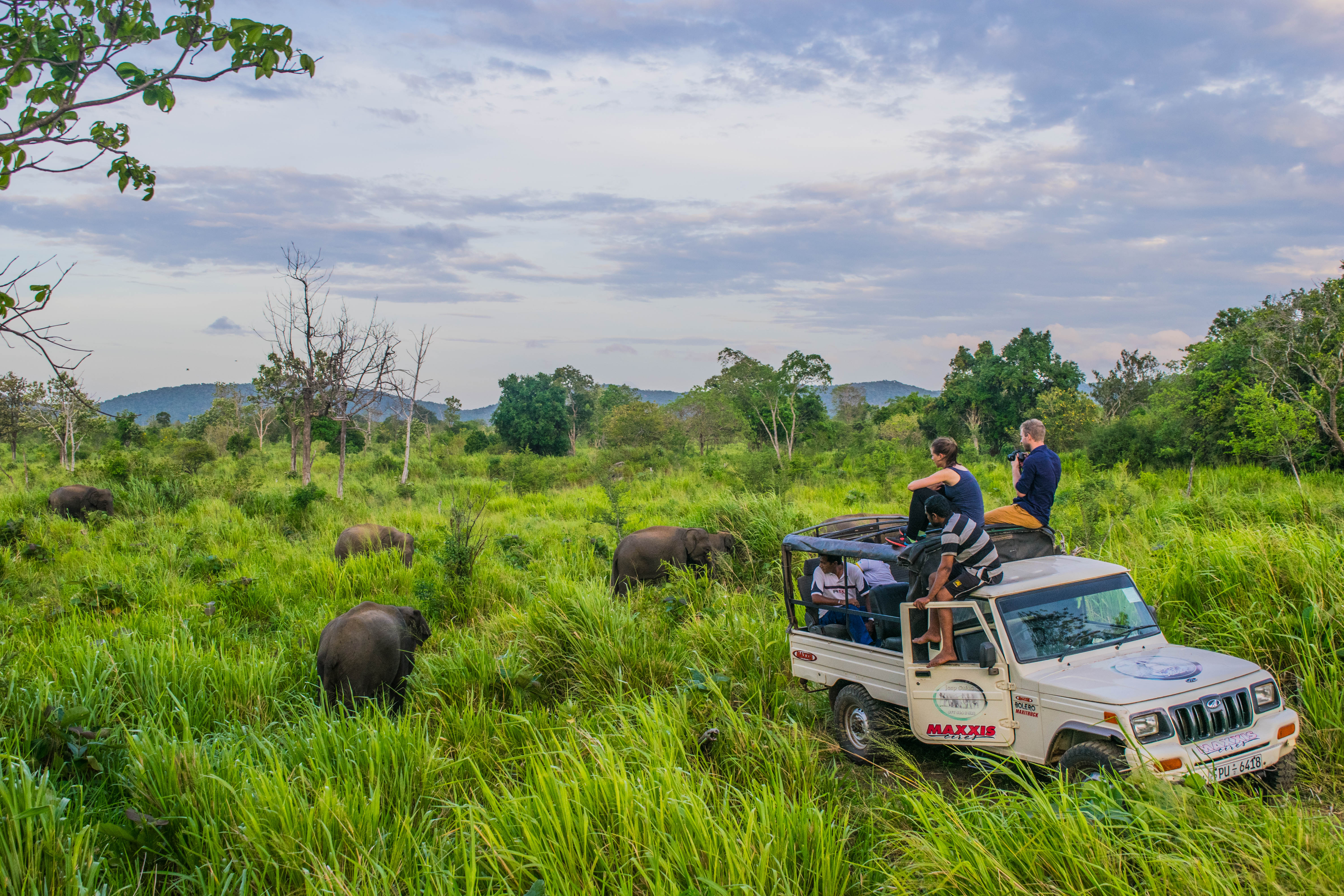 When I first got selected to be a hosted blogger for TBC Asia, I knew I wanted to stay in Sri Lanka for at least a week or two after the conference ended.
But I really had only one idea — head straight to Arugam Bay.  During my first visit to this beautiful country, I really fell in love with the relaxed vibe & atmosphere at this place called The Beach Hut.
However, my plans quickly changed when I met some awesome travel bloggers who invited me up to Habarana for 3 days.  Sometimes you've gotta go with the flow, and seize opportunities when they arise.
After checking into the Cinnamon Lodge Habarana, I quickly realized that I had made the right choice.  The property is absolutely gorgeous, and a little bit of rest & relaxation was exactly what I needed.
So what did I get up to during my weekend in Habarana?
1 )  Minneriya Wildlife Safari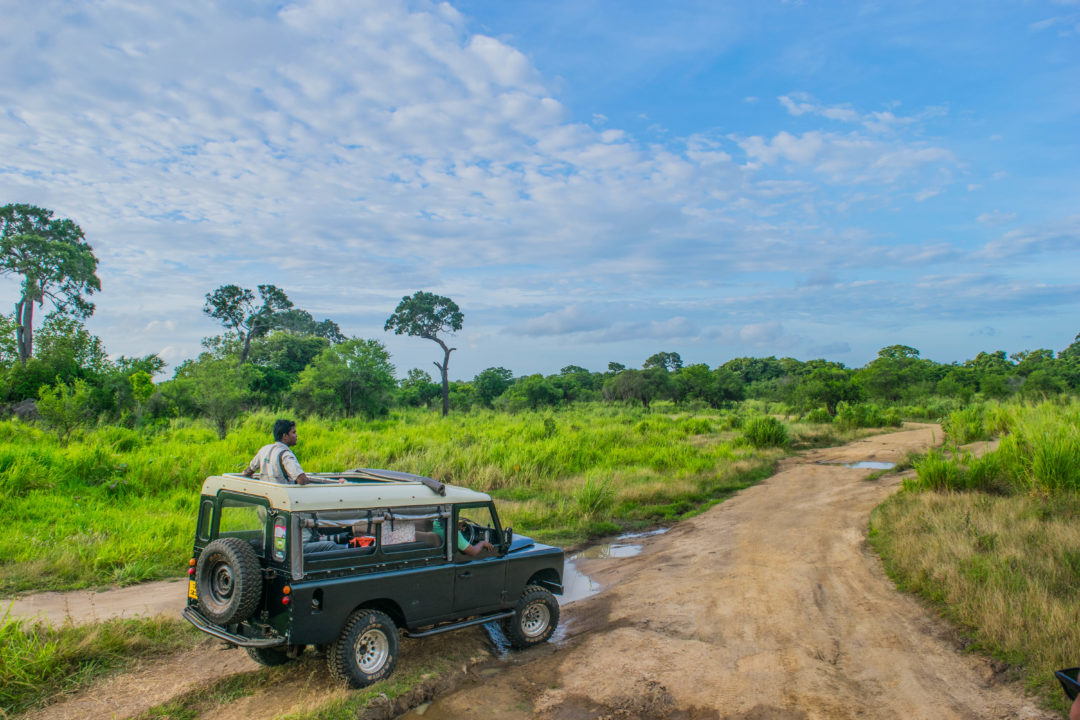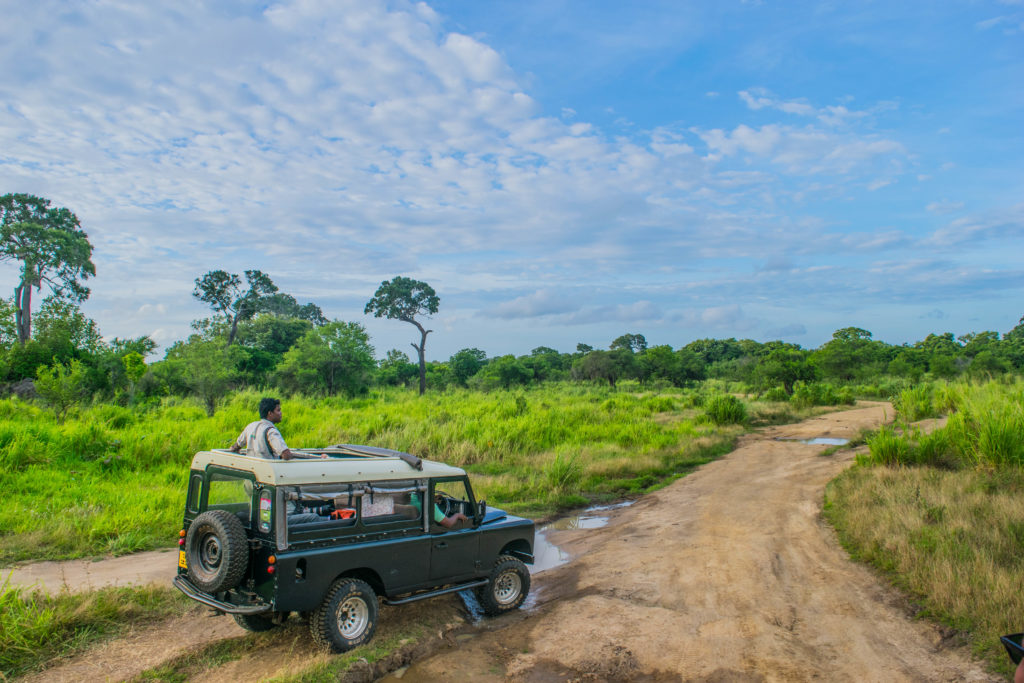 After experiencing the wildlife safari in Yala National Park, I was stoked to get the chance to do another excursion in a different park in Sri Lanka.  This country is known for it's elephant population, and I'm definitely beginning to understand why.
Minneriya National Park is just a short 20-30 minute drive Habarana, and it's a gorgeous area to drive around and explore even if there was no elephants or animals to see.  We hopped into the back our jeep, entered the park around 4:45 P.M to avoid the extreme heat during the day, and began our hunt for elephants.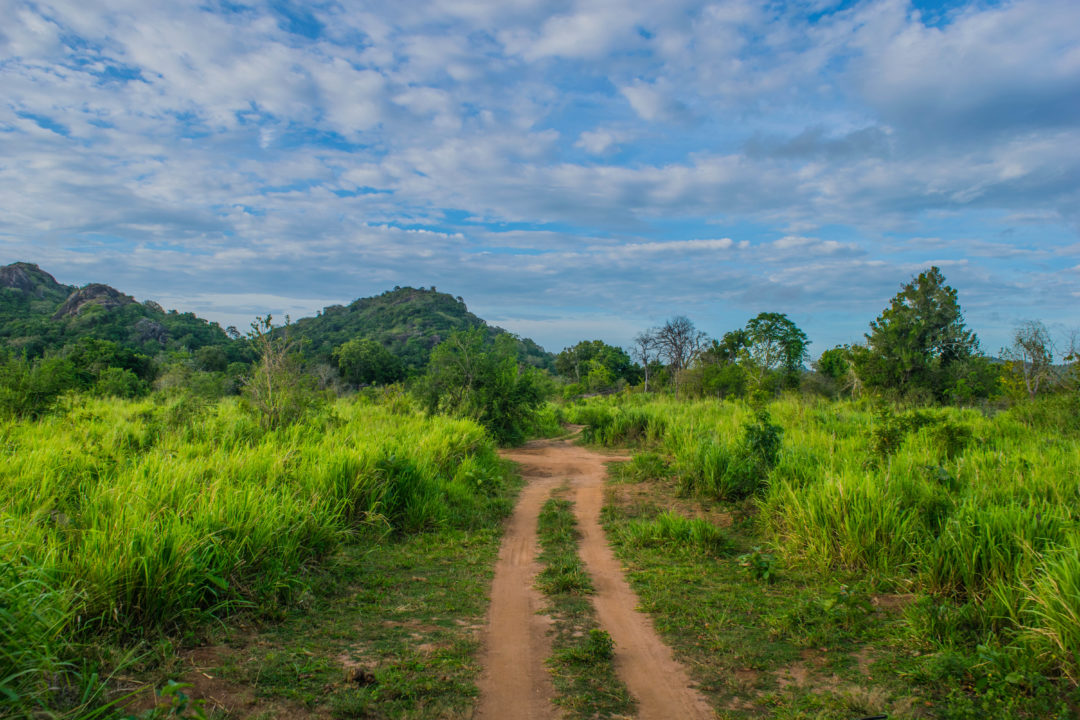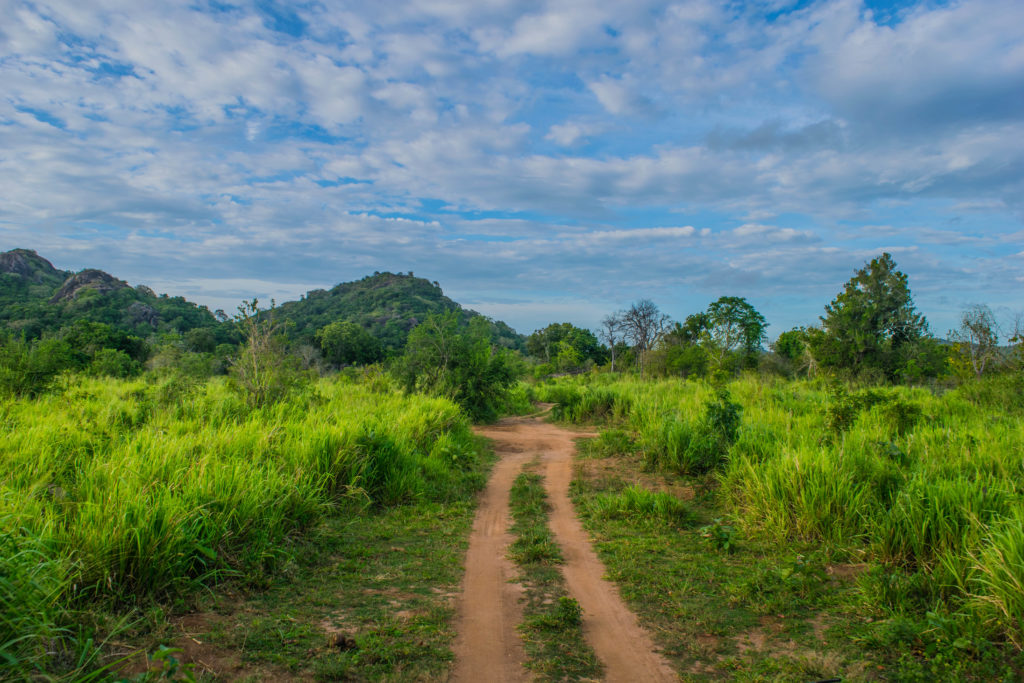 Within the first 10-15 minutes, we spotted 3 in the distance.  We took some pictures, but quickly moved on to see if we can find some a bit closer.  After driving through the scenic park, we eventually hit the jackpot.  A couple of other jeeps were already parked around the area were at least 12-15 elephants were chilling.  We were so close it was incredible.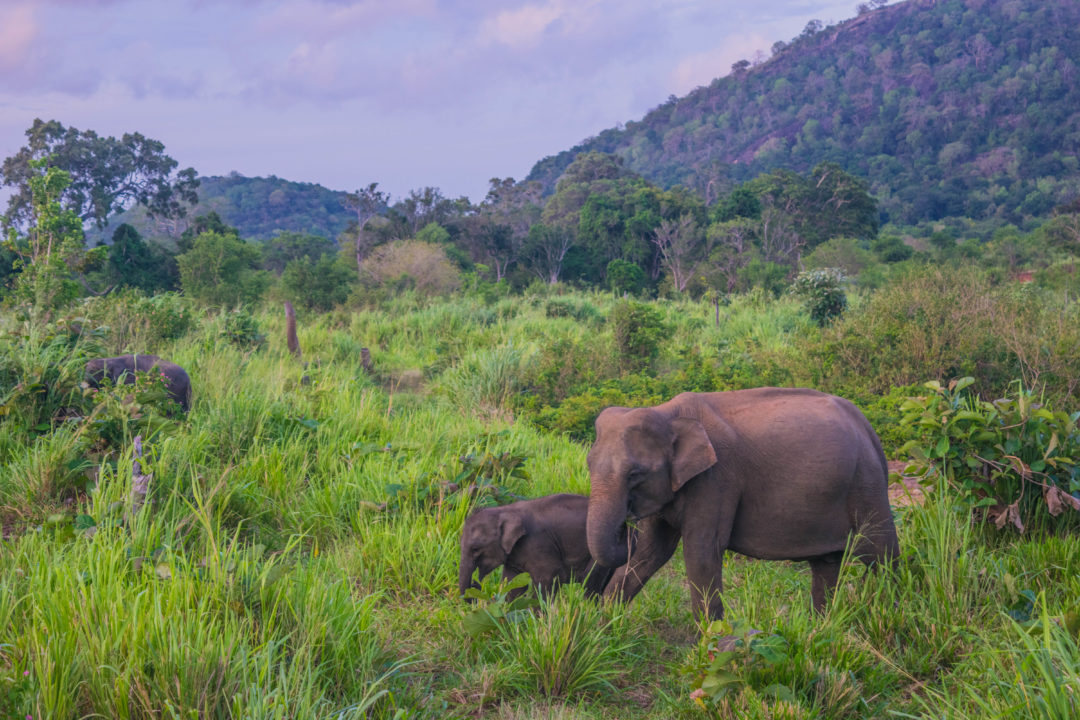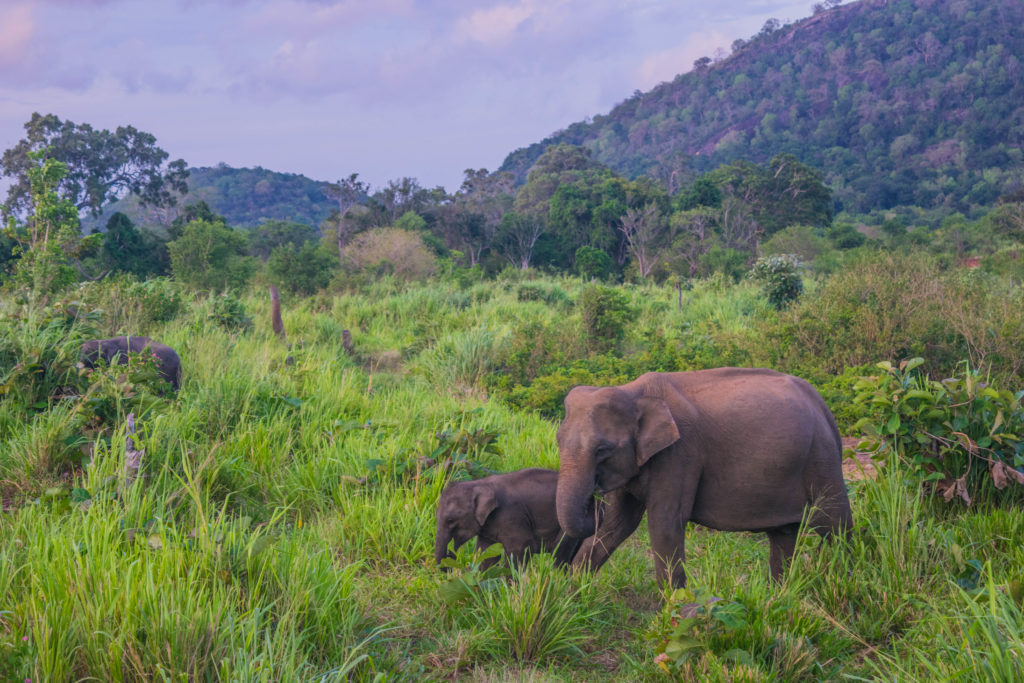 I'm also really glad we did an afternoon excursion, because we got to watch the sunset from this really great look-out point in the national park.  It wasn't the greatest sunset, but was a fantastic end to our wildlife safari.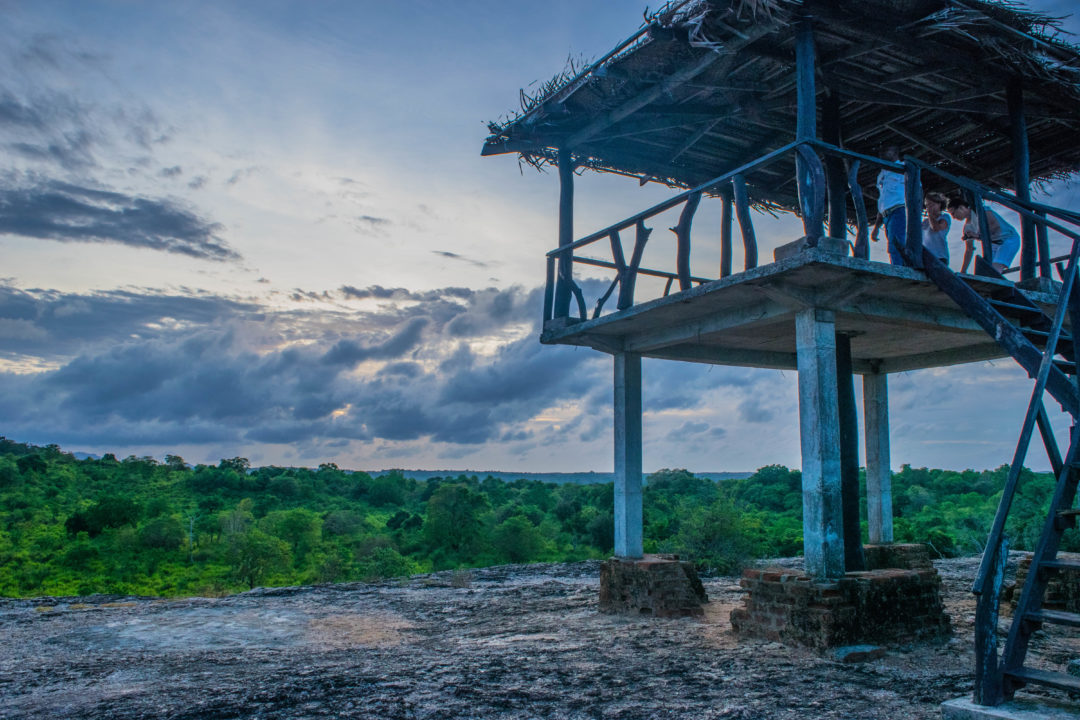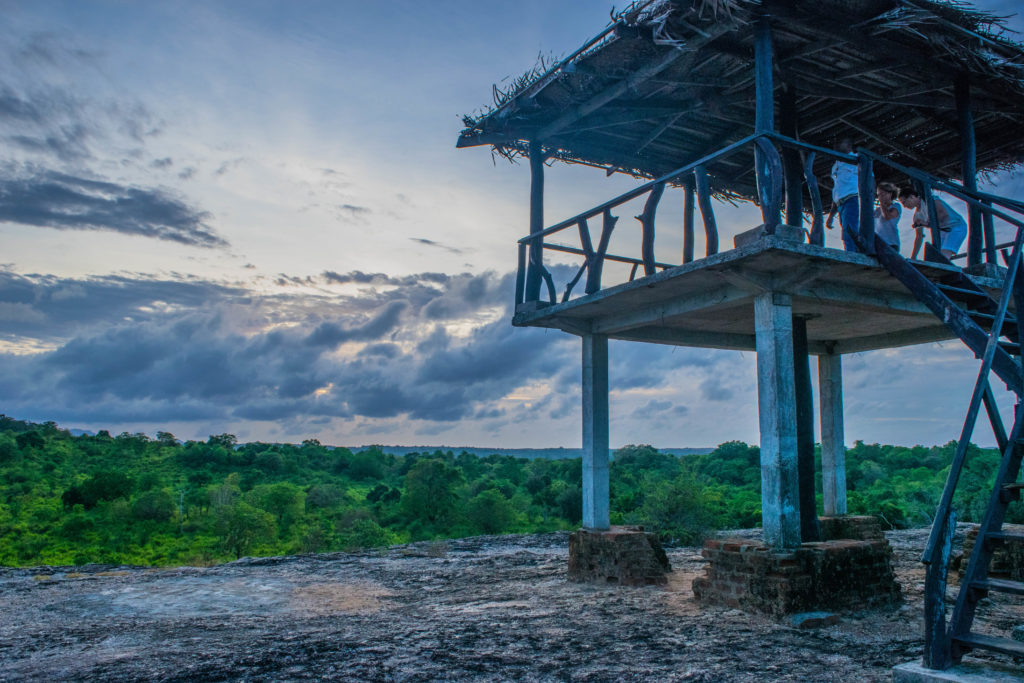 On our way back to the main road, we actually saw a few more elephants, which one momma elephant wasn't too happy we were close to her baby so she chased after us for a bit.  Was pretty great to see, but came with a brief moment of fear, lol.
2 )  Pidurangala Rock, Sigirya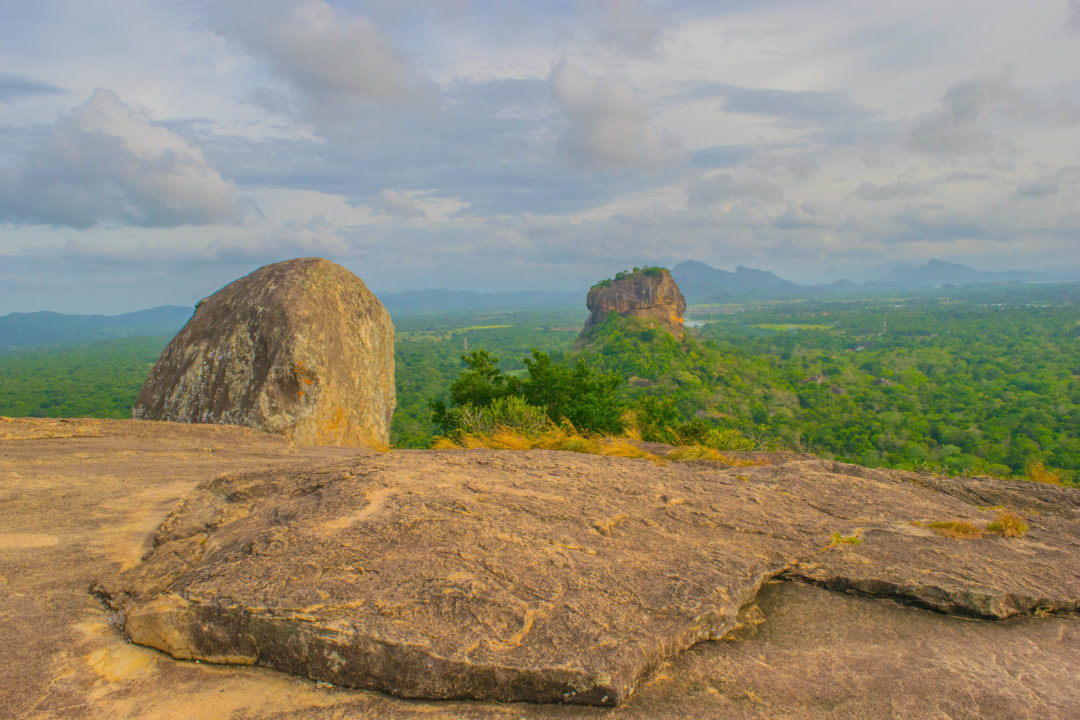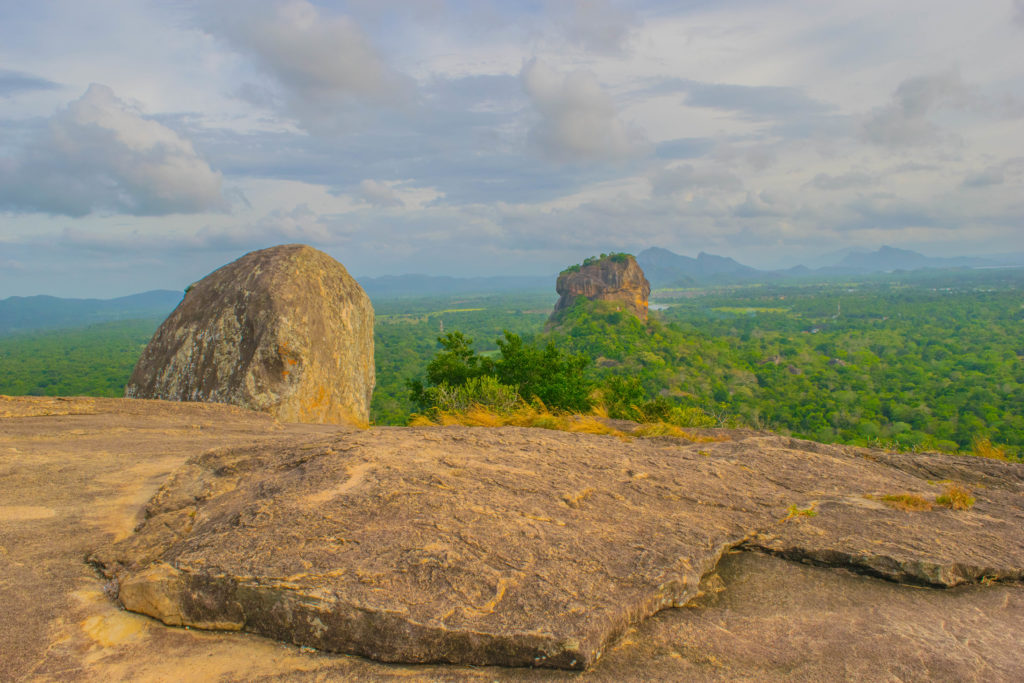 During my first trip to Sri Lanka, I paid the exorbitant $30 U.S.D fee to enter the Sigiriya Rock Fortress.  I actually wrote about how it was completely worth it, but I wasn't willing to pay that amount again.
Fortunately, for those who are looking to travel Sri Lanka on a budget — you have the option o
f hiking up the adjacent Pidurangala Rock, which provides stunning views of Sigiriya, for a fraction of the price, only 500 Rupees!
The hike is really easy, and only took me about 20 minutes to get to the top.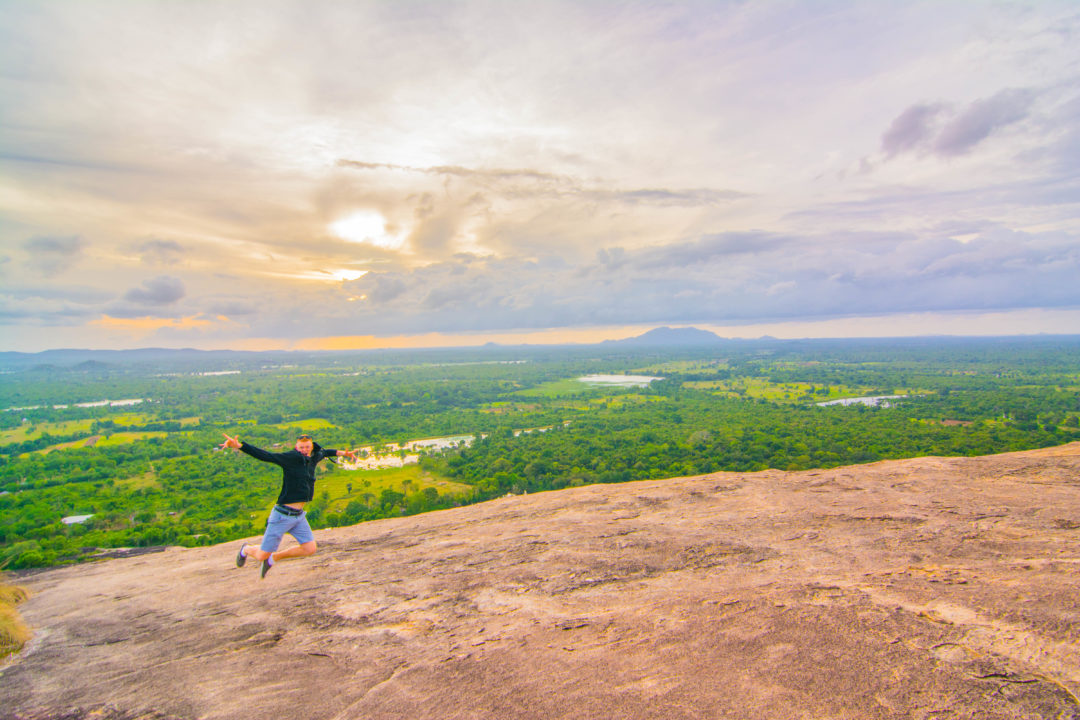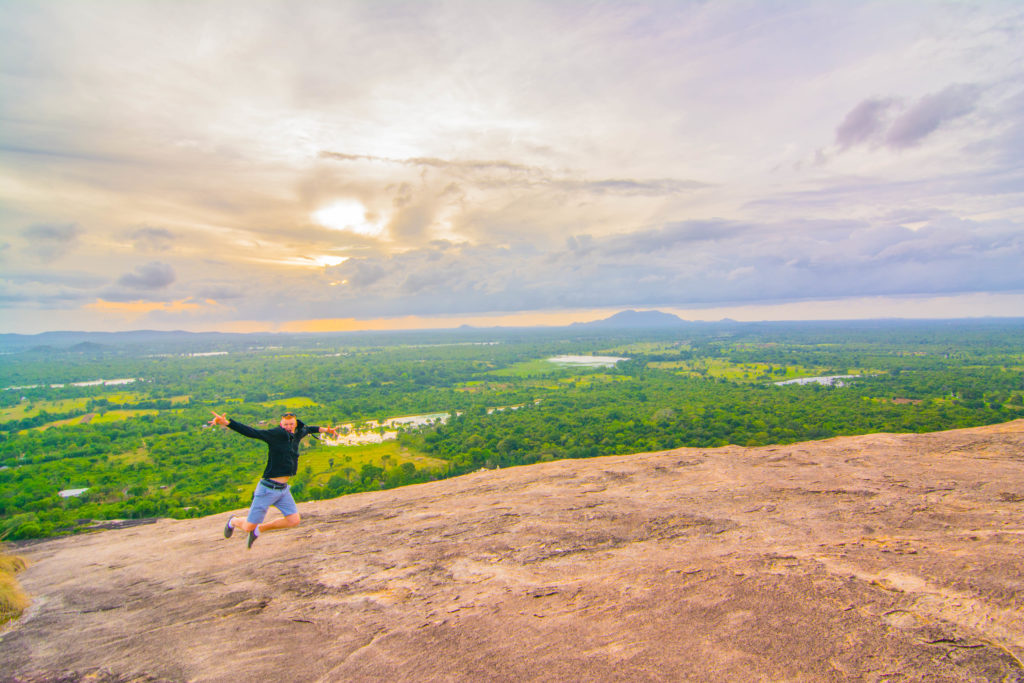 When you get up there, you will be left speechless with 360 degree views of gorgeous Sri Lankan landscape.
*Cue Lion King Theme Song*
I'd highly recommend heading up here for sunset, because it will give you some magnificent views and photographs.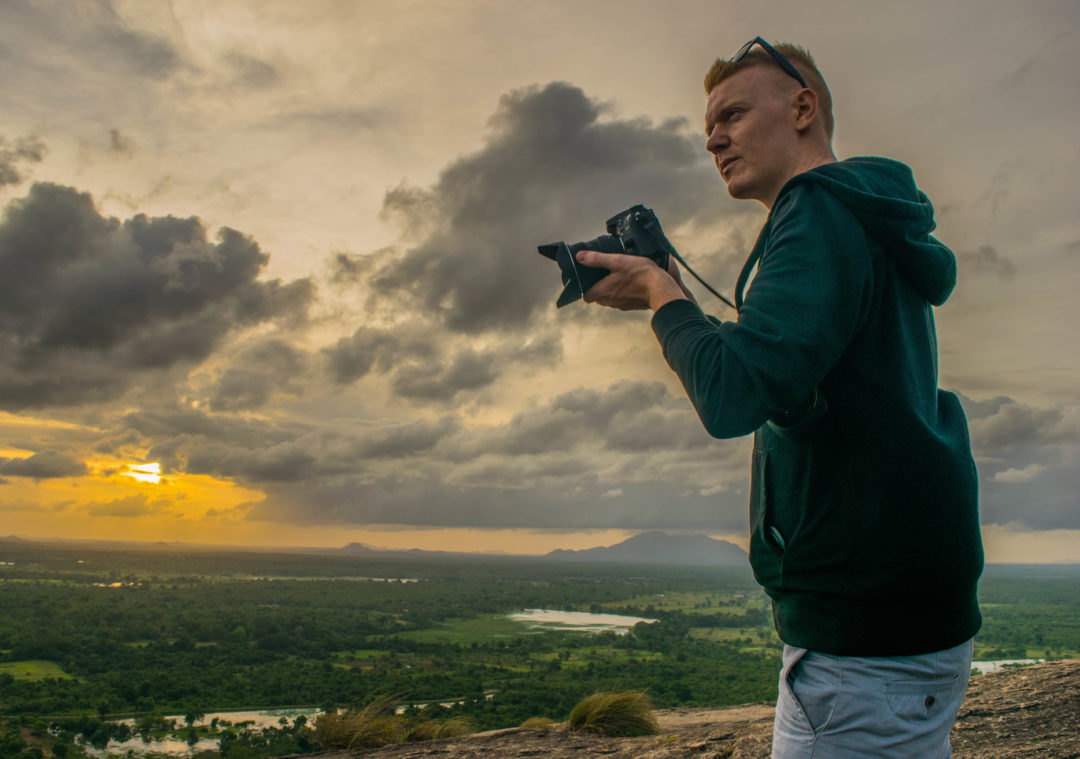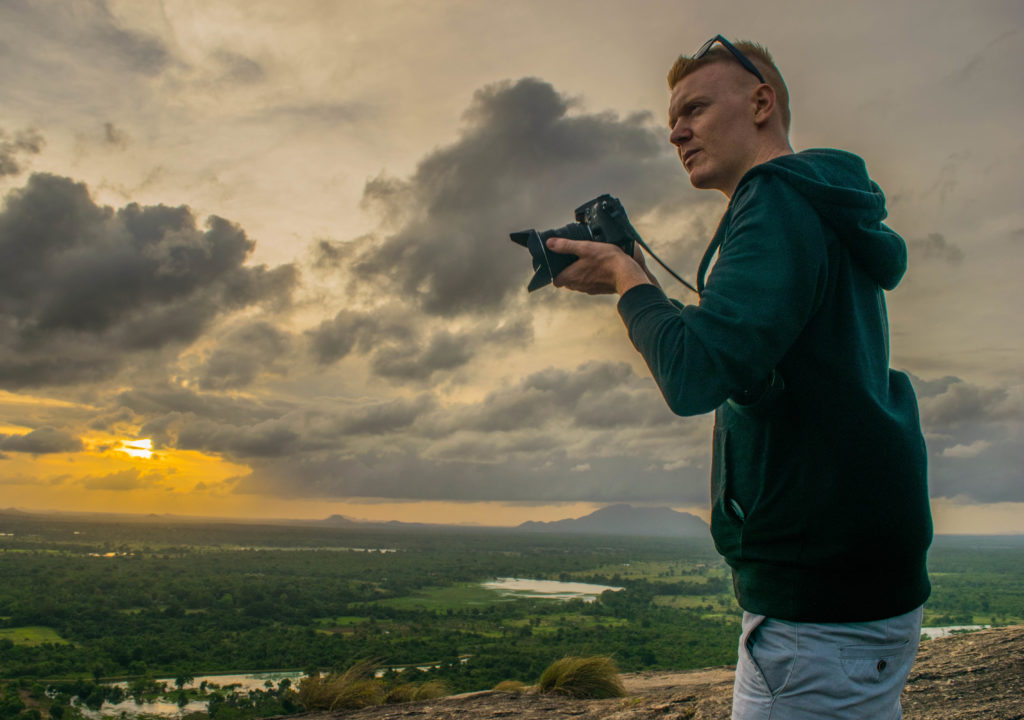 3 )  The Golden Temple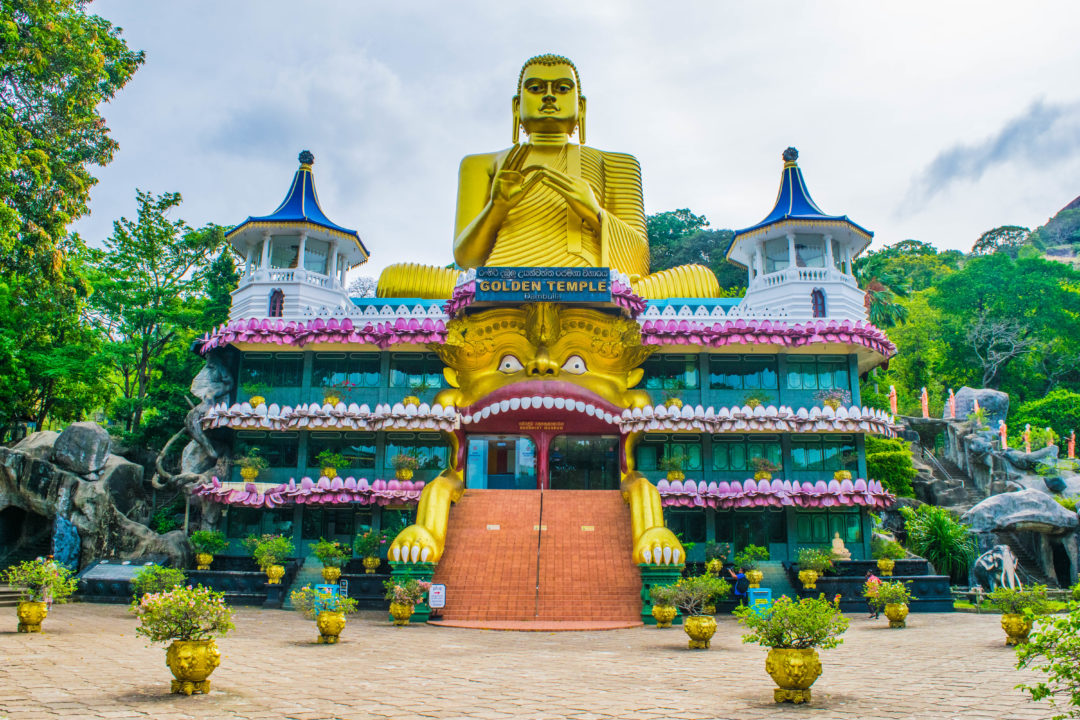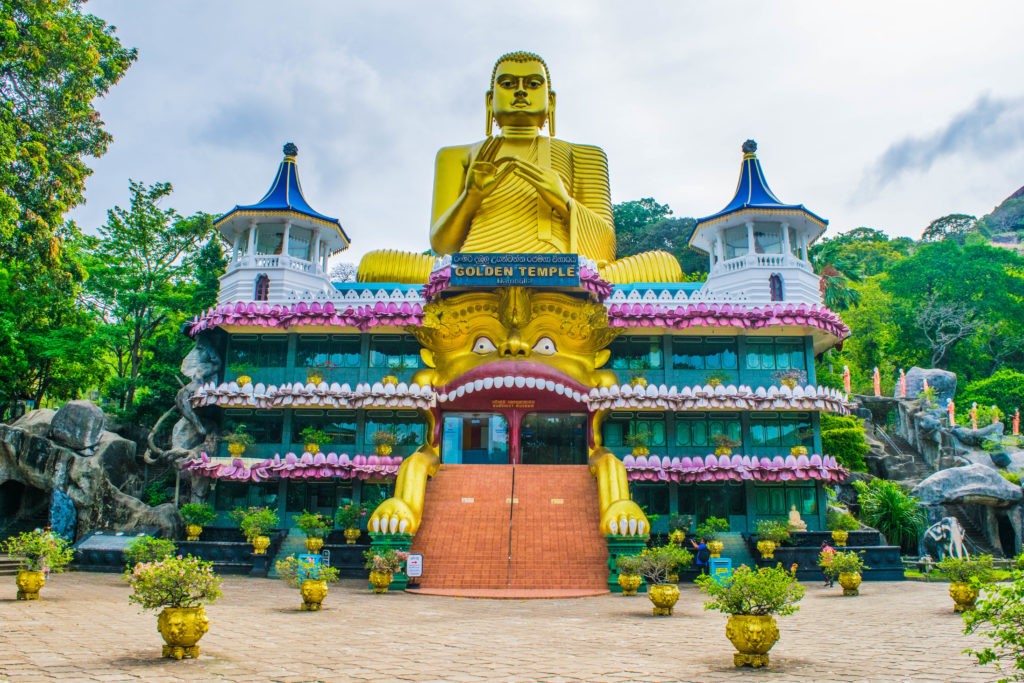 Just a short 25-30 minute drive from Habarana is the small town of Dambulla, Sri Lanka.  Now, I've now visited this place twice, and there isn't much to do besides explore the Golden Buddah, but it definitely still worth a visit.
The colorful temple down at the bottom of the hill is really cool, and the buddhism museum is interesting as well.
But the highlight of this is hiking 20-minutes past loads of monkeys to the temple that's built inside of this hill.  There's 4-5 different rooms filled with so many buddahs, you won't even know where to begin.
It's free entry which is nice, and you'll leave with some quality photographs of the temples, monkeys, and landscape.
4 )  Pool Time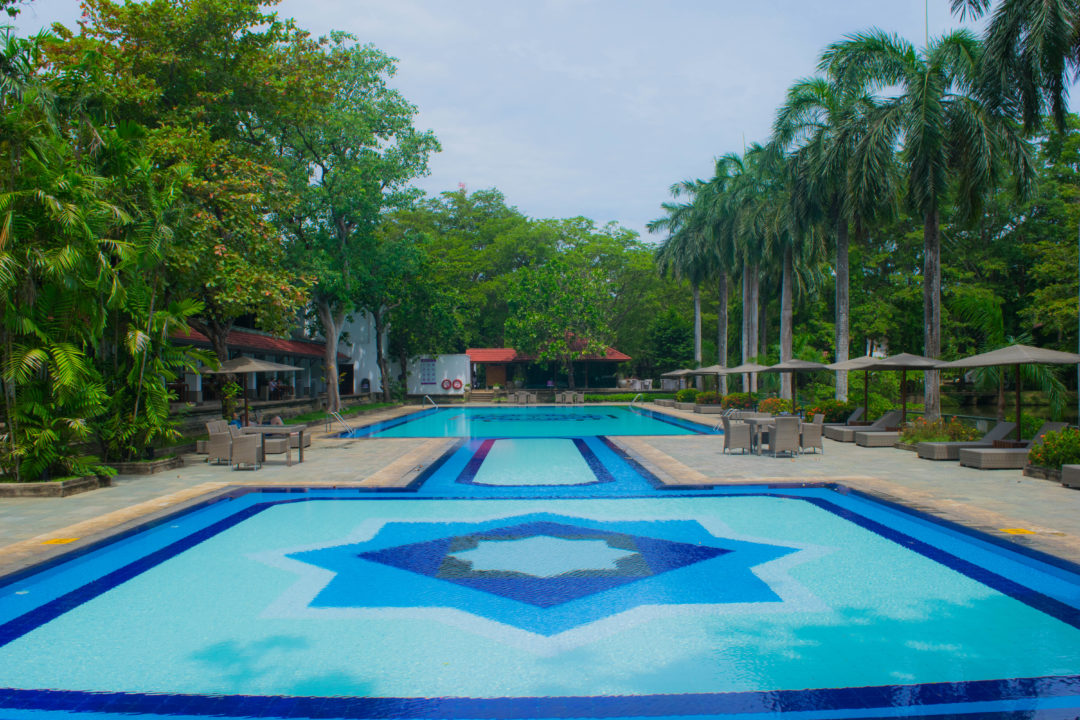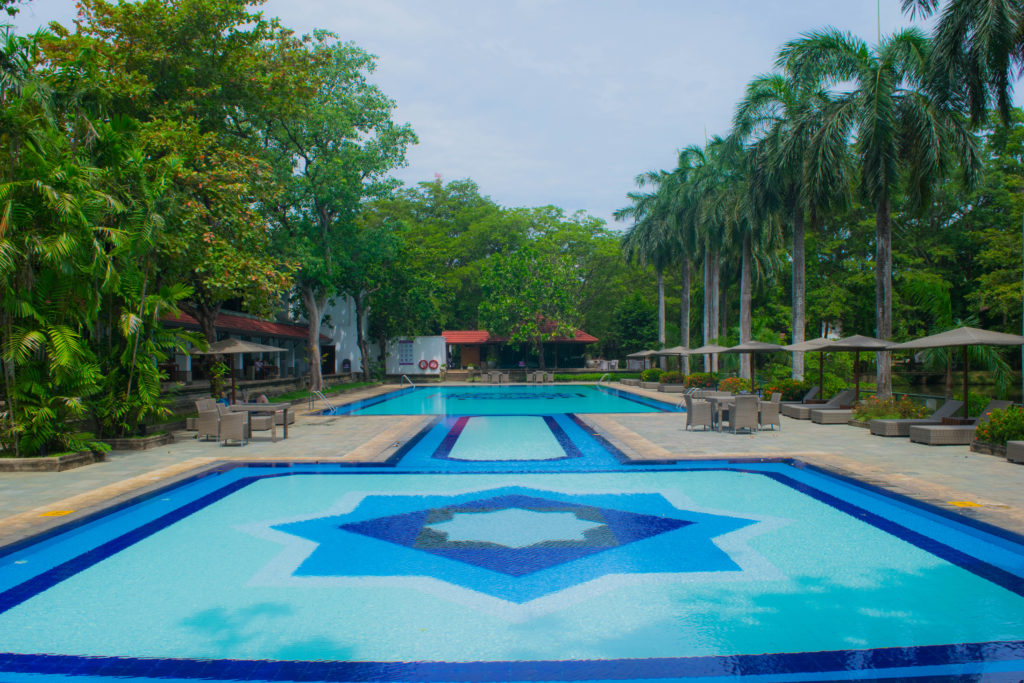 If there's one thing I love about Cinnamon Hotels (besides the delicious buffets), is that each location has had amazing pools to relax and unwind by.
The Cinnamon Lodge in Habarana is probably my favorite place I've stayed so far in Sri Lanka.
The entire property is green, spacious, and just simply relaxing.  When we weren't off exploring temples, hiking rocks, or snapping photos of elephants — we were enjoying our down time in our beautiful rooms or by the pool.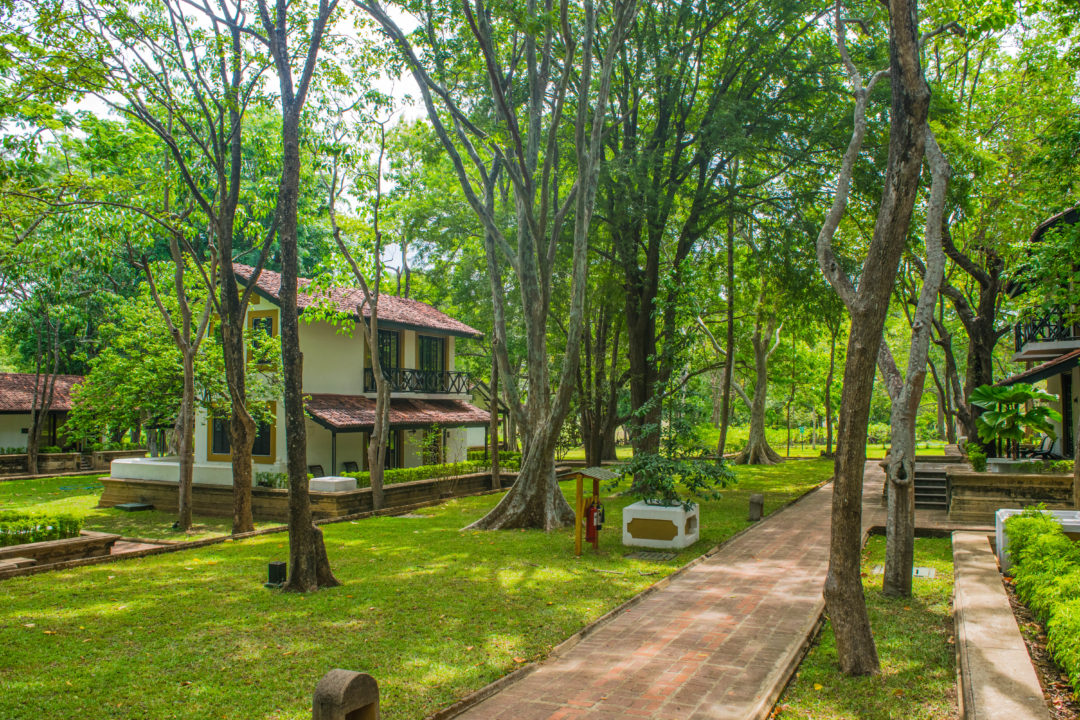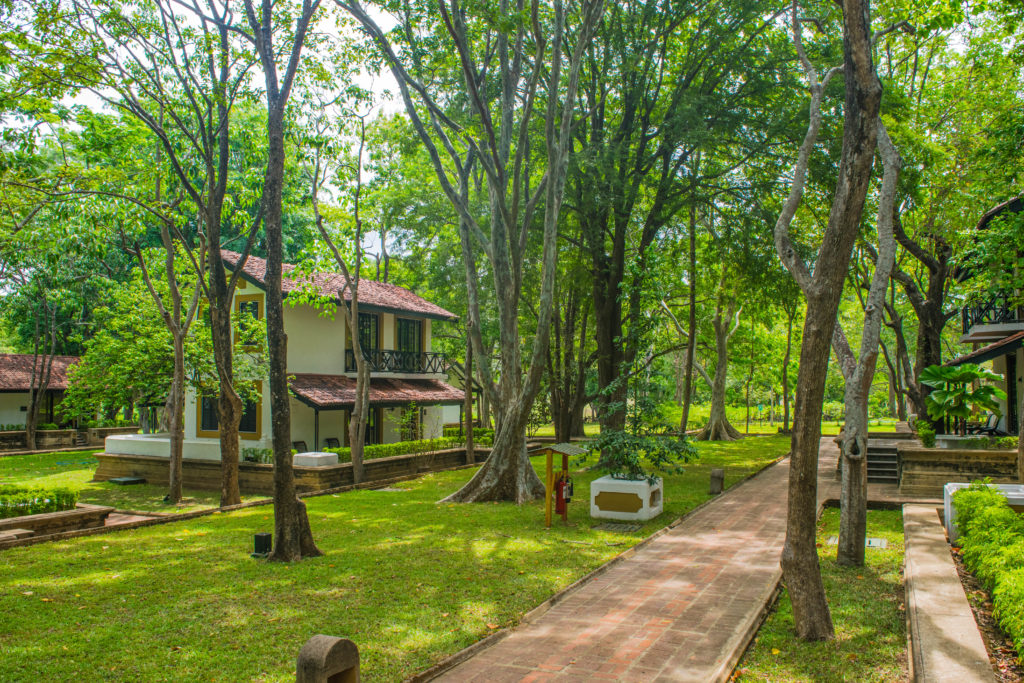 ---
The only thing I'm regretting not doing during our weekend in Habarana, was taking a peaceful boat ride on Habarana lake.  I didn't really know about it until after I left, but I guess that just gives me another reason to go back for another relaxing visit.
---
Also Read:  35 Photos That Will Inspire you to Visit Sri Lanka
Have you been to Sri Lanka before?  Did you make it up to Habarana? Let me know!  
---
PIN ME!

THANKS FOR READING
& Add Me On Snapchat: — JonesATW
https://www.jonesaroundtheworld.com/wp-content/uploads/2016/06/DSC_1795.jpg
4000
6000
Dave
https://www.jonesaroundtheworld.com/wp-content/uploads/2017/03/logotry-1-1-300x106.png
Dave
2016-06-16 04:31:07
2017-04-08 05:43:35
A Weekend in Habarana: Elephants, Temples, and Massive Rocks