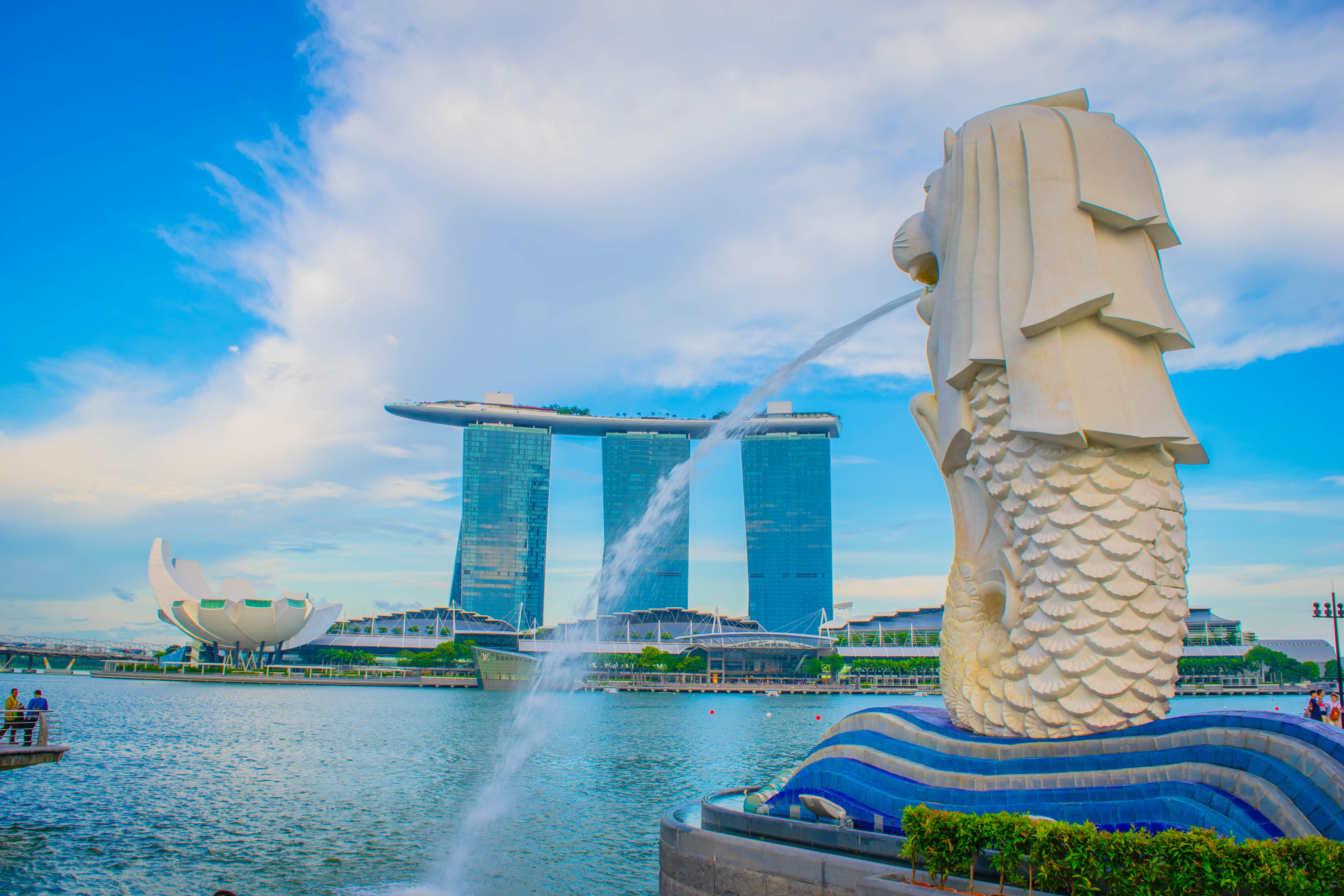 It took me three separate visits to Singapore to really fall in love with the city.  It's one of the places I could actually see myself live in for a couple years as an expat.  It's extremely clean, excellent public transportation, and there are tons of amazing and free things to do in Singapore. 
Whether you're there for just a short stopover, a weekend trip, or a bit longer of a visit, this will be a great list to start your trip planning.
---
1 )
 

Gardens By The Bay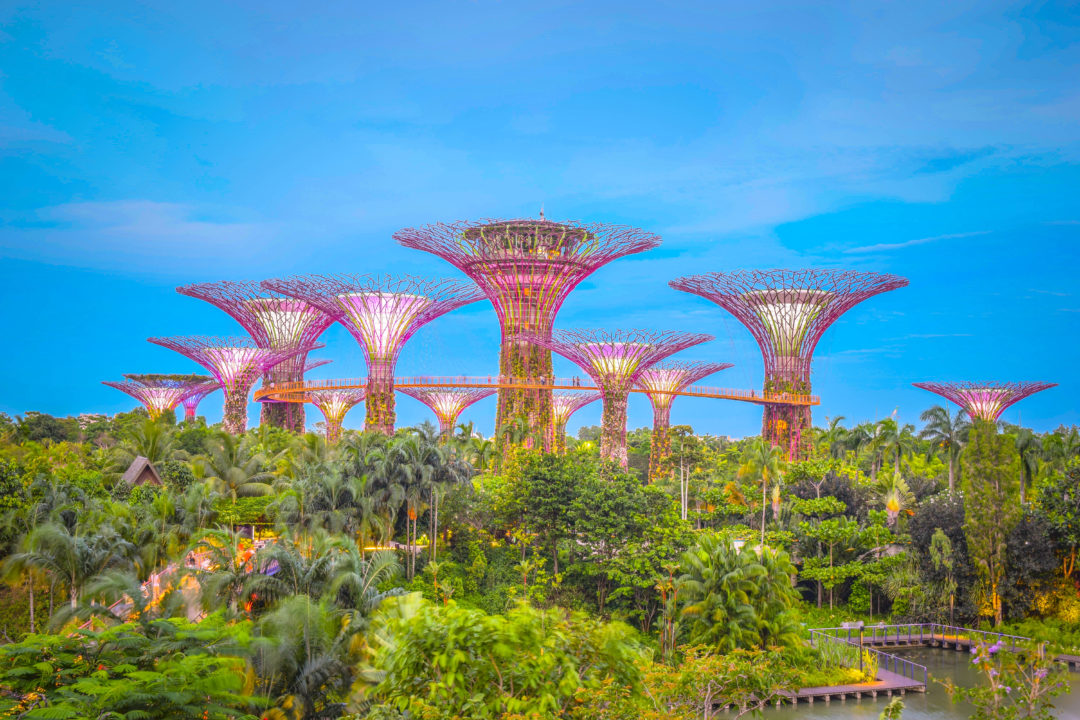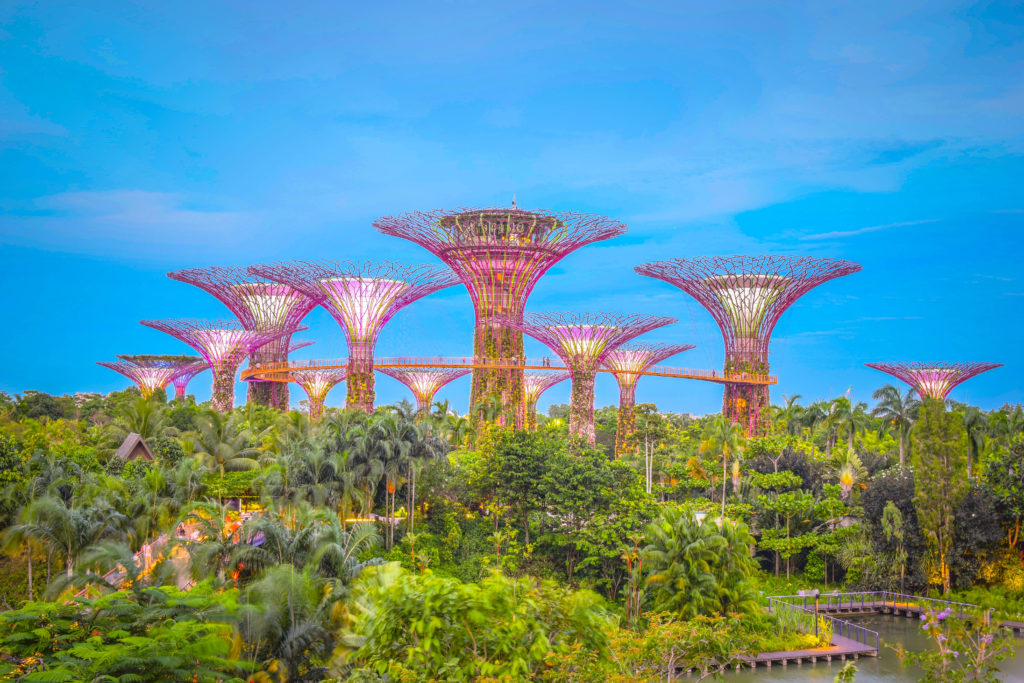 This is absolutely the most important thing to do when you're in Singapore.  The Gardens By the Bay is a massive and beautiful area located behind Marina Bay Sands which is completely free to explore.  If you choose to enter the Flower Dome or Cloud Forest, it's gonna cost you a decent amount of money however.
Make sure you check out the Gardens By The Bay Light Show every night at 7:45 P.M & 8:30 P.M.  It's really cool, and it's amazing to see the trees light up in all the different colors.
---
2 )
 

Sentosa Island Beaches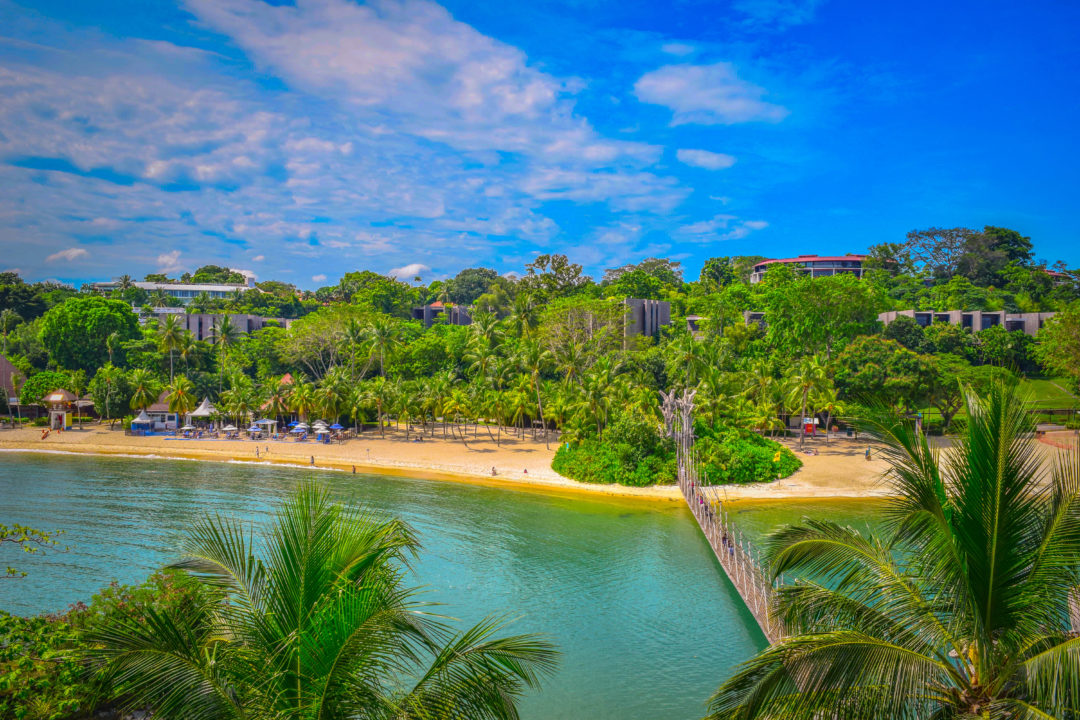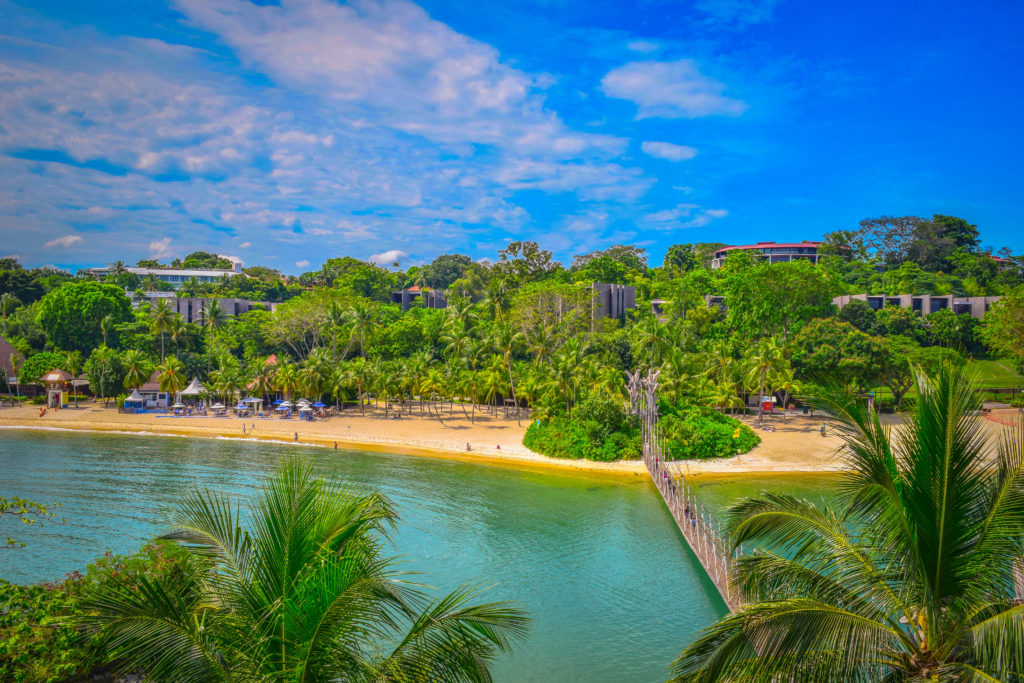 No trip to Singapore would be complete without exploring Sentosa Island for a day.  It's honestly entertainment central, and there's so many different things to do.  If you've got the money to spend you can check out Universal Studios, ride the cable cars for aerial views, or hit up Maddam Tousse's museum.
If you're like me, and wanted to explore Singapore on a budget — then just head down to the beaches on the southern coast of the island.  From the main entrance area, all you need to do is get to Siloso Point.  There are free busses and shuttle services.


From starting at this point, you can choose to walk all the way to the end beach which is Tanjong beach.  That's what I did, and really enjoyed it.
My main recommendation would be checking out Palawan Beach.  It's beautiful, and has a really cool bridge / lookout area on this little island which is the furtherest south point of continental asia.  Pretty cool, eh?
---
3 )
 

Chinatown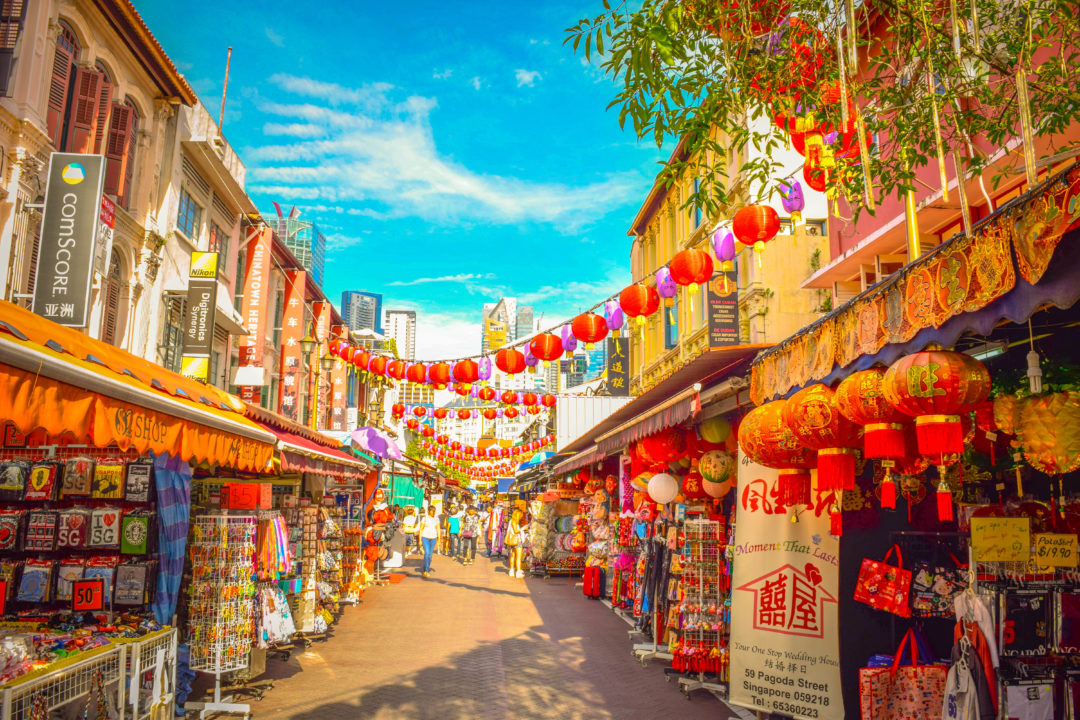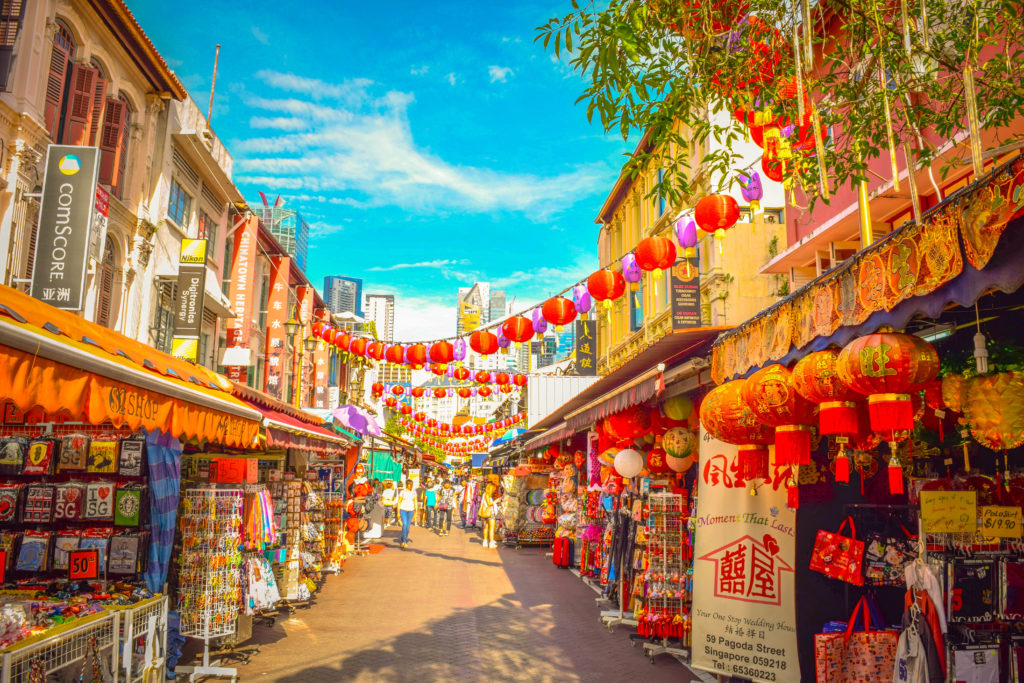 At some points along my travels, I started getting tired of people telling me to visit the "Chinatown" in different cities.  Everywhere you go, there will be a Chinatown.  Well, in Singapore it's definitely worth a quick visit to Chinatown!  The food street is really cool, and has some amazing food stalls to get your grub on.  It's also one of the cheapest places to eat in Singapore.
---
4 )
 

Botanical Gardens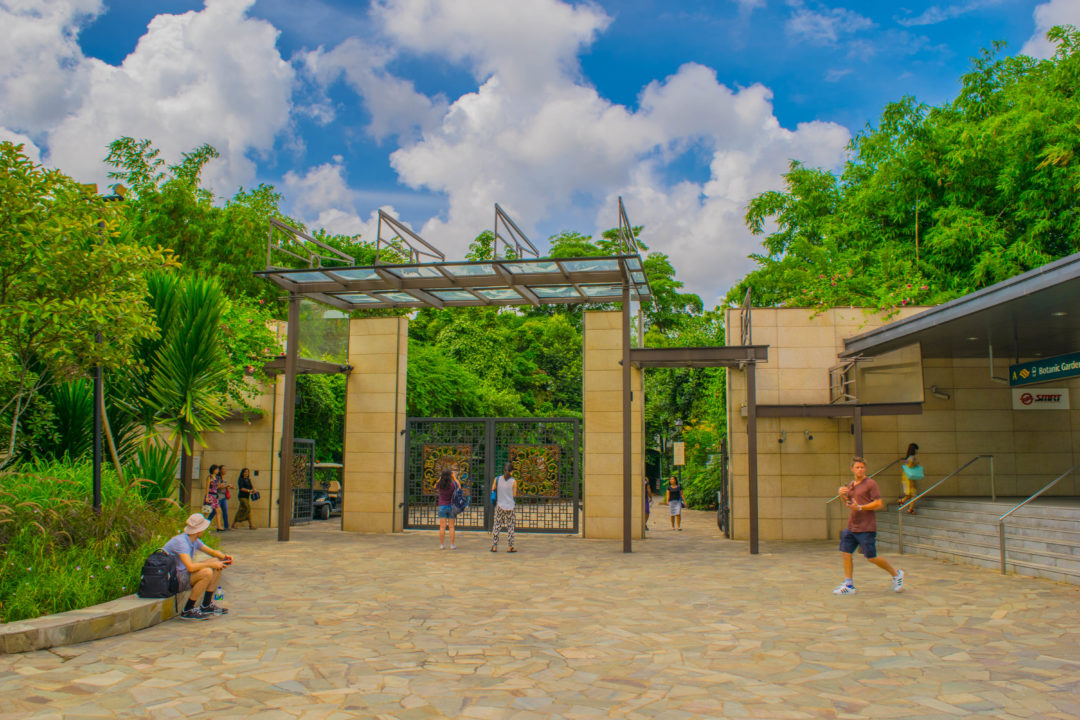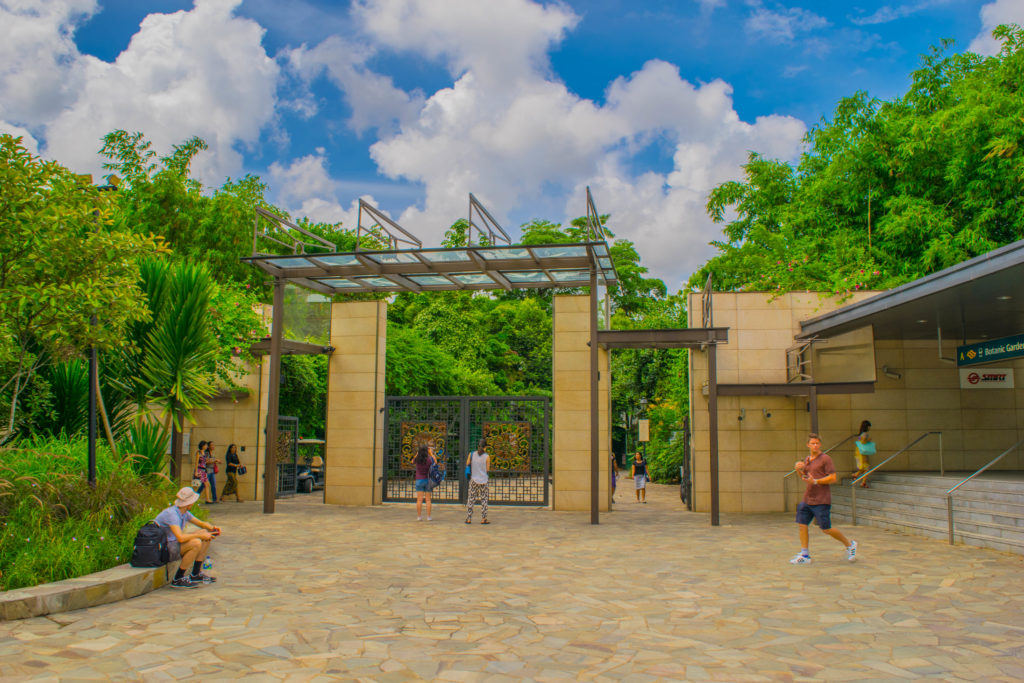 If you've got an afternoon free, than take the MRT over to the Botanical Gardens stop and spend an hour two exploring these large green gardens.  They're nothing like Gardens By The Bay, but they are definitely worth the visit.  It's free, so why not?  Take a stroll along the nice paths, take some nice pictures, and enjoy the fresh air.  It's a great stop on this Singapore Itinerary for art and nature lovers!
---
5 )
 

Clarke Quay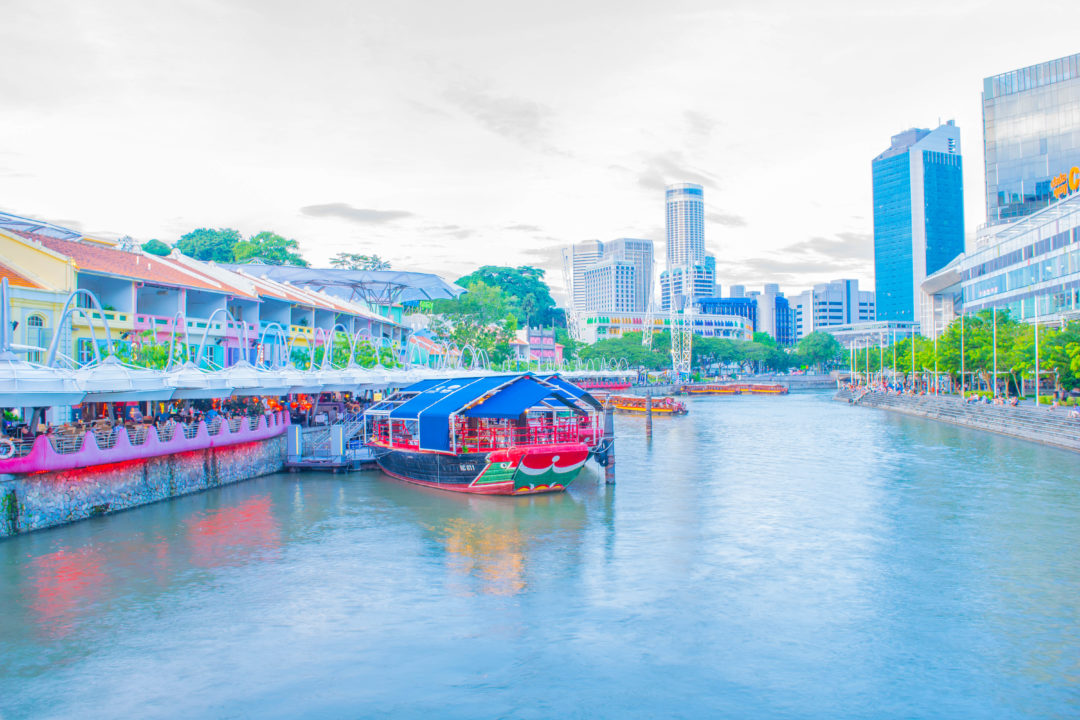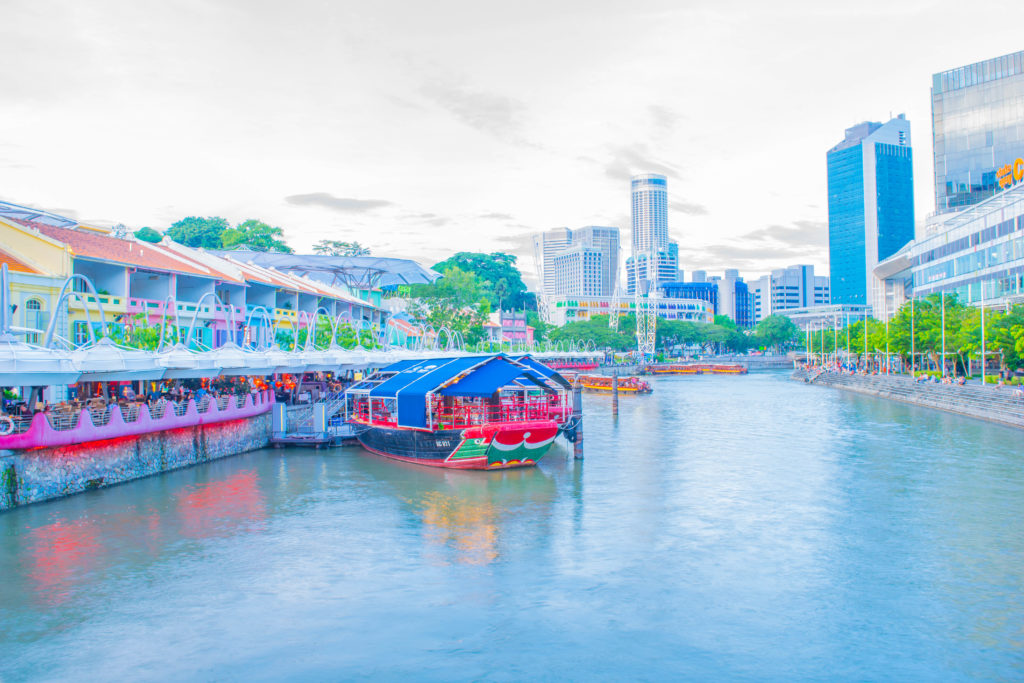 During the day this place isn't all the exciting, but as the night falls and lights turn on, Clarke Quay turns into this cute little escape from the city. It's got a riverside restaurants, happy-hour specials, and colorful decorations.  Why not grab a beer at 7-11 and enjoy it on the bridge to start the night?  This place can be really pricey (it is in Singapore), but it's obviously free just to check out.
---
6 ) Little India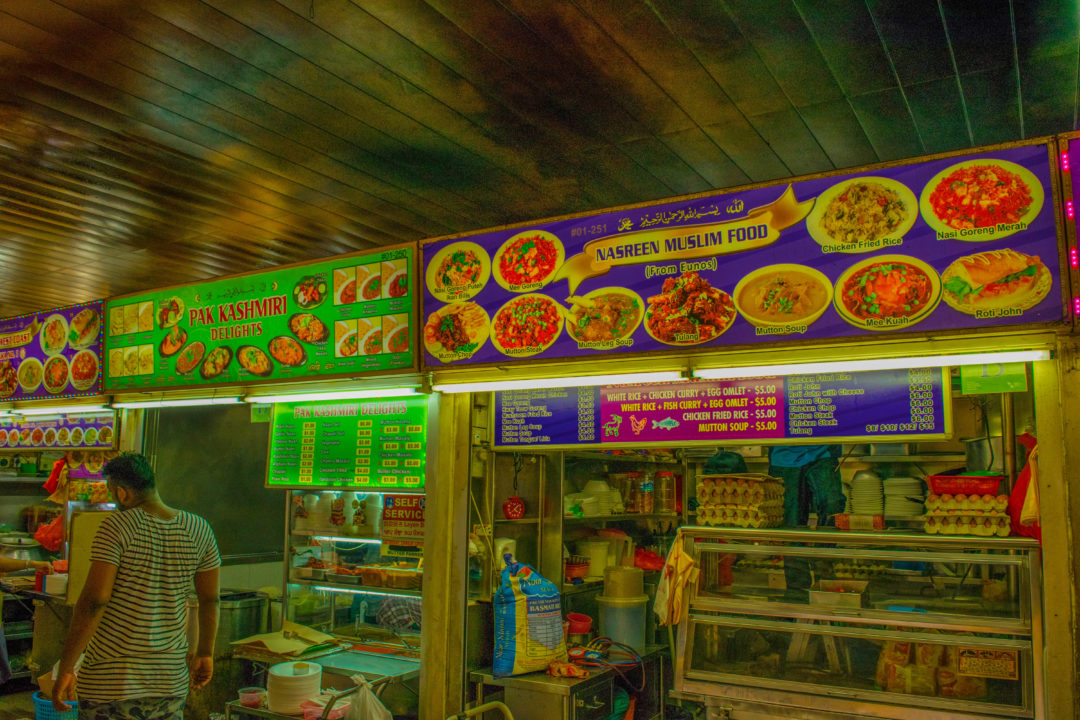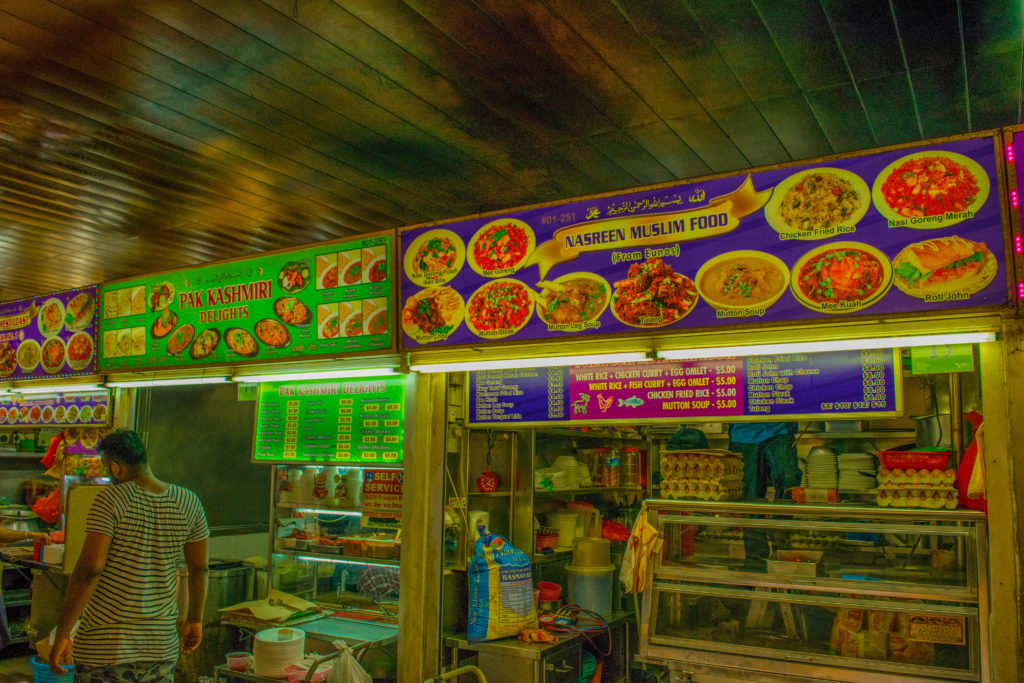 The food here at the Tekka Market is absolutely delicious.  I'm a big fan of Indian food, and if you're looking some cheap and great curry — then you gotta come here.  There's some shopping stalls around the market, as well as upstairs.  Really easy to get to, and you'll leave very satisfied.
---
7 )
 

Arab Quarter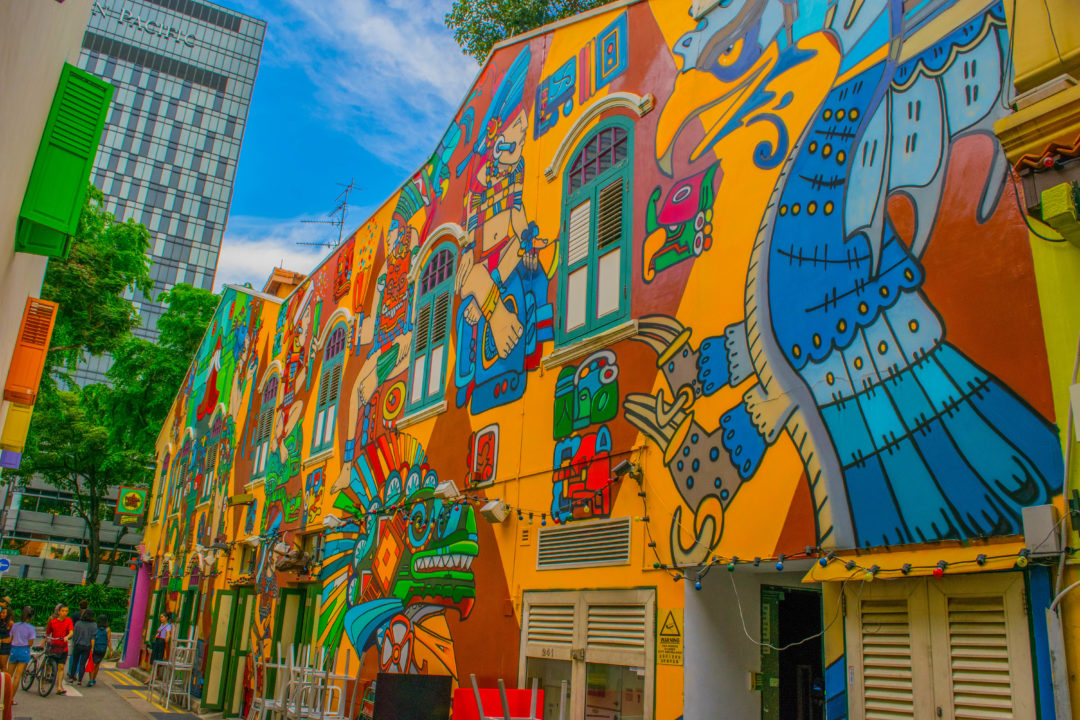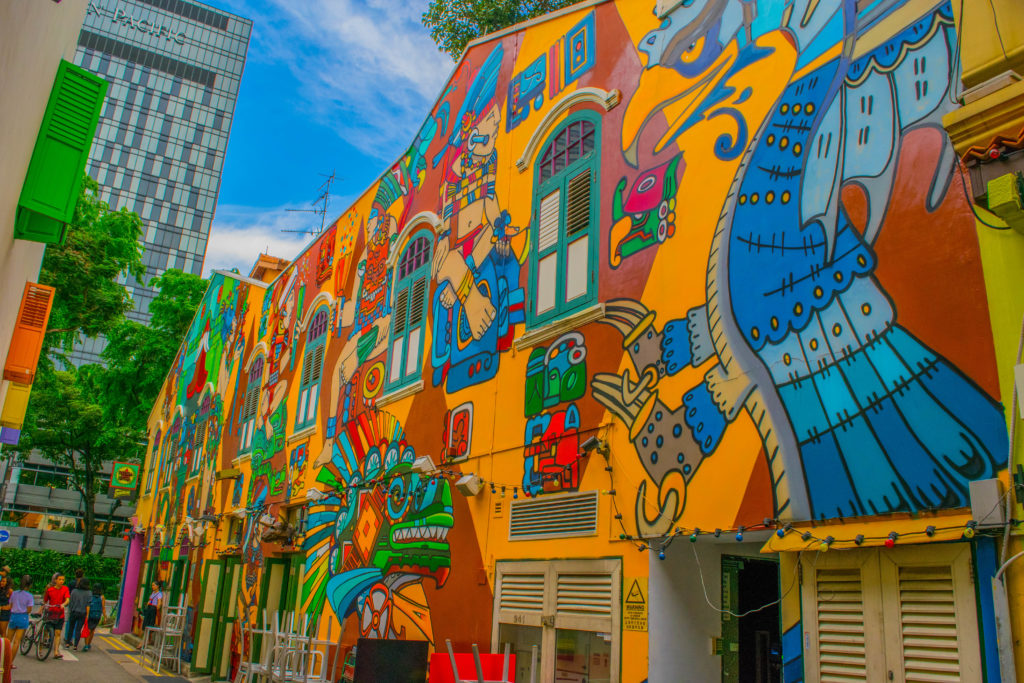 This small area of Singapore has tons of life and personality.  From it's cute little restaurants, live music venues,  and graffiti — this is a place you should definitely wonder through at night.  Grab some friends and get a hookah and some hummus.
---
8 ) Walk Across the Helix Bridge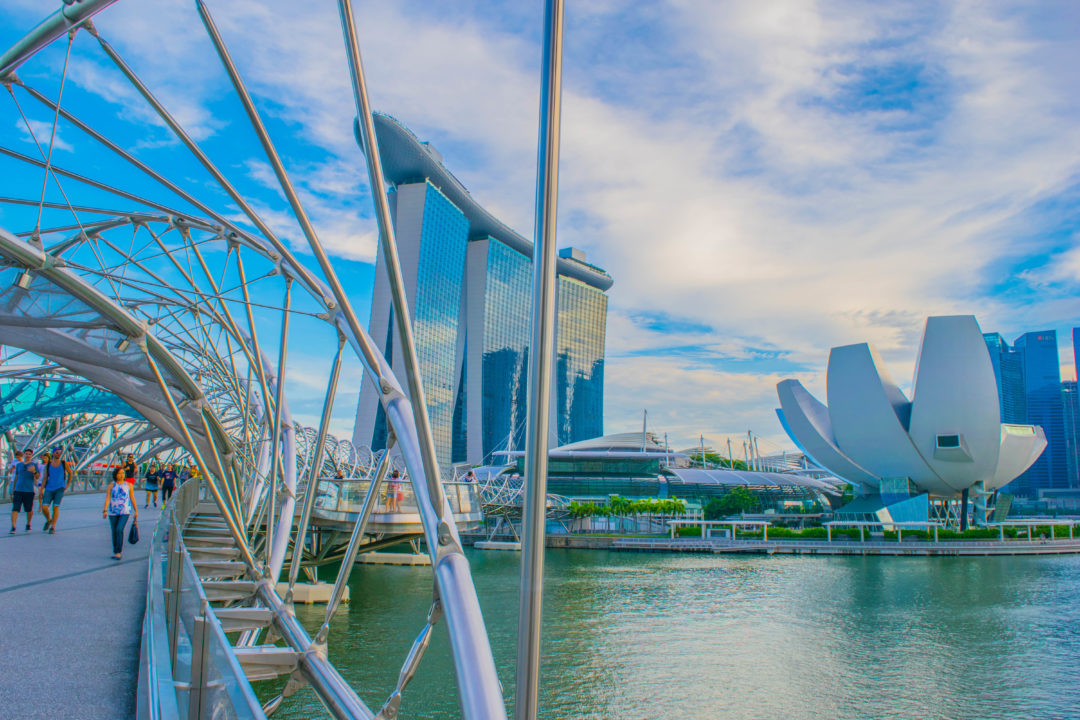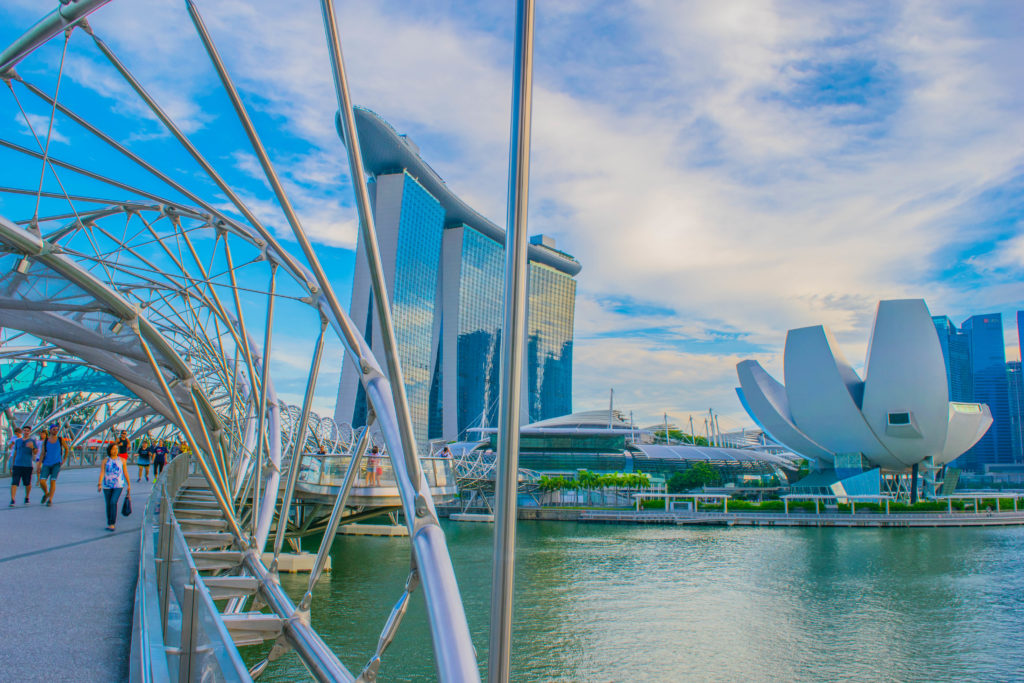 I don't know what it is about this bridge, but I find it truly fascinating.  It provides some amazing views of Marina Bay Sands as well as the city skyline.  If you're a photographer, you can definitely go here for some stellar sunset shots.
---
9 ) Har Paw Kaw Villa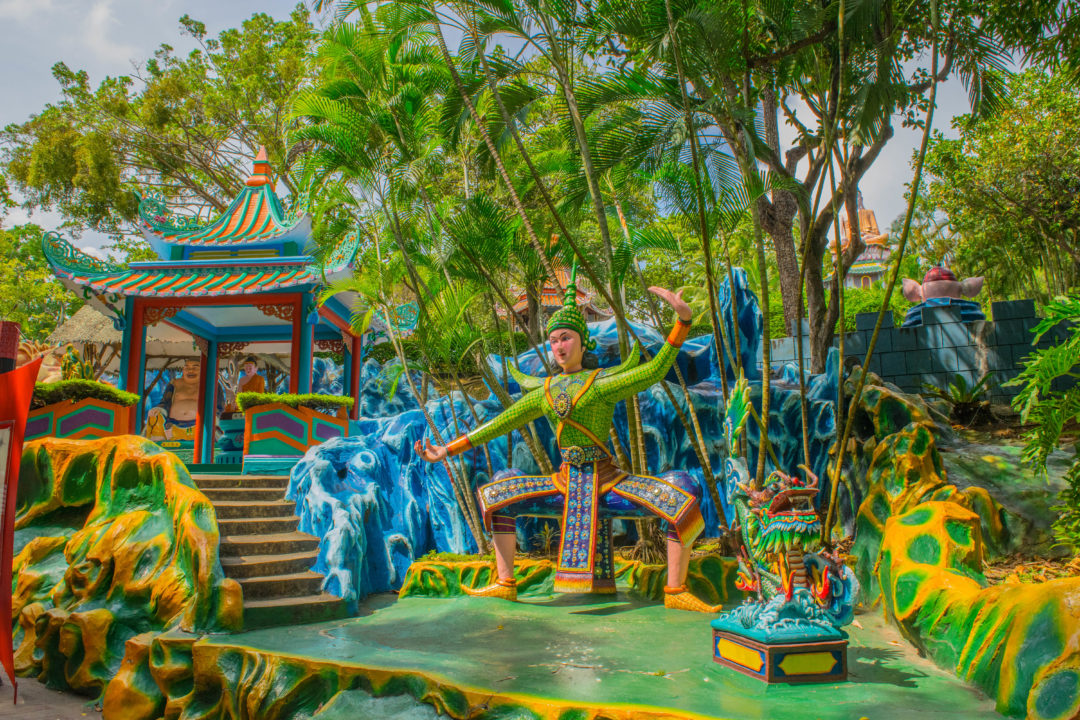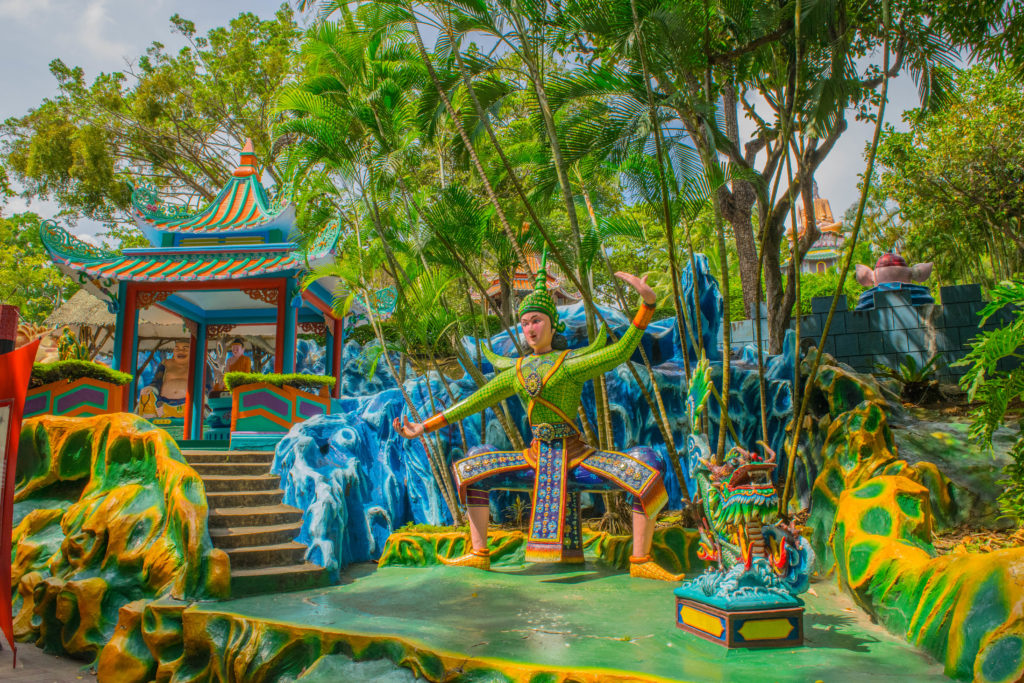 This Chinese temple is free to enter to explore, and has some really cool stuff to look at and read up on.  All of the the different and colorful statues that portray stories are worth the visit.  It doesn't take too much time, and is located just 1 minute away from the MRT station.
---
10 ) Mariamman Temple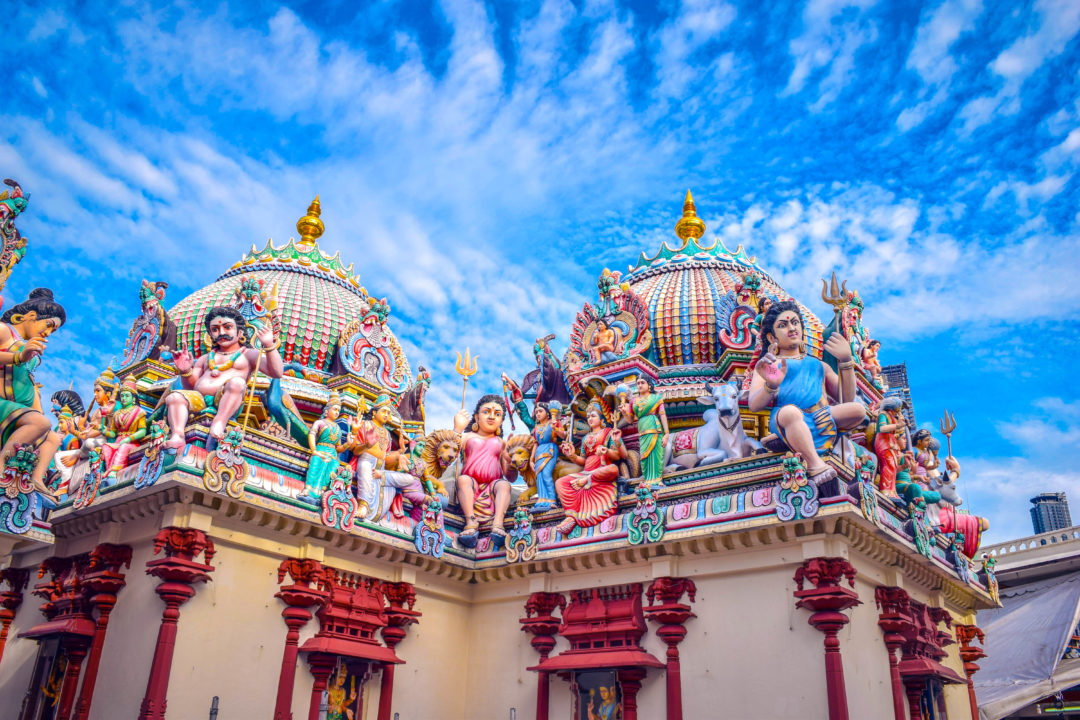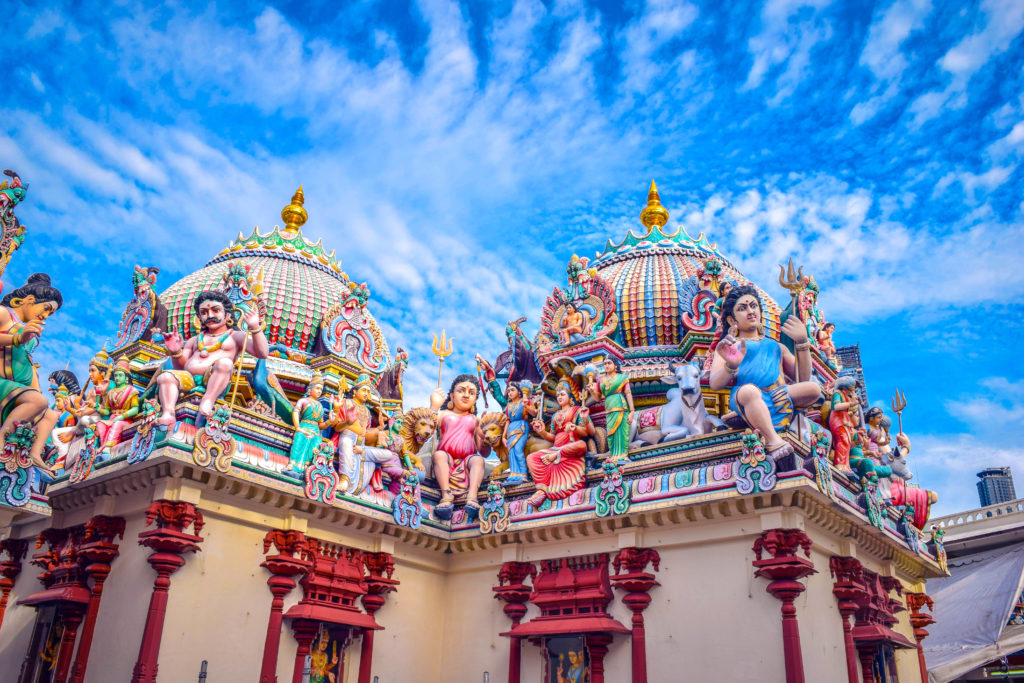 Singapore's oldest Hindu temple is located in the heart of Chinatown, and is definitely worth a quick visit.  The statues are super detailed, colorful, and can be fun to photograph.
---
Planning a trip to Singapore…?
Check out a few of these helpful articles to plan your travels:
Singapore to Bangkok:  The Ultimate Travel Overland Backpacking Itinerary
The 8 Best Music Festivals in Singapore
Experiencing Singapore in Style:  The Westin Experience
Buy the Lonely Planet Book
I always recommend traveling with a Lonely Planet Guidebook, as I think it's filled with helfpul tips, information, and recommendations!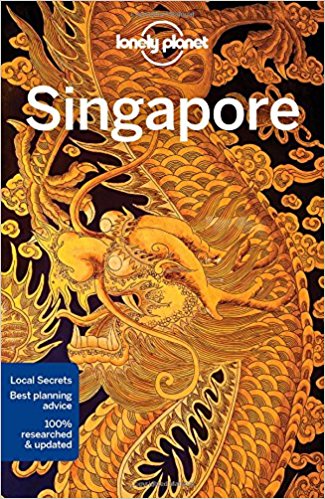 Have you ever visited Singapore?  What did you think?  Am I missing on this list?
---
& Add Me On Snapchat: — JonesATW
https://www.jonesaroundtheworld.com/wp-content/uploads/2016/06/DSC_1242-1.jpg
4000
6000
Dave
https://www.jonesaroundtheworld.com/wp-content/uploads/2017/03/logotry-1-1-300x106.png
Dave
2016-06-17 06:26:52
2018-03-26 17:53:00
10 Amazing & Free Things To Do in Singapore