Wondering where it's hot in February? Well, look no further, because I've compiled a solid list of destinations for your next winter getaway and the best warm places to visit in February 2023!
Because February is the smart traveler's time to get out to some amazing warm-weather destinations! The majority of the U.S, Canada, and Europe are experiencing brutal winter weather conditions, and there's no better cure for that seasonal depression than getting a much-needed dose of Vitamin D in one of these beautiful sunny destinations!
Now, it really just depends on how much time you've got off work, how long you're willing to fly, and which sort of adventure you're in the mood for! For the most part, the Southern Hemisphere is experiencing summer and warm weather. Parts of Asia, the southern regions of Europe, like Spain and the northern parts of Africa are also warm.
Whichever destination you choose to explore, you'll find a welcome relief from the chill of the northern hemisphere. Here are 20 of the best places to travel in February.
---
1) Wellington, New Zealand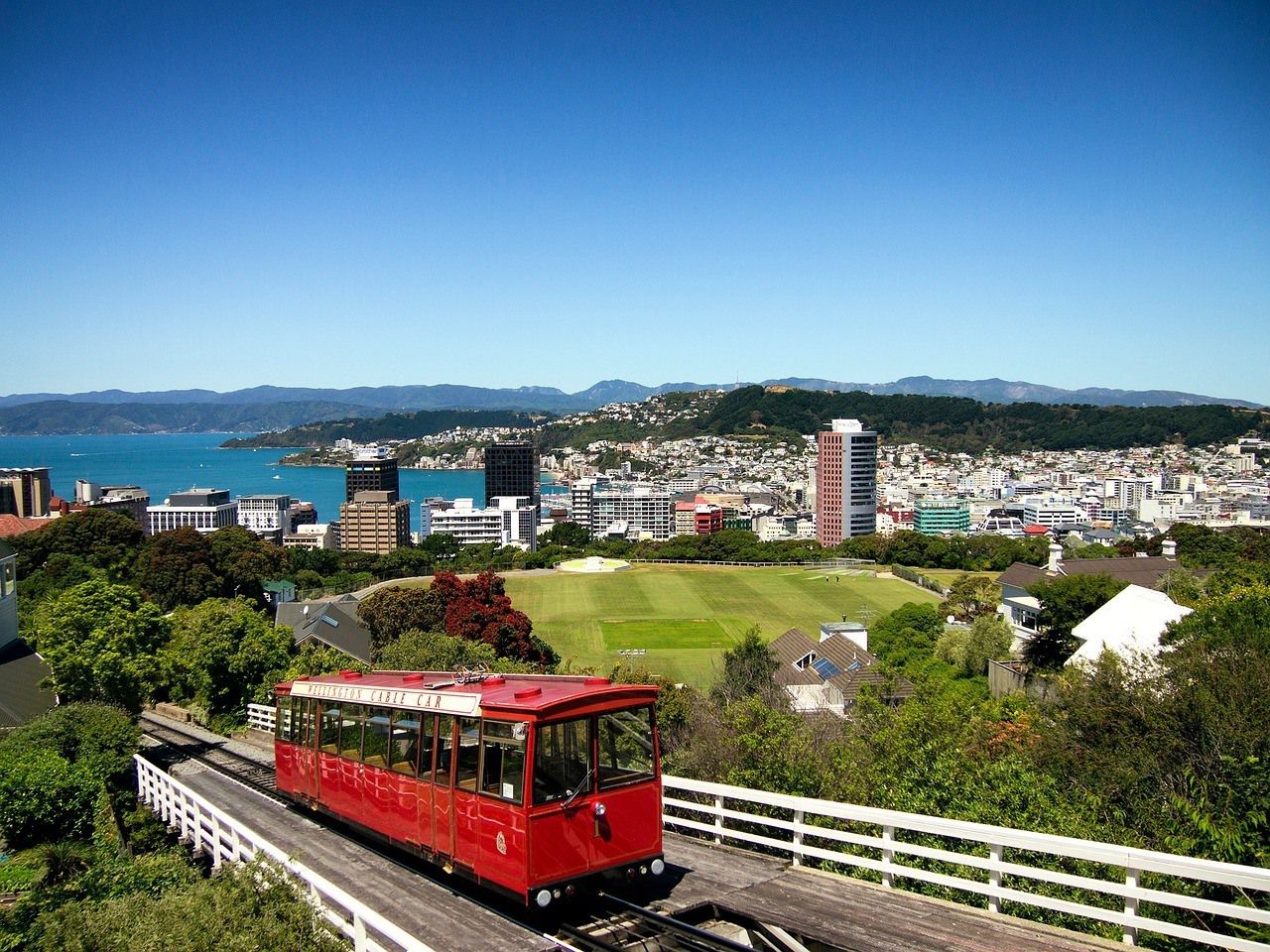 The thriving capital of New Zealand, Wellington, is an absolutely incredible city, and February is the peak of the New Zealand summer. It's a great jumping off point for exploring the rest of the North Island, or hopping on a ferry down to South Island! It's got great nightlife, a buzzing restaurant scene, and plenty of things to do to keep you busy!
While Wellington is known for receiving a decent amount of rain & windy weather, February is the ideal month to visit for sunny days! New Zealand in general is one of the best hot places in February, as it's easily one of the most beautiful countries in the world!
The borders are now back open to New Zealand, so plan a trip in February 2023 for an unforgettable NZ getaway!
Average Maximum Temperature: 31°C/88°F
---
I've written a good amount about New Zealand, so check out a few of these articles to help you plan your travels:
---
Top 5 Activities in New Zealand
Try one of the

nine great walks

, some of which can last for days.

Waitangi Day is a major Maori cultural celebration, with many events and celebrations.

Explore Fiordland National Park.

Climb one of the amazing mountains that are usually covered in snow in winter.

Wellington Summer City – a program of fun summer events in the city.
Wellington Vacation Travel Guide | Expedia
---
2) Cape Town, South Africa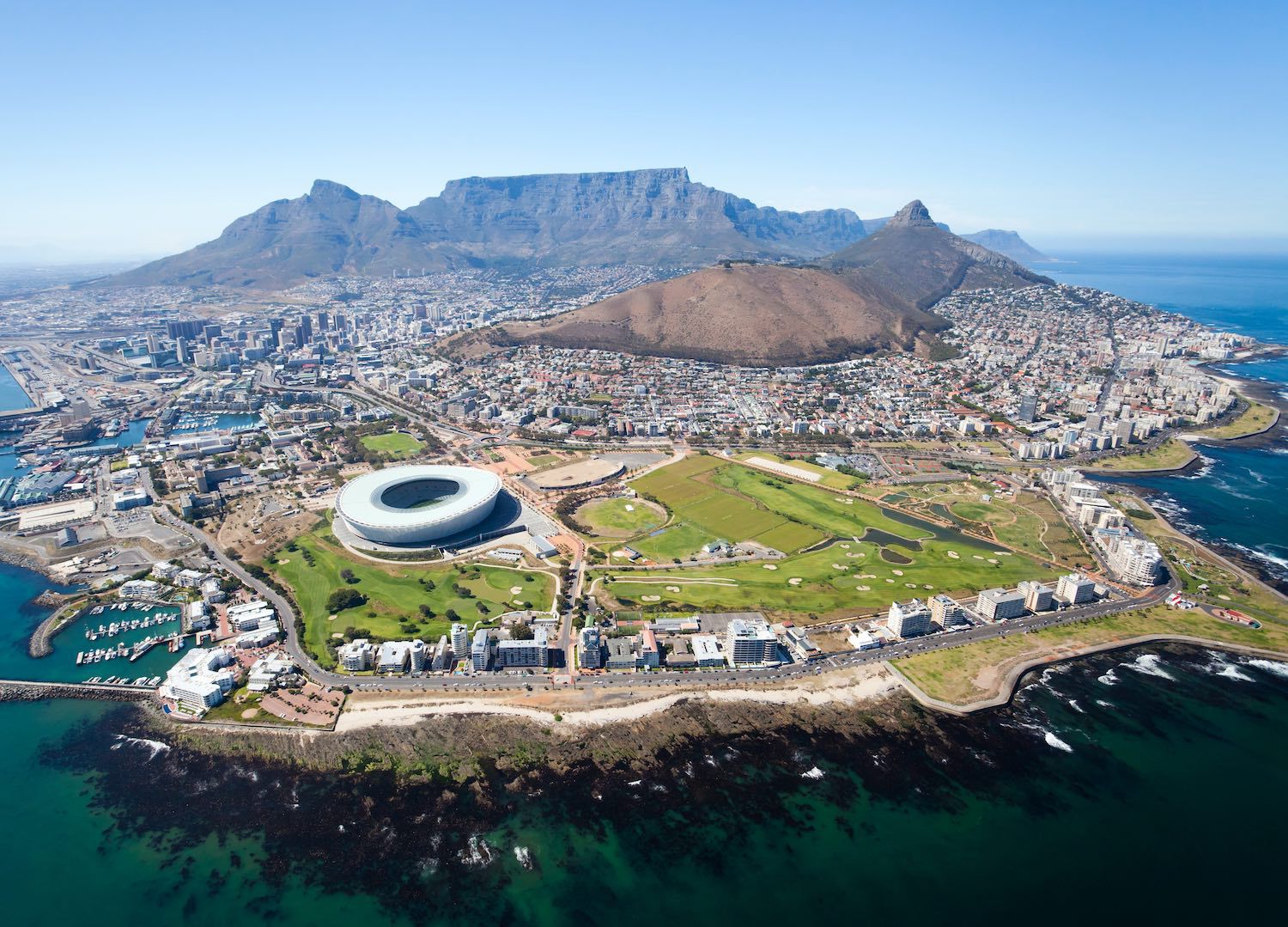 February is the hottest month of the South African summer, and you could do worse than visit the "Mother City" at the tip of the continent. Unlike the northern part of the country, which can experience summer thunderstorms, Cape Town weather is typically dry and beach-friendly.
Just outside of Cape Town is the famous Winelands region. It stretches across several towns and a broad area. But whether in Paarl, Stellenbosch, Robertson or Franschhoek, you'll have hundreds of opportunities to taste the surprisingly good wines produced there.
While flights to South Africa might be a bit on the expensive side, everyone who visits loves it, and is a favorite among people looking for warm places to travel in February!
Average Maximum Temperature: 26°C/79°F
Give a browse through my article on the Best Airbnbs in Cape Town and start planning your adventure to this South African gem!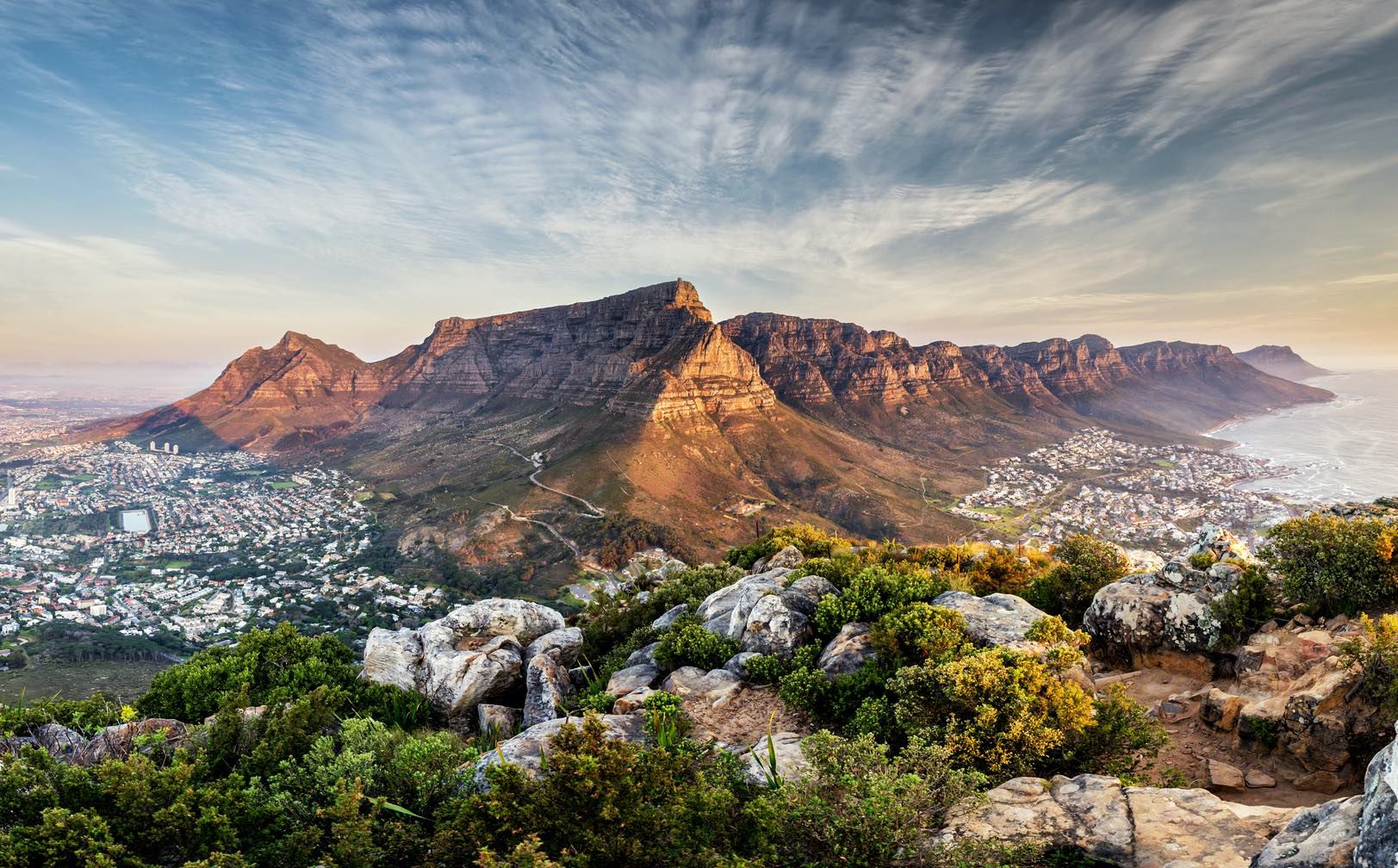 ---
Top 5 Activities in Cape Town
Hike the famous Table Mountain

Visit a beach, but be warned – the water is actually cold!

Make a few day trips to the Winelands.

Try to get to one of the several music festivals going on.

Spare a few days for a trip up the Garden route.
---
3) The Maldives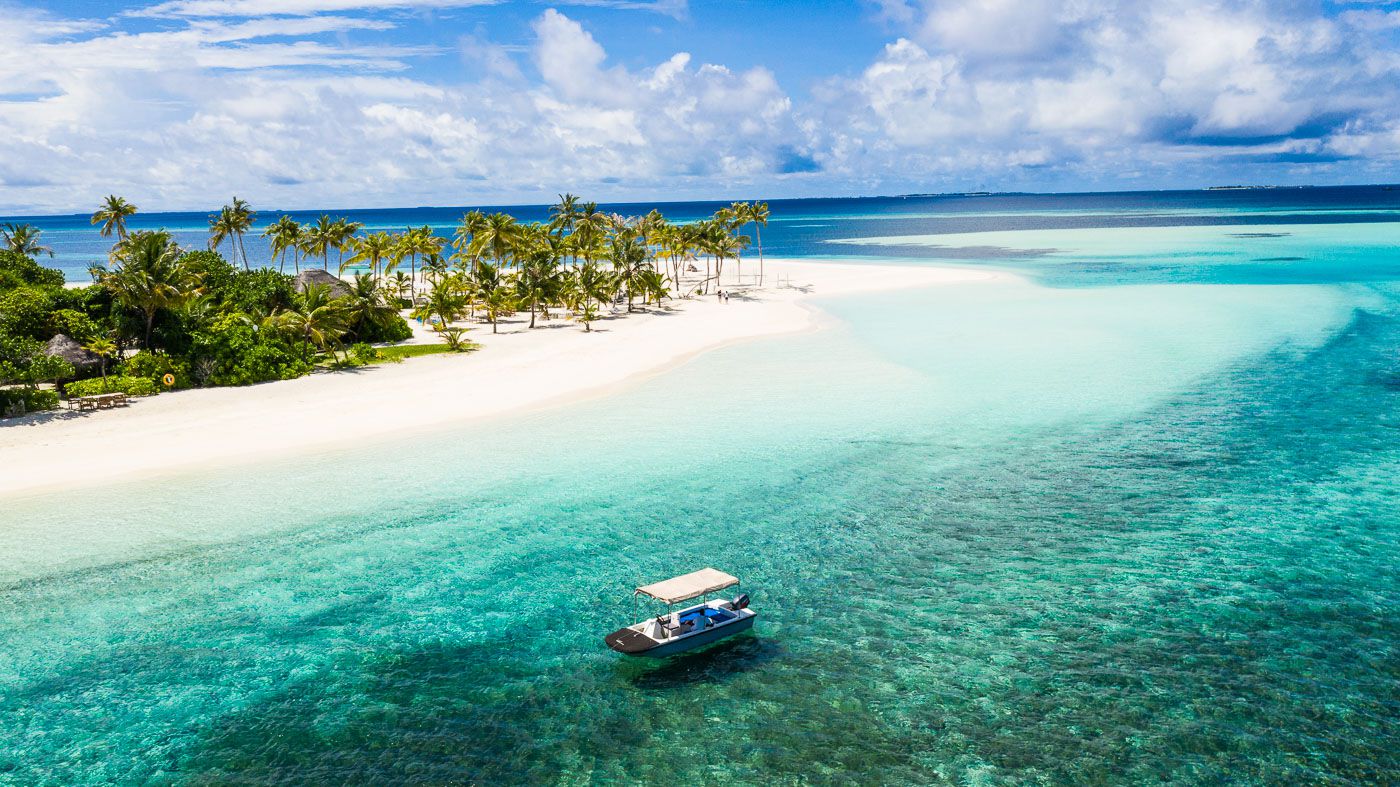 February is the driest month in the Maldives, meaning you have less time trying to avoid whatever rain might fall. That said, it's pretty hot year-round in the Maldives. The days are long, the waters are calm and blue, and the more than thousand islands are idyllic.
You have plenty of choices for resorts and islands in the Maldives, depending on whether you prefer to swim with sharks, turtles, or just the coral. You could also choose to island-hop over the length of your stay!
And while many people think that the Maldives are only for rich luxury travelers, you can certainly visit Maldives on a budget by visiting the local islands! There are ferries from the main city of Male to tons of different idyllic places like Thulusdhoo or Maafushi that you can find cheap accommodation!
Maldives is currently open to travelers in 2023, and is definitely my favorite on my list of hot countries in February! I'm planning on heading back soon, and can't wait to do some more diving!
Average Maximum Temperature: 30°C/87°F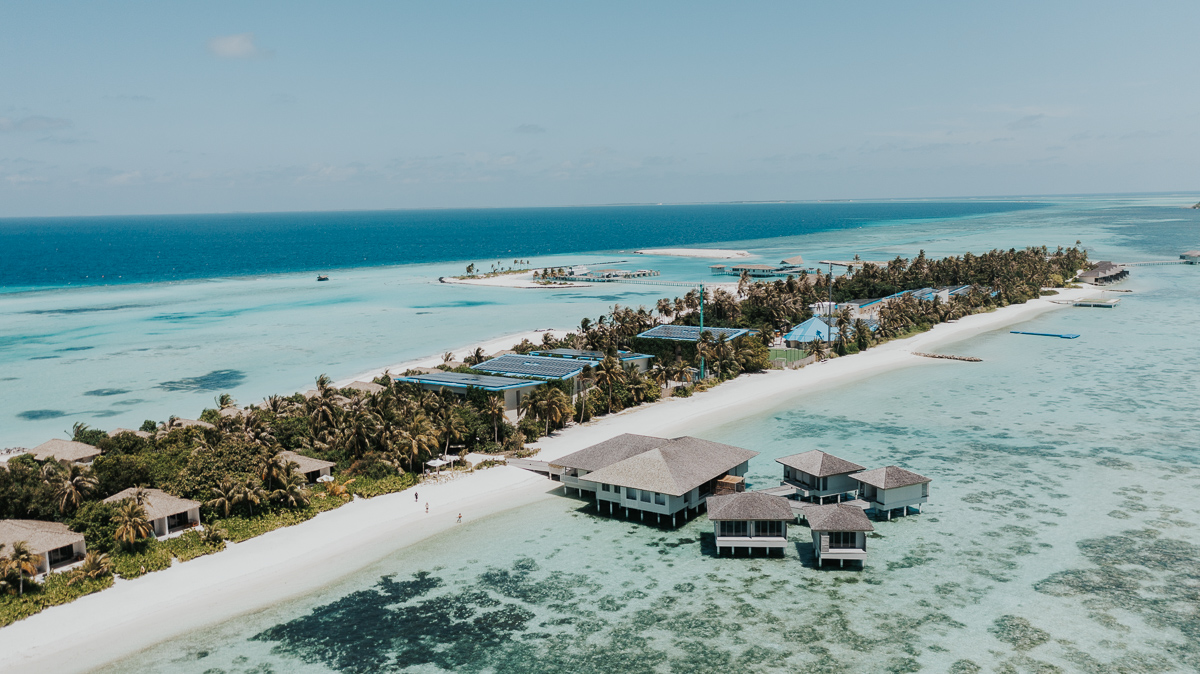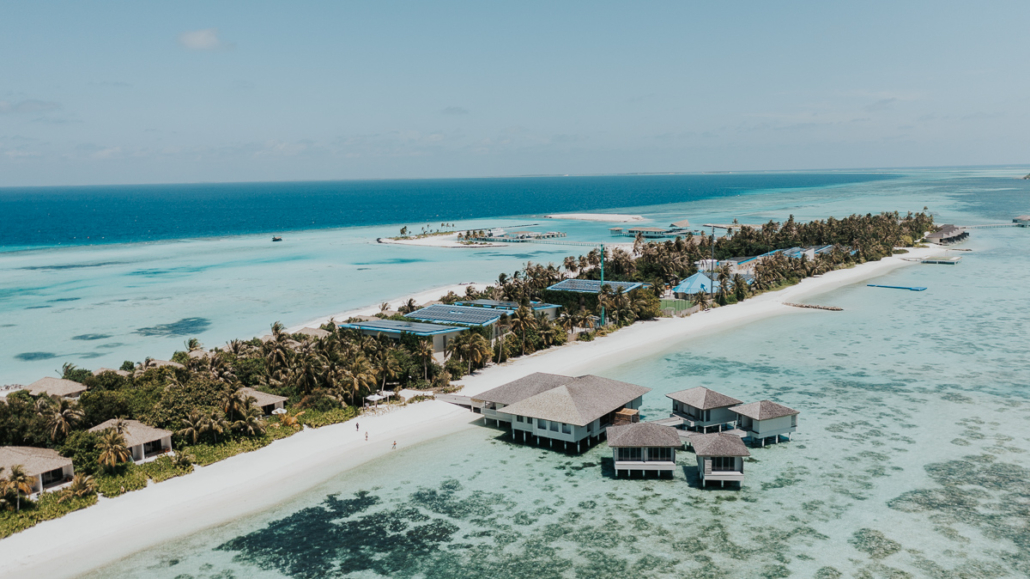 ---
I actually spent an entire month in the Maldives, so be sure to read some of my articles here for some travel inspiration: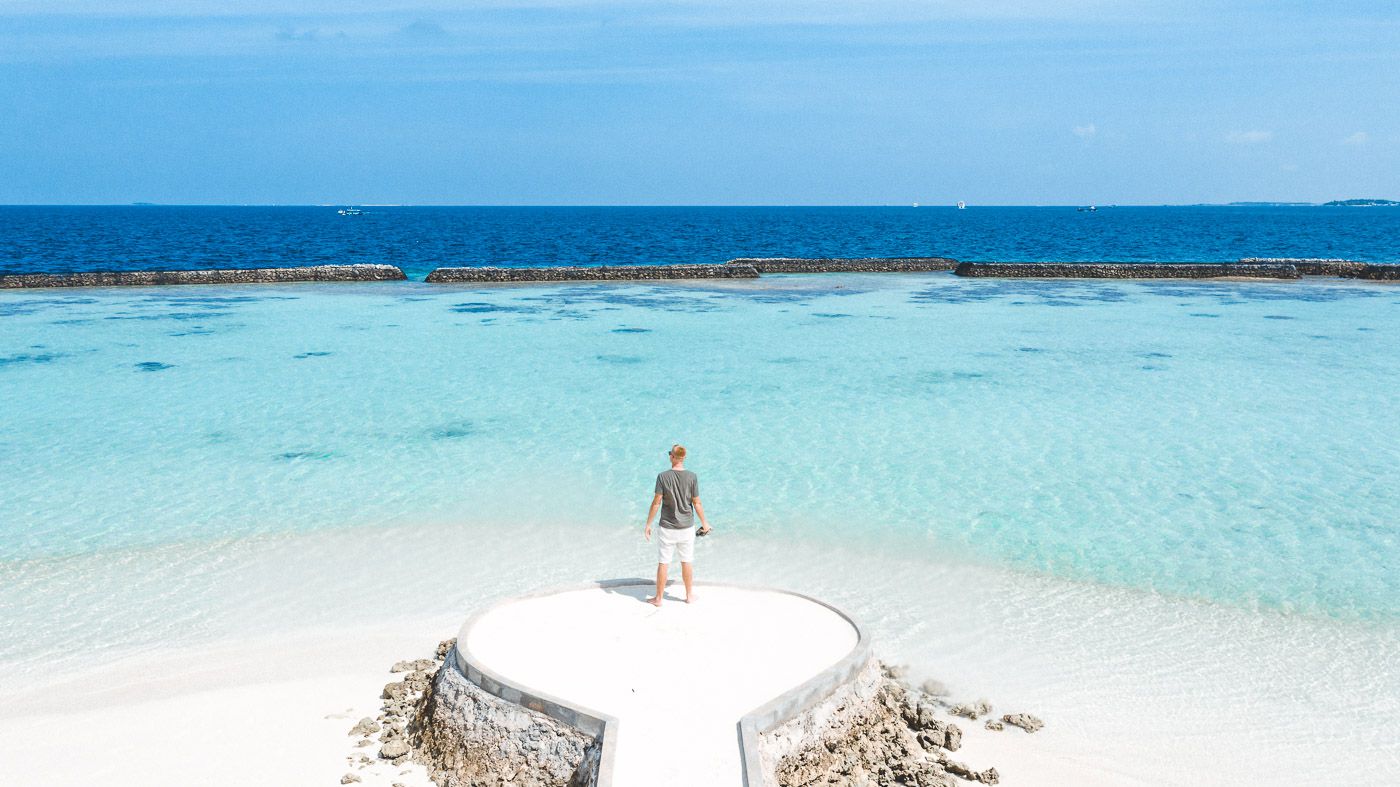 ---
Top 5 Activities in the Maldives
Snorkel or scuba with some of the most exotic sea life on the planet!

Island hop – you have more than a thousand islands to choose from.

Book one night in a luxurious overwater villa.

Indulge in a myriad of watersports.

Take a sunset cruise on a traditional dhoni.
Maldives Travel Guide | Things to Know Before Traveling to Maldives
---
4) Puerto Vallarta, Mexico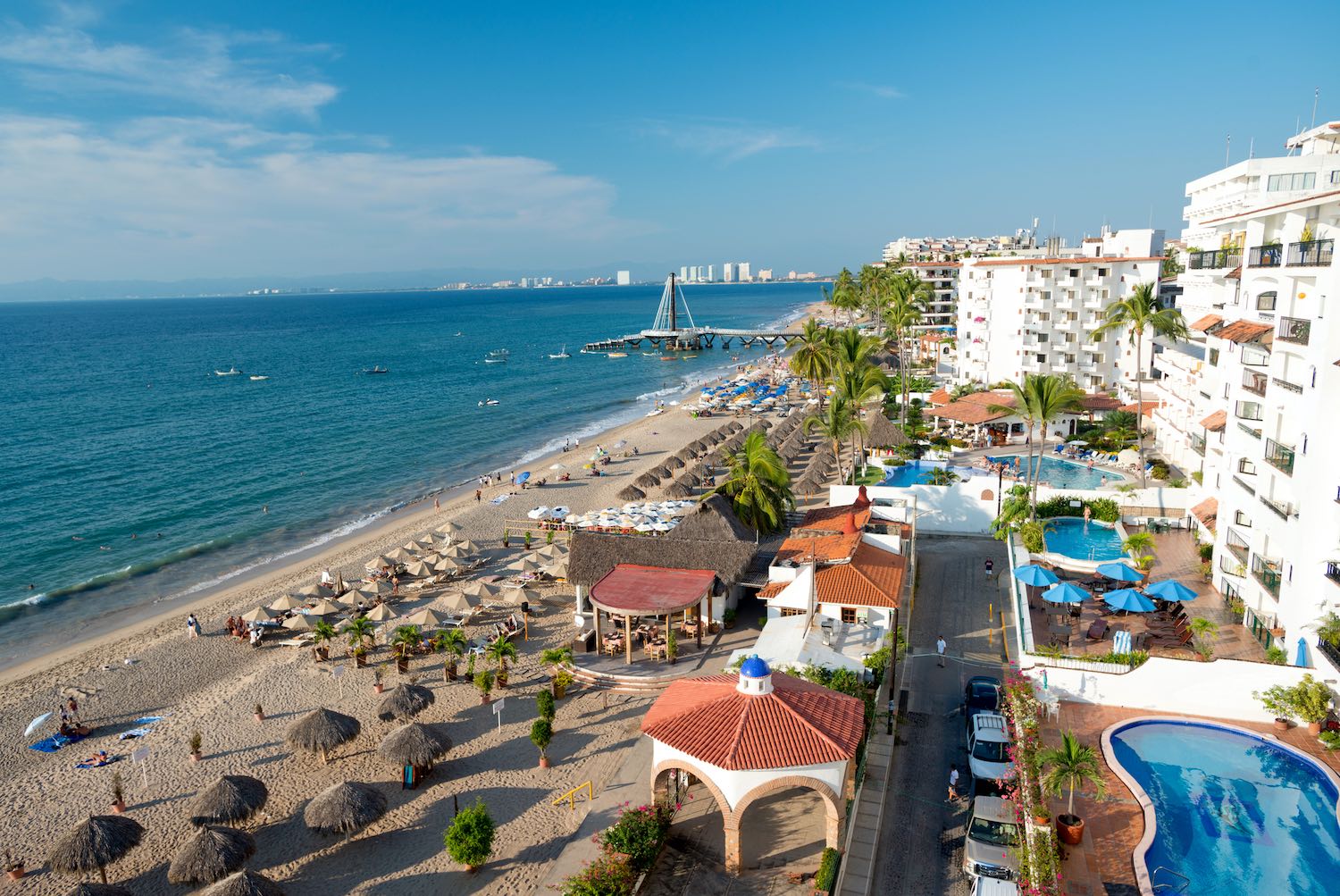 When contemplating where to visit in February, Mexico should be a top choice for travelers in the U.S! With cheap direct flights departing daily to Puerto Vallarta, it would be a perfect and convenient weekend getaway filled with day-drinking on the beach, top-notch resorts, and delicious Mexican food!
Also, February is the best time for whale watching in Puerto Vallarta, and you may even be lucky enough to see freshly-born baby humpbacks in the water!
I visited Puerto Vallarta last year, and ended up spending a couple nights up at Punta De Mita at The W Hotel, and I absolutely fell in love with it! Would be a truly fantastic winter escape.
Average Maximum Temperature: 27°C/80°F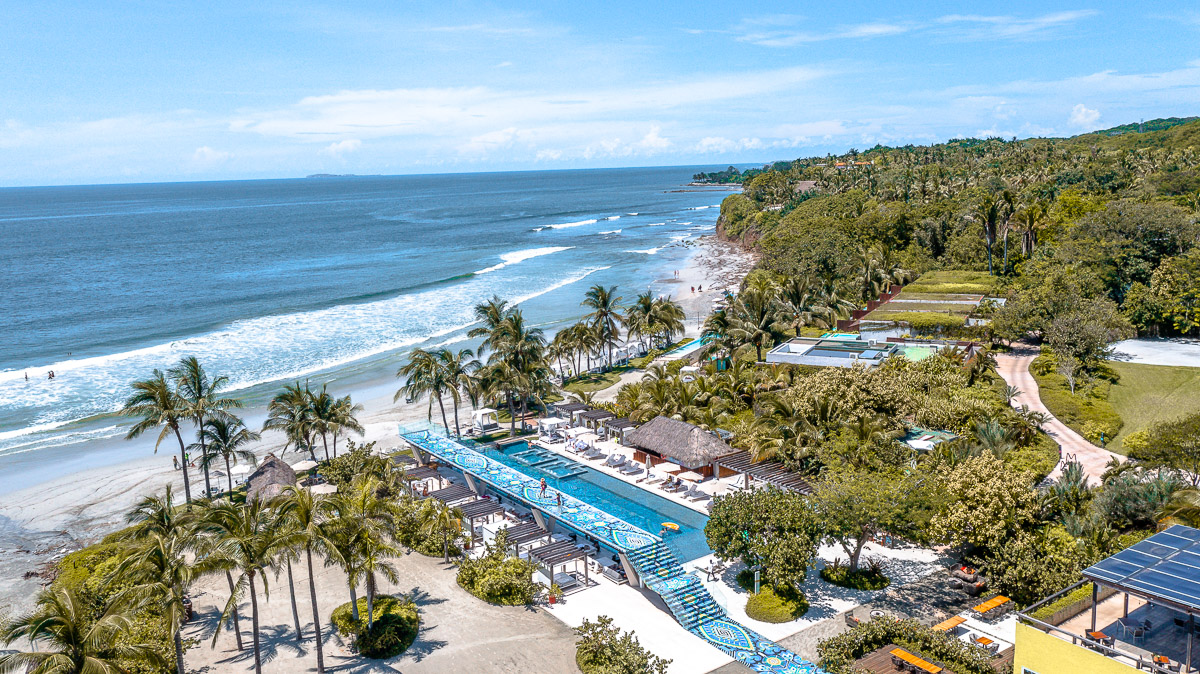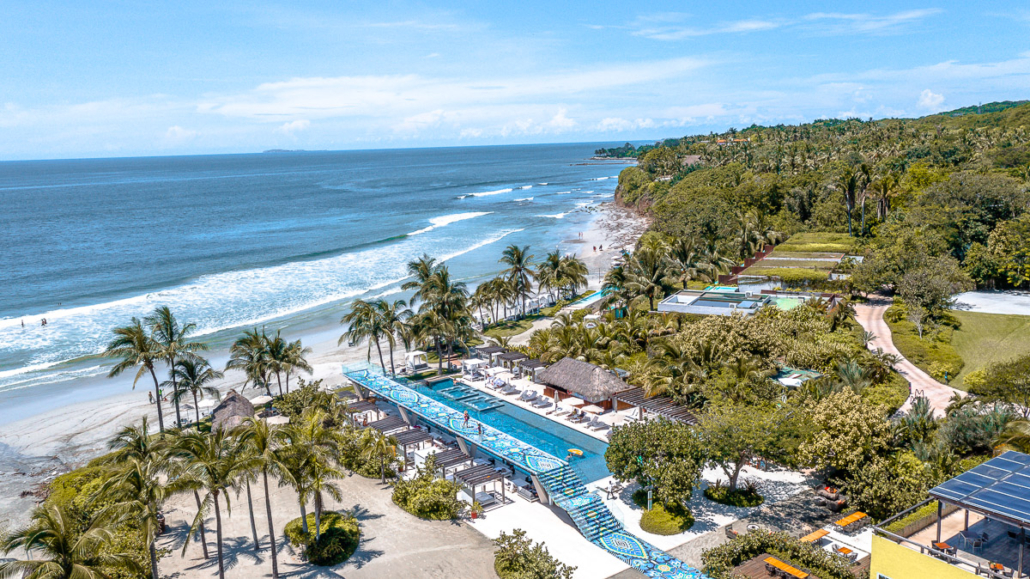 ---
Top 5 Activities in Puerto Vallarta, Jalisco
Go in search of humpback whales – they are around!

Take a day trip to Bucerías to get away from the tourist hustle.

Visit the market and enjoy the atmosphere of the Zona Romántica.

Spend an afternoon on Playa Los Muertos, and see the Los Muertos Pier.

Walk the mile-long oceanfront Malecon Promenade.
Top 10 Things to Do in Puerto Vallarta
---
5) Nassau, Bahamas
Nassau is a beachgoer's paradise plain and simple because the sun shines brightly for most of the year! The secret win is that you won't have to worry about hurricane season in February, and the temperatures will be absolutely perfect.
Oddly, February is one of the Bahamas cooler months, but that's a good thing. At an average high of 24C, you probably won't be complaining too much.
While Nassau is a popular port city for Caribbean cruises, I think it's definitely worth hopping on a flight to explore all of the Bahamas beautiful beaches and soak up some winter sun!
Average Maximum Temperatures: 25°C/78°F
---
Top 5 Activities in Nassau, Bahamas
Swim with the pigs in the Exuma Caves

Visit Ardastra Gardens, Zoo and Conservation Center

Take a break from the beach, but not the water at Aquaventure Water Park

Relax on Salt Cay – better known as Blue Lagoon Island (Say hi to the sea lions.)

Swim with the majestic rays at Stingray City.
Blue Lagoon Island Excursion in Nassau, Bahamas
---
6) Costa Rica
Central American countries are a safe bet for warm destinations in February! It's the driest season, but it's also the perfect time to try some water-based activities in Costa Rica. Head to the rivers for rafting, or even on a day trip out to the coast for swimming and snorkeling. While there are no dinosaurs, despite what the movies may suggest, there are plenty of stunning volcanoes you can visit!
Poas Volcano is one of the most visually stunning. Visit Poas Volcano National Park, and make a point of seeing the crater lake. February is the best time to do this, as in cooler months, the mountains and volcanoes are often covered by clouds.
Average Maximum Temperature: 22°C/72°F
For all the music festival fans out there, you could also check out the legendary Envision Festival from February 17-24, 2020! It's about a 3-4 hour drive away from San Jose, but trust me – it'll be an experience you'll never forget!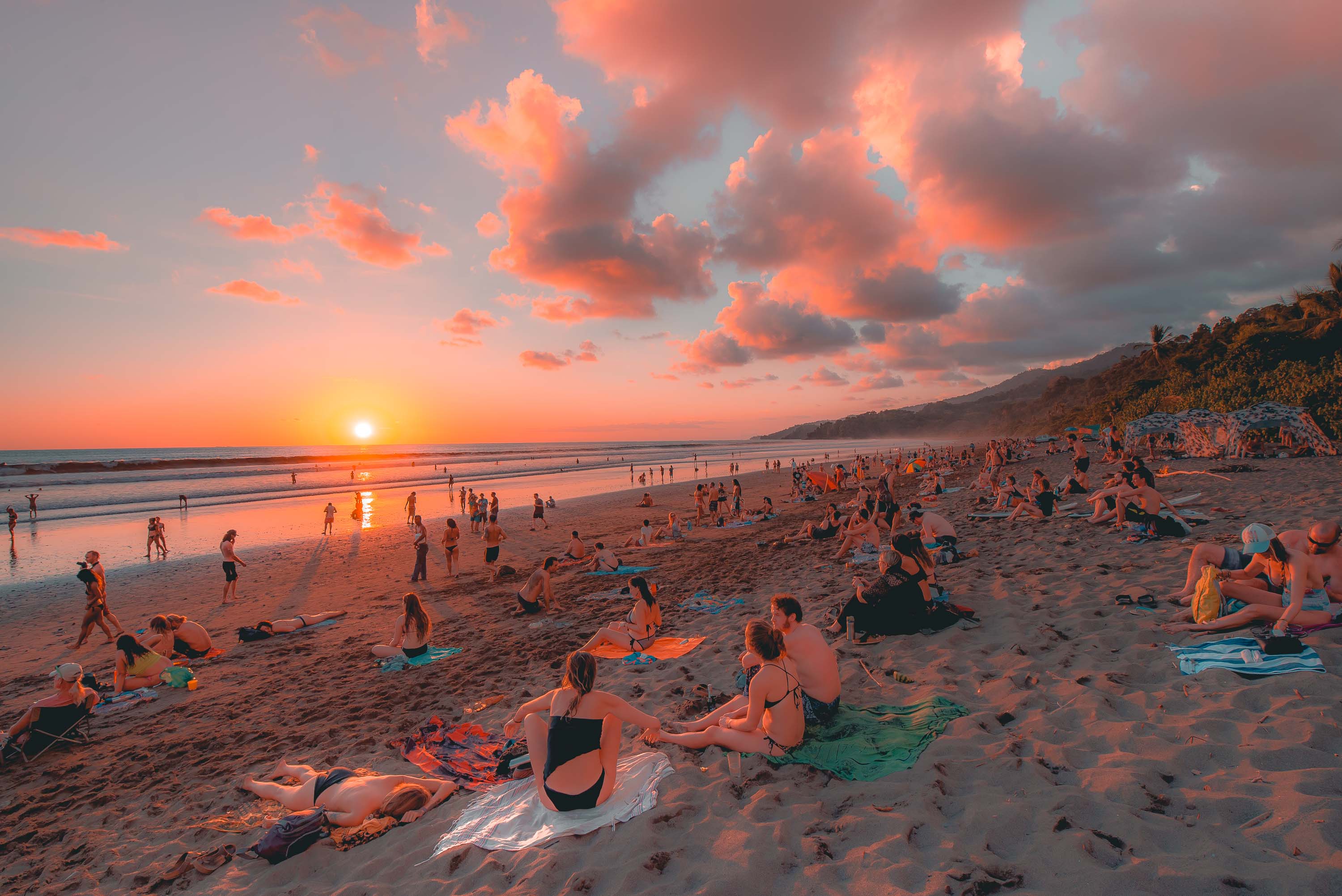 ---
Top 5 Activities in Costa Rica
Visit and walk a volcano trail.

Enjoy the cultural activities of the CENAC Summer Festival, which celebrates the spoken word, films, books and stories.

Hike the breathtaking Monteverde Cloud Forest.

Attend the Sun Festival, the Mayan New Year in the last week of February.

Experience the carnival-like atmosphere at Mardi Gras in Esterillos – a good party!
My Costa Rica Trip! -Amazing Things To Do In Costa Rica!
---
7) Ibiza, Spain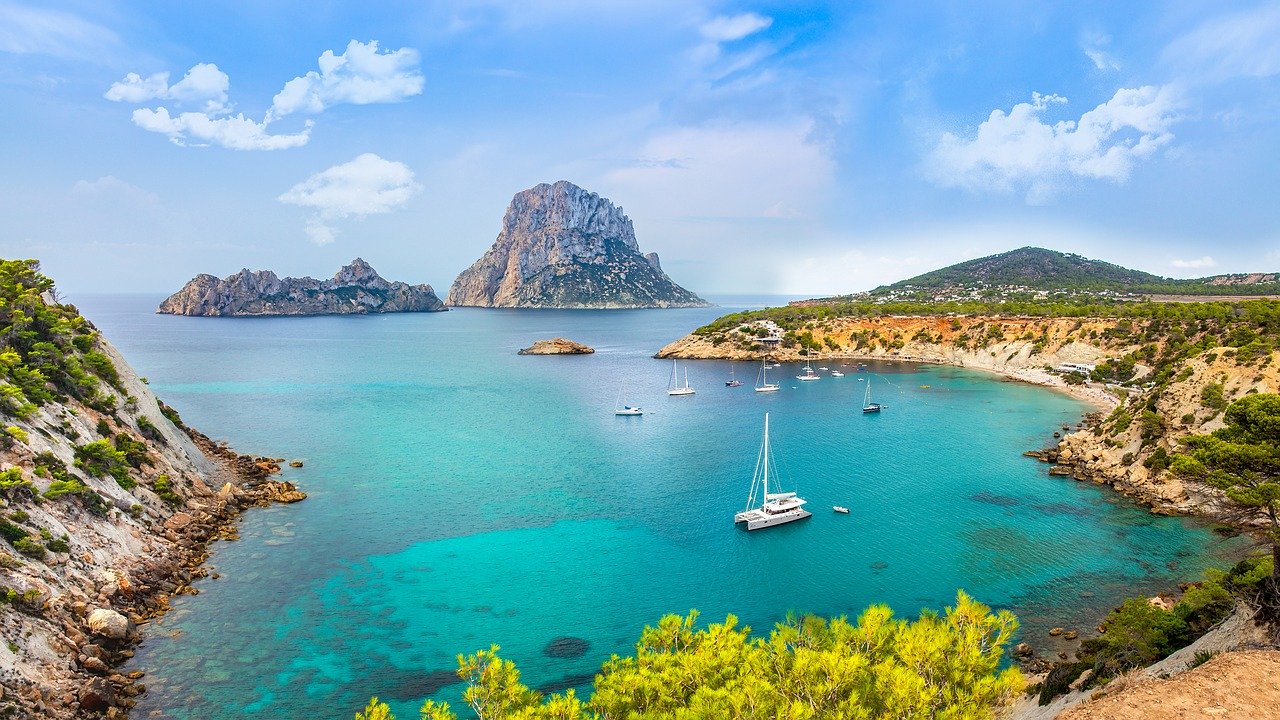 Ibiza is known for its rambunctious party scene during the peak summer season, but a trip to Ibiza in February would be quite the experience as well! Mainly because its carnival month, complete with street parades, costumes, and wild street parties. The whole island is in on it, so matter where you go, you'll be a part of the show!
While okay, so it might not be the hottest time of the year for Ibiza, there's little rain and still lots of sunshine. In Europe, it's still one of the warmer places in February to visit! The temperature of the water will be a bit cold, but the island is filled with picturesque beaches, wonderful restaurants, and you'll be able to find accommodation for a fraction of the price (compared to a trip to summer trip to the Balearic Islands).
Average Maximum Temperature: 19°C / 66°F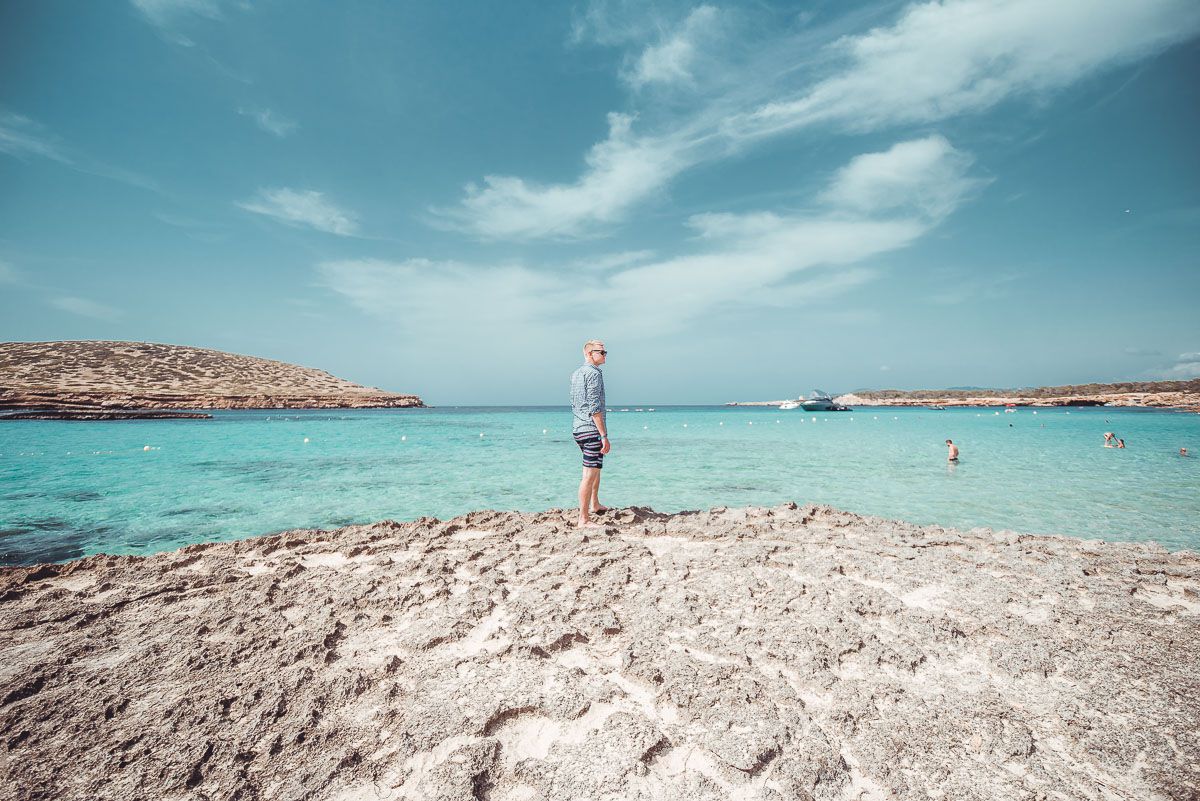 ---
Top 5 Activities in Ibiza
Get away from the noise – visit the relatively remote lighthouse at Punta d'es Moscarter.

Walk among the almond trees in Santa Inés.

Explore the alleys of Ibiza Cathedral.

Hit the beach at Talamanca.

Visit Horse Valley, a rescue haven for ponies and horses, who now provide visitors with excursions.
Top Things To Do In Ibiza 4k
---
8) Phuket, Thailand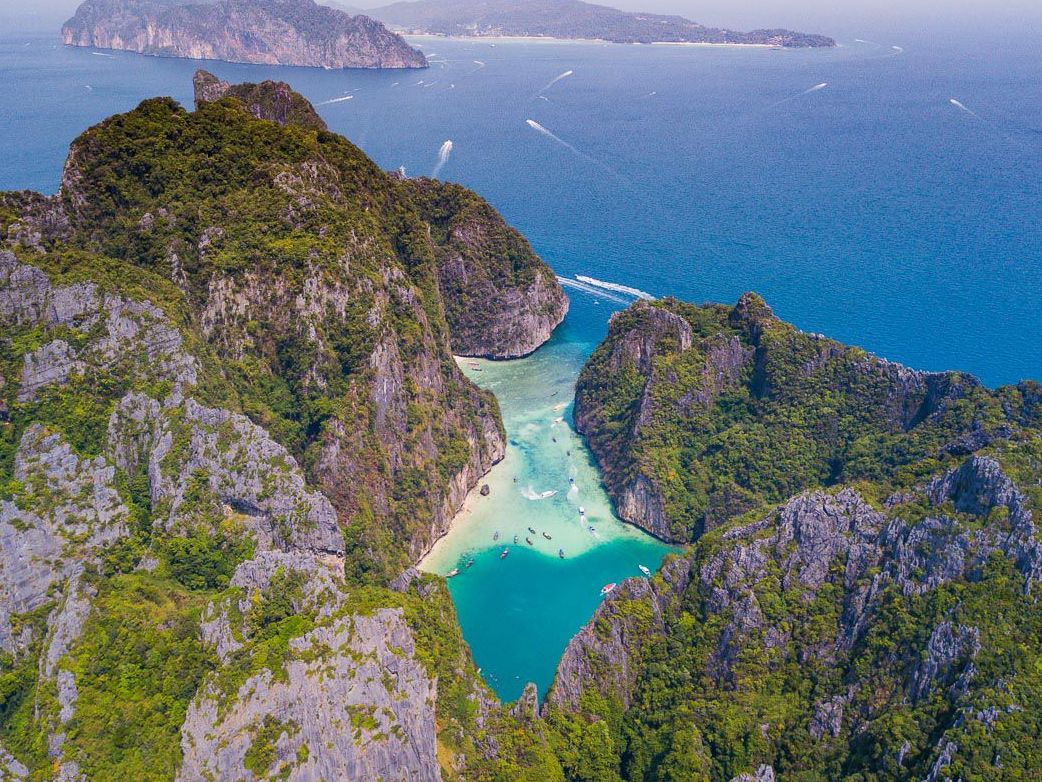 February is right at the tail end of the tourist season in Phuket, so you may have just missed the very worst of the crowds. But Phuket is still a tourist mecca – as it is all year round. February is also still dry season.
While a visit to Phuket on its own will be great (as it has tons of stunning scenery, beautiful beaches, and delicious food), I think Phuket is better treated as a jumping off point for exploring the nearby islands! I'd definitely recommend booking ferries over Koh Phi Phi, Krabi, Ao Nang, Koh Lanta, and so much more!
Average Maximum Temperature: 32°C/90°F
I've written quite a bit about traveling around Thailand, so check out a few of them below for more information!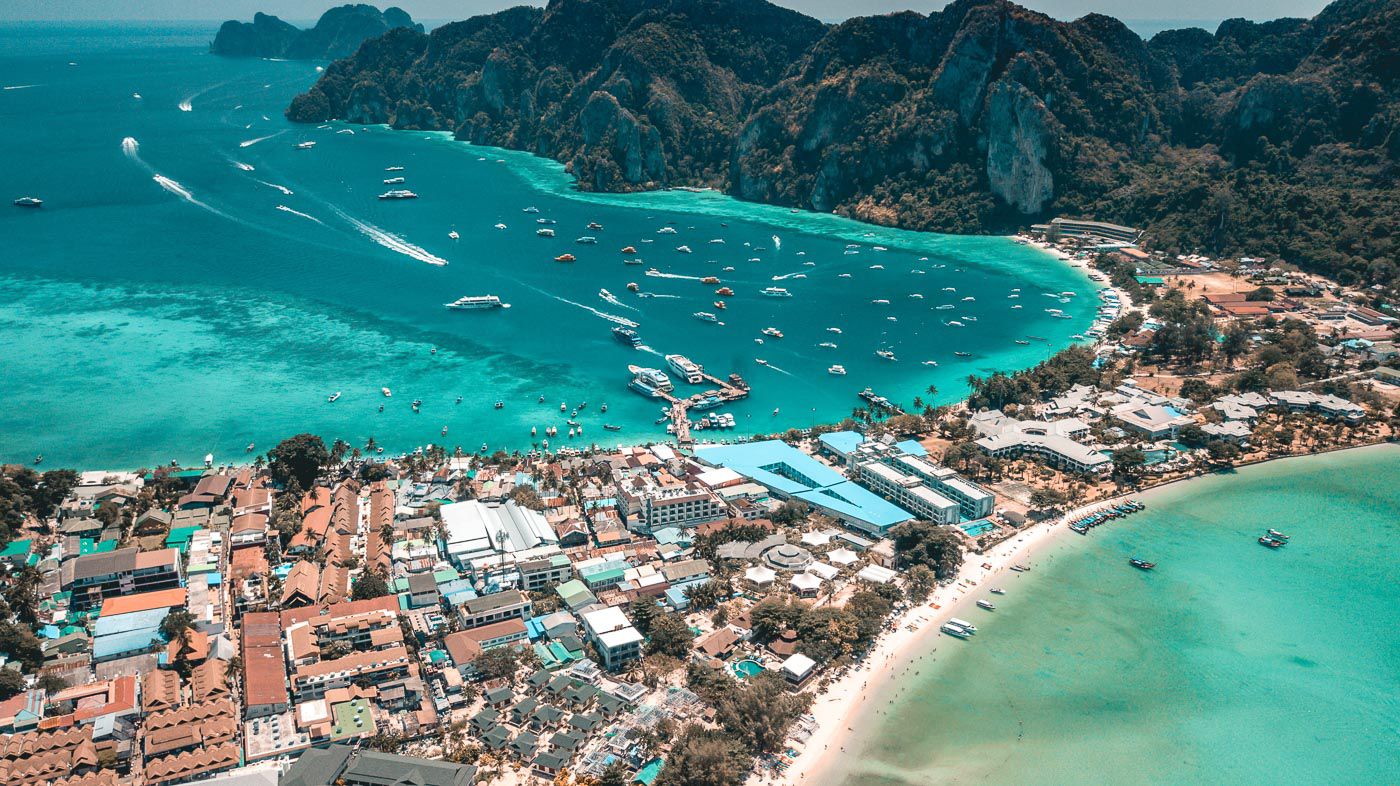 ---
Top 5 Activities in Phuket
Visit the Islands on day trips – Phi Phi, Pha Nga Bay, and others are within reach.

Take in a Cabaret show – they are legendary in Thailand.

Venture down Bangla Road – the walking street of Patong.

Pay respects at the Big Buddha at Nakkerd Hills

Attend a Muay Thai event
HIGHLIGHTS of Phuket, Thailand. Island hopping boat tour | TRAVEL GUIDE
---
9) Cairo, Egypt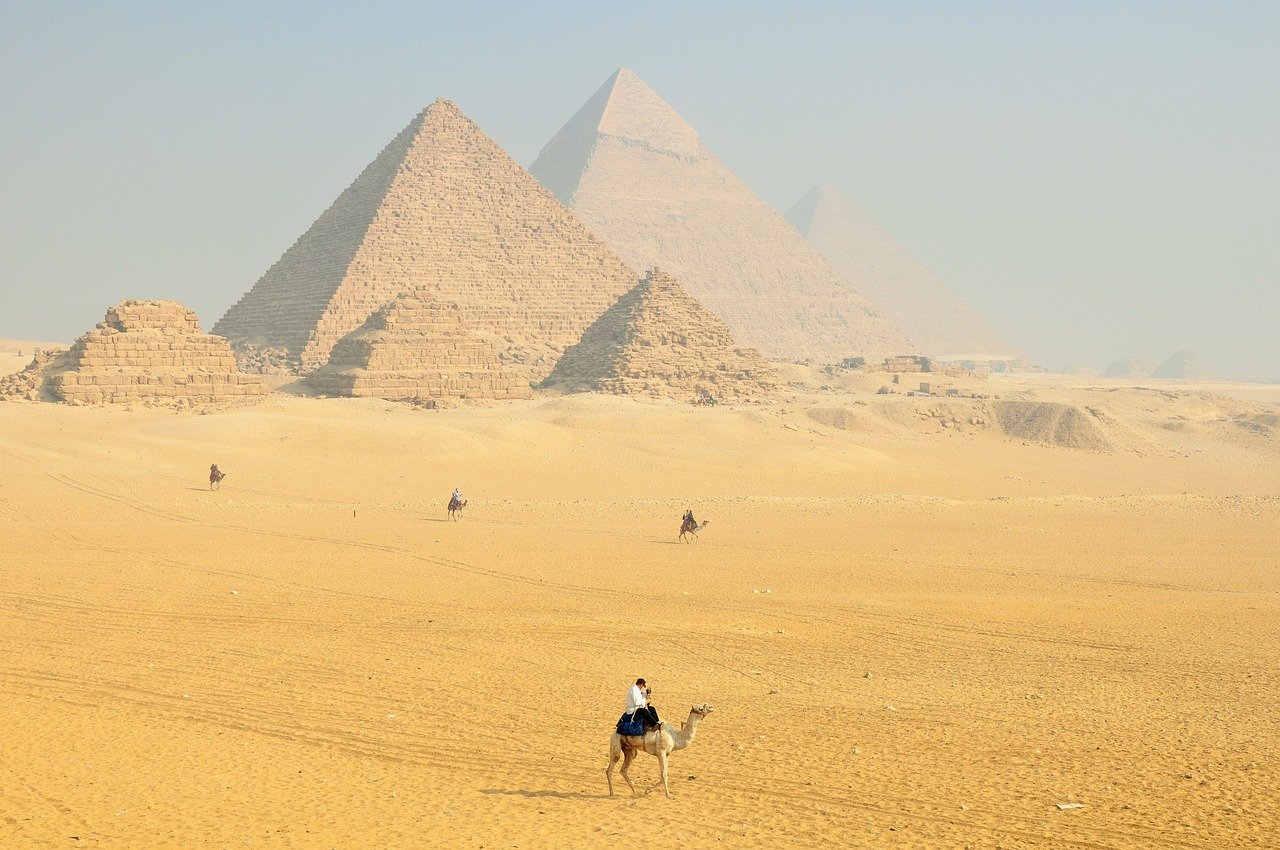 February is the best time to visit Cairo, because it's actually one of the cooler months here! The Egyptian winter, by most Northern Hemisphere standards, is still gloriously warm, though, and worth the visit. There's much to see and do in Cairo, covering a history that spans thousands of years.
Average Maximum Temperature: 21 °C/ 70°F
Cairo, although infamously chaotic, is definitely a bucket-list destination, and would be the perfect start to your Egyptian explorations! If you're keen for scuba-diving, then head down to Sharm el Sheikh, Dahab, and Taba Heights for some incredible diving in the Red Sea!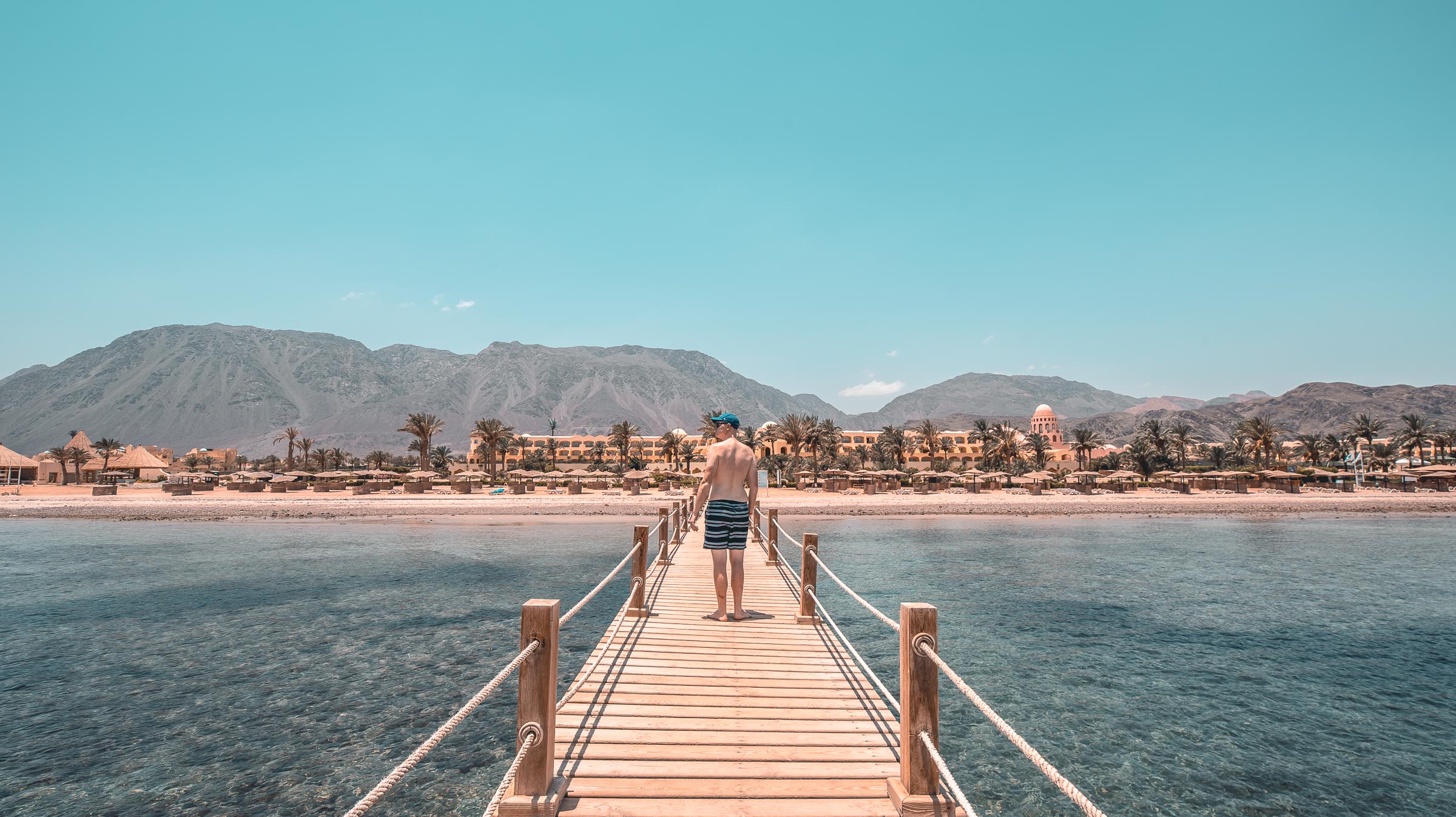 ---
Top 5 Activities in Cairo
It goes without saying, but visit the

Great Pyramids

and Sphinx to feel ancient Egypt.

By contrast, walk the old Coptic City for a fascinating look into Christian history in Egypt.

Shop in the alleyways of the Khan Al Khalili.

Visit the majestic Salah El-Din Citadel.

Feast on some delicious Egyptian street food!
We Tried Egypt Street Food | Must Eat Local Dishes in Cairo
---
10) Barbados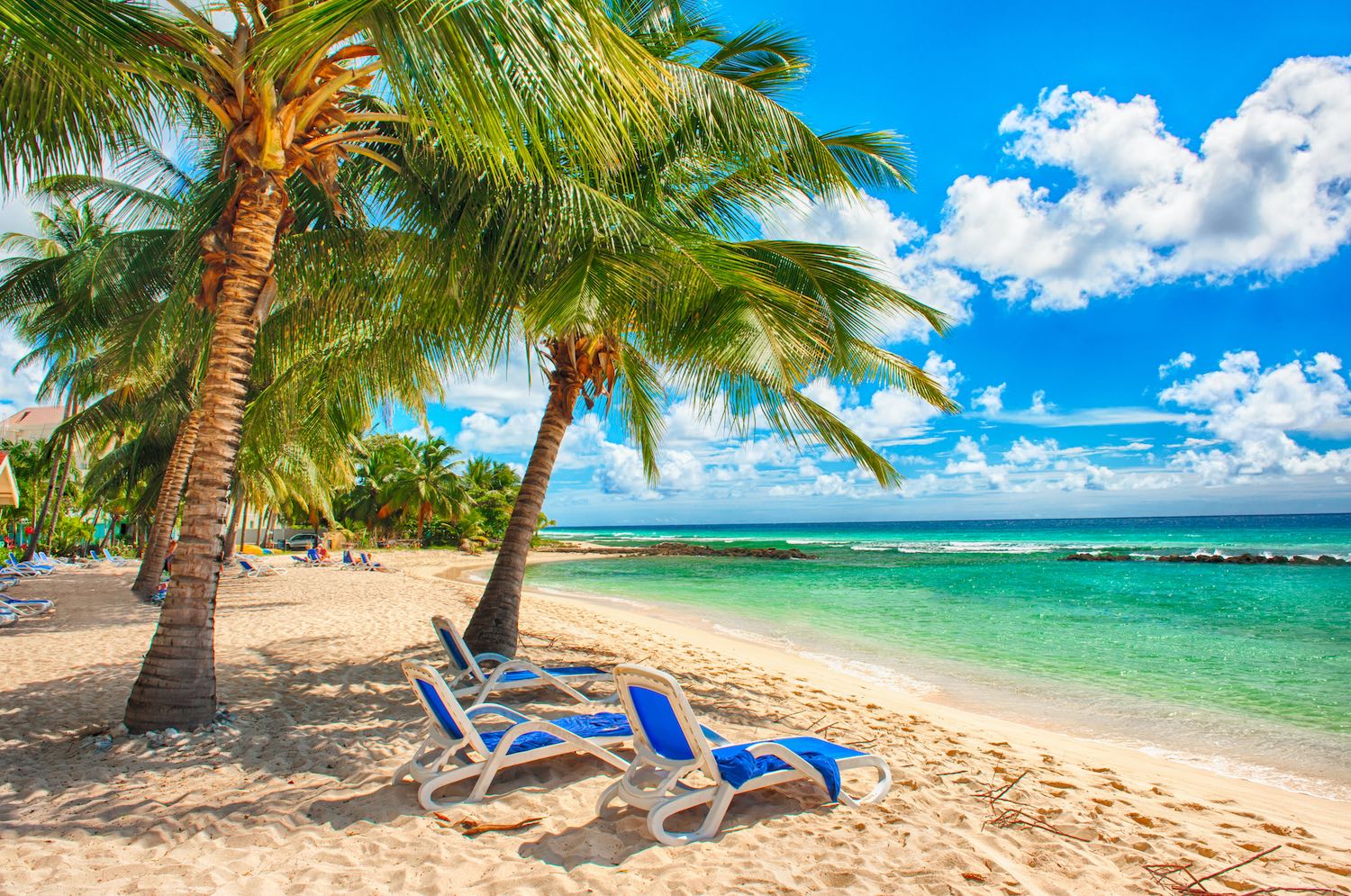 Who says no to a tropical holiday? Barbados has pristine beaches, incredibly warm weather, and no hurricanes in February! This month also sees the annual Holetown Festival take place, which is a huge celebration with street events, parties, a beauty pageant, and lots of music and theater! Happening in 2020 from February 16-23!
When this isn't happening, Holetown Beach has calm waters to swim in, a lovely boardwalk to stride, and great regular weekend parties and nightlife.
Average Maximum Temperature: 29°C/ 84°F
---
Top 5 Activities in Barbados
See as much as you can at the Holetown Festival.

Swim with leatherback turtles.

Go underground as you explore Harrison's Cave.

Go underwater on the Atlantis Submarine experience.

Spend every day on a different gorgeous beach.
A Week Holiday in BARBADOS: What to DO!
---
11) Singapore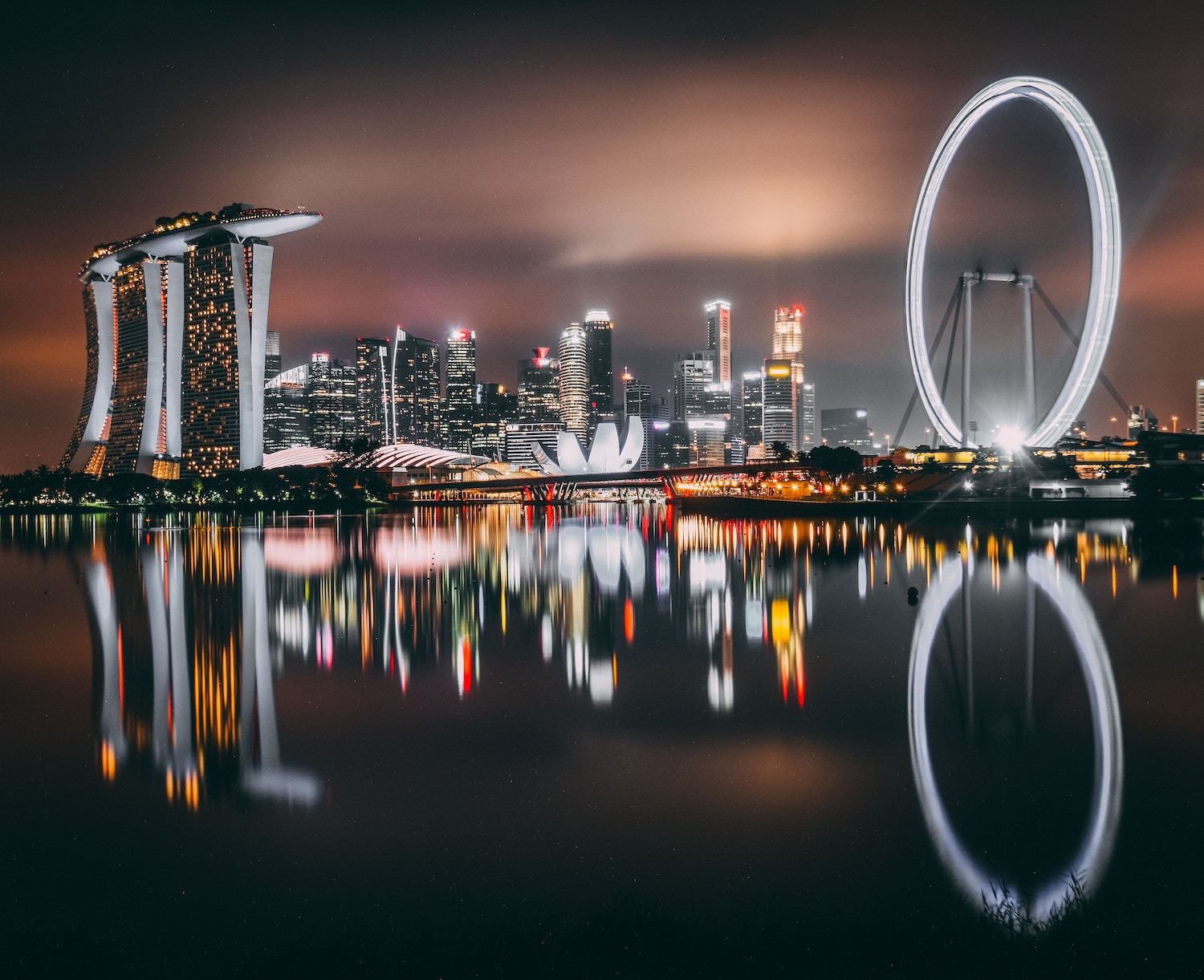 Singapore is one of my personal favorite destinations in Southeast-Asia and is another city on this list that could be visited year-round. But I'd argue that the best time to explore Singapore is in February because it's the month of Chinese New Year! There are lots of decorations, events, and fun things to do!
Singapore is a wonderful marriage of eastern and western cultures, where traditions from both sides seem to fuse magically. In this case, Chinatown is a must-see for any visitor. There's also the breathtaking Light Singapore event, which involves lighting up large parts of the city with art installations.
Average Maximum Temperature: 33°C/87°F
I've visited Singapore on numerous occasions now, so be sure to read through a few of my Singapore articles below:
---
Top 5 Activities in Singapore
Explore Gardens By The Bay at the iconic Marina Bay Sands!

Don't miss the countdown street party to

Chinese New Year

.

Be awed by the best float parade in all of Asia – the Chingay Parade.

Delve deep into the world of top fashion and luxury shopping in Orchard Road

See a 360-view of Singapore from the Sands Skypark deck 57 floors up.
21 Things To Do in Singapore
---
12) Cancun, Mexico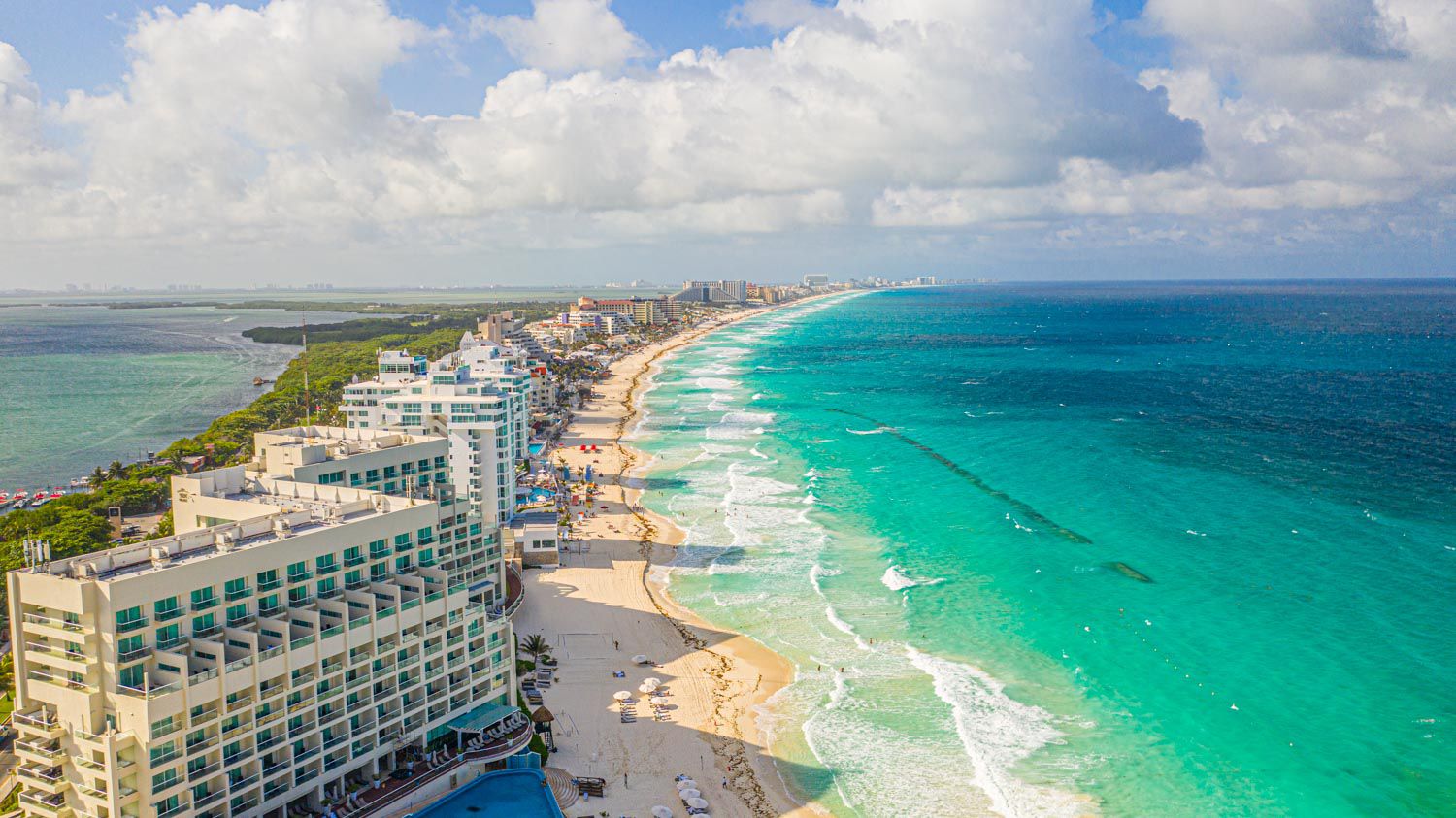 While Cancun is a well-known beach holiday destination, there's a lot to consider in this Central American paradise. Early in February, Mexico celebrates is Constitution Day, which is a public holiday. It may also be the month of Carnaval Week, depending on the date of the Christian observance Ash Wednesday.
It offers a great alternative to Puerto Vallarta (mentioned above), as it's way on the other side of the country, touching a different ocean, with an entirely different atmosphere as a result.
Be sure to check out my article on the Best Airbnbs in Cancun to find the perfect place to stay for your winter holiday! Also, give a quick browse through my article on Music Festivals in Mexico to see if you're interested in any of the events to plan your trip for it!
Average Maximum Temperature: 29°C/84°F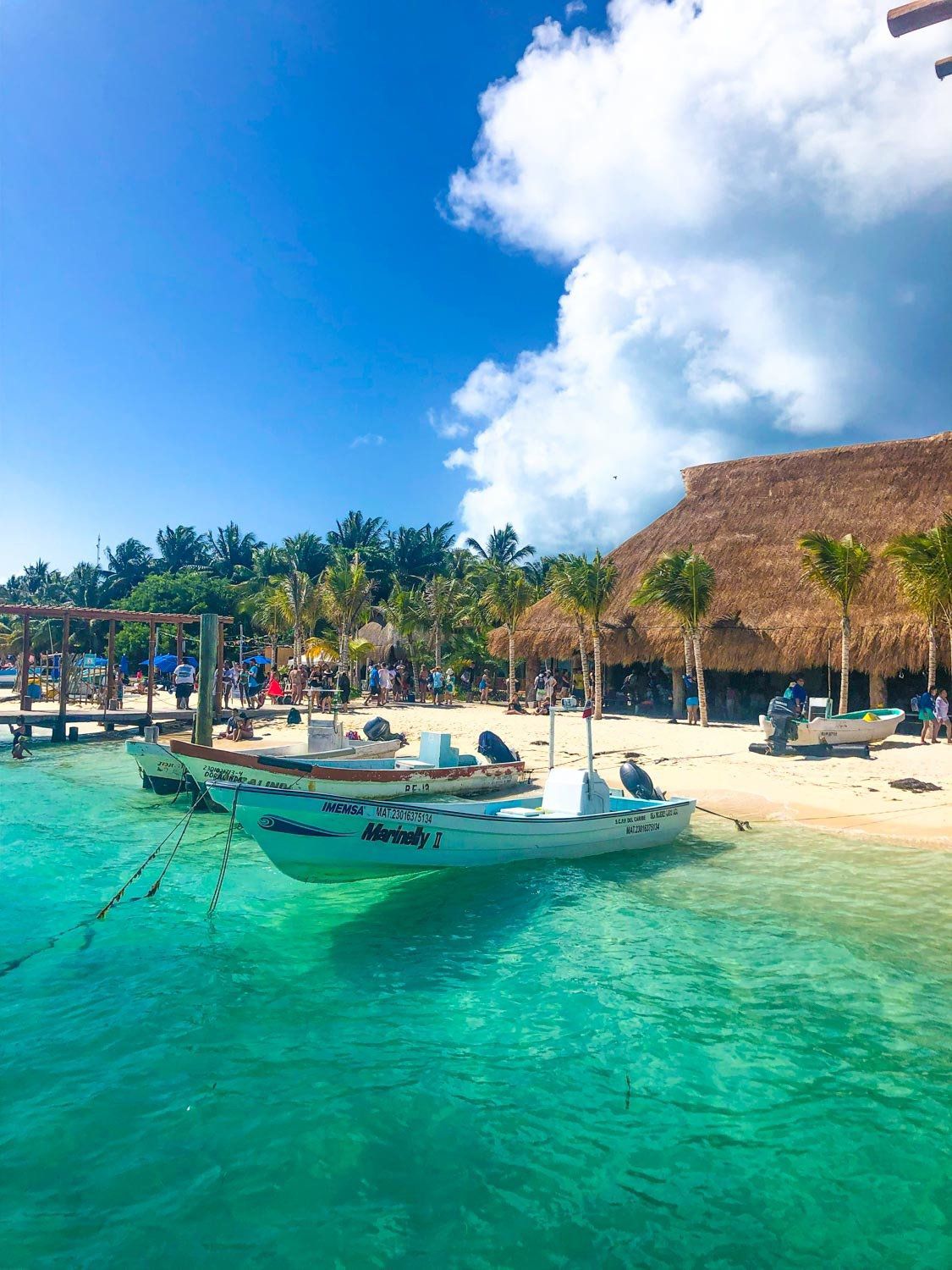 ---
Top 5 Activities to do in Cancun
The Beach, of course, should be your first and last stops in Cancun.

Visit Chichén Itzá, the largest pyramid in Yucatan.

Learn something at the weird and wonderful Cancun Underwater Museum.

Try a jetpack ride over the water

Go on a day trip to the island Isla Mujeres
10 BEST Things To Do In Cancun | What To Do In Cancun
---
13) Melbourne, Australia
While Melbourne is notorious for experiencing "all four seasons in a day", February is the warmest month of the year, and this city certainly knows how to fill up a summer schedule!
There are an abundance of park runs, free concerts, music festivals, markets and so much going on! One particular highlight is the inflatable regatta, which can have up to 4000 crazy paddlers out on the water. Also, the St Kilda Music Festival sees almost 400 000 people attending, and is totally free! That's not counting the numerous private barbies on the go, whether or not there's a cricket game on – it is summer after all.
Melbourne is one of those cities you need to visit to understand what makes it so special. It has a really amazing European vibe, incredible art and coffee scene, and the best nightlife in all of Australia. You can spend weeks trying all the different cafes and rooftop bars, and still not even scratch the surface! A trip to Australia in February would an amazing decision, and Melbourne would be a great place to start!
Average Maximum Temperature: 26°C/79°F
My blog is FILLEd with articles on Melbourne, so check out a few of these posts for some inspiration: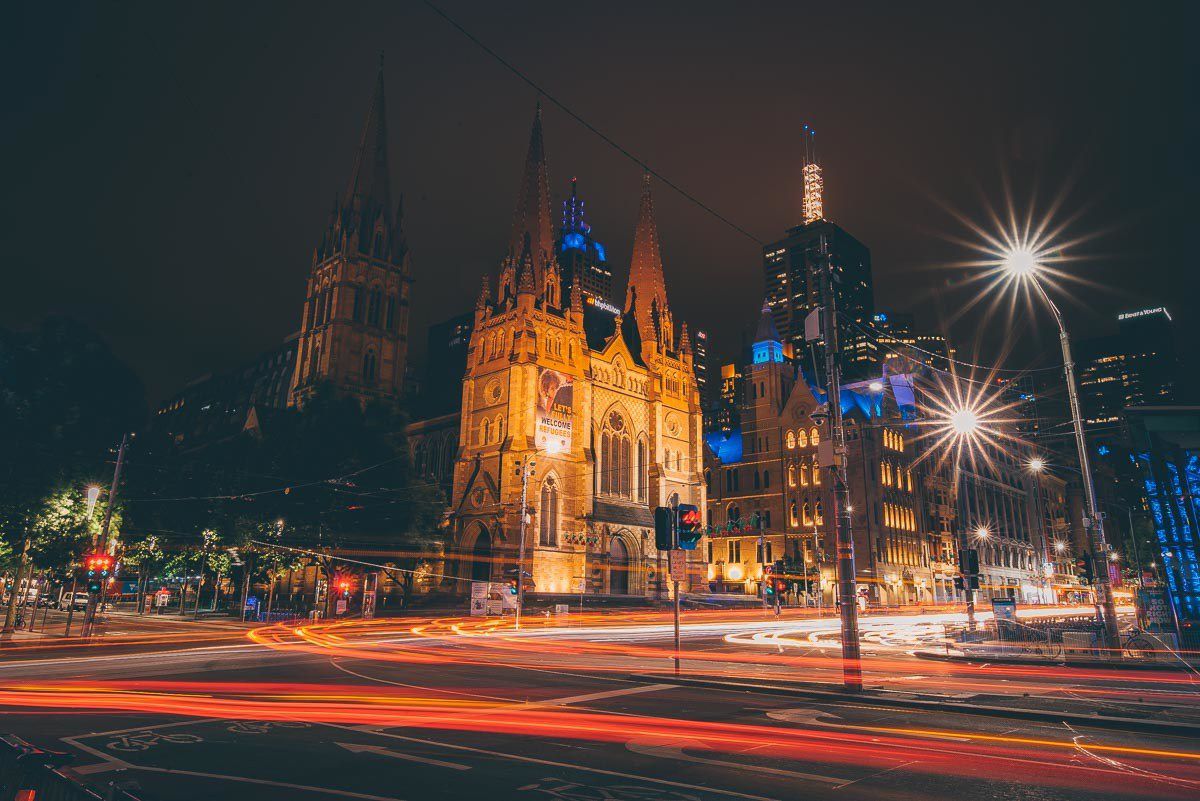 ---
Top 5 Activities in Melbourne
Rock out at the St Kilda Music Festival

Enjoy the food and music at the South Melbourne Night Market

Take a boat cruise and swim with the seals if you dare.

Check out the amazing street art at Centre Place.

Explore the incredible Aboriginal art and culture at Koorie Heritage Trust Cultural Centre.
Best Things to Do in Melbourne Australia | Overnight City Guides
---
14) Fort Lauderdale, Florida
Fort Lauderdale rarely sees a raincloud this time of year, and the temperatures are exactly what you'll need to see some winter beach time in the U.S.A. But there are also a number of large events scheduled for Florida at this time. The South Beach Wine & Food Festival is foodie heaven, and the celebrations around PRIDE Fort Lauderdale spark numerous parties, a fashion show, and even a beach bash.
A visit to Fort Lauderdale (and Miami) in February would also be a fantastic excuse to hop on a Caribbean cruise, but that would require a whole separate article!
Average Maximum Temperature: 25°C/78°F
---
Top 5 Activities in Fort Lauderdale
Cheer the athletes on in the Publix A1A Marathon.

Find inspiration in the Riverwalk Arts & Entertainment District.

Take a spectacular Los Olas gondola ride – a sunset cruise if you can.

Party at one or more of the PRIDE weekend parties.

Rev it up at the Fort Lauderdale Antique Car Museum
Top 10 Things To Do in Fort Lauderdale and Miami
---
15) Kauai, Hawaii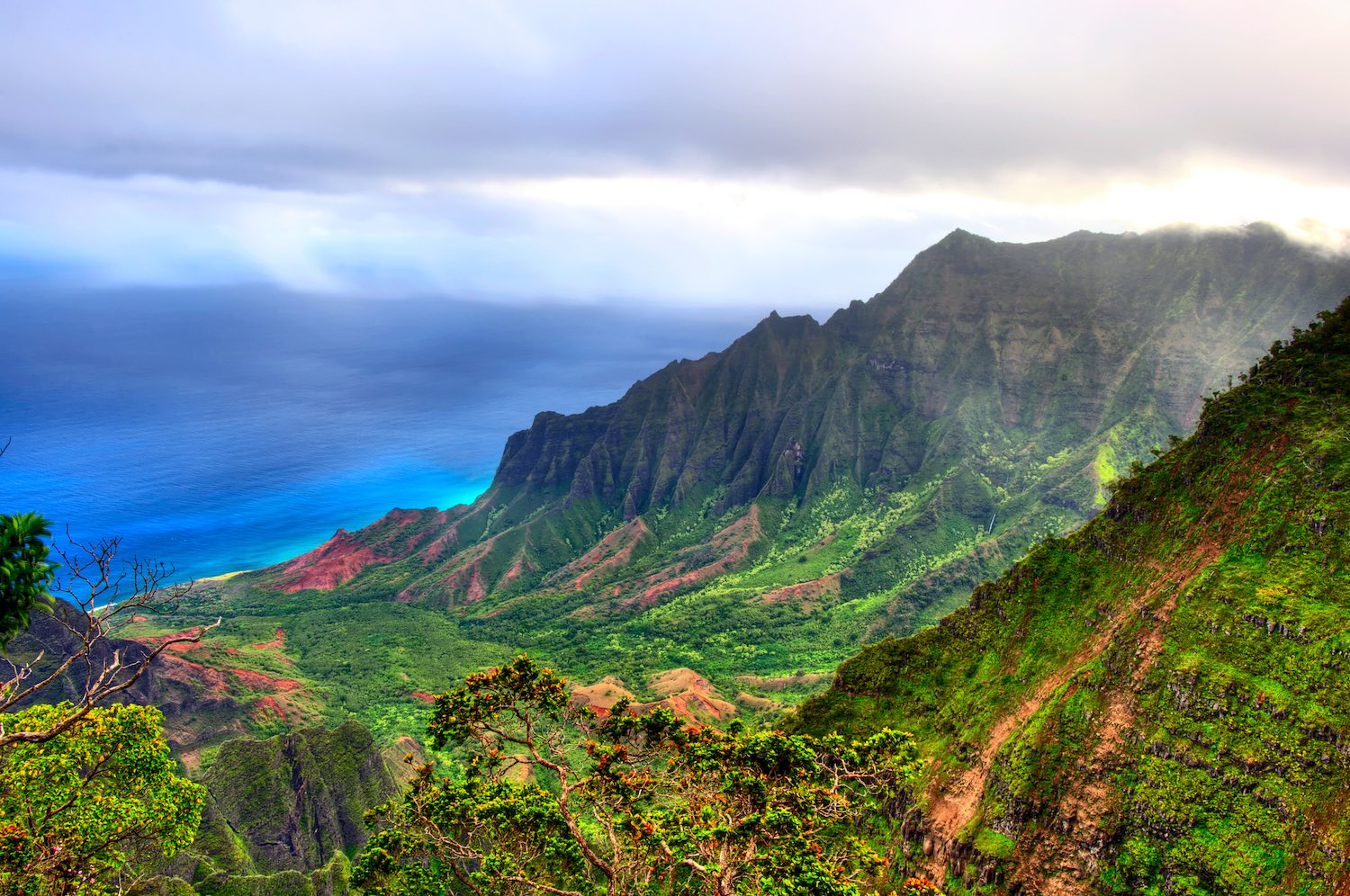 So February is technically Kauai's rainy season, but it's also the peak tourist season, which the warm days and winter sun probably have something to do with! When it does rain though, it doesn't last too long, and you'll be reward with plenty beautiful iconic Hawaii rainbows!
Hawaii, in general, is a favorite travel destination for couples, especially around Valentine's Day, so there'll be plenty of such themed events and celebrations to ponder! So if you're looking for a romantic destination for V-Day, then look no further than Hawaii!
Average Maximum Temperature: 25°C/78°F
---
Top 5 Activities in Kauai
Hike the Nā Pali coast – you may spot a whale in the waters!

Watch the Poipu Beach turtles and seals go about their business.

Try each of the beaches along the south coast of the island.

Fall in love with Wailua Falls.

Look out to sea from the Kilauea Lighthouse.
12 Essential KAUAI Travel Tips | WATCH BEFORE YOU GO!
---
16) Palm Springs, California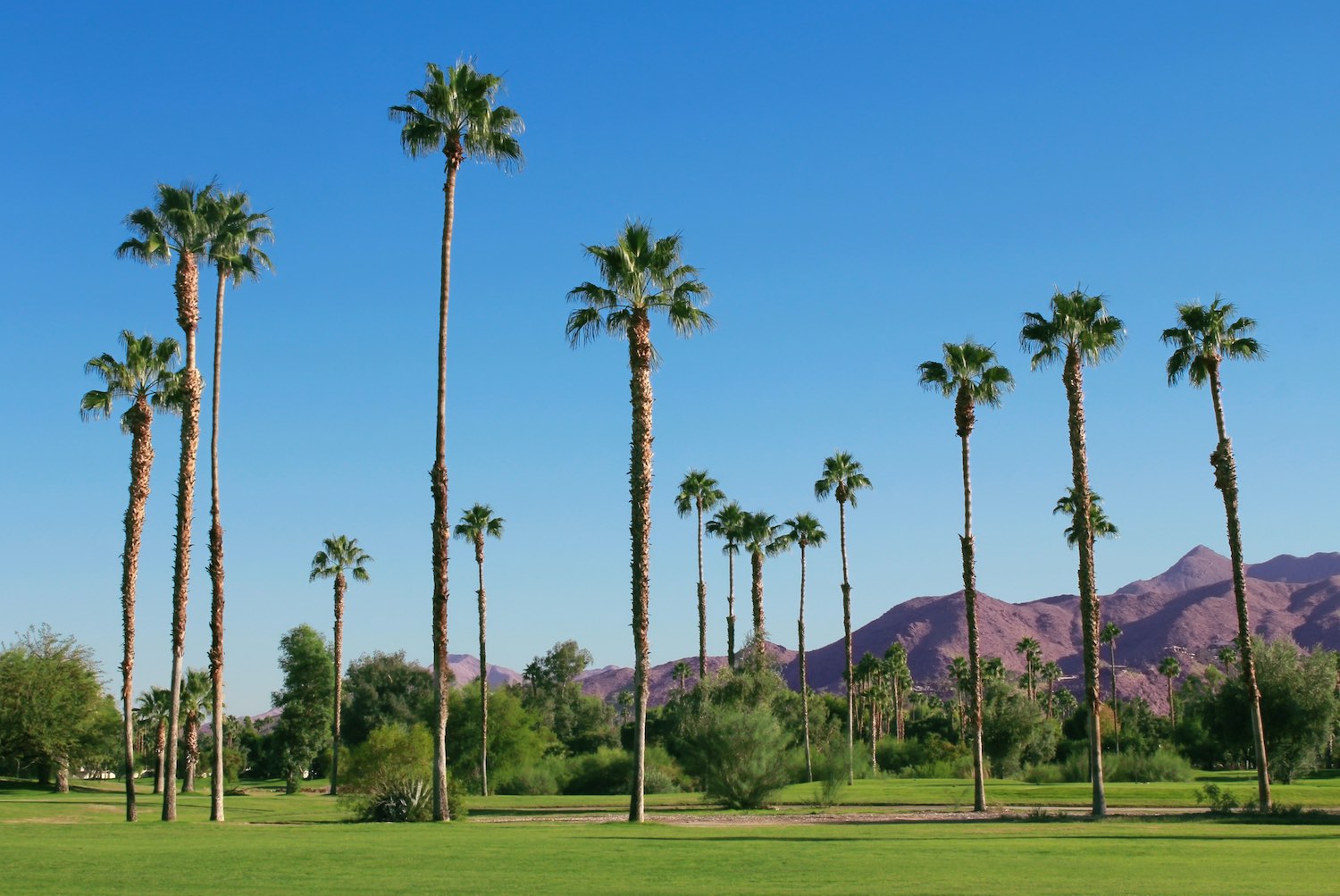 With its wondrous landscape, Indian casinos, and year-round weather, Palm Springs is a must for your California bucket list! While February is one of the cooler months that Palm Springs has to offer, it's a far more comfortable stay than the 108°F often experienced in June and July. There's not much rain, and it's a popular winter-time getaway for American travelers. Boasting a varied selection of attractions that appeal to warm weather seekers, Palm Springs often doubles or triples its population in the holiday season.
You can check out my article on the Best Gay Hotels Palm Springs for some LGBT friendly accommodation options!
Average Maximum Temperature: 23°C/75°F
---
Top 5 Activities in Palm Springs
Find an oasis at Joshua Tree National Park.

Relive the victory of World War IIs airplanes at the Palm Springs Air Museum.

Go up the mountain on the Palm Springs Aerial Tramway

Take a photo with Mr T Rex in front of the Dino Museum

Take a celebrity home tour – many lived and played in the area over the years.
17 Things to Do in Palm Springs
---
17) Punta Cana, Dominican Republic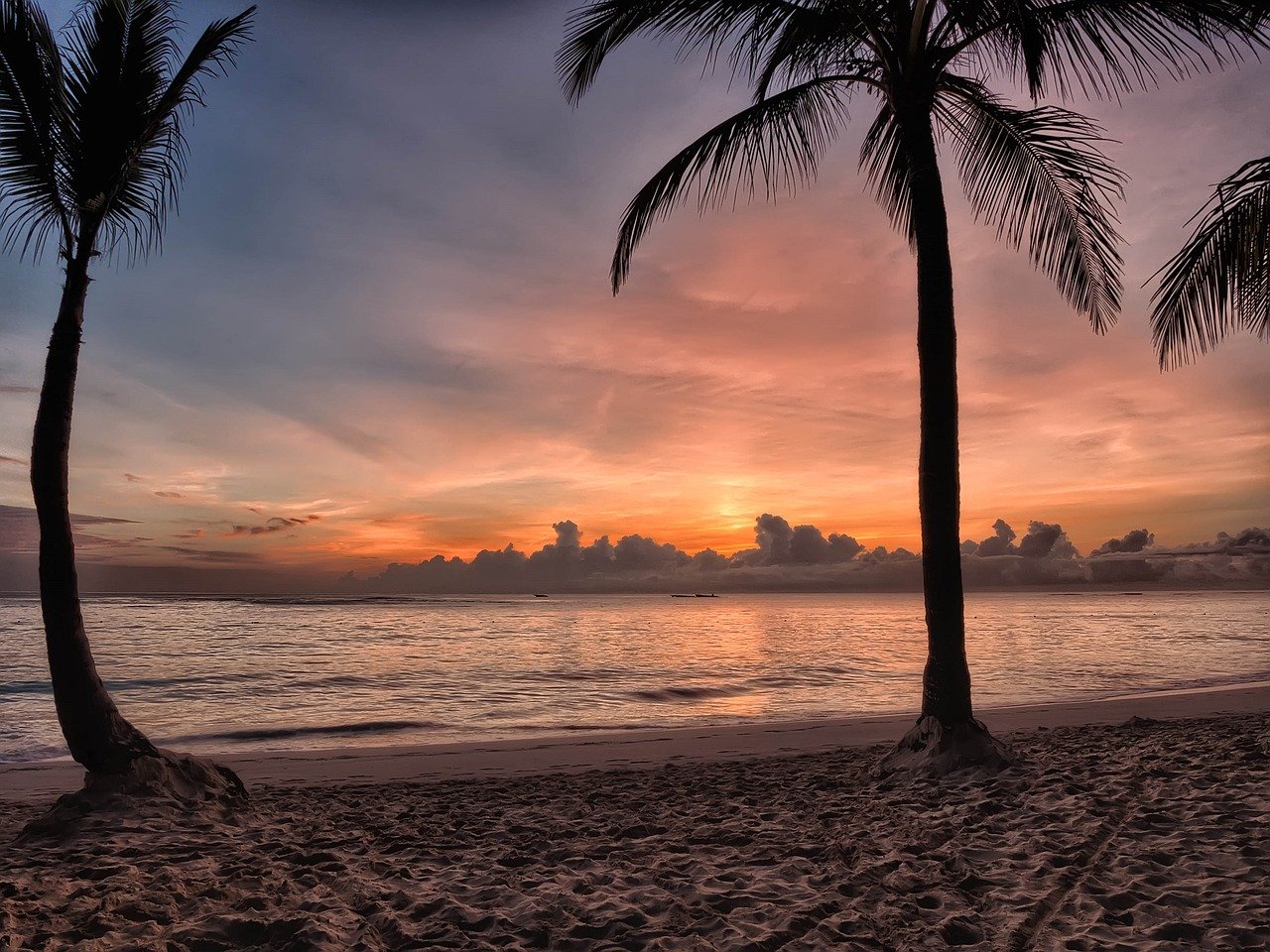 Punta Cana is perfect for a February beach holiday. You can cool off from the heat in calm, blue waters of several swimmable beaches. In a typical Carribean style, the atmosphere is laid-back. And you can see amazing and abundant sea life while swimming with dolphins or sharks. There's also a plethora of glorious all-inclusive resorts at decent prices so you could enjoy a nice relaxing winter sun vacation in paradise!
Average Maximum Temperature: 27°C/81°F
---
Top 5 Activities in Peninsula Papagayo
Swim in the 250 foot-deep sinkhole at the Hoyo Azul.

Surf or swim at Macao Beach, voted one of the best in the Caribbean.

See a top impersonator performance at Coco Bongo, including Freddie Mercury, Michael Jackson, and other favorites.

Carefully try a Mama Juana traditional Dominican drink.

Try an into-the-water zip line and swim at Scape Park.
---
18) Casablanca, Morocco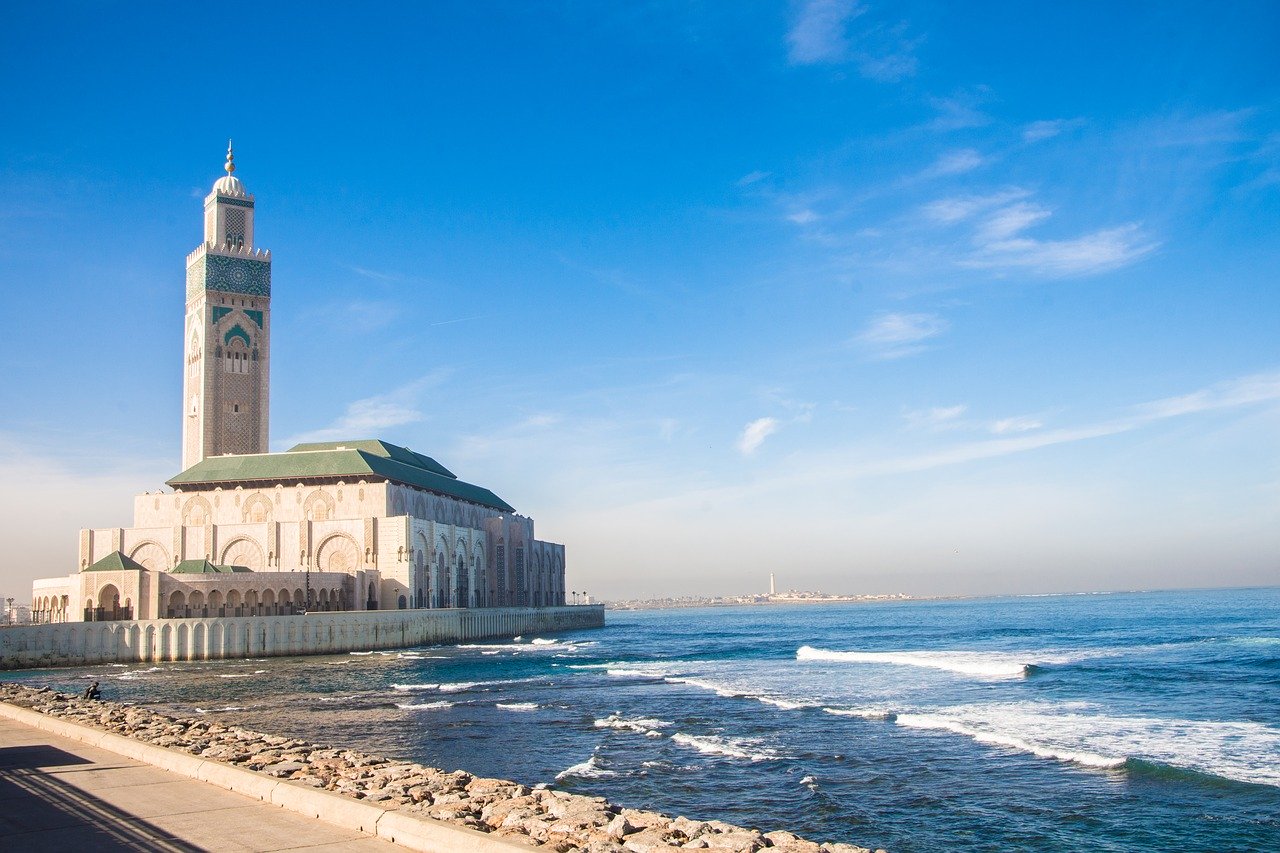 Casablanca – and Morocco in general – have some amazing beaches to visit. In February, the temperatures are starting to rise, so it's a good time to visit before the scorching Sahara heat takes hold. And since you're in a desert, remember that as hot as the day can be, so can the night get pretty cold!
Average Maximum Temperature: 32°C/90°F
---
Top 5 Activities in Casablanca
Visit the courtyard of the King's Palace.

Discover the best food, pool and beaches in the La Corniche district.

Browse through the truly unique Museum of Moroccan Judaism.

Shop at one of Africa's biggest shopping hubs – the Morocco Mall.

Take a day trip out to Marrakech.
What is Morocco Like? Casablanca in 8 Minutes or Less
---
19) Goa, India
Goa's perfect swimming beaches and supremely hot climate make it a tourist hotspot at this time of year. There's little rain to speak of, and several festivals and celebrations to occupy the days and nights.
Take your pick from music festivals, the annual Carnival, and the appealingly named The Grape Escape – Asia's largest wine festival. Goa is the warmest vacation spot in February on this list.
Average Maximum Temperature: 33°C/91°F
---
Top 5 Activities in Goa
Hear the fusion of eastern and western classical music at the Monte Music Festival.

Sip a selection of your choice at The Grape Escape wine festival

Lay on the beach all day – and all night if you want. It's warm enough.

Try some yoga in the land of its invention.

Attend the Arpora Saturday Night Bazaar for some fine bargains.
THIS IS WHY YOU TRAVEL GOA! 🇮🇳 (BEST OF INDIA)
---
20) Rio de Janeiro, Brazil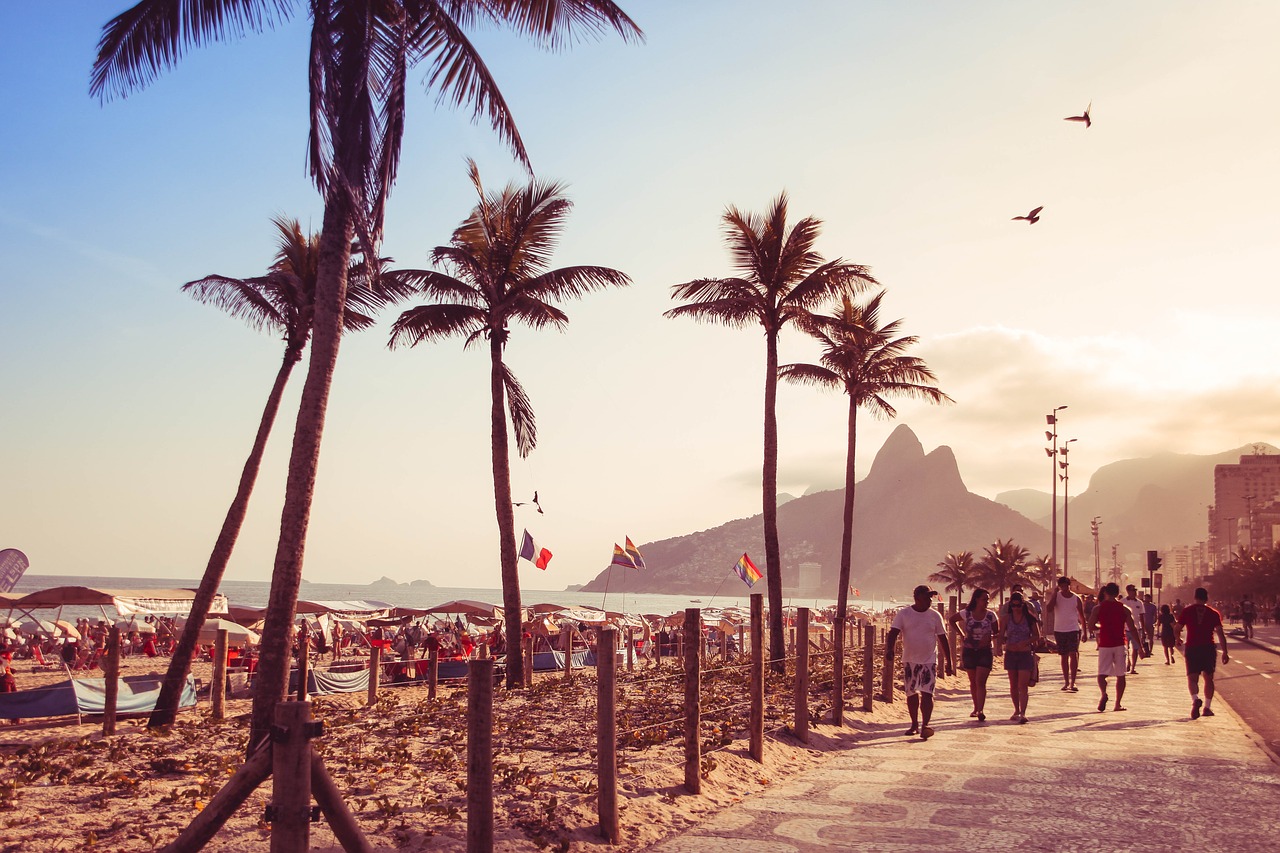 Last, but CERTAINLY not least, The Rio Carnival is a world-renowned event, and is definitely one of the best places to visit in February for an unbelievably epic winter adventure! During carnival, the entire city of Rio will be bubbling in anticipation, with pre-parties, samba lessons and lots of tourists enjoying the height of the tourist season.
And that's not counting the legendary Copacabana and Ipanema beaches, and Sugarloaf Mountain. Brazil remains one of the best warm vacations in February!
Carnival in Rio de Janeiro will be from February 21-26, 2020.
Give a quick read through this article "
Carnival in Rio, The Ultimate Guide
" for more information!
"Carnival is one of the greatest Rio de Janeiro experiences imaginable. But how to get around? How do you get your hands on tickets to watch the parades? Which block parties are unmissable? With this guide, you'll have everything you need to experience Carnival like a true Brazilian."
Average Maximum Temperature: 31°C/87°F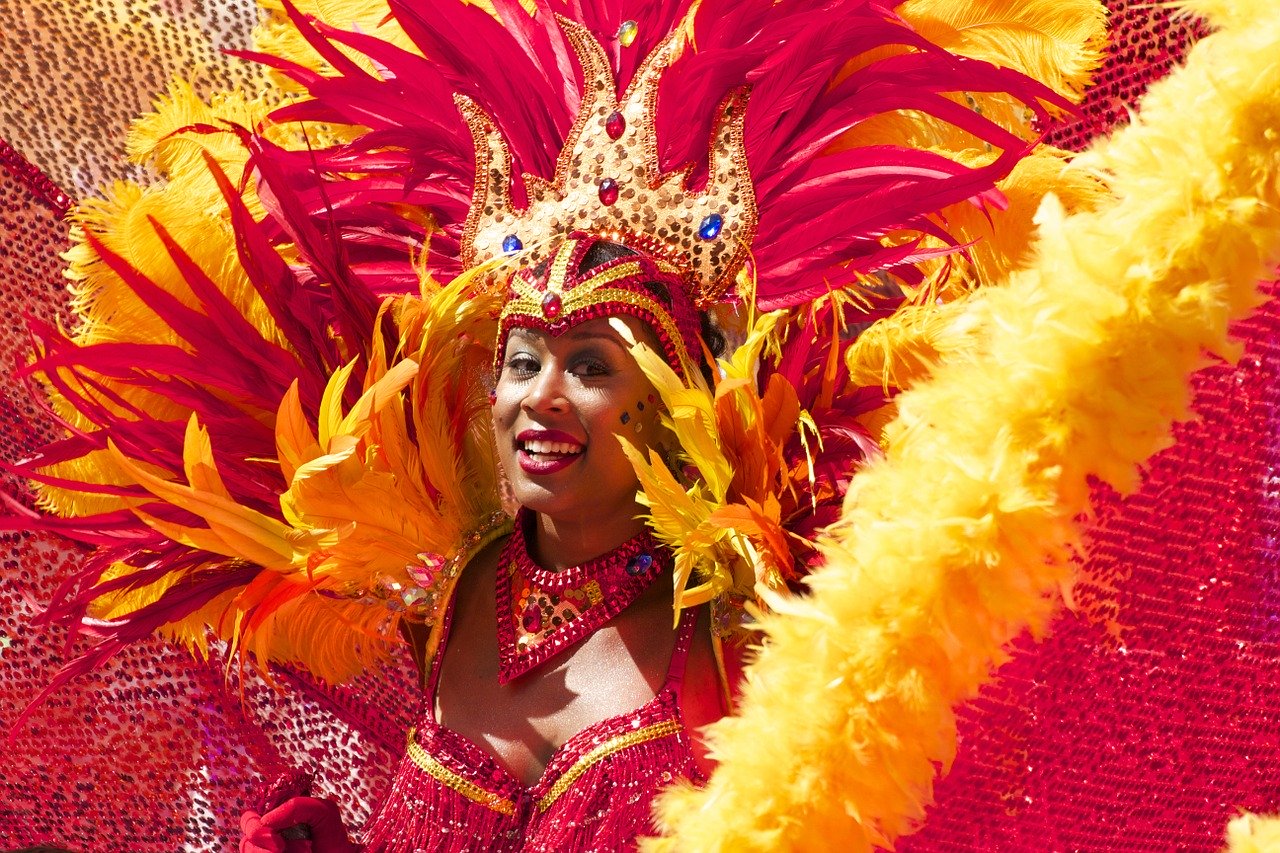 ---
Top 5 Activities in Rio de Janeiro
Find the samba music of Brazil in the Pedra do Sal.

Take advantage of the Carnival countdown and join in the Samba lessons.

Visit the incredible eco-focused Museum of Tomorrow.

There's nothing quite like a cable ride up to Urca Hill, and then onto Sugarloaf Mountain.

Visit mount Corcovado, and embrace the statue of Christ the Redeemer.
---
What are your favorite February/ Warm Winter Destinations?
Now this list of winter destinations really could have gone on for ALOT longer, but I wanted to keep it down to 20! My birthday is in February, and I'm pretty much always traveling, and am looking forward to my next birthday trip (I'm thinking of going back to Melbourne actually).
I'd love to hear from you guys though! Where do you like visiting in February for some winter sun?

---
Final Thoughts on Warm Places in February
So, there's certainly no excuse for you to stay cold this February unless you want to. There are carnivals happening all over the world, and even New Year's celebrations for the Mayan and Chinese cultures to join.
Ultimately, if you're looking for the heat, you've got twenty warm places to visit in February on this list to explore. Beaches, hikes, mountains, caves and volcanoes – they're all here. And even when these fail to inspire, there are museums, animals and so much more to visit in shorts or short sleeves.
Pack that suitcase with your best light clothes, and head for the sun this upcoming February!
The best places to travel in February
---
Thanks for reading my article on Where is Hot in February!
Share these February winter holidays with your travel crew!
https://www.jonesaroundtheworld.com/wp-content/uploads/2019/12/Where-is-hot-in-February-2020.jpg
935
1400
Dave
https://www.jonesaroundtheworld.com/wp-content/uploads/2017/03/logotry-1-1-300x106.png
Dave
2022-10-25 04:50:07
2022-10-27 18:32:46
Where is Hot in February | 20 Warm Places to Visit in February